101 ideas and inspirations for forearm tattoos
A tattoo is much more than just a body jewellery. It is an expression of individuality and reflects the attitude towards life of its owner. It often symbolises something important that the person wants to show the world. Because of this, it is not surprising that more and more people are opting for forearm tattoos. A tattoo on this part of the body is almost always clearly visible and guarantees many curious glances.
Forearm tattoo: History of forearm tattoos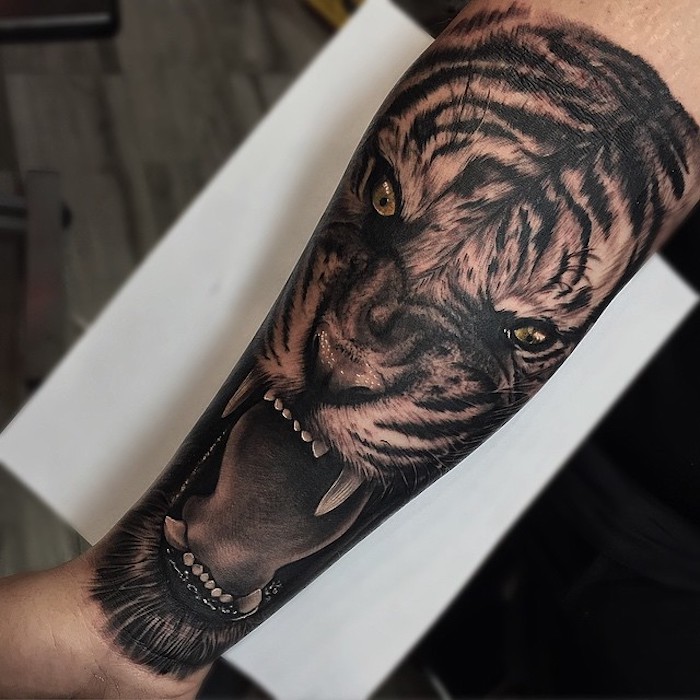 The forearm tattoos are not a new phenomenon in the tattoo world. In the past, they have played an important role in the traditions and rituals of some cultures. In Borneo, for example, women decorated their forearms with certain tribal symbols designed to show specific craftsmanship. These tattoos also revealed a lot about the lives of their owners. On the basis of the corresponding tattoos motifs one could find out whether the woman is married or single, whether she has children, grandchildren, etc.
The forearm tattoos used to be popular in Japan as well. The Japanese used tattoos to mark the criminals: a straight line or cross was stuck on the outside of their forearms, making them easier to identify.
What should you watch out for when choosing a forearm tattoo?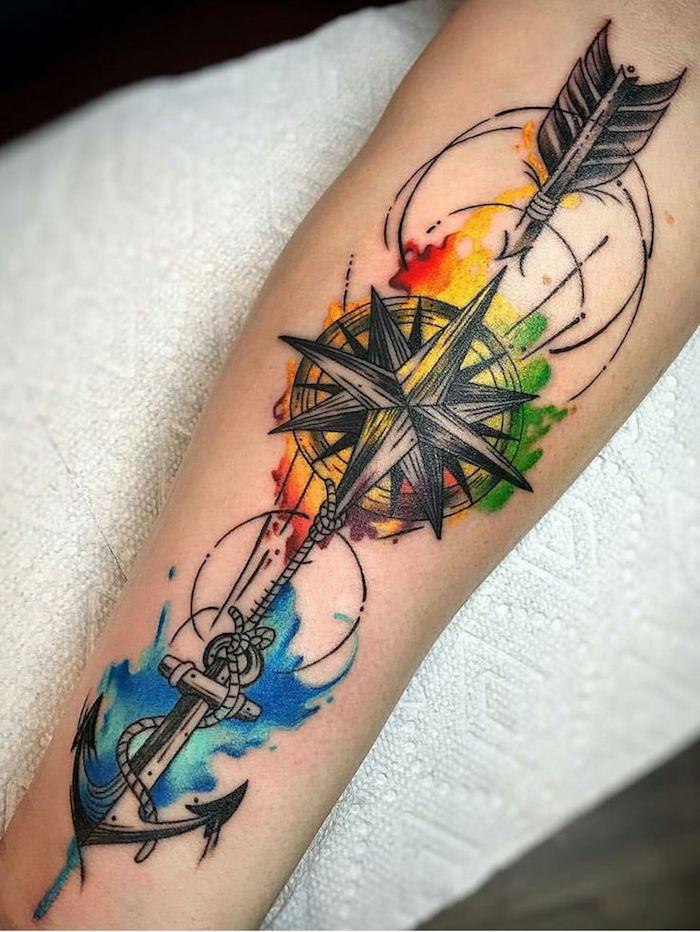 A forearm tattoo is without a doubt a cool body jewellery. But if are choosing, you have to be careful. In some organisations tattoos are prohibited. Employees who have tattoos have to hide them at work, which is not always easy. You can easily cover a tattoo on your forearm by putting on a long-sleeved shirt, for example. But in the summer this is not a good solution. The forearm is a highly visible part of the body, so think twice before you are really ready for this step.
The most popular forearm tattoo designs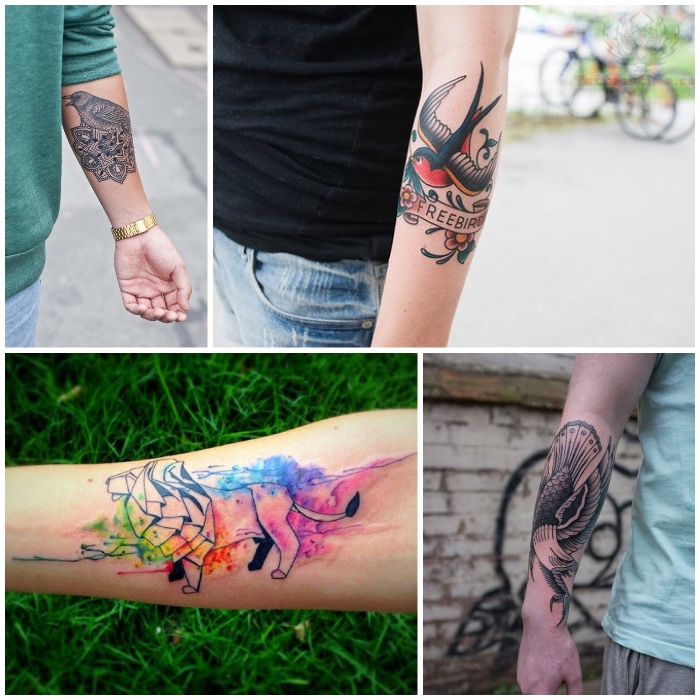 A real tattoo is permanent and will accompany you throughout your life. And if it is also placed on the forearm, it will always be in front of your eyes, which means that you have to choose the corresponding tattoo motif carefully so that there are no disappointments in the end. To help you find the motif that will convey the message you want, we have complied a list of the most popular forearm tattoo designs. Keep reading to get some inspiration.
Religious tattoo: If you want to show your religious beliefs around the world, then a religious forearm tattoo is a great option for you. Very popular at the moment, for example, are the tattoos with motifs, such as the Celtic cross, the Om symbol and symbols, such as cross, anchor and heart, which in Christianity represent the virtues of faith, hope and love. Currently popular among many tattoo fans are the tattoos depicting deities such as Zeus, Athena, Buddha, Jesus Christ and others.
Animal tattoo: Animals have been considered as important symbols in many cultures for millennia and it is no wonder that they are now among the most popular tattoo designs. Animal tattoos look very attractive and are also deeply symbolic. So if you want to get a tattoo, check out its symbolic meanings. Animals are perfect as motifs for forearm tattoos. The reason is that the natural curvature of the arm gives a realistic look to the tattoo, and especially if it is large and detailed, it will certainly attract many glances. The most popular animal motifs include: tigers, lions, fish, owls, dragons, etc.
Other popular forearm tattoos motifs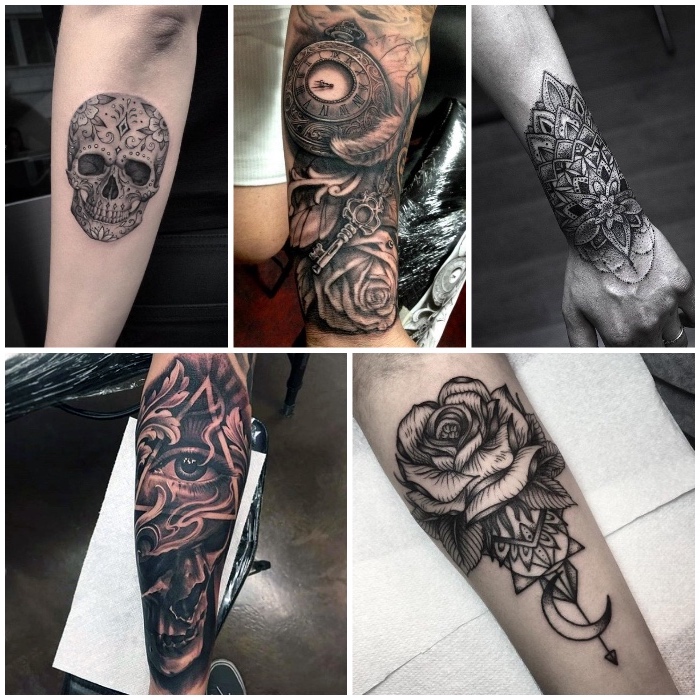 Flower tattoo: Flowers are an absolute classic and are perfect as a motif for a forearm tattoo. The choices are numerous here. The most popular ones are roses, sunflowers, cherry blossoms, lotus, dandelions, etc.
Tribal tattoo: Tribal tattoos are real eye-catchers due to their very detailed and unique designs. They are usually done with black ink and look really stunning. Tribal tattoos are deeply rooted in some cultures and therefore carry different symbolic meanings. The most popular tribal tattoos are: Maori tattoos, mandala tattoos, Polynesian tattoos and more.
Biomechanical tattoo: Biomechanical tattoos are works of art at the highest level! They are so realistic and effective that they must be placed on a clearly visible place without a doubt. Biomechanical tattoos are especially popular among men. But any woman who wants to have an amazing tattoo, can opt for such a body jewellery.
Tattoo quotes: Tattoo quotes are among the most popular tattoo designs among both women and men. Very popular motifs right now are the religious texts as well as wisdom and inspirational quotes. Many people also have their life motto tattooed on their arm, because that way they will always have it in front of their eyes.
101 beautiful forearm tattoos for women and men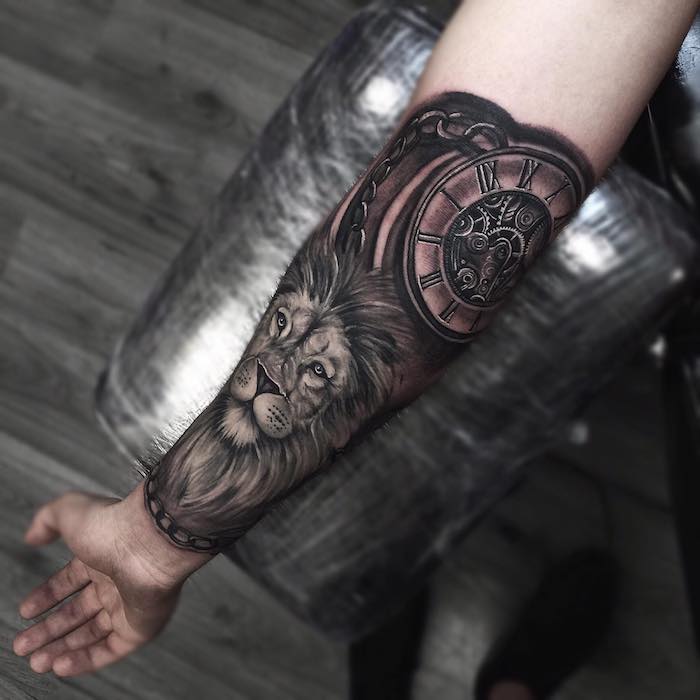 Viking in combination with skull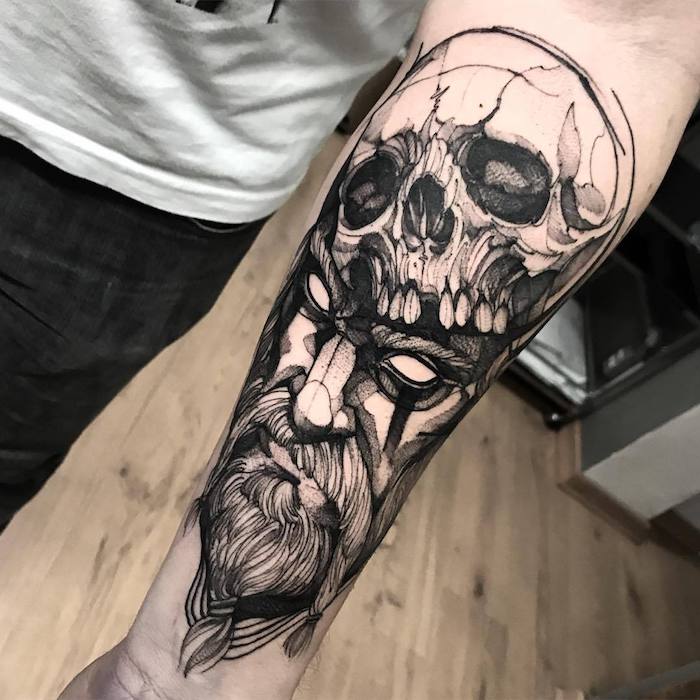 A very female tattoo motif: flowers in combination with mandala motifs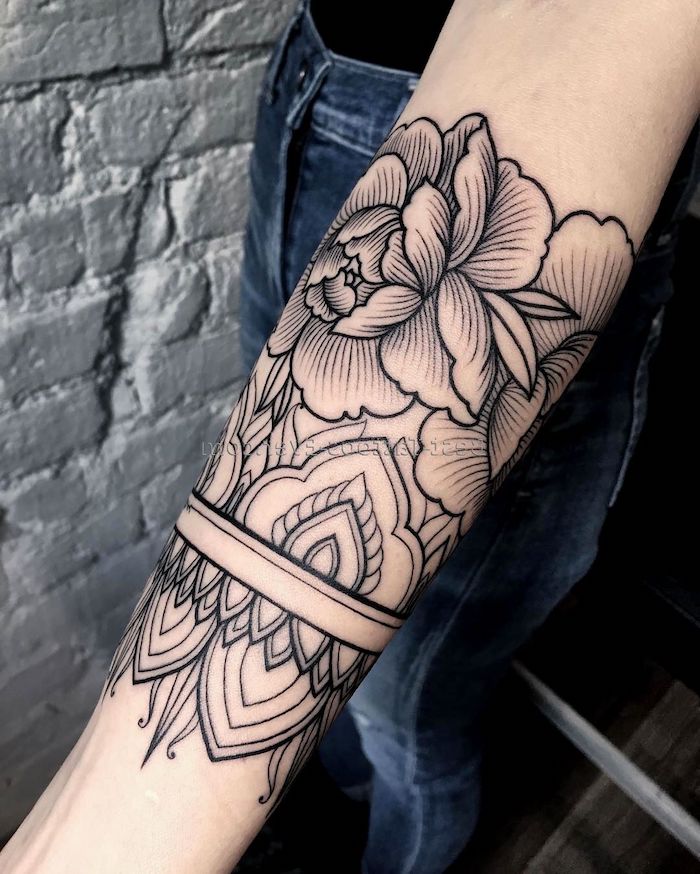 A tattoo on the forearm is a good solution if you get a tattoo for the first time or if you have a low pain threshold, because the skin at this part of the body is not so sensitive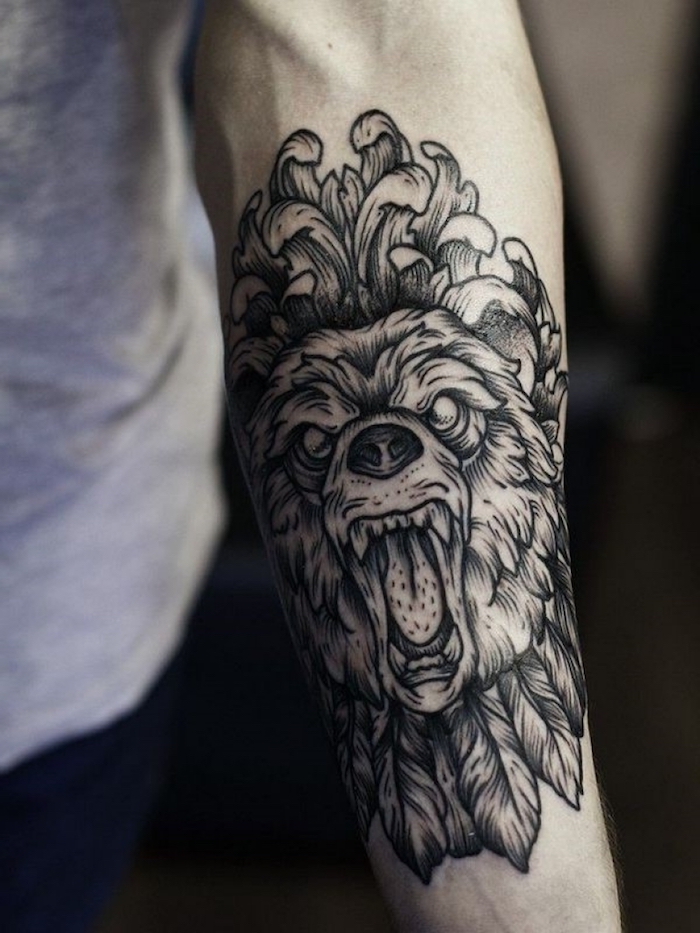 The perfect motives for forearm tattoos are those that remind you of something meaningful to you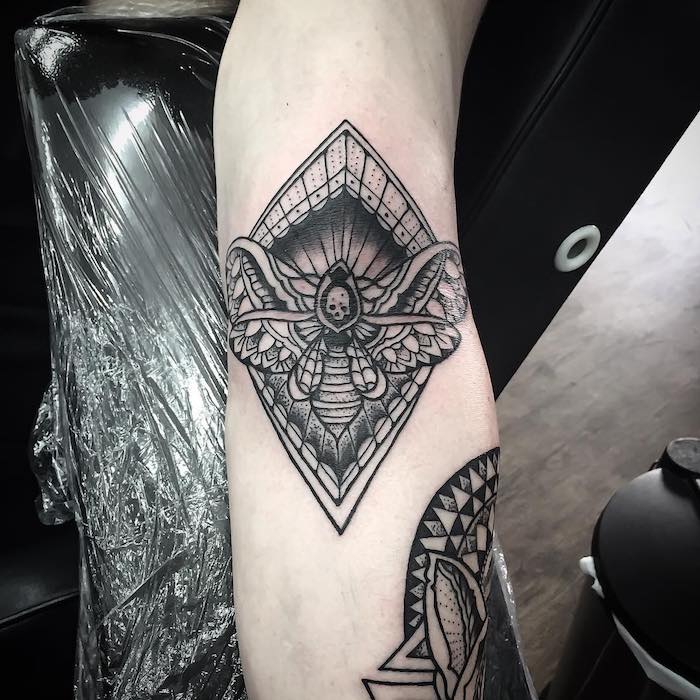 Blackwork tattoo with elephant motif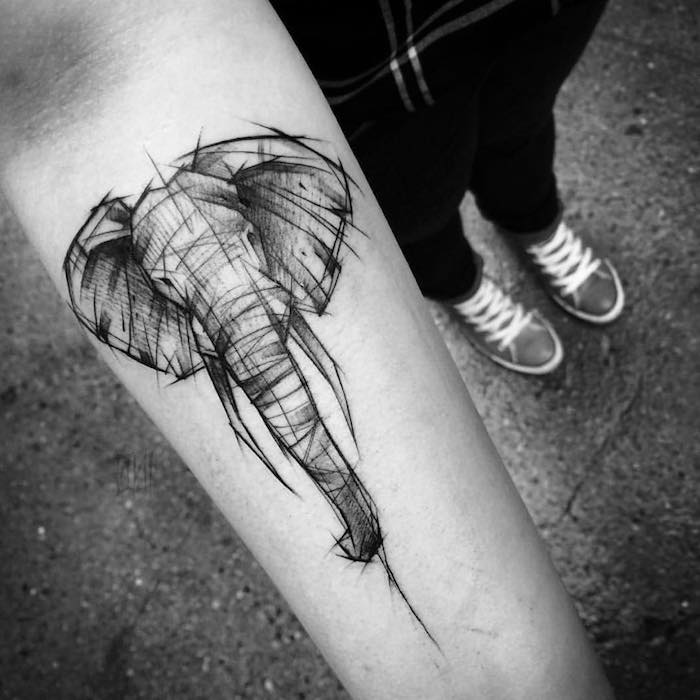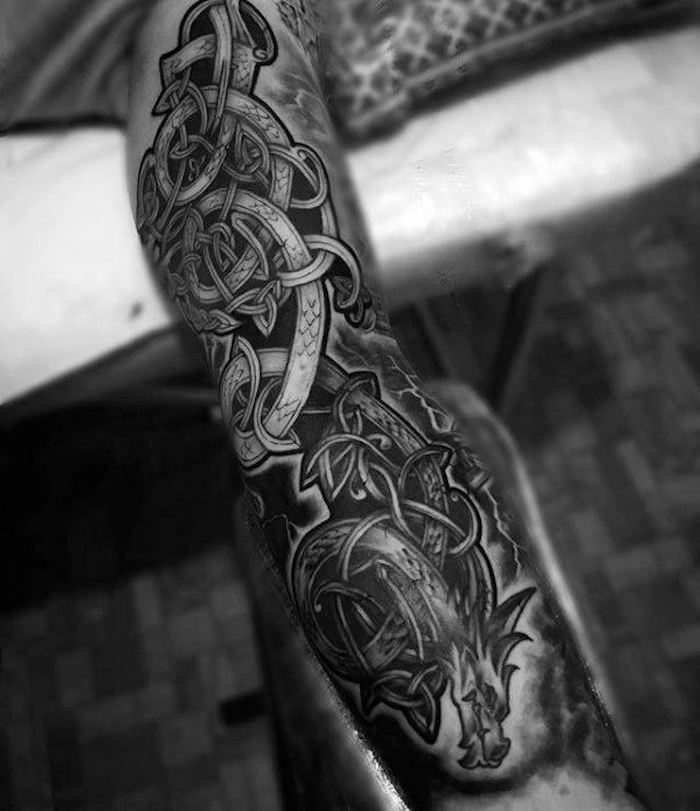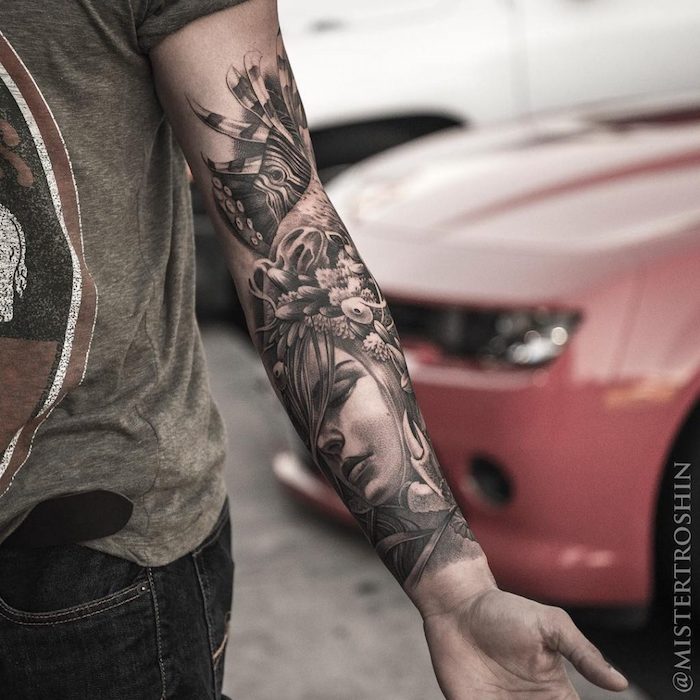 Realistic owl tattoo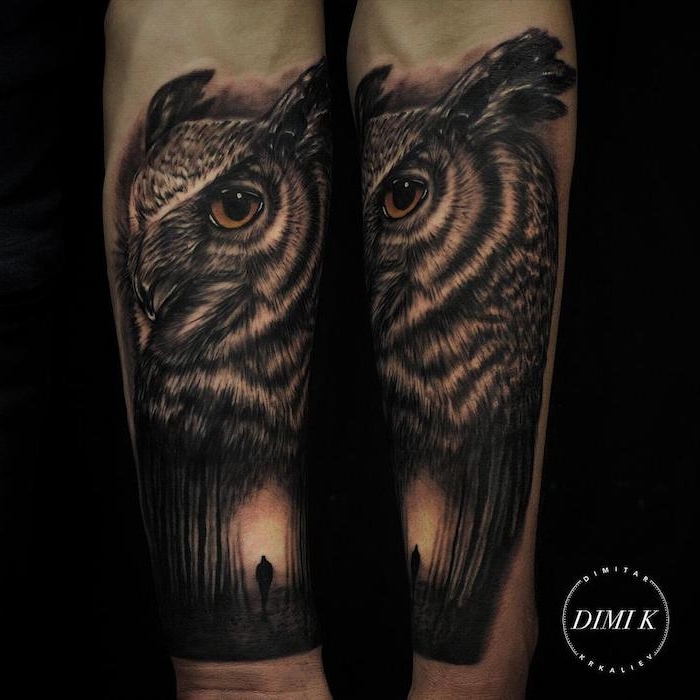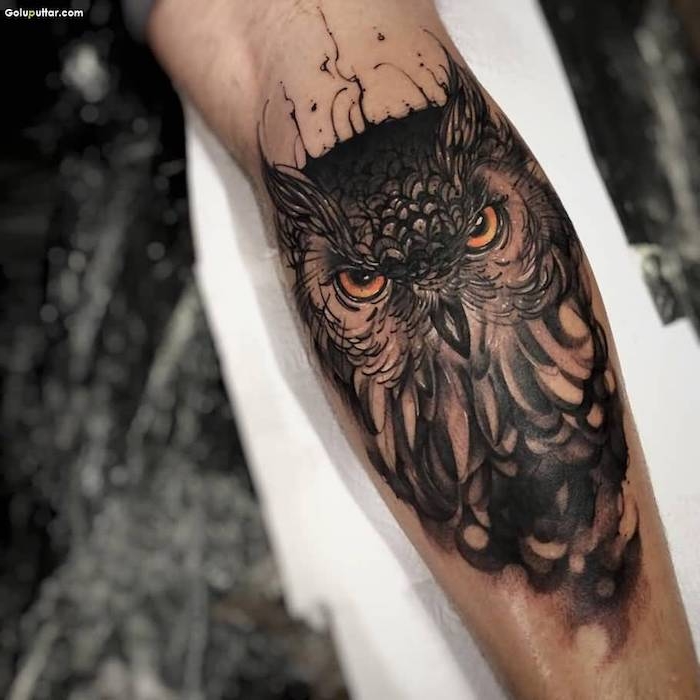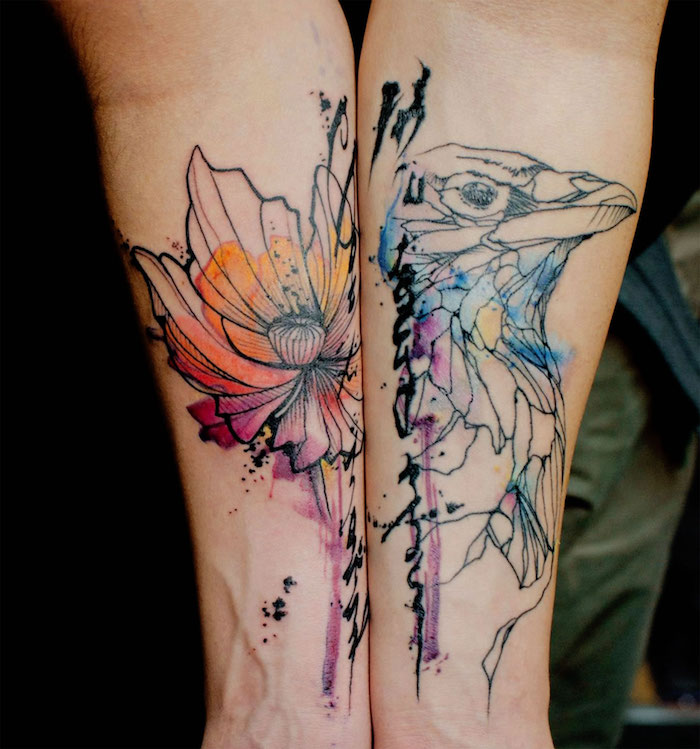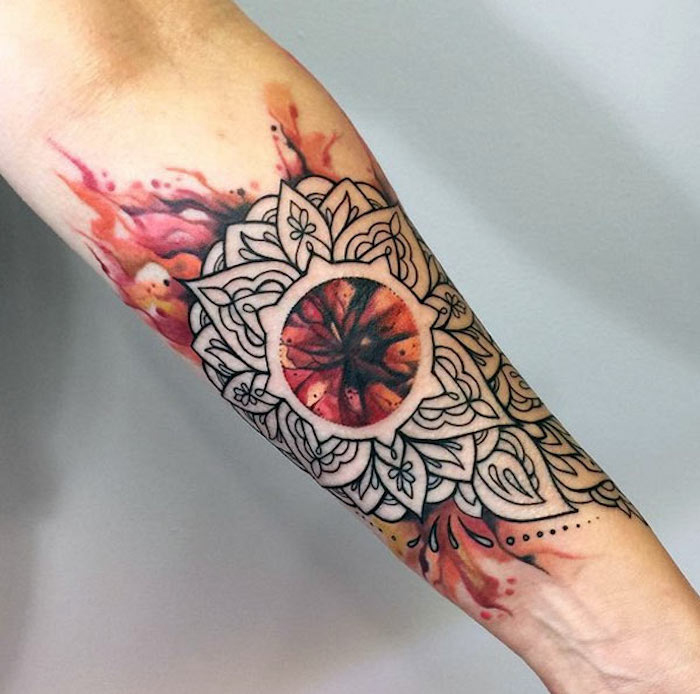 Forearm tattoos for women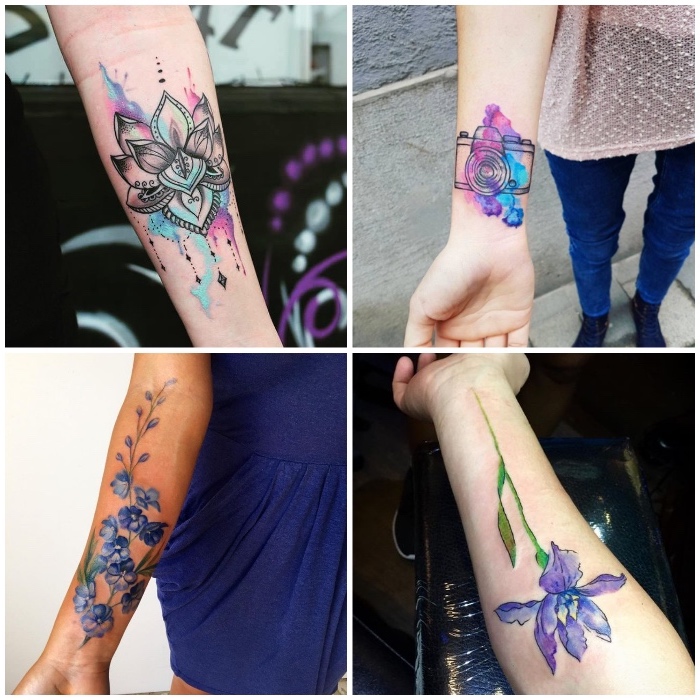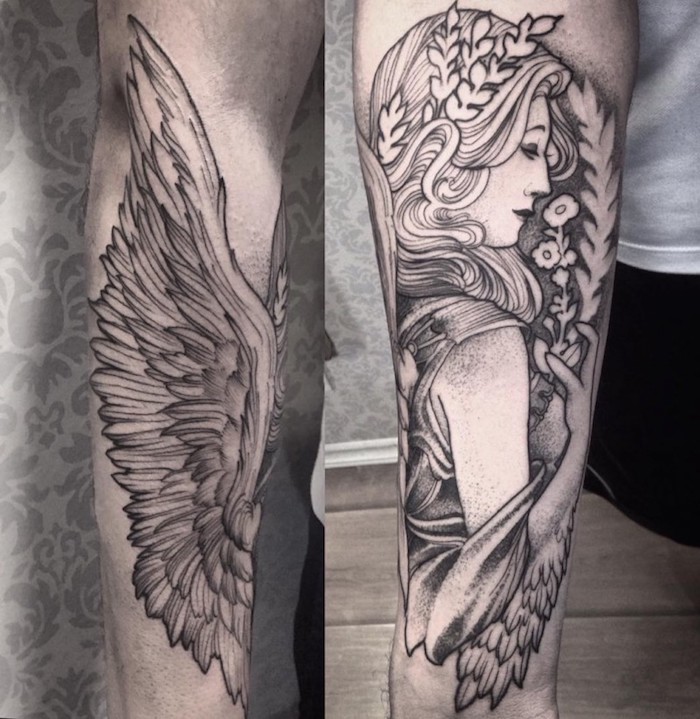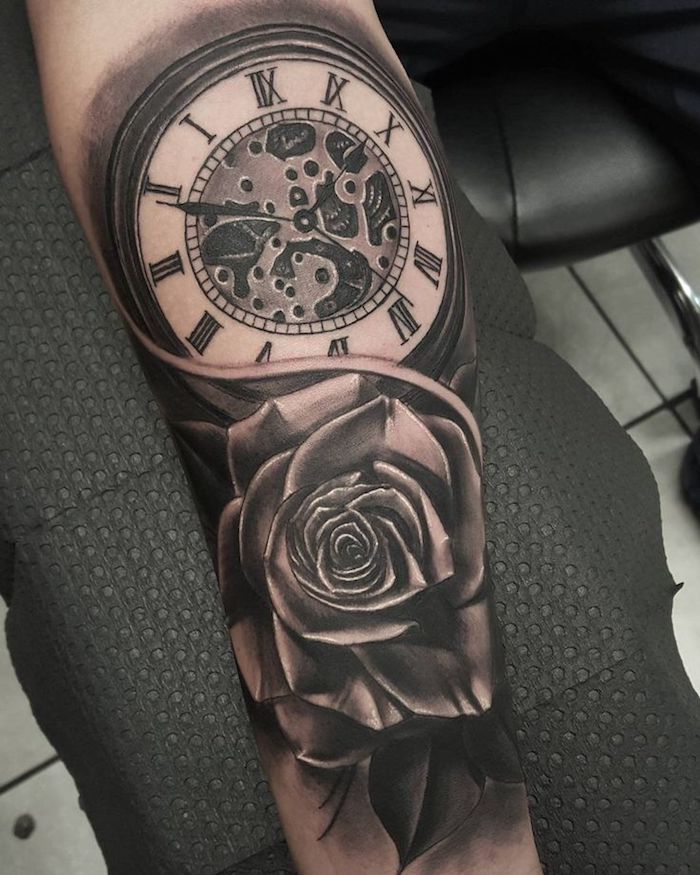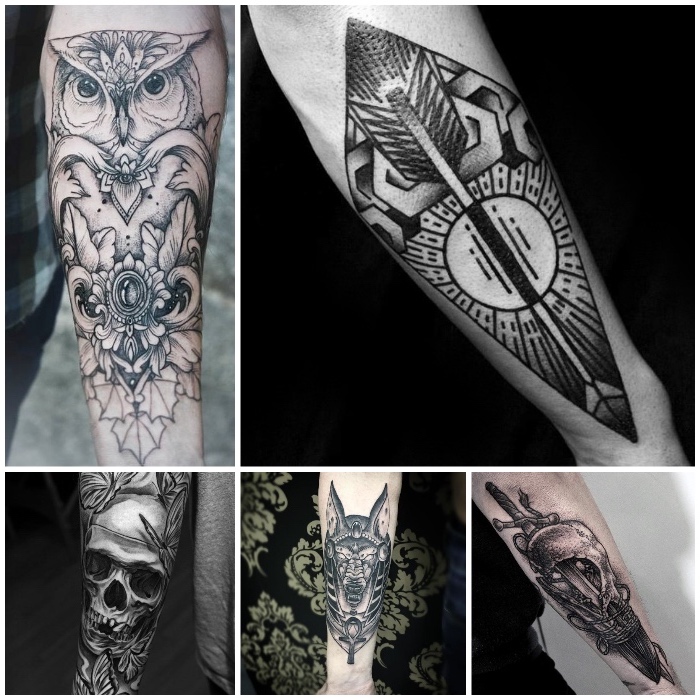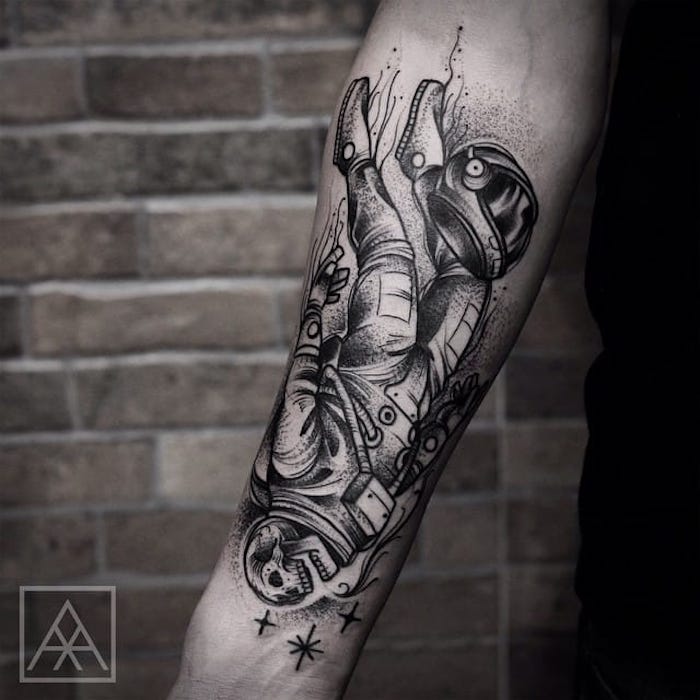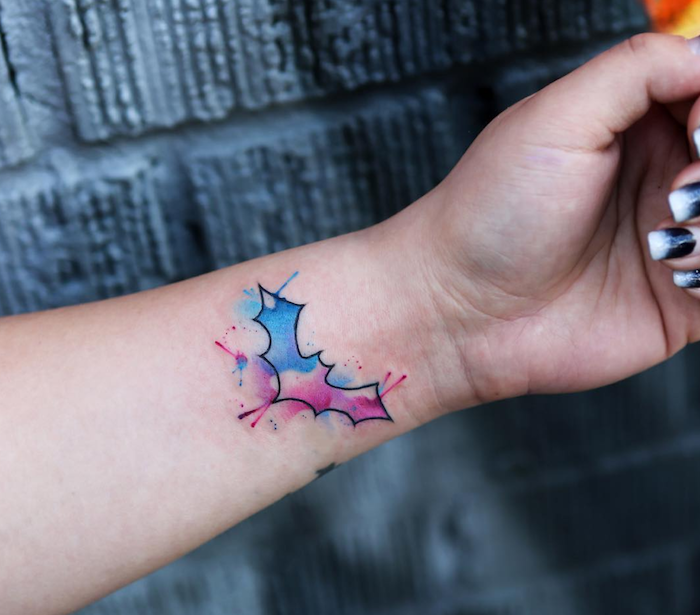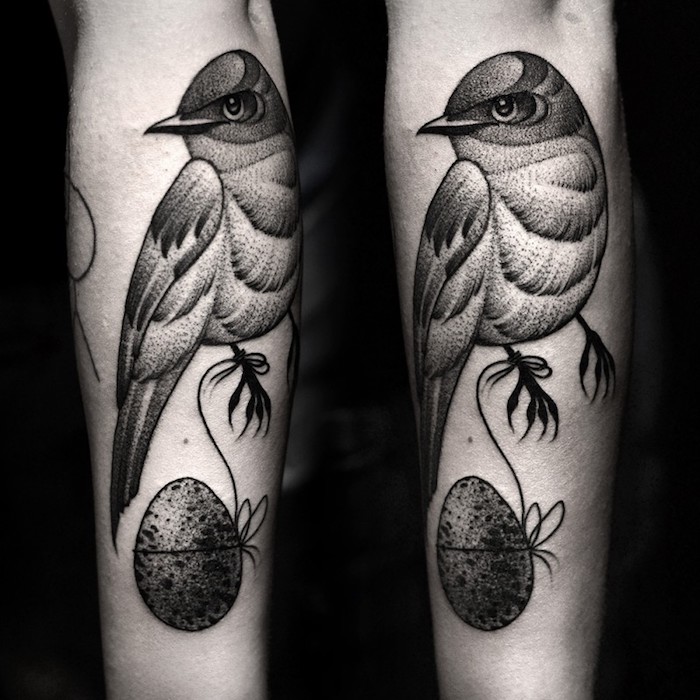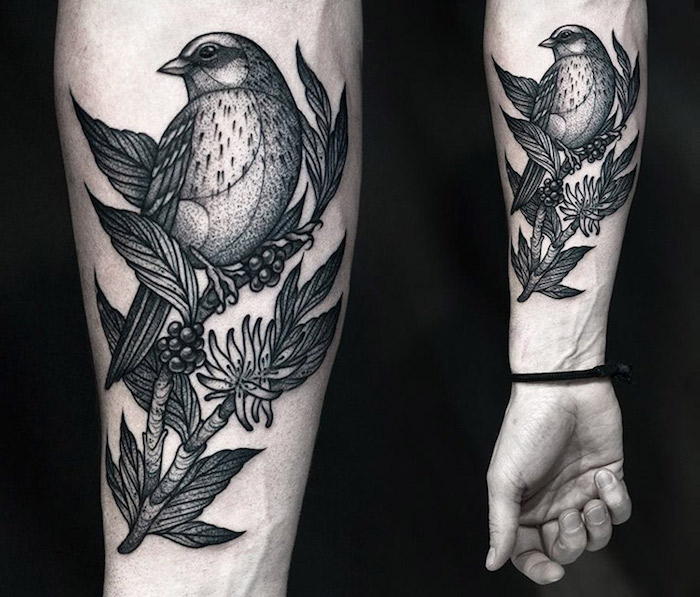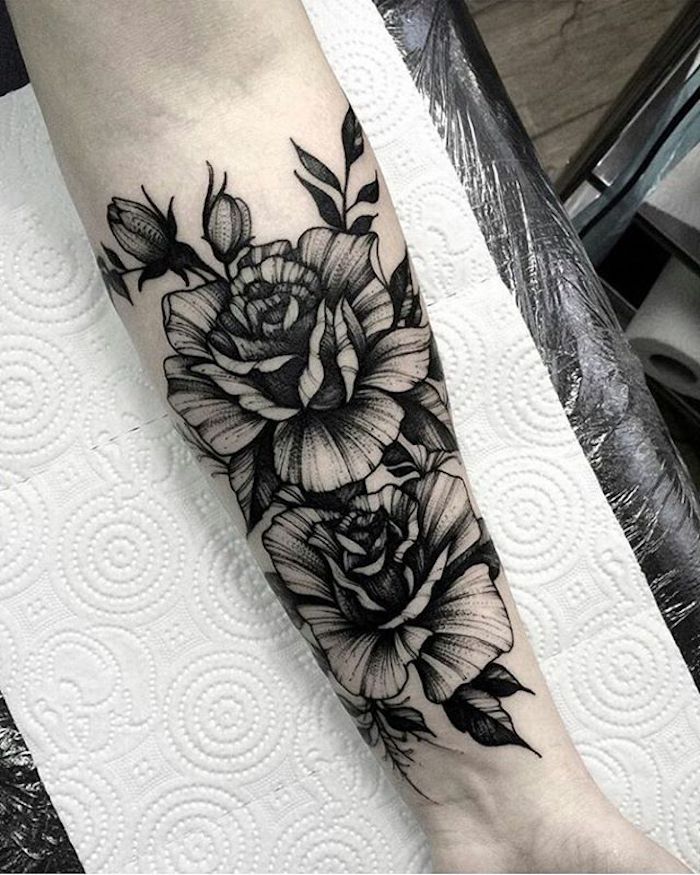 Tattoos for men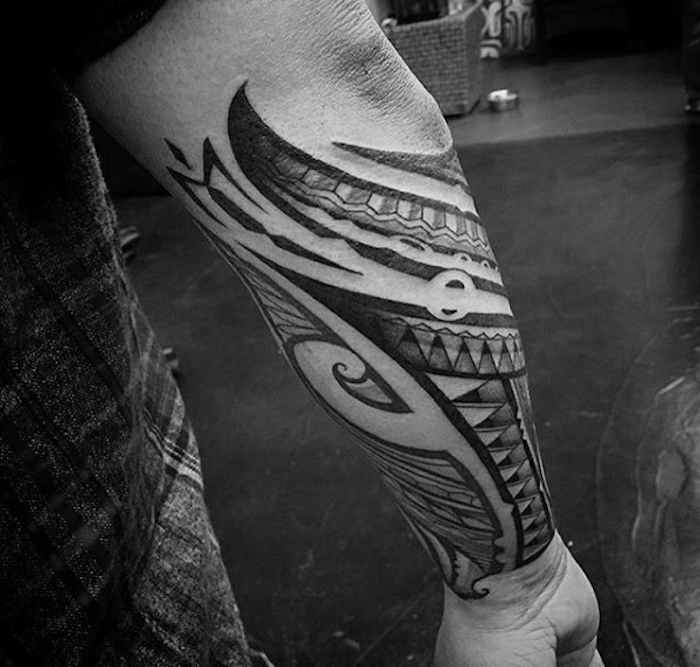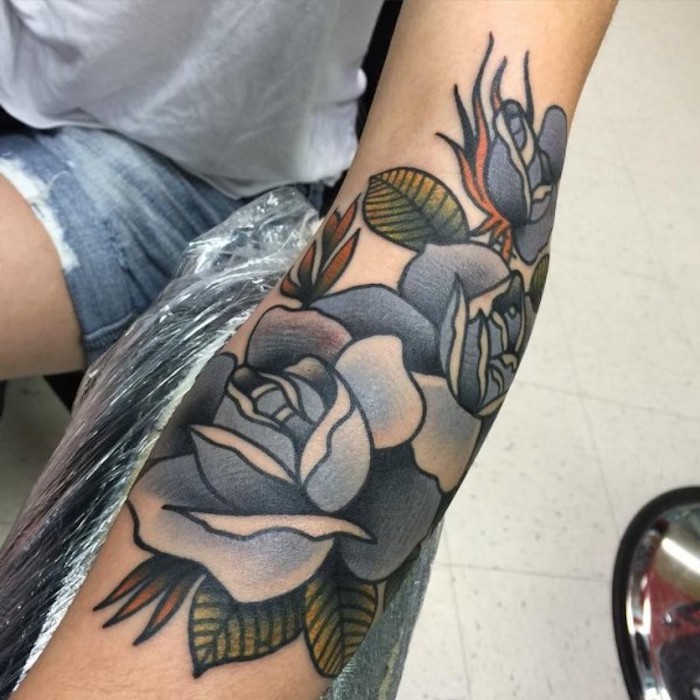 Beautiful matching tattoos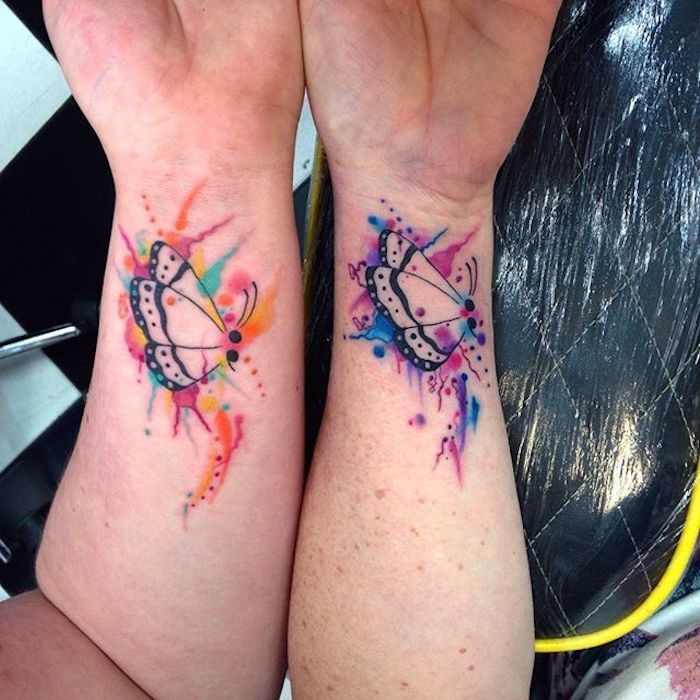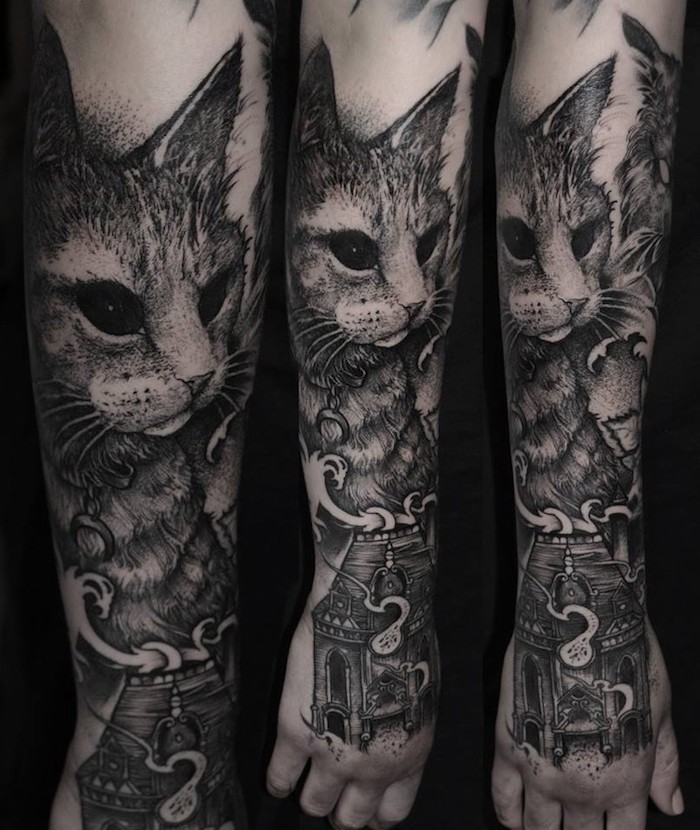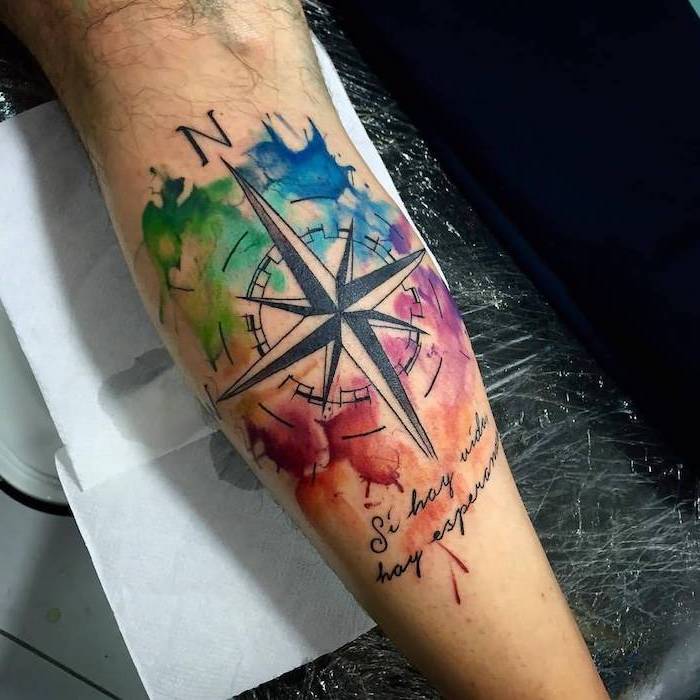 Arm tattoos for men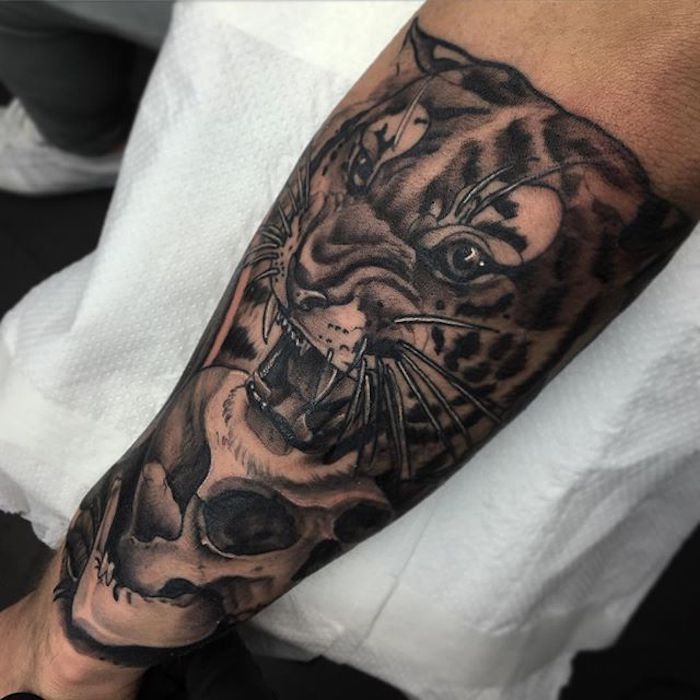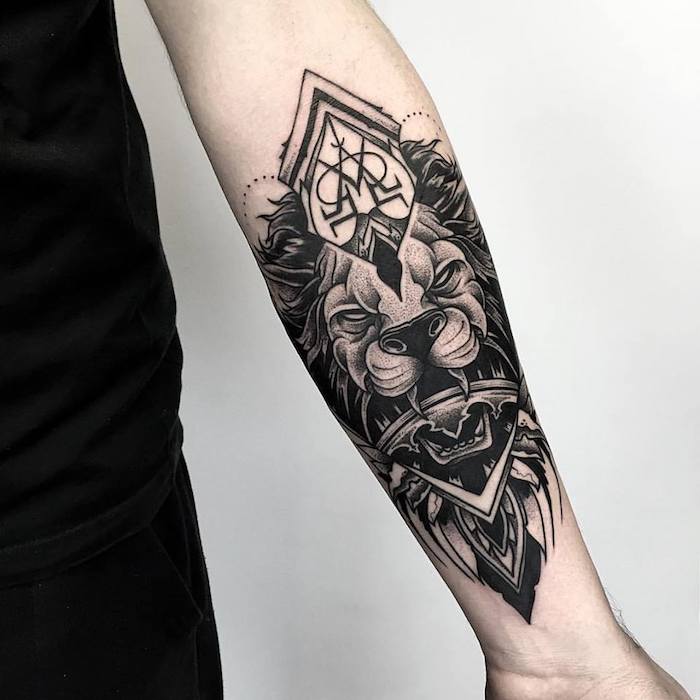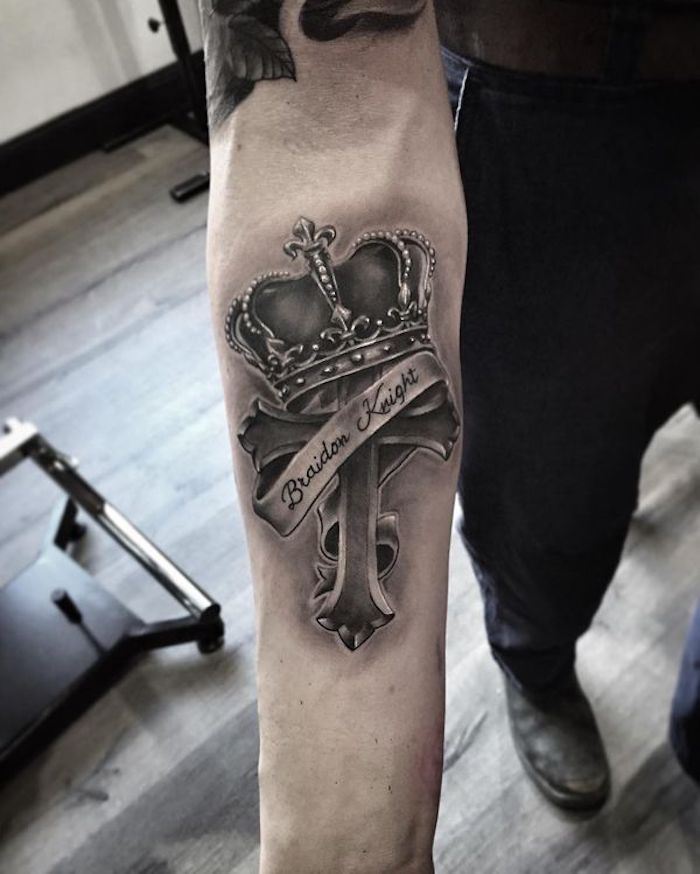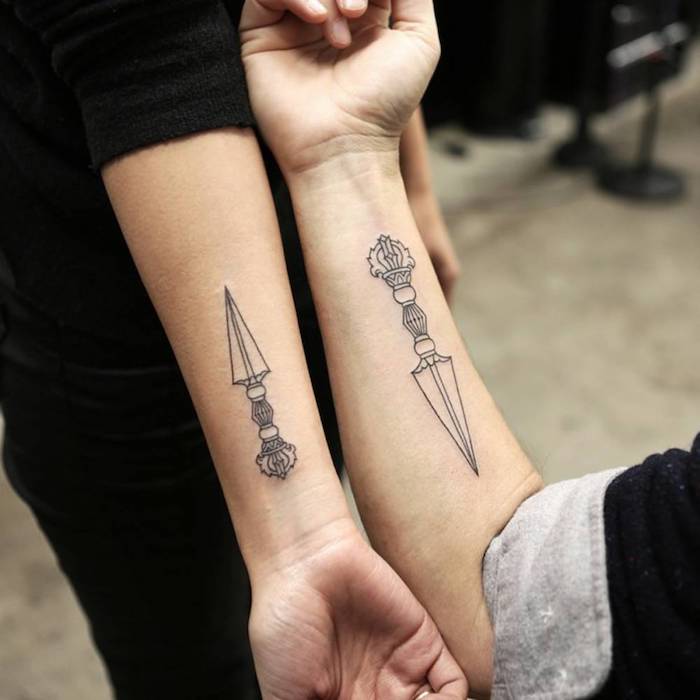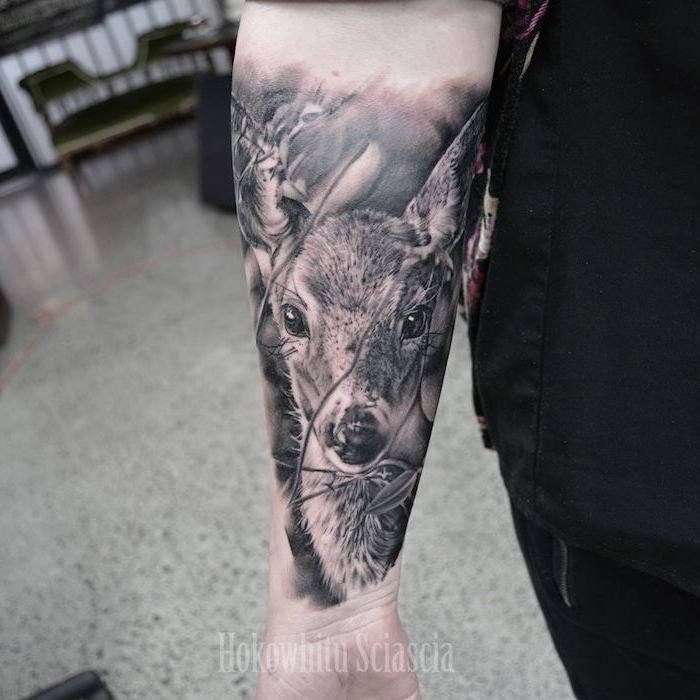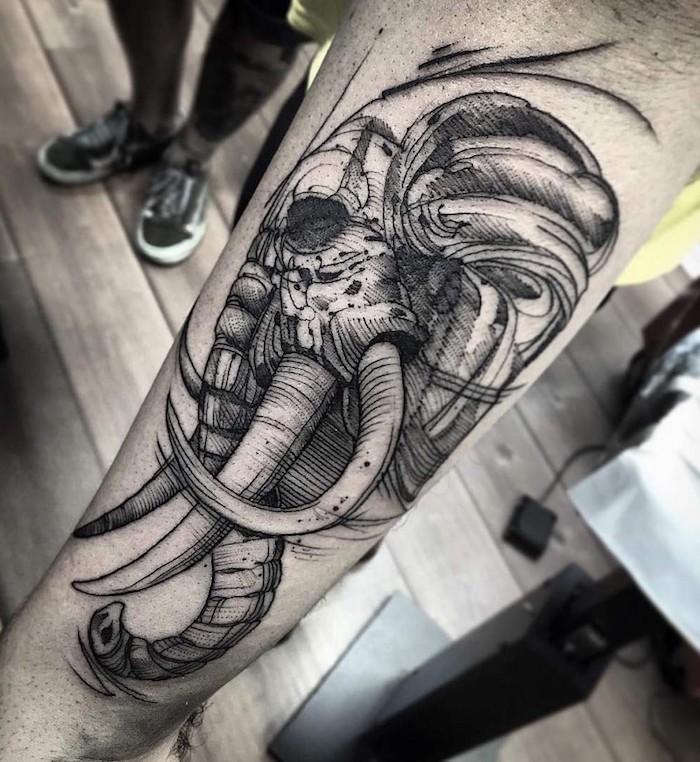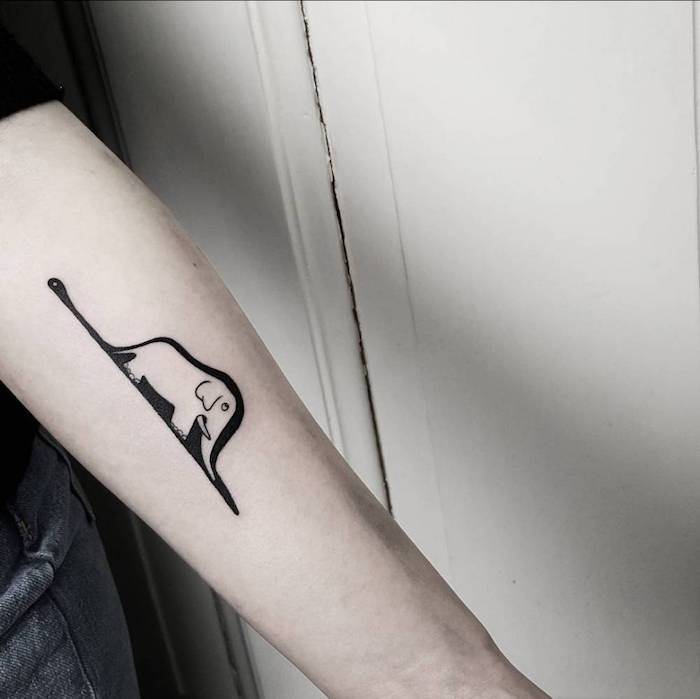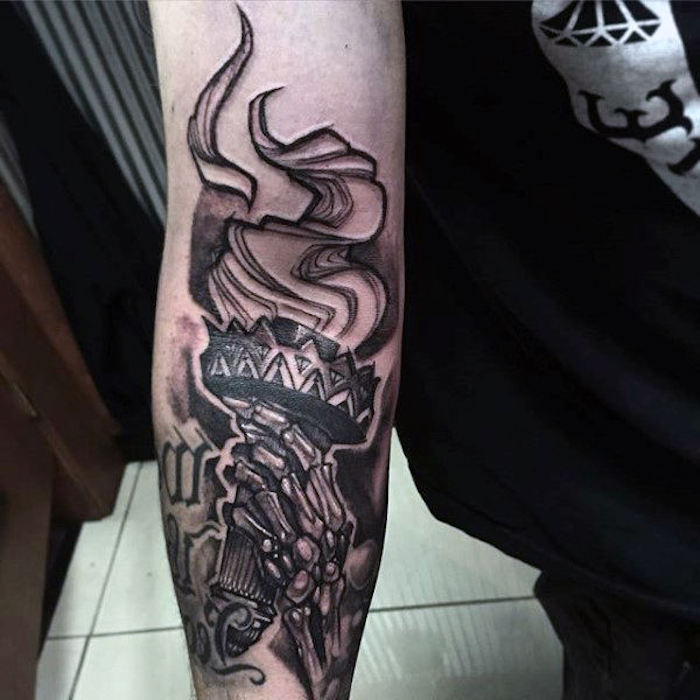 Arm tattoos for women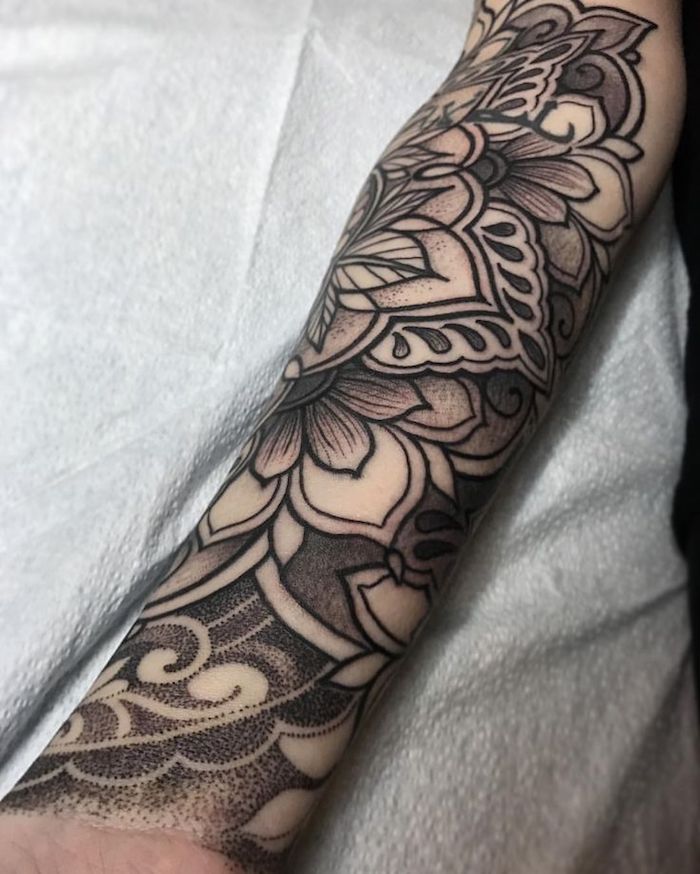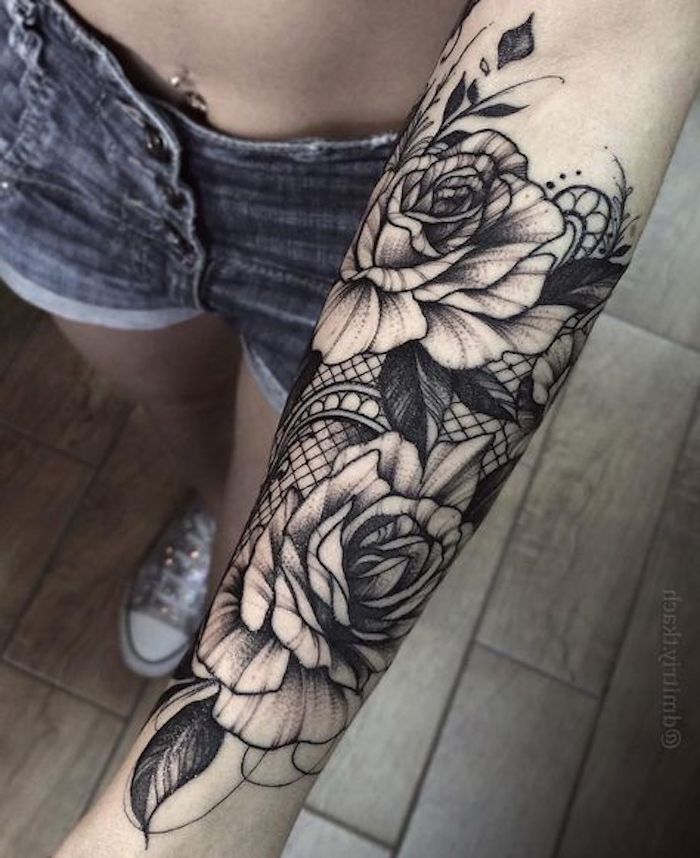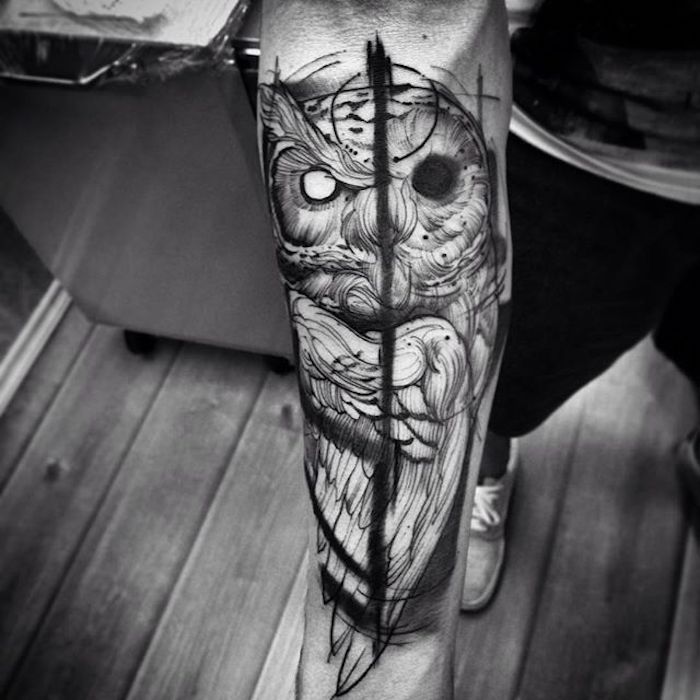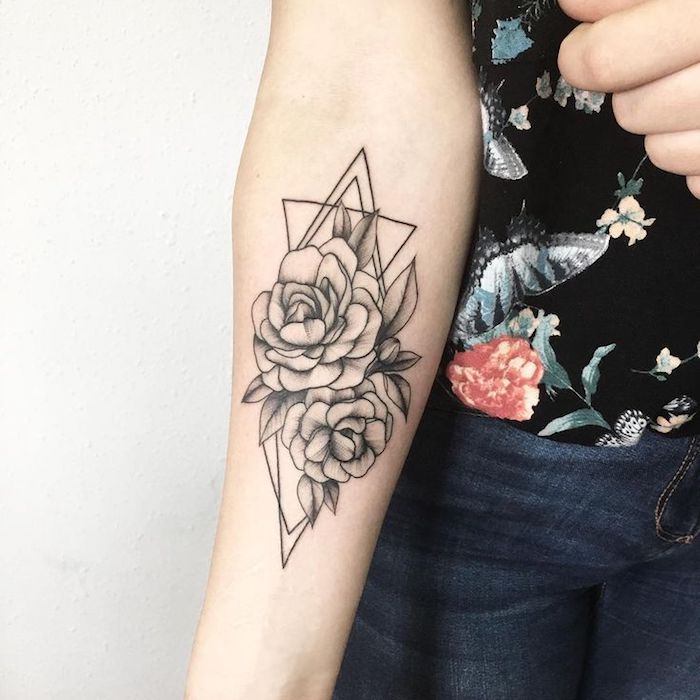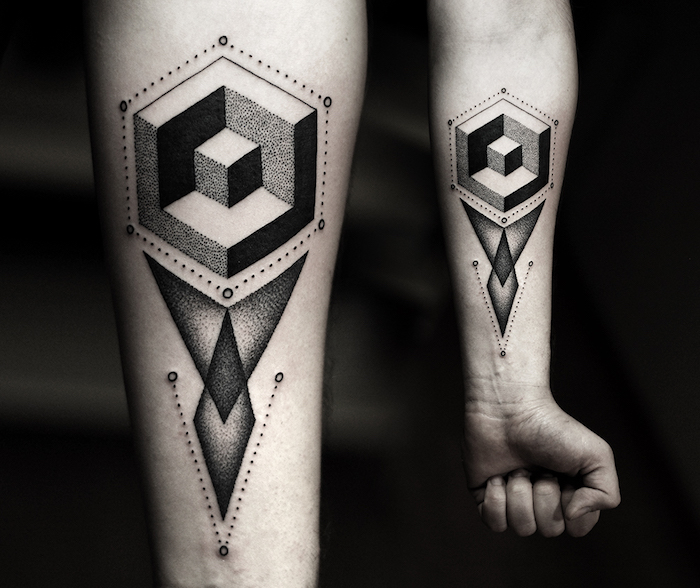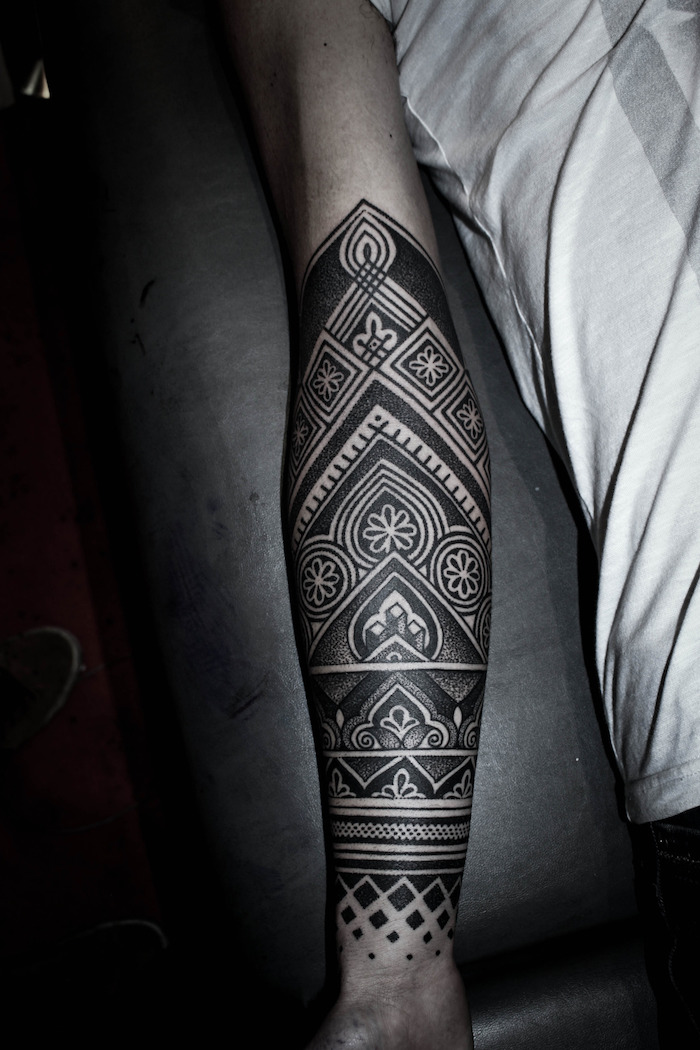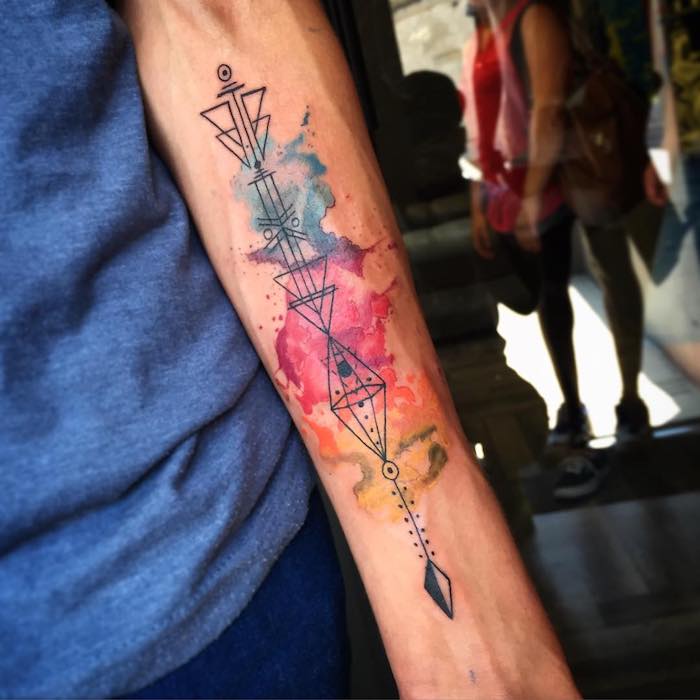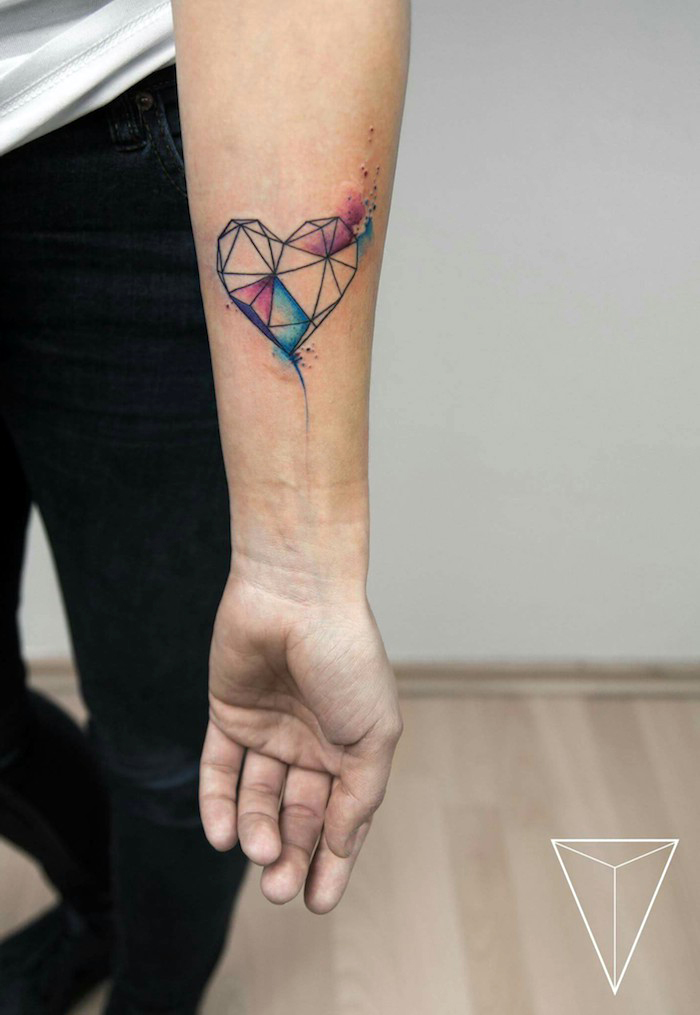 Tattoo designs for men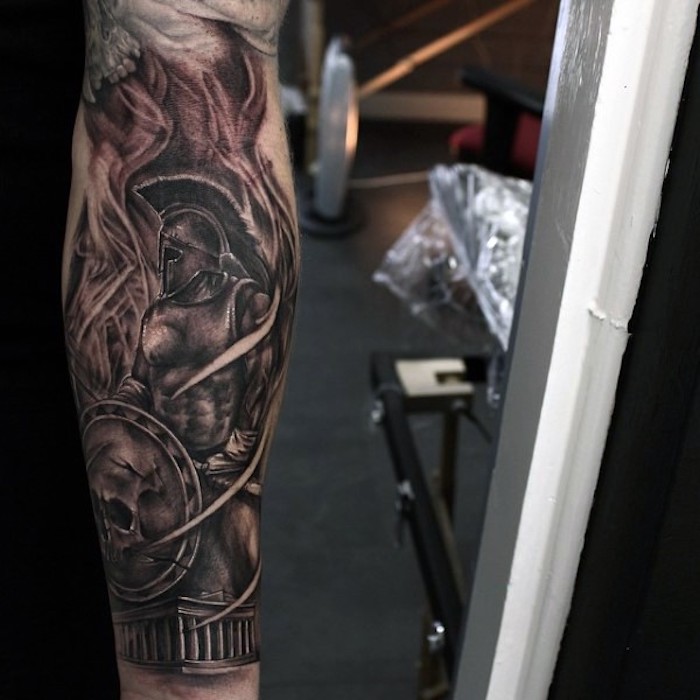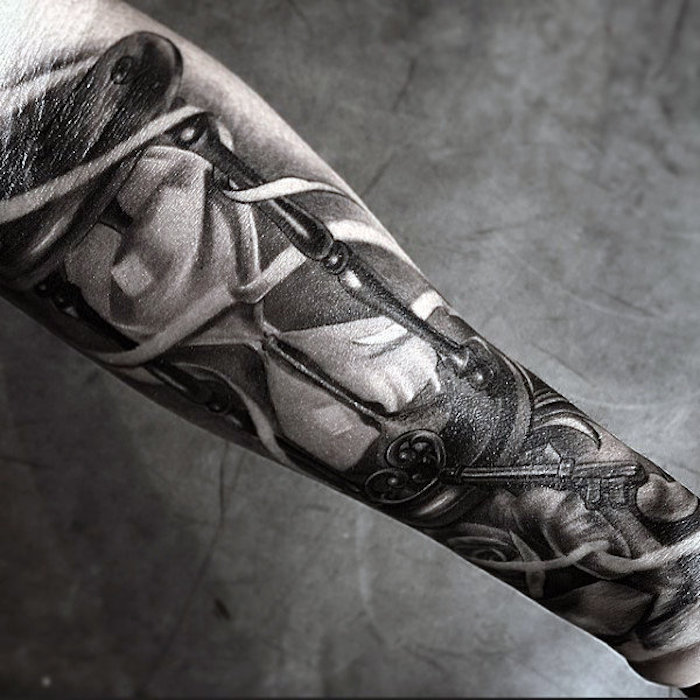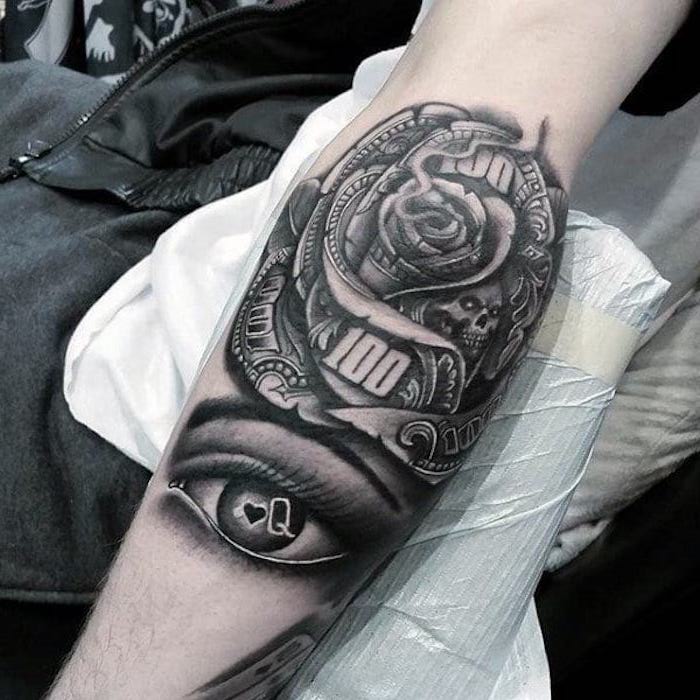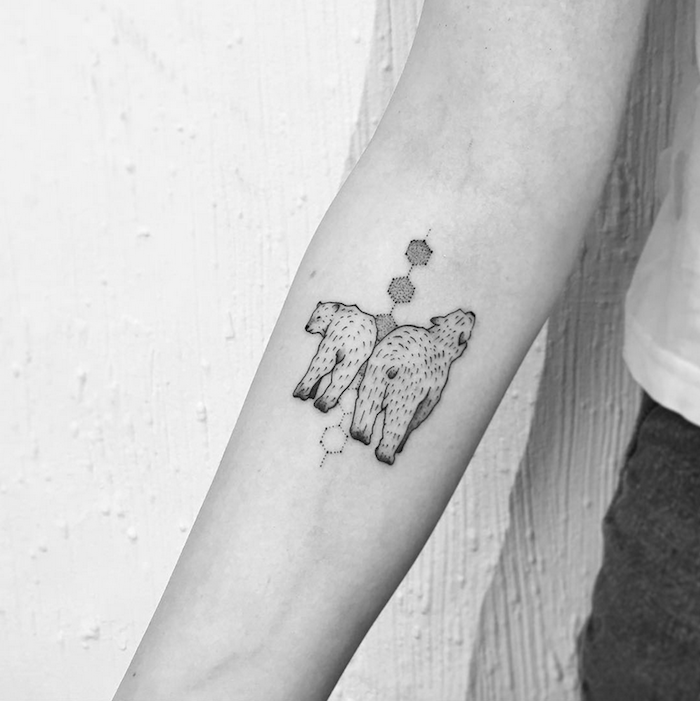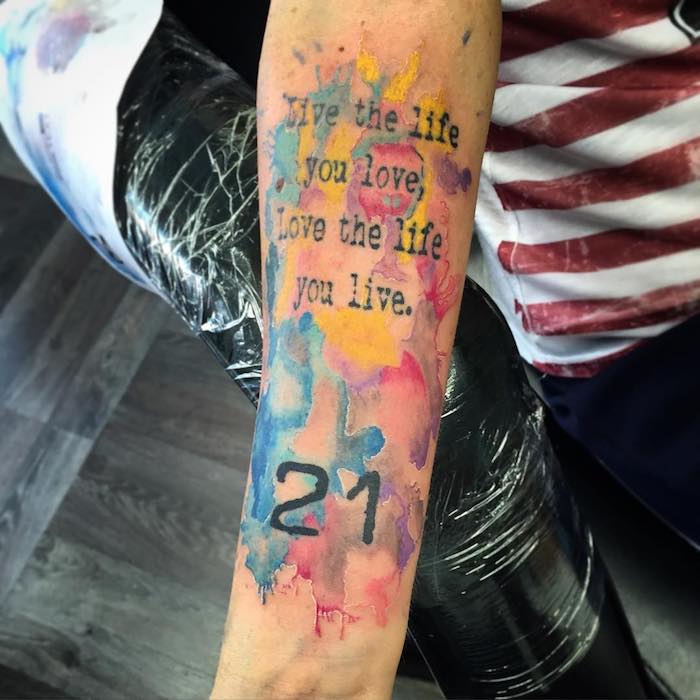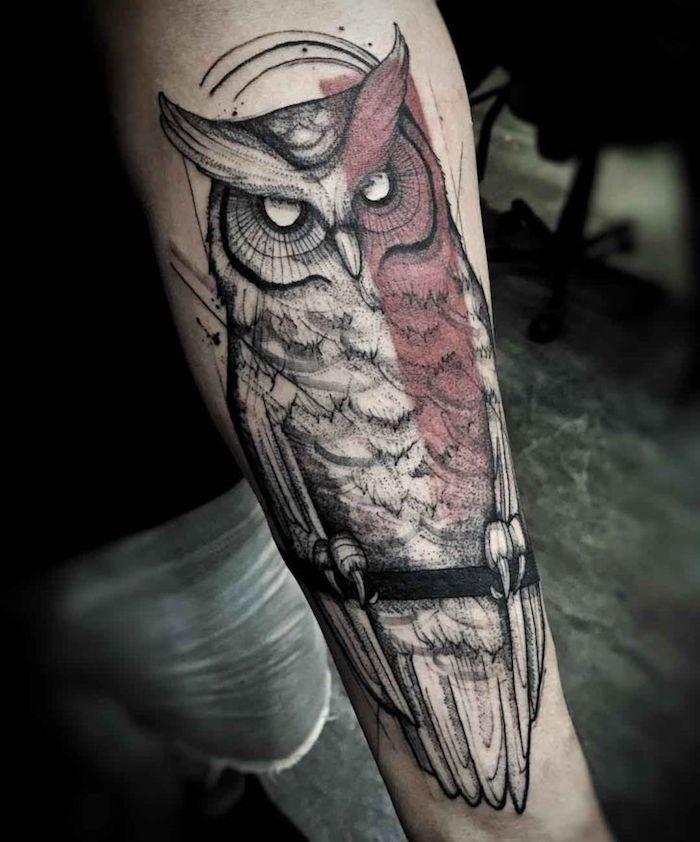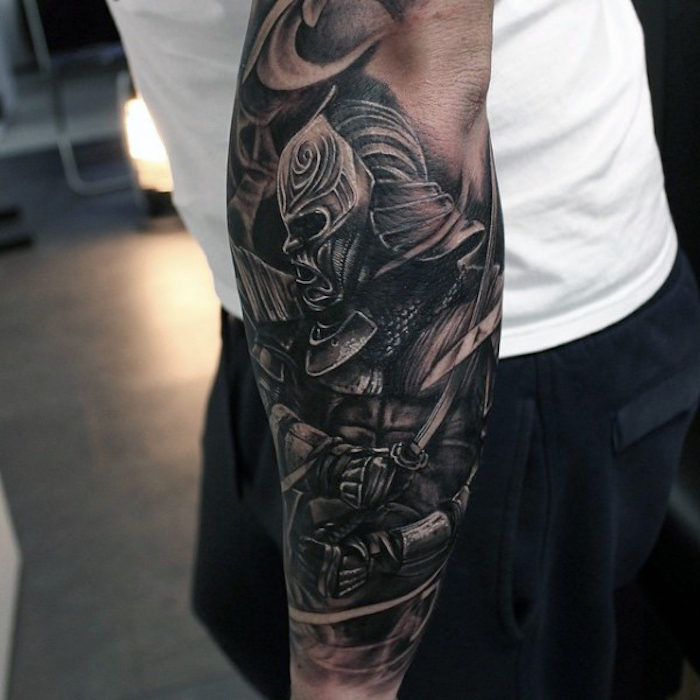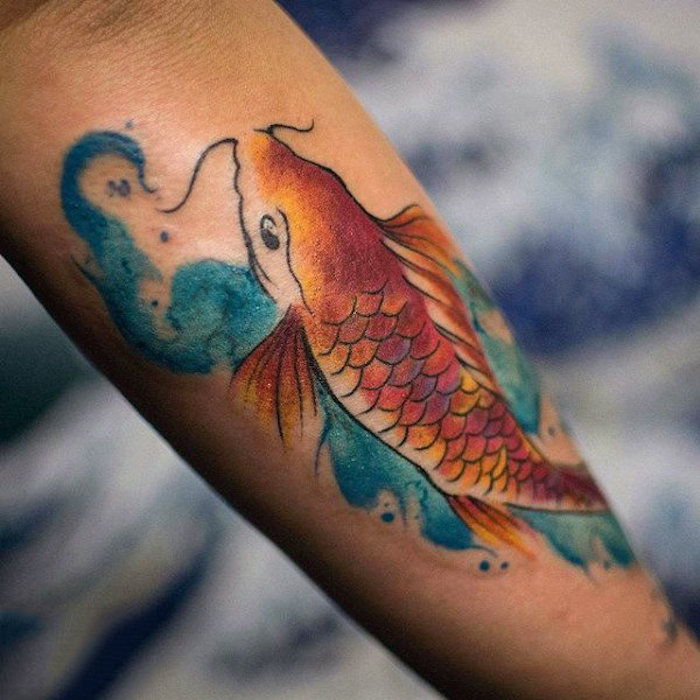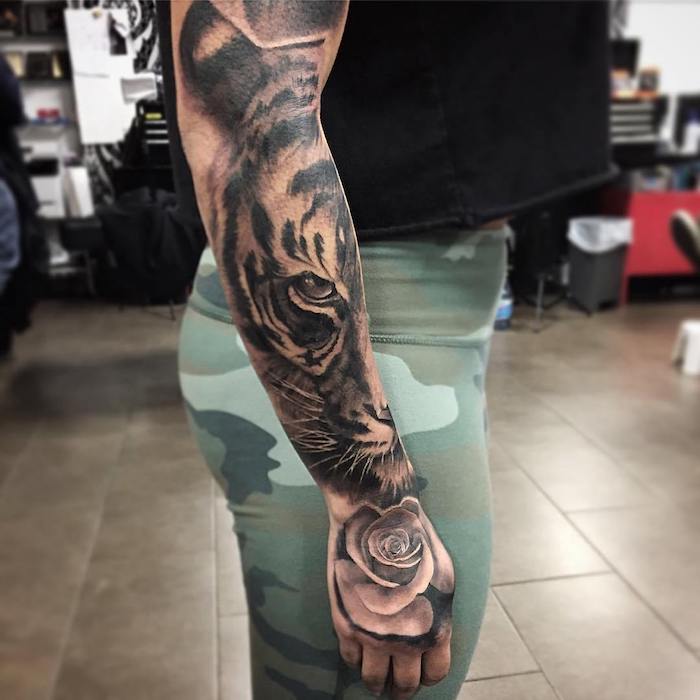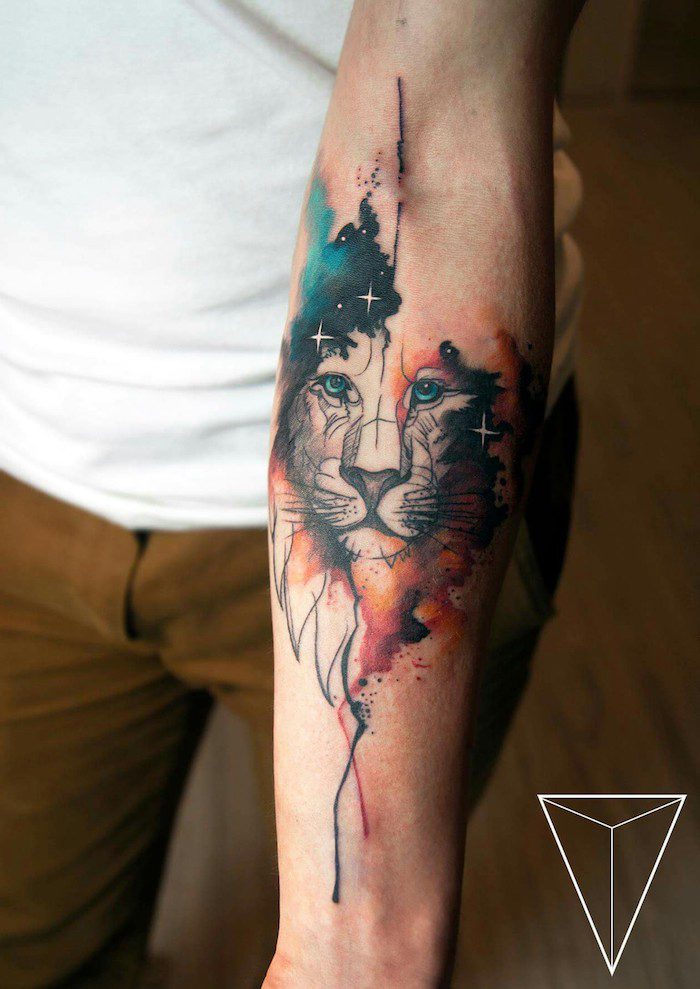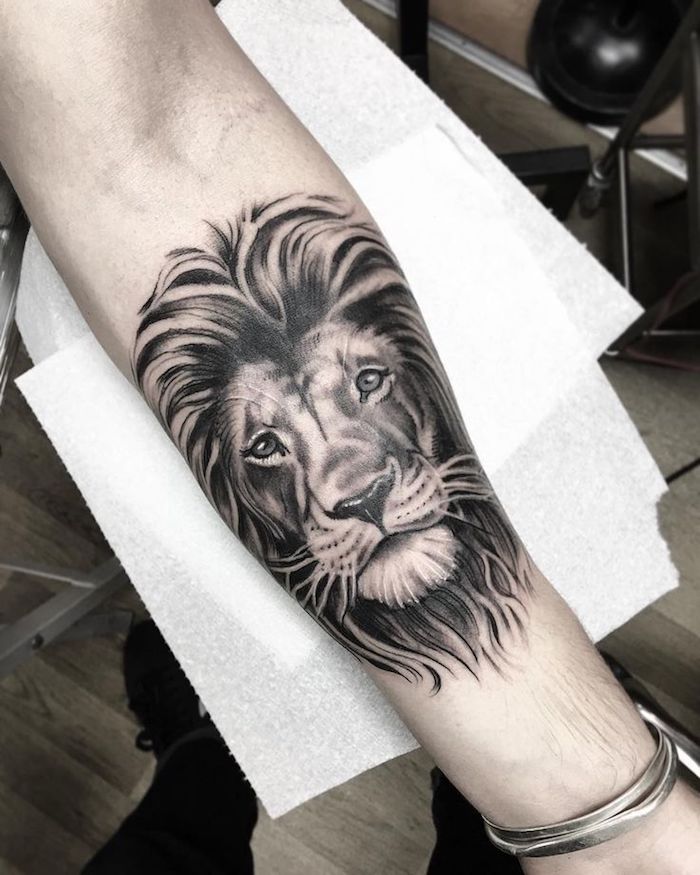 Tattoos for men with meaning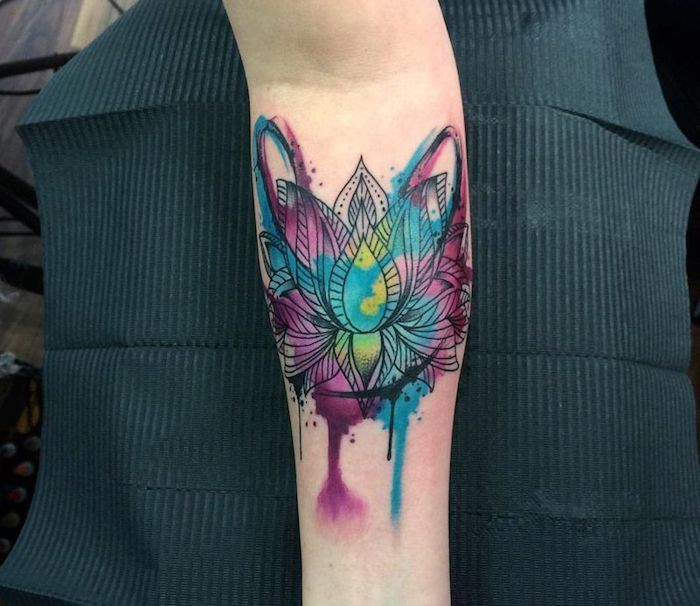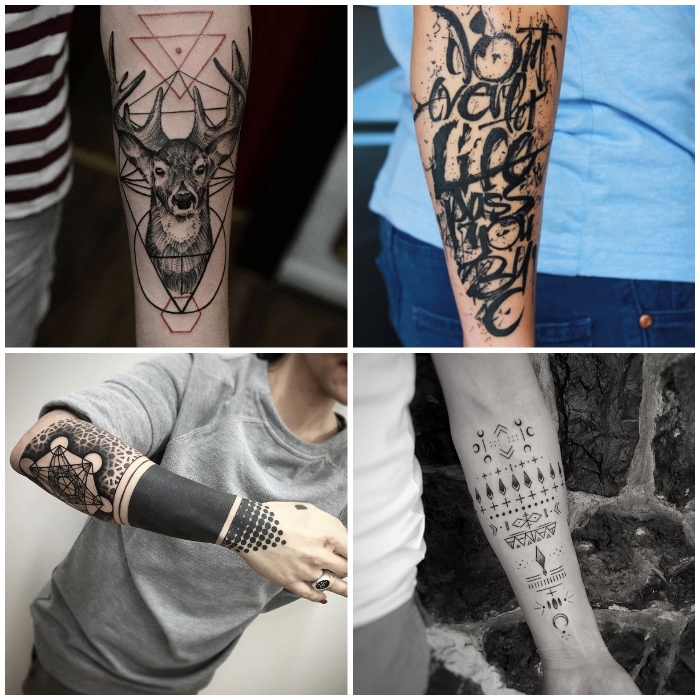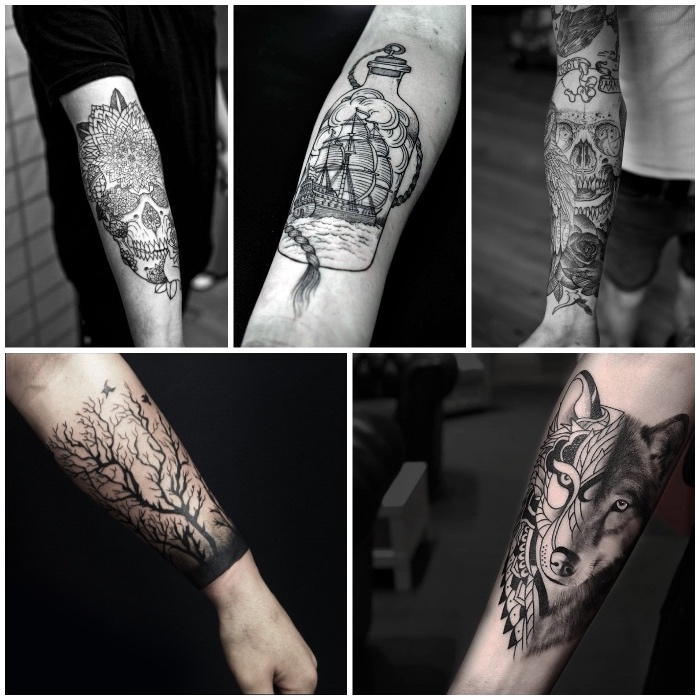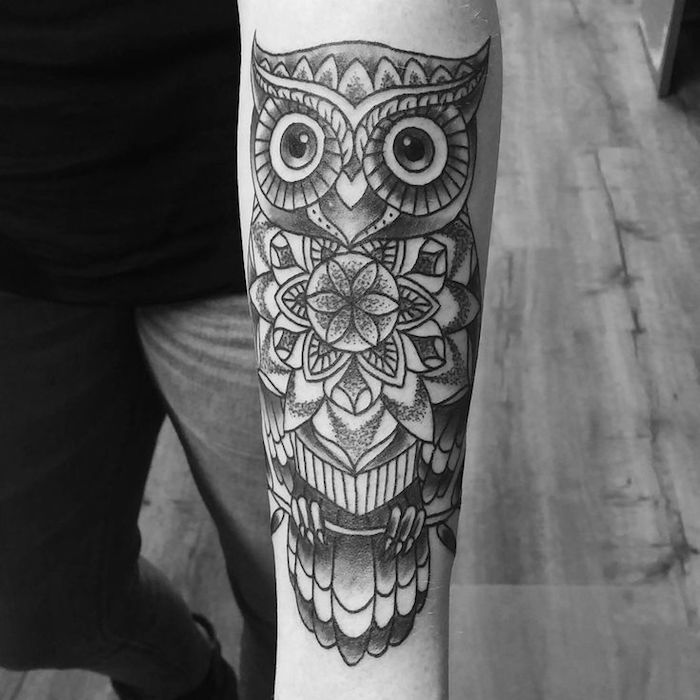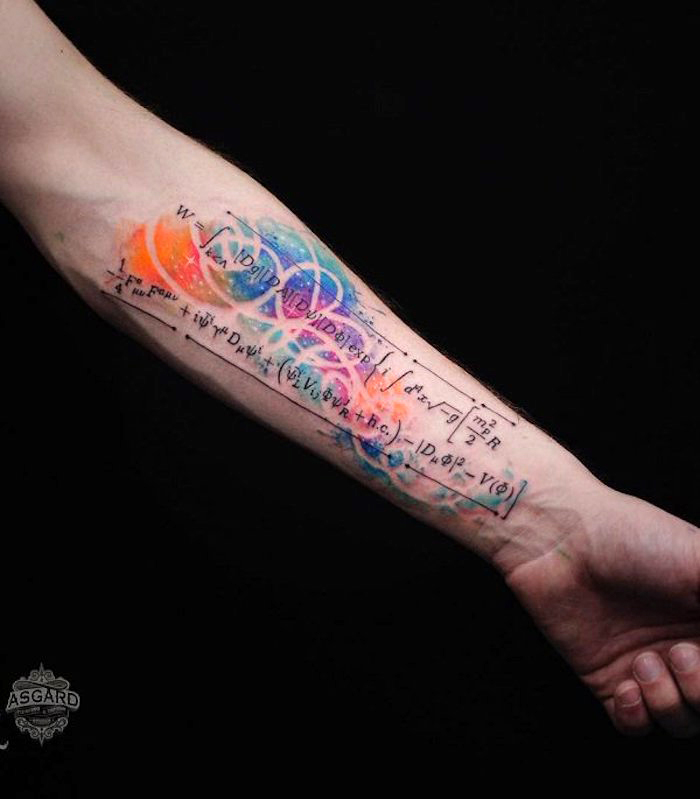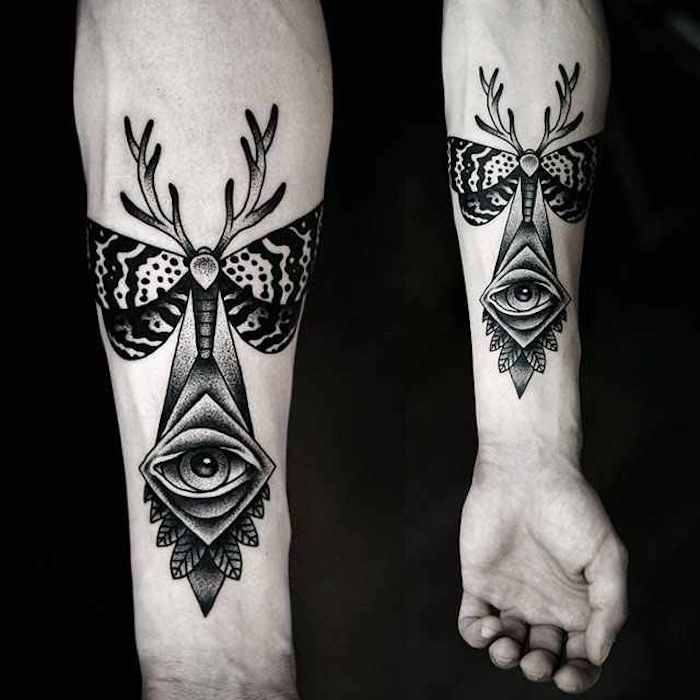 Tattoo ideas for guys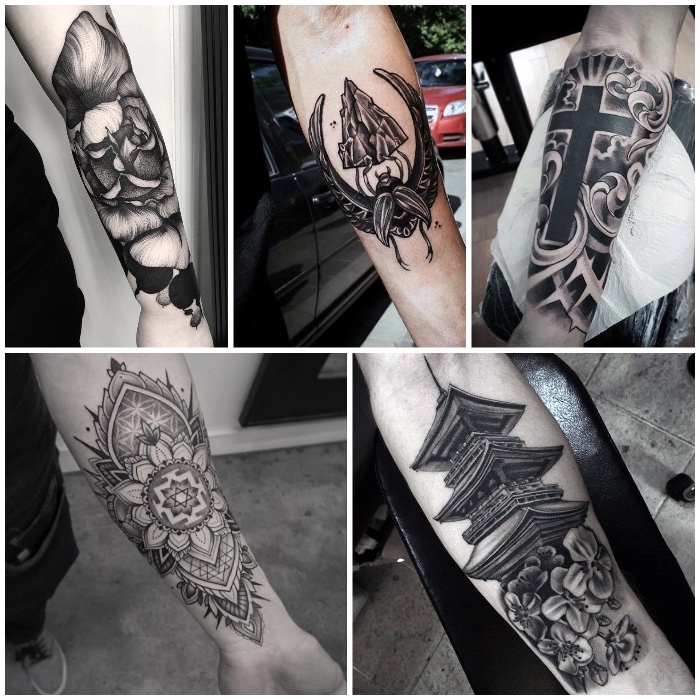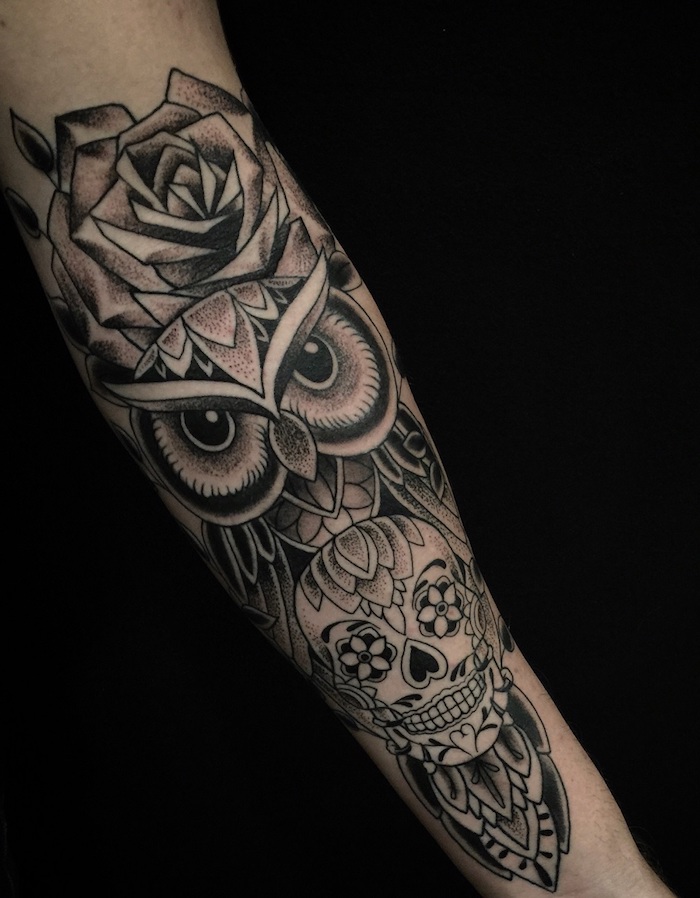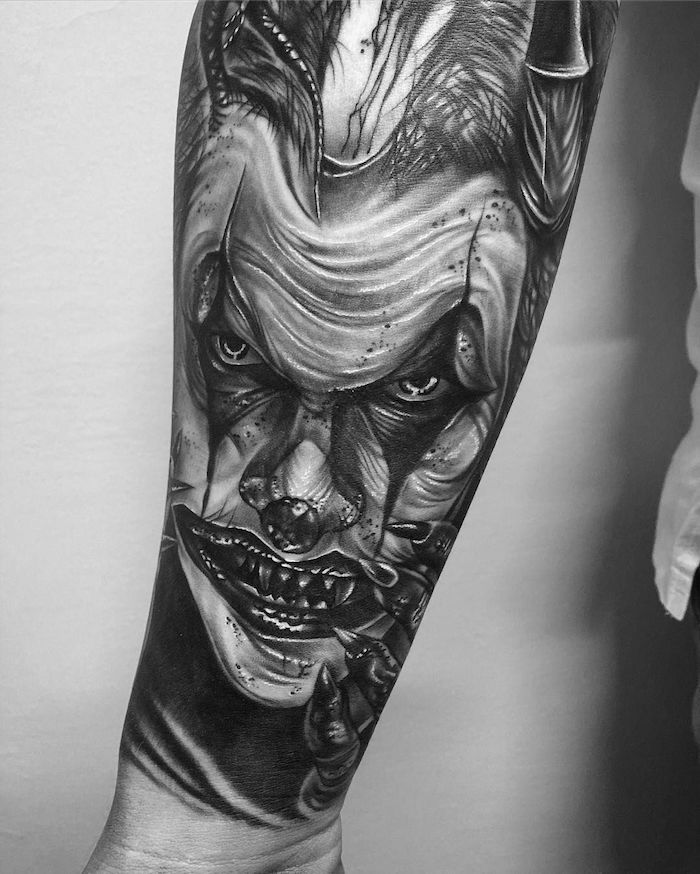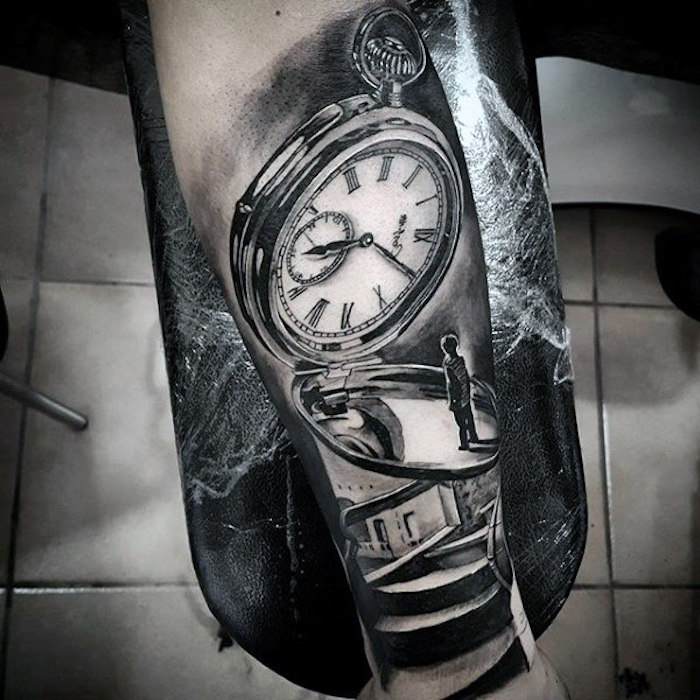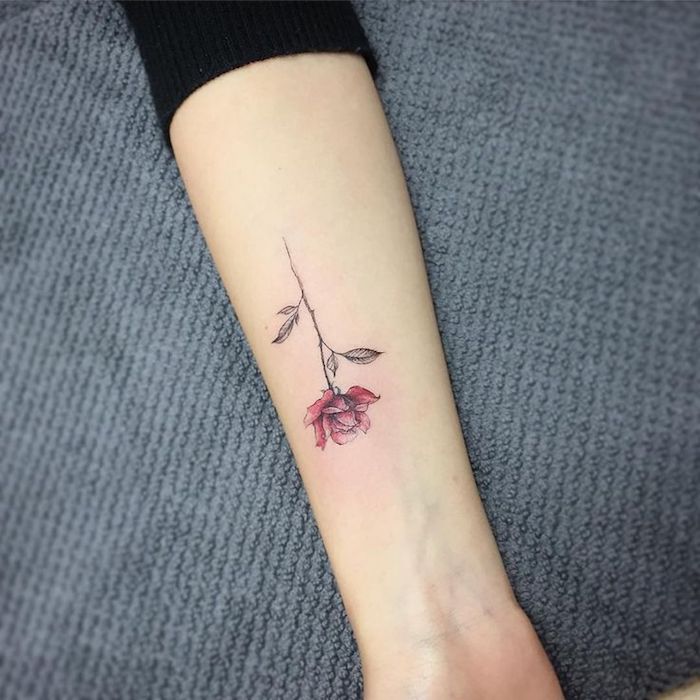 Religious motif: the archangel Michael killing the snake – Lucifer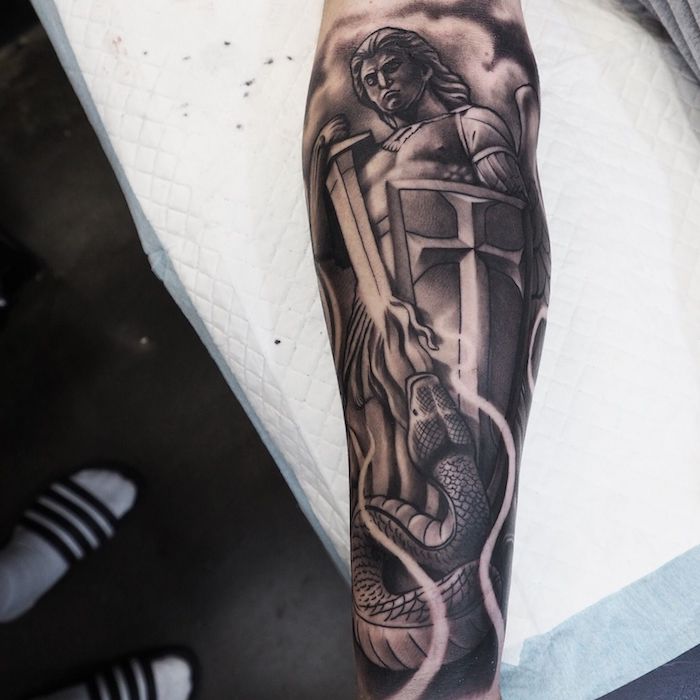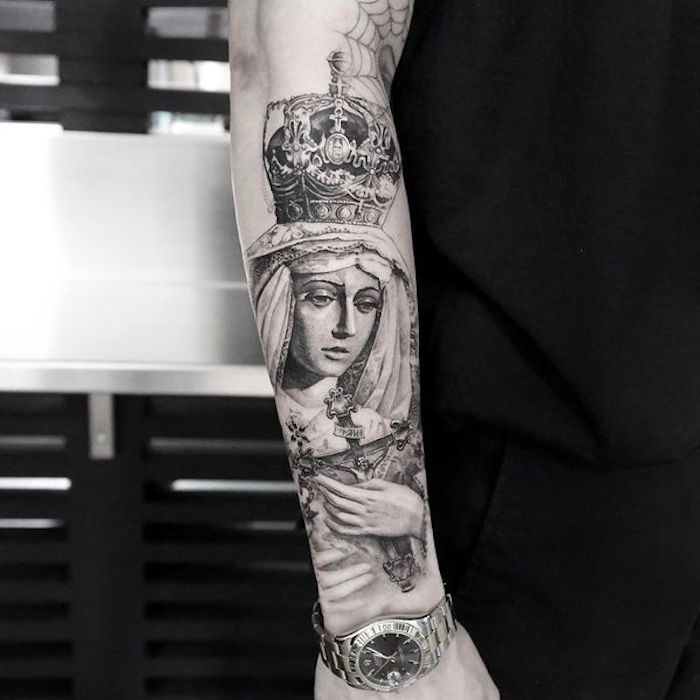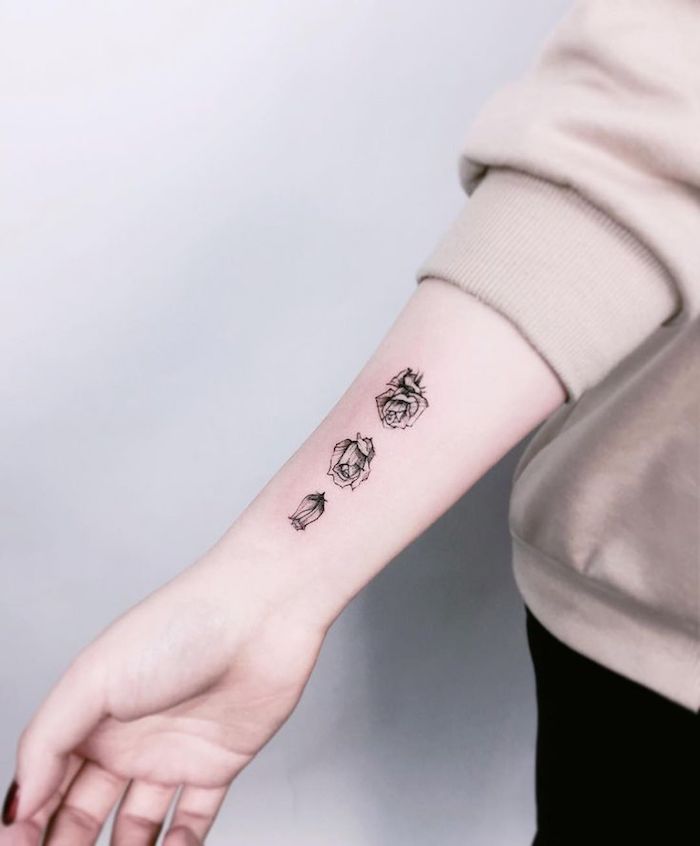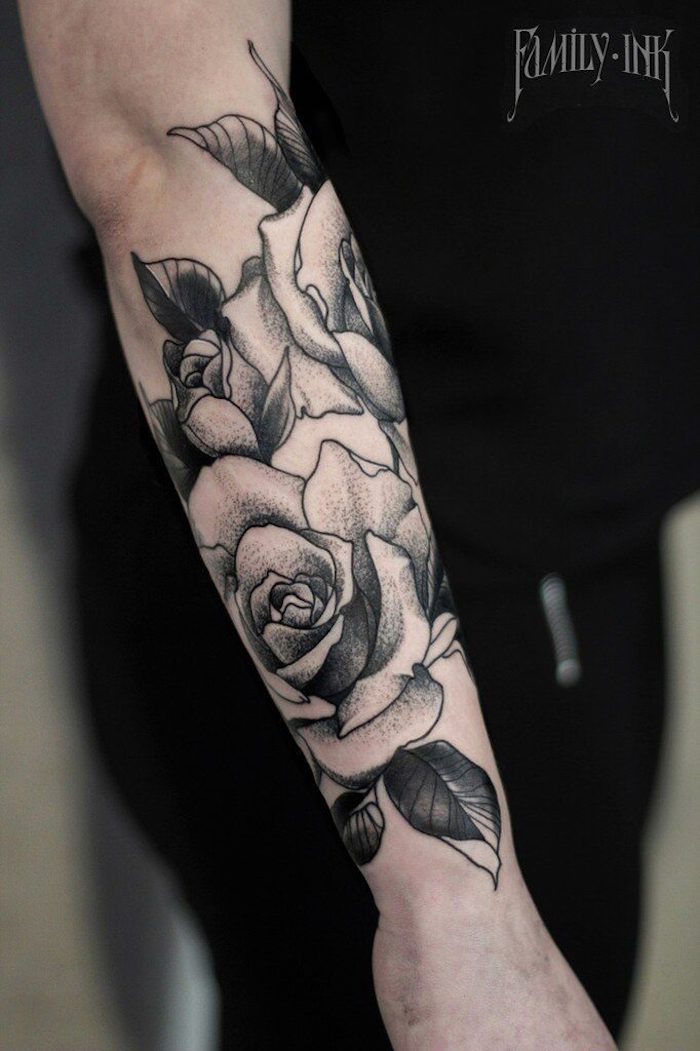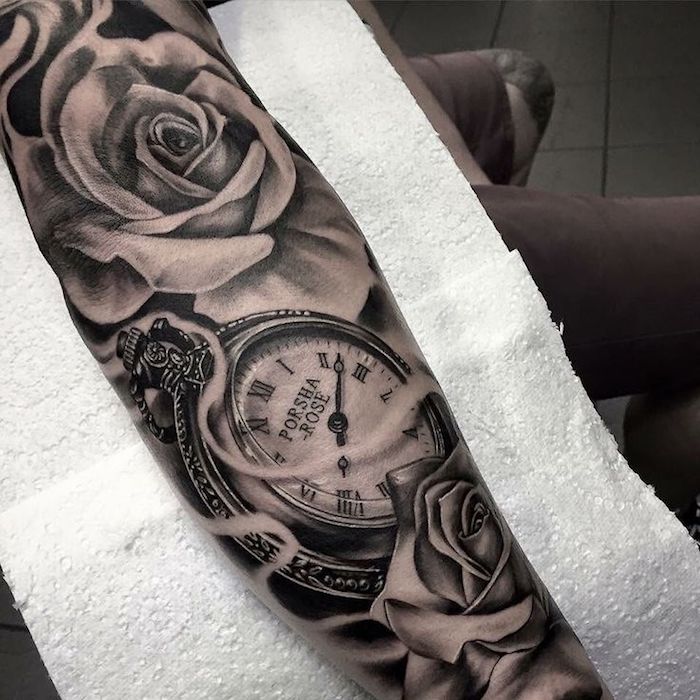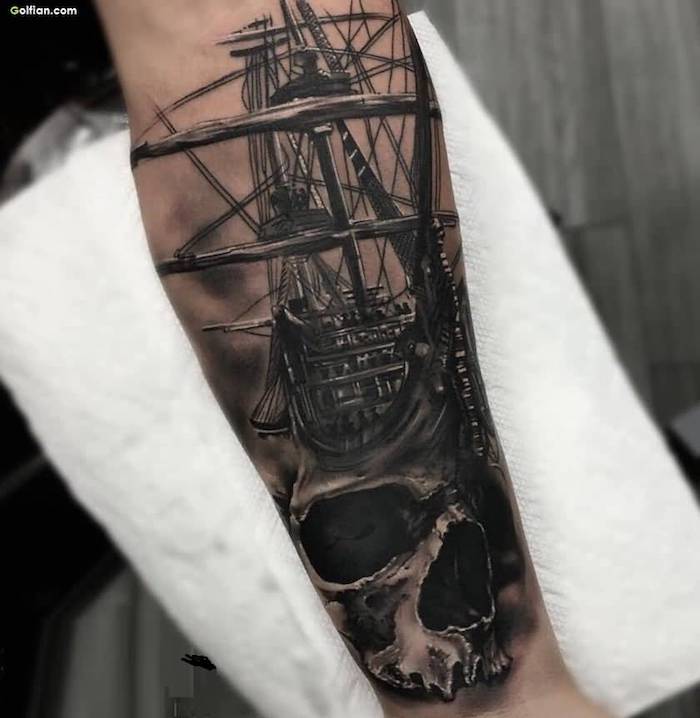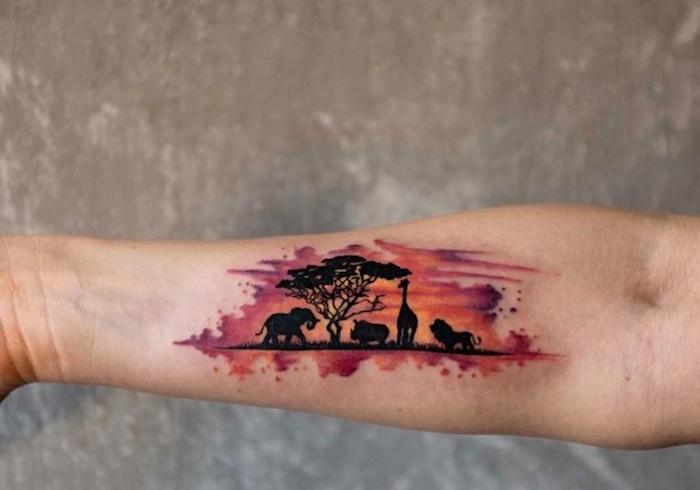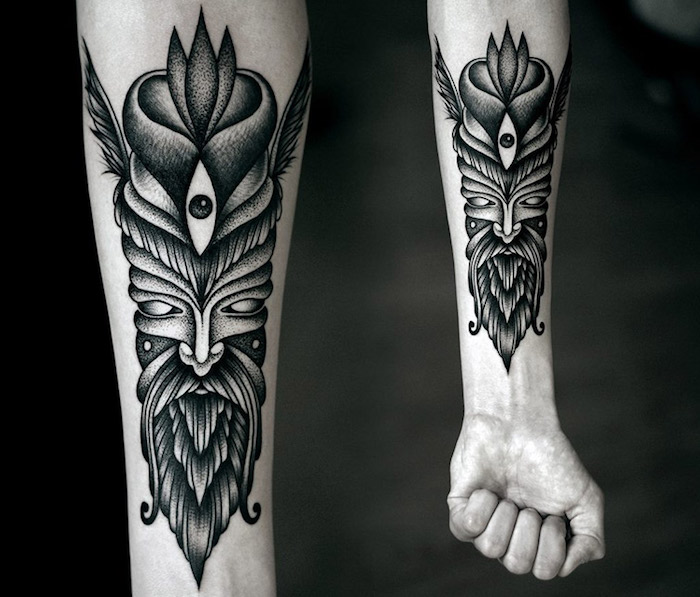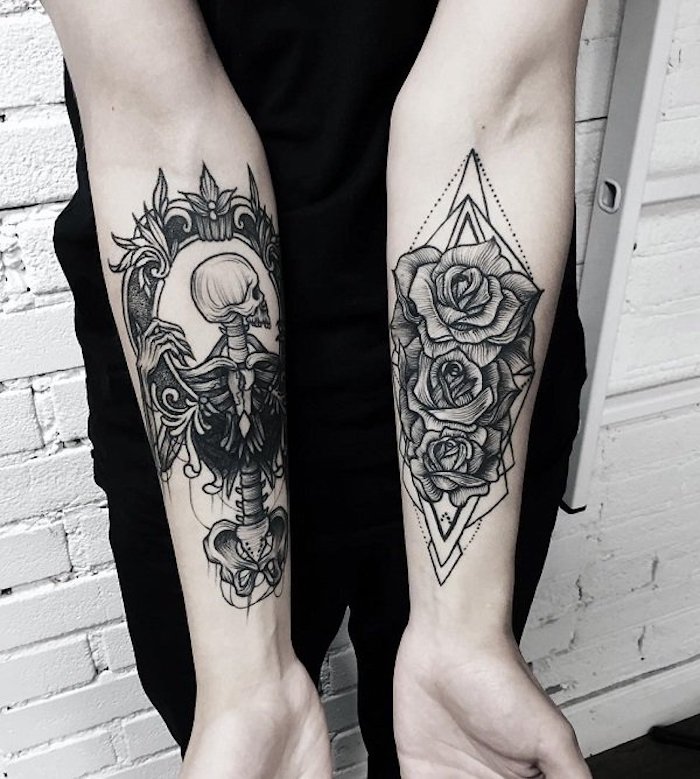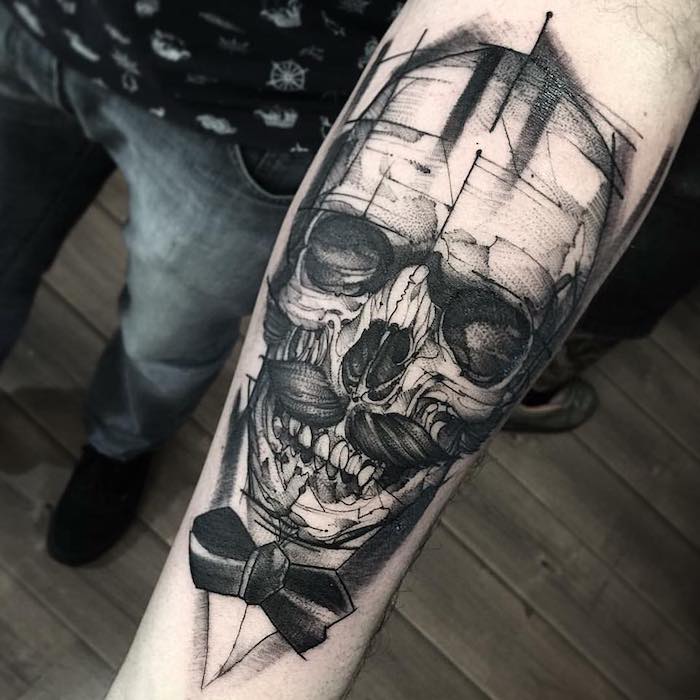 Cool simple tattoos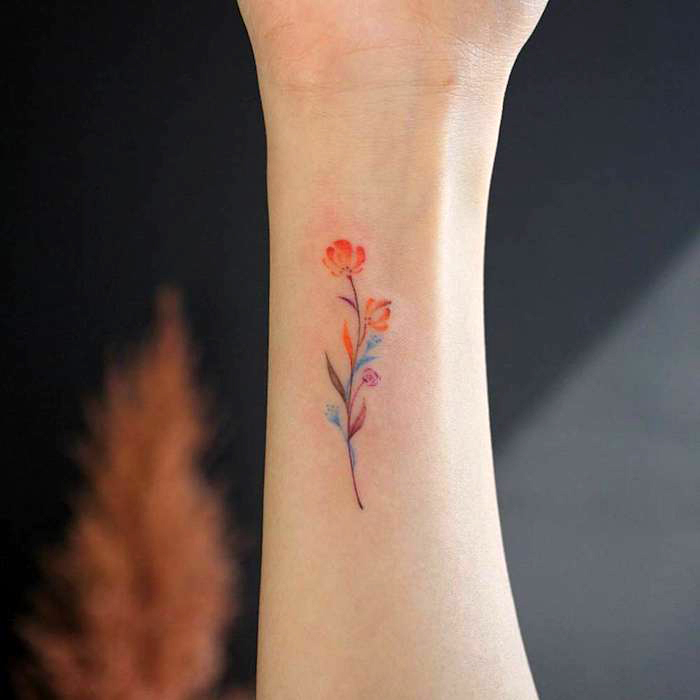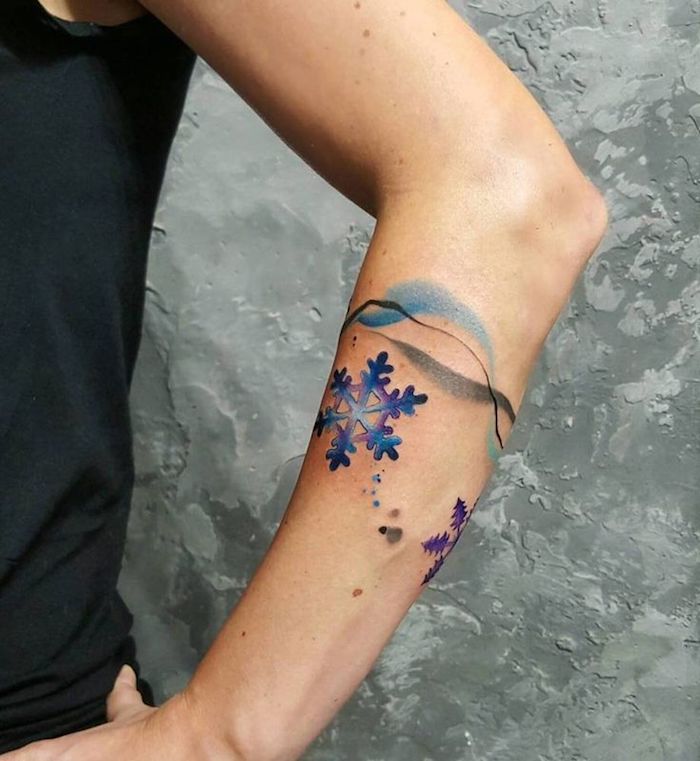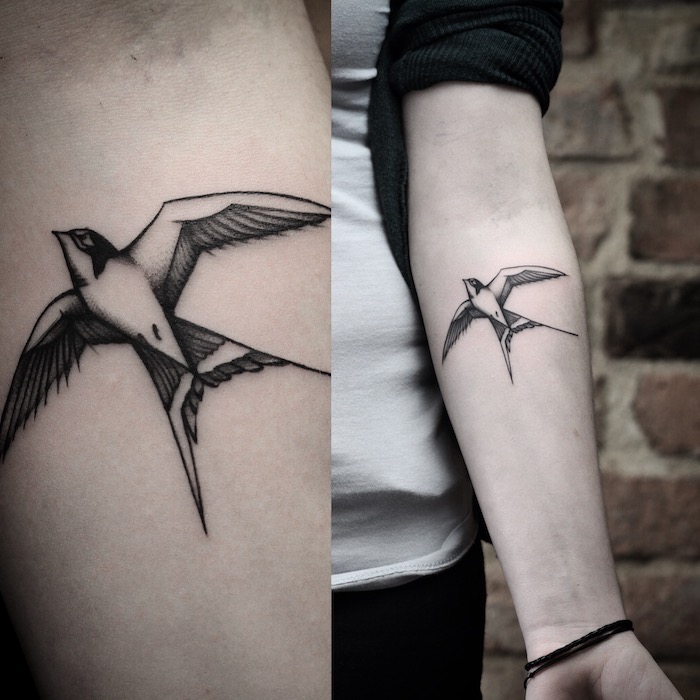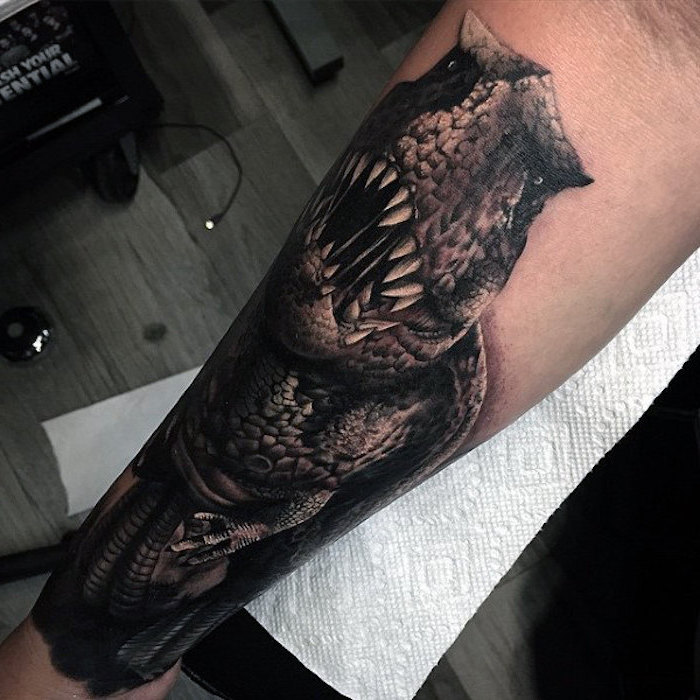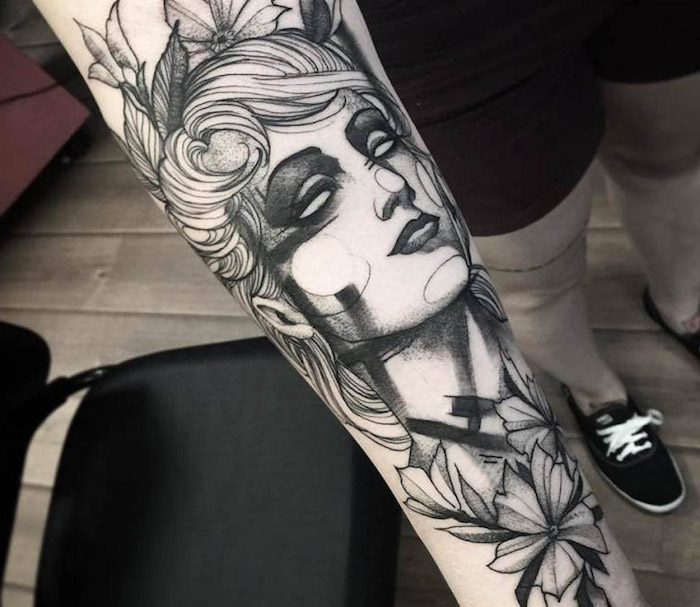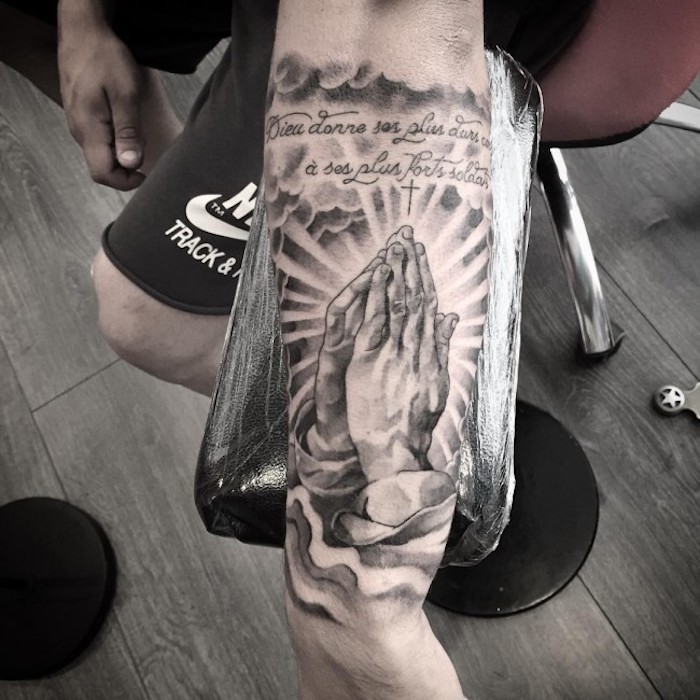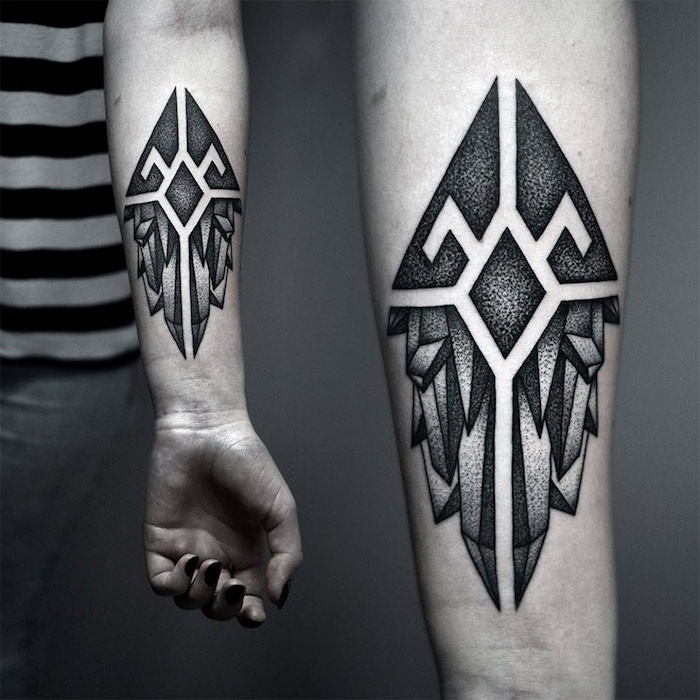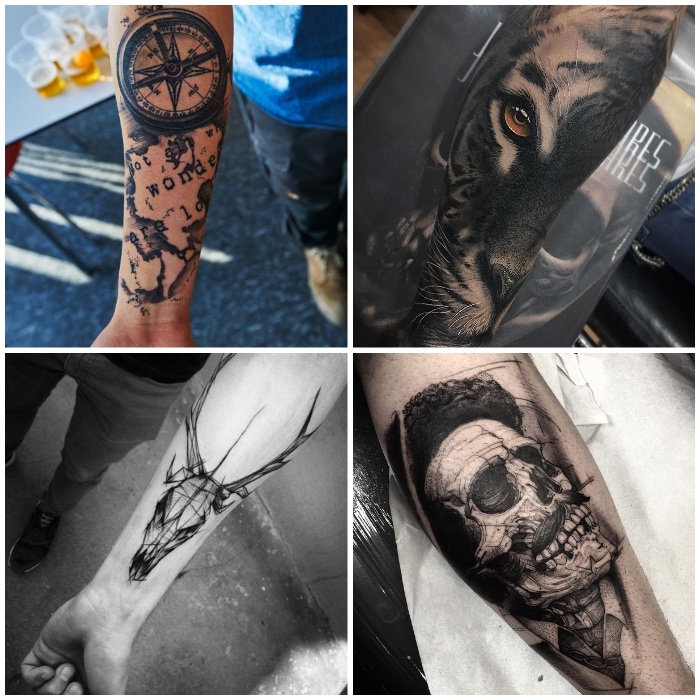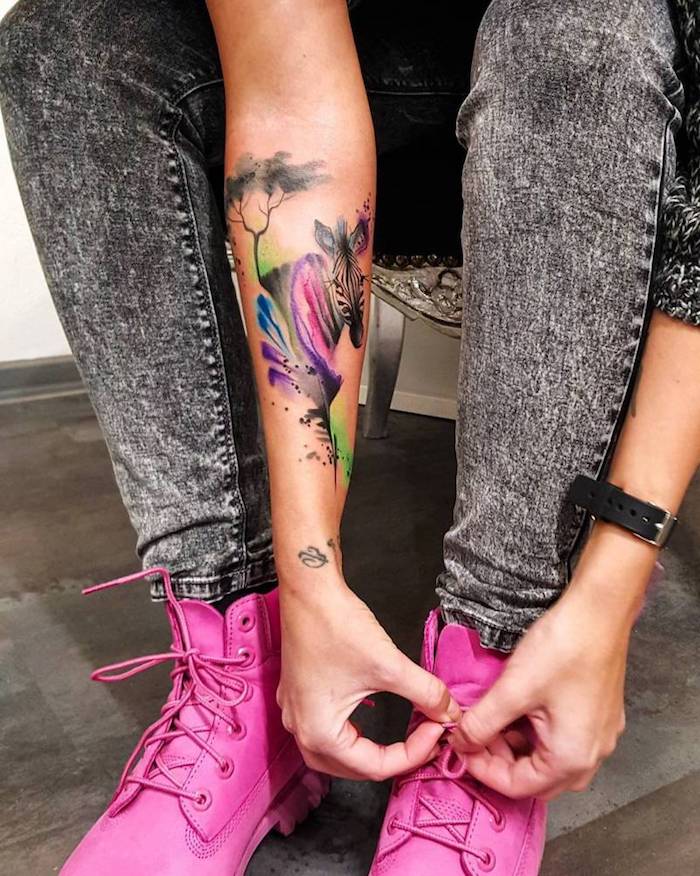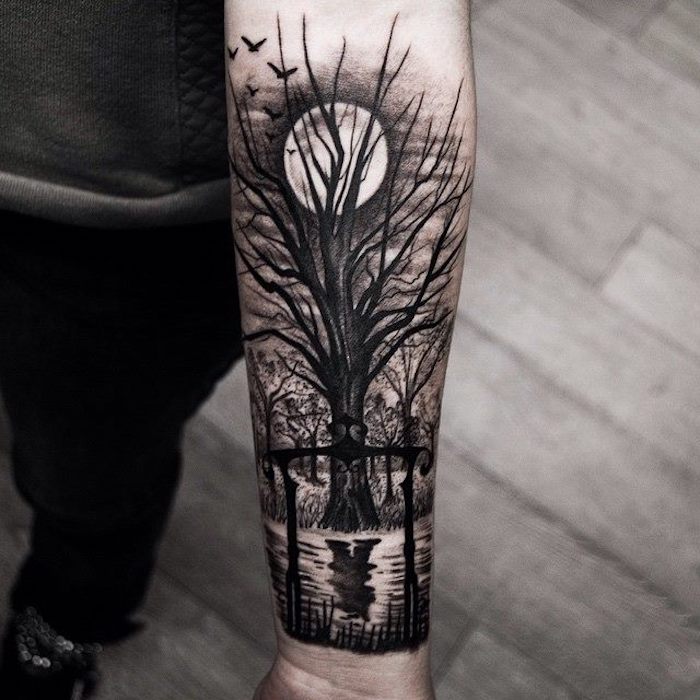 Tribal tattoos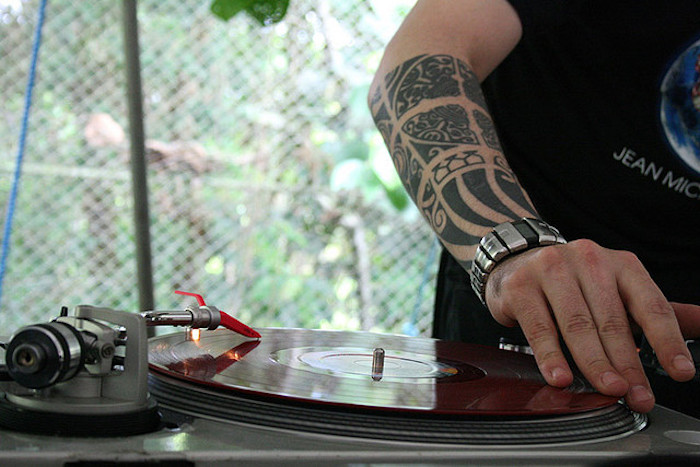 Forearm sleeve tattoo