60 ideas for a gorgeous galaxy tattoo you will definitely love
Tattoos have been a worldwide phenomenon for quite some time. Body art is somewhat of a culture on its own. There are so many amazing tattoo artists out there who really create pieces of art on people's bodies. Many people go for this trend, just because they try to be relevant and go with the times. Others, however, truly appreciate the beauty and meanings of different kinds of tattoos. Most of the tattoos carry deeper meanings and are way more than meets the eye. In this article, we are going to focus on one specific type of body art – the galaxy tattoo. We have gathered 60 examples of  the beautiful and full of colors outer space tattoo.
Gorgeous galaxy tattoo you will definitely love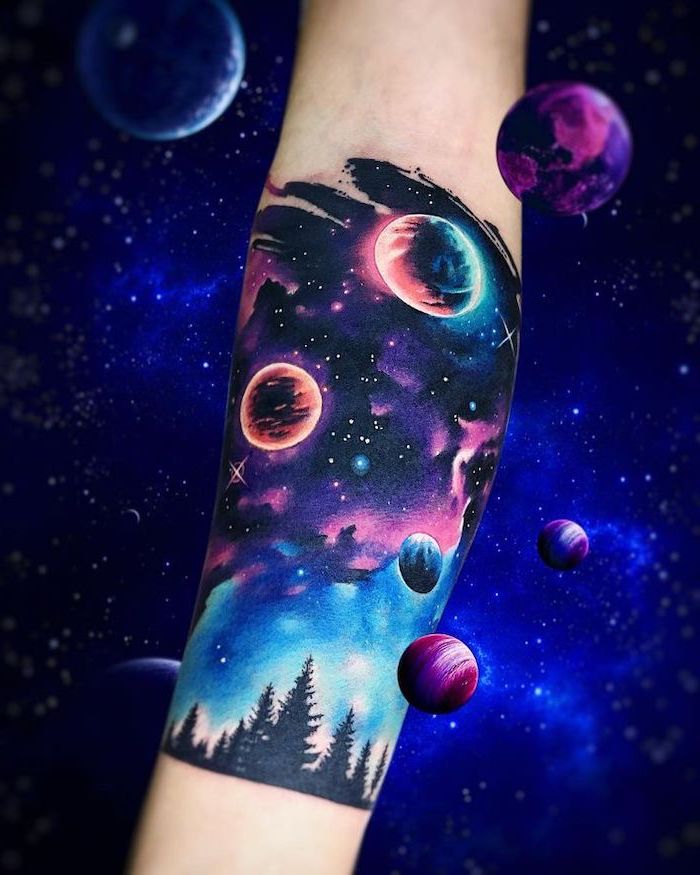 What is the meaning of a galaxy tattoo?
First of all, it is worth pointing out that galaxy tattoos are simply gorgeous. Especially, if you decide to have a colored tattoo. So, no judgement if you decide to get it just because of the colors. If you want a deeper meaning, however, then a galaxy tattoo can still work for you. As we all know, our universe is infinite. According to researchers, there are about two trillion galaxies out there. Makes you feel small, doesn't it? Because of that, getting a small galaxy tattoo, can represent that you are just a small part of the universe and you shouldn't forget that. It can also mean that each of us has a place in the universe and has their own role to play. On the other hand, if you decide to get a larger galaxy, such as a whole sleeve or a thigh one, it can be a representation of your dreams and inspirations. Your dreams can be infinite, just like the universe. This type of tattoo can showcase your willingness to go after what you want and desire.
Another reiteration of the space tattoos can be the state of your mind. If you are traveling away in your dreams and always think of the bigger picture, then a galaxy tattoo might be just what you need. Furthermore, an astronaut in space tattoo can represent your willingness to go that extra mile to achieve your dreams. In general, having a galaxy tattoo showcases your out of this world mindset.
Galaxies don't have to be colorful to be beautiful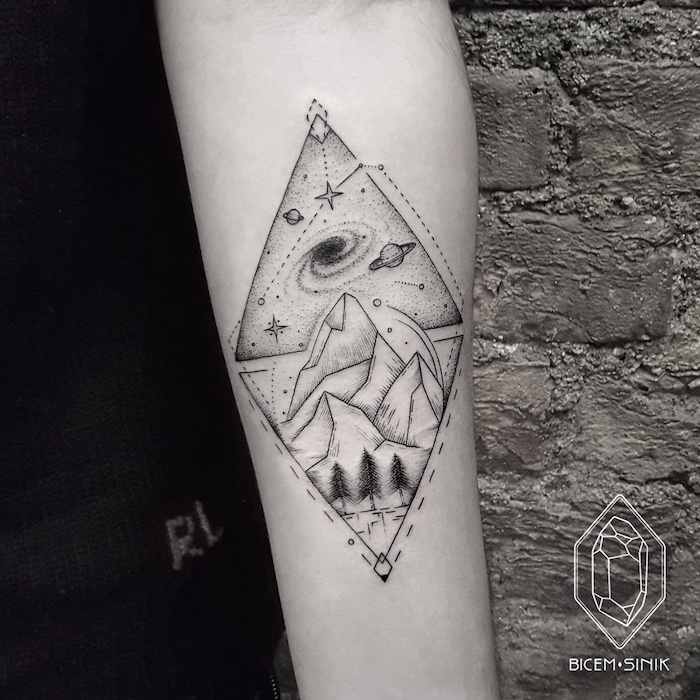 What is the best place for an outer space tattoo?
A galaxy tattoo sleeve is one of the most beautiful types of body art you can imagine. Intertwining all these colors along your arm is definitely a sight to see. That is why, this is one of the most recommended places for galaxy tattoos.
Another good place is your forearm, especially if you don't want a large tattoo. Smaller, yet still visible and effective – a forearm or wrist tattoo is a great option for everyone who wants a discreet tattoo.
What about a back tattoo? Definitely yes! We are not saying you need to have your whole back done, but a galaxy across your entire back is absolutely stunning, so, it might be a good idea to consider it.
Gorgeous colors intertwining to form this stunning tattoo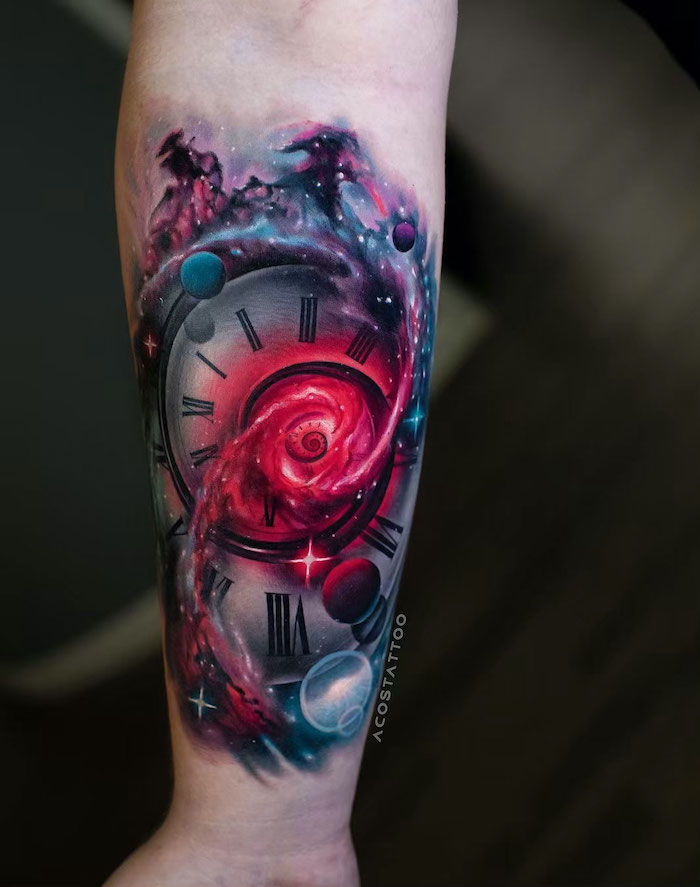 Simple, yet beautiful astronaut tattoo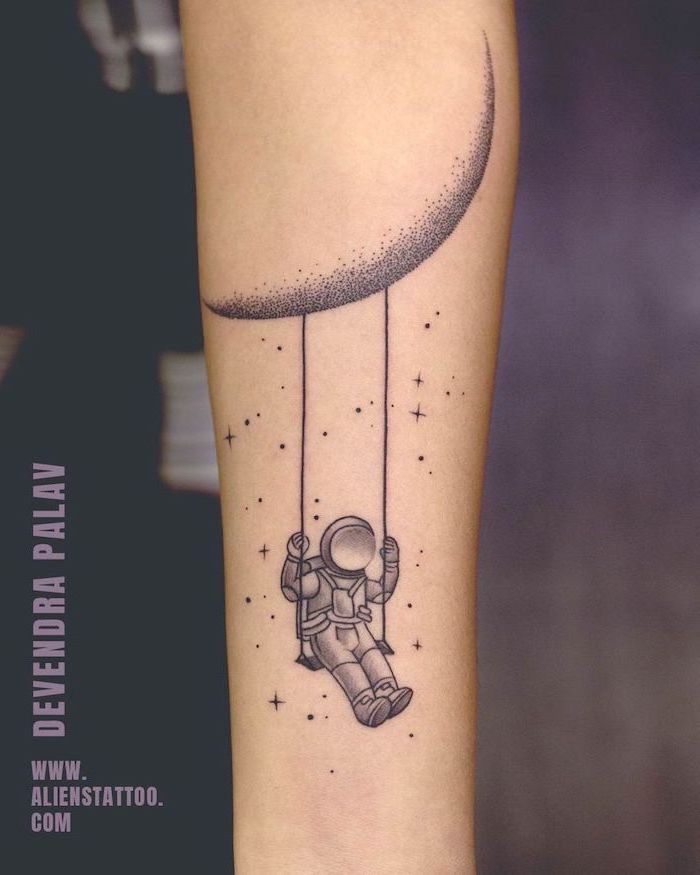 This body art represents so many things and can be interpreted in many different ways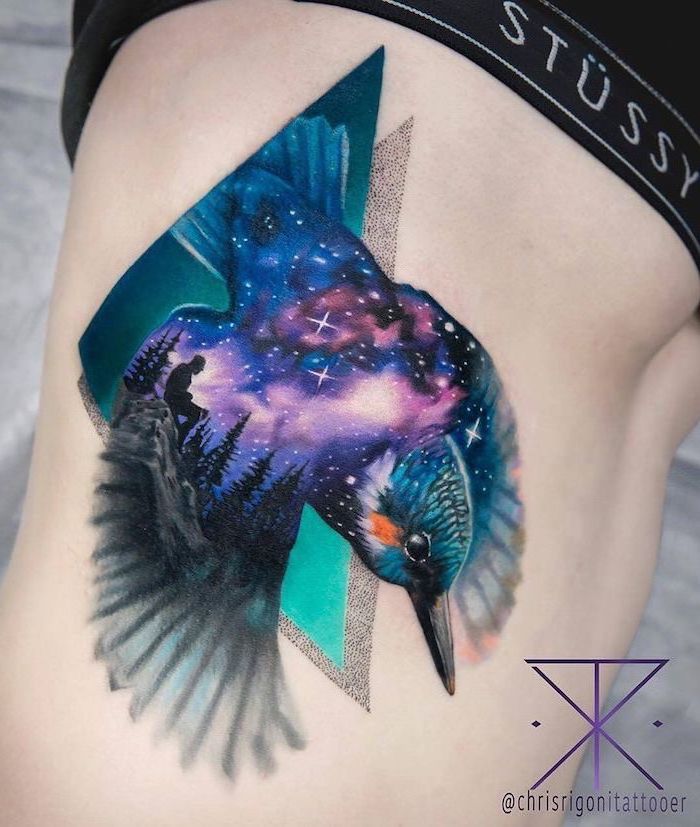 Simple representation of our solar system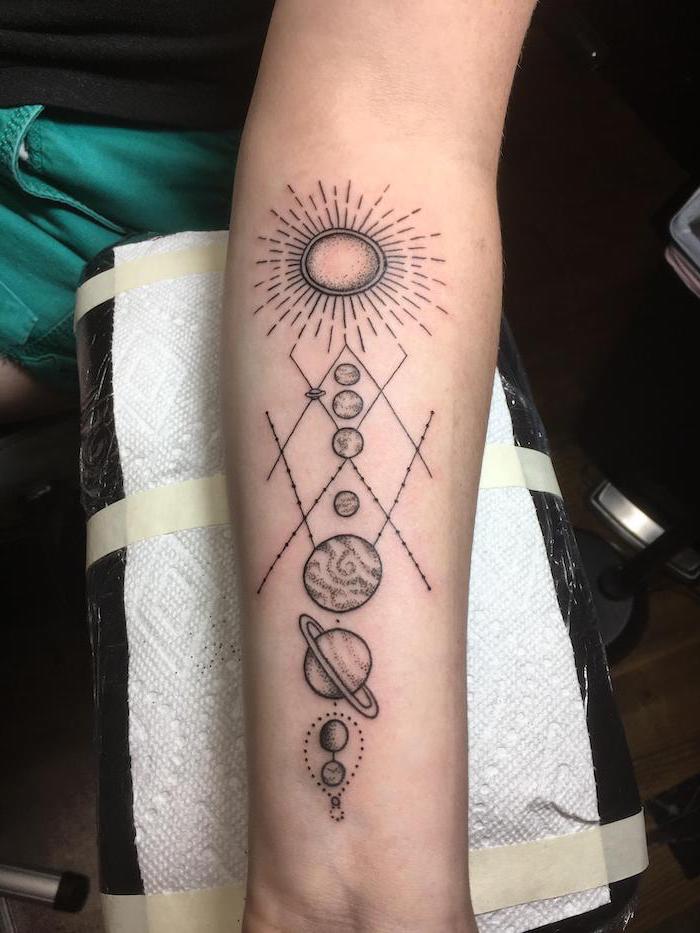 Look at these saturated colors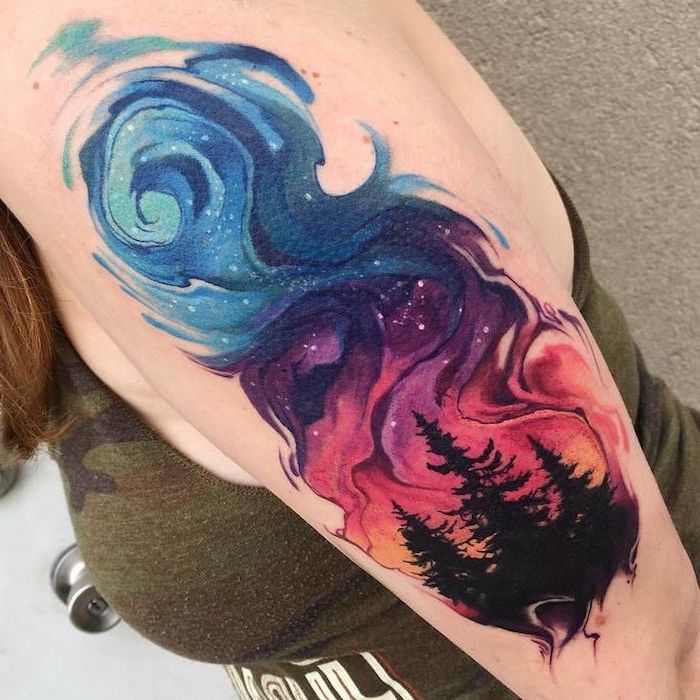 This one leaves us speechless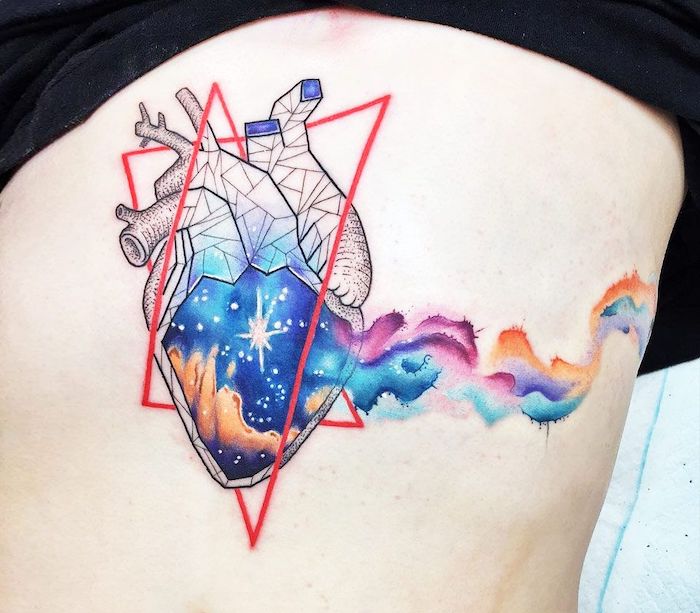 "Wanderlust consumed her; foreign hearts and exotic minds compelled her. She had a gypsy soul and a vibrant hope for the unknown." – the perfect quote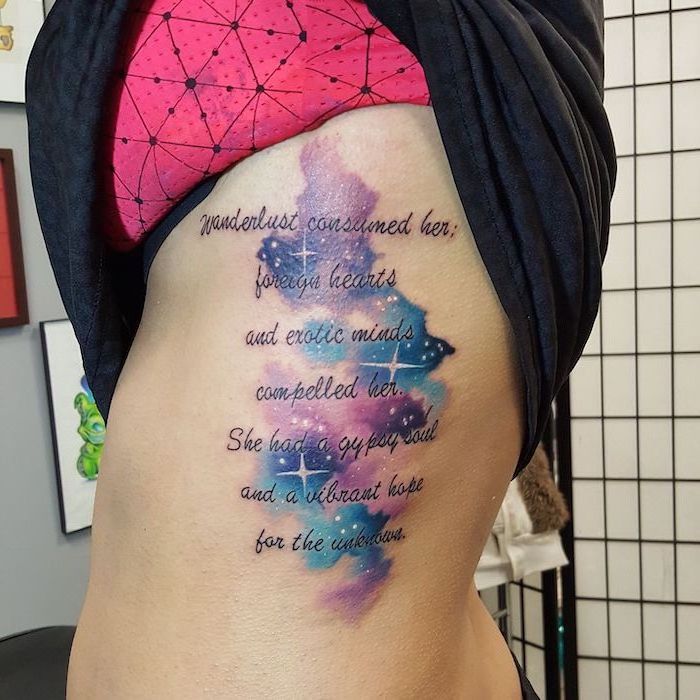 Everyone can feel small in this big universe we live in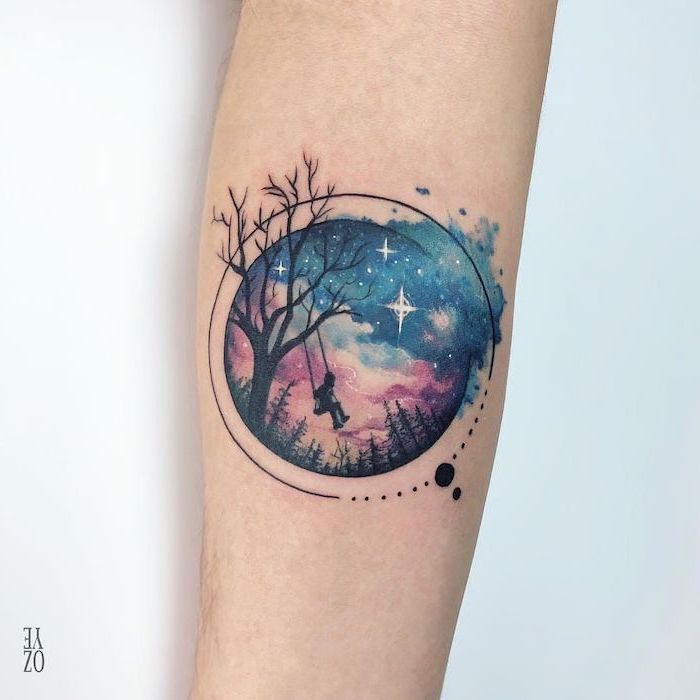 A little something for all the photography lovers out there, who see the whole universe through their camera lens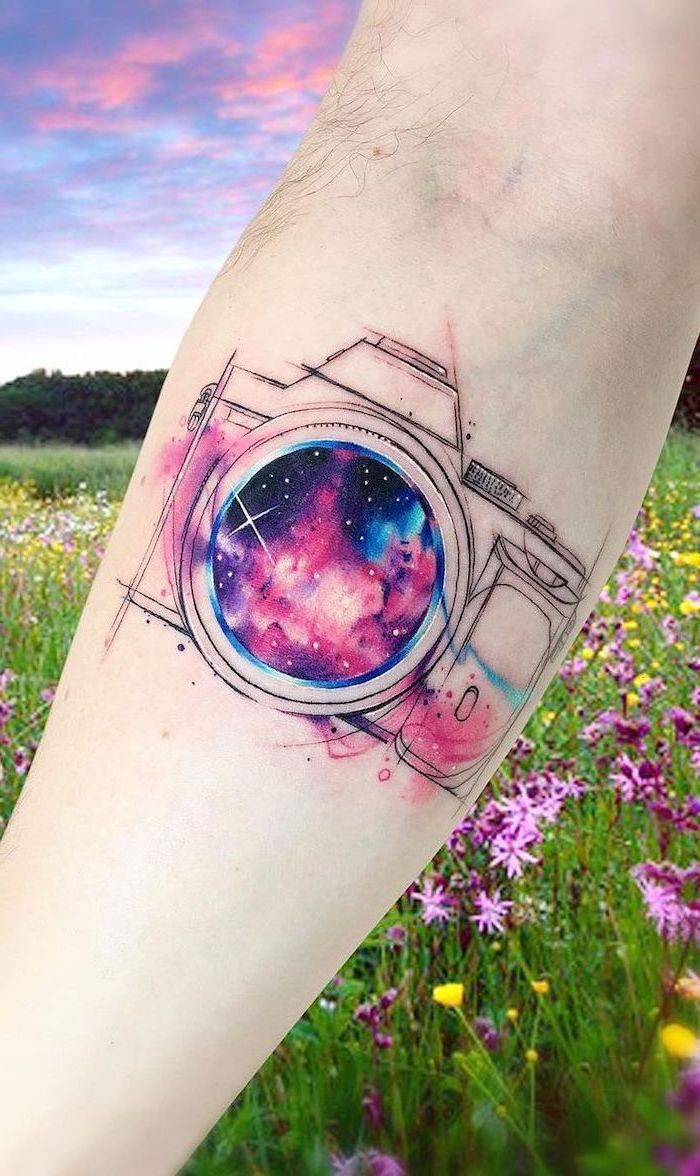 And something for the cat lovers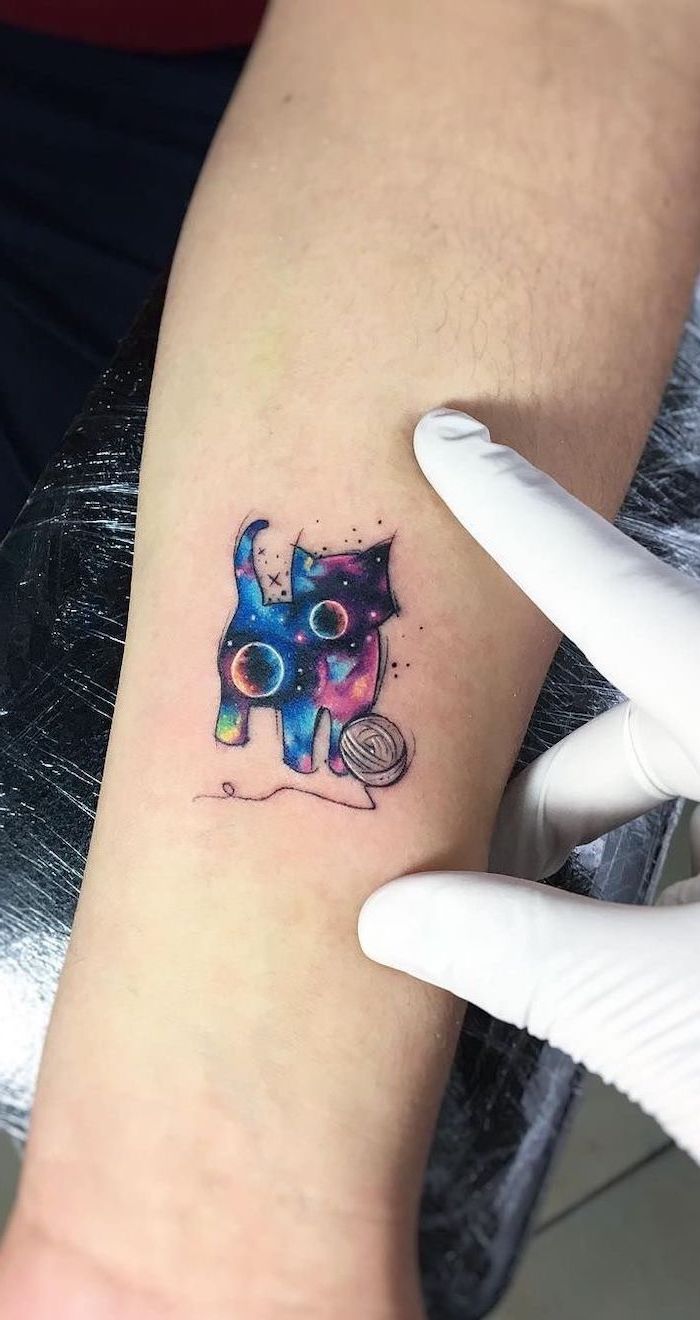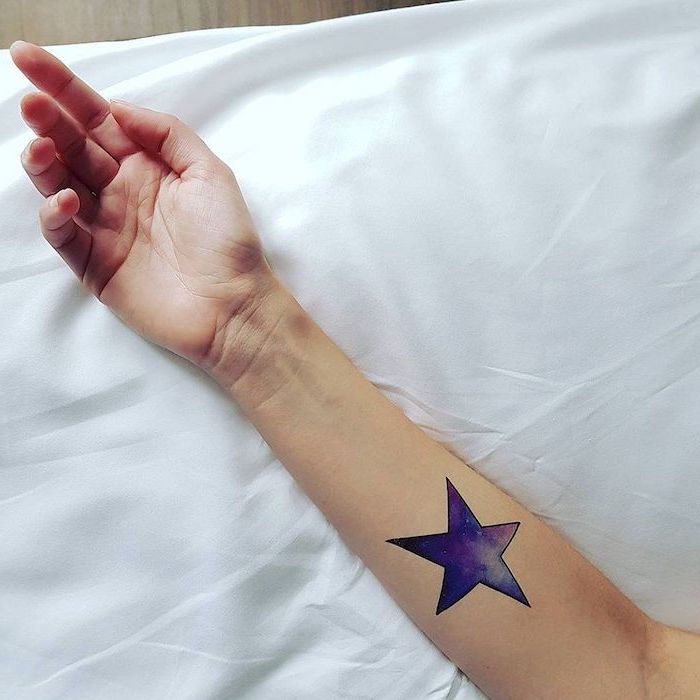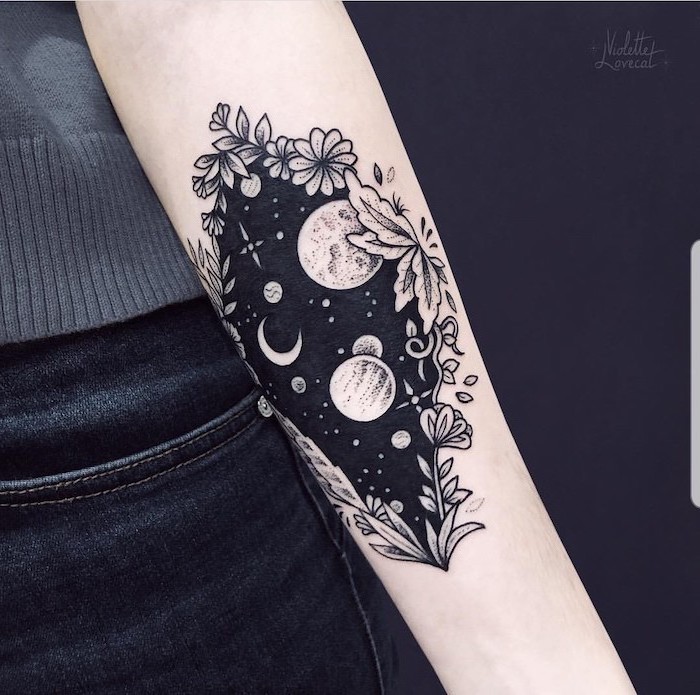 There is a lot of beauty in simple things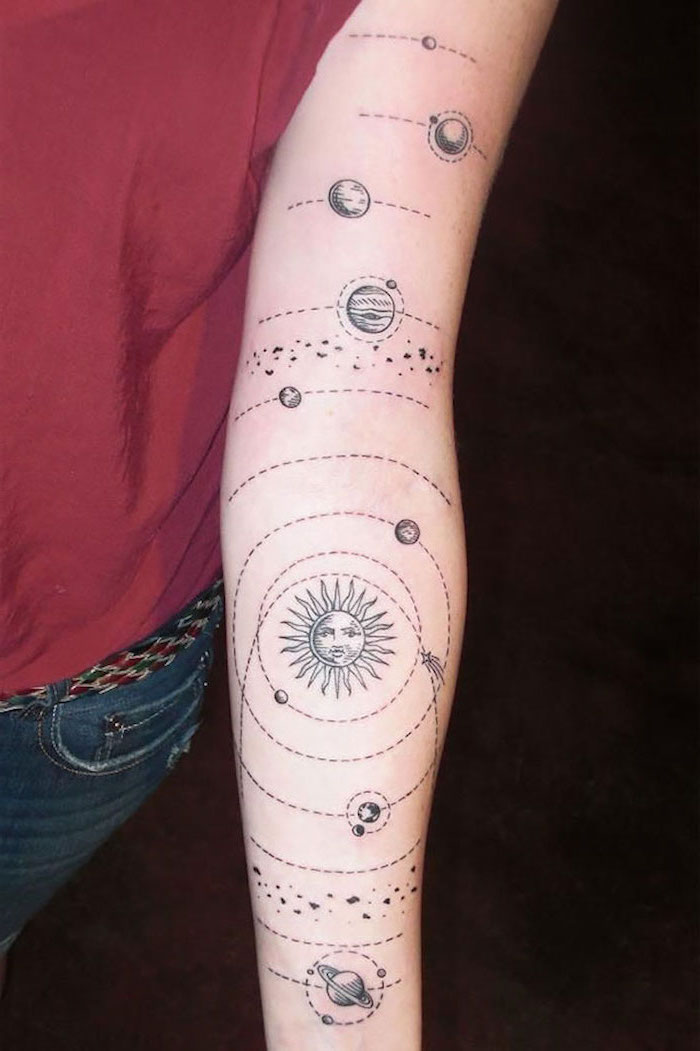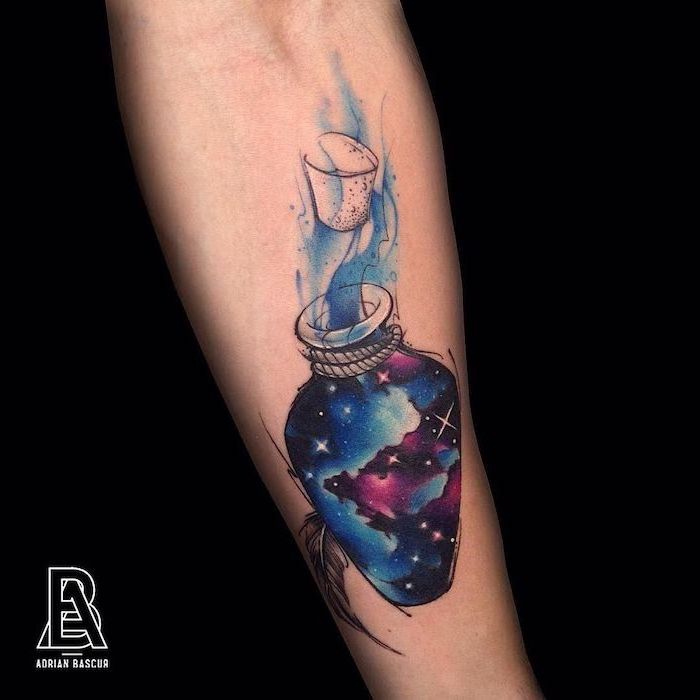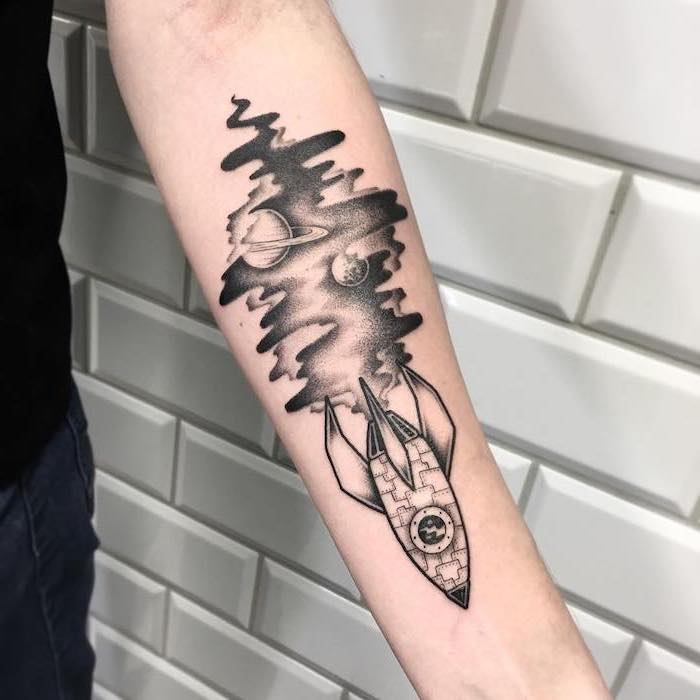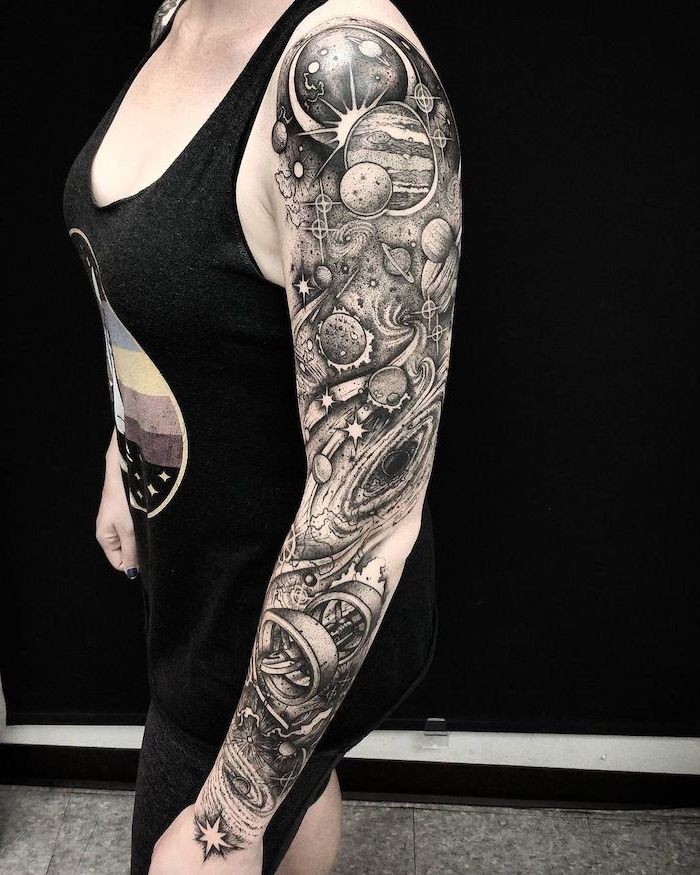 Breathtaking tattoo showcasing bravery and willingness to dream big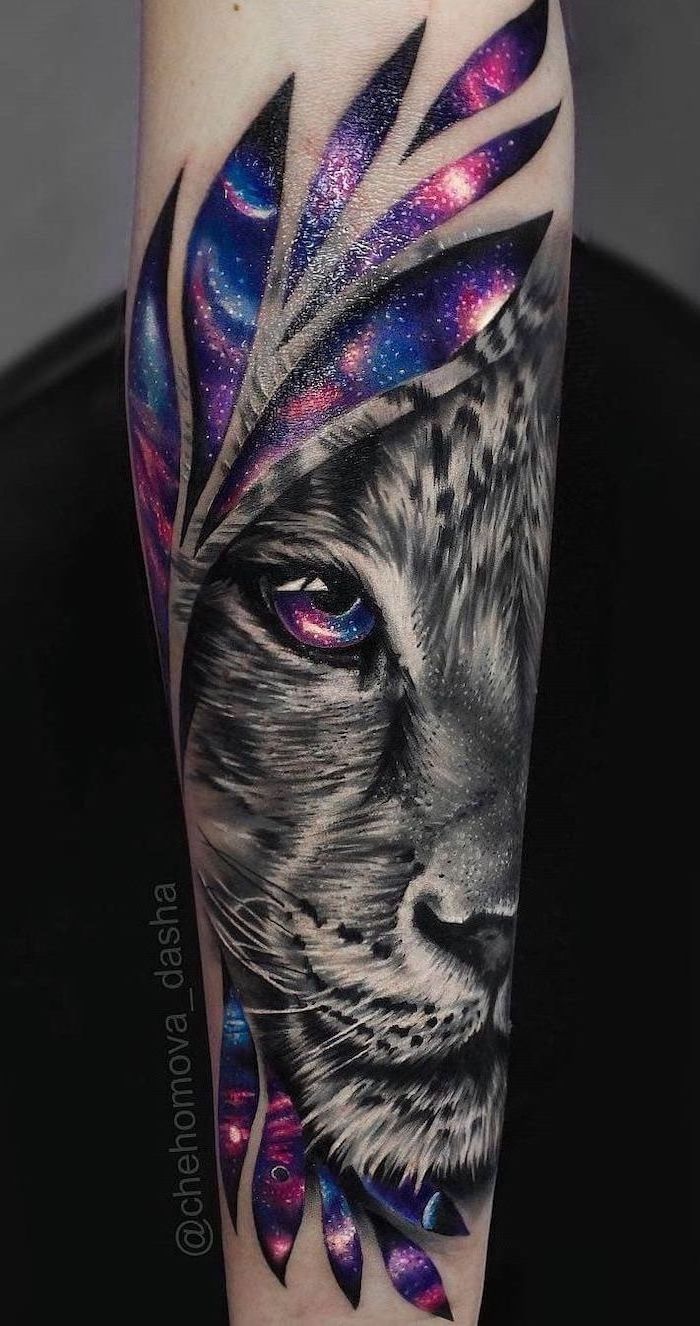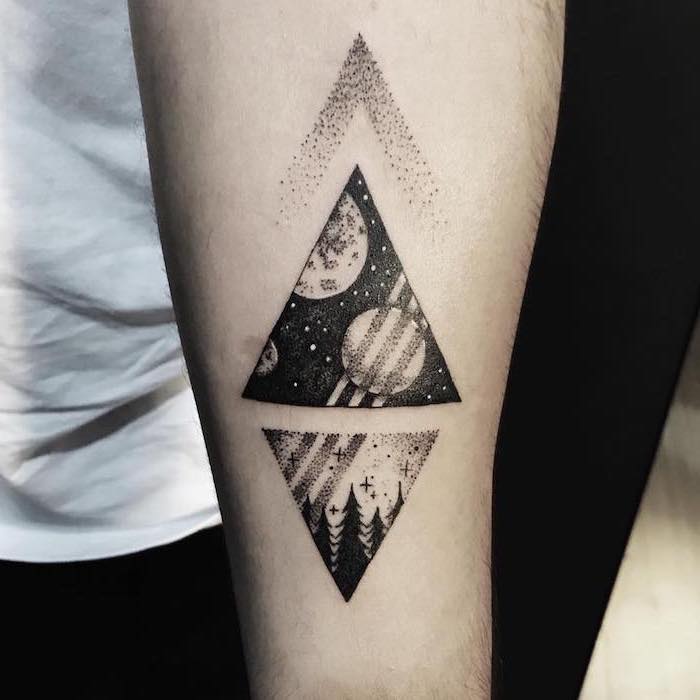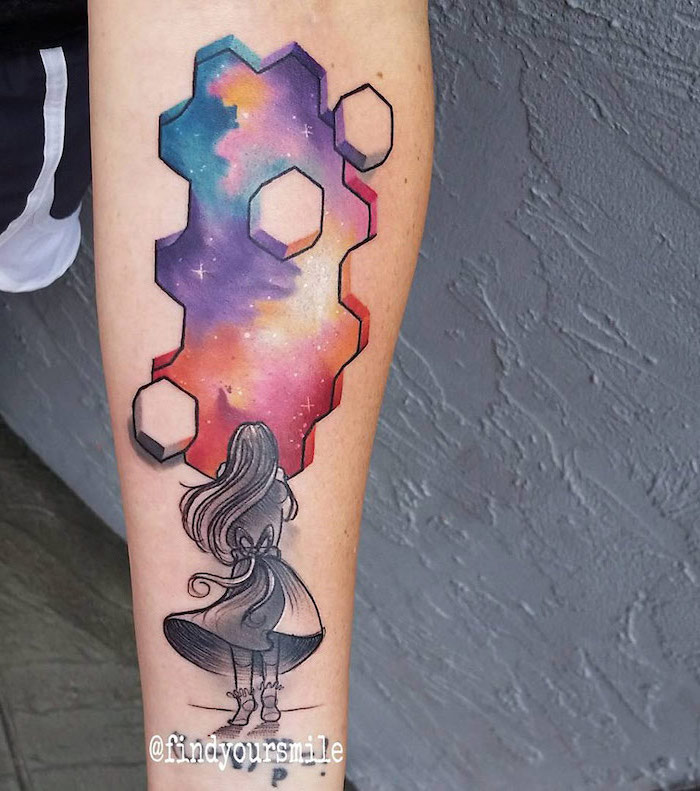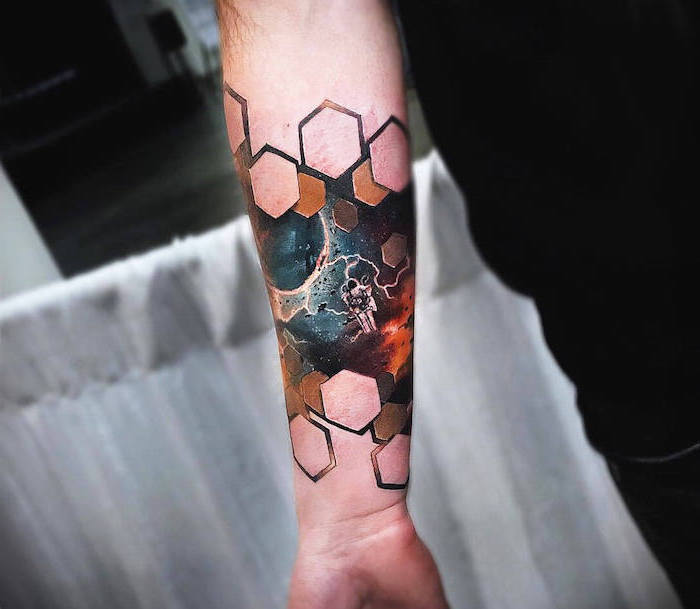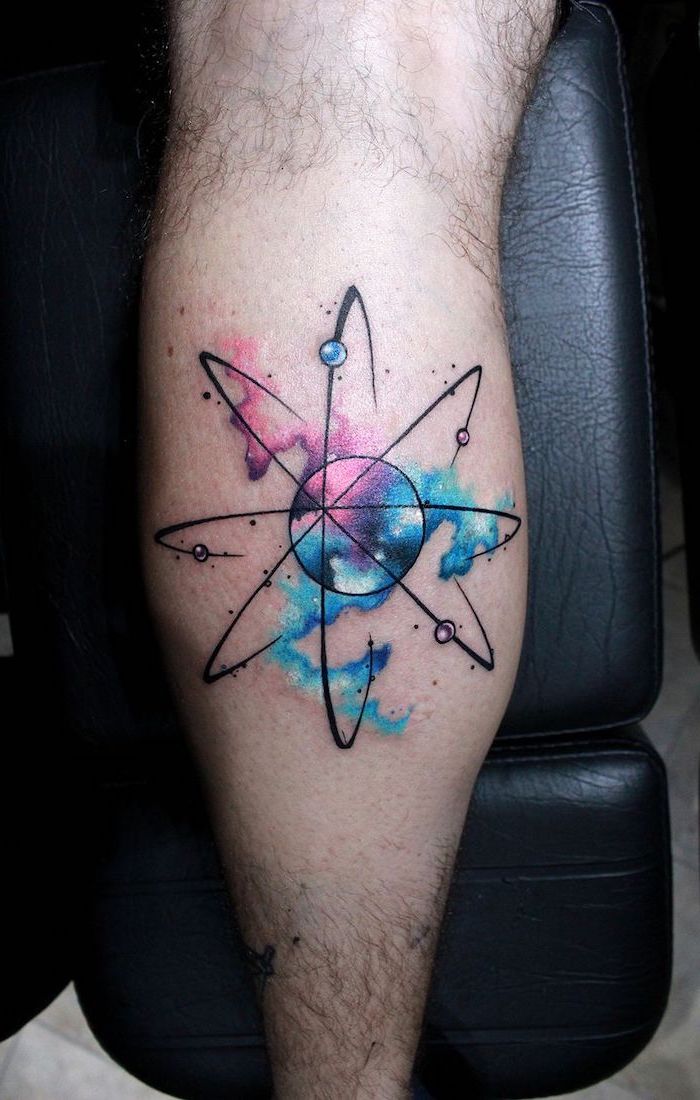 Universe tattoo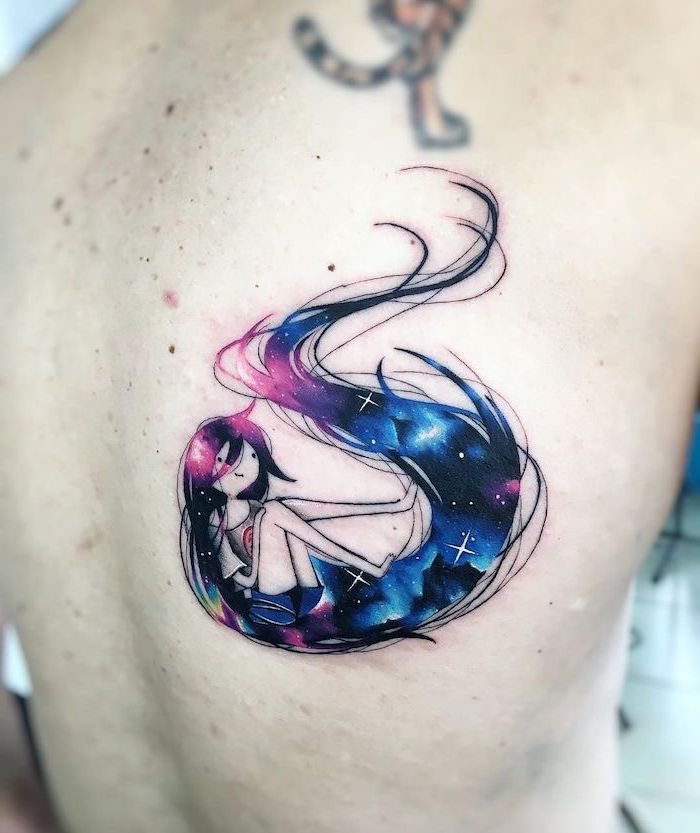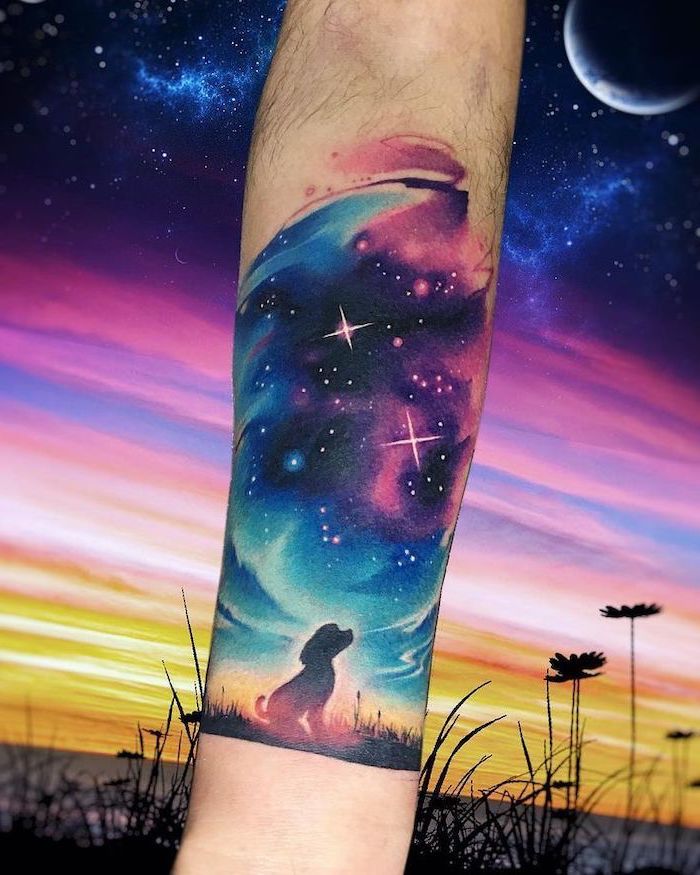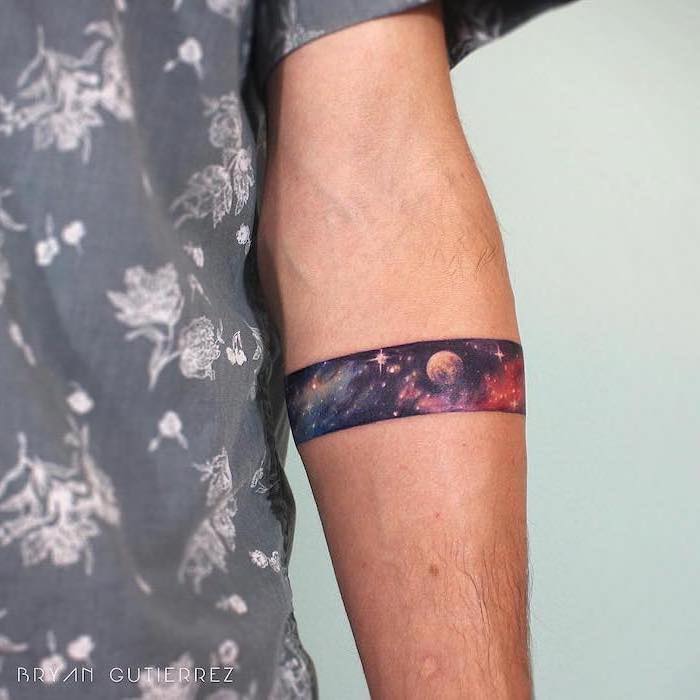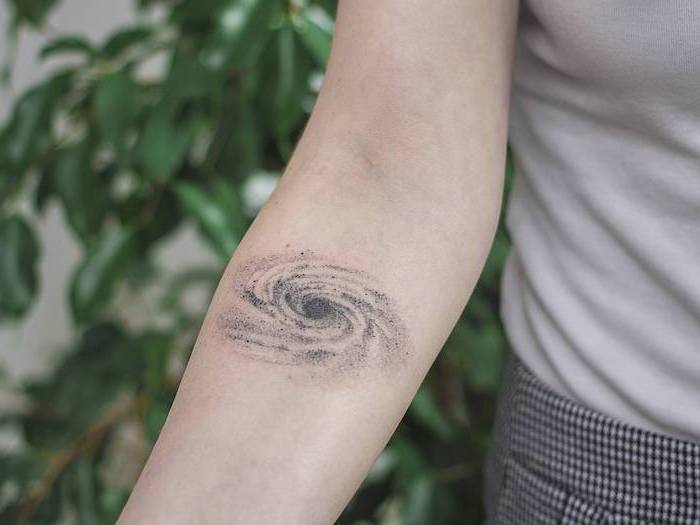 Opening the door to a whole other world – this tattoo might represent a new chapter in your life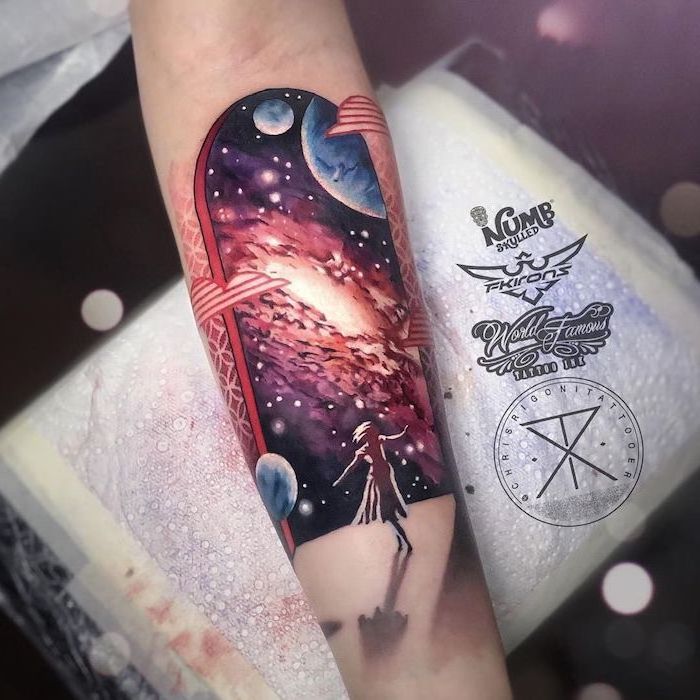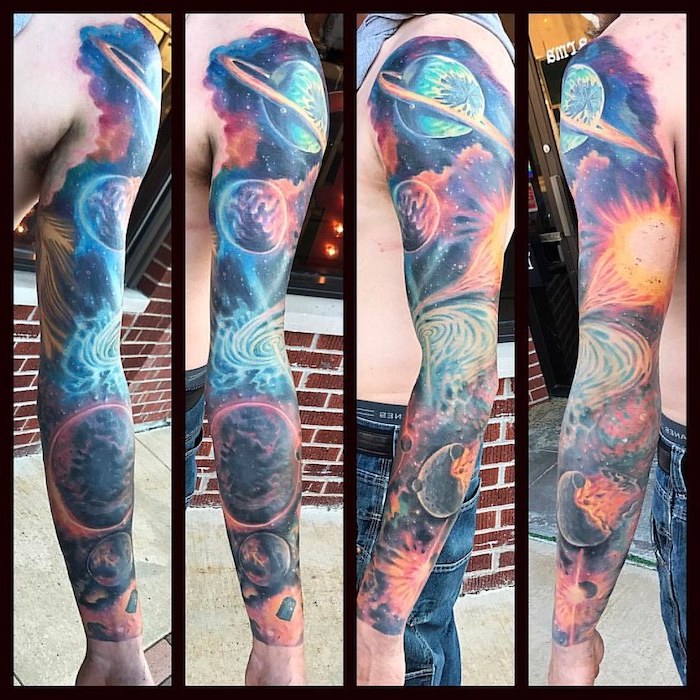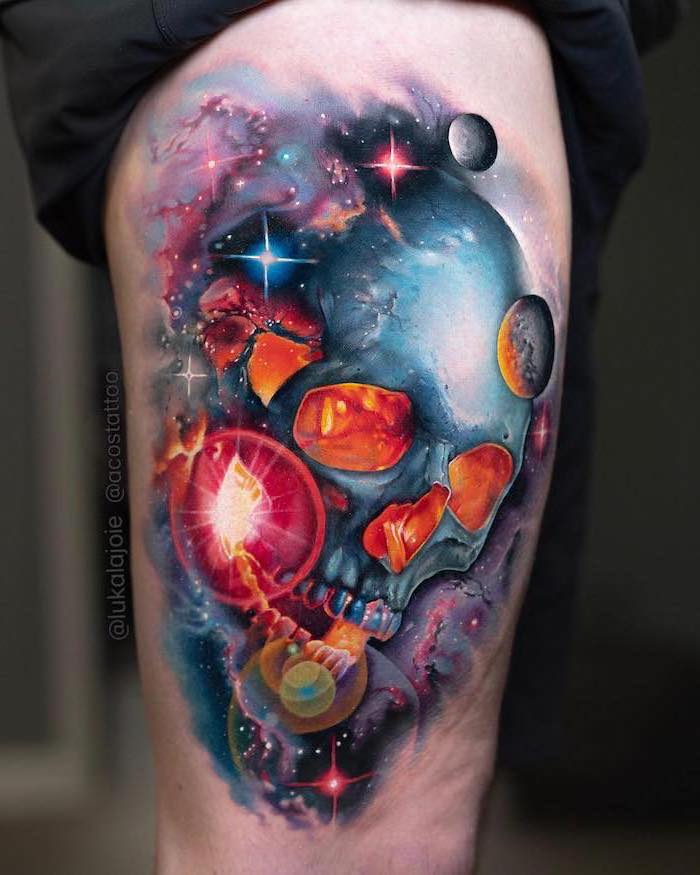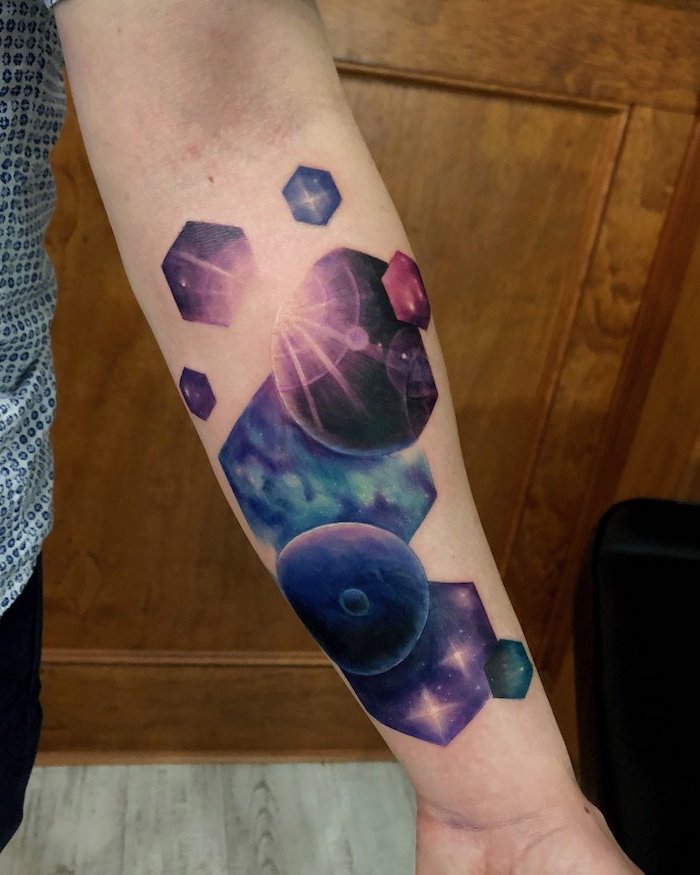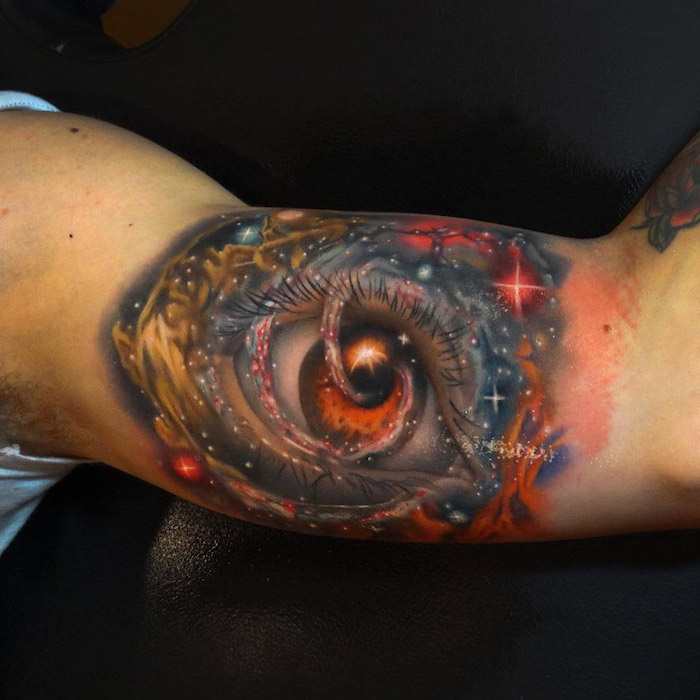 Mandala lotus flower + galaxy tattoo = perfect combination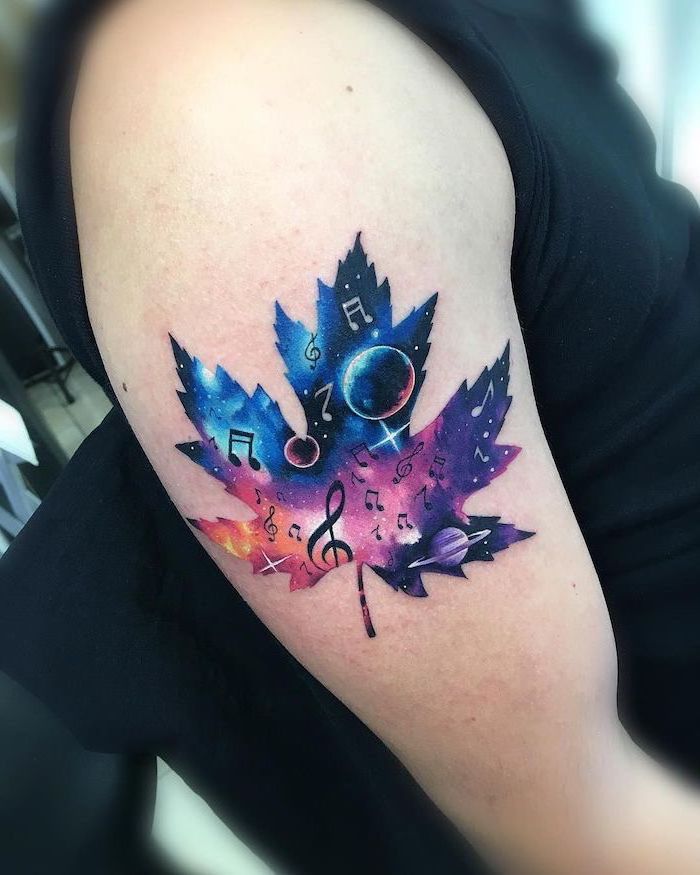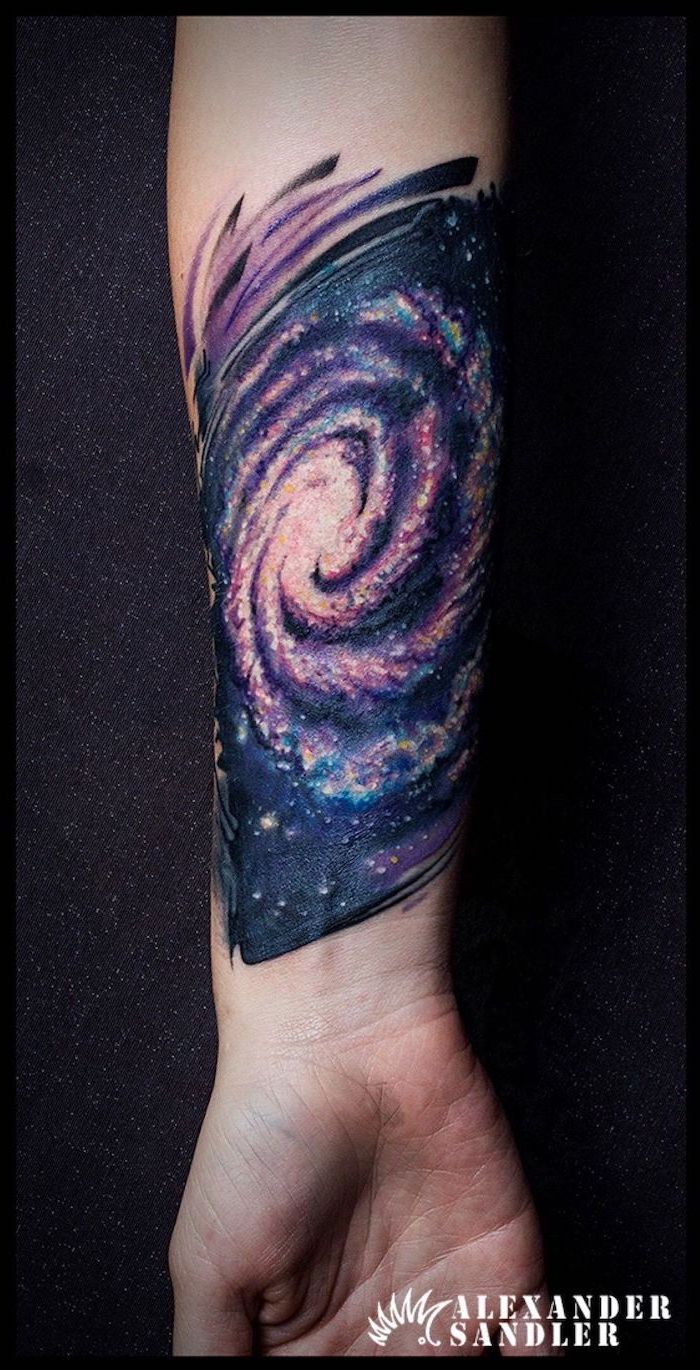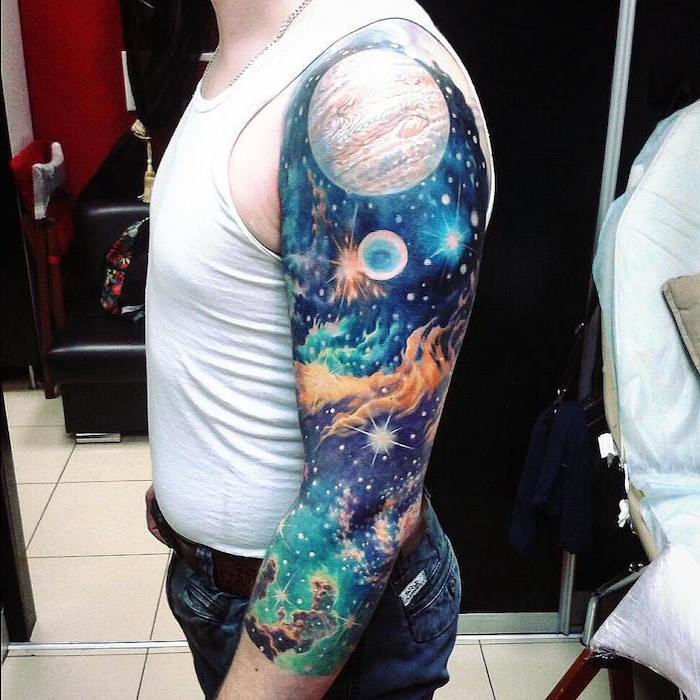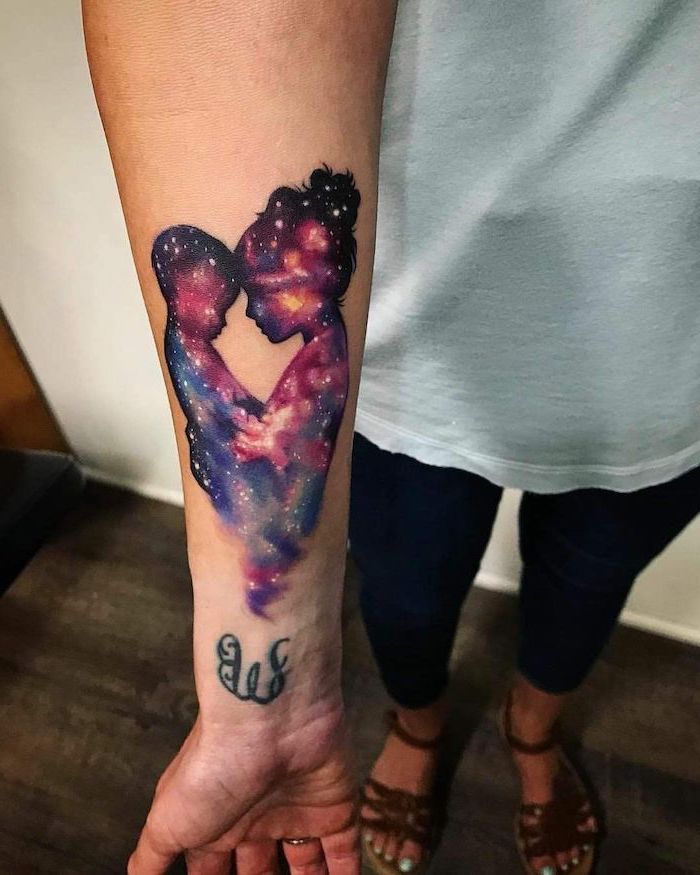 Space tattoo ideas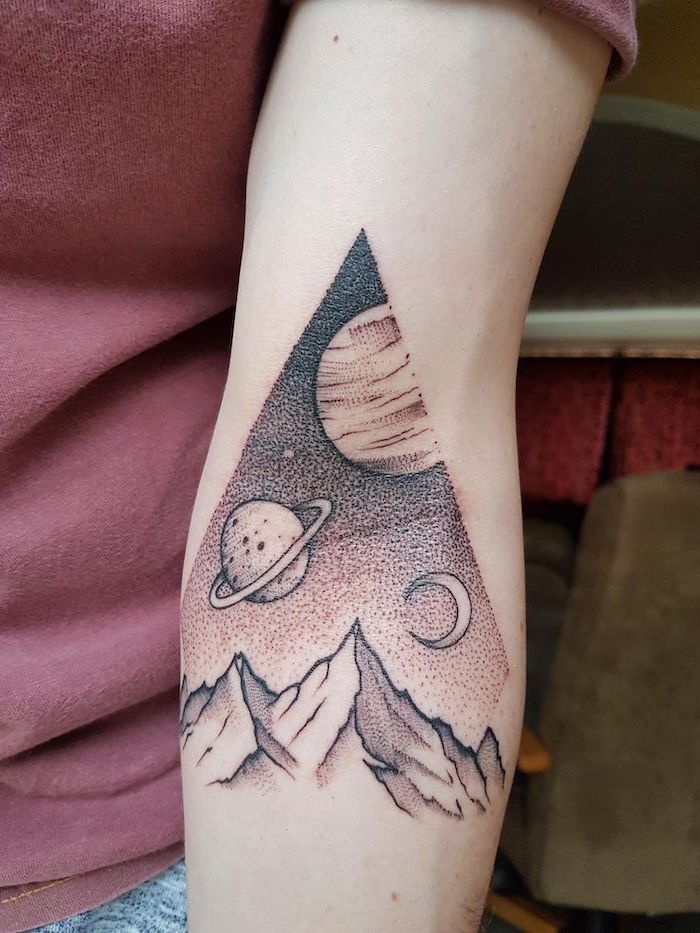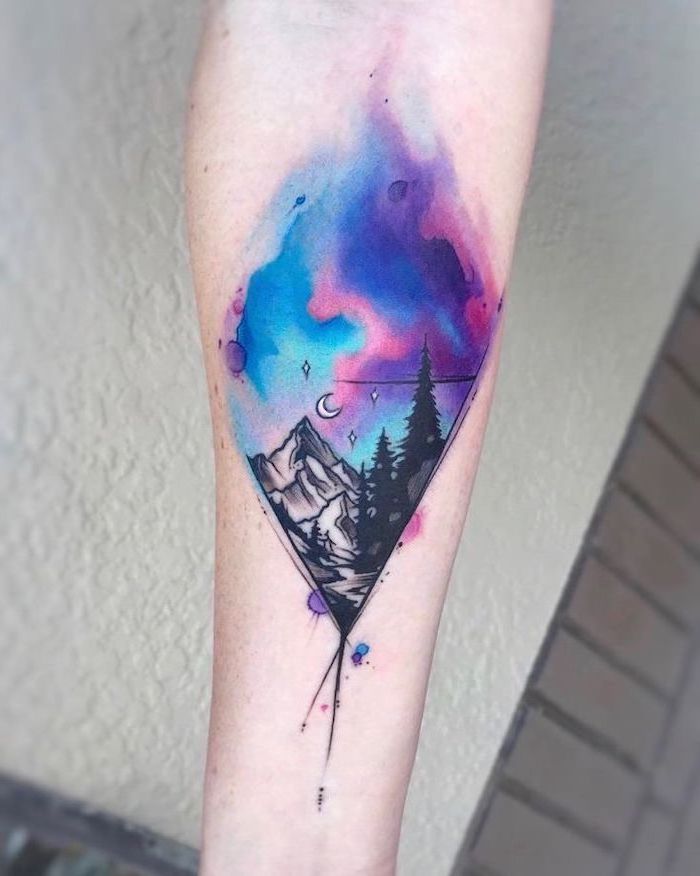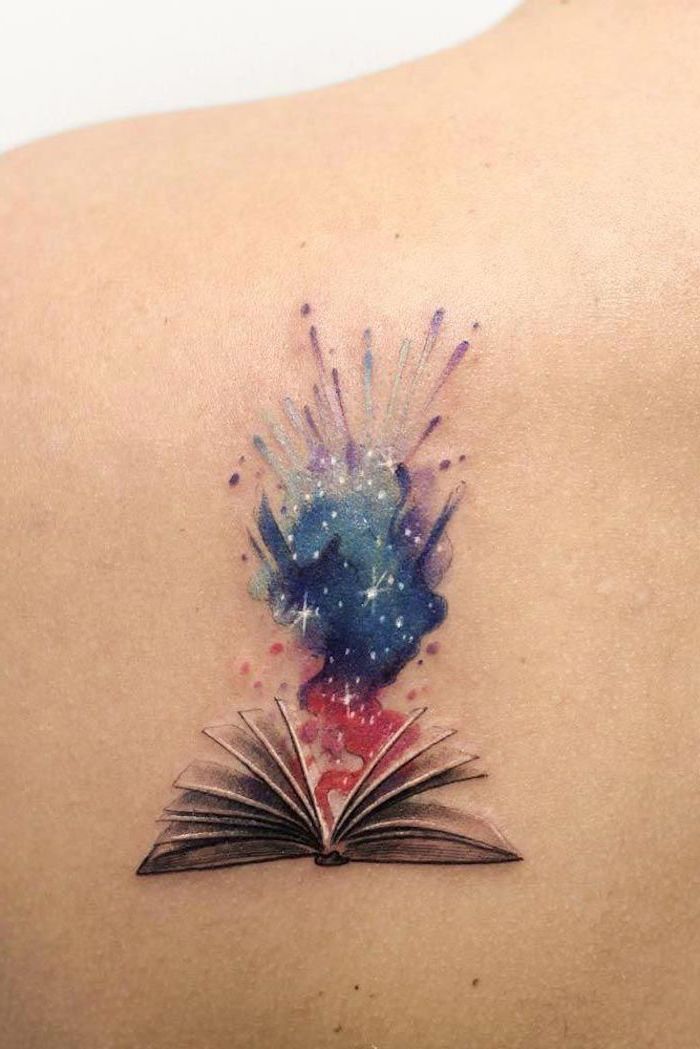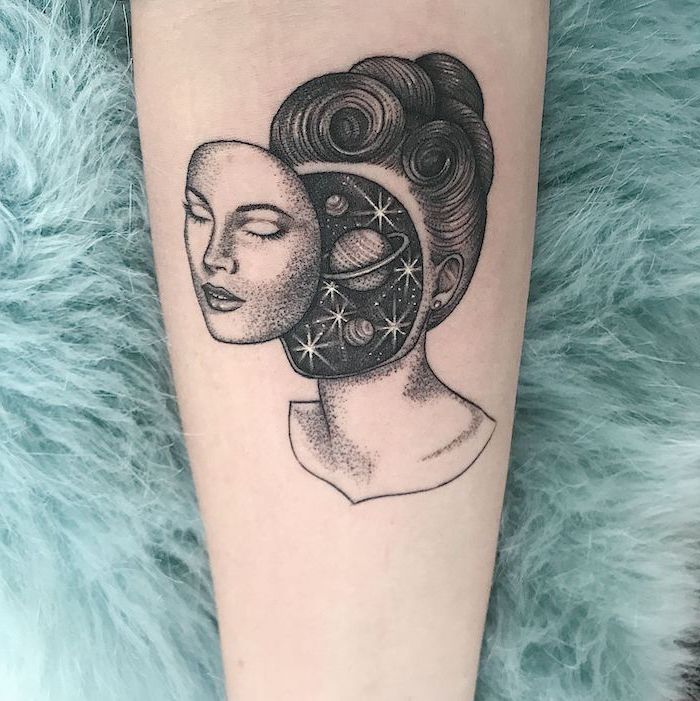 Cute galaxy panda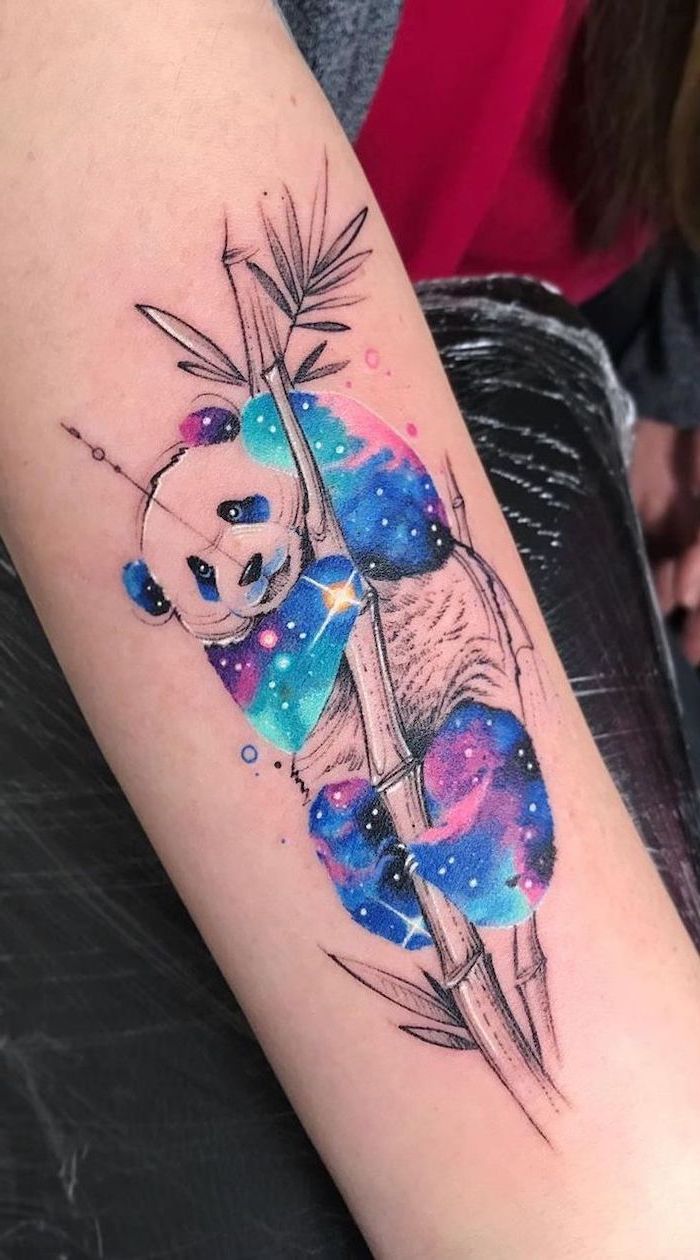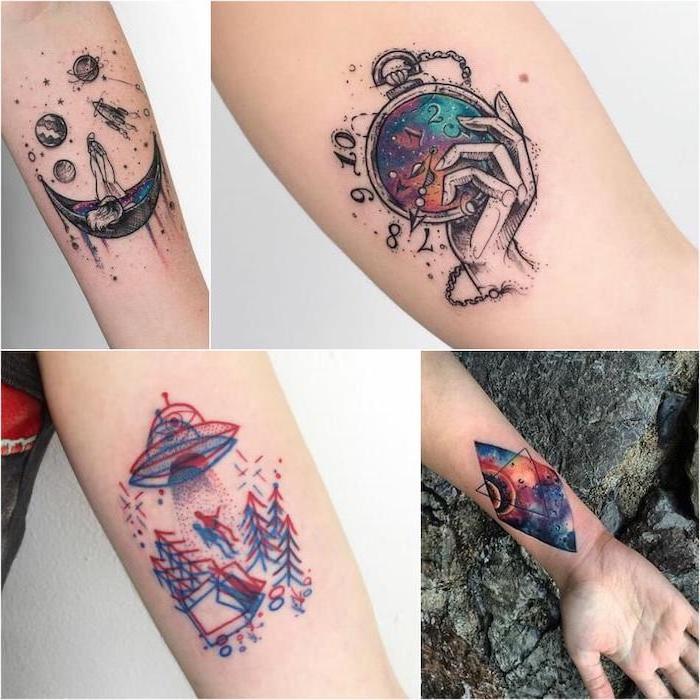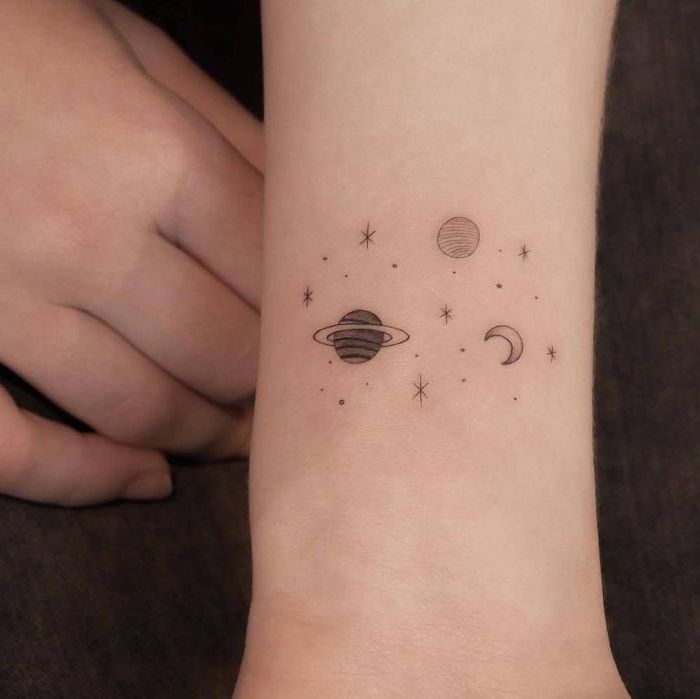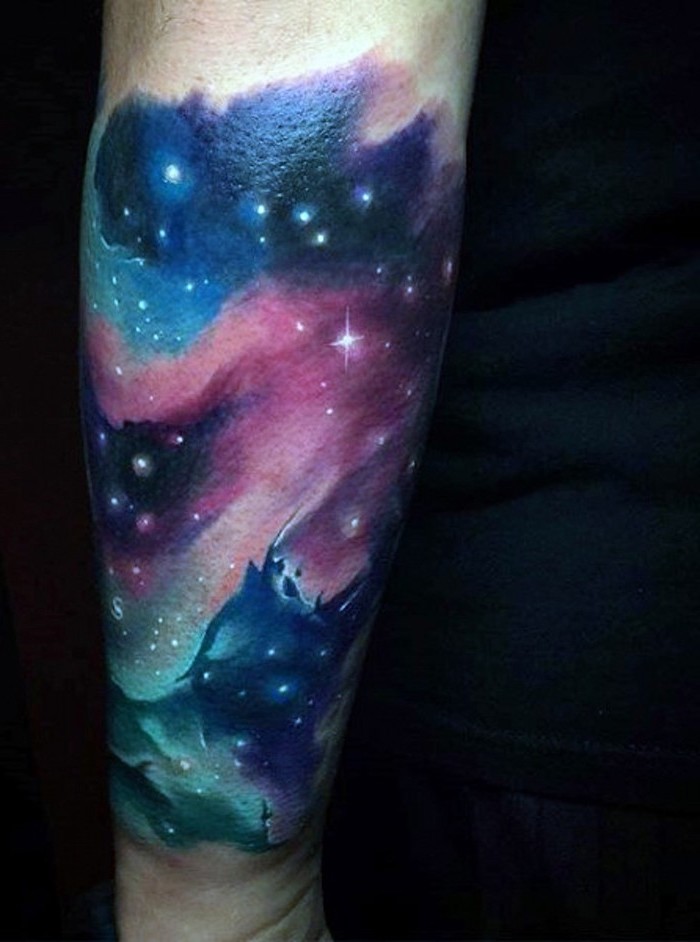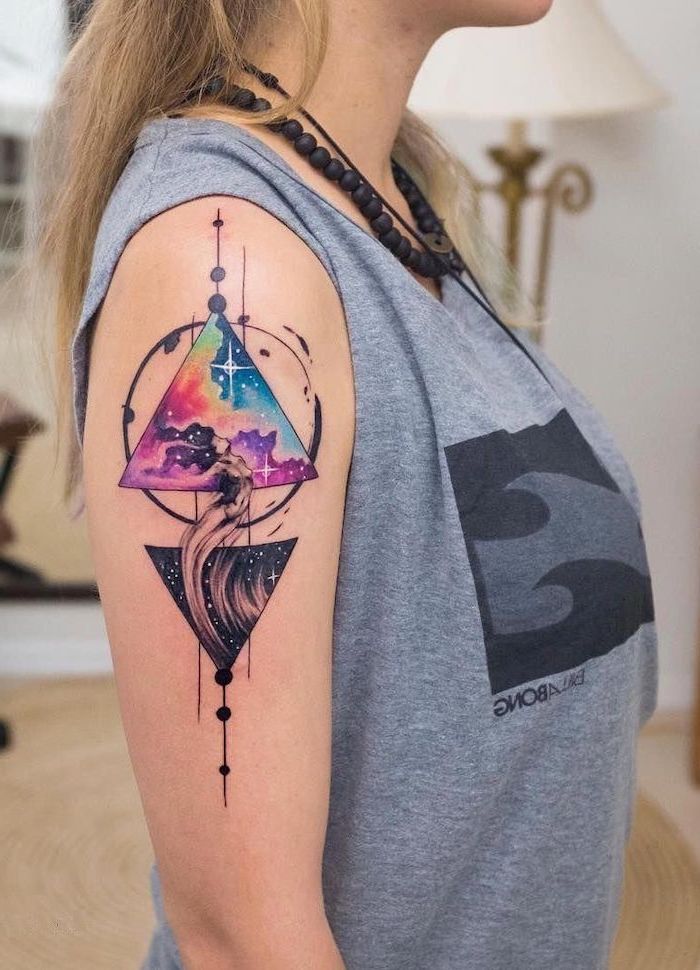 Having the world at the palm of your hand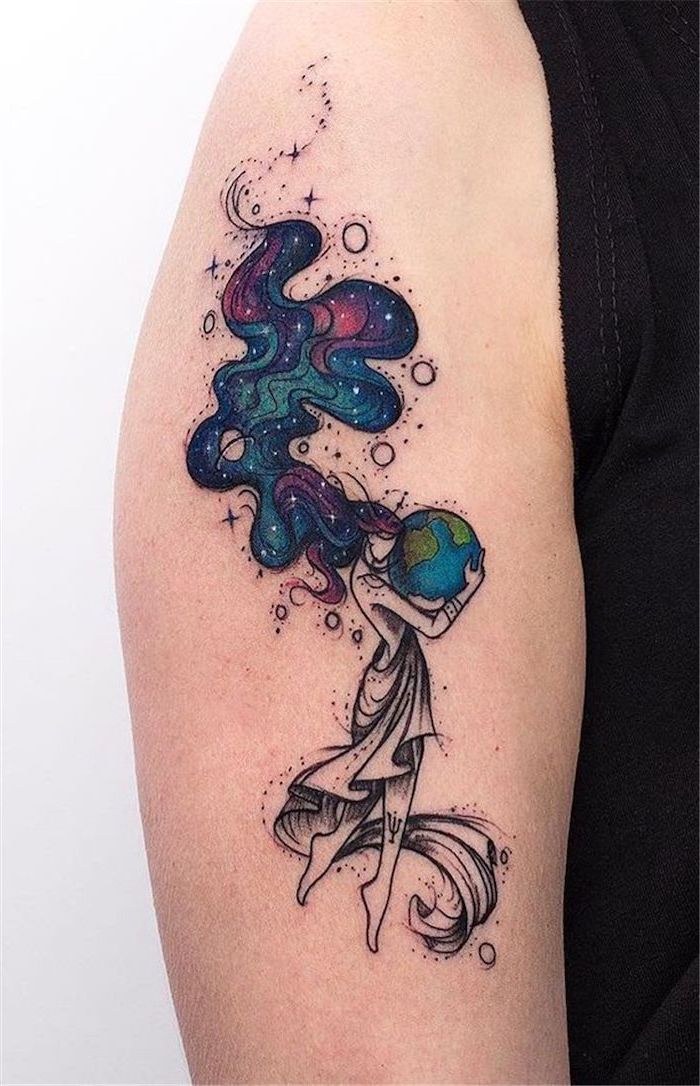 Perfect lunar eclipse tattoo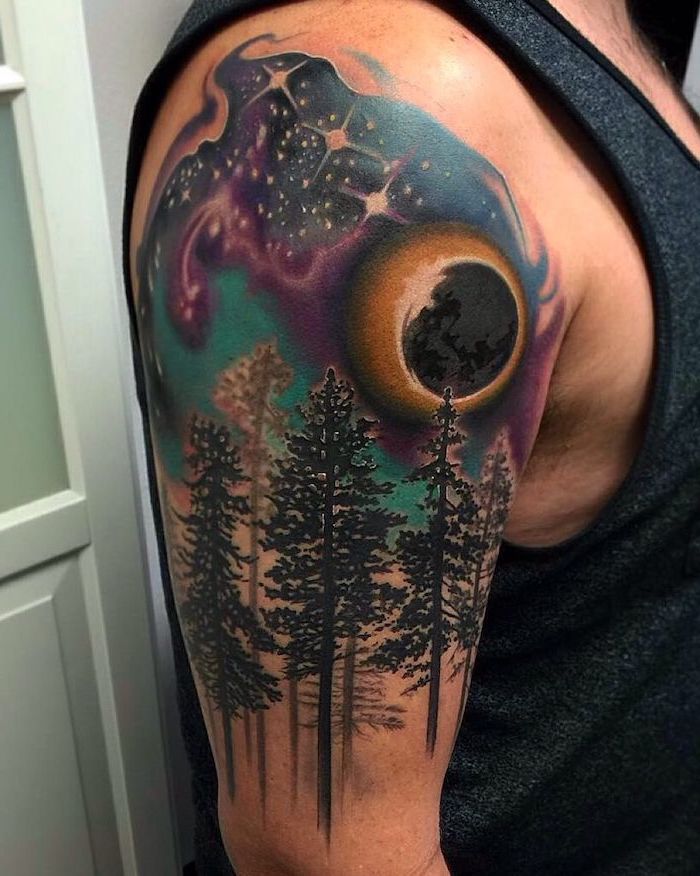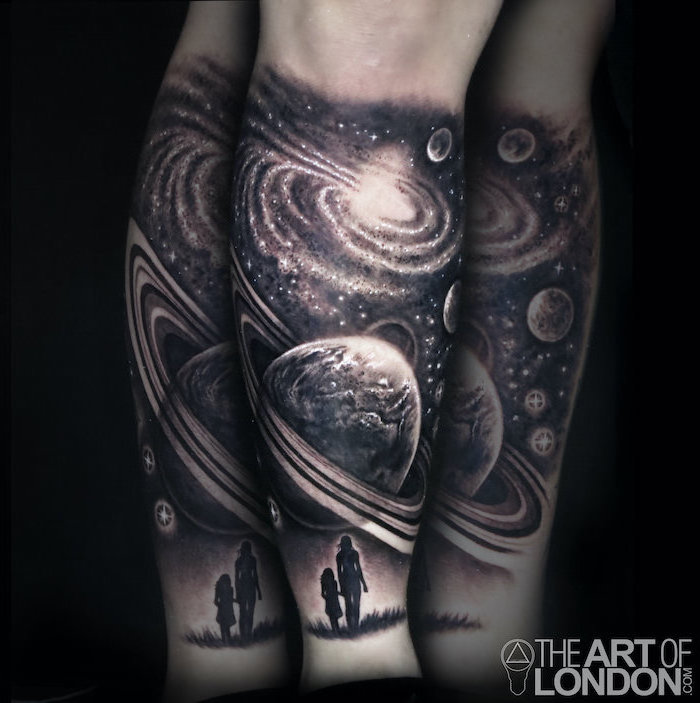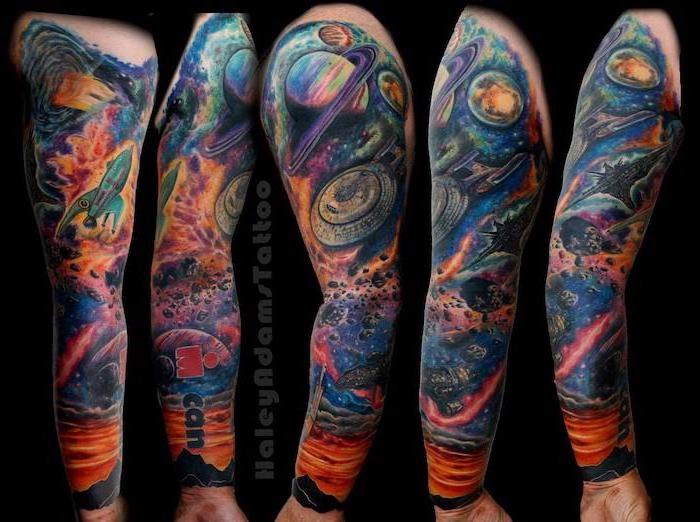 Now this is what we call a nice upgrade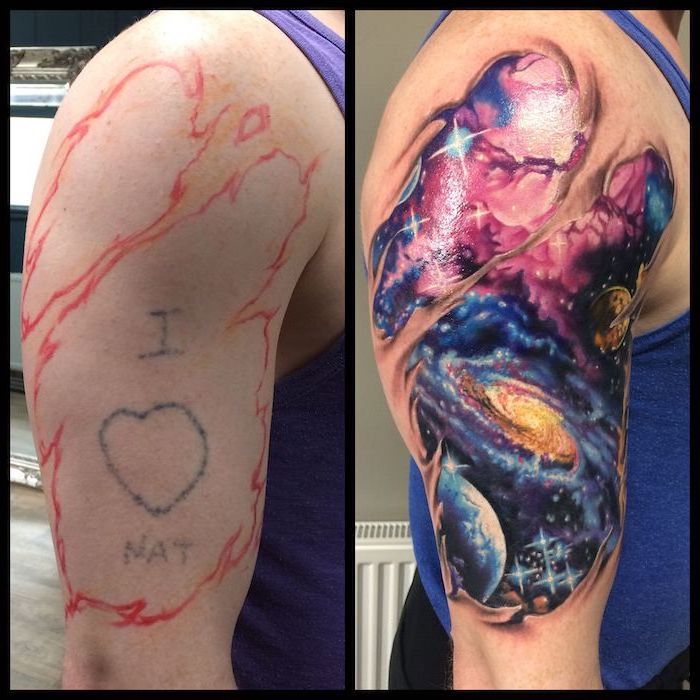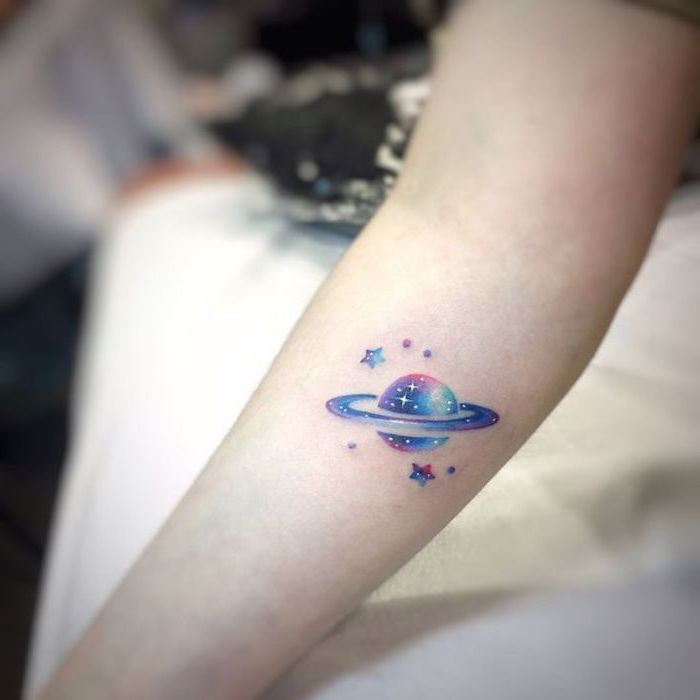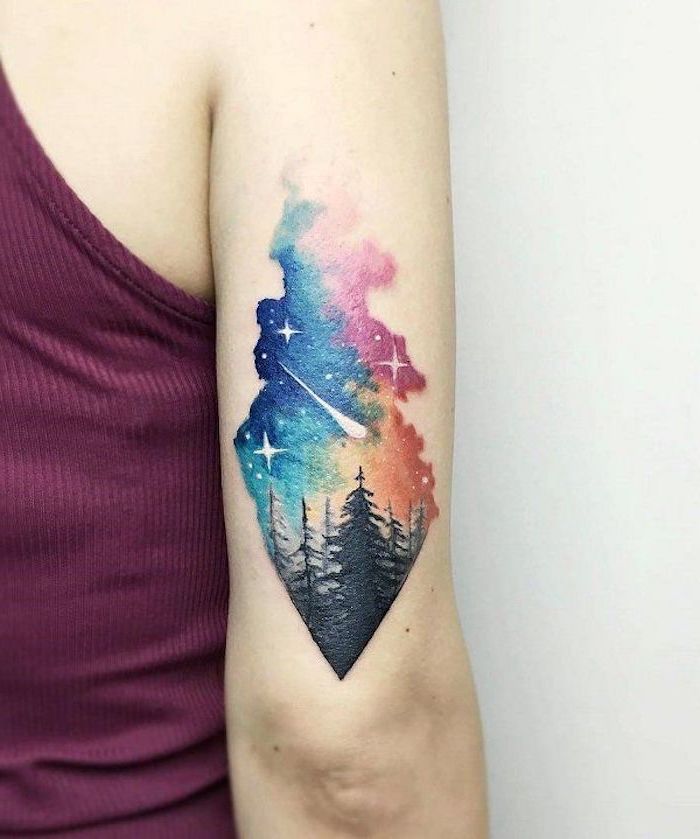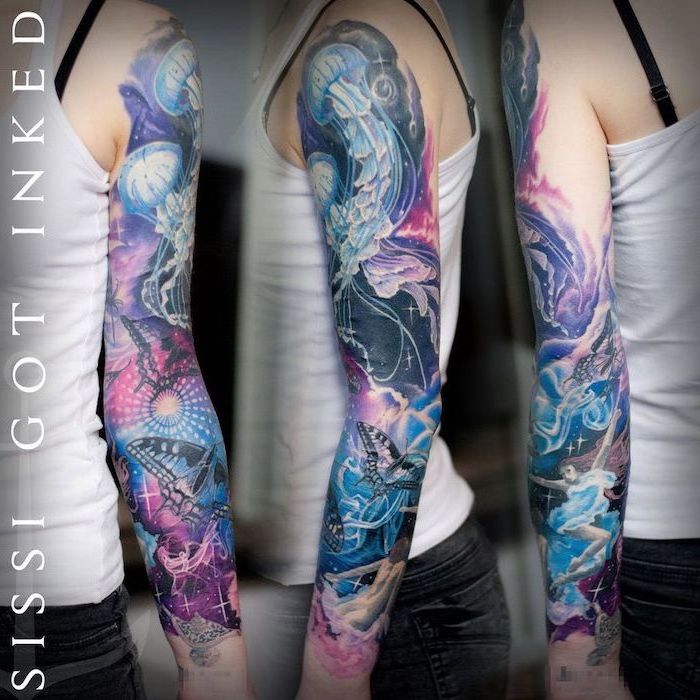 Idea for gorgeous galaxy tattoos