Medium Length Hairstyles for Women: 7 Exciting Trends for 2024
Imagine a hairstyle that bridges the gap between short and long, offering endless possibilities for elegance and individuality. Medium-length hairstyles have long been the secret weapon of trendsetters, style icons, and everyday women alike. From the chic bob to the effortless waves, these hairstyles appeal to anyone and everyone. Today, we will dive into the trending medium length hairstyles for women. If you are excited to see some of the options you have for 2024, you have come to the right place. We will discuss the best facial shapes for these hairstyles, who should maybe stay away from them, and how to maintain and style your hair. So, buckle up!
Let's explore the trending medium length hairstyles for women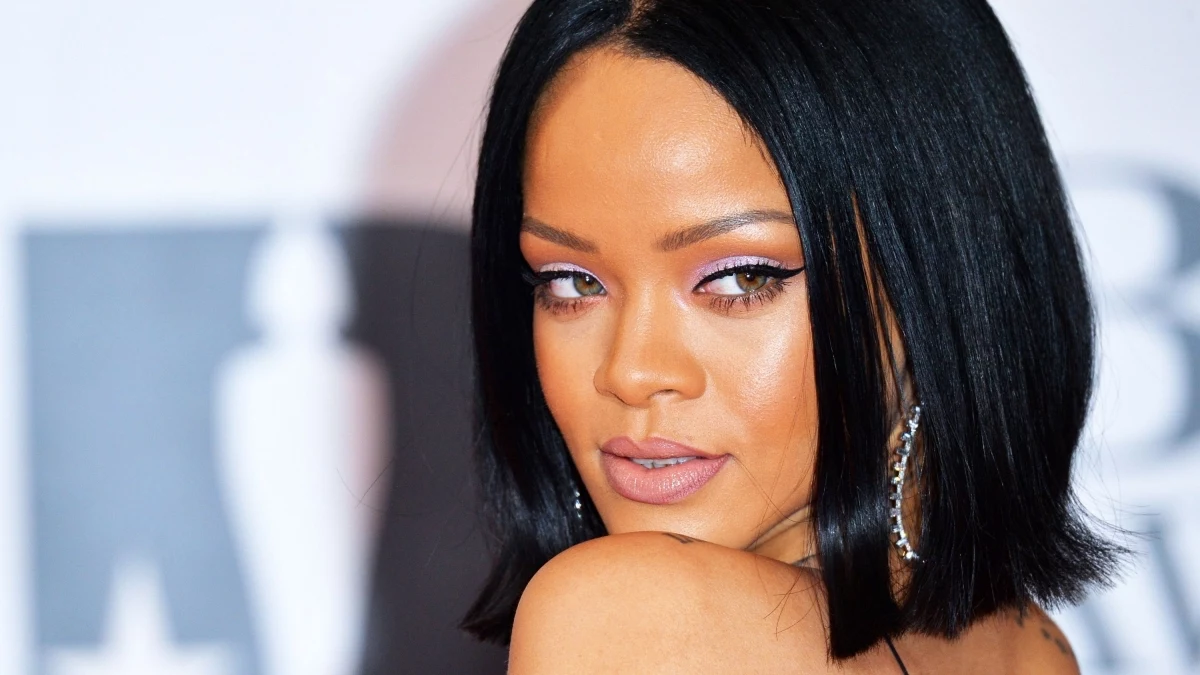 What are Medium Length Hairstyles?
Medium-length hairstyles are the ultimate Goldilocks choice, not too long, not too short—just right. They typically fall between the chin and shoulders, offering a canvas for creativity while maintaining practicality. If you want to be versatile, and you love being balanced, this look is for you!
Medium length hairstyles offer a canvas fir creativity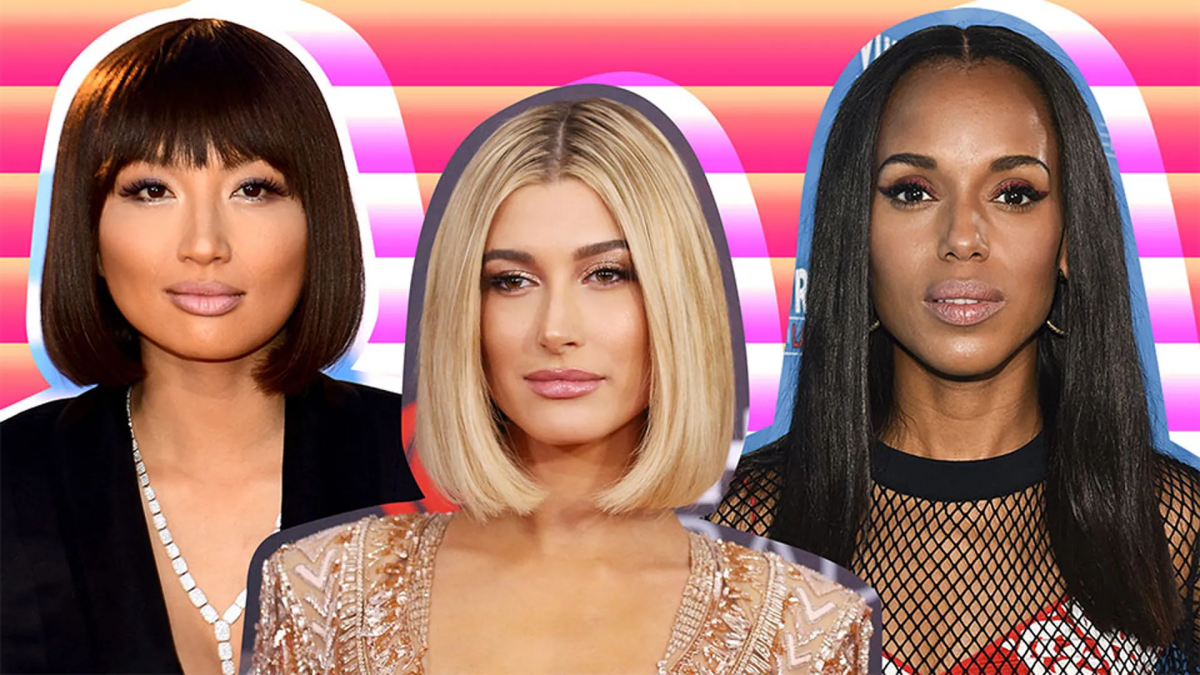 Who should get Medium Length Hairstyles?
Medium-length hairstyles are a versatile choice, suitable for a wide range of women. Oval, round, and heart-shaped faces will benefit the most from this length. In addition, these hairstyles are perfect for women who want to achieve a polished look with minimal effort. Whether hitting the gym or conquering the boardroom, medium-length hair offers a balance of style and functionality. When it comes to hair type, straight, wavy, and curly hair types can all enjoy the medium-length hair.
Medium length hairstyles for oval, round, and heart-shaped faces the most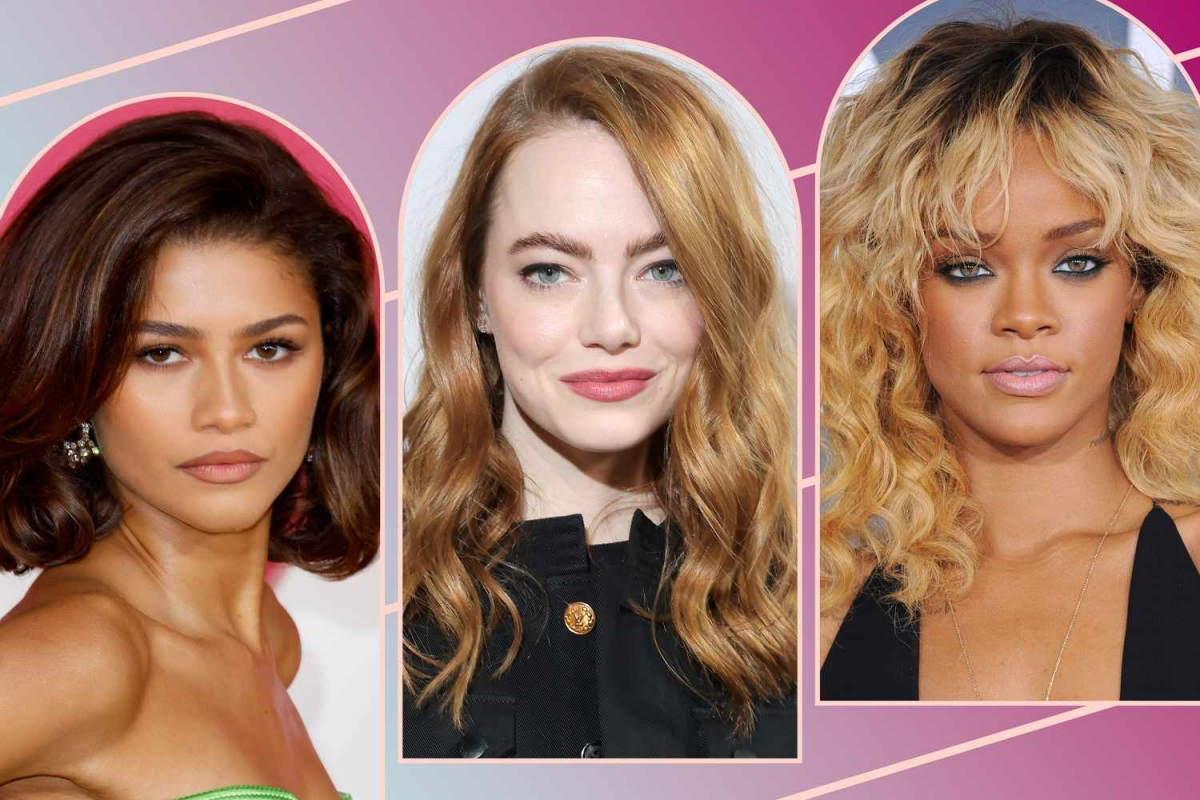 Who should Avoid Medium Length Hairstyles and Why?
While medium-length hairstyles are versatile, a few scenarios warrant caution. Transitioning from very short to medium-length hair can feel like a leap, akin to a speedster suddenly shifting into cruise mode. In addition, if you prefer a low-maintenance routine, consider that medium-length hair may require more care than very short cuts.
The medium-length hair may require more care than short hair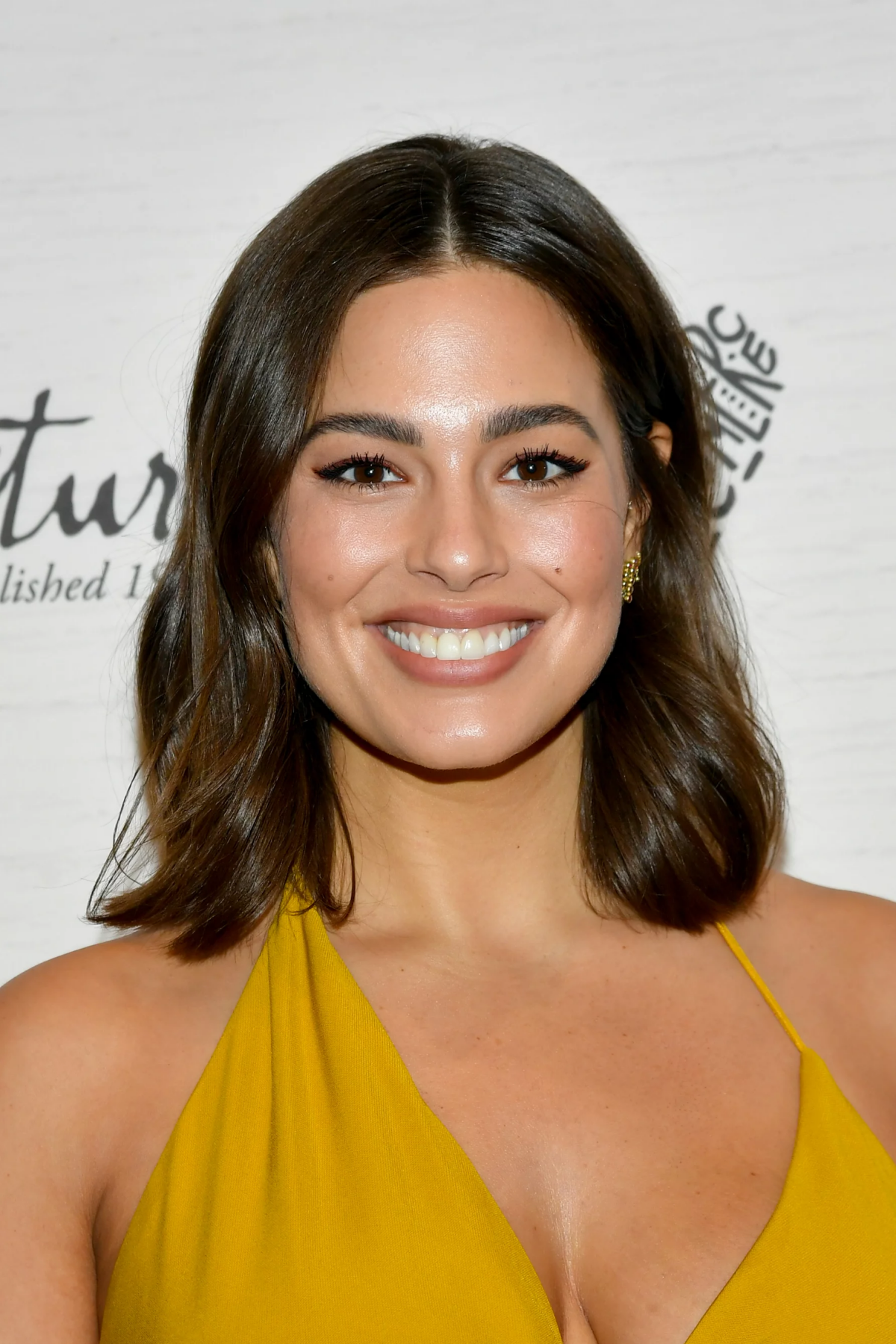 How to Maintain and Style Medium Length Hairstyles
Maintaining and styling medium-length hair can be a breeze with the right tips. For one, you need to keep your medium-length hair in shape with regular trims to prevent split ends and maintain its health. Medium-length hairstyles offer a versatile canvas. So, experiment with different styles, from sleek to wavy, to find your signature look. In addition, you can also elevate your medium-length hair with accessories like headbands, clips, or scarves—they're your secret weapons for adding flair.
Medium-length hairstyles are extremely versatile and adaptable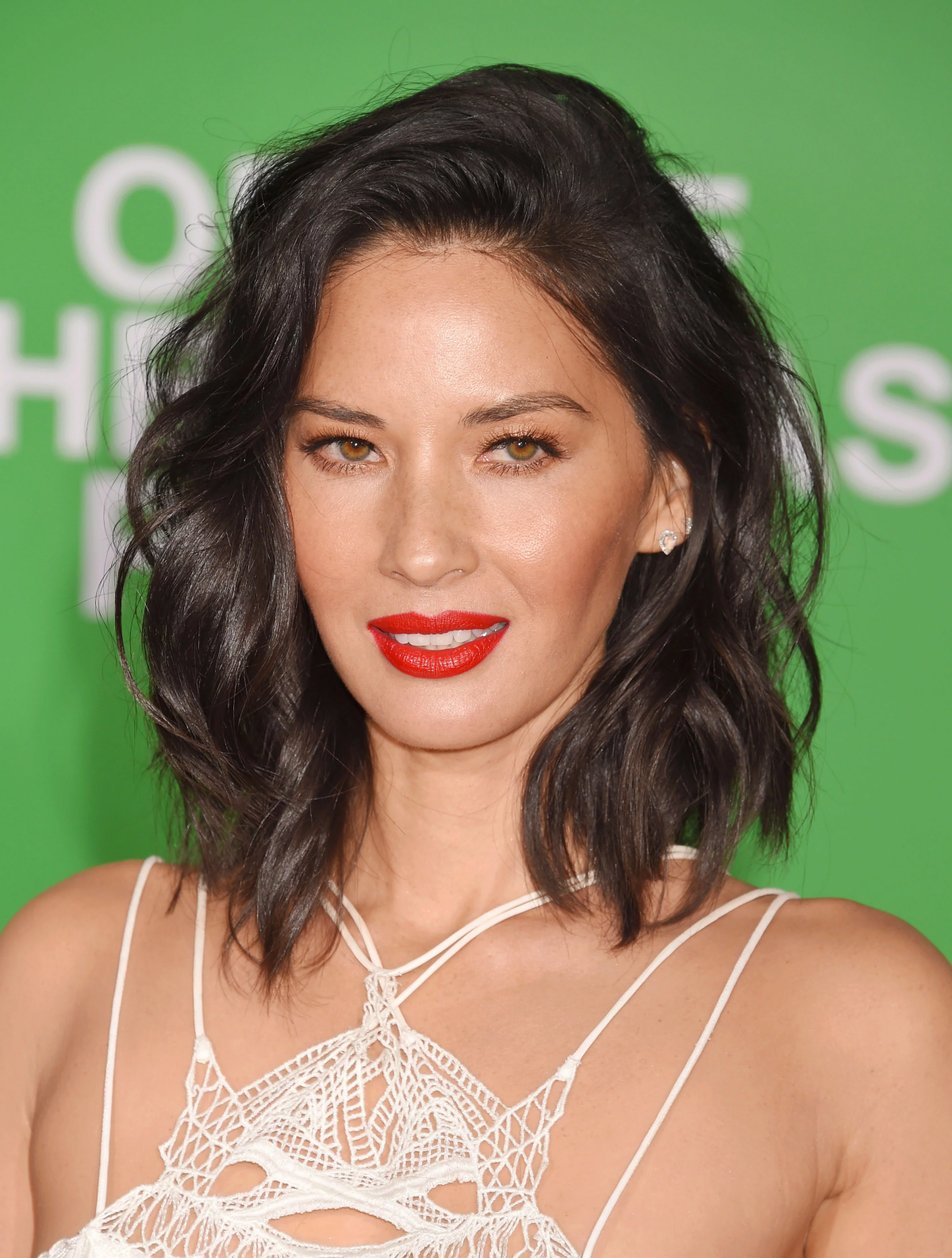 Medium Length Hairstyles Inspiration
Now, let's explore some inspiring variations of the medium length hairstyles to help you find your perfect match:
The Medium-Length Updo
The medium-length updo is ideal for oval and heart-shaped facial shapes. This hairstyle can easily elevate your whole look for a night out or a special occasion. The medium-length updo is the epitome of sophistication, effortlessly sweeping your hair into an elegant, timeless masterpiece. Sure, it requires some styling, but at the end it is so worth it.
Rihanna rocking a stylish medium-length updo with long side bangs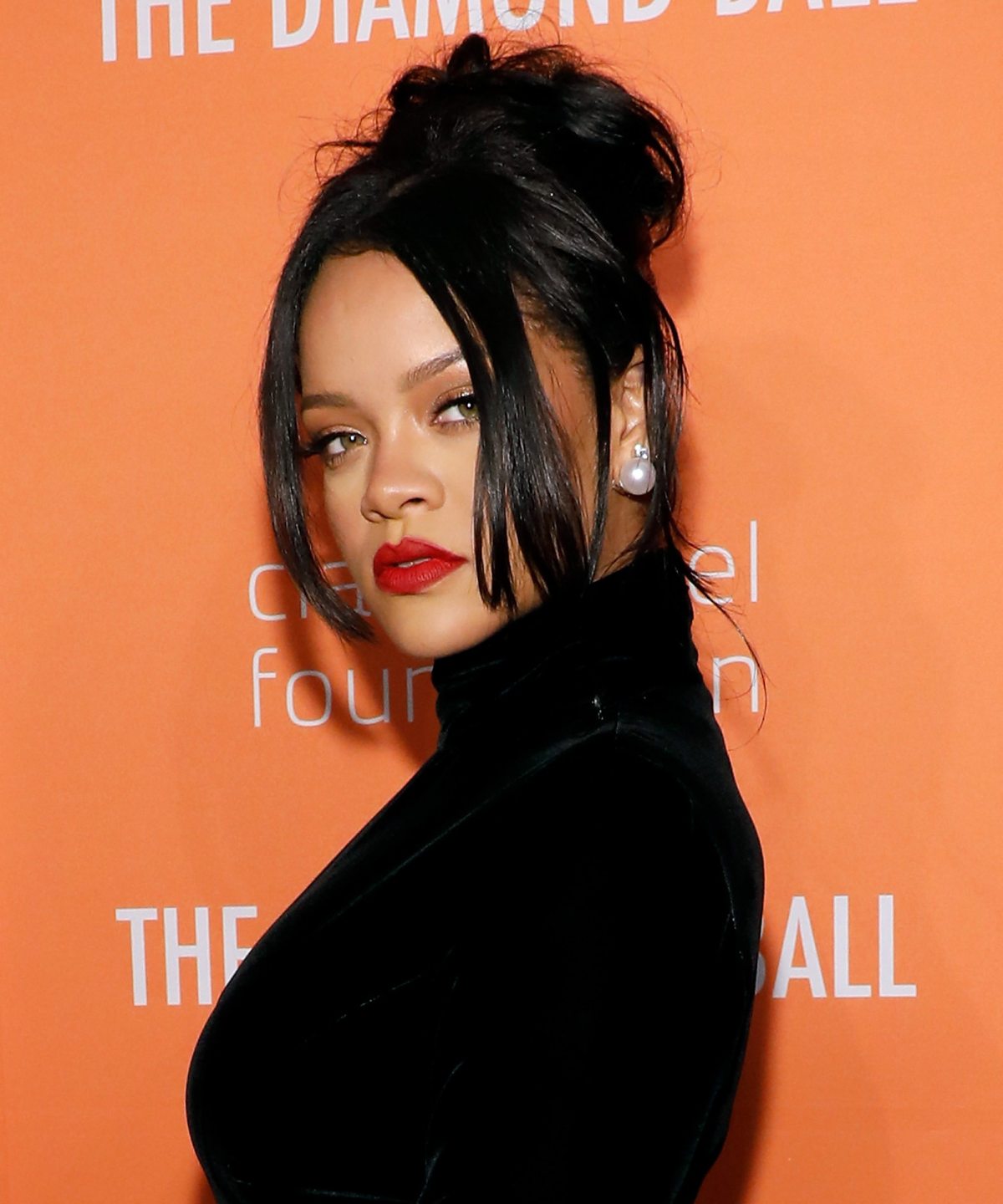 Medium-Length Curls
Medium-length curls exude timeless charm, adding bounce and volume to your hair. They effortlessly transition from day to night, making you the center of attention. This hairstyle fits a variety of facial shapes, but it complements round and oval ones the most.
Medium-length curls are lively, bouncy, and always chic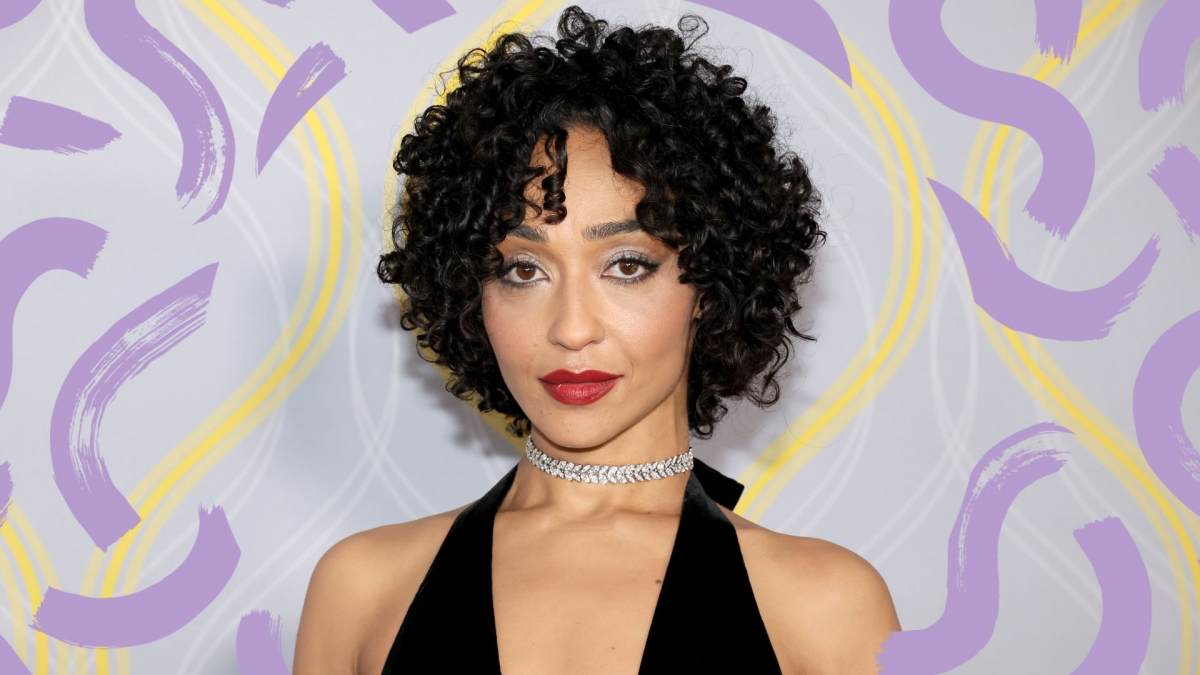 Layered Medium Haircut
The layered medium haircut creates movement and texture, adding depth to your hair. It's a versatile choice that exudes relaxed elegance. Moreover, it is perfect for women who crave a stylish, everyday look. When it comes to facial shapes, the layered medium haircut suits oval, heart-shapes, and square faces the most.
Jessica Alba rocks a medium haircut with layers and a side swoop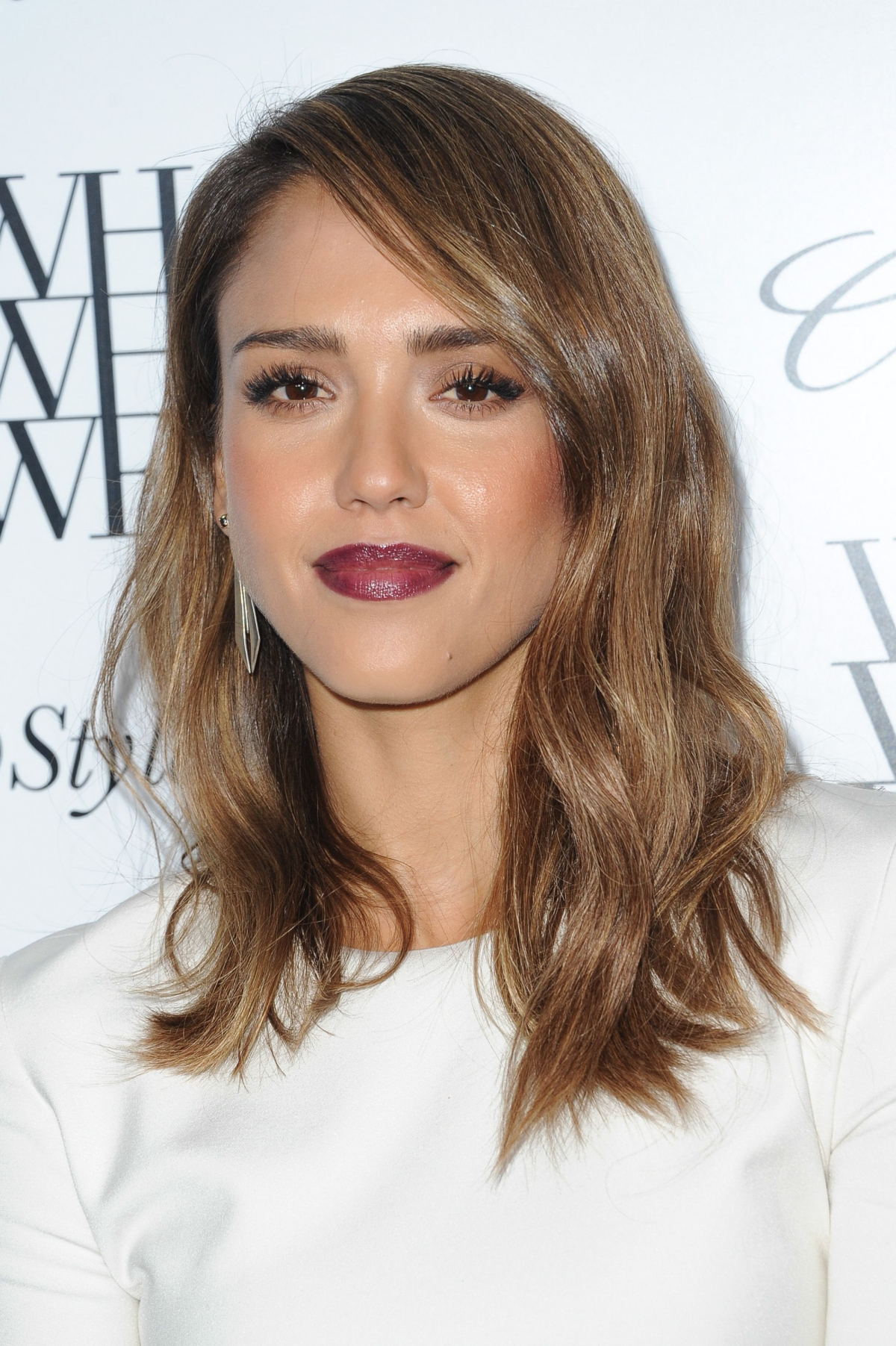 The Blunt Cut
The blunt cut is a statement of minimalist perfection. It's sleek, timeless, and undeniably chic, creating an aura of sophistication. When it comes to this hairstyle, you will need regular trims to maintain the clean, sharp lines. If you have an oval or heart-shaped face, the blunt cut would be perfect for you.
Zara Larsson looking effortlessly chic in a medium length blunt cut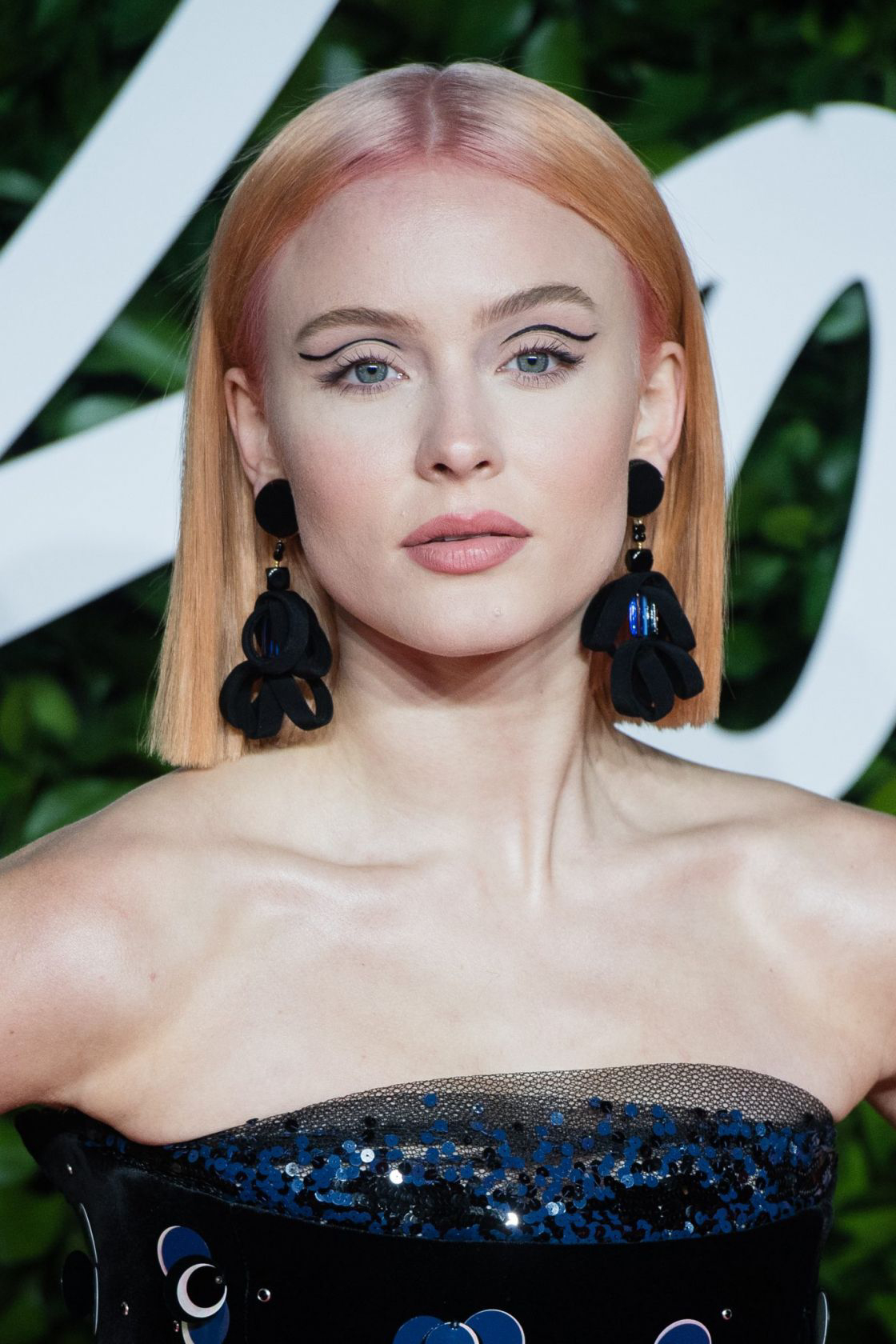 The Long Bob
The long bob is a timeless favorite, epitomizing elegance and practicality. It's an ideal canvas for various styling options, allowing you to embrace diverse looks. This haircut suits oval, round, and heart-shaped faces the most.
Selena Gomez and her iconic straight and sleek long bob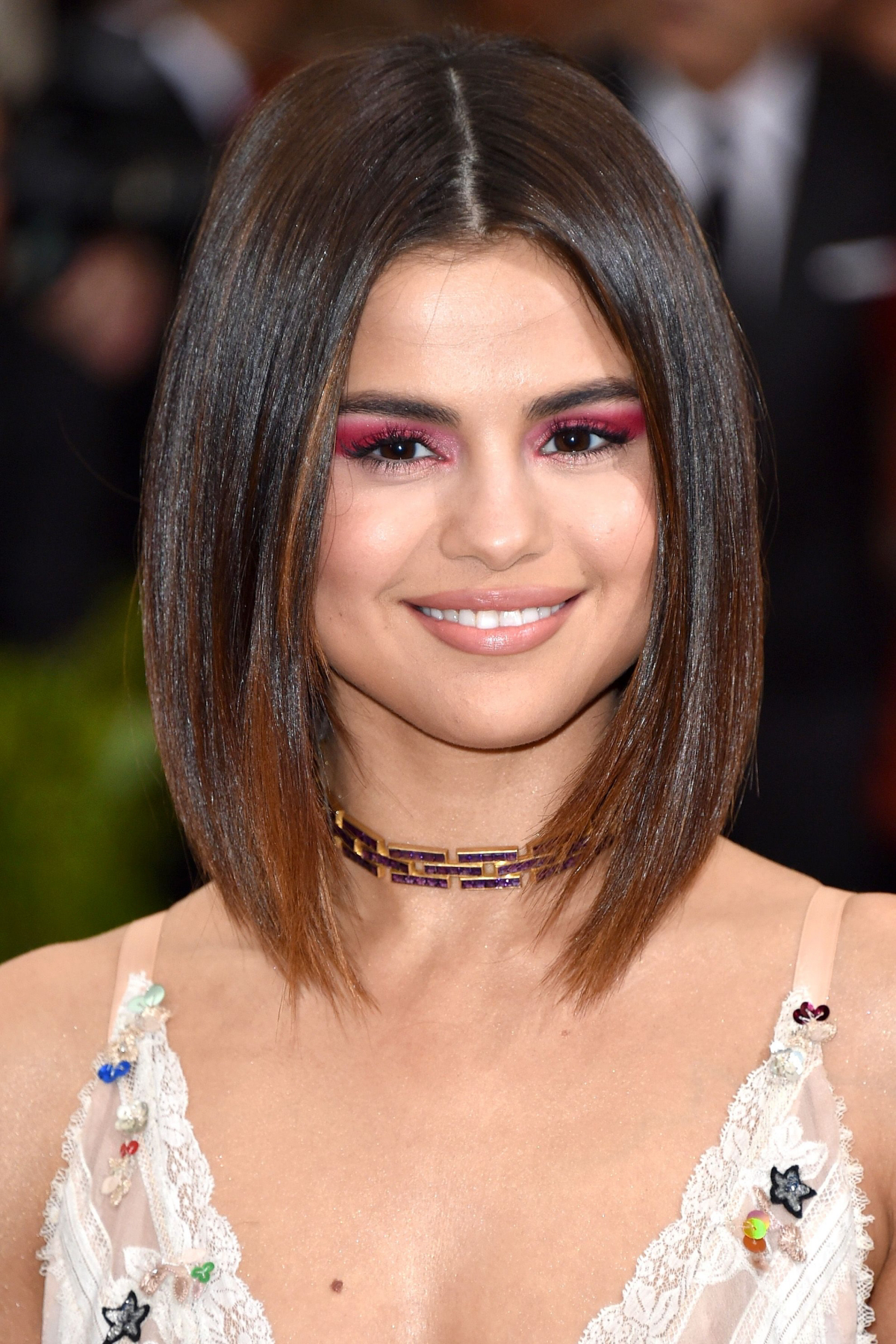 The Side Swoop
The side swoop is the epitome of relaxed elegance. It drapes beautifully, creating an aura of effortlessness and charm with every turn. Not only that, but the side swoop is adaptable for various face shapes.
Rosie Huntington-Whiteley with a long bob paired with the side swoop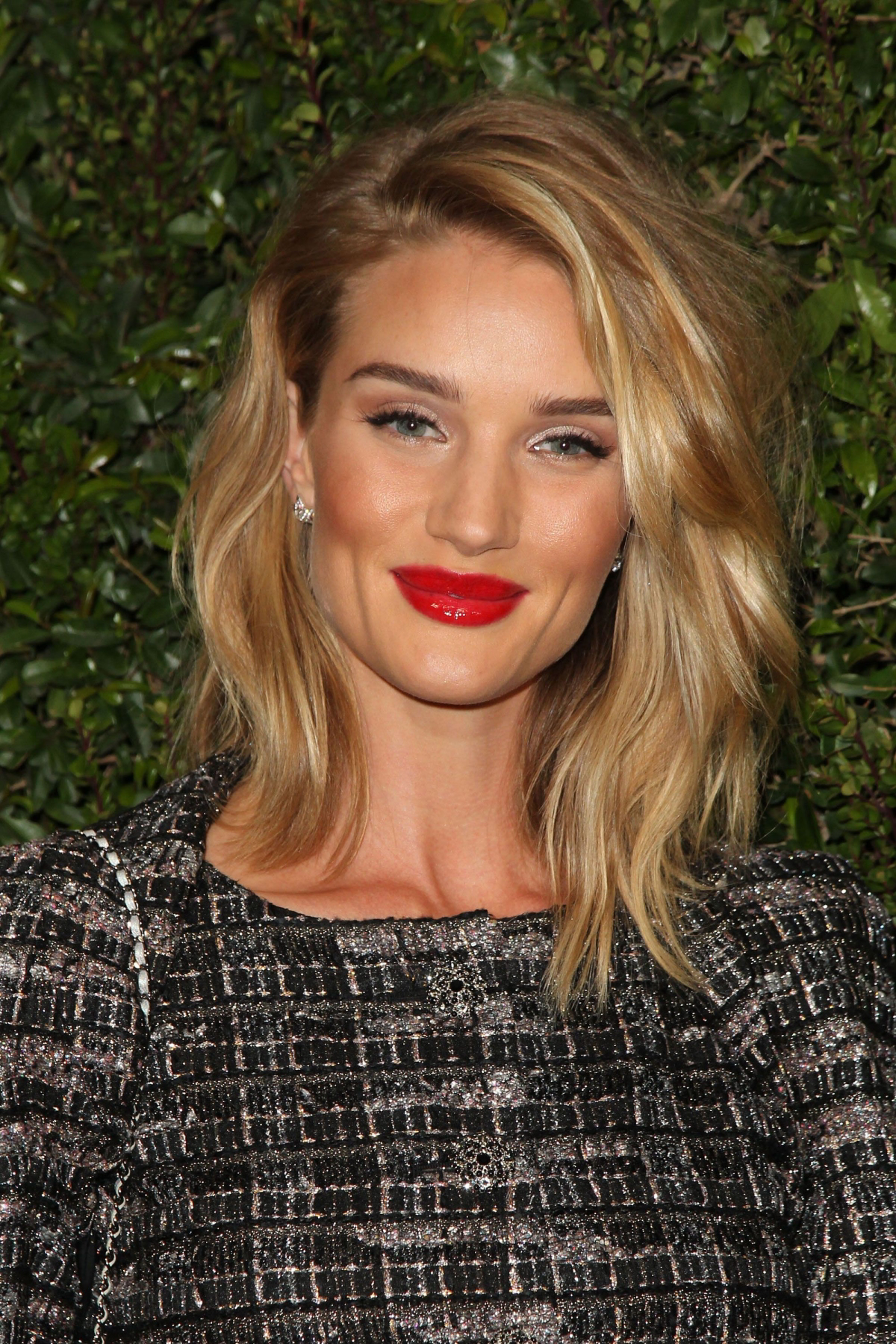 The Messy Lob with Bangs
The messy lob with bangs is the ultimate blend of casual and chic. It's a dynamic style that effortlessly transitions from day to night, adding an element of youthful charm. This effortless long bob hairstyle suits oval and round faces the most!
Kaia Gerber rocking a messy lob with long blunt bangs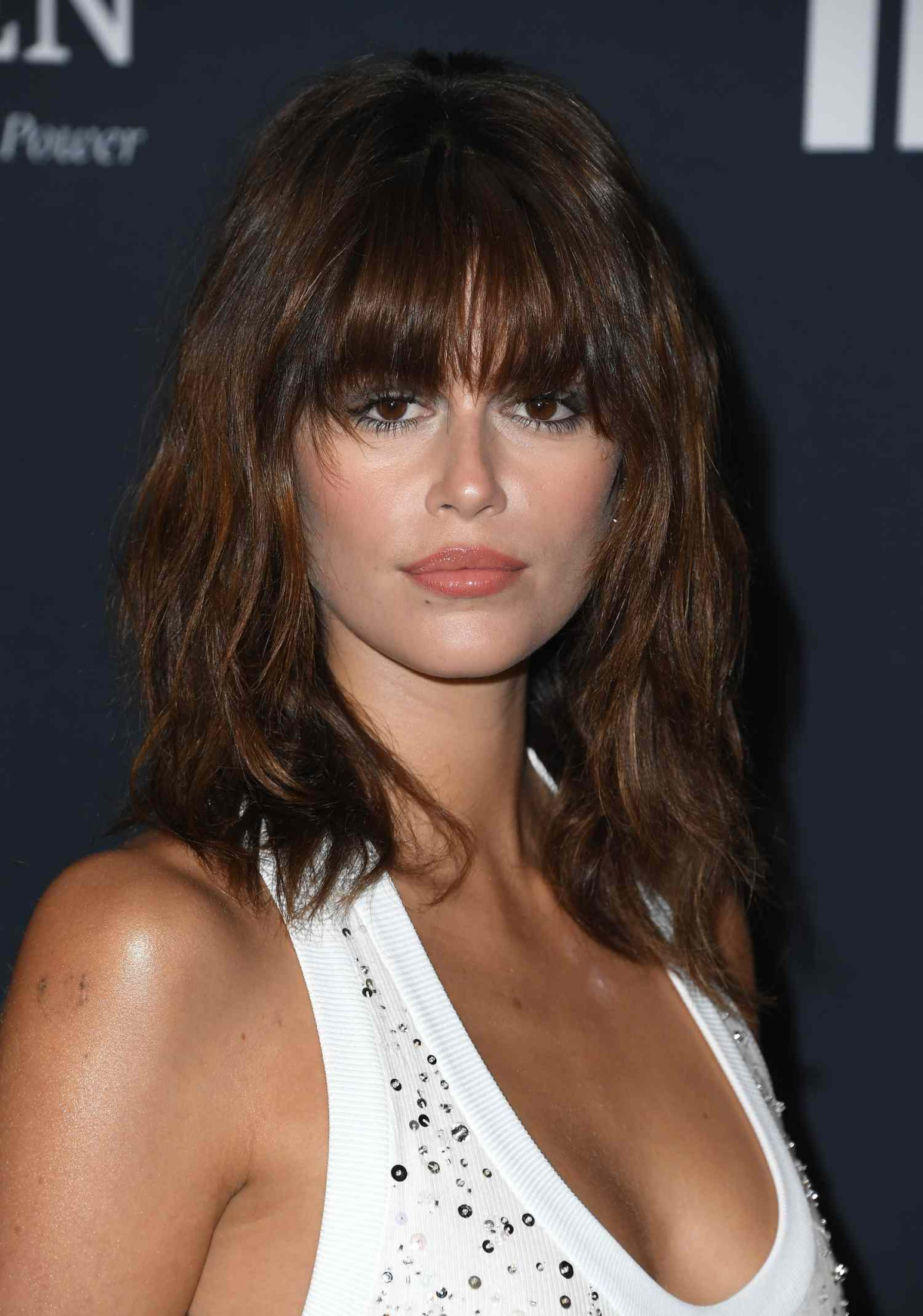 We hope you enjoyed this article, and you got some inspiration for your next visit to the hairdresser. Remember that every hairstyle can be tailored to fit your personality, face shape, facial features, and lifestyle. In addition, if you feel like a hairstyle might not work for you, just consult with a hairdresser! Don't be afraid to experiment and try our new hairstyle variations! We are sure that no matter which hairstyle you choose, you will look amazing! So, have fun on your hair journey!
These were the trending medium length hairstyles for 2024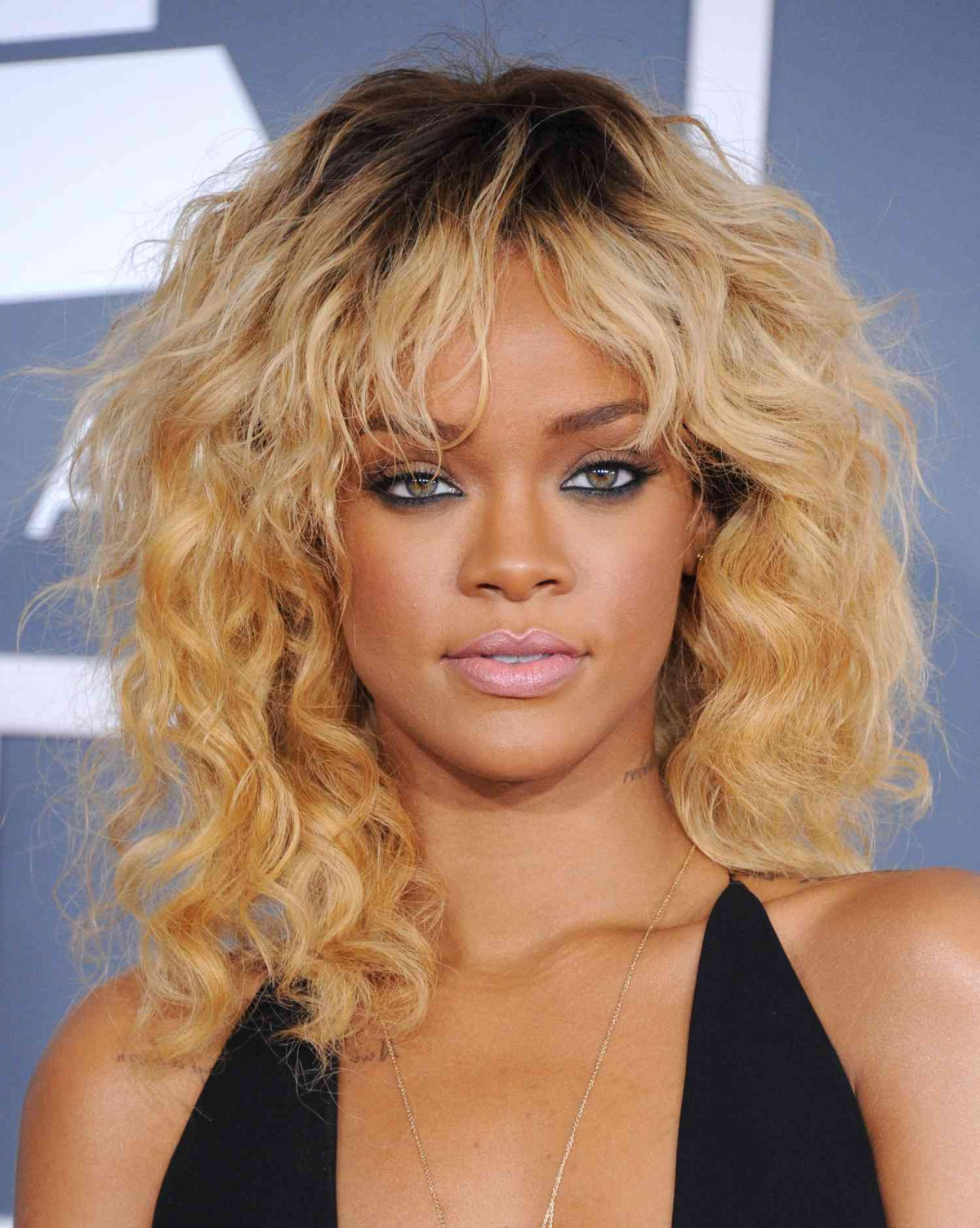 More Articles You Might Like