Boho Braids: 9 Sultry Hairstyles You Cannot Miss in 2024
Picture this: You're strolling through a sun-soaked meadow, the gentle breeze playing with your hair—a vision of laid-back elegance. That's the magic of boho braids, a timeless style that effortlessly combines earthy charm with chic sophistication. So, let's dive into the enchanting world of boho braids and explore which of you should definitely rock this hairstyle. In addition to that, we will give you some styling and maintenance tips, as well as some sultry variations we will be seeing everywhere in 2024! If you love braids, you definitely need to take notes:
Let's dive into the wild world of the sultry boho braids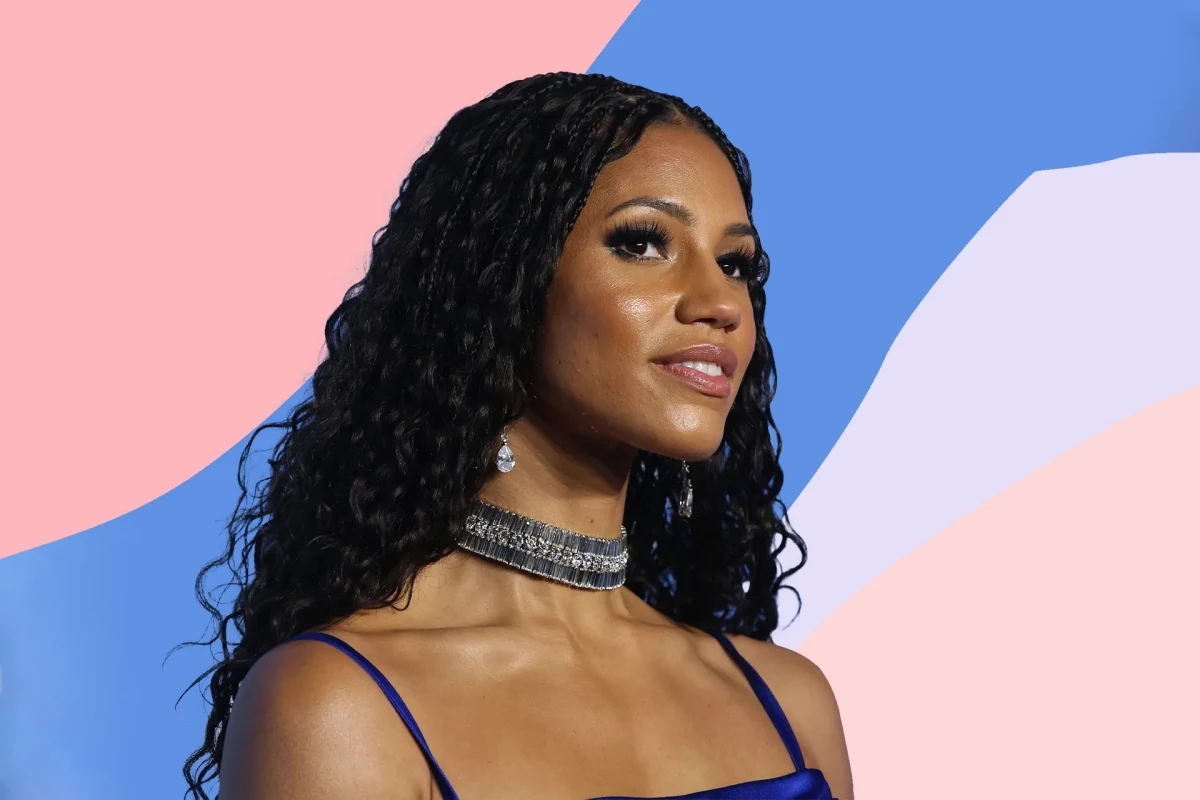 What are Boho Braids ?
Boho braids are a symphony of free-spirited creativity woven into your hair. They capture the essence of Bohemian chic, embracing the beauty of imperfection. These braids are like nature's artwork, a cascade of twists and turns that tell a captivating story. If you have an oval, round, or heart-shaped face, these braids will look absolutely stunning on you. When it comes to hair textures, these braids can fit straight, wavy, and curly hair. However, they definitely work best with curly and wavy hair!
Boho braids work best with curly and wavy hair textures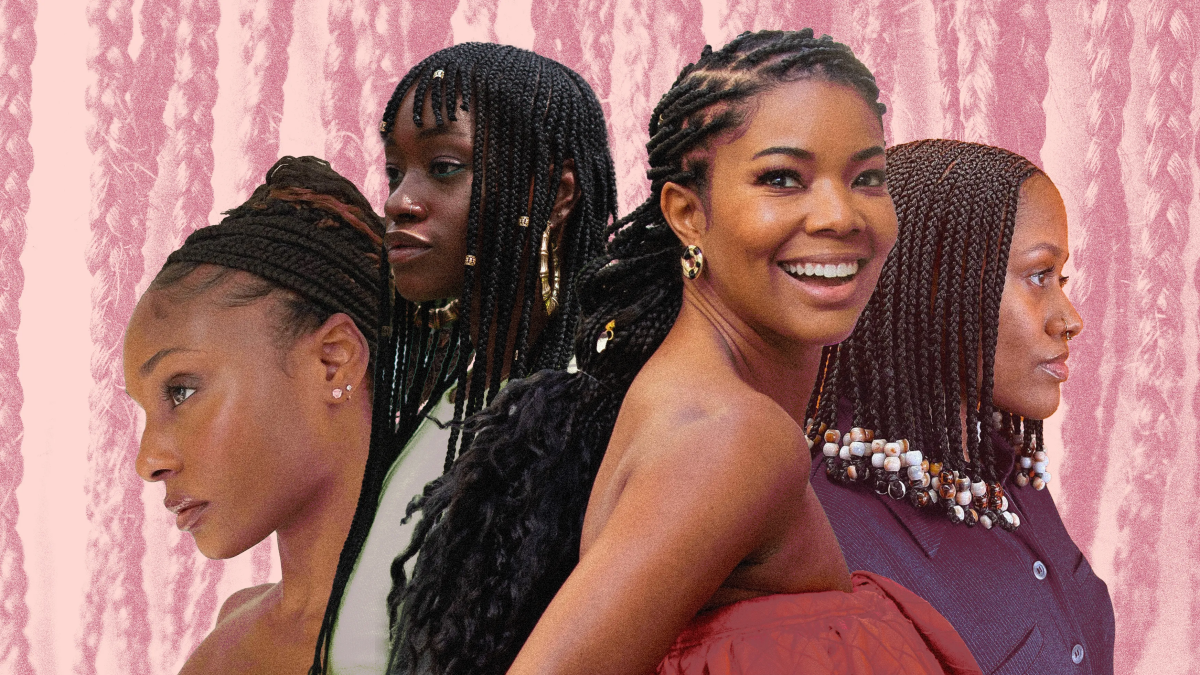 Who should get Boho Braids?
Boho braids are an open invitation to everyone who craves a touch of effortless elegance. Whether you're a young explorer of fashion or someone who appreciates the timeless allure of boho beauty, these braids have a place for you. But, let's not forget some iconic figures who've flaunted boho braids with flair. Take a cue from Vanessa Hudgens, who's often spotted rocking intricately braided styles at festivals. Or channel your inner Zoë Kravitz and Lisa Bonet, who effortlessly blend boho vibes with modern chic in their usual hair choices.
Boho braids are a staple for Lisa Bonet ever since she was young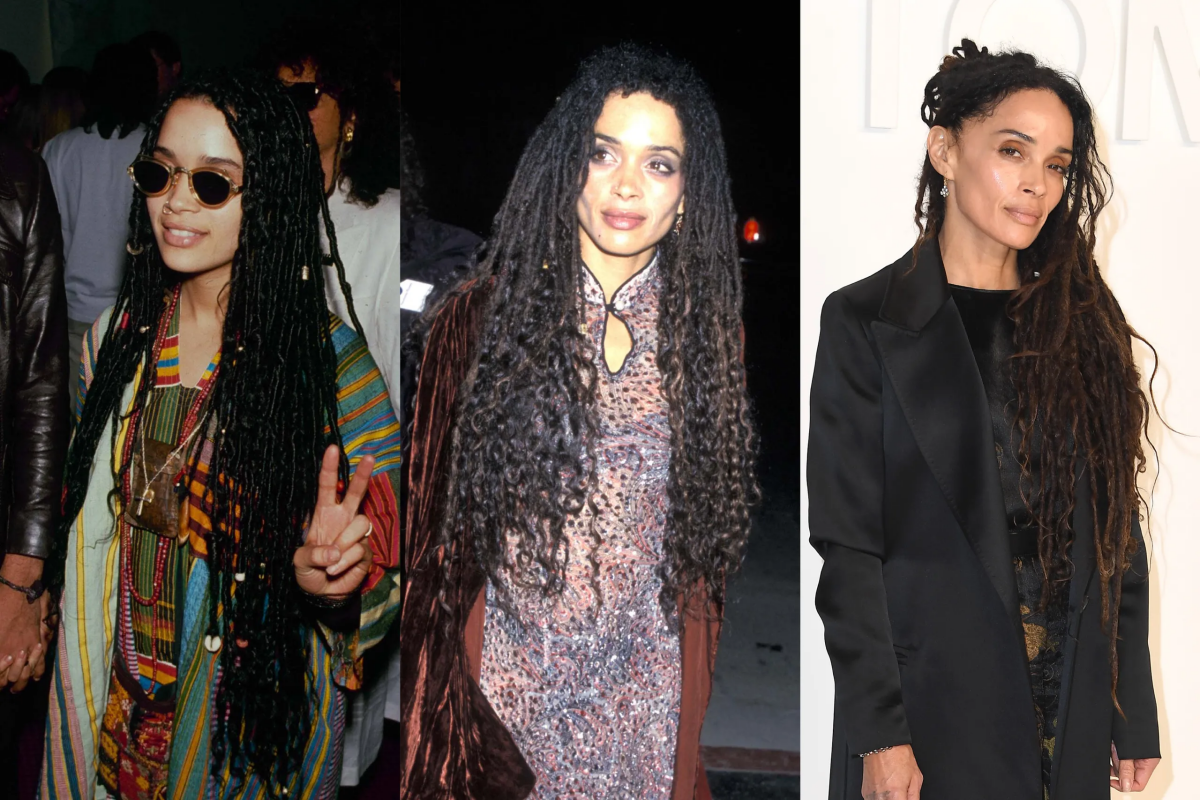 Who should Avoid Boho Braids and Why?
While boho braids are a dream come true for most, there are a few scenarios where caution is key. For example, if you're devoted to a pixie cut, the transition to boho braids might feel like a leap of faith, akin to convincing a fish to try skydiving. Also, if you adore the ease of a wash-and-go routine, the intricacies of boho braids might be a tad too much. It's like trying to convince a cat to attend a yoga class. Finally, for those engaged in a never-ending battle with humidity, be prepared for a bit of extra warmth with boho braids. Think of it as swapping your summer sandals for cozy boots in the sweltering heat.
Boho braids are not for everyone since they require specific maintenance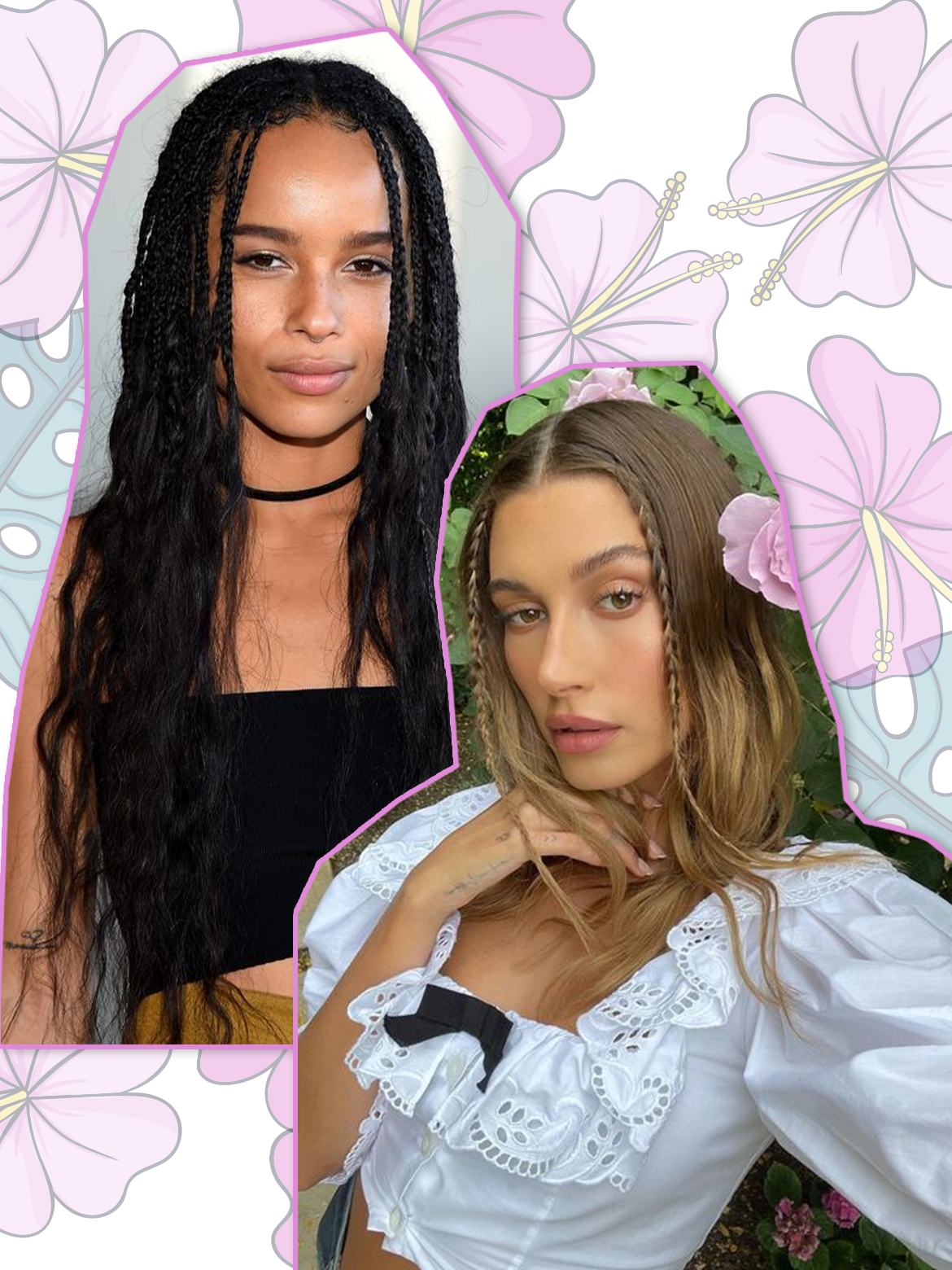 How to Maintain and Style your Boho Braids
To keep your boho braids looking runway-ready, consider these tried-and-tested tips and tricks. First, use nourishing hair products to keep your braids looking their best. Think of these products as your braids' personal cheerleaders, keeping them in top form. Next, touch up your braids every 6–8 weeks to maintain their shape. Much like a painter retouching their masterpiece, this keeps your style fresh. Finally, accessories like beads, ribbons, or flowers will easily add a whimsical touch to your boho braids. It's like adding a pop of color to a monochrome canvas.
Boho braids require nourishing products and regular touch ups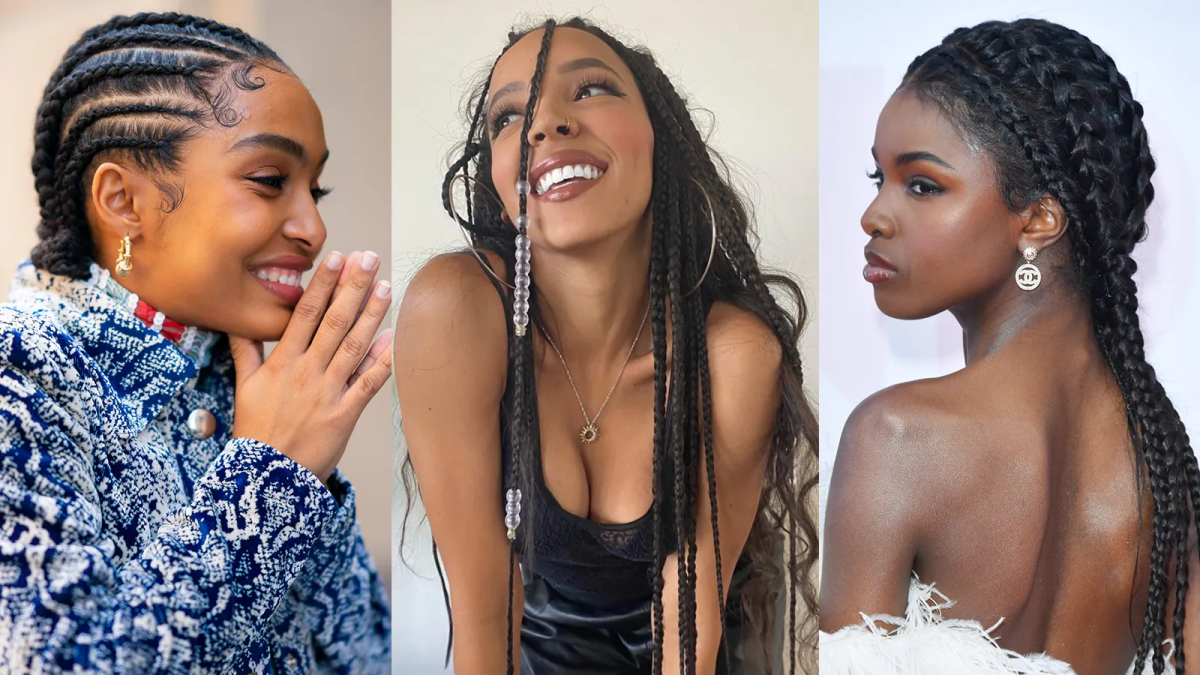 Boho Braids Inspiration
Now, let's explore some inspiring variations of the boho braids to help you find your perfect match:
Half-Up-Half-Down Boho Braids
This style blends the best of both worlds, offering sophistication up top and free-flowing charm down below. Zoë Kravitz combines this bold braided look with shaved sides.
Zoë Kravitz rocking a bold version of the half-up-half-down boho braids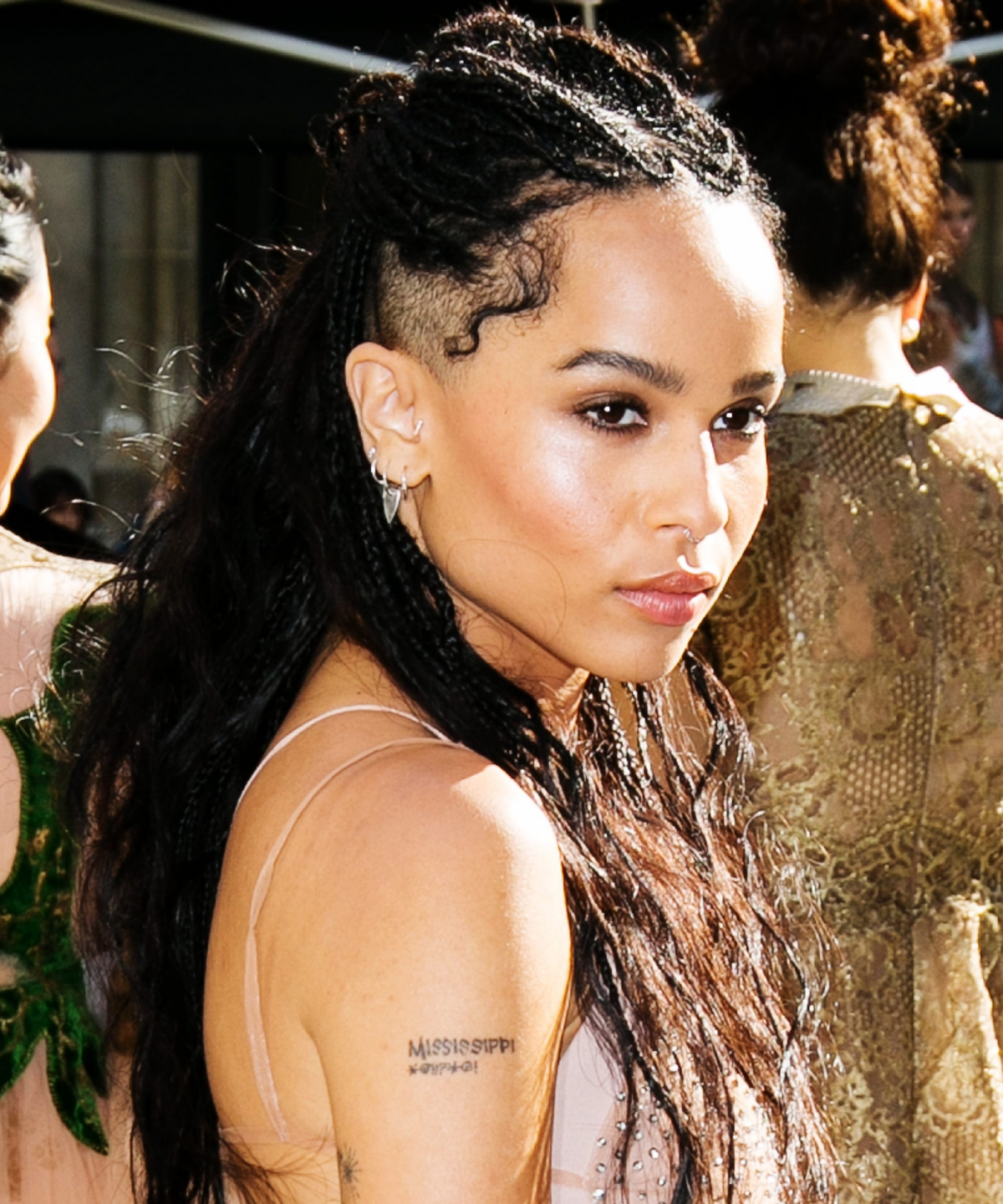 Boho Cornrow Braids
A nod to African heritage, these braids are not just stylish but culturally significant, paying homage to the rich history of braiding. Start with tight cornrows, and at the end, let the hair flow for that natural and wild boho look.
Cornrows combine perfectly with boho braids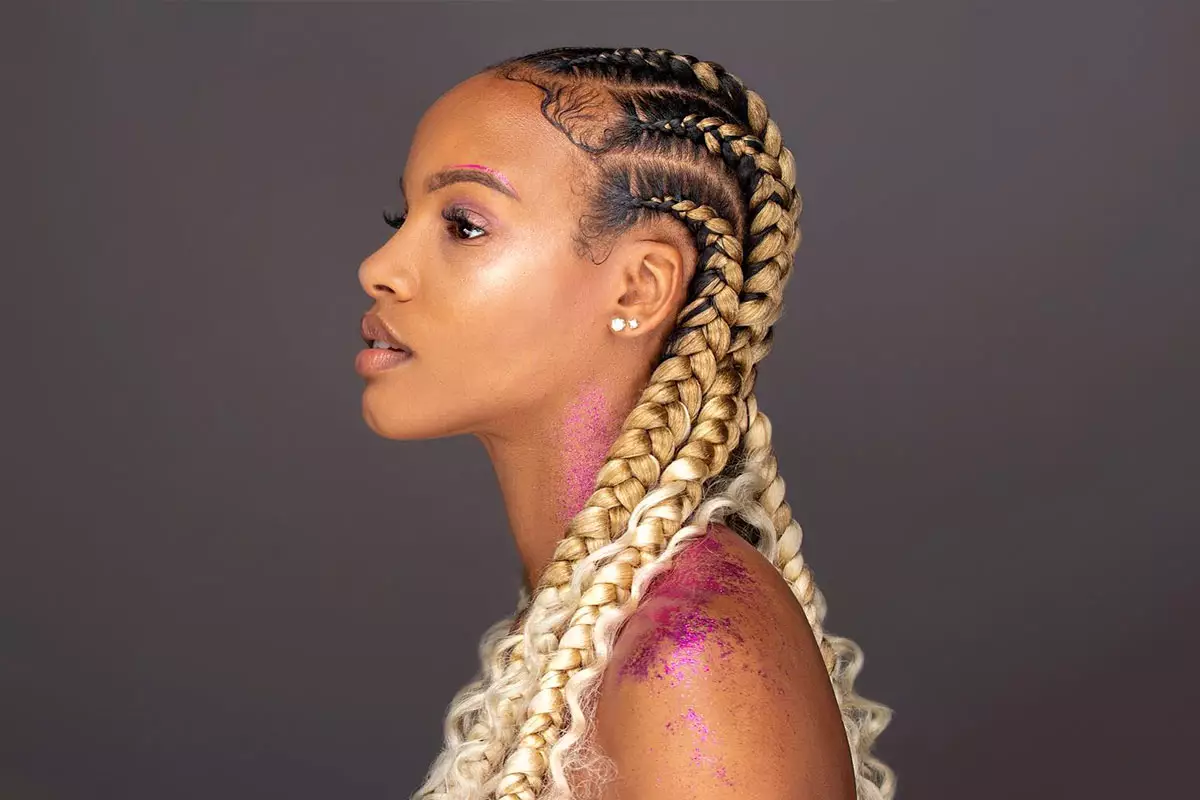 Boho Box Braids
A fusion of boho and box braids, this style marries neatness with a laid-back vibe. If you love these two hairstyles, just combine them! You will love the mixture of emotions and vibes this fused hairstyle creates.
Box braids can be easily combined with the laid-back vibe of boho braids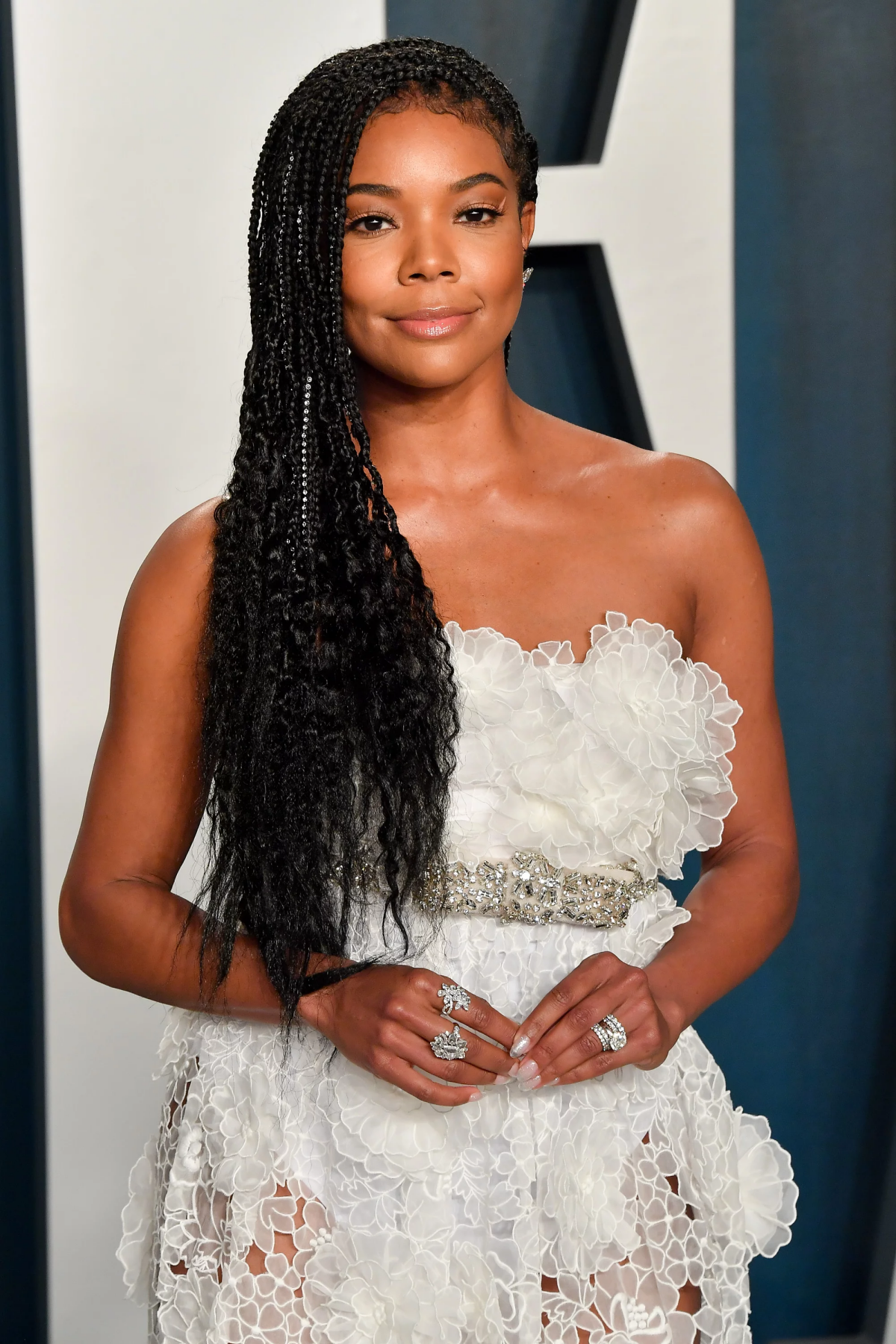 Boho Box Braids in a Ponytail
Elevate your box braids with a chic ponytail twist that exudes poise. This hairstyle is the best of both worlds. You get the intricate beauty of the braids, mixed with the voluminous nature of the fluffy ponytail.
A ponytail with boho braids is a match made in heaven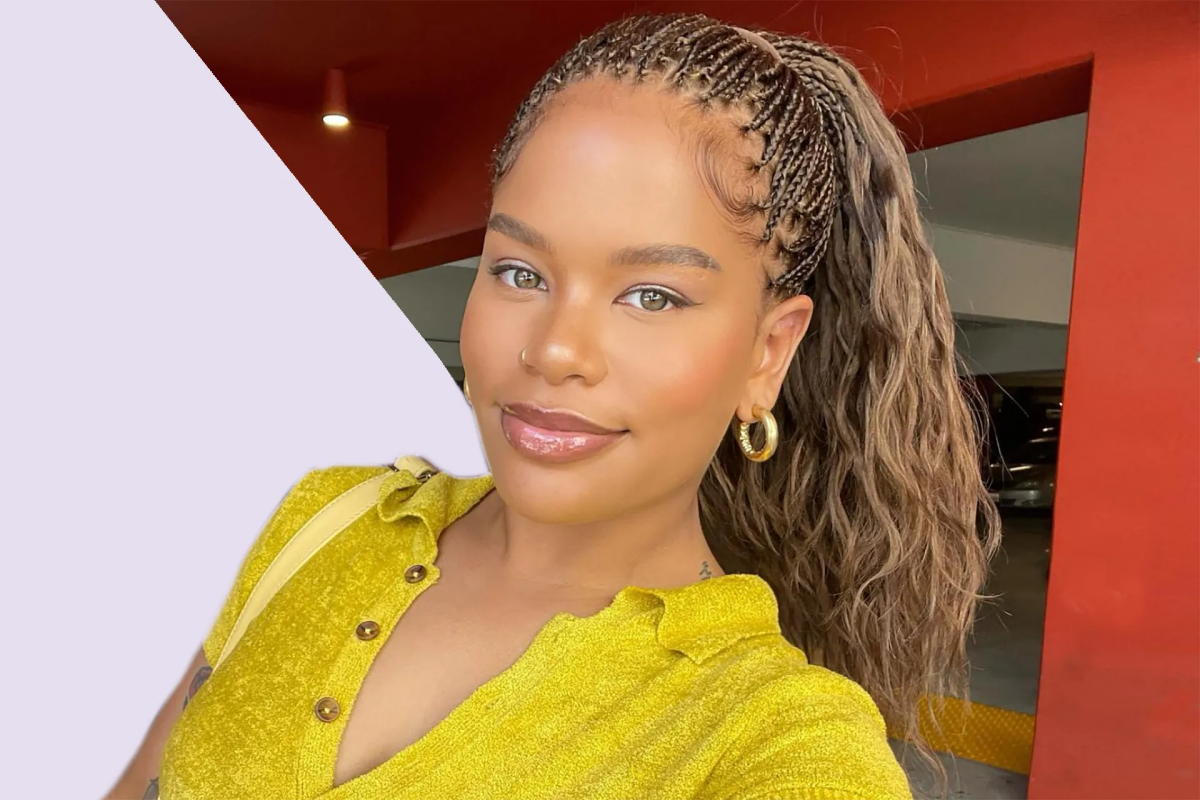 Boho Braids with Accessories
Incorporate beads, feathers, or shells into your braids for an extra touch of boho beauty. If you love festivals and pushing your limits, including jewelry and color in your boho braid hairstyle is the best choice! You can even dabble in some hair glitter!
For that crazy festival look, go crazy in the hair jewelry department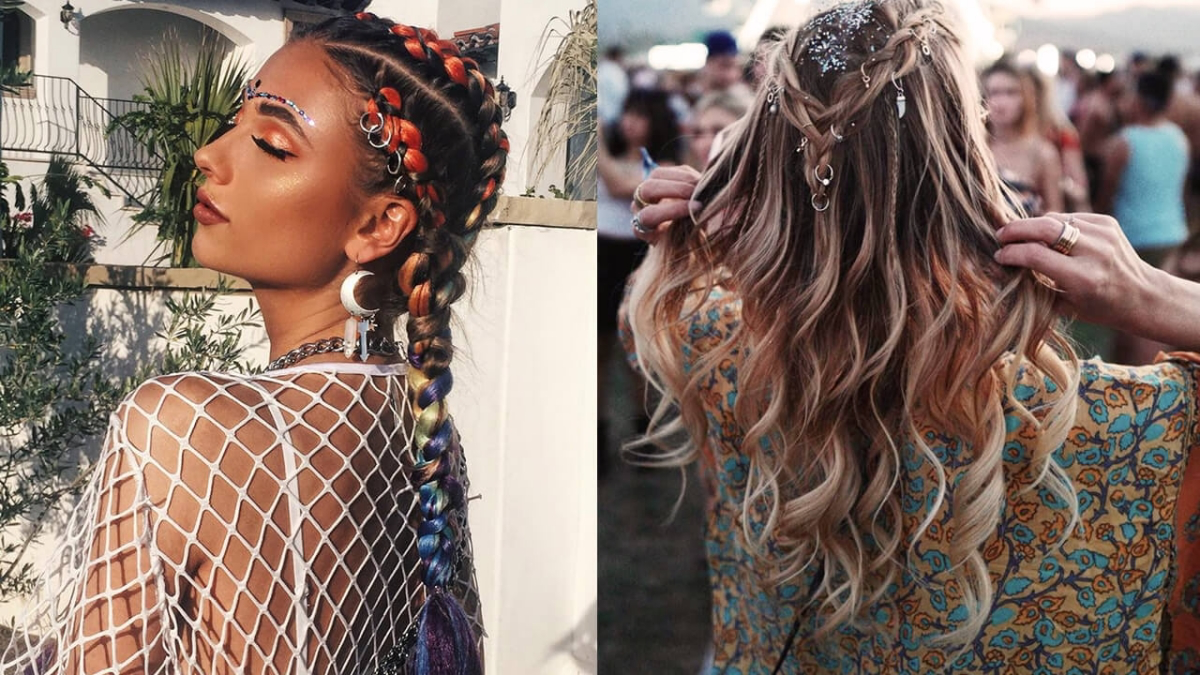 Messy Boho Braids Updo
Unleash your inner wild child with tousled, carefree braids that define effortless chic. Taylor Hill shows us the beauty of the messy updo with a simple, but super stylish braided hairstyle. A few pieces of hair to frame the face are a must!
Taylor Hill rocking a messy updo with a boho braid on the red carpet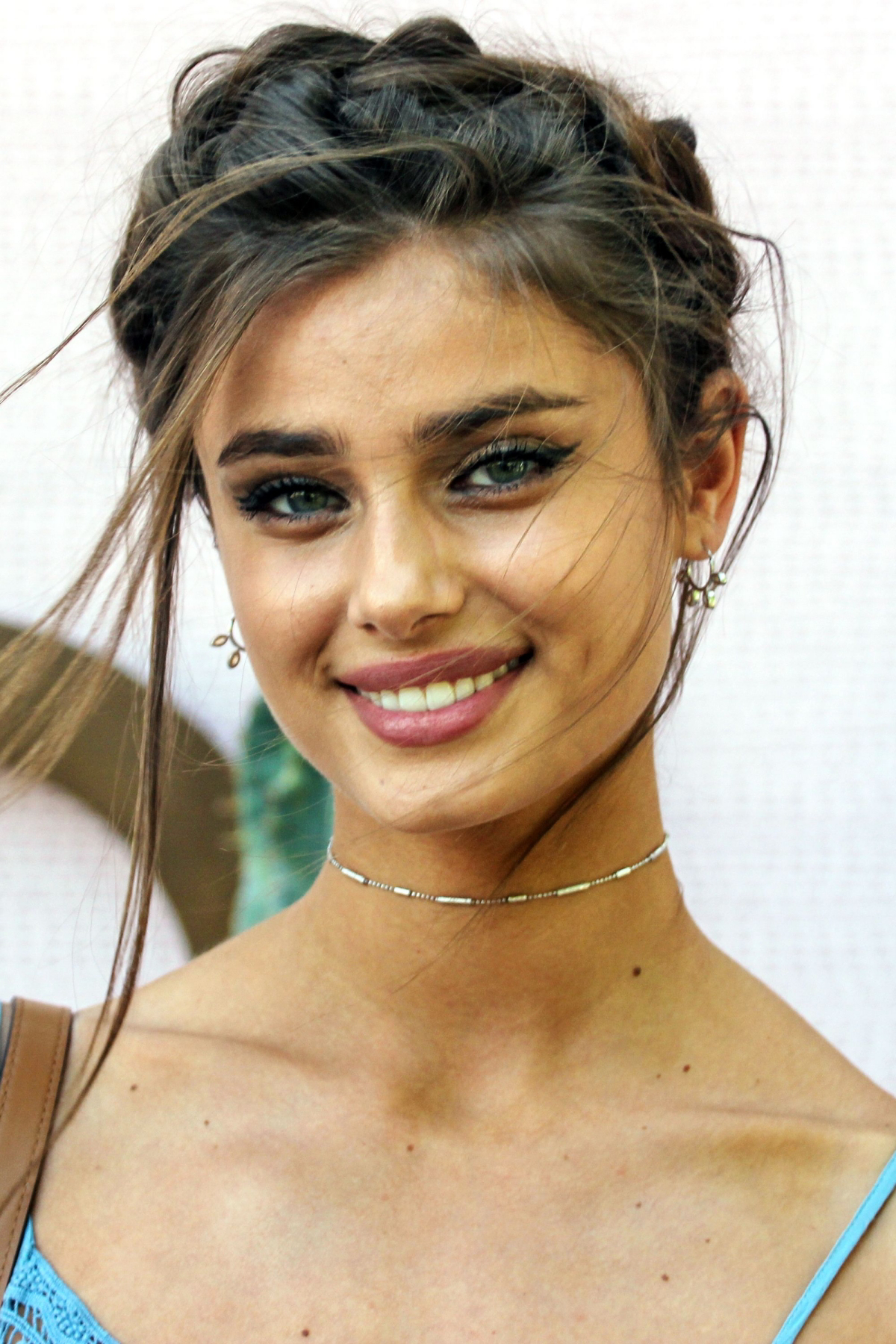 Viking-Inspired Boho Braids
Channel your inner warrior with braids that capture the essence of Viking strength and grace. You can even add some wood and metal details to your hair to really sell the magical and mystical look.
Get inspired by the shield maidens with this trendy look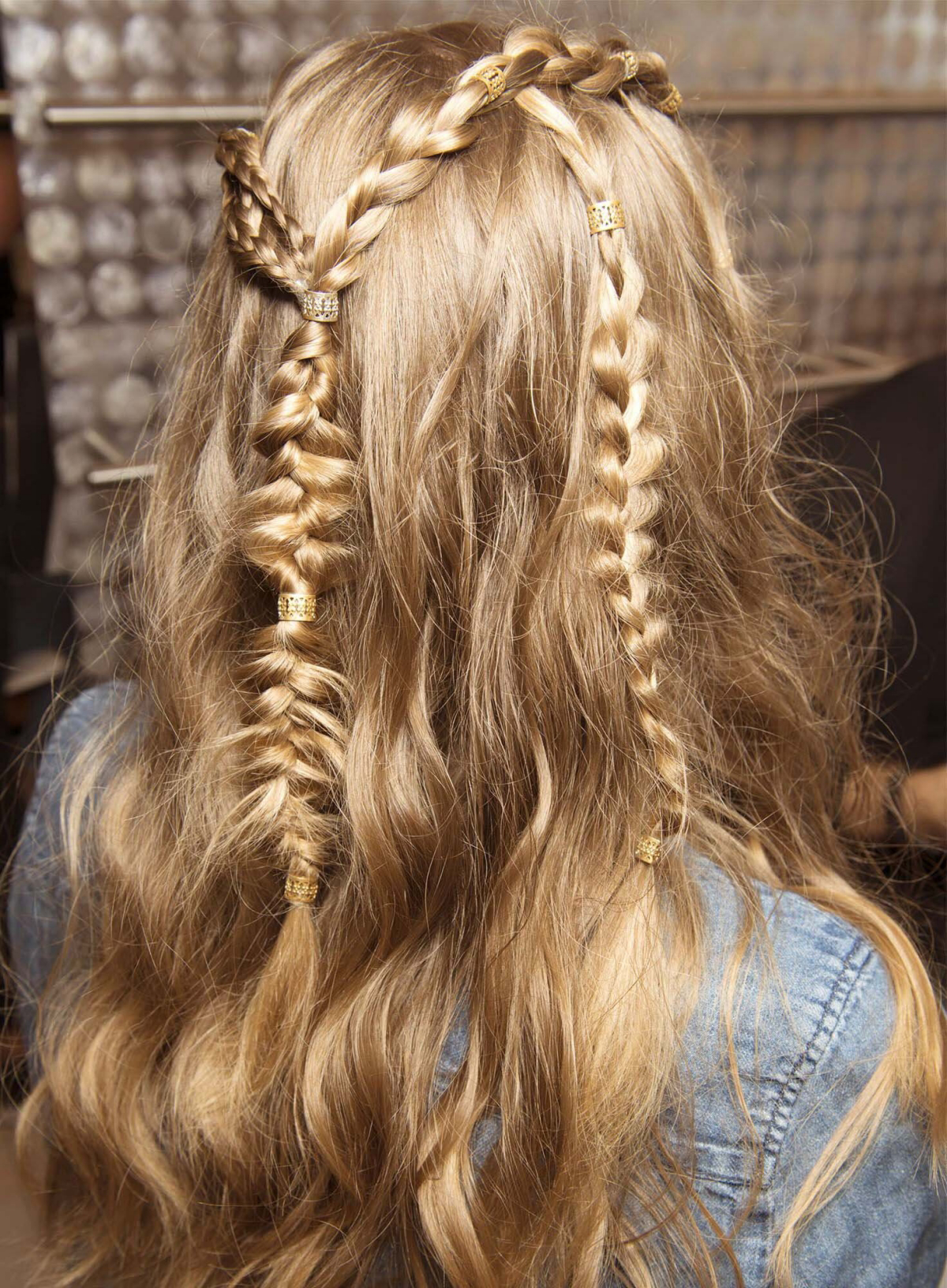 Micro Boho Braids
Tiny braids create intricate patterns that resemble delicate lacework. Zoë Kravitz is definitely a fan of the look, as you can see by this icy blonde micro hairstyle.
Micro boho braids are one of the biggest trends for the upcoming 2024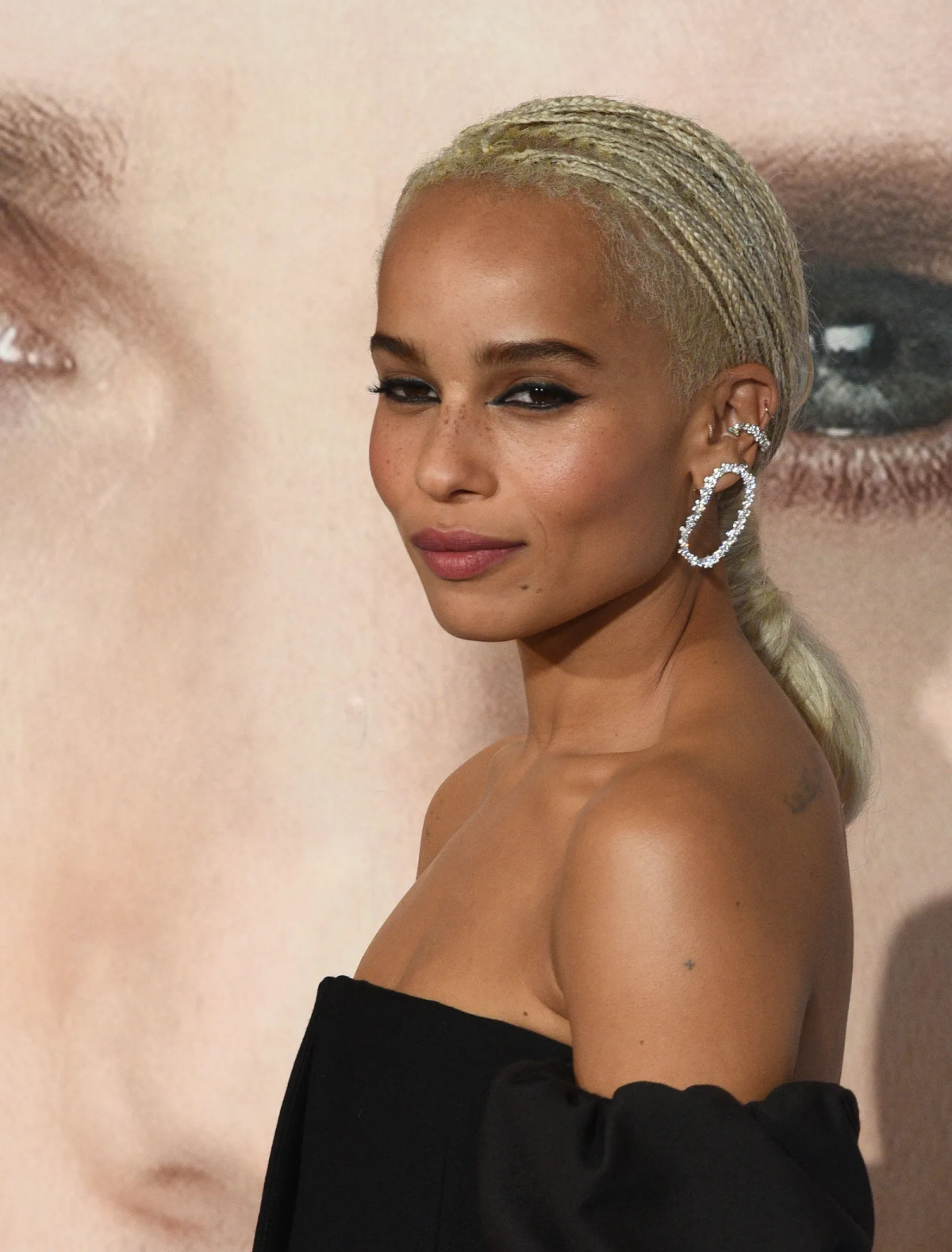 Thick Boho Braid with Cornrows
A blend of thickness and precision, this style marries boldness with finesse. Start with tight cornrows and move to a thick boho braid for the ultimate high-fashion meets laid-back look.
This hairstyle is a perfect mixture of fashion-forward and laid-back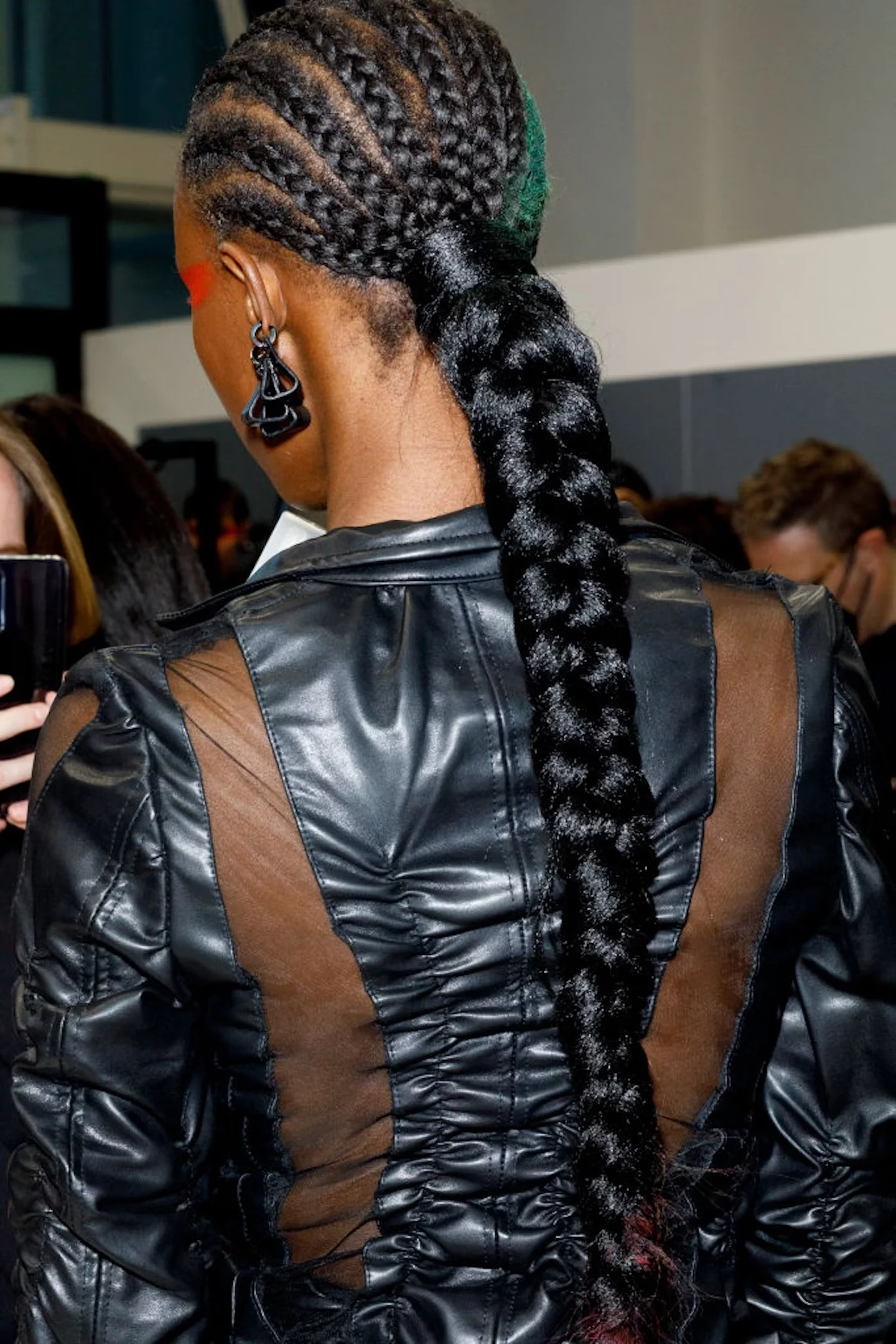 We hope you enjoyed this article, and you got some inspiration for your next visit to the hairdresser. Remember that every hairstyle can be tailored to fit your personality, face shape, facial features, and lifestyle. In addition, if you feel like a hairstyle might not work for you, just consult with a hairdresser! Don't be afraid to experiment and try our new hairstyle variations! We are sure that no matter which hairstyle you choose, you will look amazing! So, have fun on your hair journey!
Now you know why boho braids will still rule in 2024! 

More Articles You Might Like