Medium-Length Curls: 8 Hairstyle Options You Should Try in 2024
Hello, fabulous curly-headed ladies! Today, we are about to embark on a journey into the wonderful world of bouncy, medium-length curls. If you are looking for a hairstyle that effortlessly combines versatility, elegance, and that "I woke up like this" charm, you are in the right place. Today we will explore who should get this hairstyle, and which ones of you might want to stay away from it. In addition, we will explore maintenance and styling tips, as well as some inspiring variations of this hairstyle. So, let's dive headfirst into the curly wonderland and discover why medium-length curls are stealing the spotlight.
Let's dive into the world of medium-length curls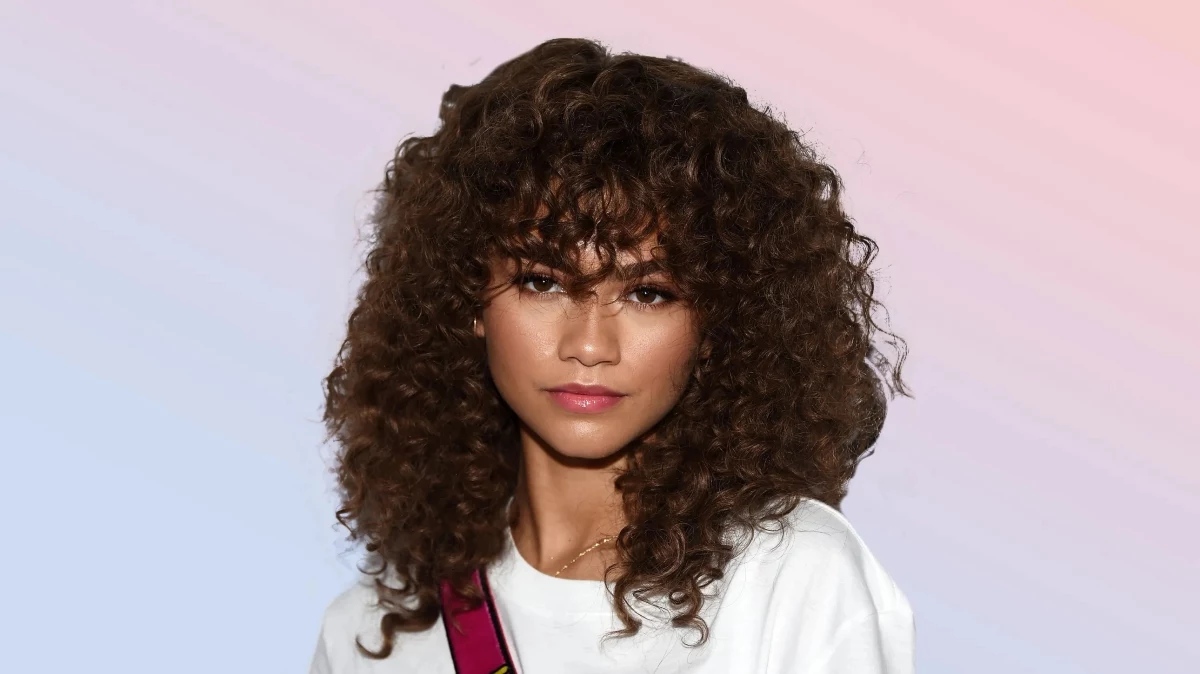 What Are Medium-Length Curls?
First things first, let's define the stars of the show — medium-length curls. Imagine hair that cascades in perfectly imperfect waves and spirals, gently grazing your shoulders or falling just below. It's like a symphony of curls that effortlessly blend grace and beauty, striking a harmonious balance between short and long. Medium-length curls can be messy, wavy, well-defined, natural, and so many more.
Medium-length curls are perfectly imperfect waves and spirals, gently grazing your shoulders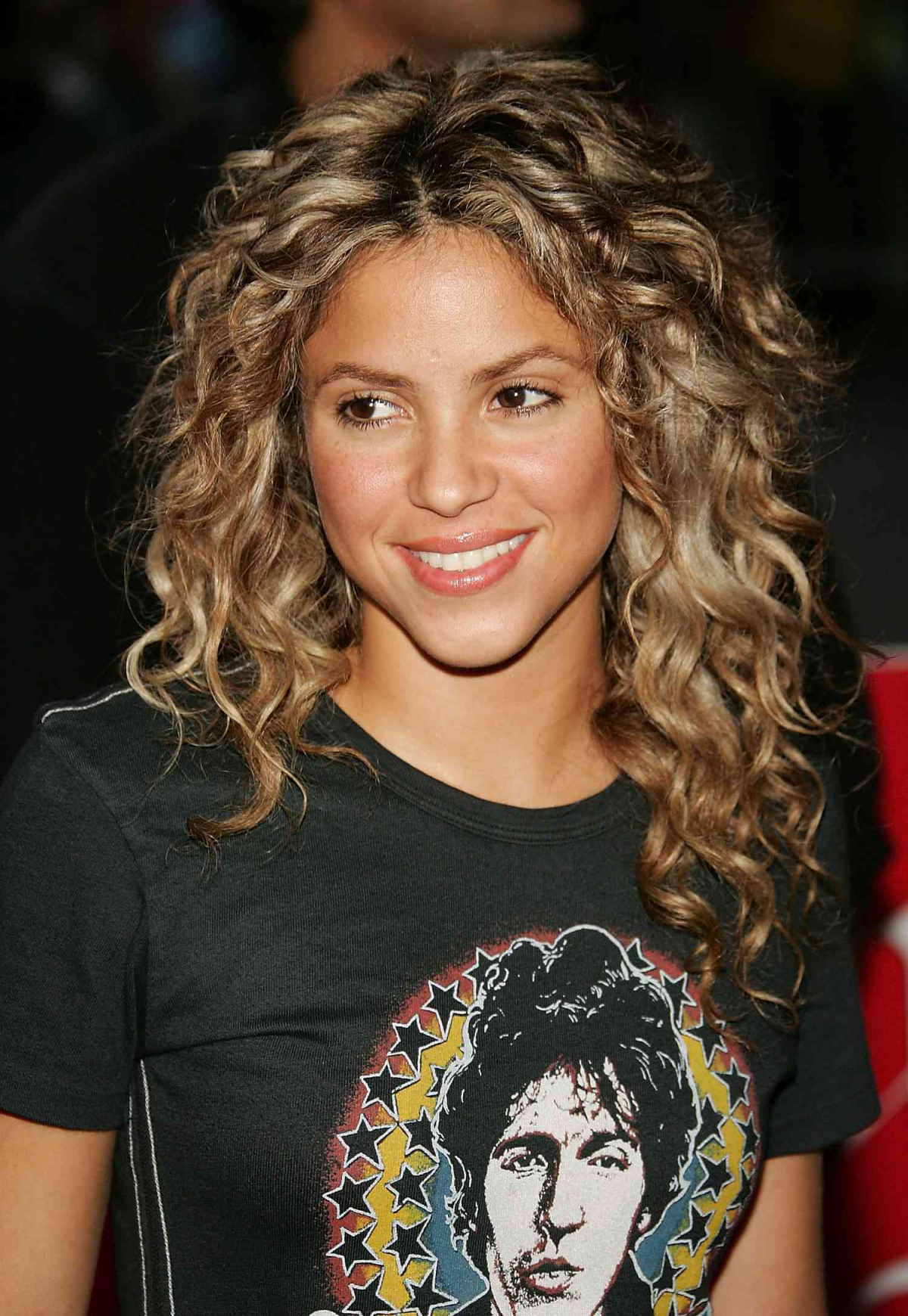 Who Should Get Medium-Length Curls?
Now, the burning question – are medium-length curls your next hair love affair? The answer is, quite simply, yes! Medium-length curls are like the chameleons of the hair world. They are adaptable and can suit various face shapes, hair types, and style preferences. So, whether you're a classic beauty or a free-spirited trendsetter, medium-length curls have got your back (and your locks) covered.
Medium-length curls can look great on anyone and everyone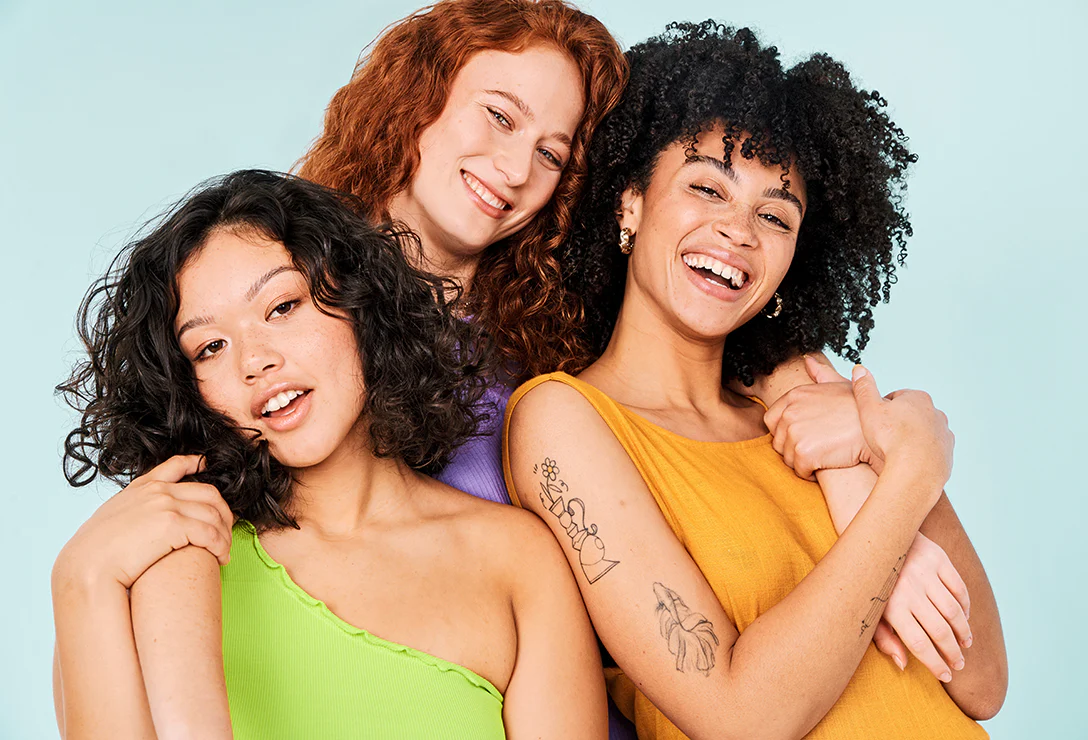 Who Should Avoid Medium-Length Curls and Why?
While medium-length curls are a crowd-pleaser, there are a few scenarios where they might not steal the show. For example, if your hair is exceptionally short, achieving medium-length curls might require some patience. It's like waiting for your favorite TV show to come back for a new season – absolutely worth it, but it takes time. For those with naturally pin-straight hair, getting those curls to stay put might require a bit of extra effort. But don't worry; it's like a workout for your hair, and the results are totally worth it! Finally, if you prefer low-maintenance hair, the upkeep for medium-length curls might feel like too much. It's like adopting a high-maintenance pet when you're a low-key kind of person.
Medium-length hair is not for those of you looking for low-maintenance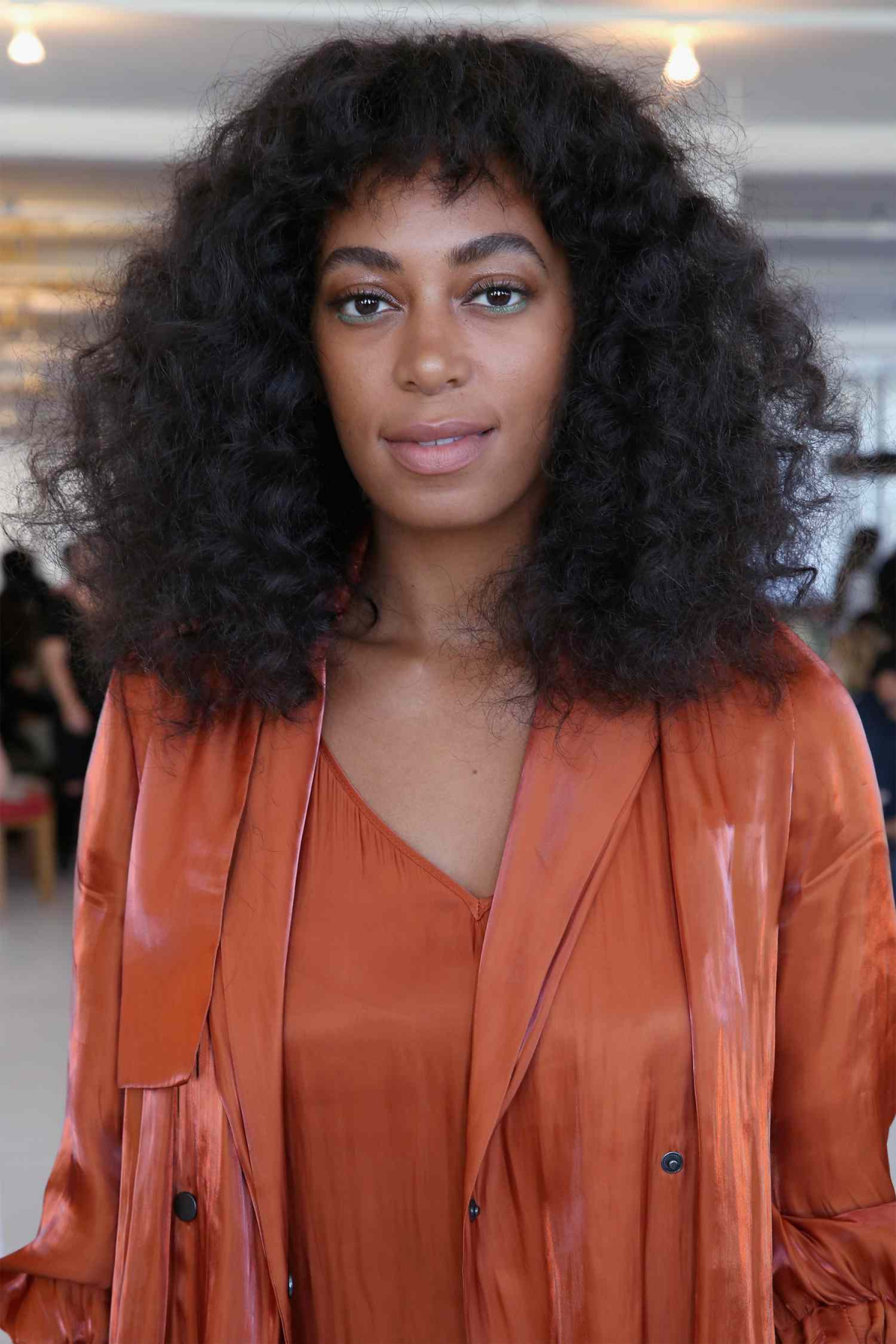 How to Maintain and Style Your Medium-Length Curls
Now that you've decided to embrace the curl-tastic life, let's talk about maintenance and styling. We're all about making your life easier, so here are some tips to keep those curls bouncy and beautiful. First, curls thrive on moisture, so invest in a quality leave-in conditioner or curl-enhancing product. It's like giving your curls a refreshing sip of water. Also, embrace your hair's natural texture and use heat styling tools sparingly. It's like letting your hair's true personality shine. Like a flourishing garden, your curls need occasional pruning. So, regular trims (every 6–8 weeks) will keep your curls looking fresh and healthy. It's like the secret to maintaining a beautiful garden – a little TLC goes a long way.
Your curls love moisture, so a quality leave-in conditioner is a must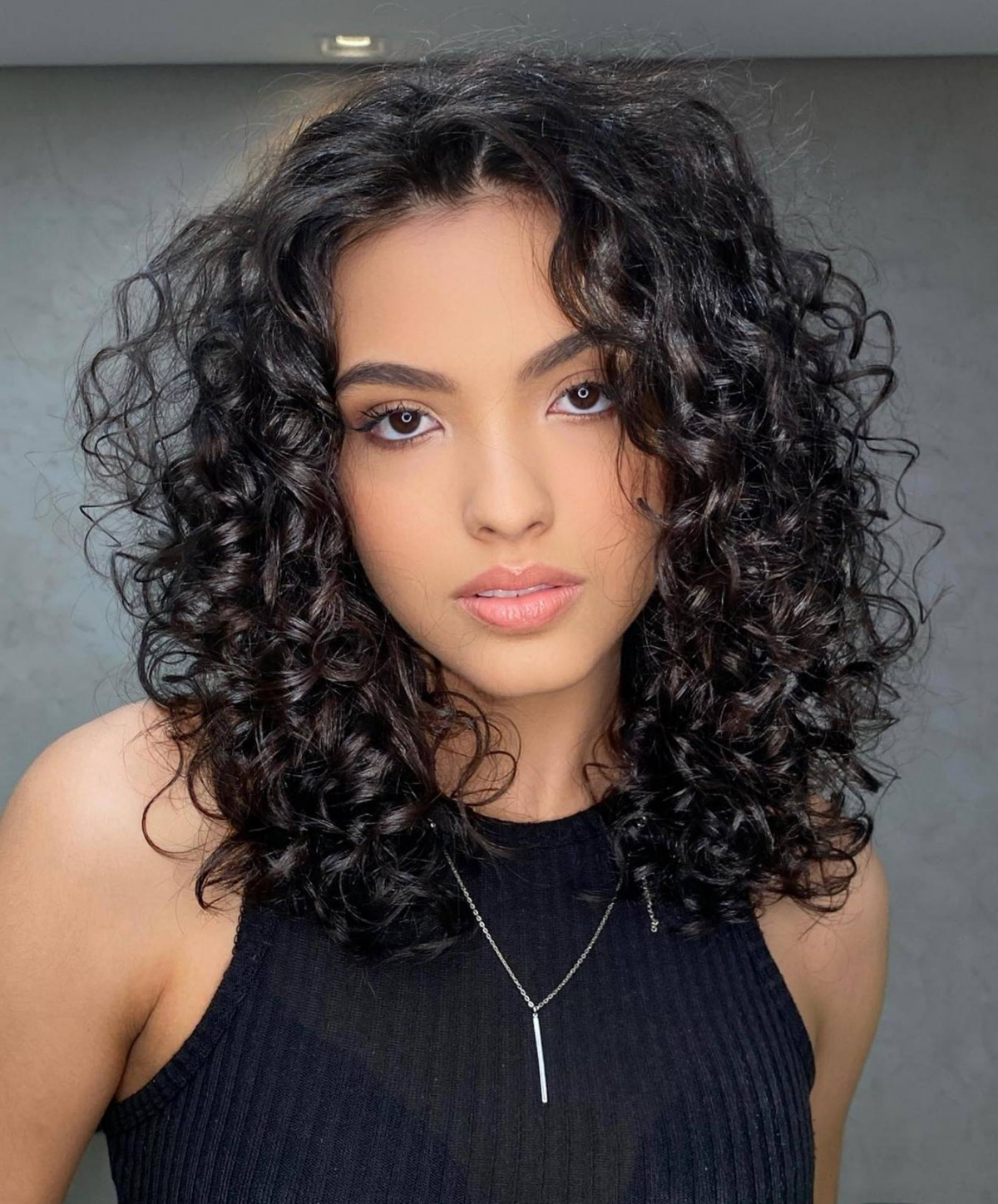 Medium-Length Curls Inspiration
Now, let's explore some inspiring variations of the medium-length curls to help you find your perfect match:
Natural Medium-Length Curls
Embrace your hair's natural texture and let those curls roam free. It's like celebrating your hair's unique personality. Do not over style your hair, and just let it frame your face however it wants.
Let your natural curls form and roam free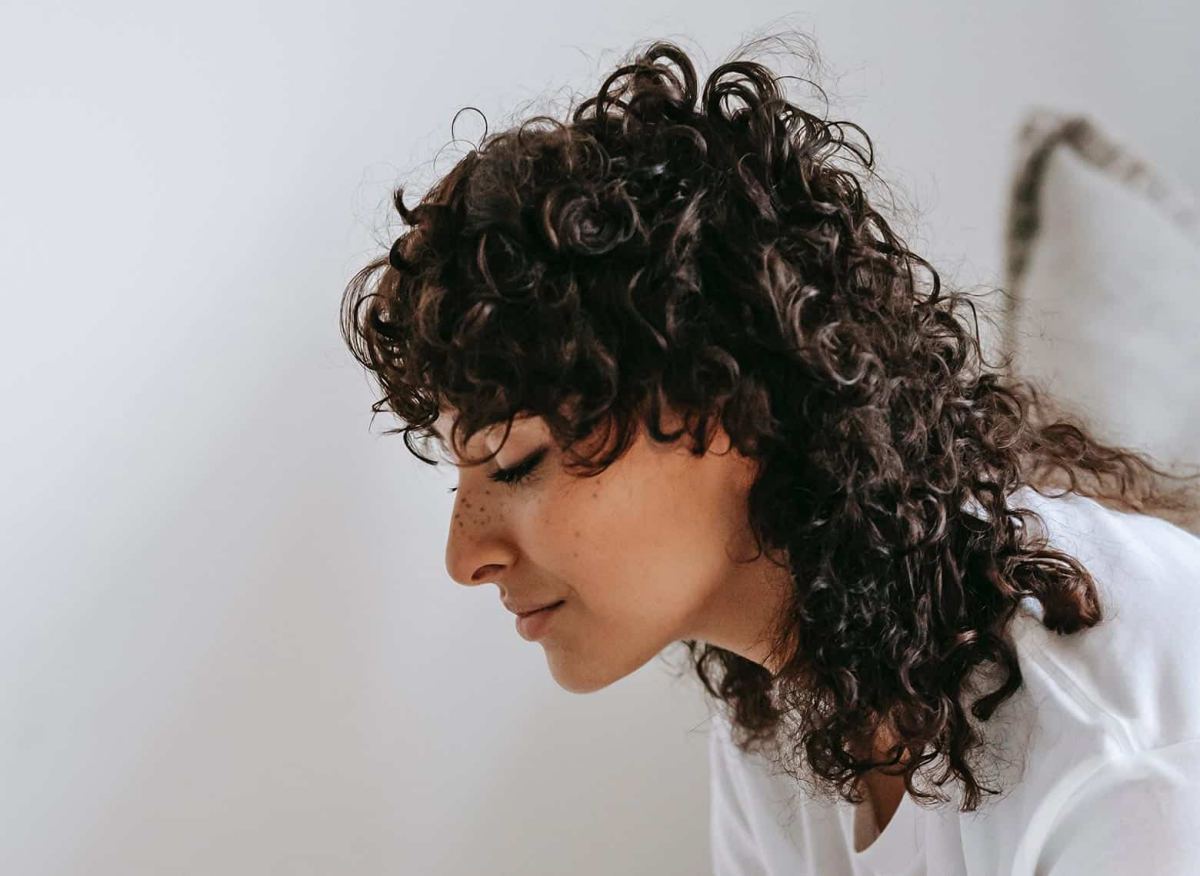 Messy Medium-Length Curls
Sometimes, a little chaos is a good thing. Mess up those curls, tousle them with your fingers, and let them breathe. It's like embracing the art of controlled chaos. Just like Rihanna, let some of your curls defined, and mess up others for that tousled look.
Rihanna rocking messy medium-length curls with wispy bangs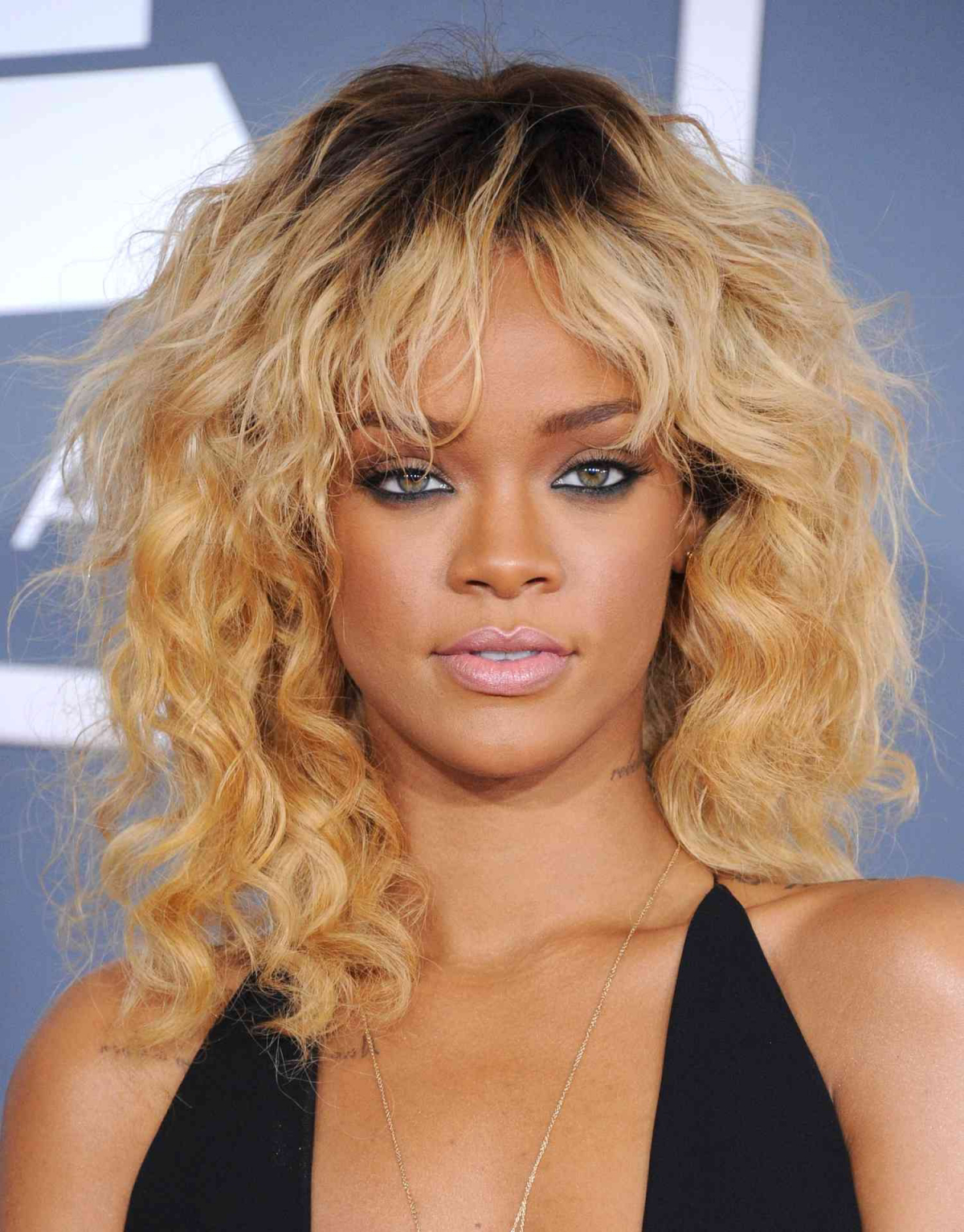 Medium-Length Curls on a Bob Haircut
Bob cuts aren't just for straight hair. Add some curls to your bob, and you've got a trendy, head-turning look. It's like giving your bob an exciting twist. This look is all about volume and keeping that iconic bob shape.
A curly bob? Why not!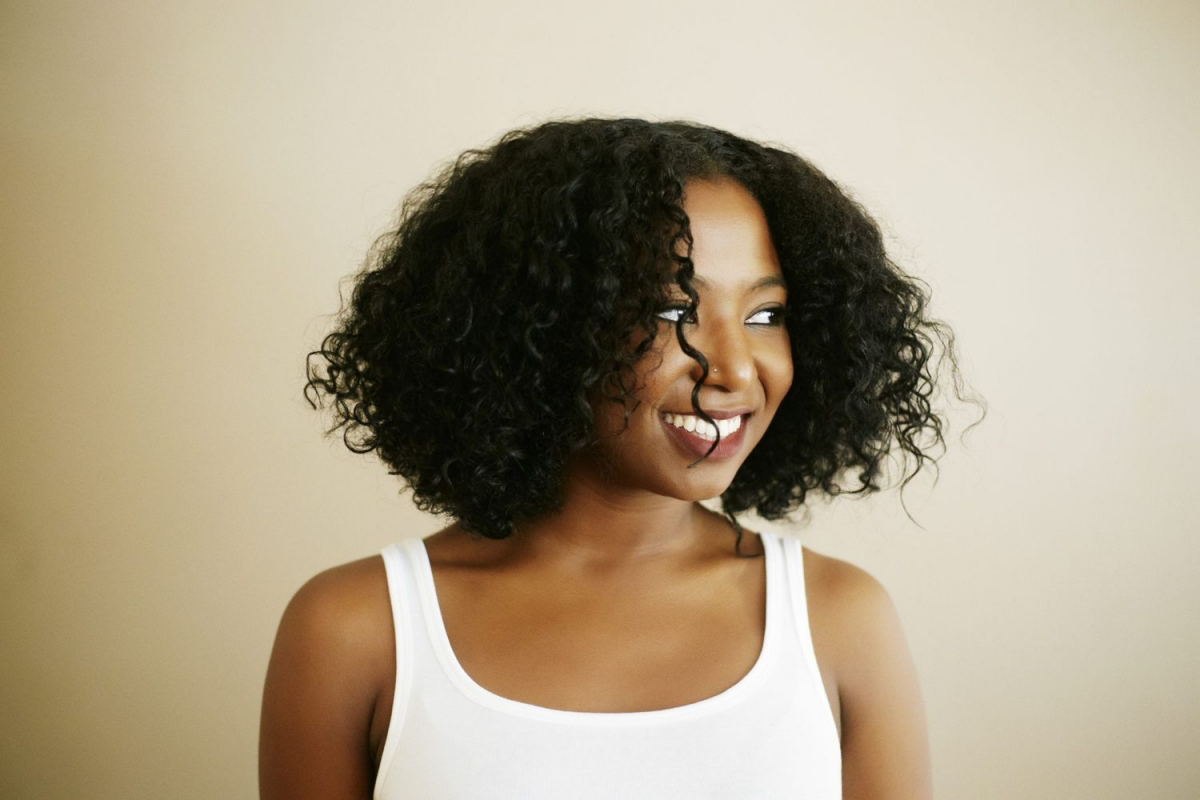 Loose Medium-Length Curls
Keep things relaxed with loose waves that capture the essence of a carefree day at the beach. It's like a mini vacation for your hair. This look is romantic, dreamy, and totally mesmerizing.
If you love dreamy waves, this romantic curly look is just the one for you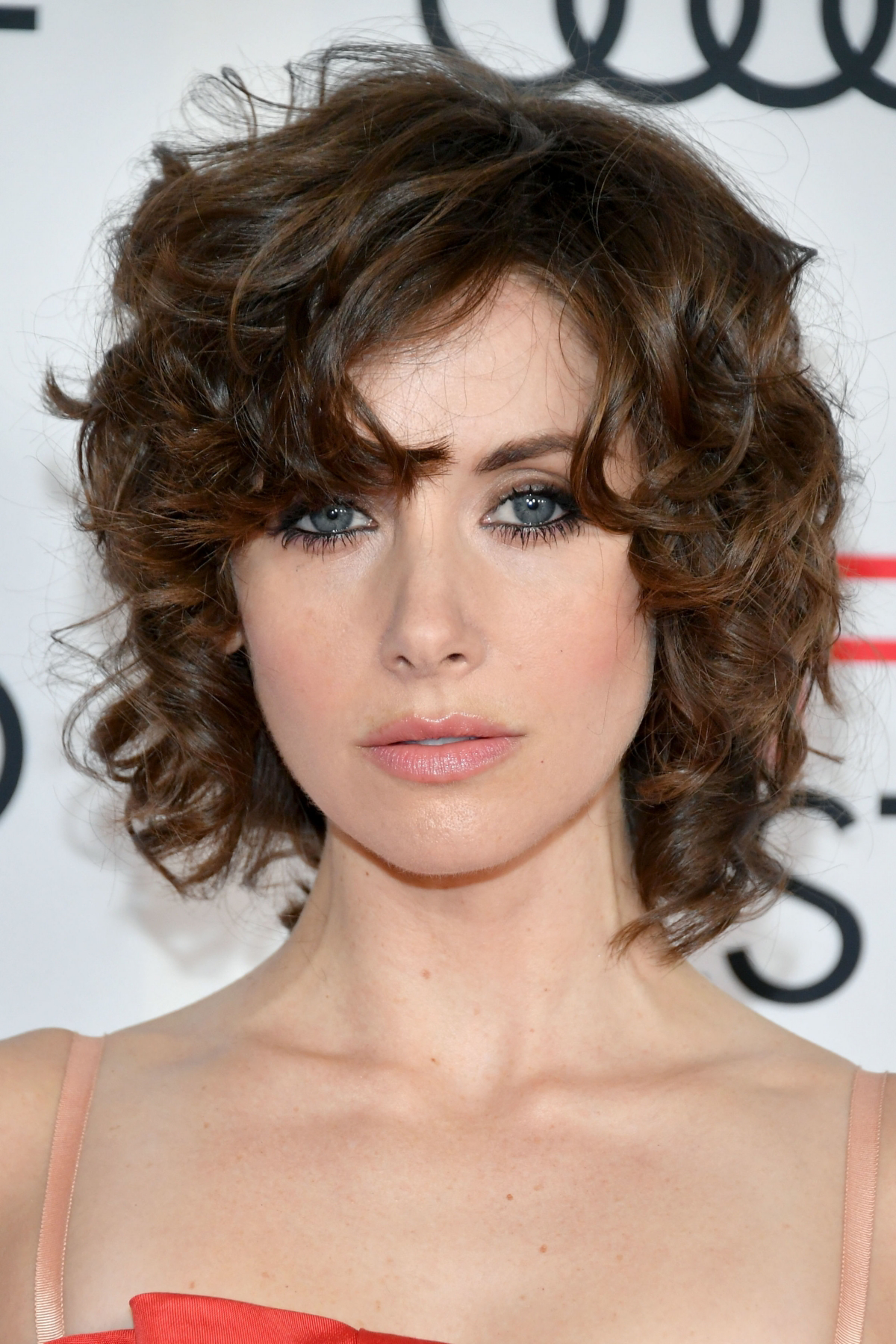 Big Medium-Length Curls
Go big or go home! Create larger-than-life curls that demand attention. It's like having your own personal fan club. If you are not afraid of bouncing around and catching everyone's attention with those curls, then make them big and bold!
Bouncy, big curls can perfectly enhance any makeup look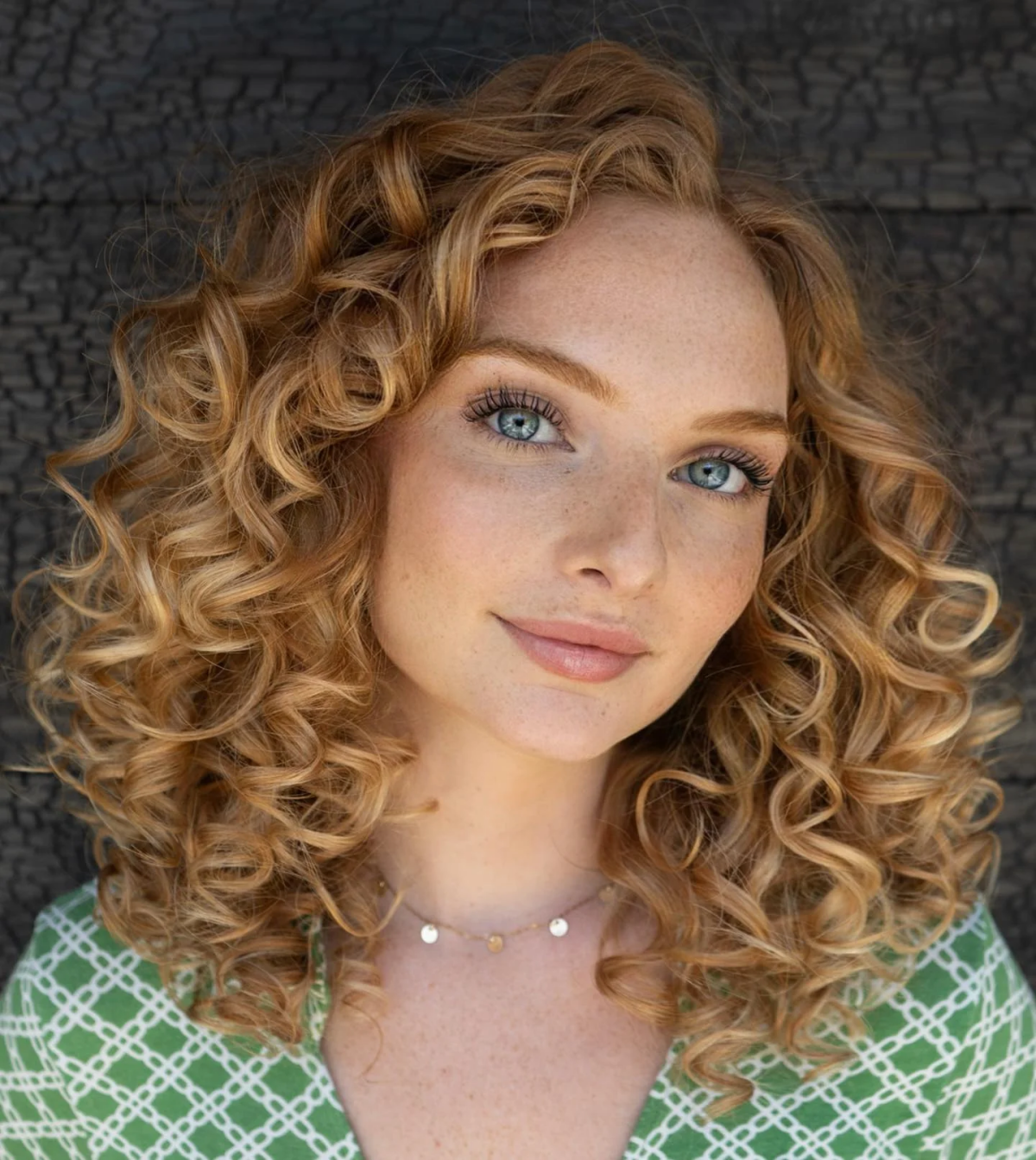 Medium-Length Curls with Bangs
Add some flair to your curly mane with bold and stylish bangs. It's like the cherry on top of a fabulous hairstyle. Curls and bangs might not be an obvious pair, but they definitely should be!
Pairing your curls with bangs is the ultimate power move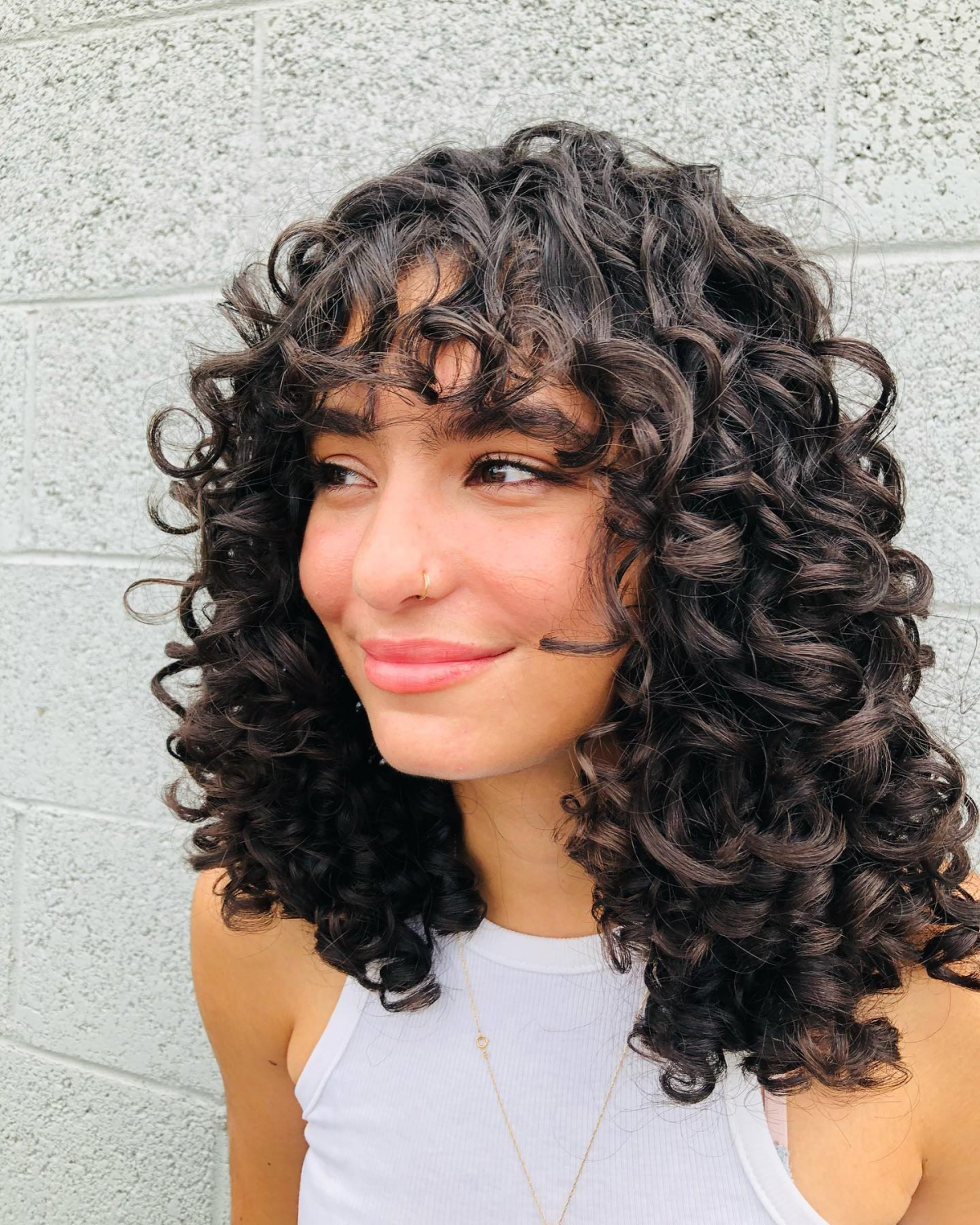 Medium-Length Waves with Middle Part
Achieve that effortless "I woke up like this" look with a middle part that complements your waves. It's like mastering the art of looking effortlessly chic. This is the perfect hairstyle if you want to look messy and chic, while also being put together and classy.
Tousle your waves for an iconic messy look with a middle part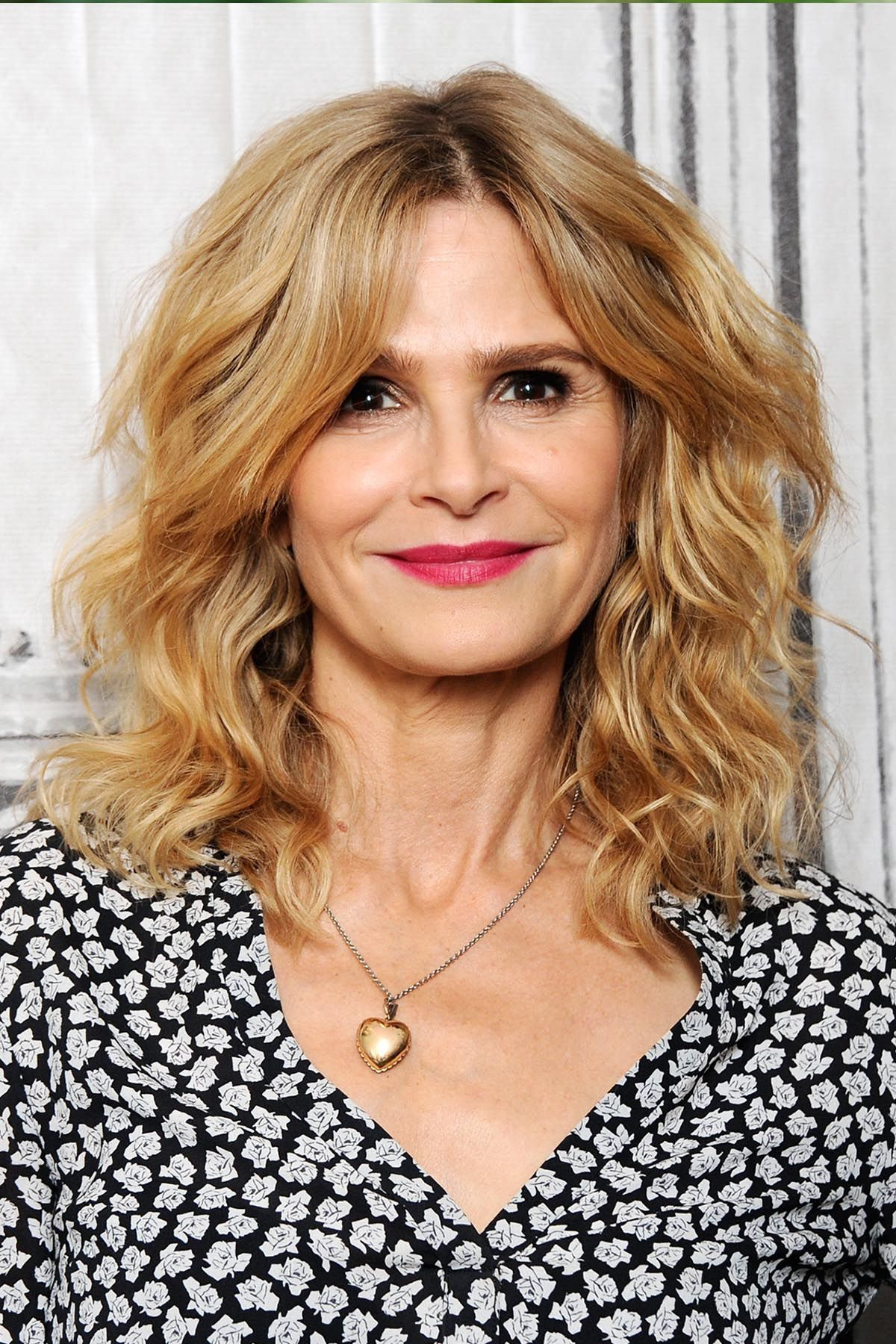 Well-Defined Medium-Length Curls
For those who love precision, use curl-defining products to create well-defined curls that are nothing short of perfection. It's like artistry for your hair. Let your curls do their thing, and just give them the shine and define boost they so deserve.
Curl enhancing products can add lots of drama to your look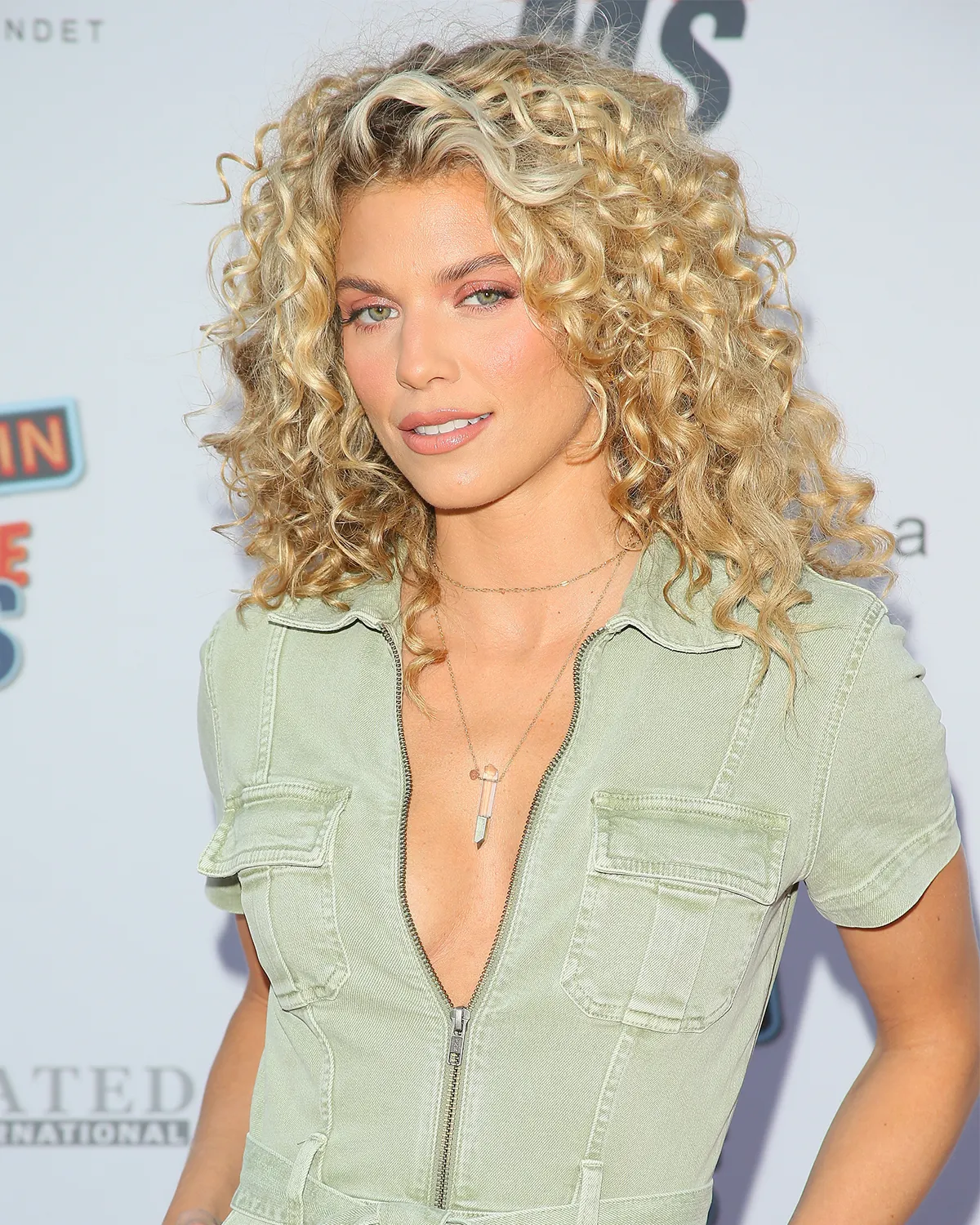 We hope you enjoyed this article, and you got some inspiration for your next visit to the hairdresser. Remember that every hairstyle can be tailored to fit your personality, face shape, facial features, and lifestyle. In addition, if you feel like a hairstyle might not work for you, just consult with a hairdresser! Don't be afraid to experiment and try our new hairstyle variations! We are sure that no matter which hairstyle you choose, you will look amazing! So, have fun on your hair journey!
Now you know why medium-length curls are so versatile and trendy!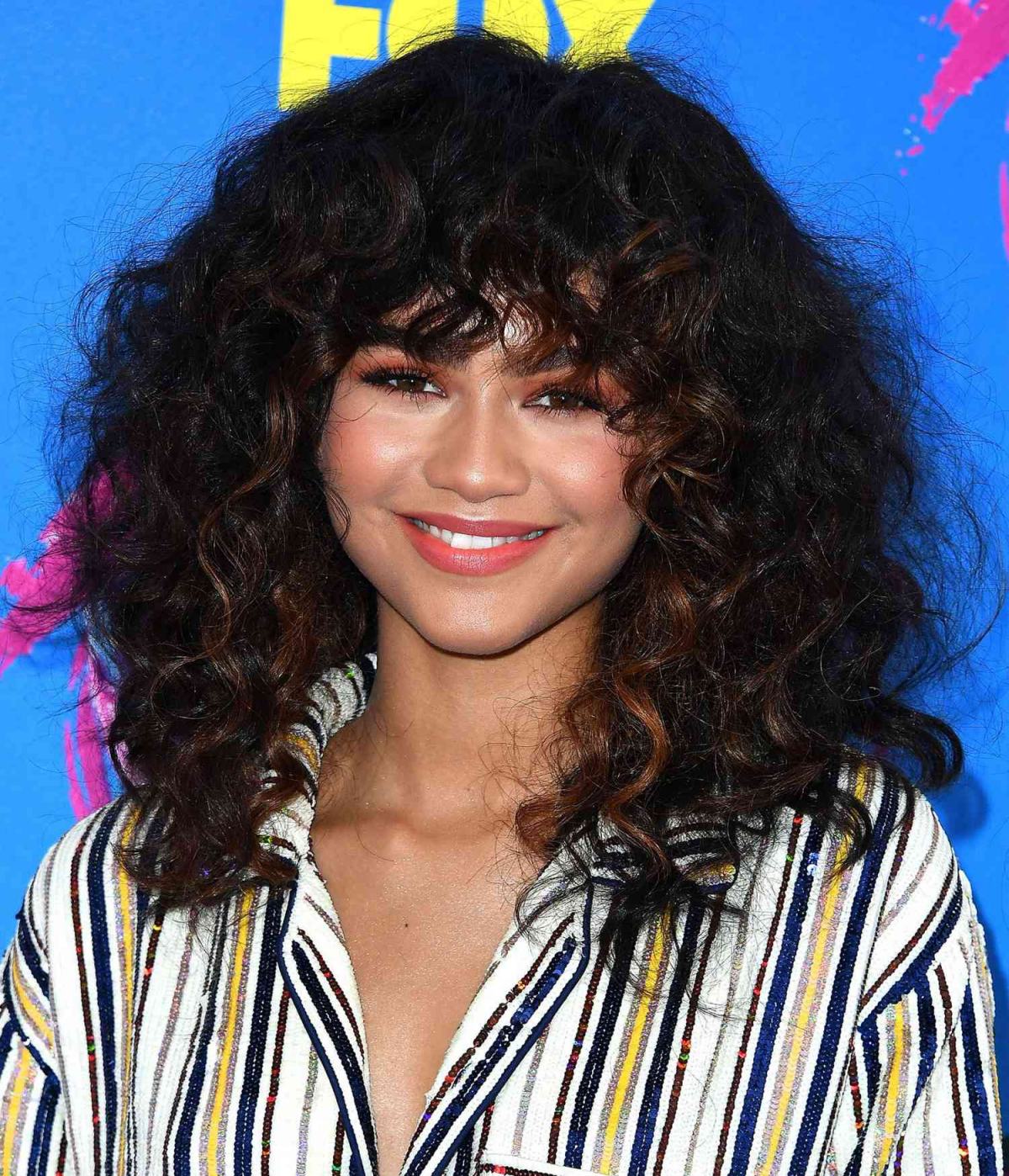 More Articles You Might Like