Ocean-Inspired Hair: 9 Gorgeous Mermaid Waves Variations to Try
Today, we're diving deep into the ocean of mermaid waves, and trust us, you won't need a snorkel for this adventure. We're about to uncover the secrets of those effortlessly chic, beachy waves that make you feel like you've just stepped out of a sun-soaked, saltwater dream. So, grab your virtual surfboard, and let's ride the wave of mermaid hair magic!
Let's dive into the world of mermaid waves!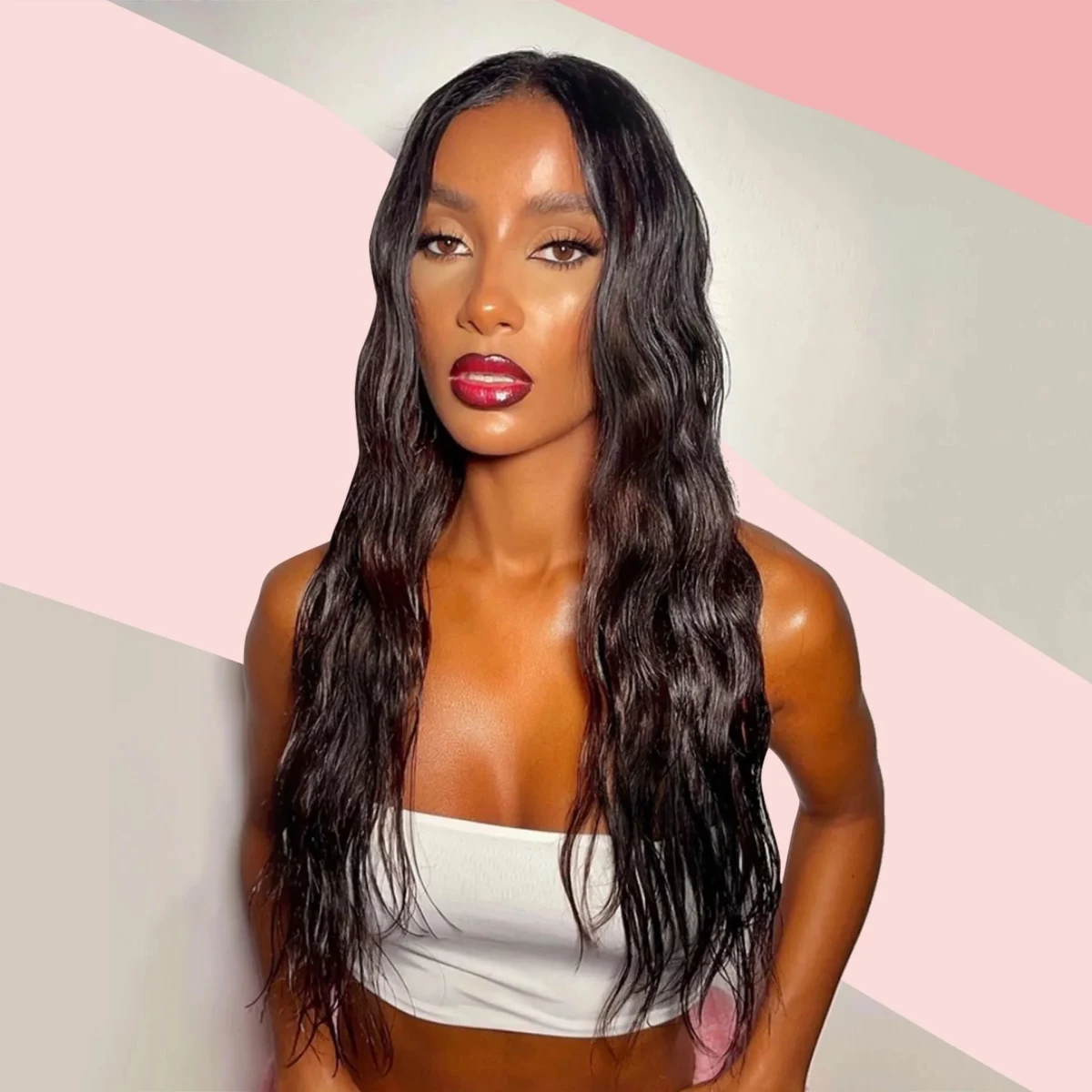 What are mermaid waves?
Let's start with the basics, shall we? Mermaid waves are like the cool kids of the hairstyle world. They're those dreamy, tousled waves that effortlessly scream, "I just woke up like this, and I'm fabulous." Picture Ariel from "The Little Mermaid," but with a modern twist – that's mermaid waves for you!
Mermaid waves are effortless, tousled waves with a modern twist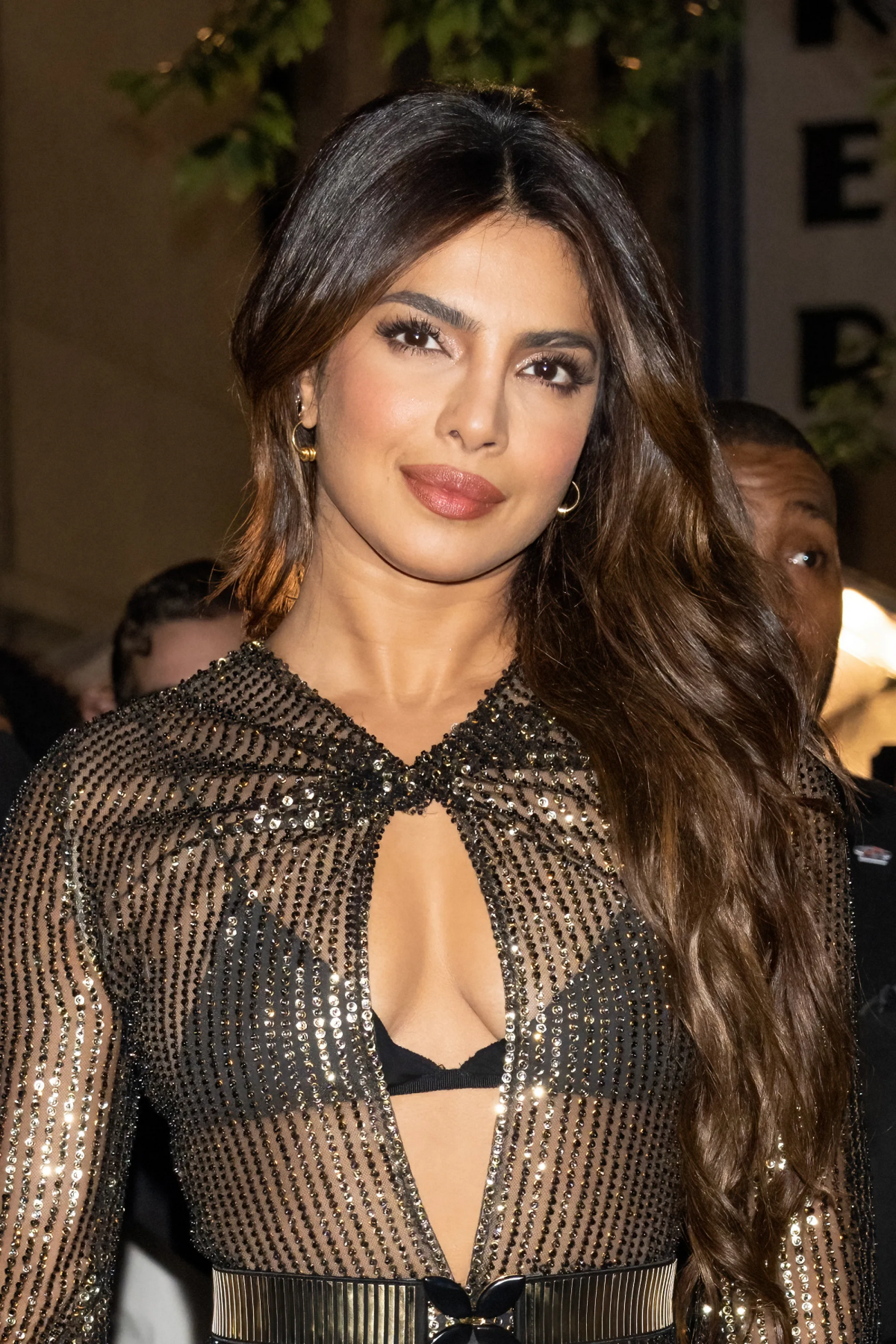 Who should get mermaid waves?
Now, the burning question – who should rock these ocean-inspired locks? Well, if you're looking for a hairstyle that's equal parts casual and captivating, mermaid waves are your new BFF. It doesn't matter if you're a beach babe, a city slicker, or a mountain maven; mermaid waves are here to make you feel like the star of your own beachside rom-com.
Mermaid waves are a perfect mix between casual and captivating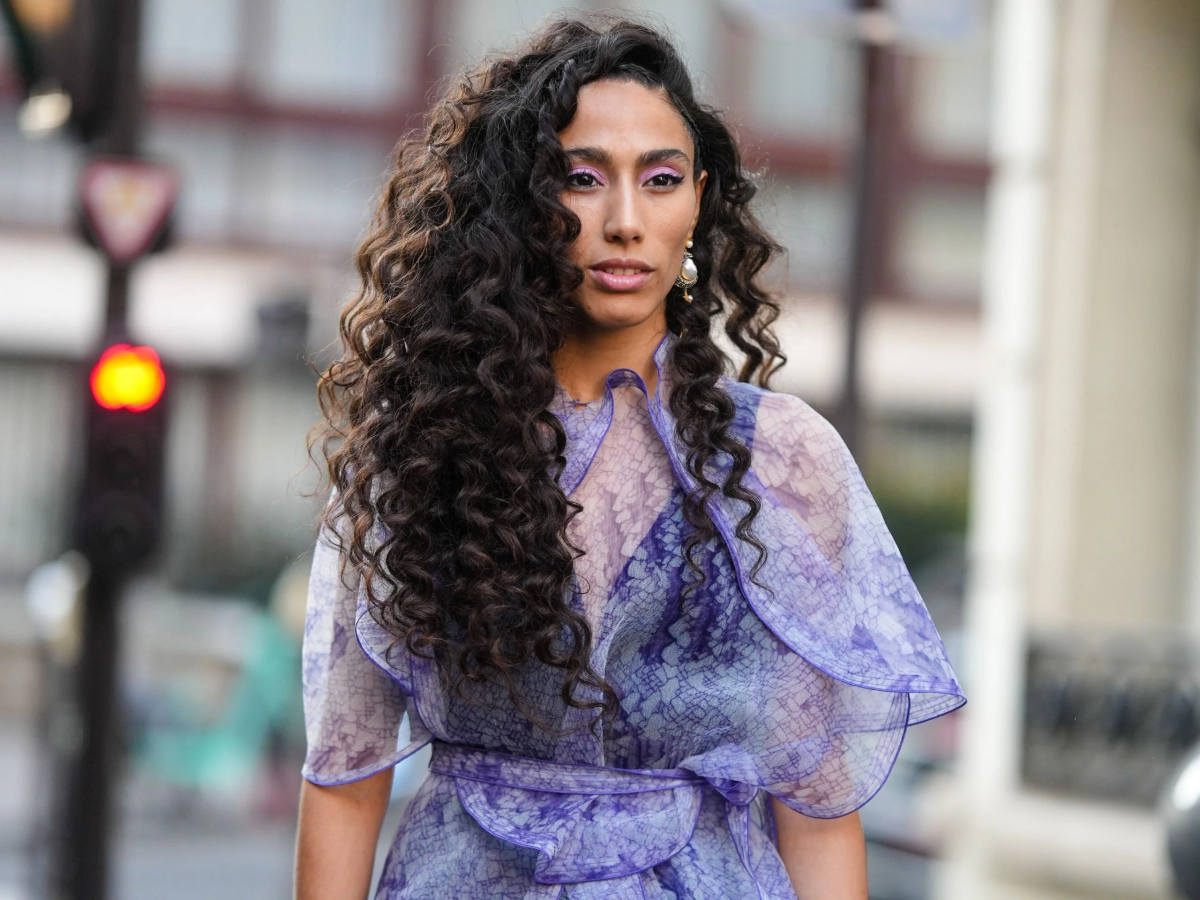 Who should avoid mermaid waves and why?
Sure, mermaid waves look amazing on almost everyone, but there are some things you need to keep in mind. If your hair is super short, mermaid waves might not be your go-to look. Achieving those cascading waves might require a little more length to work their magic. If your hair is fine or thin, you might find that mermaid waves don't quite deliver the volume you're after. But don't fret; there are other styles that can lift your spirits (and your locks). Mermaid waves are all about that carefree, tousled charm. If you're a die-hard fan of poker-straight locks, you might want to dip your toes into other hairstyle waters.
If your hair is fine and thin, your look might lack volume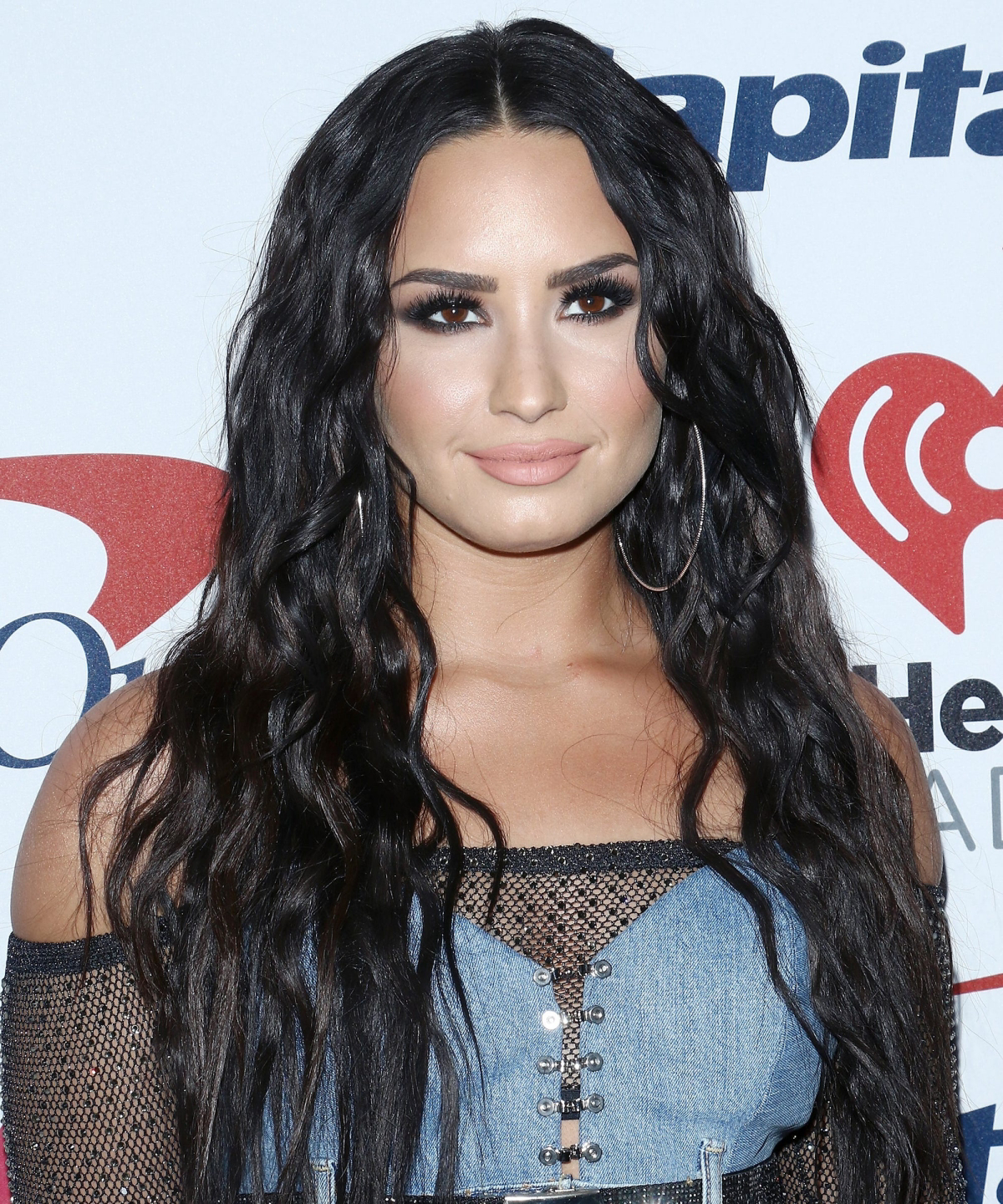 How to maintain and style your mermaid waves
A salt spray is your best friend in the quest for mermaid waves. Spritz it through your hair, scrunch, and let the magic happen. It's like casting a spell for beachy texture! Channel your inner mermaid by twisting small sections of your hair and running a flat iron over them. Release the twists, and you've got instant mermaid-worthy waves. It's like doing a little hair dance! Before bedtime, braid your hair into a few loose braids. When you wake up, undo the braids, and you'll have those enviable waves. It's like your hair's been partying all night while you sleep! Or, if you want to have it easy, purchase a mermaid hair waver that will have you ready in no time!
There are many ways and products you can use to get this look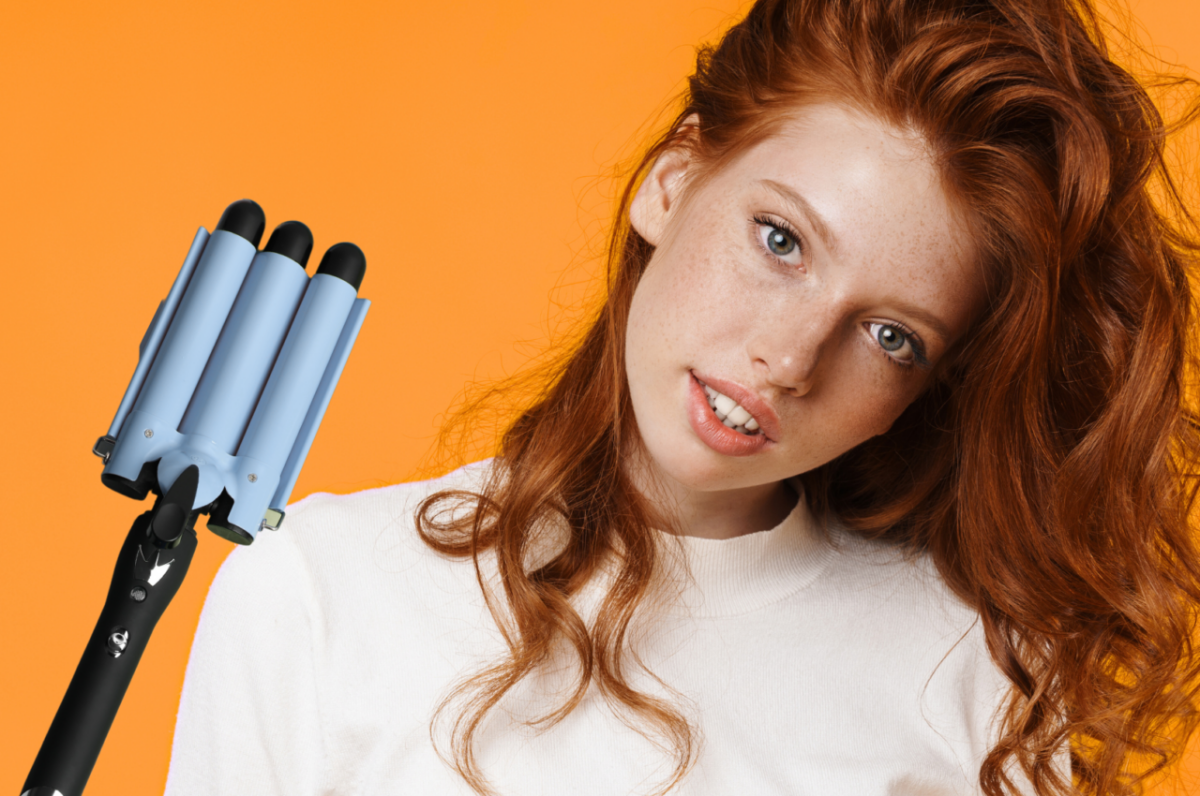 Mermaid waves inspiration
Now, let's explore some inspiring variations of the mermaid waves to help you find your perfect match:
Natural Mermaid Waves
Embrace your hair's natural texture and enhance it with a touch of sea salt spray. It's like letting your hair be its true mermaid self. This is a great option for those long beach days on vacation.
This effortless look is perfect for vacations and casual days out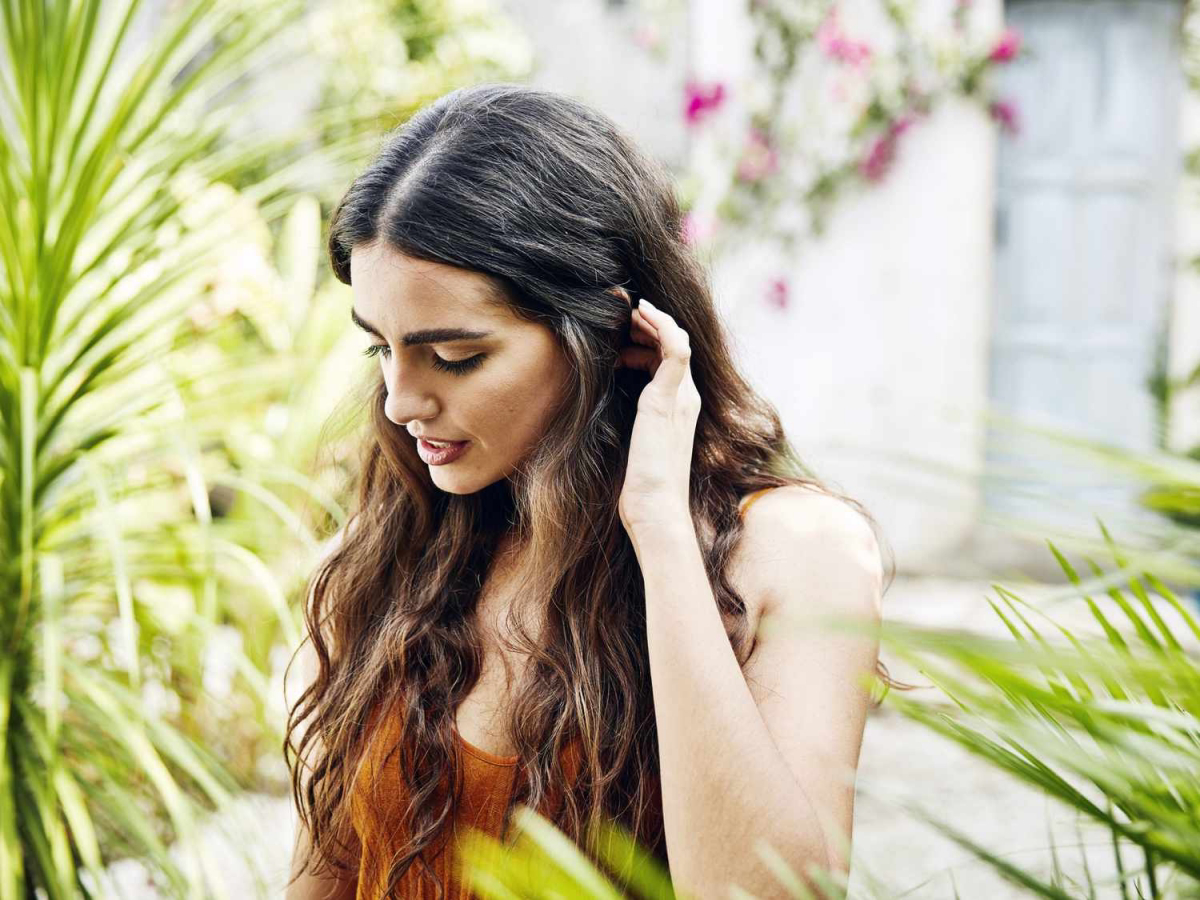 Messy Mermaid Waves
Sometimes, a little chaos is a good thing. Mess up those waves, tousle them with your fingers, and let them breathe. It's like a wild sea adventure, but on your head.
Camila Morrone rocking the messy mermaid waves trend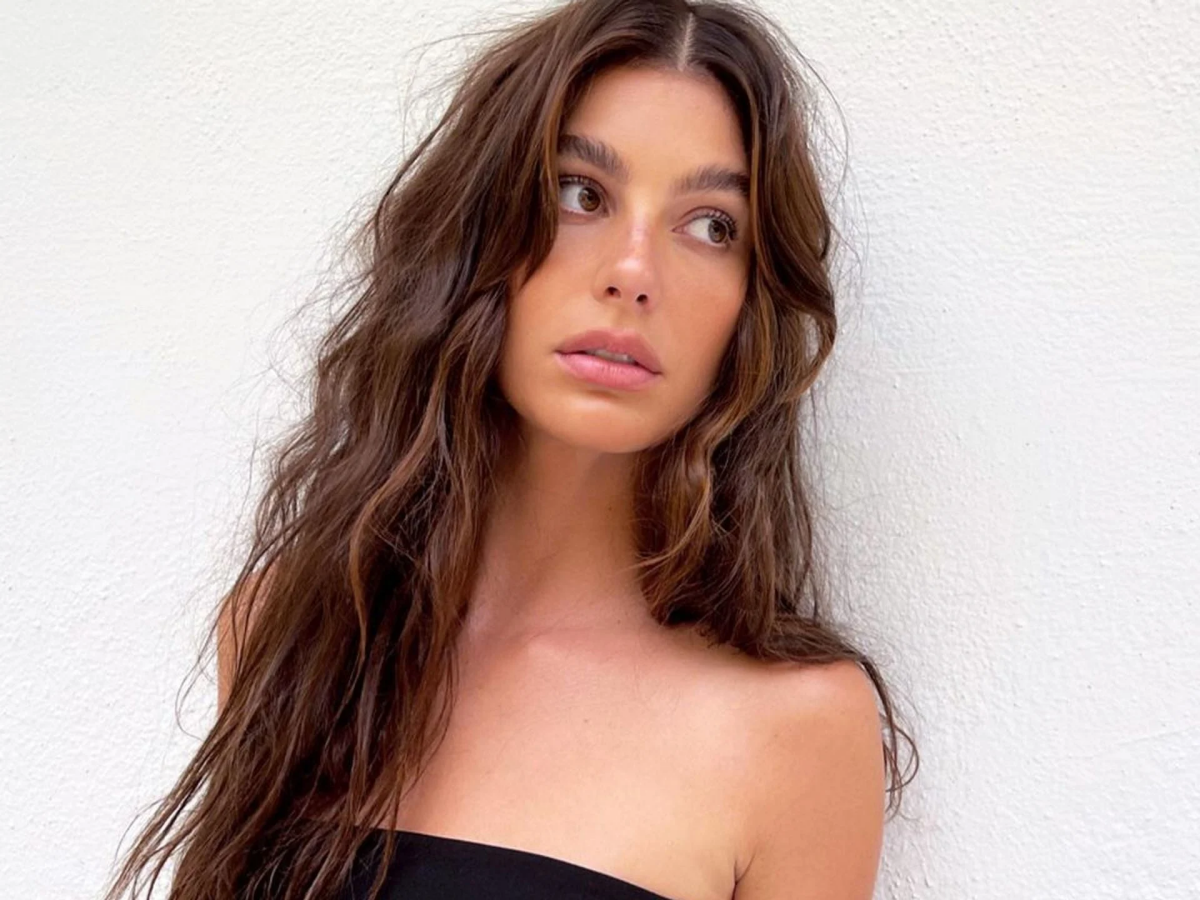 Mermaid Waves on Long Hair
Long hair and mermaid waves are a match made in hair heaven. Let those waves flow like a majestic underwater current. Just like Sydney Sweeney, you will feel like an underwater creature.
Sydney Sweeney wearing her long blonde hair in mermaid waves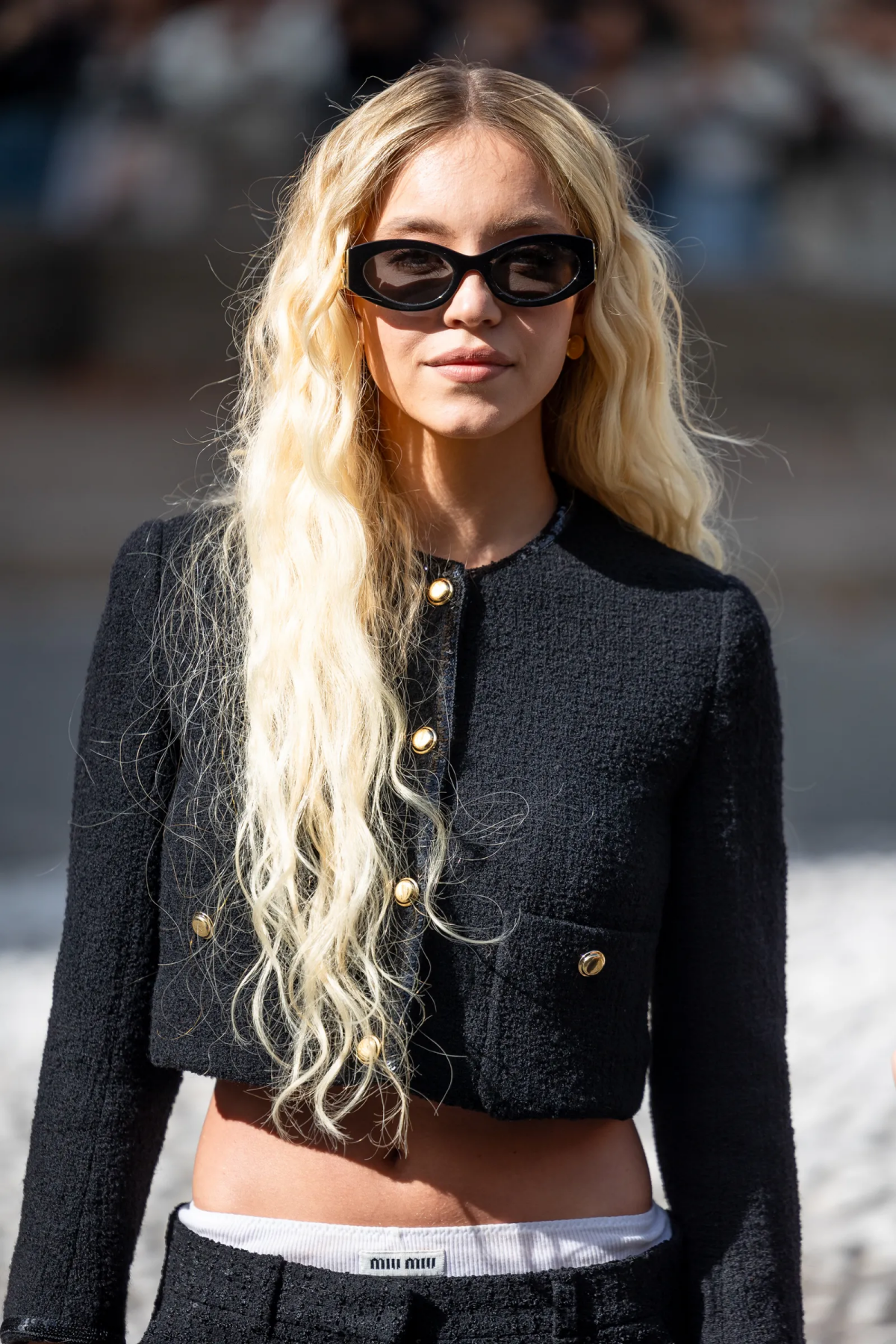 Mermaid Waves on Medium Hair
Mid-length hair? No problem! Achieve mermaid waves that are the perfect balance between effortless and chic. This look will give you great volume and effortless style.
Mermaid waves add lots of volume to medium-length hair 
Mermaid Waves on Short Hair
Short-haired sirens, you can rock mermaid waves too! It's all about embracing your inner ocean spirit, no matter the length. Nevertheless, if your hair is in a pixie cut, this style won't work.
Margot Robbie showing how mermaid waves are done on shorter hair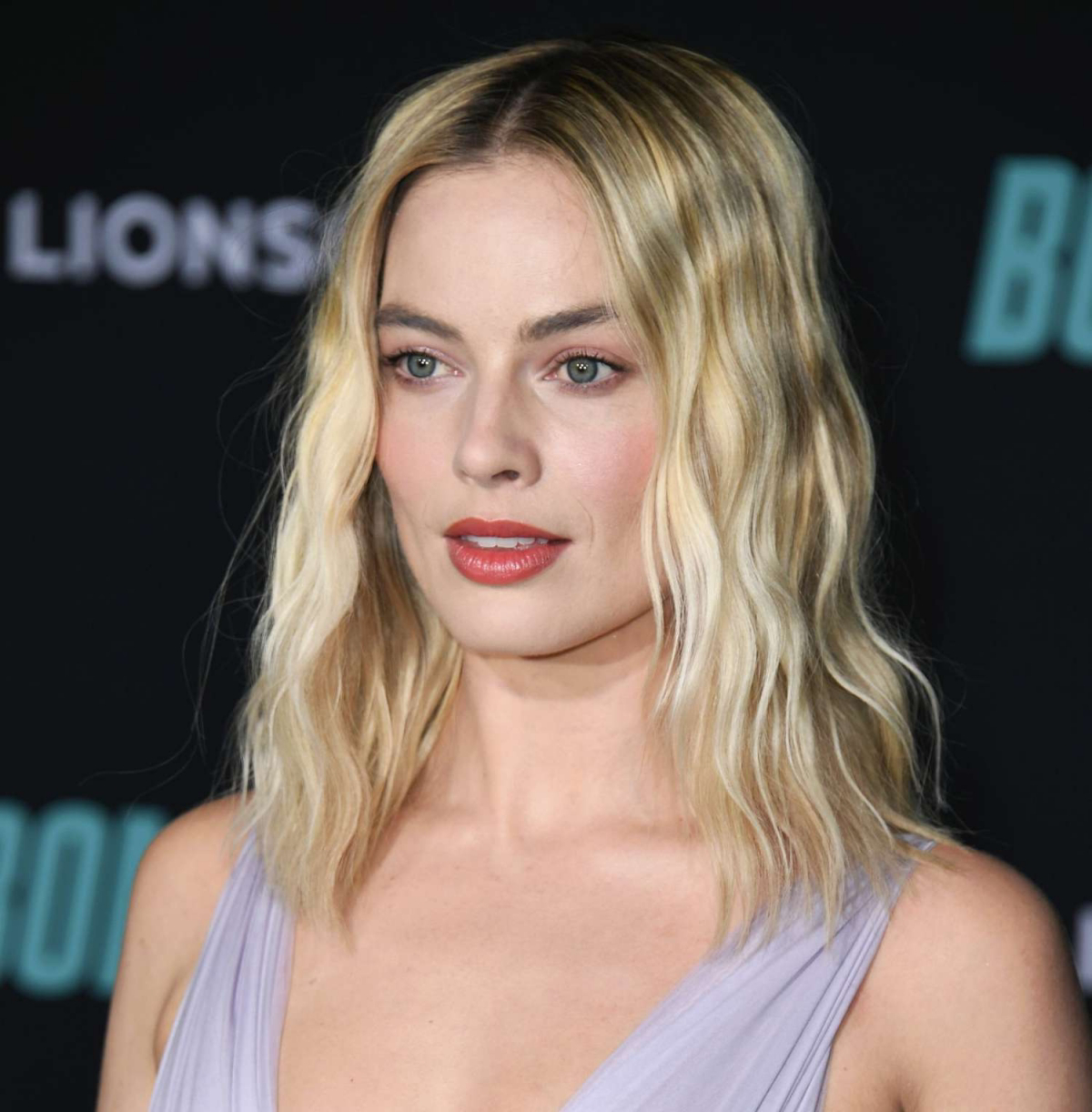 Mermaid Waves on Bob Haircut
Bobs and waves? Yes, please! Transform your bob into a sea of tousled beauty. This look will add lots of texture and volume to your bob haircut!
Transform your bob into ocean-inspired beauty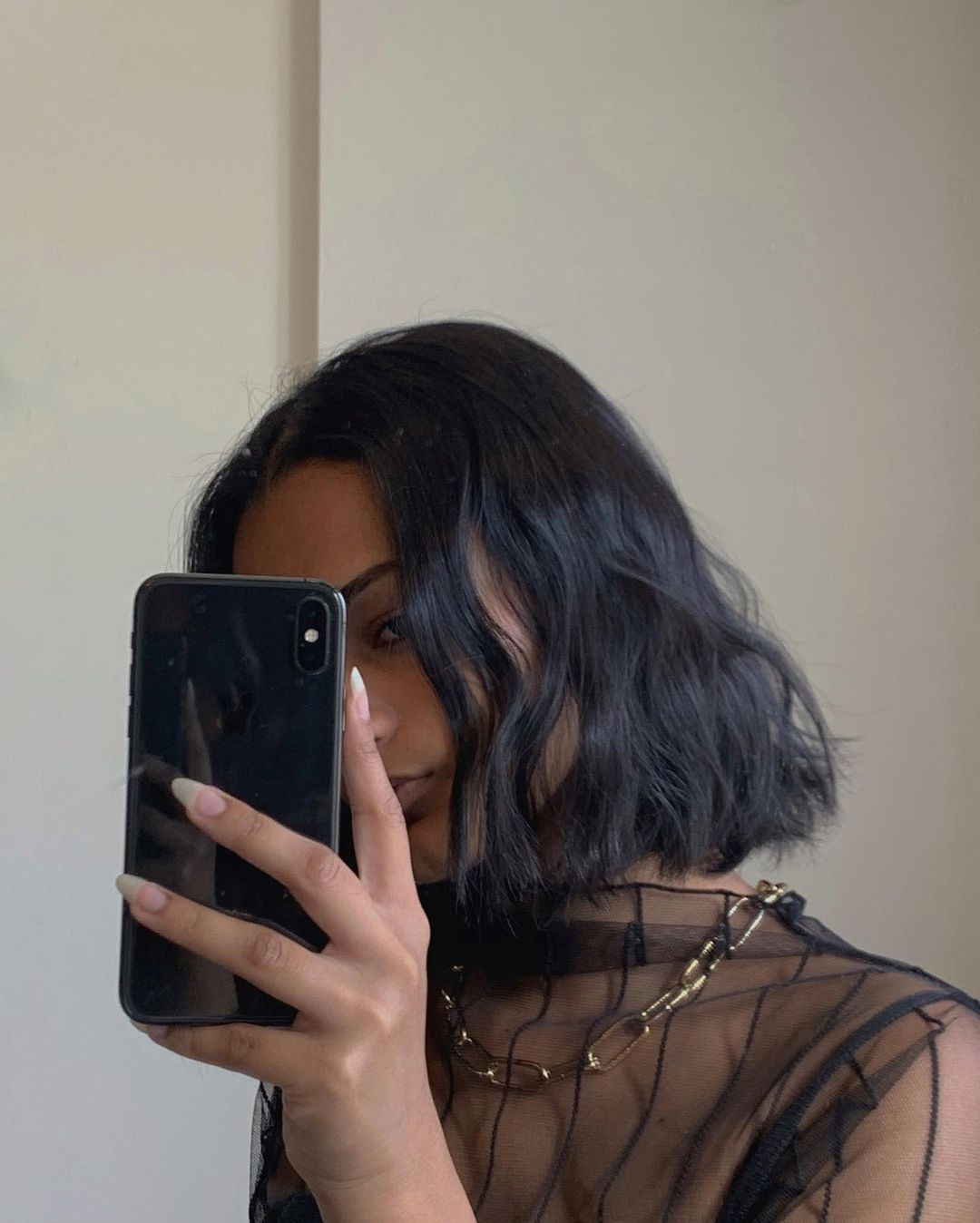 Loose Mermaid Waves
Keep things relaxed with loose waves that capture the essence of a carefree day at the beach. Use your fingers to gently comb through your hair and loosen up the waves.
This is the perfect effortless glam look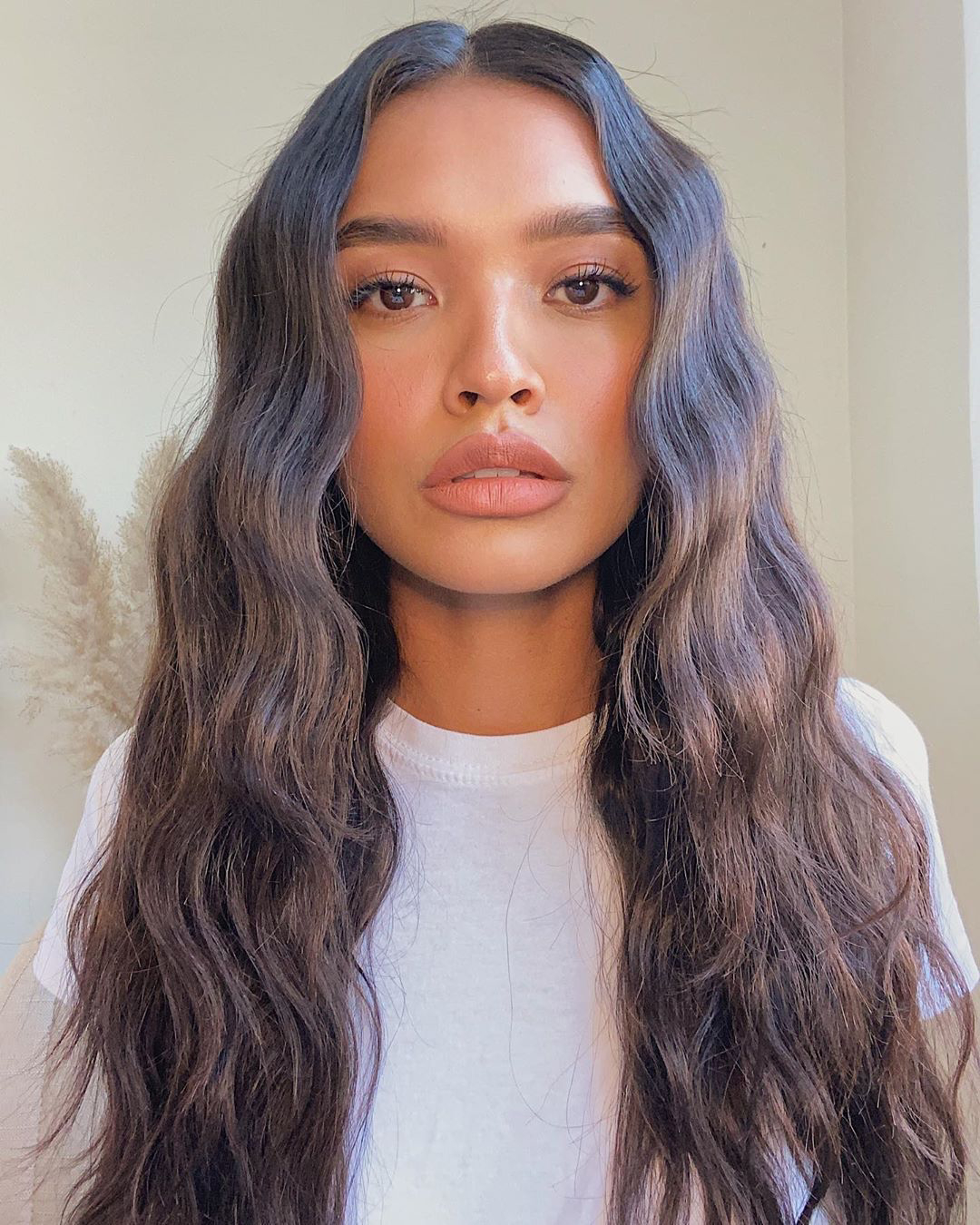 Big Mermaid Waves
Go big or go home! Create larger-than-life mermaid waves that demand attention. Just like HER, swoop your hair to the side, and add dramatic waves. This look screams Ariel!
HER and her Ariel-inspired hair on the red carpet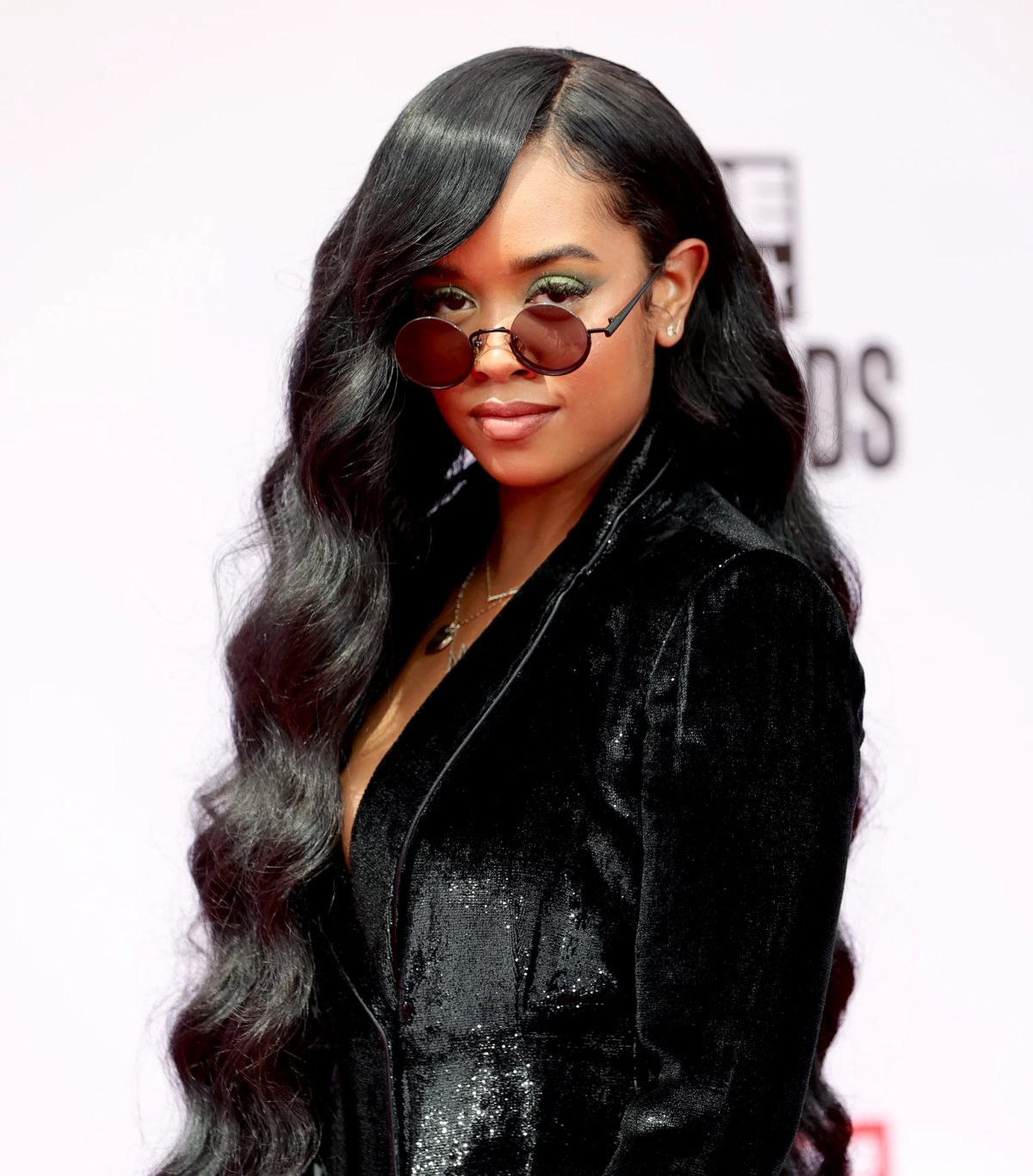 Colorful Mermaid Waves
Add a splash of color to your mermaid waves with pastel or vibrant hues. It's like a coral reef for your hair! There is no better way to catch attention, and take your look directly into the fantasy realm.
Add a magical twist with color and creative placement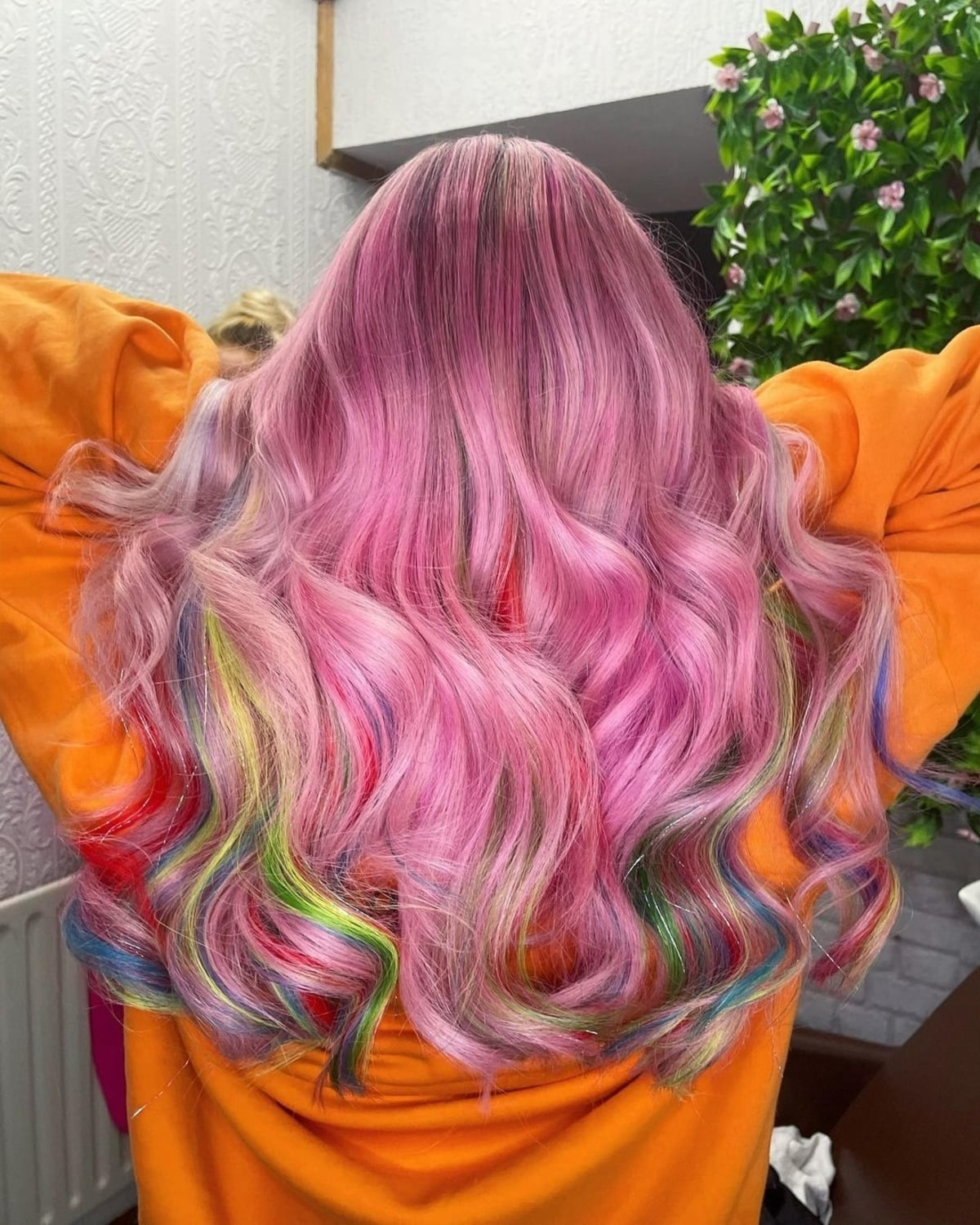 We hope you enjoyed this article, and you got some inspiration for your next visit to the hairdresser. Remember that every hairstyle can be tailored to fit your personality, face shape, facial features, and lifestyle. So, don't be afraid to experiment and try our new hairstyle variations!
Now you know which are the best mermaid waves variations to try!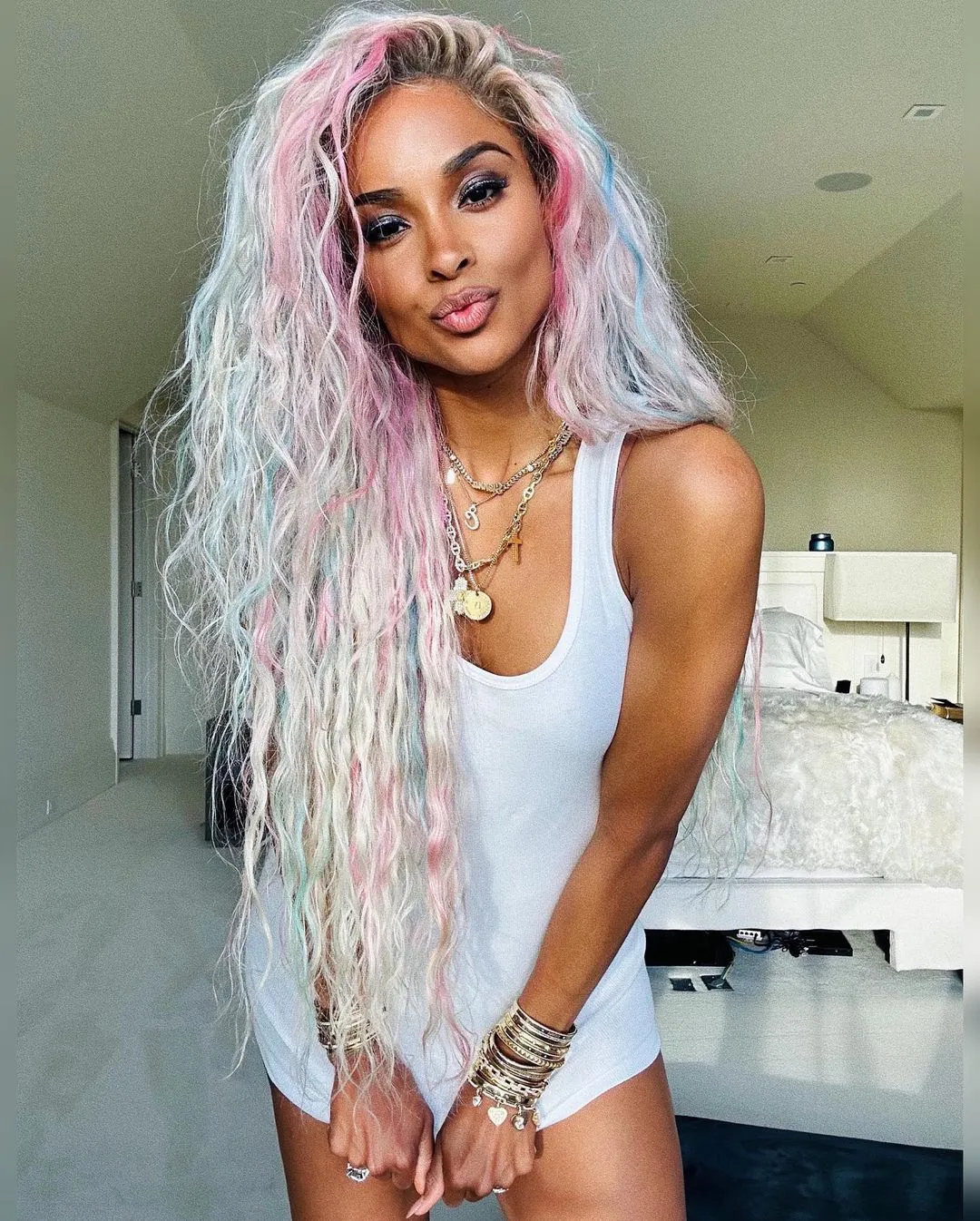 More Articles You Might Like