40 gorgeous medium length hairstyles for thin hair to try in 2021
2020 has been a weird year for sure. So many things happened in the first half of it, it seems like time just flew by. And, although, we spend so much time bored out of our minds in quarantine, there are still some positive things to take away from all of this. It seems like people appreciate everything a lot more now. Moreover, they seem willing to take more risks and enjoy their lives a lot more. So, if you are looking for a change in your appearance, we've got you covered. Today, we are going to show you 40 medium length hairstyles for thin hair you can try in 2020. People say changing your hair, changes your whole attitude, so why not try it. Browse through our gallery, pick out your hairstyle and book an appointment with your hairstylist as soon as possible.
Jennifer Aniston is such a trendsetter when it comes to hairdos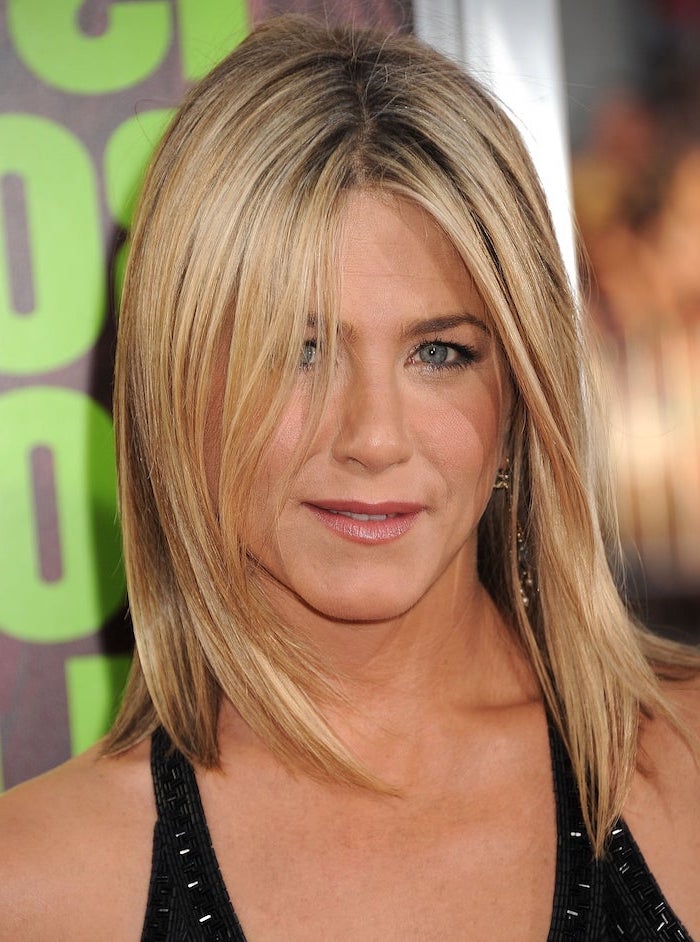 Why do I have thin hair?
If you have been asking yourself this question, unfortunately, we can't give you an exact answer. The reasons behind thin hair can be so many. First of all, genes play a big part in that. If you have naturally thin hair, sadly, there is not a lot you can do. However, sometimes you can have thinning hair. This may be caused by some hormonal changes (if you have recently had a baby, for example), over-usage of hair products and even stress. Normally, people tend to lose 50 to 100 hairs a day. If you notice your hair thinning too much, however, there are a few things you can try:
Hair products
Choose hair products, which are going to help with your brittle hair and are used specifically as anti-thinning. Using a conditioner is also very important.
Vitamins
The reason for your thinning hair may be hidden into your body not getting enough vitamins and minerals. Find a multivitamin, created specifically for hair, skin and nails. You might be surprised how helpful they are.
Essential oils
These wonders of nature are extracted straight from the plants. So, don't be afraid to try lavender, rose or thyme essential oils for your hair.
Natalie Portman looks so beautiful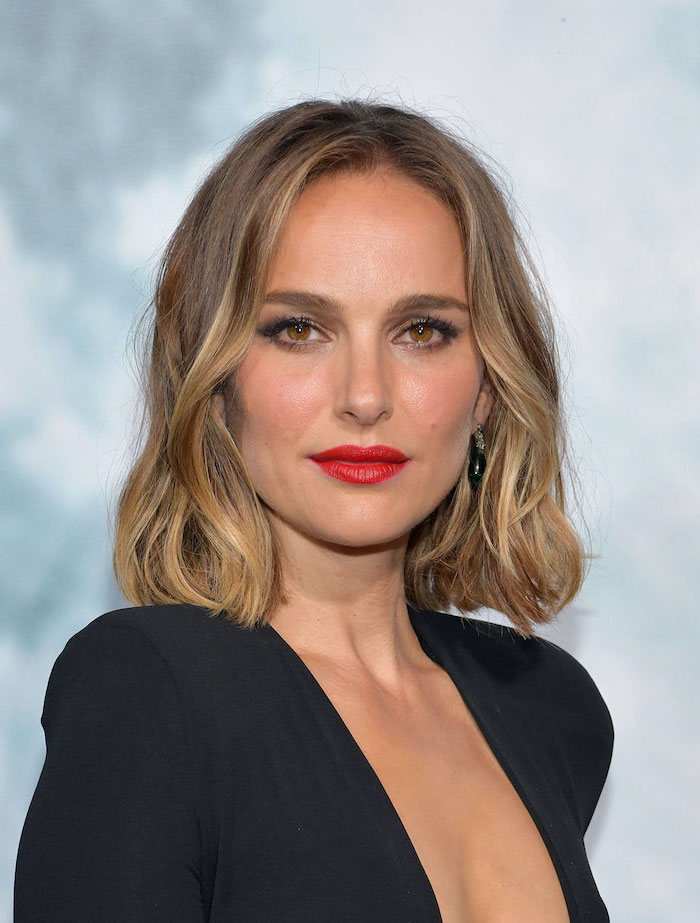 How can I make my thin hair thicker?
If you have thin hair and are longingly looking at some of the girls on Instagram and envy them, don't! Just because you have fair hair doesn't mean that it can't look stylish, beautiful and full of life. So, here are a few tricks you can steal to make your hair look more voluminous.
First of all, medium length is perfect for thin hair. Why, you may ask? Well, the longer the hair is, the heavier it is. The heavier it is, the more it sticks to your scalp. Therefore, having your hair at shoulder length is perfect. It is not too short, nor too long.
Tease your hair. You don't have to overdo it and look like you came from the 80s. Separate your top layer and gently tease the bottom layers at the scalp, then let the top layer cover it up and you are good to go!
Get highlights. Strategically placed highlights make your hair look thicker. They provide more depth and rid your locks from the flatness of same-coloured hair.
If you are dyeing your hair, make sure your roots are always covered. If you roots have grown out and are lighter than the rest of your hair, this will immediately give the illusion of flatter hair. So, don't let them grow out.
Use dry shampoo if you have oily roots. The oil in our hair makes it heavier and removing it lets your hair flow more freely and adds volume to your roots. Which is why, you shouldn't be afraid to use a dry shampoo every time you feel like your hair has been stuck to your scalp.
Invest in high-quality extensions. I mean, look, all of us sometimes want to have our hair long and voluminous and curly, so this is the only solution. Invest in extensions and let them help you any time you feel like having thicker hair.
Saoirse Ronan has pretty fair hair, but that never stops her from looking flawless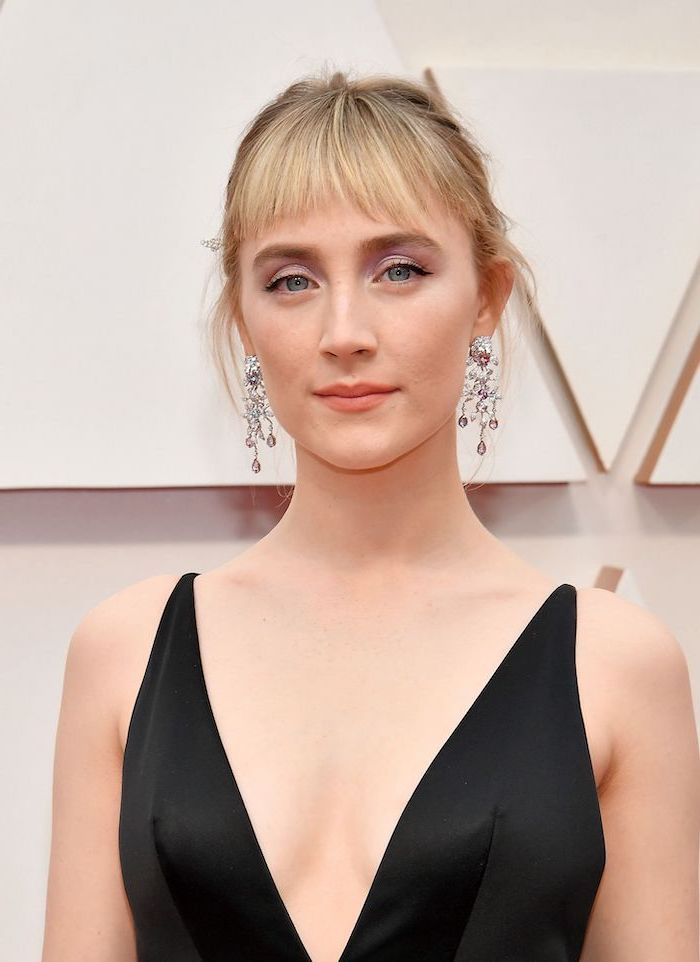 What are the best medium length hairstyles for thin hair?
If you have tried all of the above, but are still looking for some change, here are a few ideas. There are some medium length hairstyles for thin hair, which give you the illusion of thicker hair and we are going to tell you exactly who they are.
Timeless angled lob or bob. Since shorter hairstyles are always a better idea for thin hair, so that it doesn't fall flat, this timeless look might be just what you need. Stars like Kim Kardashian and Jennifer Lawrence can often be seen with this gorgeous haircut.
Speaking of lobs, why not try one with light layers. Light layers can create the illusion of thicker hair, don't overdo it, though. Lots of layers are going to chop up your hair too much. Also, it is best if you keep the ends blunt.
Shoulder length blunt cut. As we've already discussed, shoulder length is the best option for thin hair. Keep your ends blunt so your hair appears thicker.
Super deep side part. Parting most of your hair on one side is a great trick. Not only does it look amazing and stylish, it is also a great illusion for making your hair appear so much thicker. It also creates lift at the roots.
Extra thick bangs. Bangs with blunt ends provide texture and make your hair appear more voluminous. Add a side part and your hair will look better than ever.
There are so many things you can do to add more volume to your hair
Now enjoy our gallery and pick out your brand new look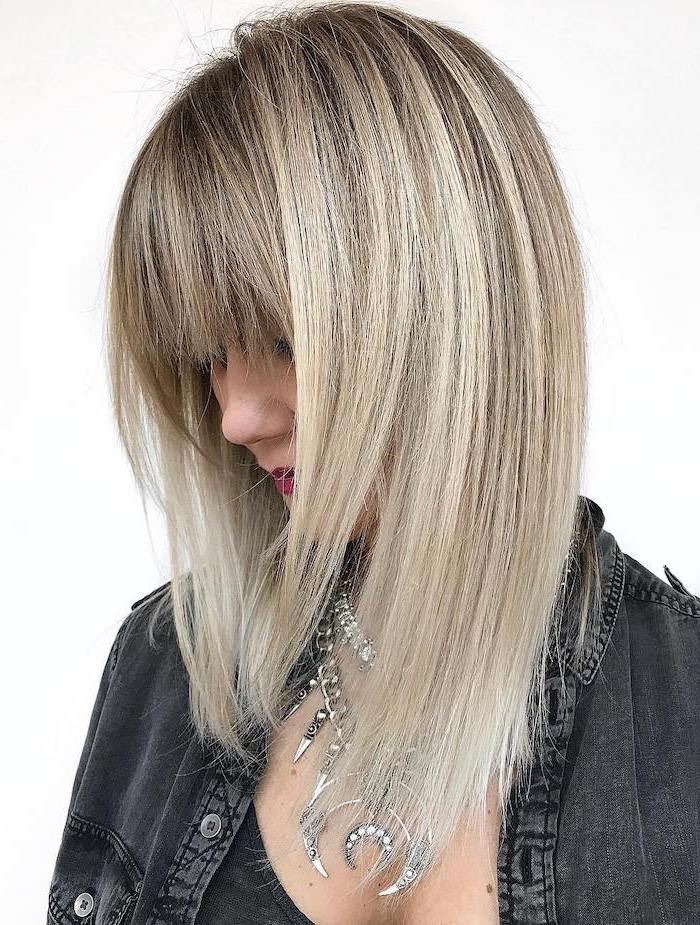 Having highlights adds more volume to your hair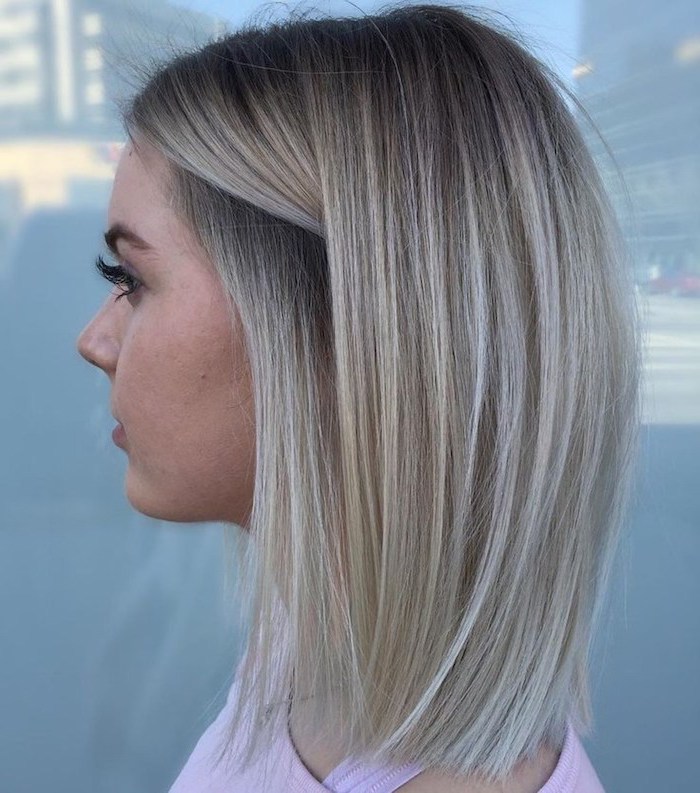 Take a page out of Rosie Huntington-Whiteley's book and get a nice shoulder length haircut with light layers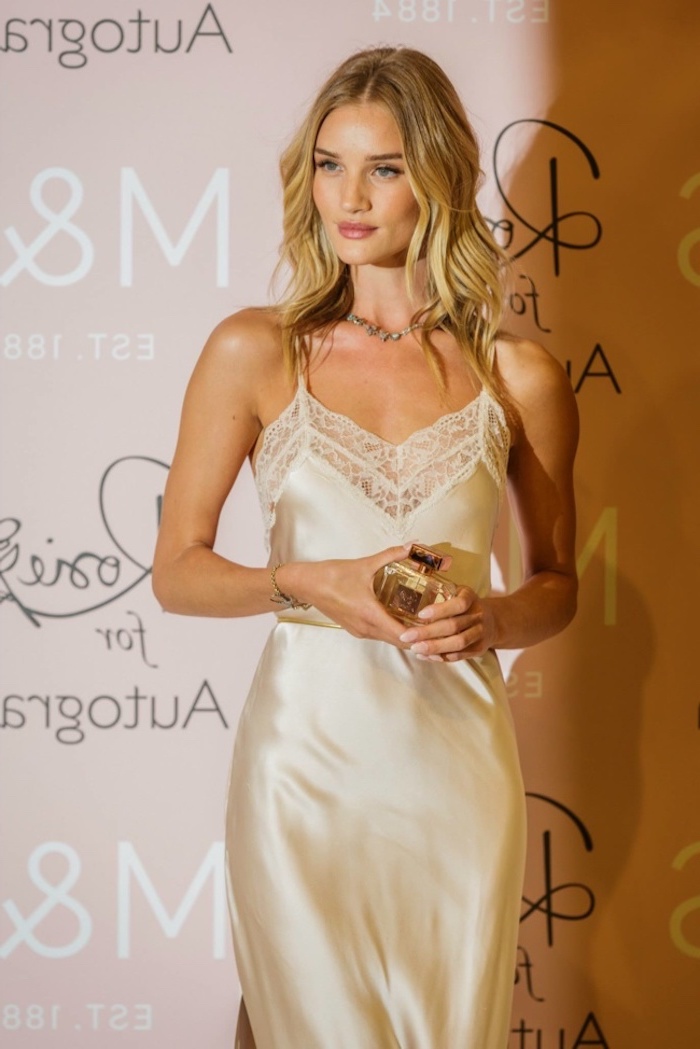 And here is Saoirse Ronan's deep side part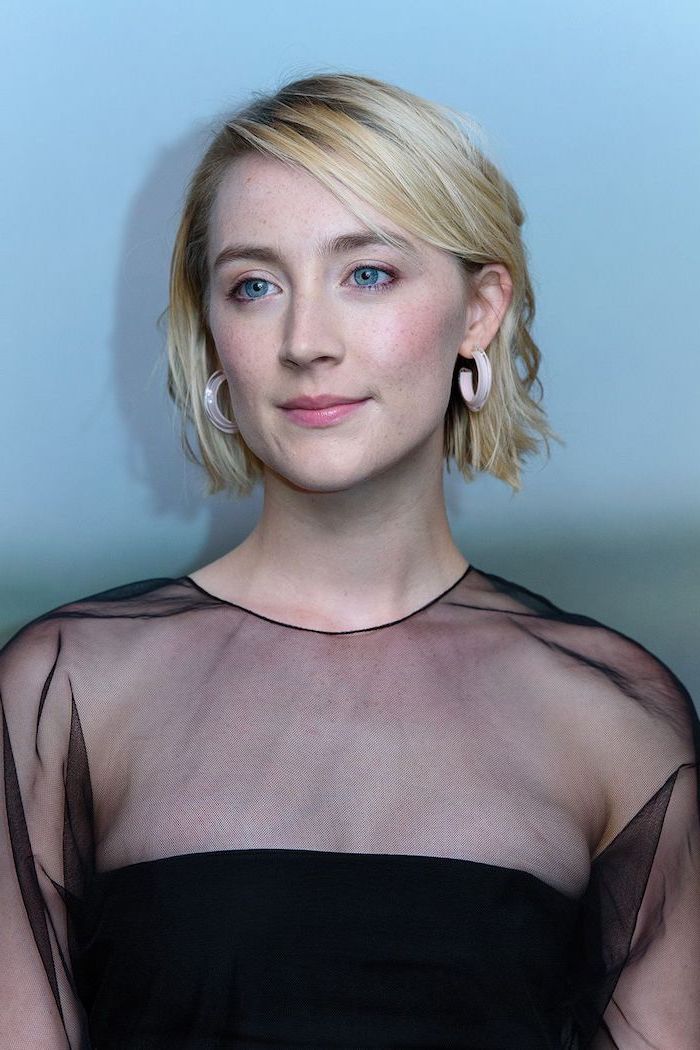 It looks good on hair with any color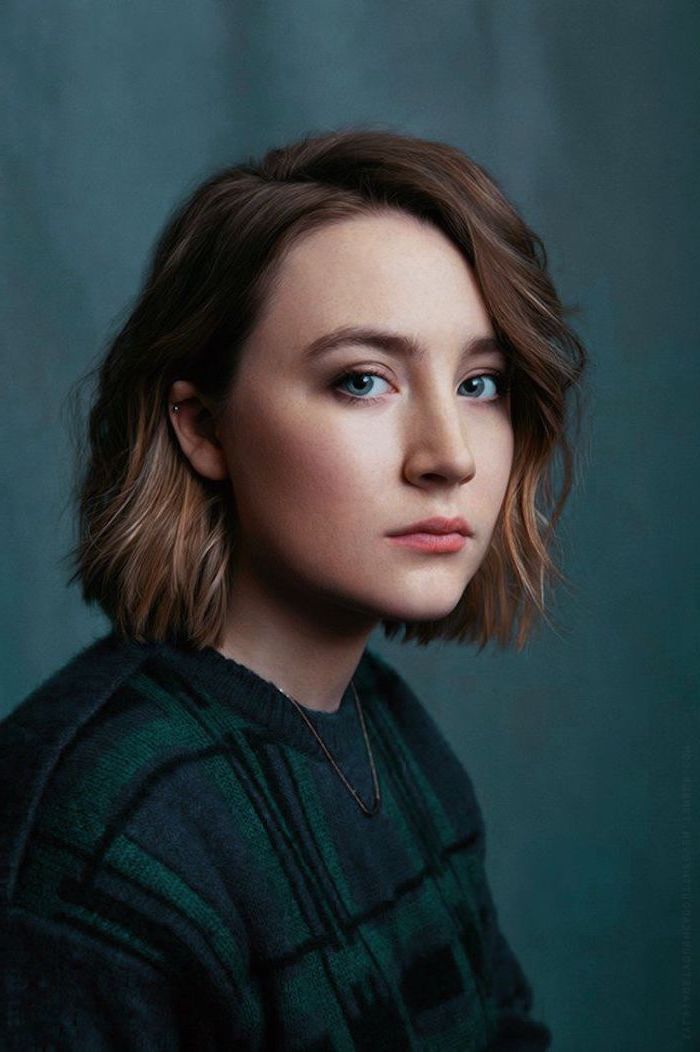 Charlize Theron always looks absolutely stunning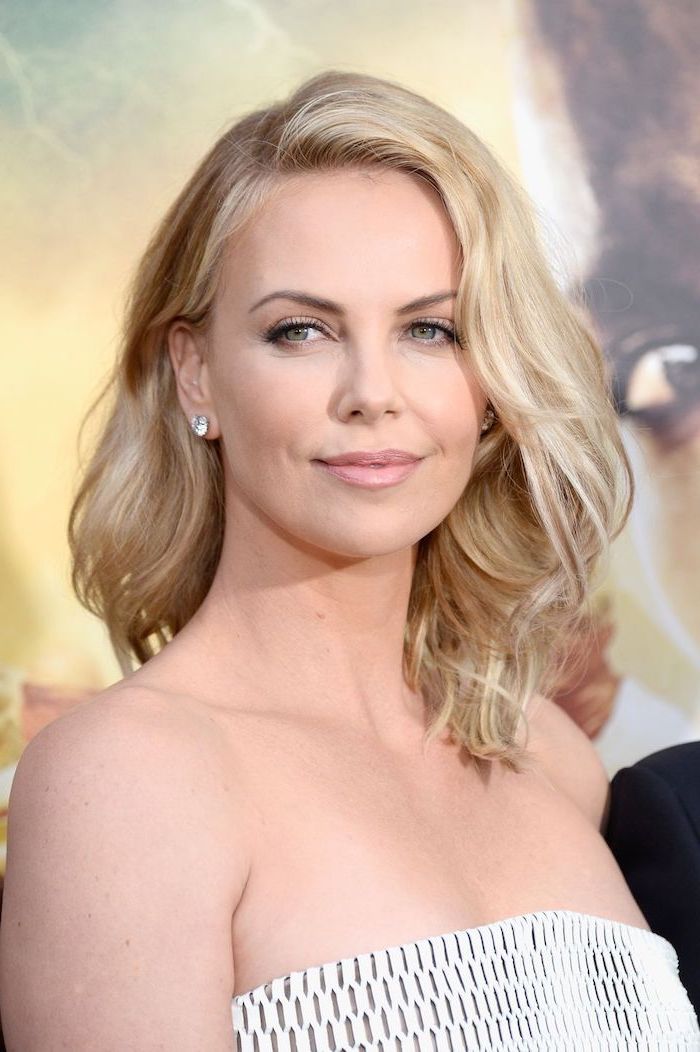 With any hairstyle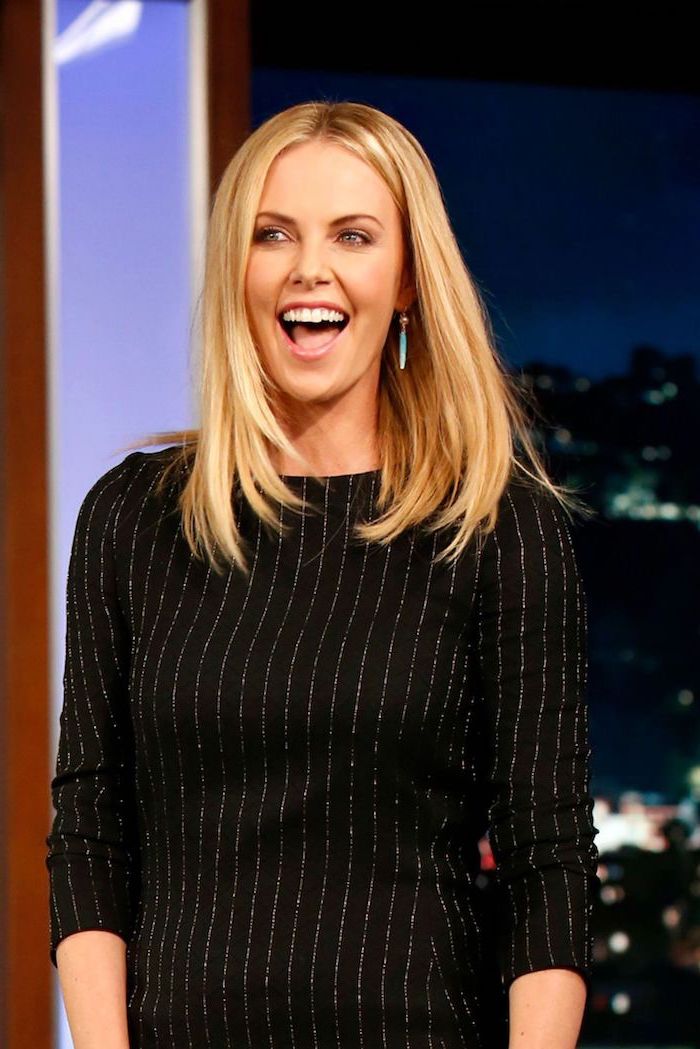 So does Elizabeth Olsen
And Emily Blunt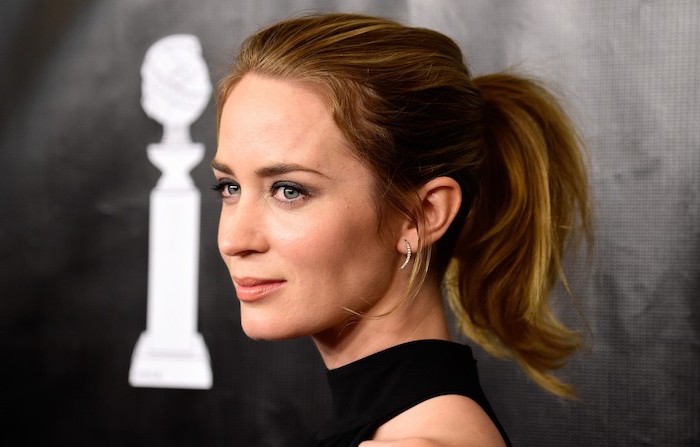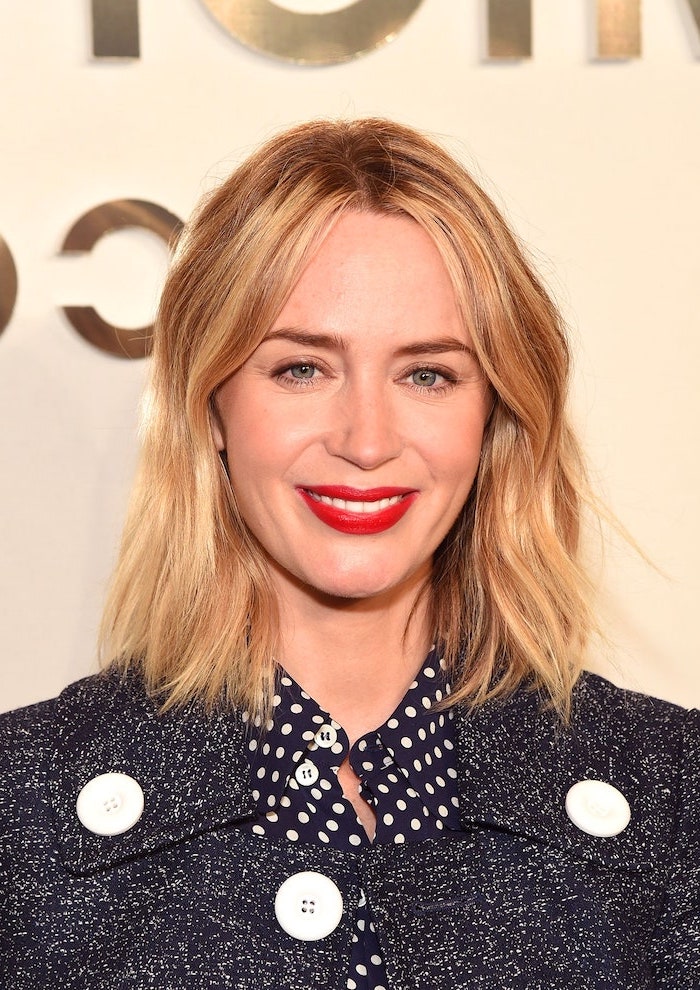 Emma Stone's red locks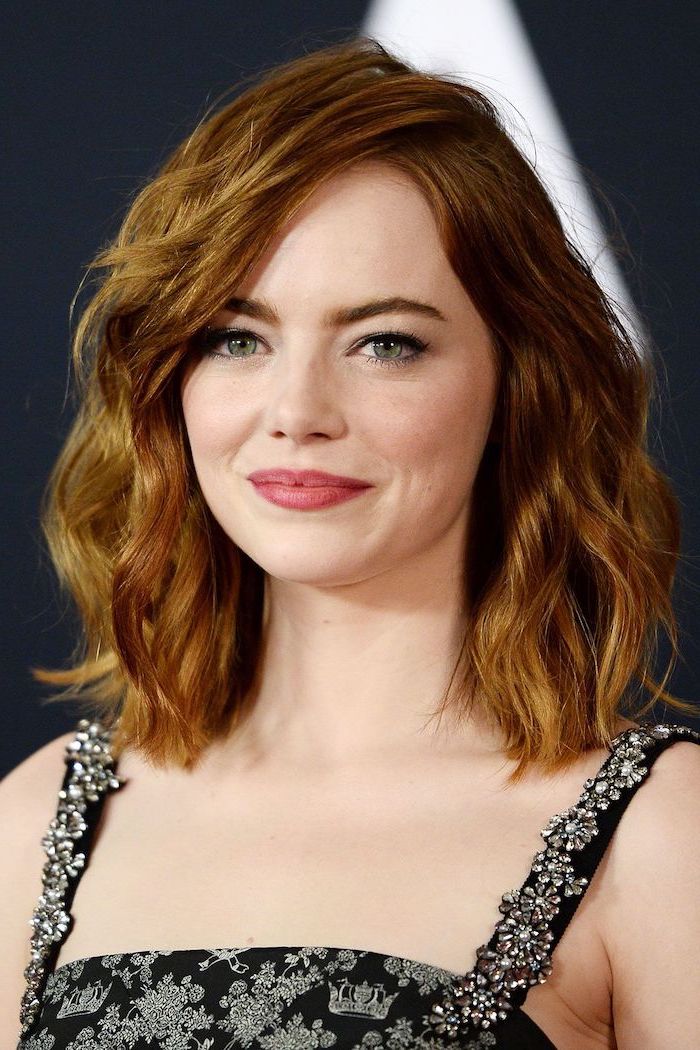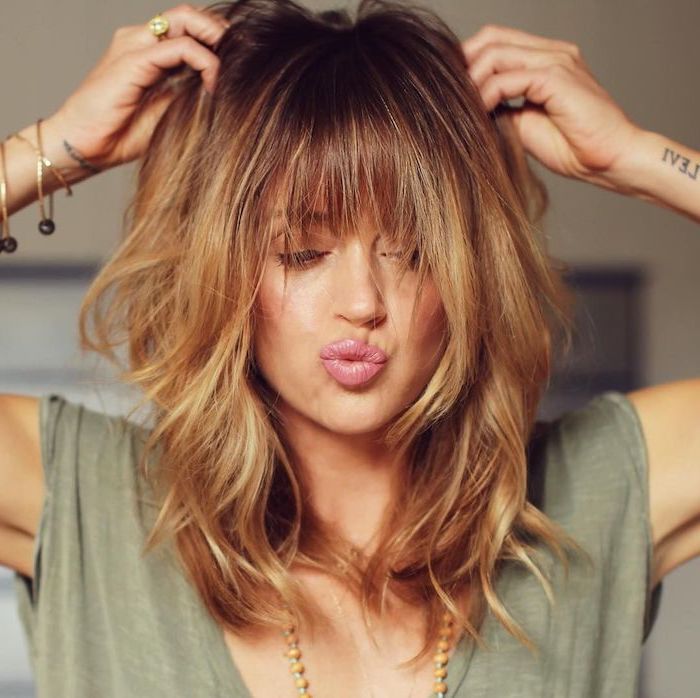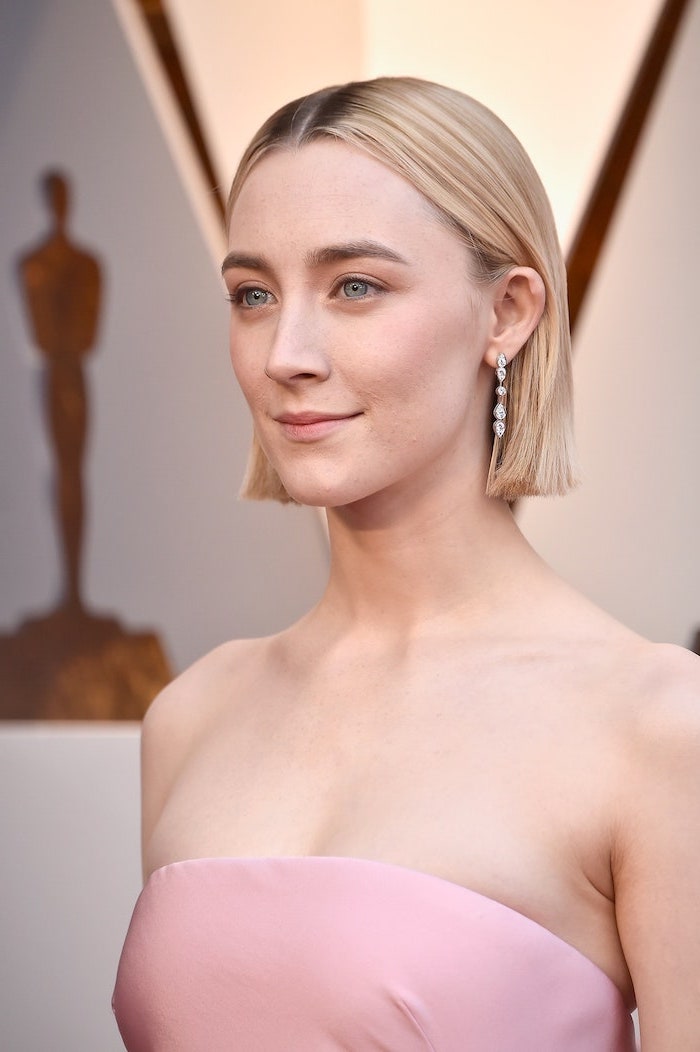 Gorgeous example of bangs with side part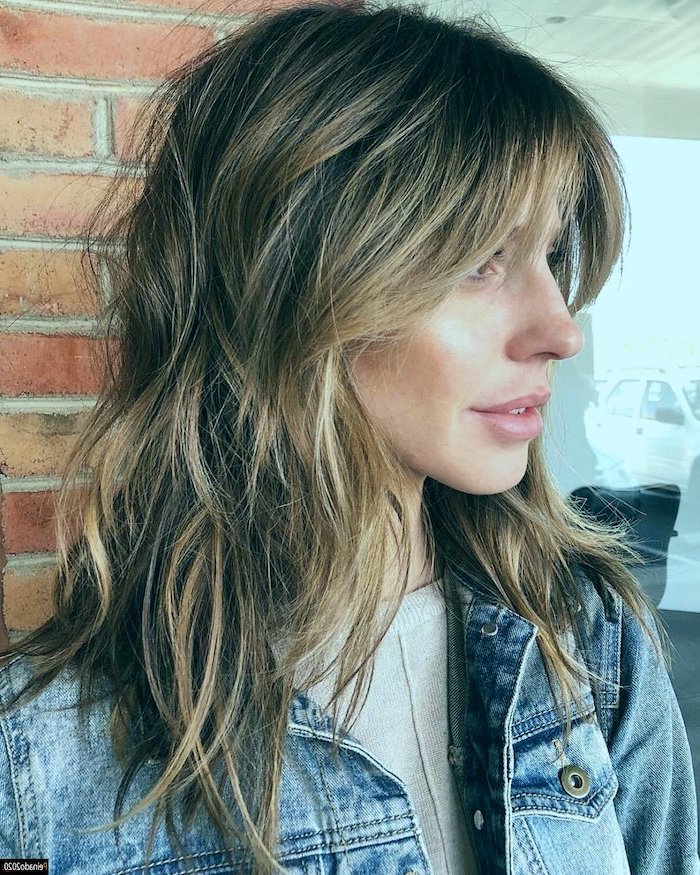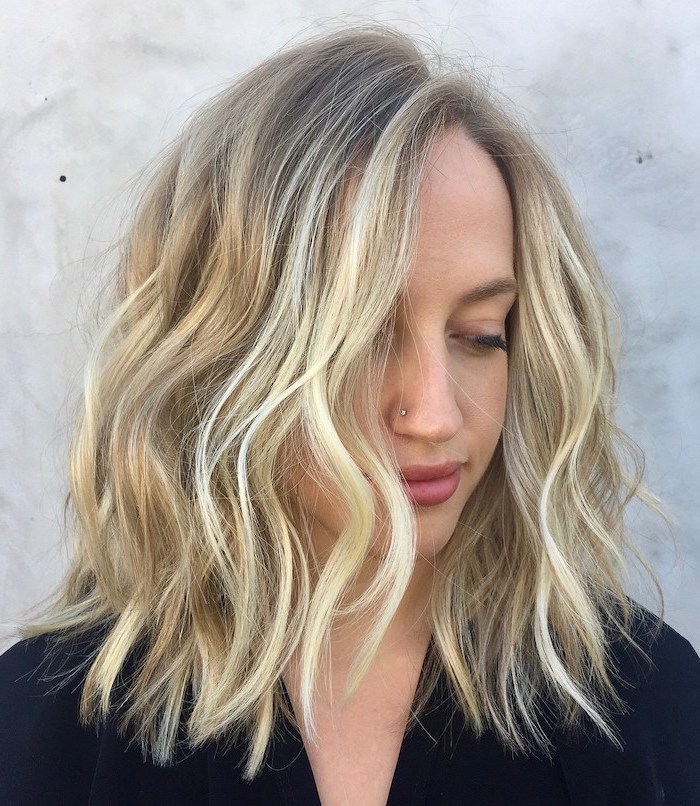 Heidi Klum – one of the queens of the runway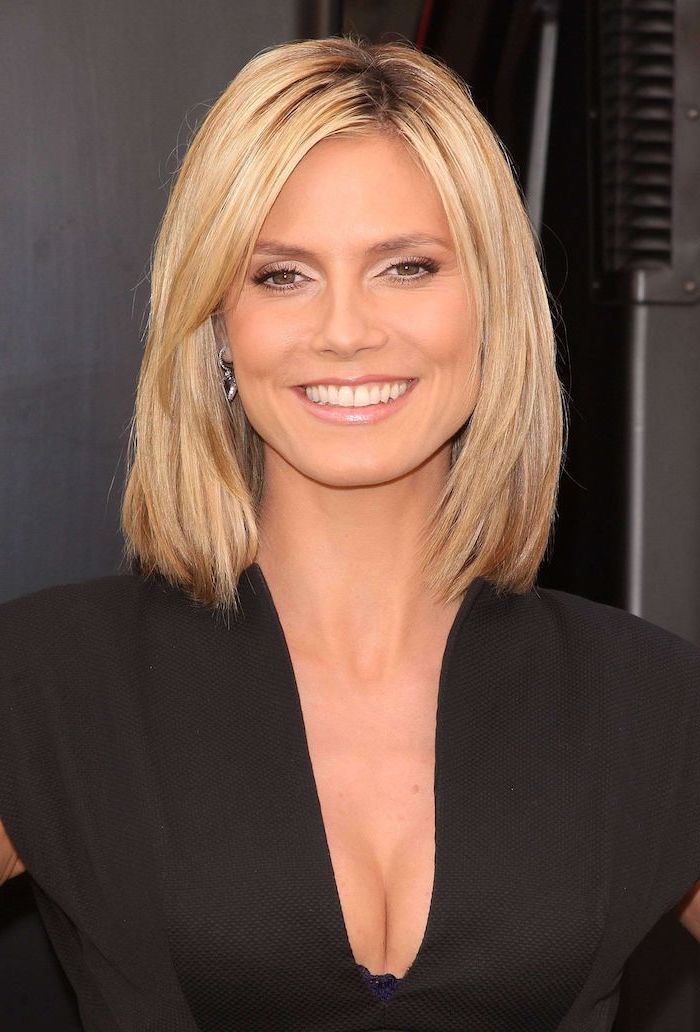 Here is Jennifer Lawrence's stylish bob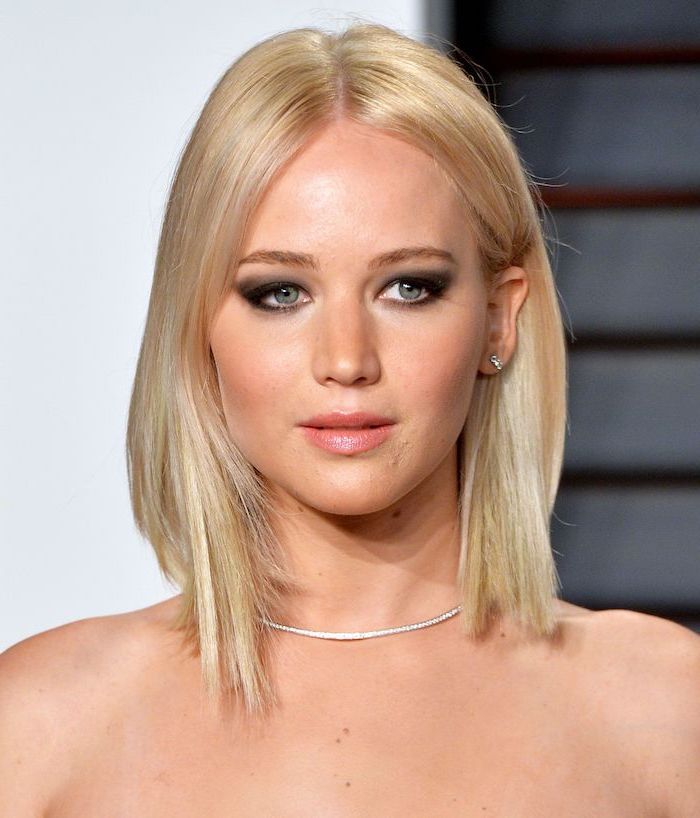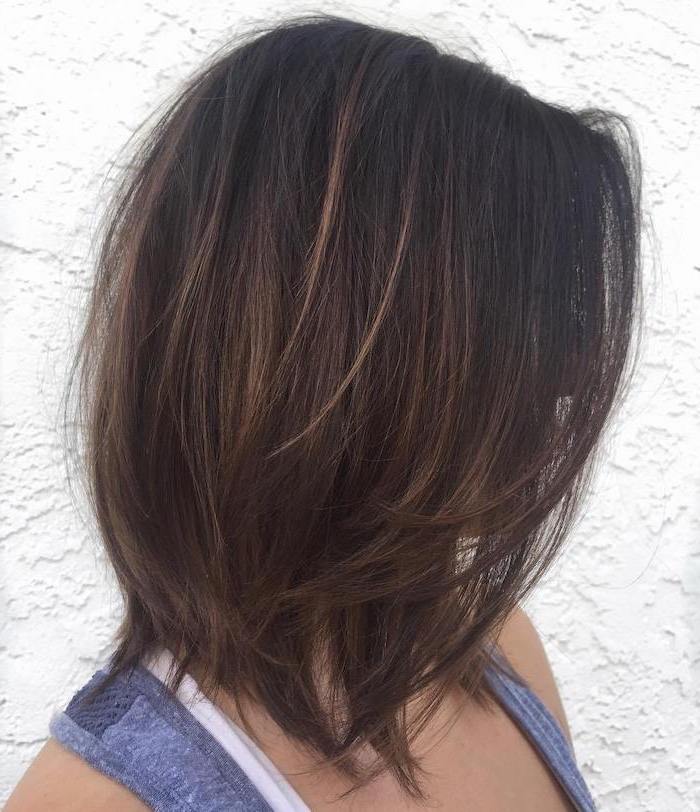 Hairstyles for medium hair, courtesy of Jennifer Aniston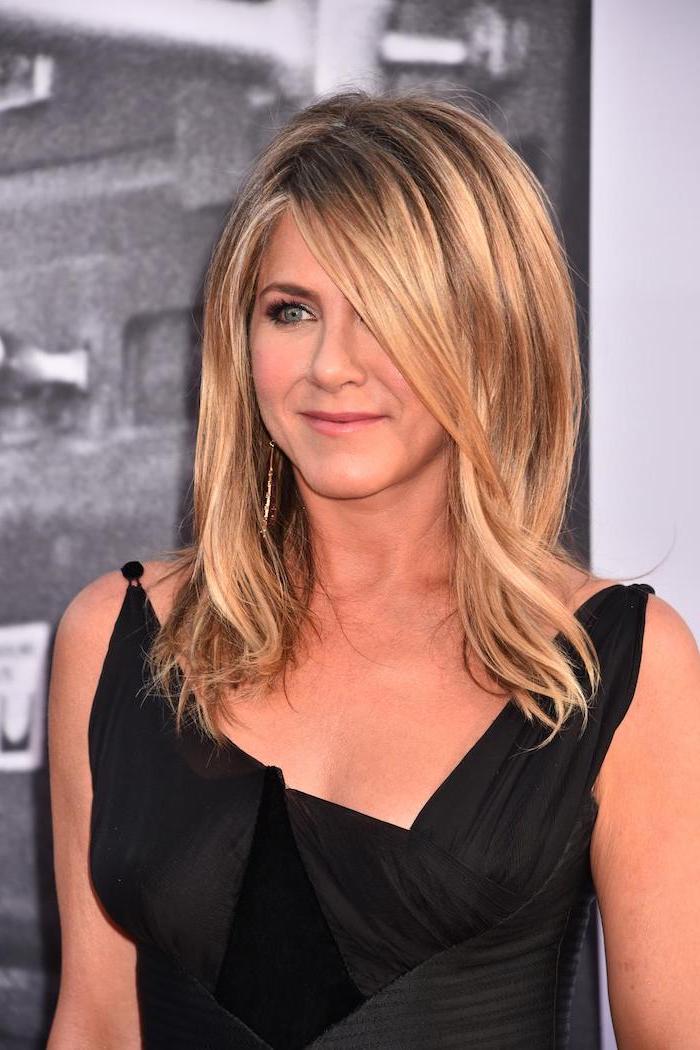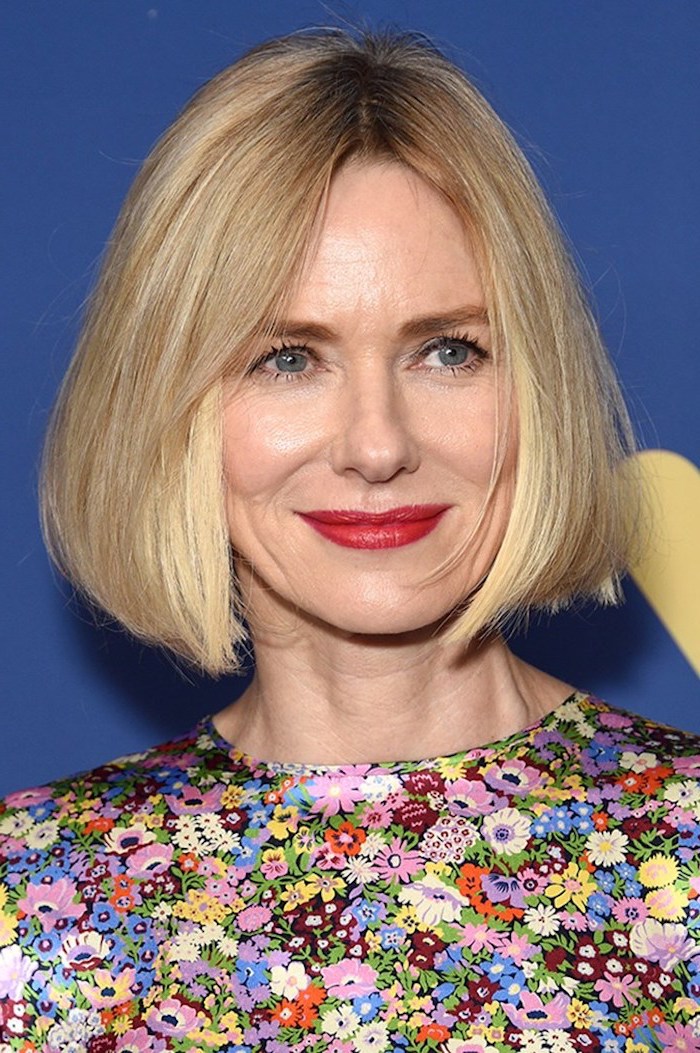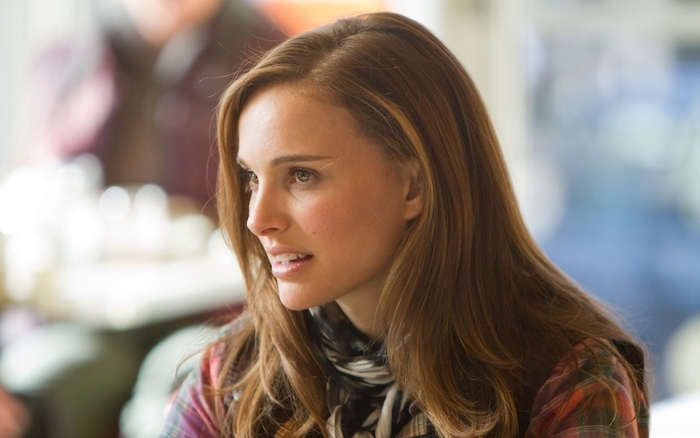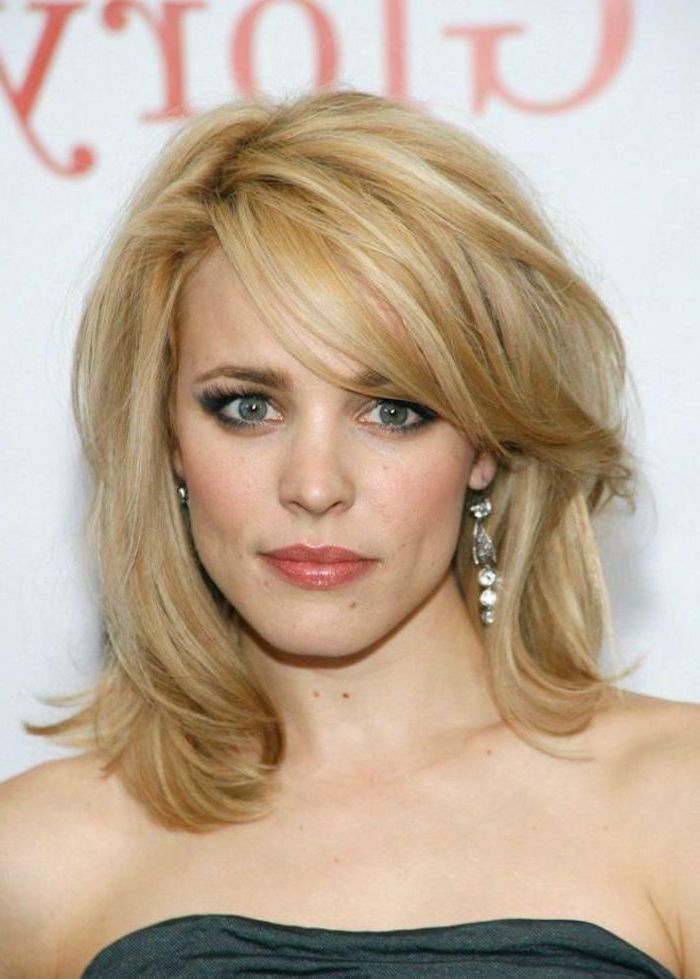 More examples for medium length hairstyles for thin hair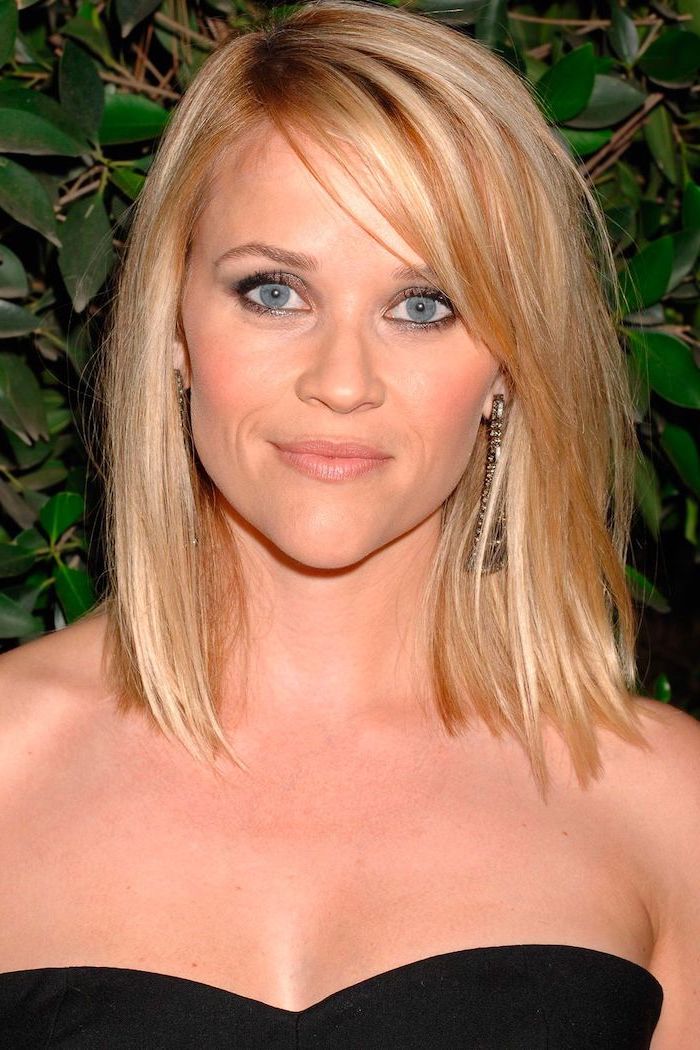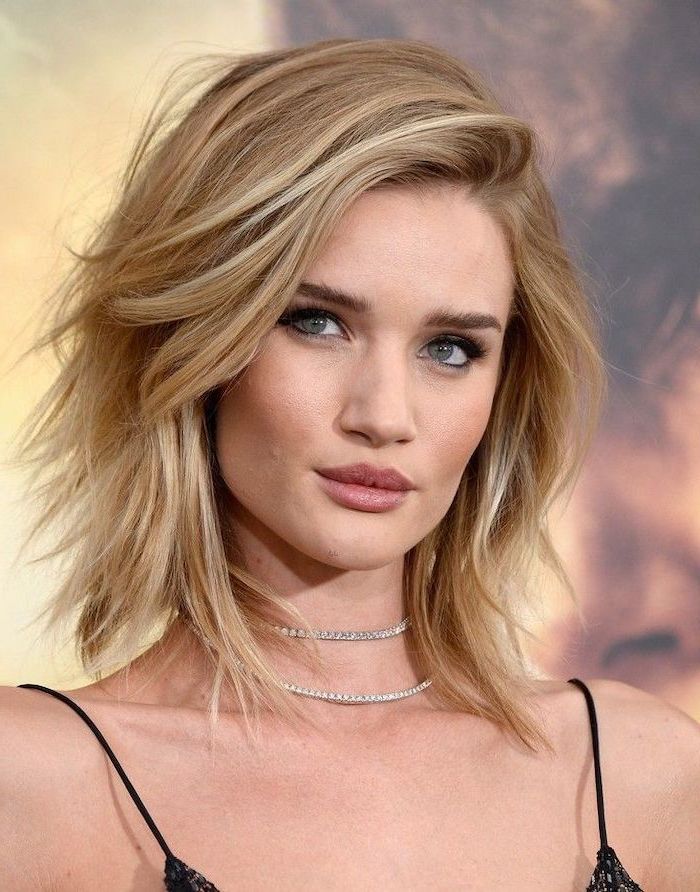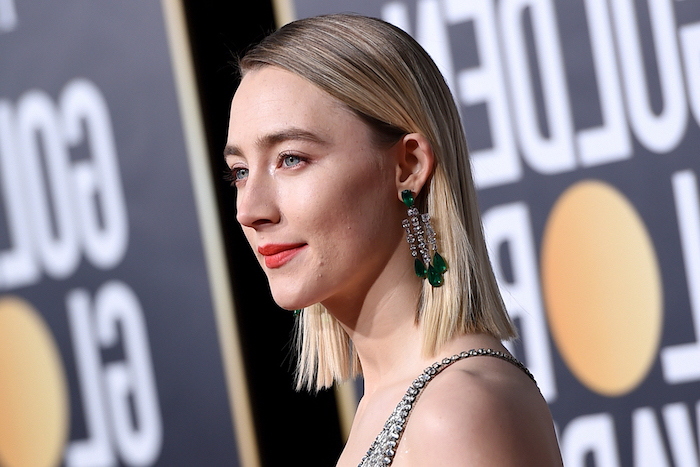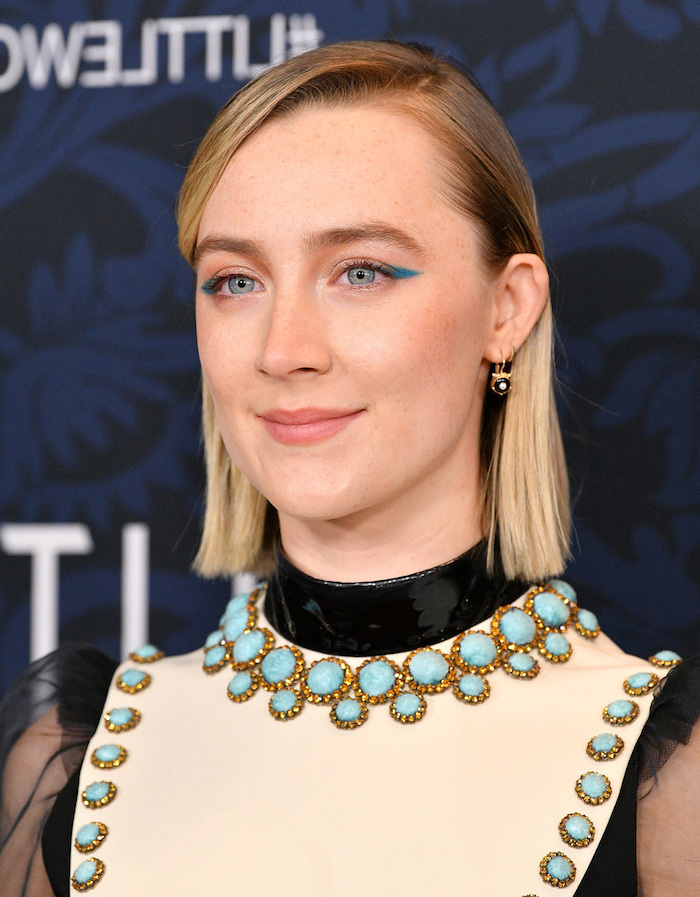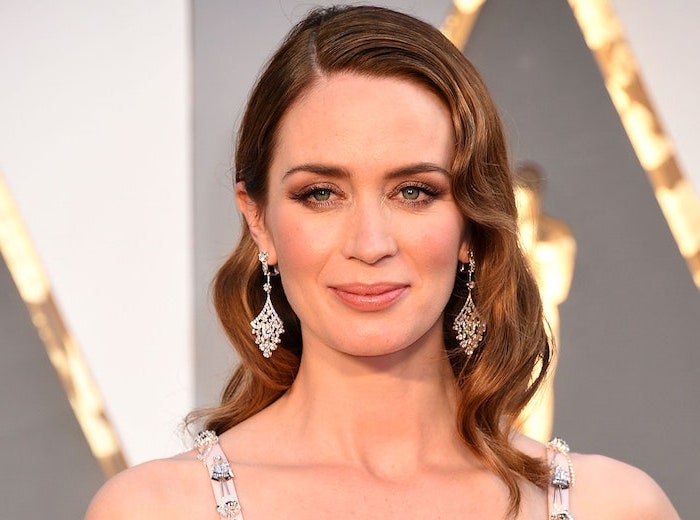 Short hairstyles for fine hair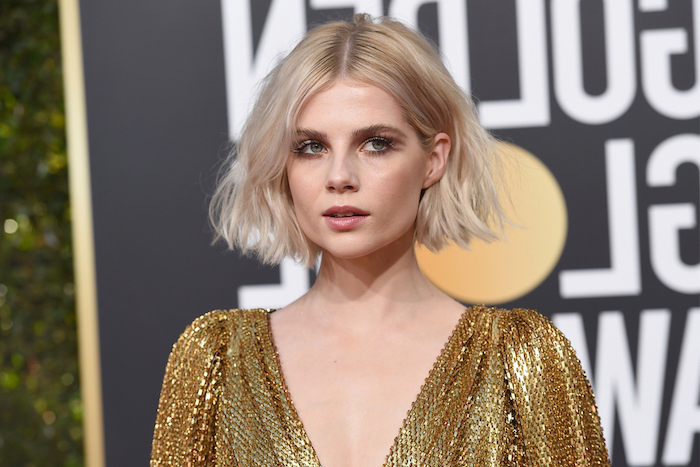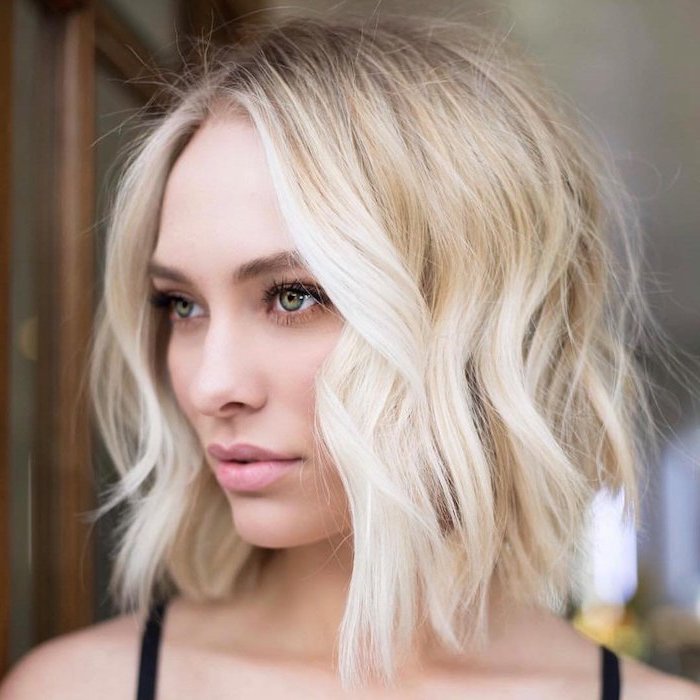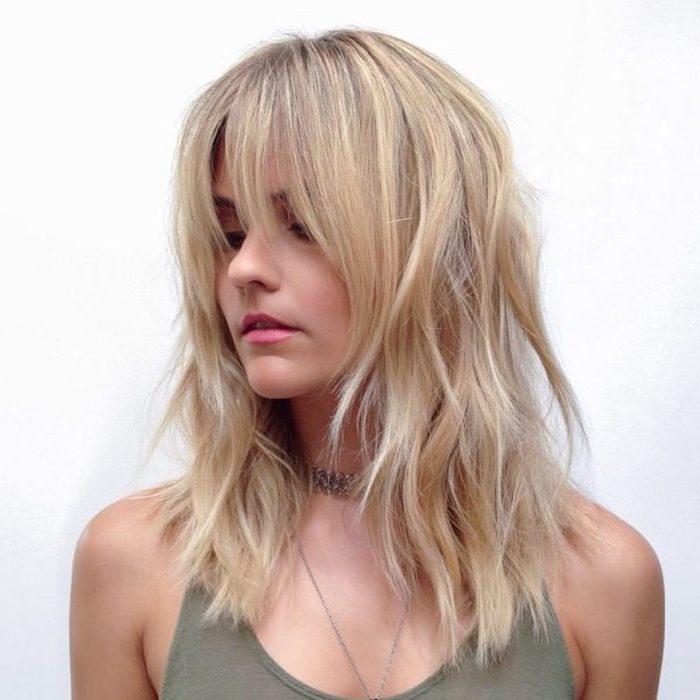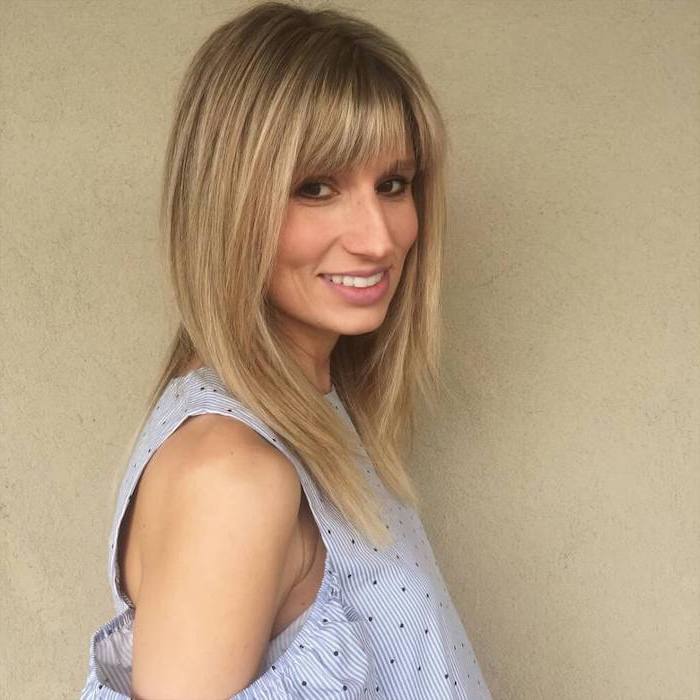 Haircut for thin hair to look thicker