15+ Hippie Hairstyles To Embrace Your Inner Flower Child
The 60s' gave us the legendary hippie movement. To this day we can still see people rocking this aesthetic, most often during music festivals. However, if you love this boho, carefree style as much as us, why not rock it all the time? Let's take a trip back in time and embrace this love obsessed, green nature vibes, groovy fashion type of lifestyle. Hippie hairstyles have left an imprint in history. They express eternal freedom and fun. Think loose, braided, messy hairstyles that will take you to a world full of peace and harmony. The hippie lifestyle was all about being laid-back, free from societal pressures and not being afraid to express yourself and your opinions. So, if you're looking for something low maintenance, chill, flowery, and filled with good vibes to fit your personality, you've come to the right place! Check out or flower child inspired list of hippie hairstyles.
The hippie lifestyle was all about being laid-back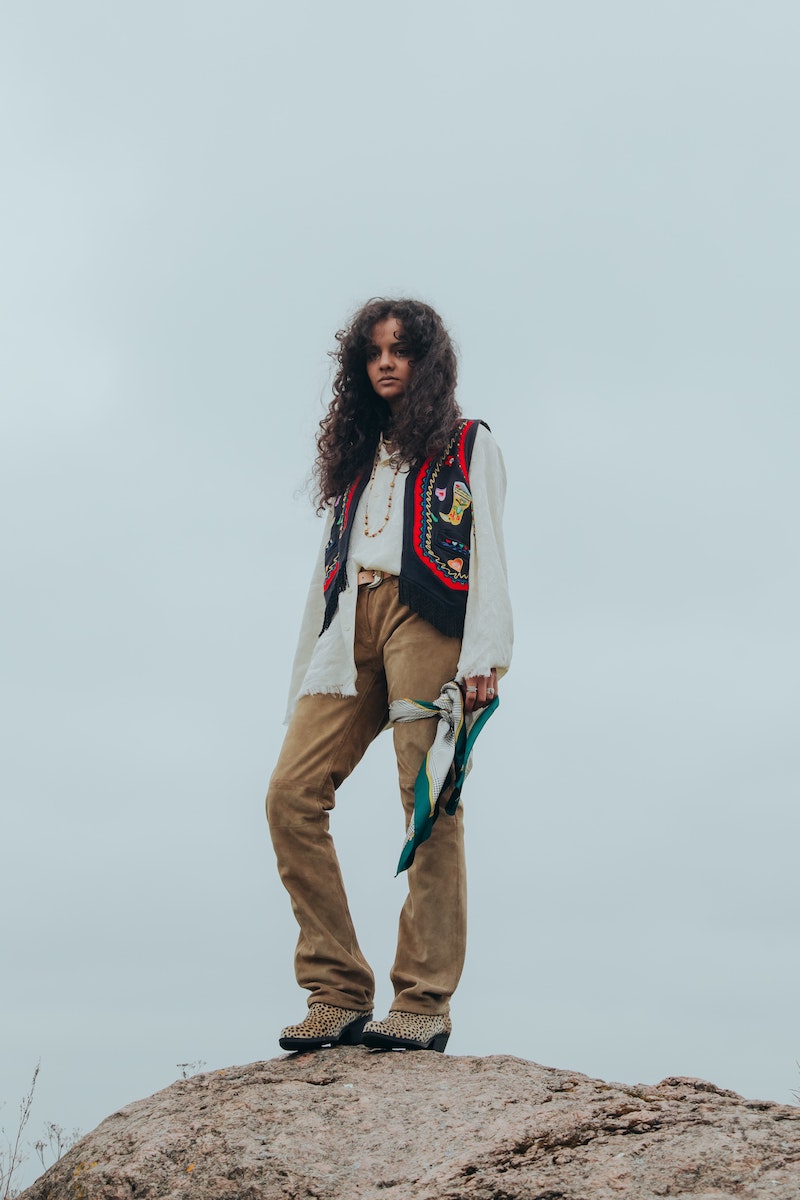 The hippie movement does not follow only one type of style. This is because the whole movement is about freedom and being free from social norms. You can do whatever you wish with your hair. Any type of hair, any length and any color can achieve a hippie hairstyle. Most often hippies wear their hair down, allowing it to naturally flow. Use of cosmetics is minimal. Styles are achieved mainly through braids, flowers, and scarfs.
Any type of hair, any length and any color can achieve a hippie hairstyle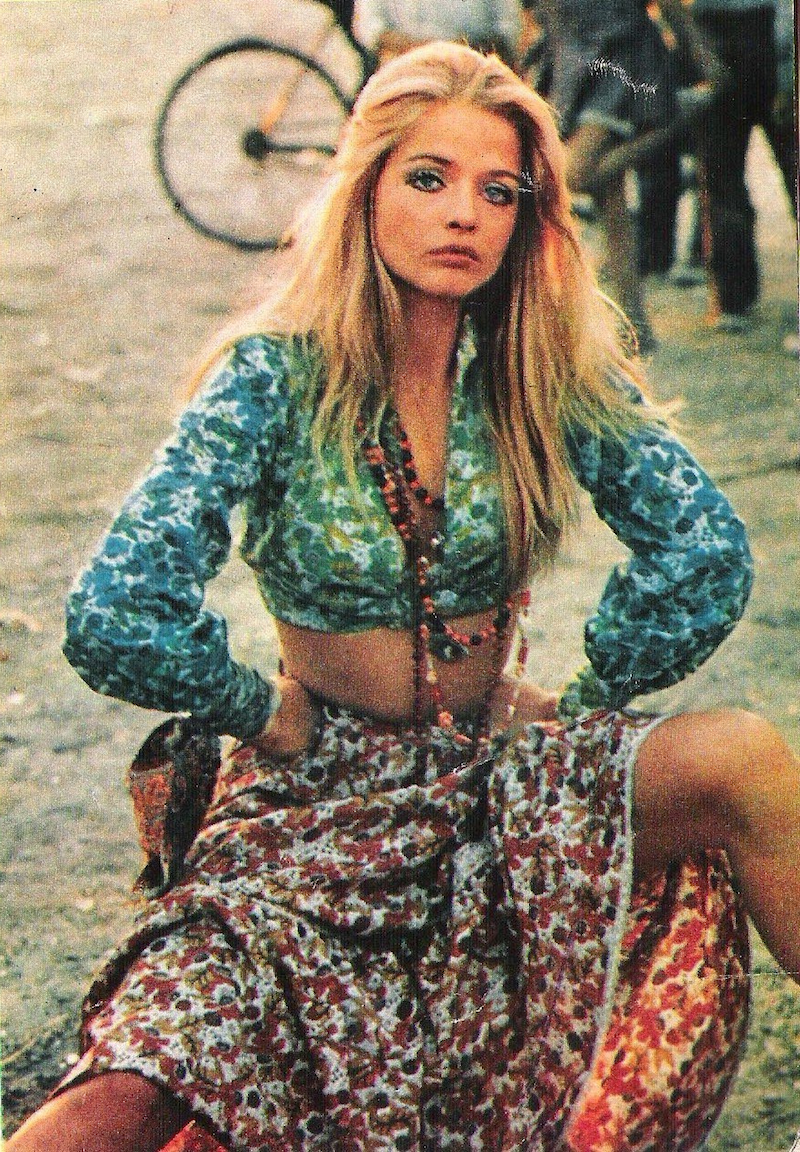 Hippie Hairstyles 1960s
Before we show you all the modern day ideas for hippie hairstyles, let's take a jump in time back to the 1960s. When rock and roll was young and the hippie movement was everywhere. Check out this historical pic for some fashion and hairstyle inspiration. See the true "love children" and how they used to wear their hair.
Let's take a jump in time back to the 1960s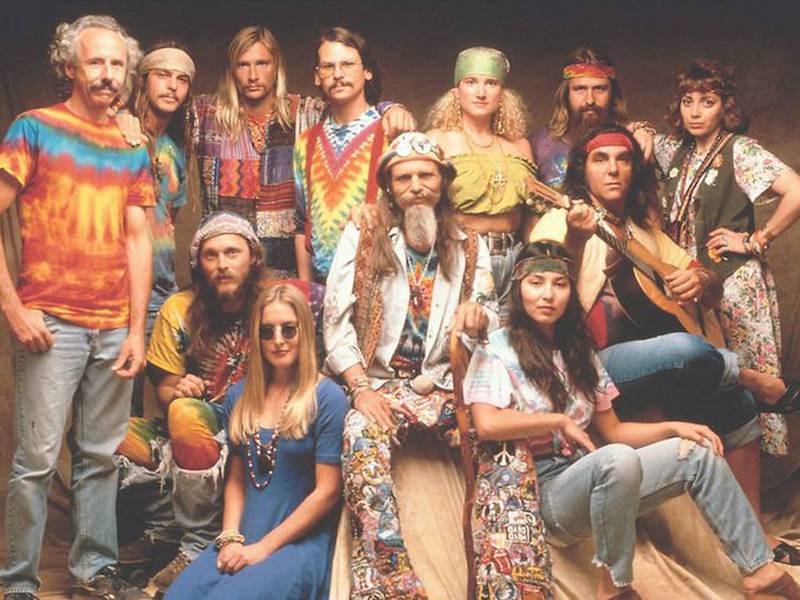 Hippie Hairstyles for Long Hair
A lot of hippie hairstyles are centered around long hair. Flowing, loose hair either with small braids, flowers poking out or scarves tied around it. There are plenty of sources to get inspiration from. Here are just some ideas what to do with your beautiful long hair.
There are plenty of sources to get inspiration from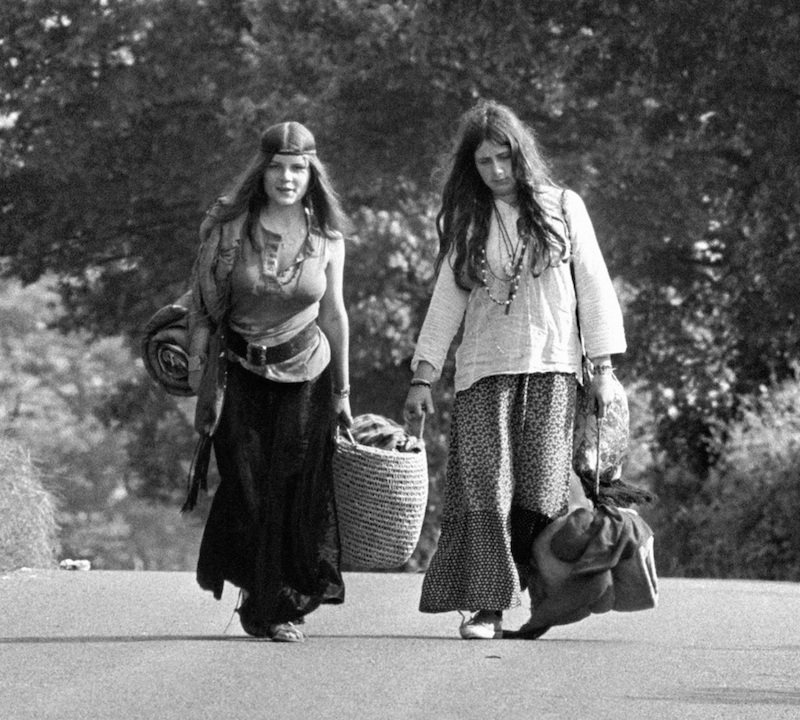 Fringes & Braid
The fringe braid is exceptionally cool and on point with the hippie style. Wear the braid in thick locks in a headband style. Convenient and pretty! The fringe adds a super fun touch to it.
Wear the braid in thick locks in a headband style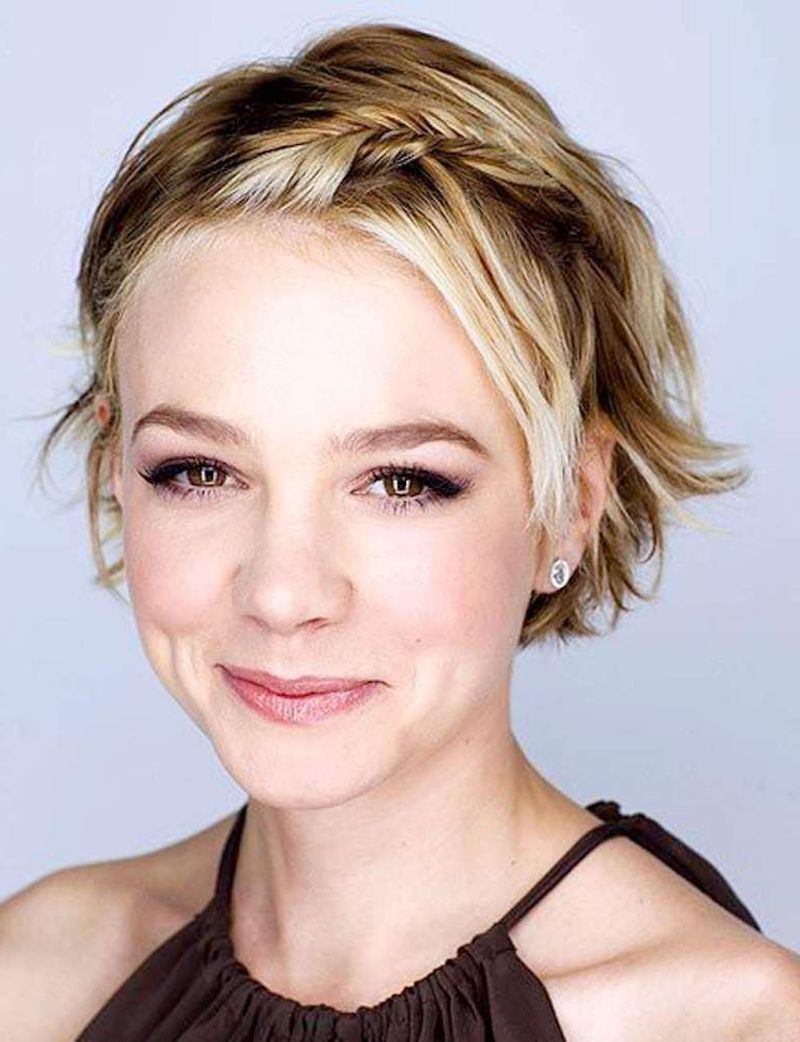 Headband Hippie
The headband is a must-have hippie accessory. This hairstyle is super low maintenance. All you need to do is let your hair down, find a cool headband and wear it around the forehead, like this!
Headbands are a must-have hippie accessory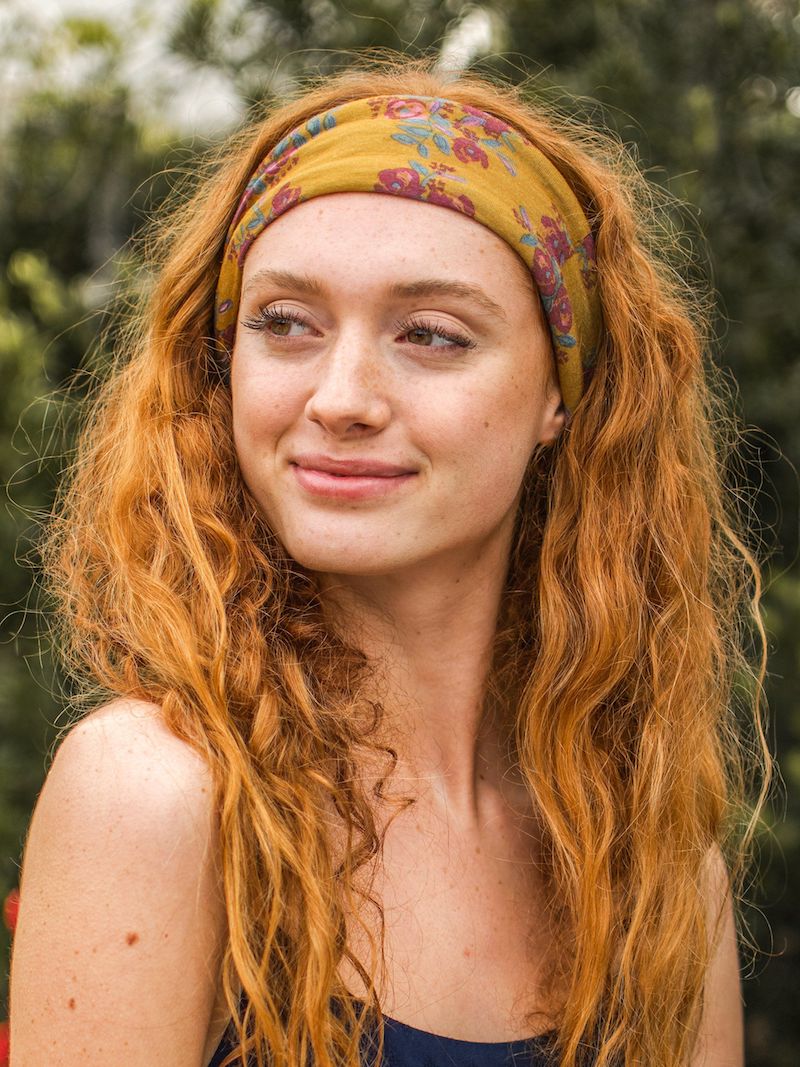 Half Bun
The half up do is the perfect mix. A real casual hippie hairstyle that you can wear any day and anywhere. In this style a half section of the hair is taken aside and made into a bun near the crown area. The rest of the hair section is left over to give a girly and fancy look.
A real casual hippie hairstyle worn by Rihanna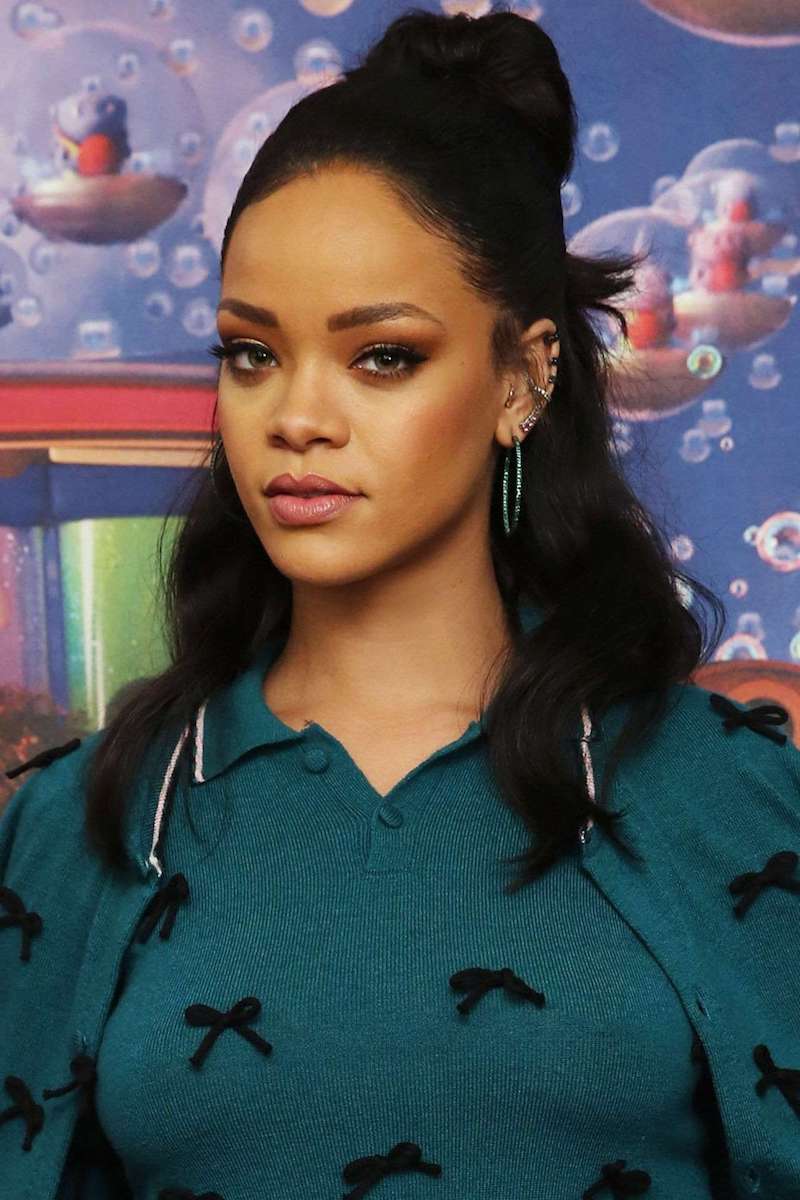 Short Hippie Hairstyles
You don't need long hair to have a hippie hairstyle. No matter the hair color or length, there are plenty of fun ideas you can play around with. Play around with scarfs, diadems, flower crowns or small braids. Make the hairstyle your own and rock these amazing short hair hippie styles.
Play around with scarfs, hats, diadems, flower crowns or small braids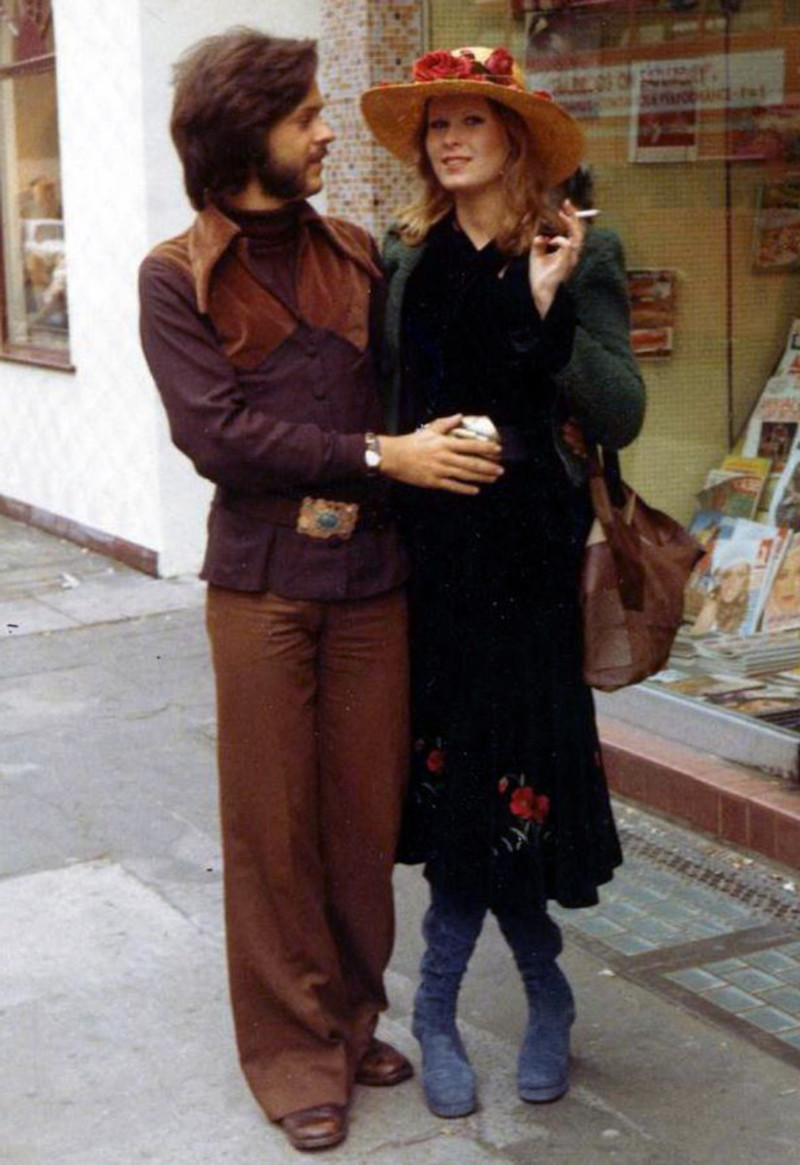 Hat On
Who said you need to put in a ton of work to achieve a cool hairstyle? Pick out a cool vintage hat and put it on. Yep, that's all. After all we are going after simplicity. A hat is a great accessory, protects you and can help show a lot of character.
Pick out a cool vintage hat and put it on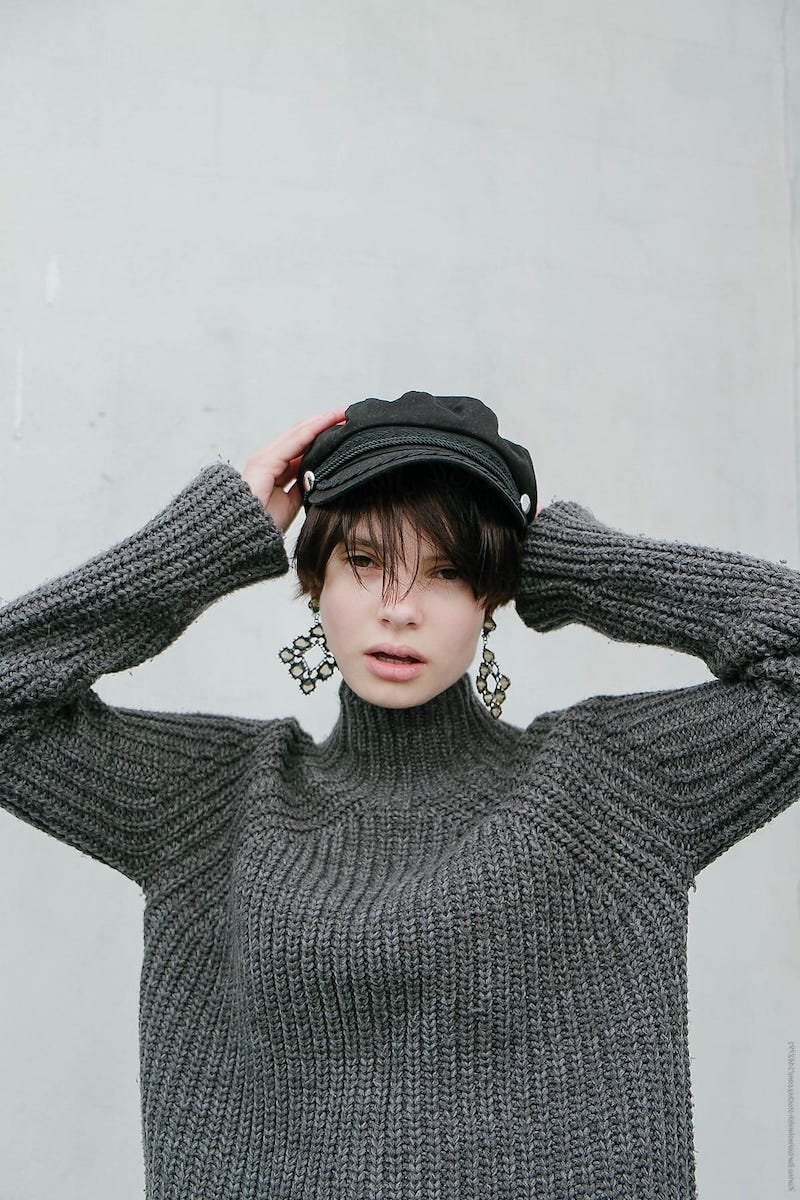 Pixie
A pixie cut paired with a long scarf headband is a great idea! You can play around with the scarf styles, and you achieve a hippie look fast and flawlessly.
Rowan Blanchard rocking the pixie look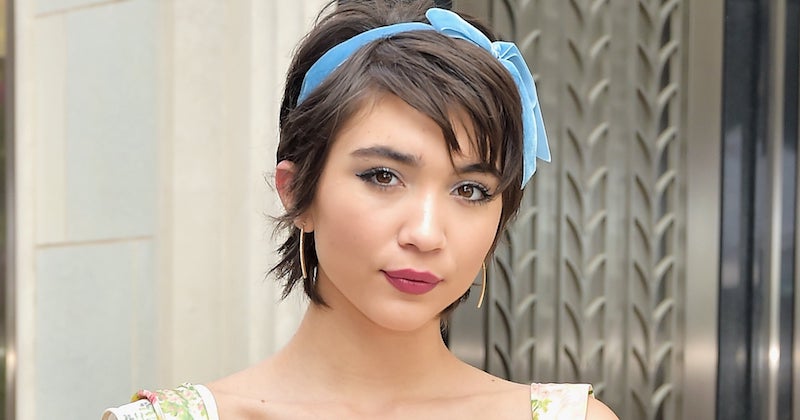 Wavy Bob
This type of hairstyle is a great idea if you are going to a festival, but also works great for everyday use as well. Pair the wavy bob with a headband, bandana, or scarf!
A great and versatile hairstyle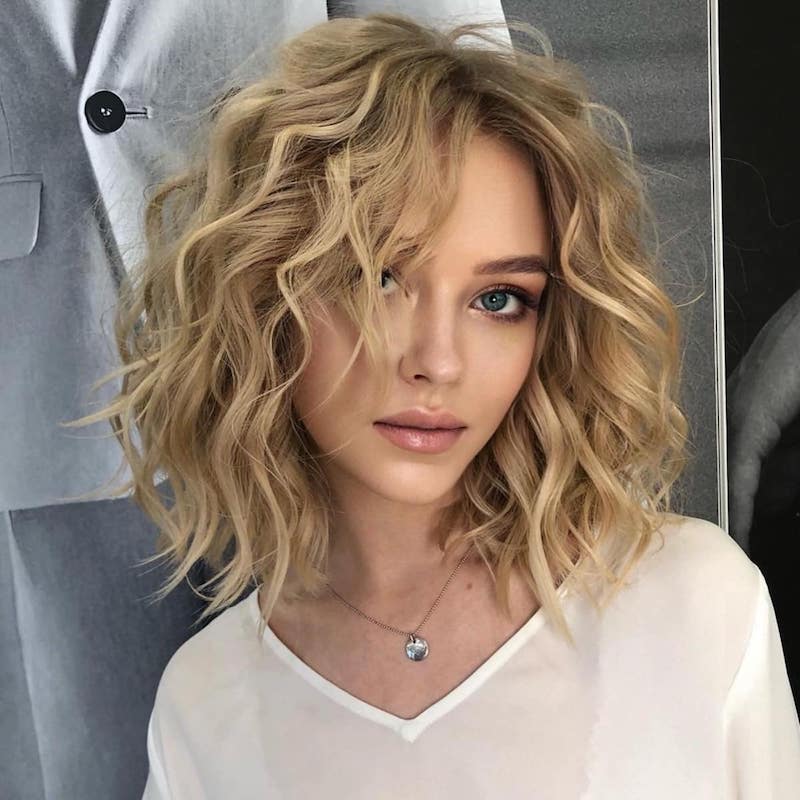 Curly Hair Hippie
Those with naturally long and straight hair can create hippie hairstyles quite easily and without the use of styling products. However, just because you have curly hair it doesn't mean you cannot have a beautiful hippie vibe. But in order to achieve such a look you may need some heated appliances and hair products. Still, we are talking about hippies and how they are all about expressing your true, free self. So, if you choose to embrace the natural curls, rock them!
Rock your natural curls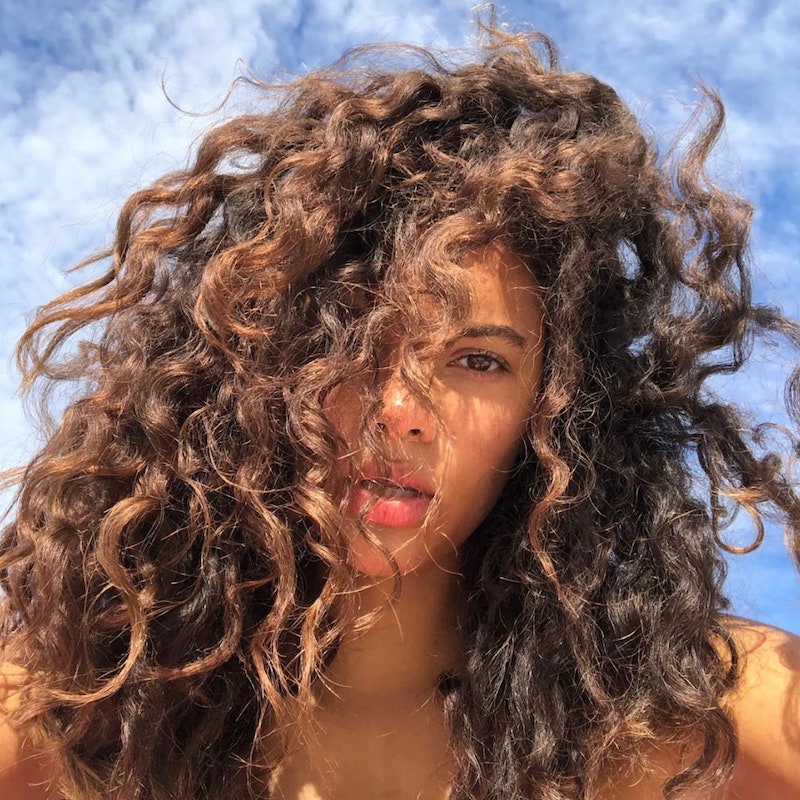 Hippie Braids
As we mentioned, braids are a huge part of the hippie hairstyles. They are super versatile, require minimal products and appliances, and are a super creative way of self-expression. Braids are also great for when you need to get the hair out of your face. Try out these cool braid ideas, for when you want to spice up your look.
Braids are super versatile and require minimal products and appliances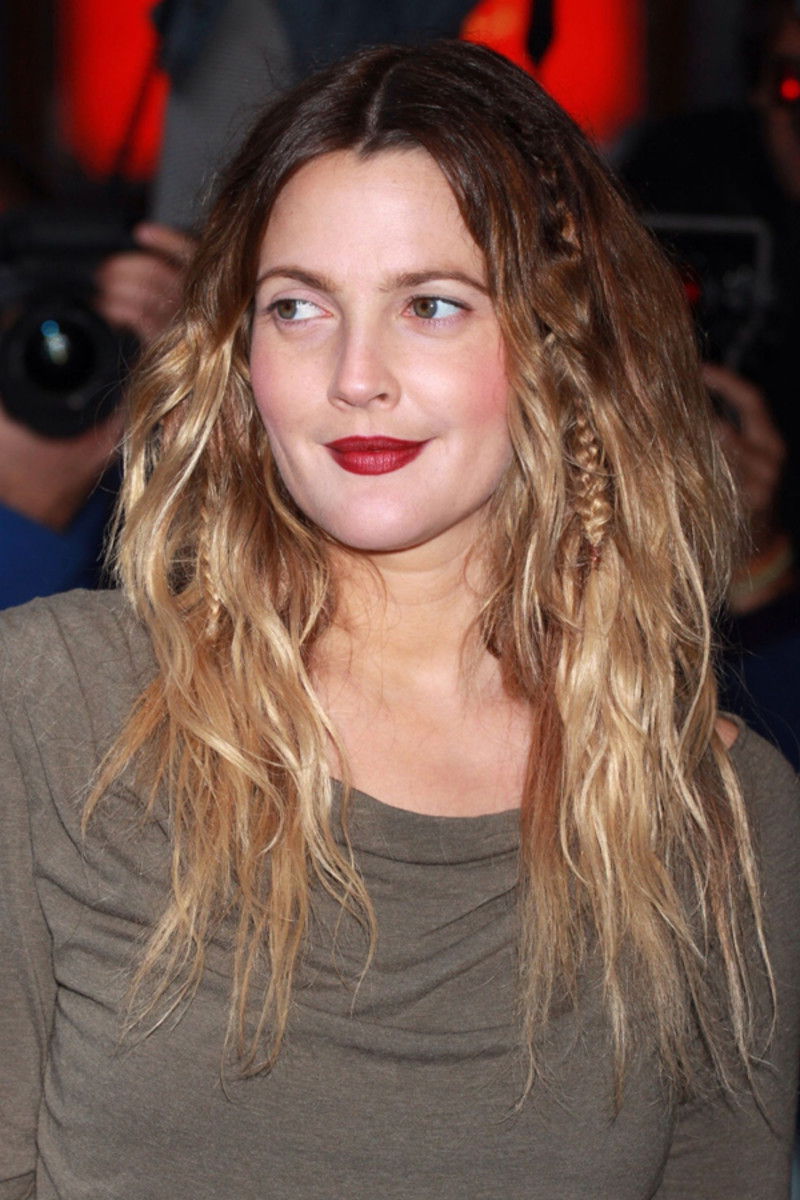 Simple Three Strand Braid
As it turns out, pulling the edges of a simple three-strand braid is more than enough to turn it into a hippie hairstyle! After all, those groovy guys were friends with simplicity.
Go with simplicity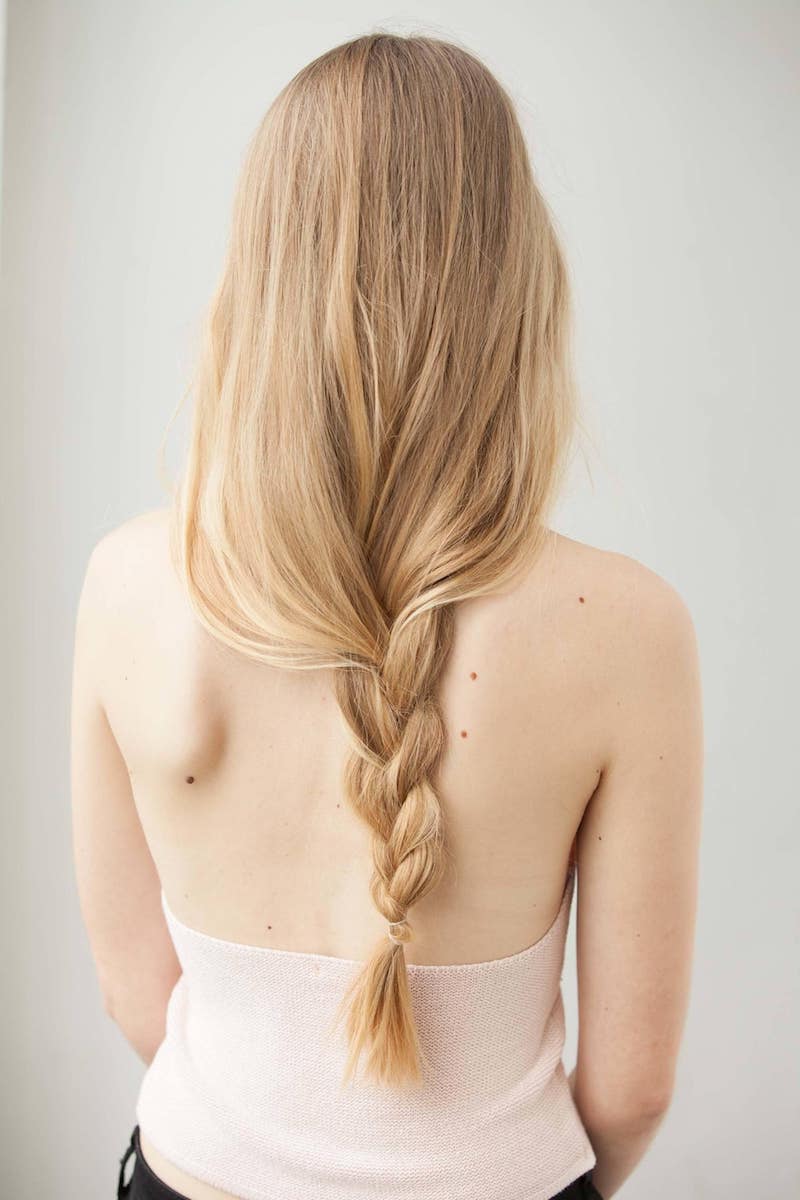 Twisted Braids
If you don't feel like doing too much a twisted braid is fast and easy. It also achieves the hippie effect for low maintenance styles. Pair with some cool accessories.
Low maintenance braid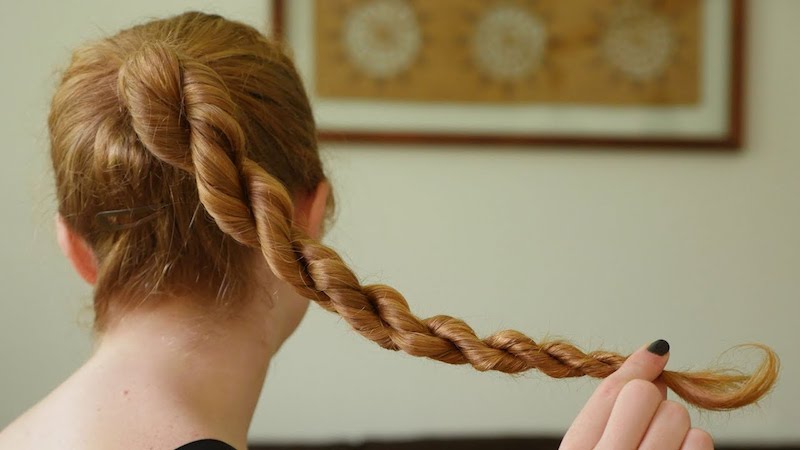 Double Braids
Braids never go out of trend, even for hippie looks. For all the girls who are braiding fans and are a sucker for a girly and youthful look, this is simple to do and fun.
Fun, girly and cute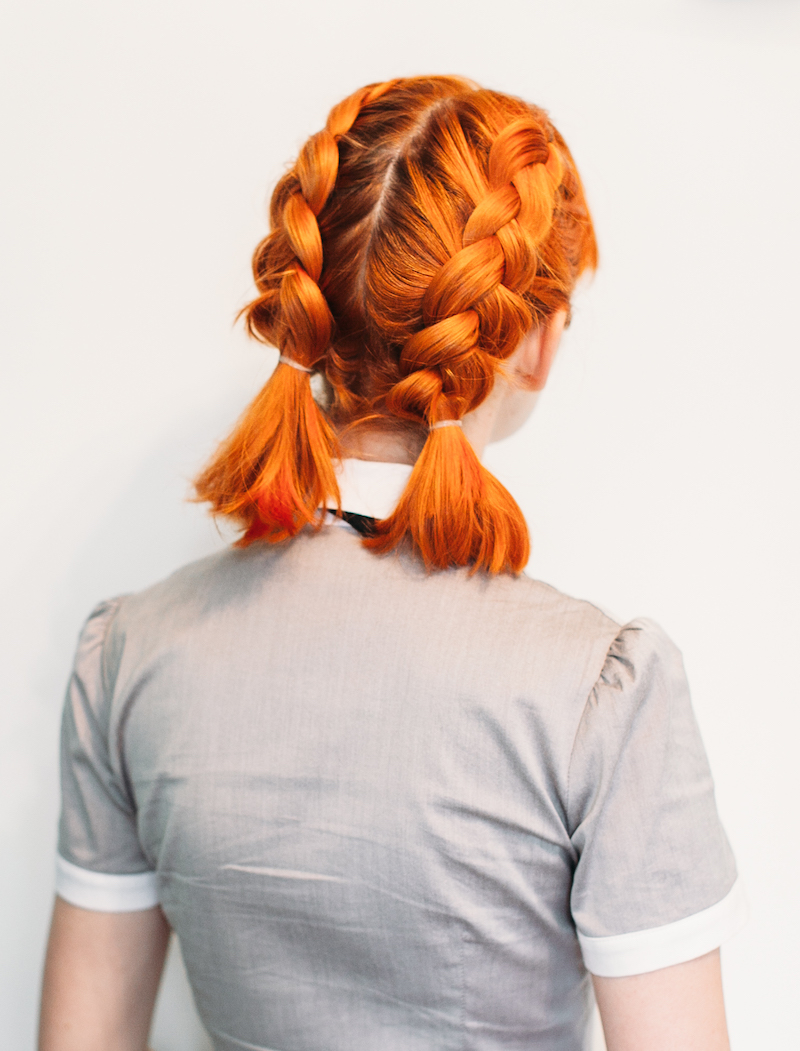 Hippie Flower Hair
Hippies were frequently referred to as "flower children". This is because they advocated for nonviolence and love. One of the most popular hippie phrases being "Make love, not war." They got the name because of their promotions of openness and tolerance as alternatives to the restrictive regiment they saw in the middle-class society, and the willingness to turn to nature. Hippies embraced this and make flowers a big part of their movement, which consequently became a part of their hairstyles as well. So, let's check out some groovy flower hair ideas.
Hippies are also known as "flower children"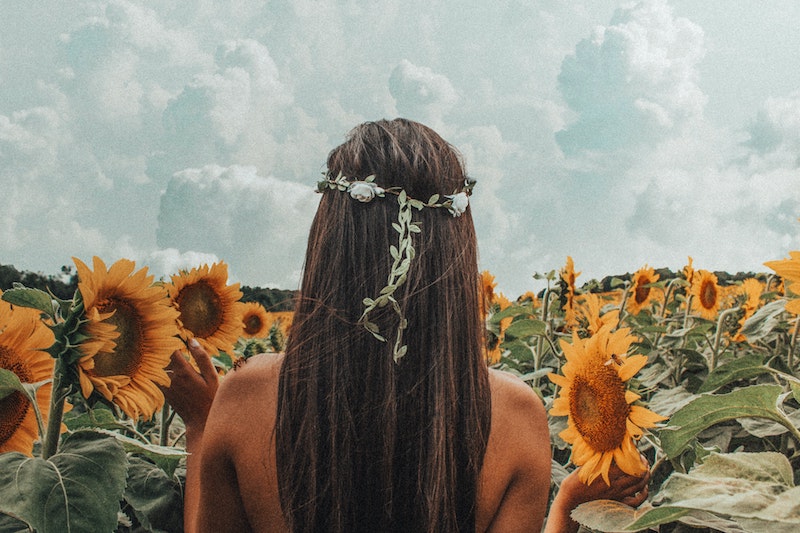 Flower Power
Get some flowers and form a headband. You don't need to do anything special to the hair as the flowers will be the main center of attention. Create a beautiful flower crown and rock it proudly! Or just put flowers all around.
Flowers, flowers, flowers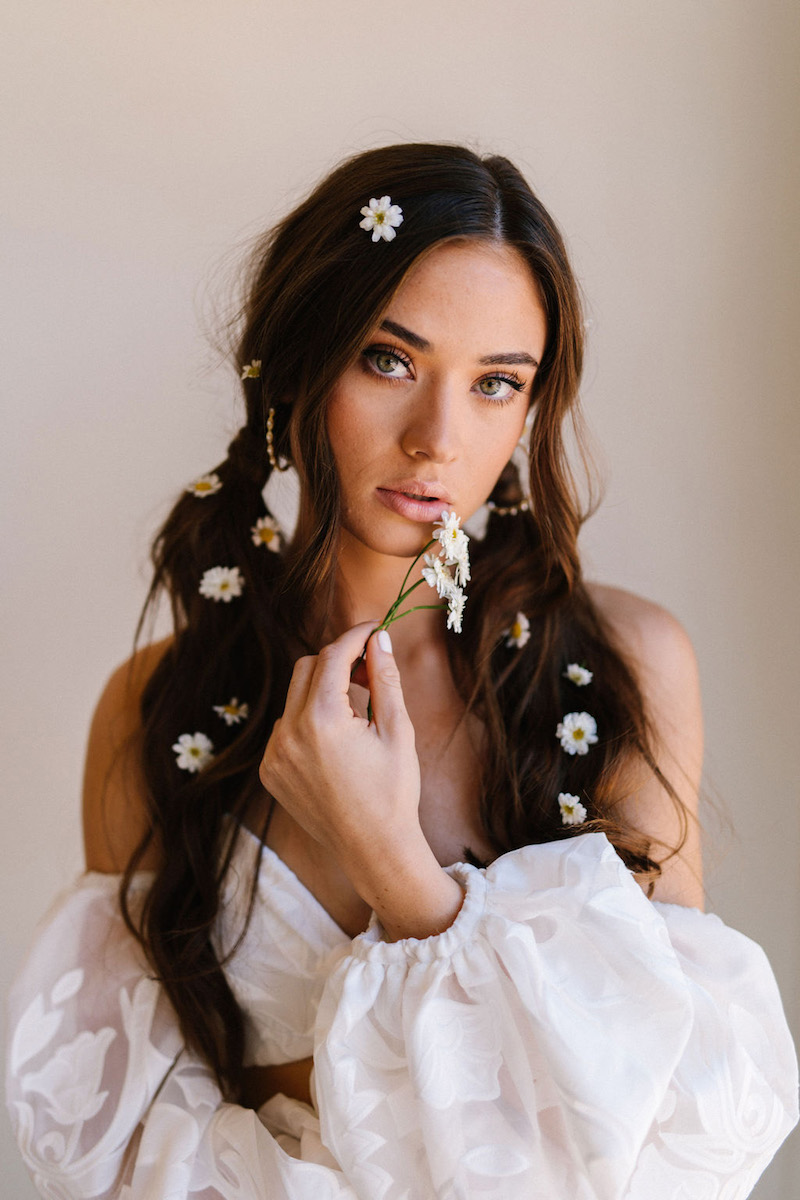 Colorful Flowers
If you want the flower vibe, but don't have any flours, why not try out a new hair color? Embrace nature's beautiful colors and show them through your hair.
Embrace the colors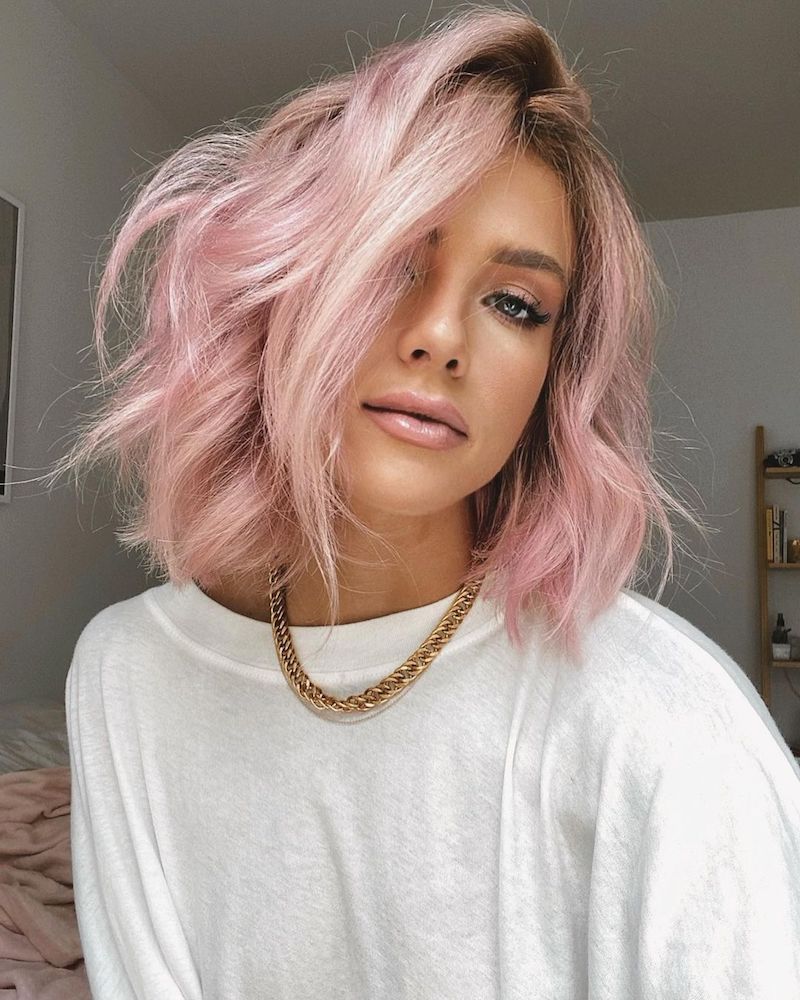 Flower Fro
This hairstyle is super simple, and it's perfect for festivals! How easy is this style! Pick out your Afro to the height you desire, and then place fresh bloomed flowers in your hair. This is also a super creative idea for a photo session.
A hairstyle perfect for festivals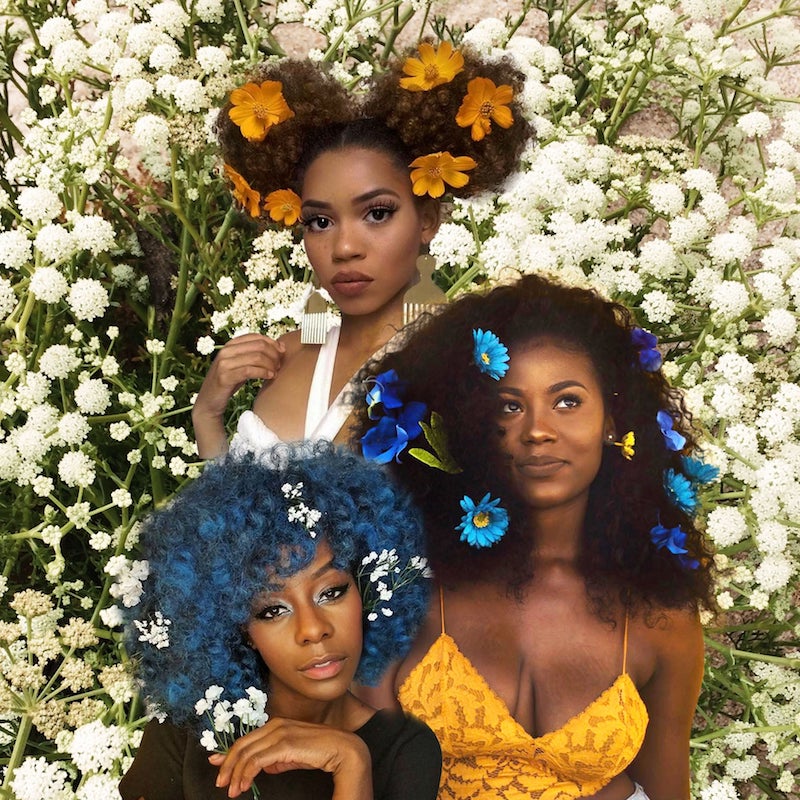 Hippie Hairstyle Male
The hippie lifestyle is for both men and women alike. So, if you're looking for some groovy male hairstyles, we've got you! Just like the women's versions, these hairstyles are easy, care-free, and fun.  Check out these cool ideas for some inspiration.
Jason Momoa has a boho look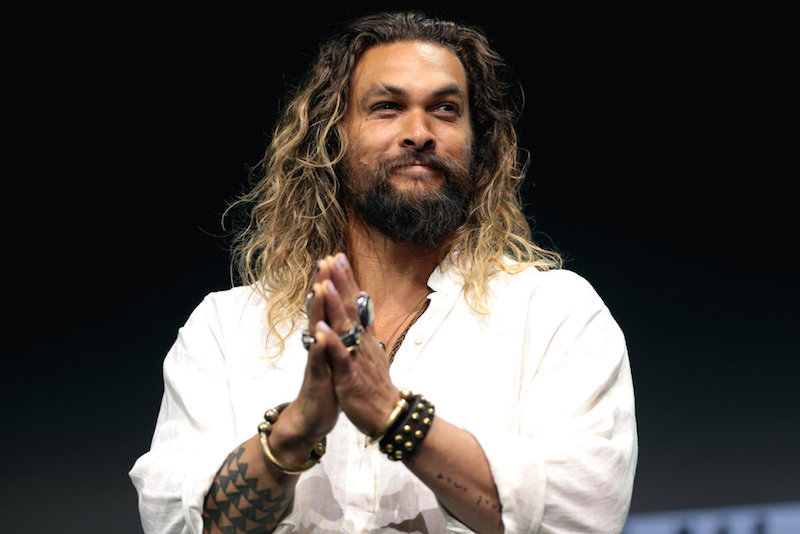 Wavy bobs also look great on men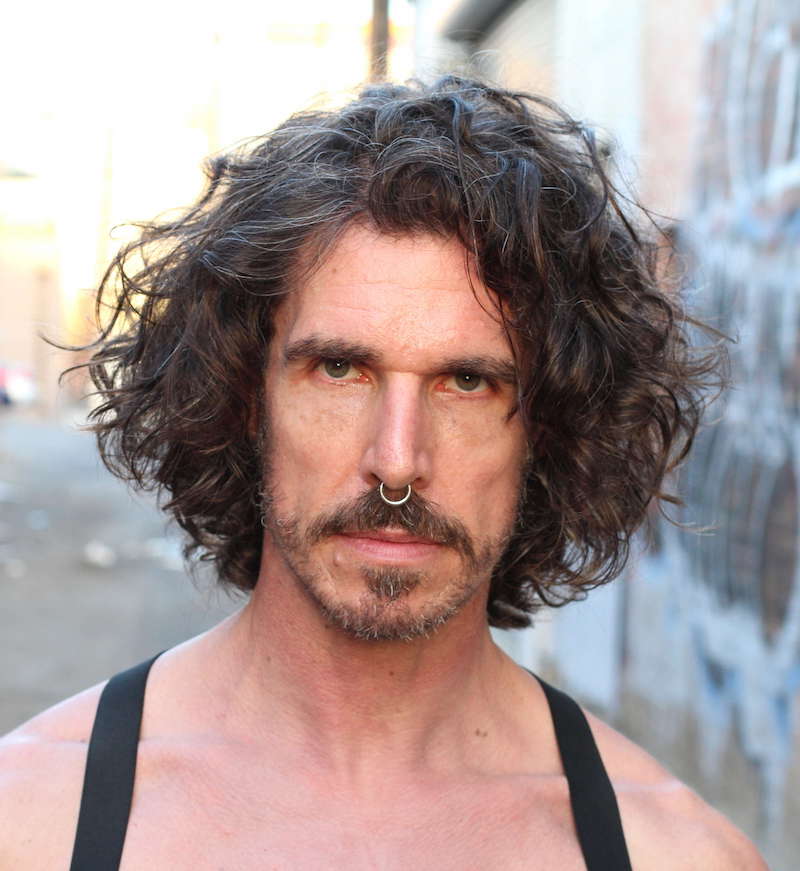 Johnny Depp rocks the long hair look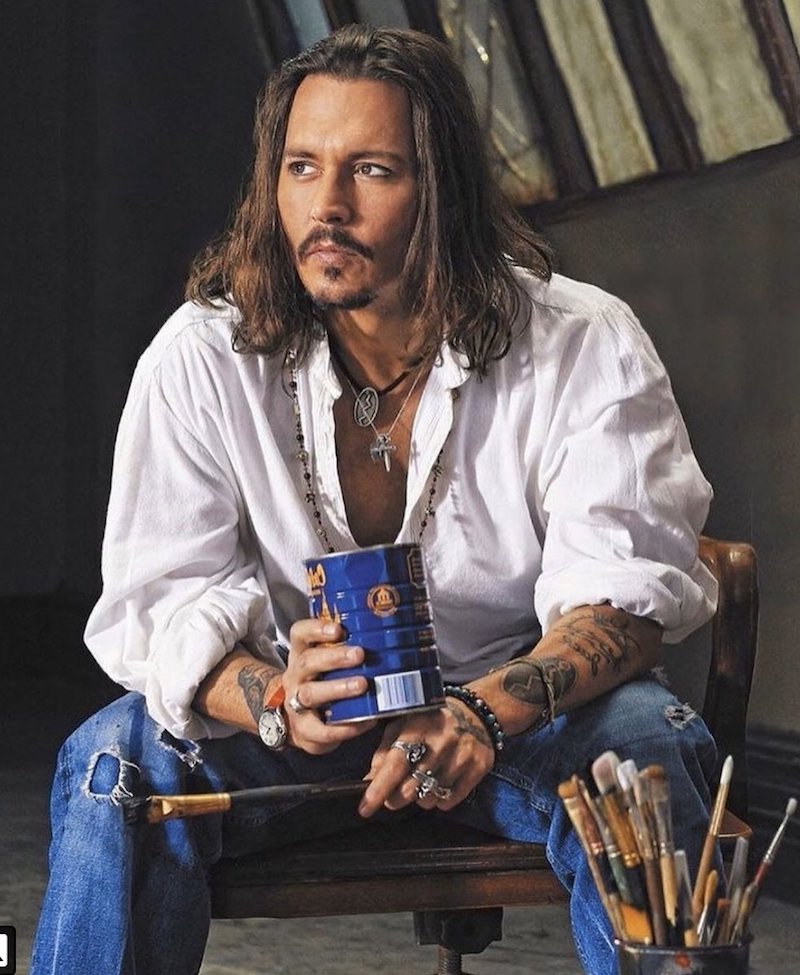 We hope you found this article useful! With all these hippie hairstyles for inspiration you can go on and live out your very own hippie aesthetic dream. You can find all types of hairstyle inspiration in our other articles!
Live out your very own hippie aesthetic dream