Stand out from the crowd with these long hairstyles for men
Long hair was a bit of a taboo amongst men. Recently, however, more and more A-list celebrities are welcoming this style and turning it into a full-blown trend. In general, long hair is not just for hippies anymore. Many men nowadays choose to let their natural curls flow freely. What's more, because of the versatility of long hairstyles for men you can choose from, it is very easy to get a different look every day. Whether you will set your hair free, put it in a man bun, which, let's be honest, girls go crazy for, or you will even braid it, it is up to you. Plus, the saying "long hair, don't care" should be something you apply to your every morning motivation routine.
Because we love to appreciate good hair and we love to keep up with the trends, we have prepared 70+ gorgeous long hairstyles for men. So, we will give you some tips on how to pick the best long hairstyle for you and we will let you scroll through our gallery to find exactly what you love.
Austin Butler, who is going to play Elvis Presley in a new biopic is a fan of long hair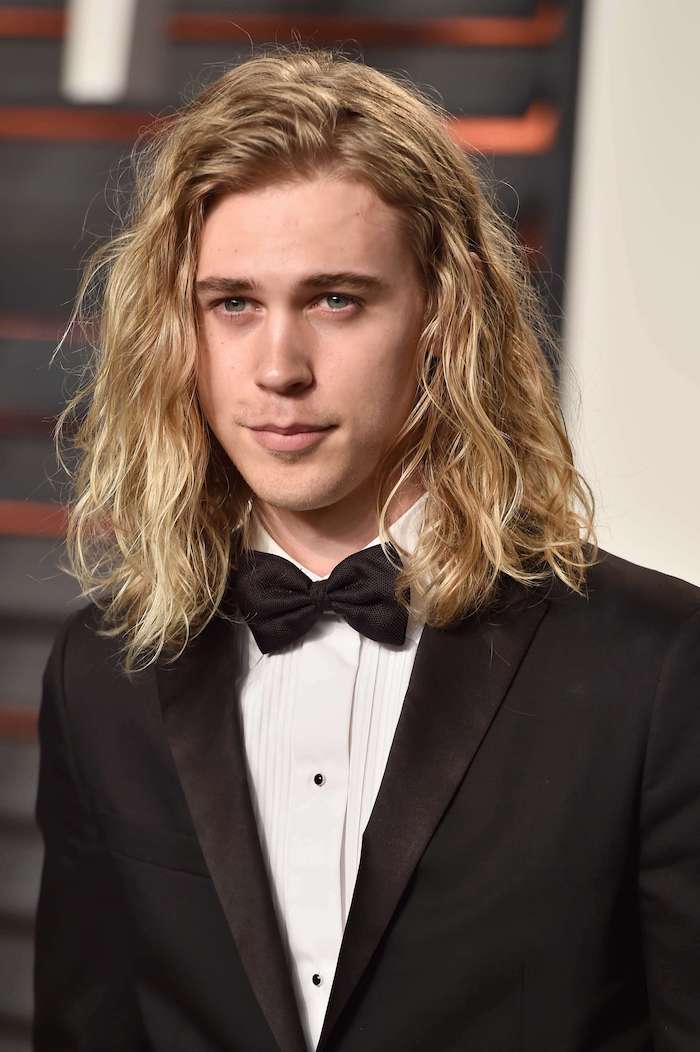 First of all, be warned, having a long hair is not that easy. It's not like you can just get out of the shower, run over it with a towel and voila! Long hair needs taking care of. It needs special products, such as conditioners and oils, as well as styling. So, if you want to rock this hairstyle, make sure you are ready to give it all the attention it may need first.
Ben Barnes, who you might know from the film "The picture of Dorian Grey" loves to rock long hairstyles for men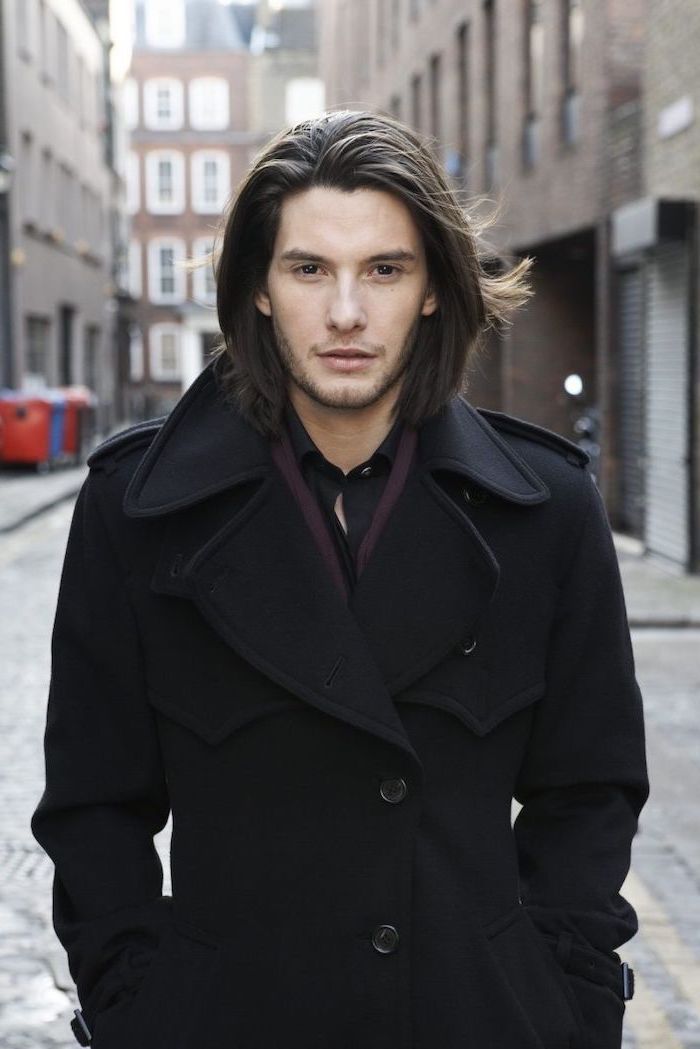 What are the most popular long hairstyles for men?
Natural curls. Please, if you have gorgeous curls, let them flow, show them off. I have a few male friends who have always had very short hair and only after they started growing it out, did I notice that they actually have curly hair. Moreover, they look better with curly hair. So, gorgeous curls are not something to hide, show them off.
Slicked back hair. Many men with medium length hair prefer this hairstyle. the hair is slicked back and usually held behind the ears. This type of hairstyle takes some work though. First of all, you need to get hair gel or mousse in order to be able to recreate the look. Second of all, you will need to apply it regularly, so that you don't lose the shape.
Man bun. Its majesty the man bun seems to have become a viral trend. People went soo crazy over it, maybe because it is super easy and simple to do. Just get you hair and put it in a bun. Simple as that!
Ponytail. The ponytail has also become quite popular, although not as much as the man bun. However, it is another hairstyle that is very easy and simple to do.
Parted hair. Just keep your hair as it is and part it. Whether it is going to be parted in the middle or on the side doesn't really matter, whichever you like.
Half-up, half-down. Another very simple option. If you don't want to put all of your hair in a ponytail, just take half of it and let the rest flow down.
Dreadlocks. Back in the day, dreadlocks were just for hippies. Nowadays, however, they are super modern and can look very classy and elegant.
Long undercut. This hairstyle is a bit more risky. Shaved sides and long top create a very intricate, modern and trendy hairstyle. If you are not afraid to experiment, you are more than welcome to try it out.
Nowadays men from all ages and backgrounds can rock long hair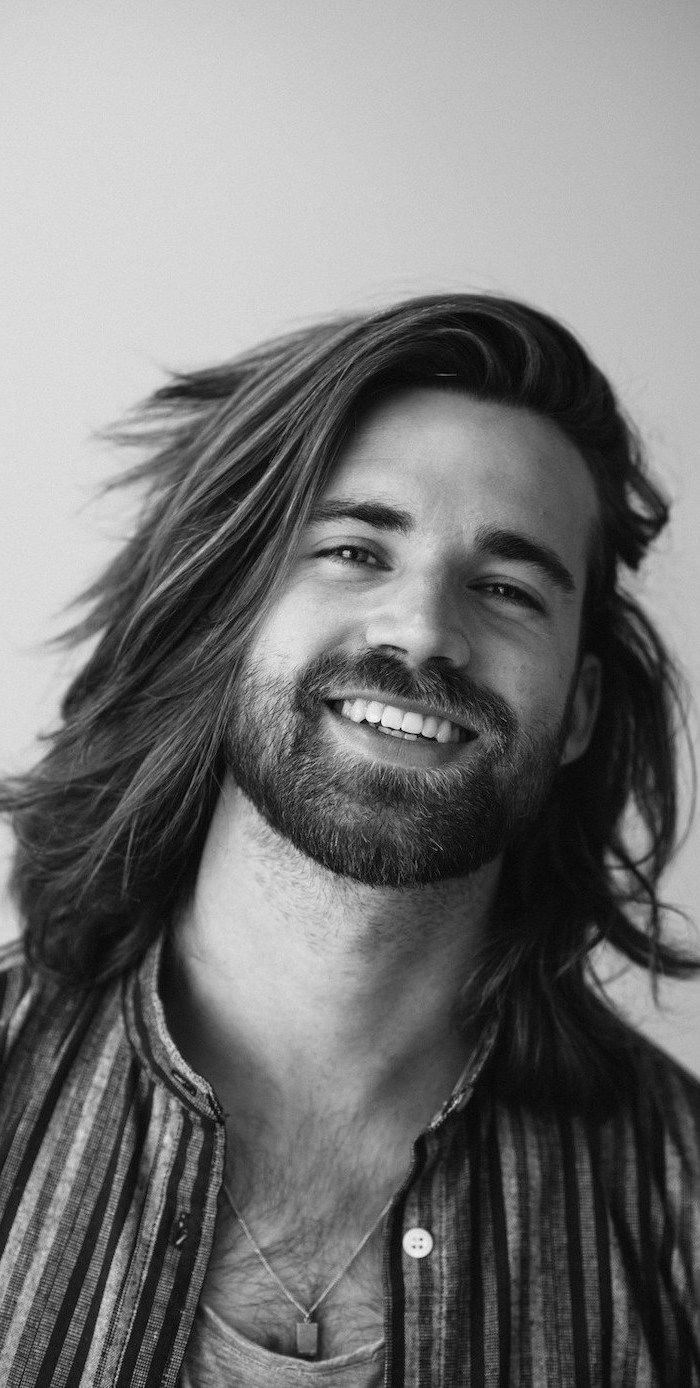 Kit Harrington from "Game of Thrones" gives an example for slicked-back long hairstyles for men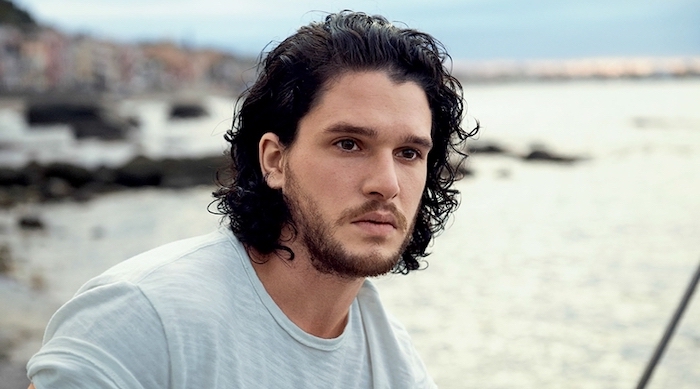 Great example of parted hair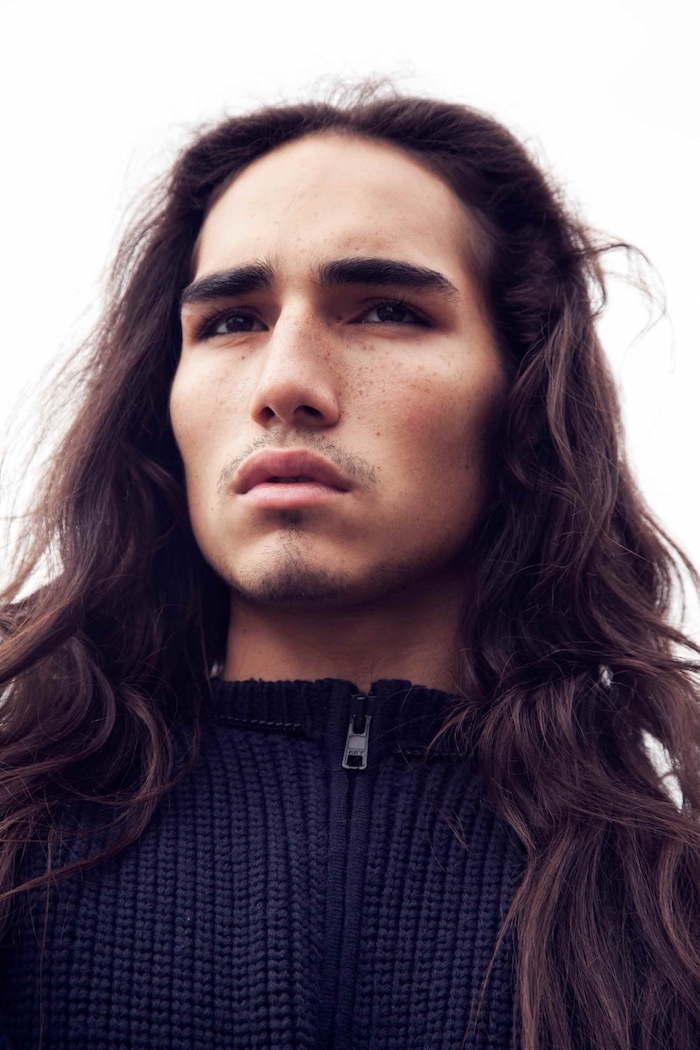 Don't be afraid to experiment with different ways in which you can style your hair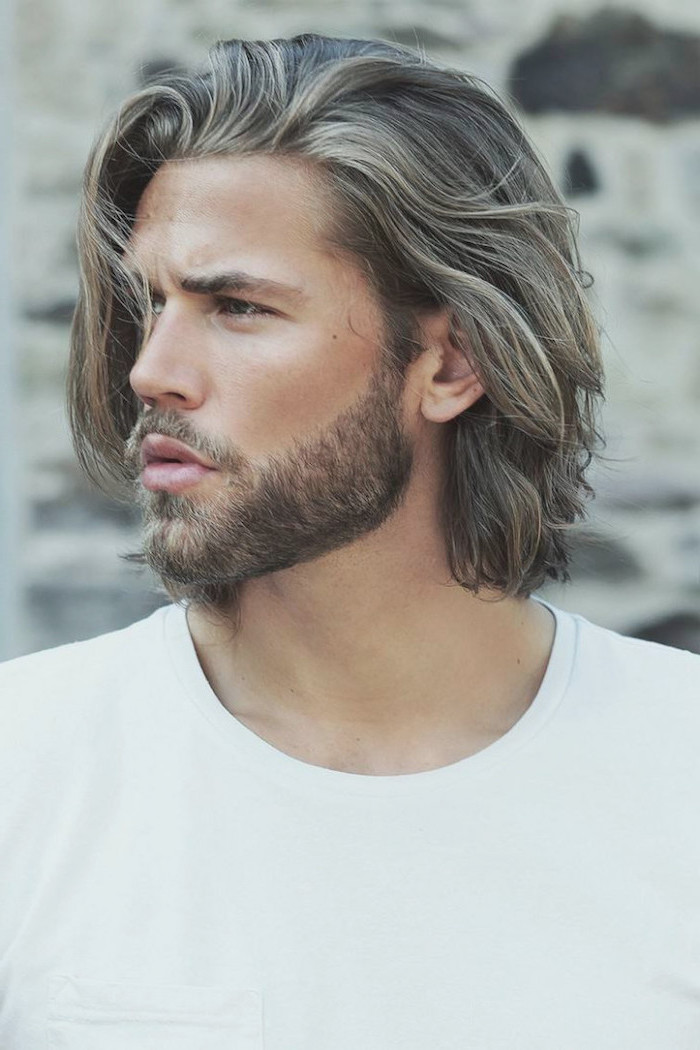 Video tutorial on how to style longer hair for men
You can even experiment with colors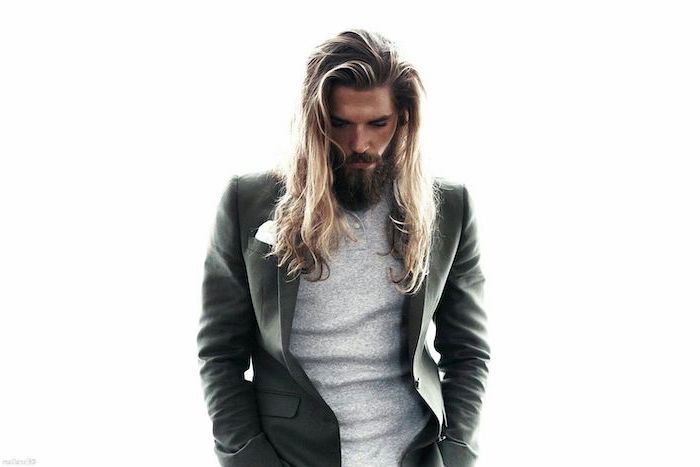 Brad Pitt doesn't seem to age and he looks even better with this medium length hairstyle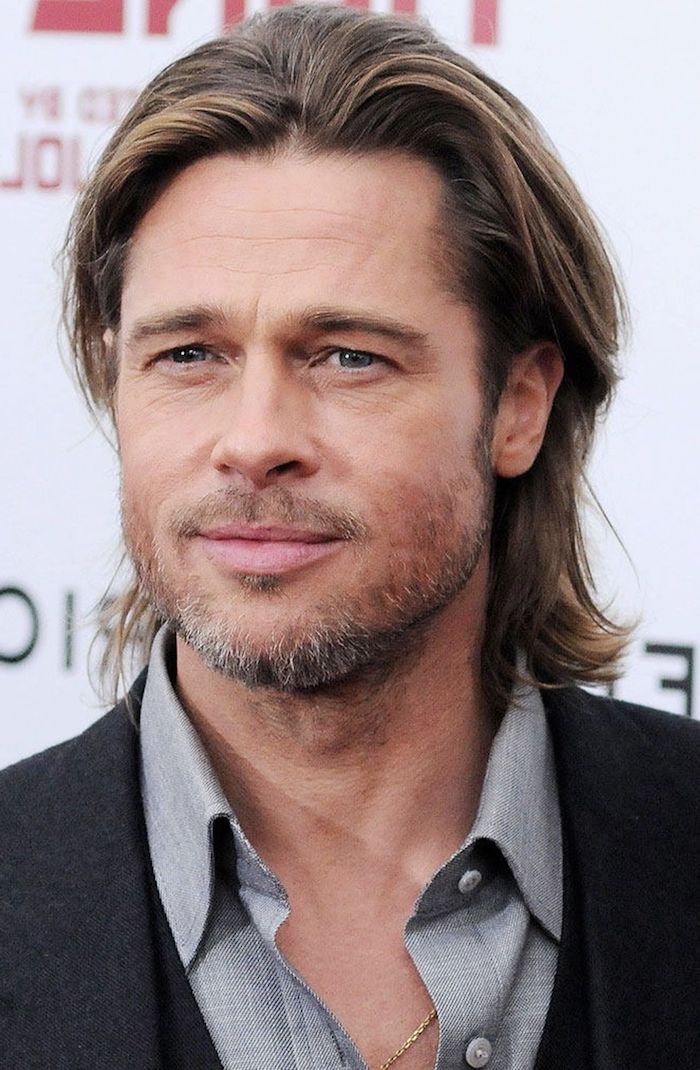 Let your natural curls flow freely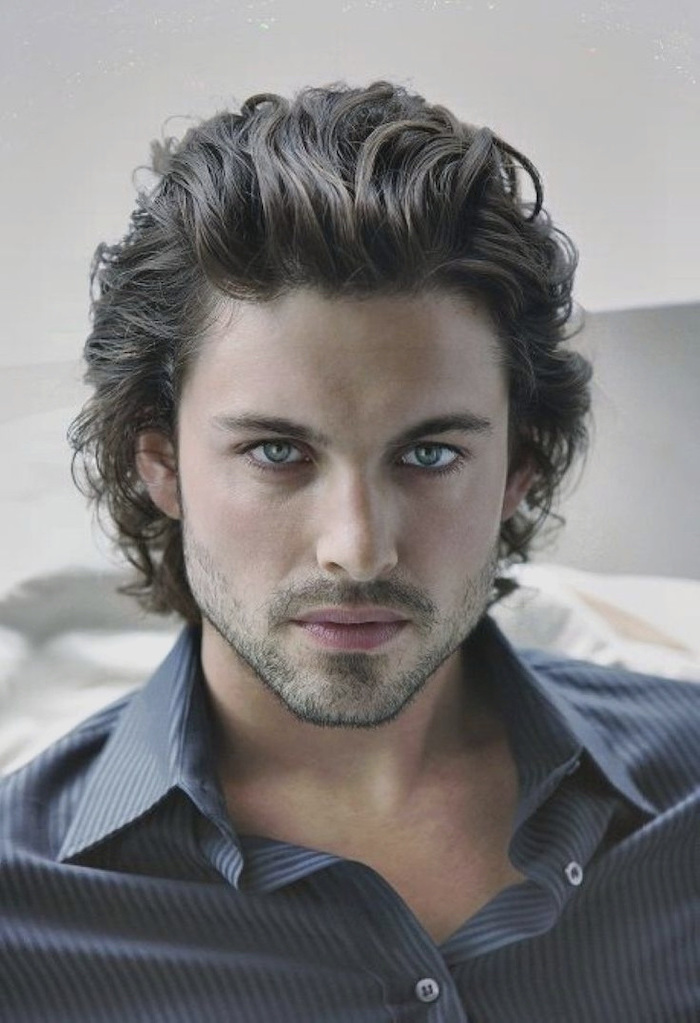 Curls look great with any hair length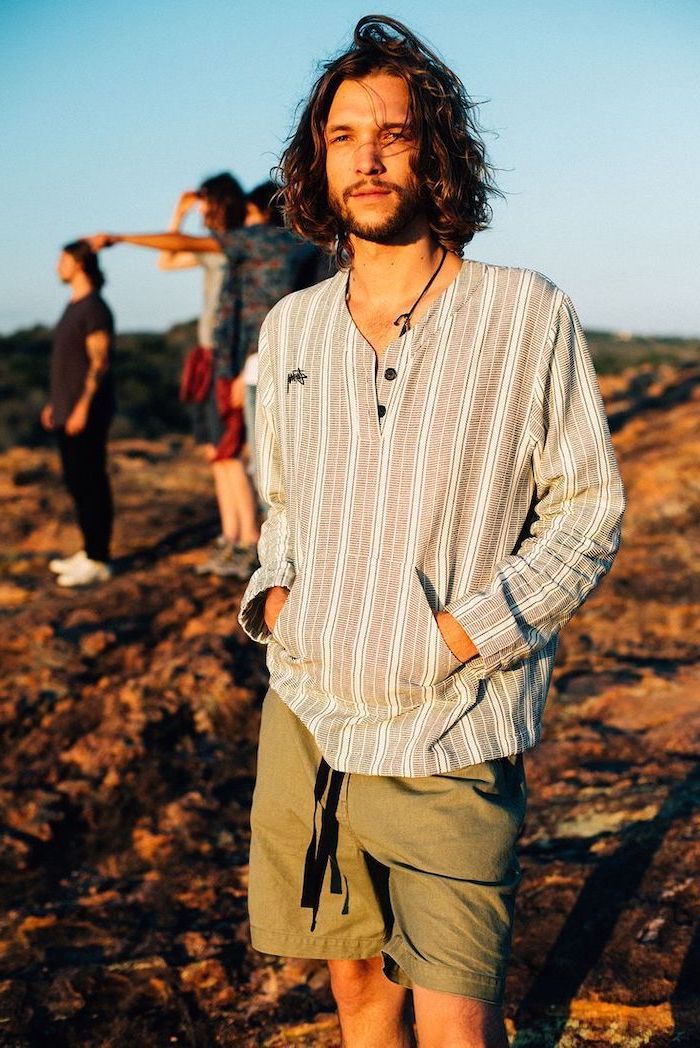 Harry Styles' curls and hairstyles have become iconic and have inspired a whole generation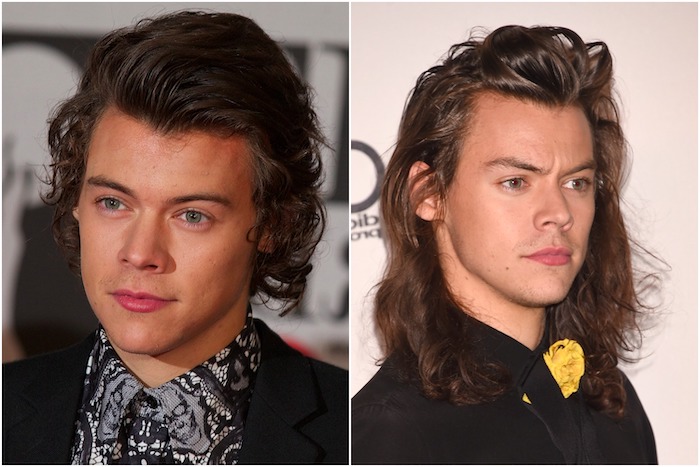 Video tutorial on 10 different ways to style a man bun
Perfect example of a half-up, half-down hairstyle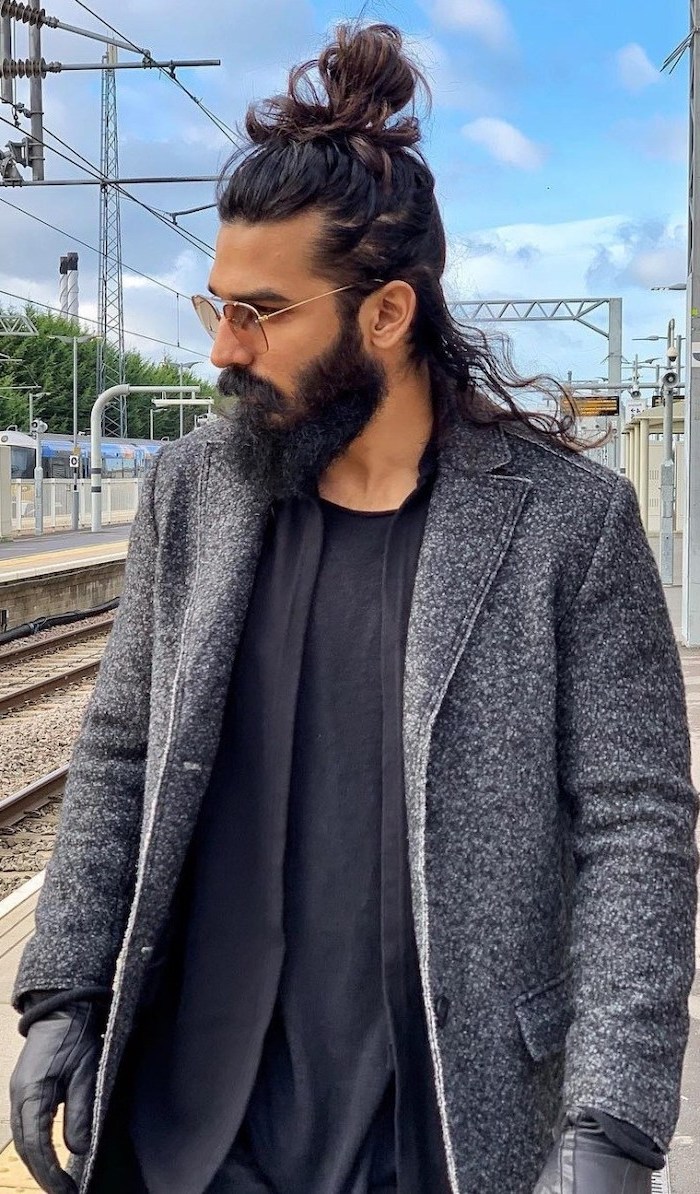 You can also try out different hair accessories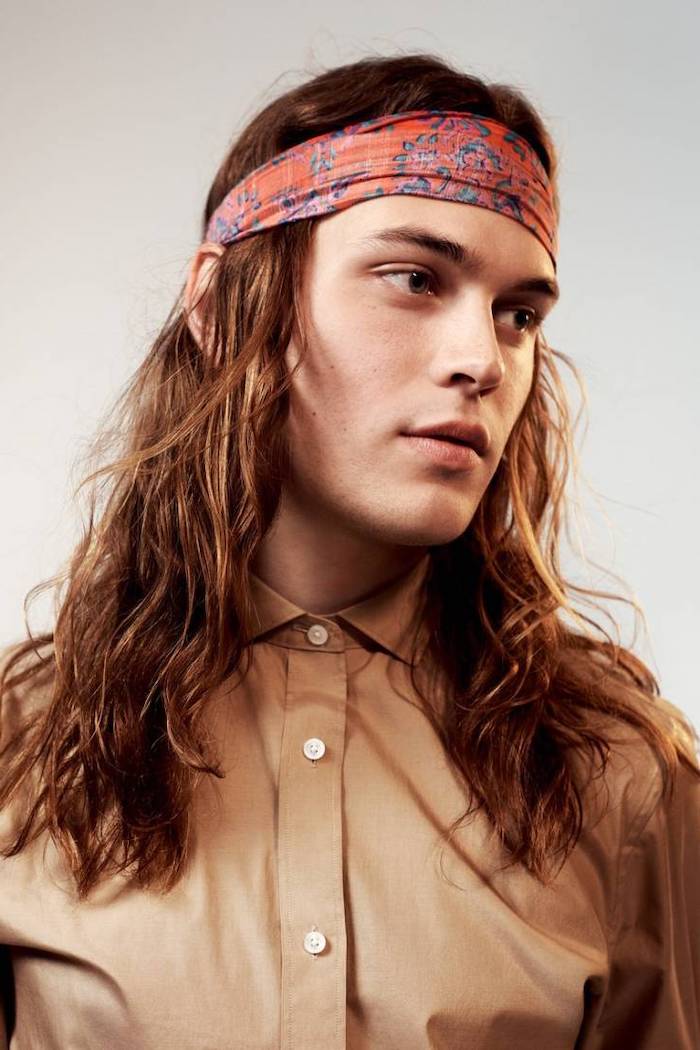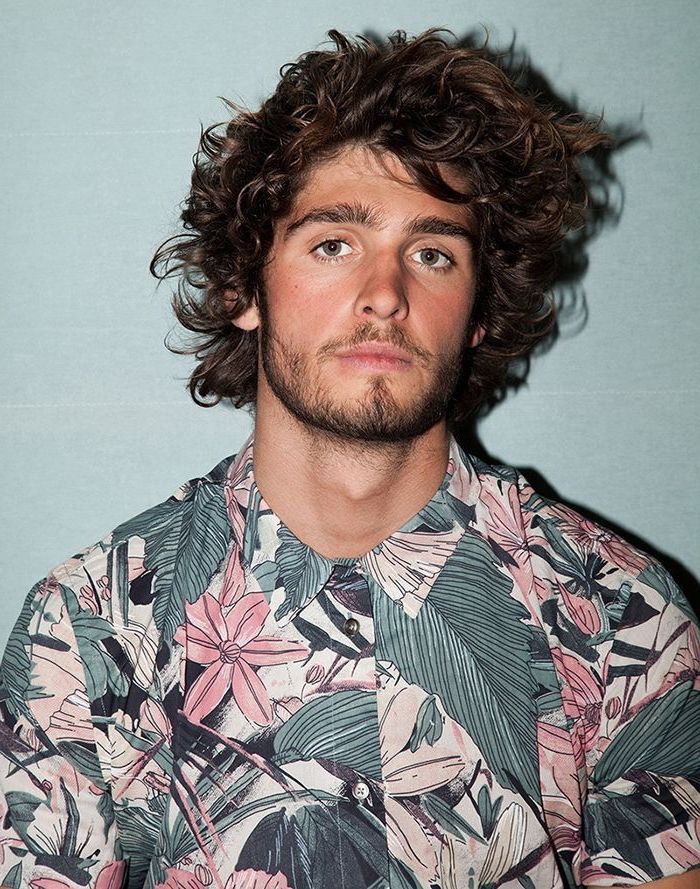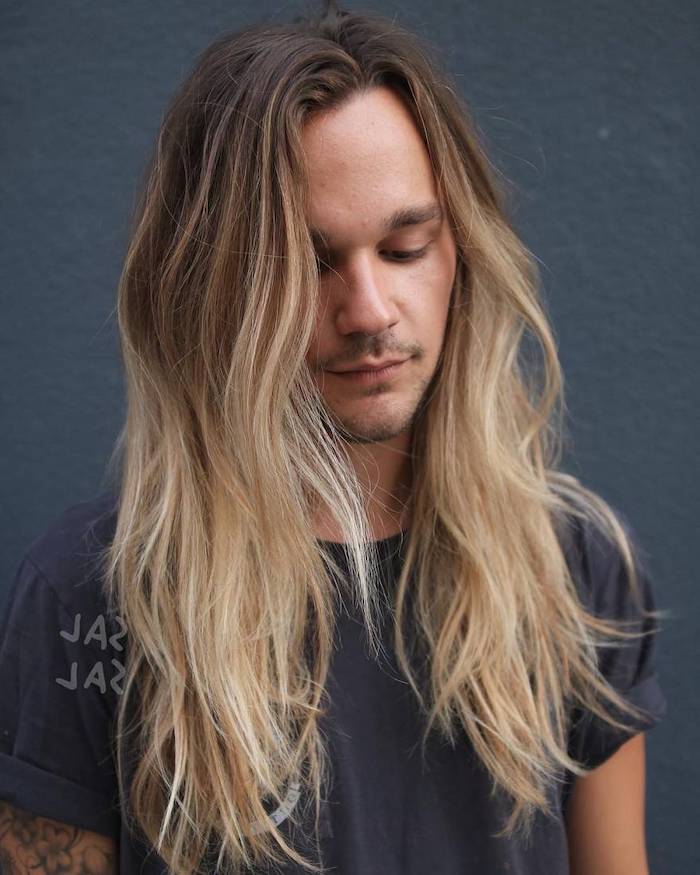 David Beckham has had so many different haircuts throughout the years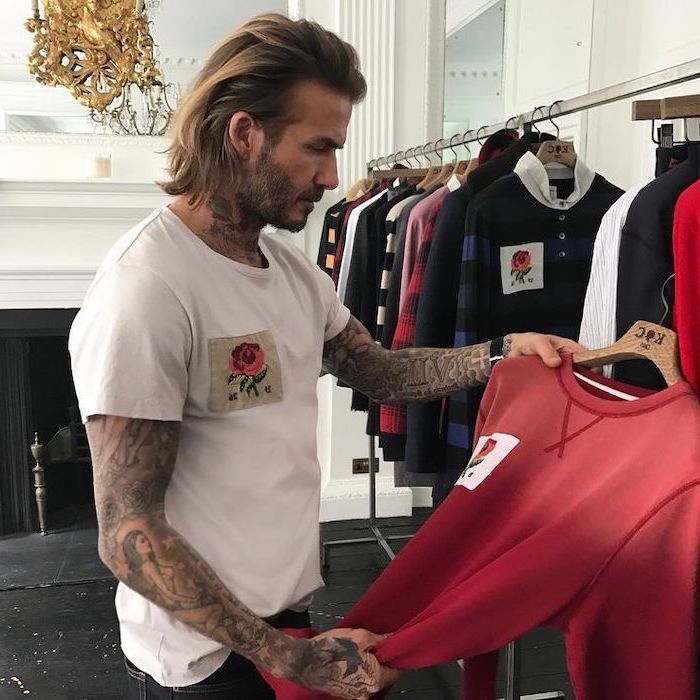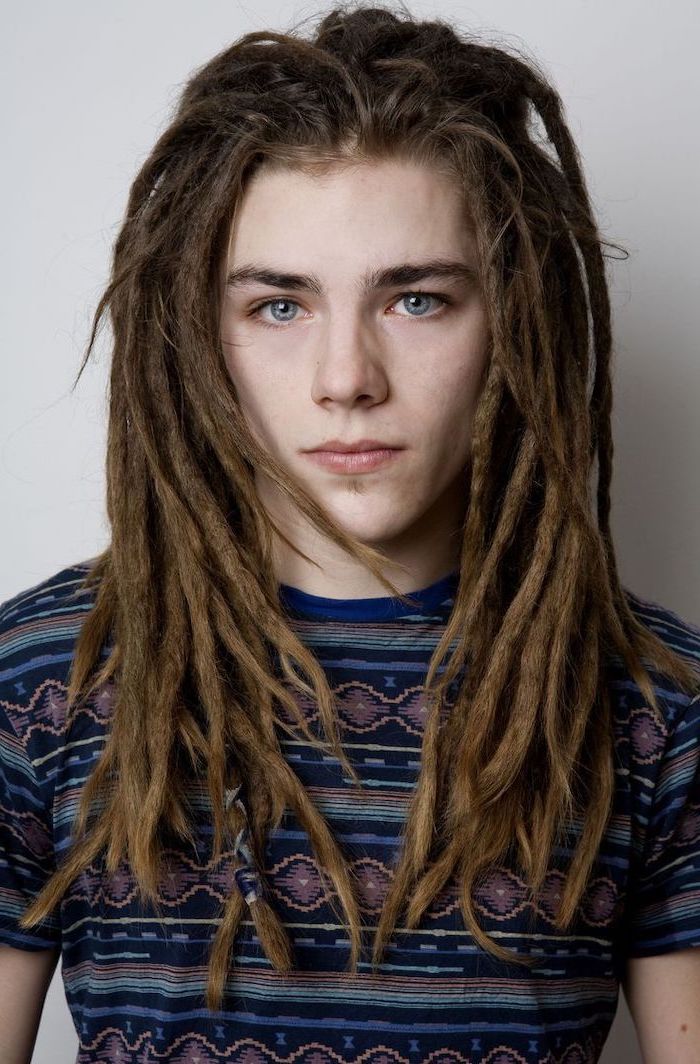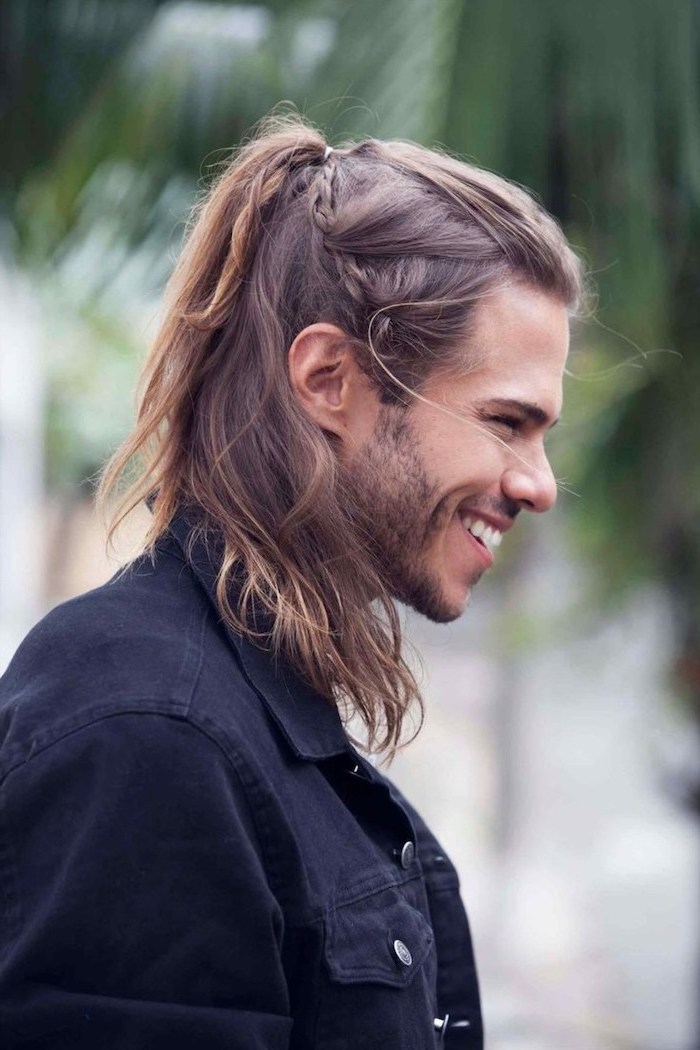 We will let Jeremy Irons show you the best way to rock your grey hair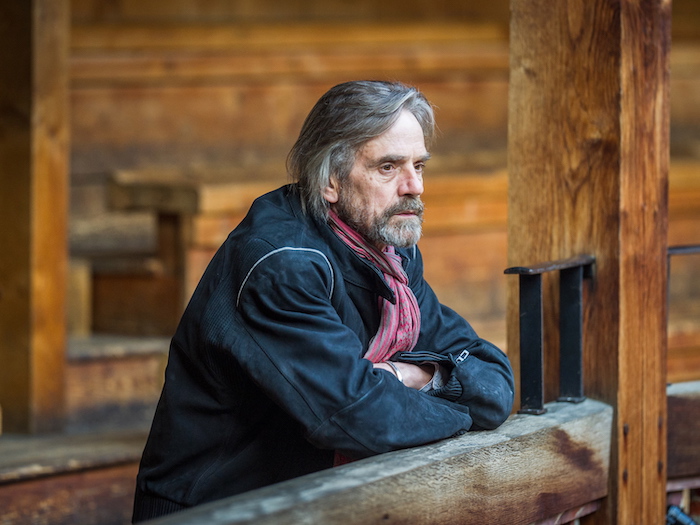 Oh, Keanu, YOU are breathtaking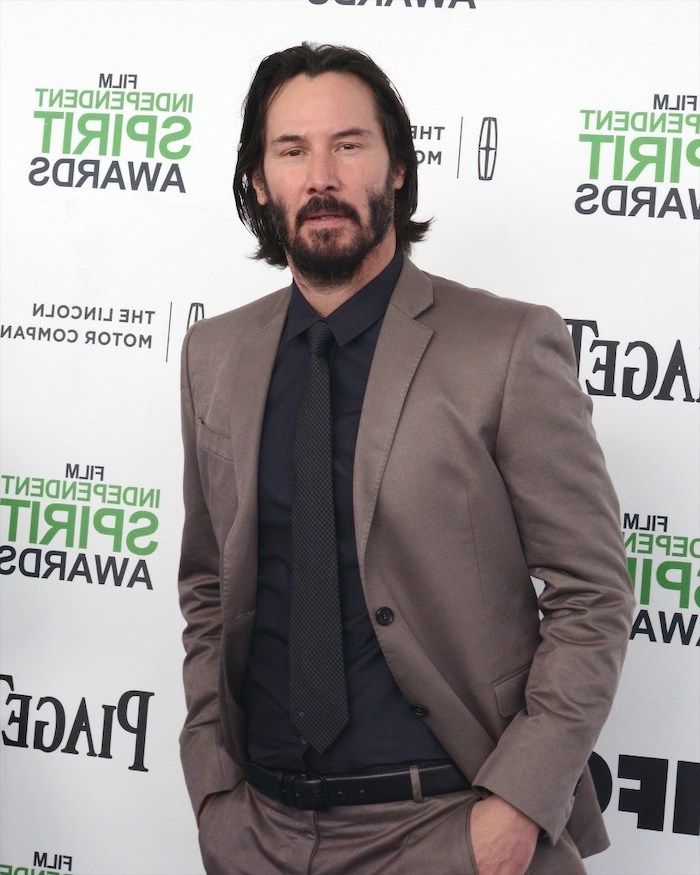 Kurt Cobain – a legend, an icon, one of the greatest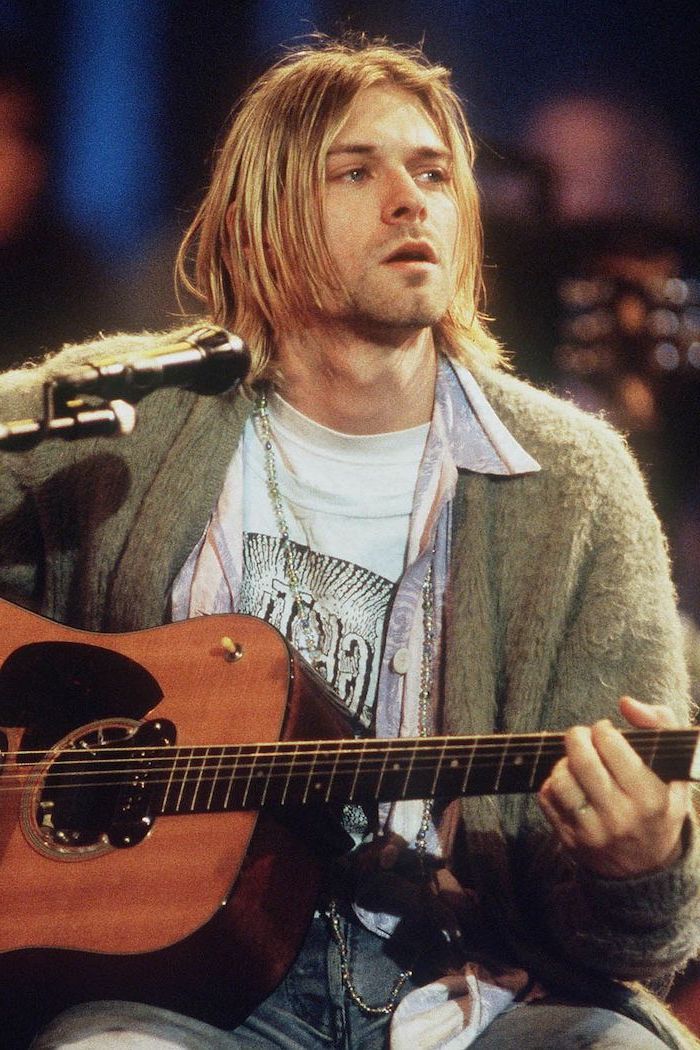 Let Chris Hemsworth, Jared Leto and Leonardo DiCaprio show you what a man bun is all about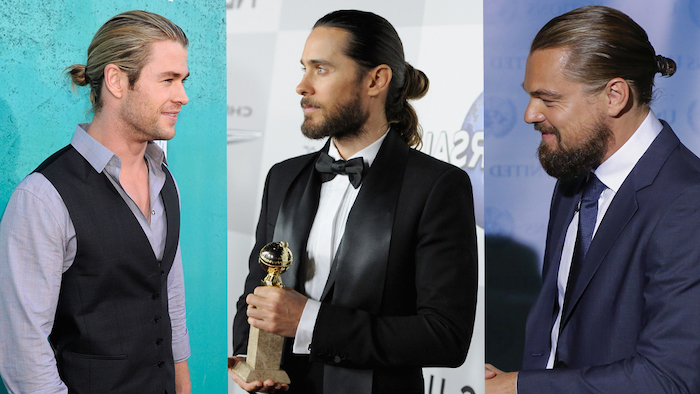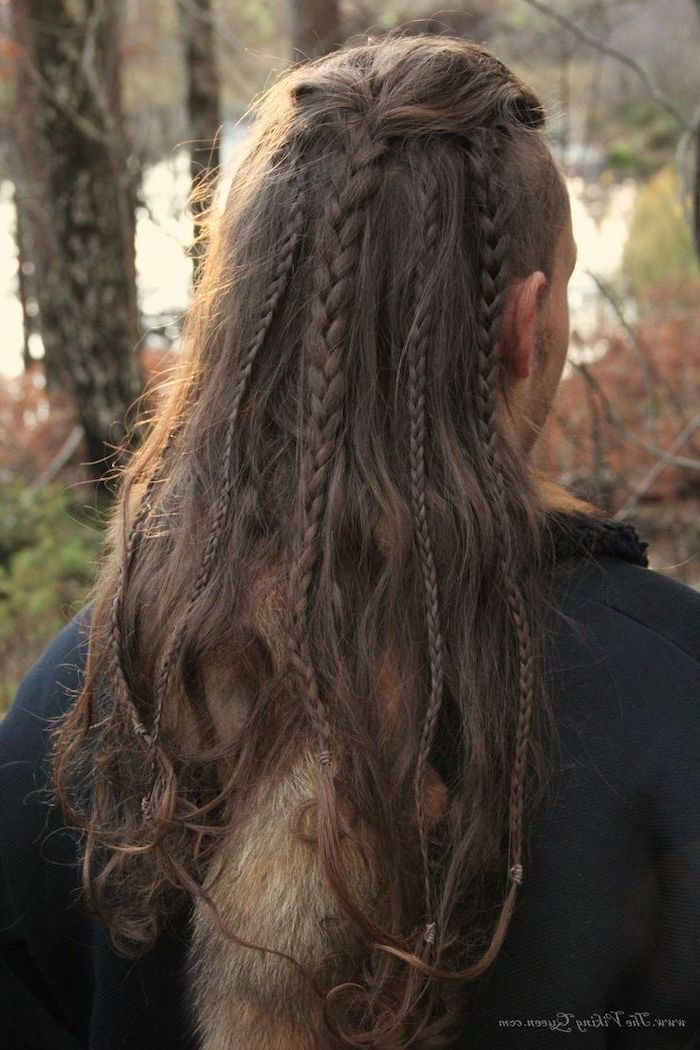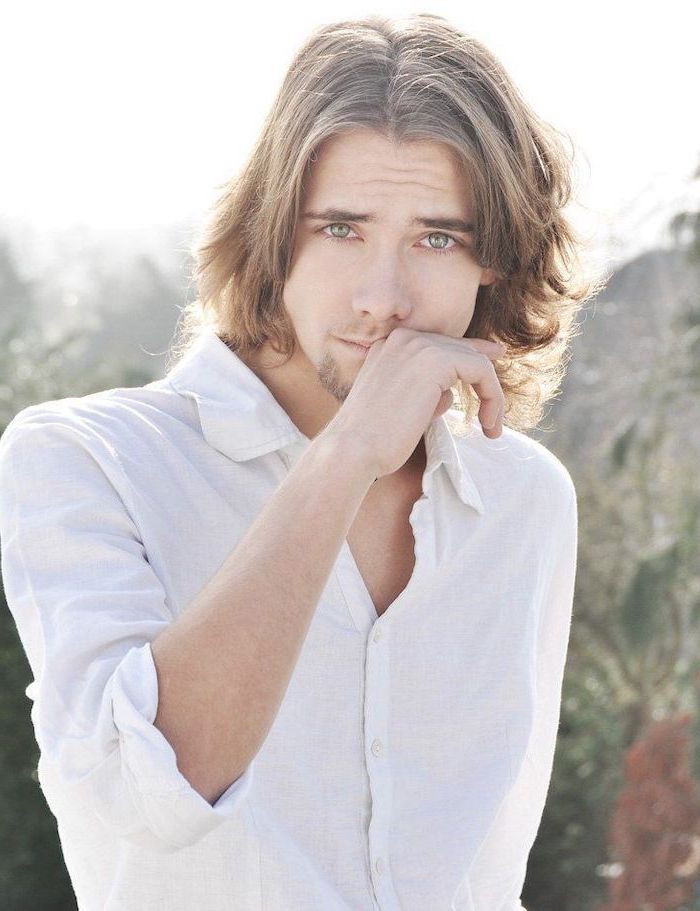 Antonio Banderas making hearts melt since the 90s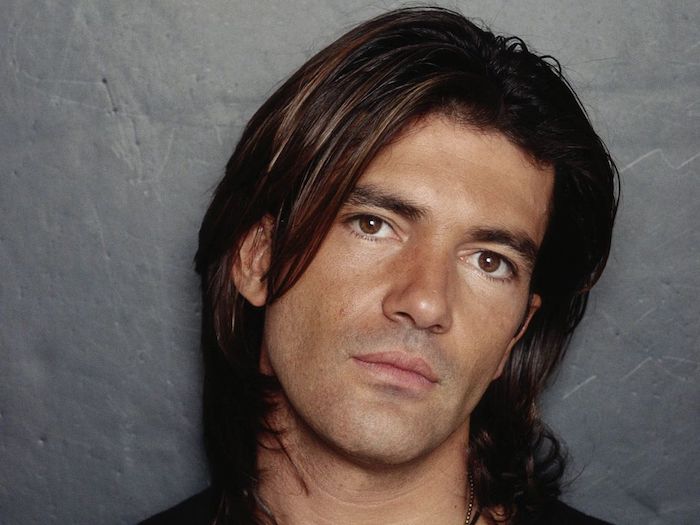 Ashton Kutcher also rocked a long hairstyle for a while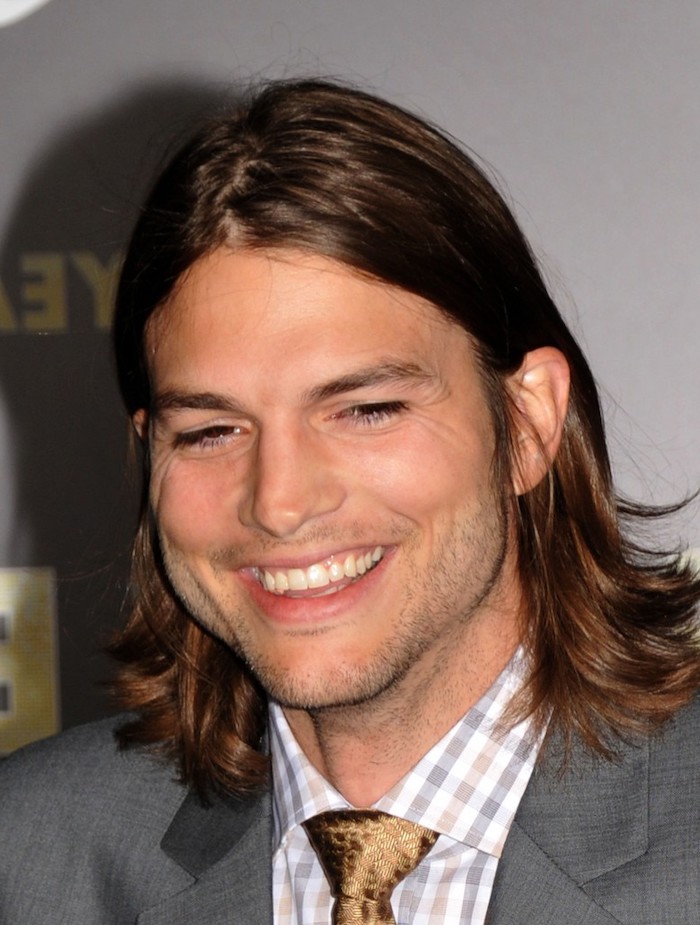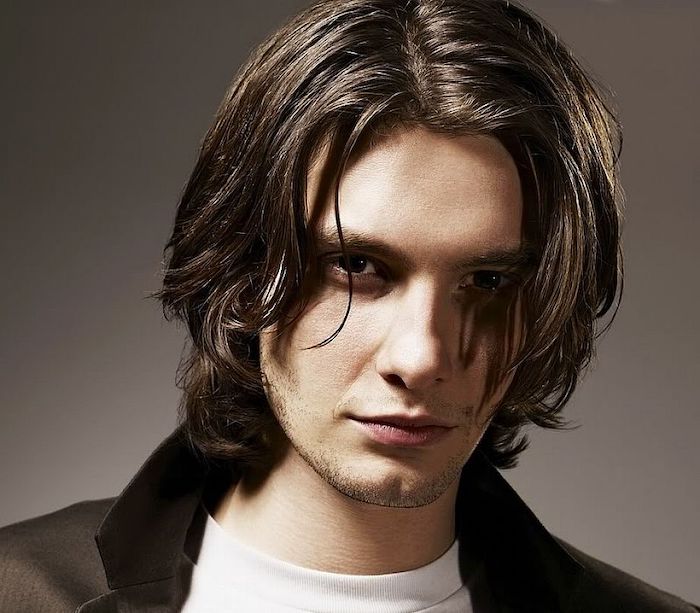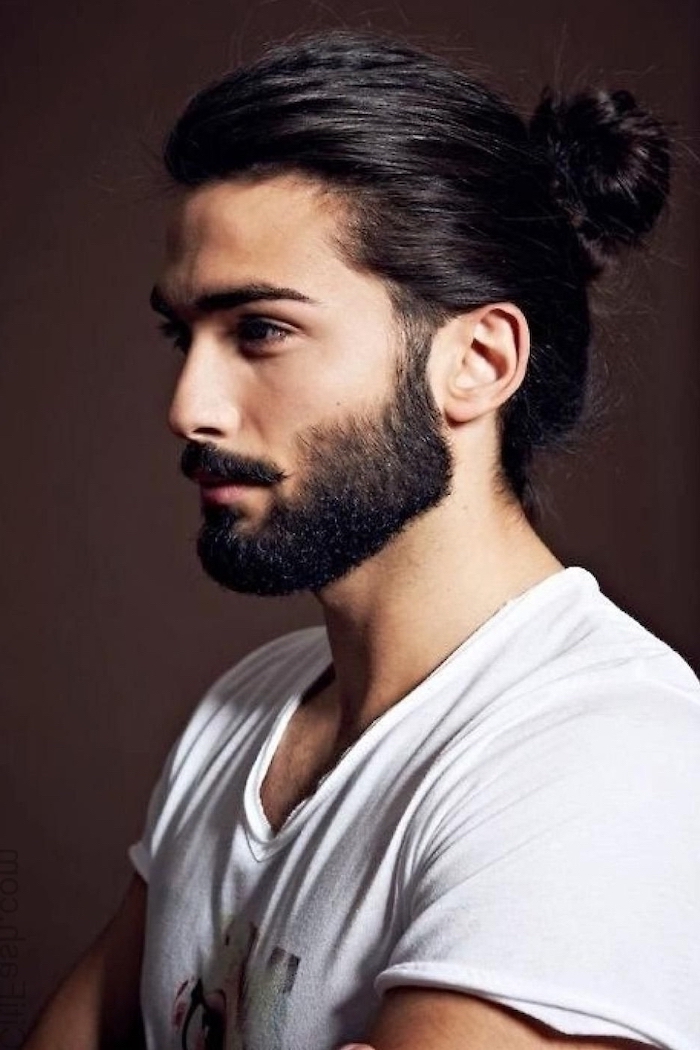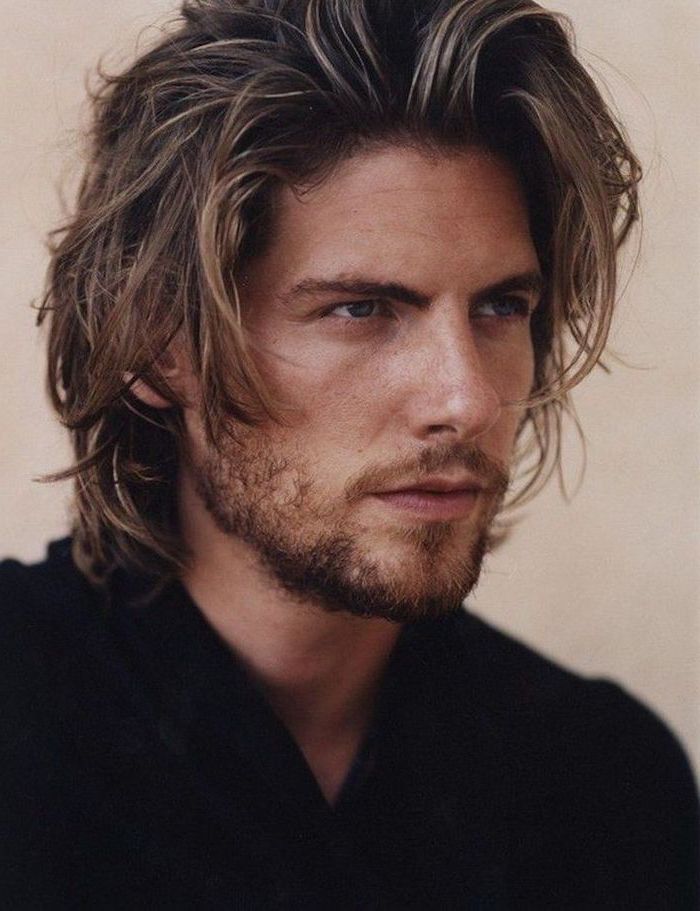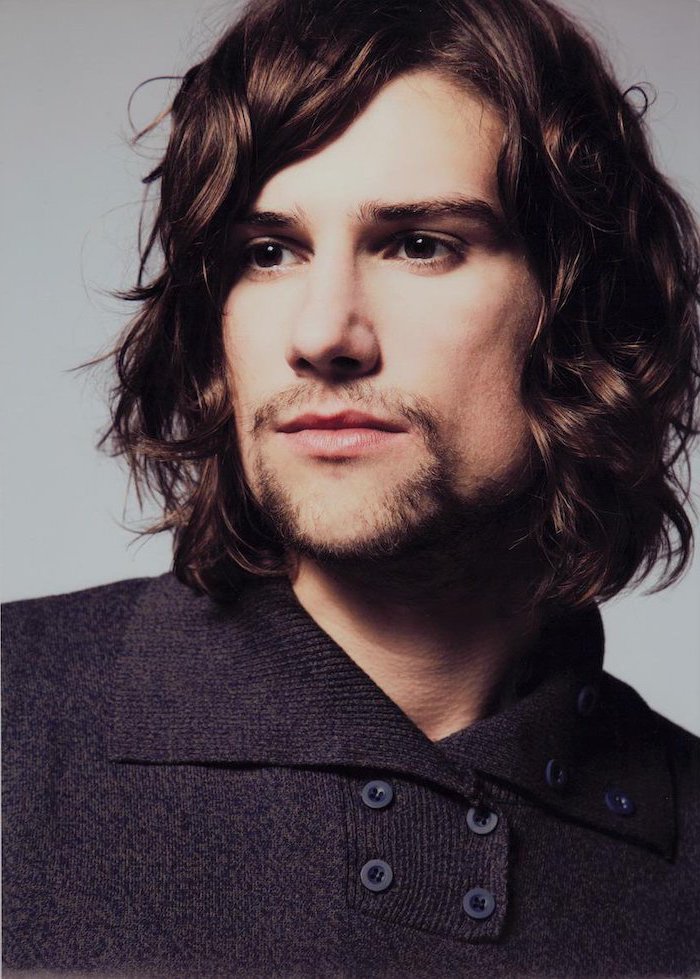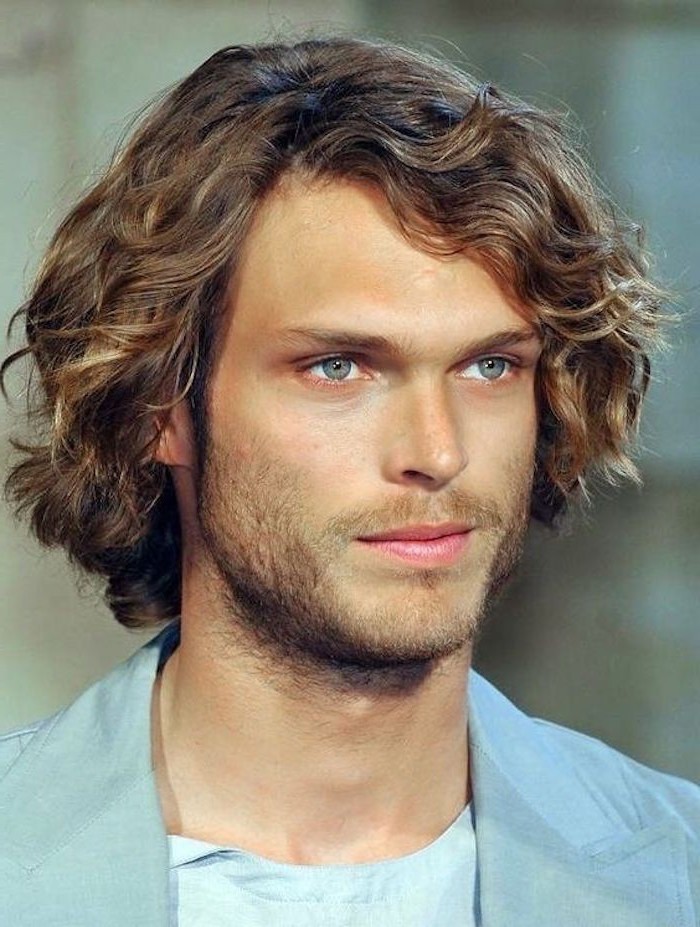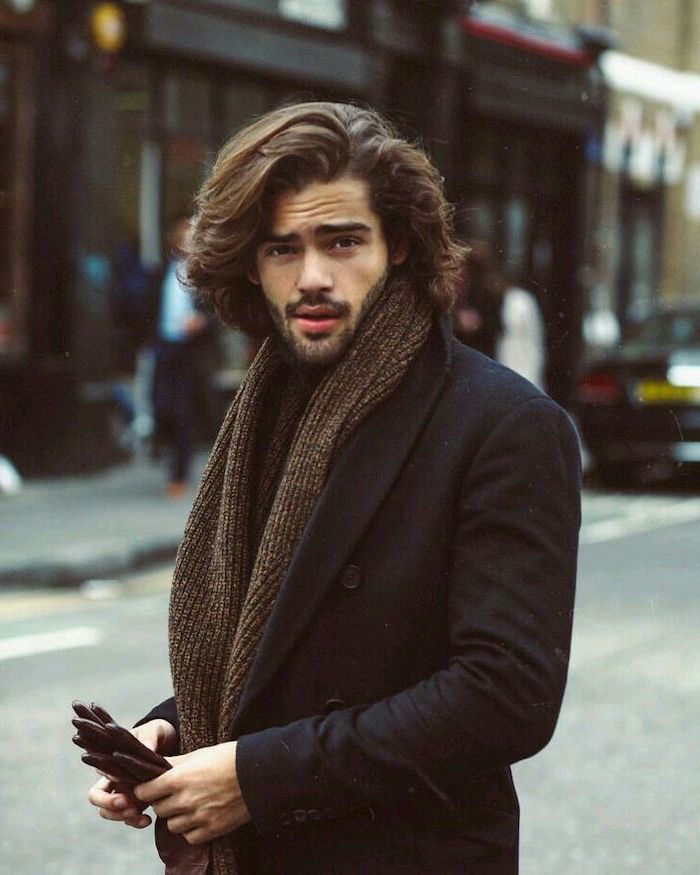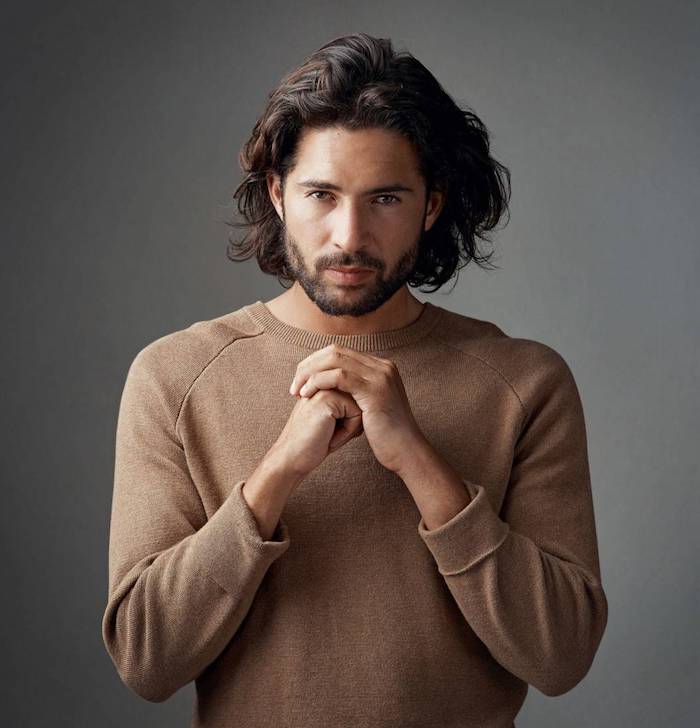 Jason Momoa a.k.a Khal Drogo a.k.a Aquaman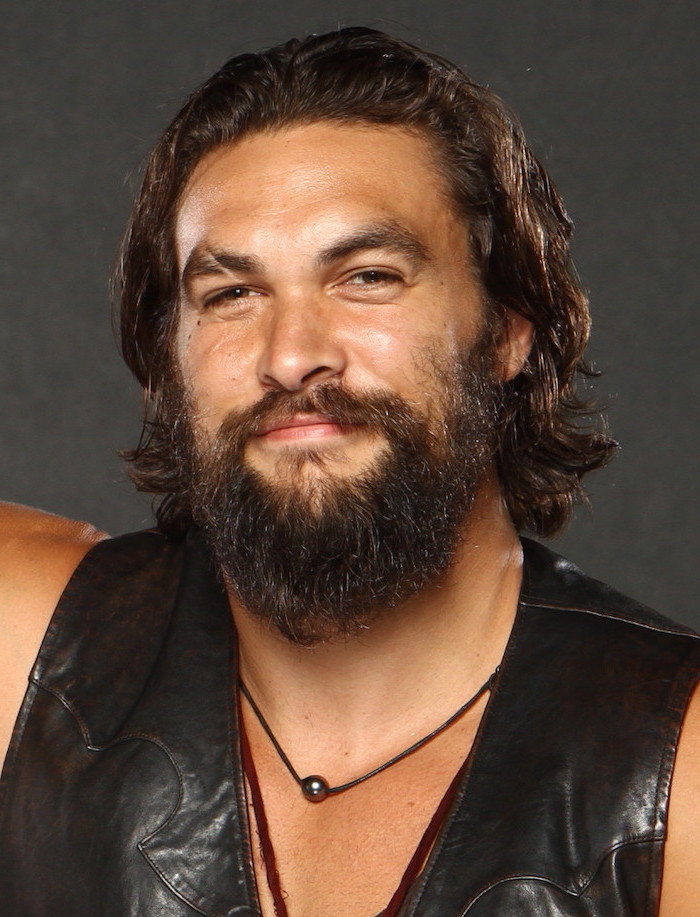 Another version of Chris Hemsworth's long hair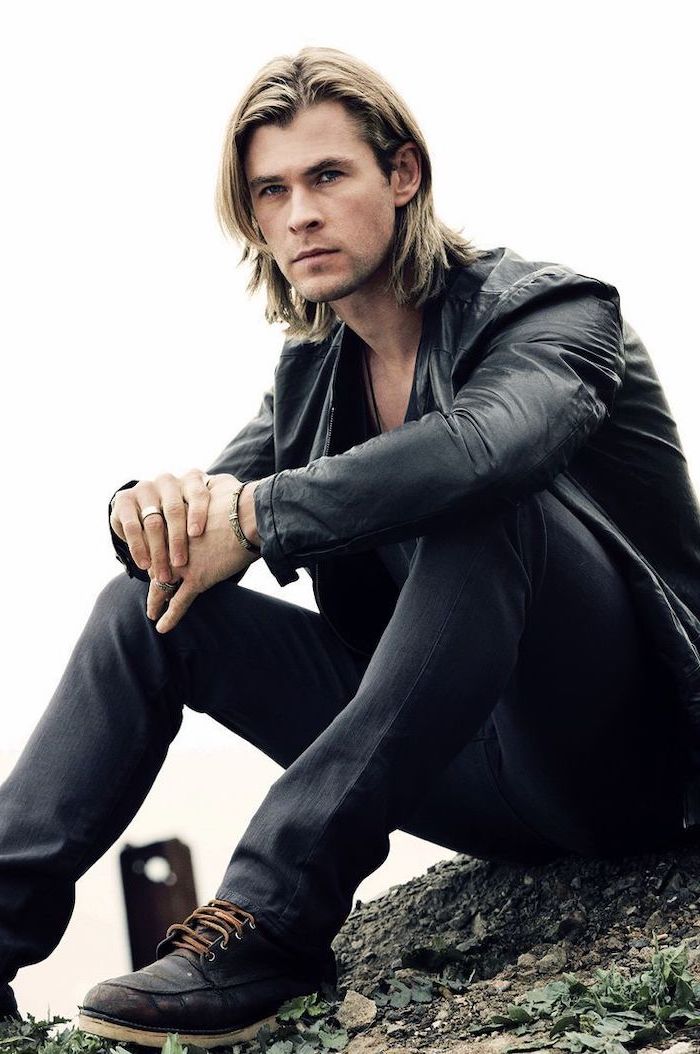 Jared Leto also loves his long hair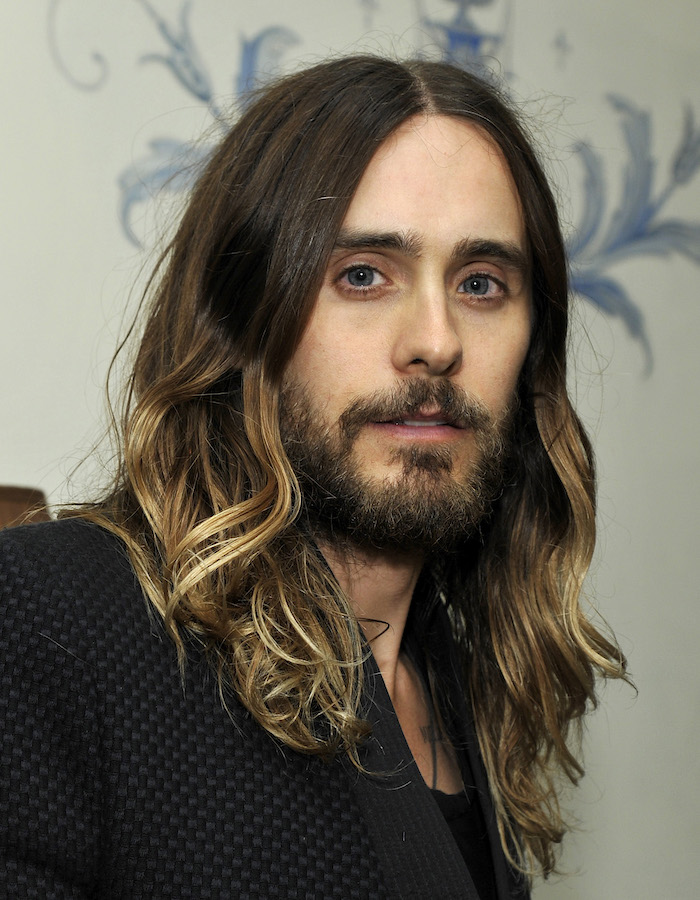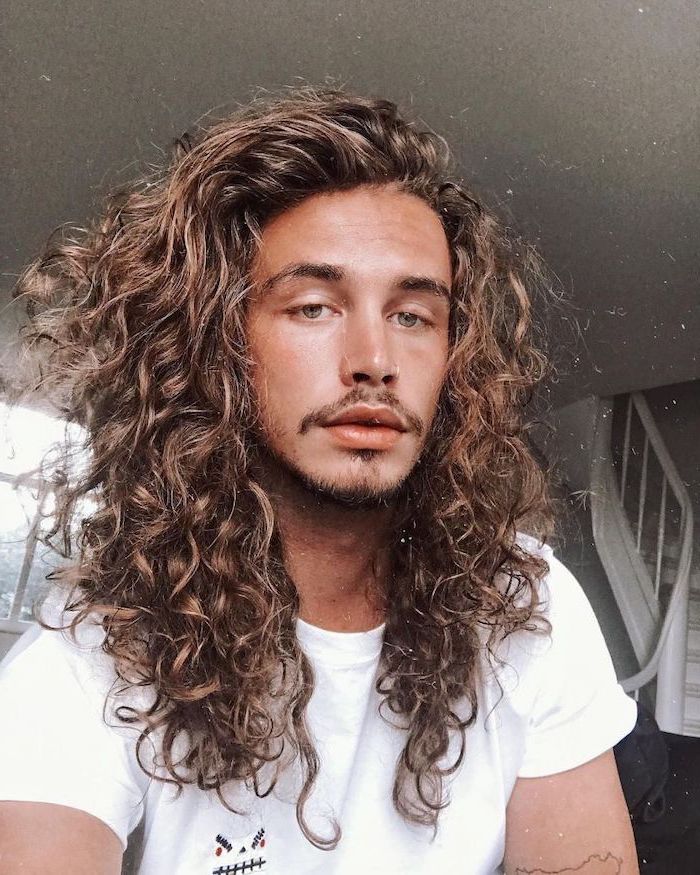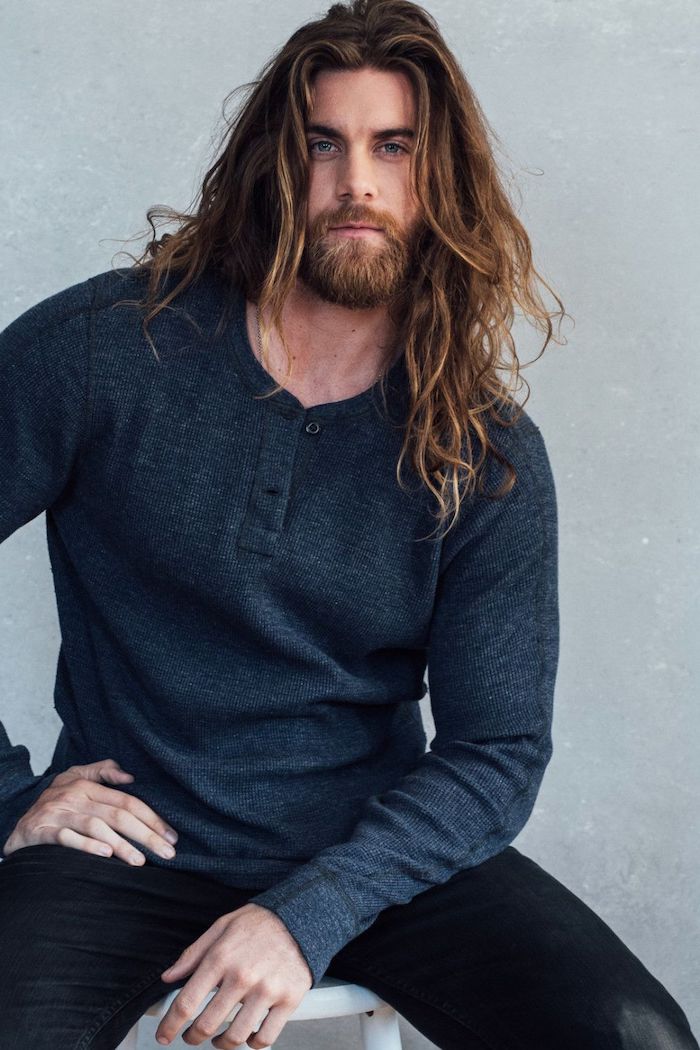 Dave Grohl, one of the greatest musicians of our time is a fan of long hairstyles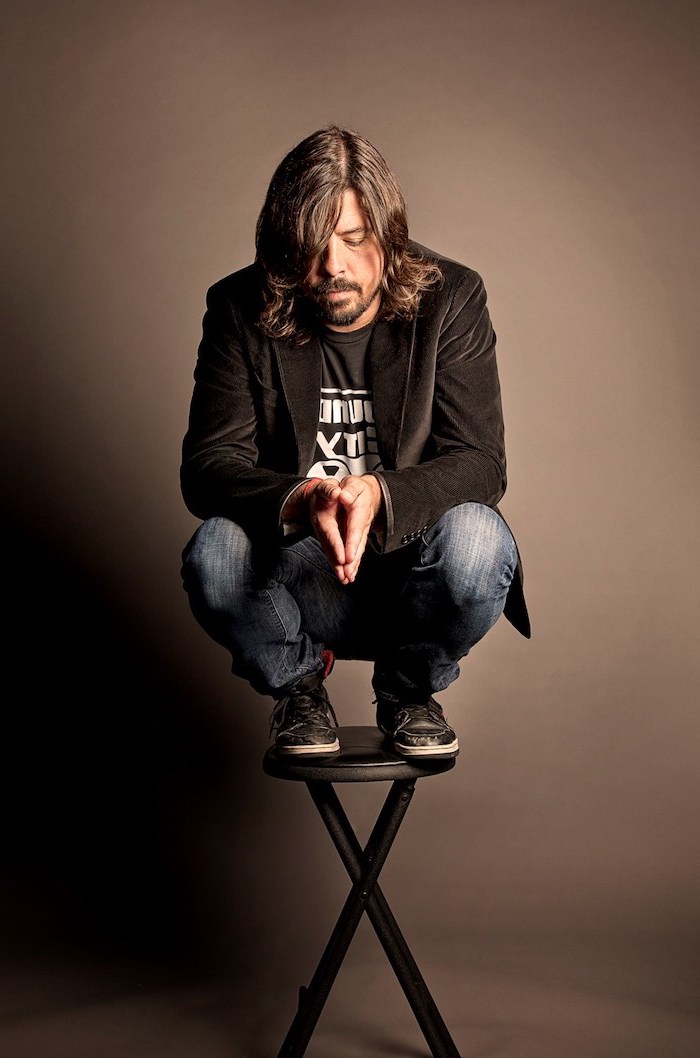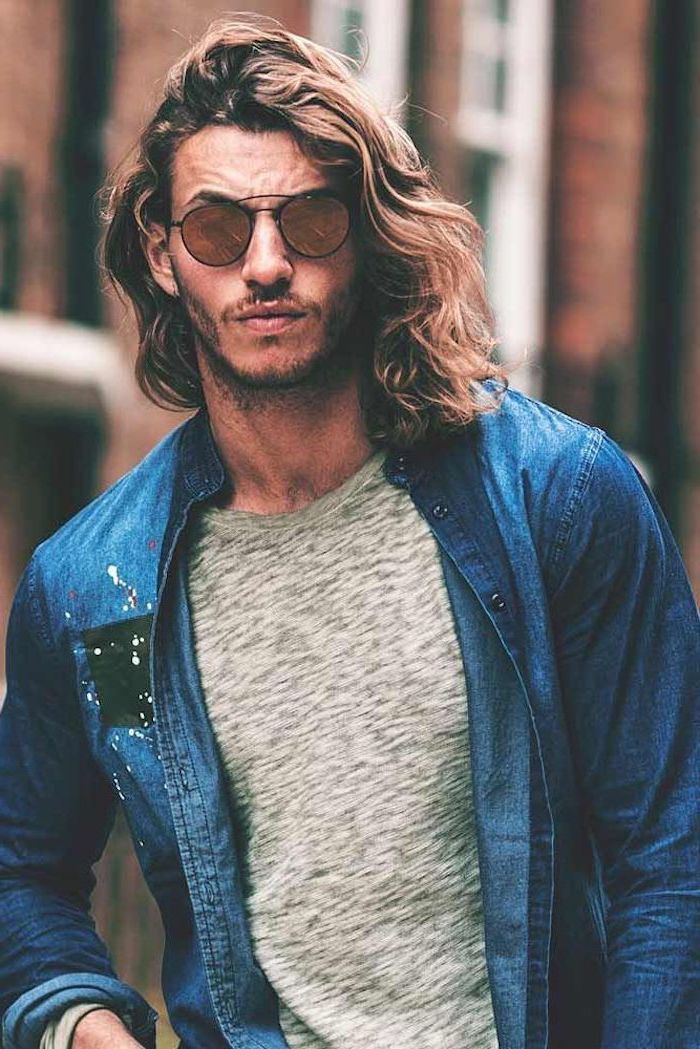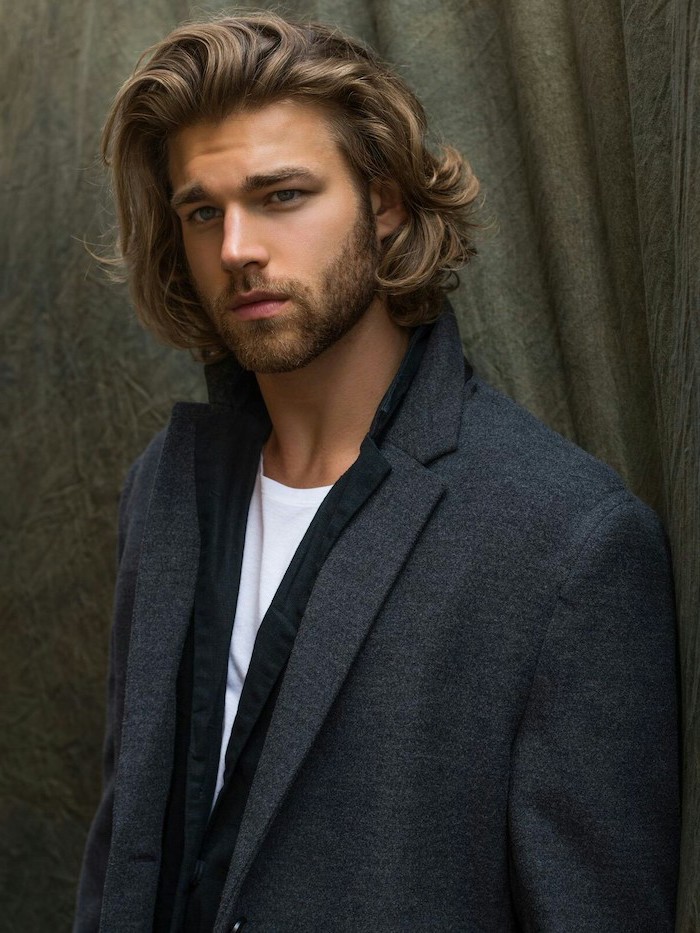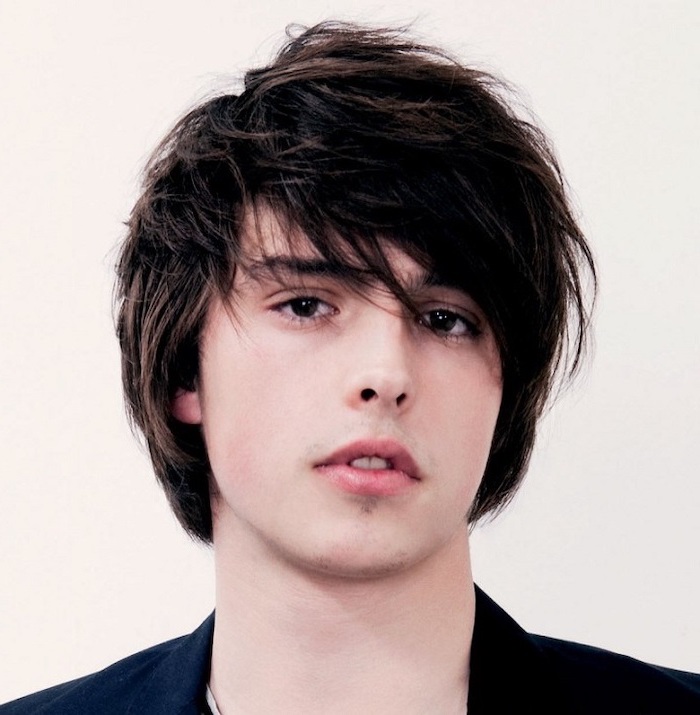 Brad Pitt rocking a slightly longer hair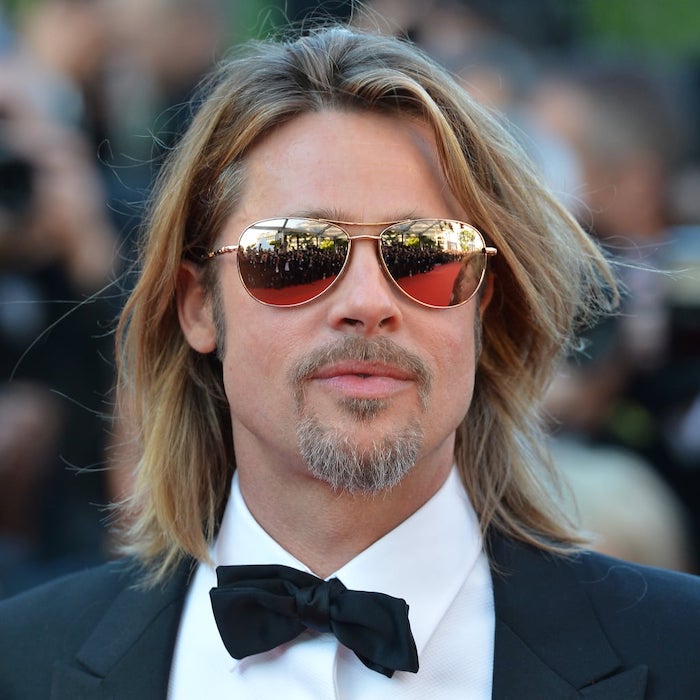 Harry Styles looked like a real rock star with his long hair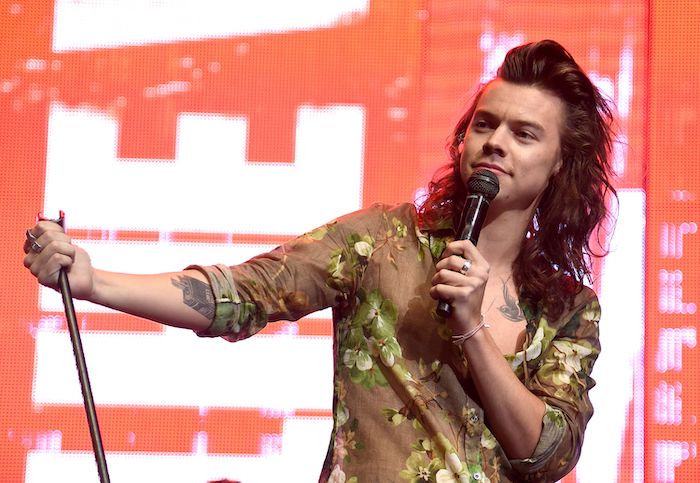 Howard Stern's curls have become iconic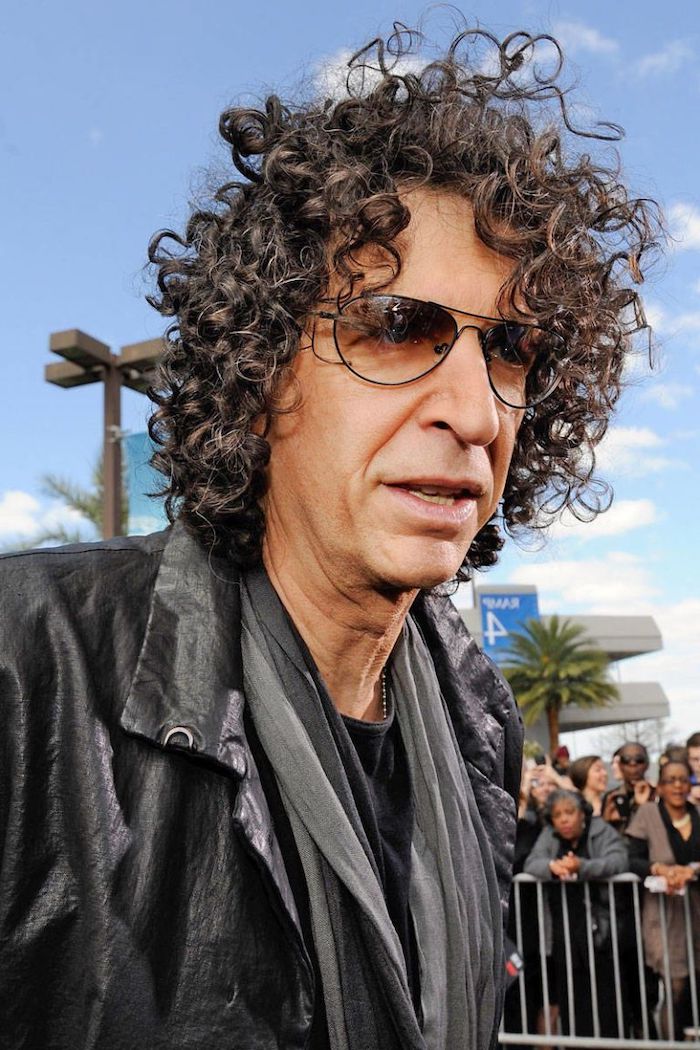 Jared Padalecki, who plays Sam on "Supernatural" often gets mocked for his locks by his brother Dean, played by Jensen Ackles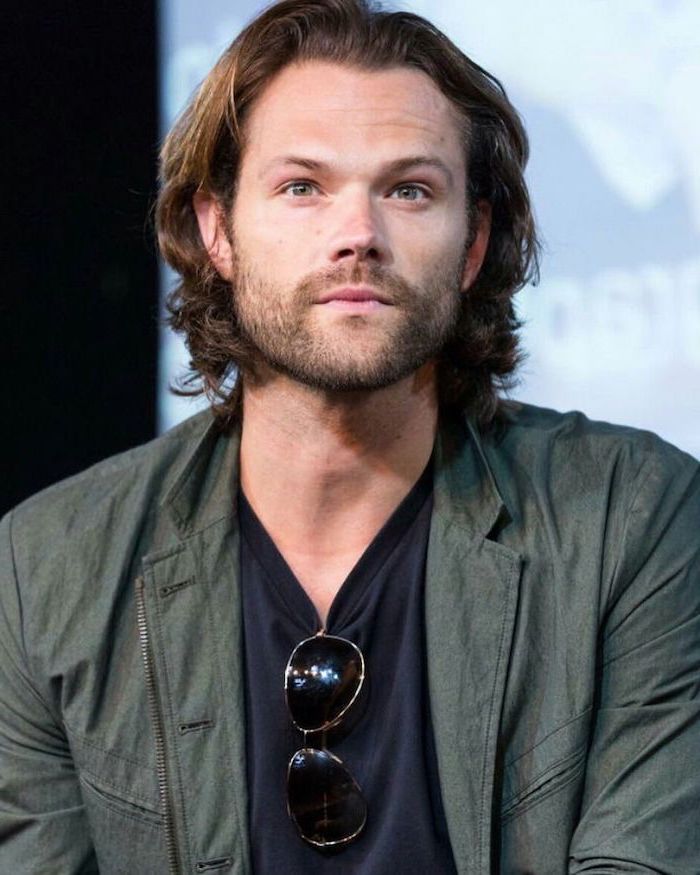 Jason Momoa with slightly longer hair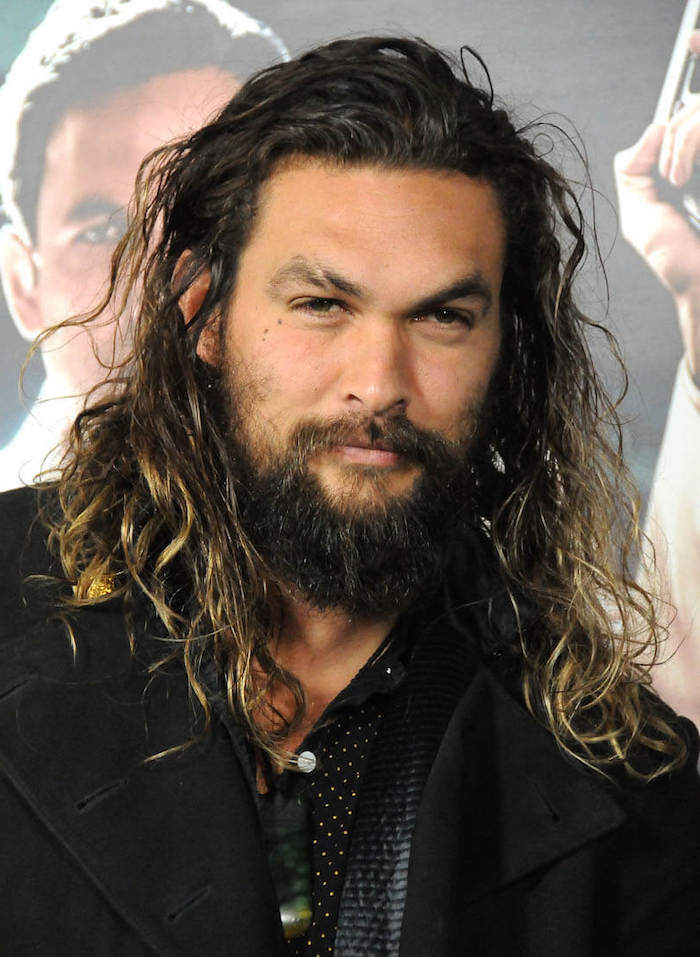 Jeff Bridges and Marlon Brando – two of the greatest actors of all time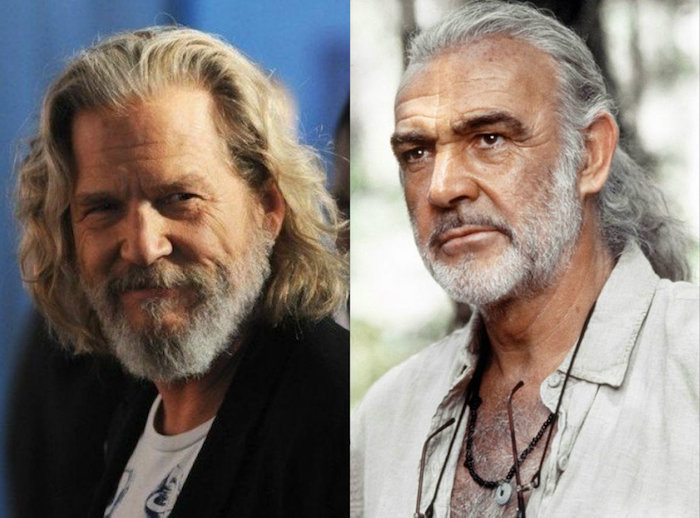 Joe Manganiello is another star who likes to flaunt his long hair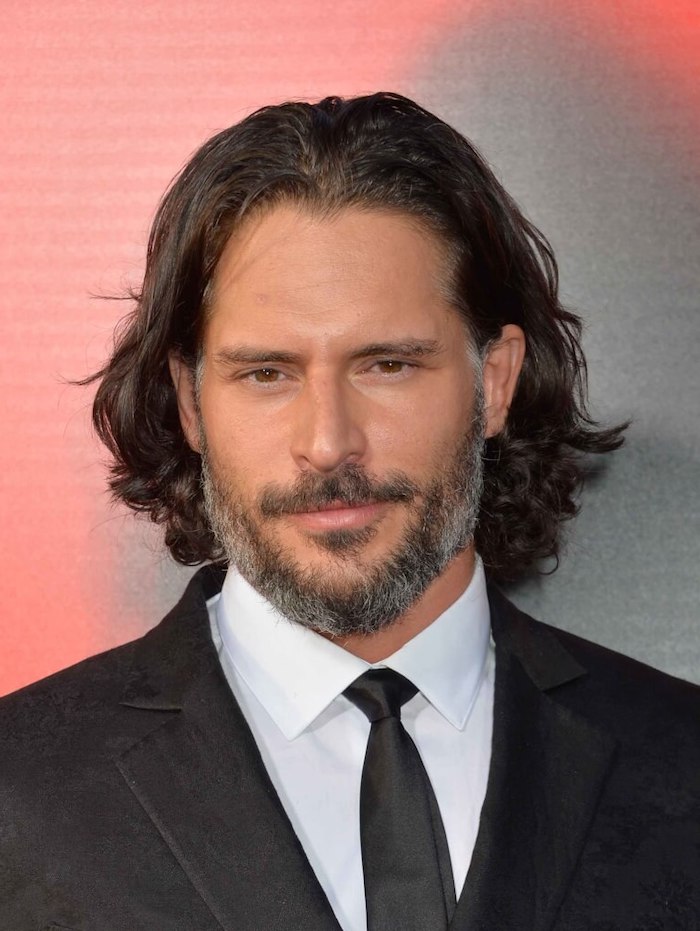 Johnny Depp is definitely one of the most eccentric actors out there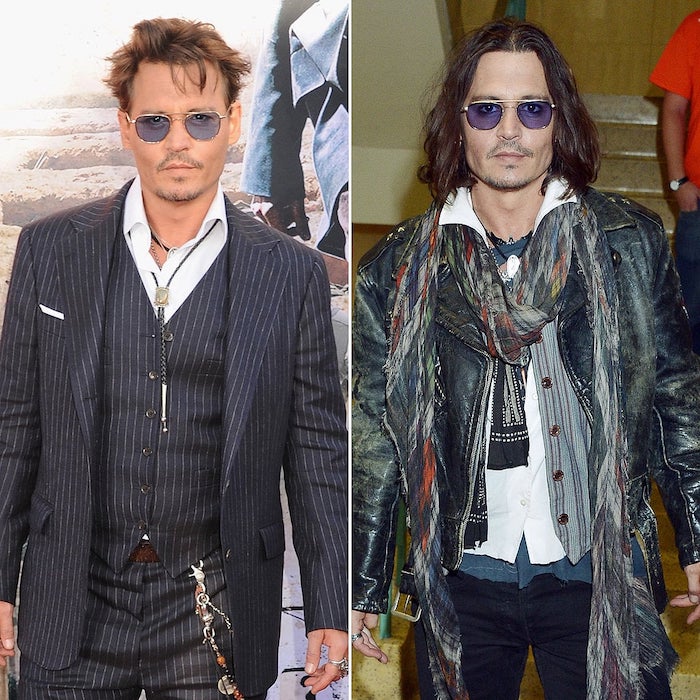 Lenny Kravitz showing of his deadlocks in the 90s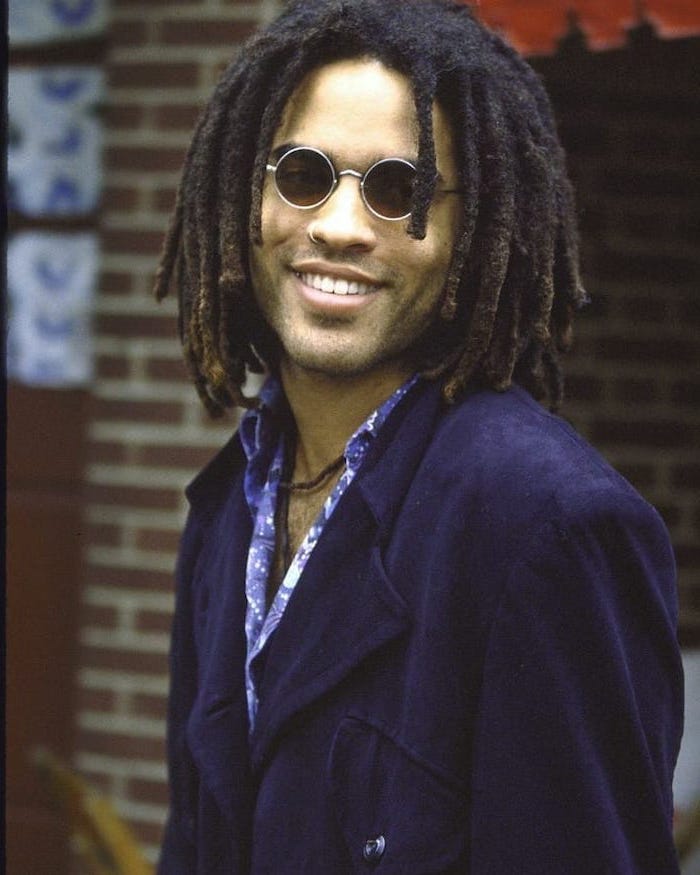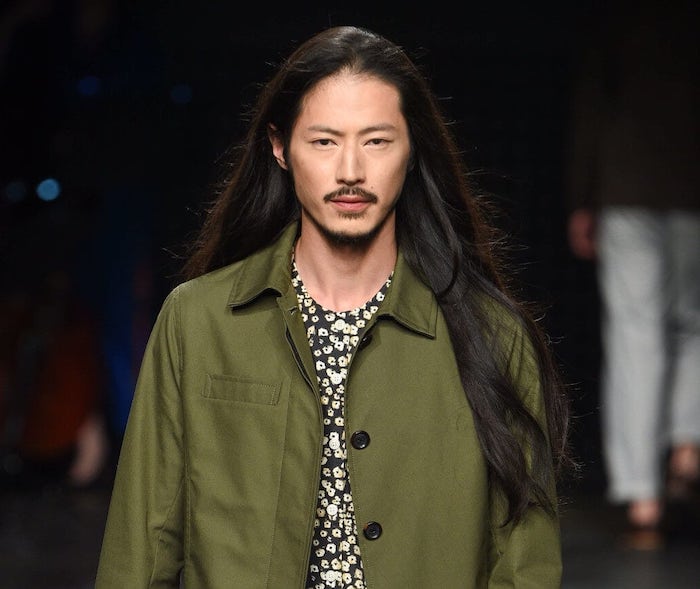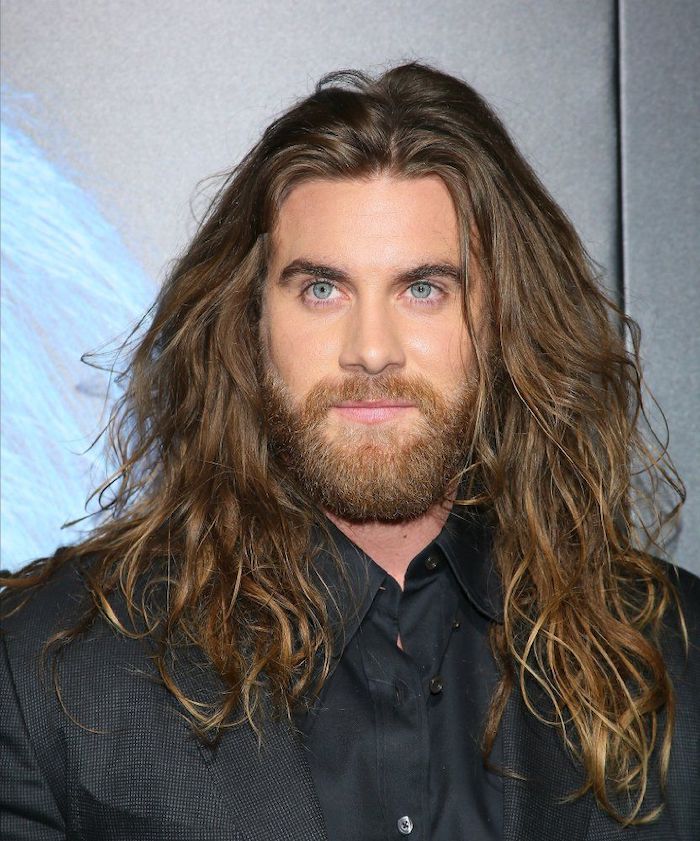 Josh Holloway from "Lost" made this hairstyle iconic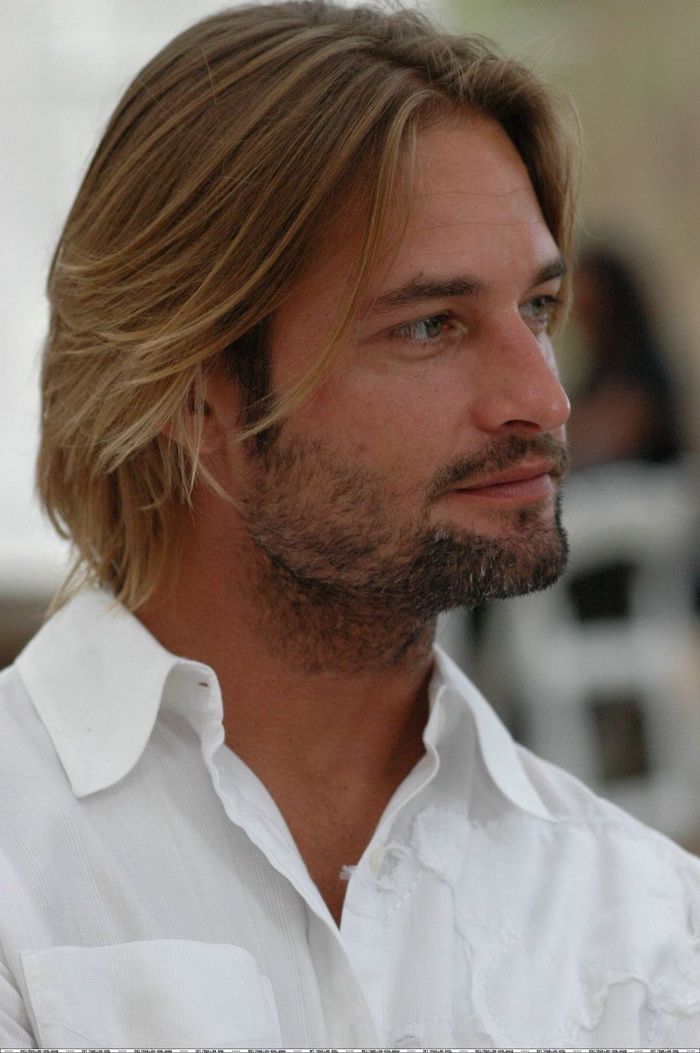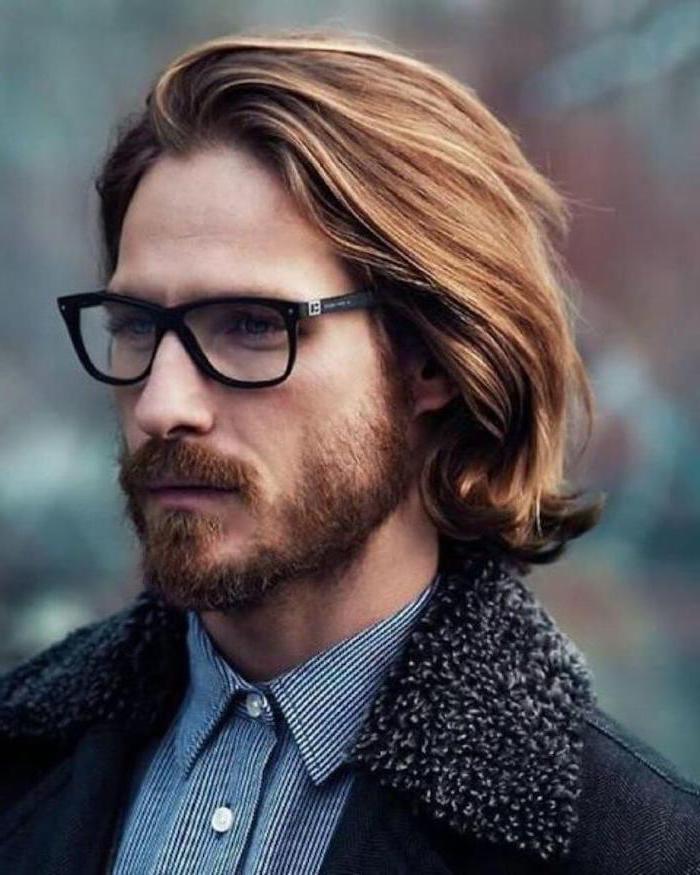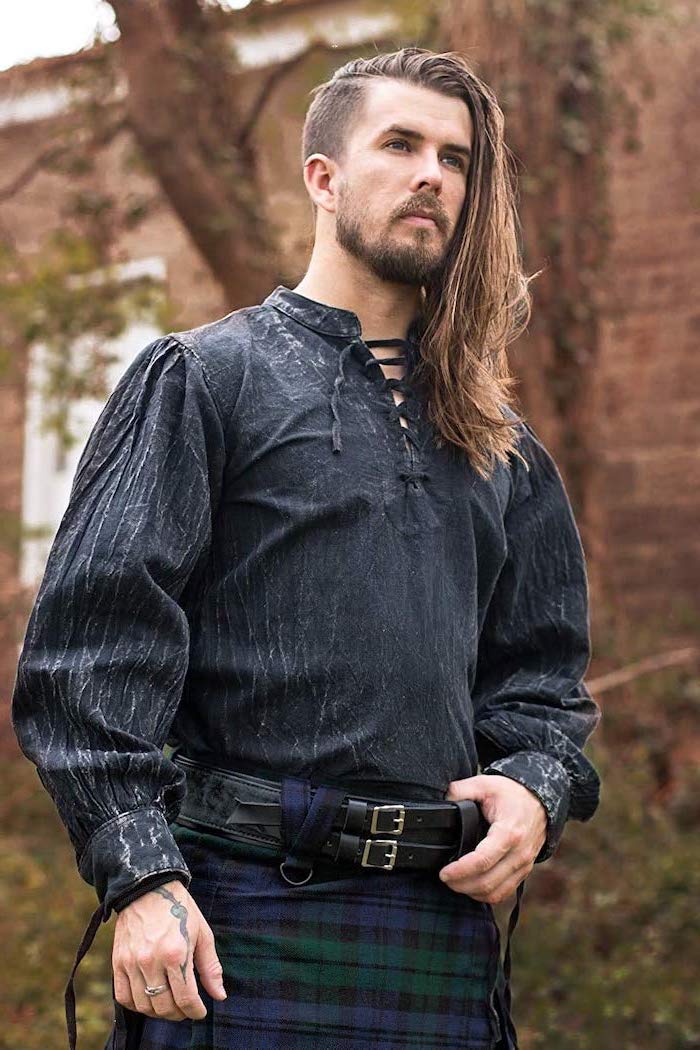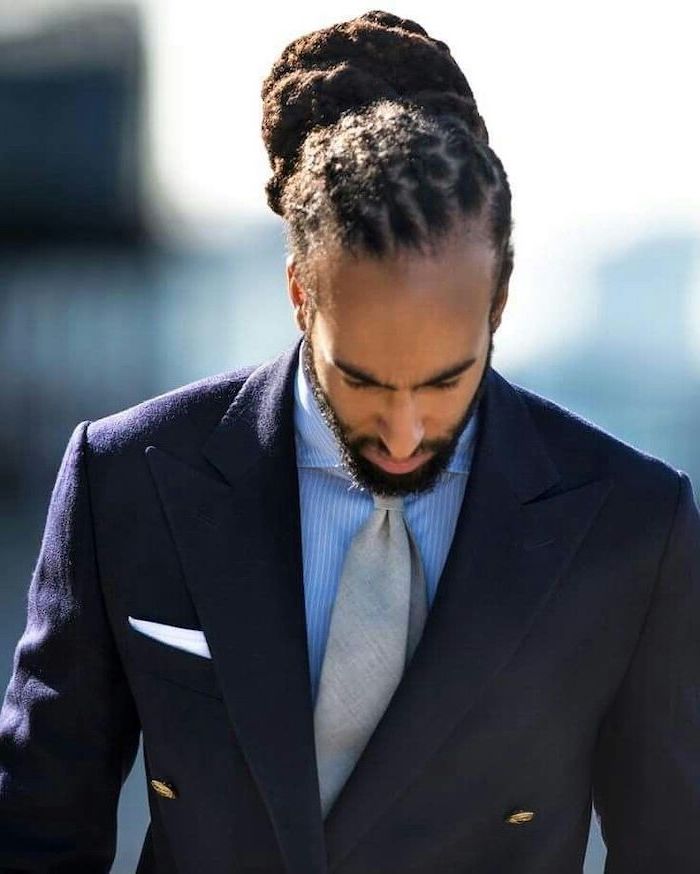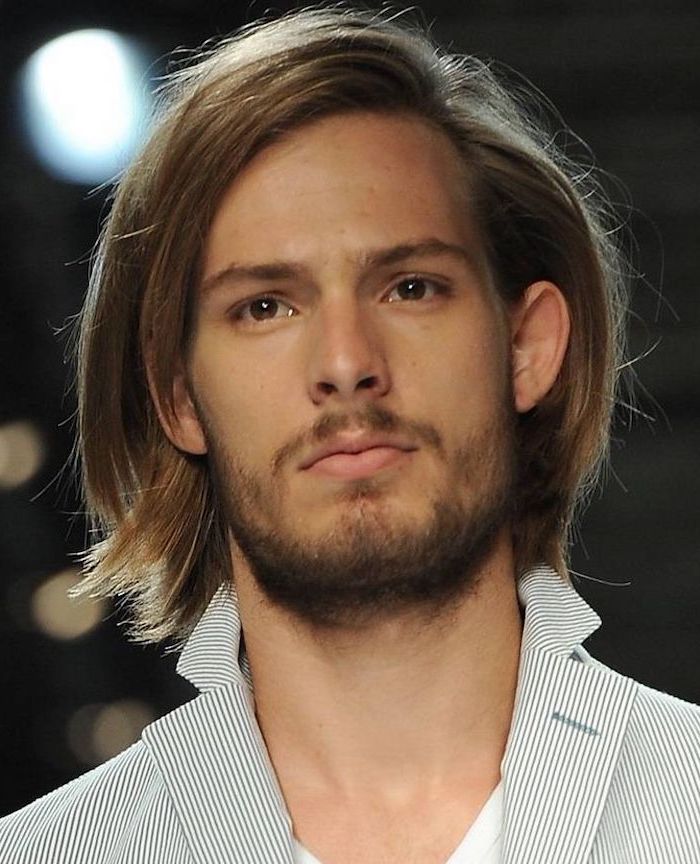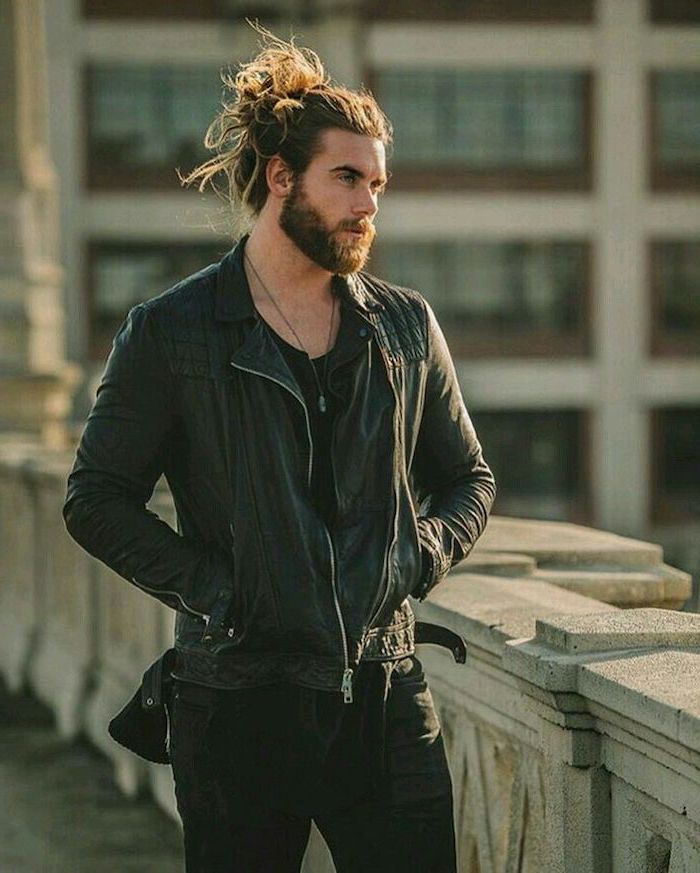 Norman Reedus, who plays Daryl Dixon on "The Walking Dead" has inspired many fans to get the same haircut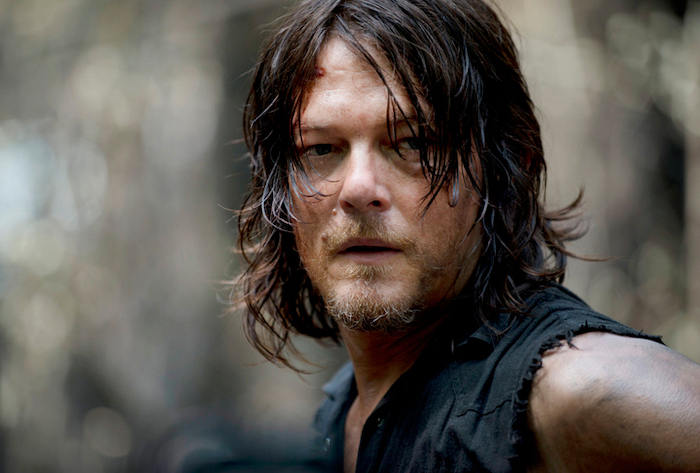 Adrian Grenier from "Entourage" shows of his beautiful locks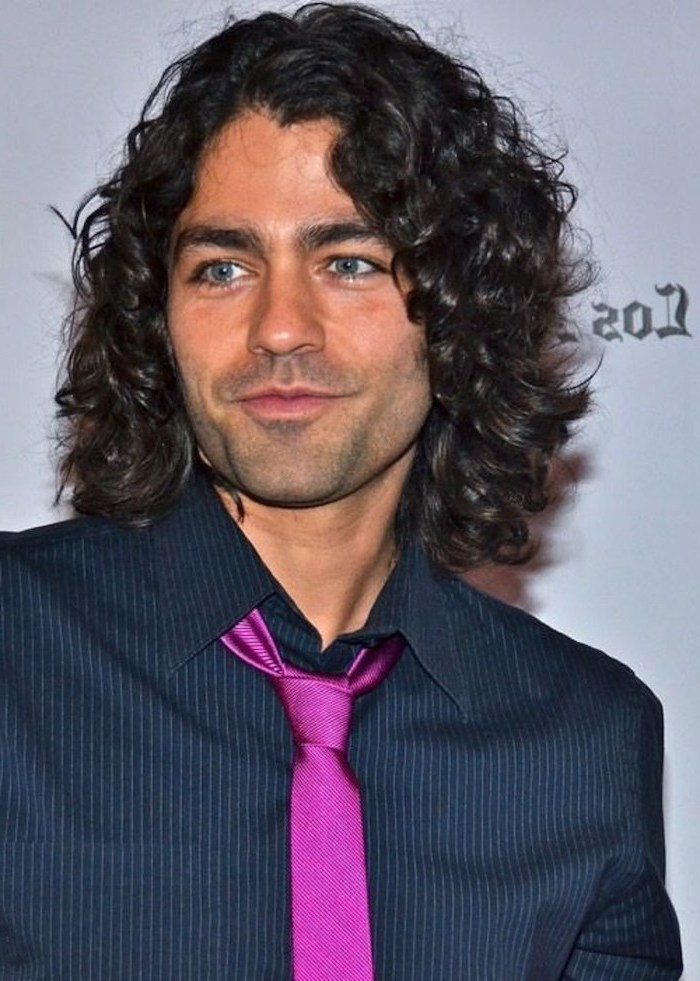 Russel Brand's haircut has also become a staple for the comedian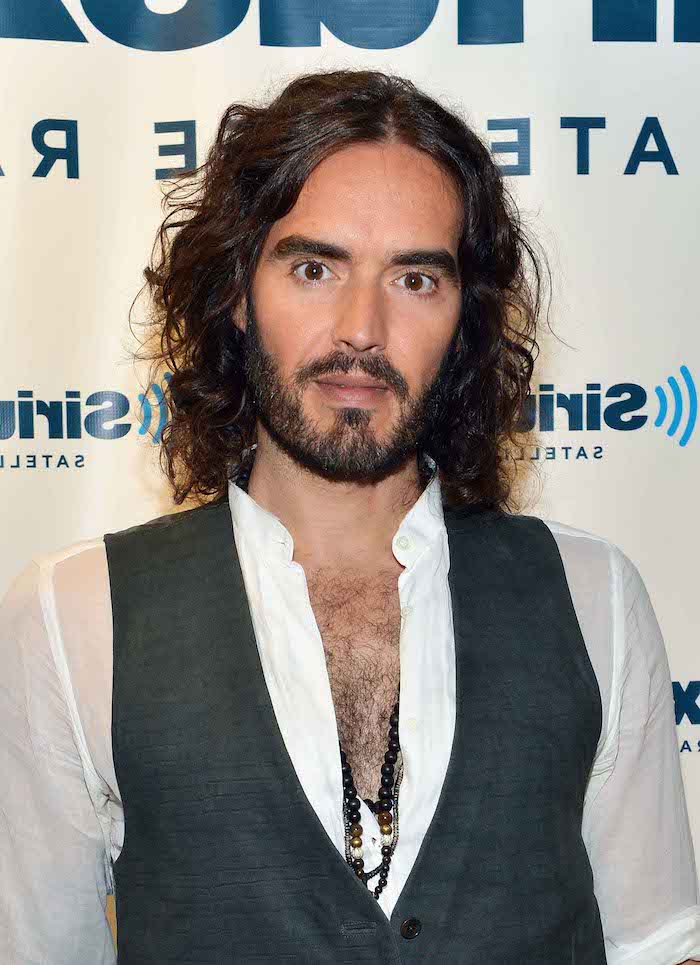 Chris Hemsworth as Thor – the God of thunder