15 Cute Hairstyles for Short Hair
There are many cute hairstyles for short hair! However, when we hear the words "short hair", most of us automatically imagine a plain bob or straight shoulder-length hair. But the truth is, there are many cute short hairstyles and nice haircuts for you to pick from. After all, we can't let only people with longhair to have all the styling fun. No matter if your hair is fine, thin, or thick, or you simply can't grow it out, there are a variety of  hairstyles and haircuts to give you a fresh look.  There are a plenty of low maintenance short haircuts which also look great and fit exactly what you're searching for. So, get your pins, tools, and hairspray ready and have a look at our 15 fun looks for short hair that you will definitely want to try.
Essential haircare products are a must for a great style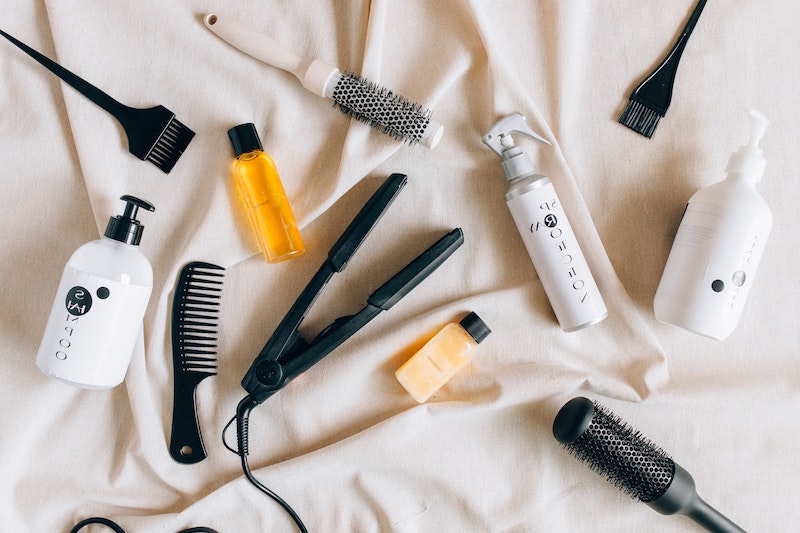 Cute short hairstyles
Styling your hair doesn't have to mean spending hours in front of the mirror or hundreds of dollars at a salon. All you need are the right tools and care! To make your hair strong, and ready for styling, you can try out some at home masks. Here are some quick and easy hairdos for short hair you can do in the comfort of your very own home!
Space Buns
Popular in the 90s, this fun hairstyle has been making a comeback, as well as many others from that time, and we can see why. Originally made popular by Baby Spice from the Spice Girls, as well as Princess Leia from Star Wars, this cute-yet-edgy hairstyle will undoubtedly spice up your look, and the best part? It's super easy and low-maintenance.
Adorable Space Buns 

Half Updo
Ah, the half updo, easy, simple and effective! This hairstyle is extremely versatile. You can use a clip or a band, you can style it with a braid or a bun. You can do whatever you wish, and it will still look banging.
Hailey Bieber in a super cute and comfy half updo

Slicked-Back Wet Look
Celebrity hairstylist have been loving this one for quite some time. We often see stars rocking this style on all kinds of events, so if you want to feel like a movie star, try this cute hairstyle for short hair.
Elsa Pataky looking like a goddess with her wet look 

Low Chignon
This style is truly a timeless style for short hair. It's simple to do and anyone can pull it off. Not only that, but it's perfect both for an ordinary day and special occasions.
Simple Low Chignon 

Cute short haircuts
If you feel like rocking short hair this year but don't know what style to go for, here are some of our favorites.
Inverted Blunt Cut
This cut is always one of the most popular short haircuts, however it's more for the ladies with straight hair. This timeless cut is easy to take care of and looks very chic.
Fresh Inverted Blunt Cut with an Ombré effect

Chin Grazing Bob
There are plenty of variants you can find the bob haircut in. This is because it fits well with a lot of hair types. The chin grazing bob compliments the face and gives off an old Hollywood feel to it.
Tessa Thompson in a wavy chin grazing bob

Classic Clavicle-Brushing Lob
The long bob is definitely an unbeatable classic and comes in all kind of lengths. A sharp middle part helps this look achieve a simple, yet classy feel, however with this cut if you're in an edgy mood, a side part helps create that vibe.
Karlie Kloss rocking a classic clavicle lob 

Long Buzz Cut
This one is certainly on the more edgy-er side of haircuts and not really by everybody's taste, but if it's your kind of thing, it's a great choice. But on the bright side, it doesn't need anyyyyy work in the morning.
Zoë Kravitz in a stunning long buzz cut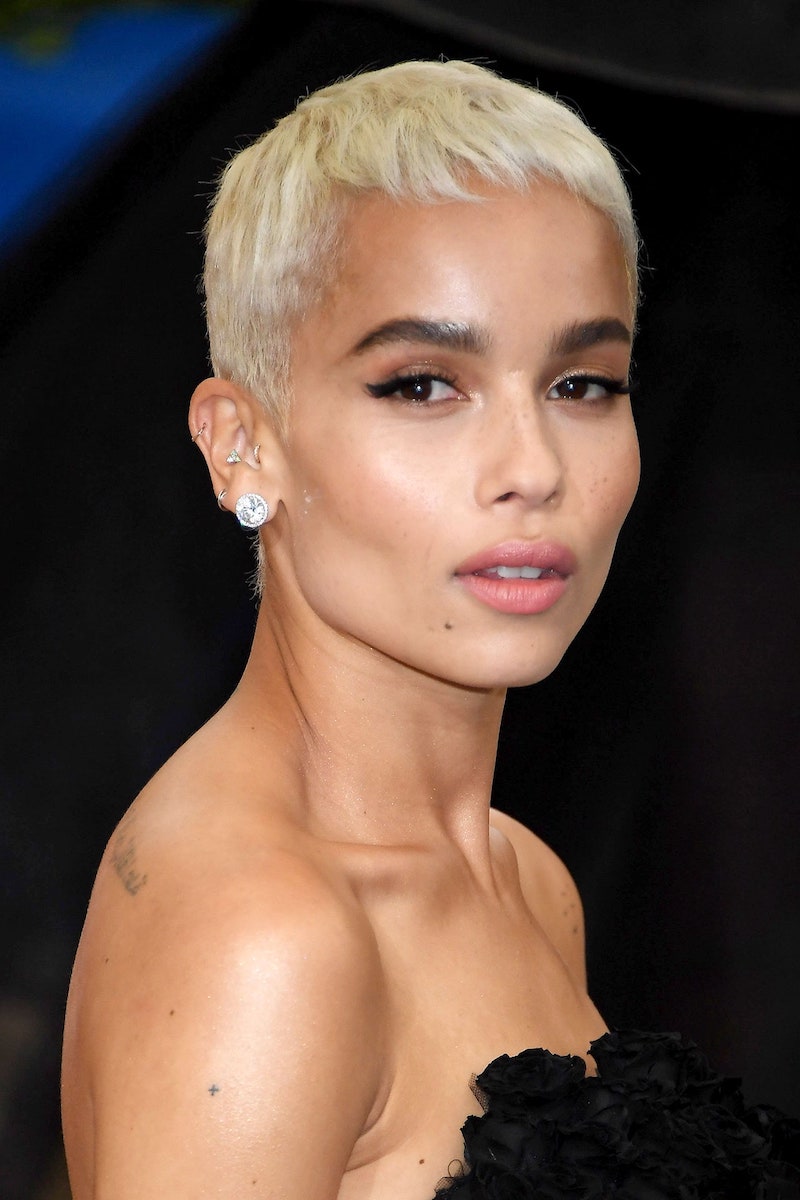 Short hairstyles for thin hair
If your hair is more on the thinner side, or you have fine hair, shorter haircuts and styles are great! This is because they help keep your hair stronger and healthier, which is essential. With that being said, it doesn't mean you can experiment with different styles and fun hairdos. After all, this is all about cute hairstyles for short hair.
Messy Choppy Hair with Side Bangs
This messy choppy hairstyle is great for short hair. It's also quite simple to do, bonus! All you require is a flat iron, some spray and that's it. Its whole point is to look messy and effortless, but very fun. It's a great choice for thin hair as it will create a fuller look with it being shorter.
Effortless messy choppy hair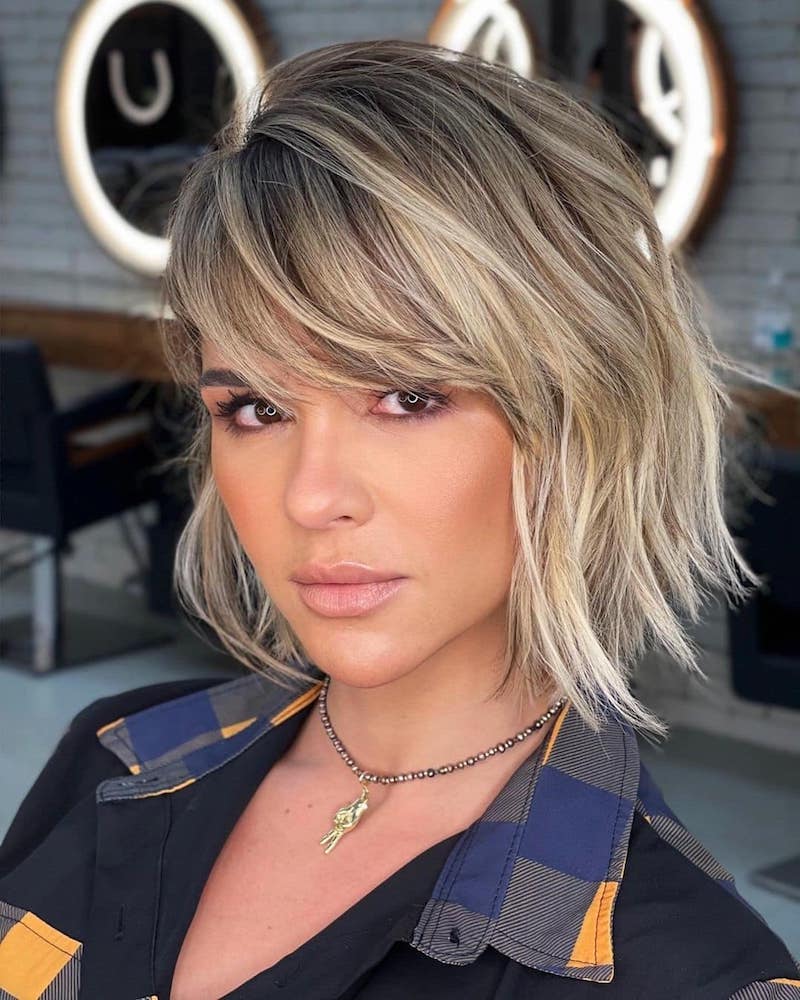 Stacked Bob with Wispy Bangs
This hairstyle is super versatile. It's suitable for fine hair as well as any other thickness, and it's also a great choice for all hair types – straight, curly, wavy. This stacked bob will manage to make fine hair to look much thicker, and it looks amazing.
Beautiful stacked bob with bangs

Short Shaggy Bob
This hairstyle screams texture and movement. When styled with soft waves, this style gives off a very romantic and natural look. And if you want to make it even more youthful, add some feathered bangs to amp it up. Either way, this style is great!
Romantic look with a short shaggy bob

Layered Pixie
The more layers are added onto the pixie cut, the more it gives a feeling of volume, as they add more density and texture. It's an easy style to go by and could be made super fun by coloring your hair.
Jennifer Hudson looking amazing in her layered pixie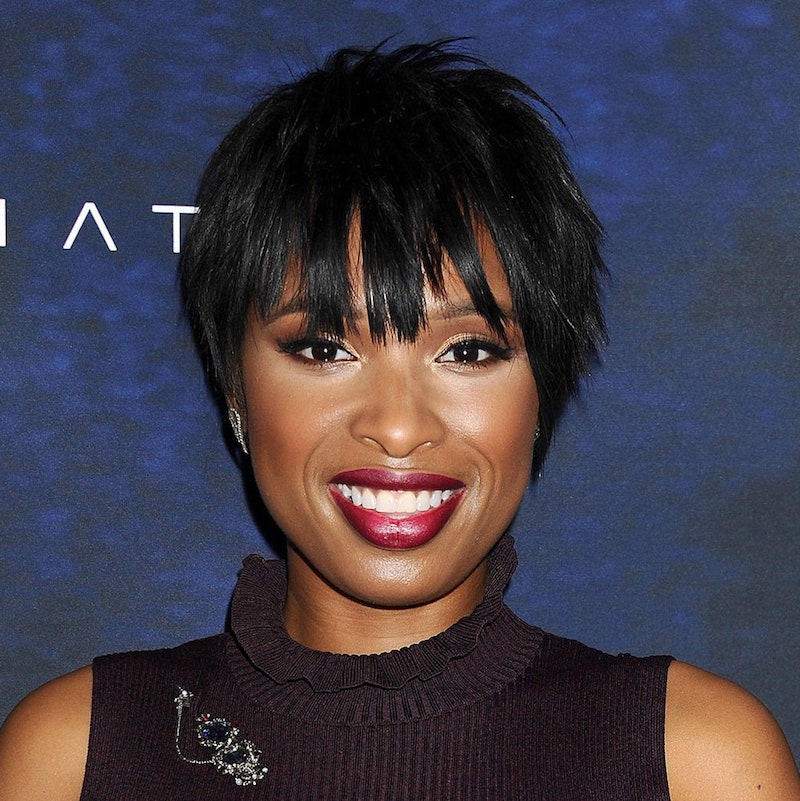 Low-maintenance short haircuts
Do you feel like styling your hair every day is not something you would like to do, but still want to look as if you're coming from the salon? We know exactly how you feel! So, here are some great low-maintenance cuts we recommend to look stylish with minimum effort every day.
Long Pixie
If you are one of those people who typically find themselves running late in the mornings, or you just don't have 30 minutes to spend doing your hair, this haircut is the one for you! Nobody likes a bad hair day, that's why Pixies are great for women with straight hair, as they don't require any special skills and tools. A quick blow-dry and cob-through, and you'll be good to go.
A super fun styling idea for the long pixie

Face-Framing Long Bob (Lob)
If you're not a fan of extremely short hair but also don't really want long hair, the face framing long bob is the way to go. This cut targets all the right places to accent your face and is a perfect medium length but still on the shorter side. It frames and flatters your features without being heavy on length and layers.
Jenna Dewan goes for a classic face-framing lob

Classic Crop
If you don't enjoy hair getting in your face and dealing with styling and drying, the classic crop is one of the easiest low-maintenance cuts to go for. Sassy and classy, the classic crop swept to one side doesn't really require much work, yet still looks timeless.
Zoë Kravitz shows once again she is a fan of the shorter cuts

Those were our 15 cute hairstyles for short hair. Short hair has just as much potential for styling and interesting hair cuts as long hair. But no matter the length, one of the most important factors is hair health, as long as you take care of your hair you can make it look amazing! Whatever style you choose to rock, remember to rock it with confidence!