Ghana braids for summer 2019 – the perfect solution to fight the heat and look stunning
Just like everything else, the trends in hairstyles seem to change quite a lot. For some time now, braids have been an inseparable part of the hairstyles movement. What's more, They are a great addition to any modern clothing style. Braids are used since ancient times for different purposes. Nowadays, people have come up with many different ways to braid their hair – french braids, fishtail braid, rope braid. There are so many ways to braid your hair that it might be a bit difficult to choose. The latest trend seems to be ghana braids. So, today we have gathered 85 photos of beautiful braid hairstyles.
What are the most popular braid hairstyles?
Ghana braids / Cornrows – both are an African style of braiding. This braiding technique is quite easy, and the braids go down the back of your head, along your scalp. The main difference between the two is that cornrows are usually made on natural hair and are quite flat. Ghana braids, on the other hand, are made with weave or extensions, making the braids larger.
Box braids – another African style of braiding. They are characterised by the square shaped hair divisions. Extensions and weave is also used with them.
Crochet braids / Latch hook braids – yet another African style of braiding, which has been very modernised lately. Crochet braids are created when after the hair has been braided into cornrows, hair extensions are attached to it with a latch hook or a crochet hook.
French braid – another braiding style which originated in Africa. The French braid is probably the most popular out of all the braiding styles. It is very easy to do yourself and doesn't take a lot of time. Three strands of hair are braided together from the crown of the head to the nape of the neck.
Beyonce is a fan of African style and ghana braids, as shown in her "Formation" video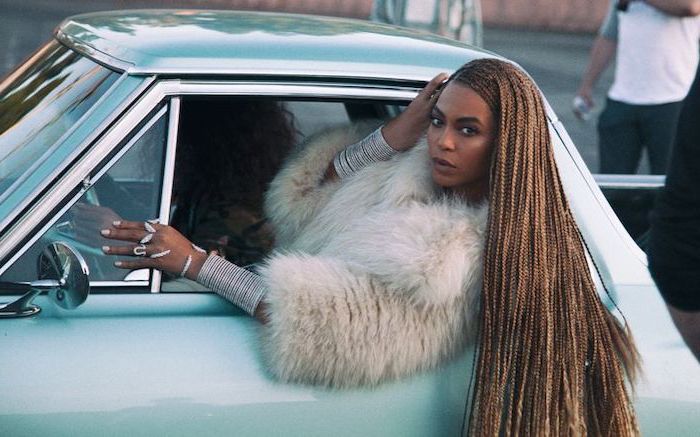 Keke Palmer is another celebrity, who is a fan of braids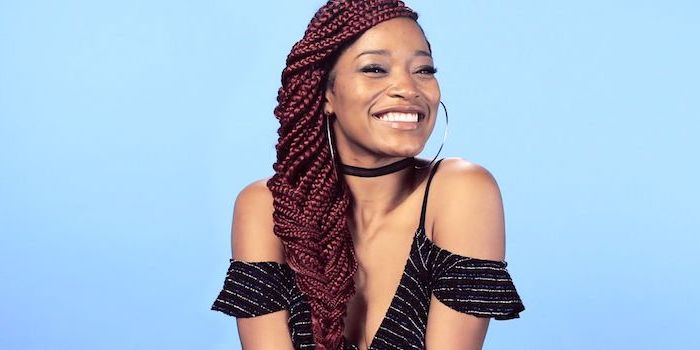 Lupita Nyong'o always looks stunning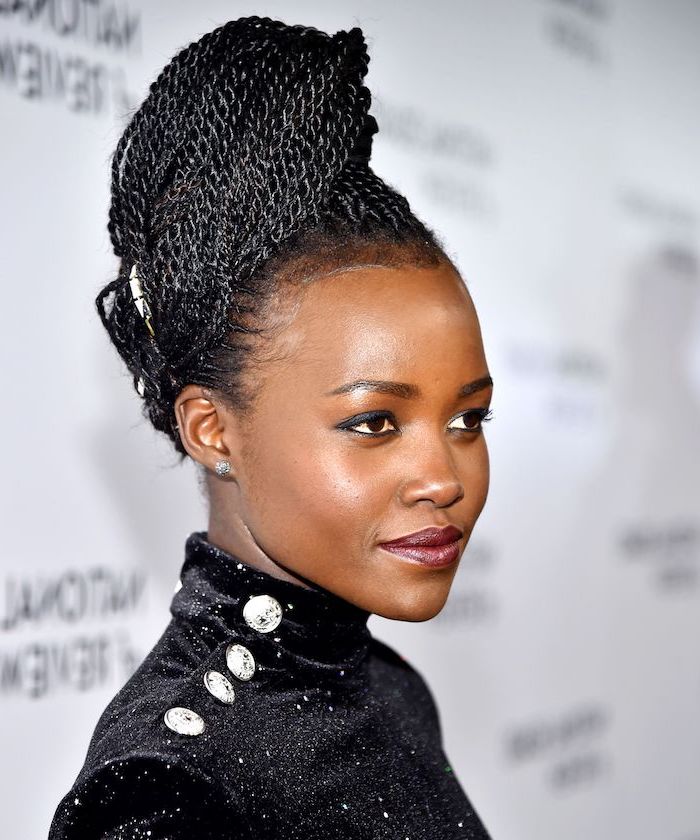 All braided hairstyles are beautiful – ghana braids, cornrows, box braids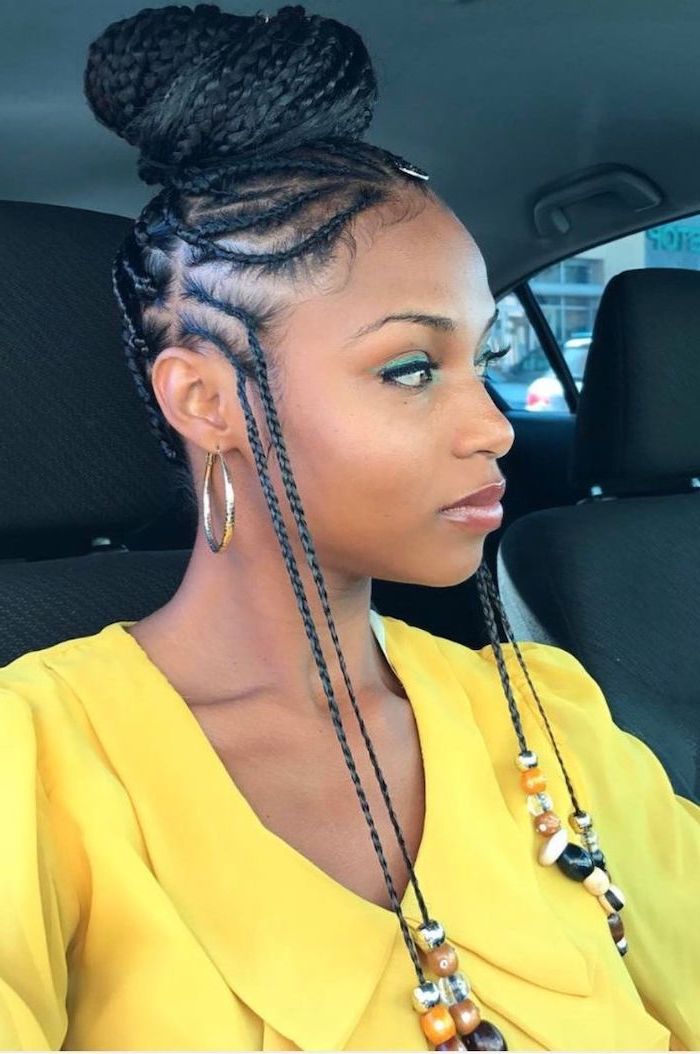 These girls are on trend with their ghana braids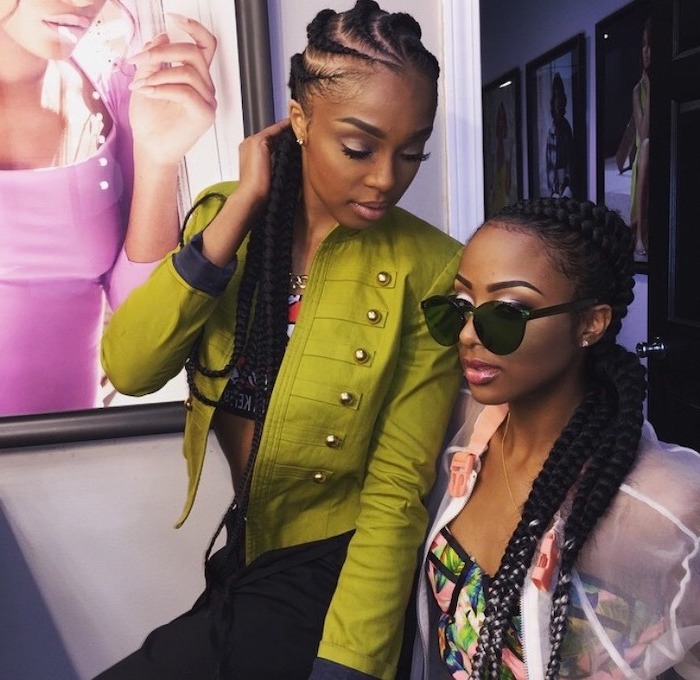 Braids within a braid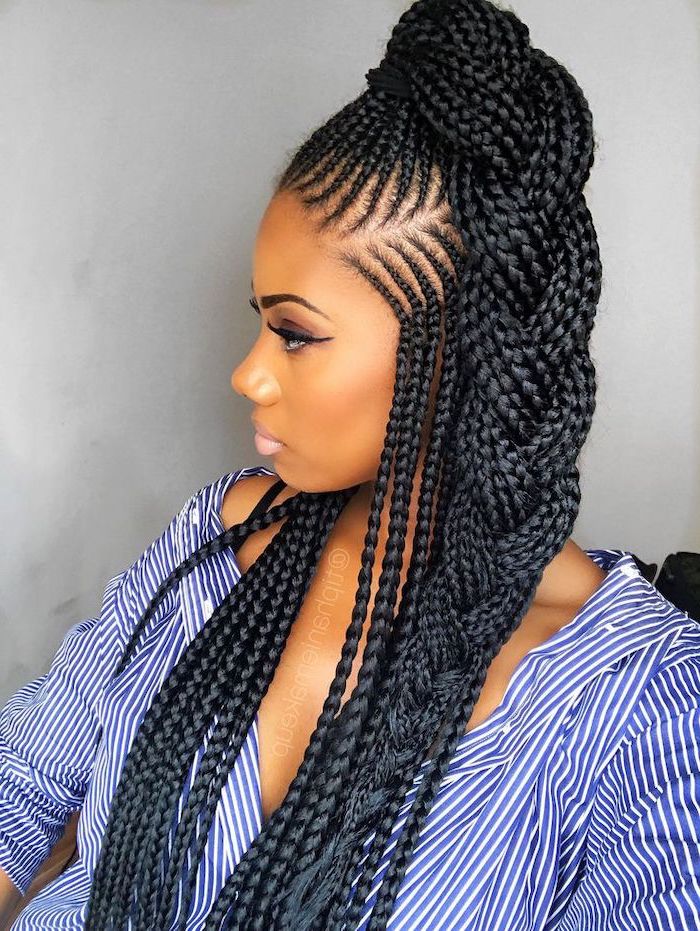 Video tutorial on how to style box braids
Colourful weave and beads create an ultra modern look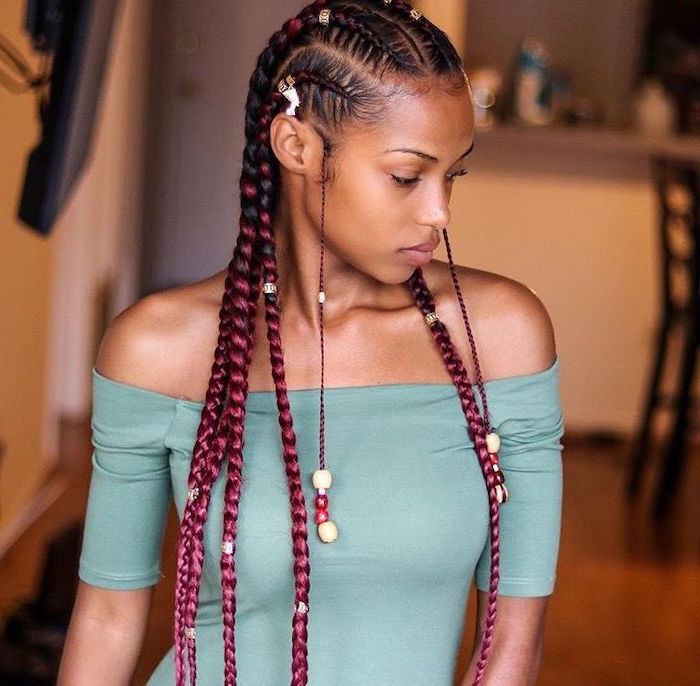 An intricate ghana braids style
The plus of braiding your hair is you can go as colourful as you want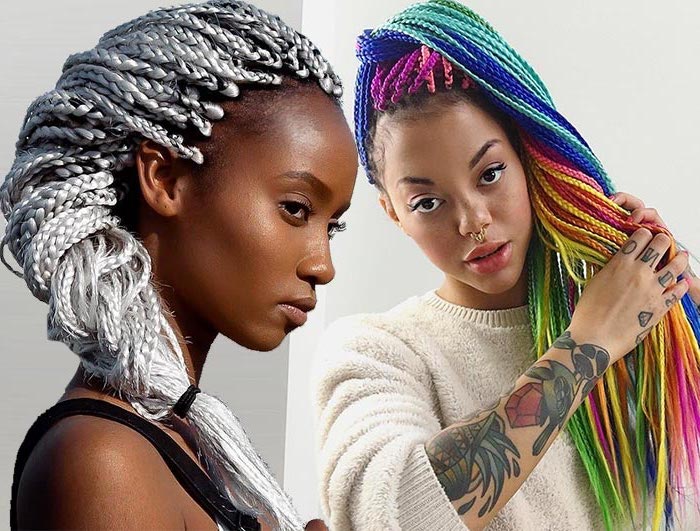 Stunning braided hairstyles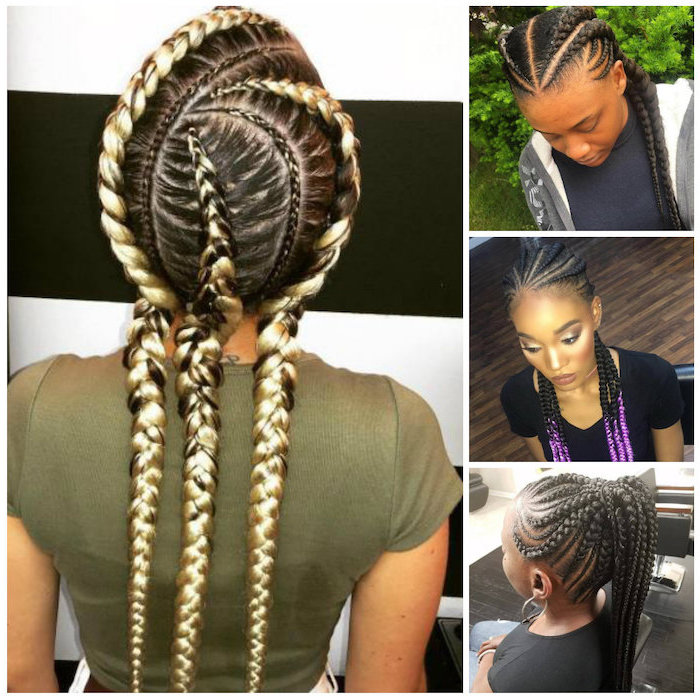 You can style your braids in any way you like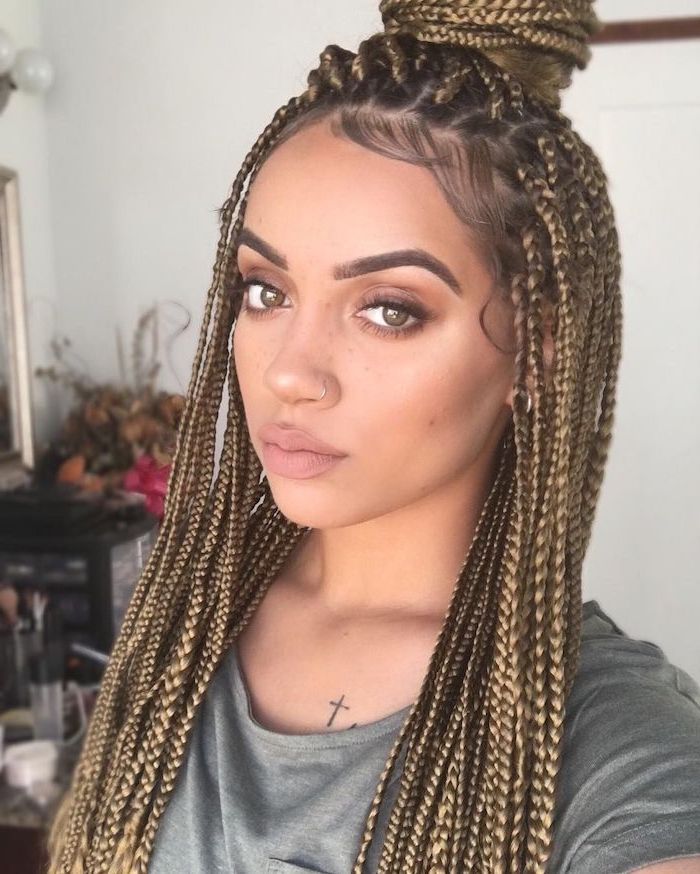 Video tutorial on how to do a basic french braid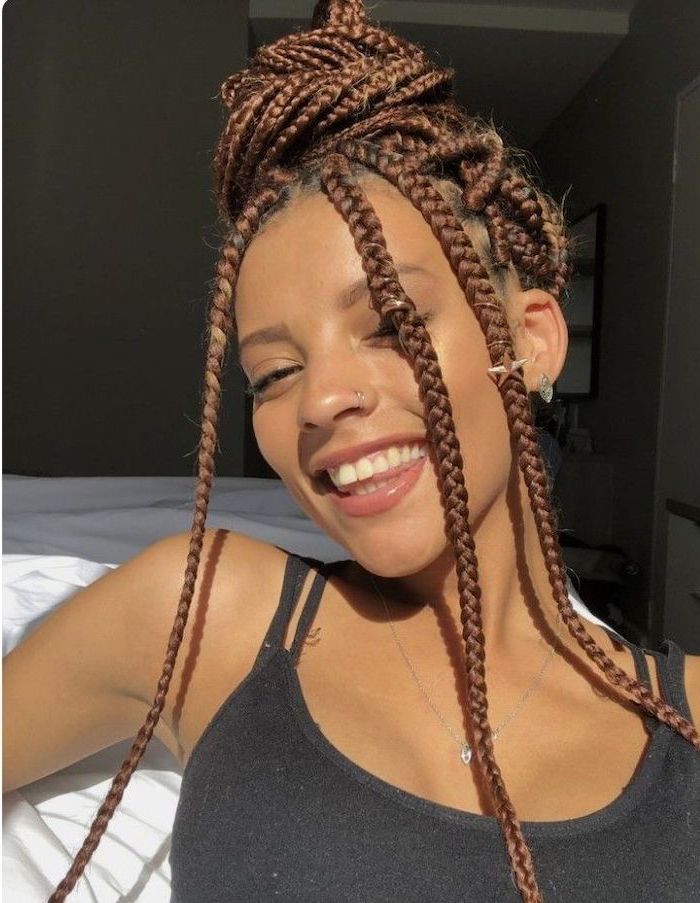 Braiding your child can save you a lot of trouble in the mornings before school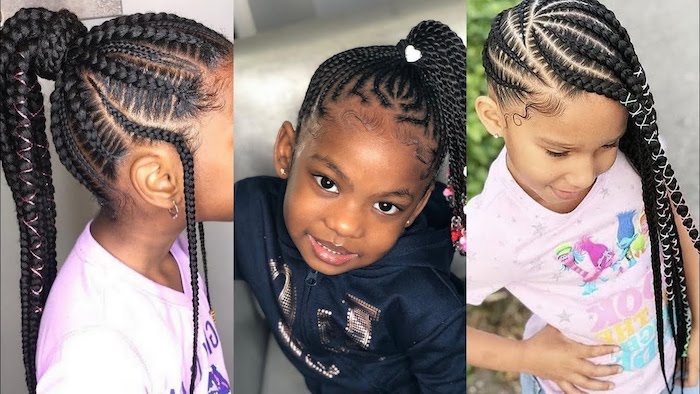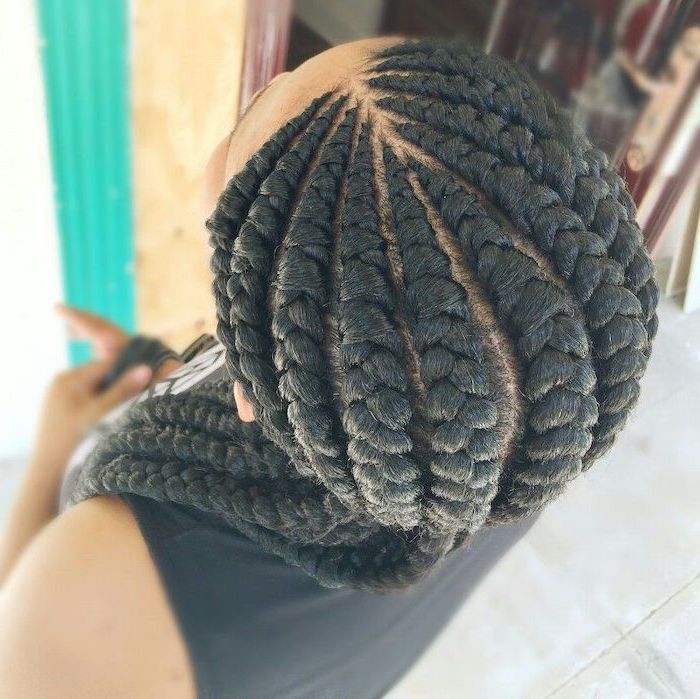 Video tutorial on how to do a fishtail braid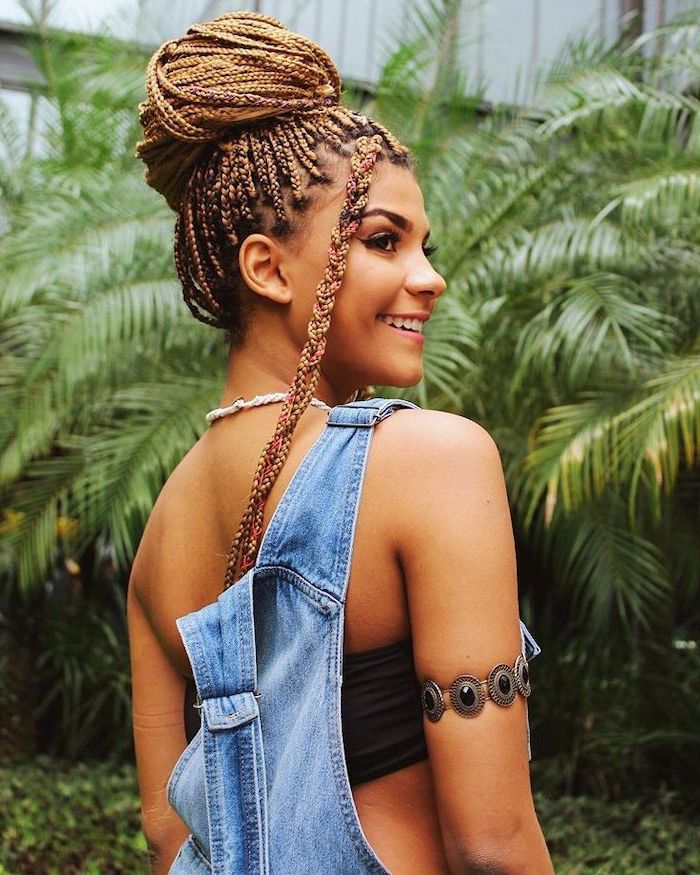 Jhene Aiko and her extra long braids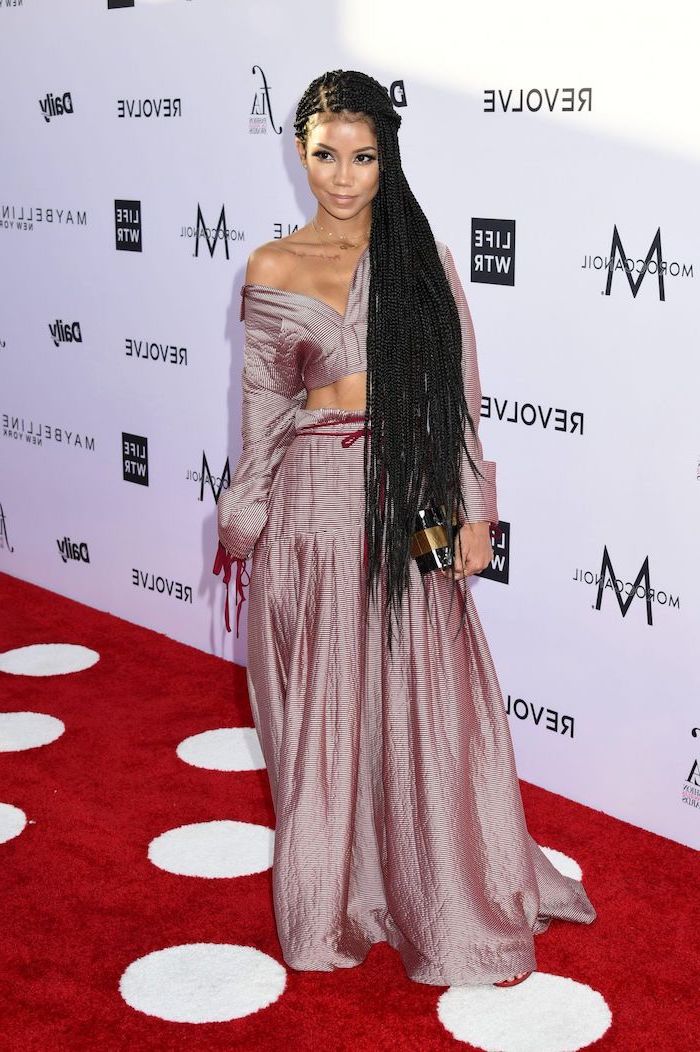 Kim Kardashian seems to always be on trend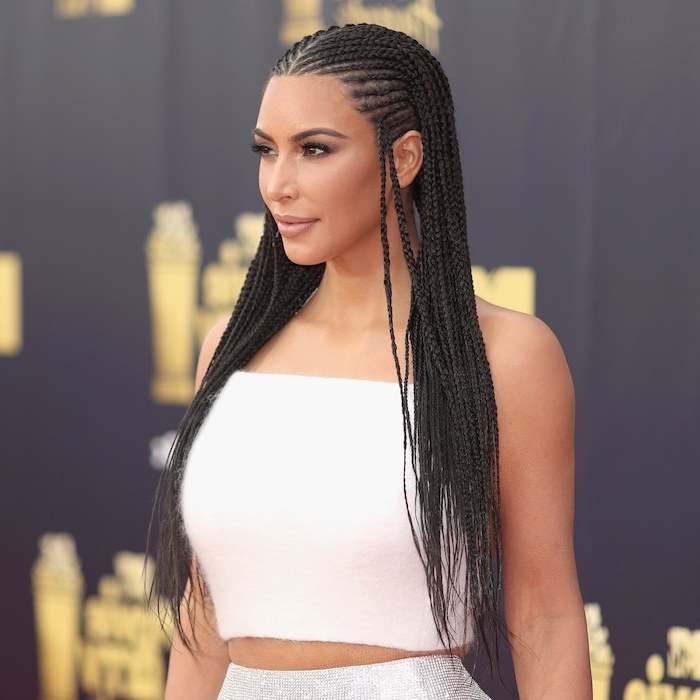 Nicki Minaj and her super long braided ponytail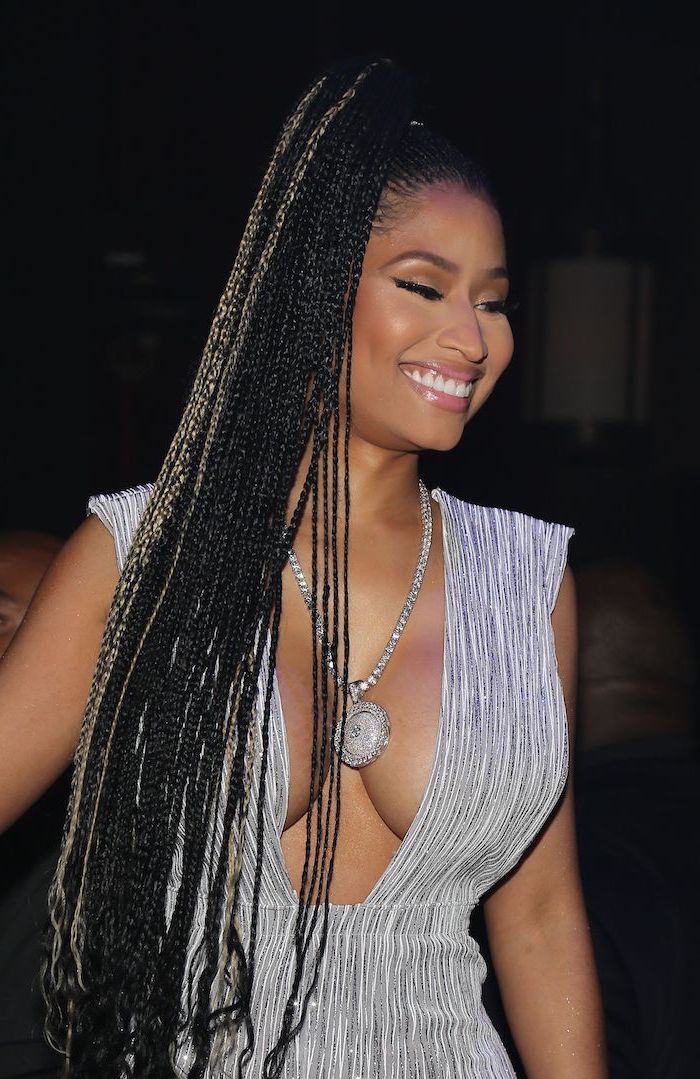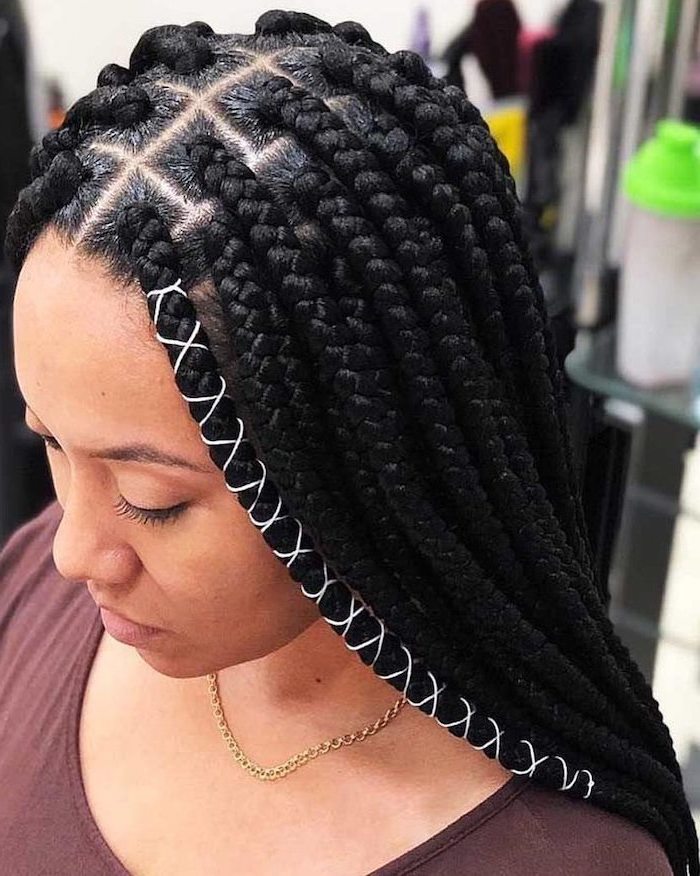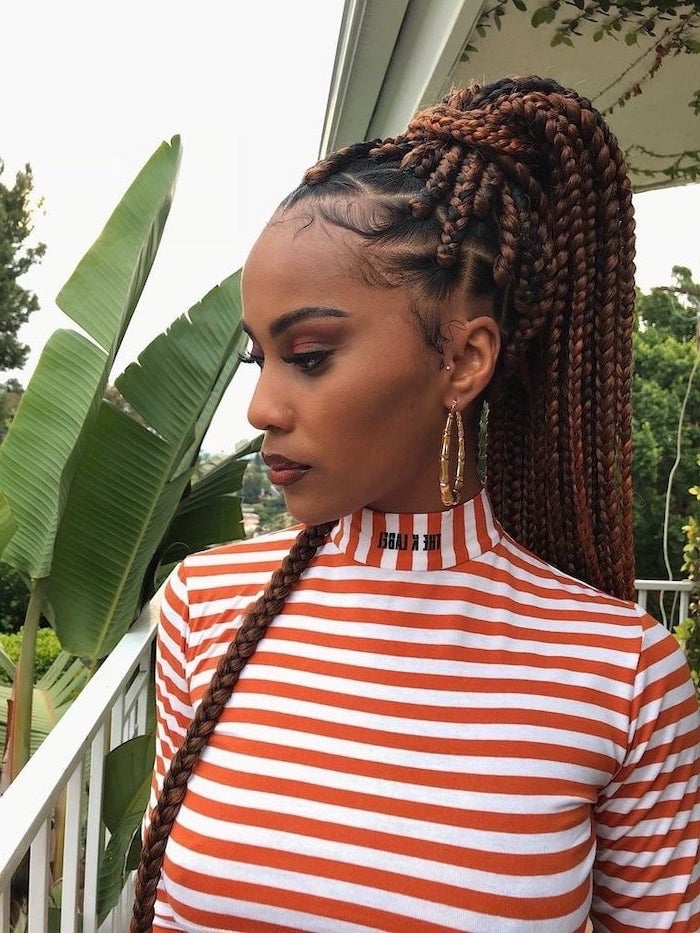 As colourful as it gets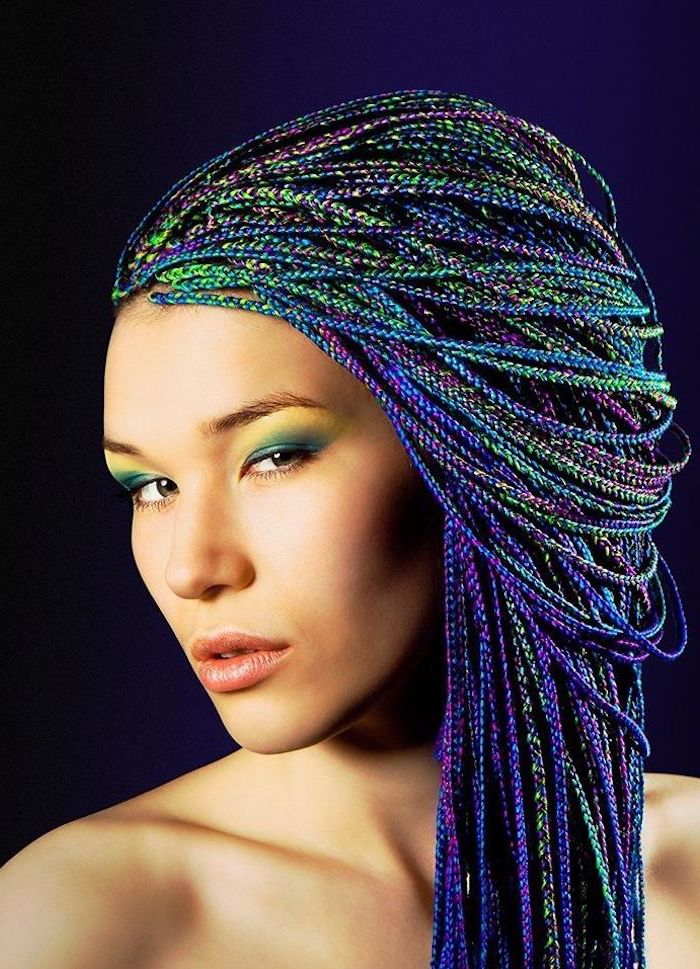 Stunning rainbow coloured braids with beads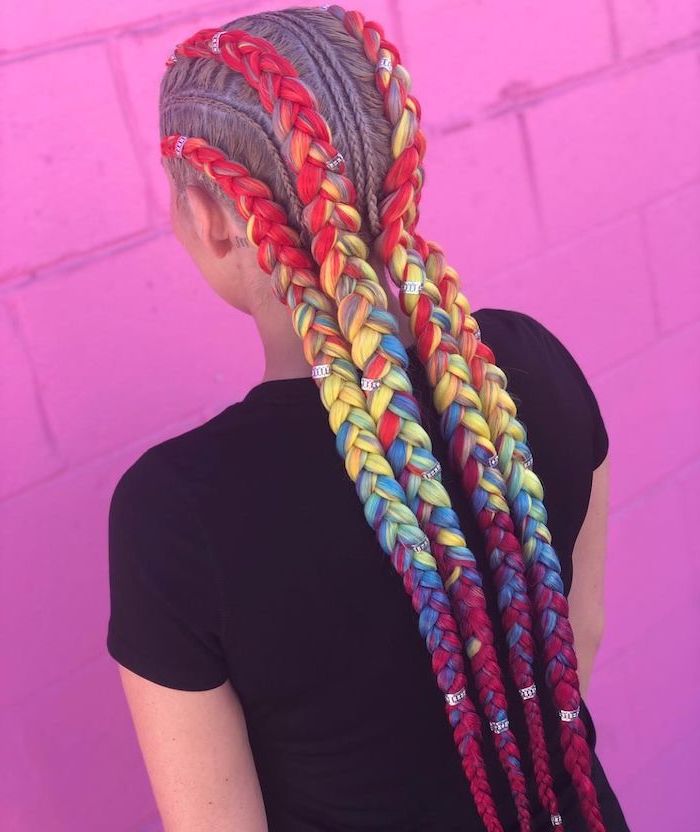 Intricate braided hairstyle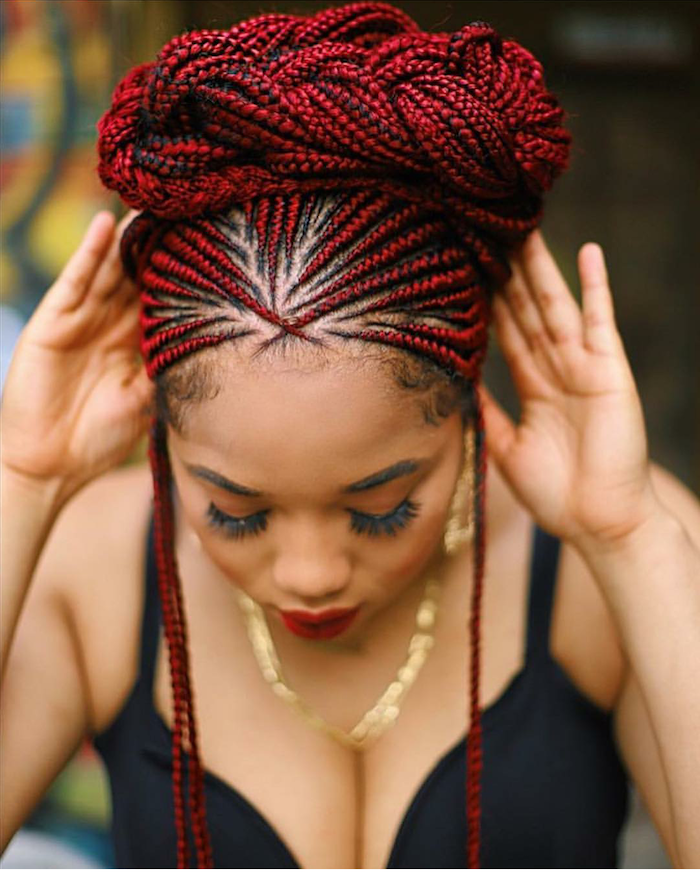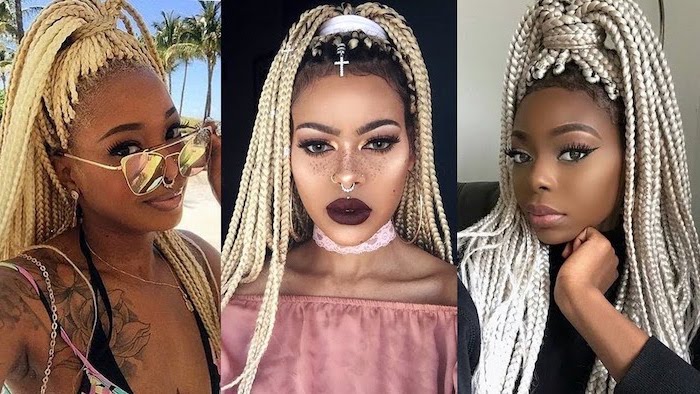 Braided hairstyles with cute results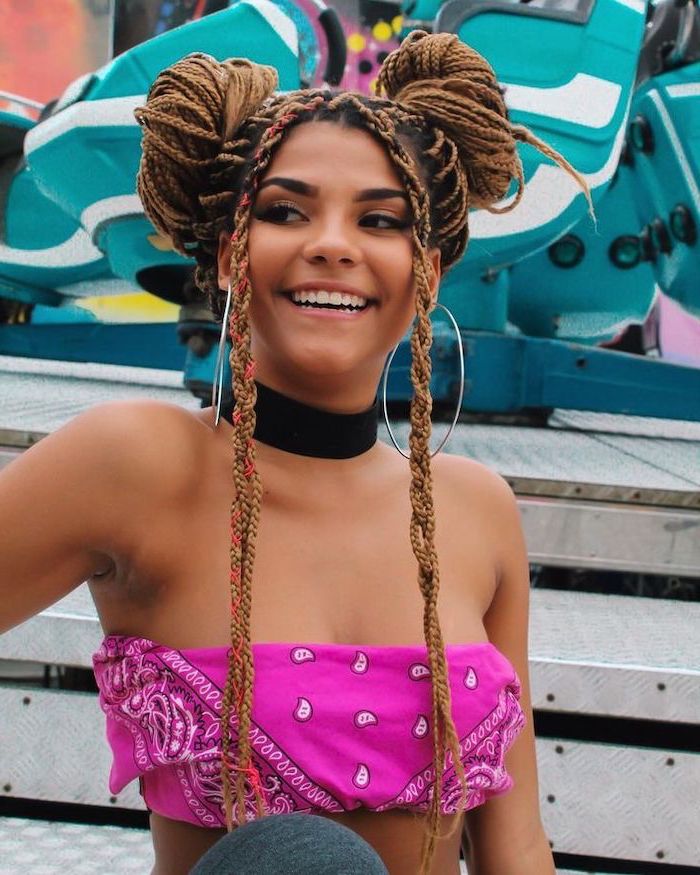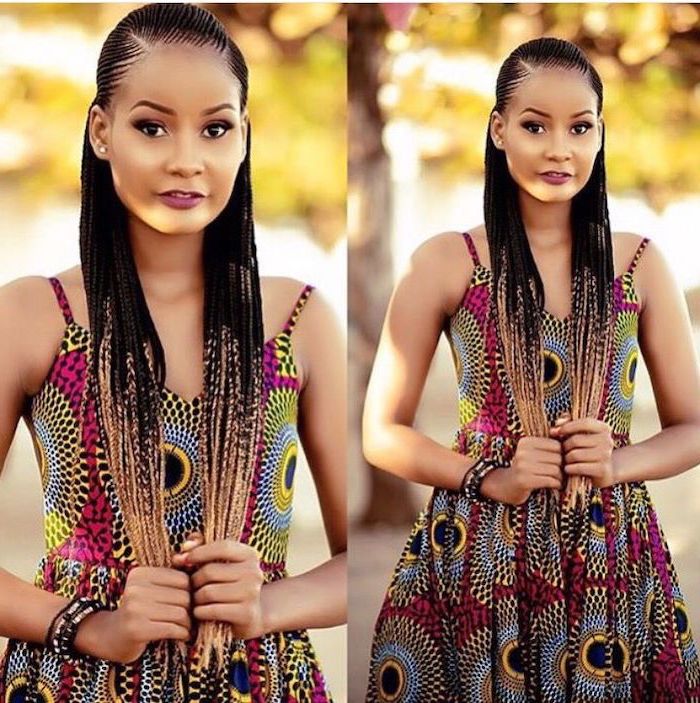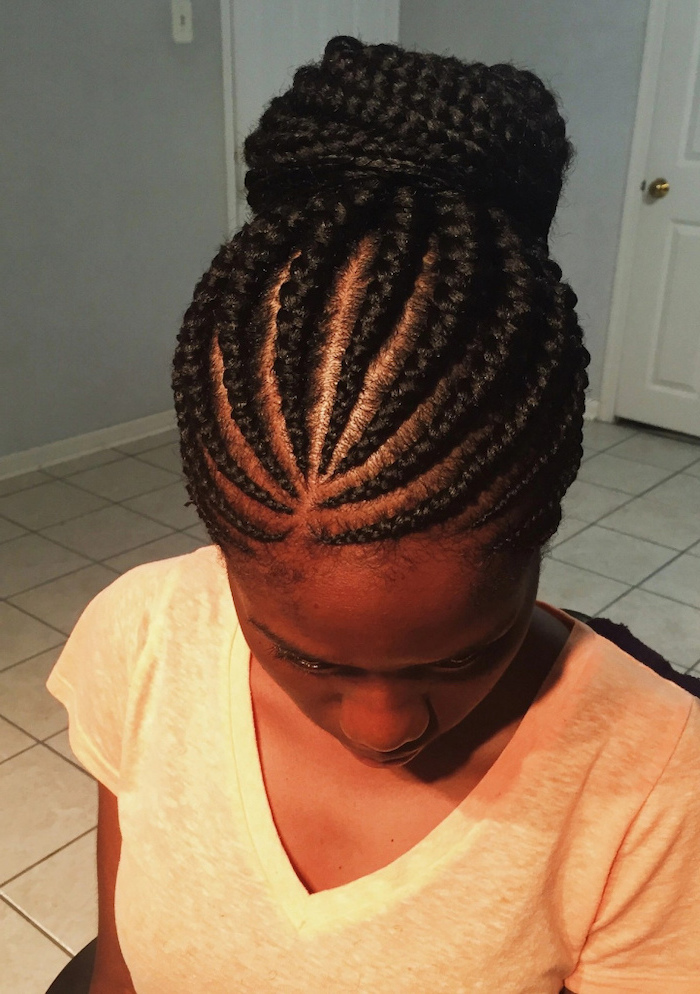 Another example of Beyonce's appreciation of braids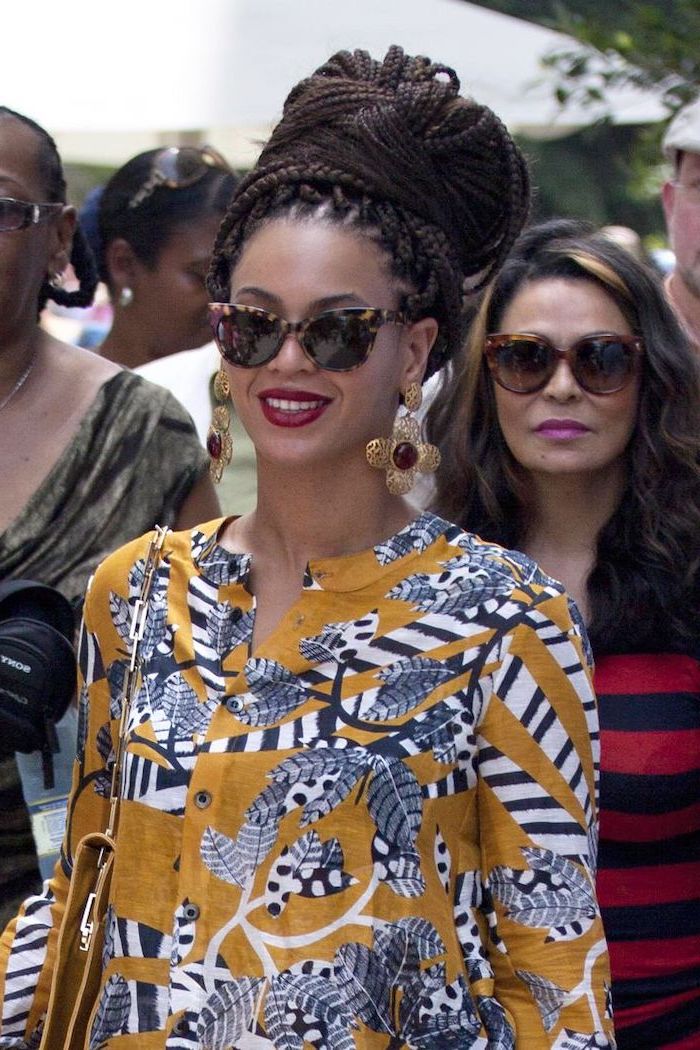 Beyonce performing "Freedom" with Kendrick Lamar at the BET awards, representing the African culture with simple, yet statement making braids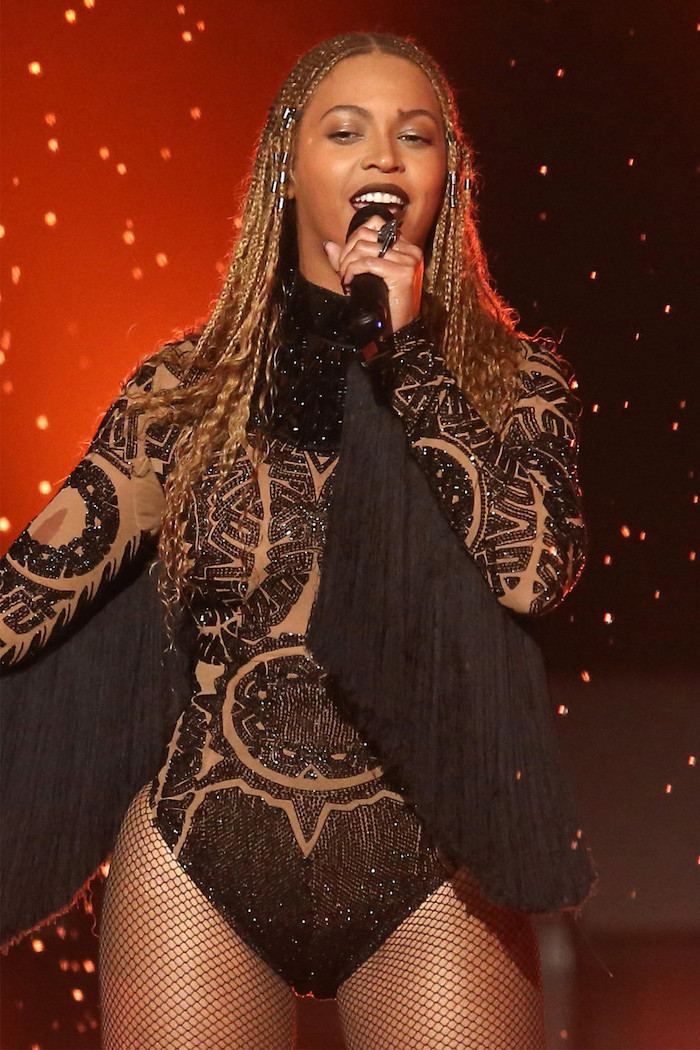 Although the braid is a simple hairstyle, it looks very stylish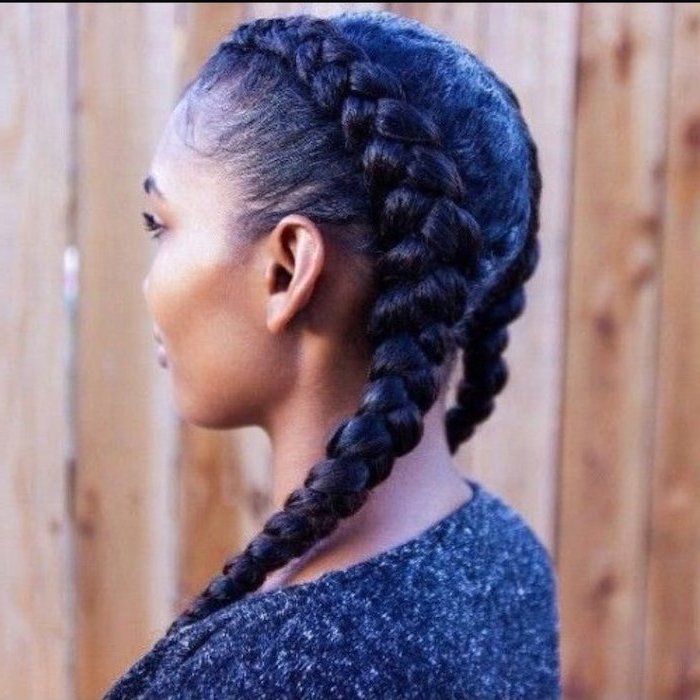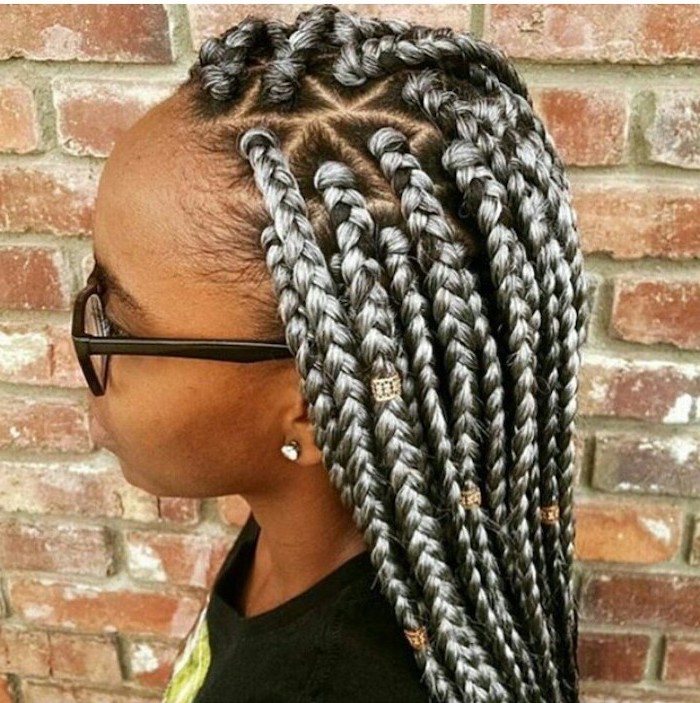 Hair accessories add an even more modern look to your braided hairstyle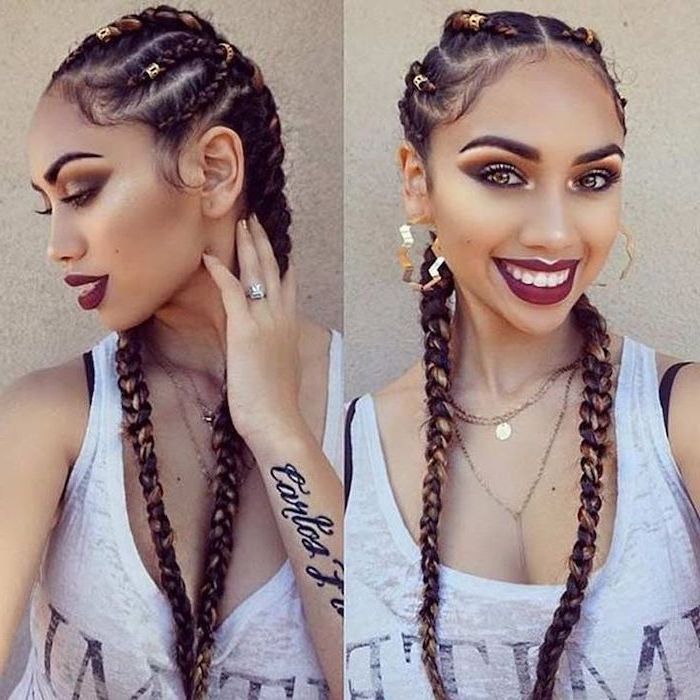 Ghana braids – ombre version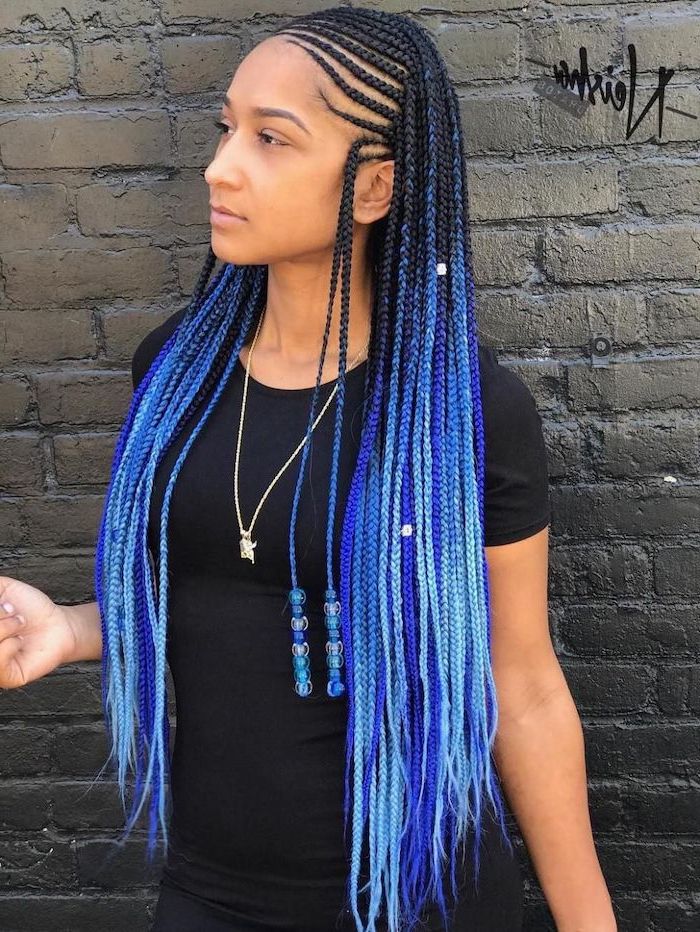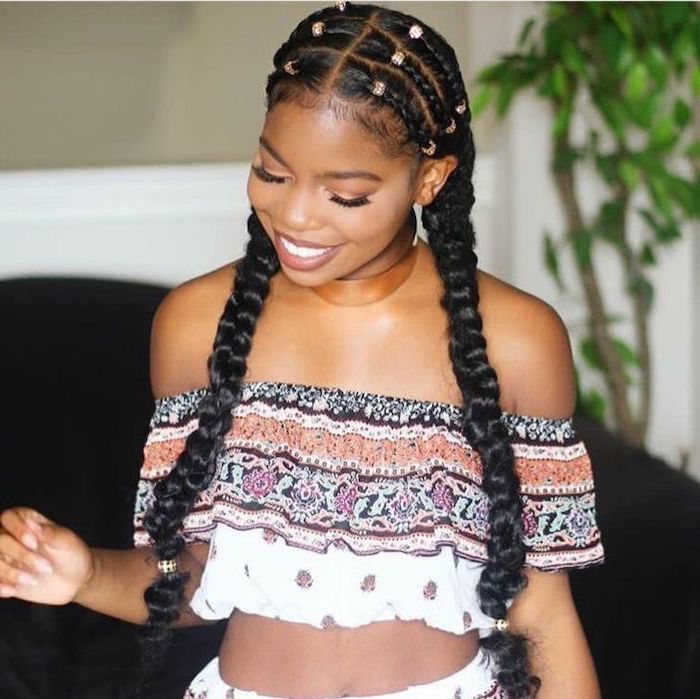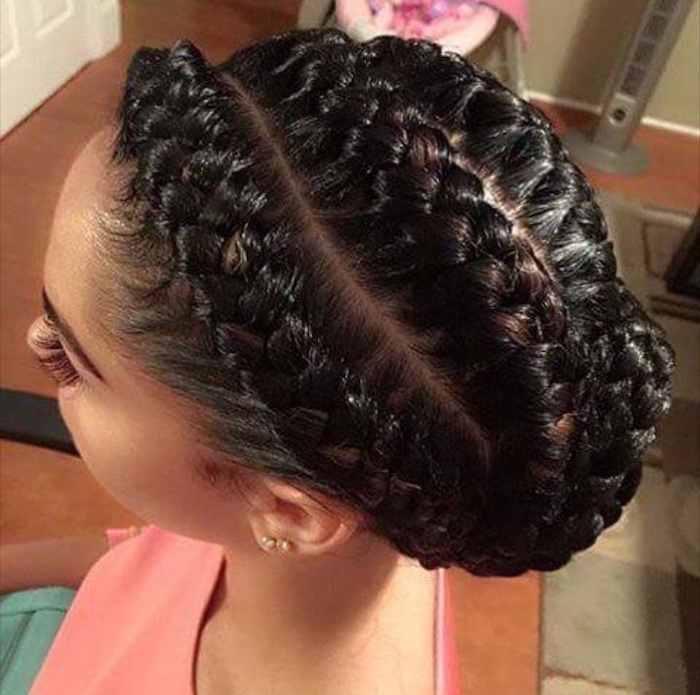 Braided hairstyles can also be very elegant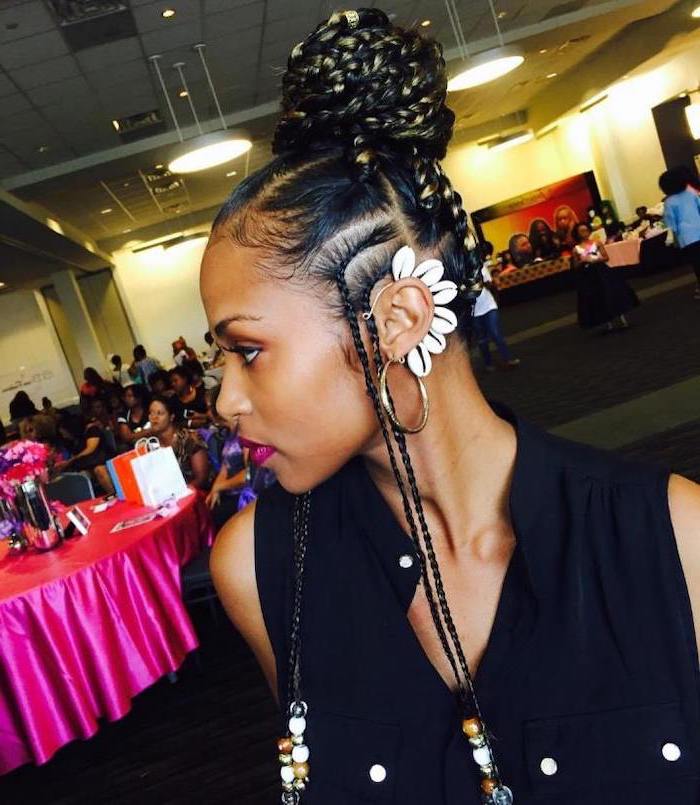 Intricate braided hairstyles are truly a sight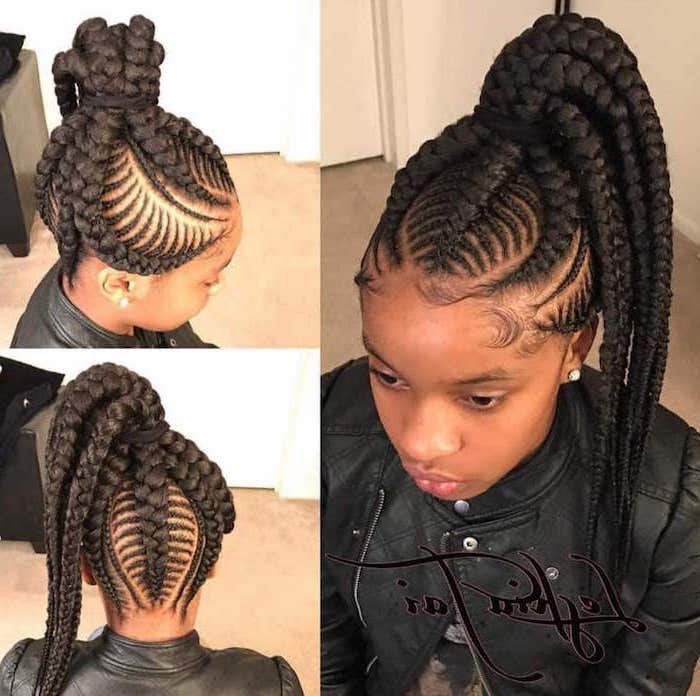 Horizontal braids are mesmerising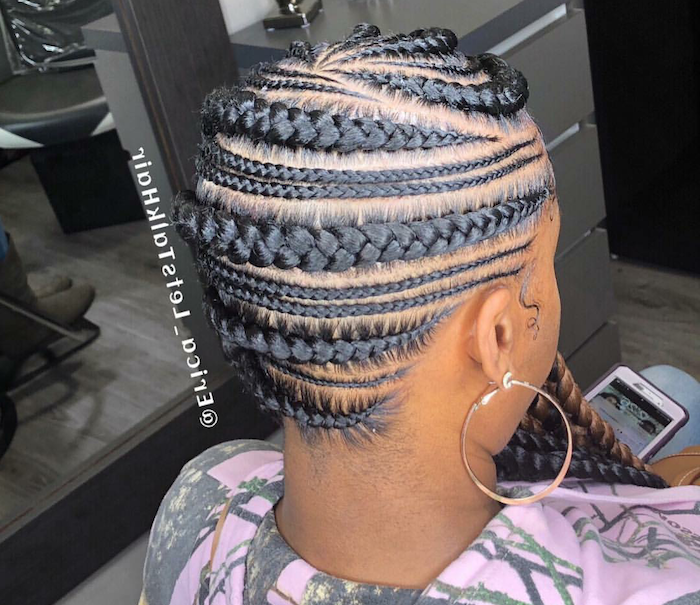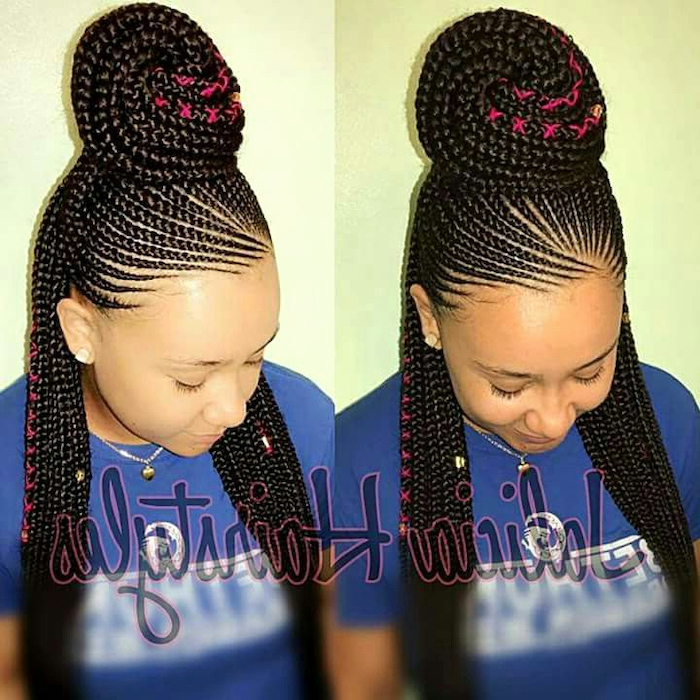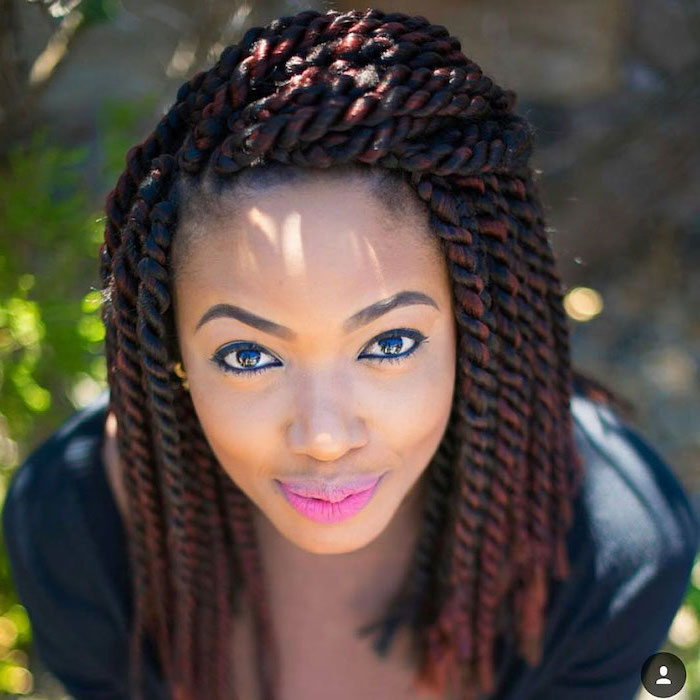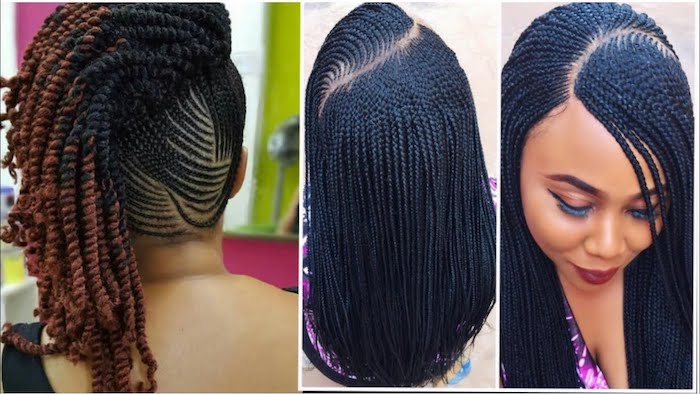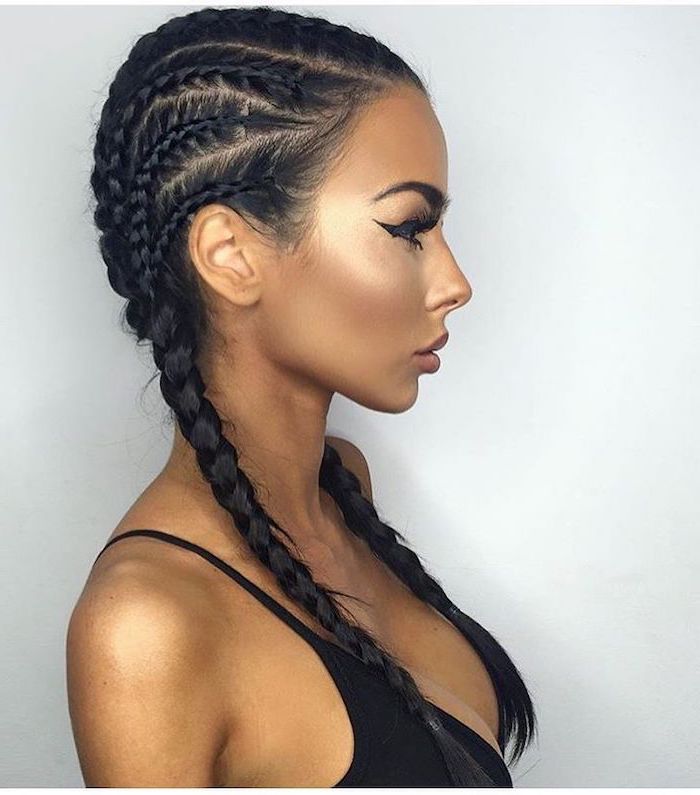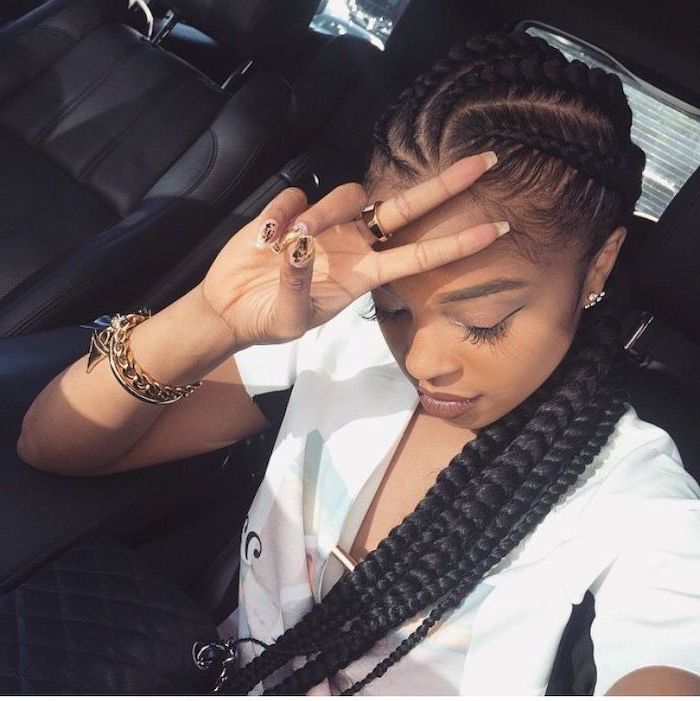 Two-colour braids are super fun and, furthermore, perfect for the summer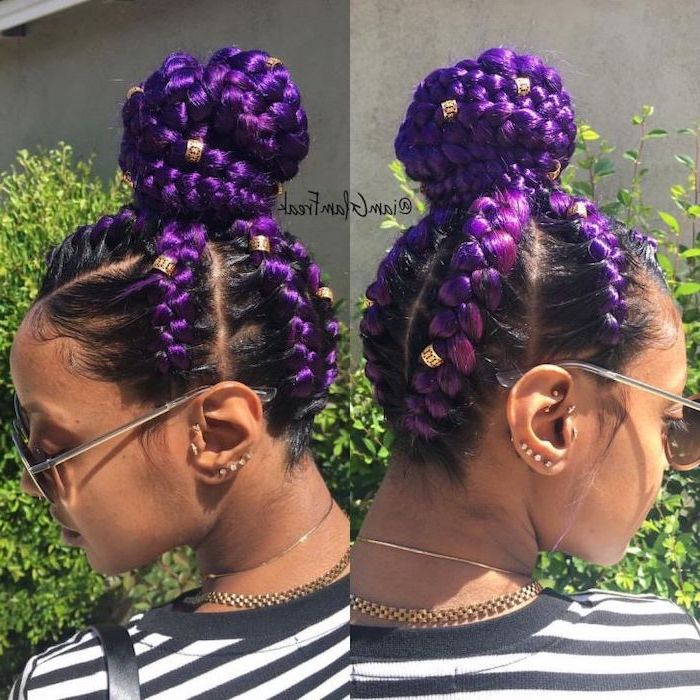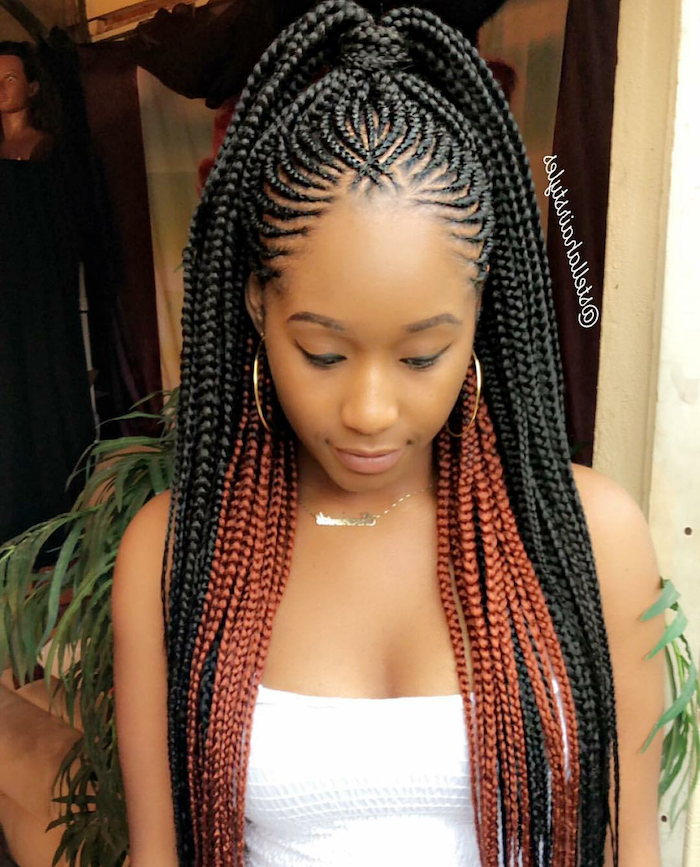 Even shorter braids are amazing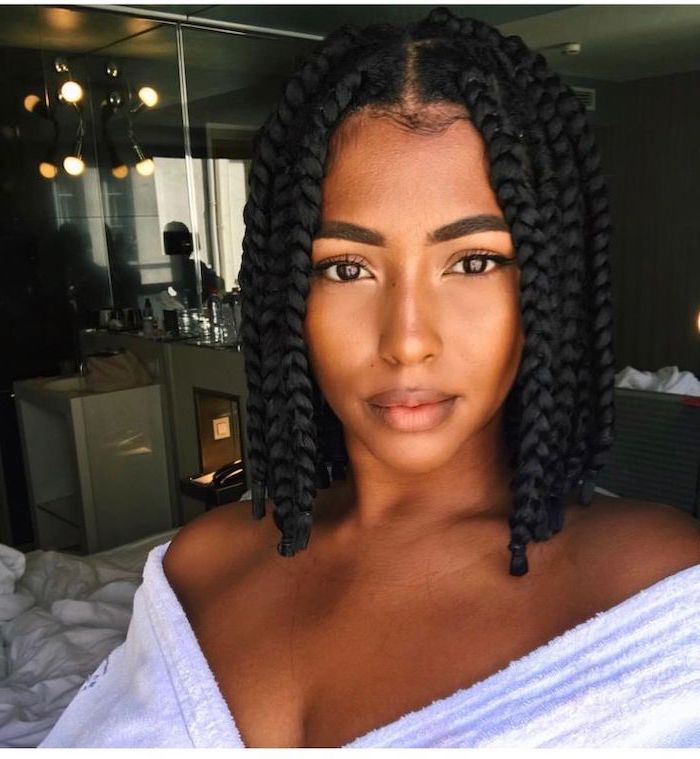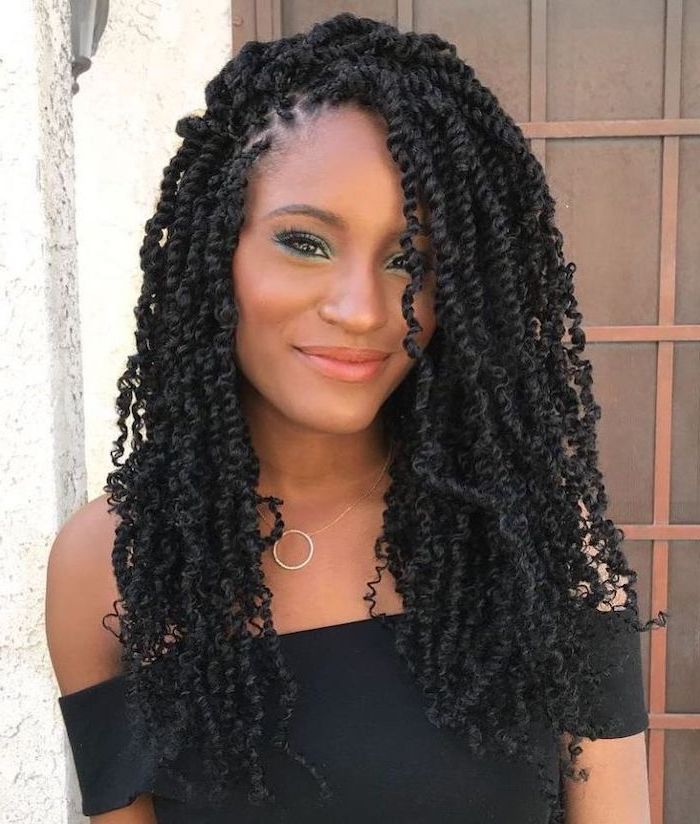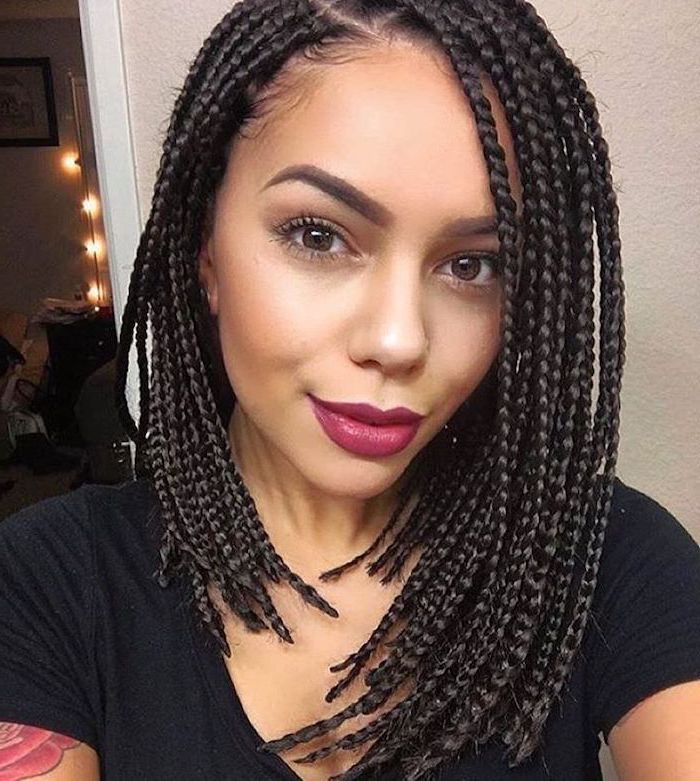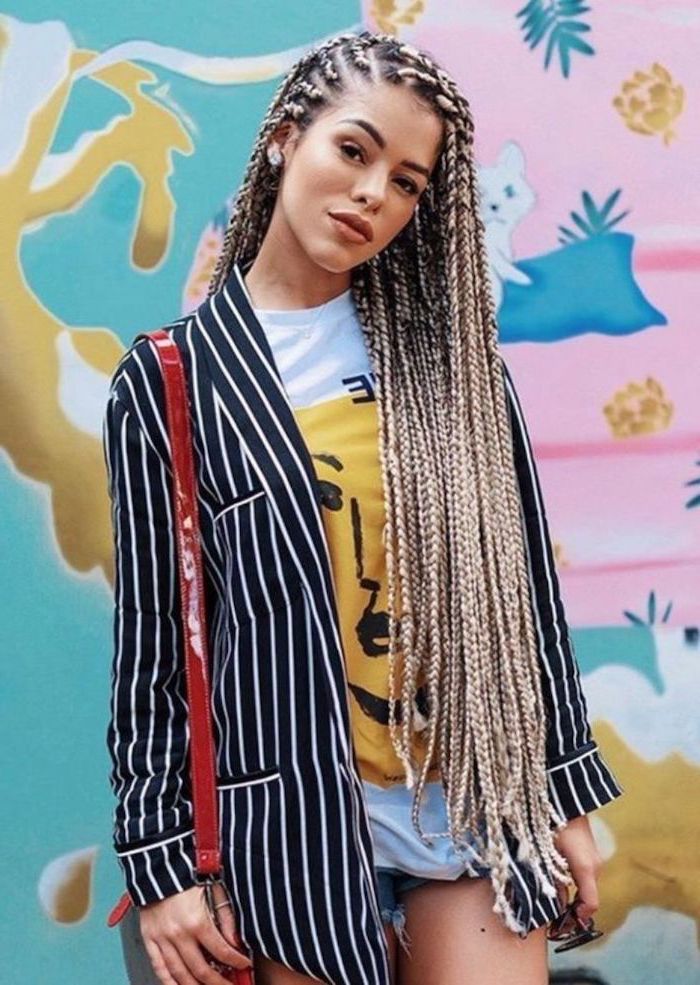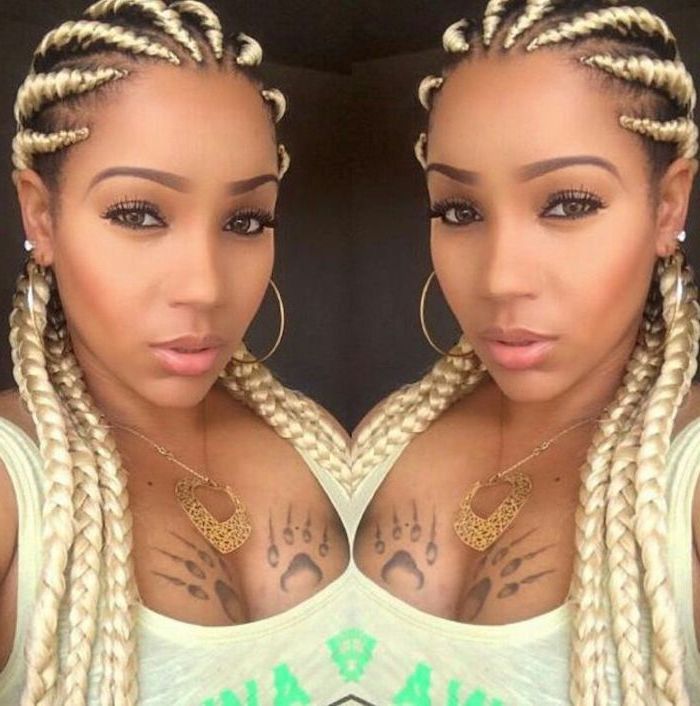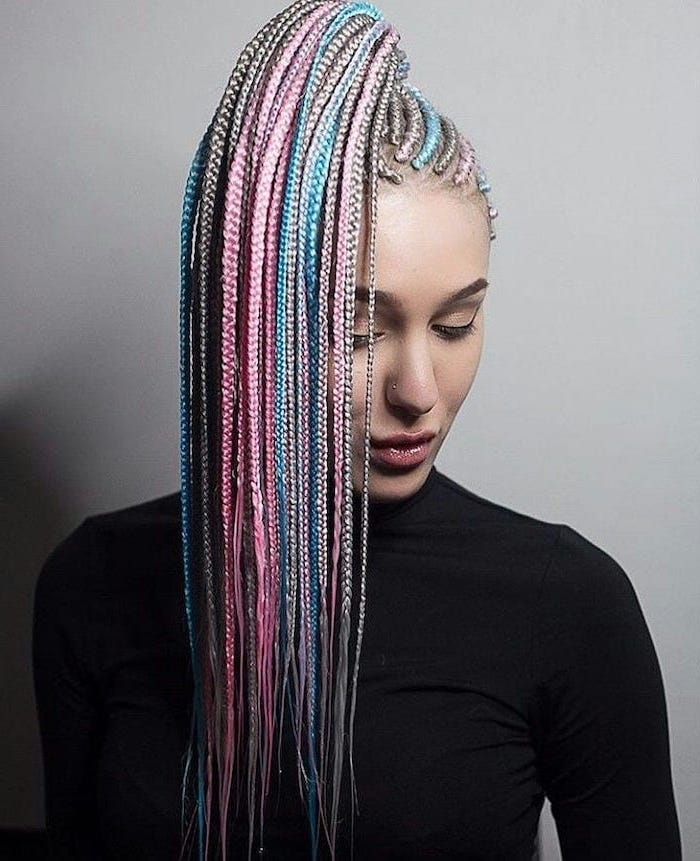 You can try these hairstyles yourself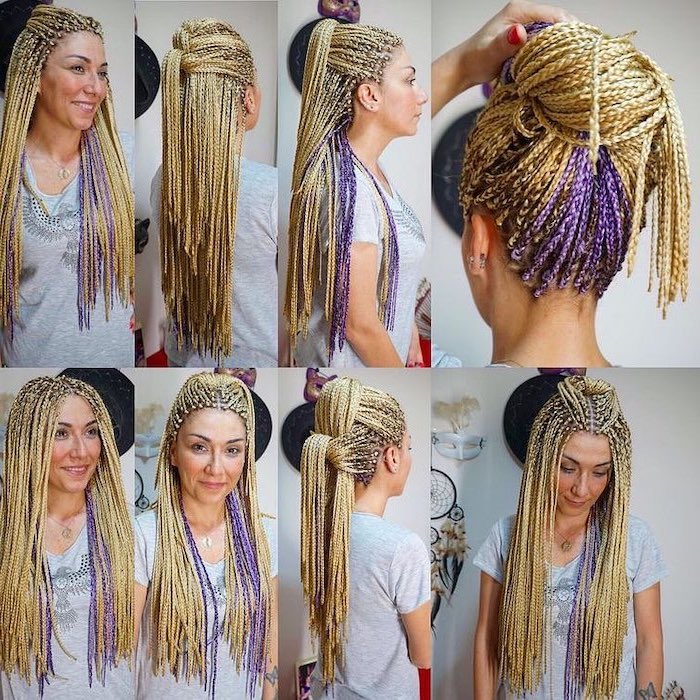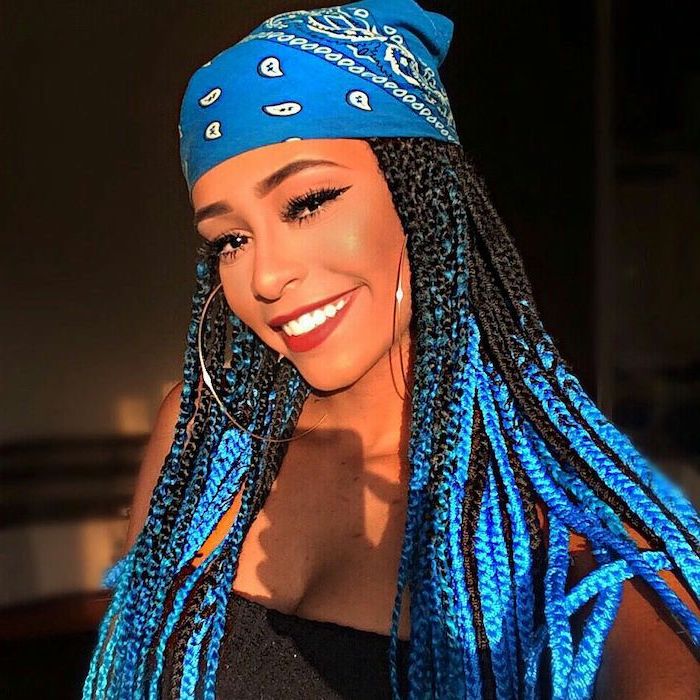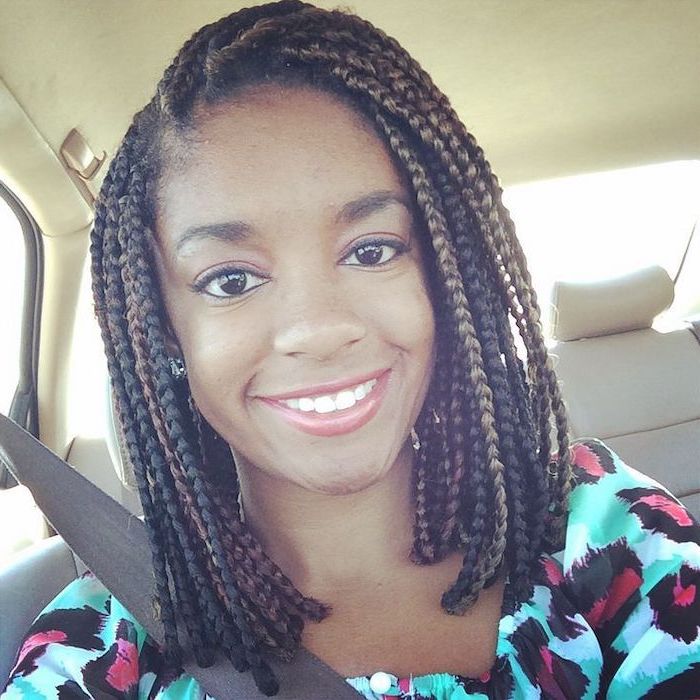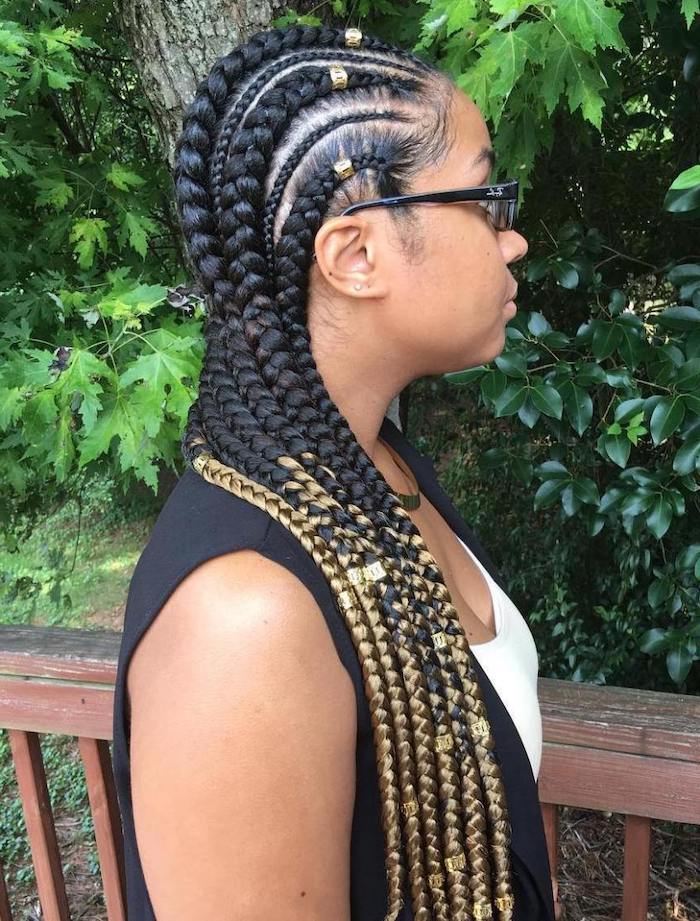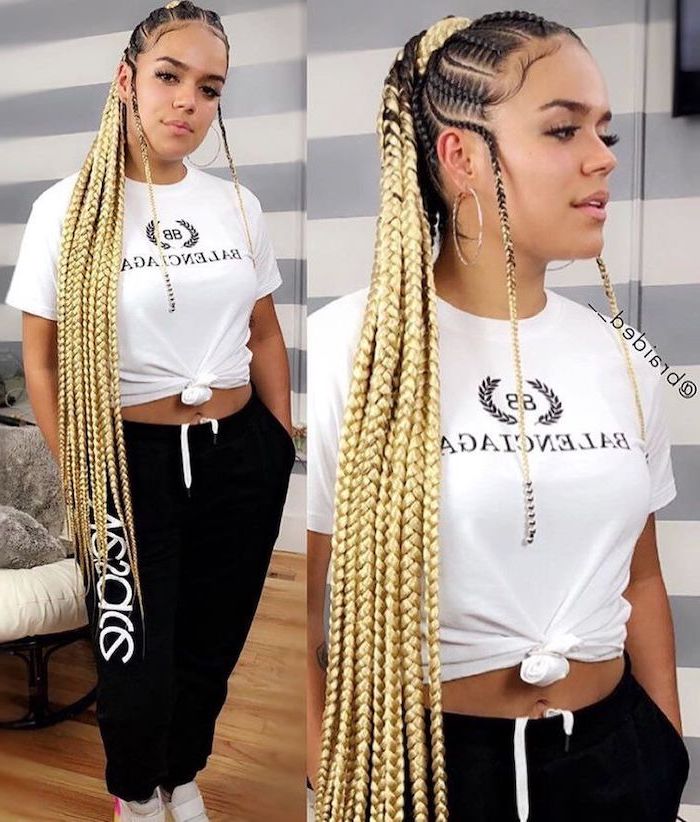 Ciara showing off her ghana braids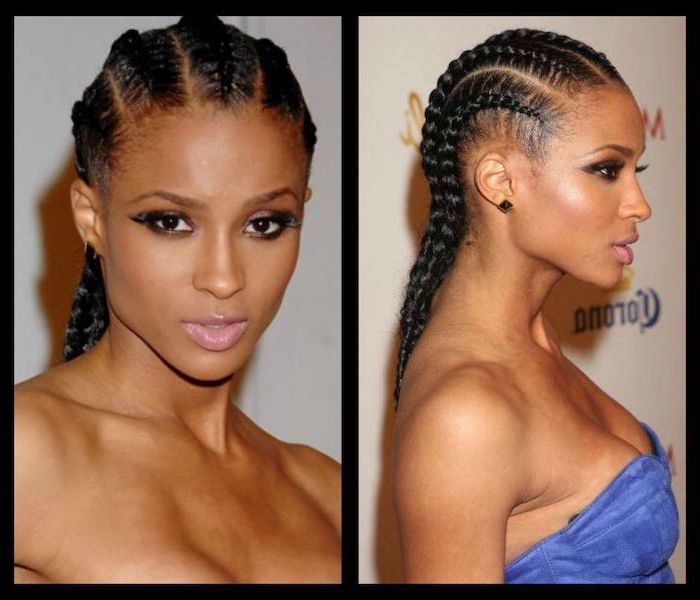 Ciara – half braided, half natural hair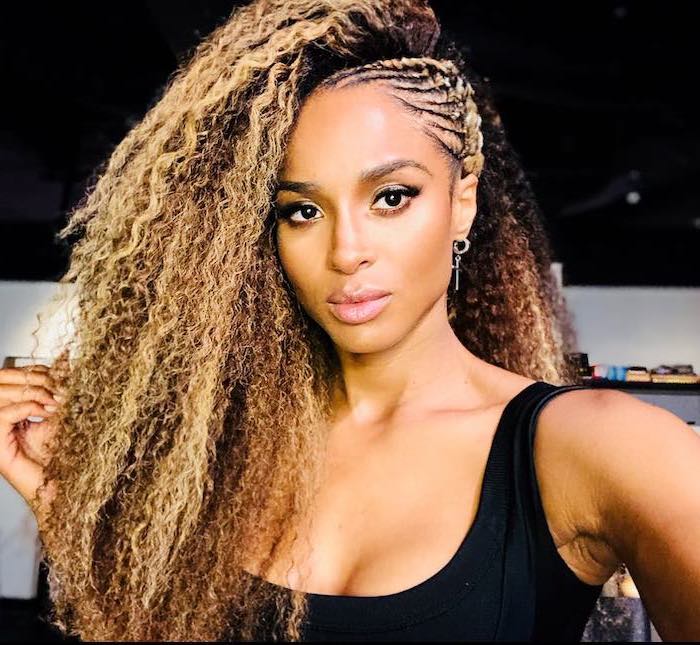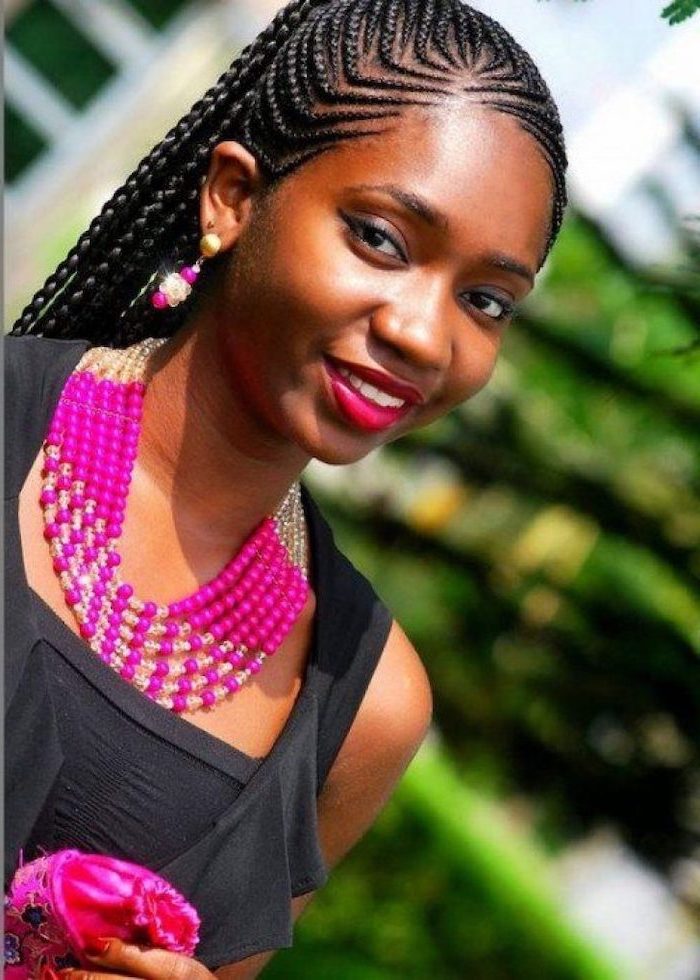 Yet another example of Beyonce's super long braids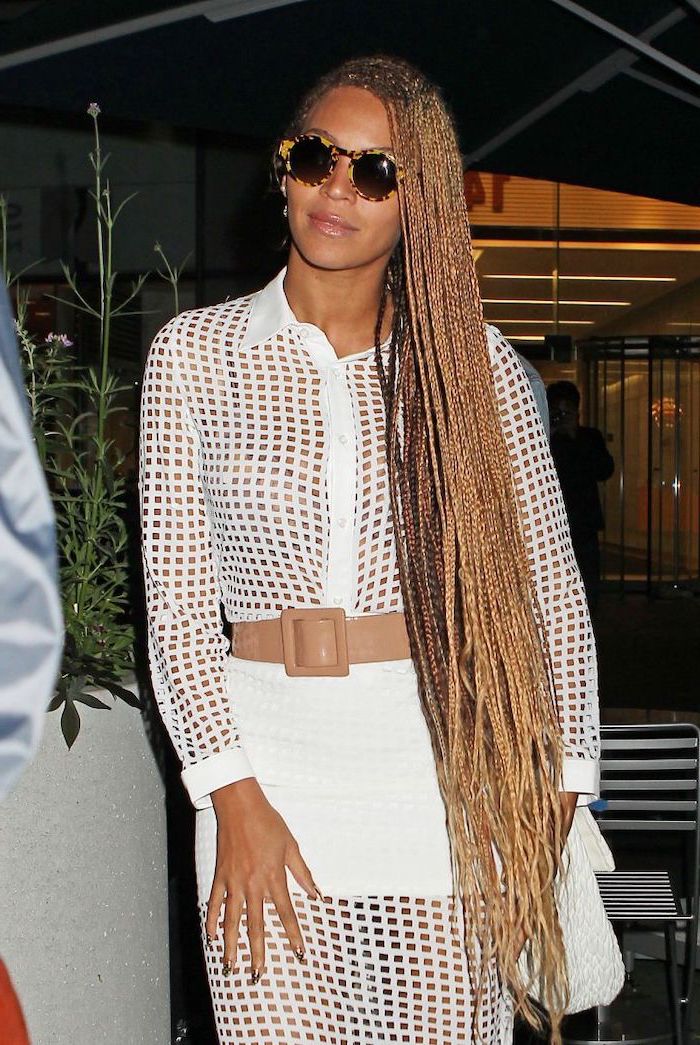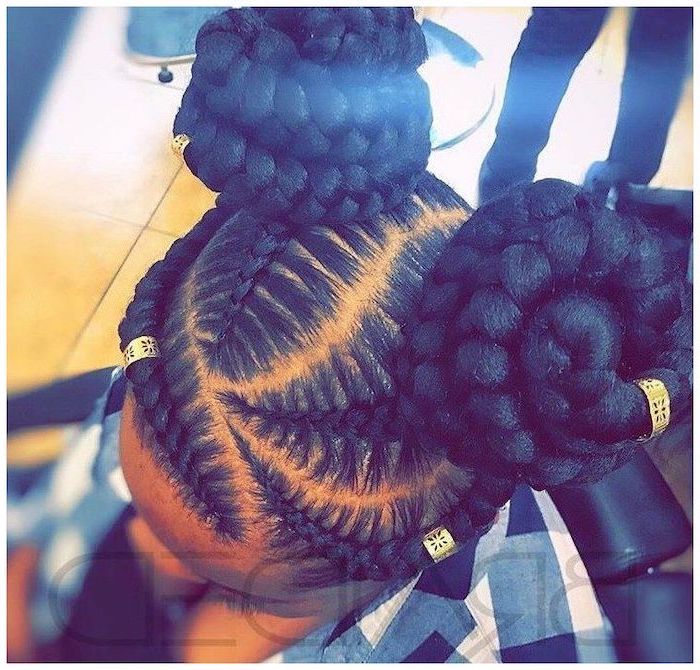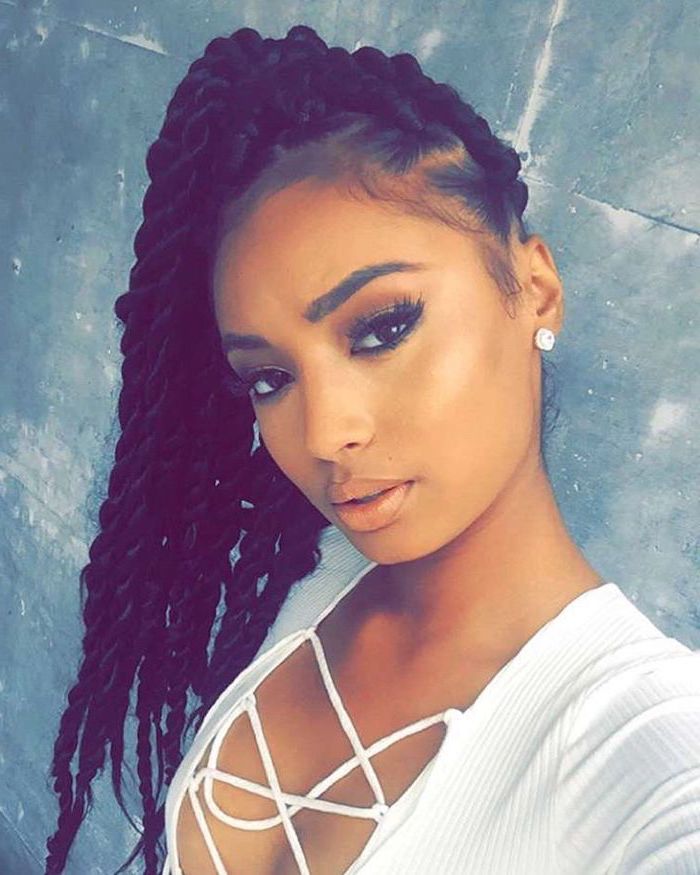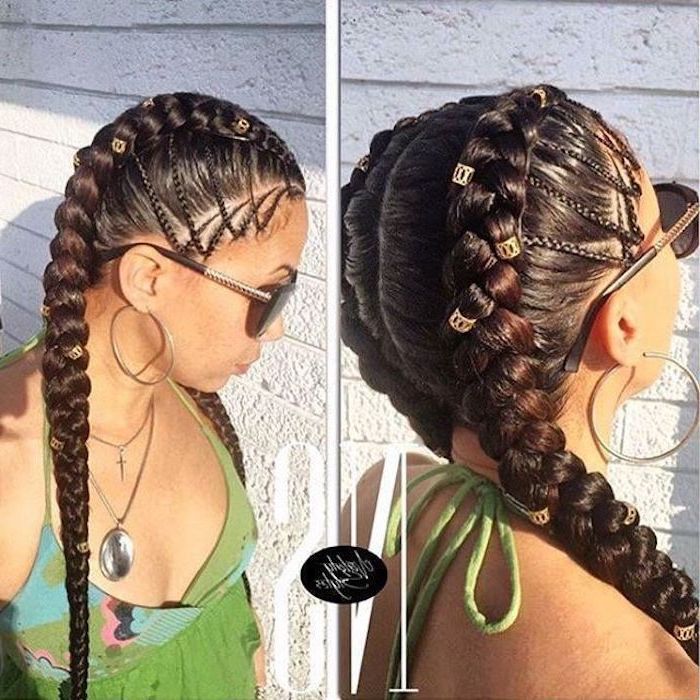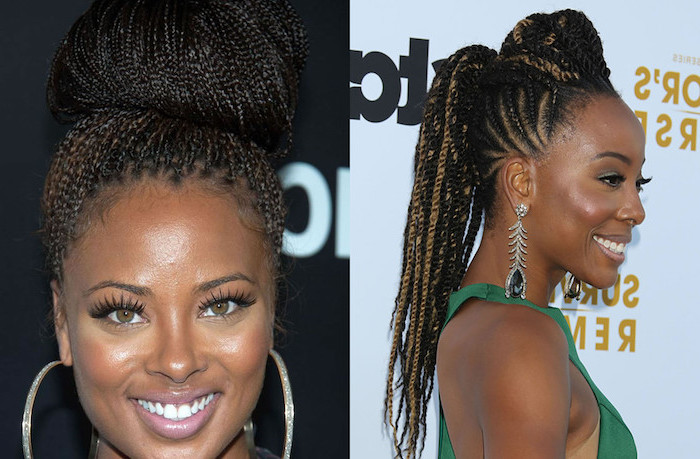 Keke Palmer looks mesmerising with her red burgundy braids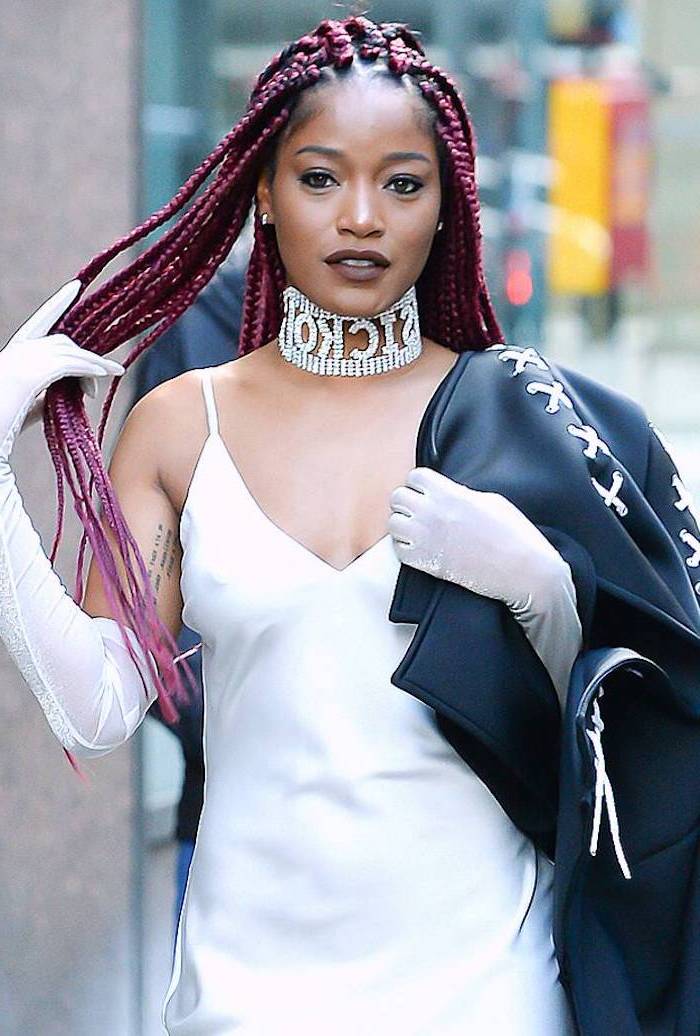 Kelly Rowland – another lover of braids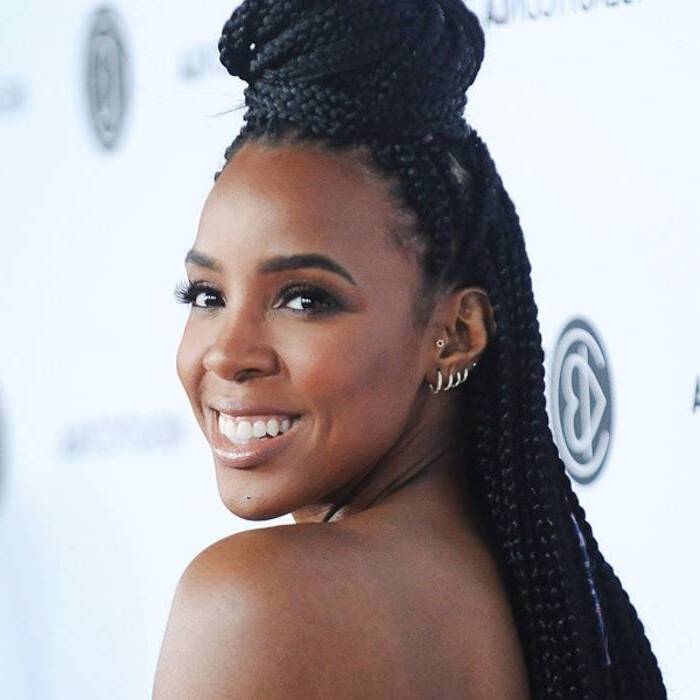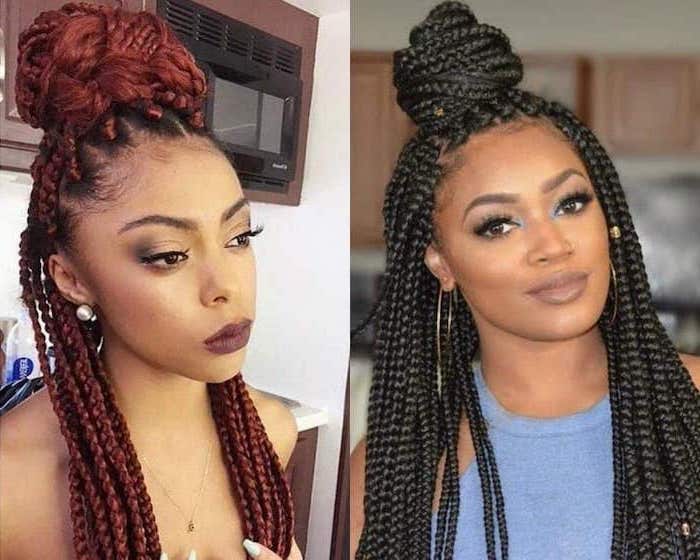 Interesting ghana braids design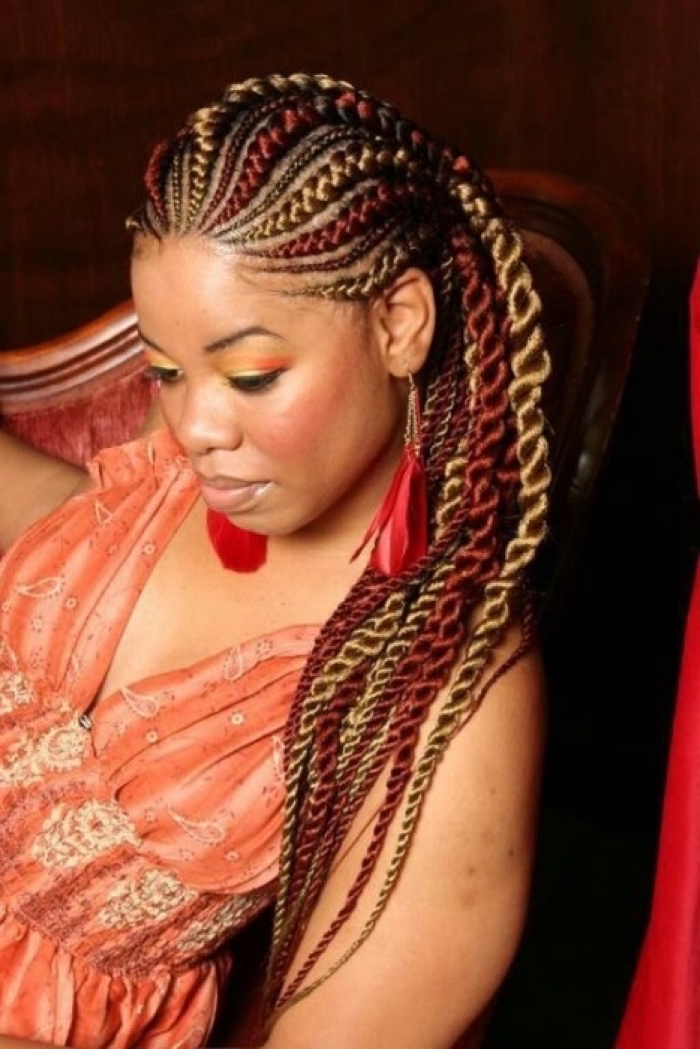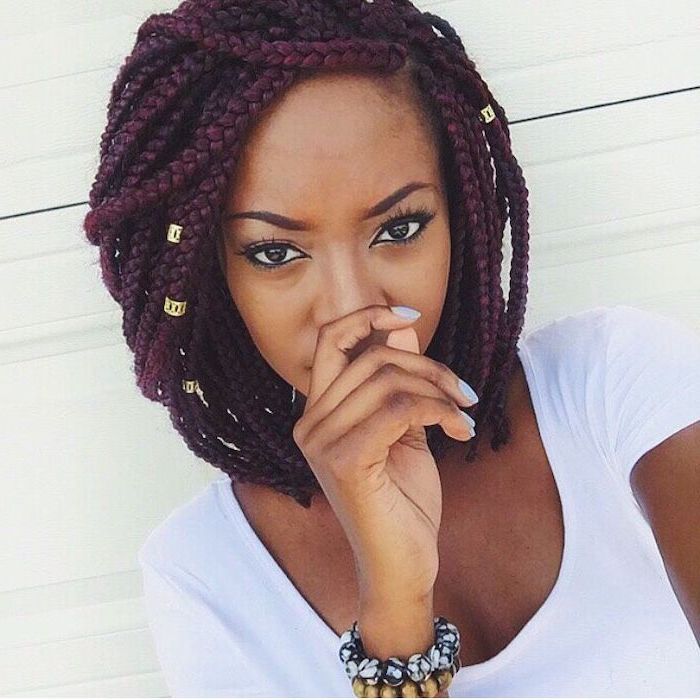 Stunning zig-zagged braids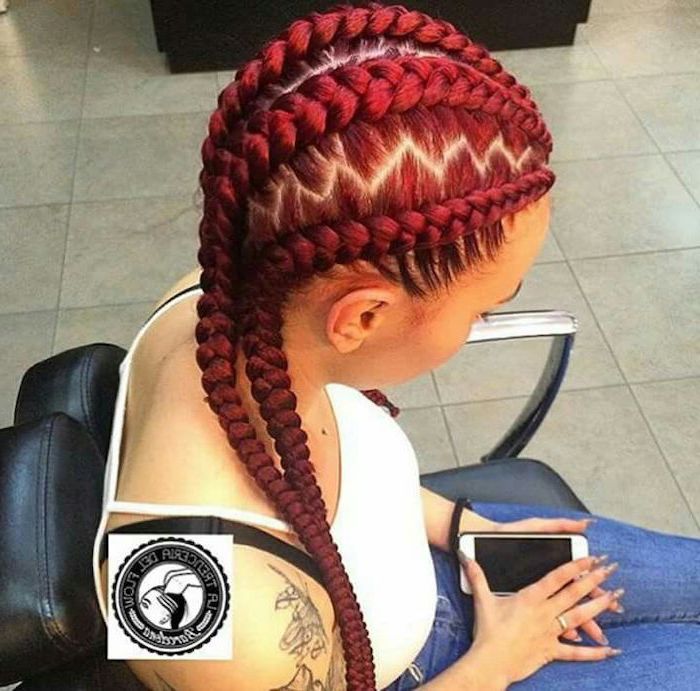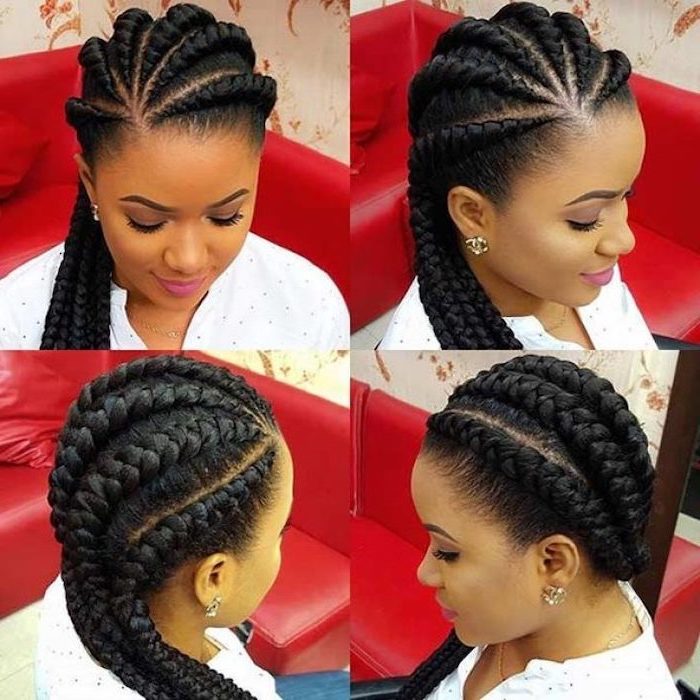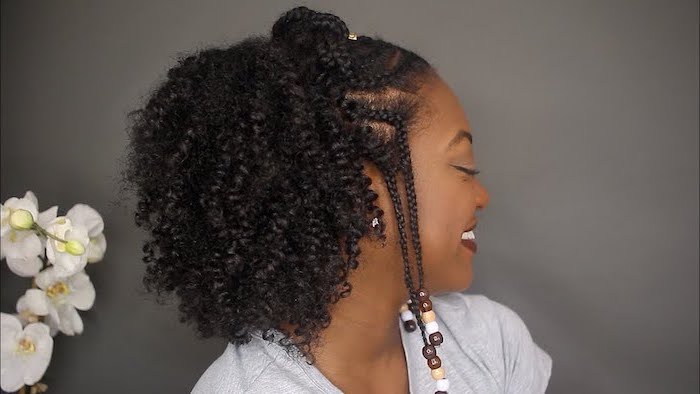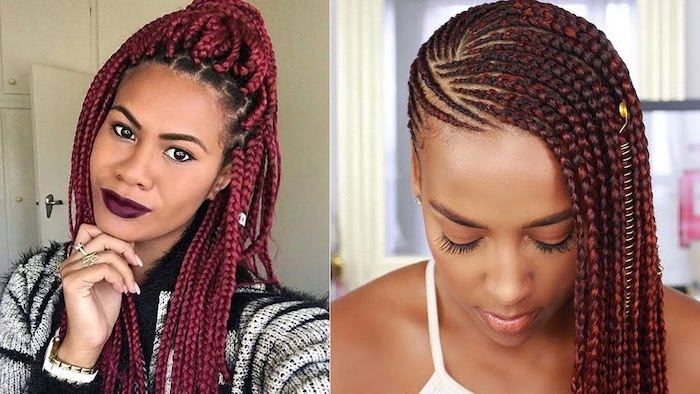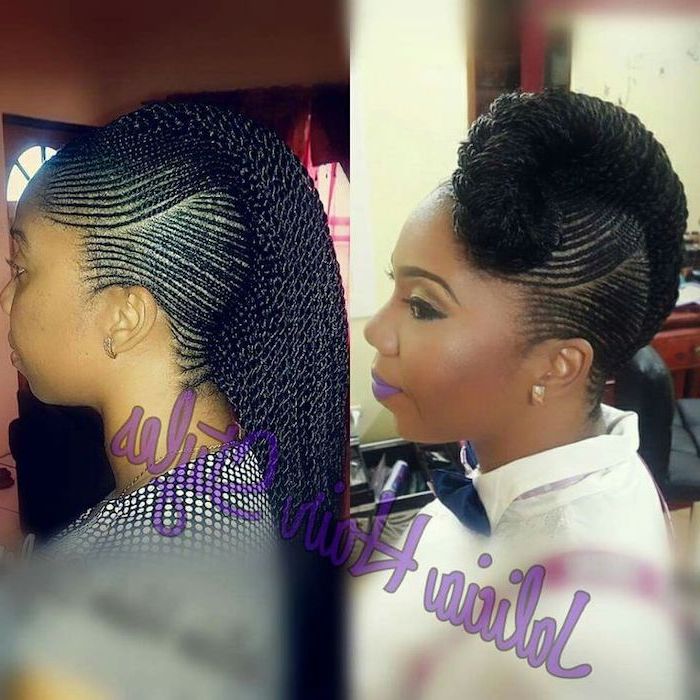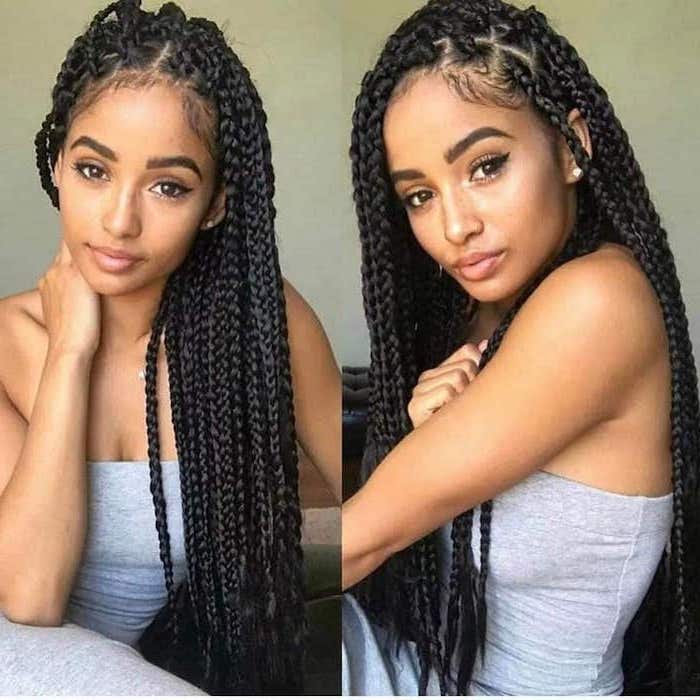 Try these hairstyles yourself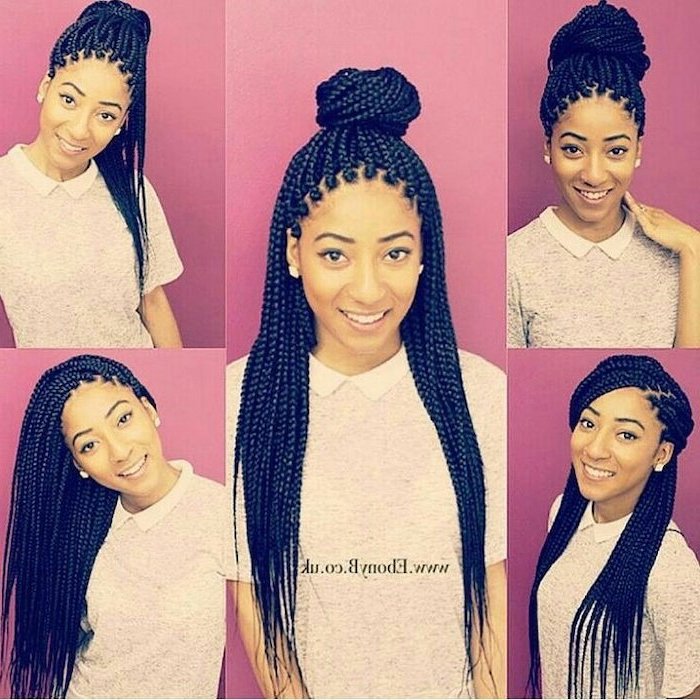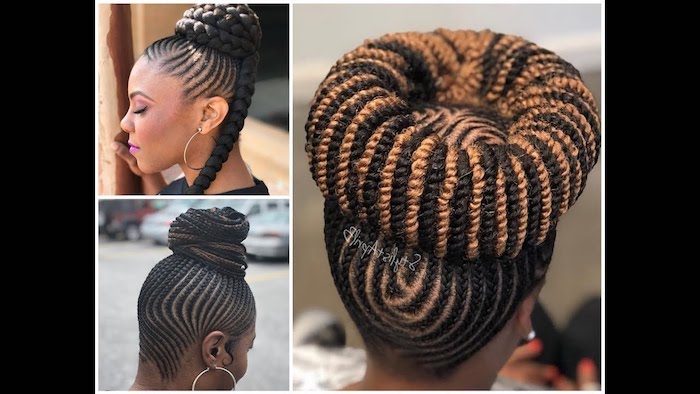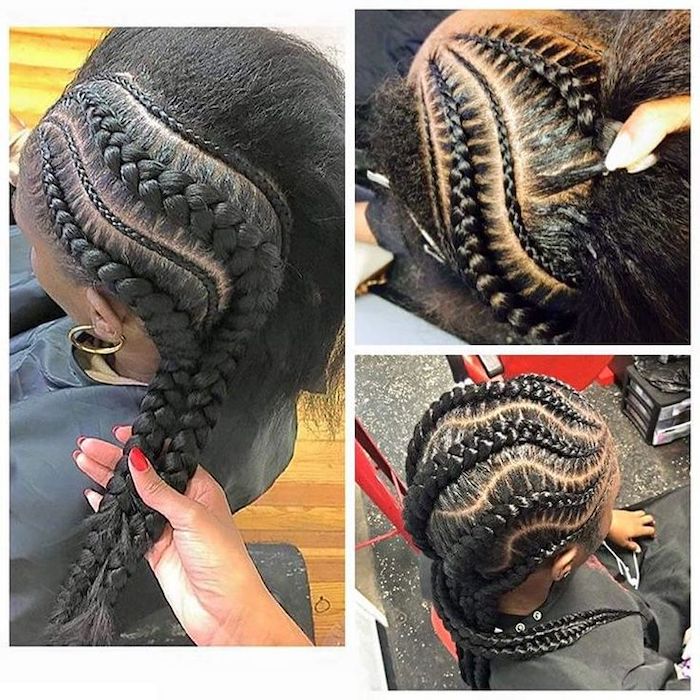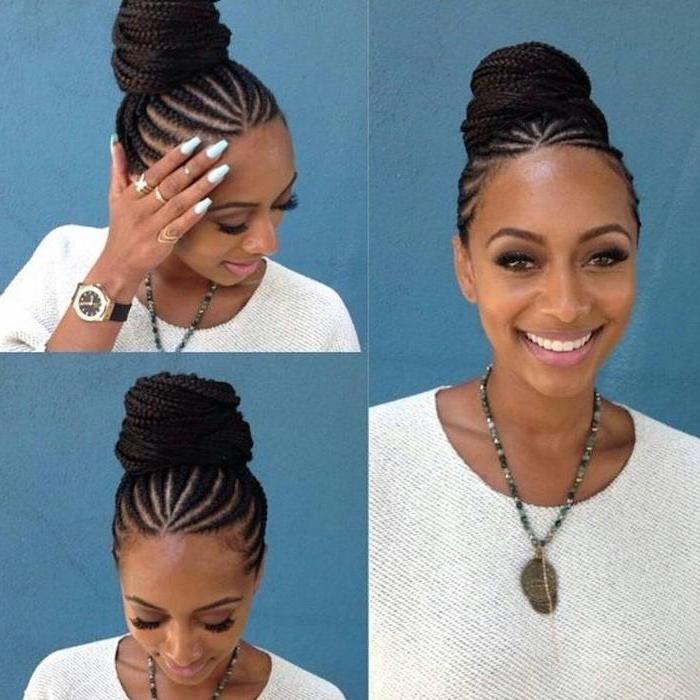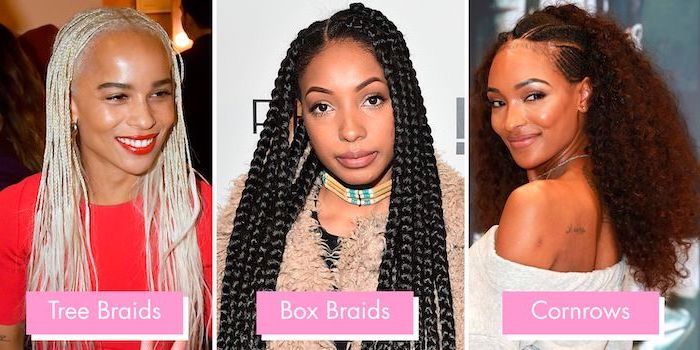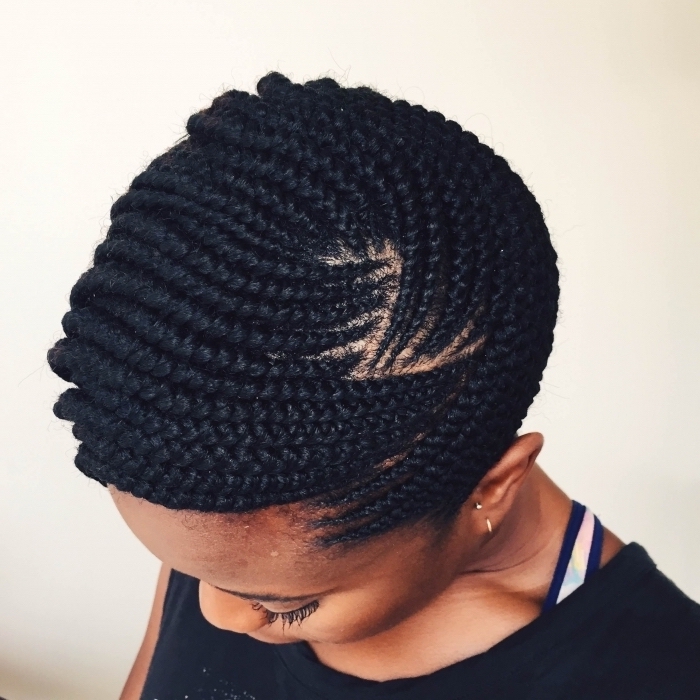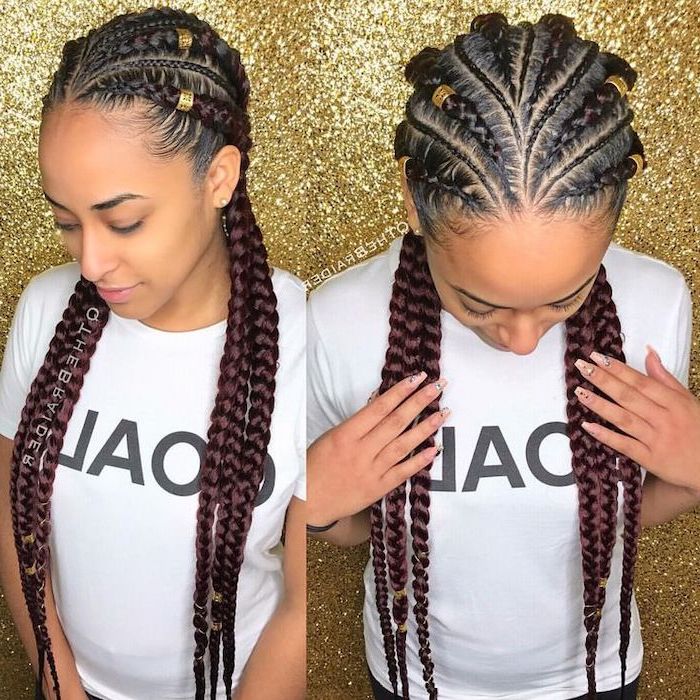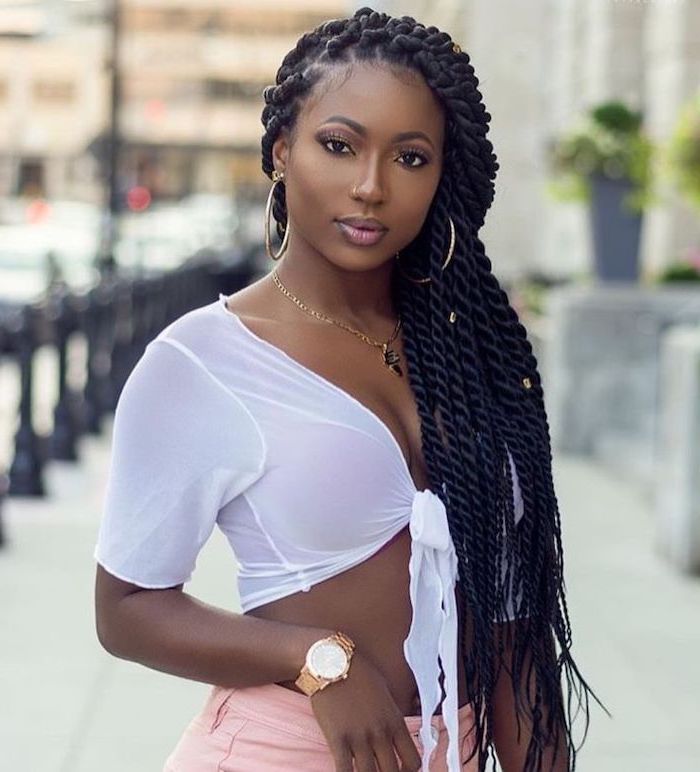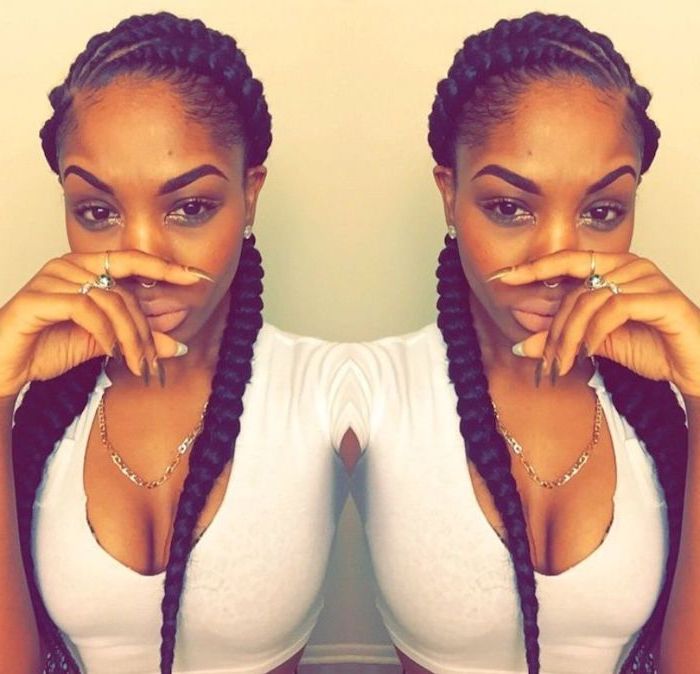 Like mother, like daughter