What is the best hairstyle for very fine hair
If you have finer hair, you might find that it looks rather flat and lifeless most of the time. Women with such hair type often find it more difficult to choose an appropriate and flattering hairstyle. But there is no room for desperation. Just like a specific lipstick shade can make your lips appear fuller and fluffier and a specific color can make you look slimmer, the right haircut can give you both the volume and texture you long for. The trick is to research what style will look the best with your hair type. That is why in this article we will discuss what is the best hairstyle for very fine hair. What's more, we will also take a look at what hairstyles celebrities with finer hair types choose most often!
Jessica Alba's low maintenance medium length hairstyle is perfect for fine hair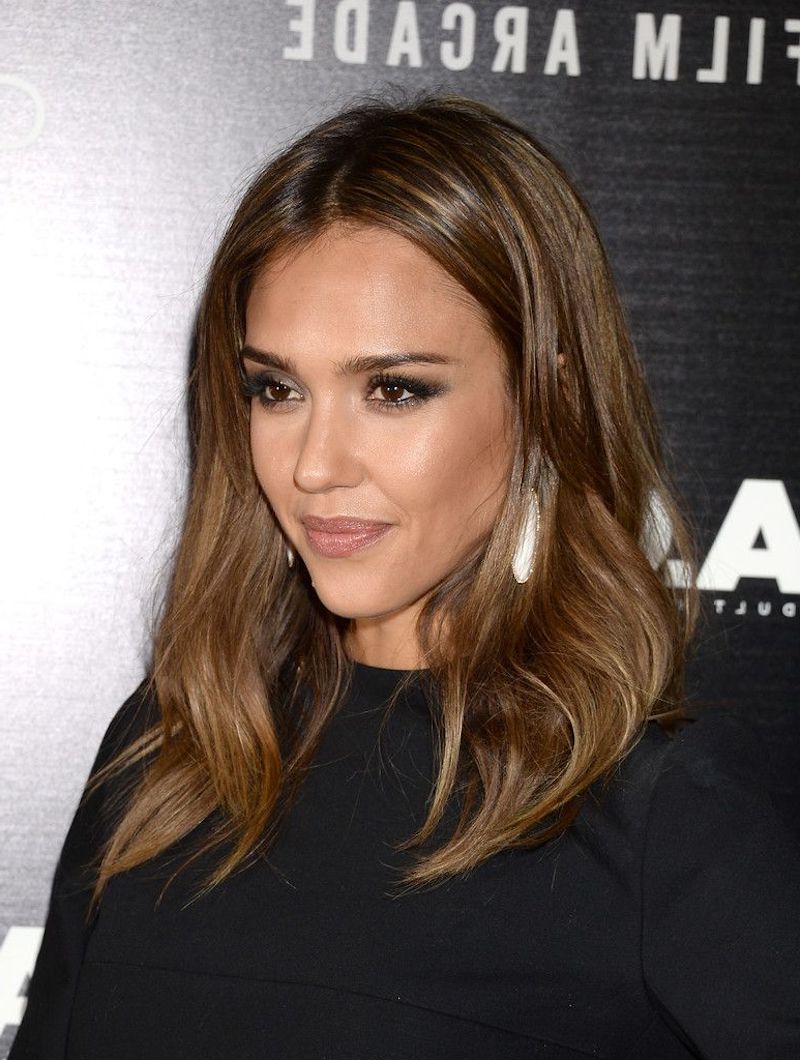 No! Many women think fine hair and thin hair are the same hair type. Although they seem quite similar, there is a big difference, which is important to understand when choosing the right hairstyle. You have fine hair when your hair strands are smaller in diameter. Your hair is softer, lacks volume and texture, and quickly loses its shape. Thin hair is when you have fewer hair follicles on your scalp. With thin hair, you start noticing less hair density, and even bold spots. Some women notice hair thinning and struggle with hair loss with aging, and after they give birth, for example. In conclusion, you are born with fine hair, but thin hair is a hair thinning process that comes as a consequence of your age and lifestyle.
Here you can see the difference between a woman with fine hair and one struggling with thinner hair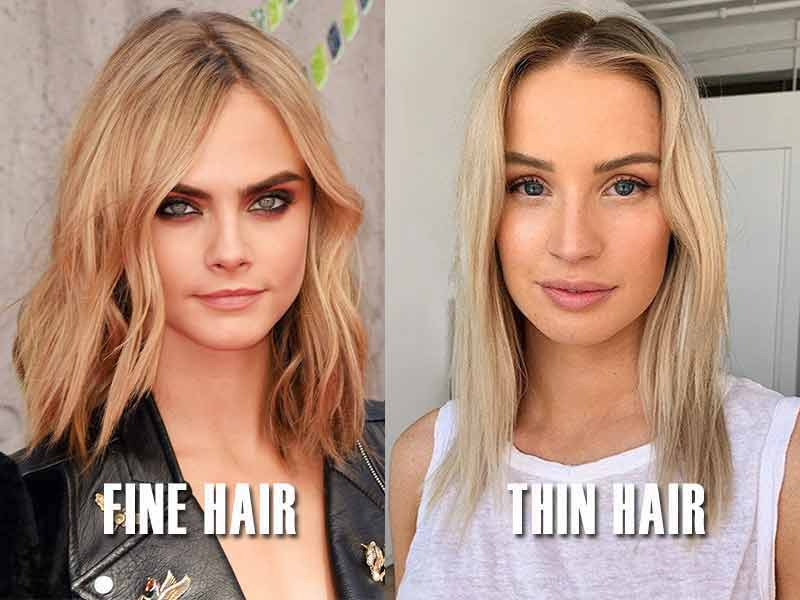 Does fine hair look better short or long?
Generally speaking, fine hair can look amazing in any length you choose. However, shorter hair tends to be stronger and easier to keep healthy, which is a top priority for women with fine hair. Regular trims maintain your hair in top shape and make sure there are no split ends. Split ends make your hair strands weaker and finer, which is exactly what you do not want. That doesn't mean you can rock longer hair, of course! You will have to put a bit more effort into keeping your locks healthy and split ends-free, tho! Just keep in mind that it is better to have strong hair rather than long but damaged hair.
Which short hairstyles are best for fine hair?
The pixie cut is a great short hairstyle for women with finer hair. It comes in a couple of different lengths (like extra short, short, and medium) and variations (sleek, messy, bangs, or no bangs). Pixie cuts can actually make your fine hair appear thicker than it really is. Moreover, experimenting with choppy layers will add volume, which is always welcome and encouraged with very fine hair. Classic or side-swept bangs will work like magic for finer hair and women with rounder facial shapes. They help create an illusion of a longer neck and slimmer face. The pixie cut is definitely a statement look not many are willing to rock, but in our opinion, it can work wonders for your hair and face if you are bold enough to go for it! What's more, a pixie haircut will enhance your facial features and pull the attention towards your eyes, eyebrows, and lips. Let's look at some celebrity pixie cut variations for a dose of inspiration:
Gorgeous Zoë Kravitz stunning in a black short pixie cut with micro bangs and smokey eye makeup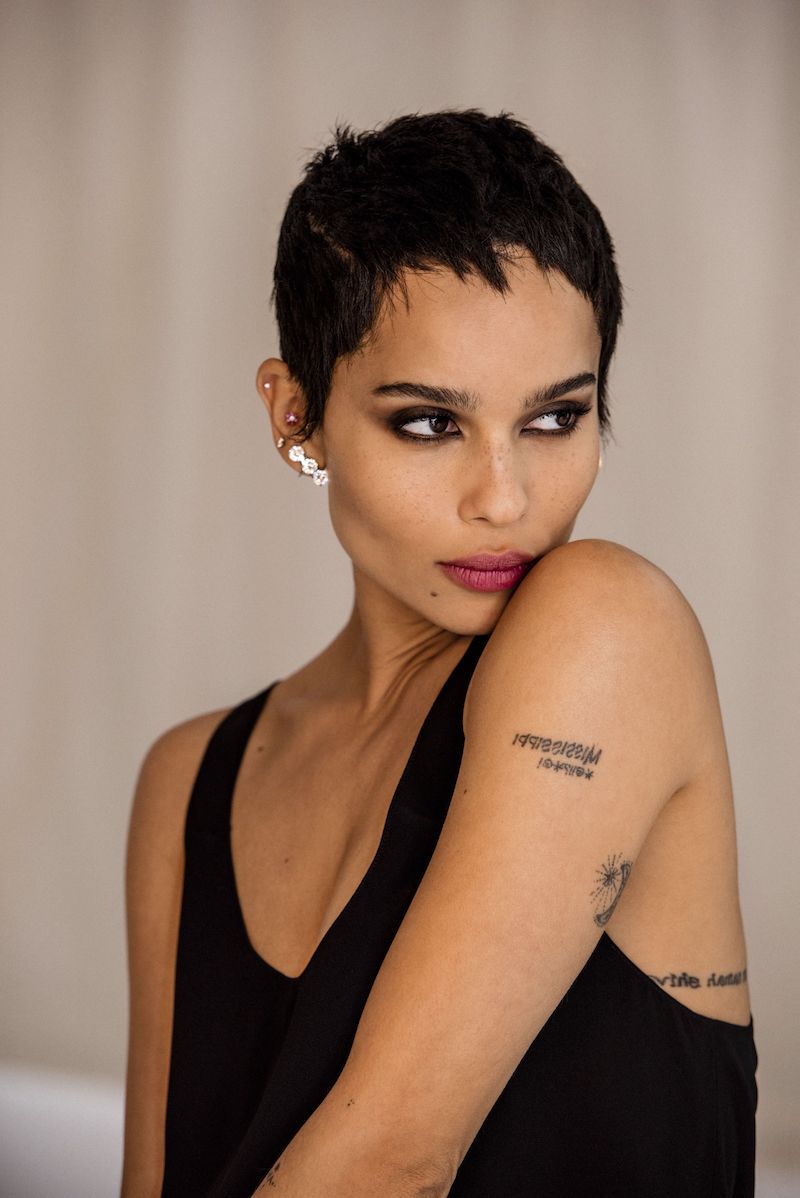 Michelle Williams is the biggest fan of shorter hairstyles for her fine blonde hair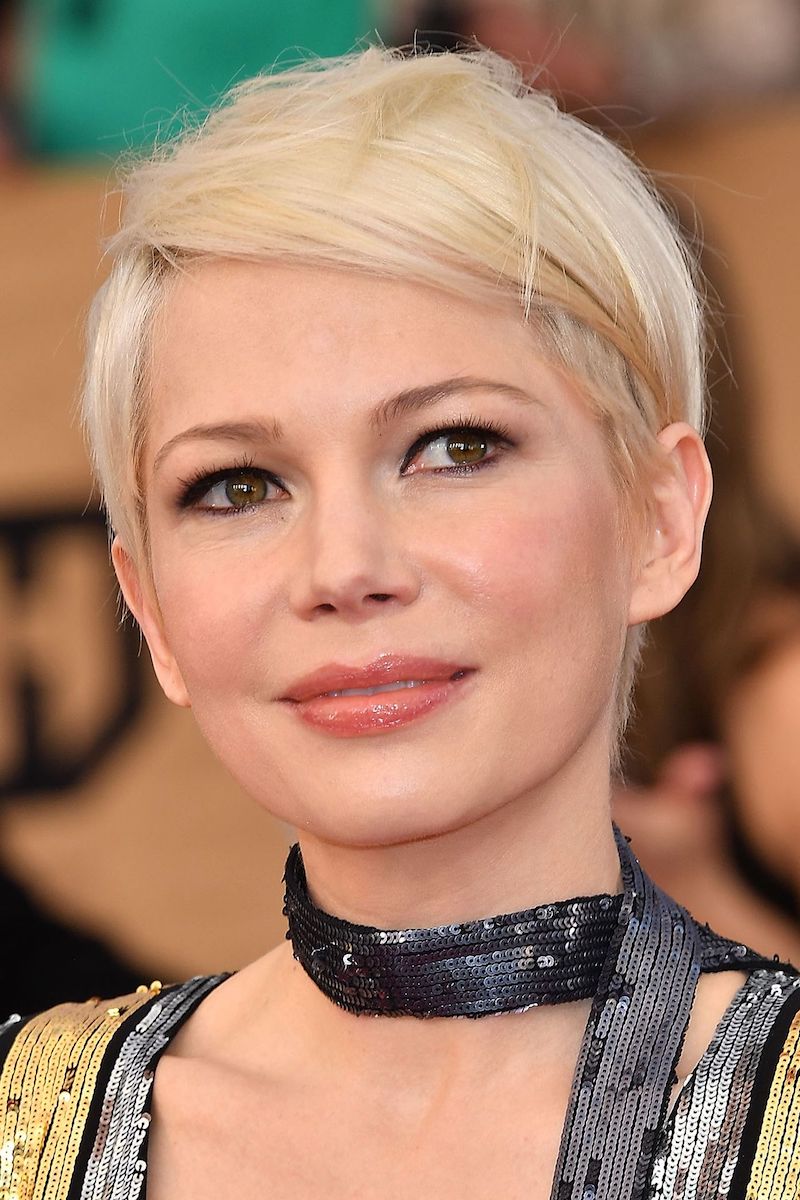 Sharon Stone rocking a messy pixie cut and winged eyeliner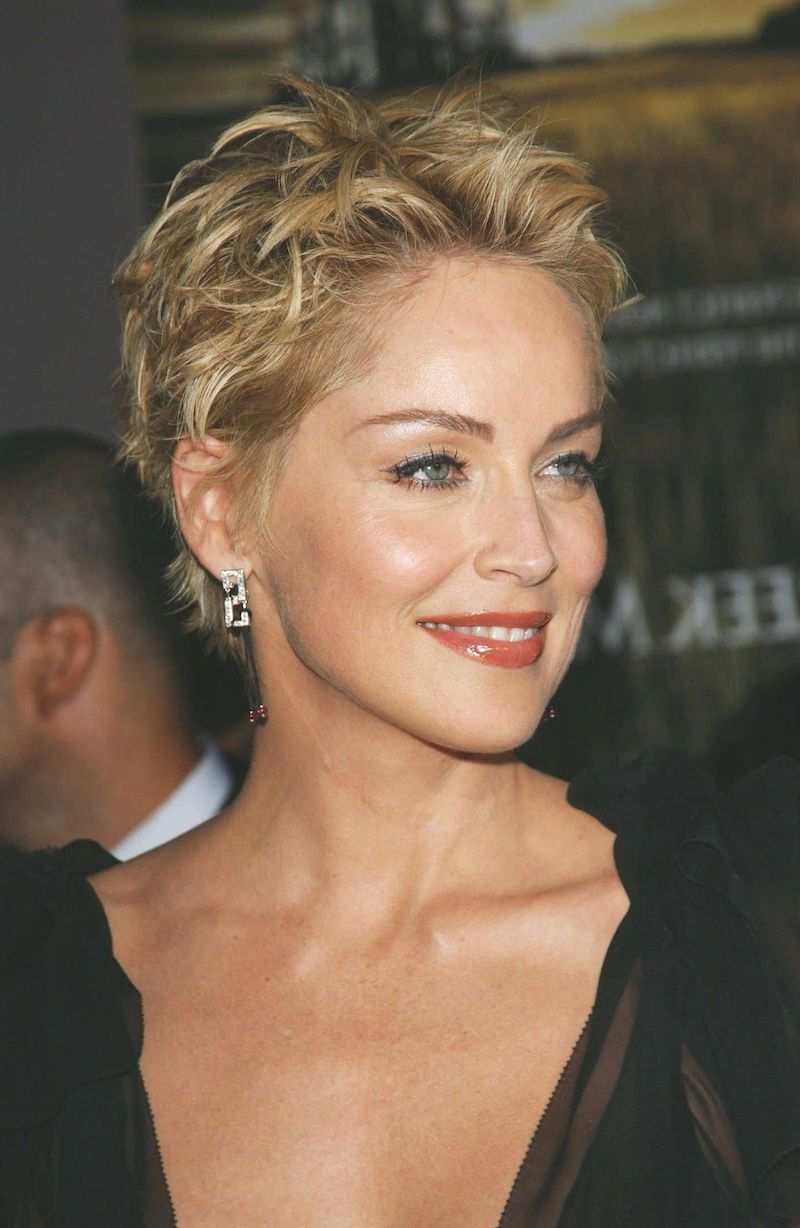 Helen Mirren's longer pixie cut with side-swept bangs is the perfect hairstyle for women over 50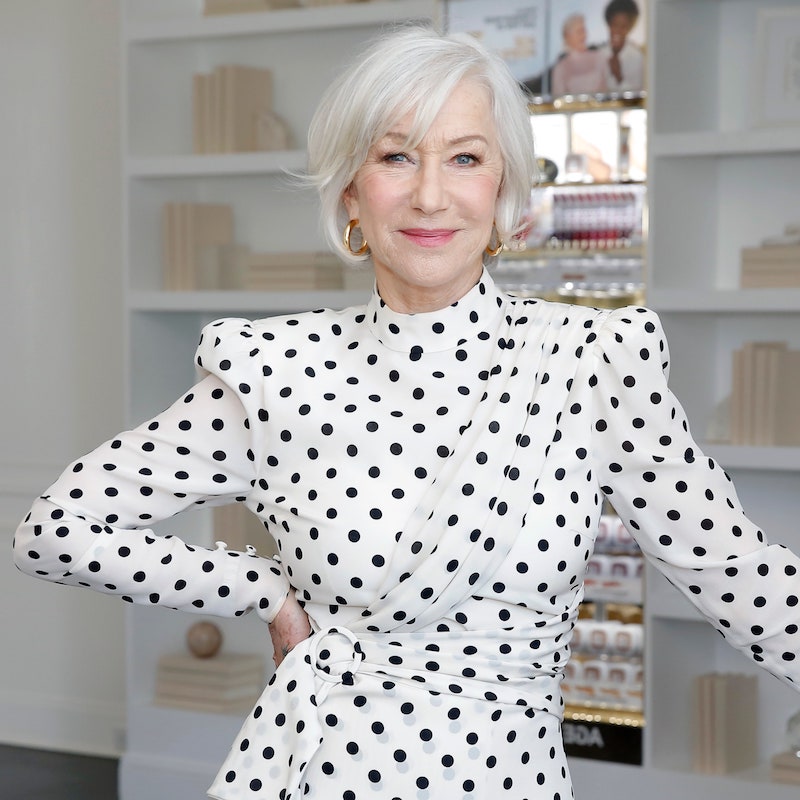 Is the wolf hair cut appropriate for fine hair?
The wolf cut is probably the most popular hairstyle of 2021. What first started as an alt hairstyle quickly turned into the biggest global hair trend. The wolf cut is inspired by the shaggy and messy hair of the 70s. It is basically a shag haircut with a lot of wispy layers and a good amount of volume, which makes it an absolutely perfect hairstyle for women with very fine hair! A great addition is that you can play with the style of bangs. You can opt for thin wispy bangs, a heavier bang look, or micro bangs- another popular hair trend taking the world by storm. Spanish actress Úrsula Corberó a.k.a. Tokyo from Netflix's TV series Money Heist was one of the first ladies to make the wolf cut the trend it is today. Let's see what the wolf haircut is all about:
Billie Eilish and her shaggy blonde wolf cut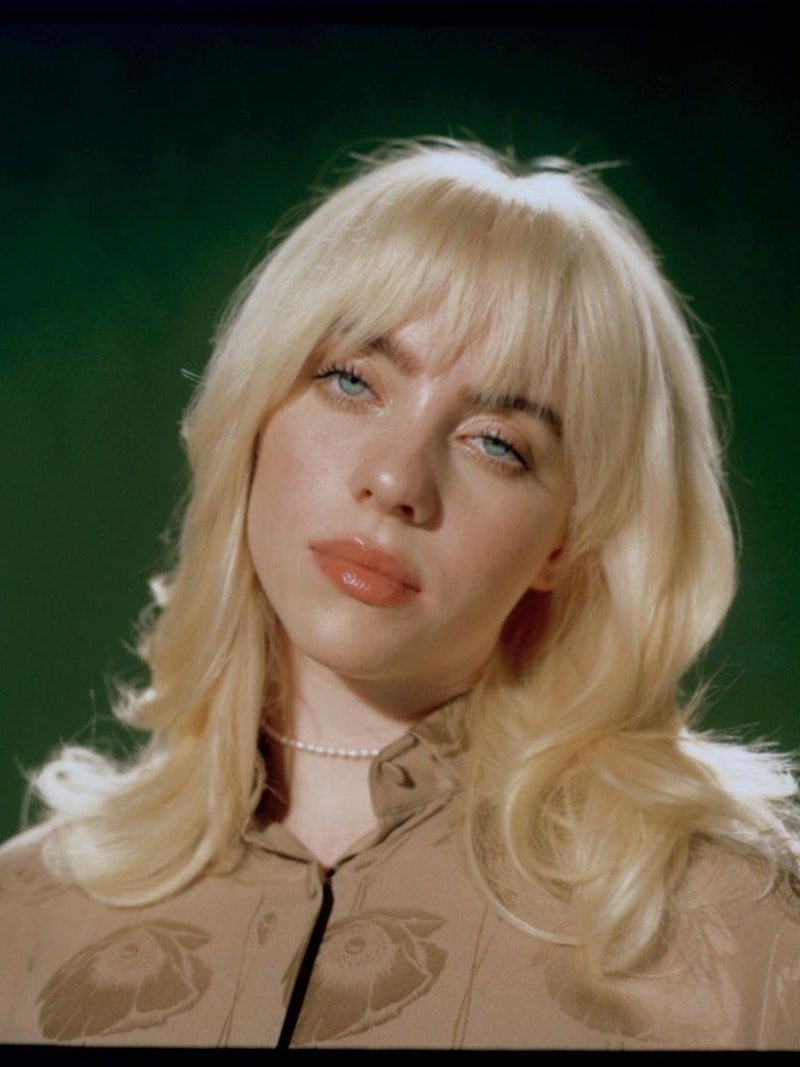 Billie opted for fluffy bangs and lots of hair volume- perfect for ladies with fine hair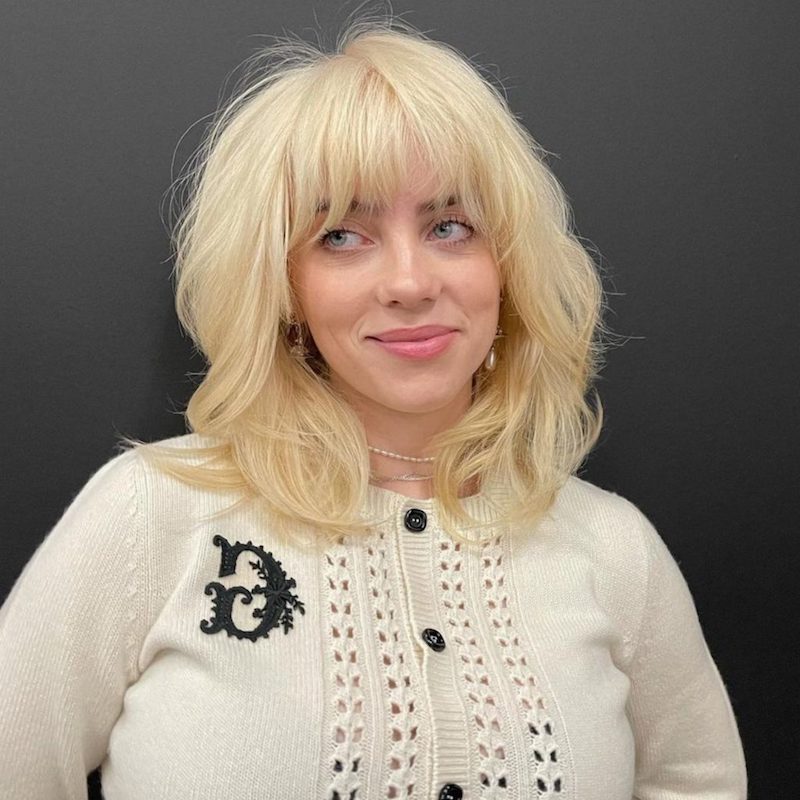 Beautiful Úrsula Corberó and her iconic wolf cut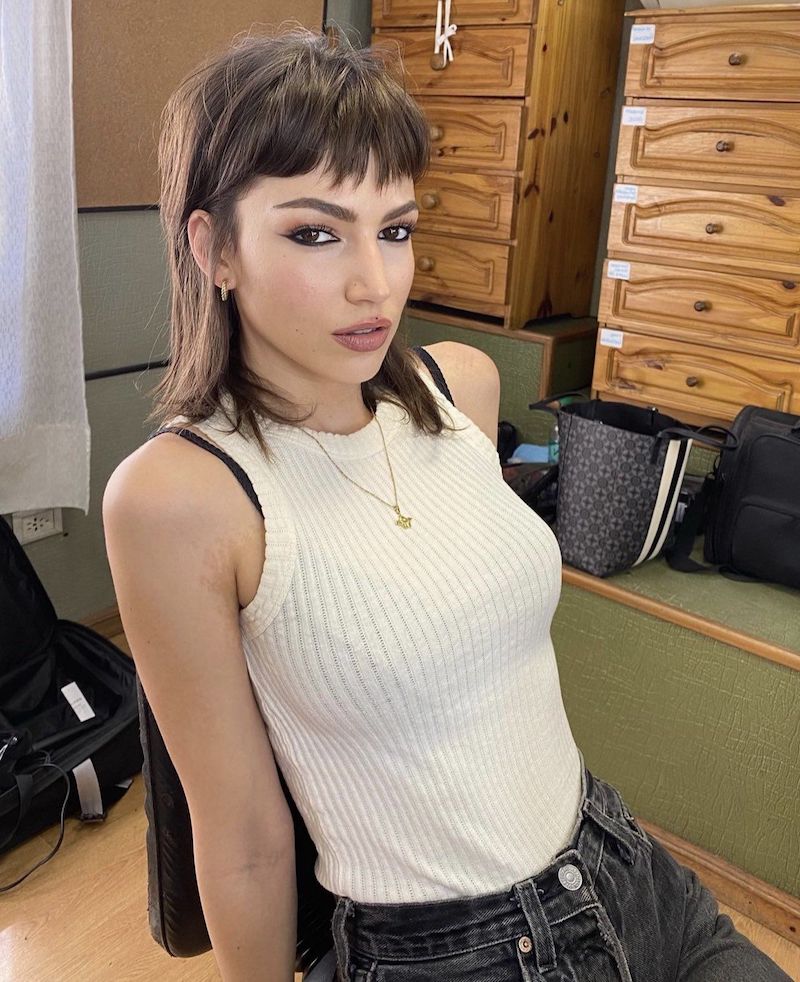 Úrsula ties her iconic look together with micro bangs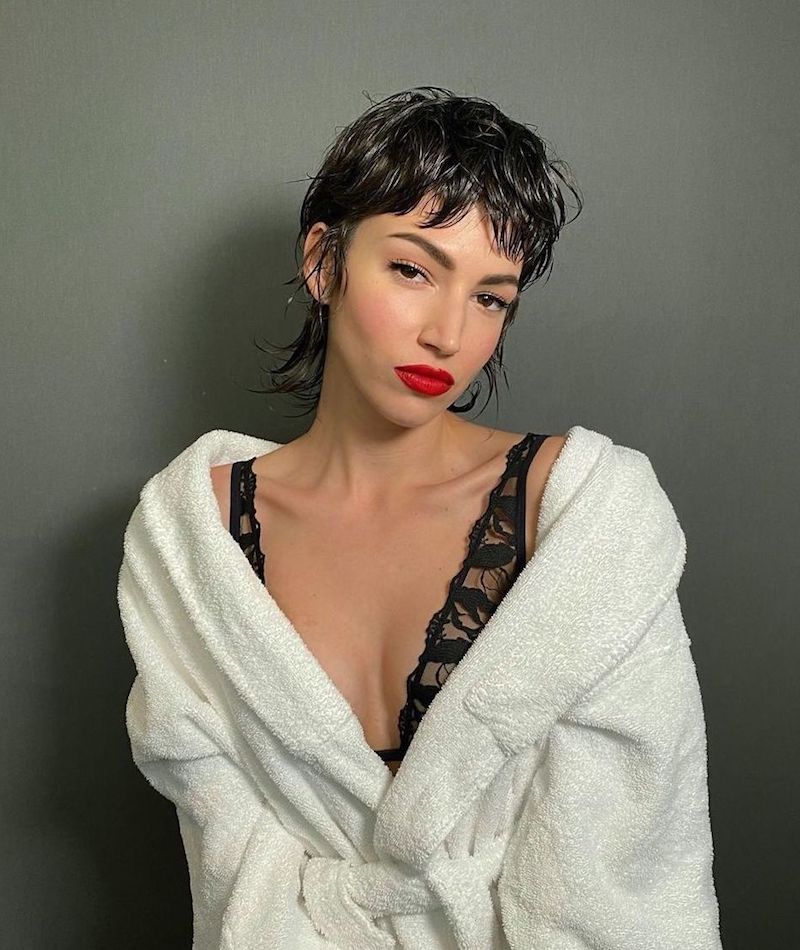 Is a bob haircut good for thin hair?
Absolutely! A bob haircut works amazing for women with fine hair, especially if it is layered. If the bob is chin-length, it will enhance the jawline like no other! If you opt for an effortless long bob, your hair will be very easy to manage. A deep side part will create more volume, and an asymmetrical cut will add tons of texture to your hair. Let's see some celeb inspiration:
Jennifer Lawrence opts for a layered bob haircut with lots of texture and volume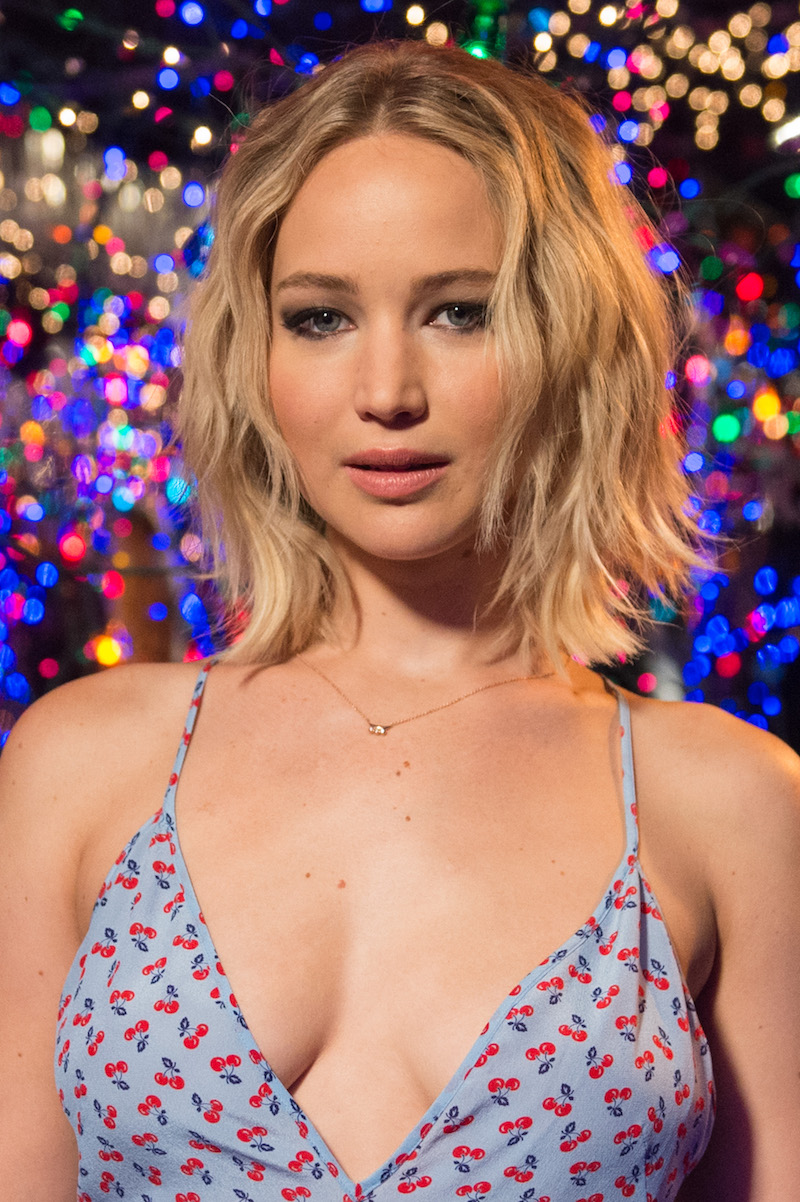 Natalie Portman chose a short neck-length bob for her red carpet appearance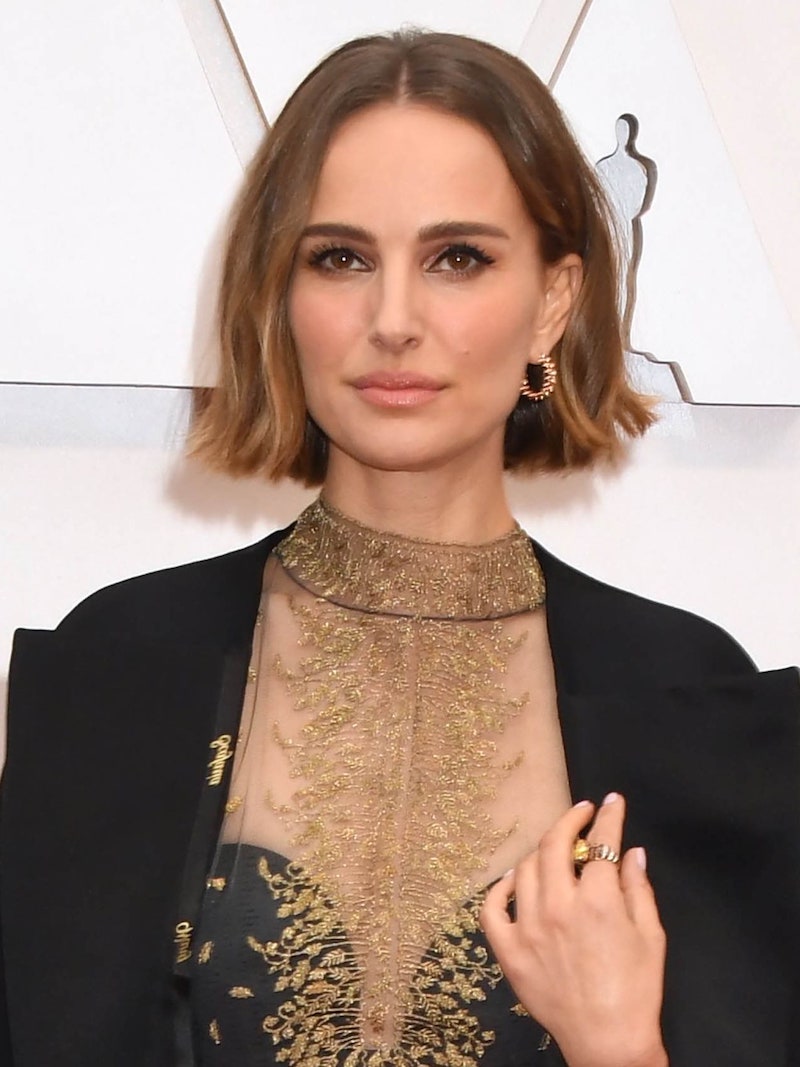 Beautiful Olivia Wilde rocks a short wispy bob hairstyle with a deep side part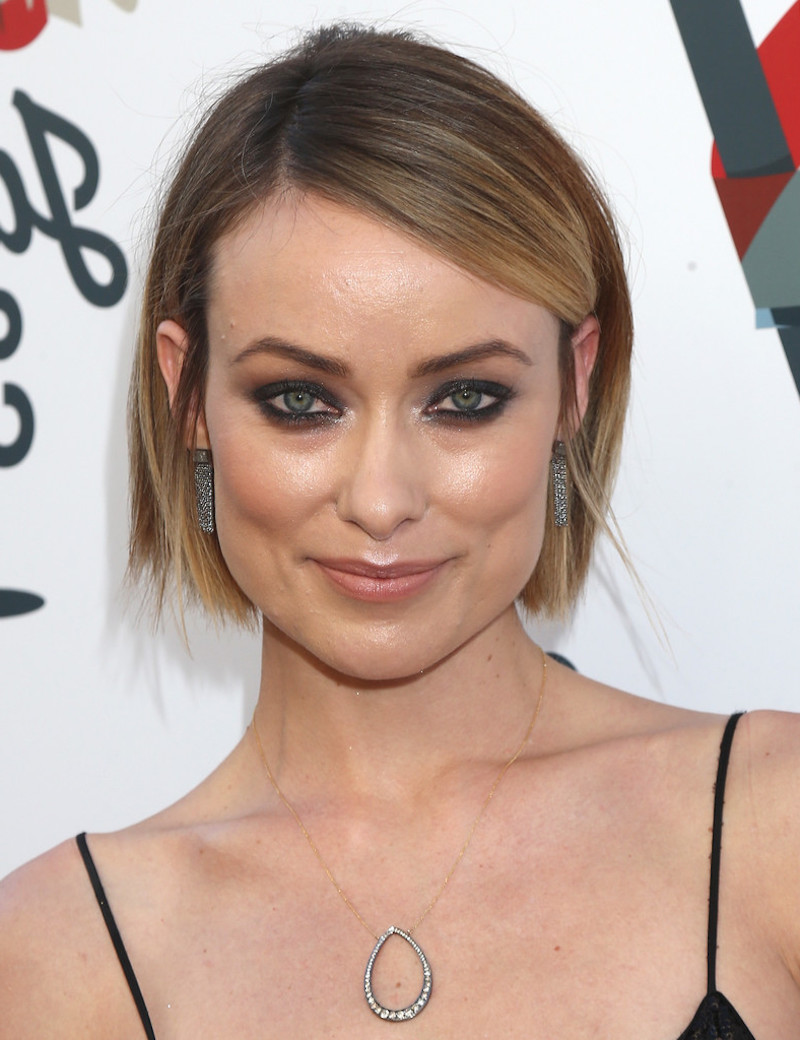 Jessica Chastain loves a longer one-length bob with loose waves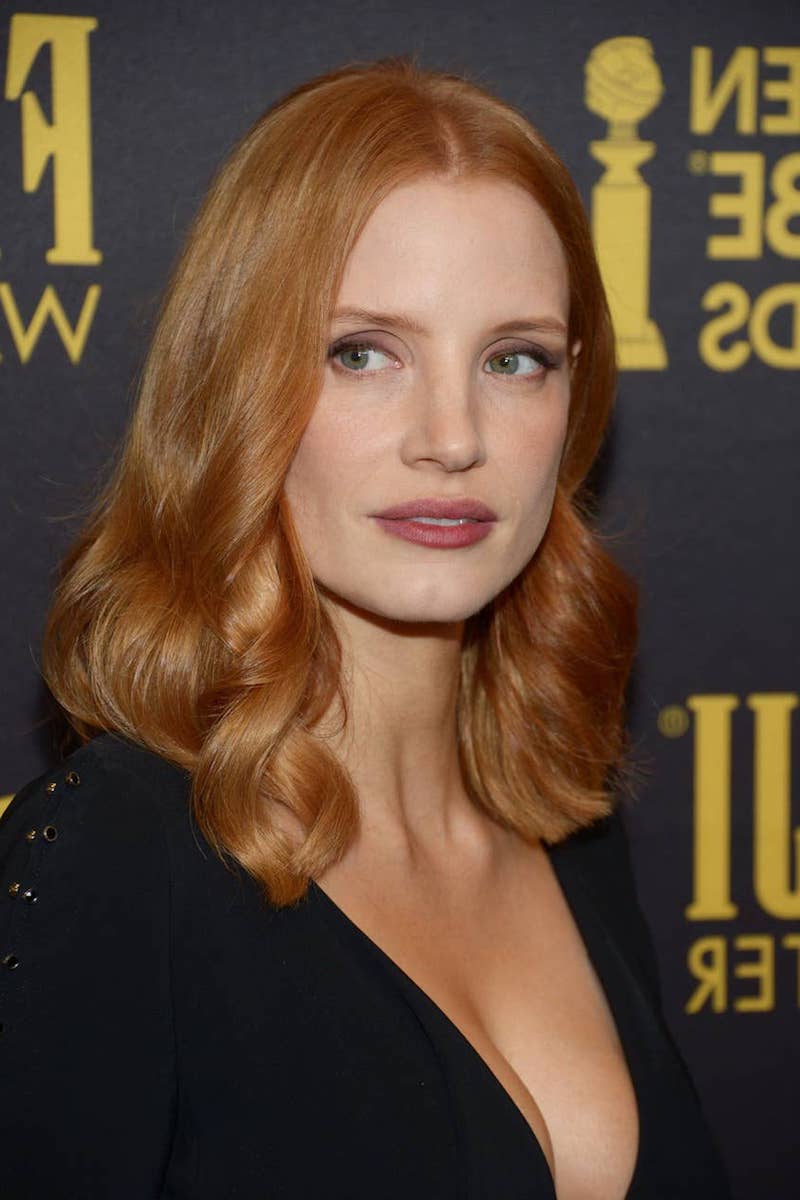 Does fine hair look good if it's one length?
One-length hairstyles are notoriously sleek and elegant, and best of all easy to maintain! Women with fine hair tend to stay away from one-length hairstyles since layers are considered most appropriate for finer hair. Overdoing it with the layers on shorter hair, for example, will actually make things worse and your hair will look less voluminous than before. That is exactly why you should be careful when choosing a hairstyle. To get back to one-length hairstyles: they can work for those of you with fine hair! It is a classic silhouette, and especially easy to style. Consider a shorter length to enhance your jawline, opt for a little asymmetry or a side part for more volume. Let's take a look at some one-length options for you to rock:
Natalie Portman rocking a one-length bob hairstyle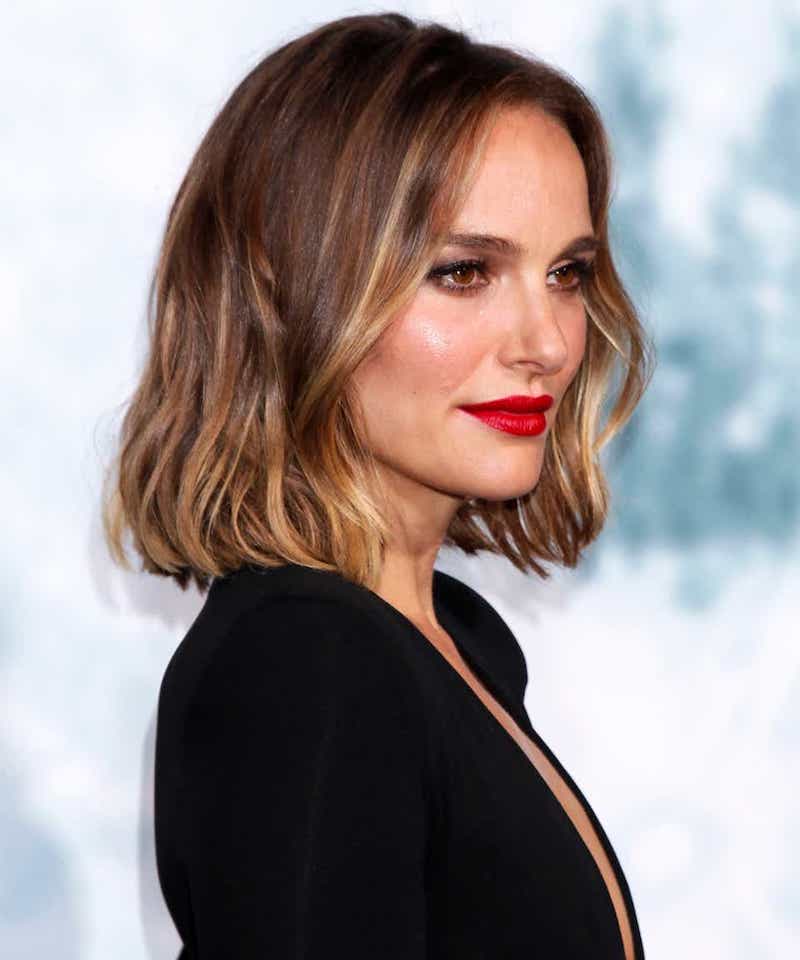 Lucy Boynton and her 60s-inspired one-length flipped-out bob hairstyle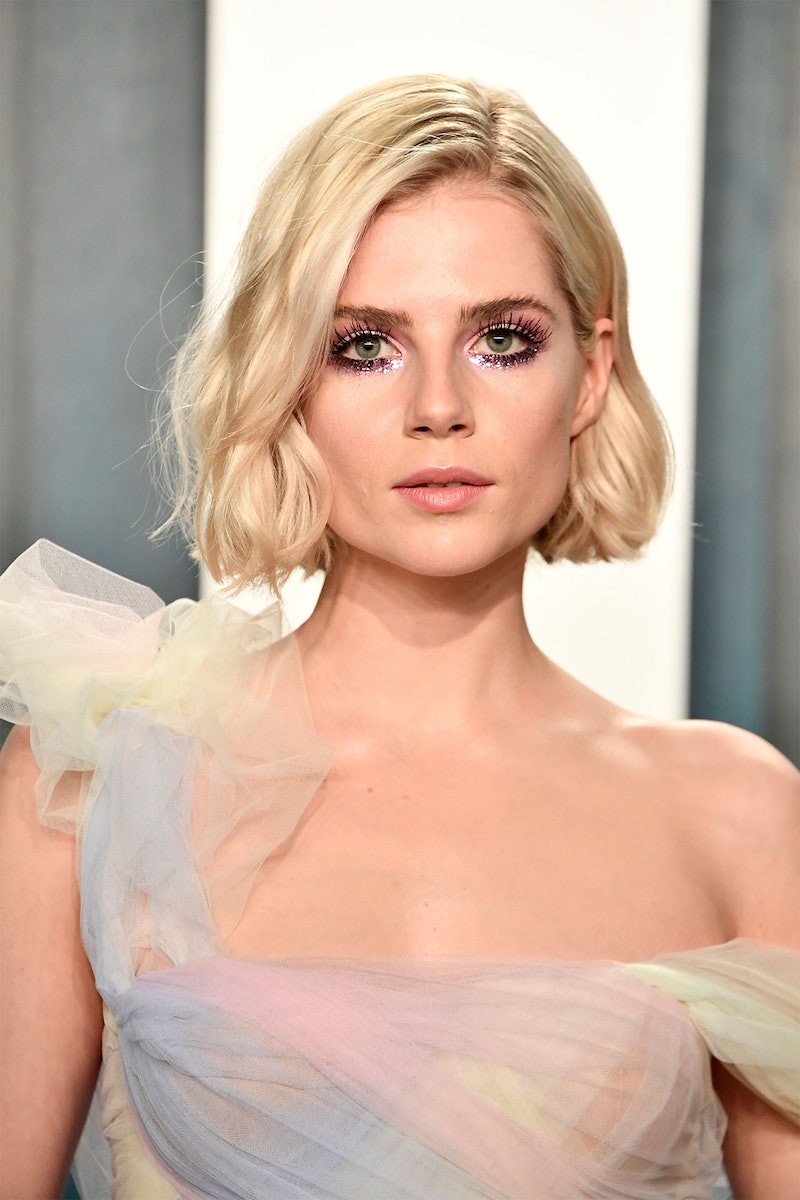 Jessica Alba and her classic one-length long bob hairstyle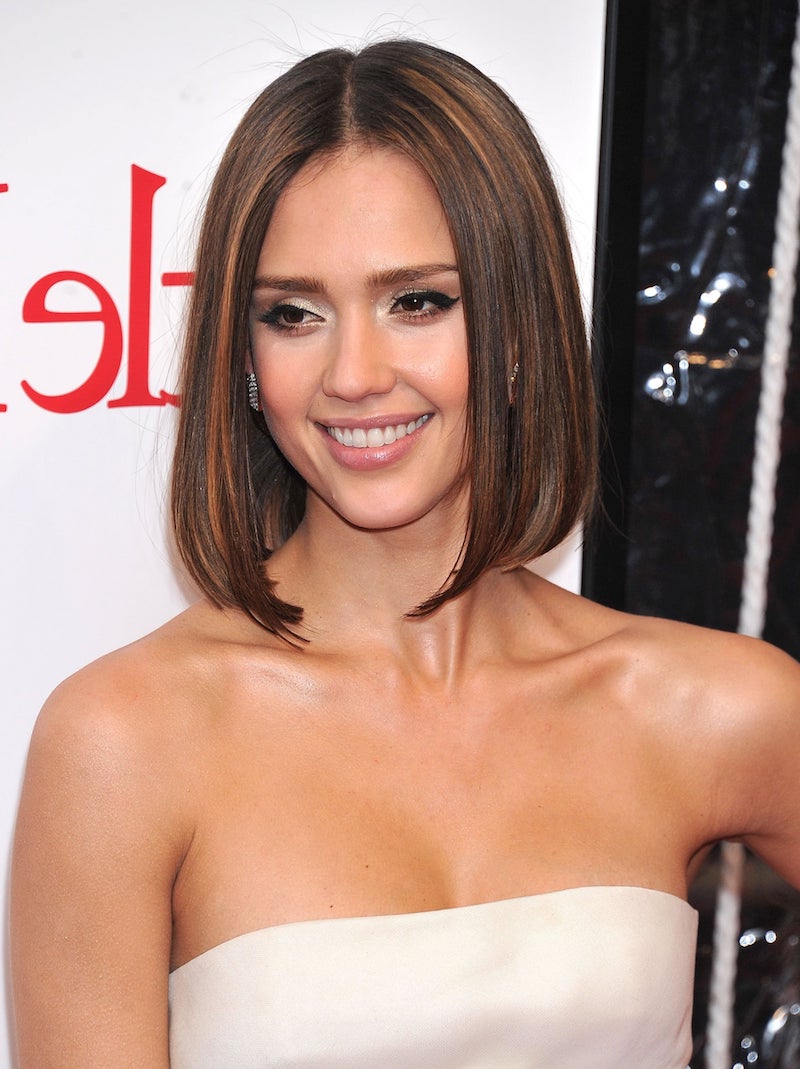 What type of layers are best for thin hair?
As we mentioned above, if you have finer hair, layers are your best friend! What you should do is keep the layers longer, as over layering will make your hair appear thinner and sparser, and no one wants that. Opt for layers that start at your chin, so you frame your face and add some much-needed dimension. Let's see some options:
Jennifer Aniston and her signature straight hair with long layers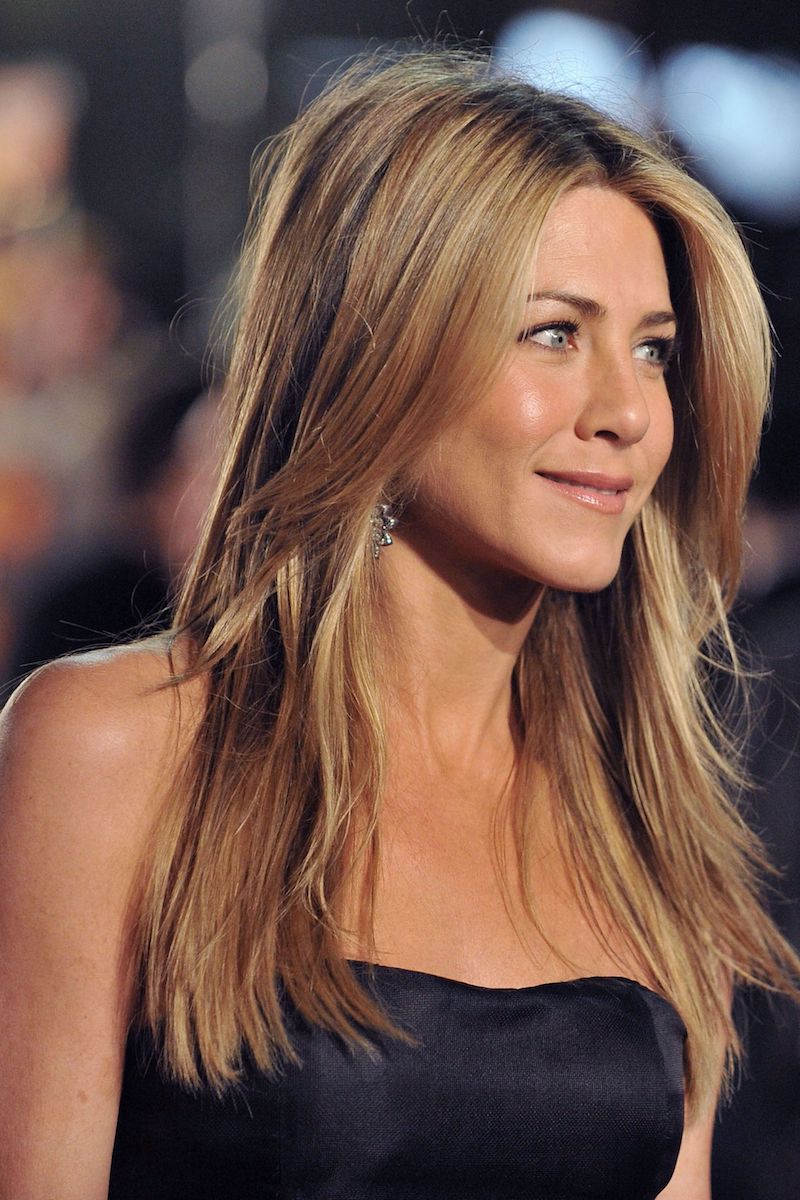 Jennifer Lawrence beautifully frames her face with the help of chin-length layers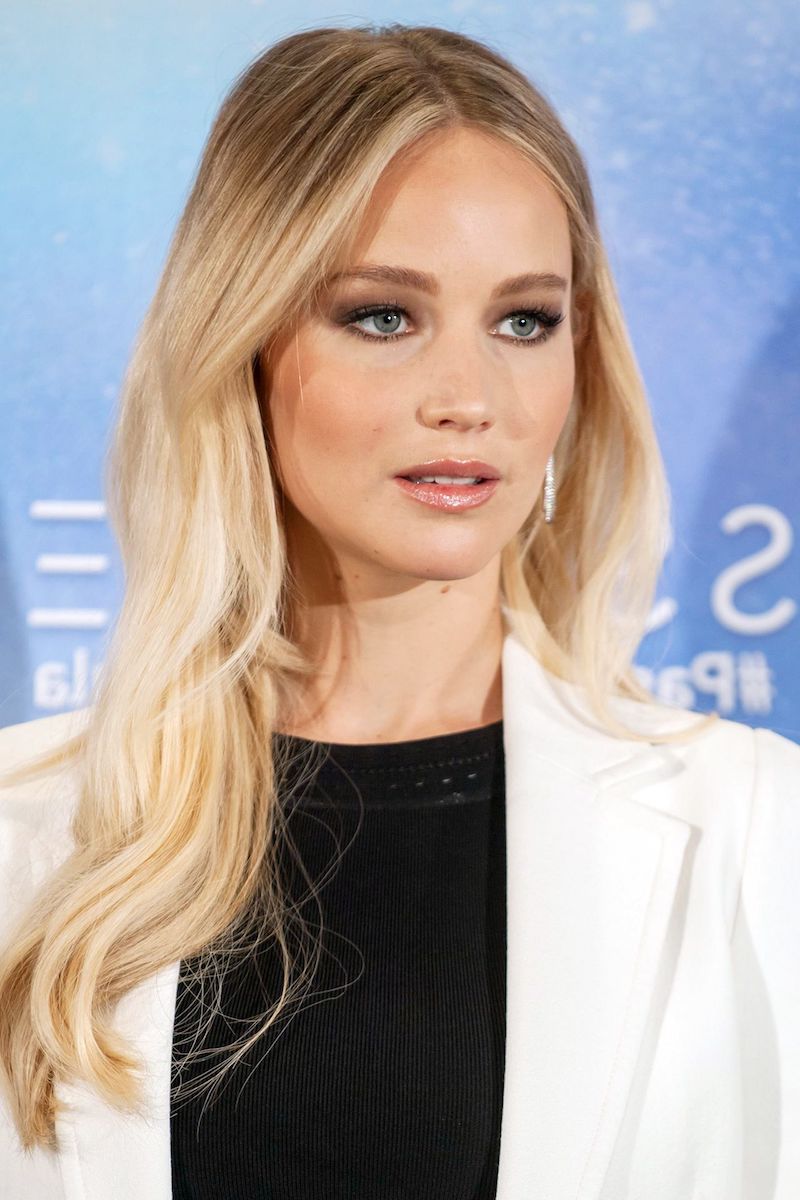 Young Cameron Diaz rocks a side part and long layers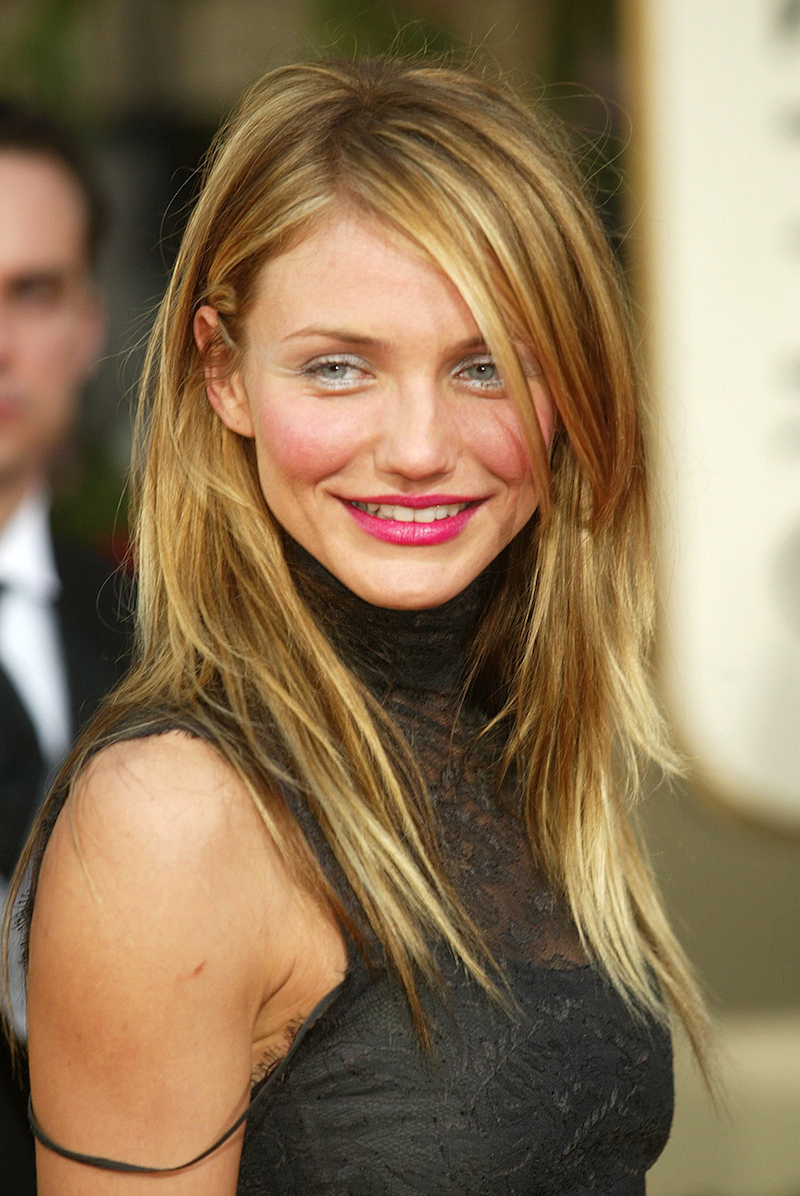 Kate Hudson uses layers to make her fine hair appear more voluminous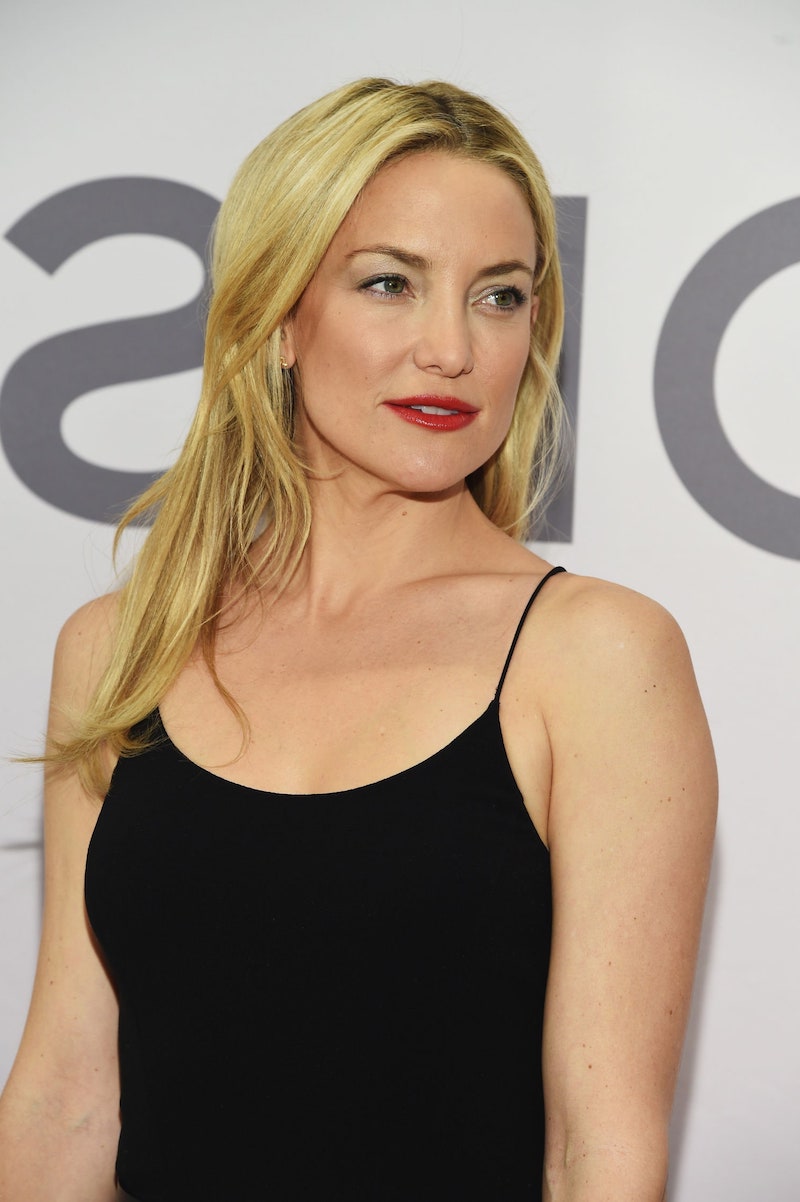 Kim Cattrall rocks a shorter layered hairstyle perfect for women over 50