What is the most appropriate hairstyle for round facial types
Women with round facial types, or circular cuties as we like to call them, sometimes underestimate their facial shape. Having a round face doesn't mean your face is big or fat, despite what some people might believe. Your face shape is all about how your face is structured, and a round facial shape means that the width and length of your face are approximately the same. You have softer, more youthful features like a rounded jawline. There are advantages and disadvantages to every facial shape, and the best you can do is accept the face you were born with and look for ways to emphasize what you already have. After all, your face is not good or bad, it is simply YOURS! In this article, we will discuss what is the most appropriate hairstyle for round facial types and give you inspiration for your next hair transformation.
Women with rounder facial shapes might notice the following characteristics:
the face is the same length and width
the jawline and forehead are the same width
the jawline is round and full
the chin is rounded and there are no harsh angles
the forehead is wide and it rounds at your hairline
the widest part of your face is your cheekbones
Round facial shapes are symmetrical and beautiful high cheekbones are typically present. Luckily, there isn't just one appropriate hairstyle for round facial types. There is actually a wide variety of flattering hairstyles for you to choose from, depending on your features, age, and personal style. Generally, it is considered that volume on the top of the head and side-swept bangs are two very appropriate looks for rounder facial types.
This chart illustrates the six different facial shapes for women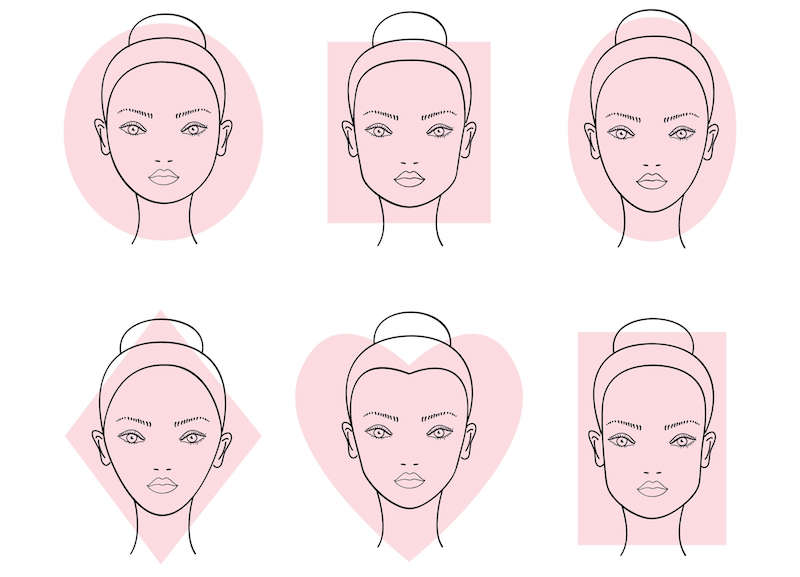 How do I know which hairstyle suits me?
The easiest way to determine which hairstyles will best suit you apart from knowing your facial shape is to observe celebrities. Celebrities have access to amazing hairdressers, and you can always count that they are following all the rules and latest hair trends. Just find a celebrity with a similar face shape to yours and let them be your hair inspiration the next time you are visiting the hairdresser.
Celebrities with round faces
As we mentioned above, celebrities are usually following all the latest trends when it comes to beauty, fashion, and…hair! So, make sure to keep an eye on the hairstyles their hairdressers are choosing for them. What's more, it is way easier to show a picture of a celebrity with the haircut you want to your hairdresser rather than trying to explain what you mean. So, without further ado, let's take a look at our favorite famous circular cuties:
Miranda Kerr, one of the most popular Victoria's Secret Angels, has youthful soft features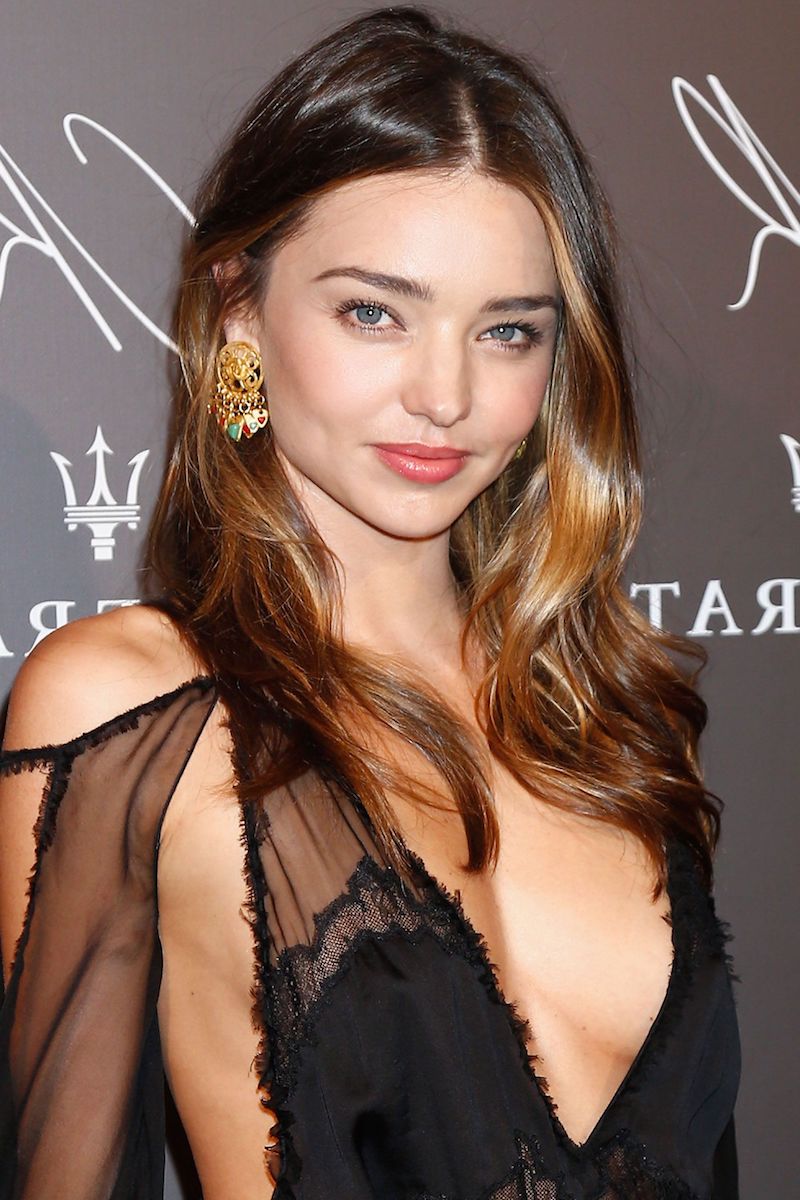 Drew Barrymore is a famous actress with a prominent round face shape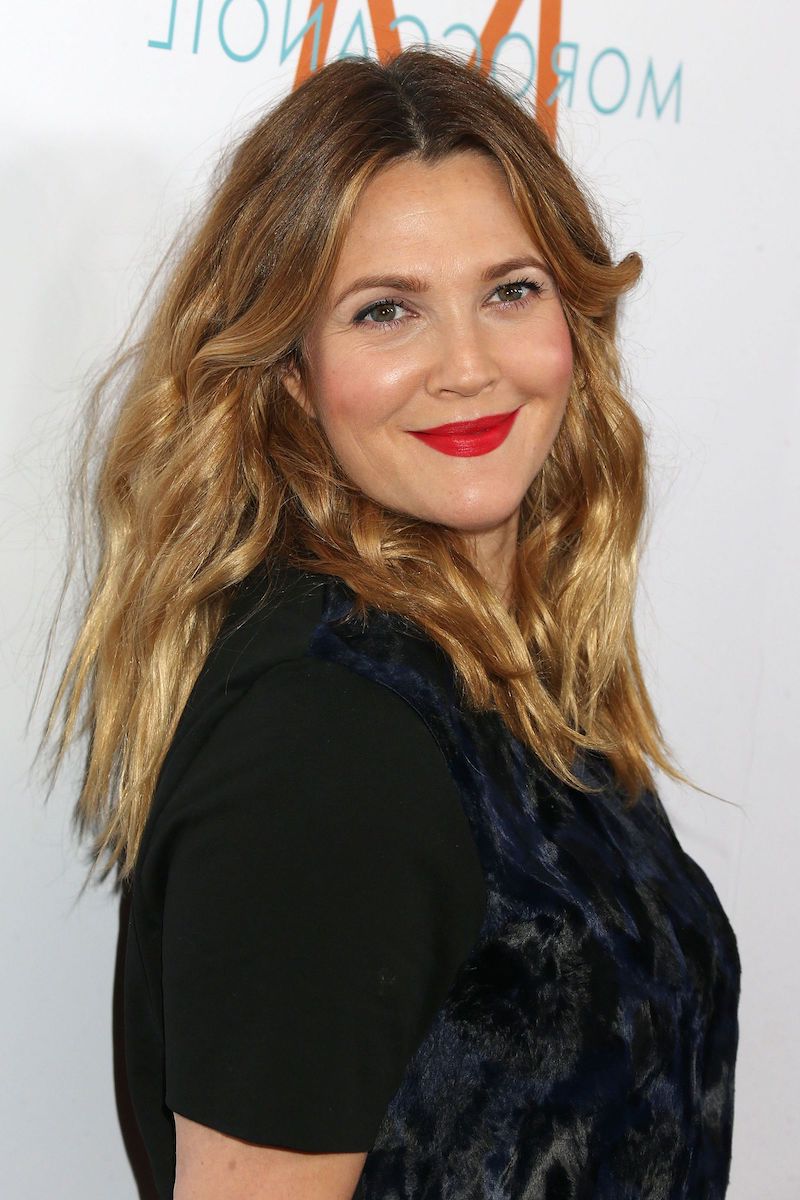 The mesmerizing Kate Bosworth has a beautiful round face and unique eyes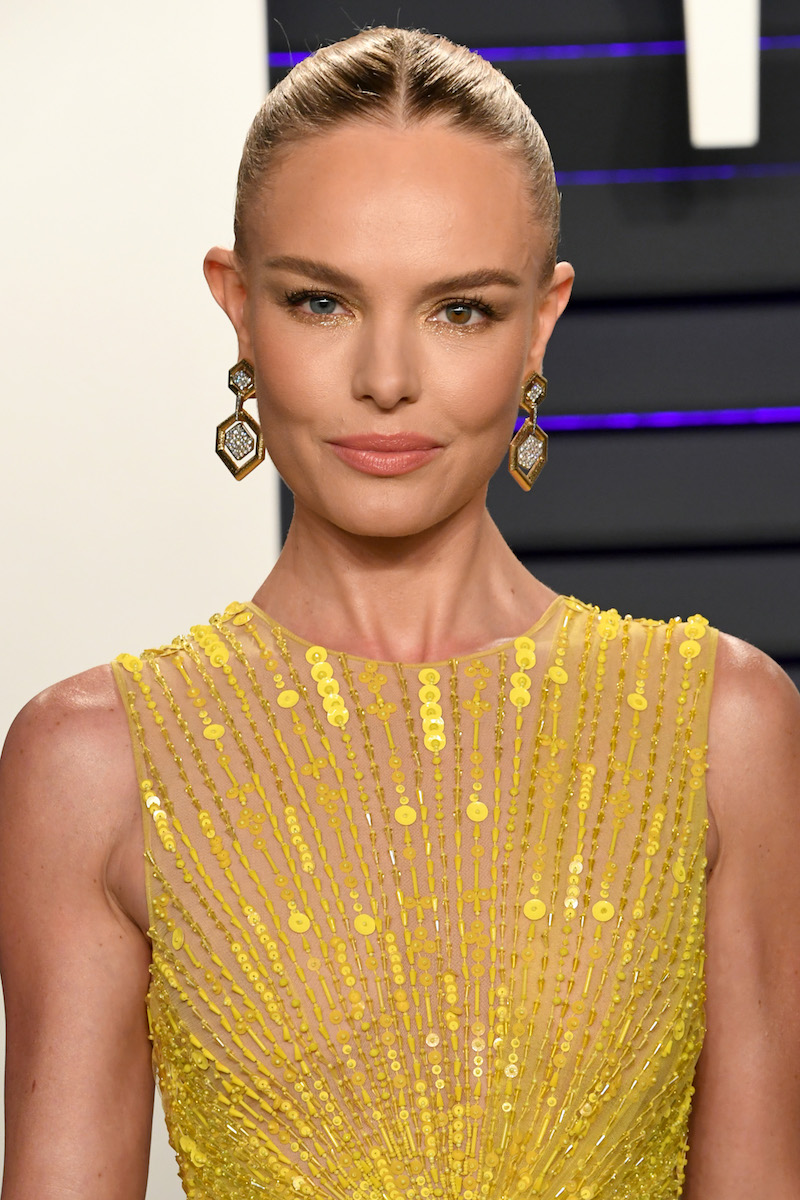 The gorgeous Indian actress Aishwarya Rai Bachchan shines on the red carpet

Are bangs good for a round face?
Depends on what type of bangs we are talking about! Heavy straight across bangs should be avoided when you have a rounder face shape. They are totally out of the question! Instead, opt for side-swept bangs or textured bangs. Another mainstream trend perfect for a round face is curtain bangs. They were first popularized in the 60s and 70s by famous actresses like Brigitte Bardot. Curtain bangs are so great because they perfectly frame your face and eyes, just like a curtain frames a window. Those styles of bangs will help elongate and balance out your face- one of the most appropriate hairstyles for round facial types. Let's take a look:
Selena Gomez proves curtain bangs are perfect for round faces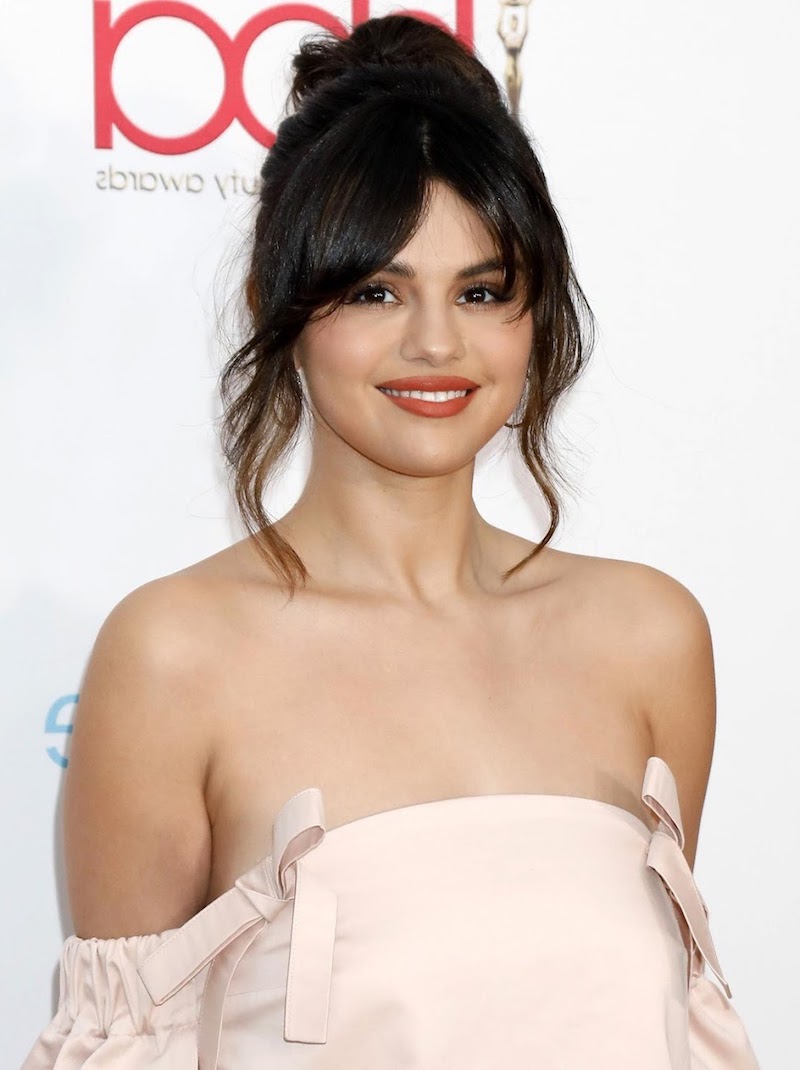 Bella Hadid rocks a short pixie cut with side-swept bangs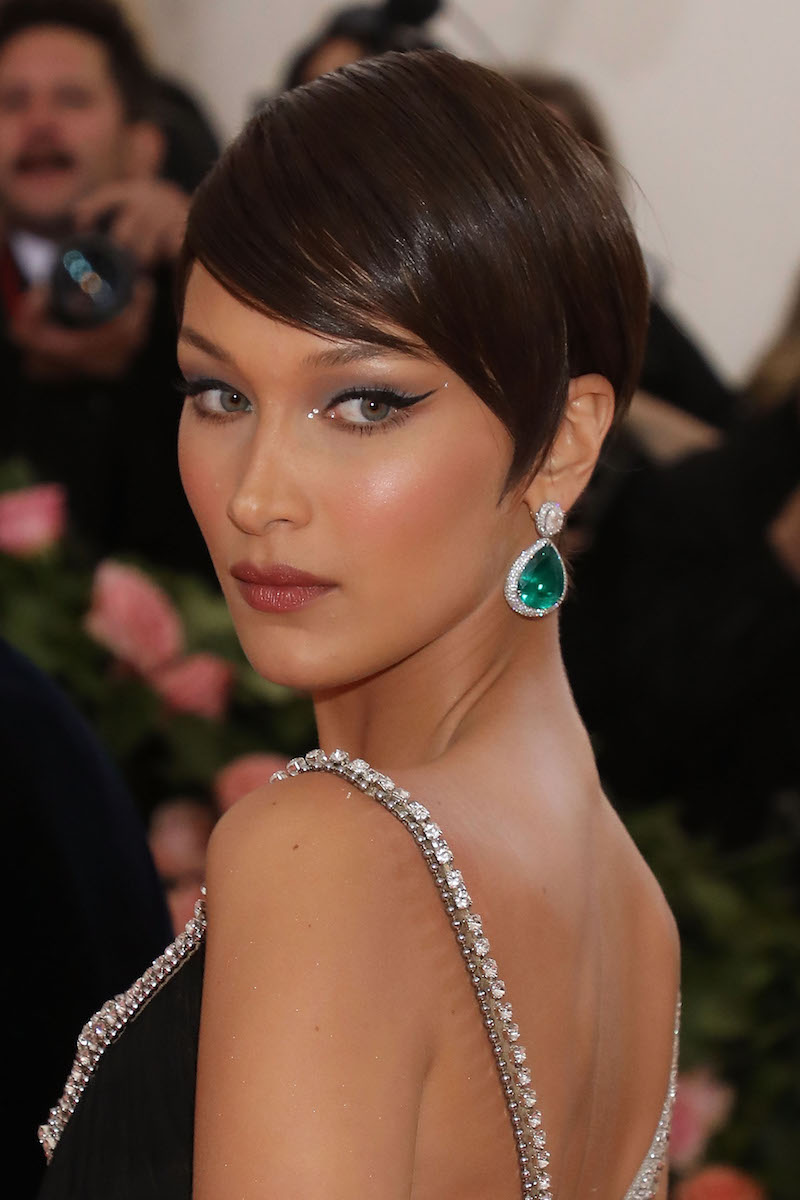 Is a pixie haircut right for a round face?
Edgy pixie cuts for round faces are a thousand times yes!! The pixie is short and sweet and perfect for round facial shapes. Many women swear that this alt hairstyle should be considered by every woman at least once in her lifetime. Why? It is bold, freeing, and extremely cute. Pair that with longer side-swept bangs or a higher, messier front, and you've got yourself a true winner! Let's see some examples:
Ginnifer Goodwin is a great example of the standard round facial shape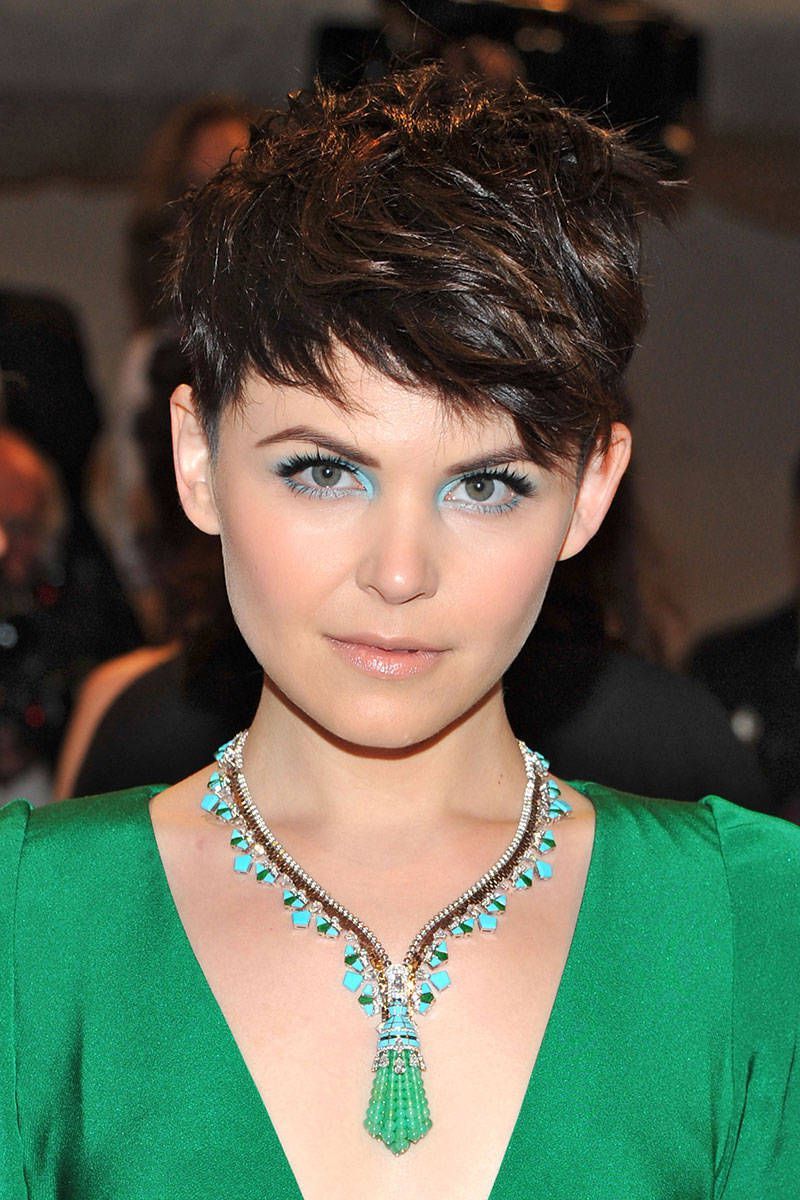 Janelle Monae rocks an edgy pixie cut on the red carpet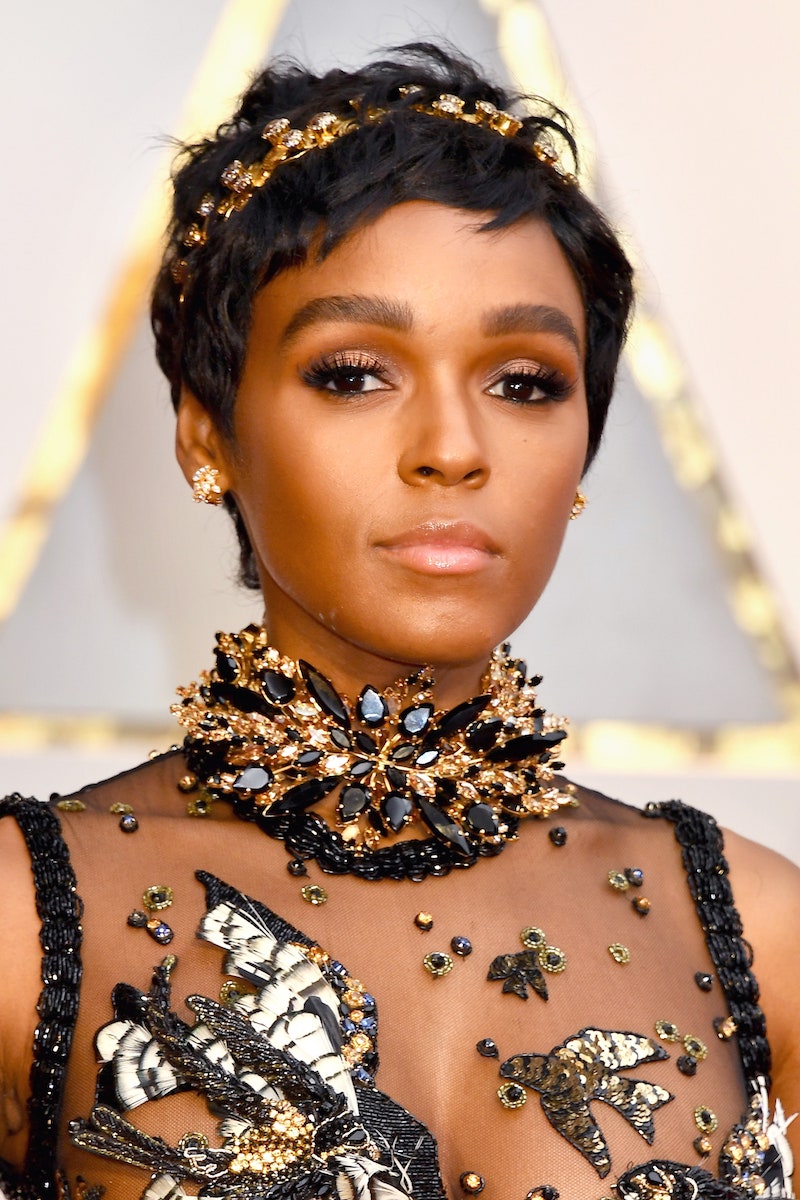 Which haircut is best for round face and long hair?
When it comes to long hair, the deep side part is a pretty good option for round facial shapes. Combine it with old-Hollywood waves to achieve the most glamorous and flattering look. Another great option for long hair is adding layers. Layers work perfectly for round facial shapes, as they add dimension and slim your facial features. Let's take a look:
Layered hair enhances any curl pattern beautifully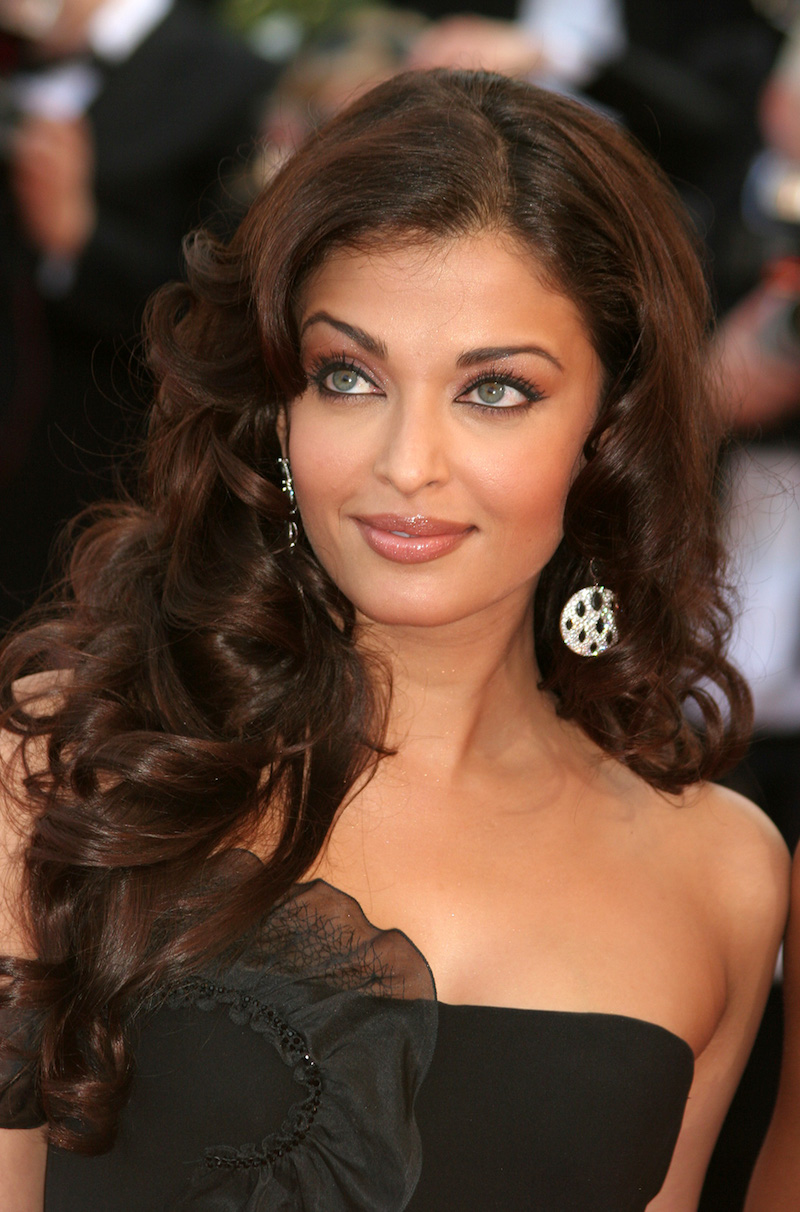 Old-Hollywood waves work perfectly for Gigi Hadid's round face shape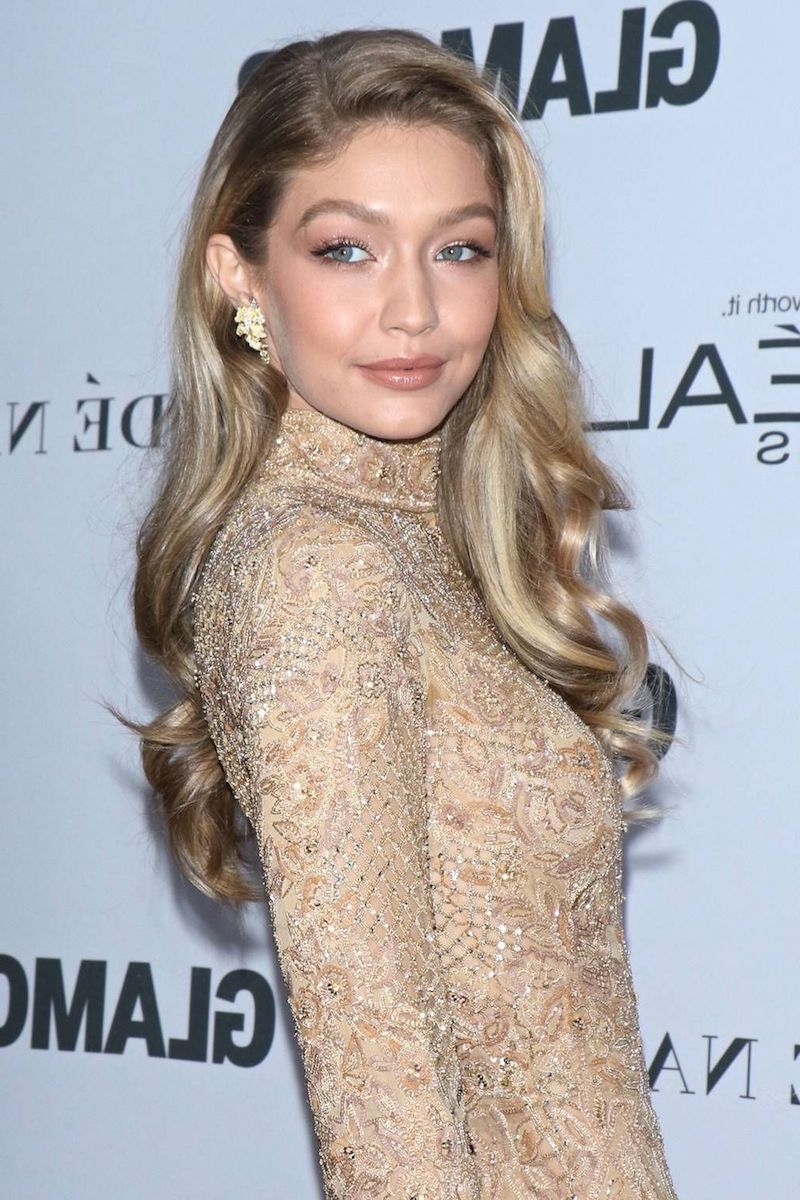 The old-Hollywood glam is also great for short hair like Emma Stone's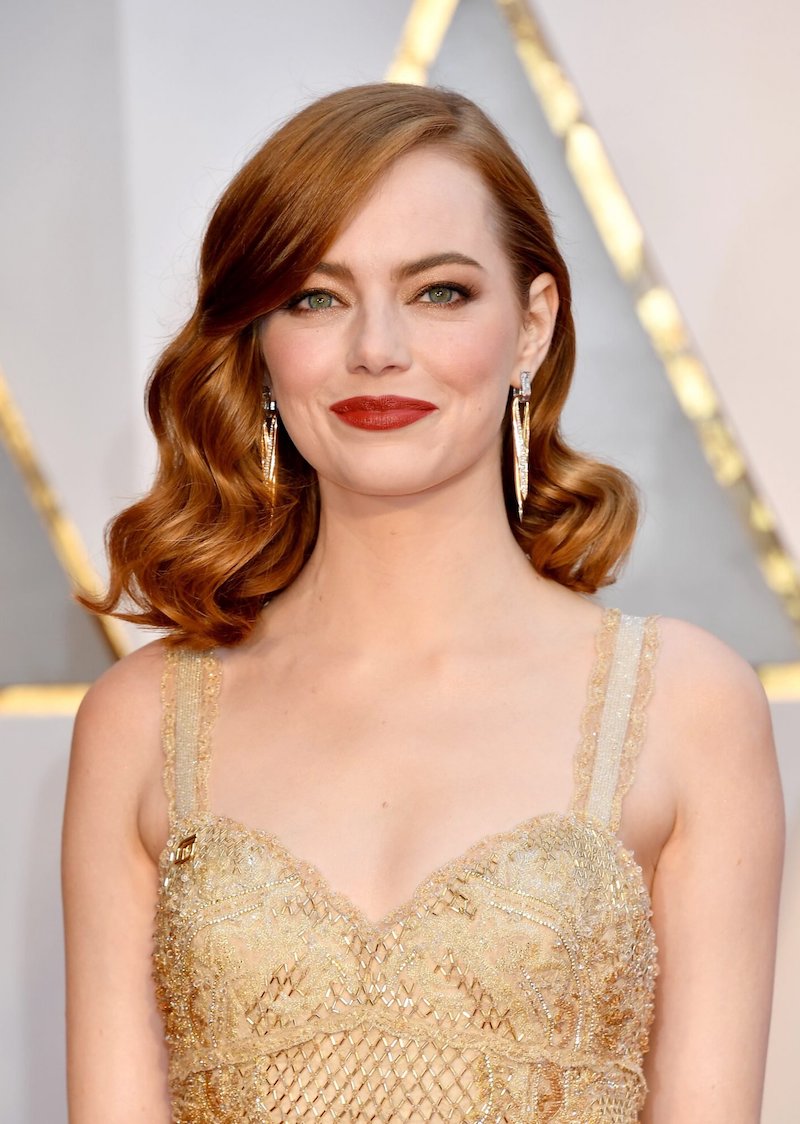 Is a middle part haircut flattering for round faces?
Absolutely! What's more, a middle part will help bring more balance to your face shape. A great option are the hippie waves- loose and messy. A look inspired by the summer breeze and salty water. You can't go wrong with this timeless classic- long, sleek and straight. Not the most exciting of hairstyles, but it works great for circular faces. The middle part helps open up the face, while the long, sleek hair downplays the roundness of the face. It's a win-win! Let's see some examples:
Gemma Chan loves silky straight hair and a middle part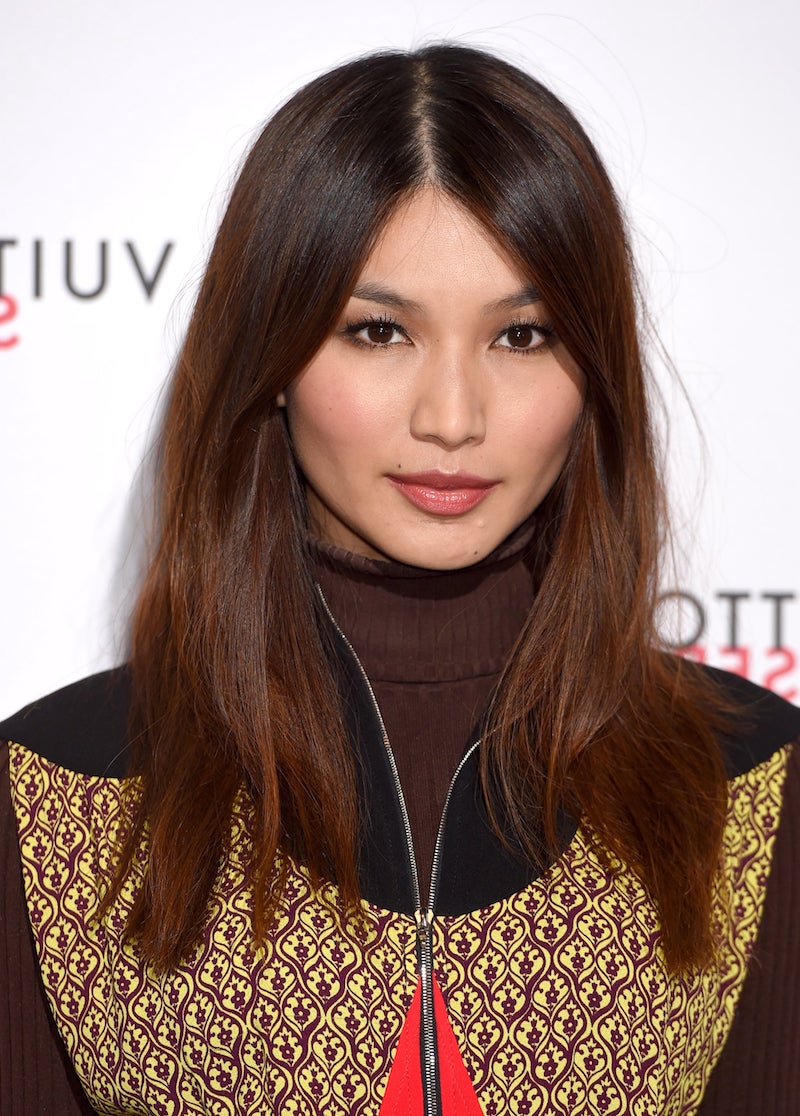 Drew Barrymore often relies on beachy waves to enhance her features

Is a wolf haircut flattering for round facial types?
The wolf cut is probably the trendiest haircut for 2021. This alt hairstyle reminds us of the 70s-style shaggy hair, and one thing's for sure- the messier, the better. The wolf cut is a heavily textured, layered haircut, which screams effortlessly cool. The best part is that wolf cuts can work on any face shape if you make the right adjustments. For example, for rounder face shapes, it is important to create volume on top of the head and opt for shorter layers. Let's see some inspiration photos:
Ursula Corbero made the wolf cut the trendiest hairstyle of 2021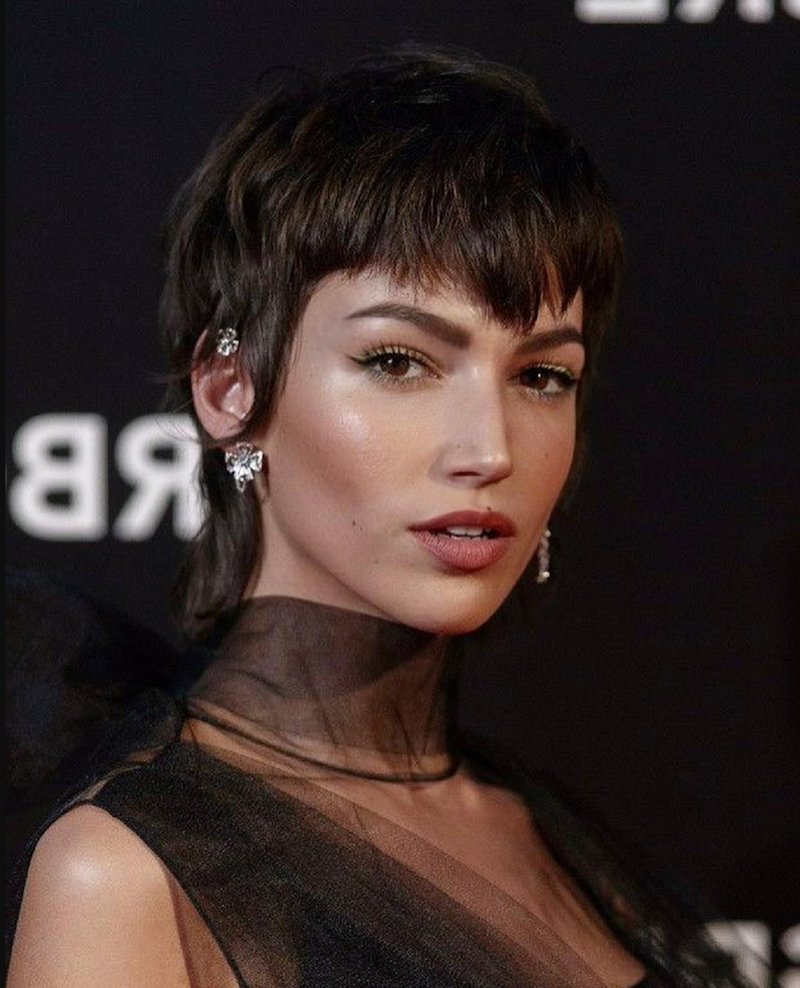 Miley Cyrus is not afraid of bold haircuts and androgynous looks
What is a hush cut and does it suit round face shapes?
The hush cut is a Korean-inspired haircut, which is gaining more and more popularity. It has a more androgynous feel and is particularly flattering for women with finer hair. This hairstyle frames the face with shorter pieces of hair and is longer around the ears. The best part is that it can be customized to fit any face shape. For women with rounder facial shapes, volume on the sides of the face should be avoided. Just add more volume on the top of the head, and you are good to go! This haircut comes in short, medium, and long:
Extremely popular in Korea right now, the hush cut is making its way west

Unique and bold is how we would describe this trendy haircut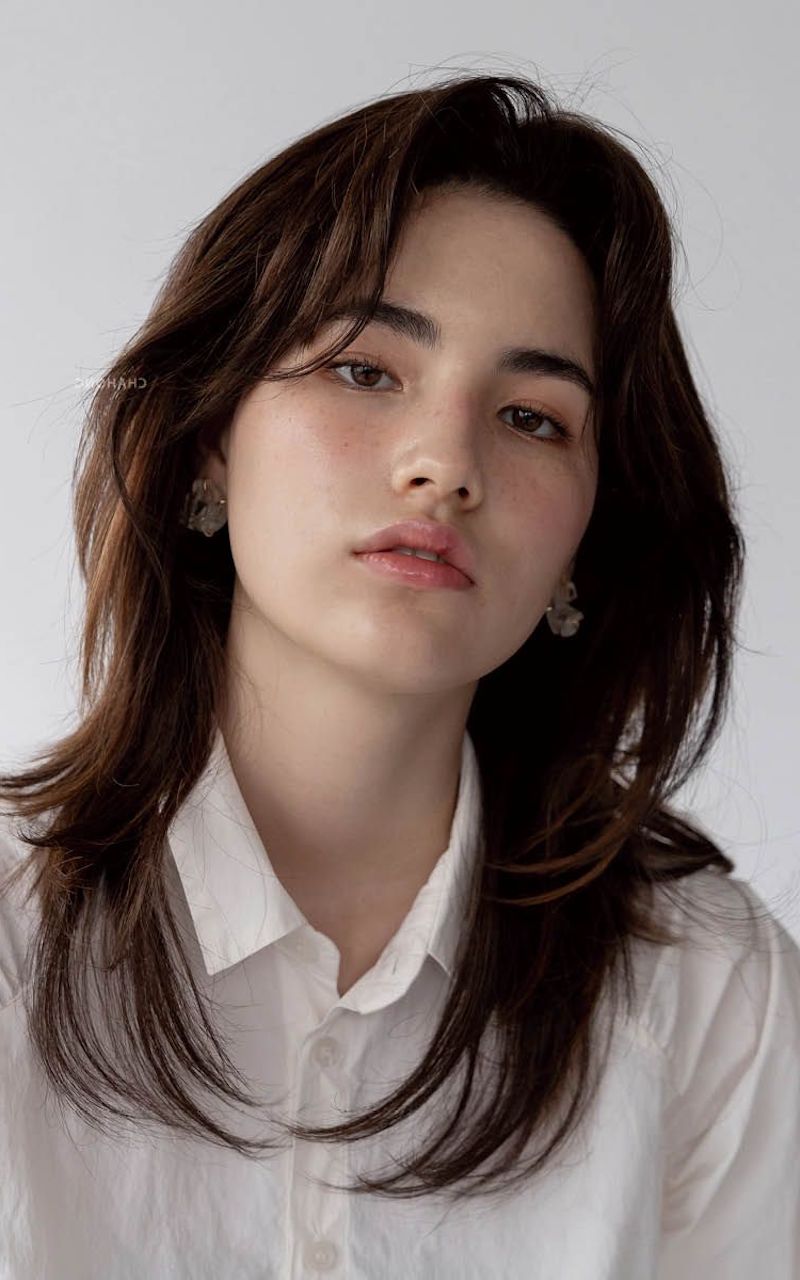 Is a bob haircut flattering for women with rounder faces?
Yes! Yes! And yes again! The bob is perfect for women with more circular faces. What's more, you can customize this hairstyle with a deep side part, some side bangs action or textured locks. There are so many cool options for you to customize both a short bob and a long bob haircut, so you have all the freedom in the world. This is definitely a very appropriate hairstyle for round facial types. Just take a look:
Mila Kunis rocking a sleek straight long bob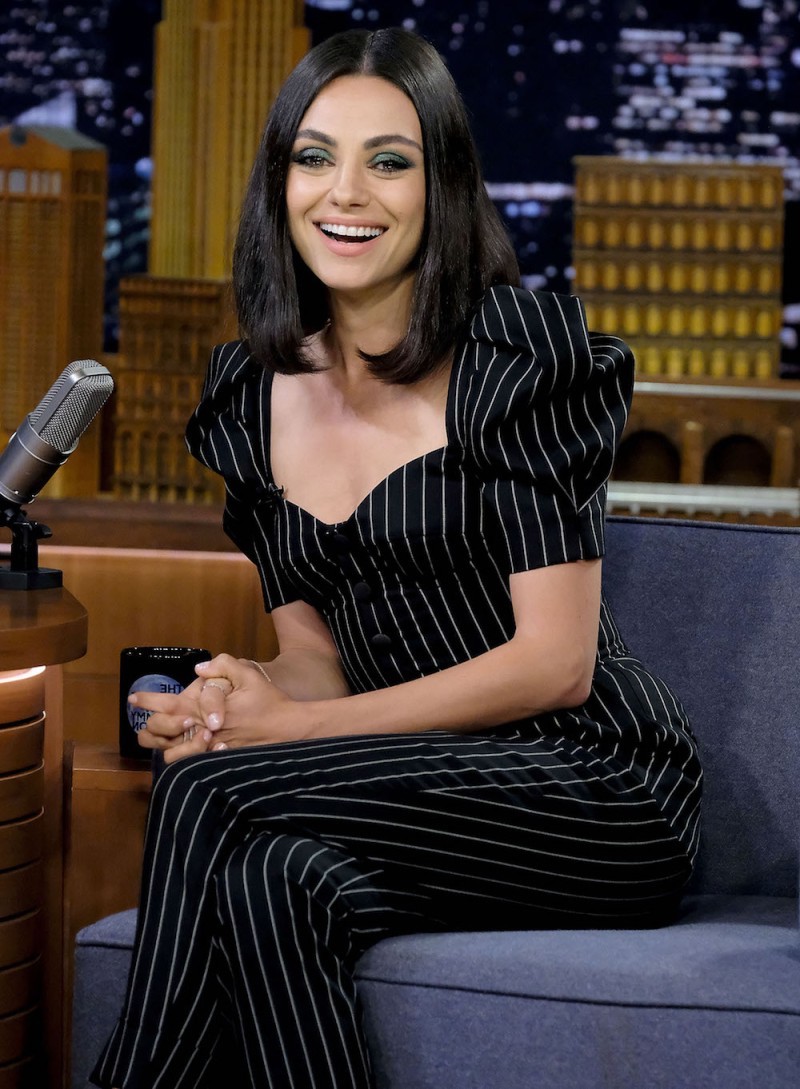 Selena Gomez perfectly balances out her round facial shape with a side part and a bob haircut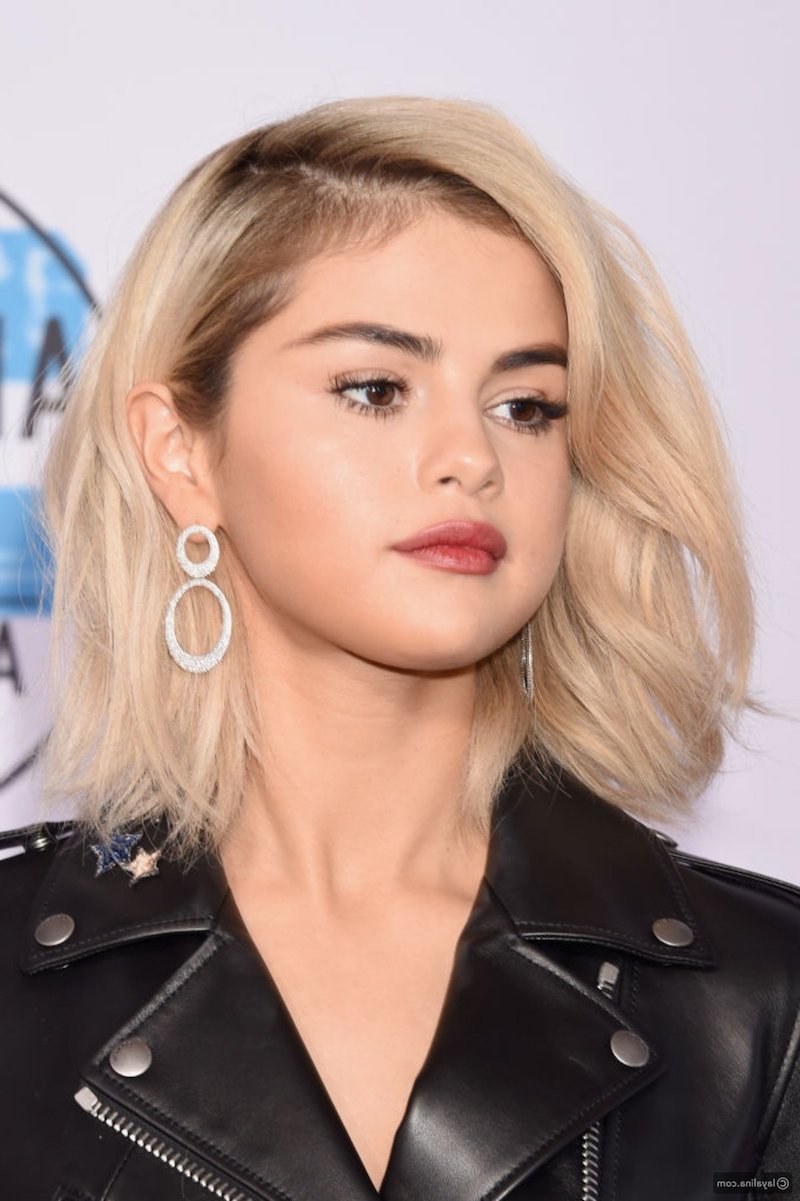 Emma Stone loves short bob haircuts for the red carpet