A Look Back in Time: Hair Stylists London, Break Down the Most Iconic Looks of the Last 100 Years
Elkhart Toole once said "…the past gives you an identity and the future holds the promise of salvation…" a quote that surely resonates with hair Stylists London and beyond.
Current hair trends of course have their own flair and spunk, but we would be completely without all of the styles we depend on if it wasn't for the foundations set by the humble hair stylist. London has become synonymous with cutting edge styles, cuts, and colours, largely thanks to the iconic work of, hair stylist London legends like Charles Worthington and Charlotte Mensah. But even with a stash of the world's most iconic hair salons and the stylists behind them, it's the past that has influenced the looks we love.
Hairstyles have evloved a lot throughout the years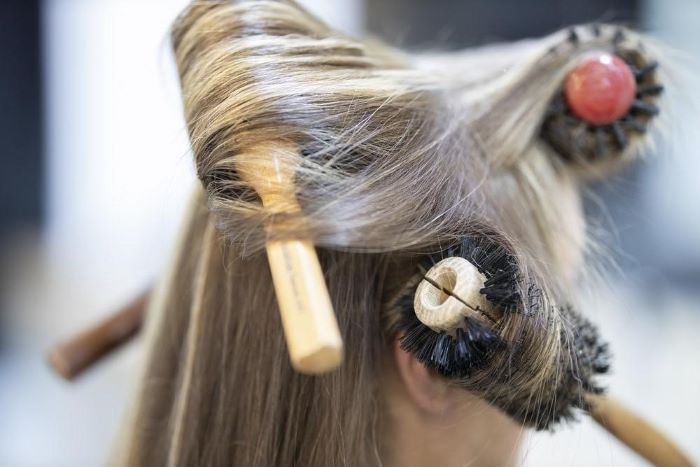 1920s
The roaring '20s were something to behold. More than just hairstyles, luxury, and lavish clothes, the '20s marked a period where the oppressive times of war were over, and the hairstyles of that day absolutely went to great lengths to prove it. Women were starting to make great strides in the world, no longer strictly confined to the gender roles they were born into— particularly of those that expected women to have long hair. Short bobs and tight curls became super popular, as a sign that they could cut and style their hair as they wished.
1930s
In the '30's, bobs remained popular but the sharp shapes of bobs and tight curls unfurled, bringing with it soft finger waves and loose curls. Eventually, longer bobs became fashionable and fringe was definitely in. The '30s brought a casual practicality to the overly ornate hairstyles of the decade before, showing just how comfortable fashion had become with the variety of lengths the '20s showcased.
The 1920s fashion and looks are timeless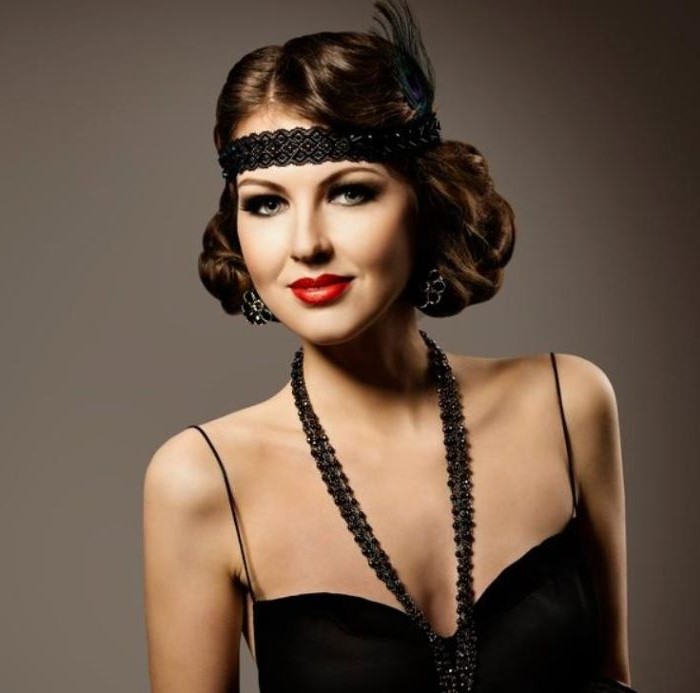 1940s
The 1940's once again brought back the longer locks of the early 20th century, although keeping them firmly shoulder length. Beauty and hair care blew up, creating a booming industry for hair tonics and oils that still persists today. The '40s also brought with it the idea that your hairstyle could help frame your face and embellish features you enjoy, while cleverly camouflaging those you didn't. The Gibson roll was a firm favourite of those who worked tirelessly in the home and at war-time occupations, keeping women's hair out of their faces, while still looking elegant and polished.
1950s
Post-World War II, the world once again became obsessed with hairstyles. Length was largely arbitrary in the '50s with pixie cuts and long hair alike being favoured in equal measure. Films and music became a huge influence on personal styles, as victory rolls and greaser hairstyles were introduced into a mainstream subculture by teens. Creating an entire wave of social group specific fashions. With further developments in hair care and styling products, the possibilities were nearly infinite, and the volume was paving the way for the '60s.
This is just such an iconic look from the 50s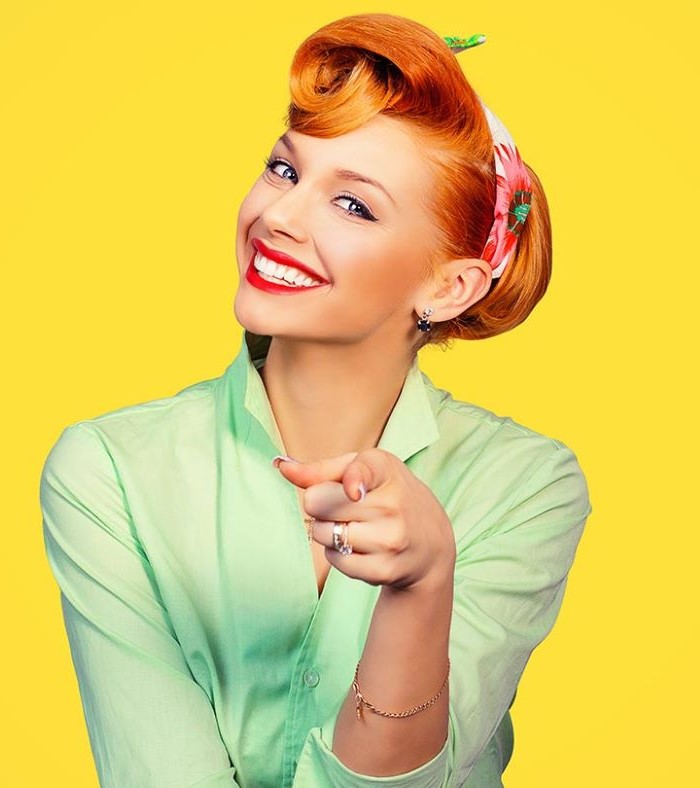 1960s
Most people seem to associate big hair with the 1980's, but the era of crimp and curl had nothing on the '60s. Sky high beehives, massive bouffants, and even beefed-up bobs were wildly popular in the 60's. Even for male styles. Art became a huge influencer for hair, makeup, and fashion of this era. With bright colours and asymmetrical lines, the '60s brought up iconic looks of Twiggy, Jackie O, and Gladys Knight.
1970s
The 1970s brought with it the hippie revolution, where natural looks were favored over the highly stylised and tailored looks of decades past. Picked-out afros, long flowing center parts, and braids were often the go-to low effort styles of this time. Shaggy fringe and low maintenance curls were the styles that dominated, with a focus on the cut that would essentially style itself— leaving everyone with the highly sought after "I woke up like this" glow. 70's hairstyles have a huge influence on what is popular today.
Great example of a cool 1970s haircut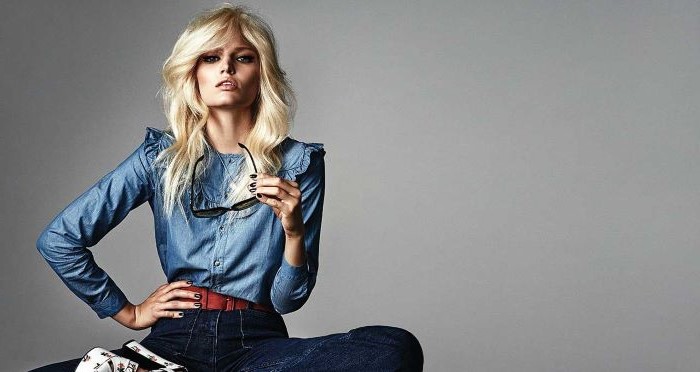 1980s
The '80s were determined to show every previous decade that they didn't care what they thought. With rebellious flair, and a ton of high-voltage volume, the '80s brought us some of the most confused— and inspiring— looks that influence the hairstyles of today. Massive Mohawks, Jheri curls, and even the mullet became ultra-popular. With new tools like permanent curls, crispers, and fat barrel curling irons, the '80s gave us a number of cuts and dimensions that were completely novel to the hairstyling industry.
1990s
The '90s were less about style, and much more about those accessories! Barretts, embellished hair bands, scrunchies, jewels, and headbands overtook cut and style. Mixed with super sleek do's, short fringe, and piecey locks, things like sweeping side parts and rigid face framing tendrils stole the show. Short, long, and mid-length hair were all popular, hardening back to the '50s where it wasn't necessarily about the length, but more about what you did with it.
Oh, the 90s – it is definitely cool to see the comeback of 90s fashion and style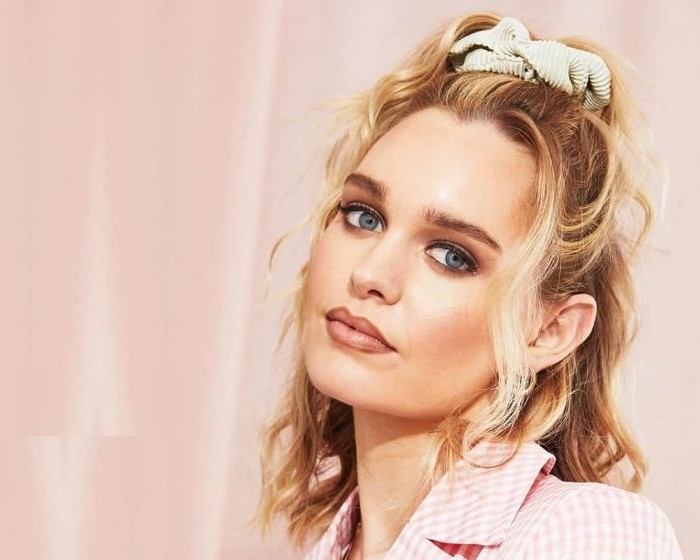 2000s
The 2000s took what the '90s gave us and ran with it. Adding even more embellishments, wild colors, and crazy up-do's. Half-up/half-down styles dominated while nearly everyone got behind the bump. Dreadlocks overtook super sleek helmet hair, and beach waves were the preferred curl. A high pony with face framing fringe was also a choice, made super popular by Emma Bunton, butter known in the era as Baby Spice.
2010s
2010s tamed everything down. Boho became the look of choice for most, with light makeup, natural hues, and casual long waves. Colour took center stage with ombré and balayage becoming the best way to get those ultra-desirable sun-kissed locks. Hair care itself even minimalists, with a focus on gentler products and low-maintenance styles. For more chic events, sleek up-dos like the chignon and glossy low bun were favored. Box braids came into their own with renewed vigor and stunning style. The '10s brought us a number of styles, trends, and colours that still remain fast favorites today.
The beach waves will probably become the most iconic 2010s hairstyle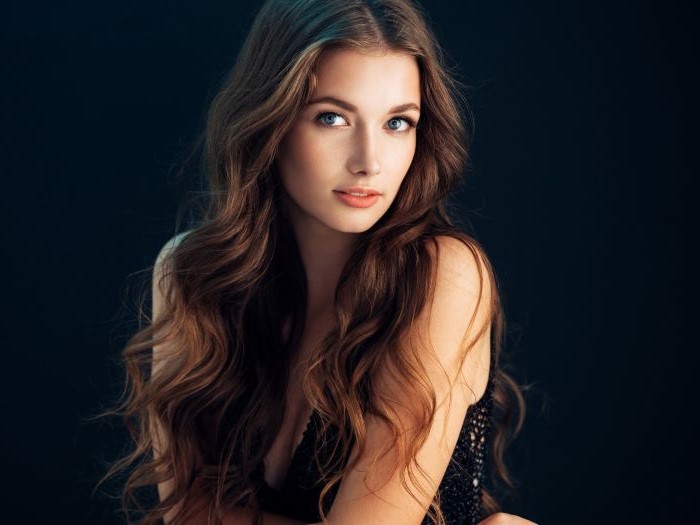 Today
The hottest hairstyles today, and according to hair stylists in london, take the intensity of the 90's and early 00's, and turn down the volume, bringing in that effortless sophistication that was wildly popular in the 70's and 10's. Razor cuts and sharp angles are softened with beach's waves and toned out pastels. The center part and curtain fringe are a definite throwback, but have gotten a 2021 update, complete of course, with your favorite mask.