How to style curtain bangs – 2021's newest trend
Every new year has its trends. Some are here to stay, others fade away into oblivion. The trend that we are going to talk about today, however, is definitely here to stay. We are talking about a hairstyle, which is super easy to recreate. What's more, it is easy to upkeep and doesn't really take away a lot of length from your hair. Therefore, you shouldn't be afraid to try it. In this article we are going to discuss the curtain bangs you have probably been noticing on Insta-girls lately. What's more, A-list celebrities like Kendall Jenner and Jennifer Lopez have been rocking the hairstyle. So, the time to try it is definitely now!
Curtain bangs are here to stay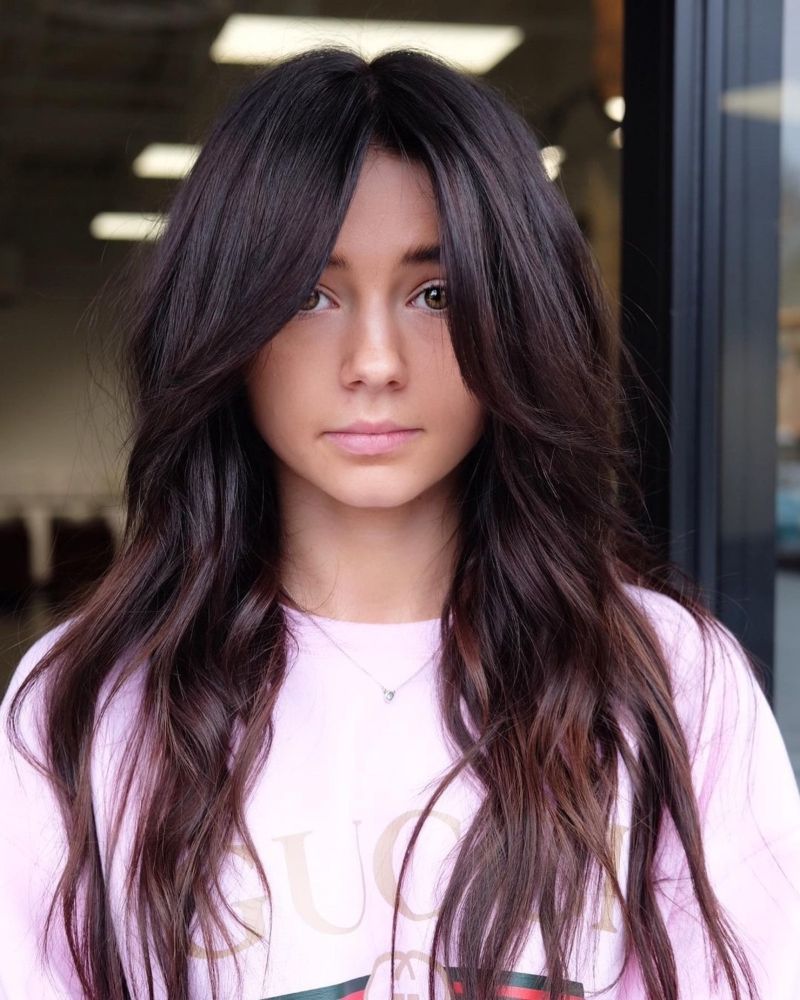 What are curtain bangs?
Curtain bangs are a low-maintenance take on the regular bangs. They are parted down the middle, falling down each side of the face, framing it in a beautiful way. The most popular way to style this type of bangs is with big beachwave curls. The reason why this style is so popular is because it frames the face, flattering the features, while creating and interesting look, suitable for any type of hair. What's more, this hairstyle can be worn curly, wavy or even straight. Either way, you will have a beautiful and trendy haircut.
Whether you hair is thin or thick, you should definitely try this hairstyle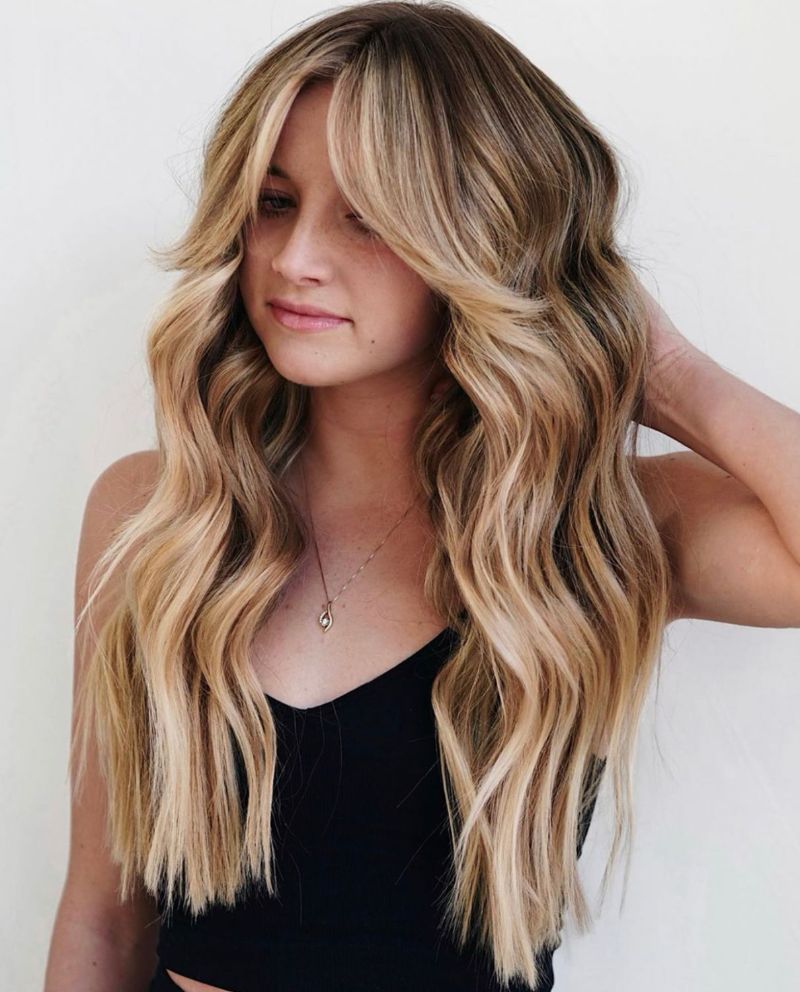 Who do curtain bangs look good on?
The good thing about curtain bangs and probably the biggest reasons why they are so popular, is because they go well any type of hair. If you have fair hair, this type of bangs can add volume and layers to your hair, making it look thicker. On the other hand, if you have thick hair, layering it will make it easier for you to style it. Same goes for hair length. Short hair looks incredibly stylish with these bangs, because they add depth. At the same time, long hair will look absolutely stunning with middle parted bangs and waves.
This is just such a classy hairstyle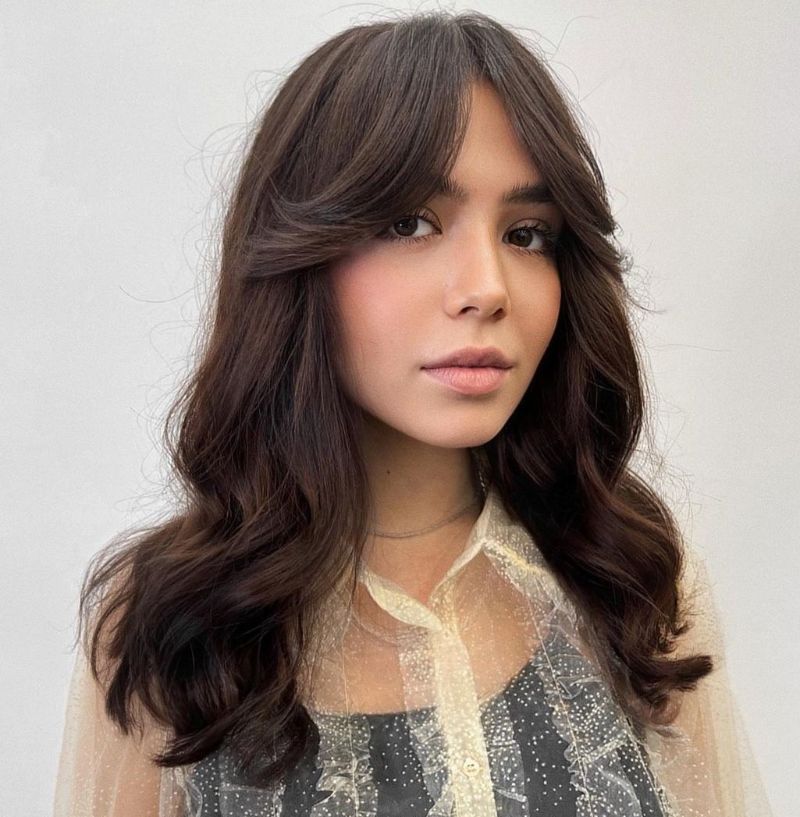 How to cut your own curtain bangs?
Want to hear something even better? You can actually cut your own bangs at home. All you need is a flat comb and a pair of hair trimming shears.
Start by preparing your hair
When you are cutting your bangs you should do it when your hair is dry. Although your hair stylist cuts your hair when it is wet, it is best to cut bangs on dry hair. So, brush it really well, disentangle it and if it is partially wet, blowdry it.
Section out the hair you are going to cut
Using the flat comb, part your hair in the middle and find the top of your head. Section out a triangle of hair that you are going to cut. Comb a sharp part from the top of your head to the arch of your brow, parting on the diagonal, secure with a hair tie and do the same with the other side. Comb down the entire section and let it fall in front of your face.
Here's how to separate the hair your are going to cut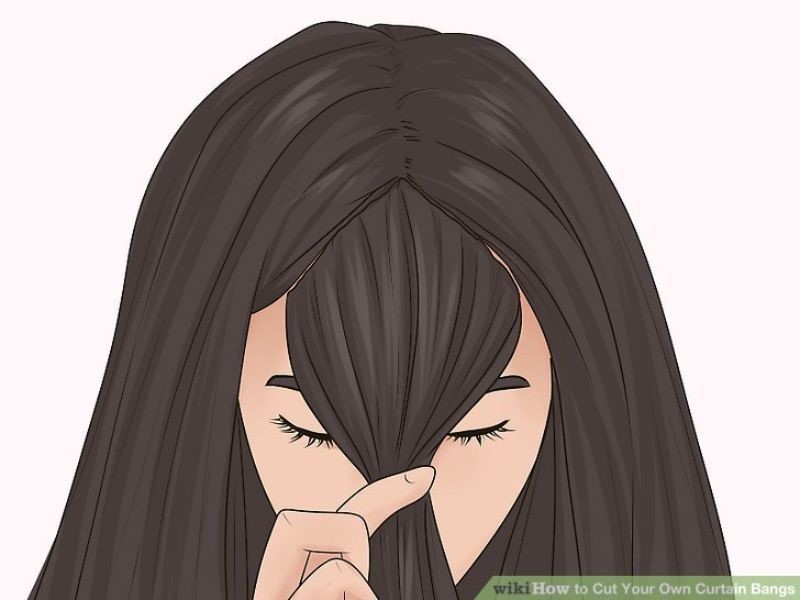 Cut the bangs
Run the comb down the hair until you get to the chin. Place two fingers right underneath the comb, holding the hair. This is where you'll cut across the section, holding the scissors parallel to your chin. It is important to remember, not to cut any shorter than that. If, after you are ready, you feel like you can go shorter, than you can do it. However, once you go too short, there is nothing you can do about it.
Don't go too short at the first trim or you might end up regretting it later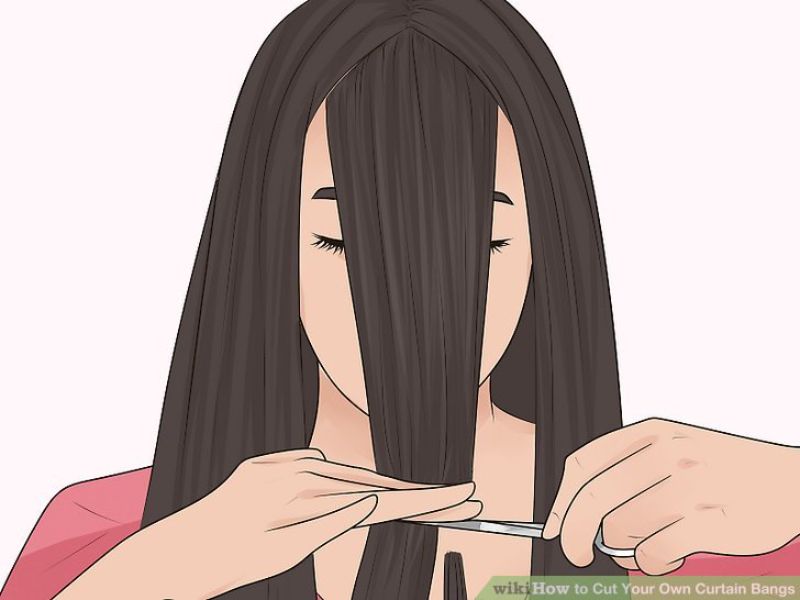 Cut the sides at an angle
Use the arch of your brows as a guide. Hold the right section of your hair  between two fingers slightly above the ends. Cut at a slightly downward angle just below your fingers, holding them parallel to the angle of your brows. Repeat on the other side, cutting at the opposite angle. Sweep the bangs to the sides and step further back from the mirror, so that you can see how your bangs look.
Go for a slight angle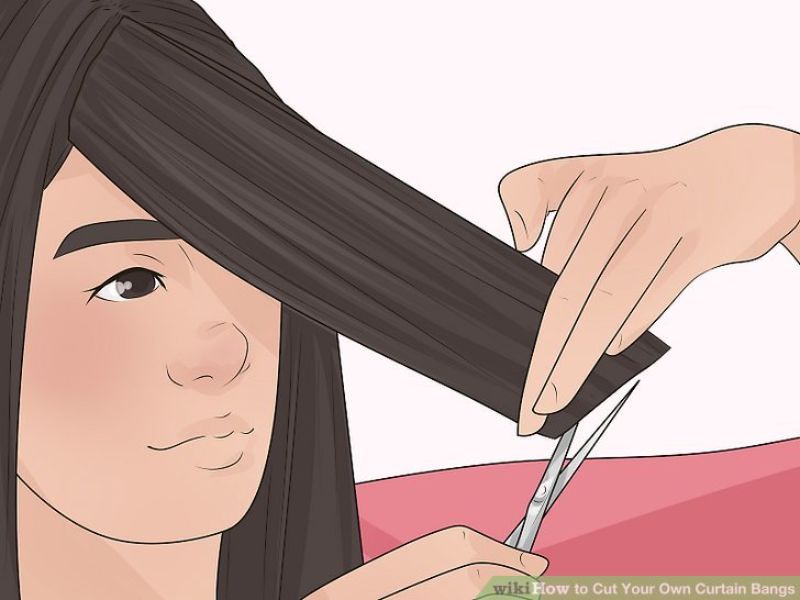 Feather your bangs
Comb the bangs down, so they hang straight in front of your face. Hold your bangs with two fingers in the middle. Hold the shears vertically and make random snips as you move across the fringe. Make about 5 really short snips. This step will help your bangs blen seamlessly with the rest of your hair and have a more feathered look.
Do this final steps for a feathered look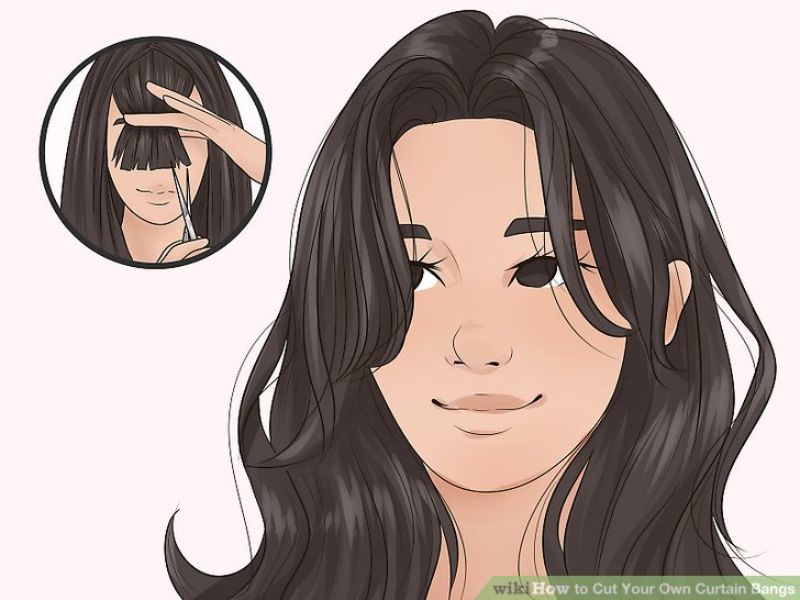 You can see curtain bangs on some of the biggest celebrities – Dakota Johnson, Sandra Oh and Pryianka Chopra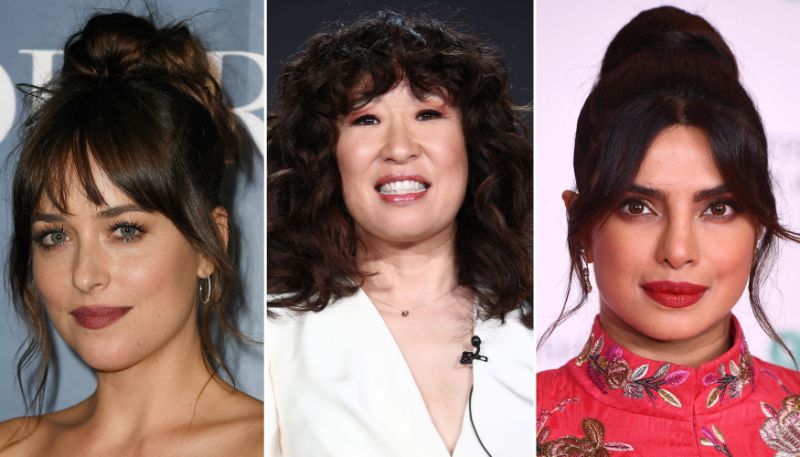 They look amazing even on straight hair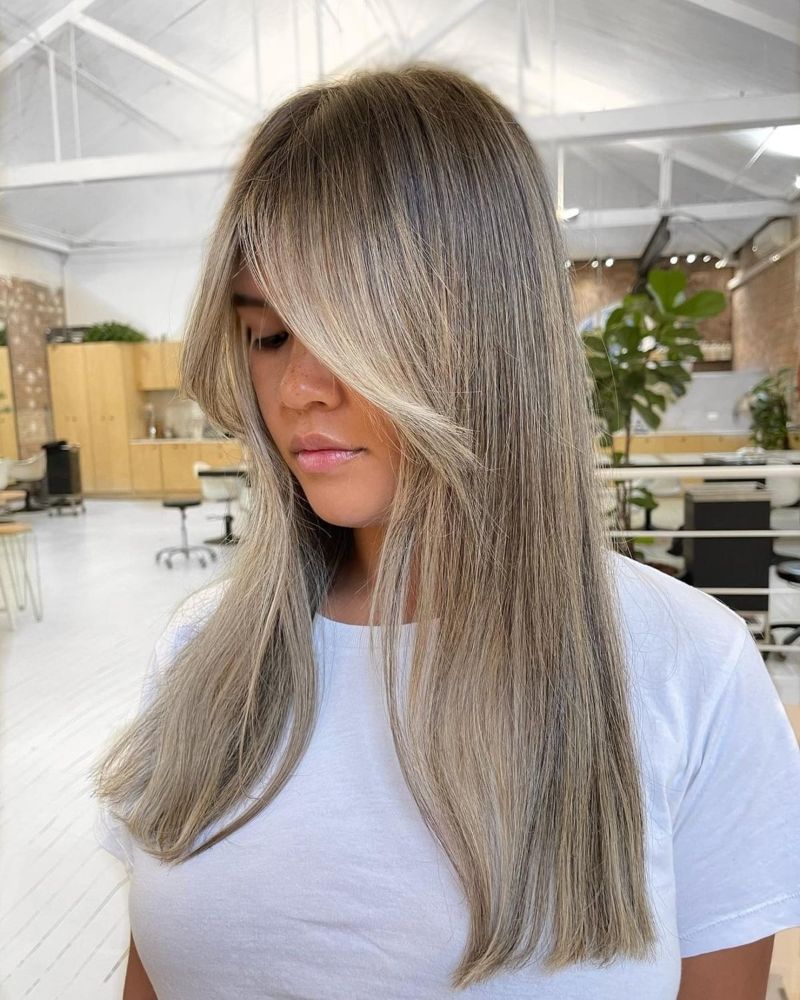 Jennifer Lopez looks so youthful with this trendy hairstyle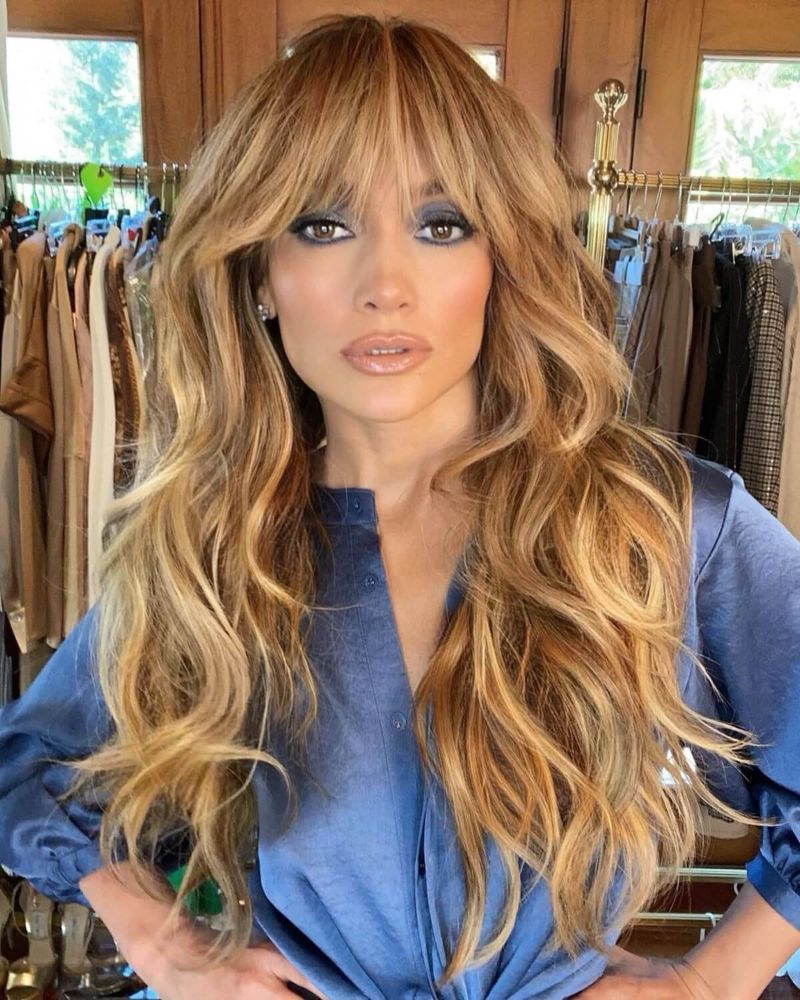 Even slight waves look gorgeous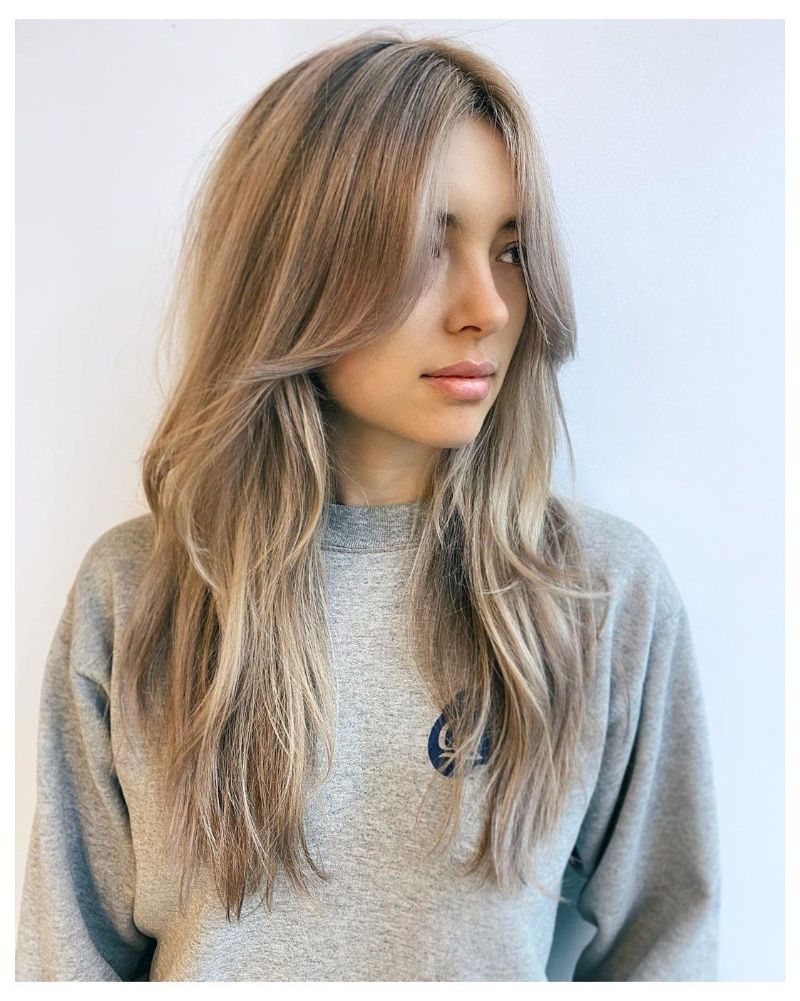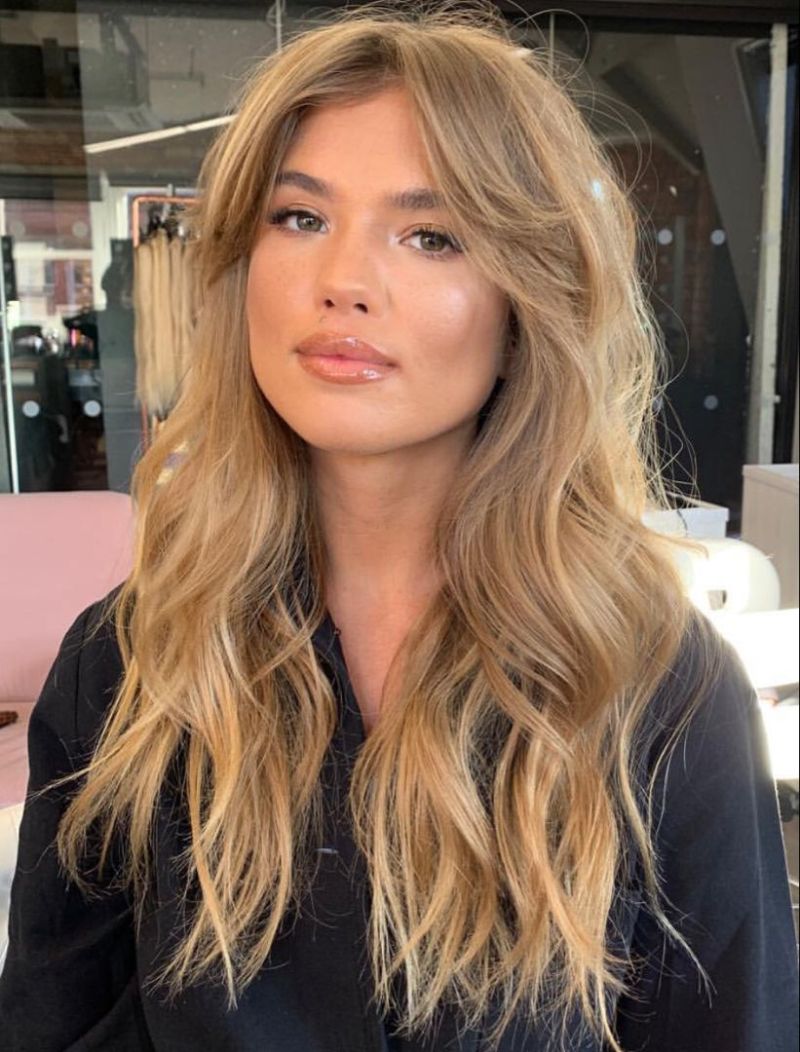 Short bob with bangs – stylish and chic
No matter the length of the hair, these bangs will be a good option to spice up your hair