Are you looking for a change – here are 100 beautiful and elegant short haircuts for women
As summer is approaching, more and more people seem to find their way to shorter hair. Not only does it help in those super hot summer days, it is also very easy to style. It seems like this trend has taken over the world. Women seem to be following the trends of the celebrities. With A-list actresses, musicians and reality personalities going for the short haircuts, as well. As Coco Chanel once said: "A woman who cuts her hair is about to change her life." So, if you are looking for a major change in your life, going short might be just what you need. That is why today, we have gathered 100 beautiful and elegant examples of short haircuts for women. Go ahead and scroll through our gallery to find the one, which suits your character the most.
Short haircuts for women – Solange Knowles' buzz cut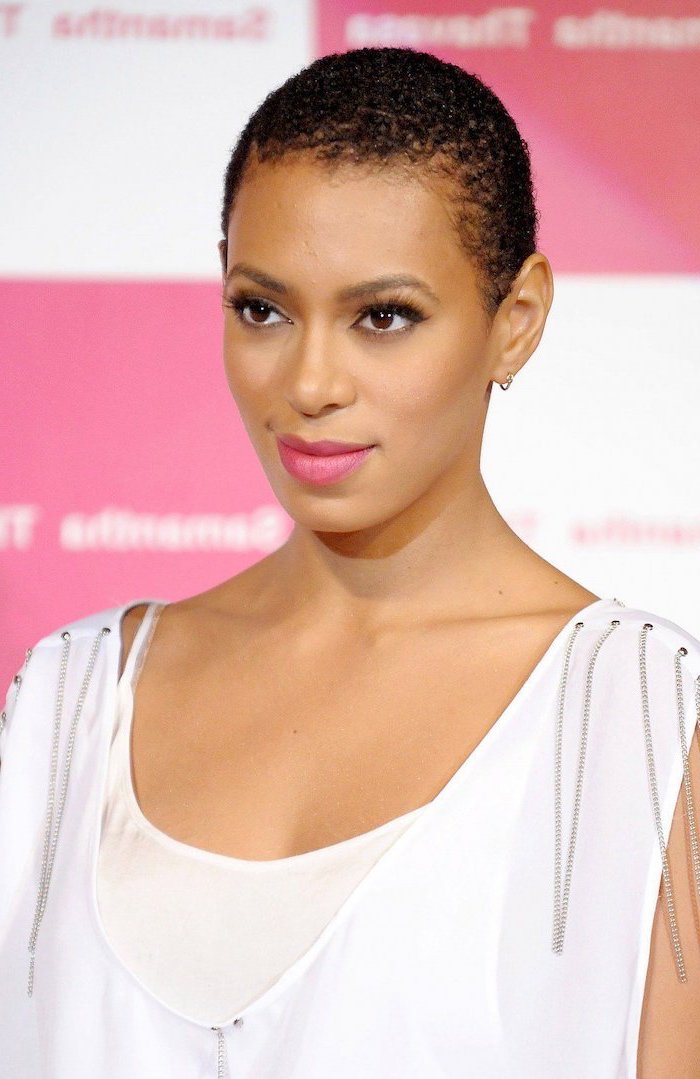 What are the best short haircuts according to your face shape?
Square-shaped face. Having this type of face means that your jawline is more prominent. That is why, a shoulder-length bob is perfect for you. It covers your jaw and gives you a softer, romantic look.
Heart-shaped face. The perfect haircut for this type of face is the layered cut with a side-sweep, which is going to help you hide a bit of your prominent forehead.
Round-shaped face. The famous pixie cut is perfect for a round face, because it elongates it. The shorter you go, the longer your face would look.
Oval-shaped face. If you have an oval face, you have more liberty with your hairstyle. The angular bob is the perfect fit for this type of face shape. Because of the softness of the oval shape, you can go with bolder straight lines, which will bring some edge to your face.
Long-shaped face. The perfect haircut for this type of face is a side-parted curly bob, which goes just under the chin. The curls will add volume to your face and make it appear rounder.
Jessie J and her blonde buzz cut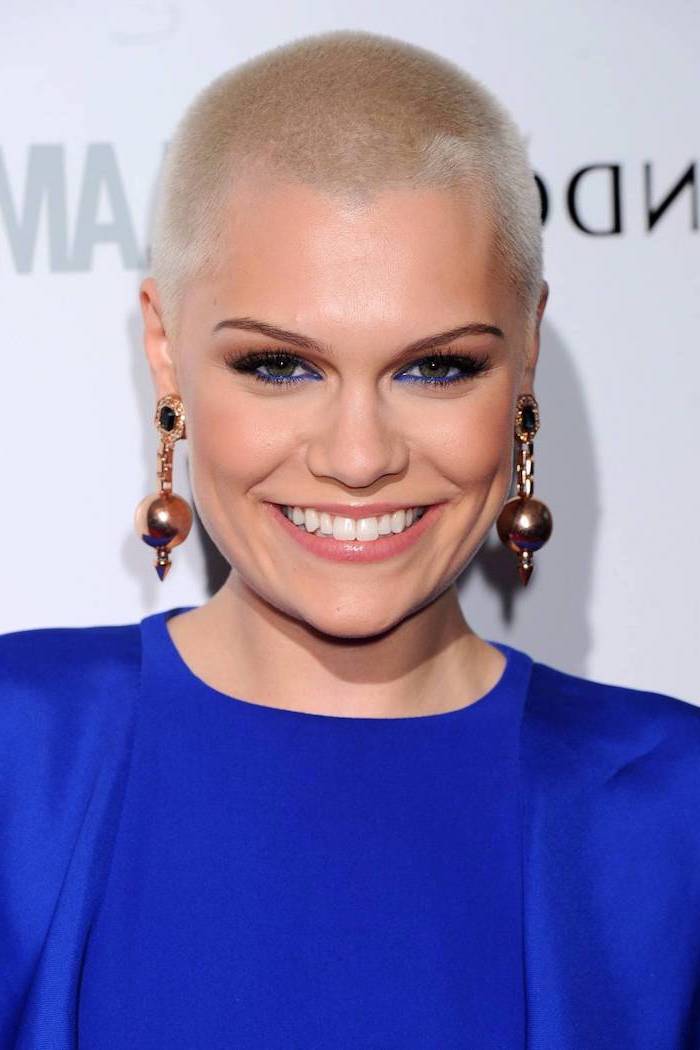 Dame Judi Dench looks stunning with her pixie cut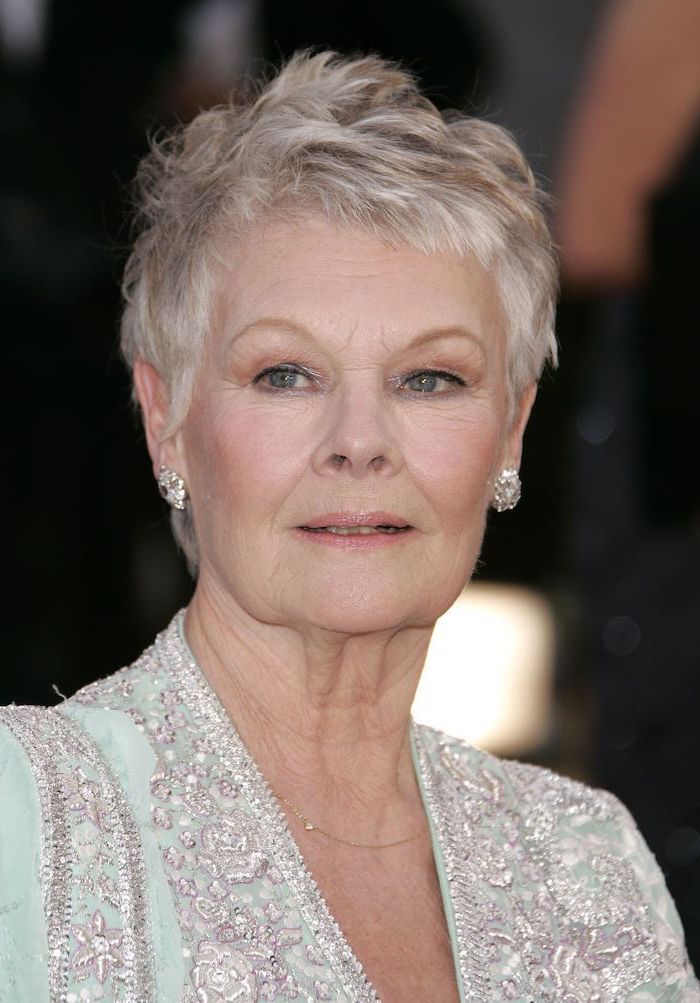 Short haircuts for women – experimenting with colours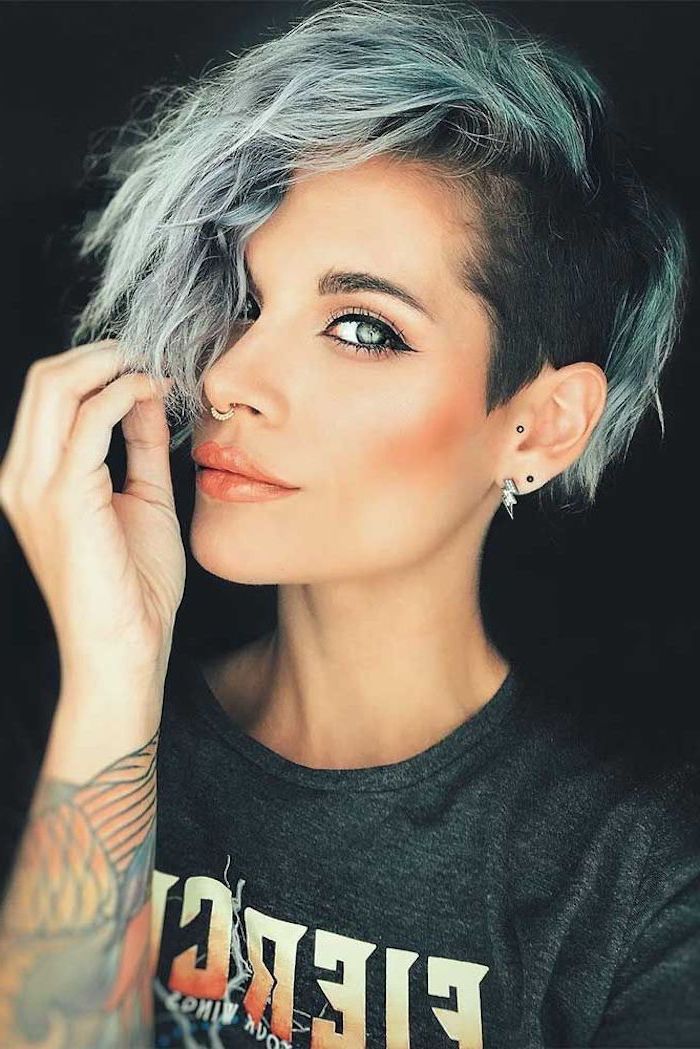 Video tutorial on easy hairstyles for short hair
Demi Lovato looks super elegant with this sleek bob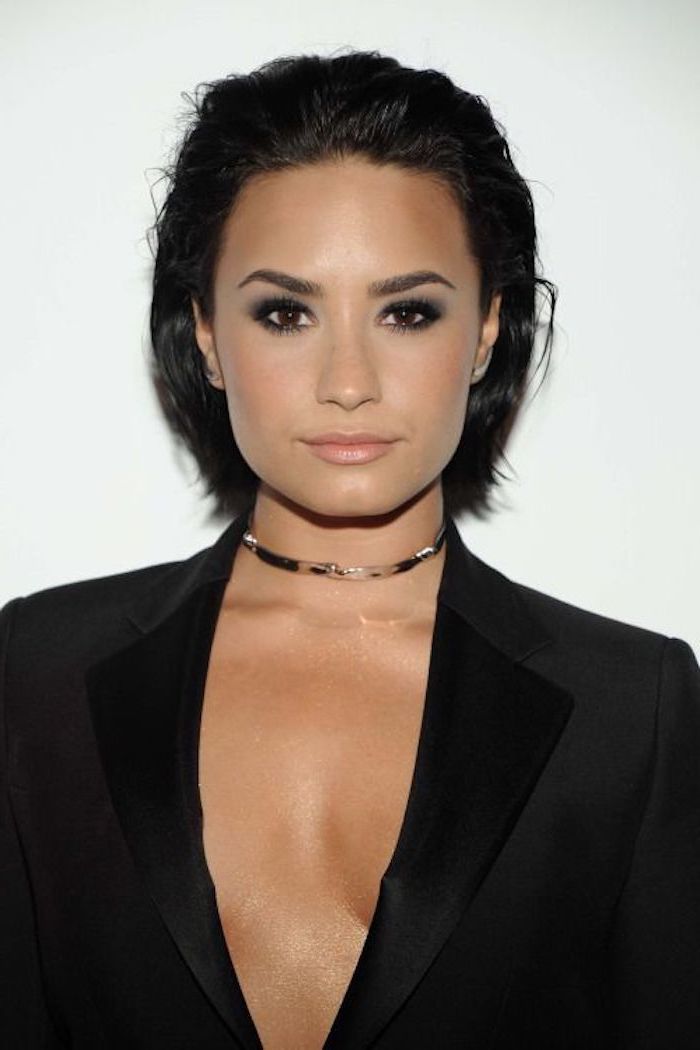 The mesmerising Charlize Theron is also a fan of the short haircuts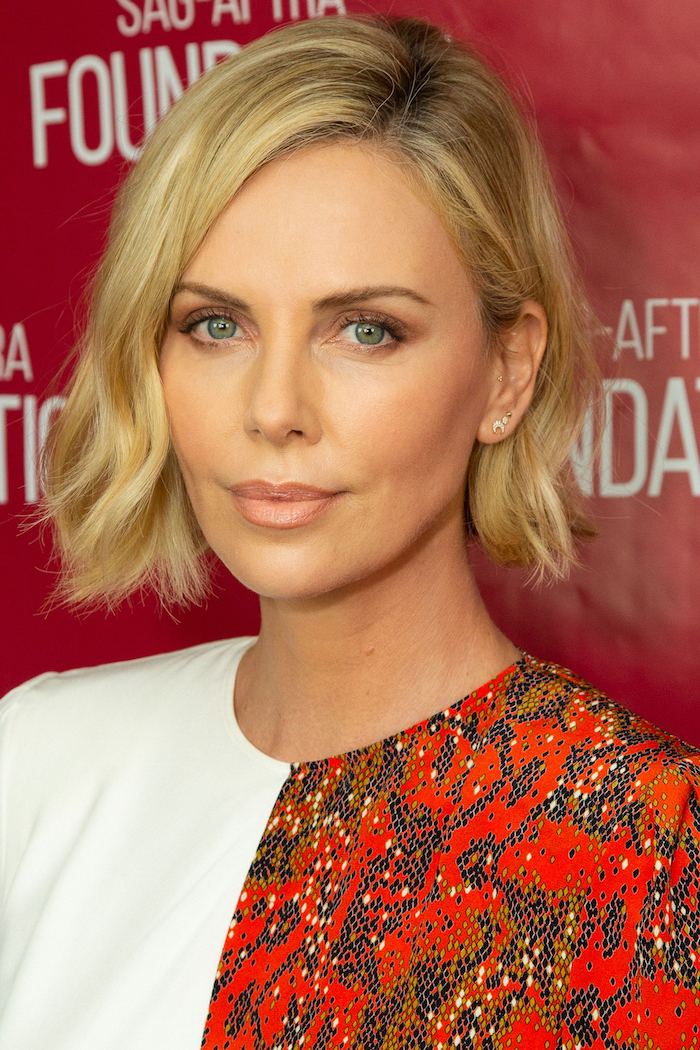 Rihanna has gone through a number of hairstyles and colours, but she seems to favour the short ones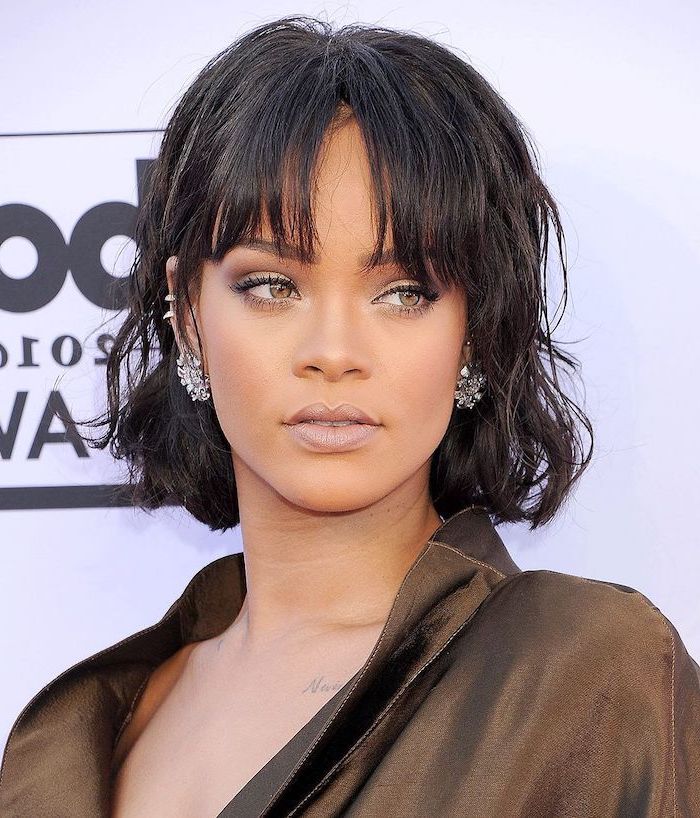 Asymmetrical short hair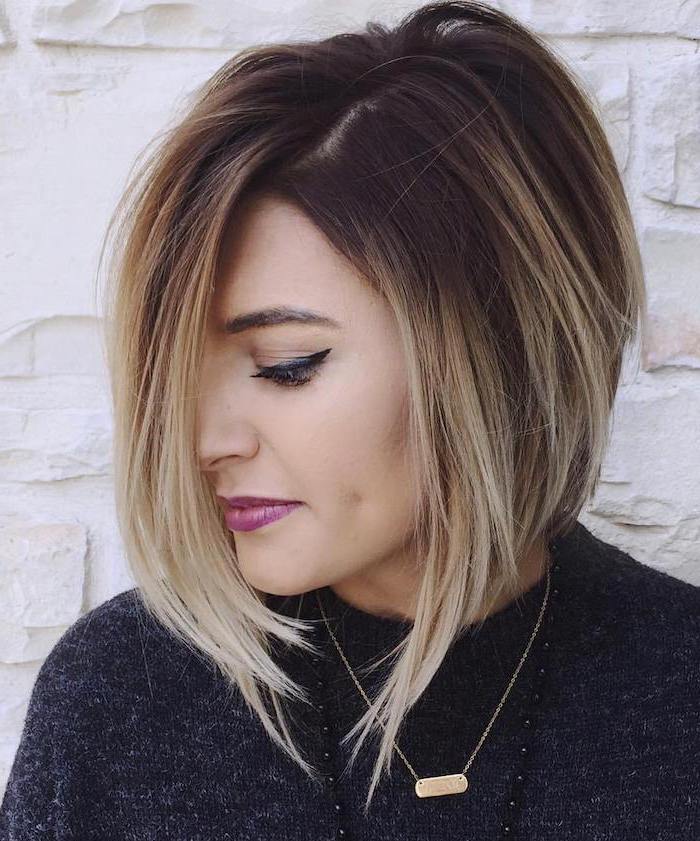 Simple, but elegant short hairstyle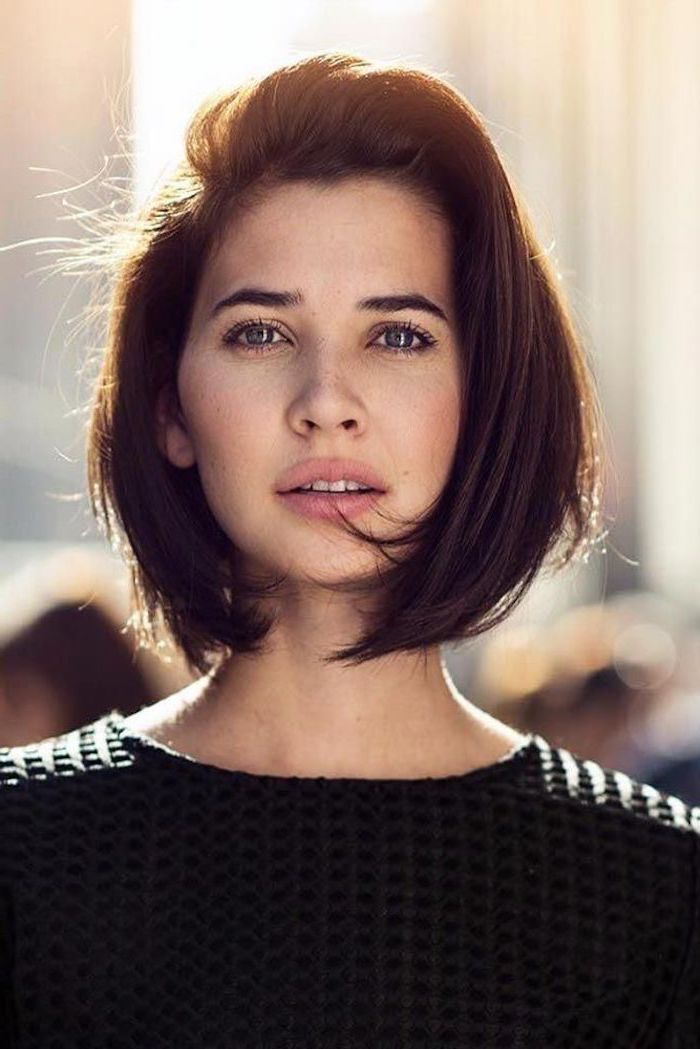 Taraji P. Henson at the Oscars in 2017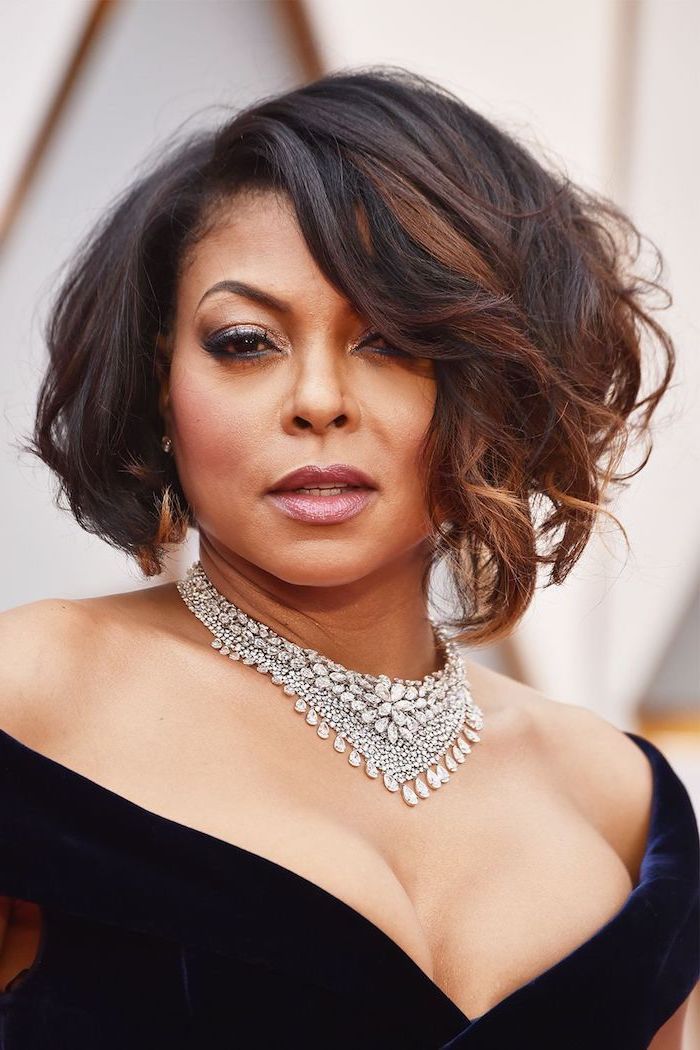 We love Jessie J's straight sleek bob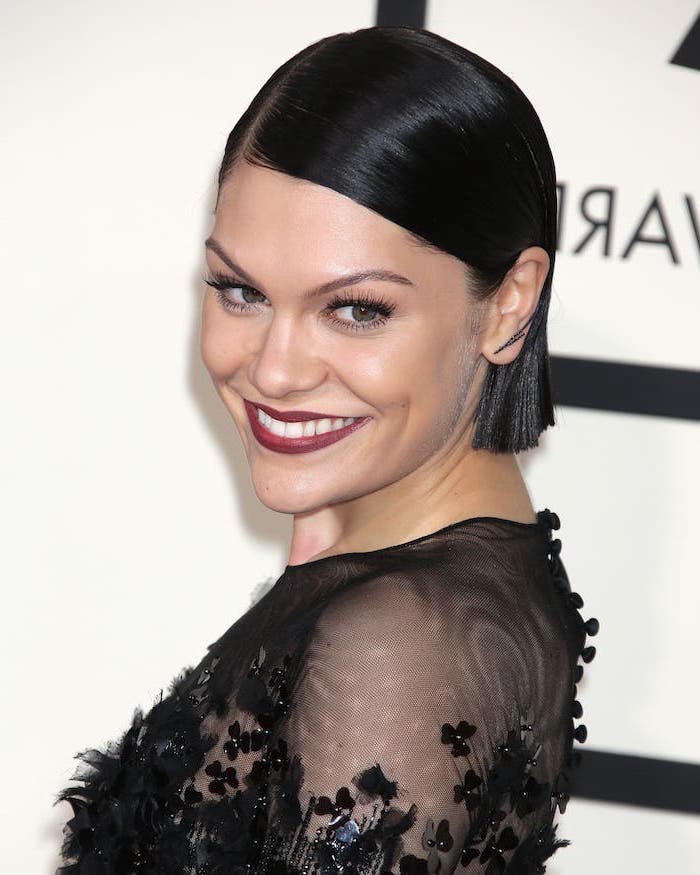 Voluminous short haircuts for women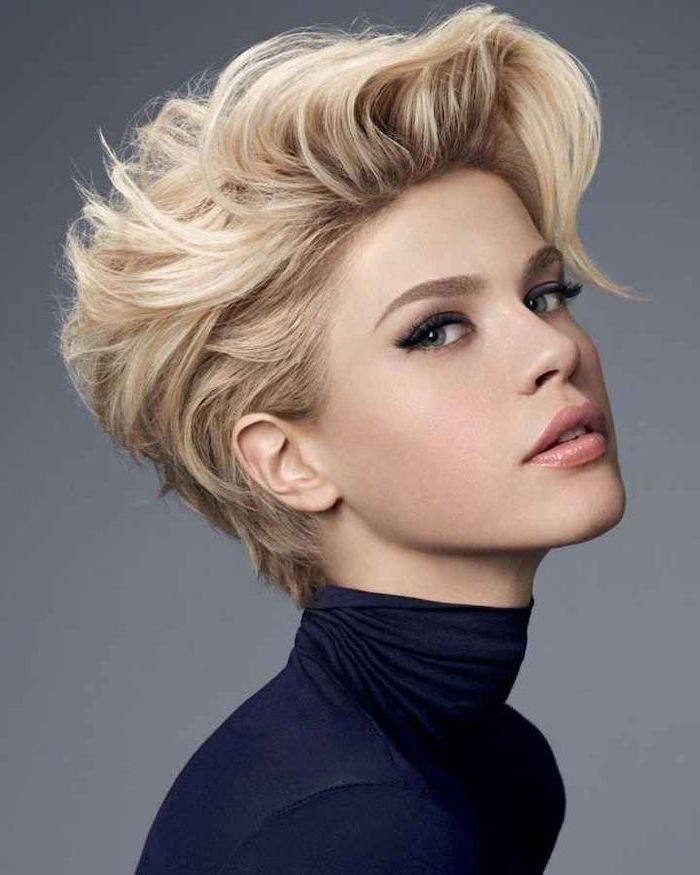 Jane Fonda is undoubtedly one of the classiest women in Hollywood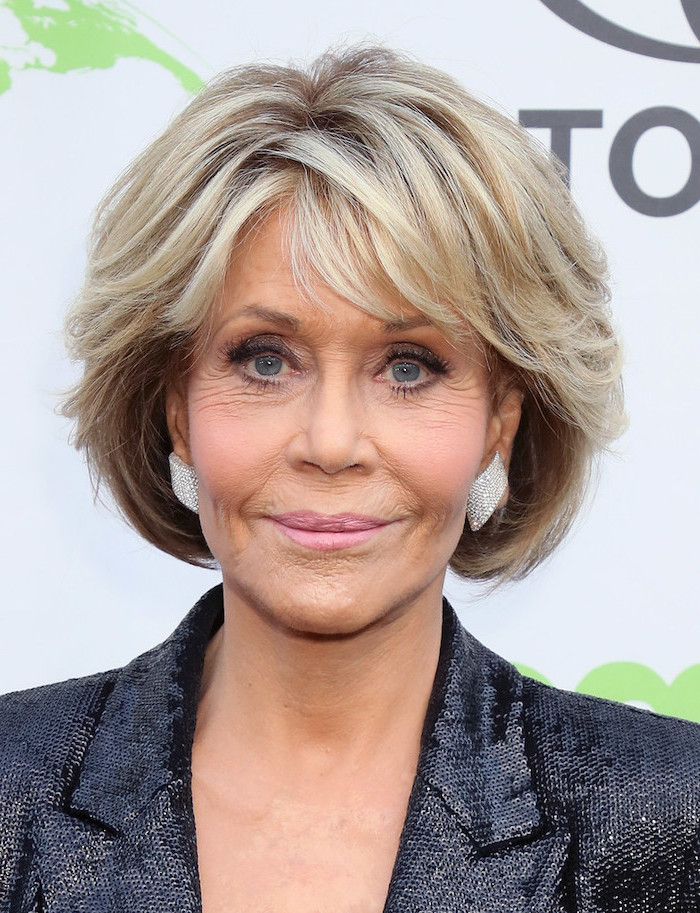 Video tutorial for 10 easy short hair updos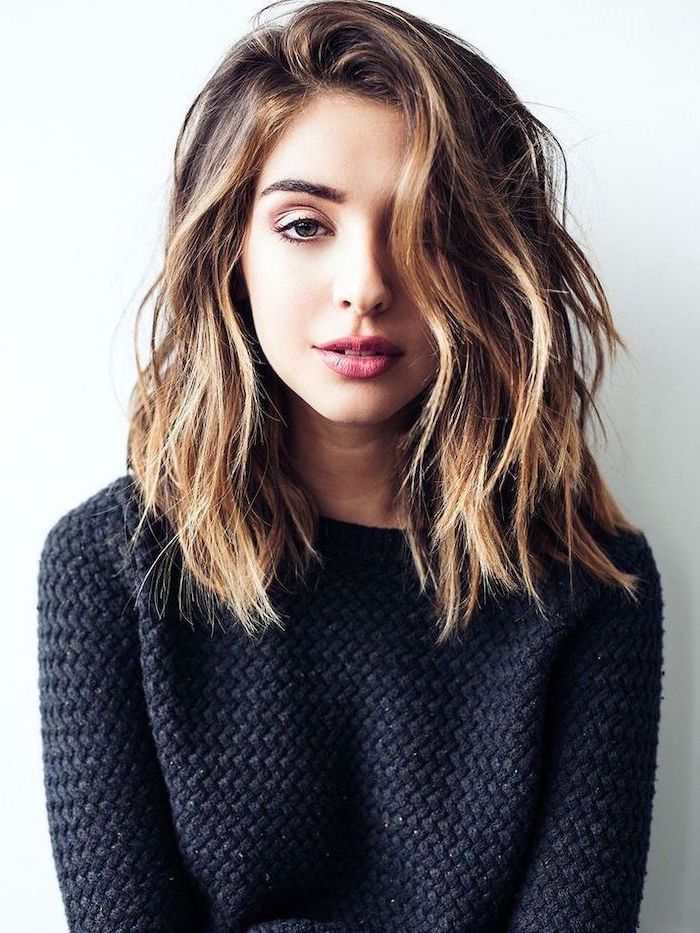 Gabrielle Union with a slick straight side-sweep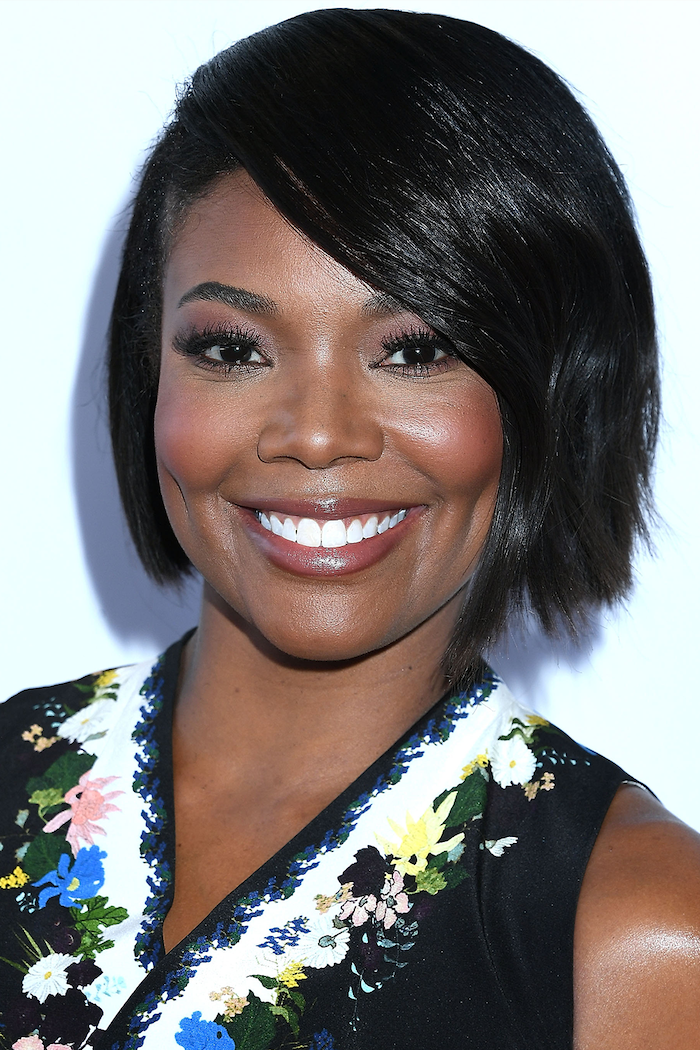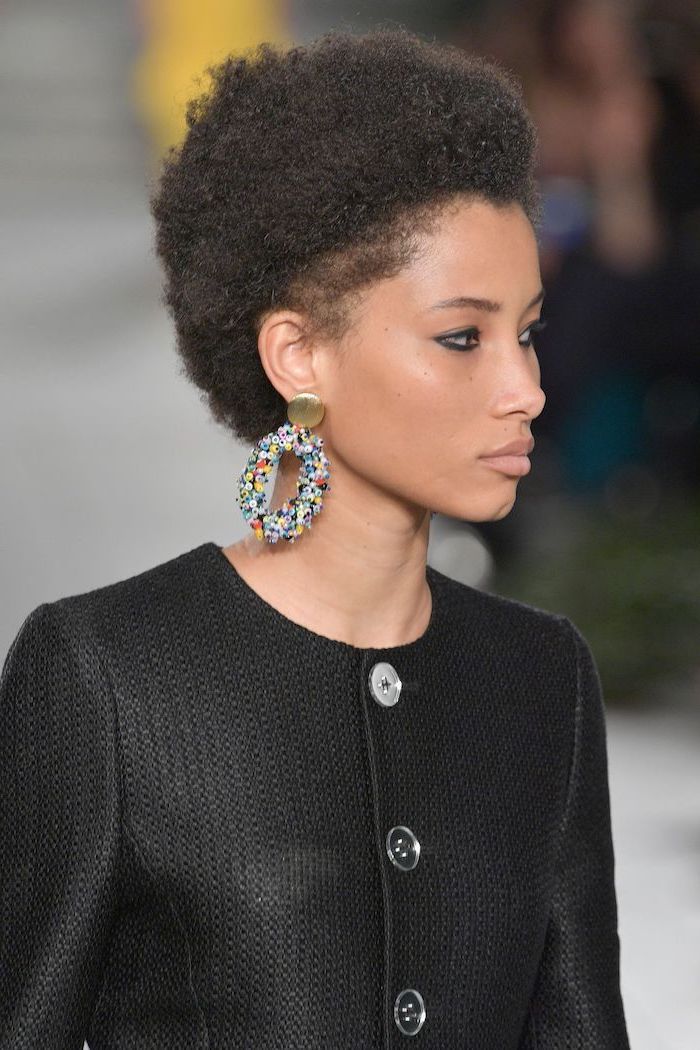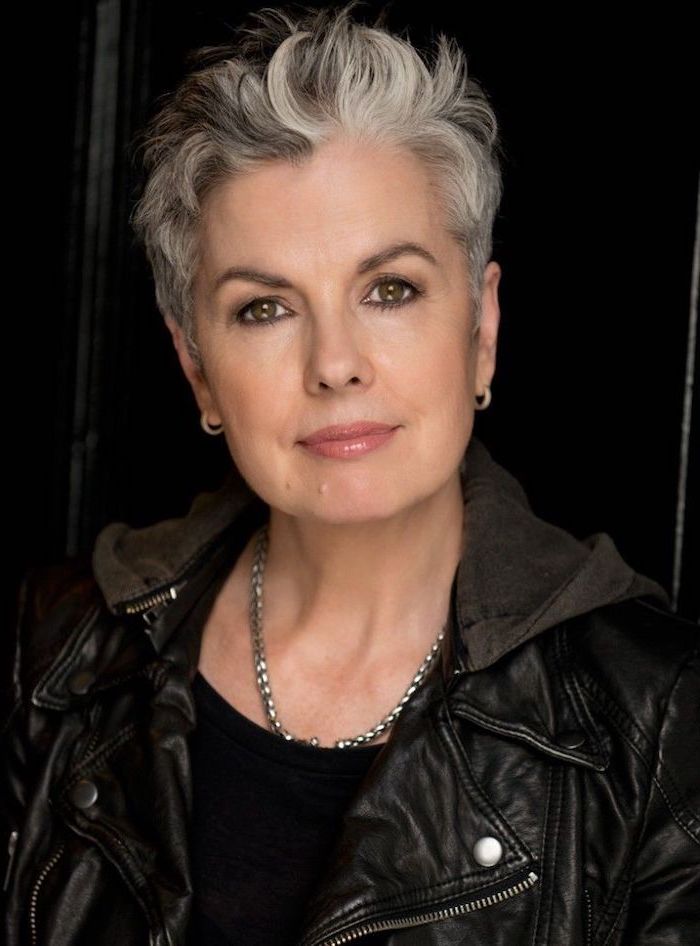 Anne Hathaway with a slightly longer pixie cut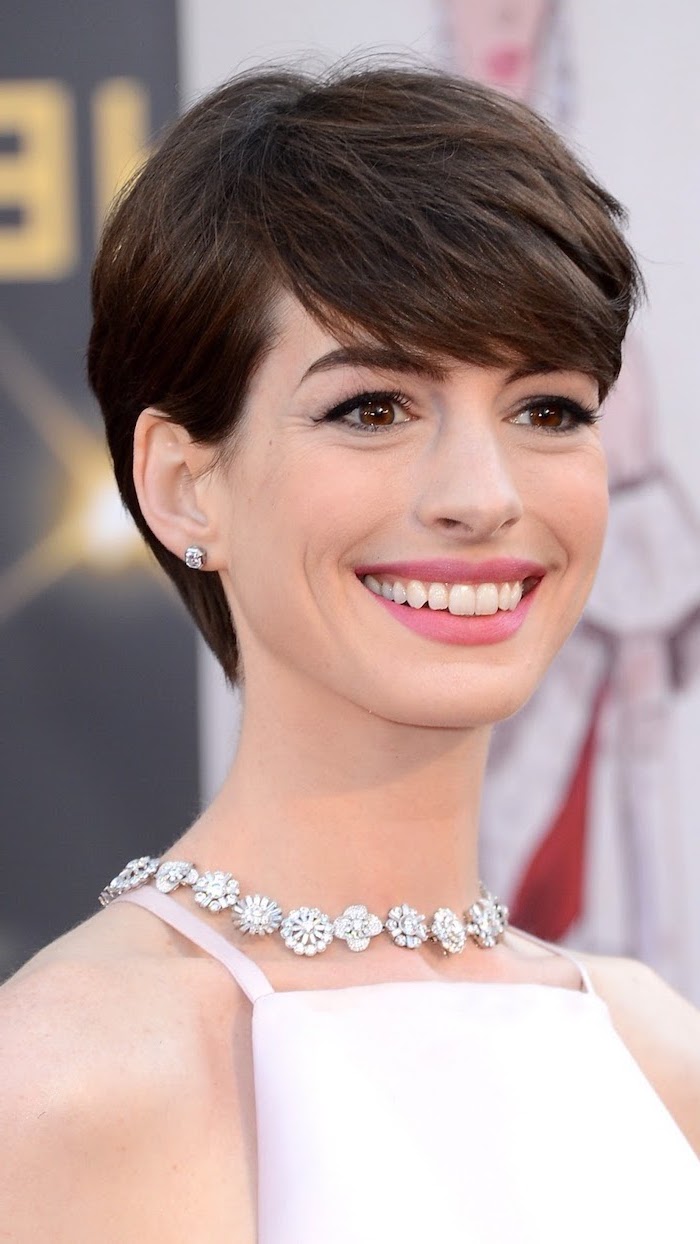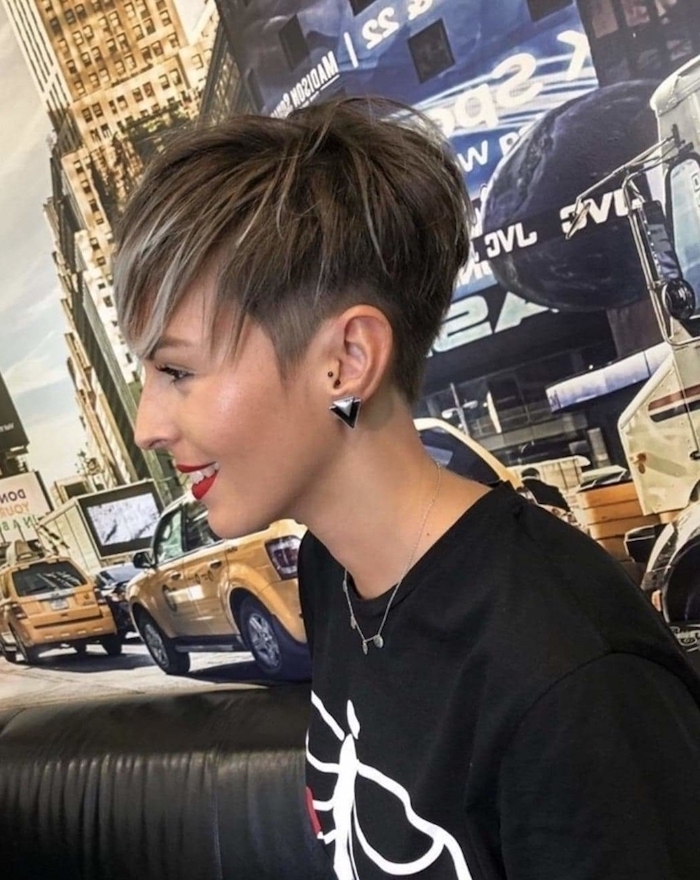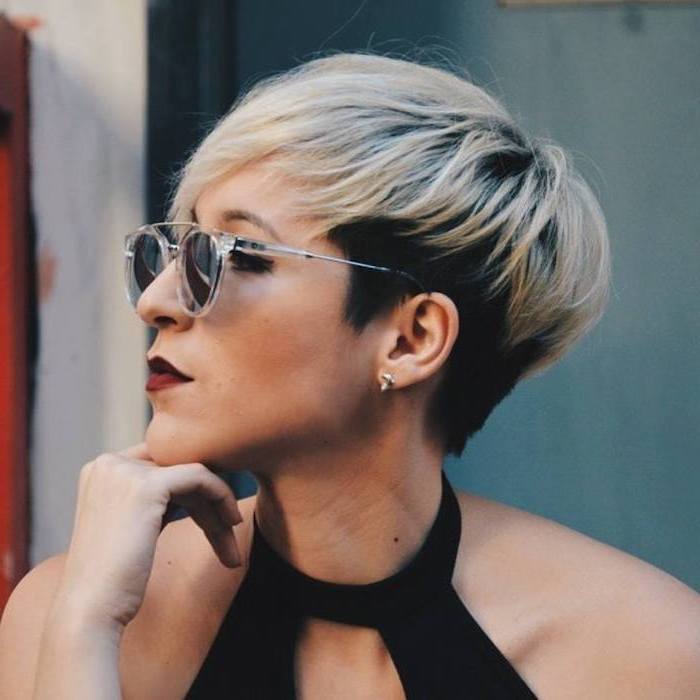 Kris Jenner has always had short hair in different styles through the years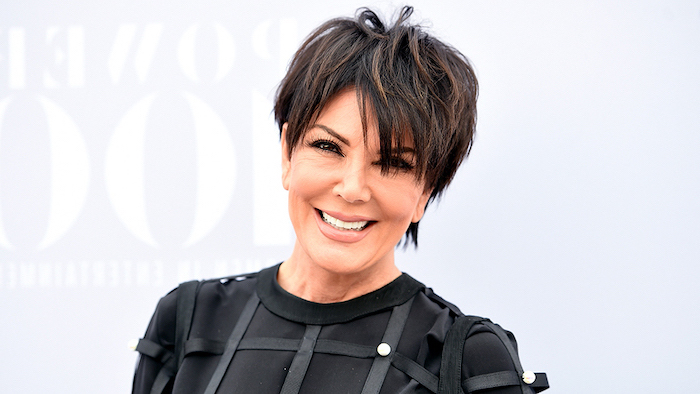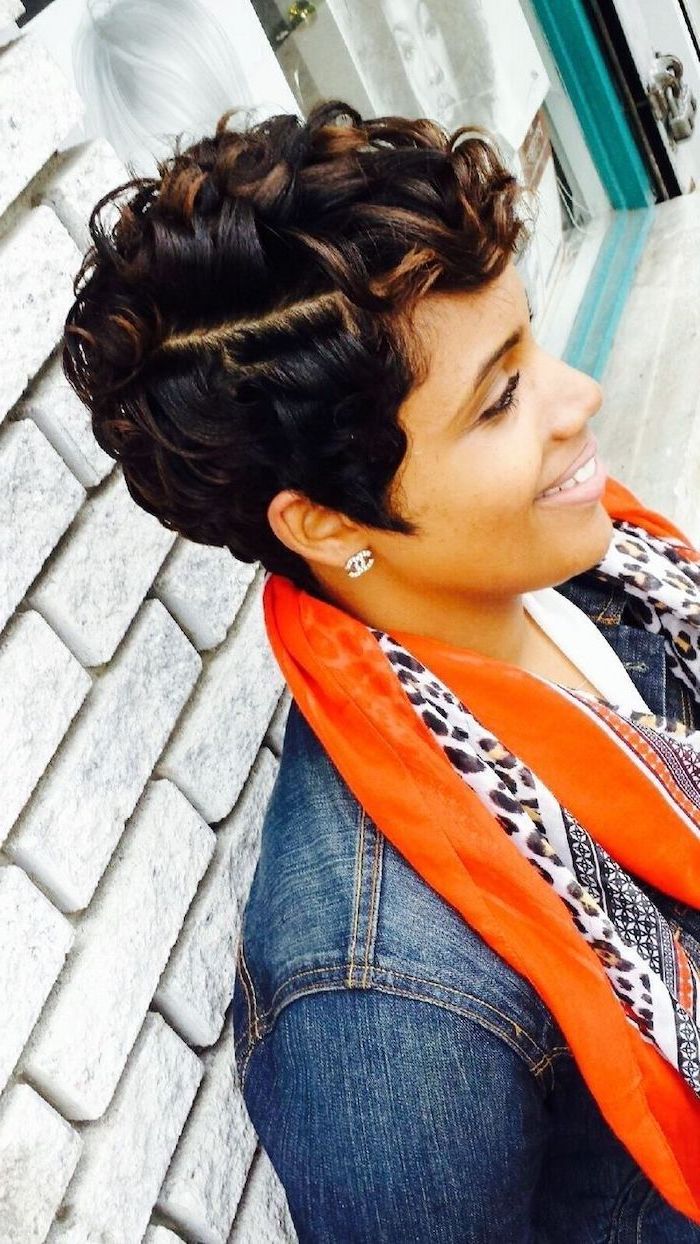 Another one of Rihanna's famous haircuts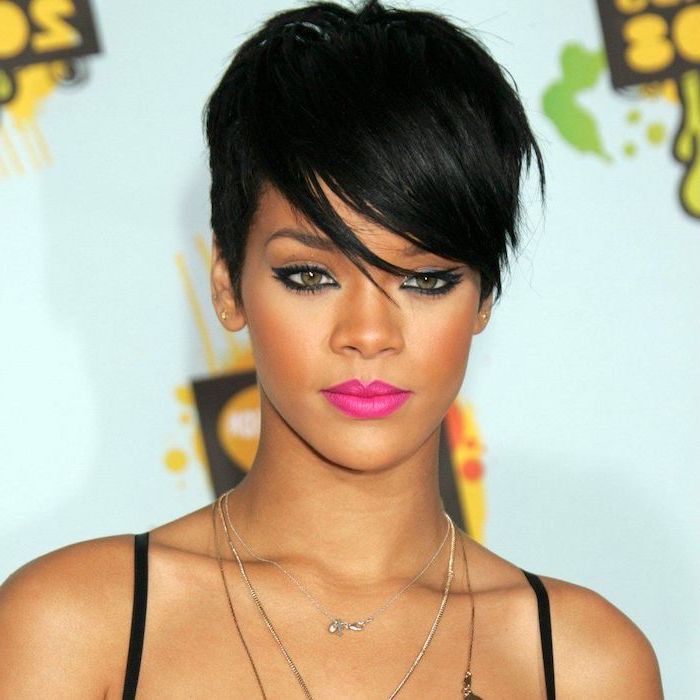 Janet Jackson is another example of beautiful short hair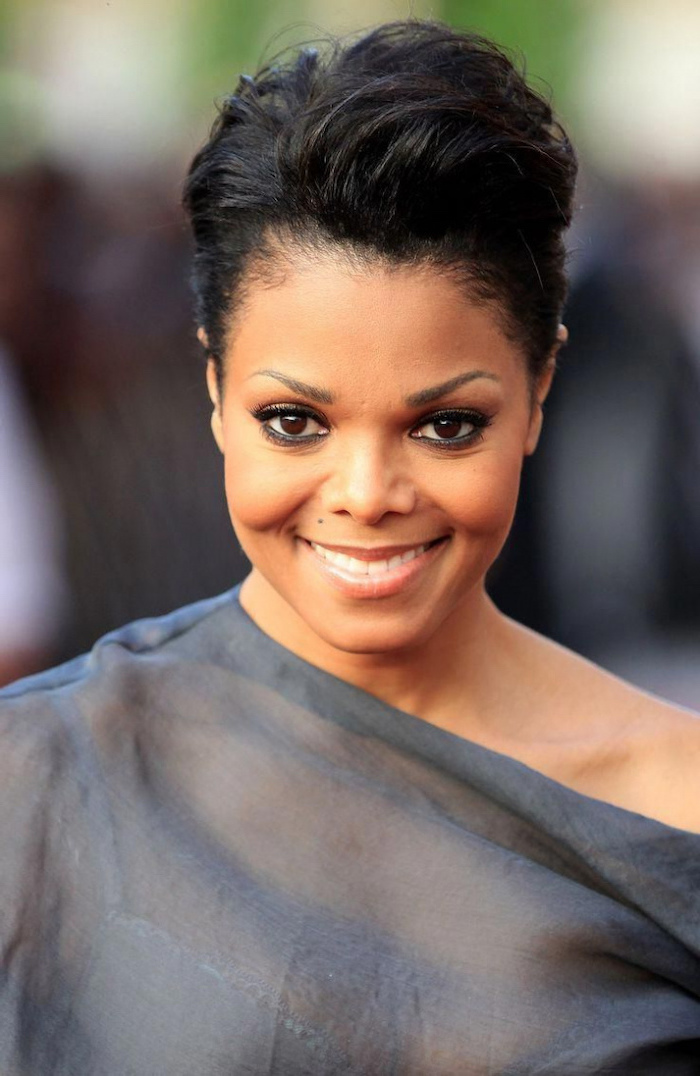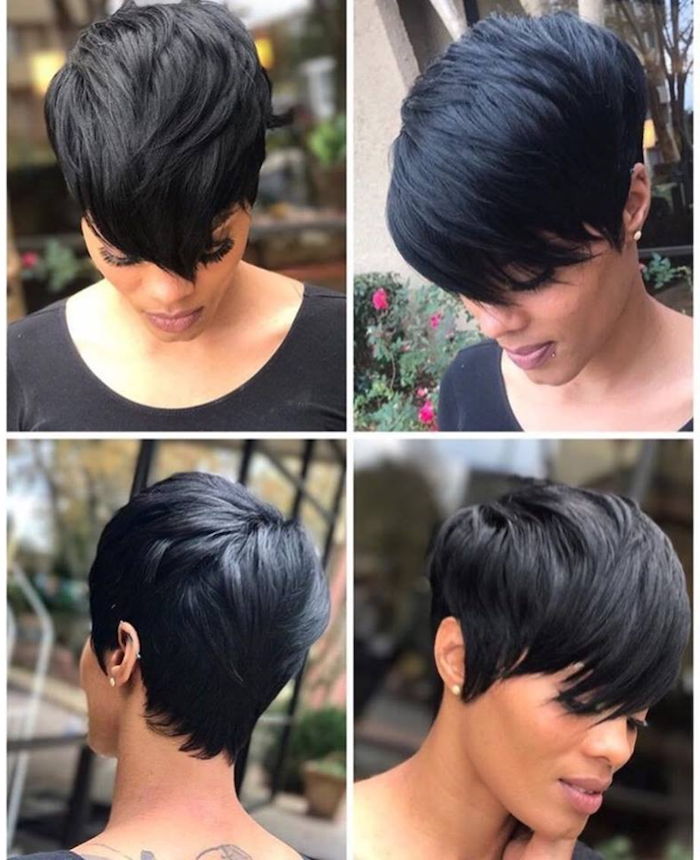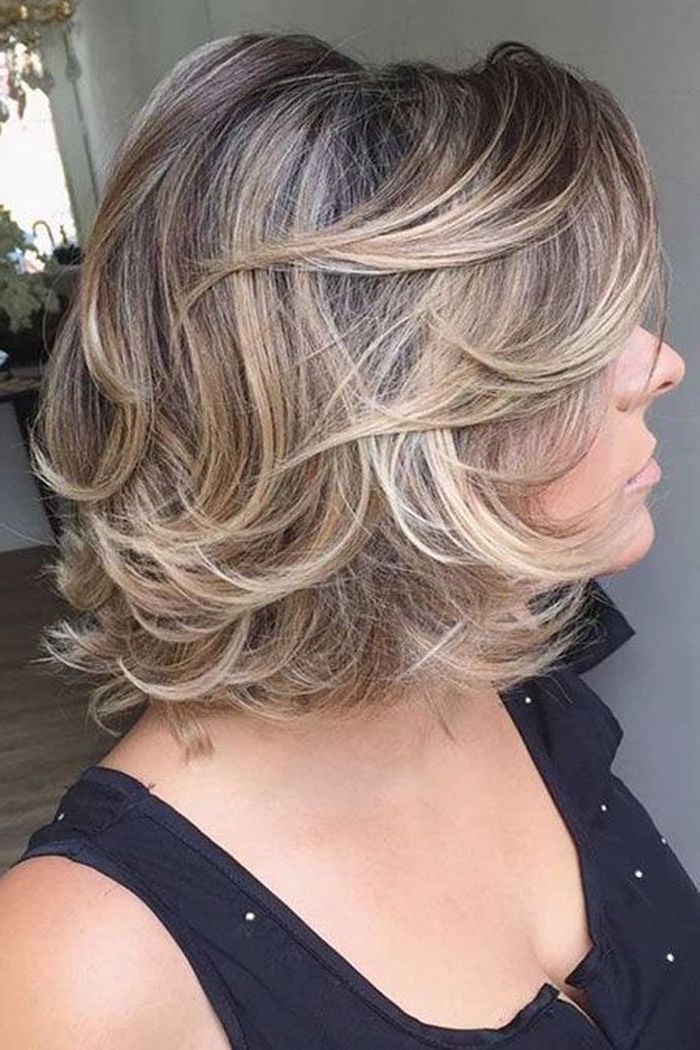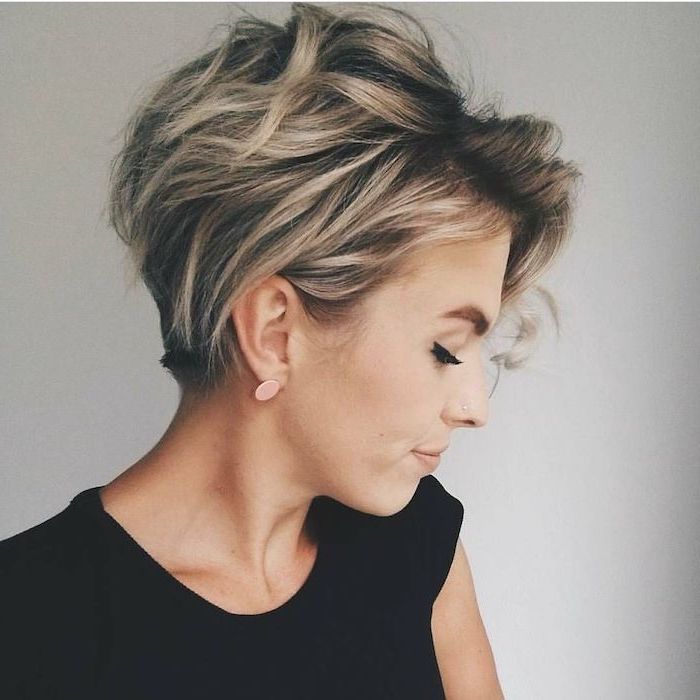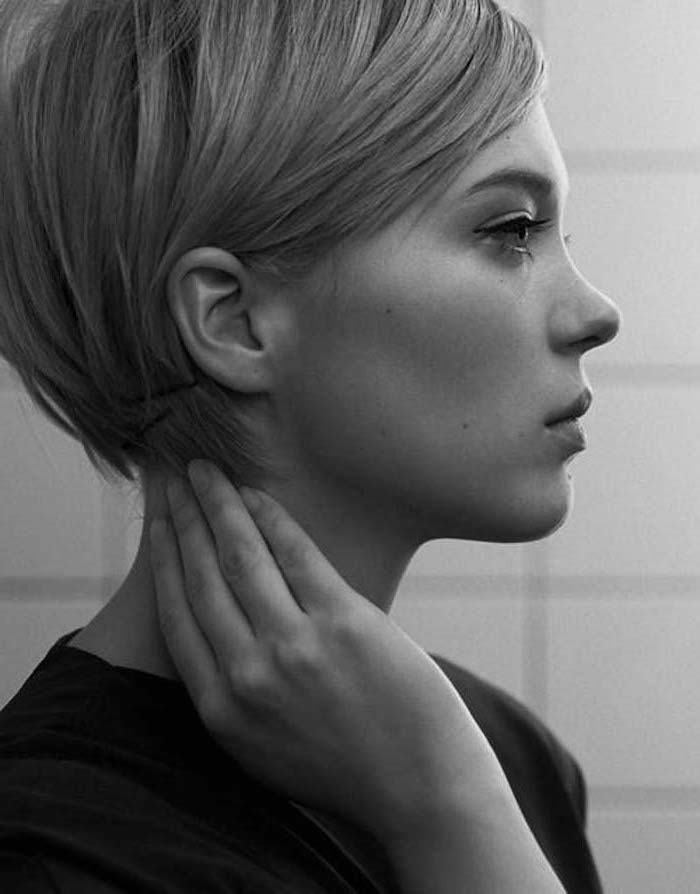 Jennifer Lawrence's curly side-parted bob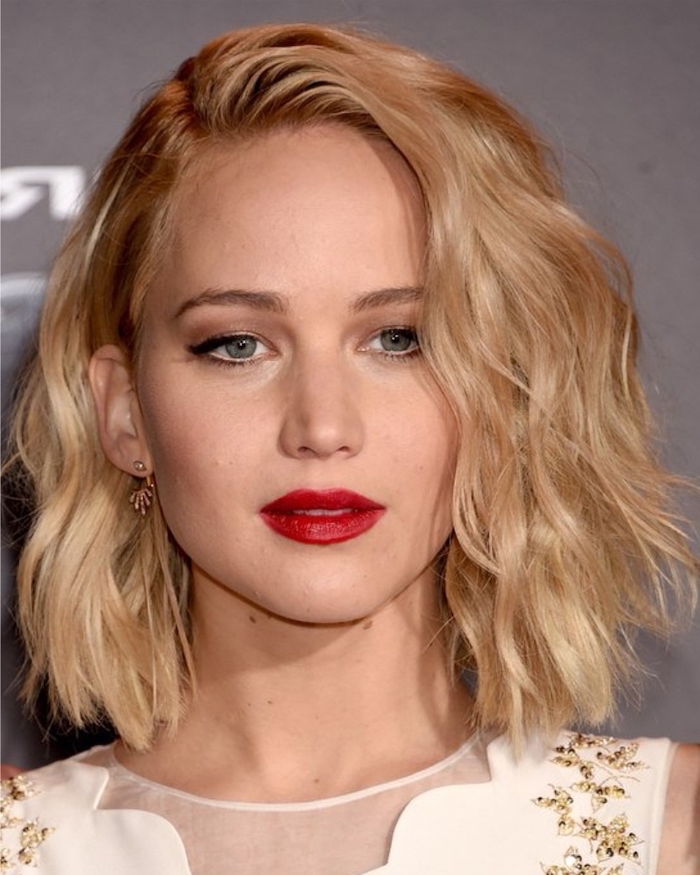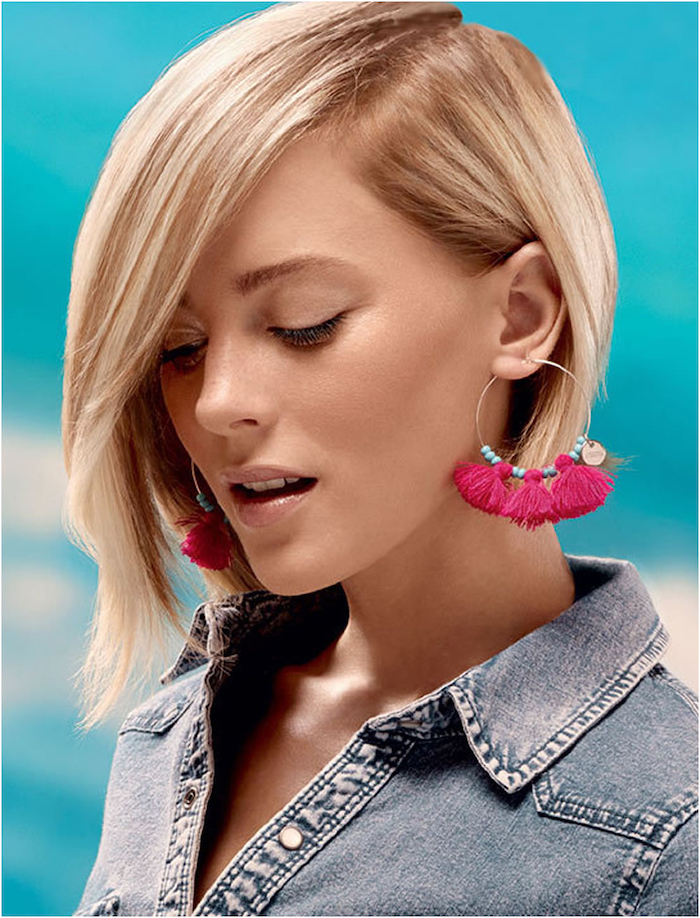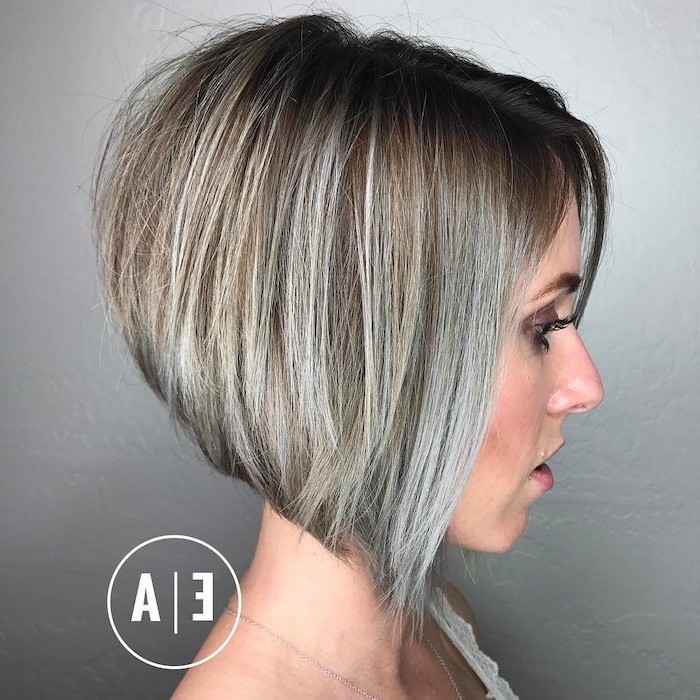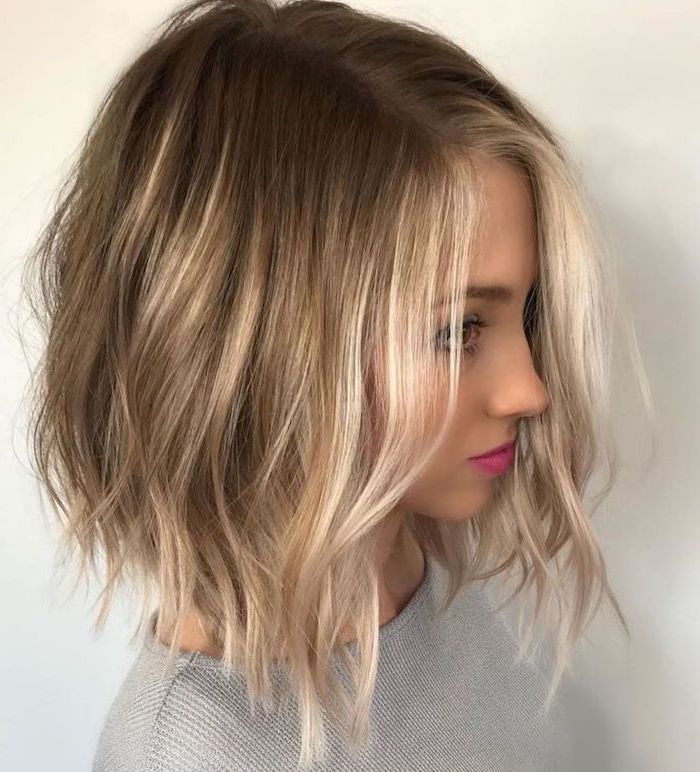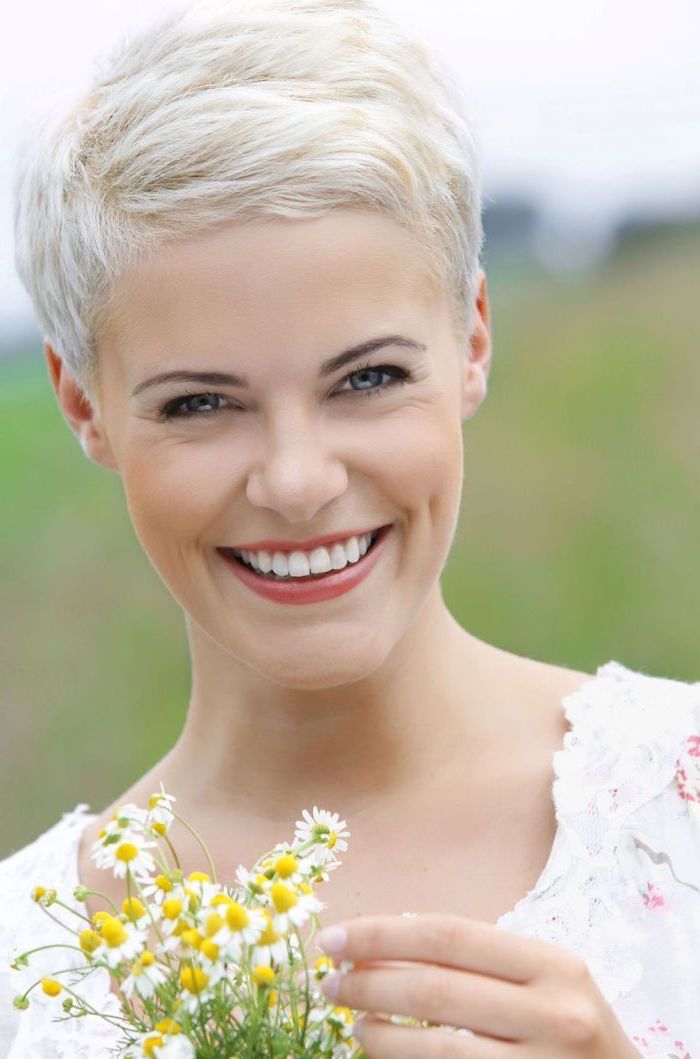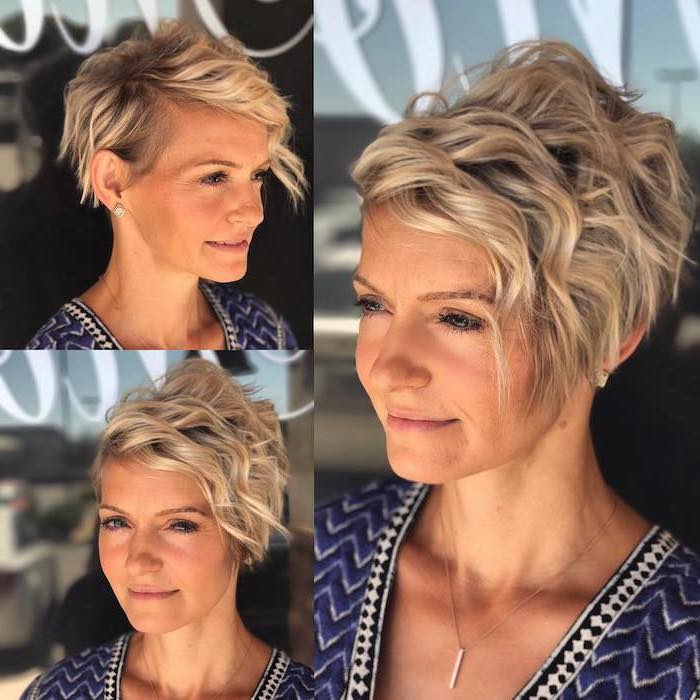 Linda Evans proves that short hair looks good at any age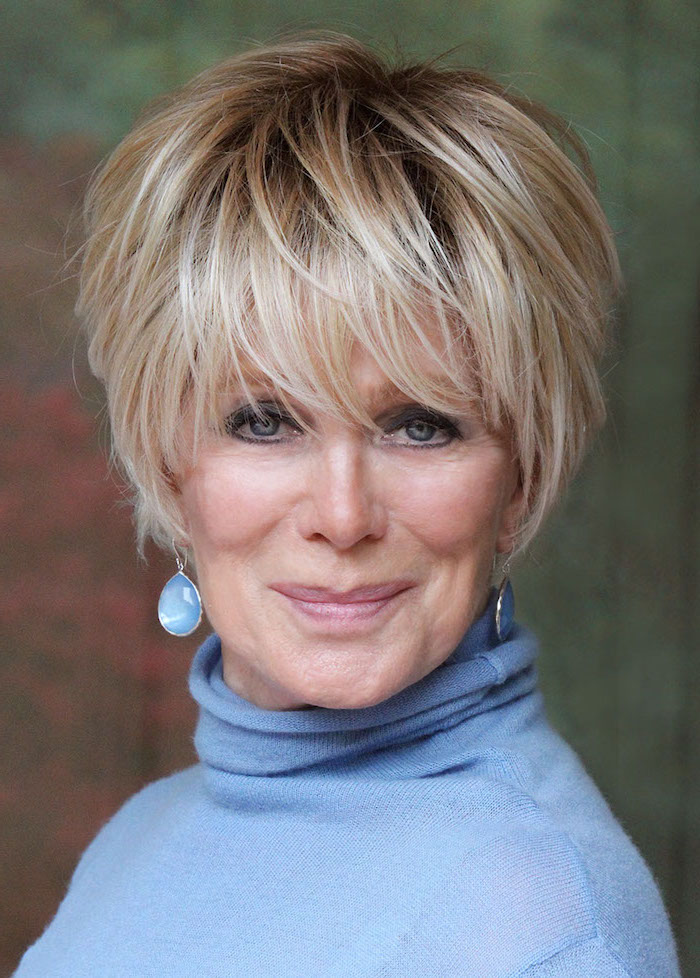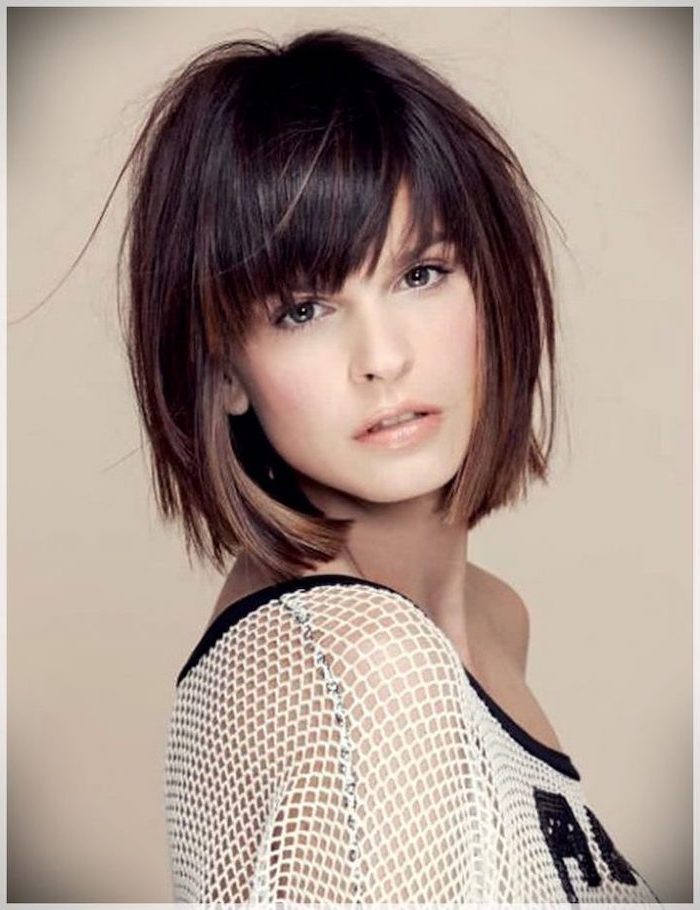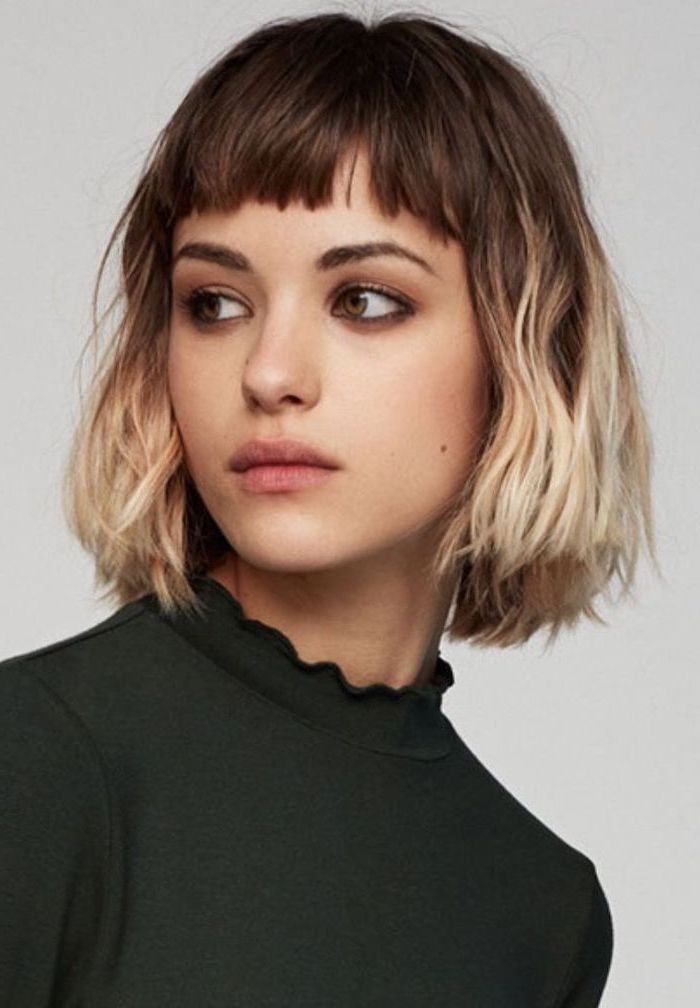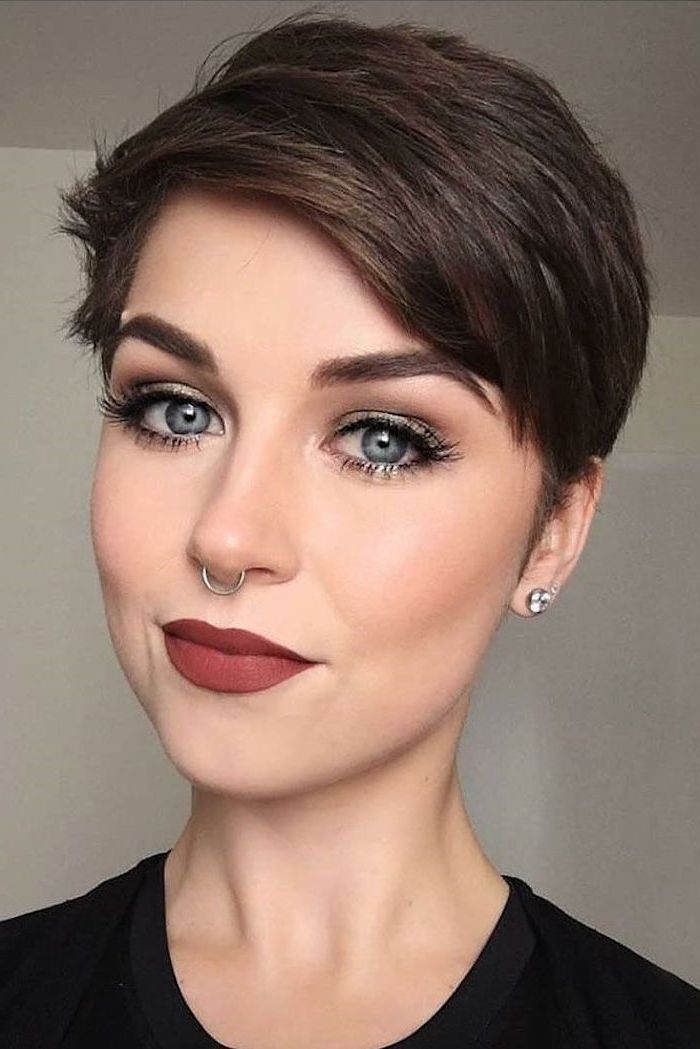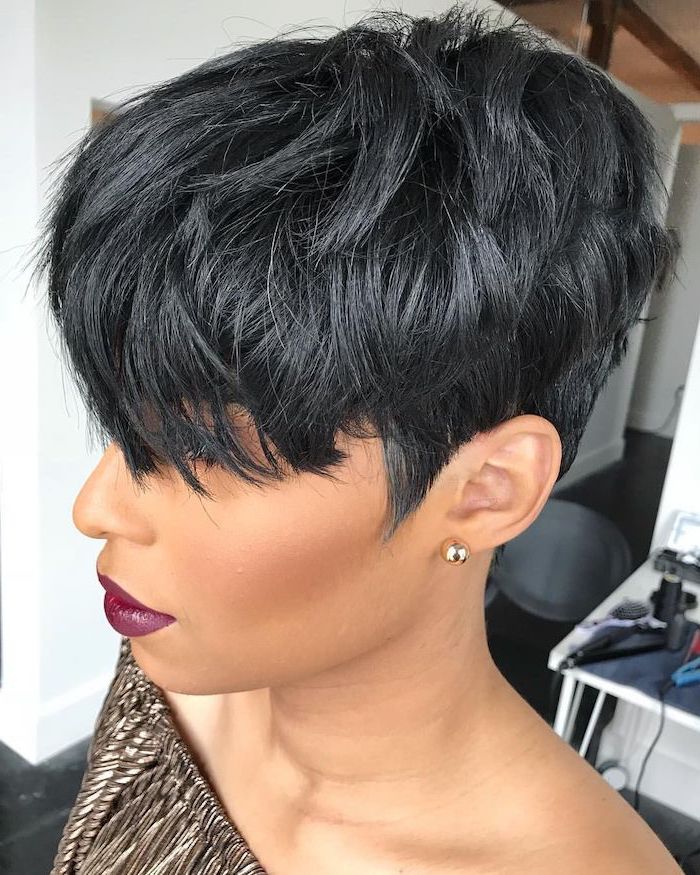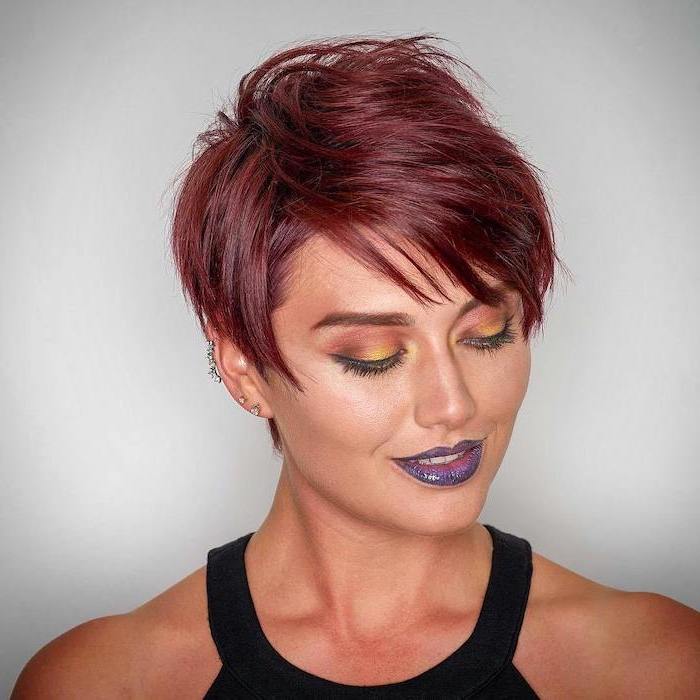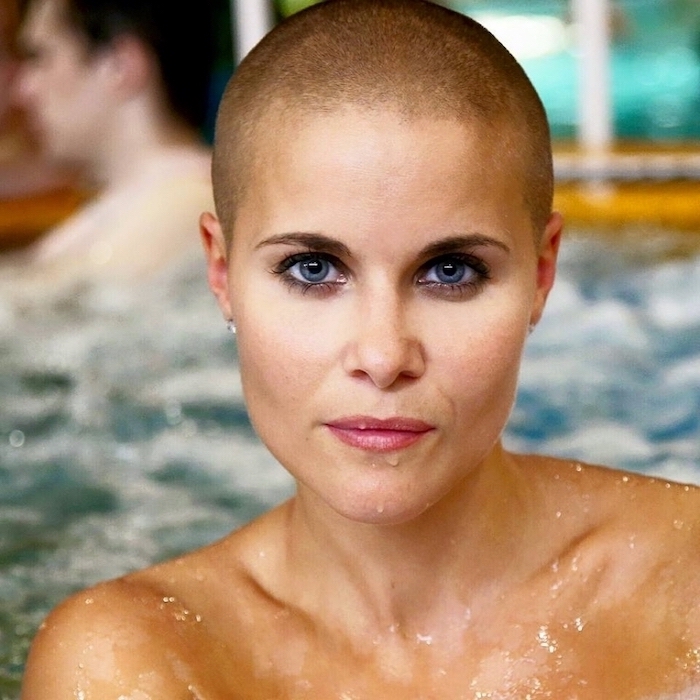 Slick straight bob with bangs by the always beautiful Jessie J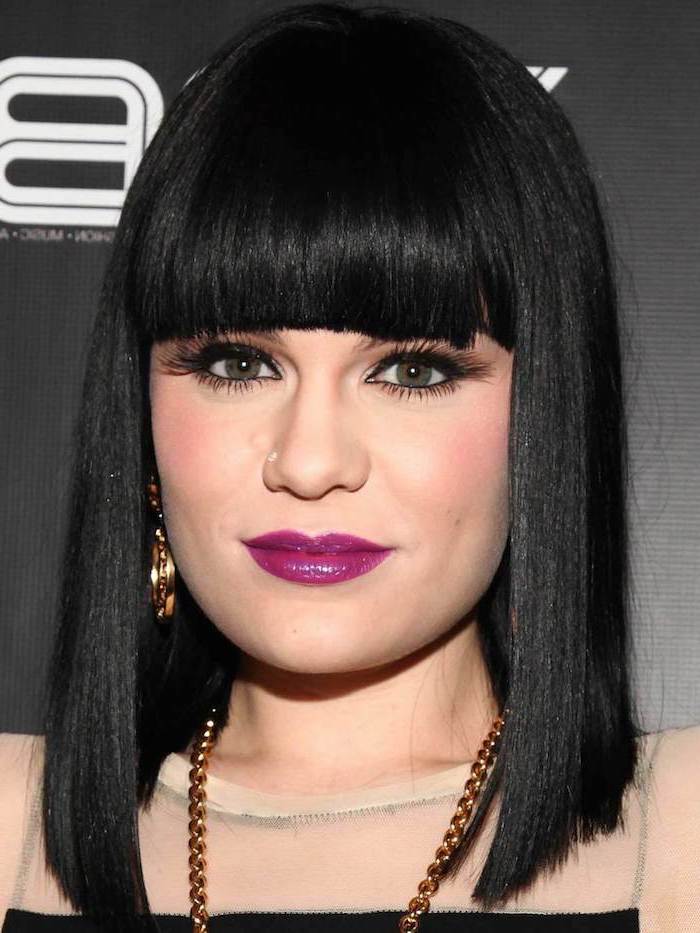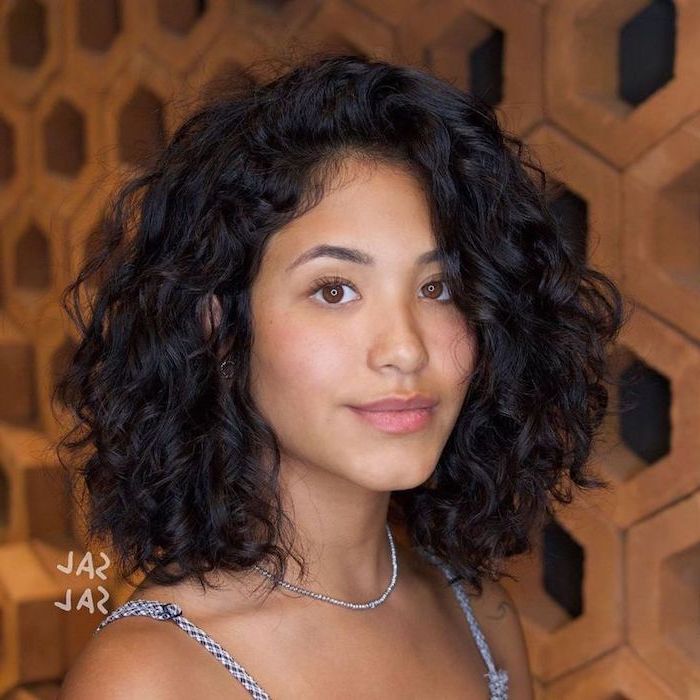 Michelle Williams seems to love her pixie cut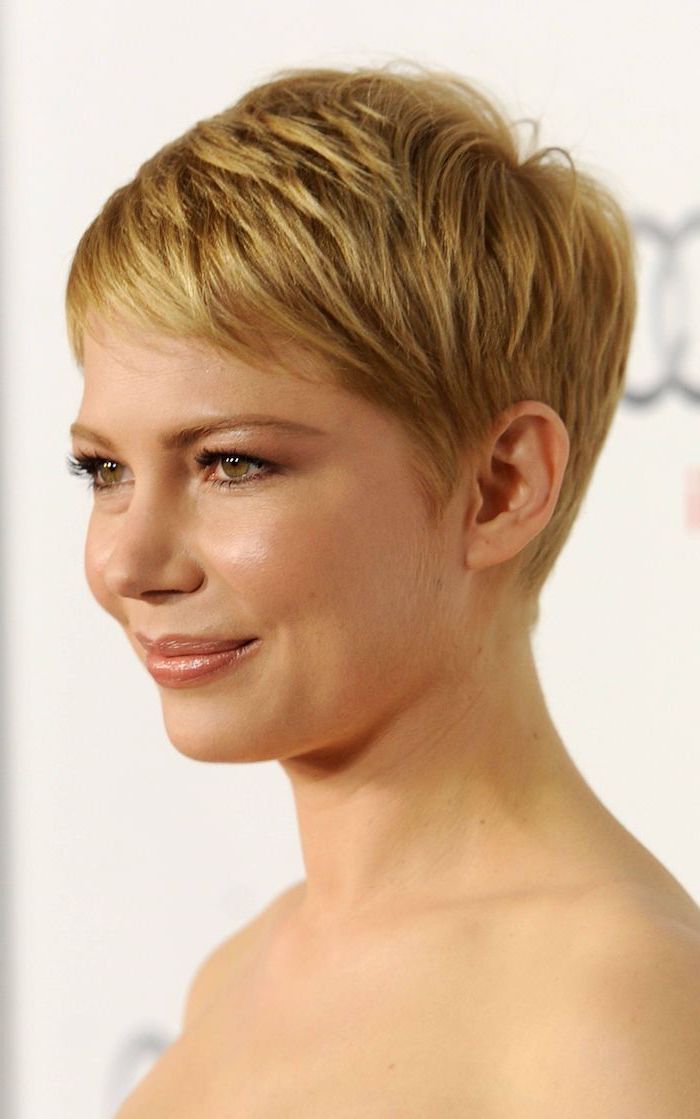 Dame Helen Mirren as beautiful as ever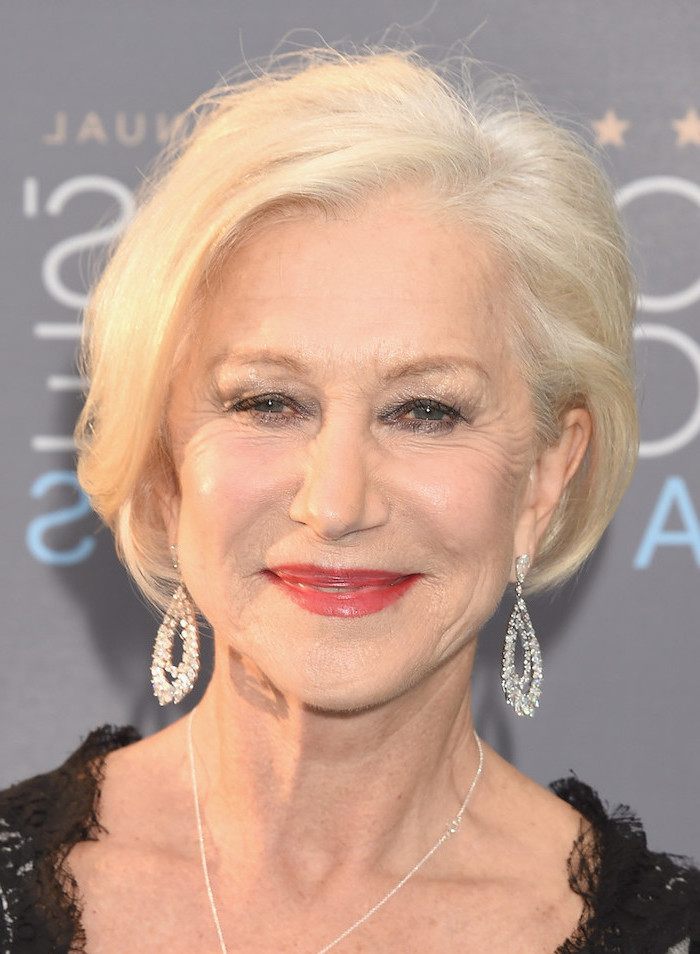 Dua Lipa is pretty much the coolest person right now and she is also going for the short hair trend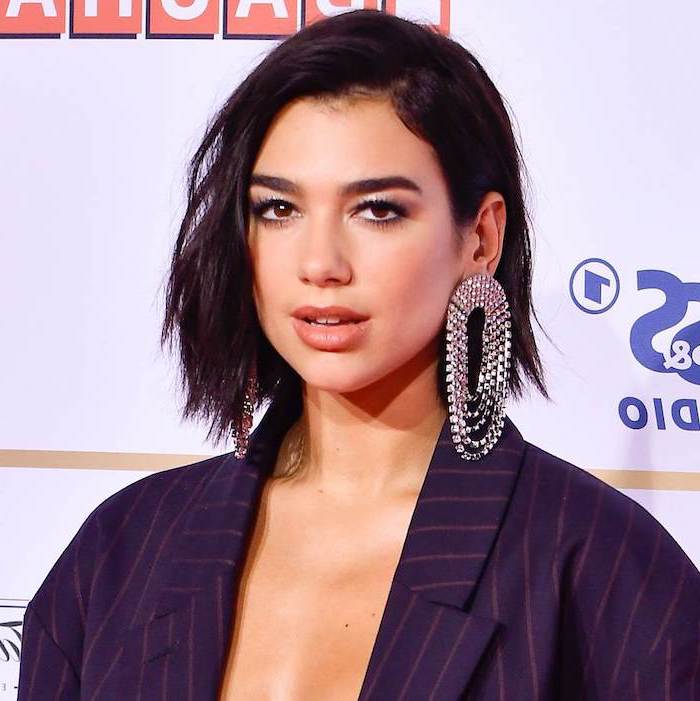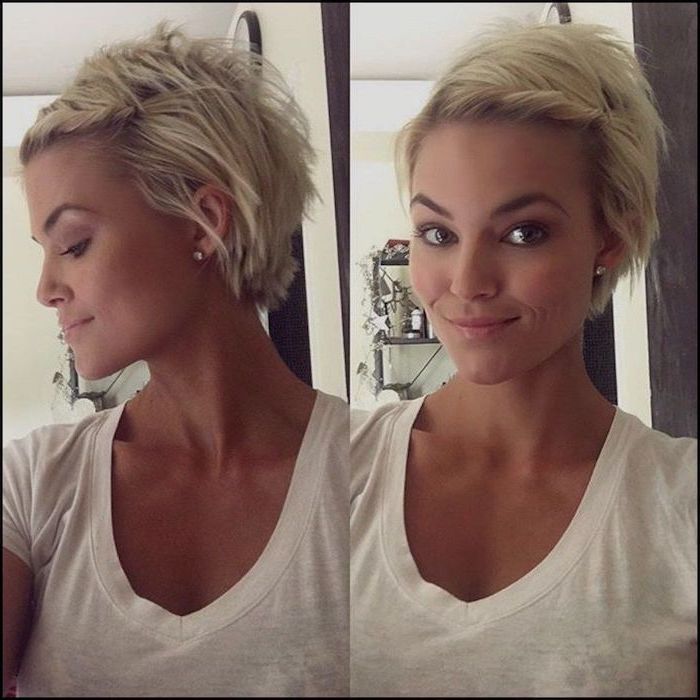 Emilia Clarke quickly chopped off her locks after finishing shooting on Game of Thrones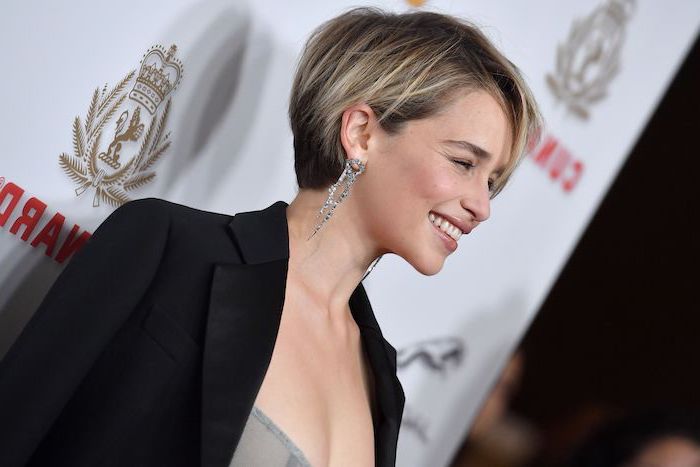 Emma Willis – The Voice UK's host looks beautiful with this hairstyle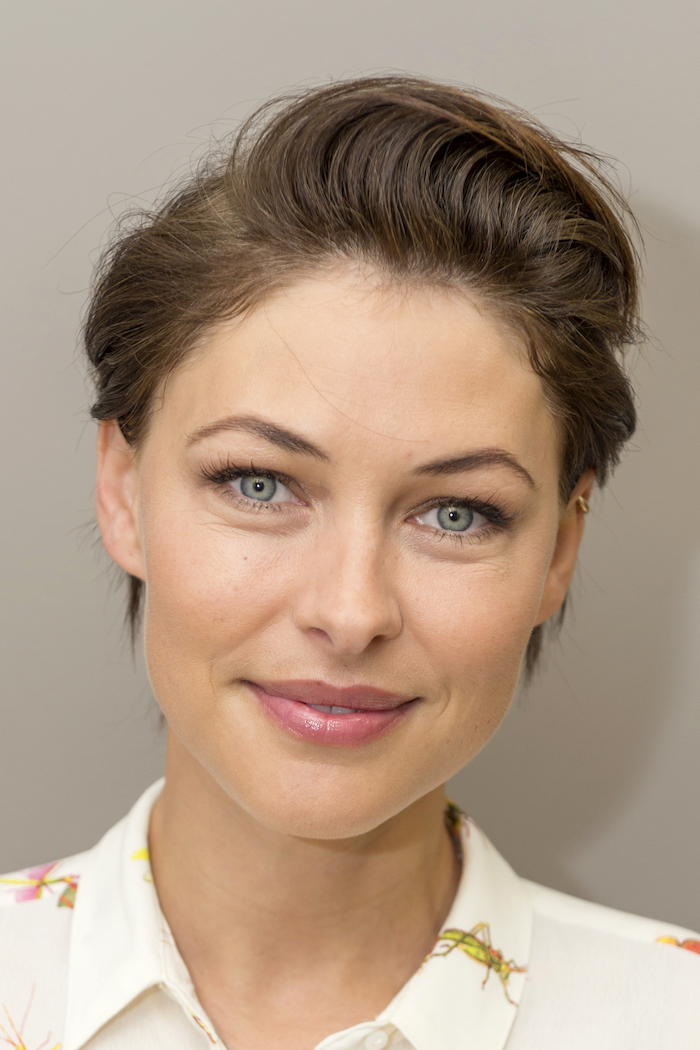 Gigi Hadid is definitely a trend-setter amongst the younger generation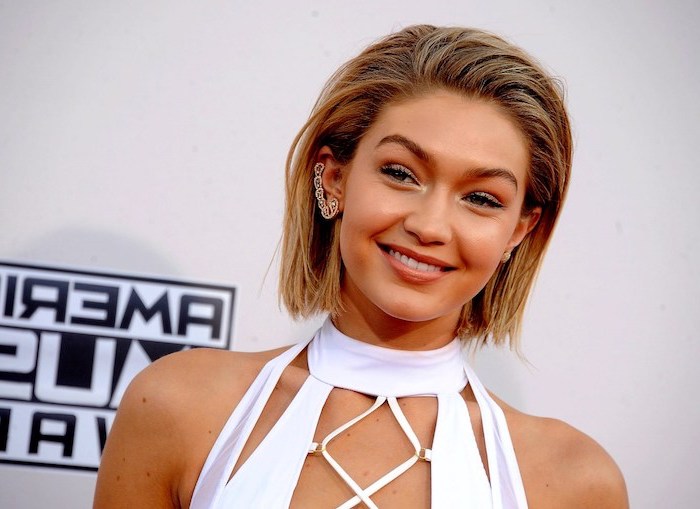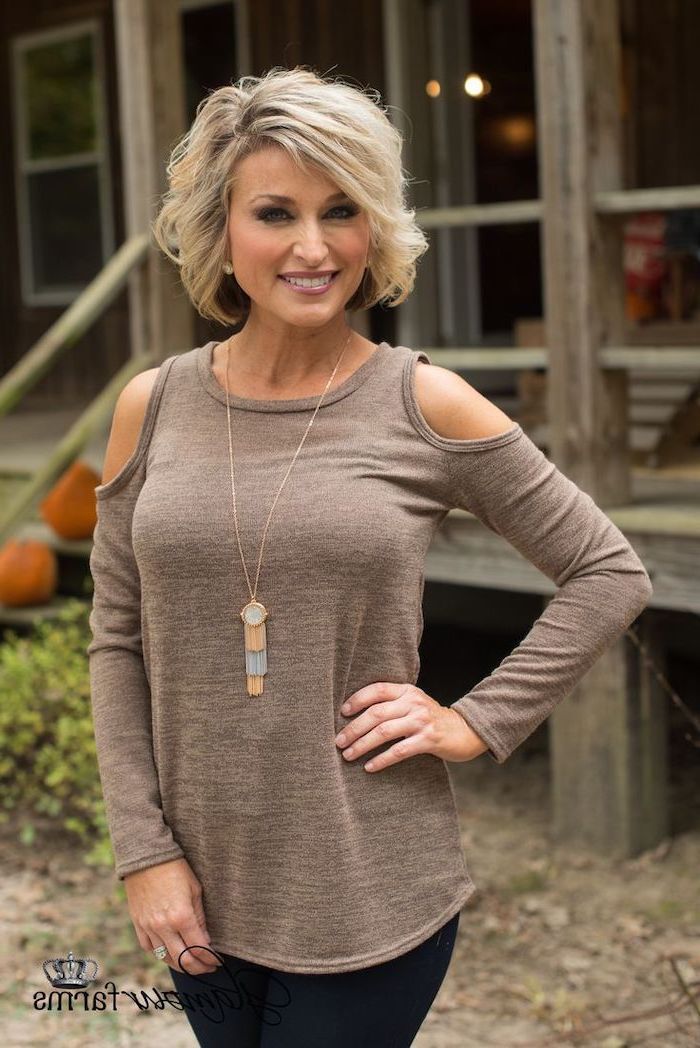 Kerry Washington with a side-parted sleek bob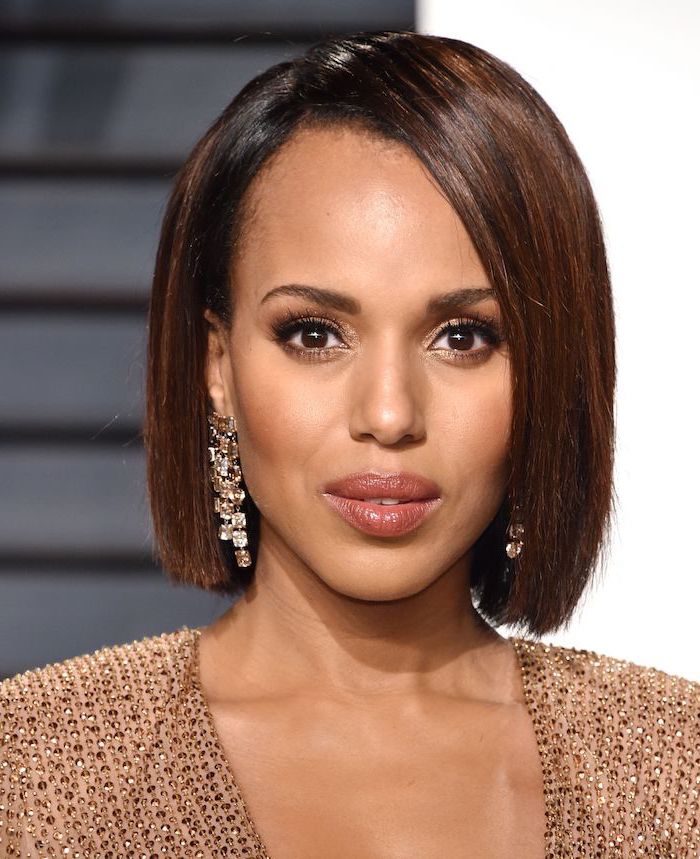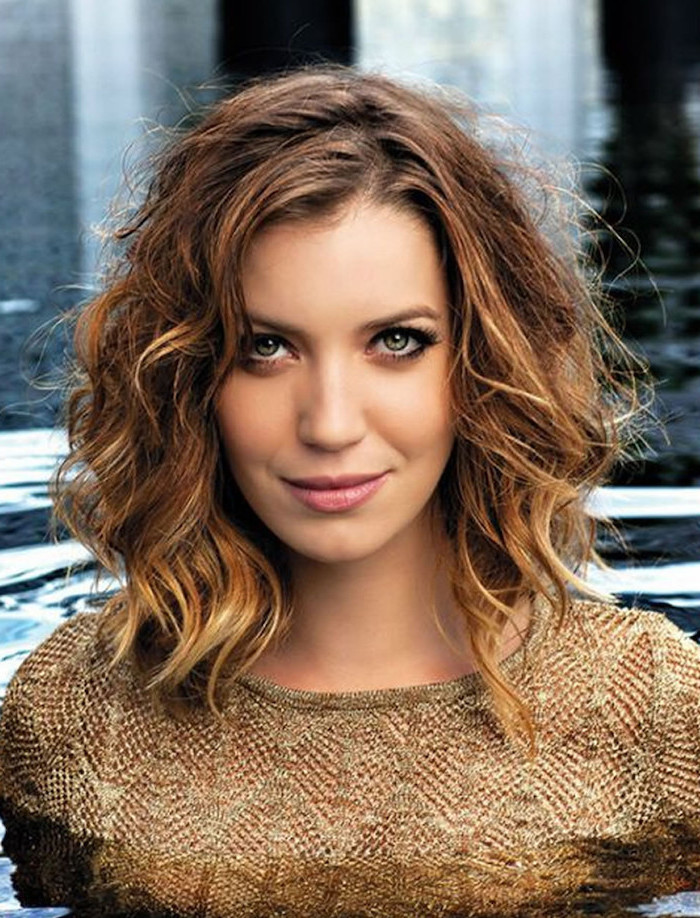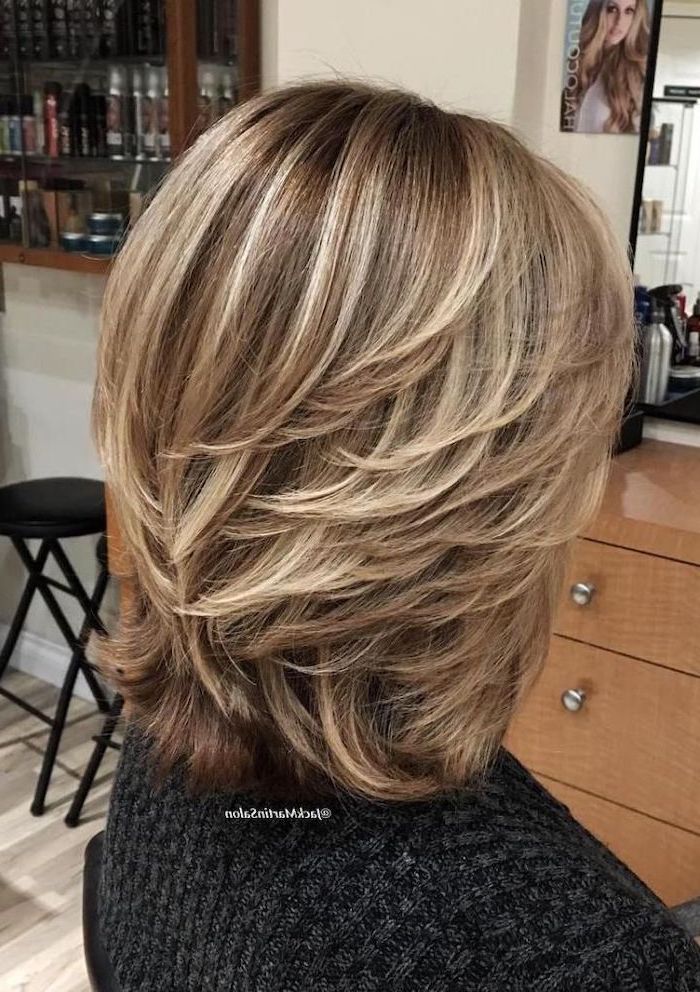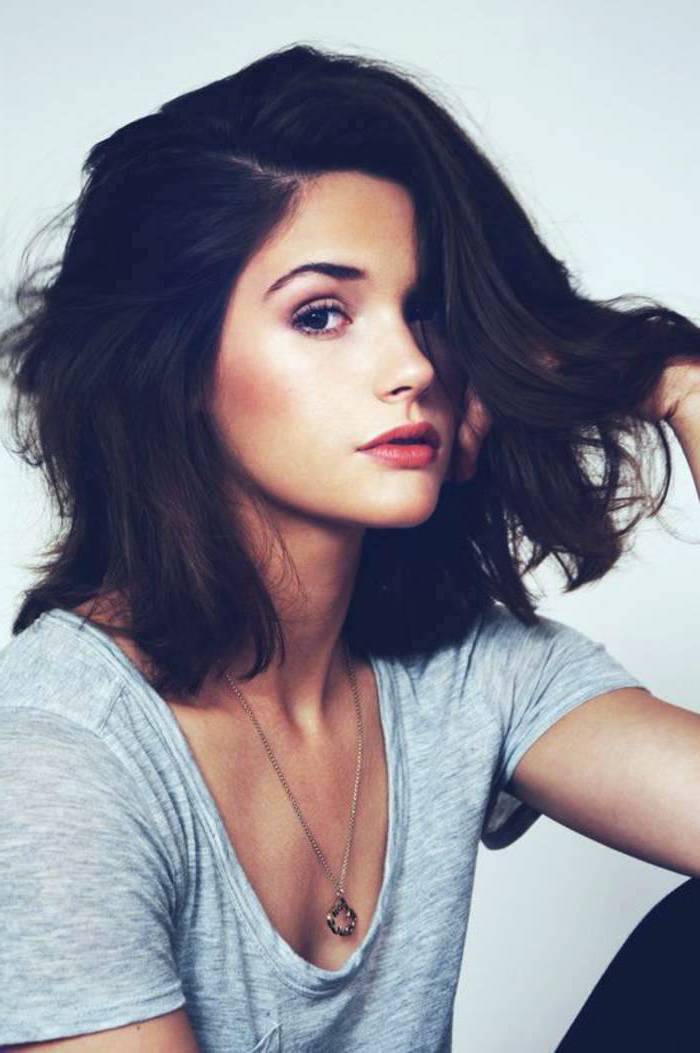 Zendaya seems to be inspired by the K-pop culture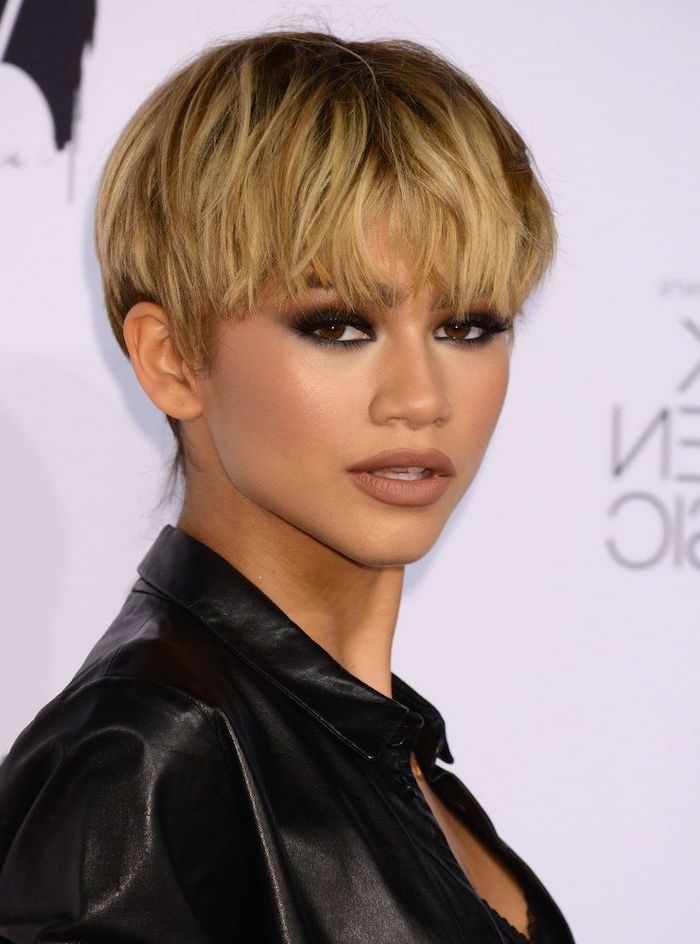 Halle Berry doesn't seem to age and this beautiful haircut surely helps her look youthful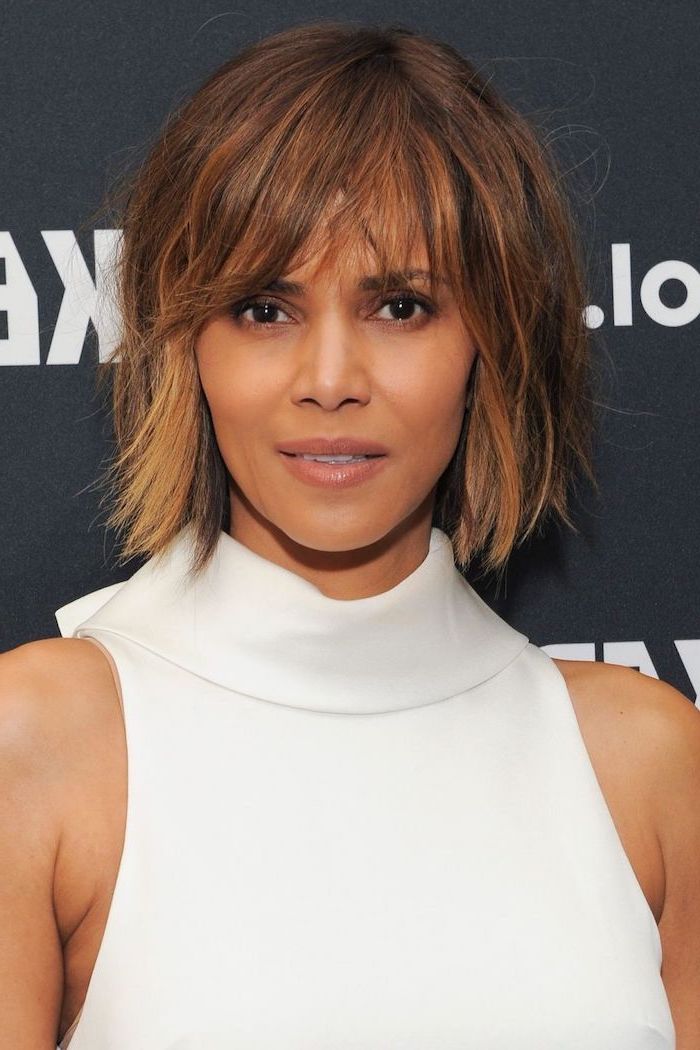 Jamie Lee Curtis – the Scream Queen proudly showing off her silver grey hair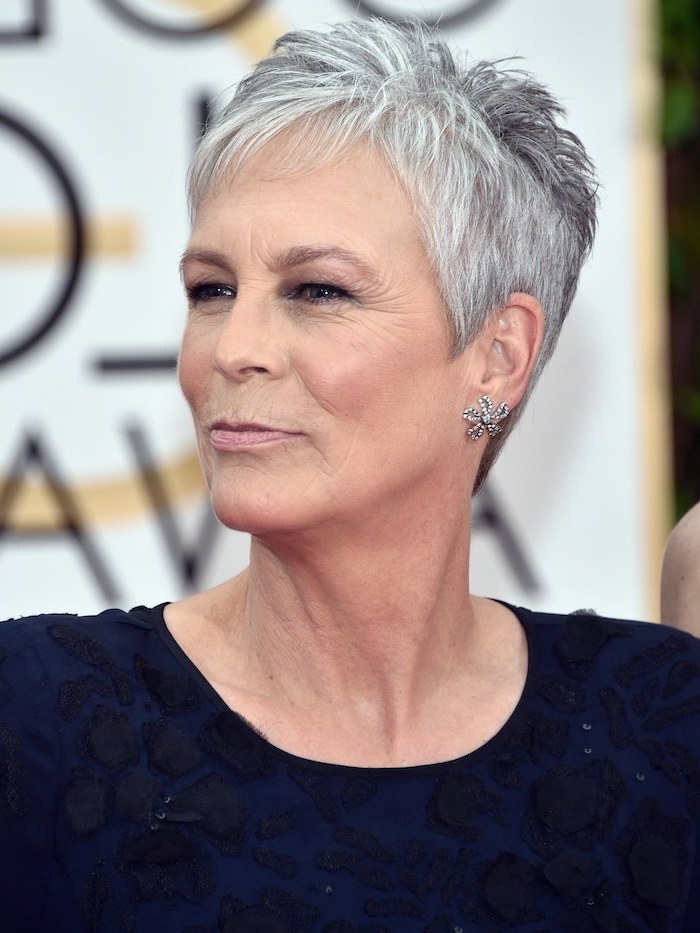 The stunning Jane Fonda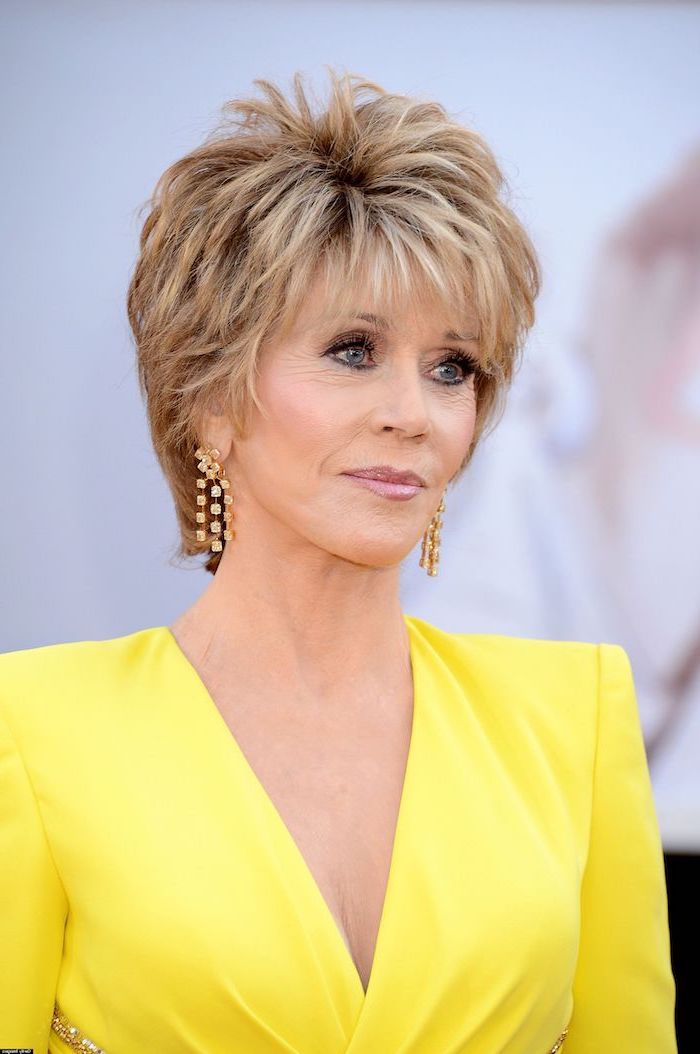 Jennifer Lawrence went for the short haircut way back when the final Hunger Games film finished shooting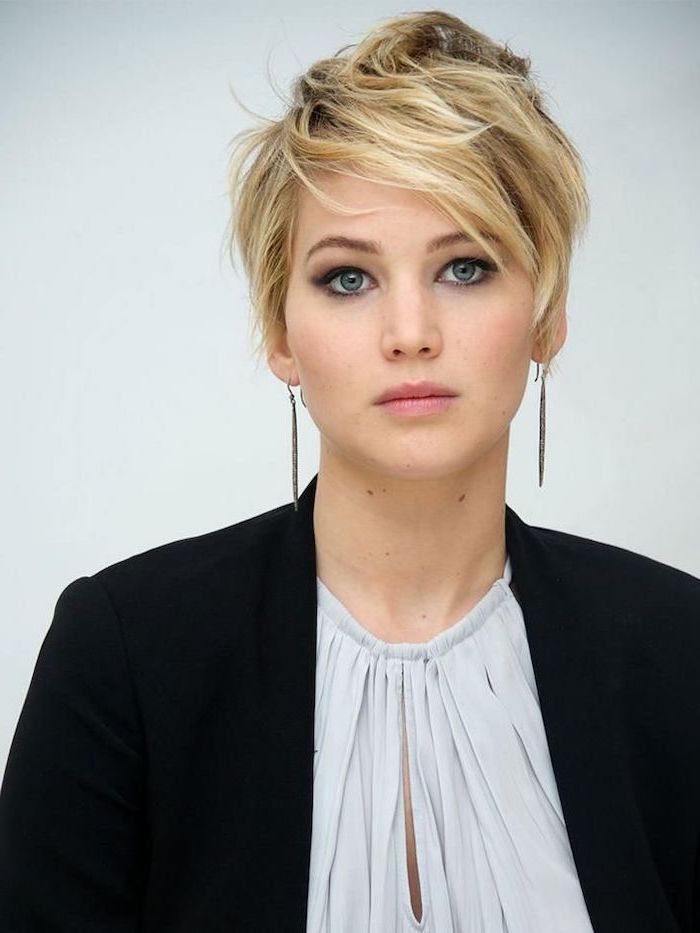 Jessica Stroup of 90210 is another lover of the short haircut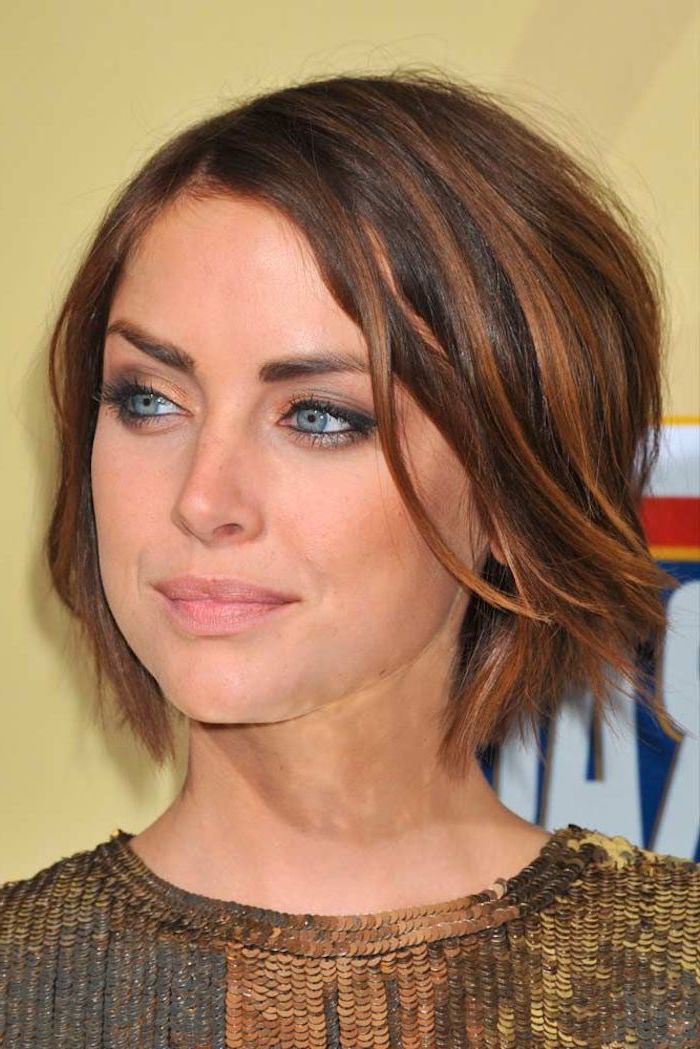 Keira Knightley seems to have left behind all the Pride and Prejudice towards the pixie cut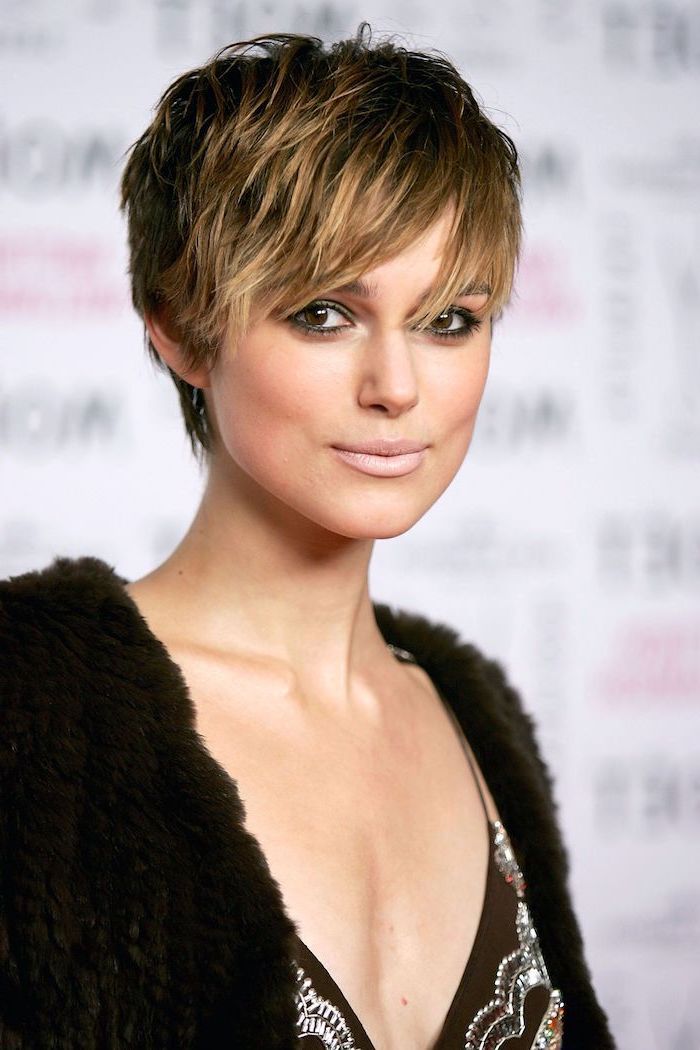 You can easily achieve Kendall Jenner's wet hair effect
Another example of Kris Jenner's always changing short haircut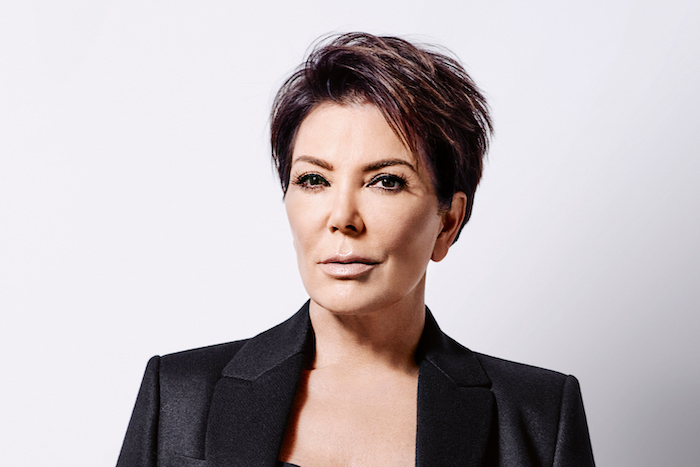 Kristen Stewart left behind innocent Bella's long hair, in favour of an edgier look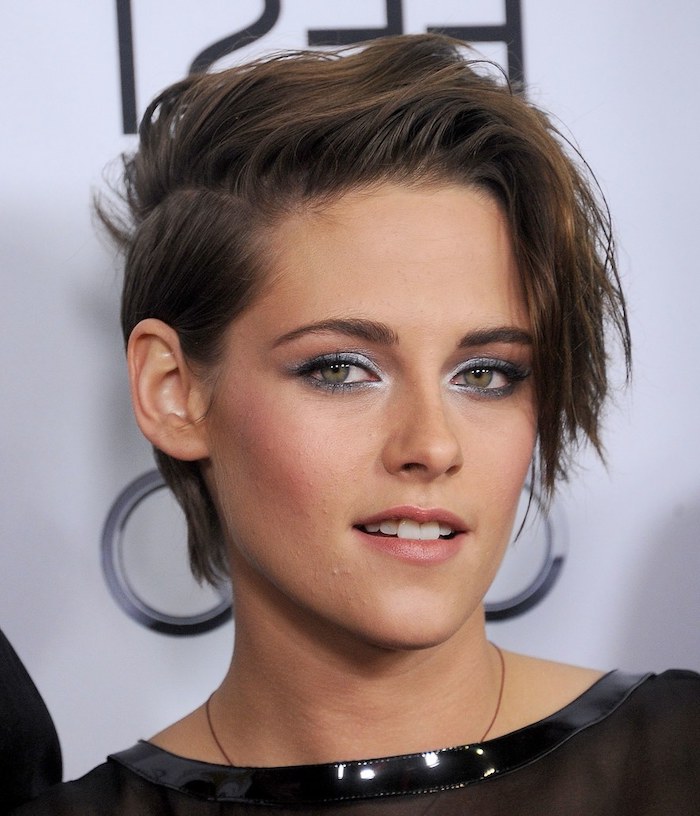 Kylie Jenner – the world's youngest self-made billionaire loves to play with colours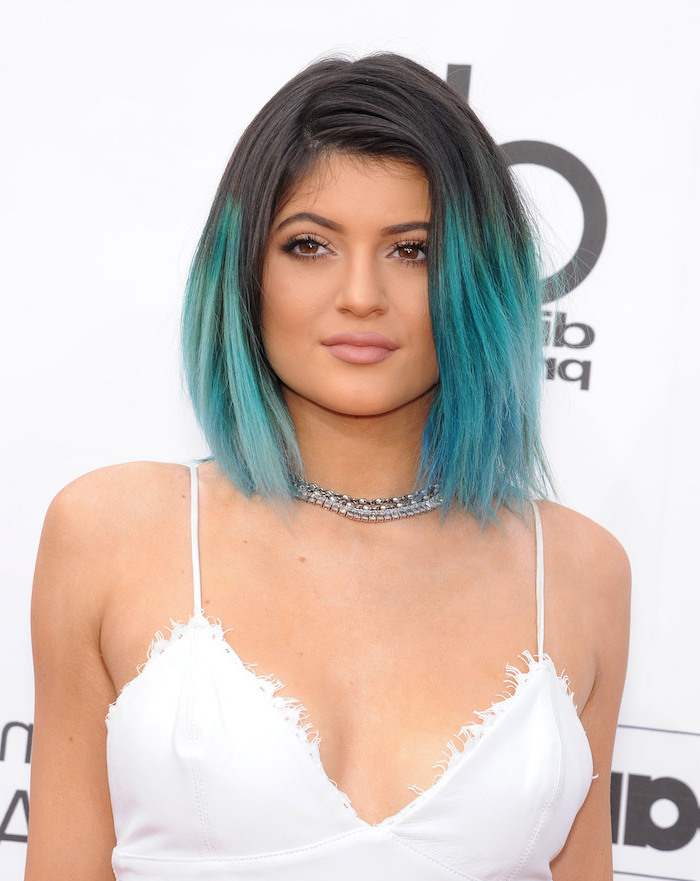 Vintage vibe by Lilly Collins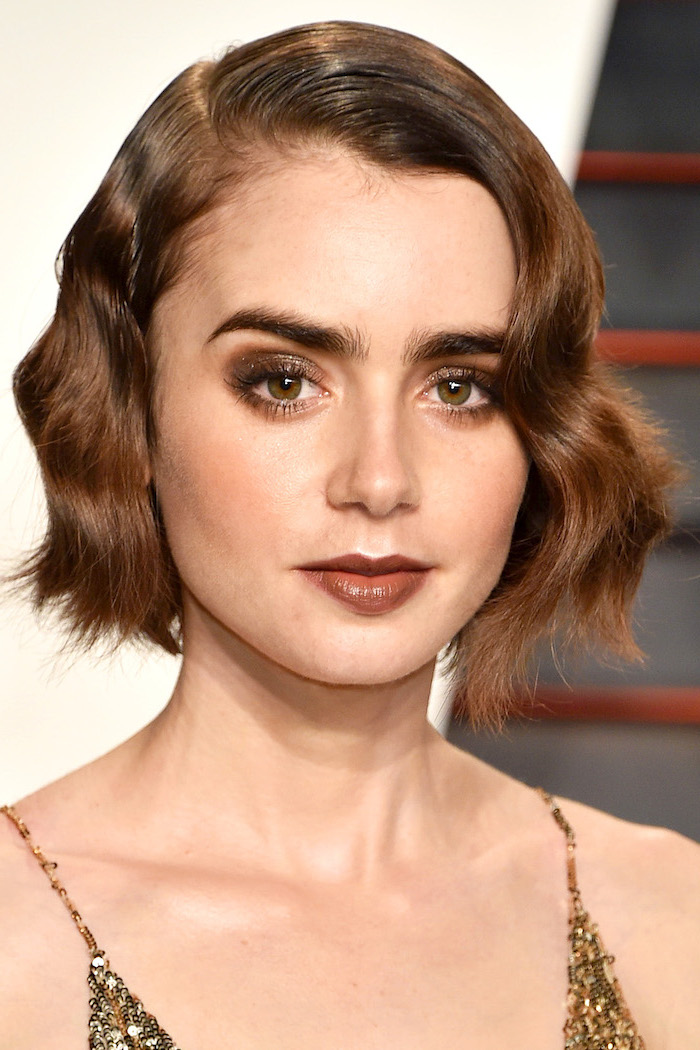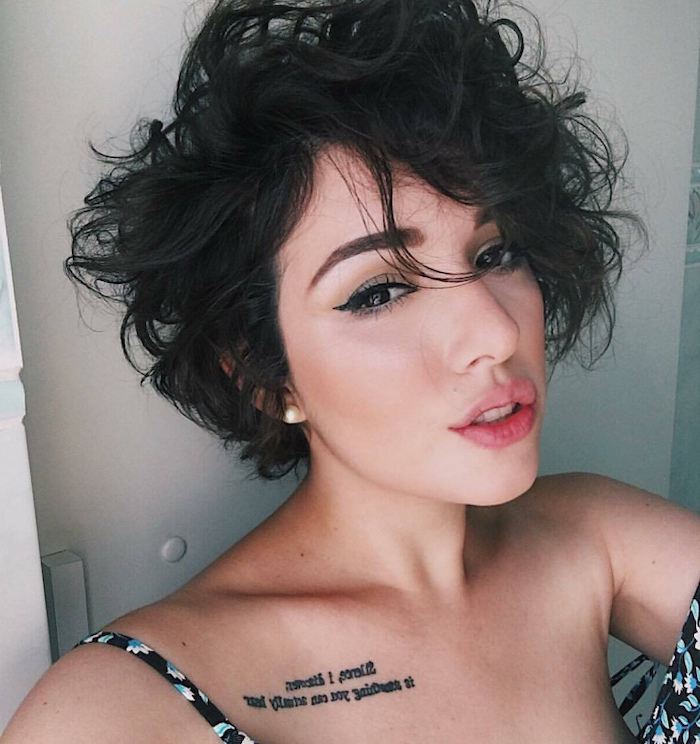 Short haircuts for women – suitable for any age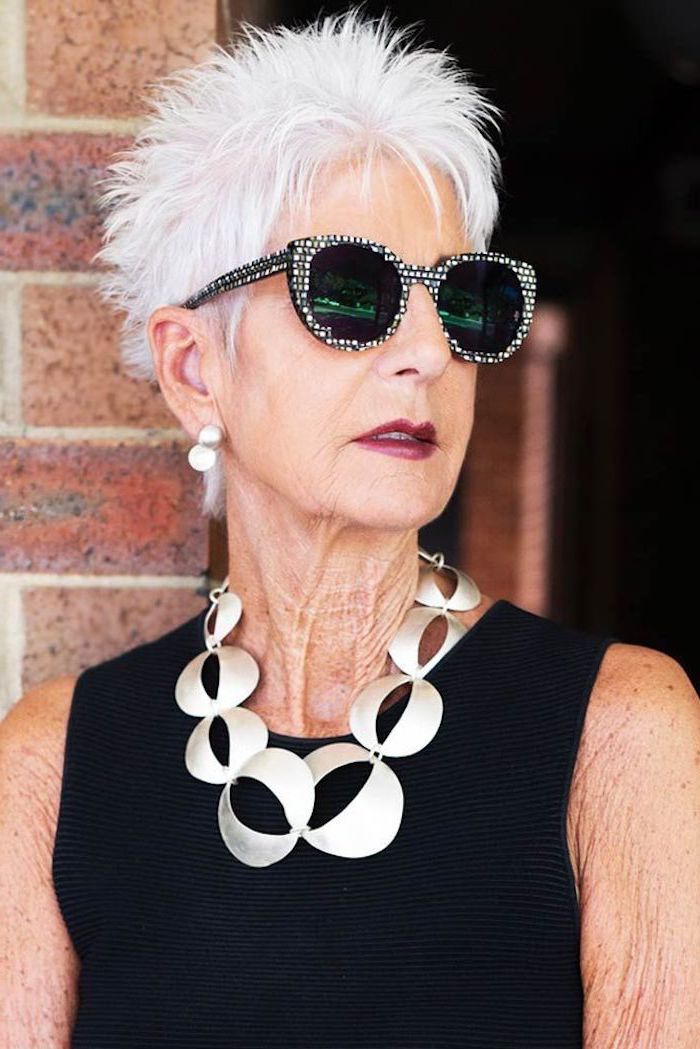 Nina Dobrev showing of a curly side-parted bob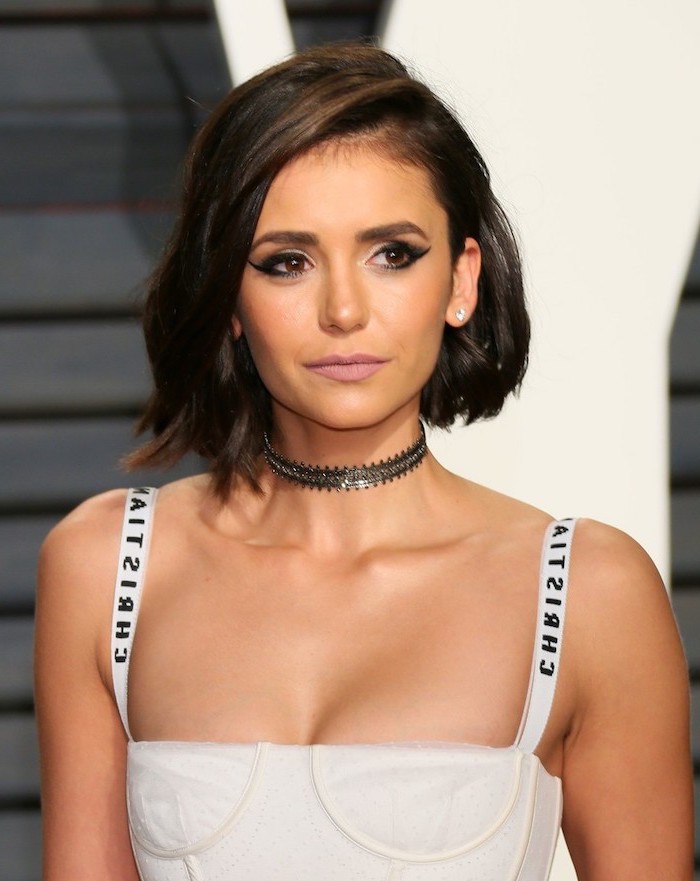 Another example of Kendall Jenner's medium haircut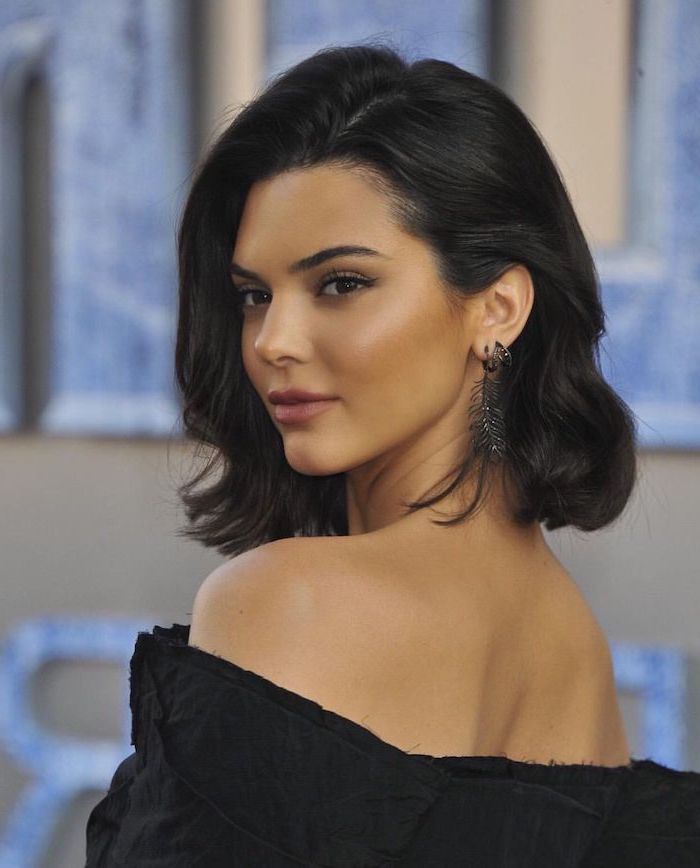 Rihanna caused a craze with this asymmetrical haircut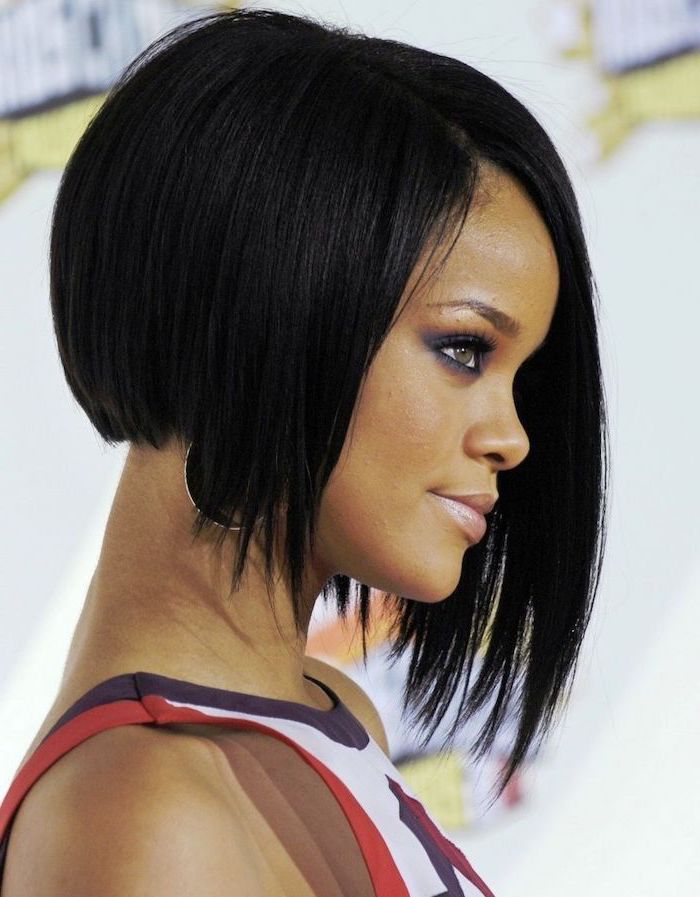 Rachel McAdams – the queen of romantic dramas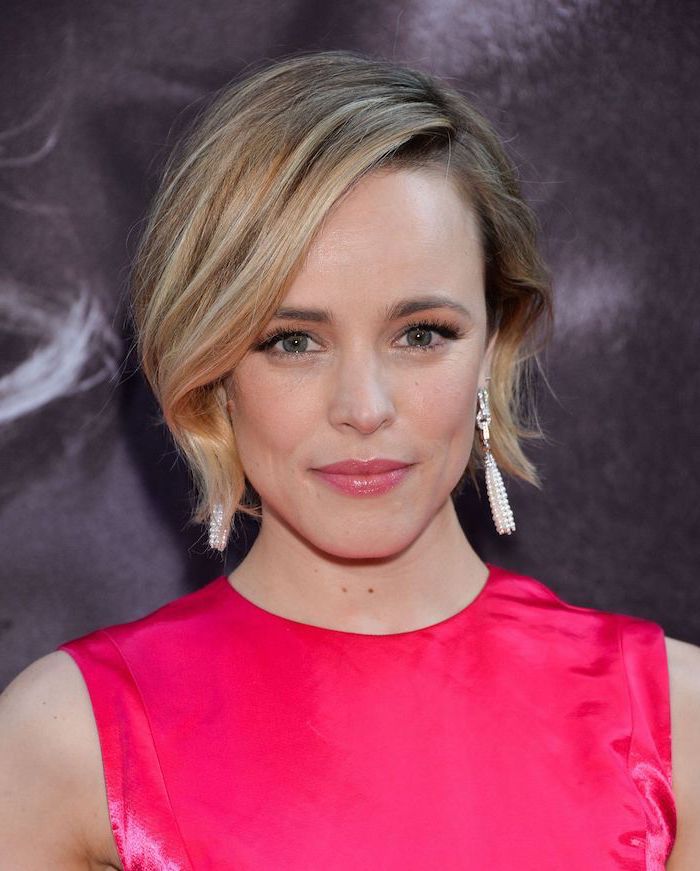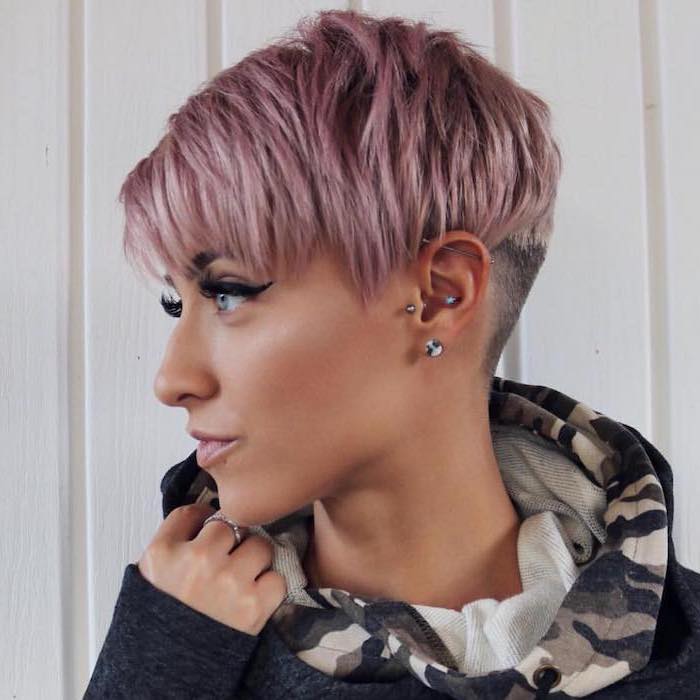 Miley Cyrus has always been a fan of edgier looks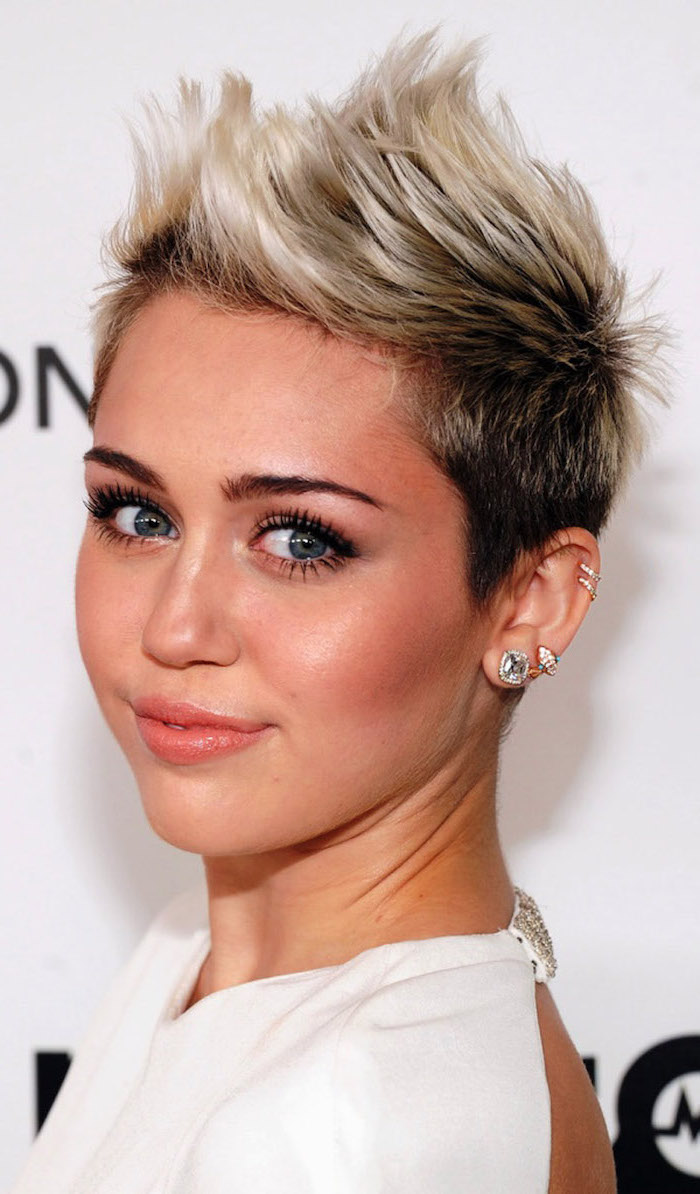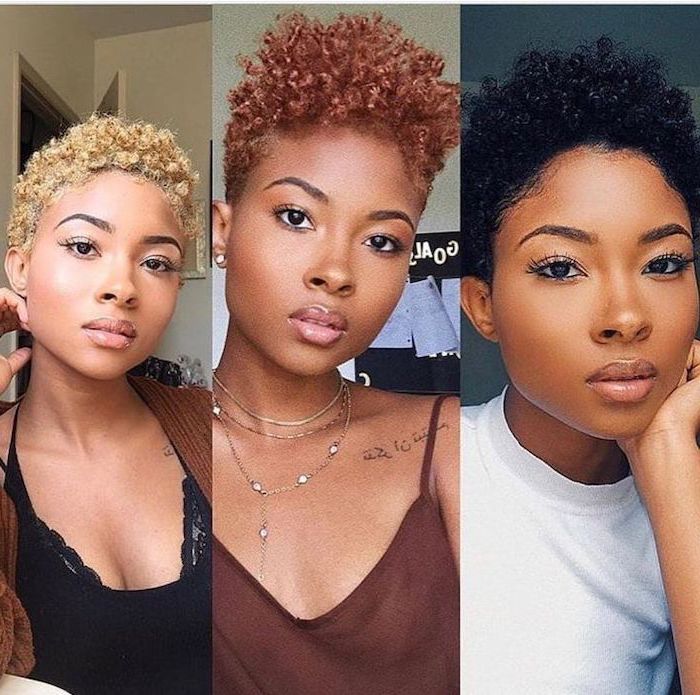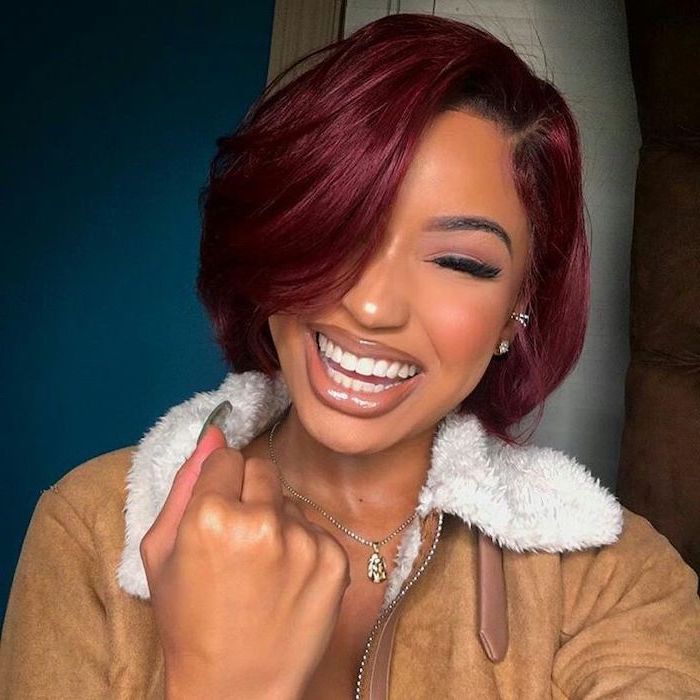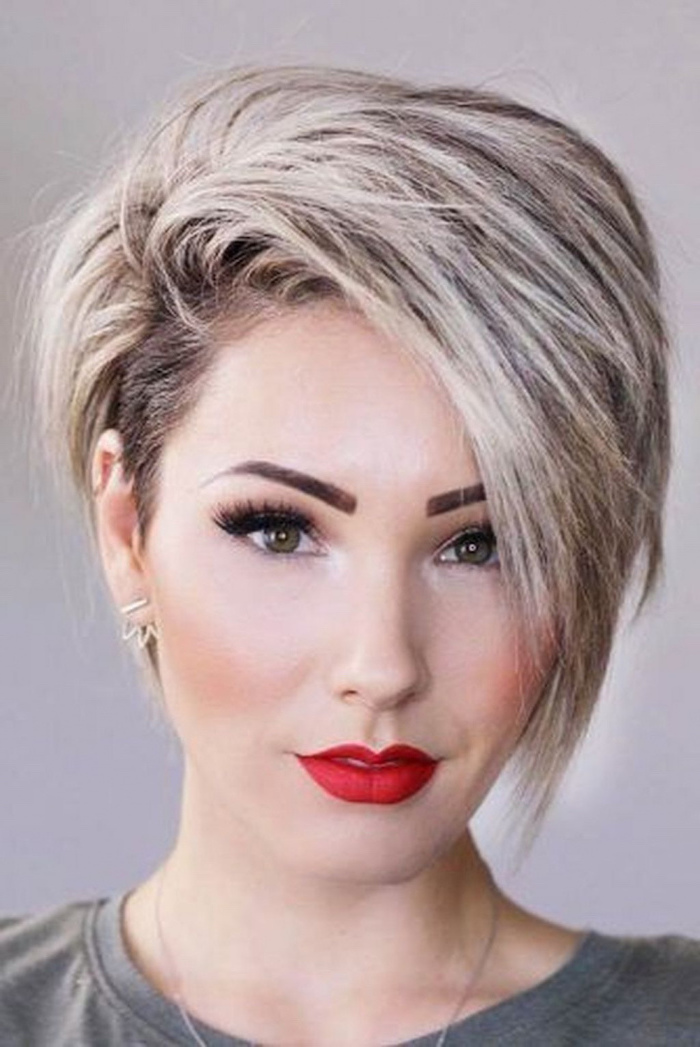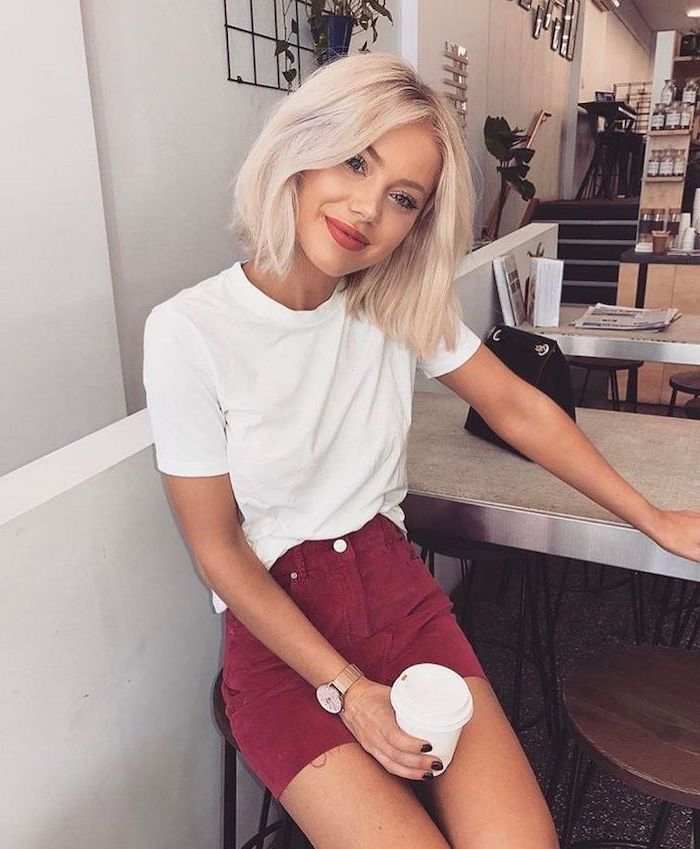 Boyish look can be just as sexy, as shown by Ruby Rose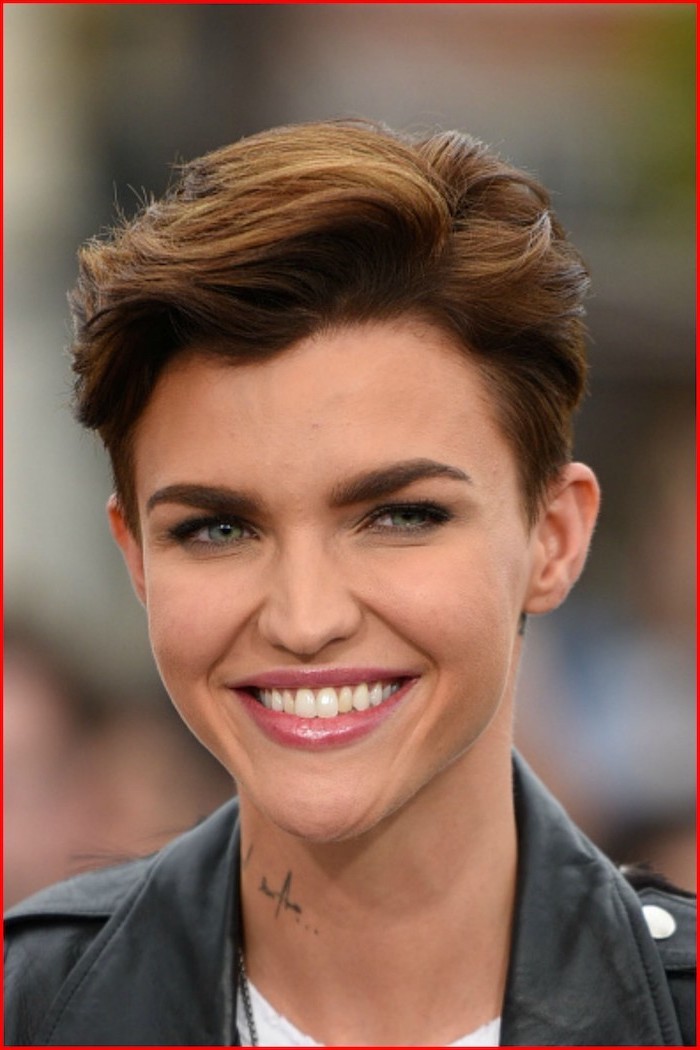 Scarlett Johansson always looks stunning and elegant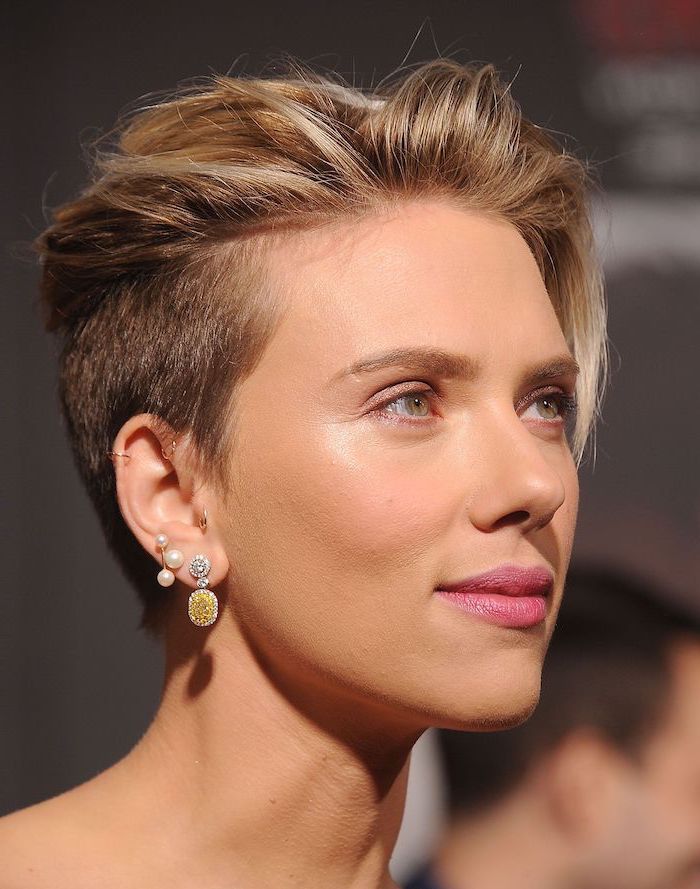 Selena Gomez recently hopped on the short hair trend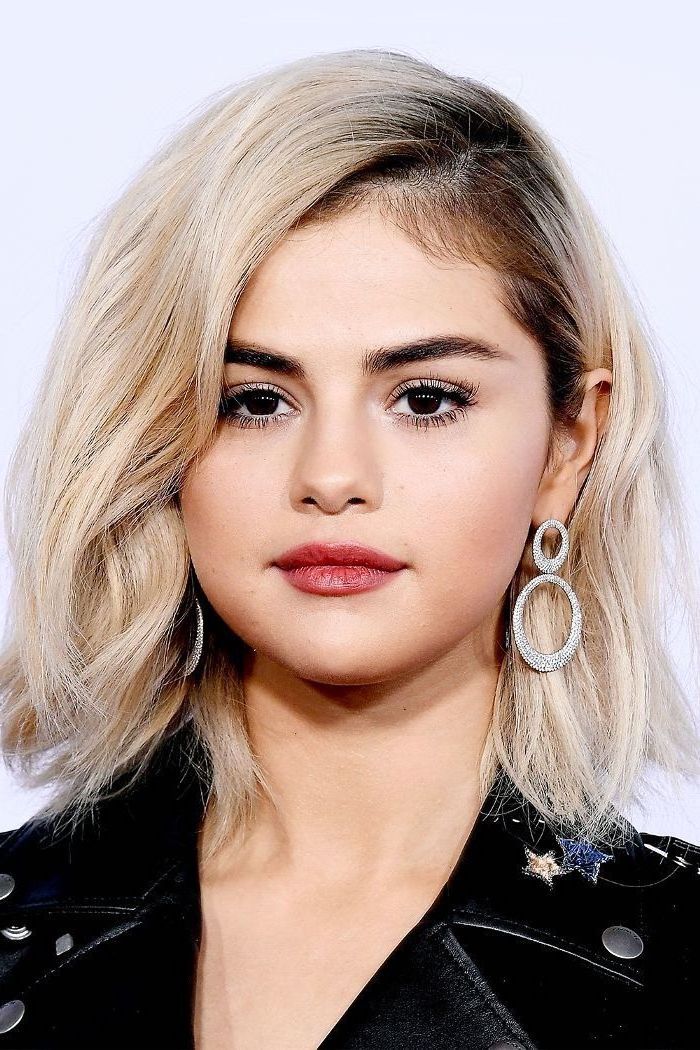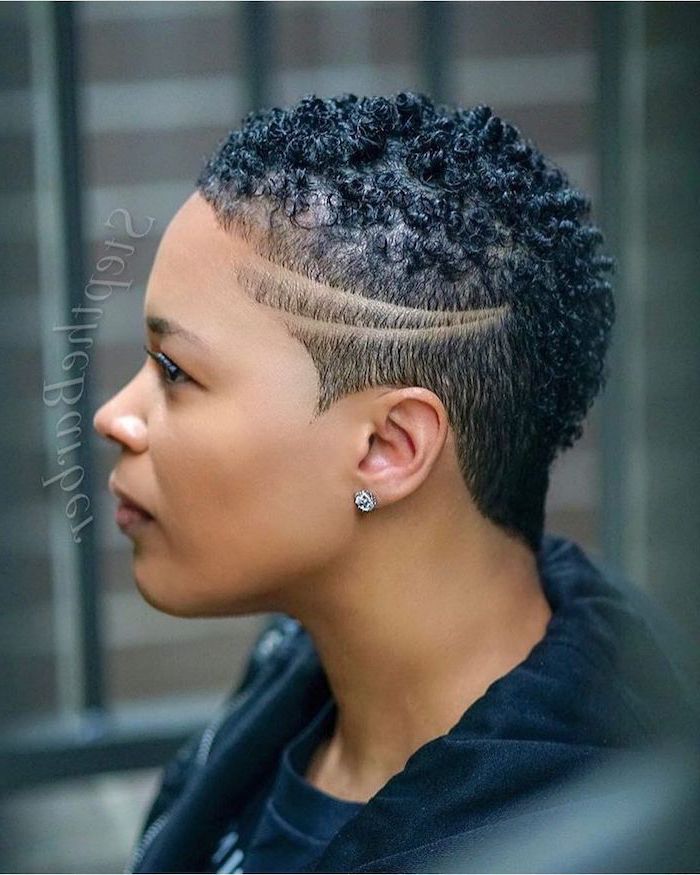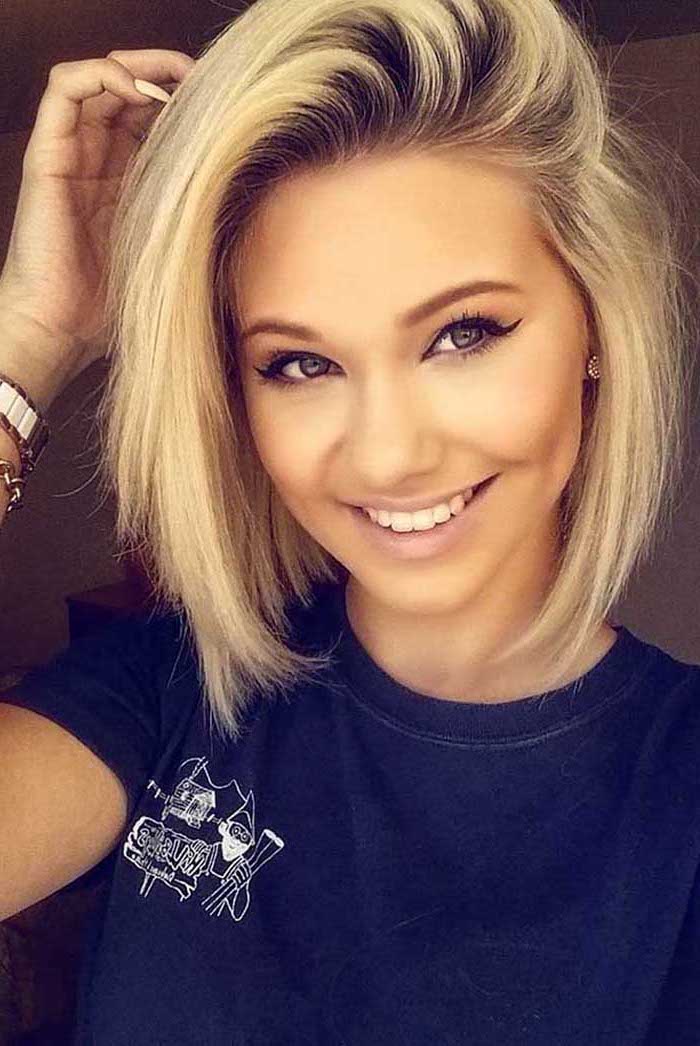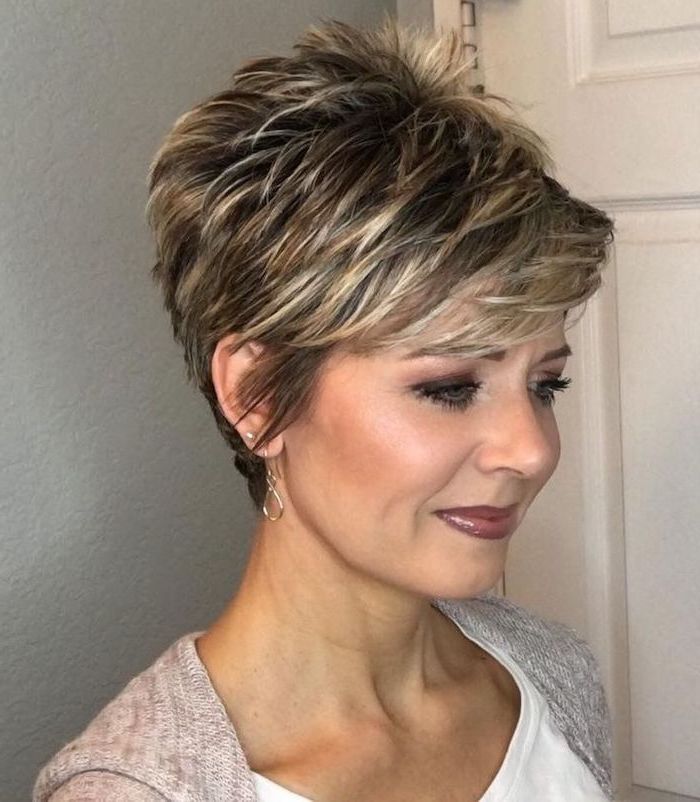 Kaley Cuoco caused quite the stir when she chopped off her beautiful long blonde locks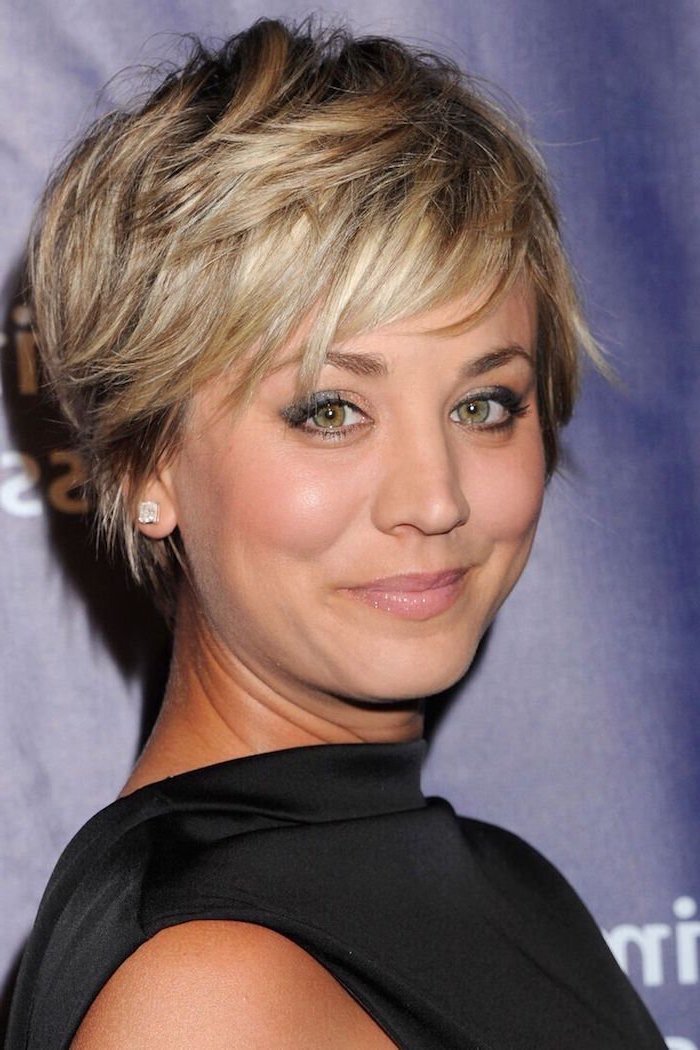 Another member of the Kardashian family loving the short hair – Khloe Kardashian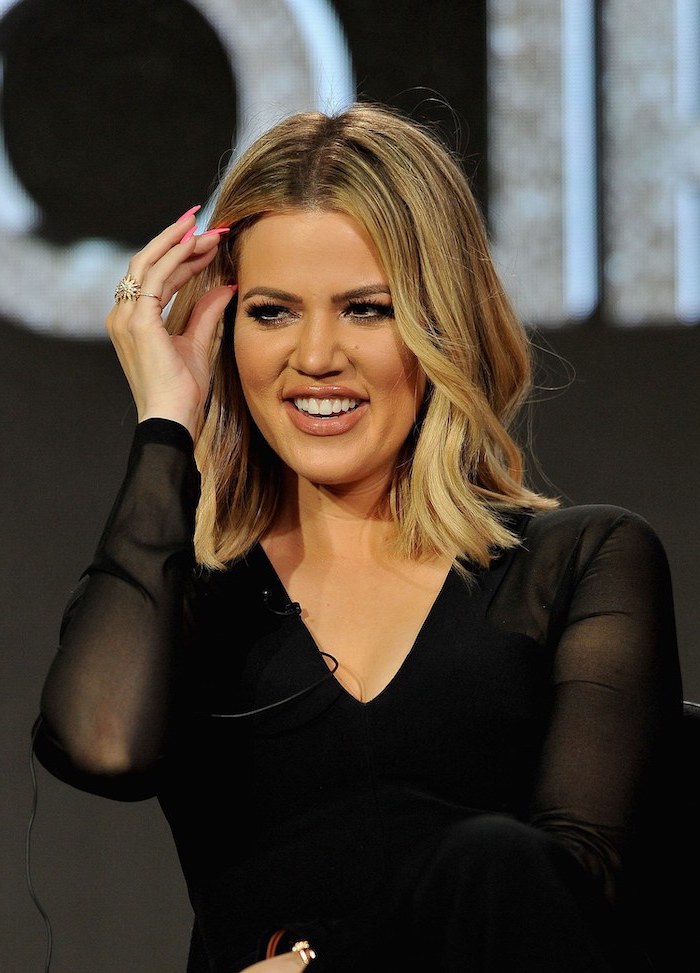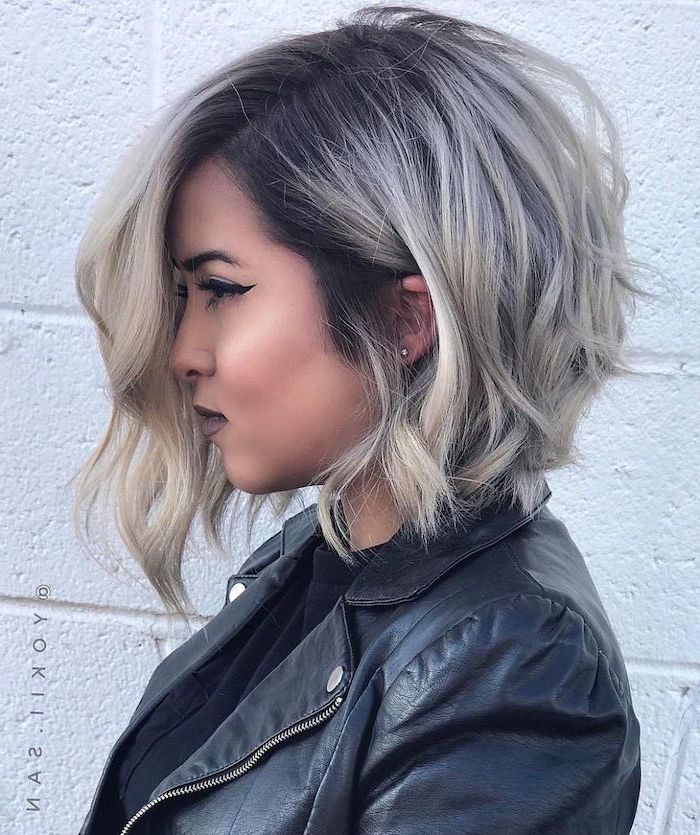 Viola Davis – one of the classiest, most elegant women in Hollywood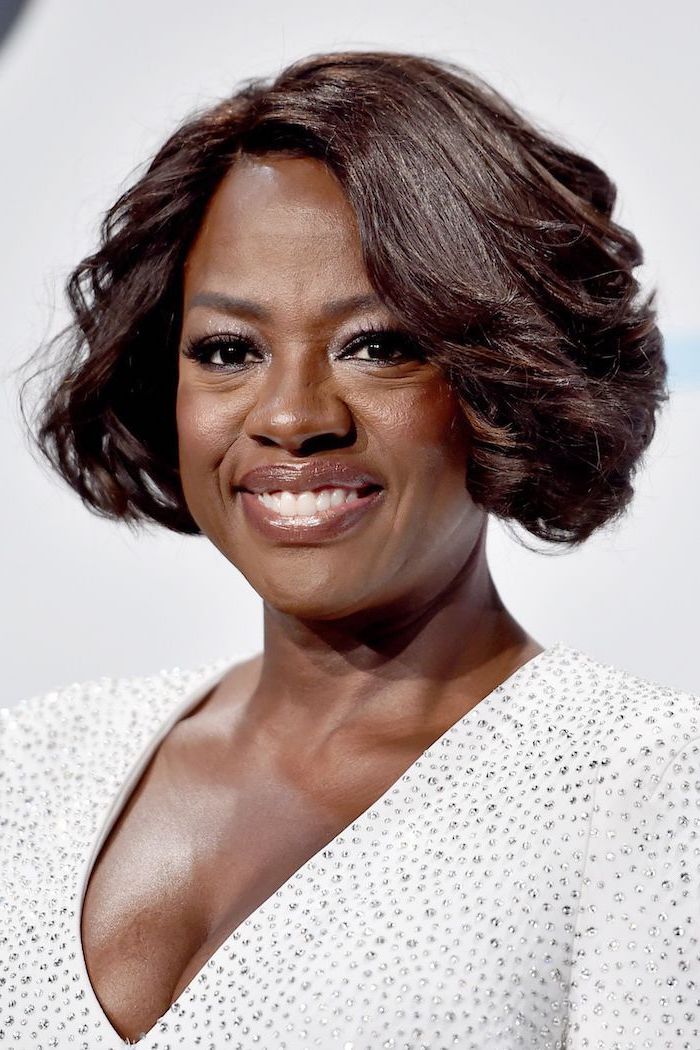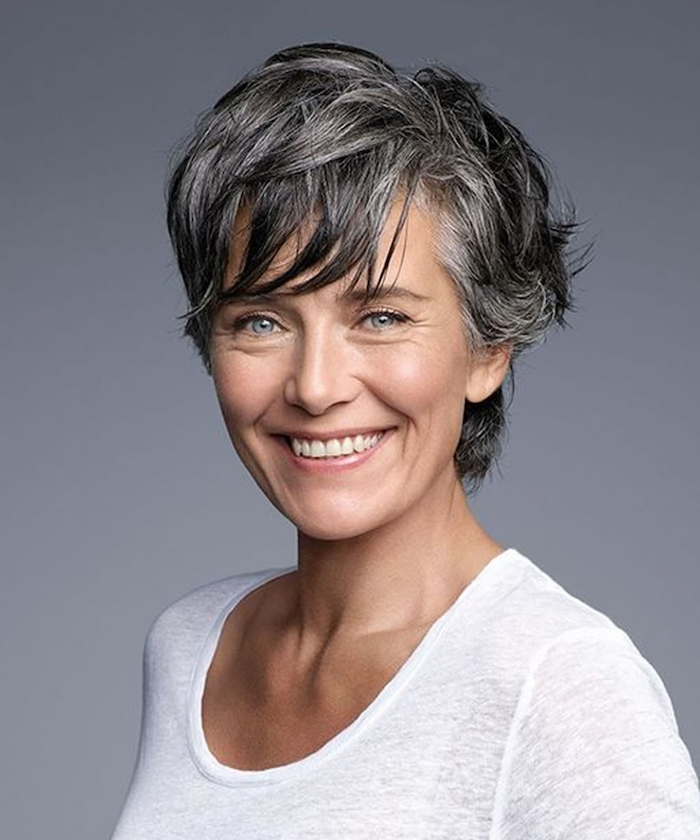 I don't think Charlize Theron could ever do wrong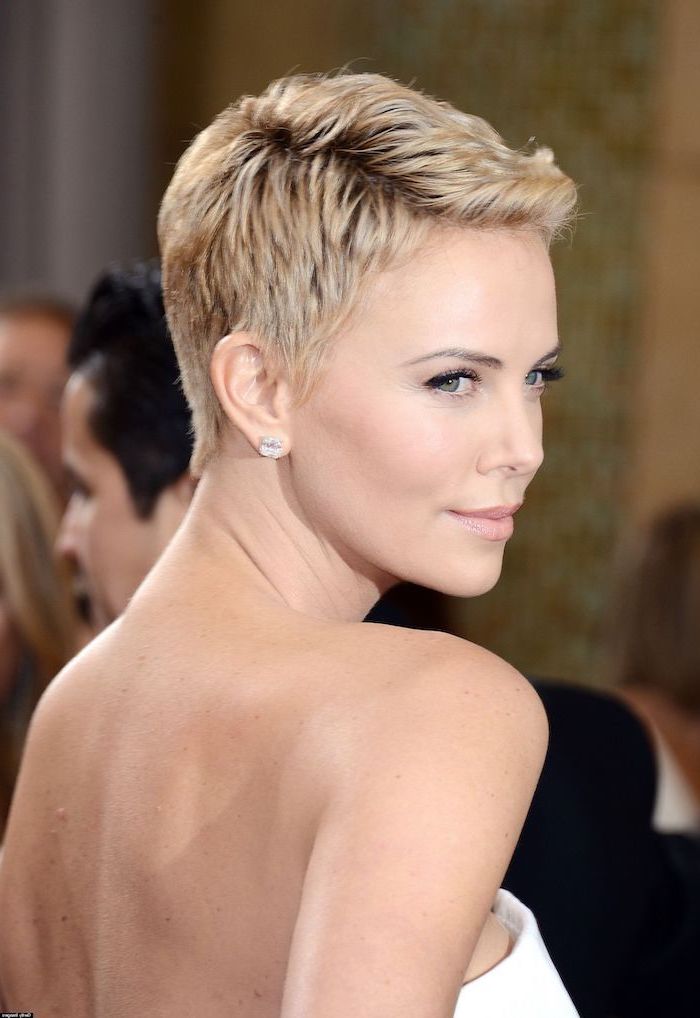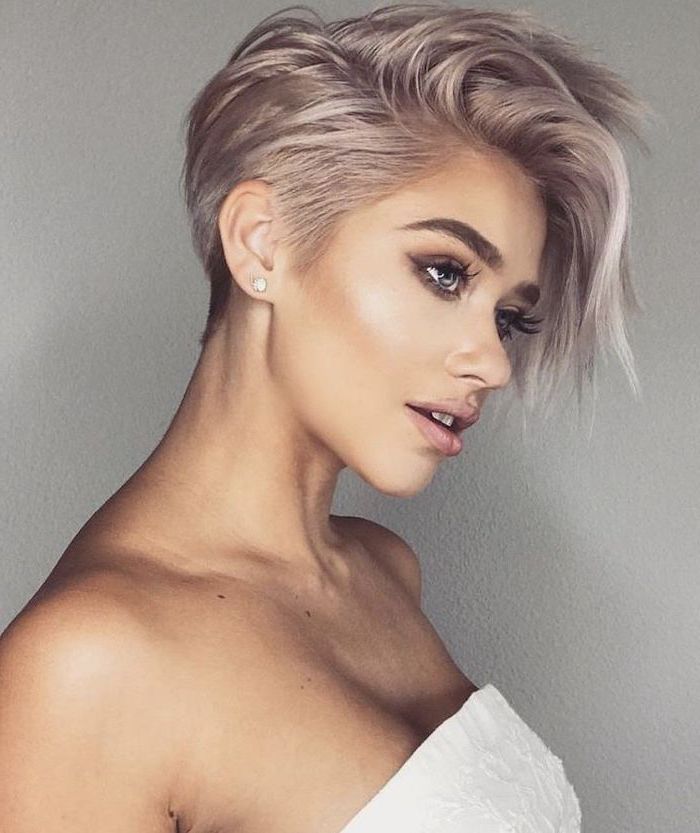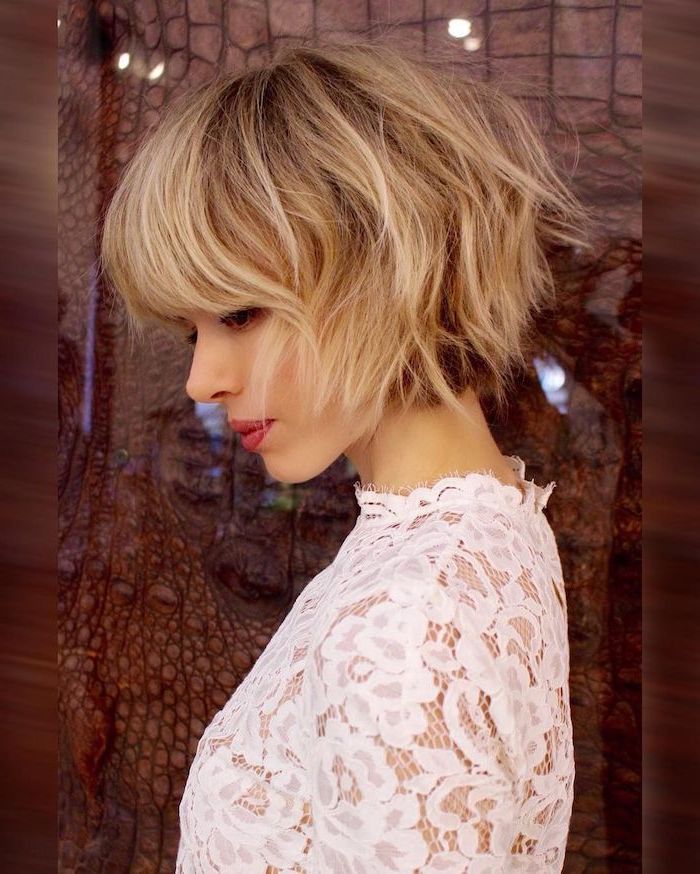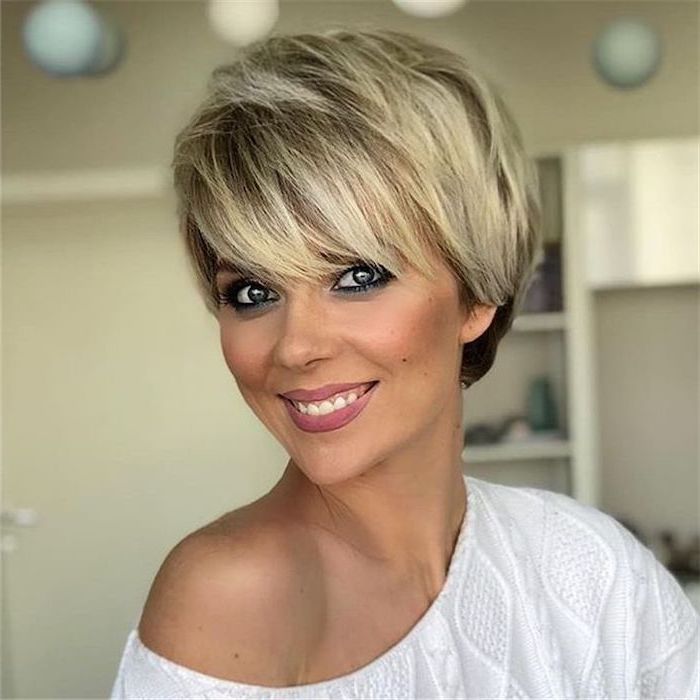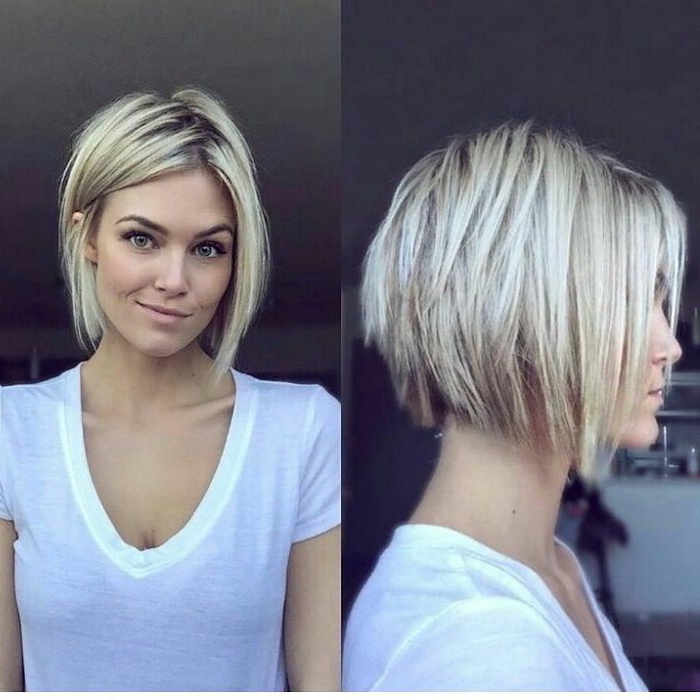 Jennifer Hudson's pixie cut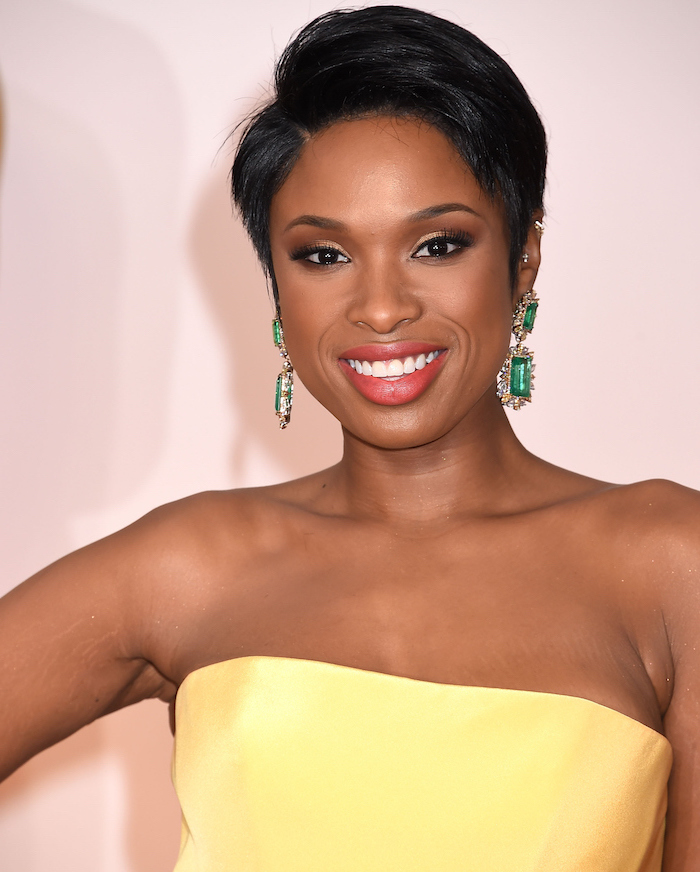 Zendaya is the new generation's style icon