20+ Pinterest Bedroom Ideas For Design Inspiration
Is your bedroom in need of a fresh look? Or did you just move in and want to make it your own? Either way, we've got the answers you're looking for. It can be hard choosing what color to paint your walls, what decorations you want, what type of furniture to look for and so on. There are plenty of ideas on how to decorate your bedroom, however it all comes down to budget, time, and aesthetic. Do you want a modern and minimalistic room or are you looking for something in eclectic style? One will obviously be much easier than the other. However, it's much more rewarding to put in some work and create a cozy space that's perfect for you. Plus, it is one of the most important rooms in the whole house. So, check out our 20+ Pinterest bedroom ideas for a super aesthetic room you'll love!
There are plenty of ideas on how to decorate your bedroom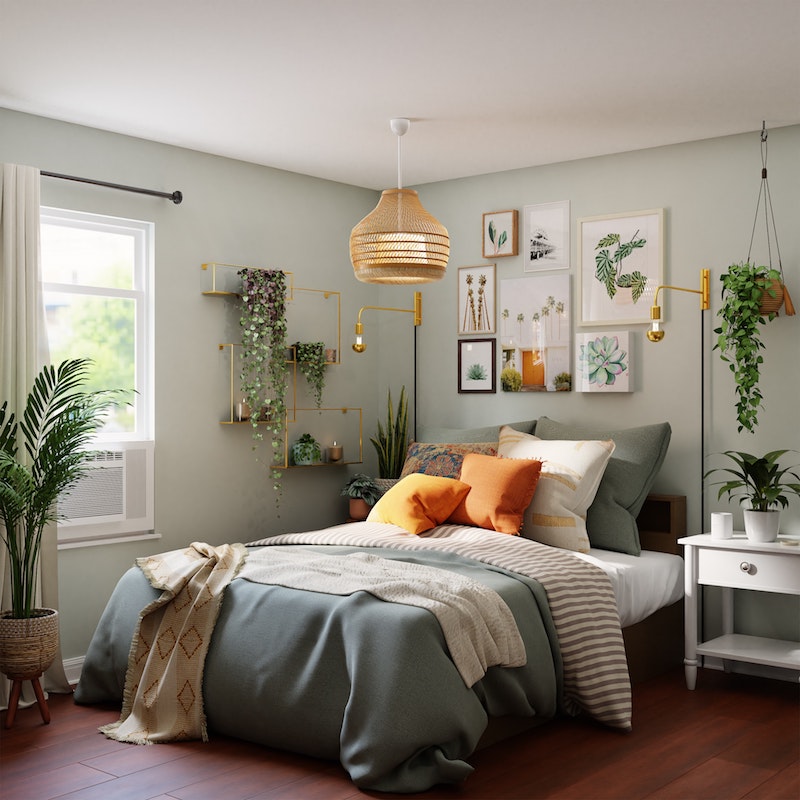 If you are not sure what your style or aesthetic is, that's quite okay. There are plenty of cool decor options to choose from. Here are some of the most popular bedroom styles in recent years.
Modern
The modern bedroom is simple and sleek. This type of modern home design has become one of the most popular style choices for sleeping spaces. If you are a fan of minimalism, modern bedrooms are great. They are artfully unadorned with just a select few statement pieces and tend to be in a monochrome scheme.  This design tends to stick to more neutral colors such as whites, grays, browns, crèmes, and beige.
Modern Pinterest bedroom ideas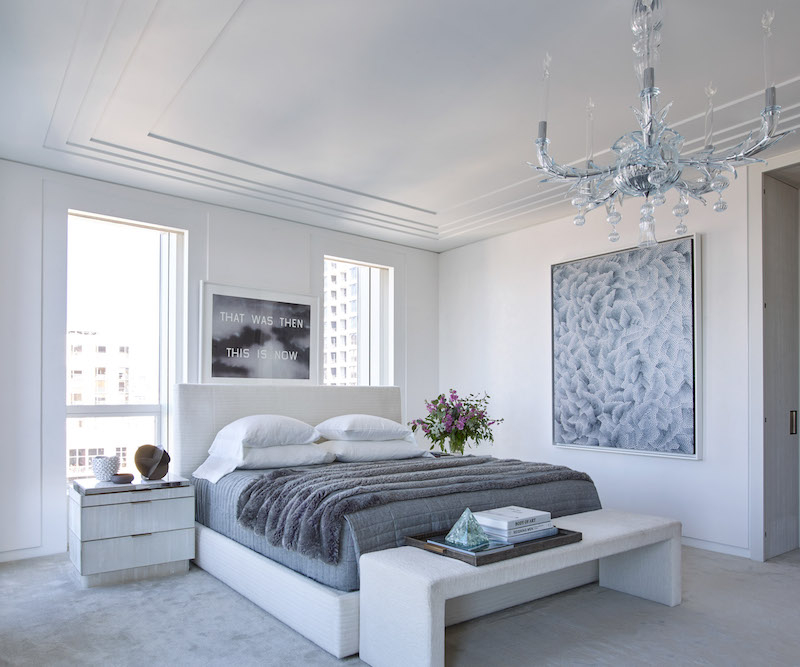 Eclectic
This type of design is the exact opposite of the modern and minimal one. Eclectic style encompasses a variety of styles and periods which are all brought together by the use of color, texture, patterns, and shape. While the color palette can vary, it's best to stick with a few neutrals, so you can easily tie all the elements together. The most important part of this style is to manage to make all the elements feel harmonious, despite their contrast.
Eclectic style encompasses a variety of styles and periods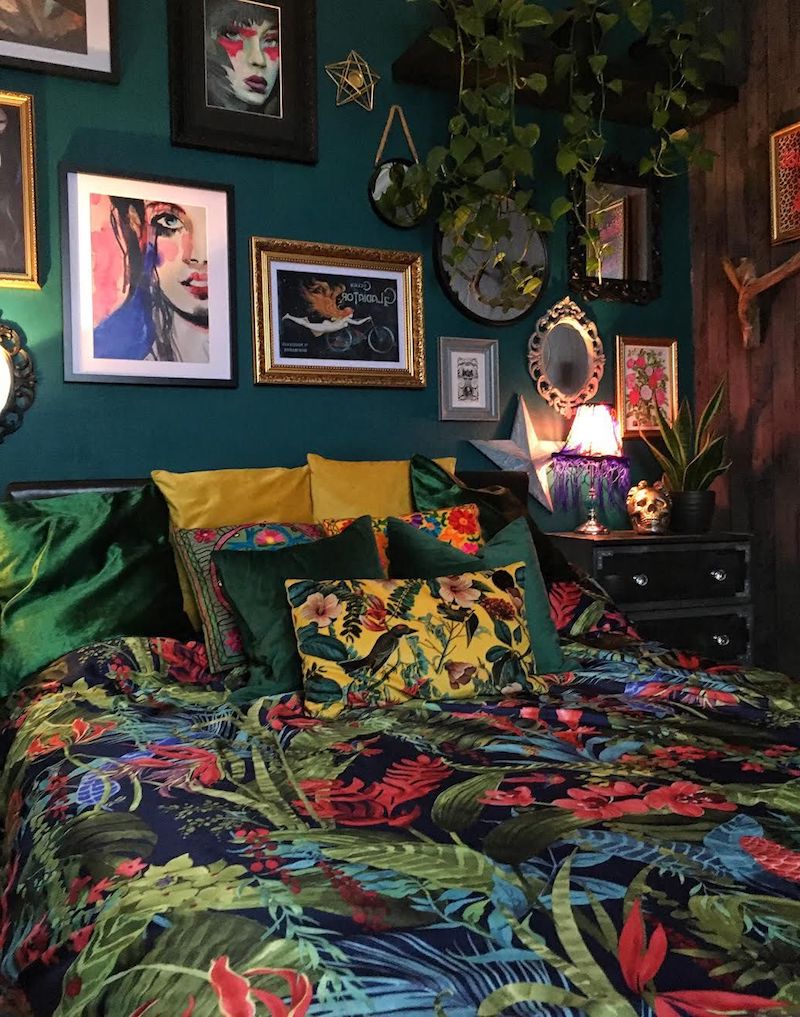 TikTok
This design is a type of trending bedroom style popularized by the app TikTok. You can see there is lot of ambient lighting created by LED lights and fairy lights. This design also heavily implements wall art. That can be anything from photo collages to paintings to displays of album. It's very personalized, all depends on your taste. Another must have decor piece here are some natural elements such as leafy vines hanging from the walls.
This type of design orginates from the platform TikTok 
Industrial
If you want to have that New York loft feel in your sleeping space, an industrial bedroom is the right style for you. In this type of design, metallic elements rule supreme. Search for vintage style metal bed frames and furniture. Exposed brick walls or exposed ductwork are also a staple piece in industrial type design. When it comes to color pallet – most dominant are muted colors with touches of brass, copper, chrome or nickel.
Feel like your sleeping in a New York loft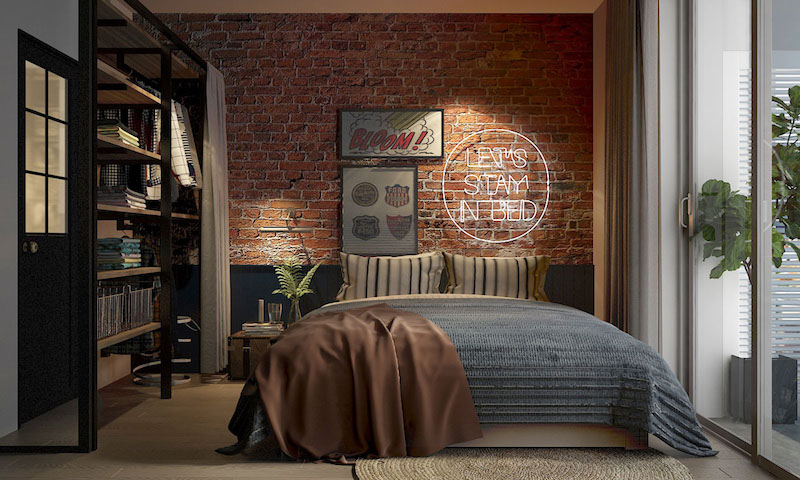 The Scandinavian style radiates a laid back and elegant vibe. Natural materials and muted colors are the main things you will see in this type of sleeping space. If you are looking for a design that will create a cozy and calming atmosphere, then this is the one for you. Search for things created from wood or for example woven furniture. You can also add some color or an accent wall to make the room pop.
If you are looking for a design that will create a cozy and calming atmosphere, this is the one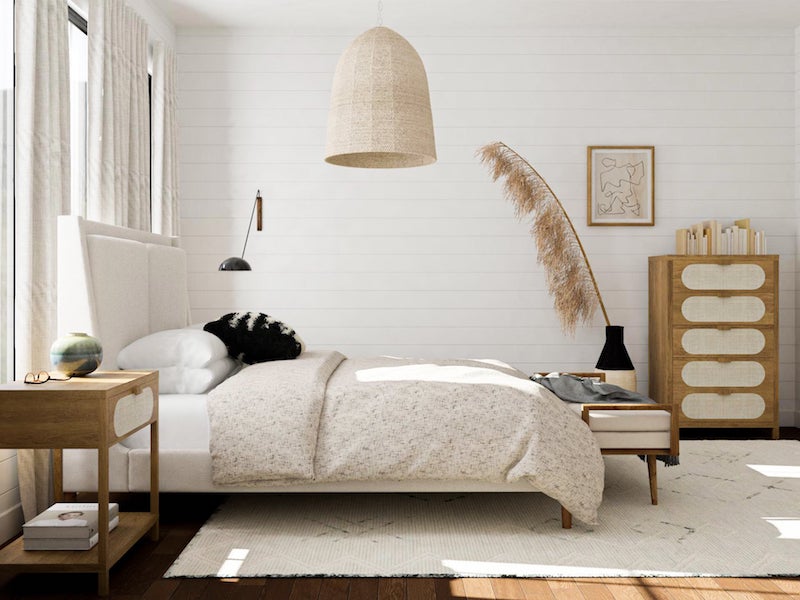 Monochrome
If you really love a color, why not make the whole bedroom into a monochrome design. However, when choosing one focus color keep in mind color theory. Some colors are more suitable for the bedroom as they promote sleep and calmness. Keep to colors such as blue, green, gray, light browns, peach and so on. However, dark colors can also look great. Make sure the furniture matches the color scheme of the walls.
Black and gold can aslo create beautiful, monochrome bedrooms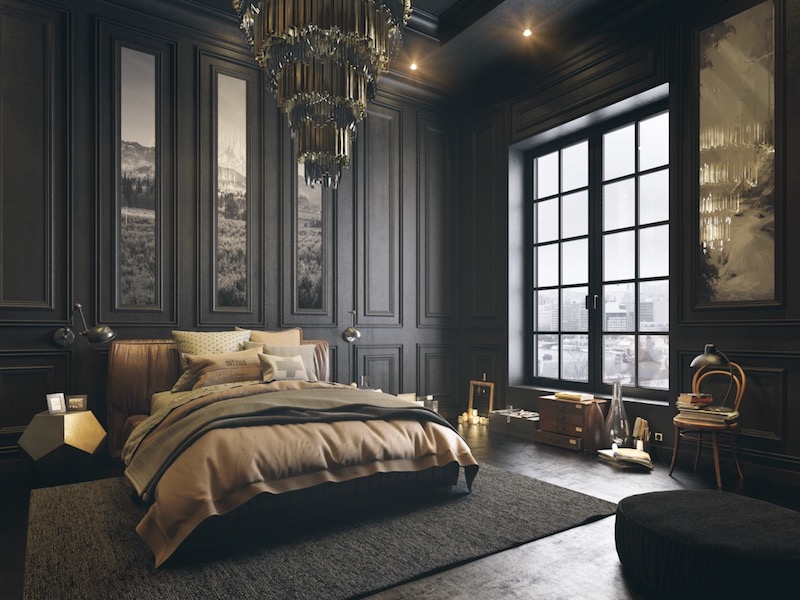 Vintage
Are you a fan of the shabby chic style? If yes, then a vintage bedroom is an excellent design choice. This soft, calming style will make you want to never leave the room. Filled with romantic style furniture and soft pastel shades, this bedroom is perfect if you want something girly, yet simple. Floral vintage wallpapers are also a big part of this design's style.
This soft, calming design will make you want to never leave the room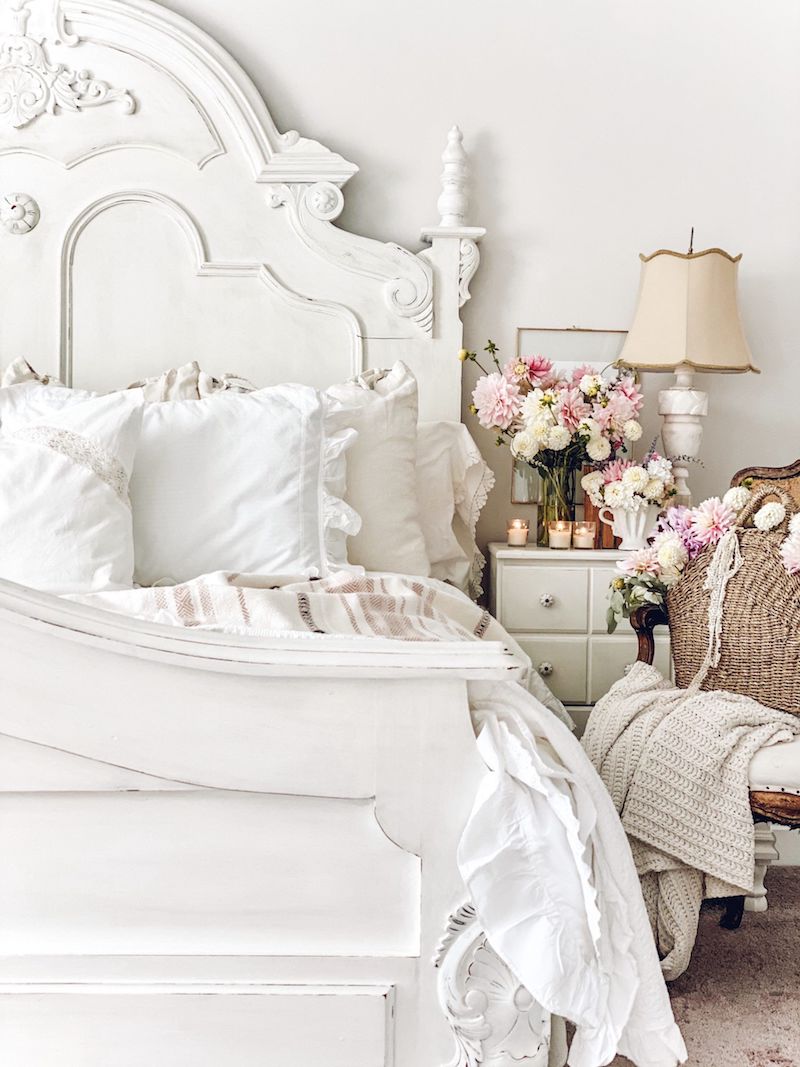 Victorian
If you own a Victorian style home, carrying the style onto the bedroom is a great choice. However, even if you don't live in a Victorian house, you can still implement the typical style elements. Try using shutters or more ornate cornicing for a subtle nod to the traditional style. Keep in mind there is no need to strictly follow all Victorian style rules. You can, however, search for elements to add to the room that are still modern but with a touch of history. Beautiful wooden furniture is a great idea for this style.
There is a lot of use of dark wood in this type of design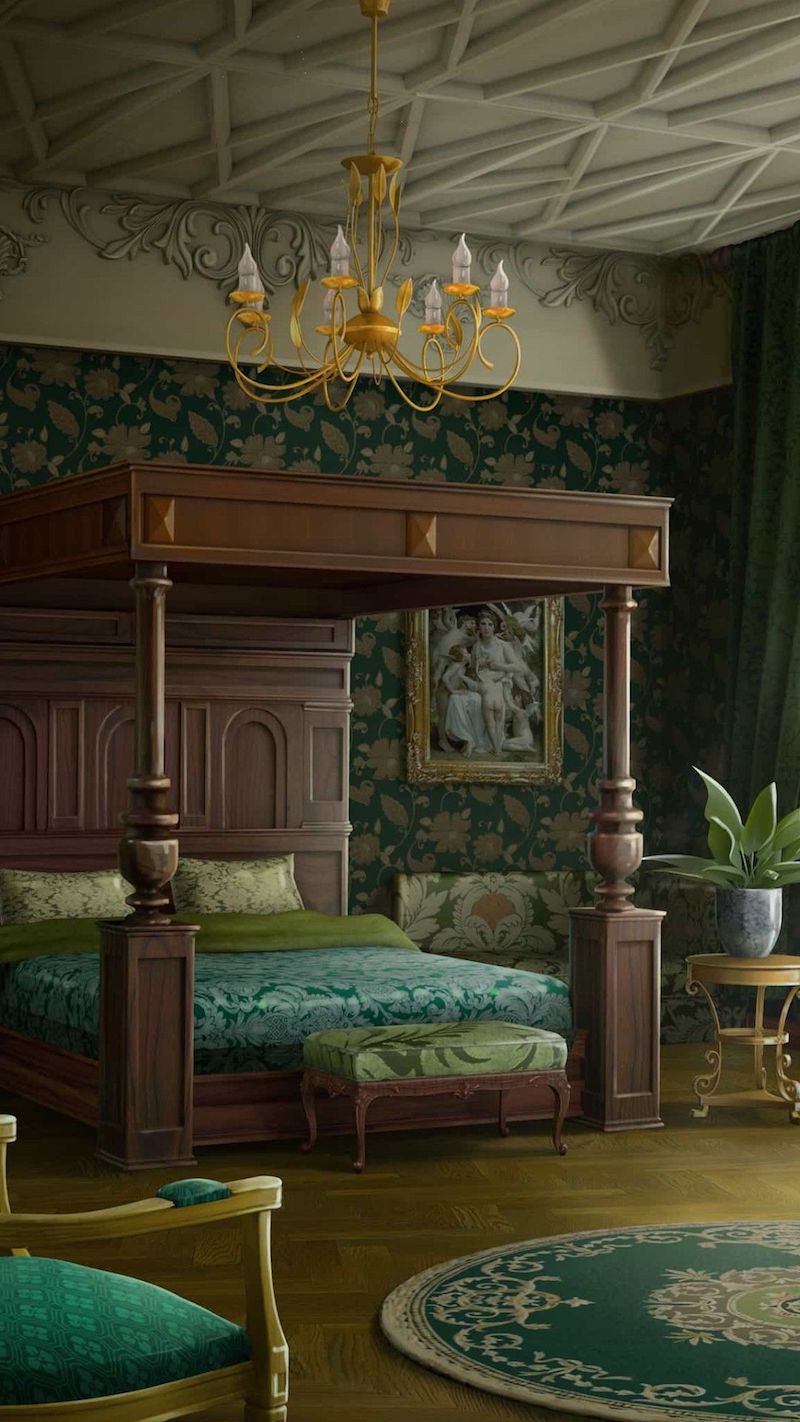 Bohemian
The Bohemian style is one of the most versatile looks out there. You can approach it with a simple, relaxed, anything goes atmosphere. Combine pieces from different decades and styles to create your own look. Keep it fun and unfussy. Incorporate nature and neutral colors into the room. There is no strict rule book when it comes to Bohemian style, so don't worry. Add whatever you feel like fits your style.
Bohemian pinterest bedroom ideas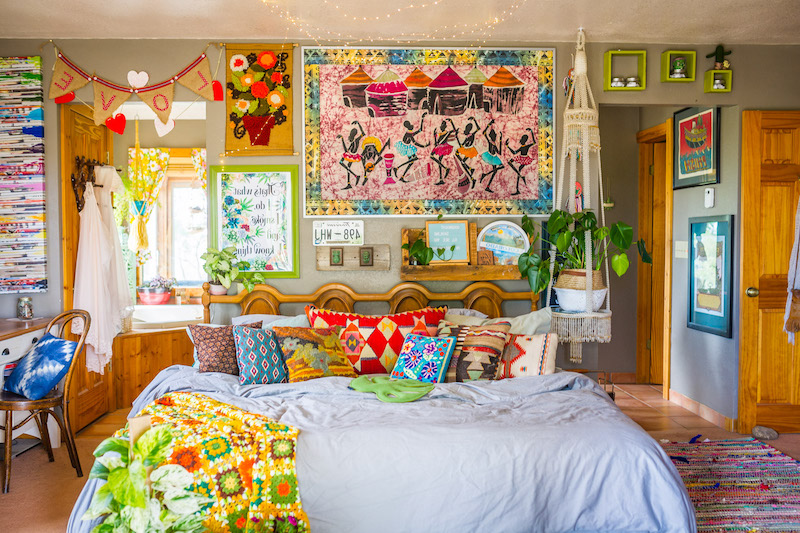 Cottage
If you are a real fan of the cottagecore aesthetic, you'll love this style of bedroom design. Make sure you have good natural lighting in the room. Find unique pieces of furniture, some bought at flea markets, garage sales or antique stores. You can paint them if needed. When it comes to the color palette go for soft pastels, primary colors and whites. You can also find a lot of floral patterns and sheer draperies in this design.
A real cottagecore bedroom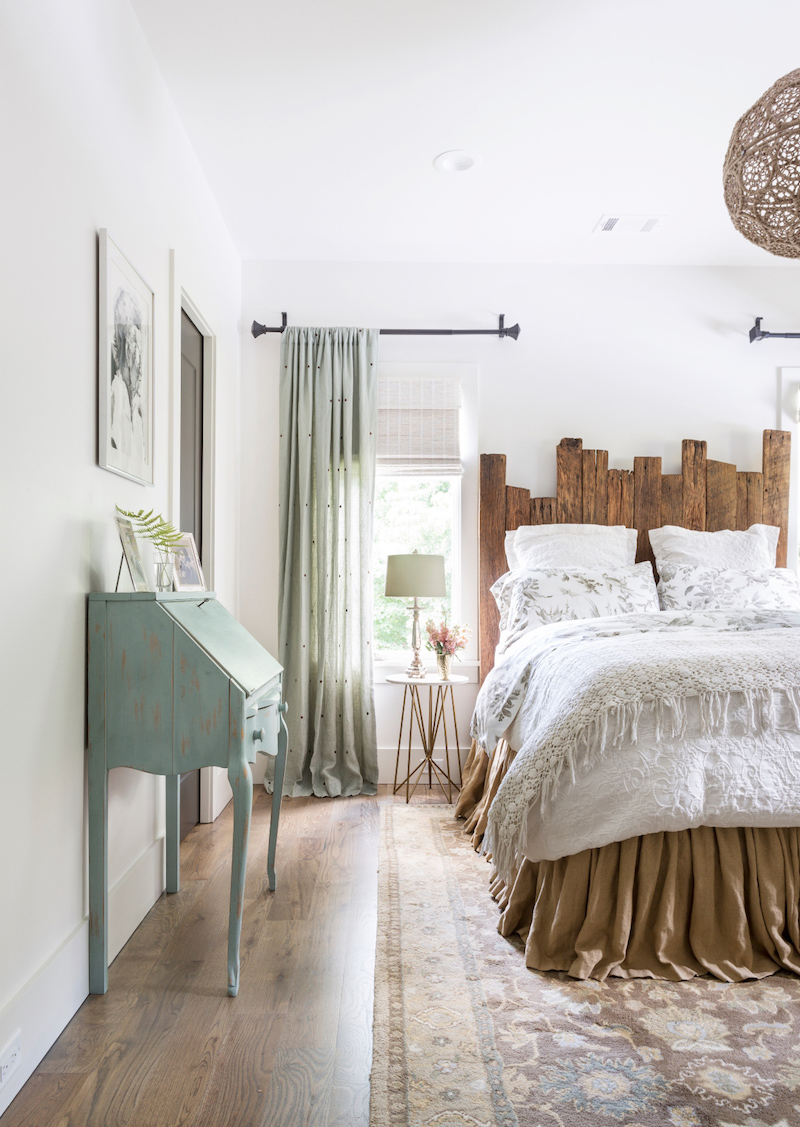 Farmhouse
While you may think it's a lot like the cottage design, the modern farmhouse style has quite a lot of differences from it. Here you can find a lot of metal elements and lightly upholstered furniture. Incorporate rustic elements such as weathered and reclaimed woods, terracotta pottery and as we mentioned metal elements to give it a real farmhouse feel. Exposed beams or wall panels will also give the space a homier feel to it. Like the cottage make sure there is plenty of natural light.
Create your own rustic, farmhouse sleeping space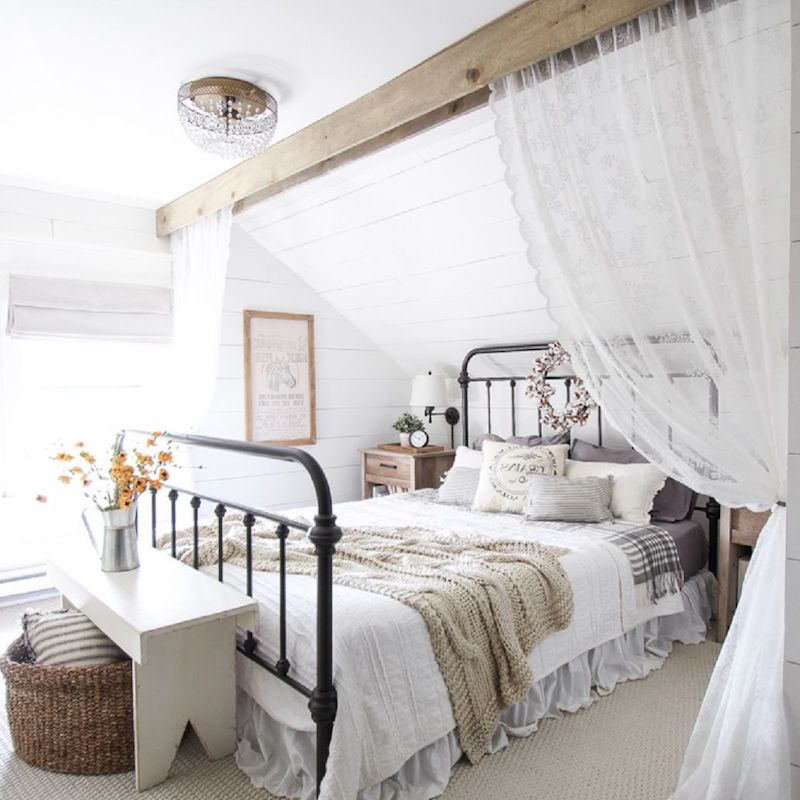 Things To Put In Your Room
There is no fixed formula when it comes to what to put in your bedroom. Of course, there are some basics such as the bed. But it's mostly up to what you feel the room needs or what would serve purpose to you. This can be anything, from art pieces to rugs. Here are some main things you can include in the bedroom.
Bed and Frame
This one may be quite obvious but make sure to choose the right bed. It must be comfortable, fit the room aesthetic and size accordingly. Add good, comfy bedding to brighten up the bedroom and make it look pulled together. Pile colorful and textured pillows and soft sheets with a fluffy duvet, maybe even add in a throw blanket. A stylish headboard or frame will also instantly add personality and polish. It's also great support for when you want to lean back.
A cool, metal bed frame for a fluffy bed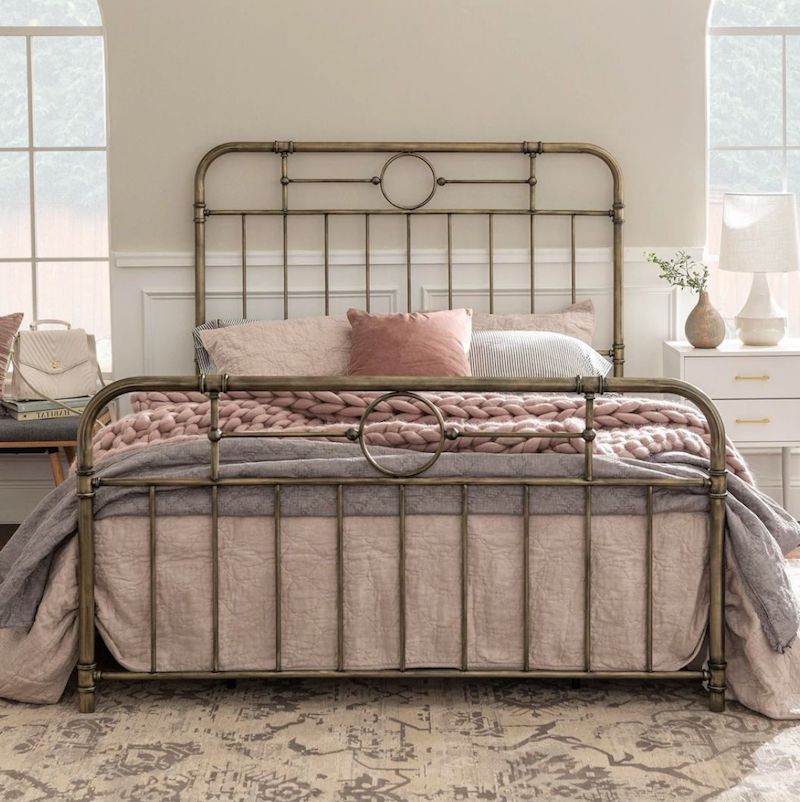 Nightstand
Nightstands are an essential. Everybody requires an easily reachable surface to set down your phone or glass of water by the bed. The ideal nightstand has not only a well-styled surface but also some bedside storage space. Make sure the stand is around the bed's height. Limit yourself from cluttering the nightstand but do add some personal signature pieces like a picture frame or some books.
The ideal nightstand has not only a well-styled surface but also some bedside storage space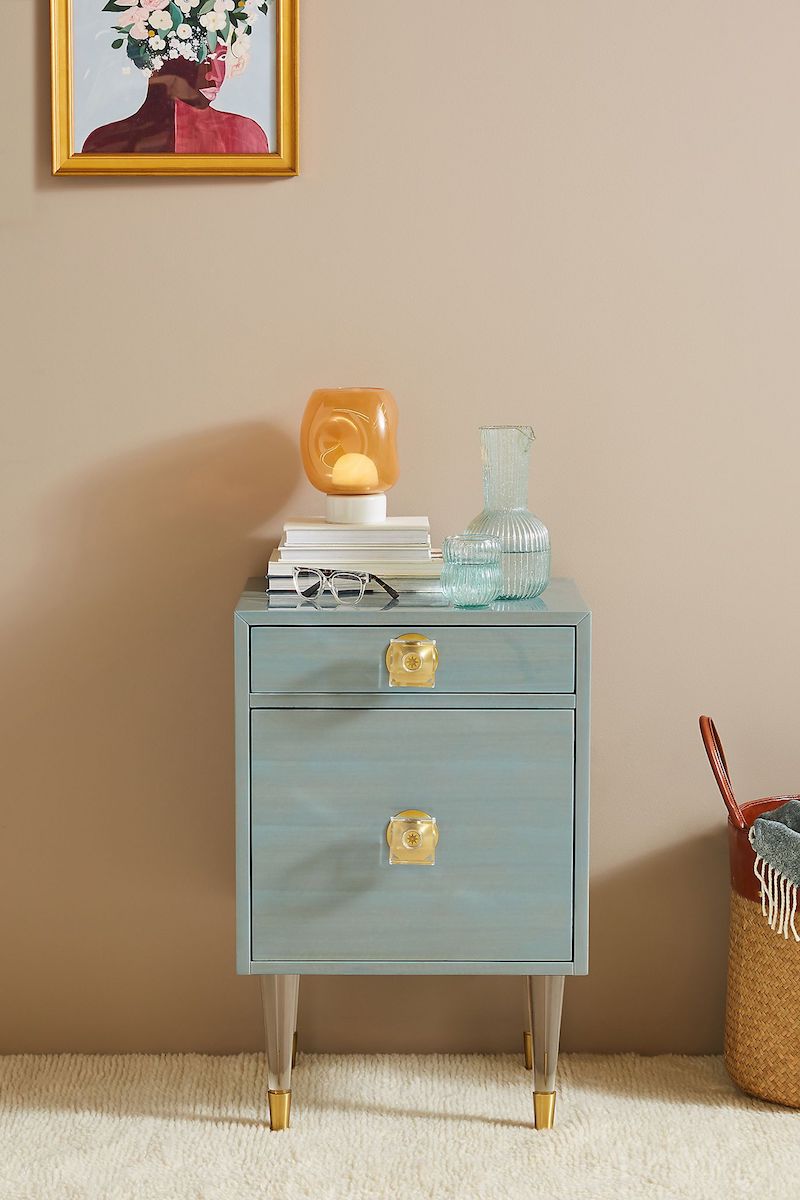 Rug
A bedroom without a rug can feel cold and uninviting. Add a rug that adds some color, texture, or pattern to your bedroom from the ground up. Your feet will be toasty when you get off the bed and it will really pull the whole room together.
Fluffy rugs are a great, warm piece to add to your bedroom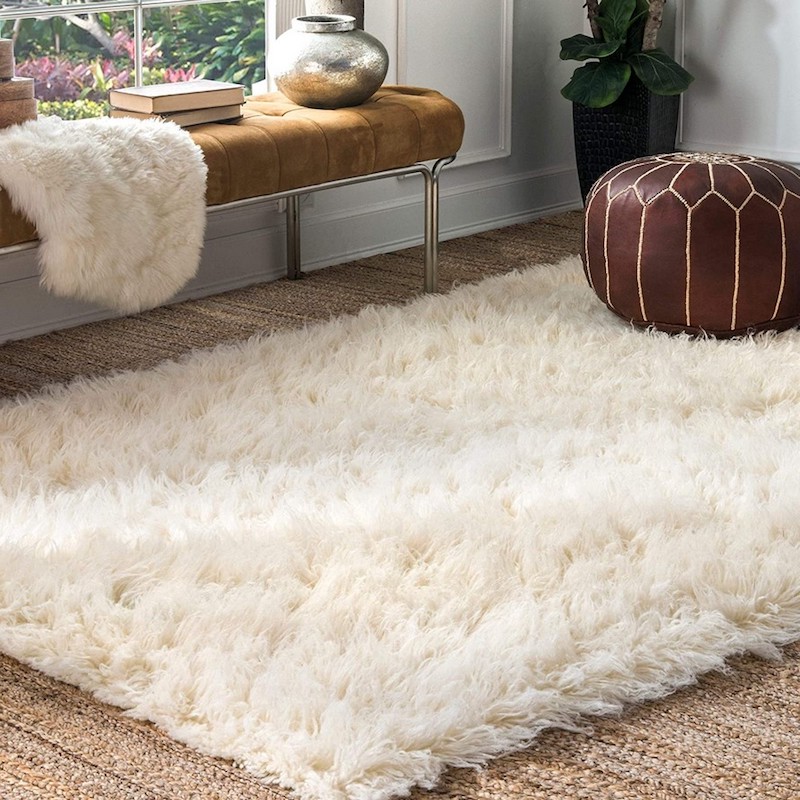 Curtains
While natural light is super important, everybody needs some privacy especially as the bedroom is one of the most intimate spaces in the home. Choose window curtains that go with the room aesthetic and that will filter out sunlight.
Curtains can give you some privacy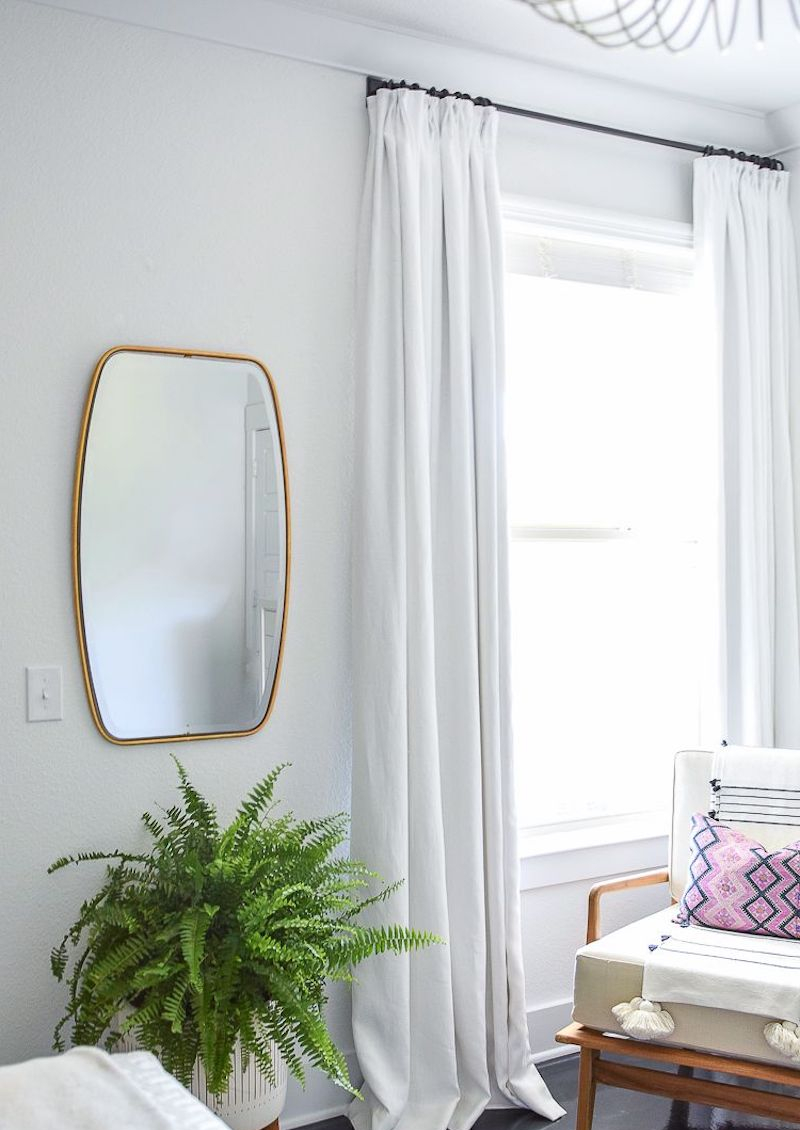 Storage
Plenty of enclosed storage in a bedroom is a must. Anything from a dresser to a nightstand will help minimize clutter. You can have more than one dresser if you require it. There are plenty of styles on the market to pick from, so you can find something to fit the room vibe. Clothing racks, shelves, baskets, and bookcases are all also great for adding some extra bedroom storage and plus give a personal touch.
Anything from a dresser to a nightstand will help minimize clutter
Mirror
A full length version or a large mirror is a practical and stylish addition to any bedroom. It also establishes the bedroom as a place to get ready in and adds a touch of glamour. Mirrors help spaces feel more open and airy by bouncing light around the space.
A mirror establishes the bedroom as a place to get ready in and adds a touch of glamour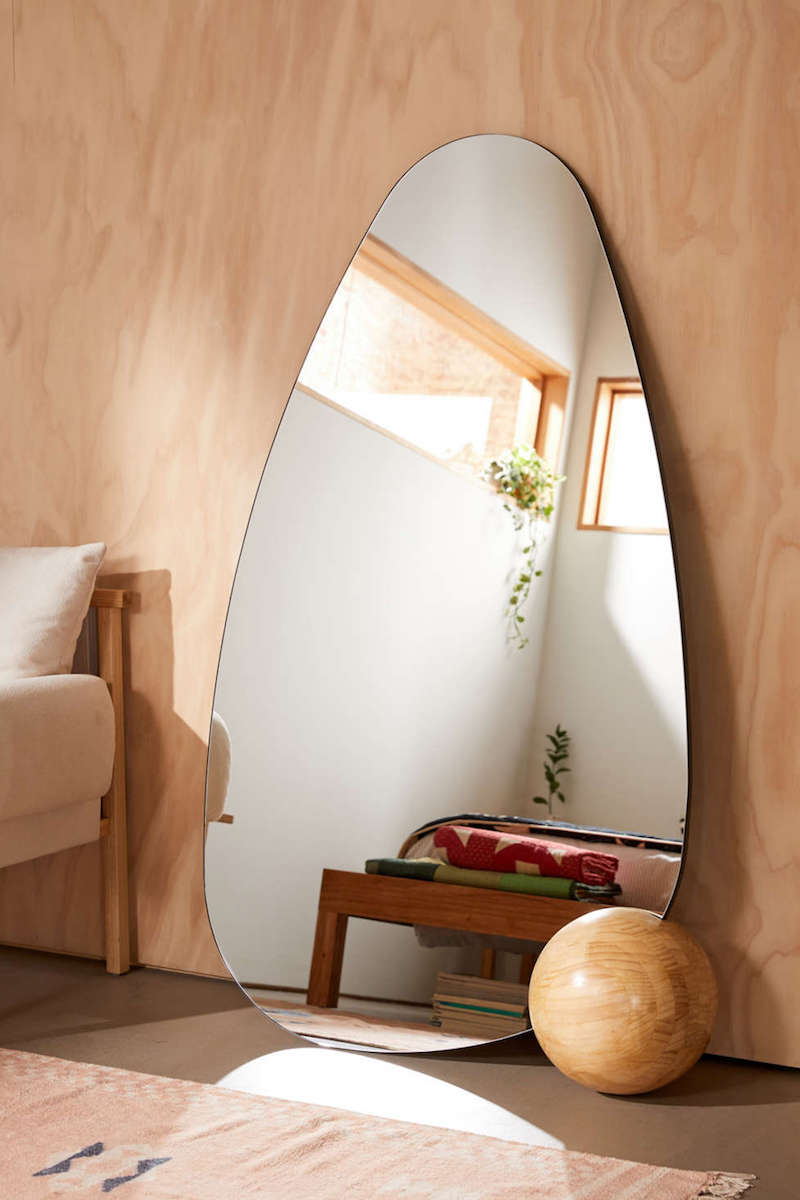 How To Make a Bedroom Cozy?
After you've got the basic furniture down, you require a personal touch to make things feel real nice and cozy. In a sense to really make it your own and bring comfort and joy to the room. There are plenty of decor basics you can add to make the room look so inviting that you'll never want to leave.
Plants
If you enjoy looking after plants, why not fill your bedroom with them? As long as there is enough natural light, you can turn the room into a small terrarium. Some cool plants will add a great touch and make the room feel alive.
Turn the room into a small terrarium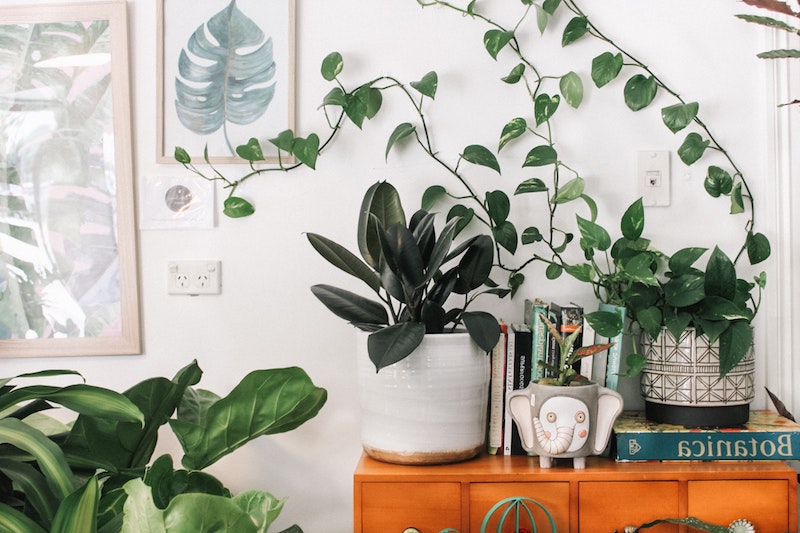 Pillows
Pillows and blankets will make the bed feel as cozy as possible. The great thing about them is that they come in all kinds of shapes and sizes which means you can really personalize the room with their help.
Pillows and blankets will make the bed feel cozier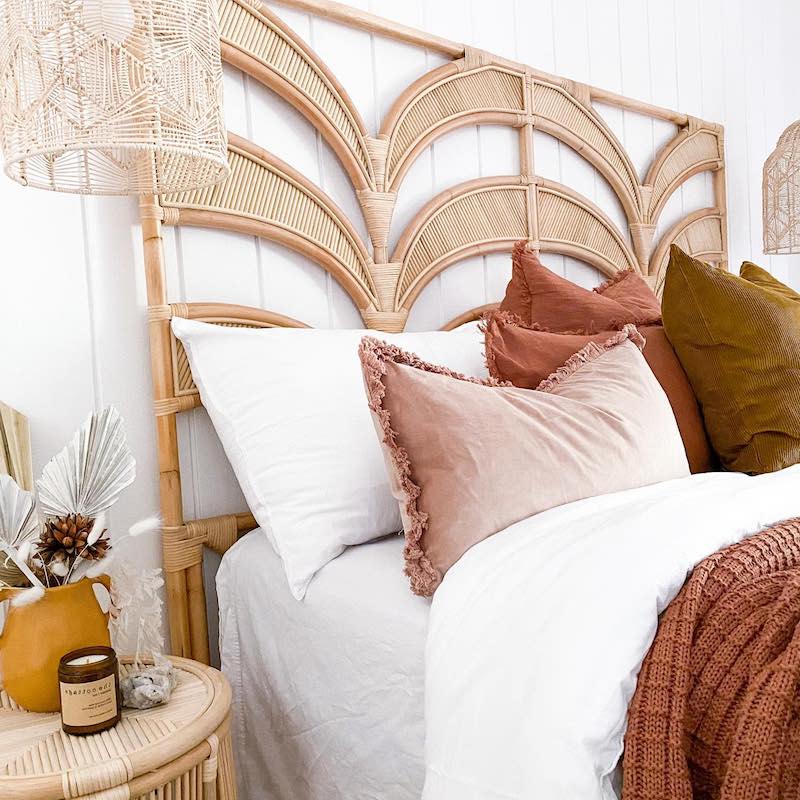 Art
Bring some art you enjoy or even some you've done yourself. This will give a stylish feel to the room, and you'll have something you enjoy looking at that gives you joy.
Add as much art as you wish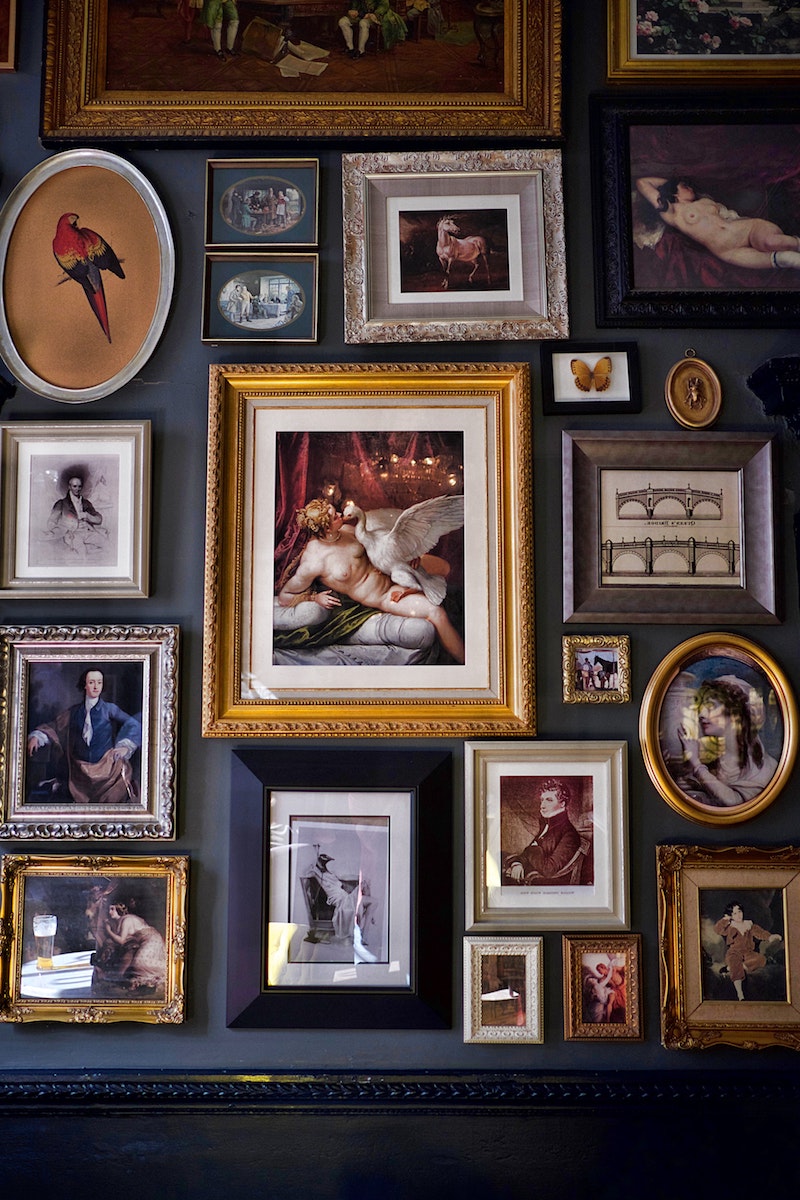 Lights
Light fixtures are super important. Change the room ambience by experimenting with lights. Try LED or fairy lights. Or if you want something more subtle get a cool lamp for your night stand or a tall one to put in the corner.
Play around with different styles of lamps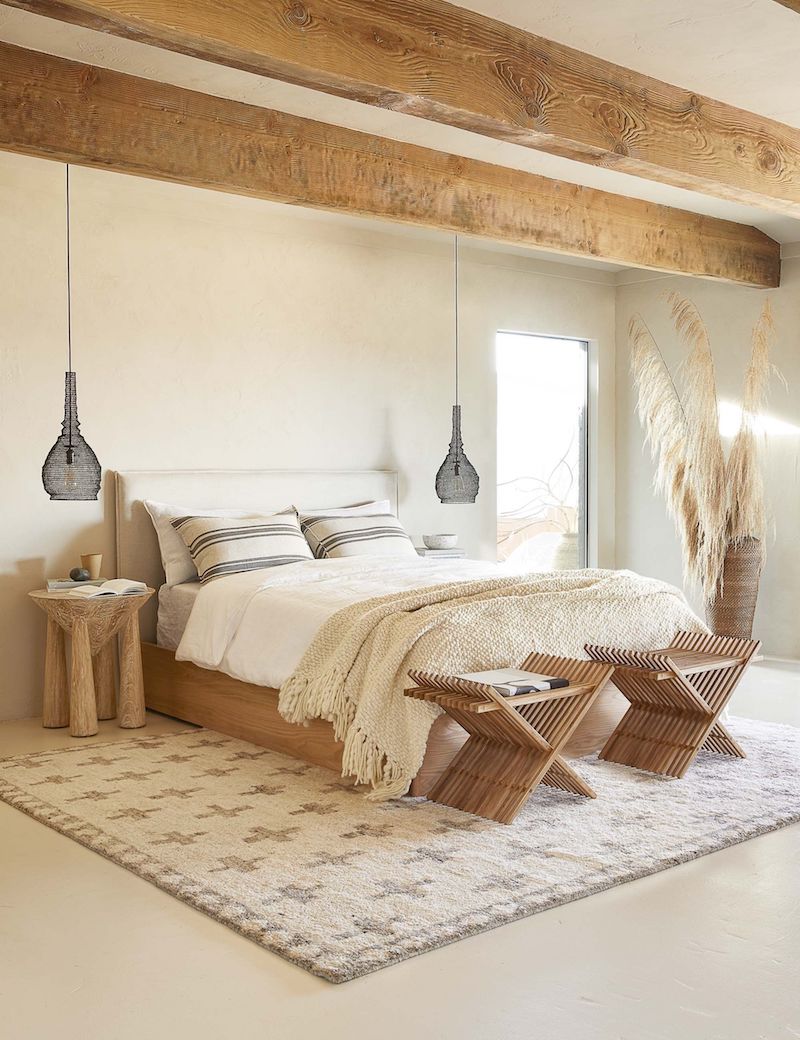 Small Bedroom Ideas Pinterest
If you don't have a lot of space in your bedroom, here are some great ideas on how to style it and work in some extra storage. Just because you don't have a lot of space it doesn't mean you can't have a super cute room that fits your aesthetic.
This built in closet saves space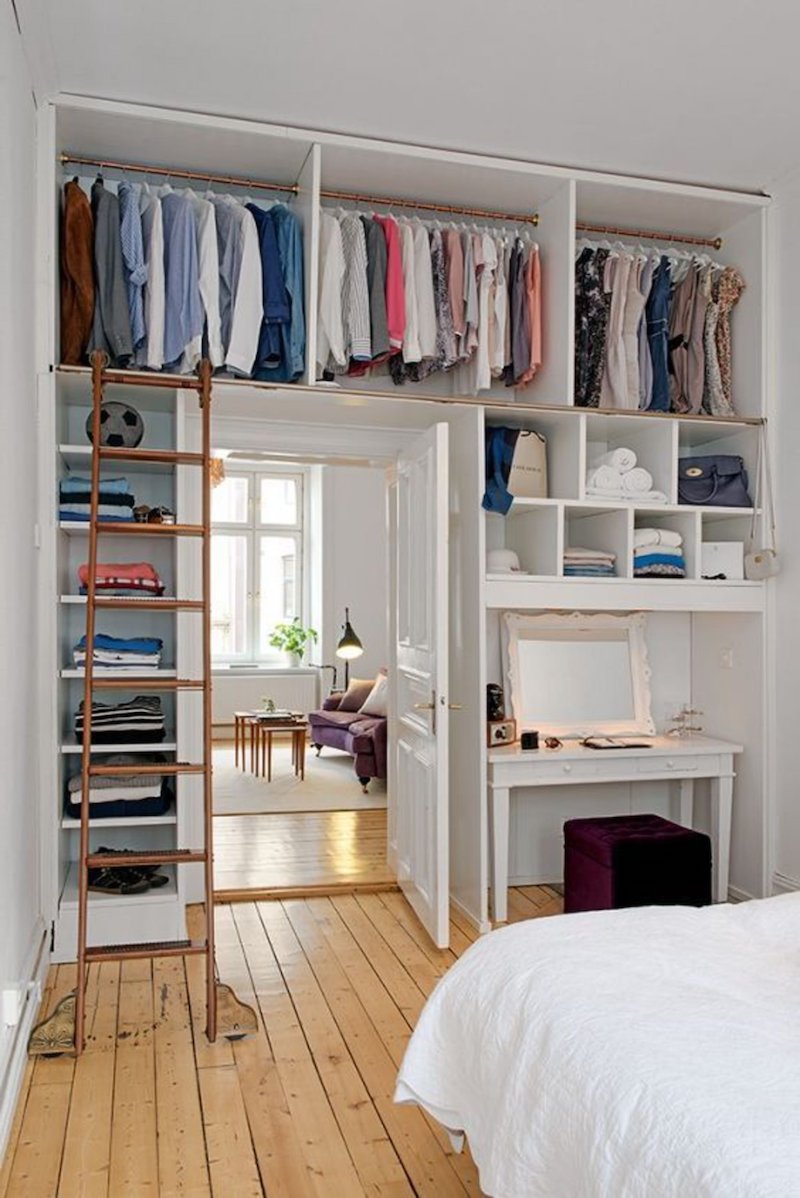 Colorful and bright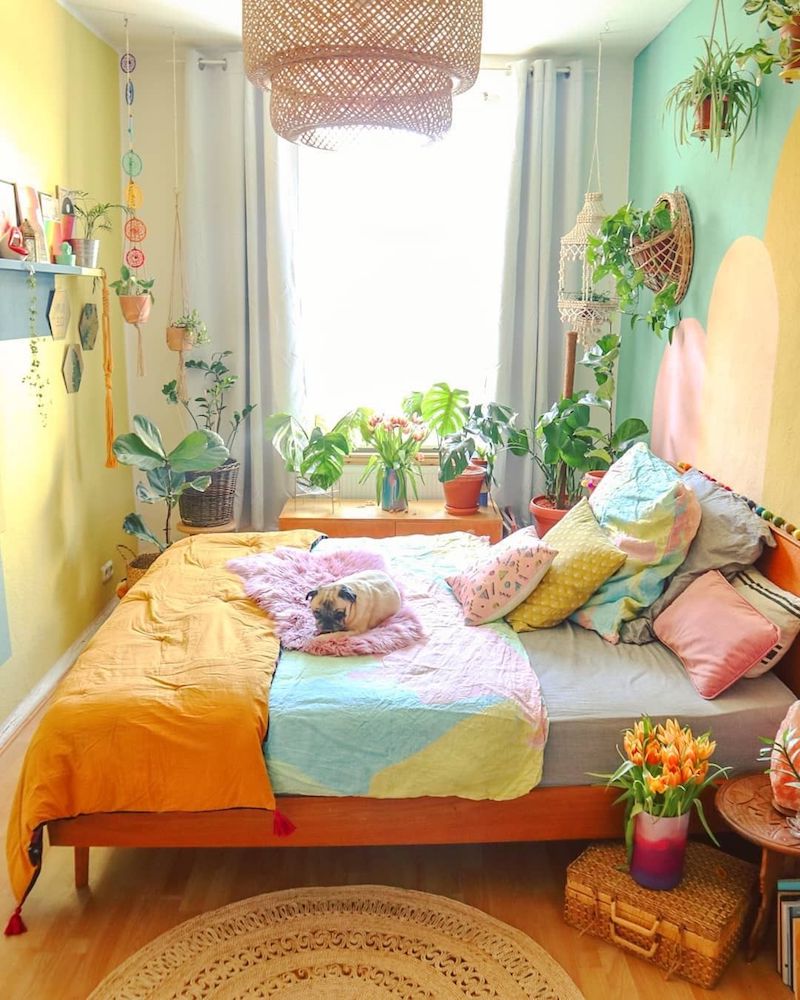 Eclectic style doesn't need a lot of space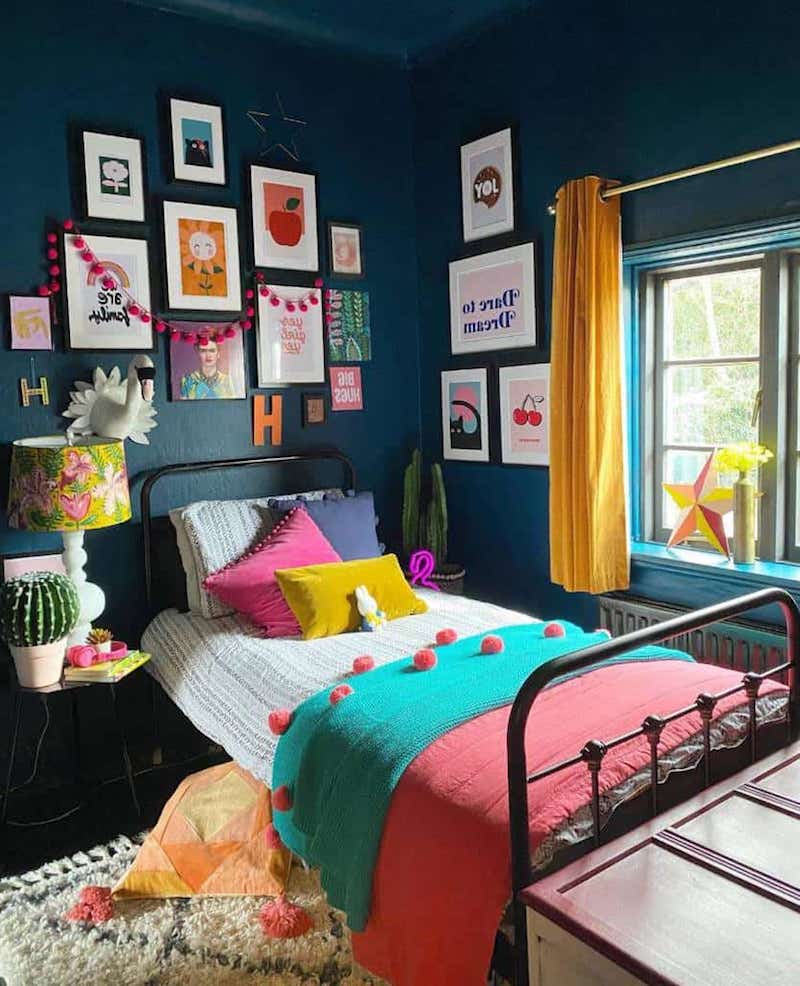 Cozy Aesthetic Room
Here are some simple Pinterest bedroom ideas for you to get inspiration from, so you can create your own perfect bedroom.
A girly, pink, cozy room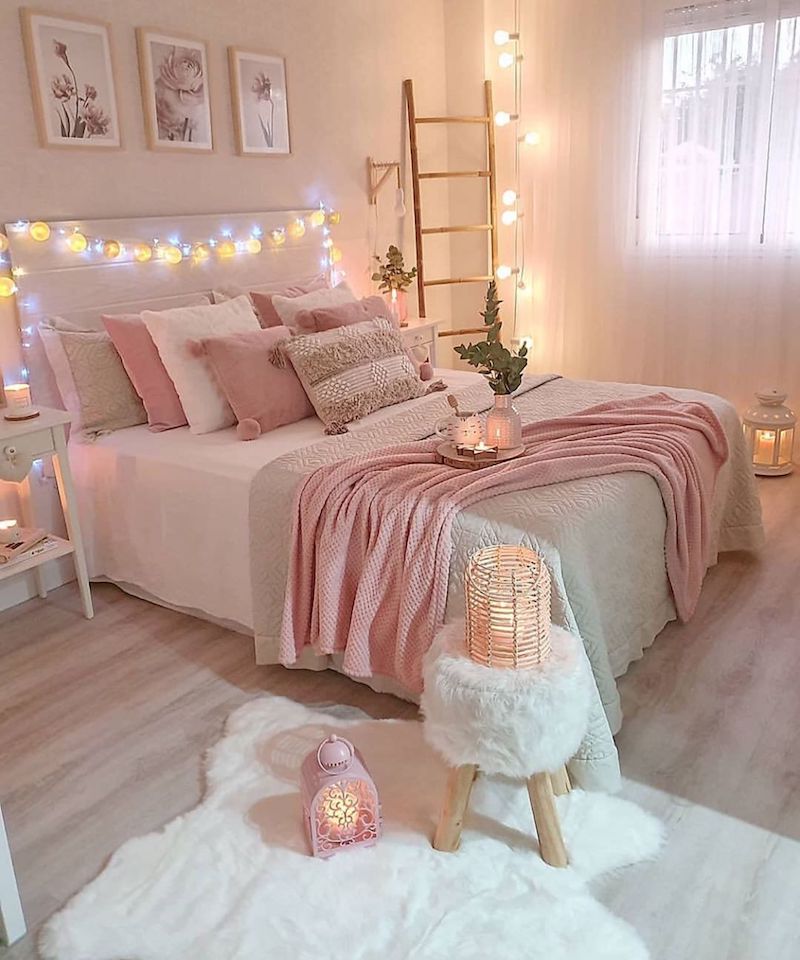 Boho Pinterest bedroom ideas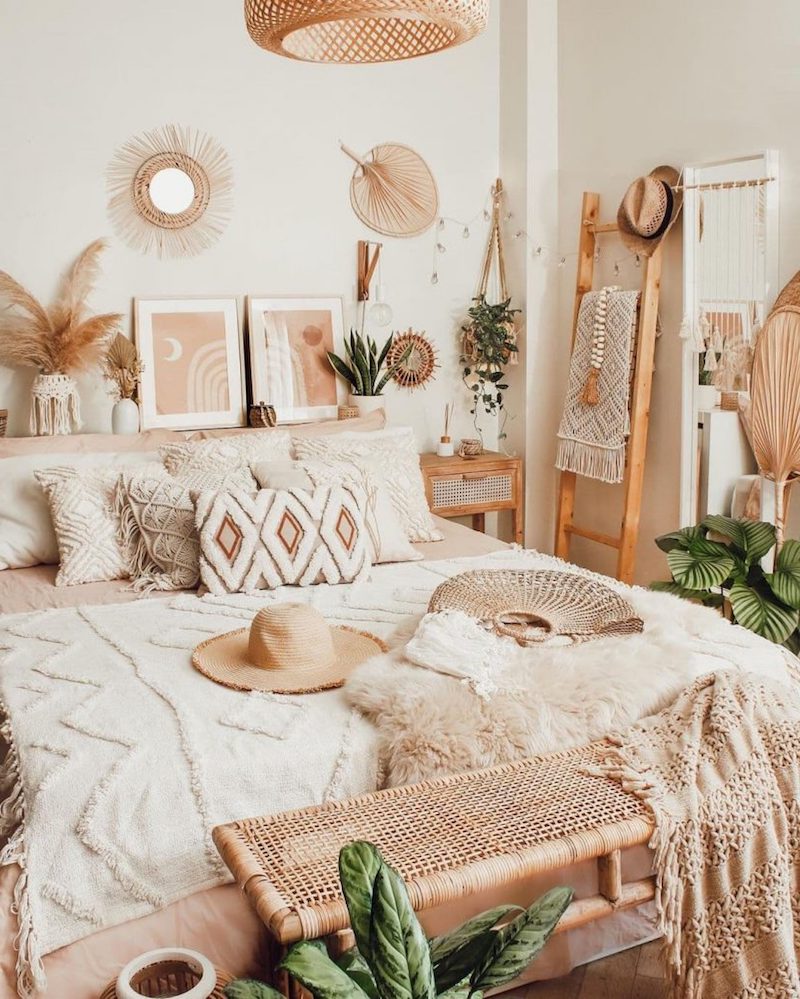 Simple, yet affective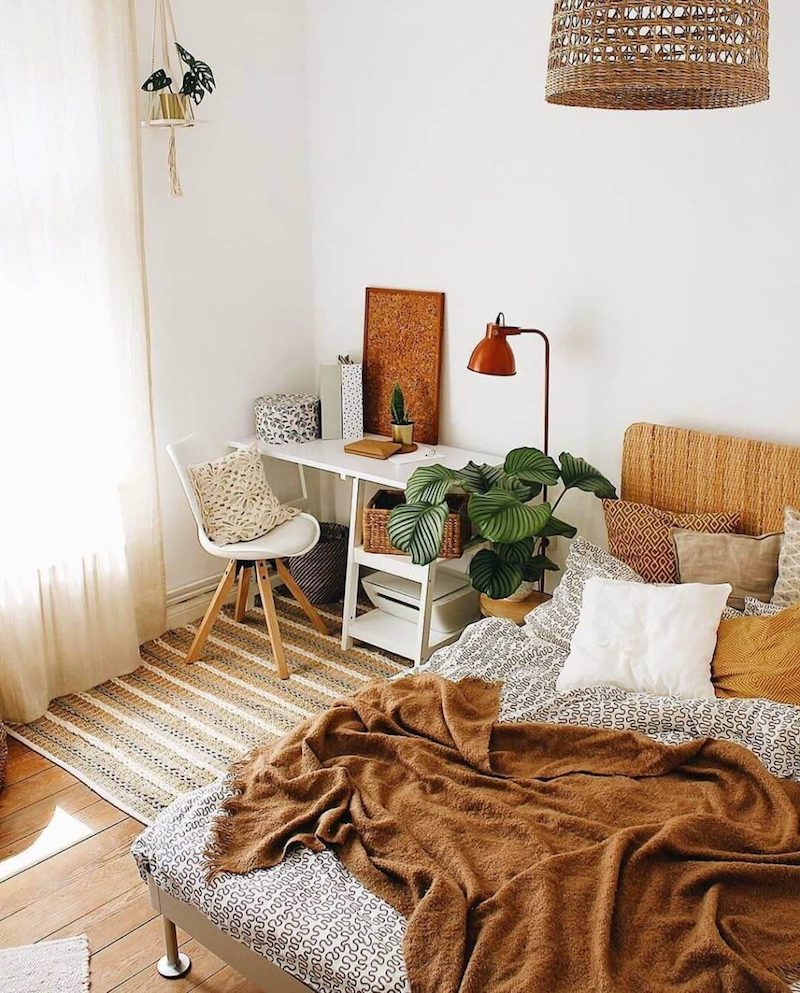 These were all the beautiful ideas, tips, and tricks we had for you today. We hope you managed to find the perfect Pinterest bedroom ideas to match your style and vibe! Now you can go and transform the room into something magical.
These were all the beautiful ideas, tips, and tricks we had for you today