Modern Farmhouse Living Room Decor – Tips and Inspiration
Our home is our safe haven. Which is precisely why, we need to feel great any time we step through our front door. There are so many different interior design styles out there, sometimes it might be a bit difficult to choose the most suitable one for you! Today we are going to focus on a style, which separates itself from the rest. Not only is it a throwback to our grandparents' houses, it is also extremely cozy and homey. Yes, we are talking about the farmhouse style homes! And, in particular, 80 ideas for a modern farmhouse living room, which is going to be so welcoming, you would never want to leave it!
Recreate this cozy and homey look in your own home or vacation cabin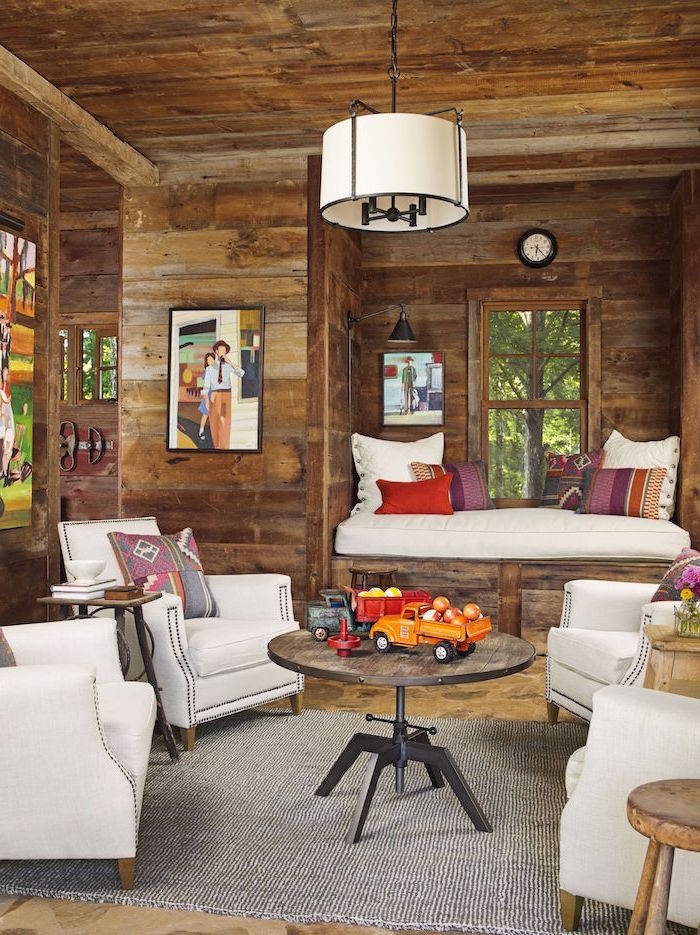 There are a few stylistic tips, which set the farmhouse style apart. They are quite unique and easy to follow. The good news is that if you want to experiment you can combine the farmhouse interior with pretty much any other style – rustic or even industrial farmhouse decor. Whichever way you choose to go, the one thing that you are going to get is very cozy and homey feeling in your house.
Farmhouse living room decor with a modern fireplace
Fireplaces are a must when it comes to farmhouse interior. They serve as the focal point of the house and the whole living room is arranged around them. For a modern twist add a brick or stone fireplace wall, which will be the accent of the entire room.
Having a fireplace at home brings so much warmth and coziness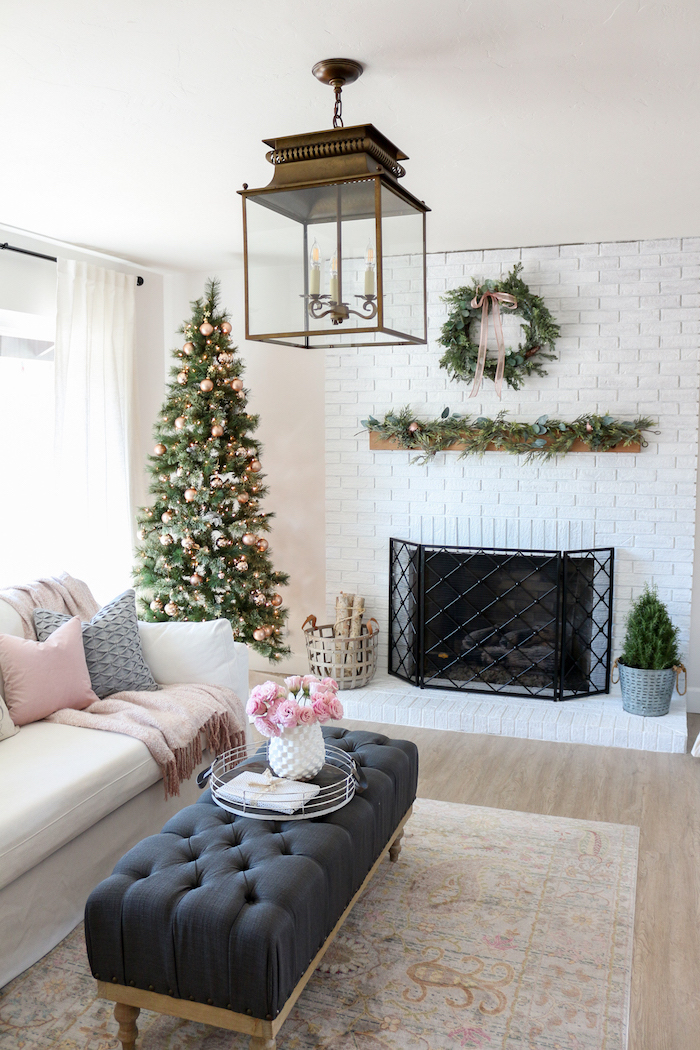 Light colors
Light neutral colors are what sets this style apart. Your living room needs to be as light as possible. Use darker colors as accents – cabinets, bookshelves or even carpet or throw pillows. This will make the room feel larger, but the infusion of little touches of color here and there will give it lots of character
Infuse some color through your furniture, but keep the walls in light, neutral colors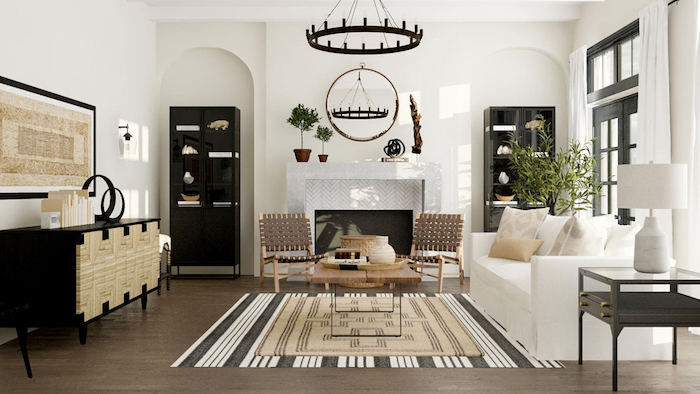 Farmhouse living room decor with wooden touches
Exposed wood beams are something that you will see very often in any farmhouse decor. Wood always provides coziness and warmth to your home. This non-traditional way of using wood, however, is also super modern and trendy. Wooden floors are also a must!
Exposed wood beams are one of the most popular trends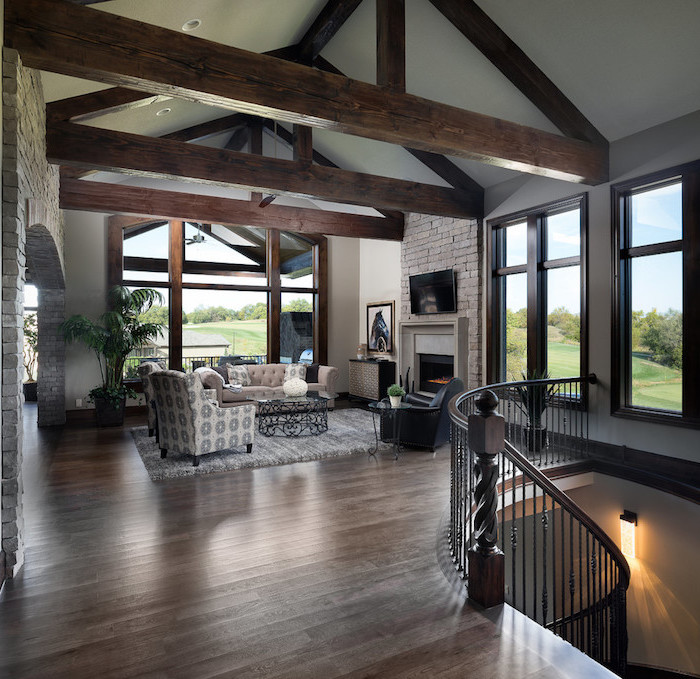 Experiment with fabrics
The good news is you have lots of room for experimentation when it comes to fabrics. Create your own furniture set by color-blocking and juxtaposing different fabrics. Velvet sofas and leather armchairs are a prime example of how good a mix-and-match furniture set can look.
Don't be afraid to mix-and-match in your farmhouse living room decor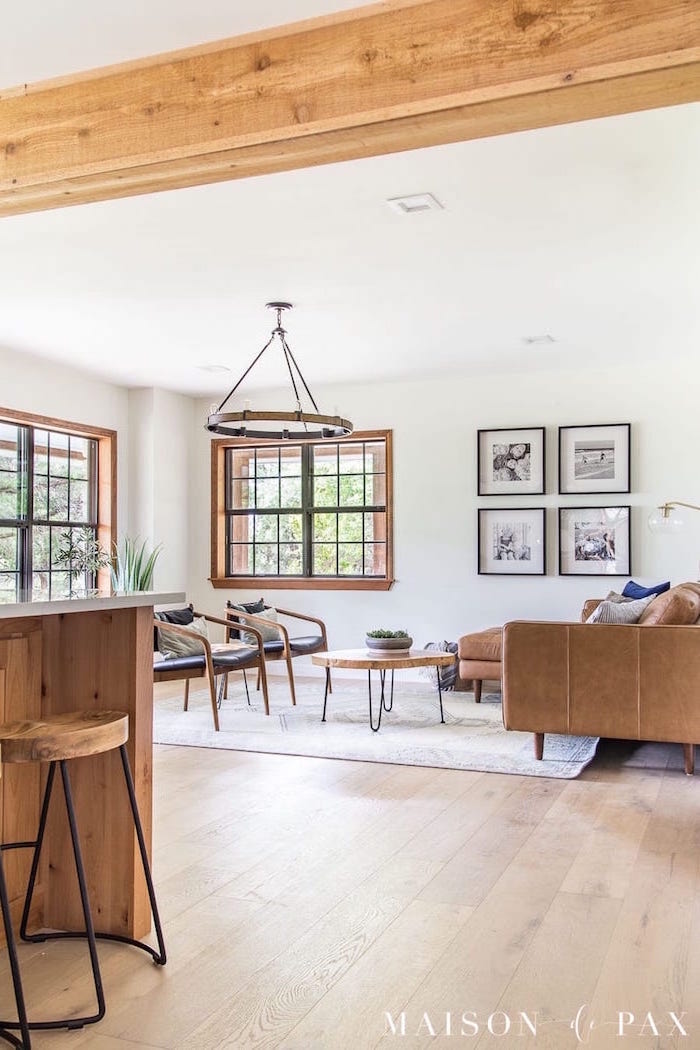 Add a few antique elements for an eclectic style
Let's just point out that you don't have to break the bank to get real antiquities. Just go to a few thrift shops in your area and you can find so many gems. A few antiques in your living room can add to that farmhouse style. What's more, some art will definitely add lots of character to your home.
Browse around a few thrift shops and you will definitely find gems you can refurbish and use for your modern farmhouse decor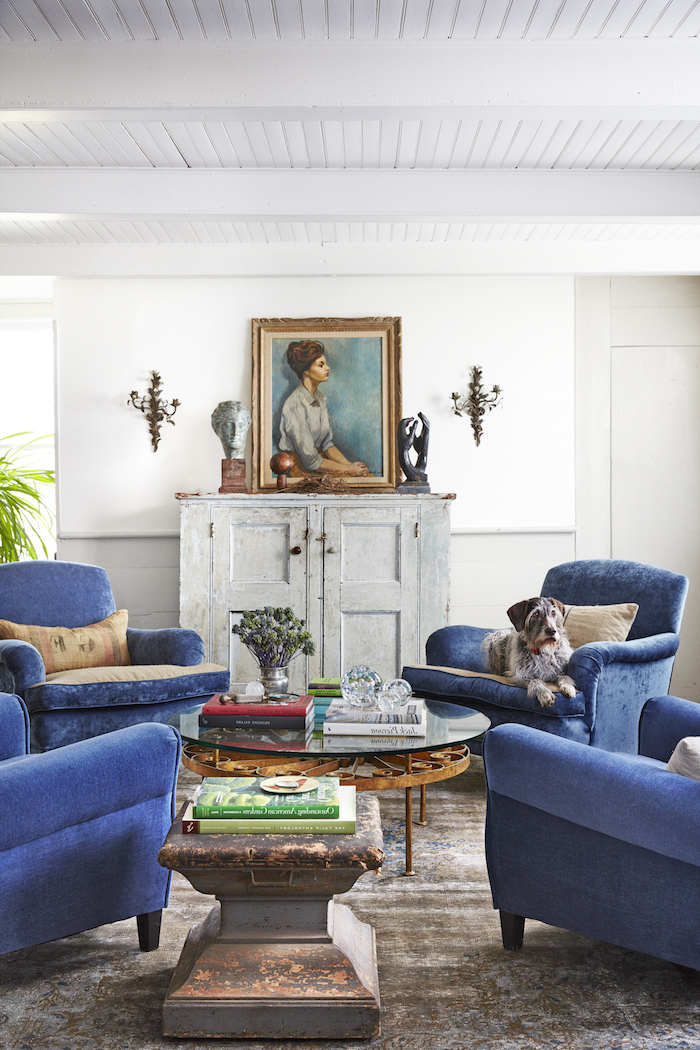 Let the nature in
We already mentioned wood, now it is time to pay attention to stone. Any natural elements you have outside, you can bring inside. That is the beauty of the farmhouse interior, brick or stone fireplace walls are so beautiful. You can create them as an accent of the entire room and build the whole interior around them.
Mix a stone fireplace wall with exposed wood beams and you have a classic farmhouse living room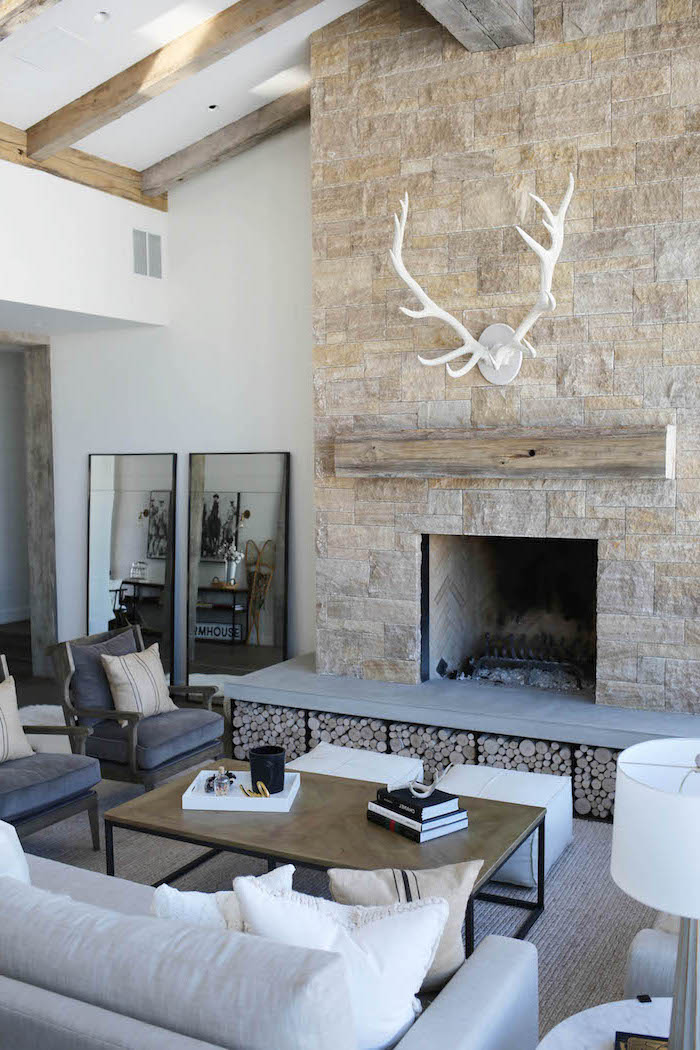 Use actual barn doors
This may sound weird, but since we are talking about a farmhouse interior, why not add something from an actual farmhouse. Barn doors are a great addition to a clean and airy interior. They bring lots of character to your decor and are perfect for a central piece of the whole room.
Just look at this beautiful farmhouse decor with barn doors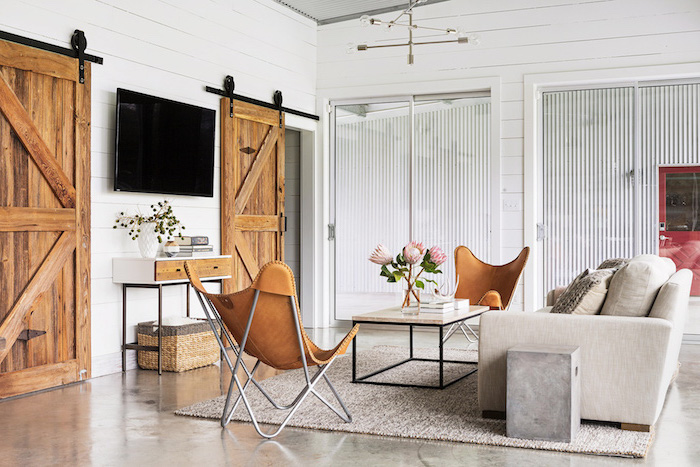 Open plan space
Now, when it comes to old farmhouses, each room was separate from the rest. Nowadays, however, as we are all aware, most houses have an open plan space. That is not a problem at all. You can have an open plan space and still keep your farmhouse interior intact. As we already said, farmhouse can be matched with different decor styles. Which is why, you can combine a few rustic or even industrial elements to create an open plan farmhouse.
This open plan space has all indications of a farmhouse interior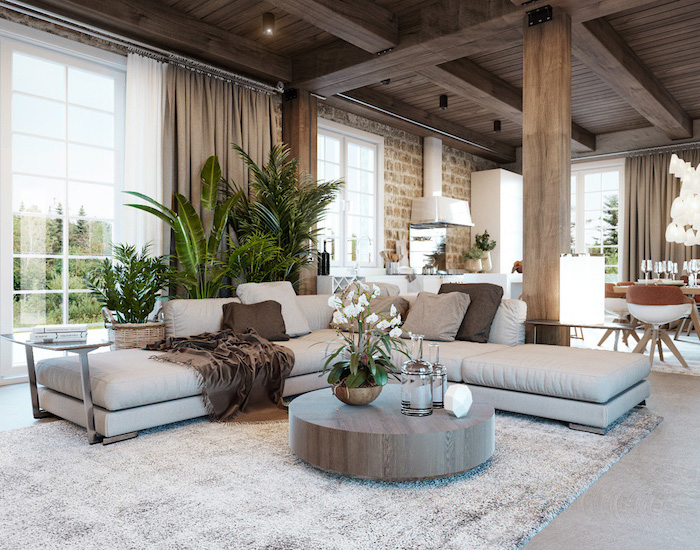 So, now that we covered a few tips and ideas on how to decorate your own farmhouse living room, we are going to let you scroll down through our gallery. Find the interior design most suitable for you and don't be afraid to experiment with this gorgeous, trendy and modern decor style.
Browse through our gallery to find even more ideas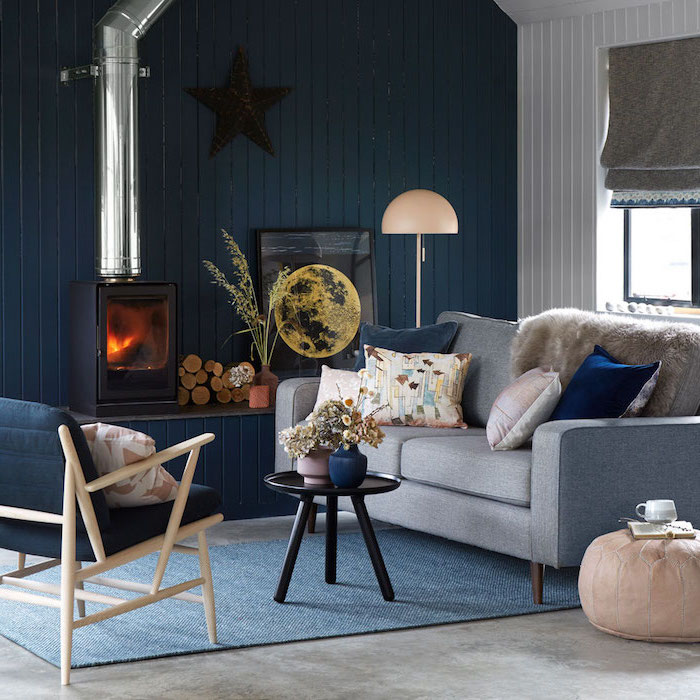 Leather armchair and a nice sofa – mixing and matching furniture fabrics
Pallet furniture and stone fireplace wall – perfect combination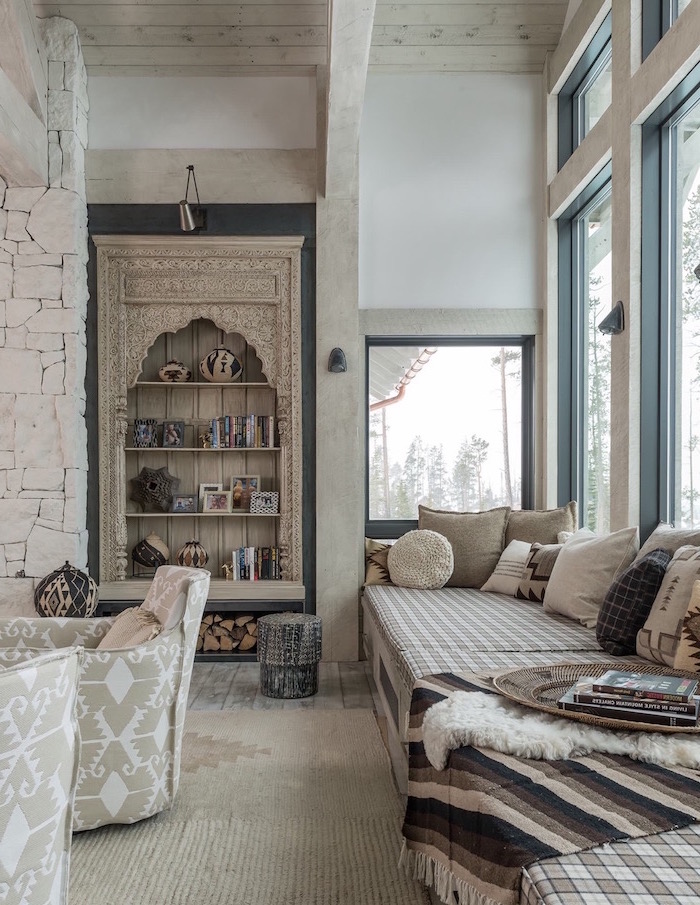 Don't overdo it with the wood – this interior showcases the perfect balance with its stone tiled floor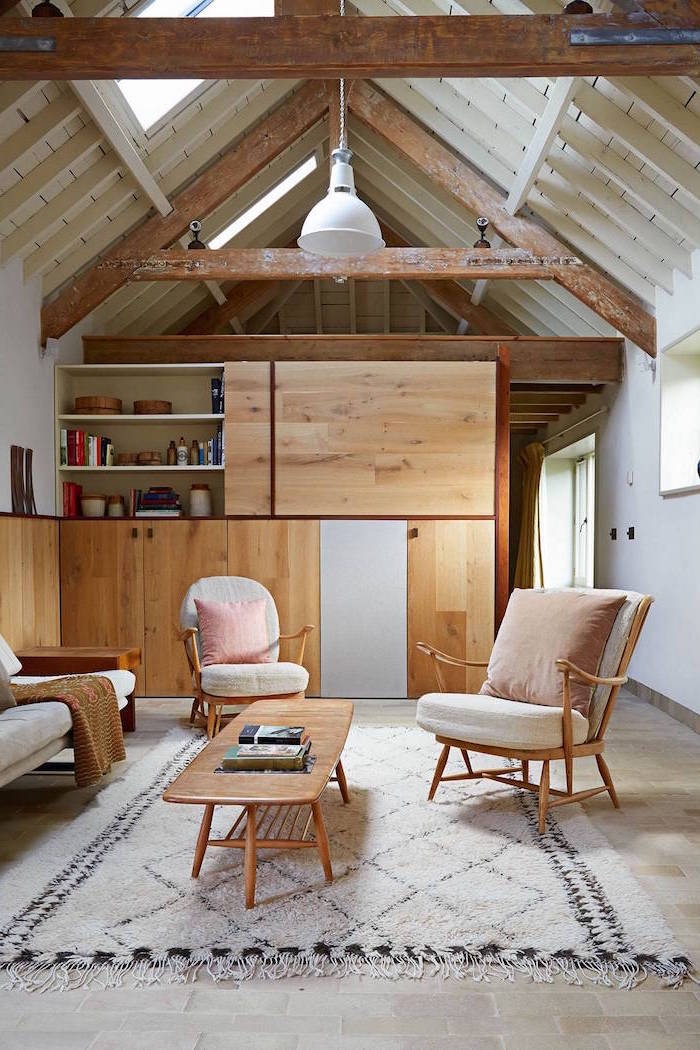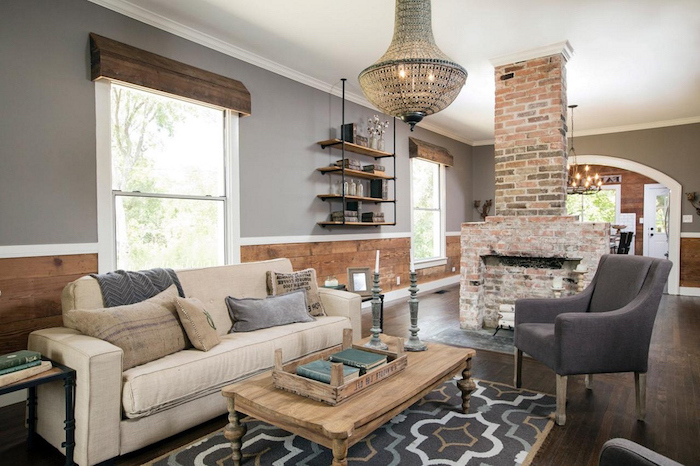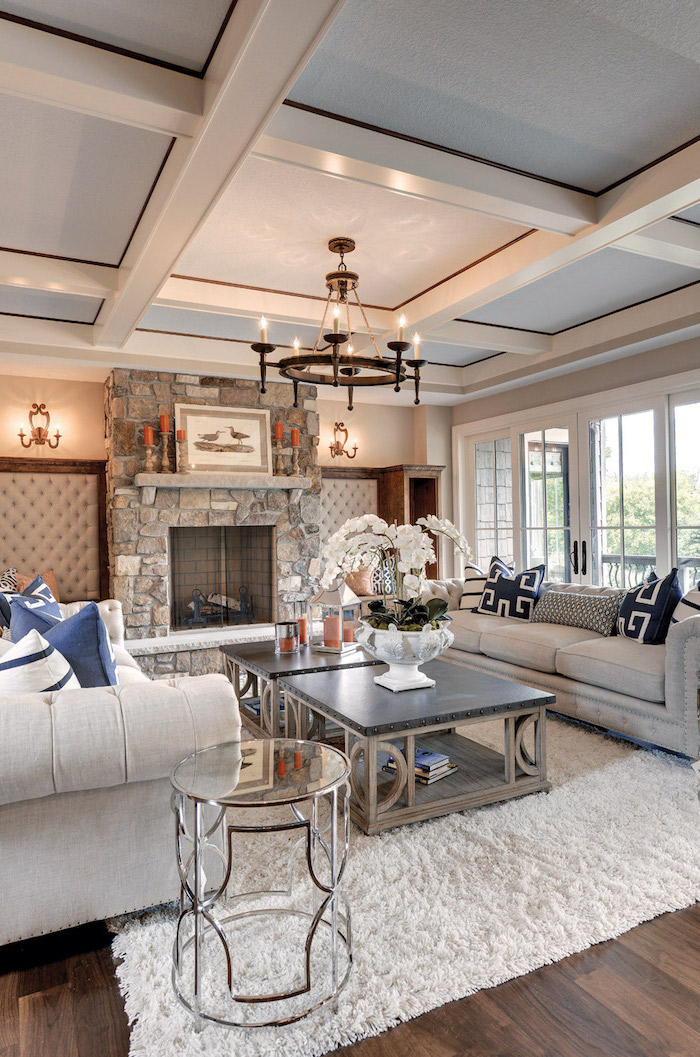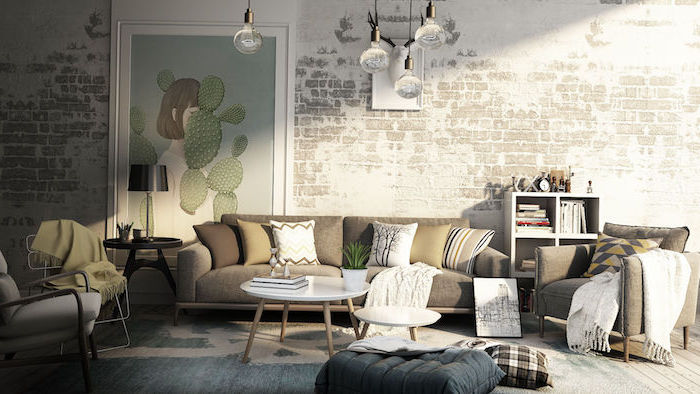 Allow the natural elements to shine in your living room – just look at this chandelier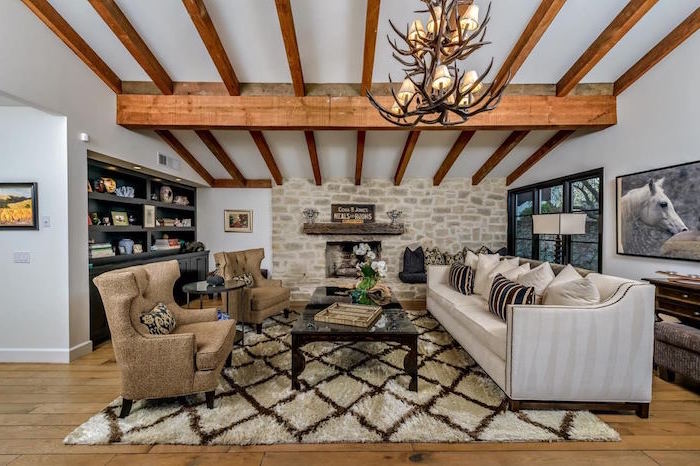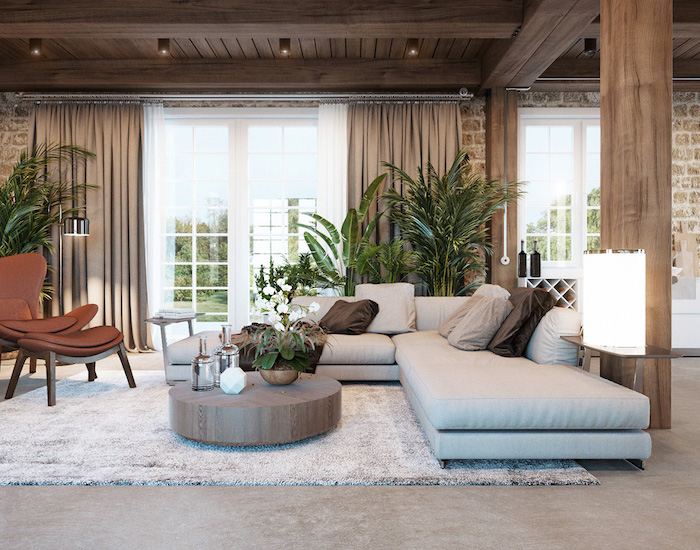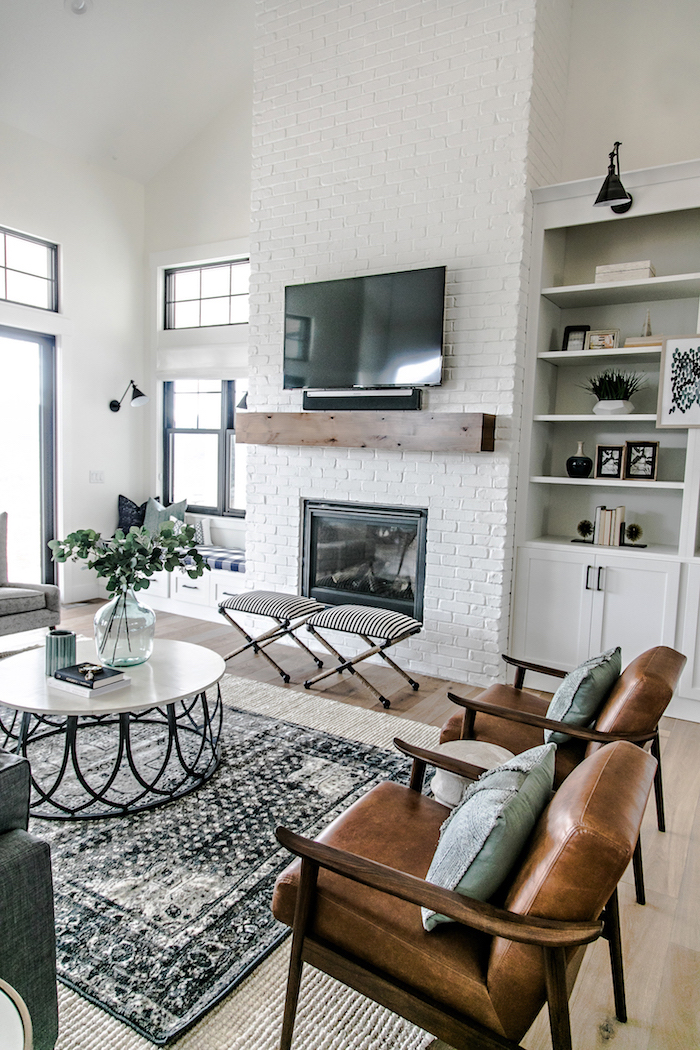 Keep it bright and airy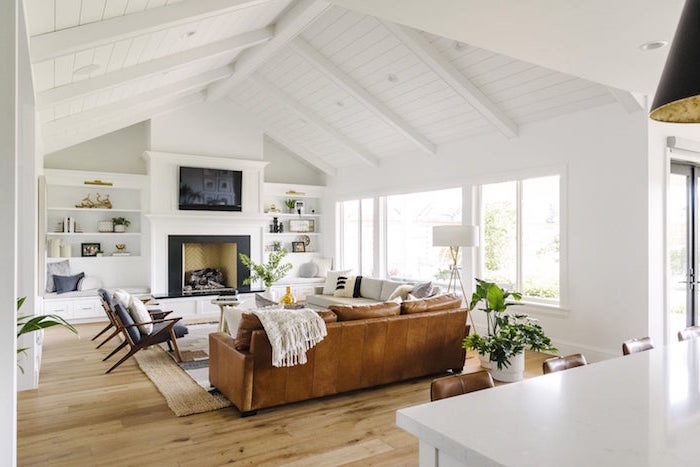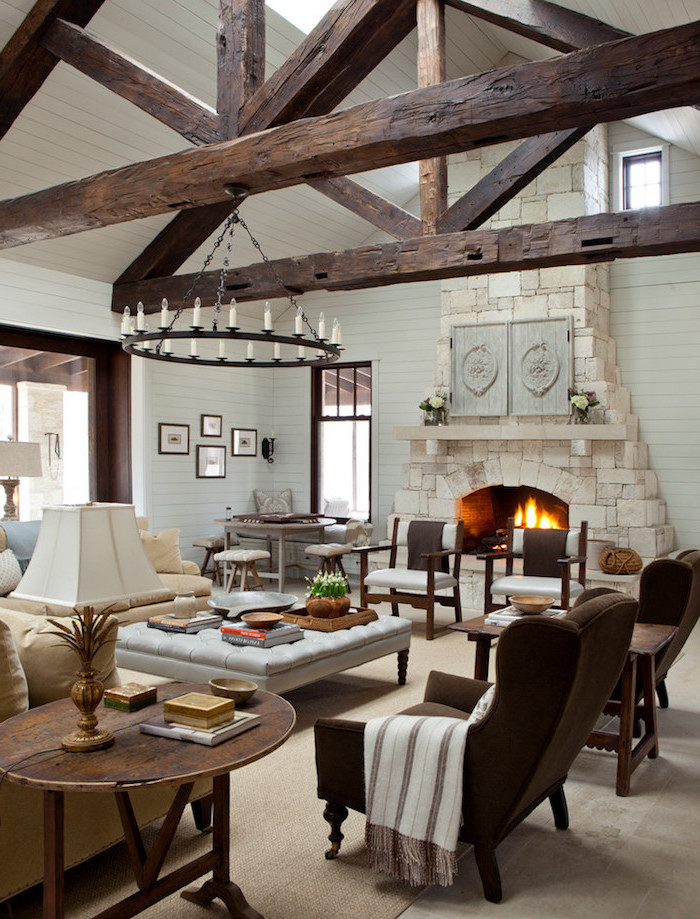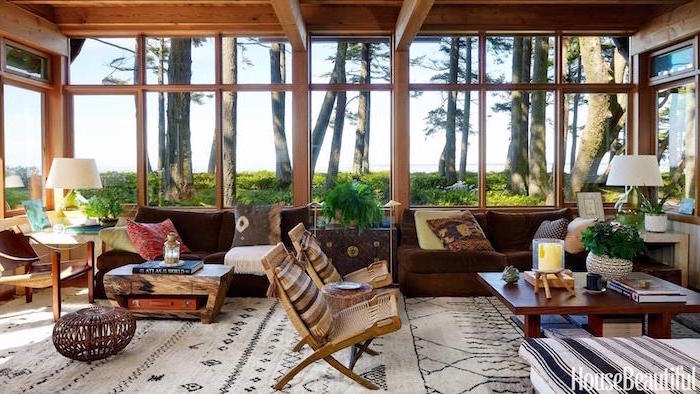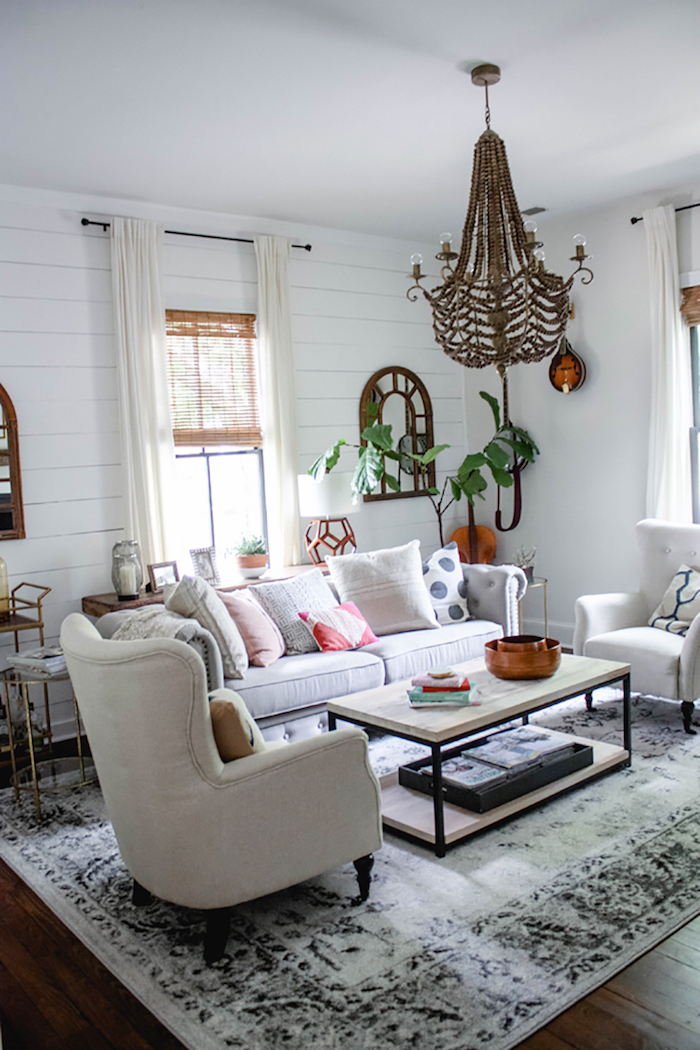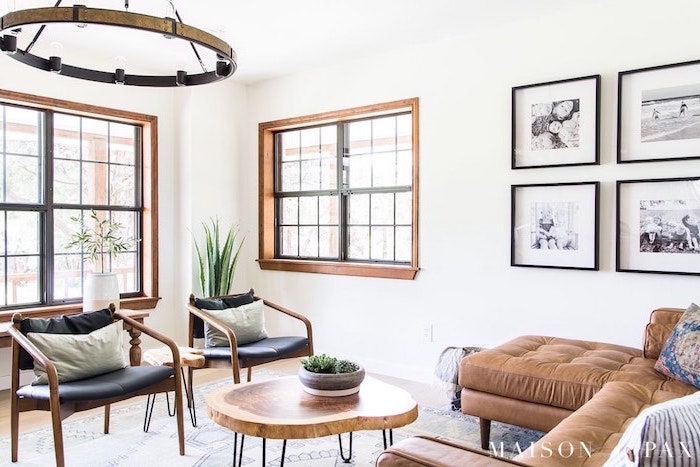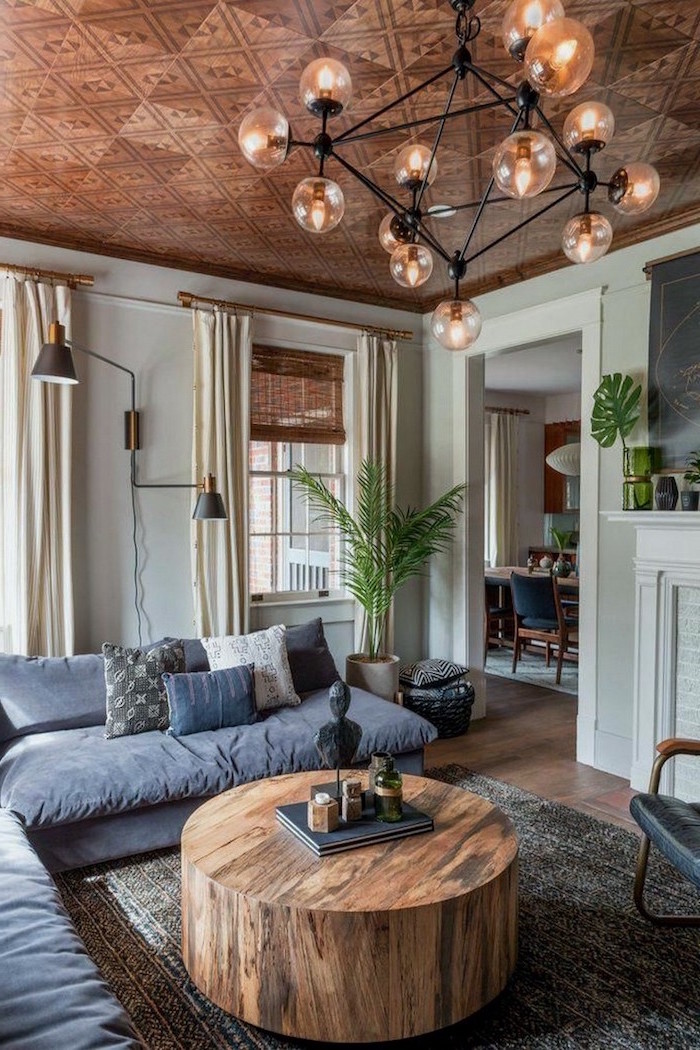 The perfect interior for a house by the beach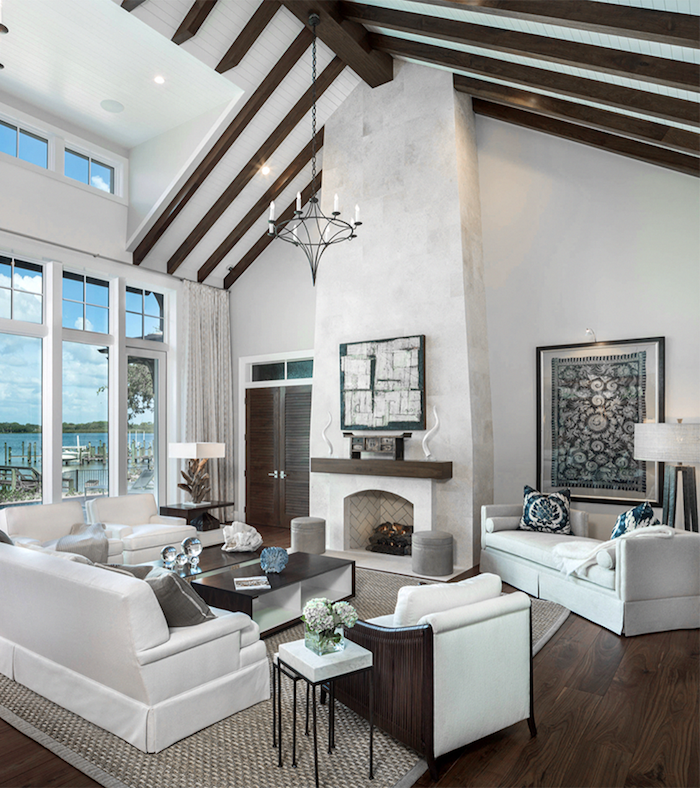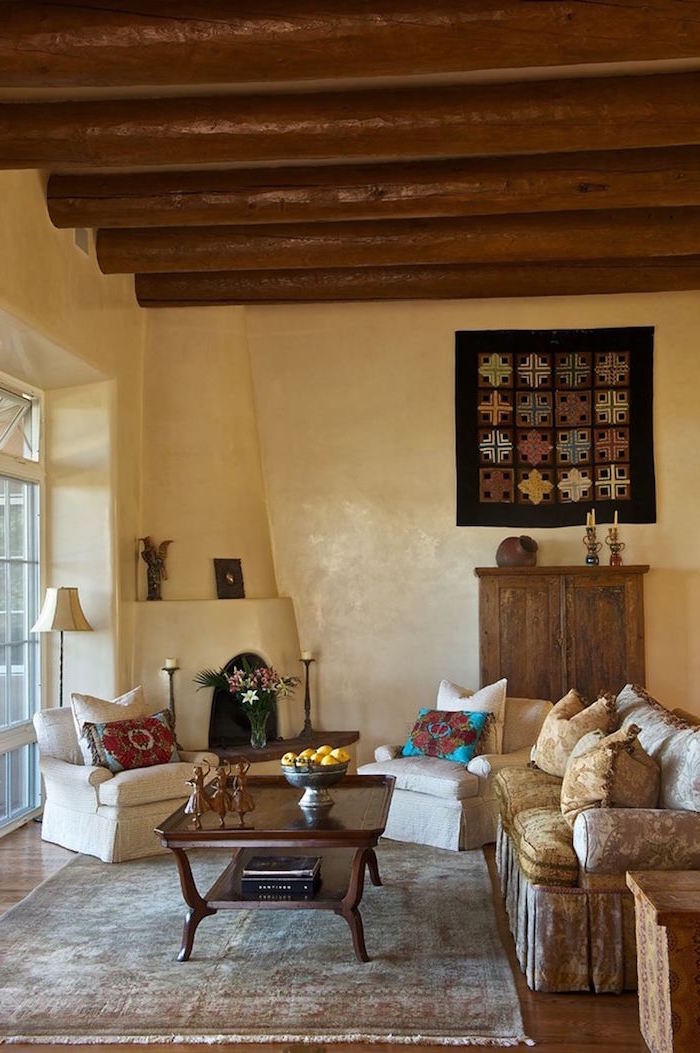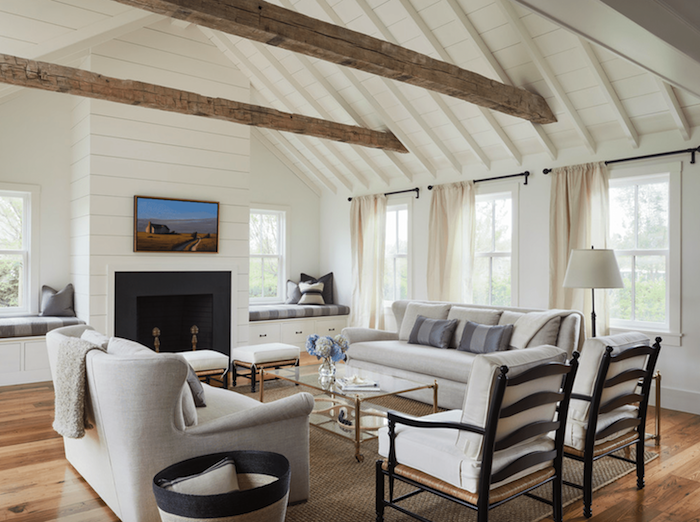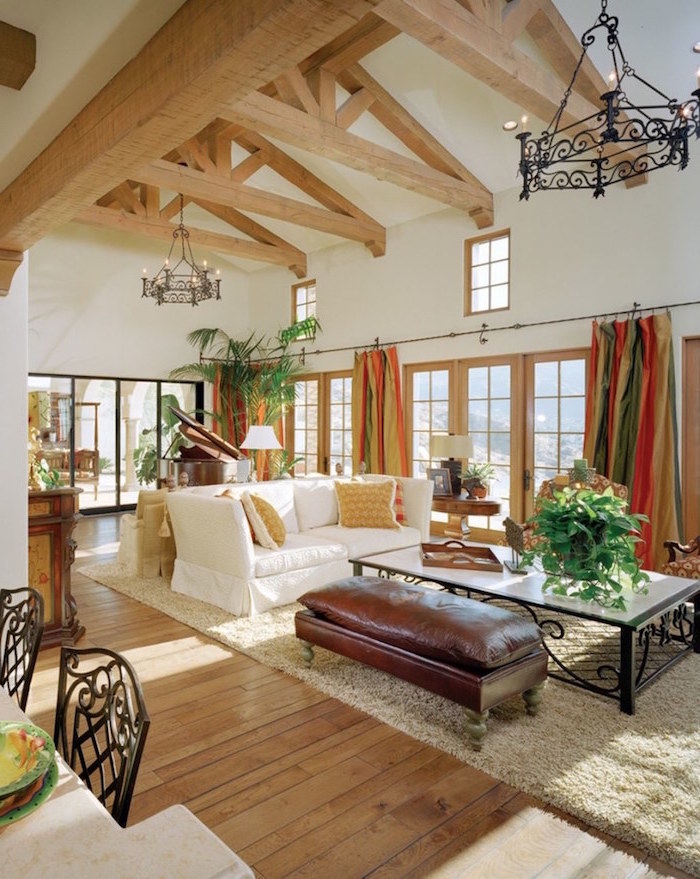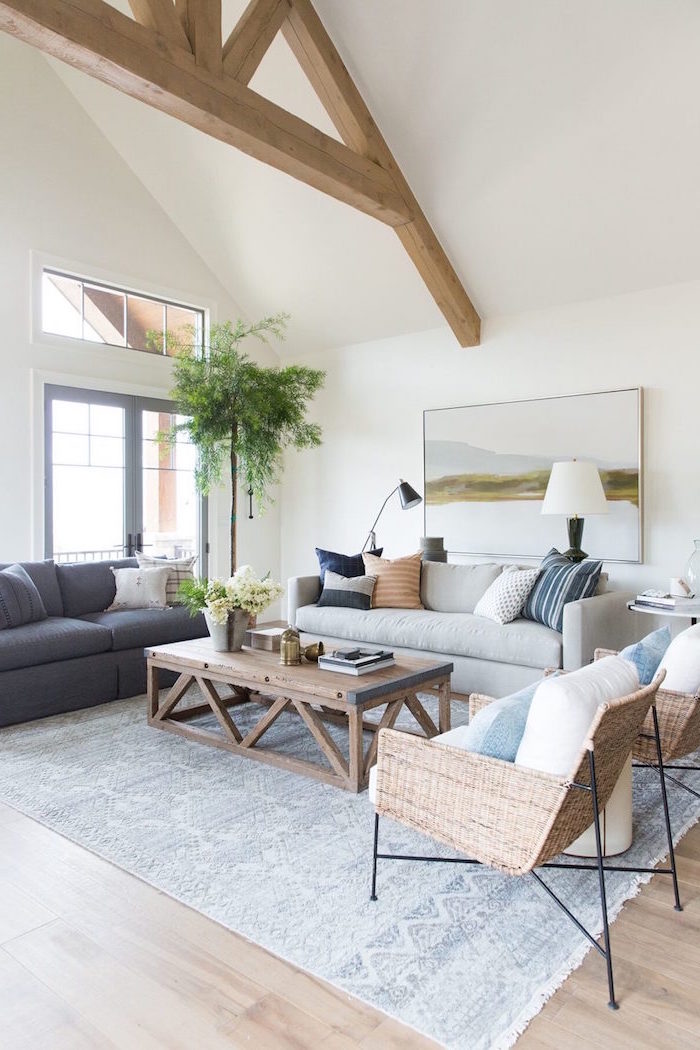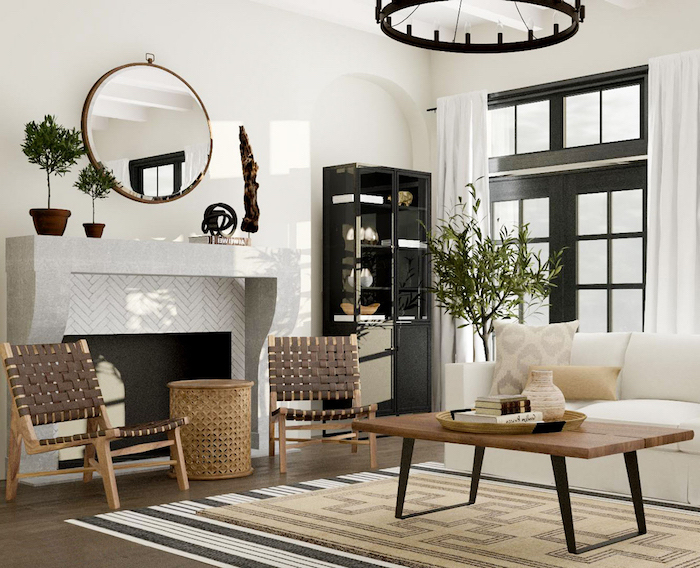 Once again, natural elements taking center stage, plus the big windows allowing a look at the nature outside – absolute perfection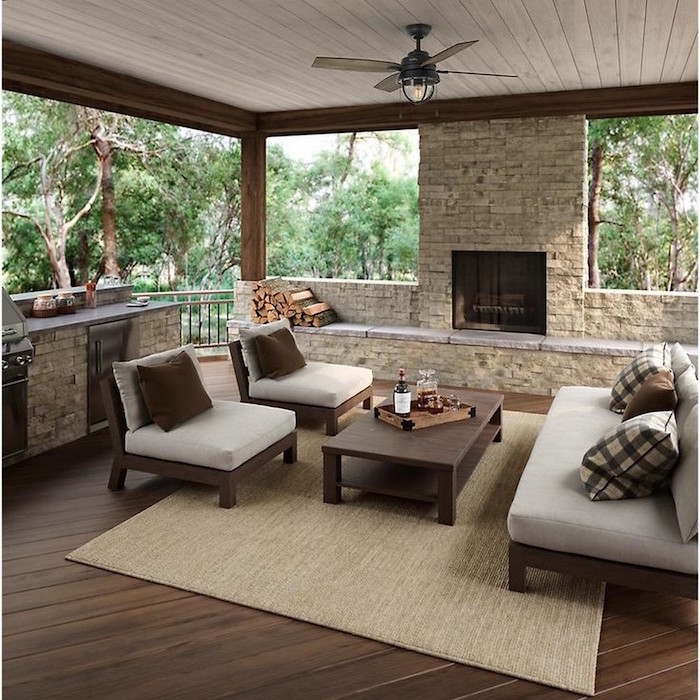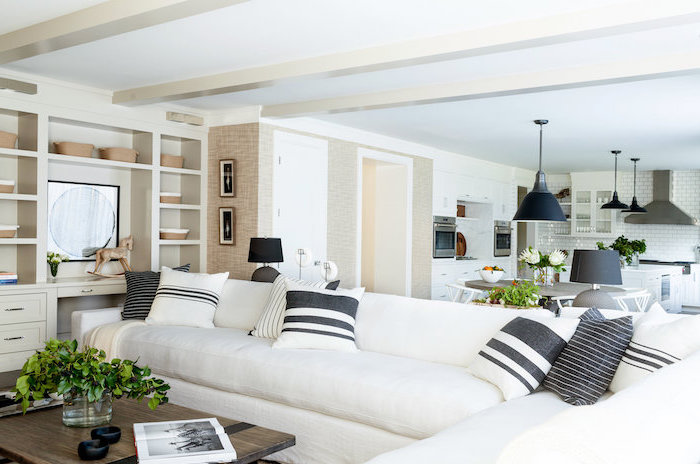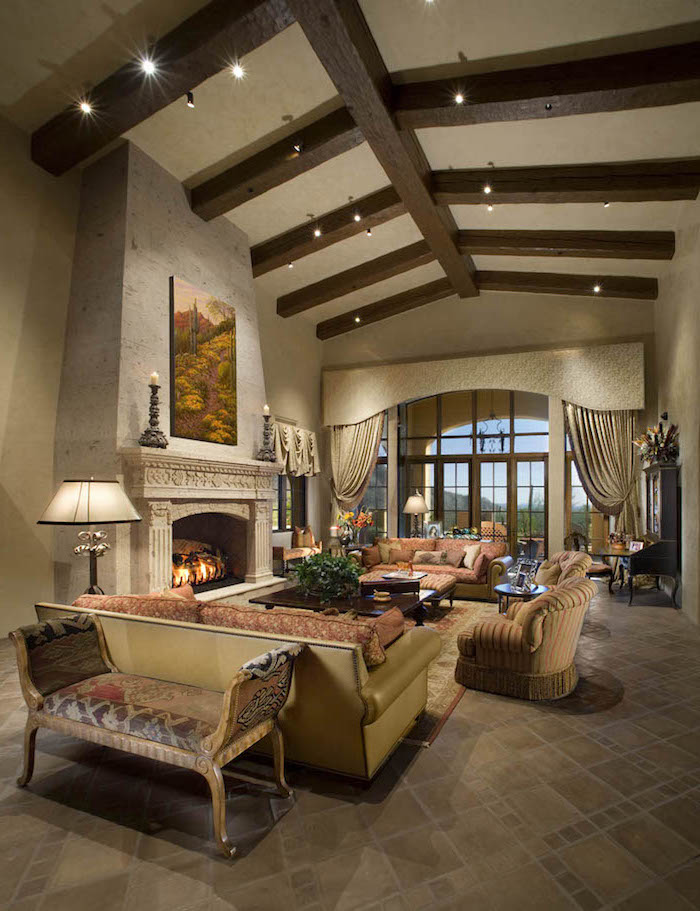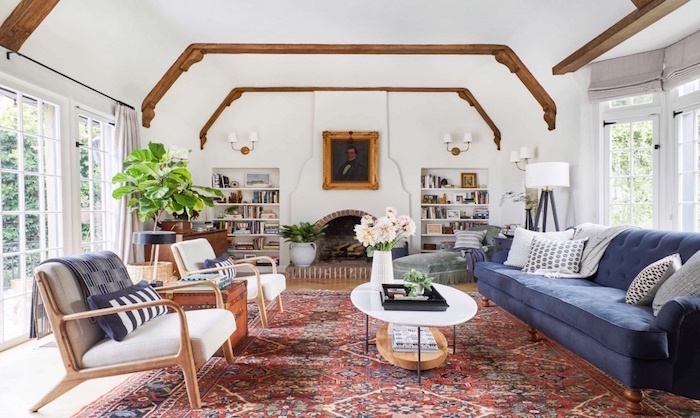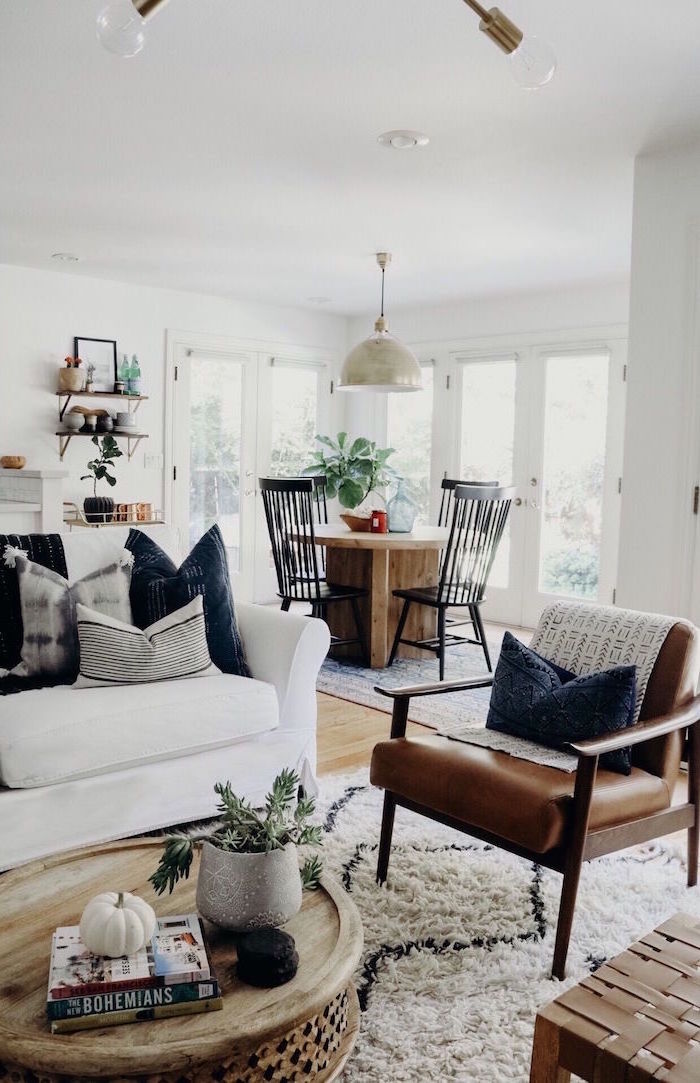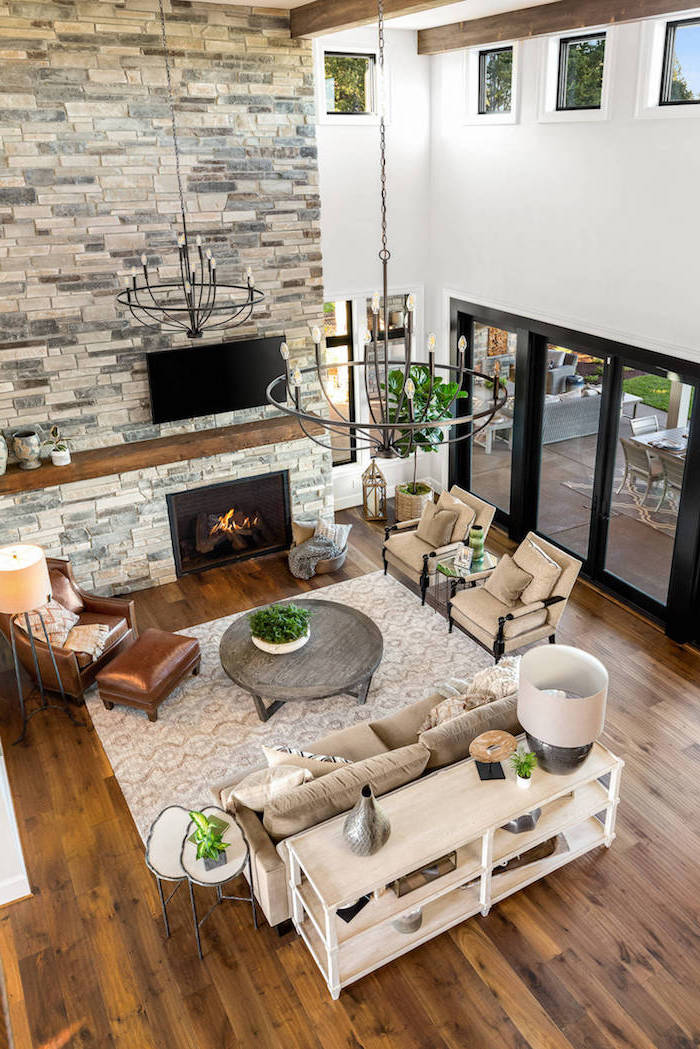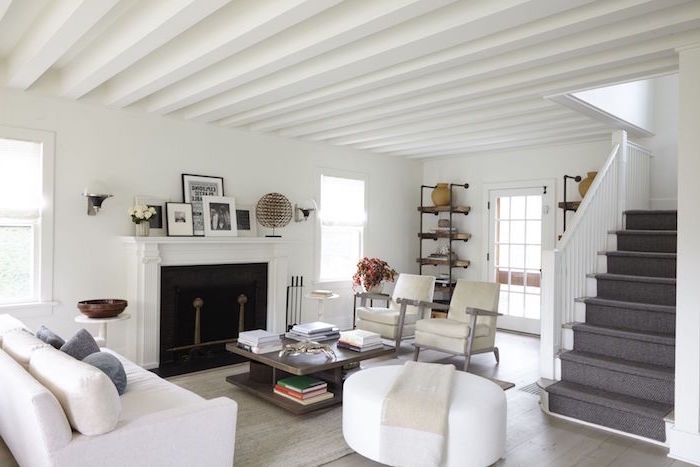 This interior design is simply breathtaking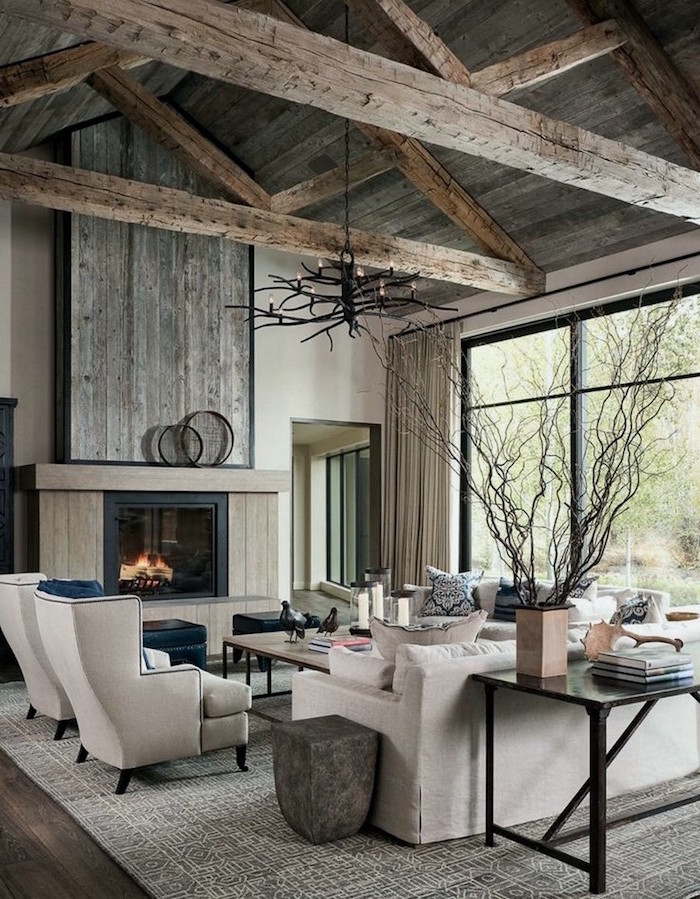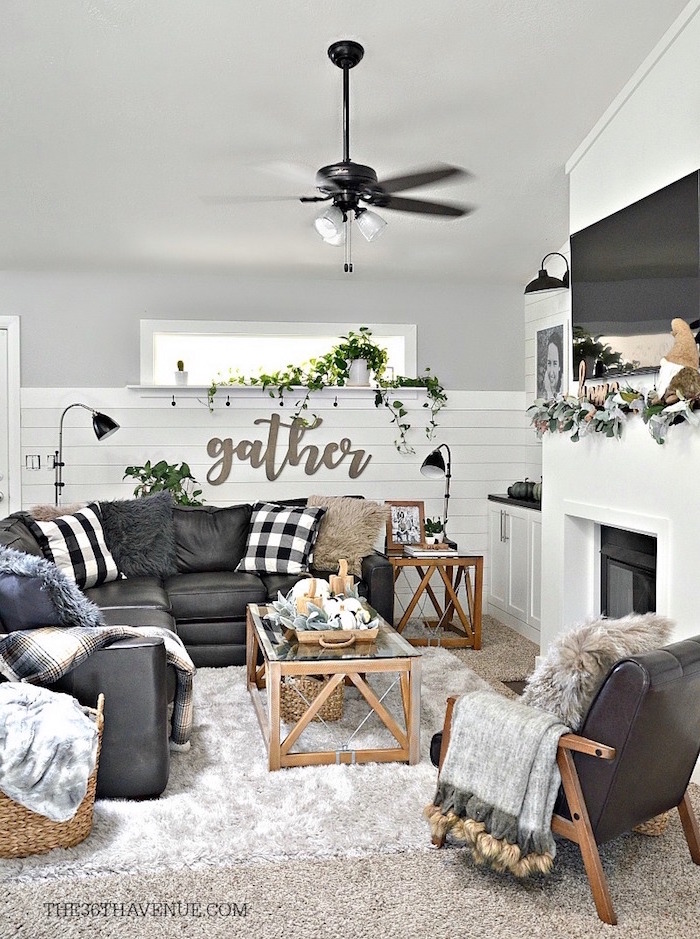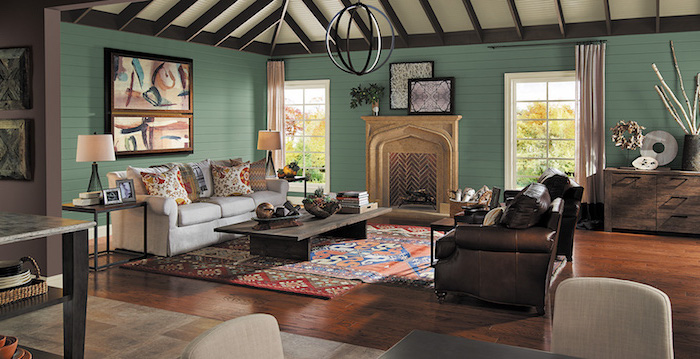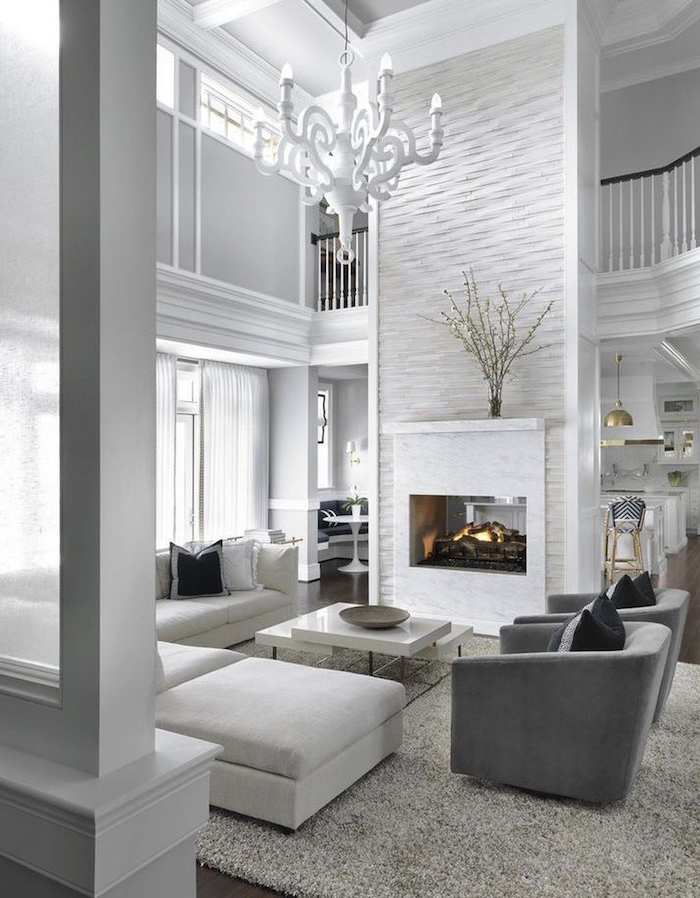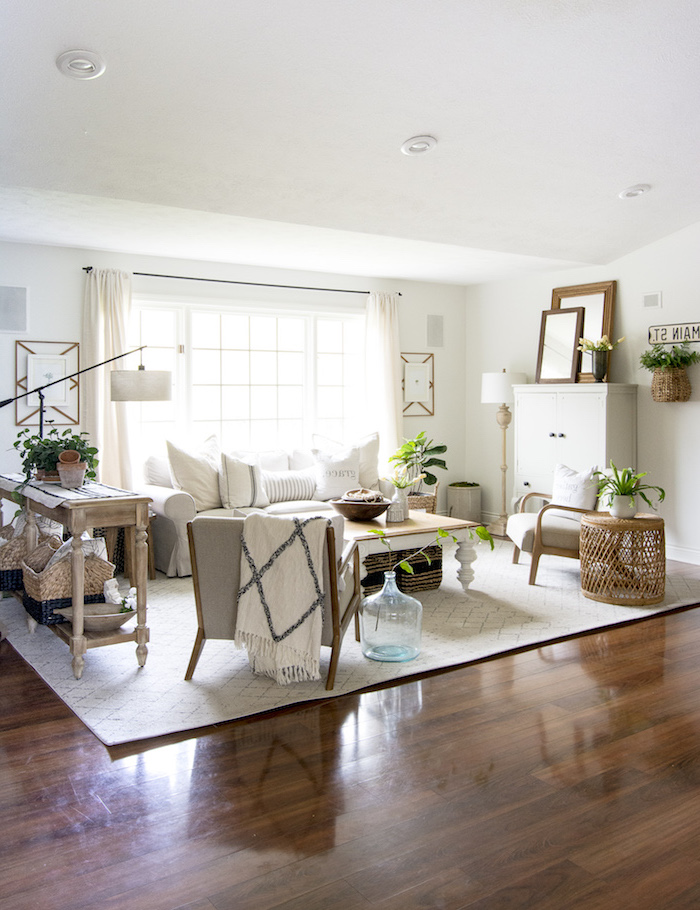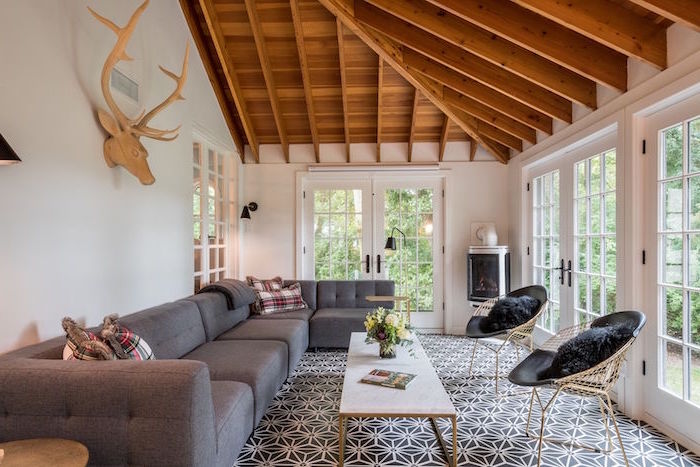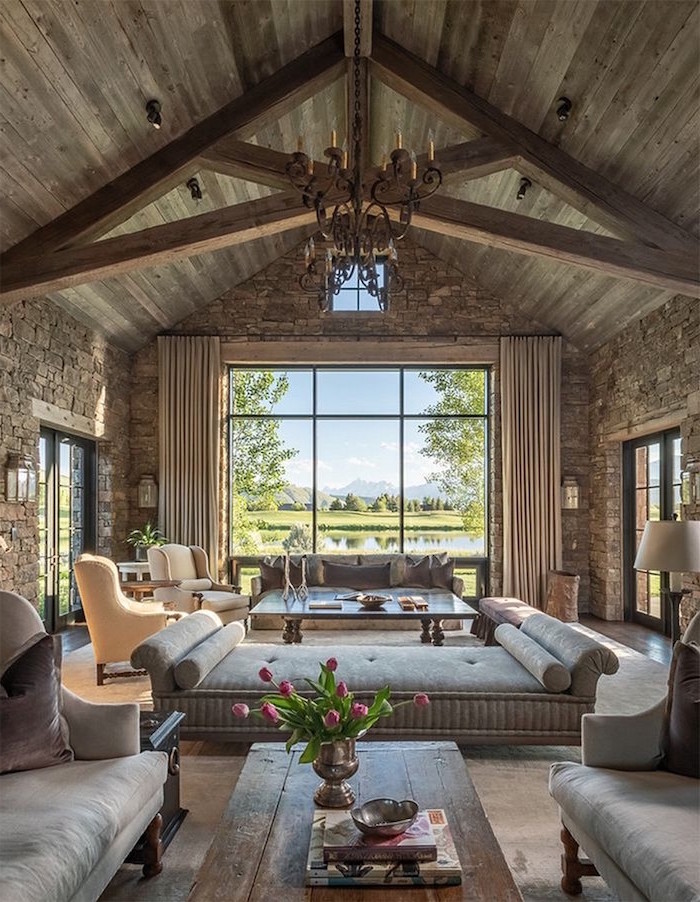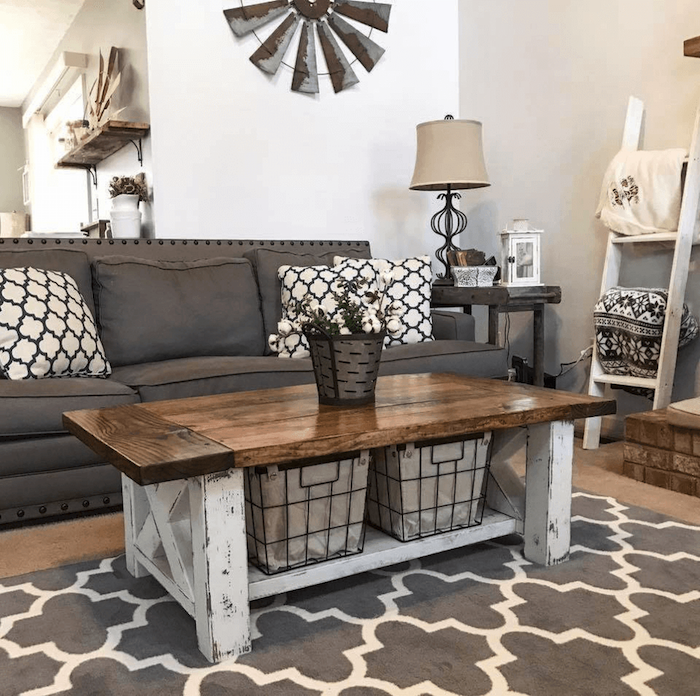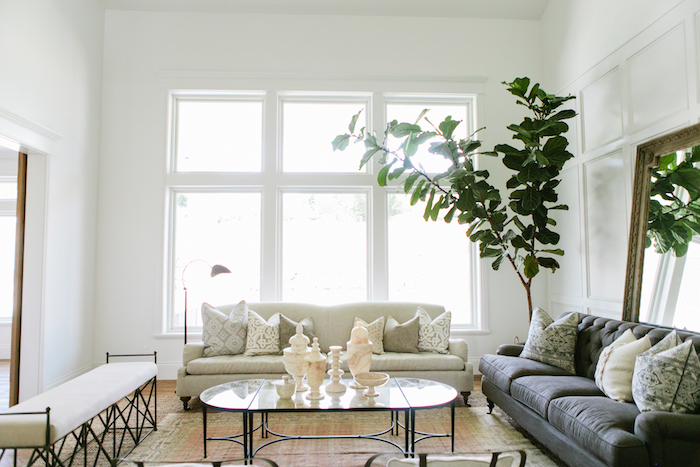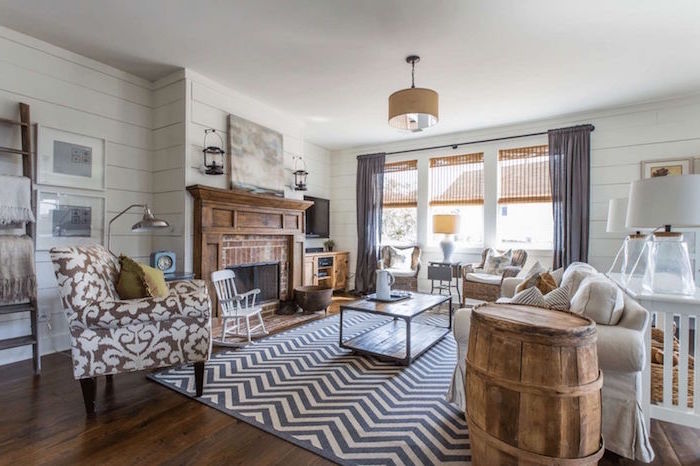 Farmhouse style homes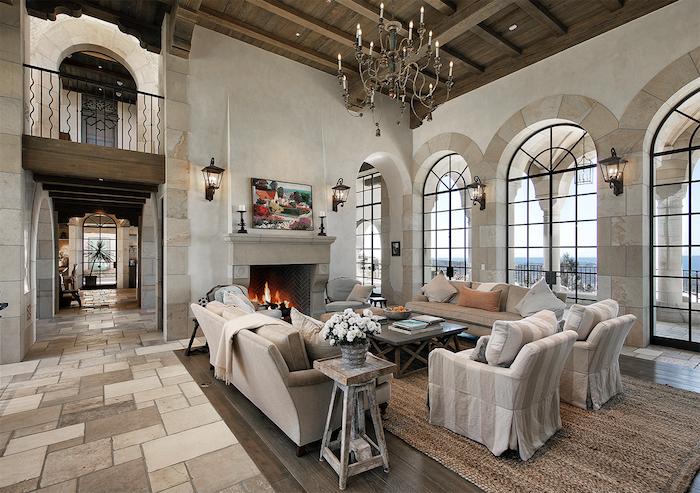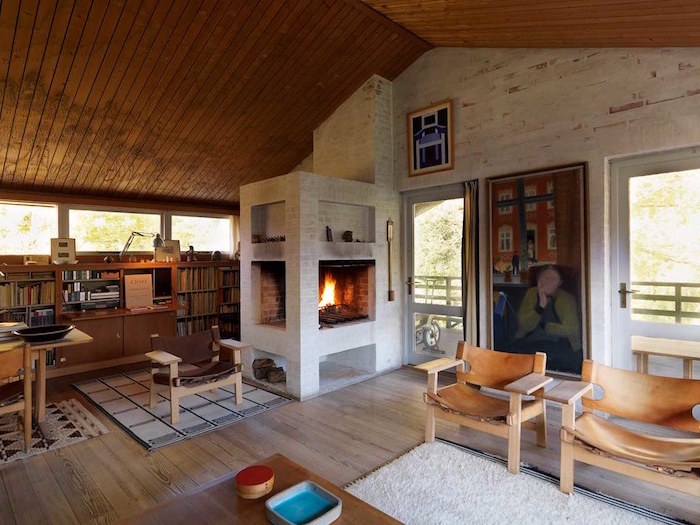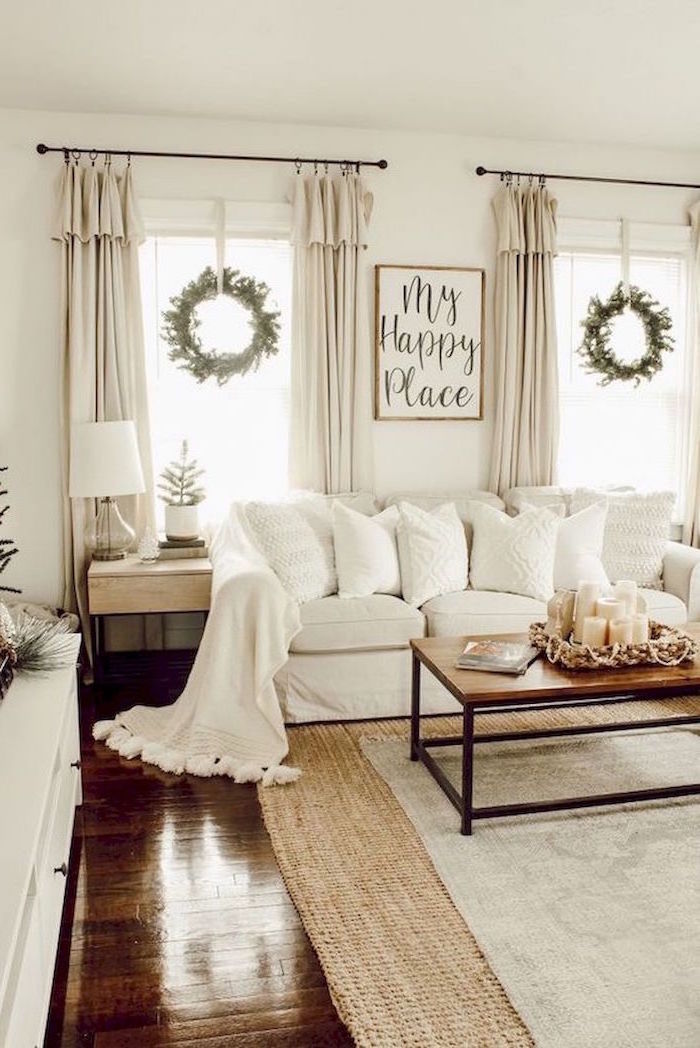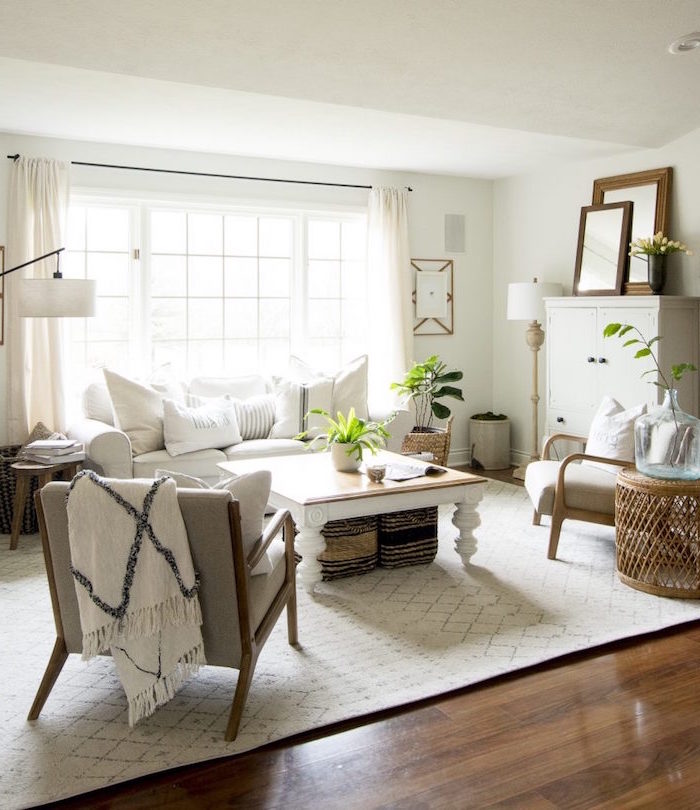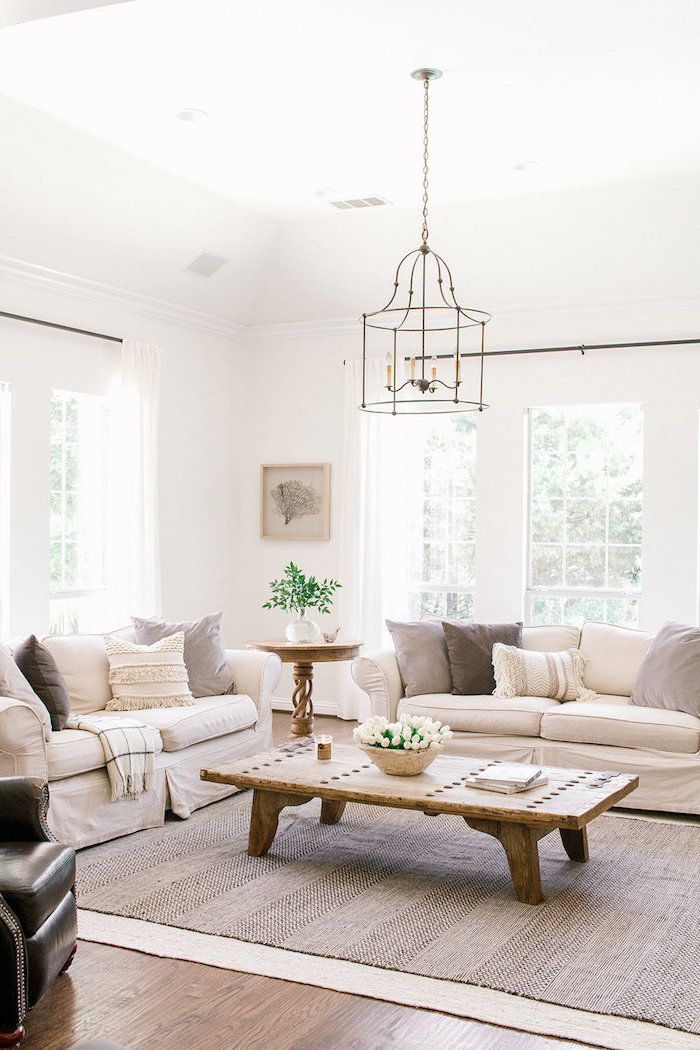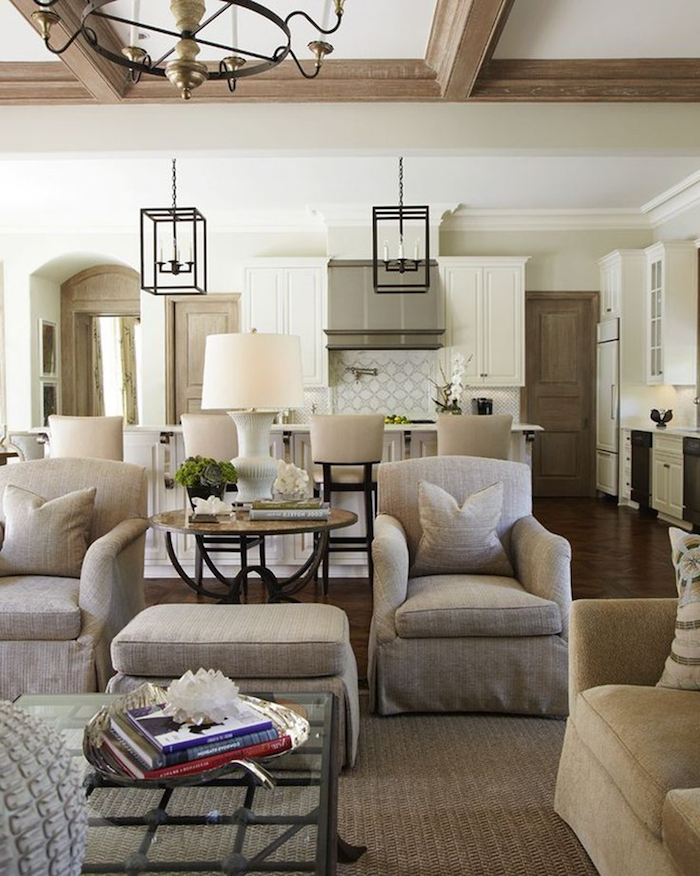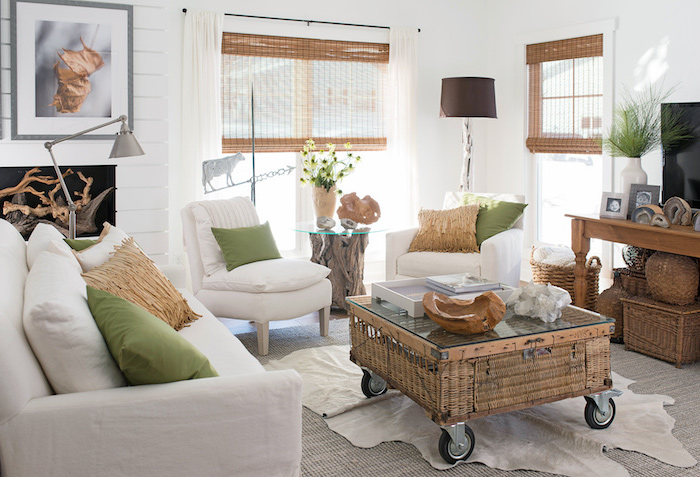 Modern farmhouse interior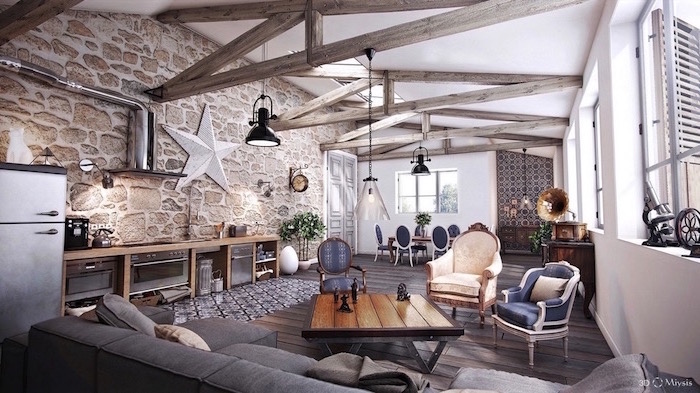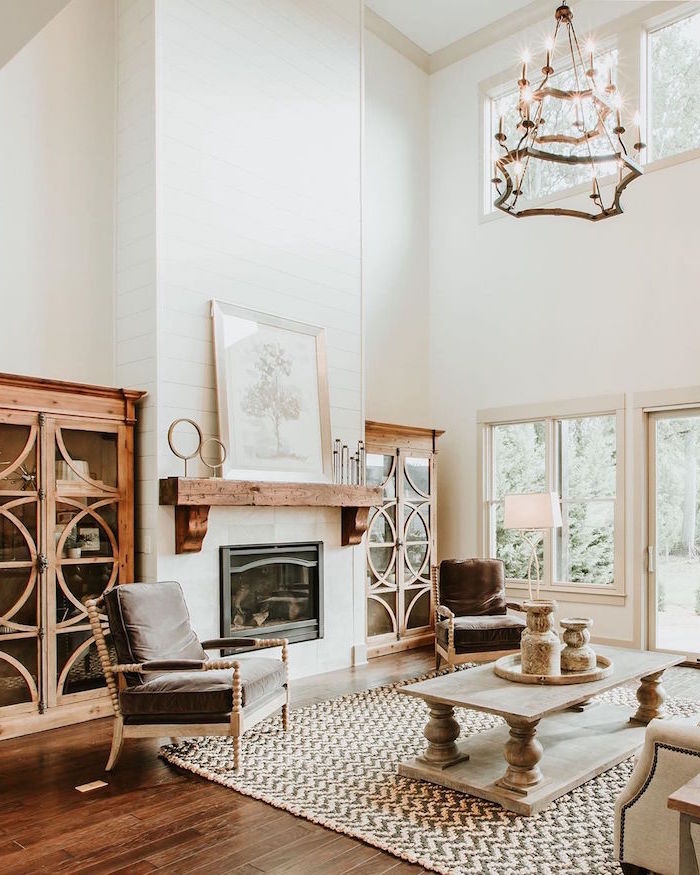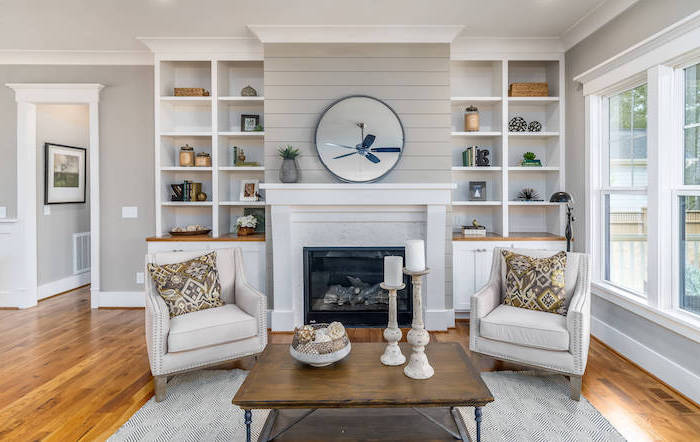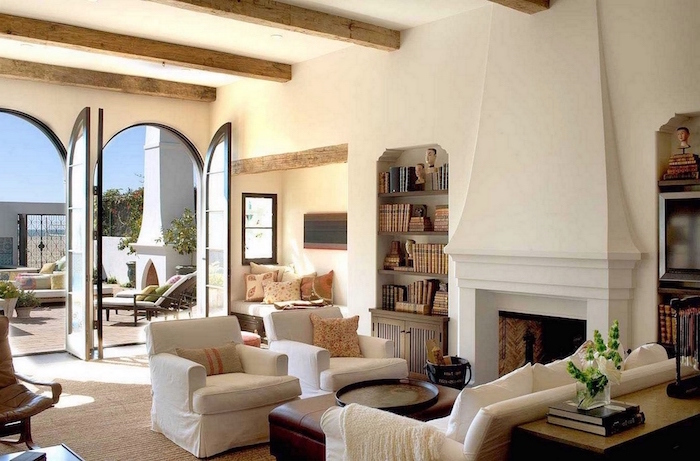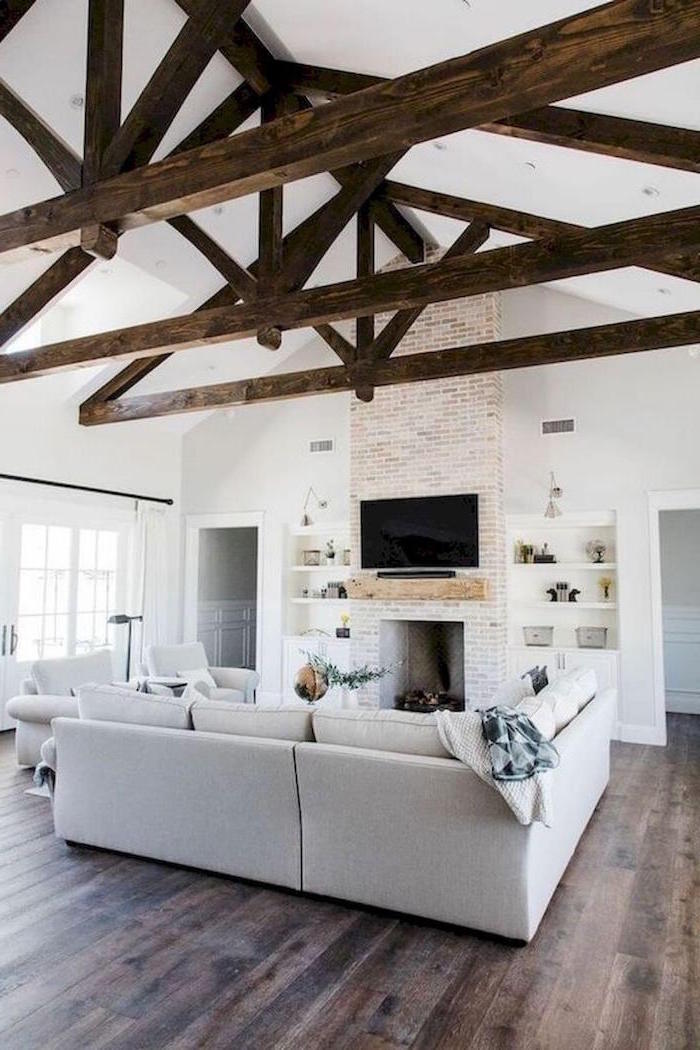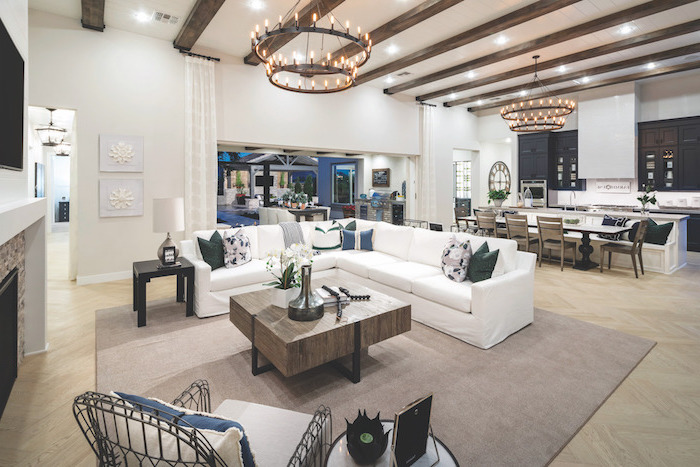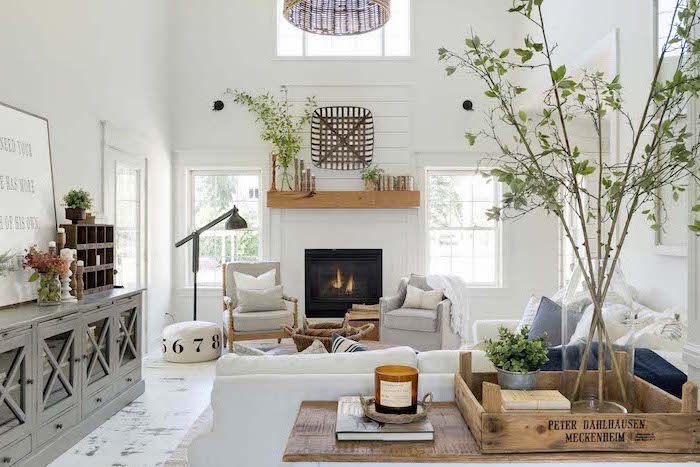 Rustic farmhouse decor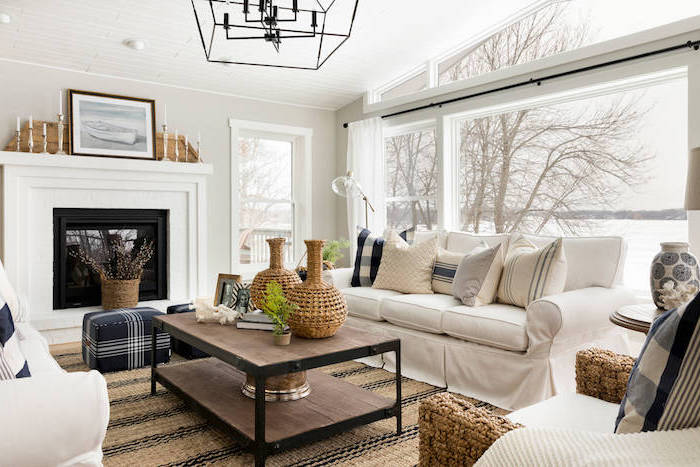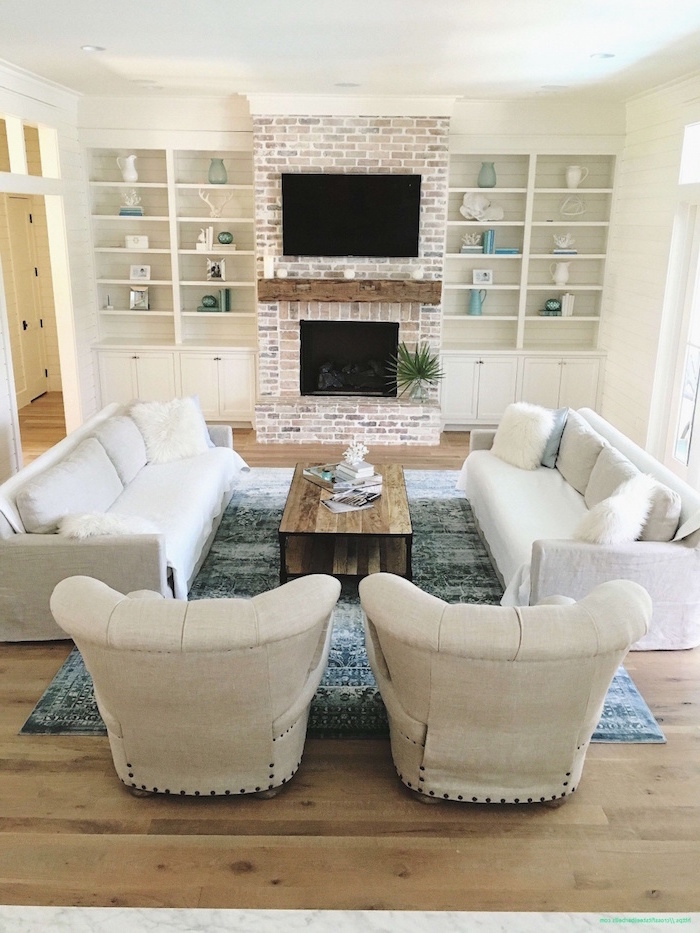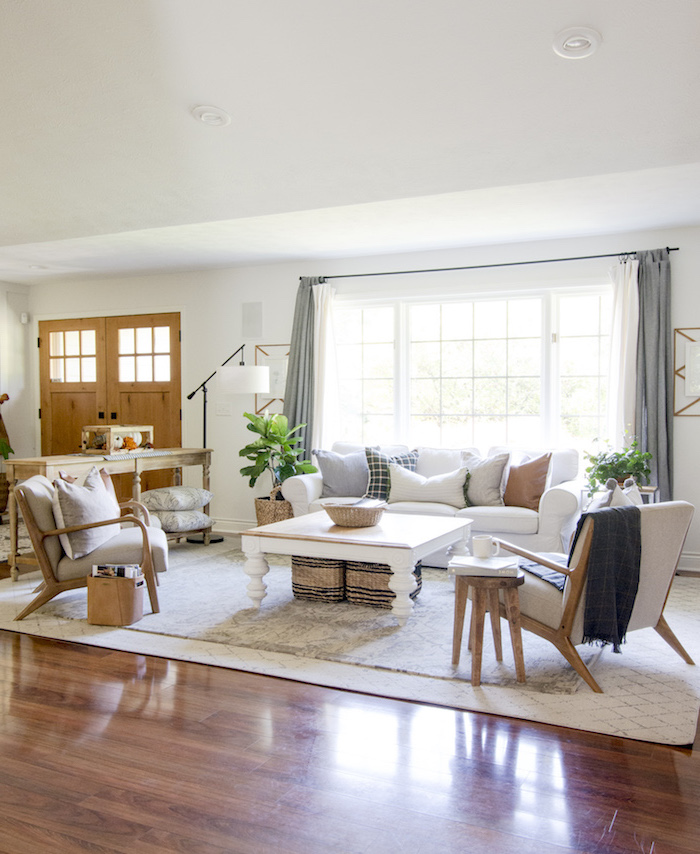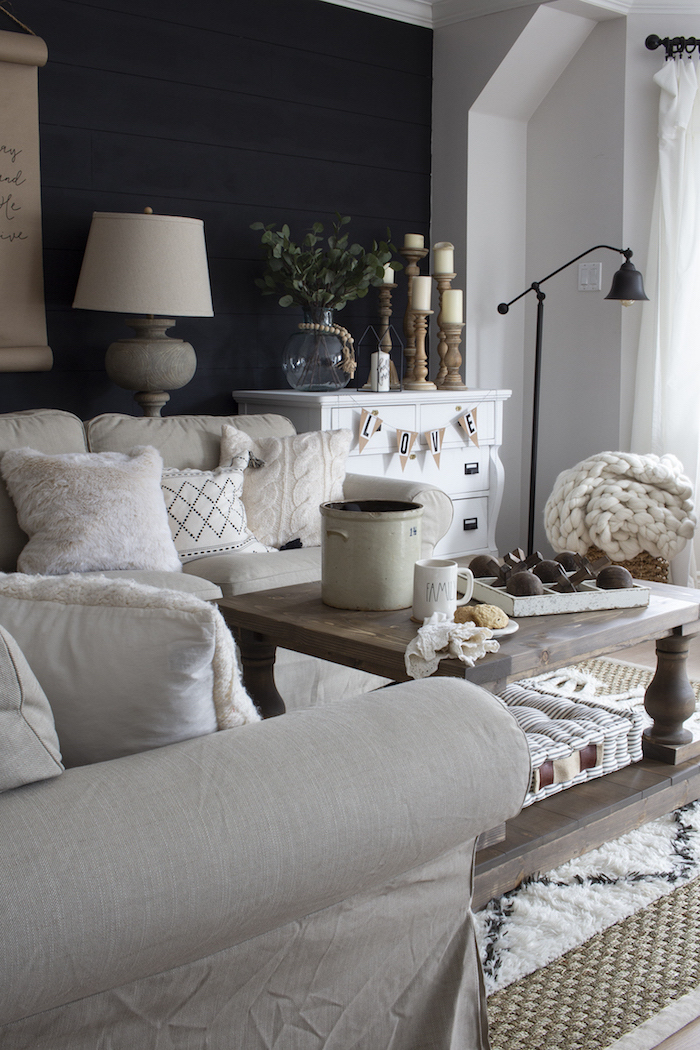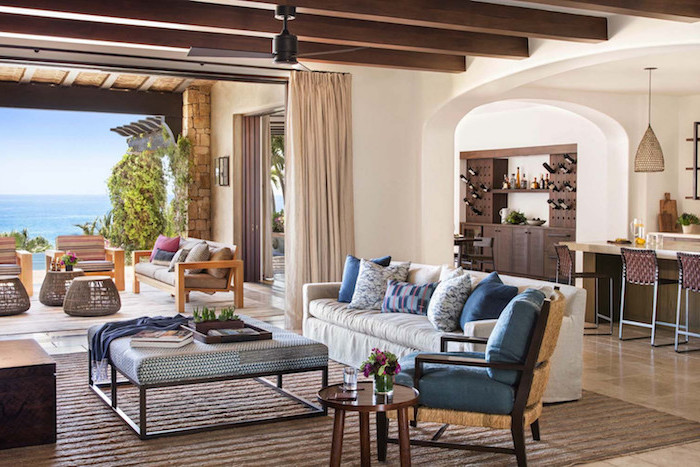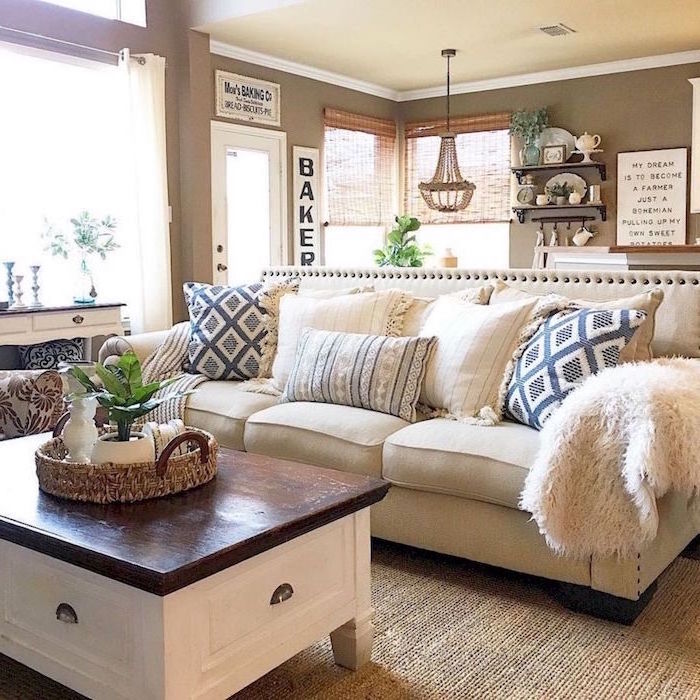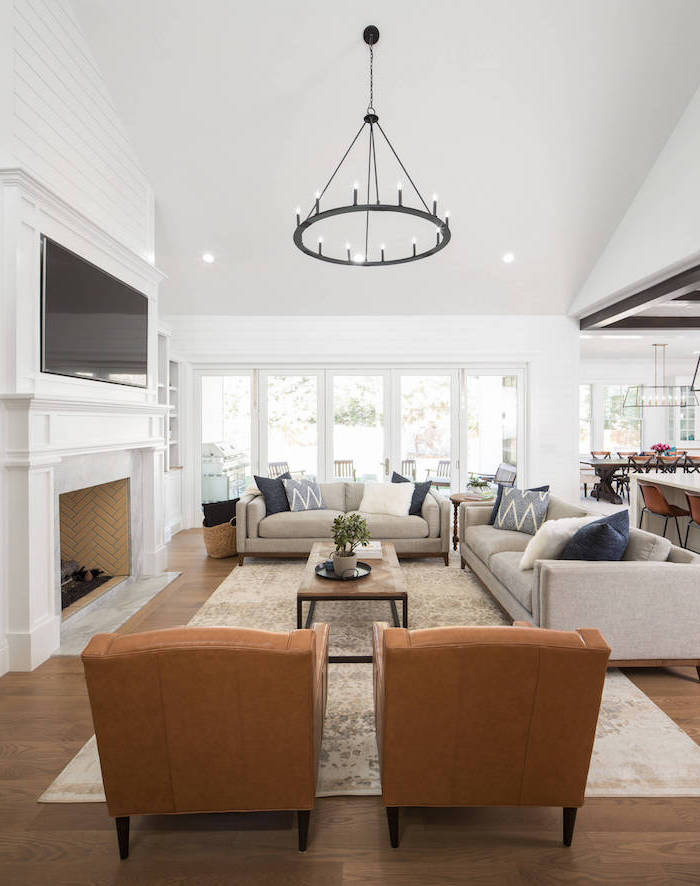 Farmhouse living room furniture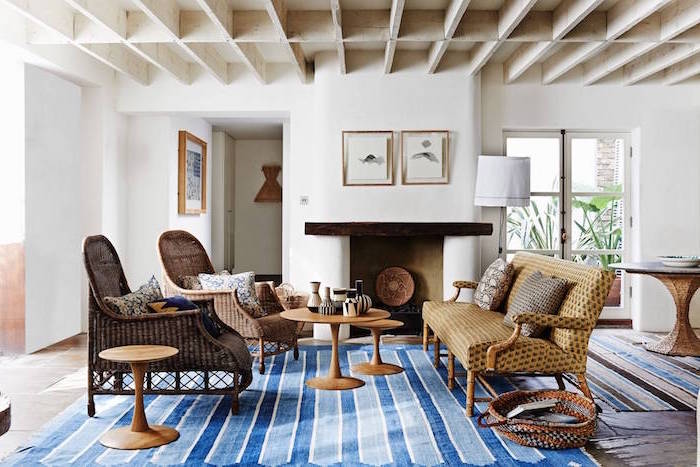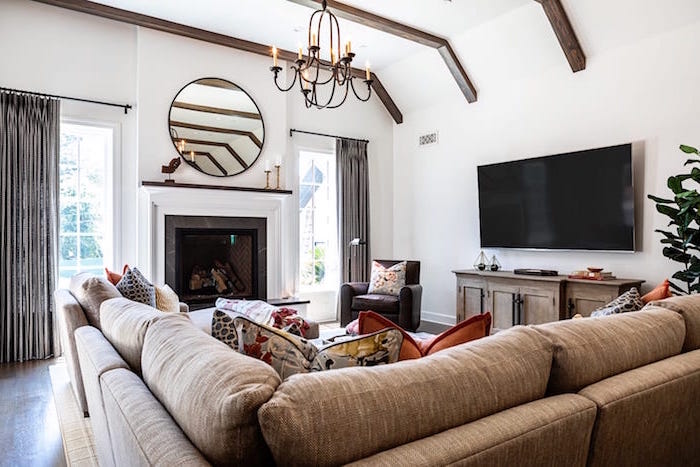 Farmhouse chic decor