How to Beautify Your Living Room With a Vintage Wallpaper
Sometimes we all need a little change in our lives. Especially now when we have to spend more time at home, we are all looking for ways to keep ourselves entertained. That is exactly why, now is the perfect time to freshen up your home and diversify your interior decor. The good news is, there are many ideas out there you can try. You don't need to break the bank in order to have a modern home. One of the easiest ways to do that is to bring some character to your walls. And what better way than using a vintage wallpaper with a retro flair. So, in this article we are going to discuss the advantages of vintage wallpapers and some ideas for how to use them.
A colorful wallpaper can breathe an entirely new life into your living room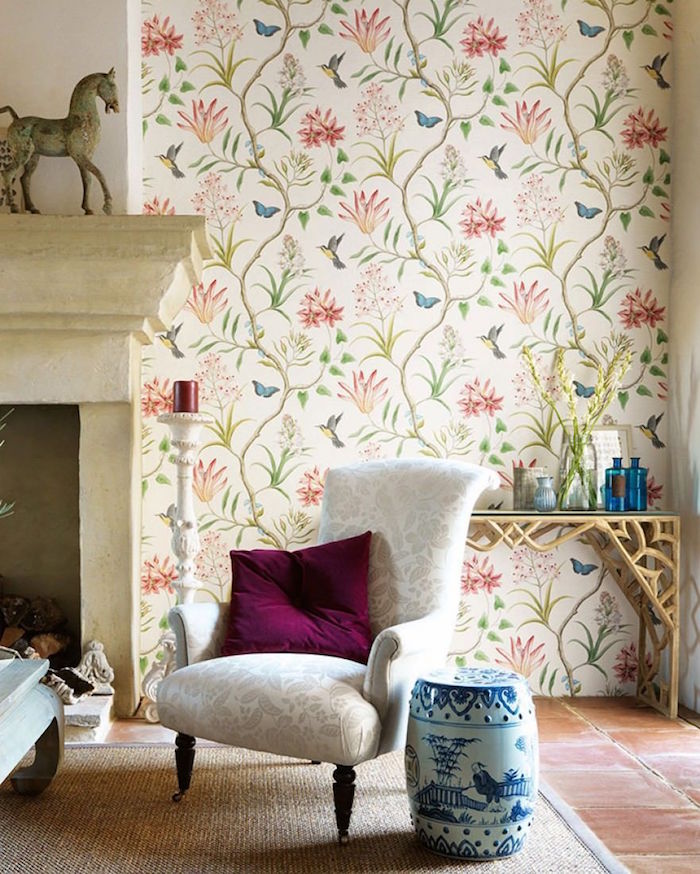 How to create an accent wall in a living room
Accent walls have been on the rise for quite a while. So, if you want to have a focal point in your living room, then an accent wall is just the thing you need. What's more, the best way to create it, is to use a vintage wallpaper. Cool vintage wallpapers are diverse and allow for many creative uses. You can choose different colors, patterns and layouts. That makes wallpapers one of the best options for any modern living room. All eyes will definitely be drawn to your living room's accent wall and it will serve as an anchor for the entire room.
Vintage wallpapers with geometric print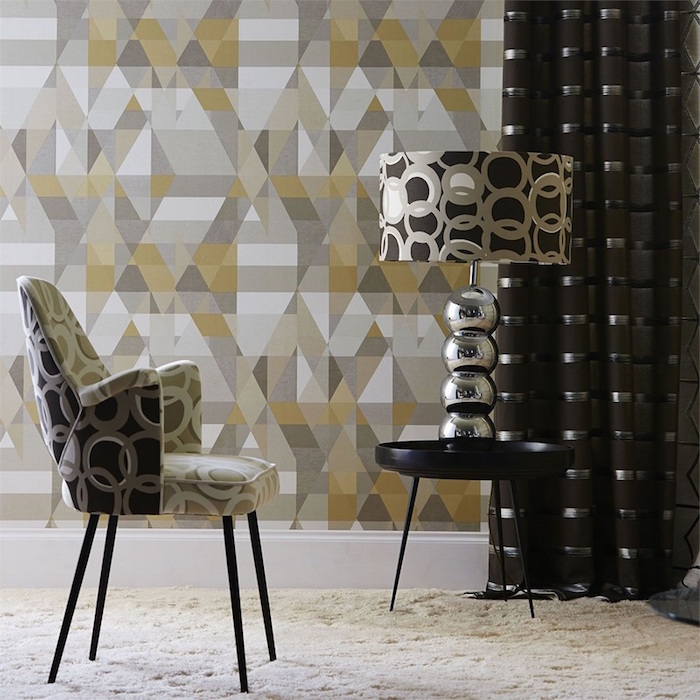 Using geometric prints
If you want to keep clean lines and an understated design, a wallpaper with a geometric print is the way to go. That, of course, doesn't mean that you shouldn't experiment with colors. Many vintage geometric wallpapers offer gorgeous designs in bold and vibrant colors. Not only are they going to bring lots of character to your living room, but they will also add some intrigue to the furniture you choose to pair your wall with. Furthermore, if you want to experiment and be a little eccentric, you can try the idea shown in the photo above. Try layering different geometric shapes to add more depth to your interior design.
Bring the nature at home with a wallpaper with a floral pattern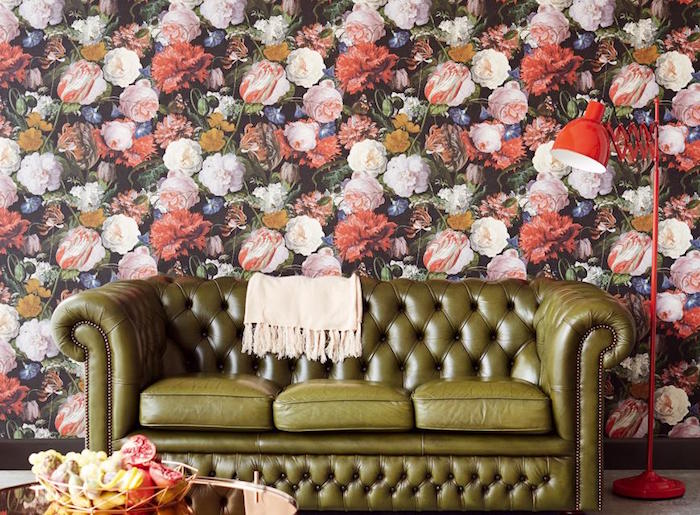 Vintage wallpapers with floral patterns
Nothing says vintage like a good old floral pattern. If you are looking for a fun, vibrant accent wall, which is going to be the first thing people see as soon as they walk into your living room, pick a wallpaper with a floral pattern. Now, if you are not ready to commit to all of the colors, you can always choose a monochromatic floral pattern. If, however, you want your interior decor to scream fun, don't be afraid to go all out on a wallpaper with beautiful and colorful flowers. Pair it with monochromatic furniture and add a few accessories with matching colors to tie the design together. That way you will have a living room which is going to look like it came straight out of an interior design magazine.
There is such a variety of gorgeous vintage wallpapers out there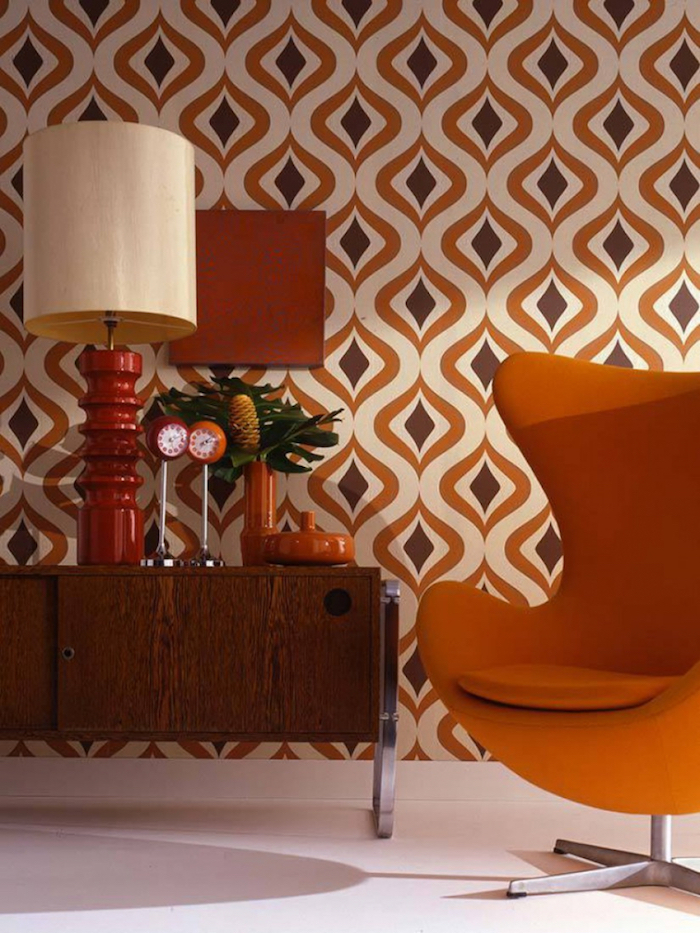 Why should you choose a vintage wallpaper?
Ever since Ancient Greece and The Roman Empire, people have been using different materials to adorn their walls. Later on, the rise of stamped leather, painted cloths and tapestries became all the rage. And that is exactly how the idea of wallpapers were born. Wallpapers were used in rich merchants' houses for decoration. And, even though, nowadays, wallpapers are quite accessible, their use brings classiness and elegance to any home. What's more, they bring lots of coziness and variations. You can find wallpapers in so many different colors and patterns that it is almost impossible not to find one you absolutely love. So, if you are looking for the easiest way to freshen up your walls and add some fun to your boring living room, a vintage wallpaper is the thing to try!
Vintage wallpapers come in so many colors and patterns, the options are endless