100 Harry Potter cake ideas for all the wannabe wizards out there
Harry Potter and the Philosopher's Stone came out in 1997. Can you imagine? That was more than 20 years ago. J.K. Rowling's story about the boy wizard took the world by storm. All of the  already grown up devoted fans are passing the torch onto their children, who are also in love with these characters. What's more, one of the most successful film franchises, spanning more than a decade, caught the attention of even more people. Which is why, Harry Potter has created a legacy for years to come. Therefore, it is no surprise that to this day people are pretty crazy about throwing Harry Potter themed parties. If that is the case with you, we have gathered 100 of the most magical and amazing Harry Potter cake ideas. Furthermore, we have to easy tutorials you can try yourself. So, read on and find out how.
Harry Potter cake ideas for the wizards out there who are still waiting for their letter from Hogwarts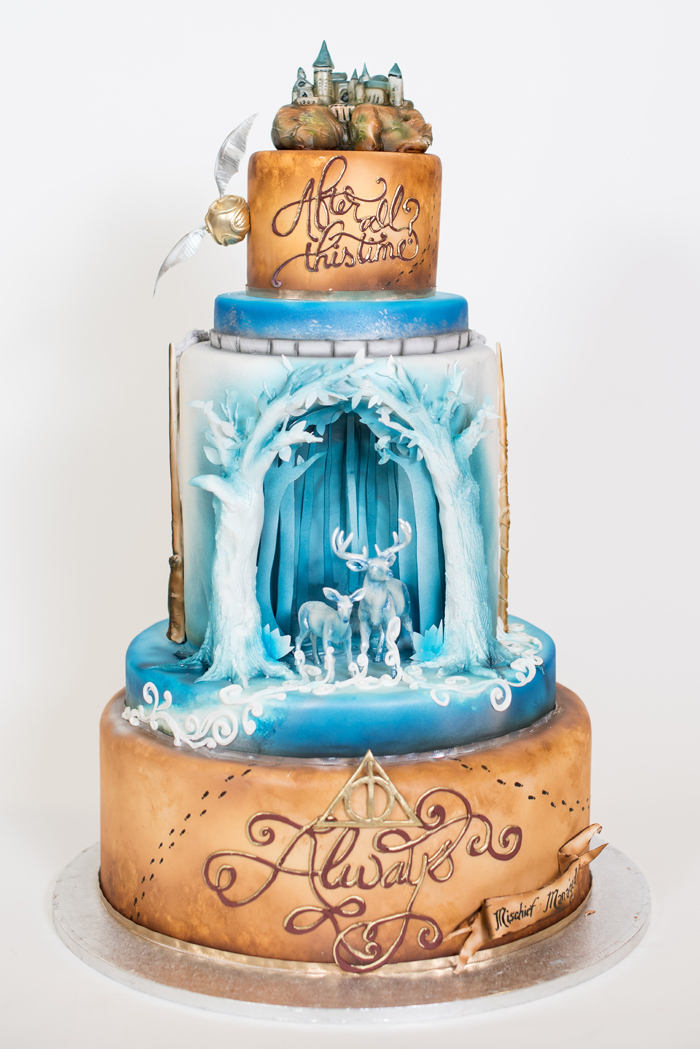 Who is Harry Potter?
Harry Potter tells the story of a young orphaned boy, who finds out that he is a wizard. What's more, he is responsible for defeating one of the most evil wizards out there, without even knowing it. "The chosen one" has to navigate life between his newfound fame, new school, magic, friends and, worst of all, his undeniable connection with He who must not be named. The story of Harry and his friends Ron and Hermione spans through seven books. In these books first-time writer J.K. Rowling delves deep into her characters' inner turmoils, emotions, strengths and weaknesses. What's strange is that, even though the story is completely unrealistic, the character development is so strong, it is impossible not to relate to them. Rowling manages to keep the story relatable and grounded, even amidst all the magic, magical creatures and strange happenings in this new and interesting world.
The story has so many fans, Harry Potter themed parties are very common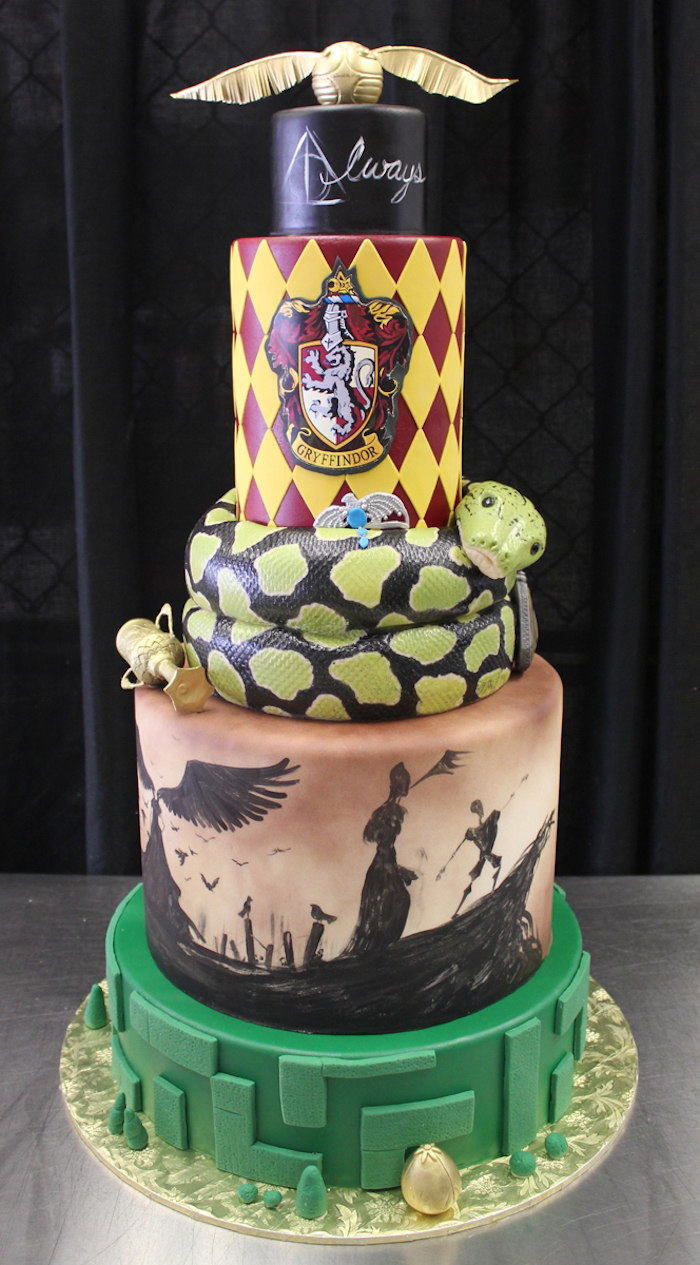 DIY Harry Potter golden snitch cake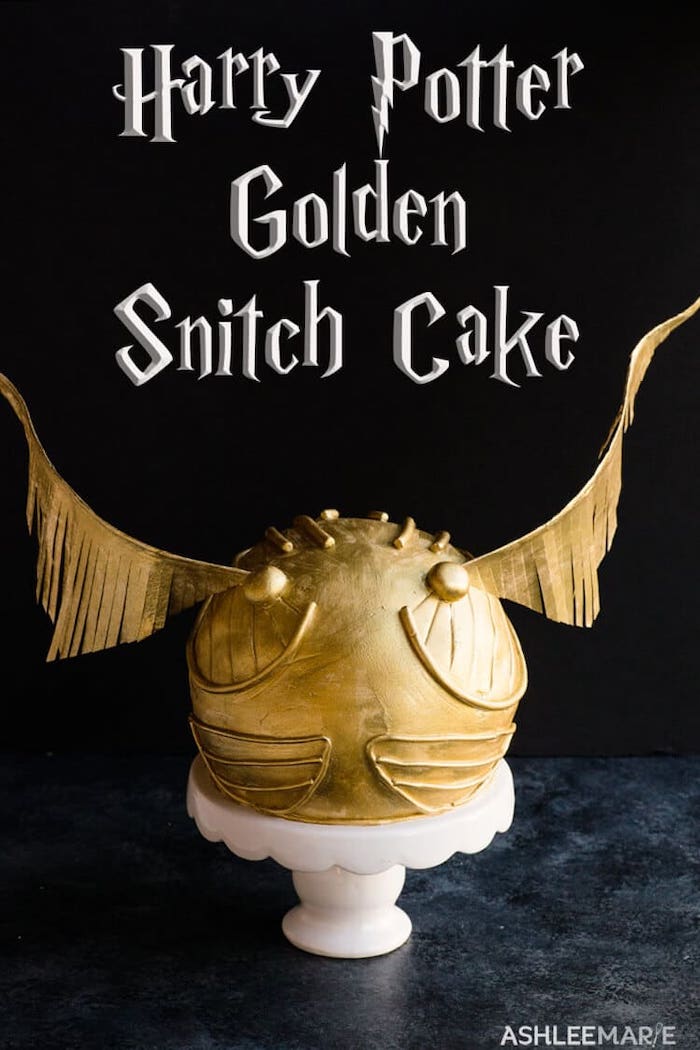 Harry Potter cake ideas – The Golden Snitch
Tools:
2 half ball pan cakes
ganache
fondant
fondant extruder, mat and rolling pin
18 gauged covered wire
shortening
wafer paper
gold dust
food grade alcohol
You can make this Harry Potter cake yourself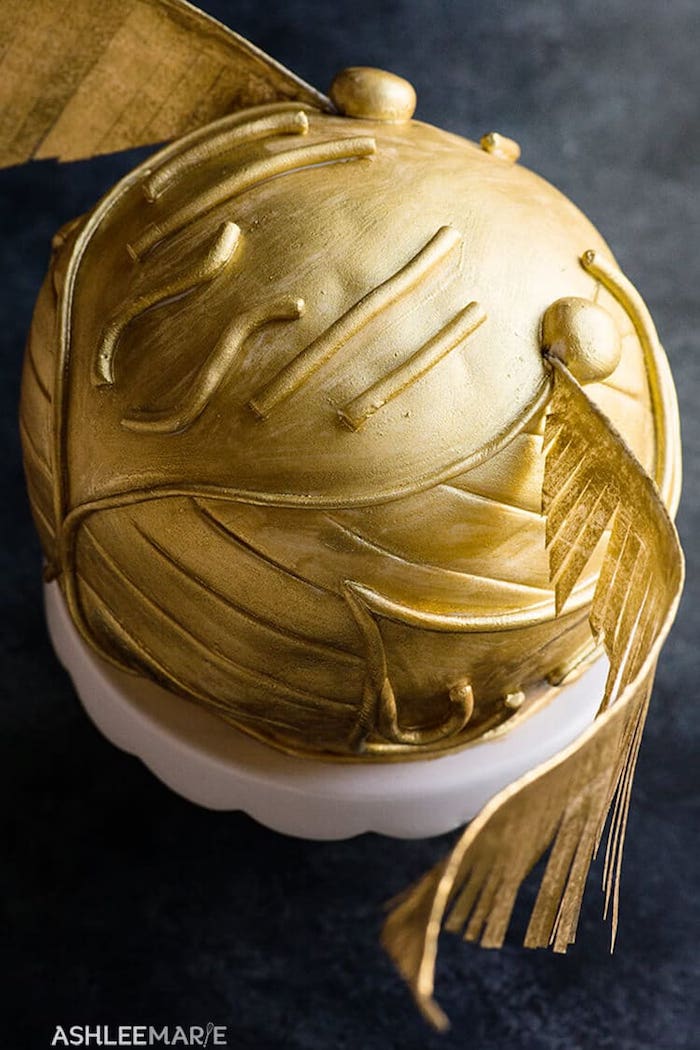 How to make it?
Carve or bake a round cake. Cut the bottom so it is flat and the cake doesn't roll.
Using the ganache stick the cake to a foil covered cardboard and cover the bottom layer with ganache.
Place the filler cake on top of the first layer, then add some more ganache and place the top layer. Once again, cover it with ganache. Let it set.
The first steps of recreating this wonderful cake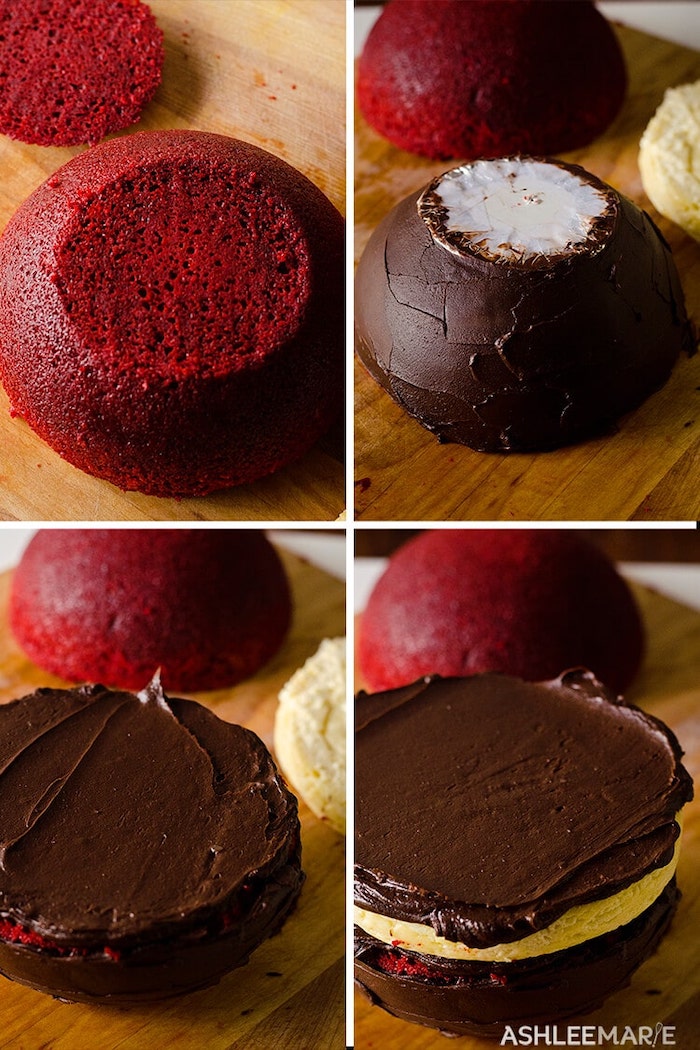 Roll out the fondant and place it above the cake, smoothing it out as you go.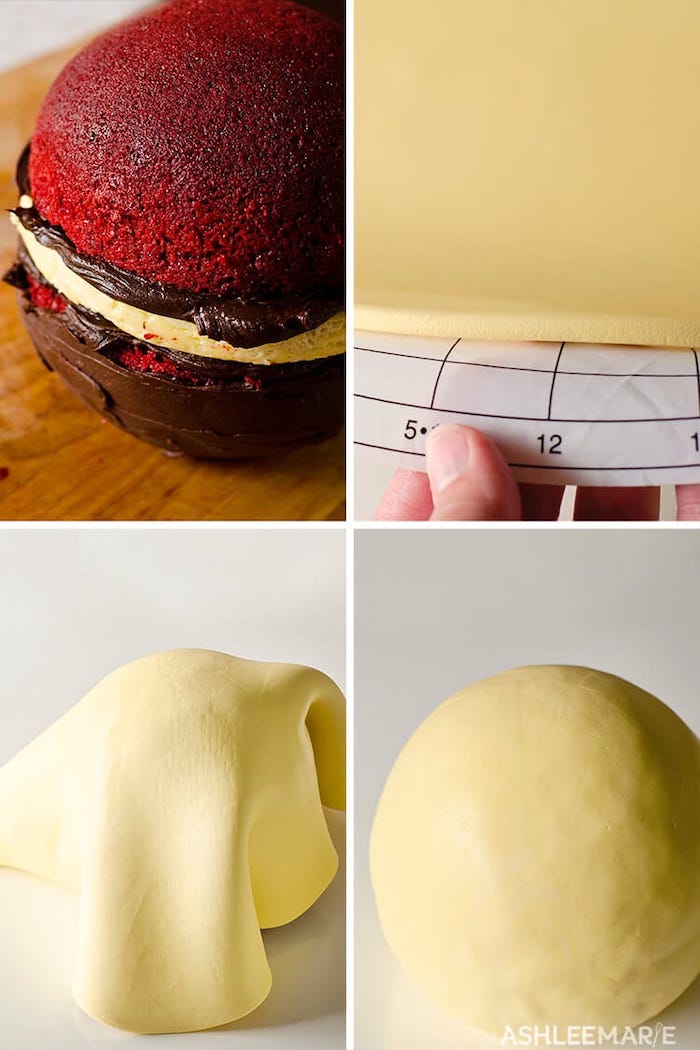 Add the details using fondant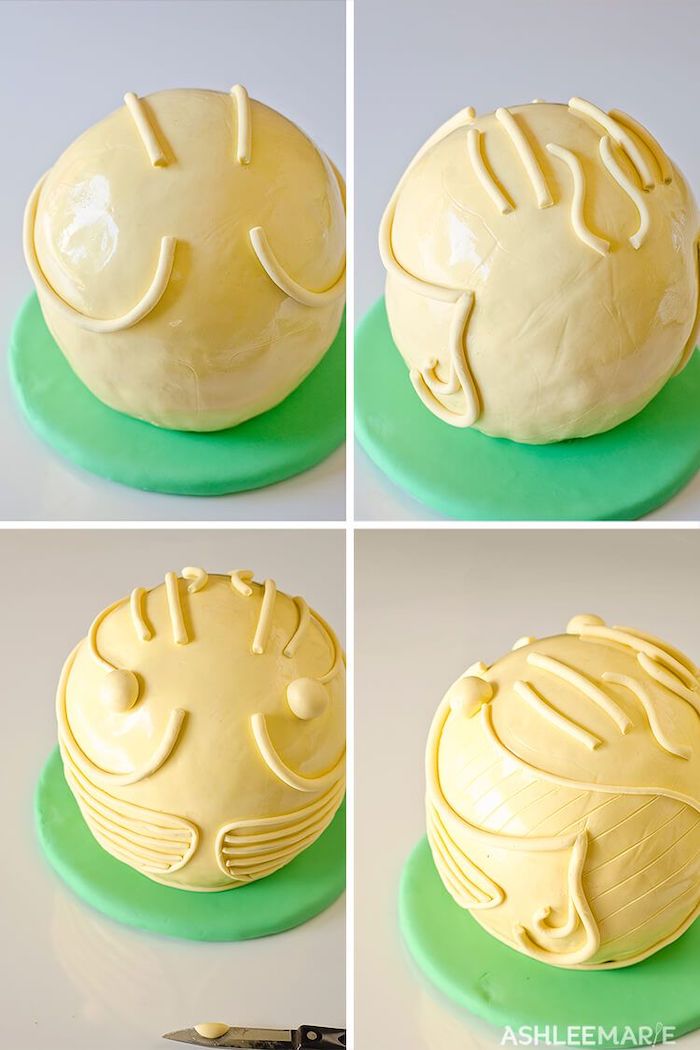 4. Paint the cake using the gold dust.
5. Bend the wire and attach the wafer paper to it. Paint it gold and let dry.
6. Once it is dry, cut the small strips and attach the wings to the cake.
It may take a few tries, but, trust me, you can recreate this at home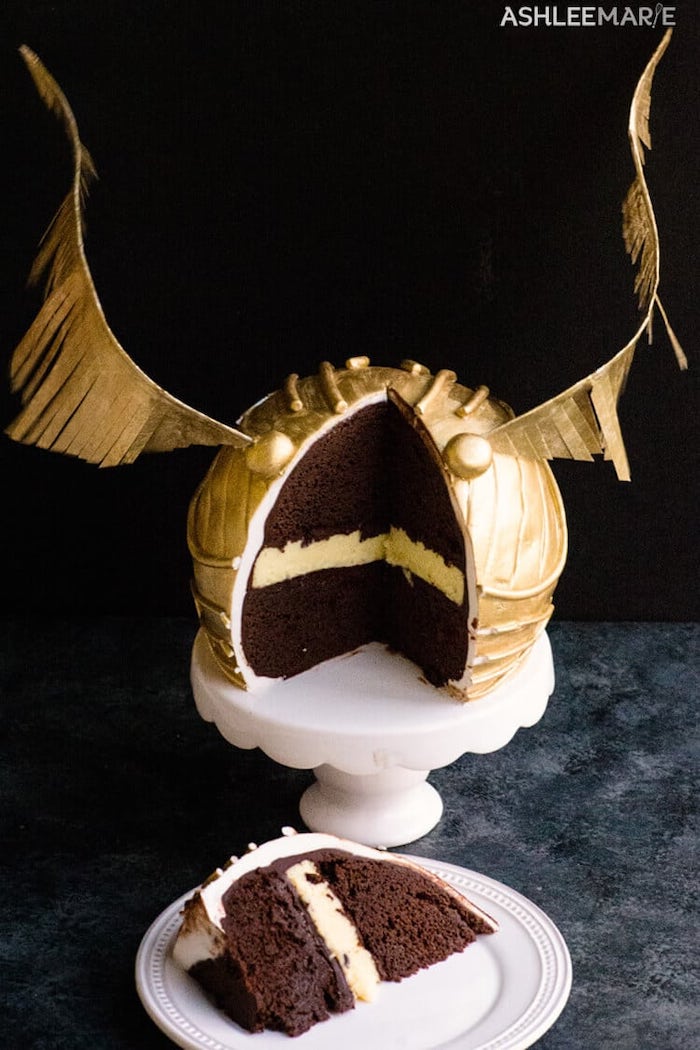 Source: ashleemarie. com
More ideas for gorgeous Harry Potter cakes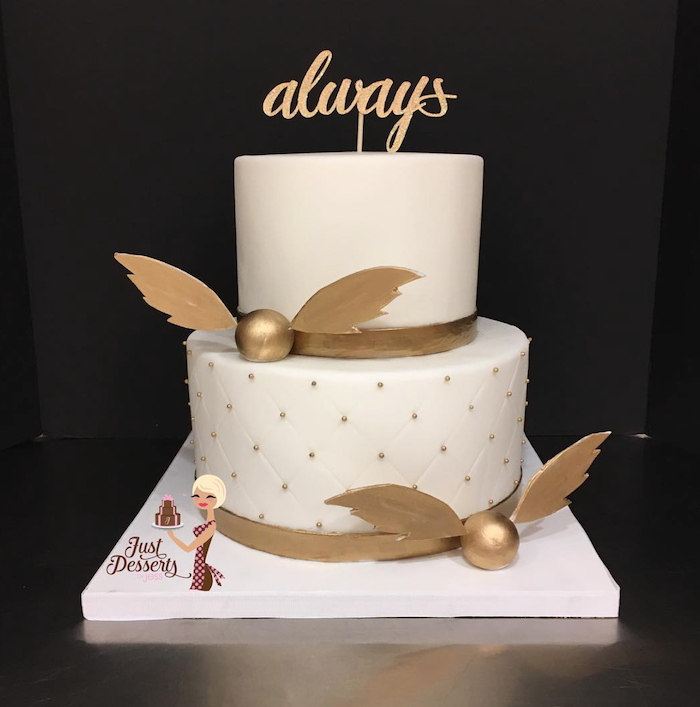 This cake is so beautiful, I would feel bad cutting it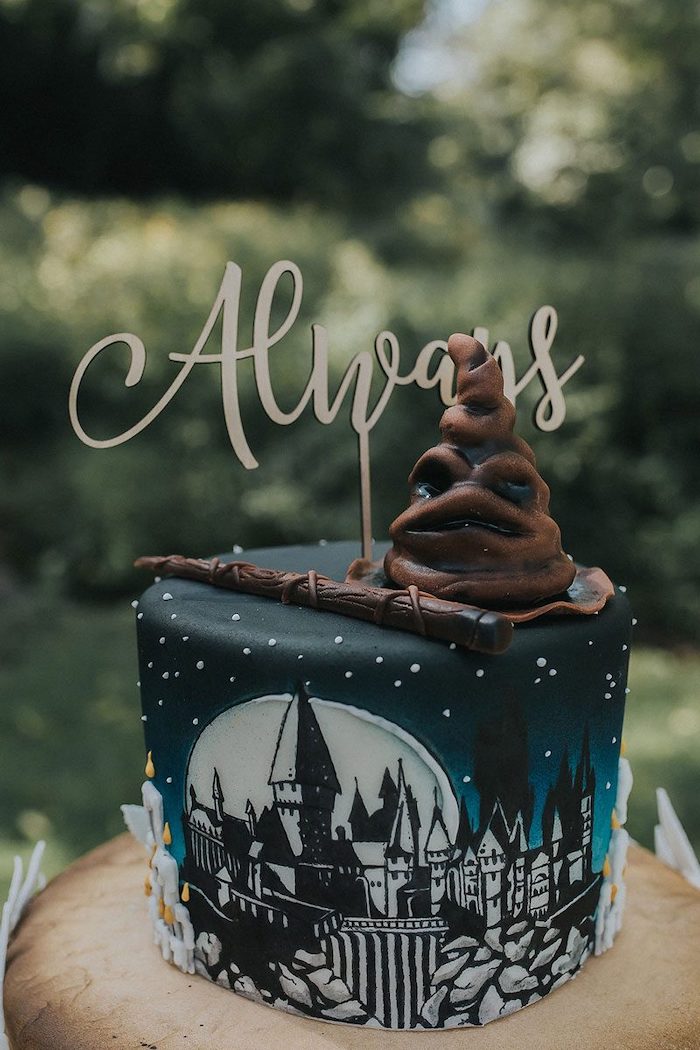 And what are your thoughts on a Harry Potter wedding cake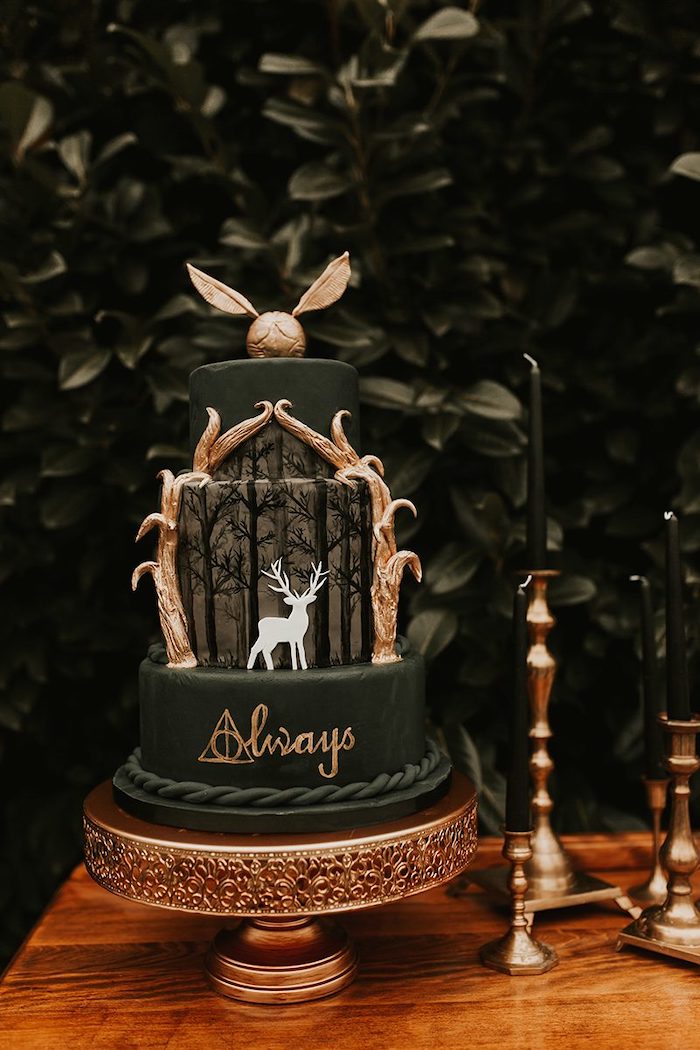 DIY Hagrid's rock cakes
In the books Hagrid's infamous cakes are rock hard, but this one is super delicious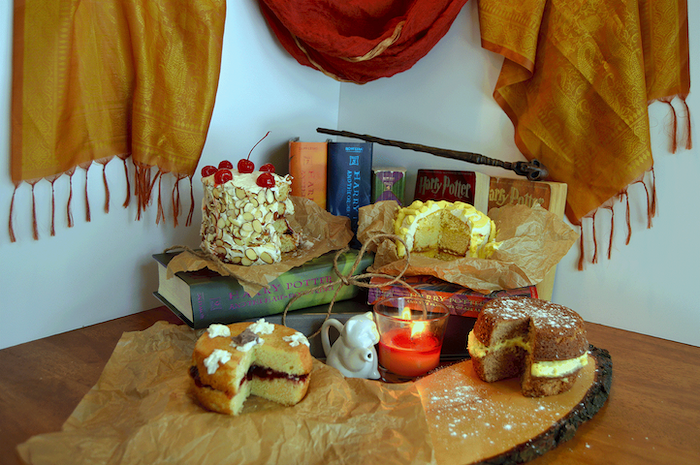 Hagrid's rock cake
Ingredients:
For the sponge cake:
1 cup flour
pinch of salt
1 tsp baking powder
1 stick butter
1/2 cup sugar
3 eggs
2 tbsp cocoa powder
confectioners sugar
For the custard filling:
1/2 cup whole milk
1/4 cup heavy ream
1/4 cup sugar, divided
pinch salt
1 1/2 tbsp cornstarch
1 tsp vanilla extract
2 egg yolks
These are the ingredients you are going to need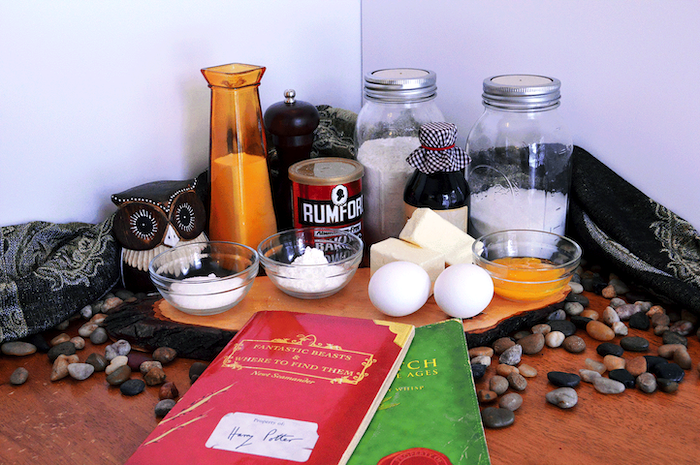 How to make it?
Preheat the oven and grease two ramekins.
In a bowl, mix the flour, salt and baking powder.
Beat together sugar, butter and eggs. Then, slowly start adding the dry ingredients and cocoa powder. Mix well. Separate the mixture between the two ramekins.
Bake for about 25-30 minutes. Let rest for about 10 minutes.
In a saucepan, bring the milk, sugar, cornstarch and vanilla extract to simmer.
Mix the egg yolks with 1 tbsp of the milk mixture before adding them to the saucepan. Whisk constantly. Remove from  heat and keep whisking until the mixture is creamy and smooth.
Spread the custard onto the top of the first cake and place the other cake on top. Dust with confectioners sugar and you are all set.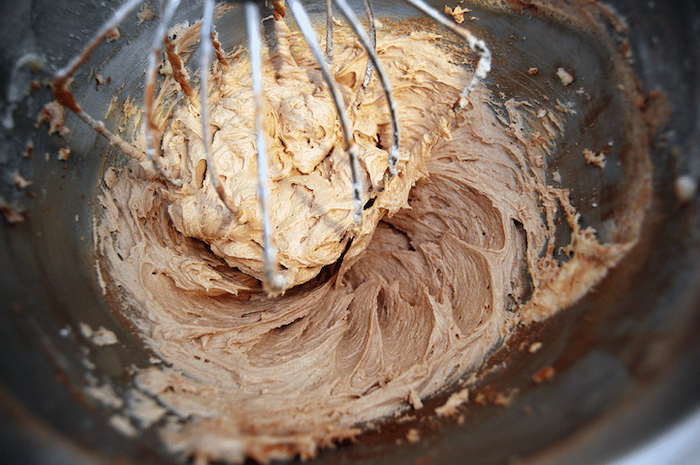 The result is very delicious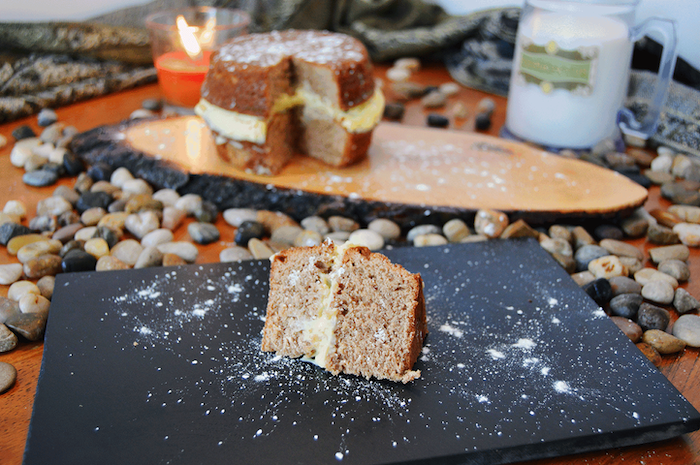 Source: thestarvingchefblog. com
Now browse through our gallery to find the most magical cakes you will ever lay eyes on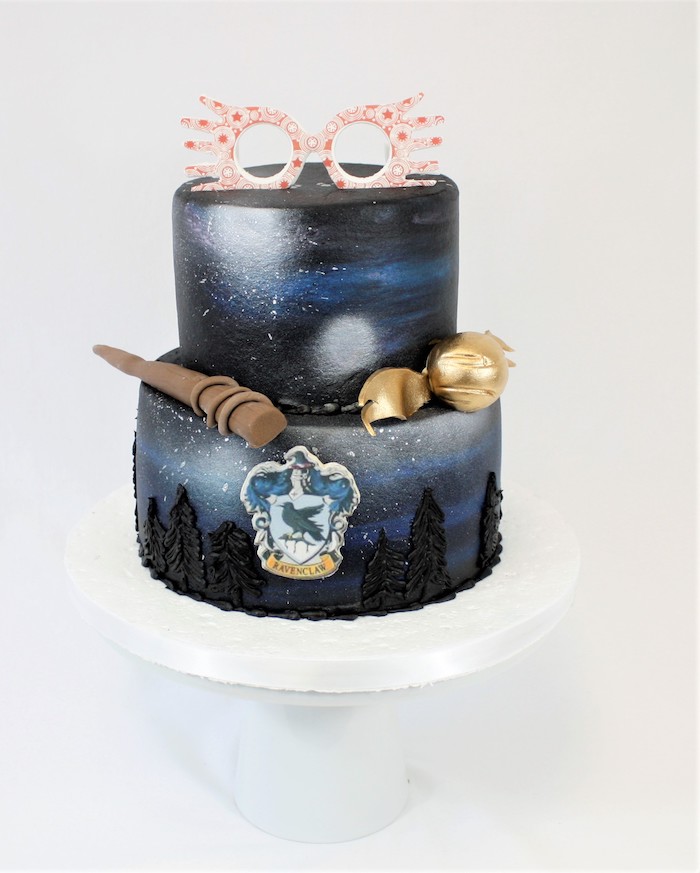 This cake is a real art piece, showcasing two of the most poignant scenes in the books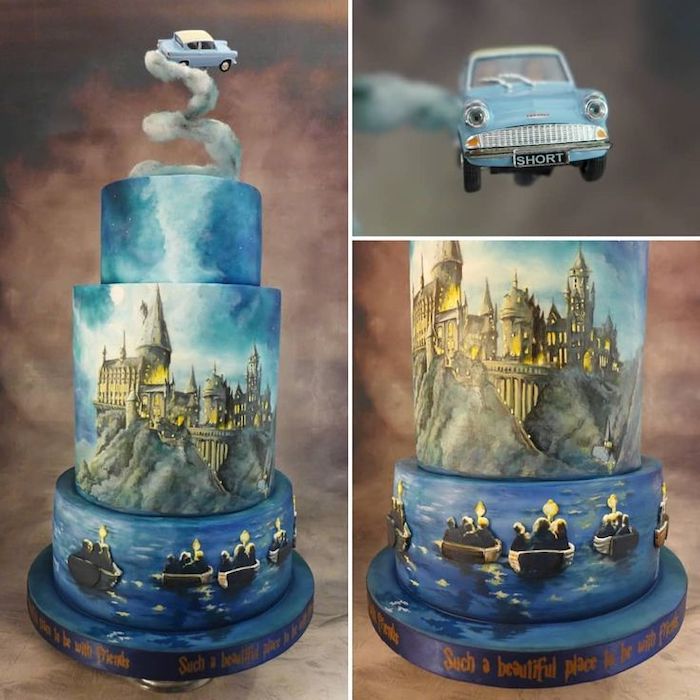 This cake contains so many layers and is put together so well, it is impossible not to fall in love with it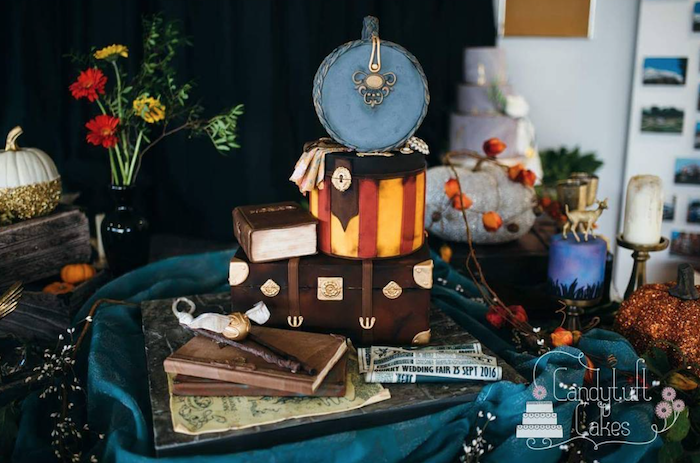 The phrase "Always" has become one of the most famous quotes uttered, therefore is often used for many wedding cakes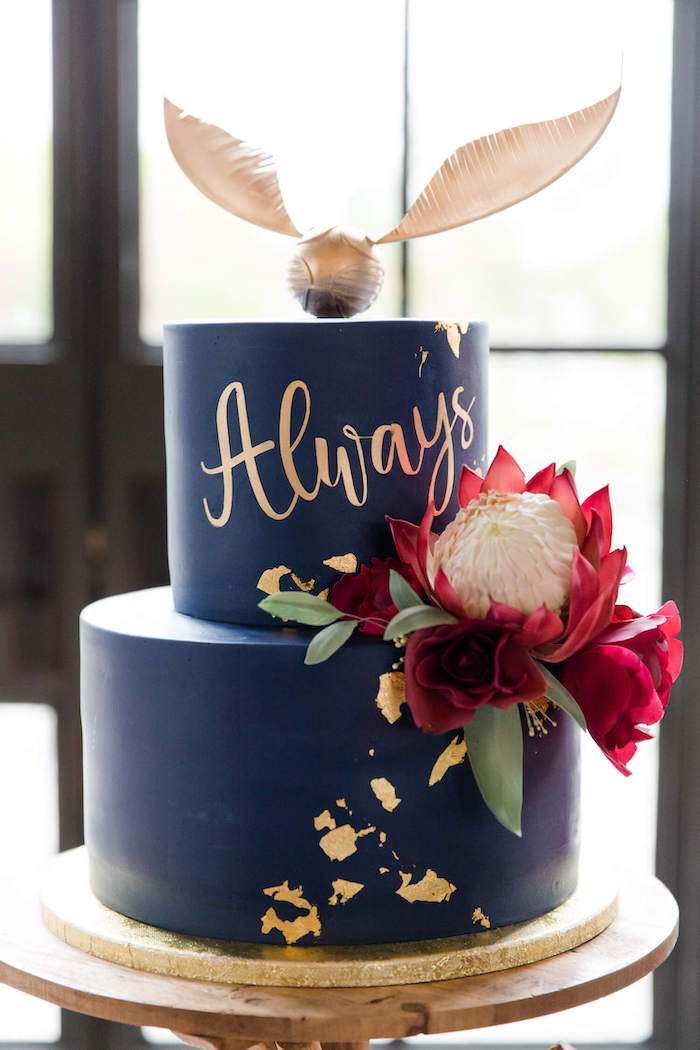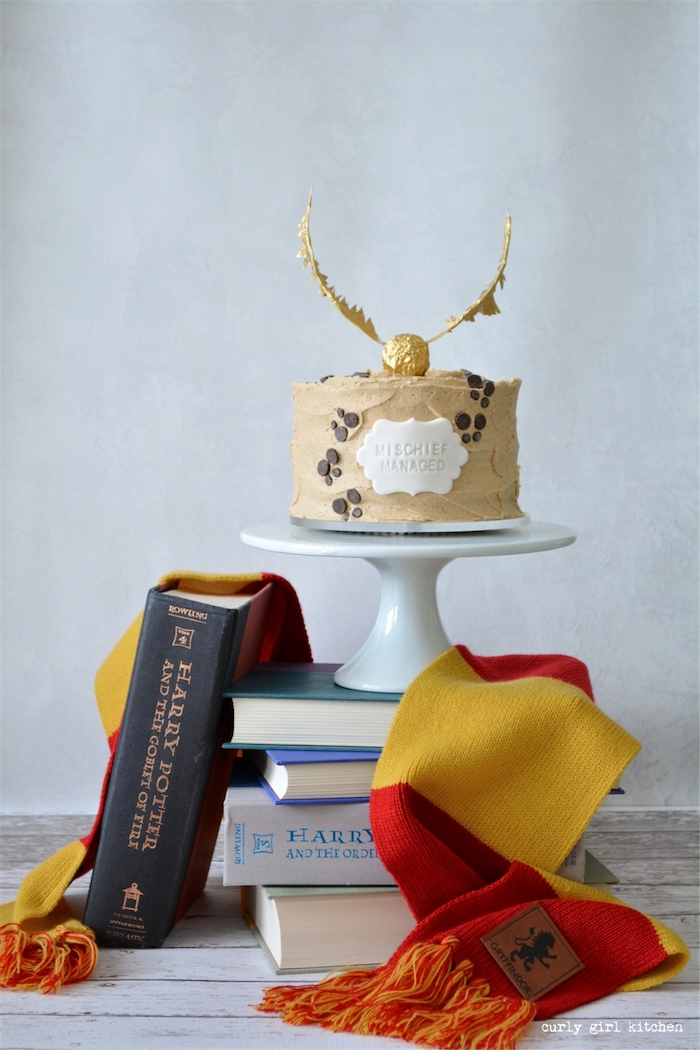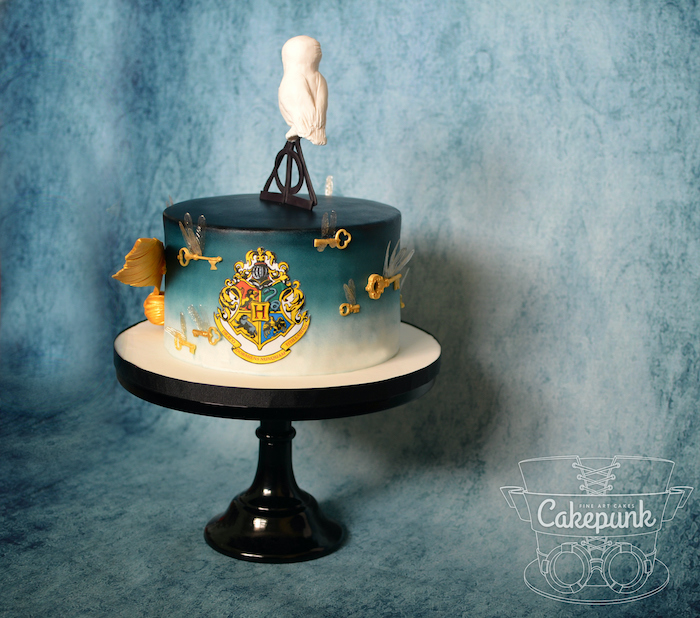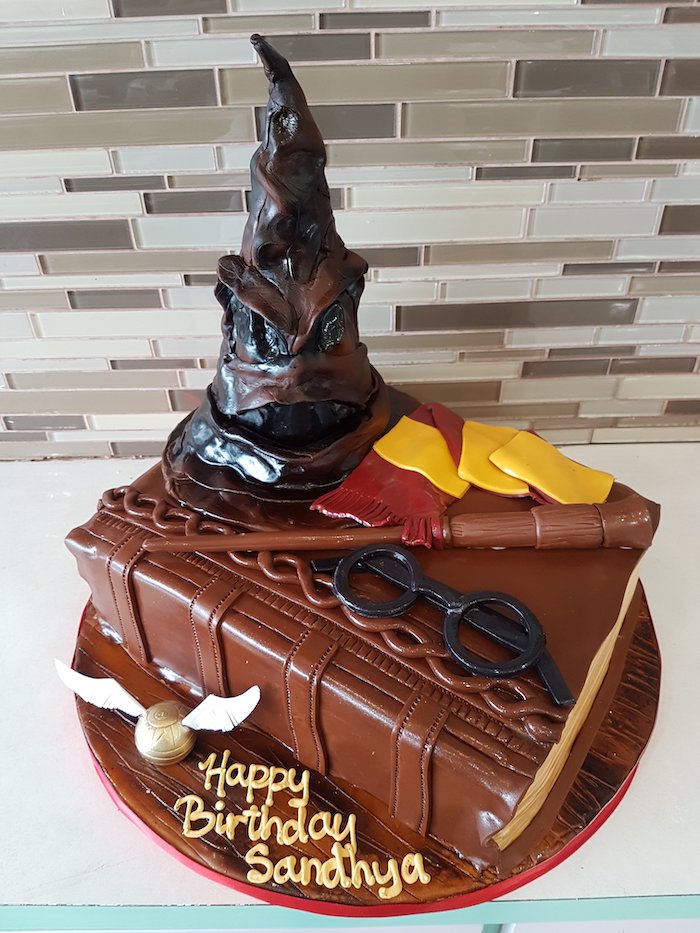 This cake looks real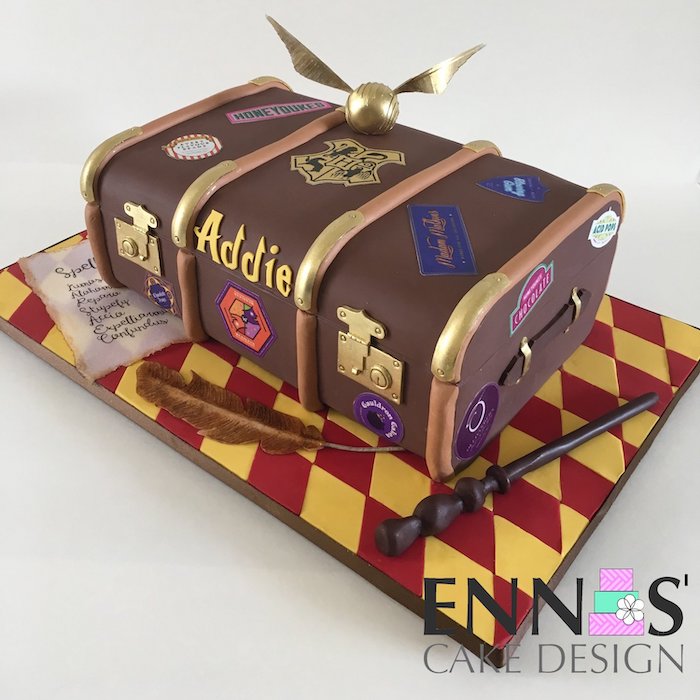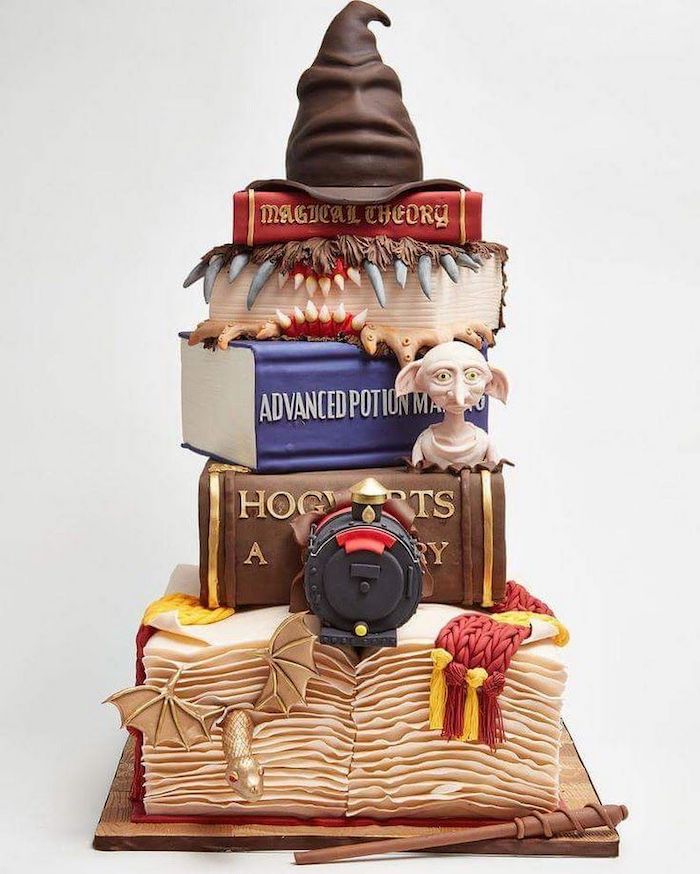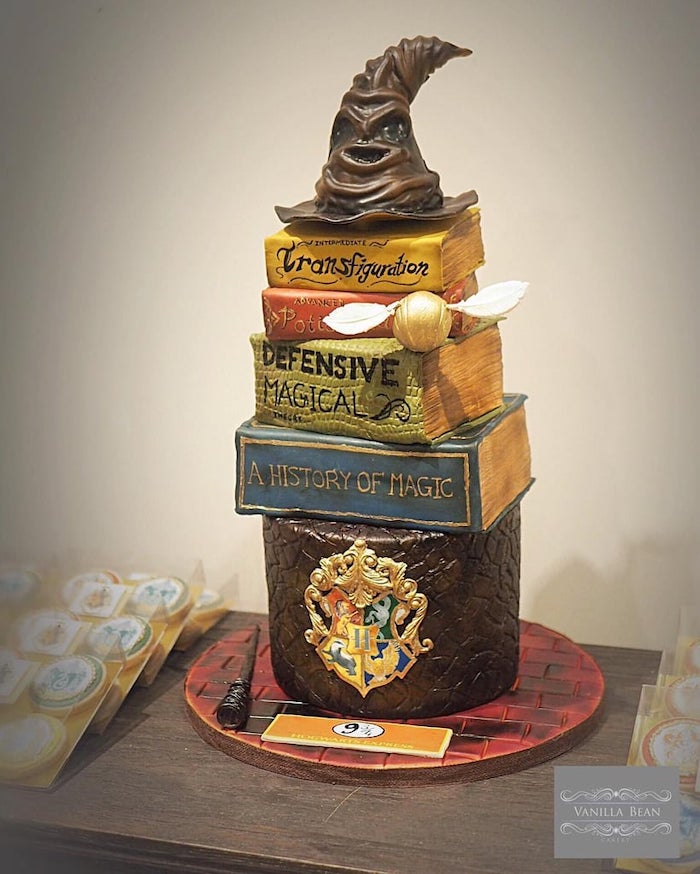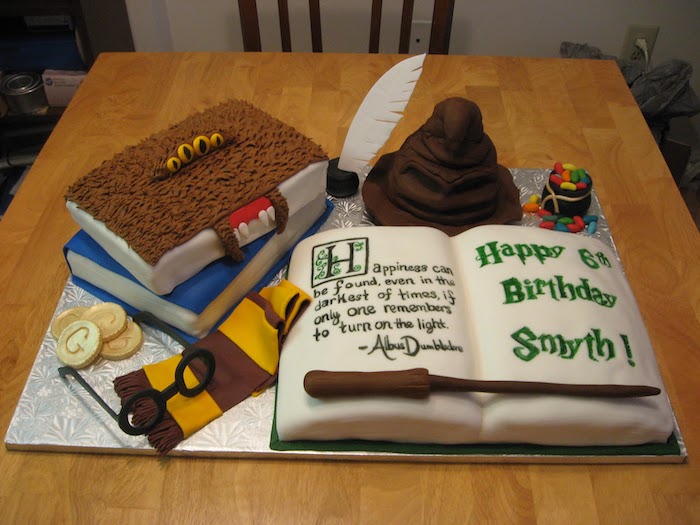 We also have a little something for all the Slytherin fans out there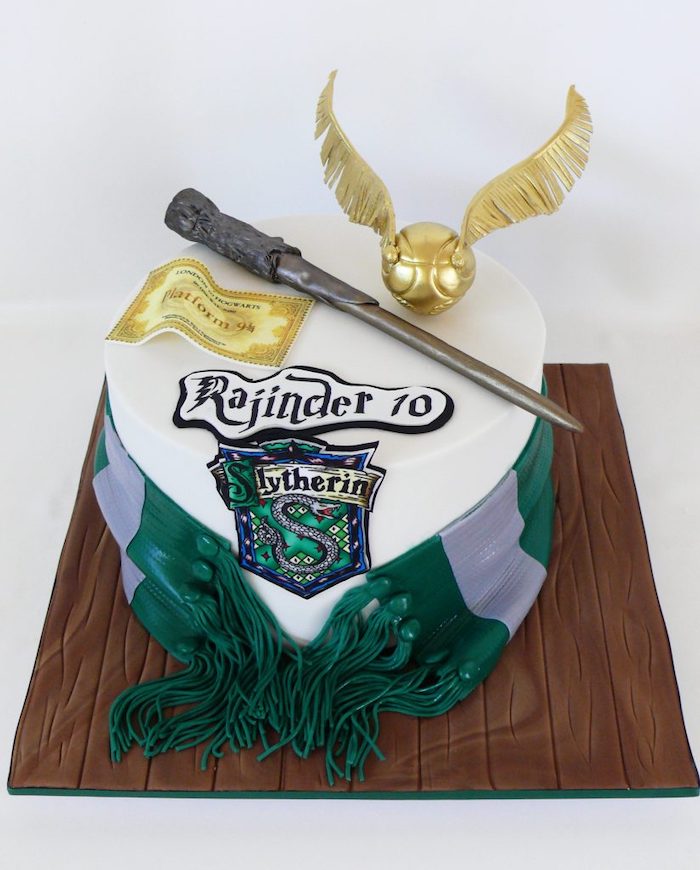 Can you imagine this is a real cake of the whole Hogwarts castle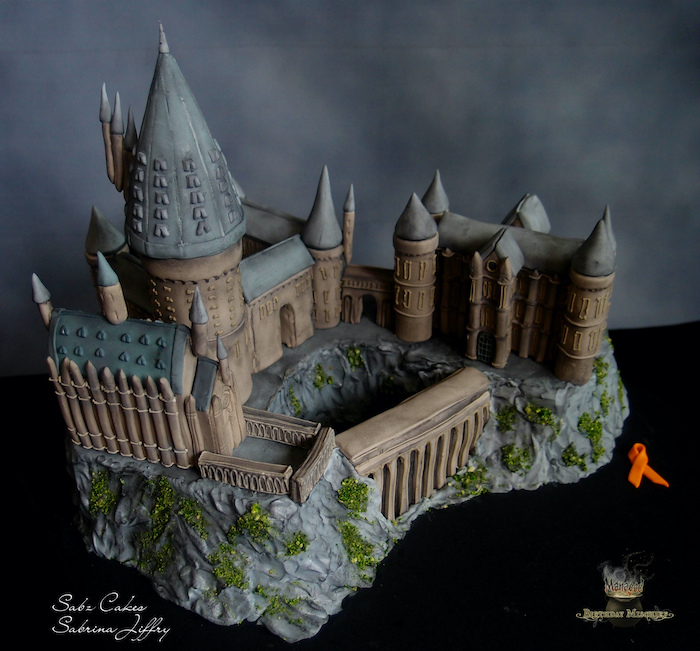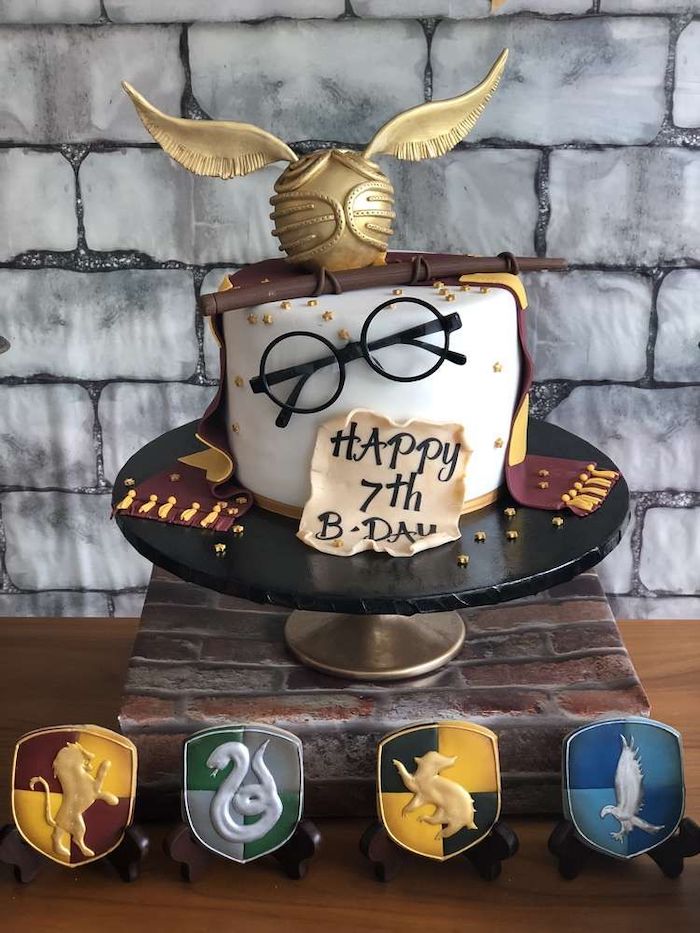 "After all this time?"; "Always!"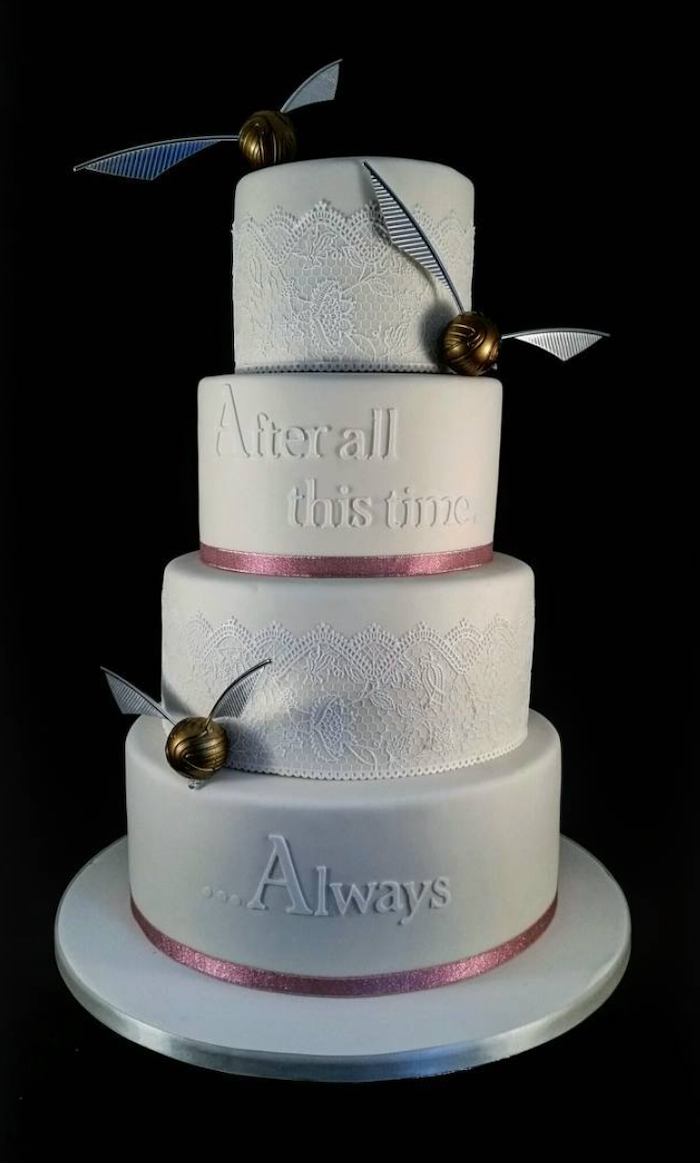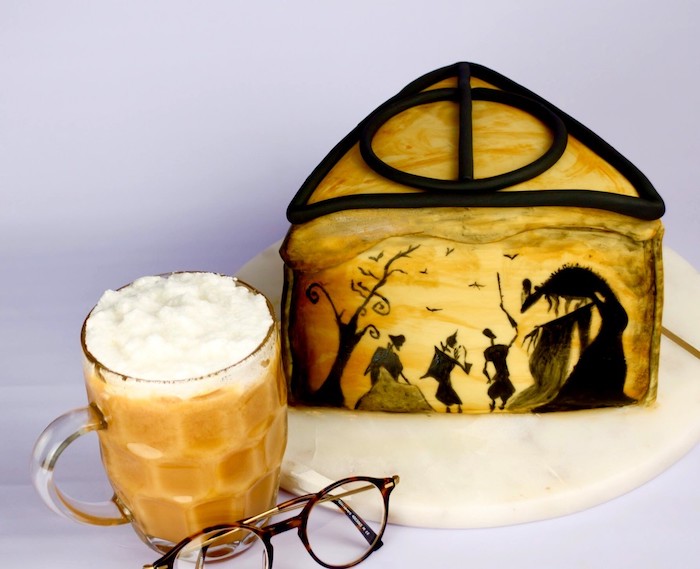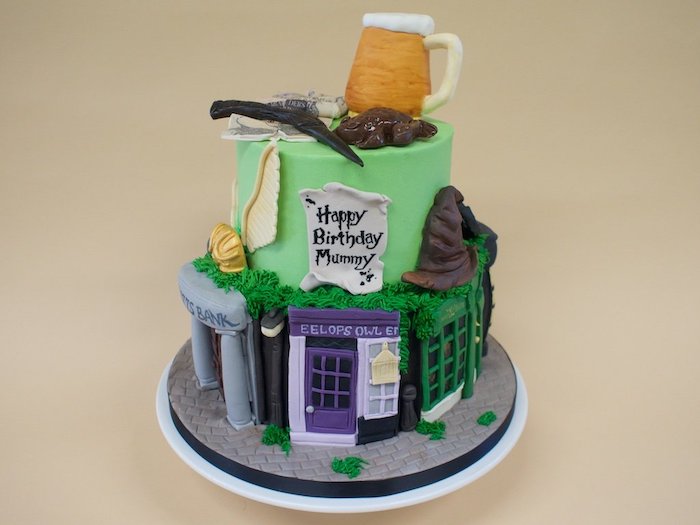 Harry Potter birthday cake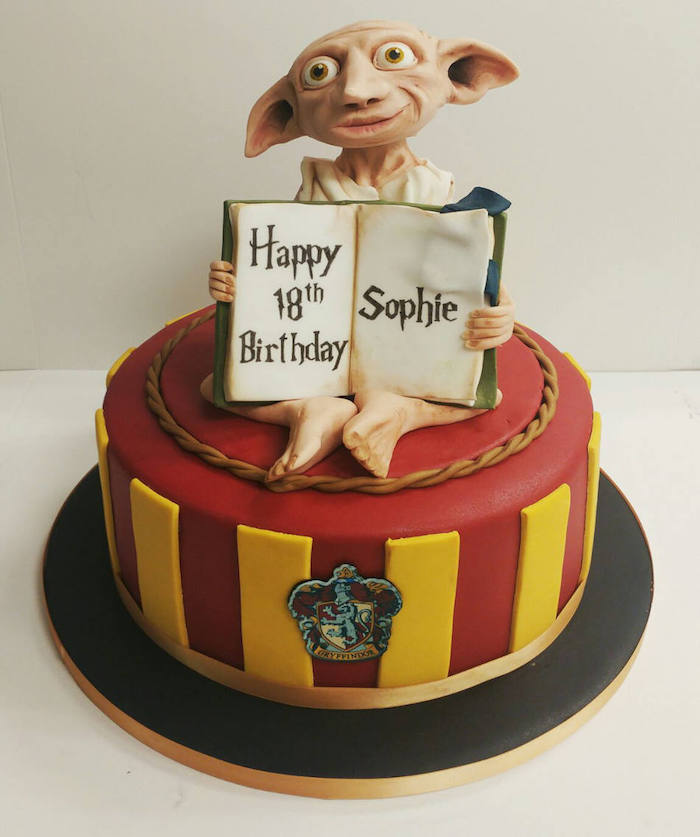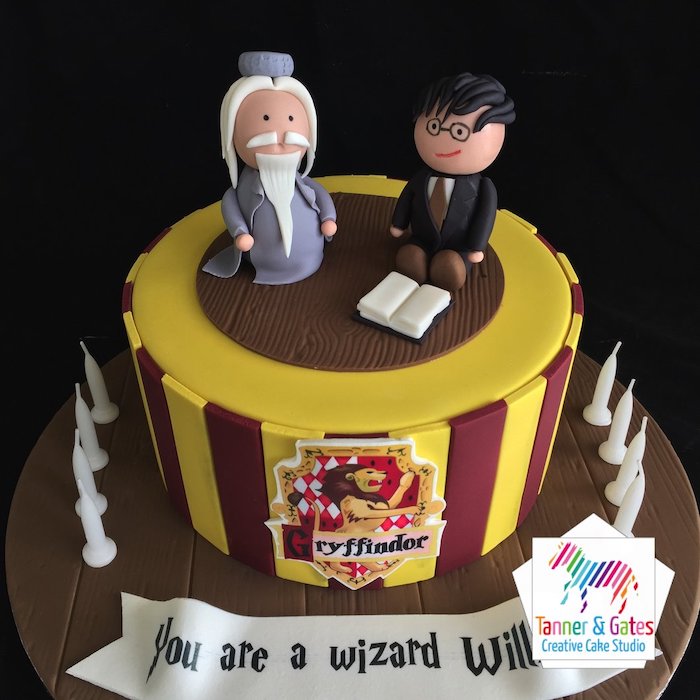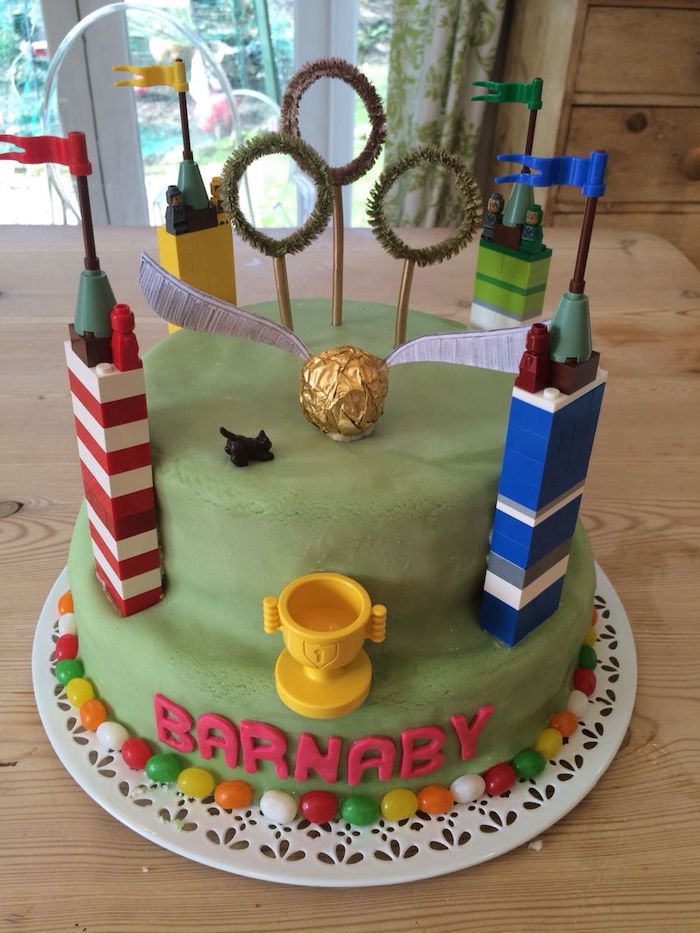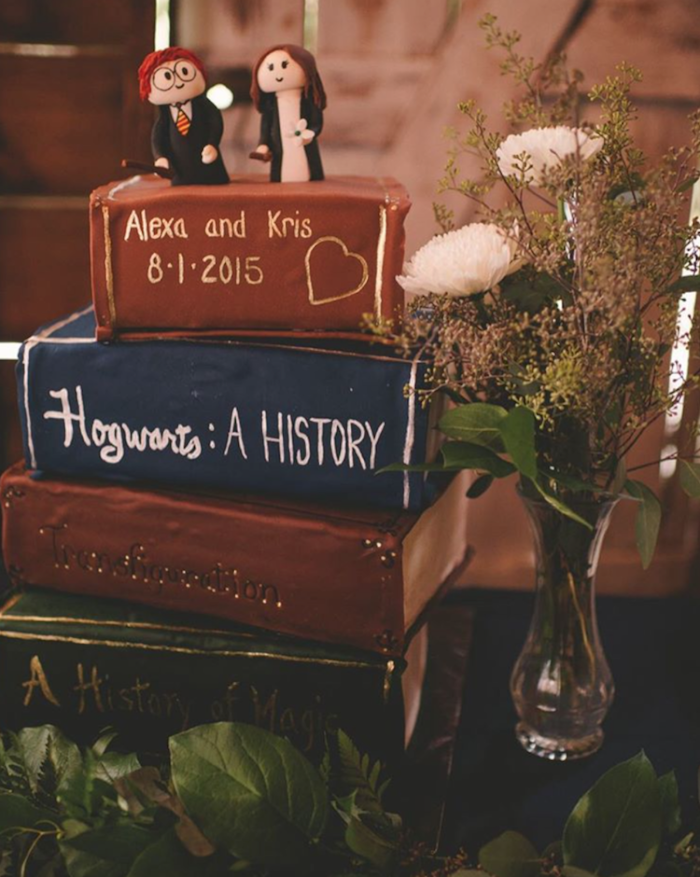 Another breathtaking cake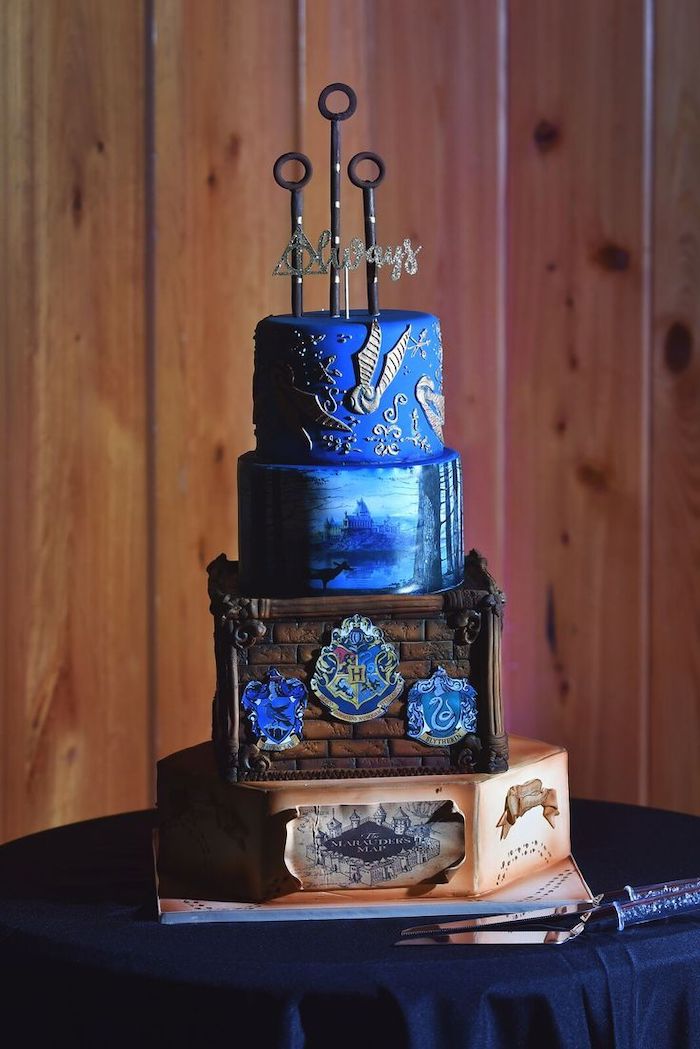 Harry Potter wedding cakes are all the rage for die-hard fans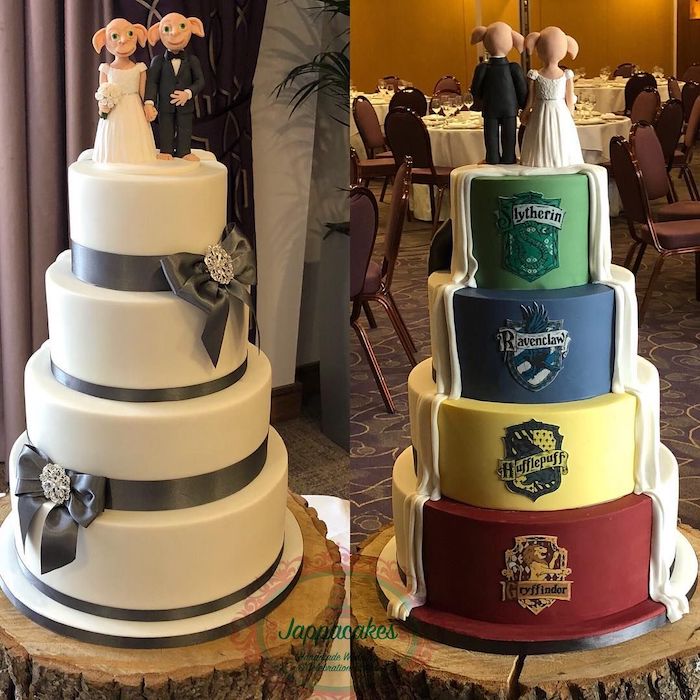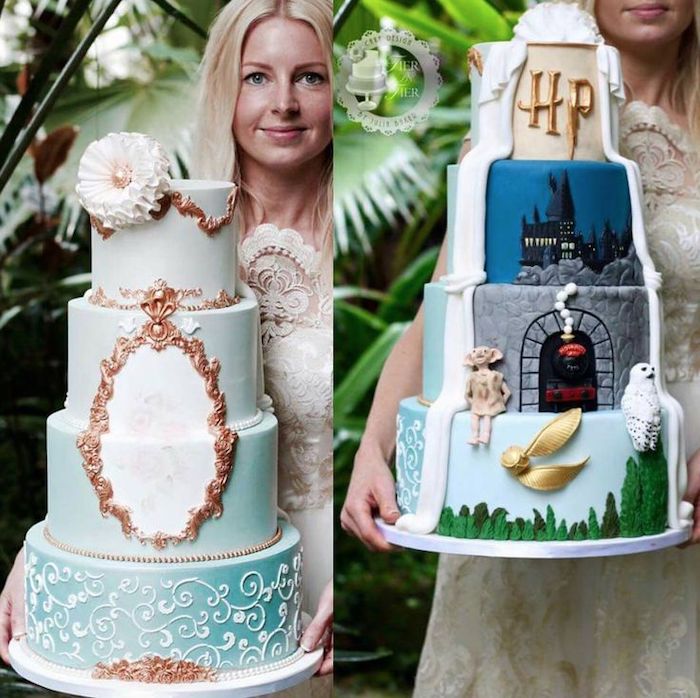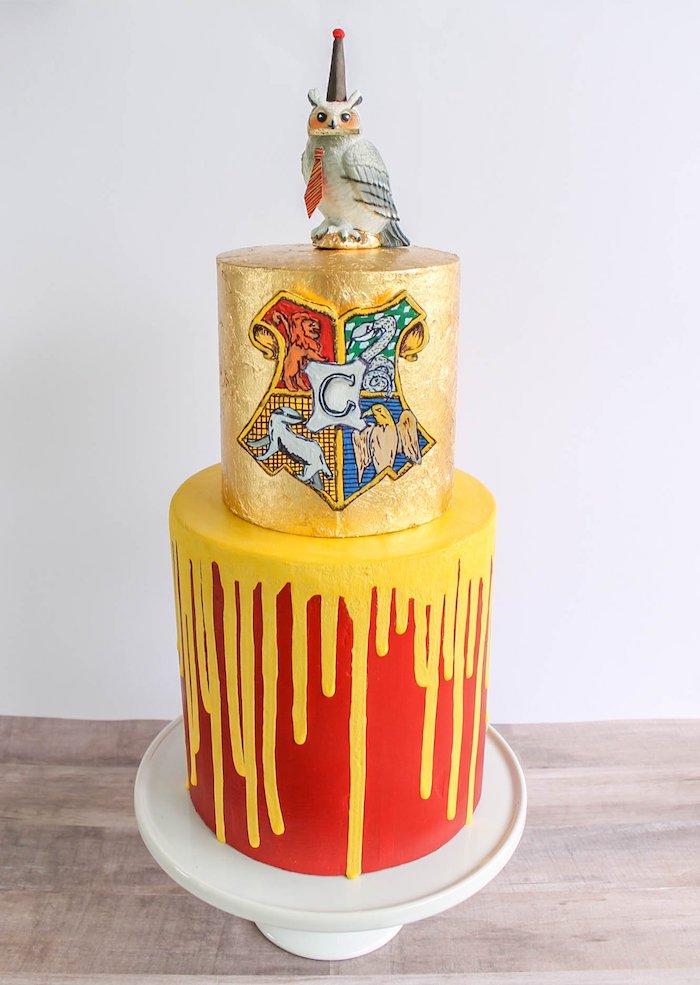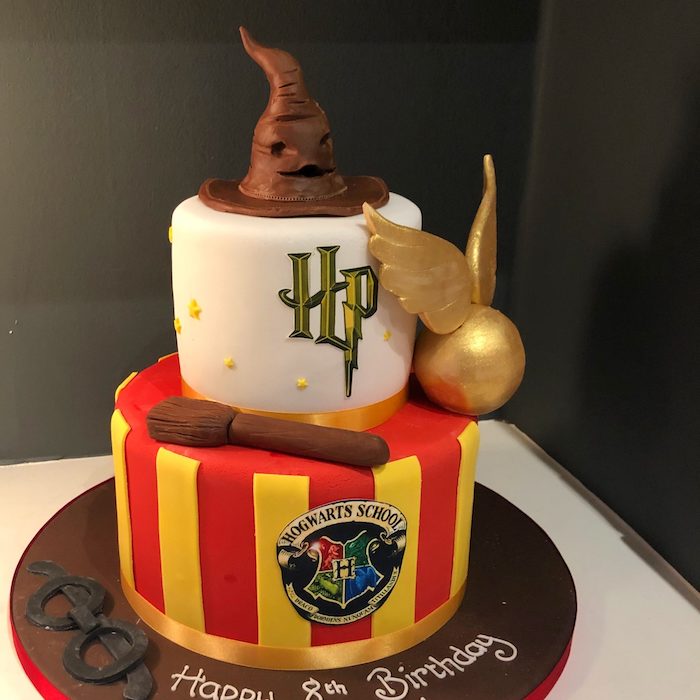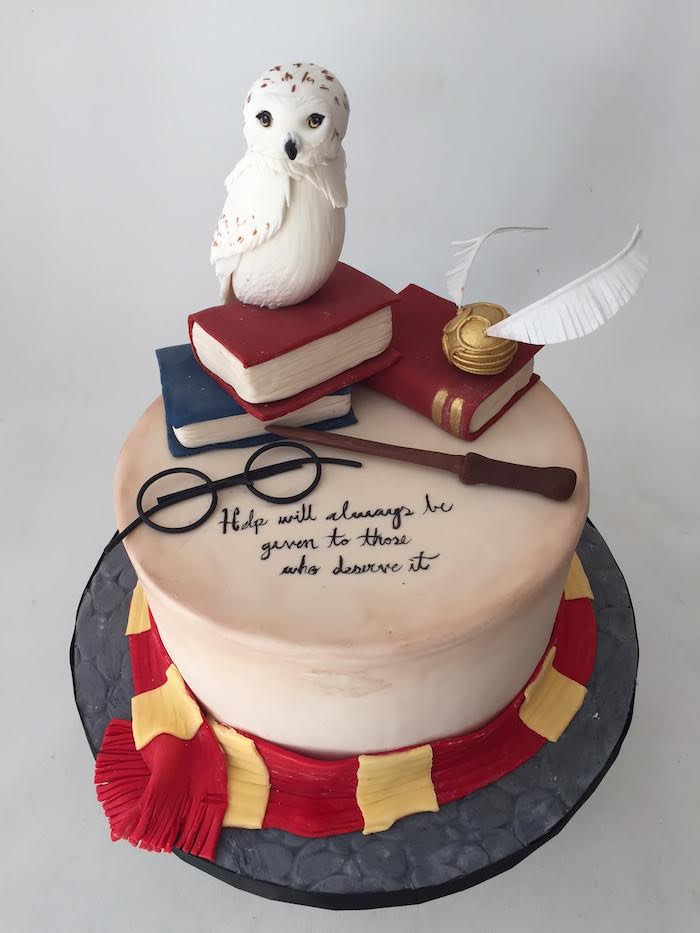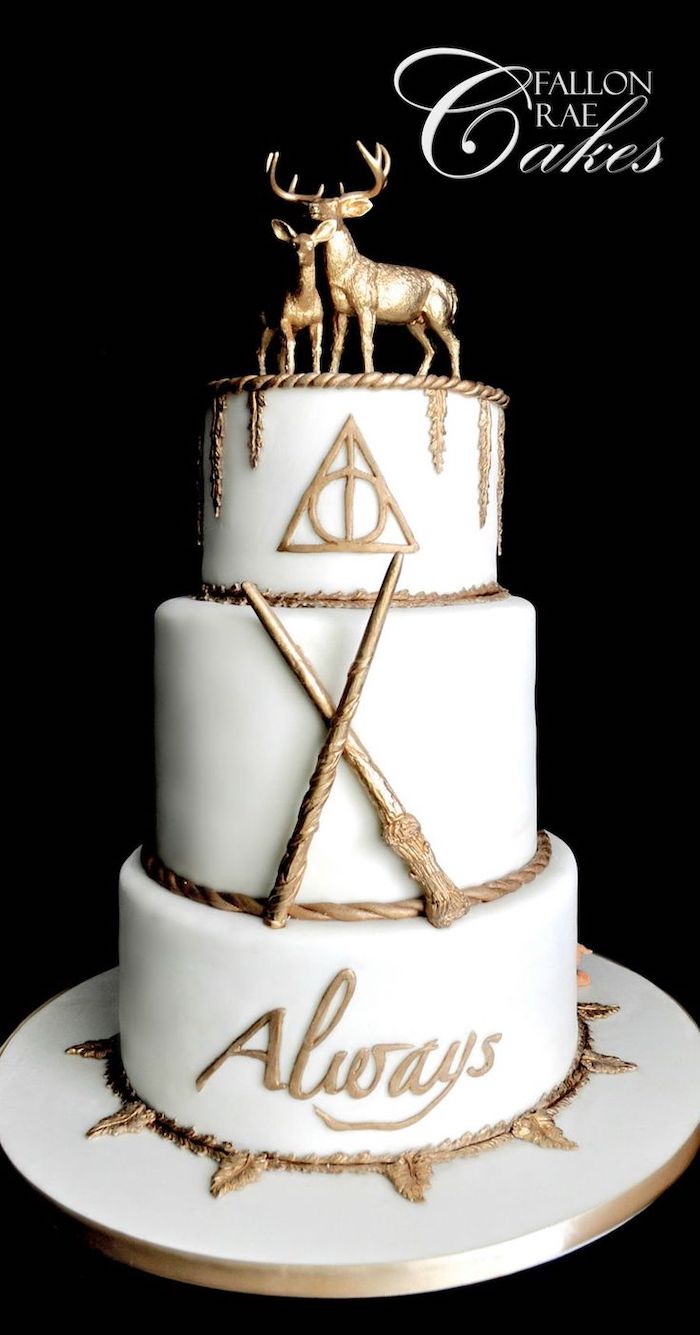 Happee Birthdae Harry cake, one of the most famous cakes by the sweet giant Rubeus Hagrid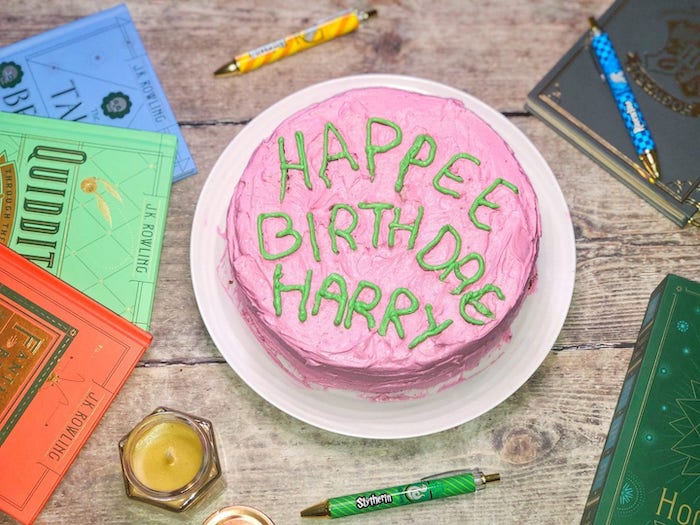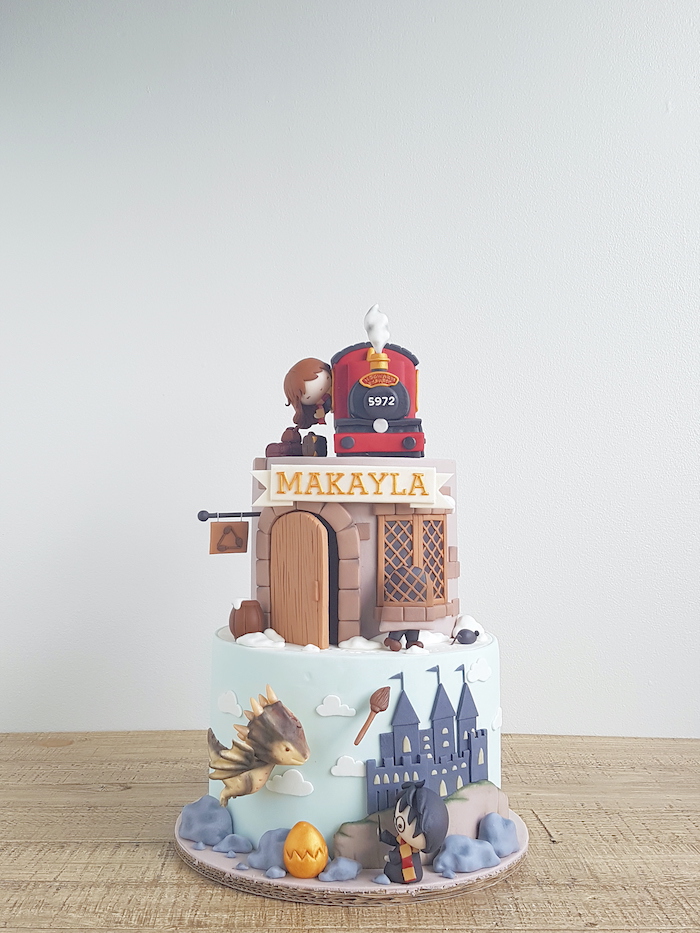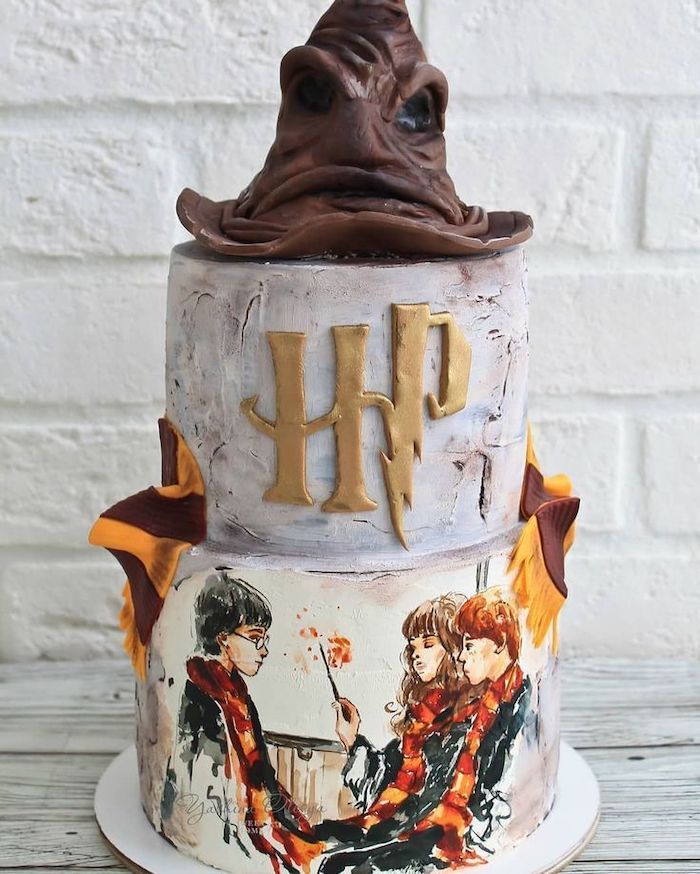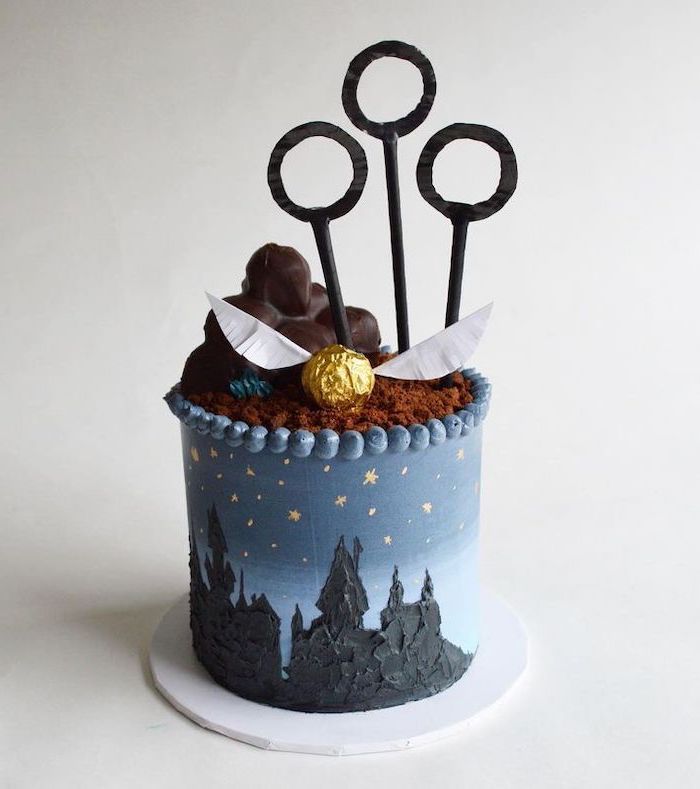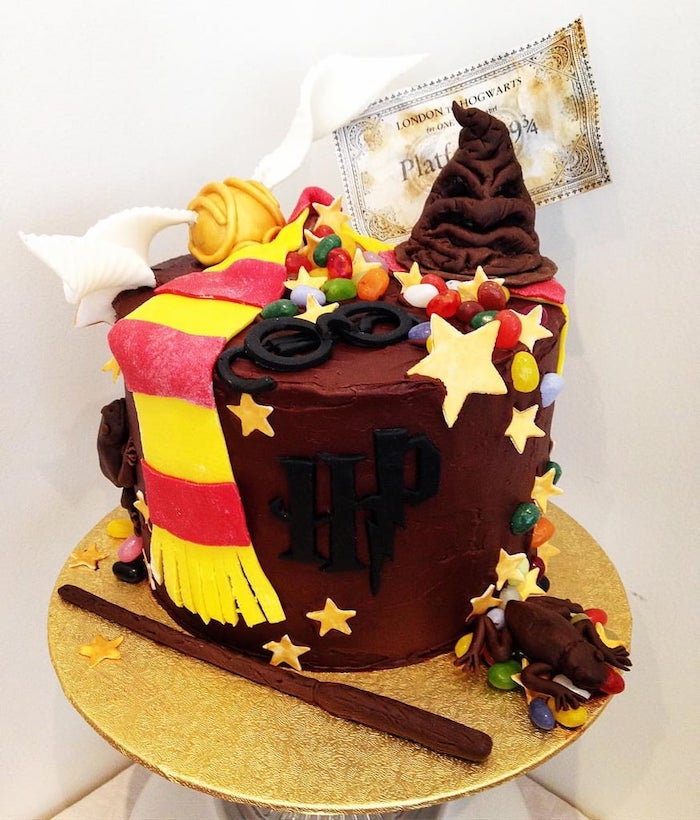 Fun idea – Happy Birthday to She who must not be named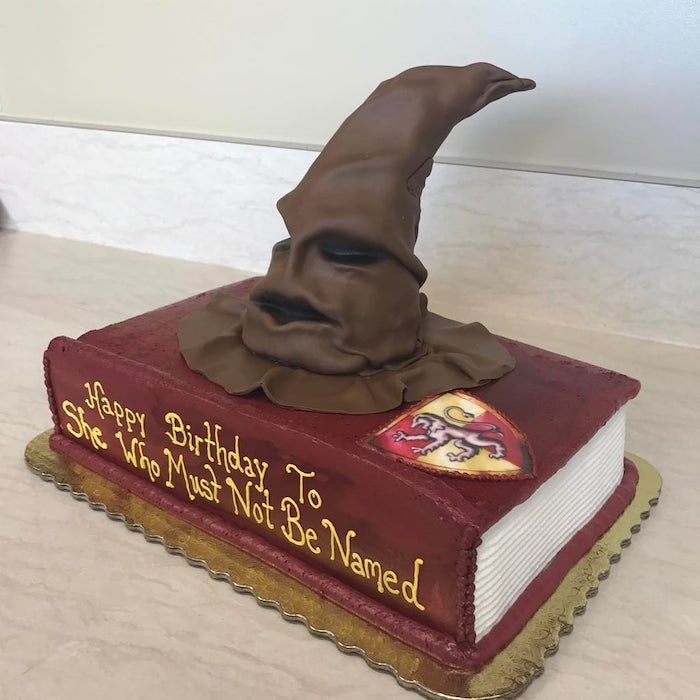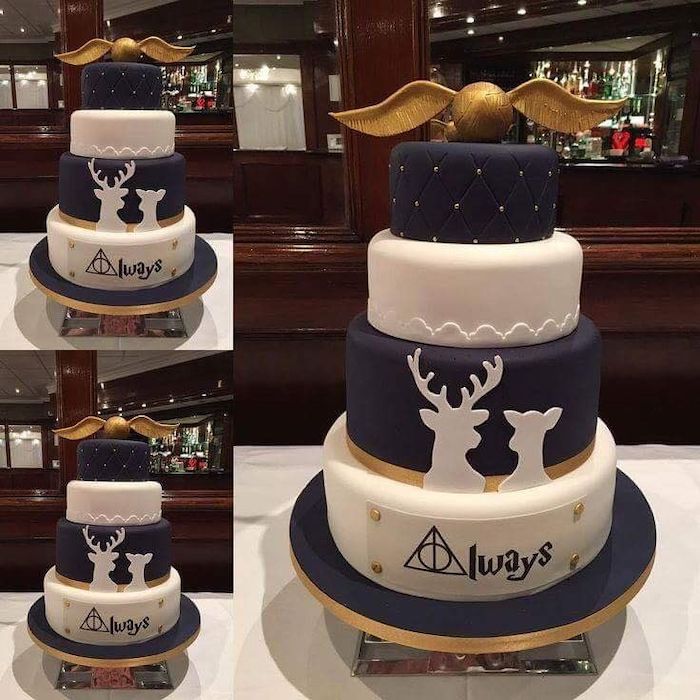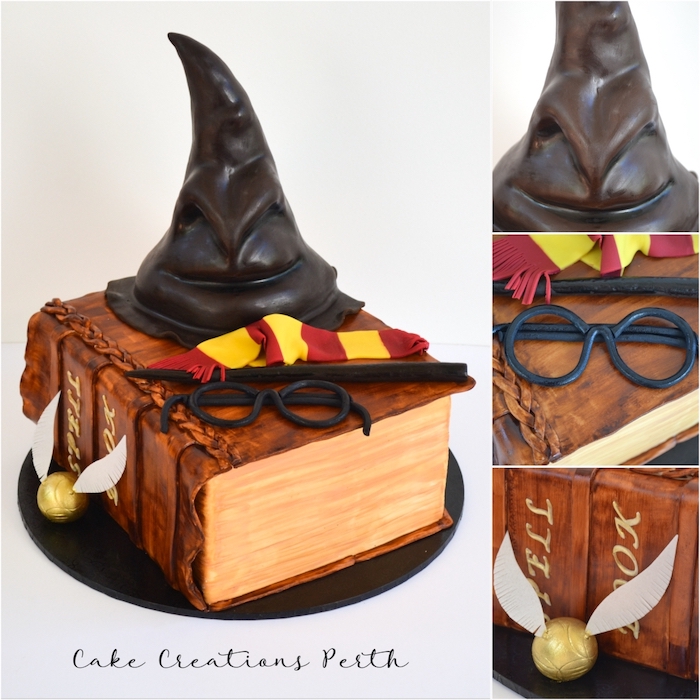 Another version of Hagrid's cake for Harry with the infamous Happee Birthdae Harry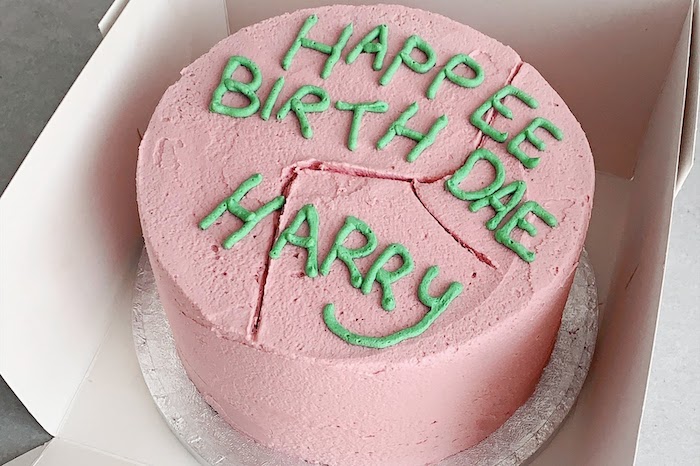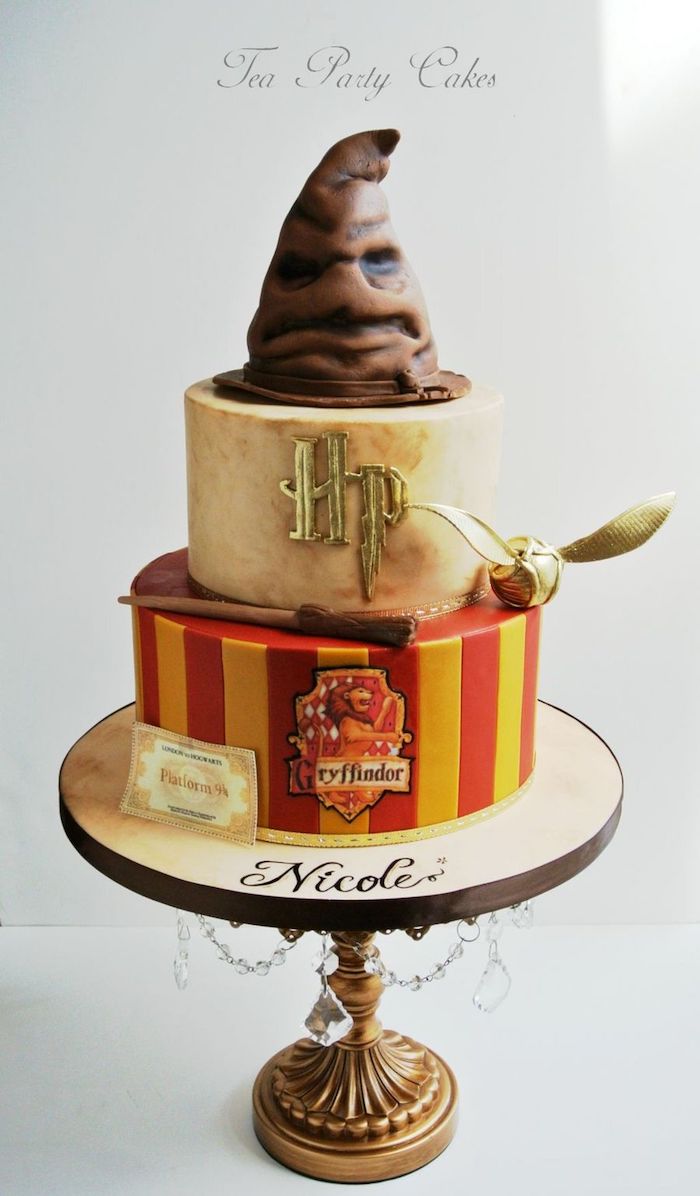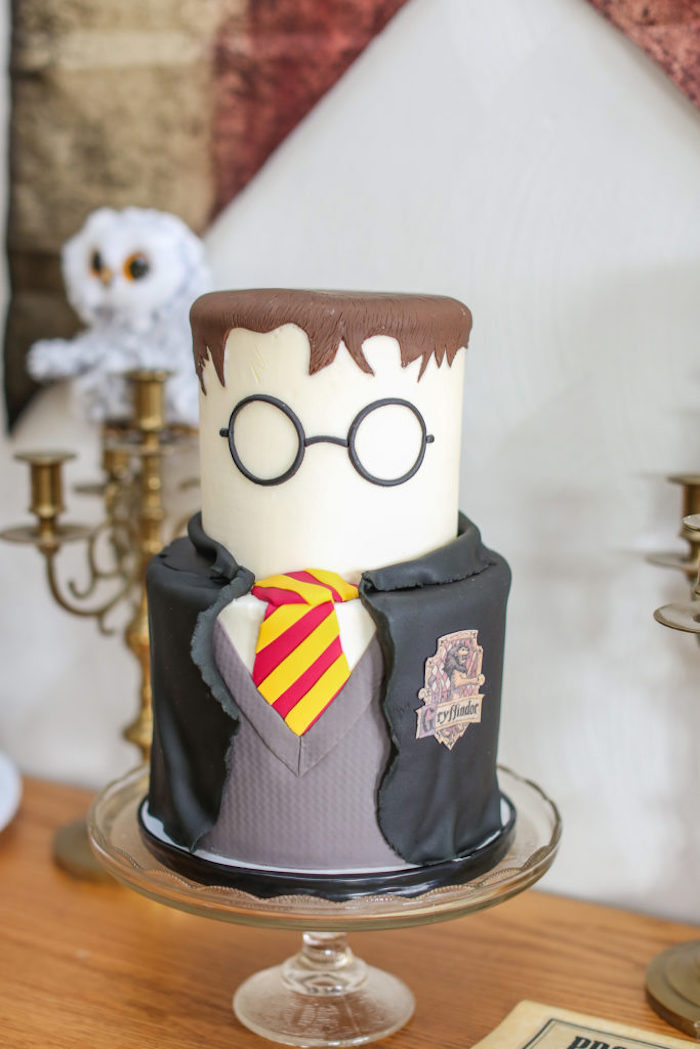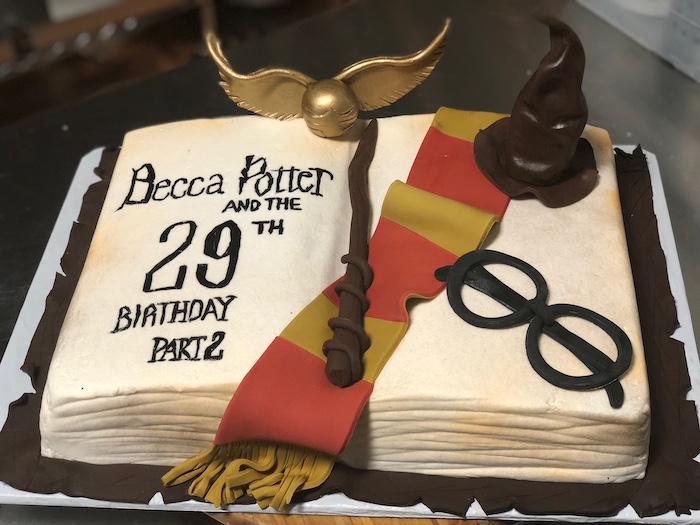 The Monster Book of Monsters cake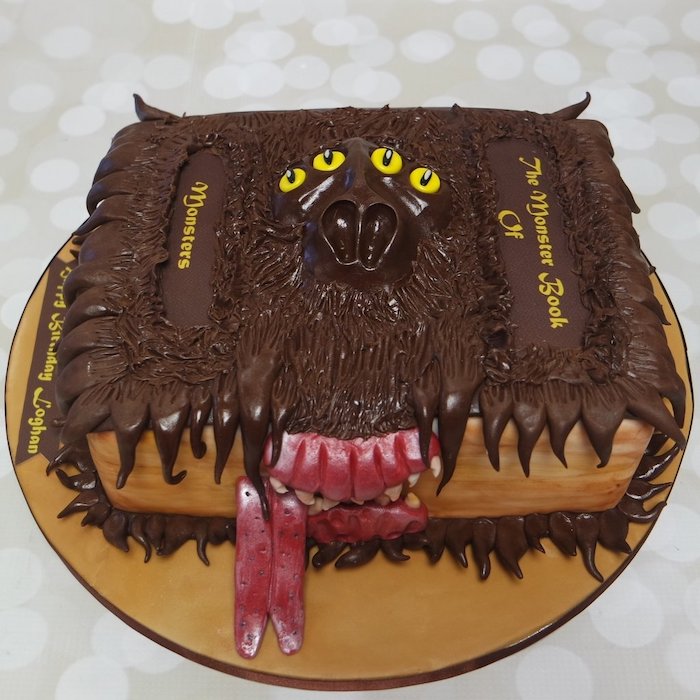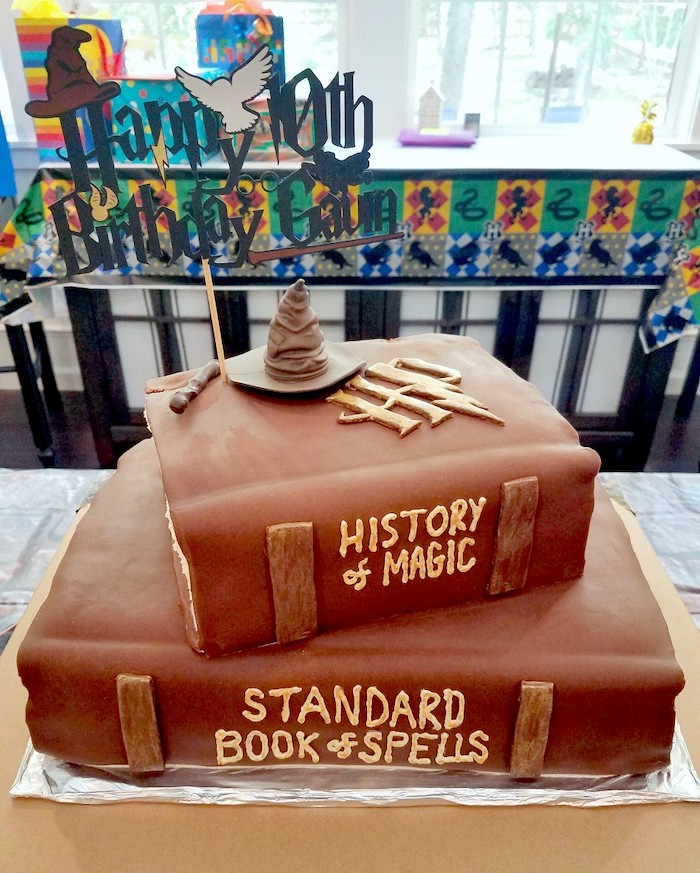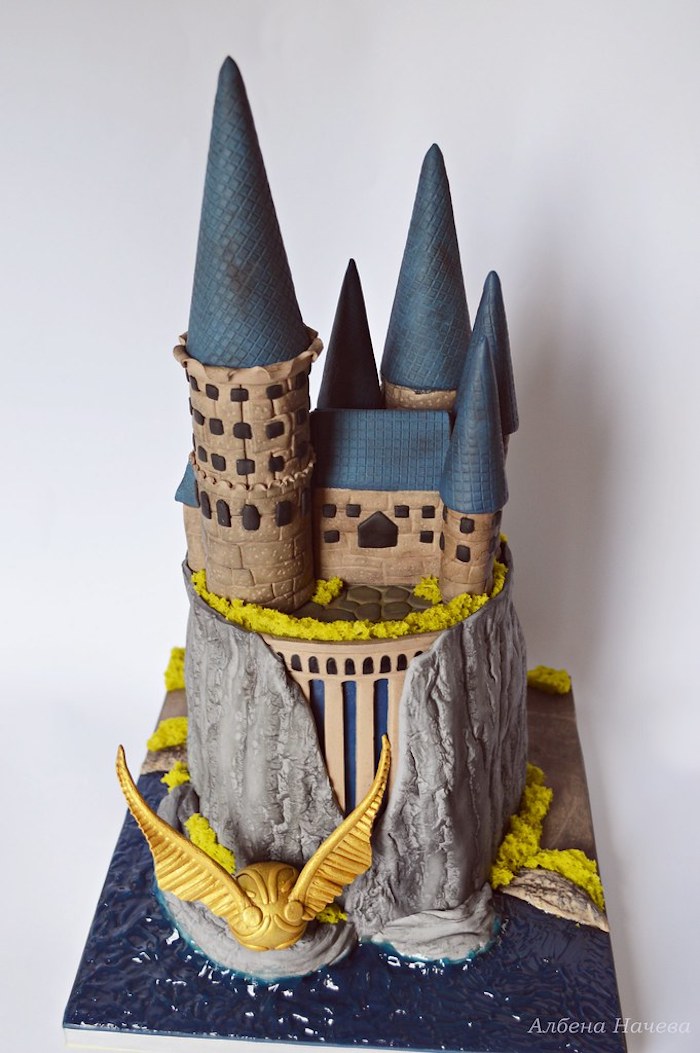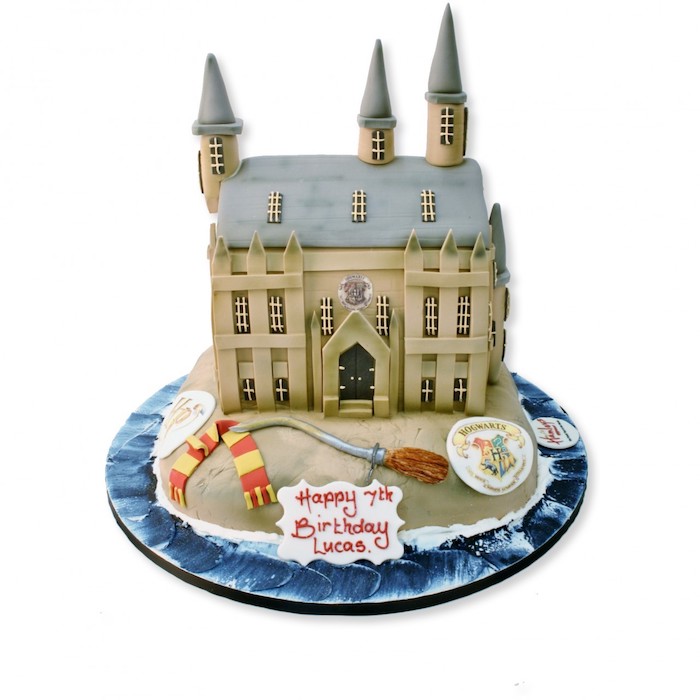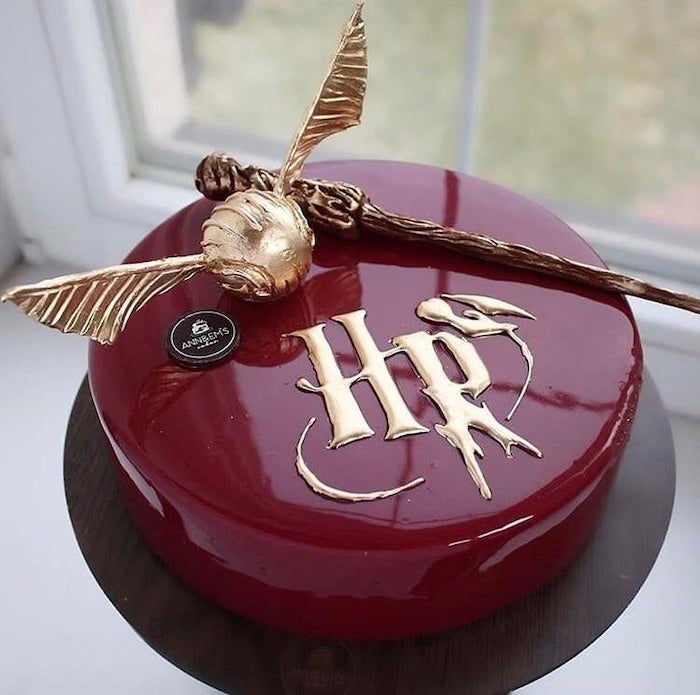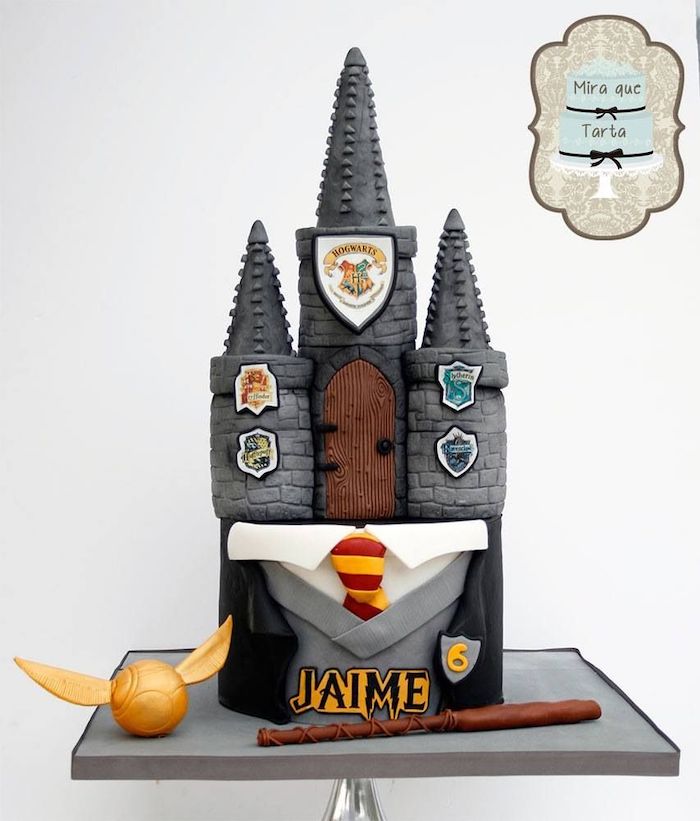 Harry Potter themed cake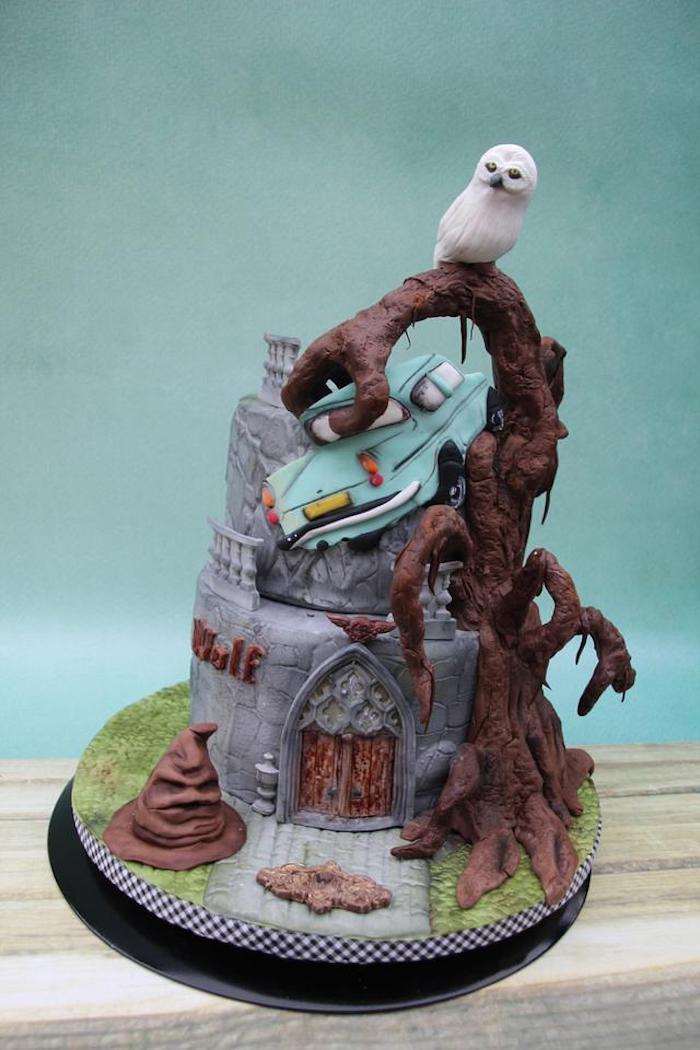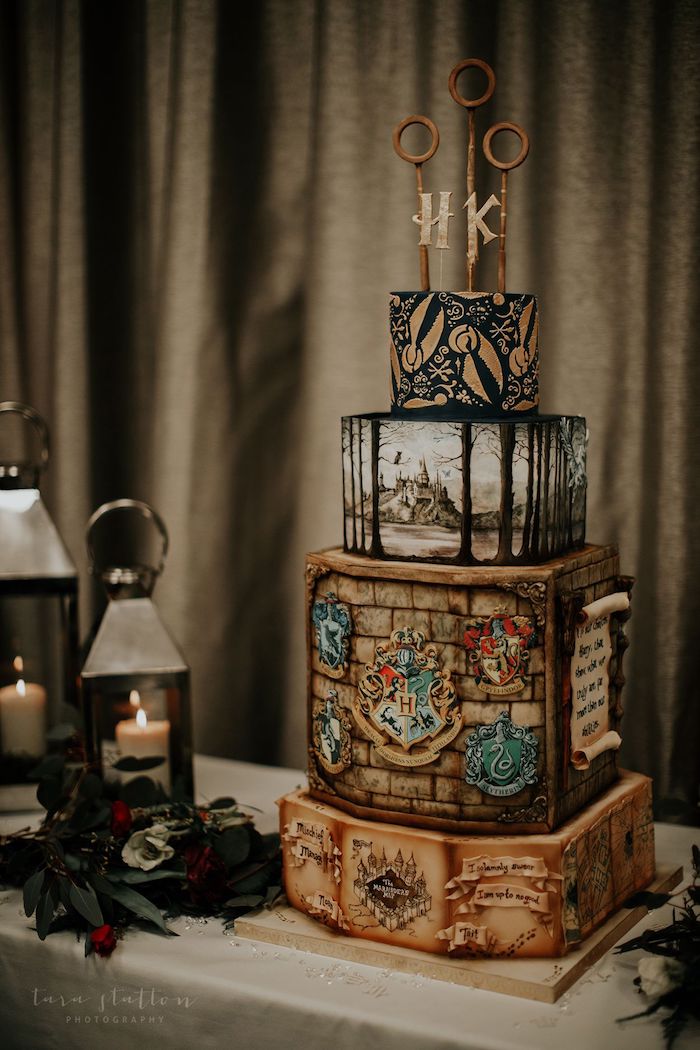 Cake inspired by Hogwarts' house of Hufflepuff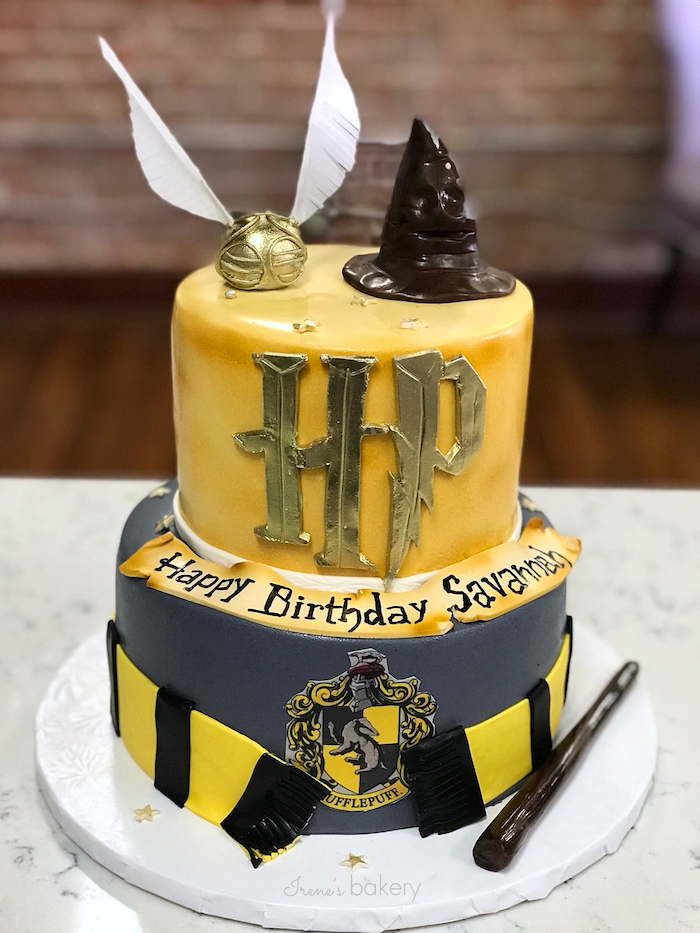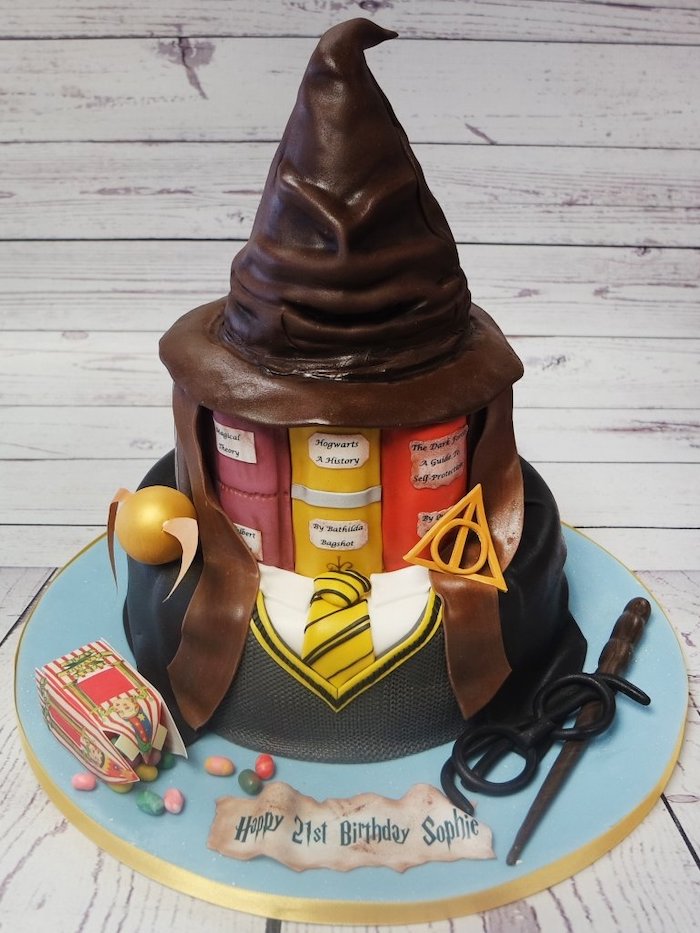 Real masterpiece of a Harry Potter cake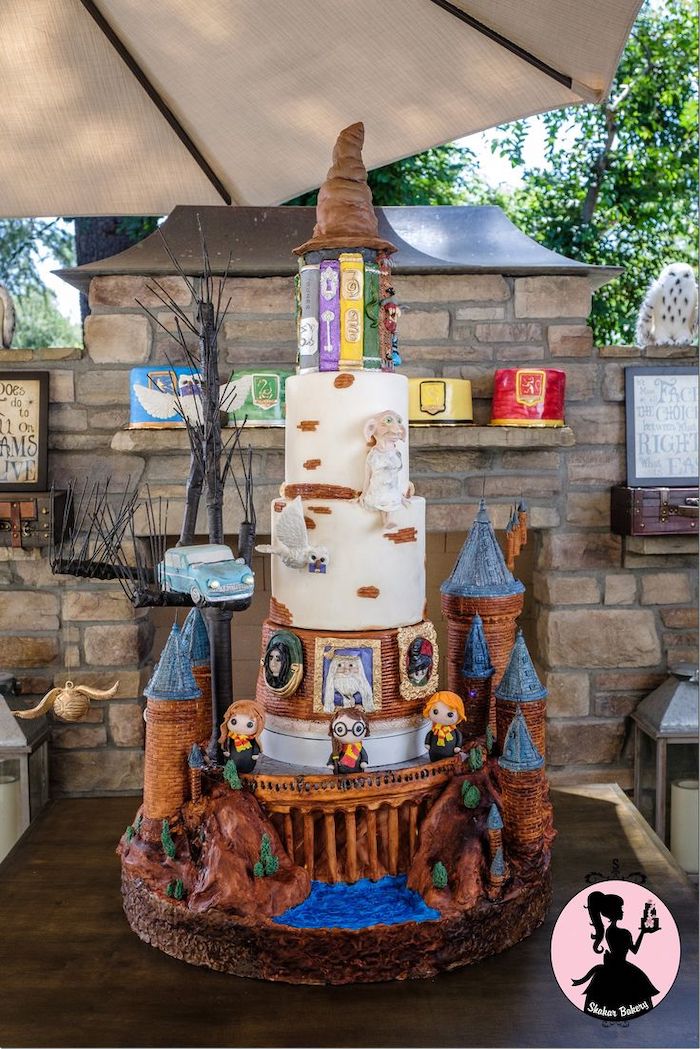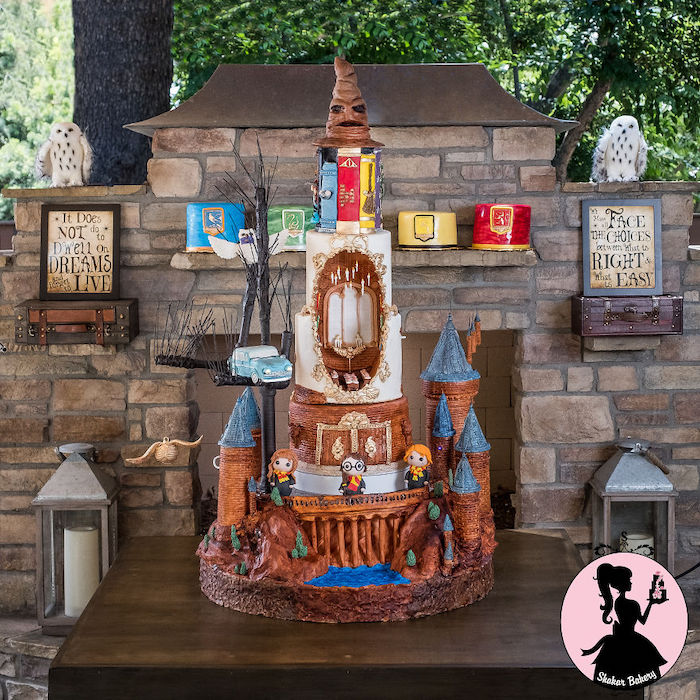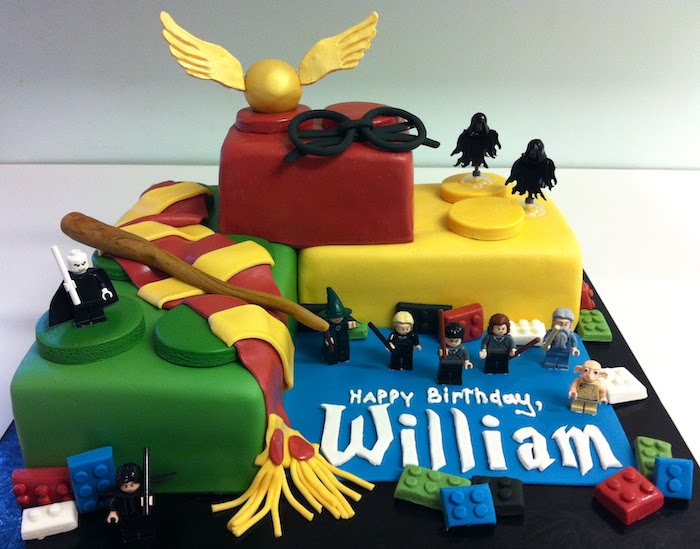 Marauder's map cake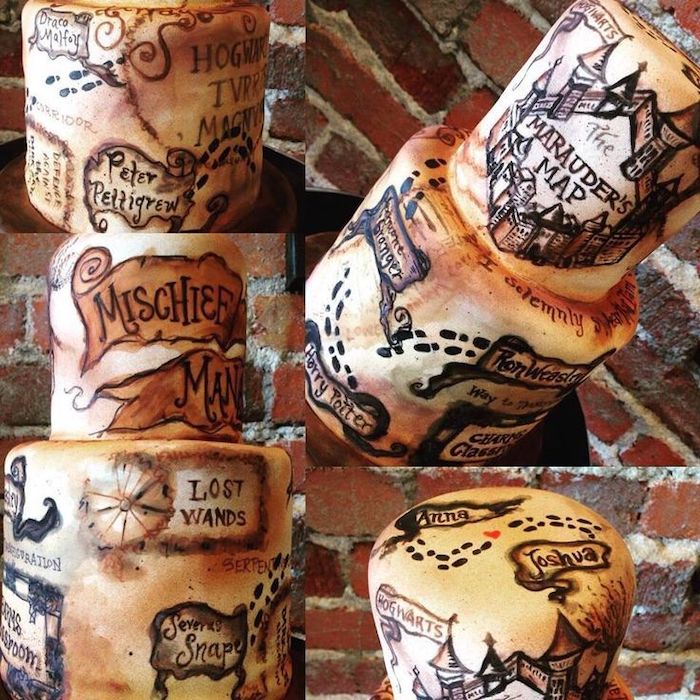 Cake inspired by Ravenclaw and Moaning Myrtle, in particular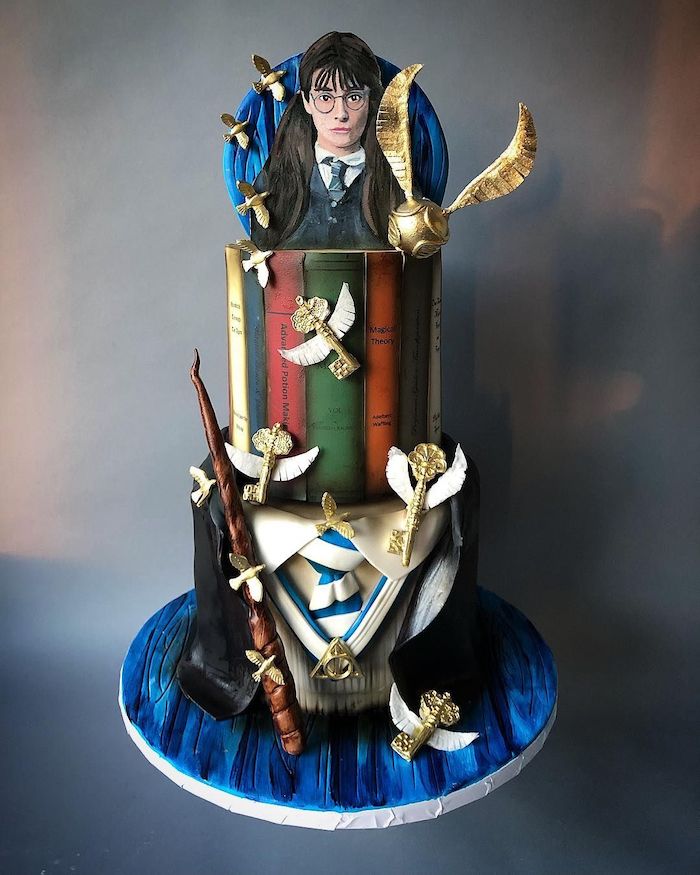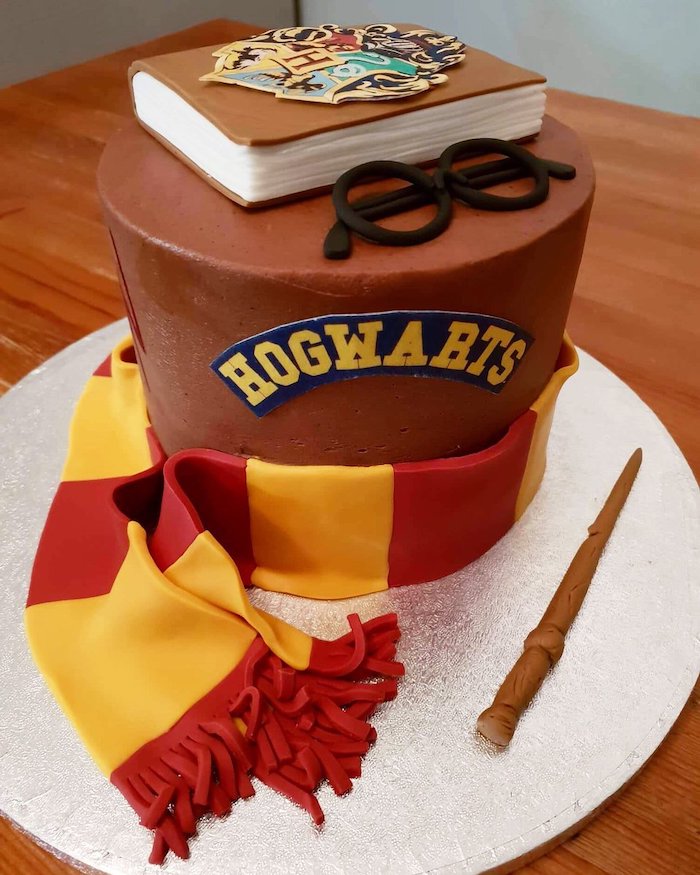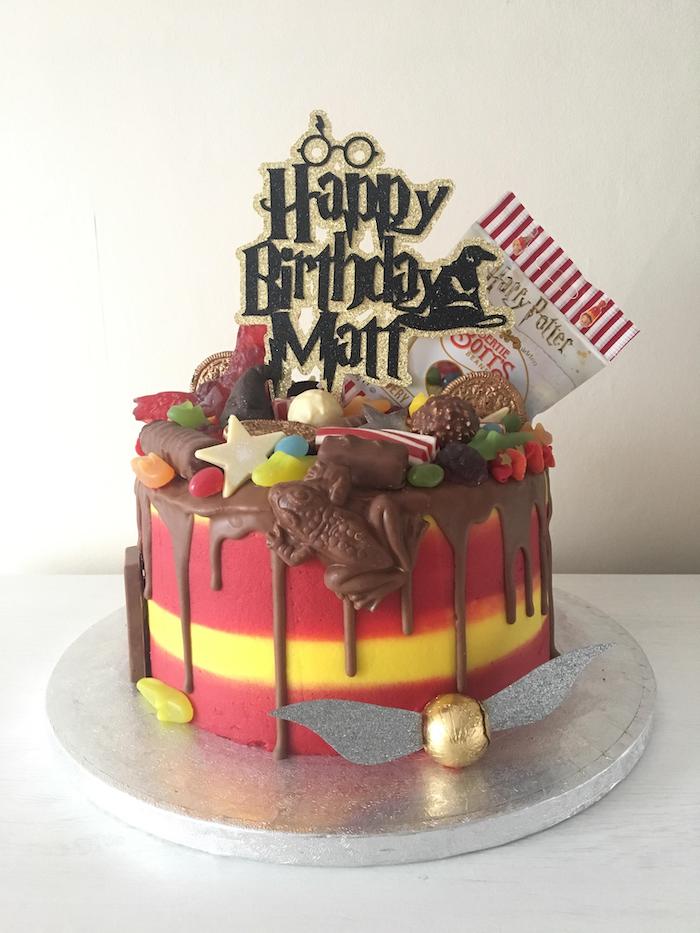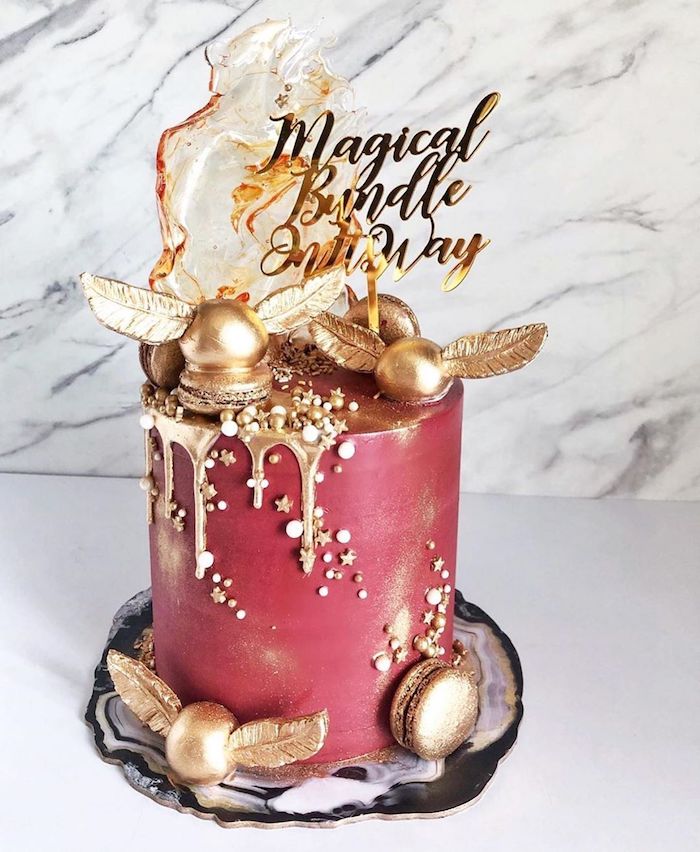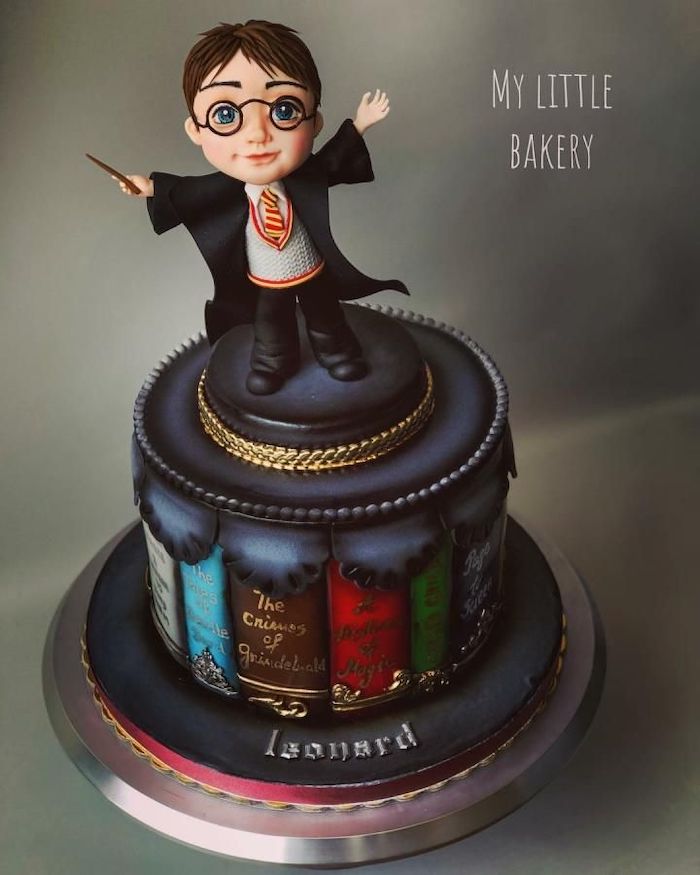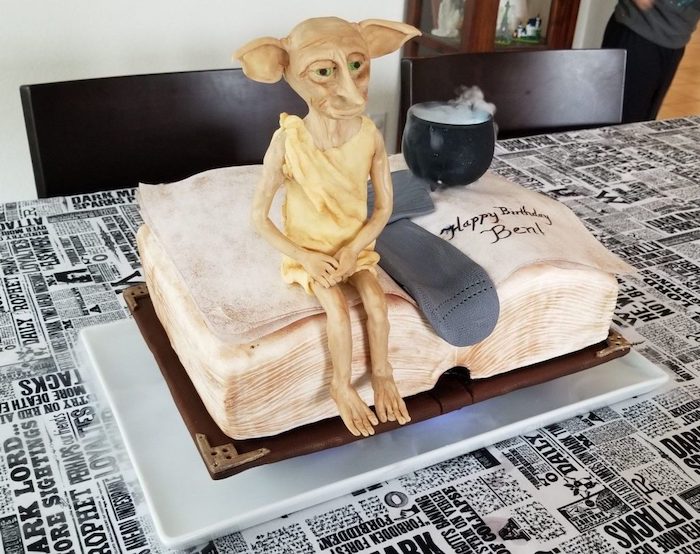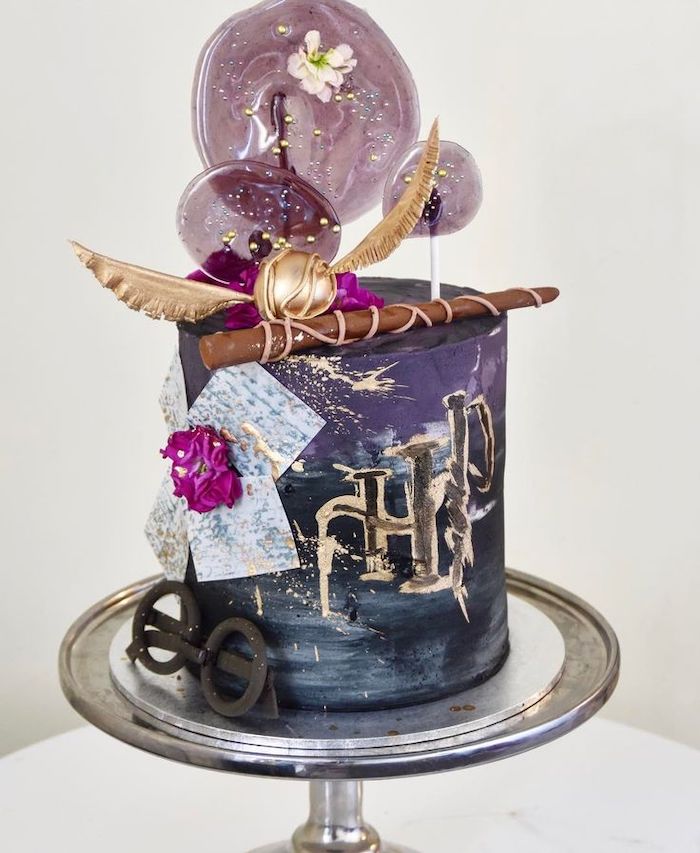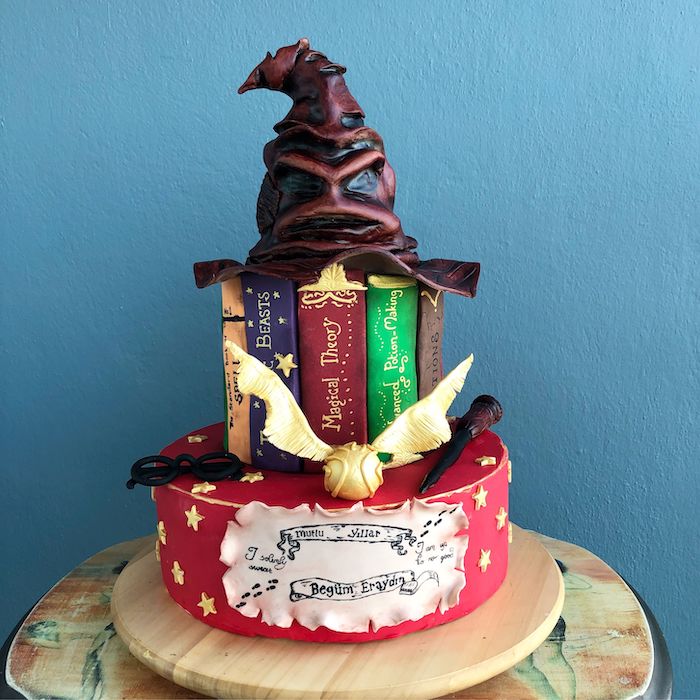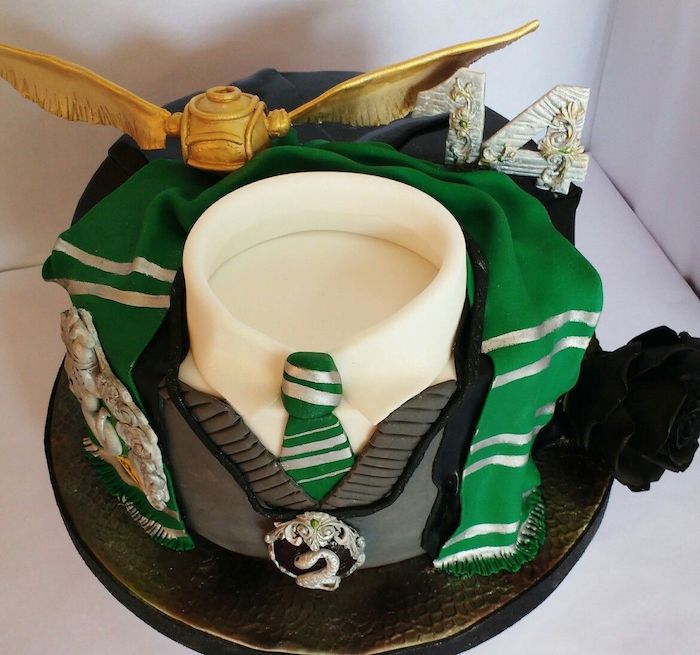 And this one is inspired by the House of Gryffindor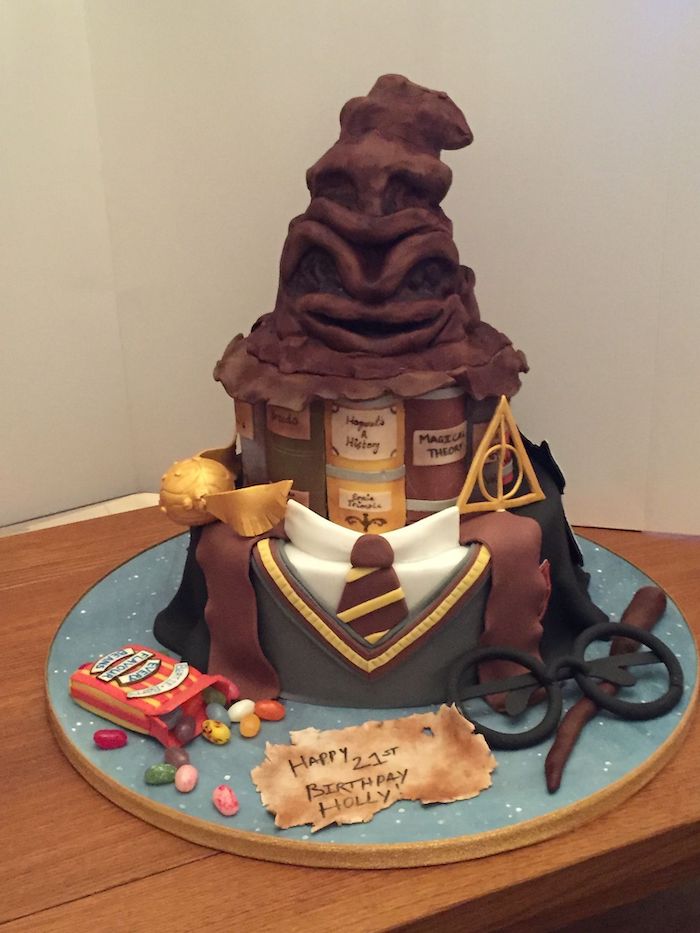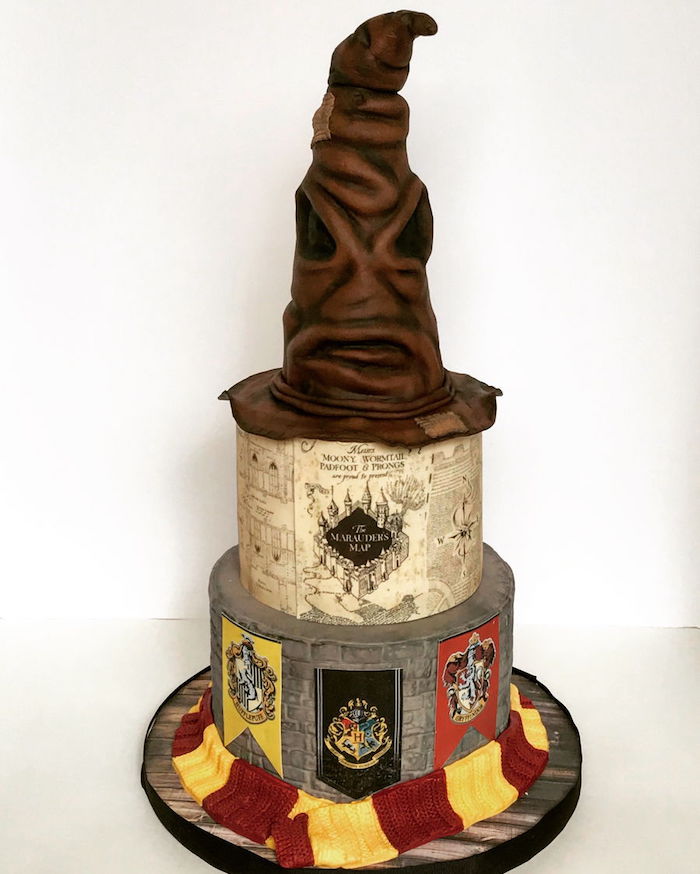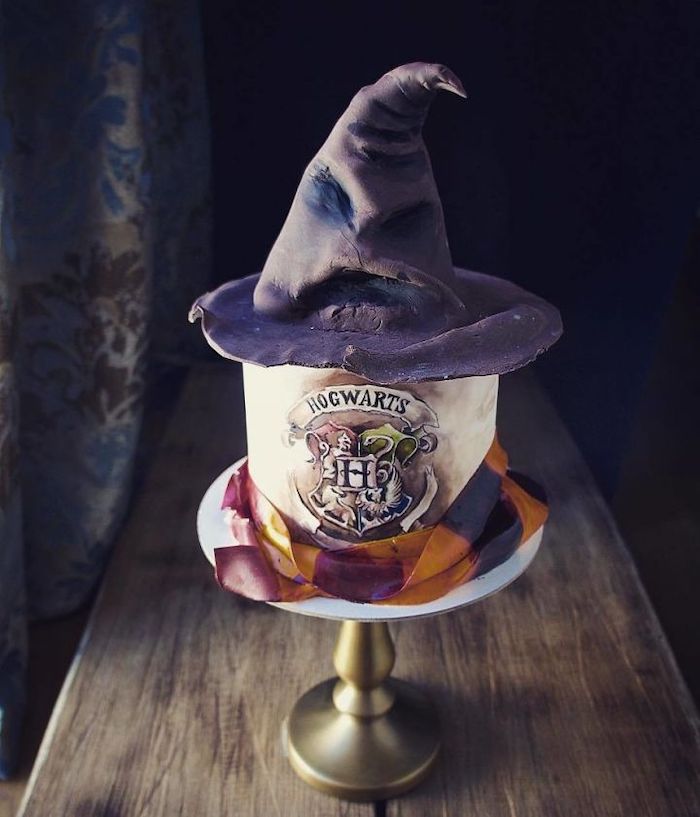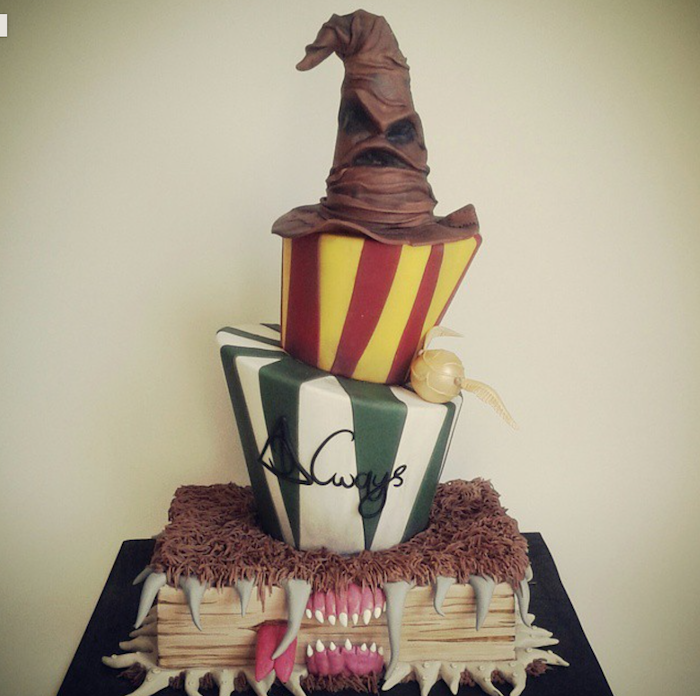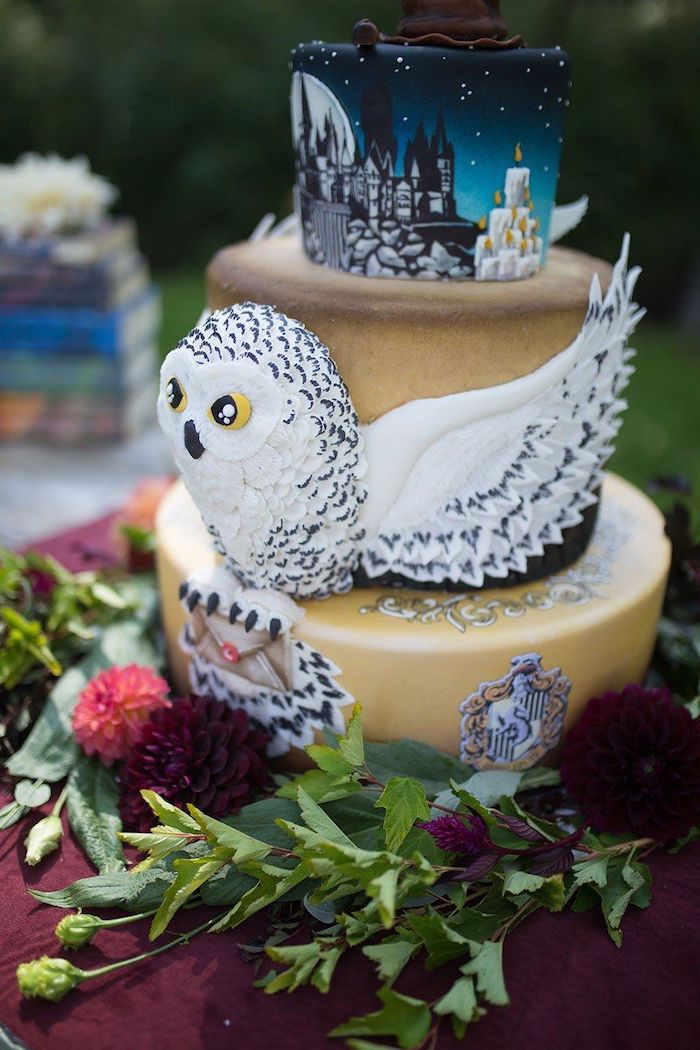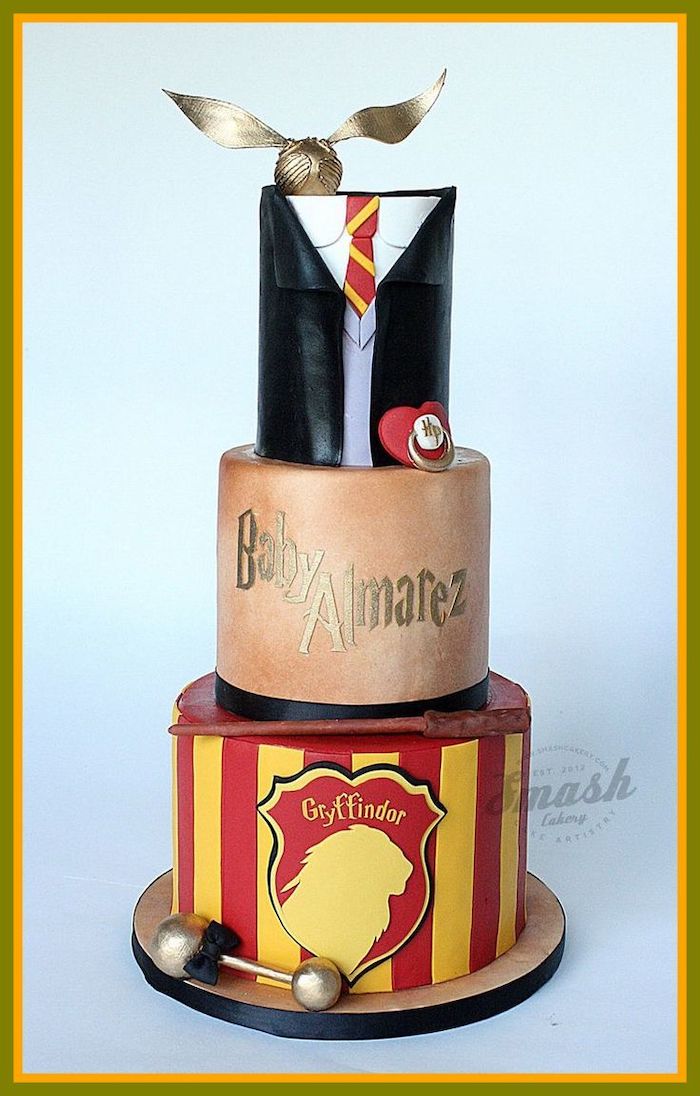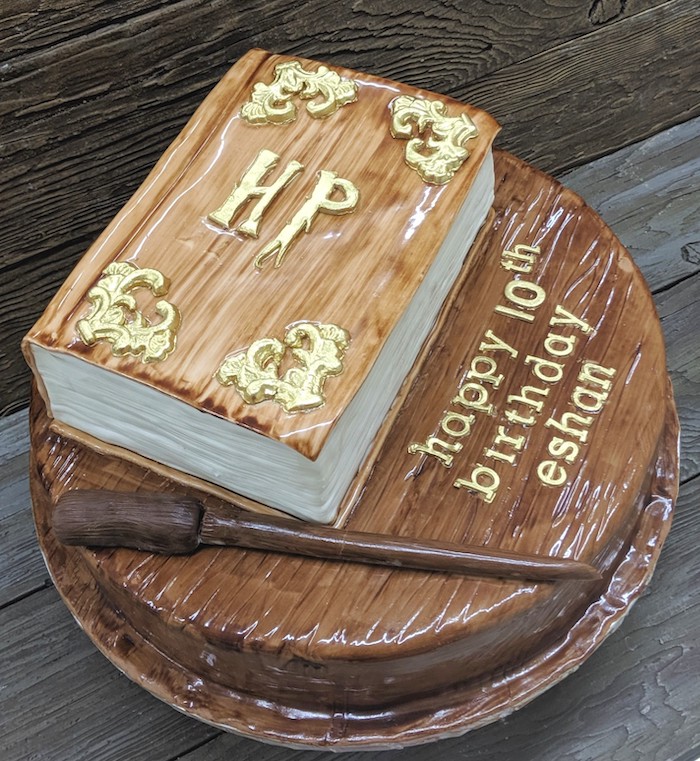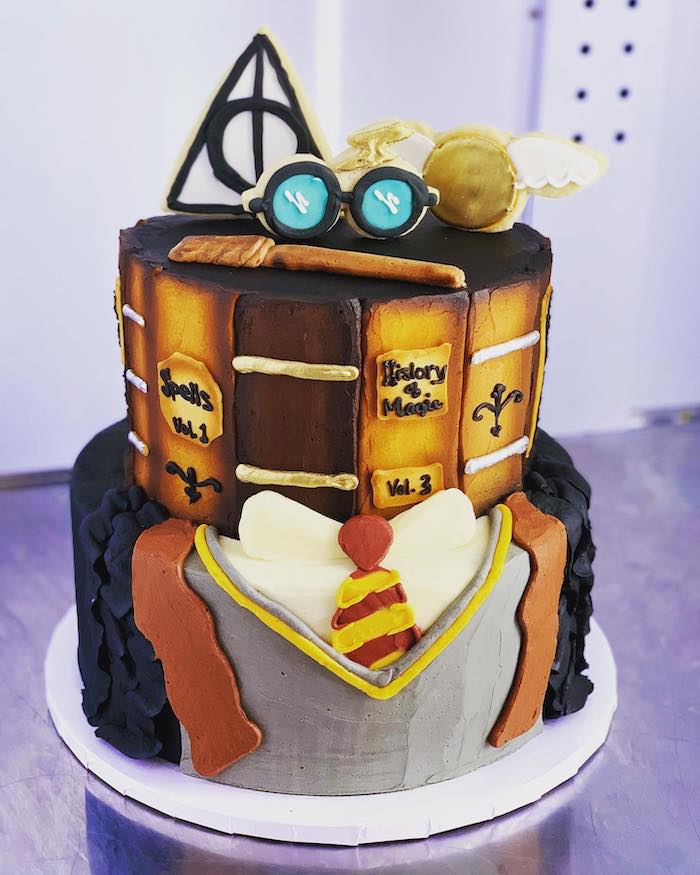 One of the most famous quotes of the whole Harry Potter series, spoken by none other than Albus Dumbledore himself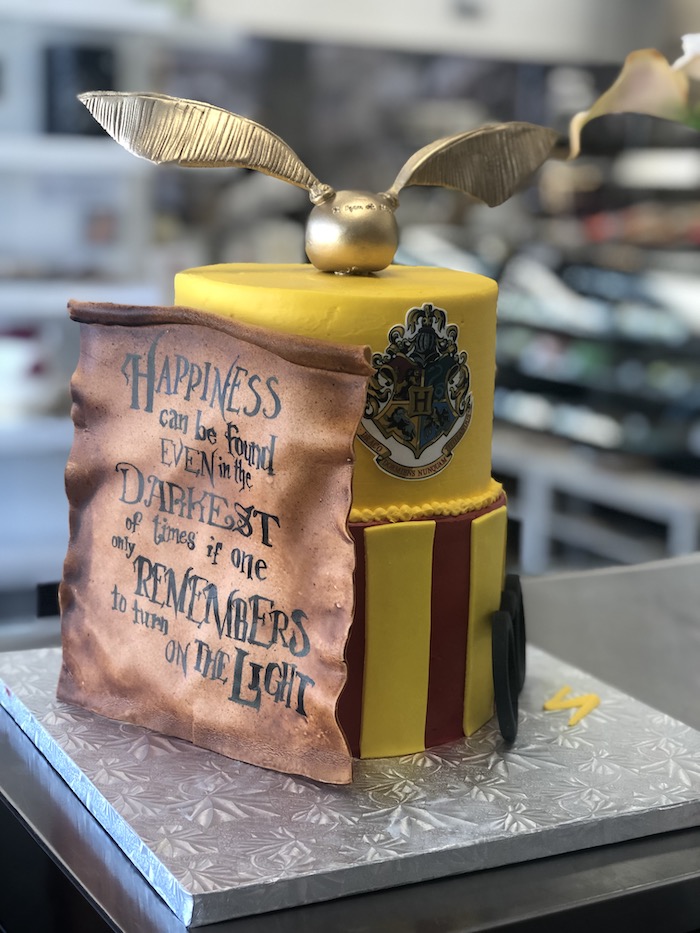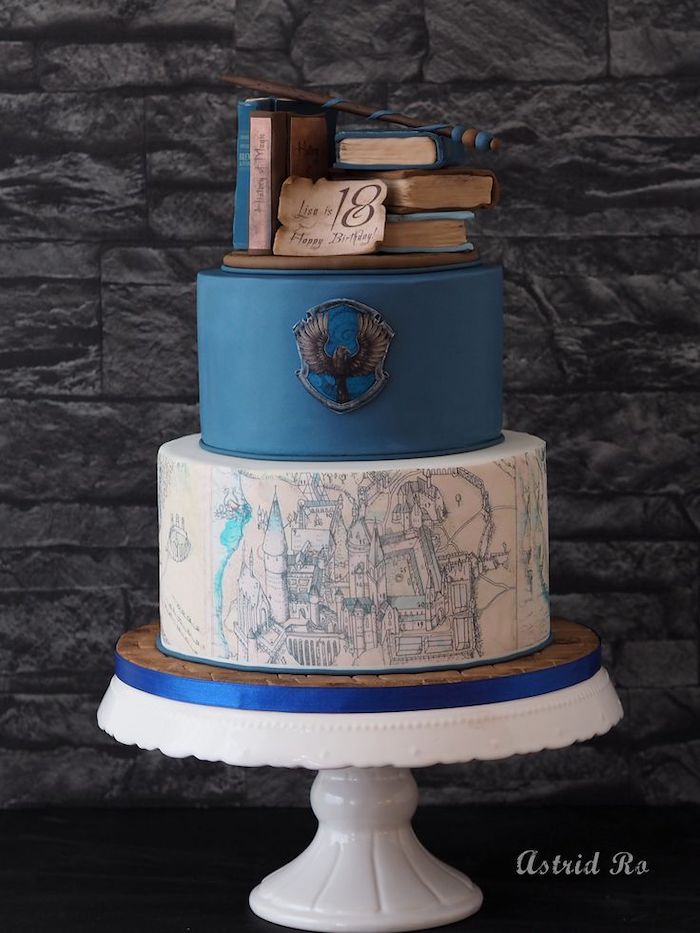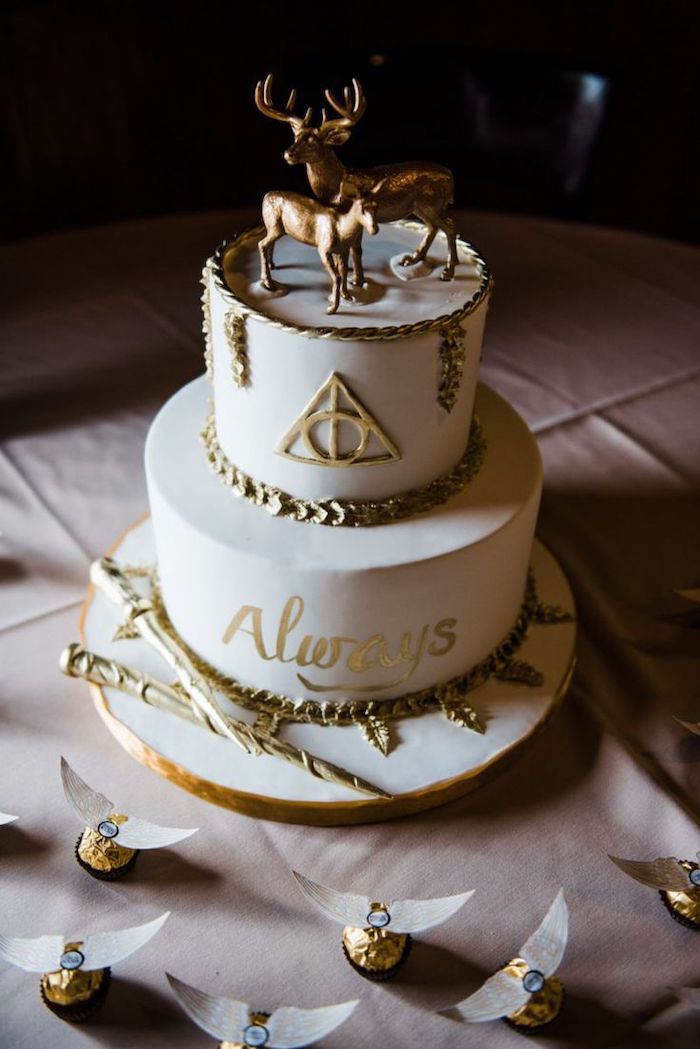 Gryffindor and Ravenclaw unicorn Harry Potter cakes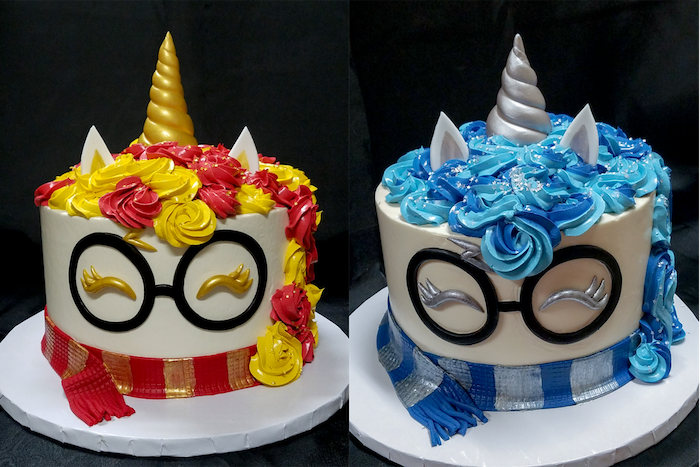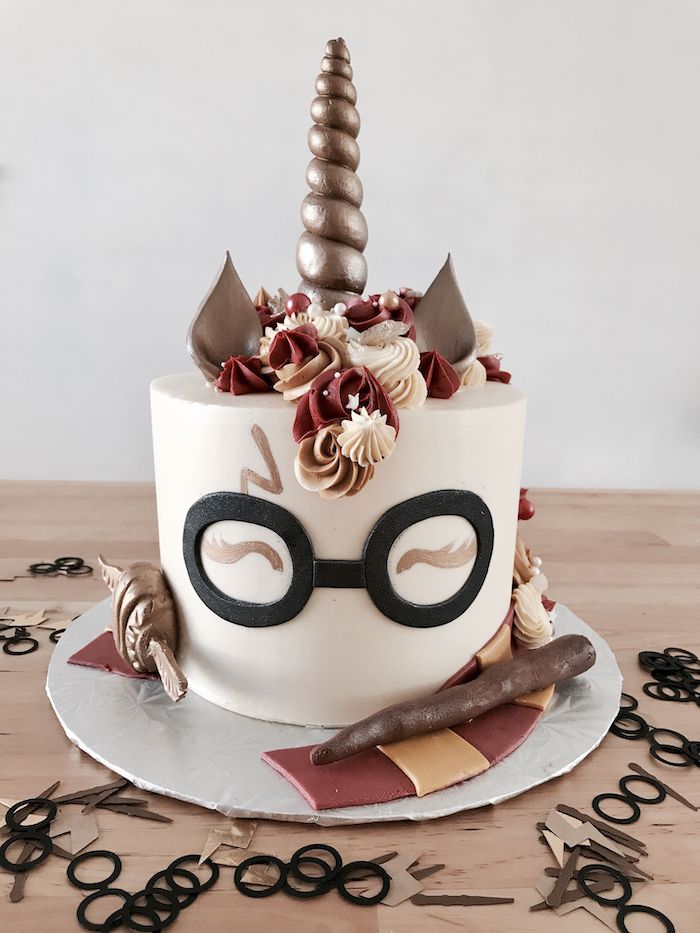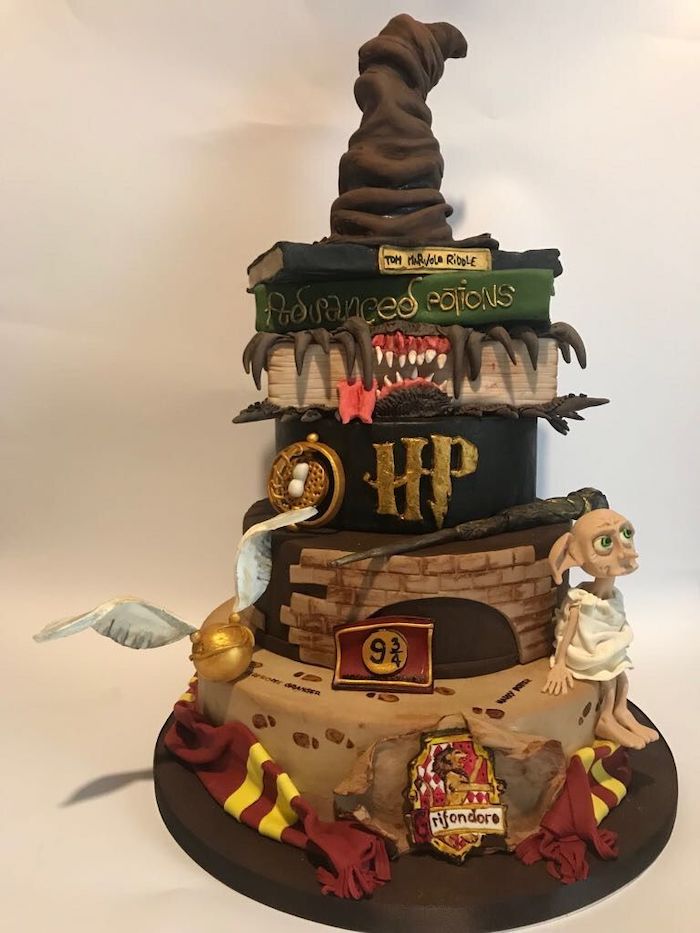 Incredibly beautiful and intricate Hogwarts cake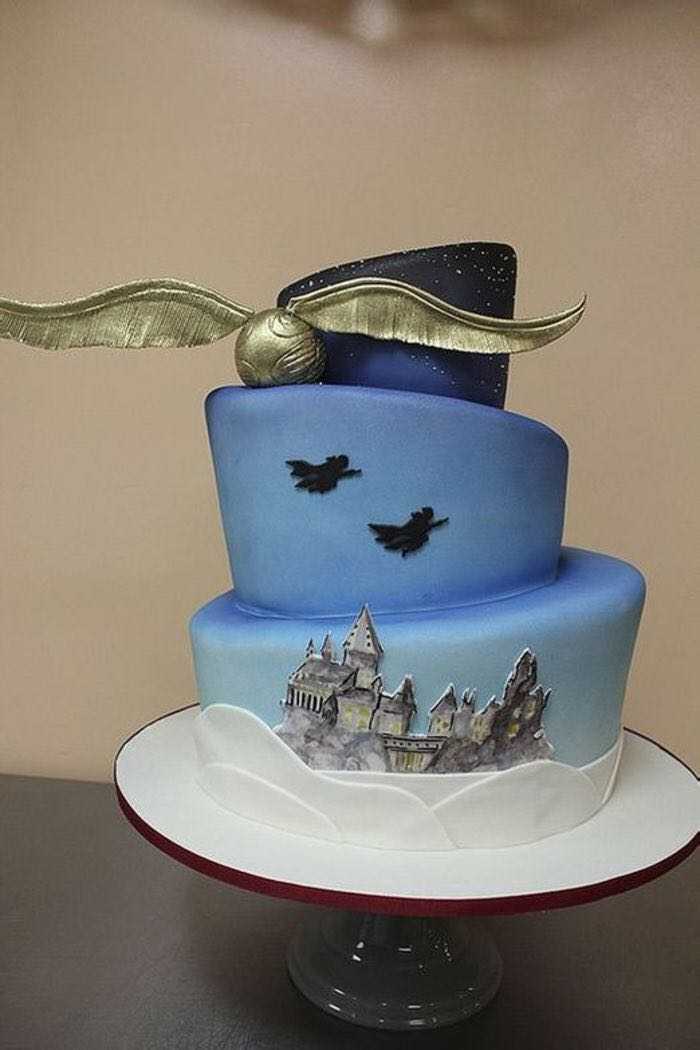 Can you imagine this is a cake, showcasing The Great Hall – hanging candles from the ceiling and all