60+ Mickey Mouse cake ideas for the die-hard Disney fans
Our generation has grown up with Disney. I remember watching Disney as a child and forgetting everything and everyone around me. My mom would literally have to turn off the TV in order to get me to sit at the table and eat my breakfast. Nowadays, Disney is not only the characters we remember from our childhood, however. It is one of the biggest companies in the world. It currently owns the rights for 17 out of the 20 highest-grossing movies of all time. Furthermore, it owns the top 5 films in the world. So, today we are going to give credit to Disney's original character and icon for the whole studio – Mickey Mouse. Here are 60+ Mickey Mouse cake ideas for your next Disney-themed party.
Mickey Mouse cake ideas for the die-hard Disney fans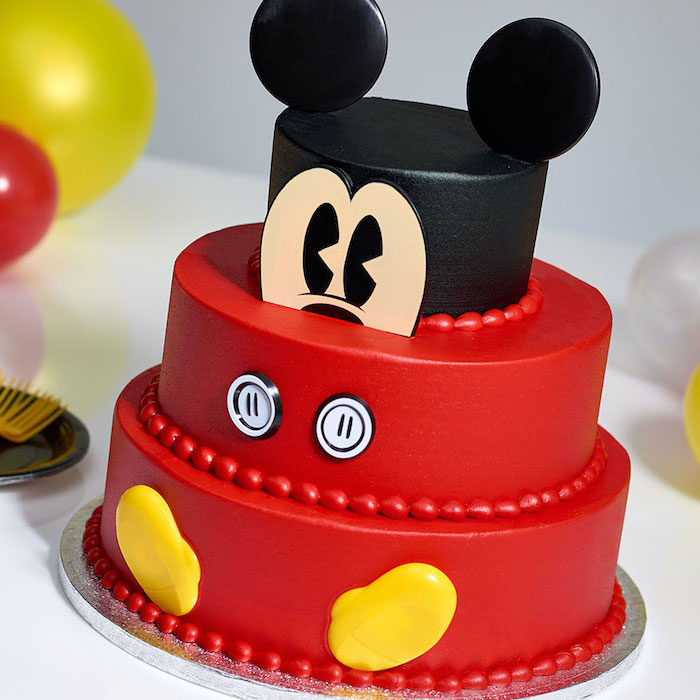 The Walt Disney Company was founded on October 16, 1923 by brothers Roy and Walt Disney. Since the beginning they have stretched their reach into television, film, publishing, music, videos, amusement parks, radio, web portals and broadcasting. Some of the biggest names, which are a part of the Disney kingdom are Lucasfilm, Marvel Entertainment, Pixar, 20th Century Fox, Fox 2000 Pictures and many other big names in the television and film production business. Therefore, whether we are aware of it or not, Disney is surrounding us.
The perfect cake for twins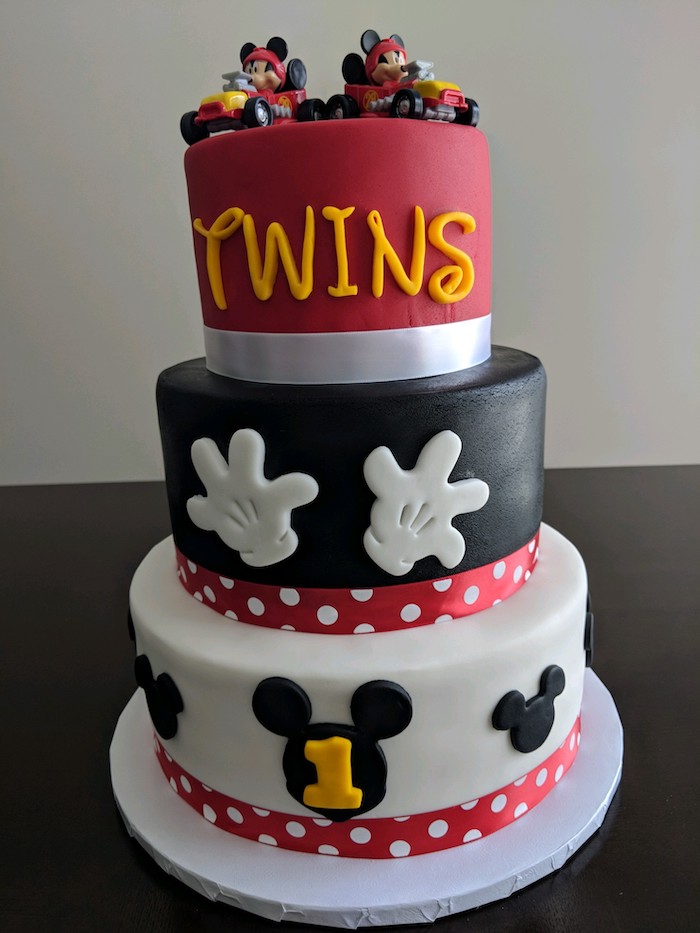 Mickey Mouse is one of Disney's most recognisable characters and its mascot. It was created in 1928 by Ub Iwerks and Walt Disney himself. He is a mouse who always wears red shorts, white gloves and large yellow shoes. That is why, it is the perfect inspiration for your little one's birthday party theme. So, today, we are going to provide a few ideas for some pretty amazing Mickey cakes to choose from.
Mickey Mouse cake ideas for every event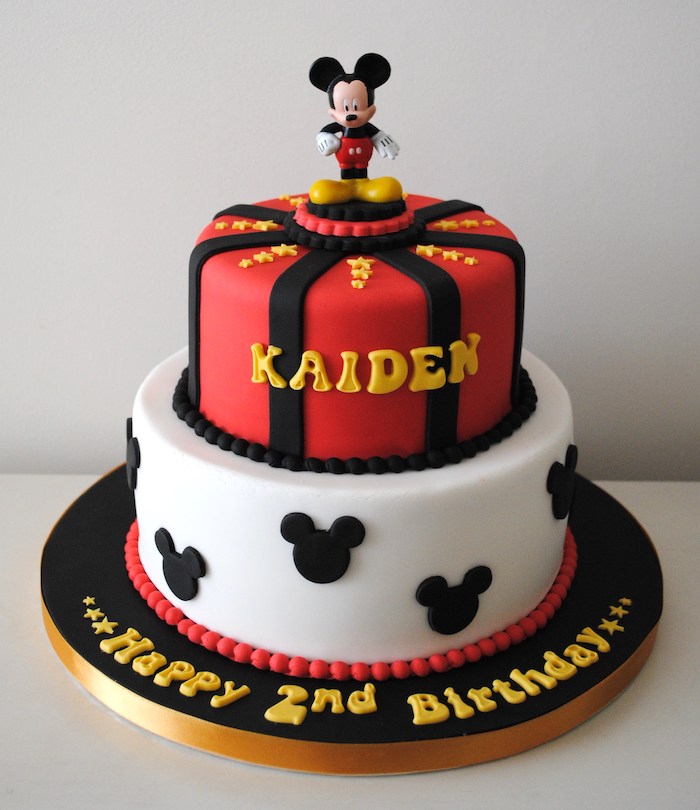 Simple and beautiful Mickey cake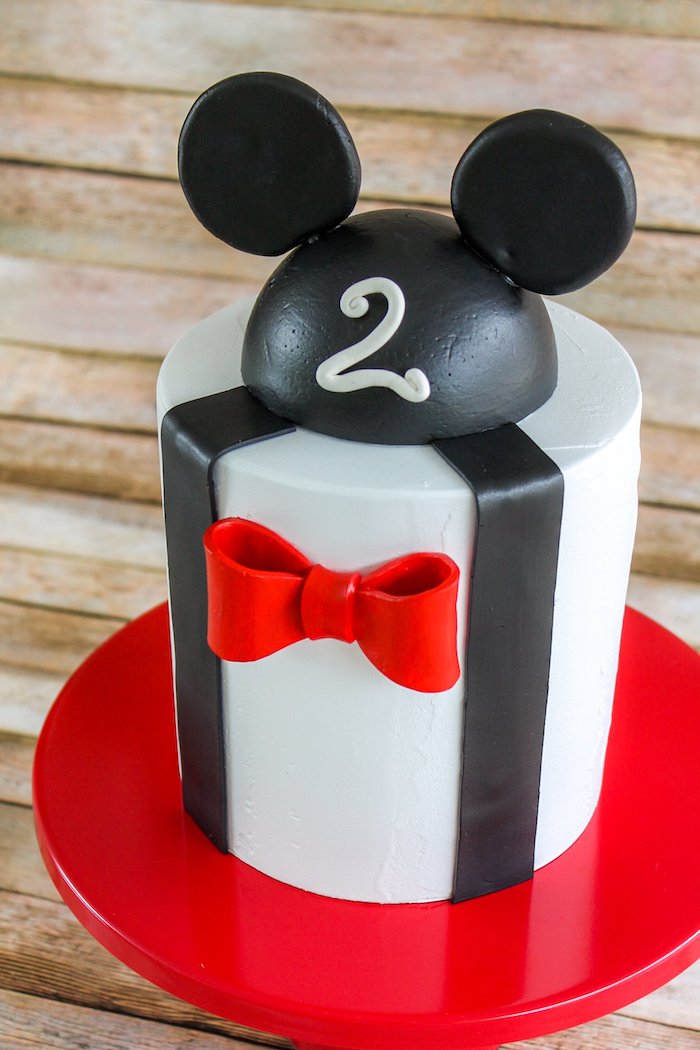 This four-tier cake is a true piece of art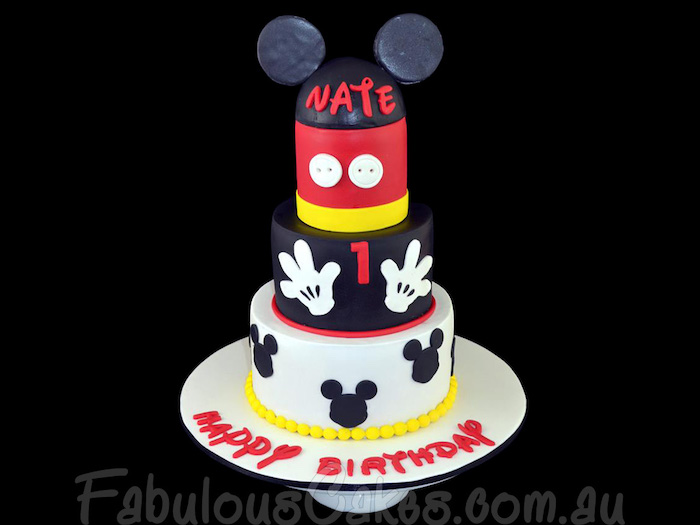 Why not shake things up with a bit of a change of colors, like this blue, white and gold Mickey cake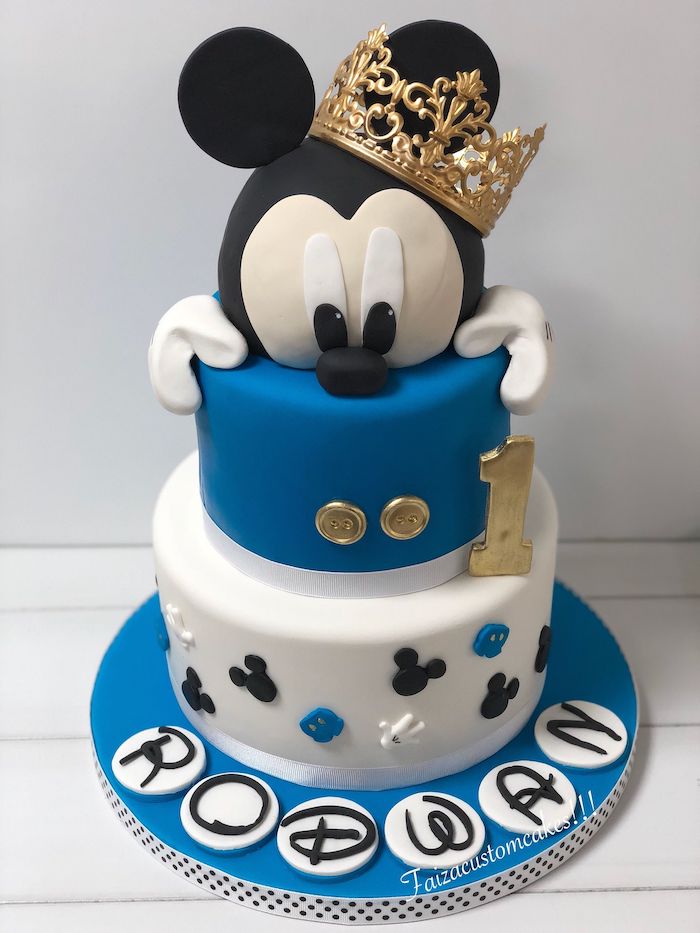 Little nautical twist on the most beloved Disney character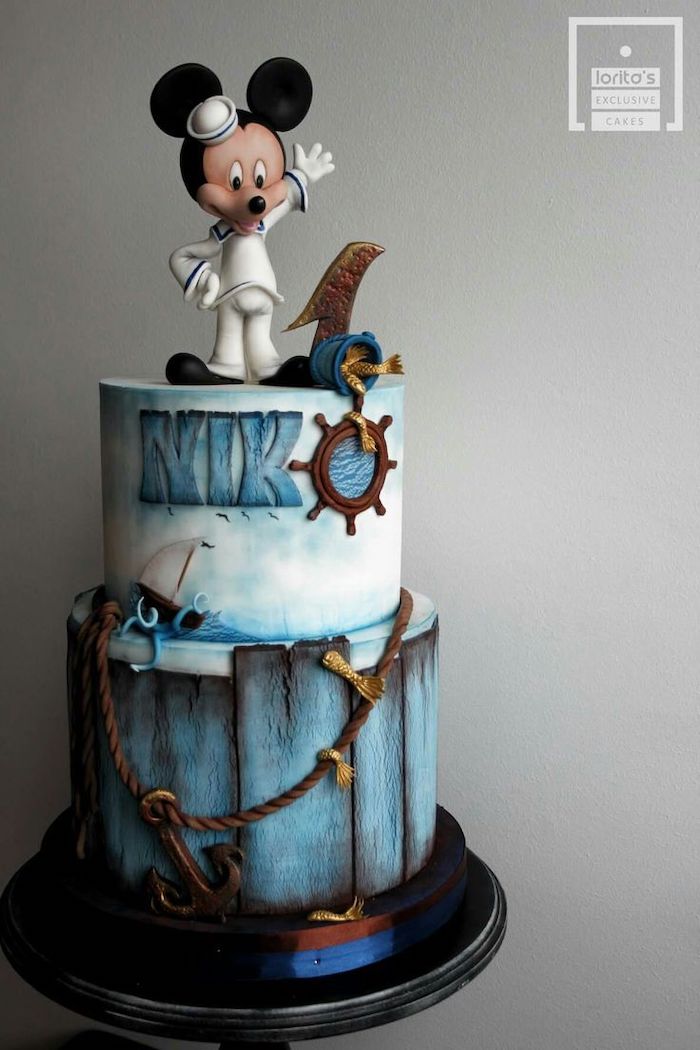 Combine your child's favorite character with his favorite candies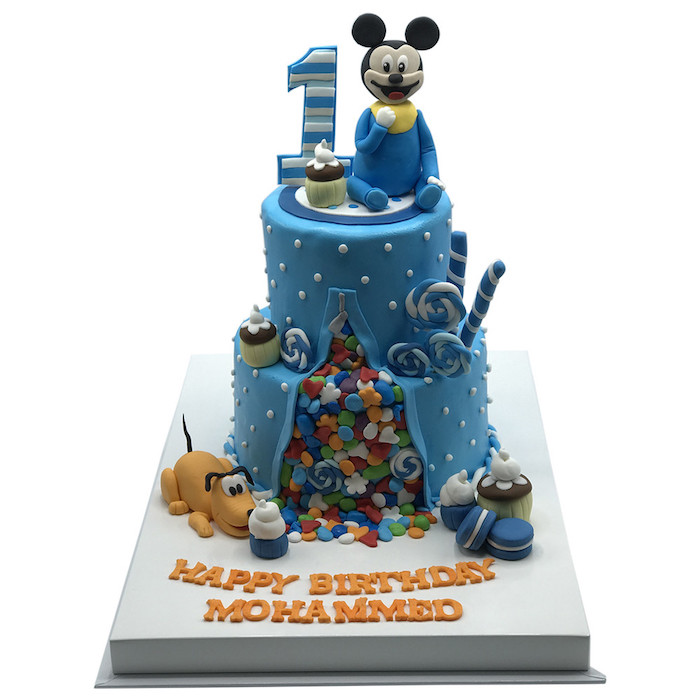 Colorful take on the Mickey cake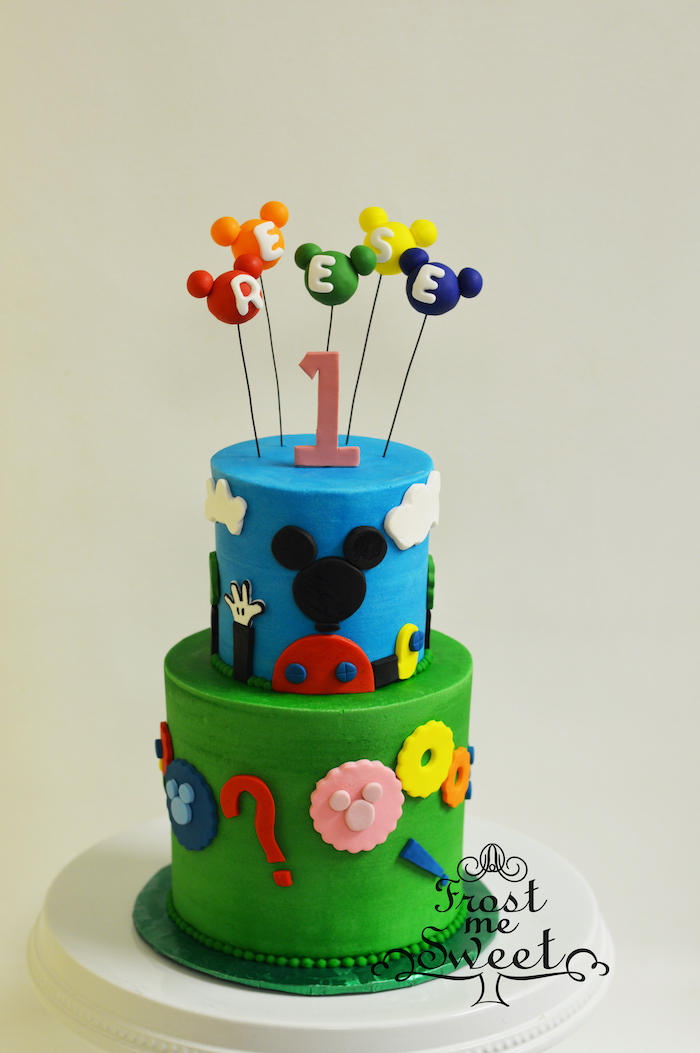 And a cute, simple cake with little baby Mickeys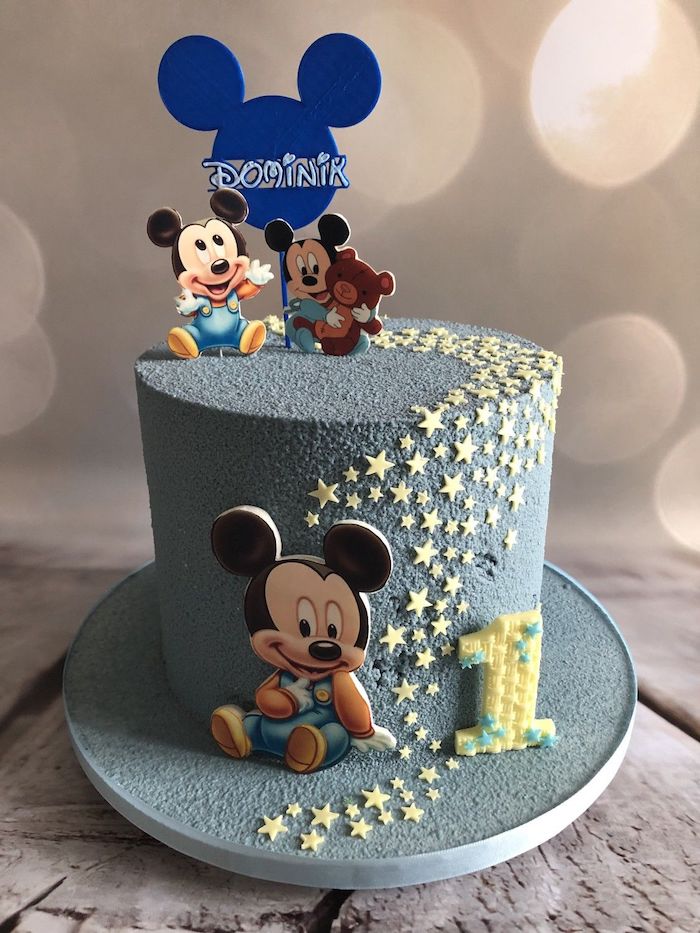 Mickey is a universal character, which is why it can be used for both boys and girls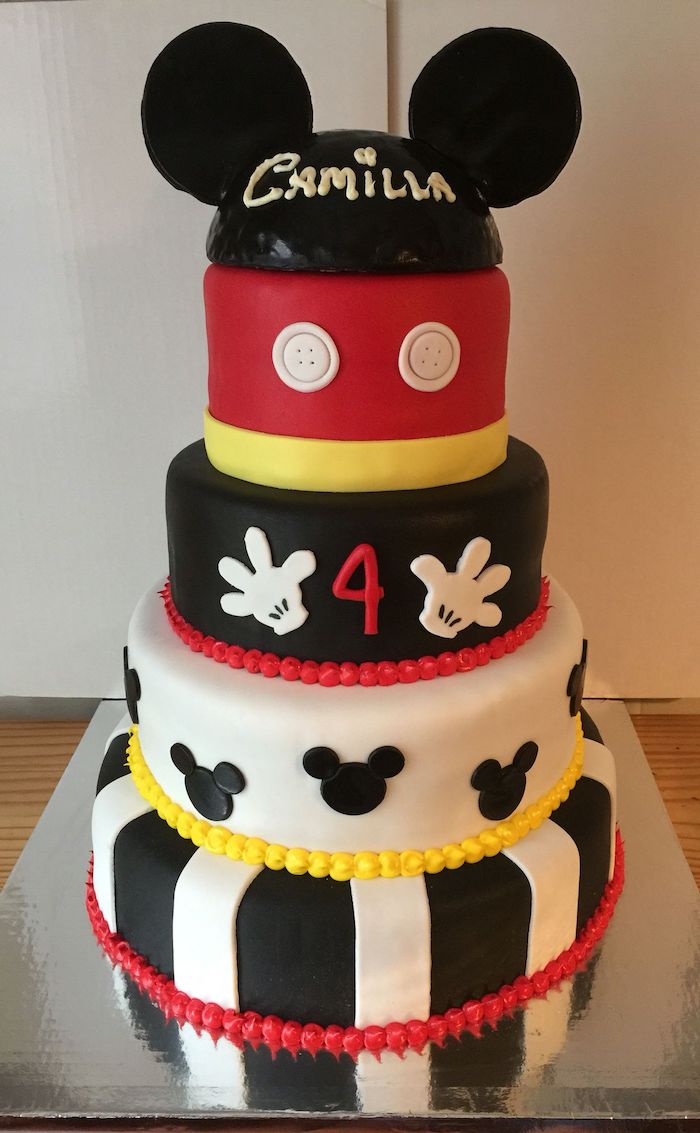 Mickey Mouse on a safari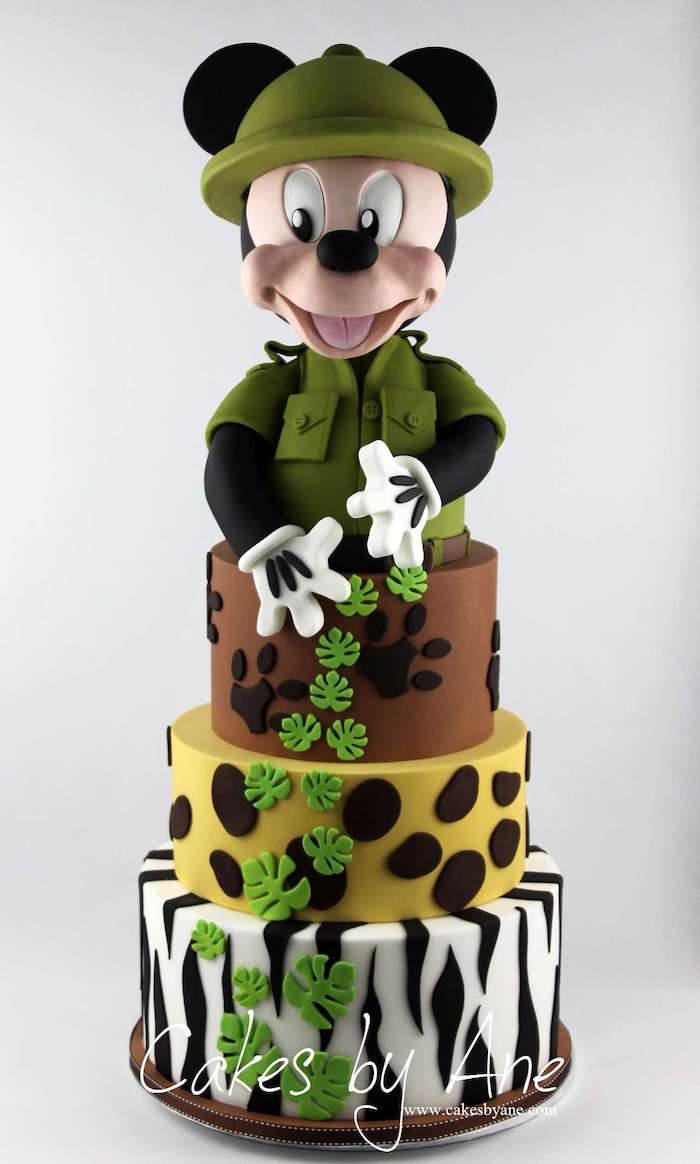 Beautiful piece of art with cake pops instead of a cake topper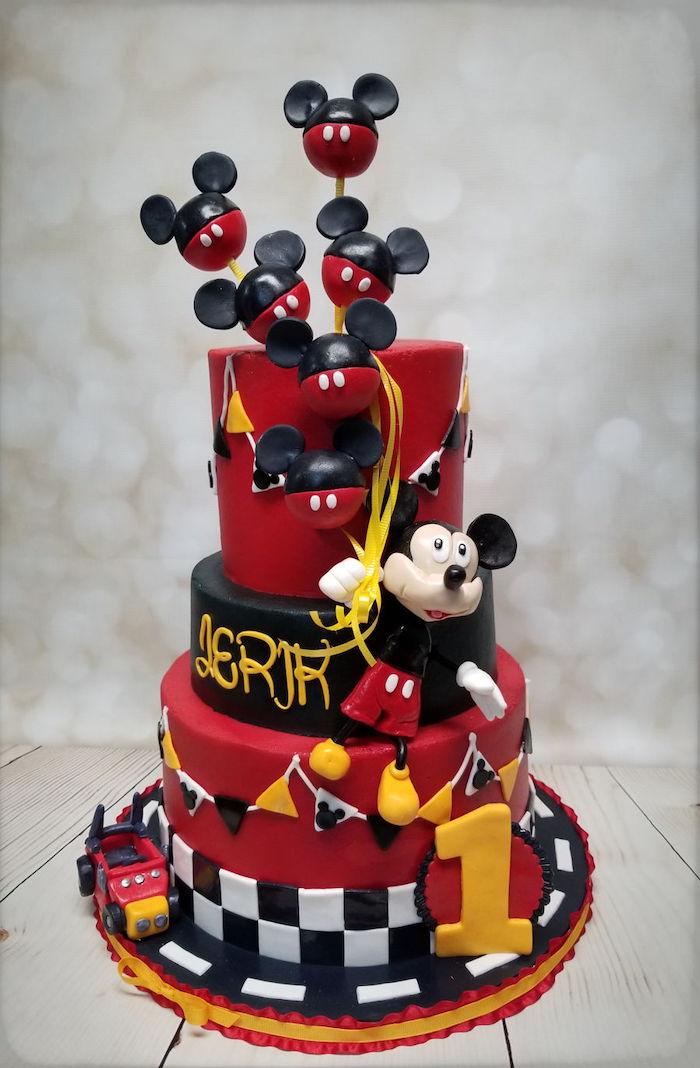 Red, yellow, black and white are a must for any Mickey Mouse themed party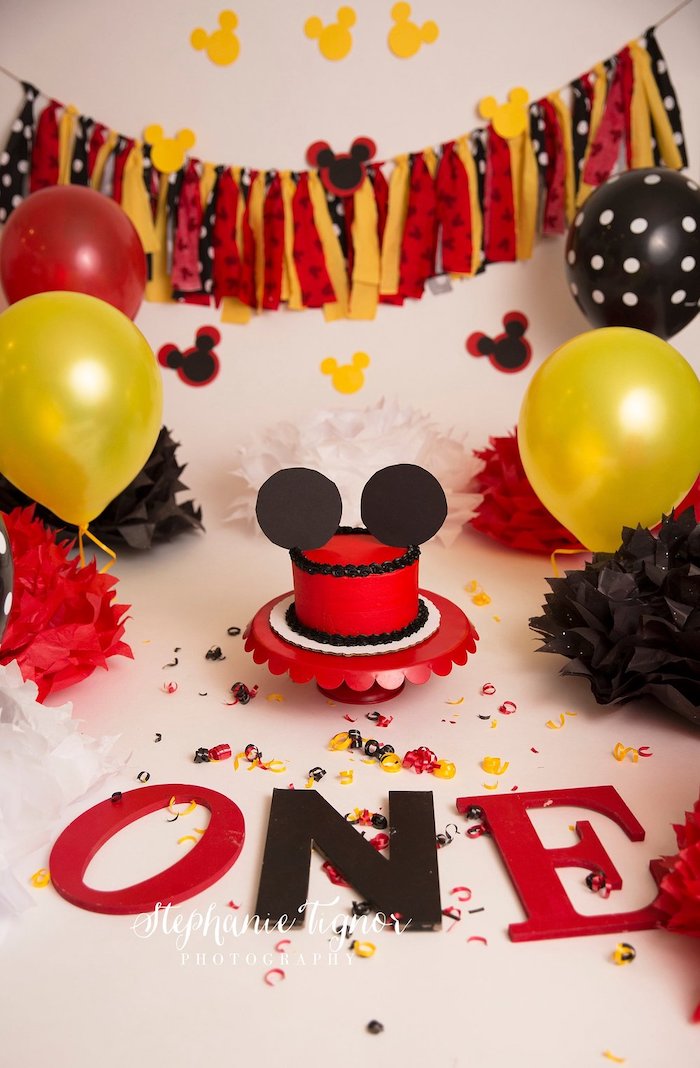 Another cake with a nautical theme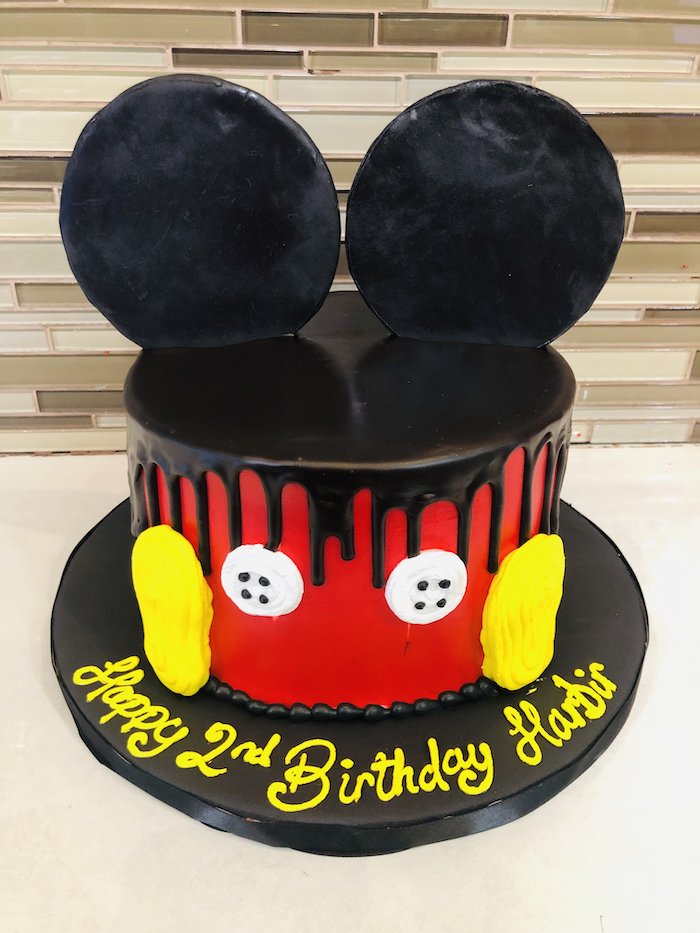 DIY Mickey Mouse cake decoration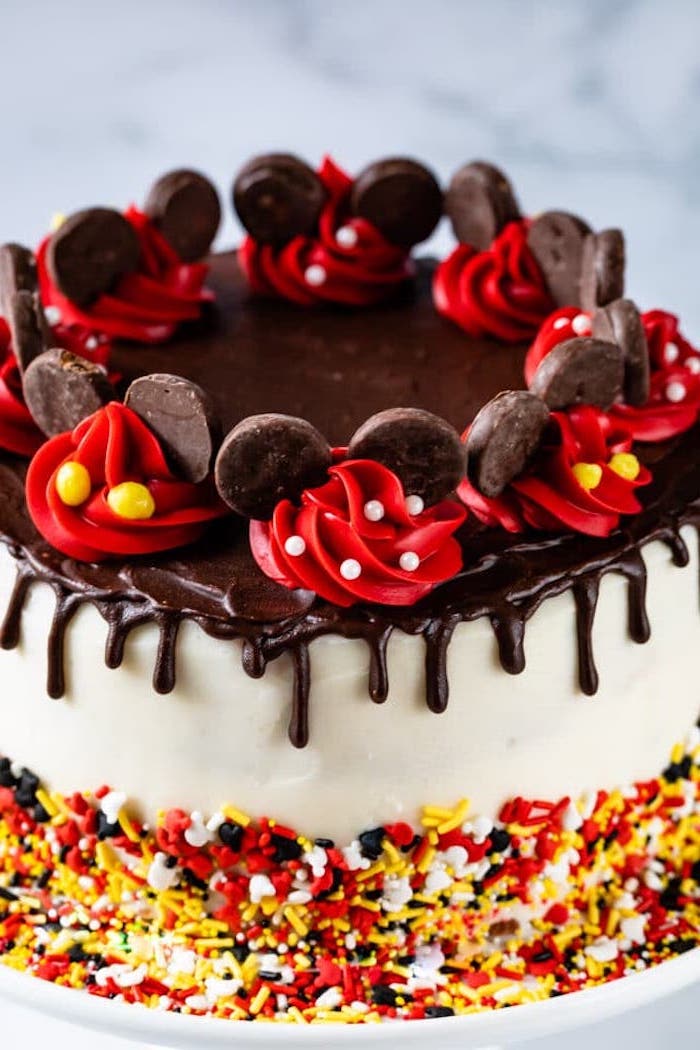 Supplies:
8-inch round basic yellow cake
vanilla frosting
chocolate ganache
red frosting
mini oreos
yellow frosting
Mickey sprinkles
white pearl sprinkles
Recreate the decoration of this cake easily on your own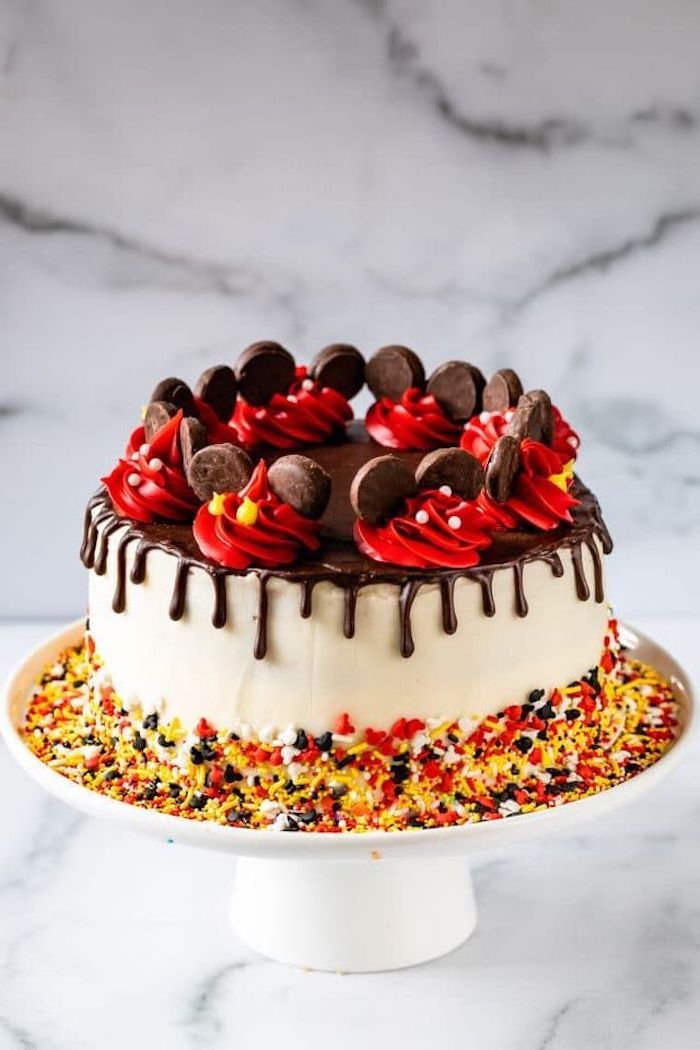 Instructions:
Give your cake a crumb coat and let it chill.
Use the white frosting to cover your cake until completely smooth.
Mix your sprinkles and press them to the bottom of the cake, as shown in the photo. Let chill.
Cover the cake on top with the chocolate ganache and let it drip a little on the sides and let it set.
Pipe rosettes around the edge of the cake using 1M tip and decorate them with yellow dots and white sprinkles. Top them with mini Oreos to recreate the ears.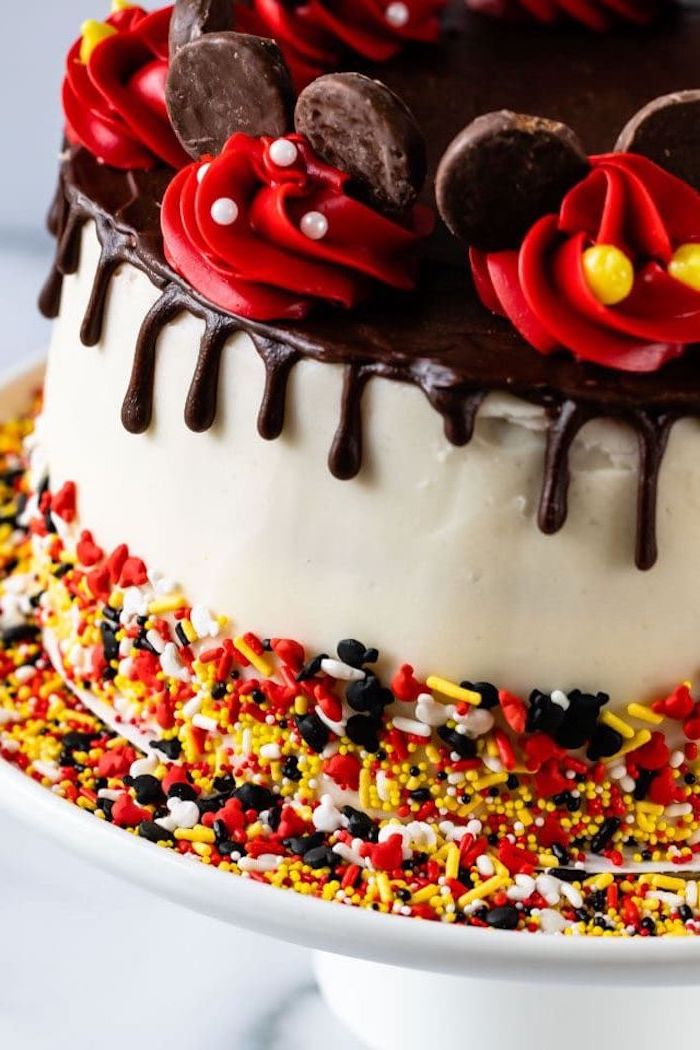 Source: crazyforcrust. com
Even the simplest Mickey cakes are super fun and cute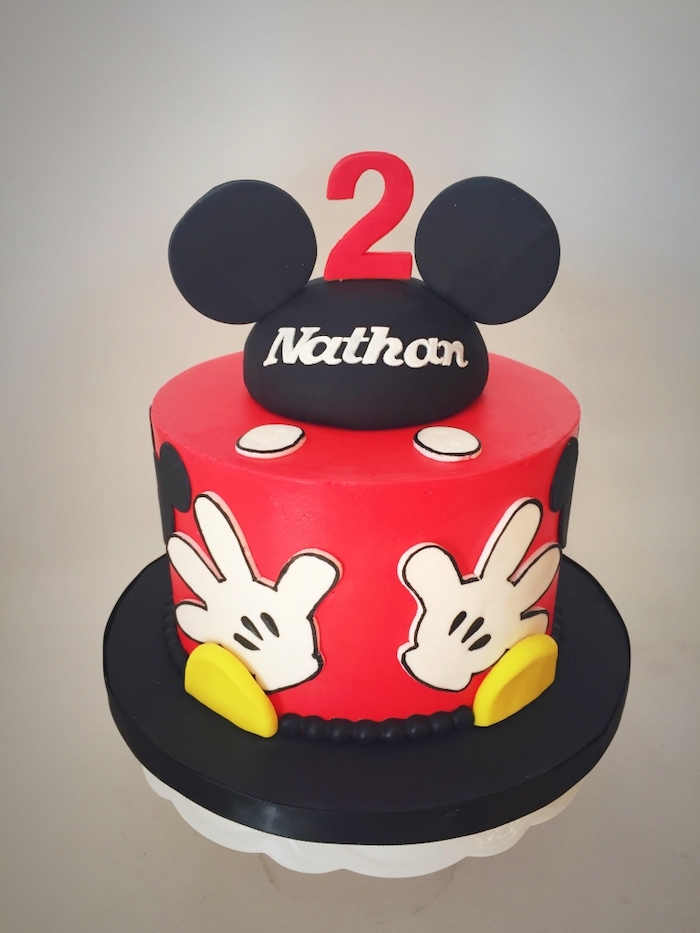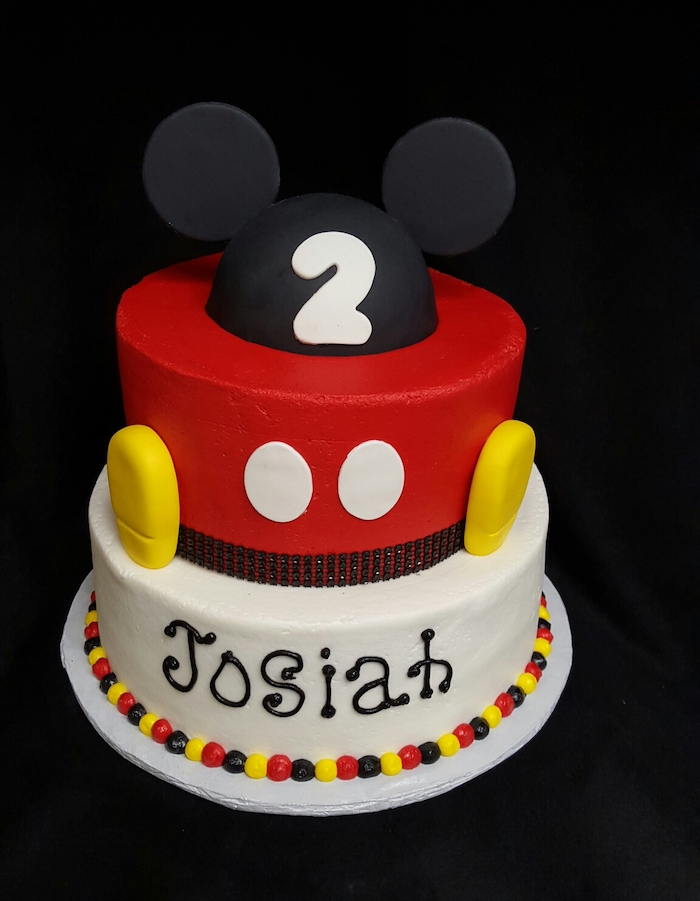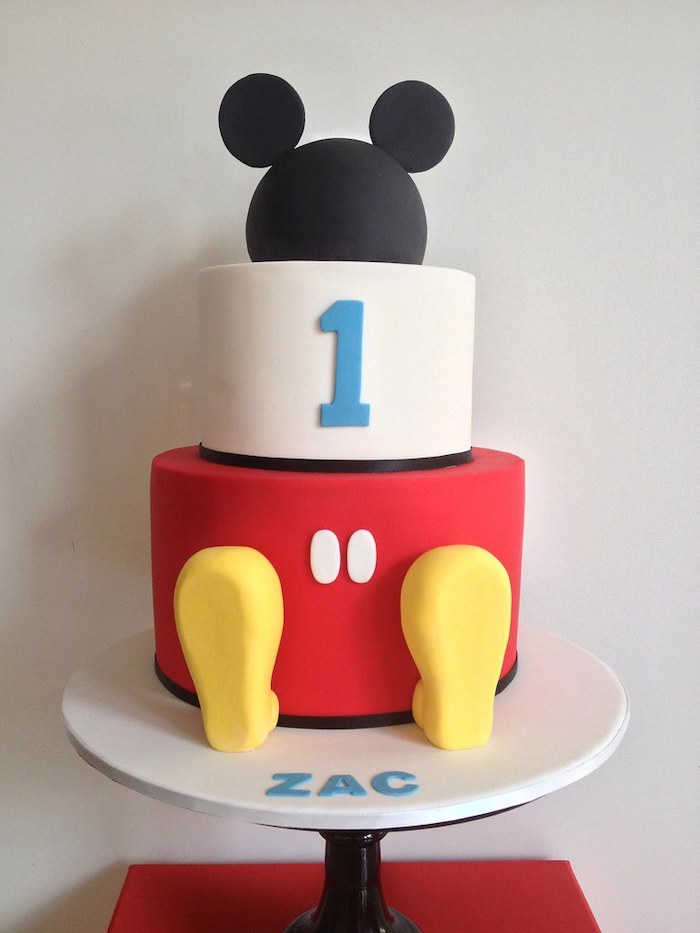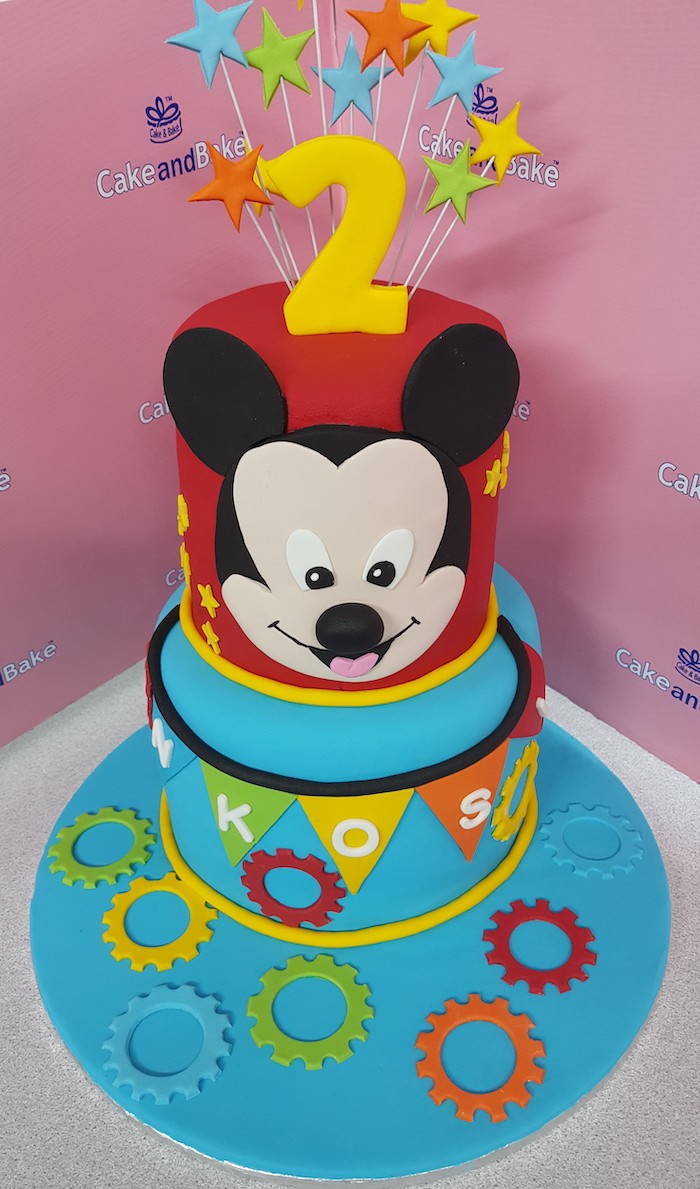 Mickey Mouse birthday cake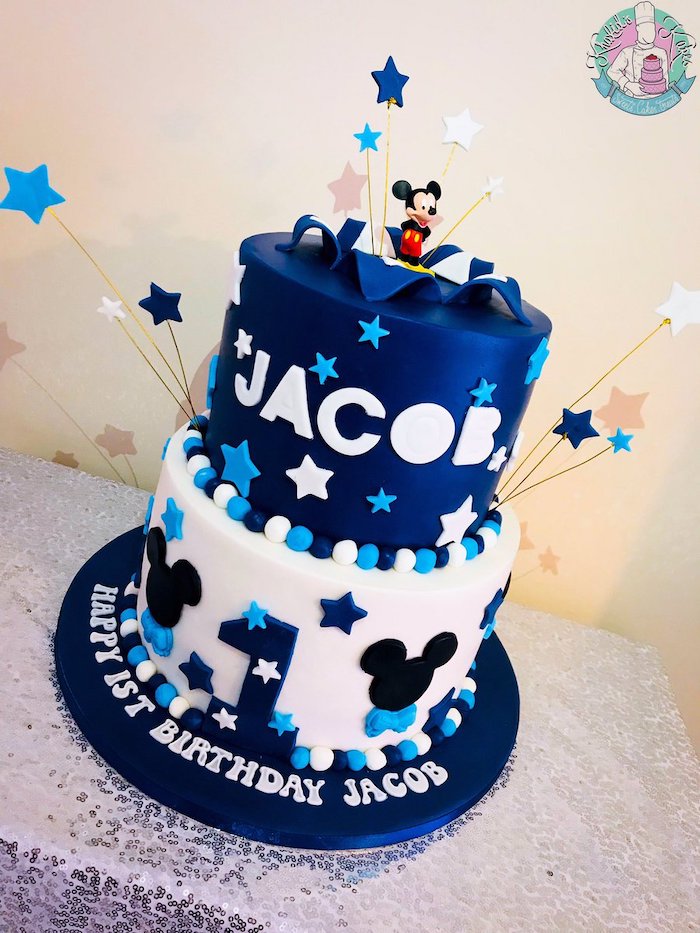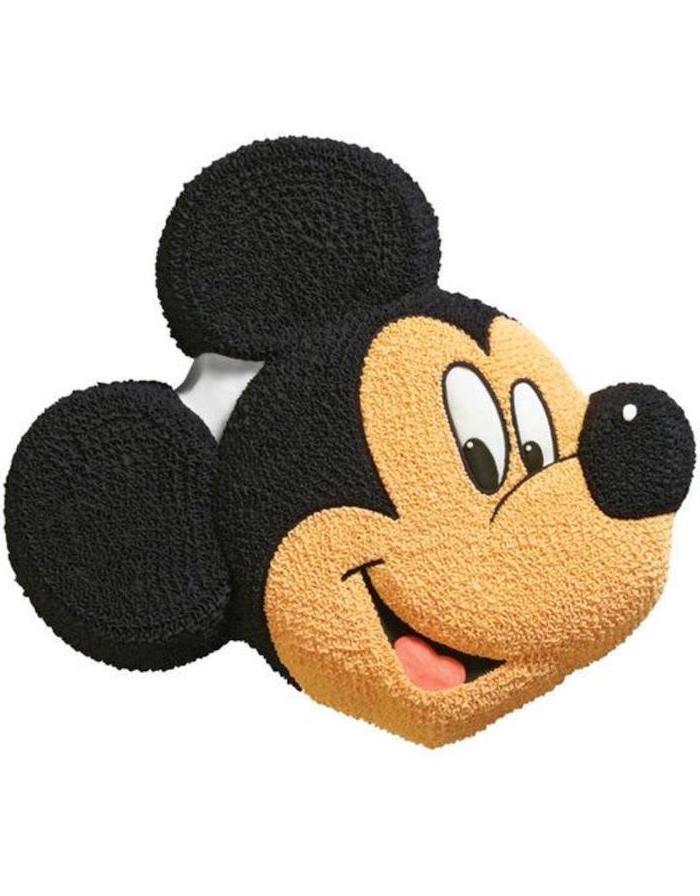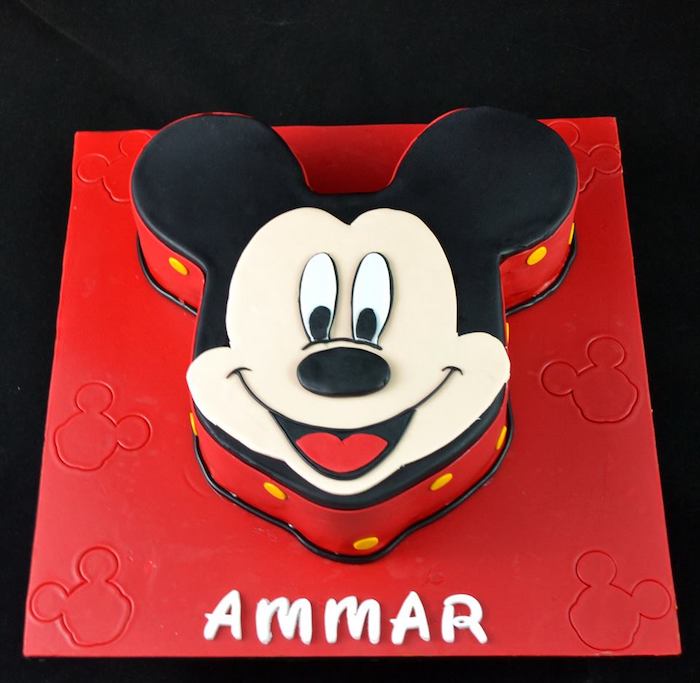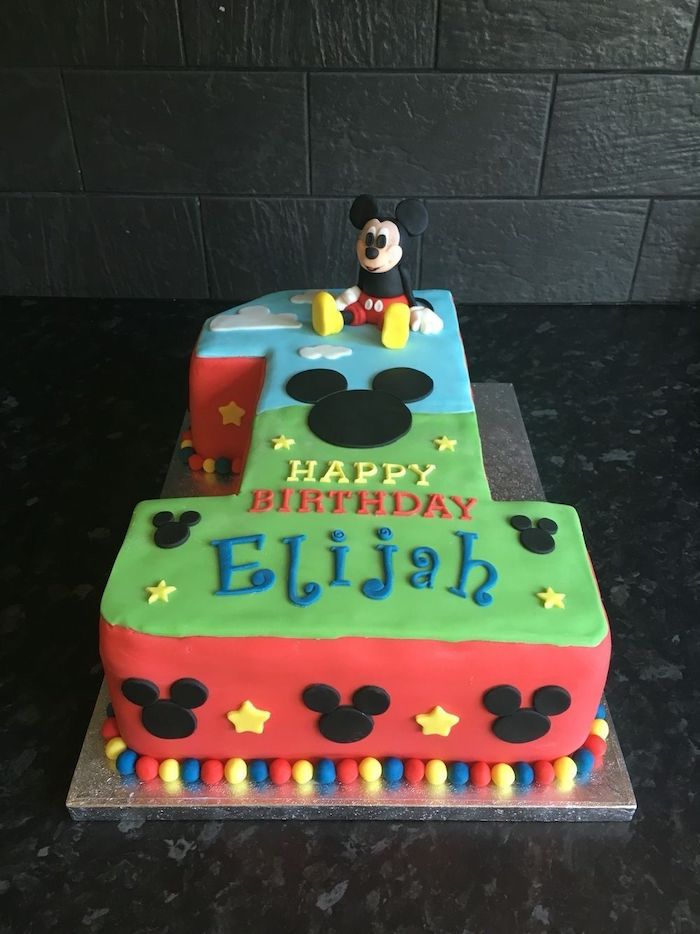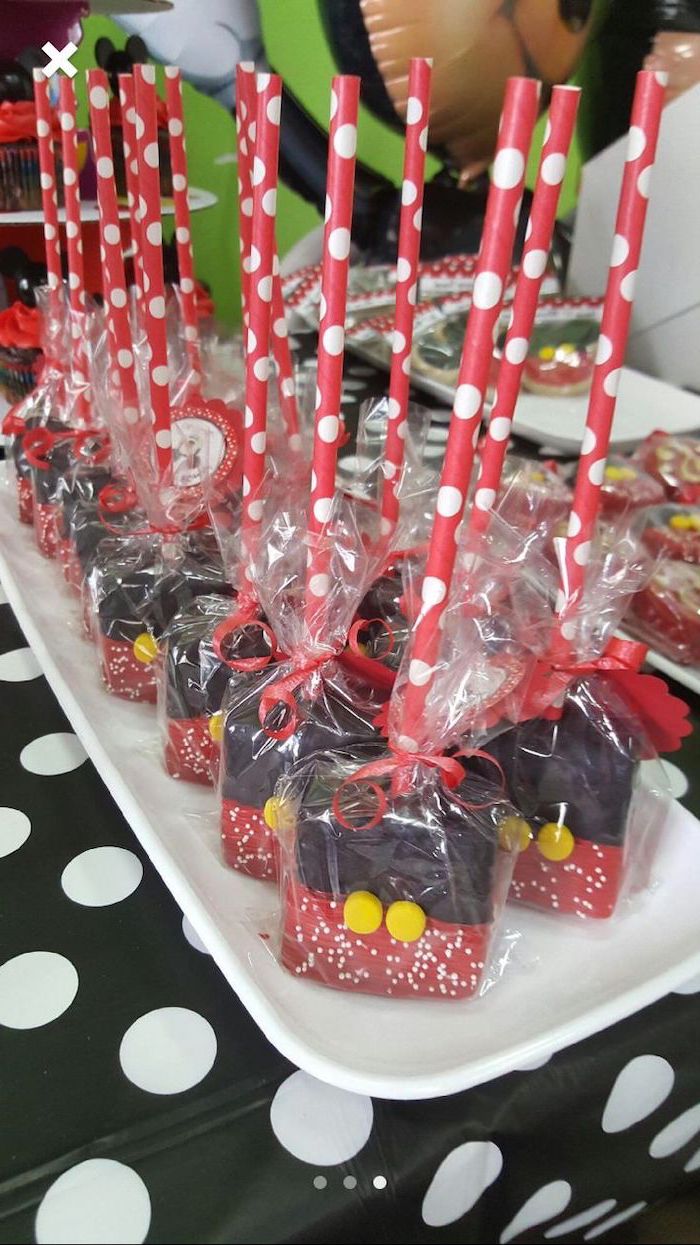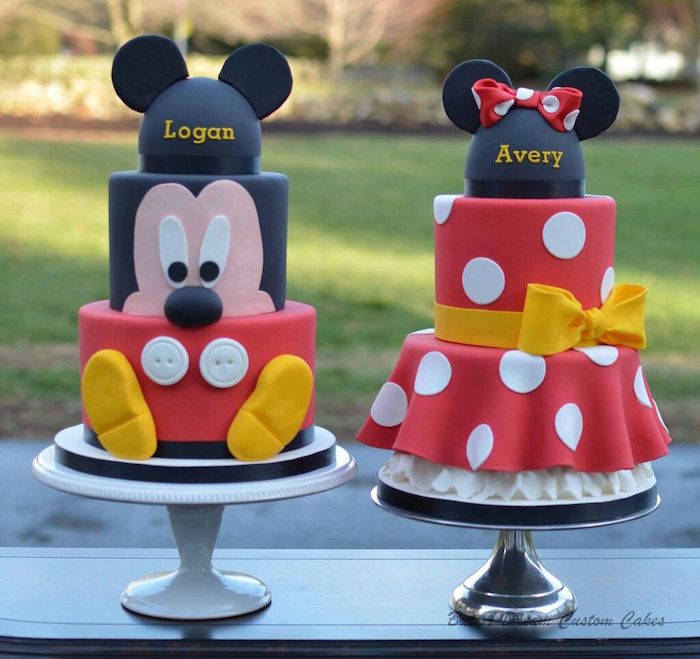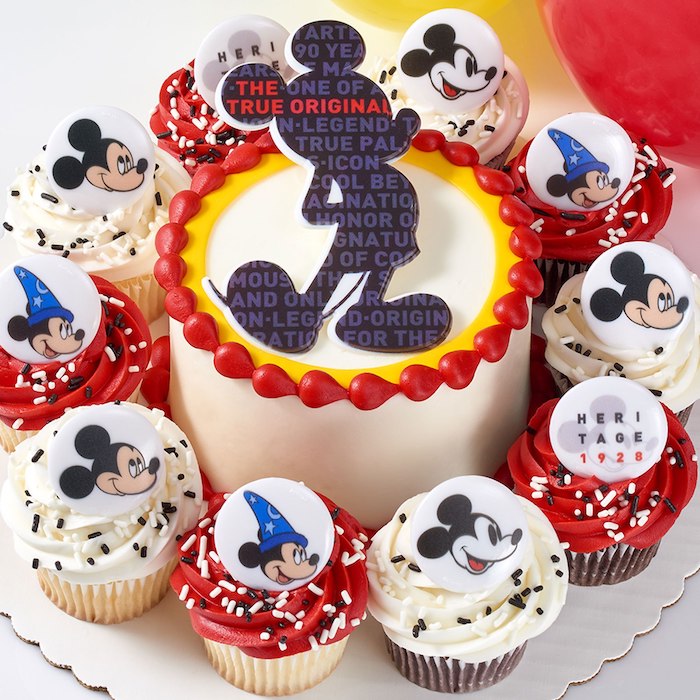 Fun and colorful cake with cupcakes – perfect for every occasion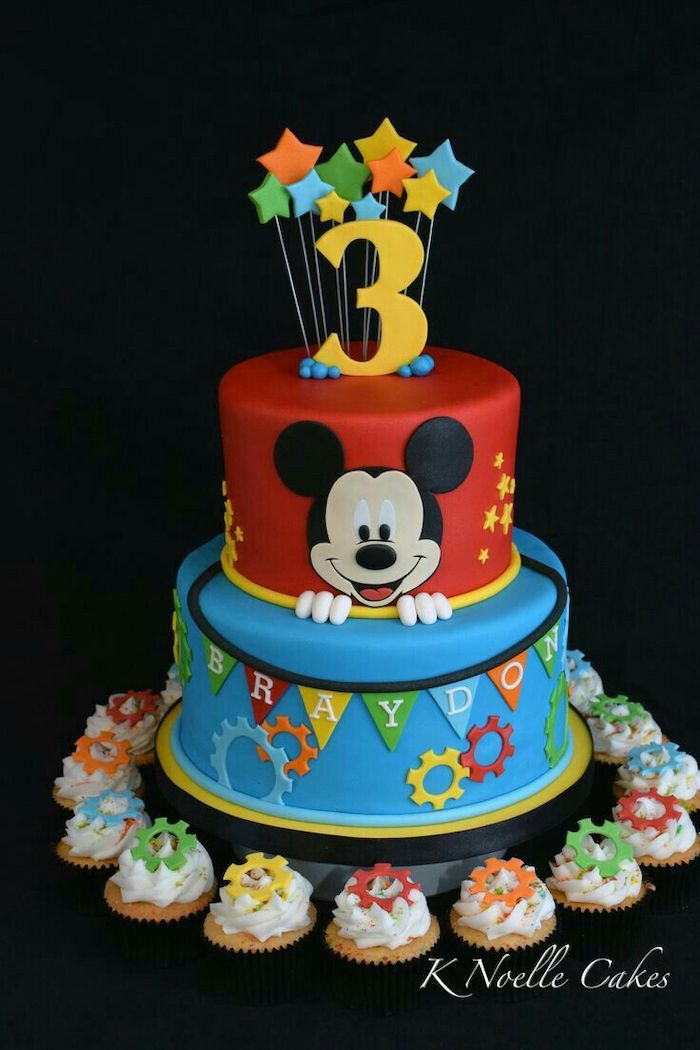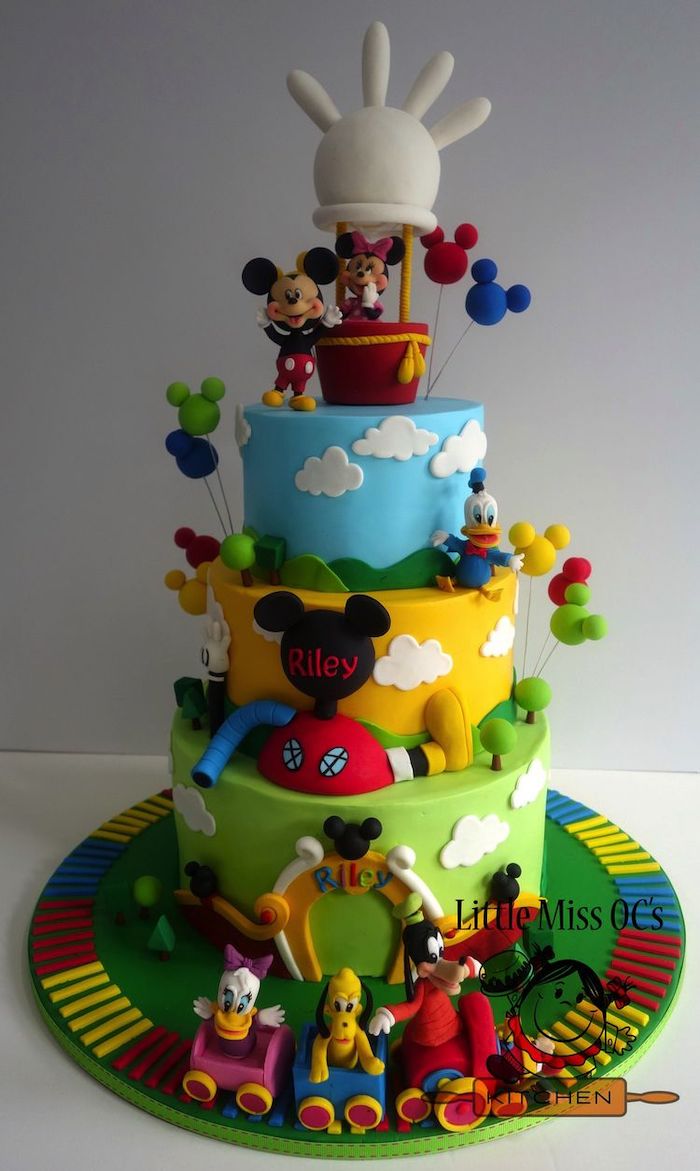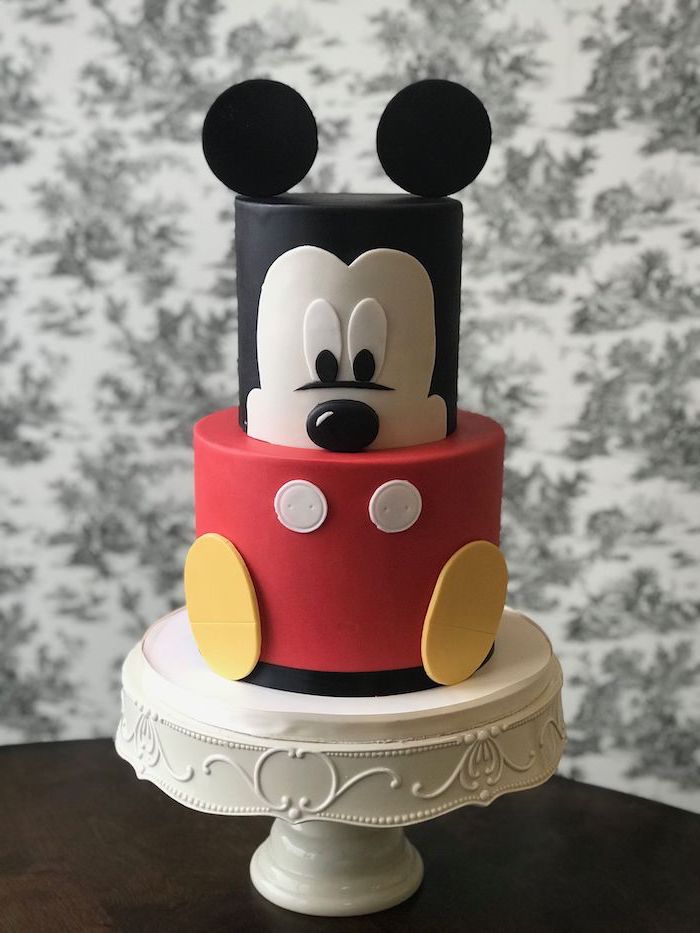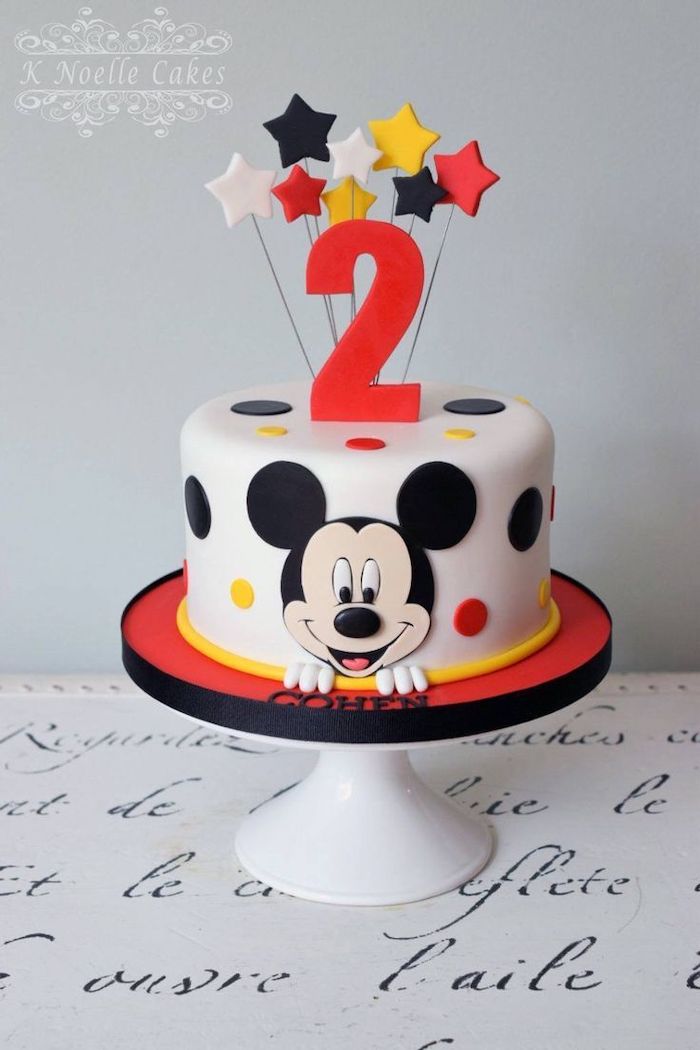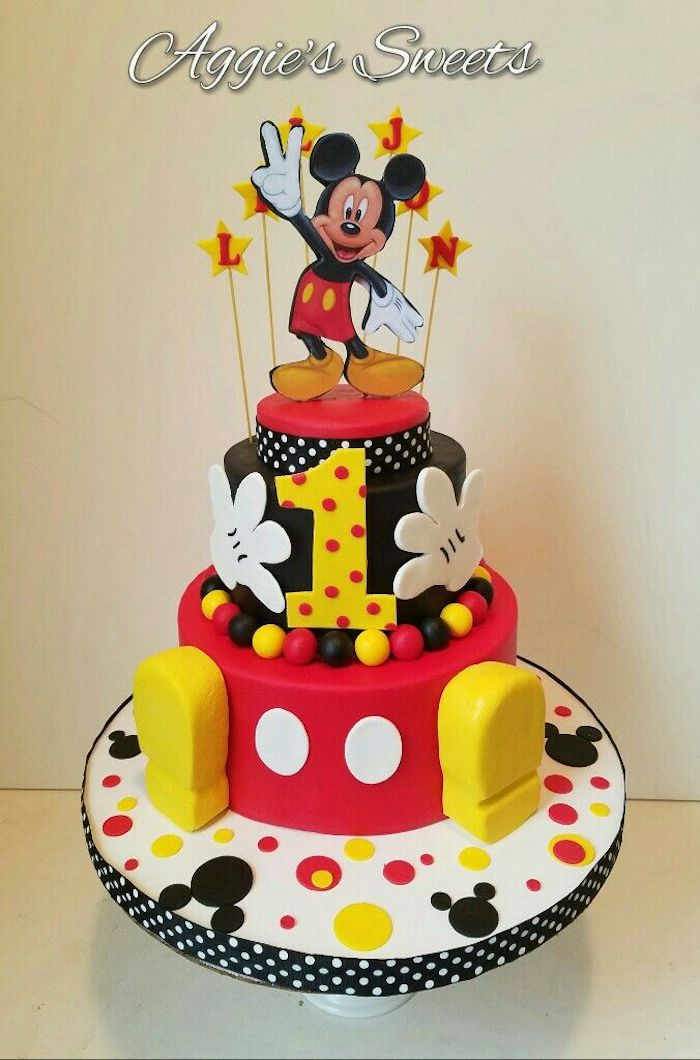 Beautiful children's celebration cakes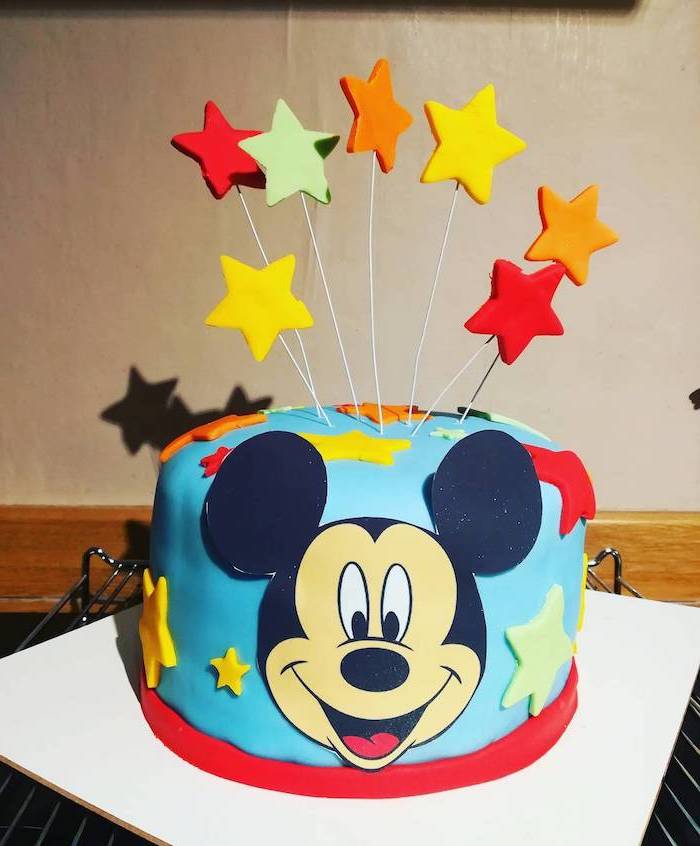 Super cute Mickey Mouse baby shower cake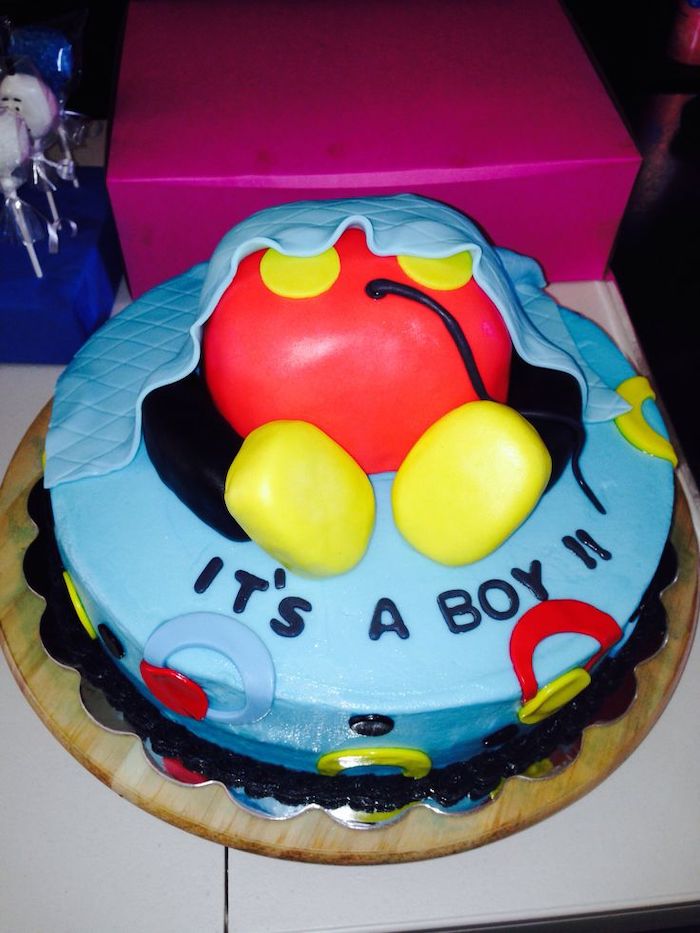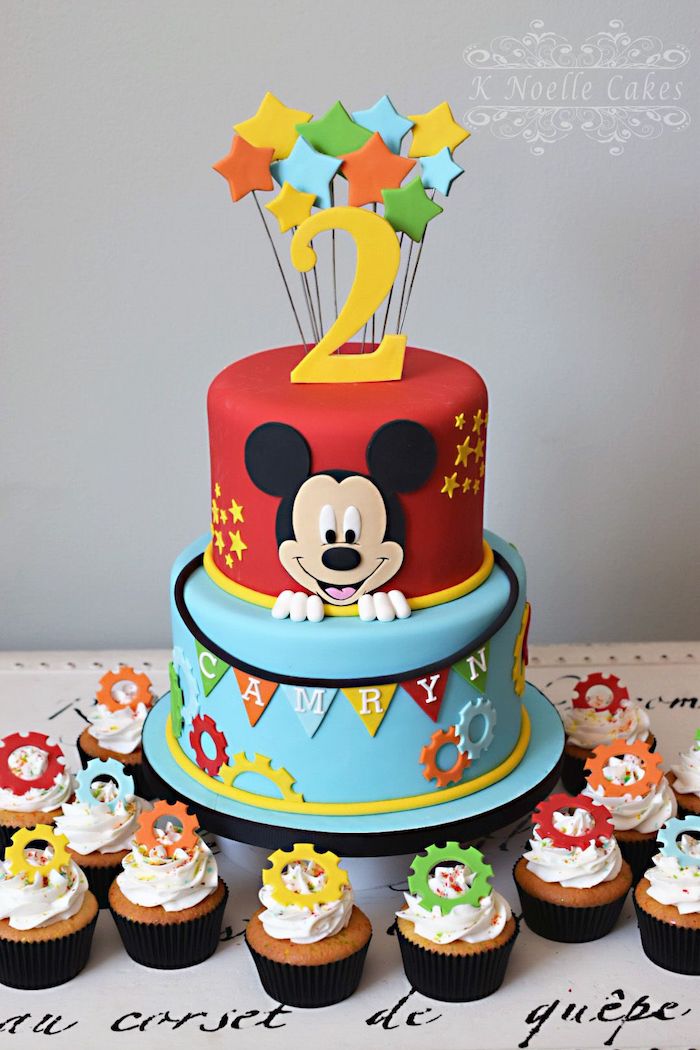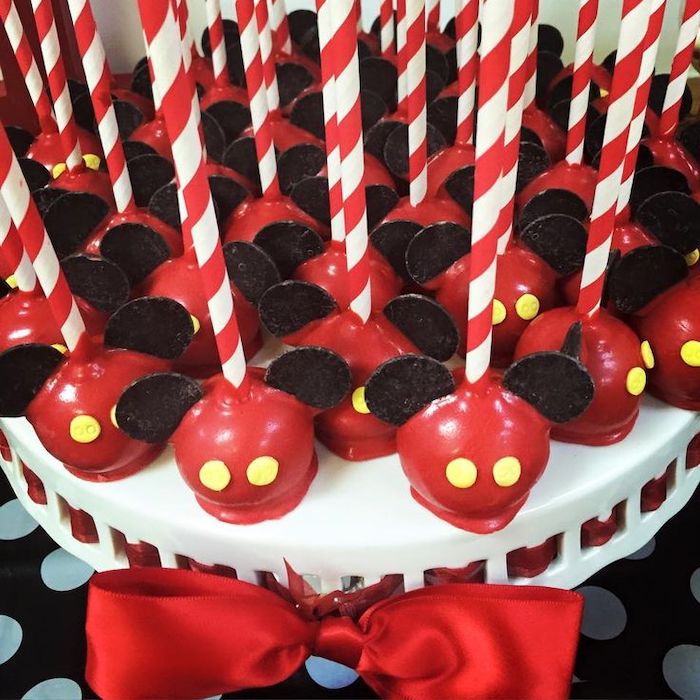 Mini Mickey Mouse 1st birthday cake you can try and recreate yourself at home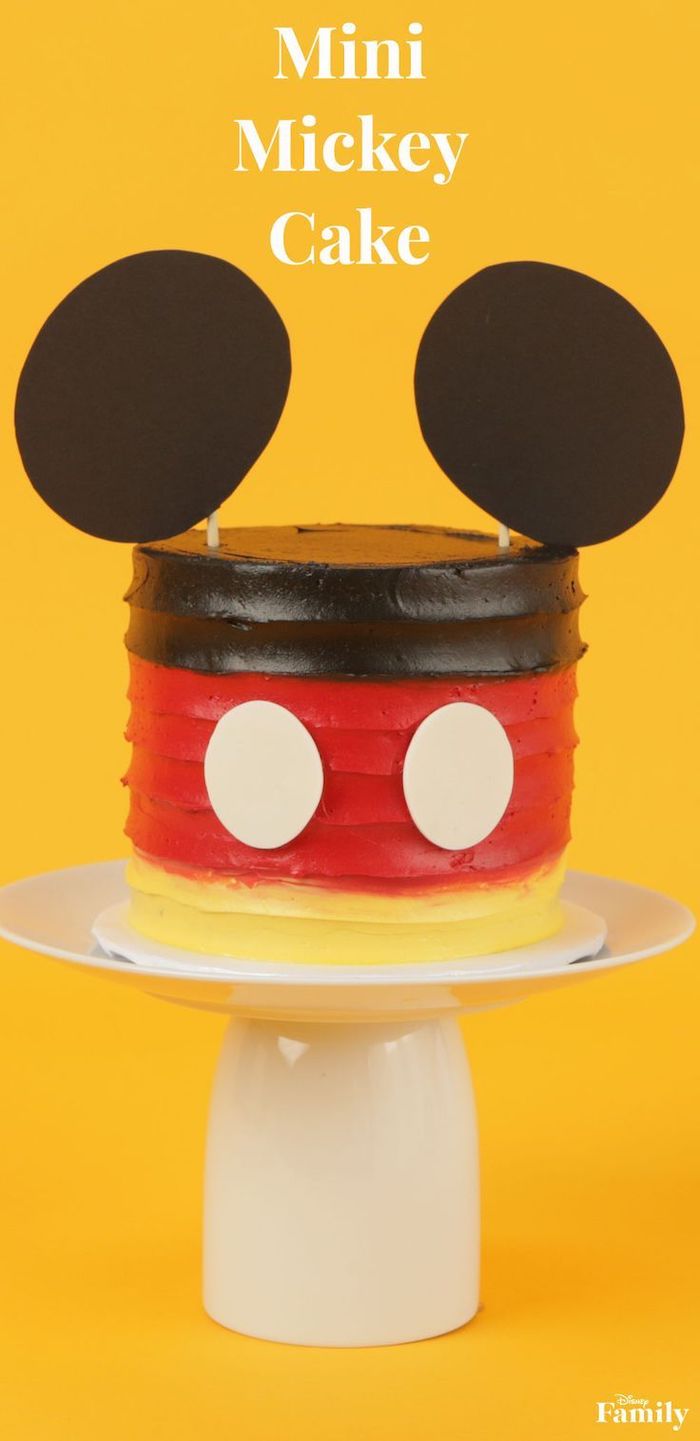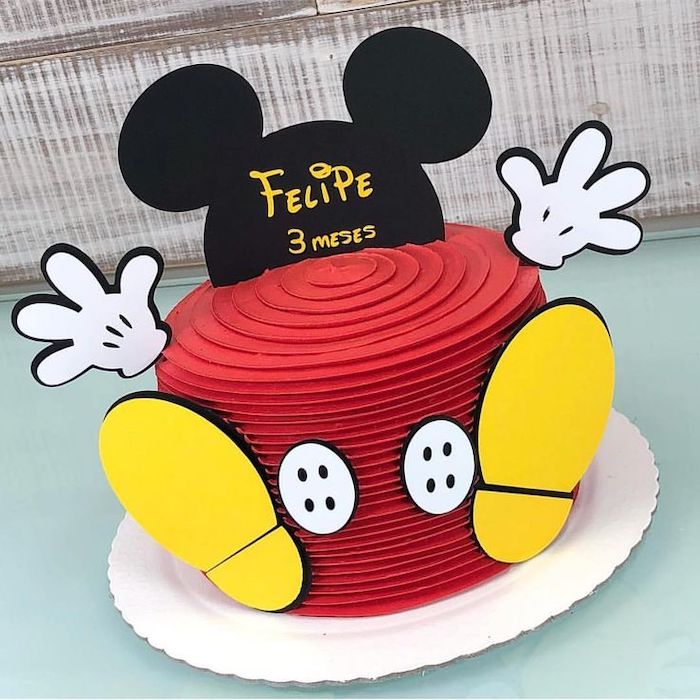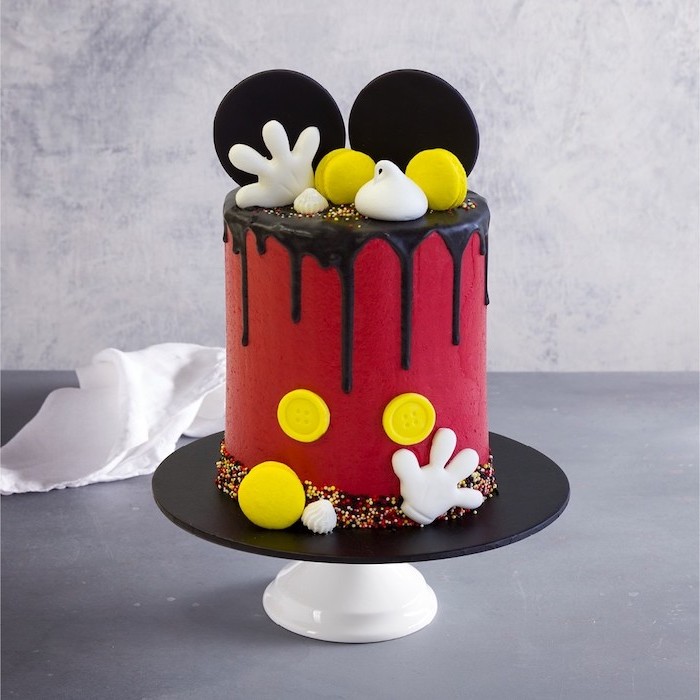 Oreo Mickey Mouse cake pops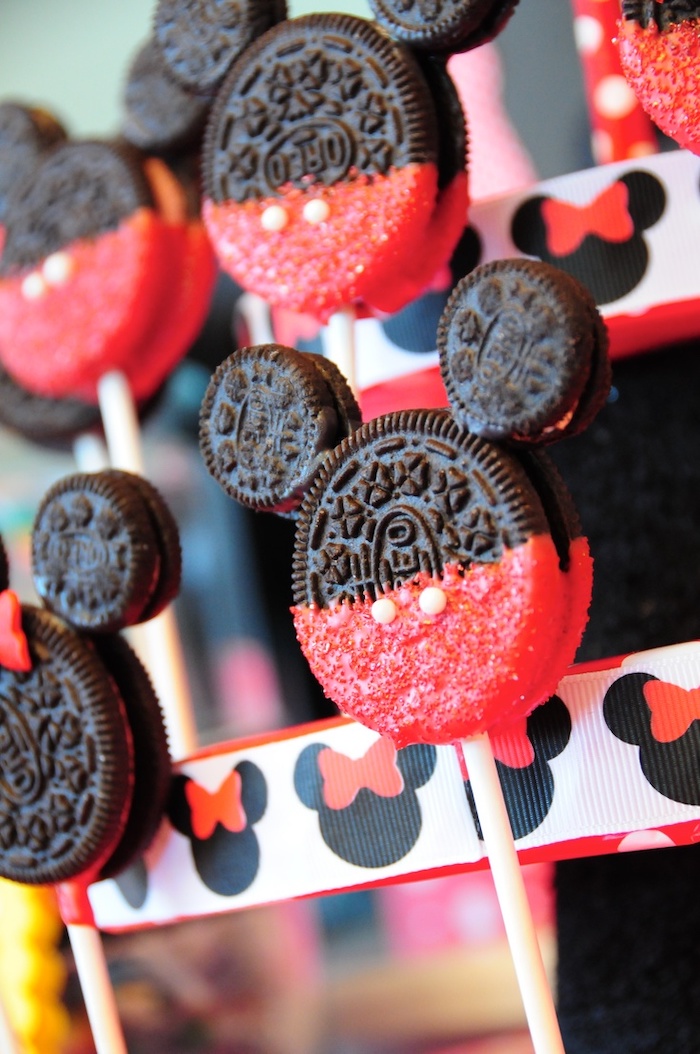 Mickey Mouse cake ideas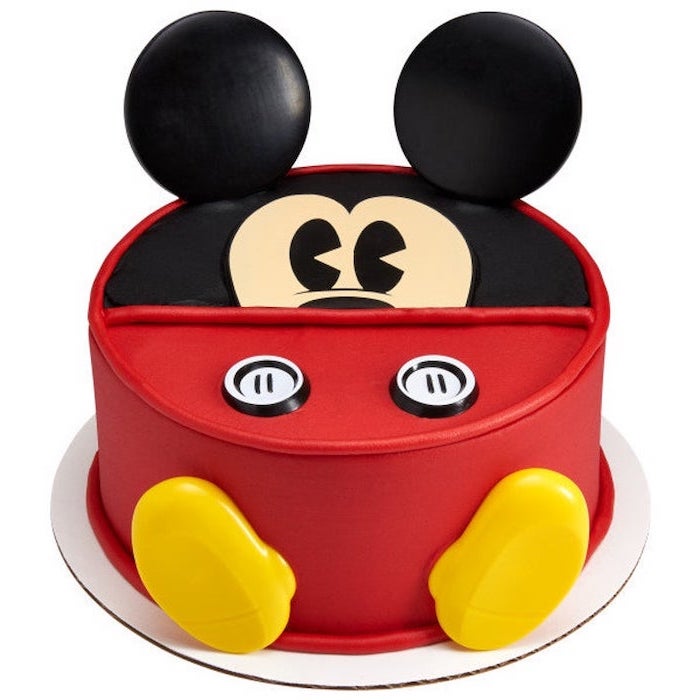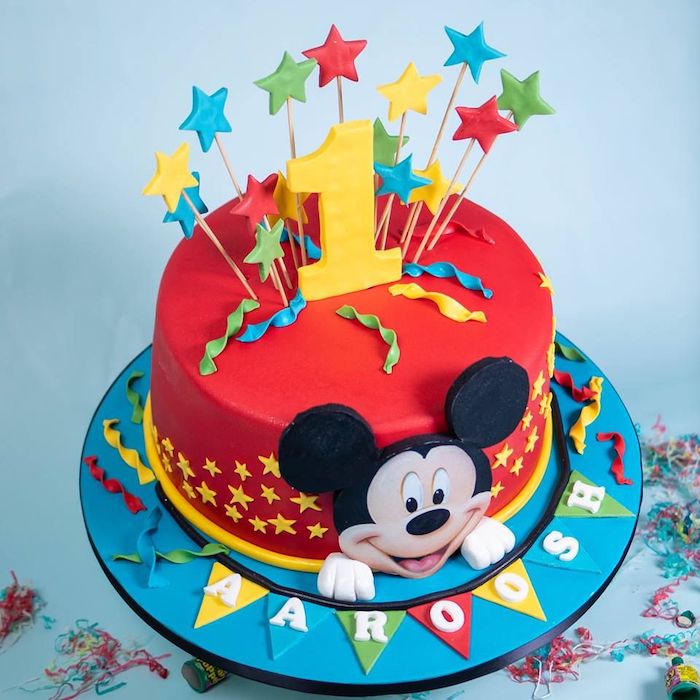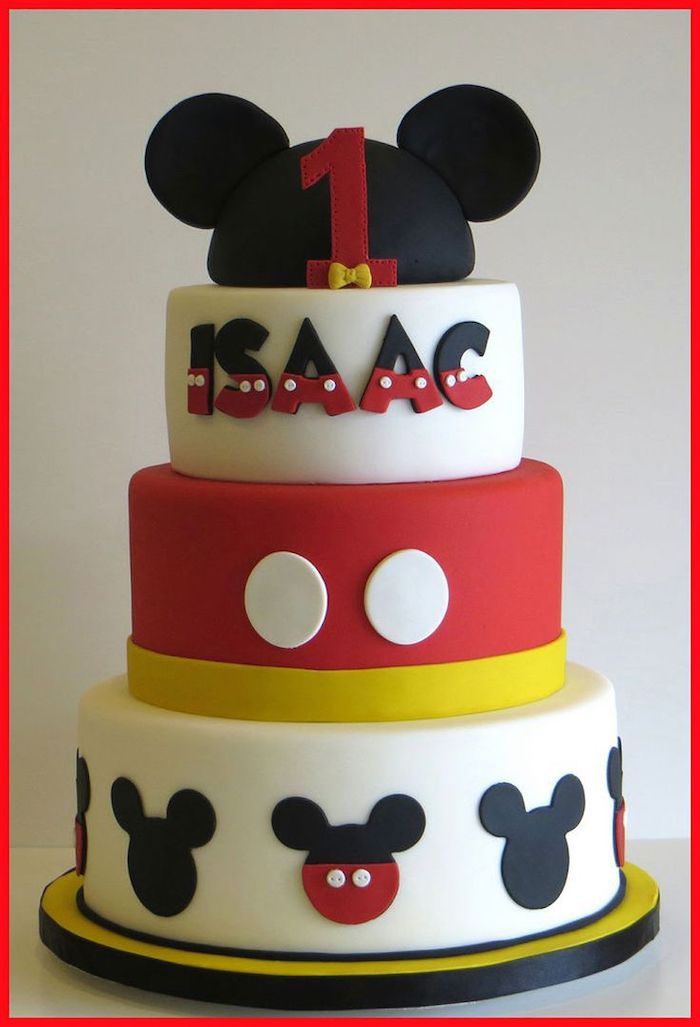 Mickey Mouse smash cake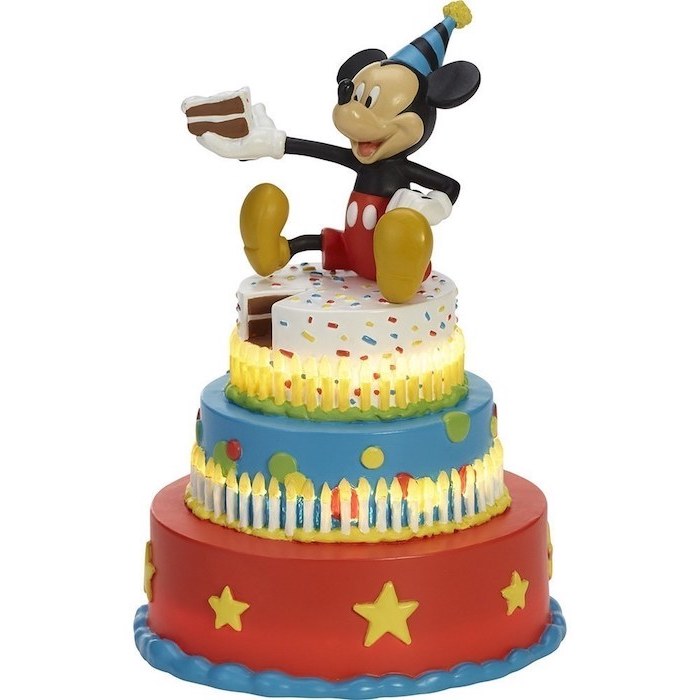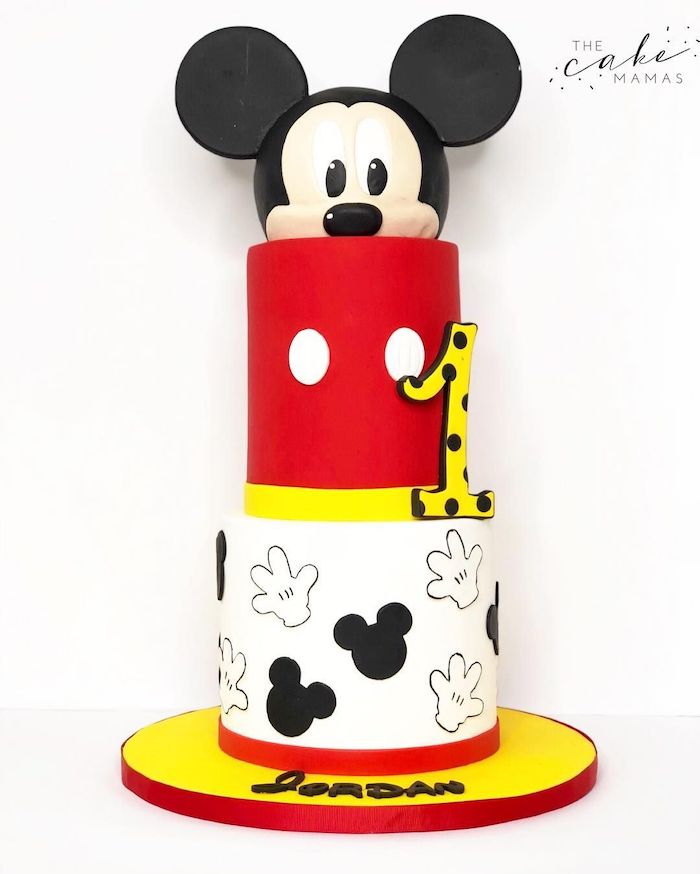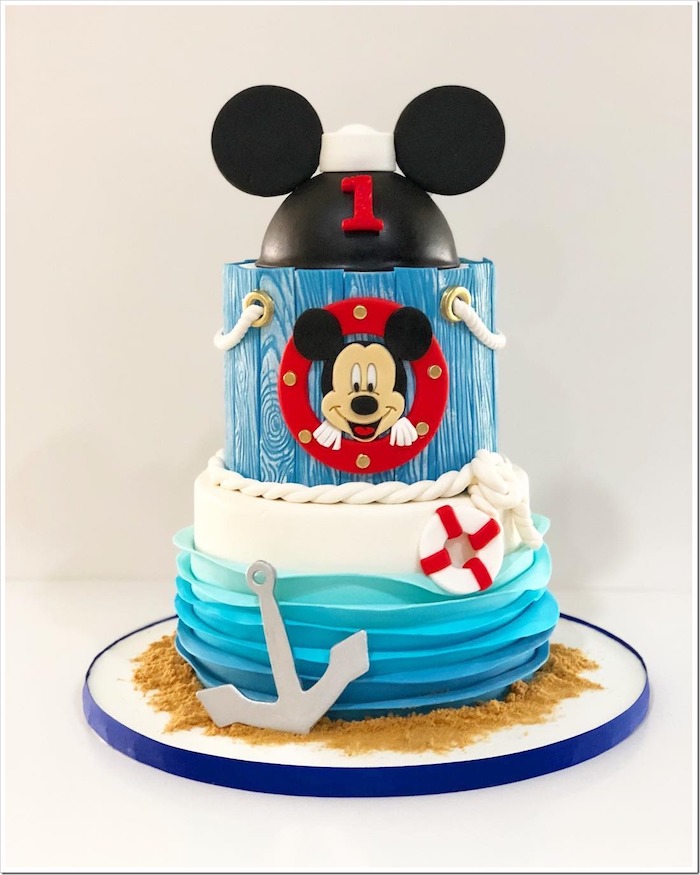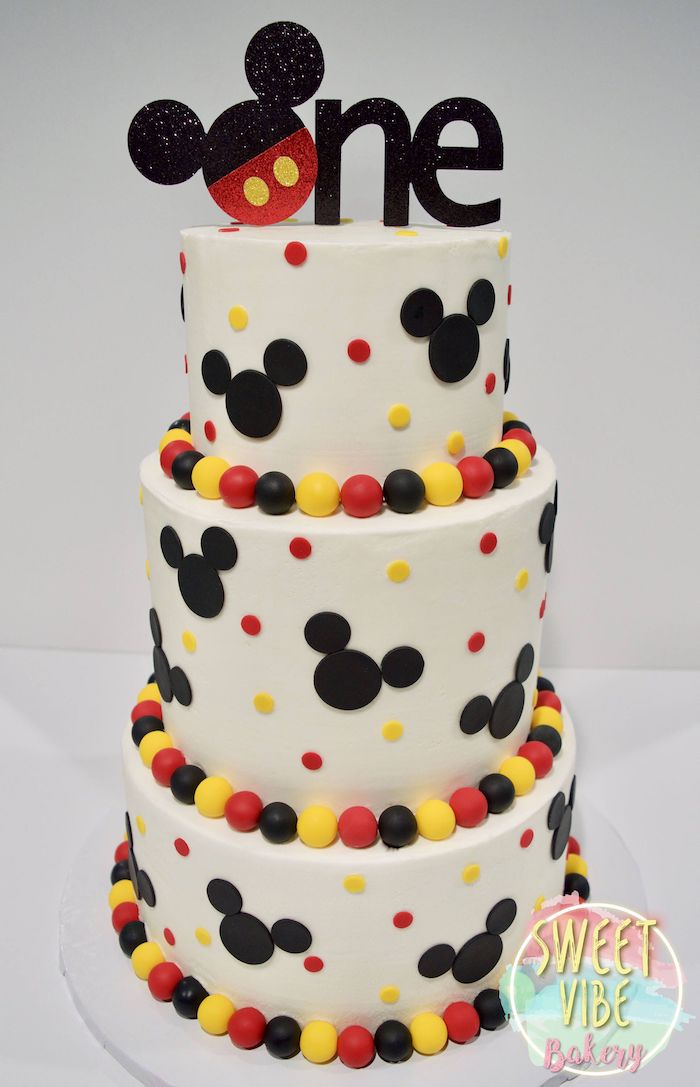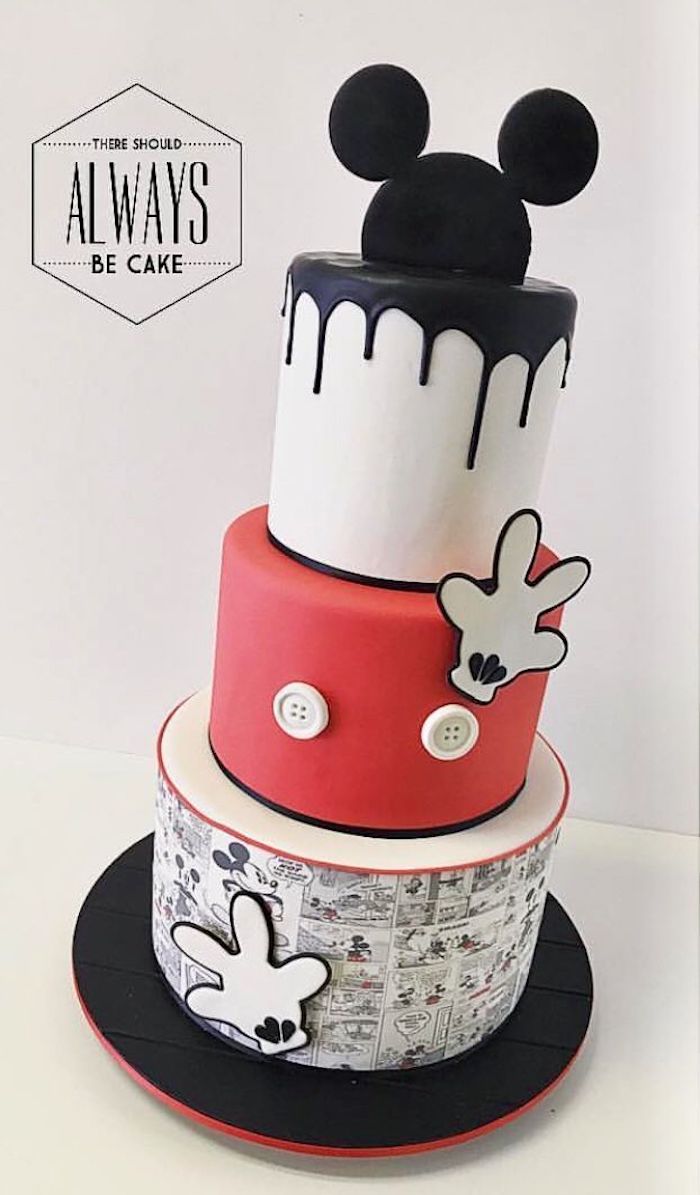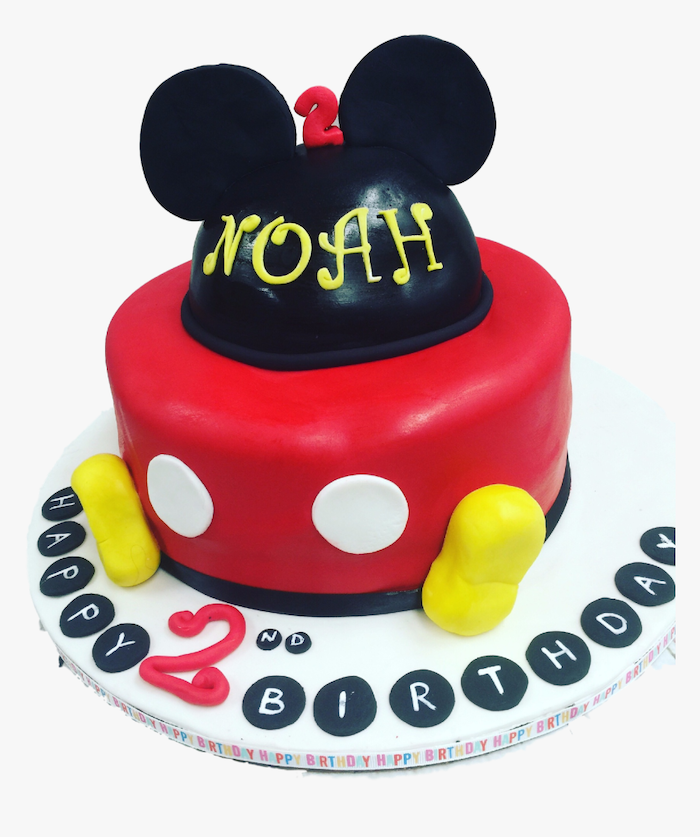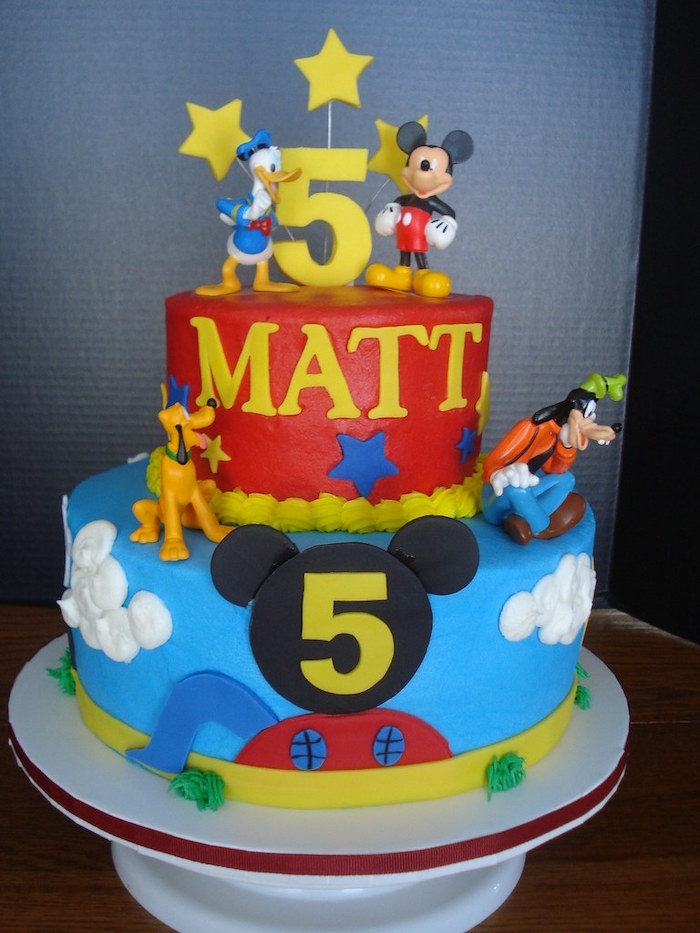 Gorgeous and simple Mickey Mouse cake decorations