Find the best Minnie Mouse cake to surprise your little one with
Throwing a birthday party is no easy feat. Especially, if you are a mom and are supposed to organise your child's party. Some people might think that it is easy. Just get a bunch of candy, some pizza and a cake and voila. That is not the case, however. Imagine if your child was at a friend's birthday party. There was a bouncing castle, a clown and a huge three-tier cake. Well, I am sorry to break it to you, but your child is probably going to want the same things. Today, however, we are going to focus specifically on the cake. And, especially, the Minnie Mouse cake, which is going to make your little princess forget all about that bouncing castle you couldn't get for her. So, scroll through our gallery to find the dreamiest cakes and take inspiration from them.
Gorgeous Minnie Mouse cake for a special princess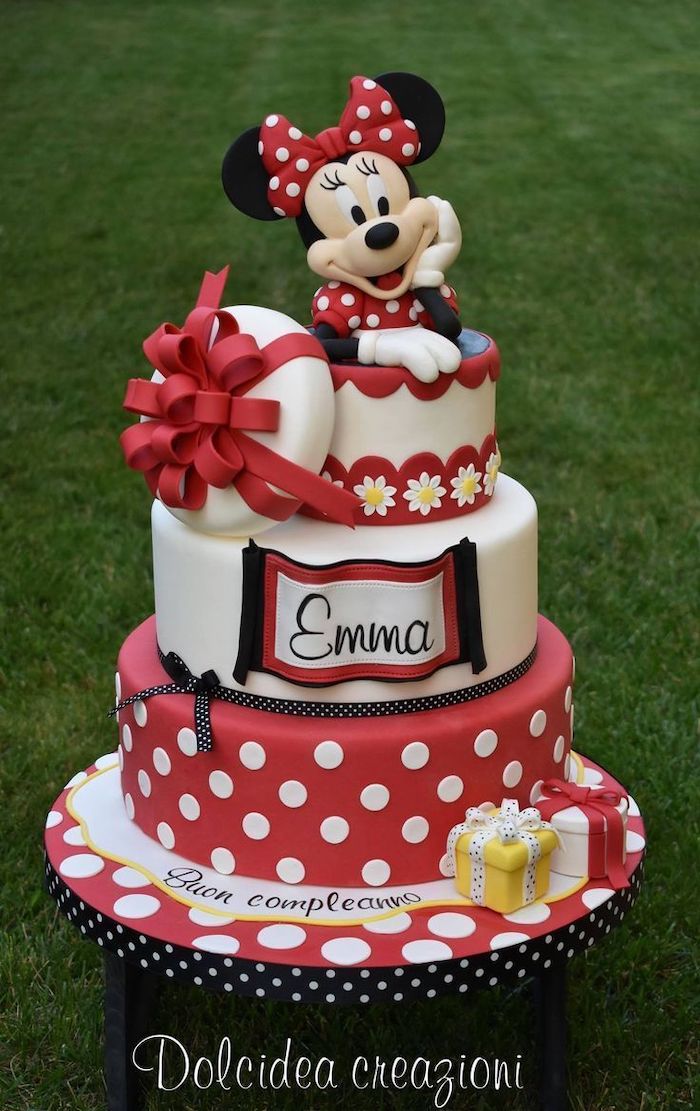 Minnie Mouse birthday cake – the perfect option for a little one who loves Disney
Nowadays, cake decorations are like art. There are so many different types of cakes out there and so many options for you to choose from, it might be difficult. Bakers nowadays can turn fondant into any decoration you might want. They make cakes that look like real life animals or characters. So, how do you choose the best cake for your little one? Well, first of all consider what their favourite things are. What do they usually enjoy doing? Base the cake on their own preferences, not yours. And just watch their reaction as soon as they see the cake. They will surely be over the moon.
Minnie Mouse is the second most popular Disney character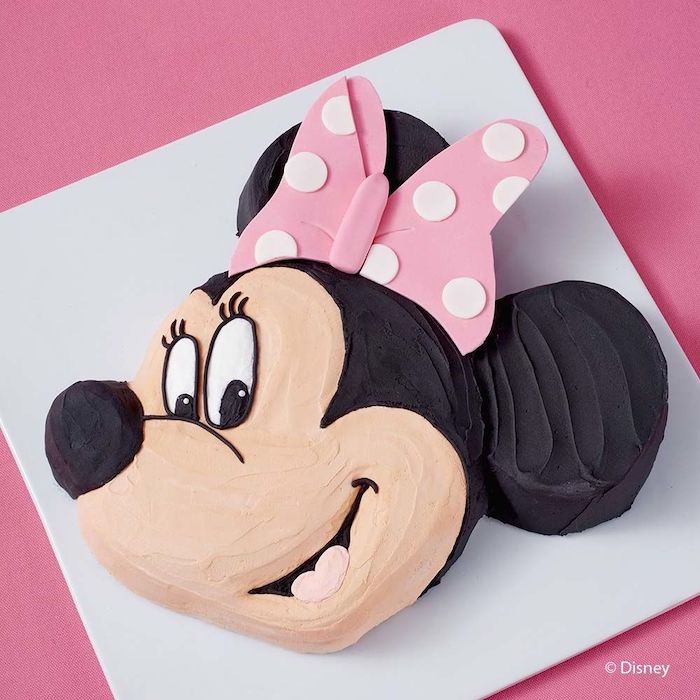 What are the coolest Minnie Mouse cakes / Minnie Mouse cake decorations?
Minnie Mouse is one of the most popular Disney character, second only to probably Mickey Mouse. That is why, Minnie is the preferred choice when it comes to little girls' birthday parties. A Minnie Mouse themed birthday party will definitely be a lot of fun. One of the characteristics, which define this character is that she is very girly and cute. Therefore, the pink and red colors take center stage at such a party. Any bakery can offer you Minnie Mouse cakes, as well as cupcakes, cake pops and cookies in the shape of this iconic character. You can even give out small cute bows to all the kids, that way they can feel just as cute as Minnie.
Cute Minnie Mouse cake in red and black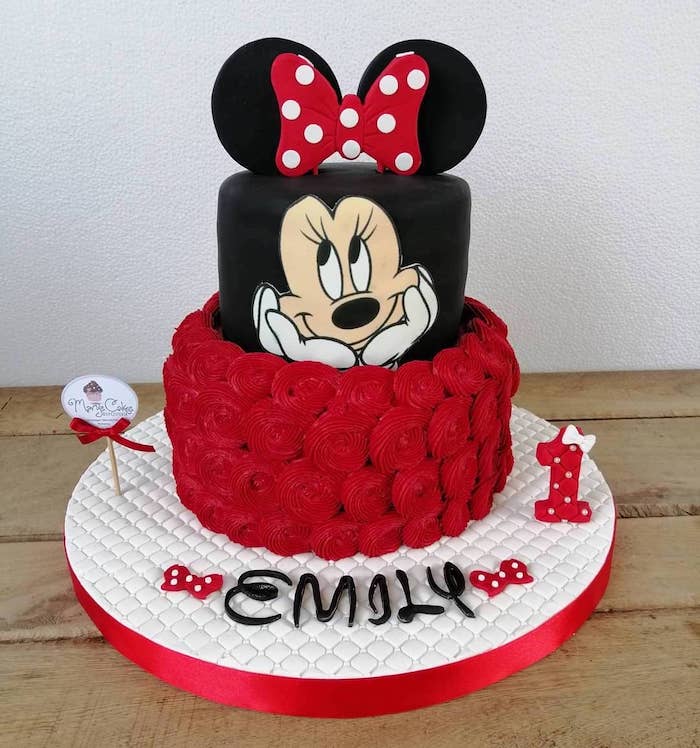 How to make a Minnie Mouse cake?
You can also try and make a cake in the shape of Minnie Mouse's face yourself. It is actually pretty easy. All you need is one round pan and two smaller ones for the ears. You can either cover them in fondant (black for the ears and pink for the face) or you can use frosting. You can also use a plate and cut small circles on one side of the ear, so you can attach them to the head and make them look more natural. To finish it off, just add a little bow between the ears and you are all set. What's more, you can get creative and decorate with candy, sprinkles, macaroons and anything you think your child likes. Making the cake yourself definitely brings a personal touch to any party.
Creative version of a Minnie cake with colorful sprinkles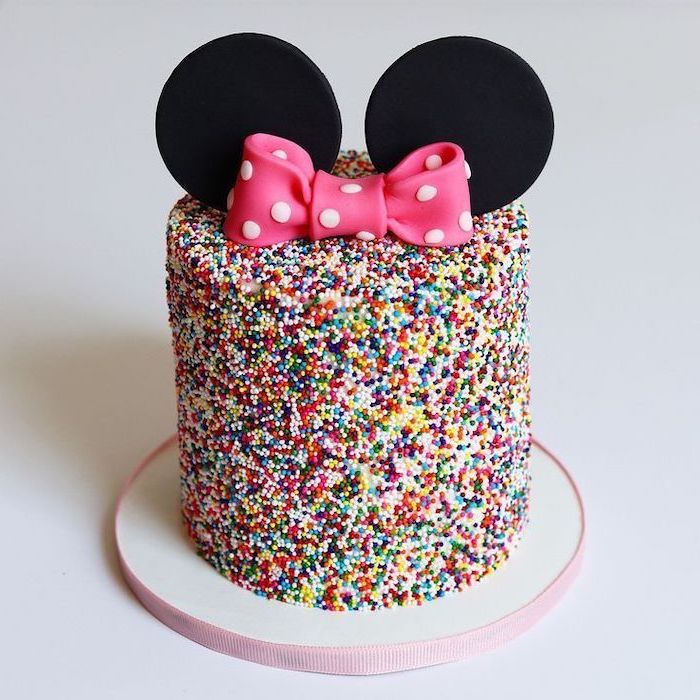 Cute little cake pops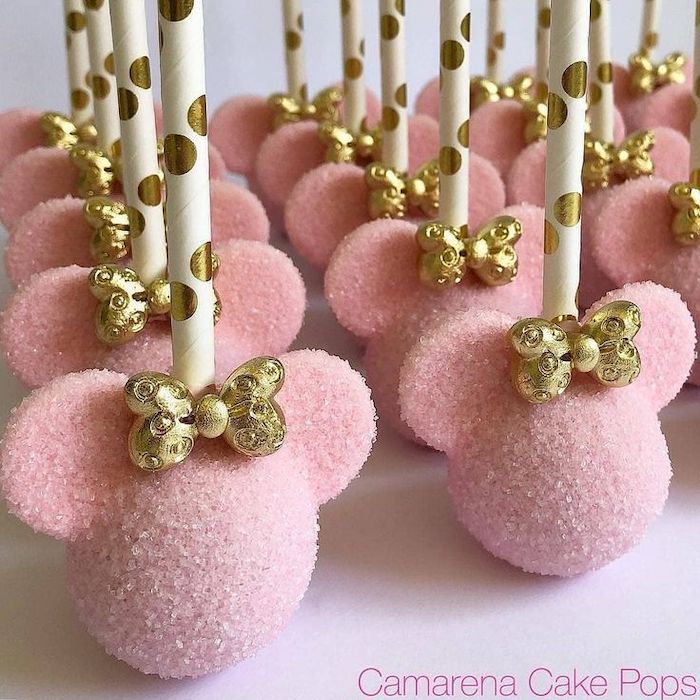 Step by step tutorial on how these gorgeous cakes are being decorated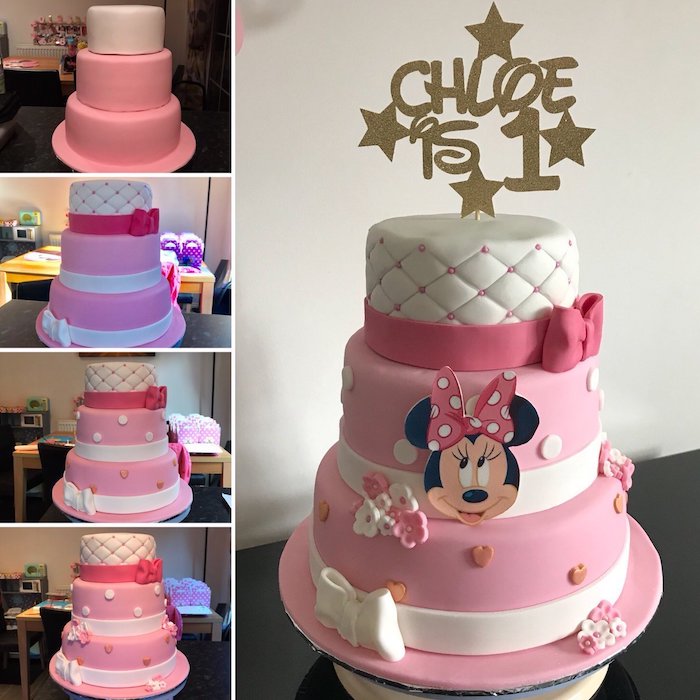 Minnie Mouse cupcakes with Oreos for ears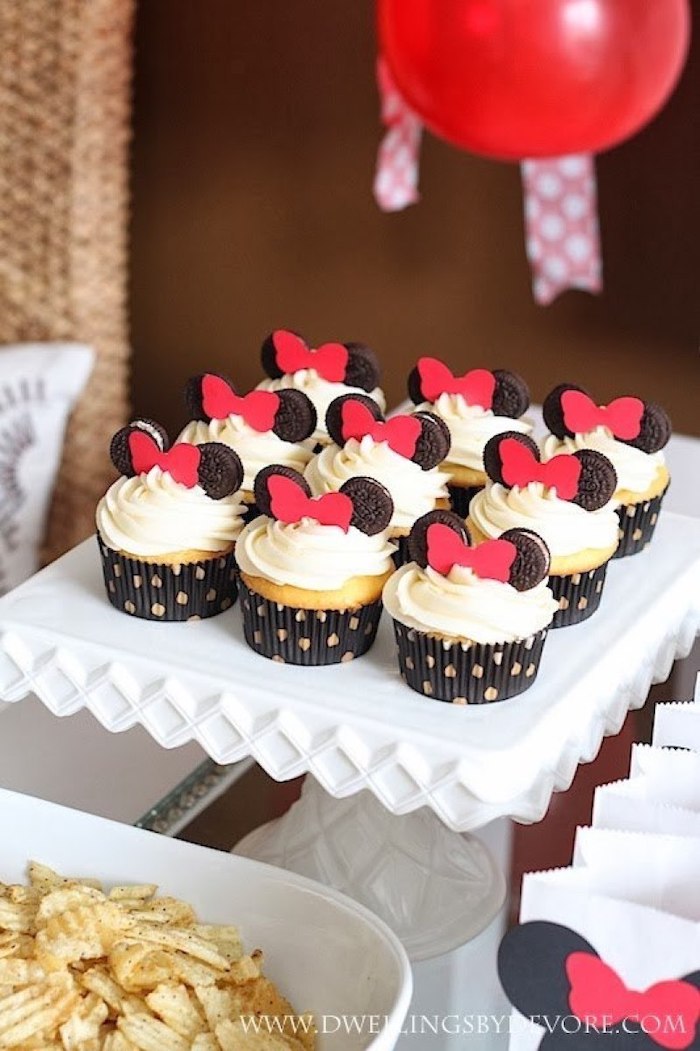 This cake is gorgeous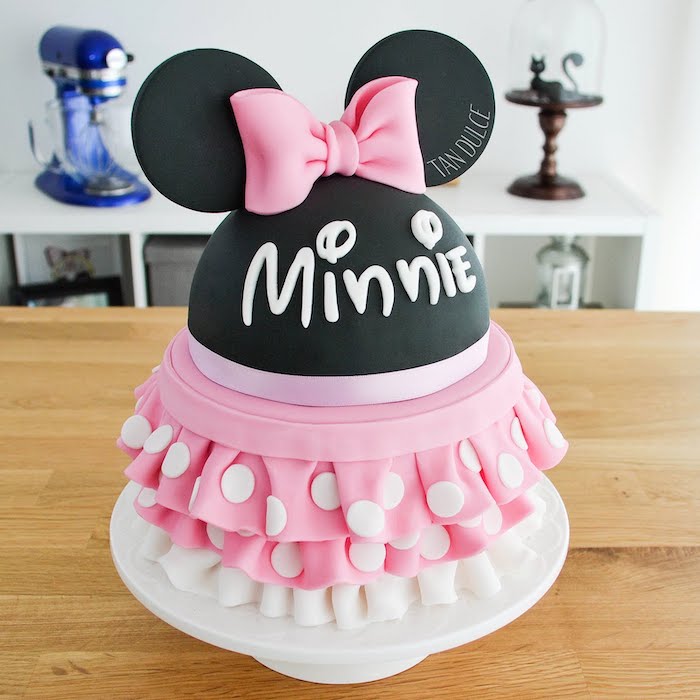 This is probably one of the most beautiful cakes I have ever seen
A creative take on a the Minnie cake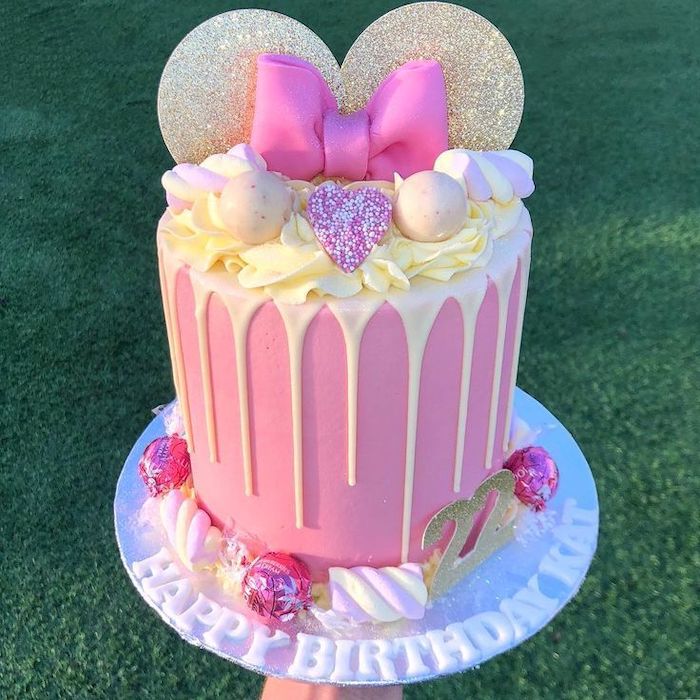 This cake is made with a lot of attention to detail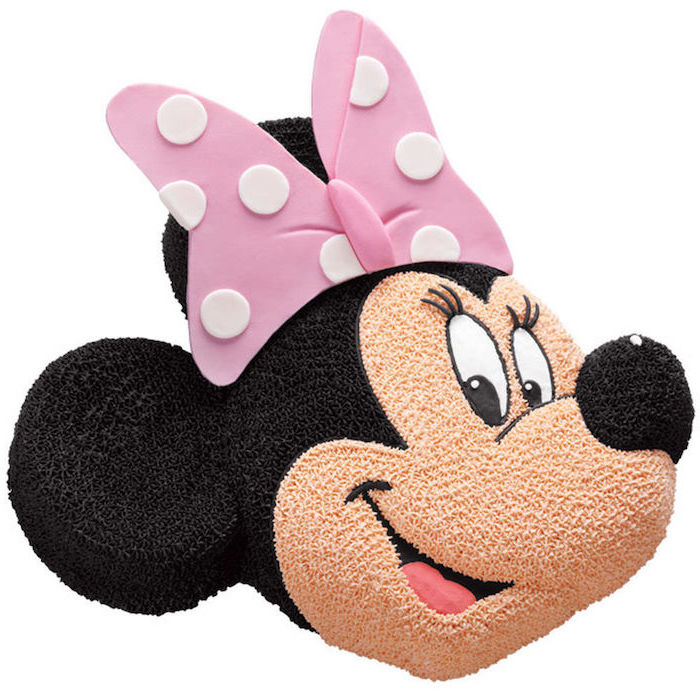 Very detailed tutorial on cake with buttercream frosting you can make at home
A cake made of Kit Kats and Maltesers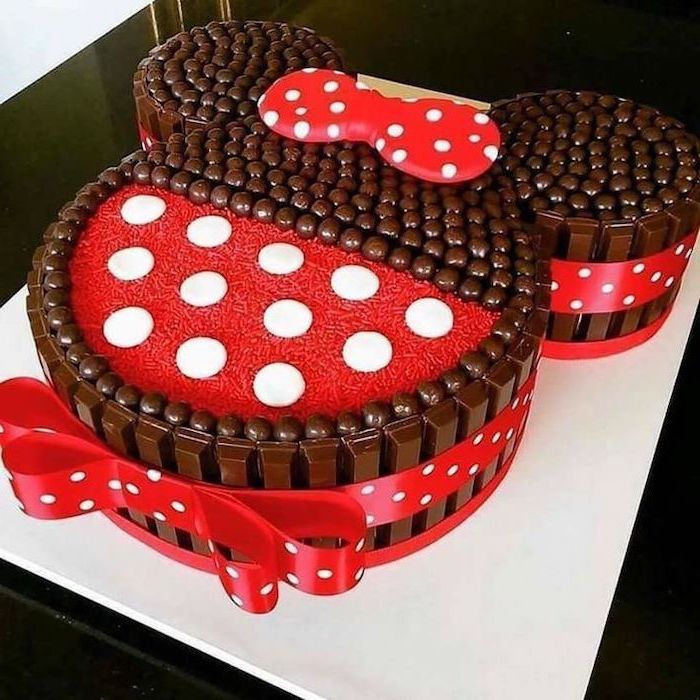 This cake looks scrumptious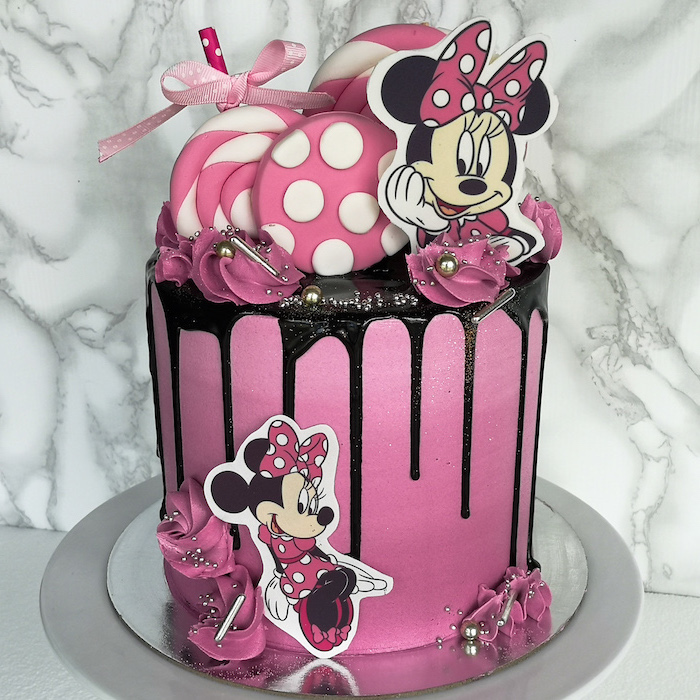 Here is a video tutorial on a beautiful two-tier cake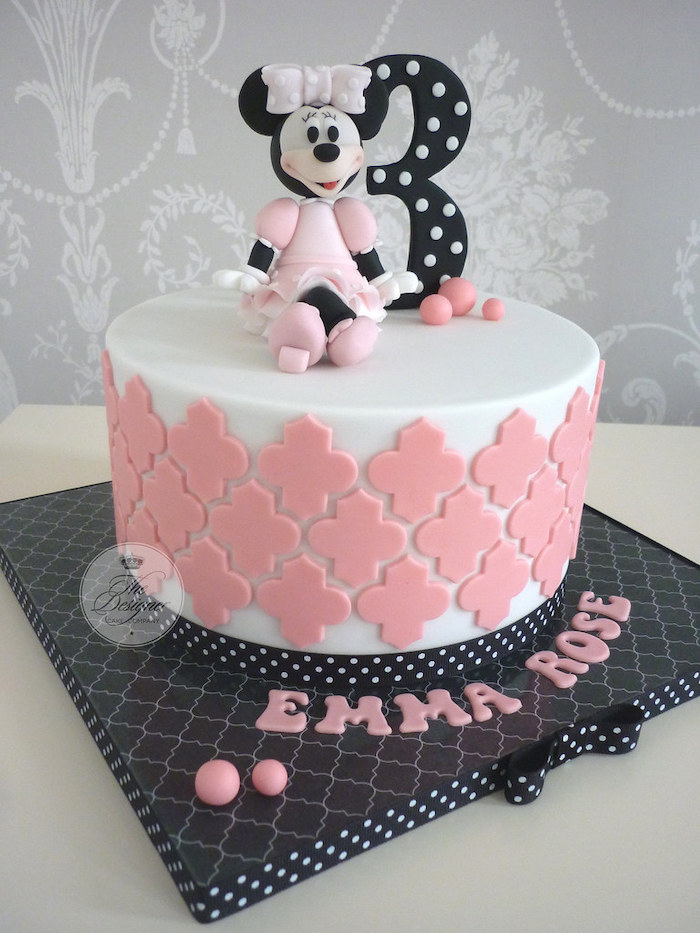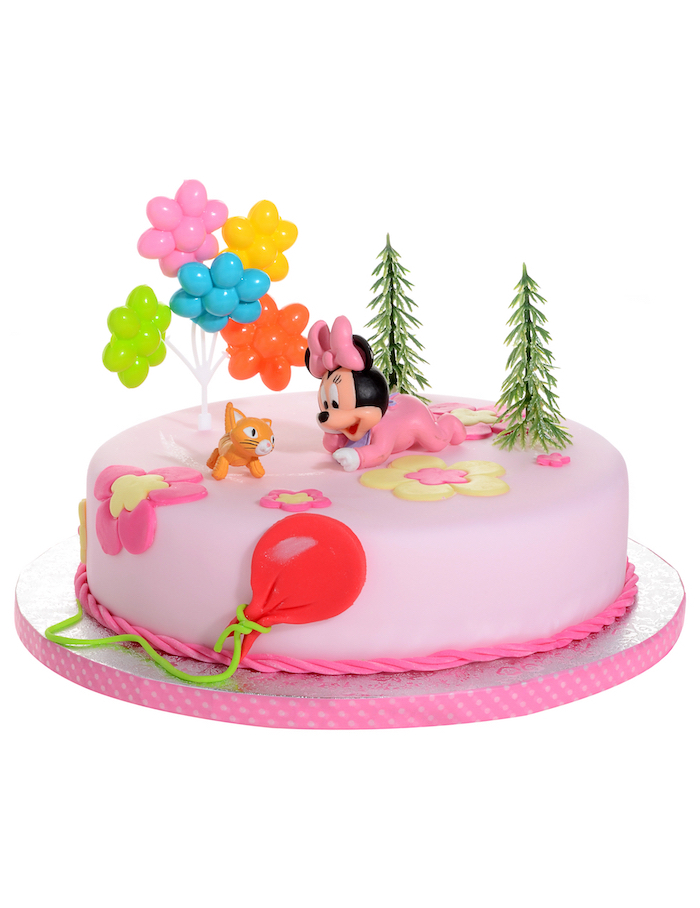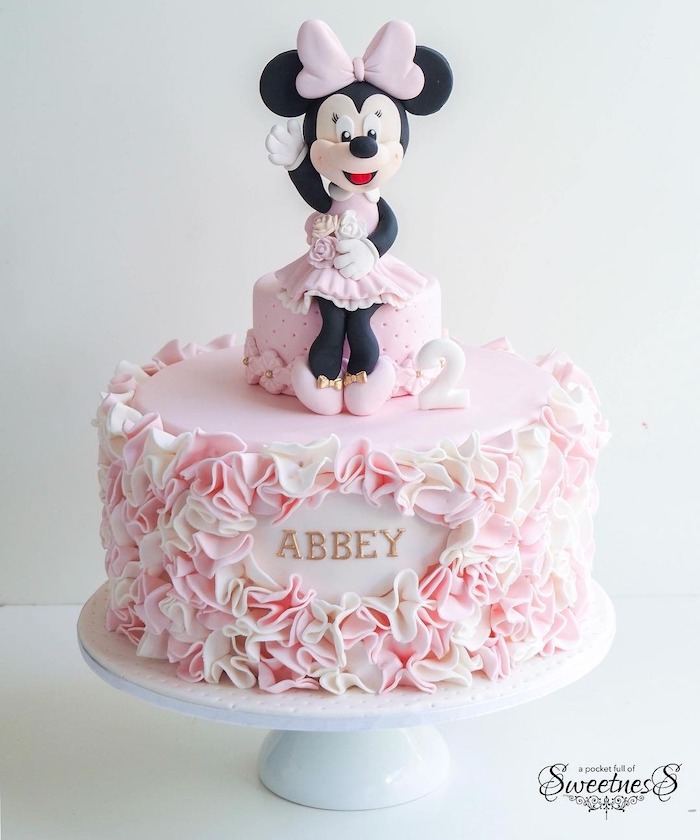 Look at how cute this Minnie Mouse cake topper is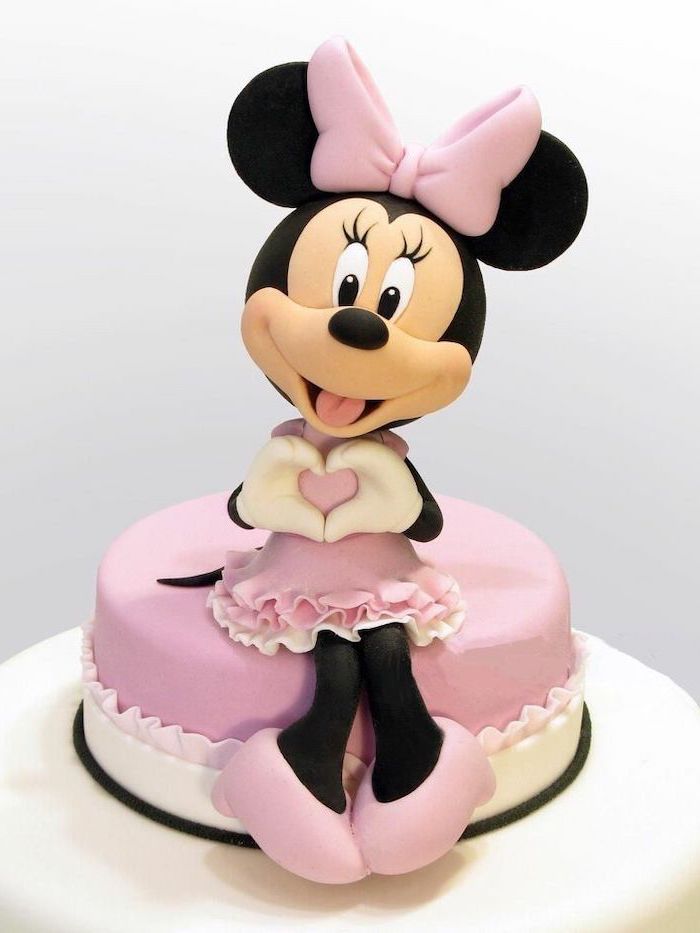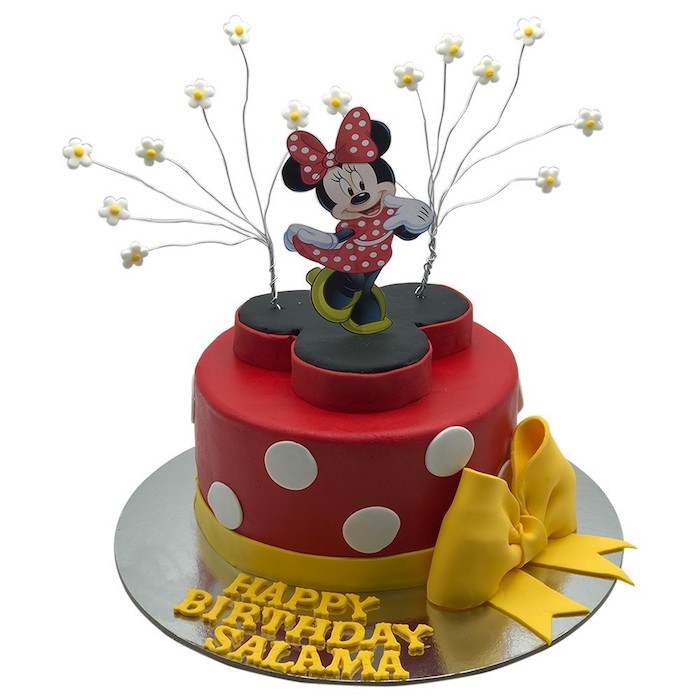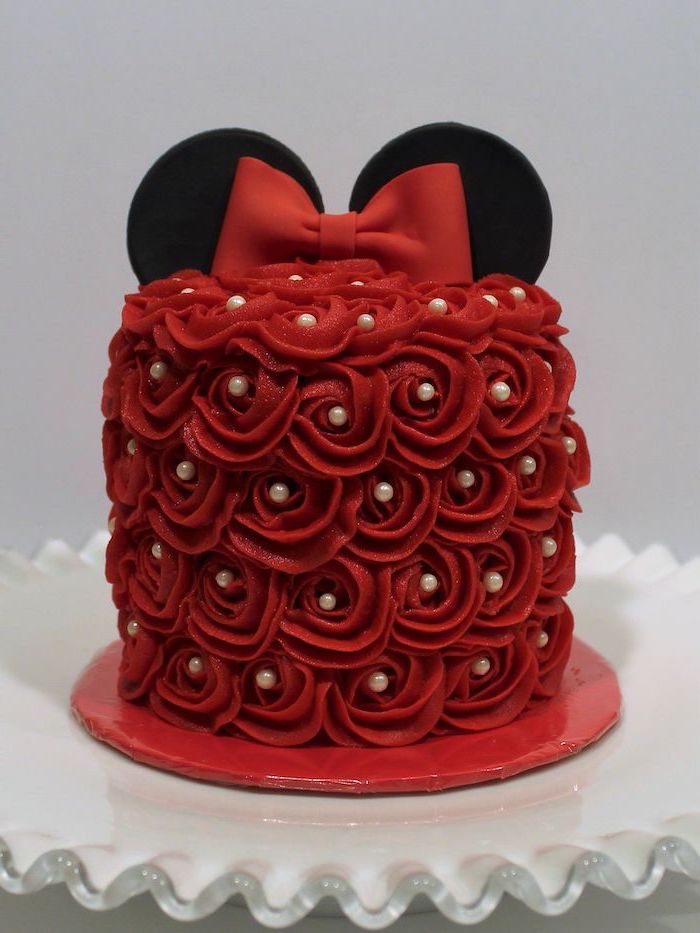 Step by step tutorial on Minnie's face cake decoration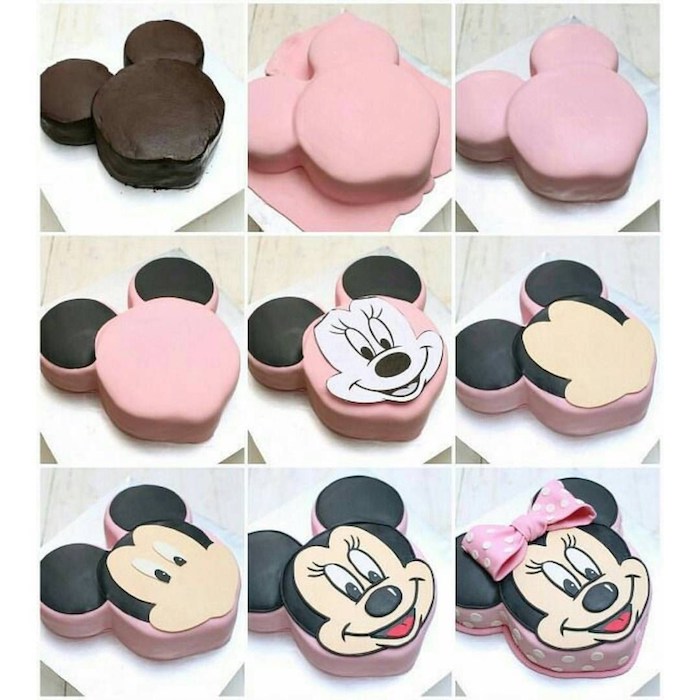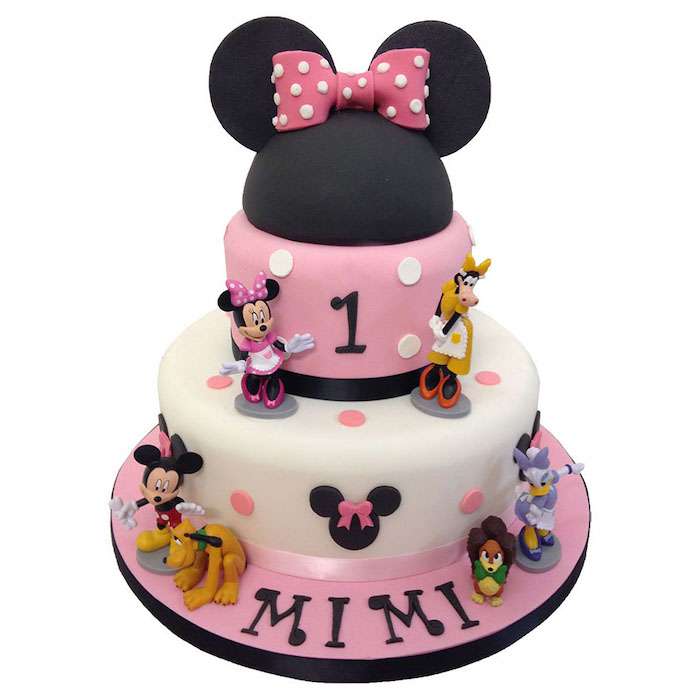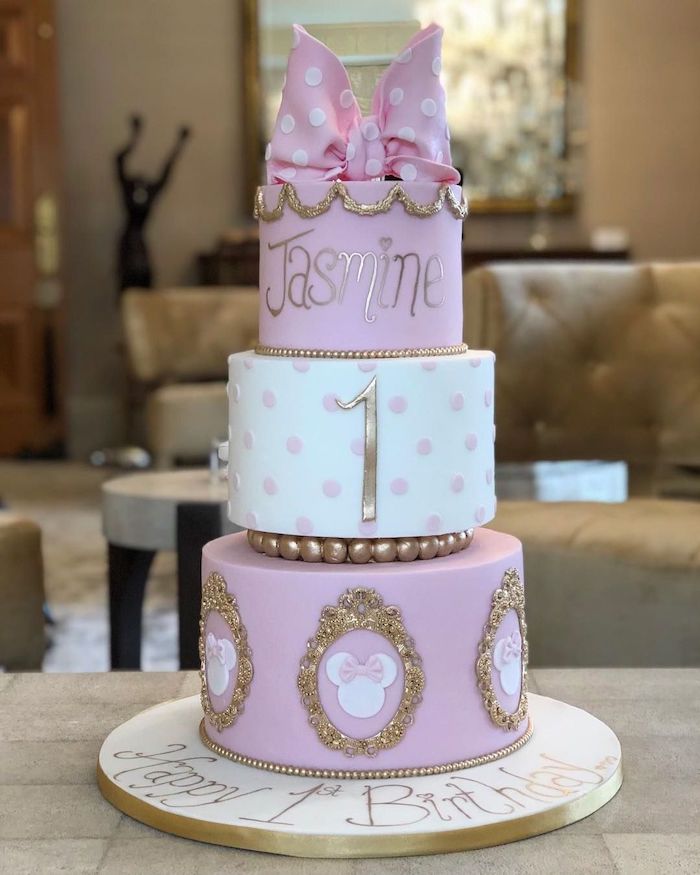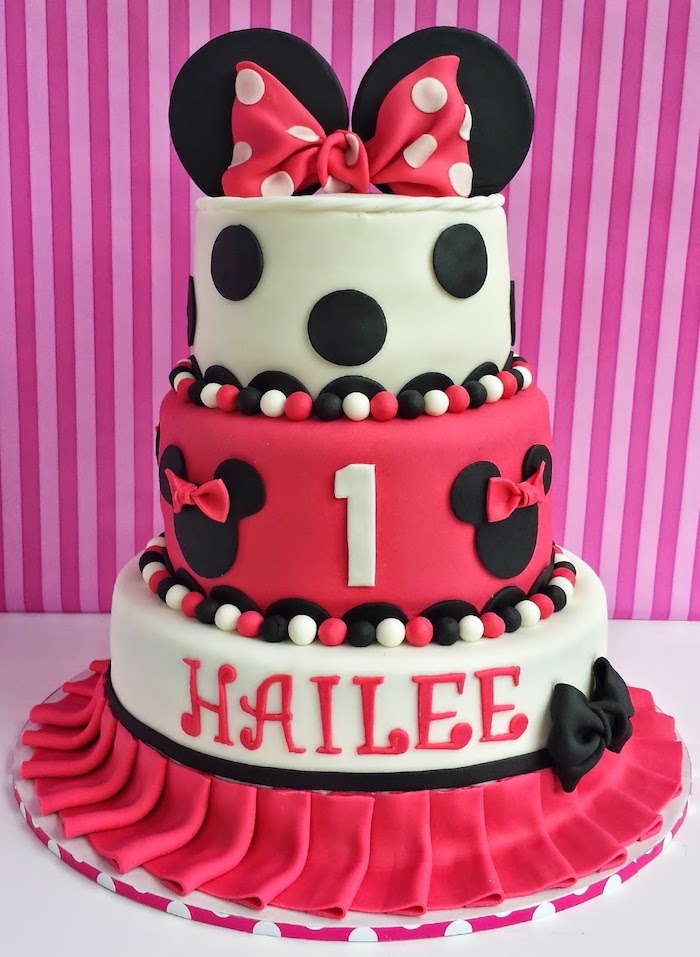 This is such a cute cake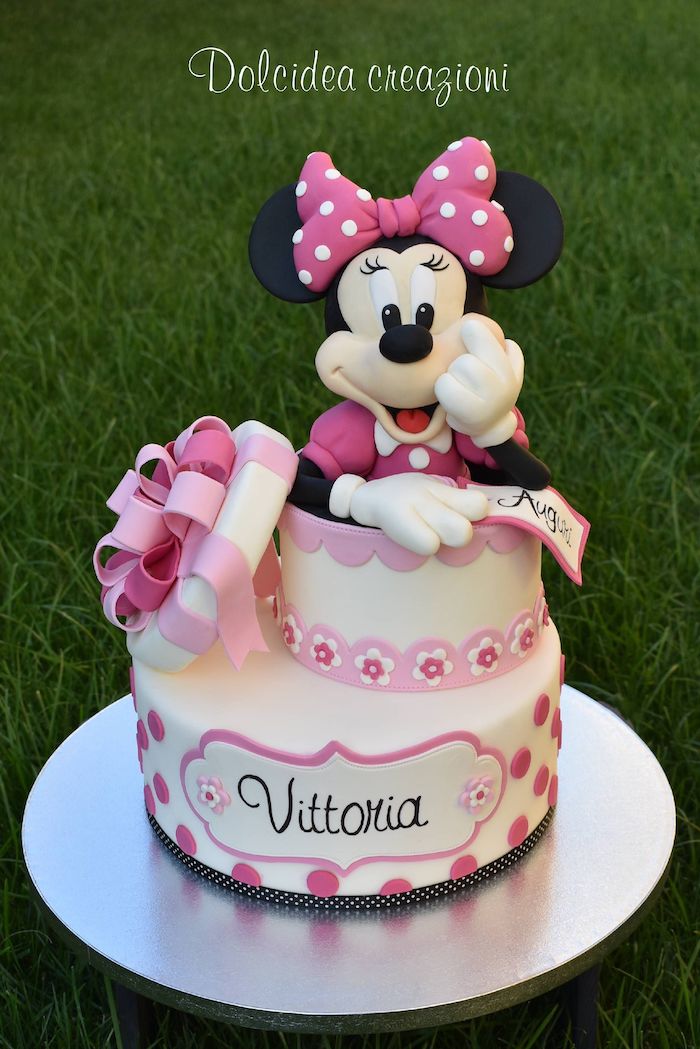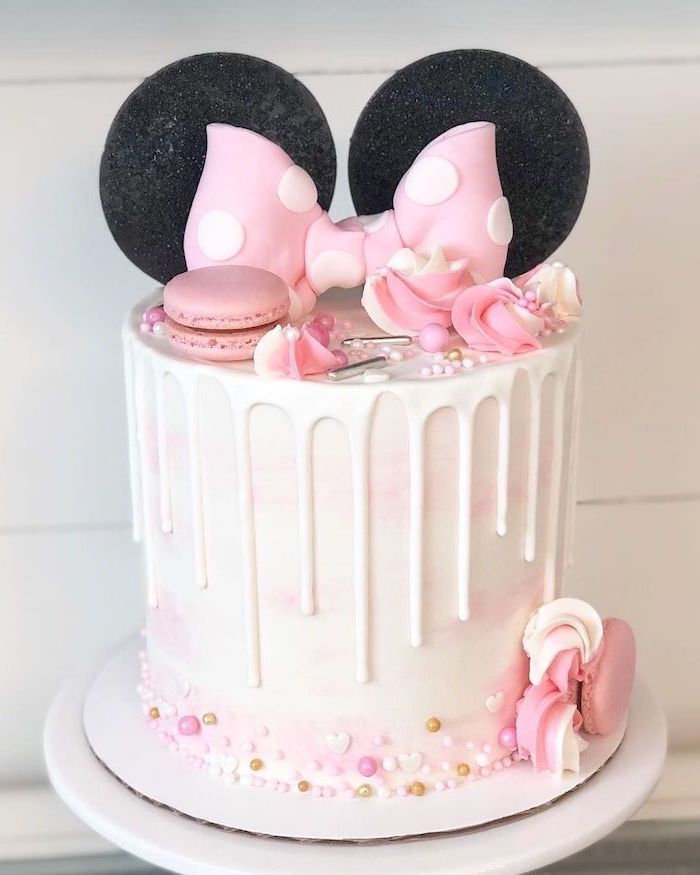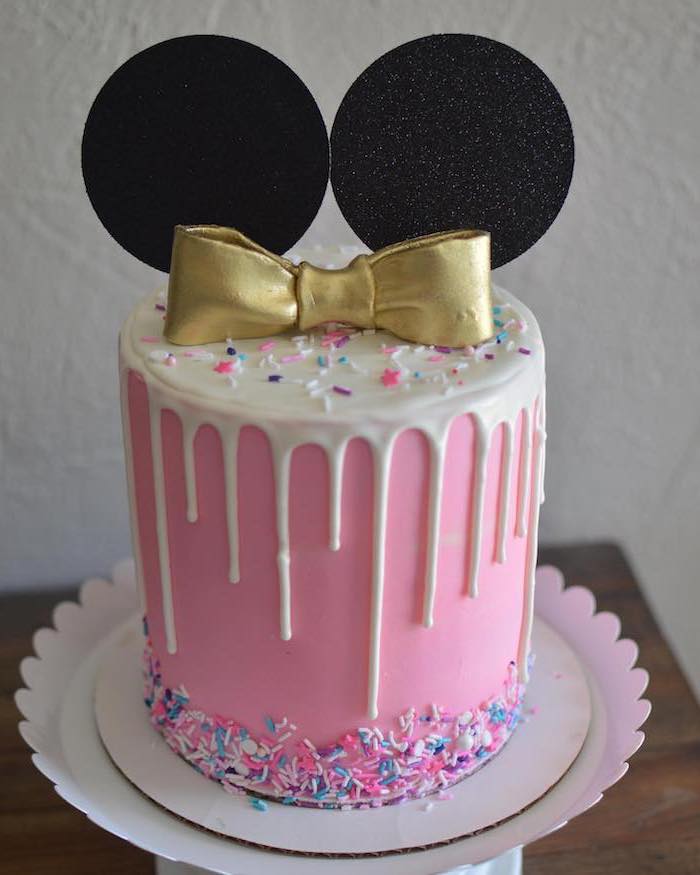 Big cake + a Minnie Mouse smash cake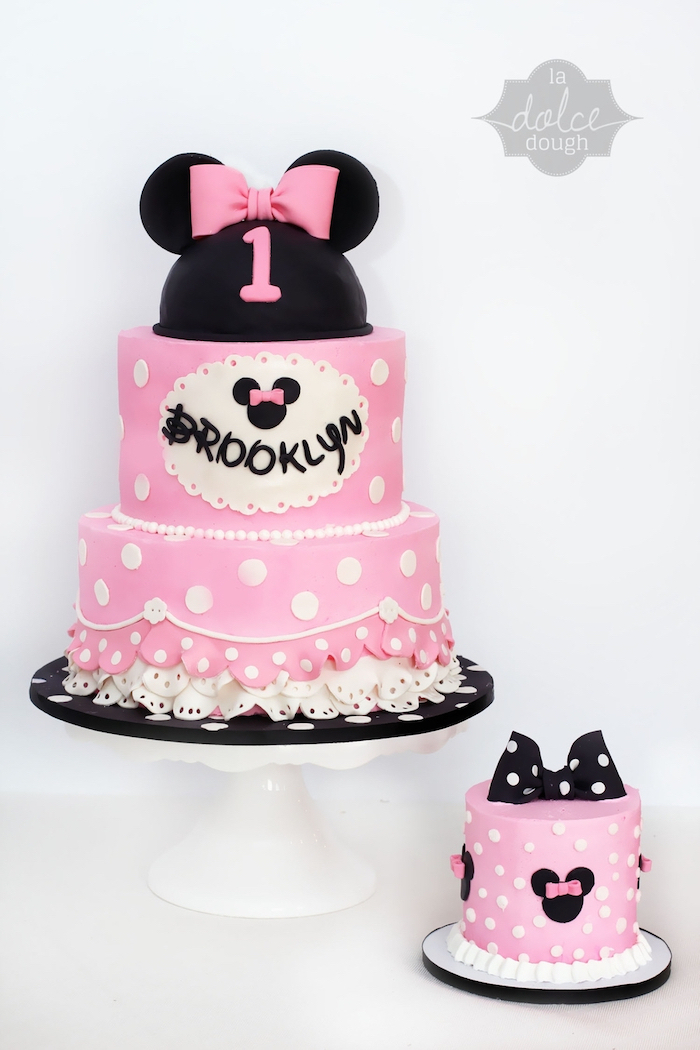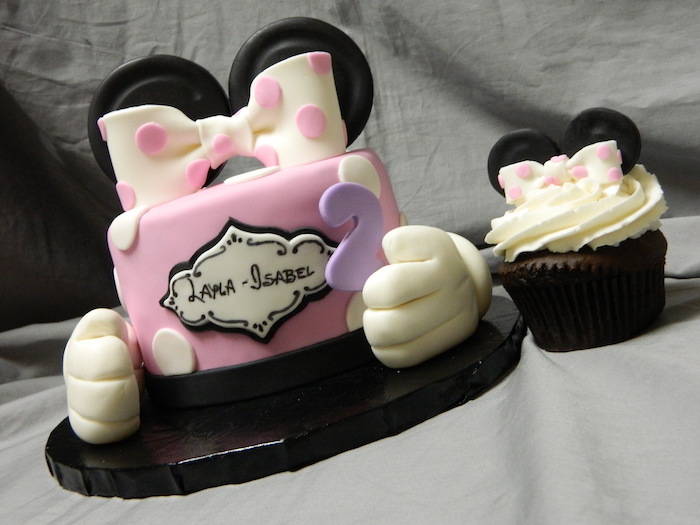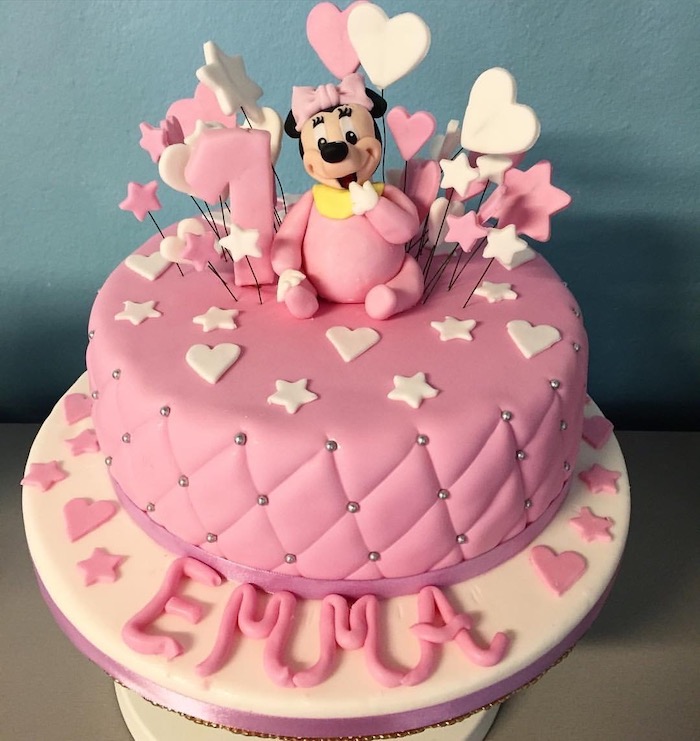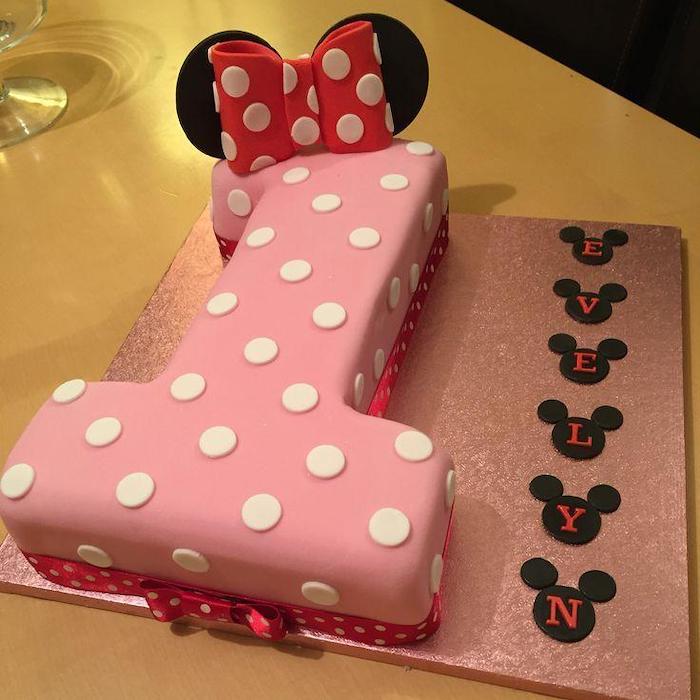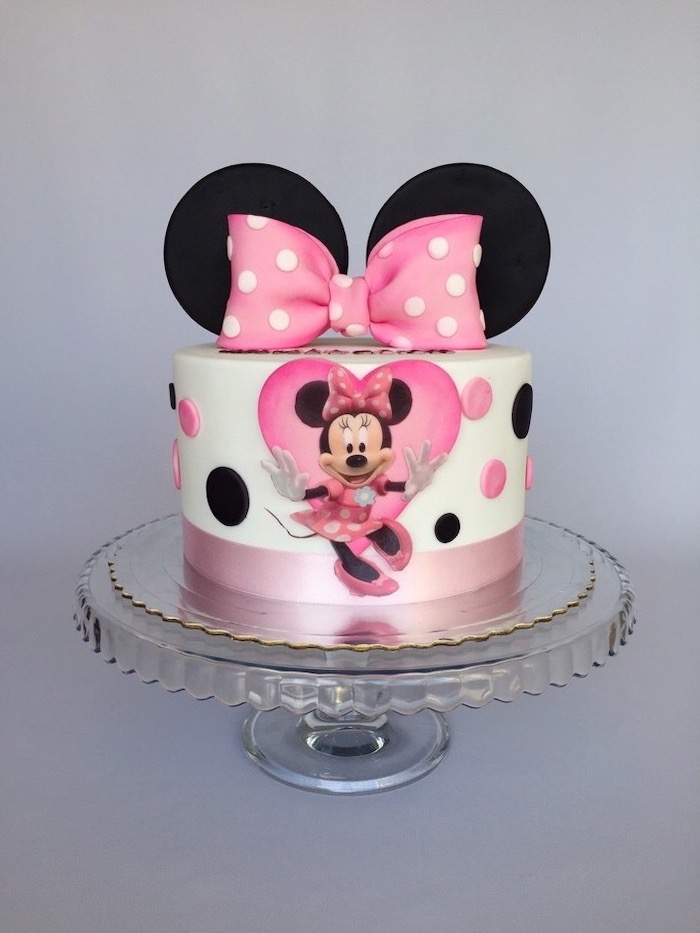 Minnie Mouse cake ideas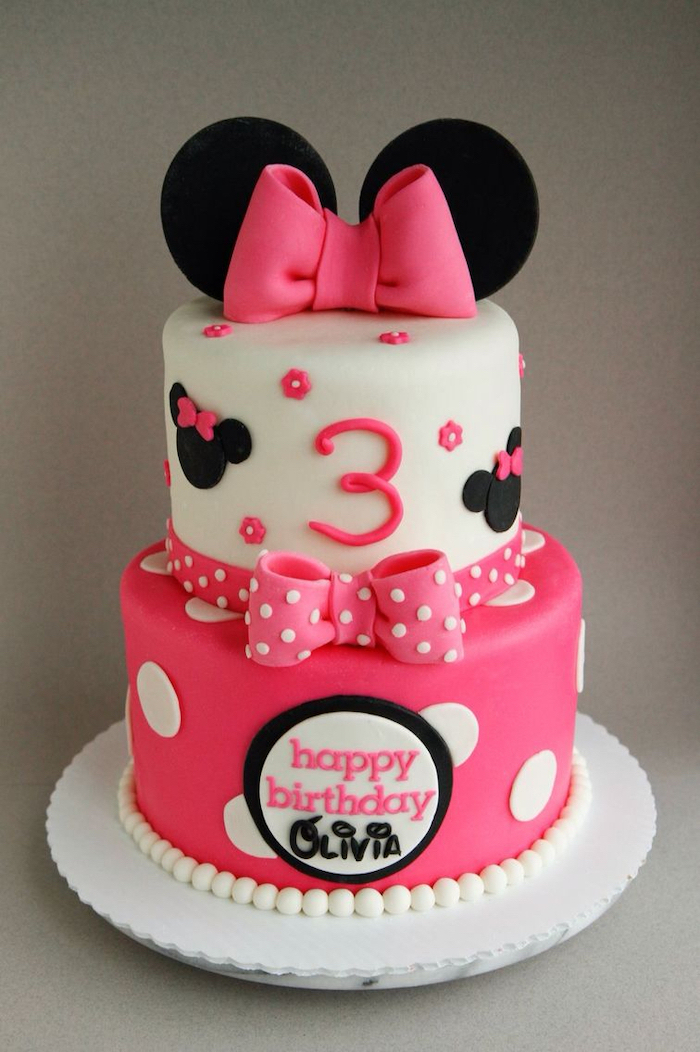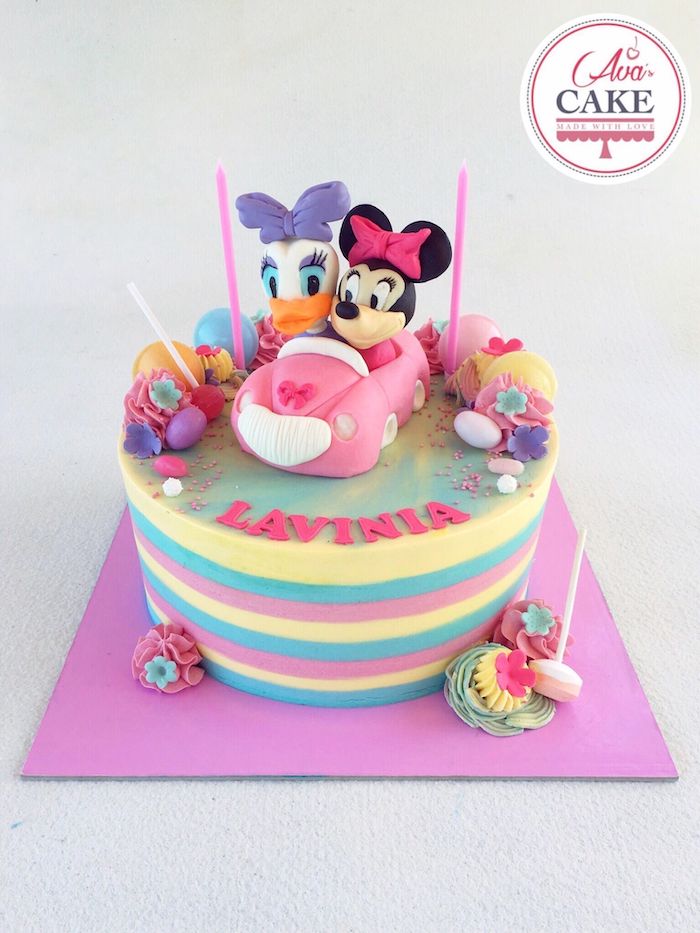 Minnie Mouse birthday cake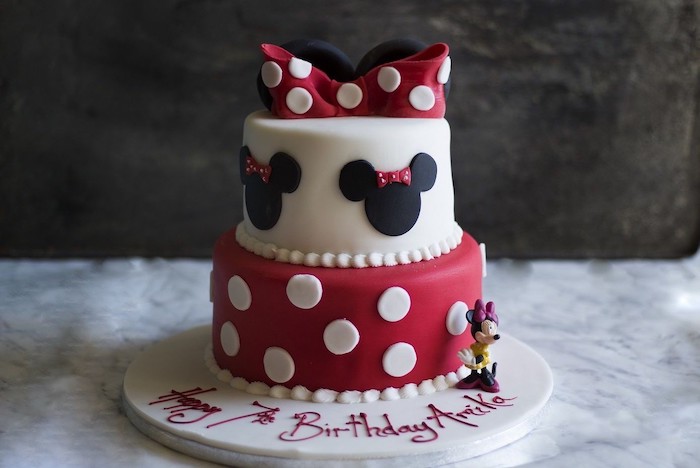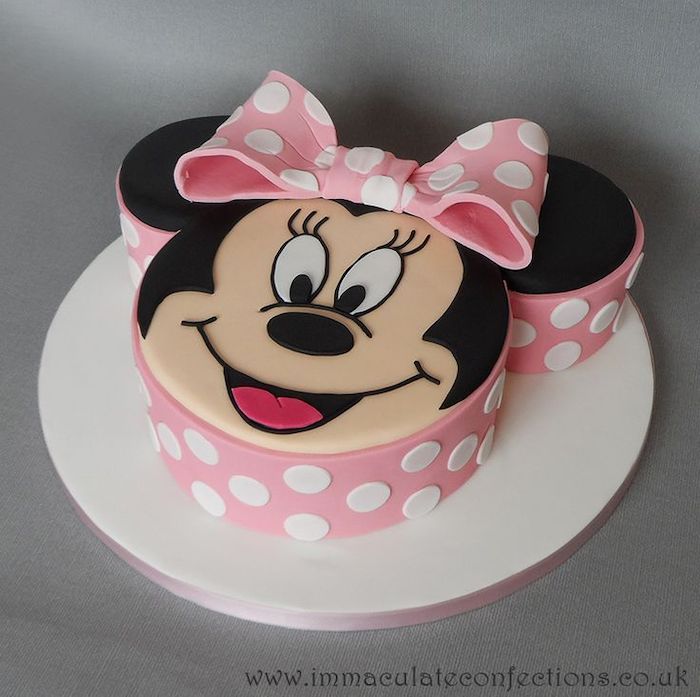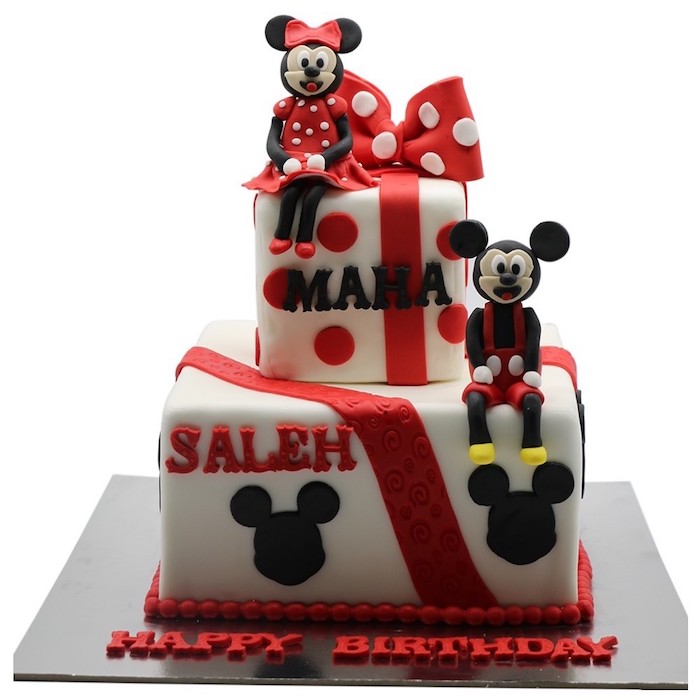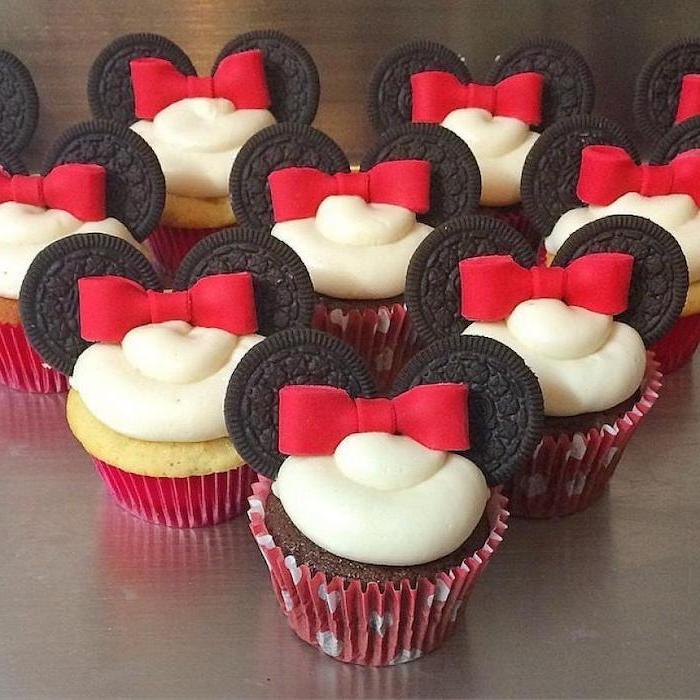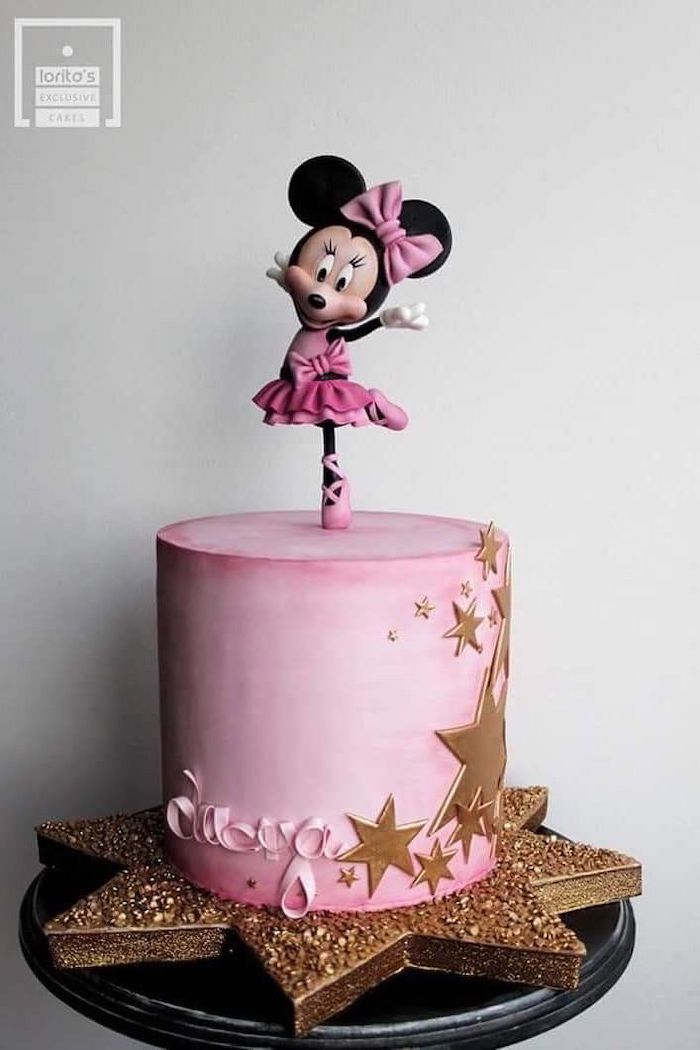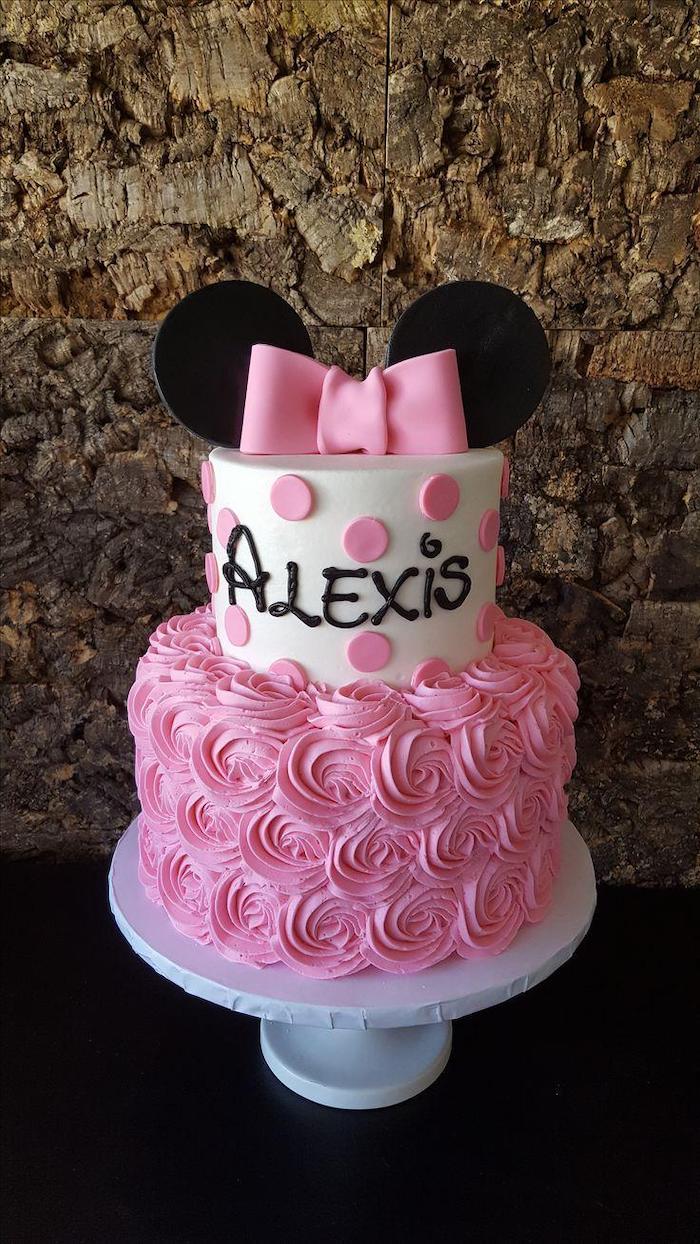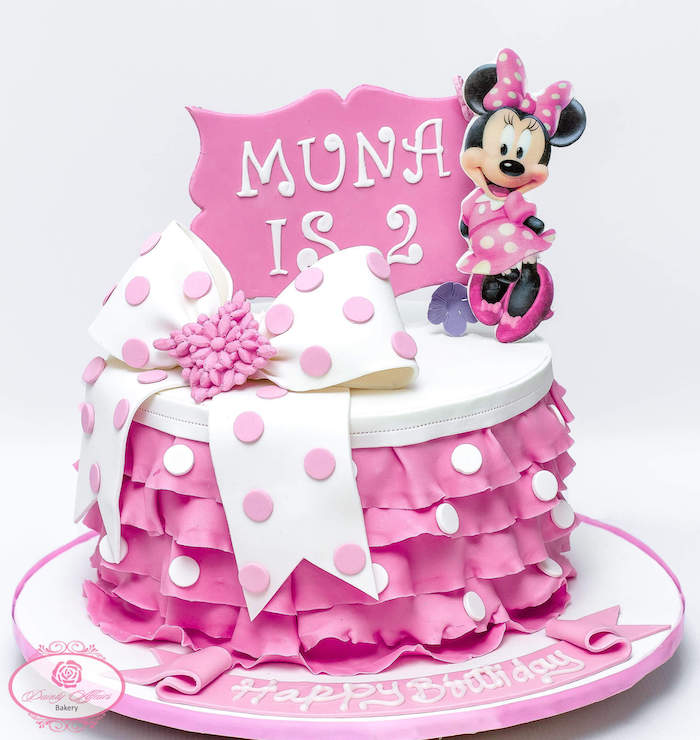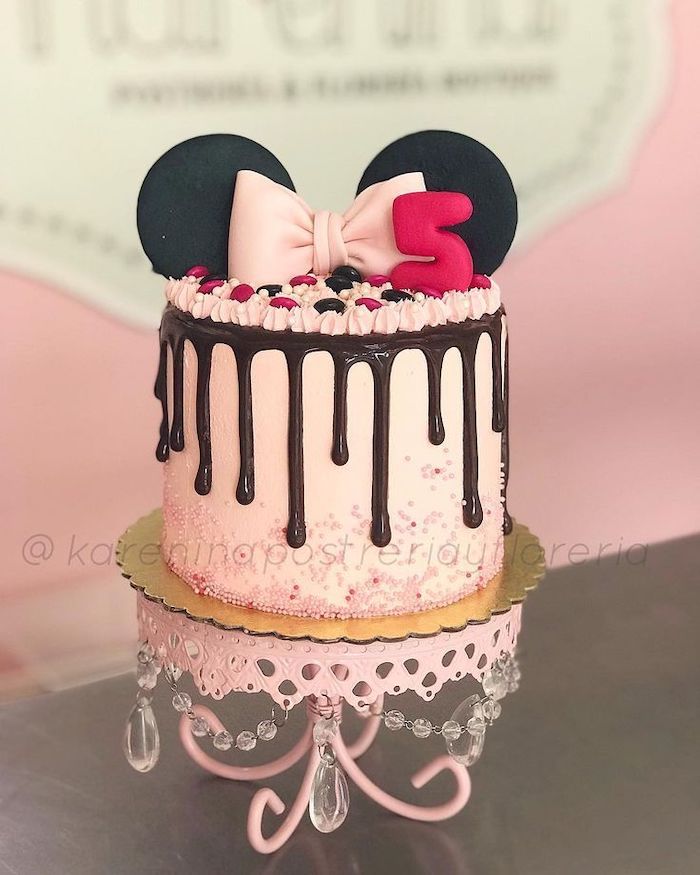 Beautiful
Minnie Mouse cake decorations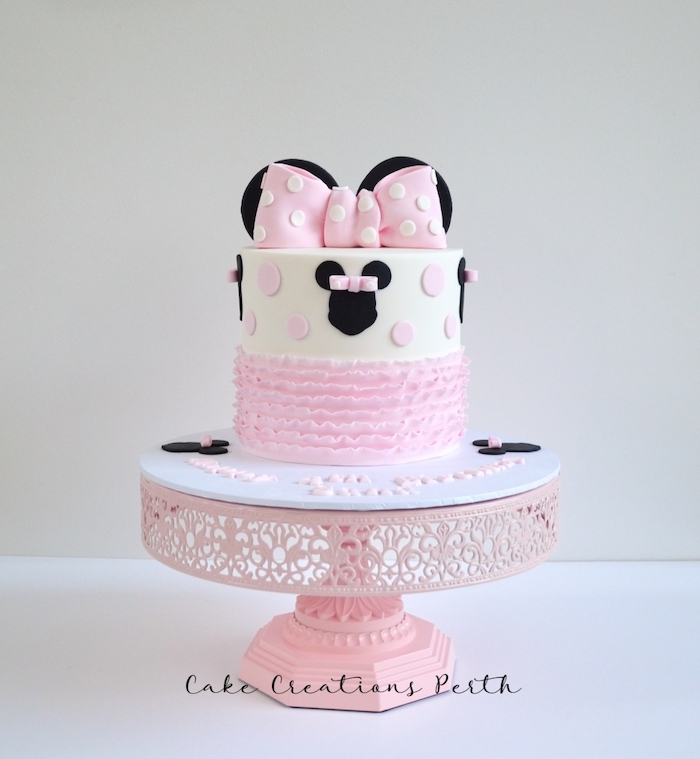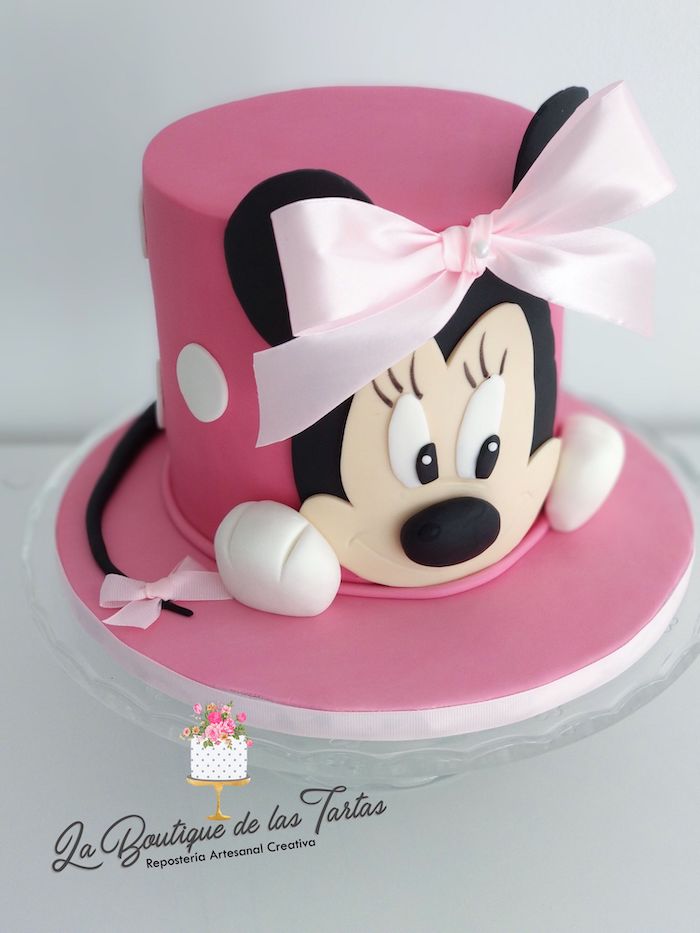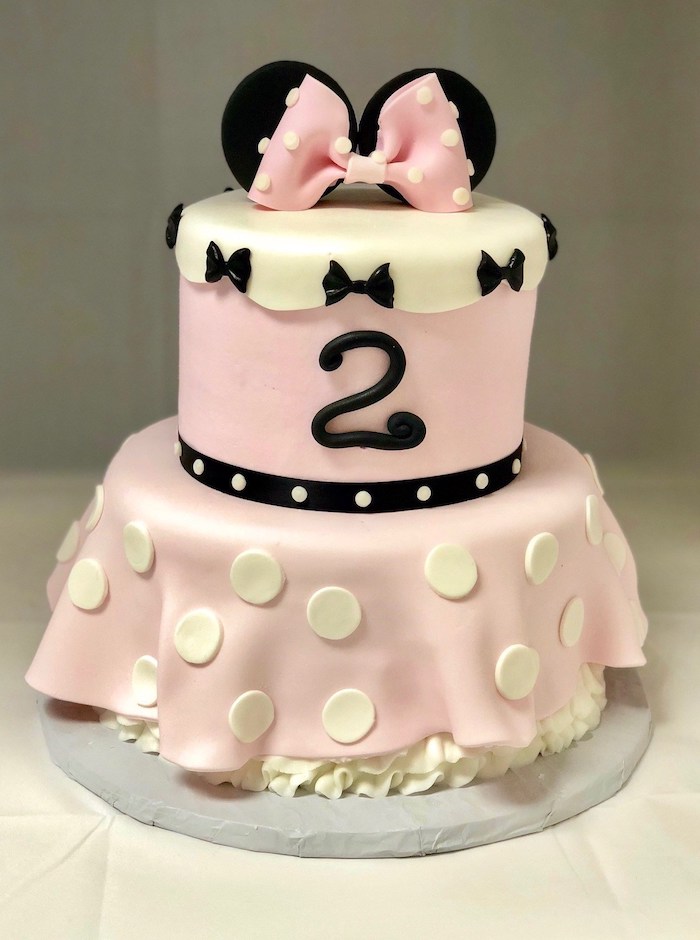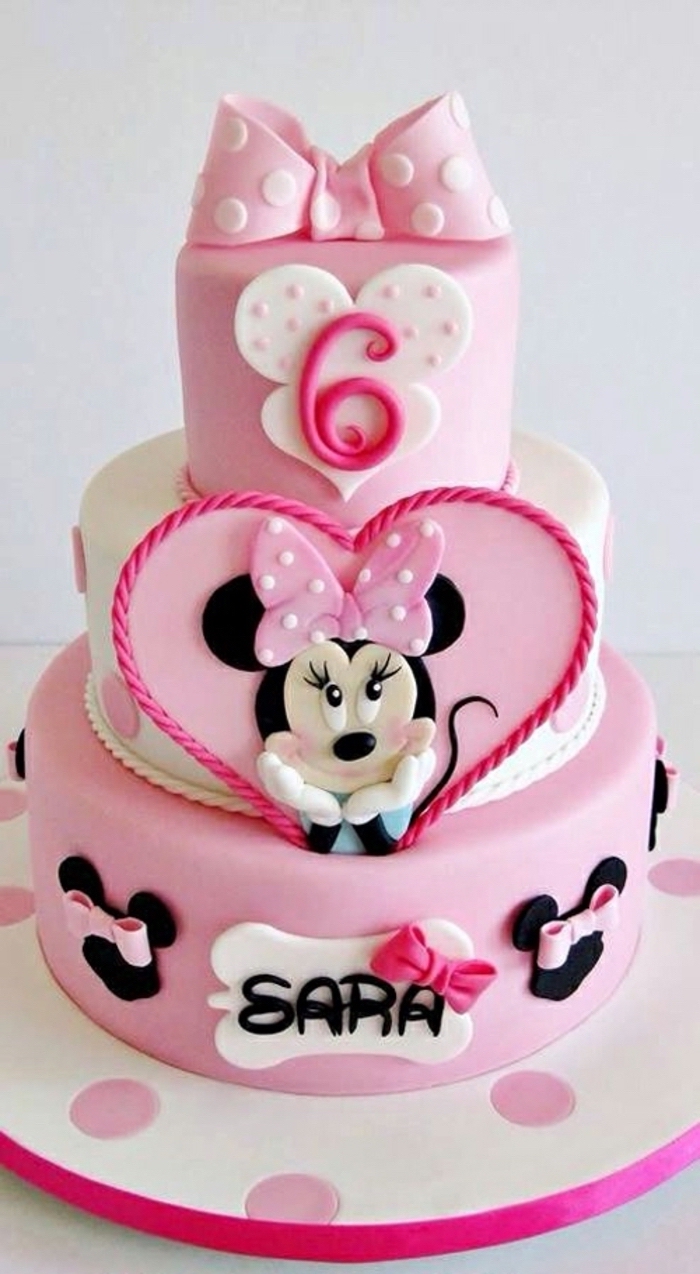 Minnie Mouse 1st birthday cake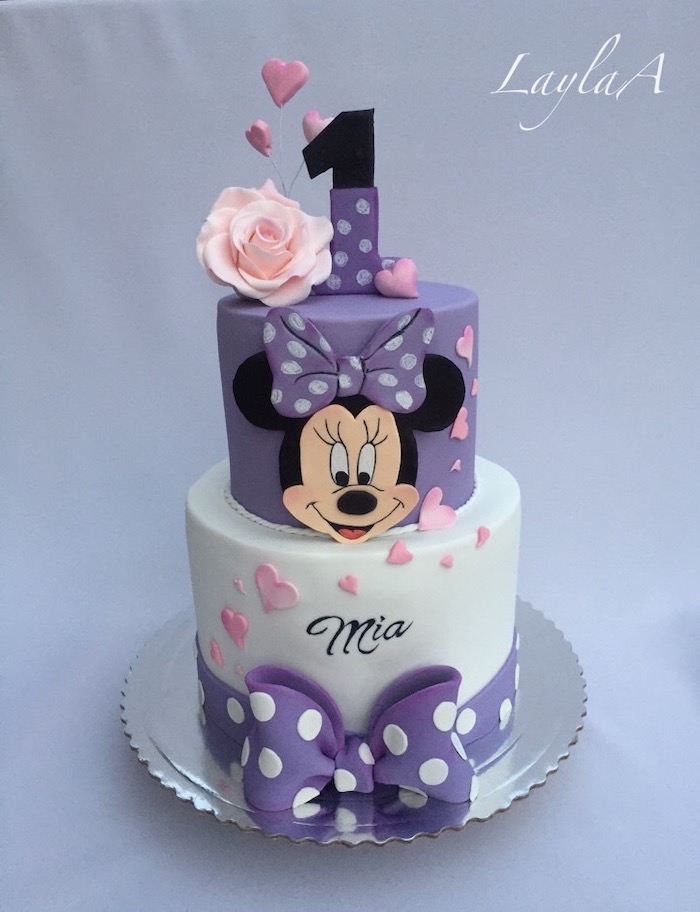 Razzle Dazzle Cupcakes – Minnie Mouse cupcake cake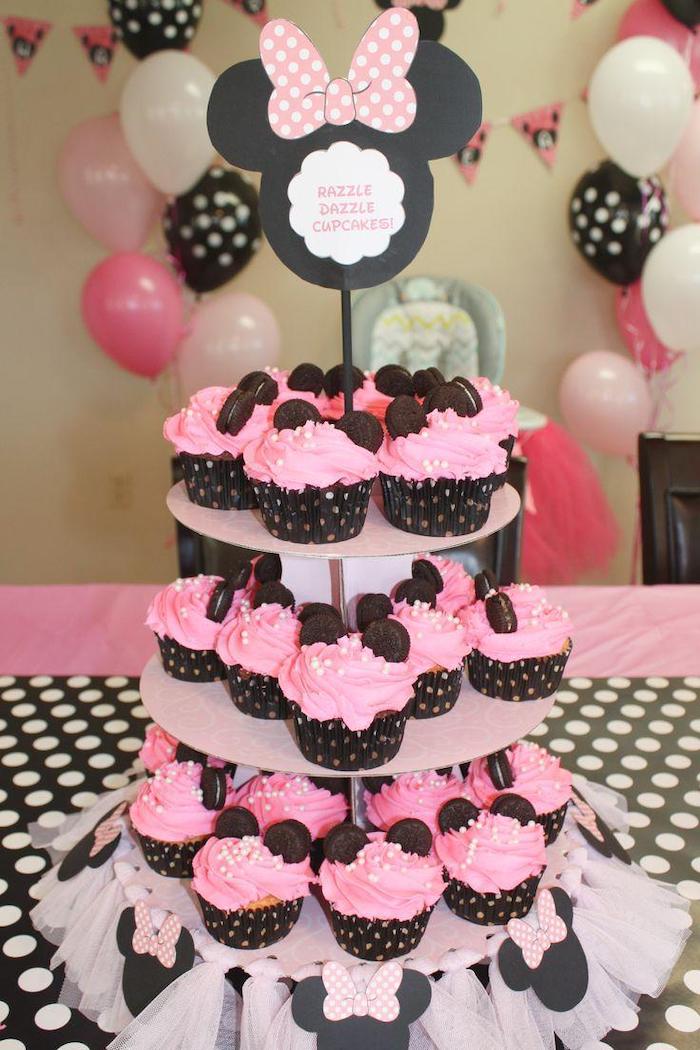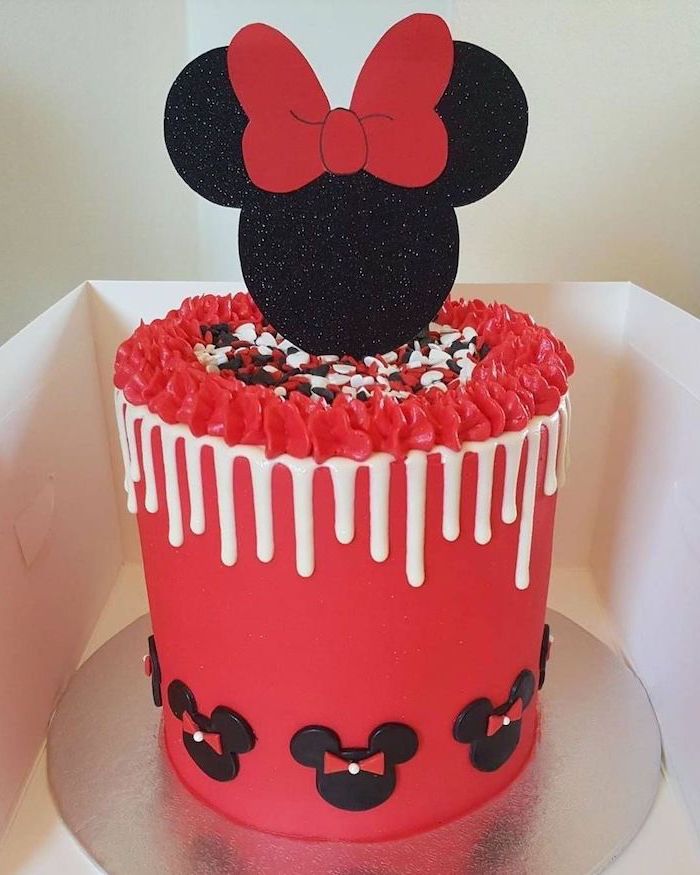 Don't be afraid to cover the cake with all the sweet things your kid likes to nimble on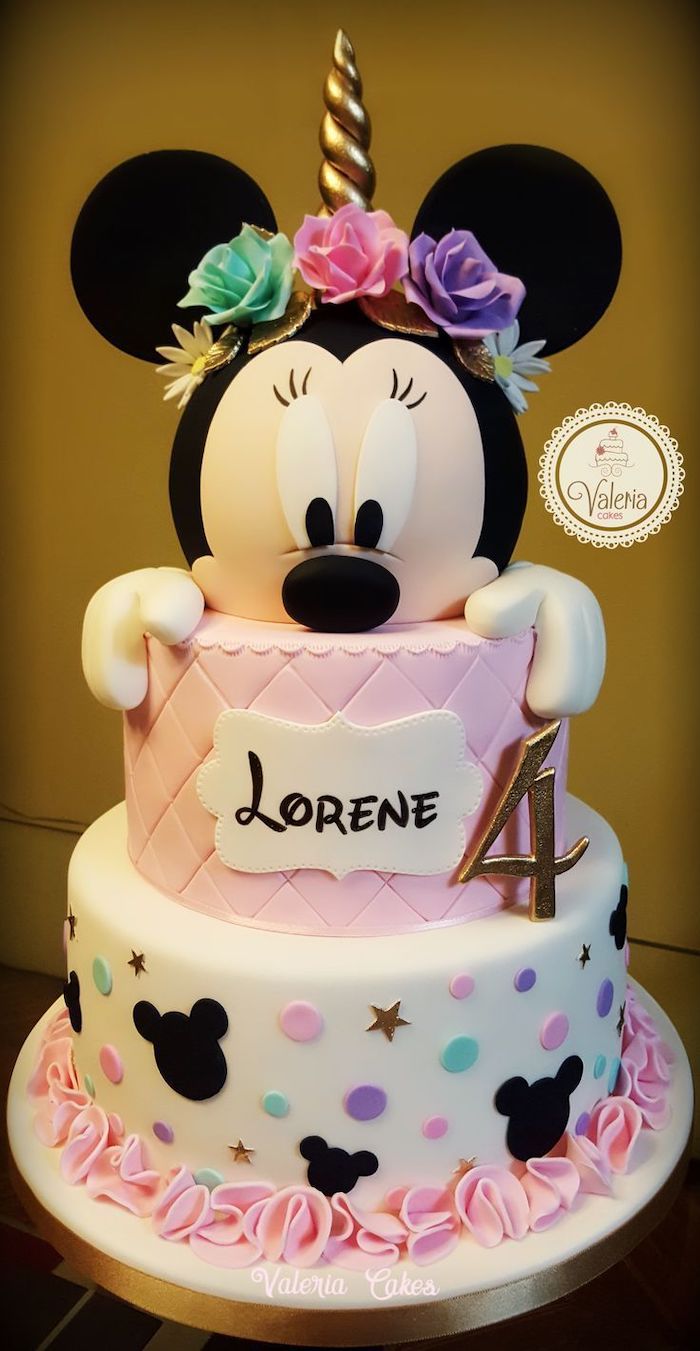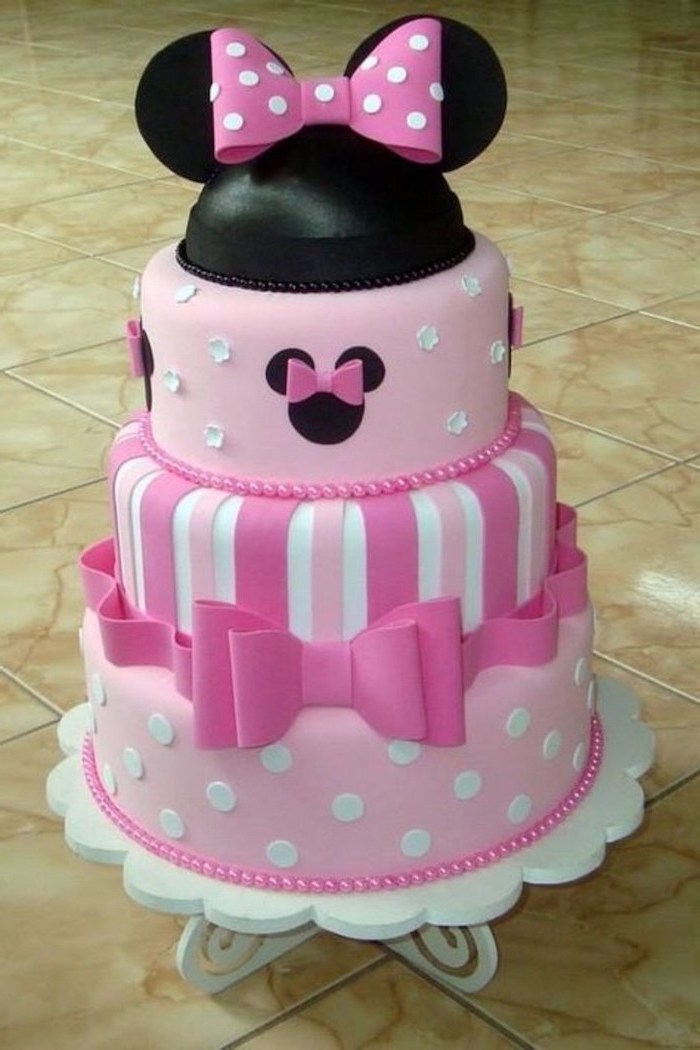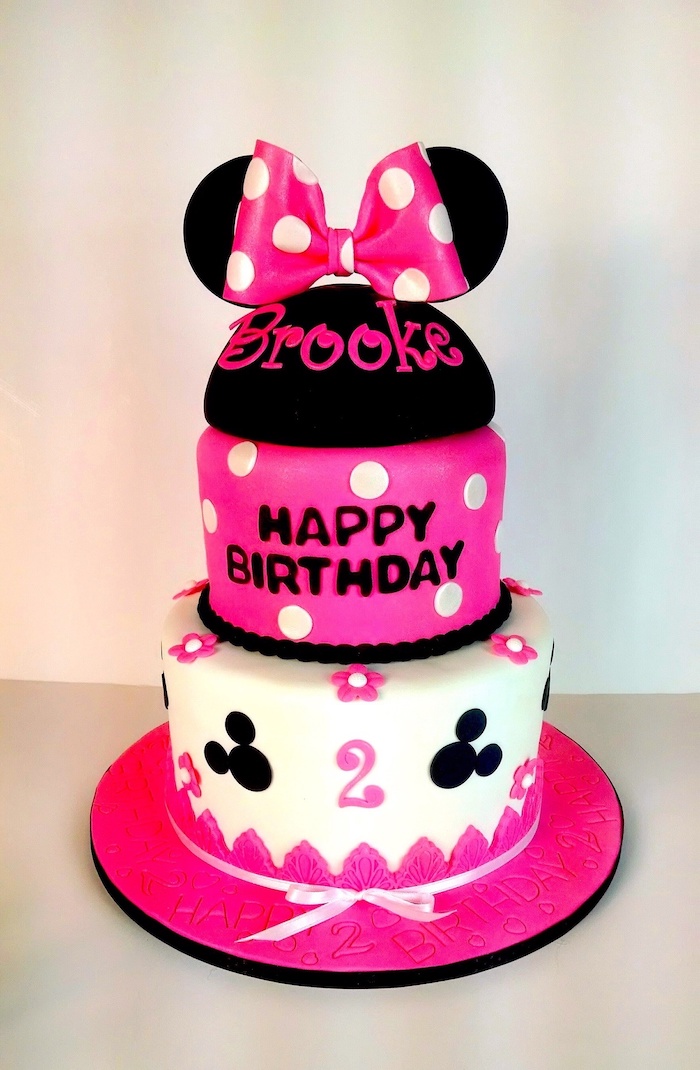 This really is stunning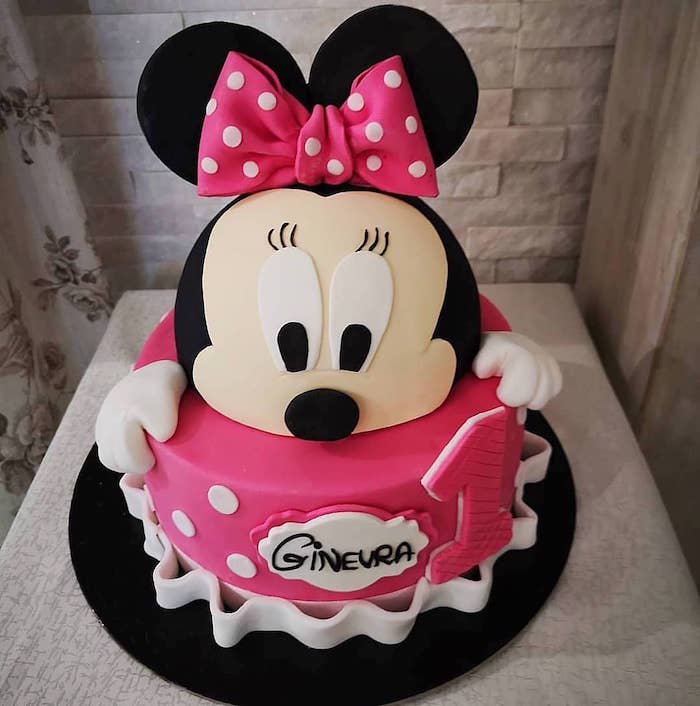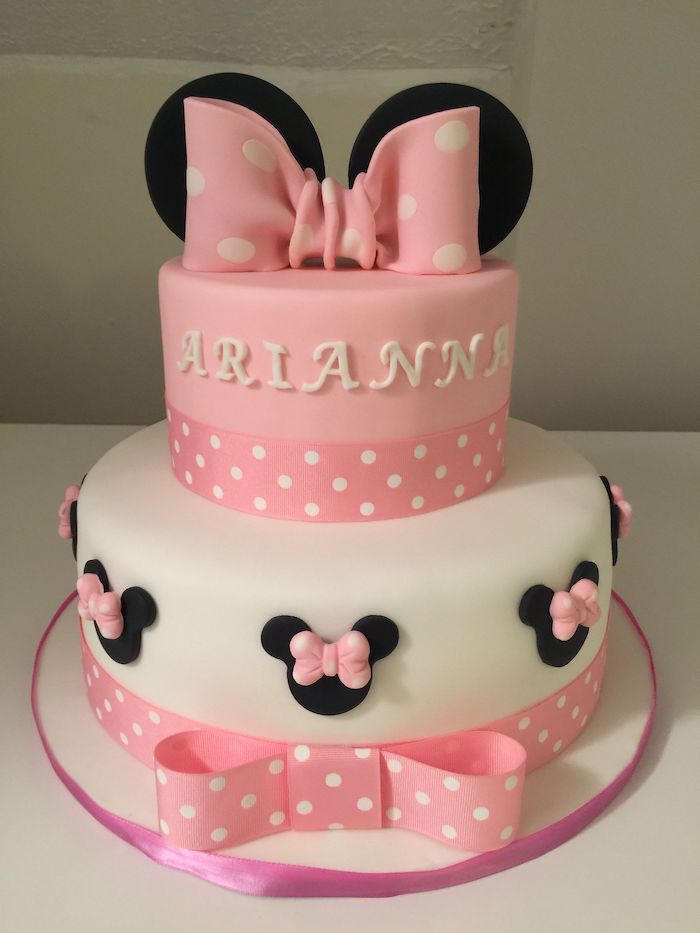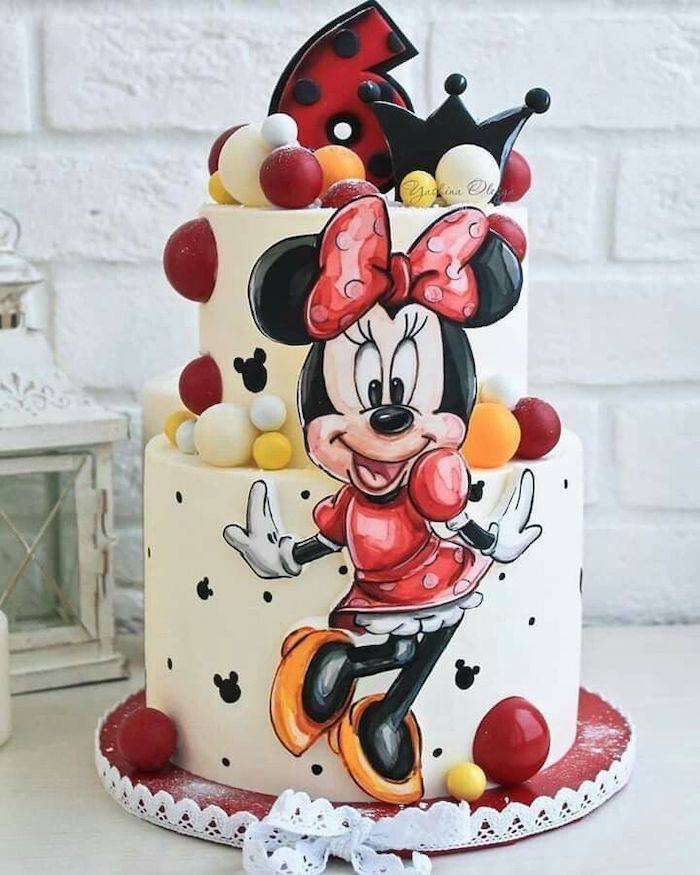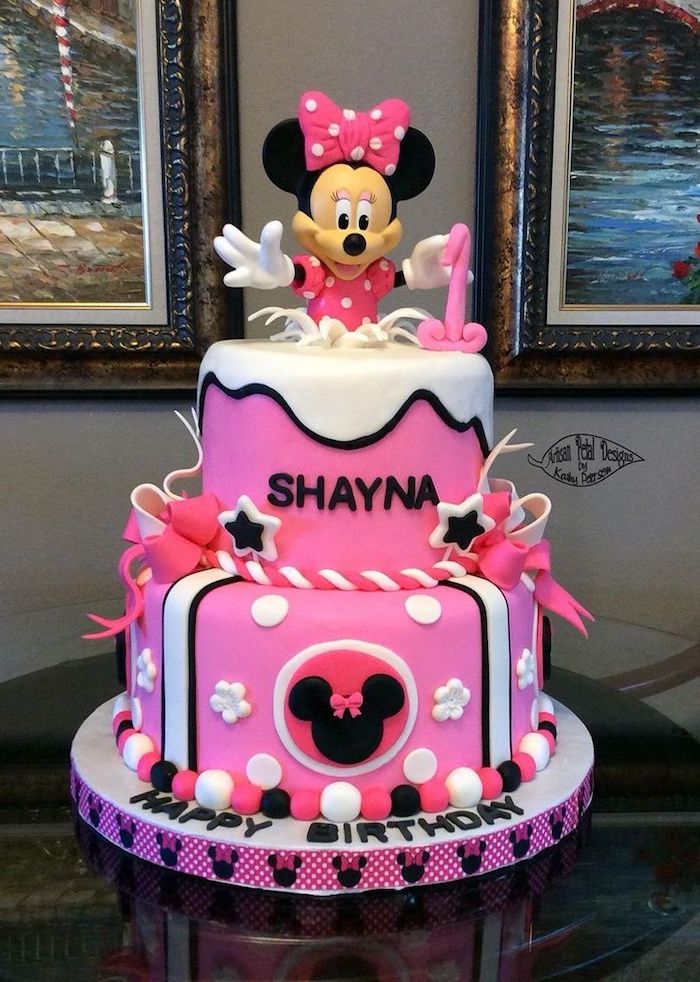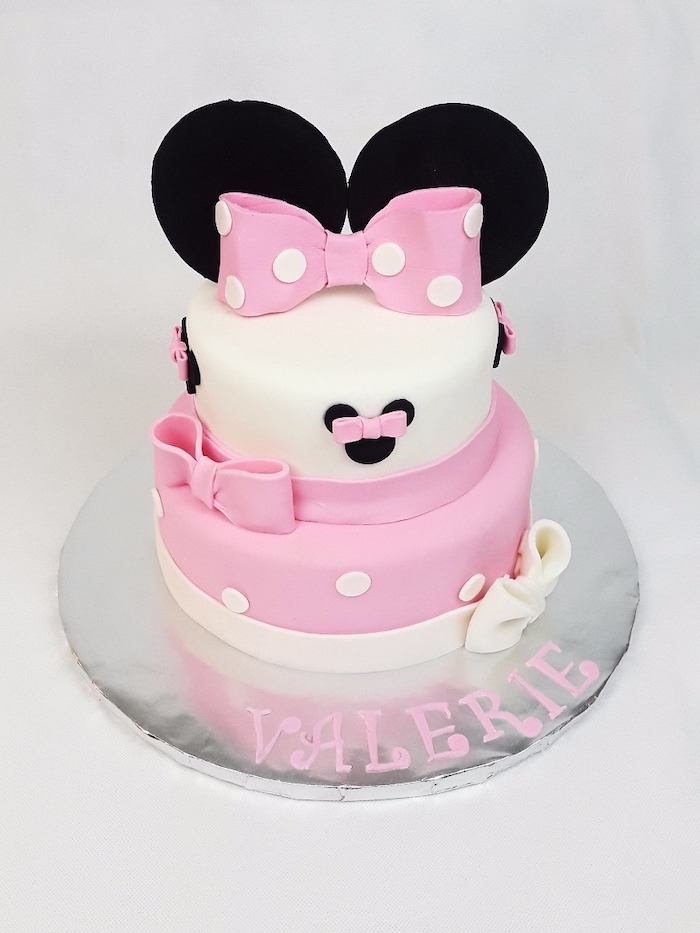 Who says you can't use Mickey and Minnie mouse on your wedding cake, you are never too old for Disney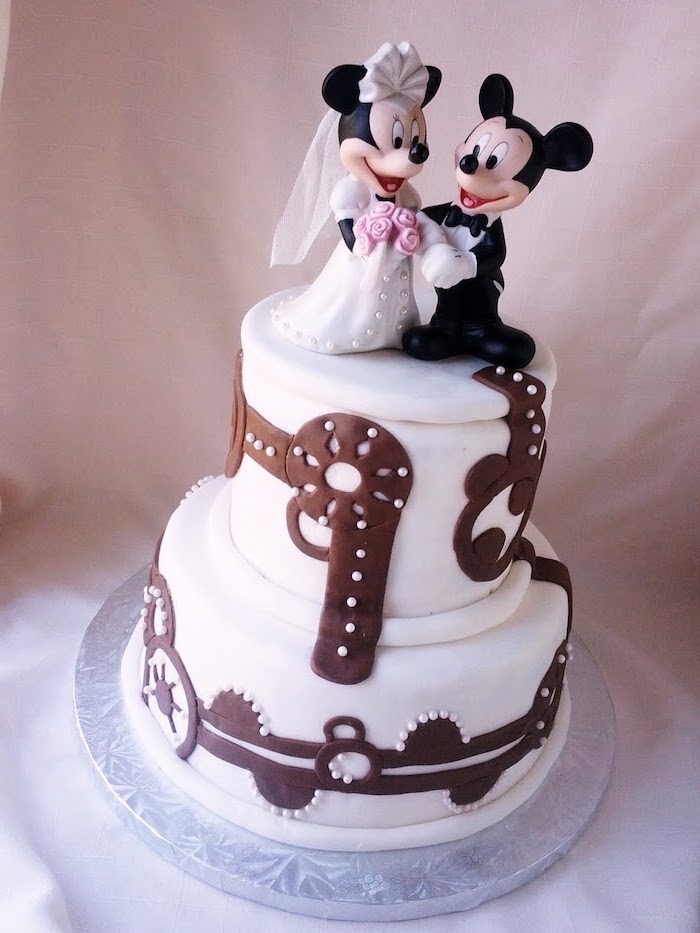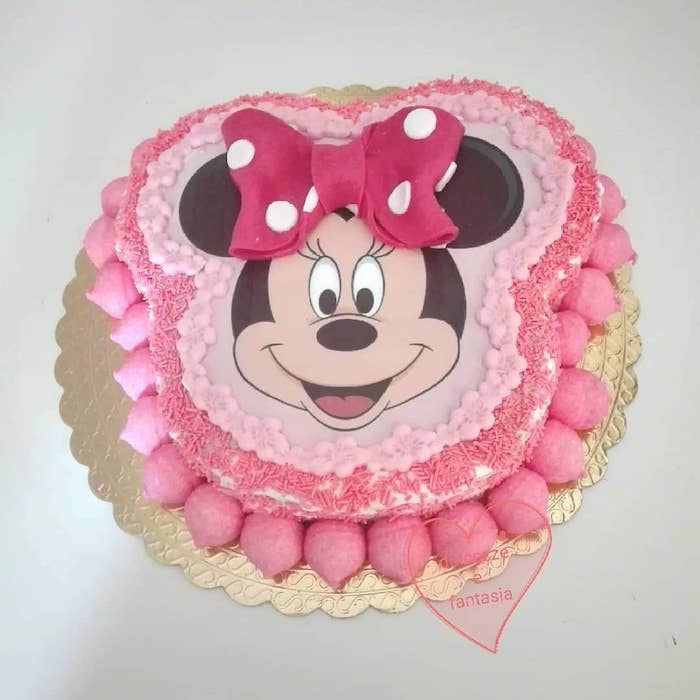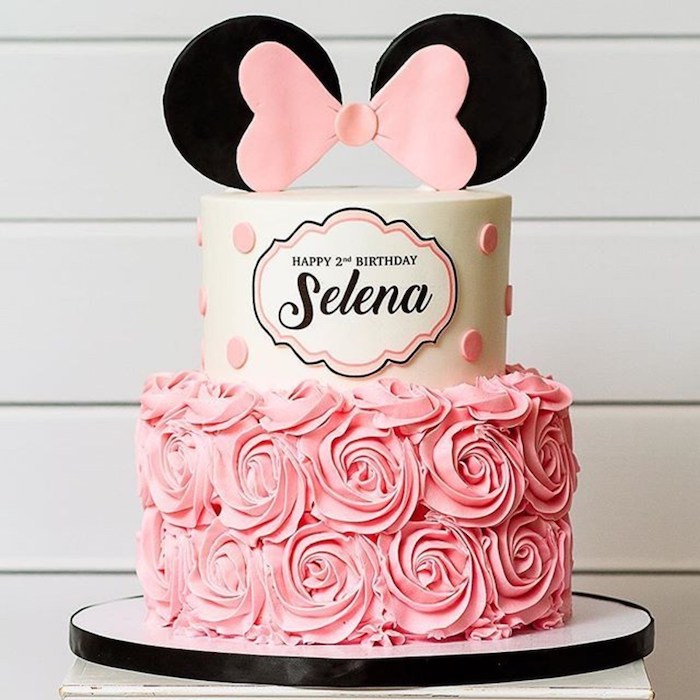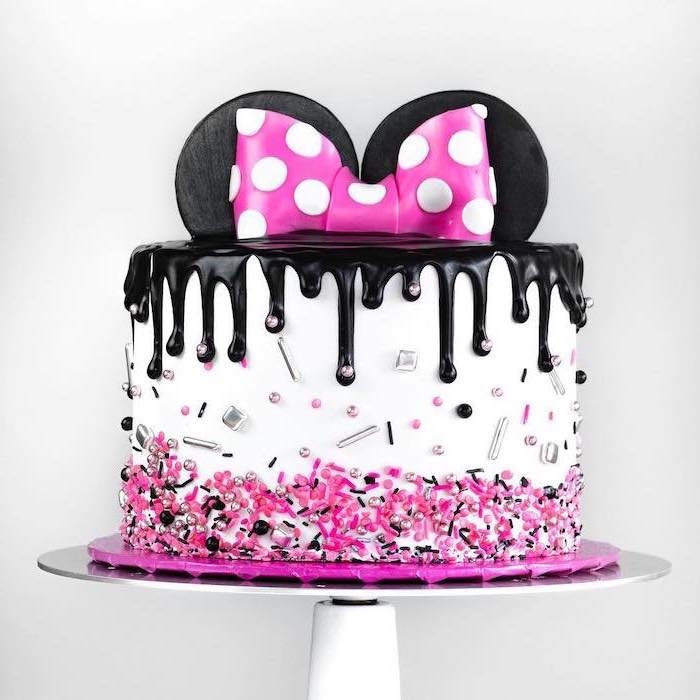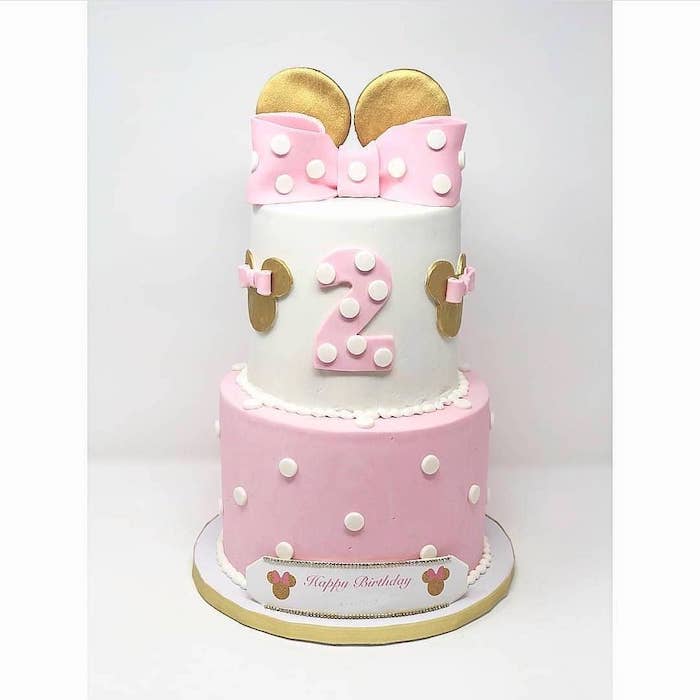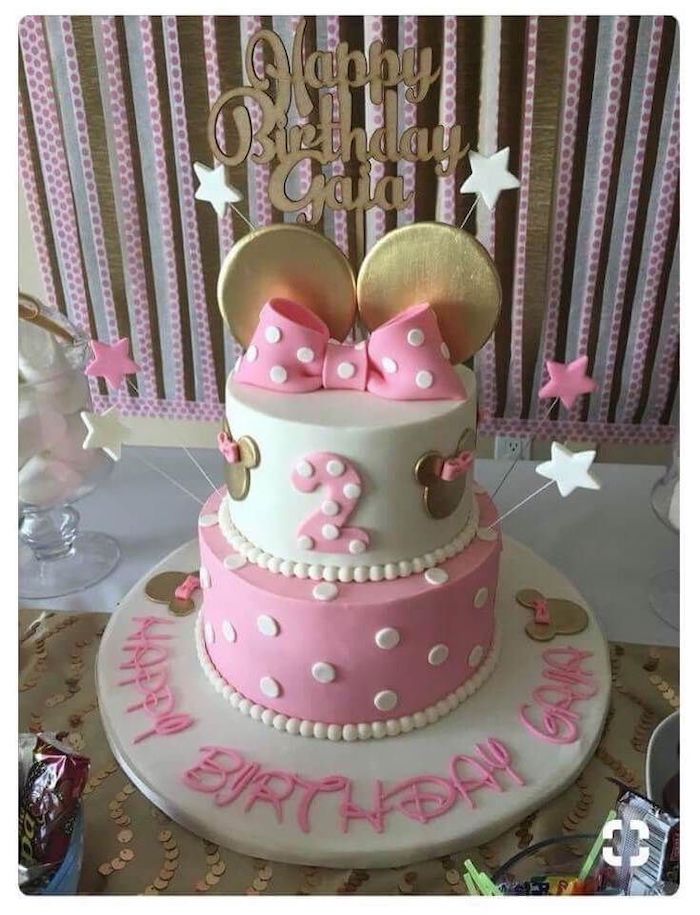 This one is a piece of art