Gender reveal ideas for the most important party in your life
Finding out the gender of your baby is a big deal. Especially if it is your first child. Fortunately, we live in a time where technology has evolved so much that you can find out your baby's gender as early as your second trimester. However, there are many people who choose not to know before they have actually given birth. If, however, you are not one of those people and you are super excited to find out whether you are going to have a boy or a girl, then you have come to the right place. Today we are going to show you some awesome gender reveal ideas for the most important party in your life.
Gender reveal ideas for an awesome party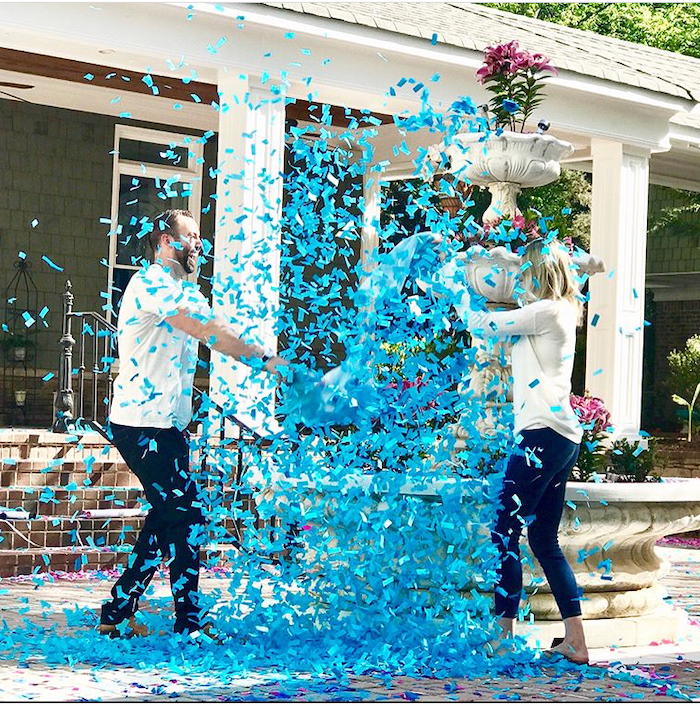 How to plan a gender reveal party?
Pick a venue and set the date. Naturally, this is the first thing you need to do. You can find out your baby's gender at the mid-pregnancy ultrasound, which is around week 20 of your pregnancy. Therefore, the party needs to be around that time. The venue doesn't have to be very big, as it is normally a small party, consisting of your family and closest friends. Your home might actually be the perfect spot.
Pick a theme. Gender reveal themes vary a lot. There are the usual ones, which everyone uses, such as: bows or bowties, touchdowns or tutus, moustaches or lipsticks, etc. However, you can always pick the theme according to your and your significant other's preferences. Some people throw parties with themes, such as: Luke or Leia, Harry or Hermione, Guns or Roses, etc.
Send your invitations. Nowadays, invitations come in many different forms. Of course, the old school method of sending them through the post is great. If, however, you are looking for something more contemporary, opt for e-mails or creating a social media event. Make sure to invite everyone at least a month prior to the party.
Planning a gender reveal party can be very easy if done right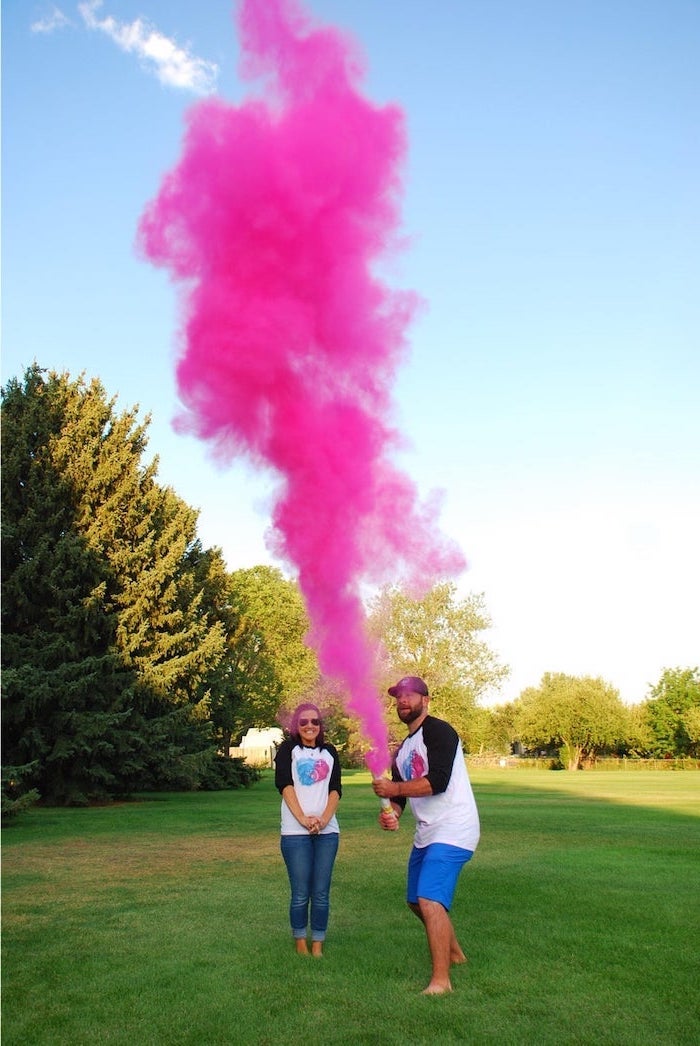 Ideas for gender reveal decorations:
Blue and pink. This one is probably the most obvious choice. Get everything in blue and pink, including the cake, sweets and candy.
Dessert table. Dessert tables have become quite a trend recently. It seems like they are everywhere and every type of party has one. So, don't be afraid to go crazy with the desserts. Cake, cupcakes, cake pops, cookies, go all in.
Banners. Fun banners are all the rage. From bachelorette parties to gender reveal parties. There are the simple ones, such as: "He or she, what will it be?", "Boy or girl", "What will it bee?", etc. But you can also come up with your own fun banners to make your guests smile.
Gender reveal ideas and cool decoration tricks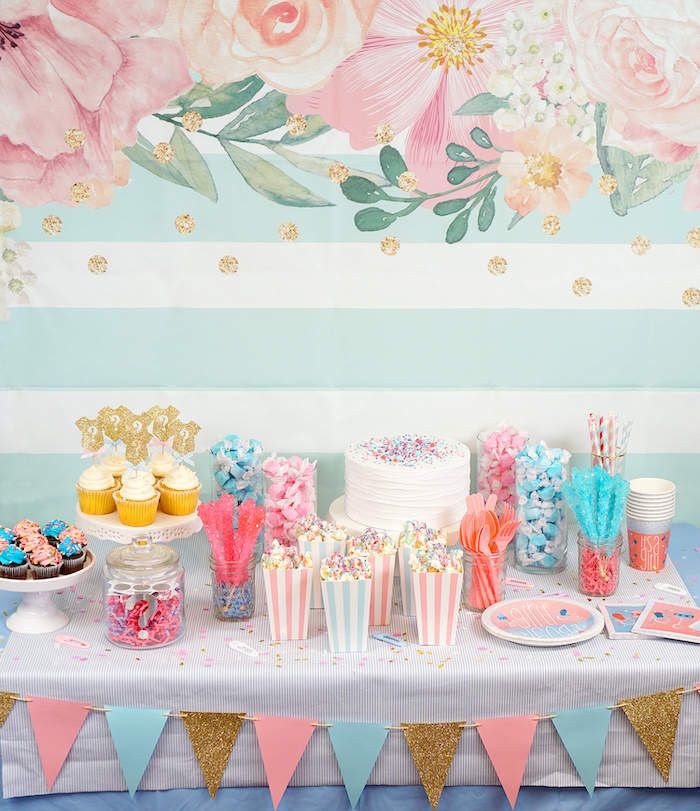 What are the most popular gender reveal games?
Old wives' tales. This is probably one of the most popular ones. We have all heard these old sayings. For example, if you are craving only sweets then you will have a girl. Write down on a board some of these sayings and circle the ones, which relate to you. After the reveal compare the results and check if the old wives were right after all.
Wear your guess. Leave a few clothespins or necklaces, colored in blue and pink and let your guests wear them, according to their guess. You can also create a beautiful memento for your baby by letting your guests write down their predictions on a onesie or a framed sonogram.
Time capsule. Create a time capsule for your baby by letting your guests write down hopes, predictions and wishes for your baby. Seal them in a box and gift it to your child when they turn 16, for example.
Blue and pink decorations are very popular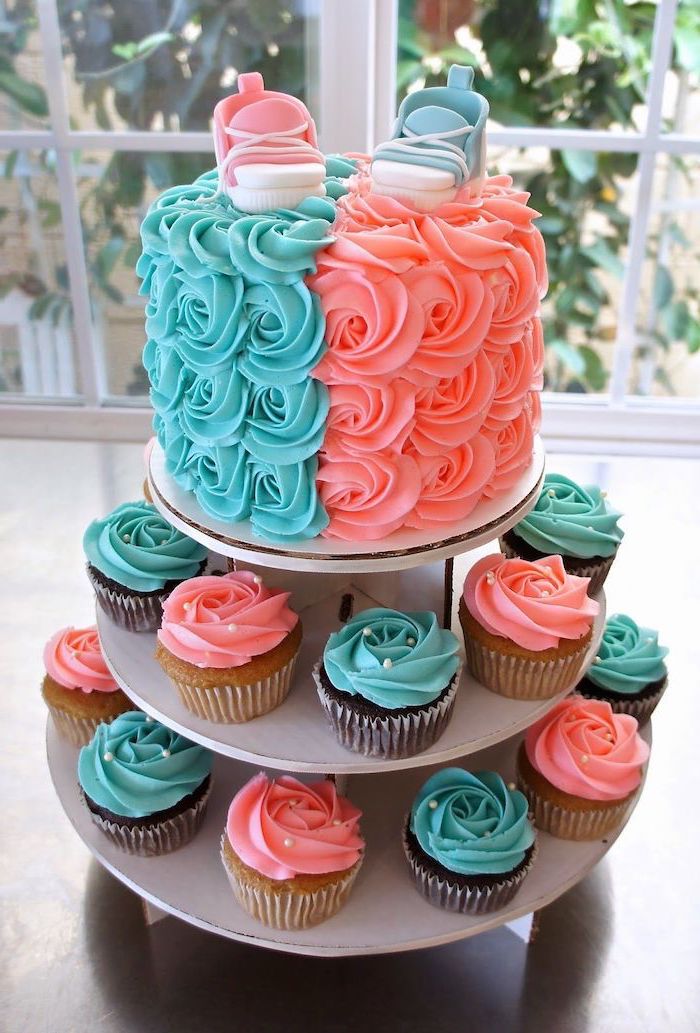 What are the most popular gender reveal ideas?
Gender reveal balloons. There are a few different ways to use balloons to reveal the gender of your baby. One version you can try is filling a box with either pink or blue balloons and release them all at once. Another one is popping black balloons with either darts or arrows. They should be filled either with confetti or powder, of course in either pink or blue. That way, once you manage to pop the balloon it will reveal your baby's gender.
Gender reveal piñata. Another very common way of gender reveal. Fill a piñata with either blue or pink candy and go crazy with it. As soon as it breaks, you and your man will know what you are expecting.
Gender reveal smoke cannon. Smoke cannons have become very popular in wedding photoshoots. Now, you can also use them to reveal the gender of your baby. You can also opt for confetti. Do we need to say that you need either blue, or pink smoke cannon?
Gender reveal cake or cupcakes. Fill the cake with either pink or blue candy, or simply dye the layers. Once you cut it, you will know.
Gender reveal silly string. You and your husband can stand in the middle and have your guests surround you. Arm them with some silly string and let them go crazy with it. So, you will either be covered with pink or blue silly string.
Cupcake gender reveals are quite popular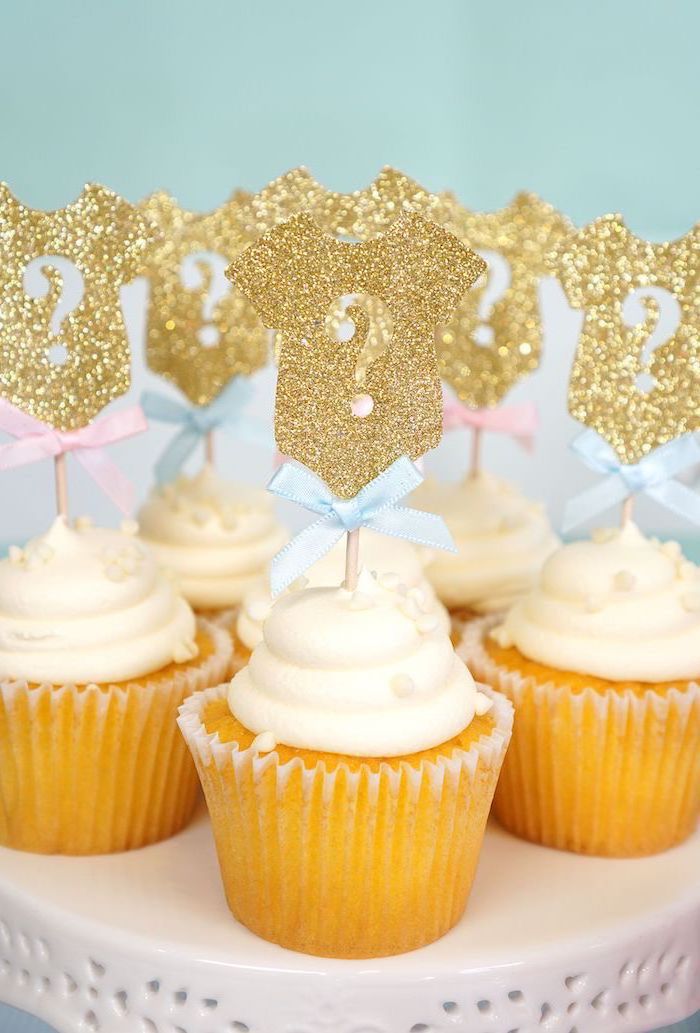 Unique gender reveal ideas:
Spray paint or paintball guns. Wear white t-shirts and start spraying each other. The color of the spray is going to reveal the gender of your baby.
Big brother or sister. If you already have another child or children, let them be the announcers. Whether you will give them a lollipop, which will slowly uncover pink or blue color, or you will let them pop balloons, make sure they are included. After all, it is a big deal for them as well.
Use your pets. If you have a dog, you can let it run its paws through a white carpet and leave pink or blue prints.
There's something about the anticipation of popping these balloons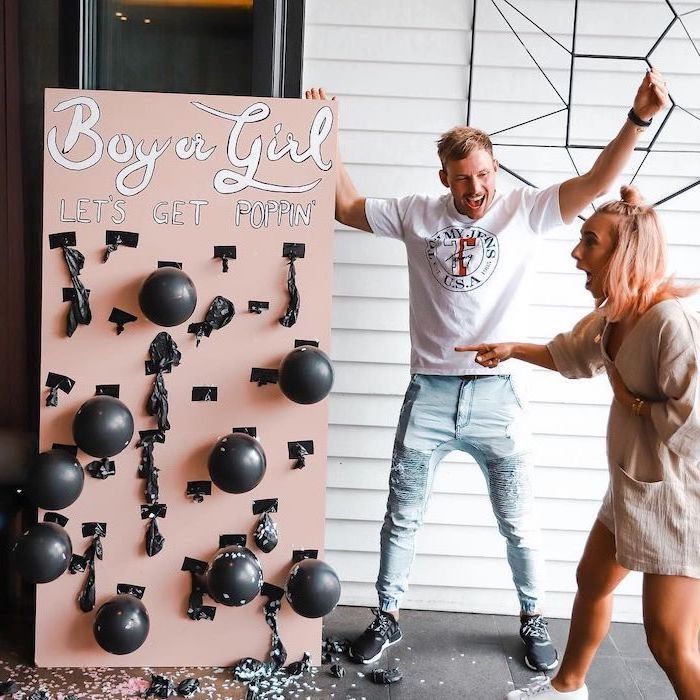 Be creative and base your gender reveal party on the things that you and your SO love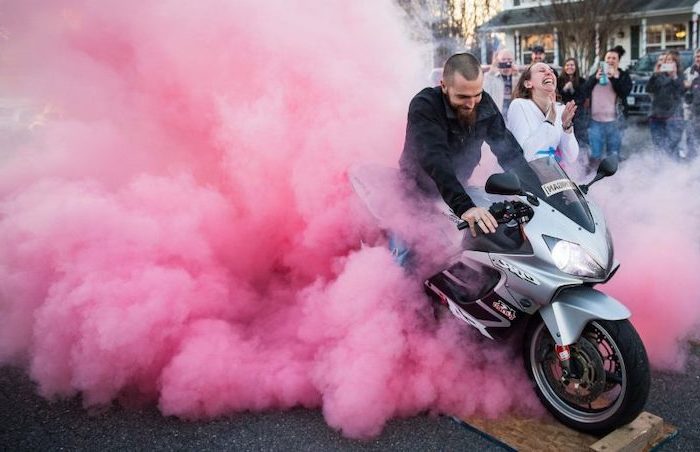 Don't be afraid to take center stage and make it fun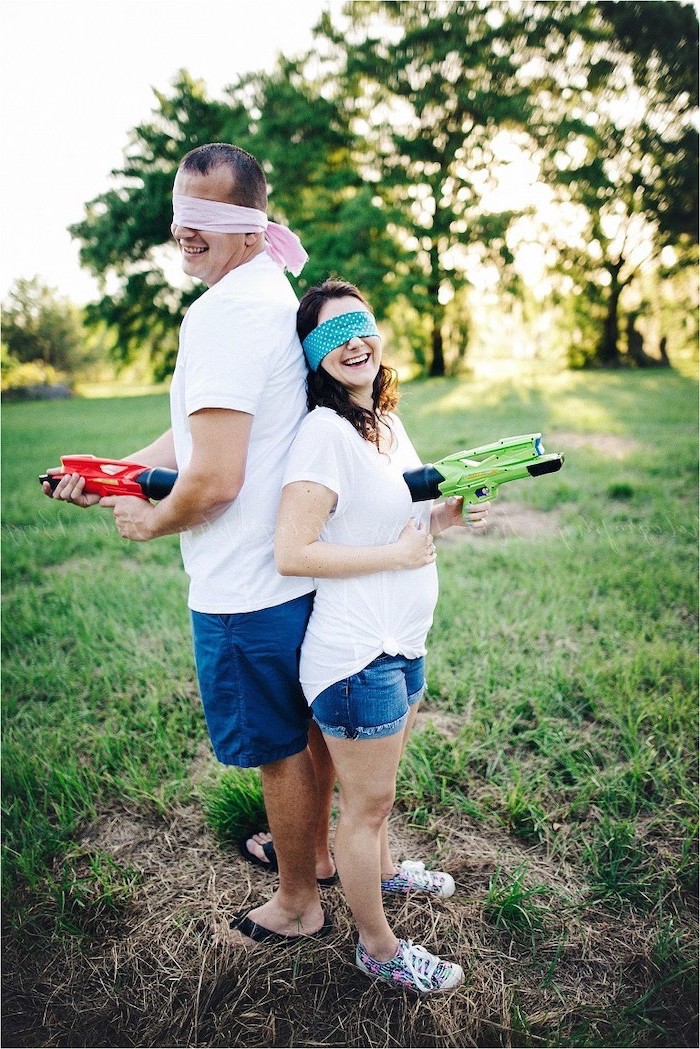 Cute decorations are all the rage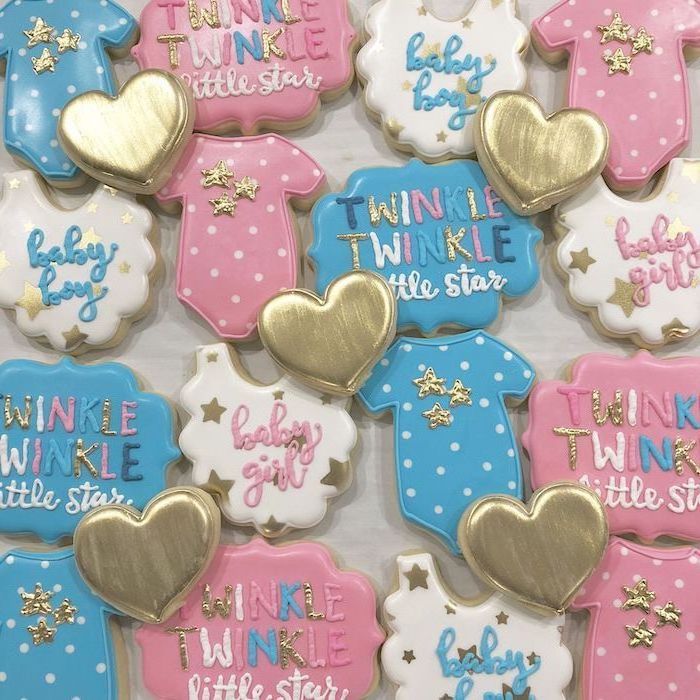 Now watch these kids be hilariously disappointed by the reveal
Suspend a box from the ceiling and let it shower you with balloons and confetti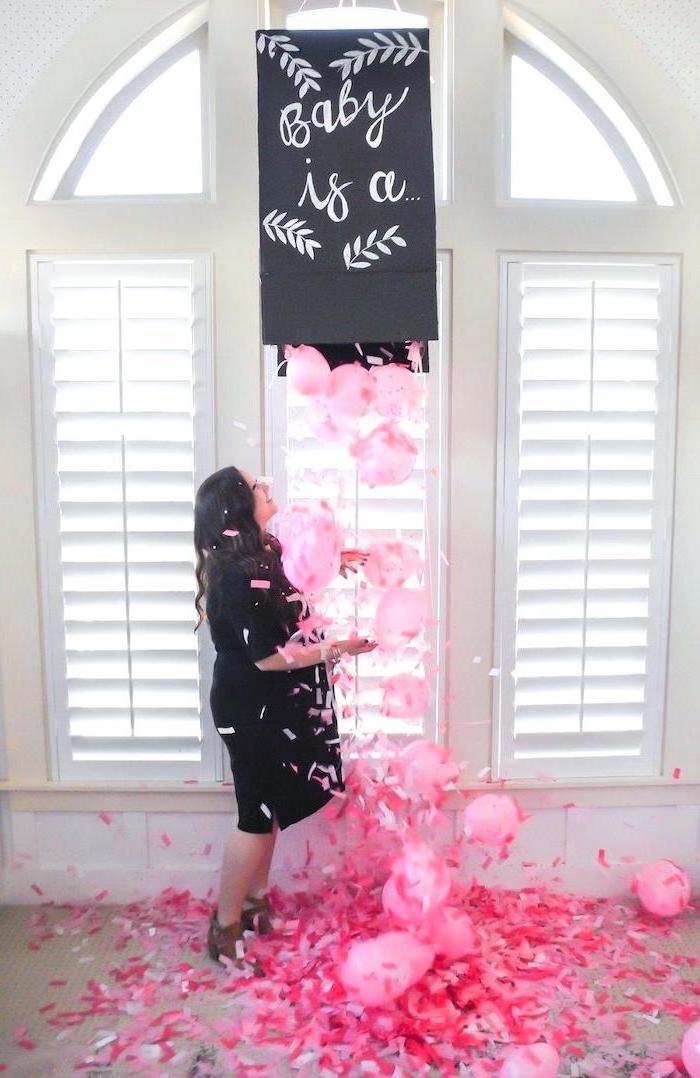 Cute invitations are irreplaceable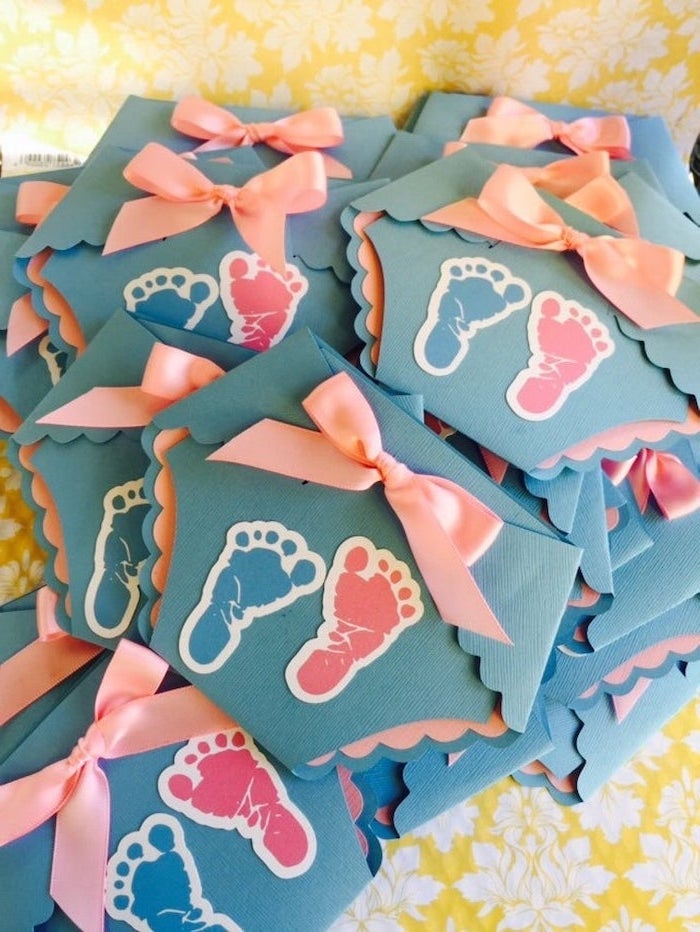 Make sure you have some fun games to keep your guests entertained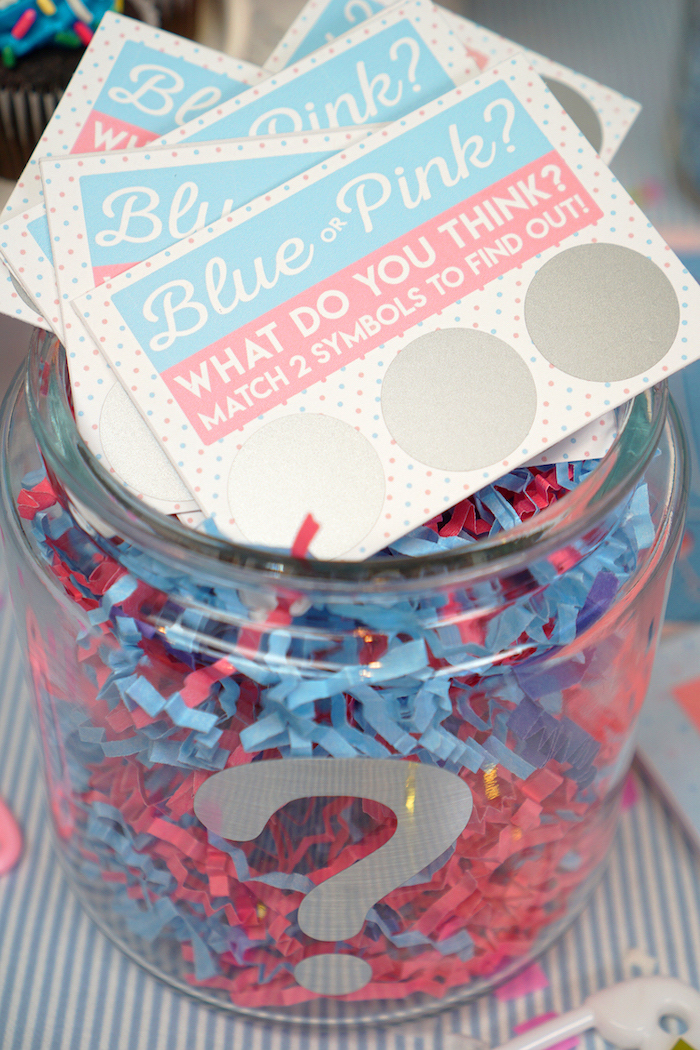 A super cute cake is very important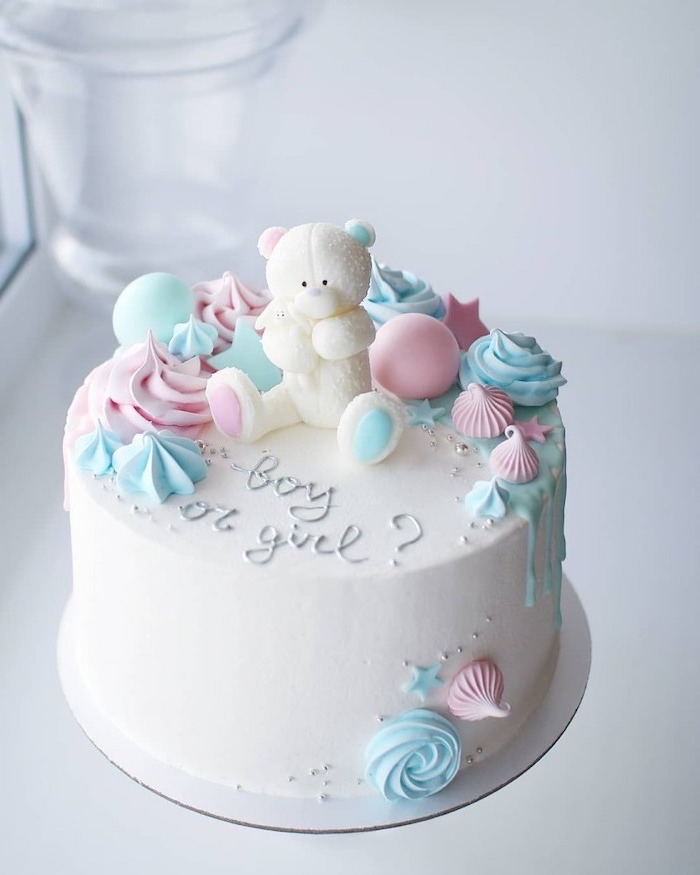 Smoke cannons make for some pretty awesome photos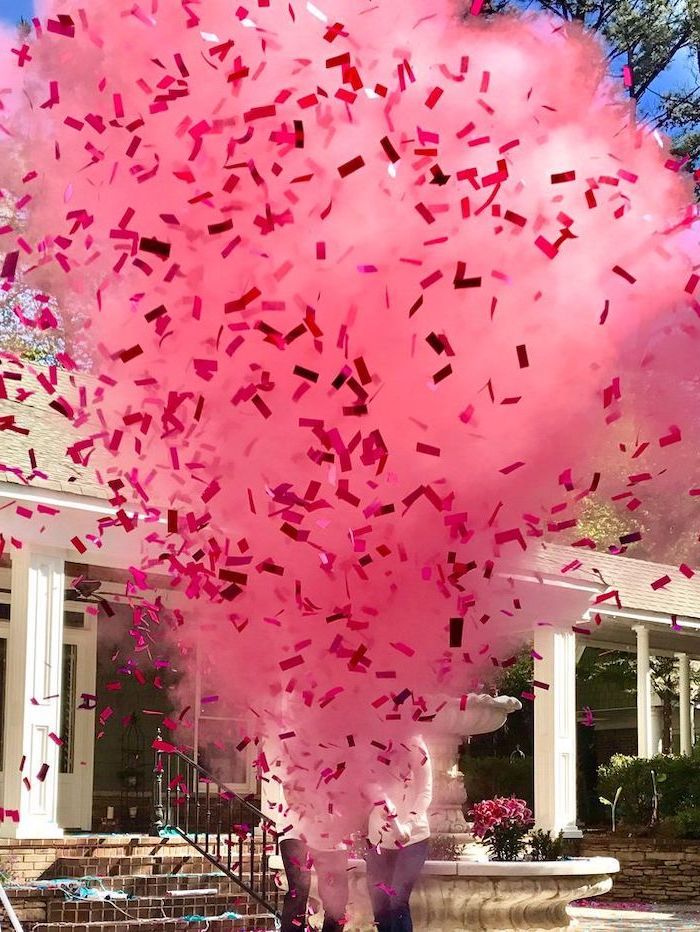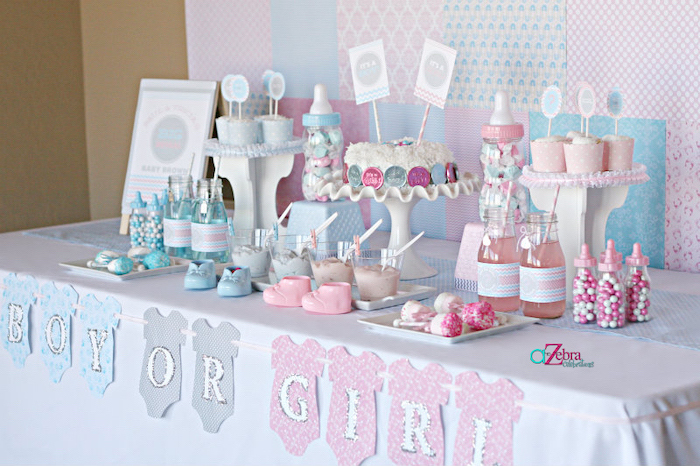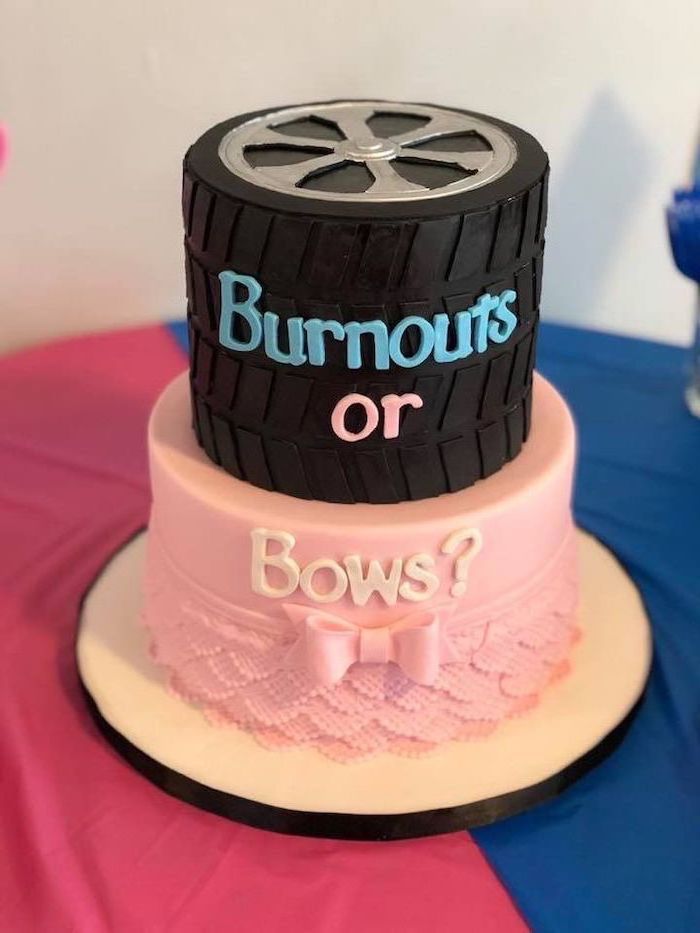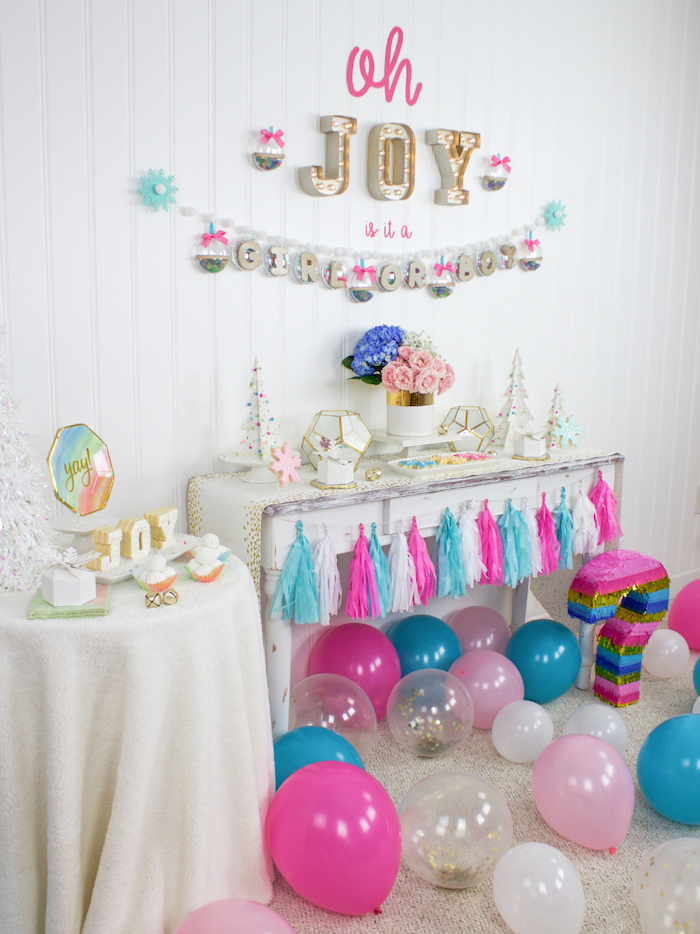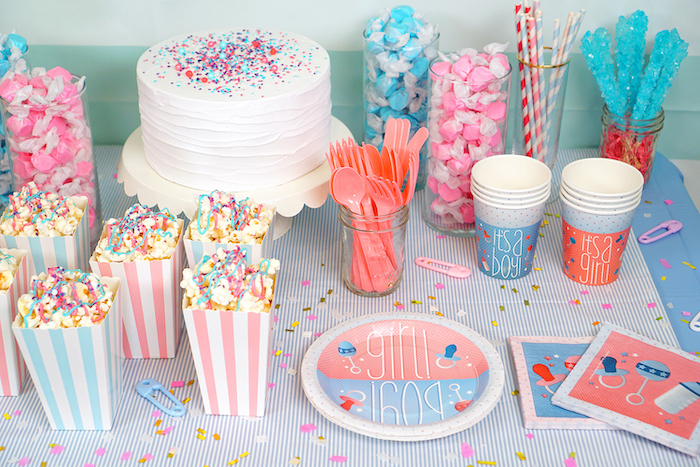 Gender reveal cupcakes
DIY tutorial

Another version of cupcake gender reveal with a small cute heart on the inside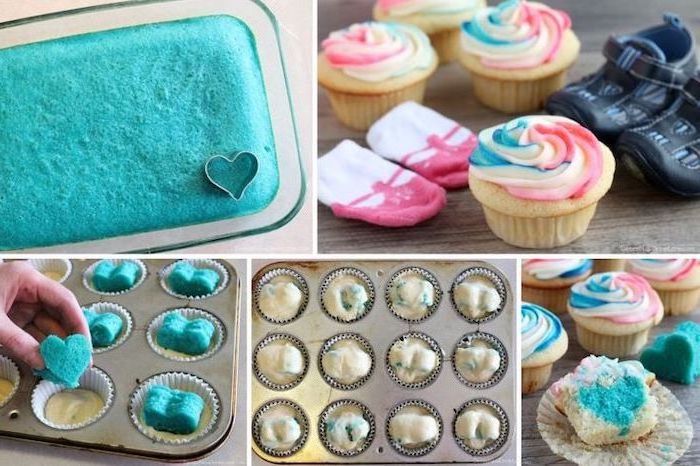 Gender reveal cake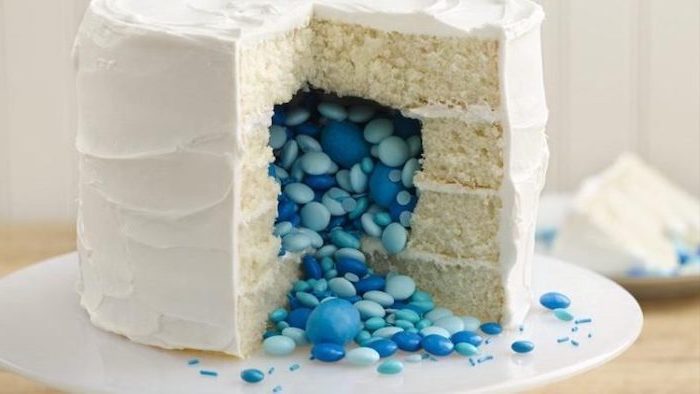 DIY tutorial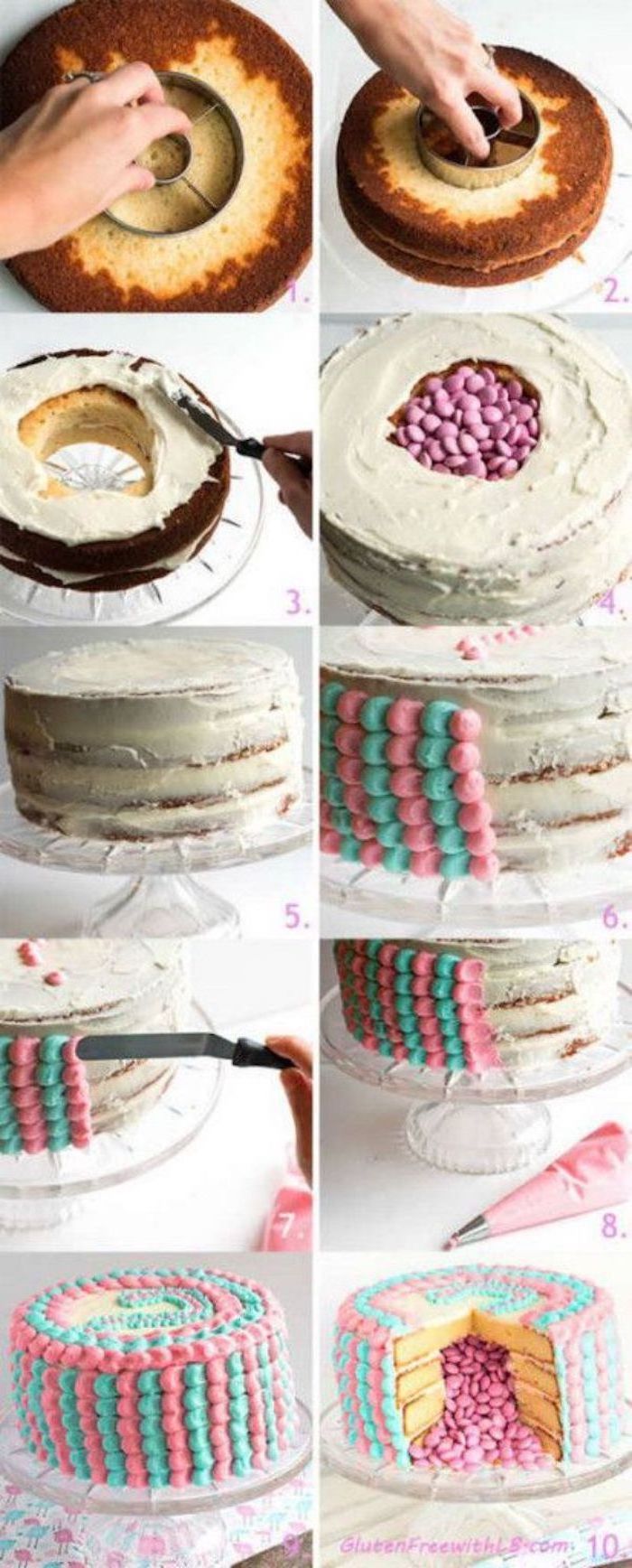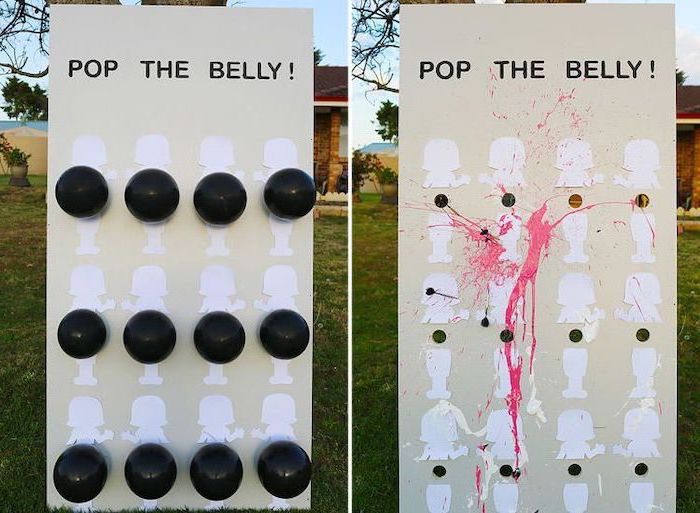 Let your little one be a part of the announcement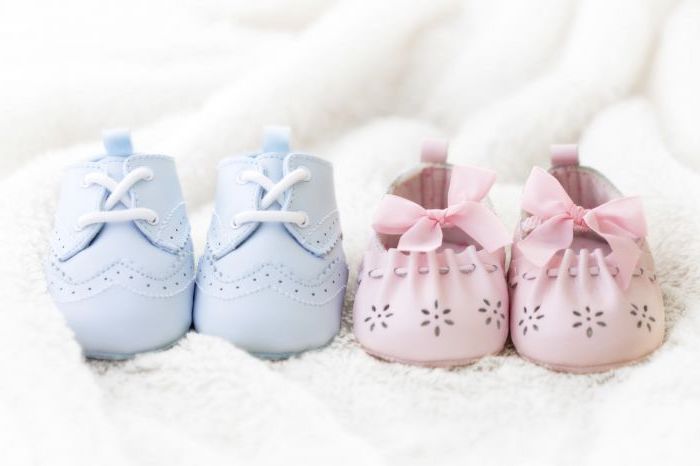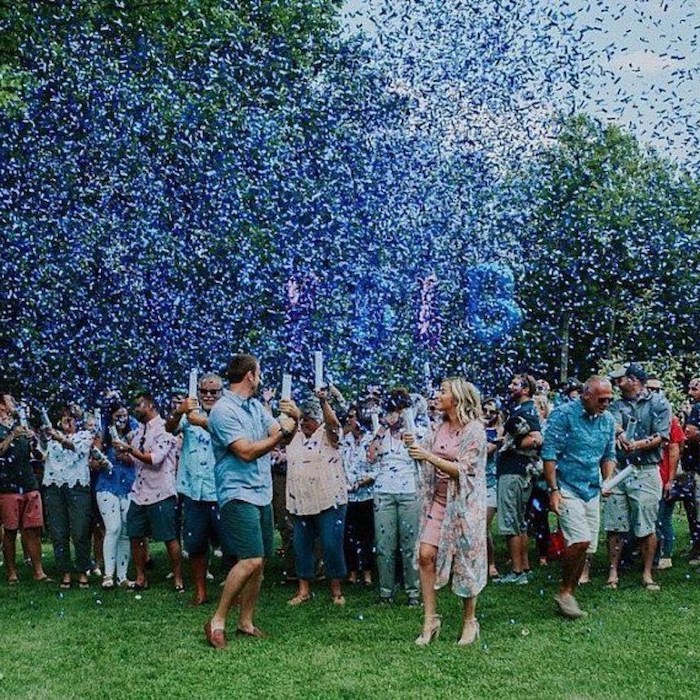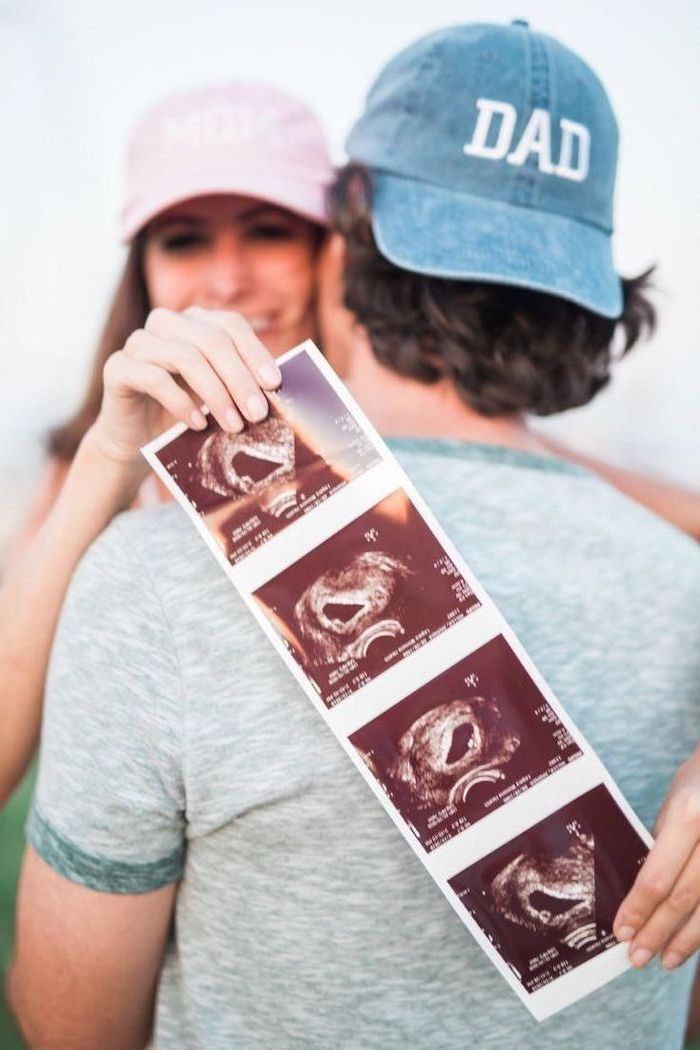 Bubblegum popping is a cute way of revealing your baby's gender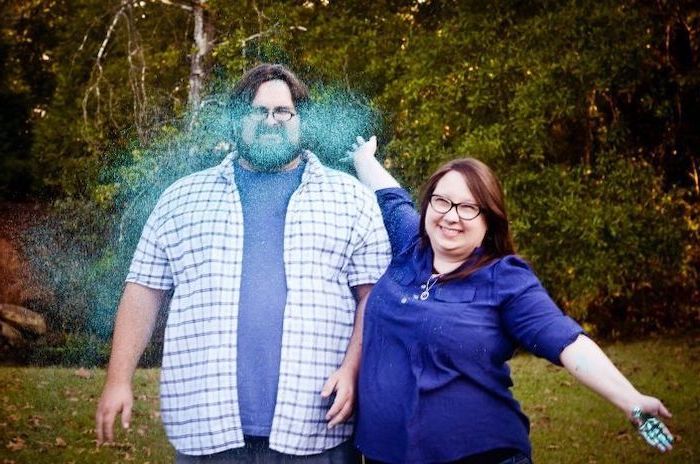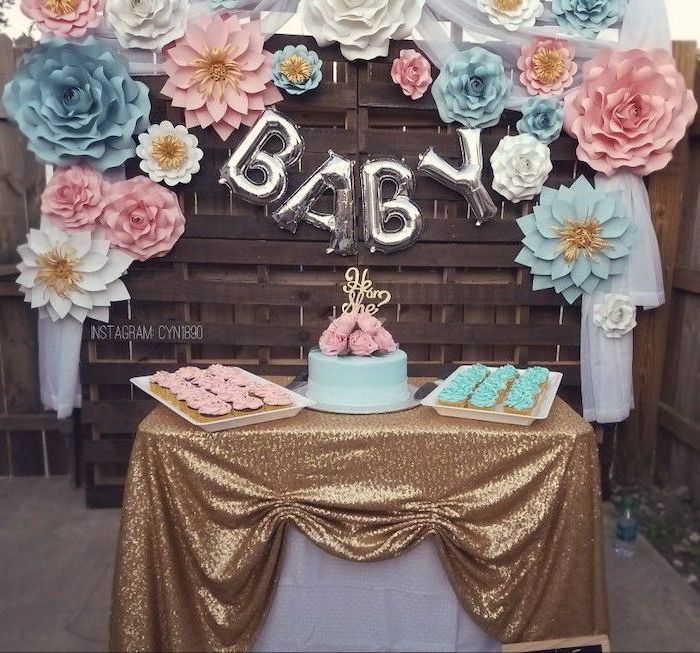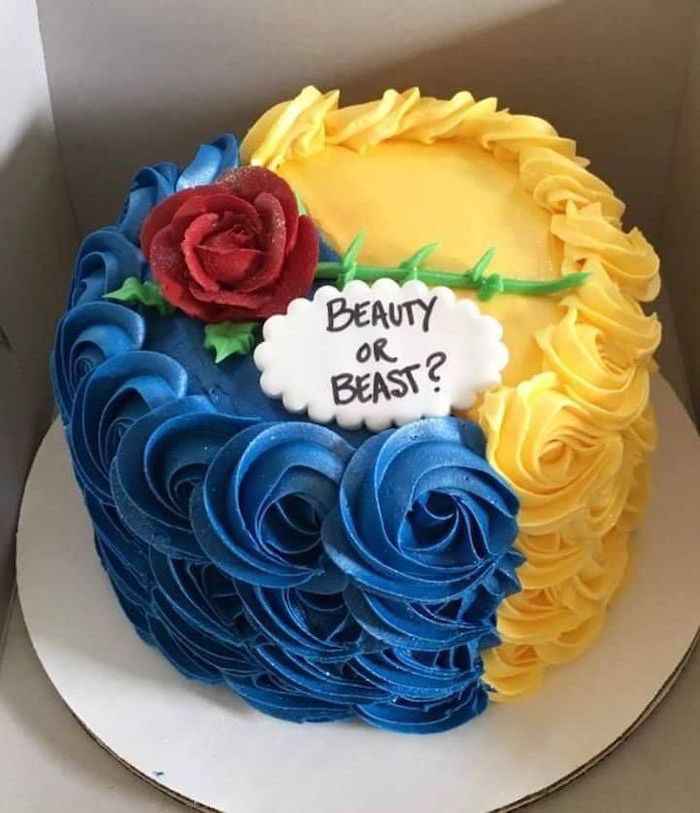 Great example of an Old wives' tales board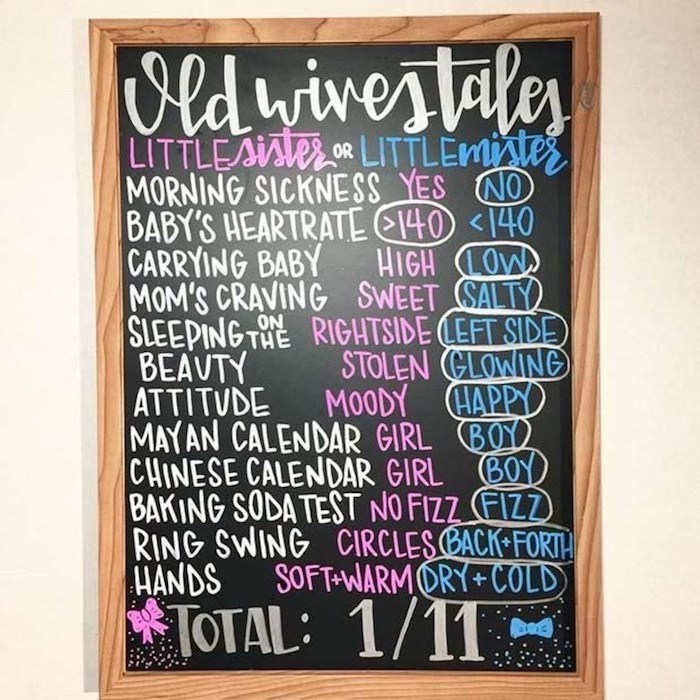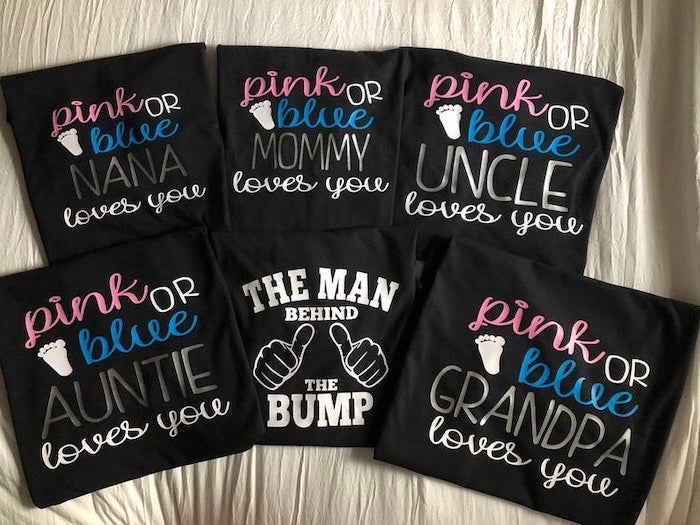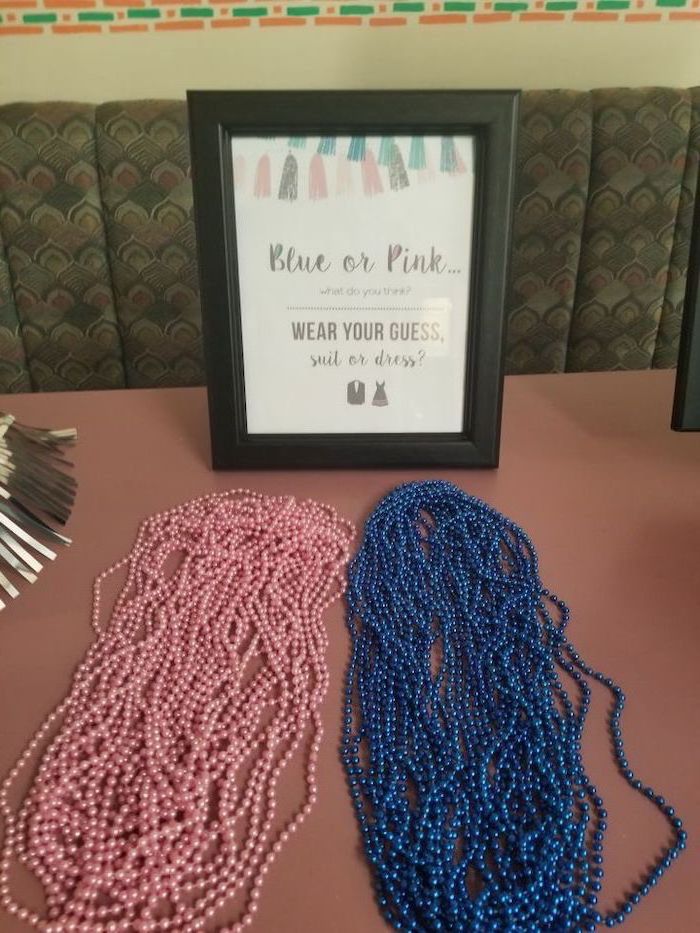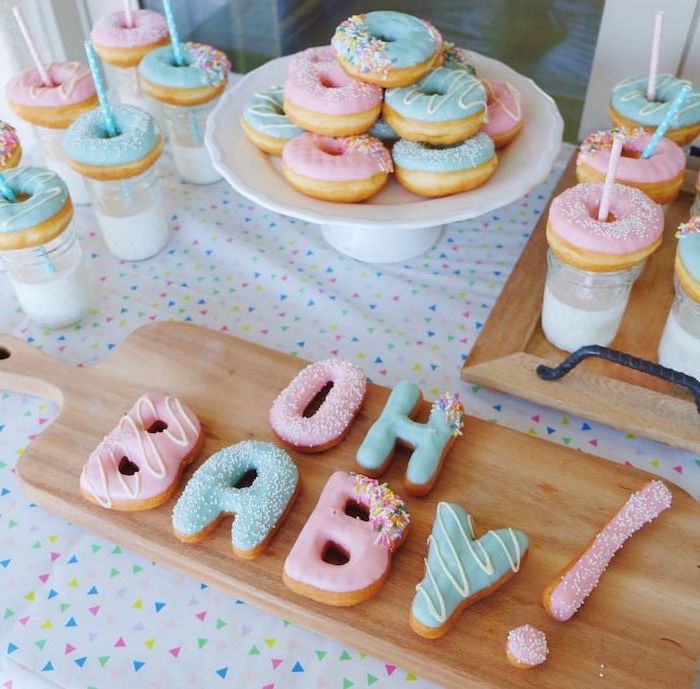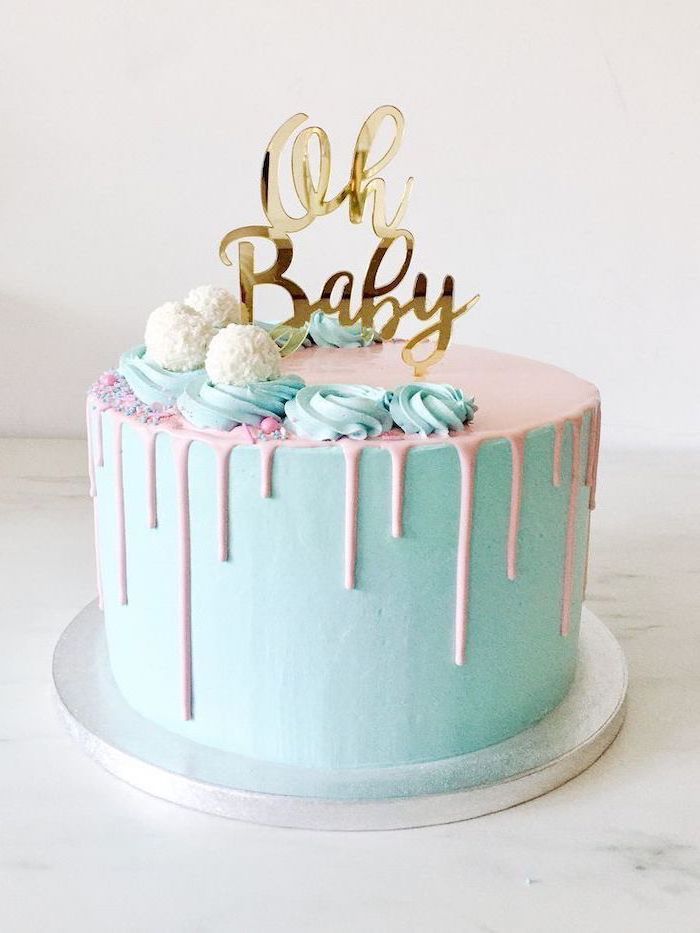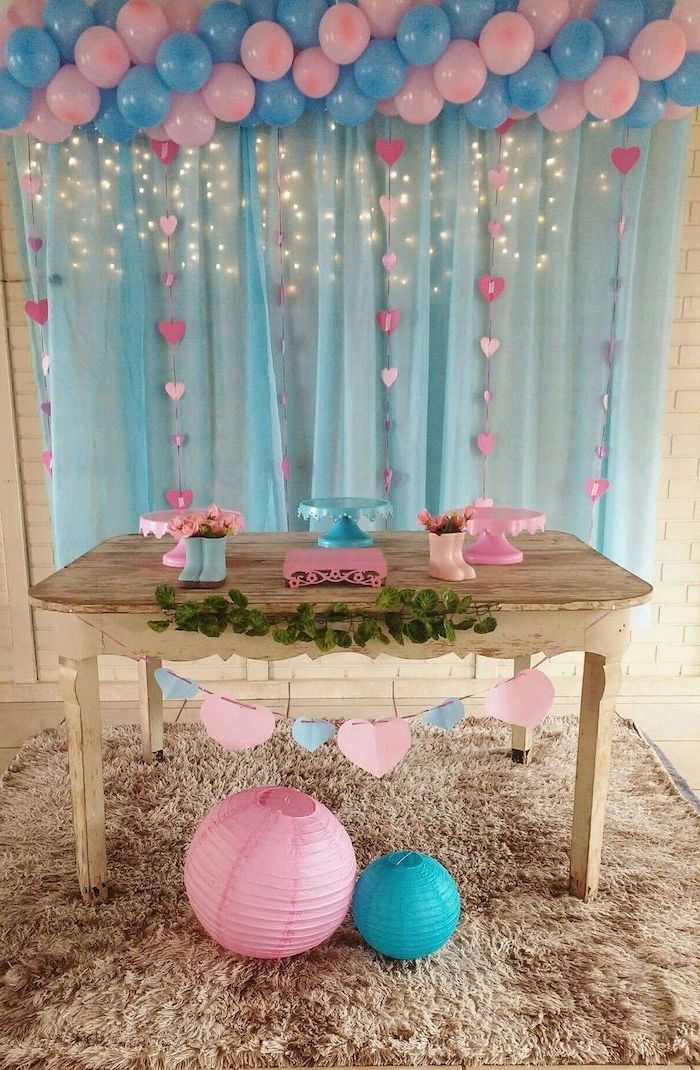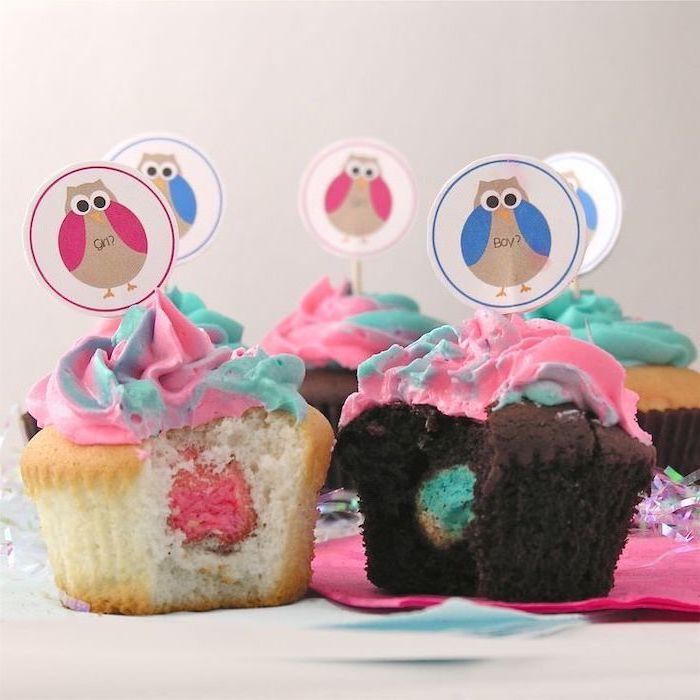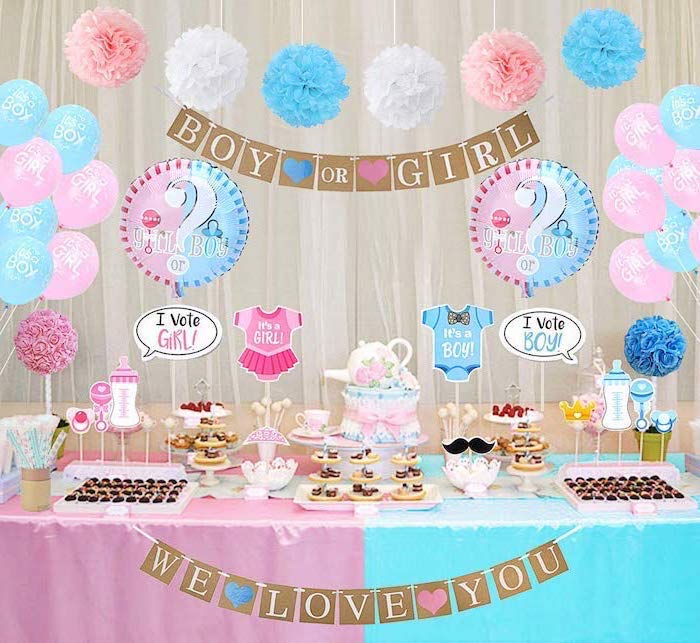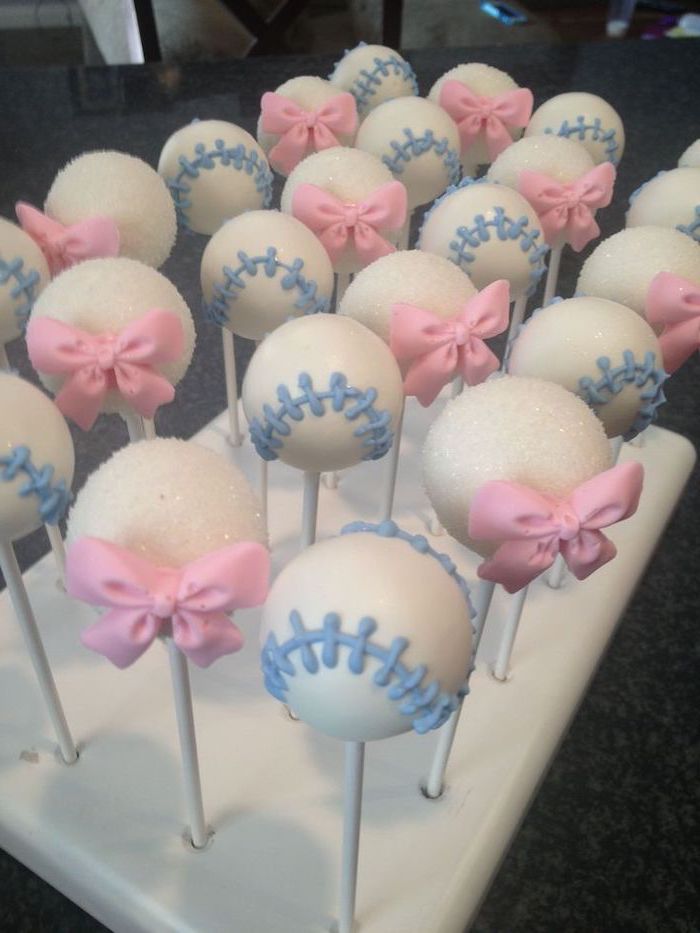 BabyQ's are also very popular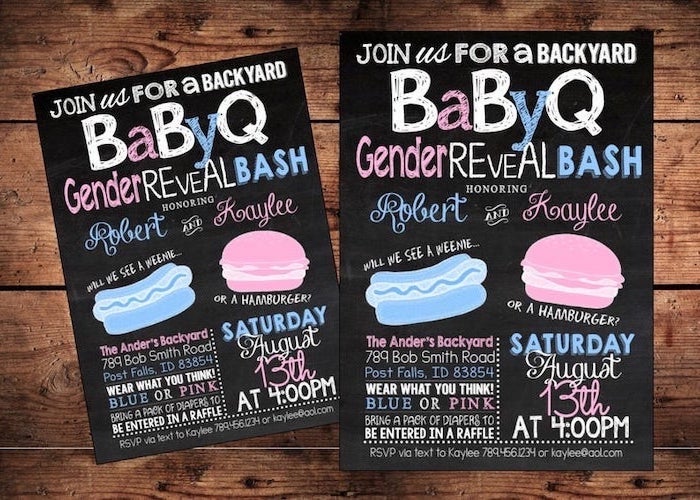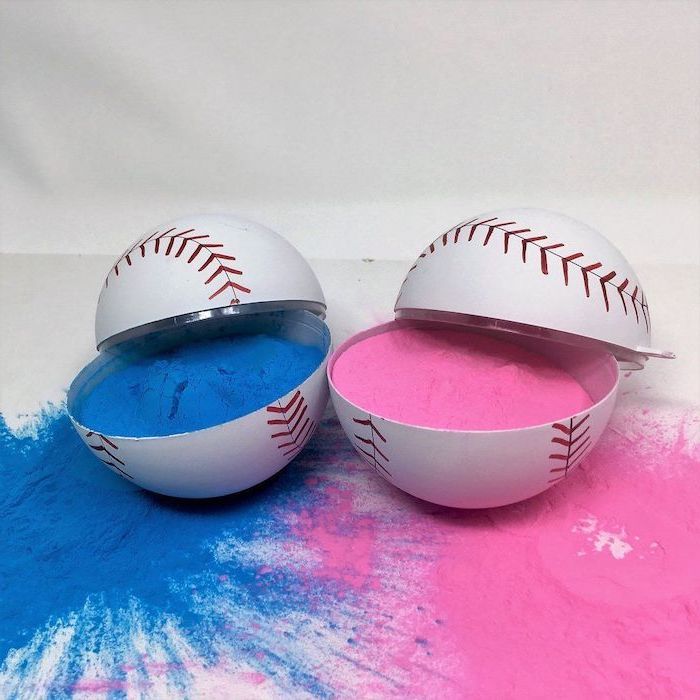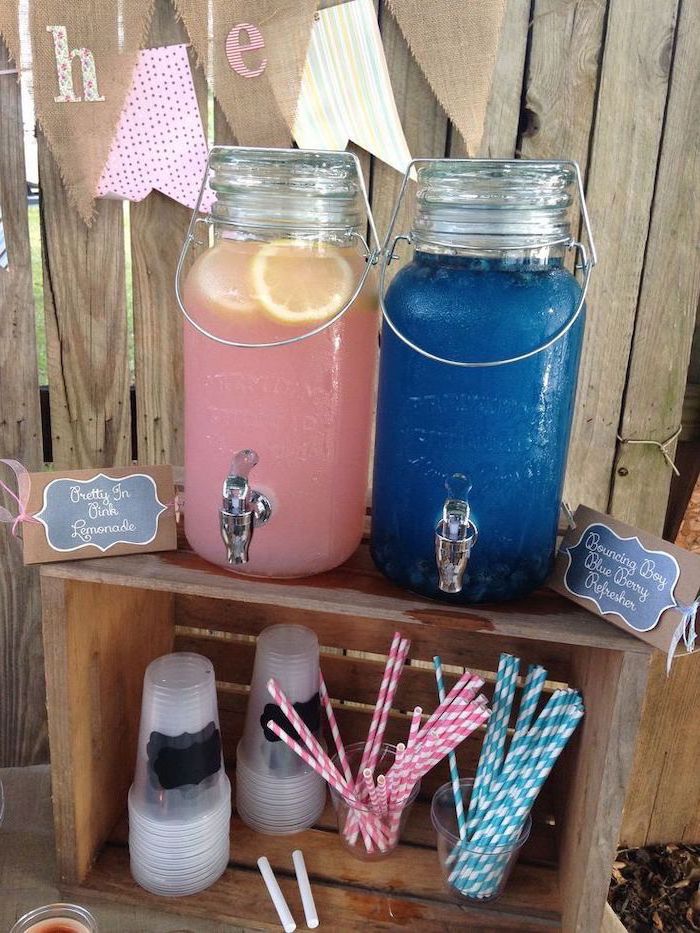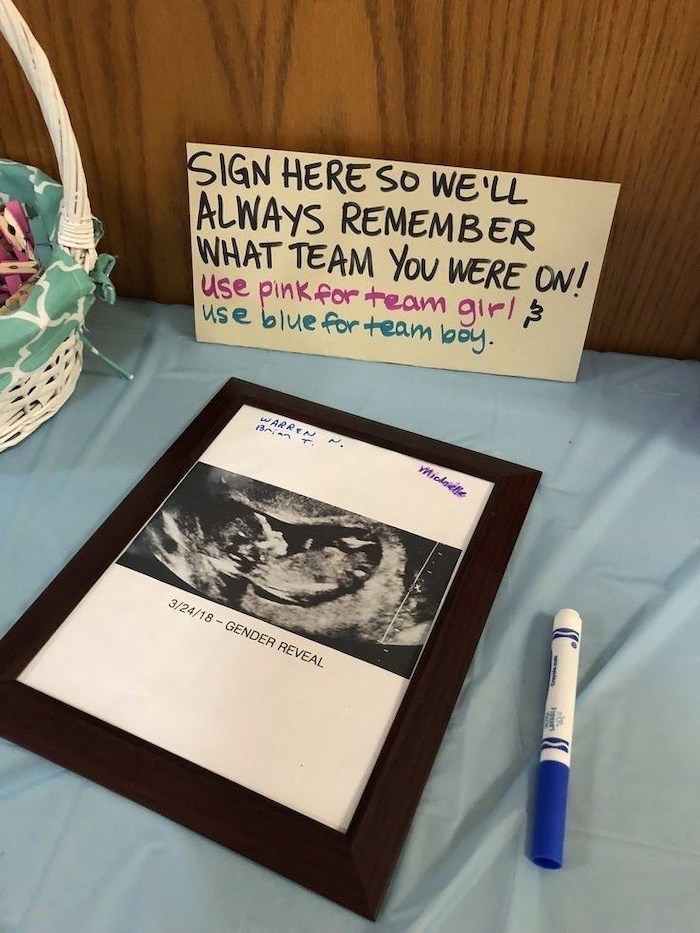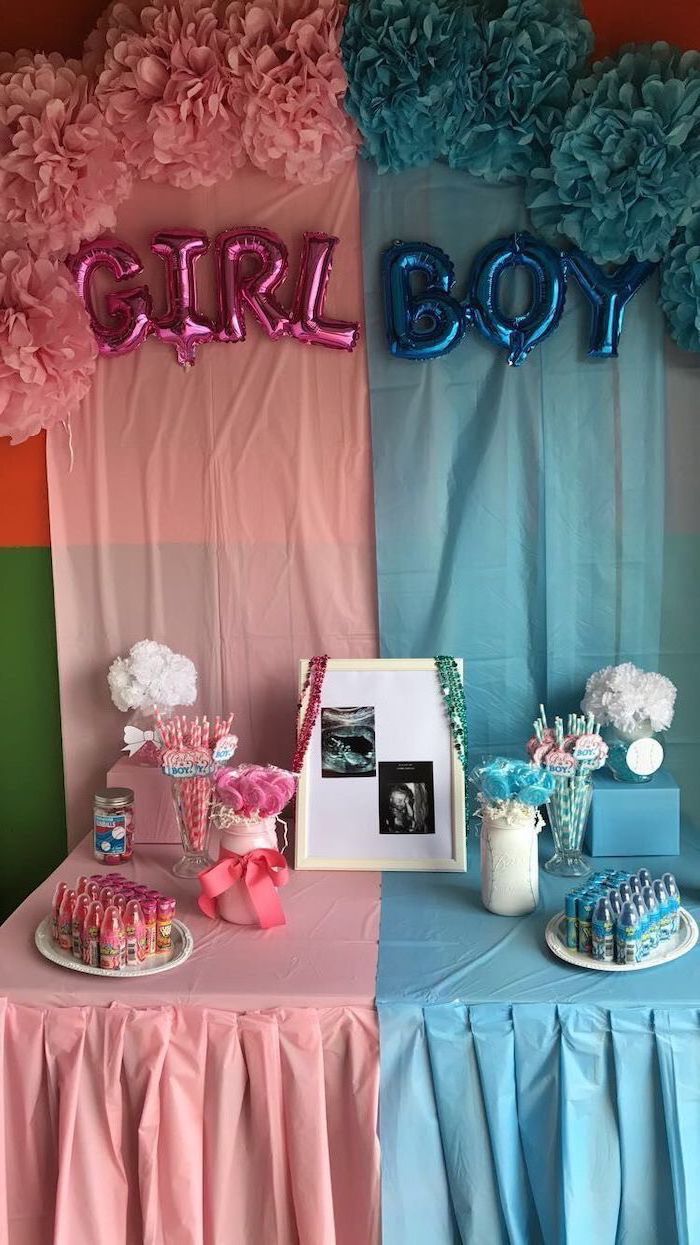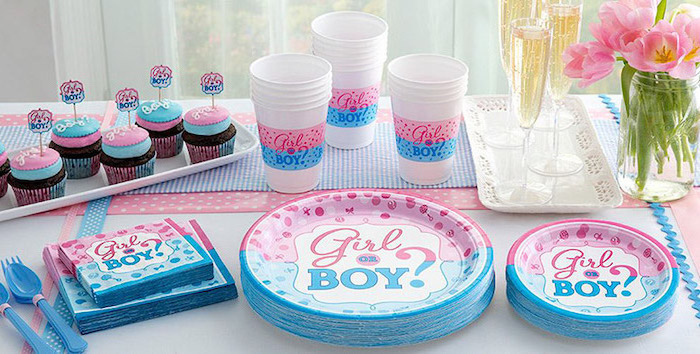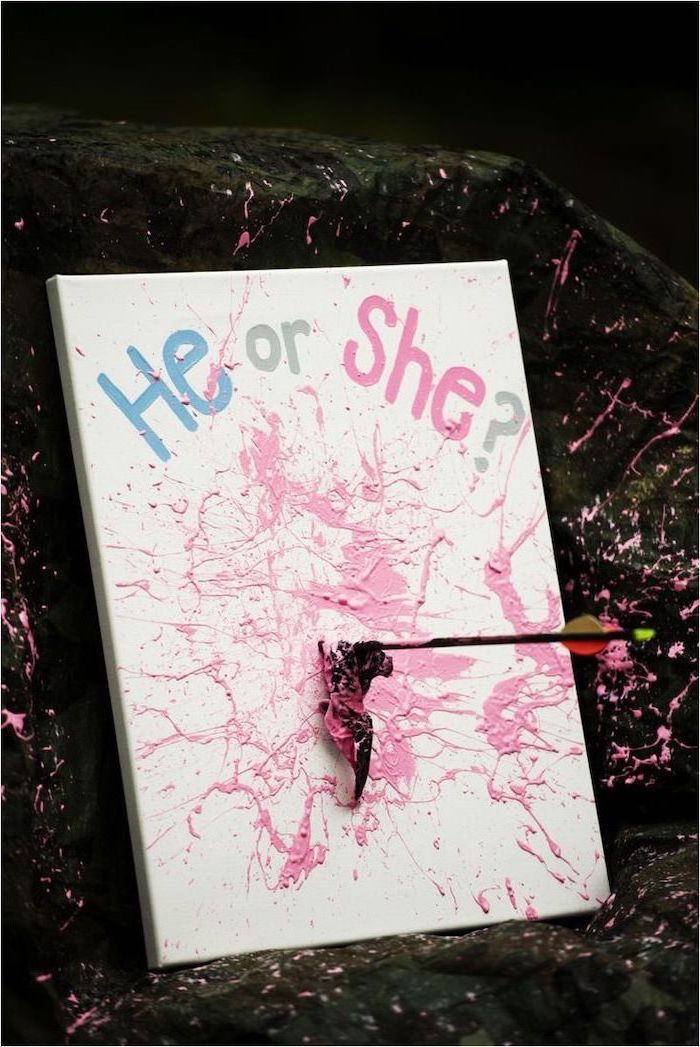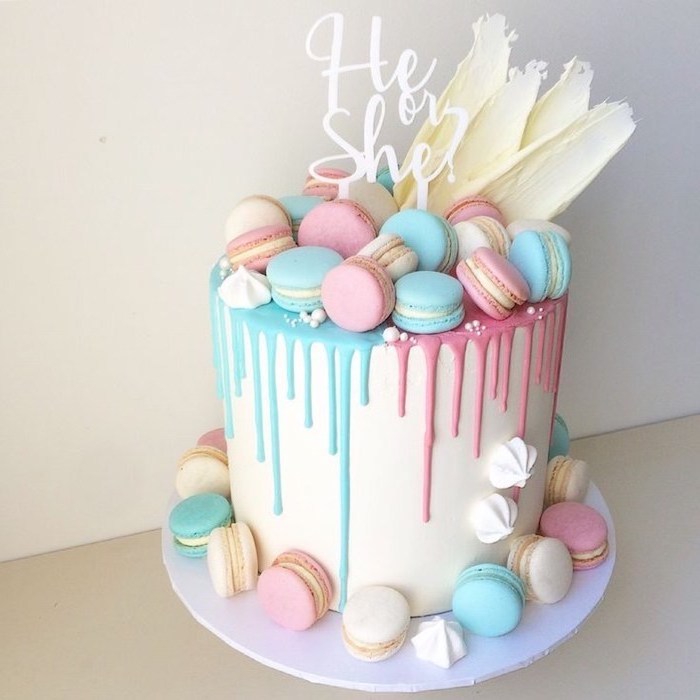 Hershey's party favours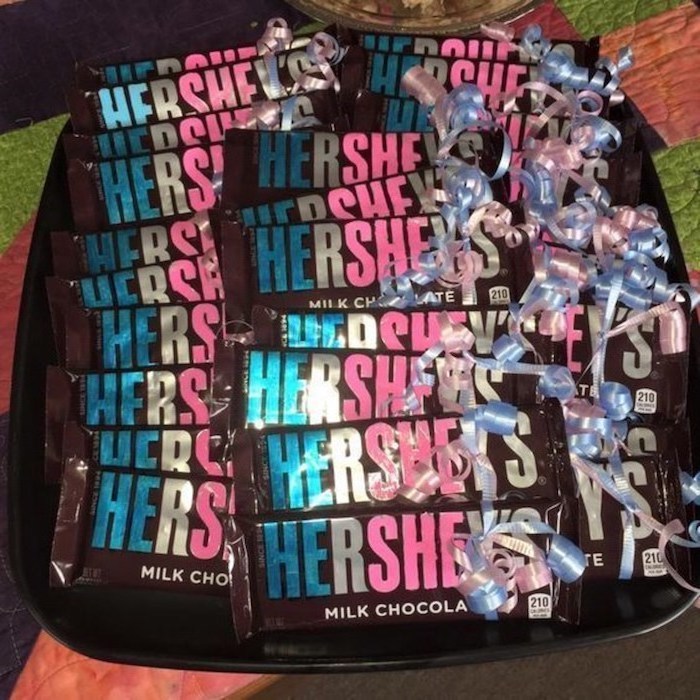 DIY stork piñata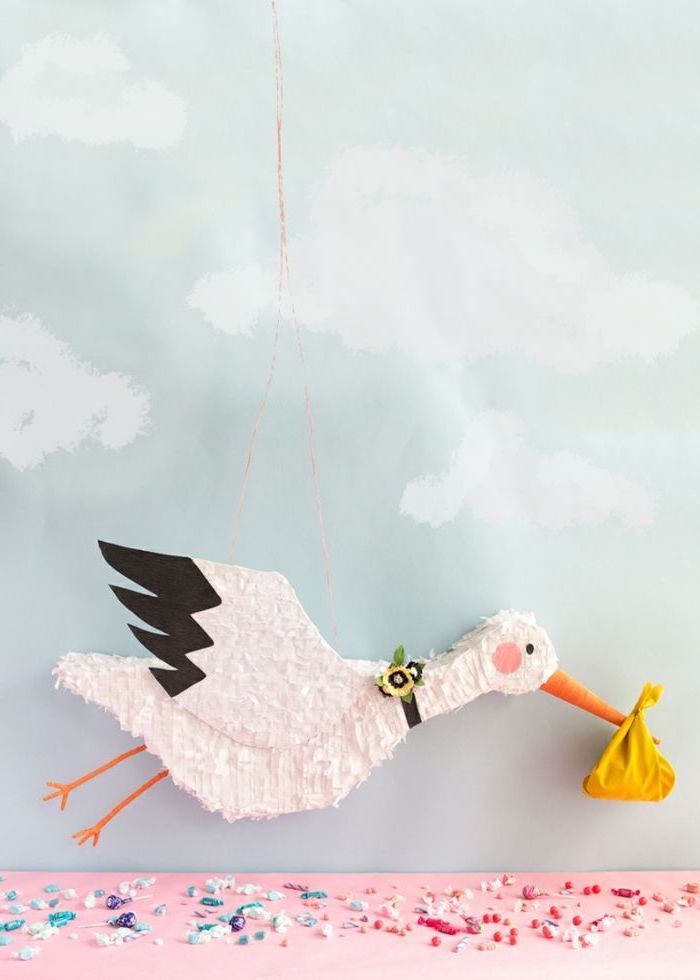 Step by step tutorial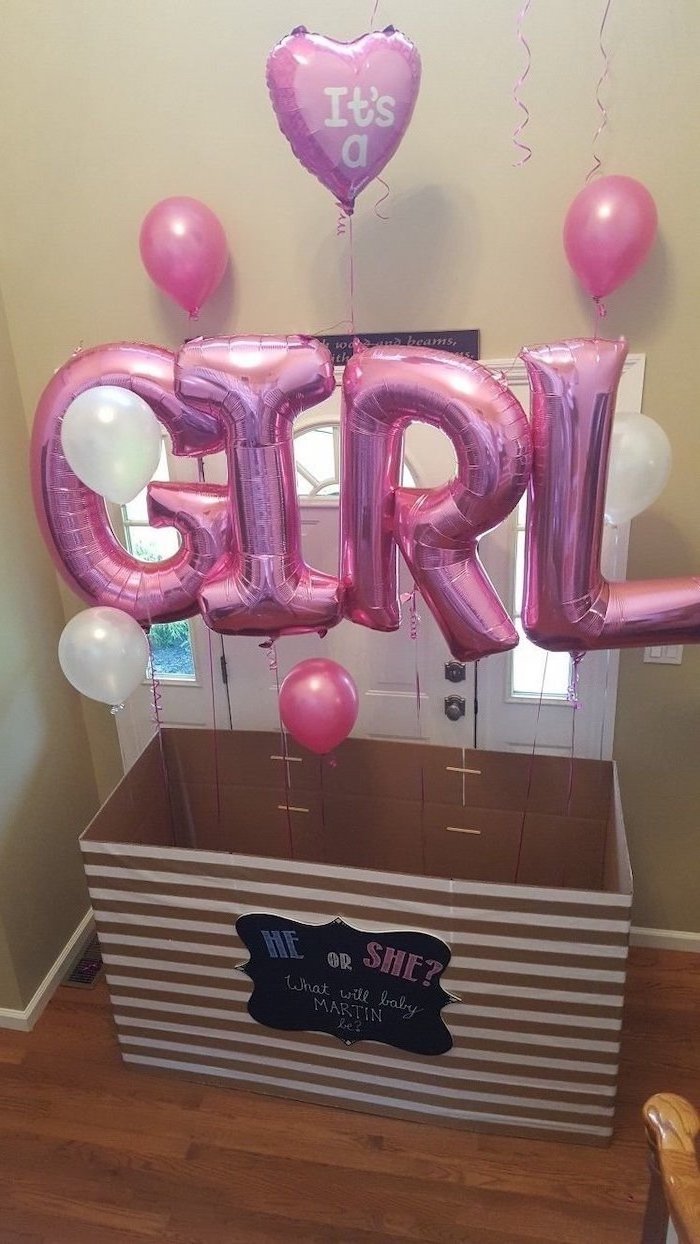 Create a memento for your little one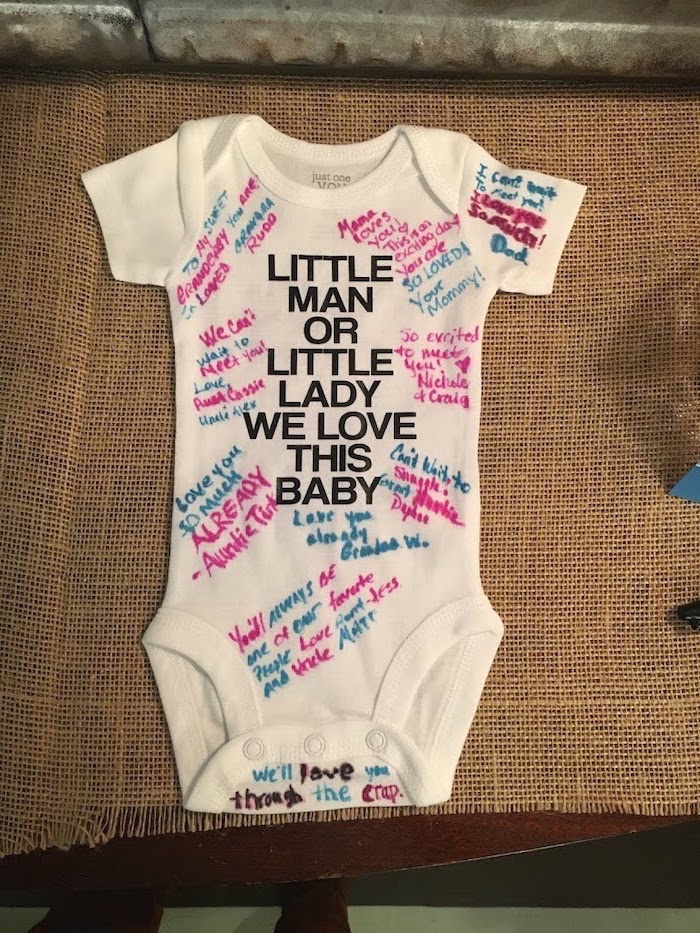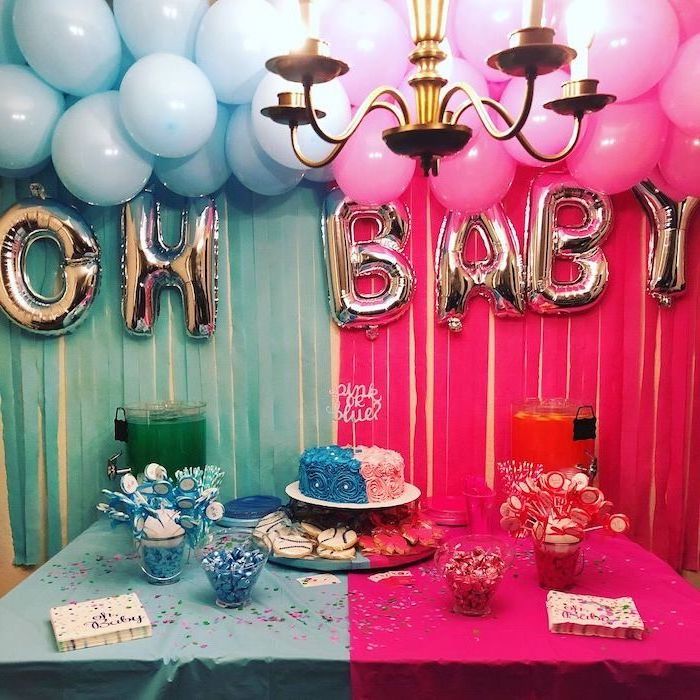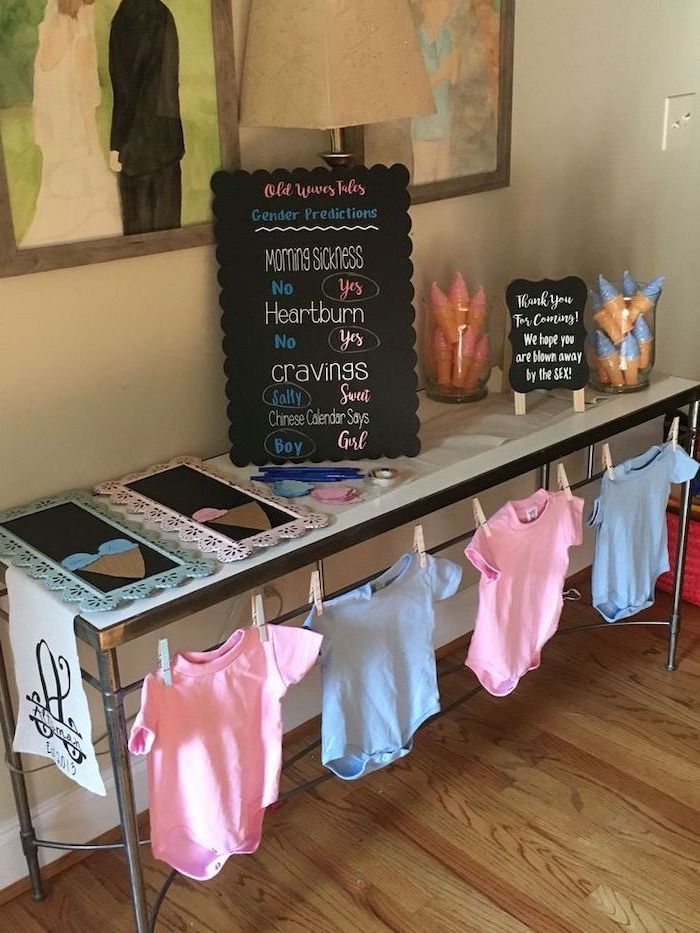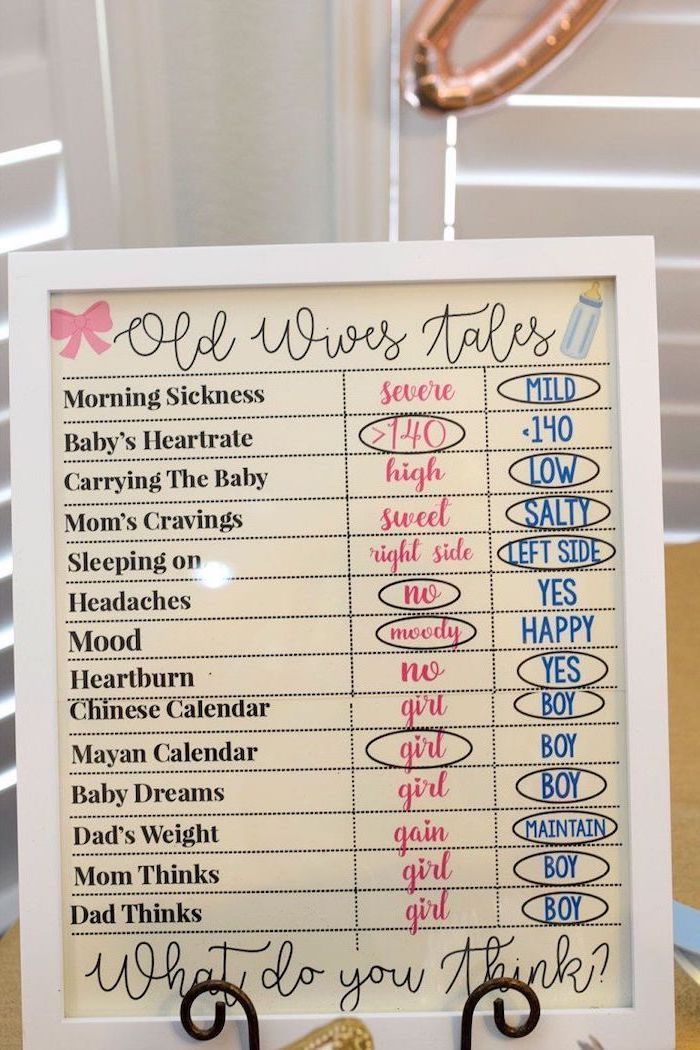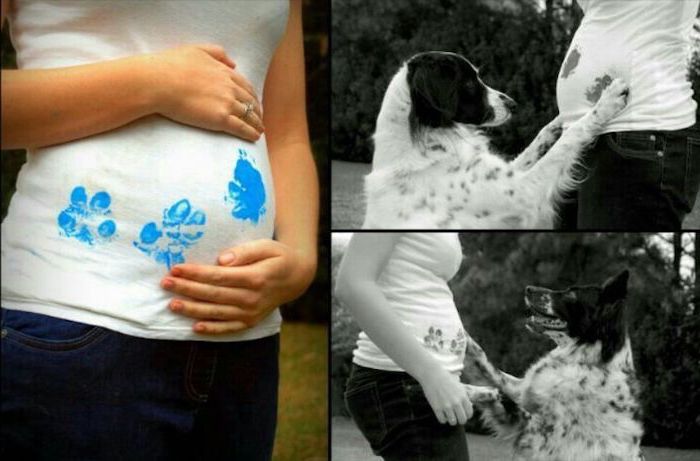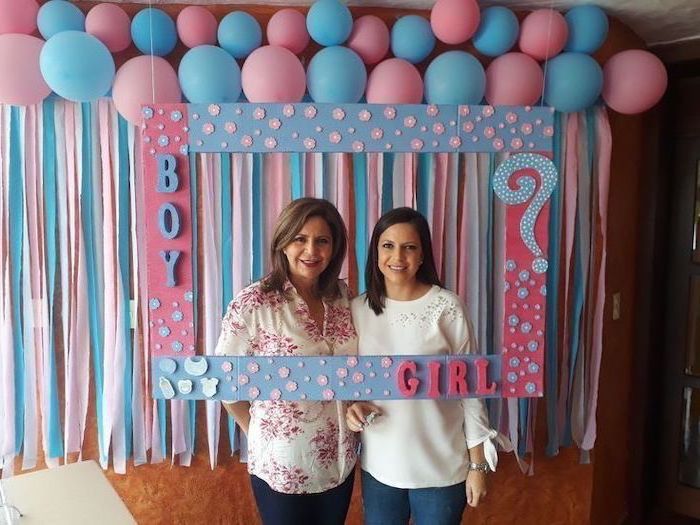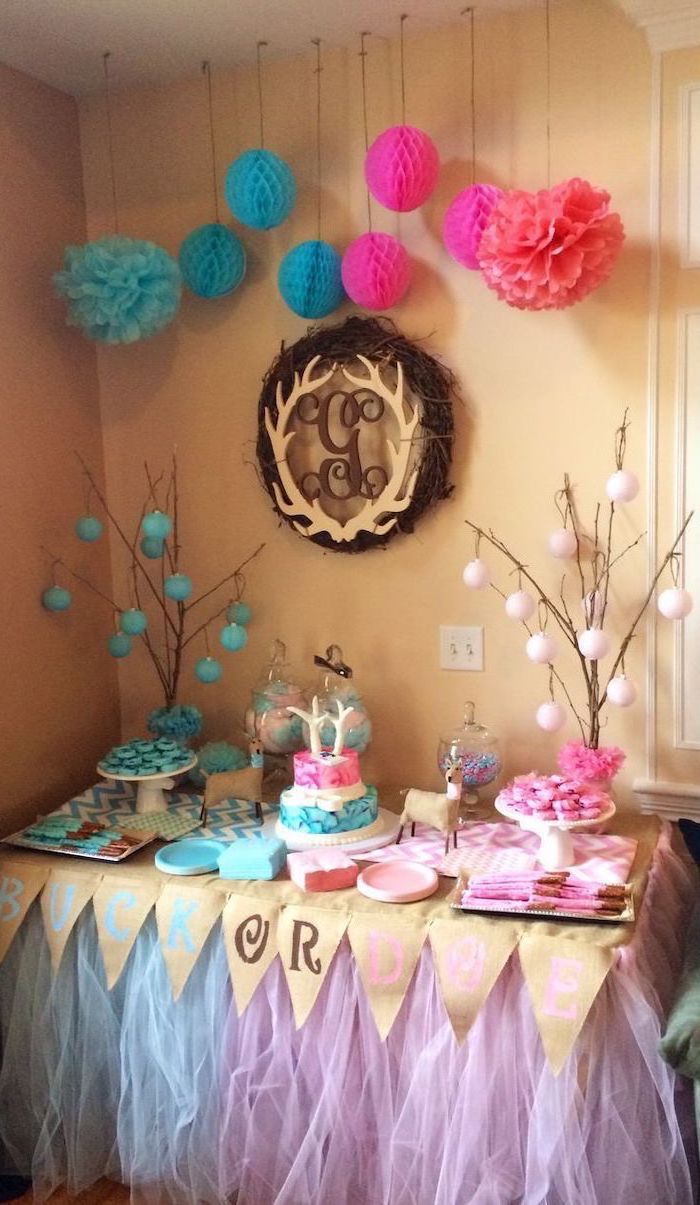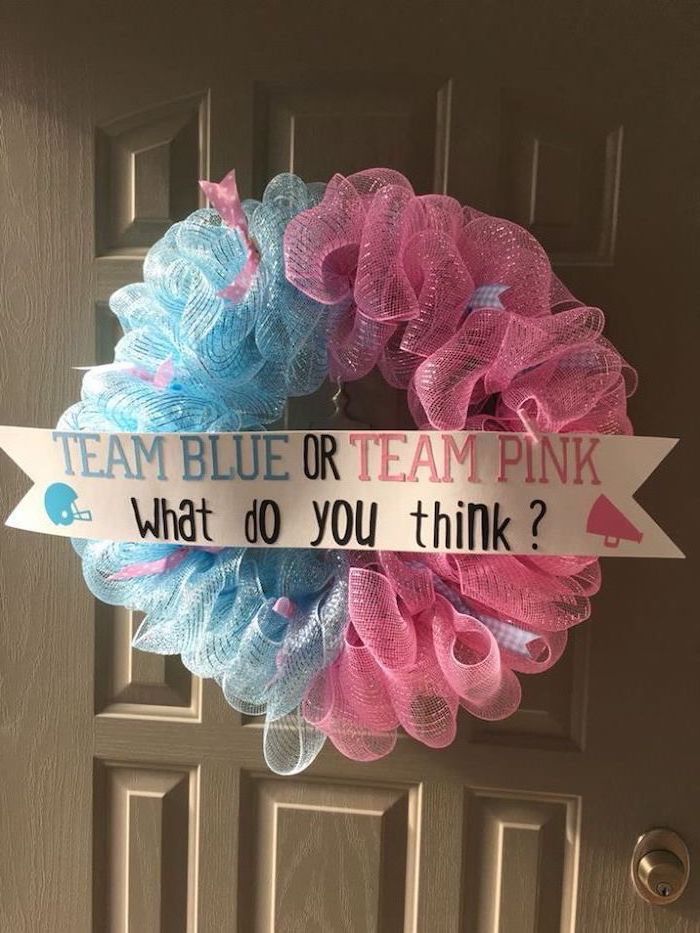 Beautiful cake for a "pirate or mermaid" themed party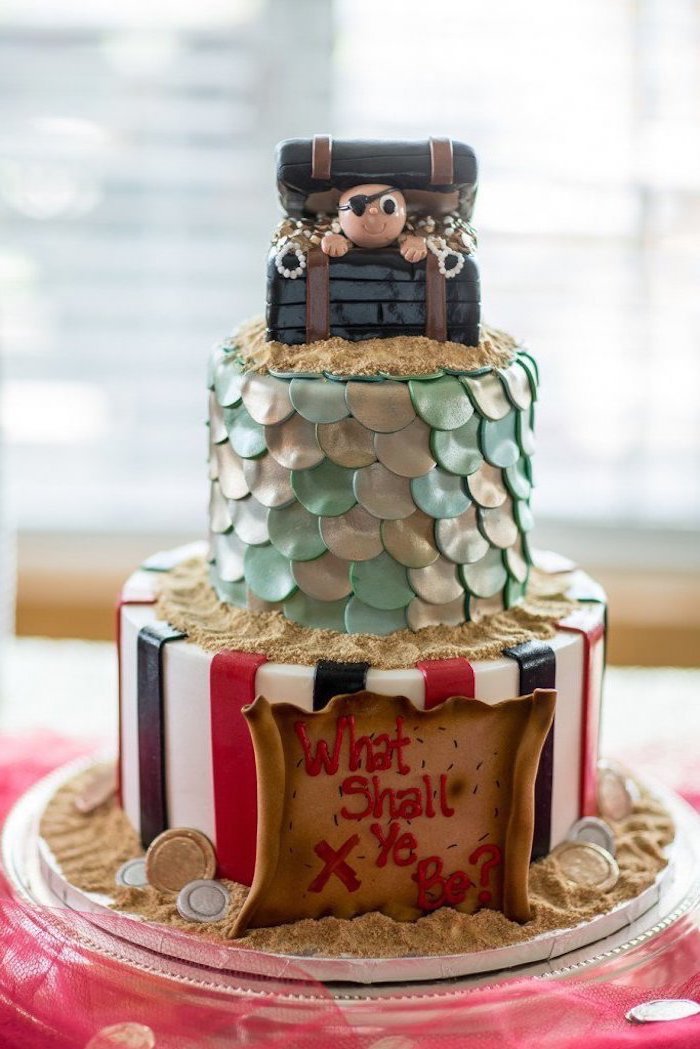 Fun party favours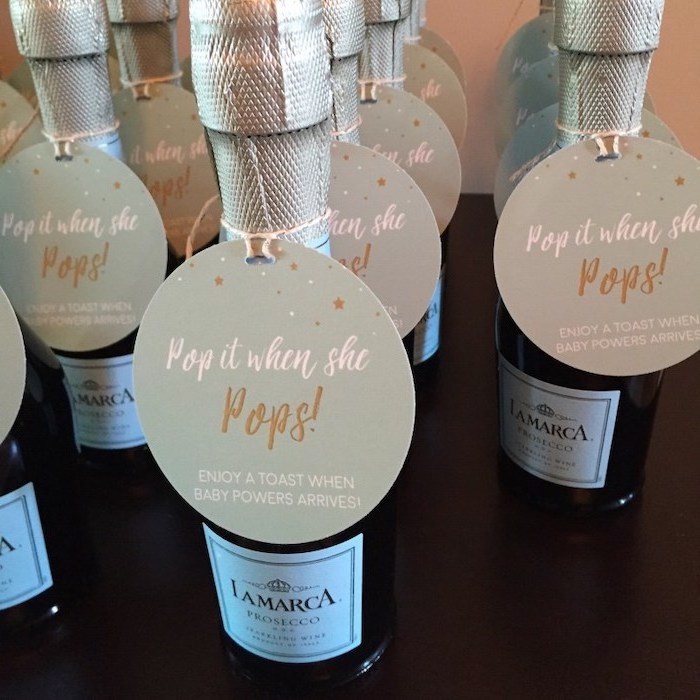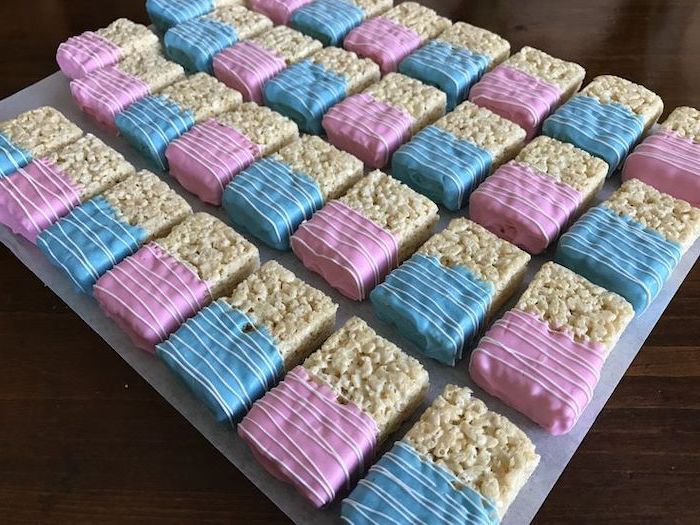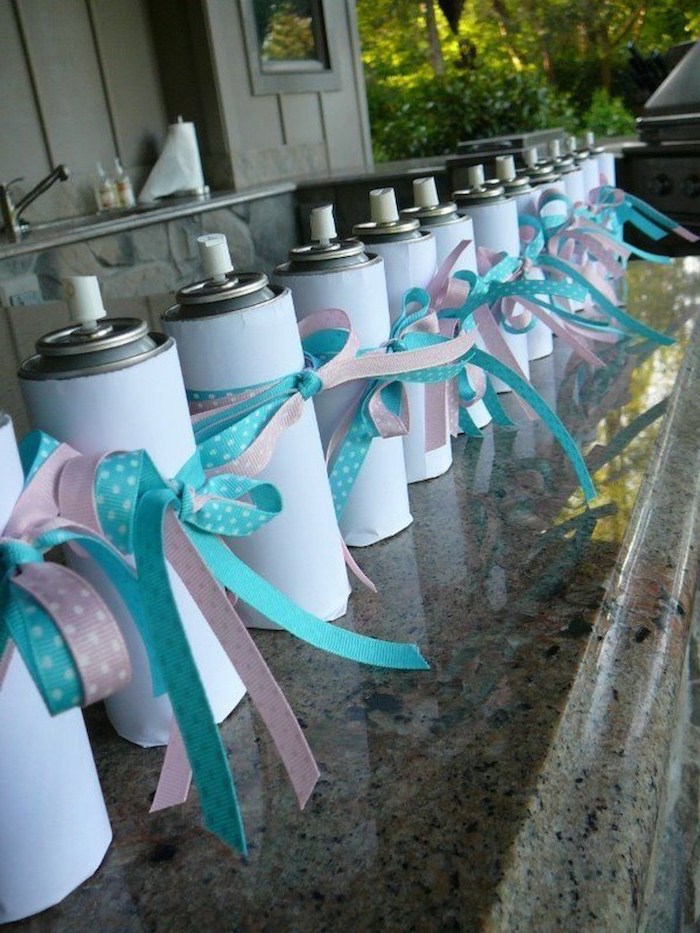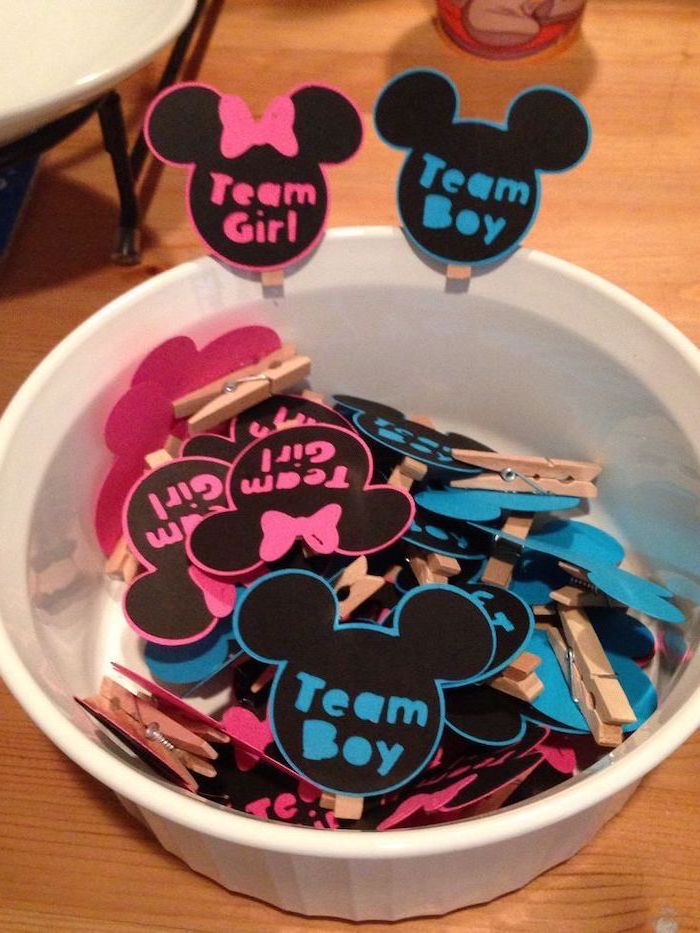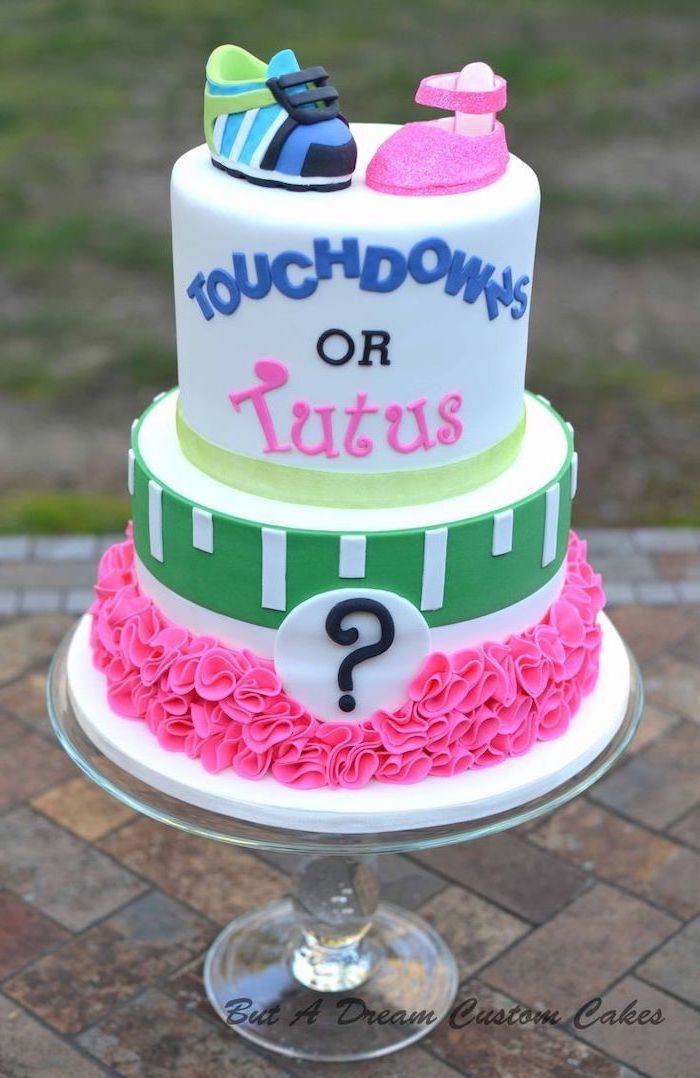 Let your guests make their predictions in a fun and creative way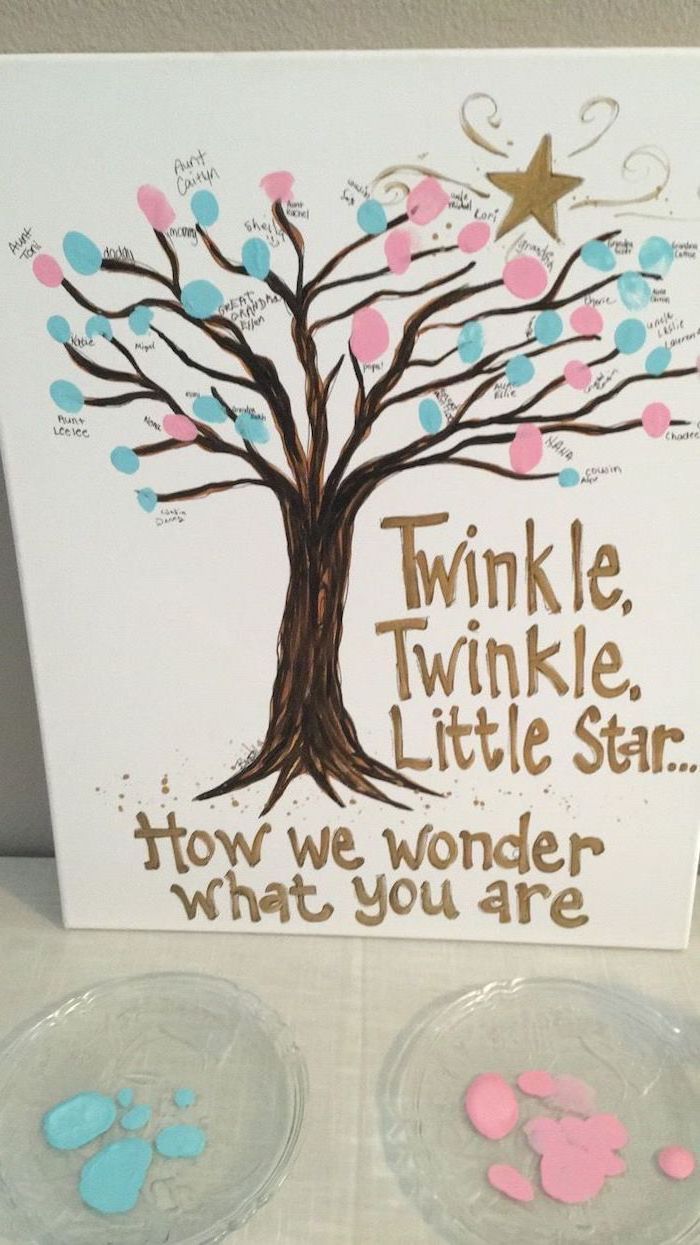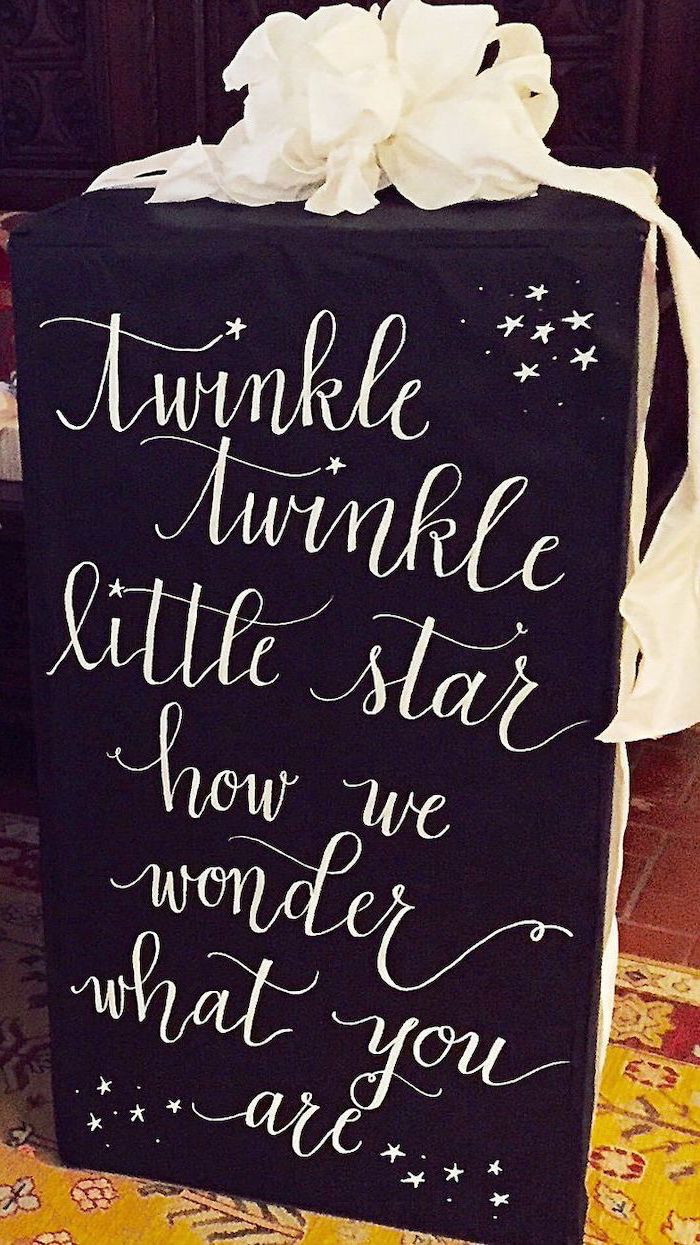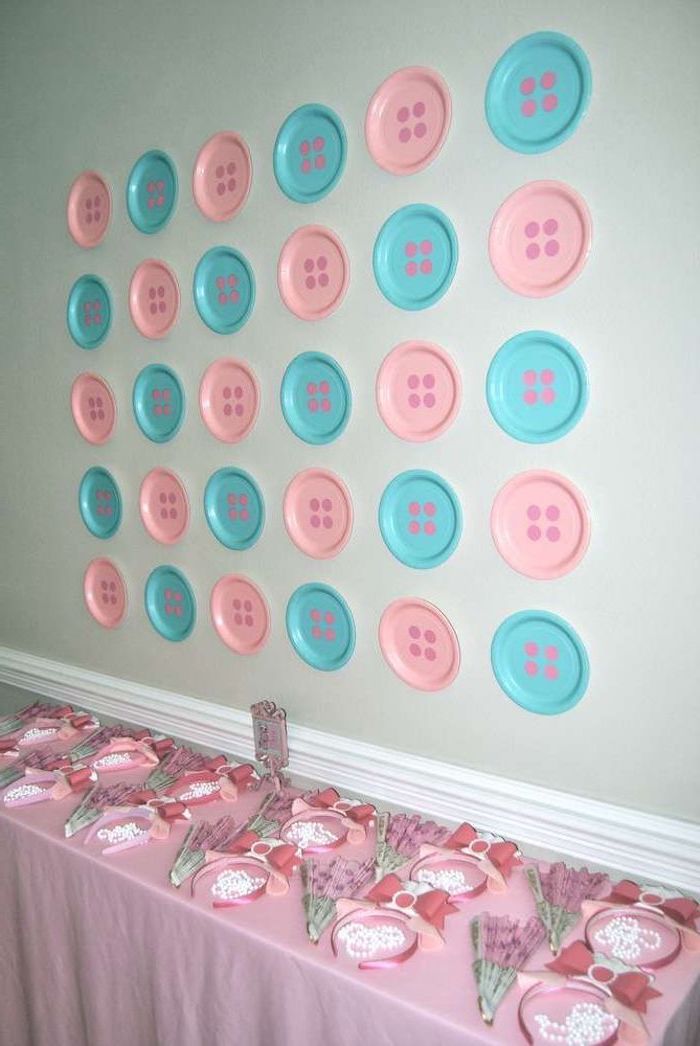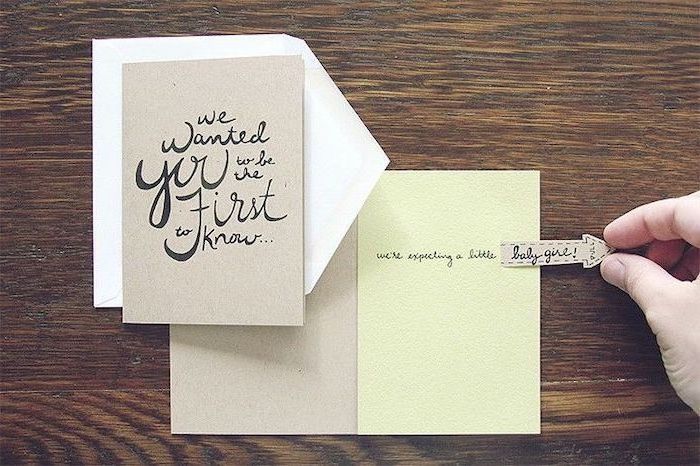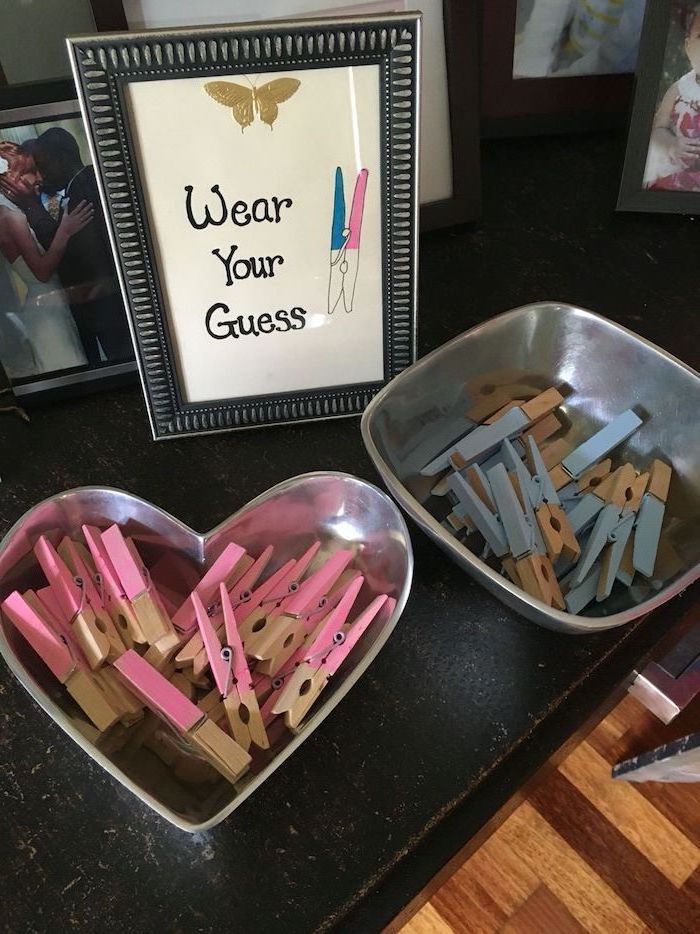 "What will it bee?" theme