Ultimate Guide: Short Haircuts For Men 2022
If you are in search for the best short haircuts for men for 2022, you've come to the right place! Short hair is a classic, however it isn't just an old, boring hairstyle. Nowadays, there are many cool cuts and styles to try out. Short haircuts are typically much easier to maintain, yet still radiate style. That's why shorter cuts are understandably very popular. There are plenty of ways to wear short fades, textured looks, classic men's haircuts and styles. Shorter hair has been in style even since Roman times. And while there have been long hair revolutions in the 1970s and some odd exceptions today such as Jason Momoa, short hair has been the default setting for male hair. Check out this amazing list of haircuts and hairstyles we put together for you to find inspiration for your next barber shop visit.
There are many cool cuts and styles to try out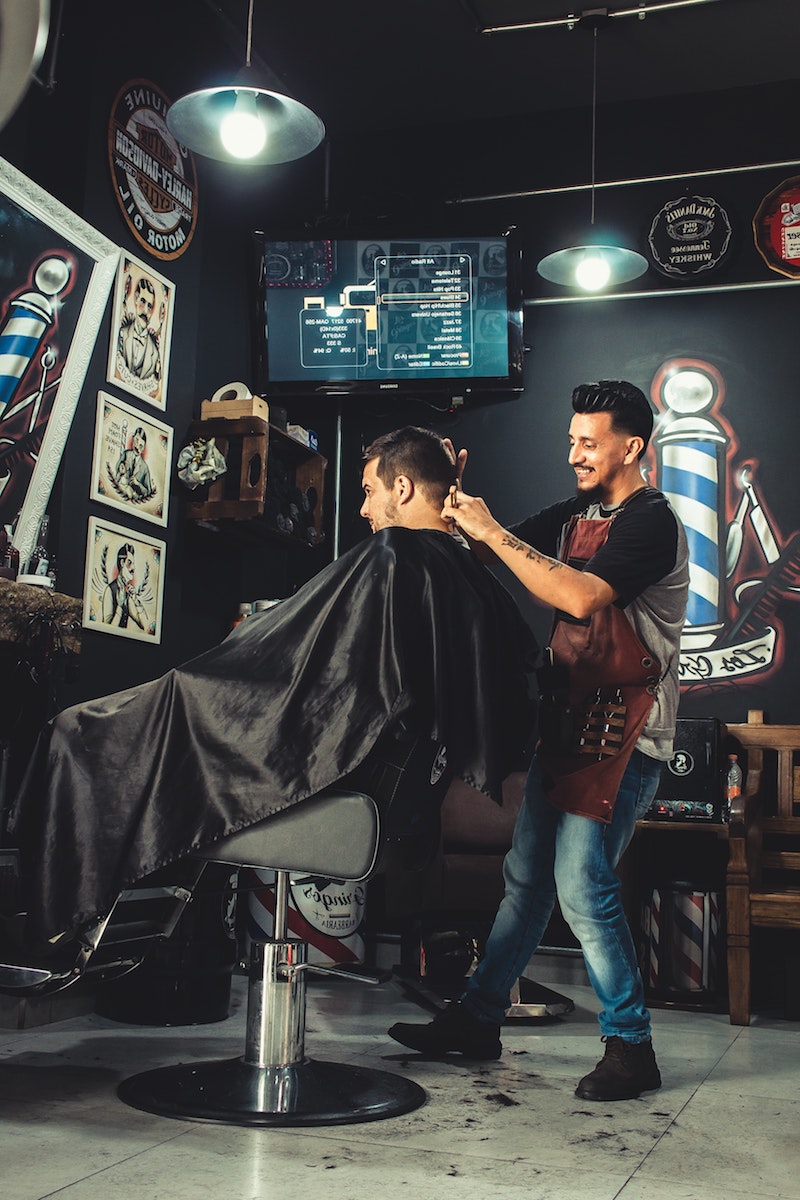 The best haircut for you, really all depends on your style, face shape, whether you want to be trendy or stand out. It all comes back to what you like. Whether you need a business professional cut for the workplace or a cool new style for school, there are several great haircuts for guys with short hair you can consider. However, before we continue, it's worth learning some common lingo for shorter hair. This will help you choose what type of cut you want, how to search for the style in the future, and it'll help your hairstylist know what they should give you. Here is all the ling you should learn beforehand.
Short haircuts for men 2022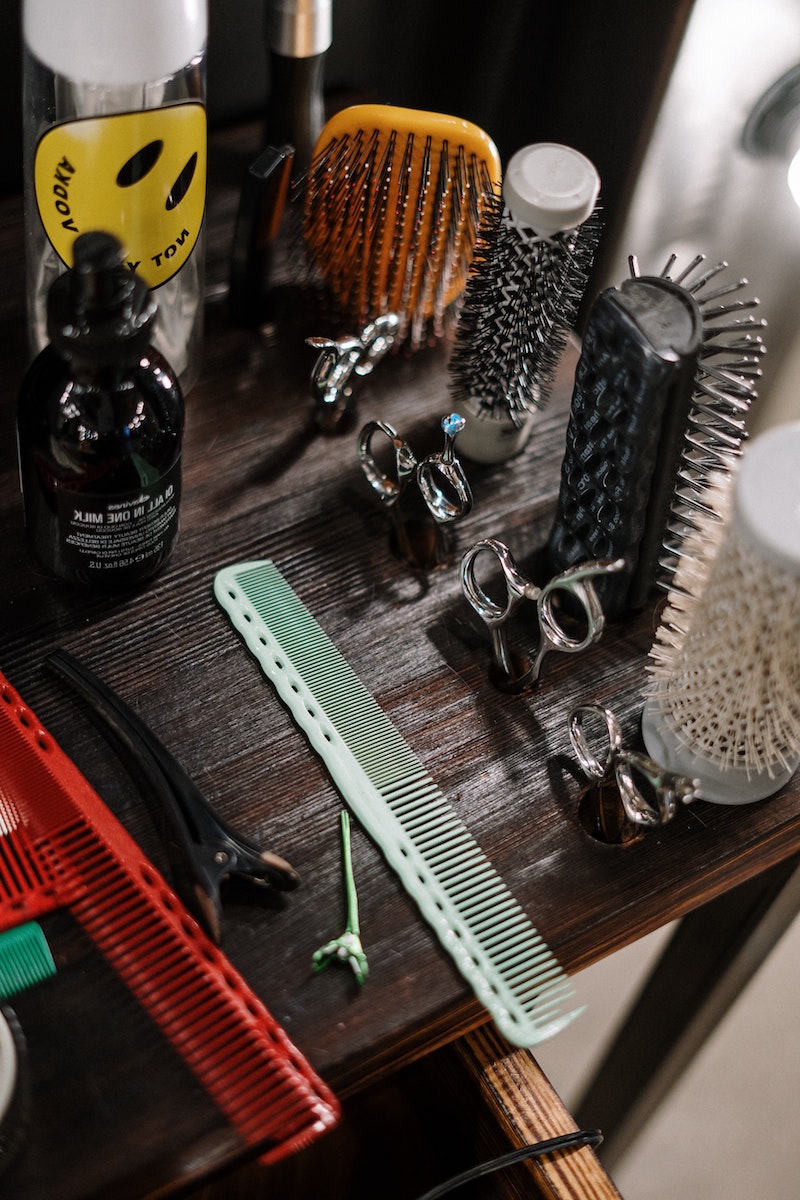 Fade
The fade is one of the most popular barbering techniques. This is when clippers are used and hair is graduated. It starts from a very short style, even from the skin at moments, however, that has a special name which is "skin fade". And continues to something a but longer. This style is found mostly on the sides and the backs of the head. It's a way to smoothly blend different lengths.
The fade is a popular barbering techniques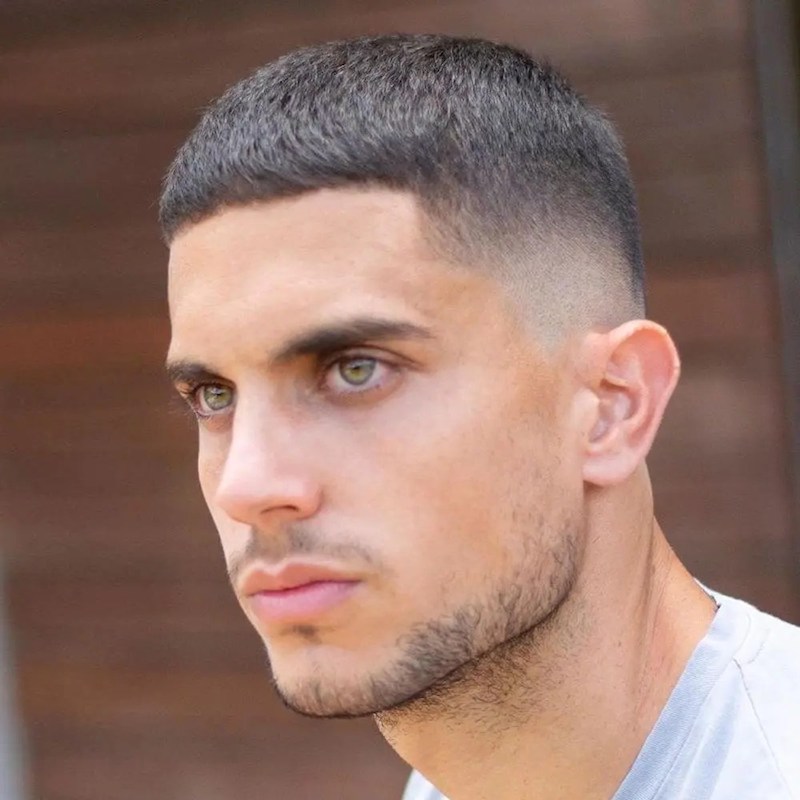 Taper
The taper is quite similar to the fade. However, it works with much larger lengths. This type of style is most usually created with both scissors and clippers. It blends the sides and backs into the longer hair which is on top.
The taper works with longer lengths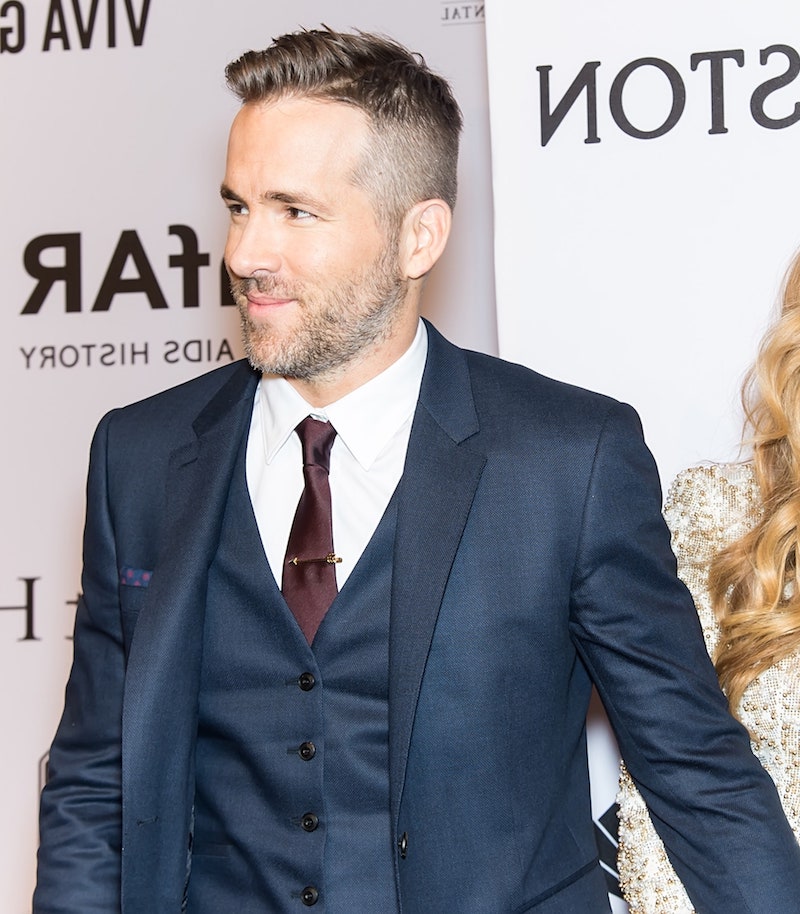 Taper Fade
As you can guess by the name, the taper fade is a mix of the other two techniques we mentioned. With this style, you are allowing the hair to graduate from short to quite long. This type of style most often leans to the longer end.
The taper fade is a combination of the above techniques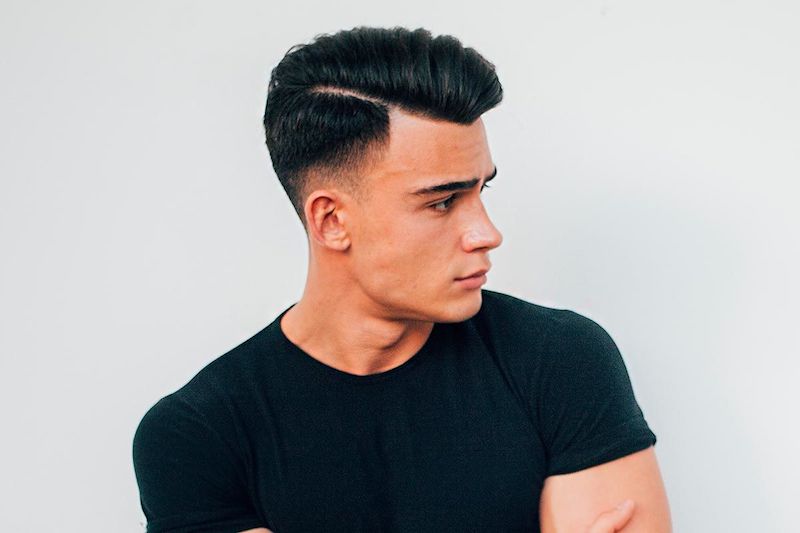 Disconnect
This hairstyle is when there are two different lenghts of the hair. They also haven't been blended or graduated at all. For example, a disconnected undercut is a type of style in which the back  and side hair is very short while the long hair is left on top. However, there isn't a fade or even a taper to connect them.
A disconnected undercut is a style with very short back and sides and longer hair on top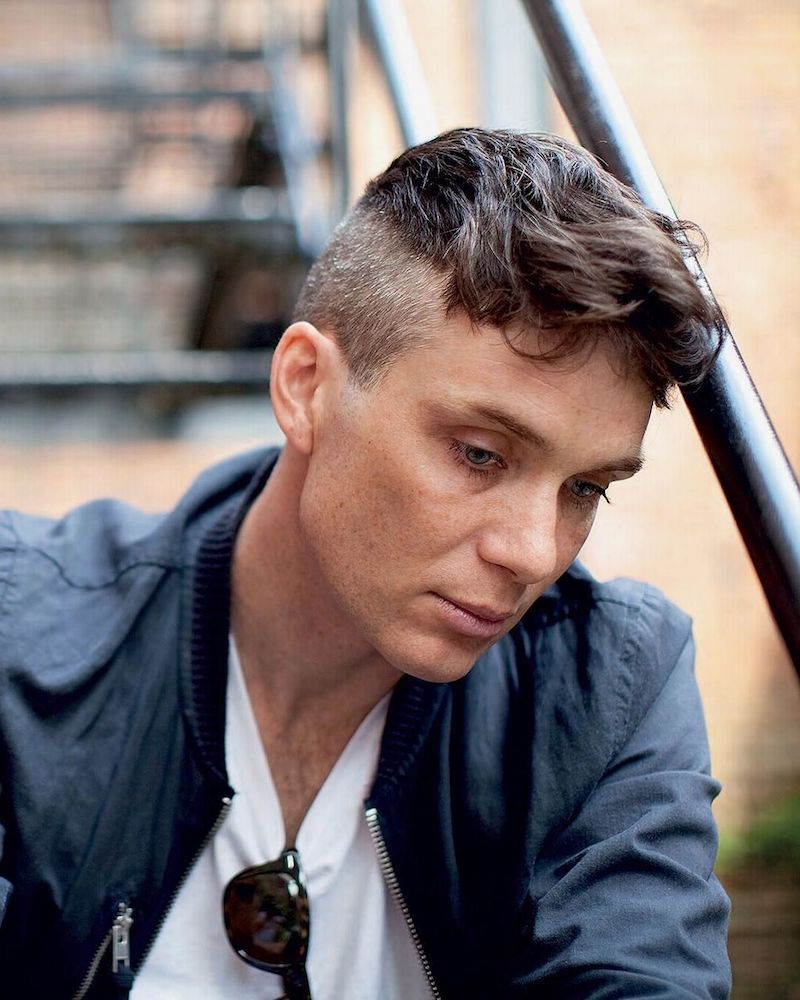 Undercut
An undercut is when the sides and the back of the hair are kept short, or even buzzed while longer hair comes out from the top. However, this term is used loosely as it also refers to any type of style in which the sides and back are shorter than any other part.
Brad Pitt rocking an undercut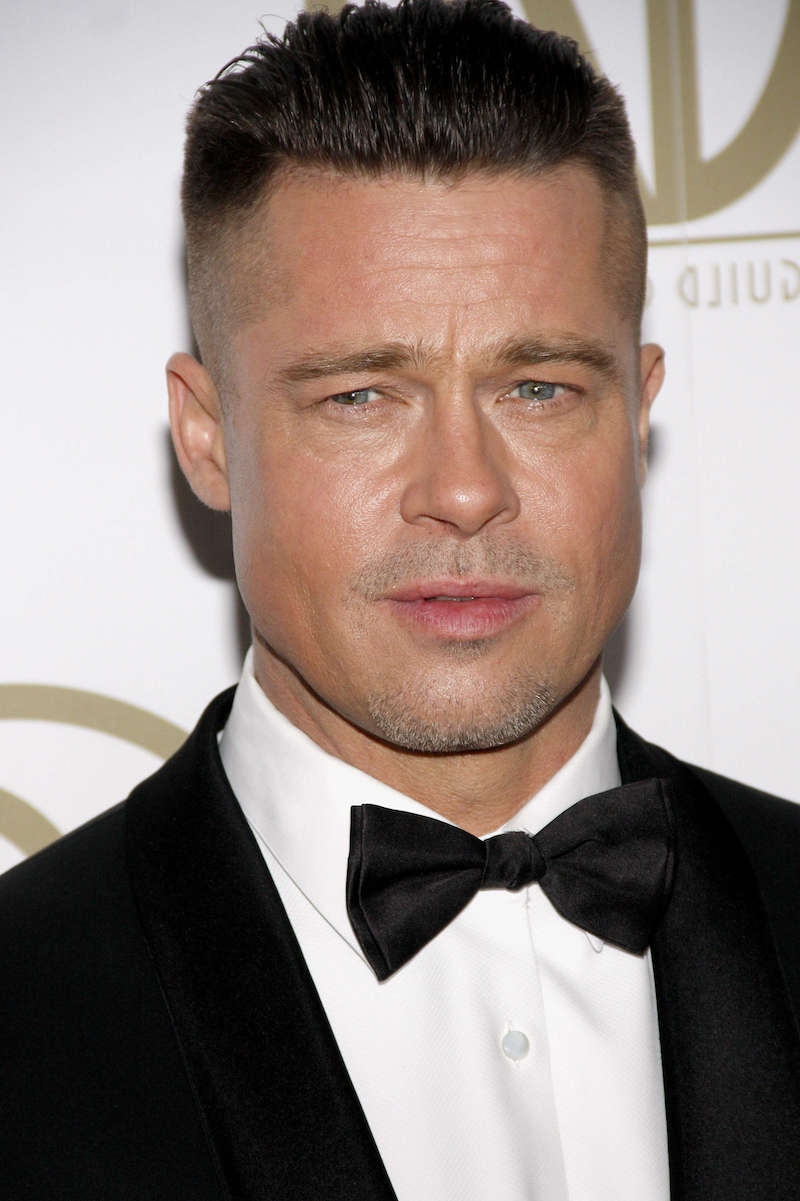 Shape Up
Have you ever noticed how some celebrities' hair seems weirdly straight and perfectly precise around the hairline? That's exactly what a shape up is. It involves cutting along the natural hairline removing stray hairs and creating a straight line.
Drake has a shape up cut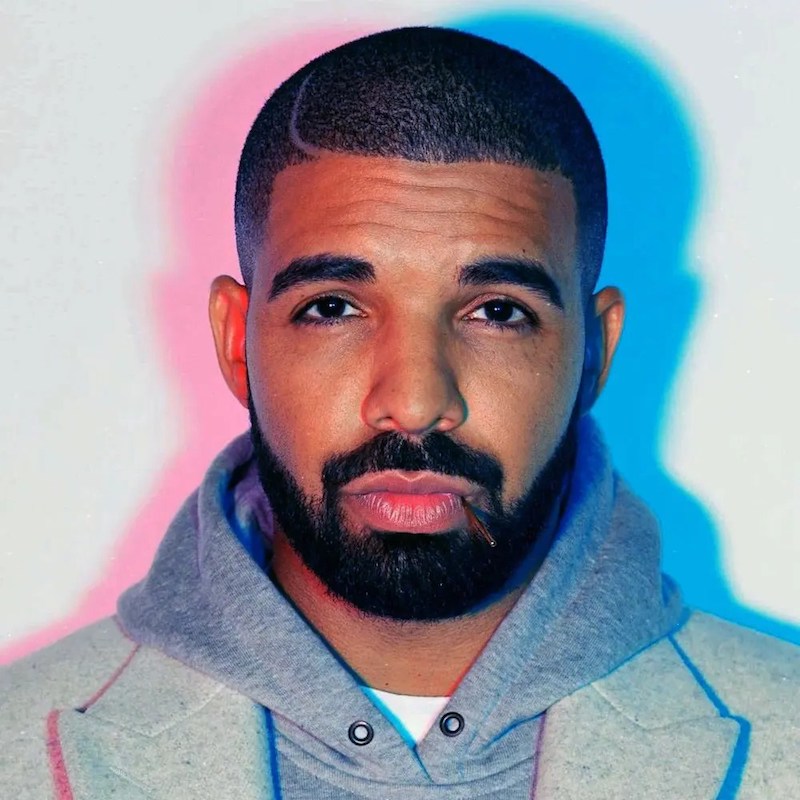 Male Hairstyles Based on Face Shape
As we mentioned, there are a lot of things that come into choosing the right style for you.
However, the first and most important thing you should consider is if you enjoy the short style and which one you are most drawn towards. And after that it's best to take into consideration the shape of your face.
There are a lot of points that come into choosing the right style for you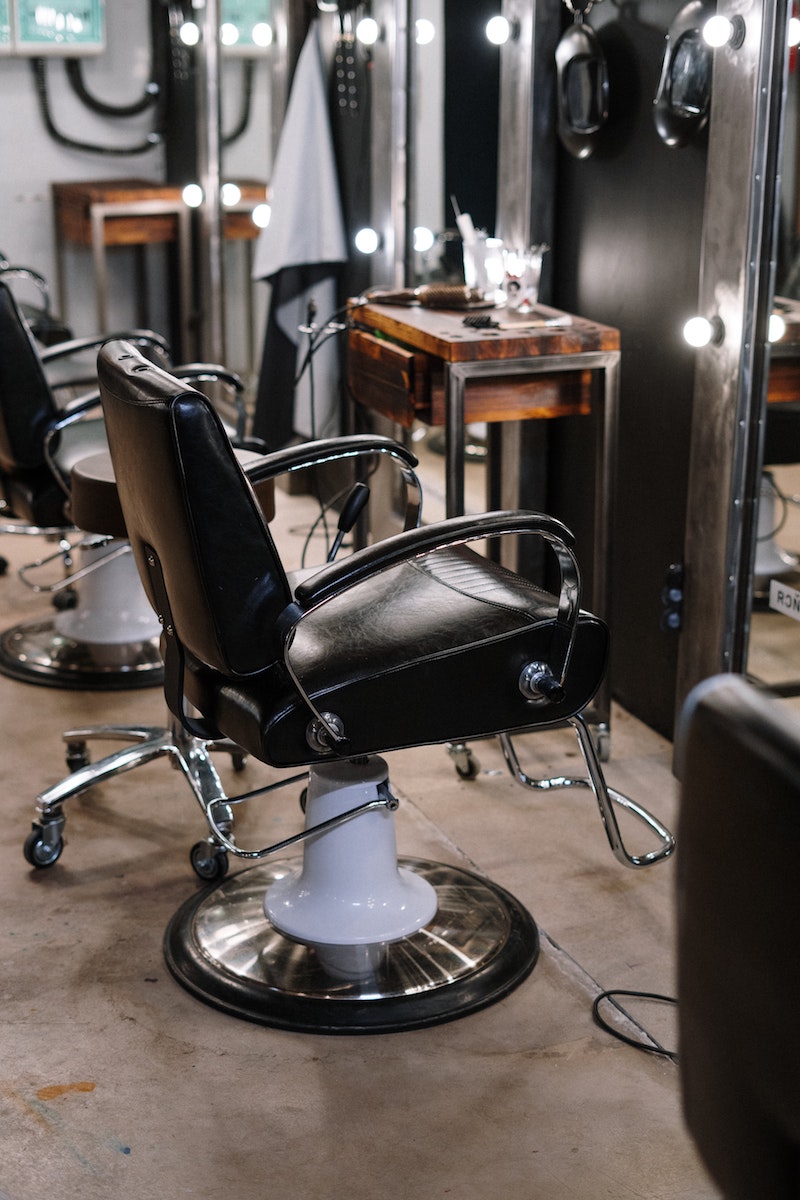 On the bright side, the versatility that comes with short hair is amazing. For example, they are great if your face is long, as they don't add a lot more height. However, that being said, if you have a rectangular face, it's best to avoid a pompadour or a quiff. The extra hair on top will the face will look quite long.
When it comes to a rounder face, hairstyles with some height on top of them can actually help balce out the proportions. Why not do a pompadour style. Keep the sides short. However, it's best to stay away from buzz cuts, as it may make your head seem rounder.
If your face is oval, you're the luckiest. There isn't a style you can't pull off, so do whatever you feel like!
An easy guide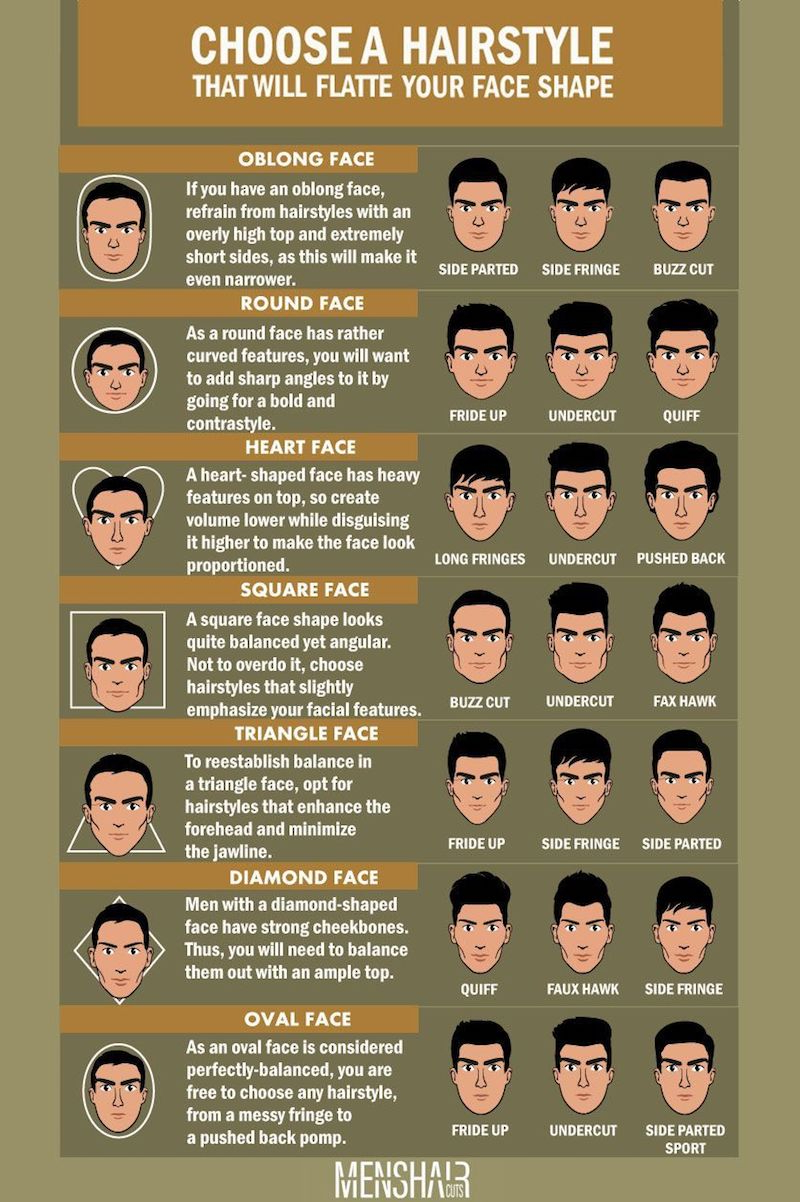 Men's Haircuts 2022
So, whether you're wondering what haircut trends to jump on this year, or you just require some visual cues to help steer your barber in the right direction, you'll find everything you need below.
Short haircuts for men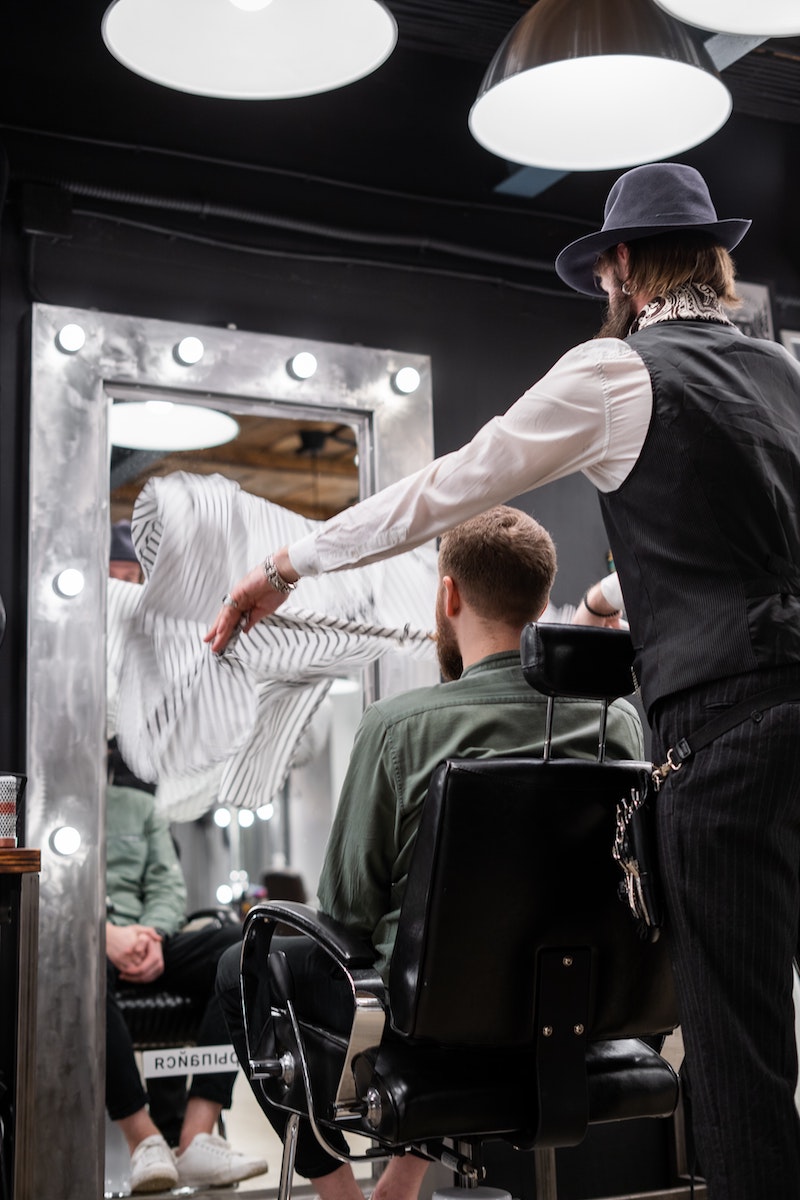 Crew Cut
This is classic in men's short hair. If you have ever gone to the hair salon and asked your barber for a cut that is short sides and back, this is what they probably have given you. The crew cut is classic, timeless, easy to maintain and stylish. It works particularly well for men with thick hair and a square face shape. This style has a close cut at the side and back of the head and features longer hair on the top. The top hair is most often styled into a small quiff right above the forehead.
Nick Jonas rocks the crew cut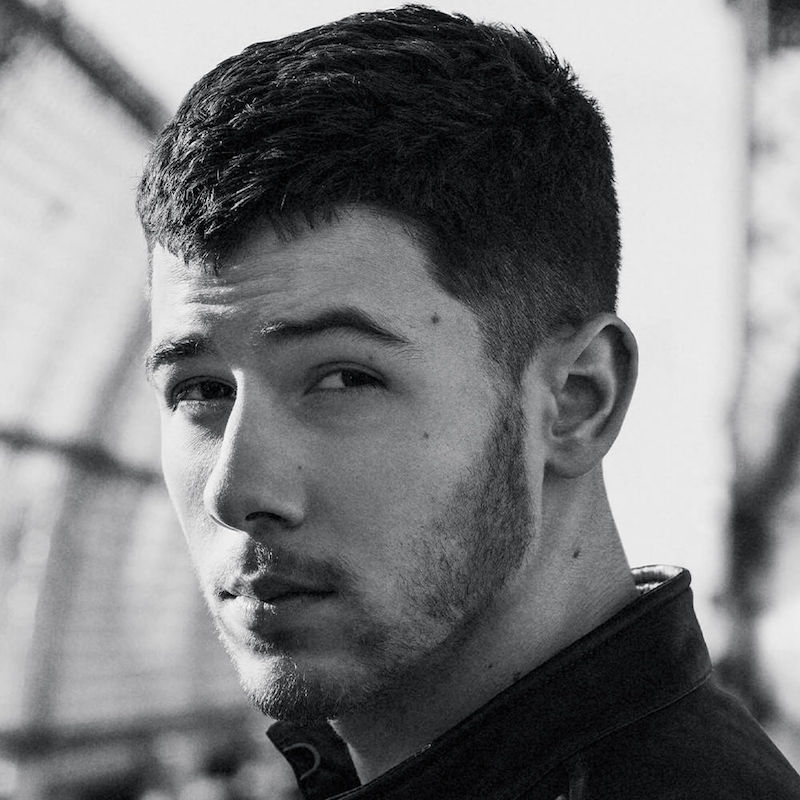 This haircut is popular among actors such as Ryan Gosling 

Ivy League
The hairstyle captures pefectly the vibes of the 1950s. This haircut is often refered to also as the Princeton, or a Harvard clip. This preppy, classic cut is technichally a grown crew cut, but with an added side-parting. The Ivy League is typically styled with wax to give it a slick, business-style finish haircut for men.
This hairstyle is also known as the Harvard clip, or the Princeton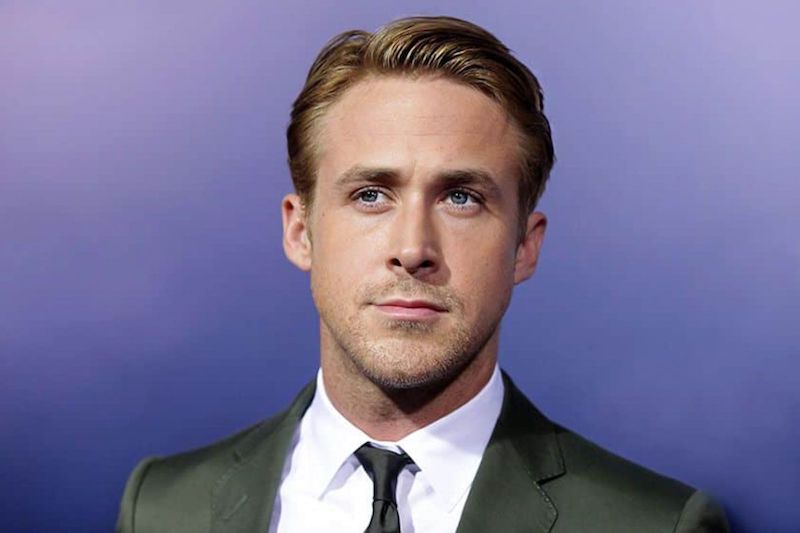 John Kennedy has an Ivy League haircut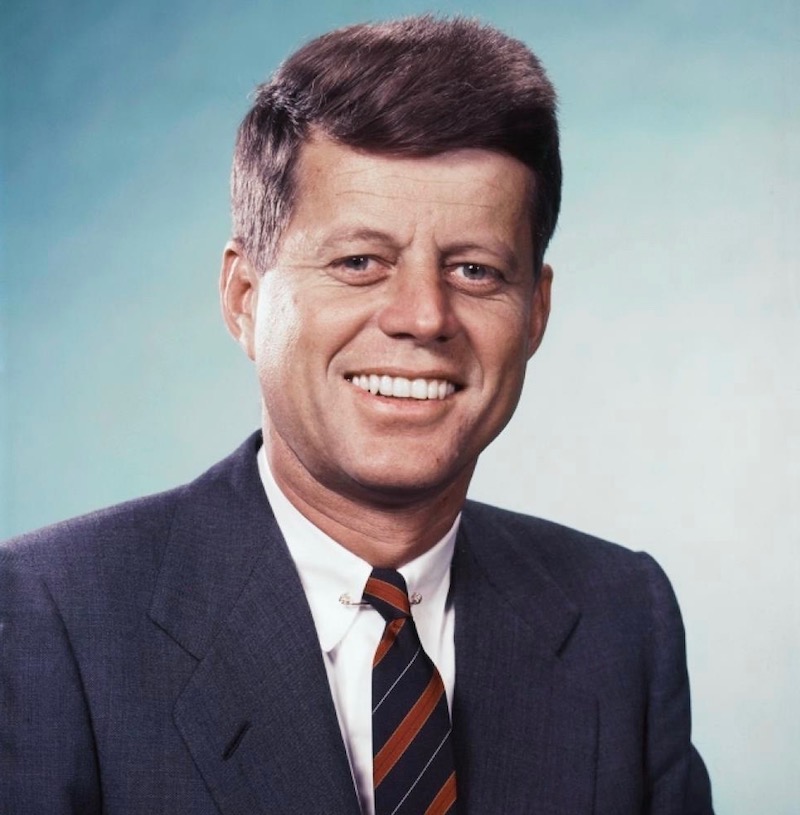 Buzz Cut
If you enjoy low-maintenance, chill haircuts, it doesn't get simpler than the buzz cut. This hair cut is super chill to deal with and can be several different lenghts. The buzz cut is a very short haircut that looks great with thick hair for a rugged style. This military-inspired hairstyle comes with short hair all over the head, making it an effortless look. For a modern variation, you can ask your barber for a fade haircut on the sides and back.
Tom Hardy with a buzz cut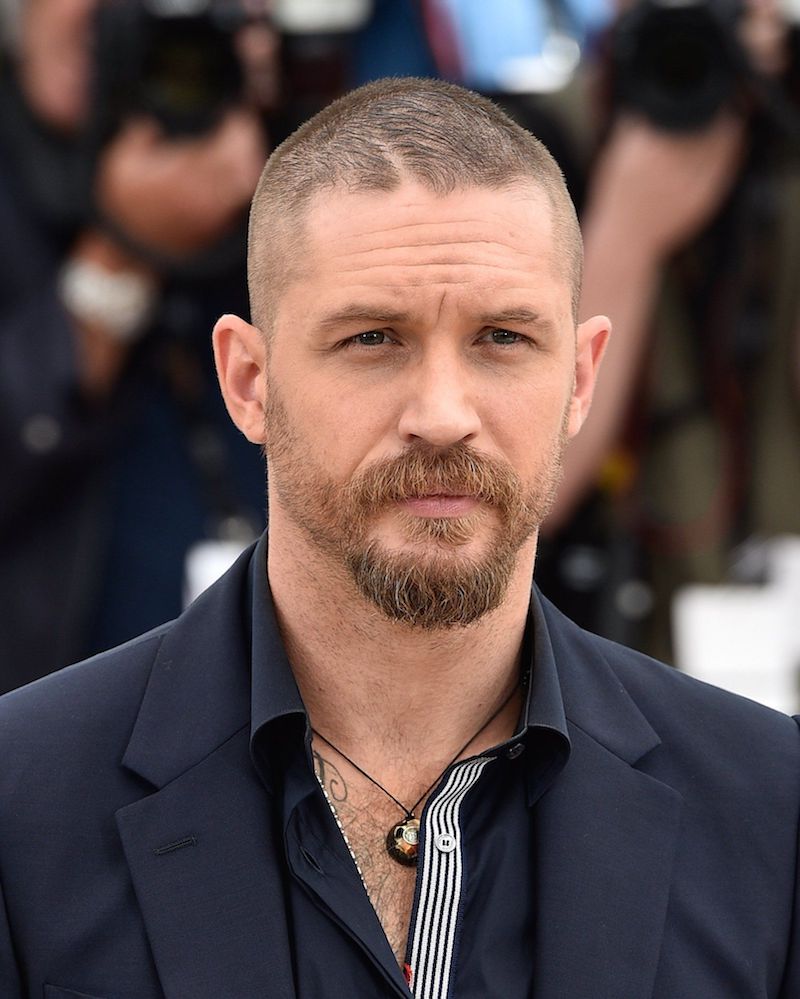 Michael B. Jordan looking fresh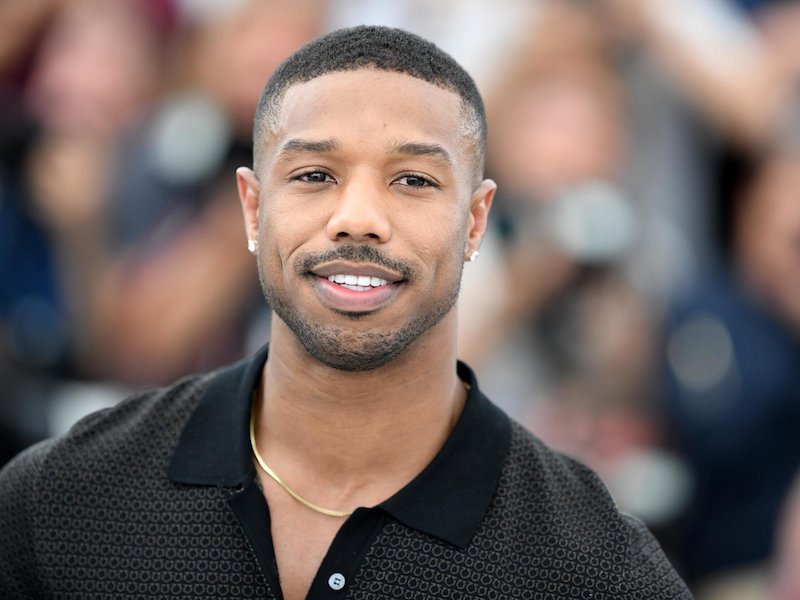 Simple undercut
This hairstyle is clean and sharp. This cut is super trendy and leaves great impressions. It is shaved on the side with longer hair left on top. This hairstyle is great for any casual or proffesional setting. Plus the longer hair on top leaves room for more creativity at your next barbers appoitment. While this style is not as easy to maintain as a buzz cut, its still attractive and practical.
This cut leaves no room for wrong impressions and is as trendy as they come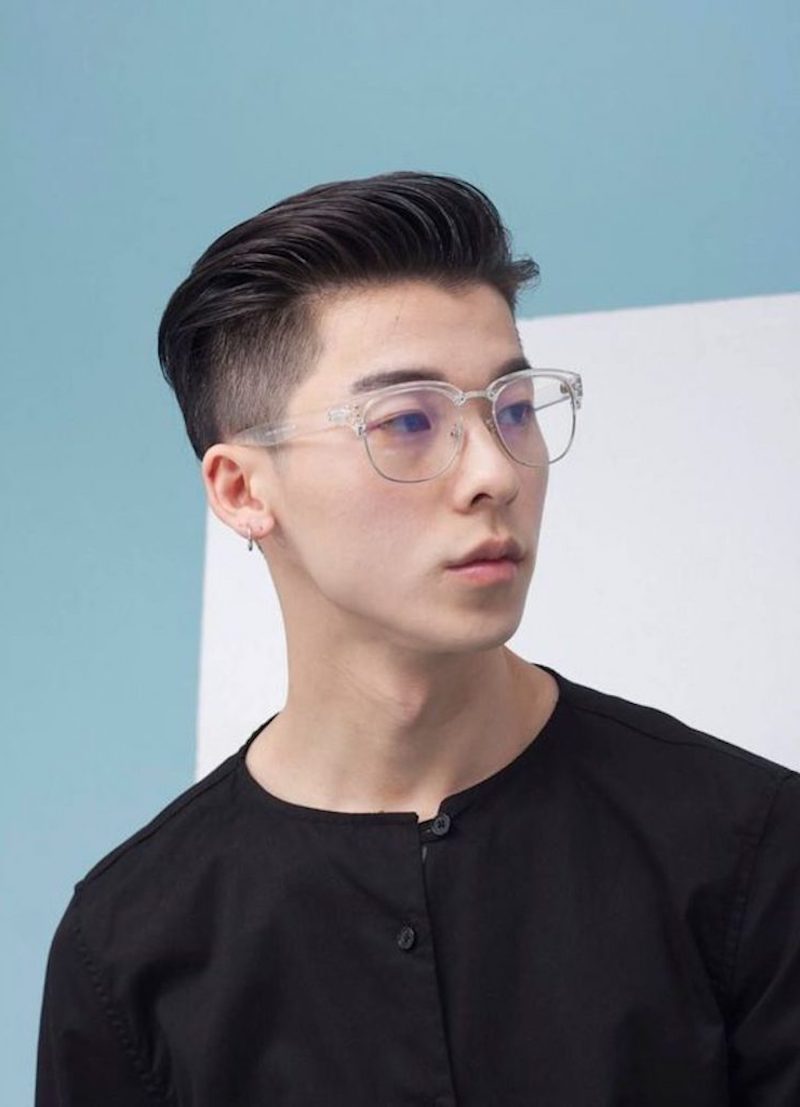 The simple undercut is a great example of  short haircuts for men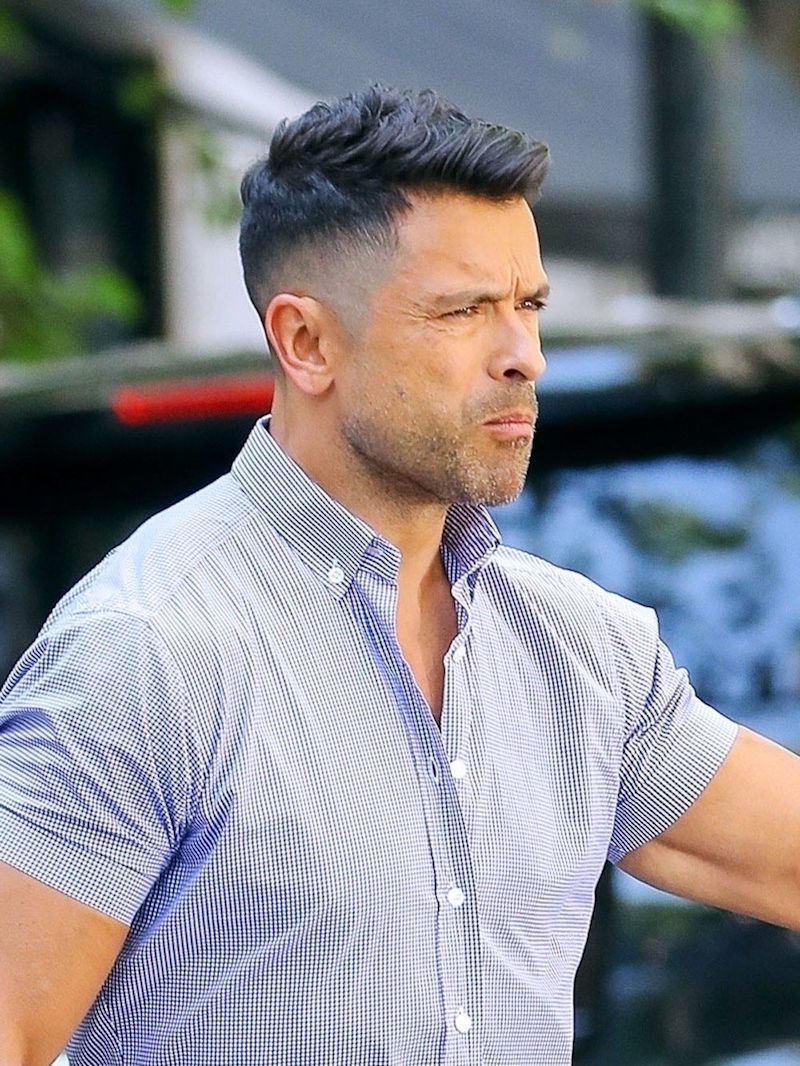 Hard Part
No matter what your adjoining hairstyle, incorporating a shaved line in luie of a traditional side part, makes for a rock-solid foundation and a stylish one too. The maintenance for this cut is minimal and all you'll need is some pomade for a slick look or some matter cream for a more natural look. It gives a masculine and polished appearance perfect for a professional or a gentleman.
Incorporating a shaved line in luie of a traditional side part, makes for a rock-solid foundation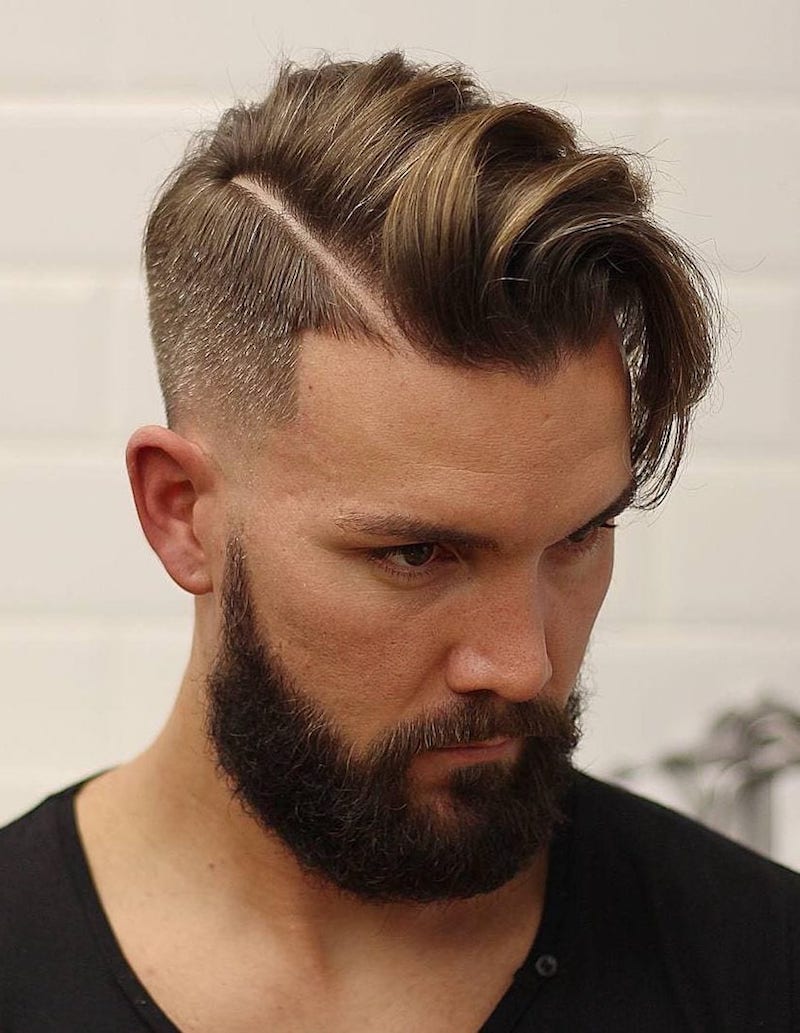 It gives a masculine and polished appearance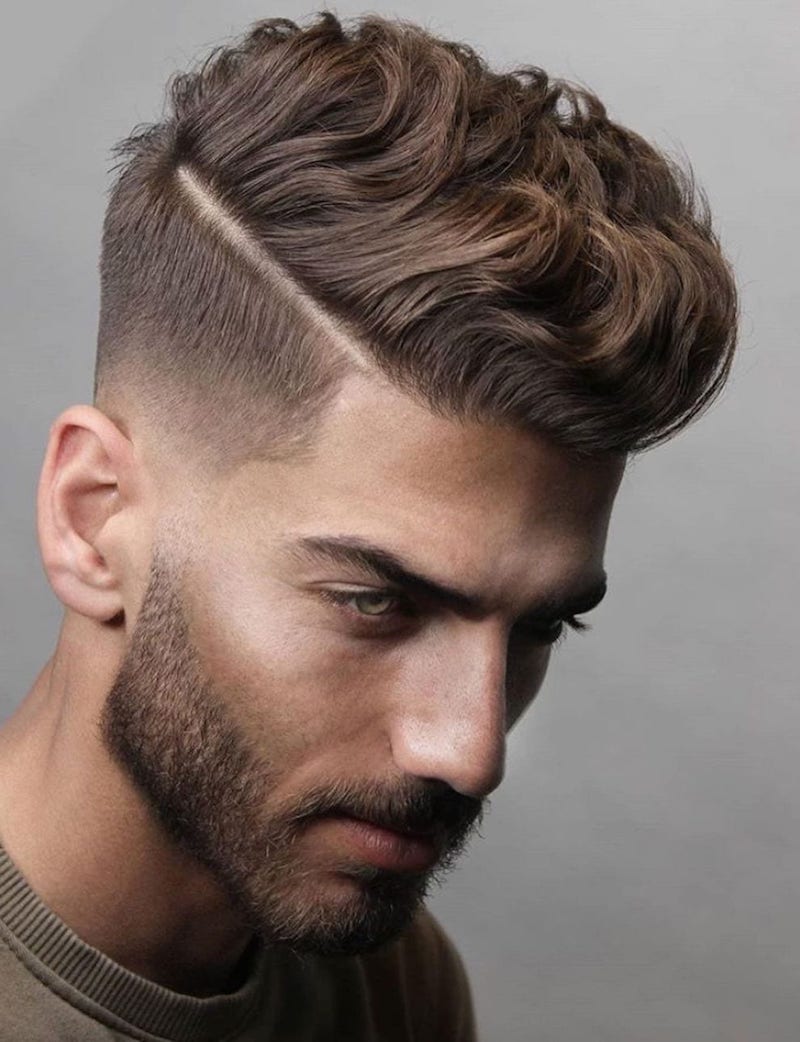 Guys Hairstyles
If you want to spice up your hair, here are some cool hairstyles to try out. You can do these at home by yourself or ask your barber to help you re-create these styles at the salon.
Short haircuts for men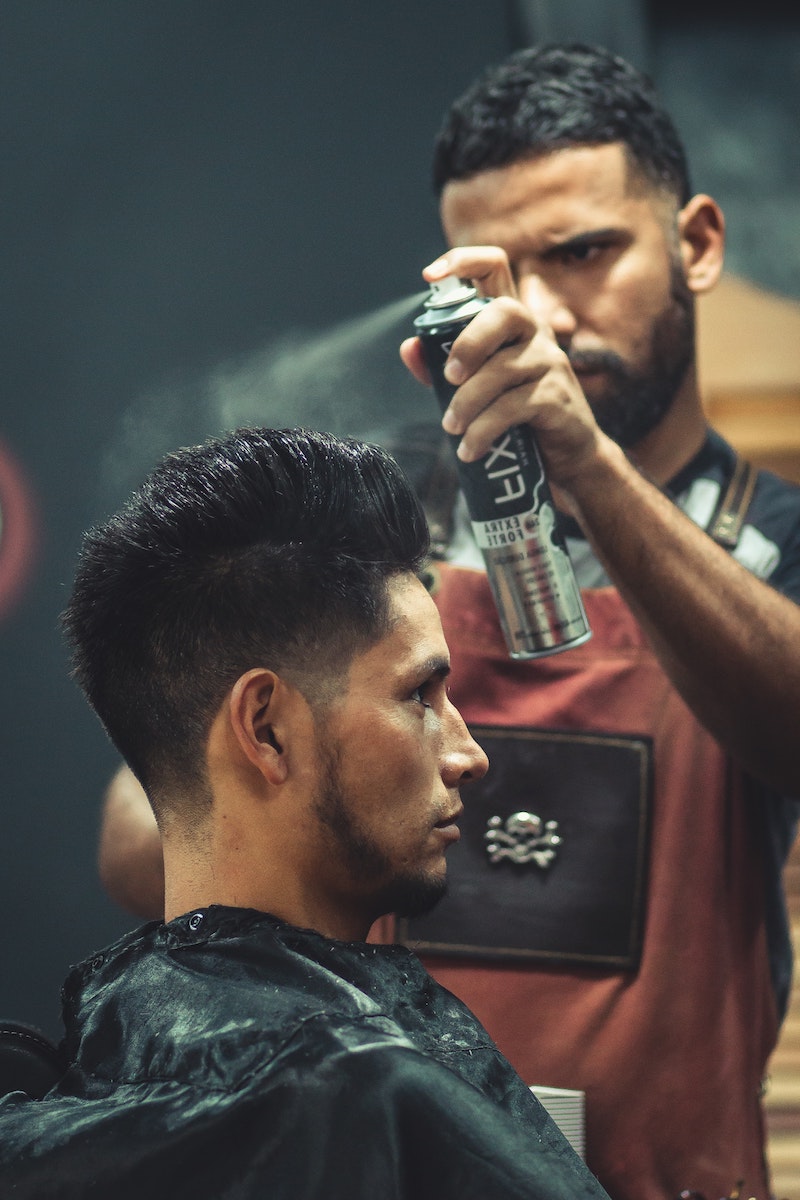 Textured Crop
This style is one of most favored whithin the last ten years. This textured crop is a playful, tousled style that keeps the sides and the back crisp. After all, you don't need to get a normal, stabdard crop. You can spice it up a little bit by adding a little texture. This is created when your hairdresser by flipping the scissors upside down and using a underhand technique. Keep in mind, this style will requite some daily styling maintenance and some products such as powder and salt-sea spray.
Nick Jonas with a textured crop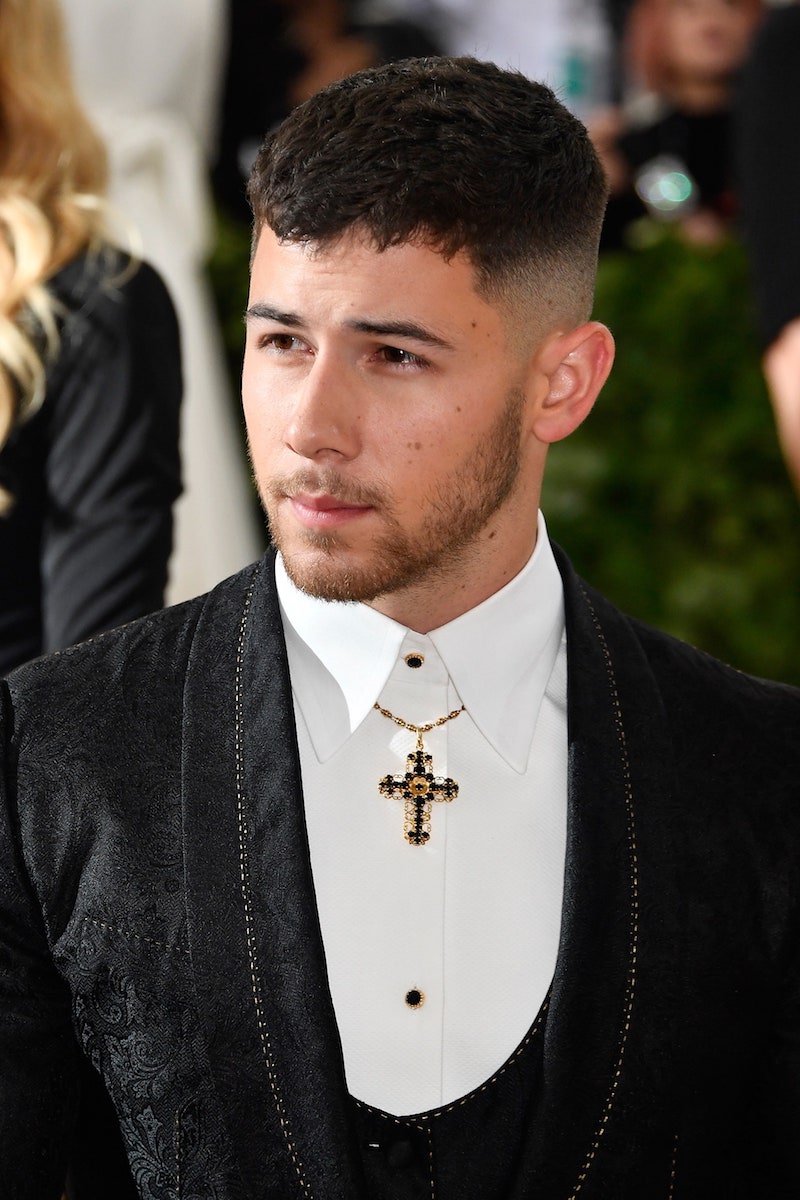 Scruffy and cool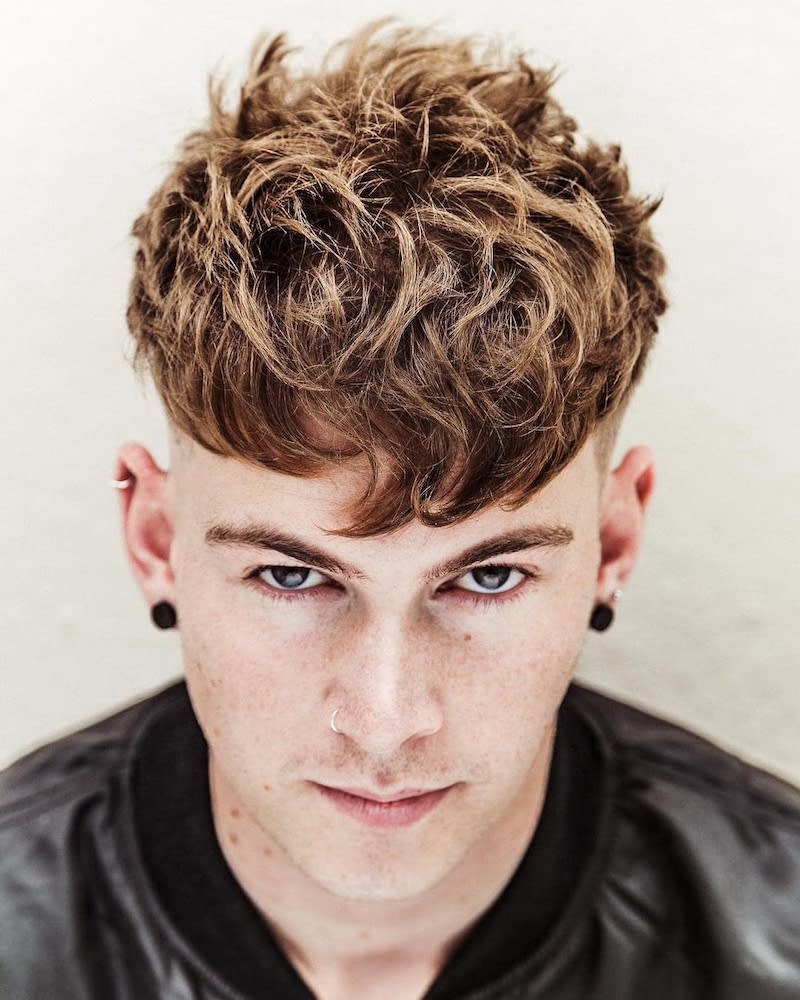 Outgrown Buzz Cut
If you're in search for a super easy hairstyle, the outgrown buzz cut is for you. If you have healthy growing hair, consider this type of buzz cut. You can play with texture or volume and achieve a desirable balance between precision and messiness.
The outgrown buzz cut is super easy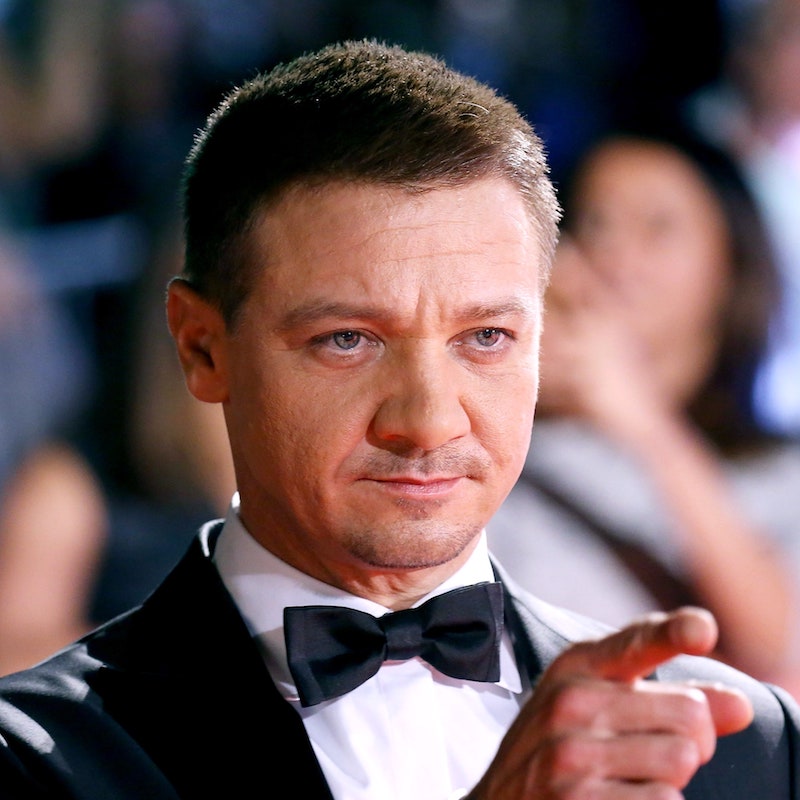 Play with texture and volume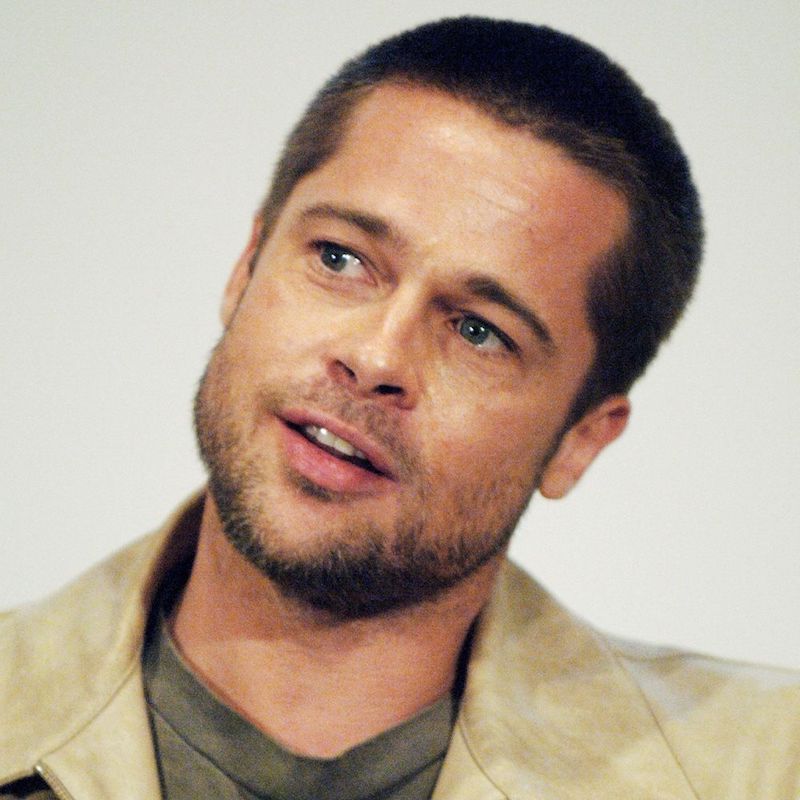 Pompadour
This 1950s favorite requires quite some length above. Brush the long hair up and back. Comb it into place with some pomade. This will create shine and height.The pompadour remains synonymous with Elvis Presley, which doesn't necessarily do the cut justice in terms of how far it's come. You can pair it with a fade or a taper style in the sides and the back for a brilliant study in contrasts. This haircut requires a fair amount of products and maintenance but looks downright irresistible when executed properly.
The pompadour remains synonymous with Elvis Presley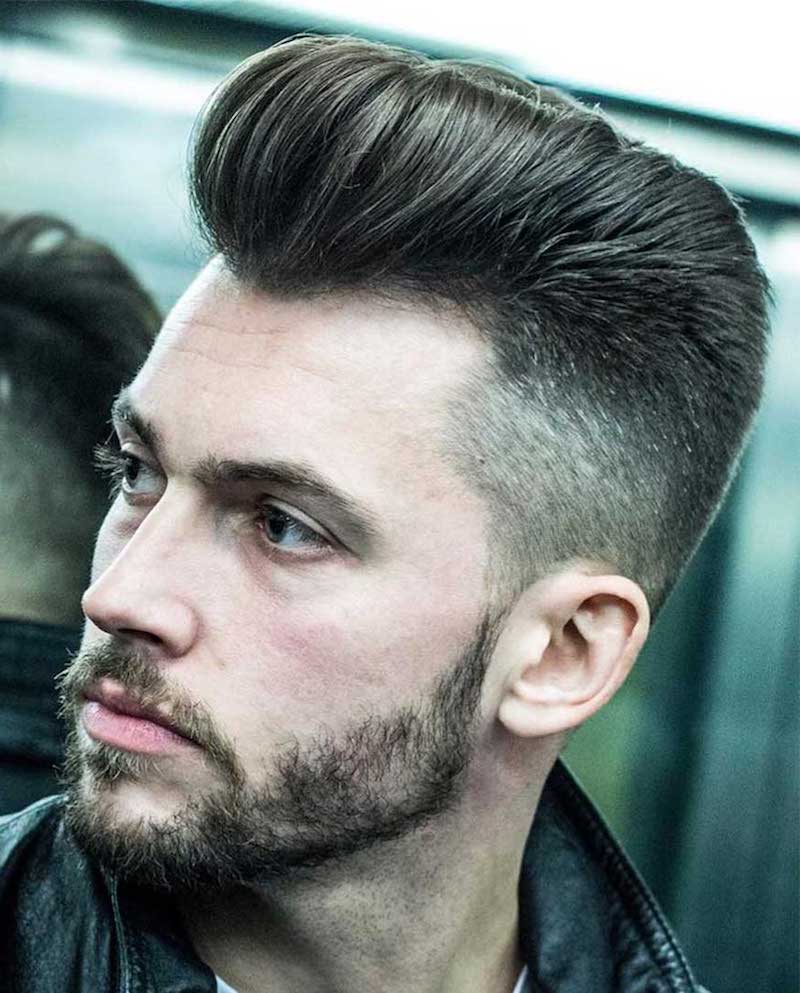 This haircut requires a fair amount of products and maintenance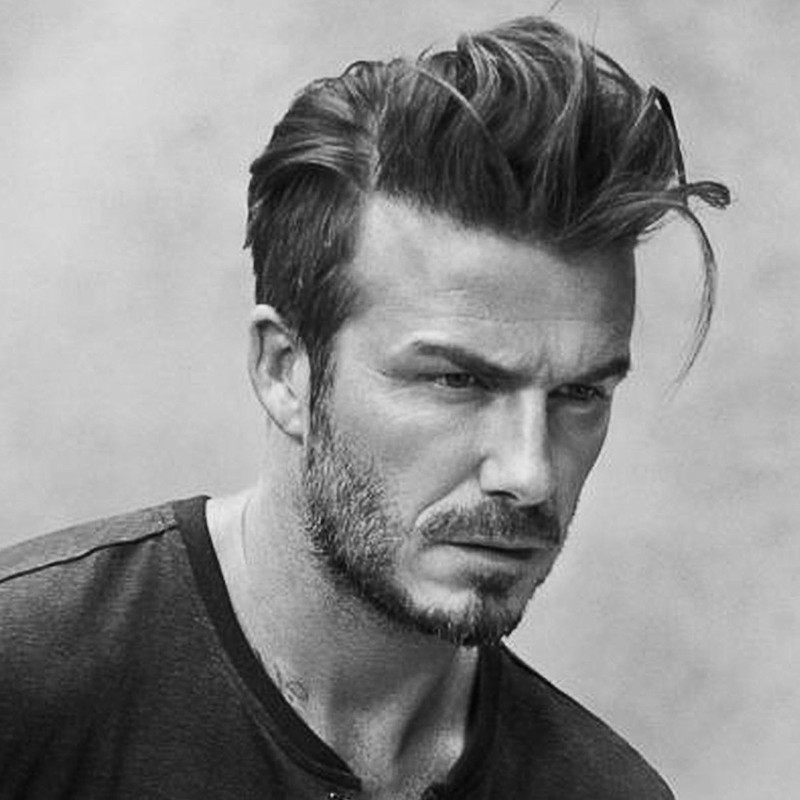 Slick Back
You can guess by the name how this hairstyle goes. In this style you grow out the hair, comb it back and style it into place. Do this with a gel or pomade. Unlike the pompadour, it does not have the lifted loft style, this makes this type of style very chill to maintain. Keep the sides long and slicked back. Maybe add an undercut to give the style a modern vibe. Based on how you decide to do it, you can get different looks. The slick back offers versatility and ease of styling, however, it's important to note that hair density and texture does come into play. This hair is ideal for straight thick locks, slicked back hair and can be styled with a strong pomade or wax. For thin or thinning hair, consider using a matte product for a textured natural finish that will give your hair a fuller look.
Keep the sides long and slicked back or try an undercut for a modern touch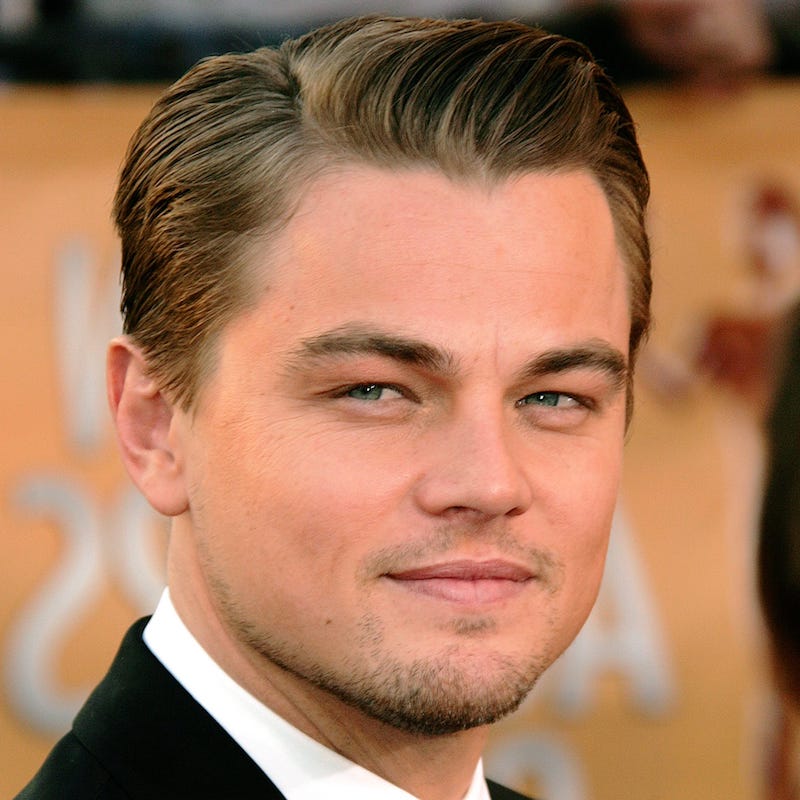 This hair is ideal for straight thick locks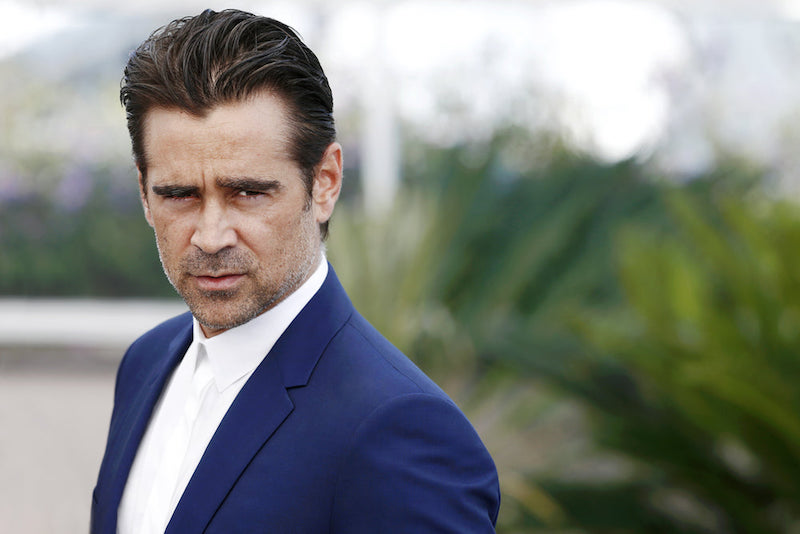 Quiff
This hairstyle is can also be explained, as the little brother to the pompadour. The quiff follows the same principle of creating height at the front but in a much less dramatic fashion than the pompadour. Worn short at the back and sides, longer hair on top is worn forwards and styled up and to the side using products and a comb to guide it into place.
James Dean had a quiff hairstyle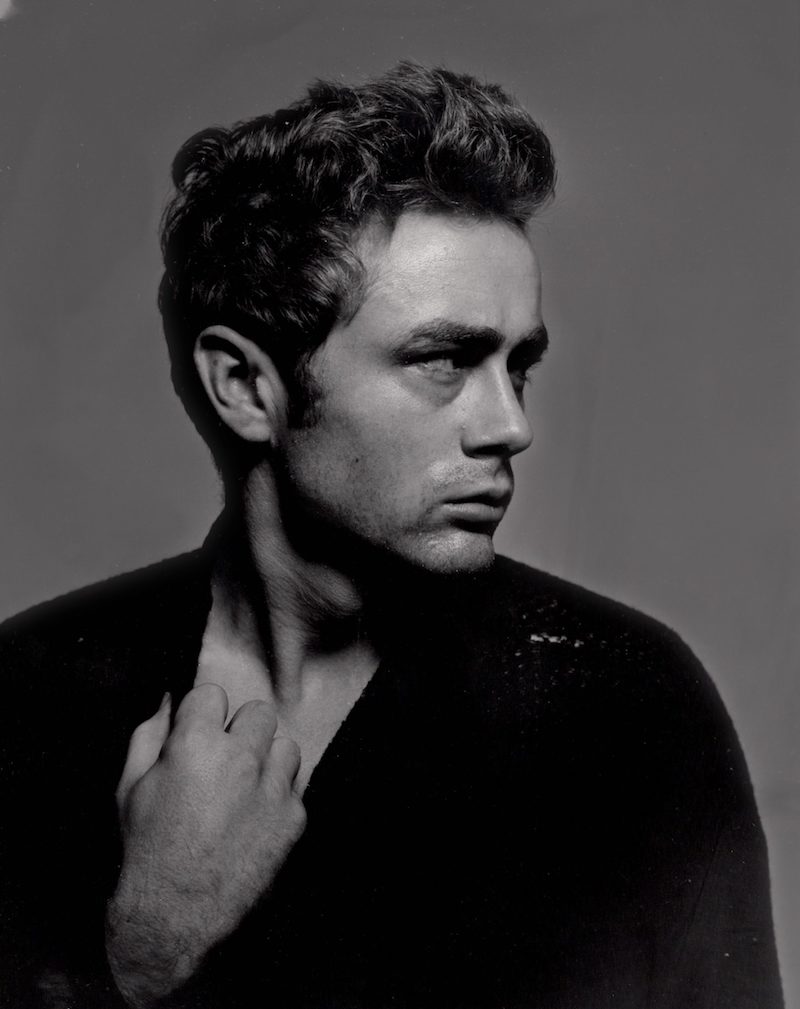 This hairstyle is the little brother to the pompadour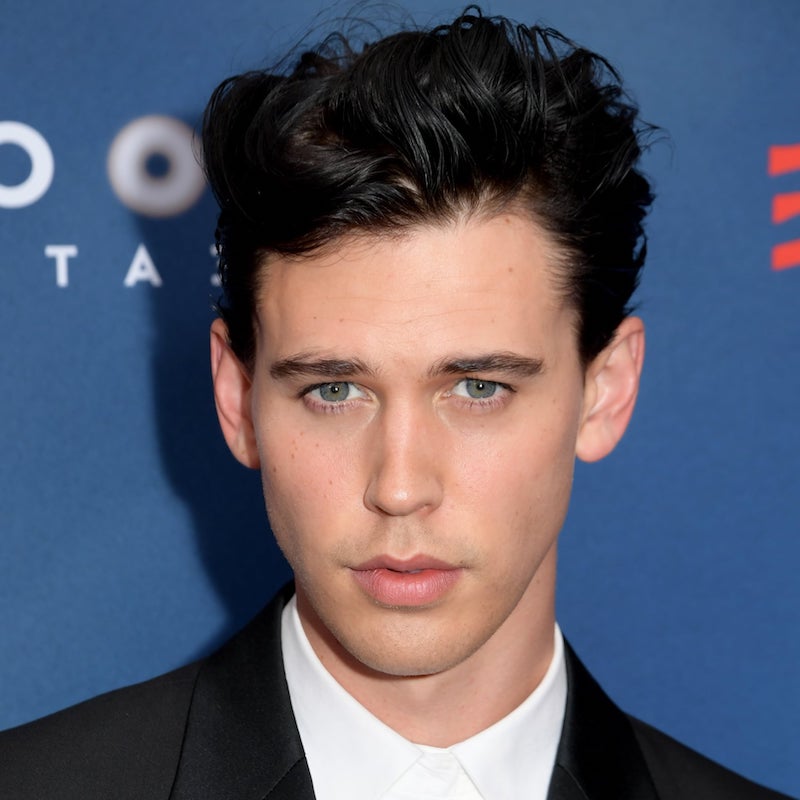 We hope you enjoyed these short haircuts for men and find what you were looking for. Now you can go rock that cool new haircut with style and confidence!
Short haircuts for men 2022