Haircuts for Men: How To Choose A Style According To The Shape of Your Face
If you're thinking of changing things up a bit by getting a snazzy new haircut – you've come to the right place! In this article, we have compiled a selection of classy and trendy looks to inspire you and help you choose. However, we are aware that there is more to getting a cut than simply picking a style you like. After all, when it comes to hair, there is no "one fits all" solution. What looks great on one guy can be a total disaster for another. So, in order to make things a bit easier, we will begin by examining the ways in which various hairstyles look on different face shapes. This way, you can discover the long, medium and short haircuts for men which are best suited for your unique features.
How can you tell what your face shape is?
If you've never thought about your face shape before, this might sound a bit confusing at first. Luckily determining it is quite easy – all you need to do is measure 4 parts of your head:
The forehead – measure the distance between the outer ends of your eyebrows
The cheekbones – measure the most strongly pronounced part of your cheeks, starting bellow the outer corner of one eye and going across the bridge of your nose to the outer corner of the other eye.
The jaw line – measure from the tip of your chin to the area behind your ear where your jaw curves up, then multiply by two.
The total length of your face – measure the distance from the tip of your chin to your hairline.
Now that you've done all the measurements, it's time to get down to business.
Different face shapes
Oval: when the length of your face exceeds the length of your cheekbones and the angle of the jaw is round, rather than pointed.
Square: all measurements are roughly the same length, and the angle of the jaw is quite sharp.
Rectangle: when the longest measurement is the length of your face, but the other measurements are close.
Round: the length of your face and cheek bones are the same, or very similar, while also longer than the measurements of your jaw line and forehead.
Diamond: the length of your face is greater than its width, you have a pointed chin and high, strongly pronounced cheekbones.
Heart: the forehead's measurement is longer than the cheekbones and the jaw line, while the chin is pointed.
Triangle: the length of the face is greater than that of the cheekbones, which in turn are longer than the forehead.
Hairstyles for the Different Face Shapes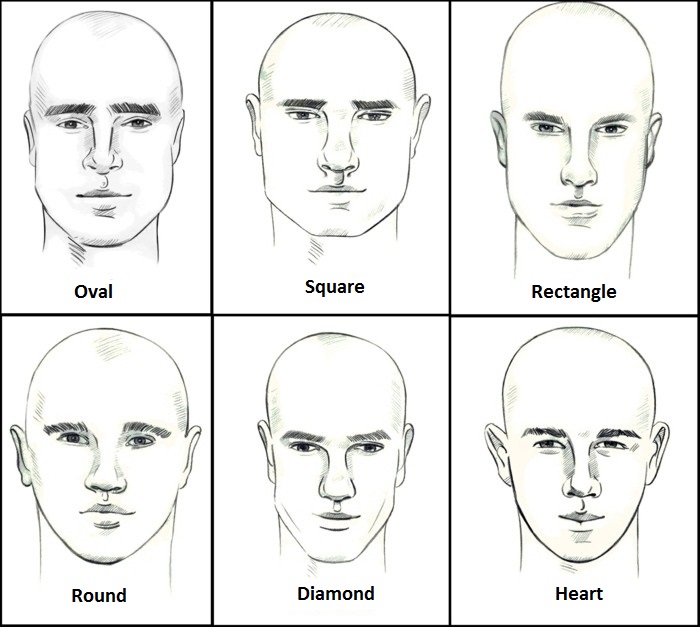 Our gallery is full of cool suggestions for all kinds of face shapes. But before we let you enjoy them, here's is a short overview of the most important points to consider:
Oval – while it's not the most "alfa male" face shape out there, it is definitely a face that goes well with pretty much any hairstyle. If you have been lucky enough to be born with a round face, you have the absolute freedom to experiment with different cuts. The only advice we can offer is to avoid bangs, as they will only hide your features. Instead, opt for a classic short style, a crew cut, a faux hawk or a quiff.
Square – considered the ideal face shape for men (it's no coincidence Superman has it!), the square is characterized by its strong jaw line. Similarly to those blessed with oval features, people with square faces can get away with most hairstyles, both long and short. Nevertheless, if you'd like to appear stronger and more masculine, your safest bet would be a short cut.
Rectangle – as it is the longest of all face shapes, it looks best with longer hairstyles. Try to avoid pompadour, quiff and high top fade cuts, they will only make your features look longer. Instead, opt for a look featuring bangs, and consider growing a short beard. Be careful though – short is the key word here, as longer facial hair may have the opposite effect and elongate your face even further.
Round – people with round faces look best with textured, well-defined and angular cuts. Quiffs and undercuts are an excellent choice, as are pompadours and faux hawks. In some cases the slicked back look is also a great option – after all Leonardo DiCaprio has been wearing it for ages.
Diamond – as one of the rarest face shapes, diamonds require some special care, in order to ensure they look just as awesome as their namesake. A fringed cut is a great choice, but you can also consider growing your hair longer and tucking it behind your ears, as this will underline your features. Try to avoid cutting the sides of your hair too short. As we established earlier, people with diamond shaped faces have strongly pronounced cheekbones, so if your sides are too short, your ears will seem bigger. As for facial hair, three day stubble looks amazing on this face shape.
Heart – since people with heart-shaped faces have pointy chins and wide foreheads, they should steer clear of short cuts. Side-swept styles are a much better choice, especially when combined with a nice long beard. Consider growing your hair and opting for a medium long style. Yes – the intermediate stage between short and medium long hair can get a bit awkward, but if you stick it through, the results will be worth it – we promise!
Triangle – triangular faces have narrow foreheads and a wide jaw line, so they should be treated like a reversed heart shape. In other words, opt for a voluminous hairstyle, combined with a cleanly shaven face. A messy pompadour or a high top fade are excellent choices, and will certainly bring you lots of compliments.
And if you'd like to see even more cool hairstyle ideas, check out our fashion section. There are tons of great suggestions for men, women and kids!
The best short haircuts for men for every face shape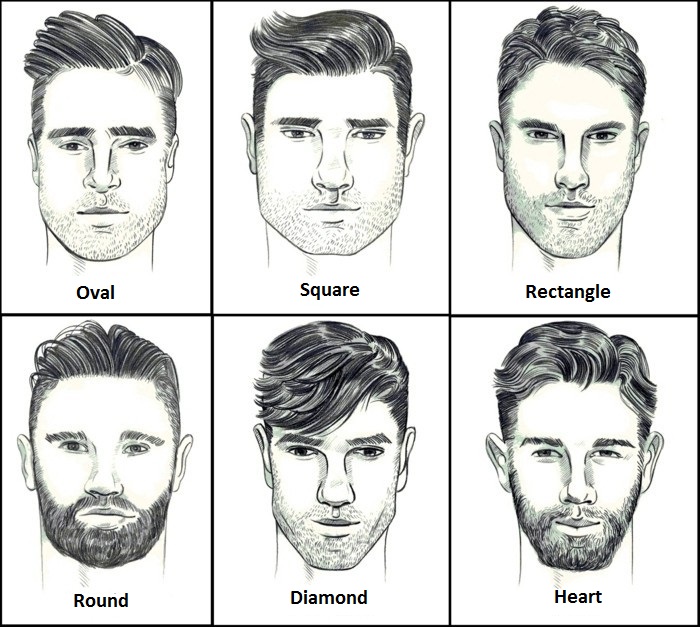 The faux hawk style looks great on oval faces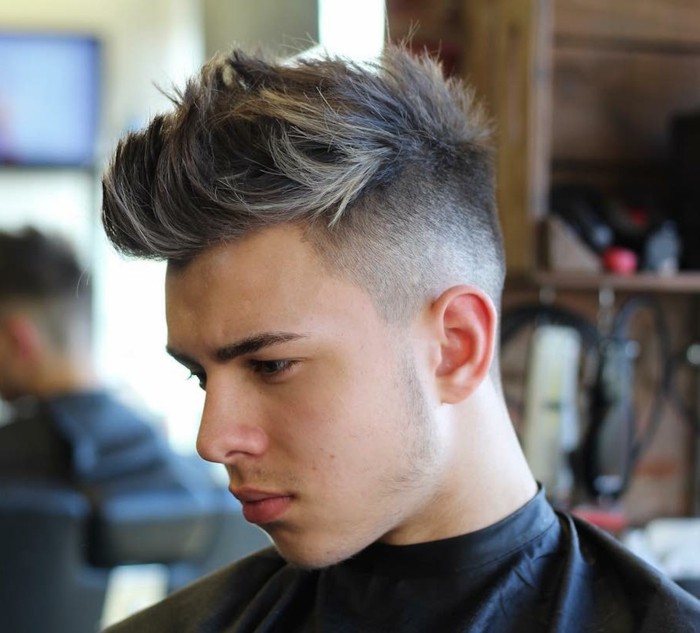 The ever popular crew cut – one of the bets short haircuts for men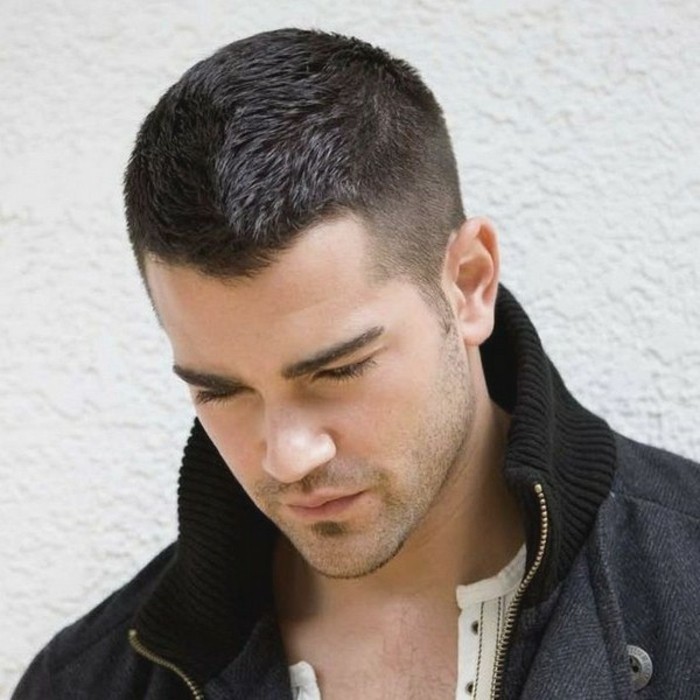 High top fade – one of the hottest short haircuts for men at the moment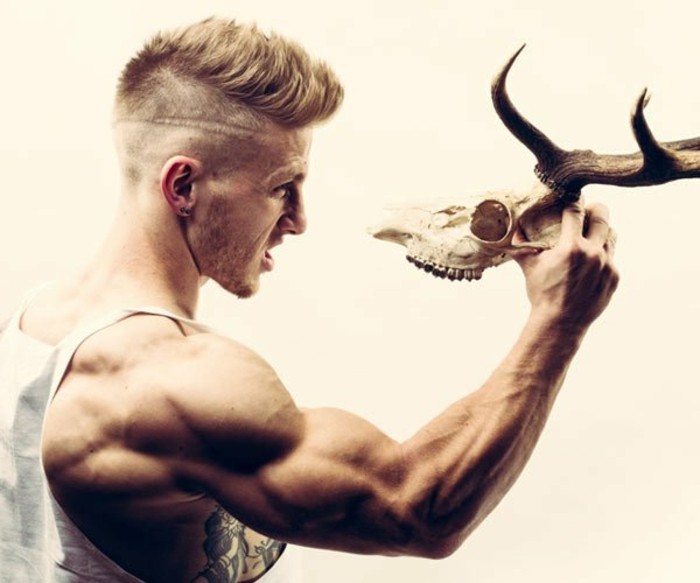 George Clooney's classy side sweep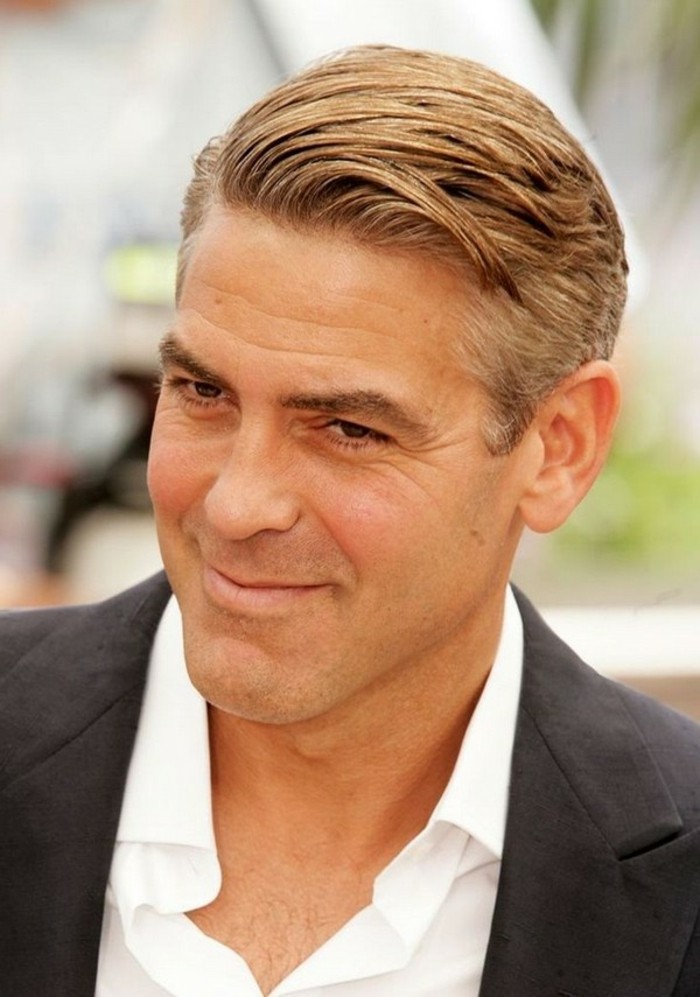 Why not opt for a longer style?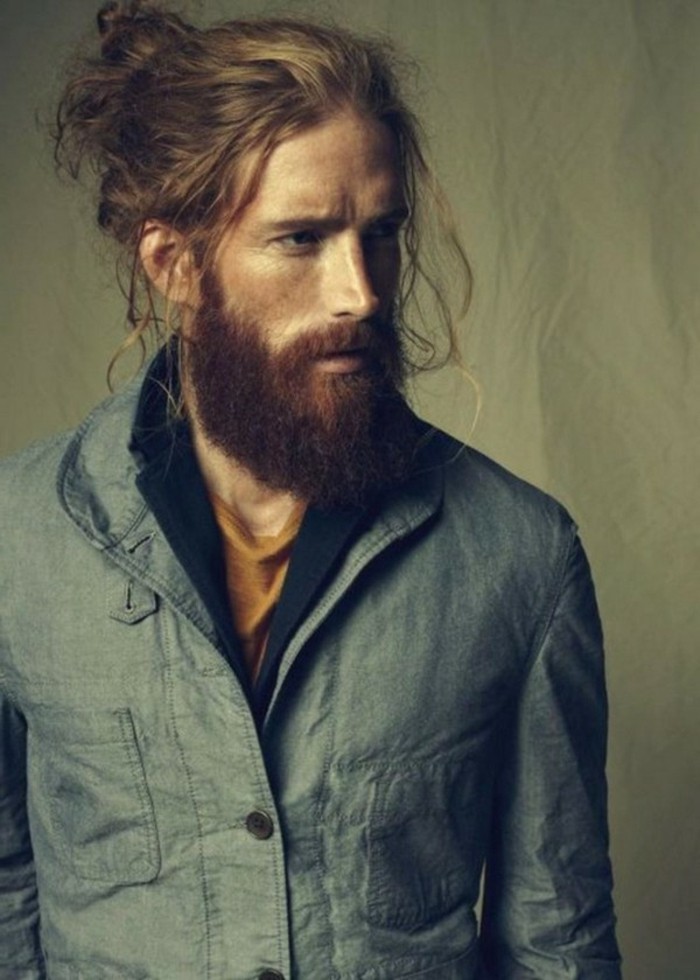 Football players pay a lot of attention to their locks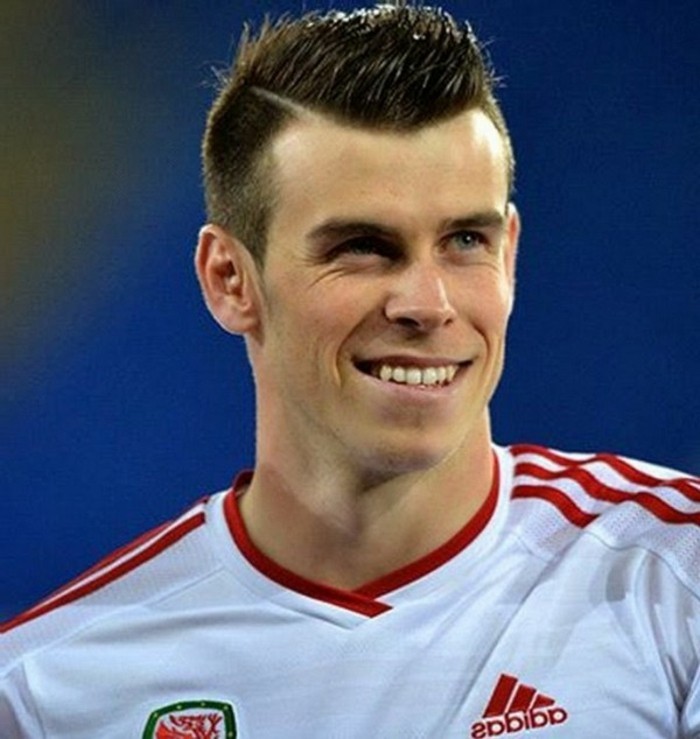 Swept back hair always looks stylish and classy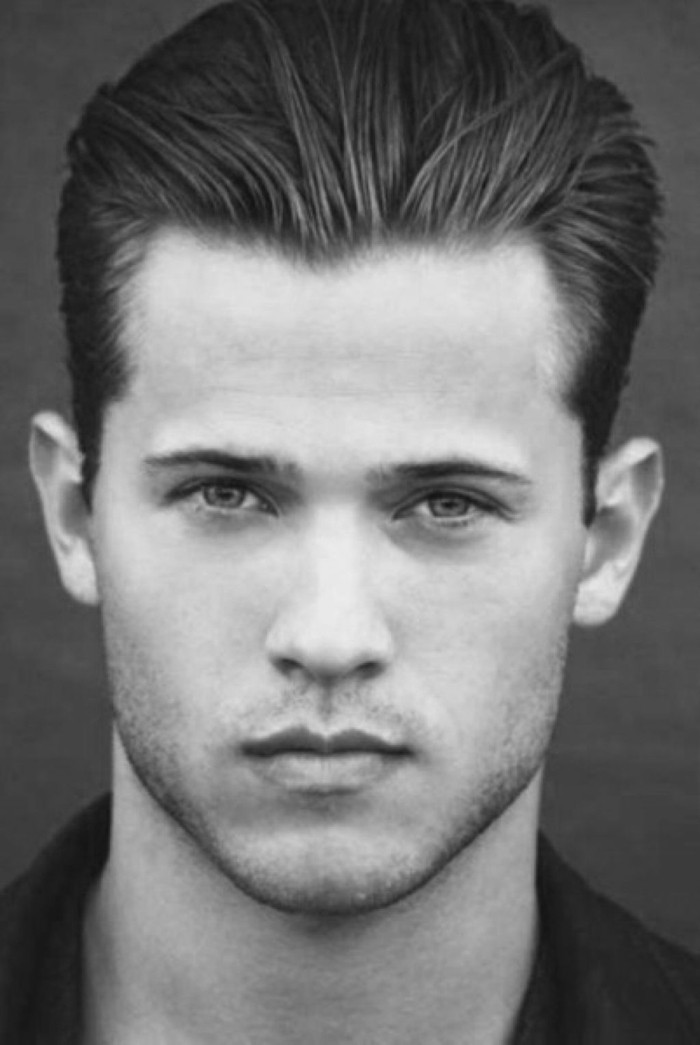 And here is a great suggestion for medium length hair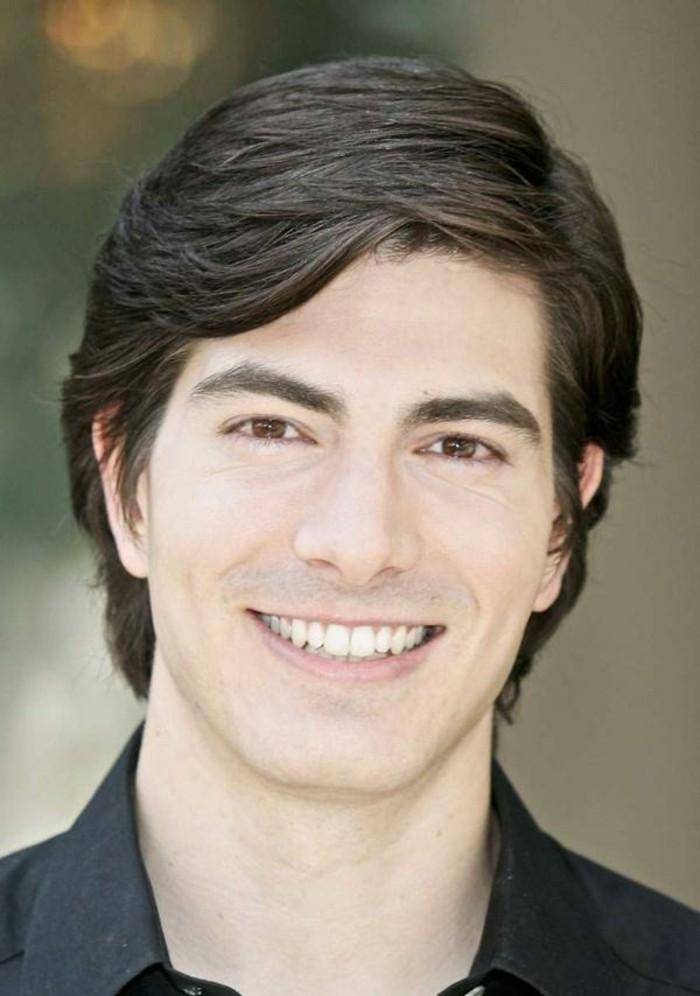 Another medium style, this time with a voluminous comb over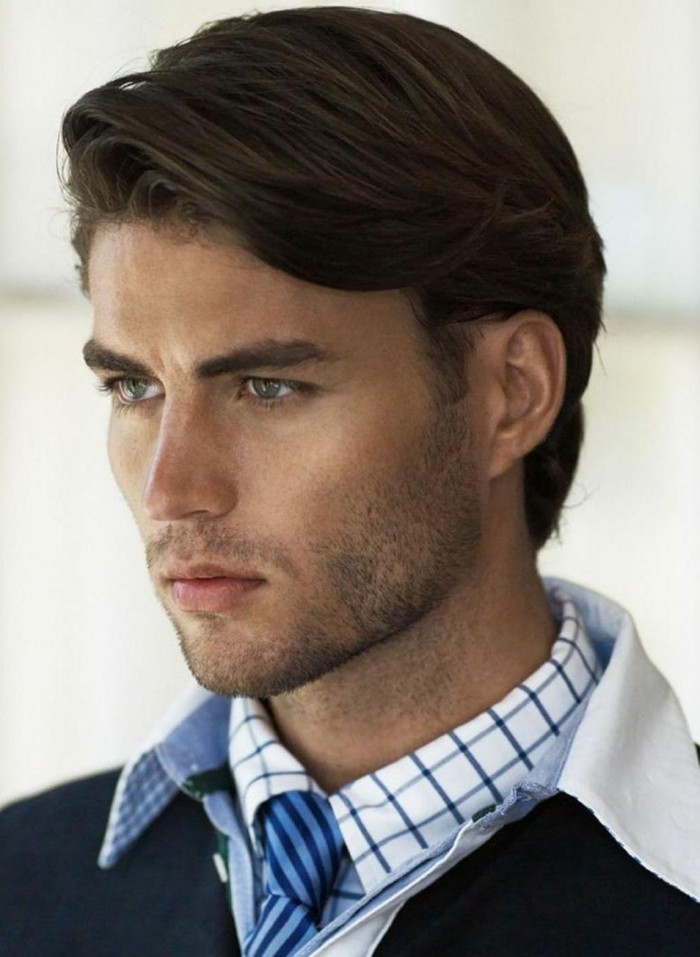 James Franco rocking a textured cut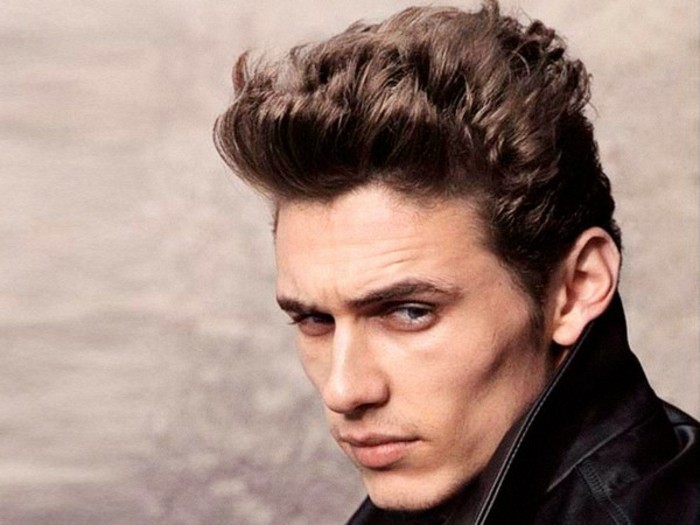 A well-groomed appearance is essential for the modern man
A selection of trendy long, medium and short haircuts for men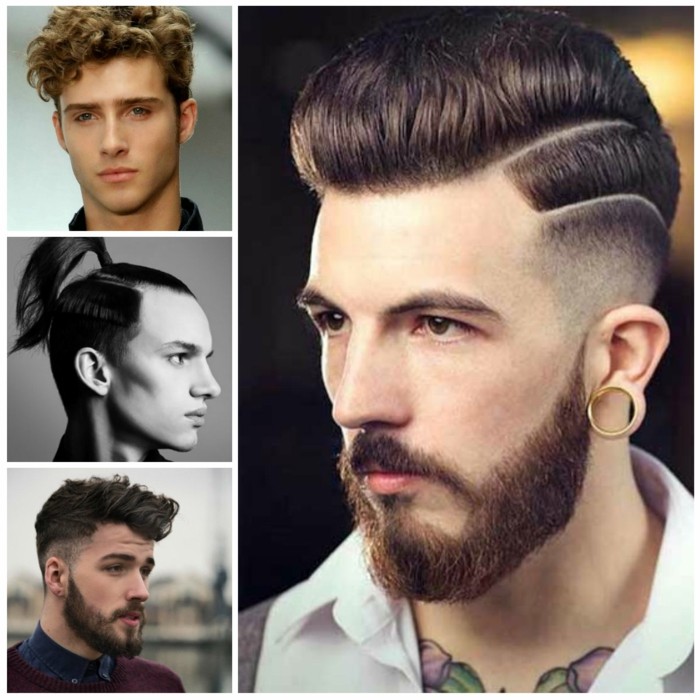 Having a cool hairstyle requires a bit of effort – but it's so worth it!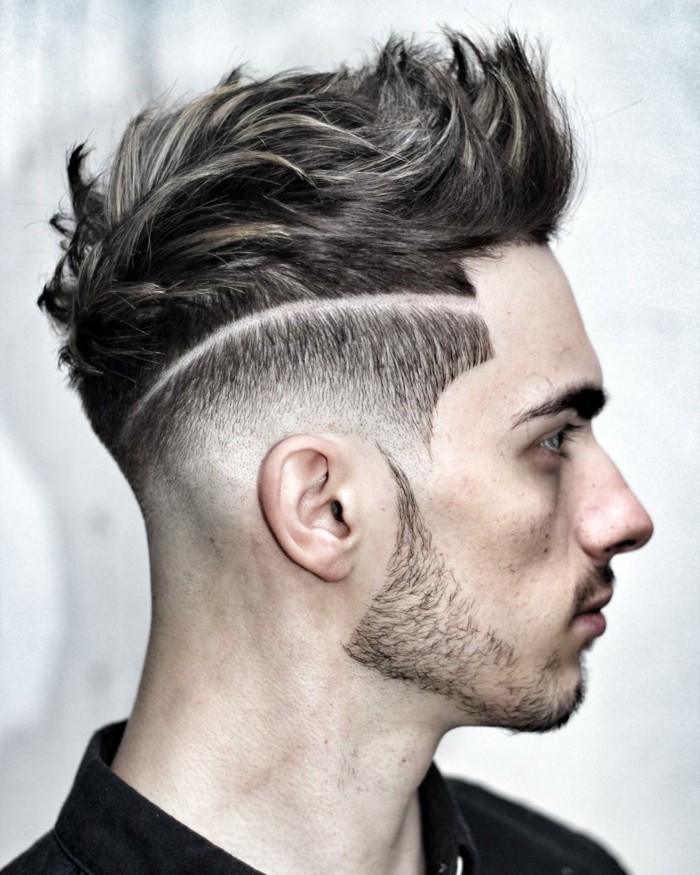 Long, side swept bangs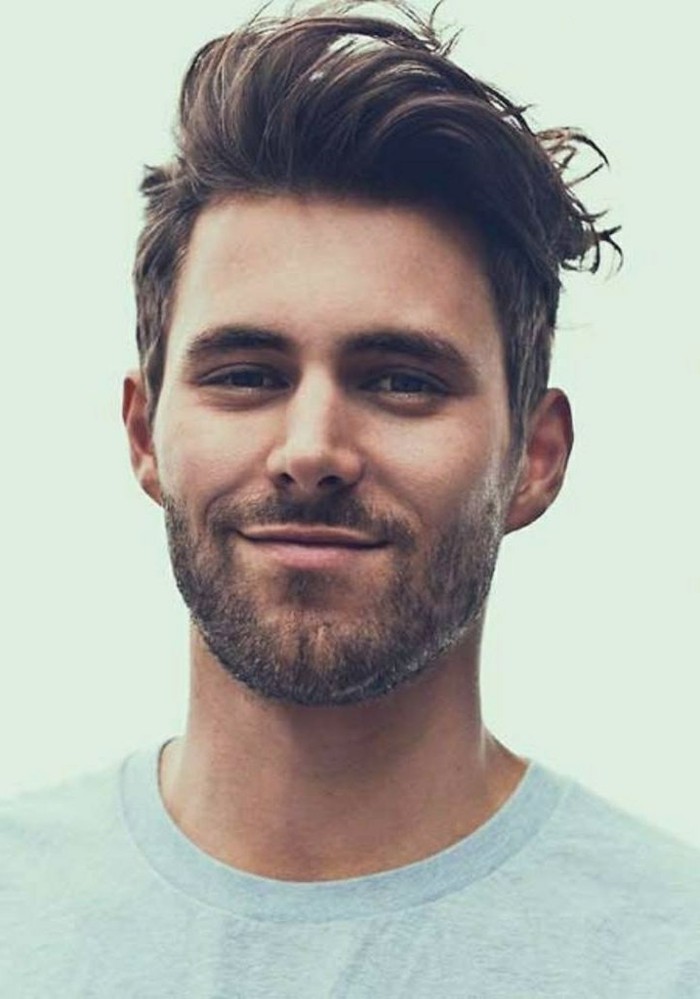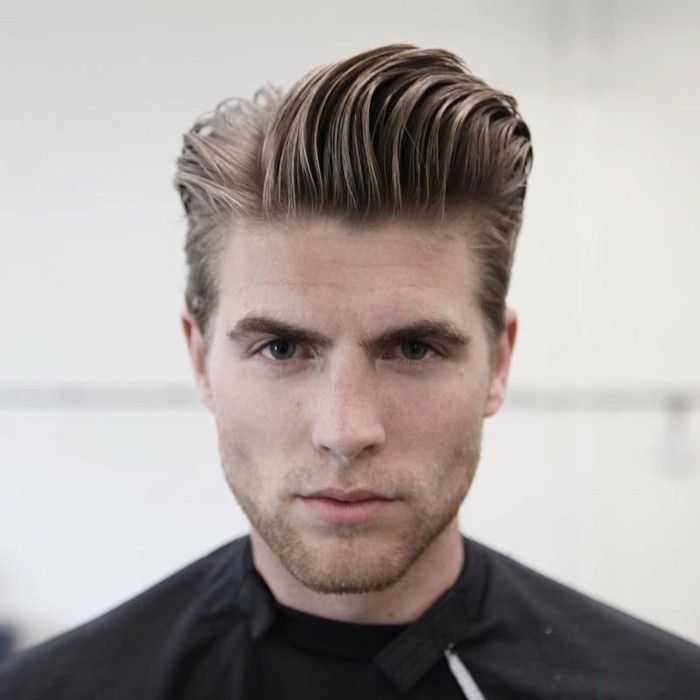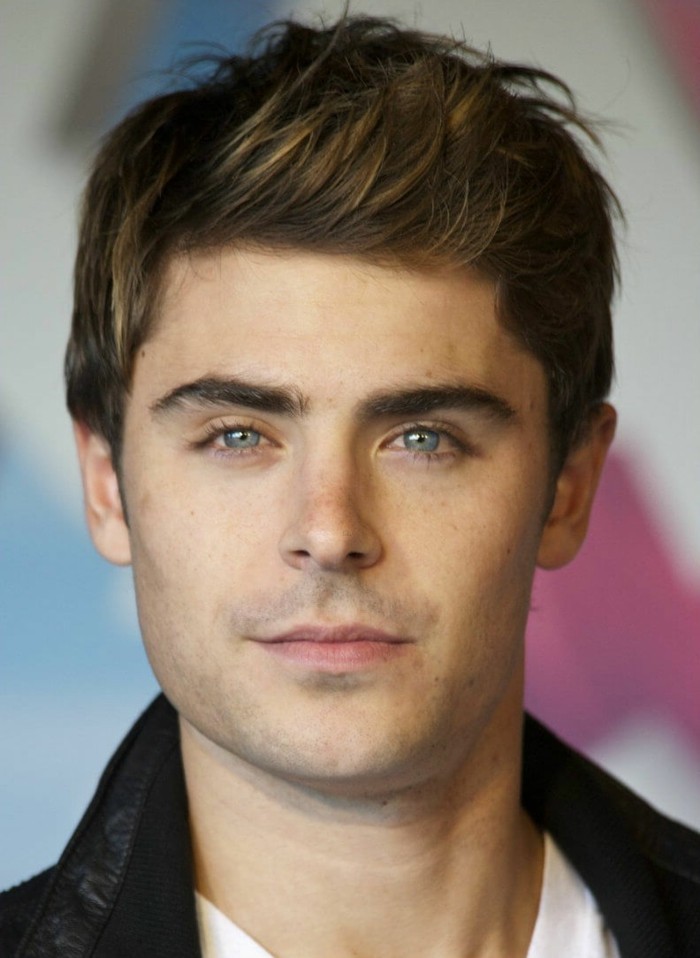 The latest actor to play Superman, Henry Cavill, with his square face and curly black hair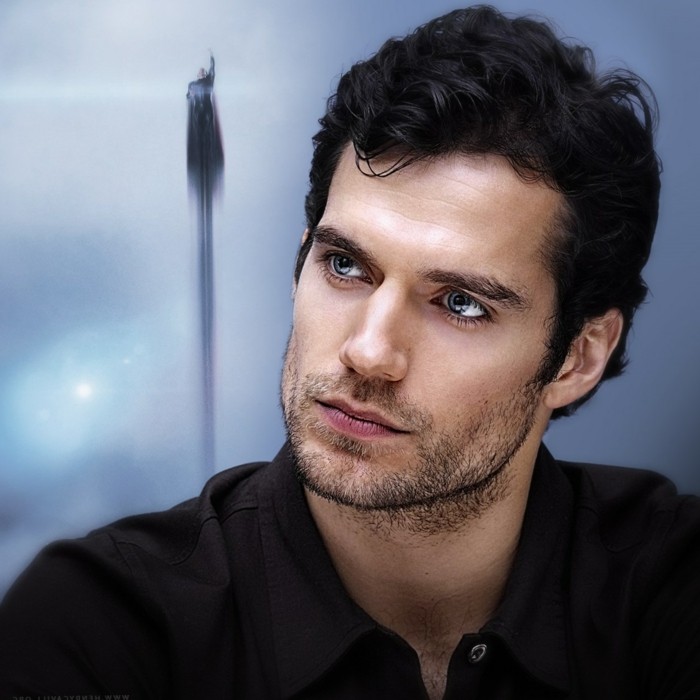 Chris Evans sporting a medium length haircut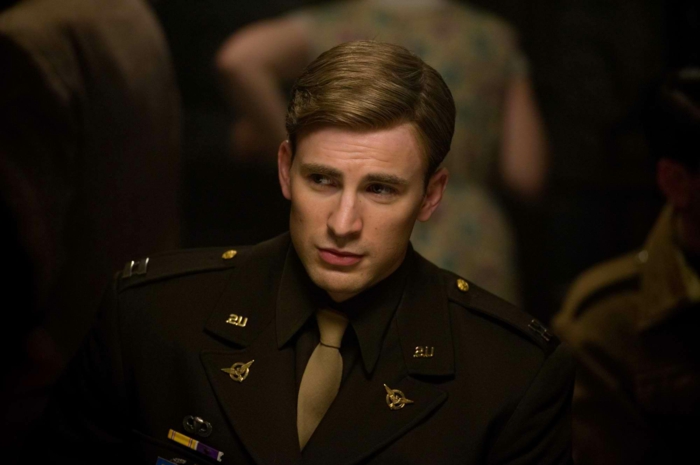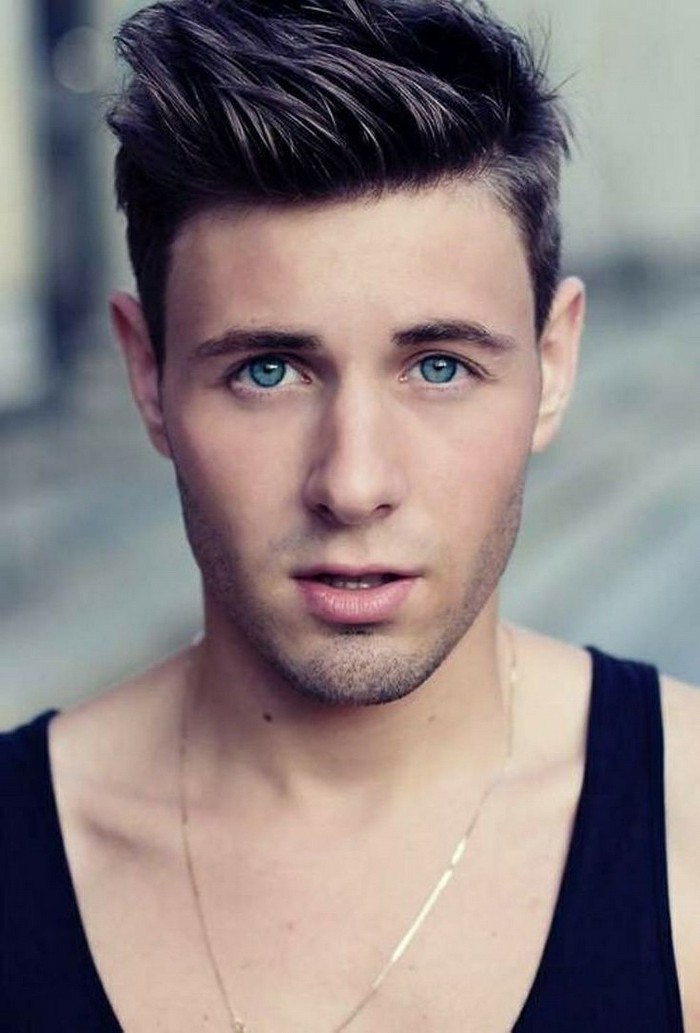 Leonardo DiCaprio is known with a classic short comb over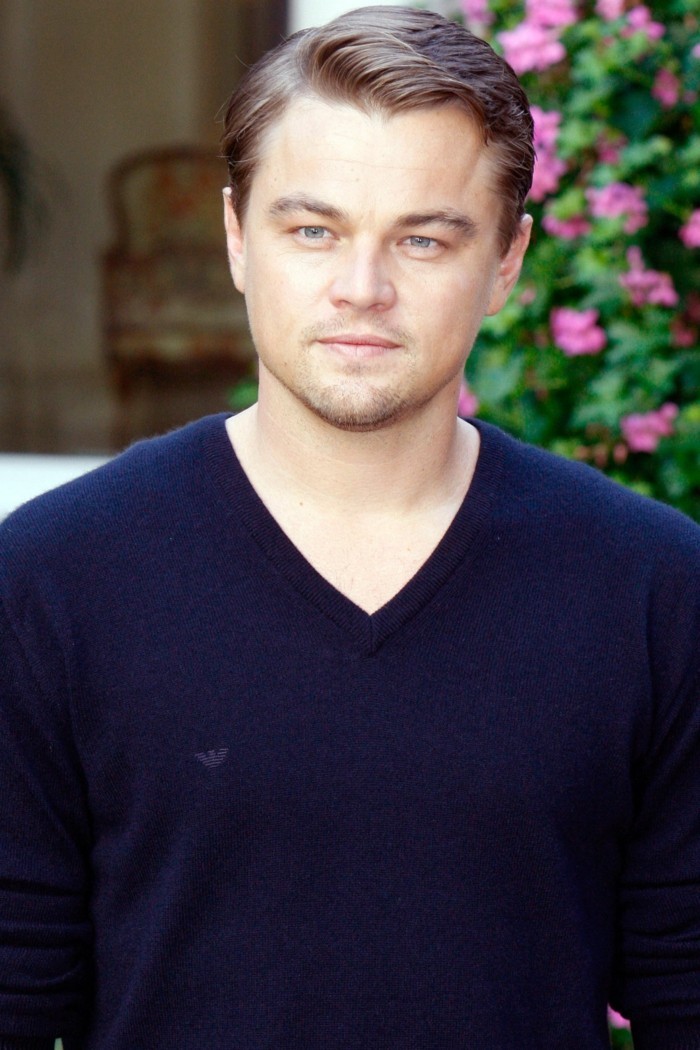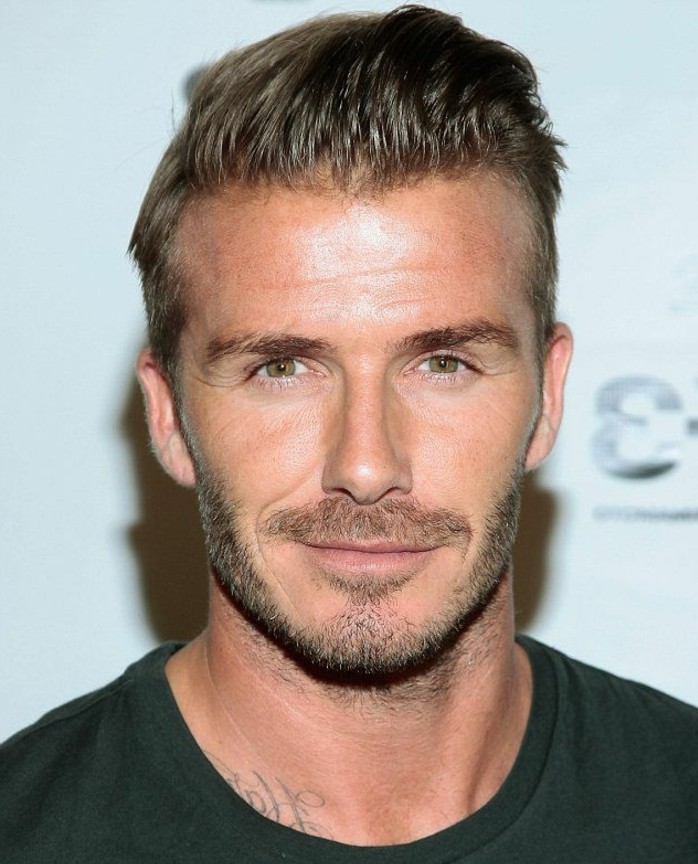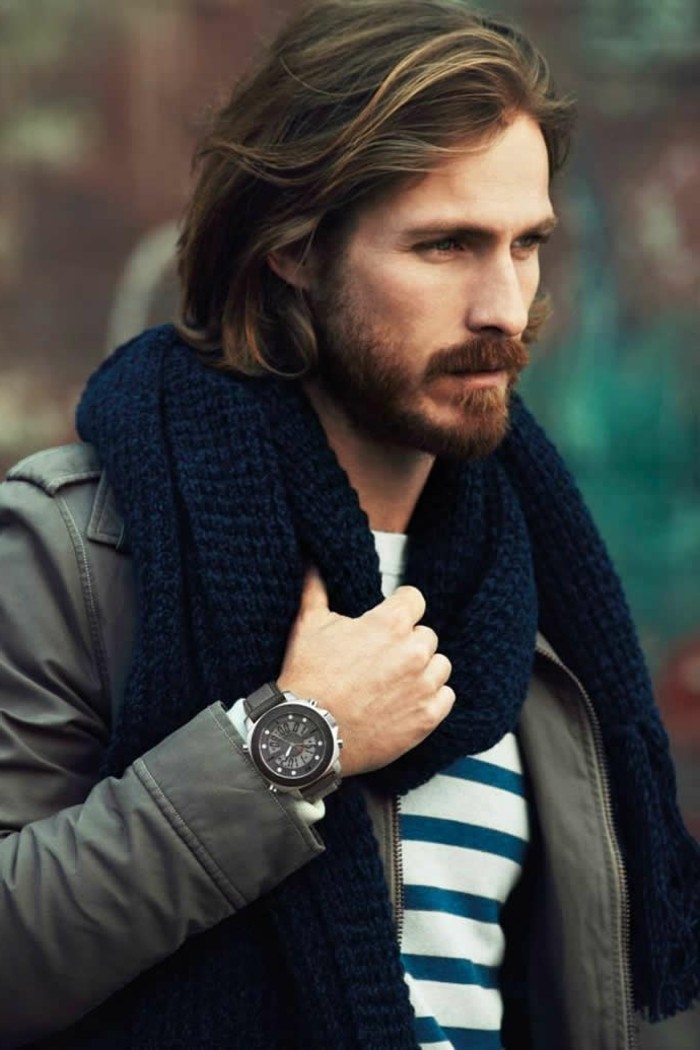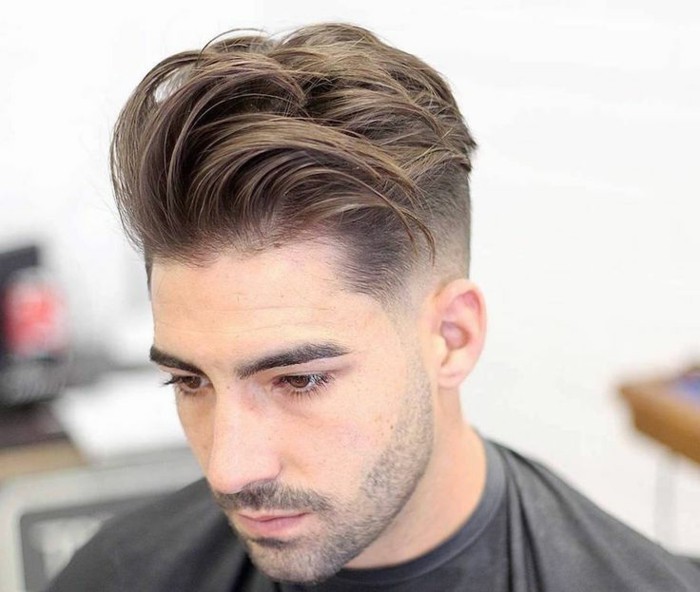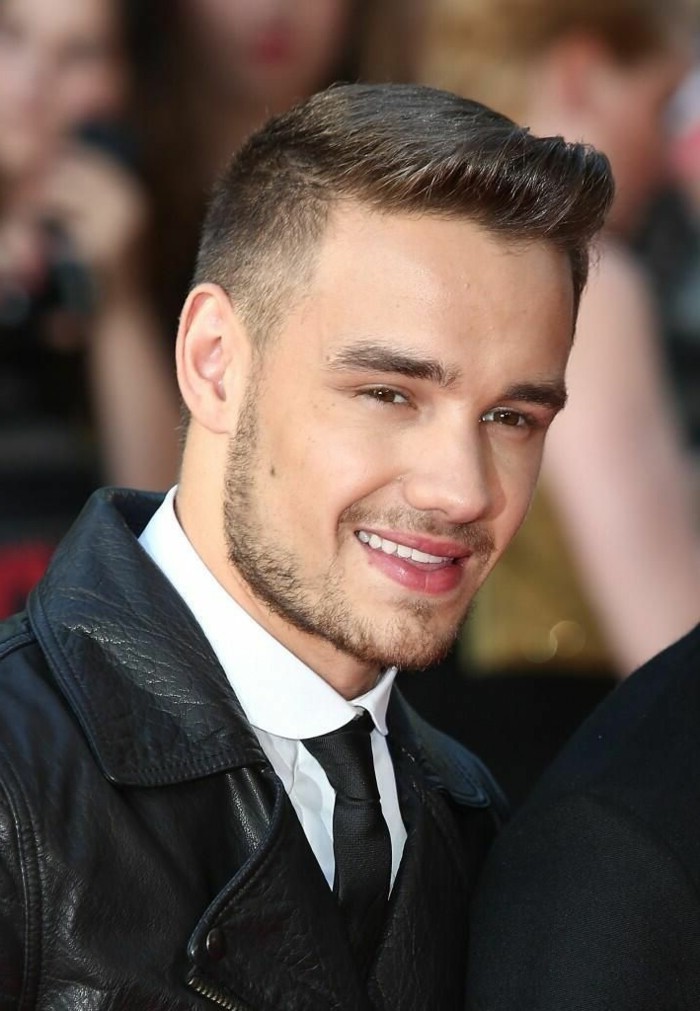 A selection of short haircuts for men – quiffs and pompadours