Disconnected Undercut for Men – Inching it Down with Style
The undercut's cool and contemporary look makes it hard to believe that it's over a century old. In fact, its origins can be traced back to the late 1800s, when German men began styling their hair in what was then known as an "Inselhaarschnitt" or island cut. It was called this way because the patch of hair on top of the men's shaven heads looked like a piece of land surrounded by water. Soon, the rather unusual trend caught on in other countries, and by the 1920s it was already considered a mainstream look in Britain, Scotland and the USA. Today there are different kinds of undercuts to choose from, although the most popular one is the disconnected undercut.
Both the disconnected undercut and its connected equivalent are characterized by hair which is cut very short on the sides and kept distinctly longer on top. However, they have one significant difference. The connected (also known as faded) hairstyle is cut in a gradual and smooth way, ensuring that the long and short sections blend in. The disconnected undercut, meanwhile, has the opposite effect – the hair is long up to a point and then suddenly becomes short. This creates an uneven, edgy look, favored by celebs such as Brad Pitt, Justin Timberlake and David Beckham.
Undercuts can be styled in a variety of ways – pompadour, combed over, slicked back, and more! It is up to you to decide which look works best for your face shape. If you need some help choosing, we have over 40 suggestions you can try. Just make sure you go to a professional barber you can trust, as these intricate haircuts require not only a lot of skill but also artistry!
A great example of a curly disconnected undercut: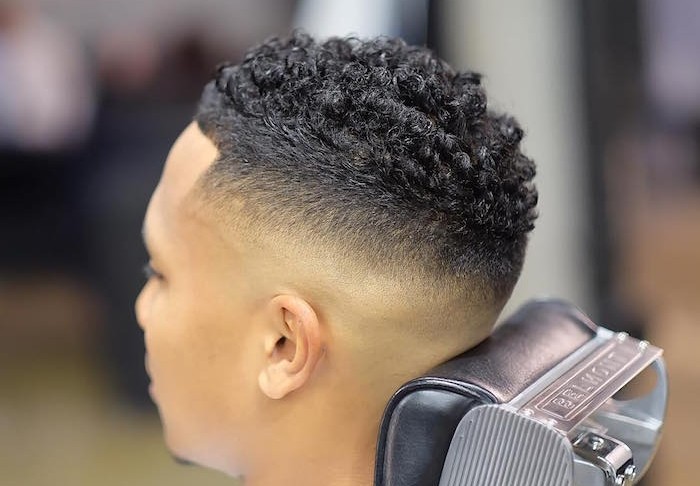 A gradient Afro cut with plenty of volume…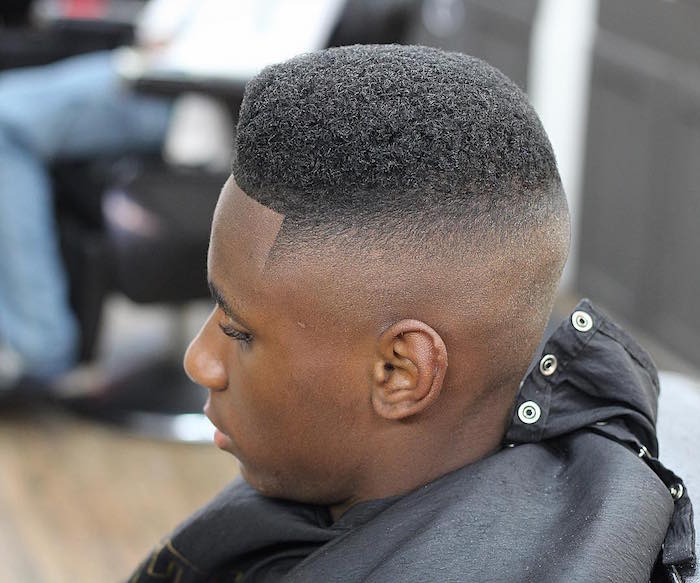 …which is guaranteed to get you noticed!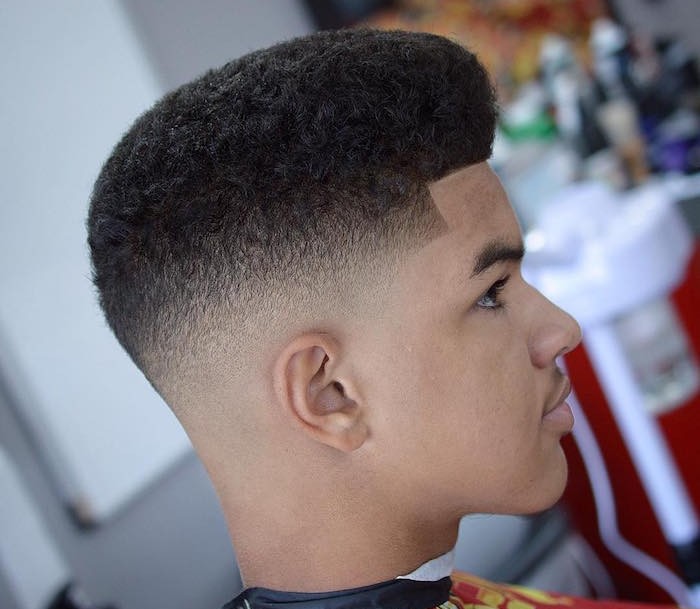 Feeling nostalgic for the 90's? Why not try this great look inspired by The Fresh Prince of Bel-Air?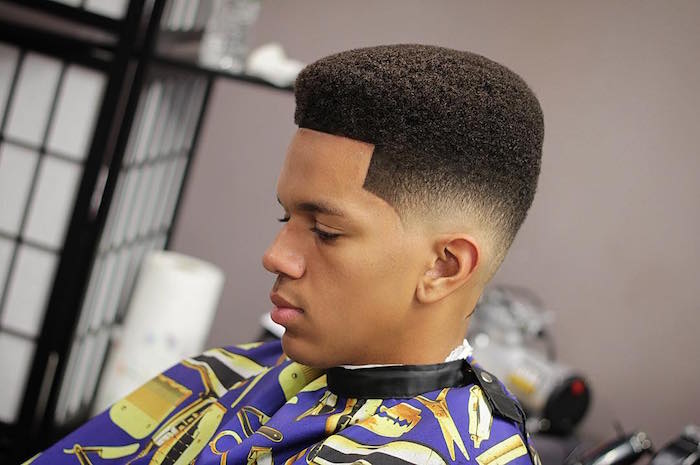 How about a smooth, slicked back disconnected undercut?
Don't be afraid to go really short for a stylish, contrasting look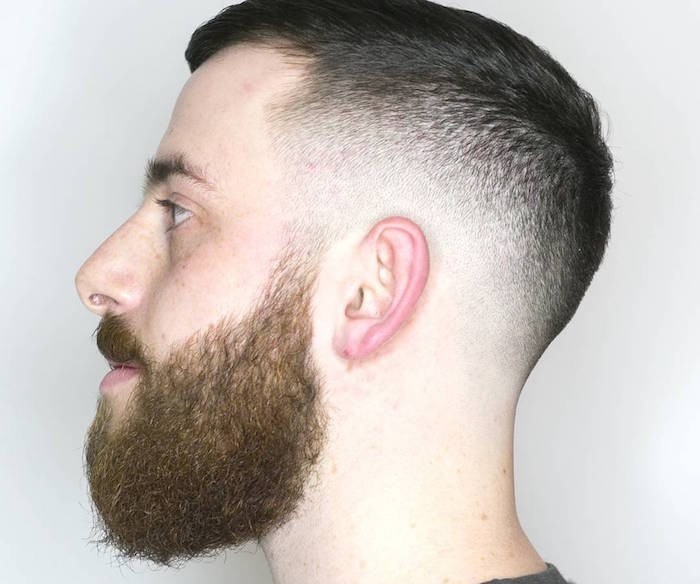 If you prefer to keep it long, a top knot is the way to go!
Gradient undercut and short bangs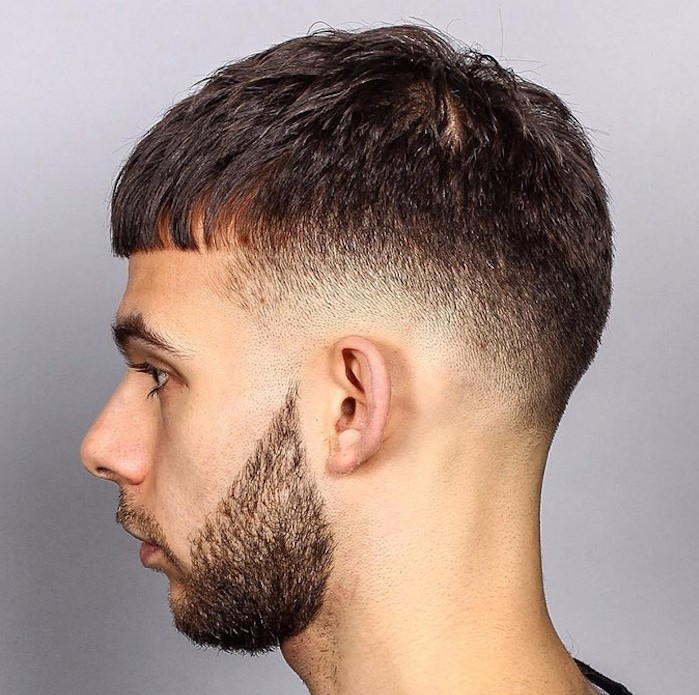 Very short sides and long, messy top section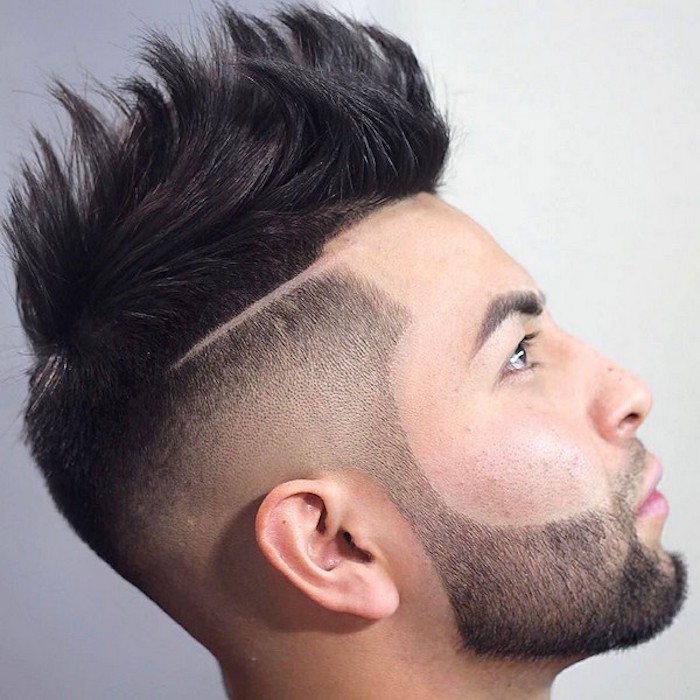 Slicked back pompadour-style hair, cut short on the neck and sides, coupled with a long beard – the trademark hipster look!
Short gradient undercuts are not only cool and stylish but also versatile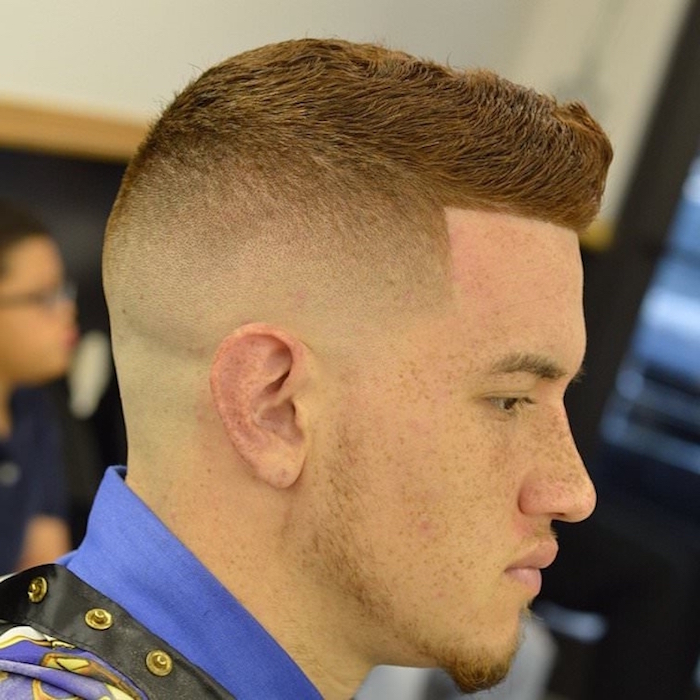 Effective grey-to-black and short-to-long gradient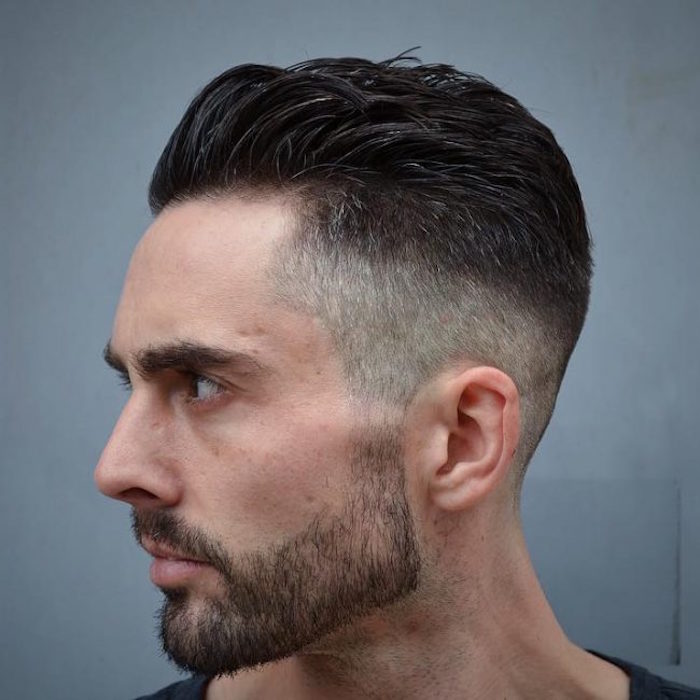 A cool undercut option for guys with curly hair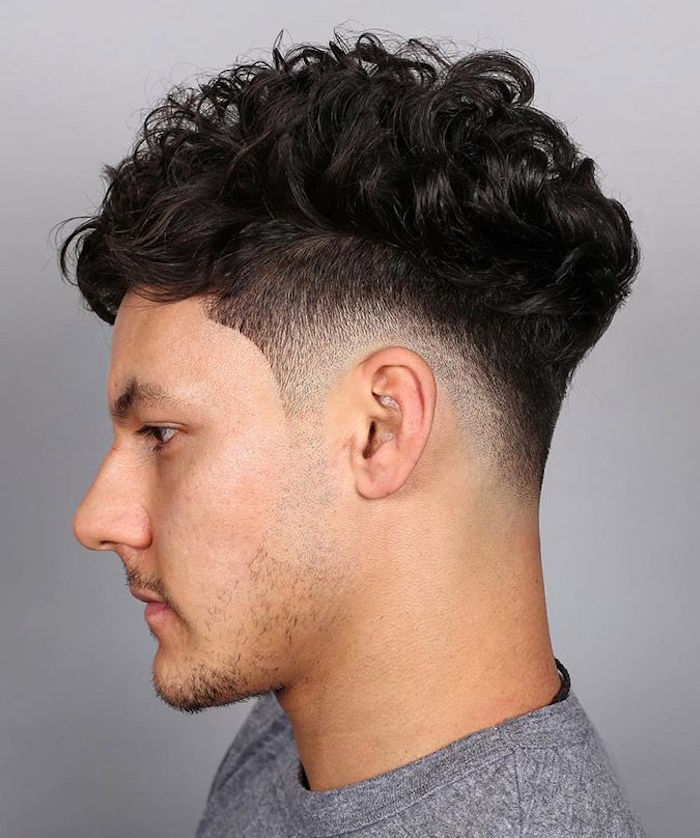 Shaved sides and a long wavy top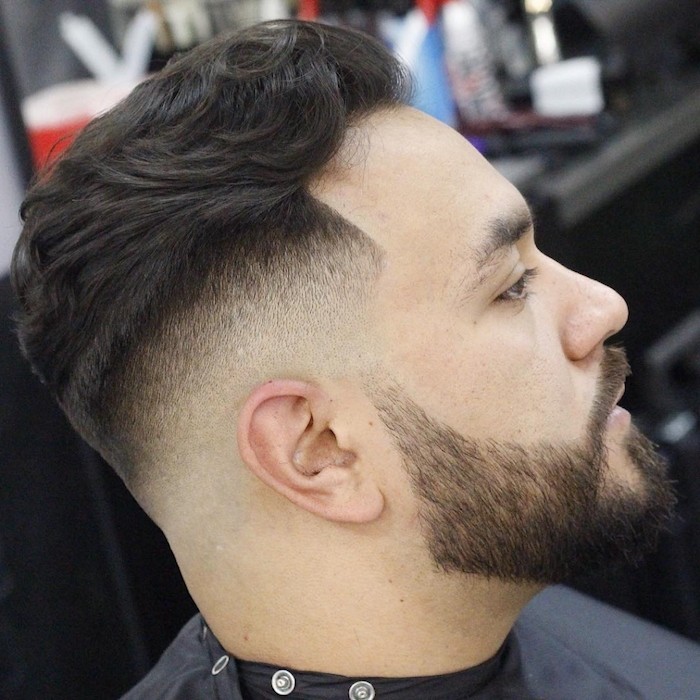 Another pompadour variation, this time with ultra short sides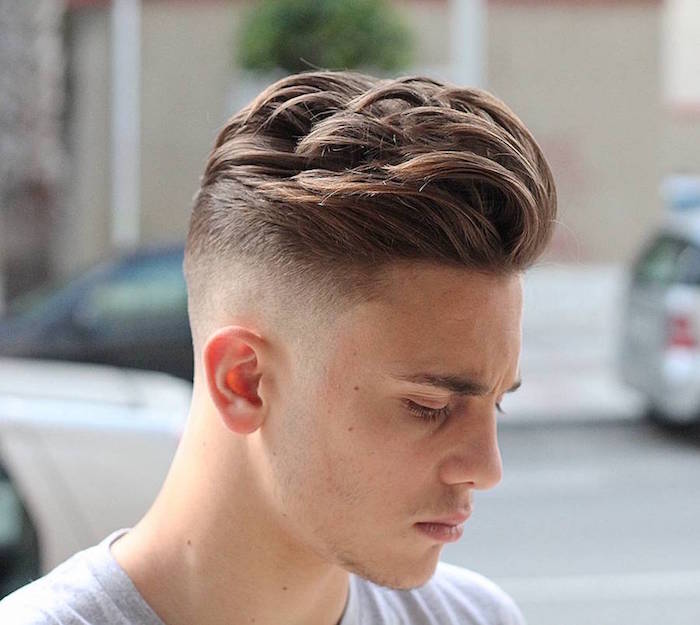 Long hair slicked back on top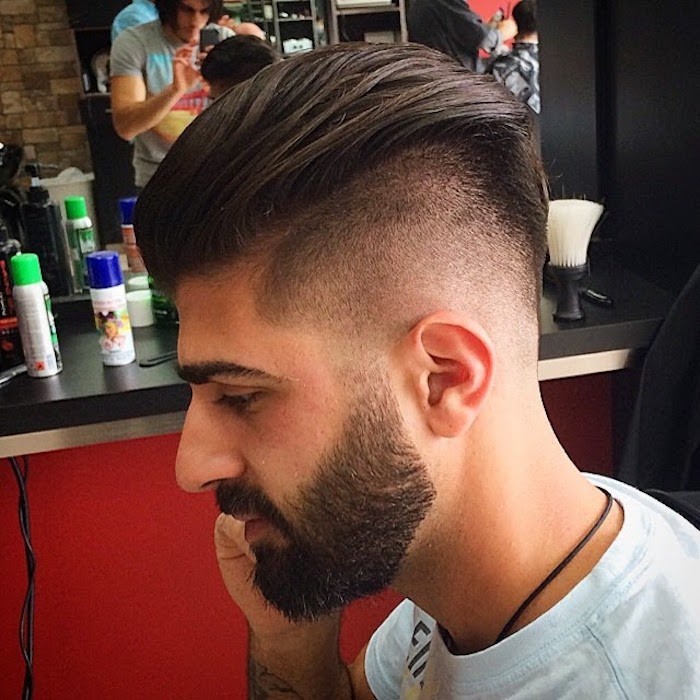 Connected undercut with messy gelled up top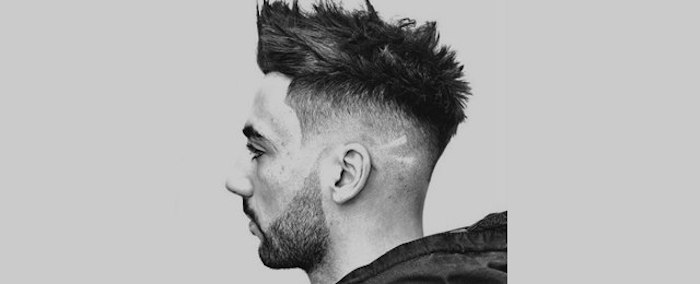 Short cut with a cool shaved stripe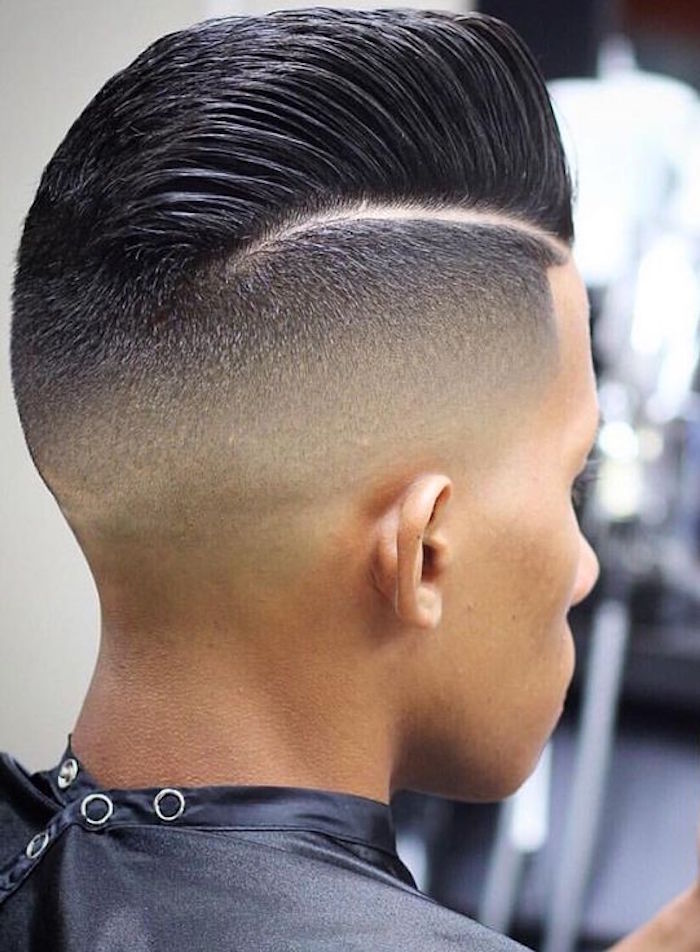 Another short haircut with medium gradient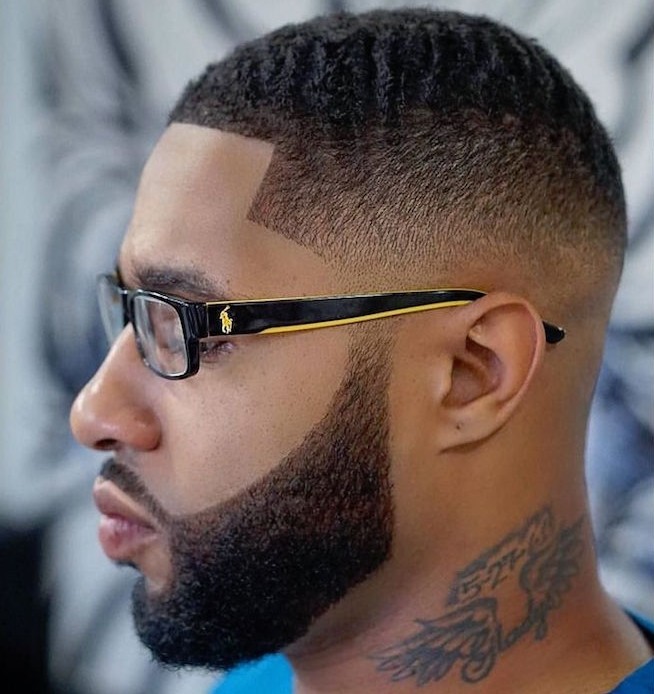 Red wavy hair with low gradient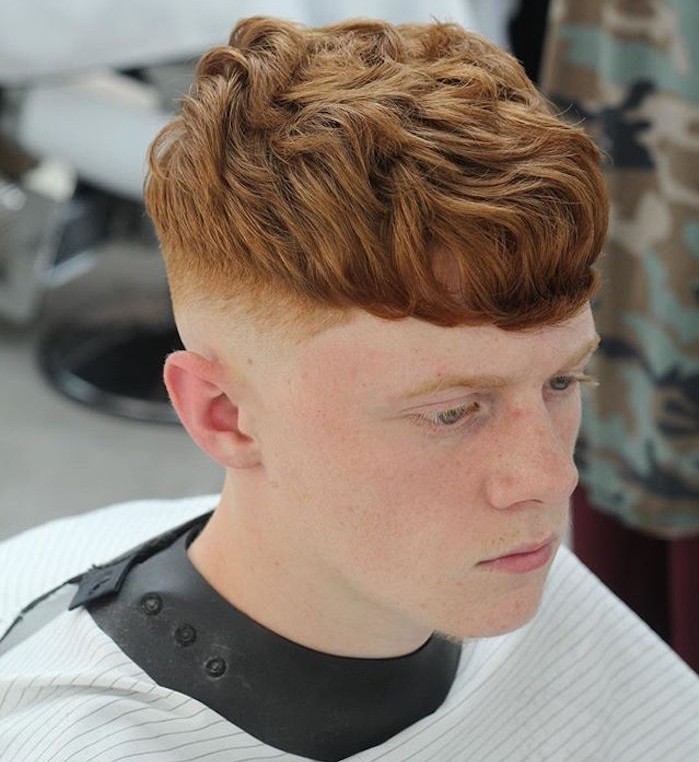 Short connected undercut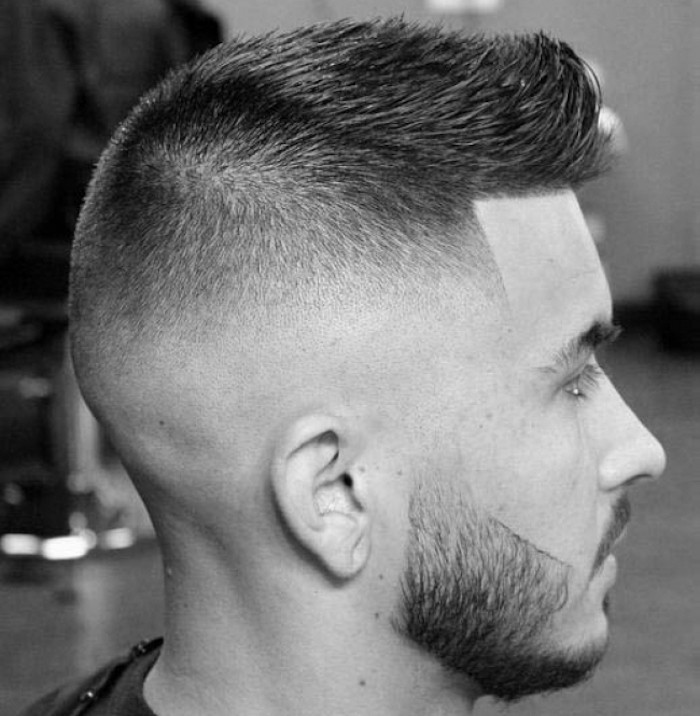 Shaved sides and a gelled up top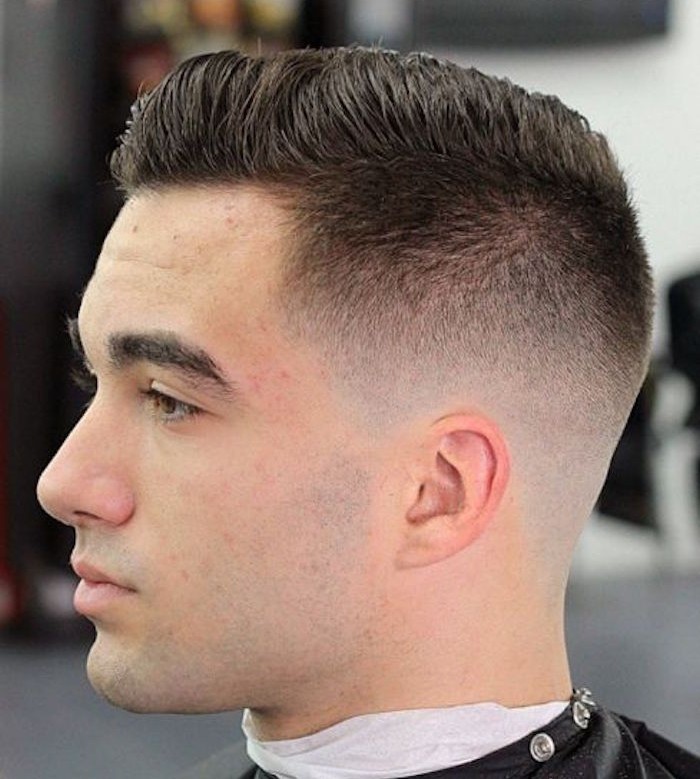 Afro cut with a diagonal gradient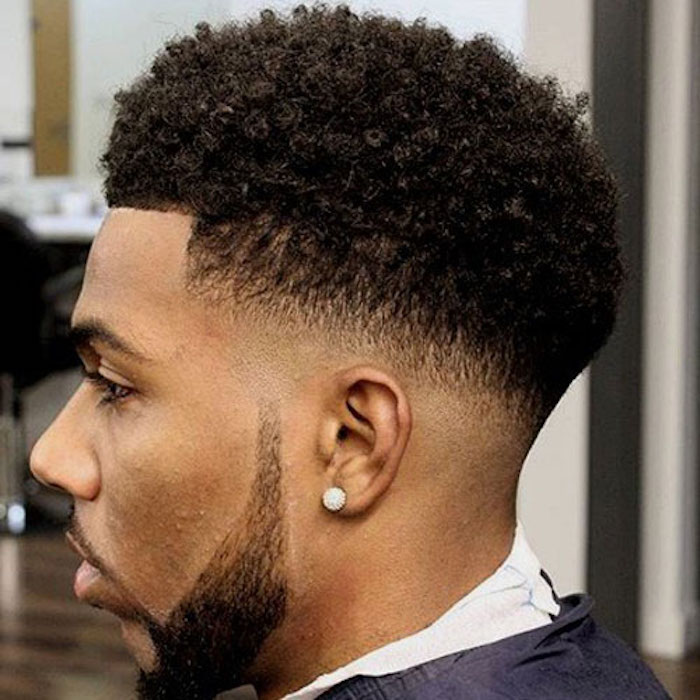 Faded top with long beard and mustache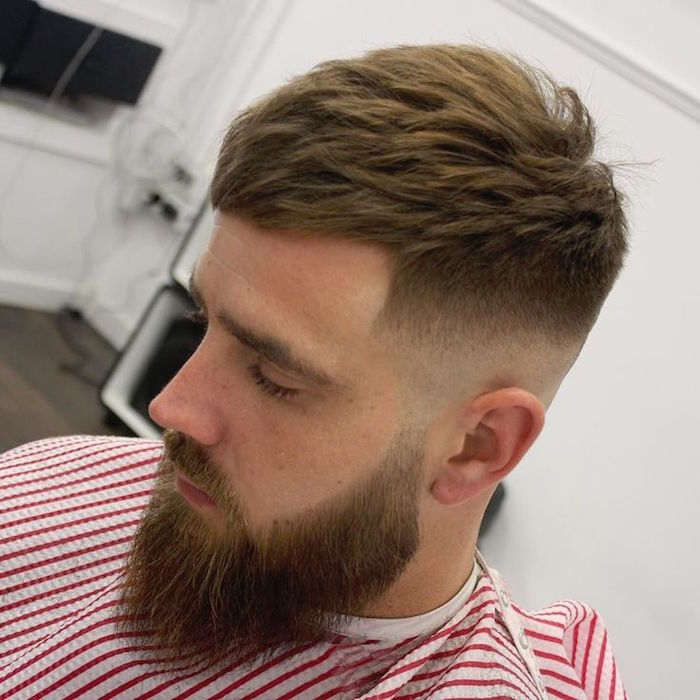 Extra volume is always a good idea!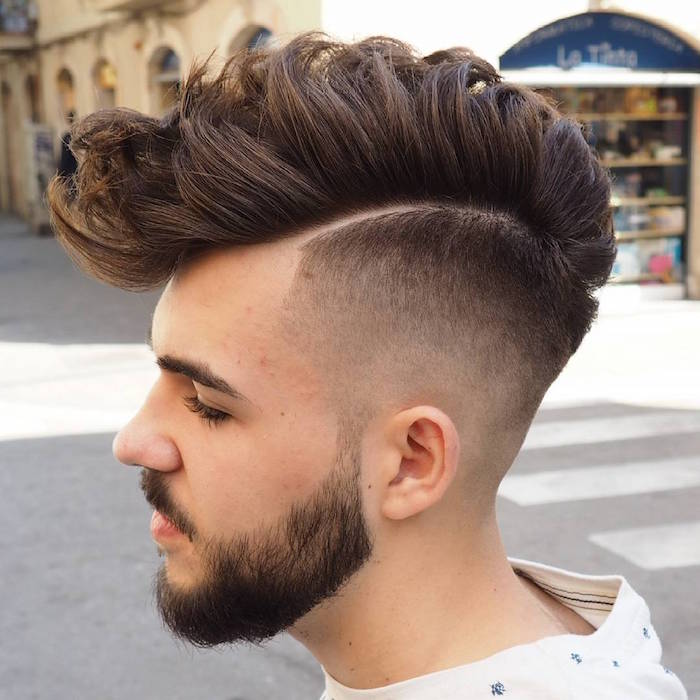 This look is highly recommended for gents who have finer hair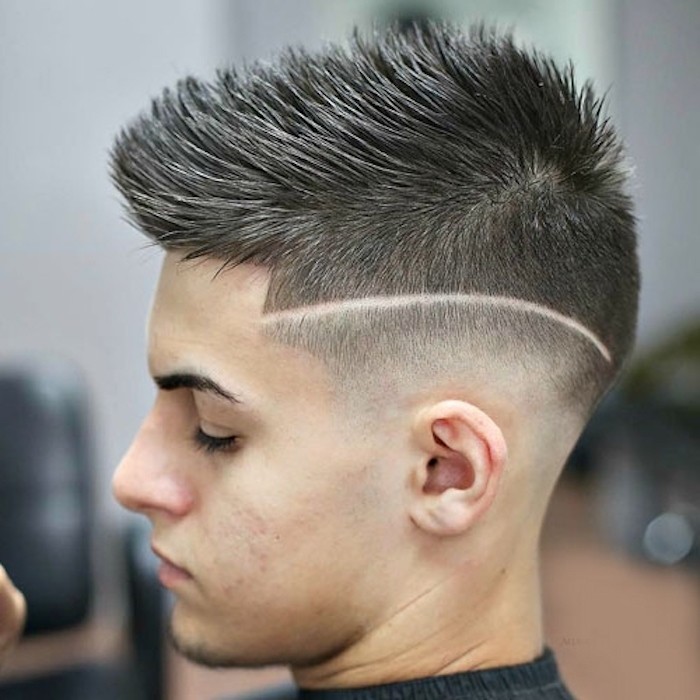 Super-short undercut style – because sometimes less is more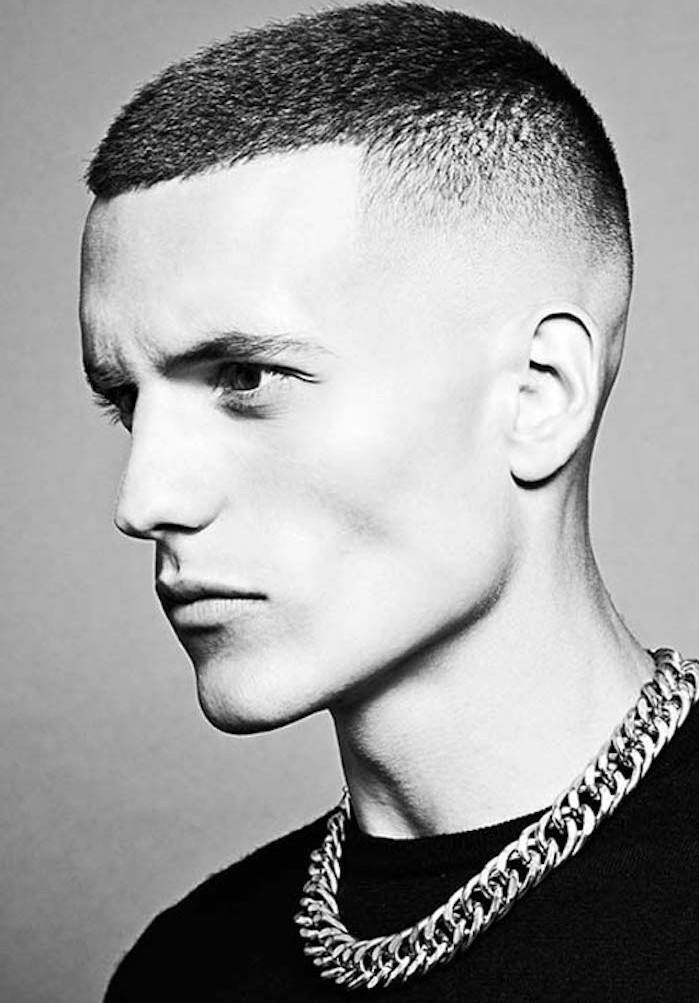 Afro gradient on fleek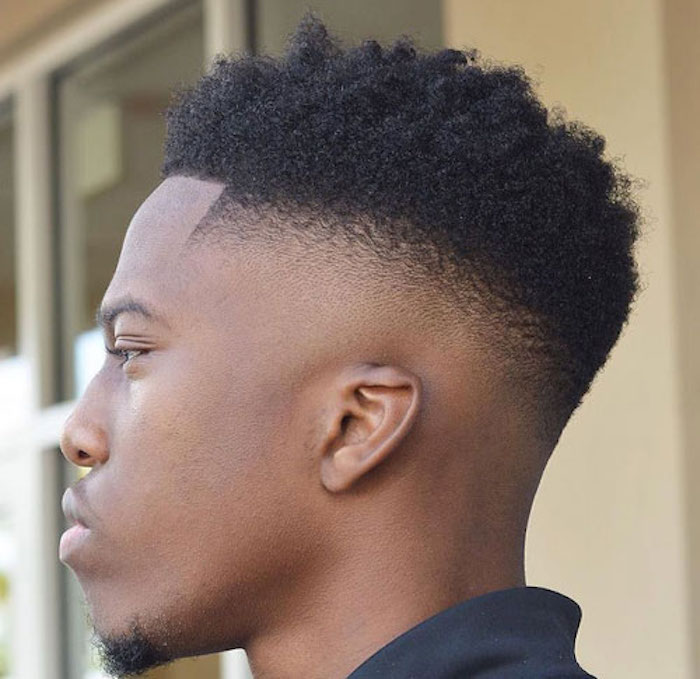 Undercut with short bangs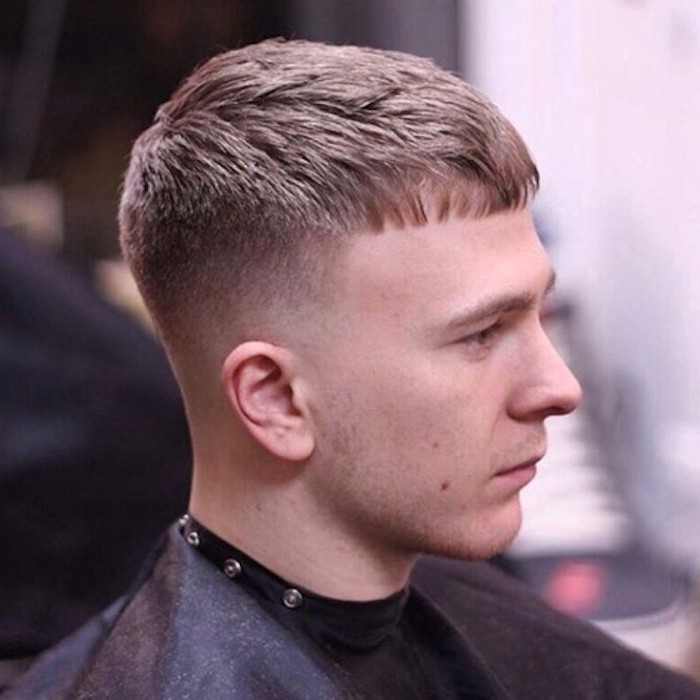 Awesome rockabilly-inspired undercut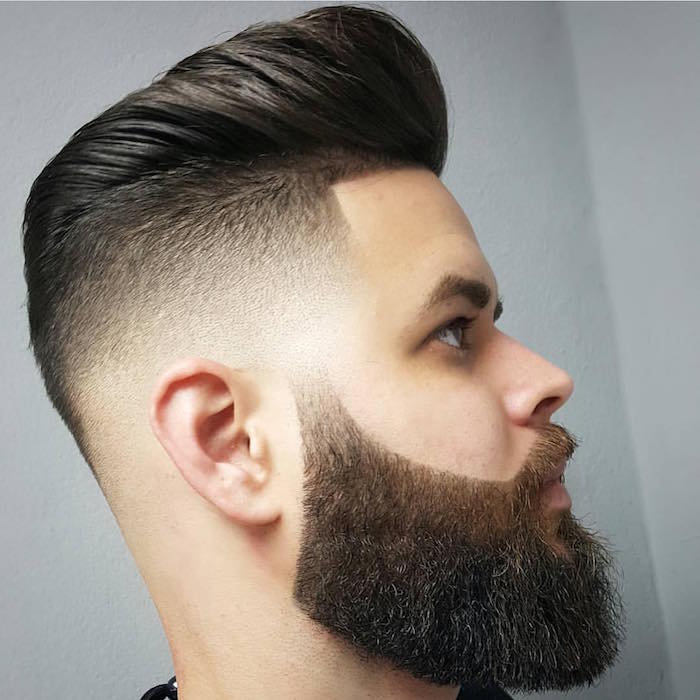 Classic minimalist pompadour style
Combine your pompadour undercut with a handlebar mustache for a unique retro look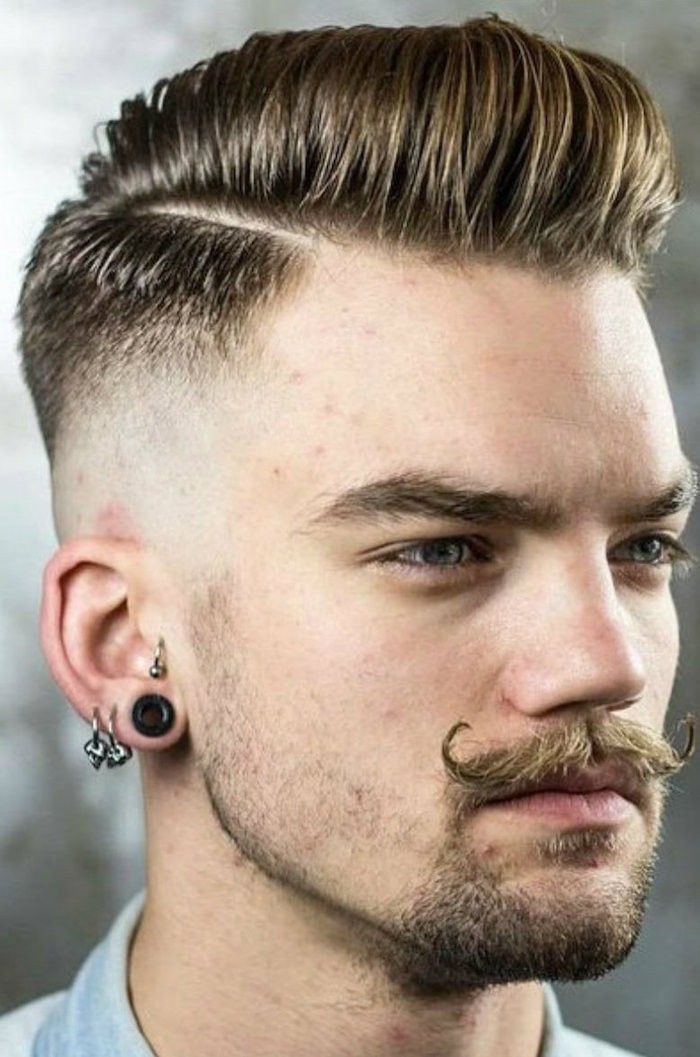 Pomps also look great on thick hair types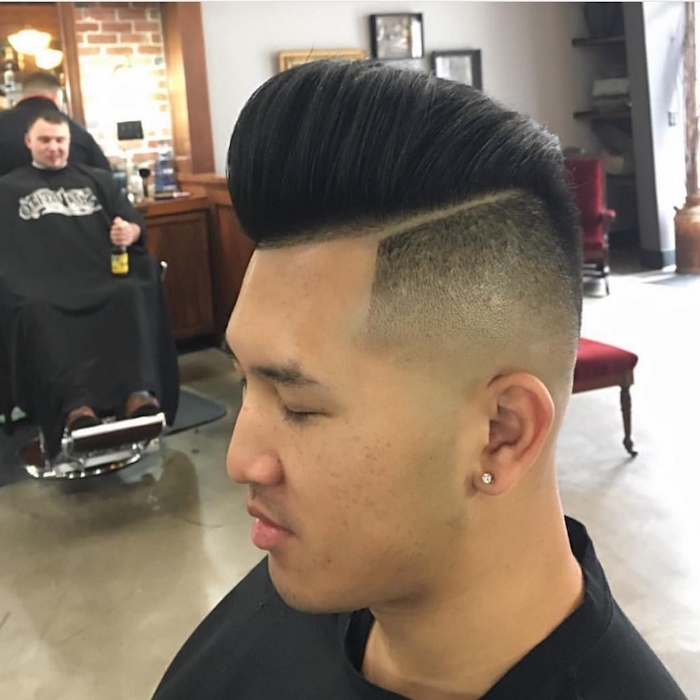 Swept back undercut and very short sides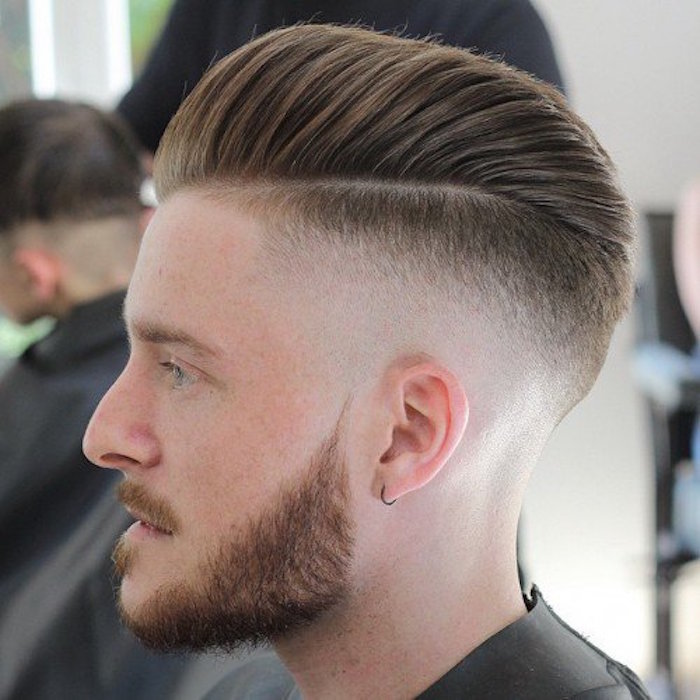 Auburn hair with a shaved stripe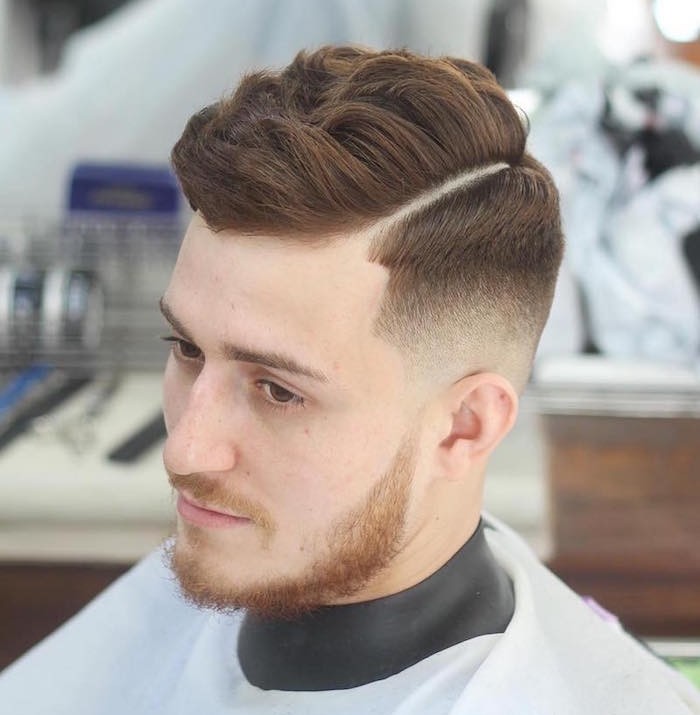 Black hair with a connected (faded) undercut
Shaved stripe and swept back top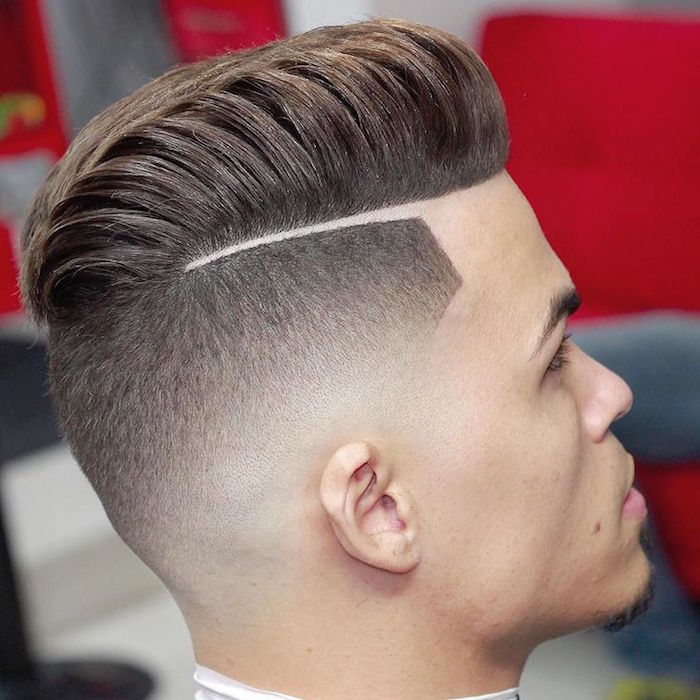 Short dynamic undercut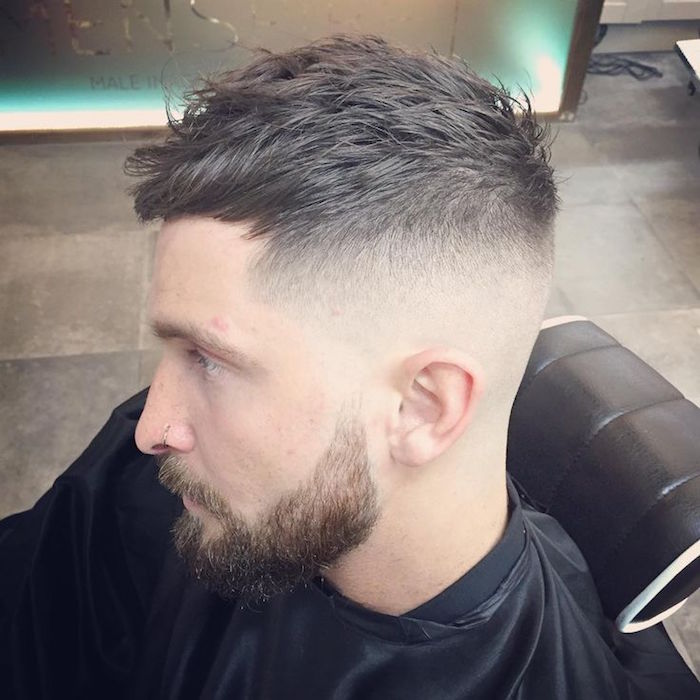 Ultra short sides and long messy top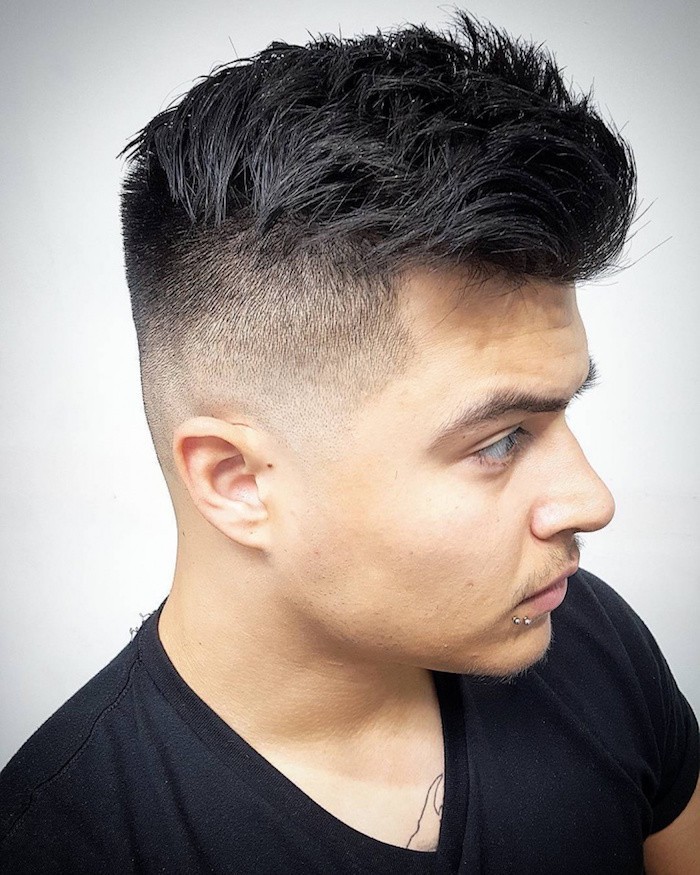 Another cool faded Afro undercut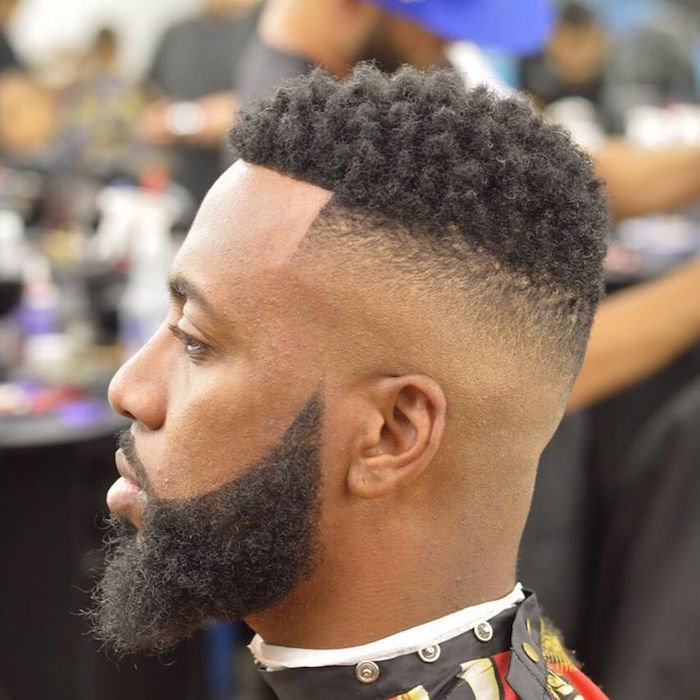 Shaved sides and a voluminous mop top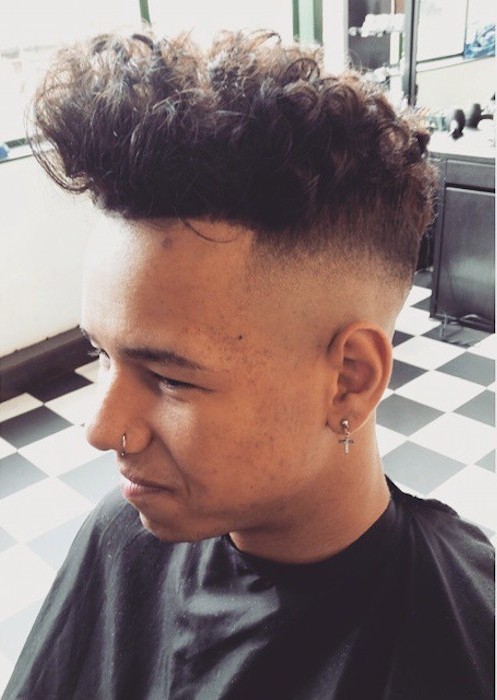 Extra voluminous top and ultra short sides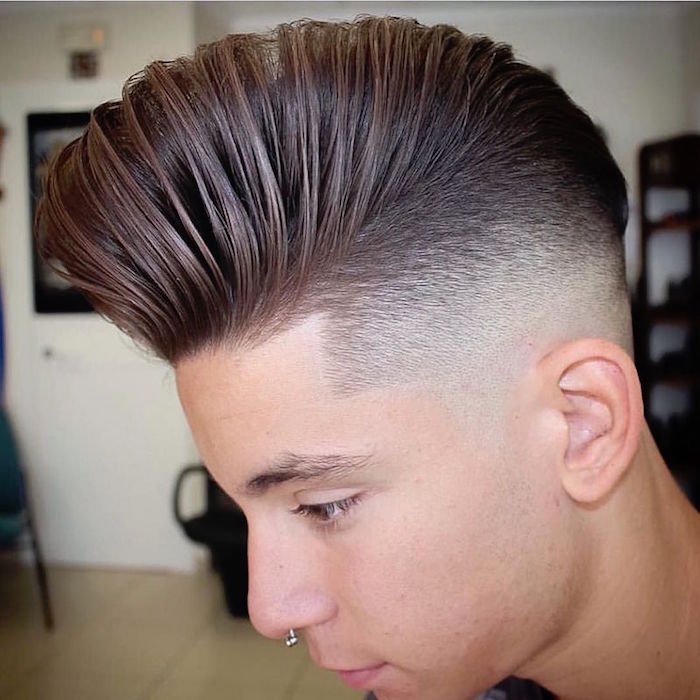 Short but also stylish military style undercut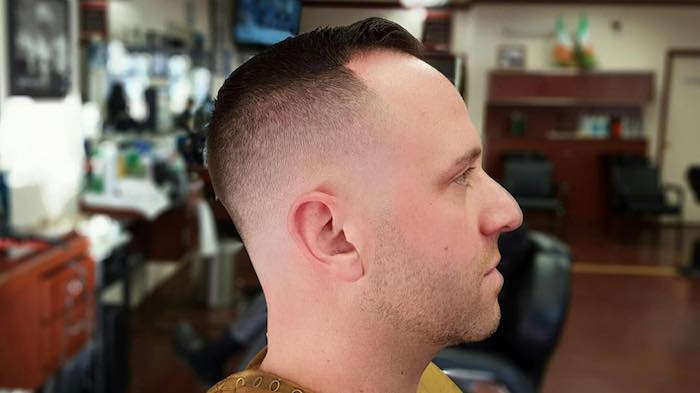 Another pompadour with gradient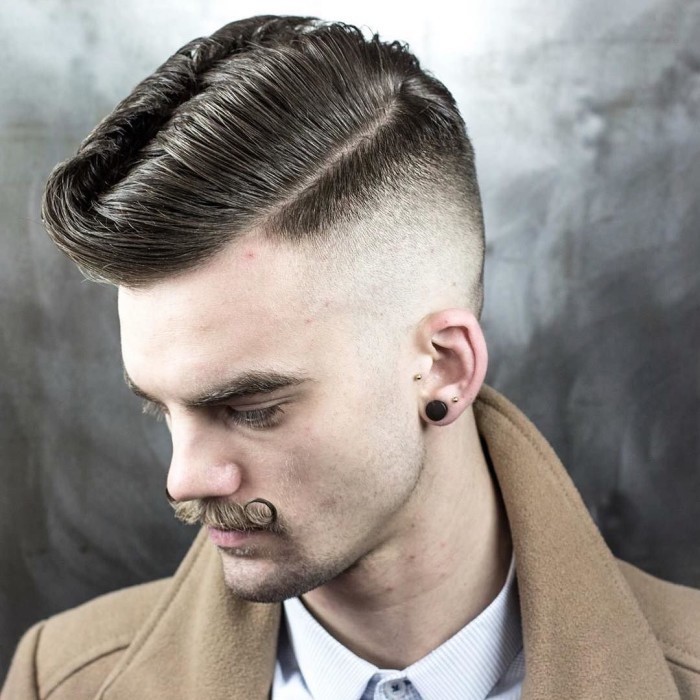 Original Afro cut with a side line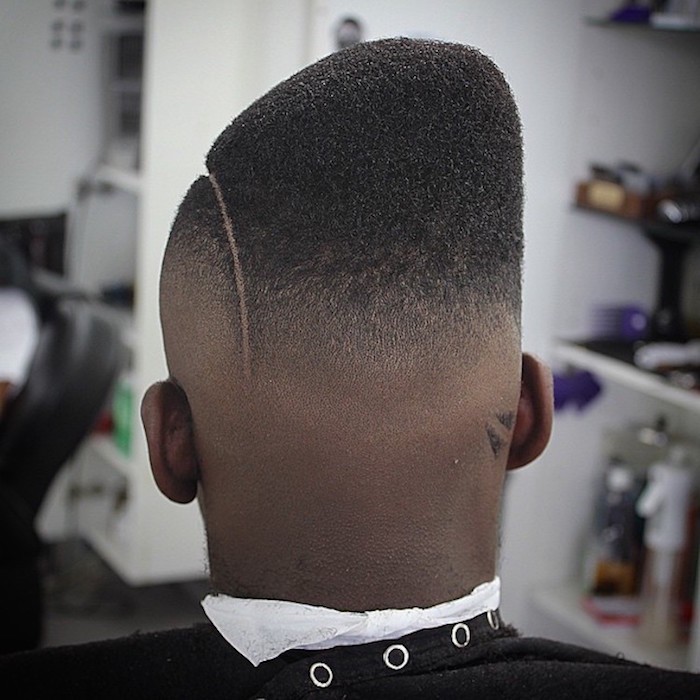 We hope you've enjoyed our selection! We have some more great hairstyle suggestions ready to be discovered.