Cute high school graduation outfit ideas for 2022
Graduation is an incredibly important moment in a person's life. High school graduation in particular. As we grow and go through high school, we experience so much. Ups and downs, trials and turbulations, sometimes it may seem like our teenage years have been the hardest. That is, until we get to adulthood, of course. However, because of this, every achievement we get throughout our teenage years needs a proper recognition. That is why graduating high school seems like one of the most important milestones in our lives. That is exactly why today, in this article, we have decided to share with you a few super cute high school graduation outfit ideas. After all, the mantra "dress for success" should be instilled in us from a very early age. Naturally, you have to welcome adulthood with a cute outfit.
Celebrate this important milestone with a cute outfit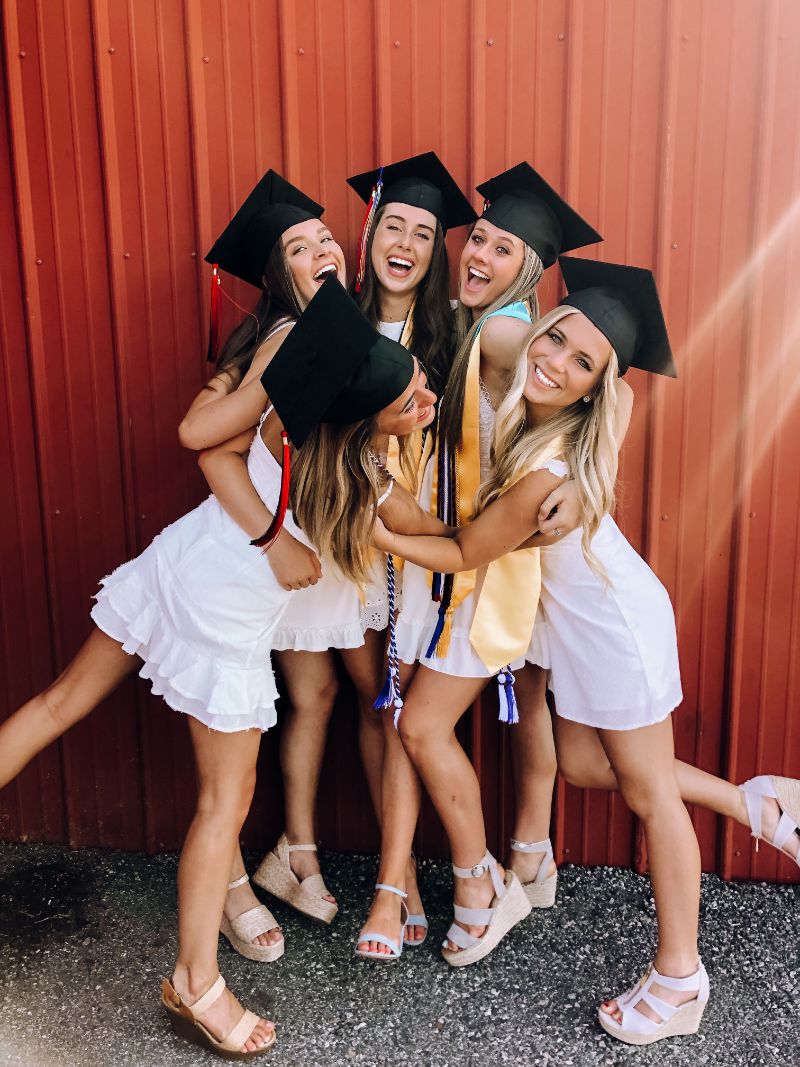 Why is high school graduation so important?
High school marks our lives so much. Some people have wonderful experiences throughout high school, while others may not. Whatever the case may be, however, graduating from high school is probably one of the first really important achievements we get to experience in our lives. Whether you are the valedictorian and get to give a speech or you are just in the audience waiting to get your diploma, the emotions can be overwhelming. What's more, this is your parents and family's proudest moment. Everyone is taking pictures, laughing and smiling. Because of all the things we listed so far, you need to welcome this day dressed in the best, cutest, trendiest outfit out there. And we want to help you with that!
Welcome adulthood in style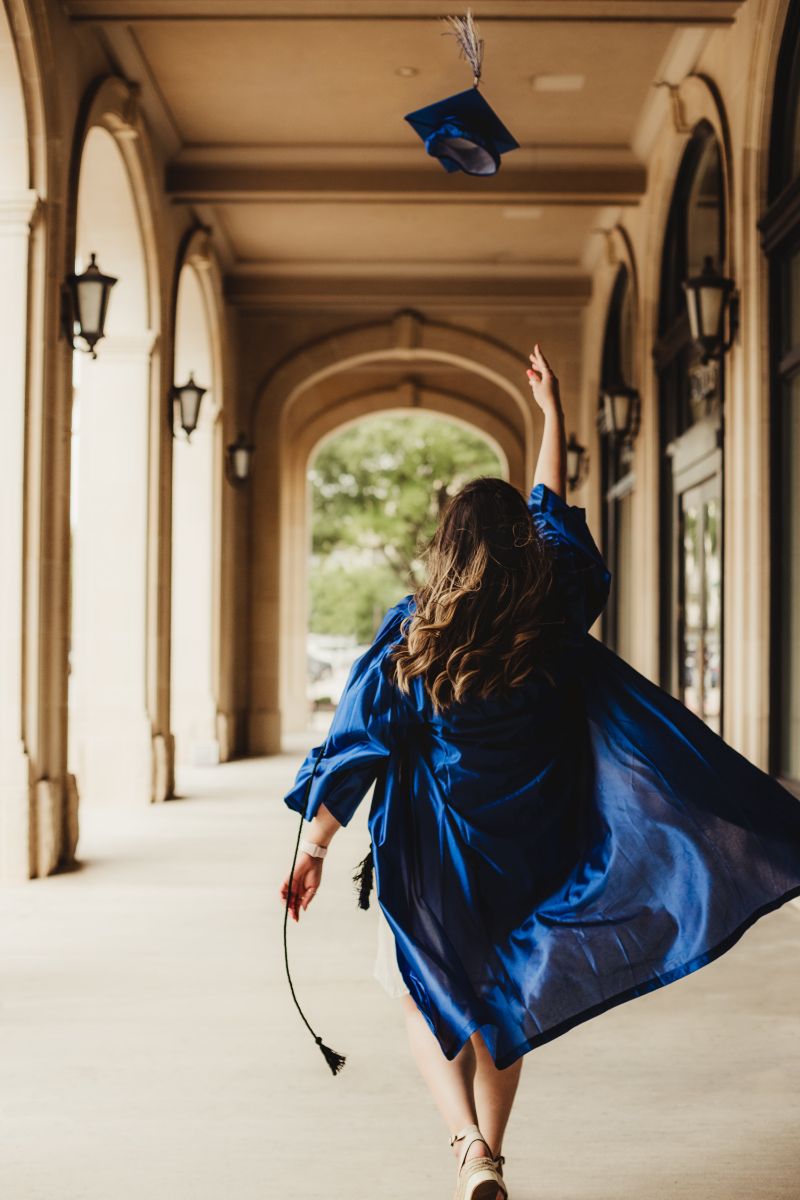 High school graduation outfit ideas for girls
When it comes to girls' outfits, there are lots of possibilities. In general, when it comes to graduation the best thing is to avoid deep necklines, as well as short skirts and dresses. Keep the outfits business casual or cocktail and you will be all set. In general, every girl likes to dress up, so naturally, you can use this day to pick out your nicest outfit, a pair of heels and take graduation day by storm.
Dress for success is mantra, which is especially important on your graduation day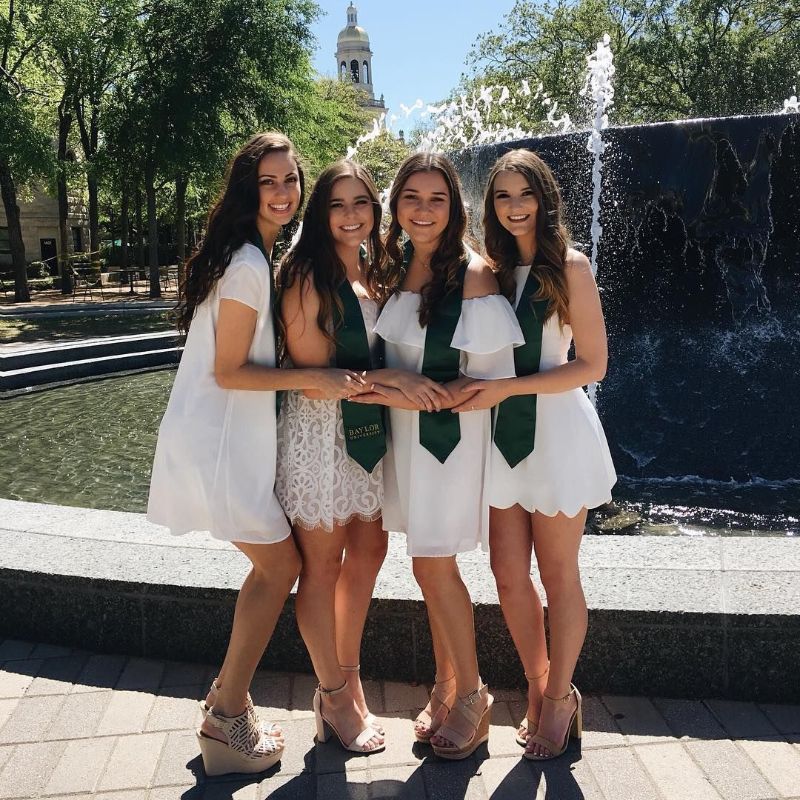 The little white dress
White is the symbol of purity and freedom. That is why, it makes for the perfect color for graduation. Pick out a nice white, flowy dress, which is going to give you a minimalistic, yet quite special look. Pair it with some platforms or a pair of heels in a nude color and a clutch bag in the same shade. When it comes to hair and makeup, since graduation is during the day, the less makeup you wear, the better. Let your hair flow naturally under the graduate cap and you are all set for your big day!
Keep things simple with a cute little white dress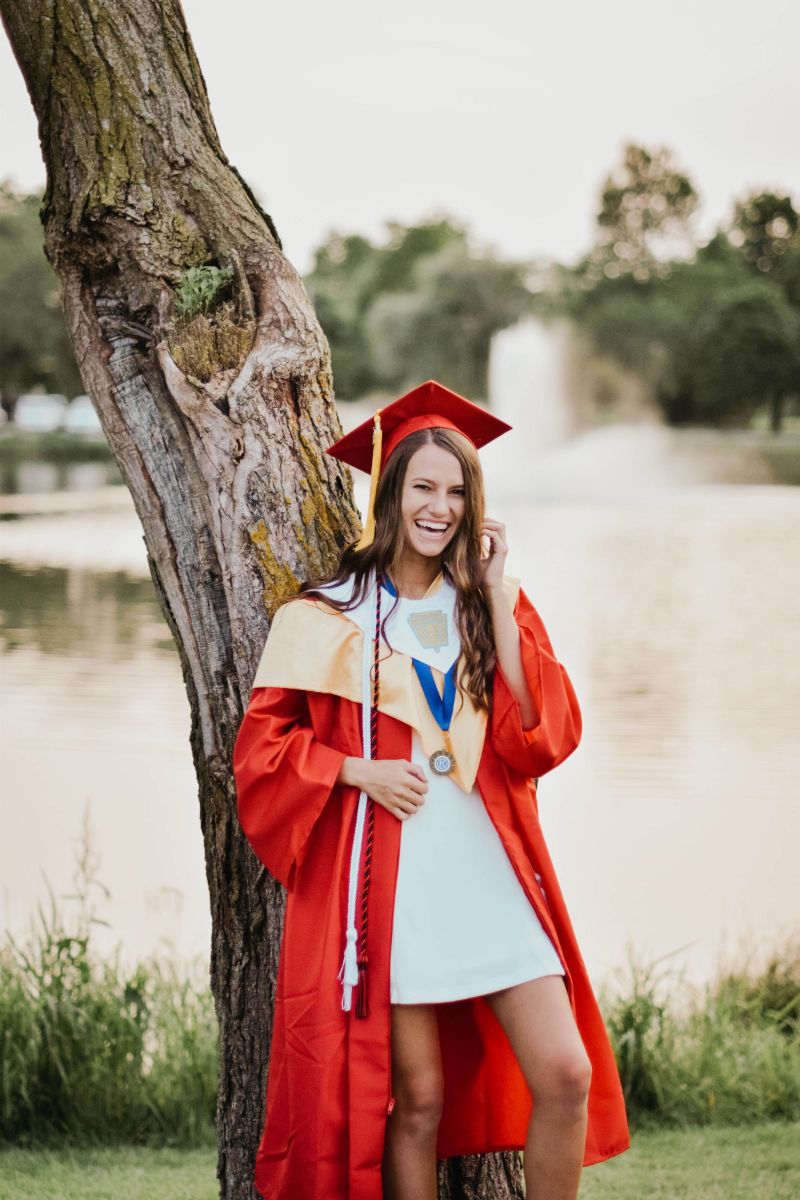 Choose color over simplicity
If you want to really make an everlasting impression on your graduation day, then why not try a dress in a bright color. Whether it is a dress in a specific color or a colorful print, you can experiment and really show off you character. Once again, we advise you to wear a flowy, midi dress, which isn't too short. Pair them with heels or platforms in the same color (or a nude color if you are wearing a colorful print) and choose a hairstyle, which is going to emphasize the neckline of the dress. For example, an off the shoulder dress looks great with a low updo. In any case, we are sure all eyes are going to be on you.
Be a ray of sunshine with a gorgeous yellow dress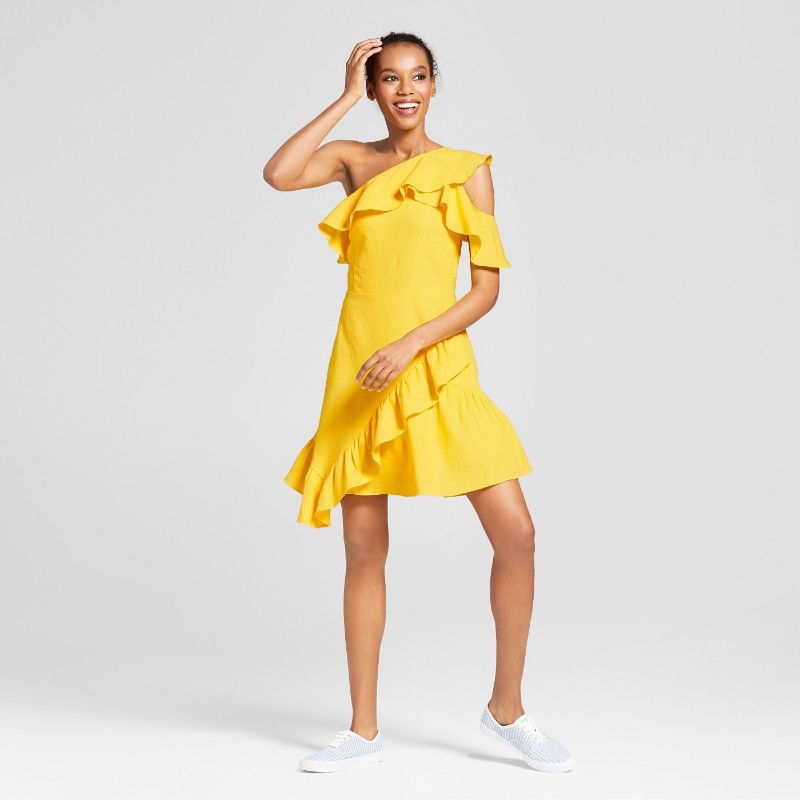 Business casual high school graduation outfit ideas for 2022
As people say: "Dress for the job you want, not for the job you have!". Believe or not, this is also true for your graduation. After all, this is the day when you send away your care free, teenage years and welcome adulthood and everything that comes with it. So, if you want to look like an adult, why not try a cute business casual outfit. A suit is a good idea in any case, however, if you really want to make a statement, you can pick out a skirt with a high waist and pair it with an all business top. Trust us, once you put that graduate cap on with that outfit, you will look like you are ready to enjoy the perks of being an adult and are ready to enter the world and show them what you are about!
Show people you mean business even on your graduation day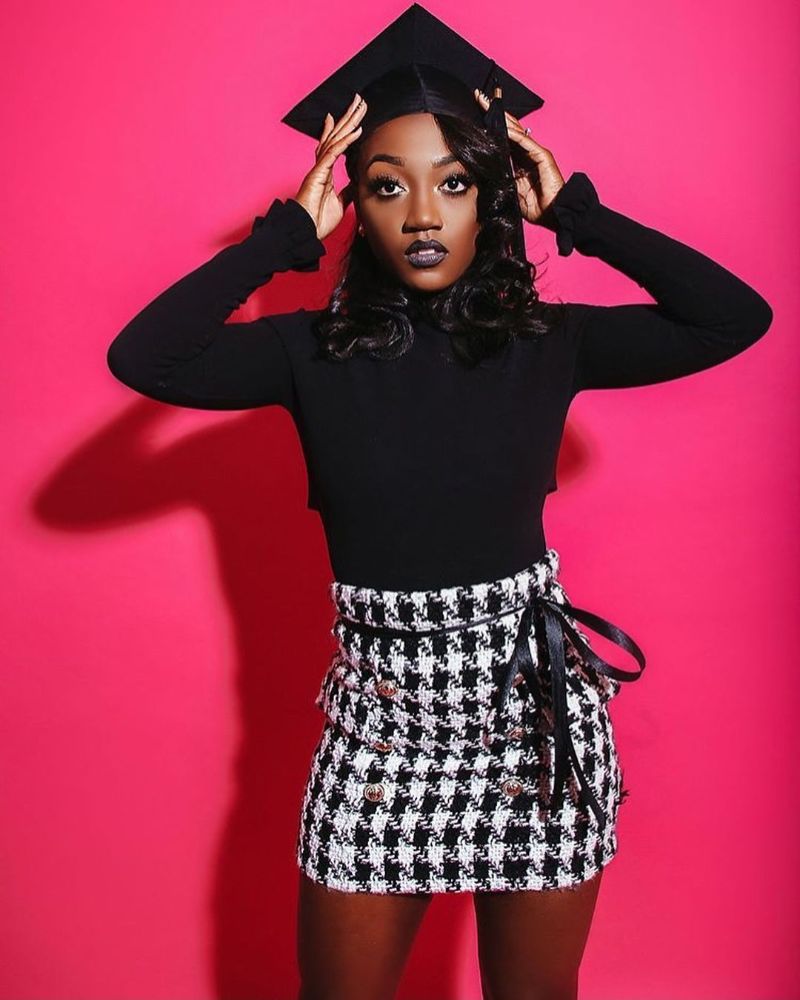 High school graduation outfit ideas for boys
When it comes to boys' graduation outfits, the possiblities aren't as vast as the ones for the girls. However, that doesn't mean you won't look just as sharp as them. Men might feel like the lack of options means that their outfits are boring and aren't that important. That, however, couldn't be further from the truth. If you find the right colors and right suit combinations, your graduation outfits can make you look like an Instagram model. So, keep reading to find out how to dress for graduation in the trendiest way possible.
Enjoy your big day to the fullest with the best outfit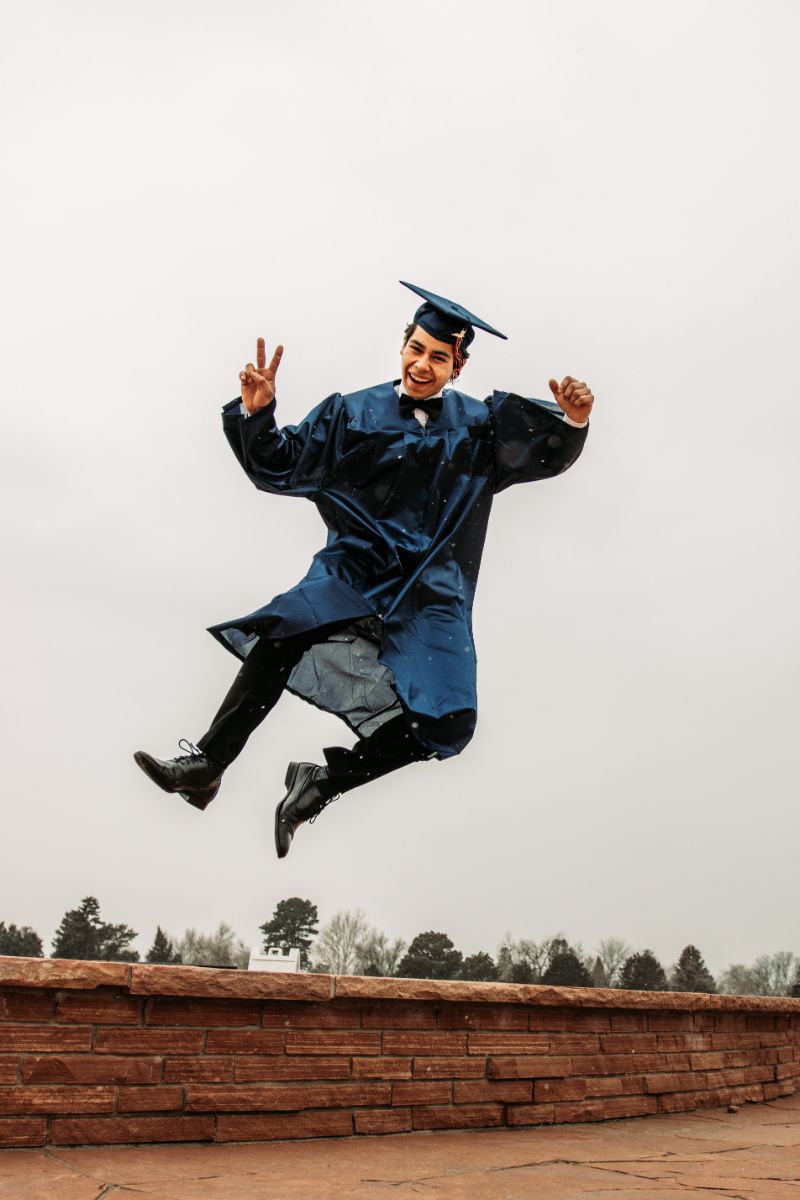 Keep things simple with pants and a shirt
If you want to be comfortable more than you want to be fashionable, then it's pretty clear what kind of outfit you are going to need. A simple pants and shirt combo with a nice tie can be all you need. The good news is that nowadays, you can find pants and shirts with different flattering patterns, which are going to make your minimalistic look more fashionable, modern and trendy. What's more, you can make a real statement with your tie. Choose one, which matches your graduation robe and goes well with the patterns you've chosen. Now that is a polished and elegant look.
Sometimes even the simplest things can look amazing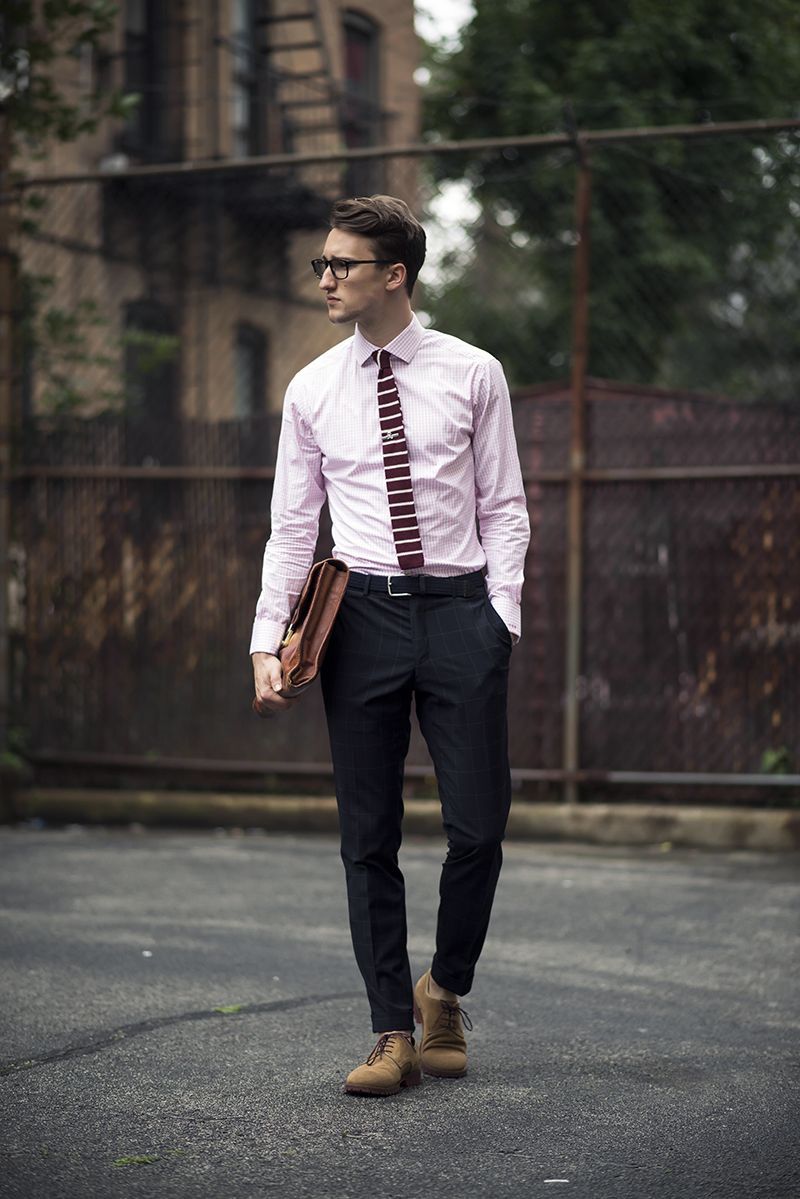 Make a statement with a bold color
Your graduation day is the perfect day to try new things when it comes to fashion. So, if you want to ditch the everyday streetwear clothes, the plain black suit or the simple black pants, white shirt combo, now is the perfect time. Instead, pick out an elegant suit in a bold color, which makes a statement. Wear it with a simple white shirt and a tie in the same, or another complimenting color. If you want to properly accessorize, a pocket square can be the cherry on top of your look. So, if you want to be bold and draw all the attention, don't be afraid to try this trendy, modern look.
This suit is so elegant and classy, but super modern at the same time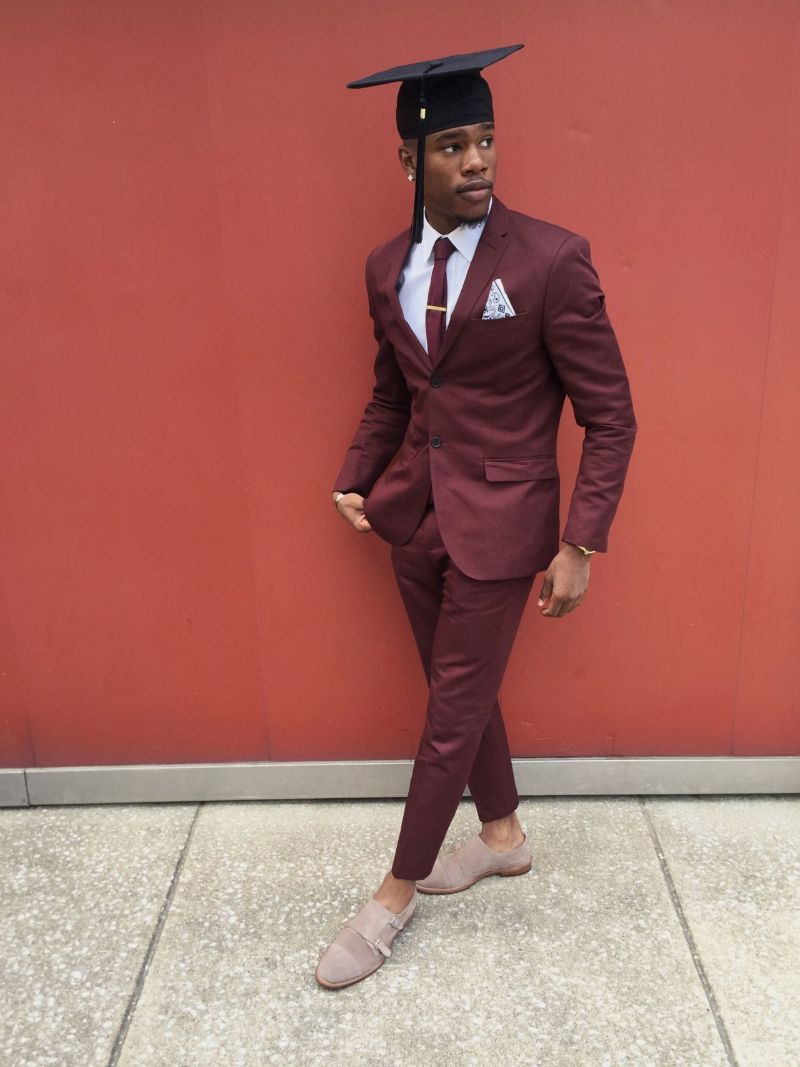 Layered high school graduation outfit ideas
Lots of  men's suits consist of layers. Shirt, pants, blazer, tie. However, nothing beats the classiness of a vest. Wearing a vest might seem too much, but it makes your look so much classier, elegant and it really makes a statement. Choose a pant and suit combo in a more basic color. Then, pair it with a tie and blazer in complimenting colors for a more interesting look. On the other hand, you can also keep the pants, vest and blazer in the same color and let the tie do the talking. Either way, you will look super handsome.
This is just such a classic look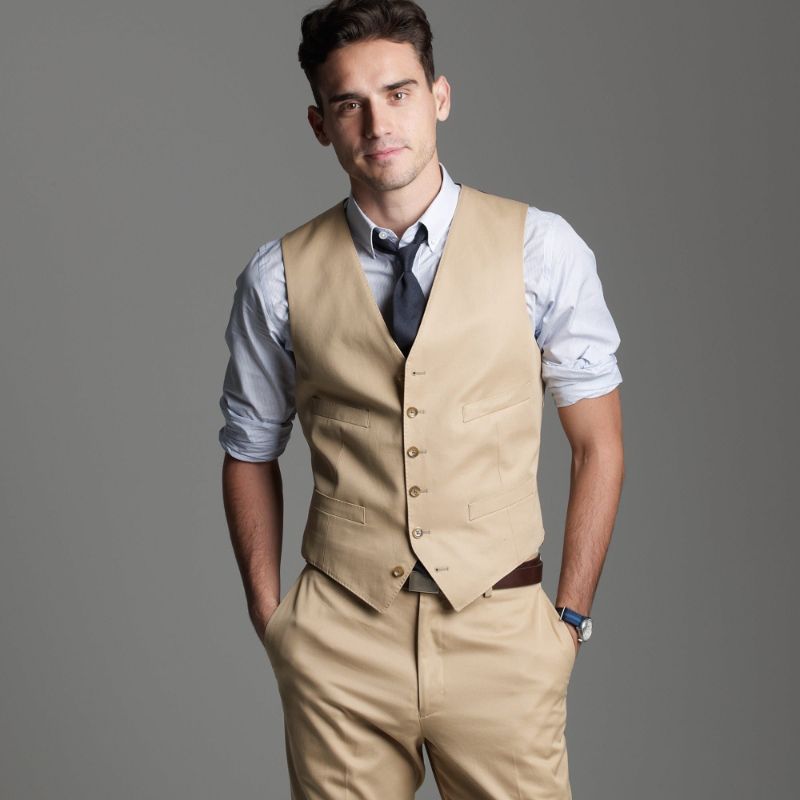 Here's some more high school graduation outfit ideas to try in 2022
Keep it simple with beautiful pastel colors
The little black dress stays undefeated
Make a statement with a long dress with a cute pattern