100 best hairstyles for men + which hairstyle best suits your face shape
Once upon a time, the trend in the male hairstyles was pretty straight forward. Long curly wig, think Louie XIV. Today, however, things have changed quite a lot. There are so many options for hairstyles for men, you are free to choose whichever one you like. Nowadays, men seem to be getting more and more creative when it comes to their haircuts. Some choose to go for short and simple, while others go for long or intricate hairstyles. That is why, the haircut has become an important part of every man's style. So, today we are going to help you choose the best hairstyle for you according to your face shape. What's more, our gallery has 100 photos to give you plenty of ideas for your new haircut.
Elegant hairstyles for men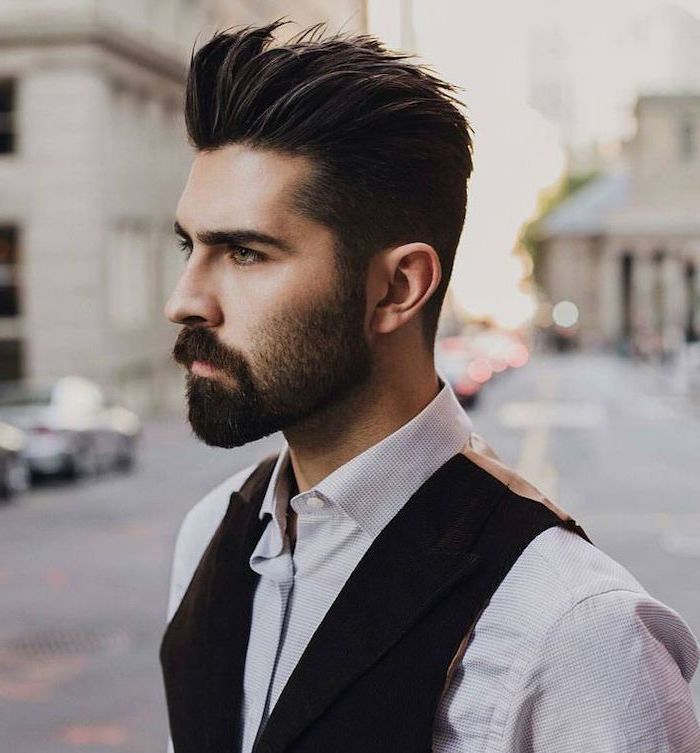 What types of haircuts for men are there?
Buzz cut – the most famous haircut. Simple and easy to maintain. Just visit your hairdresser every two weeks and your hairstyle is going to be perfect.
Crew cut – another classic. If you want a bit more volume, this hairstyle is perfect for you. Shorter side fades and longer top are all that this haircut needs.
Pompadour – one of the most elegant hairstyles for men. The pompadour is simply longer hair slicked back.
Comb over taper – another classic. Simply separate your hair with one side having more hair than the rest and comb it over to that side.
Taper fade – pretty simple. Basically your hair is fading from the longest at the top, to the shortest at the bottom.
Spiky hair- a 90s staple. It seems to be making a comeback, however. Get some gel or wax and apply it to your hair, creating small spikes.
Undercut fade – very modern one. The hair on top is much longer than the bottom part.
Man bun – taking the world by storm one celebrity at a time. This type of haircut seems to be the most famous at the moment. Plus, it is quite simple. Grow your hair longer, put it in a bun and voila!
The hairstyle says a lot about a person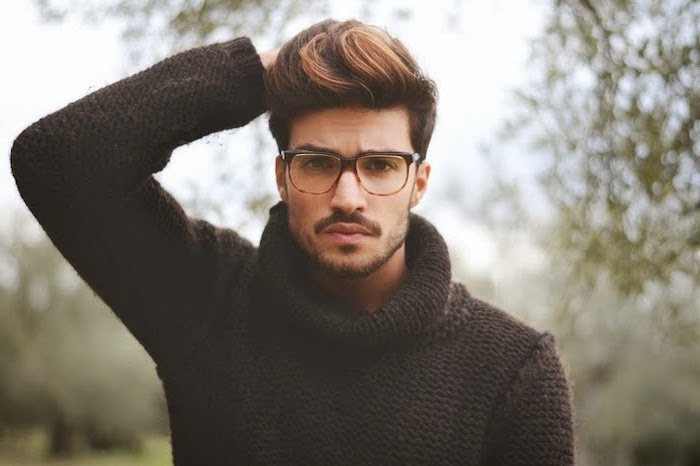 What are the best men's haircuts according to your face shape?
Oval face shape – lack of sharpness along your chin, cheeks and forehead. Basically, your face is long and rounder, with no sharp edges. The best haircuts for this type of face are a comb over taper or a pompadour. These will hide the roundness of your face. Stay away from flat hairstyles, however. What's more you can grow an awesome beard.
Square face shape – sharp edges, prominent square jaw line and wide cheekbones. This type of face is good for many different hair styles. It doesn't really matter how long your hair on top is, as long as you have a nice fade or undercut. The buzz cut is also a good option for this type of face.
Round face shape – once again, no sharp edges. A rounded version of the square face, where everything is proportionate. For this type of face shape you are going to need to add volume on top. So, a pompadour, spiky hair or a comb over would look great on you.
Rectangular face shape – long face and proportionate features. Crew cuts and buzz cuts look great on this face shape. A fade with slicked back hair is another good option. Just don't add volume to the top, because that will make your face appear even longer.
Triangle face shape – jawline and cheekbones are wider than your forehead. Volume to the top will even out your forehead with your jawline. The pompadour or the comb over are perfect for this type of face.
Diamond face shape – angular face with a pointy chin and wide cheekbones. There is a lot of versatility when it comes to this face shape. High-volume hairstyles are your perfect option.
Michael B Jordan sporting a simple, yet elegant haircut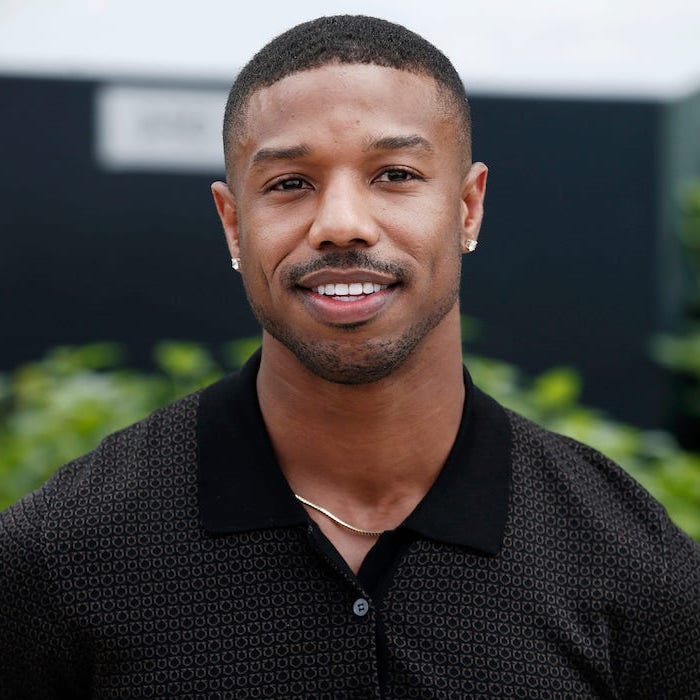 Scroll down to find ideas for hairstyles for men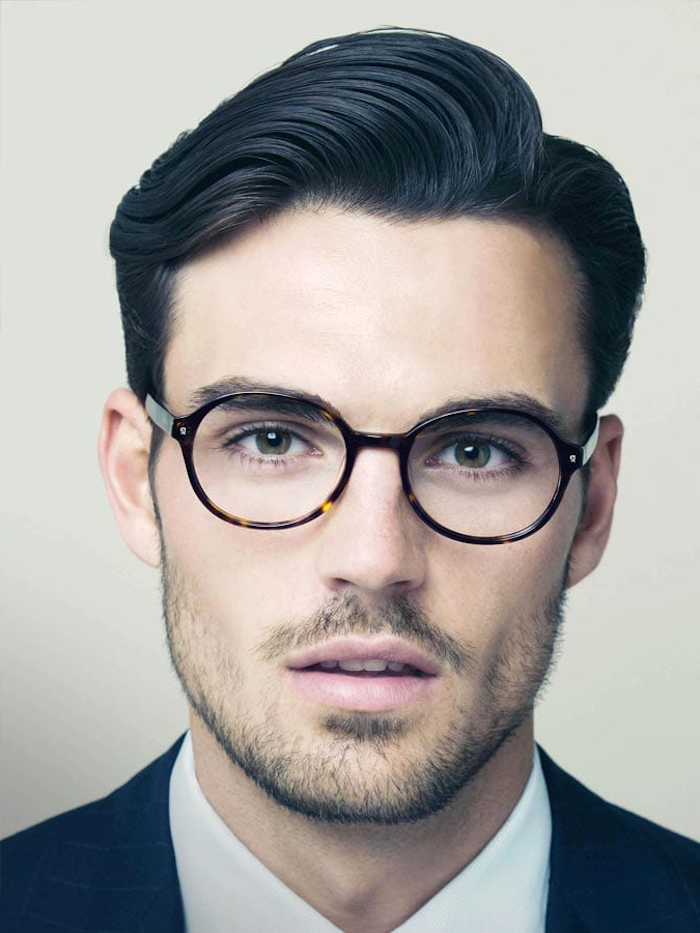 Ryan Reynolds' simple crew cut in Deadpool has been an example for many men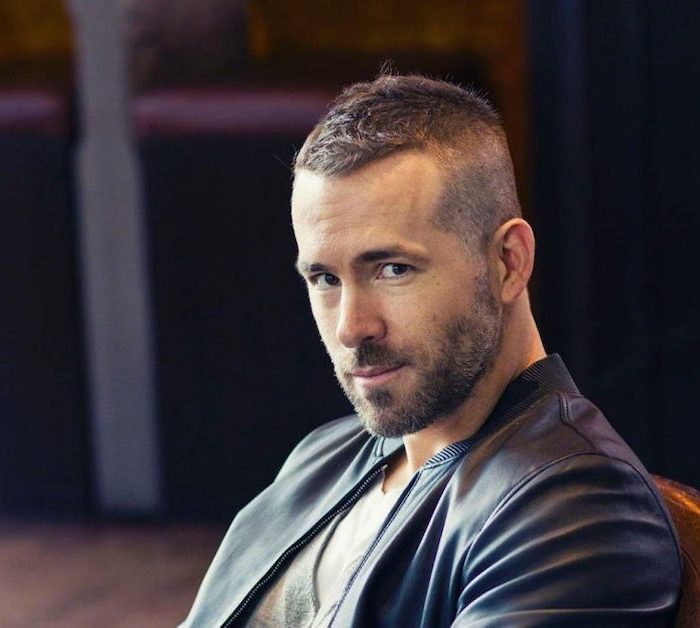 Simple hairstyle with more volume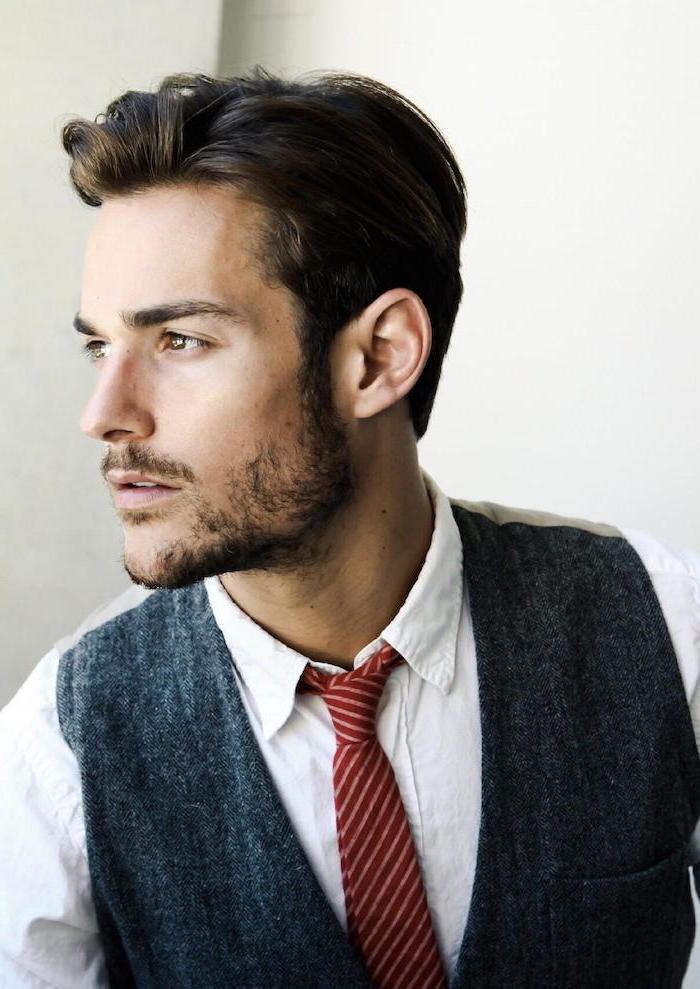 Zayn Malik and his little man bun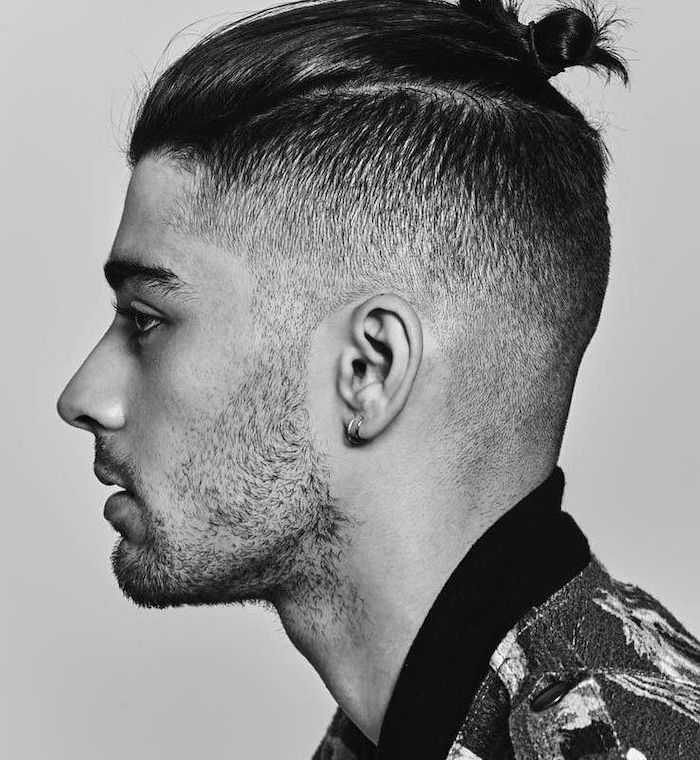 High-volume fade
Behold the pompadour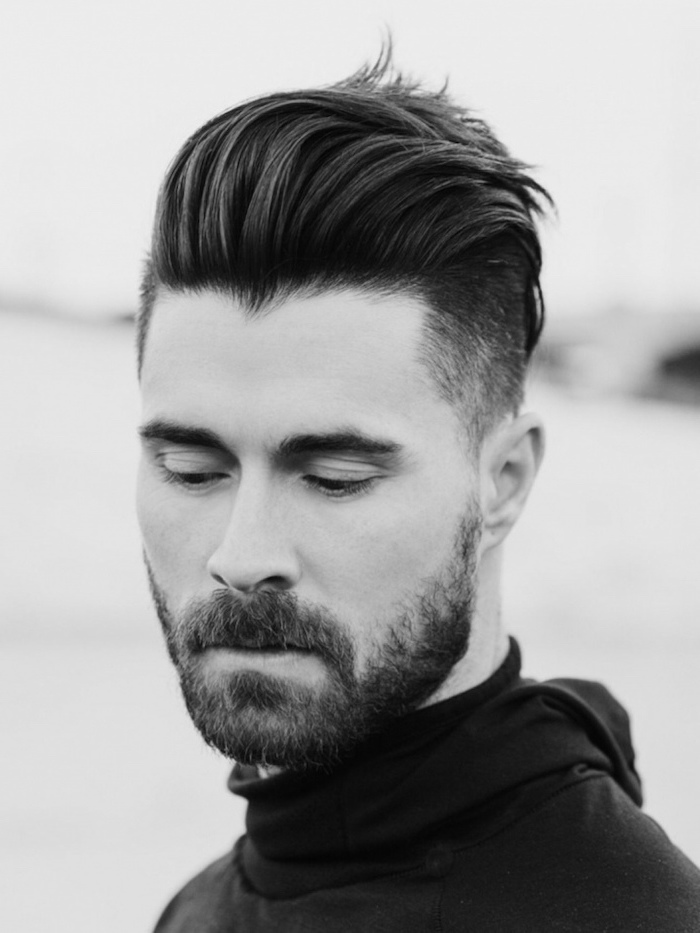 Some men like to experiment with their fades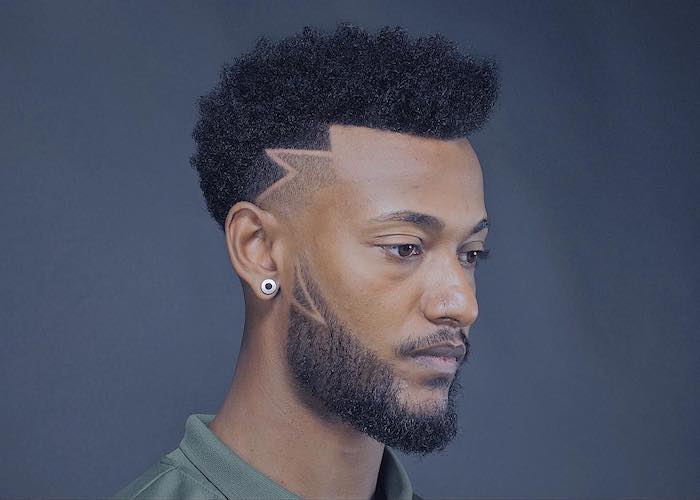 And there it is – her majesty, the man bun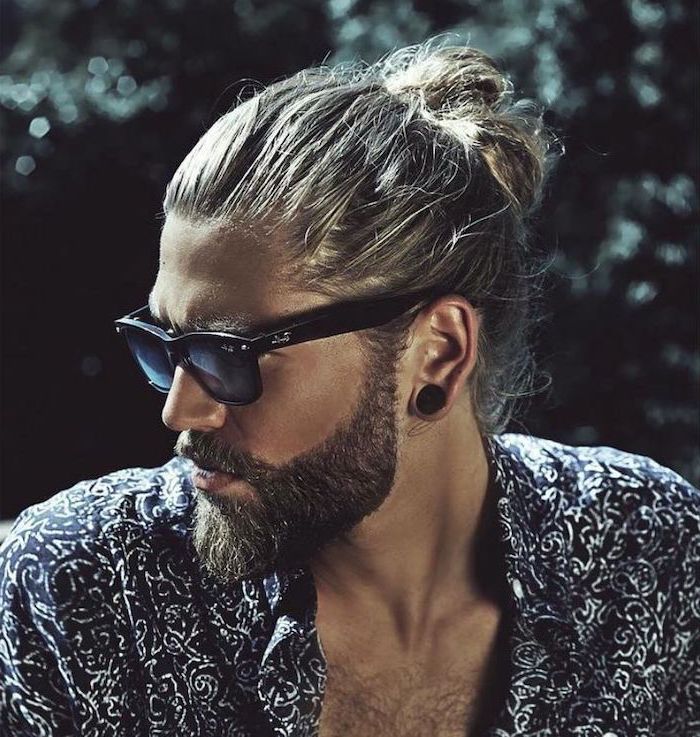 It might be a bit more difficult for men with curly hair to choose a hairstyle, which is why we advise you to jest let your curls unfurl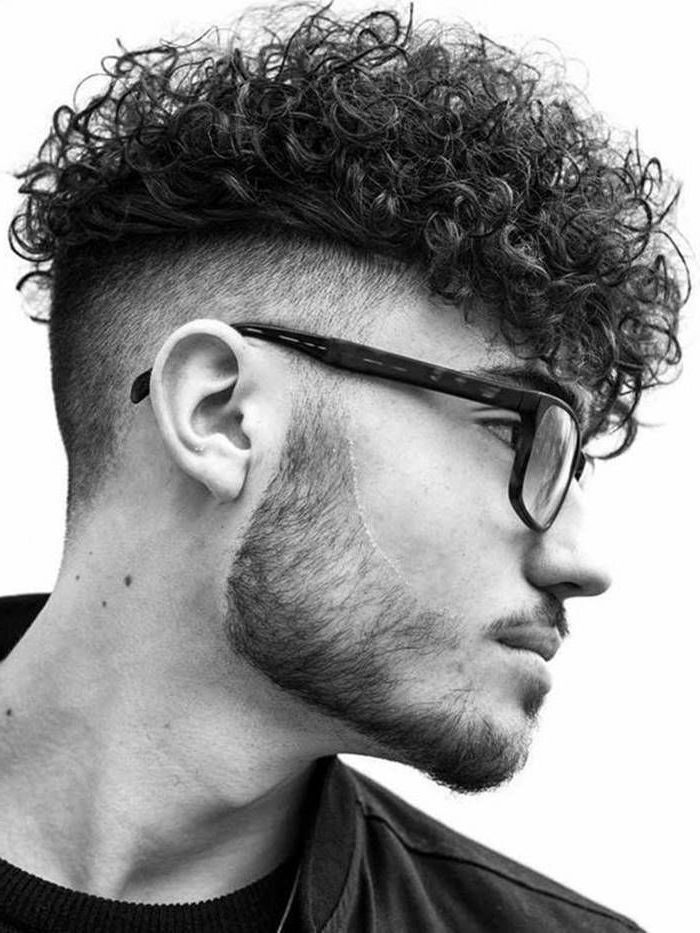 Messy hair can also look good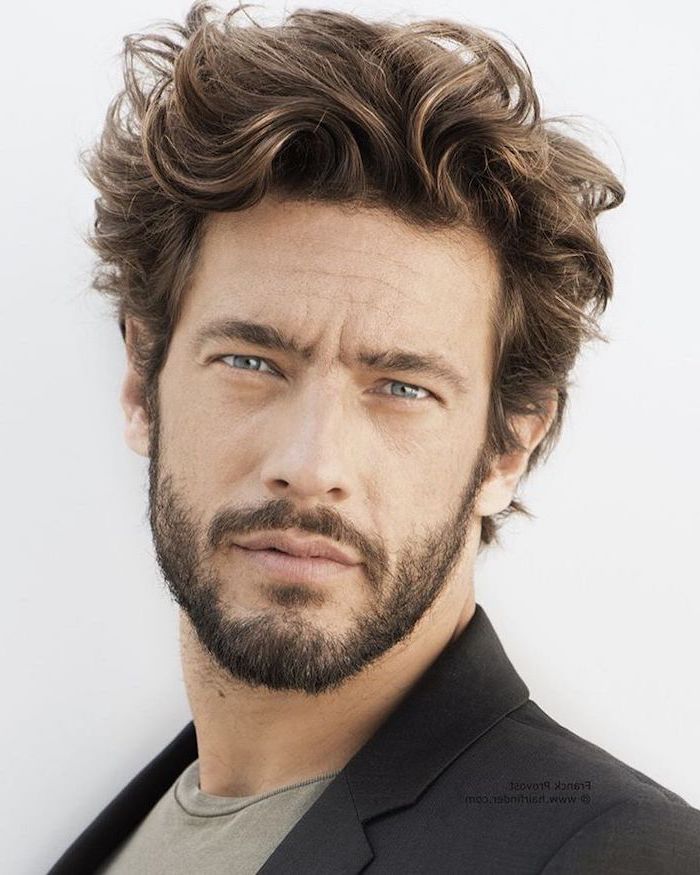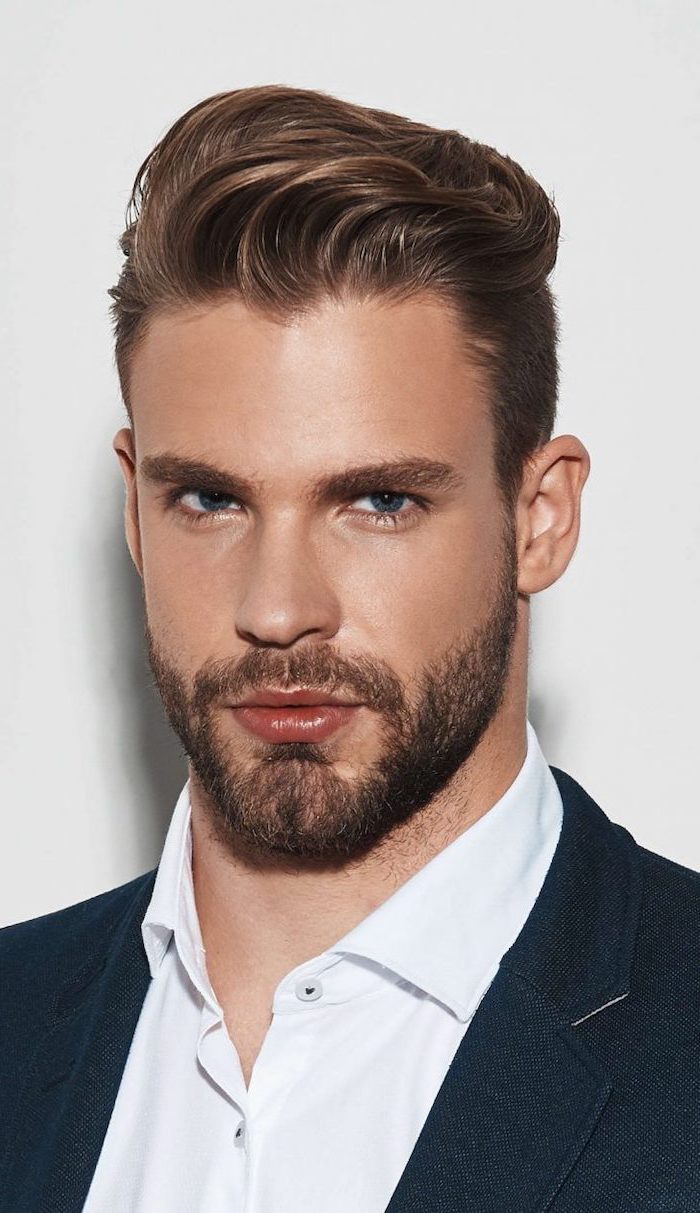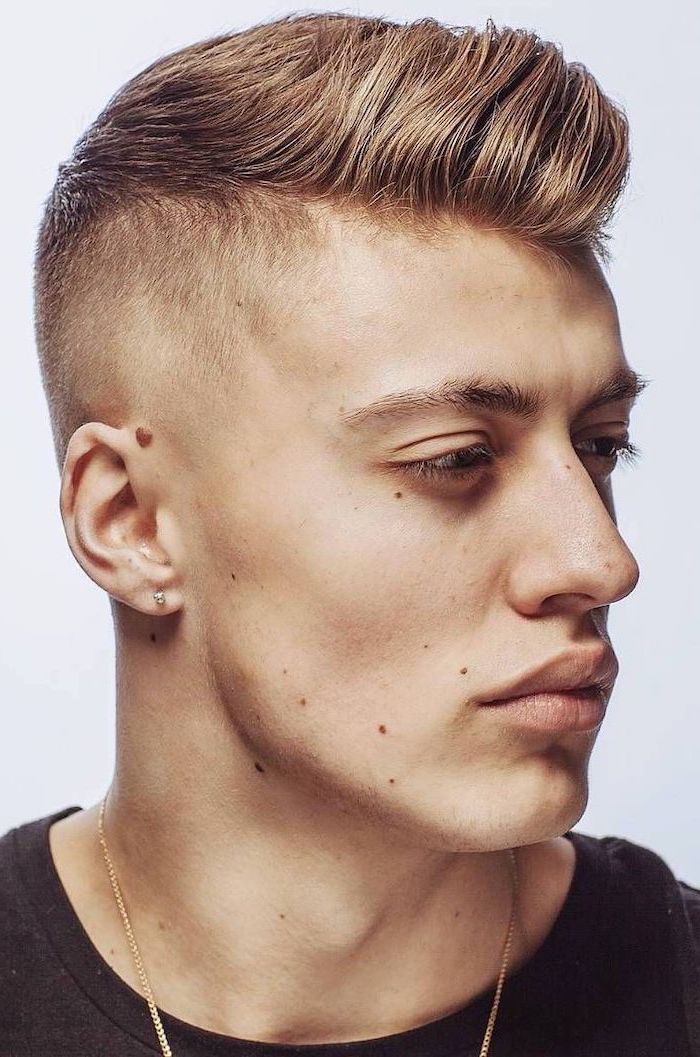 Unruly curly hair is awesome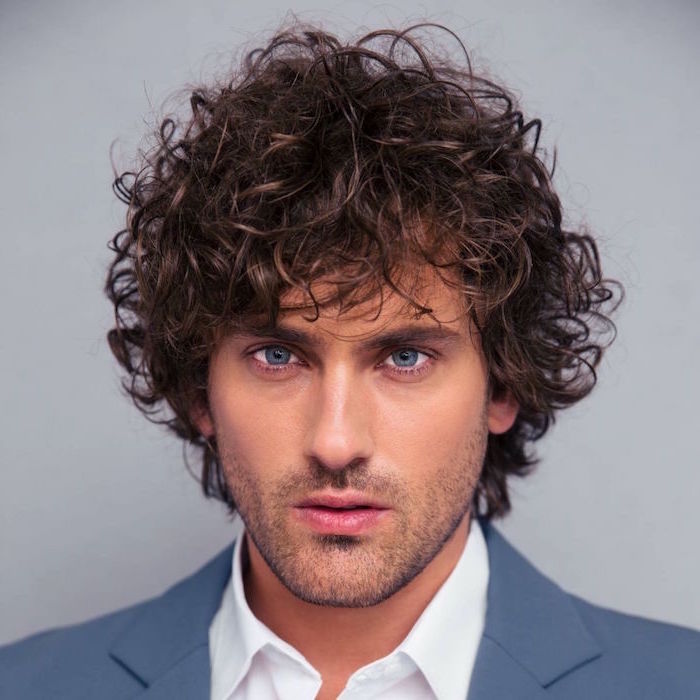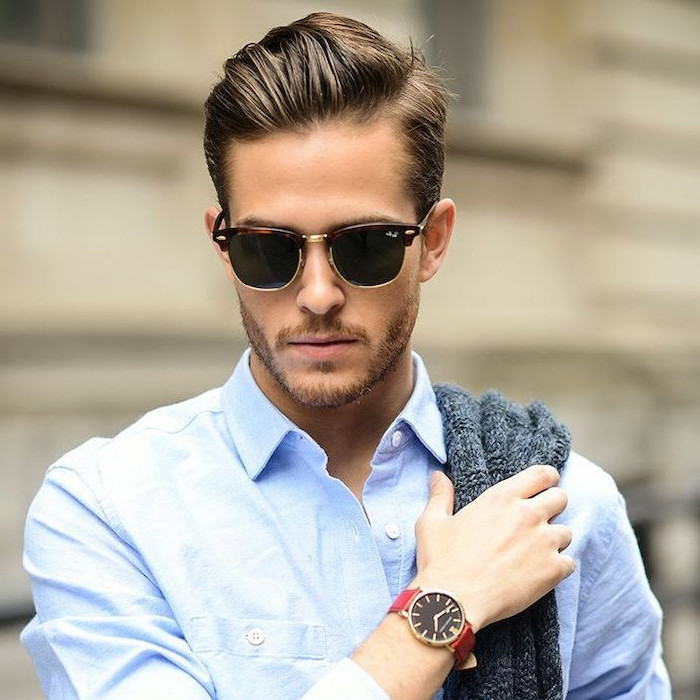 Colin Farrell – another celebrity fan of the man bun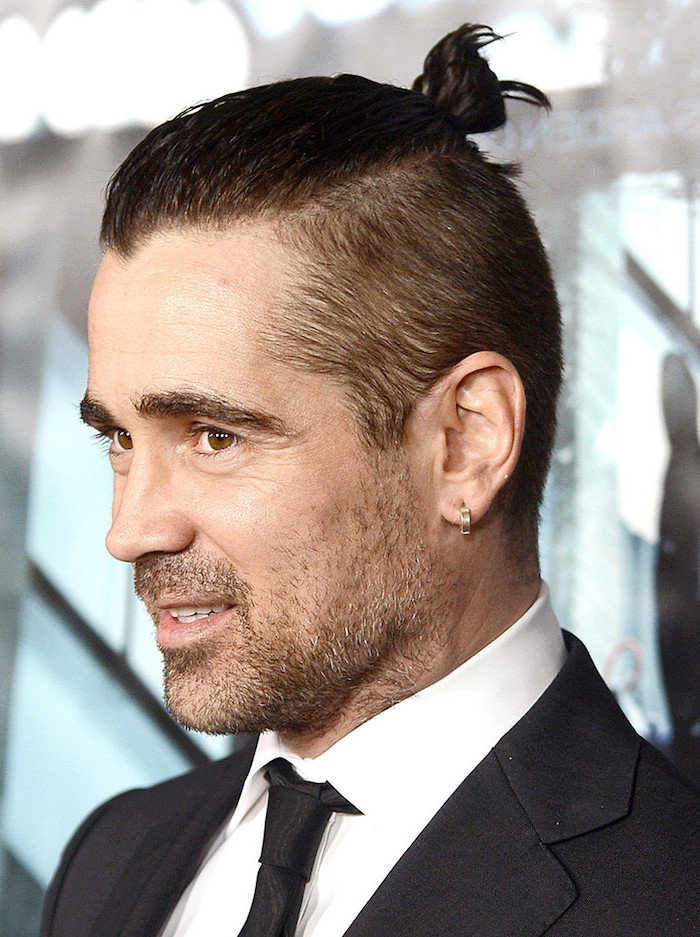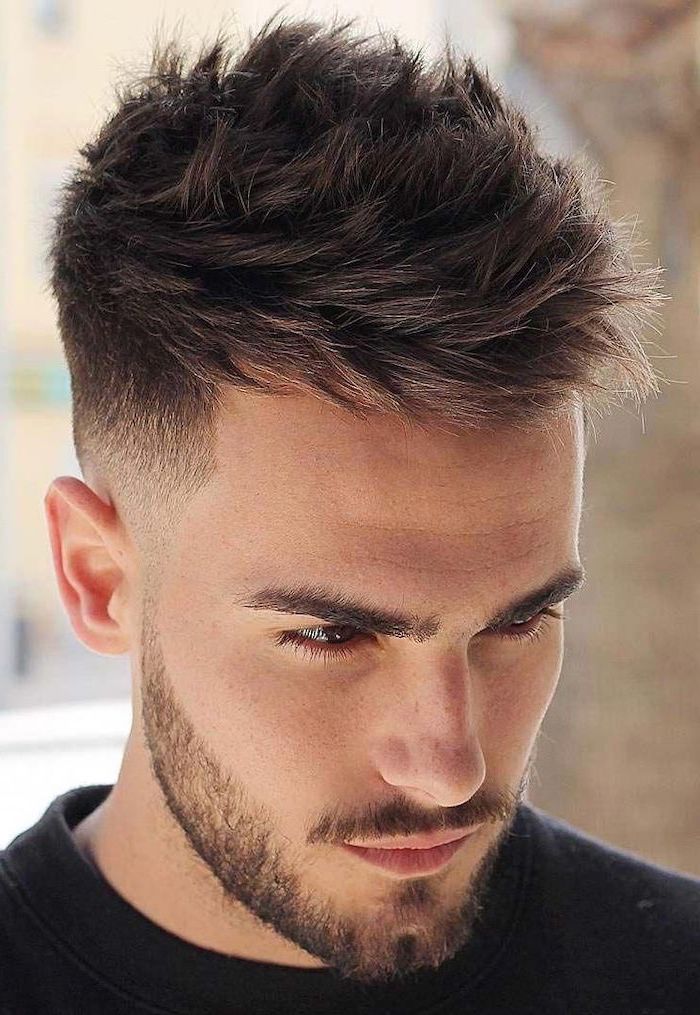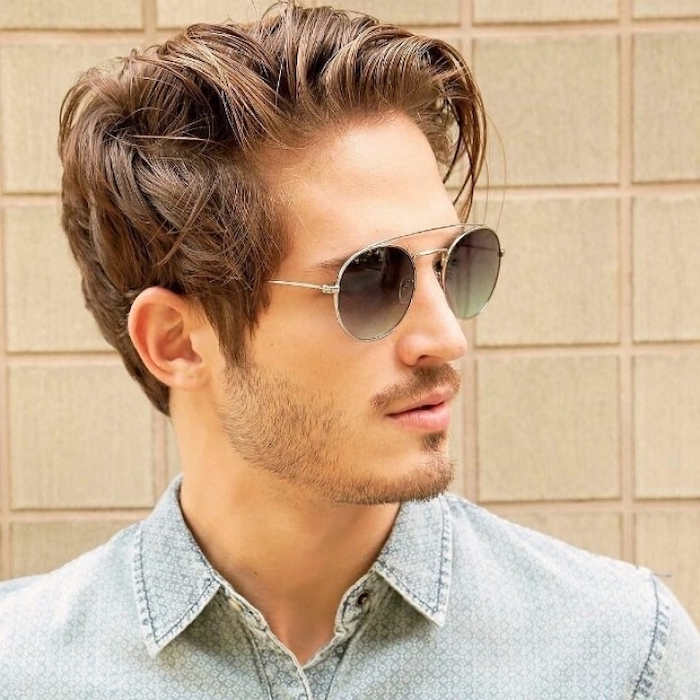 Best haircuts for men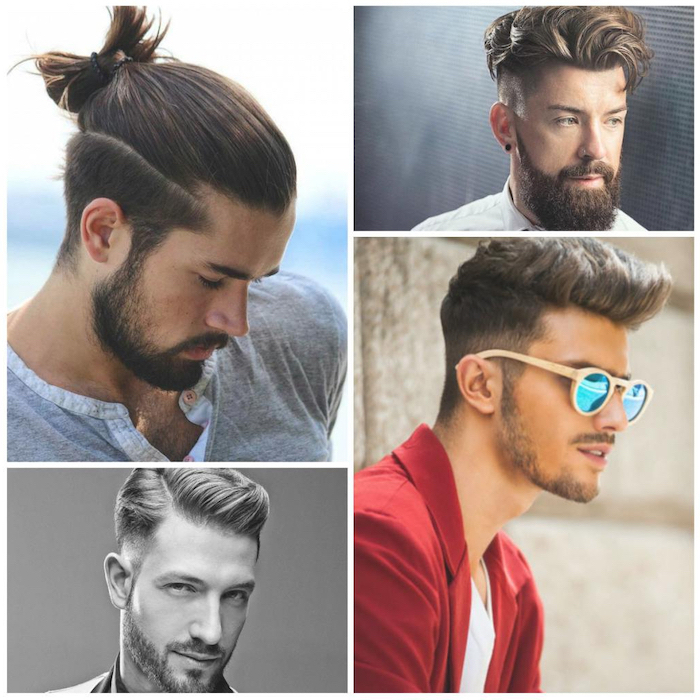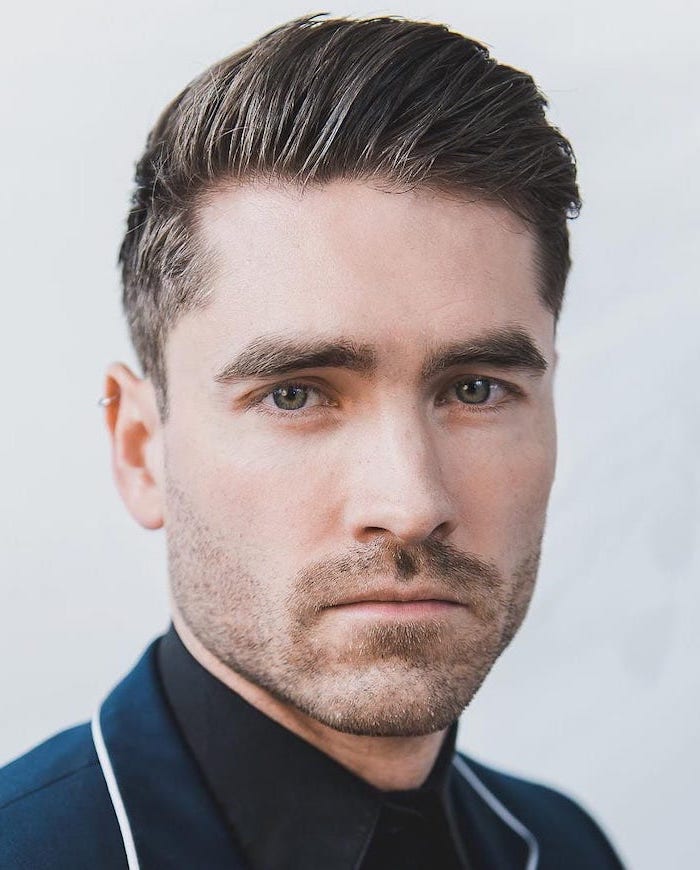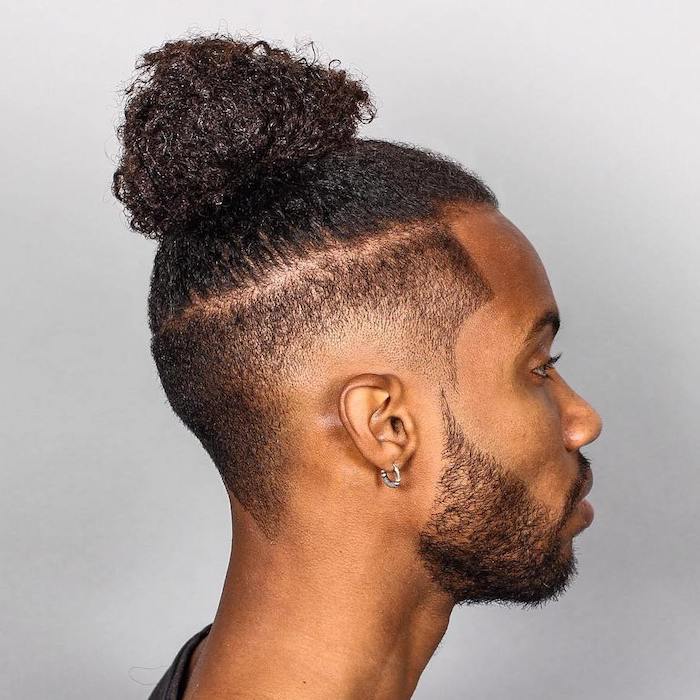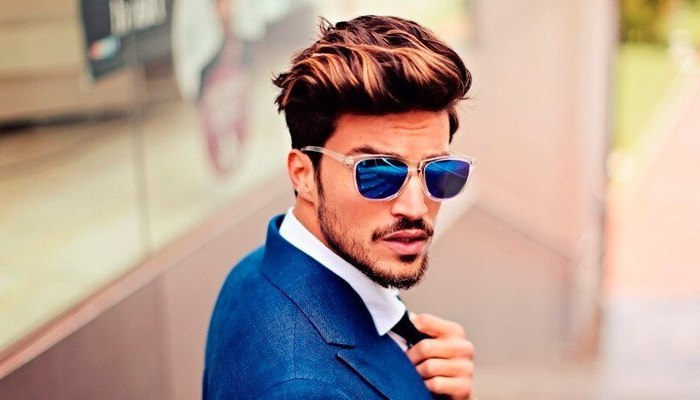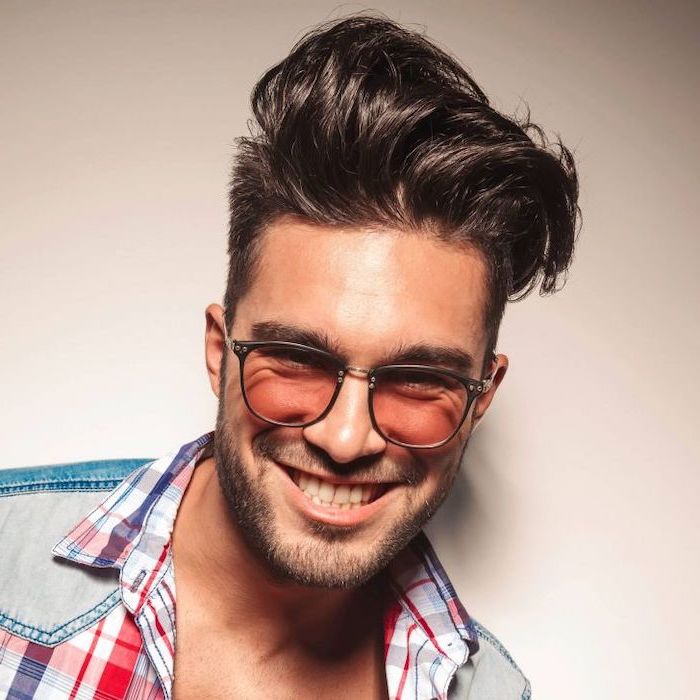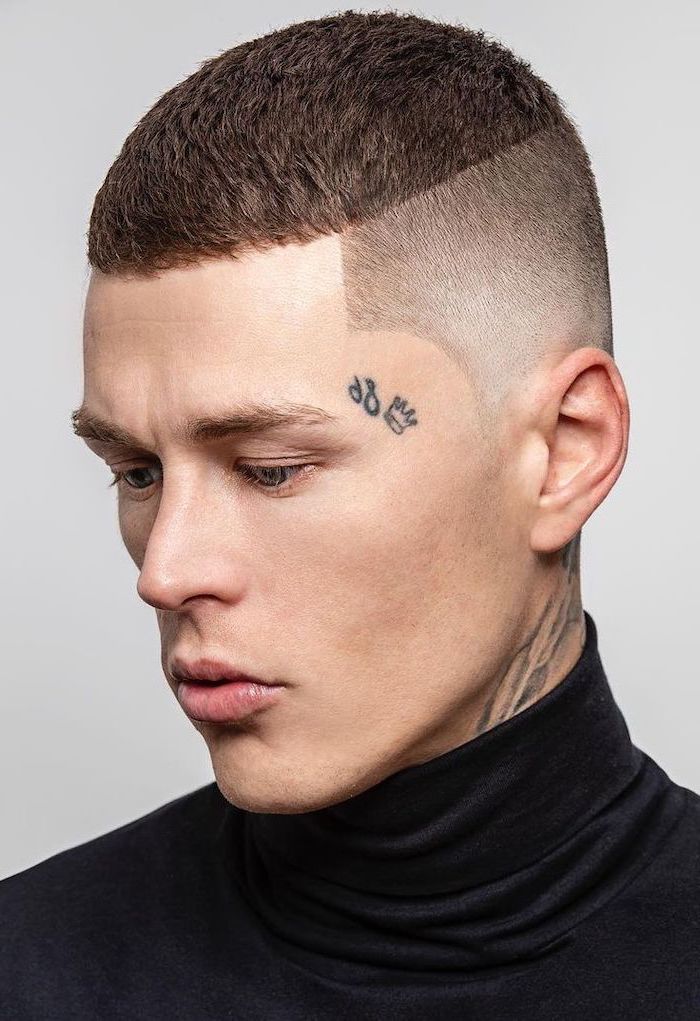 Short hairstyles for men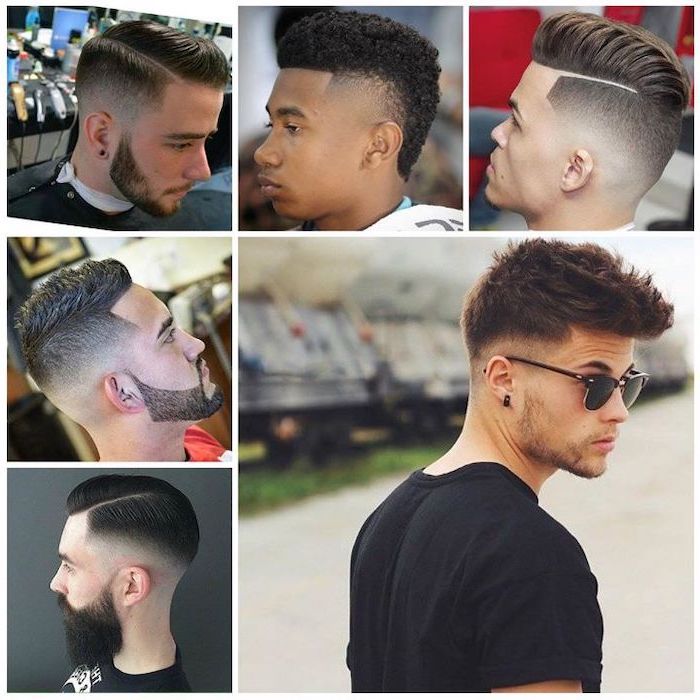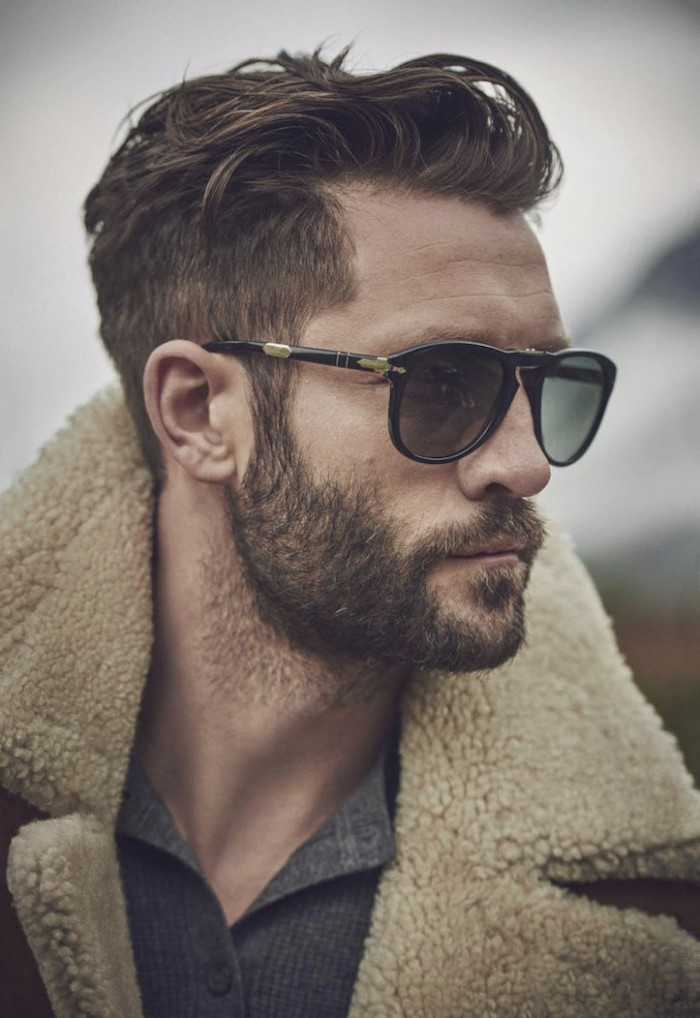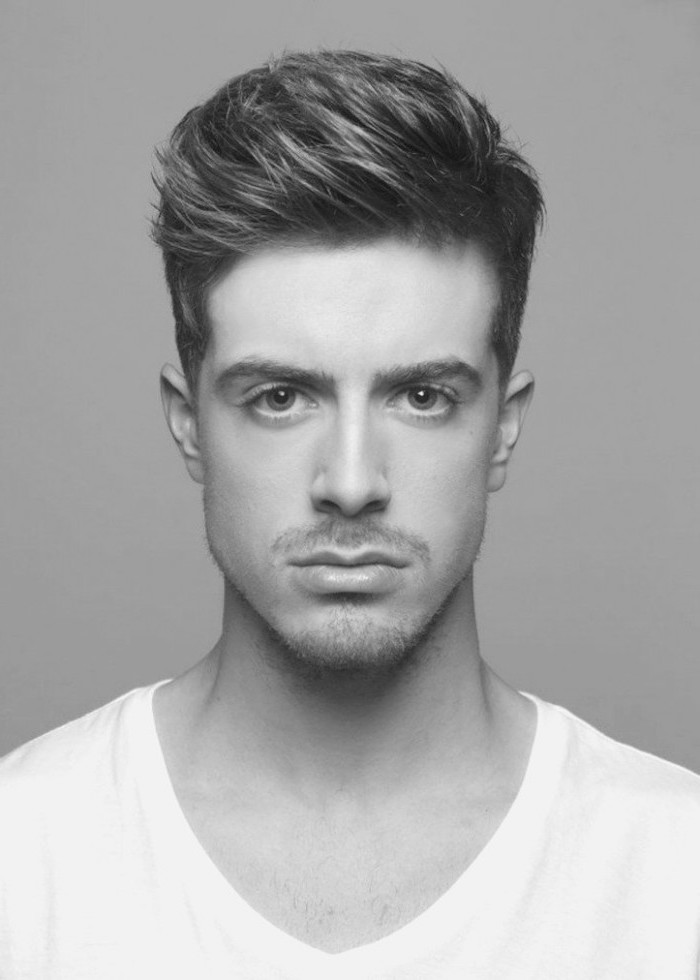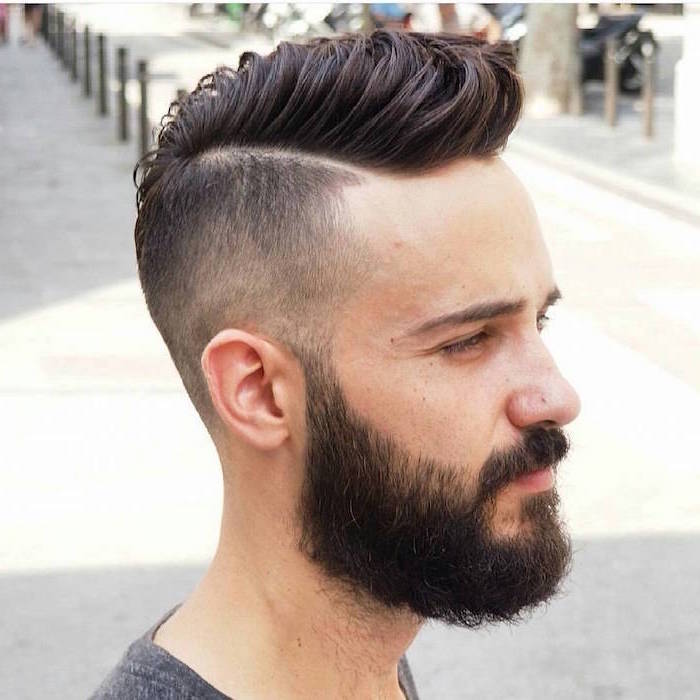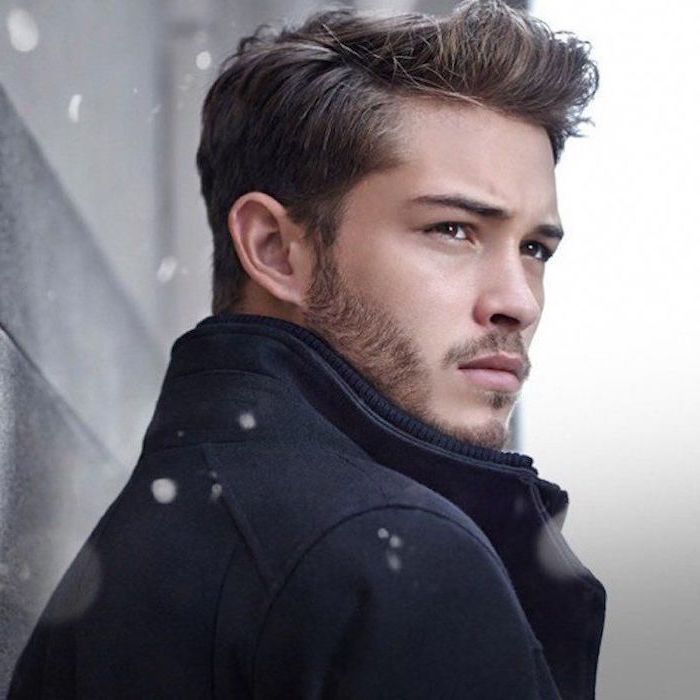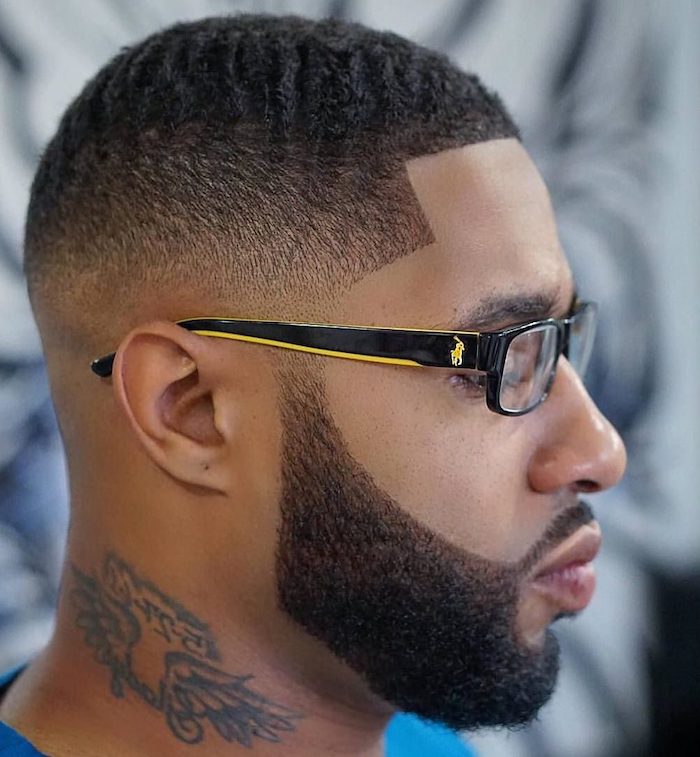 Best hairstyle for men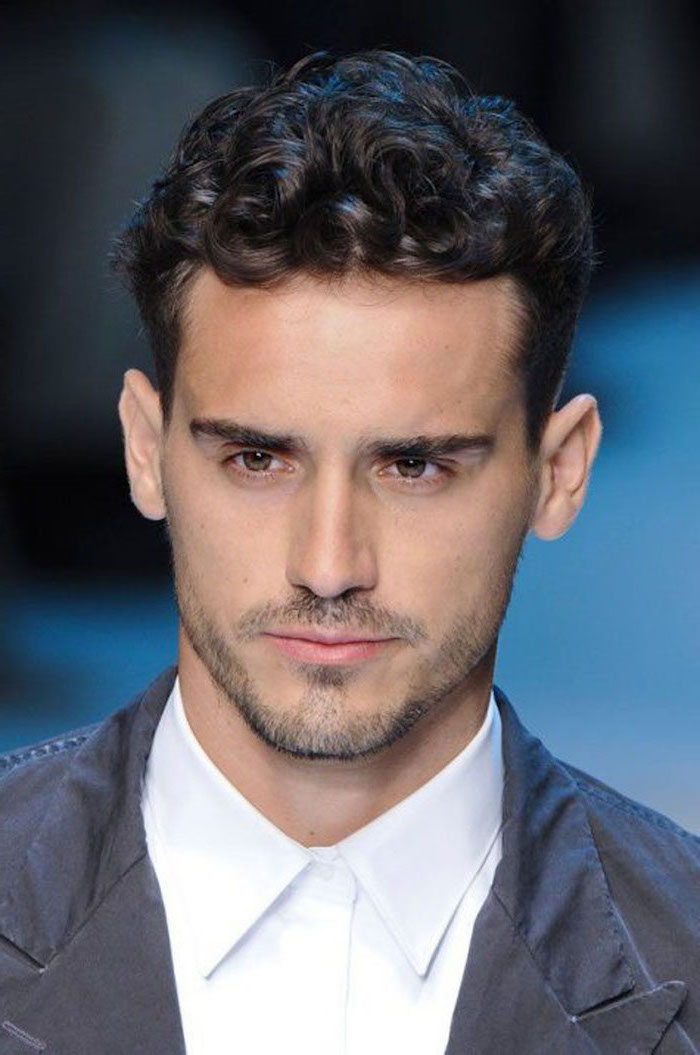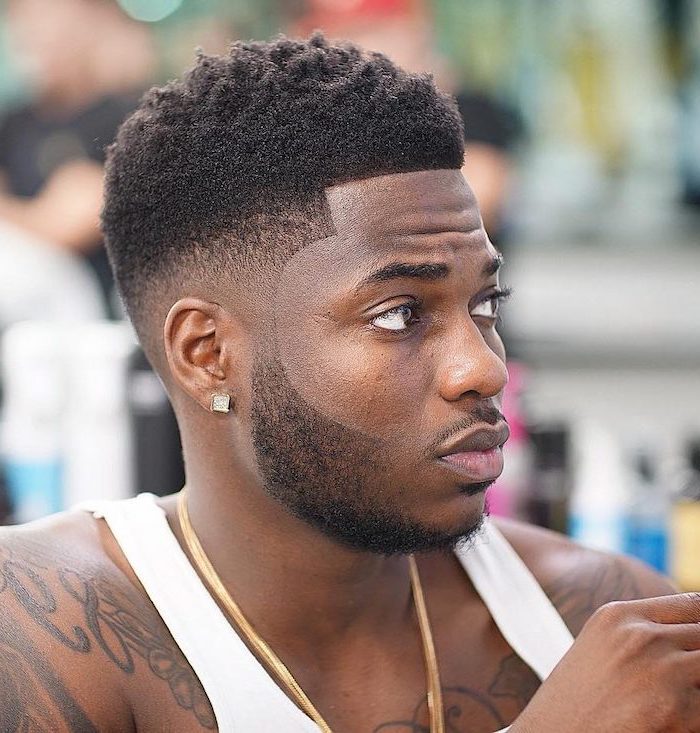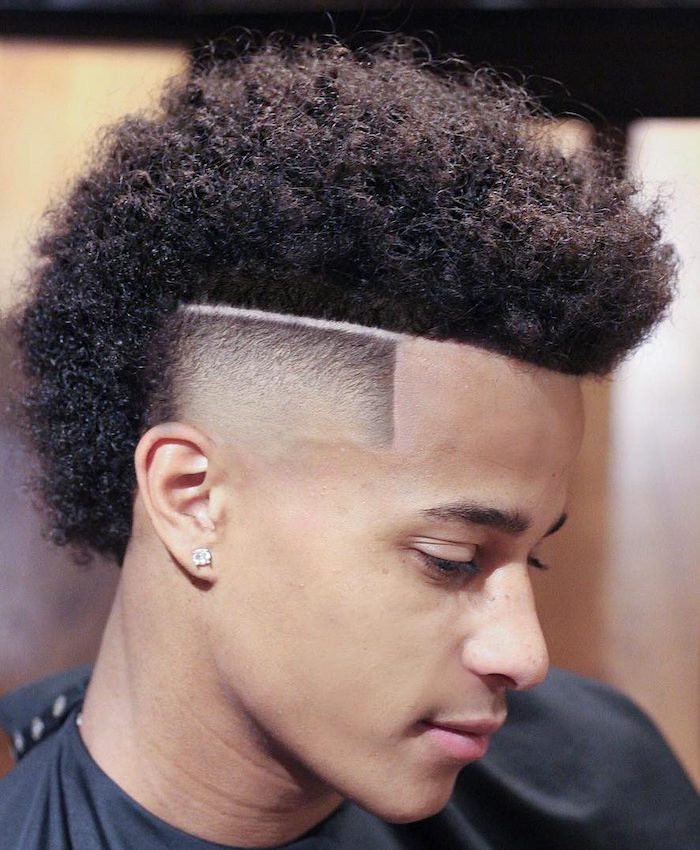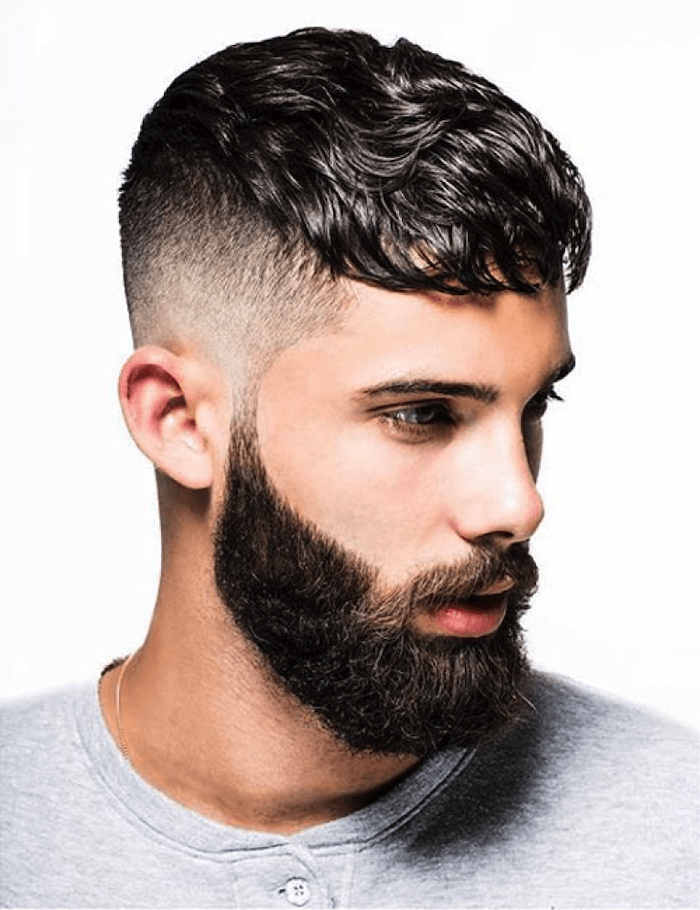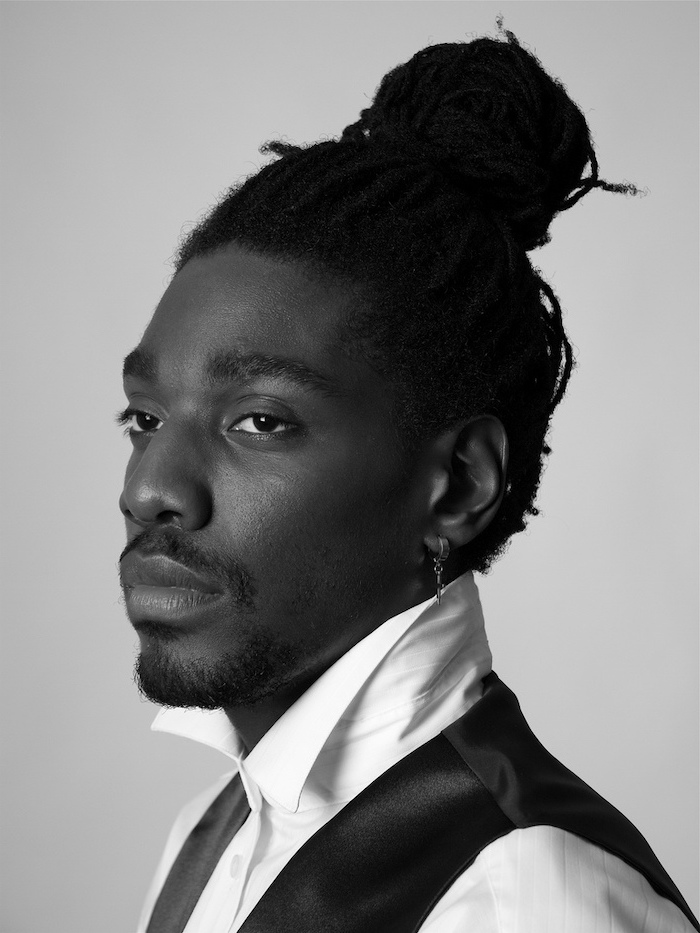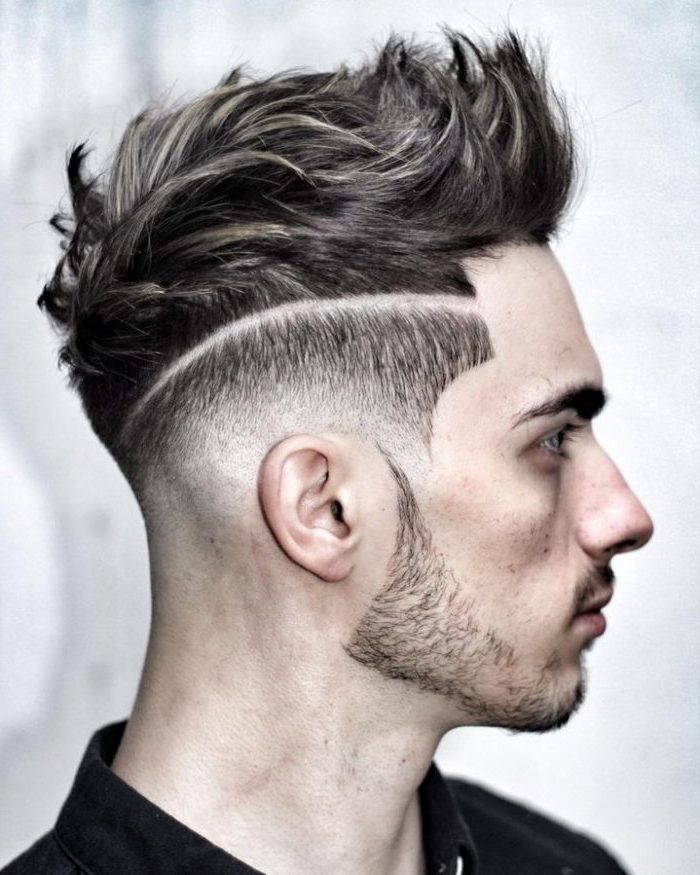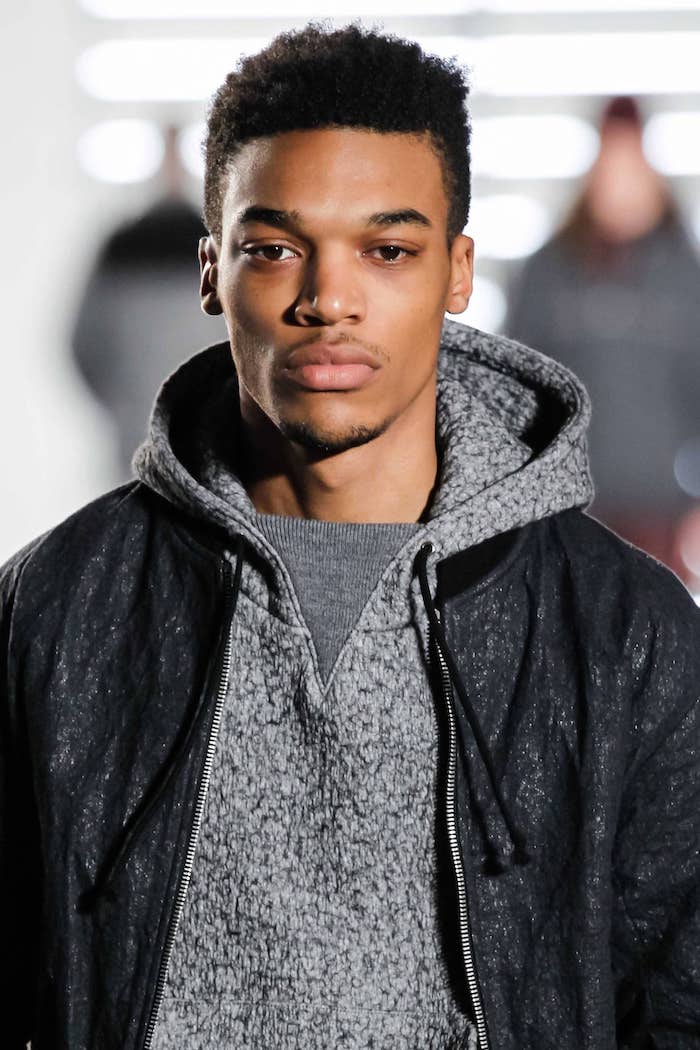 Cool haircuts for boys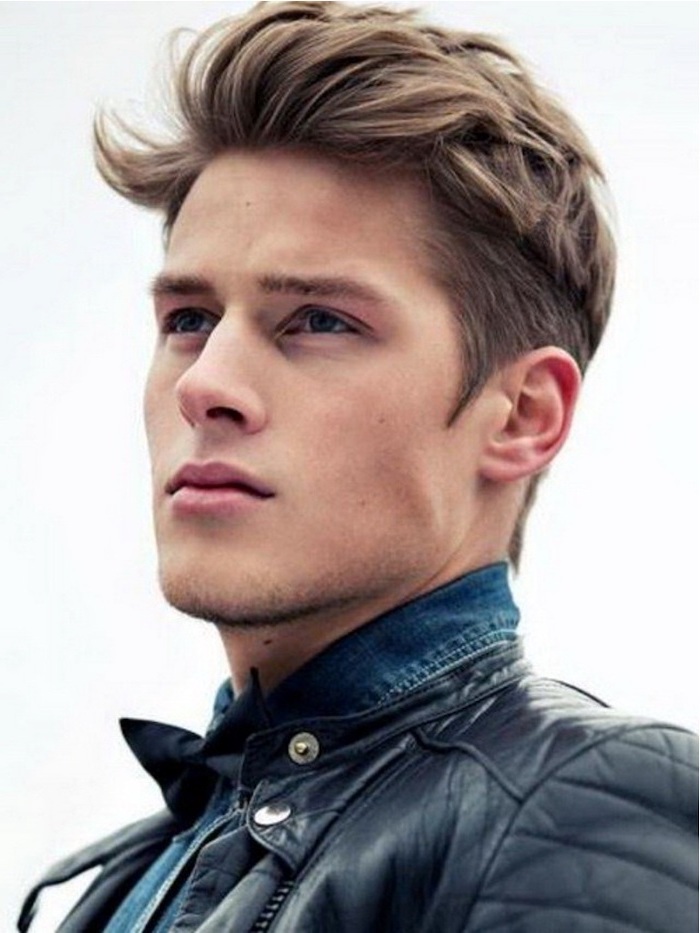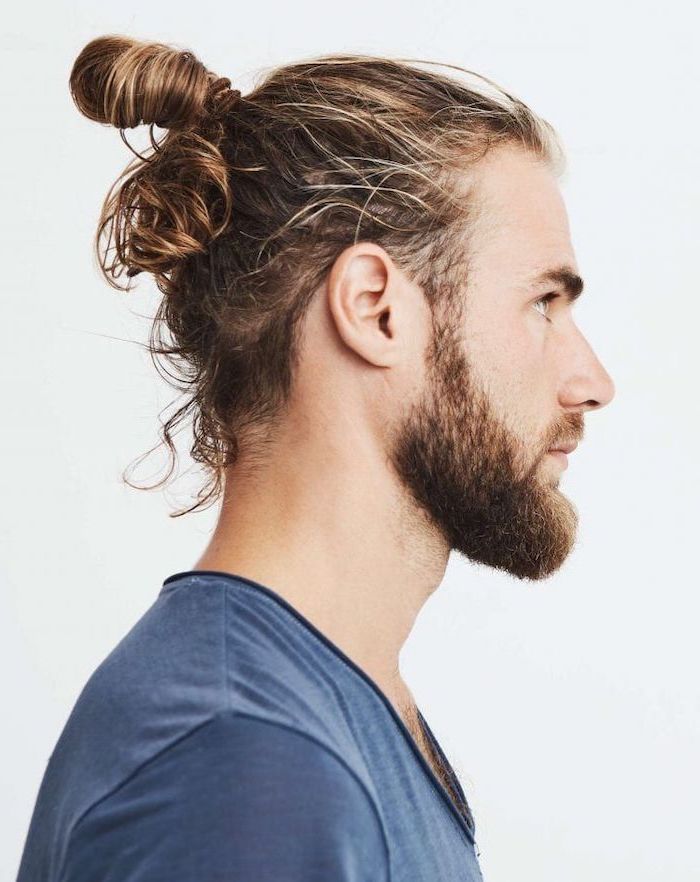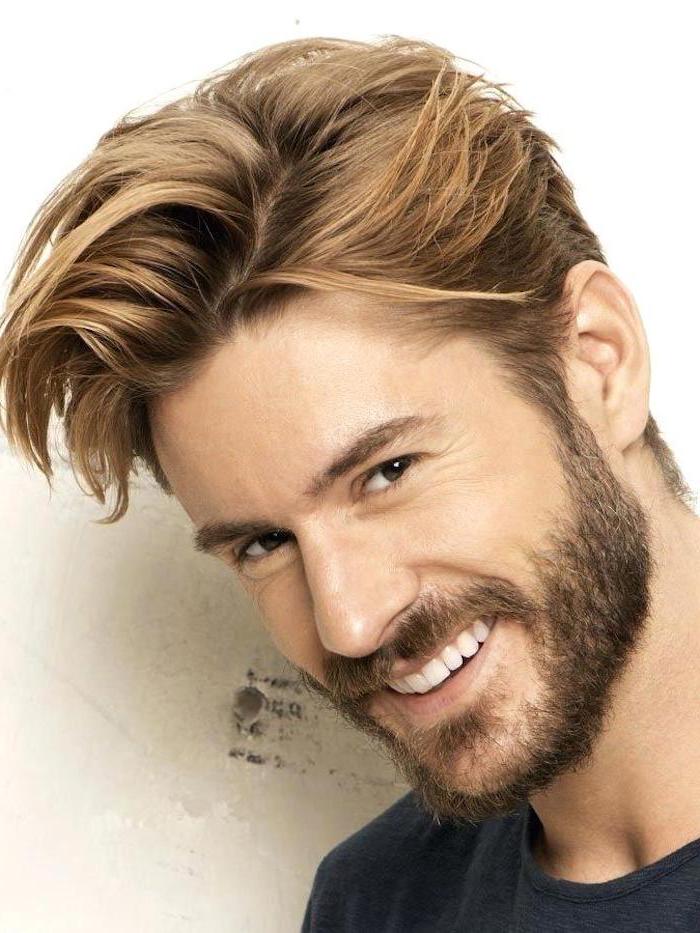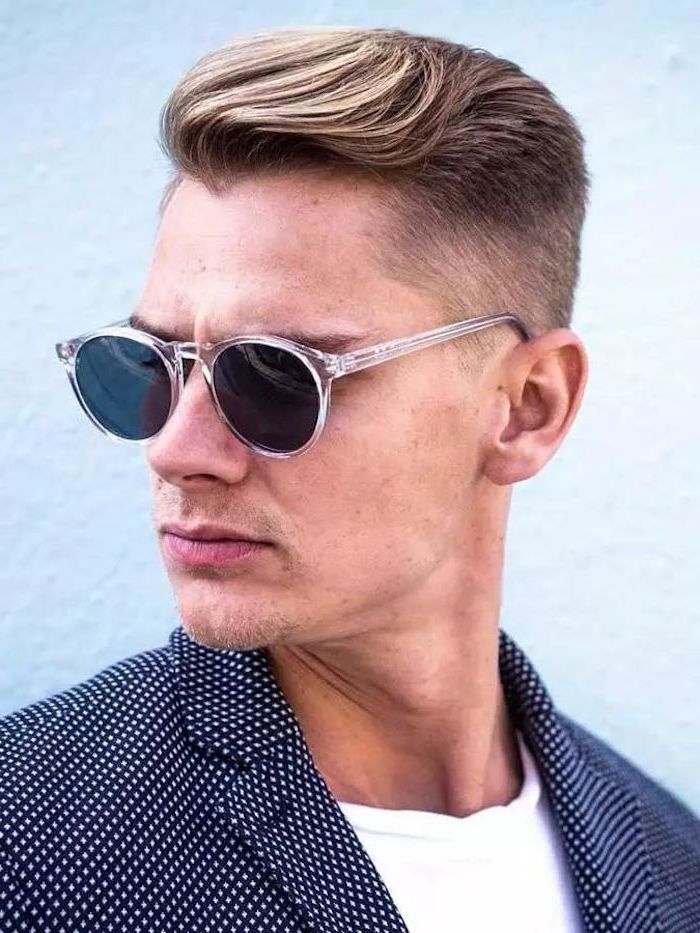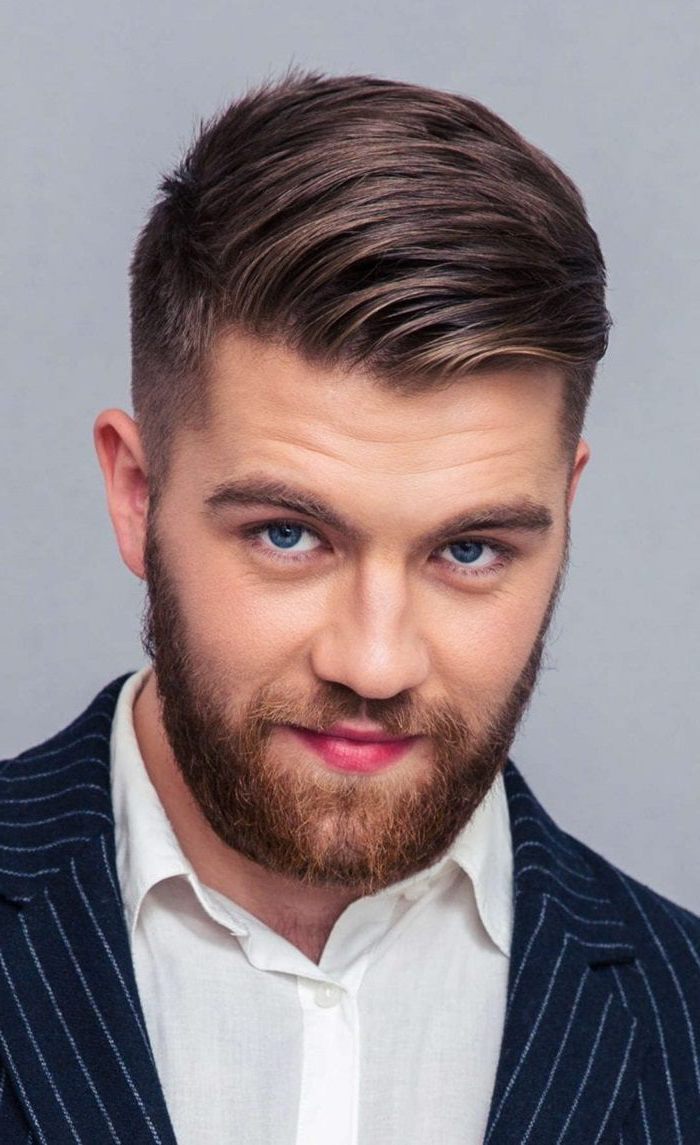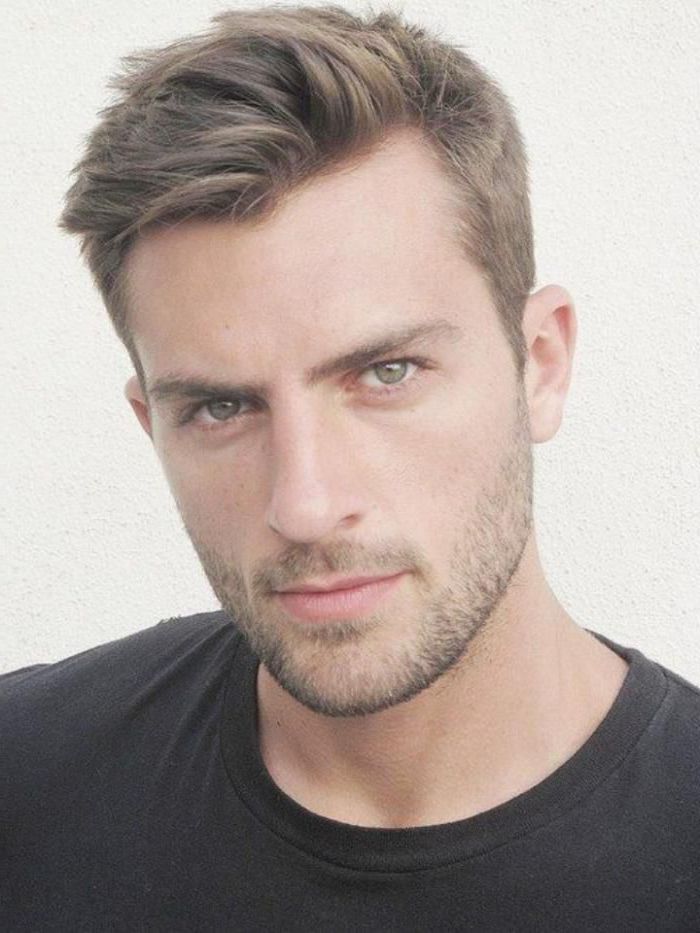 Medium hairstyles for men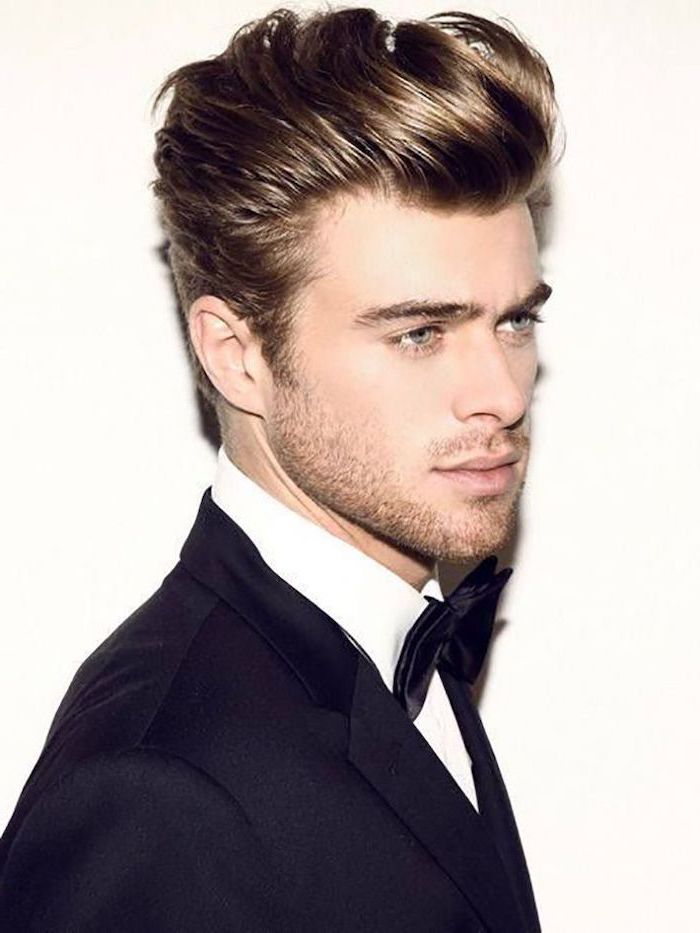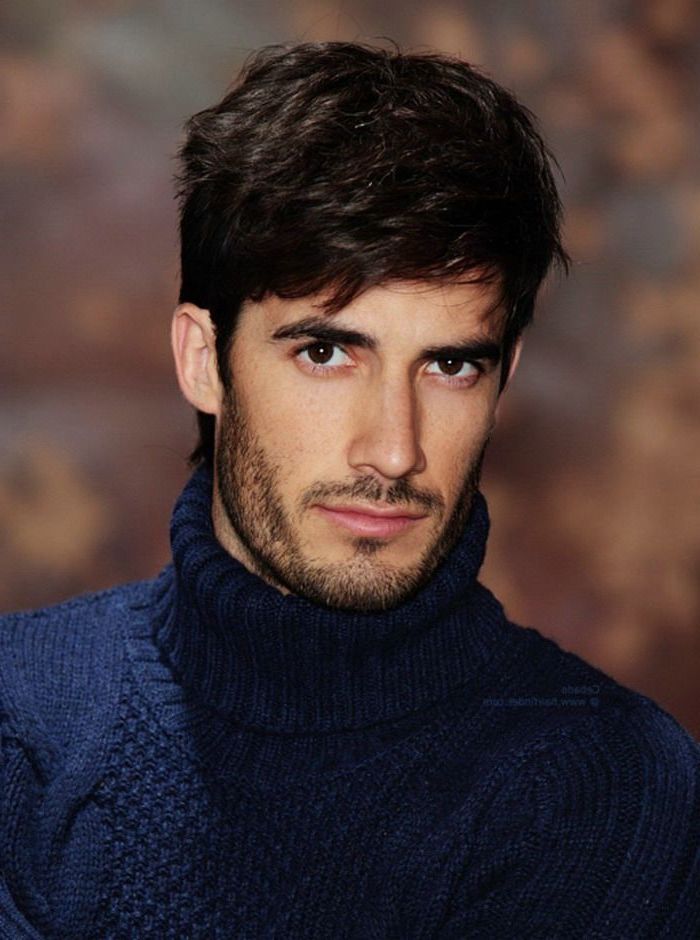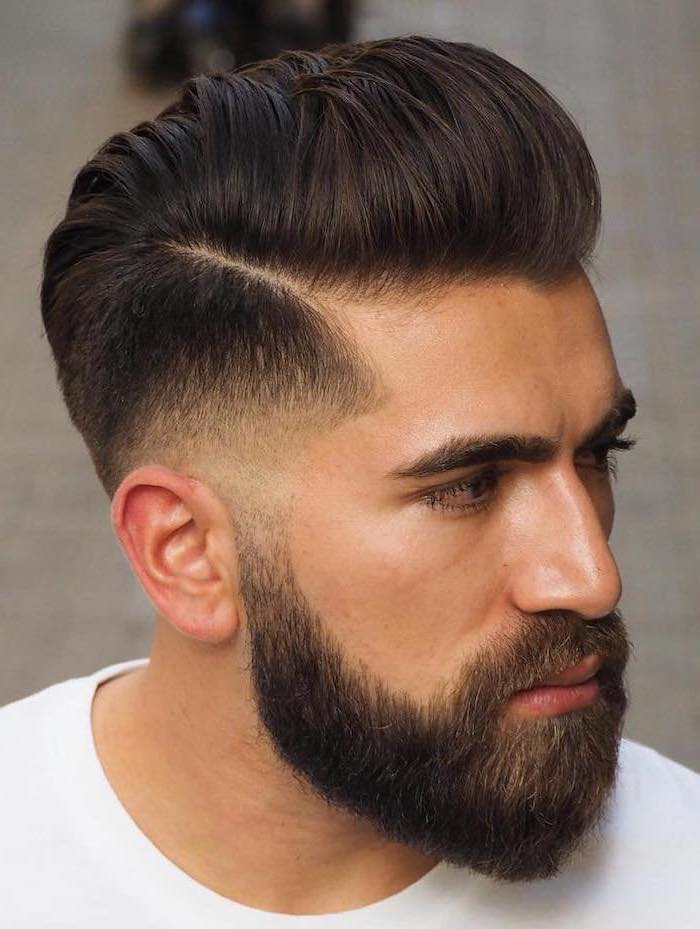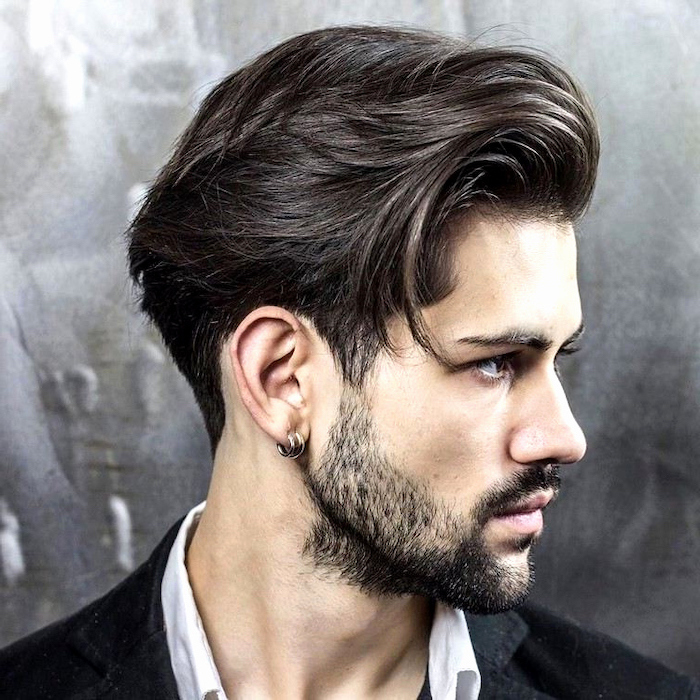 Medium length hairstyles for men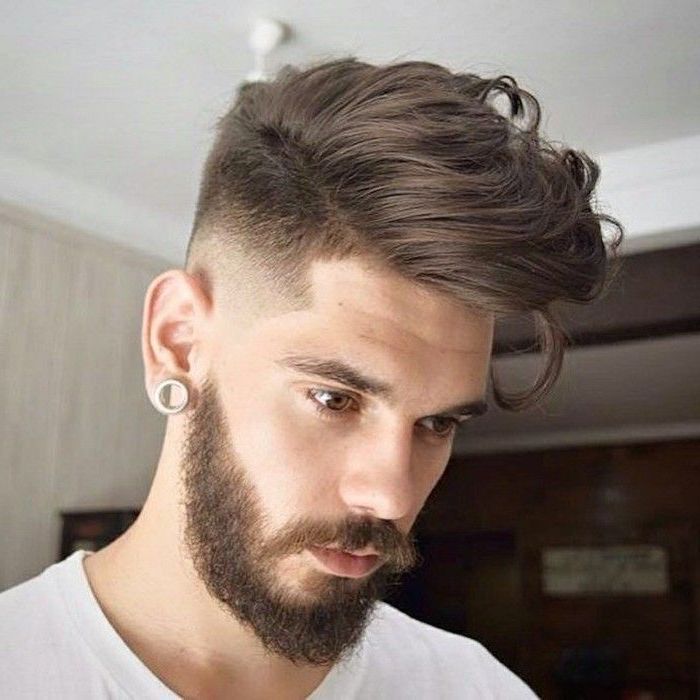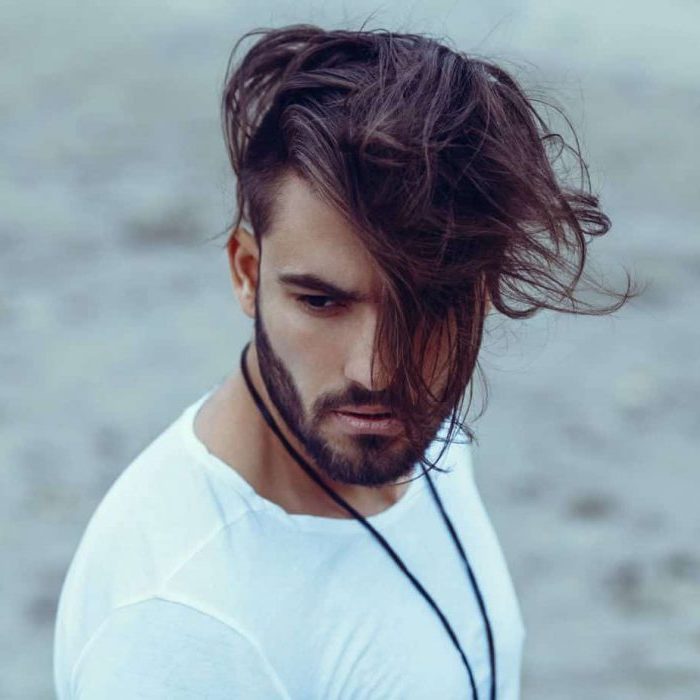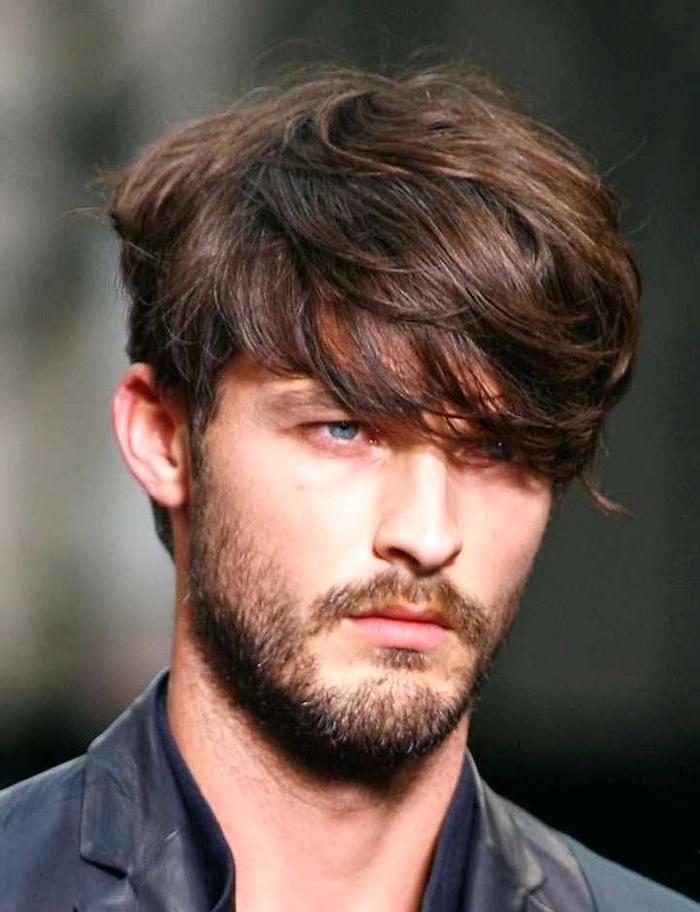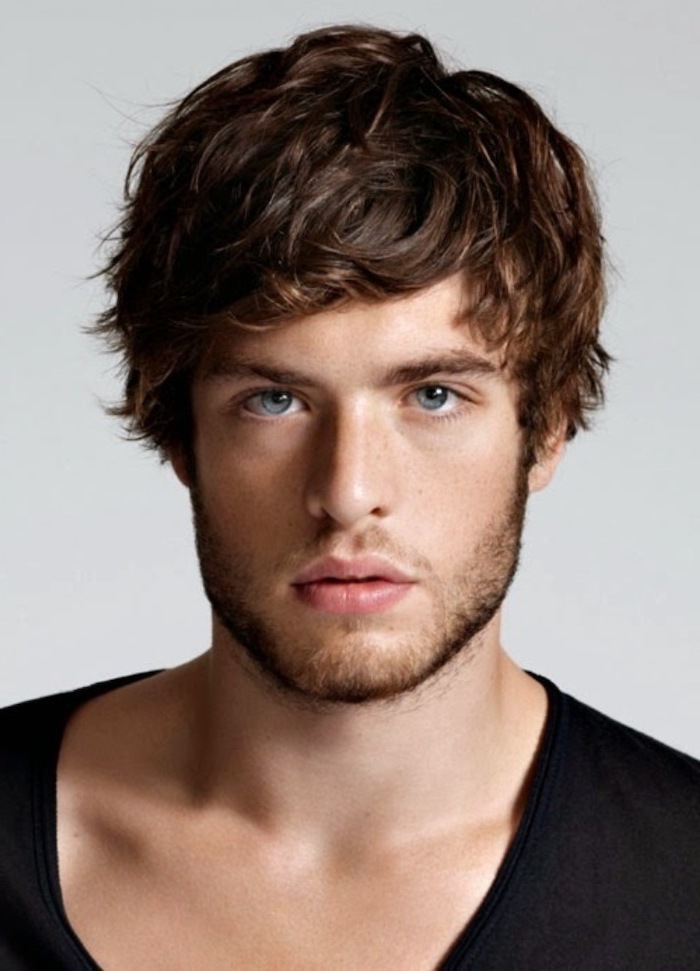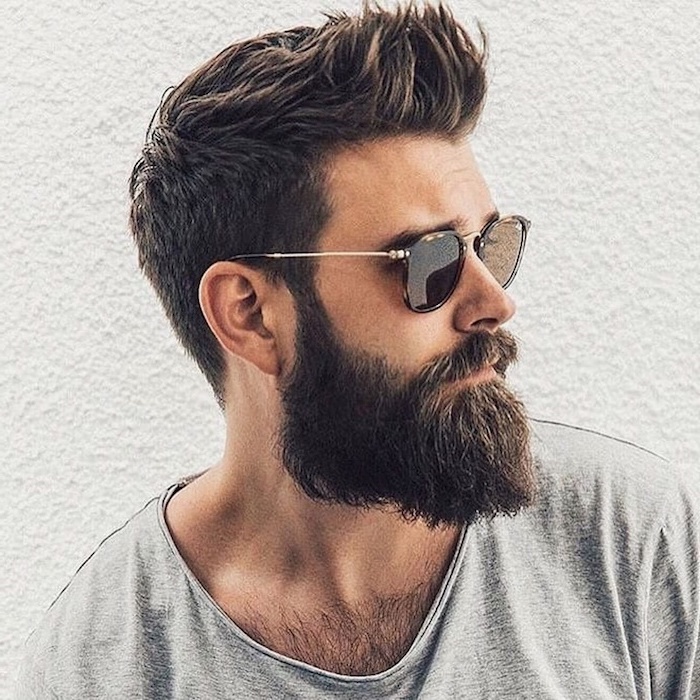 David Beckham is a trend-setter when it comes to hairstyles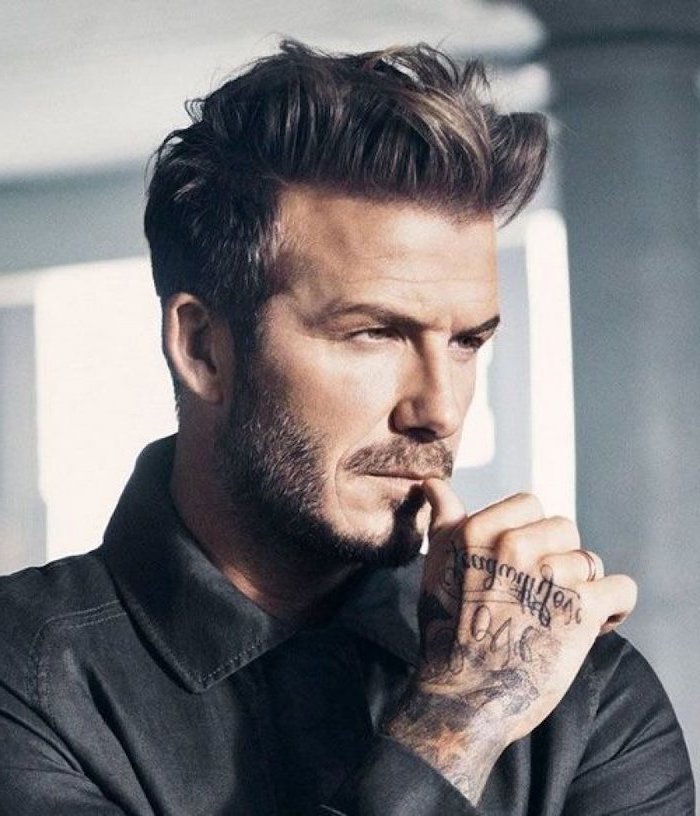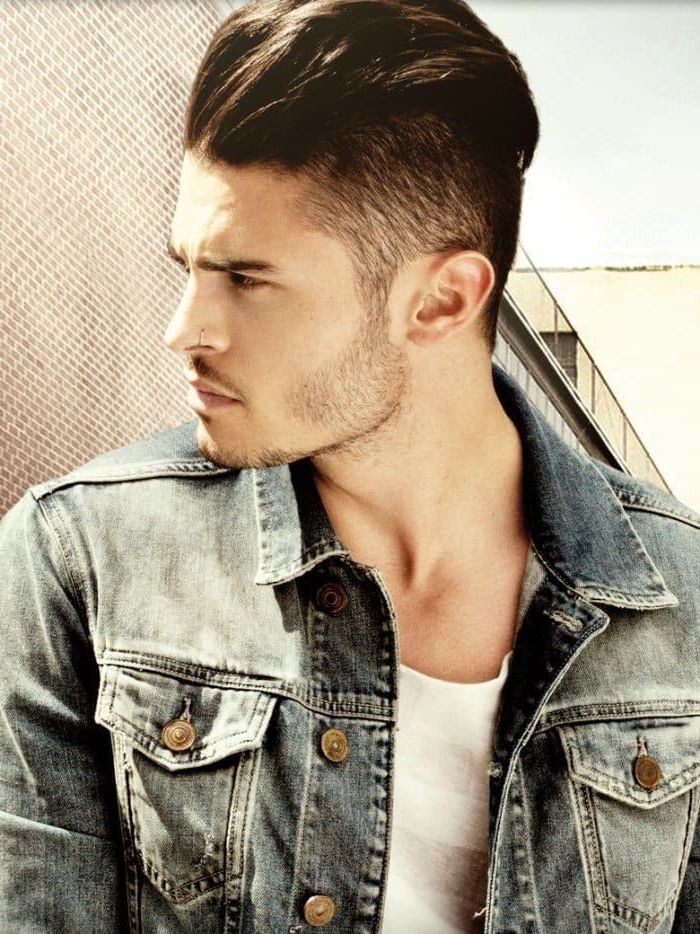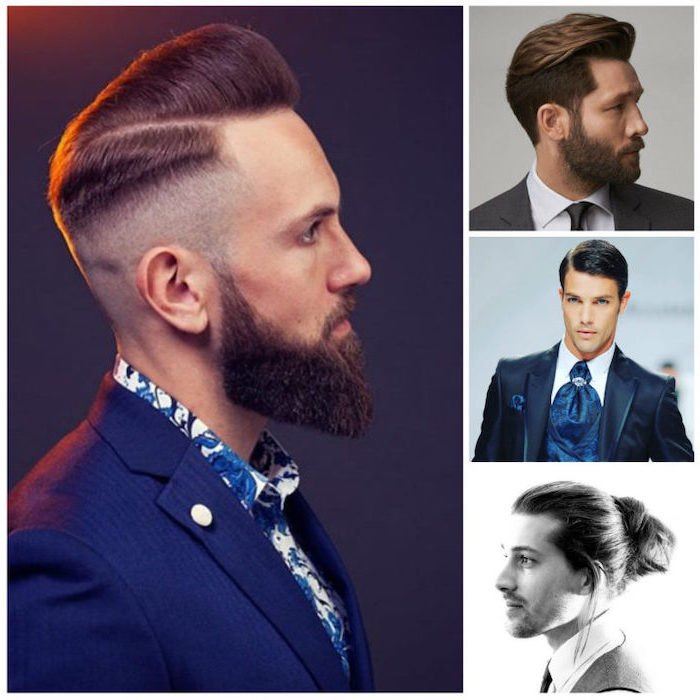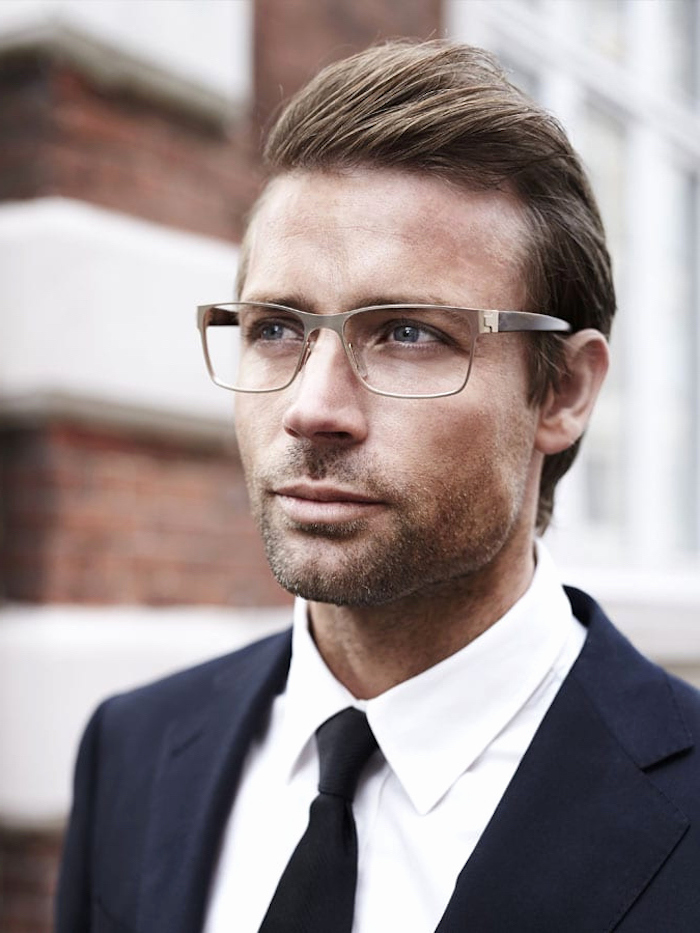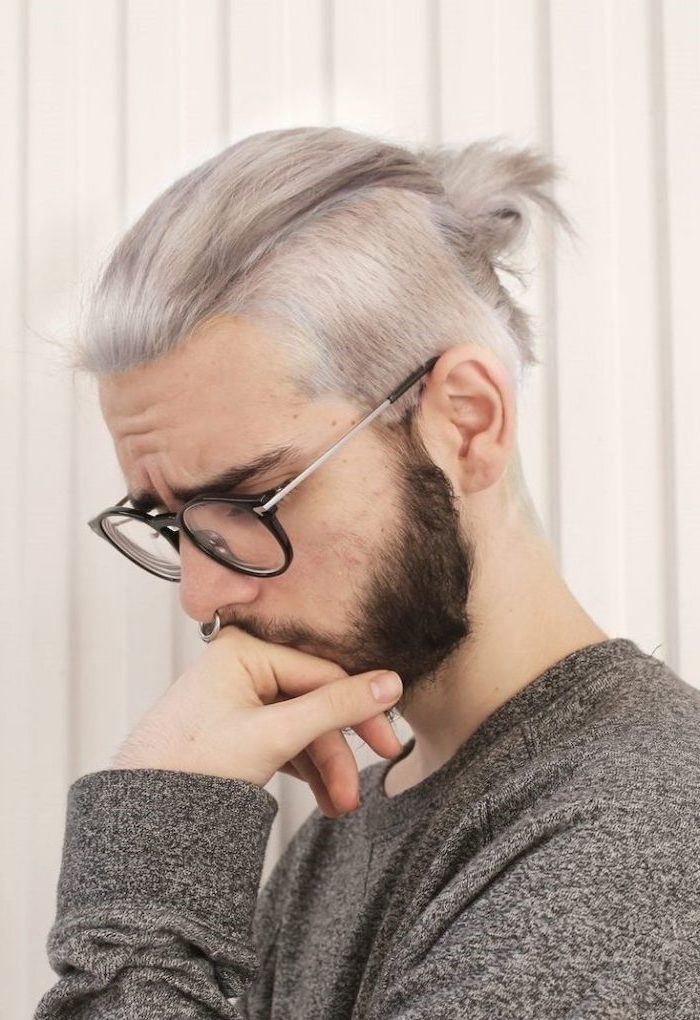 Modern haircuts for men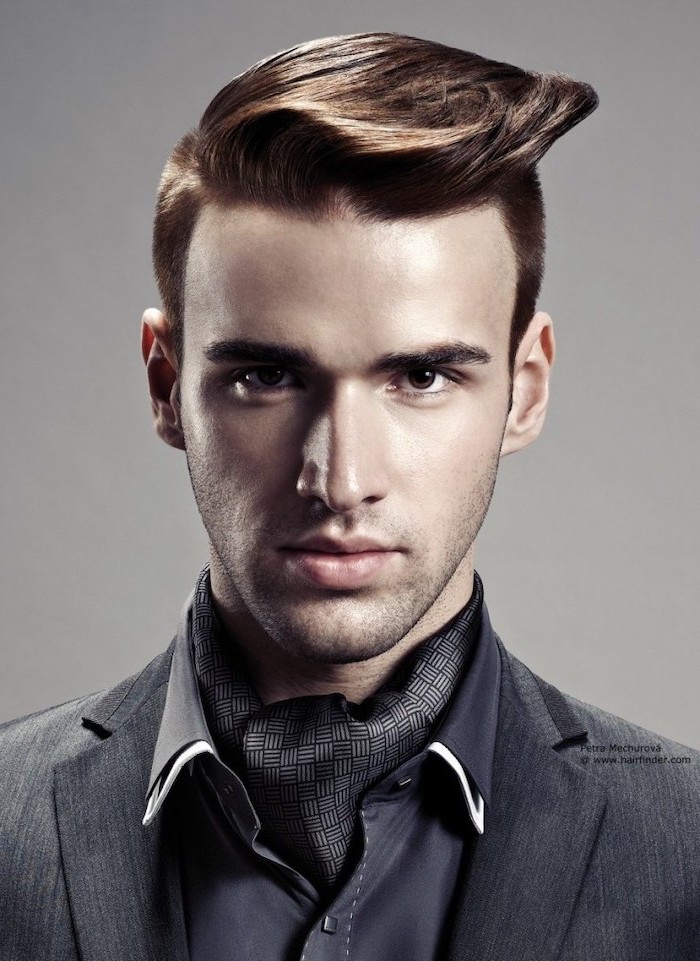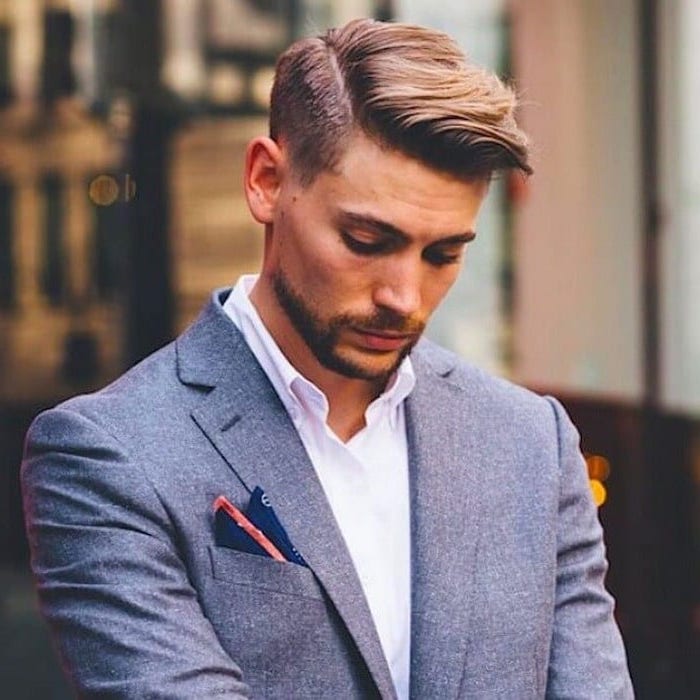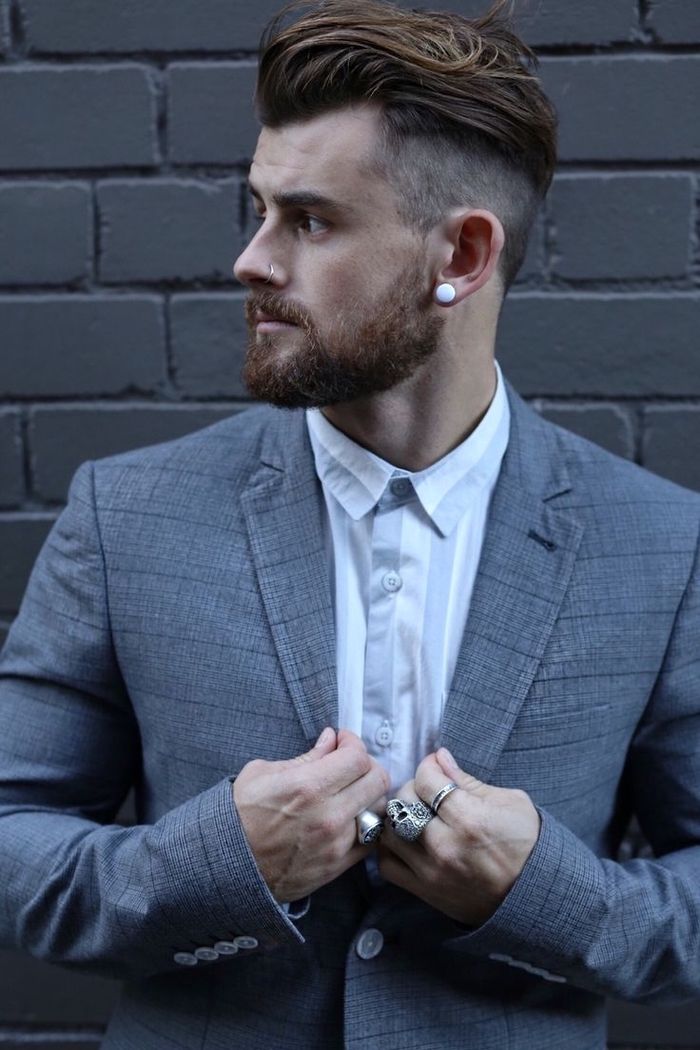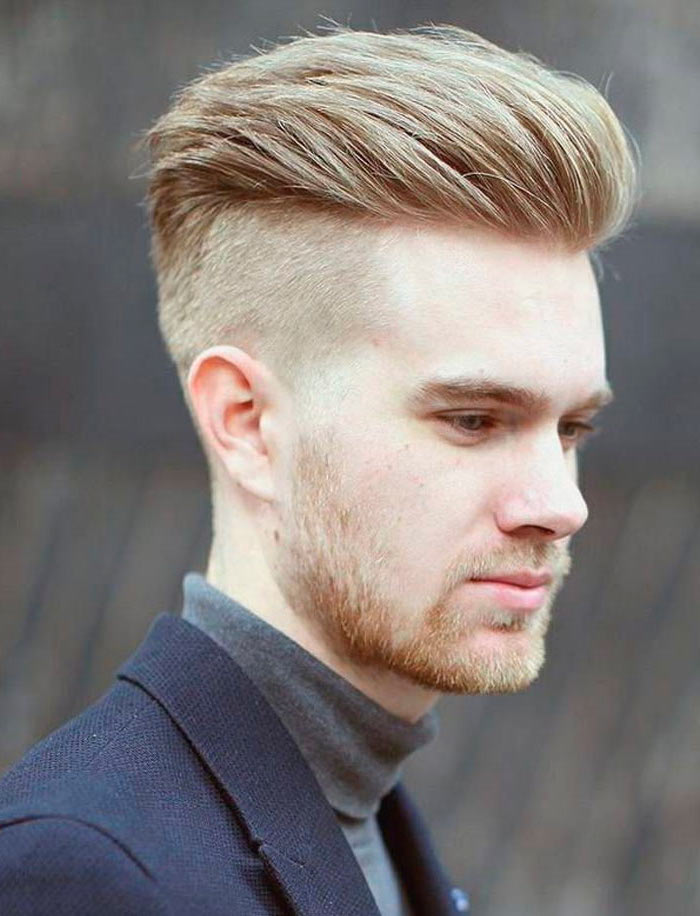 Trendy haircuts for men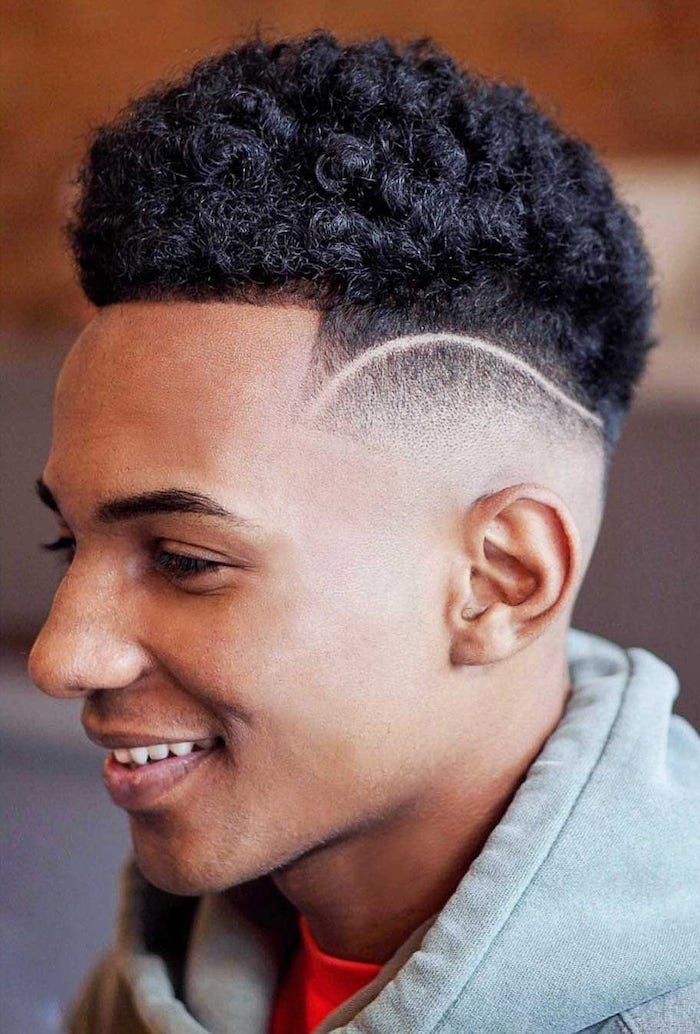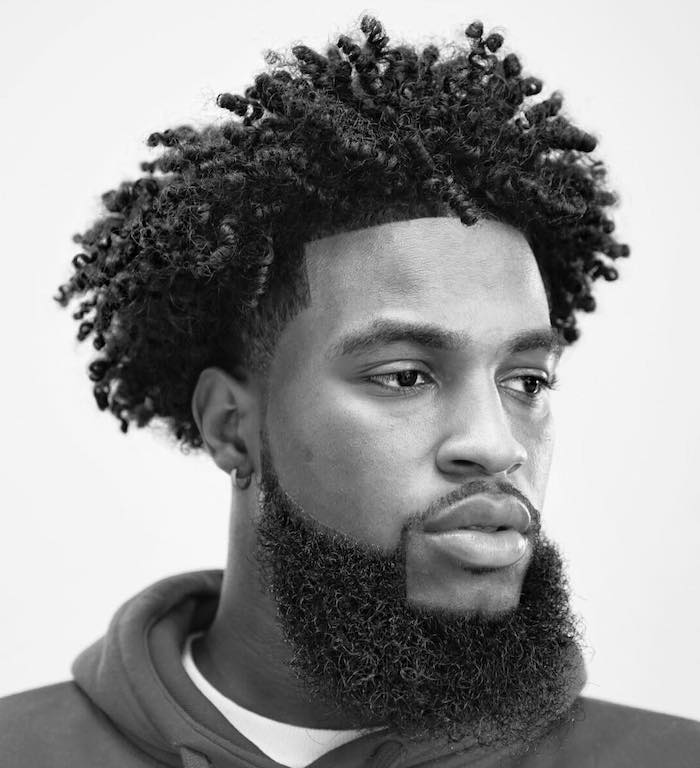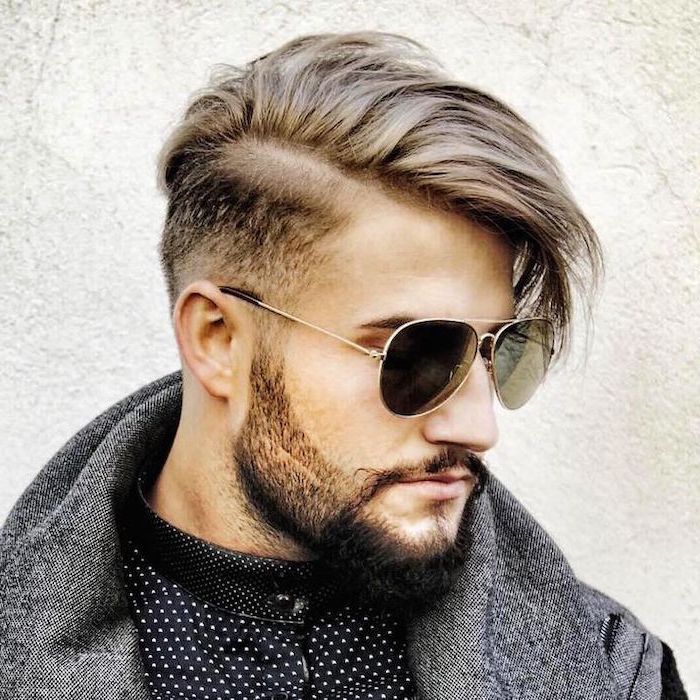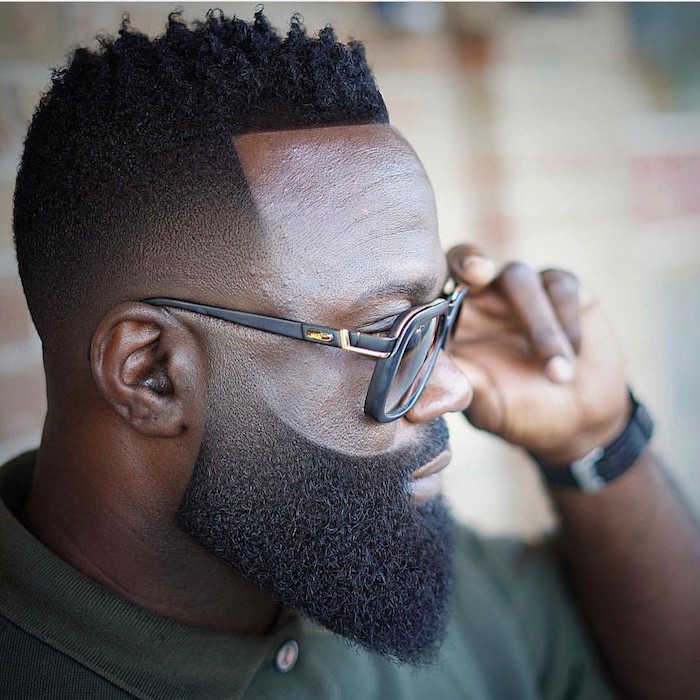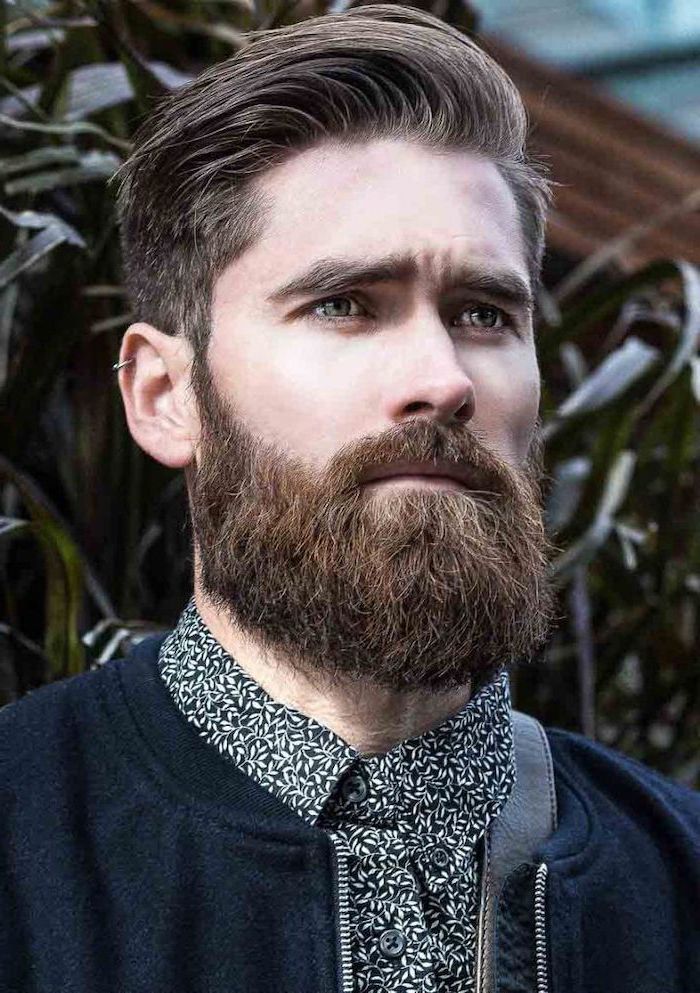 Hairstyles for men with thick hair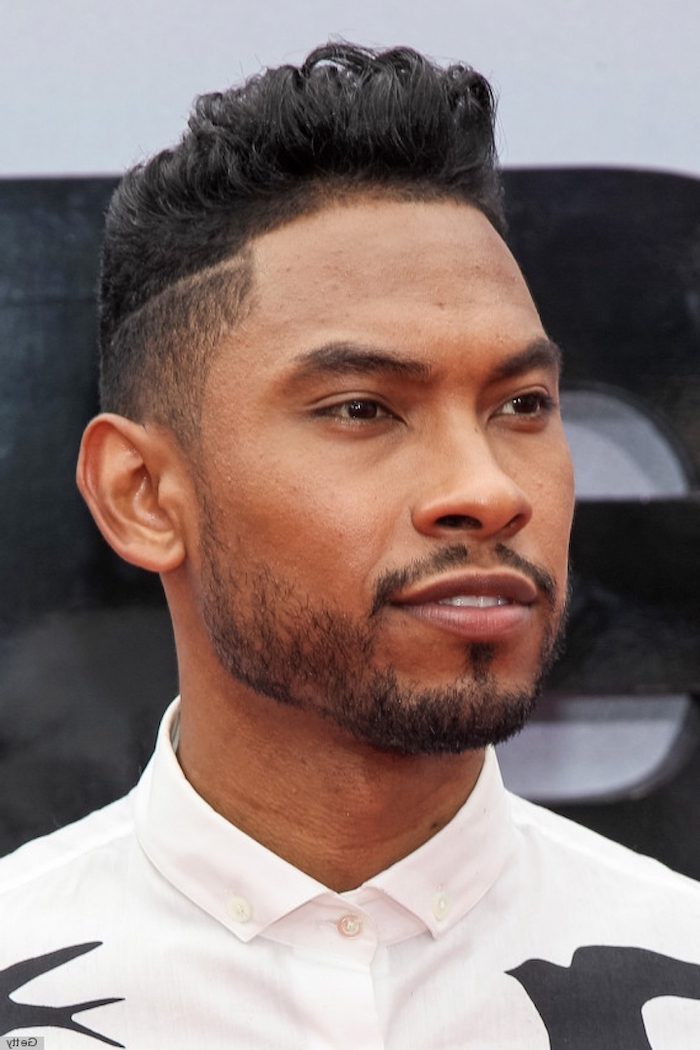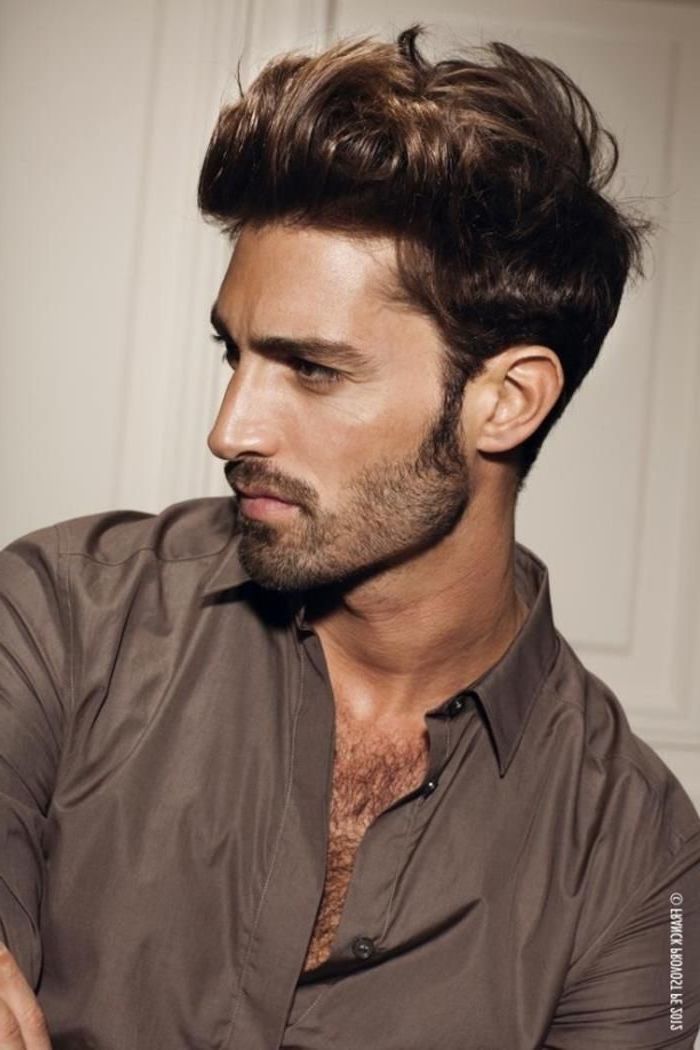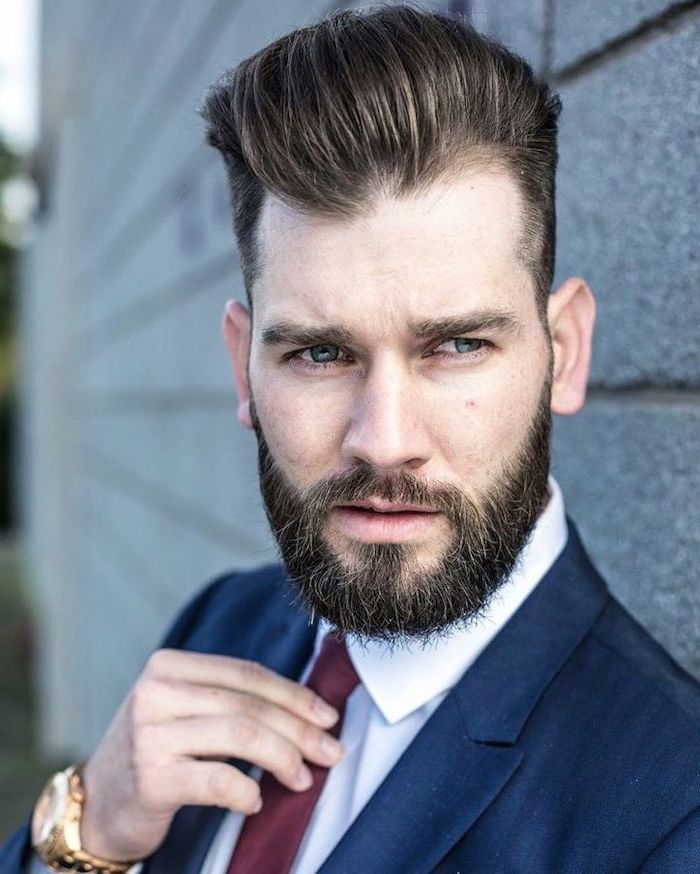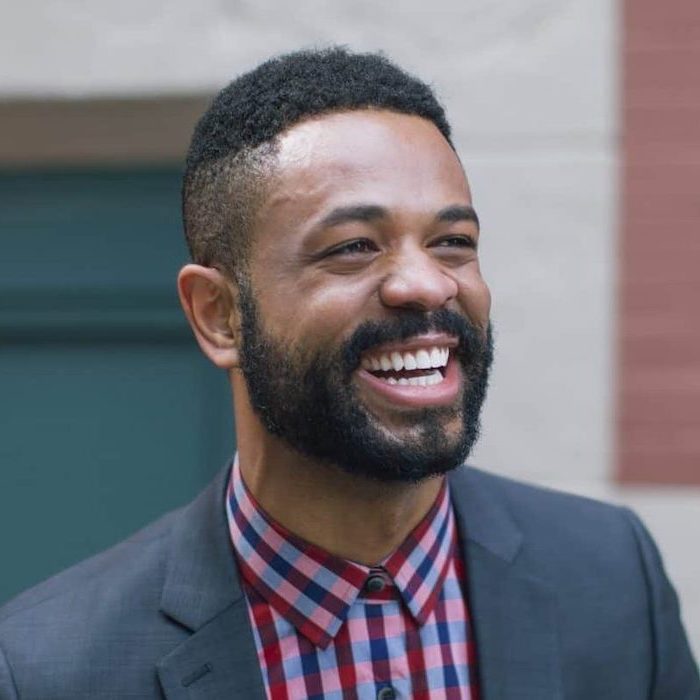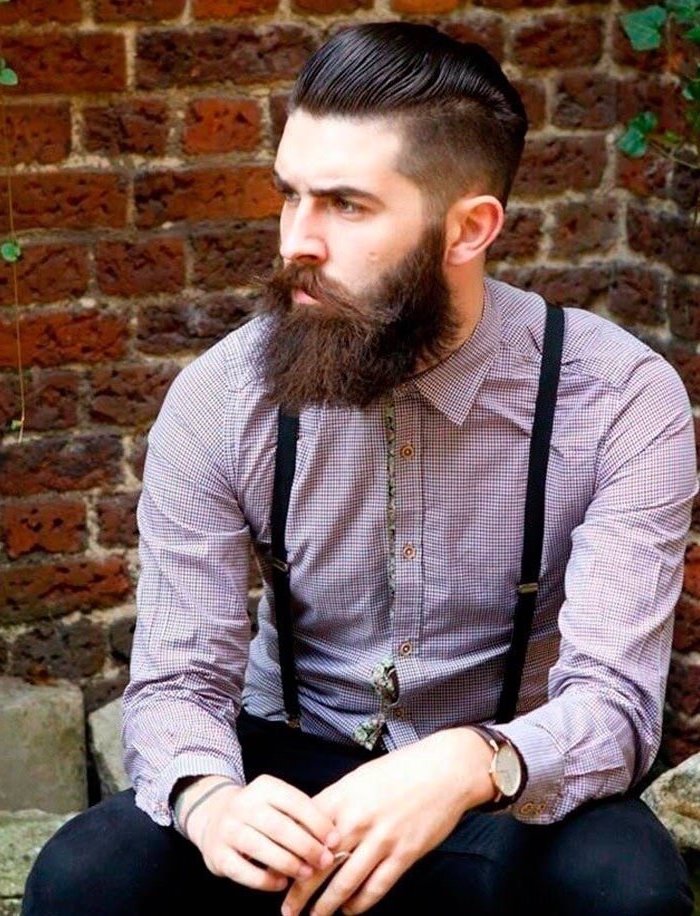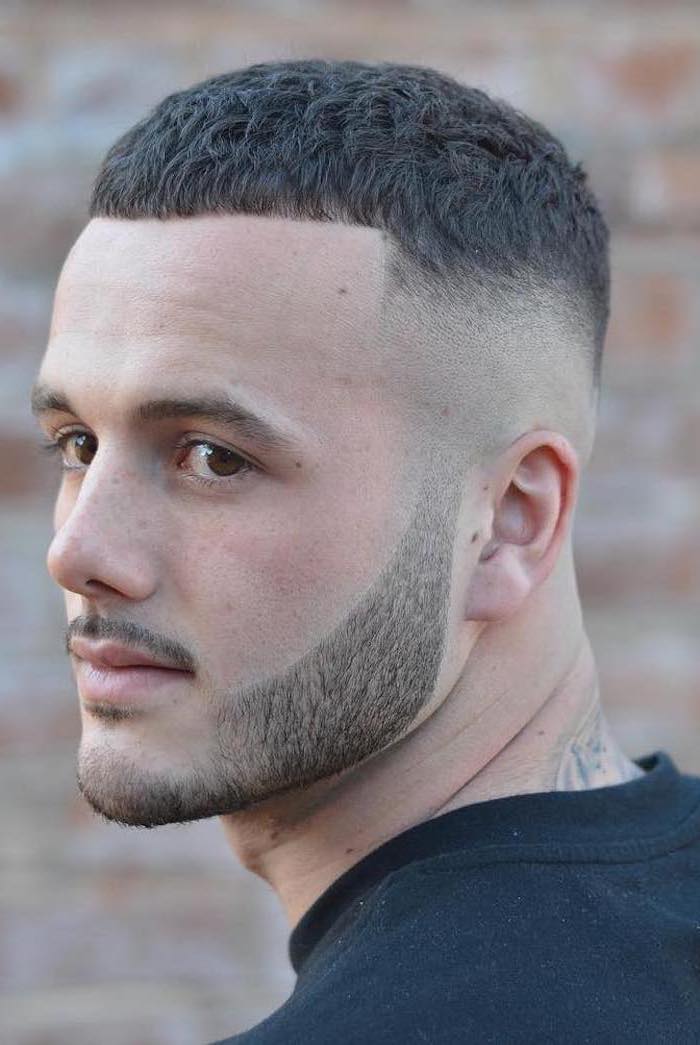 Guy hairstyles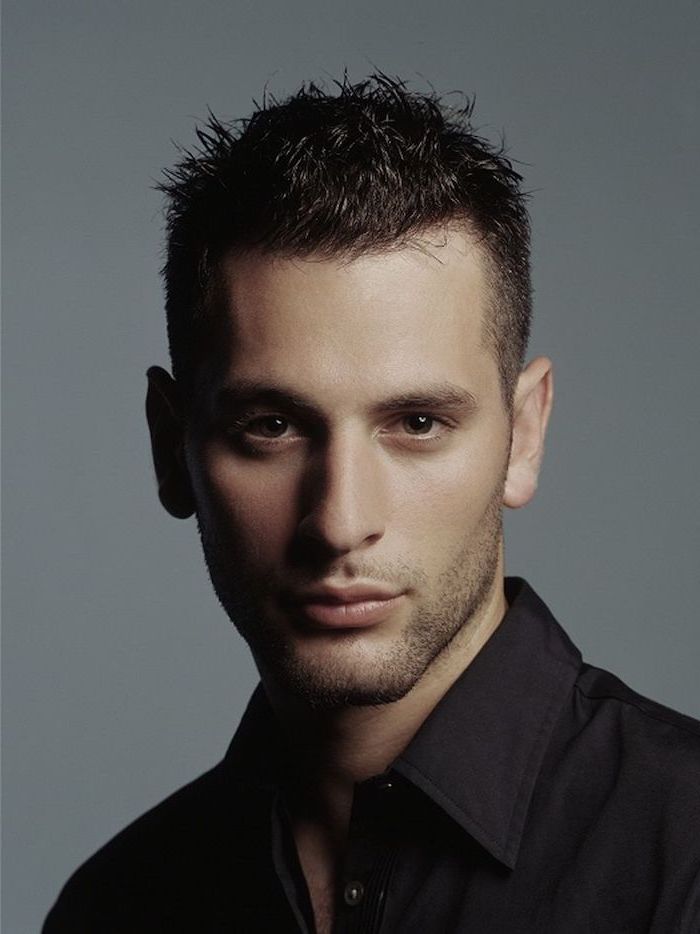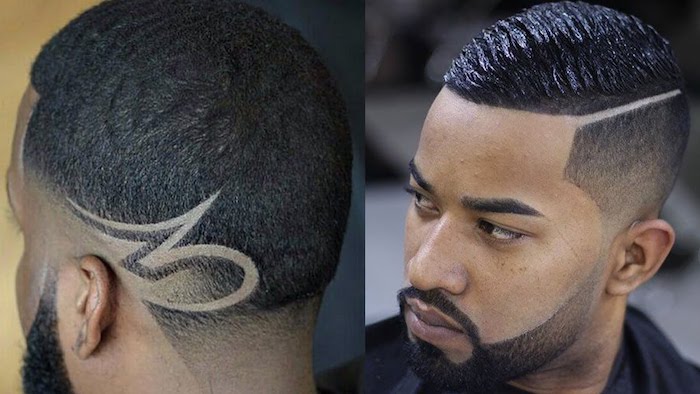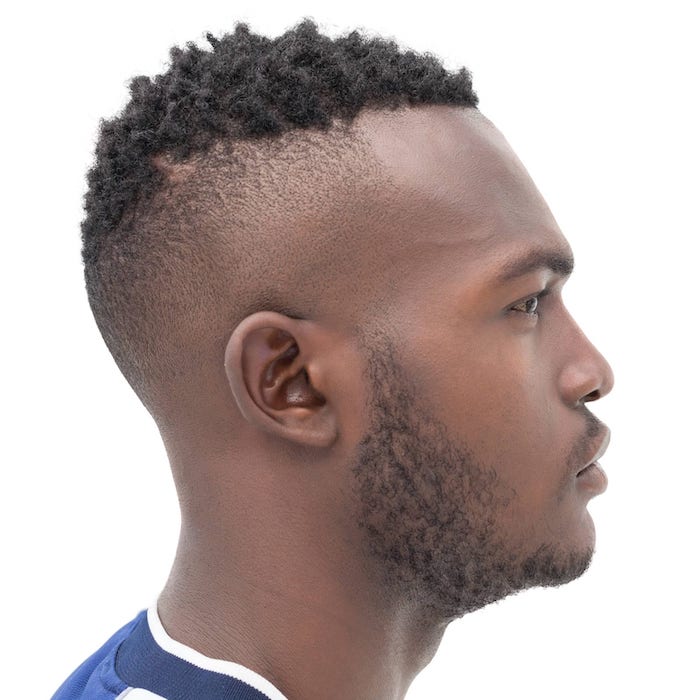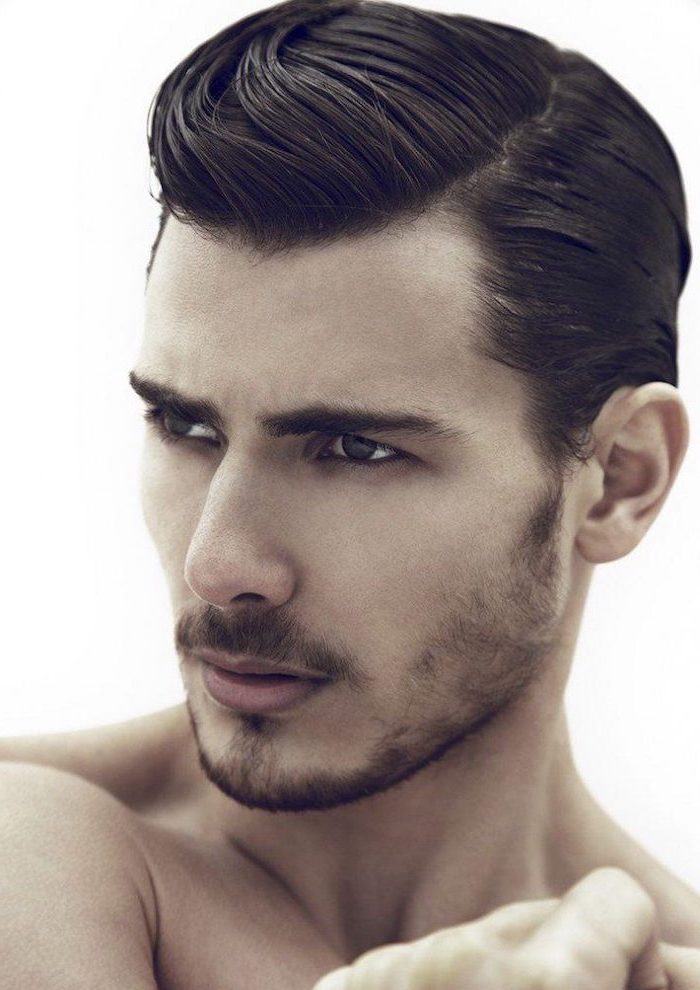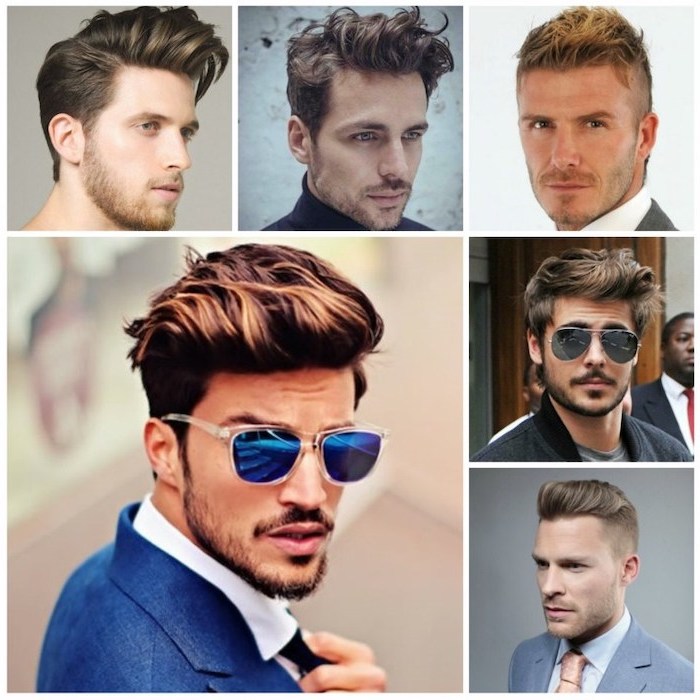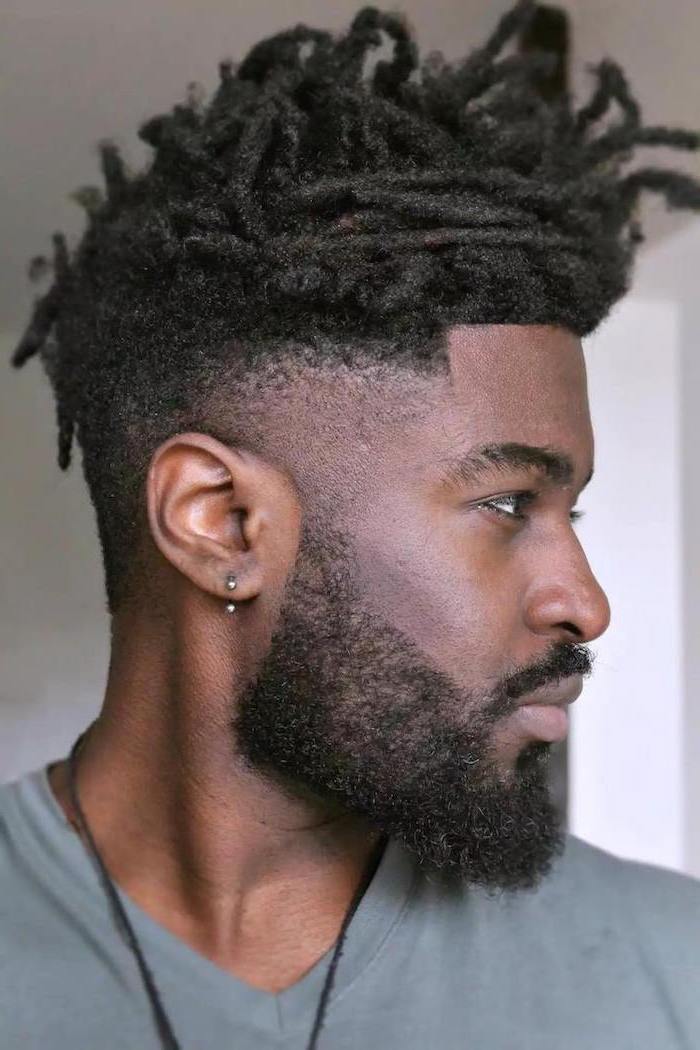 Best haircuts for men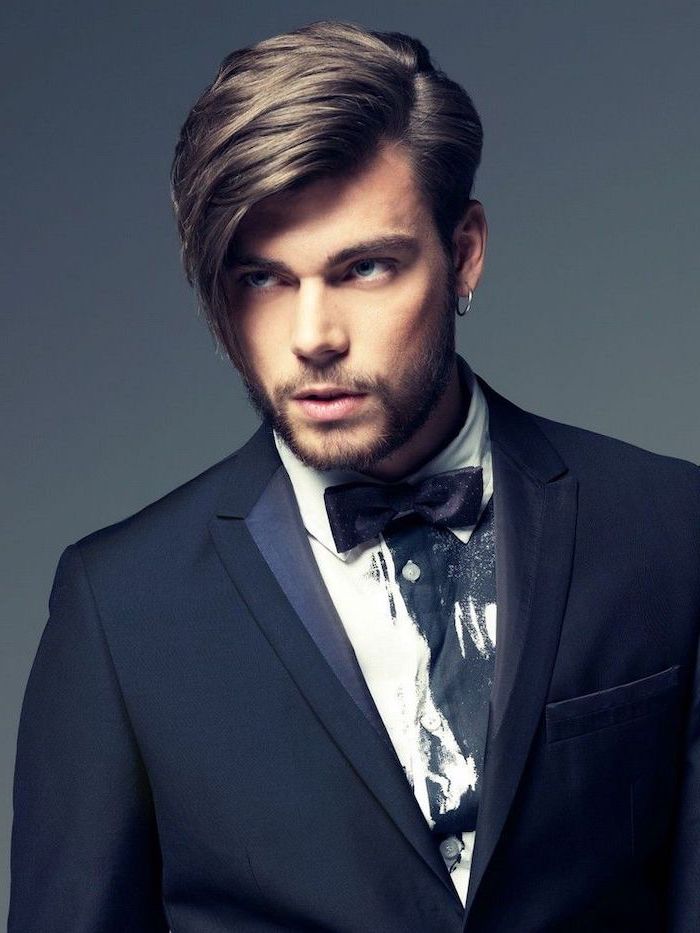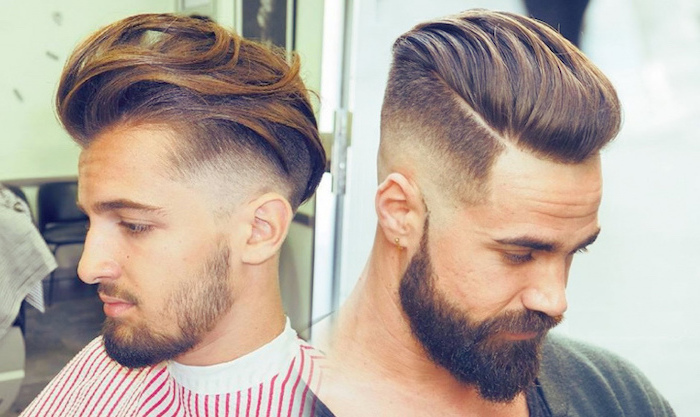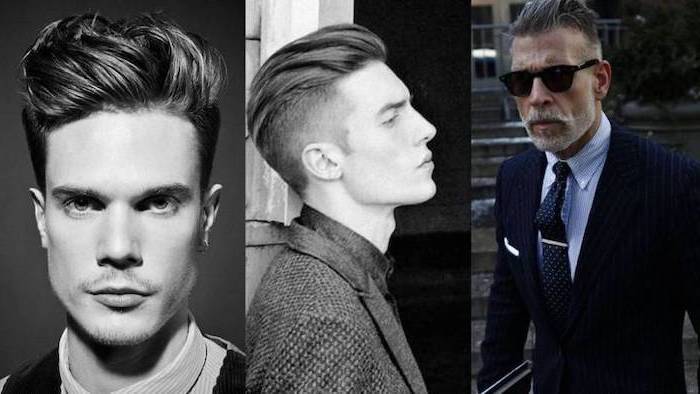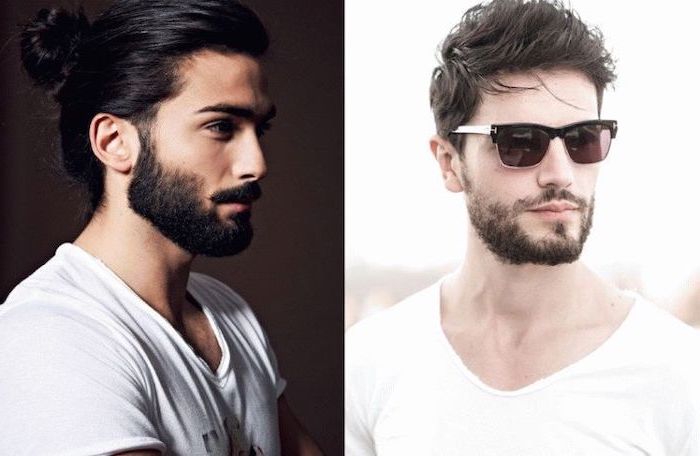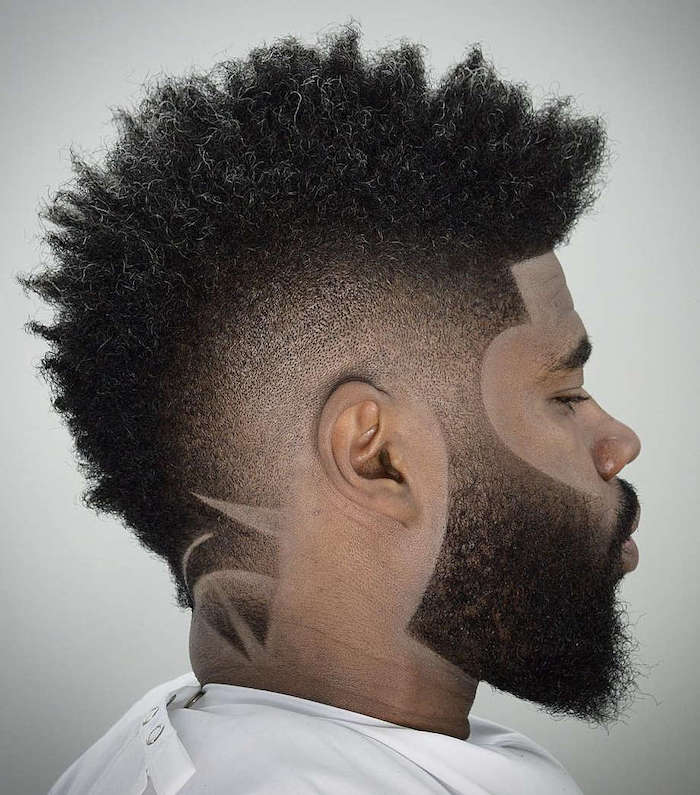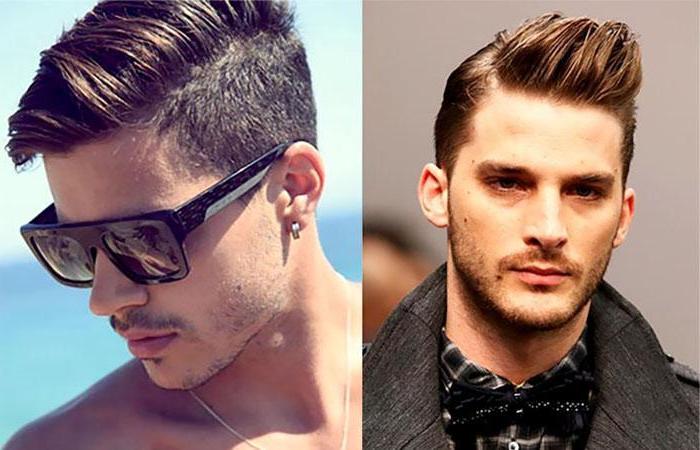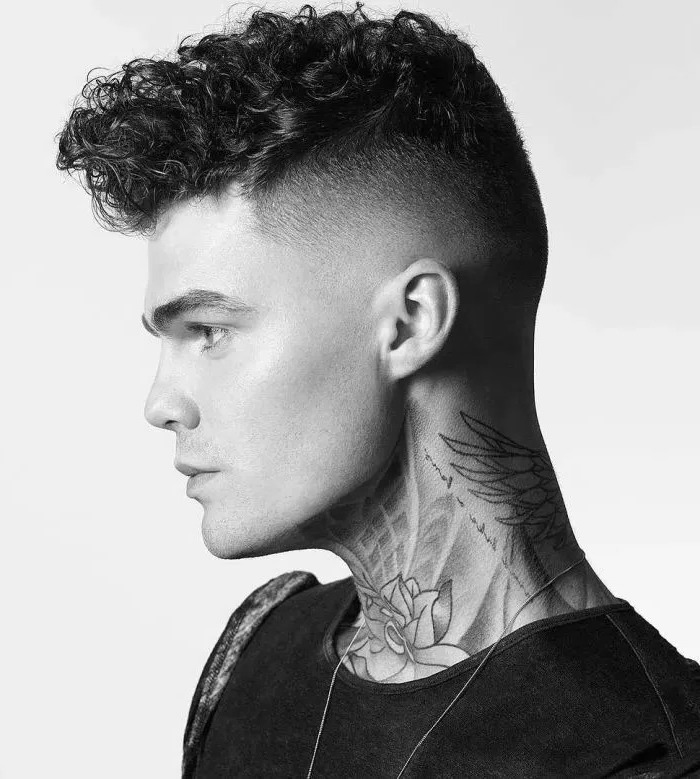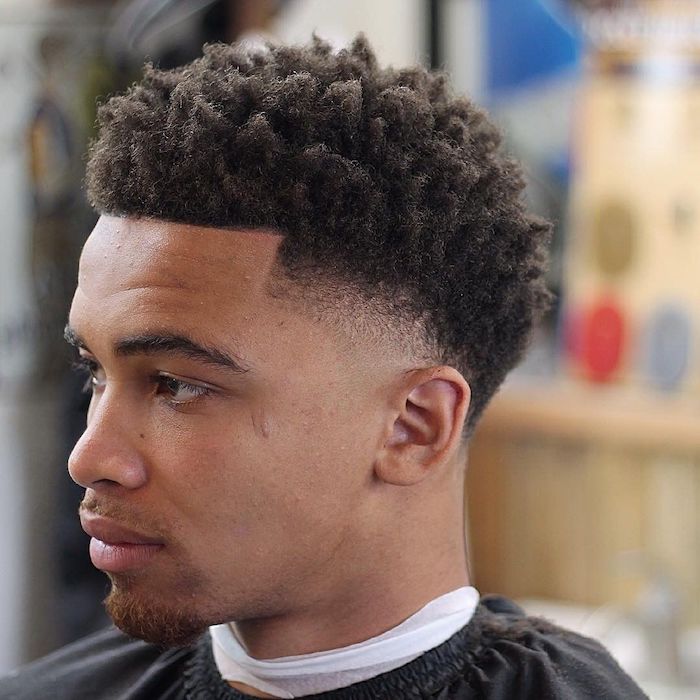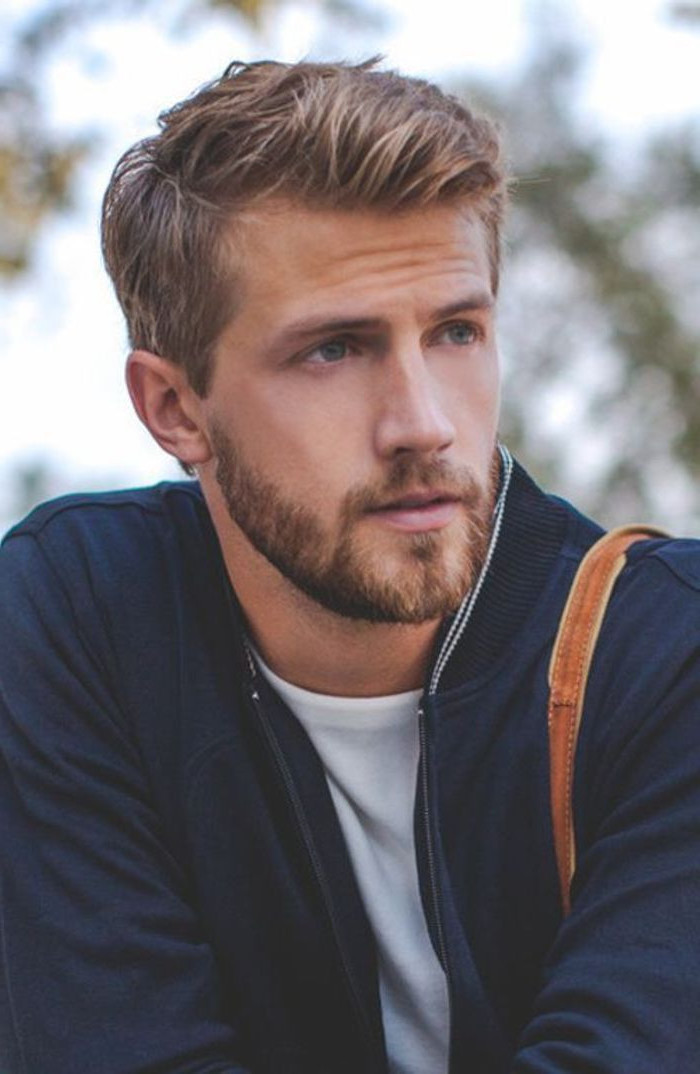 Short sides long top haircut