Beachy Style: 6 Ways to Achieve Salty Beach Waves at Home
There are many reasons to love the beach – the sun in our face, the fresh smell of sea salt and the soothing sound of crashing waves… Not to mention the beauty benefits – a day at the beach will not only give your skin an extra vitamin D boost, but it will make your hair look vibrant, textured and wavy. Unfortunately, most of us can't spend every morning lounging on the beach for the sake of a good summer hairstyle. Lucky for us, it is actually possible to recreate those beautiful beach waves with the right tools, products, and techniques at home. In this article, we will explore the best methods for achieving this incredible textured hairstyle in the comfort of your own home. No matter if you have short or long hair, these tricks will help volumize and texturize your hair. So, continue reading to find out the best ways to achieve salty beach waves:
Let's explore the best ways to achieve salty beach waves in the comfort of your own home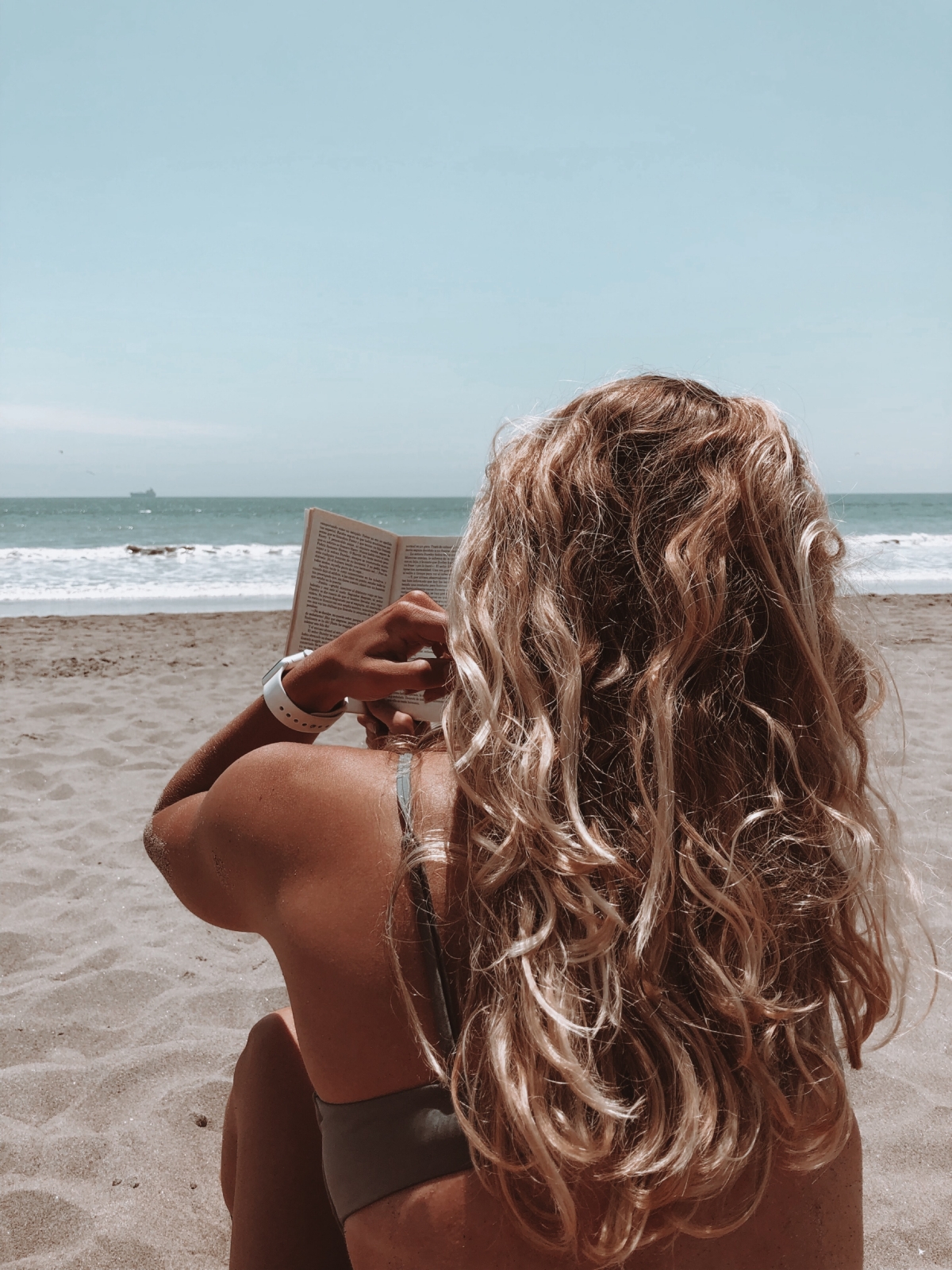 Beachy Style: 6 Ways to Achieve Salty Beach Waves at Home
According to hairstylists, the beachy waves come out much better when we do as little deliberate styling as possible. The heat from the sun combined with the salty air of the beach is like letting nature dry your locks. To create hair that looks like you just spent the day at the beach, you will probably need to use more than one product. So, remember that spraying some dry shampoo into the roots will make your hair look cleaner, even if you have applied a lot of products into it. It will also give you that nice beachy volume we all know and love. Now let's dive into the six methods:
Volumizing dry shampoo is your best friend when creating this effortless beachy look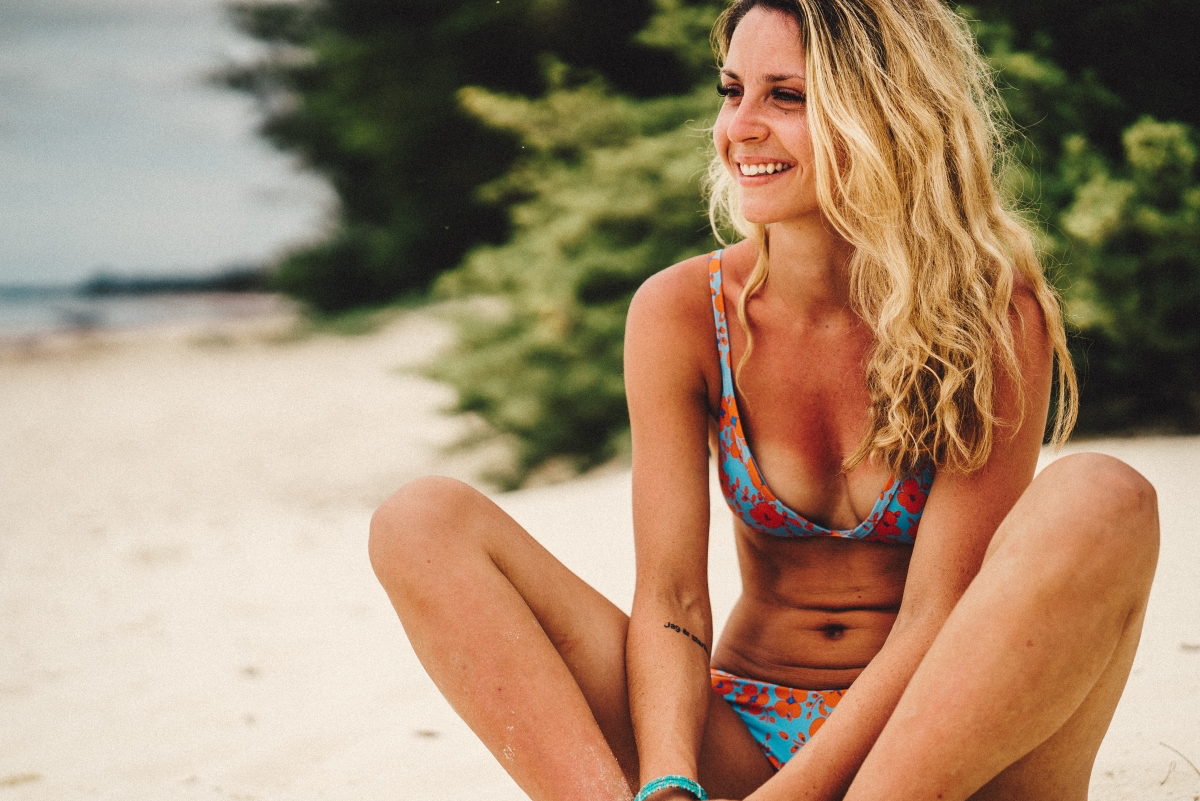 Sea salt spray and scrunching
One of the easiest ways to achieve this beachy hairstyle is to make your own sea salt spray. Then all you need is some scrunching with your hands or an old t-shirt. Start by mixing some sea salt and filtered water, and putting it into a spray bottle. Then wet your hair, and spritz the sea salt spray on your mid-lengths and ends. The spray will add texture to your hair, mimicking the natural effects of the seawater! After you apply the sea salt spray, flip your hair down and scrunch it gently with your hands. You can also use an old cotton t-shirt to help dry your hair faster. Allow your hair to air dry naturally, or use a diffuser on a low setting to speed up the process. Make sure not to use high heat because this will dry out your hair! This method will help your hair form natural waves that will give you that authentic beachy look!
The sea salt spray will mimic the natural effects of seawater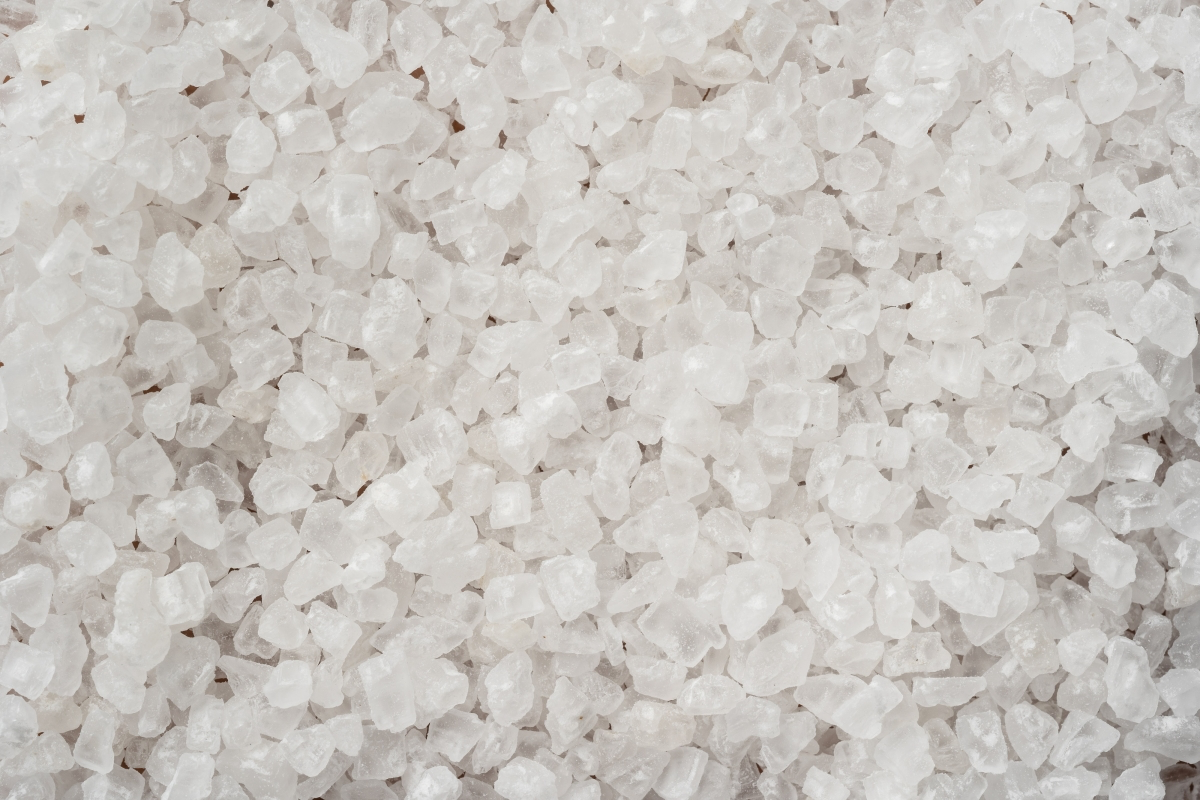 Pour this sea salt mixture into a spray bottle, so you can easily carry it around with you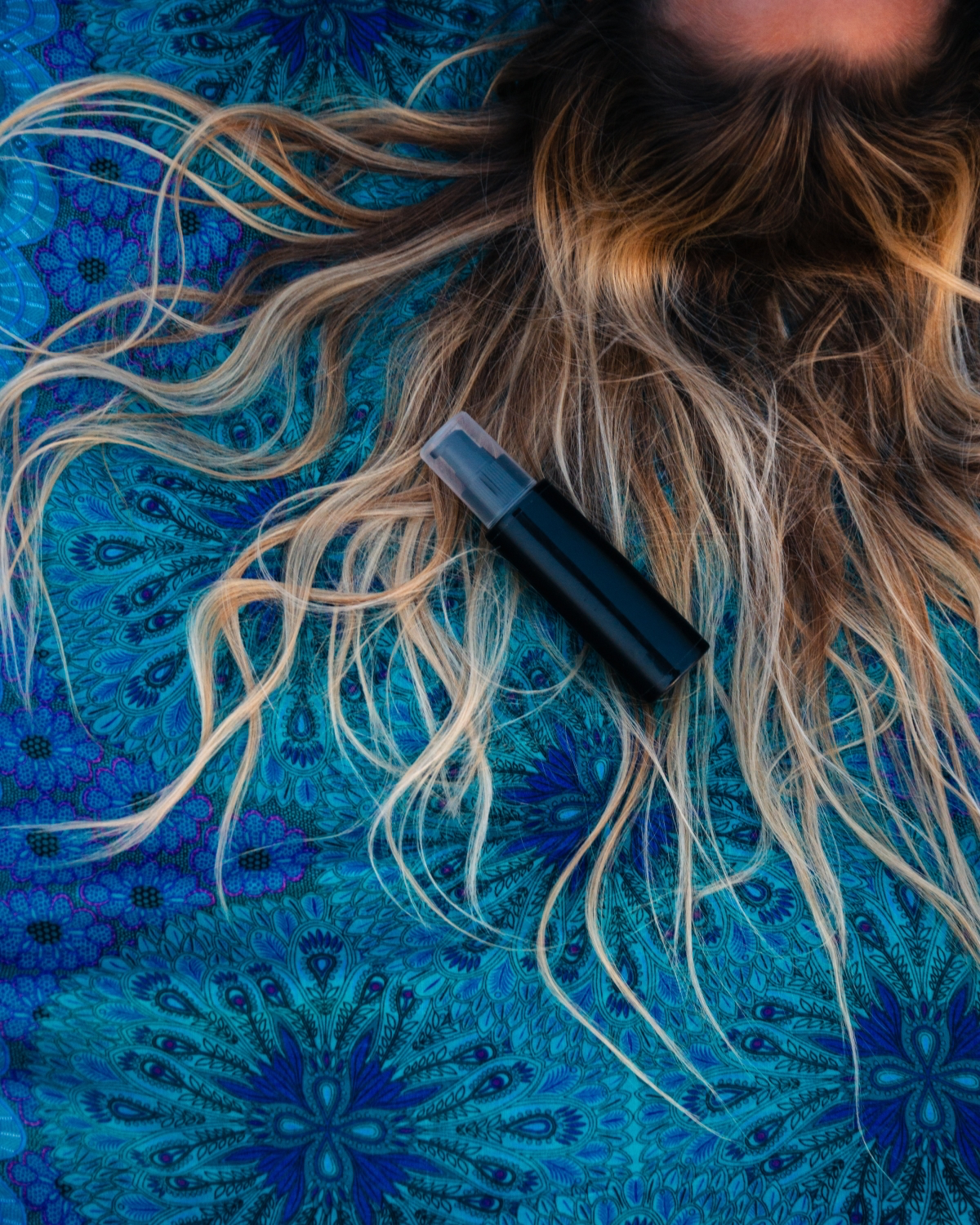 Twist into bantu knots
Twisting your hair into bantu knots is a great (heatless) way to achieve salty beach waves. Start with dry hair that is one day after washing. Spray some dry shampoo into the roots. Starting at the hairline, lightly wet the strands with water to moisten them slightly. Then take small sections of hair to start twisting until a small bun forms. Then use an elastic to secure the bantu knot into place. Continue wetting each strand with a little bit of water, and then twisting them. Alternate between larger and smaller sections for a more natural look. Once all of your sections are done, spray the entire hair with a generous coat of texturizing spray. Then leave the knots for a few hours or overnight. If you prefer, you can speed up the process with a diffuser or blow-dryer set on low speed and high heat. Remove any elastics and release the twists. Finally, turn your head upside down and shake well, massaging the scalp with your fingertips. Then flip back and finish with some hair spray.
Don't forget that the bantu knots can also be rocked on their own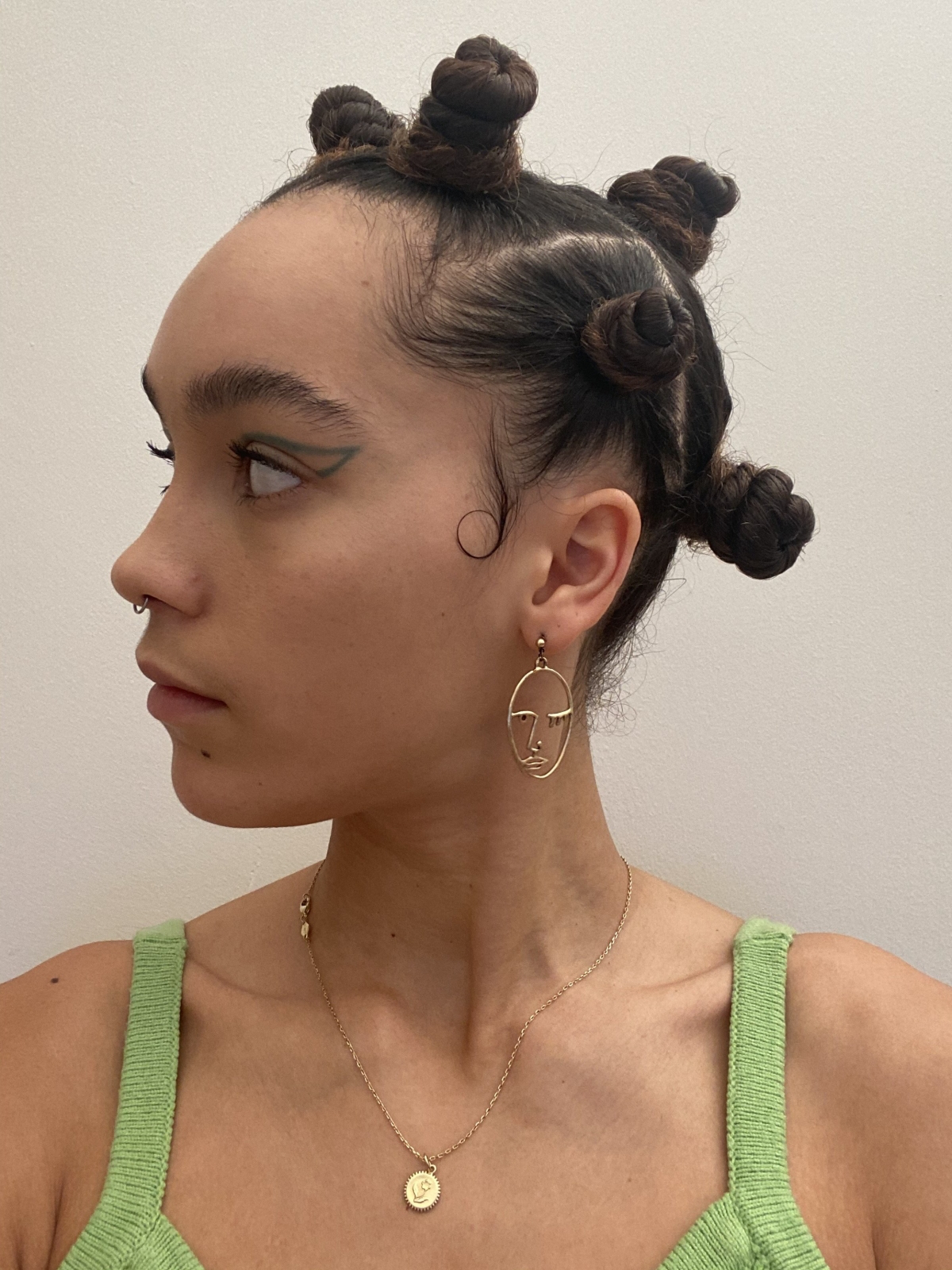 Sea salt and coconut oil spray
Another great recipe for a DIY sea salt spray that you can make it home is using sea salt and coconut oil. In a spray bottle, pour some warm water and add a teaspoon of sea salt. Shake the bottle until the sea salt completely dissolves. Then add a few drops of melted organic coconut oil, and shake again. Then damp your hair, and spritz the mixture on your strands, focusing on the mid-lengths and the ends. Just like the first recipe, the sea salt will texturize and curl your hair. The coconut oil will add some shine and nourishment to your hair. After that, scrunch your strands for a bit, before using a diffuser to completely dry the hair. This recipe will give you that beachy, mermaid look, all while making your hair smell like summer and coconuts.
Sea salt can be drying to the hair in large amounts, so only add a teaspoon
Use organic coconut oil to help nourish and hydrate your hair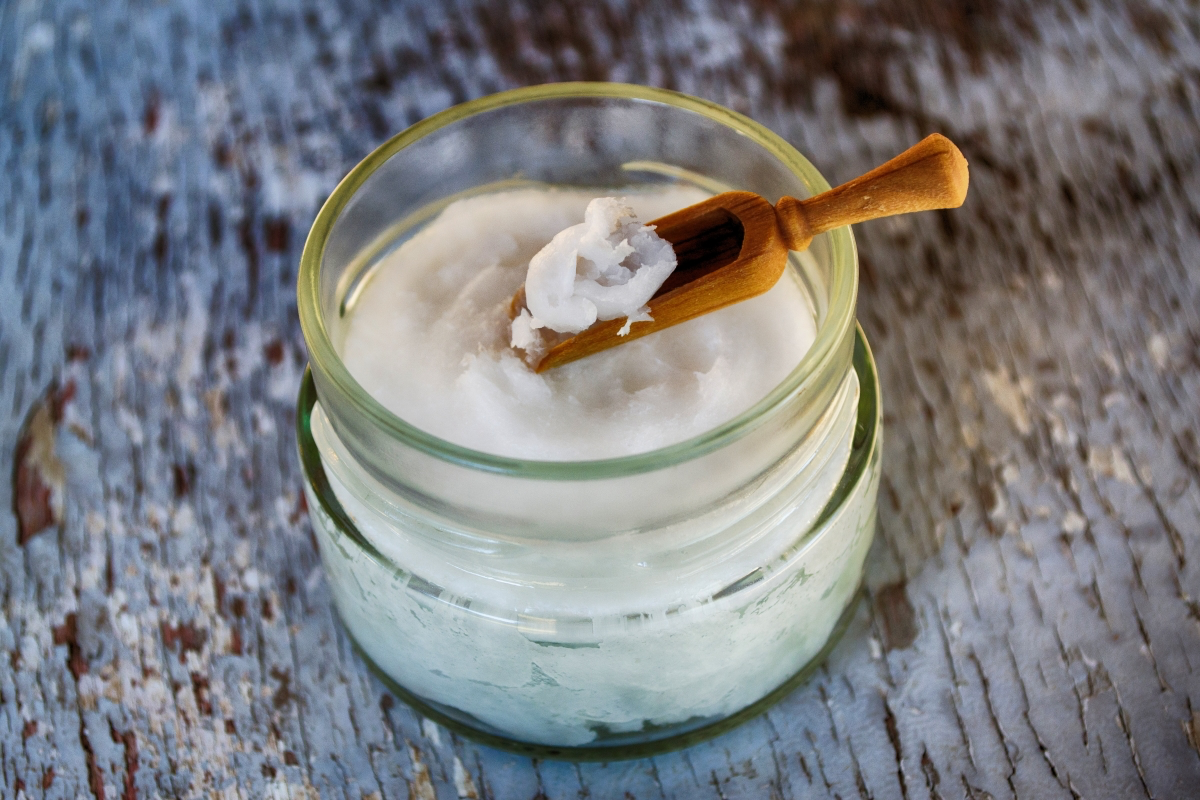 Apply the spray to your hair and scrunch it with your hands gently to help enhance the wave pattern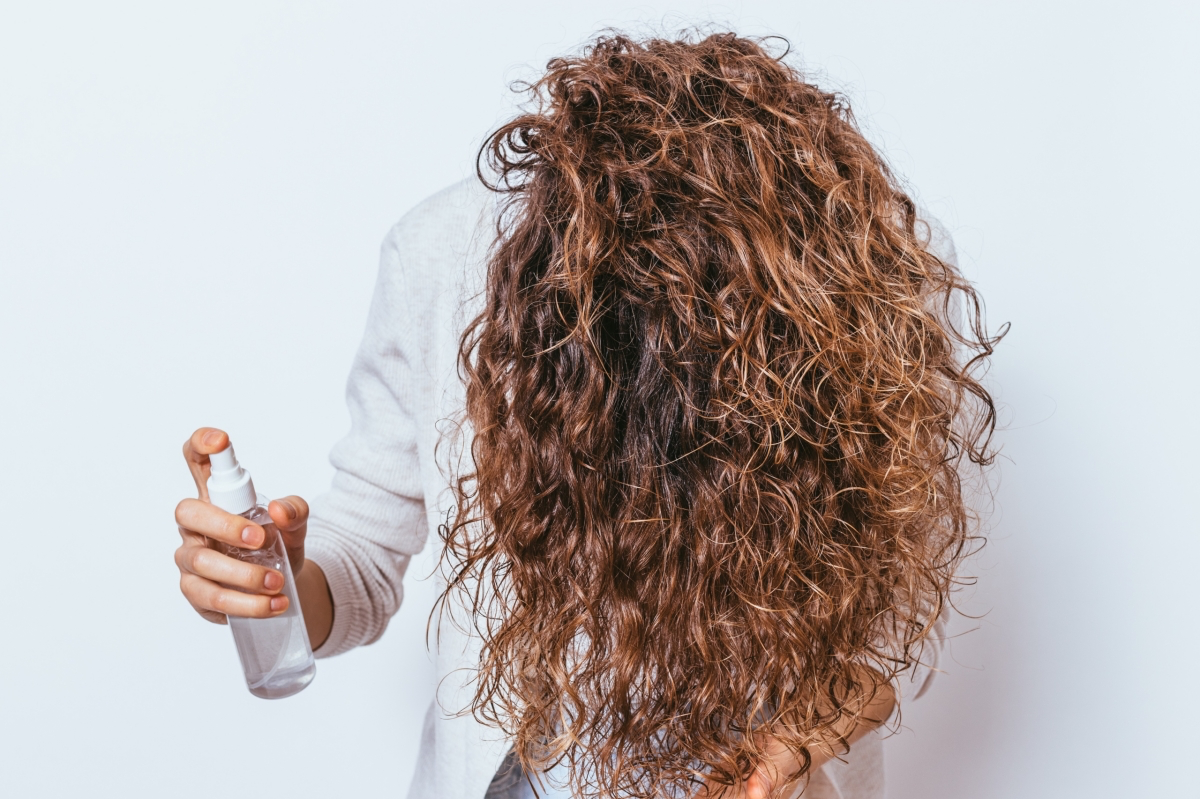 Sock bun method
Another heatless hairstyle you can try is the sock bun method. All you need is a spray bottle with some water, a hair tie, and a sock. All you need to do is dampen your hair by misting it with the spray bottle. Then tie your hair into a slightly loose ponytail. You do not want to make this ponytail too tight, as it will damage your hair. Then take a thick sock and start rolling your hair around it, from the ends of your hair until the base of the ponytail. Then form a bun and use another hair tie to secure it into place. Leave this bun for a few hours, or better yet, overnight. IN the morning, take out the hair ties and the sock and spray your hair with a fixing spray. Use your fingers to brush through your hair to reveal the most voluminous beachy waves!
Sleeping with a loose bun is an easy way to achieve this summery hairstyle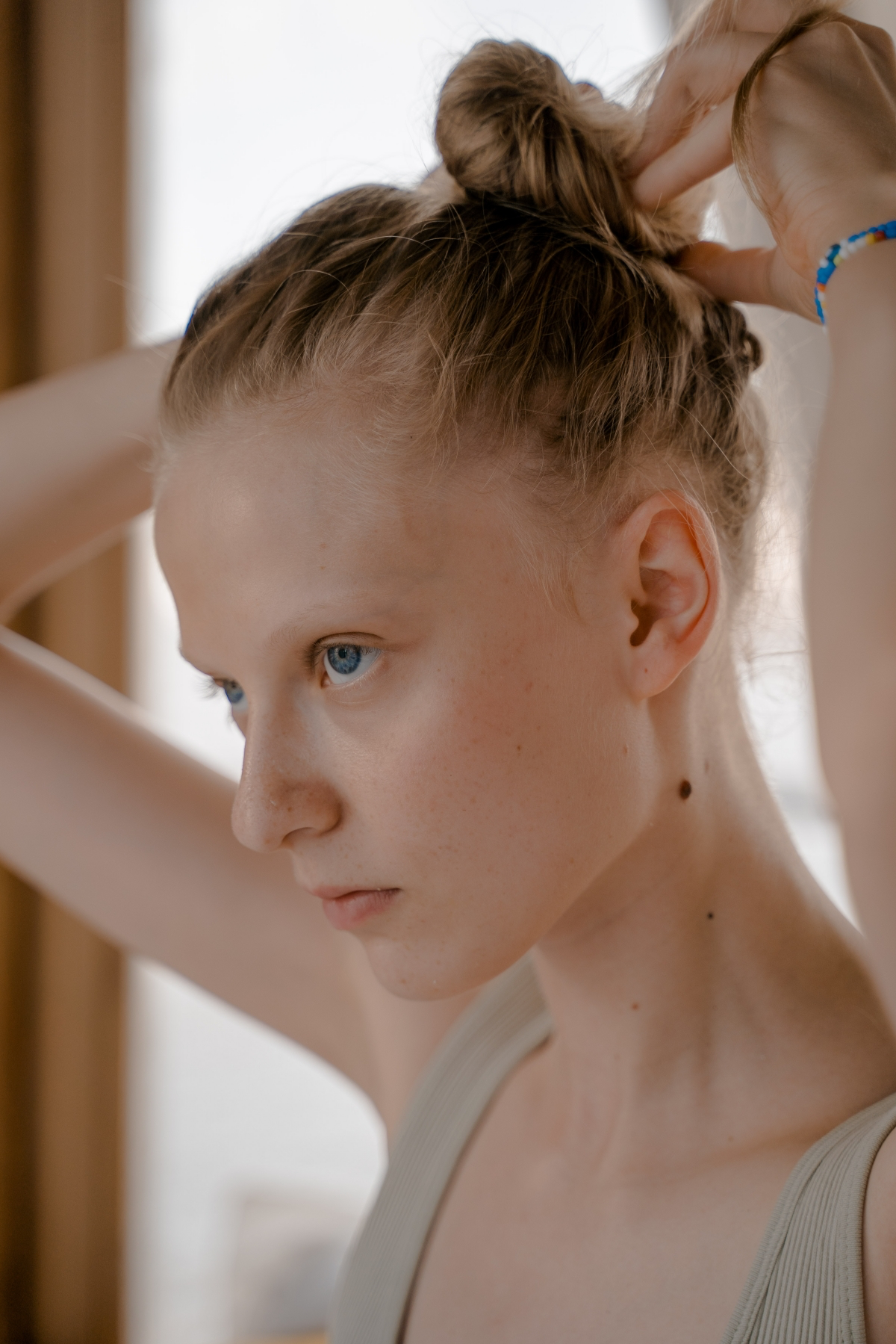 Braid your hair overnight
If you have some experience in braiding your own hair, then you must try this hair hack! To create the beachy hairstyle, you need to start with dry hair and part it in the middle in a way that it looks uneven. Rub a bit of styling cream between your hands and apply it evenly through both halves of your hair. Then twist each side back, starting at the hairline, and braid two loose French braids, securing the ends with an elastic band. After that, leave the braids for a few hours, or longer if you wish to rock them as a hairstyle on their own. Finally, release the braids and run your fingers through your hair gently in a downward motion. Use some hair spray to secure the waves into place. Voilà, you have the perfect mermaid hair for the summer!
Braids are the easiest ways to achieve a wavy mermaid hairstyle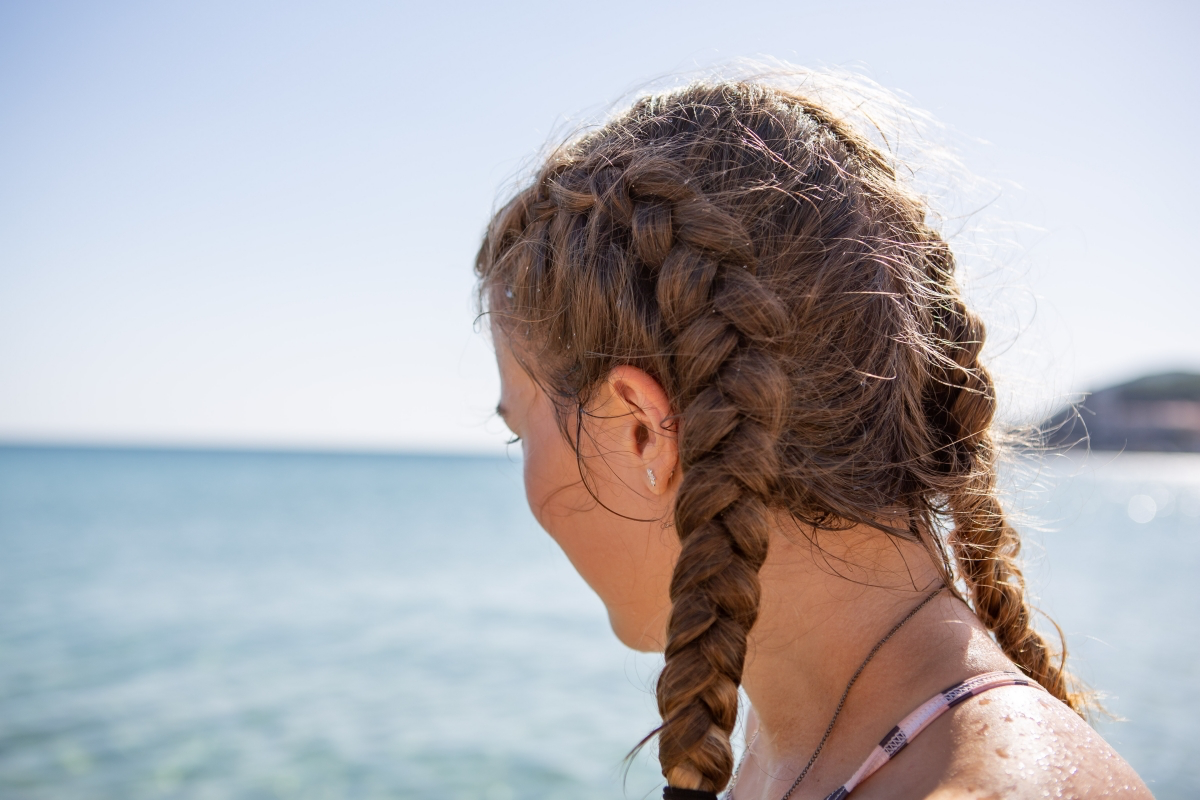 Wait for at least a few hours before releasing the braids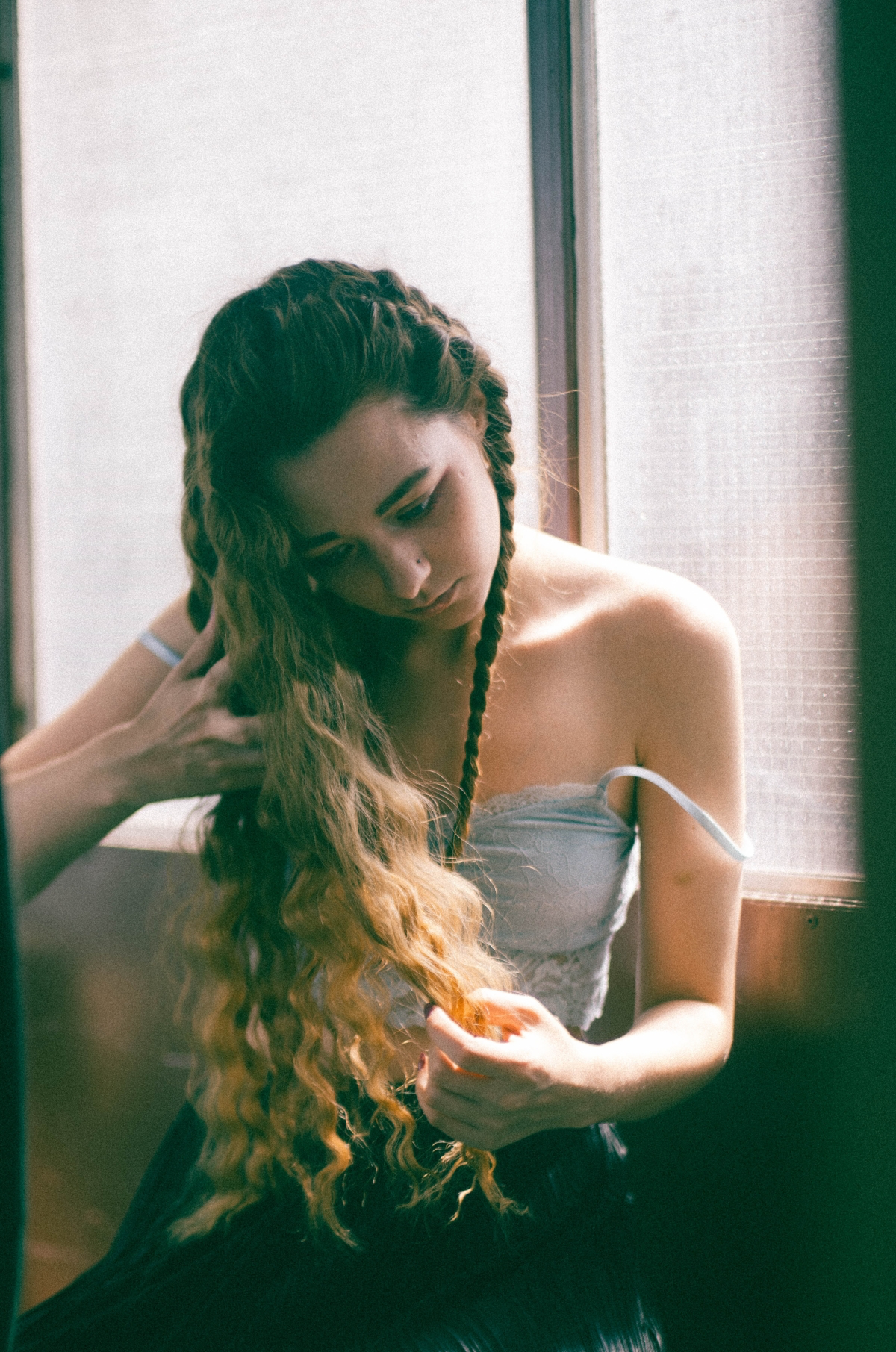 Beachy waves on curly hair
Recreating authentic-looking beach waves requires lots of different textures – some curls, some waves, and a few strategically placed layers. So, try using a combination of techniques on your curly hair. First, prep your blow-dried locks with a curl-shaping cream, evenly distributing a quarter of the product throughout your hair. Using a curling iron, curl a few sections of your hair. Then add a few smaller braids around the hairline to make tighter waves. Finally, apply a dry shampoo spray to the roots of your hair and then detangle the braids. Finish with a small amount of styling cream, scrunched into the hair to combine the different textures.
With naturally curly hair, the method requires curls, waves, and layers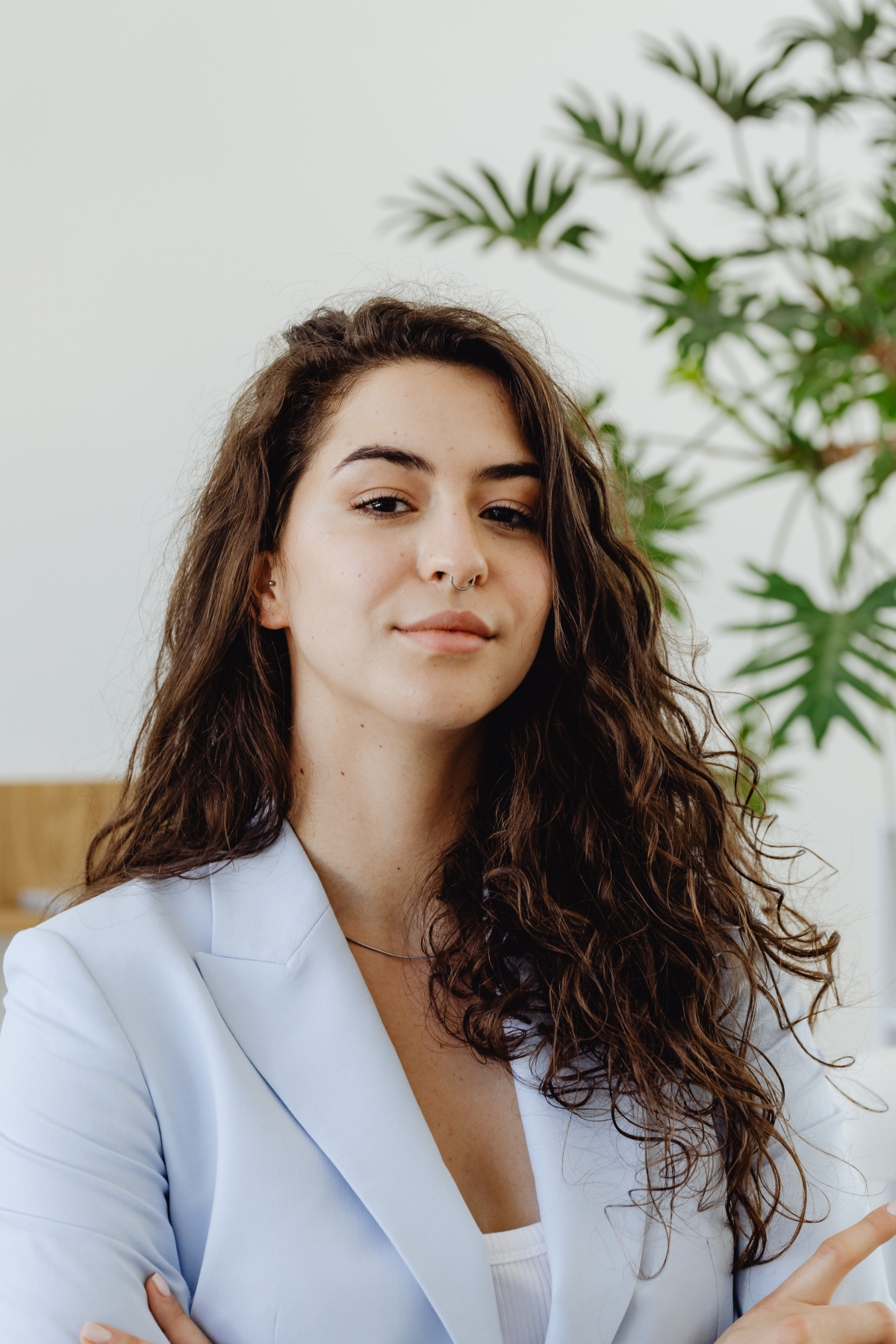 Now you know the best ways to achieve natural looking beach waves at home! Using these six methods, you can easily experiment and customize your hairstyle. Whether you want to make a homemade sea salt spray, or you trust French braids to do the job, the result will be amazing. We generally recommend sticking to the heathless techniques, as summer and the sun already put your hair through a lot. So, experiment, find the method that works for you the best, and live your life to the fullest this summer! Remember to scroll down and take a look at our guides for summer hair care, and protecting your hair from sun damage. That way, you can keep your hair both stylish and healthy, even in the summer months!
Now you know the easiest ways to achieve natural-looking beach waves at home! 

More Articles You Might Like