7 Natural Tricks for Rapid & Radiant Hair Growth in Summer
We all dream of long, beautiful, thick, shiny and healthy hair. Unfortunately, not all of us are blessed with such amazing genetics, so we need to look for other ways to achieve this dream. In the summer, this task becomes even harder because of the heat, sun, saltwater, and even the pool where you love to relax. These external factors cause lots of damage, which explains why your hair feels more brittle and weak in the summer. But, don't get discouraged! We are here to show you the best natural tricks for rapid and radiant hair growth in the summer. Sometimes the simpler things works best! So, if you want to know the secrets to help grow your hair shiny and healthy during the summer, keep reading:
Let's explore the best natural tricks for rapid and radiant hair growth in summer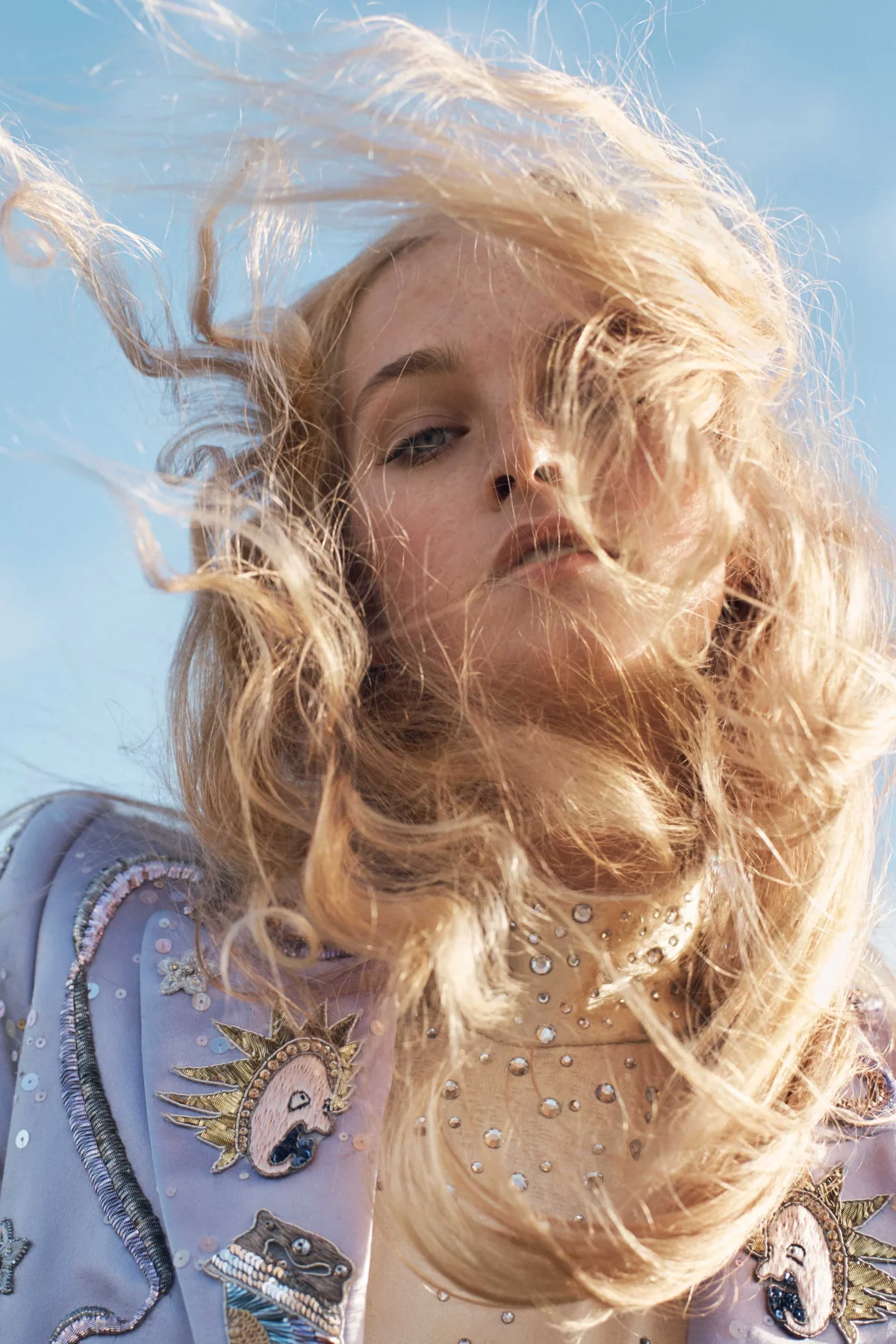 Tricks for Rapid & Radiant Hair Growth in Summer
#Rice Water
Influencers and vloggers swear by the wonders rice water can do to your hair. Many people claim that this trick will help double the hair volume, and make it shiny and thick. Wondering how to prepare this miraculous mixture? You will need ½ tsp white rice and 3 tsp water. Wash and soak the rice for 4 hours and then drain it. After that, pour the resulting liquid into a spray bottle and spritz your hair after shampooing. This trick will help with hair loss, and it will also make your hair grow like never before. Make sure to check our rice water guide for all the secrets to making this hair concoction!
Rice water is great for those of you who lack protein in their hair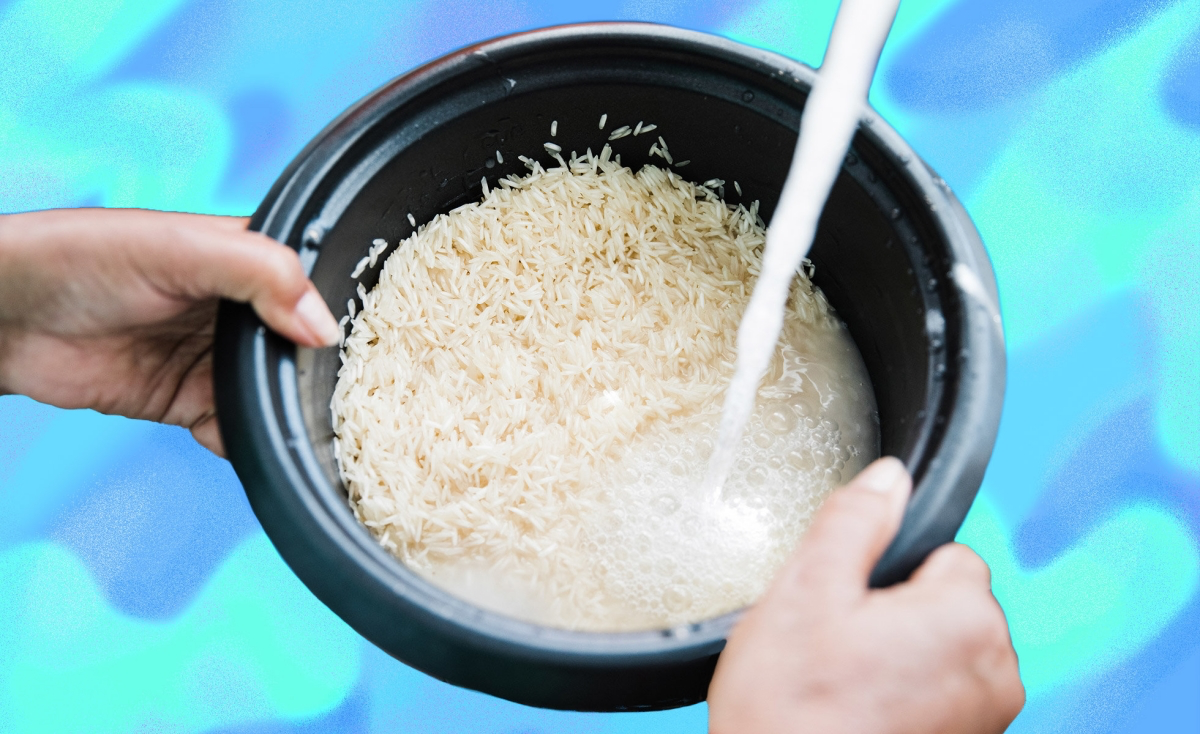 #Hair Mask
To protect your hair from breakage, it is always best to use natural ingredients. They are actually the base of every hair care product available in stores. Here is an easy hair mask that will do wonders for your hair in summer. Just mix 2 tsp. of amla powder (you can find it in organic food stores) and 1 tbsp of Greek yogurt. Add some water until a paste forms. Then put the mixture on your hair and leave it on for an hour. After that, rinse your hair with water and wash it as usual. Apply this hair mask once a week to deeply hydrate your hair and keep it healthy in the summer.
A deeply hydrating and nourishing hair mask is a must for the summer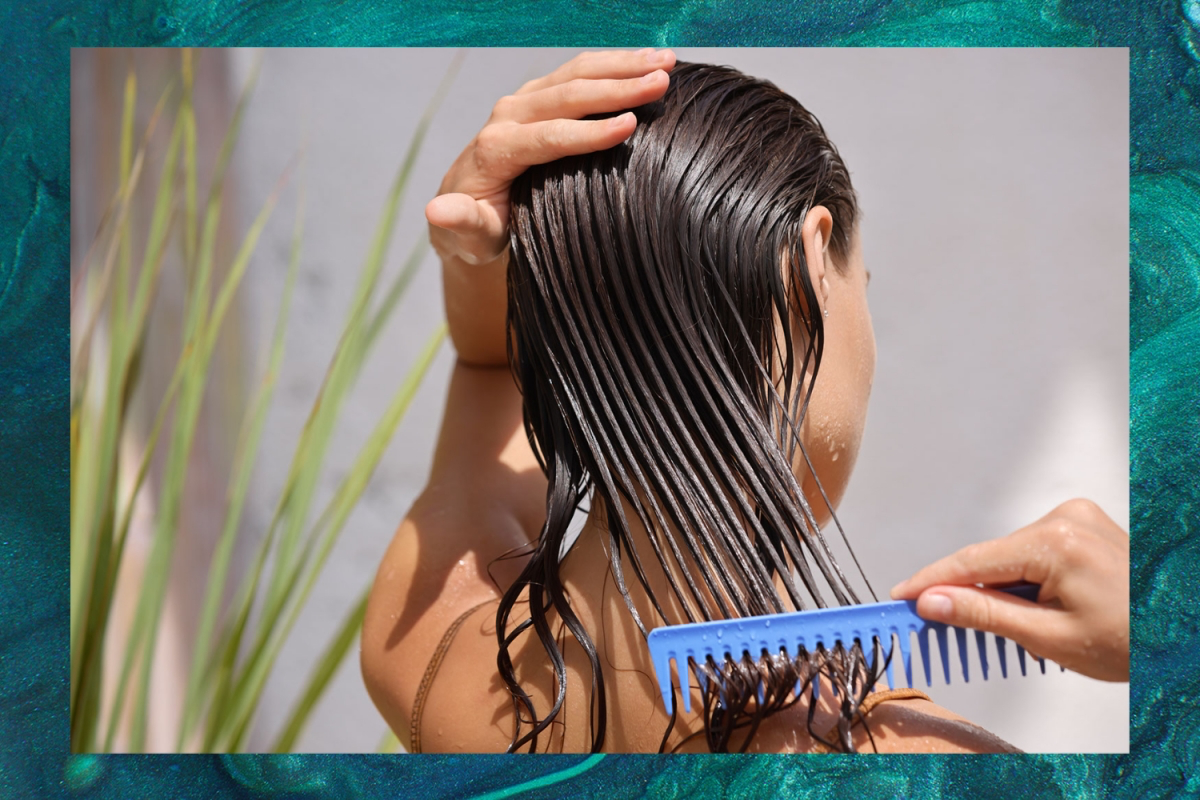 #Massage the Scalp
To speed up hair growth and improve your blood circulation, massage your scalp at least three times a week! Preferably, by putting a few drops of fast hair growth oil on your fingers and warming it up. Then start massaging your scalp for at least 5 minutes. This will have a relaxing effect for your body, and it will also help stimulate the hair follicles for faster hair growth! After that, wash your hair like normal. However, keep these common wet hair mistakes in mind when washing your hair because they can damage it!
Massaging your scalp with hair oils is a great way to stimulate new hair growth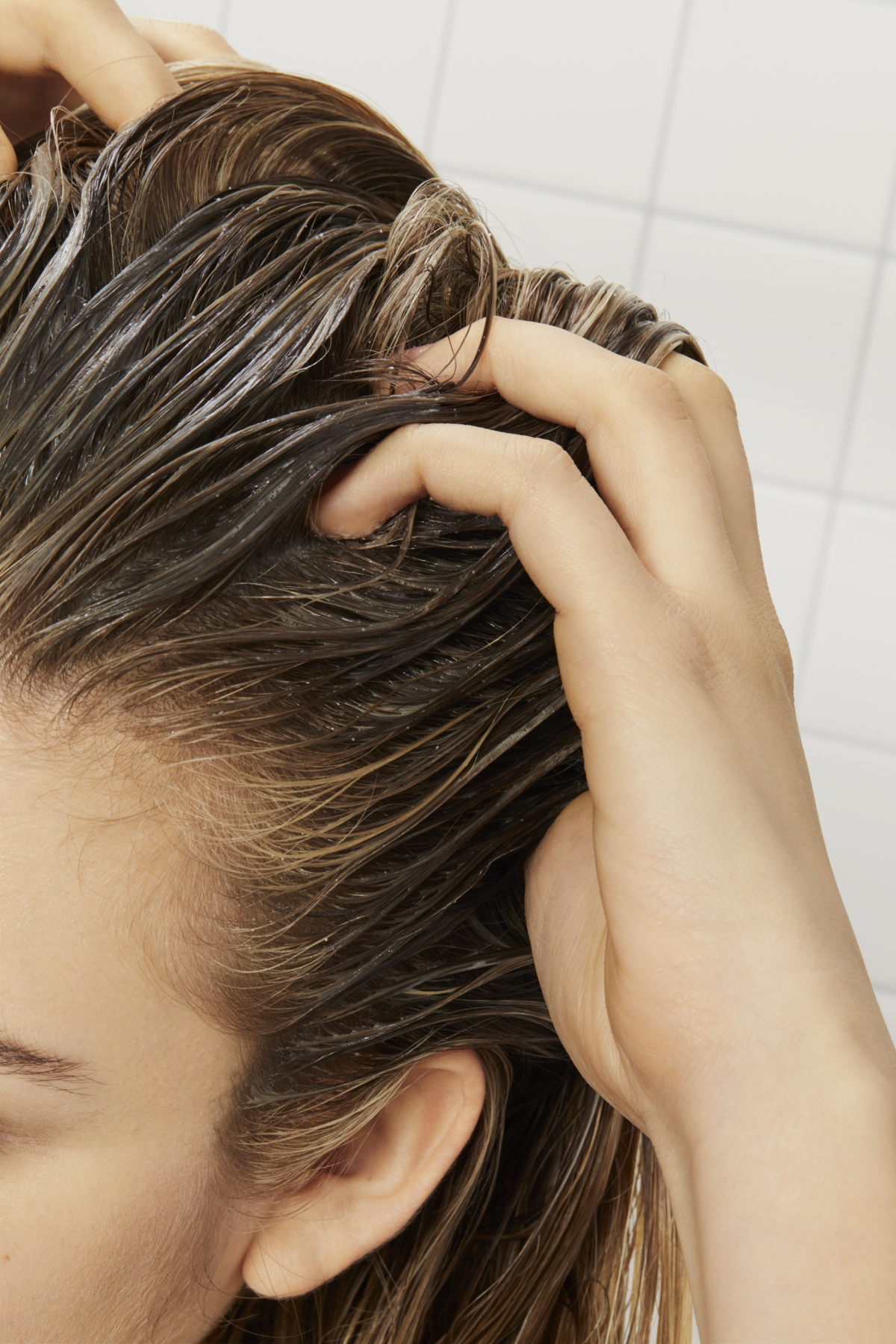 #Comb your Hair Gently
Tangled hair is very difficult to comb, and if knots form, they can lead to even more hair loss. If your hair is too thick, or on the contrary – weak and brittle – put some leave-in conditioner on your hands and start combing with your fingers. Then use a wide-toothed comb and finish with a light massage – this will prevent the hair from breaking and will help speed up growth.
The best way to protect your hair from breaking is by using a wide-toothed comb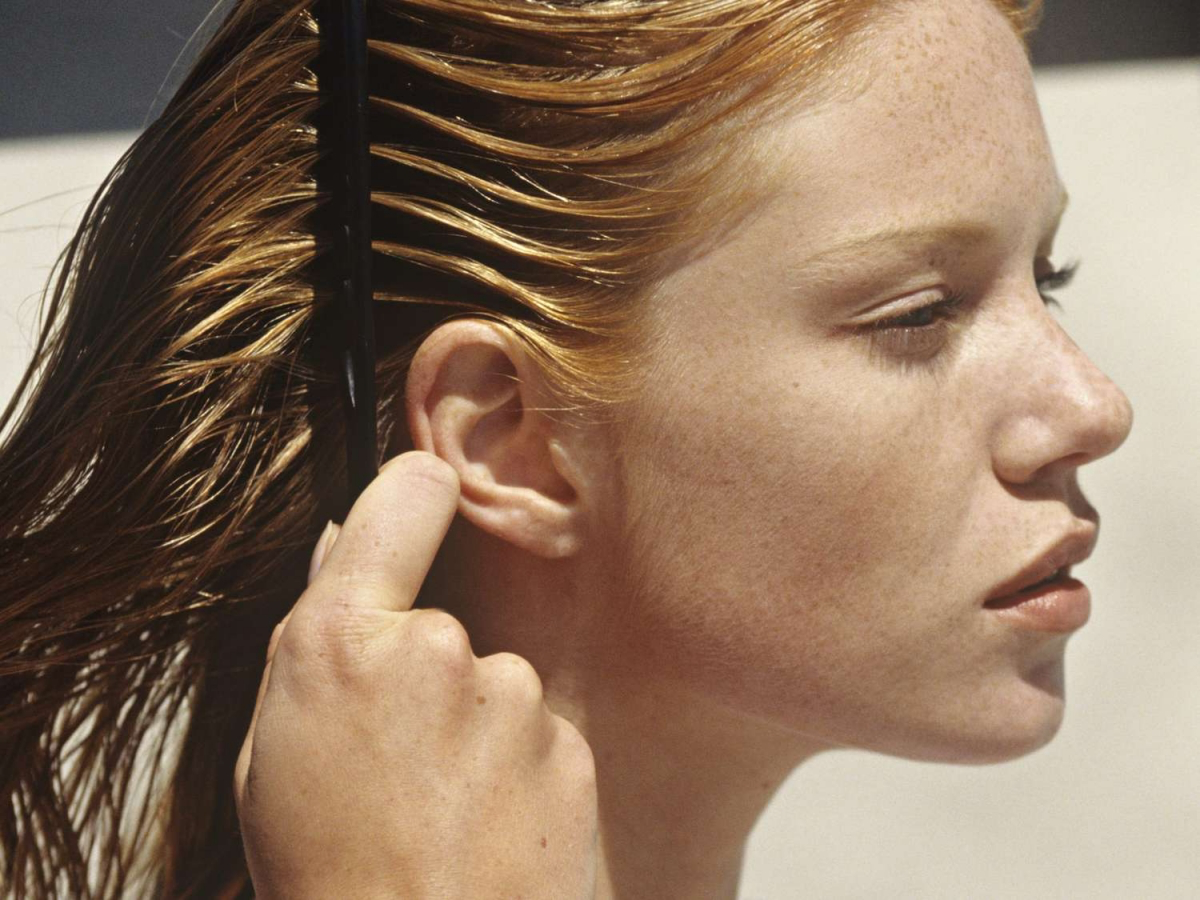 #Shampoo with Gelatin
On the market, you can find some shampoos that contain gelatin. However, if you don't want to spend money on a new shampoo, you can make it at home! Just add 1 tsp of gelatin (previously dipped in water and then warmed in a water bath) to your shampoo and shake the bottle well. Use it every time you wash your hair. Gelatin is basically pure collagen that will help your hair strengthen, restore its shine and help it grow faster! You probably didn't know about this hair hack, but you should definitely give it a try in the summer.
Putting some gelatin in your shampoo is an amazing way to strengthen your hair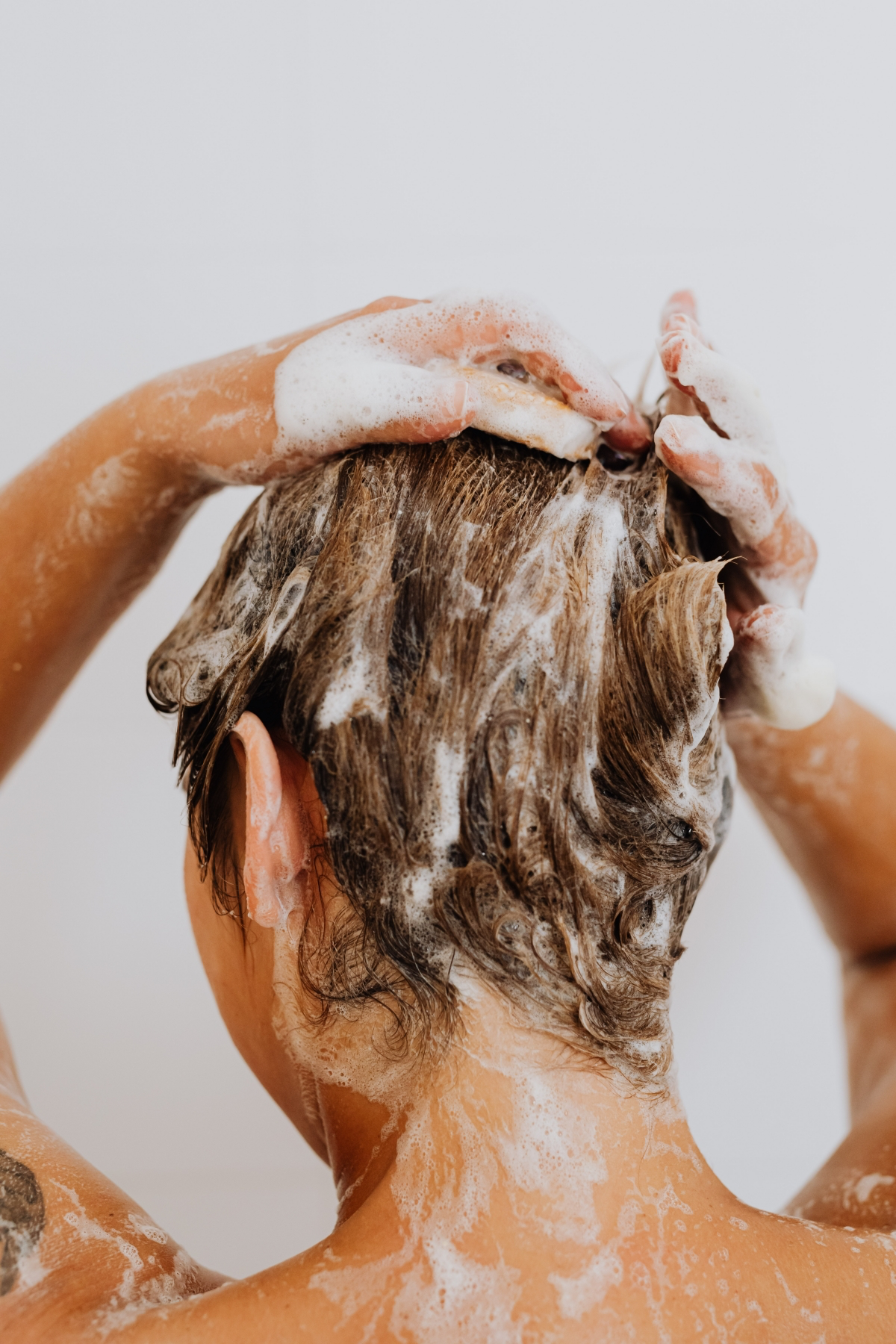 #Avoid Tightening your Hair
Overly tight hairstyles like ponytails and buns can actually damage your hair more than you think. This is because they damage the hair follicles and can lead to premature hair loss. In addition, if you tie your hair up every day, it can cause pain in your head and scalp. You might even start getting more and more headaches! To avoid these unpleasant consequences, avoid these types of hairstyles. Instead, if your hair is not clean – use dry shampoo. And instead of a tight ponytail, you can wear your hair braided, which is actually one of the most protective hairstyles!
Instead of a tight ponytail, braid your hair to protect it and keep it healthy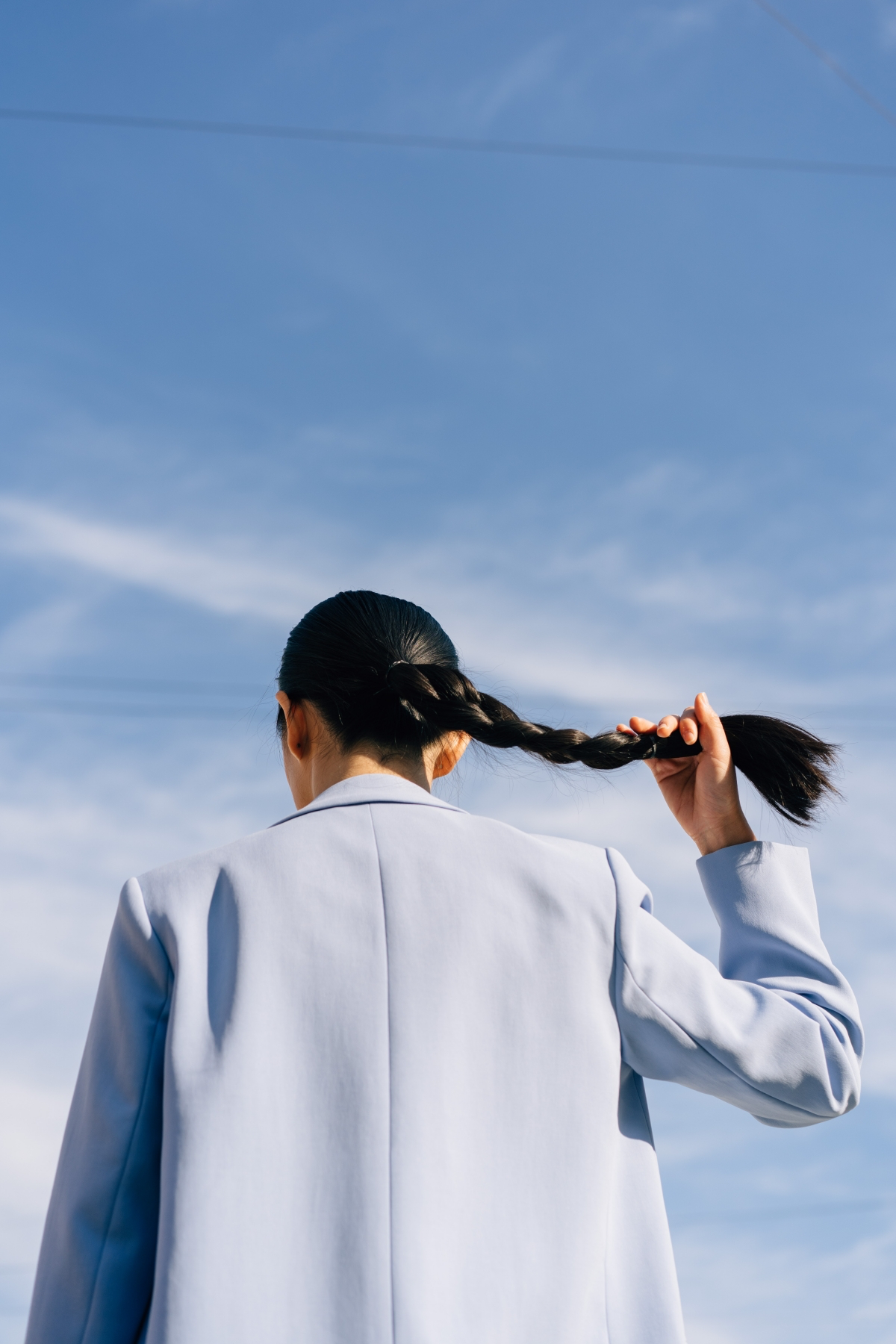 #Reduce Heat
Hairdressing experts say that hair can get severely burnt out from even just one (and we repeat ONE!) straightening with a straightening iron. If you notice your hair starting to 'smoke' – immediately turn down the temperature of the appliance you are using (whether blow-dryer or flat iron). In addition, always use a heat protection spray or cream to keep your hair somewhat safe.  In the summer, keep sun exposure to a minimum by wearing hats and sunscreen for hair. Also, reduce using heat during the summer, and instead leave your hair to air-dry.
In the summer, keep heat to a minimum in order to grow your hair healthy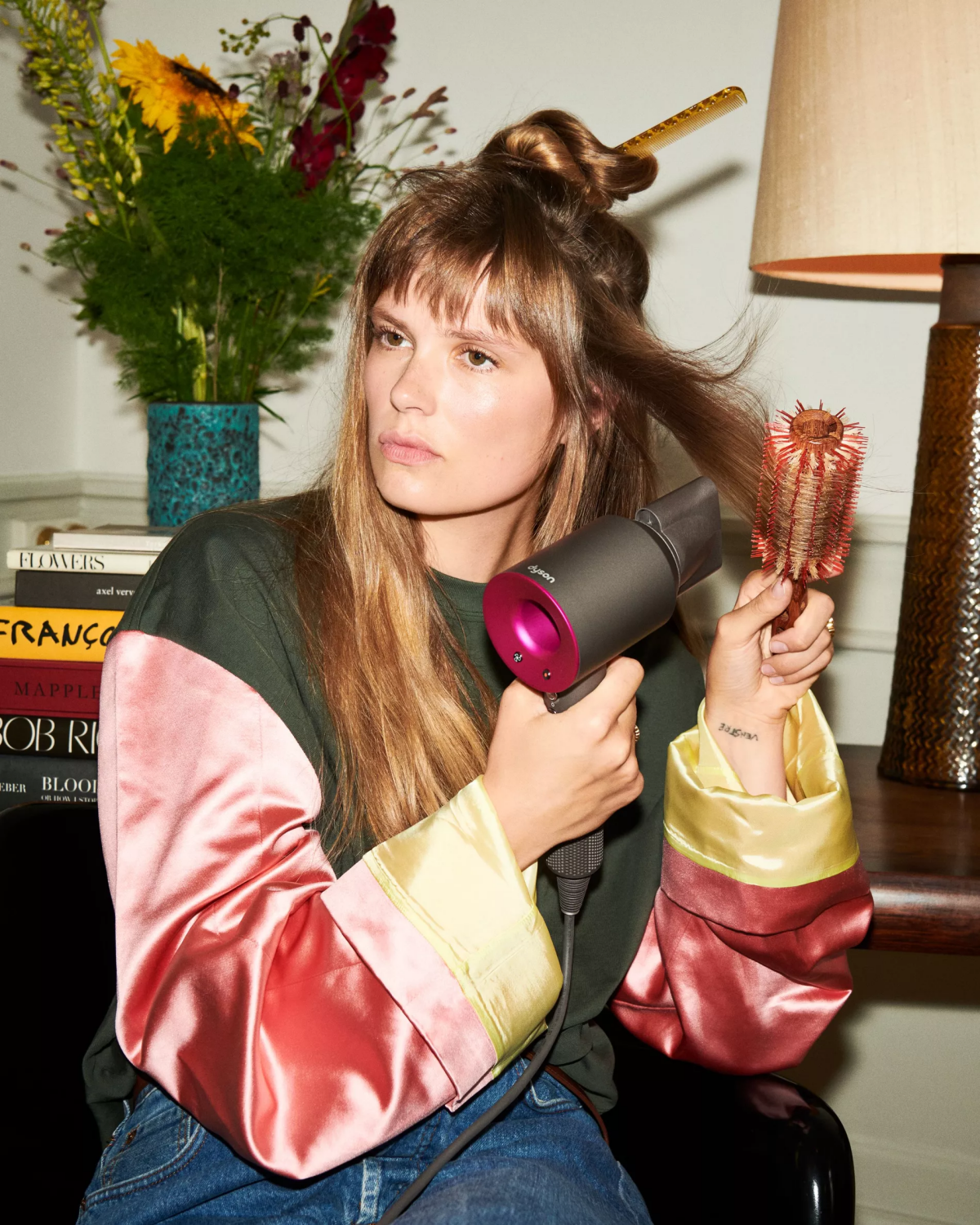 In Conclusion
As summer approaches, it is very important to take greater care of our hair. Healthy hair and new growth does not have to be a struggle! These natural tricks for rapid hair growth will help keep your hair healthy and radiant, even in the hot summer. Remember that you need to incorporate these techniques in your beauty routine and even repeat them a couple of times a week. Using a hair mask one time won't help your hair in the long run, so you need to be consistent. Just like with all things in life, consistency is the key to success… and lots of new hair growth in our case. With some dedication and will and a few natural tricks, you will soon have the radiant hair of your dreams.
Now you know the best tricks for rapid hair growth and healthy locks!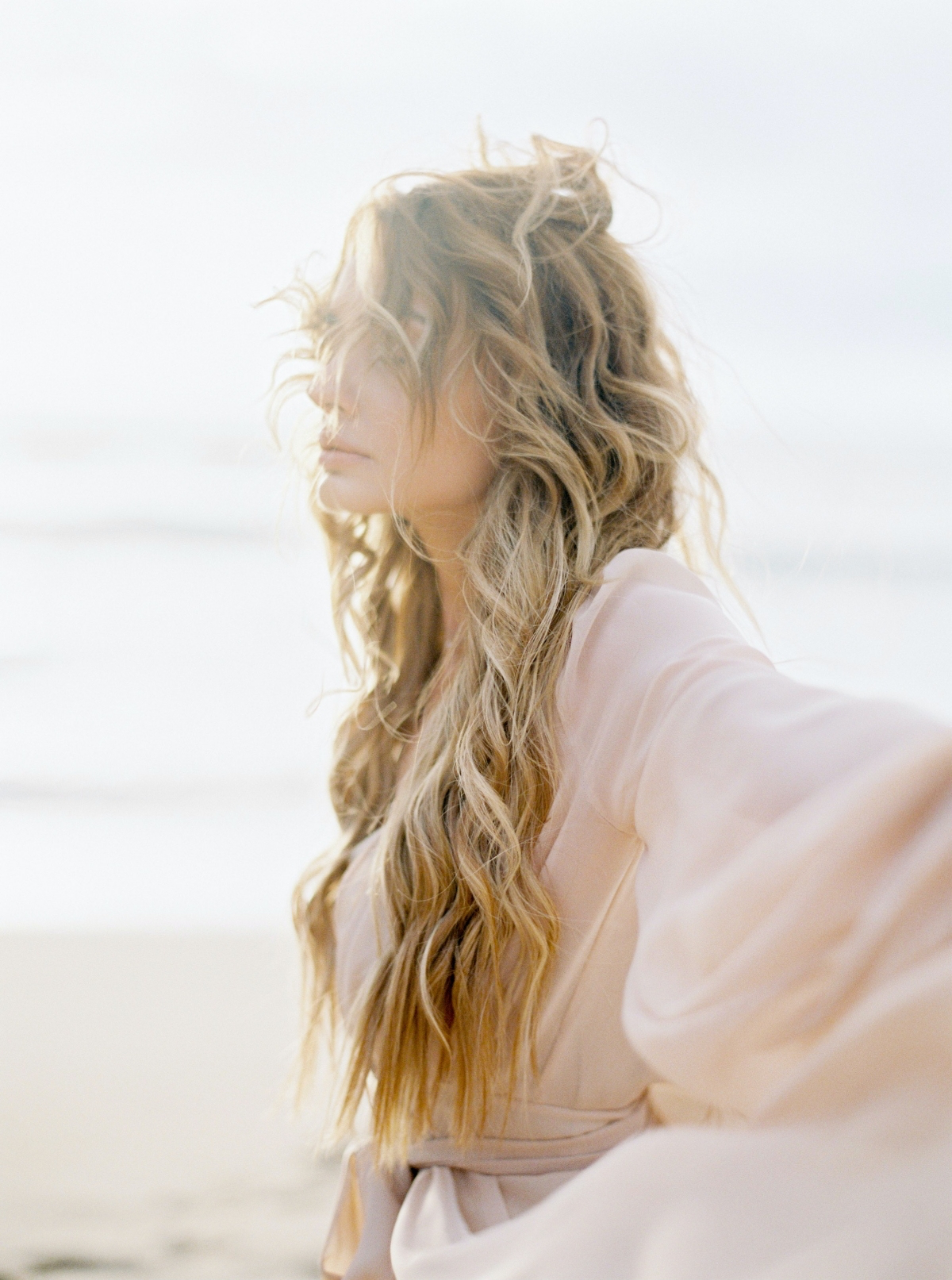 More Articles You Might Like