The true meaning and beauty of the angel wings tattoo
So far, on our website, we have covered so many different types of tattoos. Mandala tattoos, watercolor tattoos, matching tattoos, etc. And, because it seems like body art isn't going anywhere, we have another batch of beautiful examples. This time, we are going to focus solely on the beauty and true meaning of the angel wings tattoo. So, keep reading to discover its significance and browse the gallery to find your next tattoo craze.
The true meaning and beauty of the angel wings tattoo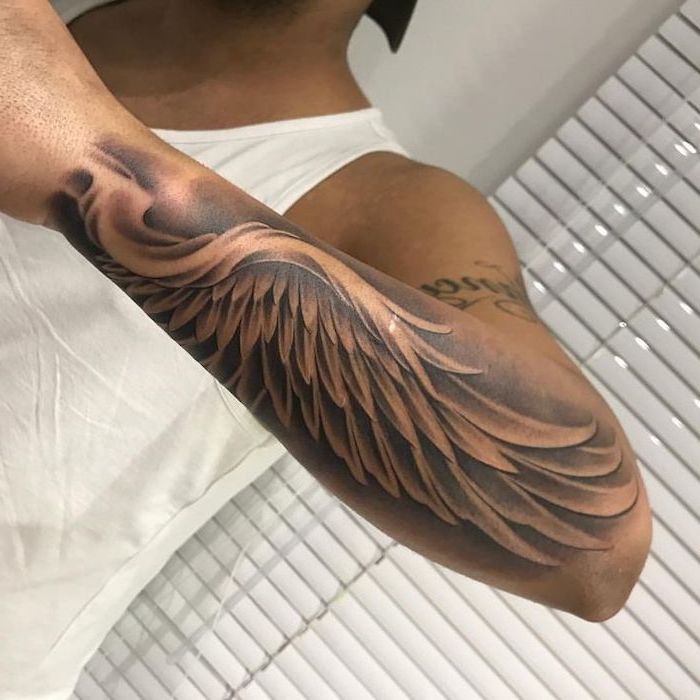 What is the meaning of angel wings tattoo?
Spirituality and religion. Angels are beings, which are believed to be God's messengers. Which is why, they are a symbol of one's relationship with God. It is believed that wings are granted to a person when they die and ascend to heaven. Furthermore, their wings are said to contain all of their power. So, naturally, angel wings are the biggest symbol of one's wish to be at peace with his spirituality and beliefs.
Commemorating a loved one. If a loved one has passed away, a memorial tattoo is a big step towards healing and getting past the grieving process. A tattoo, which commemorates said person will make you feel their presence anytime you look at it. And, is there a more perfect memorial tattoo than the angel wing tattoo? We would all like to think that our loved ones are up in heaven, watching over us. That is why, many people choose this design to honor someone's memory. The phrase "guardian angel" is said for a reason.
Gorgeous watercolor wings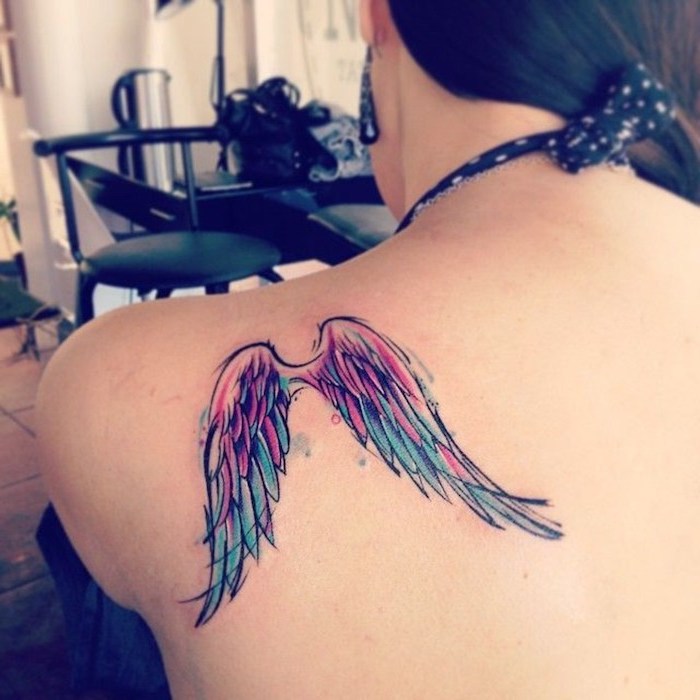 Hope or love for life. Many people choose to tattoo angel wings on their backs. This showcases their wish to be better, to do good deeds and have a place in heaven when they die.
Broken wings. The broken wings tattoo design is very common. It symbolises the person's broken soul, but their willingness to fix it and rise above it. We all go through tough times in our lives, but the will to get better and fix our mental state is a huge part of life.
Duality. Another version of the angel wings tattoo is having one angel's wing and one devil's wing. This symbolises the duality of human nature. The constant battle between good and bad, light and darkness, etc. Many people struggle with their thoughts and aspirations in life and this tattoo is a perfect representation of the fact that life can be difficult sometimes and you can't always make the right decision. You can always try your best, however!
Elegant angel wings tattoo design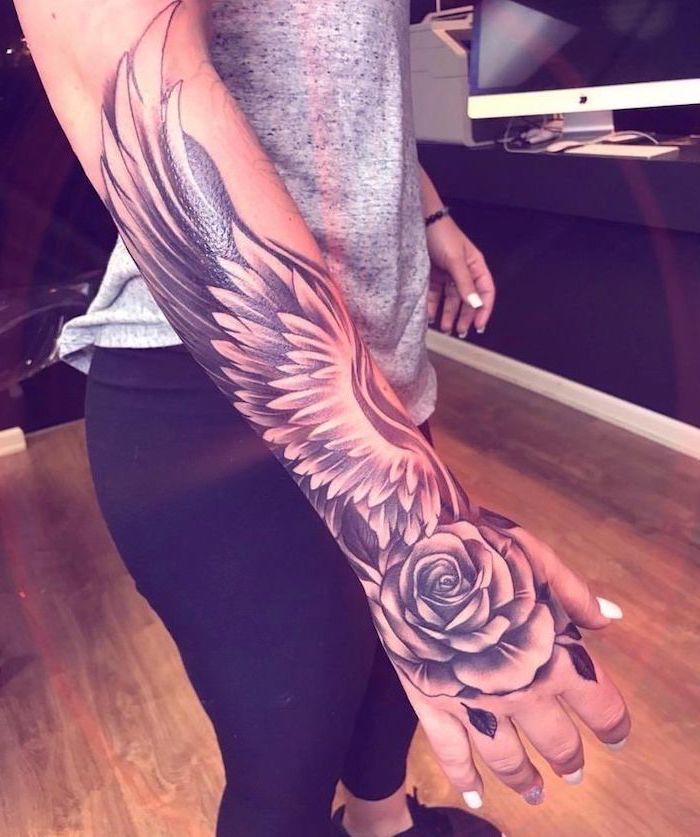 What are the most popular places to get an angel wings tattoo?
The back. Angels have their wings on the back. Because of this, the back is the most widespread placement of this tattoo design.
The back of the neck. Small wings on the back of your neck look super classy and elegant.
The back, extending all the way to the arms. That way every time you open your arms, it would look like you are opening your wings. The truth is, this is probably the most breathtaking place for this type of tattoo.
Stunning representation of the duality of life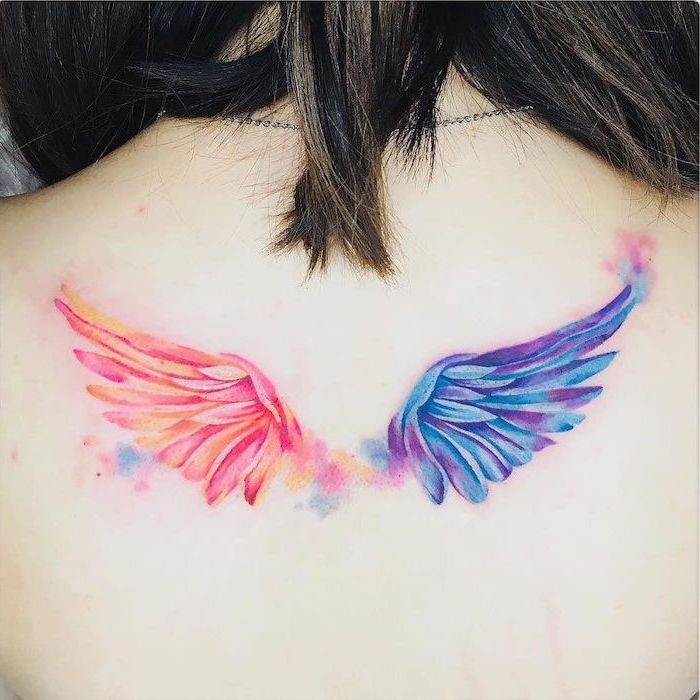 What is the meaning of an angel and devil wings tattoo?
Angels are a symbol of lights and good, while demons and the Devil are a symbol of darkeness. One of the reasons angel and devil wings tattoos are so popular is their meaning. There is good and bad in the world. This tattoo showcases that duality. It can symbolize internal struggles between light and darkness or the balance in the universe.
Gorgeous angel and devil wings tattoo on the back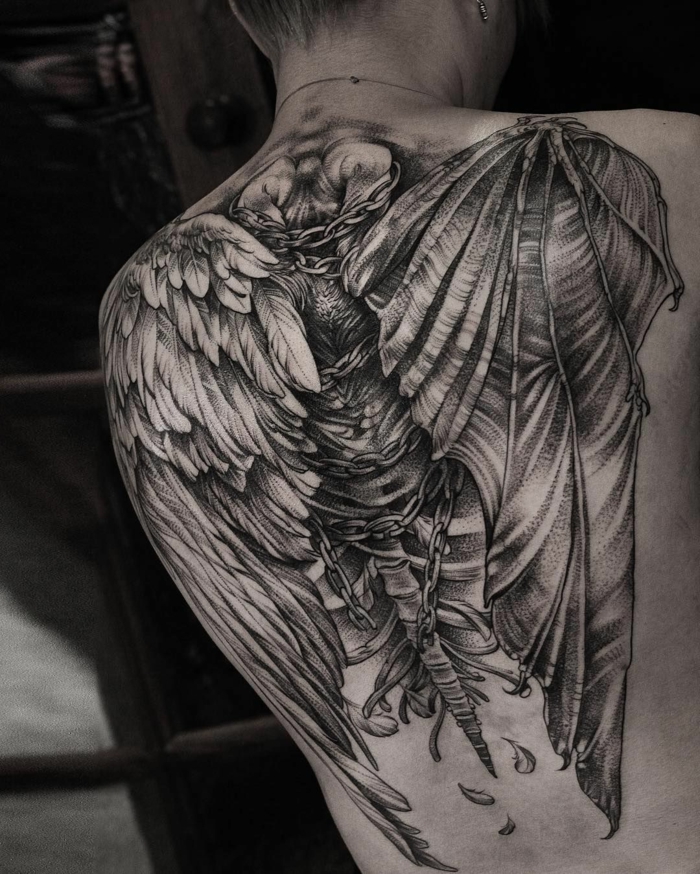 Perfect example of the duality of good and bad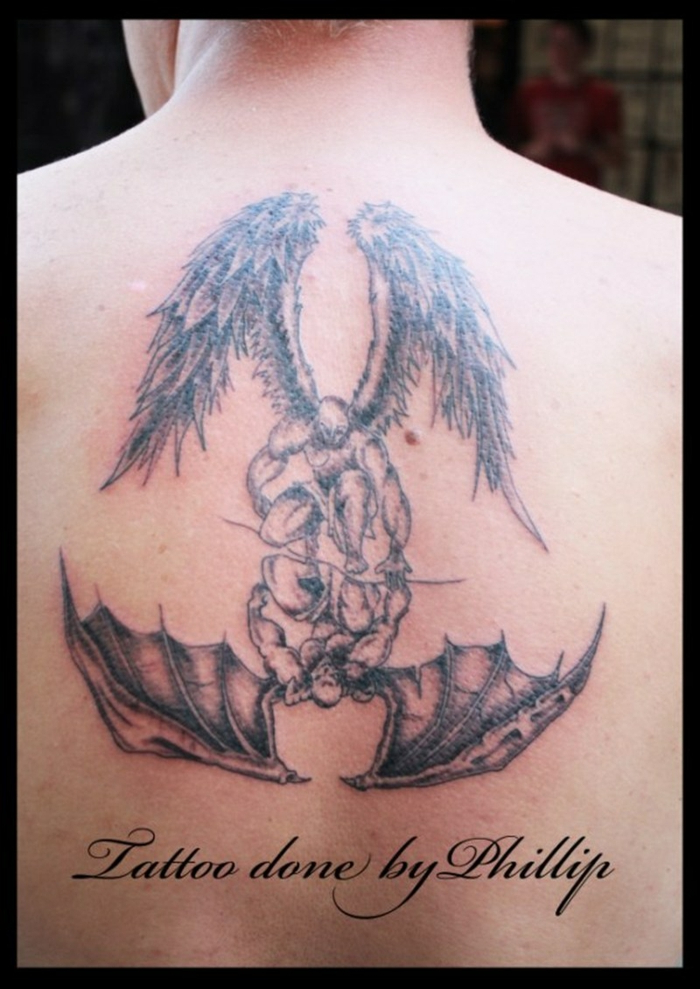 The internal struggle of light and darkness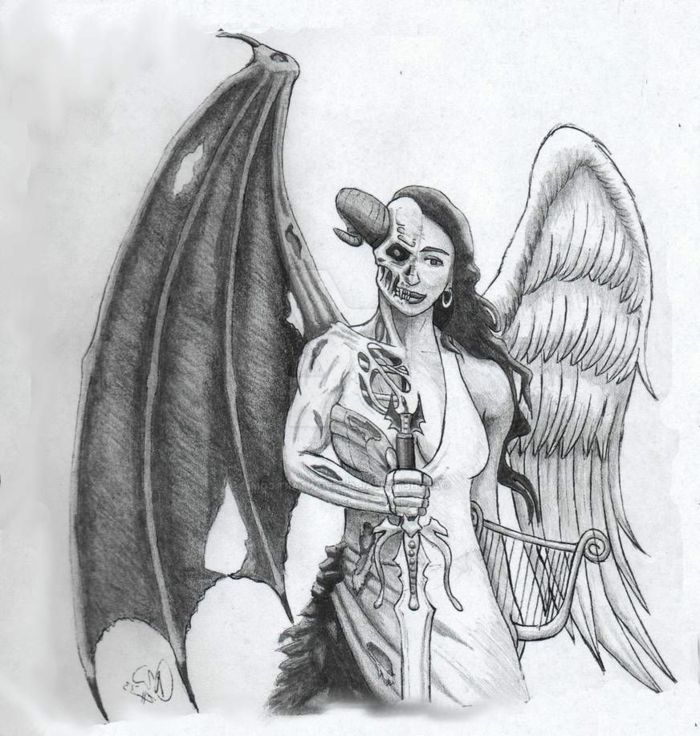 Yet another gorgeous example of angel and demon wing tattoo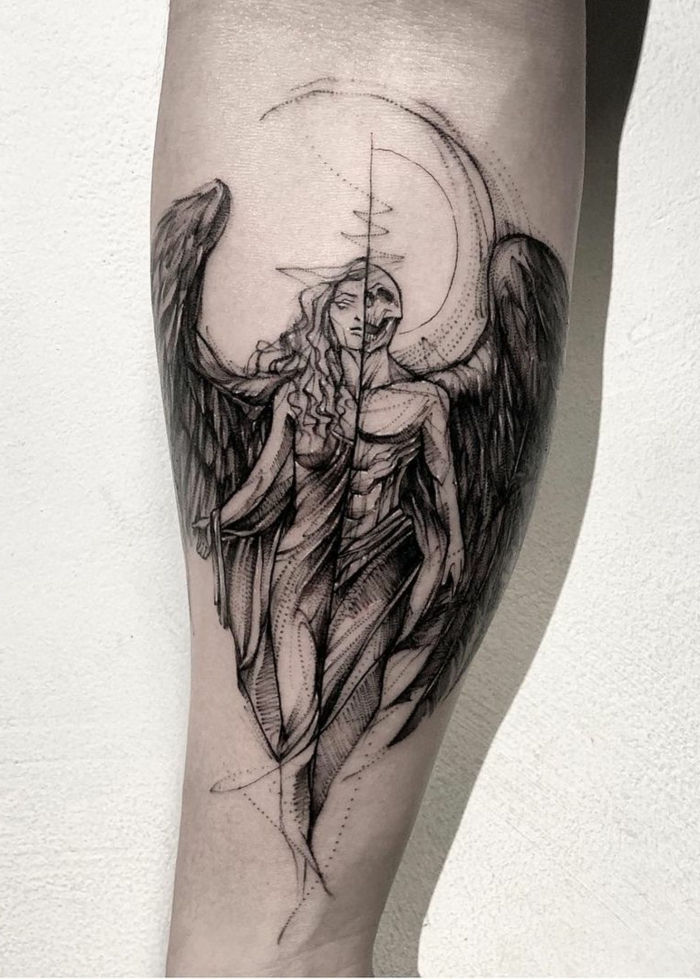 The best examples of watercolor angel wings tattoo
Watercolor is absolutely beautiful. Not only paintings, but in tattoos as well. It looks gorgeous on the body and makes for some pretty impressive designs. Angels wings are no exception, which is why why highly recommend a watercolor design if you have chosen to get a colored tattoo.
Beautiful thigh tattoo of watercolor angel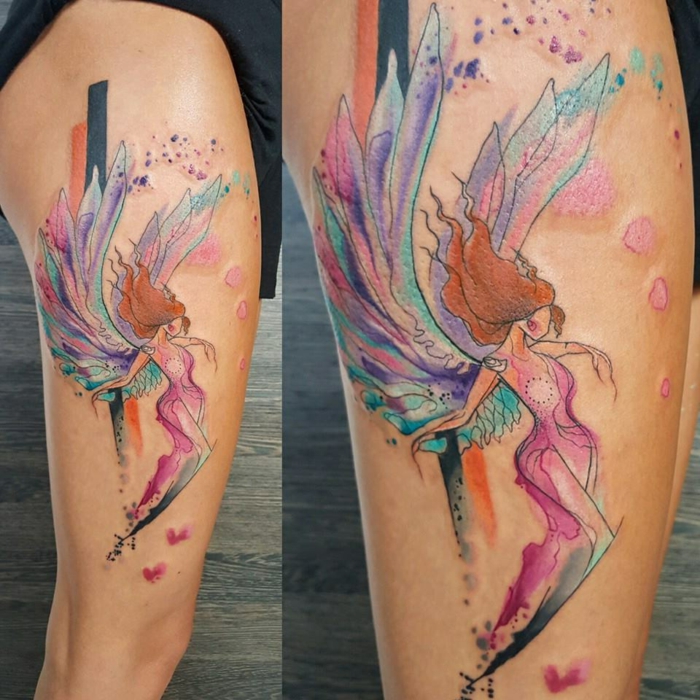 Watercolor angel wings tattoos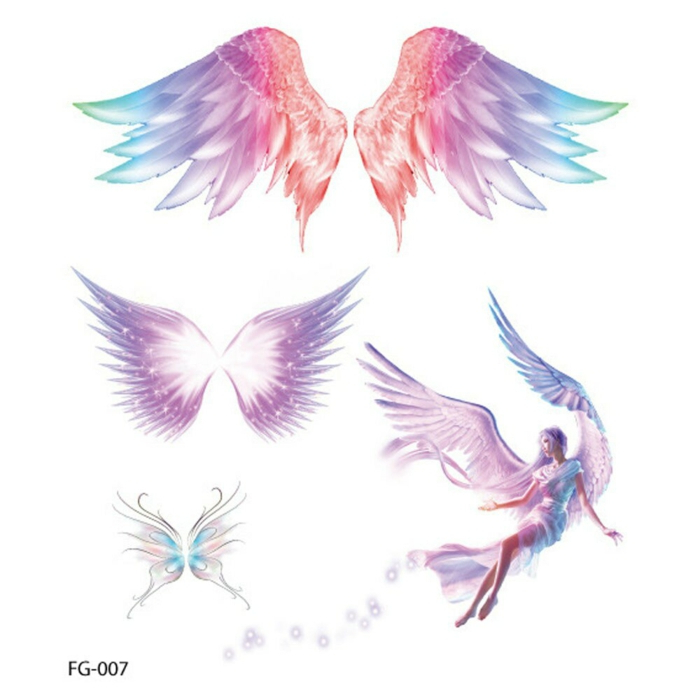 Beautiful watercolor angel tattoo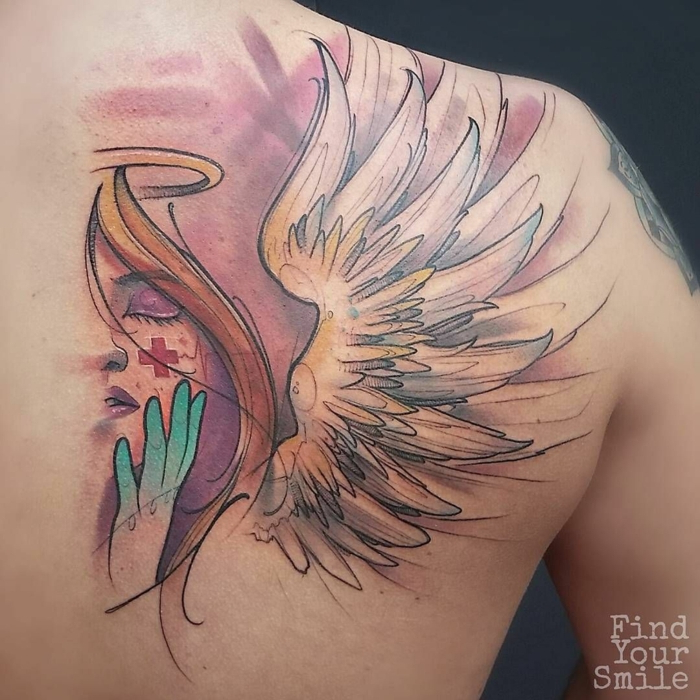 Small, yet elegant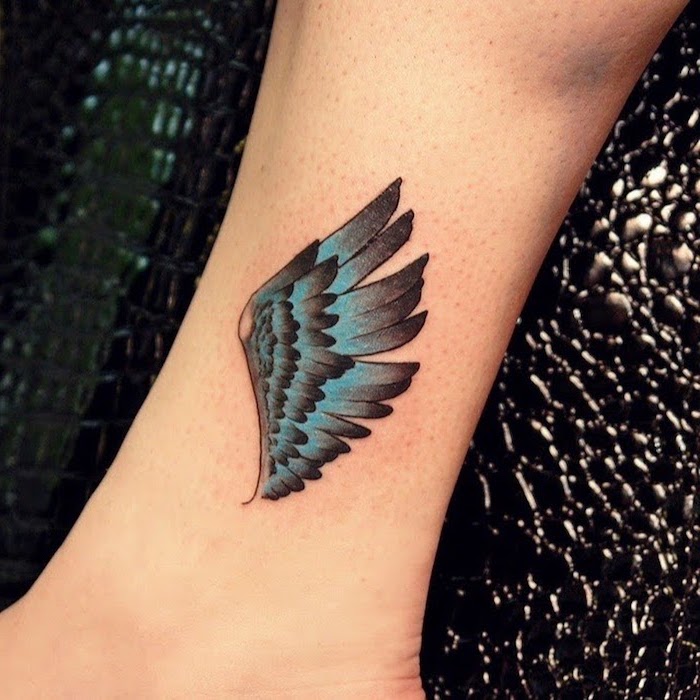 Beautiful design with stars, which is also reminiscent of a comet or a shooting star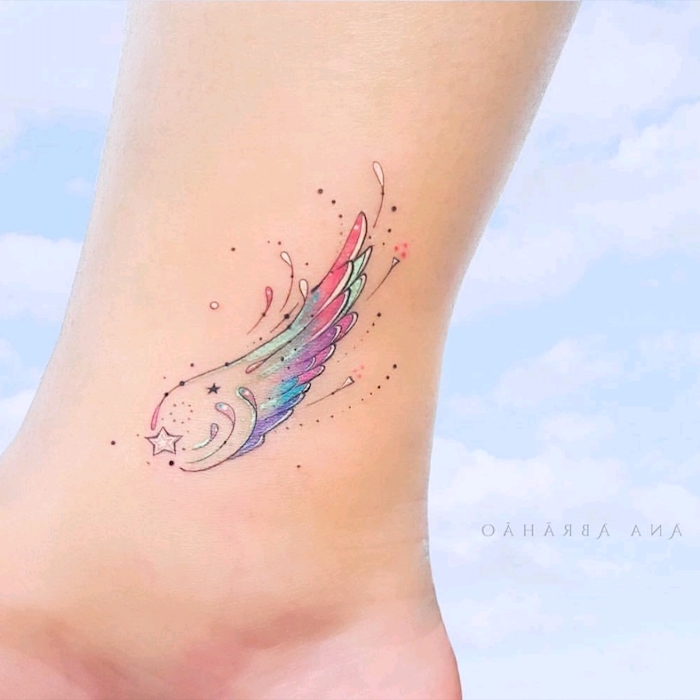 Whatercolor tattoos are one of the most beautiful, trendiest design at the moment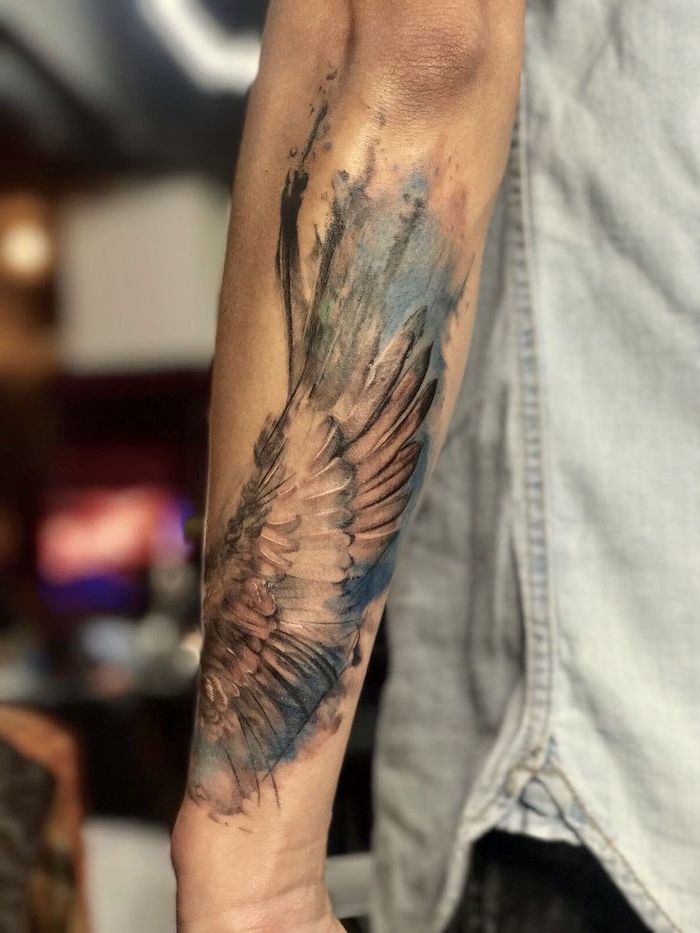 Fallen angel tattoo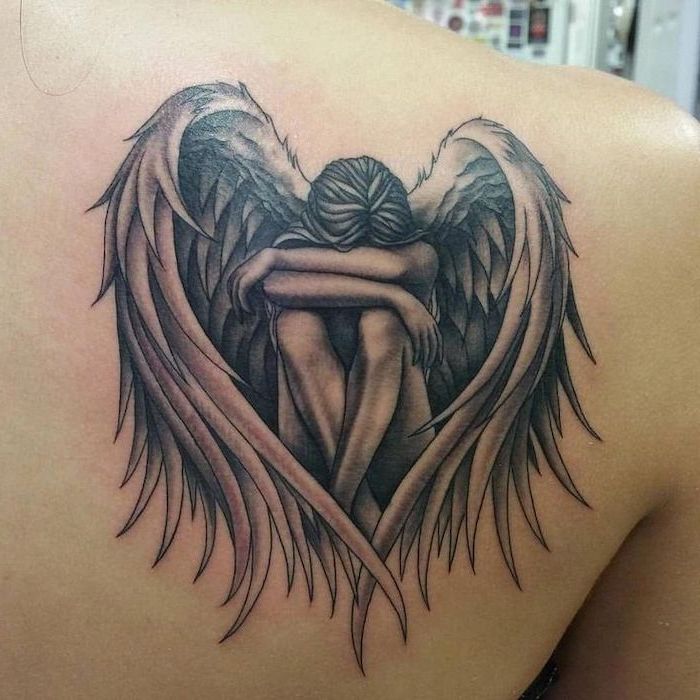 Beautiful example of an angel wing tattoo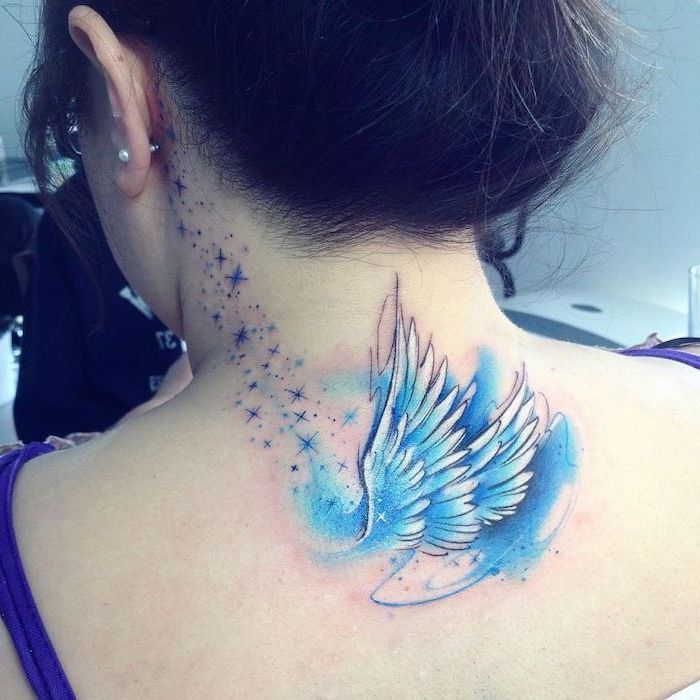 The back is the most widespread placement for this tattoo design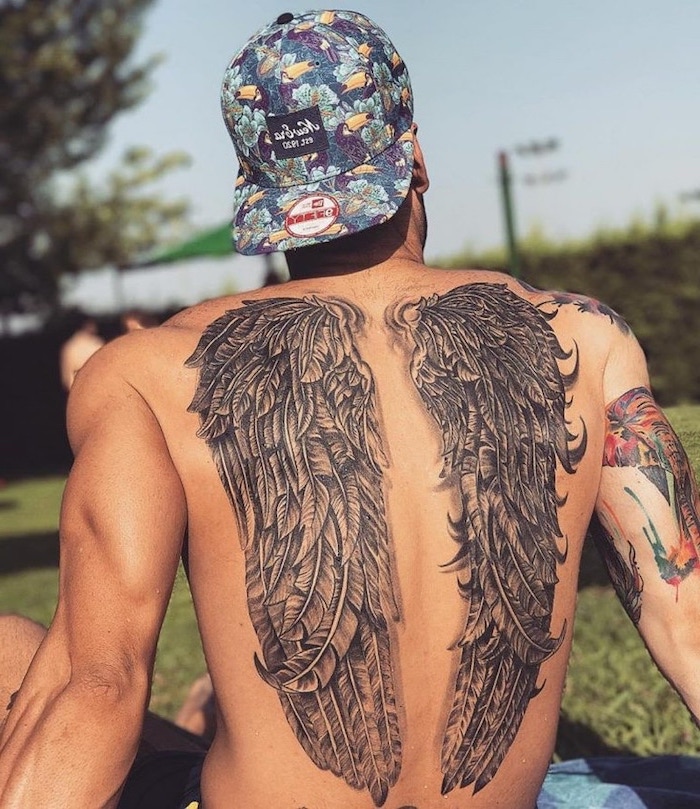 Just look at this design, which starts from the back and extends all the way to the arms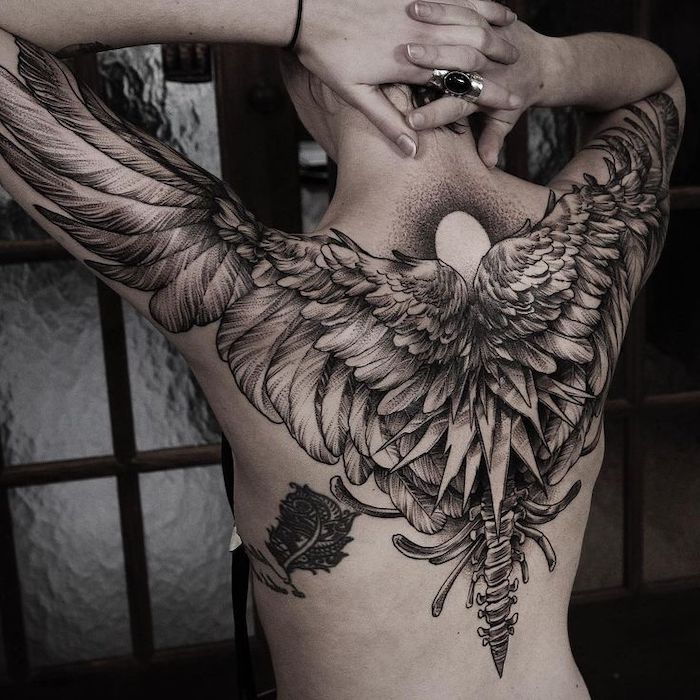 Good vs bad, light vs darkness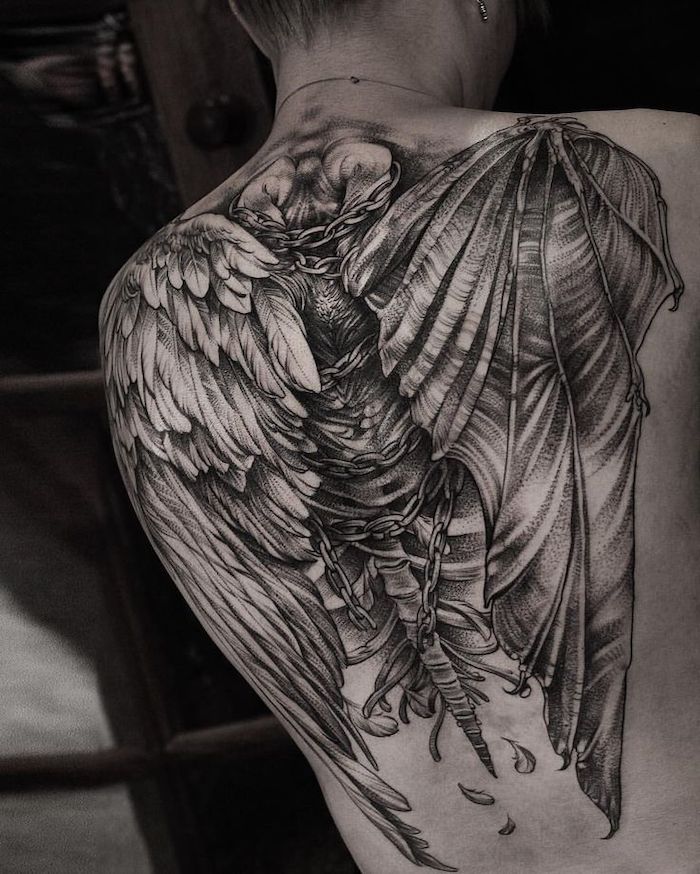 Different styles of hearts with wings tattoo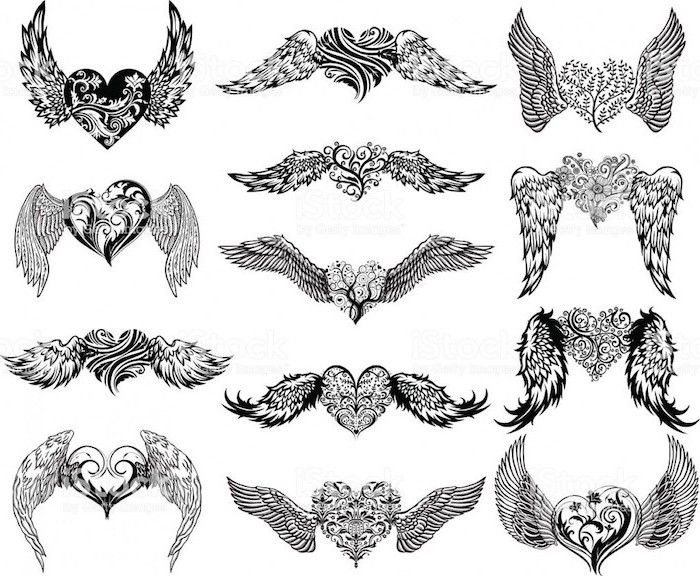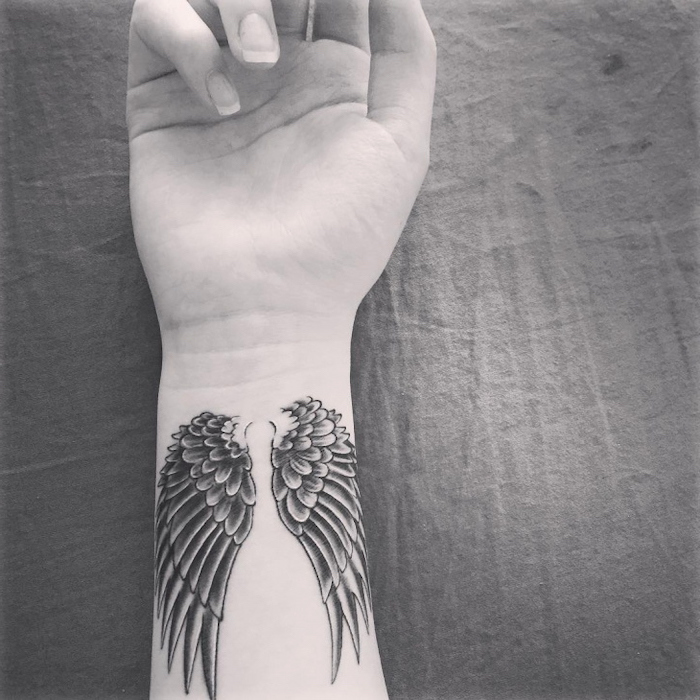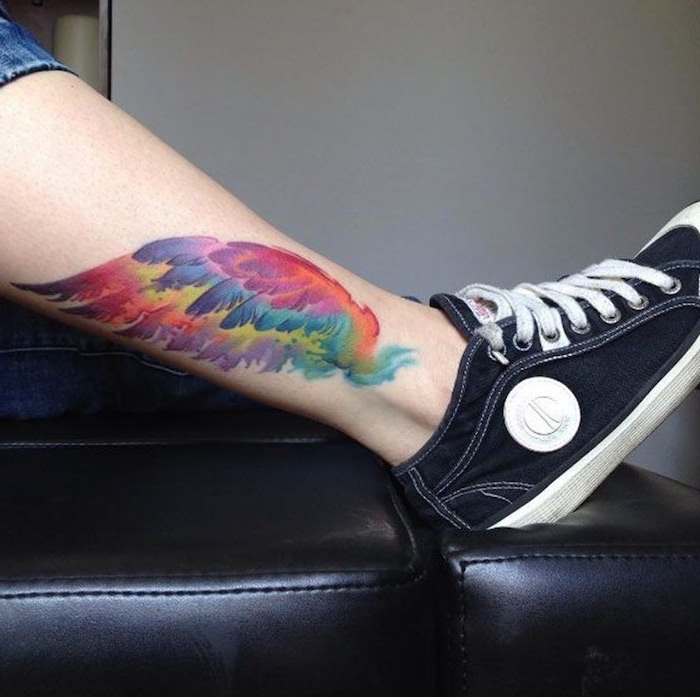 Add a date to your wings to commemorate a love one, who has passed away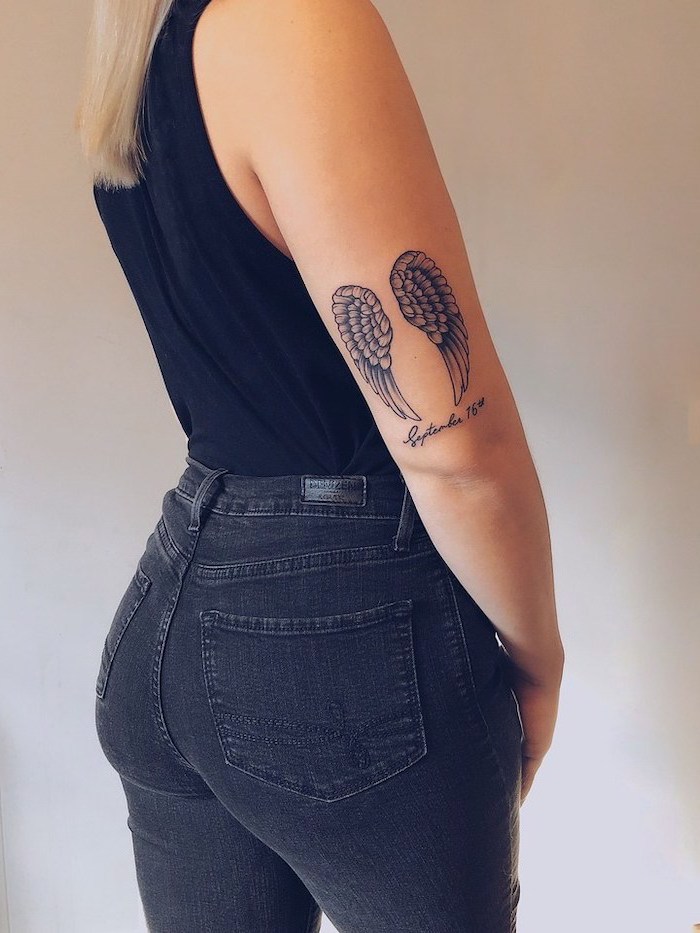 Bleeding wings – although being good may not always be easy, we are always rewarded for it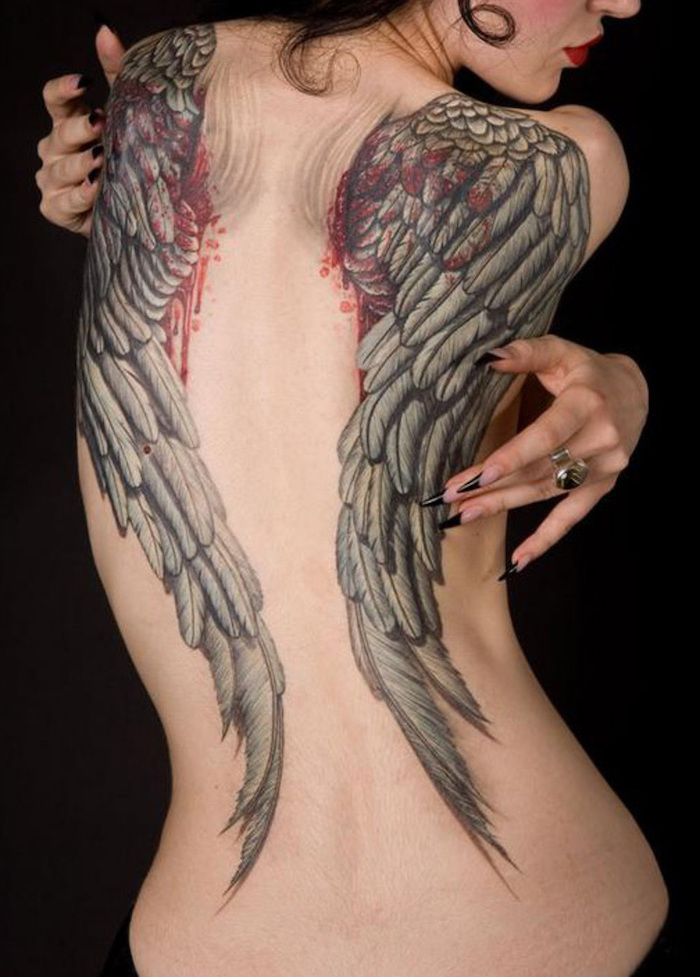 Breathtaking design of gorgeous black wings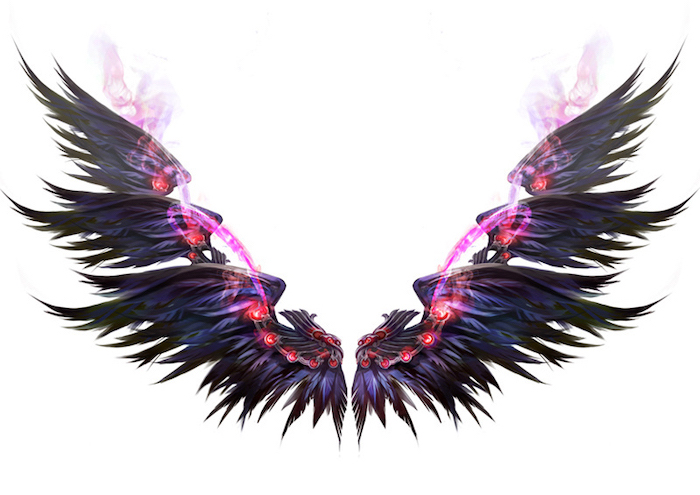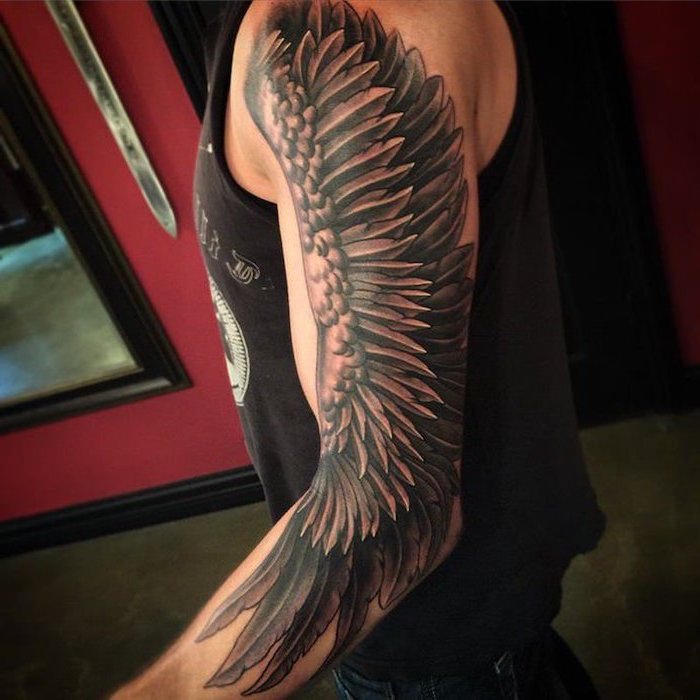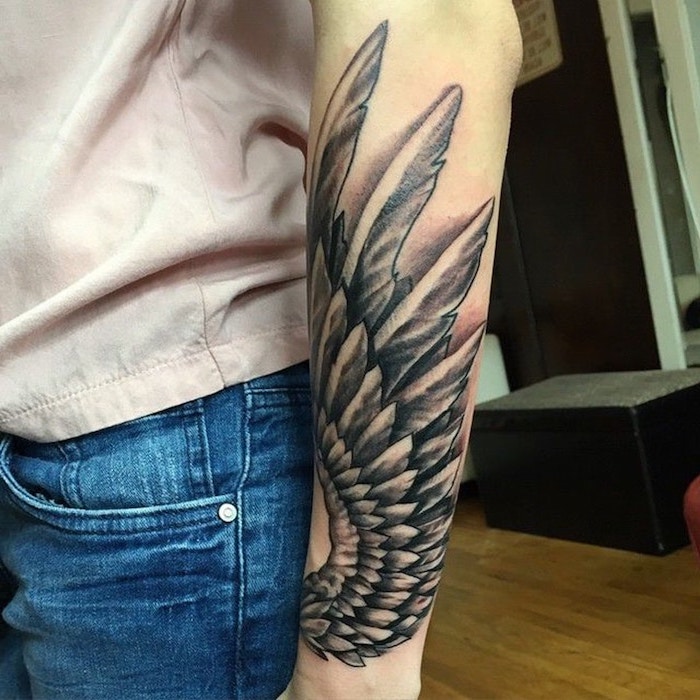 Fun watercolor design to take inspiration from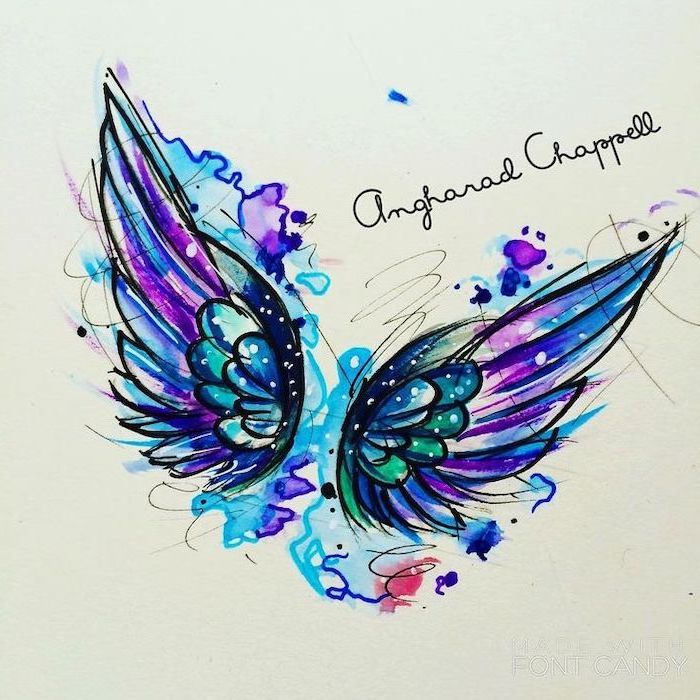 Give yourself some wings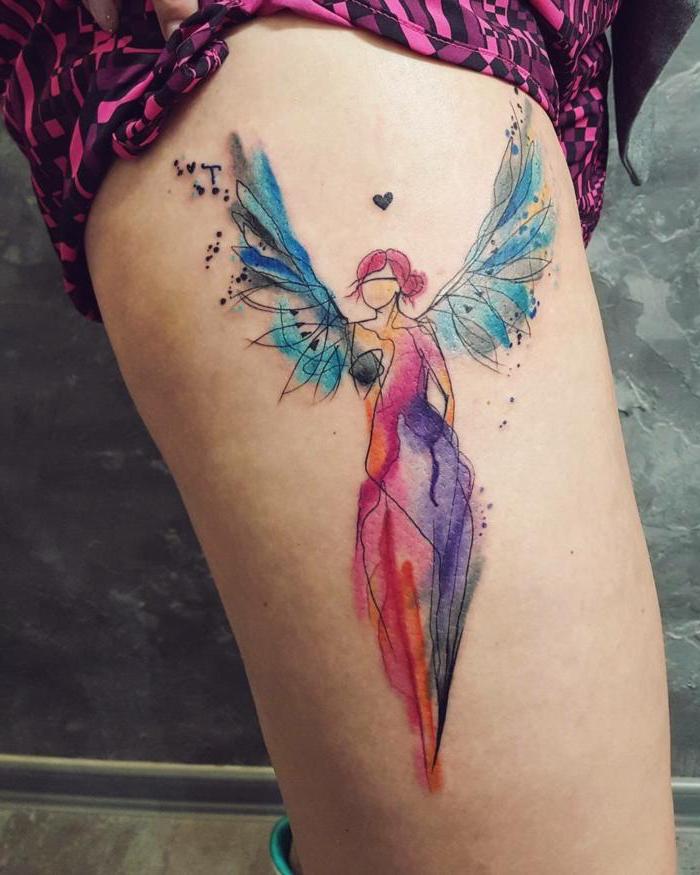 Heart shaped wings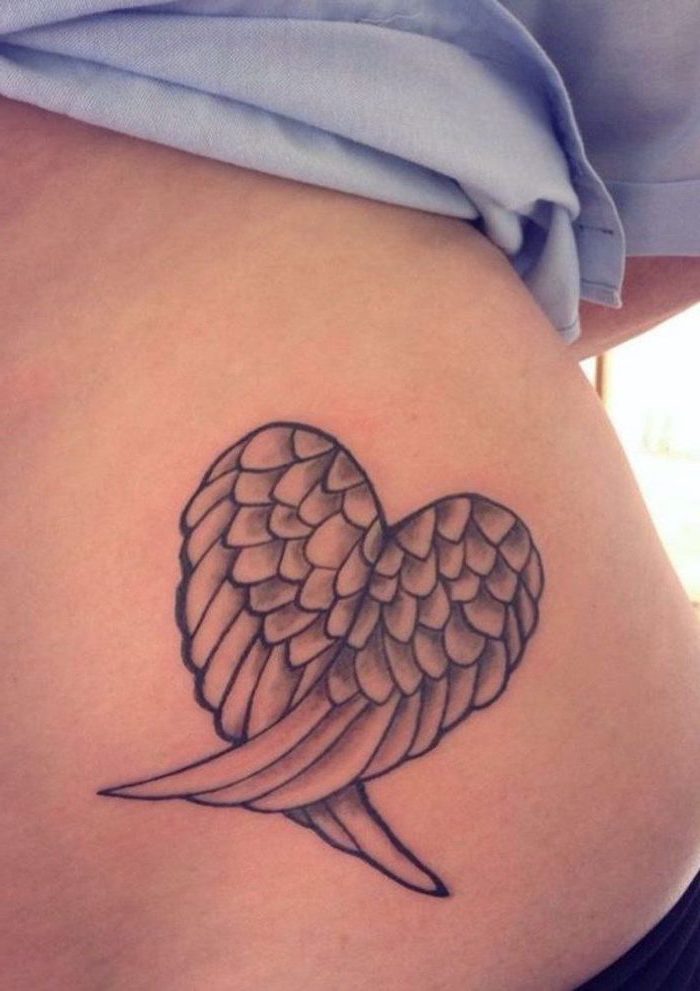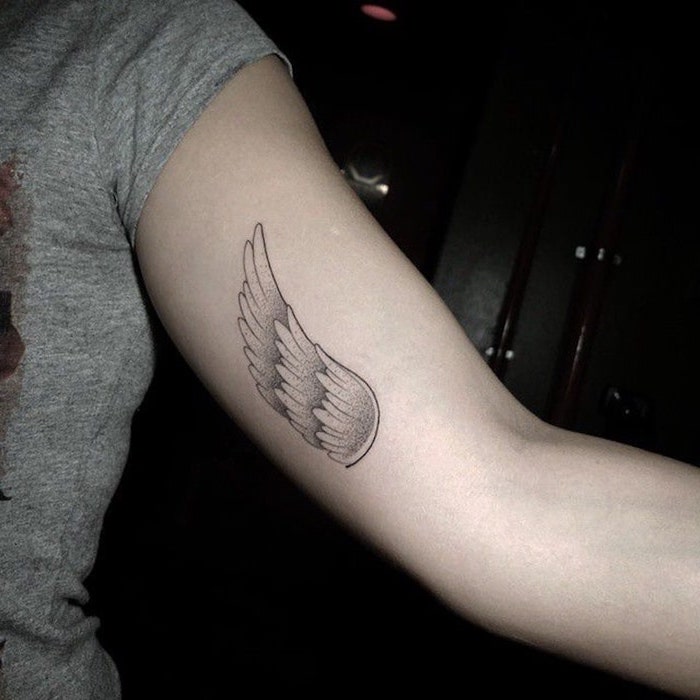 Guardian angel tattoo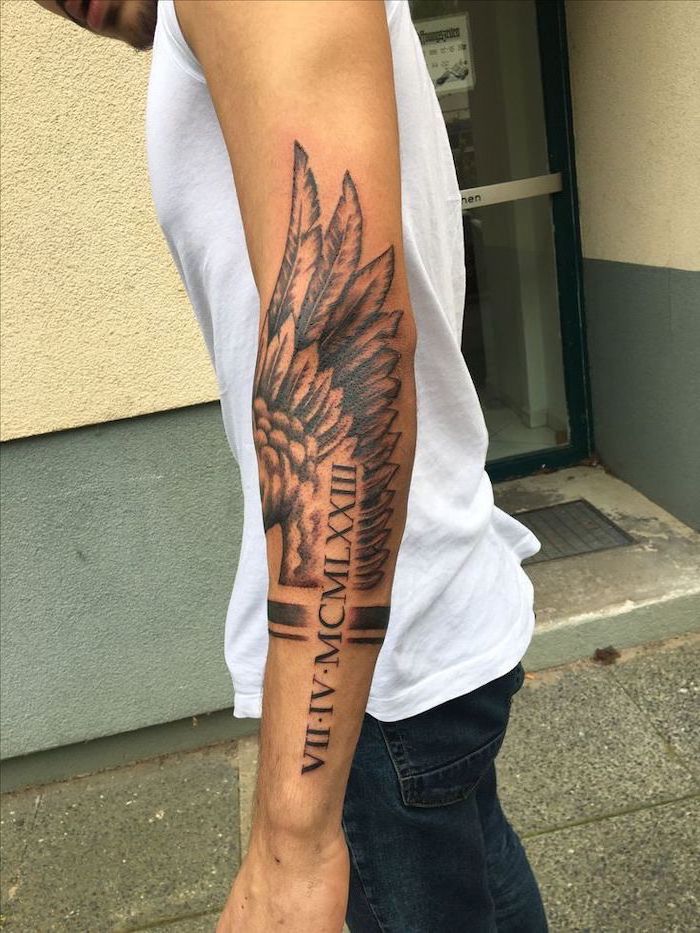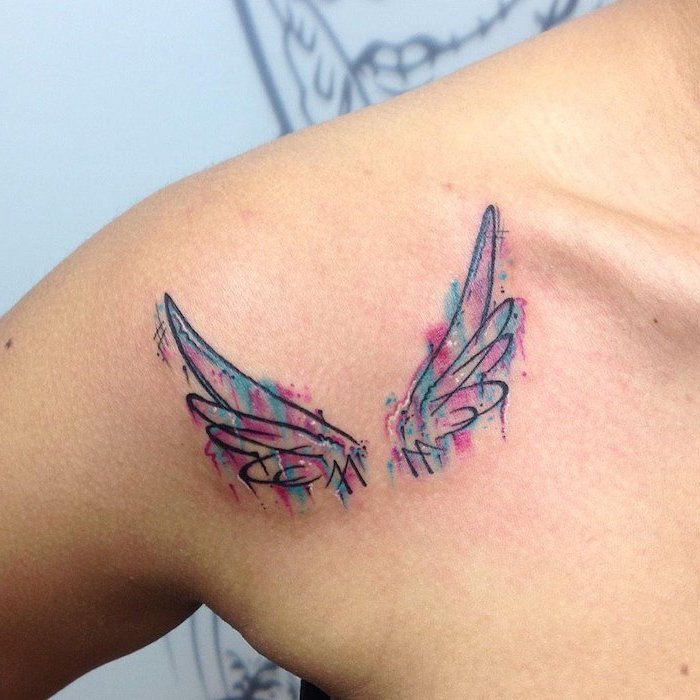 Wings tattoo on back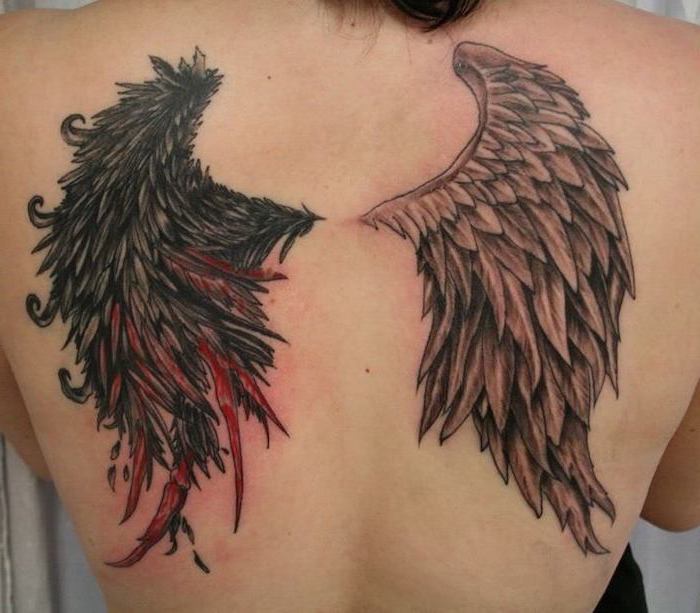 Angel and devil tattoo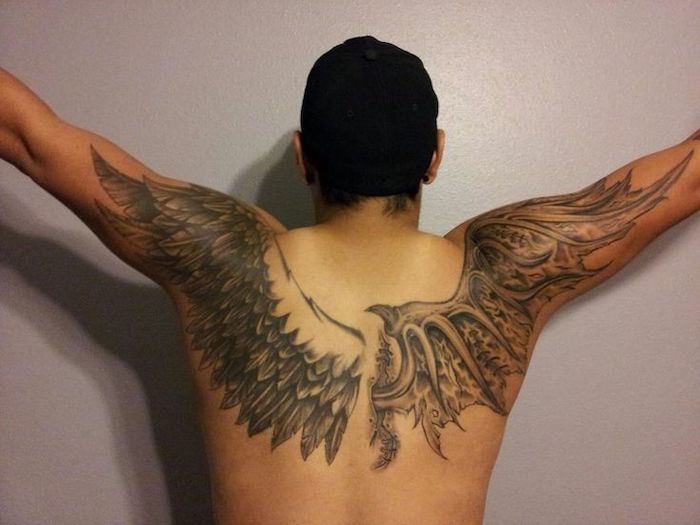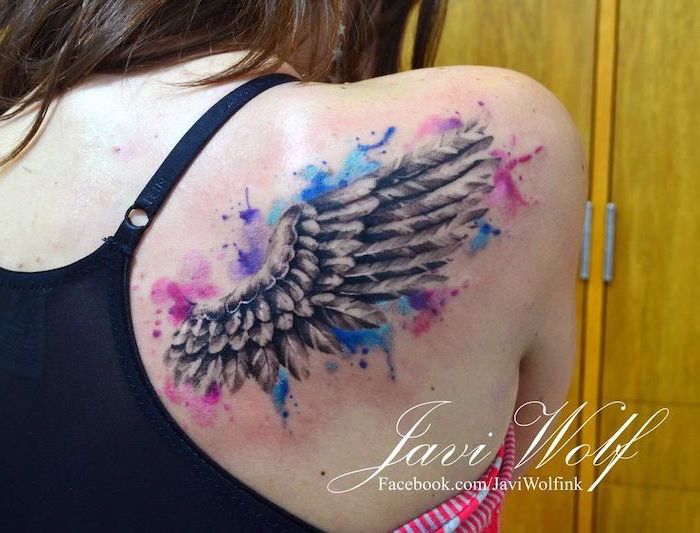 Fallen angel tattoo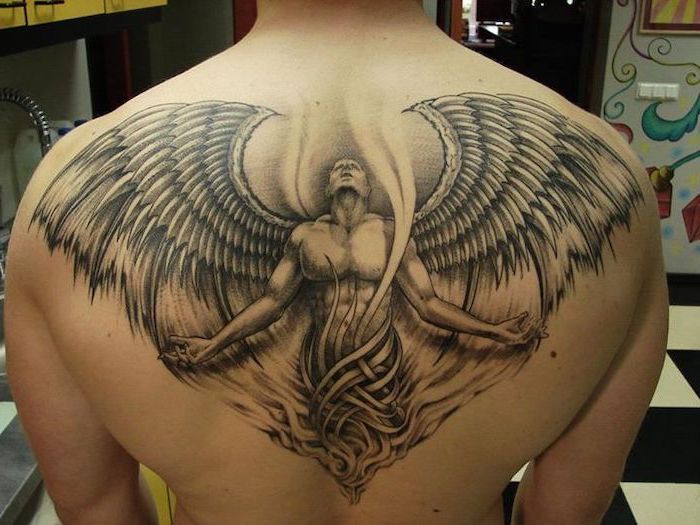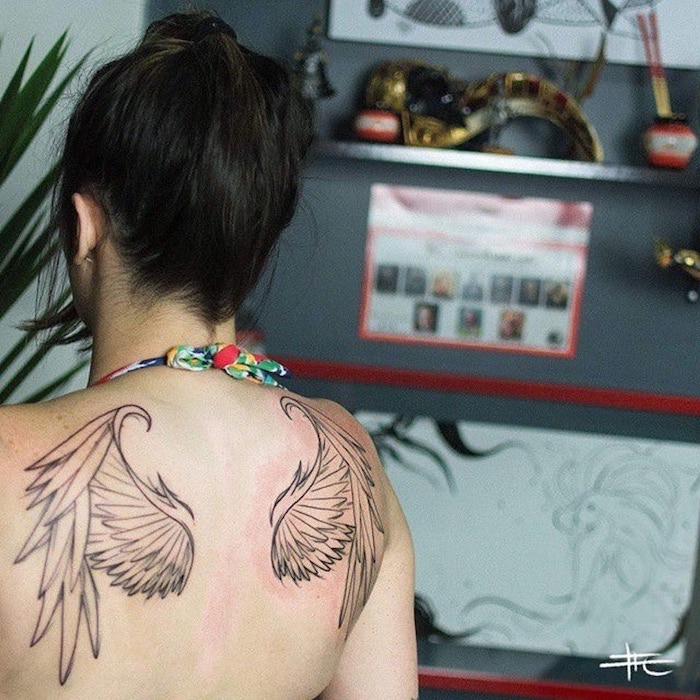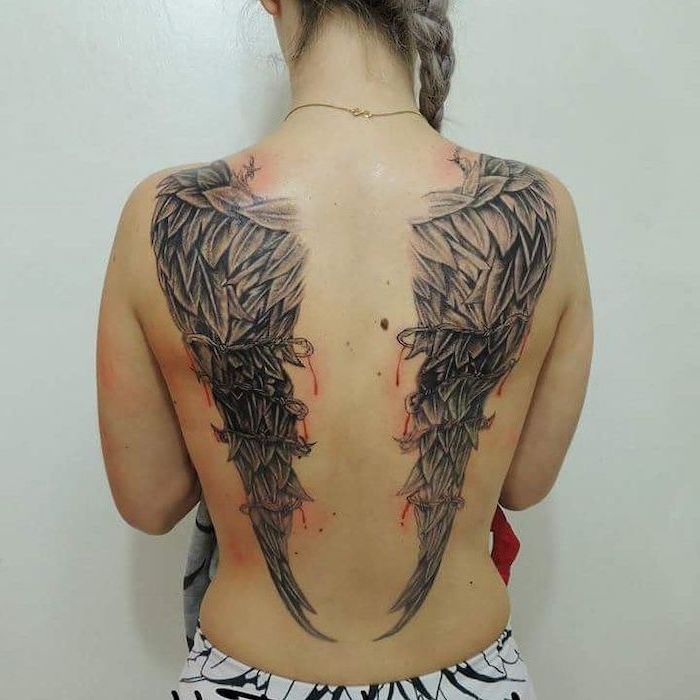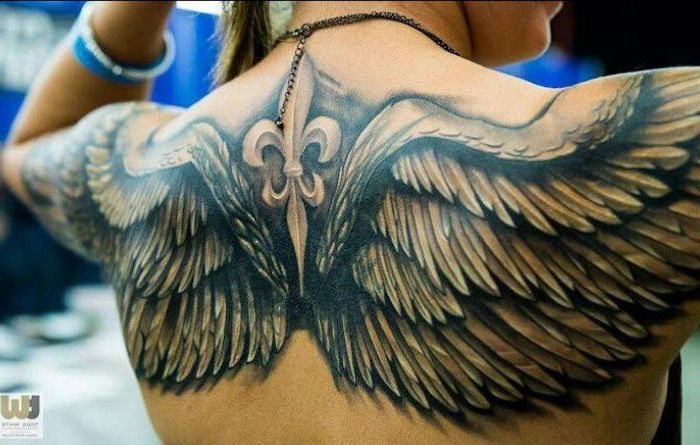 Angel wings tattoo on back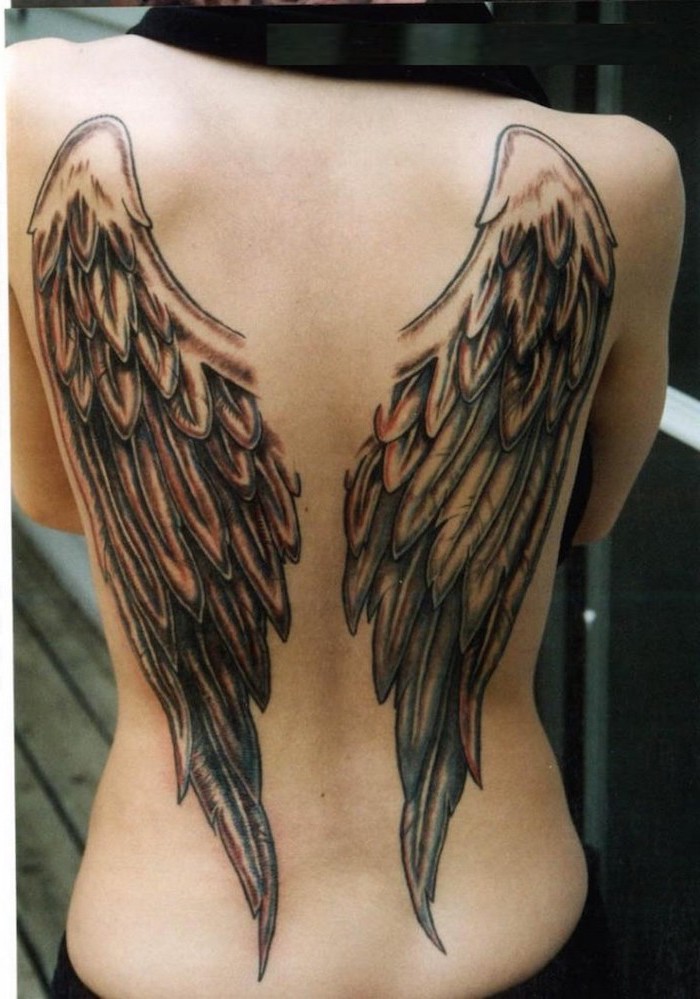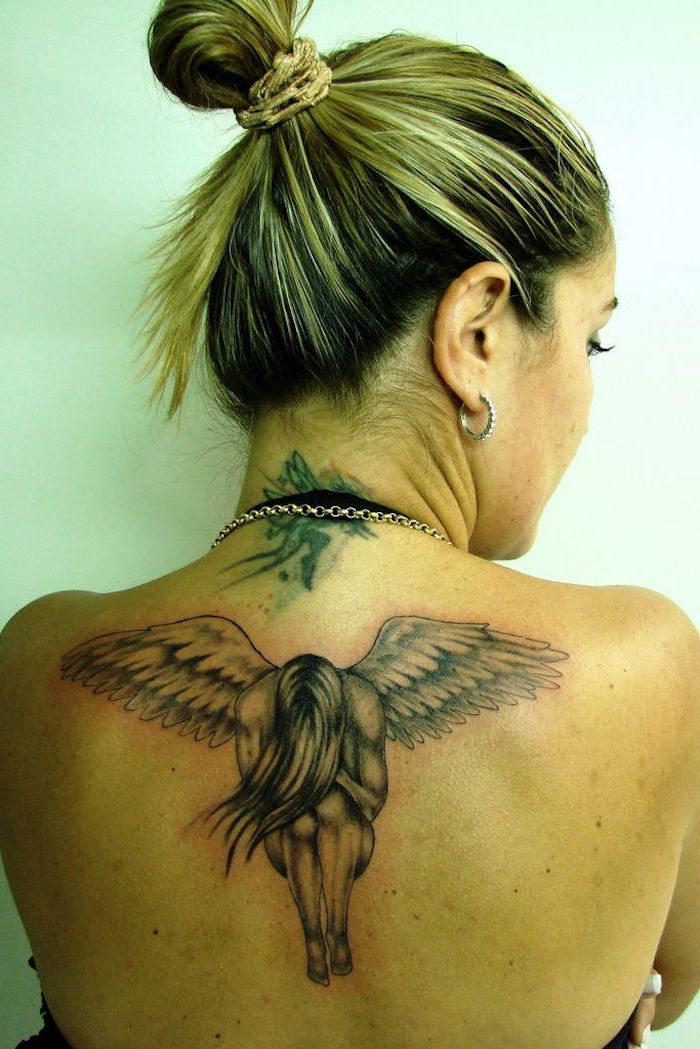 Angel sleeve tattoo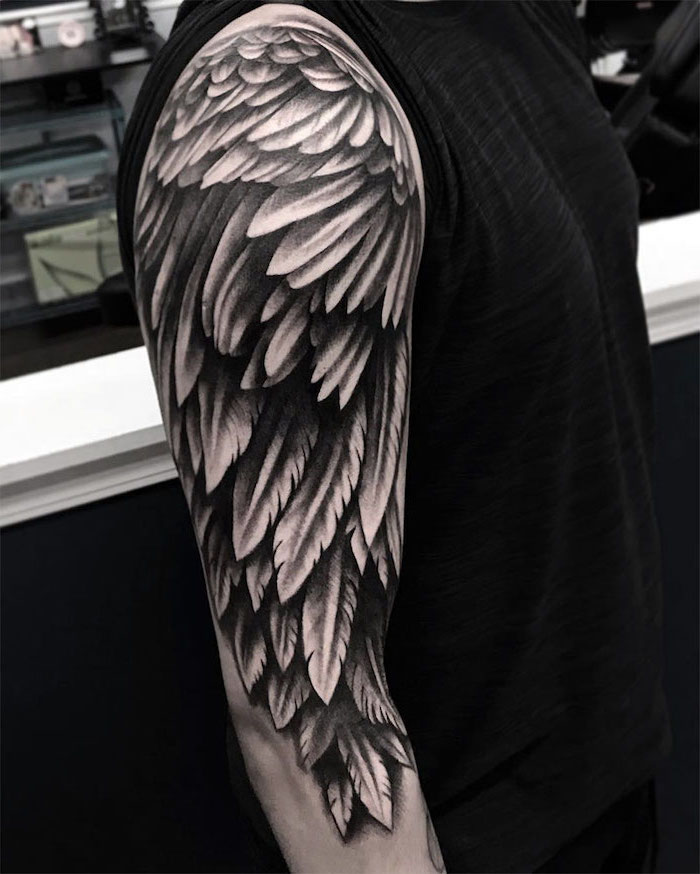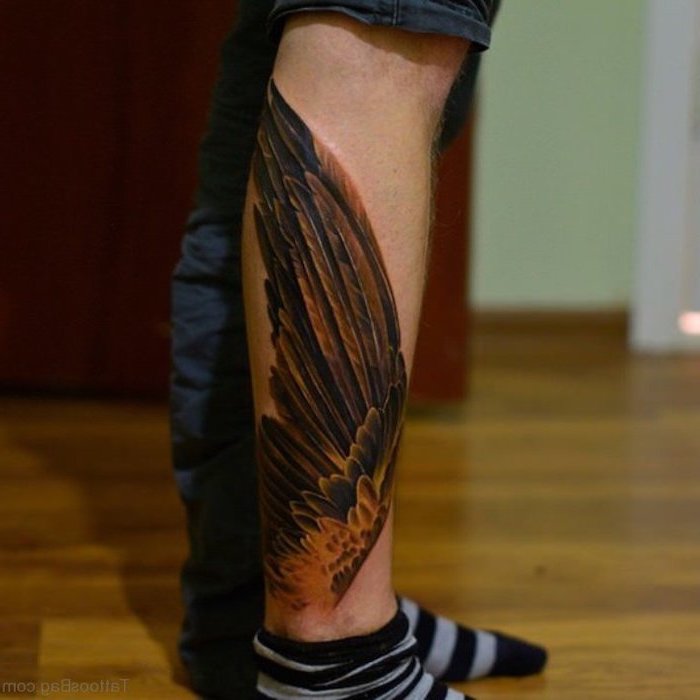 Stunning angel and demon tattoo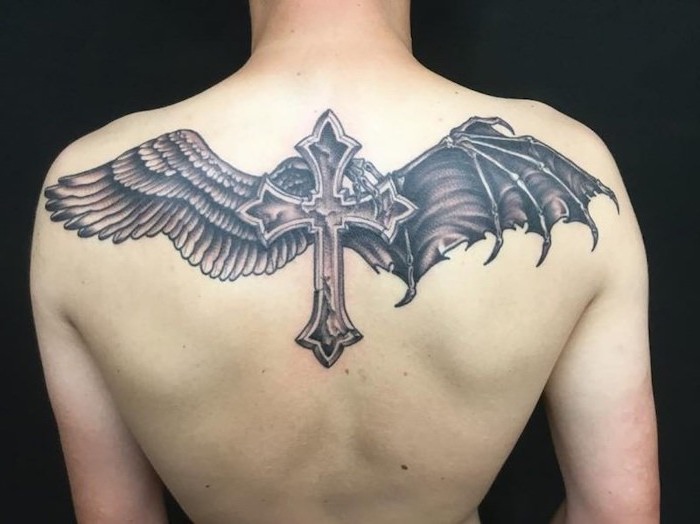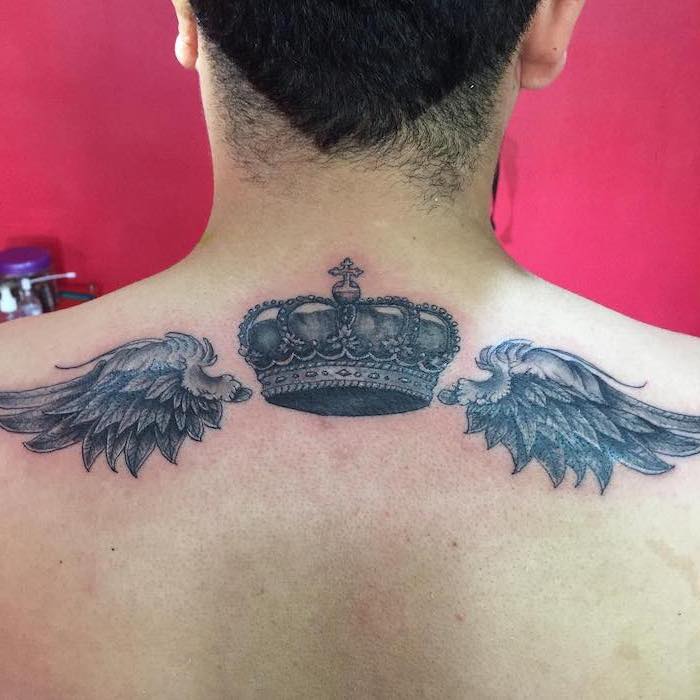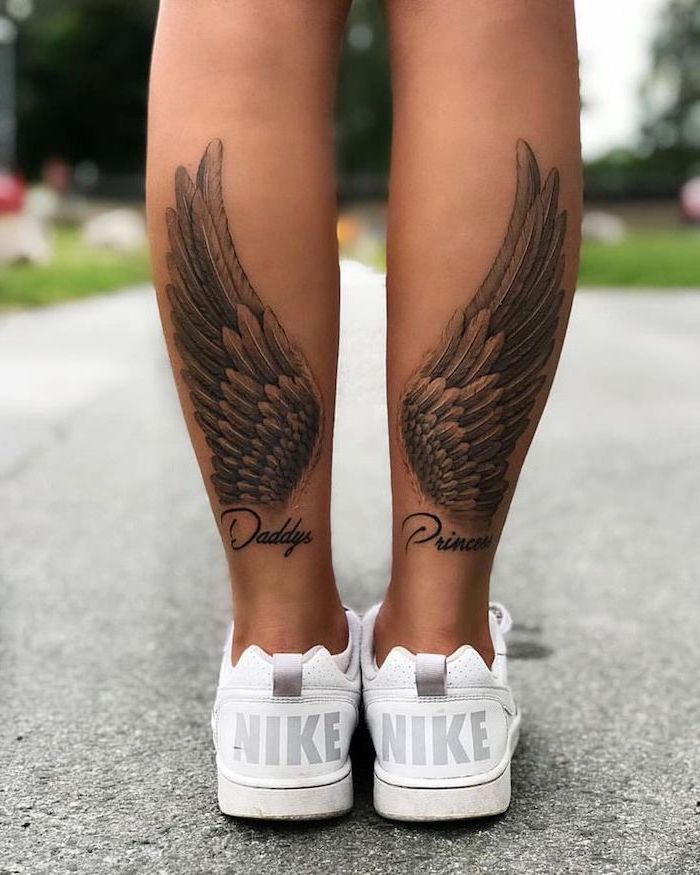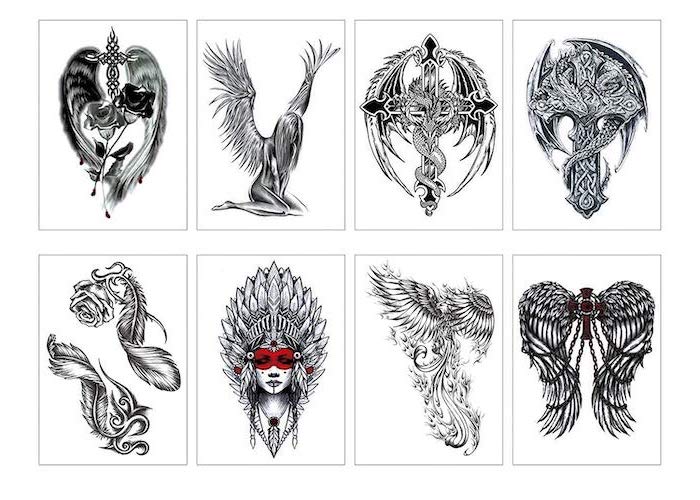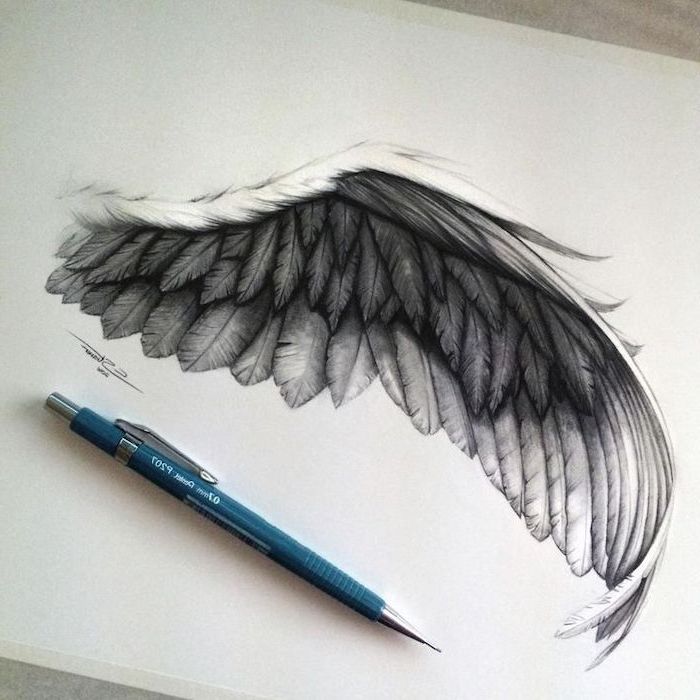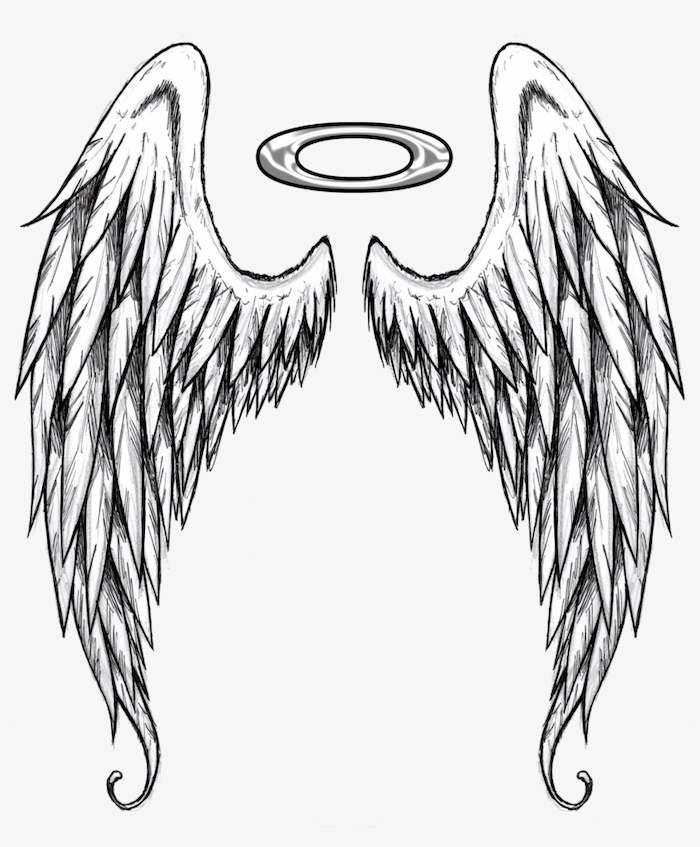 Beautiful angel tattoos for men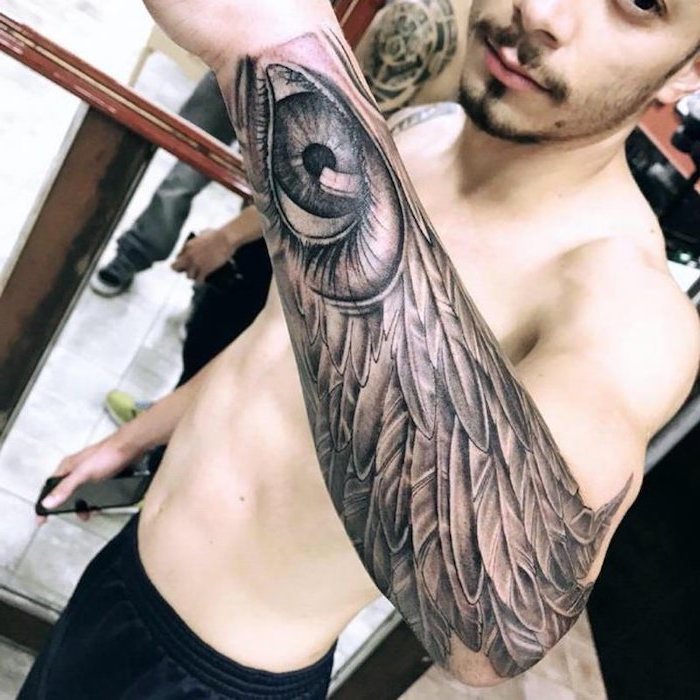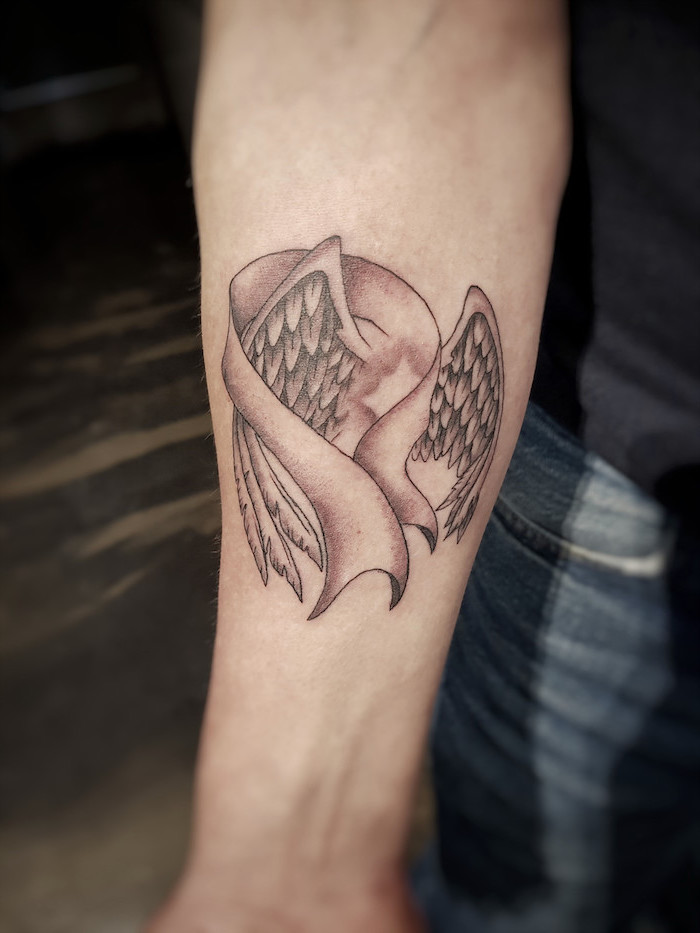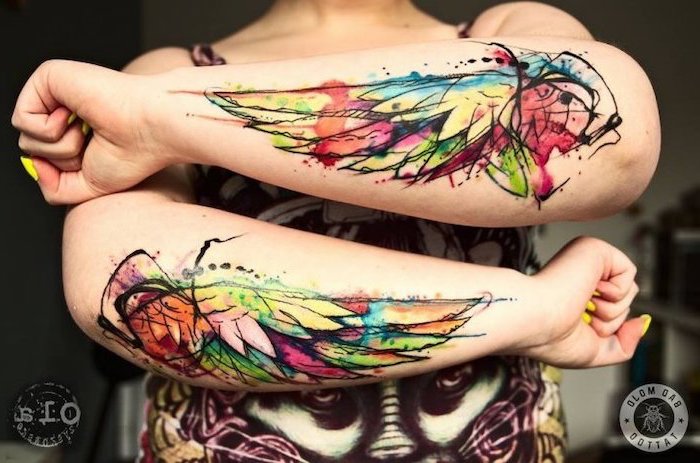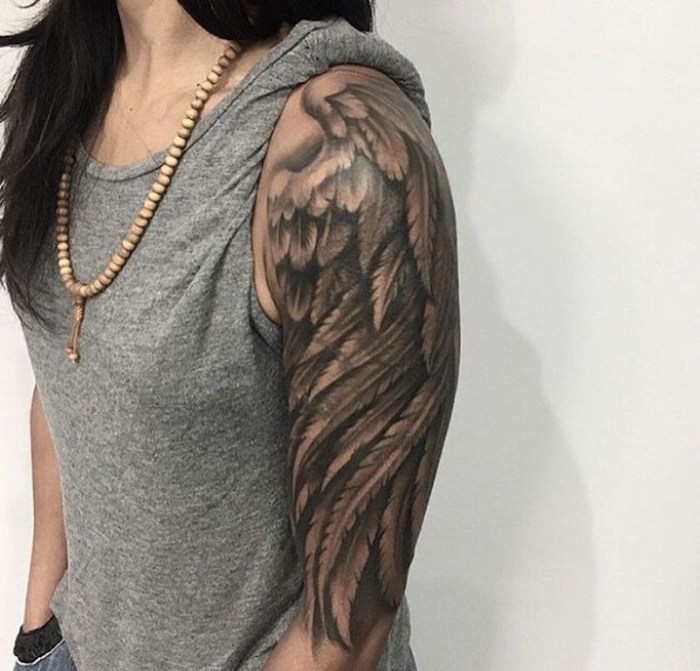 Wings chest tattoo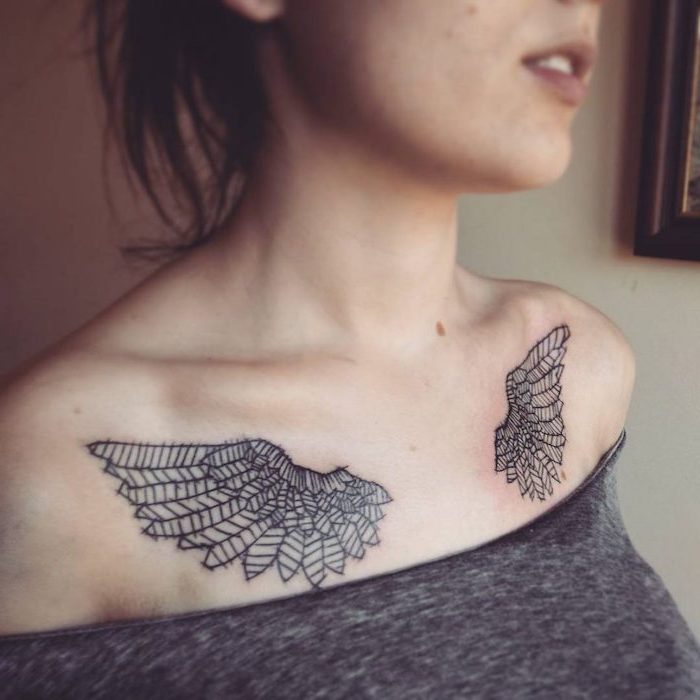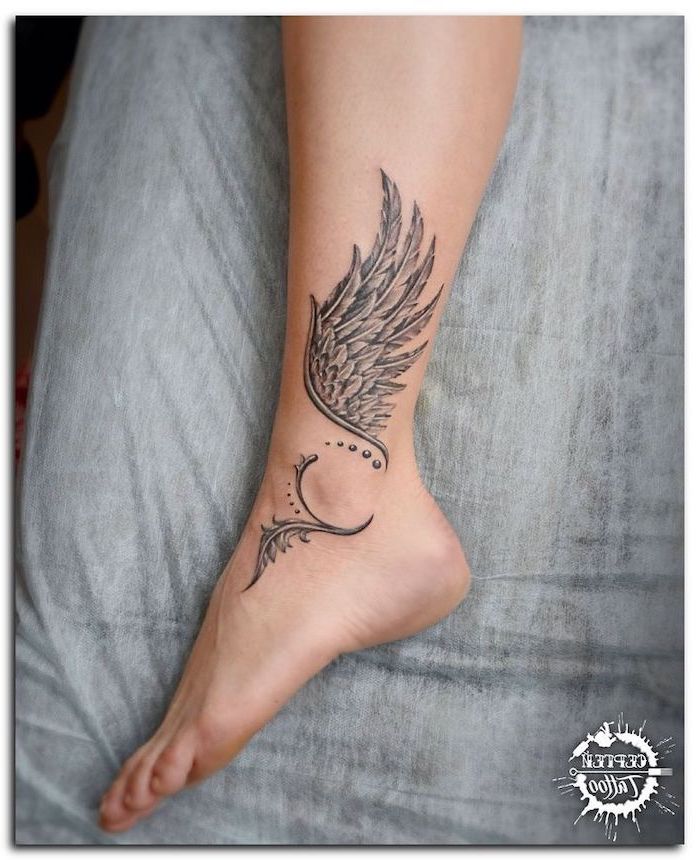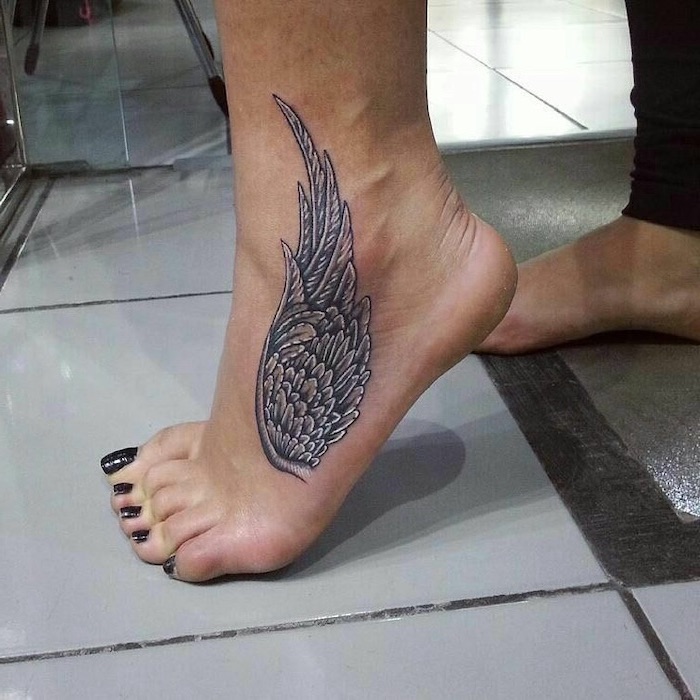 Heaven tattoos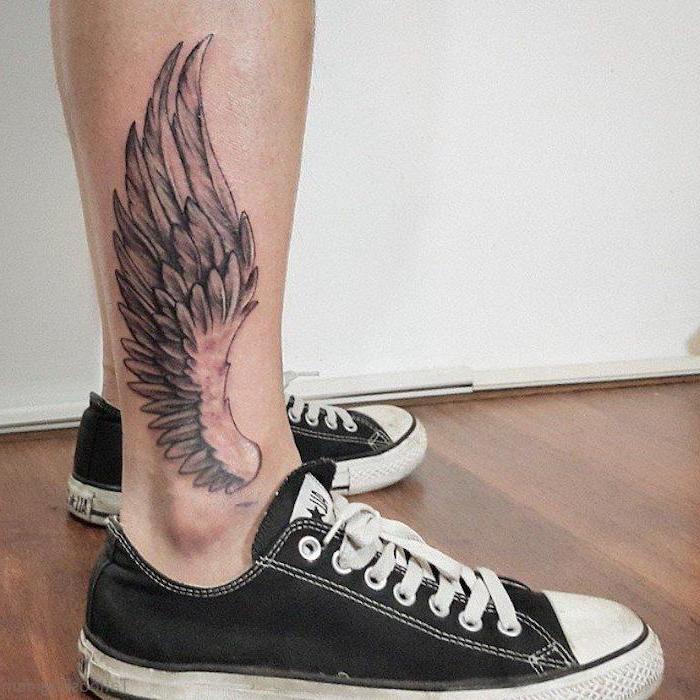 Small angel wings tattoo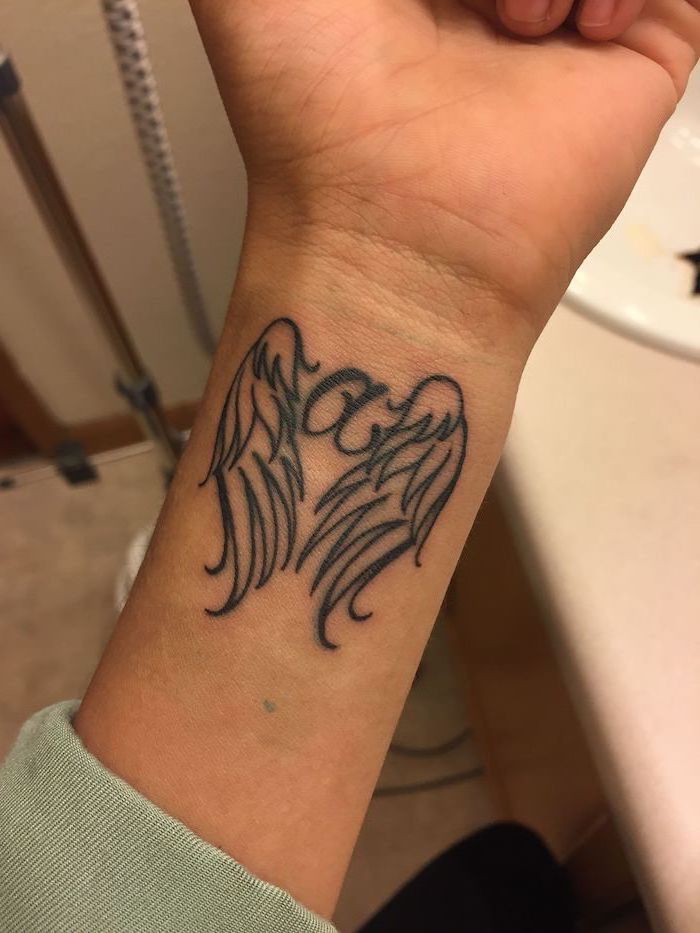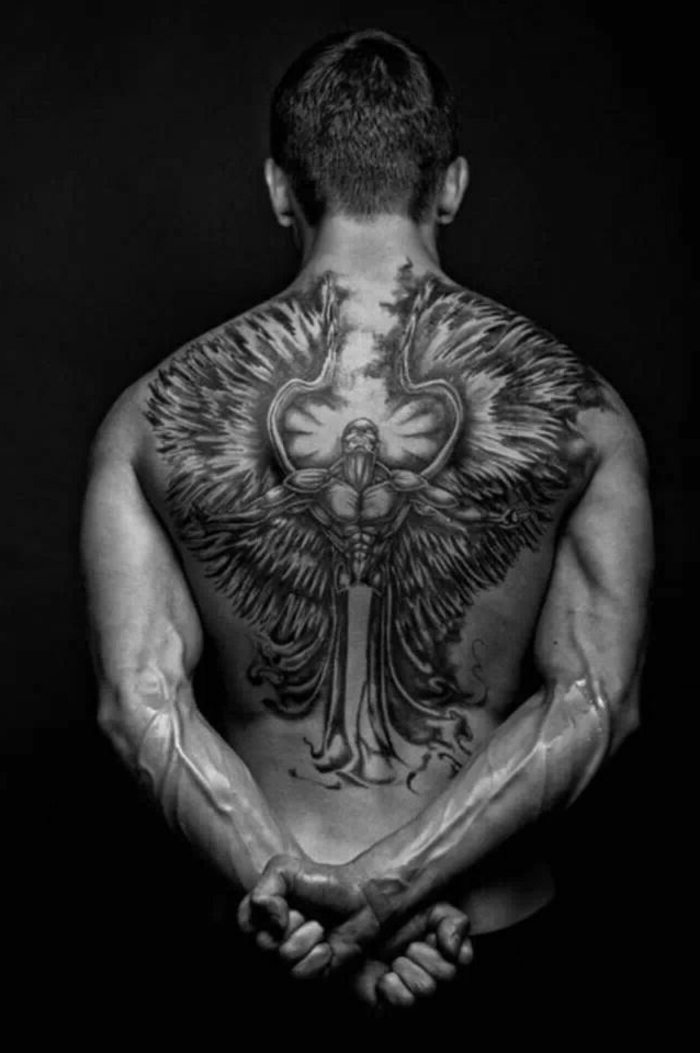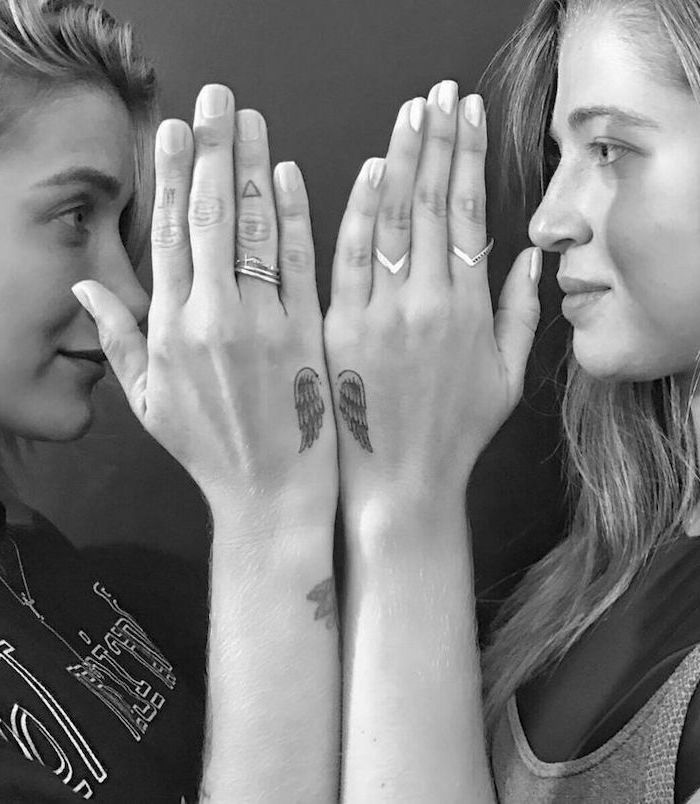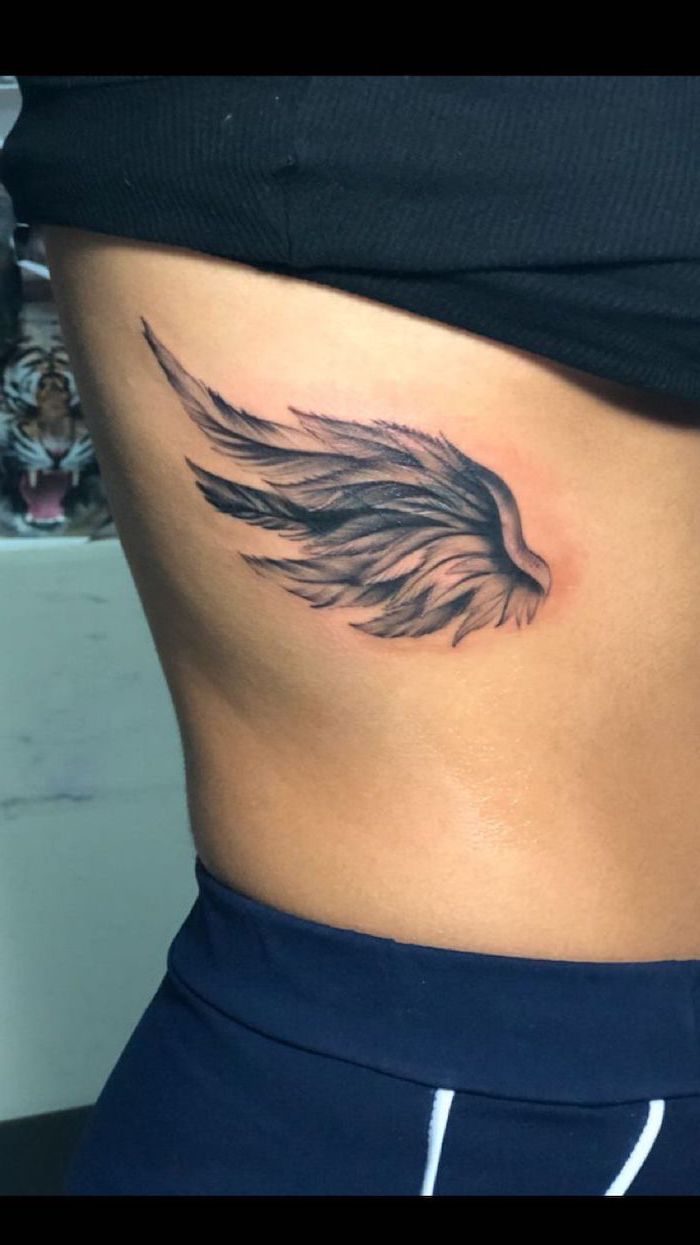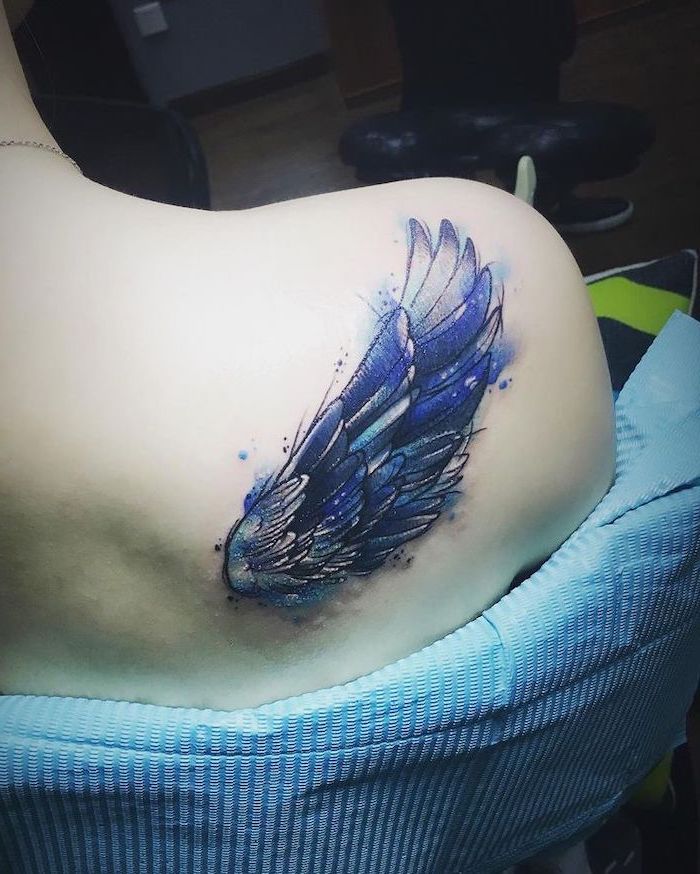 Wings neck tattoo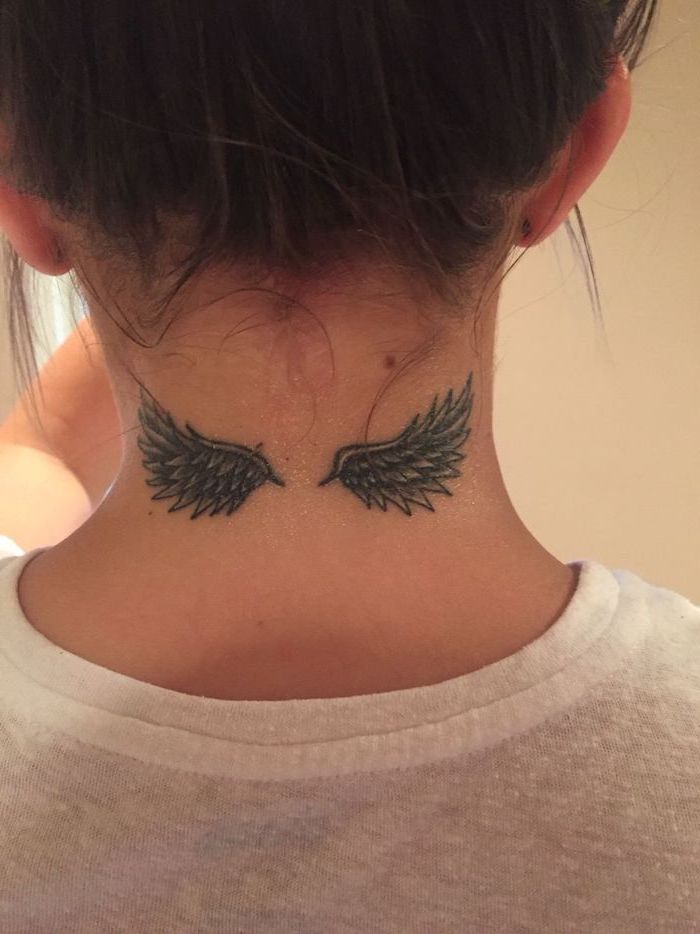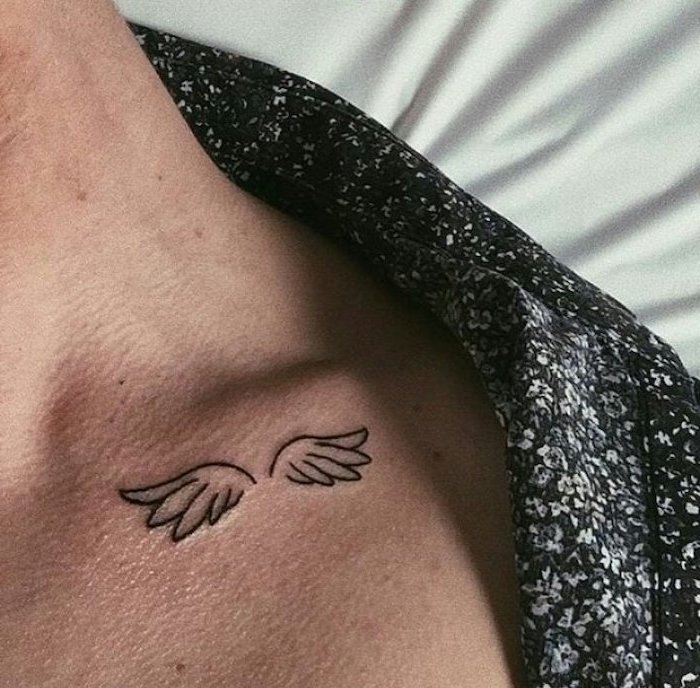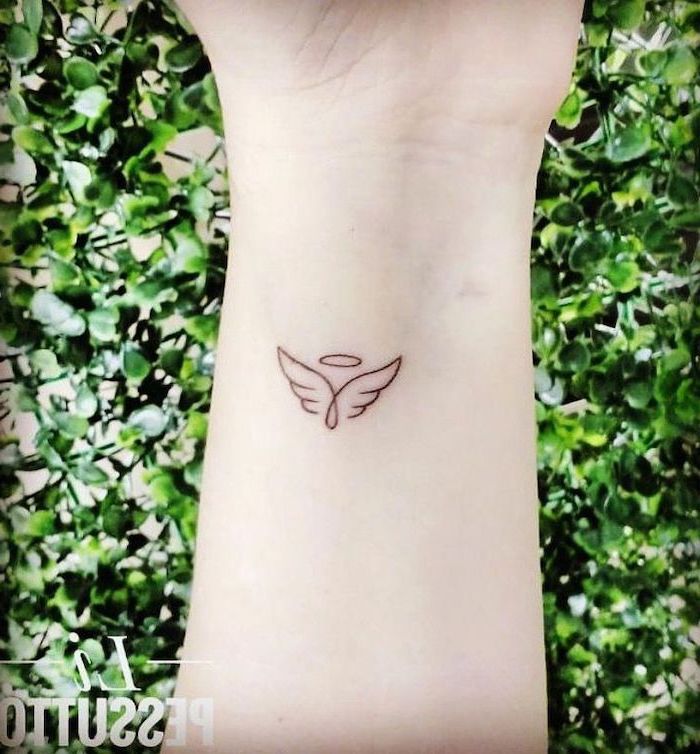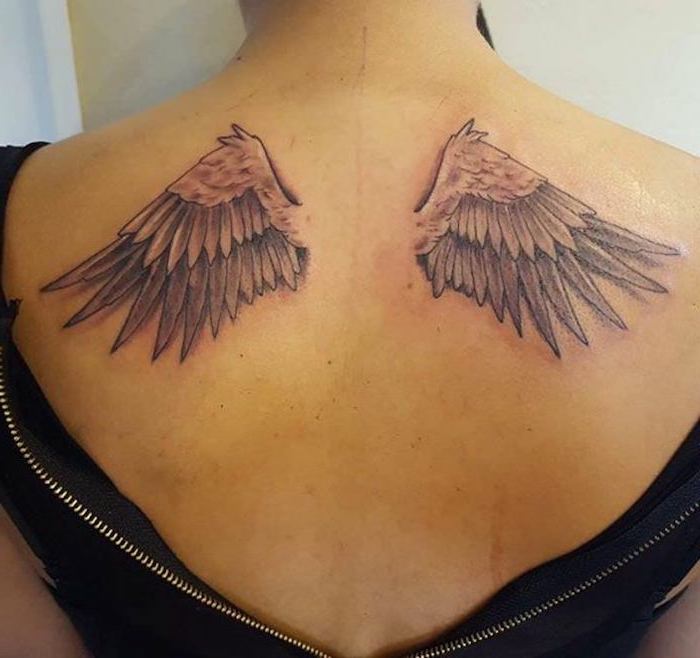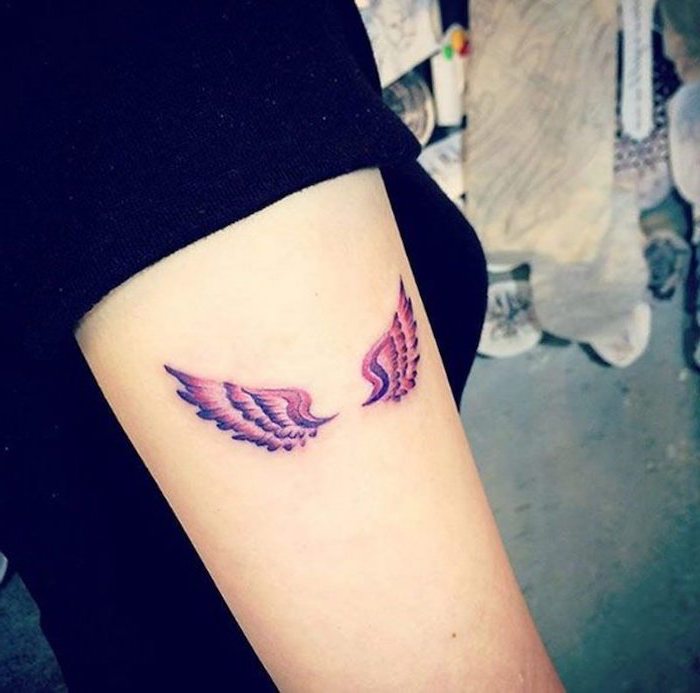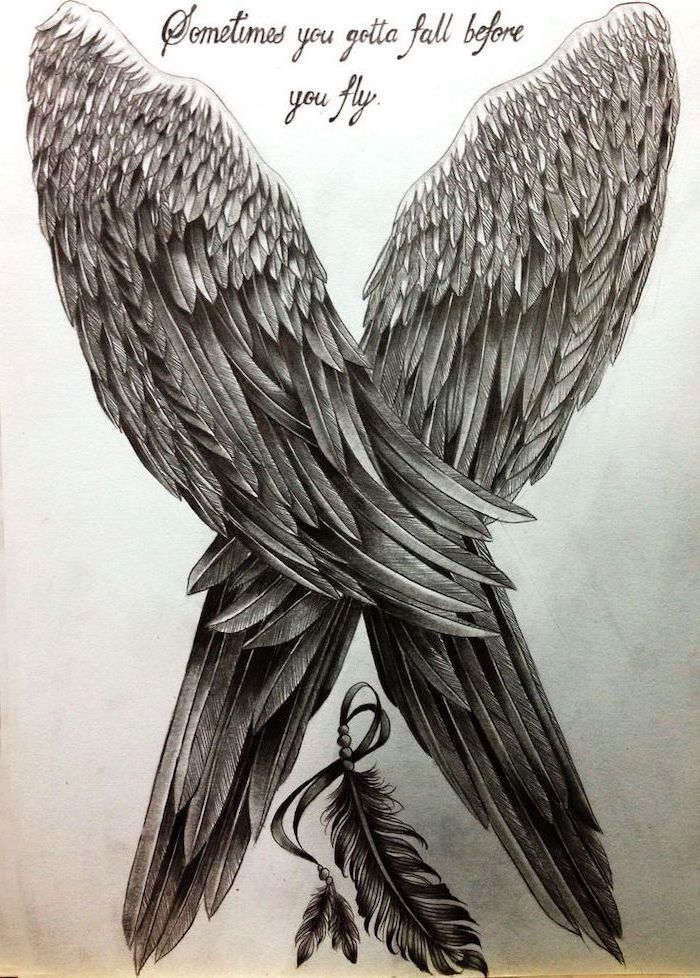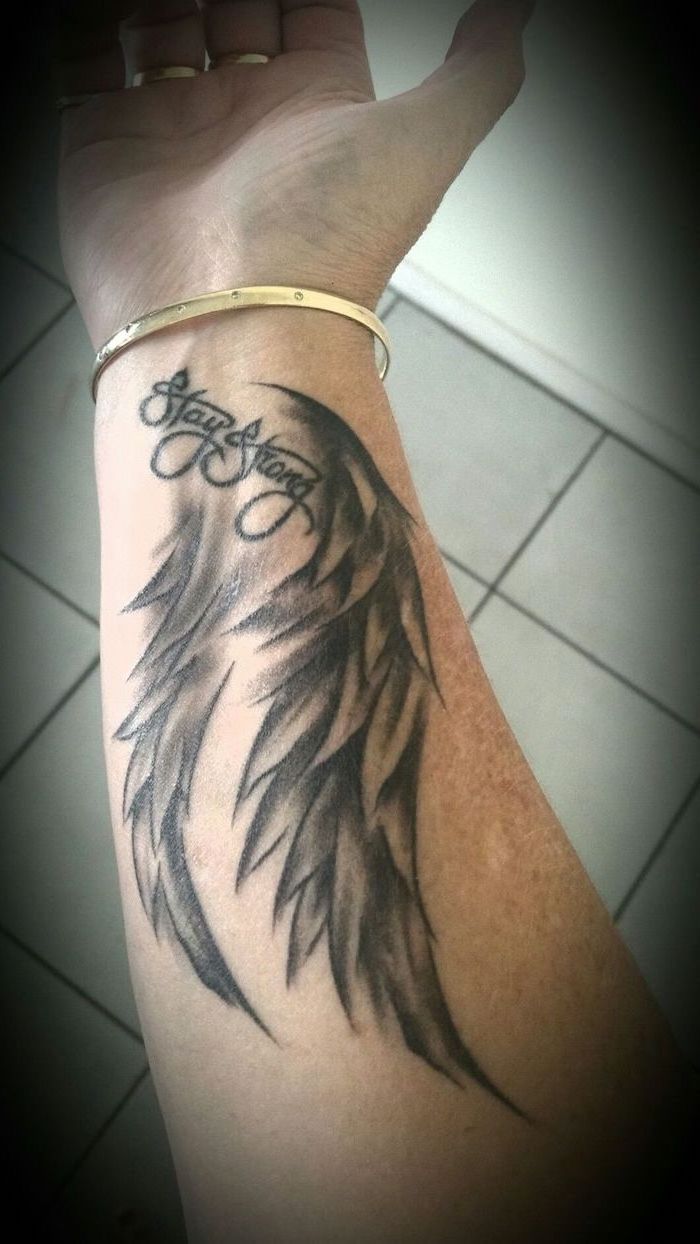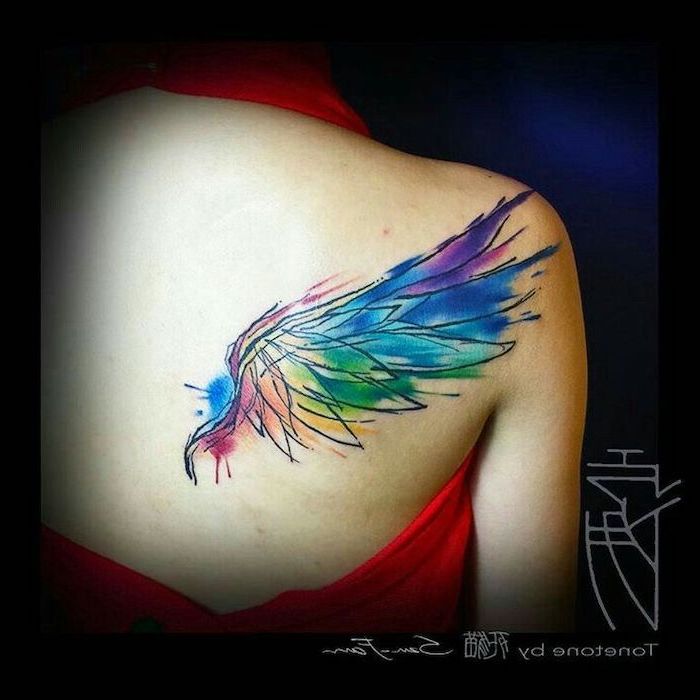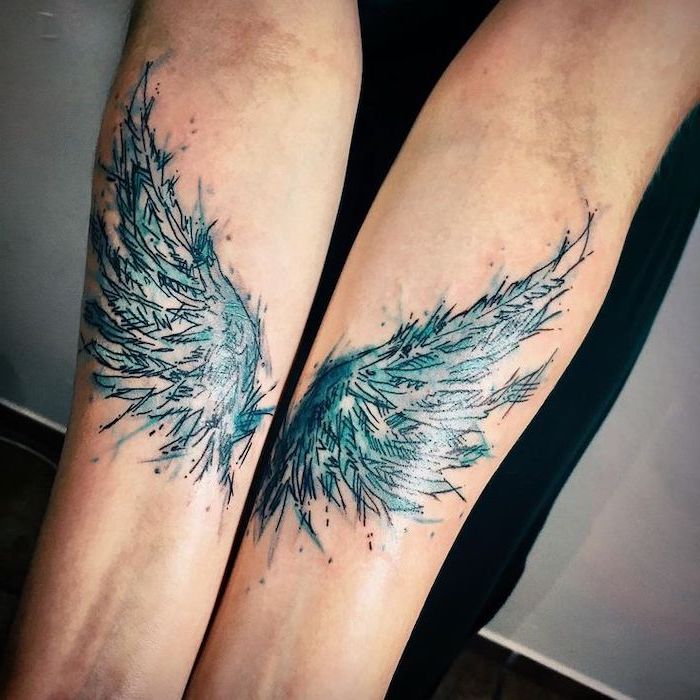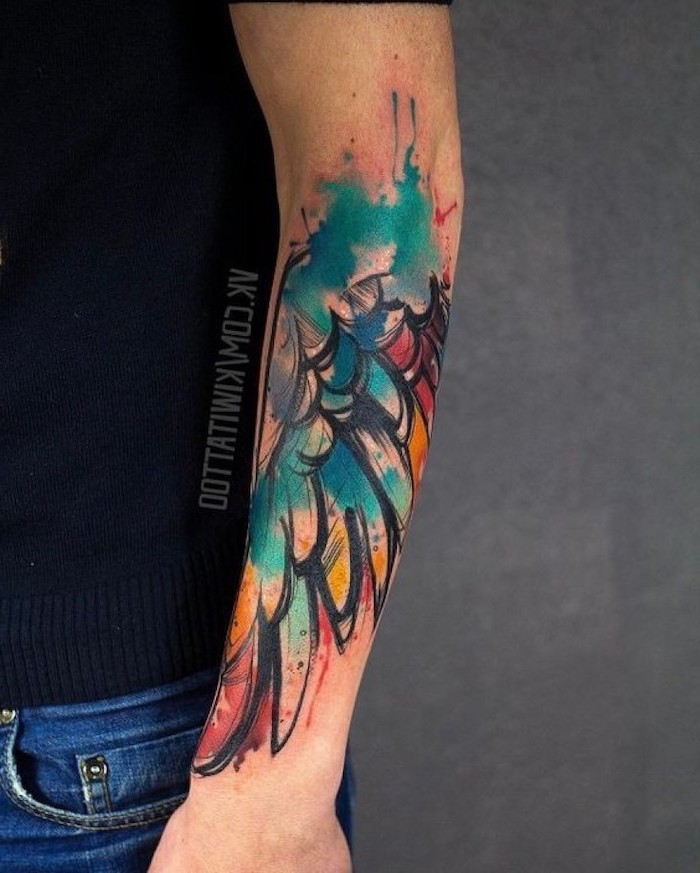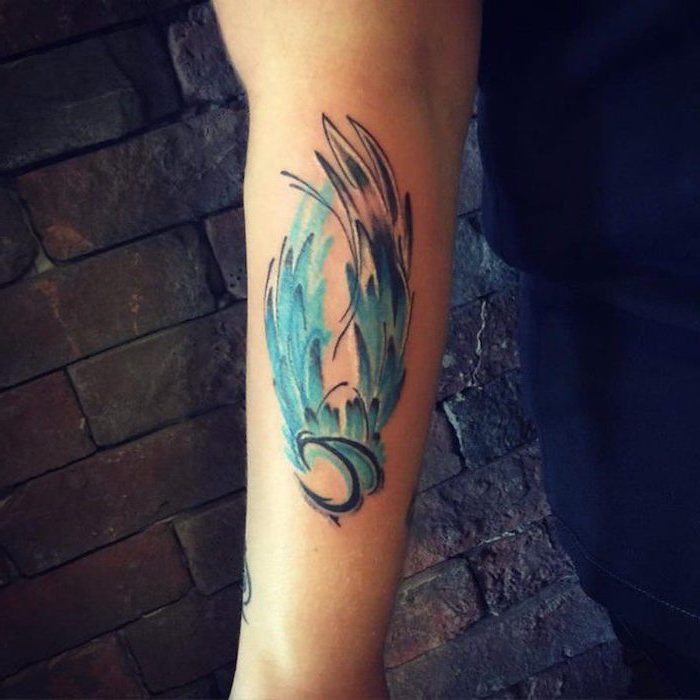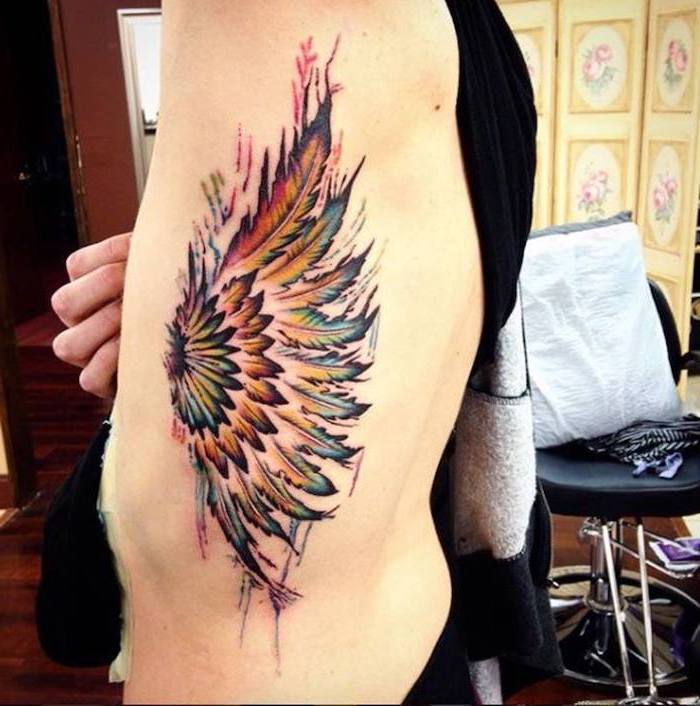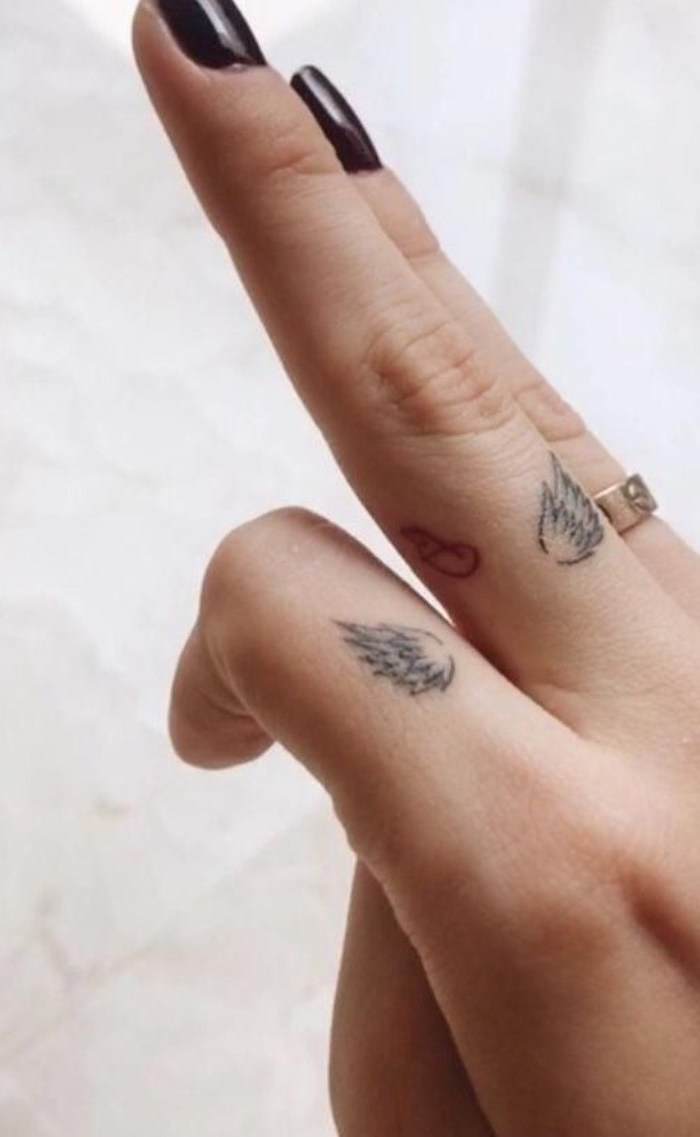 Wing tattoo on arm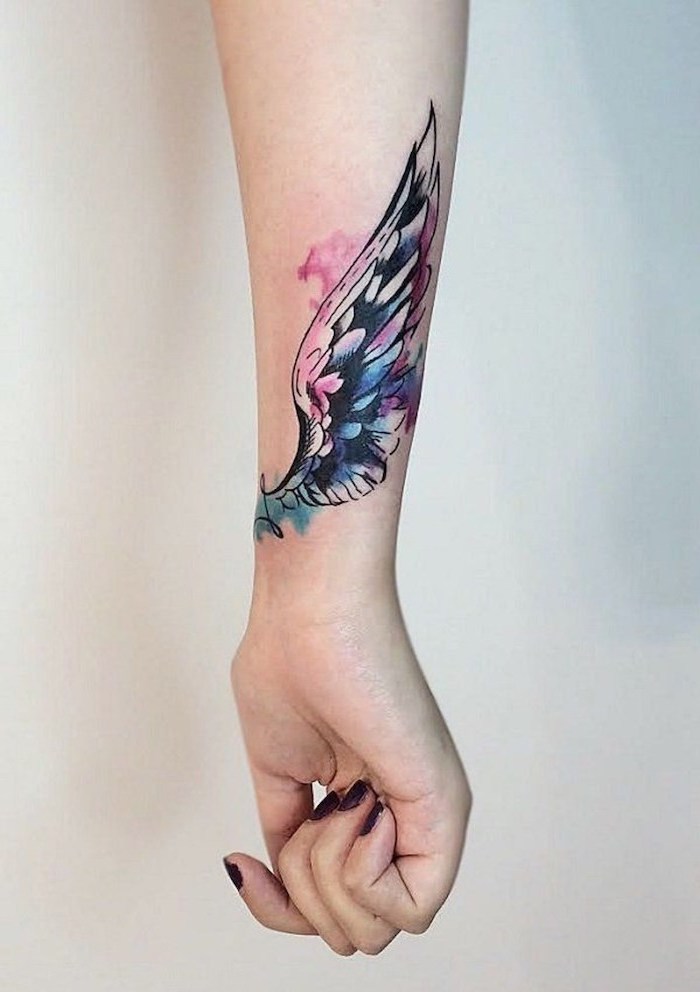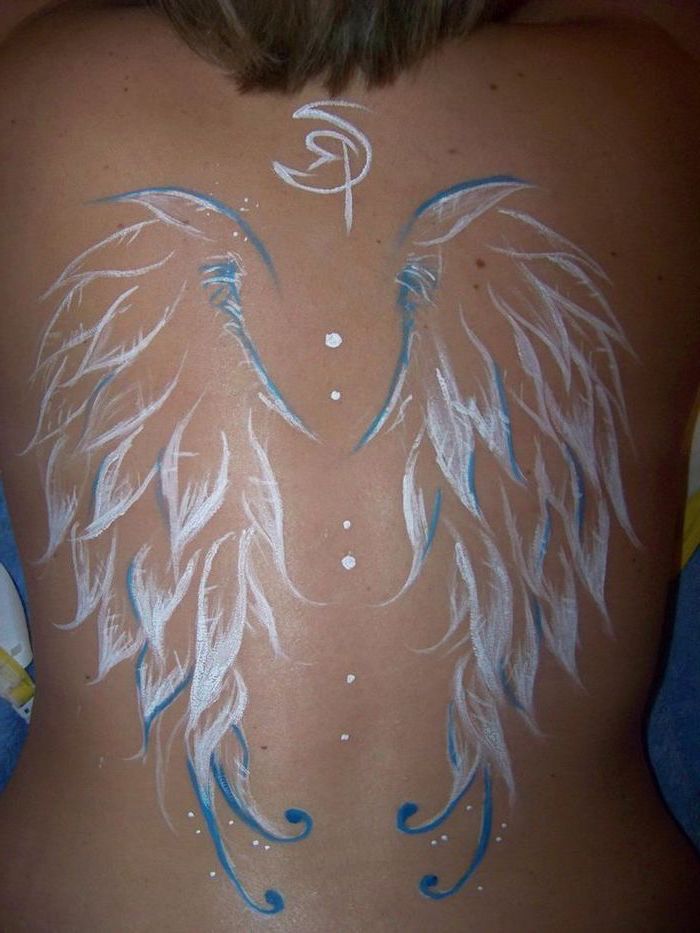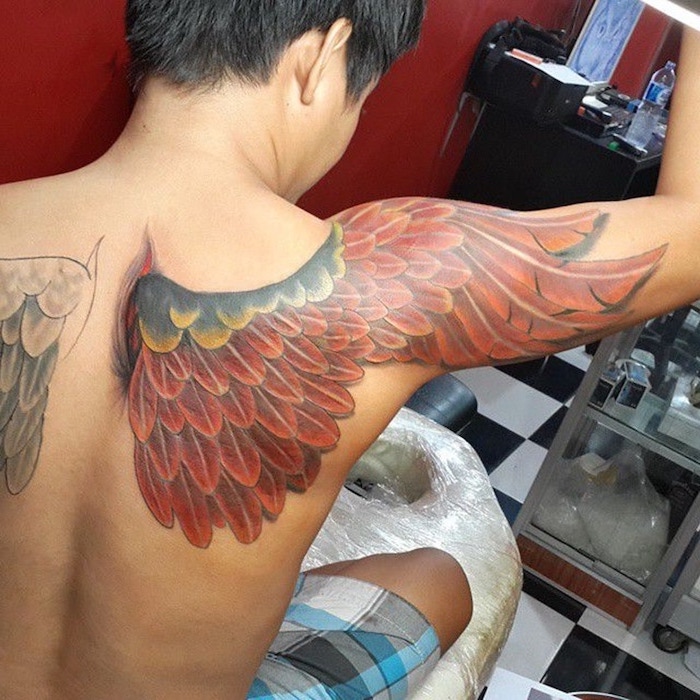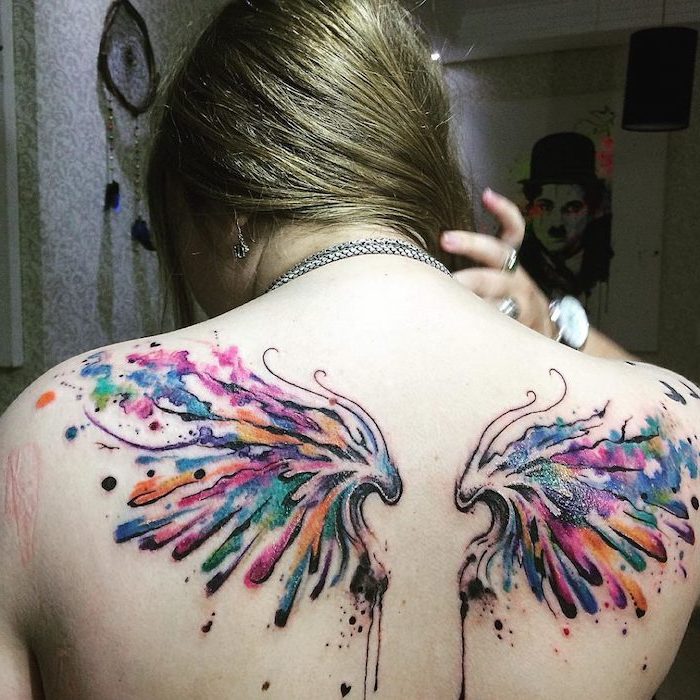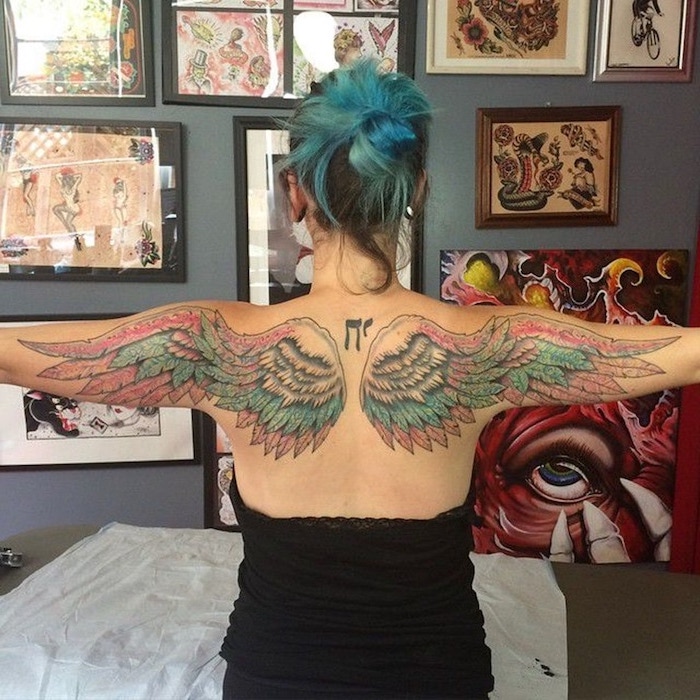 Your wings were ready, but my heart was not – touching tribute to a love one we've lost