80+ best friend tattoos to celebrate your friendship with
Tattoos have become such a widespread phenomenon. Not only are they super trendy, they come in so many different shapes and sizes, that picking just one is almost impossible. Pretty much everyone who gets their first tattoo is already thinking of their second. And, because we know how difficult it is, we have been trying to help you pick the right tattoo for you, for some time now. We have covered couple tattoos, mother daughter tattoos, mandala tattoos, etc. Now, it is time to pay special attention to best friend tattoos. So, scroll through our gallery to find the one best suited for you and your bff.
Contrary to popular belief, tattoos have been around for a very, very long time. Ancient tattoing, as it is called, has been practiced by Austronesian people, as well as Papuans and Melanesians. What's more, the first ever recorded tattoo dates all the way back to 3351 BCE. Nowadays, tattoos are used as a creative and expressive tool.
Best friend tattoos – beautiful way to celebrate a long-lasting friendship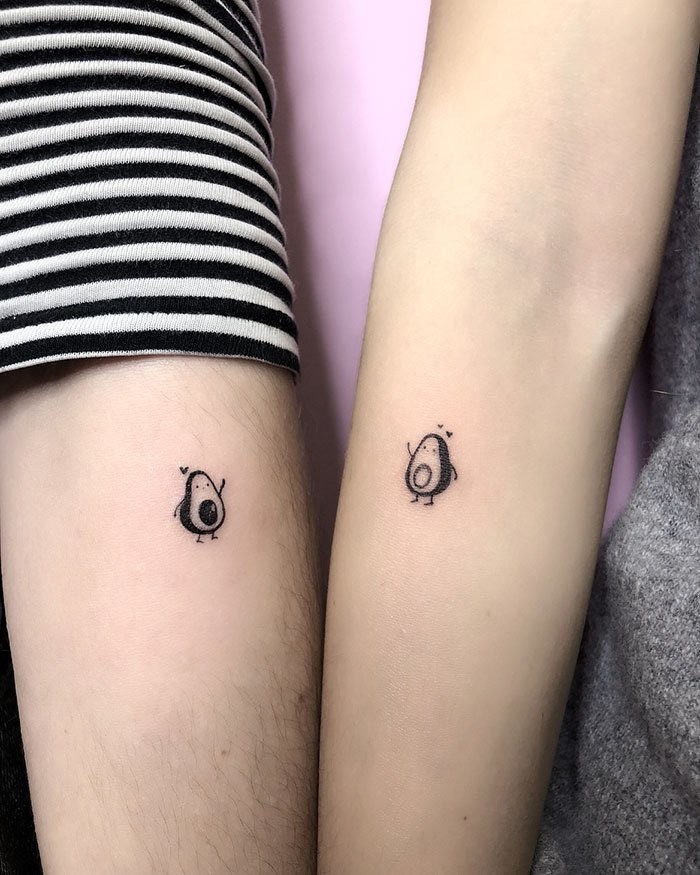 Matching tattoos have been quite popular as of late. However, to get a matching tattoo with someone outside of your family is a big deal. You must be absolutely sure that this person is going to be in your life forever. Especially because the tattoo is going to be on your body forever. That is why, getting matching tattoos is not and easy decision to make. But, if you are sure about that person celebrating your relationship or friendship with a tattoo is a beautiful gesture. Best friend tattoos are very important. Your best friend is someone who is going to be there for you no matter what. What's more, we've all had instances where we've been apart from our bffs for a while and then when we finally see each other it's like nothing has changed. Being best friends with someone means always being ready to provide support and a shoulder and be there for each other through thick and thin.
To infinity and beyond – inspired by Woody and Buzz Lightyear's friendship in Toy Story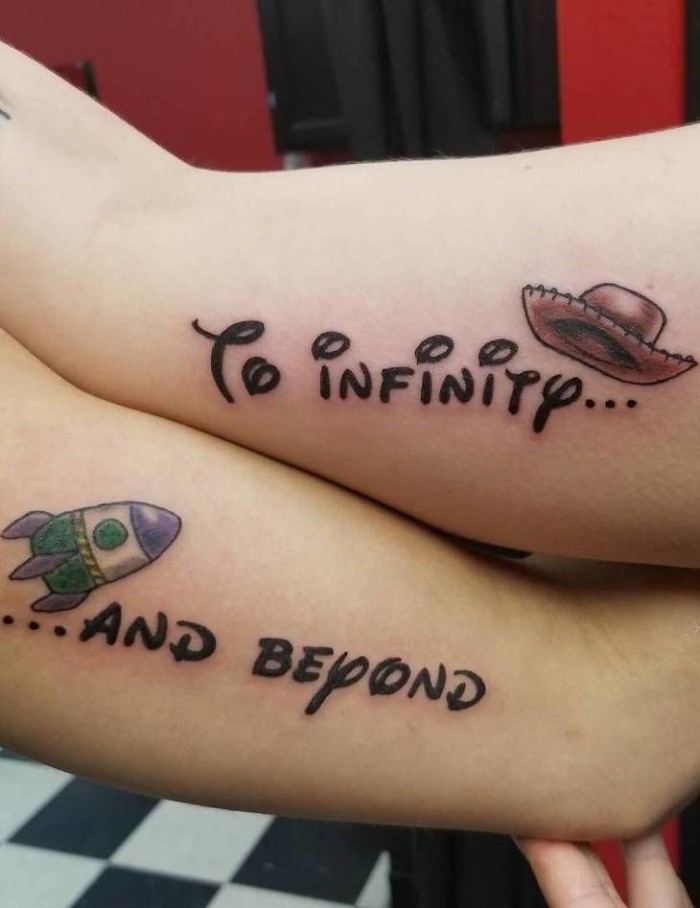 What are the most popular best friend tattoos?
Usually, when deciding what matching tattoos to get with you bff, you should definitely consider something that you both like. What's more, it can be something that connects you in some way. For example, if you have met through your love of Harry Potter, then a quote or a symbol from the books or movies can be a good option. We have even seen people get matching tattoos of wine glasses. Because, be honest, is there anything better than discussing your life and your problems with your bff over some wine? No, there isn't!
Two pieces completing each other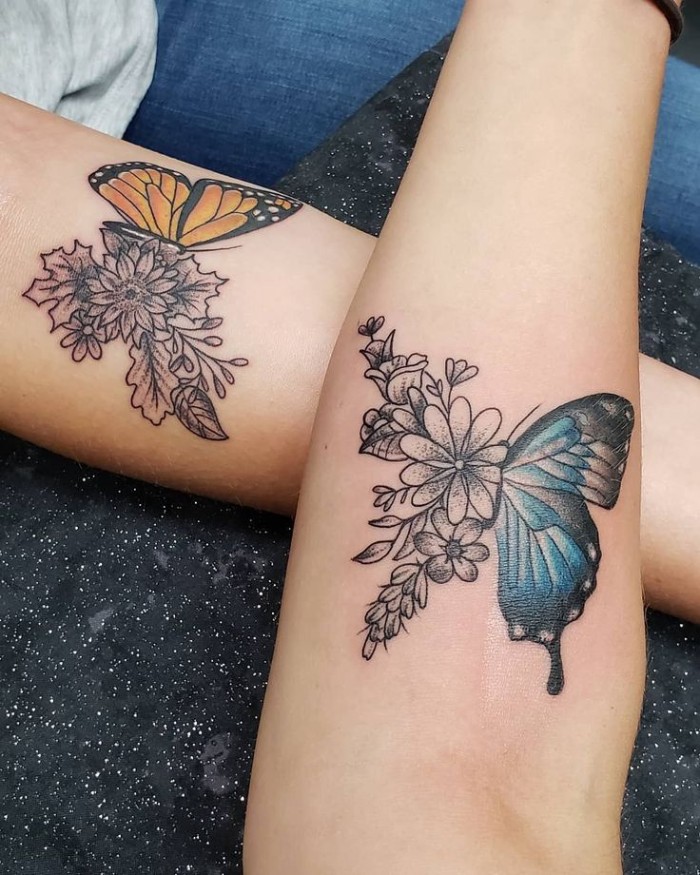 There are some symbols, however, which seem to be a staple when it comes to matching friends tattoos. Here they are:
Infinity symbols. Okay, we know that the infinity symbol isn't just for best friends. It can also work for mother daughter, or even couples tattoos. But there is a reason it is so widespread. It is quite simple. This symbol symbolises infinity, being connected to that person forever. It doesn't get any deeper than that.
Flowers. Some people get very creative and decide to have a flower split in two. One half tattooed on one person, and the other half on the other person. This symbolises being two pieces of the same thing, which brings us to the next entry.
Jigsaw puzzle pieces. Symbol of being two pieces of the same puzzle, completing each other. This serves as a metaphor for a beautiful everlasting friendship.
Quotes. Whether it would be quotes from your favourite books, movies or songs, they will always connect you. Many people choose quotes, which carry a meaning of unbreakable bonds. Because that is what a true friendship is, after all.
Anchors. The meaning behind an anchor symbol is pretty simple. You keep me grounded.
Hearts. The symbol of love. Need we say more?
Look at these pictures of best friend tattoos and get inspired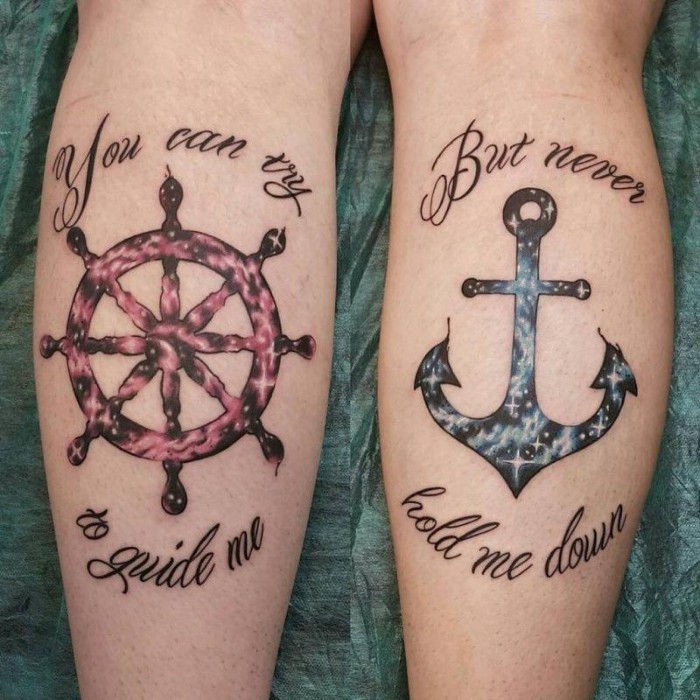 If you have decided to celebrate your long-lasting friendship and need some ideas as to how to do it, scroll through our gallery and find the tattoo best suited for you and your best friend.
You're my sunflower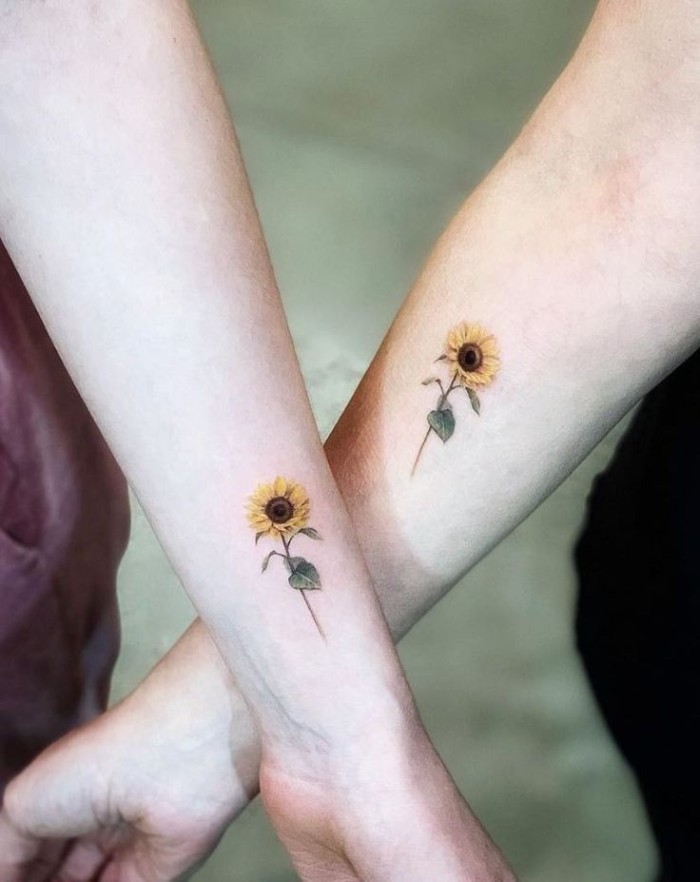 Be the change – an inspiring message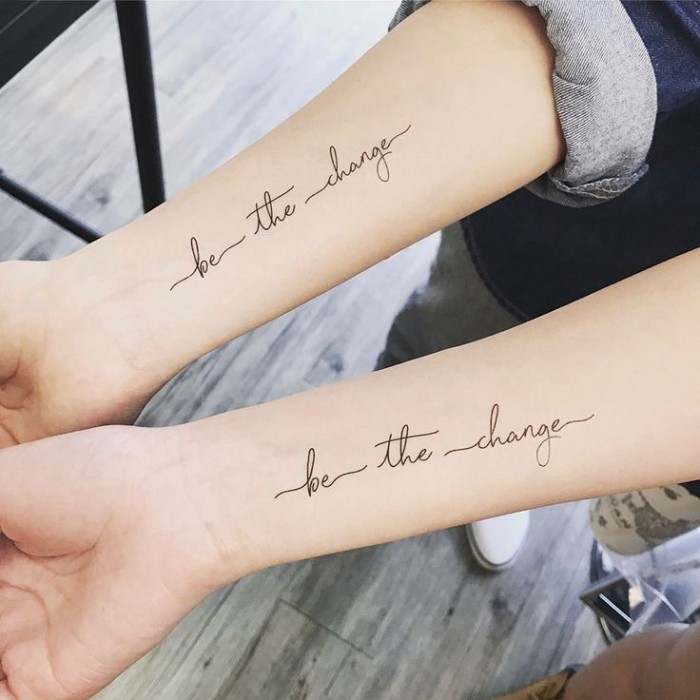 Funny and cute matching tattoos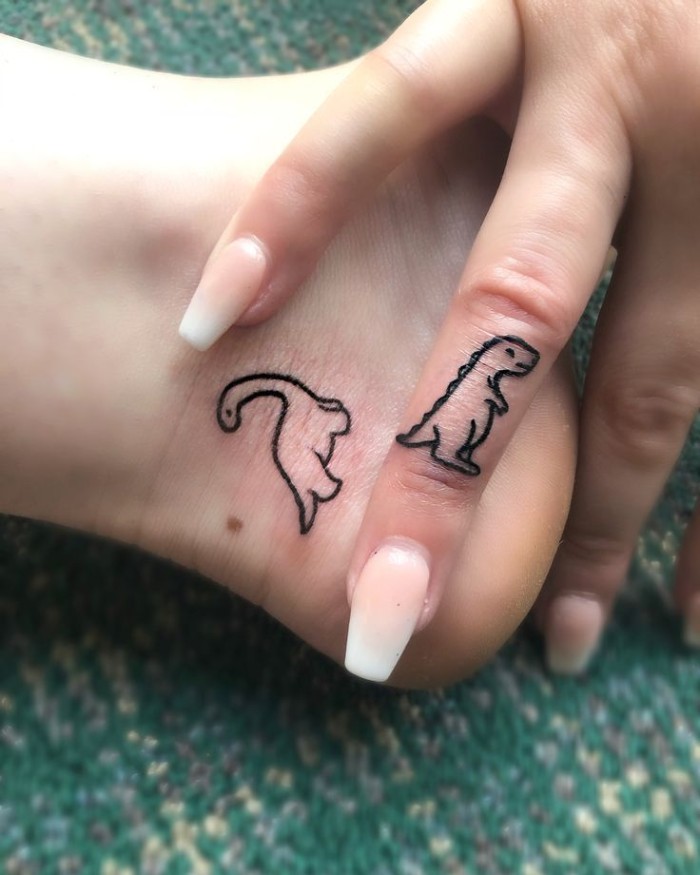 Arrows can carry lots of different meanings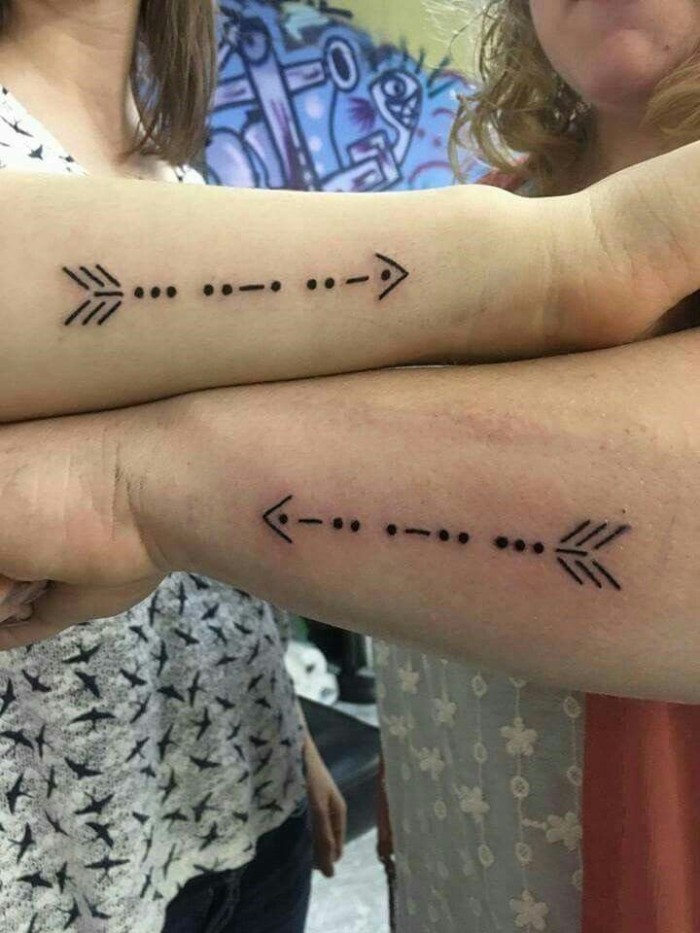 The fist bump – first sign of two people getting along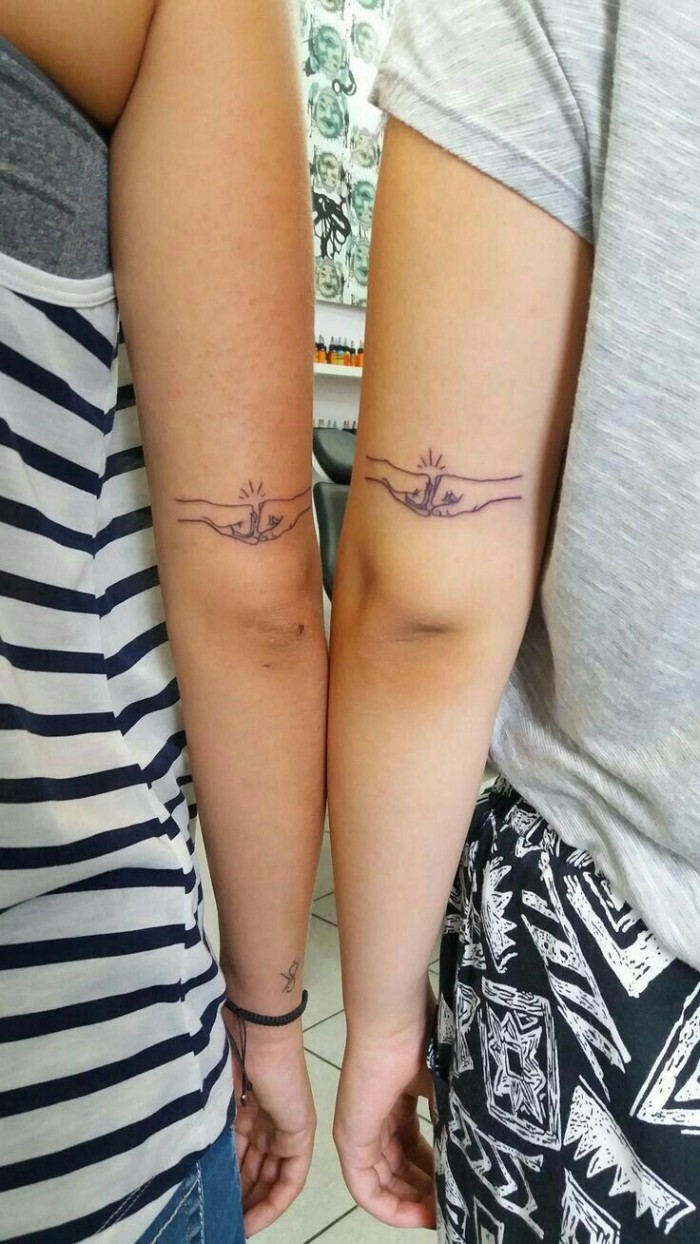 For those who shre their love of nature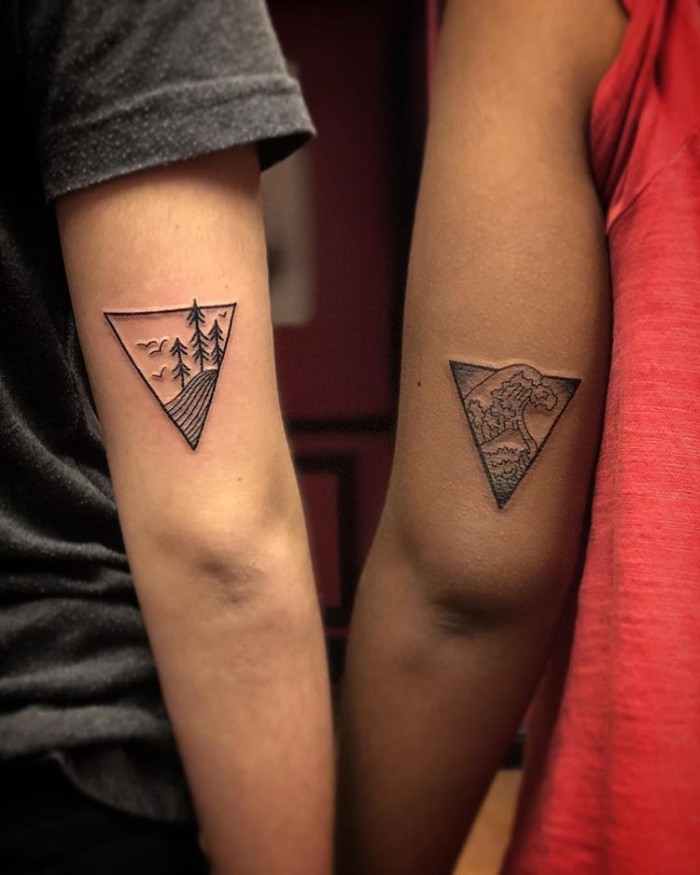 And a little something for the adventure lovers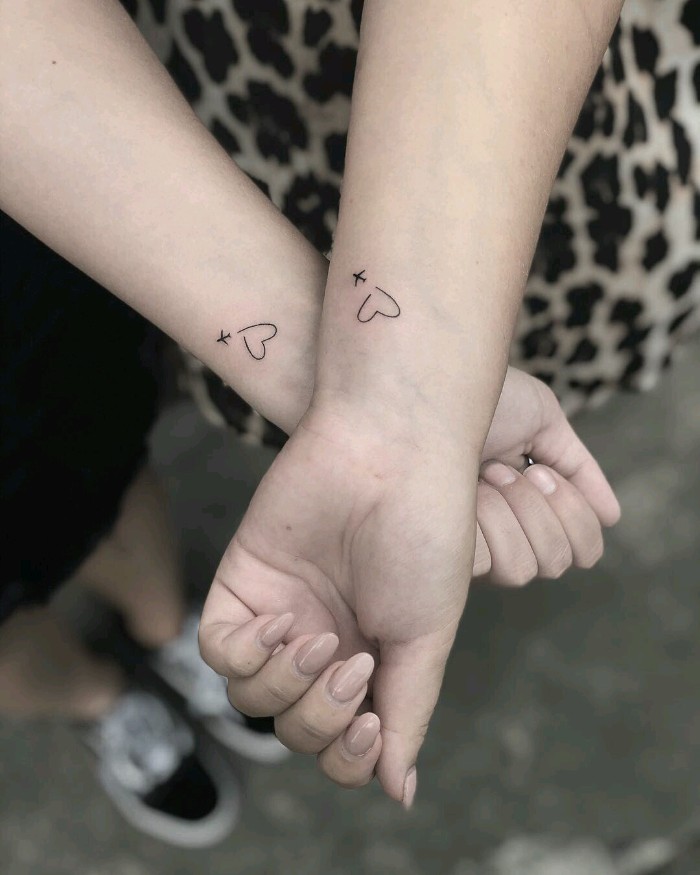 Always together, just like peanut butter and jelly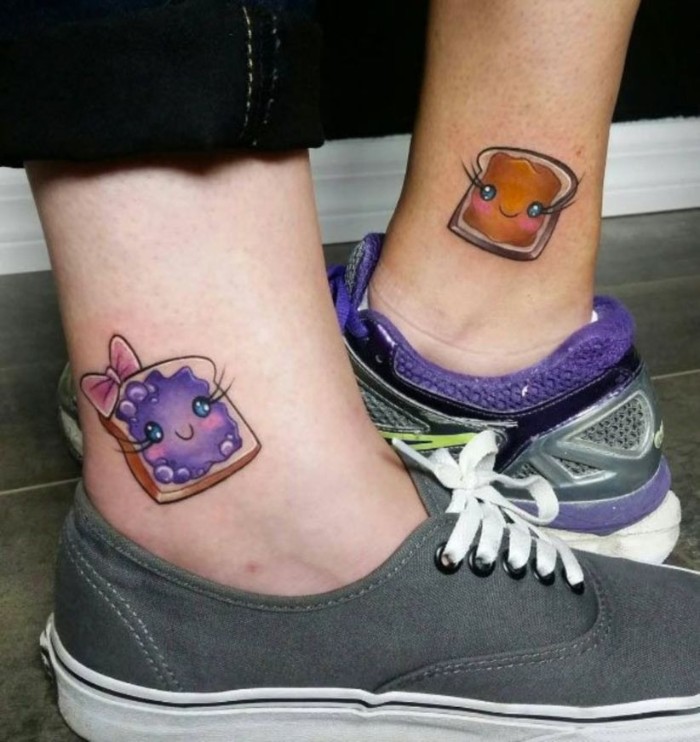 Powerpuff Girls were inseparable, just like you and your bffs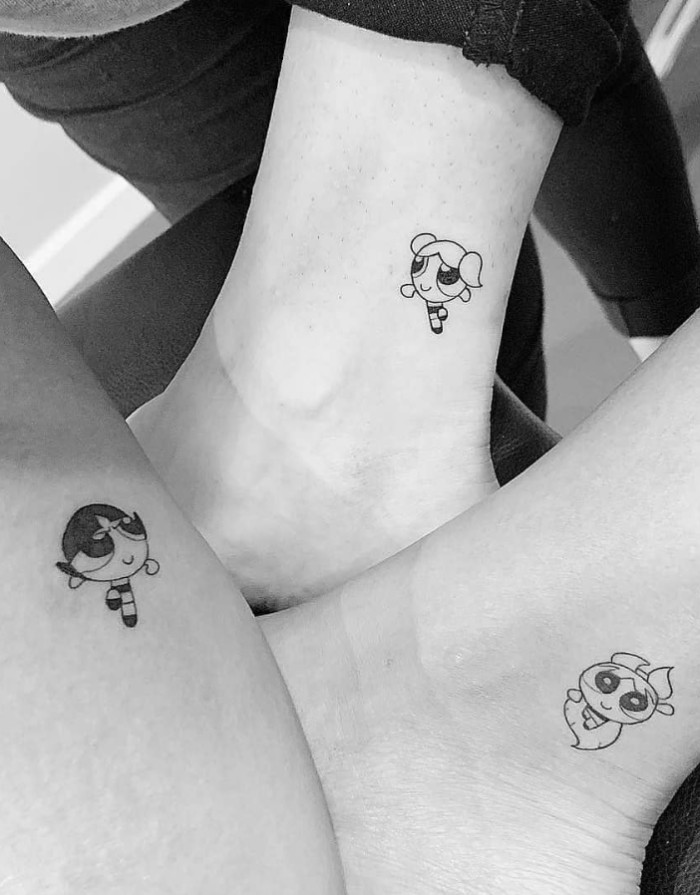 You can always be weird when you are in your best friend's company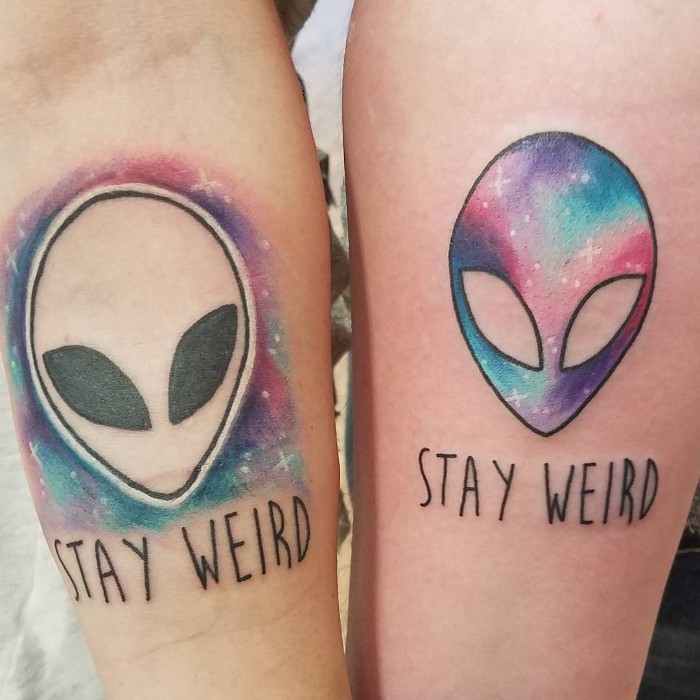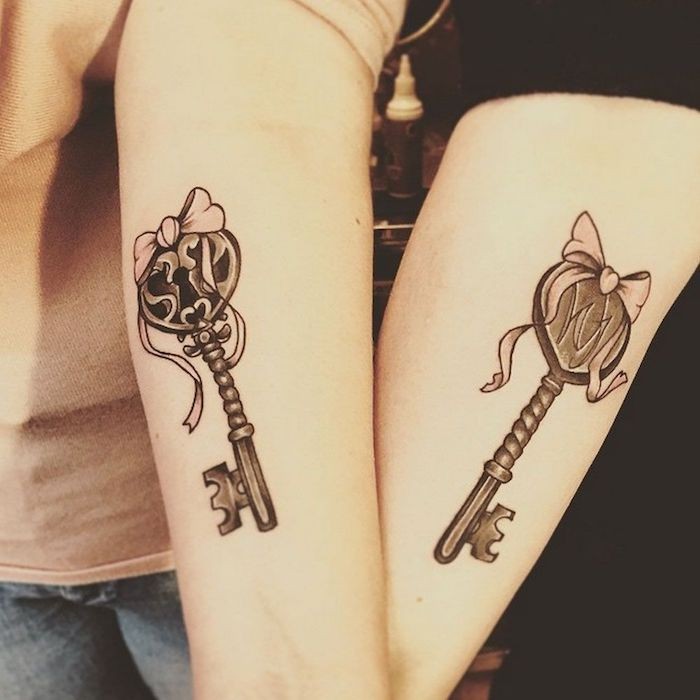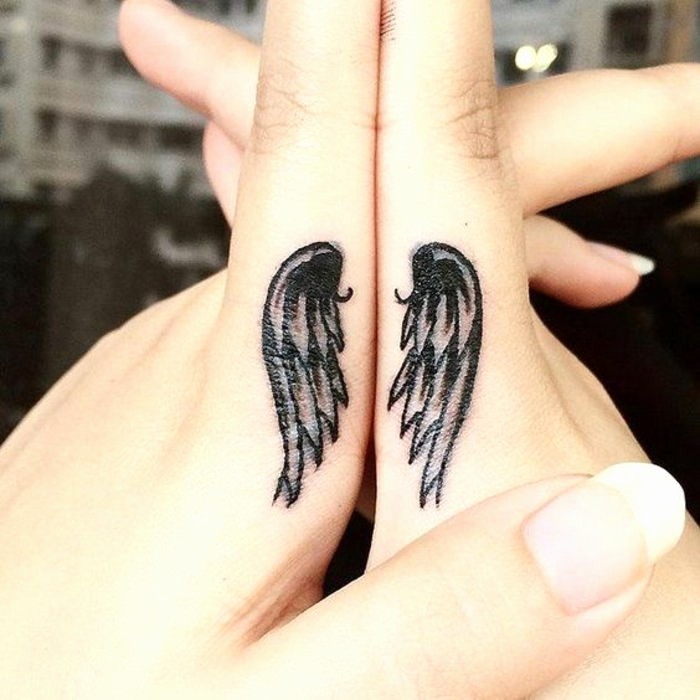 An unbreakable bond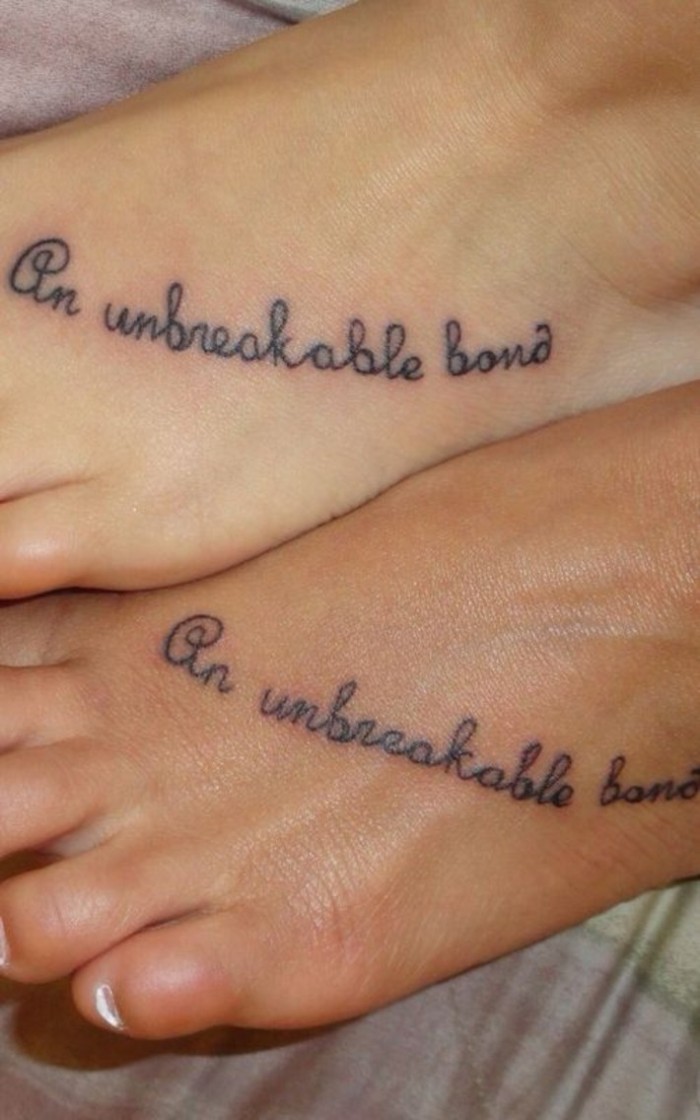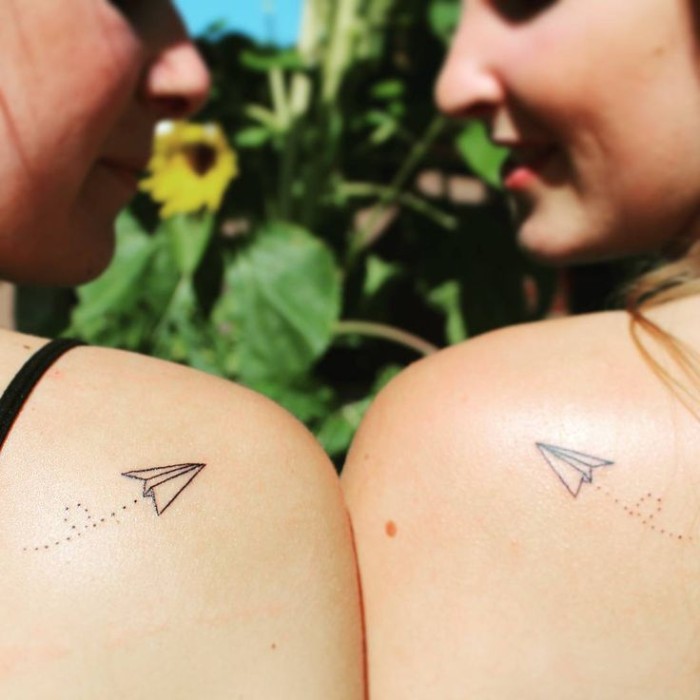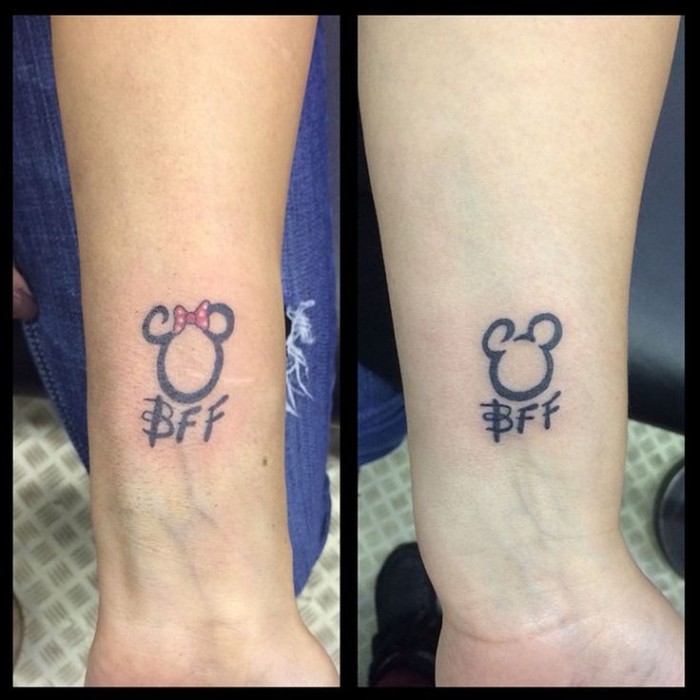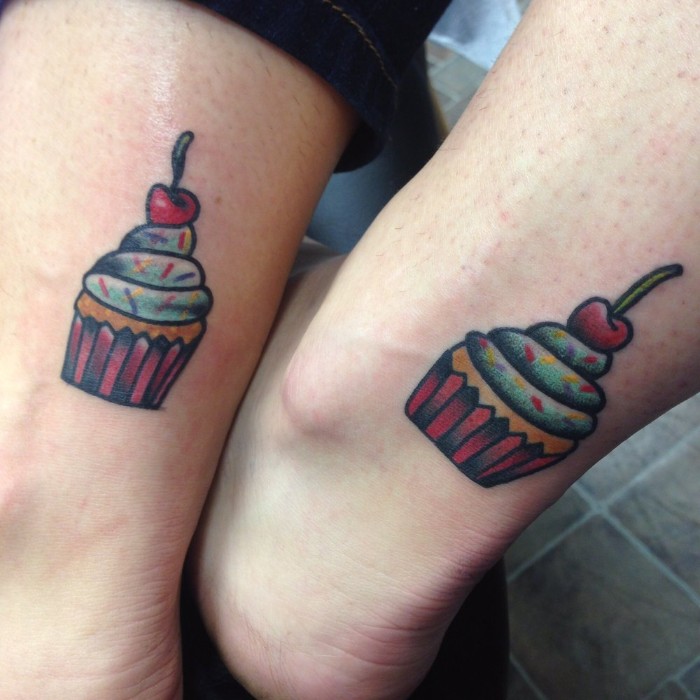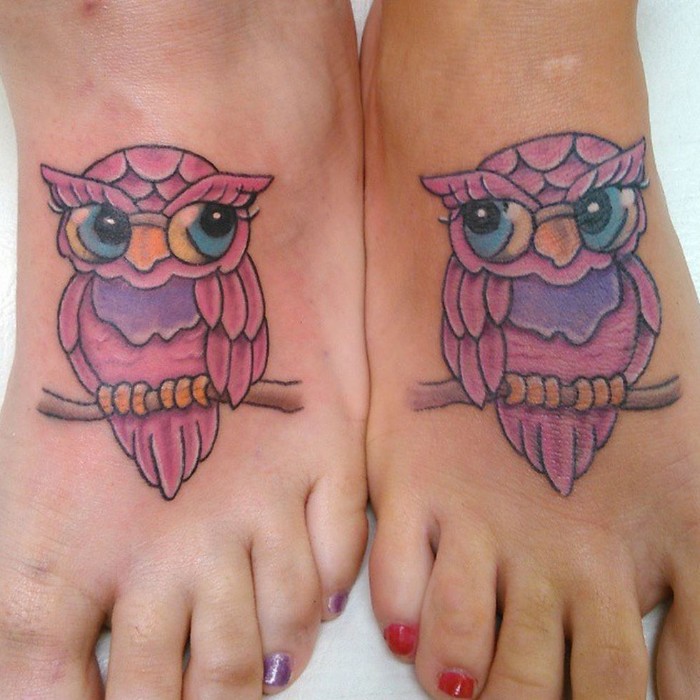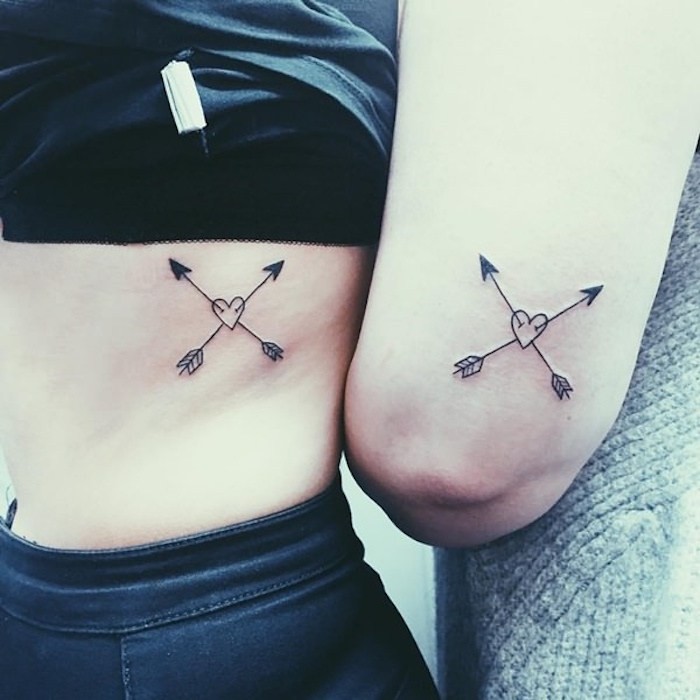 A couple of queens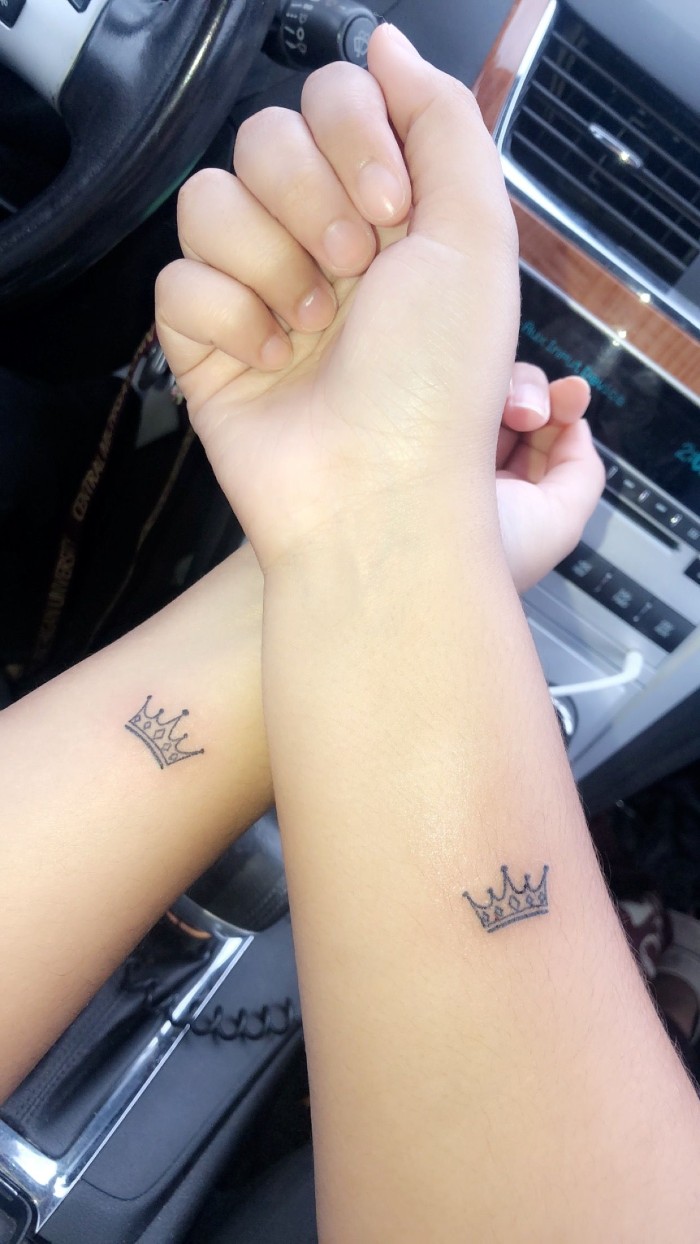 Don't forget to "hakuna matata"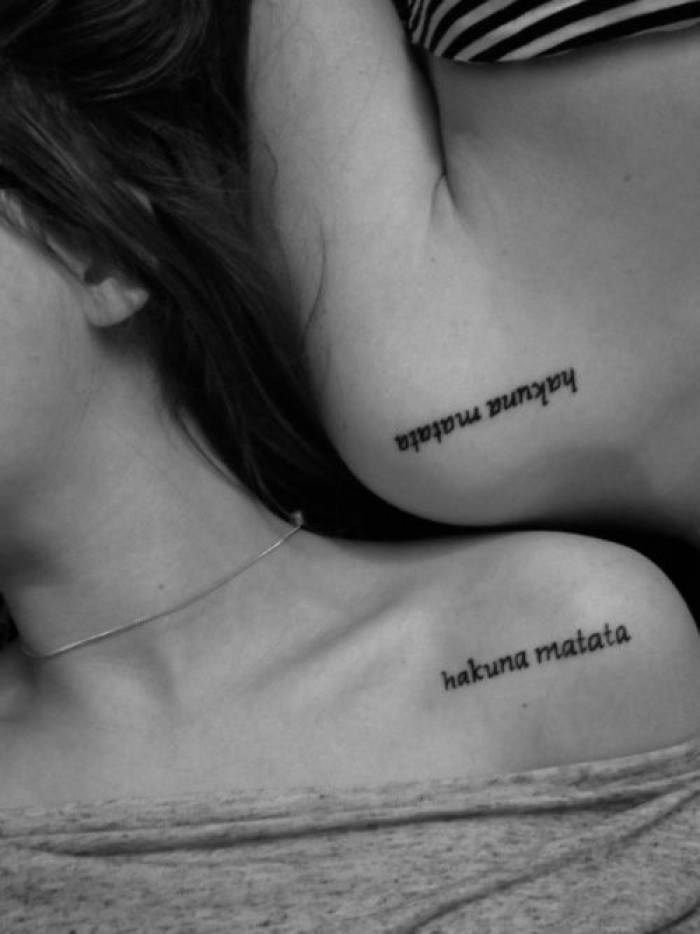 Double trouble – a warning sign for everyone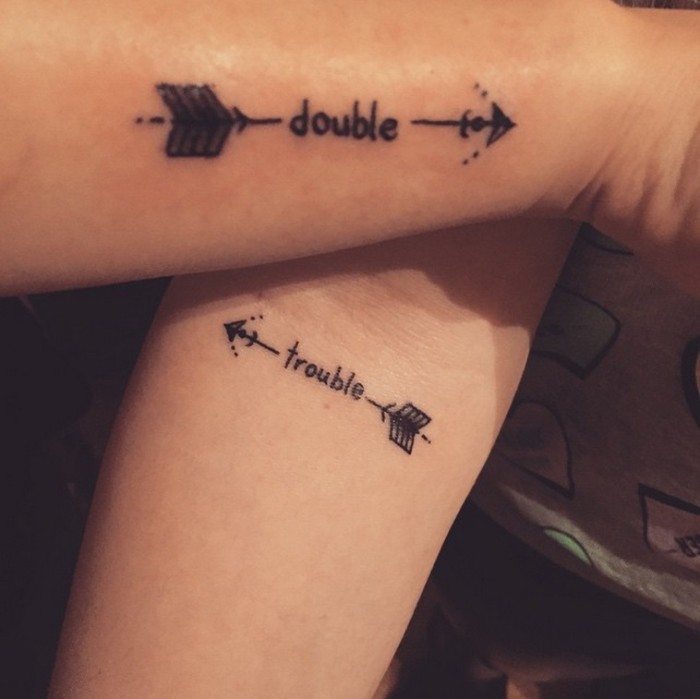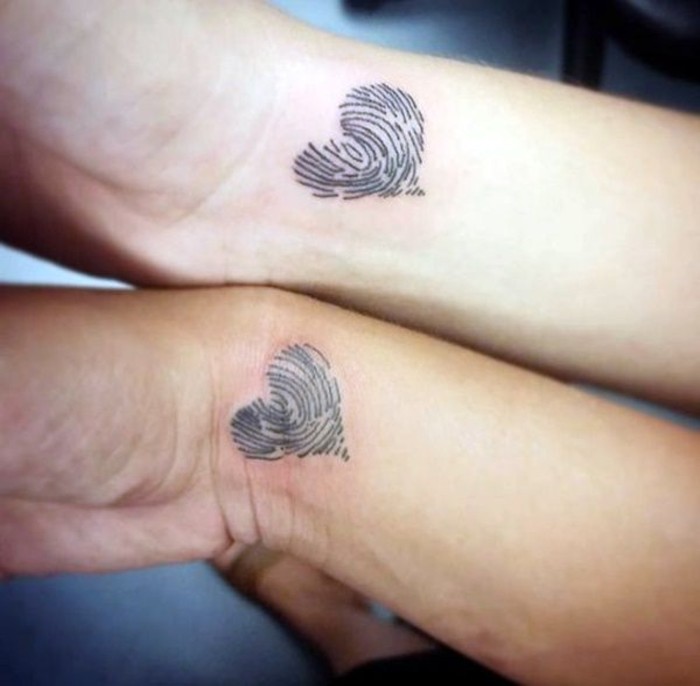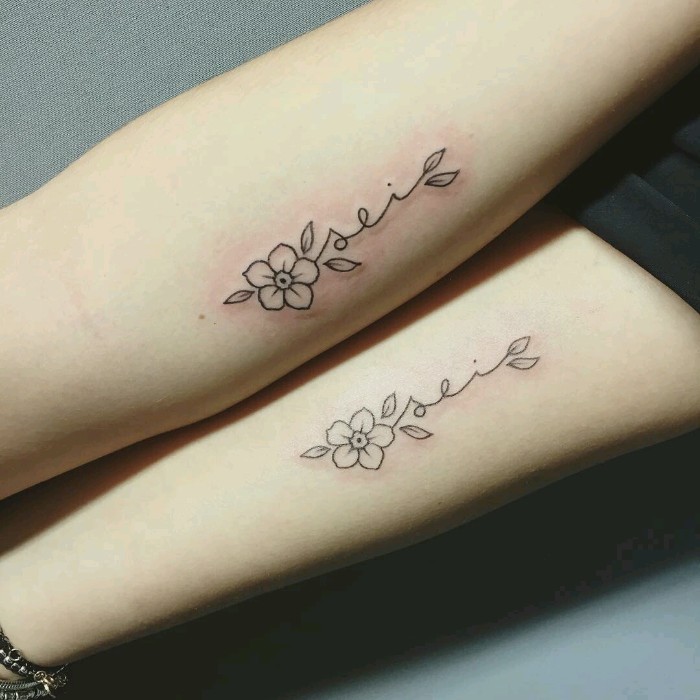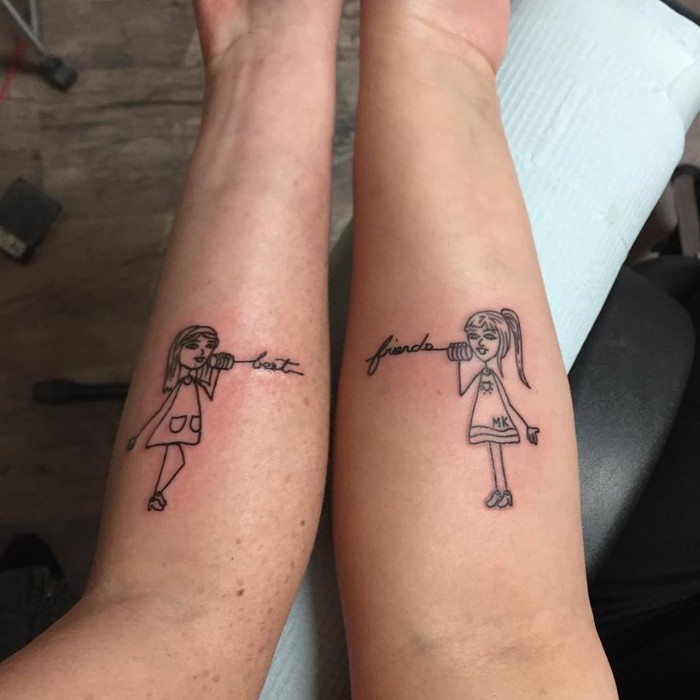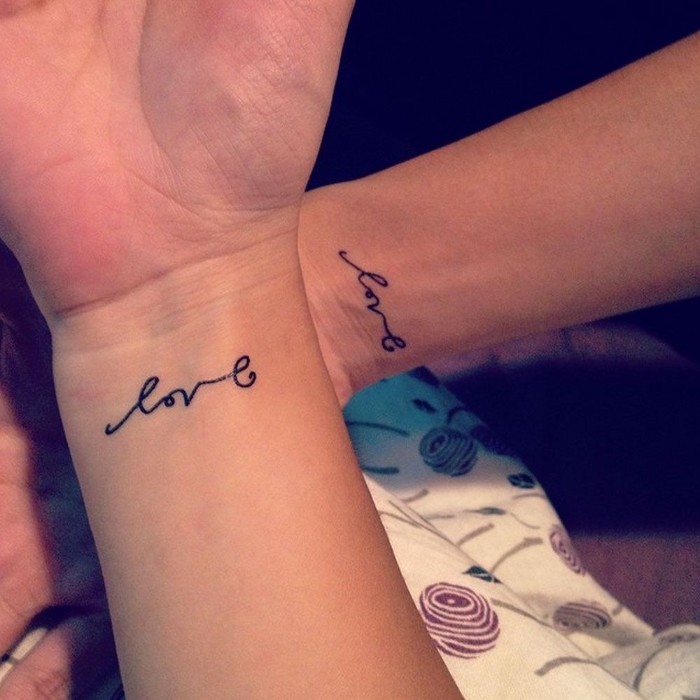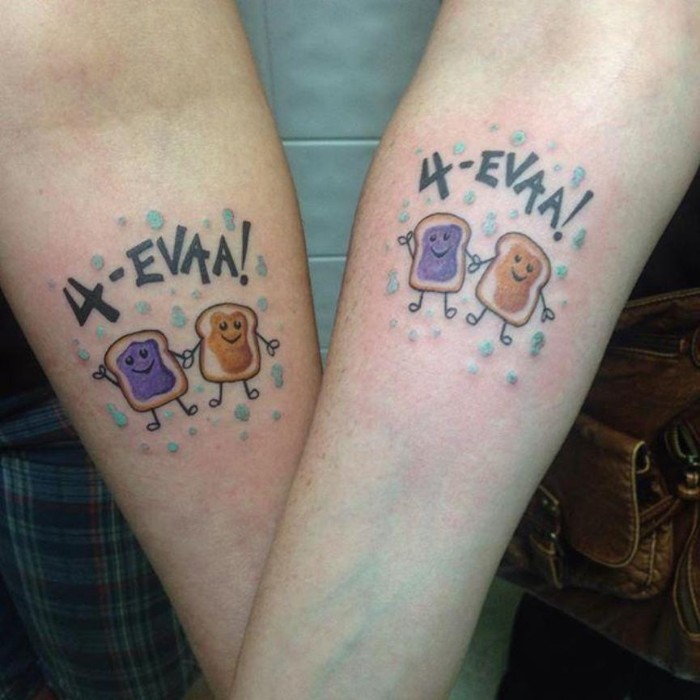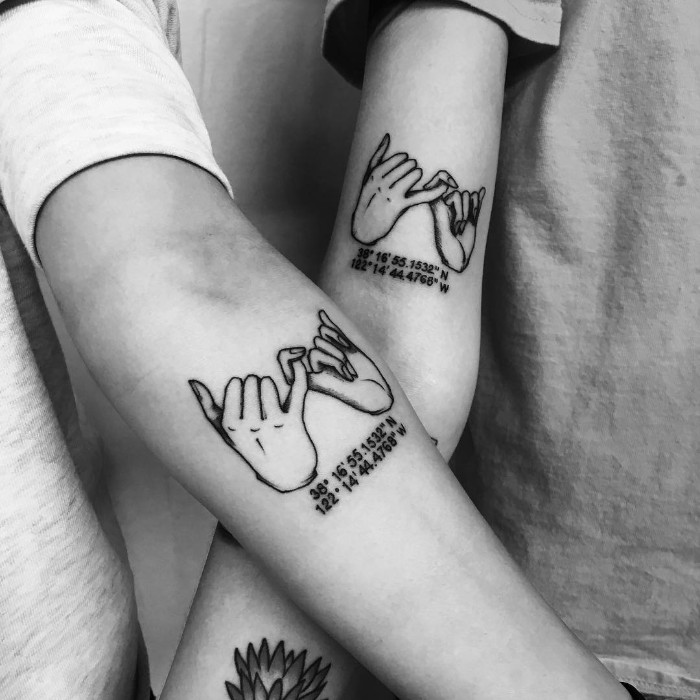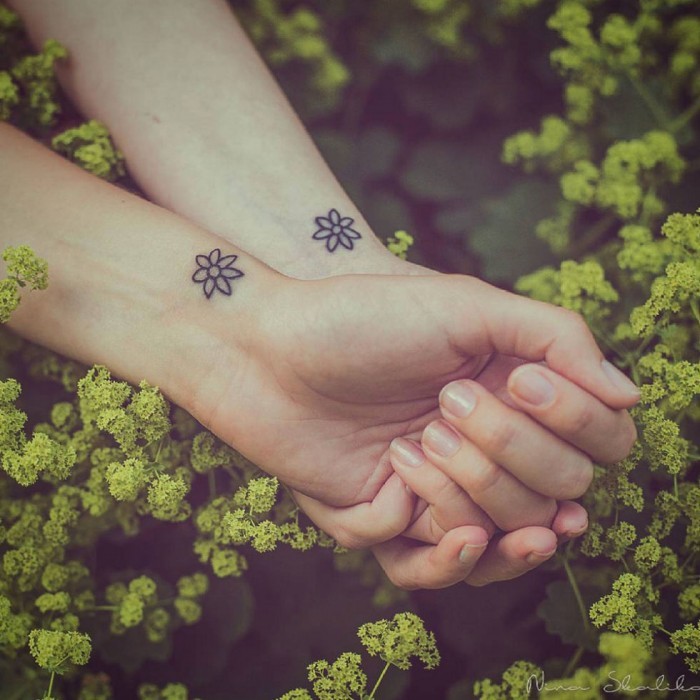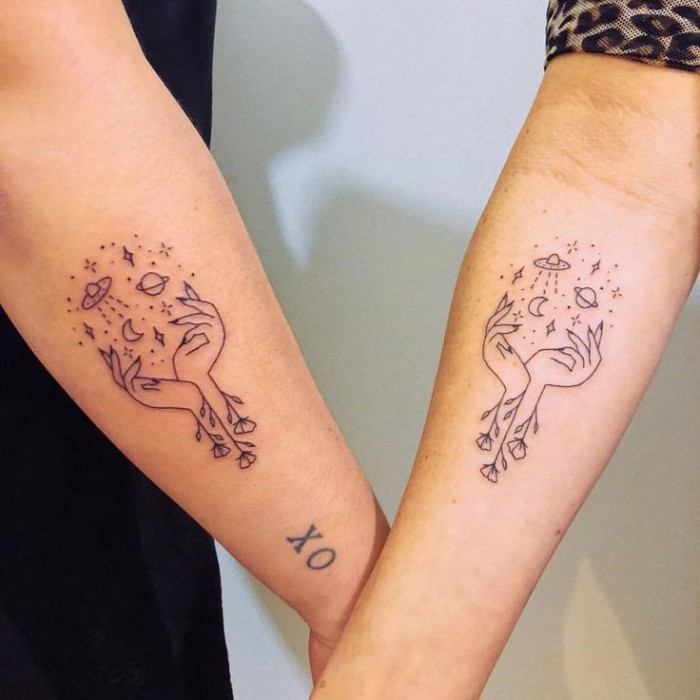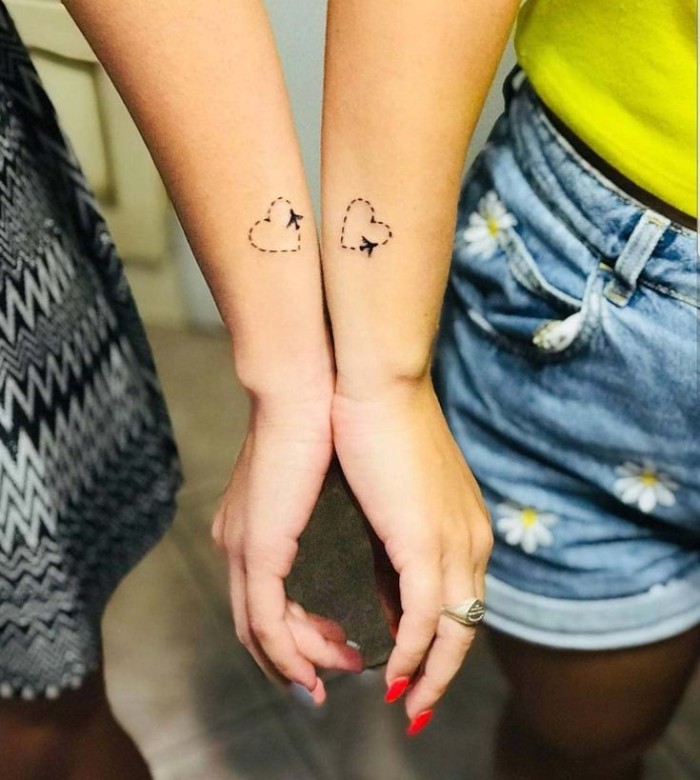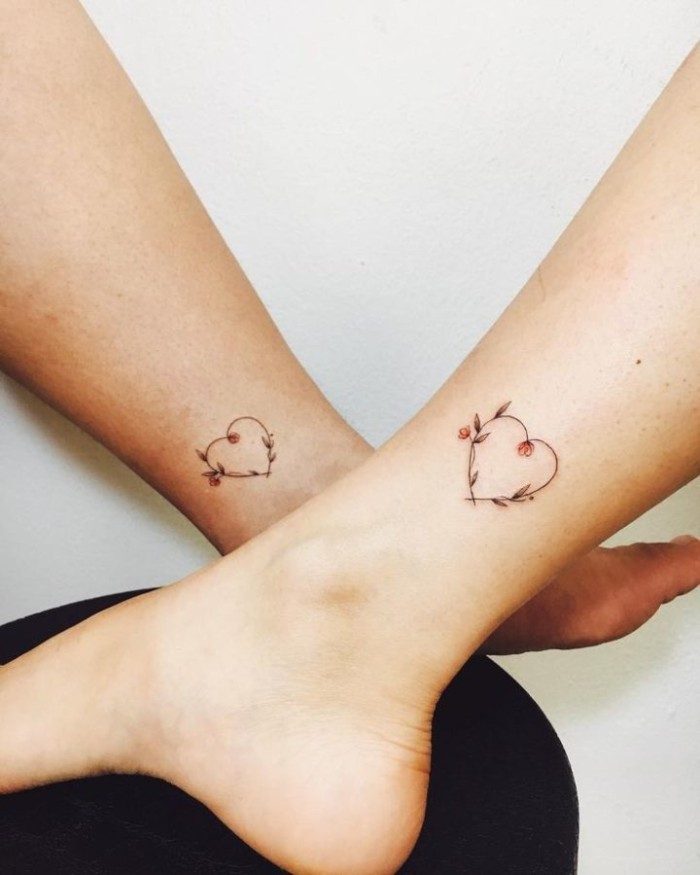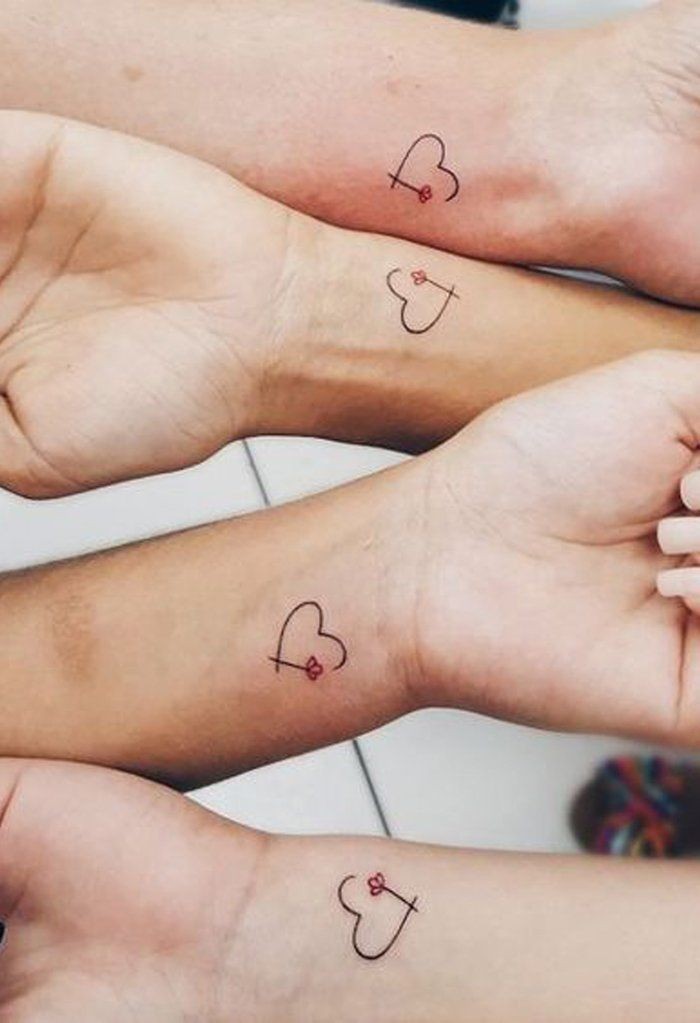 "I'll be there" – could they be any more adorable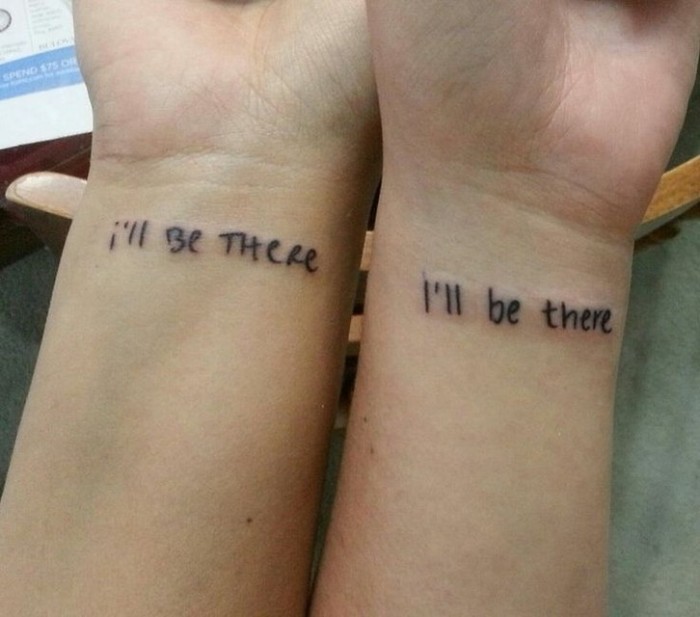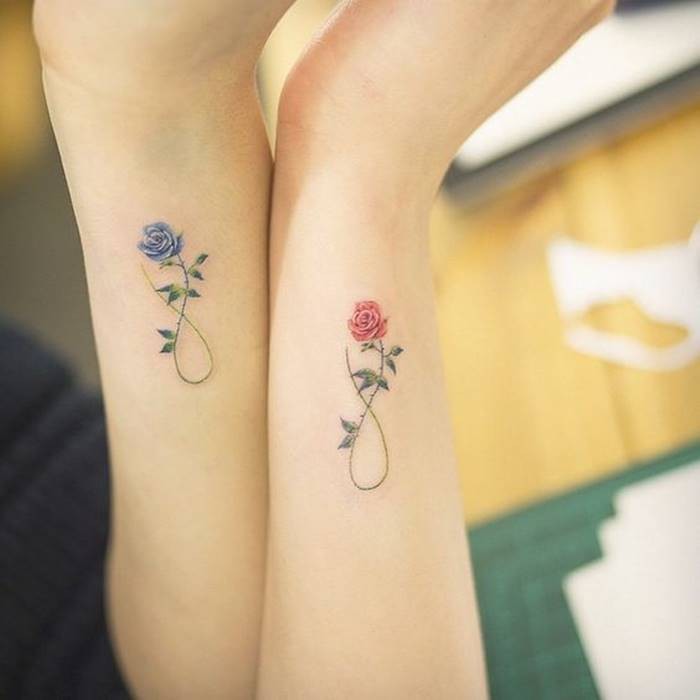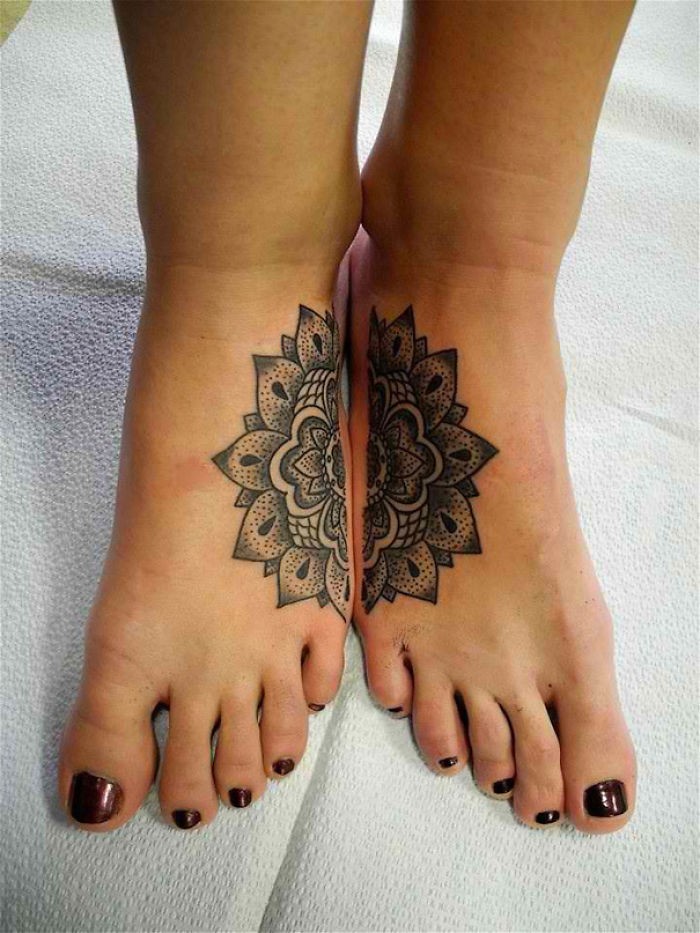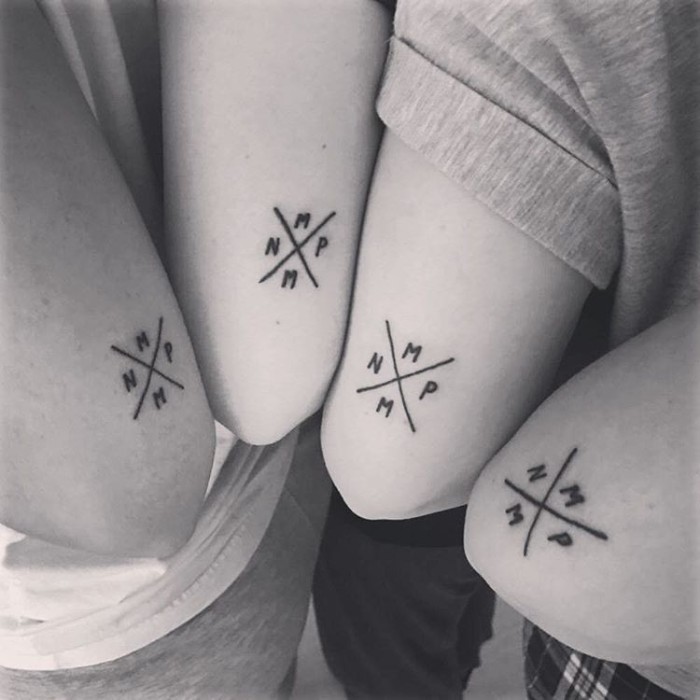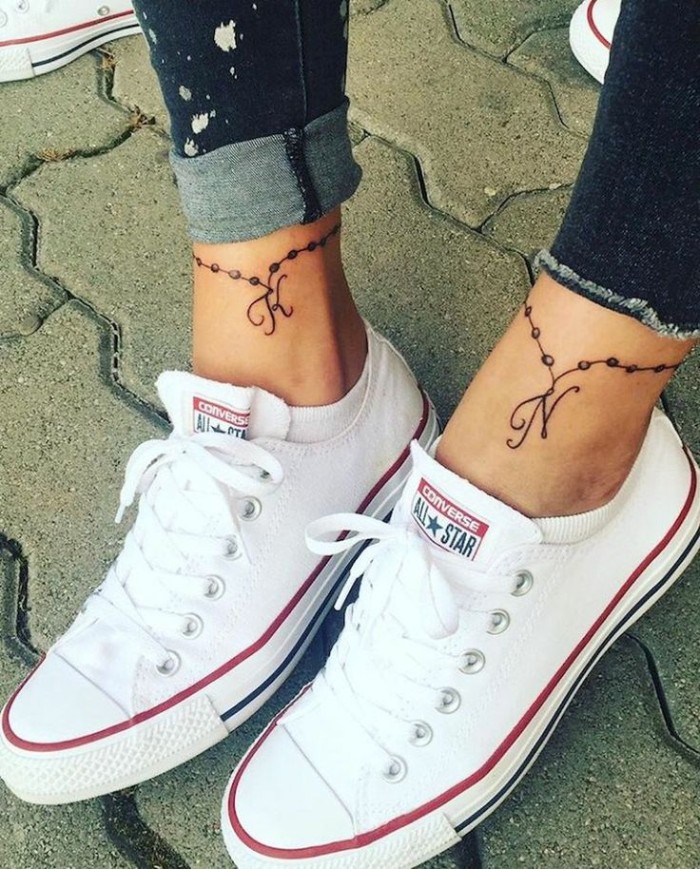 Clearly they are fans of Harry Potter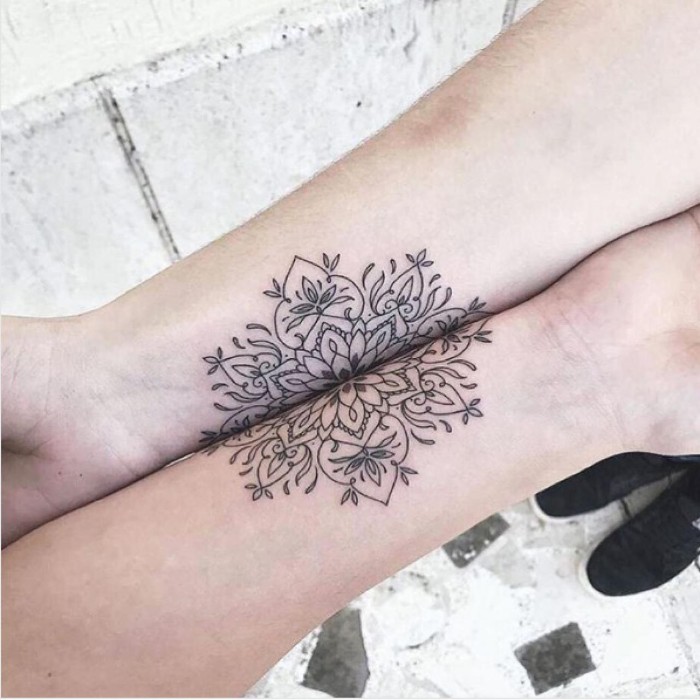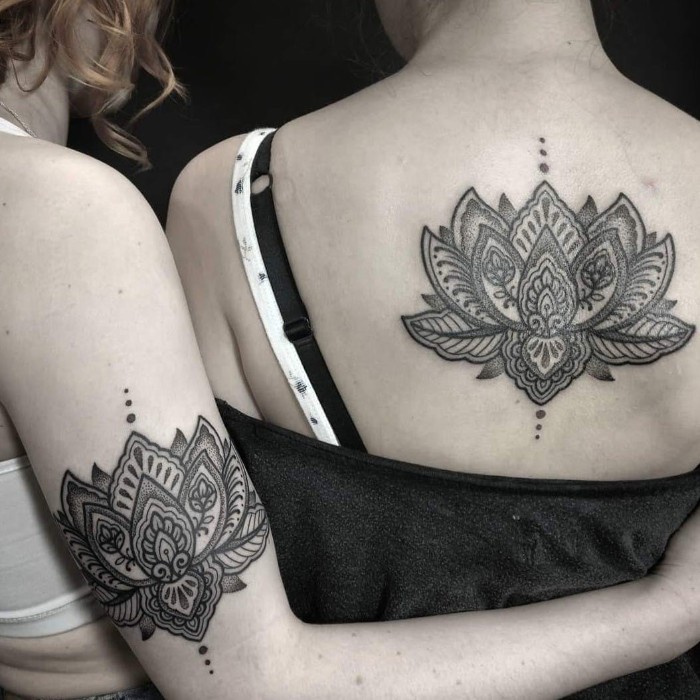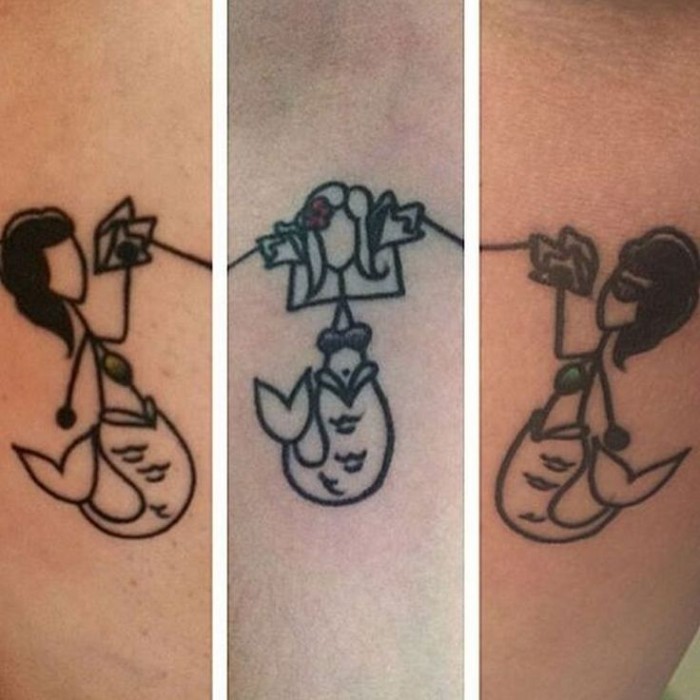 Super strong feminist message inside small matching best friend tattoos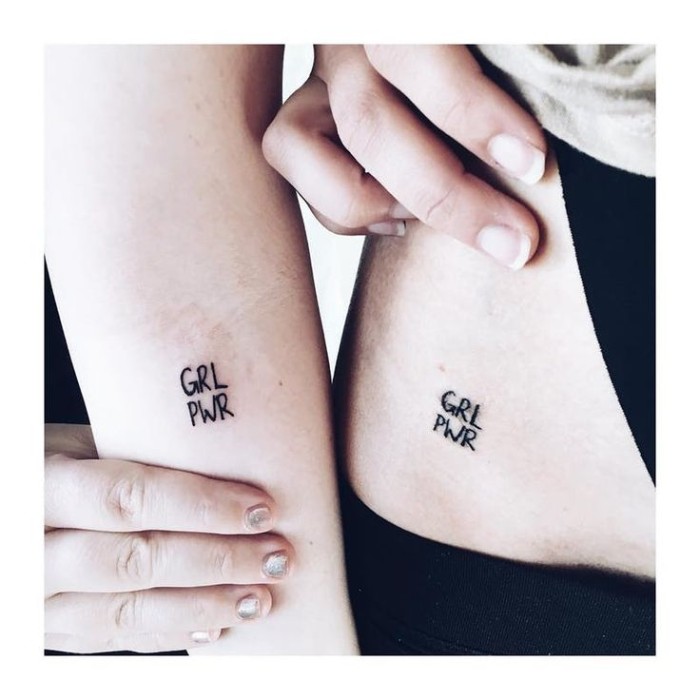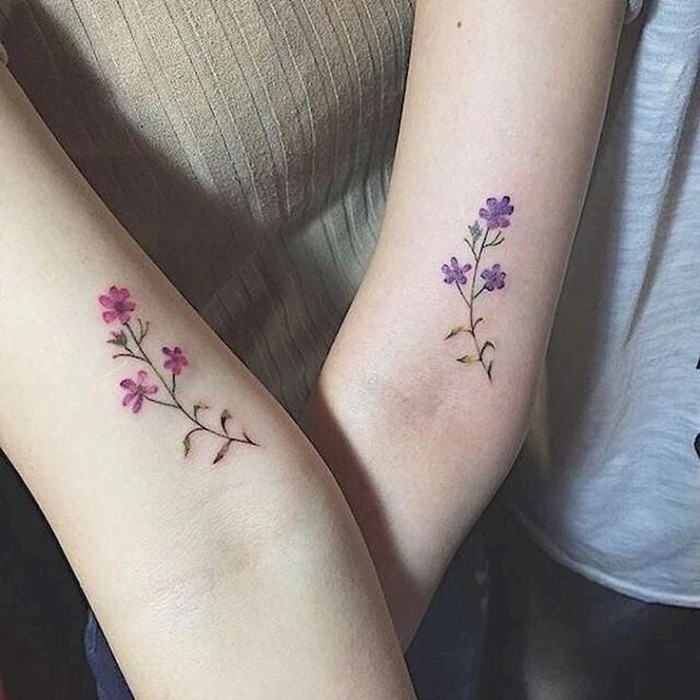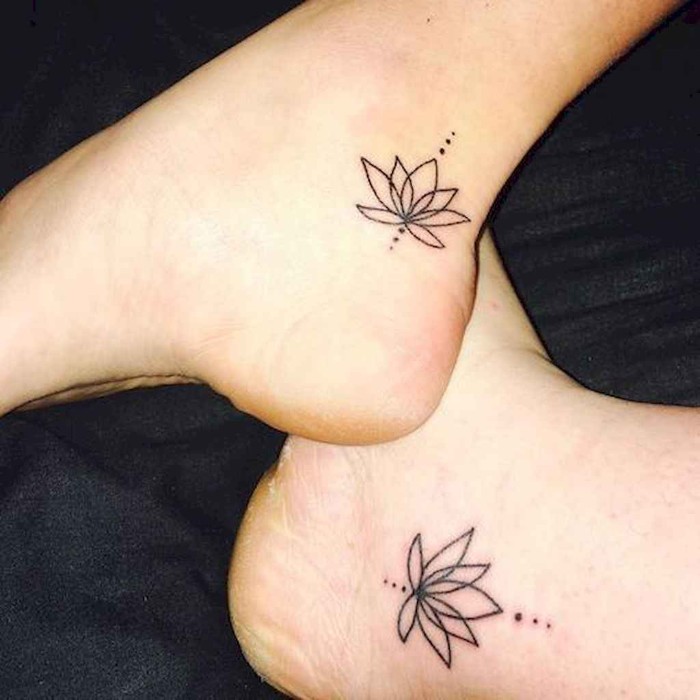 Yet another Harry Potter fans with a warning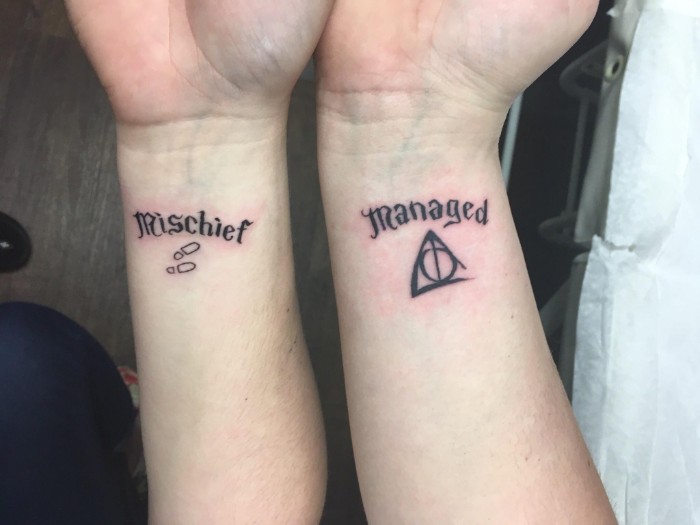 Nasty woman – two simple words carrying such strength and deep meaning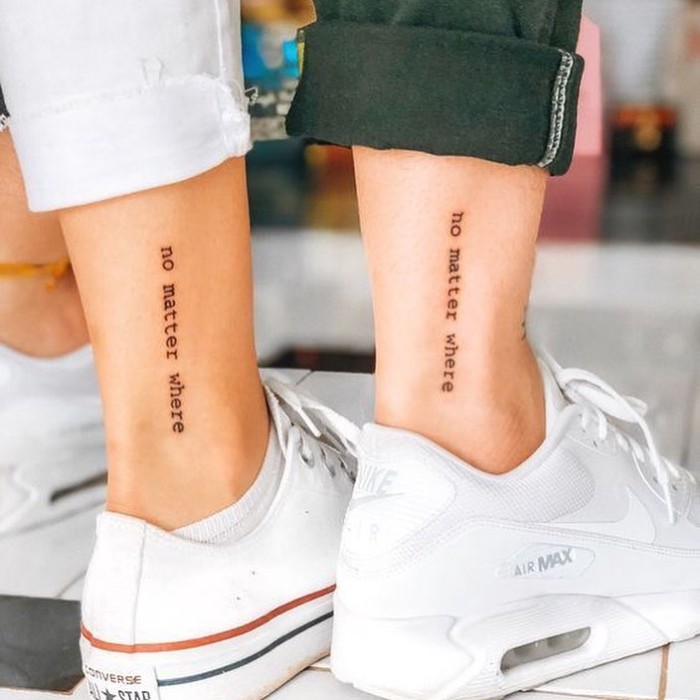 No matter where, no matter what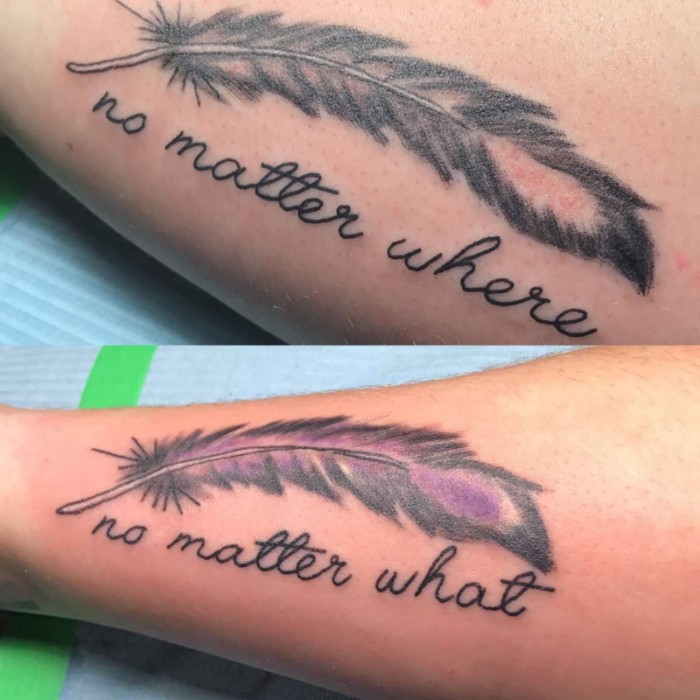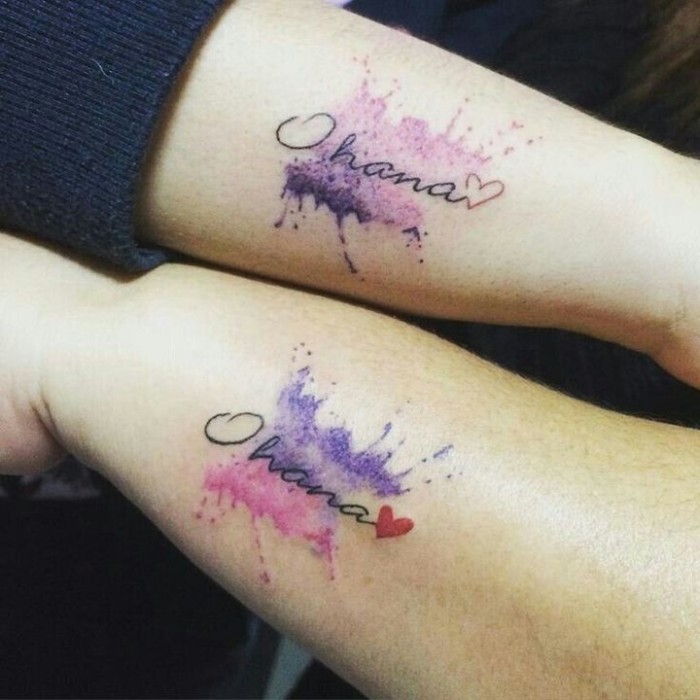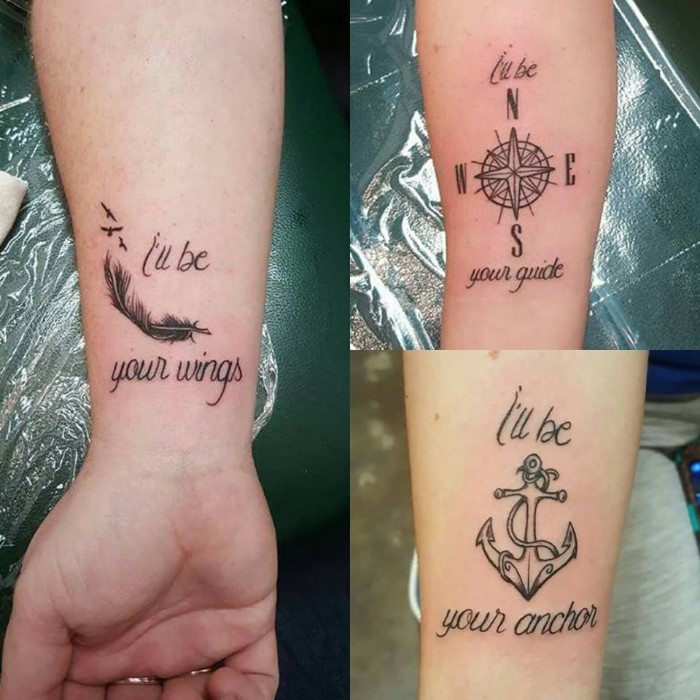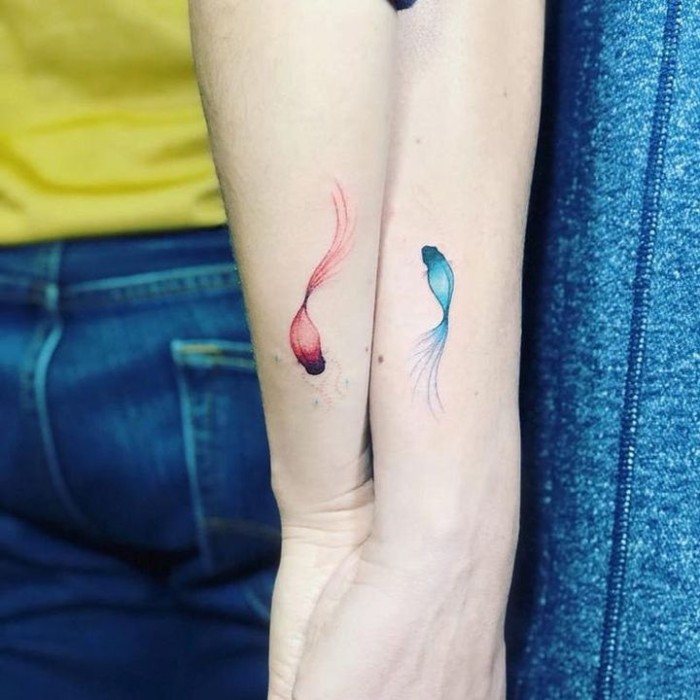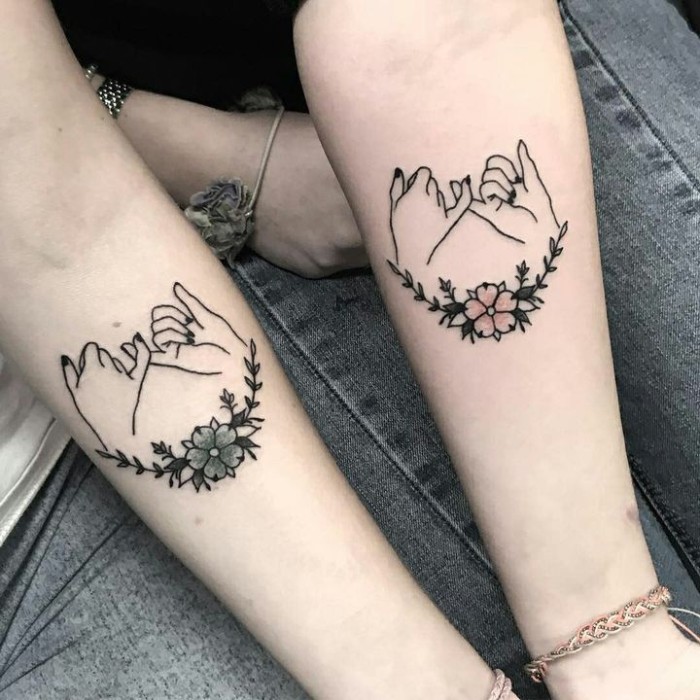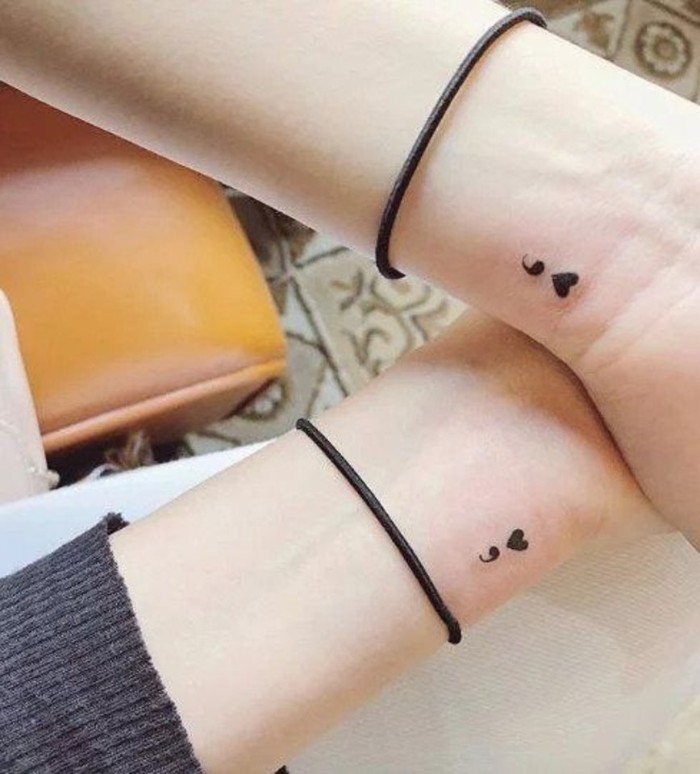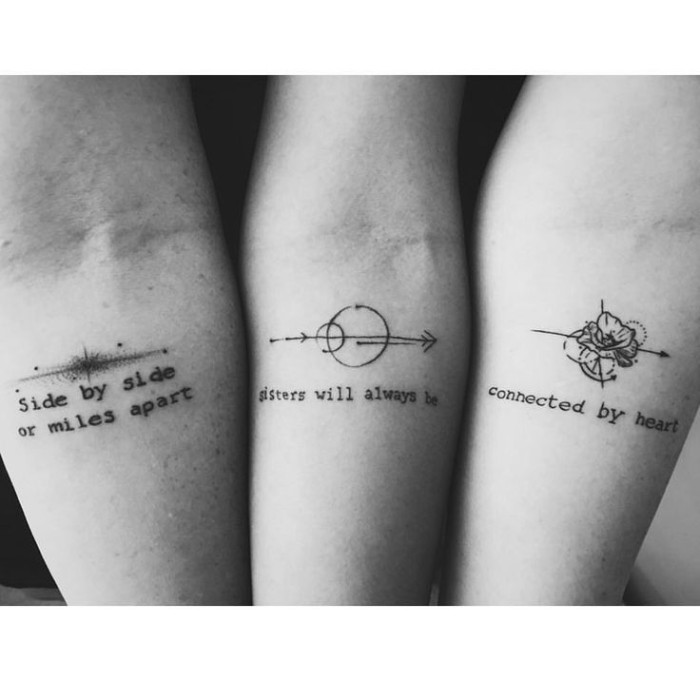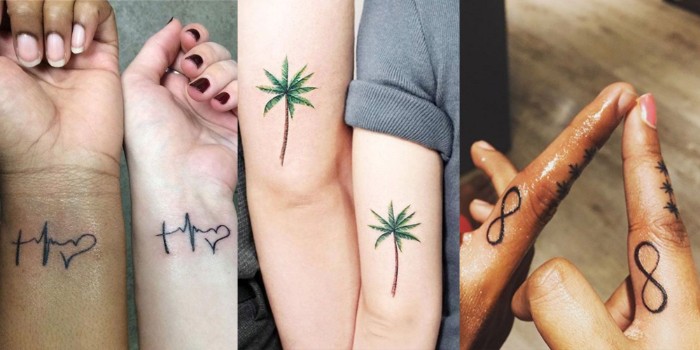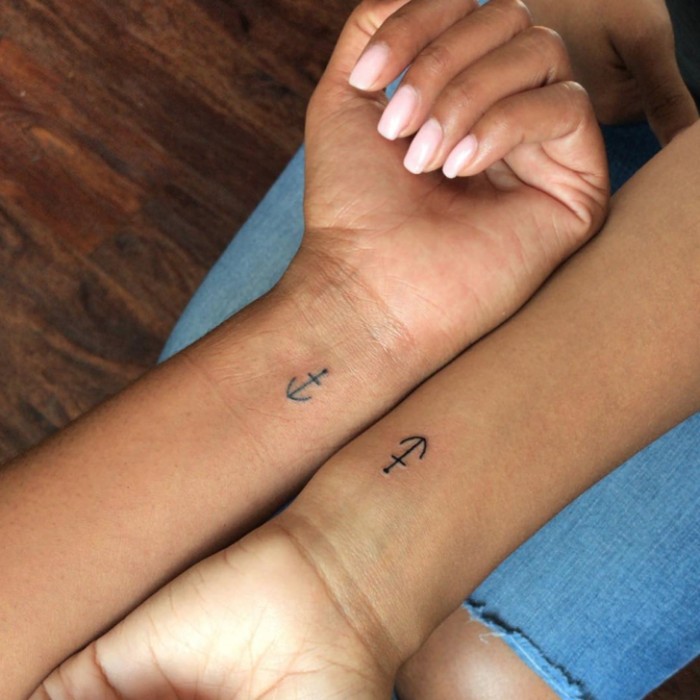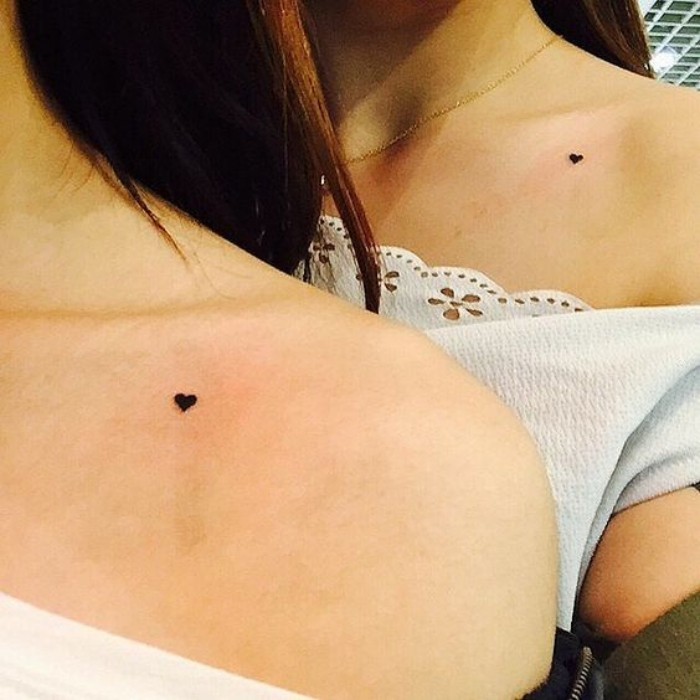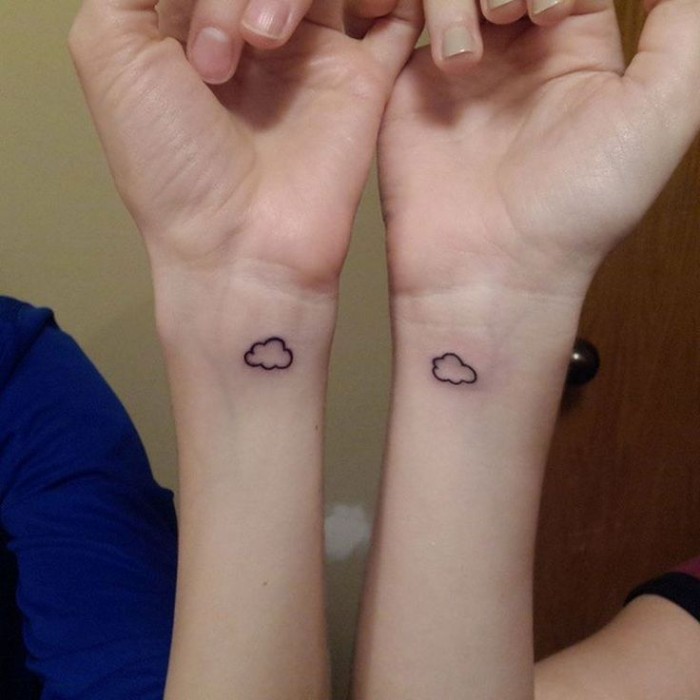 Our bond is everlasting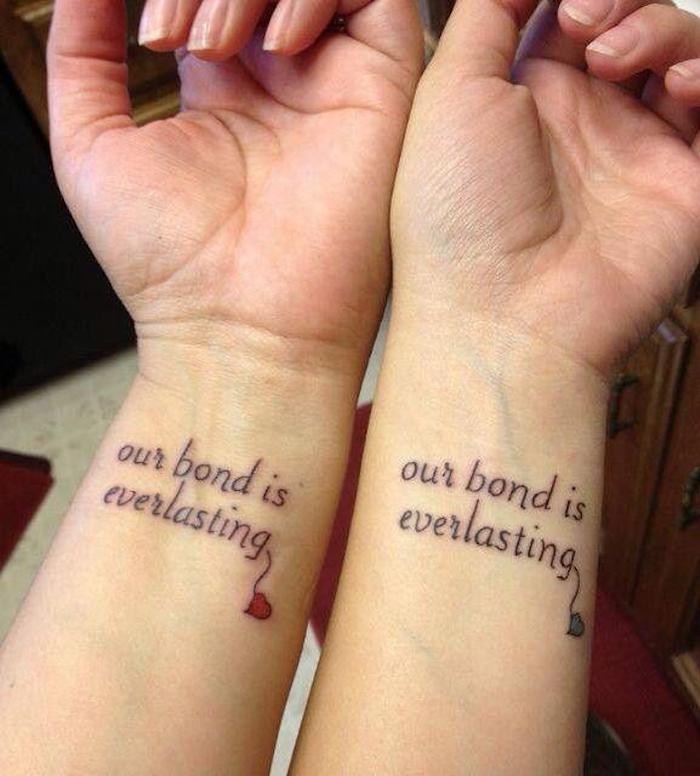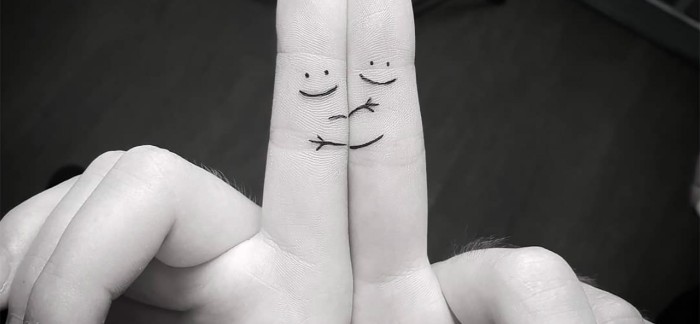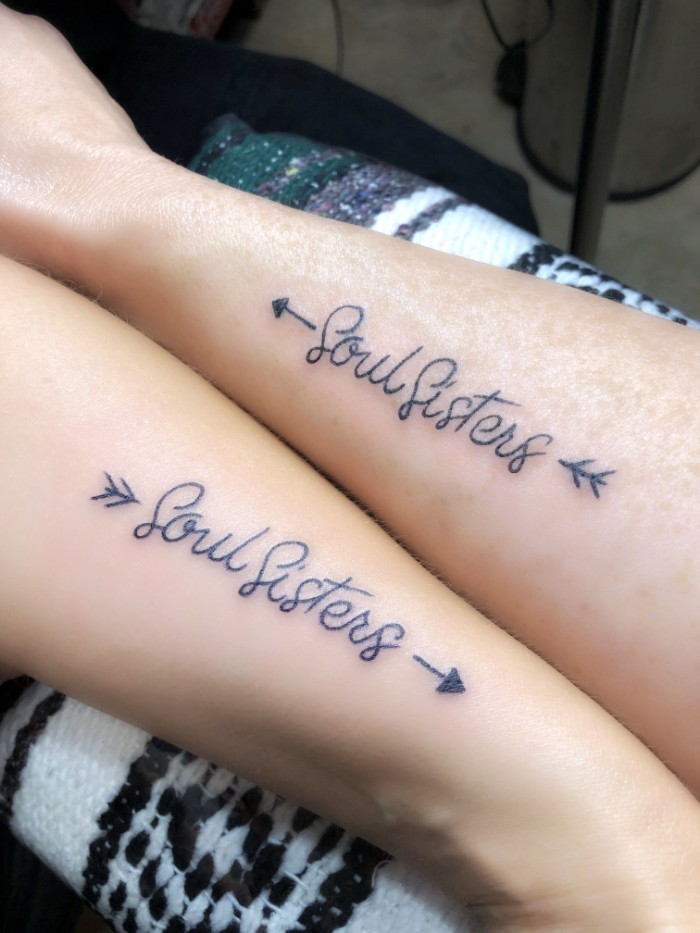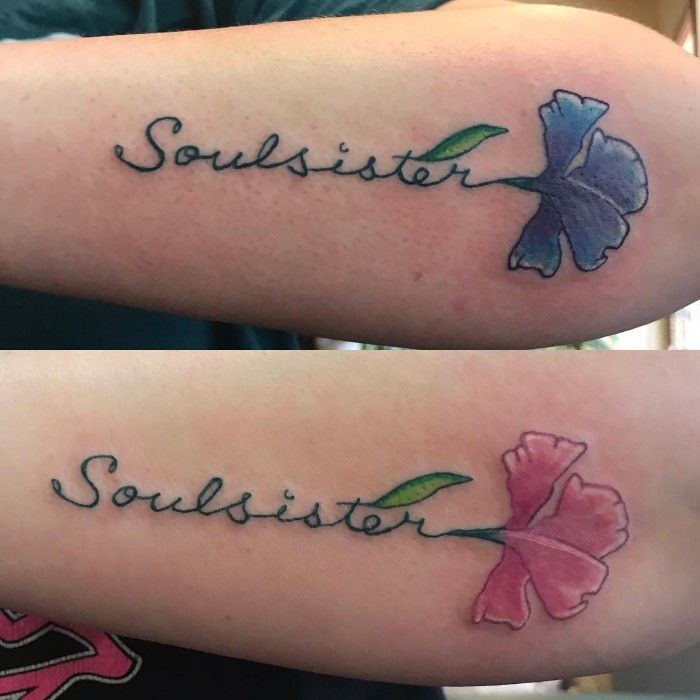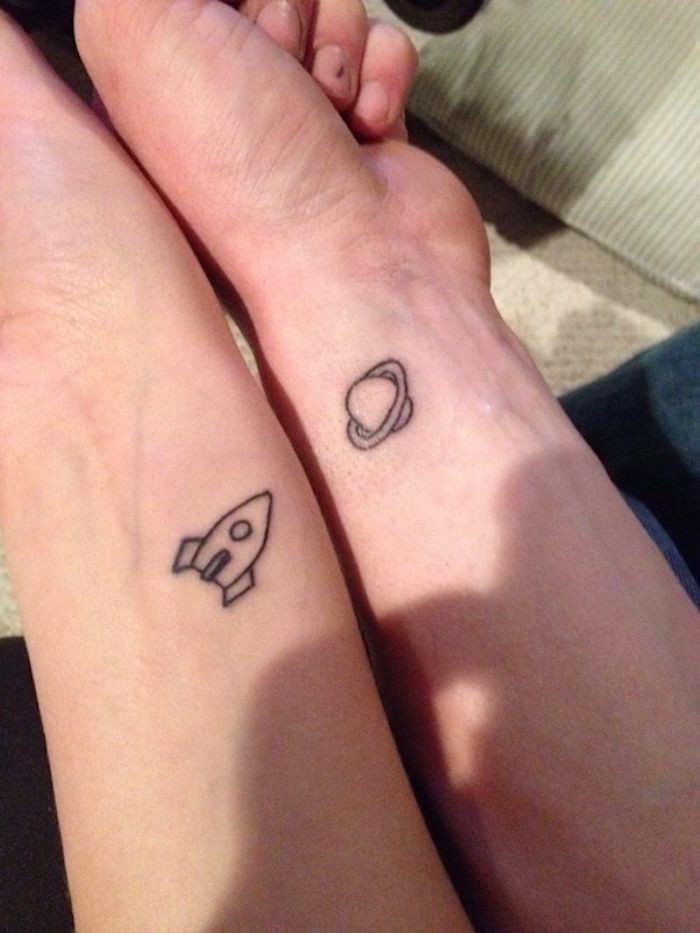 Spongebob and Patrick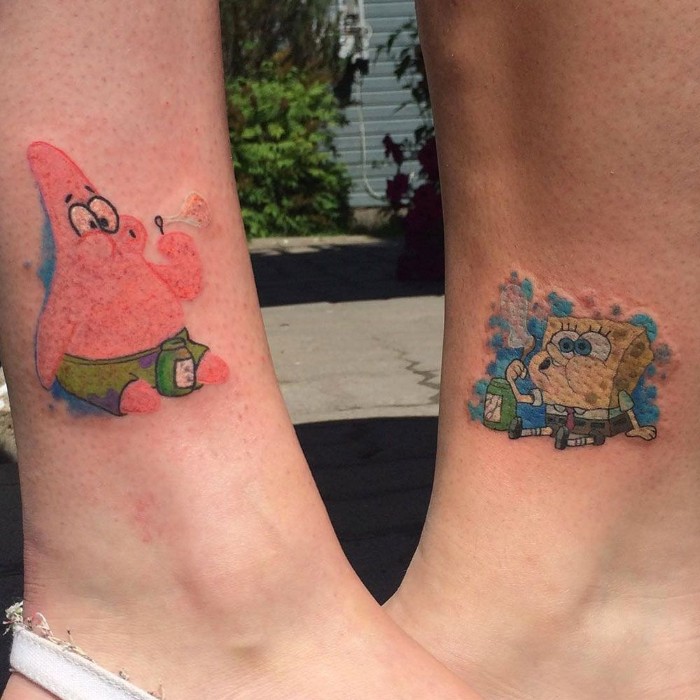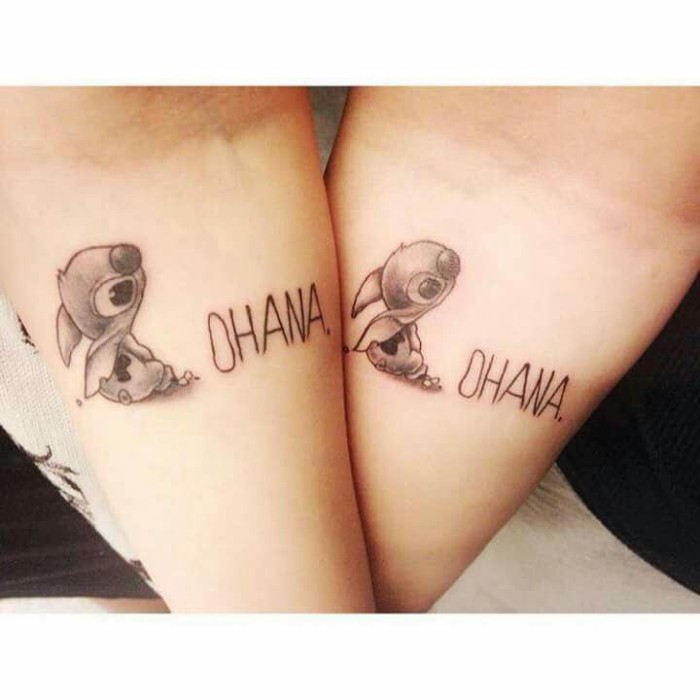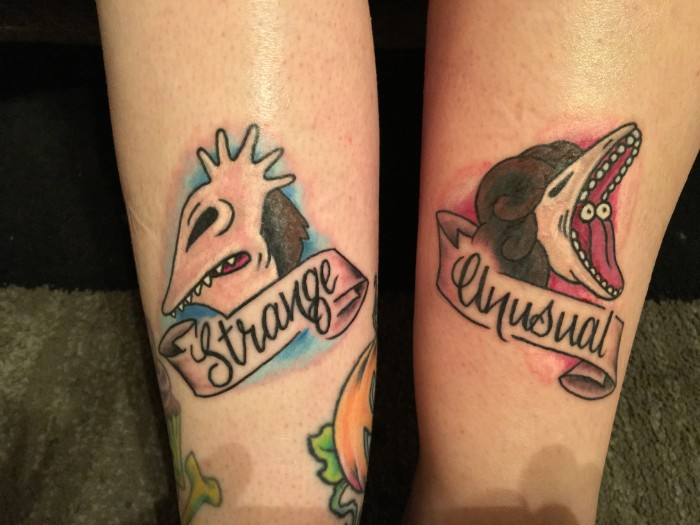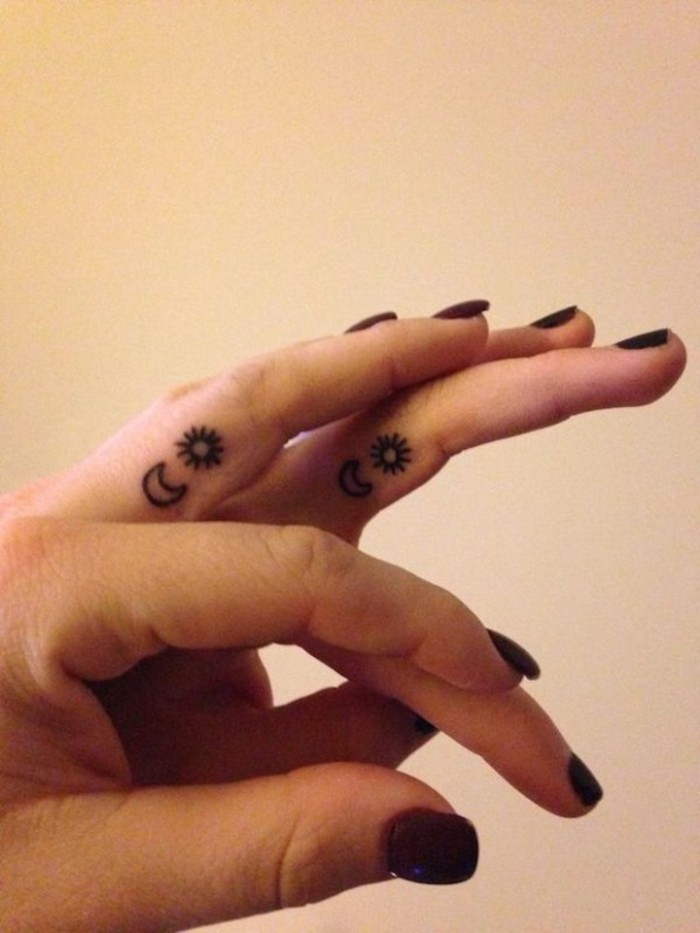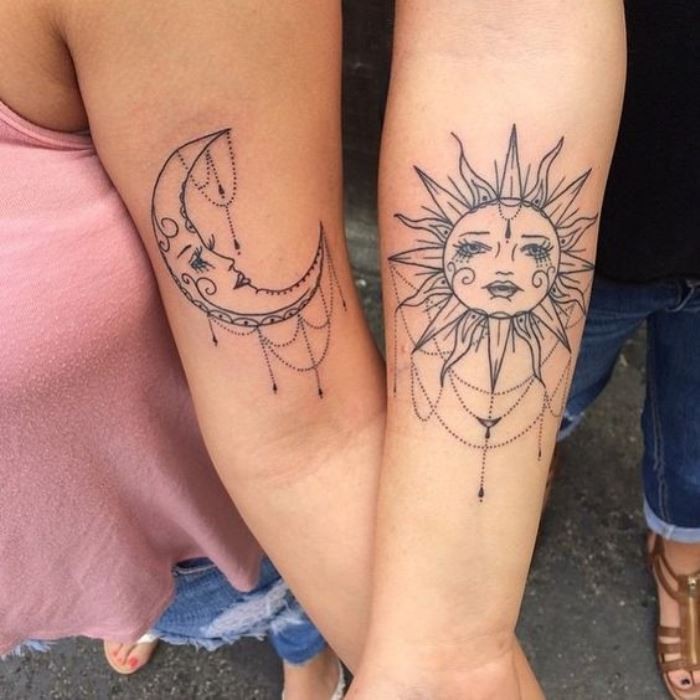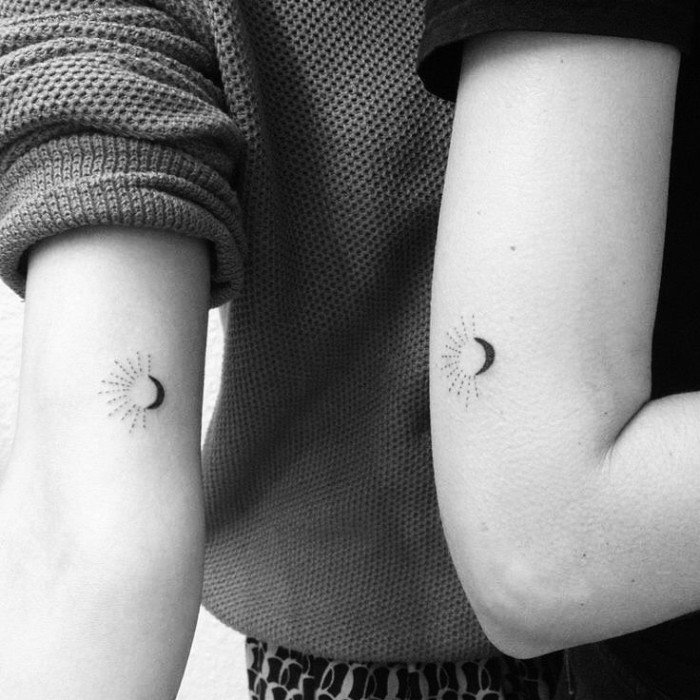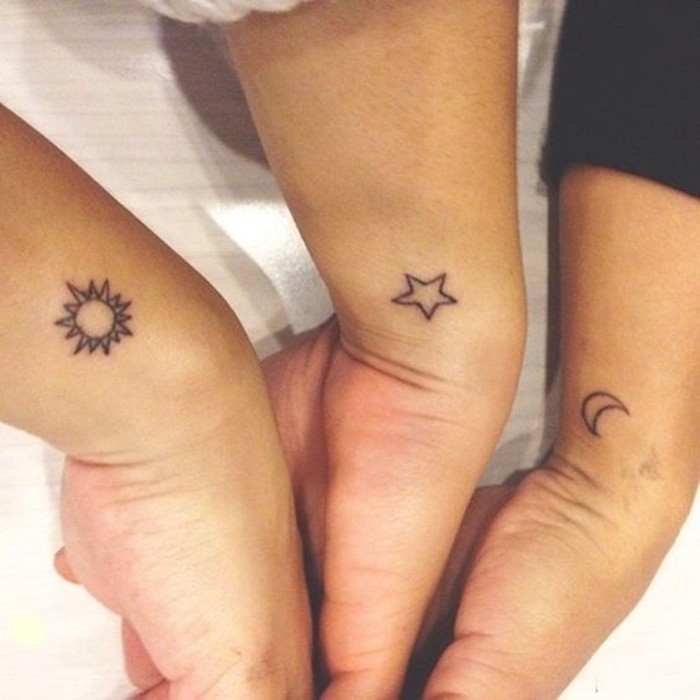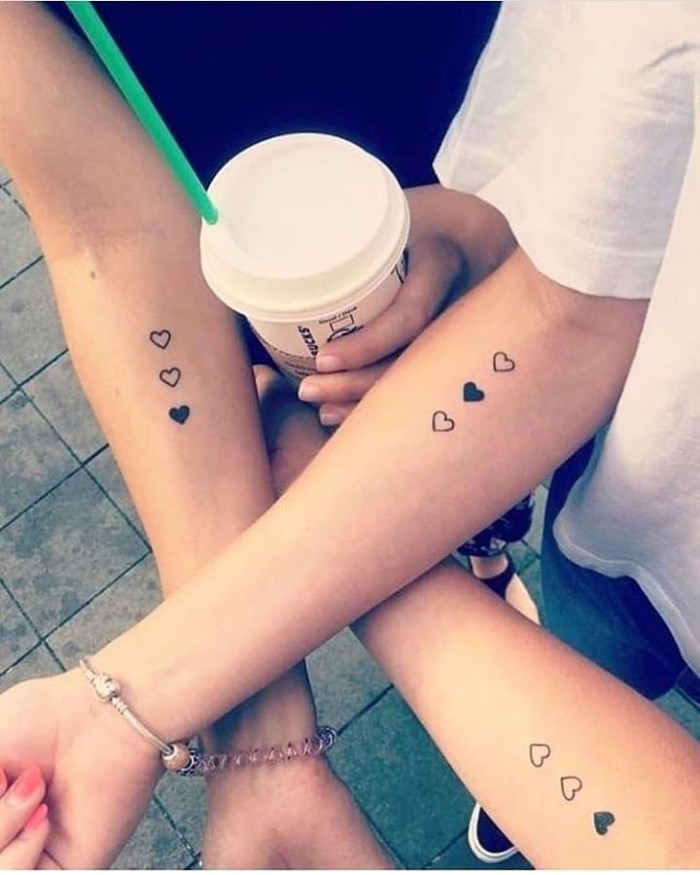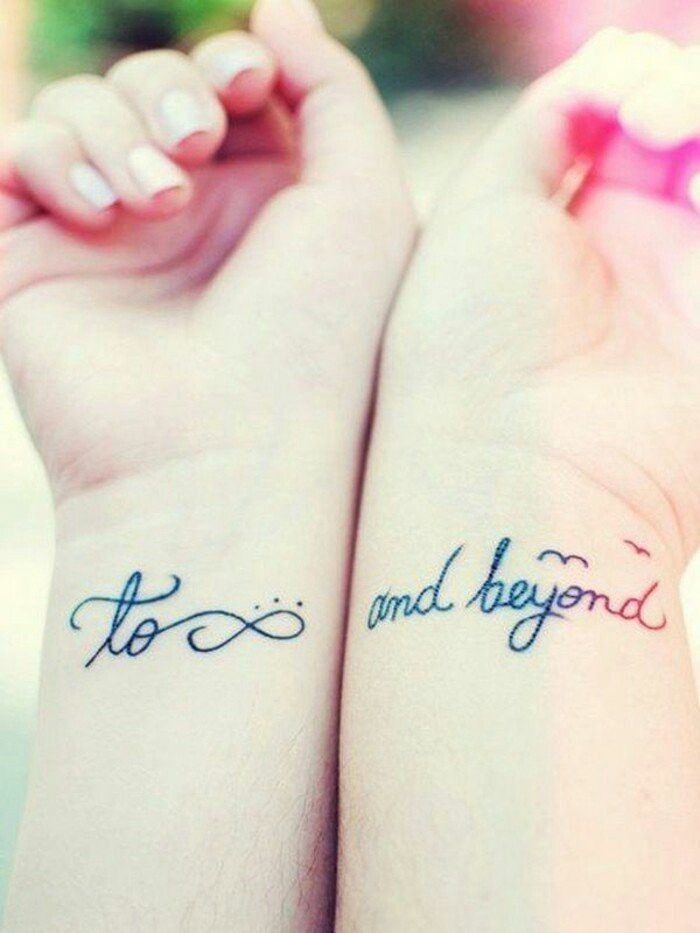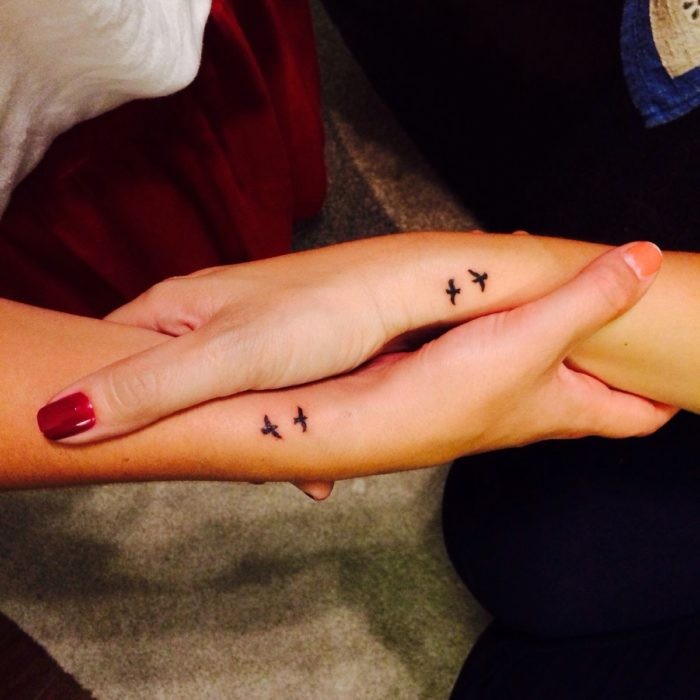 Until the very end