100 examples of a watercolor tattoo you can steal
Tattoos are such a widespread phenomenon that sometimes you almost feel weird not having one. You might even give into pressure and get one, because it seems like everyone around you has at least one. If, however, you feel like tattoos are not for you, don't get one. Trust us! They are forever, so it is a big decision. If you have firmly decided on a tattoo, though, you have come to the right place. Today we are going to pay special attention to a recent trend, which turns your body into a real canvas – the watercolor tattoo.
What is a watercolor tattoo?
Now, in order to explain what a watercolor tattoo is, we have to look at watercolor paintings first. The first thing you need to know is that this type of painting is very, very old. It dates all the way back to palaeolithic times. It has been used in European middle ages for manuscript illustration. But the actual watercolor paintings were born during the Renaissance. The paint is made of pigments, suspended in a water-based solution. This makes the colors very luminous and lush, because the pigments are laid out in their purest form. Therefore, watercolor tattoos are very vibrant and filled with color.
Watercolor tattoo – gorgeous accessory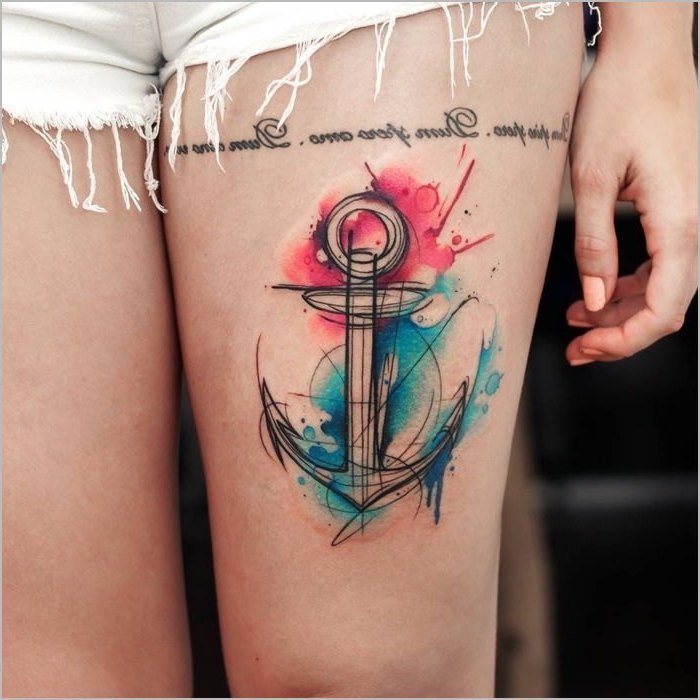 What are the most popular watercolor tattoos?
Since the colors are very vibrant, it is only natural that flowers are the most preferred watercolor tattoo. As the trend gains momentum however, people have come up with so many different and creative ideas. Naturally, all types of landscapes look gorgeous when done with watercolor, or acrylic paint, as it is also known. What's more you can turn your body into a real canvas and have a full painting on it. We assure you it would look amazing. You can turn basically any type of tattoo motif into a colorful accessory with just a splash of a color.
Such a beautiful way to honour the people you love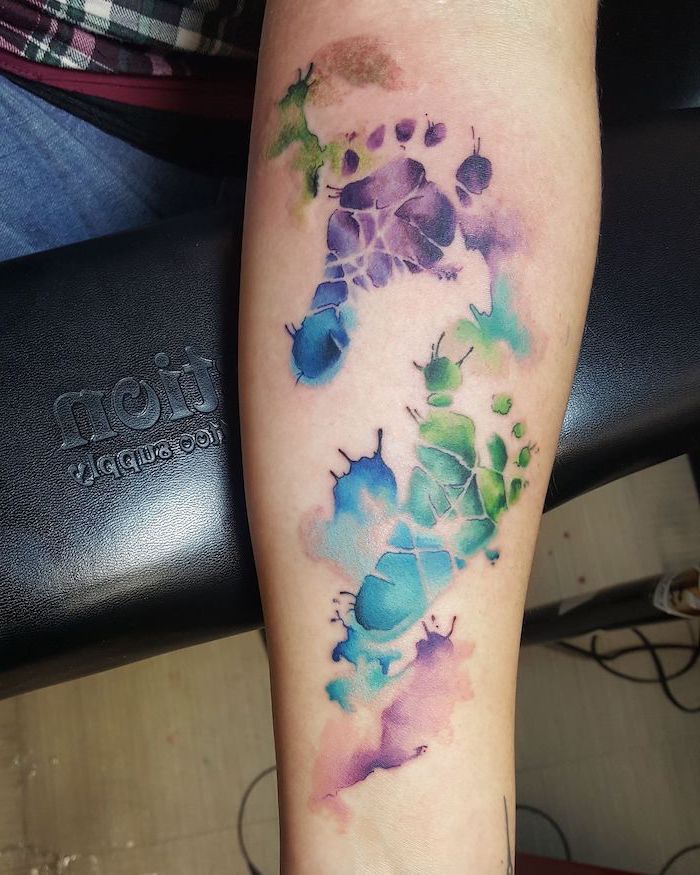 Do watercolor tattoos fade faster and age badly?
The answer is "NO". Many tattooists worry that because watercolor tattoos often lack black color that means they will fade away faster. Why is that, you might ask? Well, the black color used in tattoos is carbon based. Once injected into the skin, it doesn't move. That is why many tattooists use it as a sort of a wall to keep the colors in. The main concern is that without these lines, the colors will spread over time. Furthermore, people believe that because the colors are lighter they will fade more easily with time. However, that is true for any other colored tattoo. The truth is, if your tattooist works with professional paint, it will last longer. If, however, he uses a cheaper one, you will probably need a touch-up sooner, rather than later. Many tattooists use a black "skeleton" for watercolor tattoos. Meaning they still use a bit of black under the colors, in order to keep them in.
Breathtaking galaxy watercolor tattoo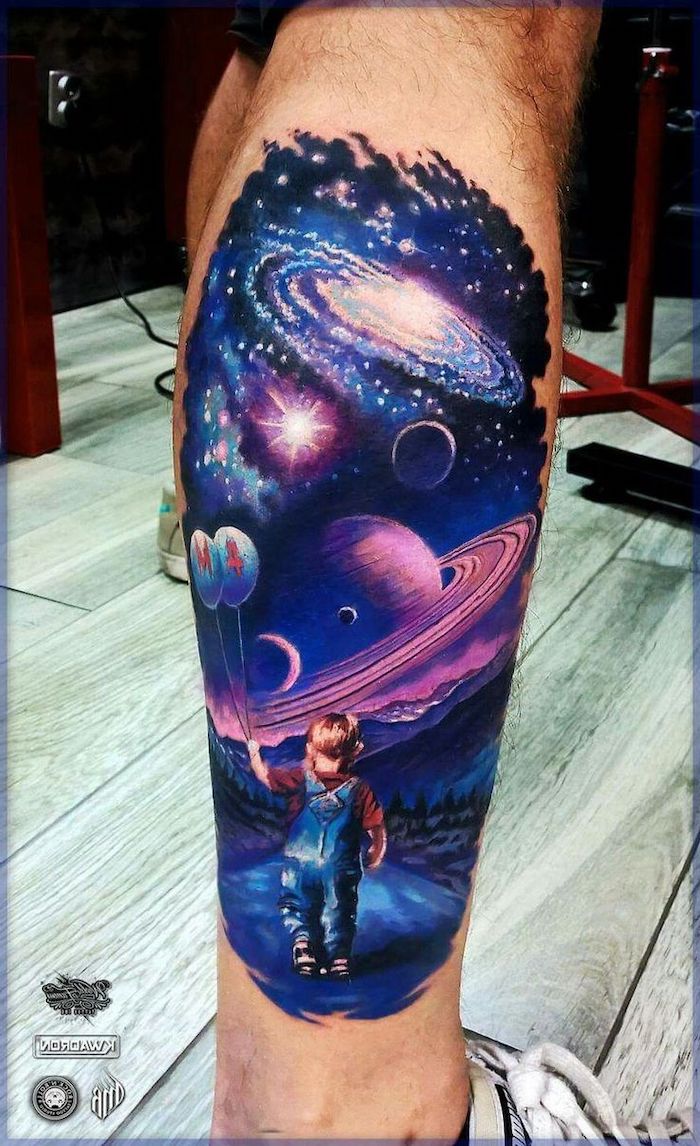 To sum up, watercolor tattoos are truly breathtaking. So, if you want one, go and get it. Just make sure that your tattooist works with proper paint and knows the watercolor tattooing technique. Browse through his or her previous work to see that they are the right ones for what you want and go get tattooed. If you are worried that your watercolor tattoo might fade, I believe that any colored tattoo needs a touch-up and so will, probably the watercolor one, as well. That is why, you shouldn't stop yourself from getting a watercolor tattoo.
Fun idea for a man's tattoo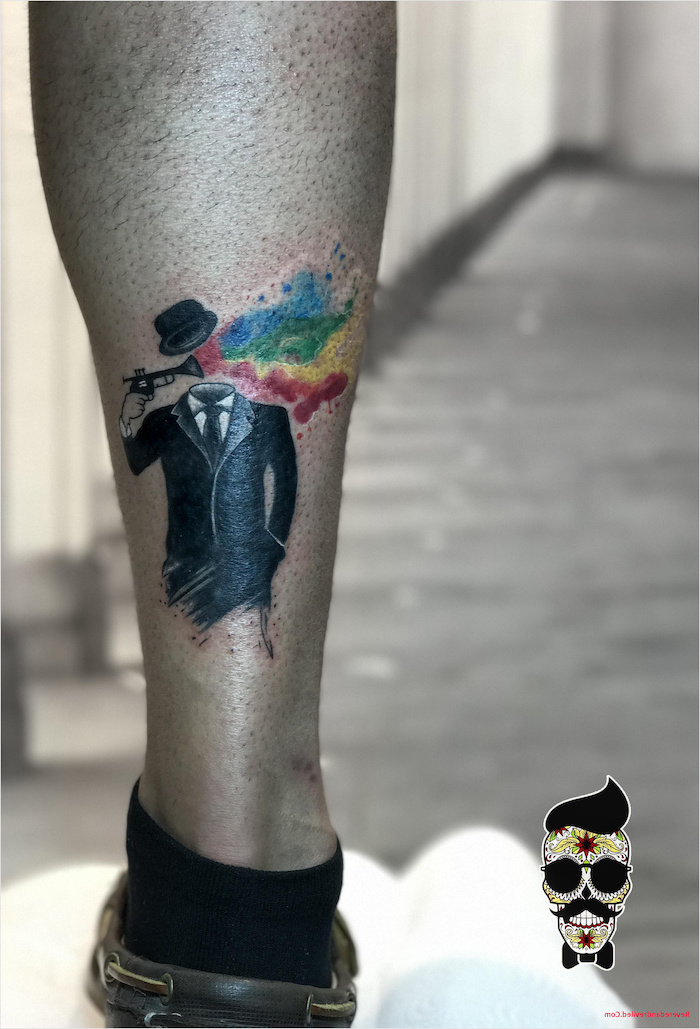 Lovely heart tattoo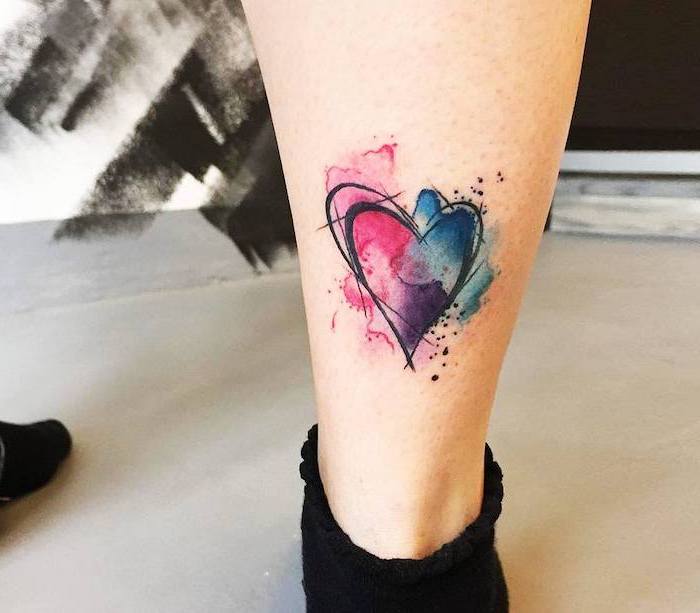 Gorgeous dreamcatcher back tattoo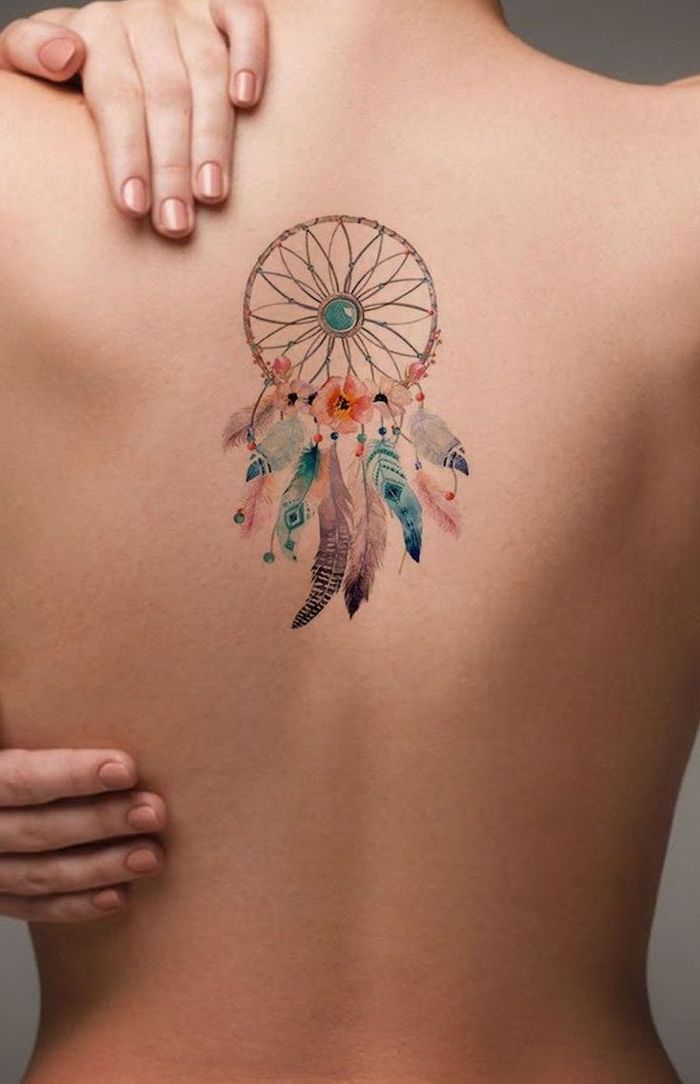 Watercolor tattoo, inspired by Banksy's "Girl with balloon" painting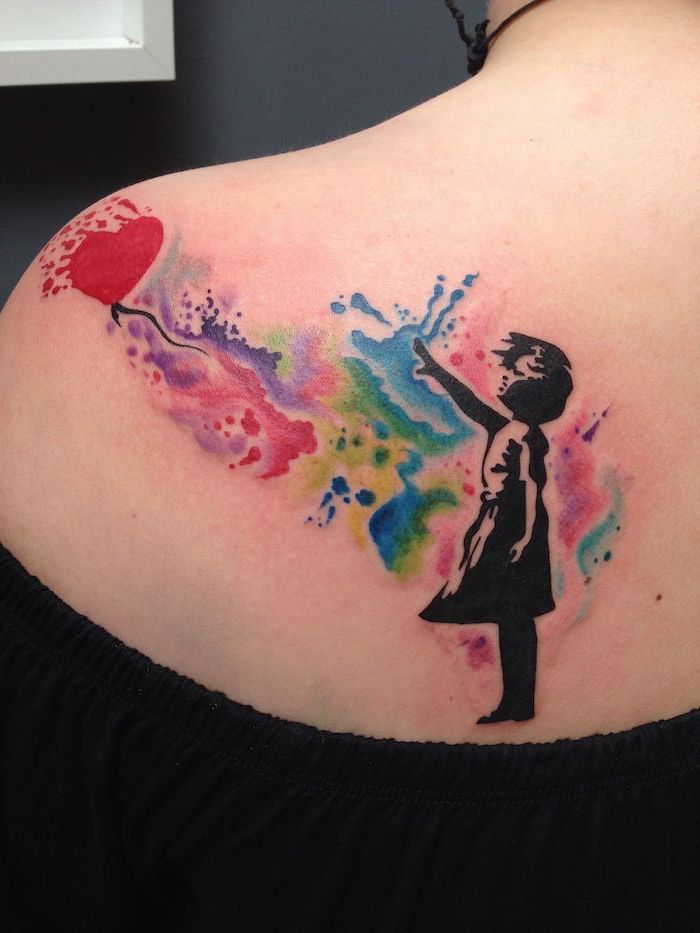 A little inspirational reminder done in watercolor – Be brave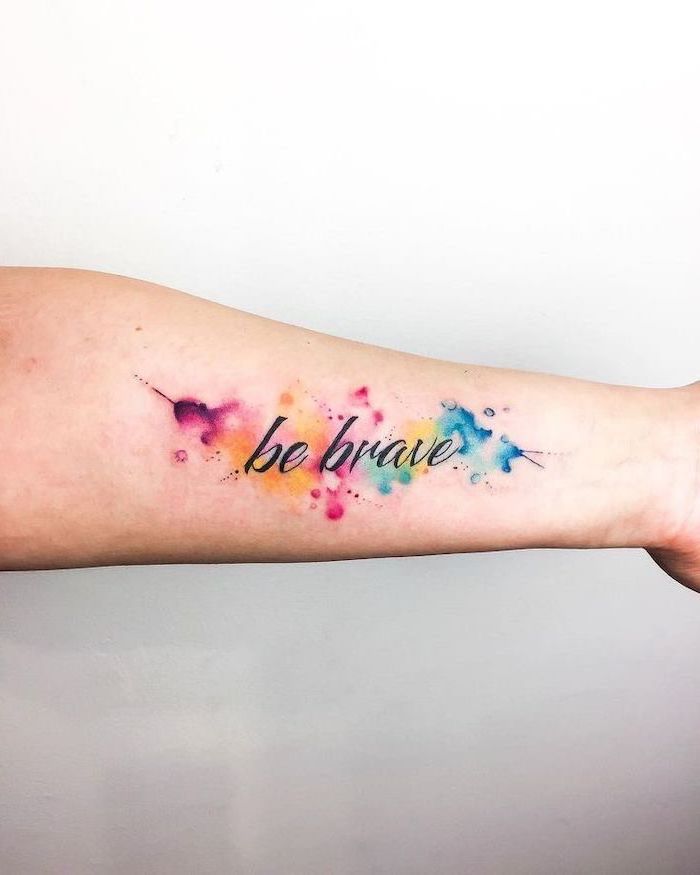 Stunning shoulder tattoo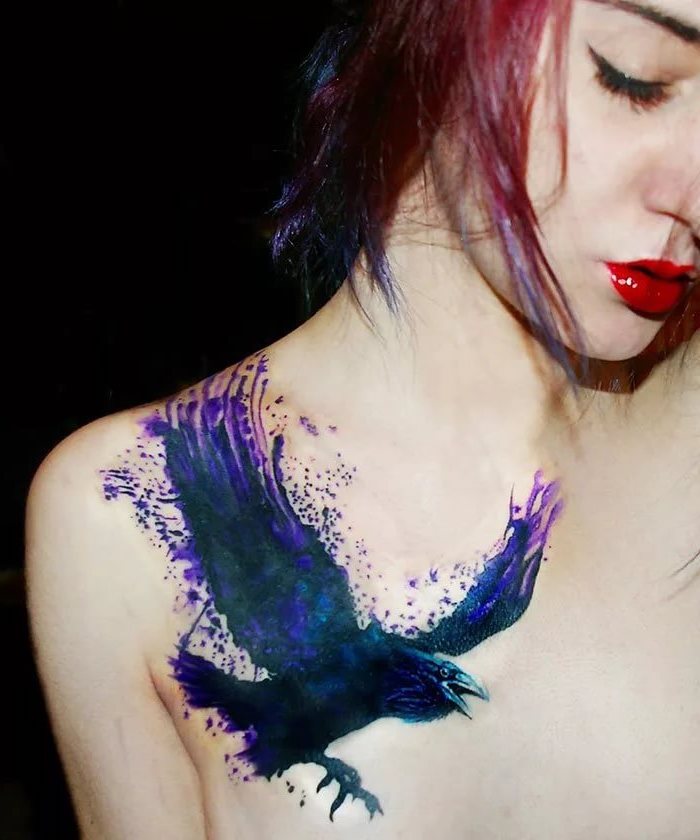 A little something for the cat lovers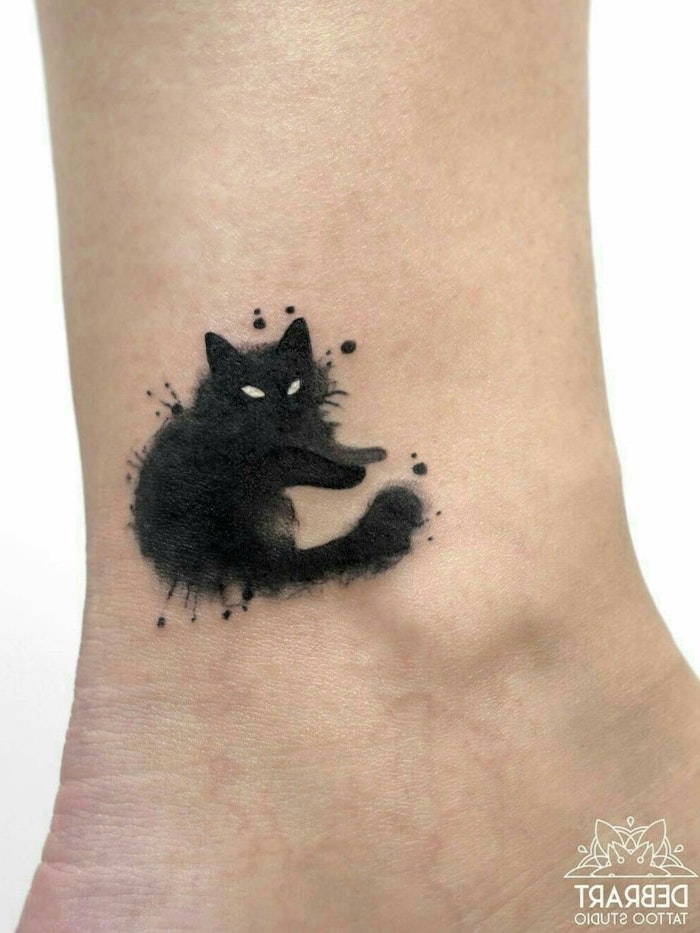 Geometrical meets watercolor – amazing result for a thigh tattoo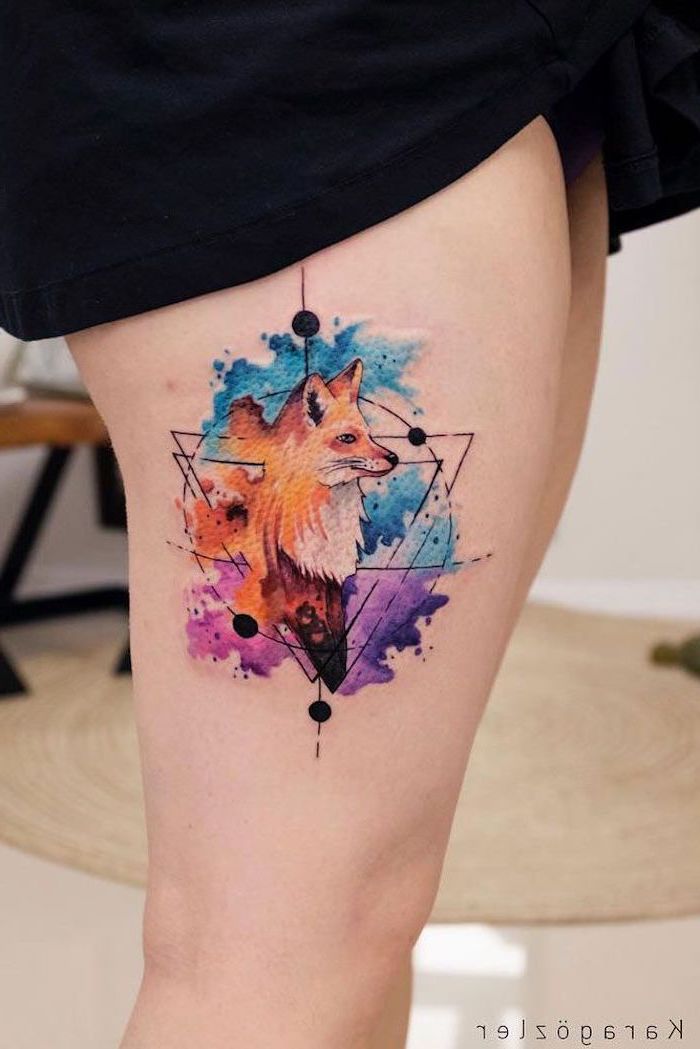 Galaxy watercolor tattoos are truly an art piece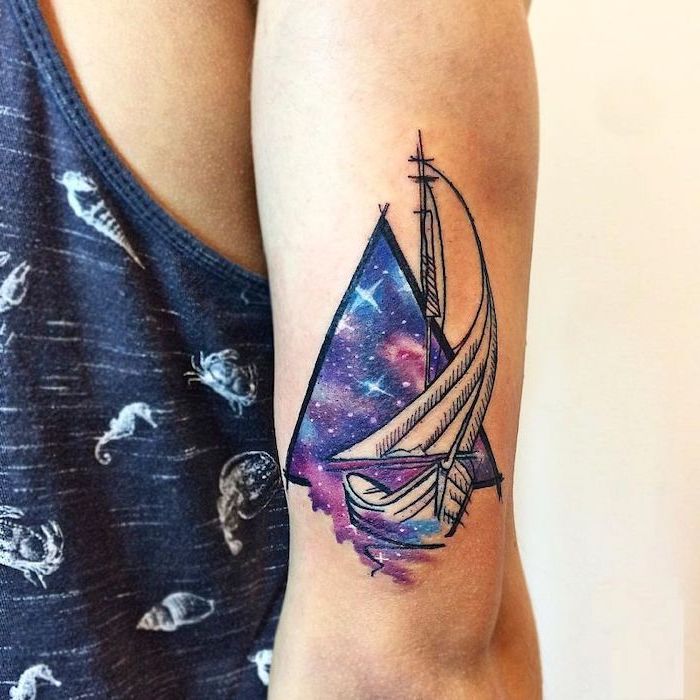 Cancer and Leo constellations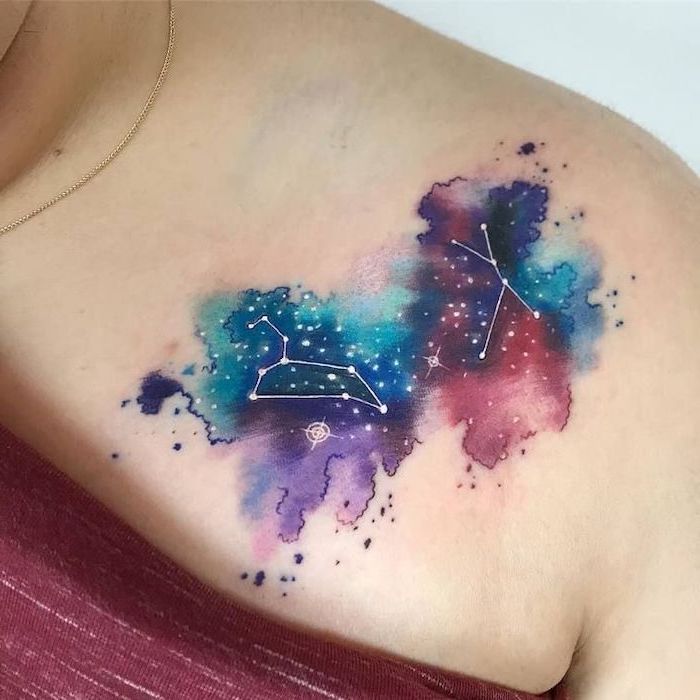 Watercolor tattoo inspired by Alice in Wonderland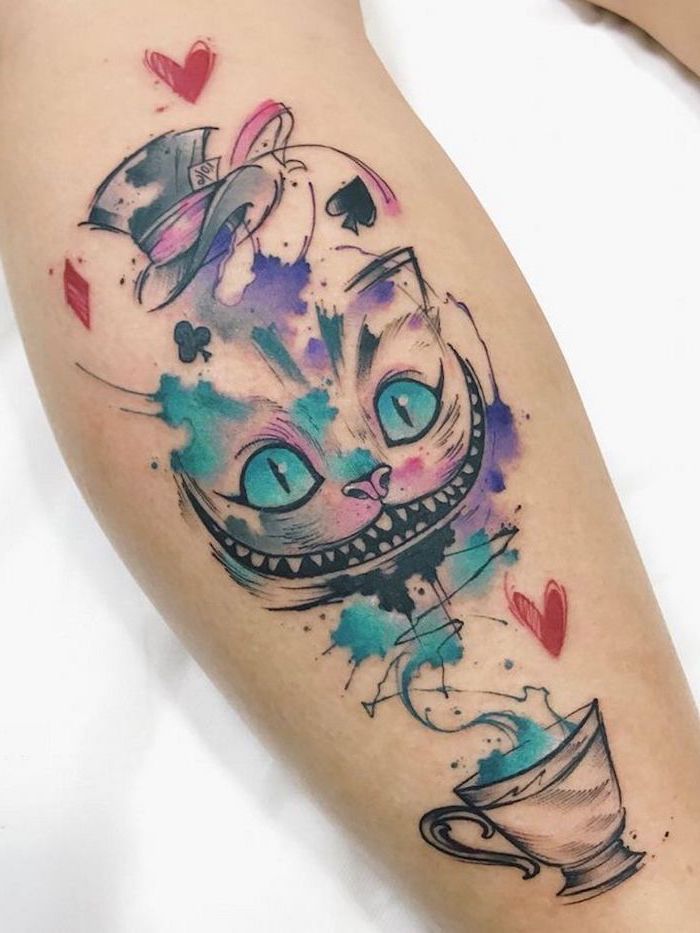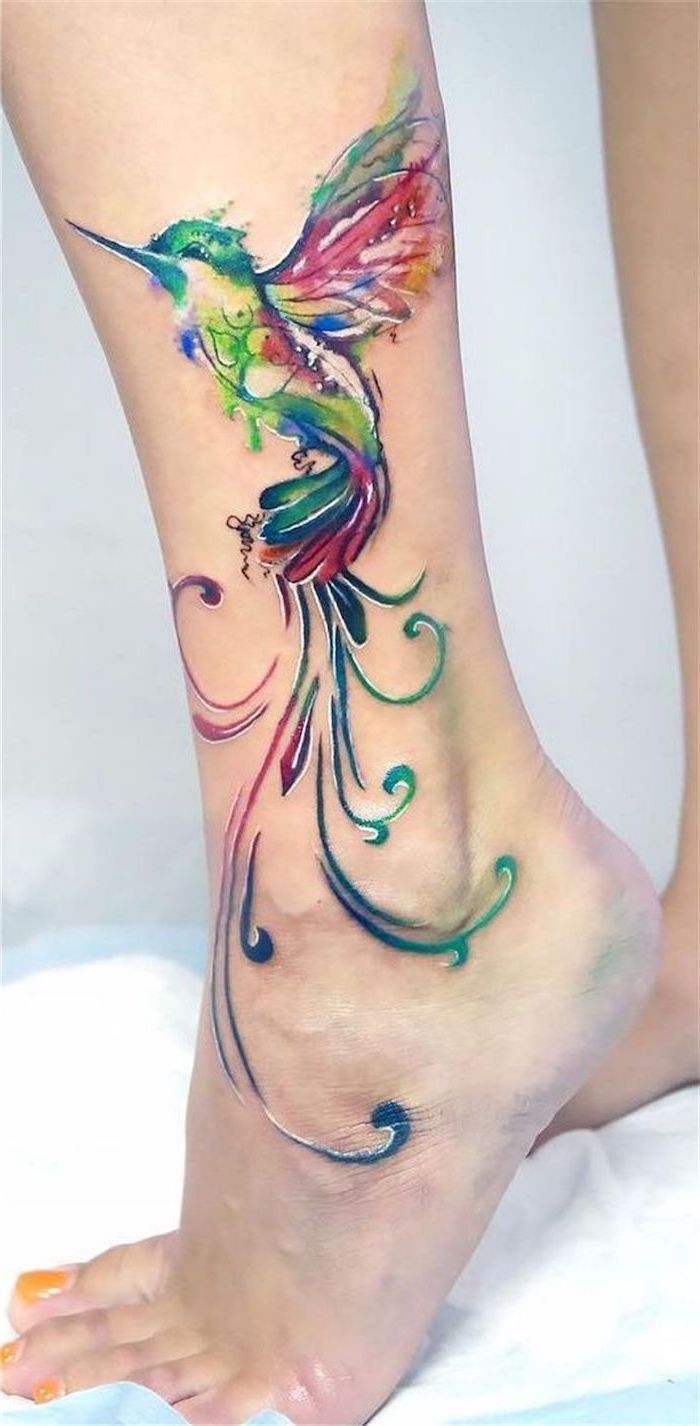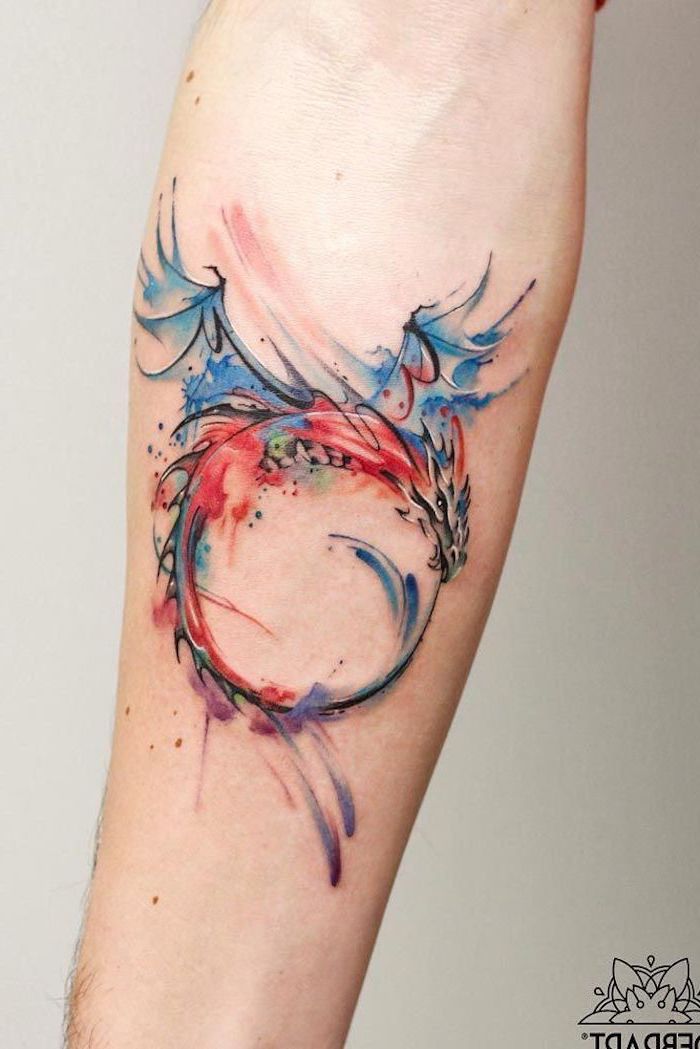 Another galaxy watercolor forearm tattoo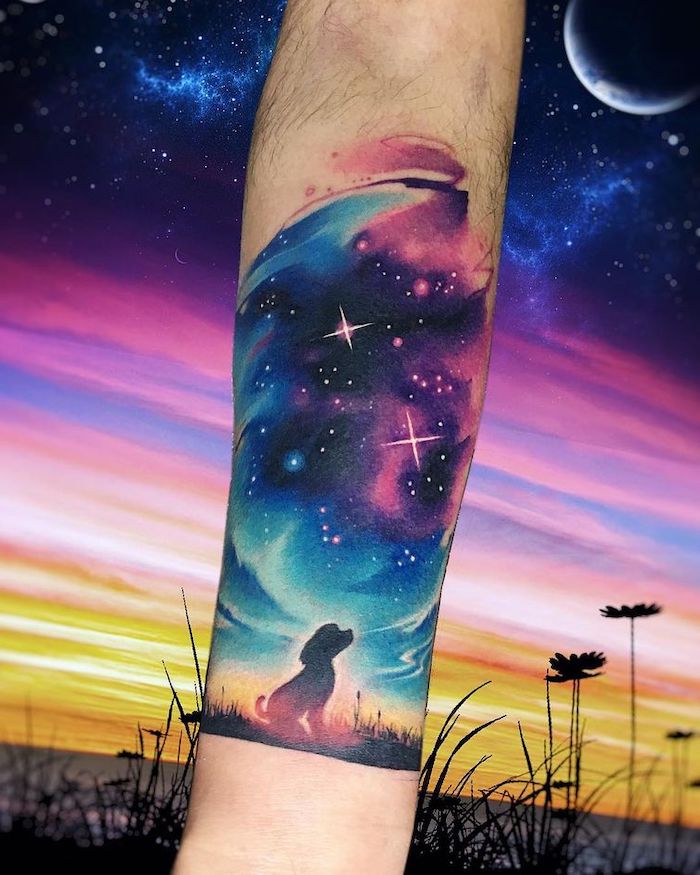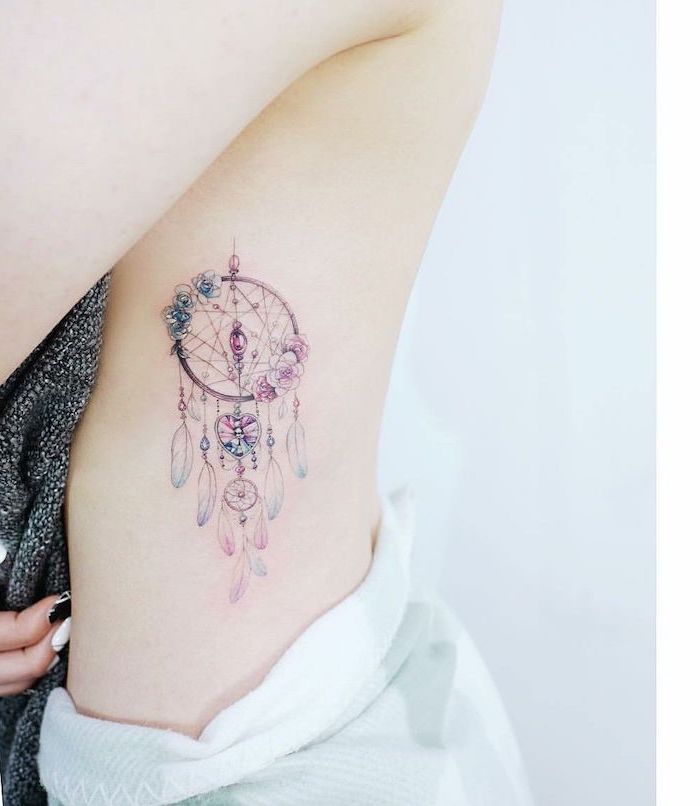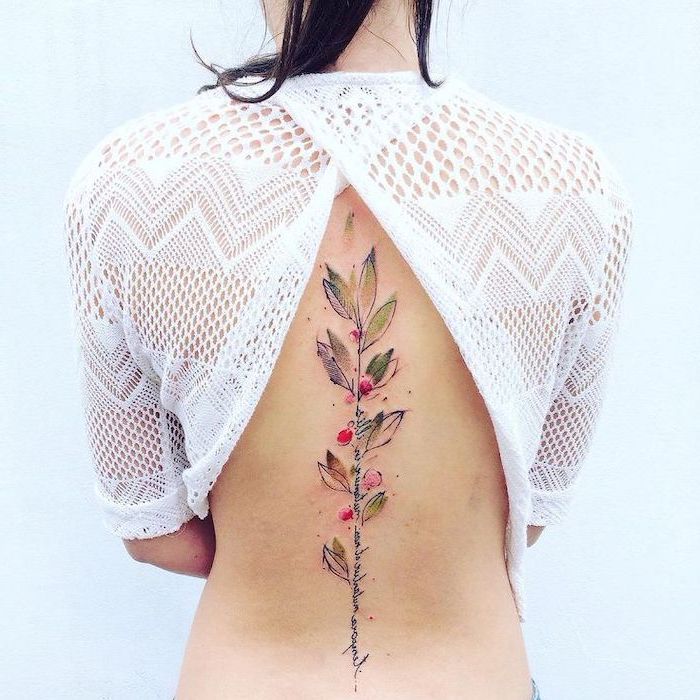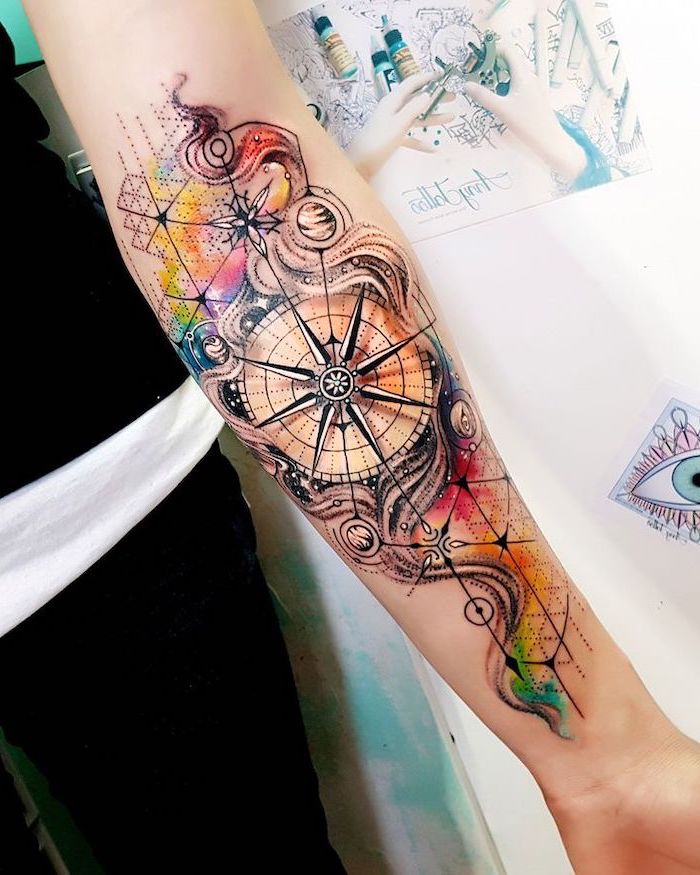 More gorgeous examples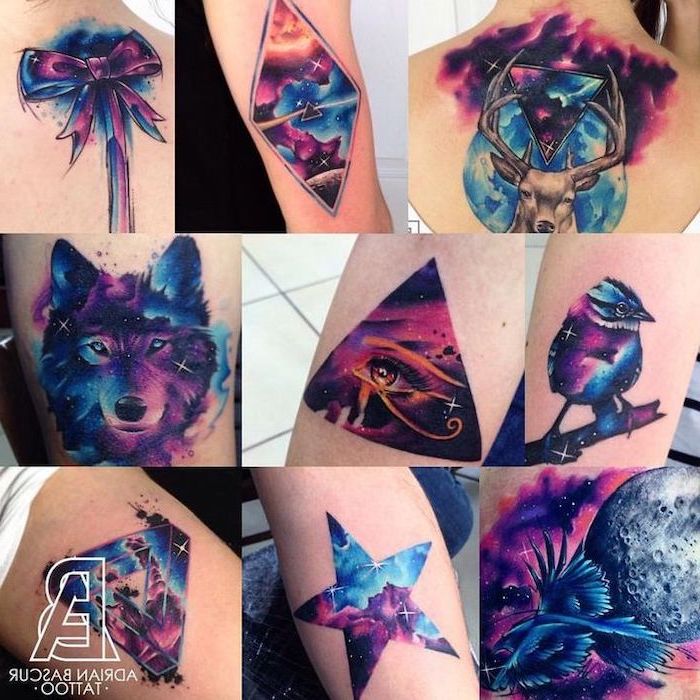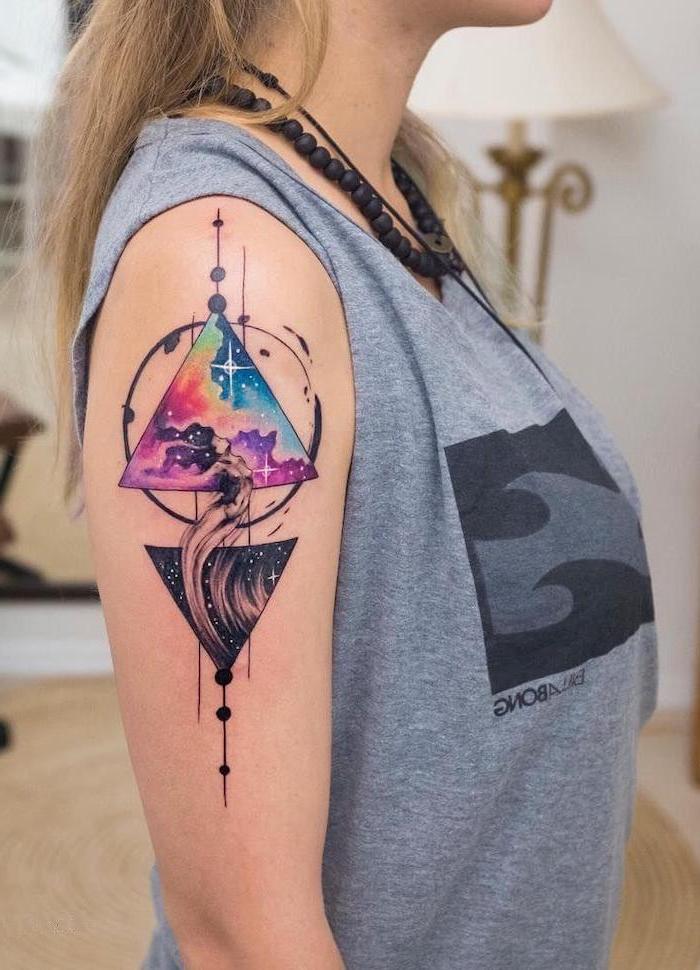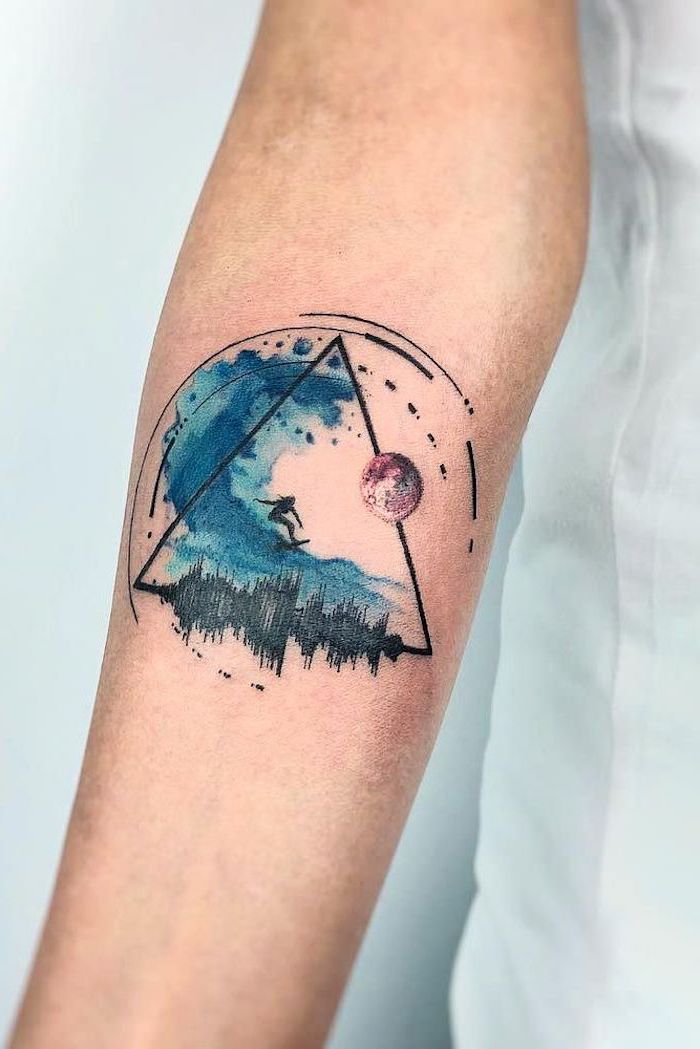 Don't worry, be happy – super positive idea for a tattoo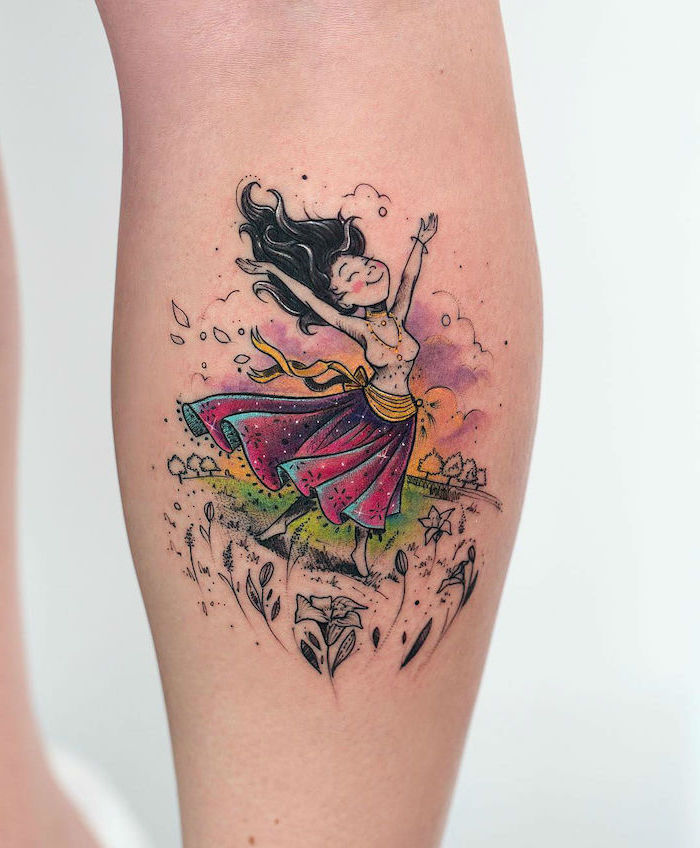 You really go to another dimension when you are reading a good book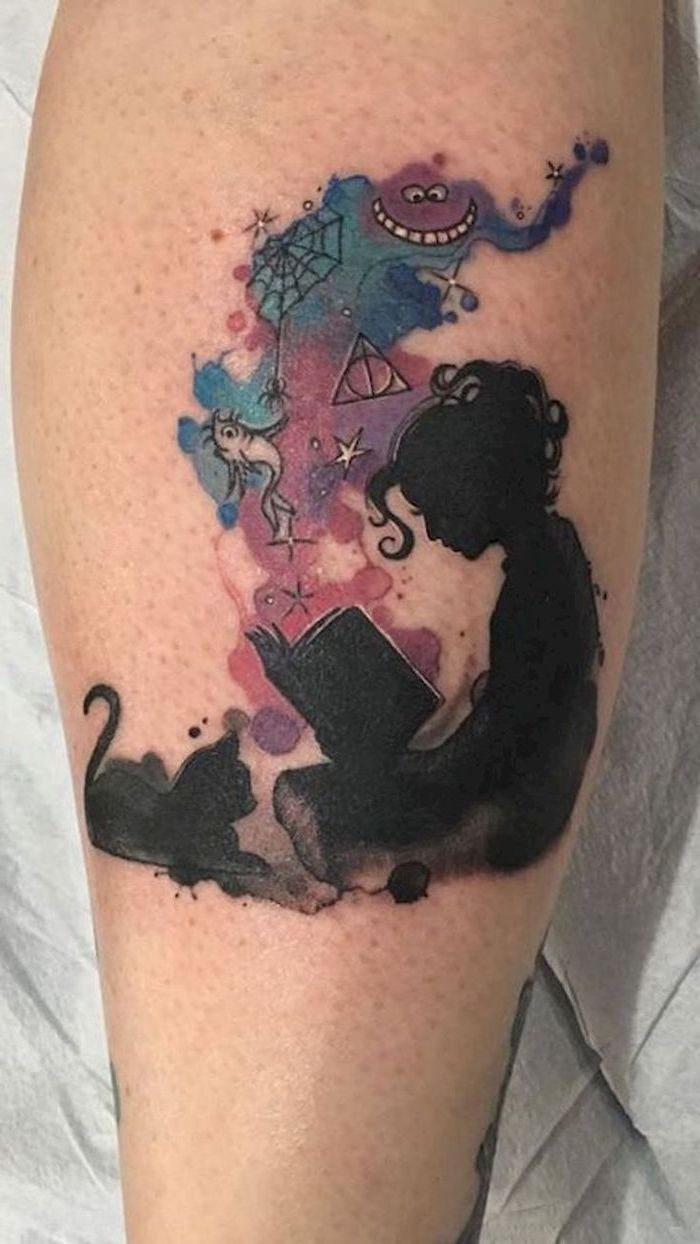 If you love Harry Potter, these designs would be perfect for you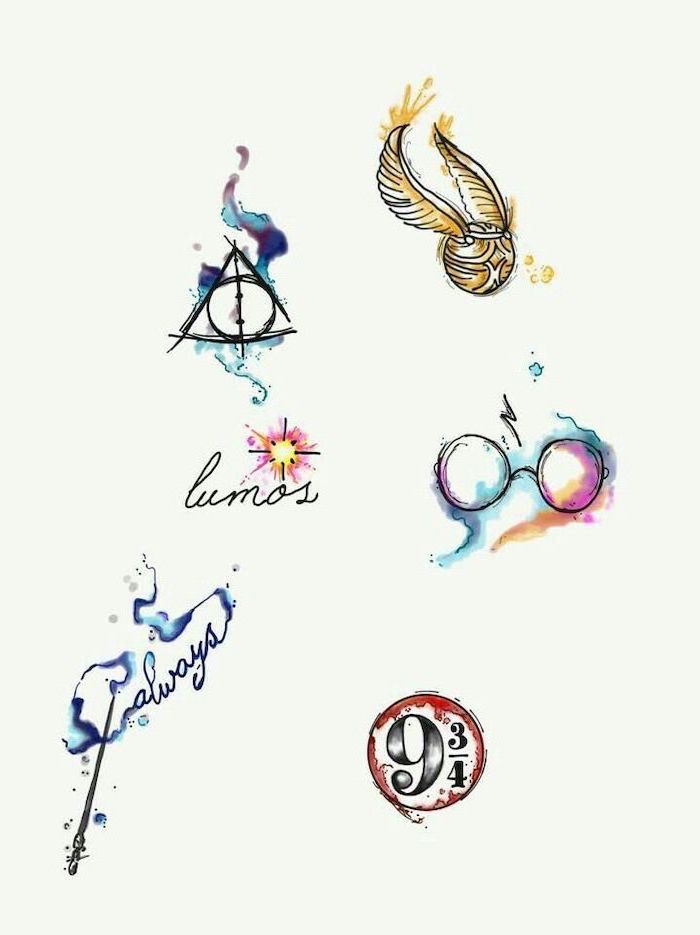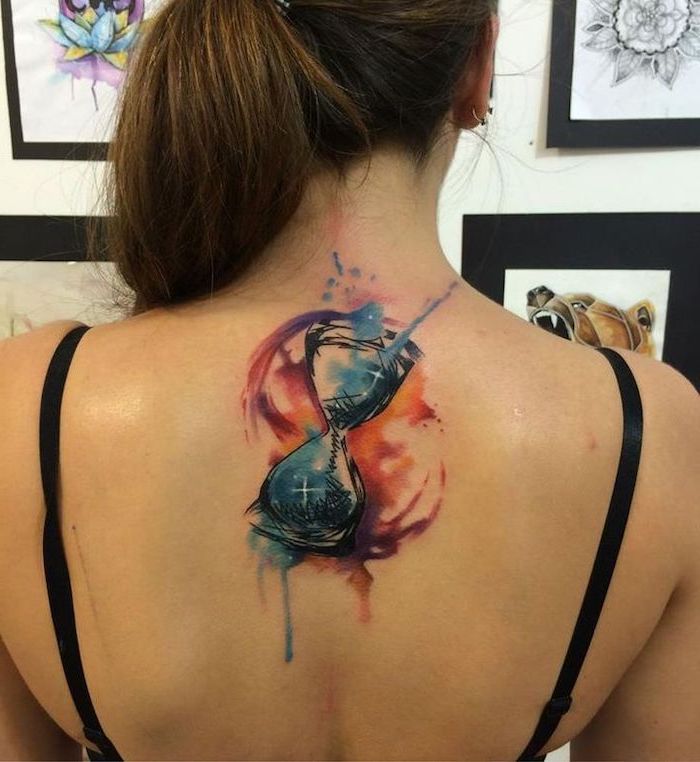 Couple's matching watercolor tattoos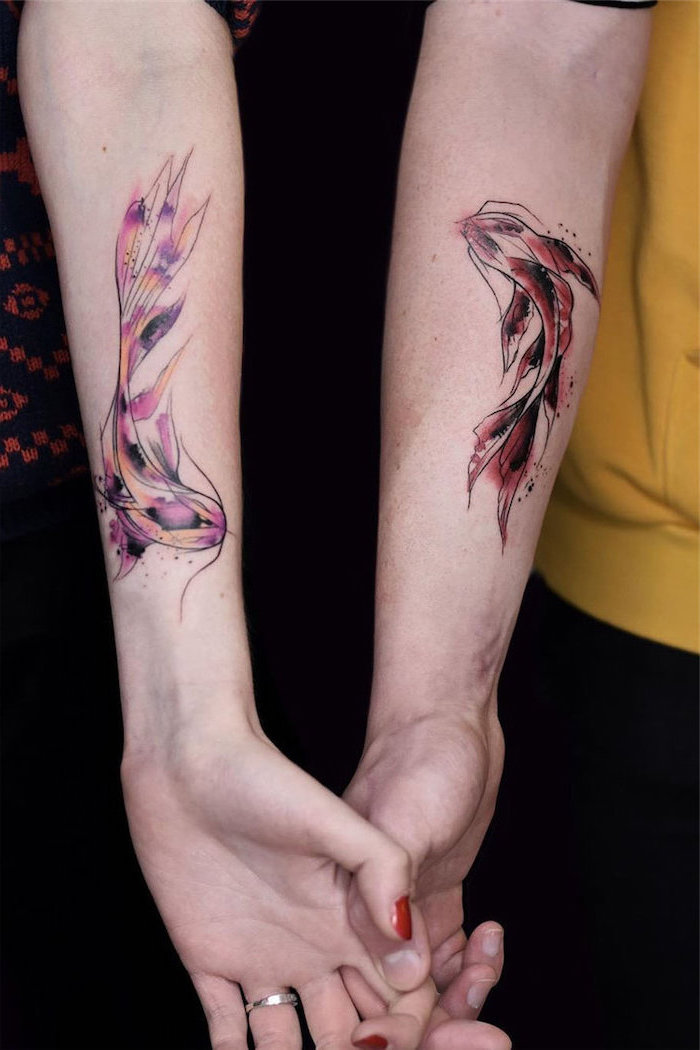 Made in Cuba – for the patriot inside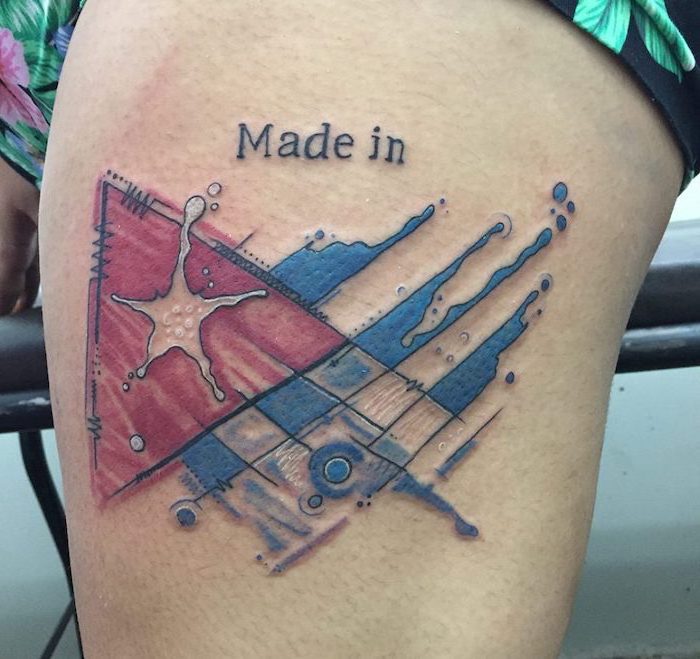 Captain America, Thor, Iron Man and Hulk would be so proud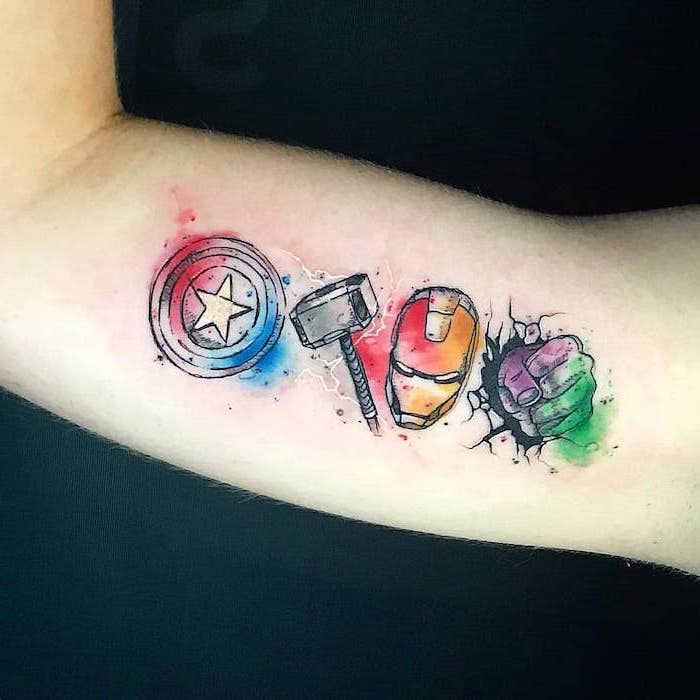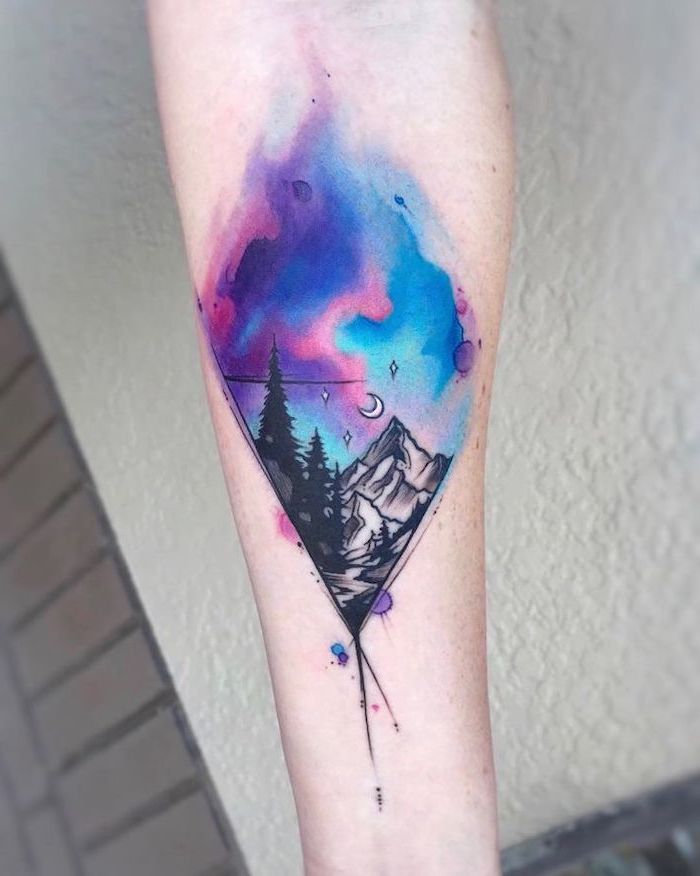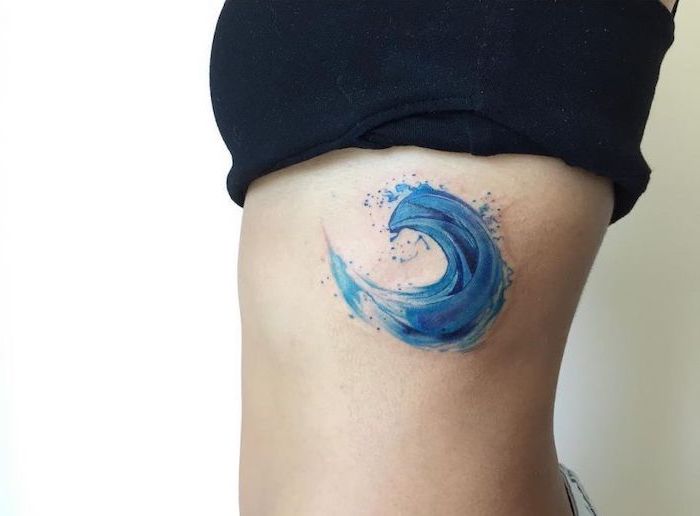 His and hers matching tattoos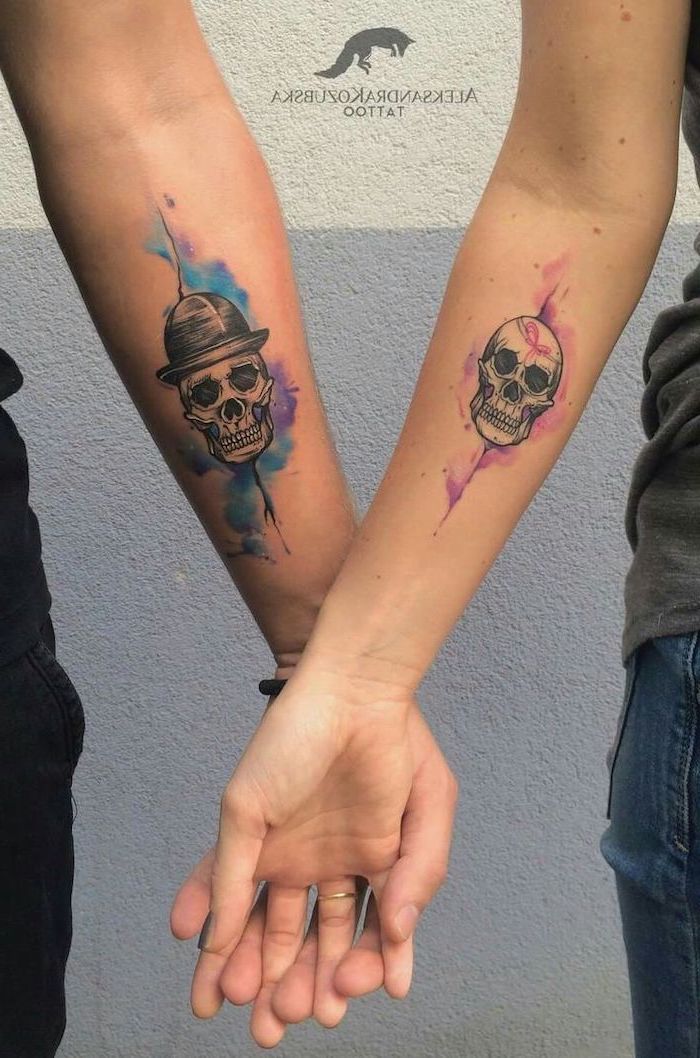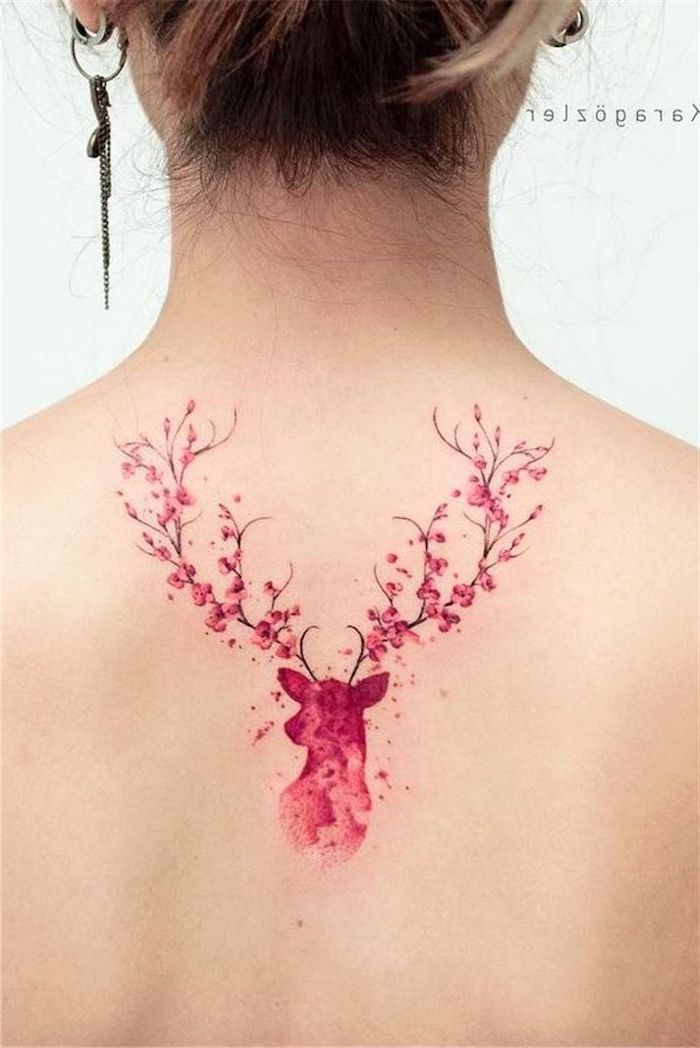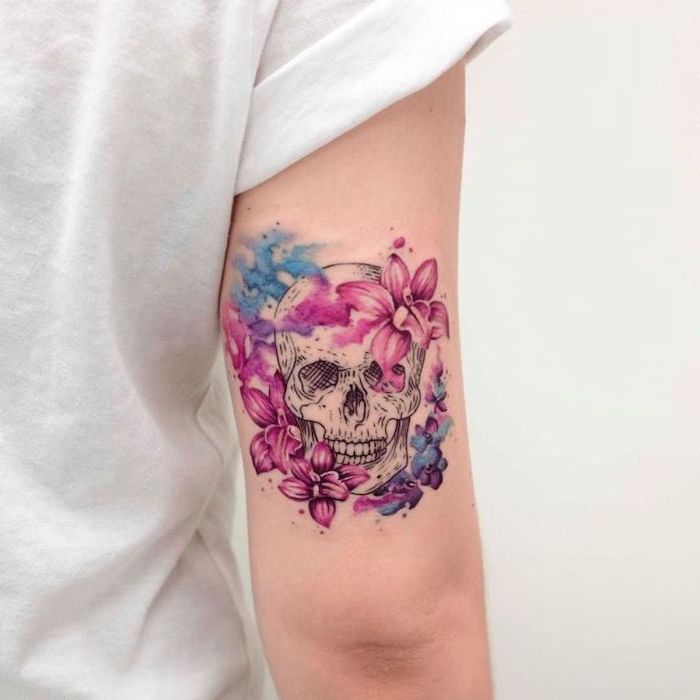 Something for those who are proud to be a Libra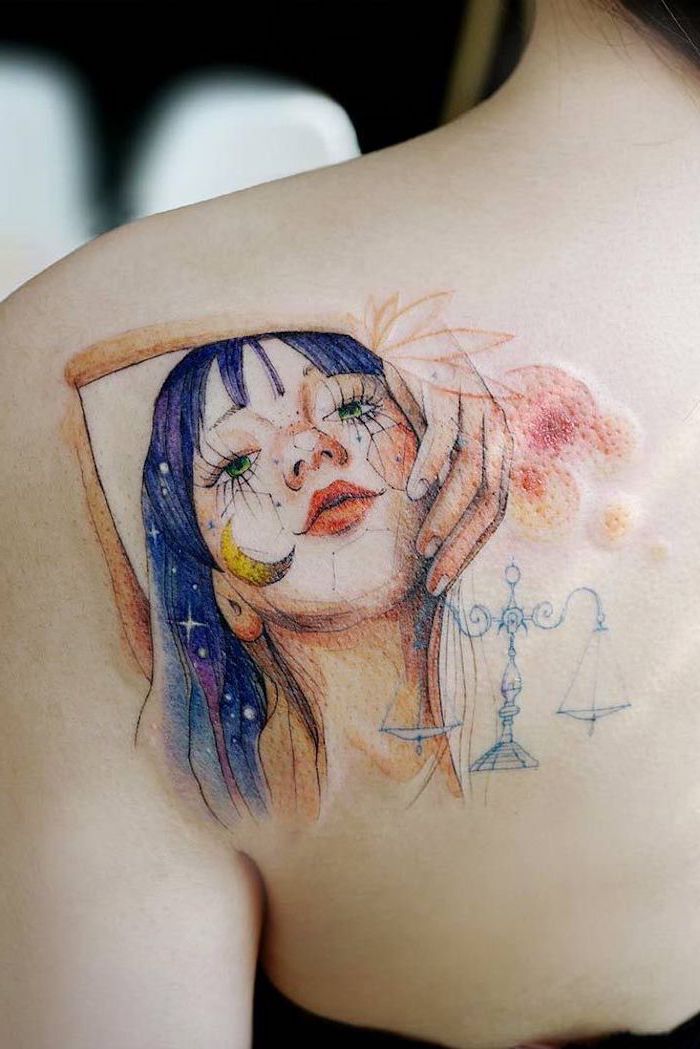 Beautiful Tree of Life reiteration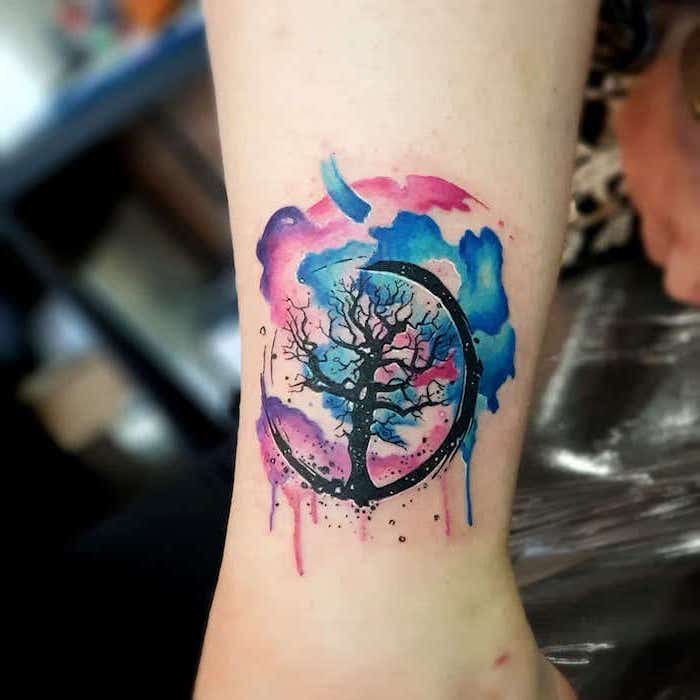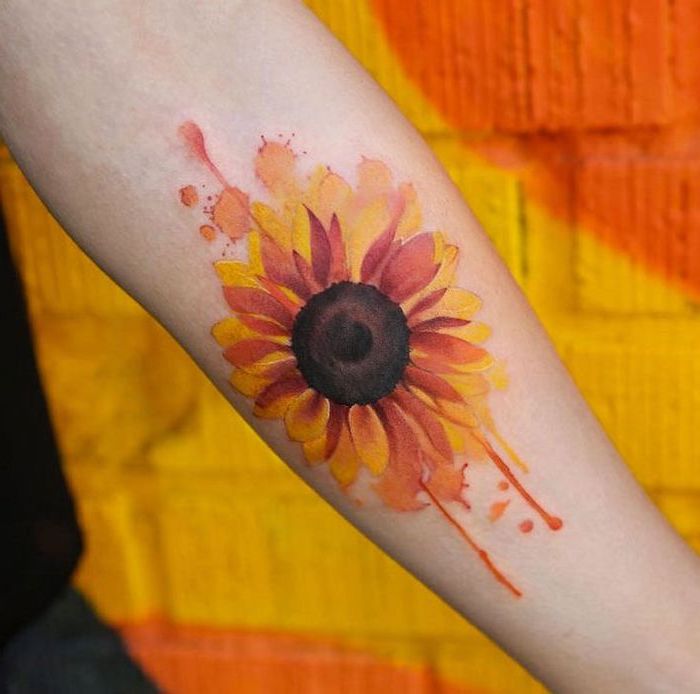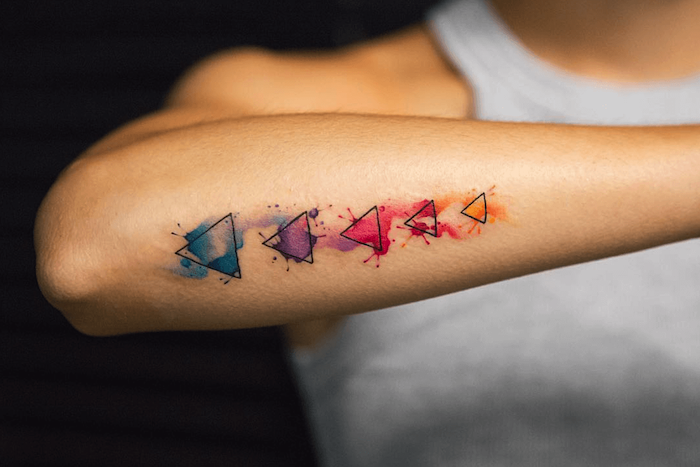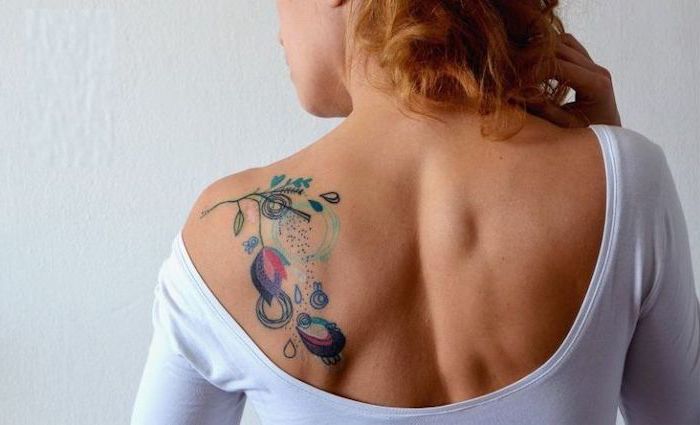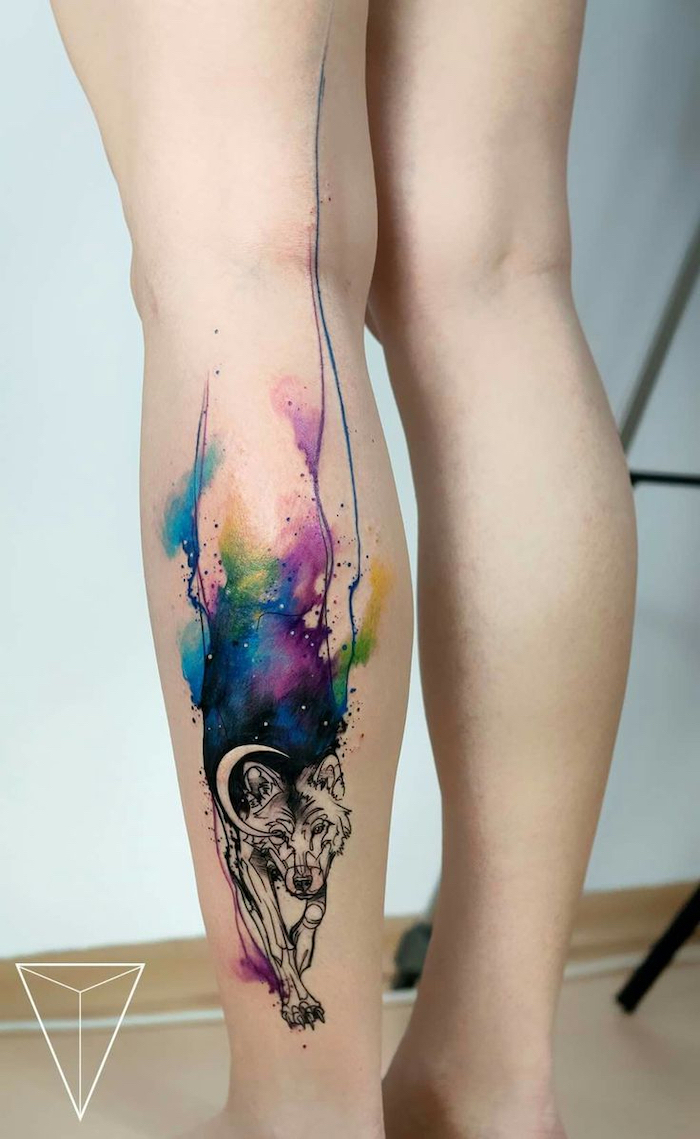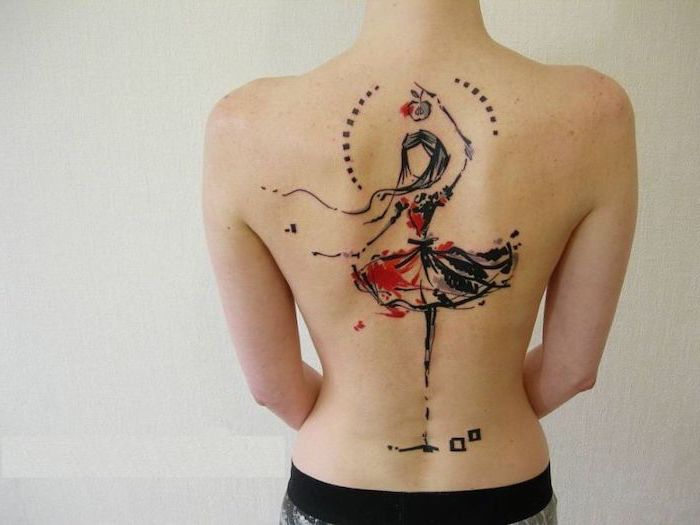 Batman and The Joker – the never-ending rivalry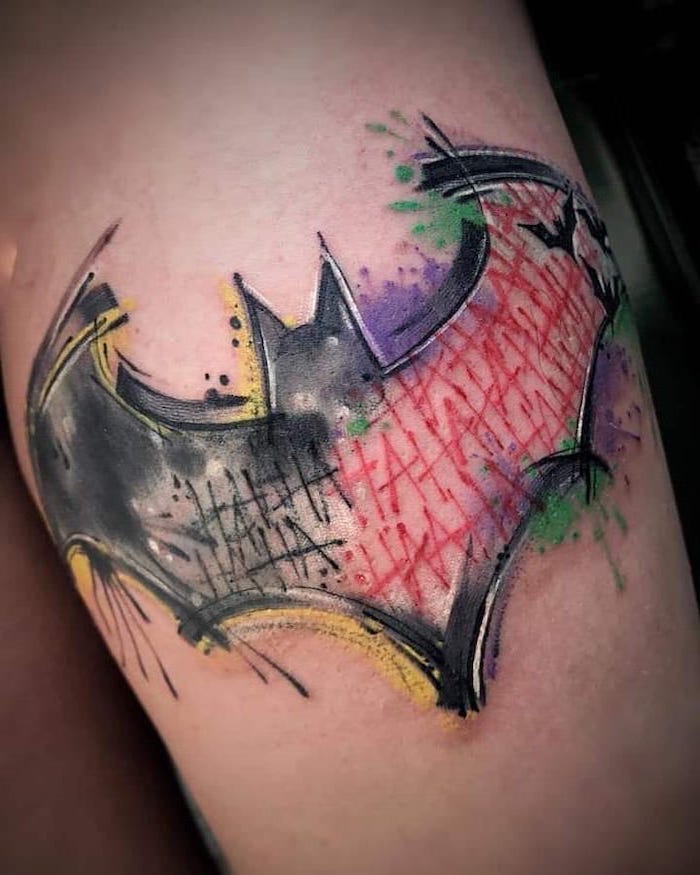 Peter Pan inspired thigh tattoo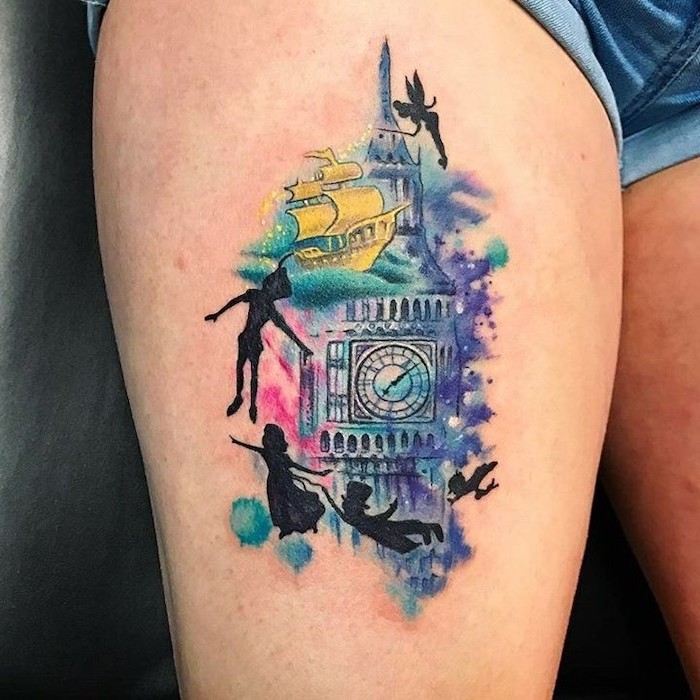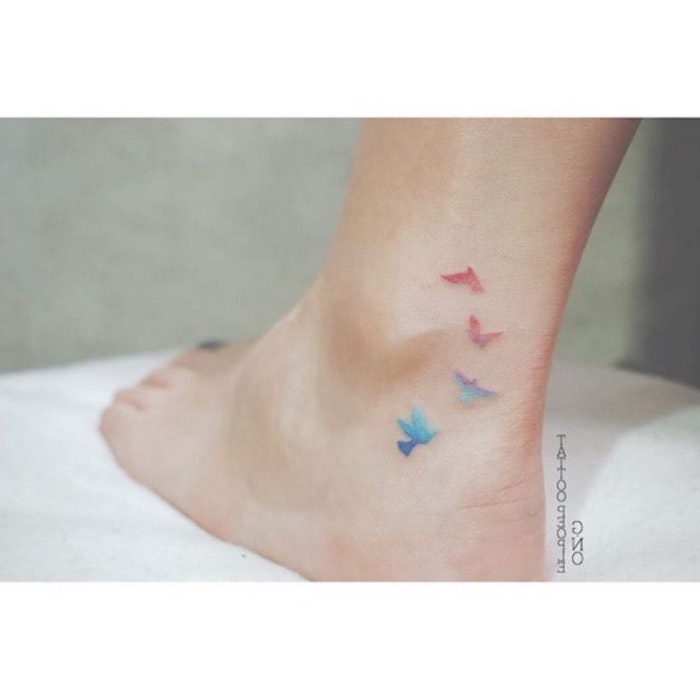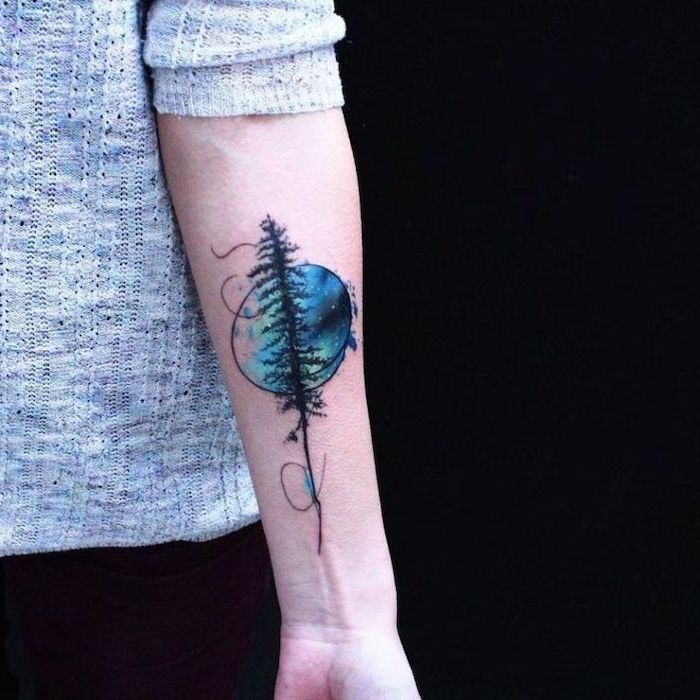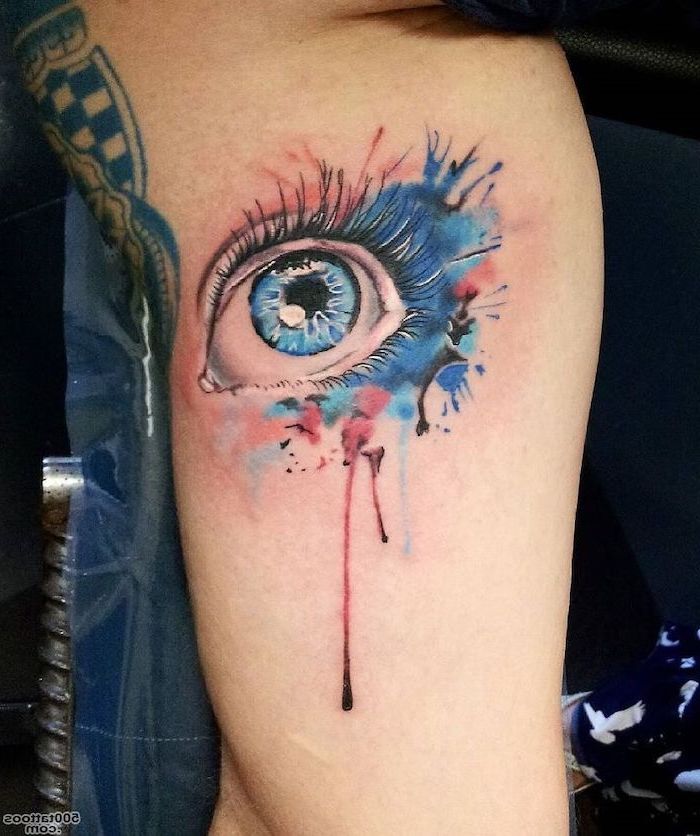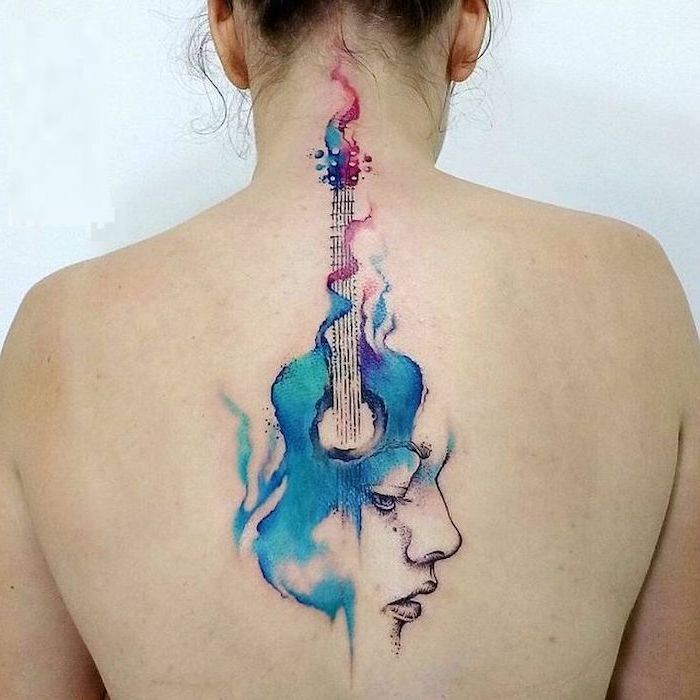 Simple and minimalistic watercolor tattoo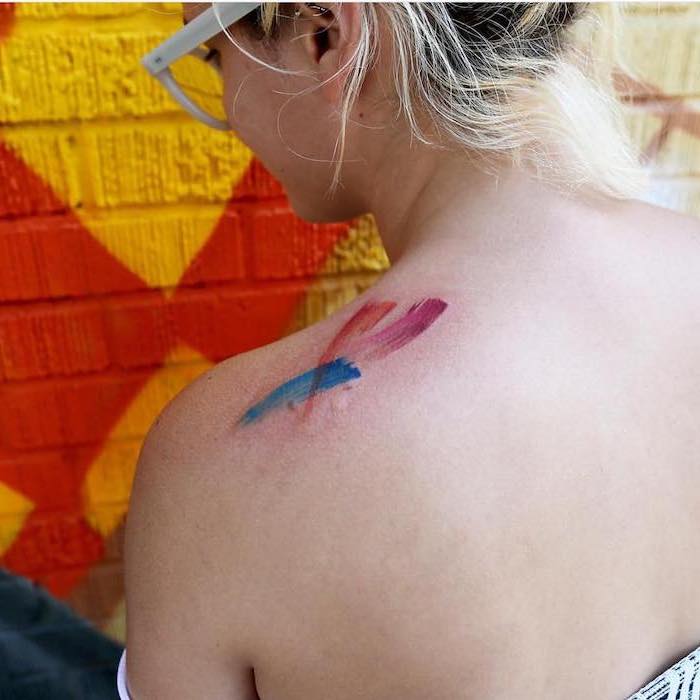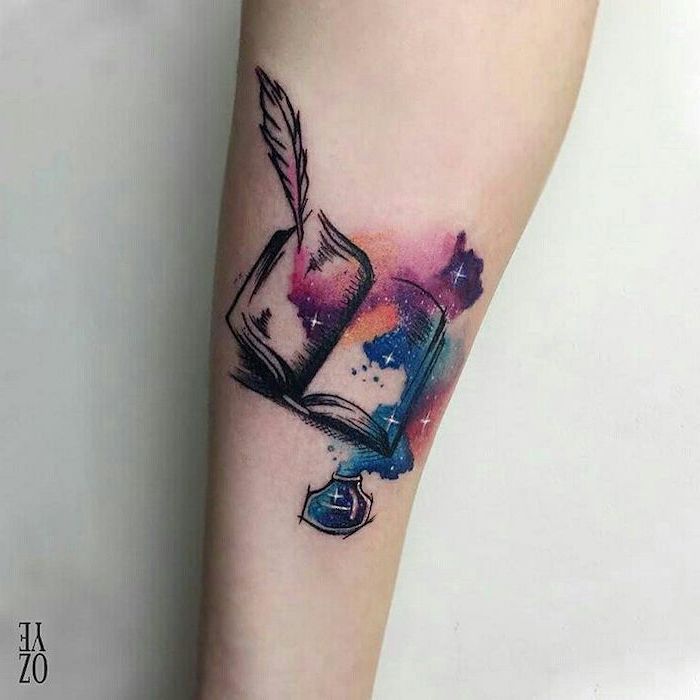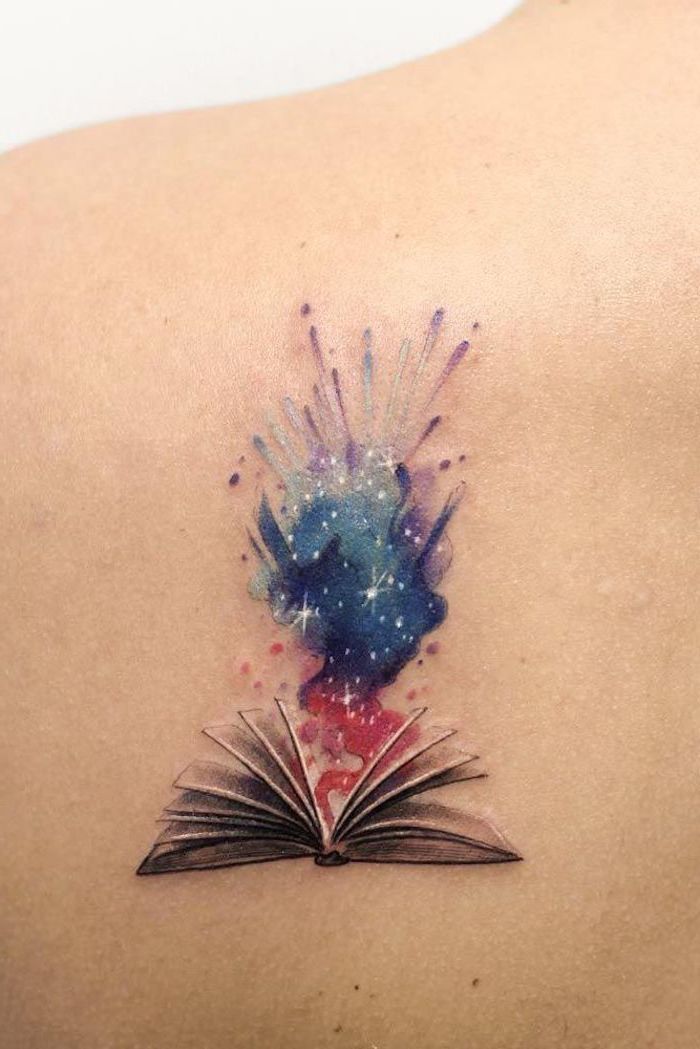 Super creative idea for a simple, yet elegant shoulder tattoo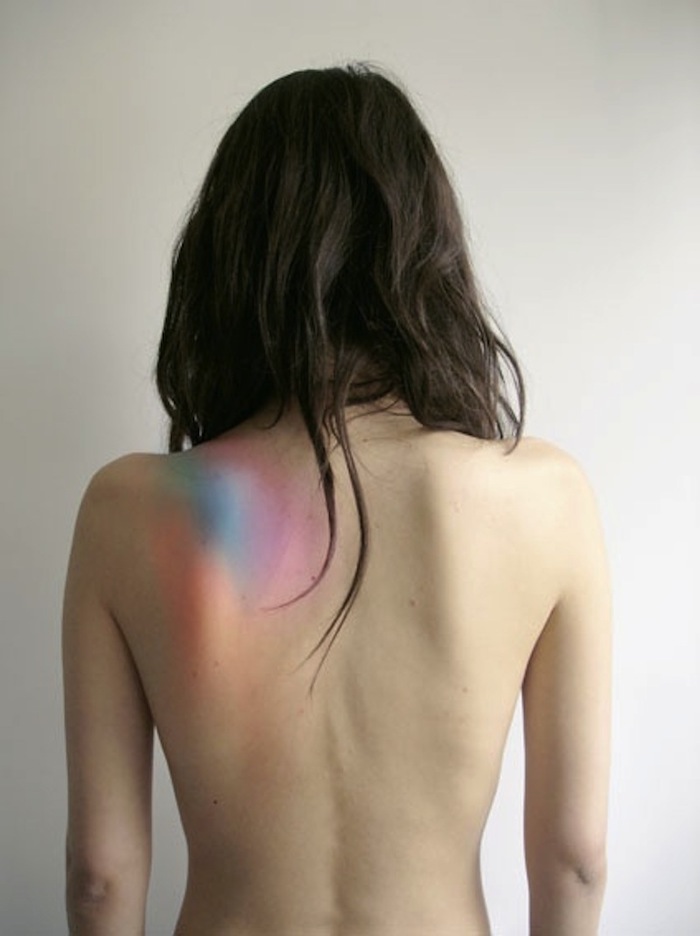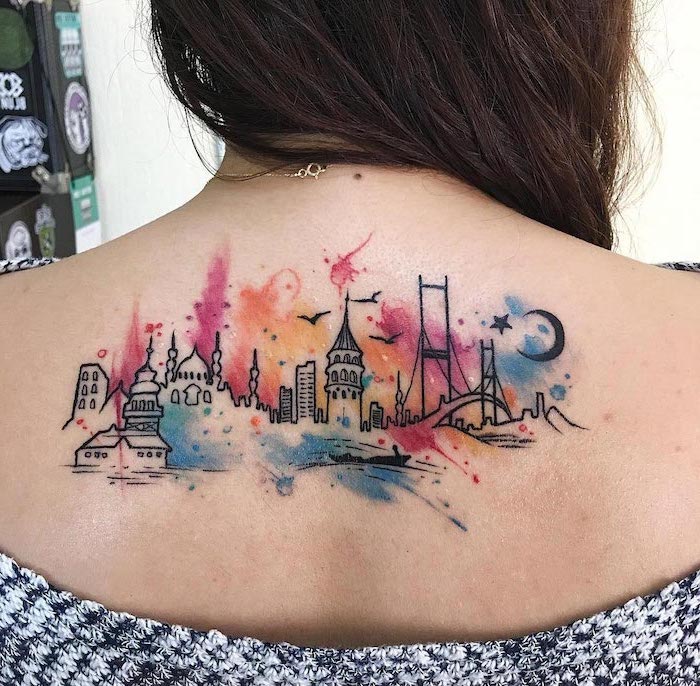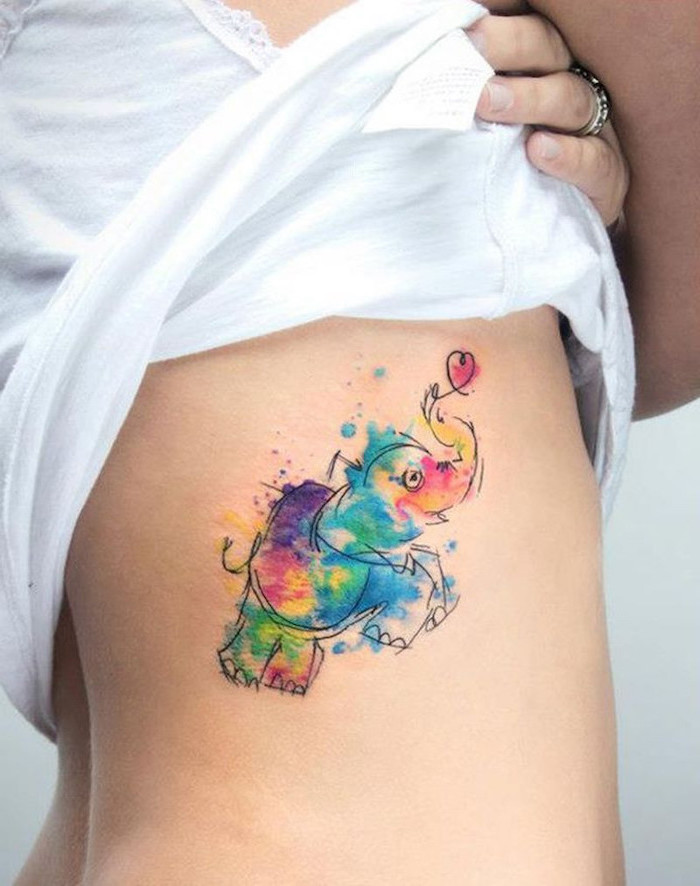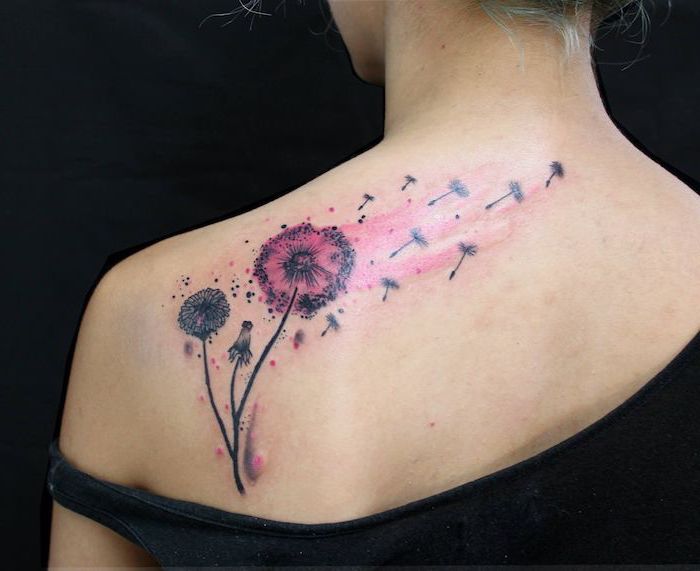 For the citizens of the world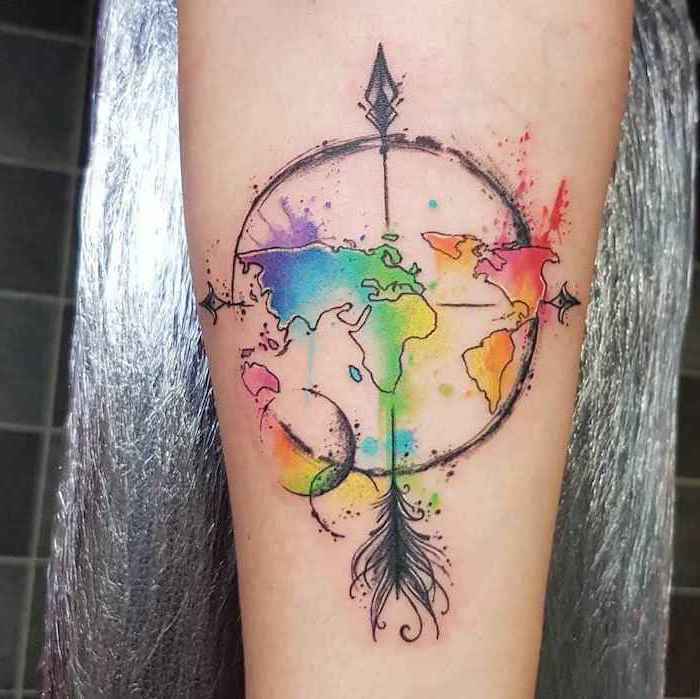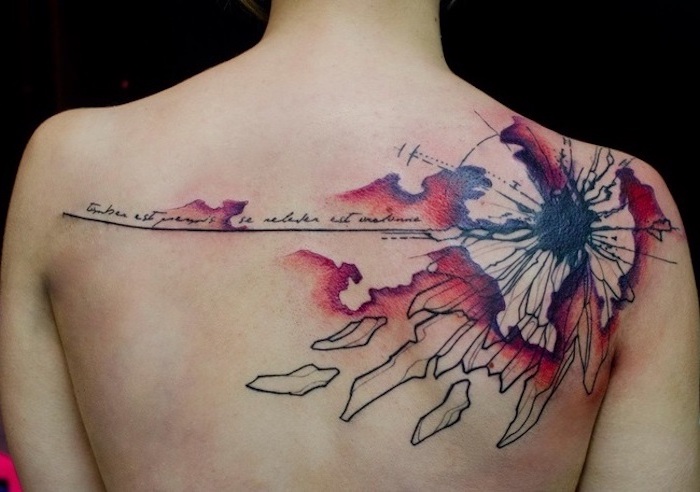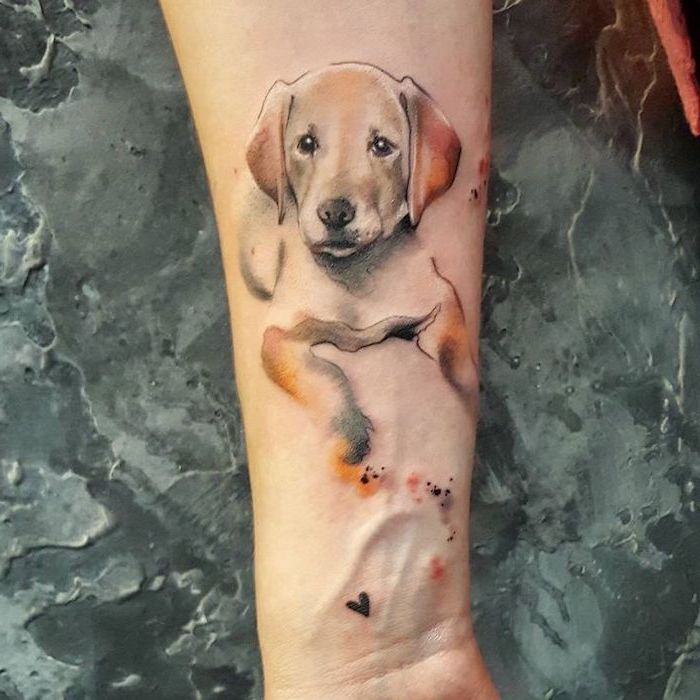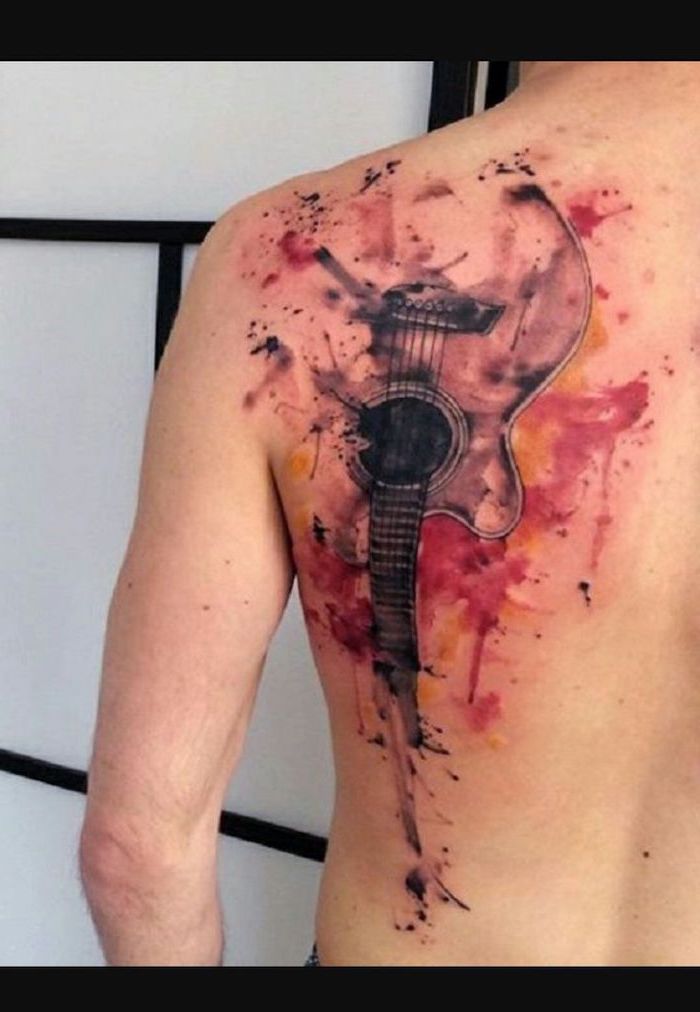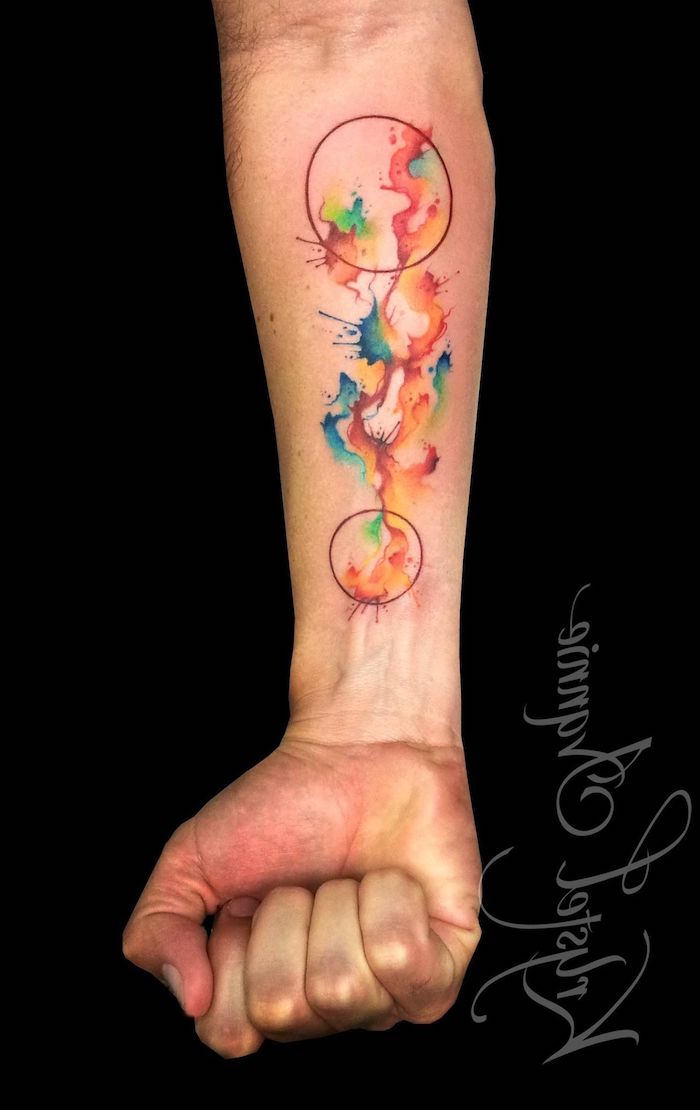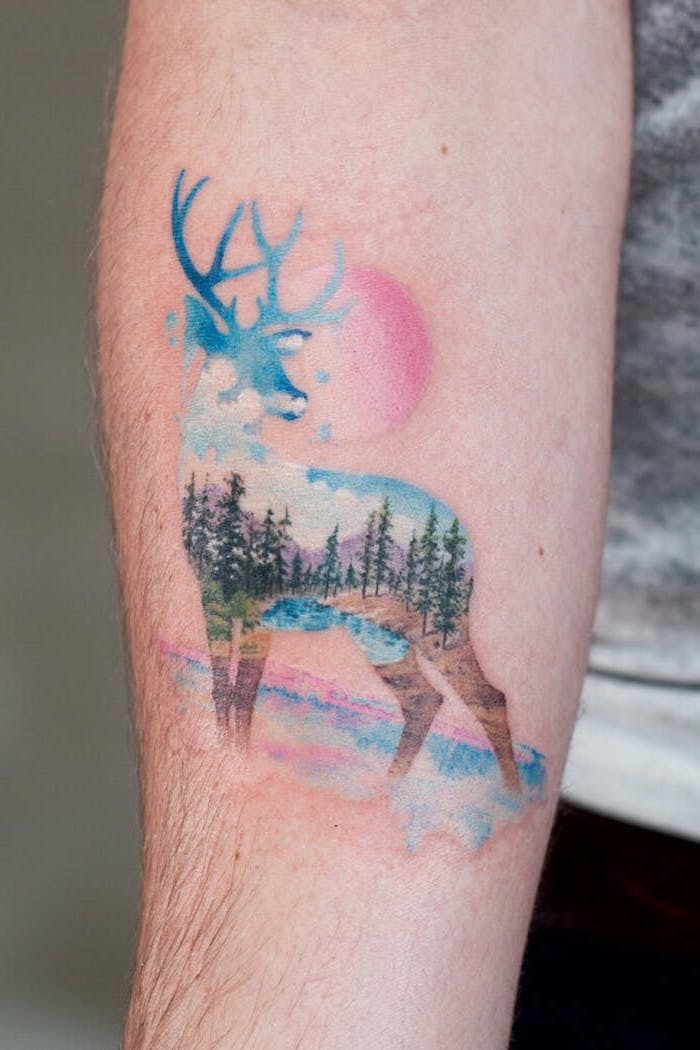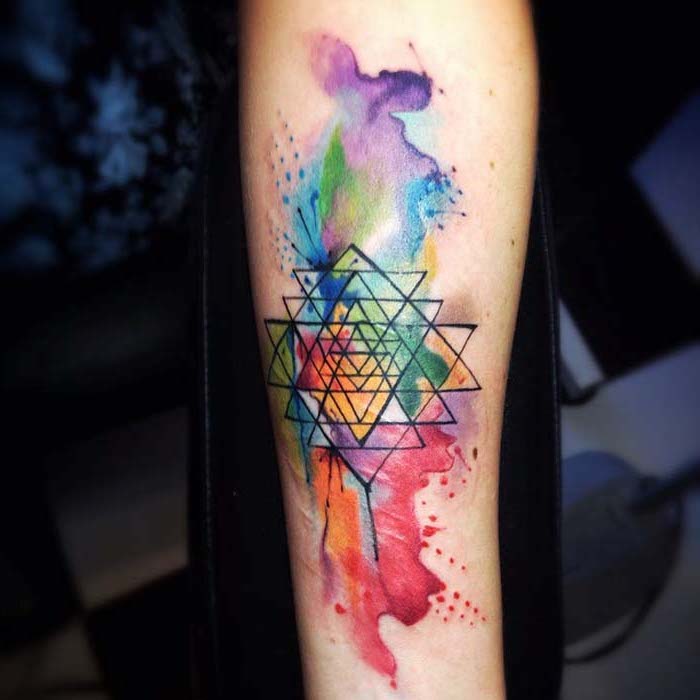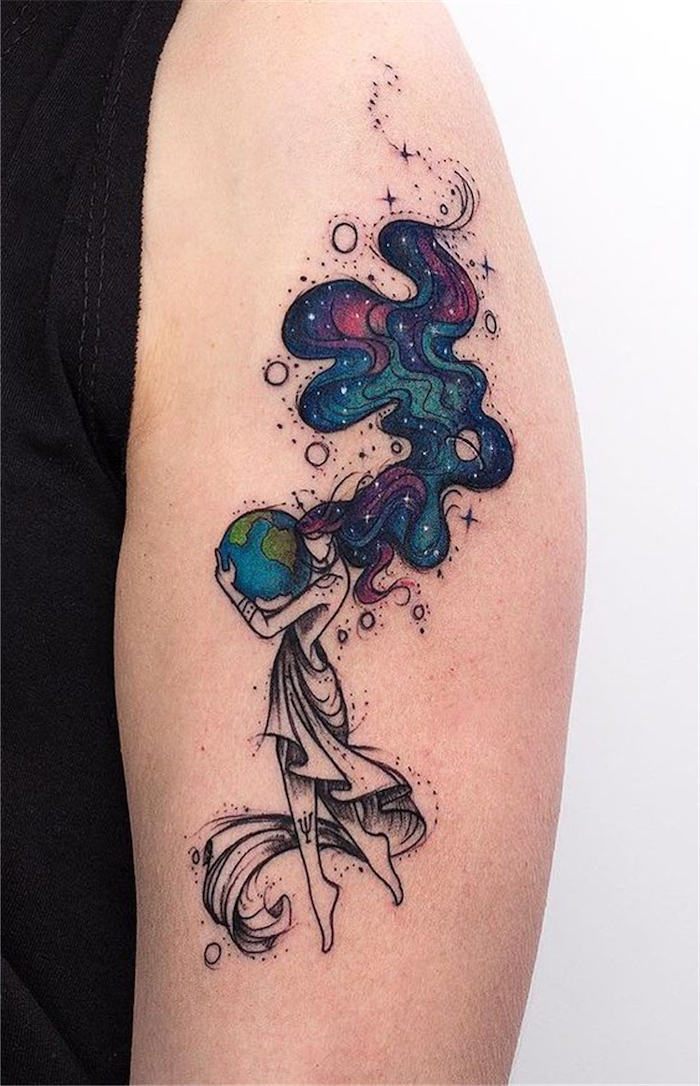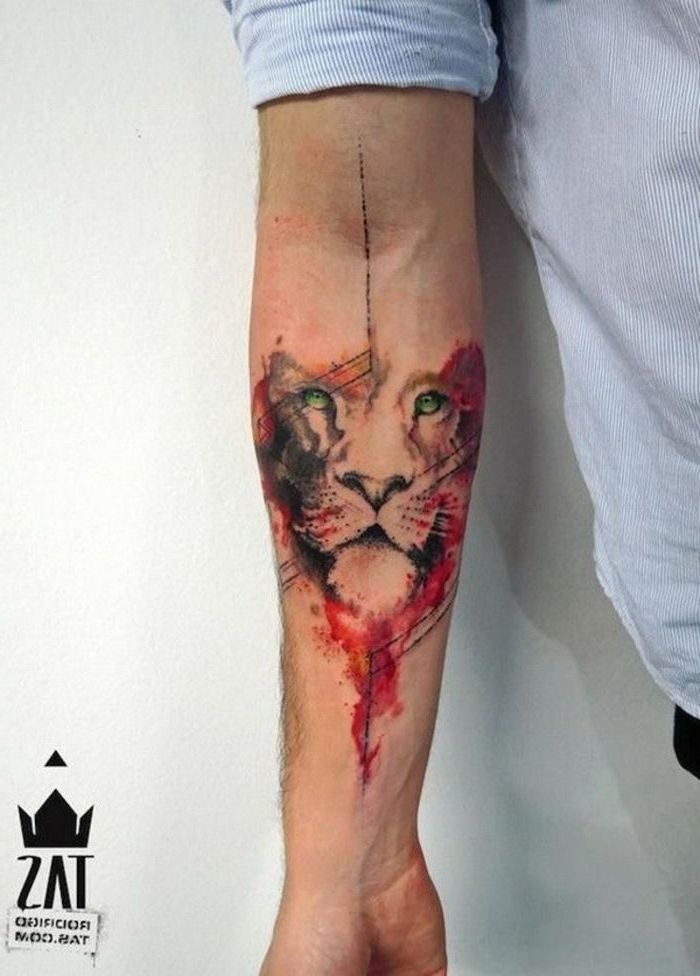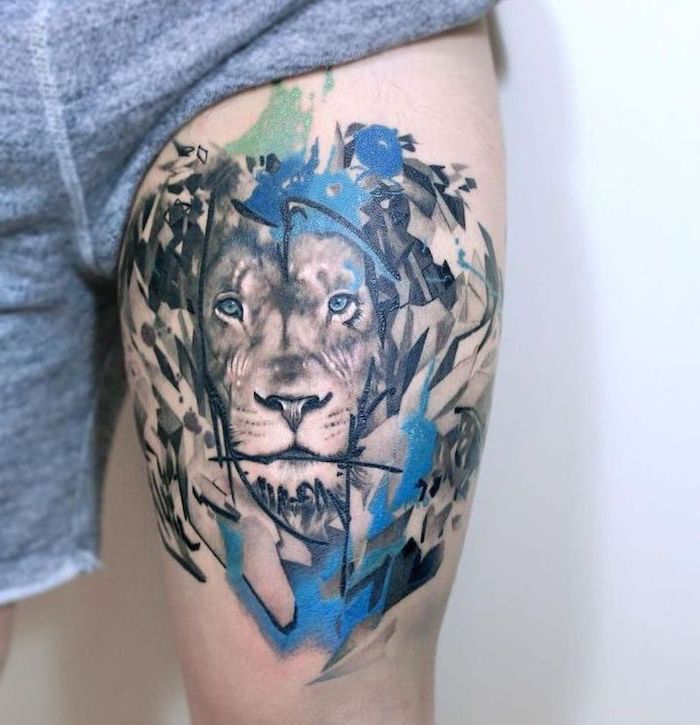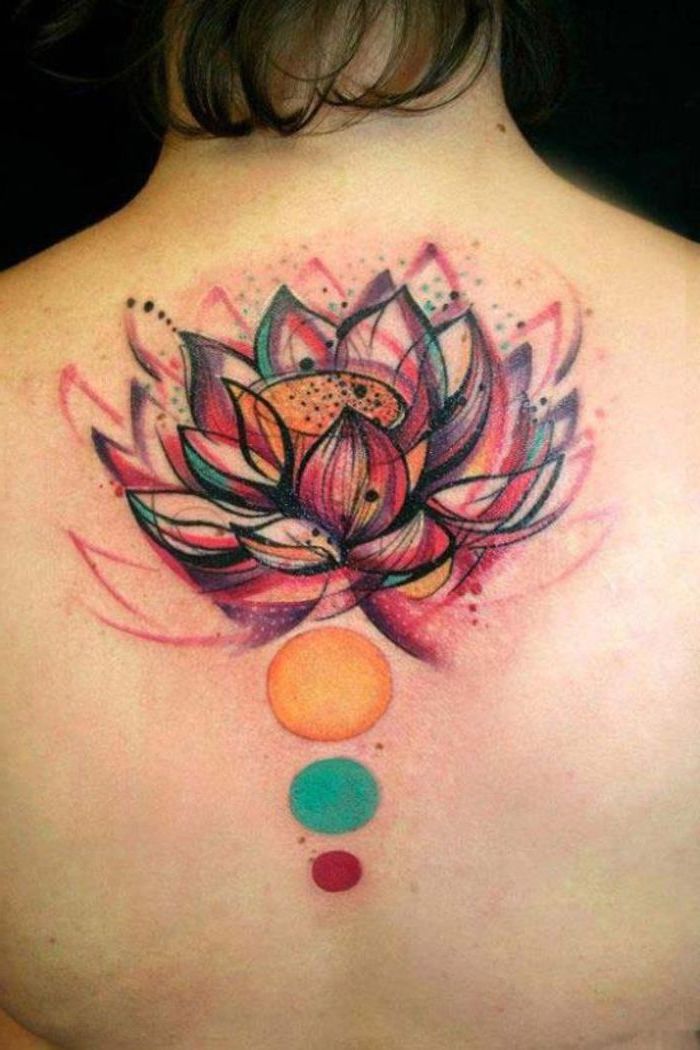 Beautiful idea for flower tattoos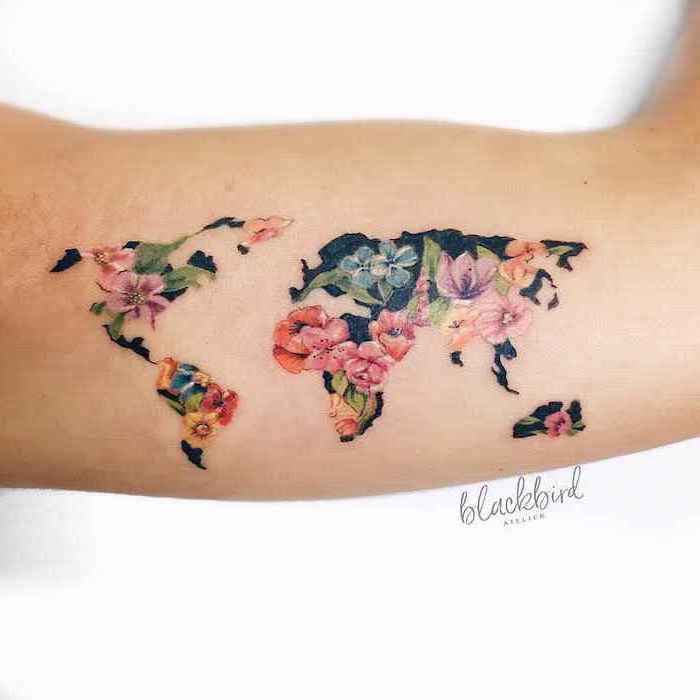 Another Marvel inspired tattoo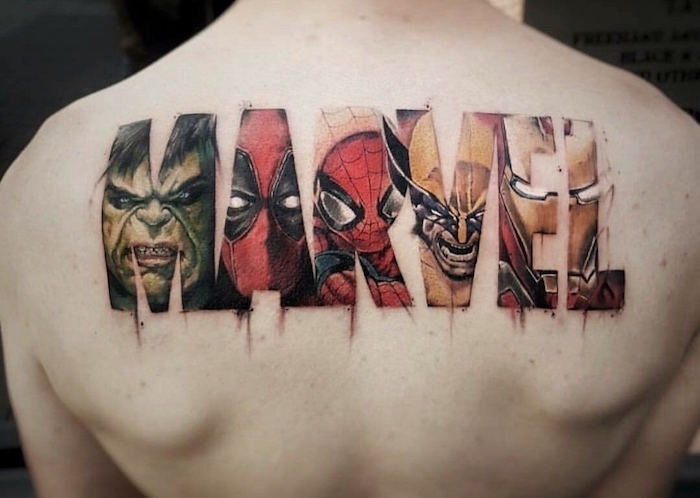 Small flower tattoos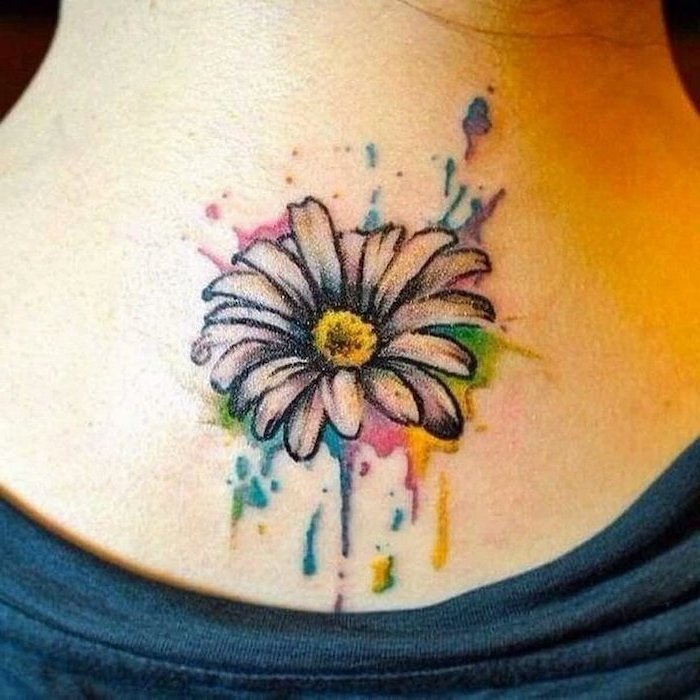 A real life mermaid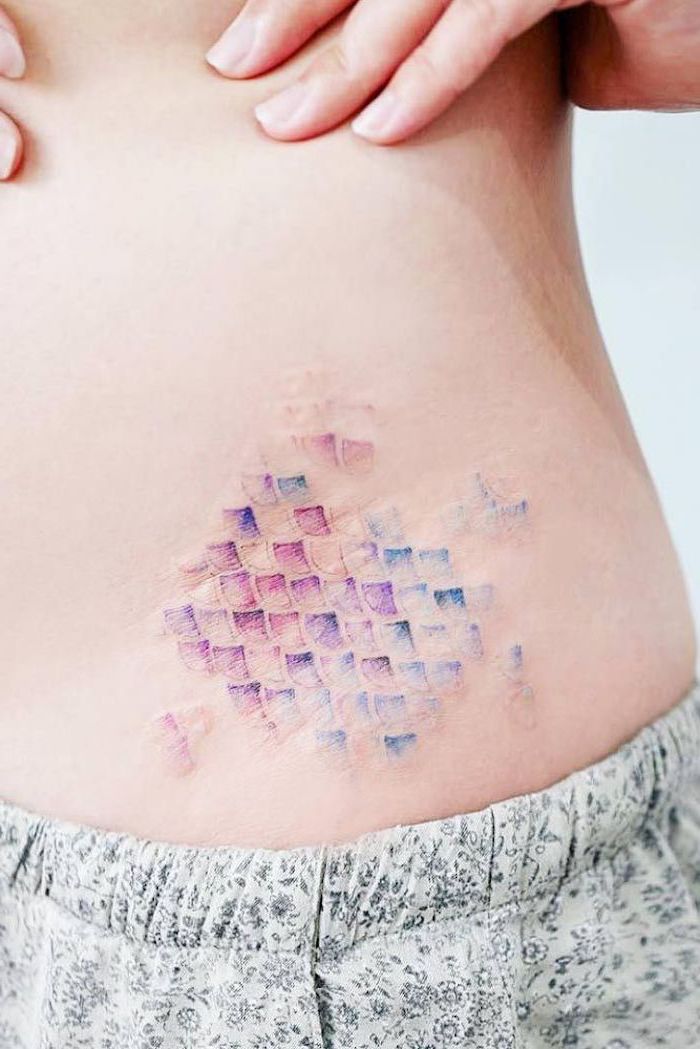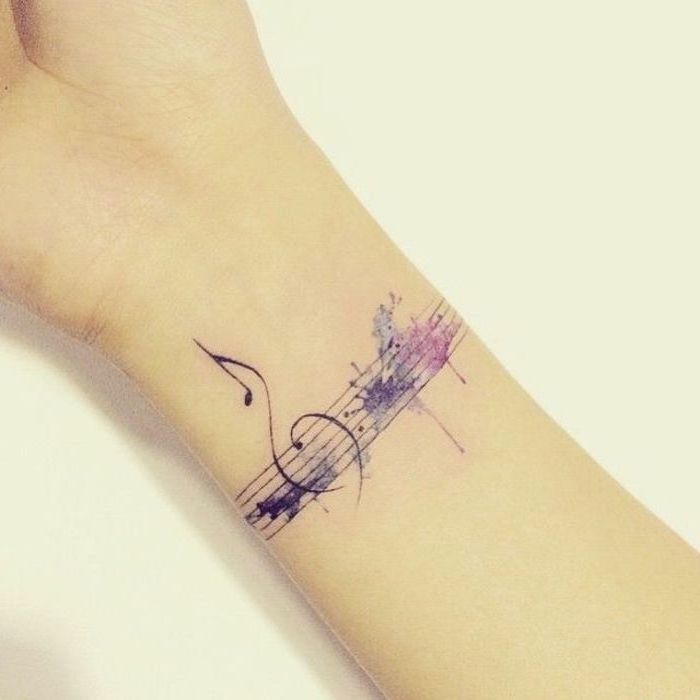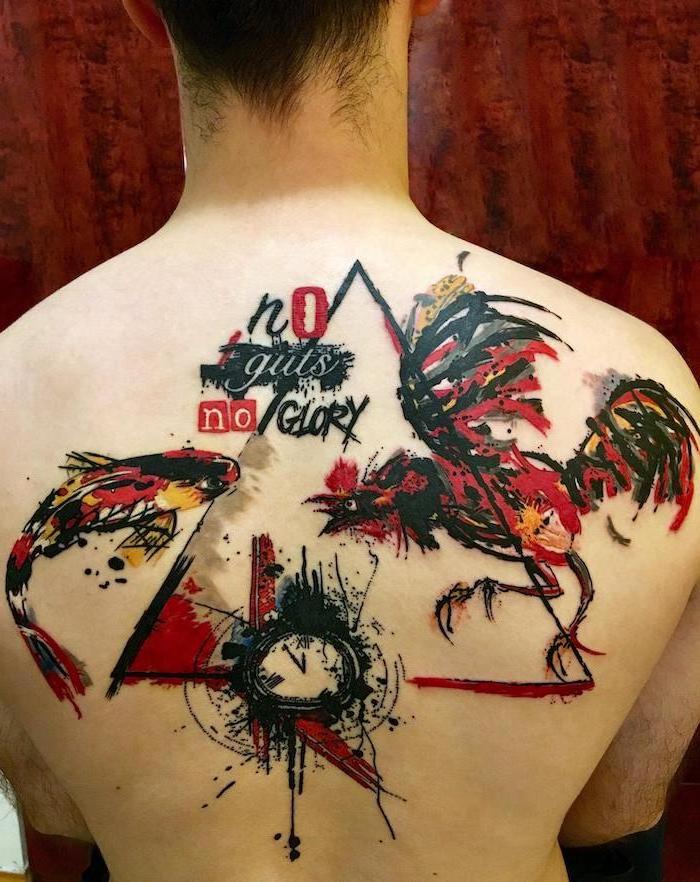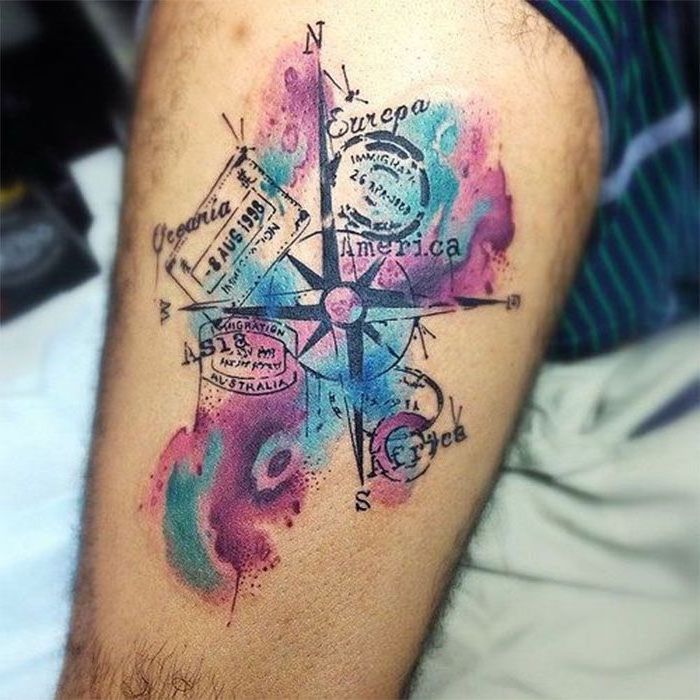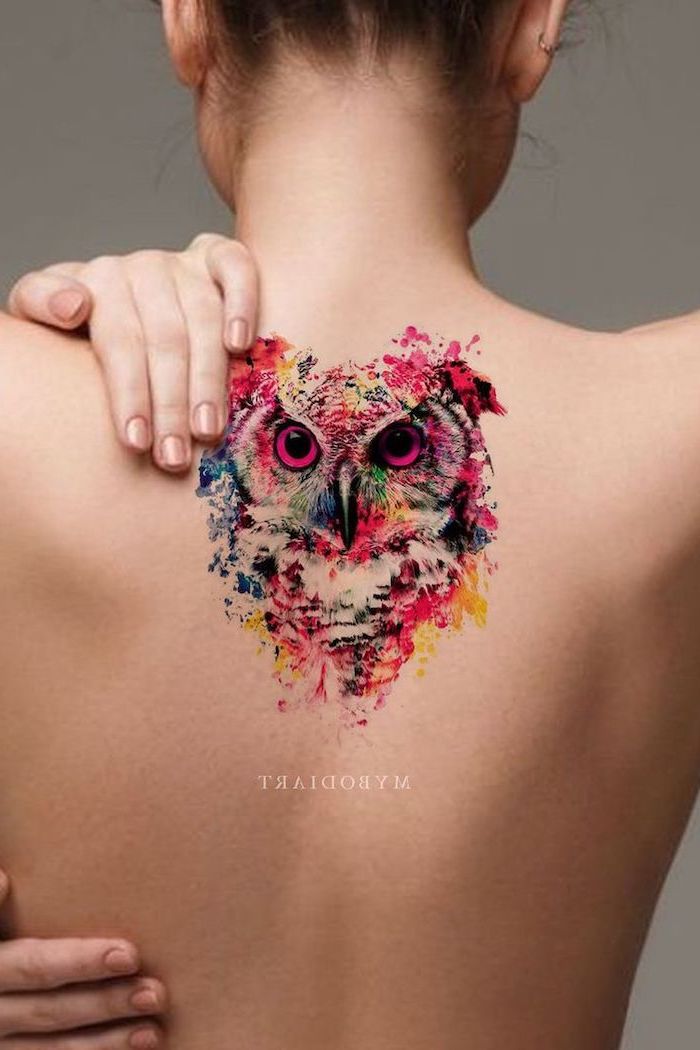 Watercolor lion tattoo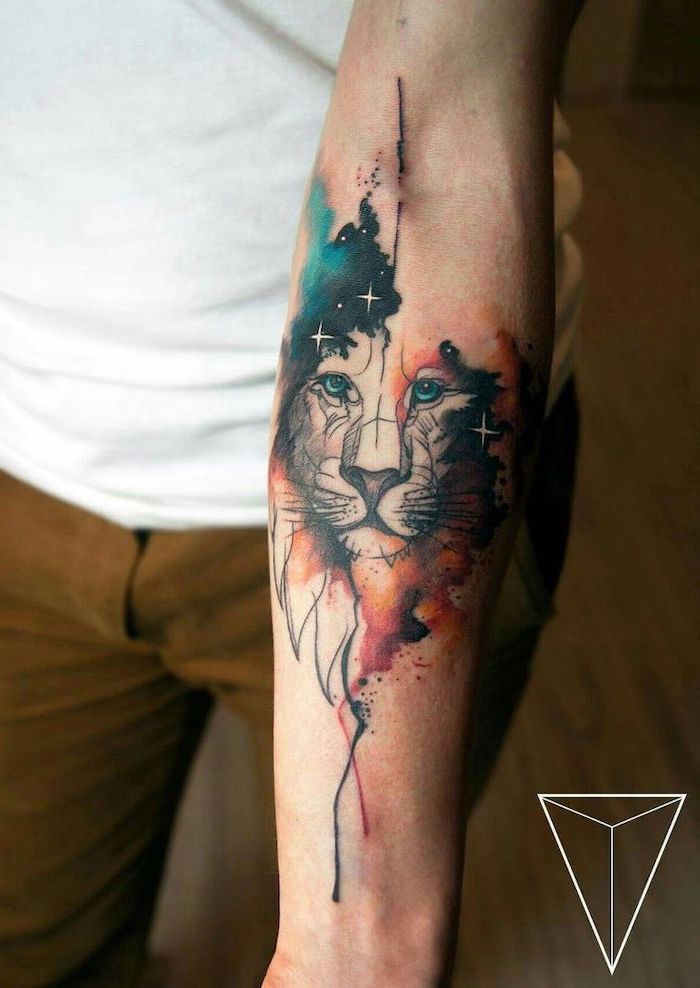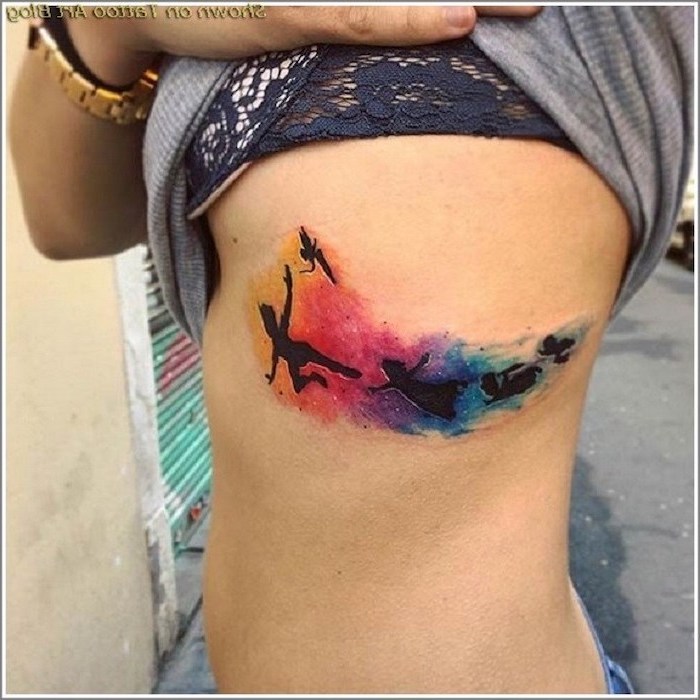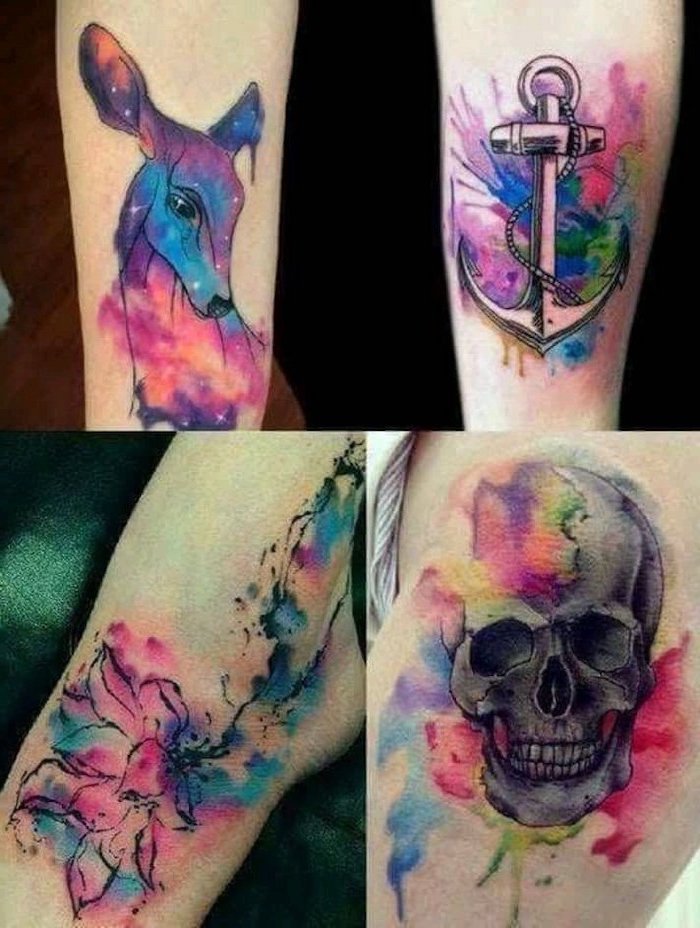 Delicate female tattoos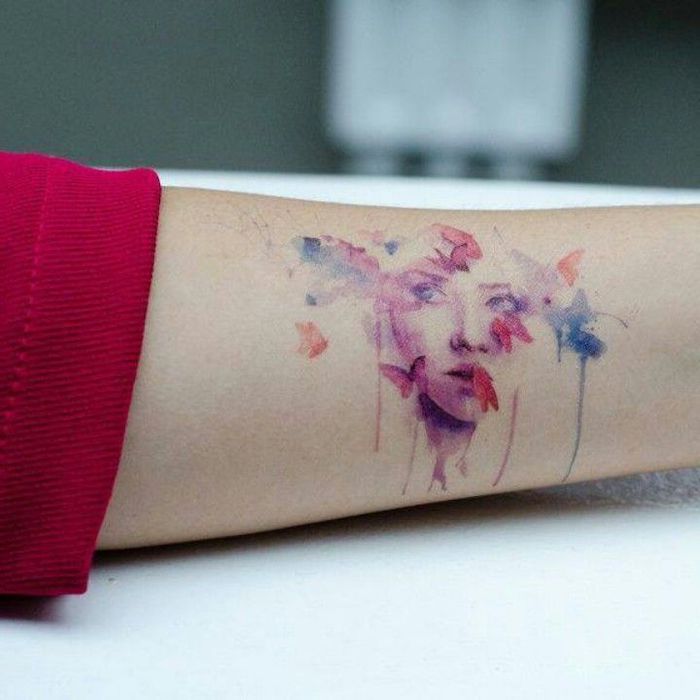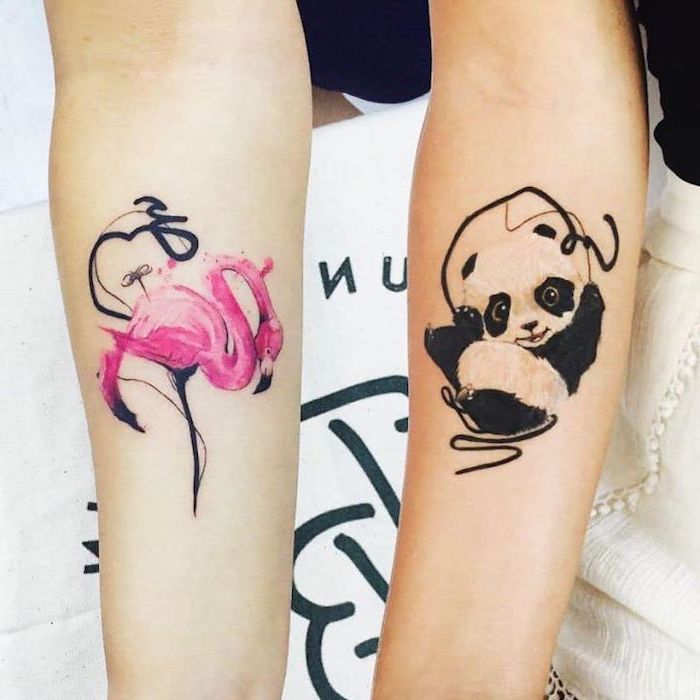 Watercolor rose tattoo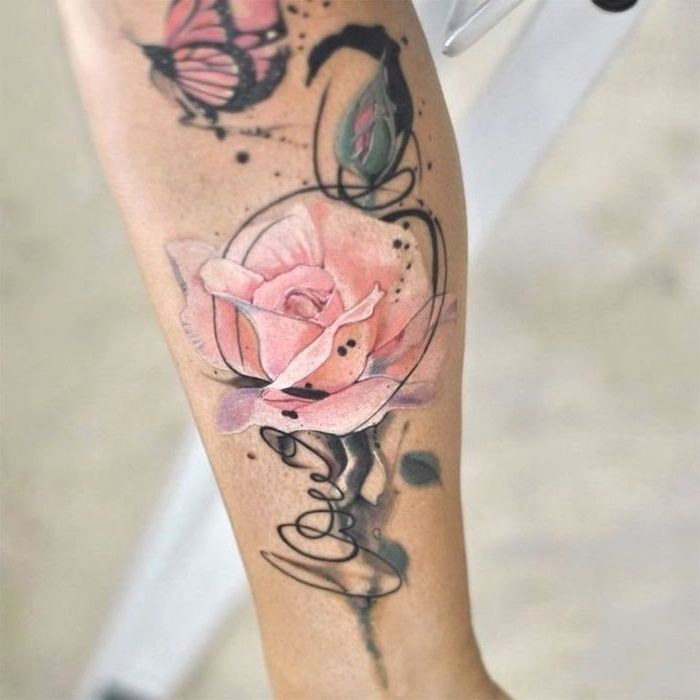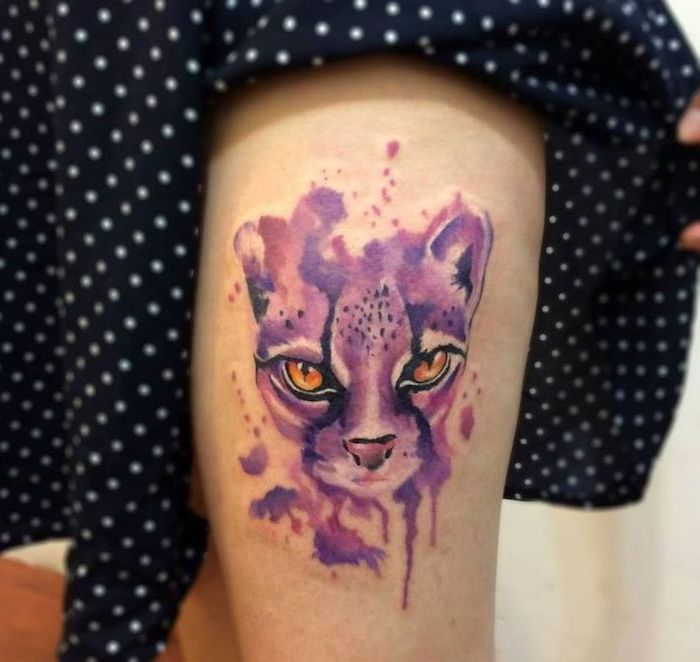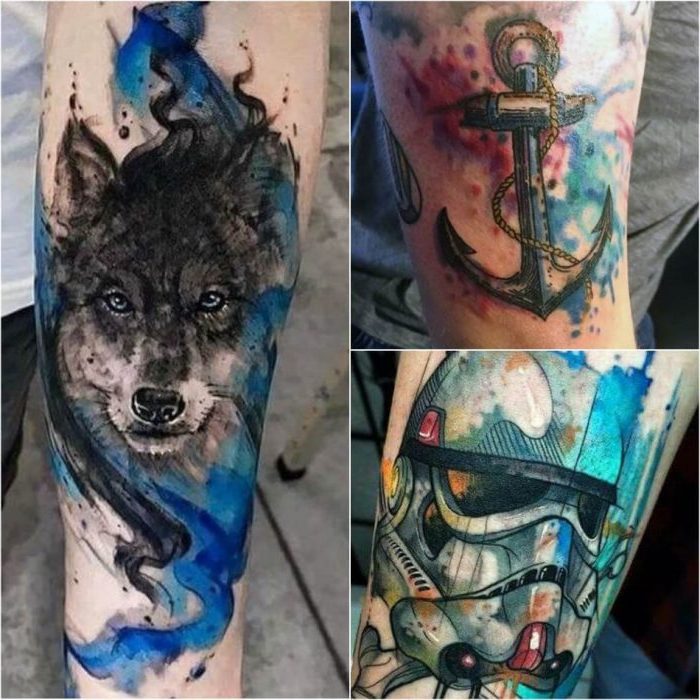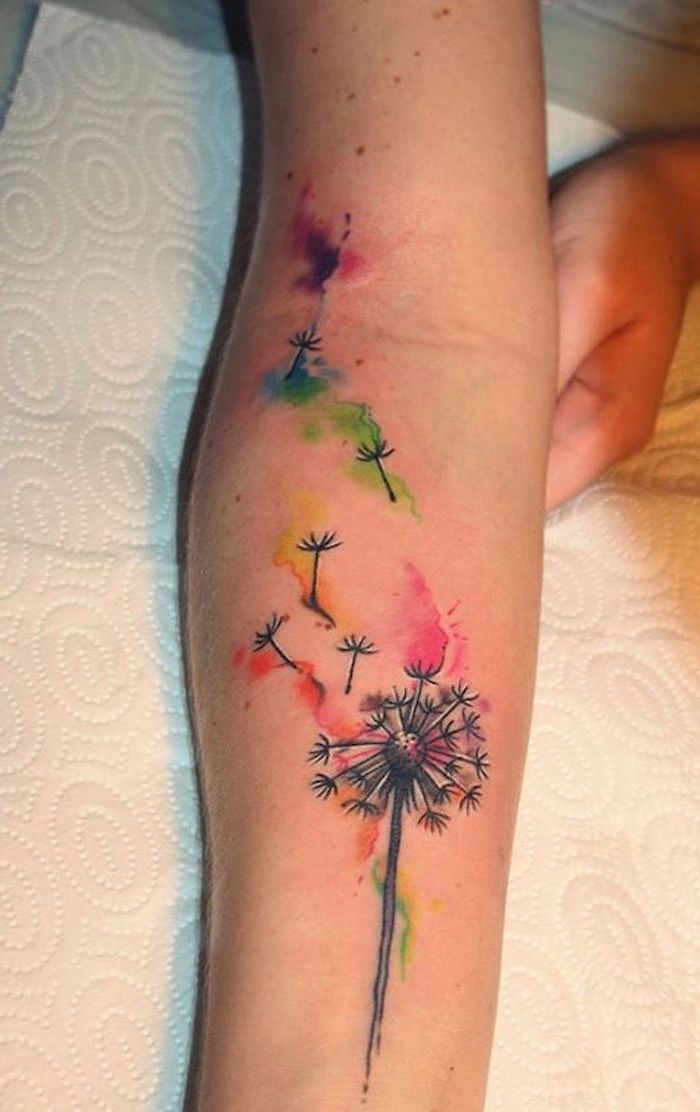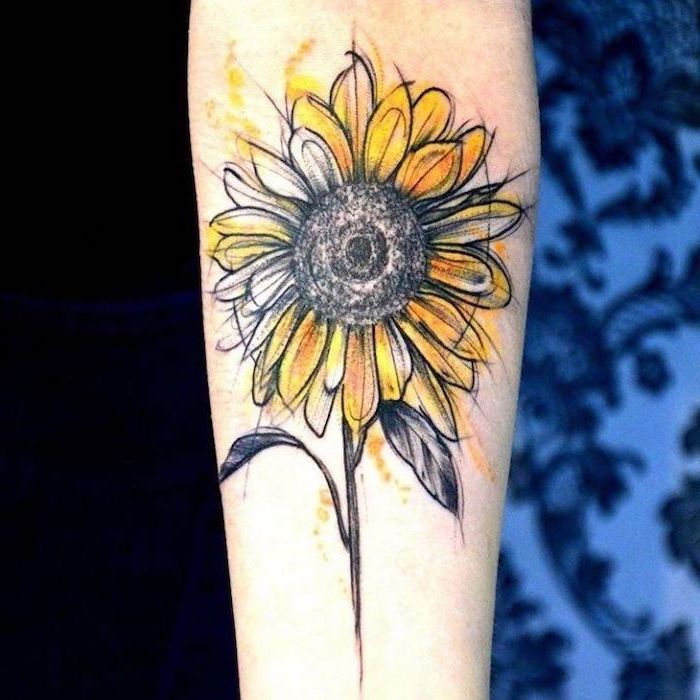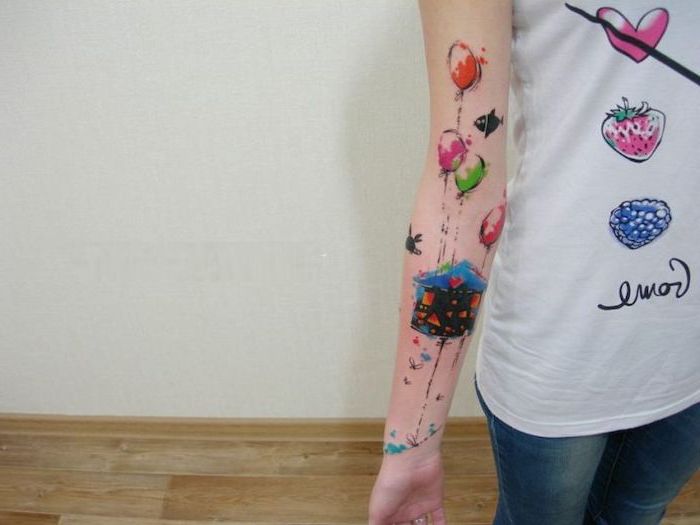 Abstract and creative tattoo along the spine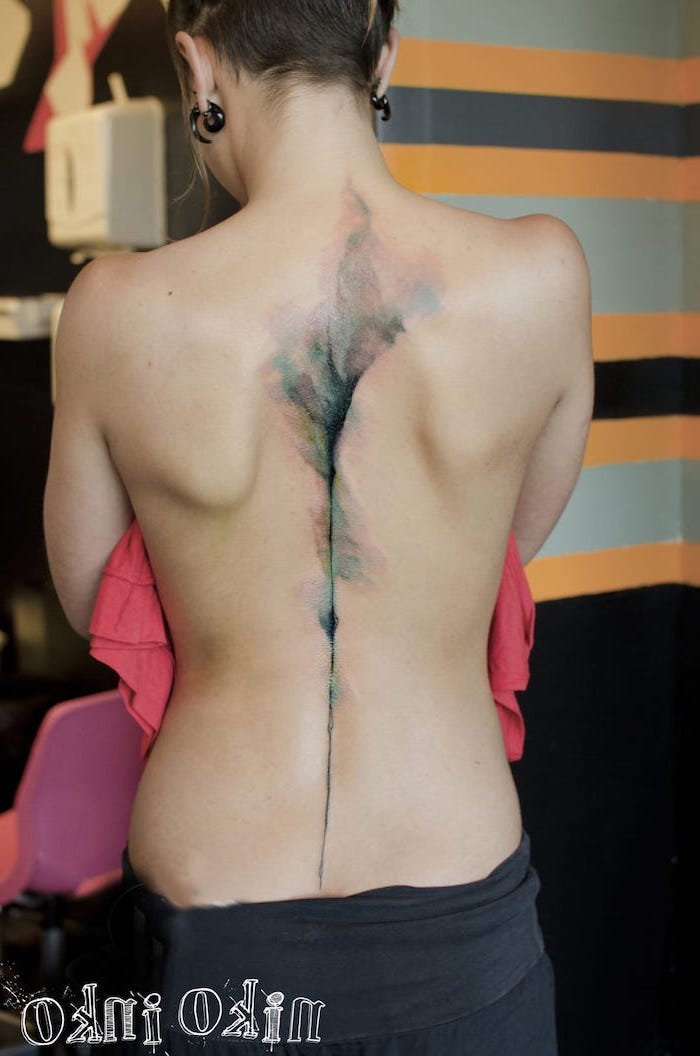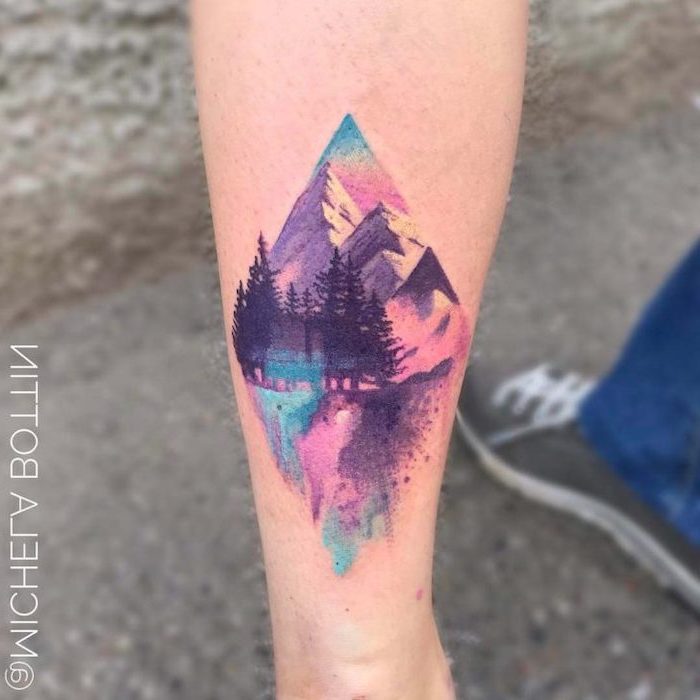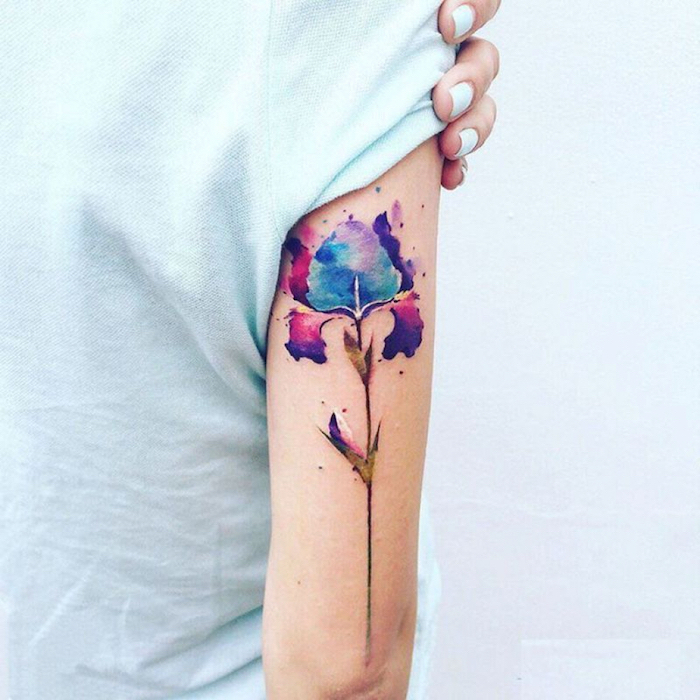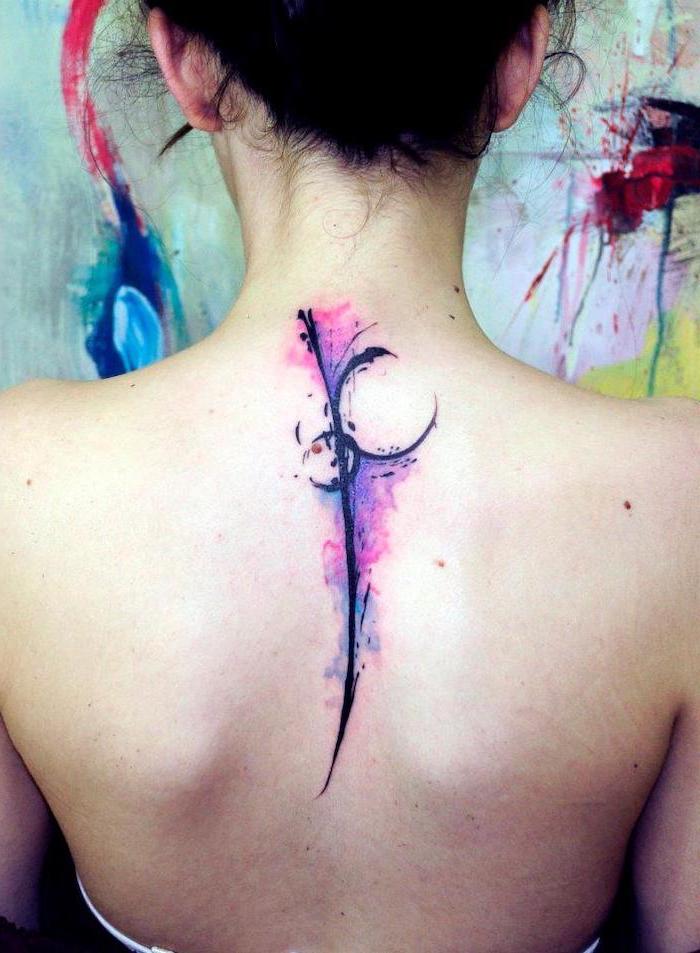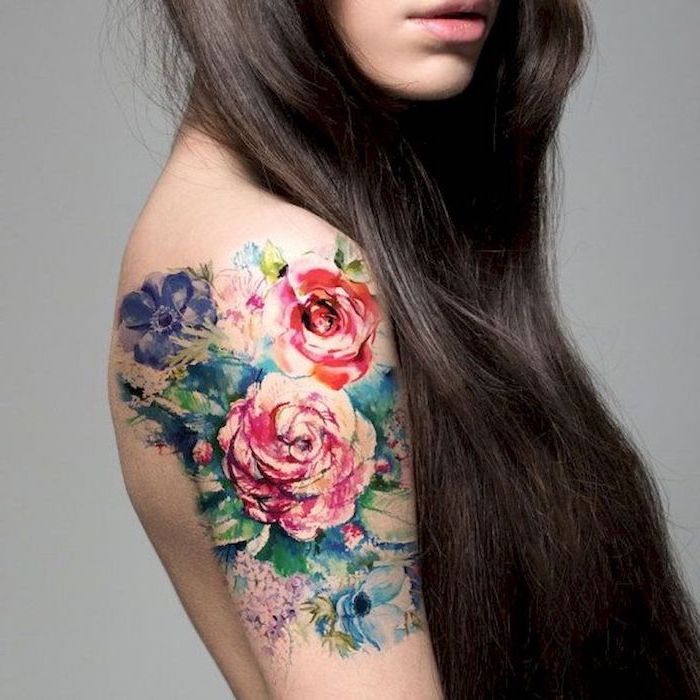 Watercolor tree tattoo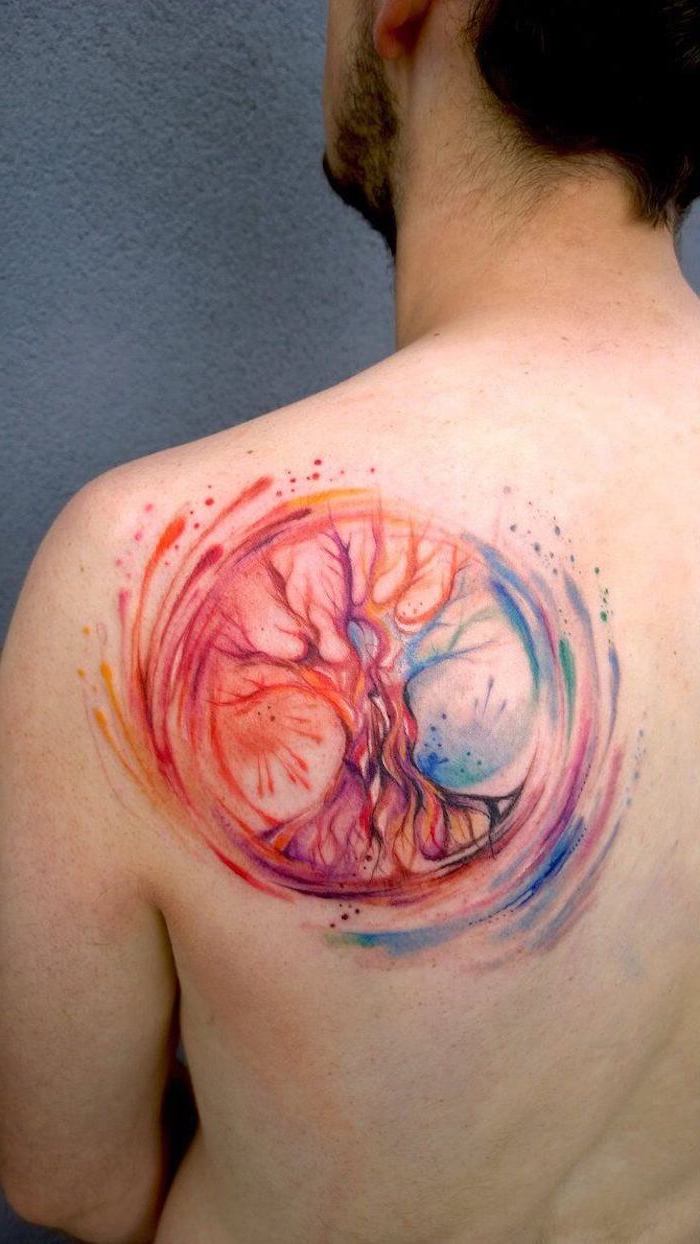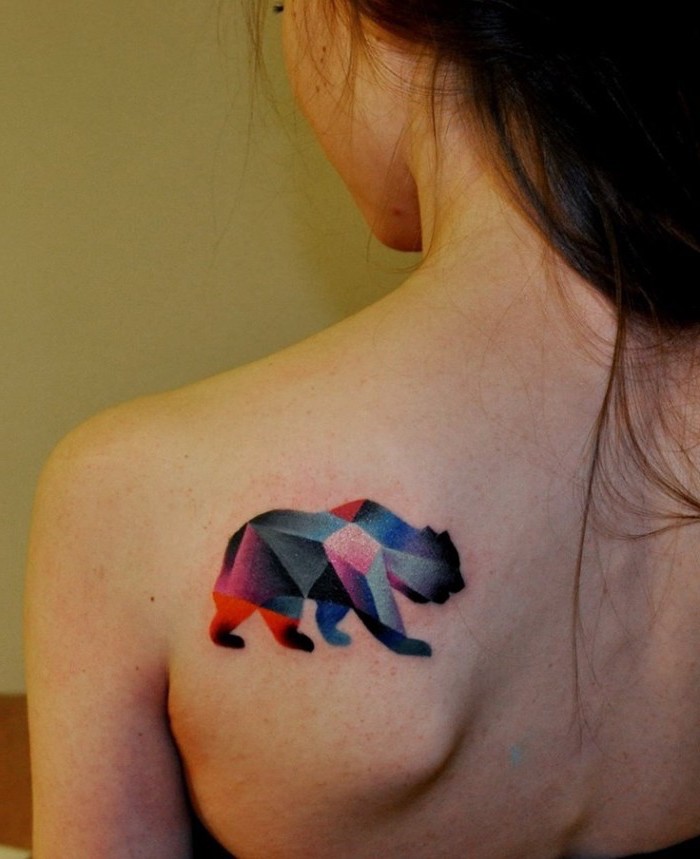 Wherever the wind takes her