5 Soothing Bedroom Colors for Relaxation & Sweet Sleep (2023 Trends)
Welcome to the world of bedroom color psychology! Dreamy pastels, cozy neutrals, relaxing teal – it is time to explore the best shades to help you fall asleep fast and sleep well all night. The truth is, there is no one right recommendation for a bedroom color scheme. Some people forget about stress in bright interiors, while others fall asleep instantly in rooms painted in deep, dark colors. Nevertheless, there are a few soothing bedroom colors that can help you unwind and relax after a long and stressful day. In this article, we will explore the winning paint choices that promote relaxation and correspond to this year's interior design trends. Whether you refer soft pastels or deep darks, we are sure that one of these shades is your secret to a restful and sound sleep. So, without further ado, here are the most soothing colors to paint your bedroom walls:
Your bedroom can impact your mood, emotions, and physical health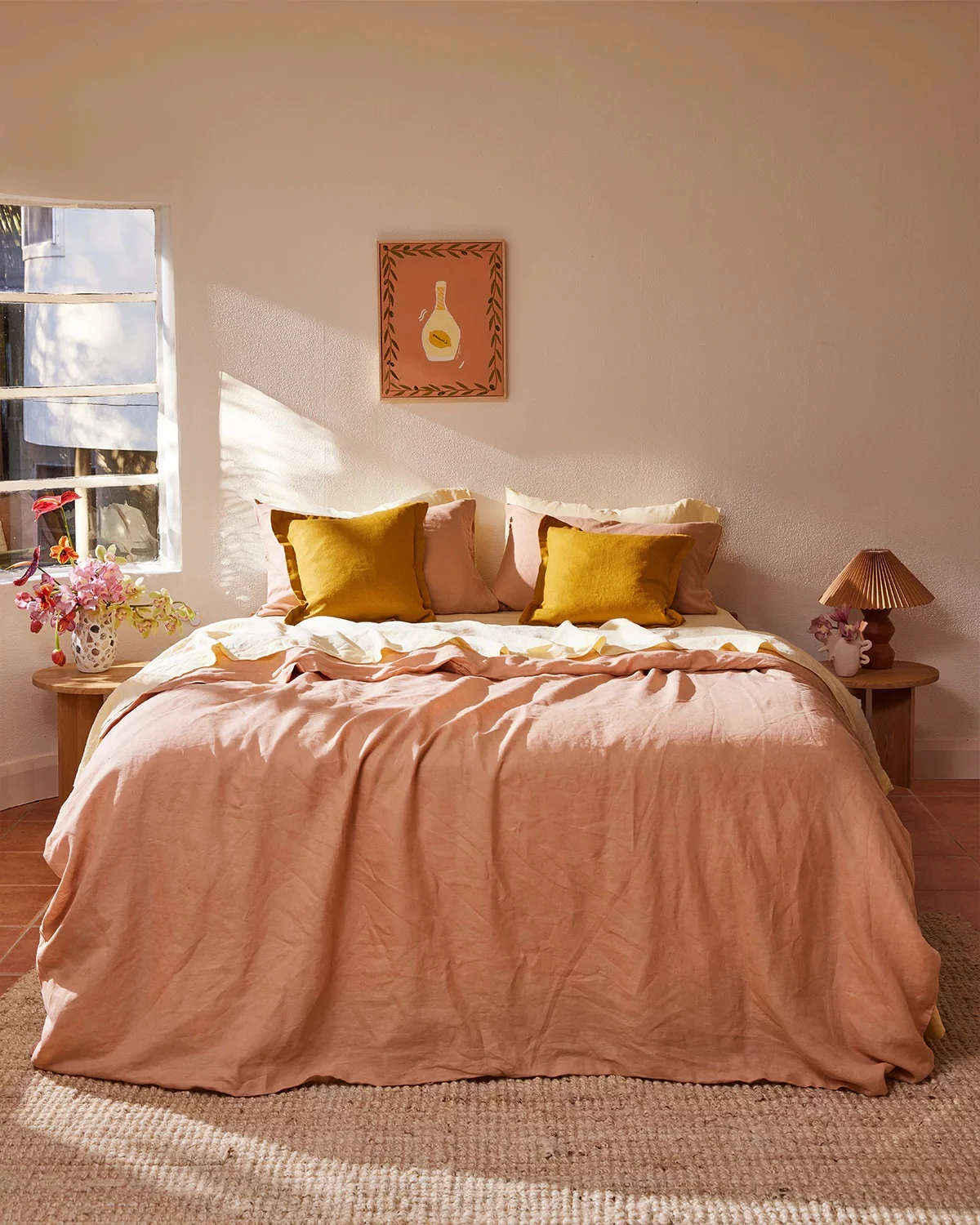 Let's explore the most soothing colors to paint your bedroom walls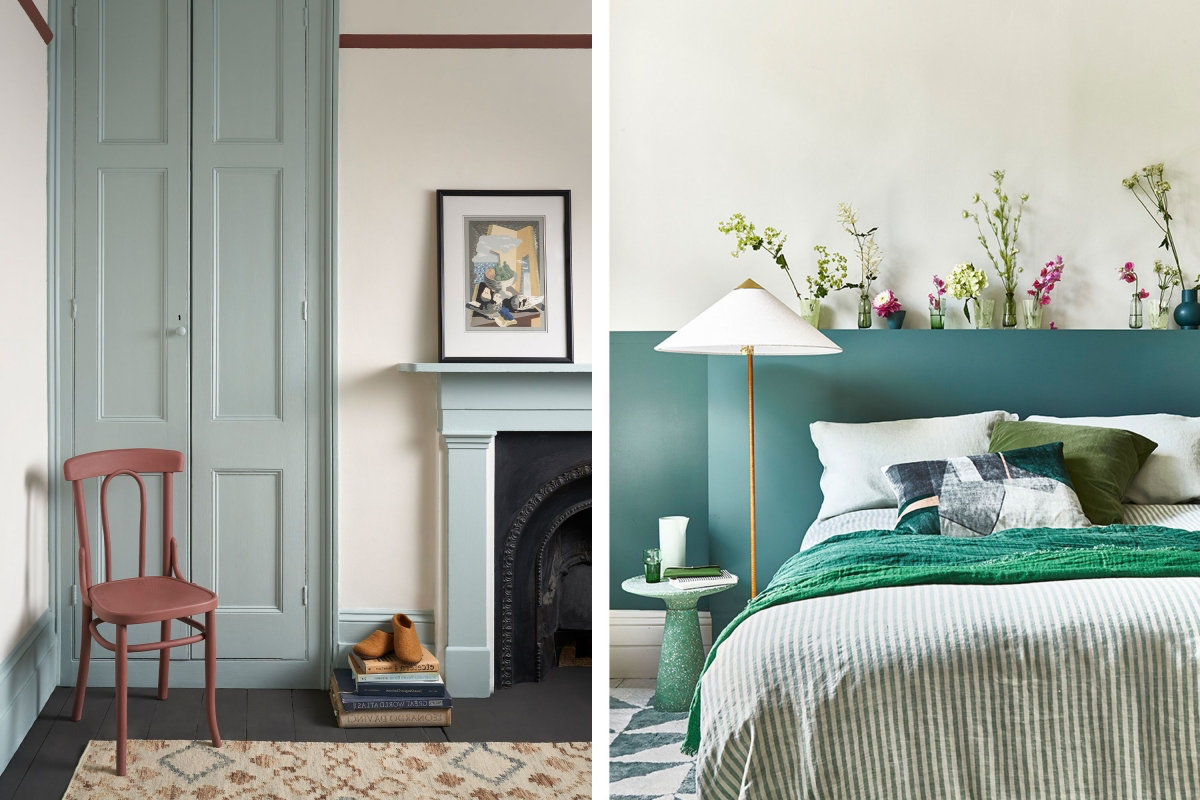 Soothing Bedroom Colors for Relaxation & Sound Sleep
#Warm Ochre
This natural and unobtrusive shade is great for your bedroom. It has an amazing ability to gently 'ground', calm and create a soothing atmosphere in interiors. Warm ochre is a cozy and earthy color that is actually very versatile. You can easily combine this warm shade with other neutrals, pastels, and even bold colors. In your bedroom, the warm ochre will create a calming space that appears to be touched by the warmth of the sun. You can always dilute the natural mood by using graphic details and bold accents that will add elegance and a modern, contemporary touch to the bedroom interior.
Warm ochre is a grounding color that easily soothes and relaxes us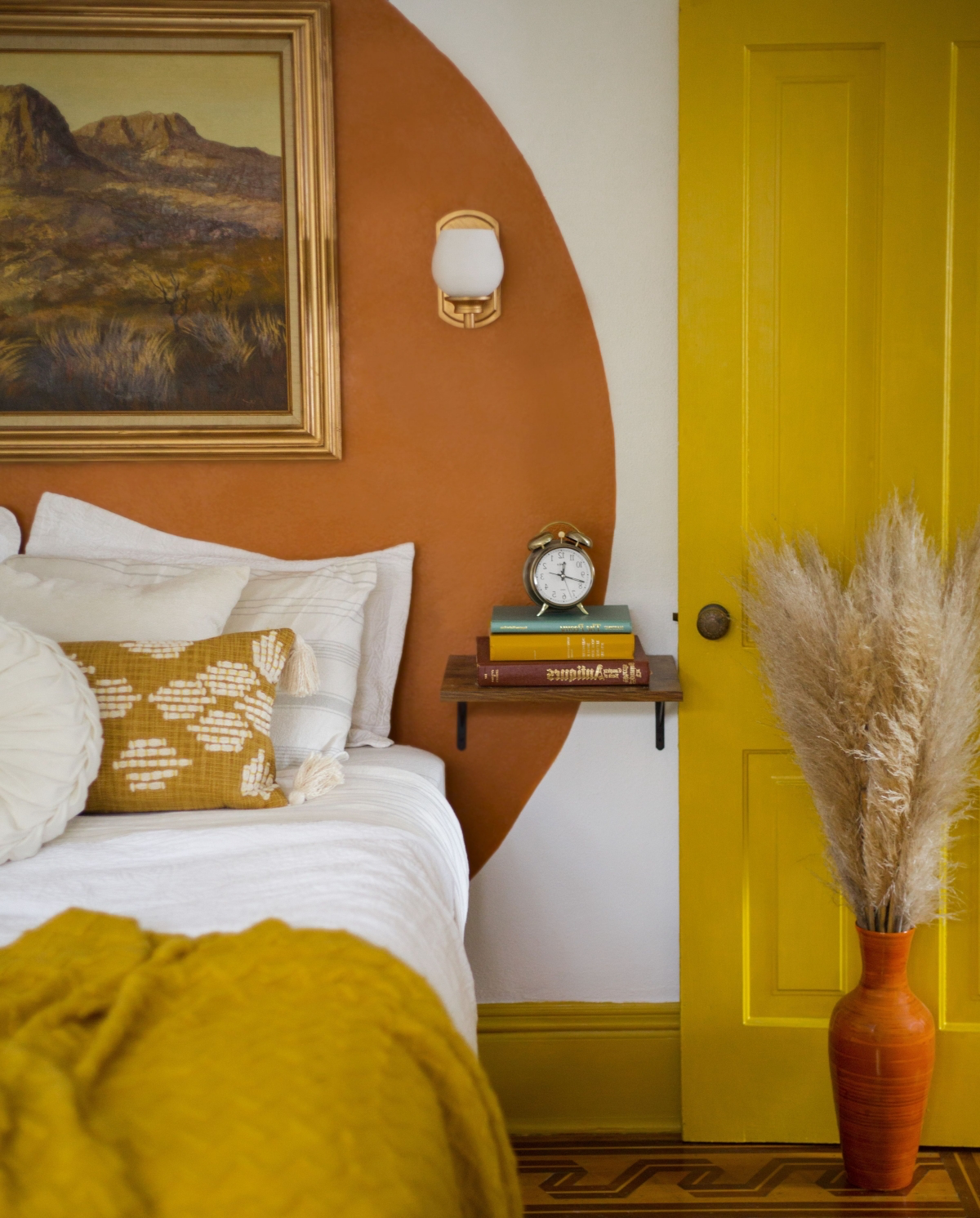 The warmth and richness of this shade is a great option for your bedroom walls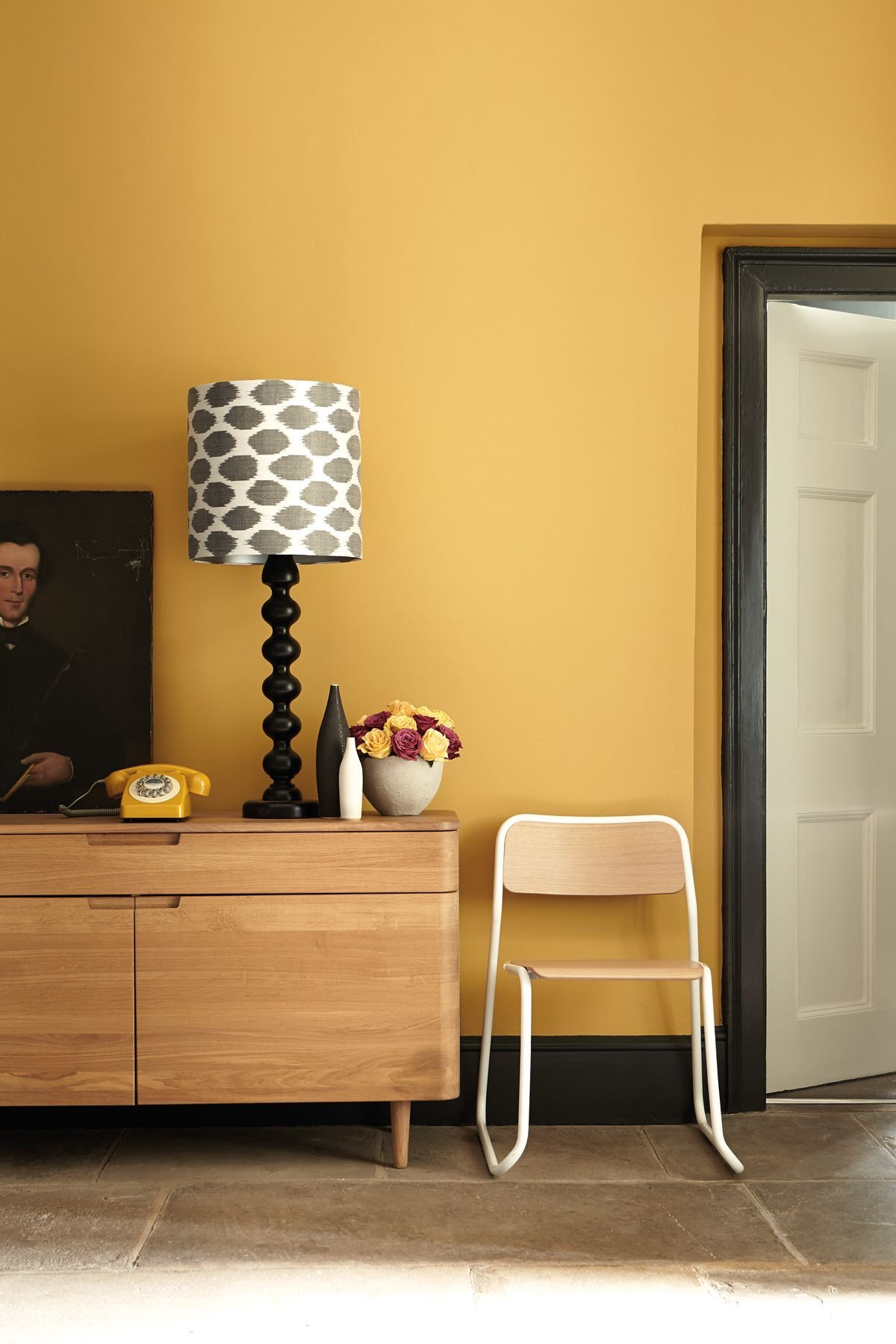 #Delicate Aquamarine
Soft blue-green tones are reminiscent of the sea and the soothing sky, so they are absolutely perfect for your bedroom. In the summer season, delicate aquamarine shades help fill the interior with a pleasant coolness and freshness. It is no surprise that the vibrancy of aquamarine shades makes the bedroom the perfect place to relax and fall asleep after a long day. Enhance this soothing and dreamy effect by choosing furniture and decor made from natural materials, as well as linen or cotton bed linens. This color pairs amazing with white, gray, and beige.
Delicate aquamarine promotes a peaceful and calming atmosphere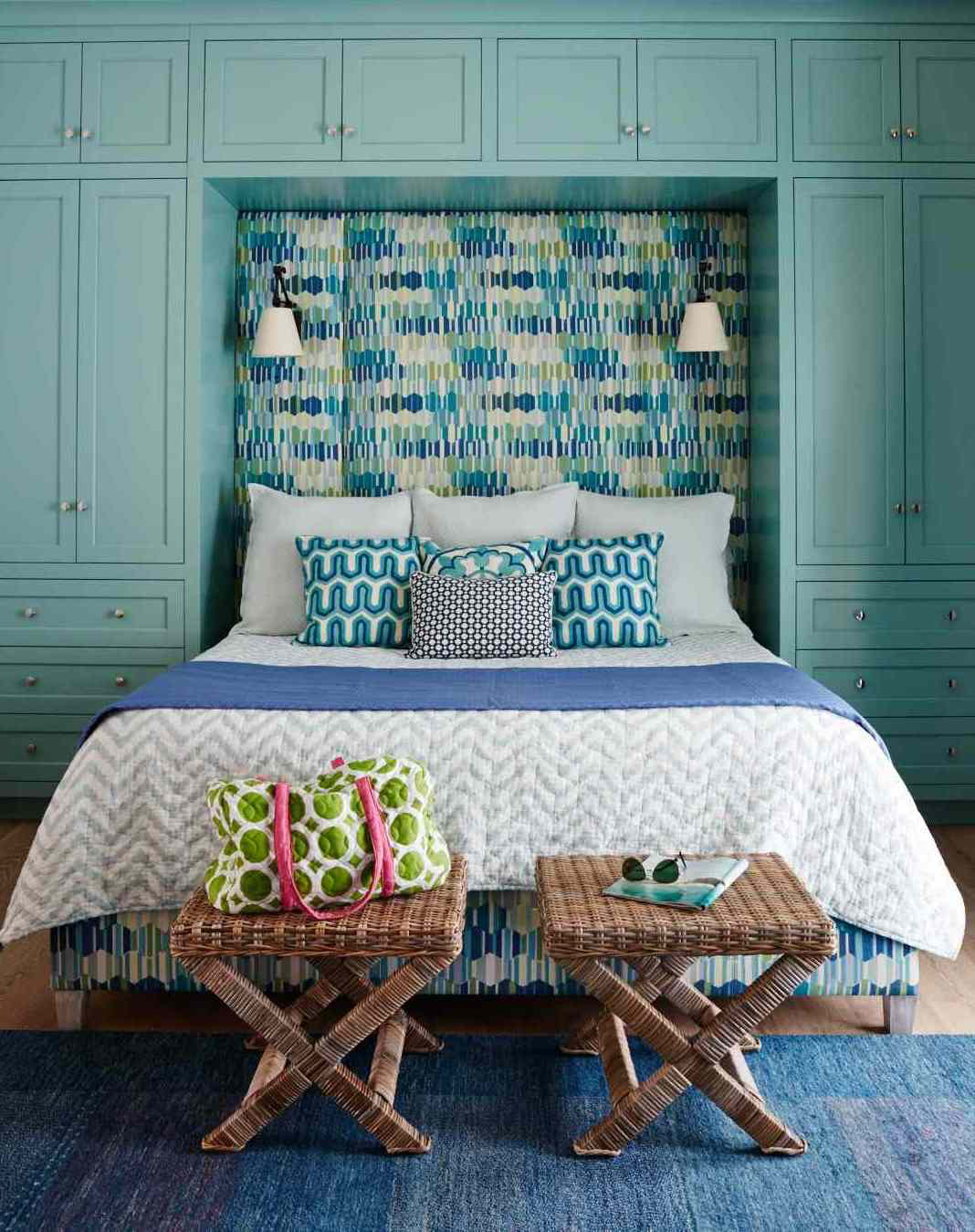 This dreamy color reminds us of the calming powers of the sea and summer breeze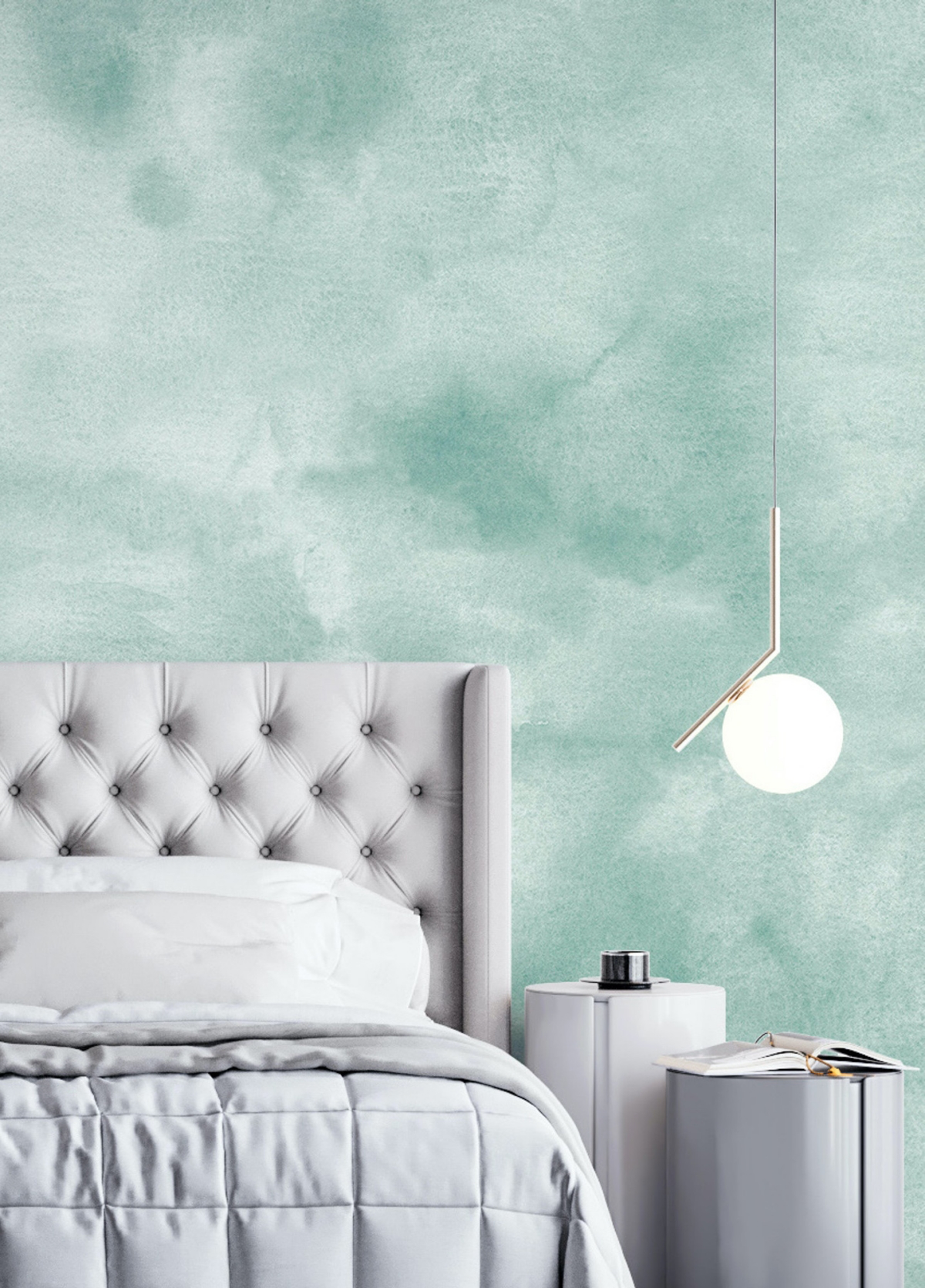 #Terracotta
You might not expect this, but the terracotta red shade radiates calming and friendly energy. It is an ideal choice for painting a bedroom when you want to attract cozy and warming energy. In addition, this brown reddish shade can promote relaxation and restful sleep. Pair this bedroom color with beige, brown, yellow, and green, as well as natural materials like stone and wood. If the room doesn't have enough natural light, try pairing the terracotta with a subtle French gray shade to add air and dimension to the interior. Some people might be afraid of using such a bold color to paint their walls, but it surely adds warmth and depth to the space.
Terracotta has a calming, cozy energy that promotes good sleep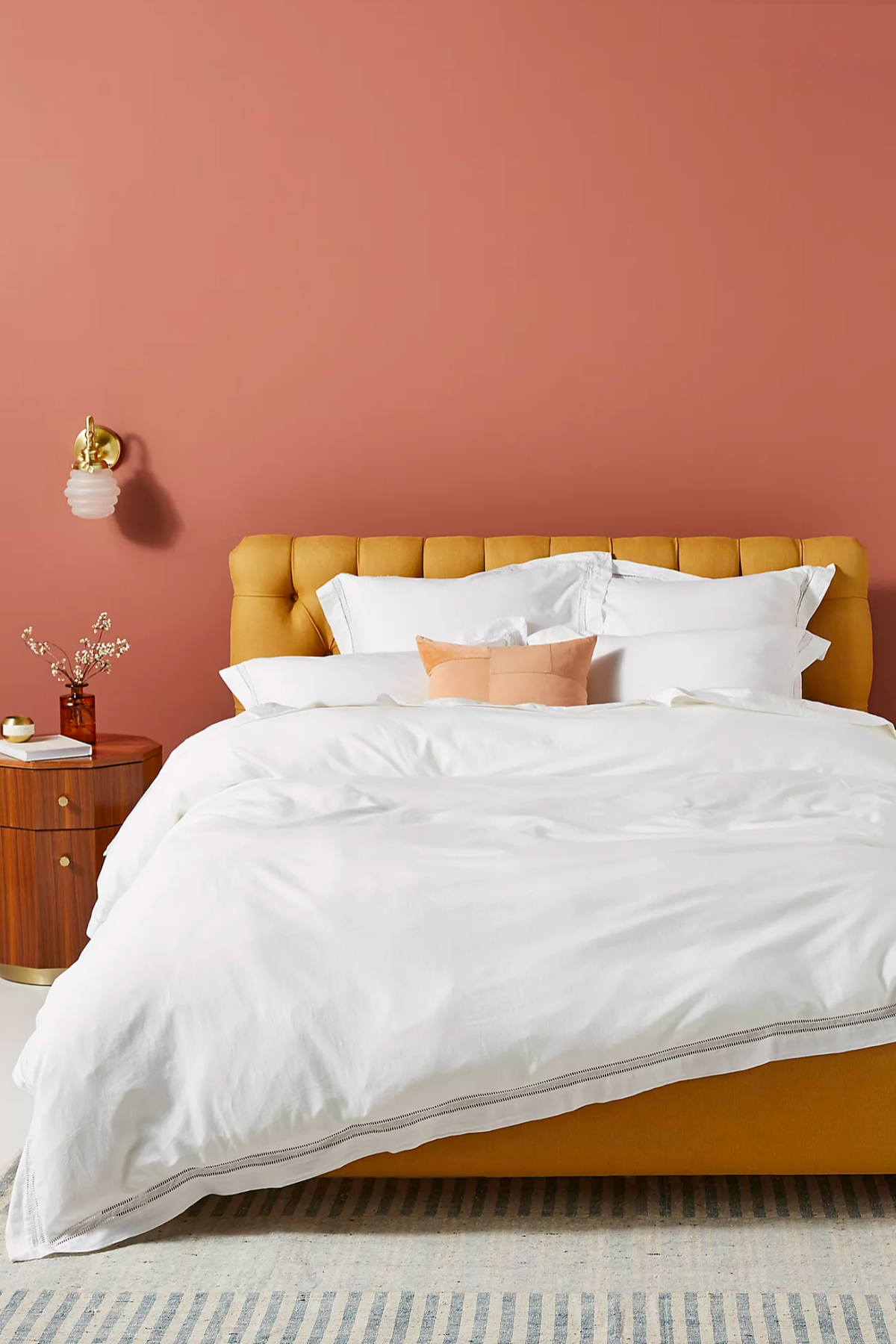 Pair it with beige shades and wood furniture for a relaxing and inviting space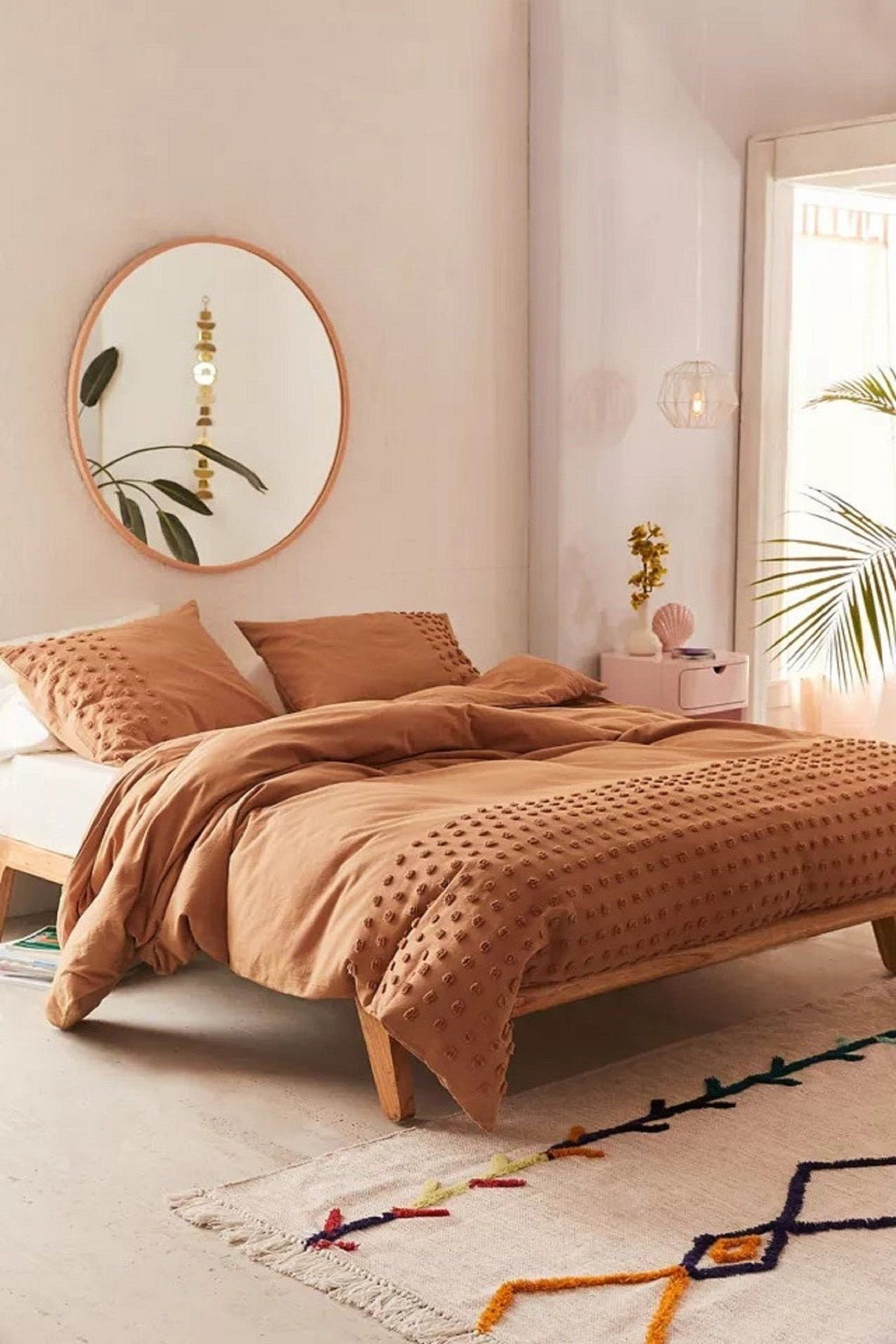 #Powder Pink
Powder pink is a poetic alternative to the hated beige tones. This color is definitely all the rage right now in the interior design world. It has long gained the attention of designers, but in 2023 it is definitely on a pedestal. This gray-pink hue calms the nervous system and promotes sound sleep, which makes it an ideal bedroom color. In addition, powder pink is an elegant shade that can create a tranquil and dreamt environment. This color pairs great with white, beige, blue, and gray, as well as natural elements like wood and woven textiles.
Powder pink is one of the most popular interior design shades for 2023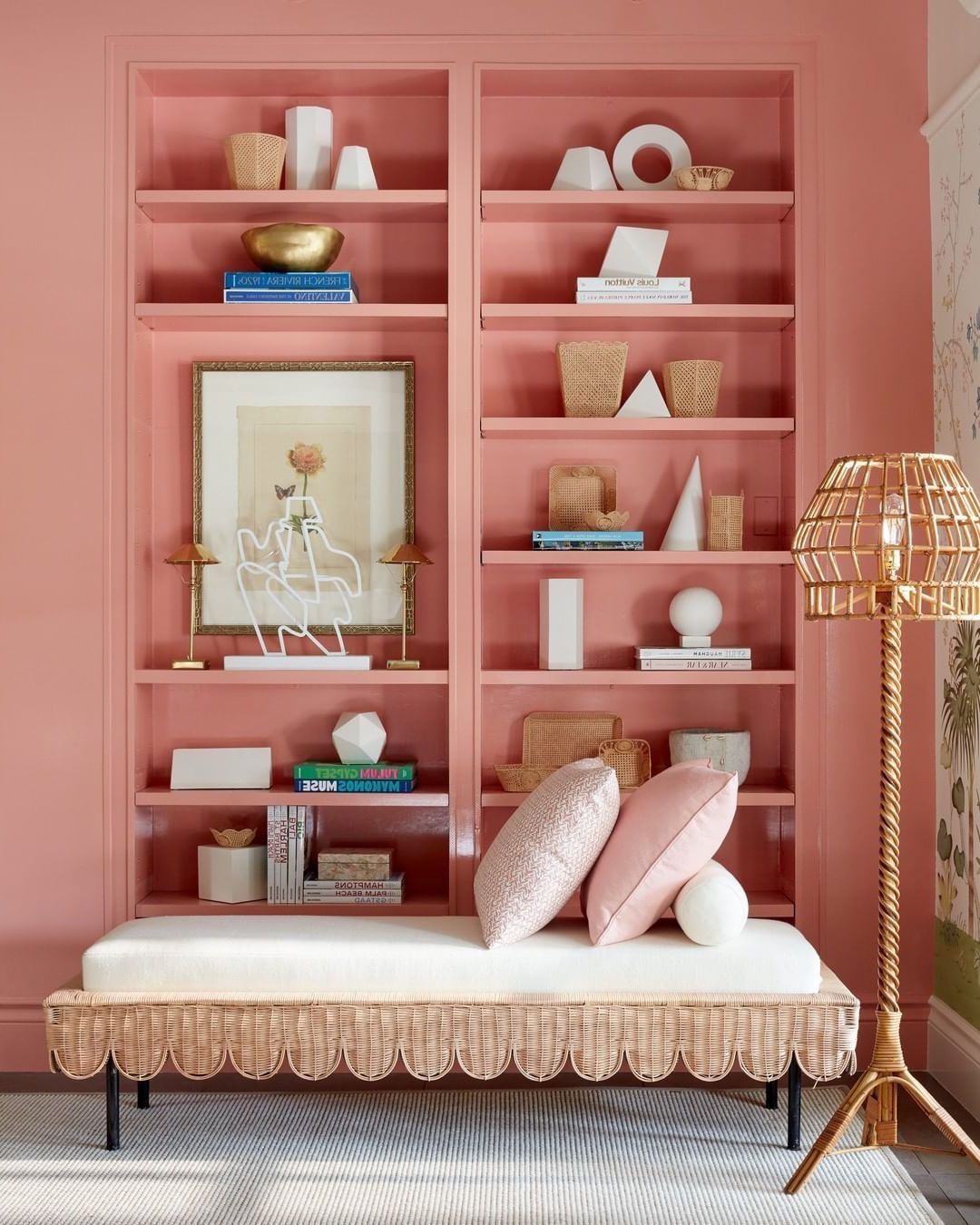 It is an elegant bedroom color that promotes quality rest and deep relaxation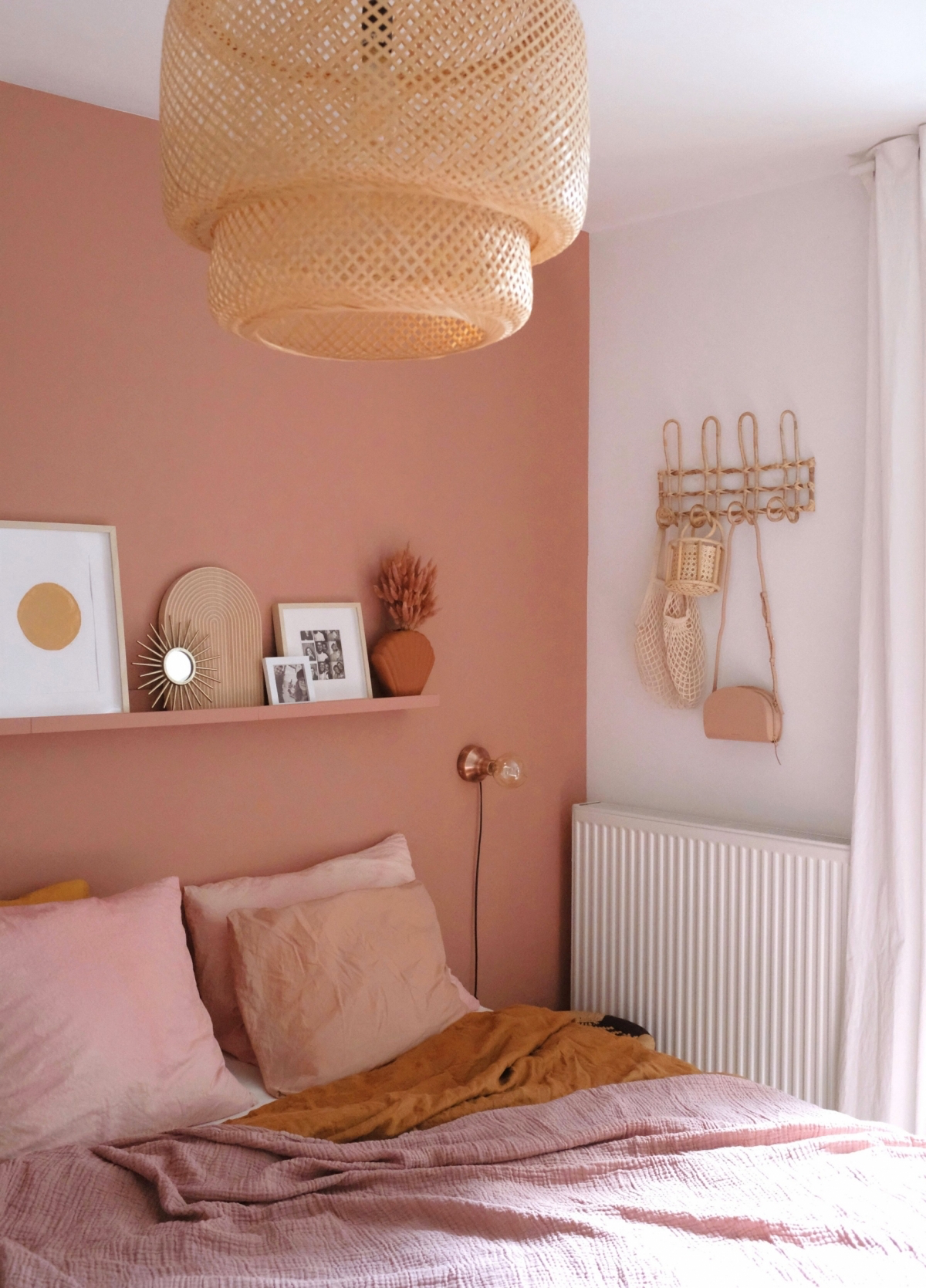 #Indigo
There is no better shade to cool and calm the mind after a busy day than indigo. The color sits flawlessly on both the walls and ceiling, transforming the room into a kind of cozy nook where there is no room for worry and tension. This dark, bluish-purple color is a moody shade that is often associated with sophistication. In addition, indigo can create a dramatic and soothing environment that is great for sleep and relaxation. Pair this shade with jewel tones like emerald and burgundy, and make sure to add some metallic accents in the room. Deep blues and gold accents are a pair made in heaven.
Indigo is a moody color that calms and cools the mind after a busy day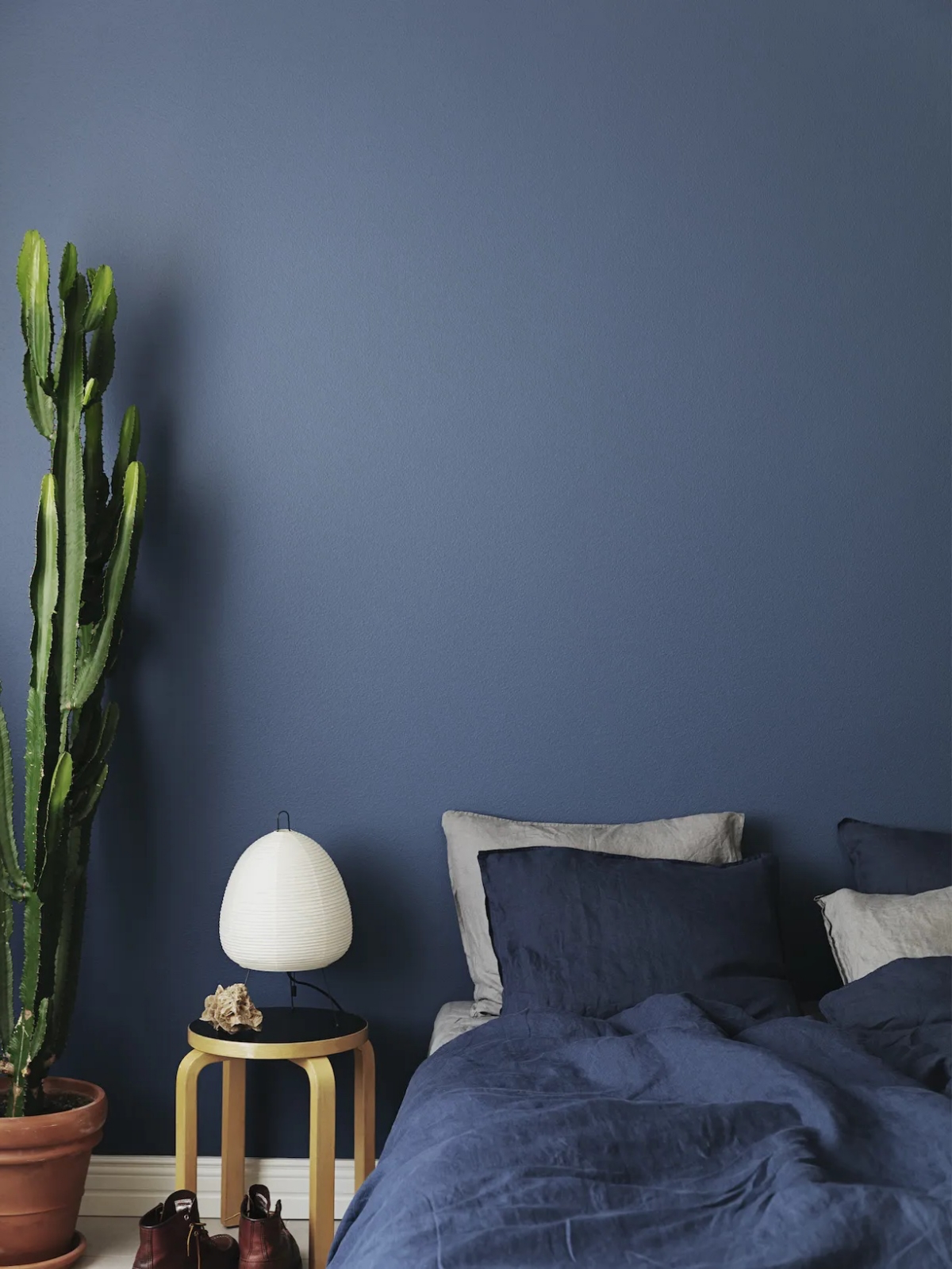 It is perfect for people who love darkness and sleeping in late on the weekends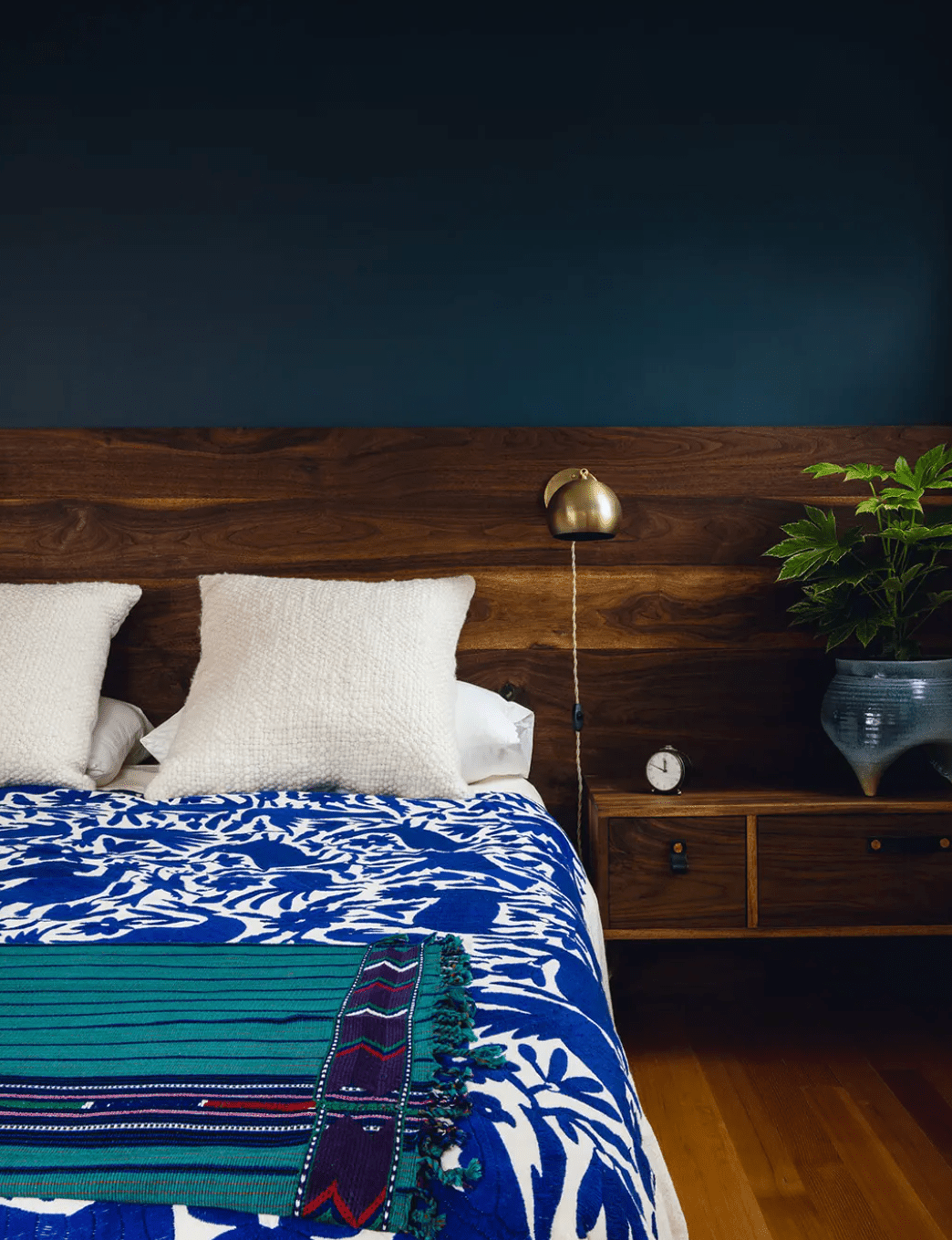 In Conclusion
Choosing the right bedroom color can make all the difference in your sleep and levels of relaxation. Your bedroom is the place where you recharge physically and mentally after a long day, and where you start your early days. So, it only makes sense to choose a wall shade that calms and cools your mind. No matter which shade you choose, aim to create an environment that is peaceful and relaxing to you. With the right color scheme, you will certainly have the best sleep of your life!
Now you know which are the most soothing bedroom colors for 2023!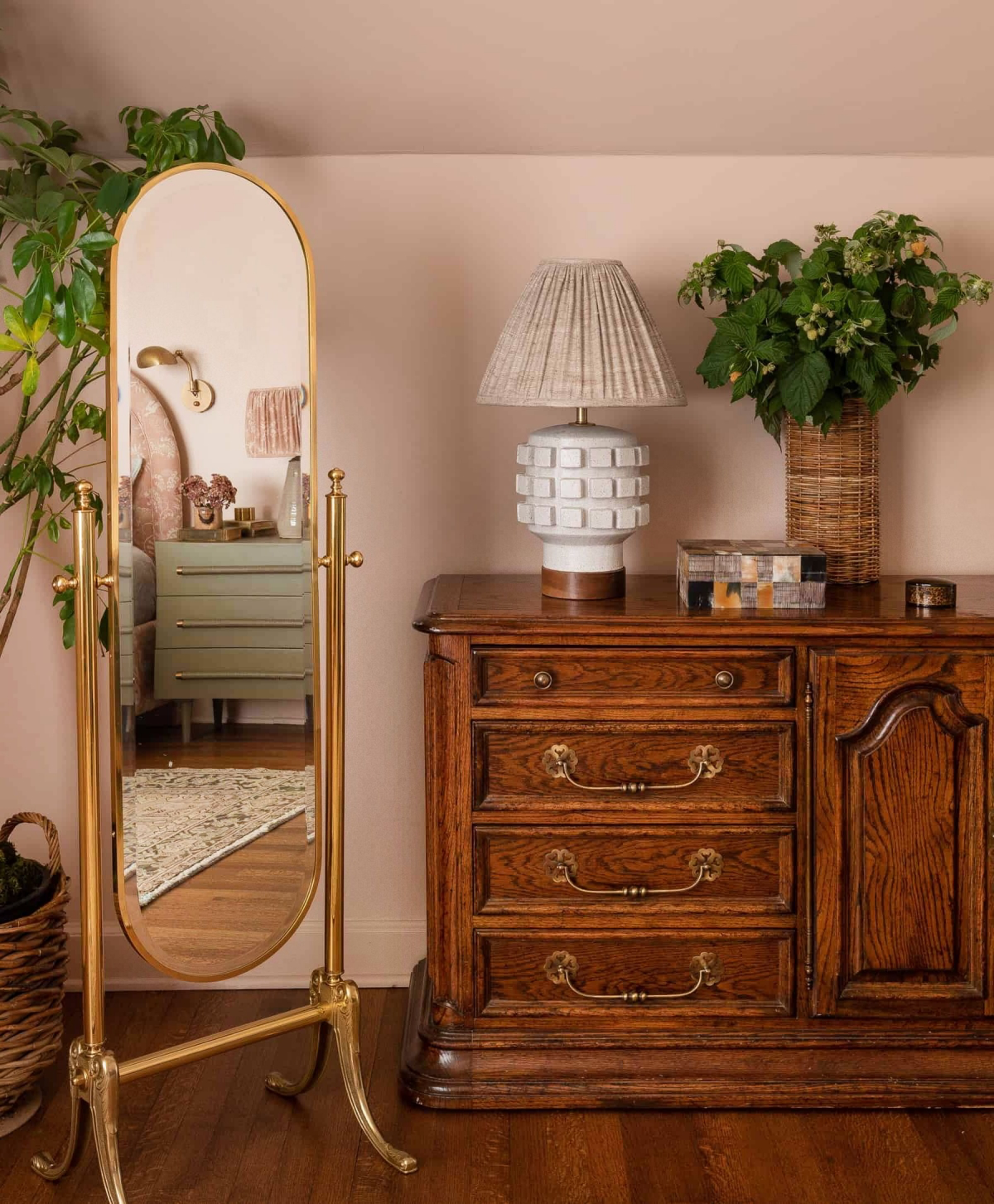 More Articles You Might Like