20+ Living Room Fireplace Ideas to Warm Your Heart
The living room is usually the place where you spend most of your time. It's the place where family and friends get together to relax or have some entertainment time. And what better way to create an either cozier atmosphere than adding a fireplace as the focal point. It is a hub that beckons us with light and warmth. Whether you prefer a modern, rustic, traditional, eclectic, farmhouse, or a completely different style, a fire place creates a welcoming feeling. Even if there are no logs burning, it still gives off a grandeur vibe when you walk into the room. The fireplace is not only an amazing design element, it's also a perfect addition to elevate your living room space and have something functional as well. So, if you're planning on adding such a beautiful piece in your house, we hope you can find some inspiration in these living room fireplace ideas!
The fireplace is a beacon of light and warmth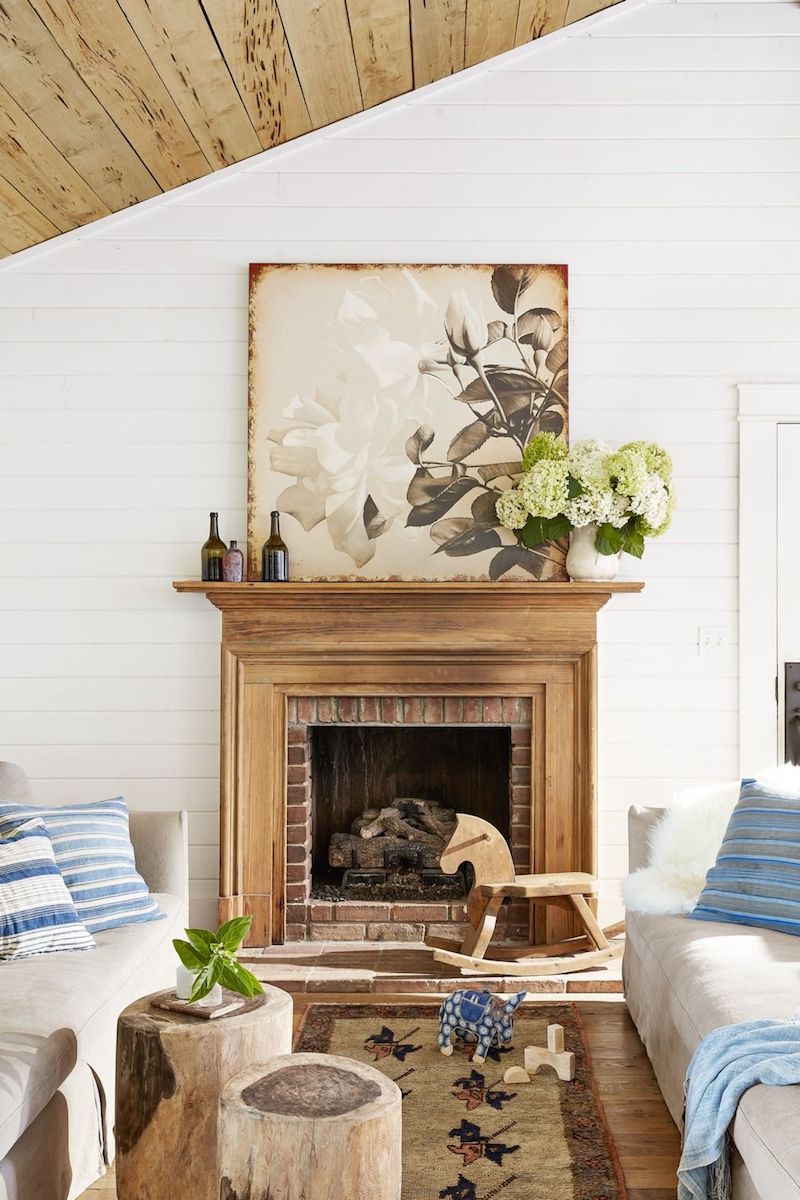 A fireplace is a type of ritual that you add to your home. As we mentioned, it creates a focal point in the room, brings a homey feel, and creates a safe space for the family. That's why it's very important to style your fireplace and mantel to your living room walls and decor. This will create the perfect vibe. So, how do you style a fireplace?  Here are some tips and tricks for tailoring the centerpiece to the room.
Beautiful living room fireplace ideas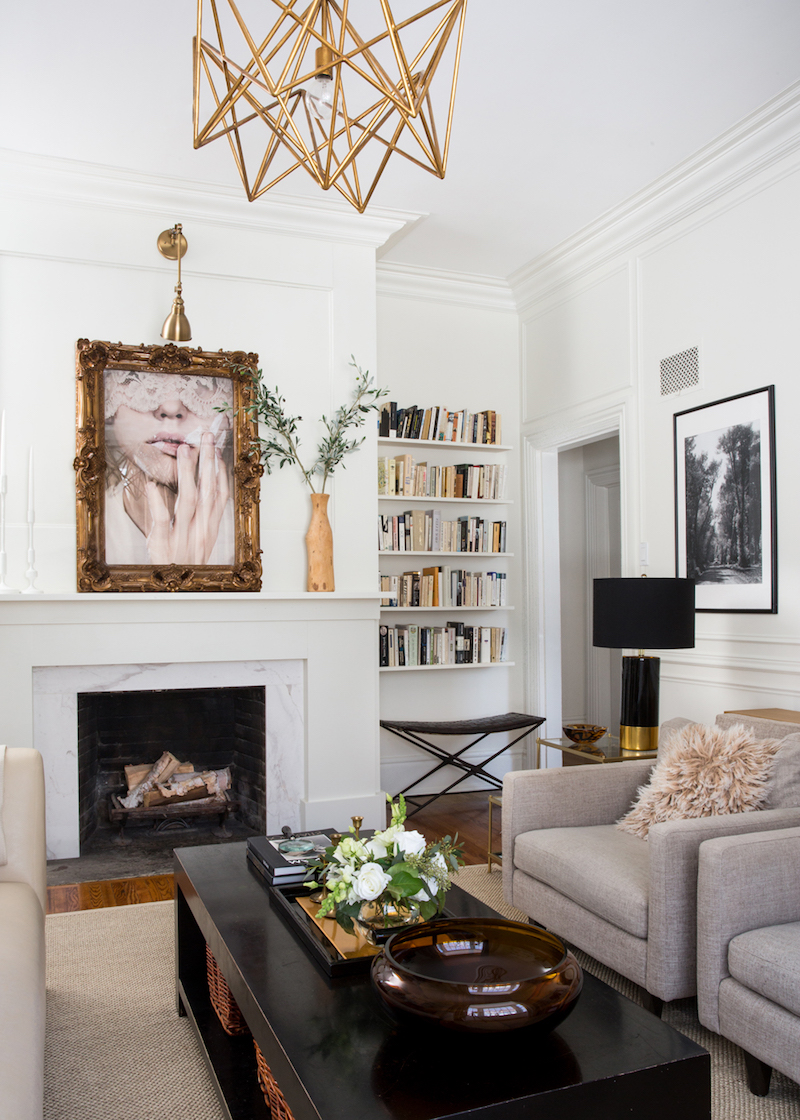 Accent Pieces
Accentuate your fireplace's featured by using some paint. For example, paint the surrounding it bricks, mantels, walls, or itself.  This can create a cohesive backdrop for your mantel decor or make it pop. Paint is an easy and cheap way to liven up the fireplace.
The brightly pink paint accentuates the fireplace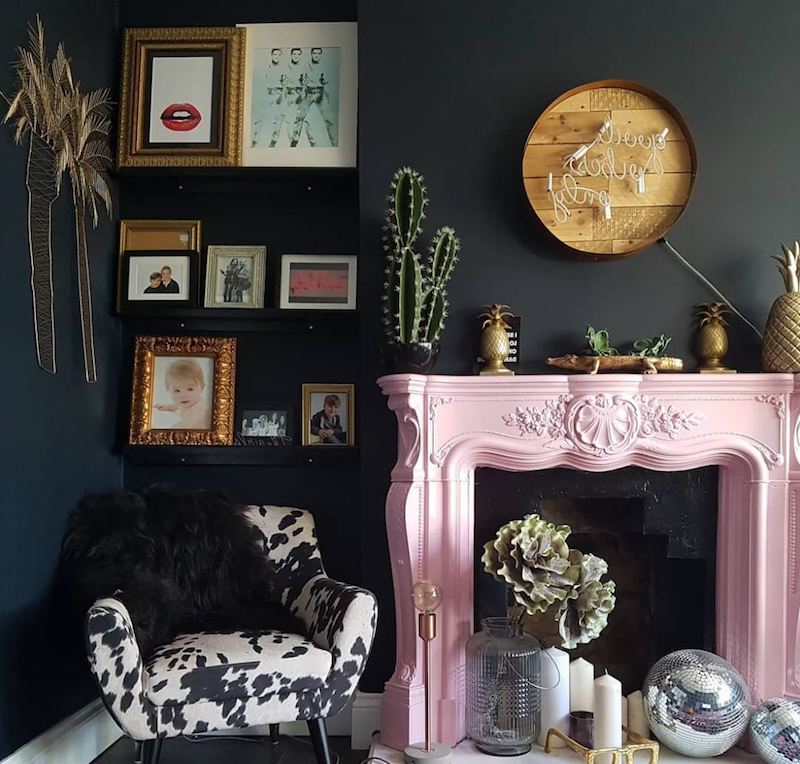 Overlap Decor
Overlap artwork to help the mantel stand out. Make sure the pieces are different in width and height. It's great if you repeat the hues in the mantel decor on books, for example, or other pieces that are a part of your living room's decor.
Put some smaller decor in front of the bigger ones to create this effect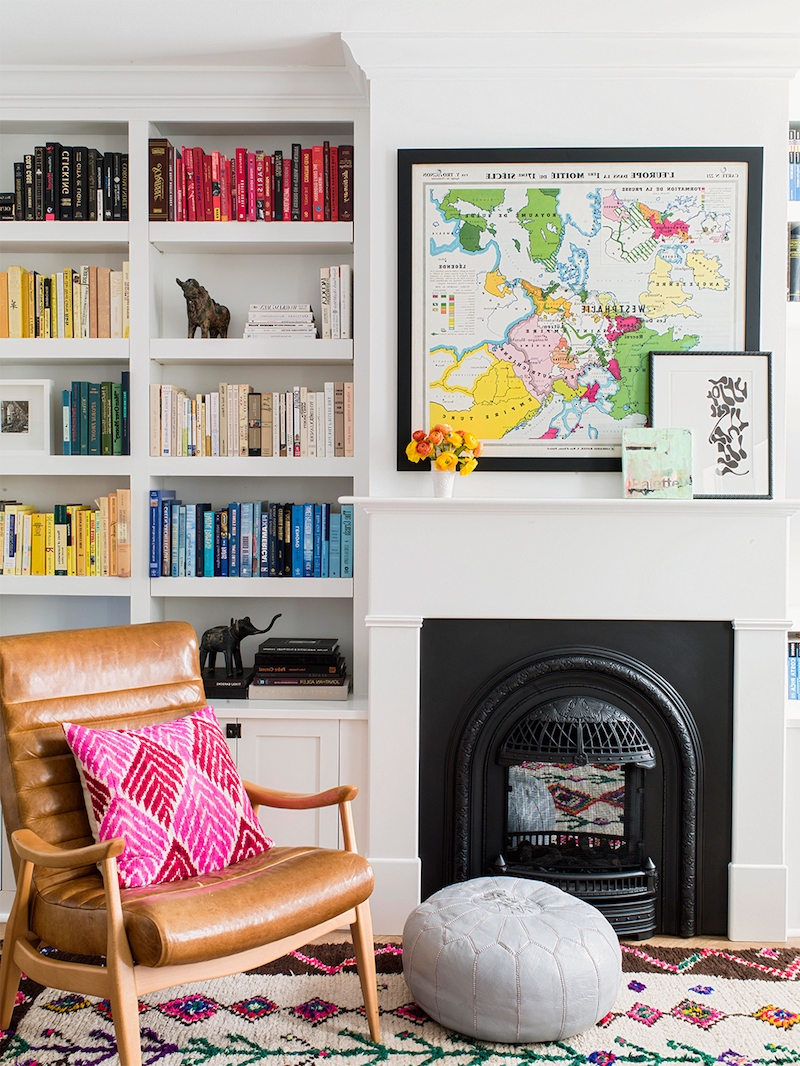 Contrast Colors
If you want to turn your fireplace into a focal point, you can paint the wall above the mantel in a color that contrasts with the room's main color, even gray walls will pop. Or you can paint the fireplace, if you don't feel like painting the whole wall. Make sure to base the color on another element within the room to create a cohesive look. You can also add tiles for extra coherency and contrast.
White and blue are great contrast colors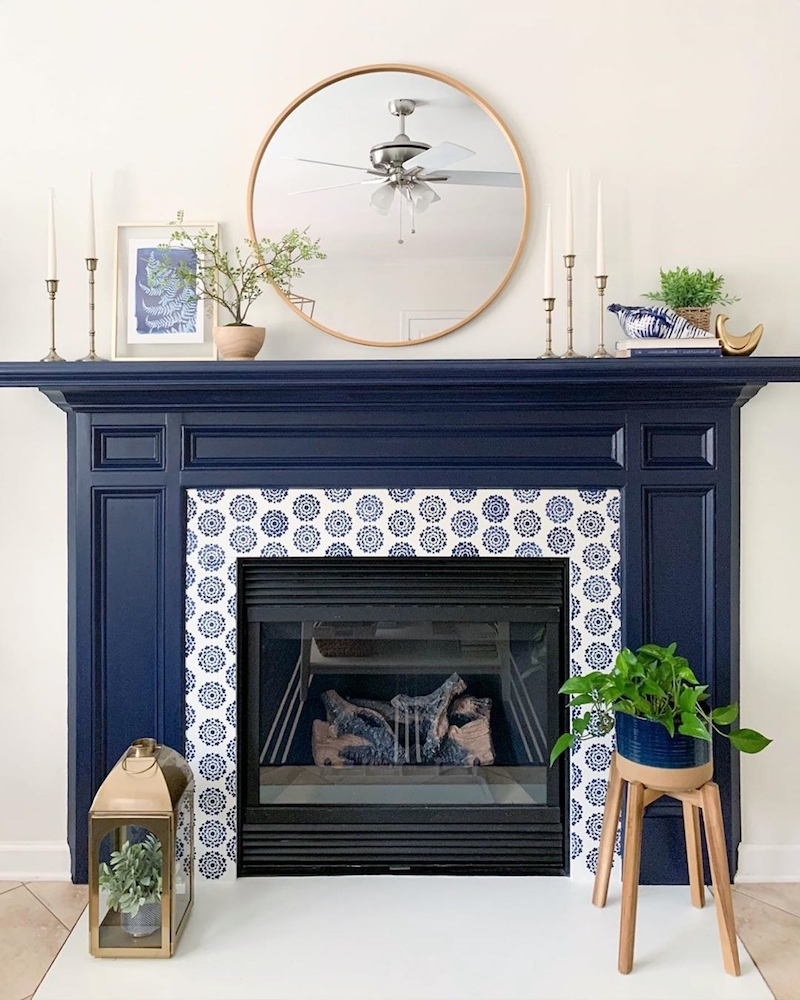 Maximalist Design
If you have a lot of things you want to put on your mantel, you may be a fan of the maximalist style. Even with a lot of pieces, you can still get a chic look, but keep in mind that scale is key. Pick items that fill the space and are relative to one another. Establish a theme, for example, a common thread of color, this will unite all the different elements.
Even a maximalist design can look chic and organized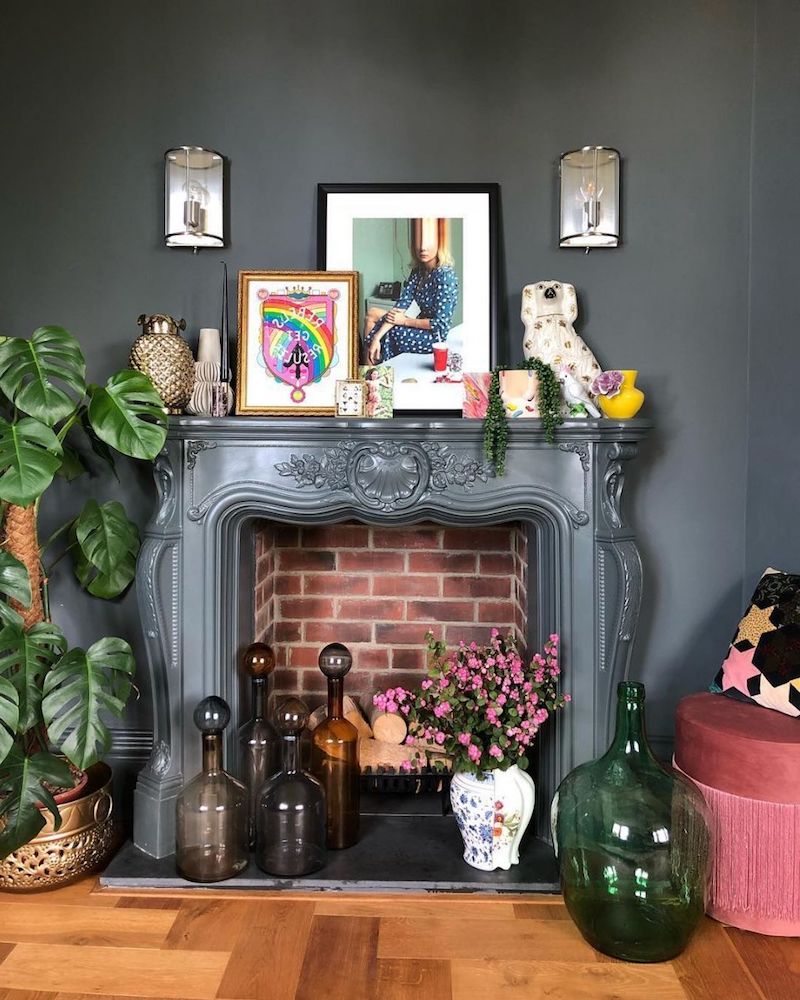 Asymmetrical Arrangements
Spice up your fireplace and mantel with some asymmetrical arrangements to create a cheeky, yet subtle and smart design strategy. By arranging your mantel pieces in an asymmetrical way, such as putting all the mantel artwork only to the right, the eye gets drawn to the sofa pillows on the right as well. Keep the other side simply accessorized to keep the focus on the mantel's star pieces.
Put all your accent pieces on one side of the fireplace and room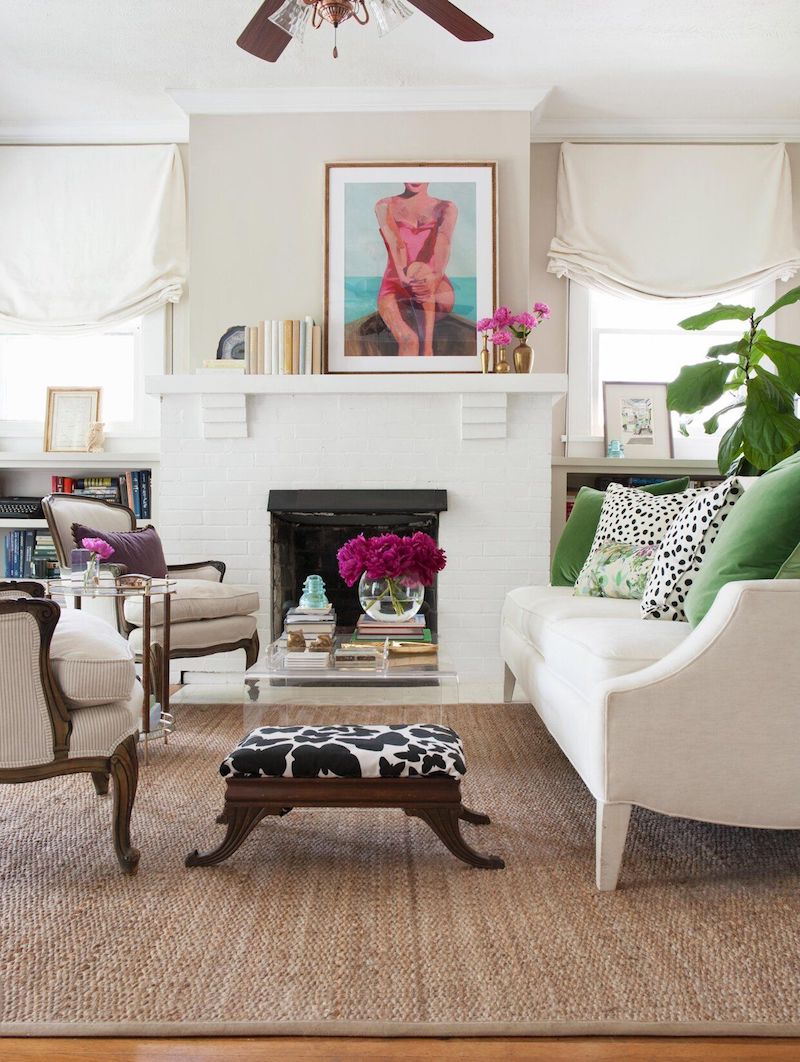 Coordinate Accessories
Accessories are very important, that goes just as much for ear piercings and rings, as well as for home design. If your living room has more neutral colors, you can use accessories that pull from colors found elsewhere. This will create a result of a mantel arrangement that feels right at home and will not overshadow the beautiful design of the fireplace.
Here we can see tints of brown all over the room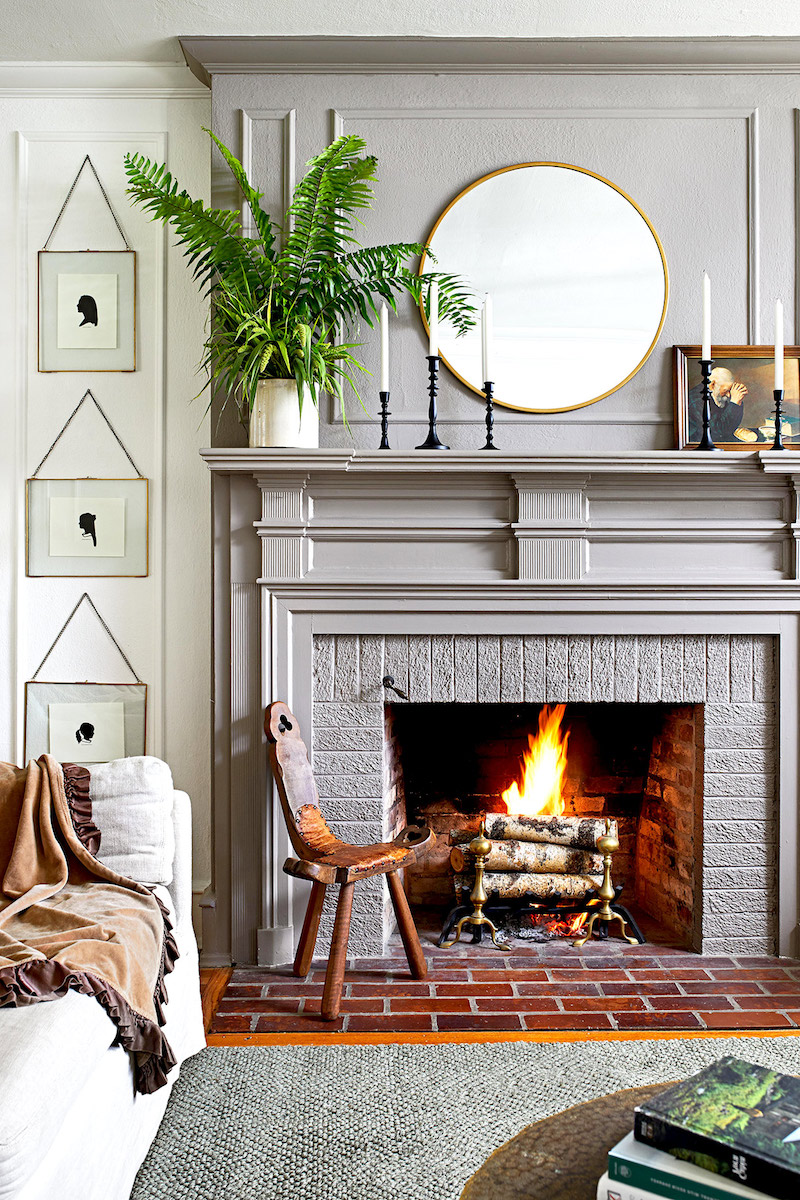 Mix and Match Decor
An eclectic and personalized look with a mix and match fireplace decor can create a bold, contemporary look. Using bright colors and artwork, that you can balance the traditional styling of plain white fireplaces.
Don't shy away from bold colors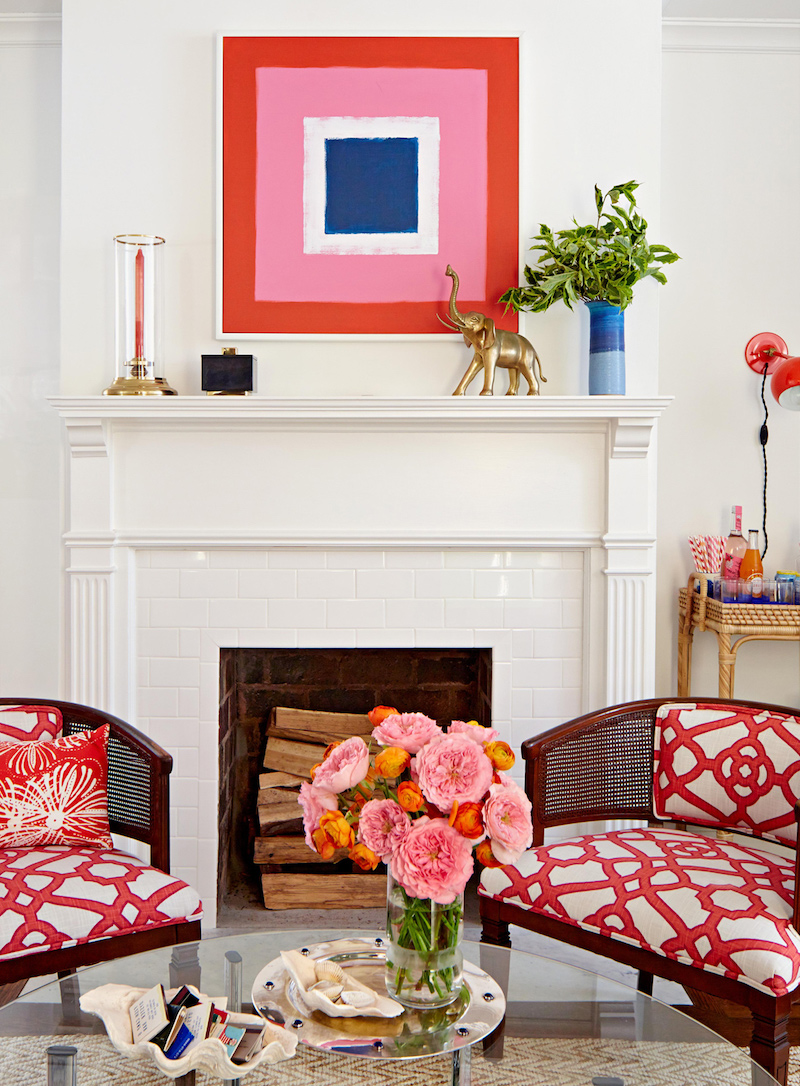 TV Solutions
The TV often and somehow naturally finds it place above the fireplace, however the look can disrupt the fireplace's decorative facade. You can recess the unit into the wall behind  and enclose it with some cute doors. You can also get a TV that also turns into a frame. Or you can not put a TV above it at all.
Hide your TV with some built-in doors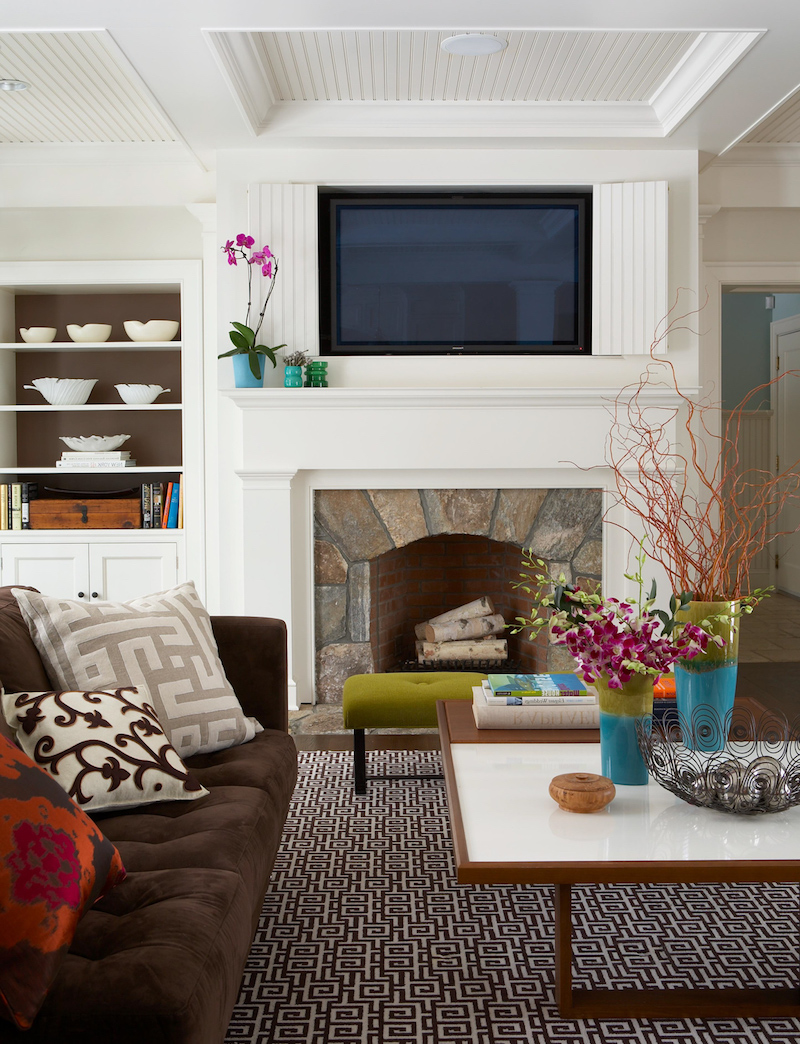 Symmetrical Mantel
If you're a fan of symmetry, feature that in your mantel piece.  Use a large piece for your center and then use pairs of objects to place on both sides. They don't need to necessarily be identical, but they should be closely related. If you do want perfect symmetry, you will need identical items.
For perfect symmetry use identical items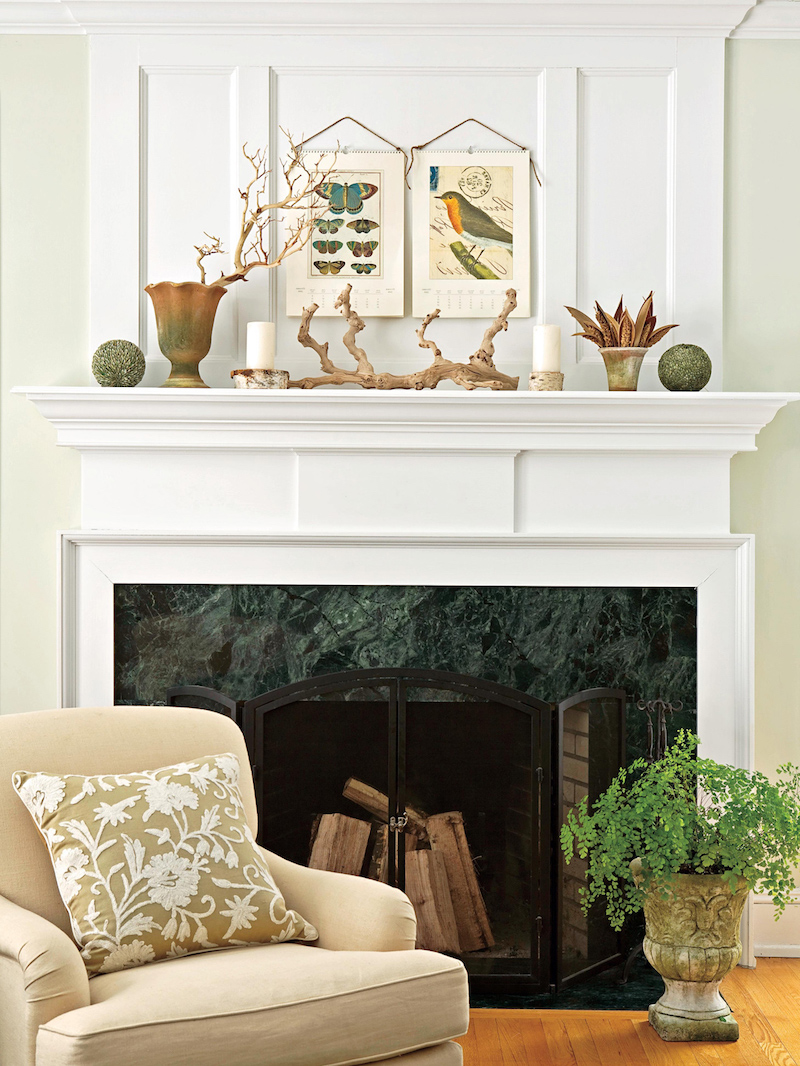 Modern Fireplace
Now you know some tips and tricks on how to style, let's see some design ideas for different aesthetics. If you're more into the clean, sleek, modern look but still want the feel of coziness, these designs are a great choice.
A floating, simple fireplace is a great centerpiece for the living room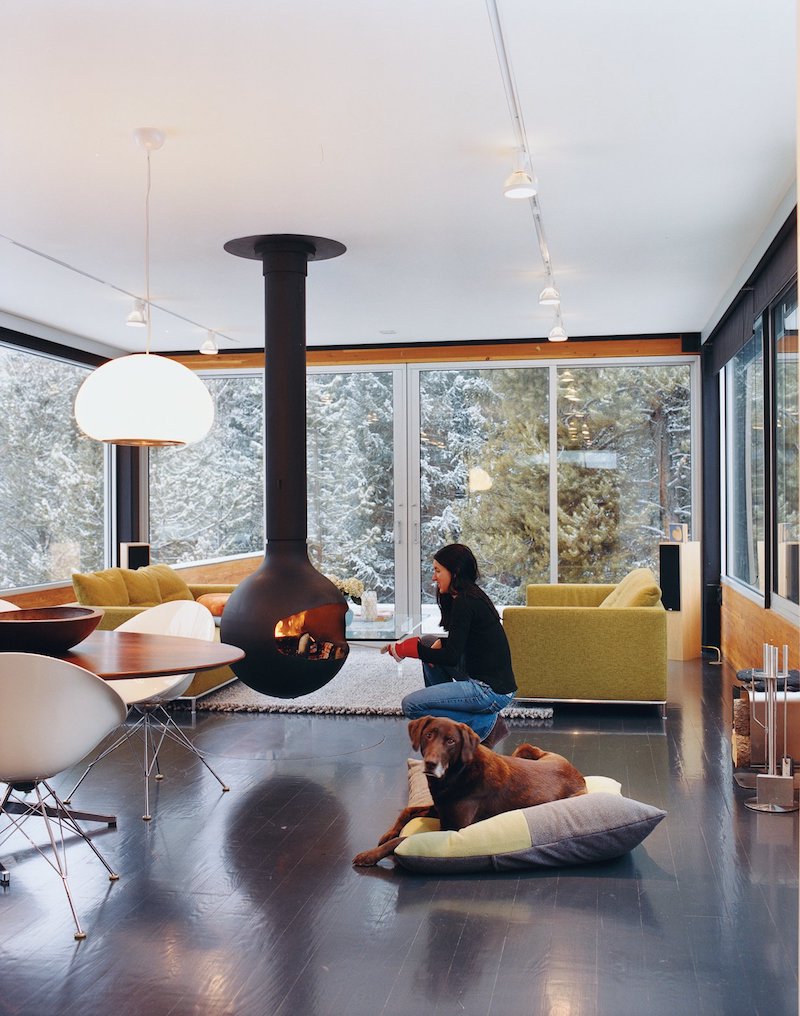 A clean look is the basics of modern design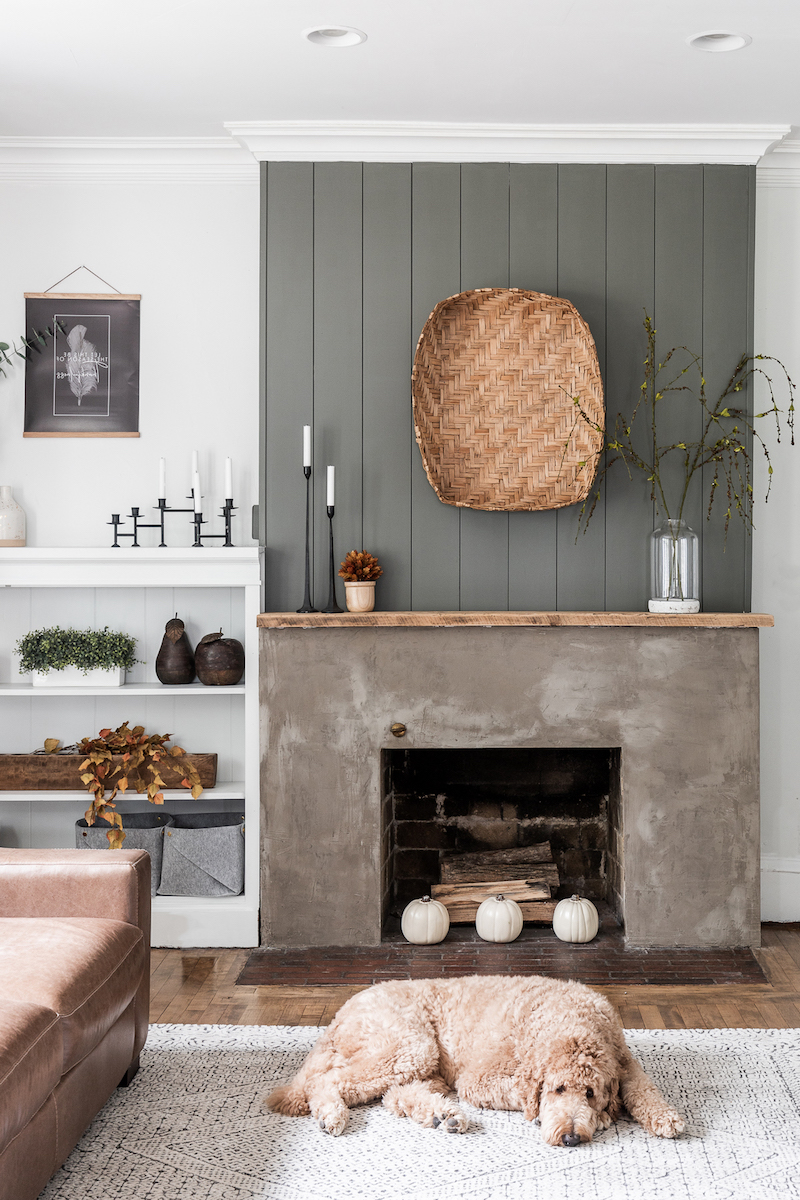 You can experiment with color and still achieve a modern feel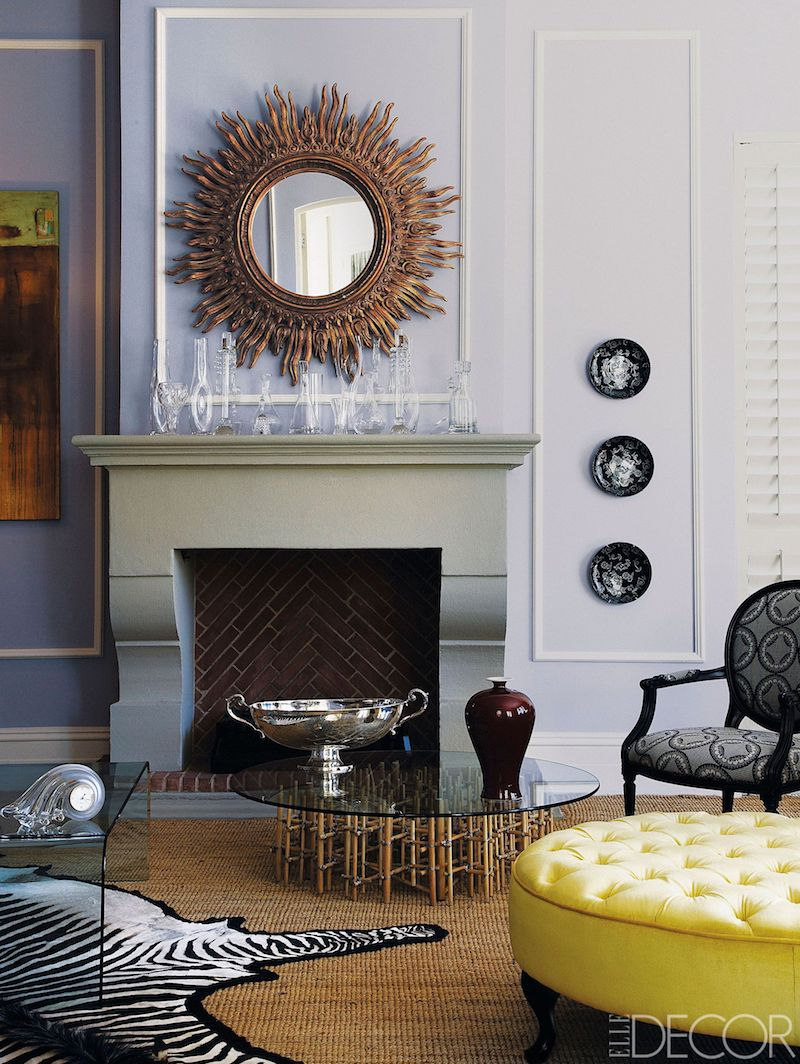 @ElleDecor
Farmhouse Fireplace Ideas
If your home has a farmhouse feel to it, and you're looking for a fireplace to match that aesthetic, there are plenty of cool design to try from. You can also create a modern farmhouse look. Tailor the design based on your needs and wants.
Wooden mantels are a great touch for a farmhouse fireplace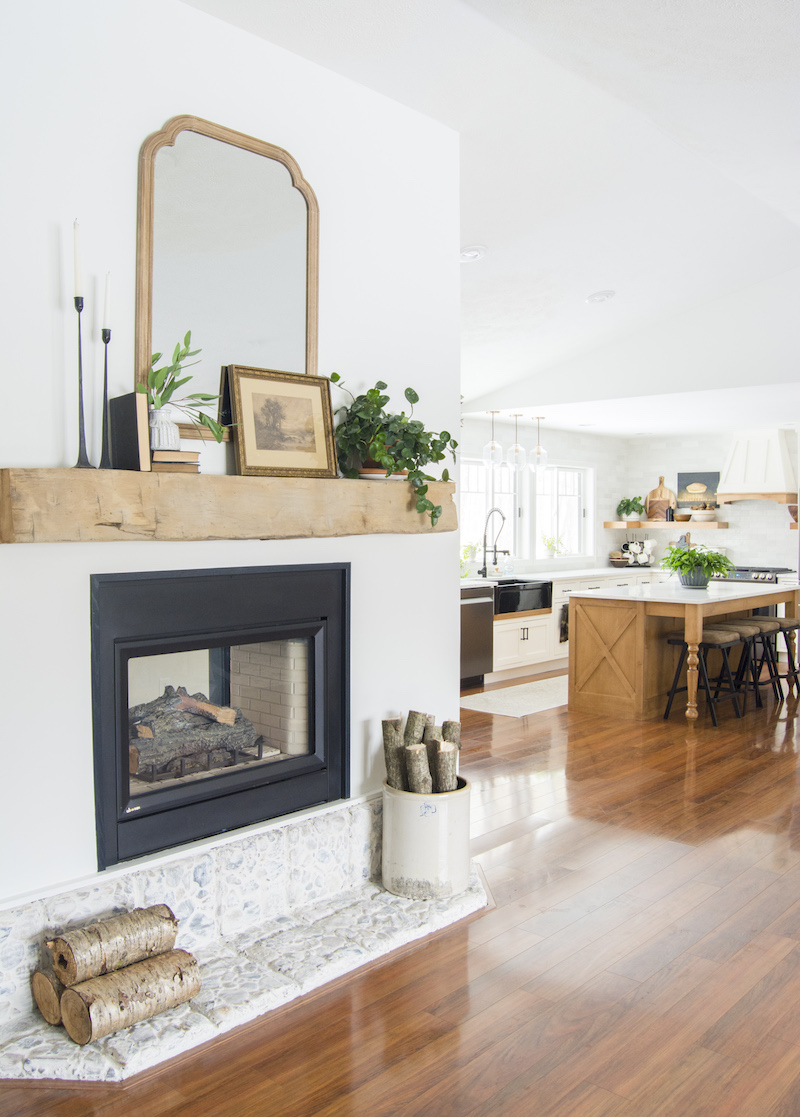 An old-school fireplace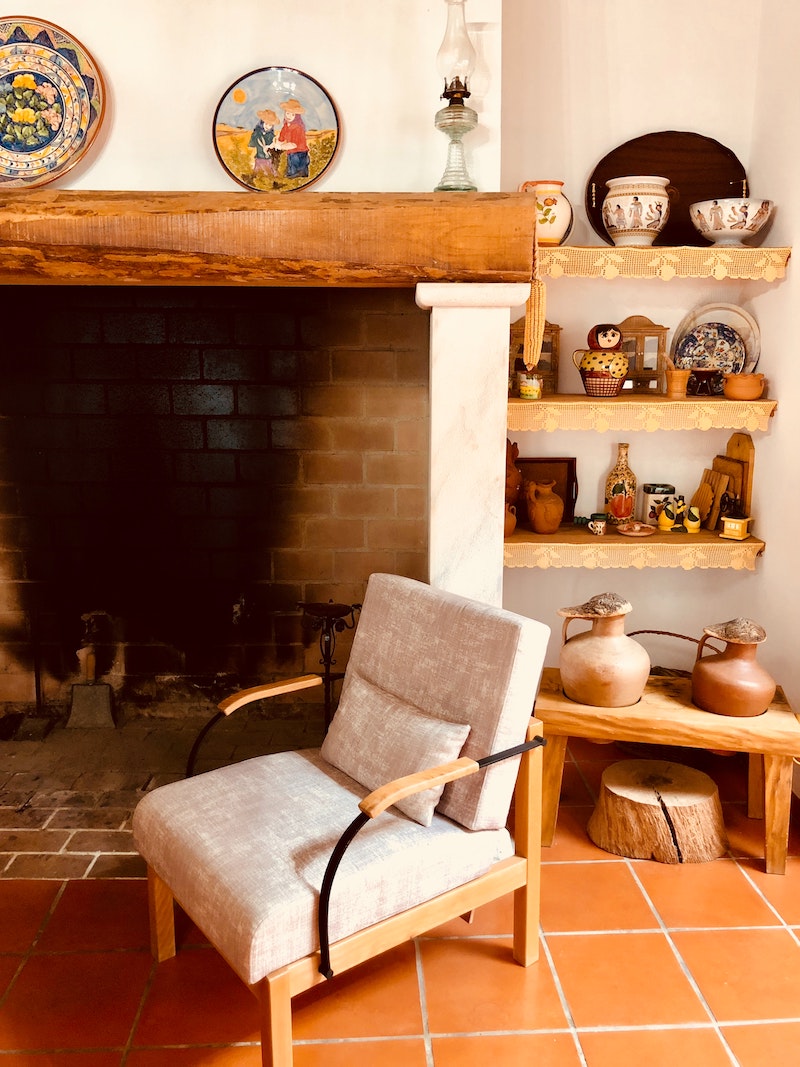 You can build your fireplace into the wall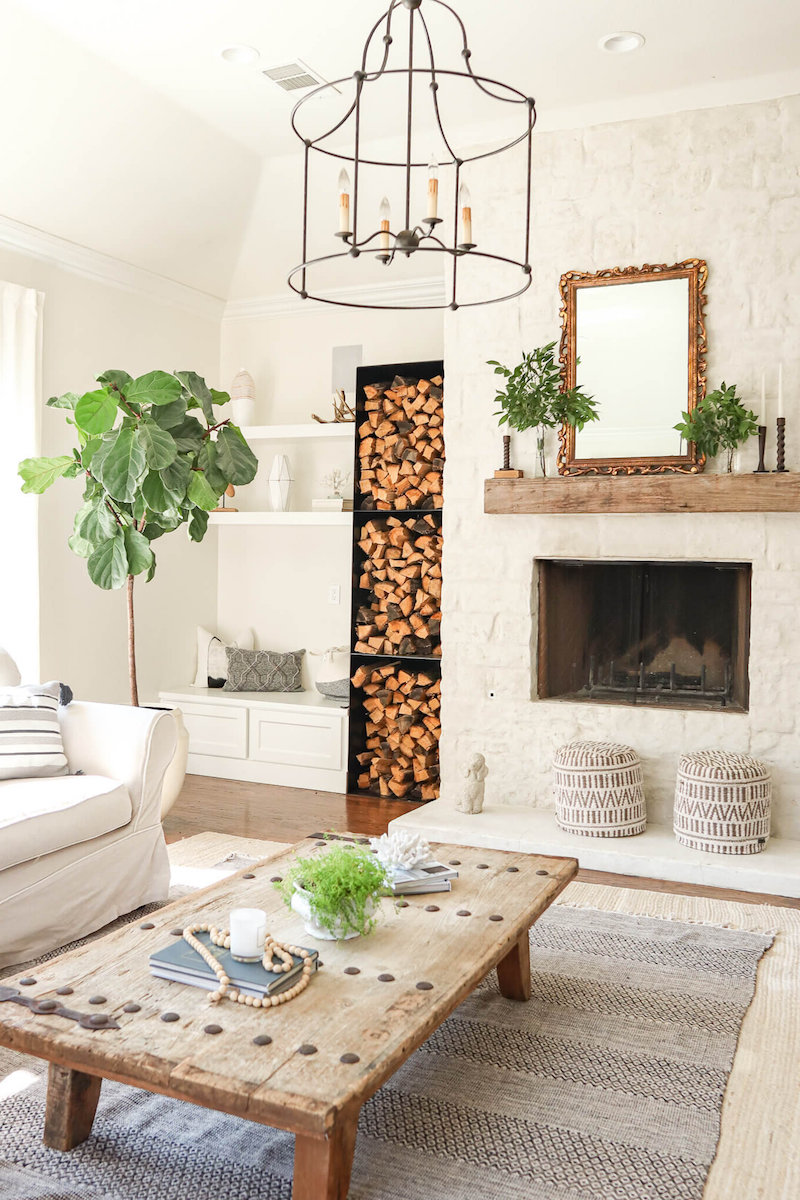 Rustic Fireplace
If you are a fan of the classics, or you simply enjoy having a rustic kitchen and dining room, why not try a rustic style fireplace for the living room as well?  These beautiful pieces will create a homey, vintage vibe to your family space.
This is a perfect example of a rustic fireplace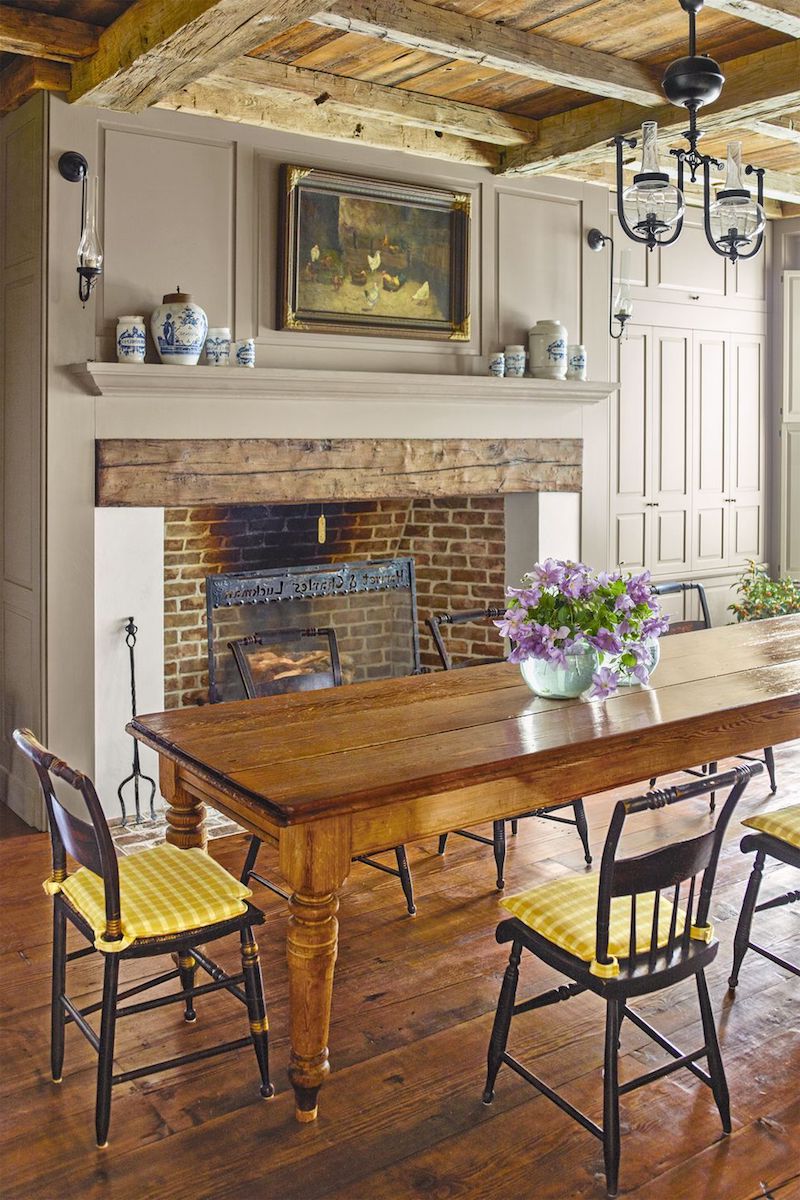 If you don't have a wall to build the fire place in, this is also a great option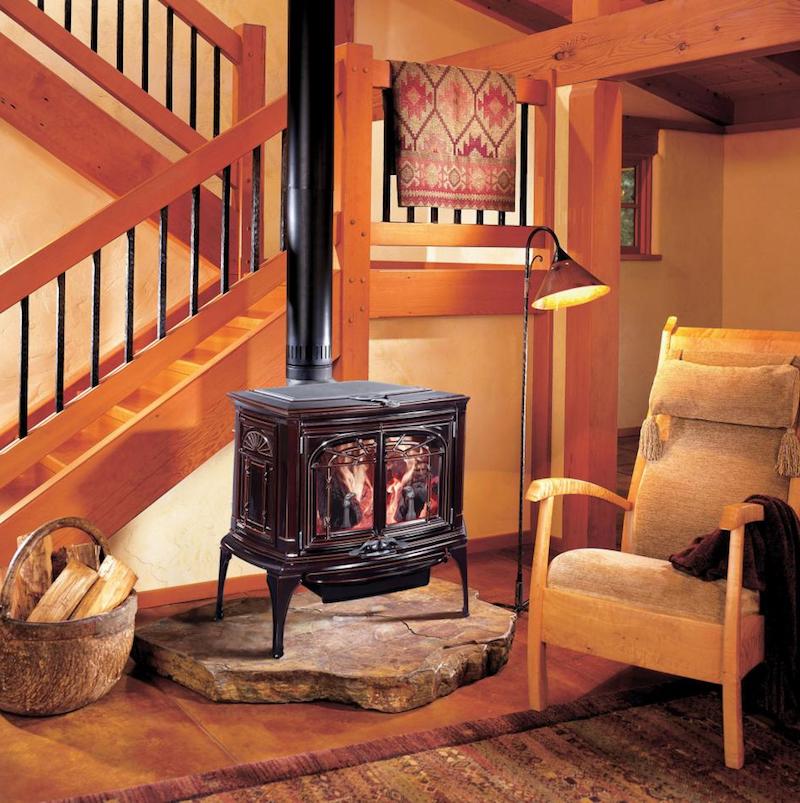 This version is a mix of the two above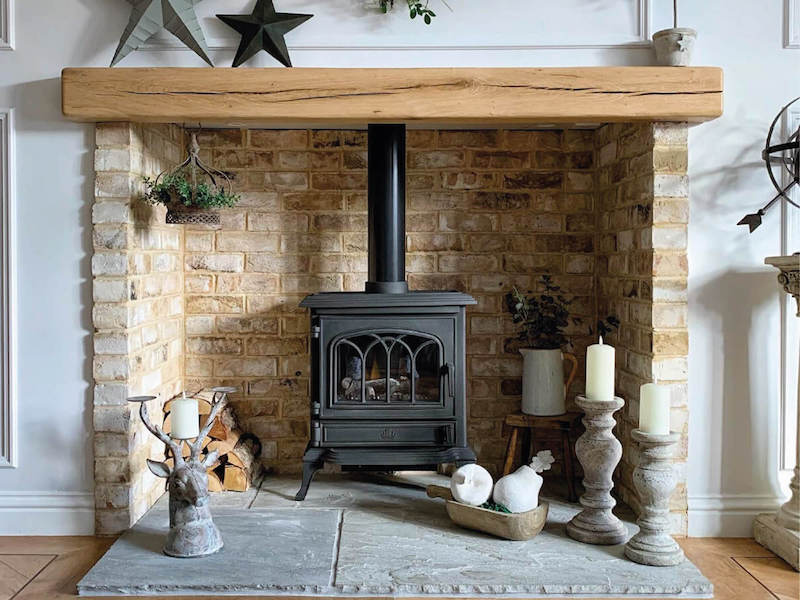 Fireplace Design Ideas
If you're not into the modern, farmhouse, or rustic design, here are some more cool living room fireplace ideas to get inspiration from. You can play around with materials, colors, placement and more. Make it to fit your space and tastes. Make it your own and get creative!
Fit your fireplace to your aesthetic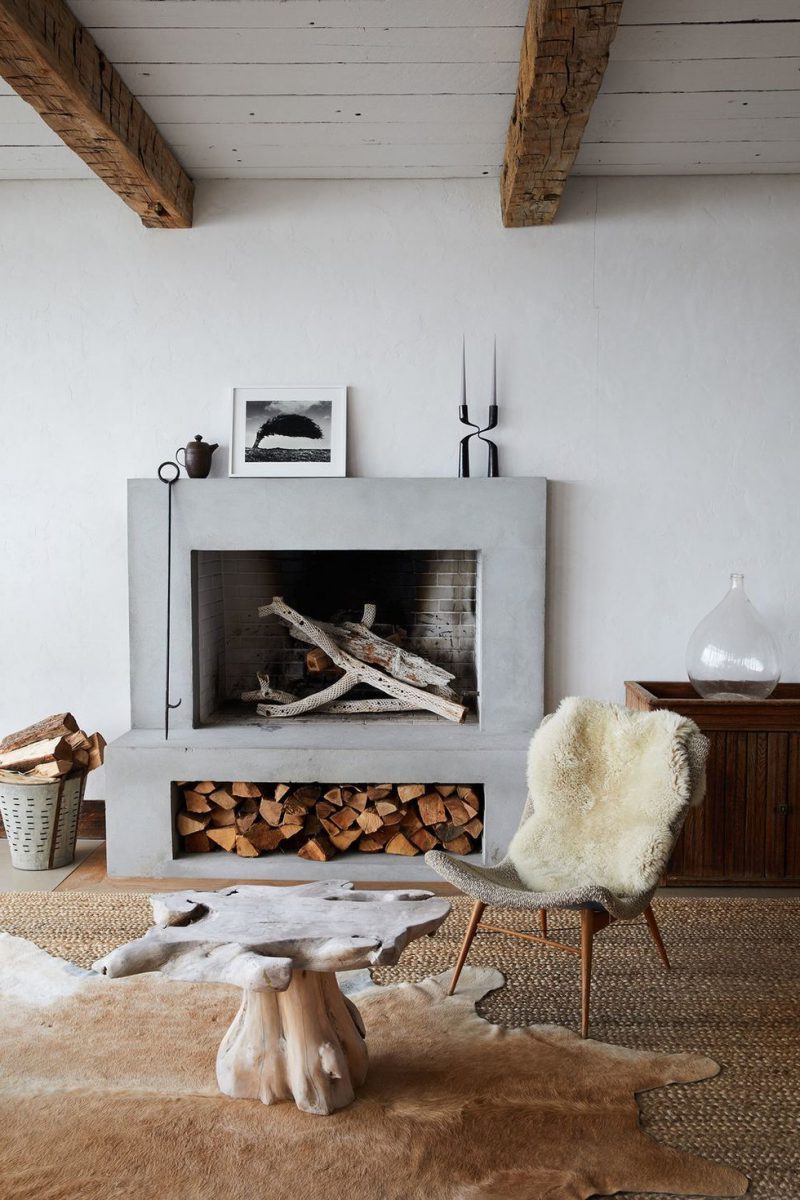 This design is a classic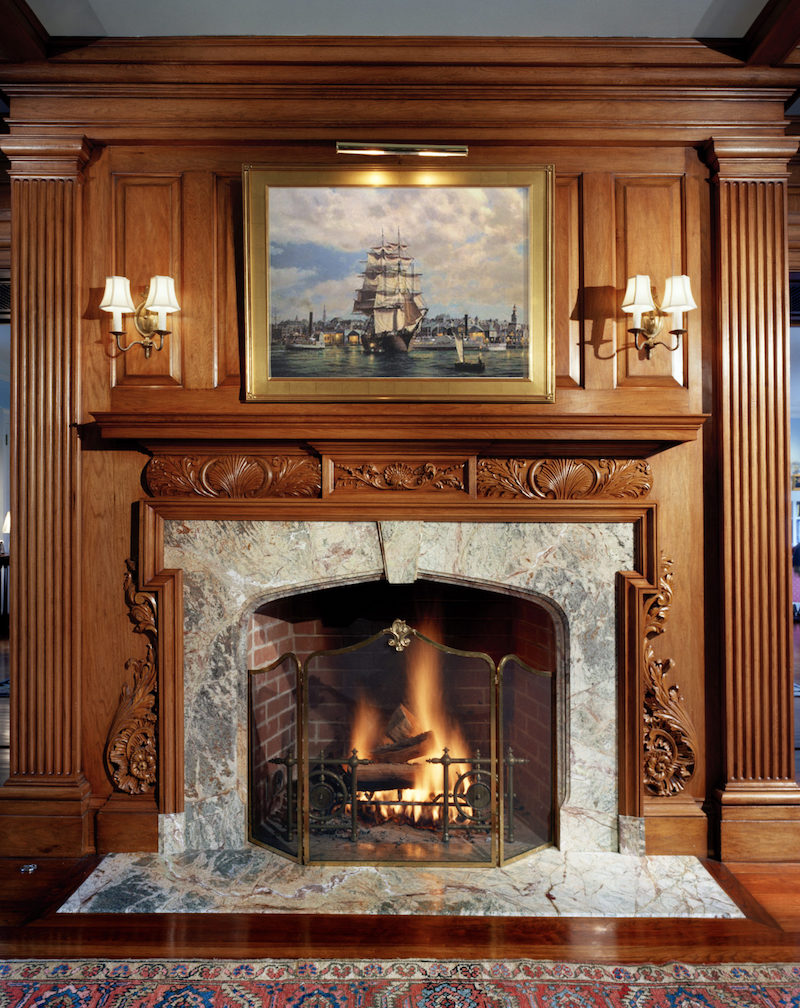 If you enjoy bright colors, incorporate them into the fireplace through tiles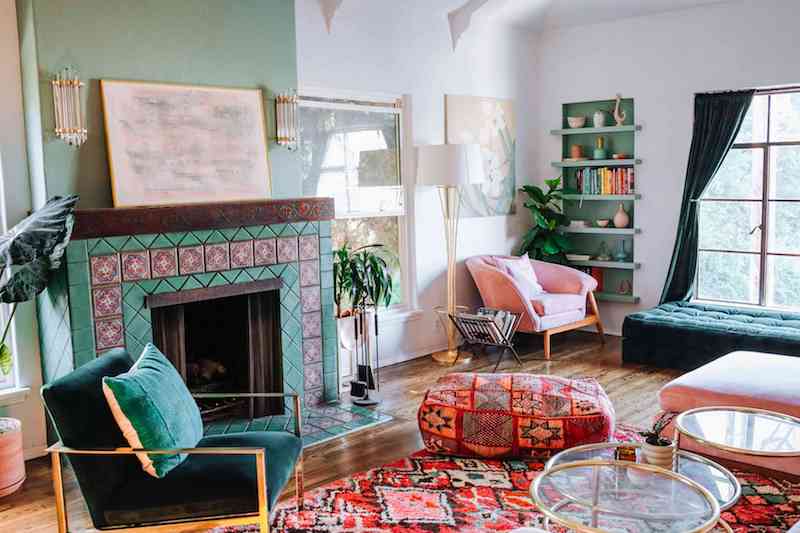 Mantel Decorating Ideas for Everyday
There are plenty of Christmas mantel ideas, Thanksgiving decorations, and other festive bits and bobs to place on the mantel. However, when the holidays are over, and you clear the mantel from all the themed pieces, it looks quite empty. So, what are some ways to spice it up for every other day of the year? Here are some creative ways to create beautiful mantel pieces you can enjoy every day.
Add flowers to the mantel for a spring feel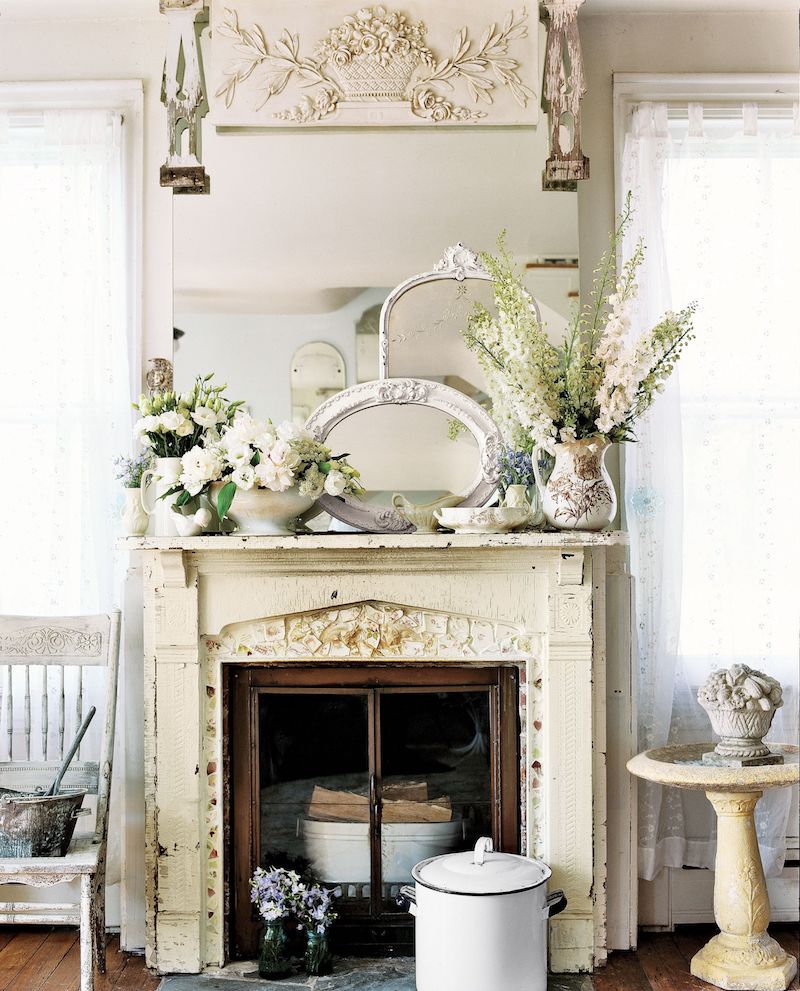 Keep it simple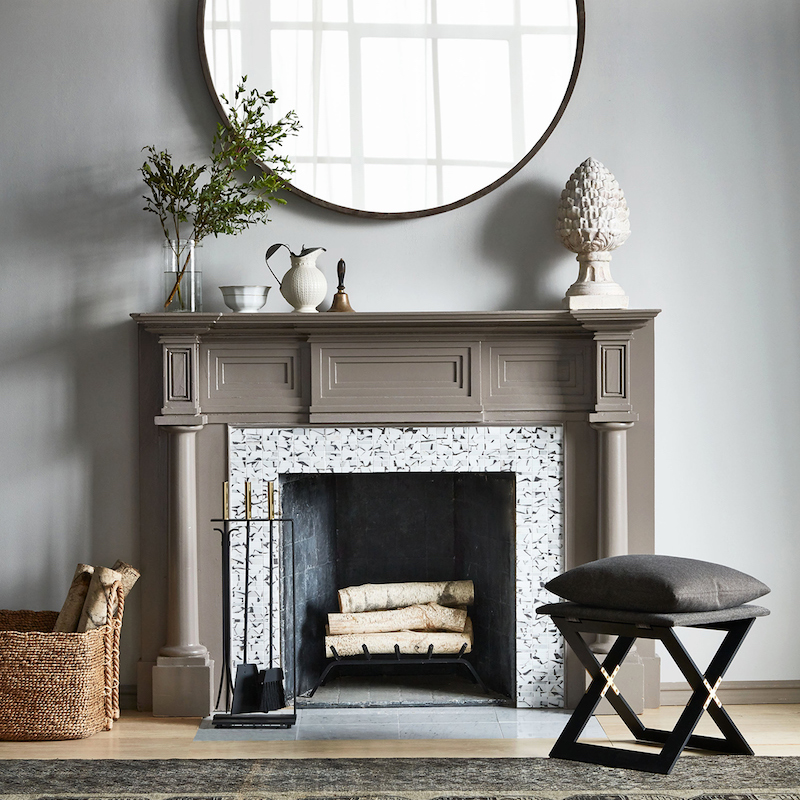 Or tap into the maximalist in you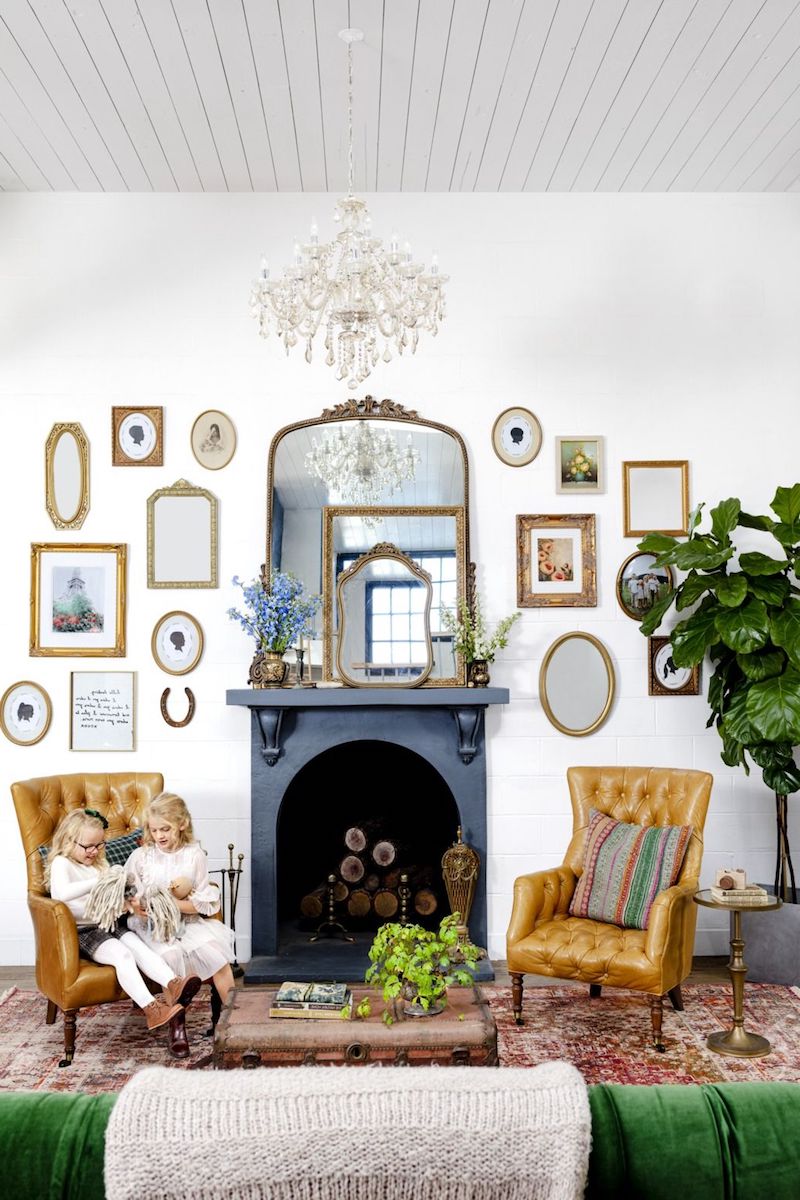 You don't always need a mantel to have some decorations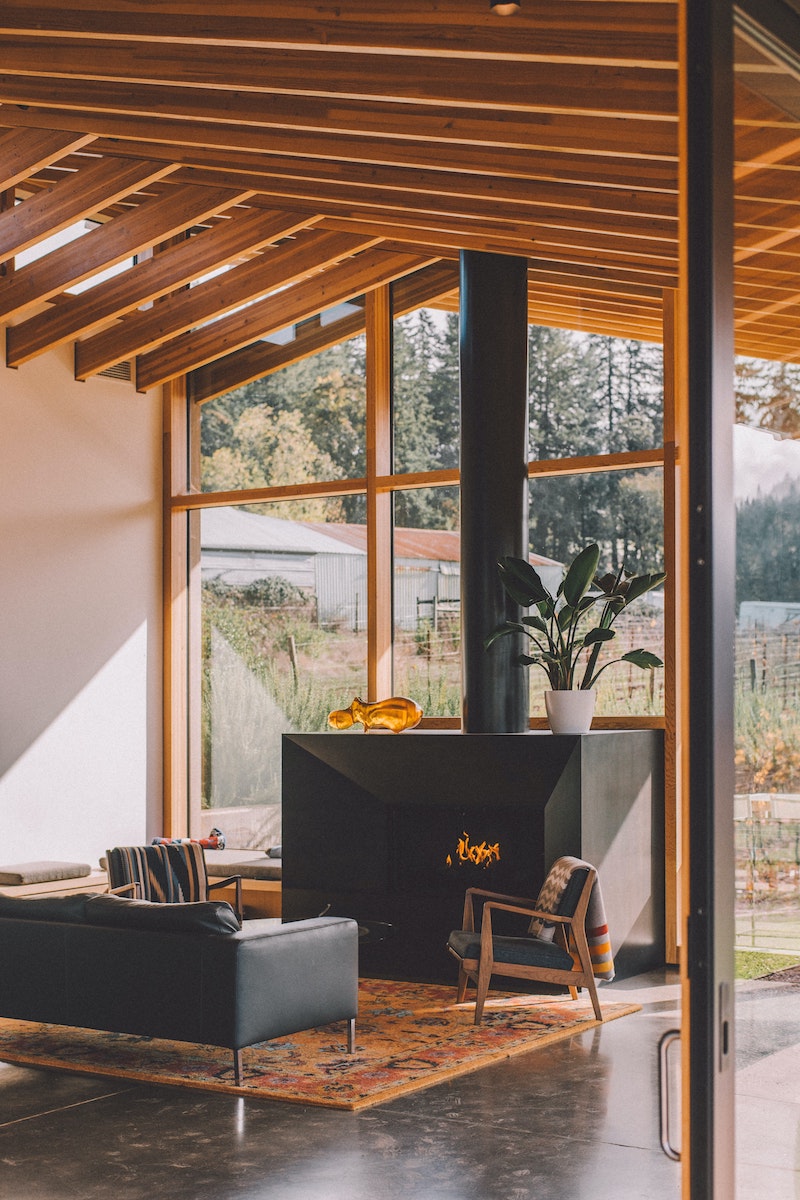 We hope you enjoyed these living room fireplace ideas and found some inspiration for your own home. Now you can go on and confidently choose the perfect style to fit your aesthetic, paint colors and furniture.
A fireplace will bring comfort and joy to your home