Living room paint color ideas to freshen up your interior
Summer is the season for renovations. Lots of people use the good weather to turn their houses upside down, clean them out and refresh them. If, however, you are one of the lucky people and don't really need that many things done, you might be looking to just freshen up your home. One of the easiest ways to do just that is to repaint your walls. Many people often undermine the difference a color can make in your house. So, if you are ready to take some risks, a new and bold wall color might be just the thing you need. So, check out our living room paint color ideas along with some tips and tricks on how to accessorize your new color and how to make your home even more modern and trendy. Don't be afraid to try a bolder color, it is definitely going to pay off.
Try bolder colors to turn your living room into a modern and trendy space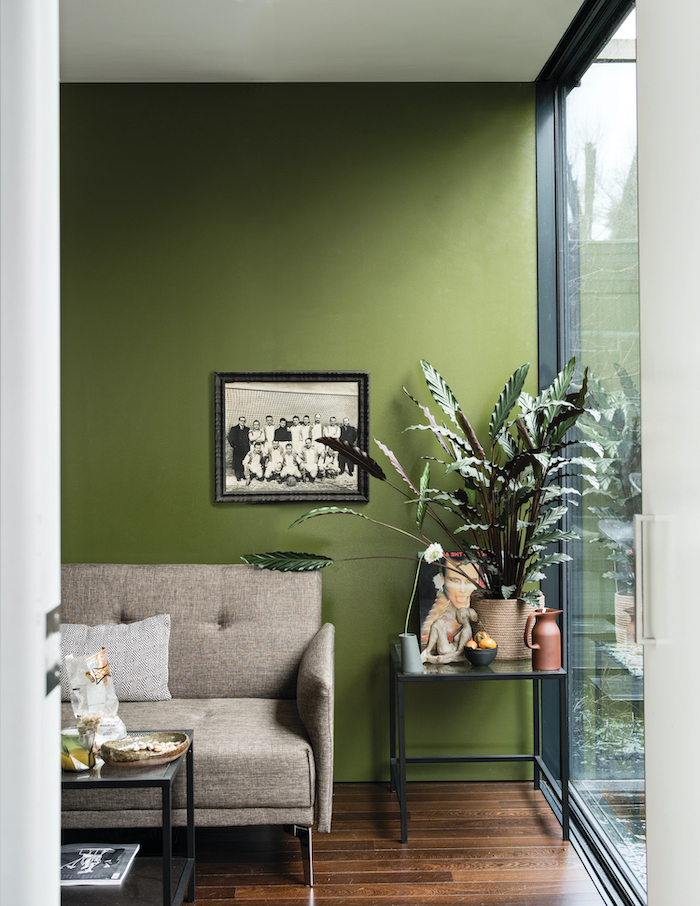 Living room paint color ideas for every taste
If you are on a budget and are looking for an easy way to freshen up your home, a color change is just what you need. However, before you start, there are a few things you need to consider first. The first thing you need to think about is your furniture. If you have furniture in specific colors and are not looking to change them, then your walls should be coordinated with them. What's more, you need to think about a color palette that will fit your interior design style. Another important thing is to consider how big the room is. It is well known that darker colors shrink a room, while lighter colors make it seem bigger and airy. Which is why, it is very important to pick a color in accordance with how big the living room is. Now, grab a tool kit and start painting.
Navy blue is the color of 2020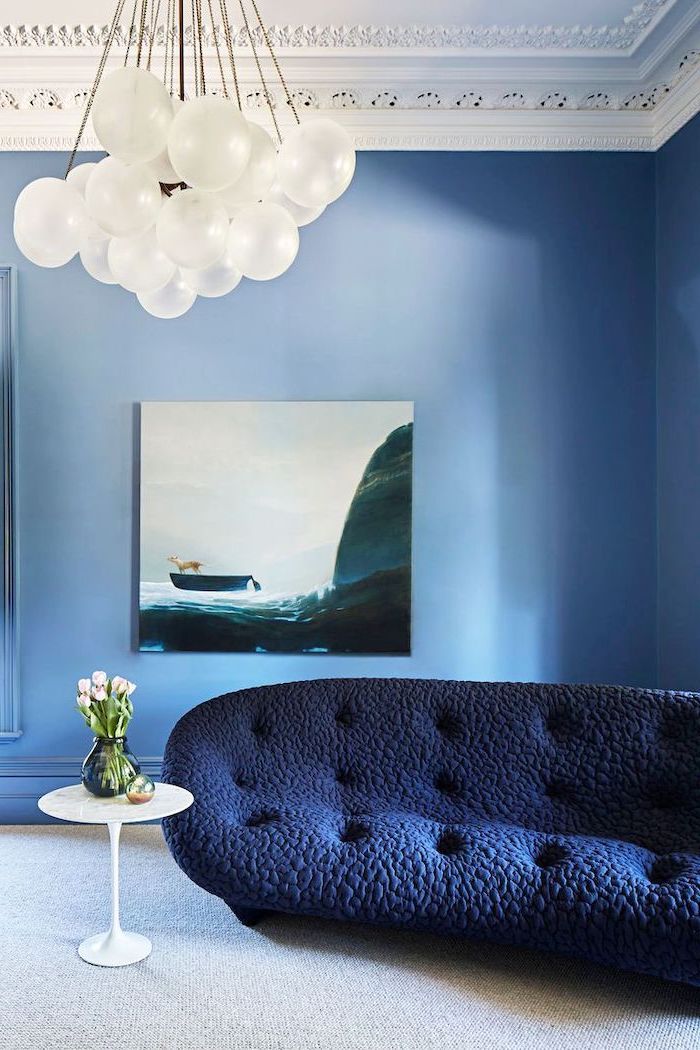 What is the most popular wall color for 2020?
Well, that would be blue in all of its shades. Navy blue is Pantone's Color of the Year, after all. That is why, blue has been everywhere. So, if you are looking for ways to turn your home into a real life Architectural Digest photo, then try blue. It might seem like a risky color, but it can look so beautiful when properly accessorized. First of all you can stick to blue in different shades. Lighter walls, darker blue furniture with some white or neutral accents. Another option is to bring even more color into the room. For example, although it may sound weird, orange is a color that goes perfectly with blue. Try it, we dare you.
This mint green is so beautiful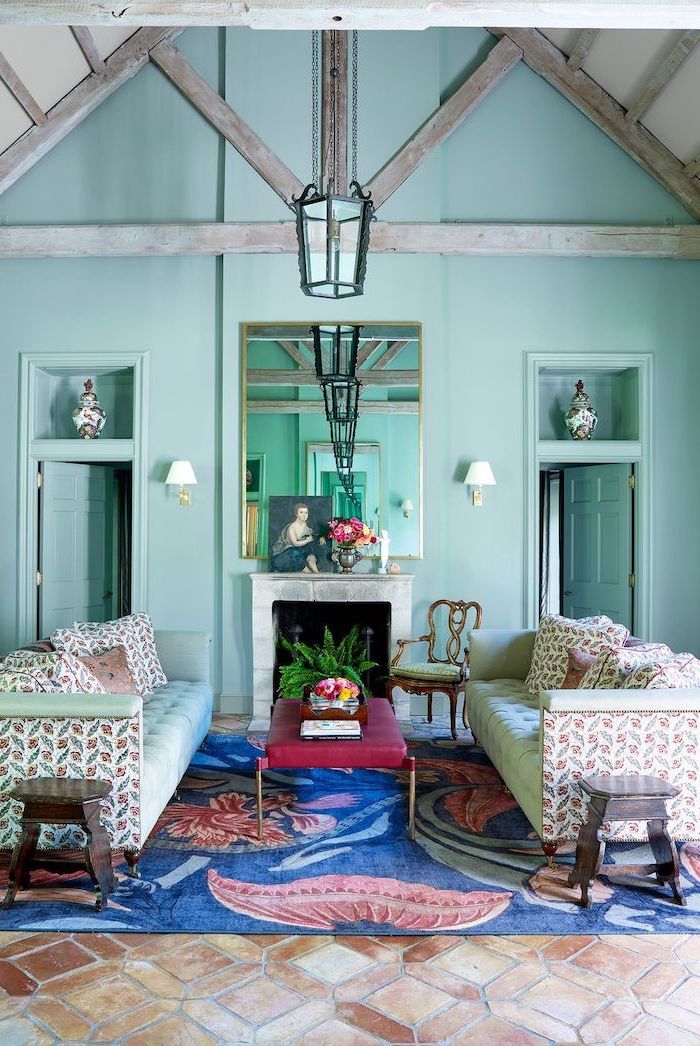 What is the best color to paint a living room?
Blue, of course, is not the only color you can try. There are so many more that you may not have even thought of. So, here they are:
Mint green walls
Mint green is just such a fresh color. It is so vibrant and fun and will bring so much character into your living room. Which is why, you shouldn't be afraid to try it. What's more, this particular shade of green is so reminiscent of summer, it will no doubt bring the feeling of the hottest season into your home.
This is such an understated color, which, however, brings so much character into the room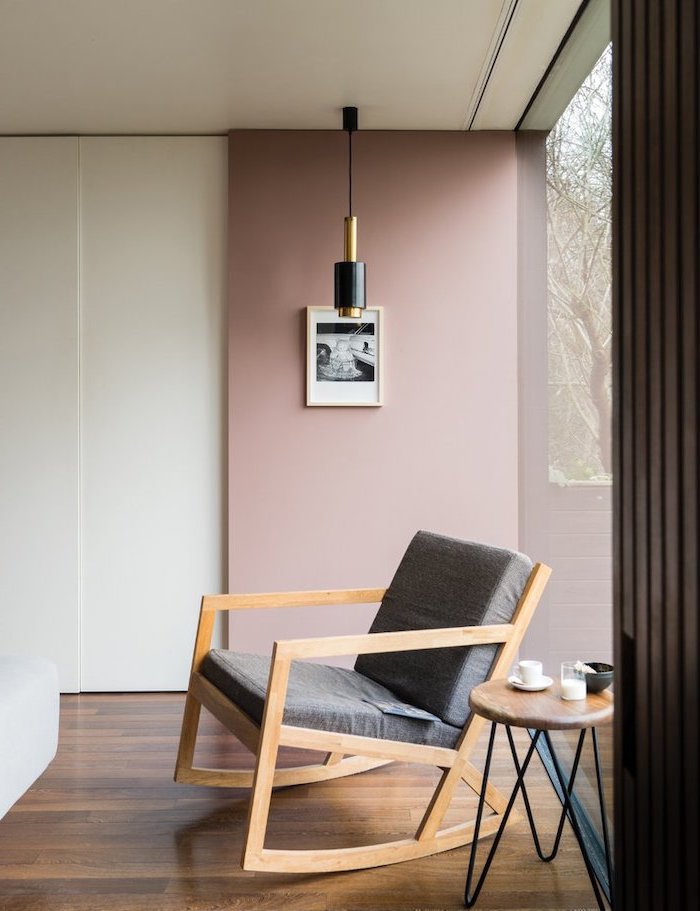 Salmon pink / Pastel pink
Pink can be a great addition to your home. If you are looking for a statement, then salmon pink might be just what you need. It will make your living room feel fun, vibrant and full of life. On the other hand, if you are into minimalism and are looking for something a bot more understated light pastel pink looks absolutely stunning. It will fit right into the minimalism, but it will also bring some colors into your living room. Furthermore, it will definitely be your accent and will catch the eye of any guest who walks through your door.
If you are a risk taker, then mixing two vibrant colors is something you will definitely love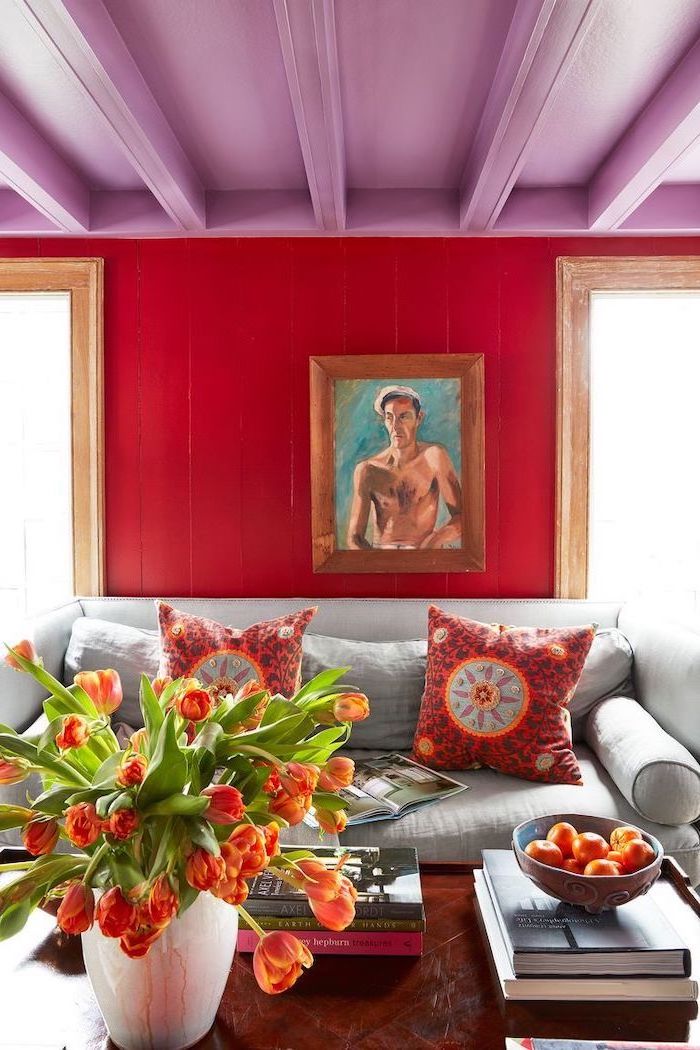 Lilac
Purple in all of its shades is extremely beautiful. It also looks very stylish and modern. It will be a great addition to any room with tall walls and big windows. What's more, if you are willing to take a few risks, you can pair it with so many different colors. Try red or green if you are looking to make a statement. Otherwise, you can tray gray or neutral colors for a more understated look.
Why not try a warm color, which will remind you of a sunset sky every time you enter your living room
Orange
Orange is one of the warmest colors. Every single time you set foot into your living room you will feel like you are surrounded by a sunset sky. The perfect pairing for orange is usually neutral colors, since it is so vibrant. However, you can always try something different and pair it with navy blue, for example.
Bring the nature inside with a gorgeous shade of green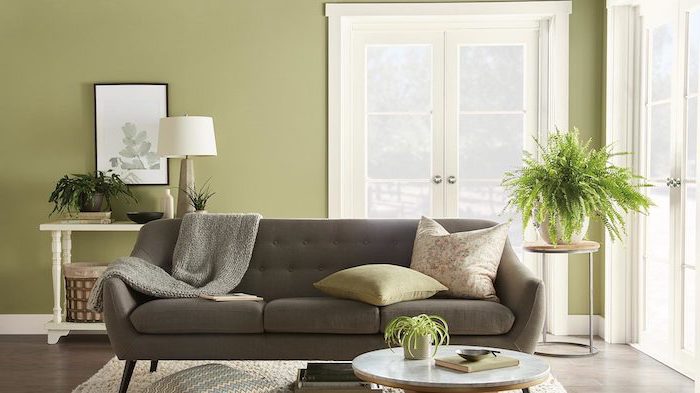 Green
If you are a lover of nature, then green is just the right color for your living room. You can pair it with gray, neutral colors or even purple and pink. Don't be afraid to try different color combinations. Take risks and claim the rewards.
What do you think of this color palette?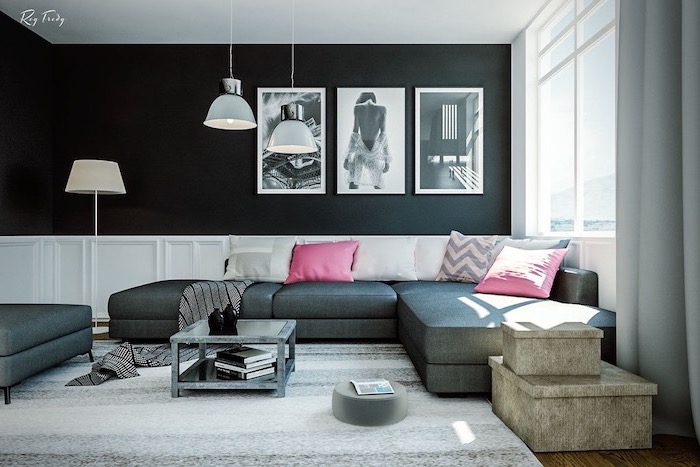 Living room paint color ideas in Black / White / Gray
I mean, need we say more, these three colors are staples of the living room paint color ideas. Because they are neutral colors, they can be paired with any type of furniture you like. What's more, you can add lots of small details and accents around the room, which is going to make it look super trendy.
Don't be afraid to try different color combinations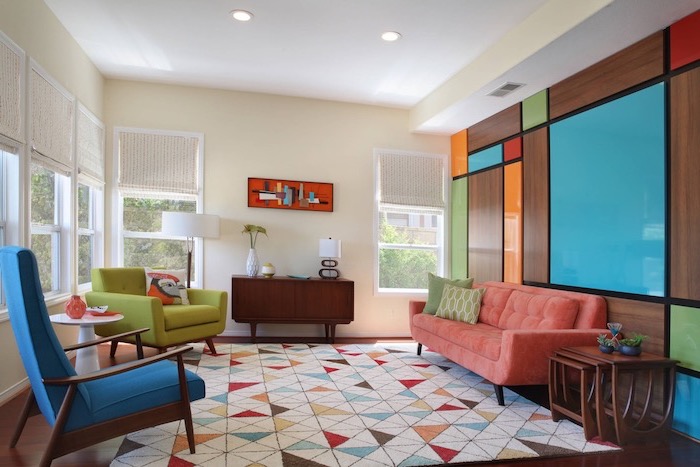 What colors make a living room look bigger?
If your living room doesn't have a lot of natural light and is not very big, there are some rules to follow. First of all, your walls need to be lighter. Using lighter colors on your walls, makes the room feel brighter and airier. There are the usual ones, of course, like white, beige and light gray. That doesn't mean, however, that you can't bring some color into your room. So, whether you pick blue, lilac, pink, green, etc. just make sure they are in a lighter shade.
Just look at this beautiful, lighter shade of blue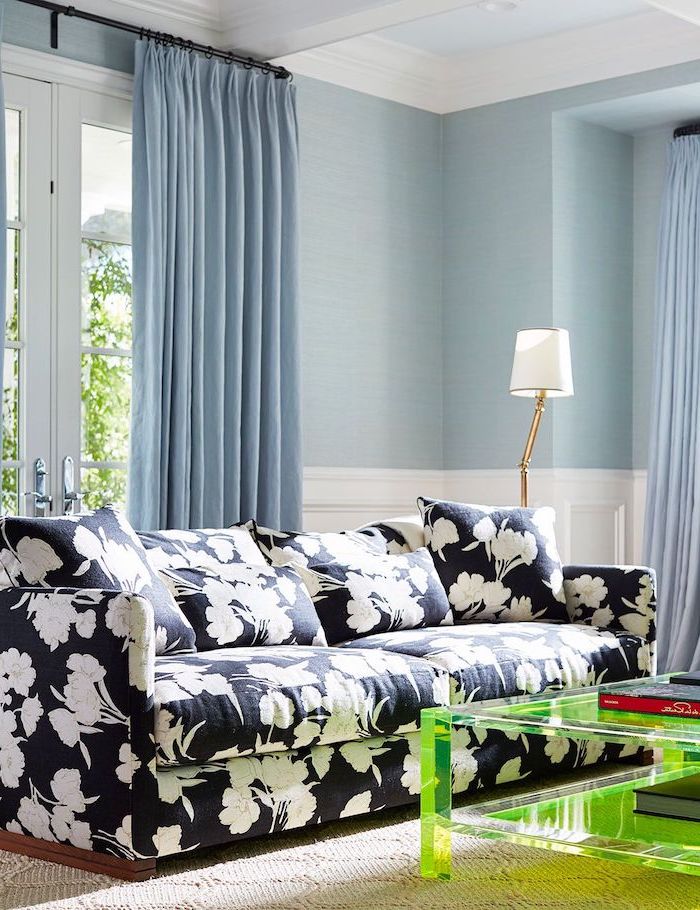 When painting a room two colors which wall should be darker?
There is another option if you are scared to cover all of your walls in a vibrant, bold color. And that is painting just one of them in the color of your choice, while leaving the rest either in a neutral color, or in a lighter shade of the color you have chosen. If that is what you decide to do, there is just one rule to follow. As we have already stated, darker colors make the room feel smaller. Which is why, the darker color should either be on the smallest wall, or on the wall that is opposite the window. That way, the natural light will fall right onto the darker color shade, preventing your room from shrinking.
Use a darker color on one of your walls to create an accent in your living room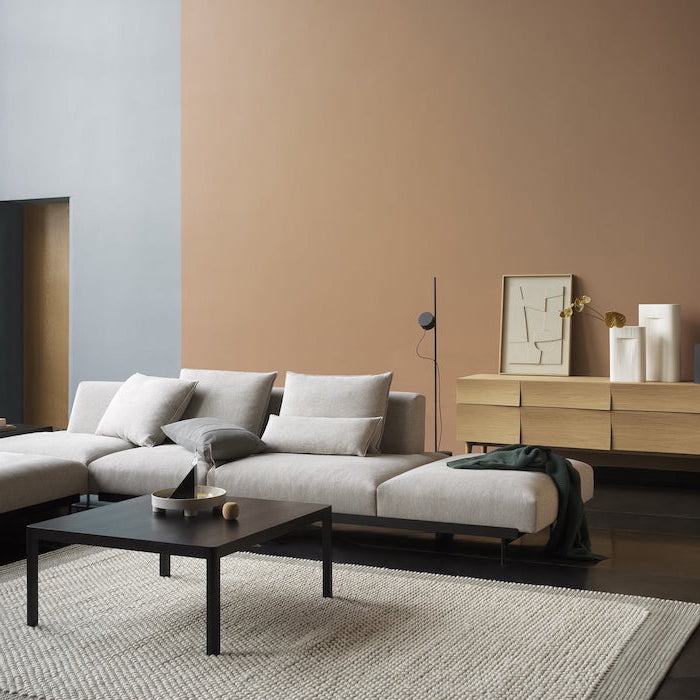 Now browse through our gallery and find your living room paint color ideas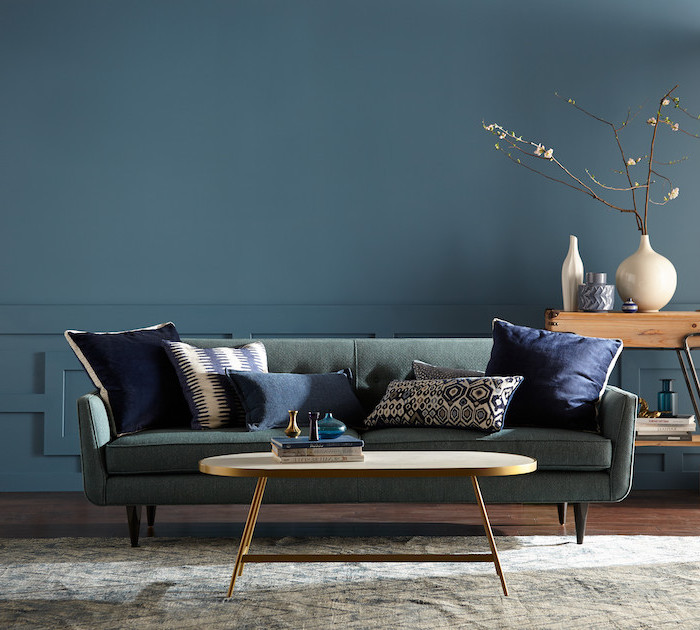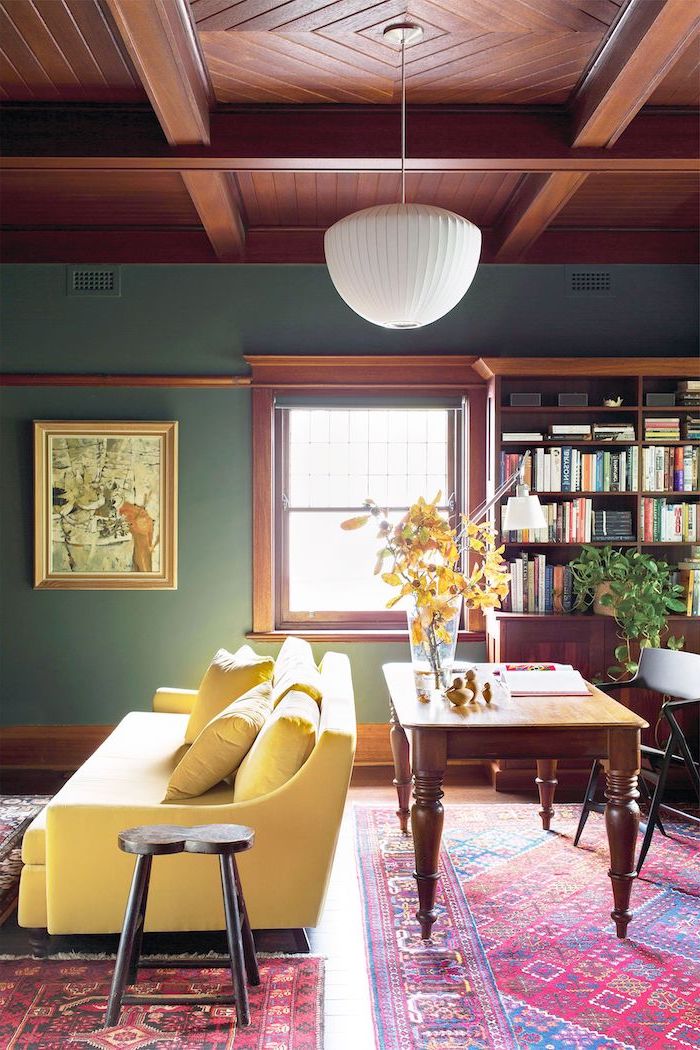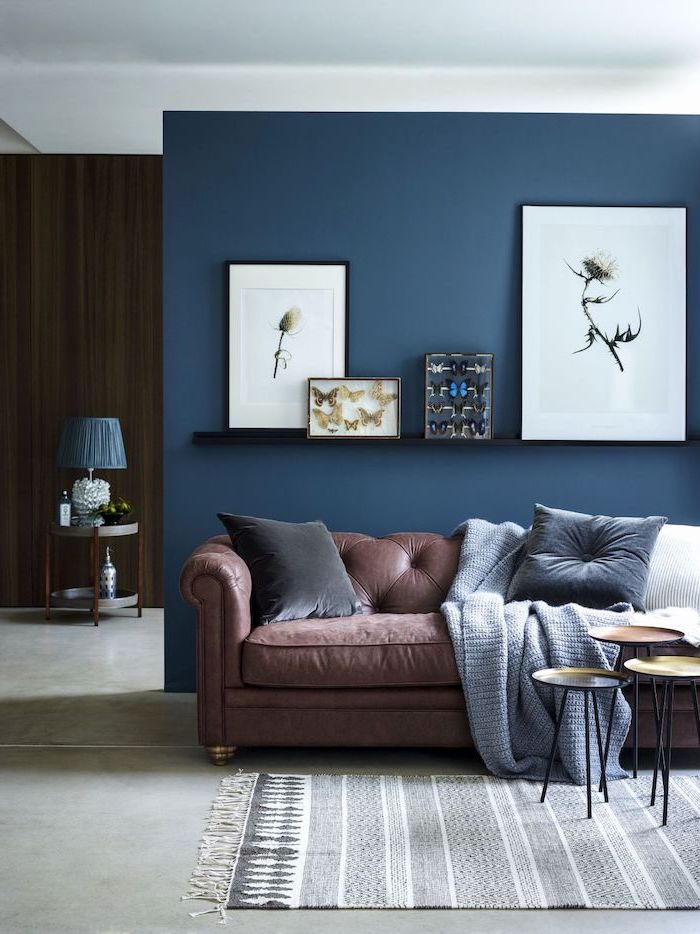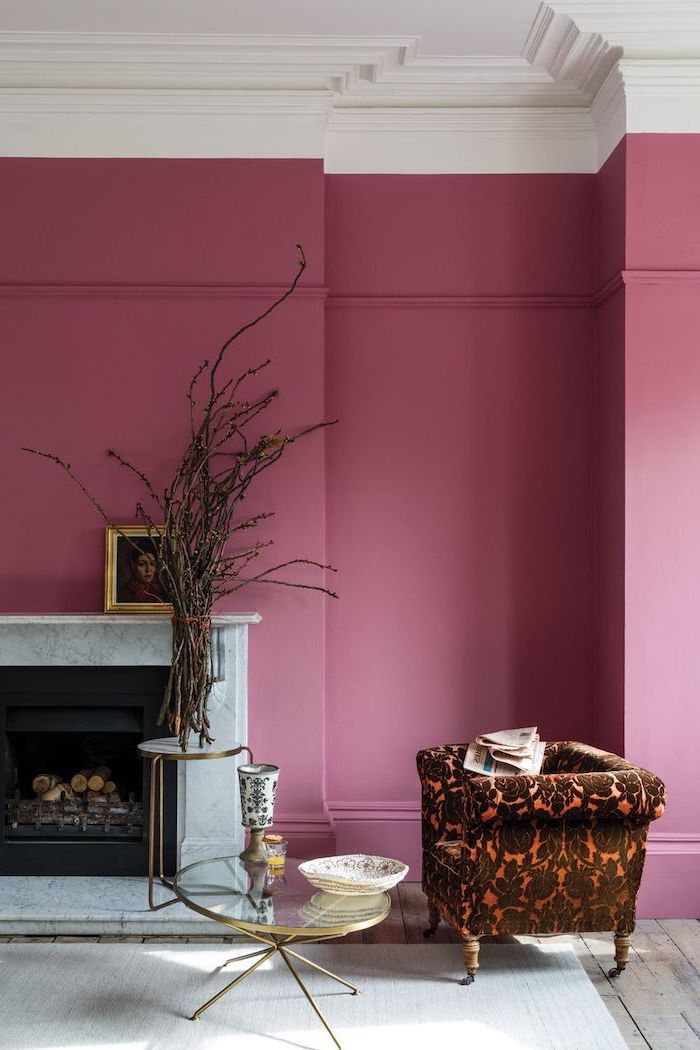 Coral was Pantone's Color of 2019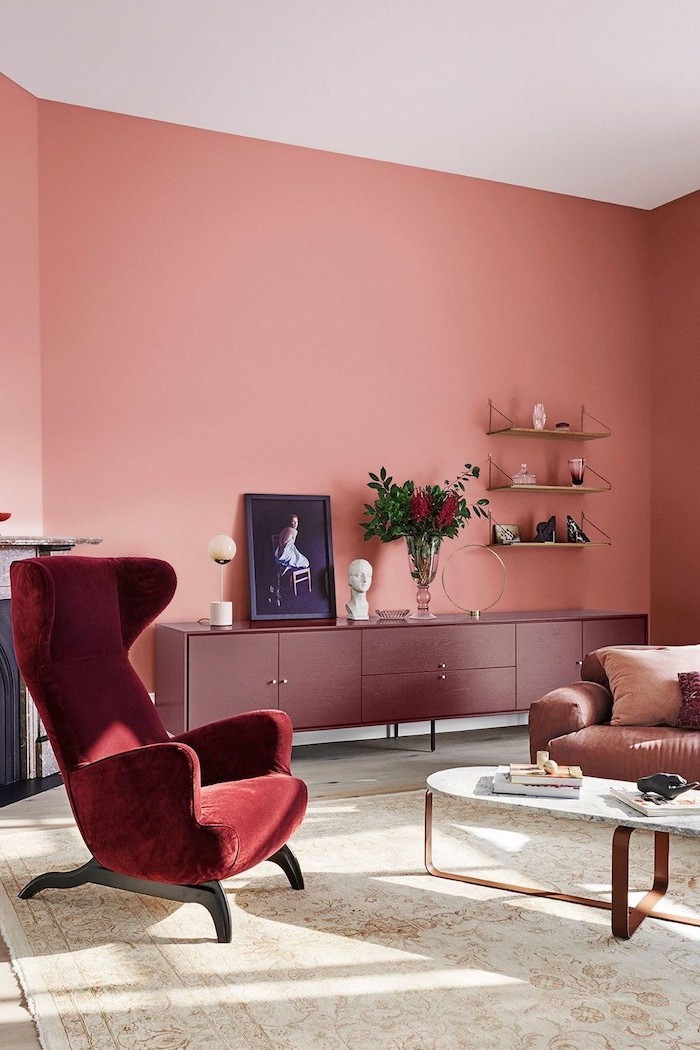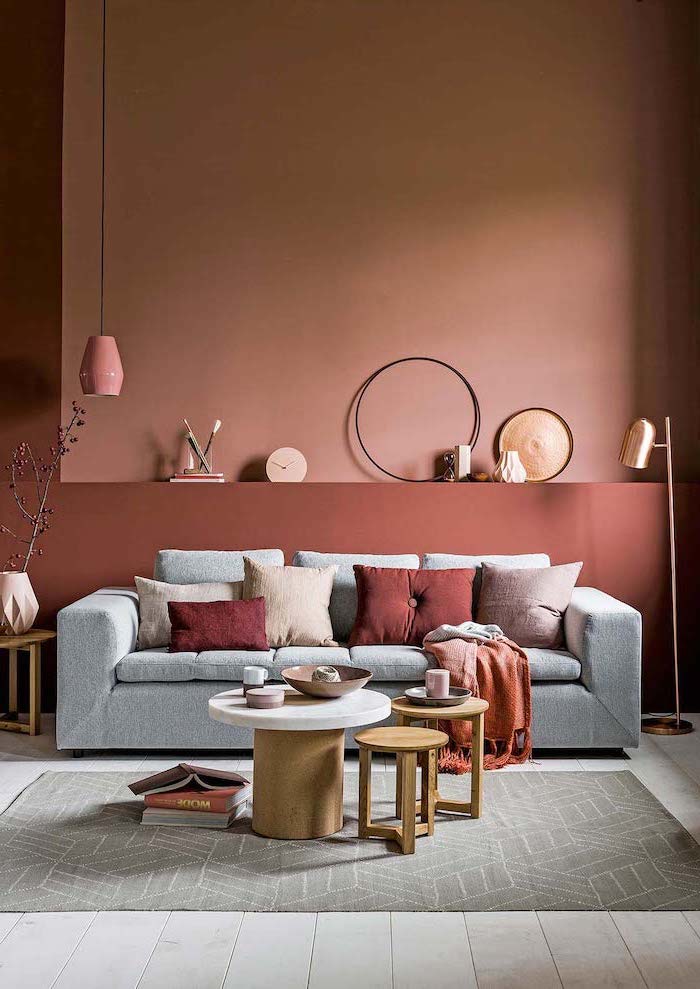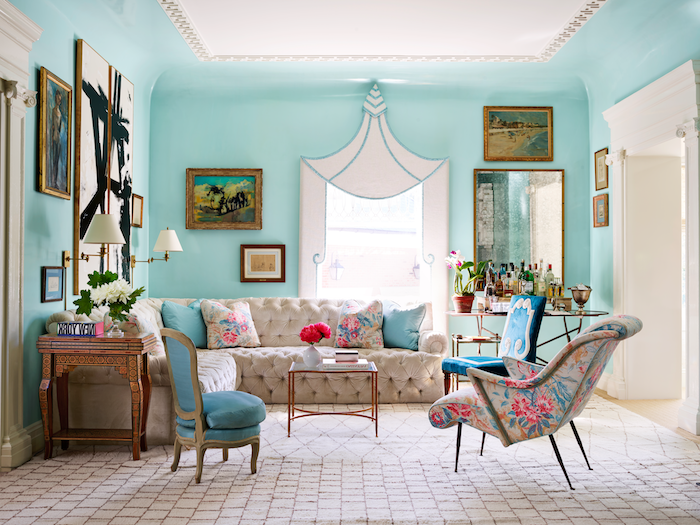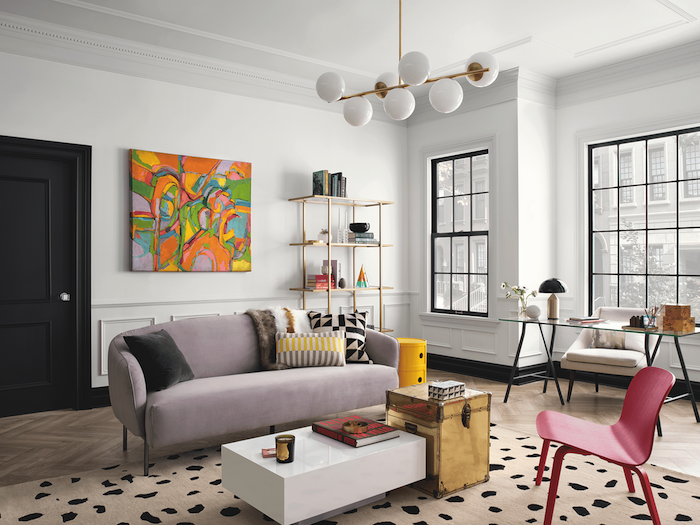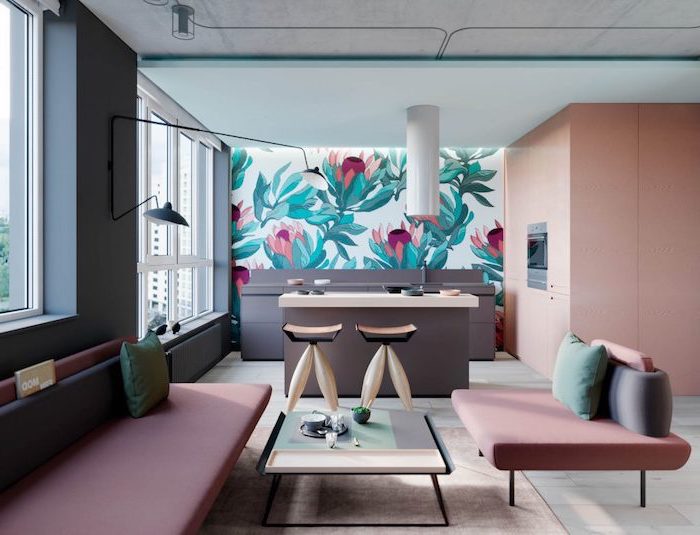 You can never go wrong with beige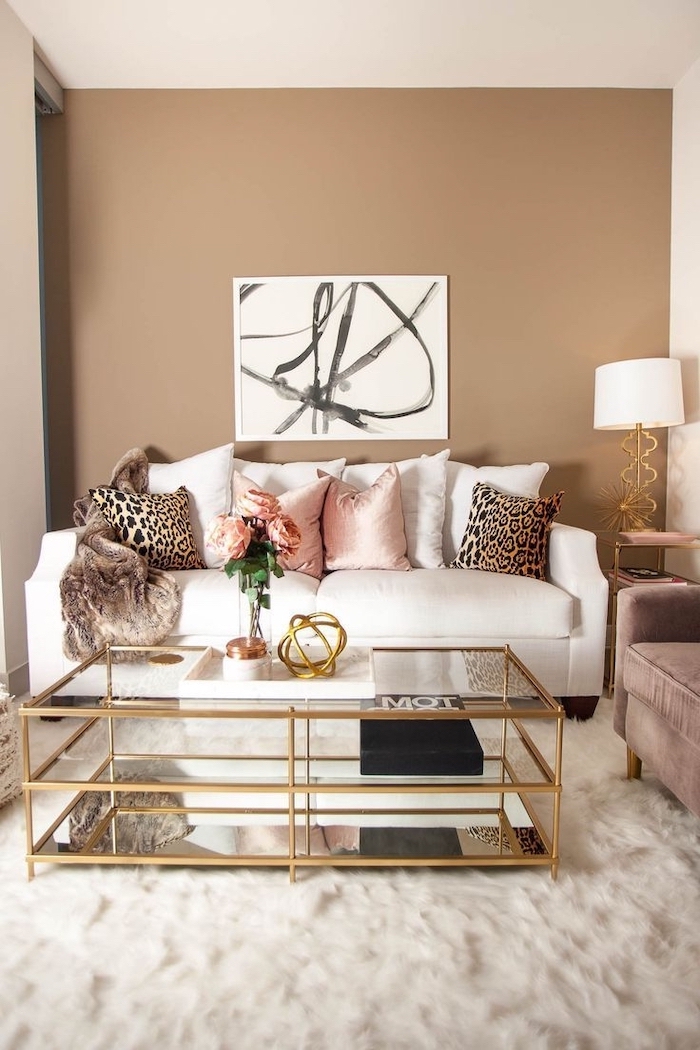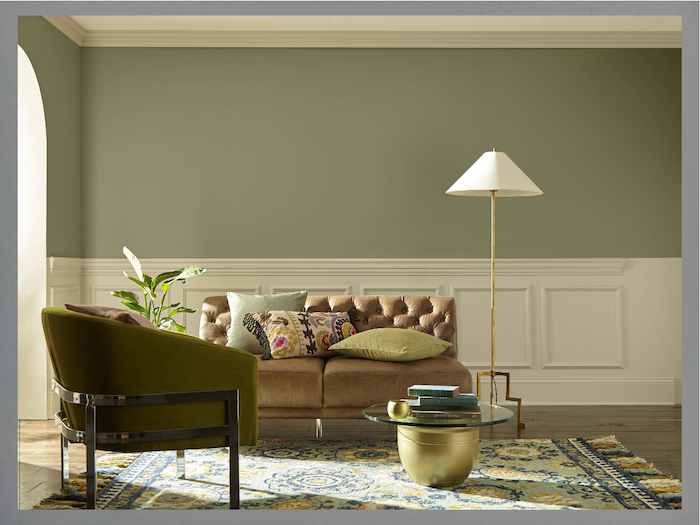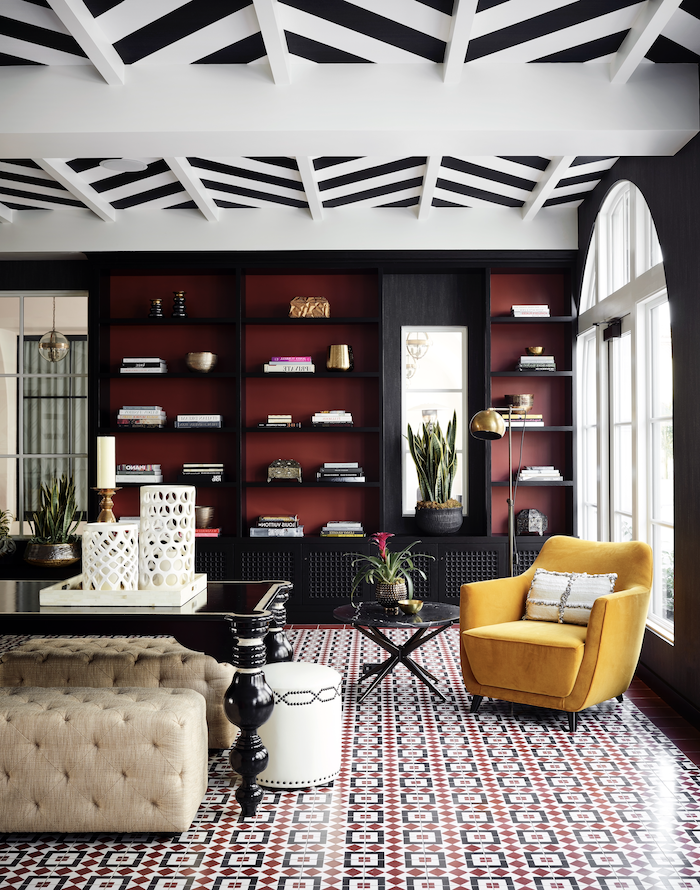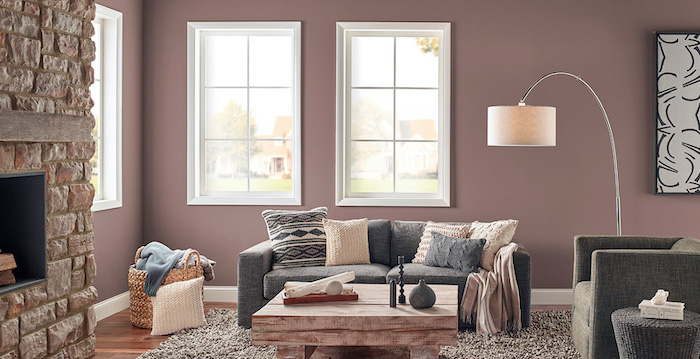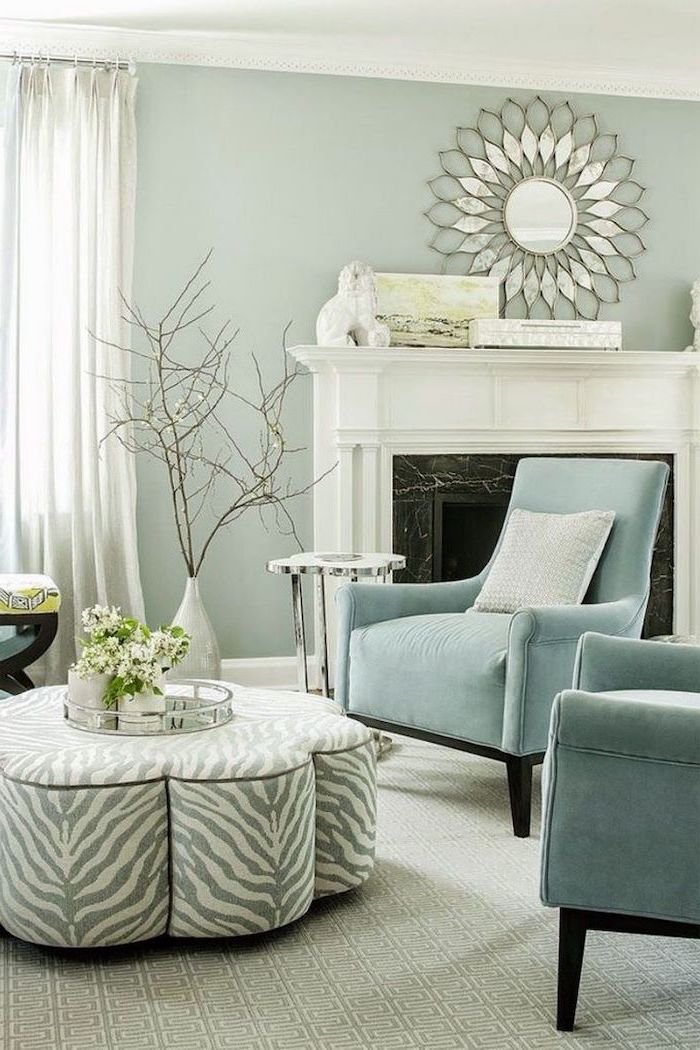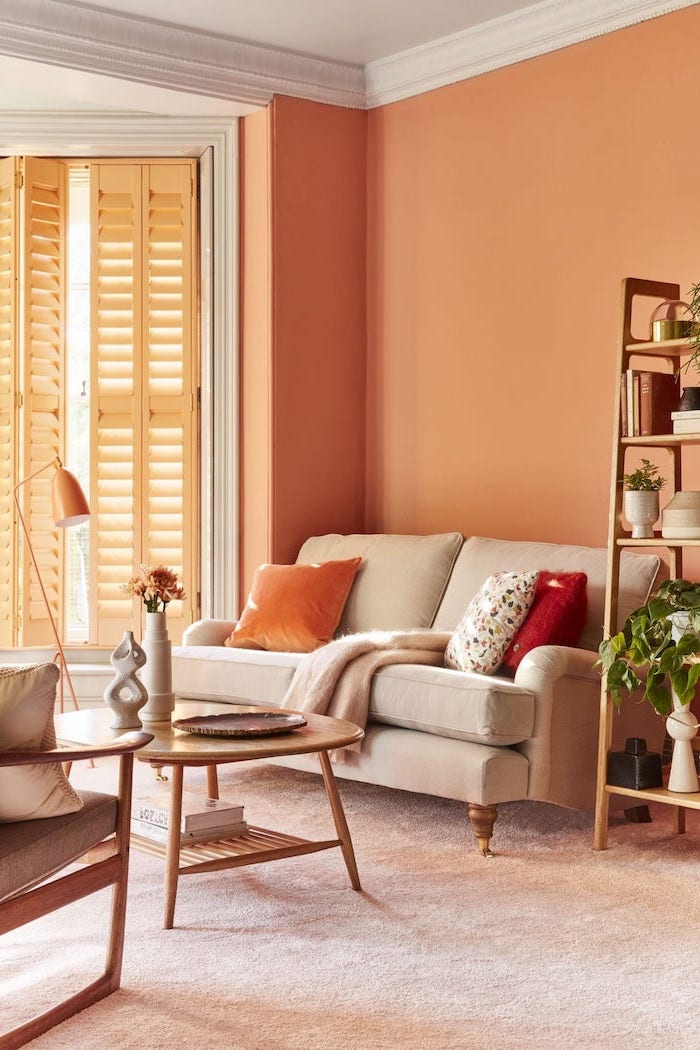 Trying vibrant colors yields gorgeous results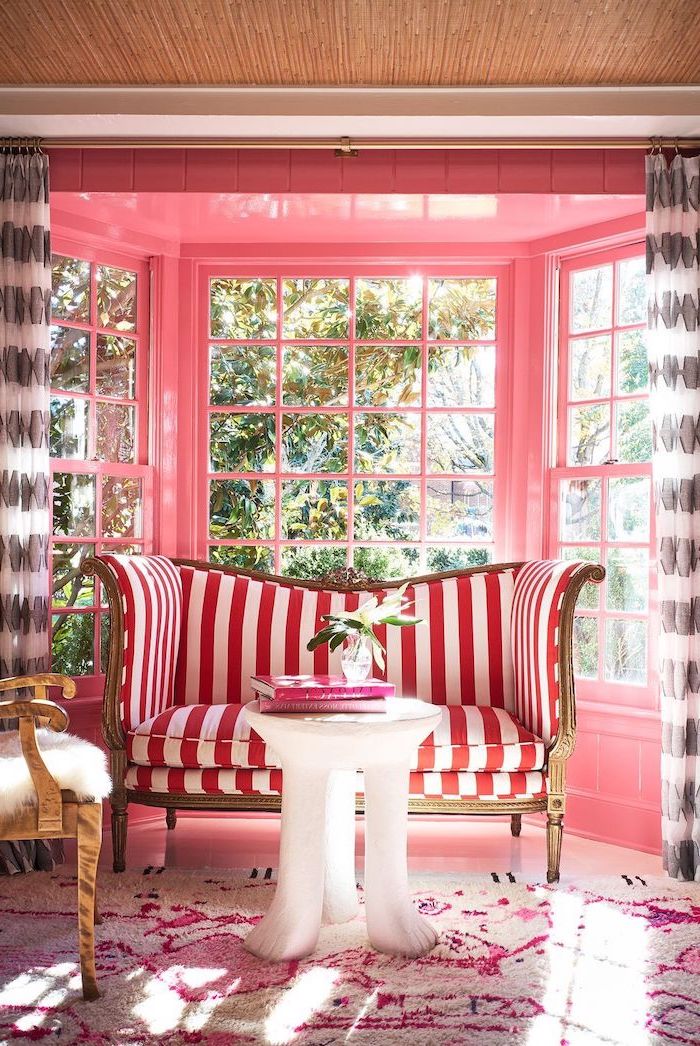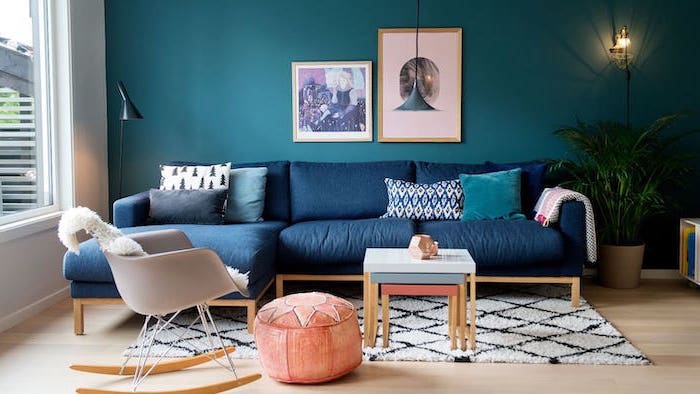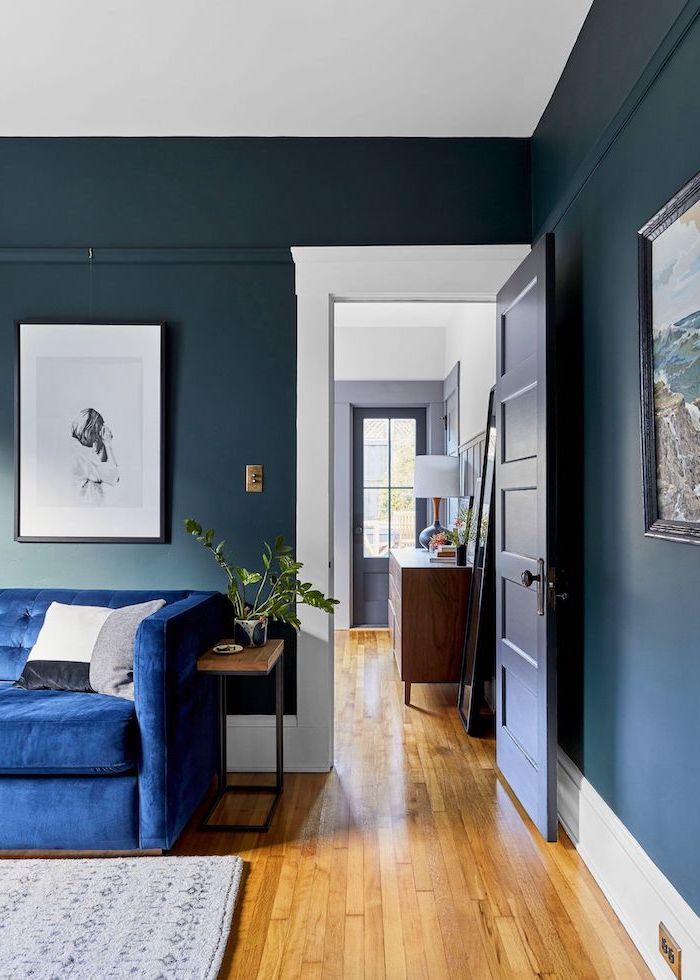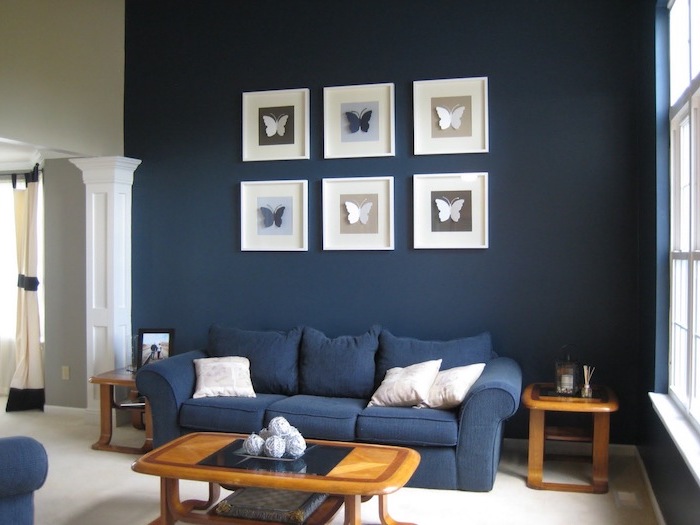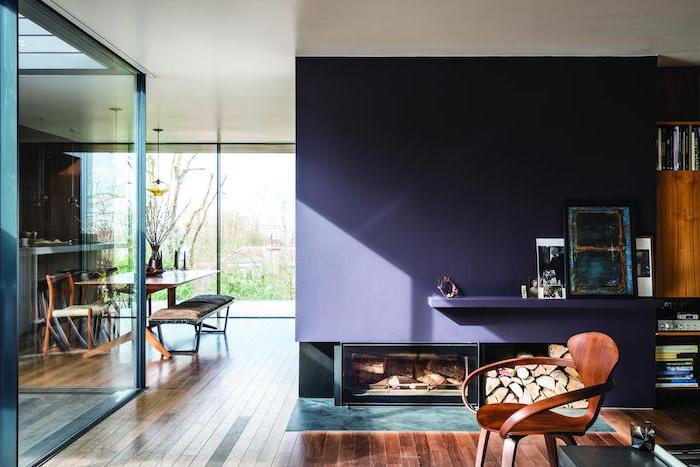 Living room paint color ideas with shades of lilac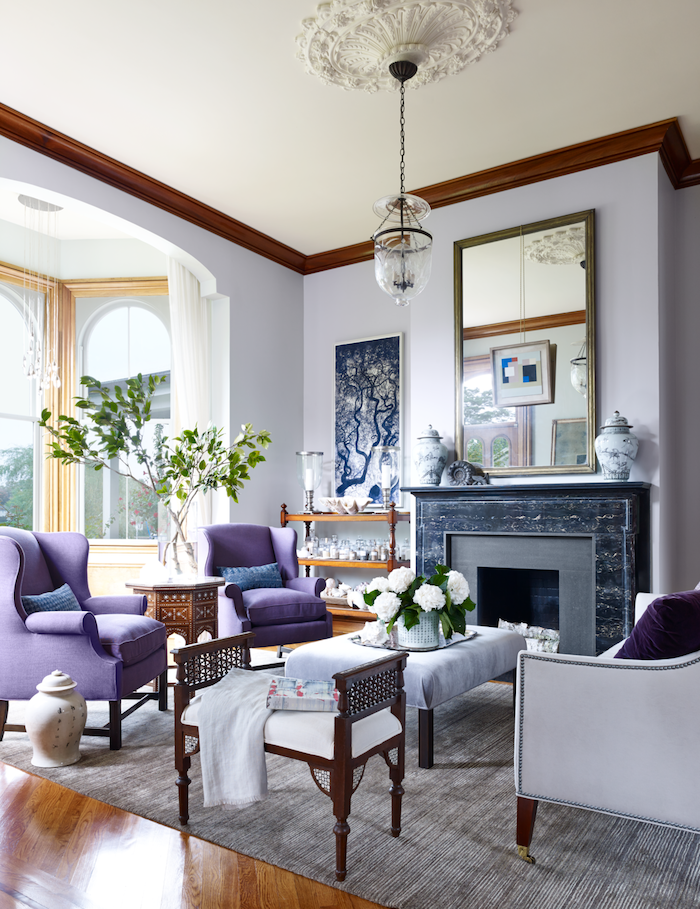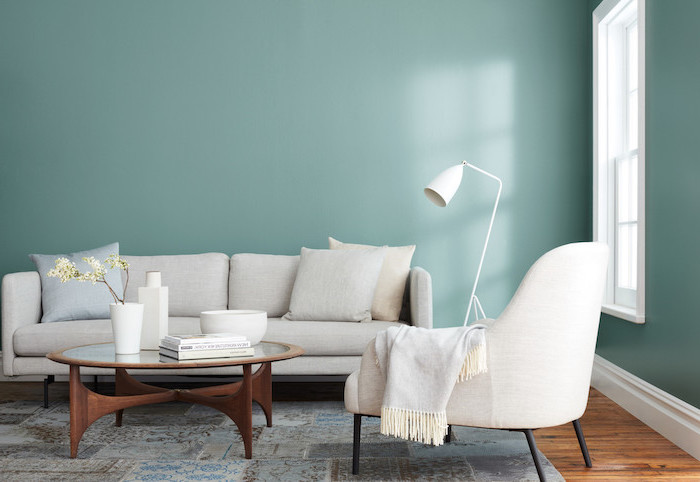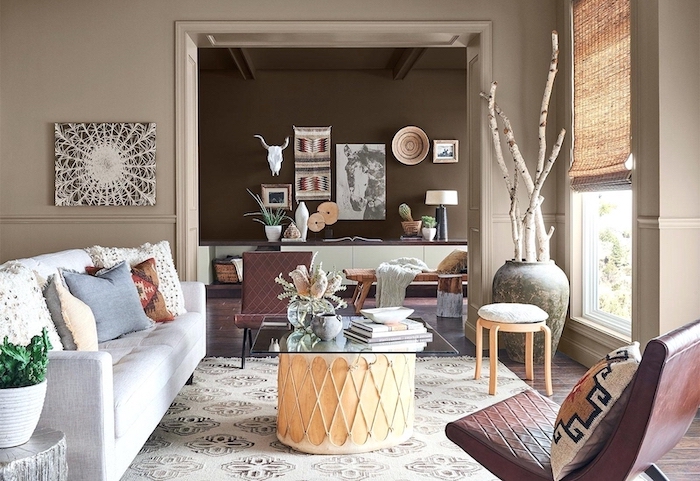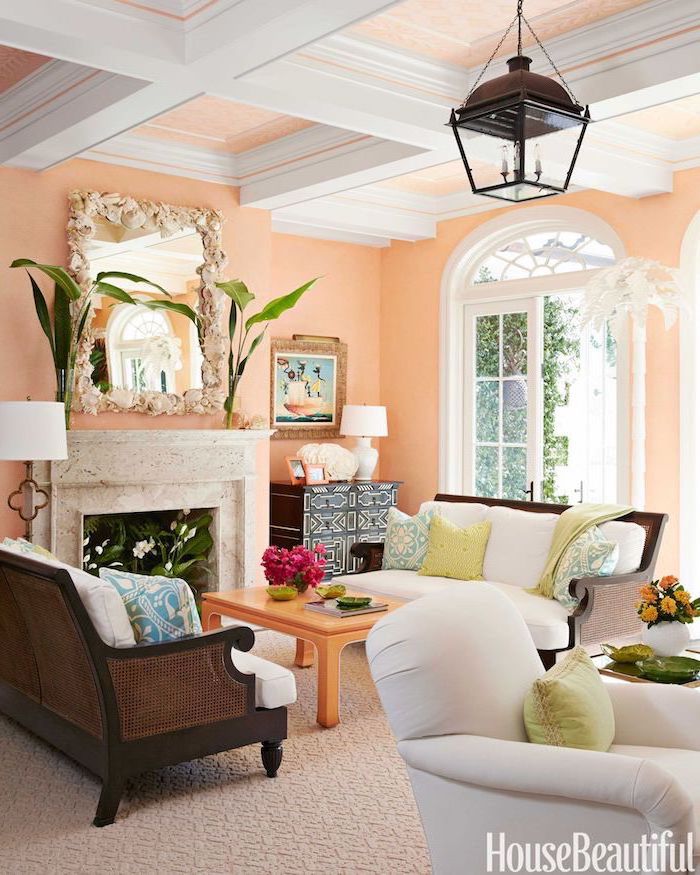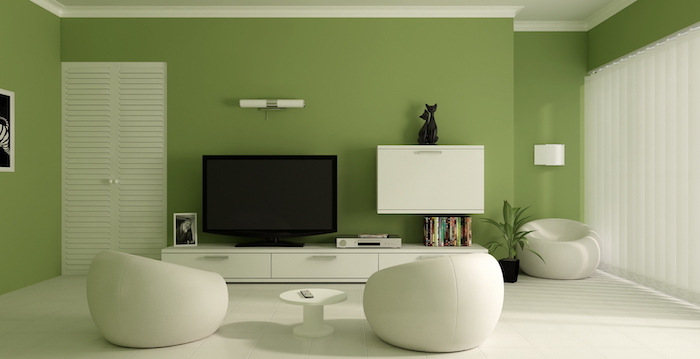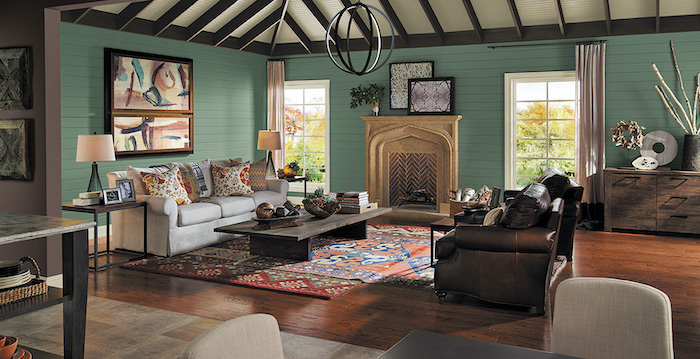 This blue might be icy, but it looks super modern as a wall color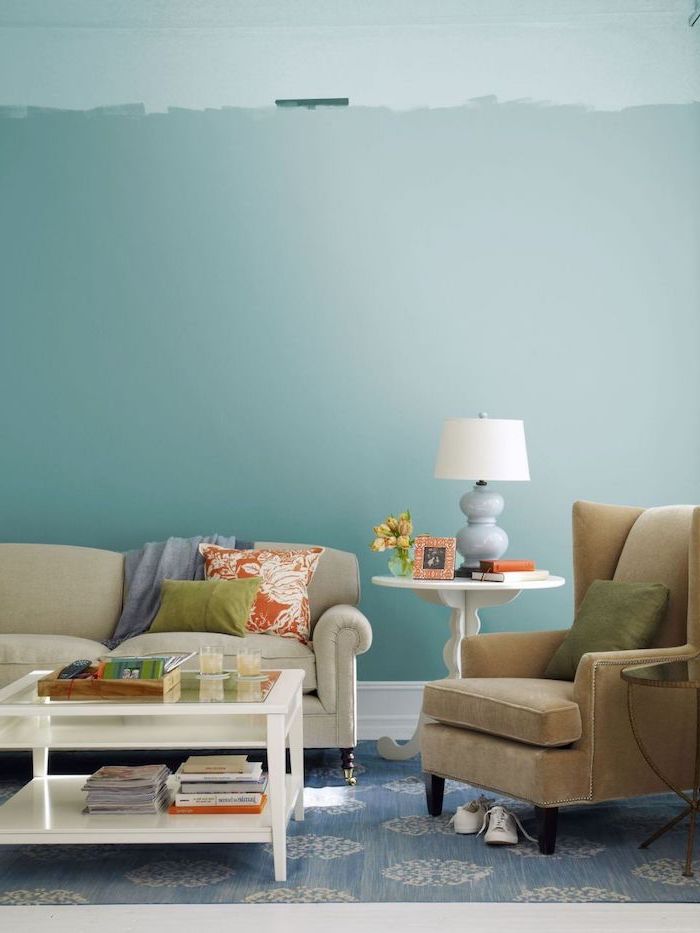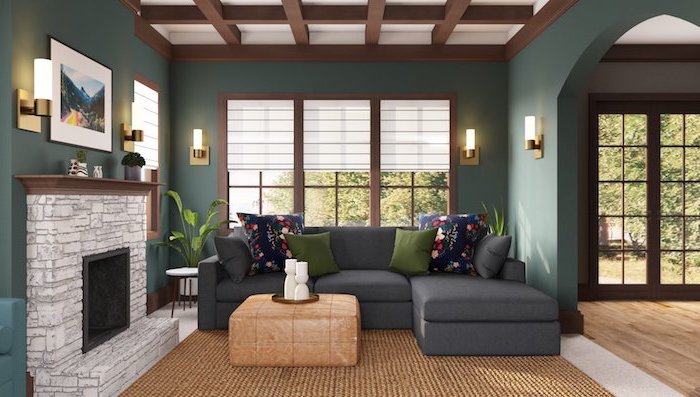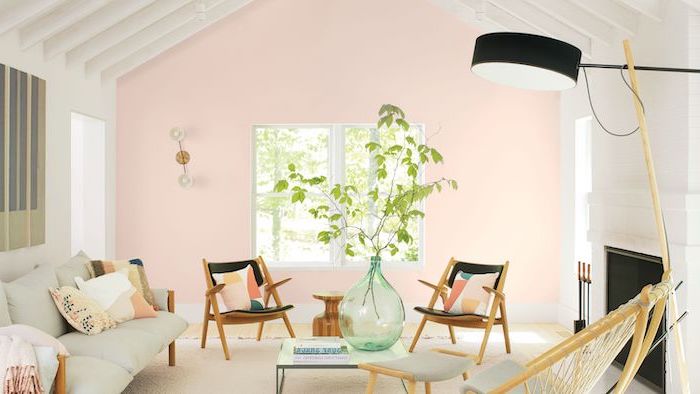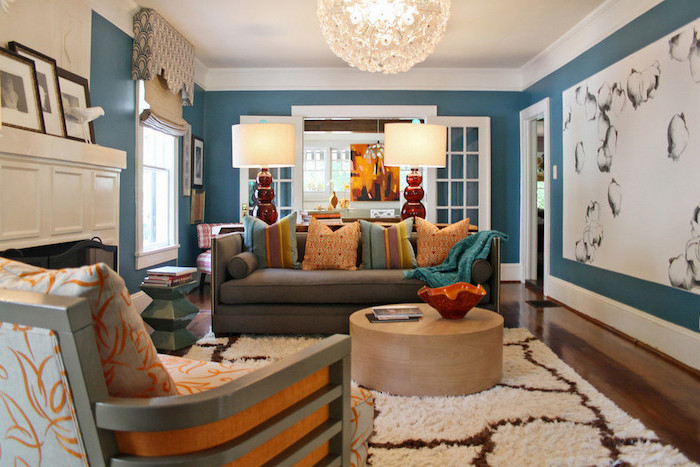 Black is timeless and elegant in all of its shades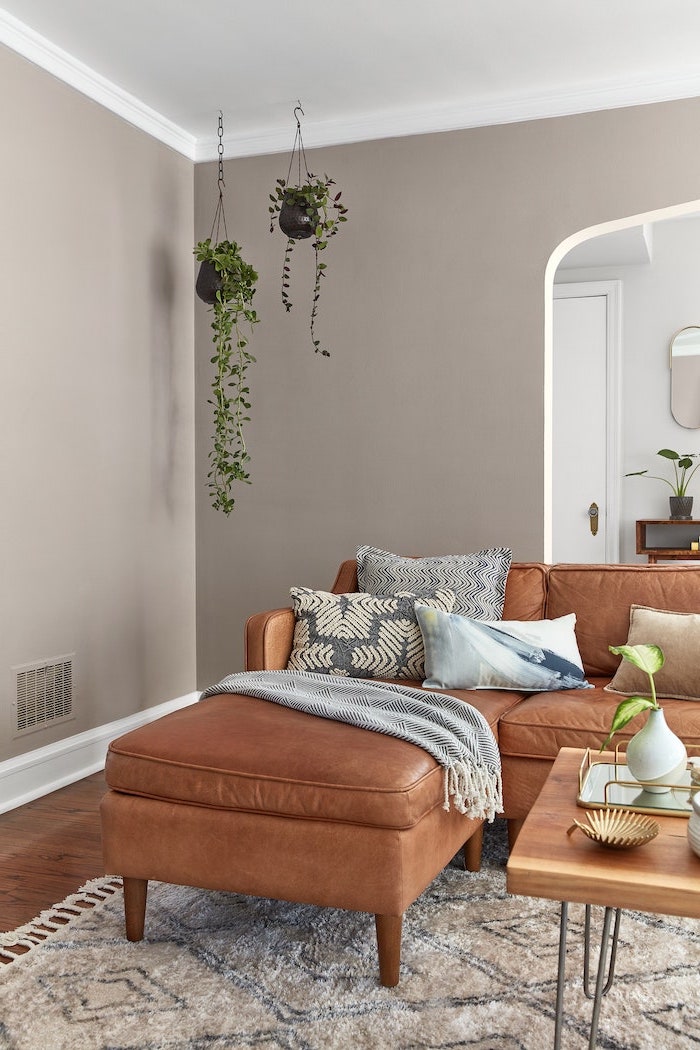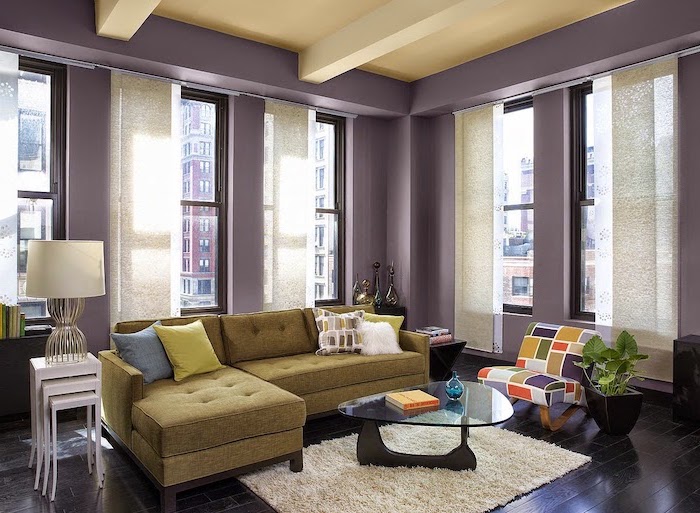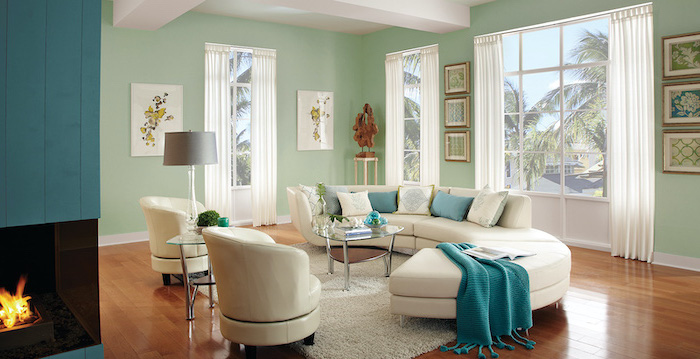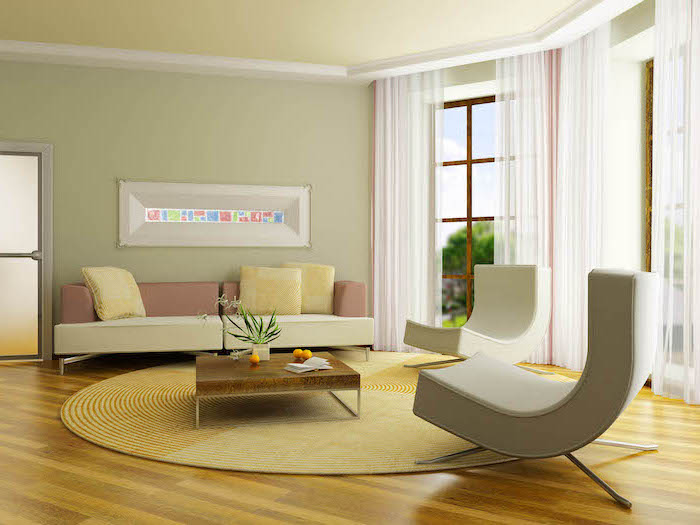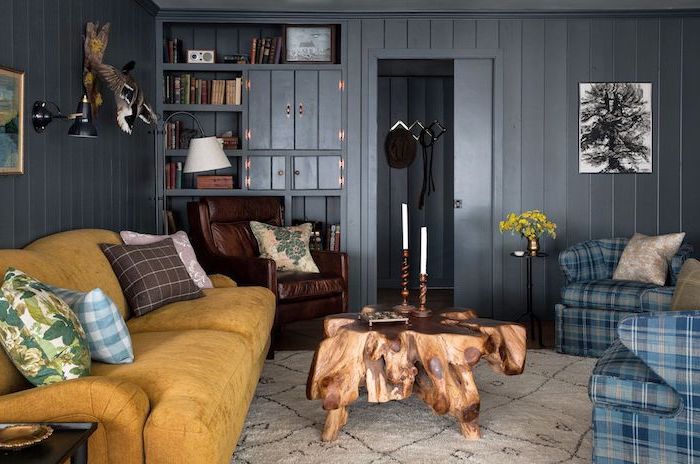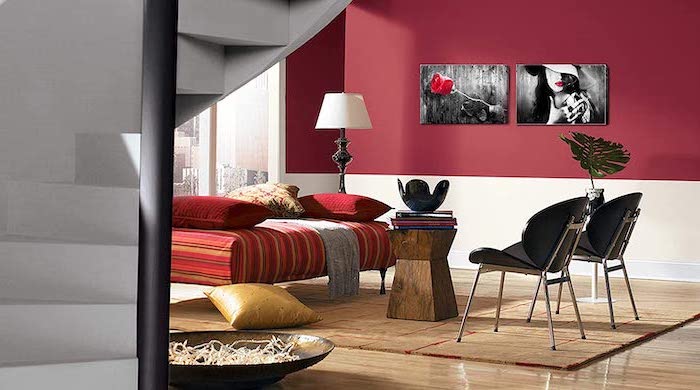 Colorful living room paint color ideas