60 + Inspiring Rustic Kitchen and Dining Room Designs
'Тhe kitchen is the heart of a home'- you have probably heard this old saying time and time again. We not only agree with it, but also believe that the same can be said about dining rooms. After all, no one can deny the significant role which these two areas play in our daily routines. Whether it is preparing a meal and sharing it with our loved ones, or sitting down for a cup of tea after a long day, kitchens and dining rooms bring a much-needed touch of coziness and warmth in our lives. Therefore, it is crucial to decorate them in a way that is not only tasteful, but also comfortable and inviting. And while there are definitely a lot of options to choose from, we feel that the rustic kitchen style is one of the coziest and most charming options you can go for. Brimming with vintage elements and organic forms inspired from nature, it is both stylish and homey, sophisticated and relaxed.
A simple and cozy rustic kitchen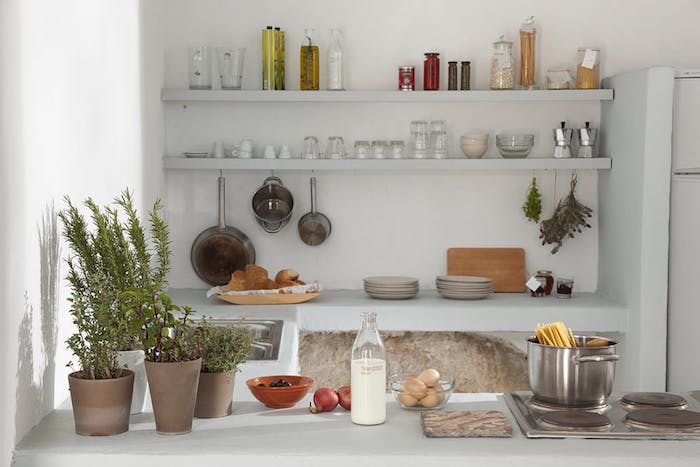 Characteristics of the rustic style
As we discussed in some of our previous articles, spending time outdoors can have a therapeutic influence on human health. It lowers anxiety levels and helps us feel calmer and sleep better. Rustic decor taps into these beneficial effects by by utilizing natural elements like wood and stone, and combining them with organic, asymmetric shapes. The result is a warm and cozy living space, that puts your mind at ease, and helps you unwind after a long day at work.
Similarly to shabby chic, rustic style encourages the use of vintage or distressed furniture items. Weathered wooden chairs, cabinets, tables and counters, mildly worn leather sofas or fabric settees, and vintage appliances, are all excellent examples of rustic decor. Statement pieces, handmade from recycled materials and reclaimed wood are especially popular, as are animal-themed decorative objects, like feathers and faux deer antlers. When it comes to flooring, it is preferable to use natural, rough stone tiles, massive floorboards or laminate.
Check out this video for some great tips on renovating your kitchen in a rustic style, with a modern twist:
Key rustic items for your kitchen
Although kitchens come in a vast variety of shapes, sizes and styles, there are certain indispensable furniture peaces and appliances that feature in almost all of them. Cupboards or buffets, kitchen islands and stoves are a familiar sight, which you can see in almost every home. But how do you choose the right ones for your rustic kitchen? Well, we have a few useful tips:
Kitchen Islands should ideally be made from solid, natural wood and have a vintage or shabby chic design. If you are prepared to splurge, there are some amazing options out there. But even if you don't want to break the bank, you can still find gorgeous rustic solutions in stores like Target or sites like Amazon. We recommend choosing a light color palette for your kitchen, and opting for a statement piece island in a natural brown color.
Vintage Stoves can be really pricey but we promise you – they are very much worth it! Those made in the years following WWII were built to last. Not only to they look amazing, and add a lot of character and unique coziness to modern kitchens, but they also perform well and are much easier to repair than modern models!
Cabinets/Buffets are another staple, present in every kitchen. If you have opted for a rustic kitchen island or vintage stove, you can choose slick, modern cupboards for a refreshing, contrasting twist. If you prefer to be consistent with the rustic theme, however, go for weathered wooden cabinets, upcycled vintage cupboards, or a large, antique ornamental buffet.
The white tiles create a beautiful, contrasting backdrop to this gorgeous, statement piece kitchen island: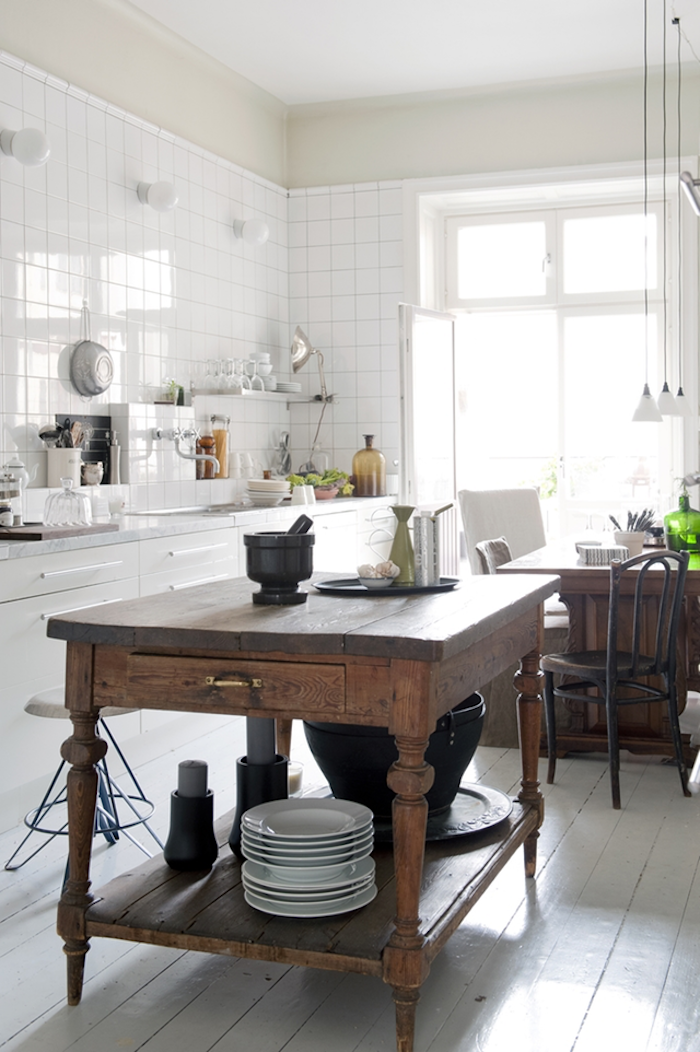 Modern life and nature meet in this wonderful design:
Vivid blue kitchen with white tiles, and warm wooden details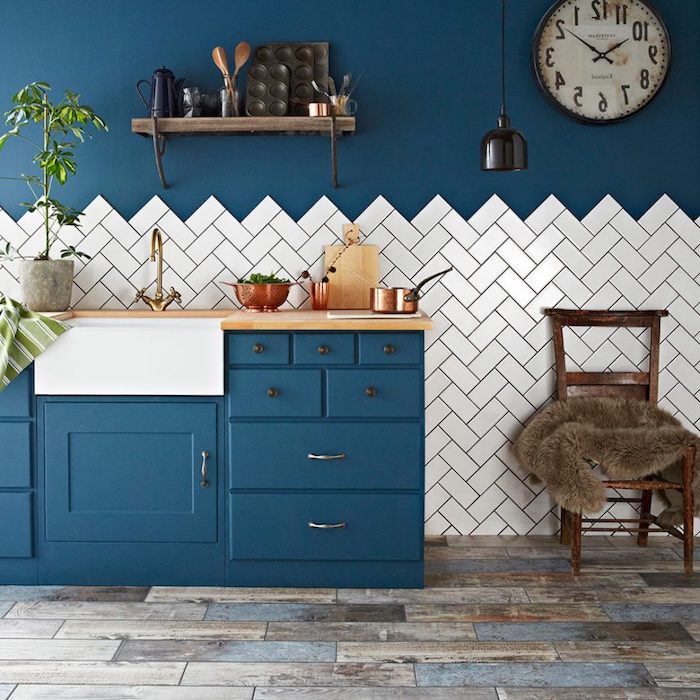 And here are 35 clever DIY ideas for decorating your rustic kitchen:
This massive wooden table is a the perfect solution for spacious dining rooms: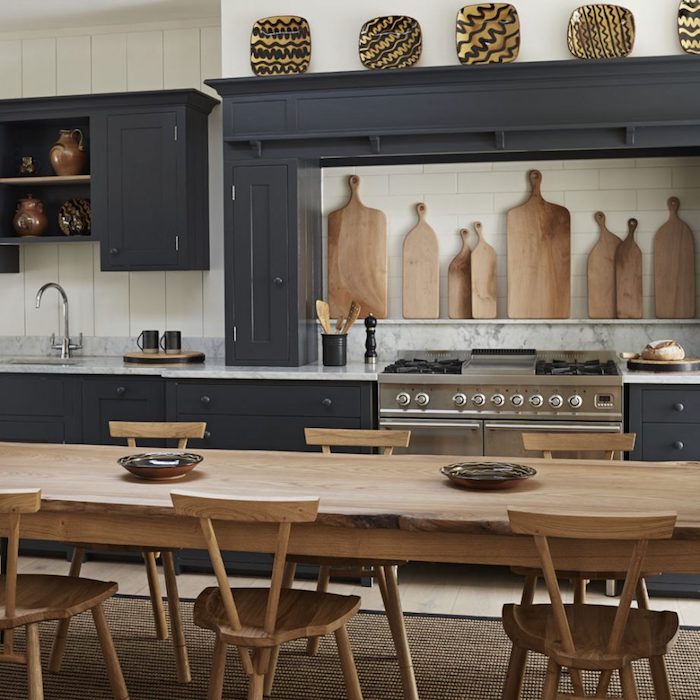 Flowers – a great addition to rustic interiors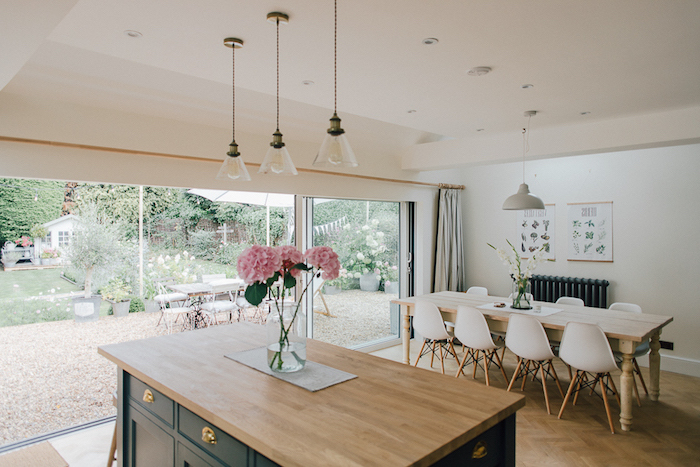 Dining table, made from an upcycled wooden industrial reel – a clever, modern and nature-friendly solution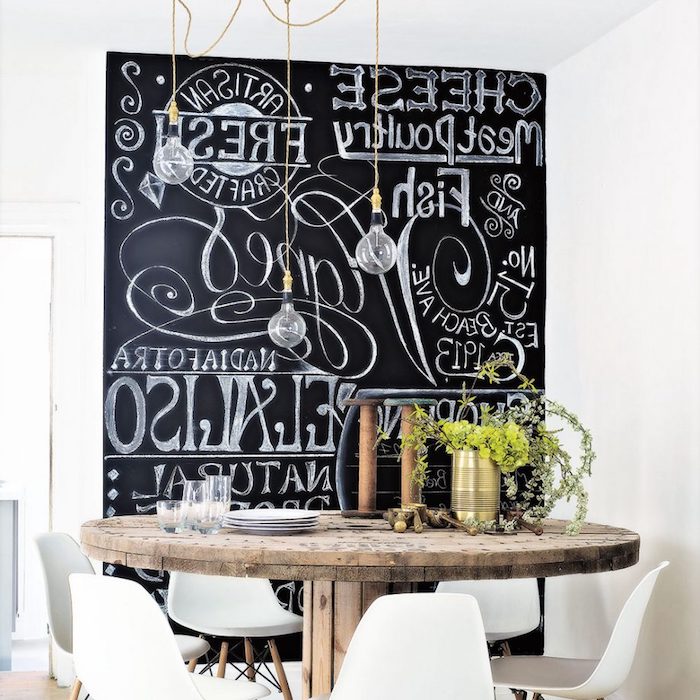 This dreamy combination of pastel blue and white evokes the fresh atmosphere of a carefree summer day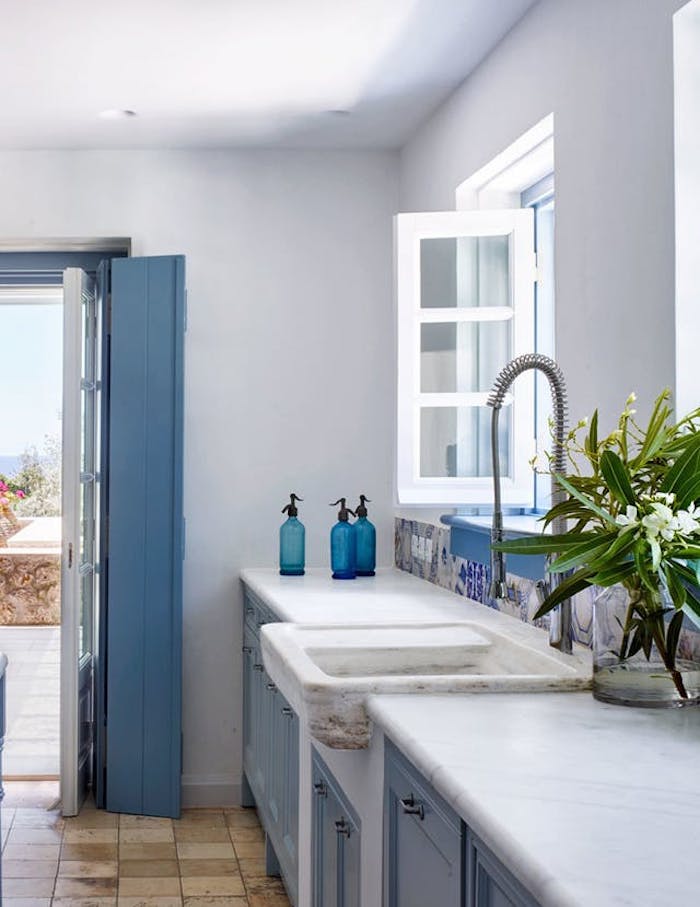 Wooden beams add lots of warmth and coziness. Make them stand out even more, by painting the rest of the ceiling white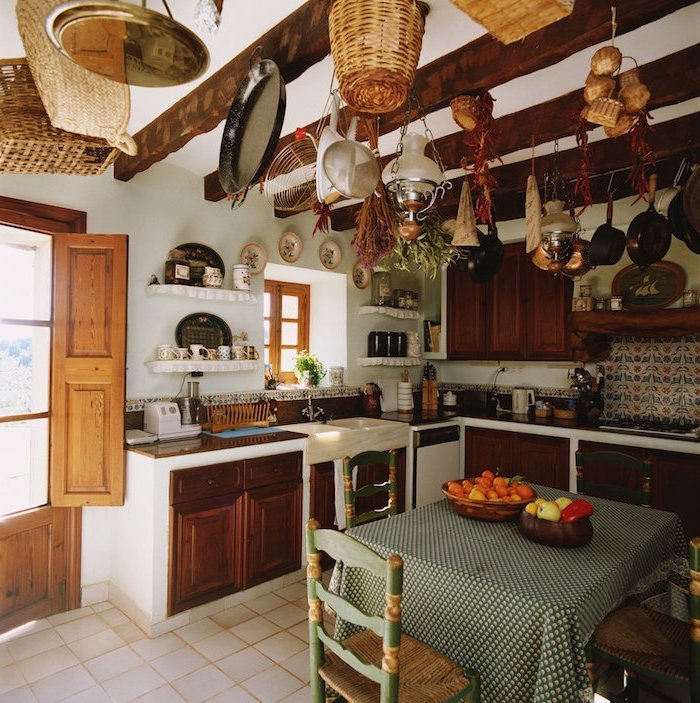 Antique stoves bring a nice vintage touch to your kitchen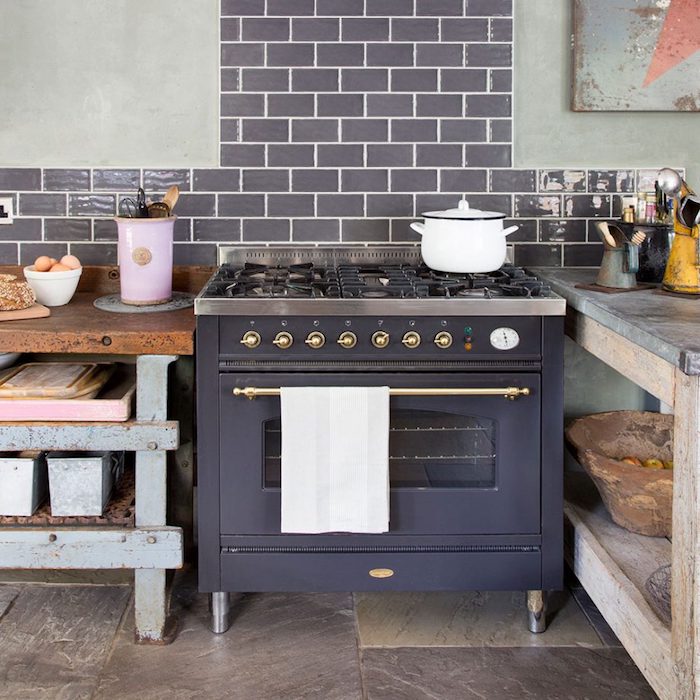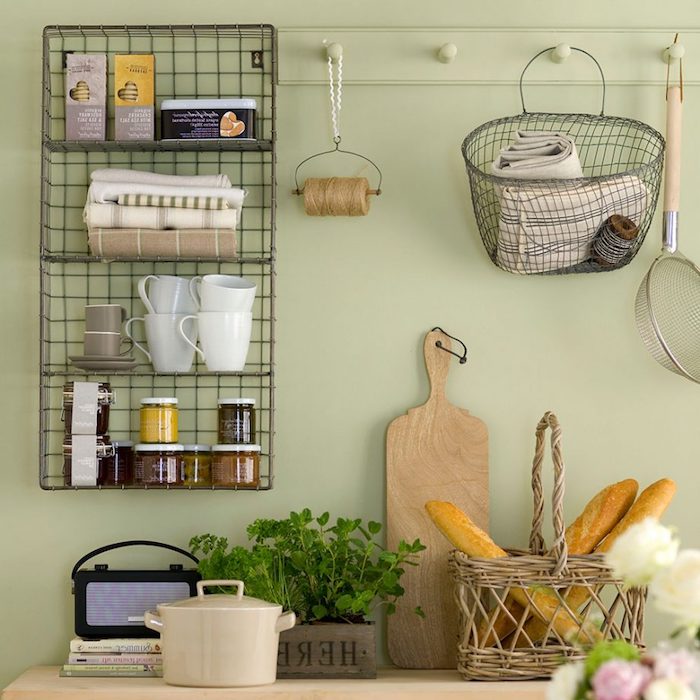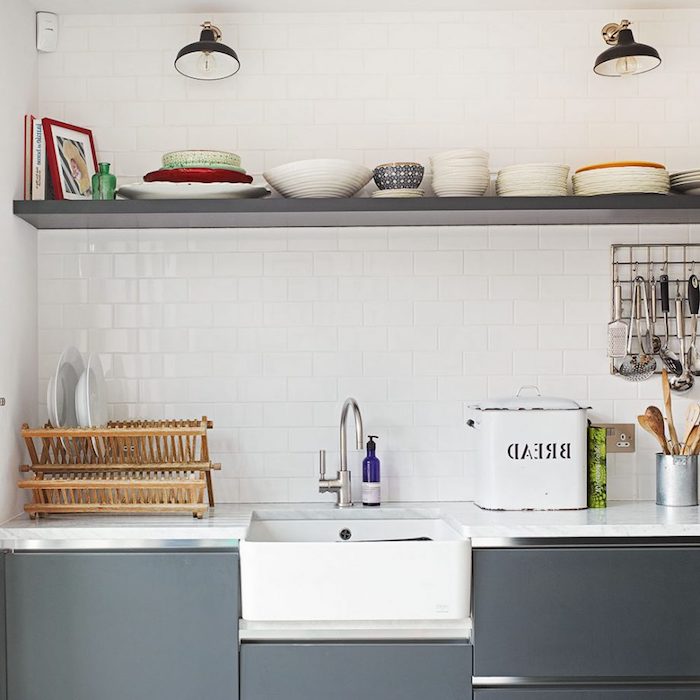 Rustic kitchen with an industrial twist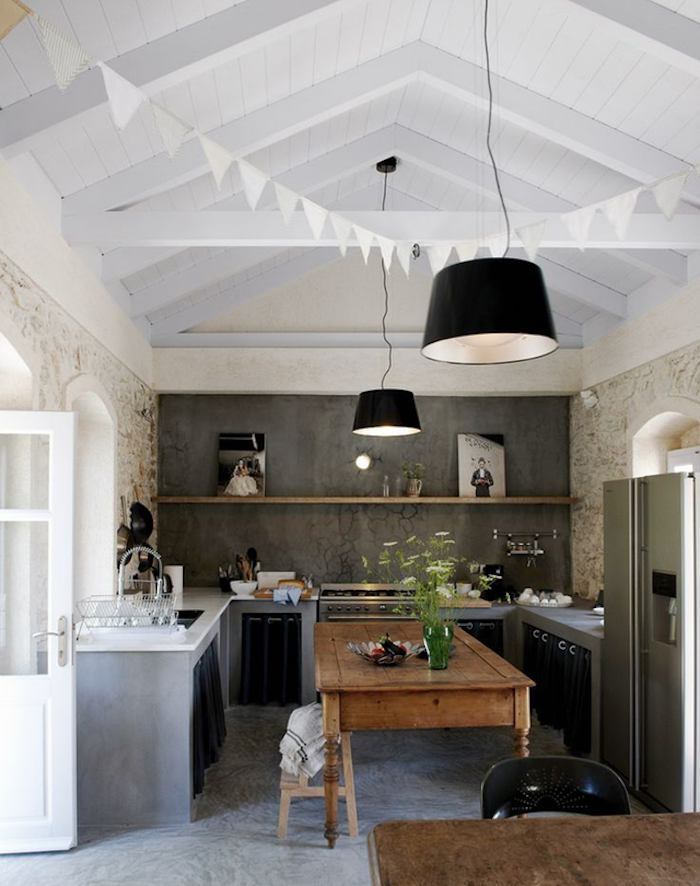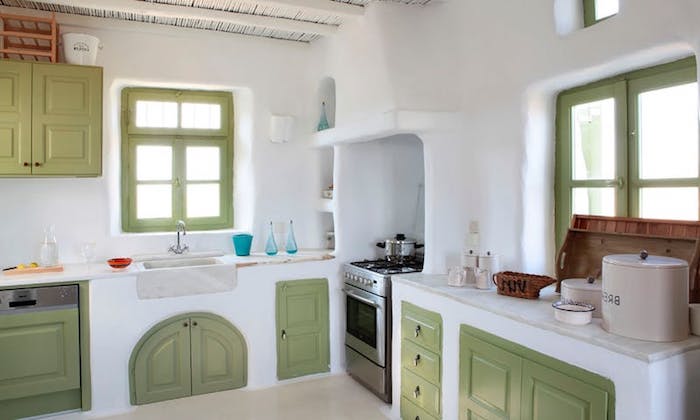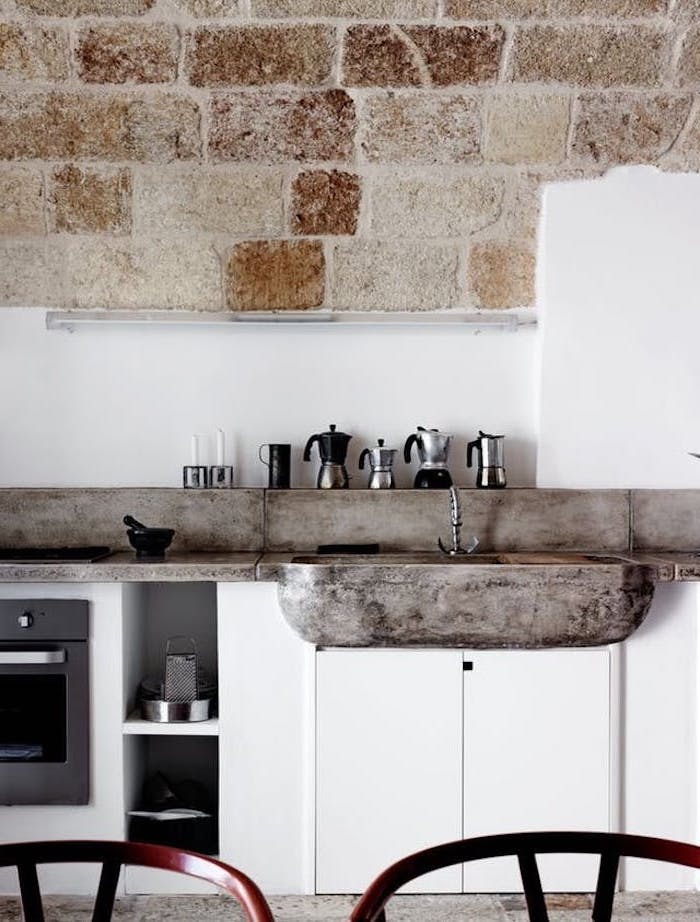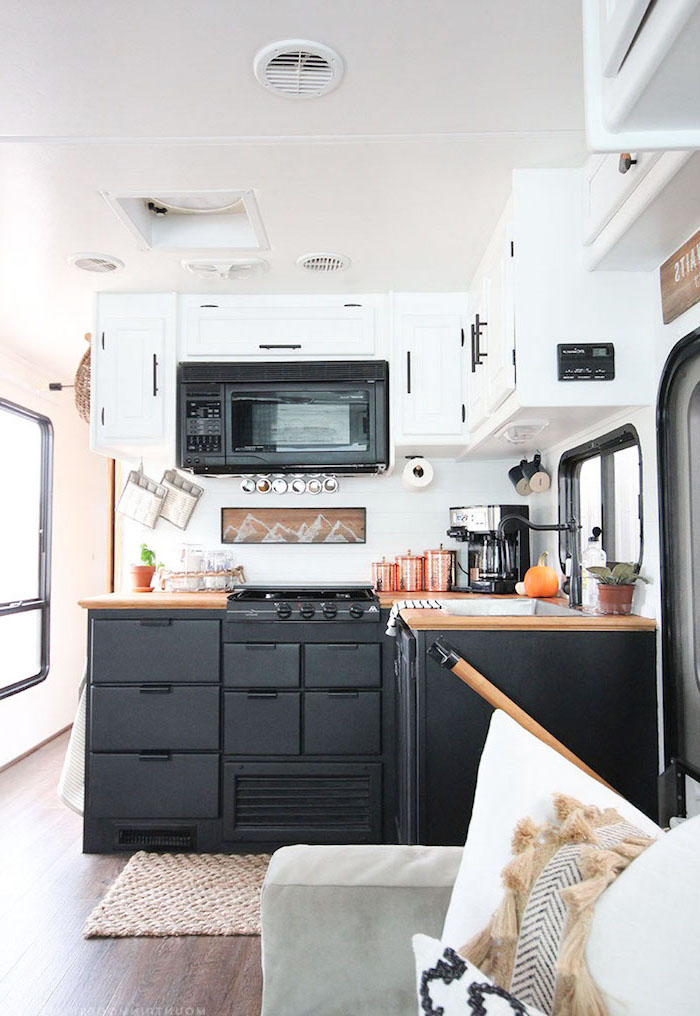 We love this simple, Mediterranean style kitchen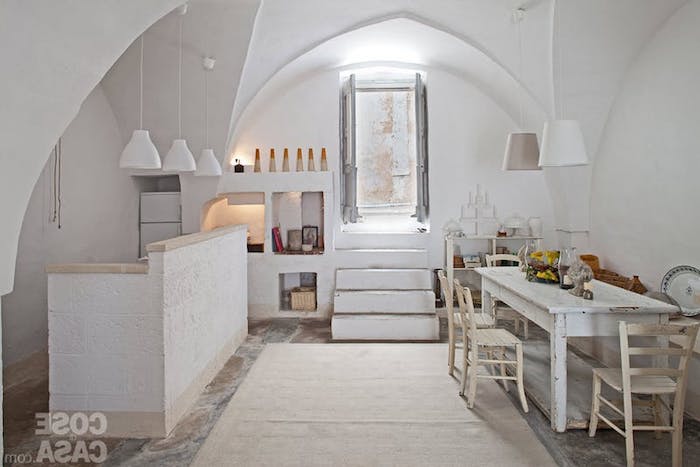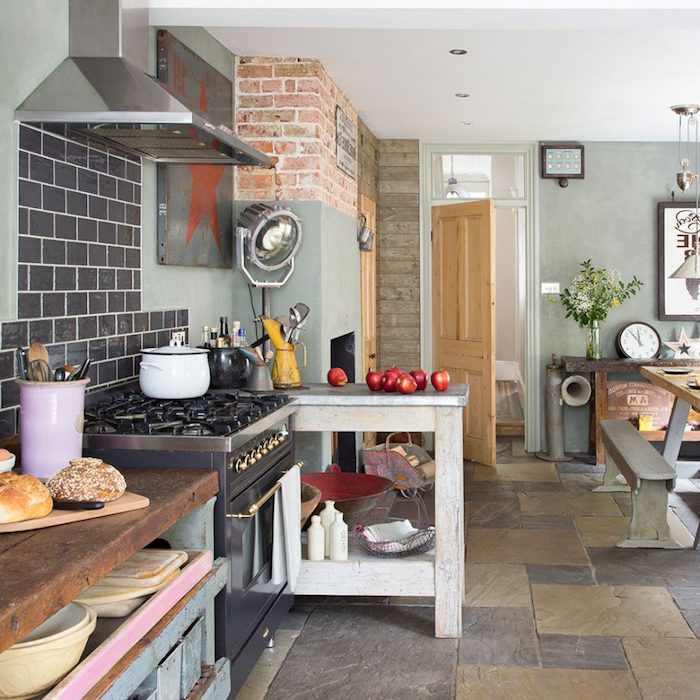 A cozy outdoor kitchenette with dining area: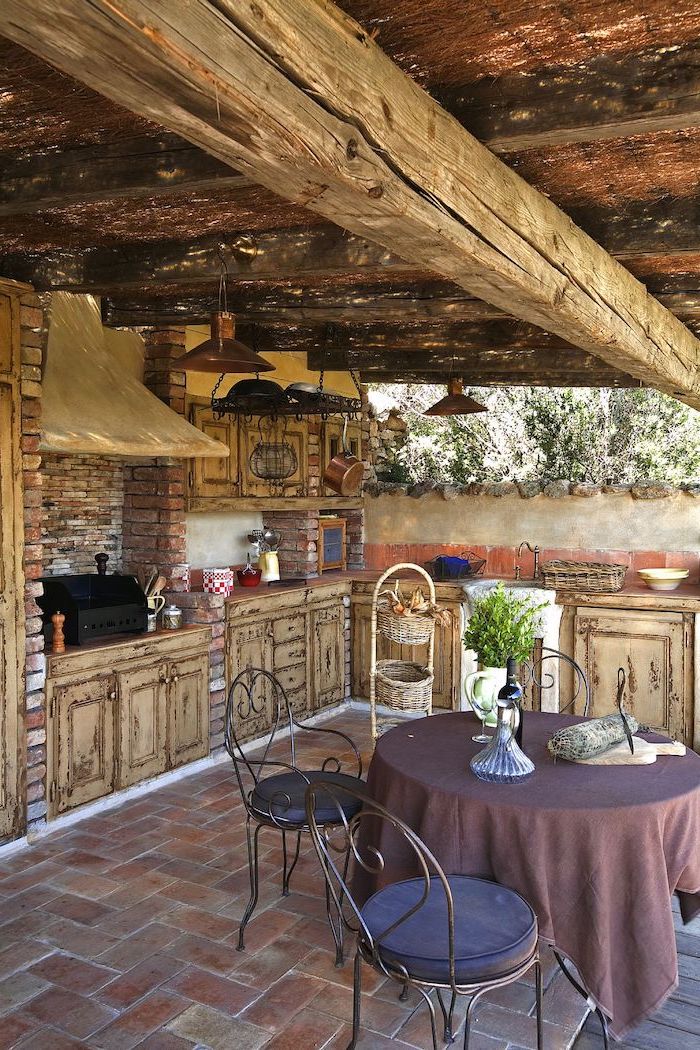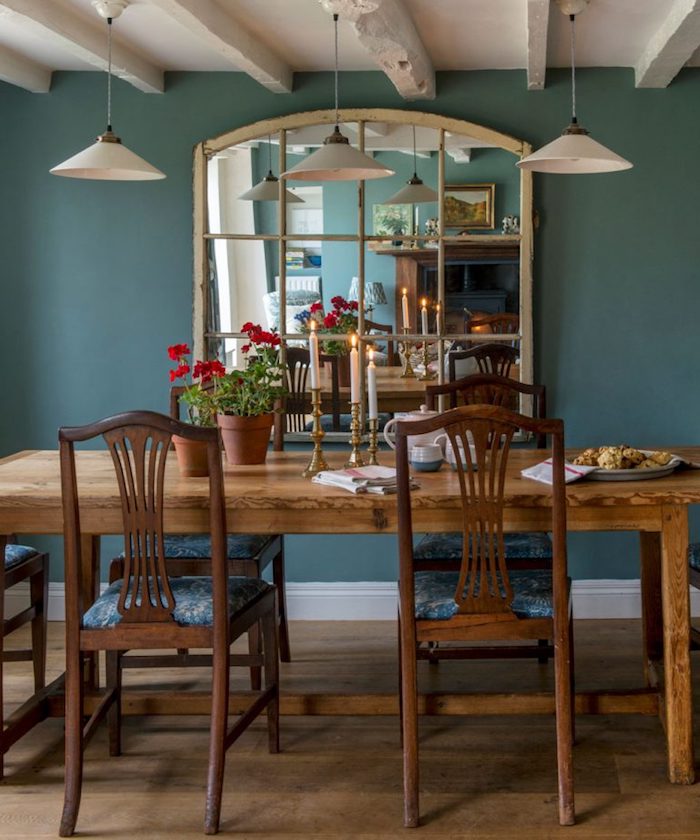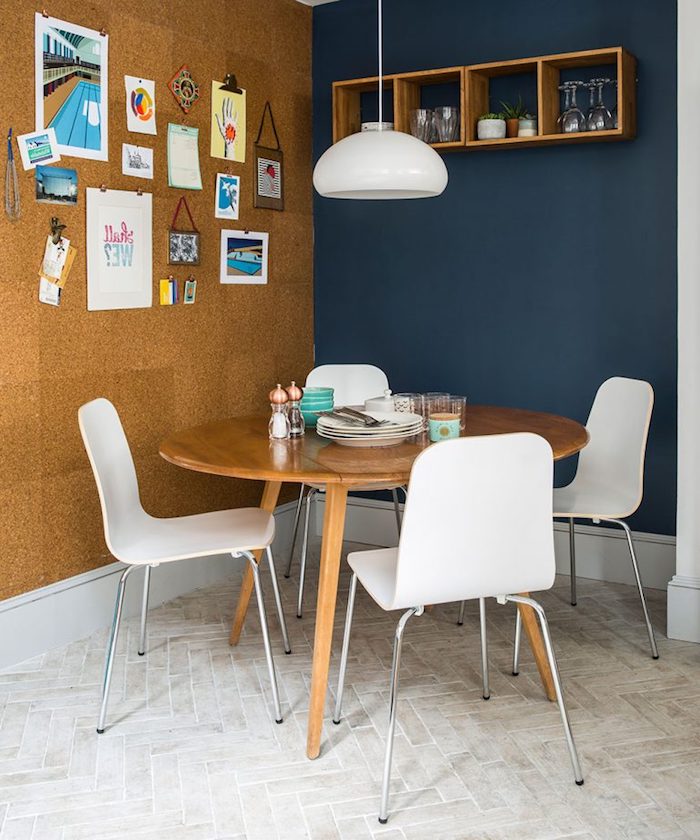 Isn't this rustic natural stone sink just gorgeous?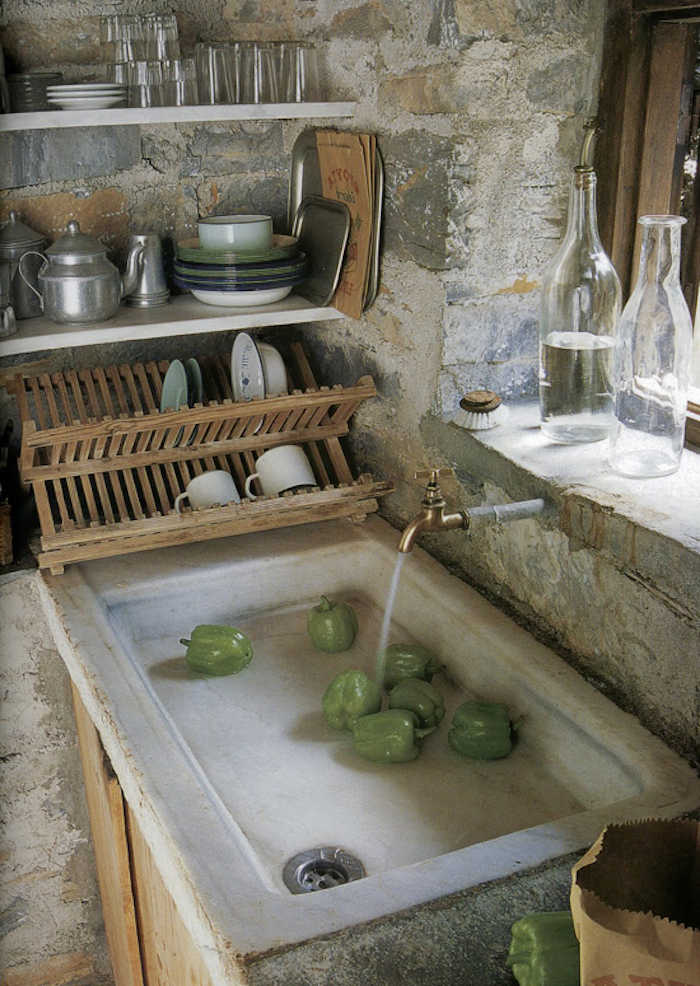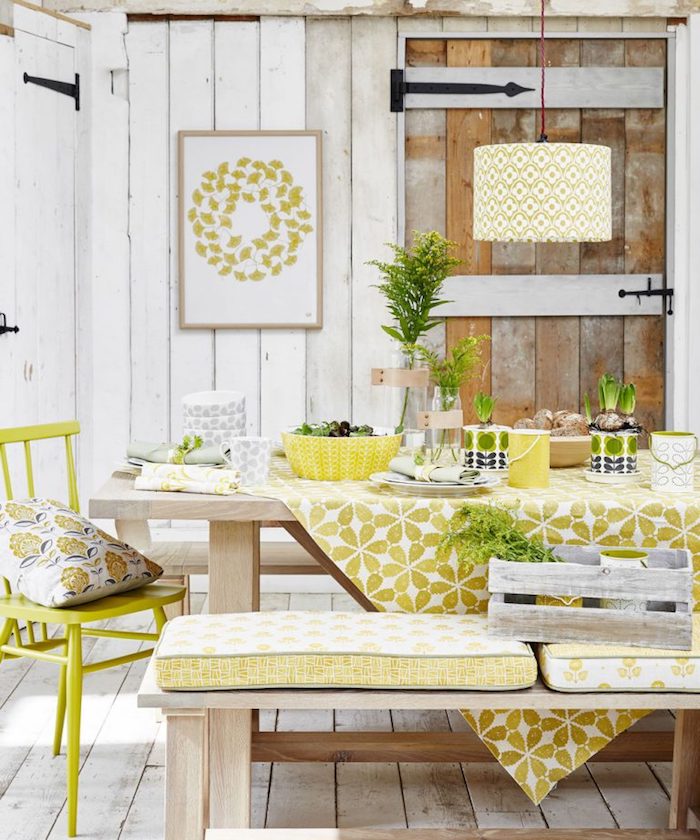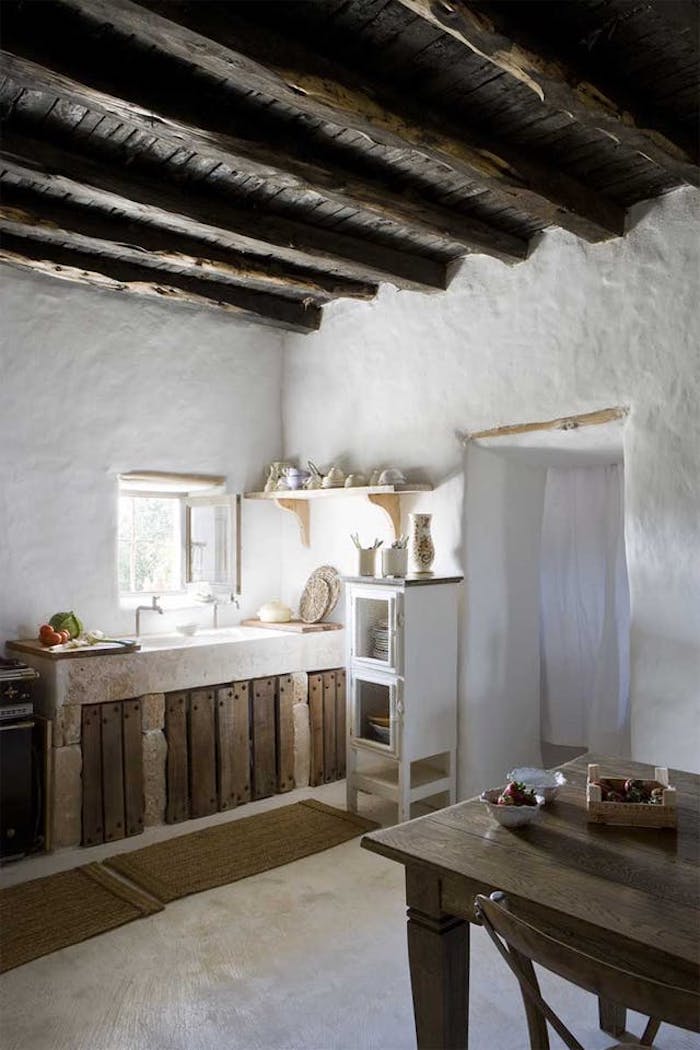 Vivid colors give a modern interpretation to your rustic dining room or kitchen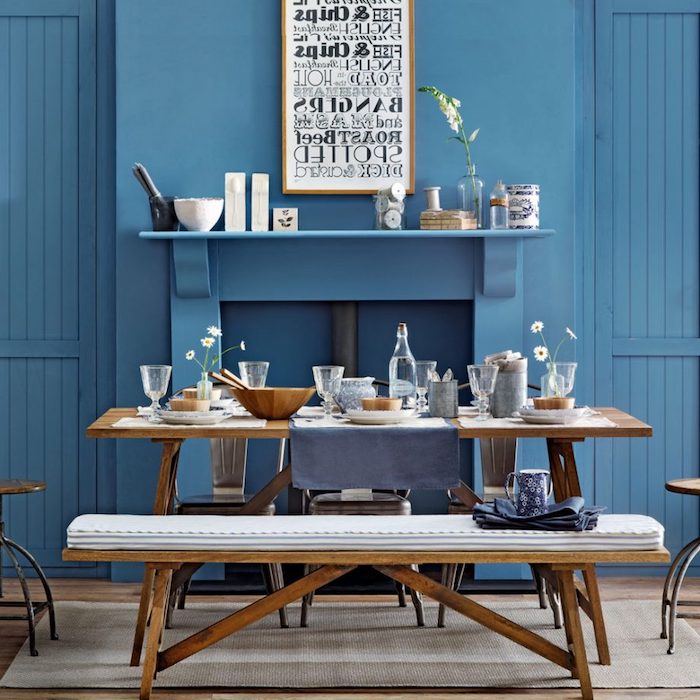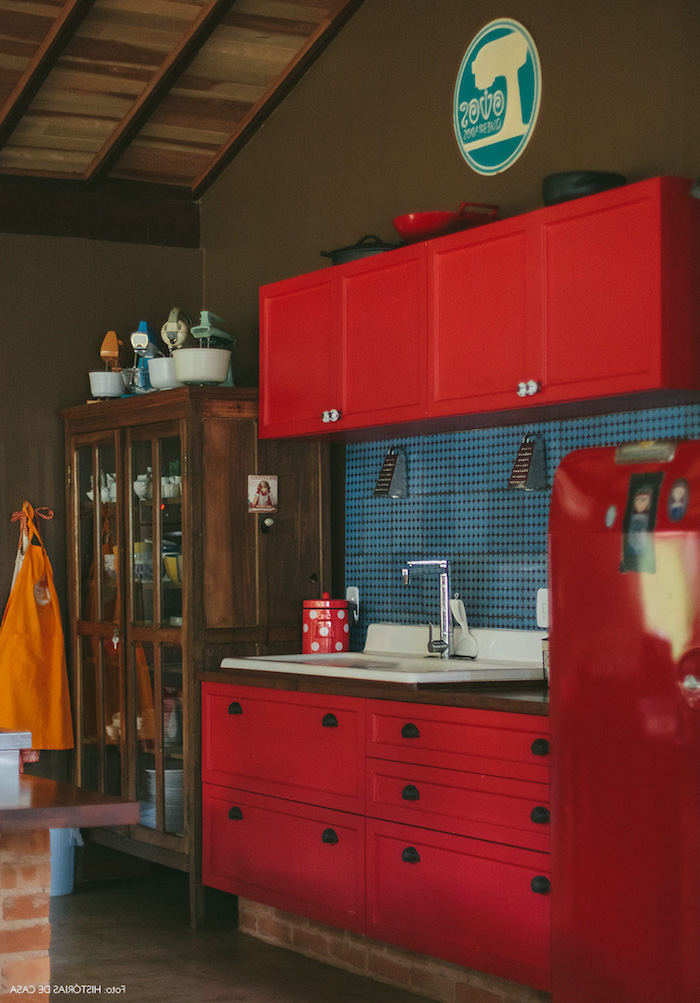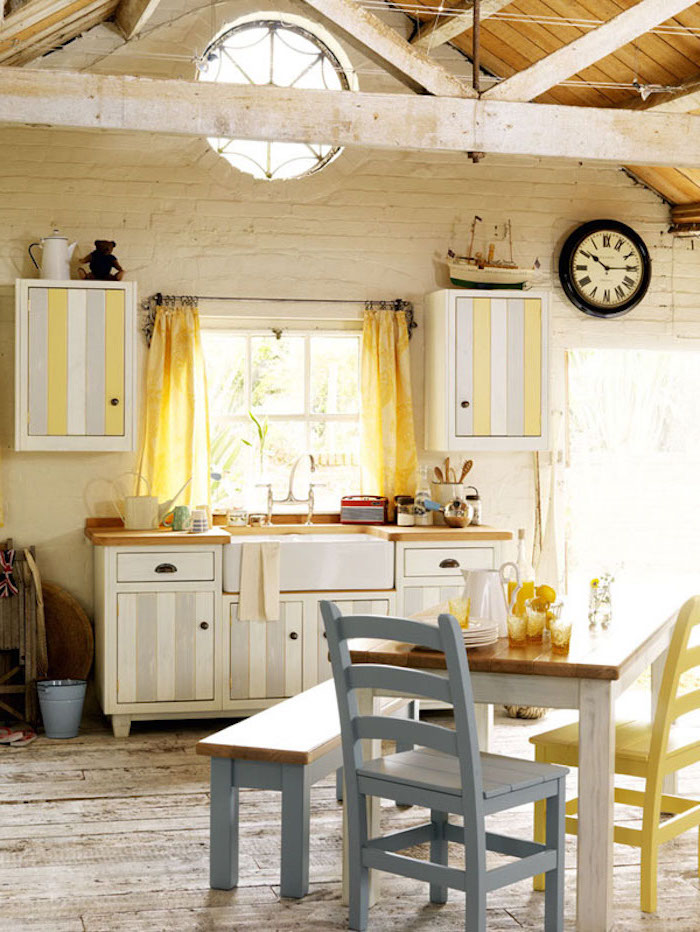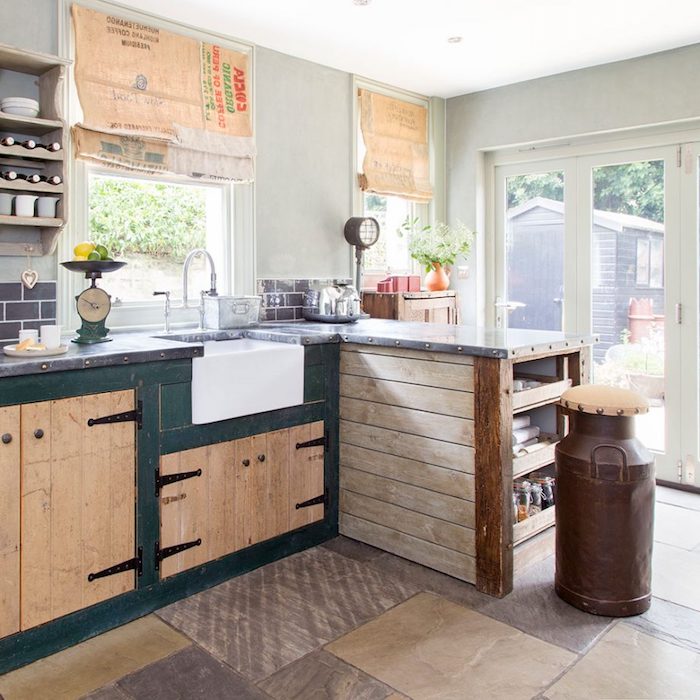 Chic Victorian-style design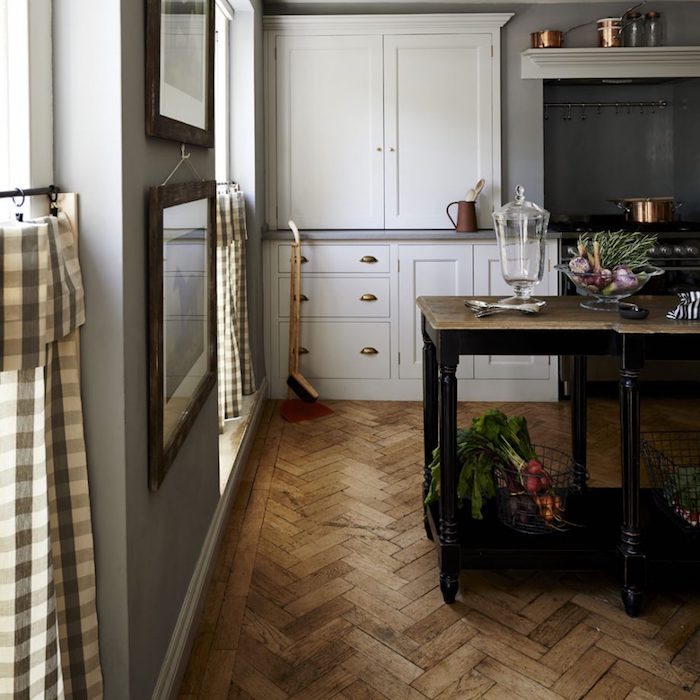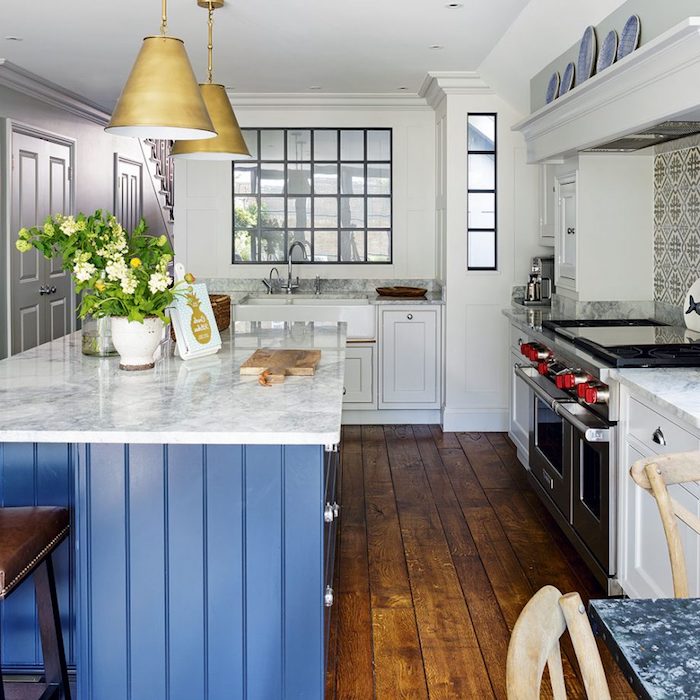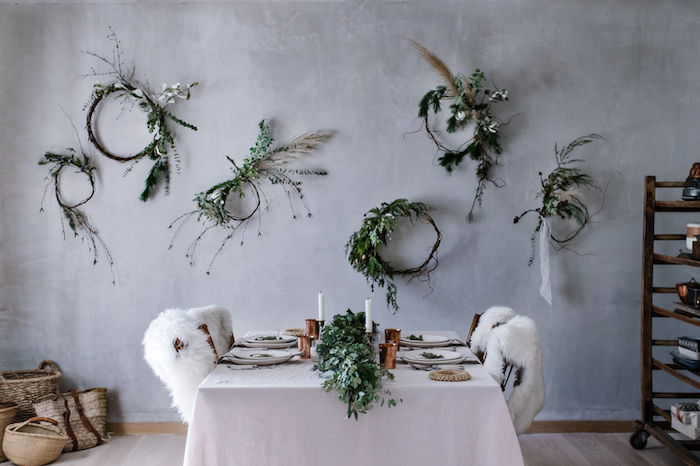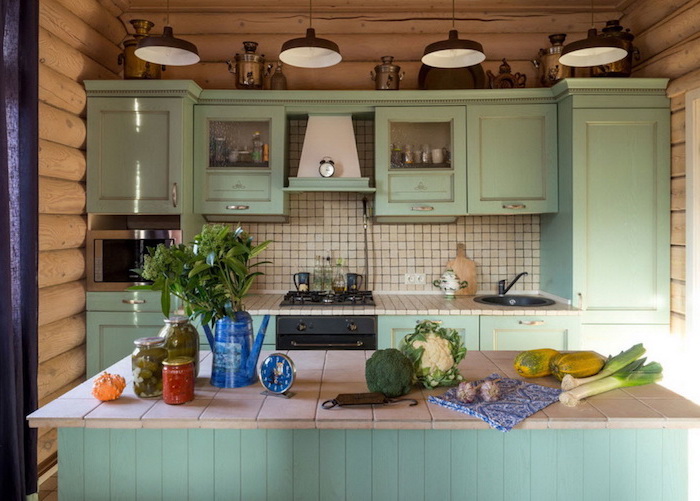 Stunning rustic kitchen island, and two stools made from untreated wooden sticks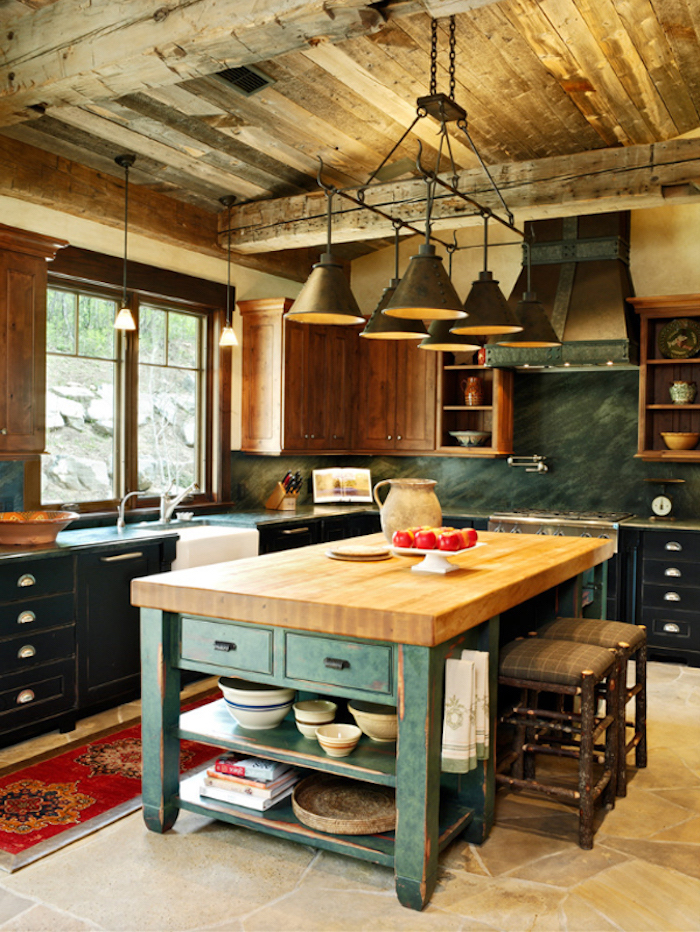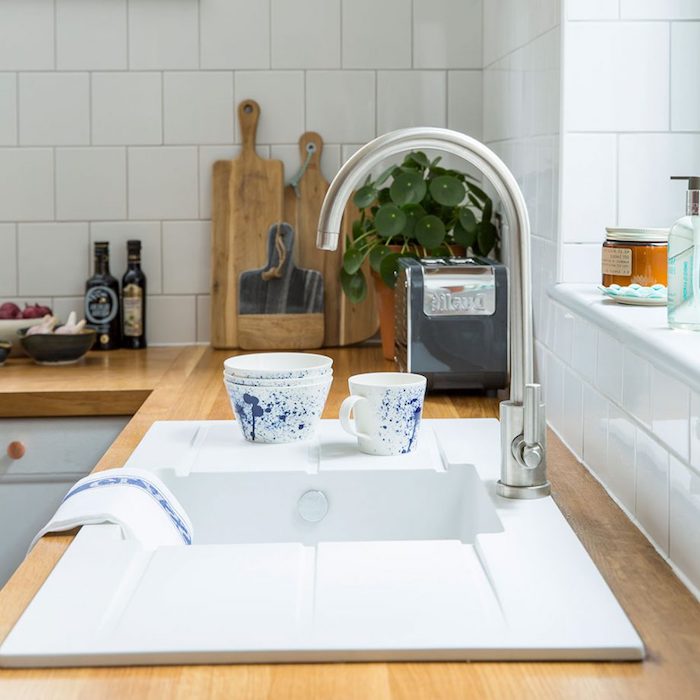 Minimalistic rustic style with beautiful wooden details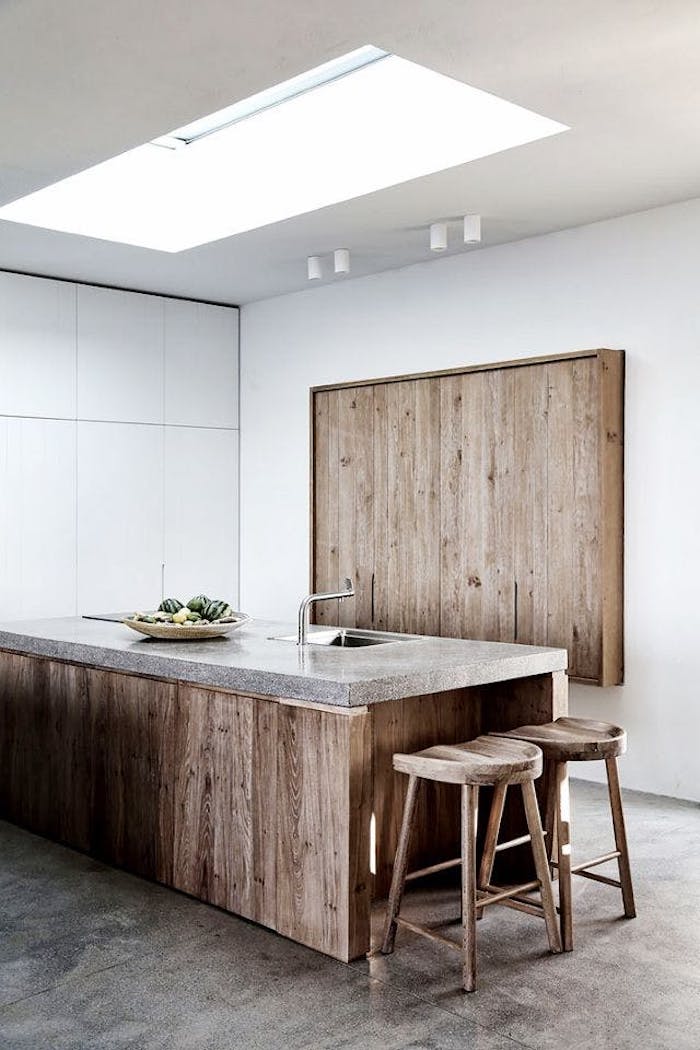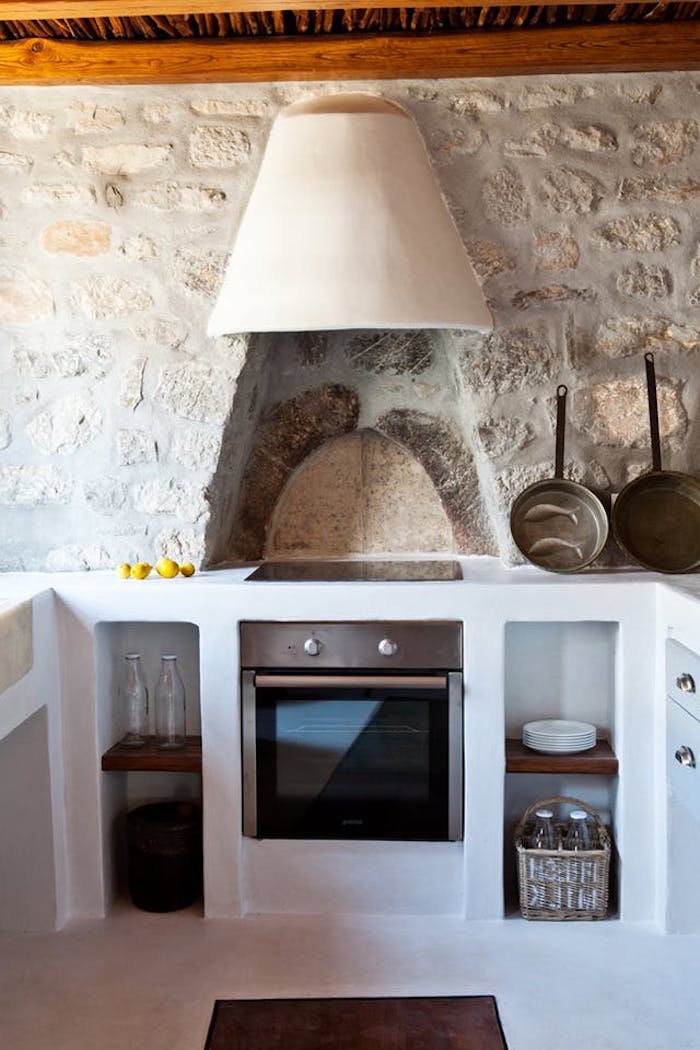 Here are some more gorgeous natural stone sinks to inspire you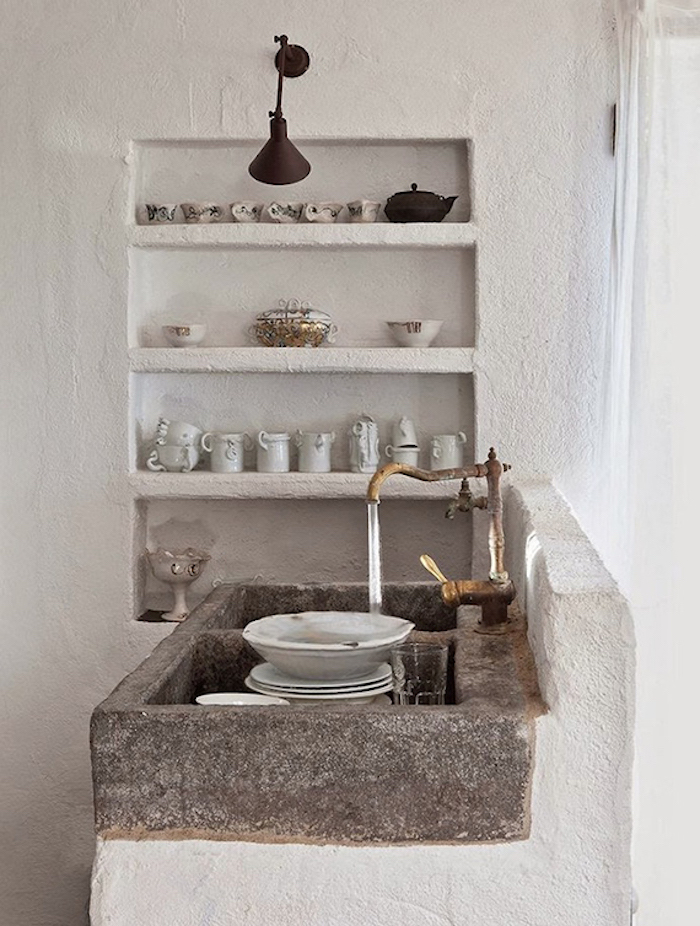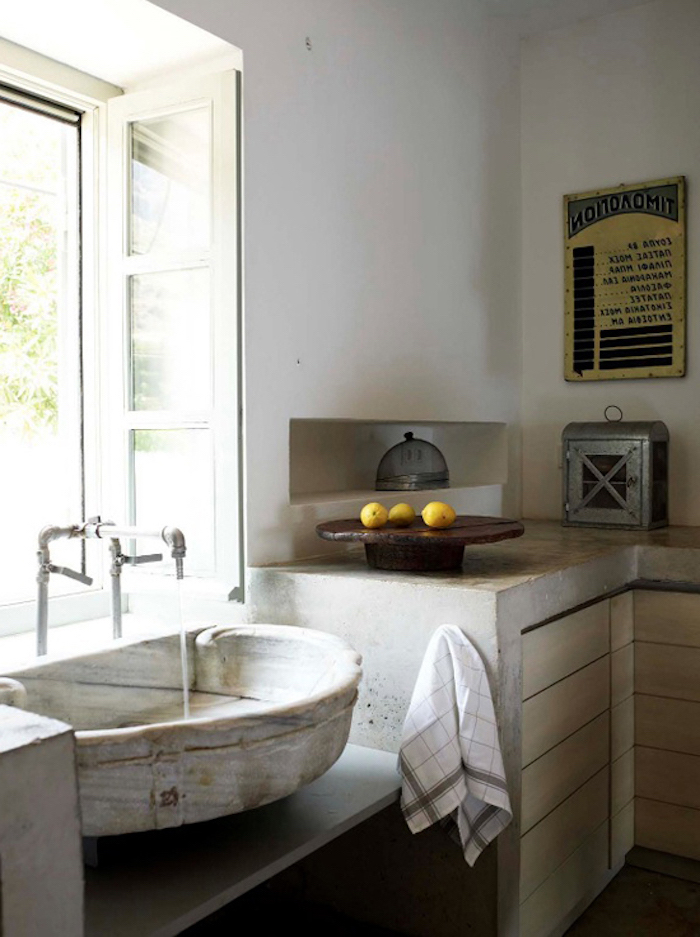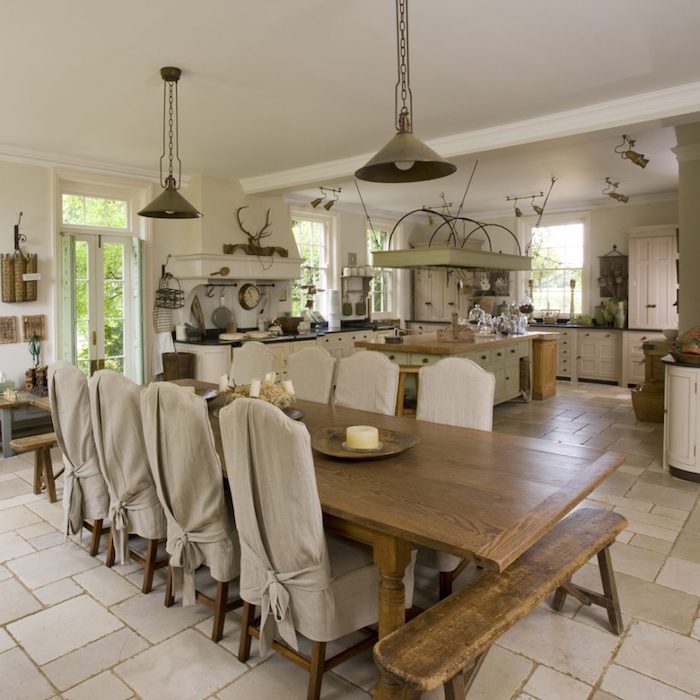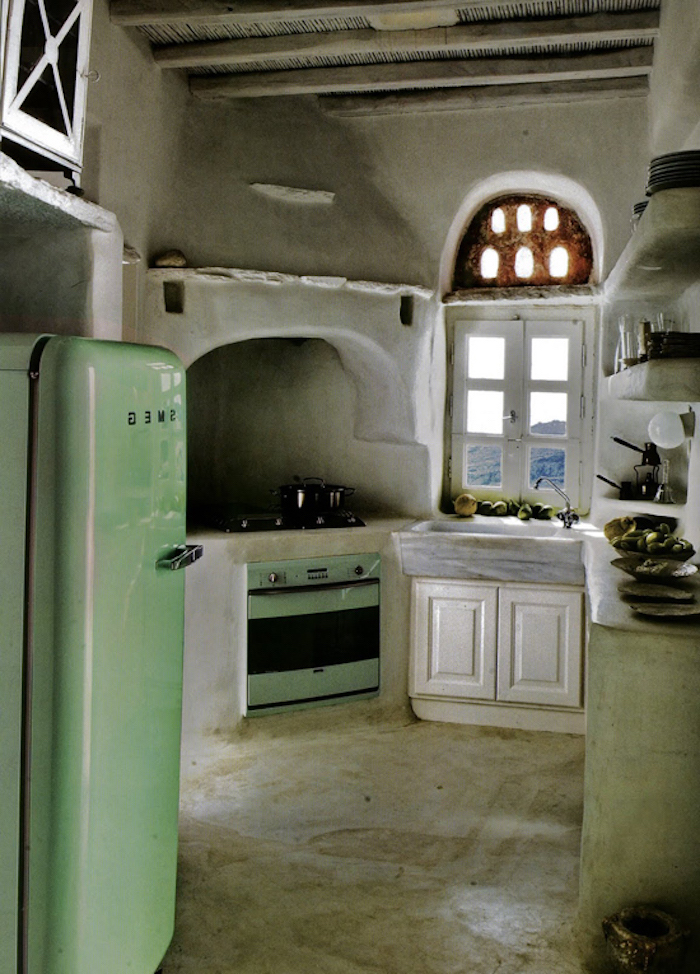 Brass kitchenware nicely compliments the warm effect of wooden furniture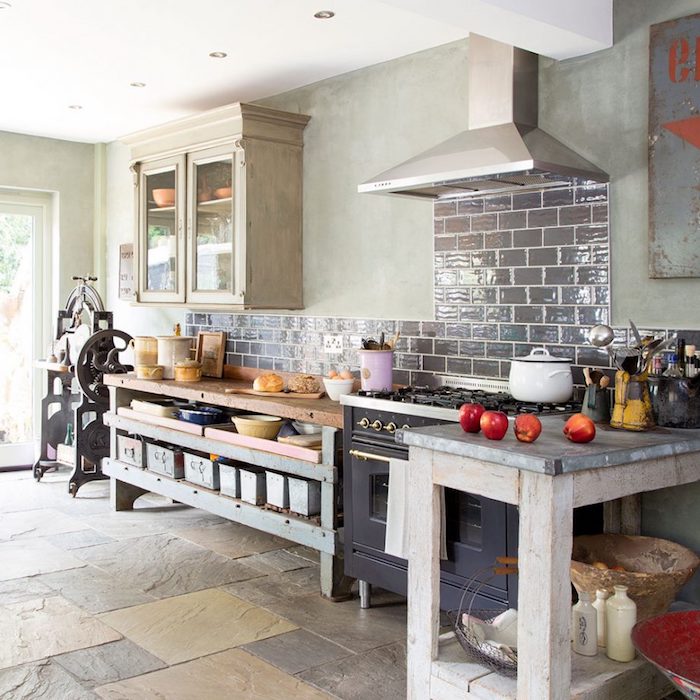 Beautiful rustic stone floor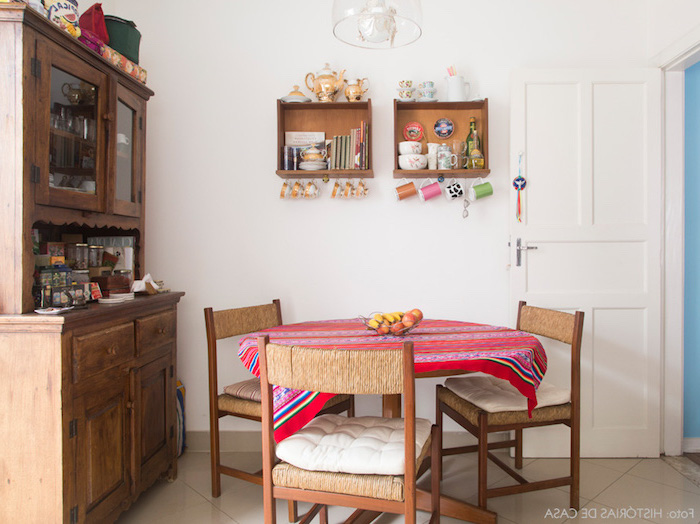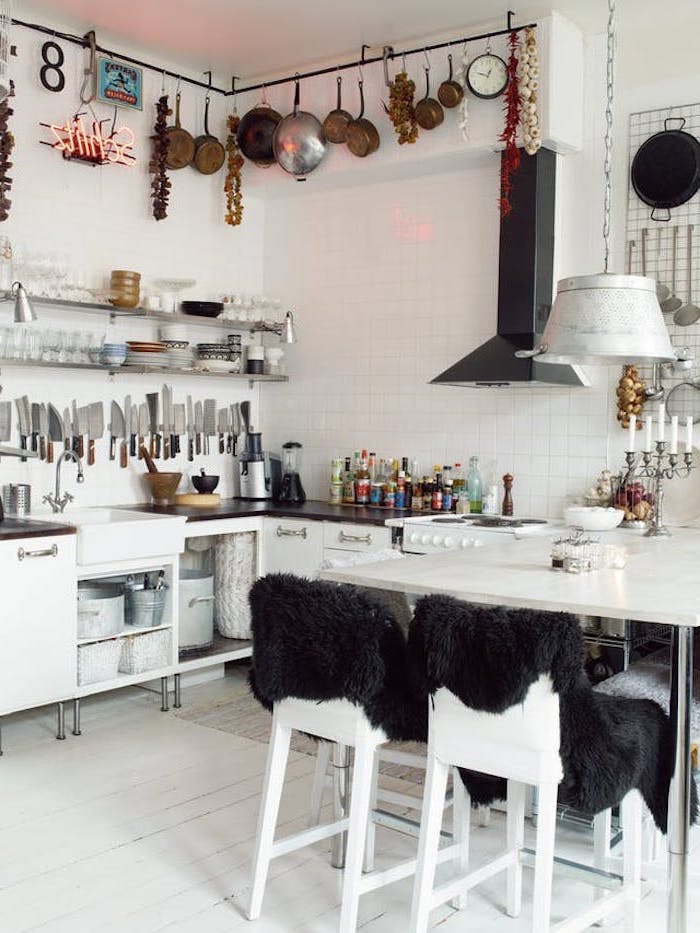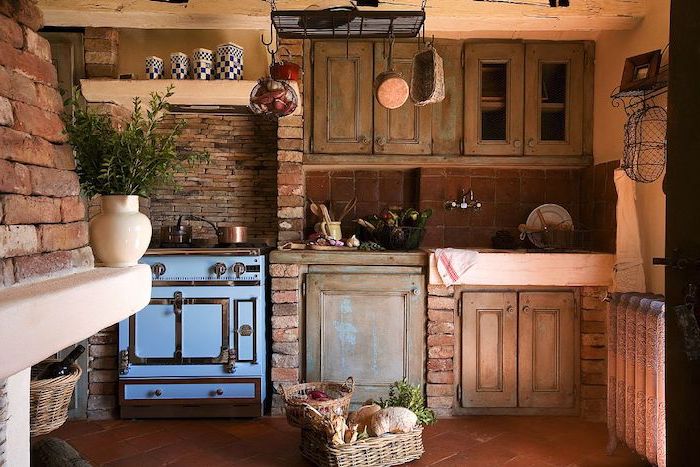 A harmonious blend of wood and stone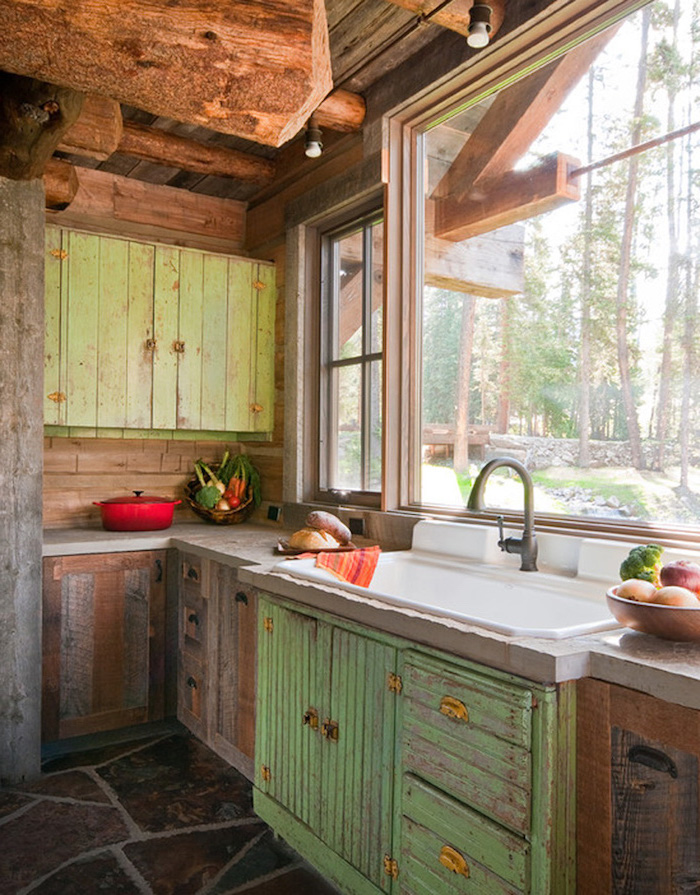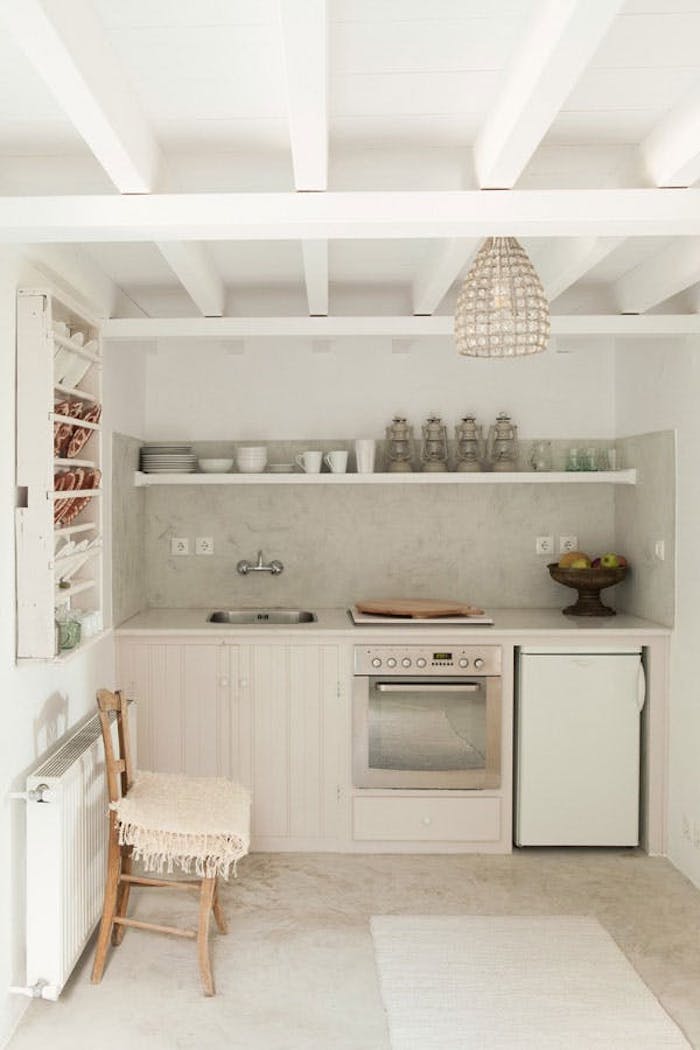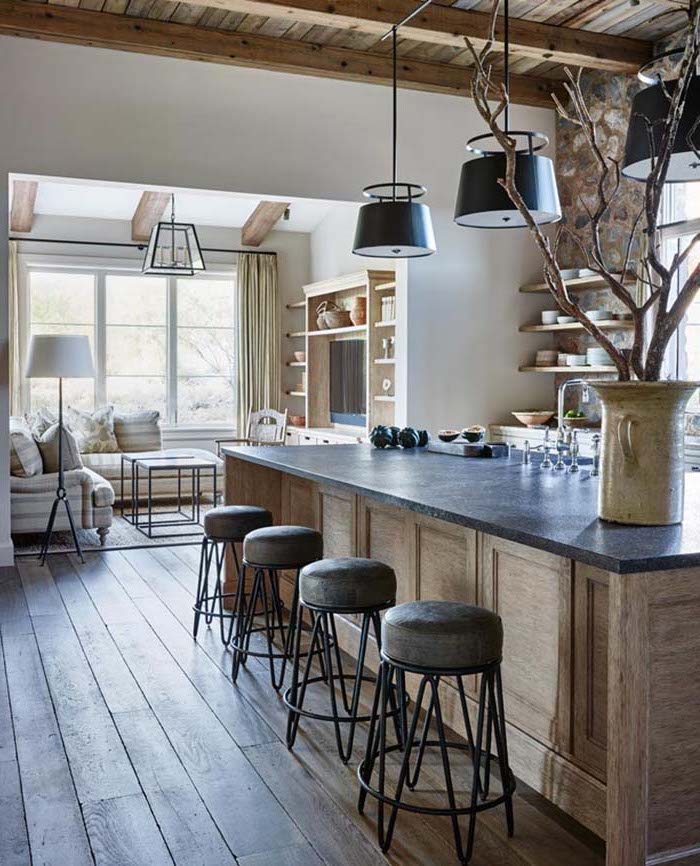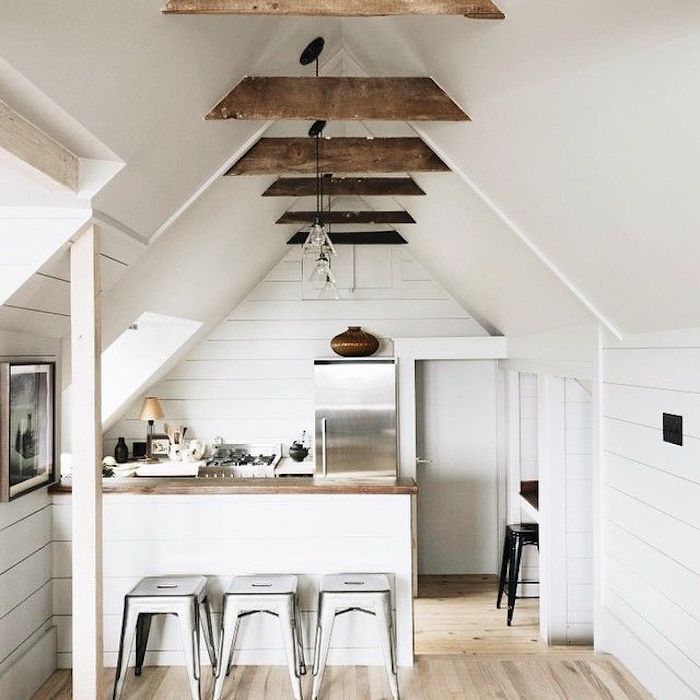 Little rustic touches will give a lot of character to your kitchen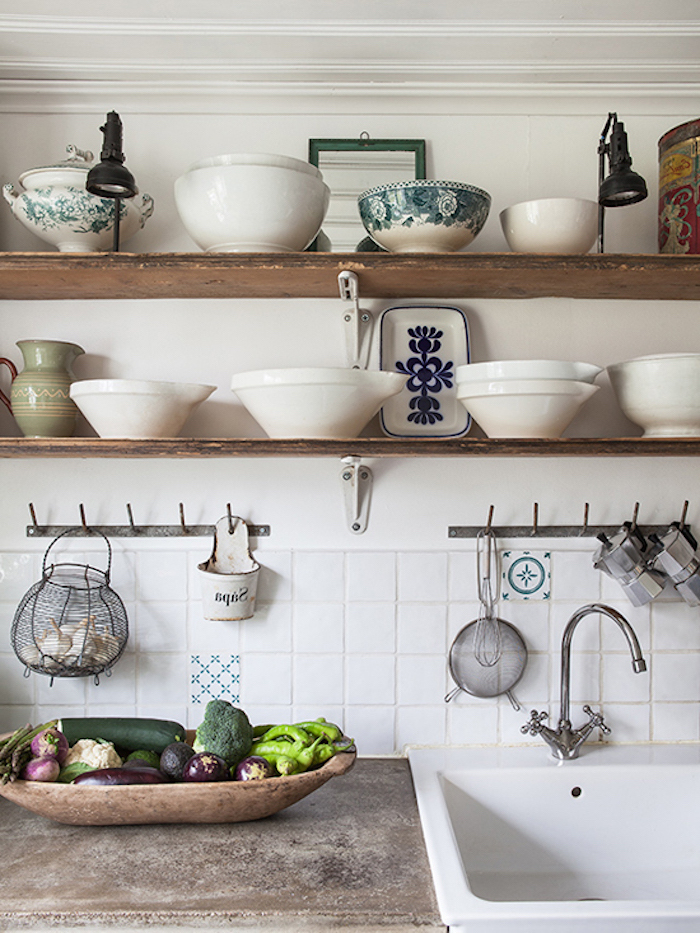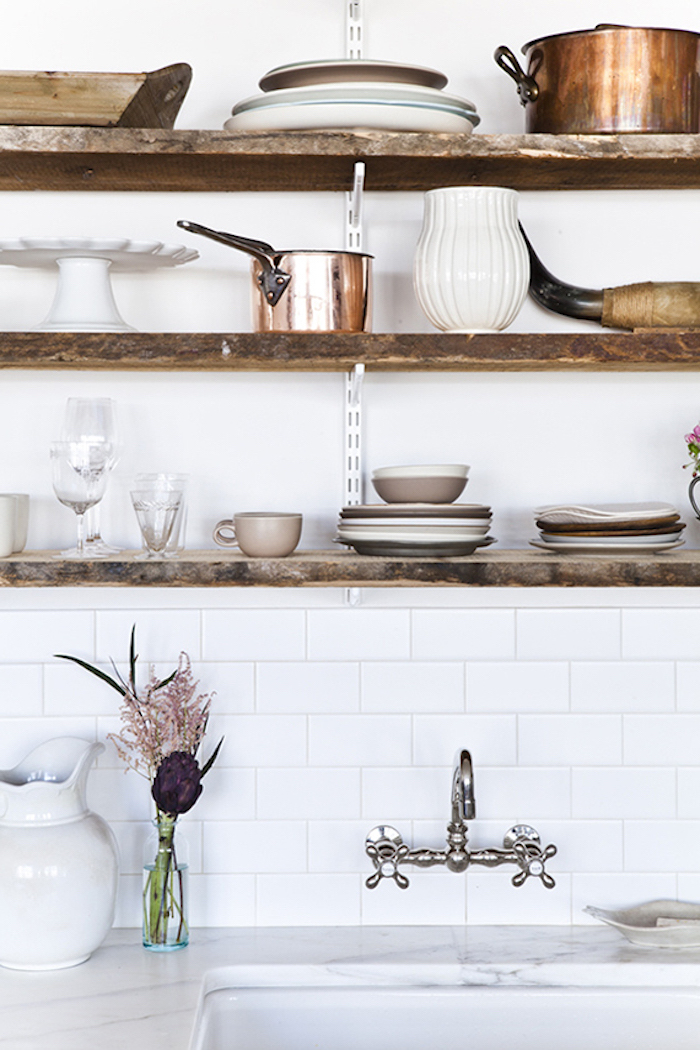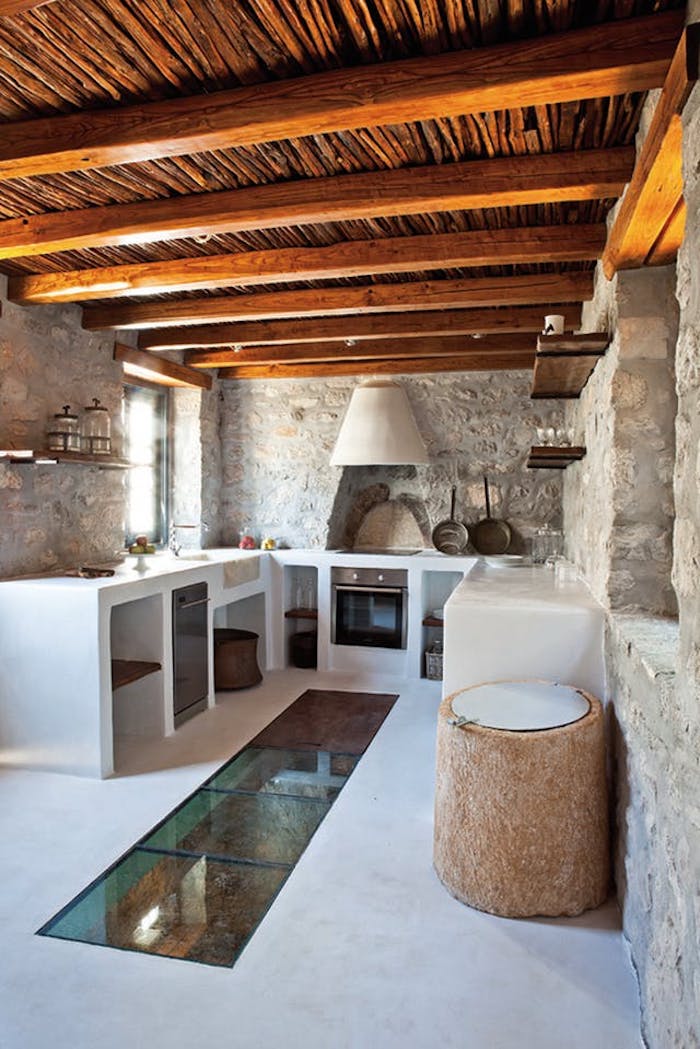 No rustic dining room or kitchen is complete without flowers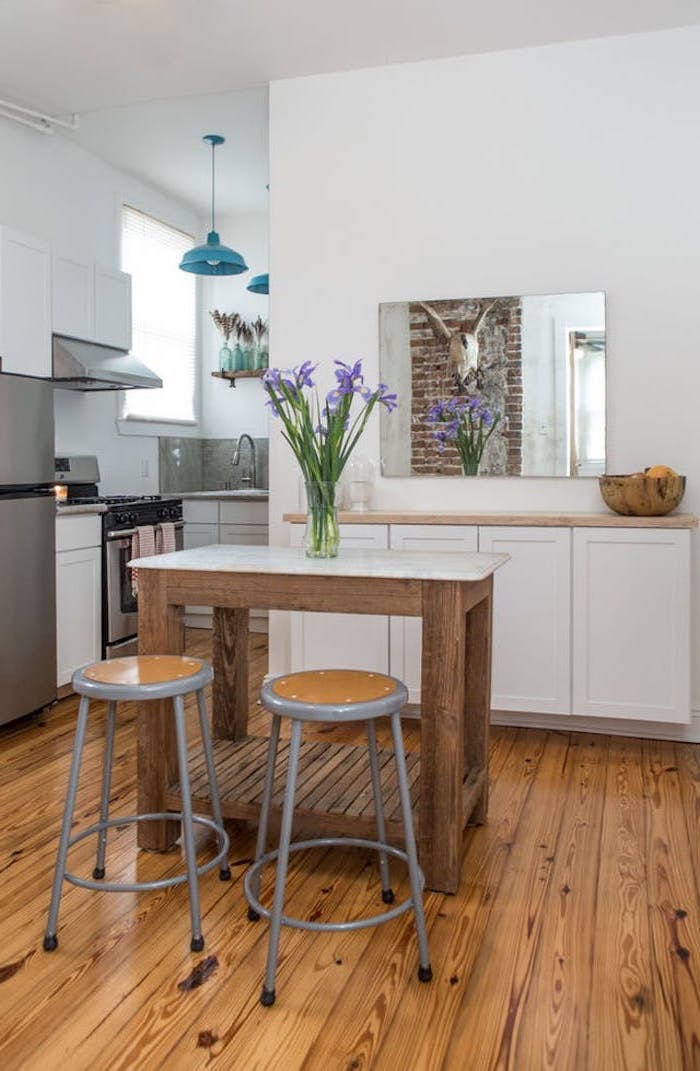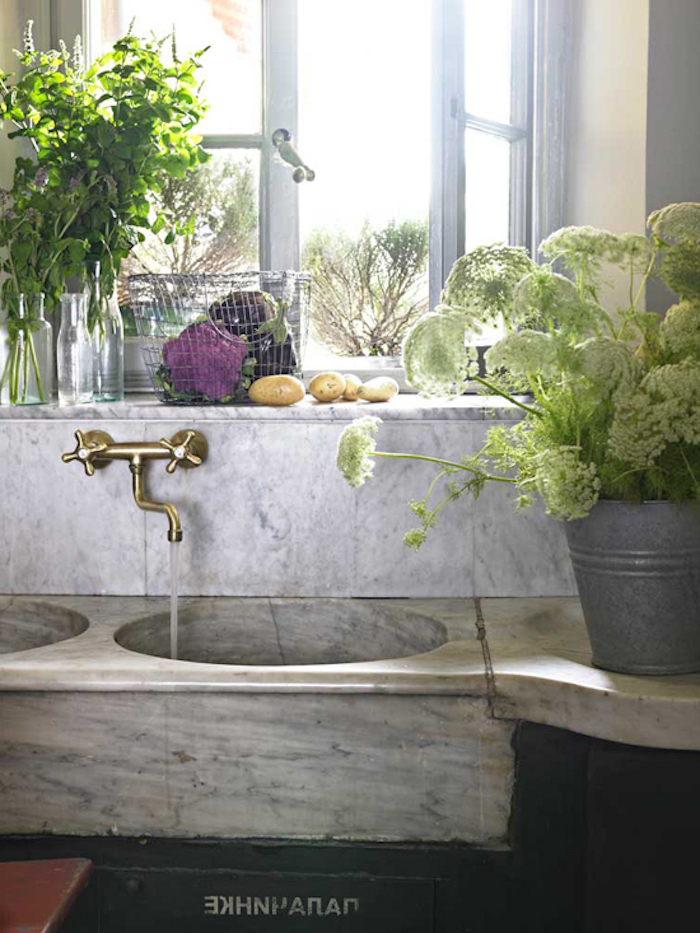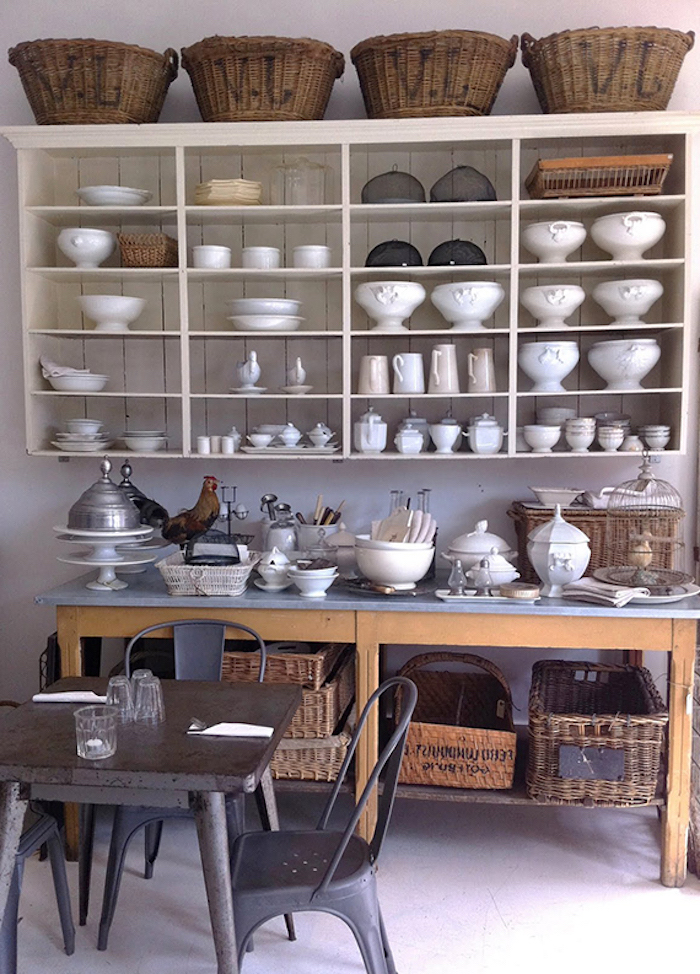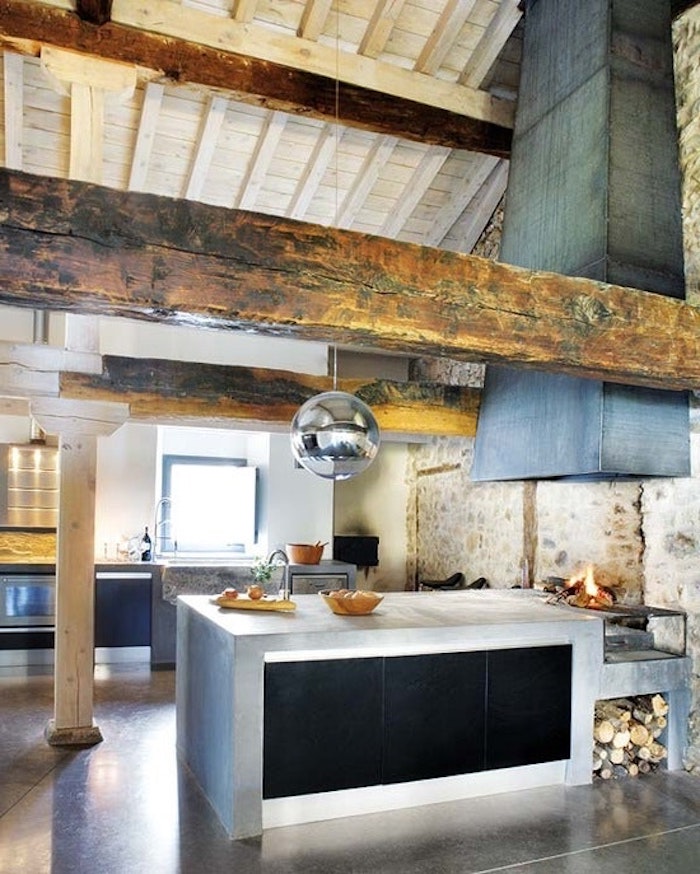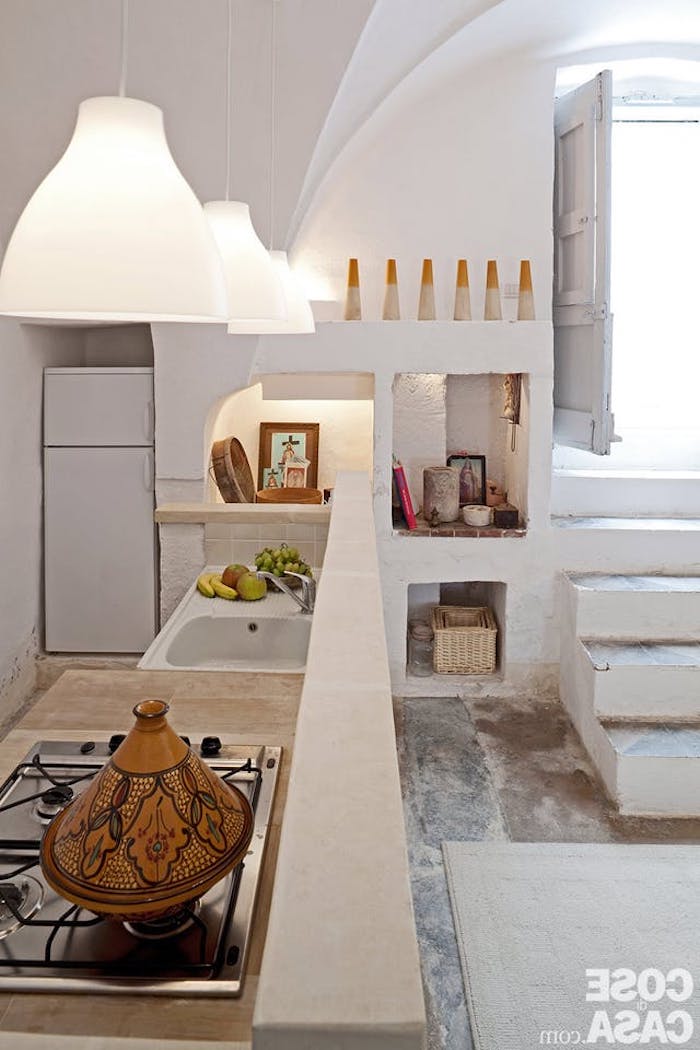 While natural stone walls are definitely beautiful, those on a budget can opt for realistic stone or brickwork wallpapers instead