80 + Cute and creepy Halloween decorations for a truly spectacular party
We've already devoted an article on fun DIY couple costumes, and offered you some spooky face paint ideas. Now, it's time to take a look at another important aspect of Halloween – the decorations! Although you can buy a huge variety of ornaments from supermarkets and party shops, it is always better to make your own. This way you can be absolutely certain that your house will be 100% unique, while also saving money. Plus, way too many people buy cheap plastic halloween decorations, only to throw them away on the November 1st! Why not break the consummerist cycle and make something a little more environmentally friendly and sustainable?
In this article, we have included several fun tutorials which you can easily make repeat at home. From beautiful pumpkin decorations and funny balloon ghosts, to spooky bat ornaments and glow in the dark stickers, we have lots of great ideas to spice up your Halloween party!
A selection of ArchZine's very best Halloween tutorials:

Trick or treat?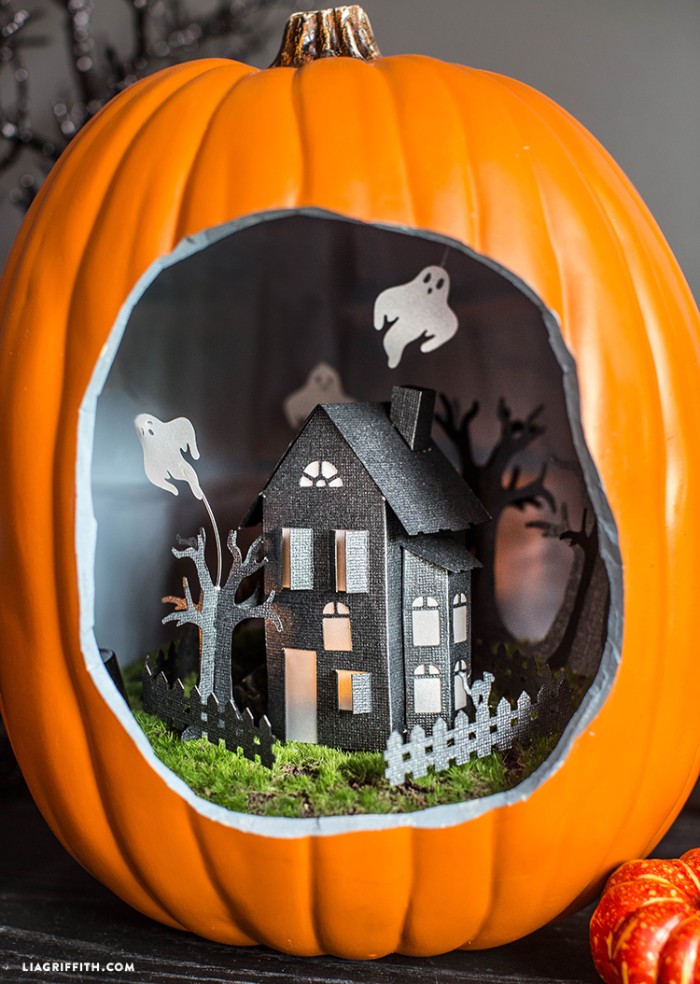 Brr!! These spooky Dollar Tree Halloween DIYs are not for the faint of heart!
Not all Halloween decorations must be creepy, however! In our firts tutorial we will show you how to create these gorgeous painted pumpkins
Painted pumpkins DIY tutorial
You will need:
White faux pumpkins in different sizes
Alcocol-based liquid paints in colors of your choice (we used purple, red, orange and blue)
Spray bottle filled rubbing alcohol
Silver acrylic paint for the finishing touches
How to do it:
Begin by taking a pumpkin and spraying it generously with rubbing alcohol.
Then, pour some alcohol-based paints on top. (Bear in mind that alcohol dries very fast, so you must be quick!)
Allow the paint to drip down the pumpkin – this will create a beautiful pattern.
Continue applying colors, until you get a result you like.
Leave the pumpkin aside to dry for a few hours and then add a few speckles of silver paint.
Voila! Your beautiful pumpkin Halloween decorations are ready!
Super easy and very effective!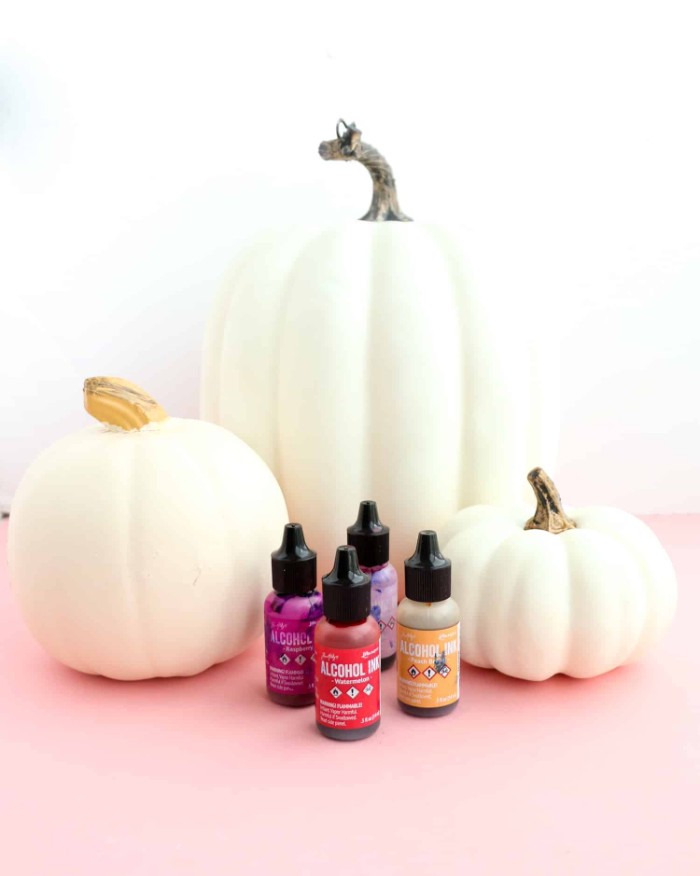 You will only need some pumpkins, a few alcohol-based paints, and a spray bottle with rubbing alcohol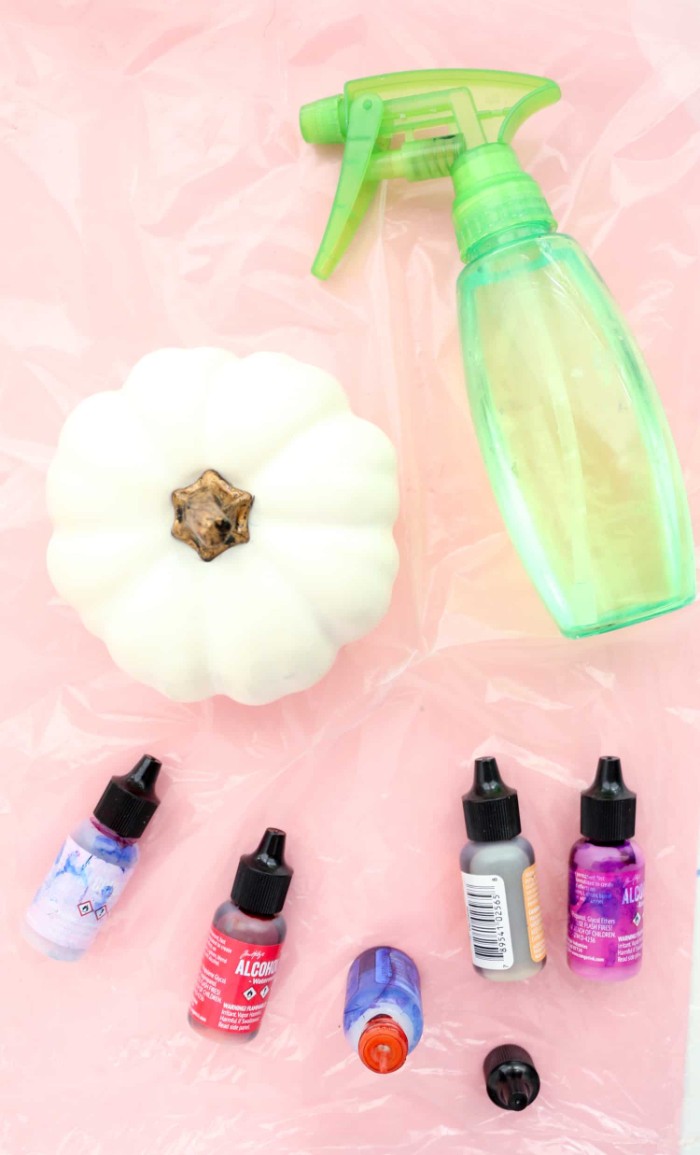 Let the paint drip down the pumpkin, to create cool patterns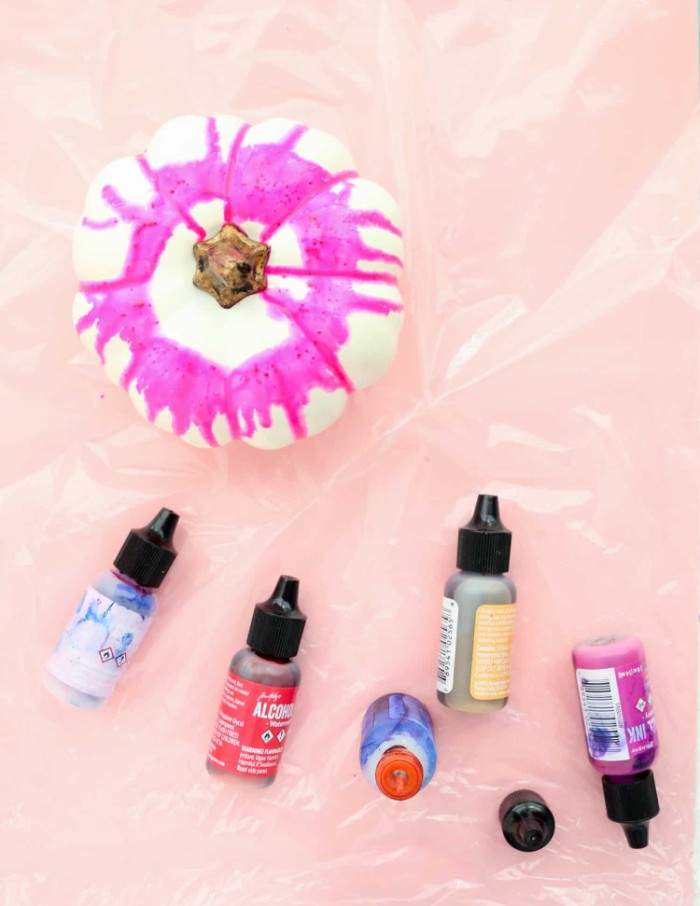 Work in progress…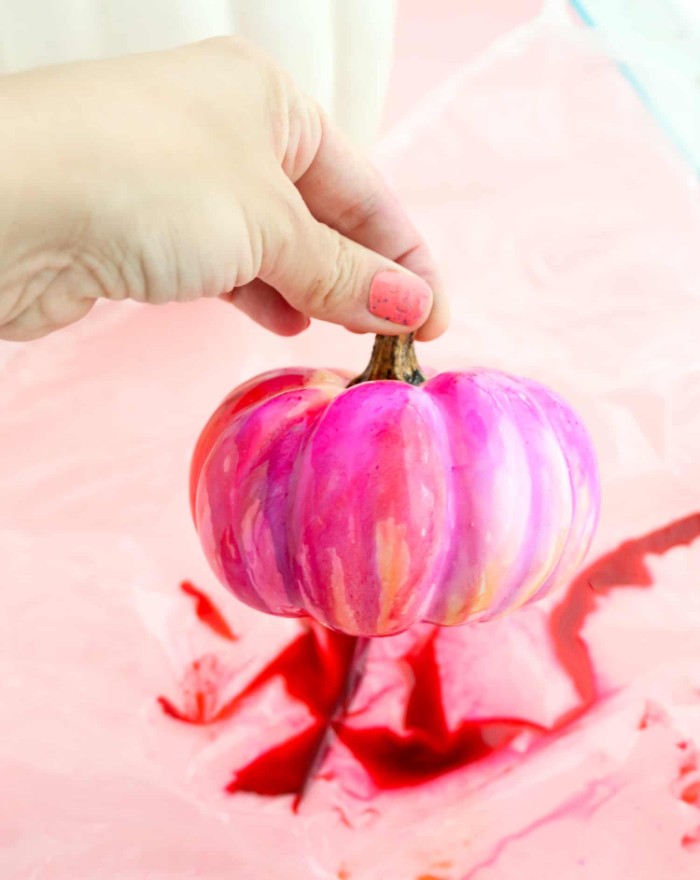 Add a few splatters of gold or silver acrylic paints for a chic finishing touch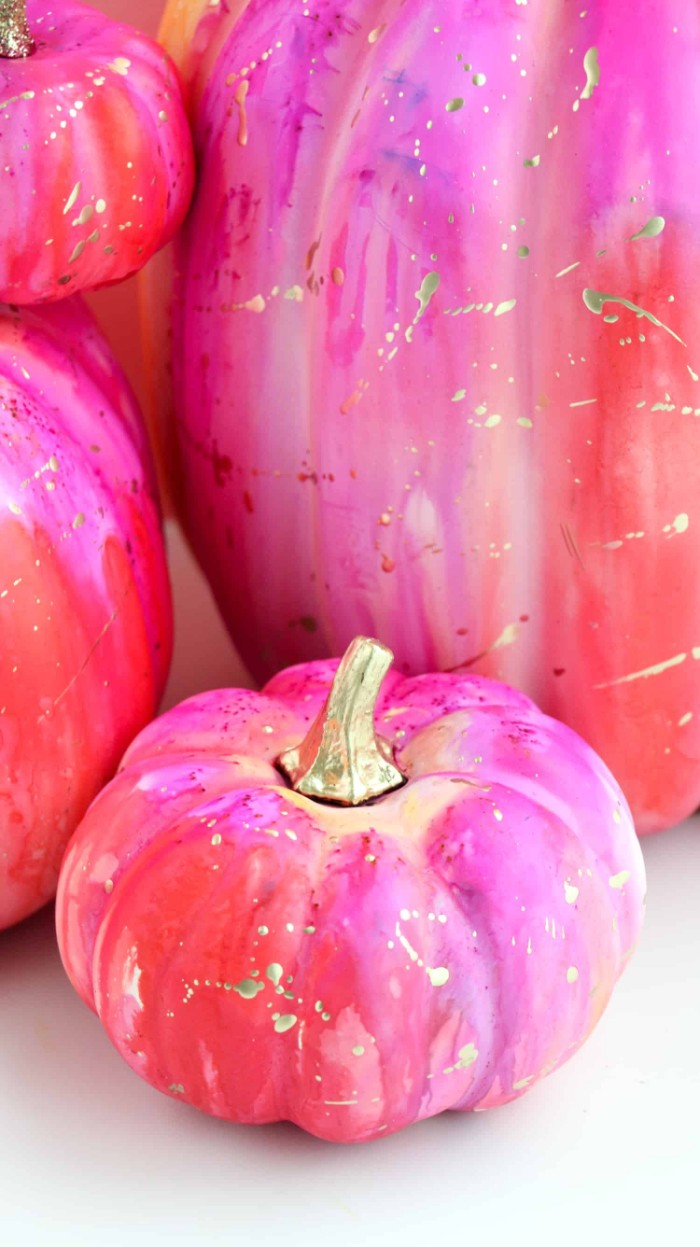 The final result: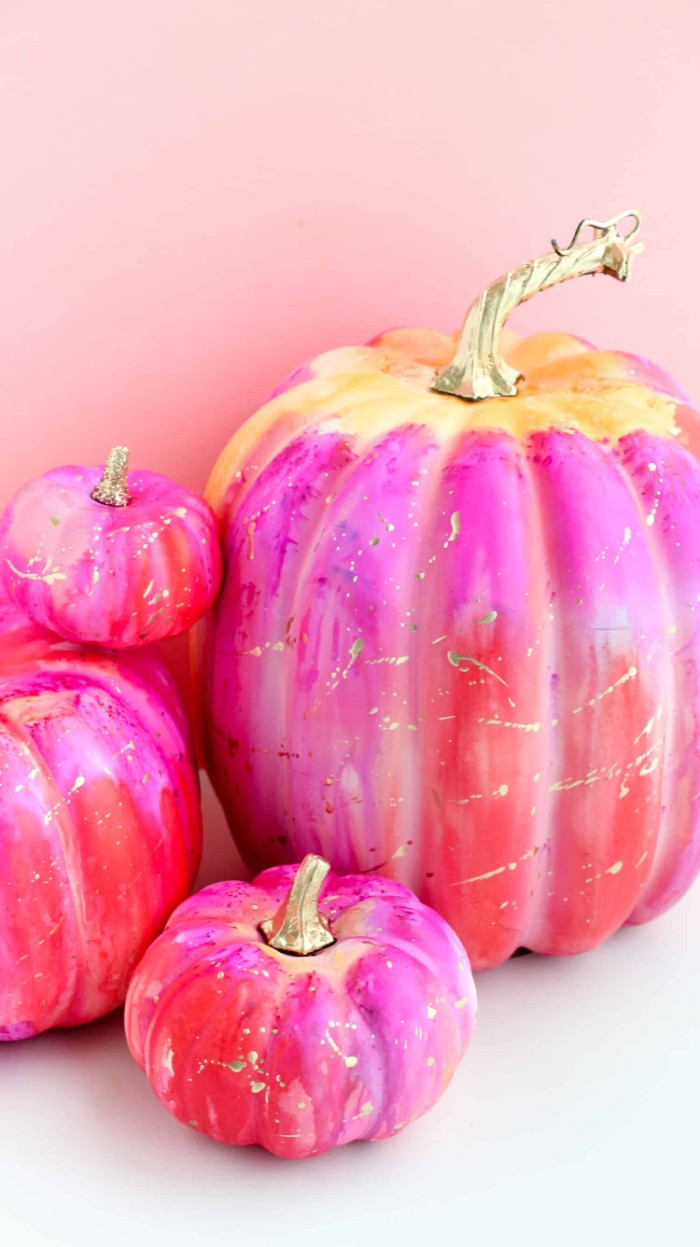 Clever Halloween hacks that will save you tons of money:
The next tutorial is our favorite! It's super easy and the final result looks amazing!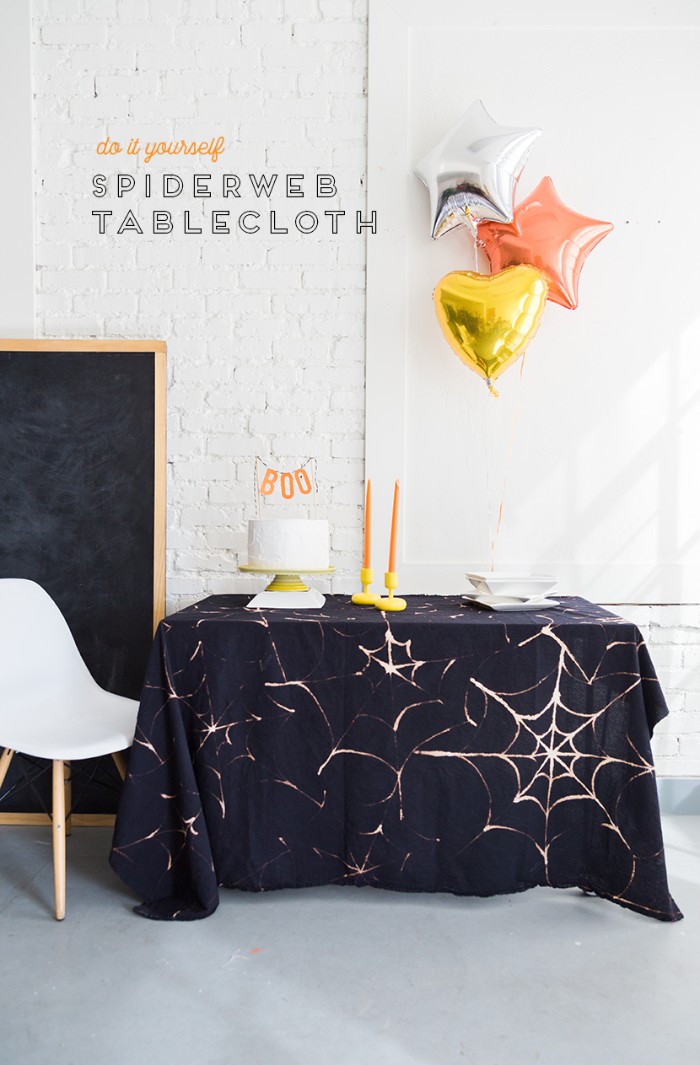 Spiderweb tablecloth – Halloween decorations
What you will need:
A black table cloth
Fabric safe bleach
A small bowl
A disposable brush
Latex gloves
Old newspapers
The process:
Place the old newspapers out on the floor and spread the tablecloth on top of them.
Put on the latex gloves and pour some fabric safe bleach into the little bowl.
Take the brush, dip it into the bleach, and carefully start drawing cobweb patterns onto the tablecloth. If you are having trouble getting started, you can use the diagram bellow.
Once you have finished drawing, leave aside to dry for 1-2 hours, then wash by hand, rinse and dry on a clothes line.
Your spooky spider web tablecloth is ready!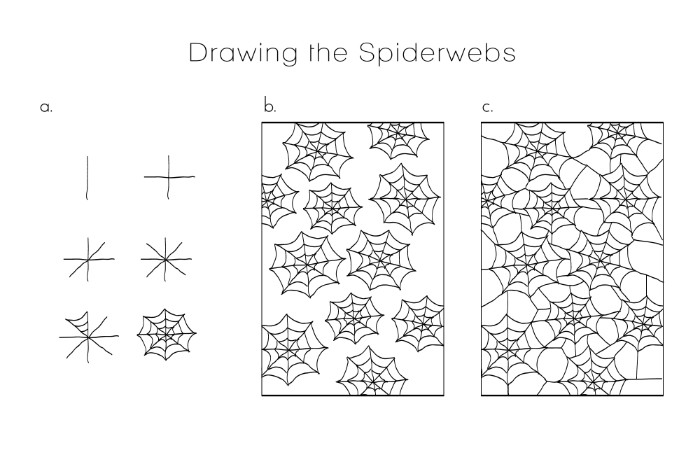 Isn't it beautiful? You can also use this technique on old clothes!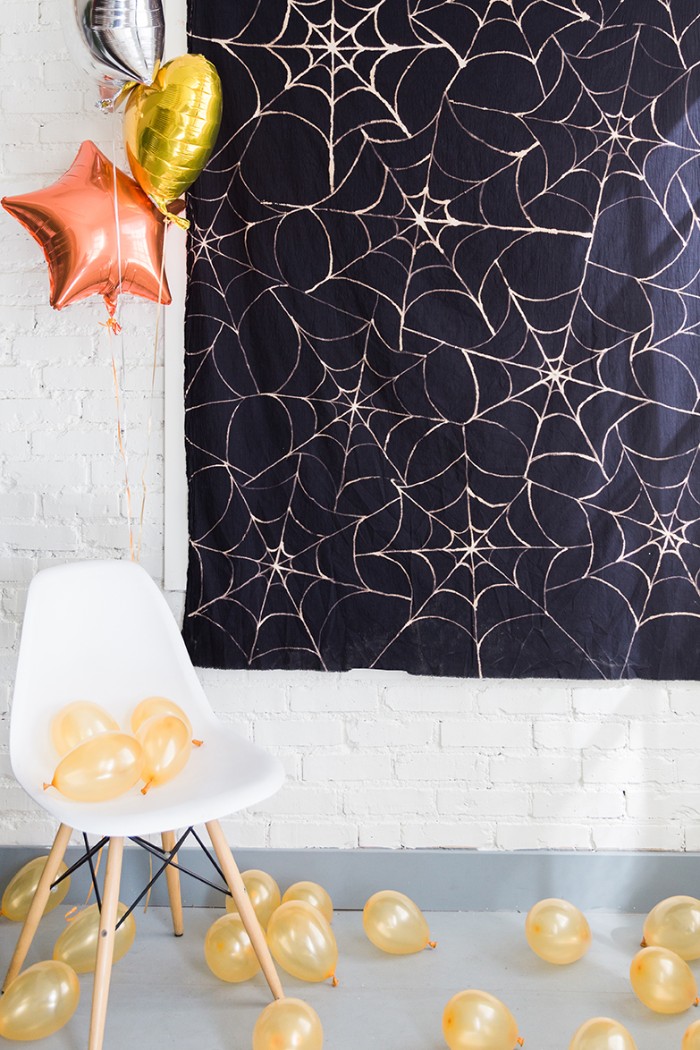 More amazing Halloween ideas:
And here is a fun DIY project that's suitable for kids as well as adults!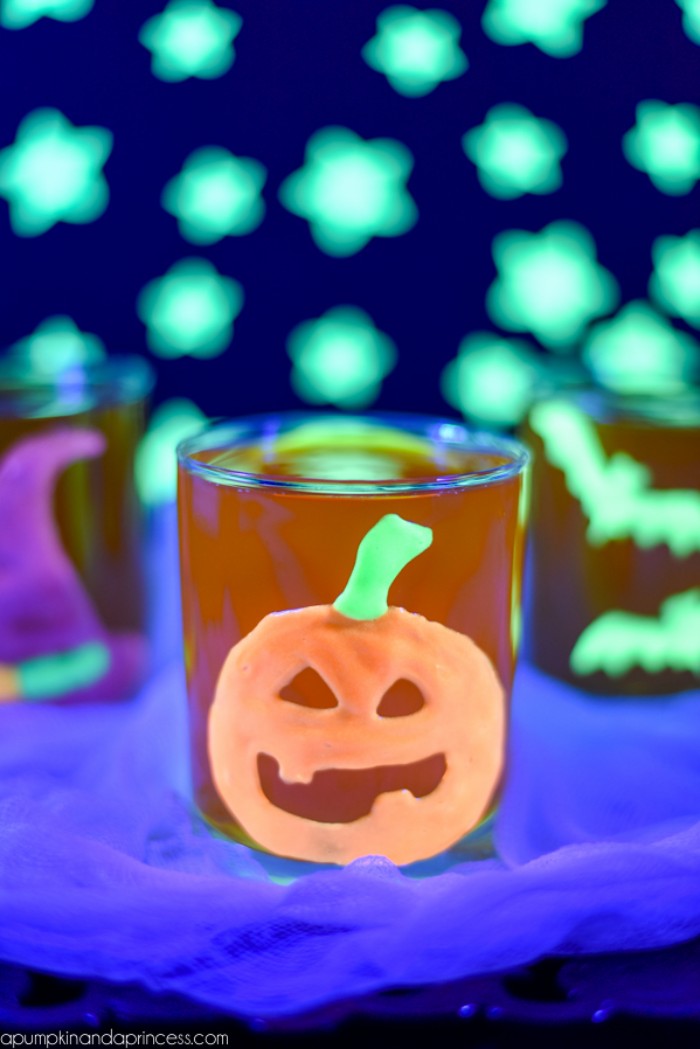 Halloween decorations for kids
Materials:
A white sheet of paper
A black pen or pencil
A large Ziplog bag
Dimensional glow in the dark paints in different colors
How to do it:
Draw some basic Halloween-themed shapes (a ghost, a pumpkin, a bat, etc.) on the sheet of white paper, using the pen/ pencil.
Put the sheet of paper inside the Ziplog bag.
Trace the Halloween shapes onto the Ziplog bag, using the dimensional glow in the dark paints
Color in the shapes and leave them to dry overnight
In the morning, carefully peel off the shapes from the Ziplog bag and stick them on any smooth surface you like. You won't need any glue as the dry paints will still be slightly sticky.
You will need the following materials: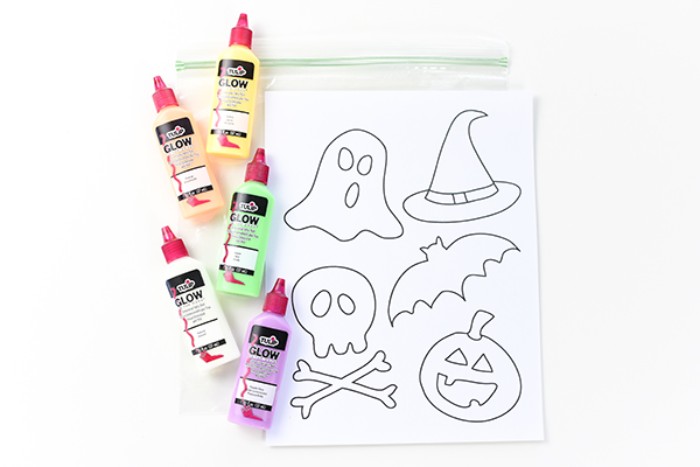 Place the sheet of paper inside the Ziplog bag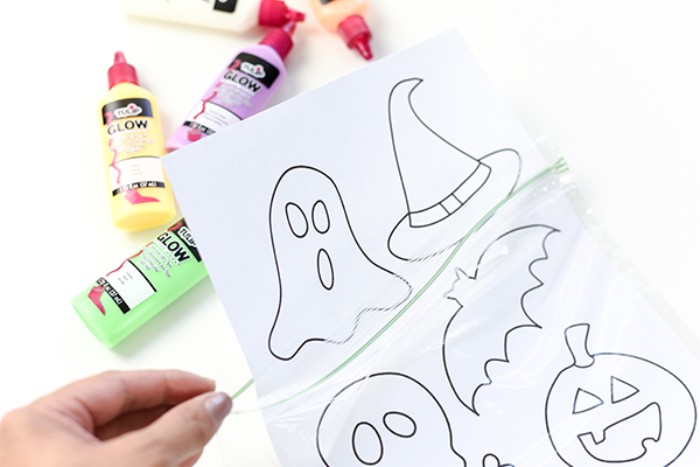 Then simply paint over it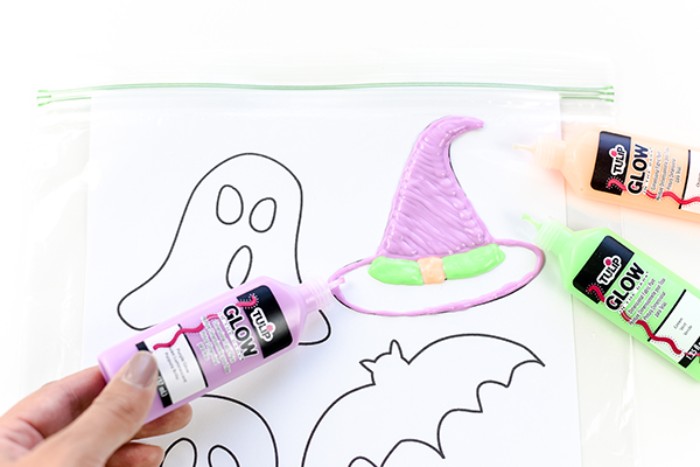 The end result: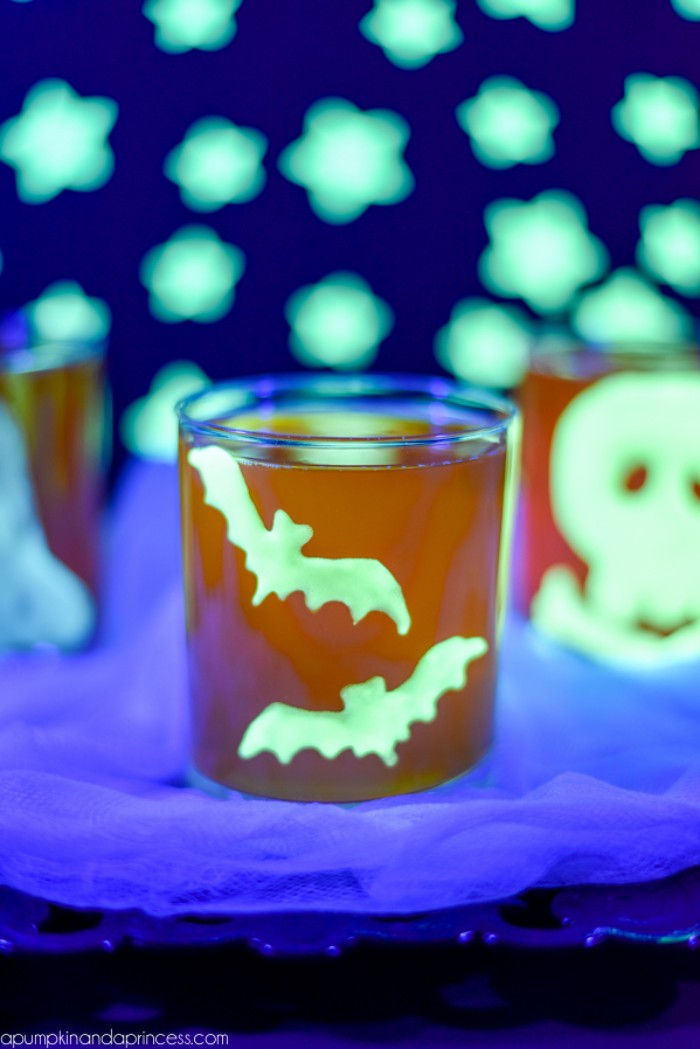 Spooky and cute!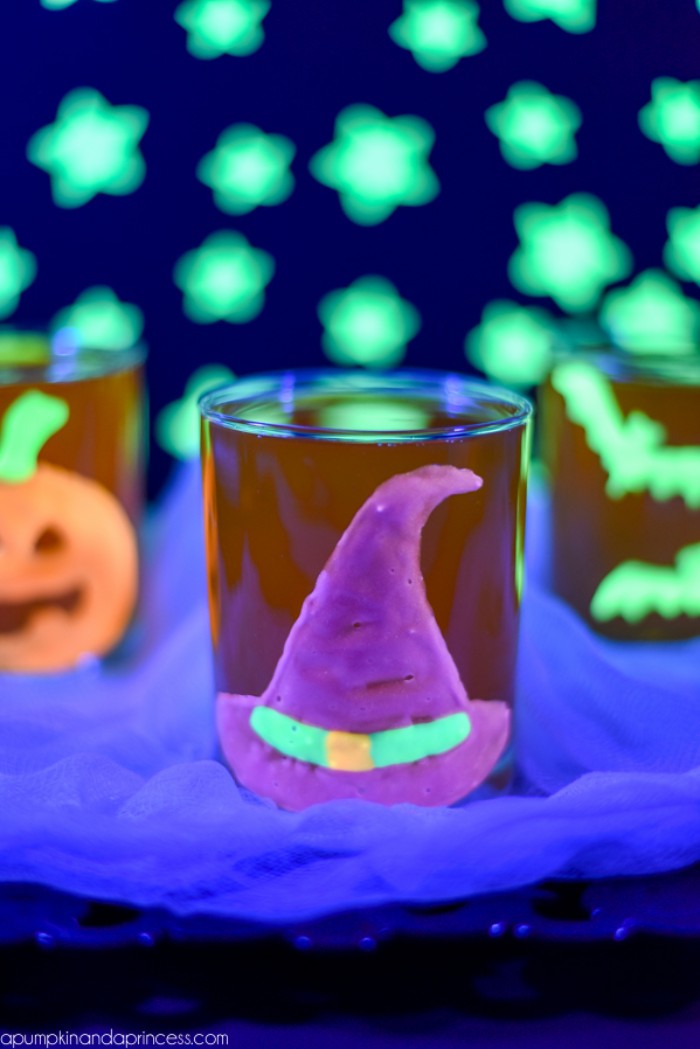 This nifty video has even more cool suggestions:
Why not try making some funny balloon ghosts?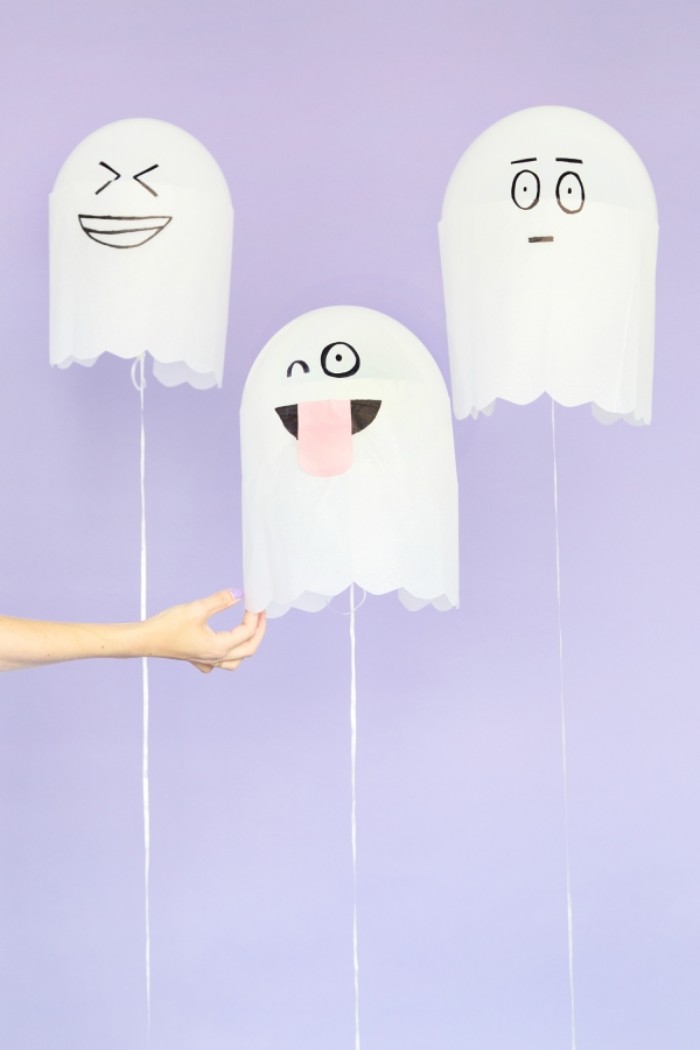 Balloon ghosts DIY Halloween decorations
You will need:
Several medium sized white balloons
White arts and crafts paper
Black permanent marker
A sheet of pink paper
Some sticky tape
How to do it:
Inflate the balloons and put one aside.
Take a piece of white arts and crafts paper, and cut a wavy pattern along its long end.
Carefully wrap the paper halfway around the balloon, and fix it in place, using sticky tape.
Now, draw a funny face onto your ghost, using a black permanent marker.
If you like, you can add some pink paper cutouts for the mouth or tongue. Easy peasy!
The materials: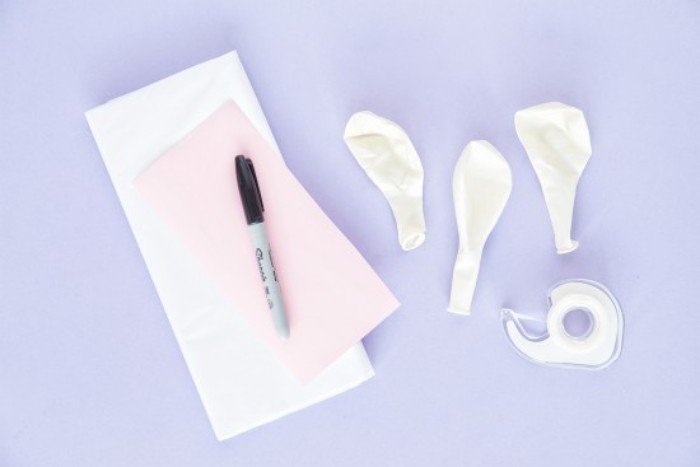 This tutorial is super easy and suitable for children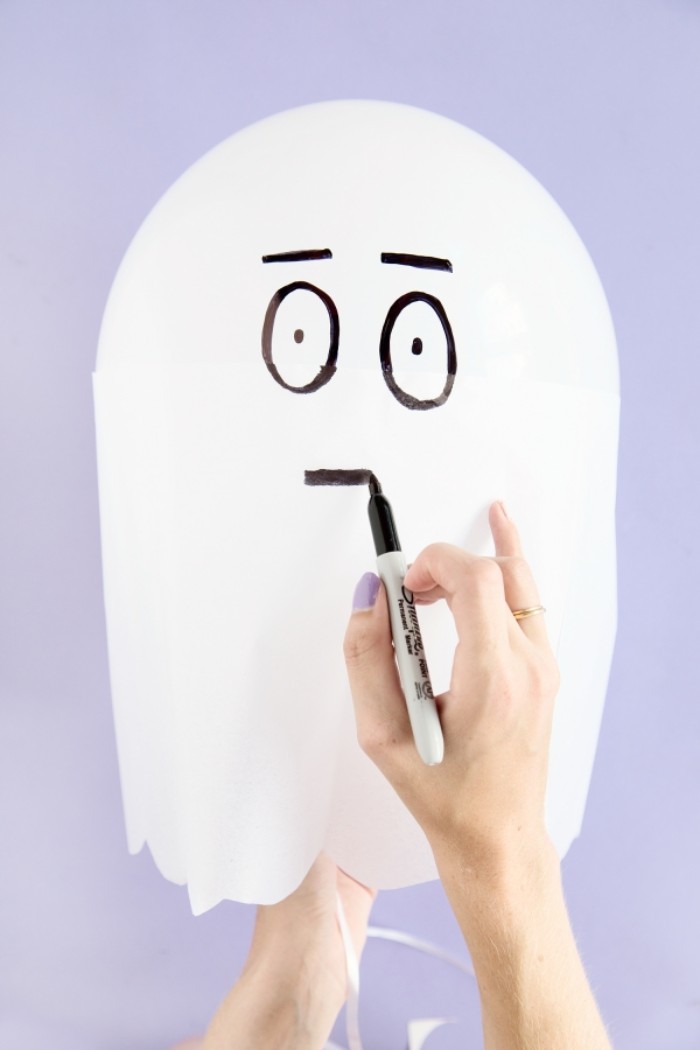 Easy and fun!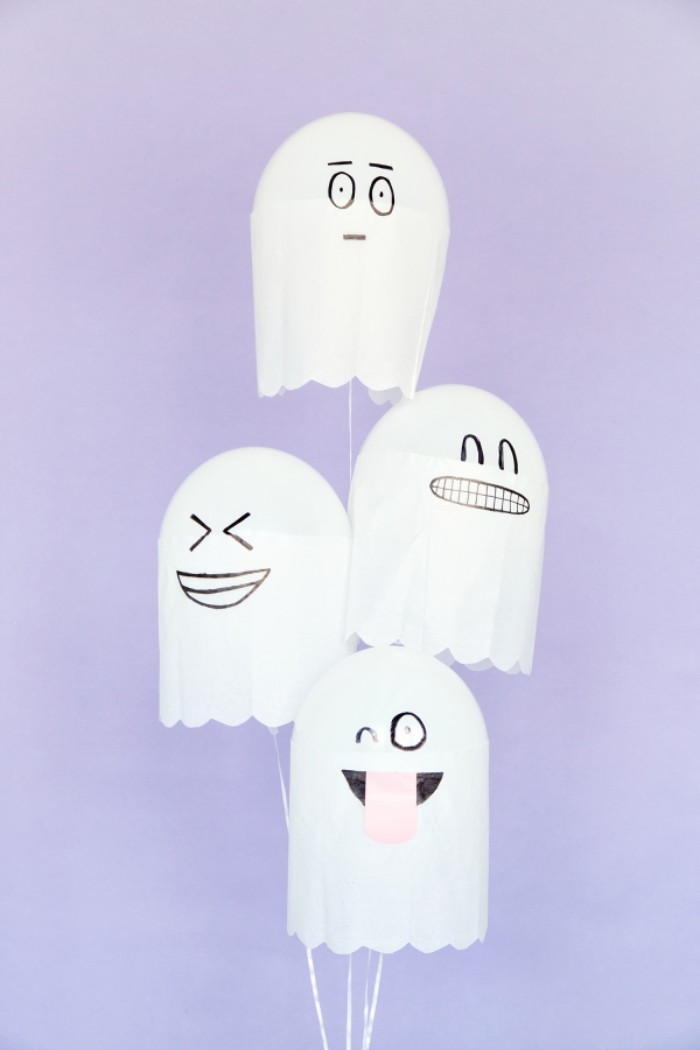 This lovely Halloween bat tree is super easy to make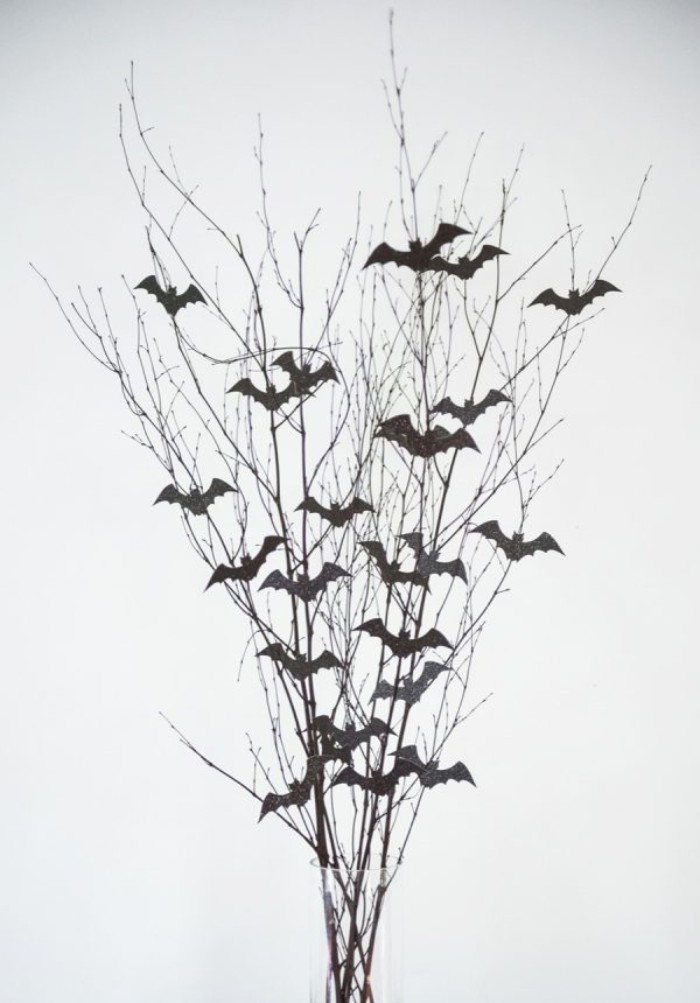 Bat tree DIY tutorial
You will need:
The process (with pictures):
Prepare the materials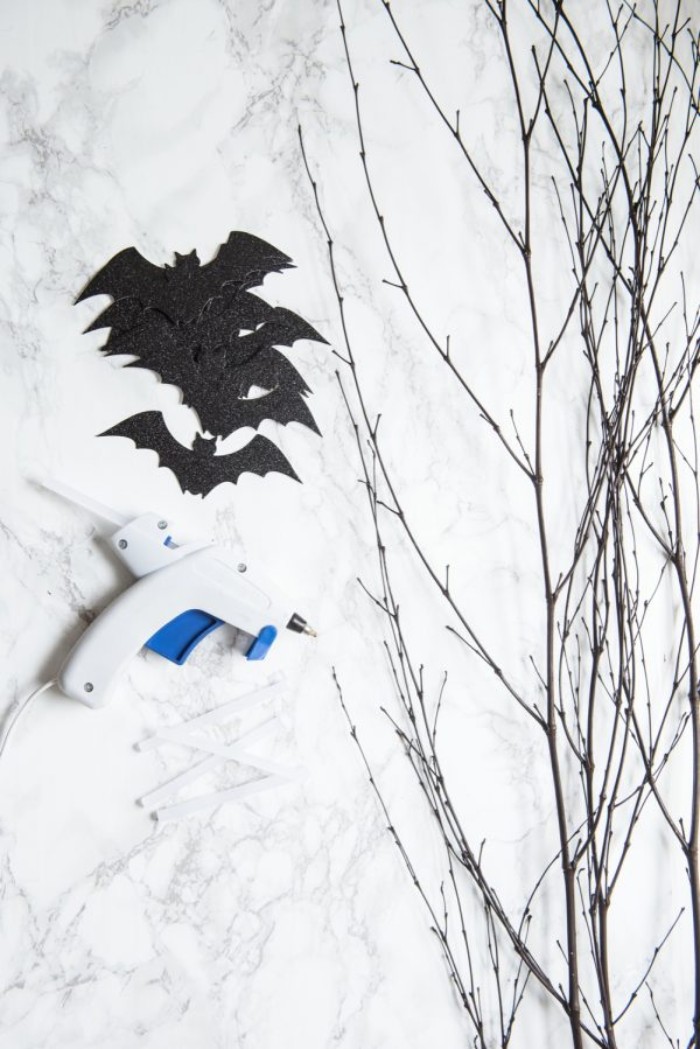 Take a bat shape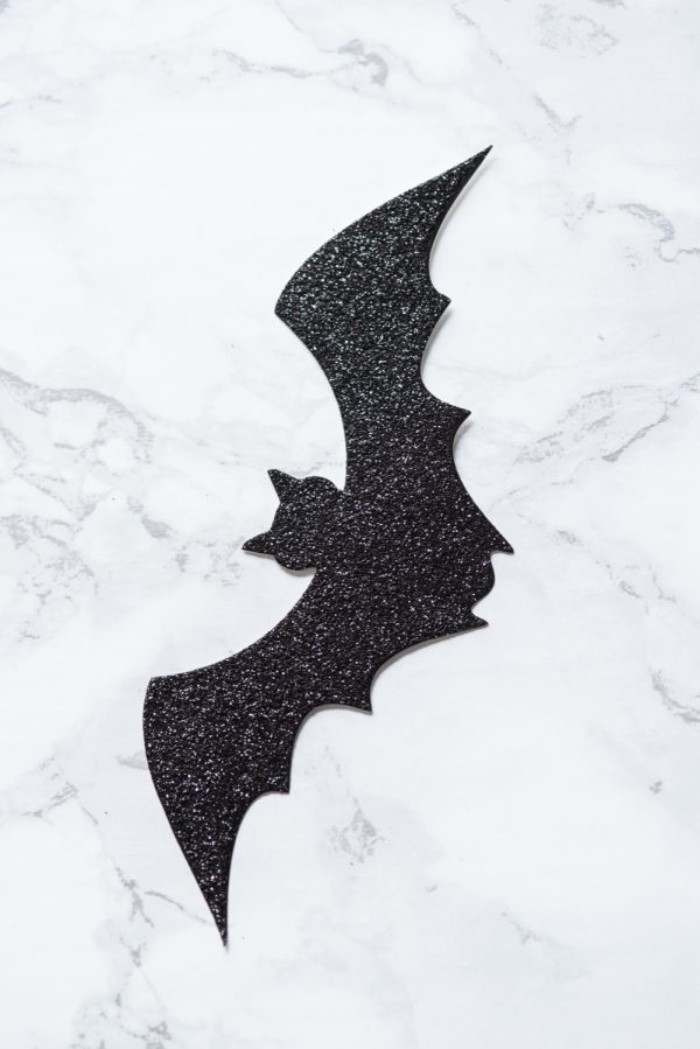 Put some glue on it, using the glue gun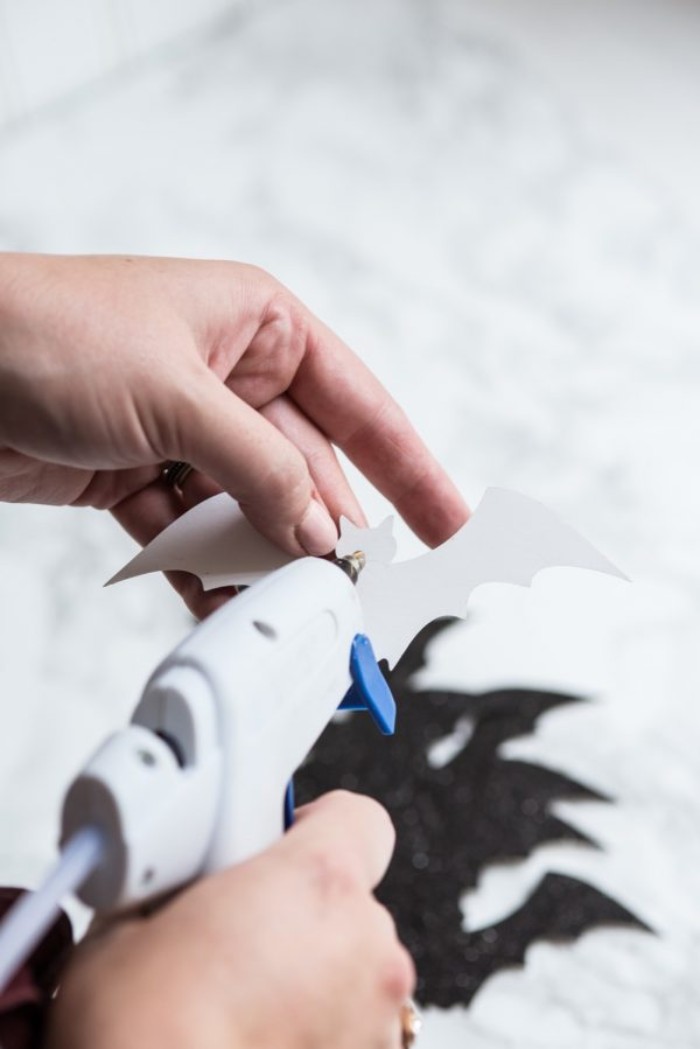 Carefully stick it onto one of the dried branches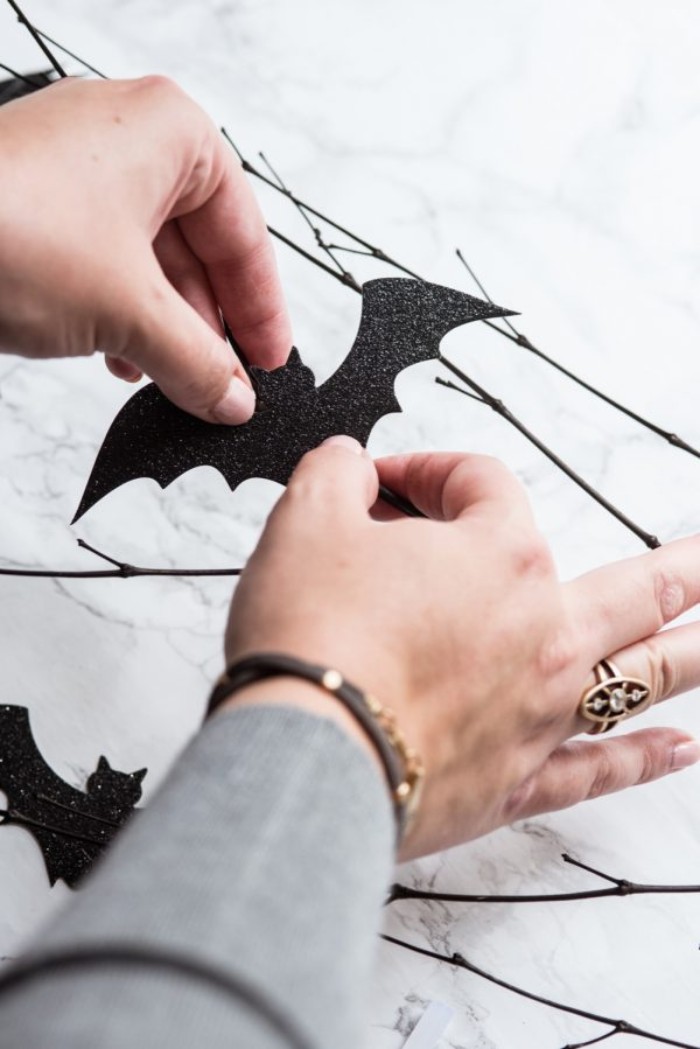 Rerpeat the process, until you have decorated all branches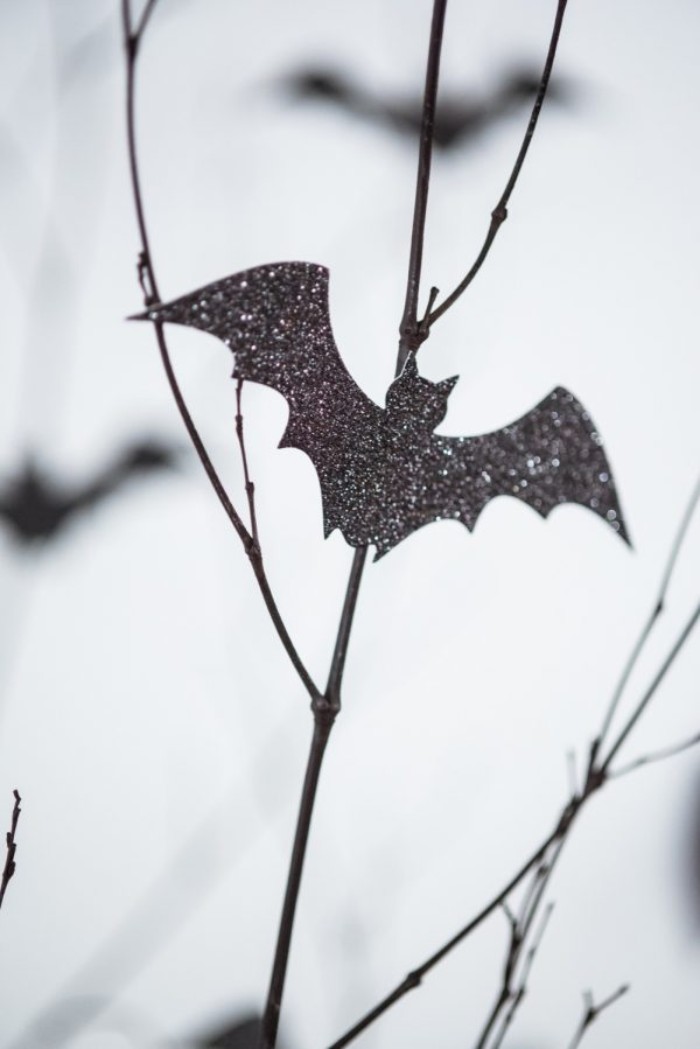 Place the branches in a vase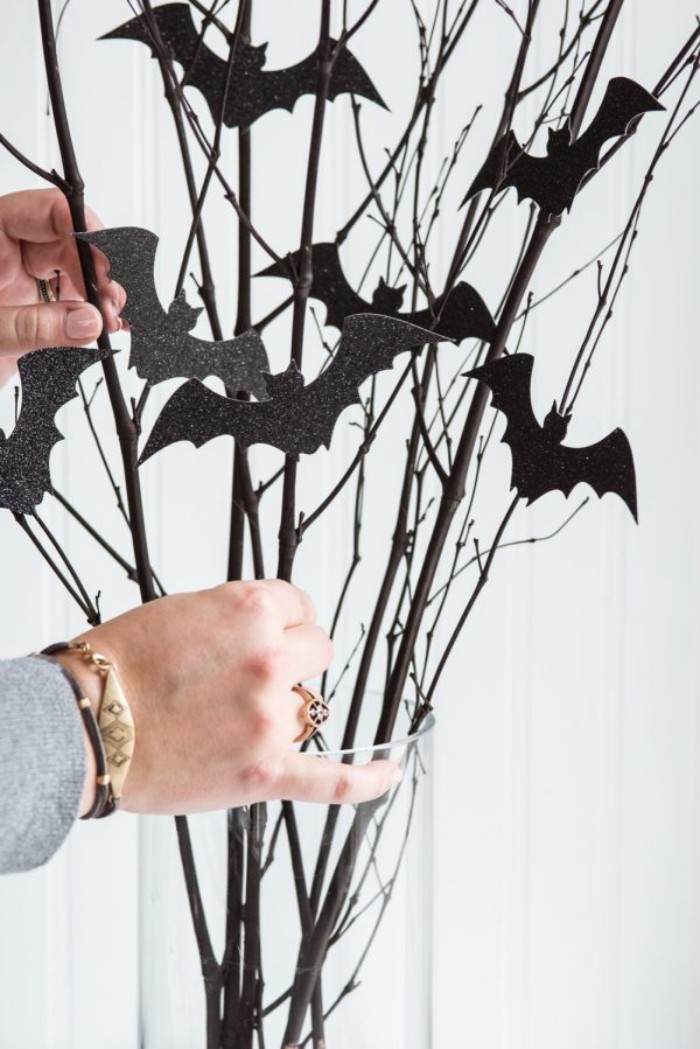 Easy as pie and rady in just a few moments!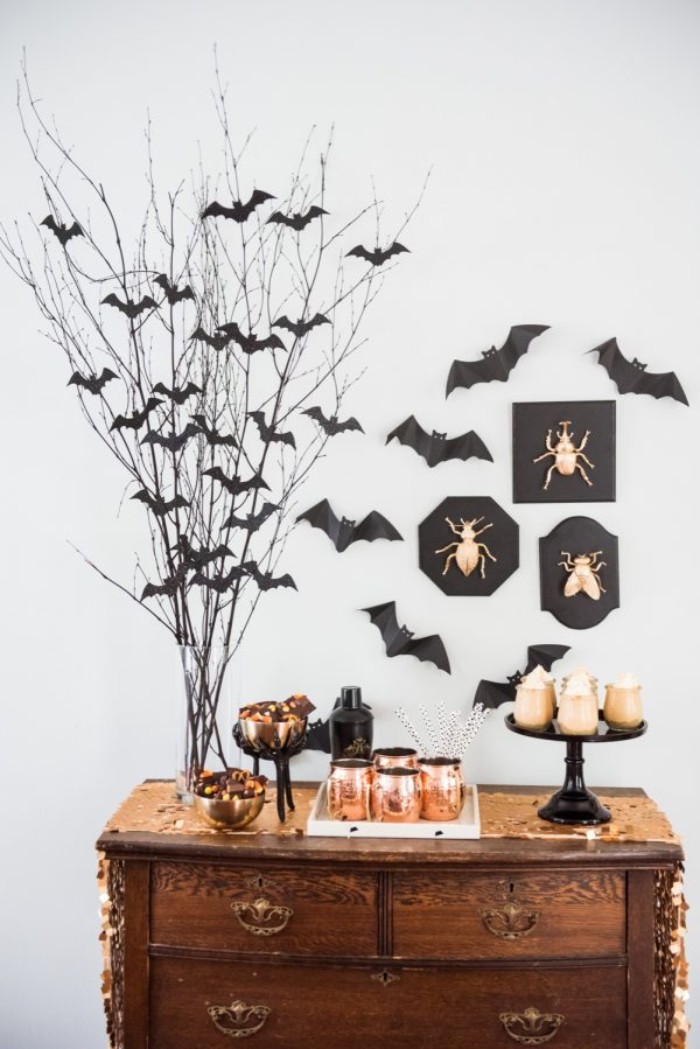 Our next tutorial is fund AND cute – origami jack-o'-lantern string lights!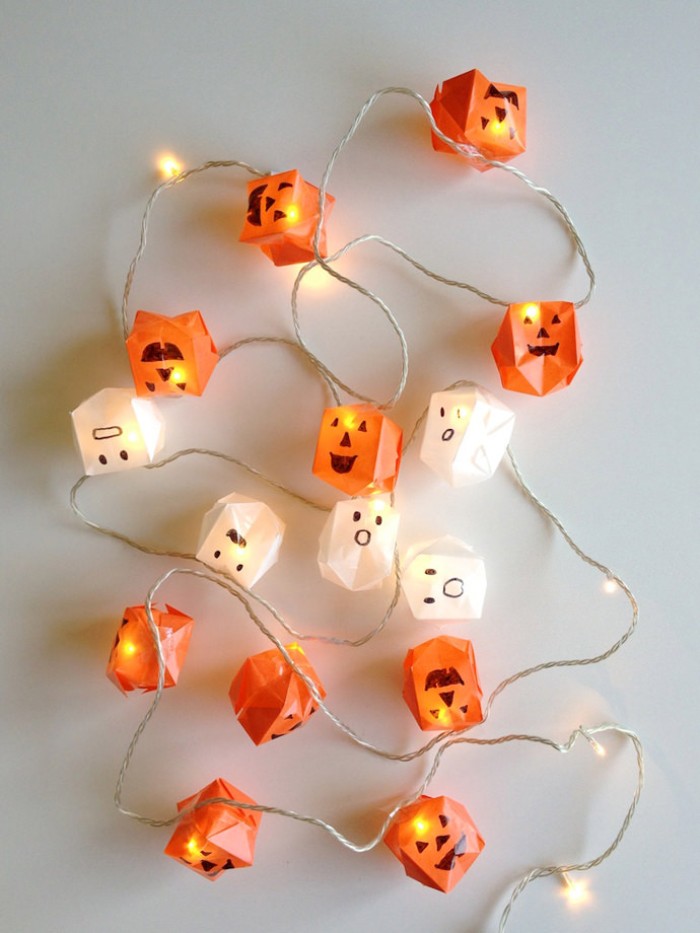 Origami Jack O' Lanterns
You will need the following materials:
White origami paper
Orange origami paper
Sticky tape
Black permanent marker
Plain string lights from the Dollar Store
The process (with pictures):
First, get everything you need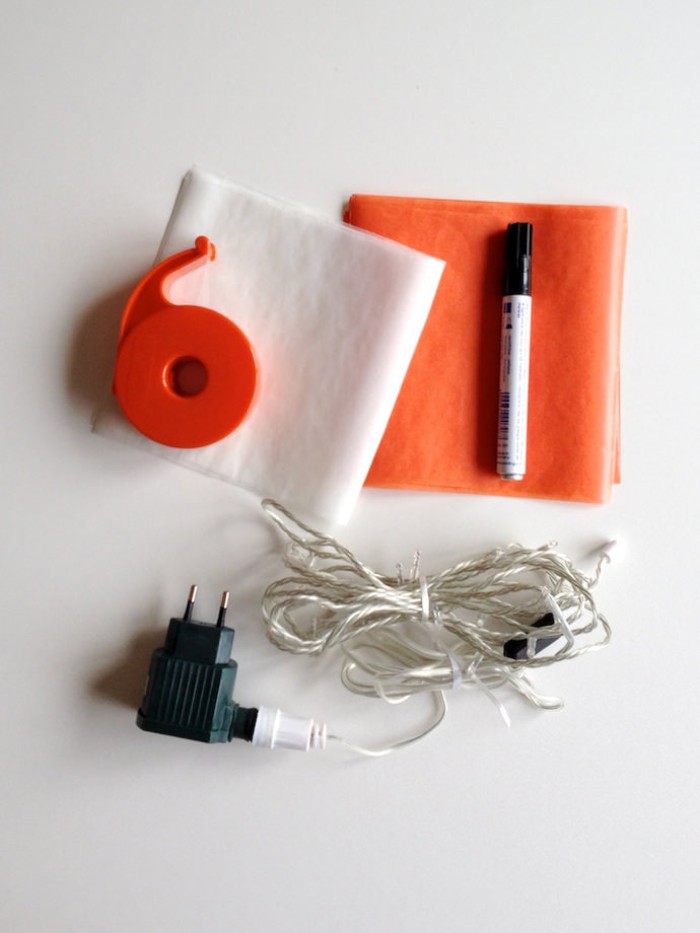 Then, cut the origami paper into medium sized squares and fold them, following the instructions bellow. Keep folding until you have enough origami shapes to cover all of the sting lights' bulbs.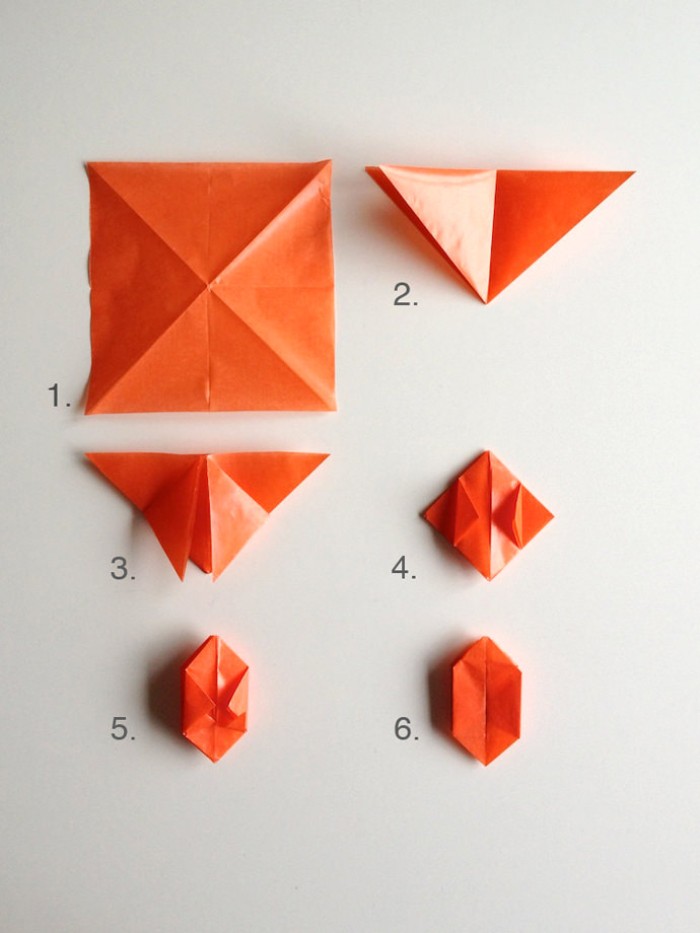 When you are done, begin decorating them. Take the permanent marker and use your imagination to draw as many different faces as you can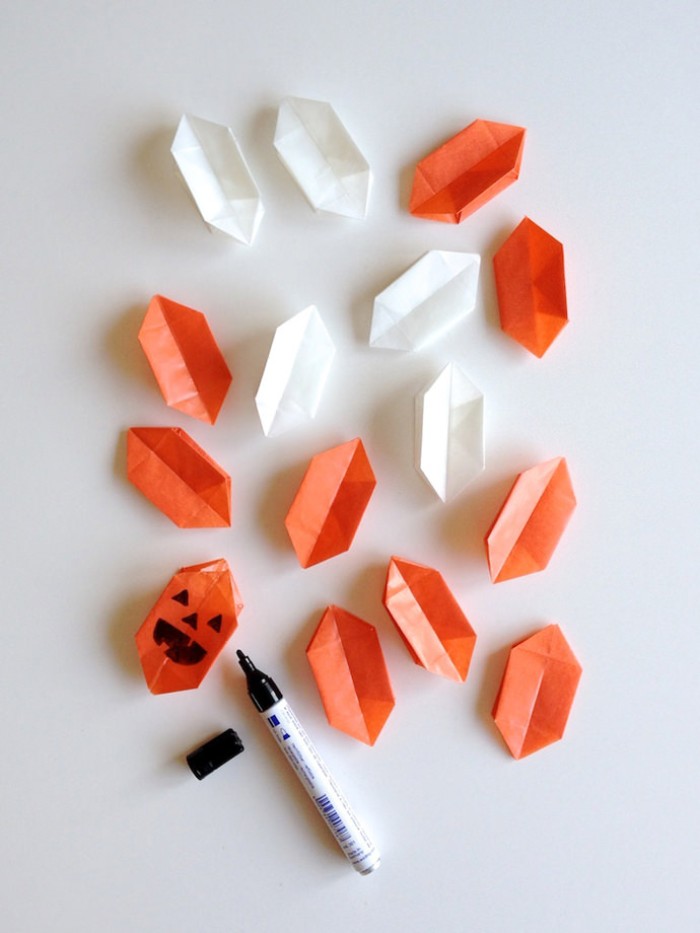 You can draw jack-o'-lantern faces on the orange shapes, and ghost faces on the white ones: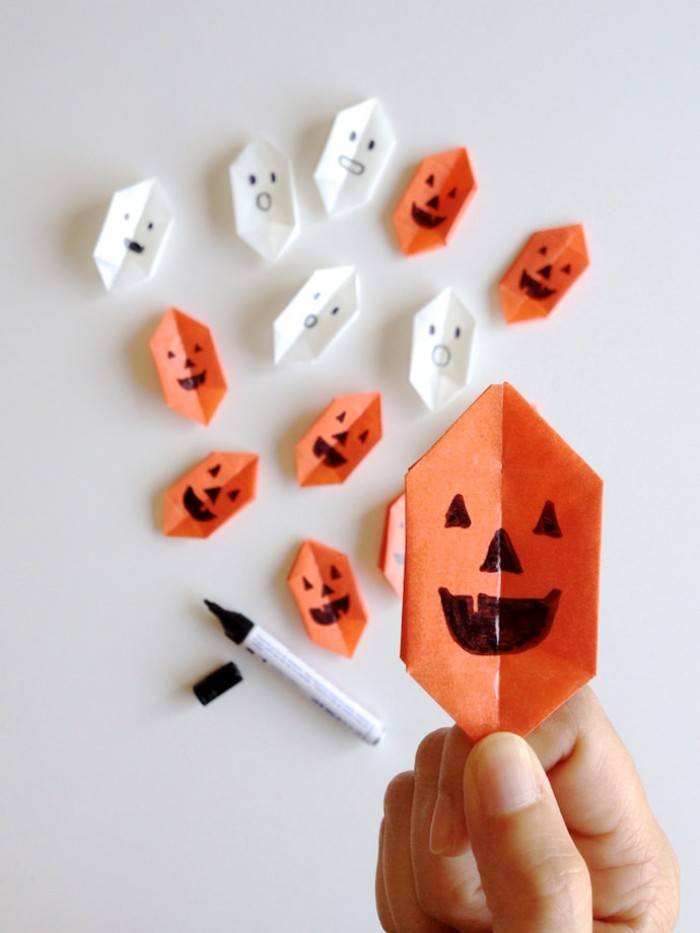 Finally, attach the orange and white origami shapes to the string lights, using some sticky tape. Make sure every bulb is covered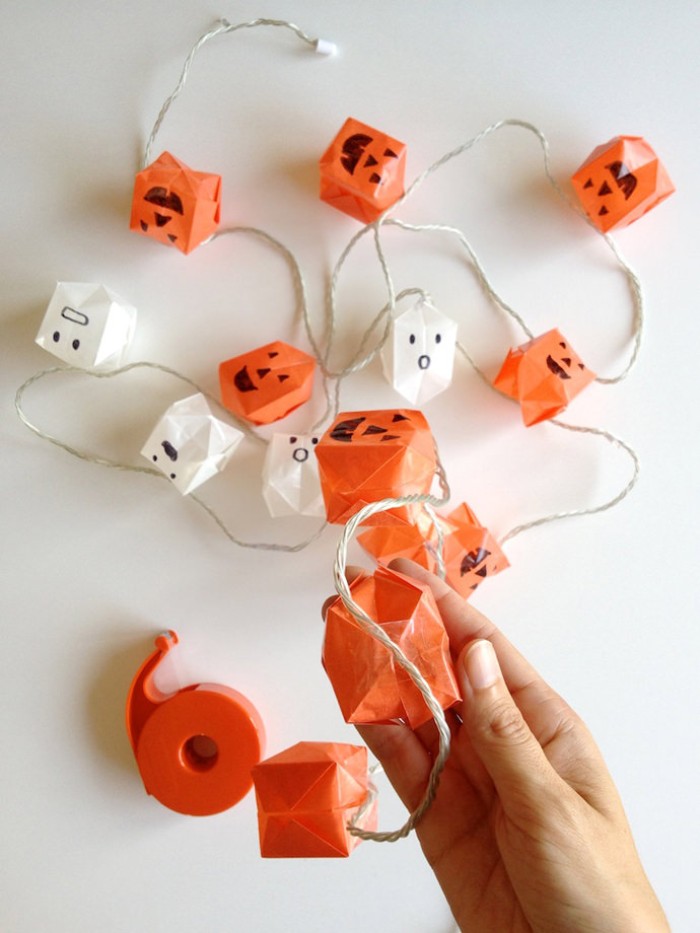 Ta-dah! Your spooky pumpkin string lights are ready!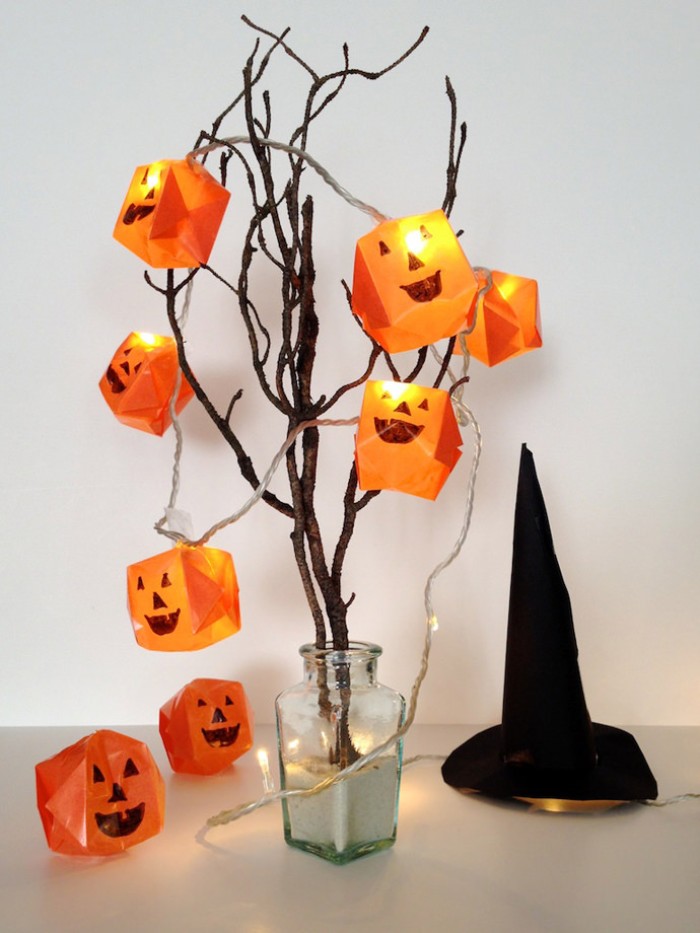 And now we have something truly special for you – a DIY moon witch lamp!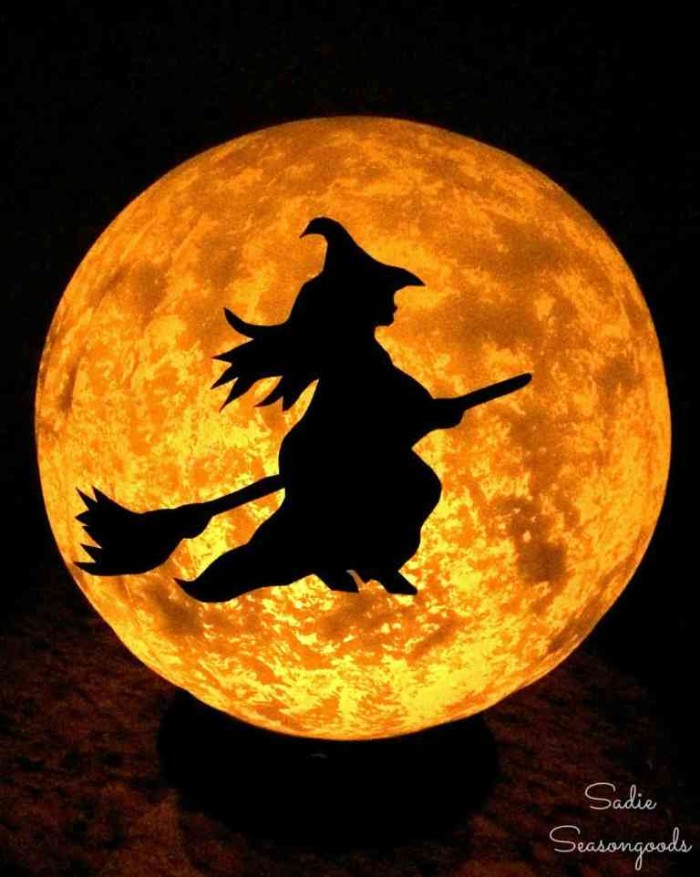 DIY witch lamp
You will need:
Some beige acrylic paint
A sponge
A sheet of black card
A printed black and white image of a flying witch
Scissors
Glue
A White pencil
A plate
The process (with pictures):
Begin by getting your materials ready: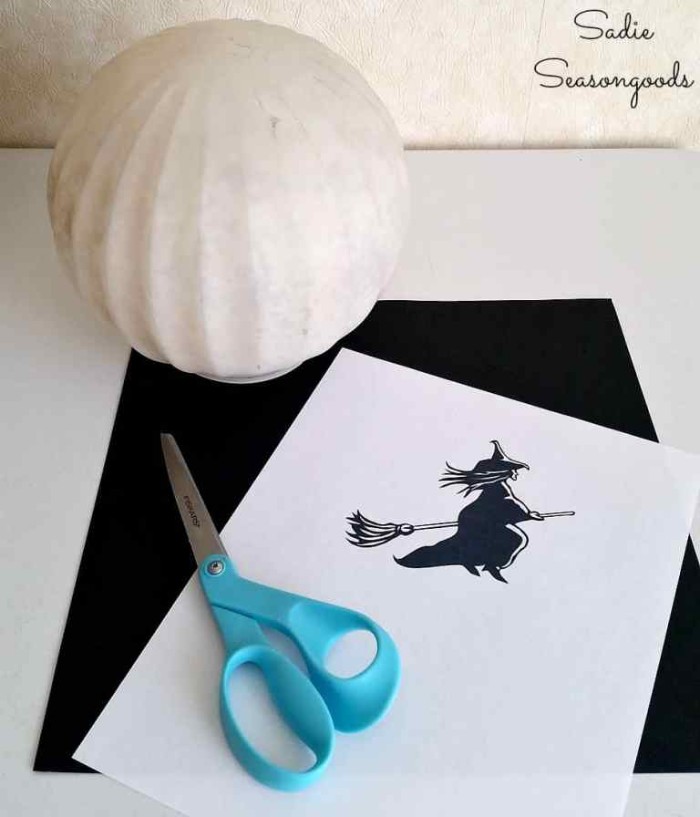 Remove the bottom part of the lamp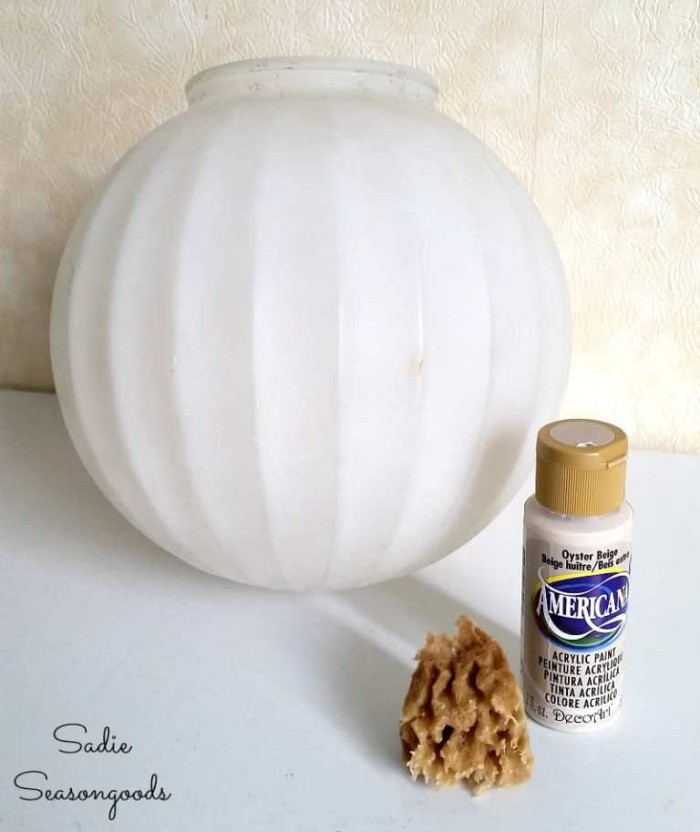 Pour some of the beige acrylic paint on a plate. Using the sponge, start gently dabbing paint on the inside of the lamp.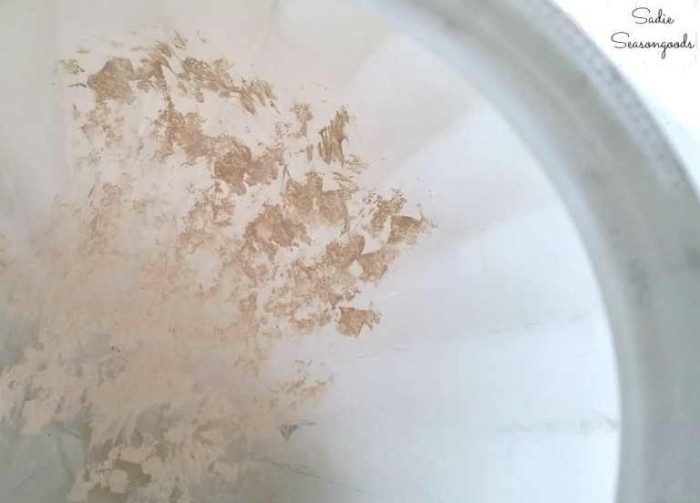 The end result should be spotty and uneven, resembling the surface of the moon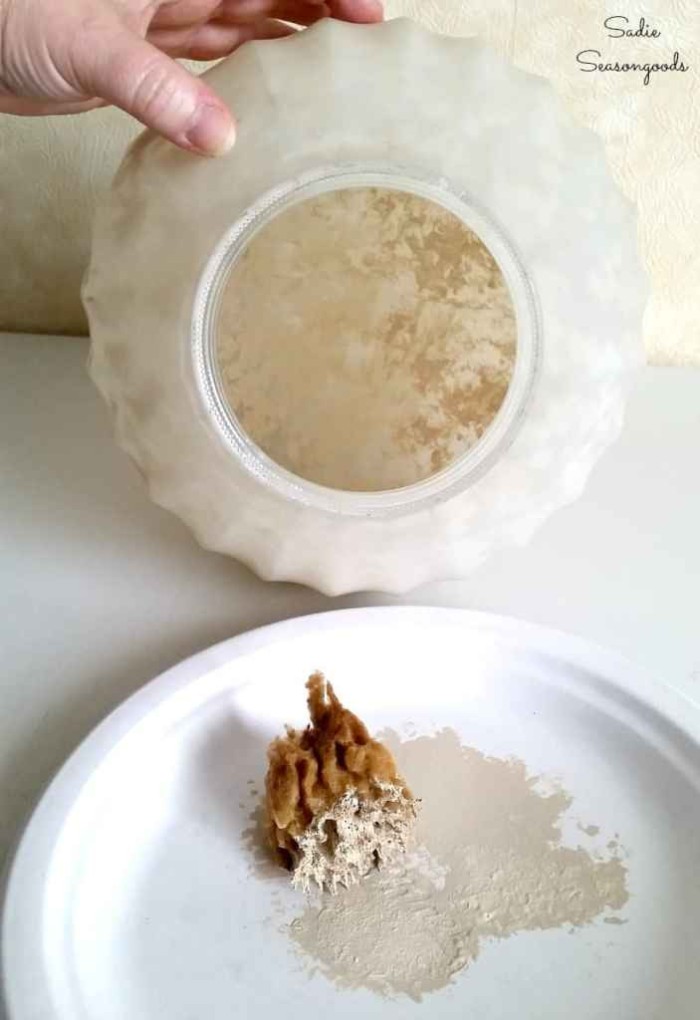 Leave to dry overnight and then turn the lamp on. Beautiful, no?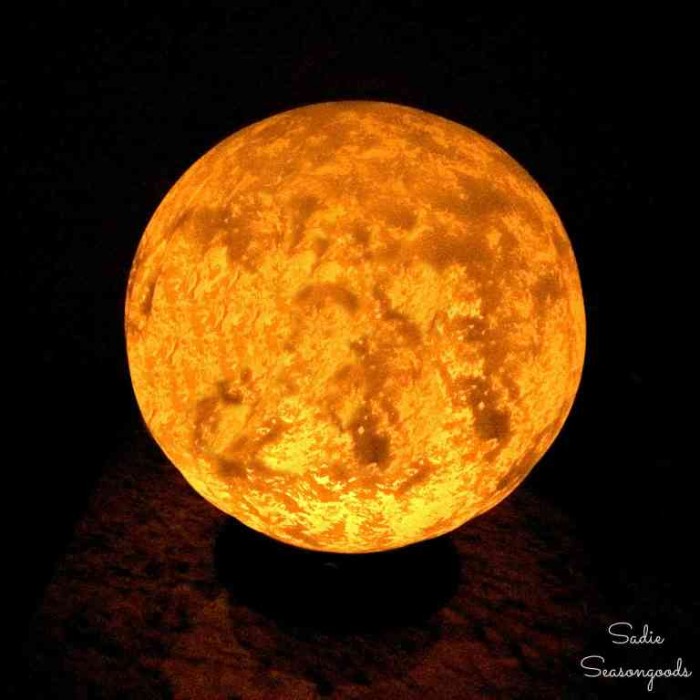 Cutout the black and white witch image and reverse it. Using the white pencil, trace the shape of the witch onto the sheet of black card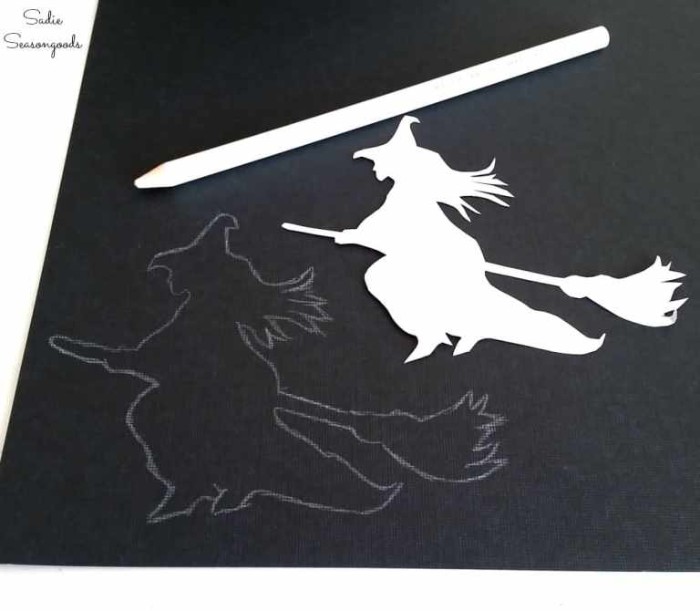 Cutout the traced shape and stick it on the lamp. Done!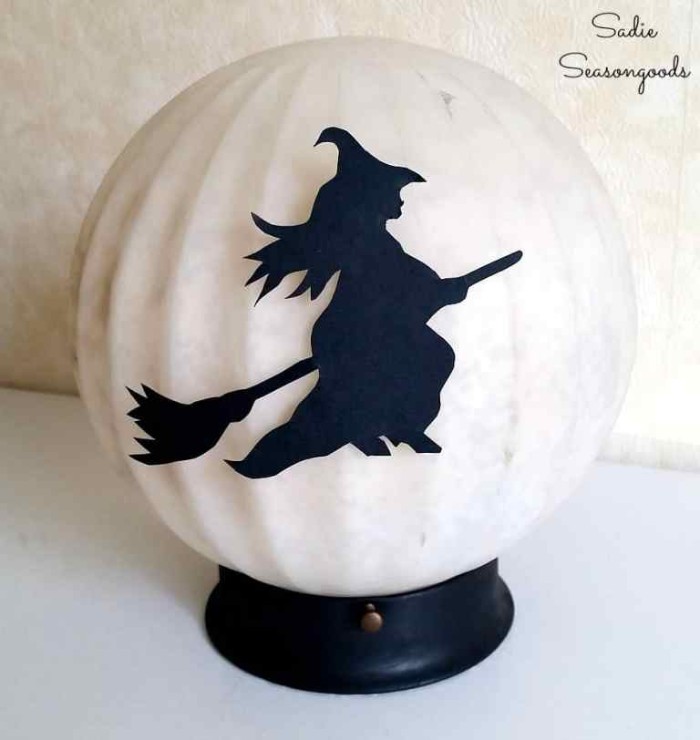 We love this fun bats and autumn leaves tutorial!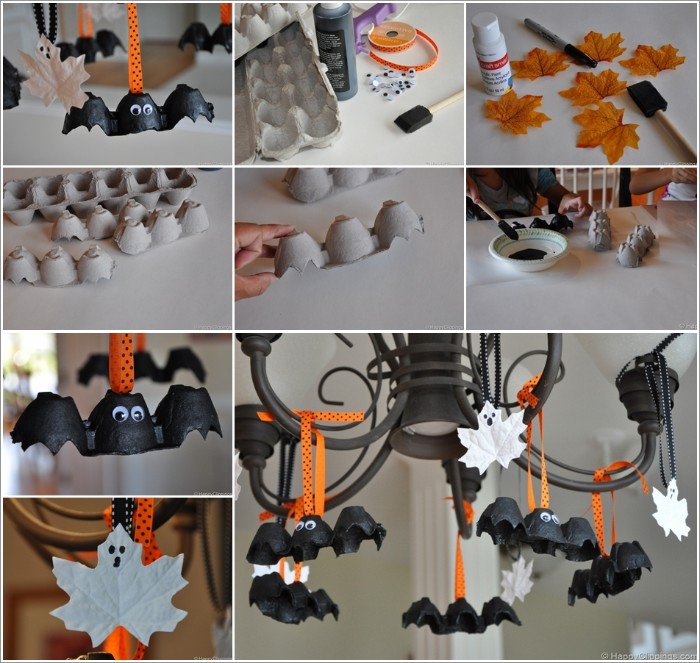 Cute and easy cobweb paper garland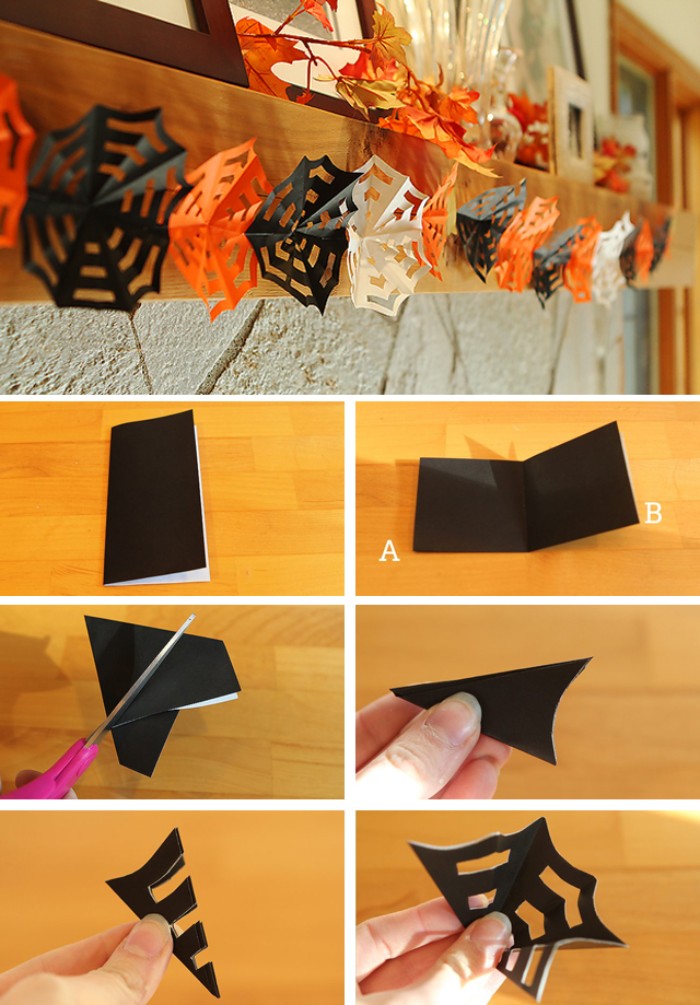 What's an adult Halloween party without some boo-ze?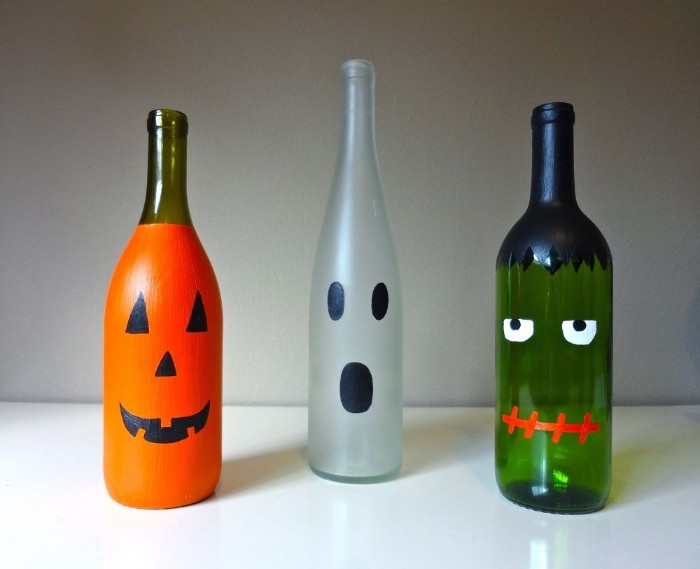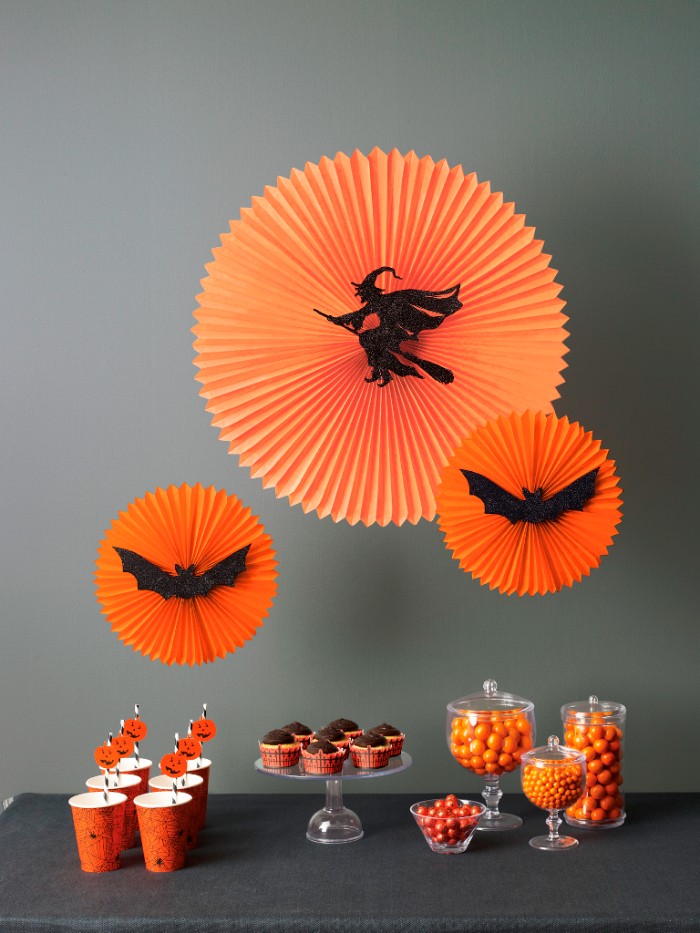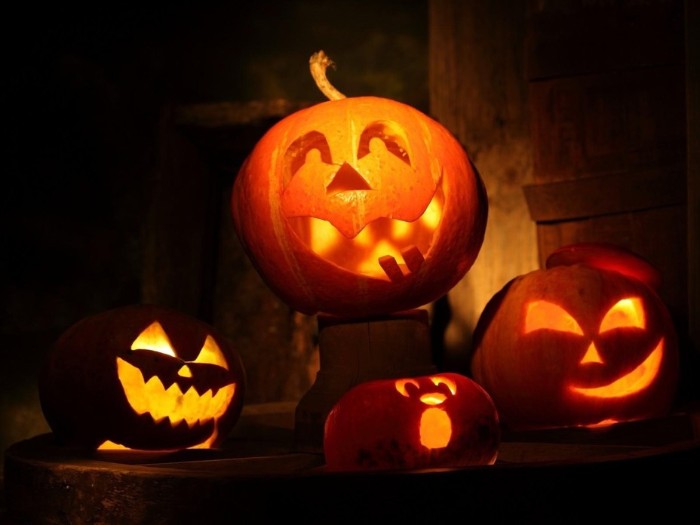 Isn't this portait creepy?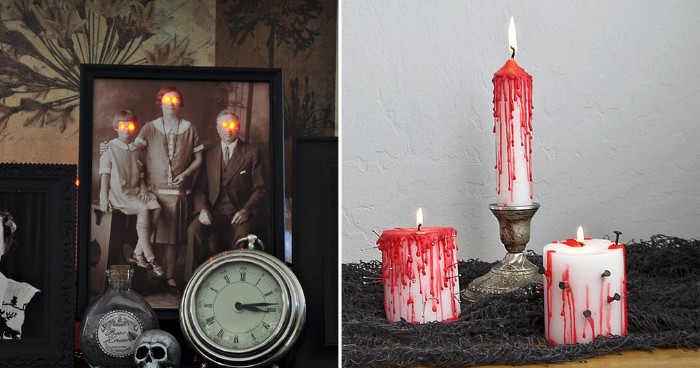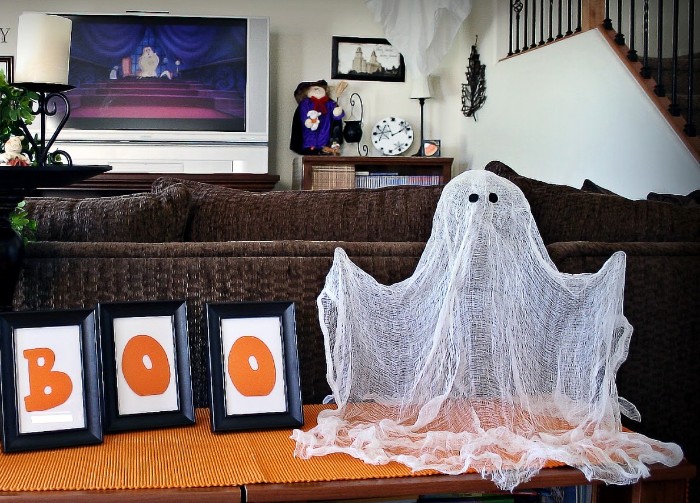 How amazing is this Predator pumpkin art?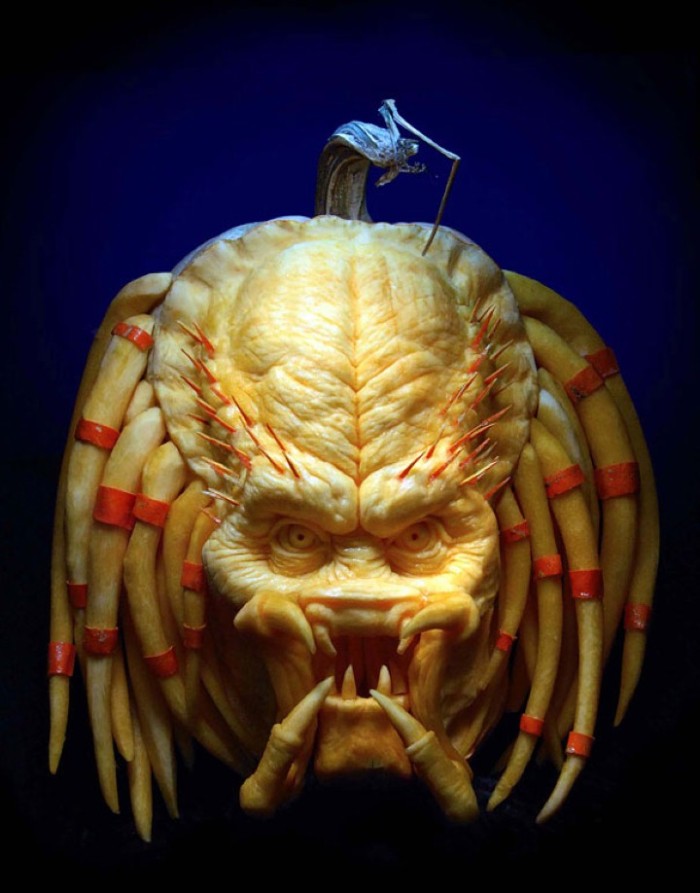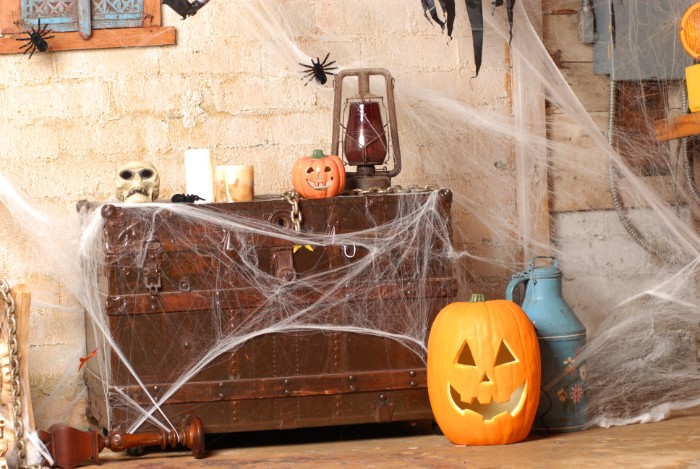 Check out these amazing Halloween decorations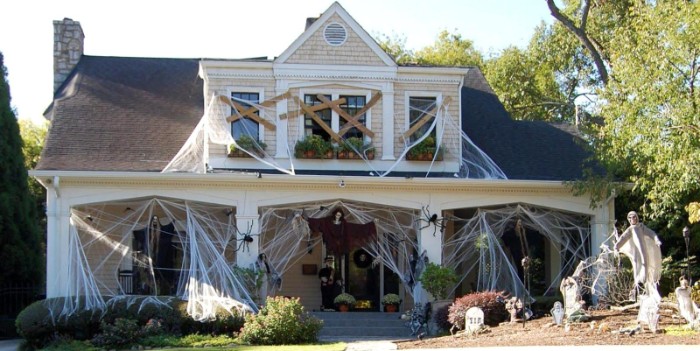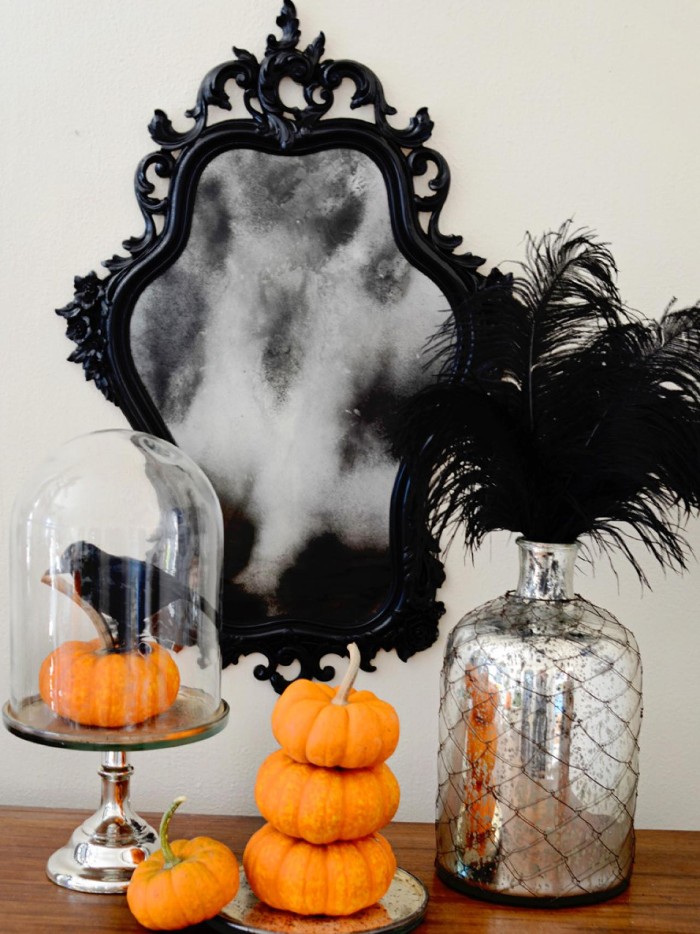 Truly scray!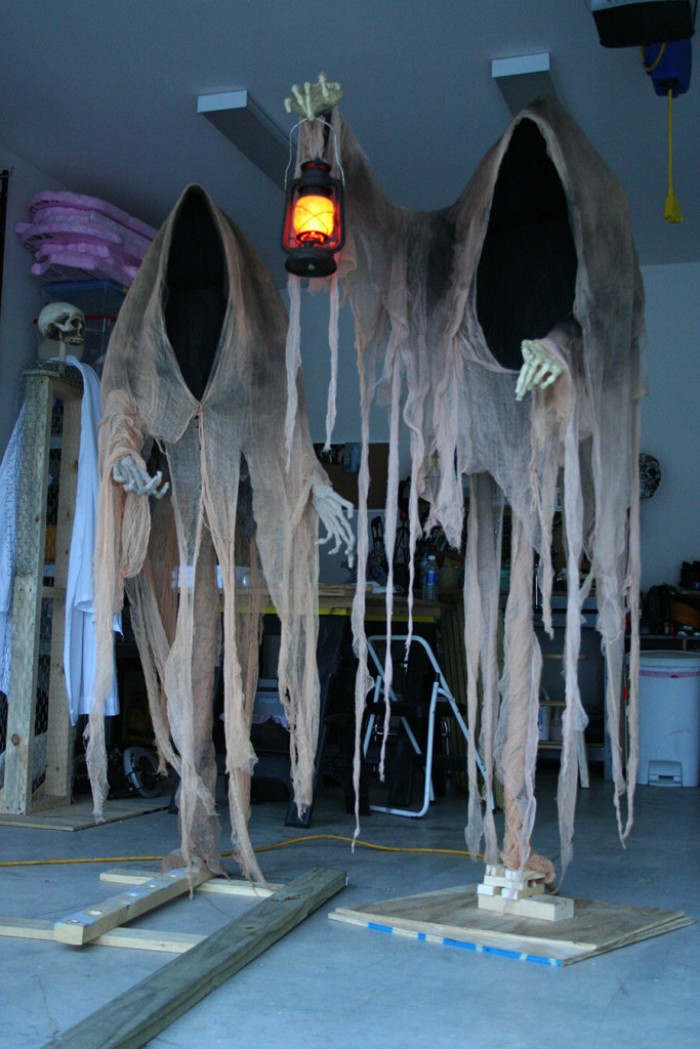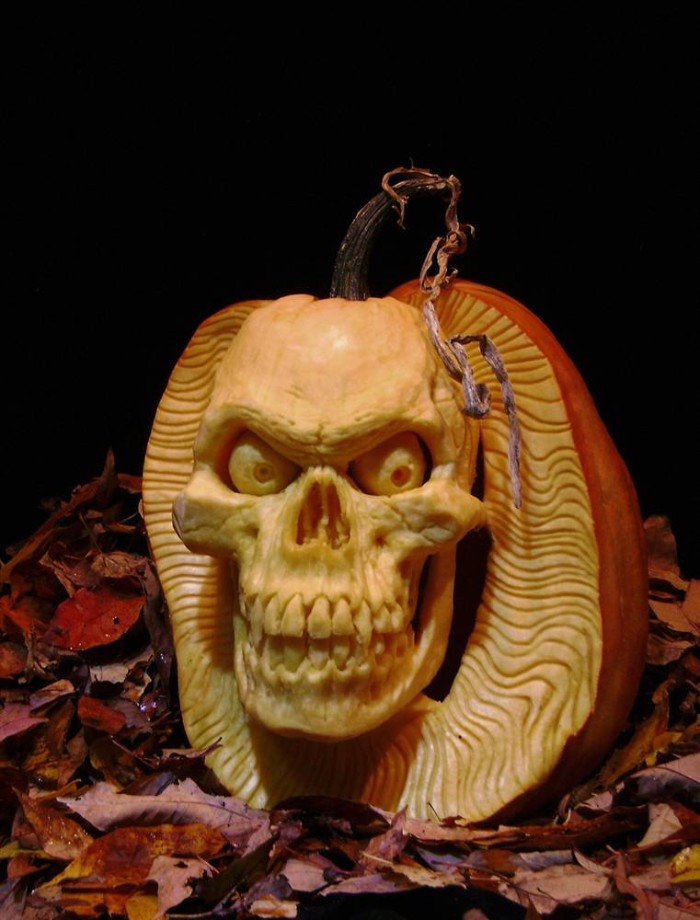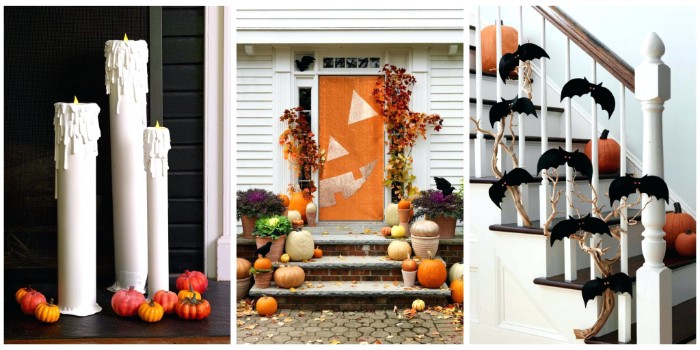 Showcase your originality and artistic skills with DIY Halloween decorations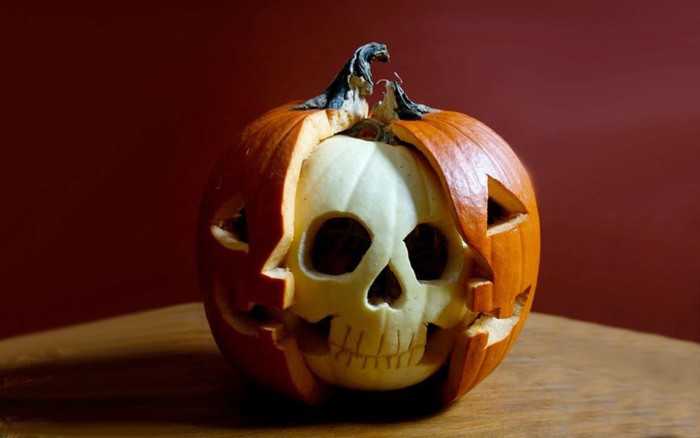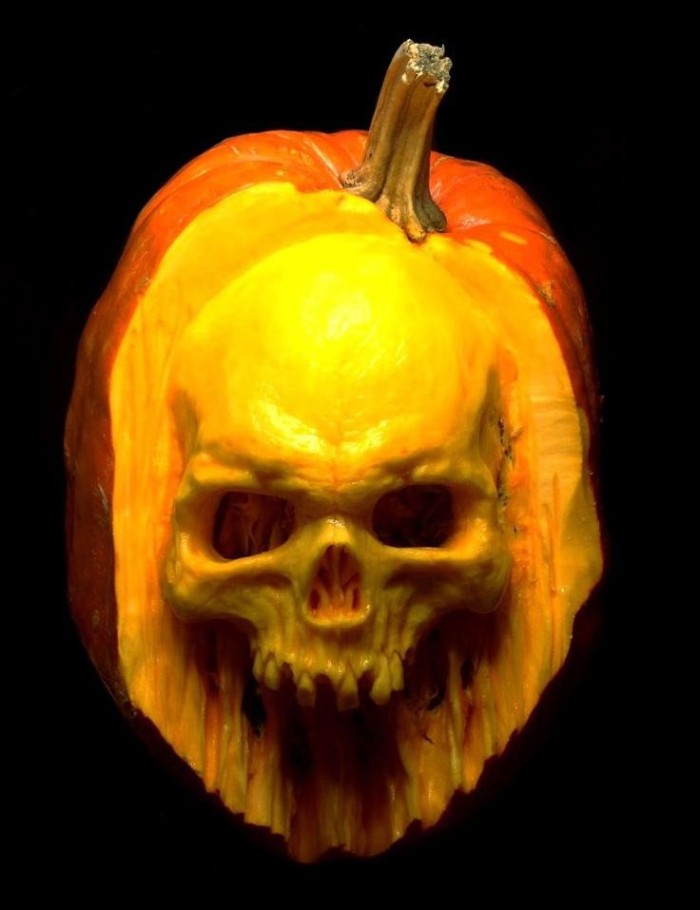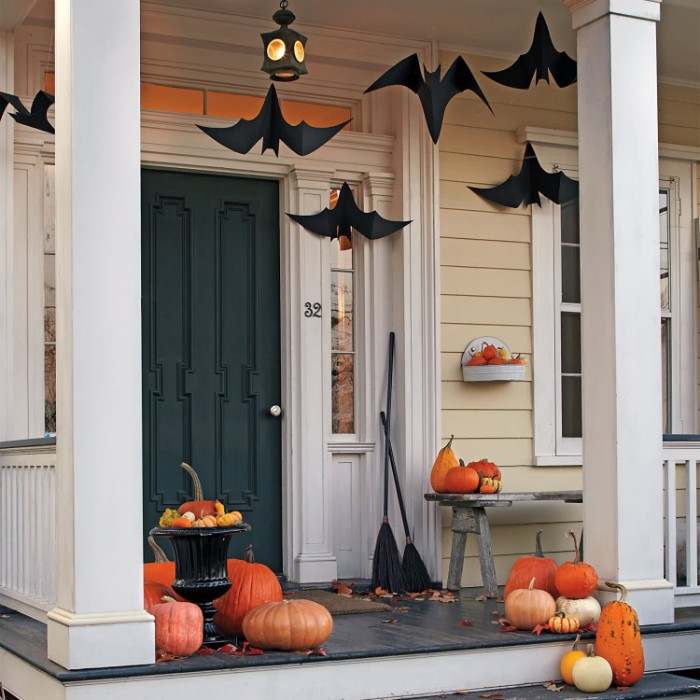 Fun idea for your garden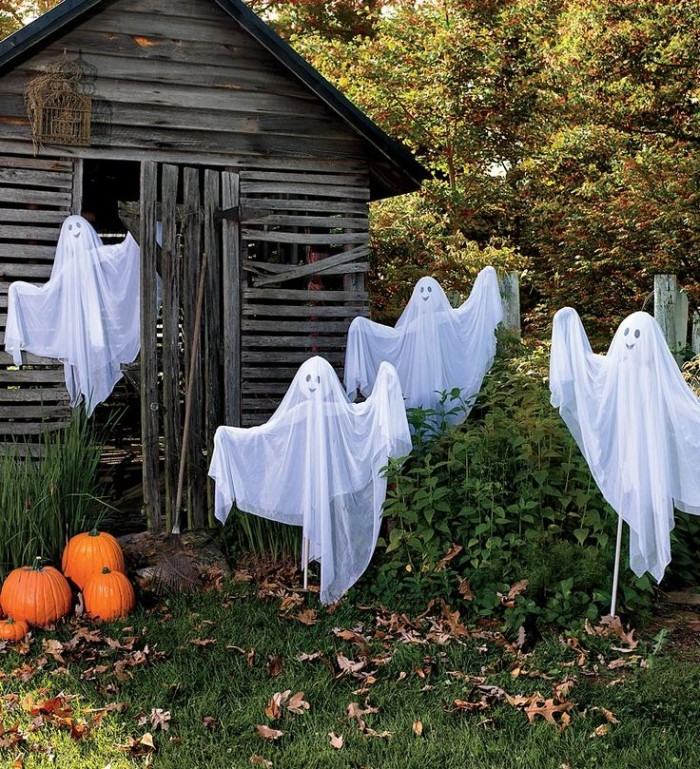 Whoever created this deserves a medal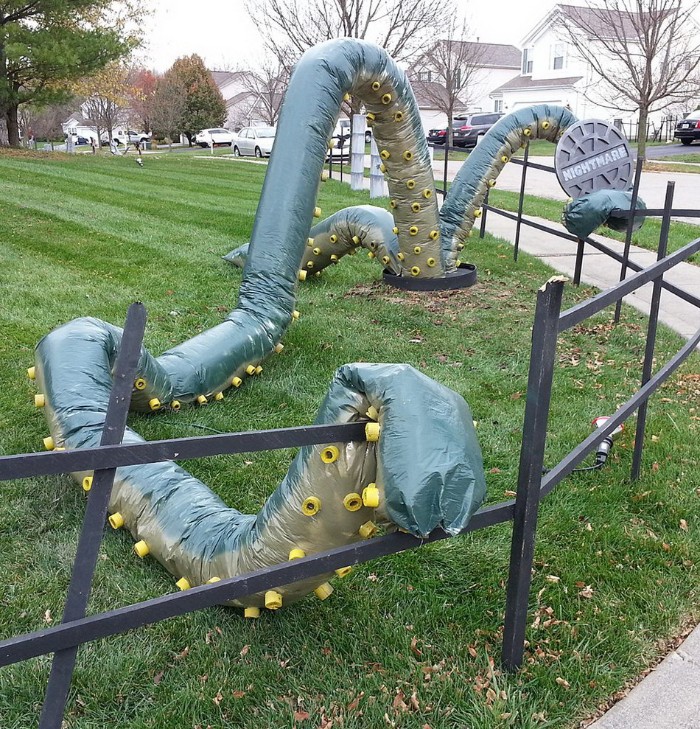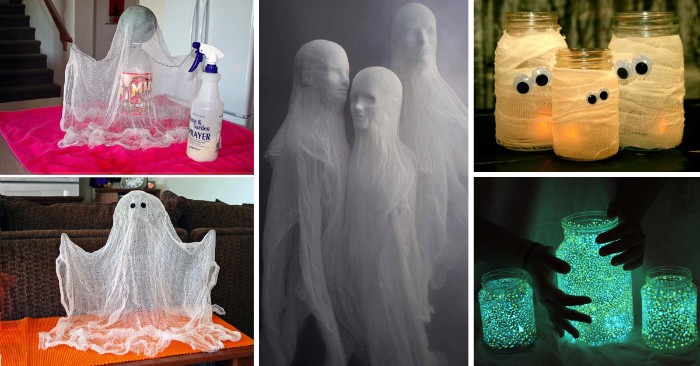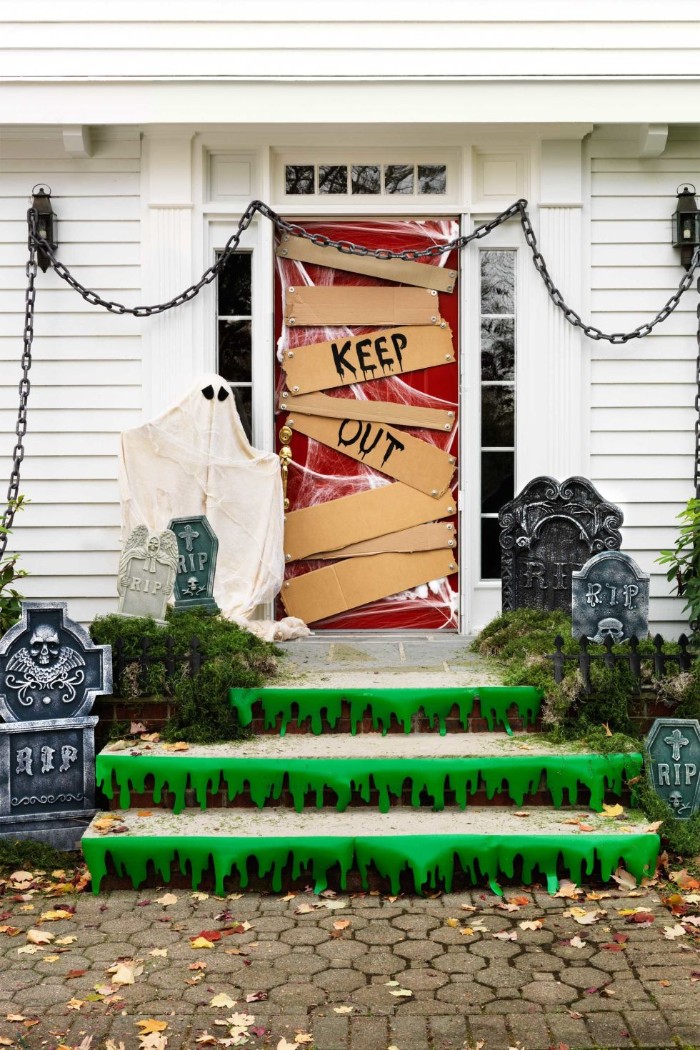 These amazing Halloween decorations are super cheap and easy to make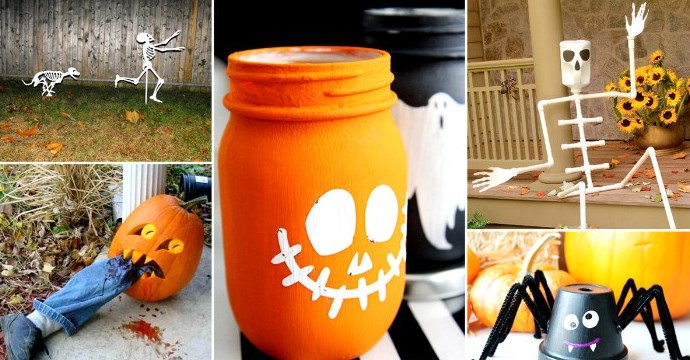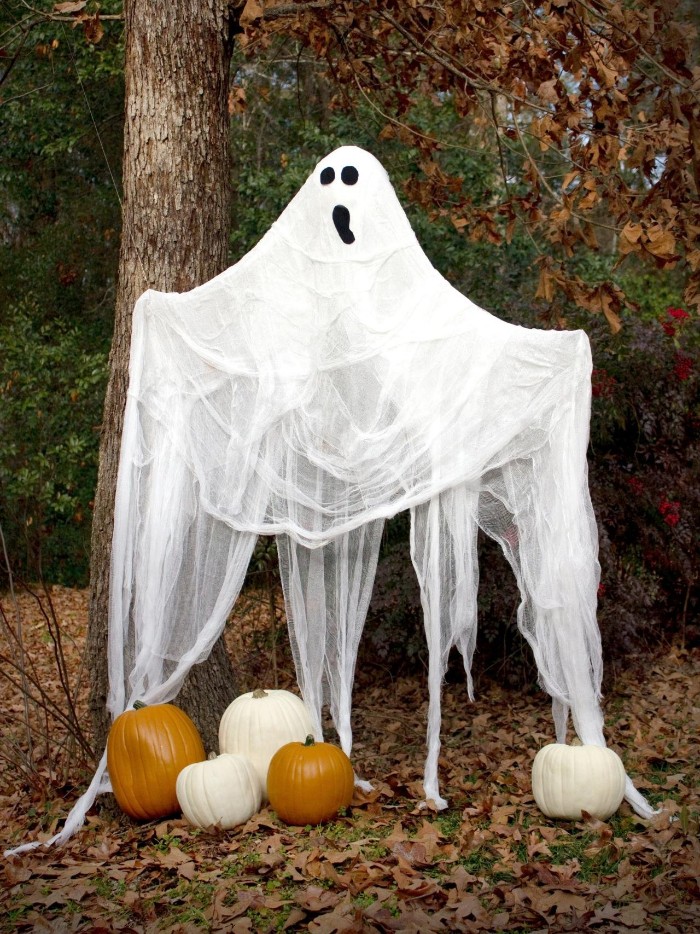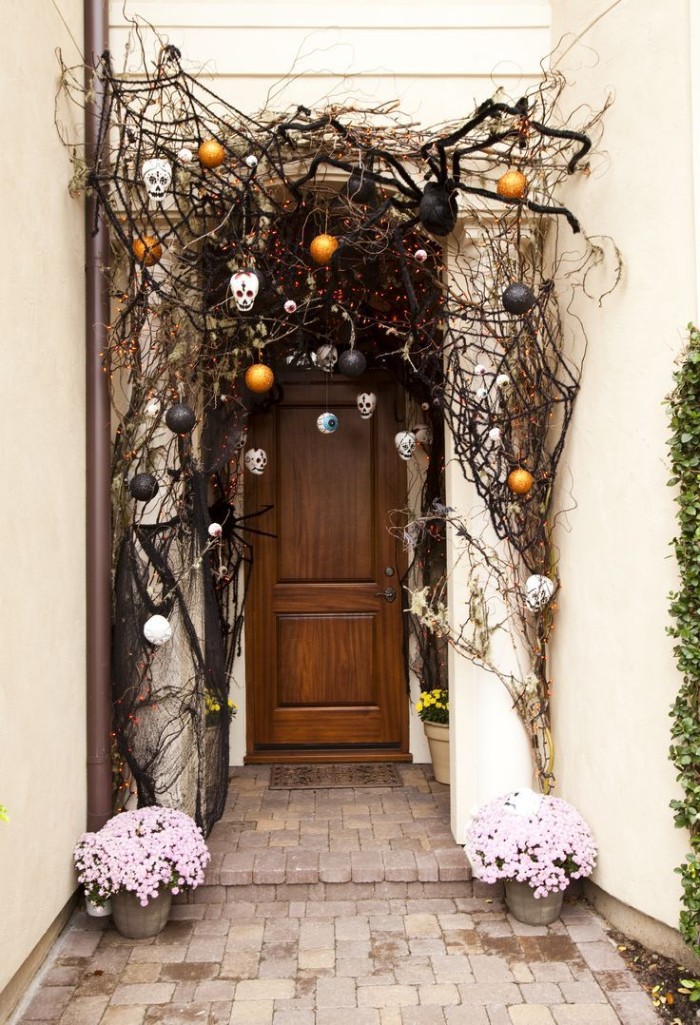 Taking pumpkin carving to a whole new level…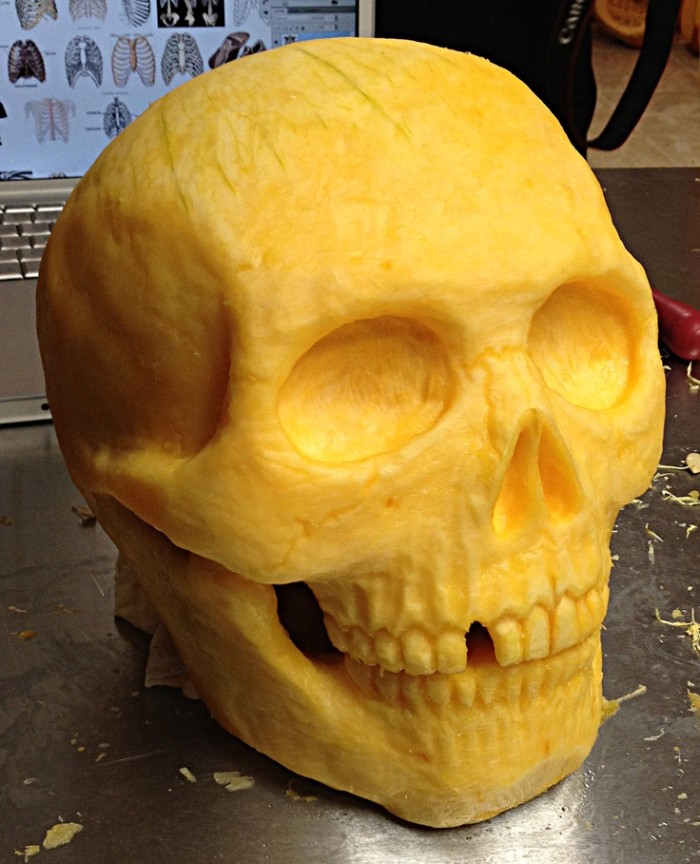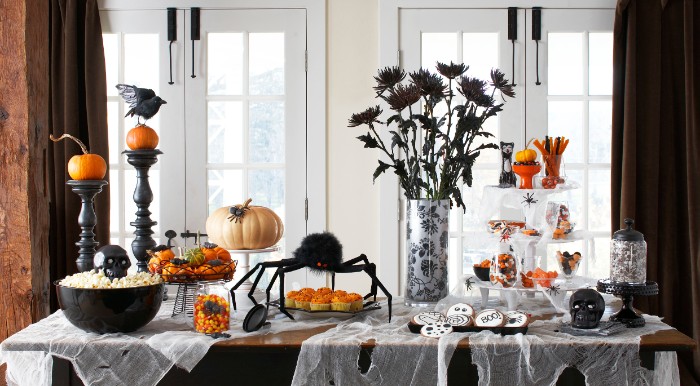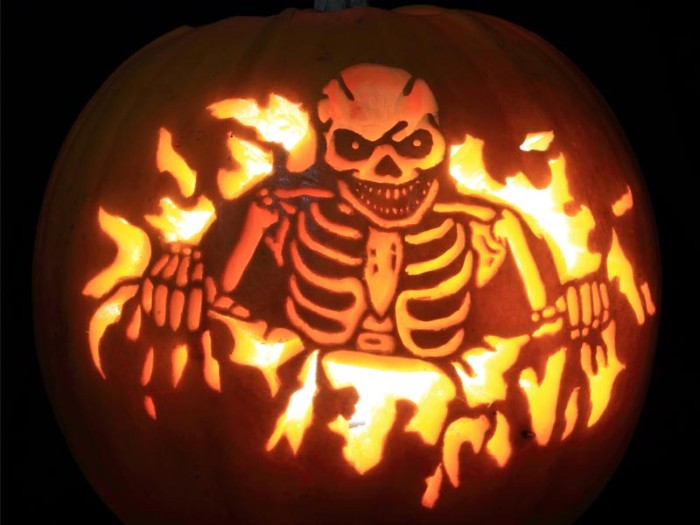 Simple, but effective way to decorate your front stairs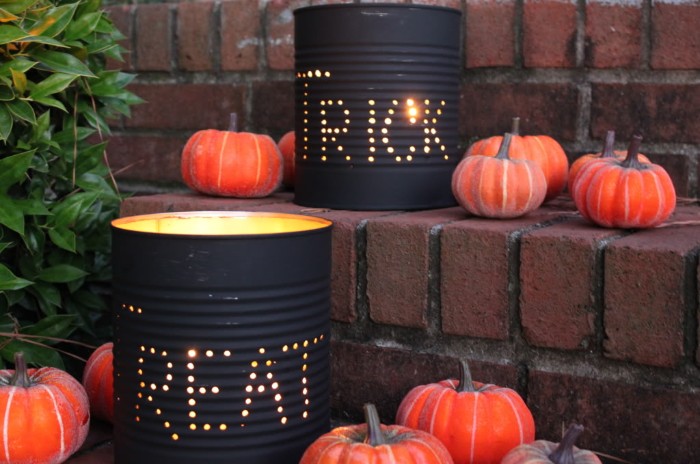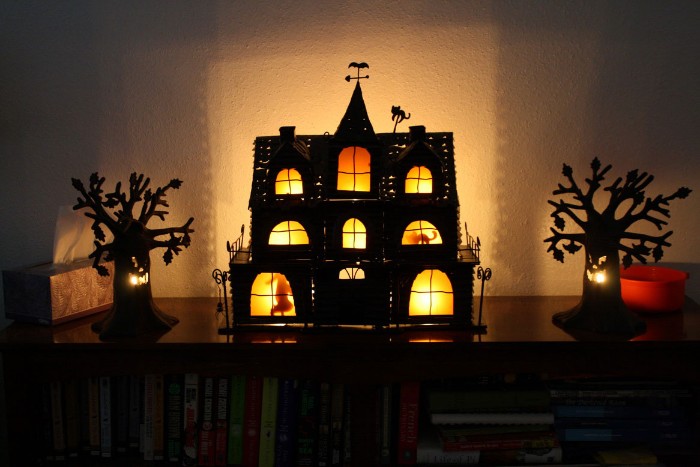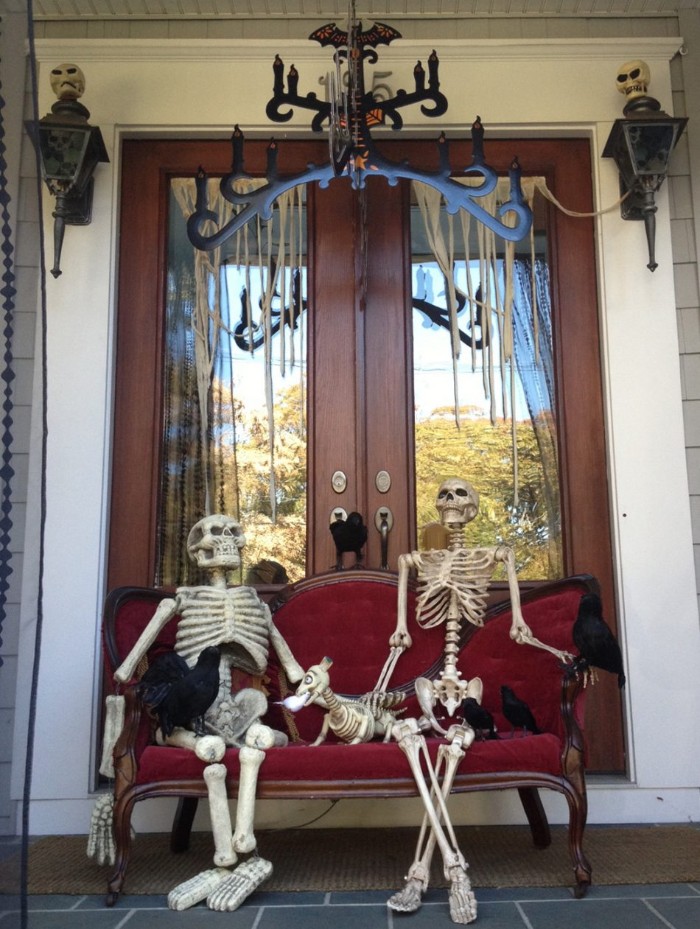 Spooky and stylish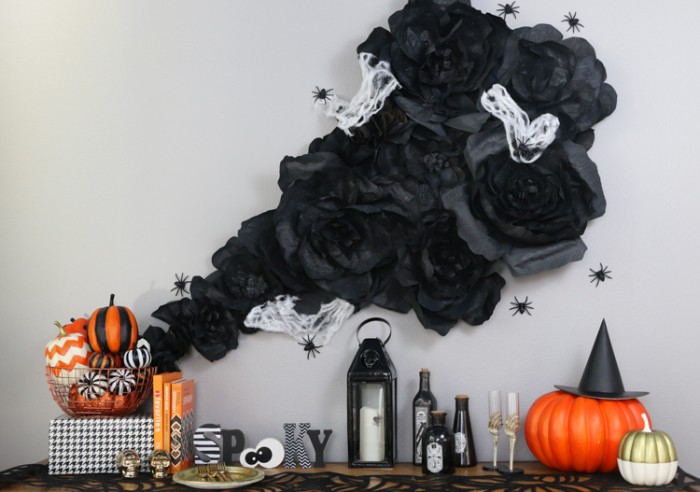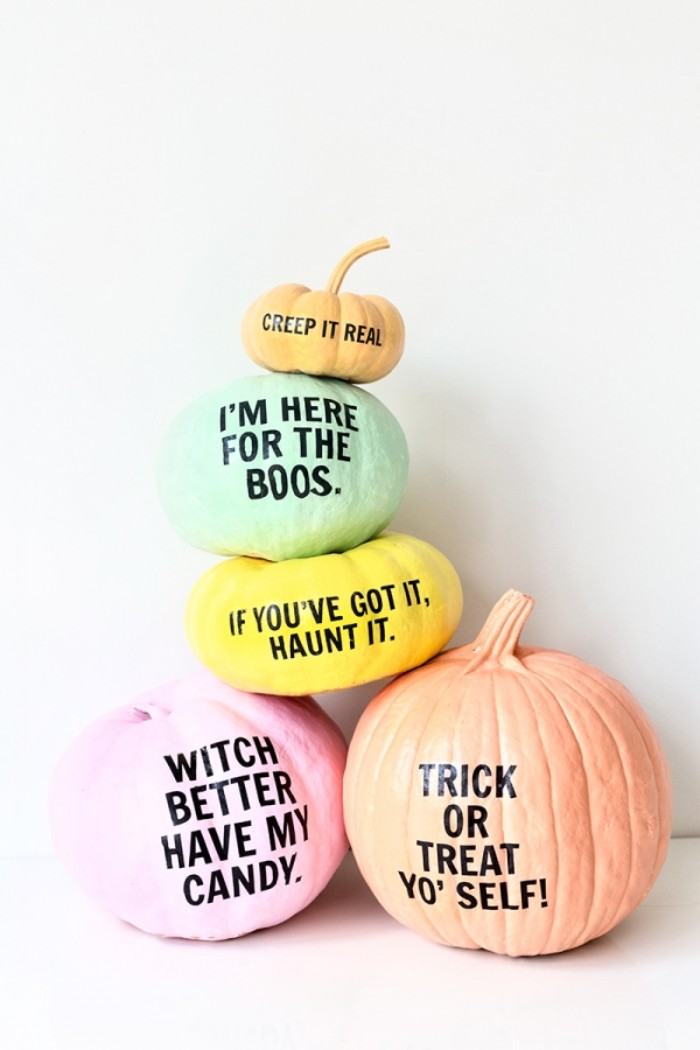 We love funny Halloween decorations!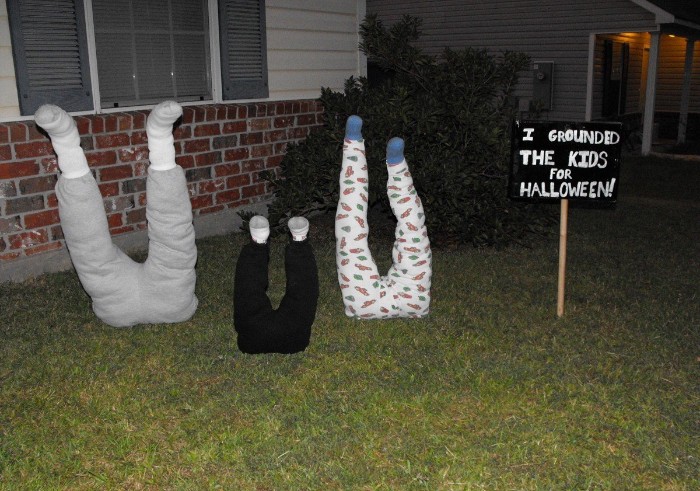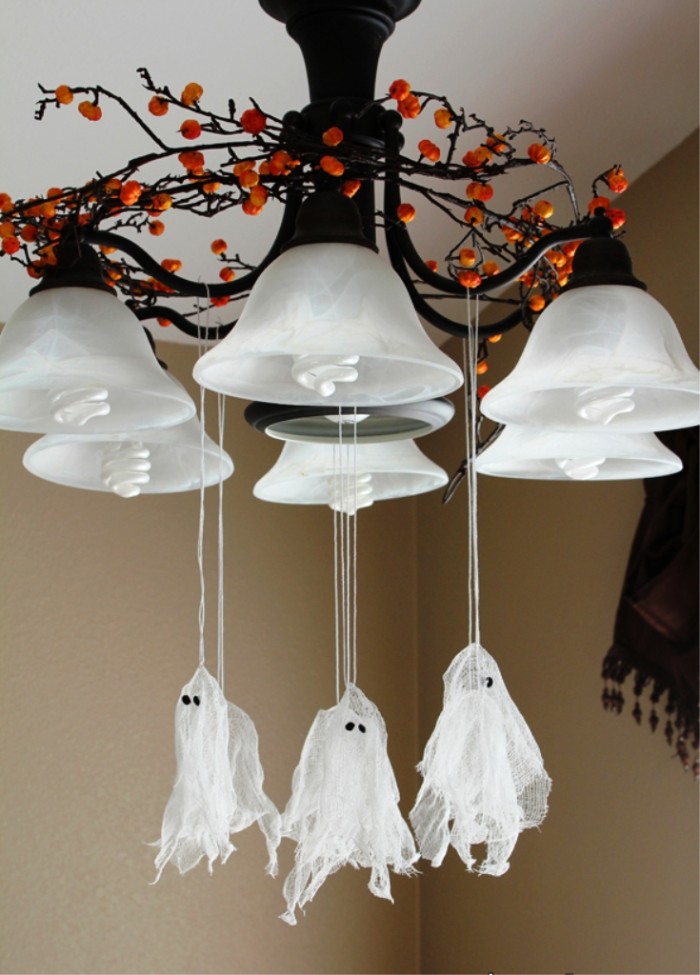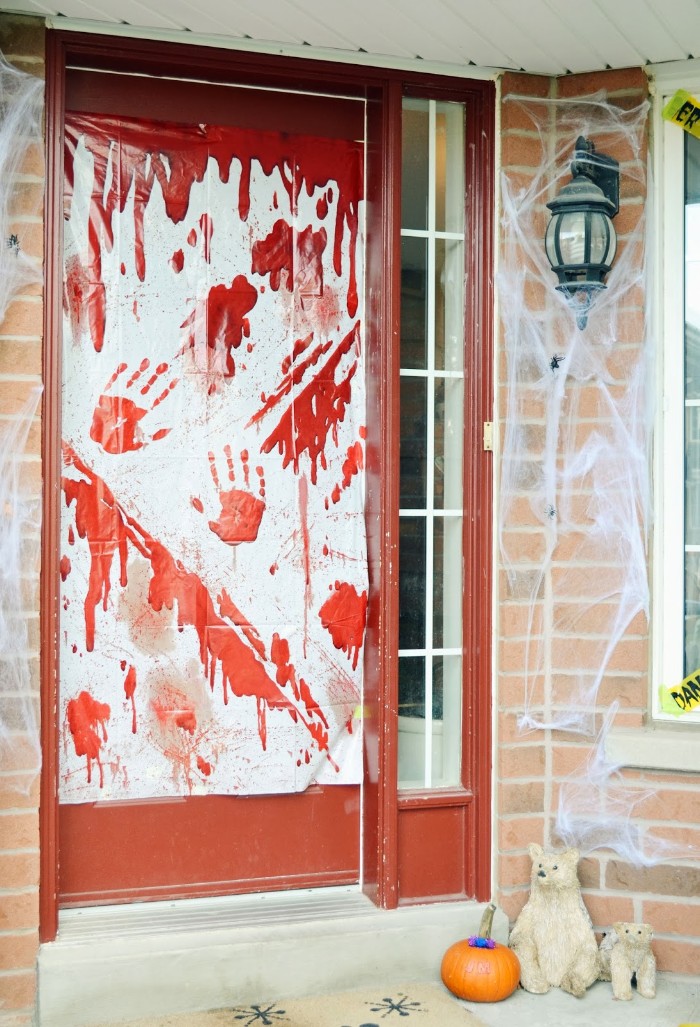 Have a spooky Halloween filled with treats!