Short Hair Cuts for Women: 8 Trends to Watch Out For in 2024
Imagine confidently striding through life with a chic, short haircut that exudes individuality and style. Short haircuts for women have been a symbol of empowerment and flair for decades, appealing to women of all ages, nationalities, interests, and facial structures. Whether you're breaking new ground or paying homage to classic looks, join us on an exploration of the captivating world of short haircuts. In this article, we will go over what are short haircuts, and who are they most appropriate for. We will also go over the maintenance and styling tips, as well as who shouldn't get a shorter haircut. Finally, we will explore the best short hair cuts for women for 2024, so you have some inspiration for your next chop!
Let's dive into the world of short hair cuts for women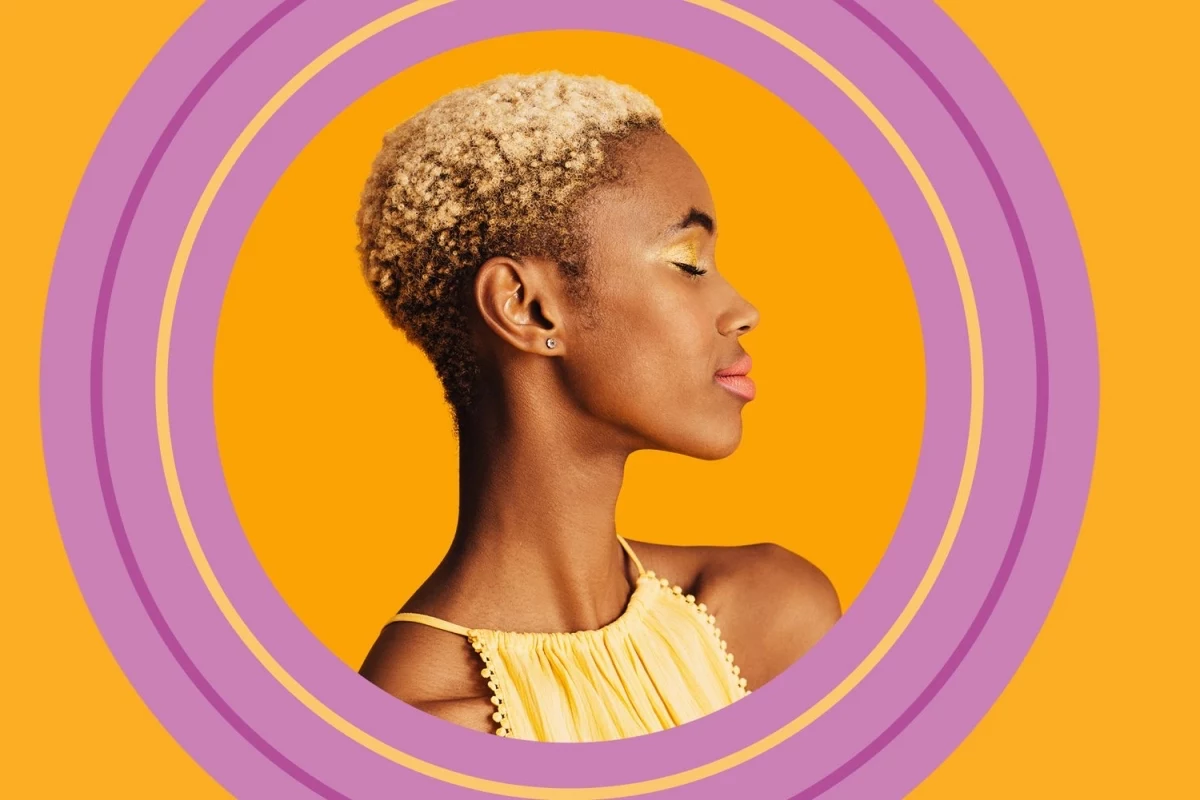 What are Short Hair Cuts for Women?
Short haircuts for women transcend the ordinary hairstyle, as they embody confidence and self-expression. These cuts celebrate minimalism while providing a canvas for boundless creativity and bold expressions. From pixie crops to edgy mohawks, short haircuts redefine femininity and beauty standards all over the world. If you have ever wanted to go short, this article will show you why short haircuts for women as so great!
Short haircuts for women redefine beauty standards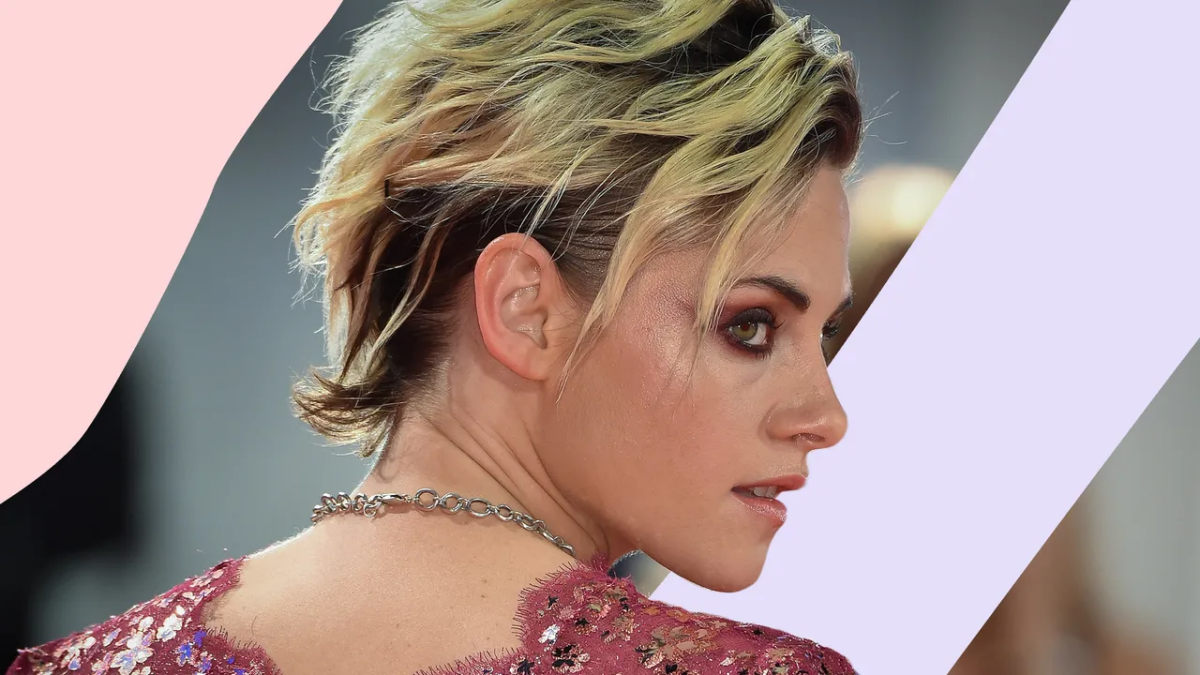 Who should get Short Hair Cuts?
Short haircuts are a versatile canvas, suitable for a wide spectrum of women. Here's a glimpse of who should consider this bold leap the most. For one, short haircuts look particularly well on round, oval, and heart-shaped facial shapes. When it comes to the hair structure, you would be happy to know that short haircuts fit straight, wavy, and curly hair types.  In addition, short haircuts are ideal for those with active lives. They require minimal fuss and stay hassle-free during workouts. If you love exuding professionalism and effortless chic, short haircuts are a go-to for diverse career settings.
Short haircuts fit oval, round, and heart-shaped faces the most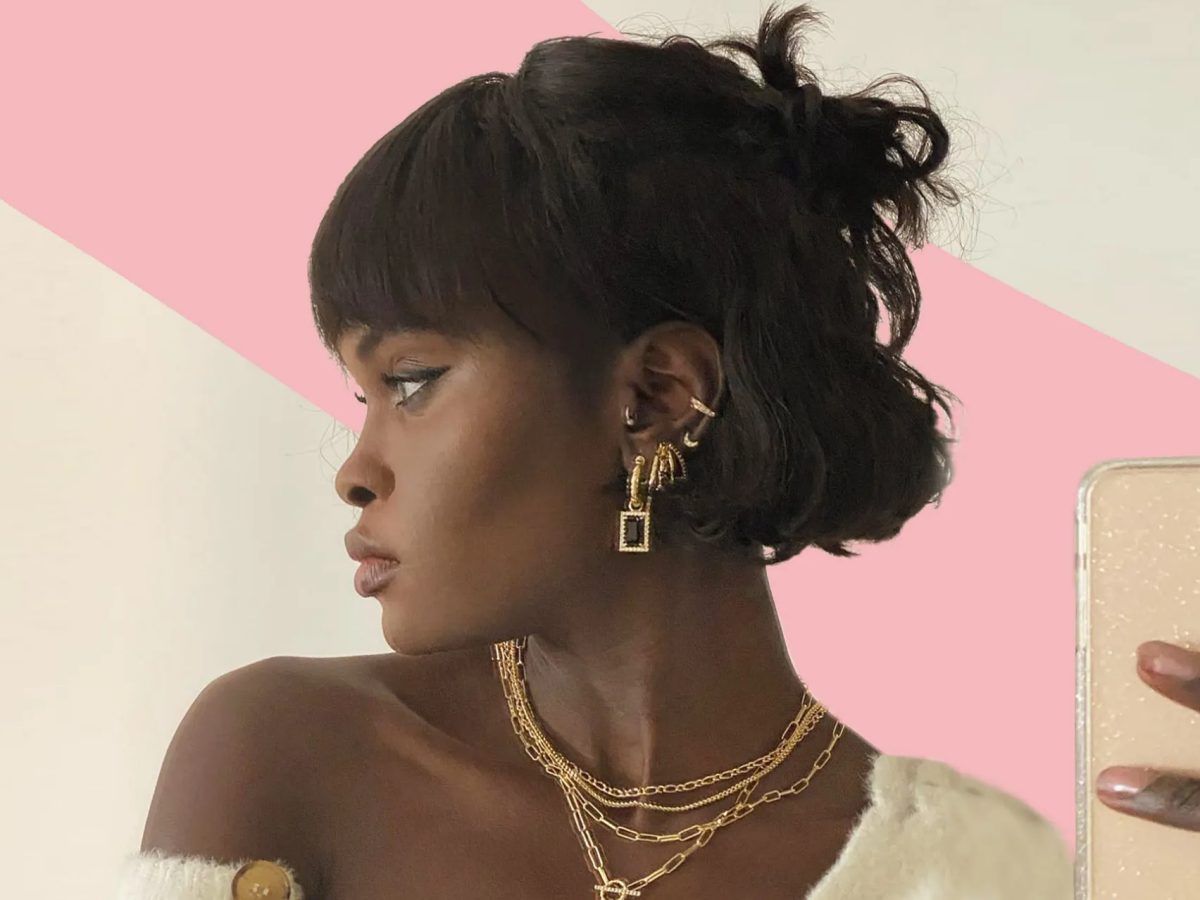 Who should Avoid Short Hair Cuts and Why?
While short haircuts have universal appeal, a few of you might want to stay away from them. For example, transitioning from long locks to short haircuts can be a dramatic change, akin to convincing a marathon runner to sprint. If you love your long hair, this might not be the best fit. Also, short haircuts may leave the neck exposed, so consider warmth and protection if you're not a fan of cold breezes.
Short haircuts are for those of you who are not attached to their long hair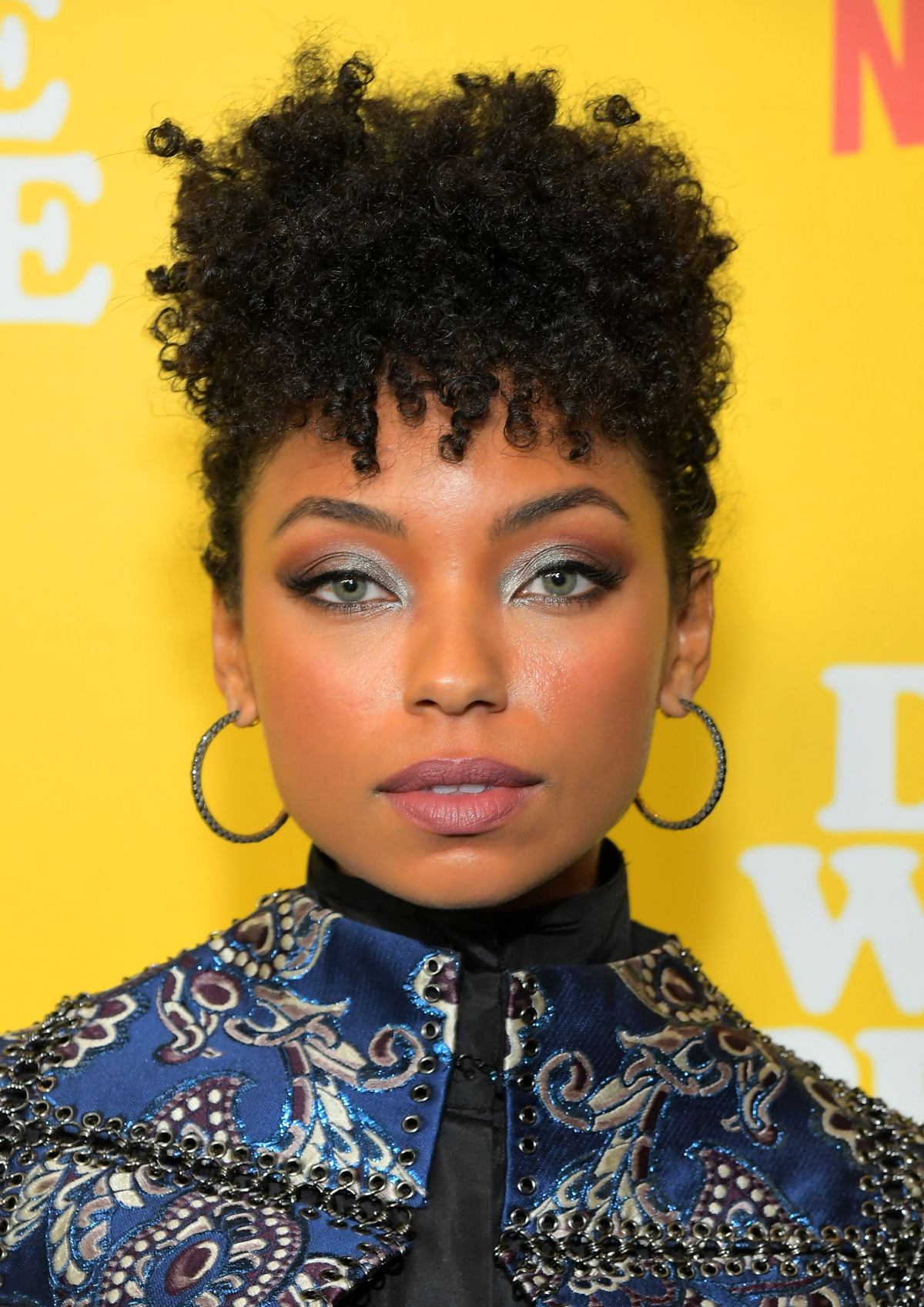 How to Maintain and Style Short Hair Cuts for Women
Maintaining and styling short haircuts can be a breeze with the following tips. For once, short haircuts need regular trims to retain their shape and precision, akin to tending a well-manicured garden. These haircuts are versatile. Experiment with different styles, from sleek and polished to tousled and carefree, for a fun time. You can also elevate your short haircut with accessories like headbands, clips, or scarves—consider them jewelry for your hair.
Short haircuts require regular trims to keep the shape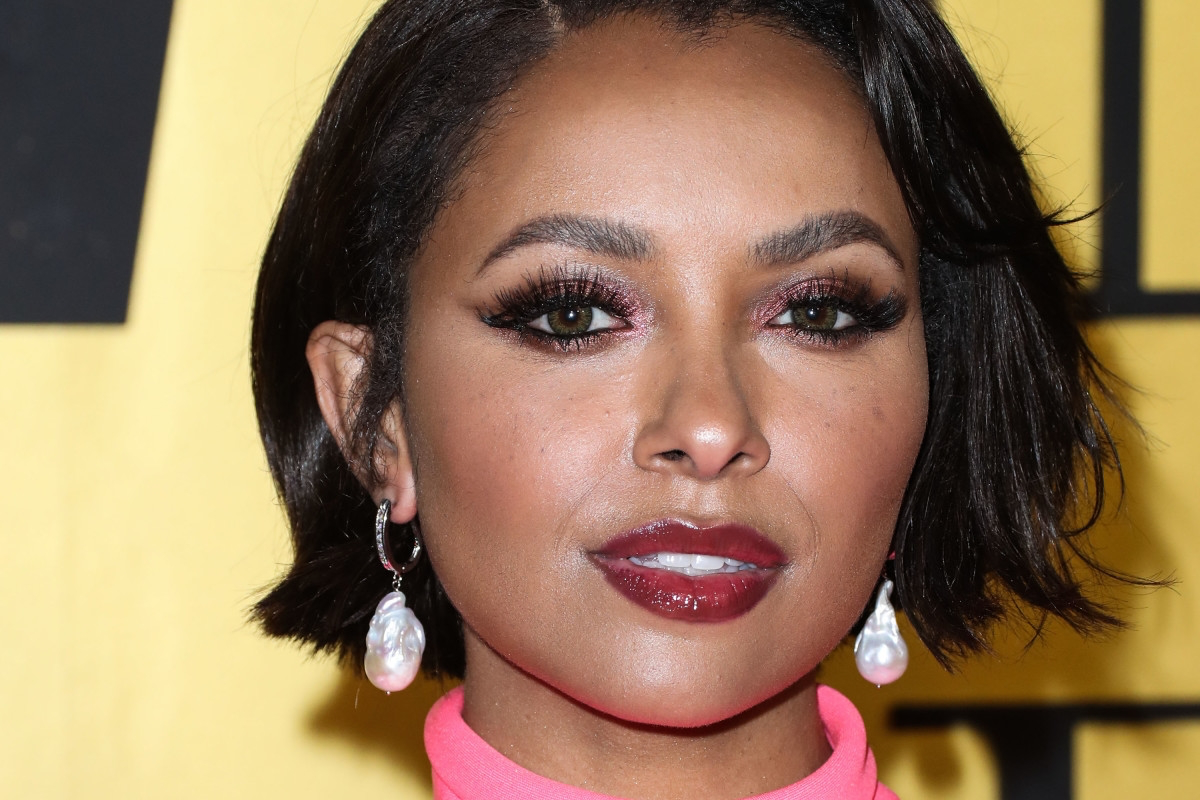 Short Hair Cuts for Women Inspiration
Now, let's explore some inspiring variations of short haircuts for women to help you find your perfect match:
The Short Crop Cut
The short crop cut is ideal for oval and heart-shaped faces. This haircut is low-maintenance and easy to style. The short crop cut is a daring revelation, embracing minimalism and sharp lines. It's a style statement that speaks volumes.
The perfect hairstyle for oval and heart-shaped faces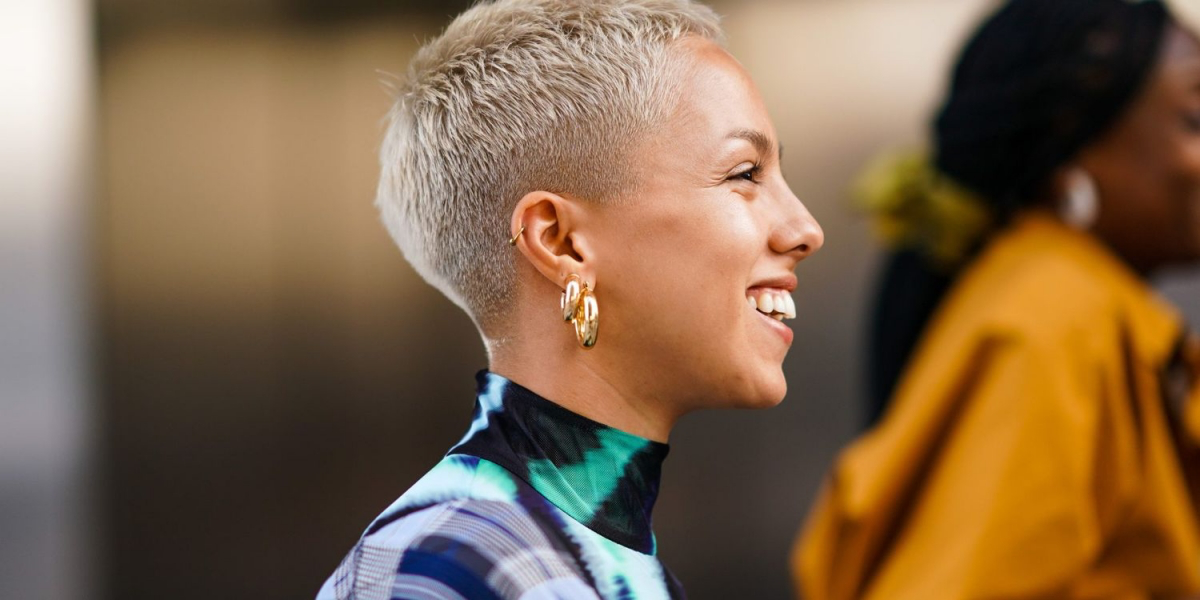 The Pompadour Hairstyle For Women
The pompadour complements oval and round faces the most. This haircut adds glamour to any occasion, but it requires regular styling for that classic lift. The pompadour, once a men's classic, has been reinvented for women. It's all about height, confidence, and audacious elegance.
The pompadour compliments oval and round faces the most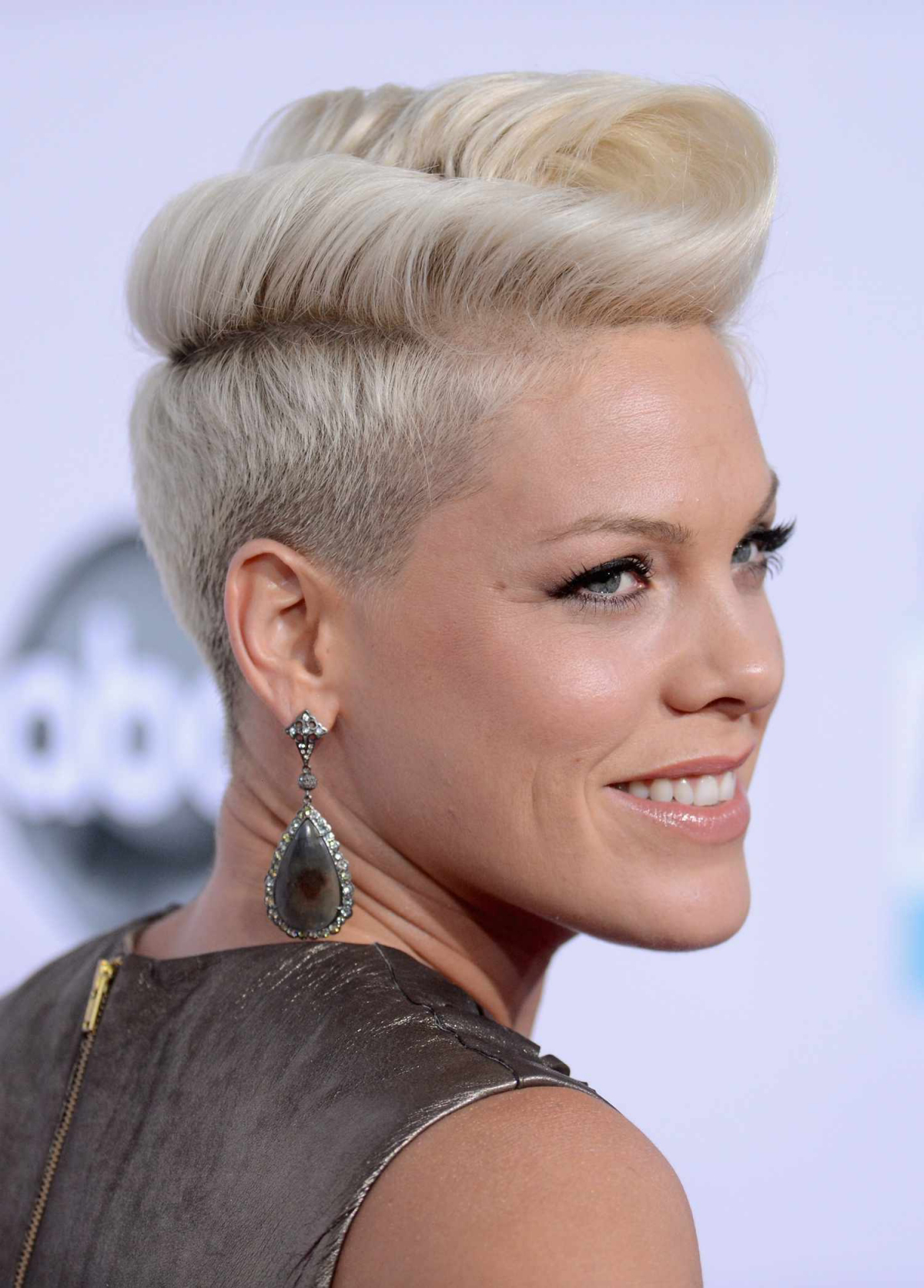 The Mohawk Hairstyle
The mohawk is a symbol of defiance and wild energy. It stands tall, defying conventions with an unapologetic edge. So, to put it simple, this haircut is not for everyone! It is actually best suited for oval and heart-shaped faces. In addition, you may require regular trimming to maintain the boldness and the sharp look.
Rihanna is one of the celebrities that rocked the mohawk look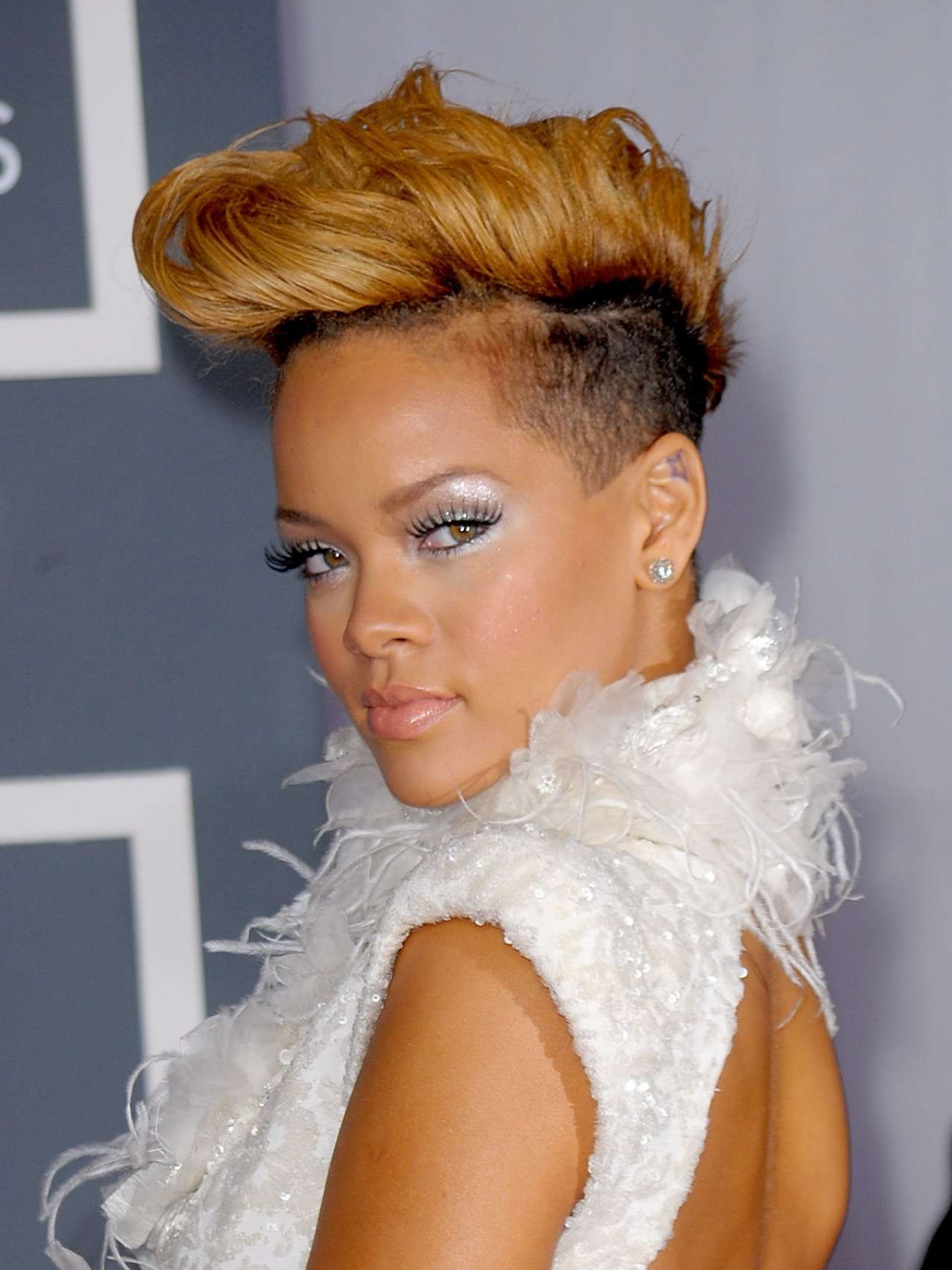 The Pixie Cut
The pixie cut is a timeless enigma. It's daring, yet undeniably feminine, exuding an aura of confidence and charm. It is a super versatile hairstyle that suits most face shapes. The best part is that it is easy to maintain with minimal effort.
The pixie cut is a mesmerizing hairstyle that fits everyone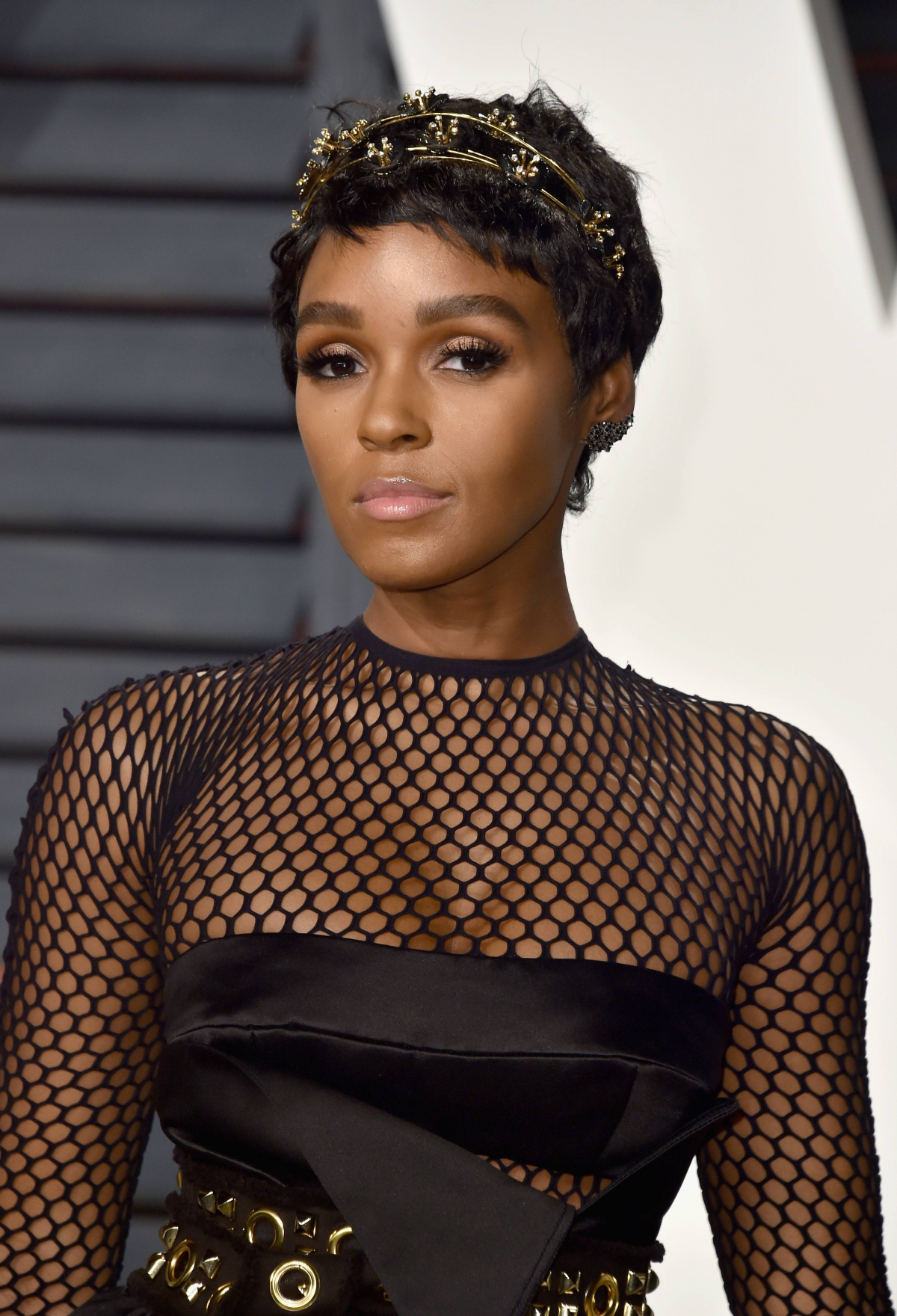 The Tapered Short Haircut
The tapered short haircut is the most flattering for oval and round faces. You will need regular trims to maintain the sharp taper. The tapered short haircut is a polished masterpiece, with clean lines that redefine sophistication and grace.
Tyra Banks styles her short hair with tapered layers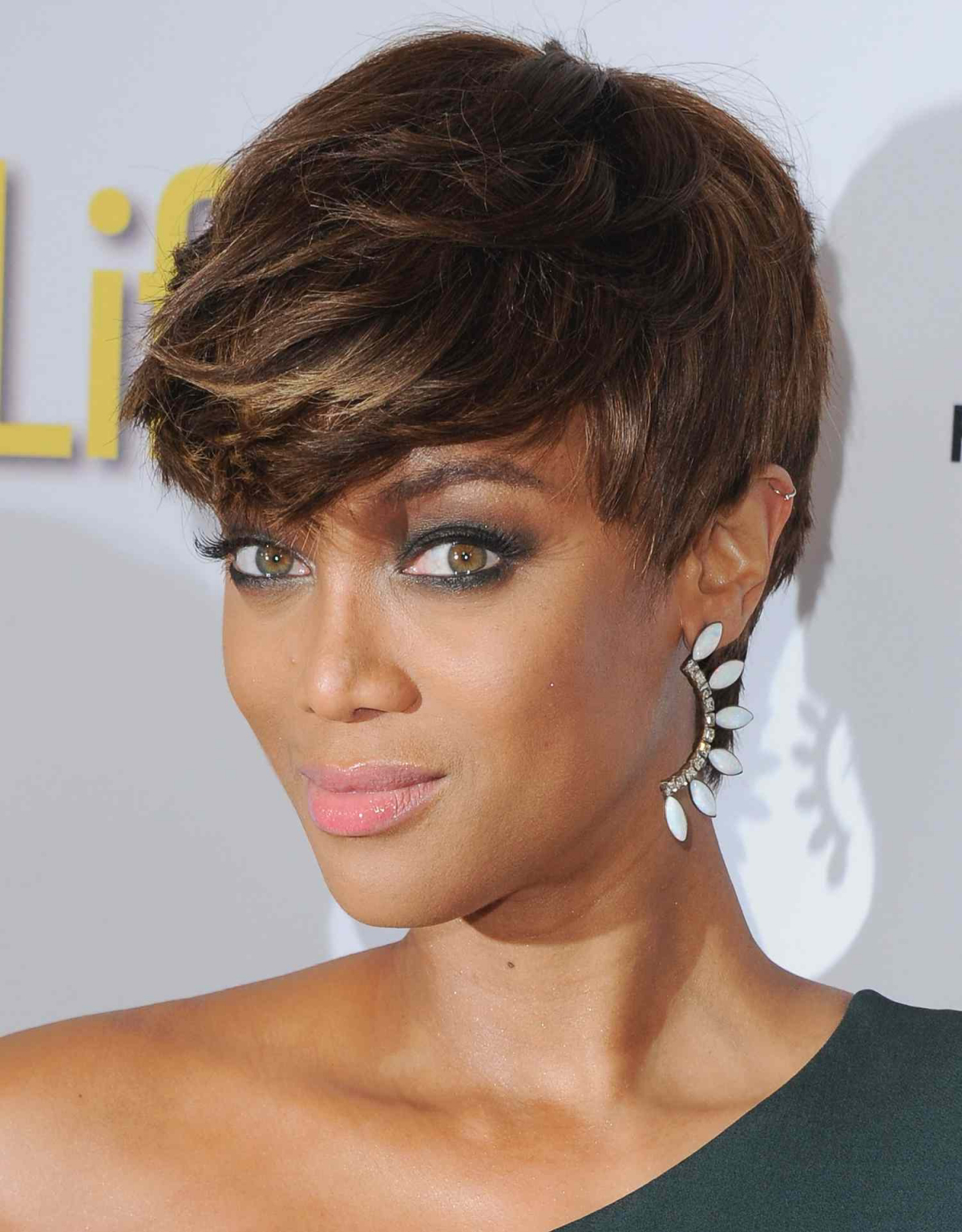 The Short Bob Haircut
The short bob haircut is a timeless classic that complements round and oval faces the most. This hairstyle requires occasional styling for precision, but other than that it is relatively low maintenance.
Kaia Gerber with a short bob hairstyle and sultry makeup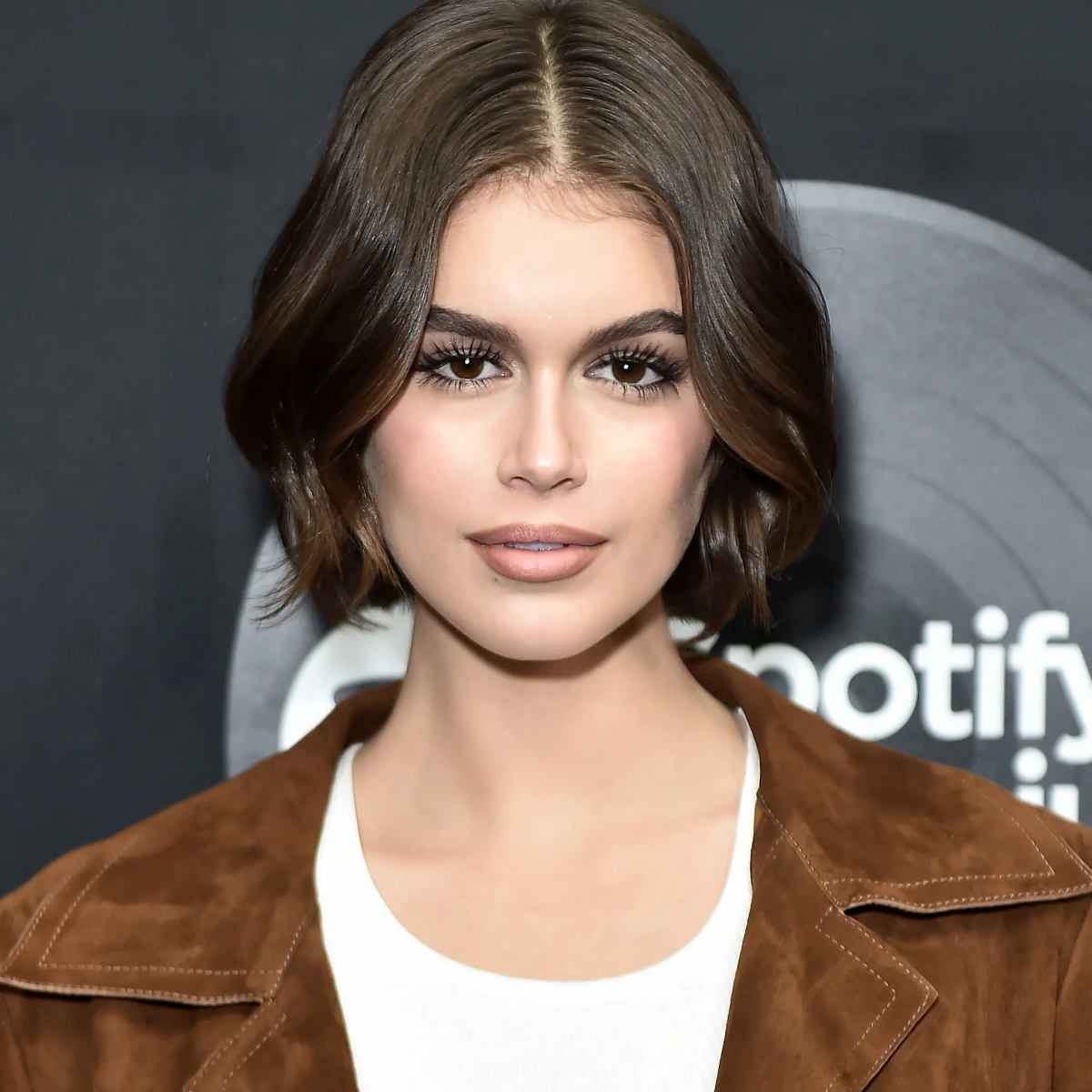 The Blunt Bangs Haircut
Pair a short hair cut with blunt bangs if you have an oval or heart-shaped face shape. Keep in mind that this hairstyle requires frequent trims to keep the bangs sharp. The blunt bangs offer a bold statement of chic minimalism. They frame the eyes with captivating allure, making every glance a work of art.
Charlize Theron styles her short hair with blunt bangs for extra drama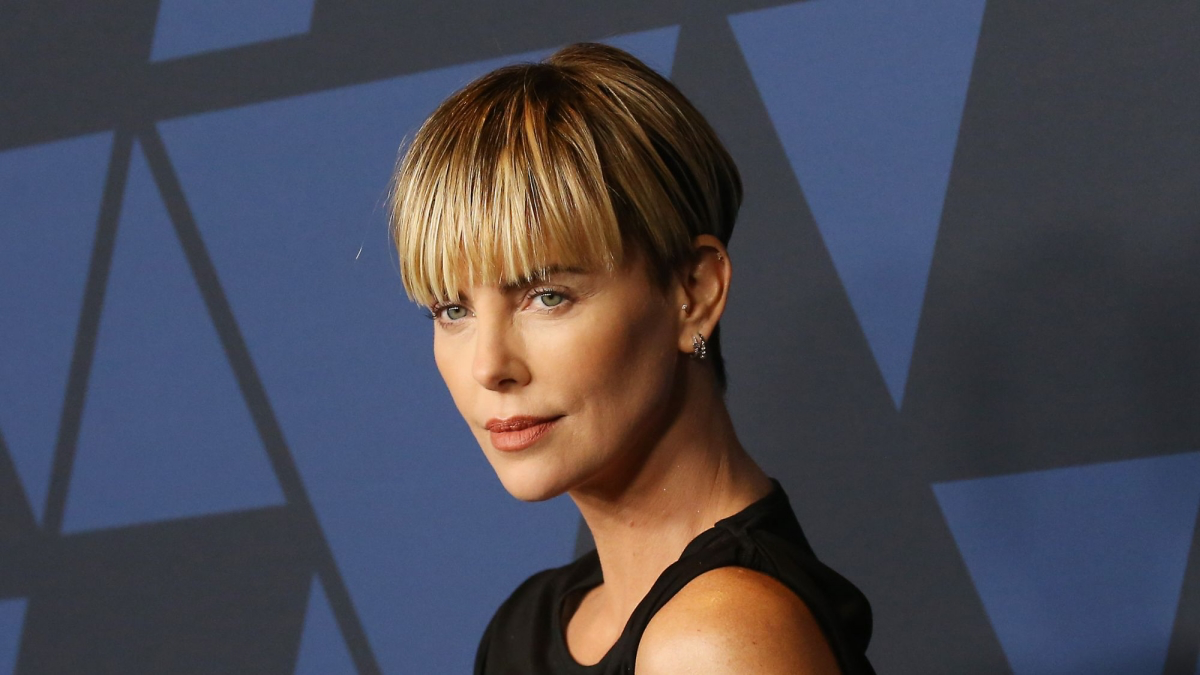 The Side Swoop
The short haircut paired with a side swoop is adaptable for various facial shapes.  The side swoop is the epitome of relaxed elegance. It drapes effortlessly, creating an aura of effortlessness and charm with every turn.
Emma Thompson rocking a short hair cut with a dramatic side swoop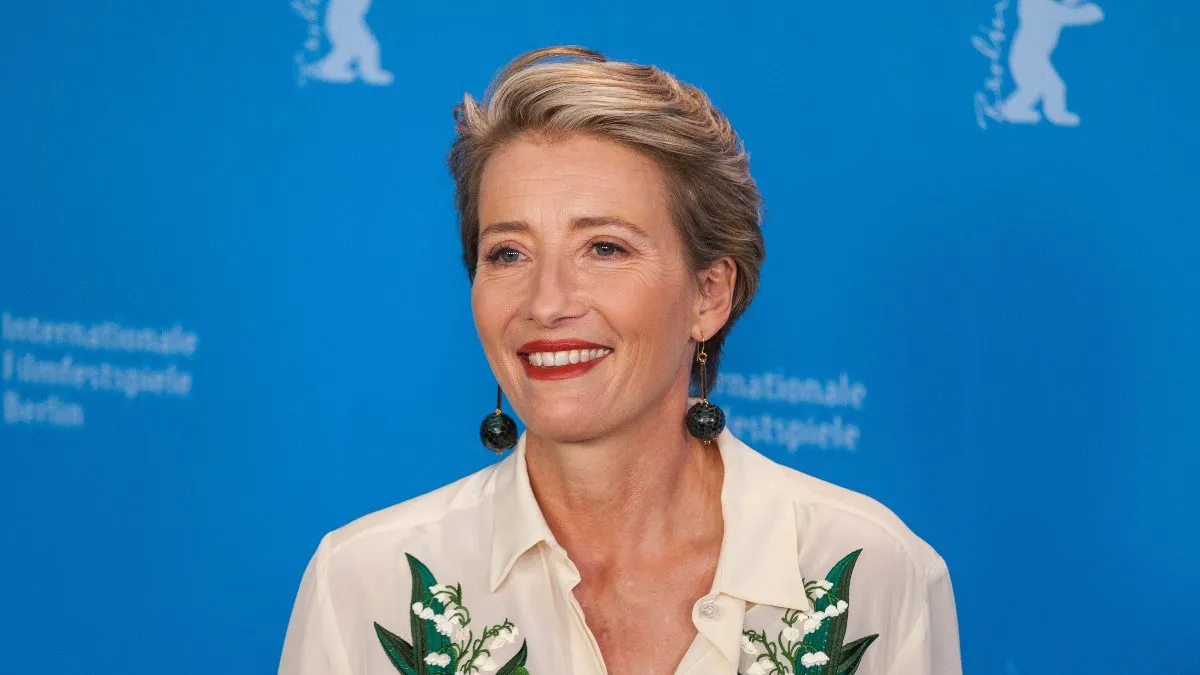 We hope you enjoyed this article, and you got some inspiration for your next visit to the hairdresser. Remember that every hairstyle can be tailored to fit your personality, face shape, facial features, and lifestyle. In addition, if you feel like a hairstyle might not work for you, just consult with a hairdresser! Don't be afraid to experiment and try our new hairstyle variations! We are sure that no matter which hairstyle you choose, you will look amazing! So, have fun on your hair journey!
Now you know all about the best short hair cuts for women in 2024!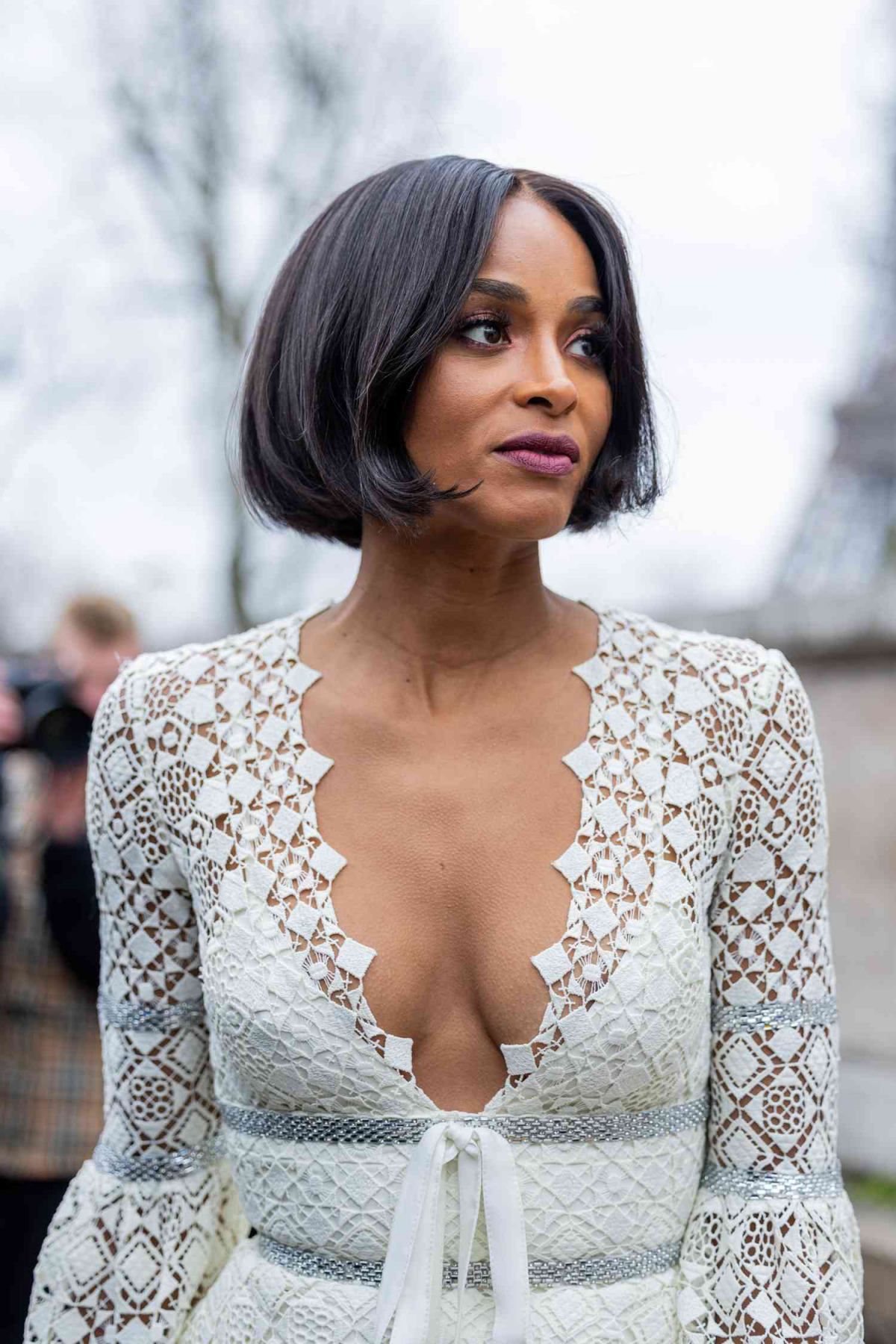 More Articles You Might Like