Perfecting The Top Knot: Easy Tutorial + Stunning Ideas
Today, we'll tell you everything you need to know about the ever-trendy top knot. This isn't just a convenient bun – it's the unsung hero of hairstyles. It manages to rescue us on those challenging bad hair days and when our energy levels for hairstyling are at their lowest. But let's be real: a top knot is more than a quick fix, it's a style statement. This look is effortlessly chic and surprisingly versatile. So, grab your hair ties, and let's see how to achieve this cute look in a few simple steps, as well as plenty of inspo to get creative with.
This isn't just a convenient bun – it's the superhero of hairstyles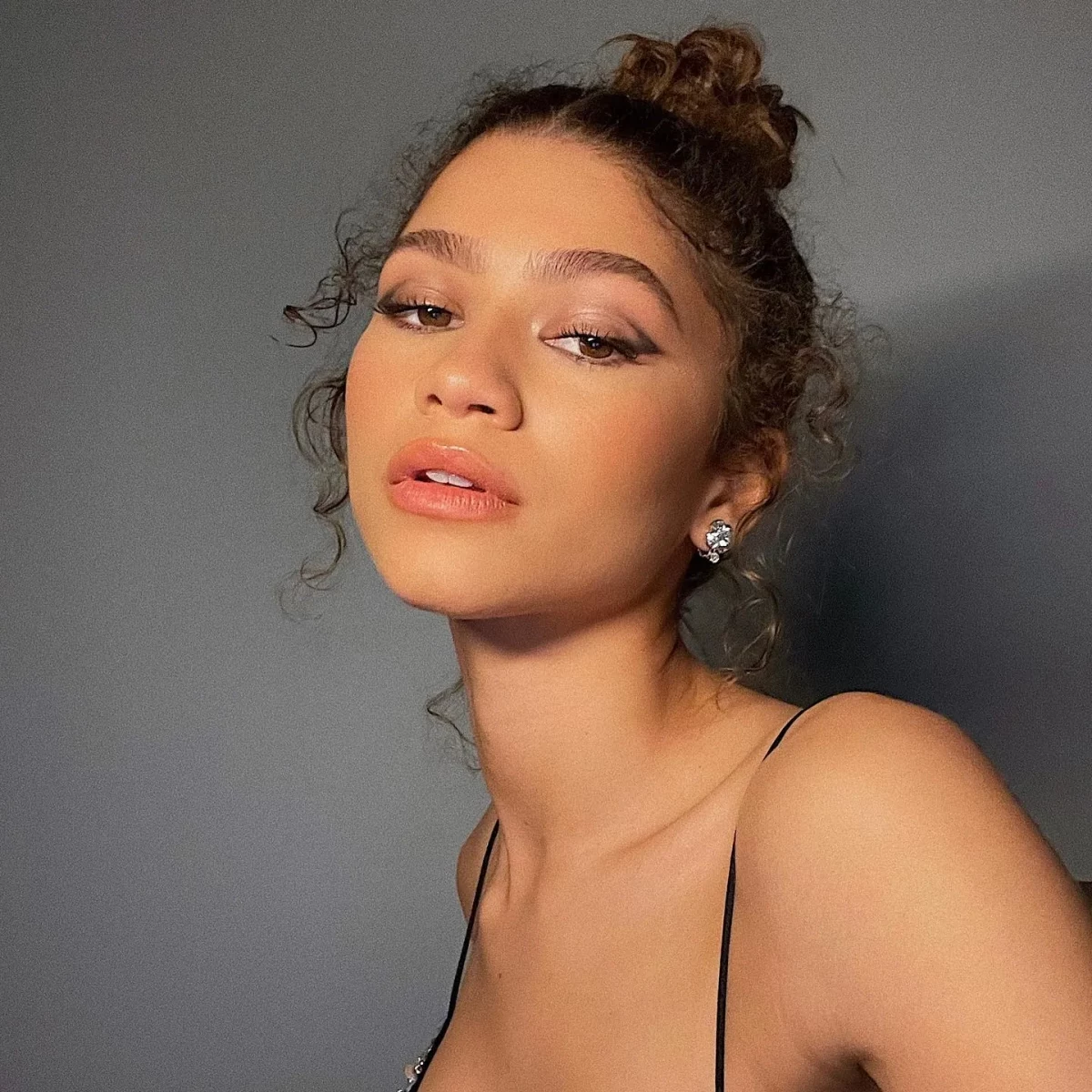 What is a top knot?
This hairstyle has been around for forever. It's effortless, chic, and versatile. A true lifesaver for when you want to look good but don't to do anything over the top. The simple bun perched high on your head seems to be the crown of choice for both celebs and us mortals. It's sleek, or it's messy – it's whatever you want it to be. Worn proudly by celebs like the Kardashians and Ariana Grade, this style has become the go to for red carpets and grocery store runs, which makes us love it even more.
This hairstyle has been around for forever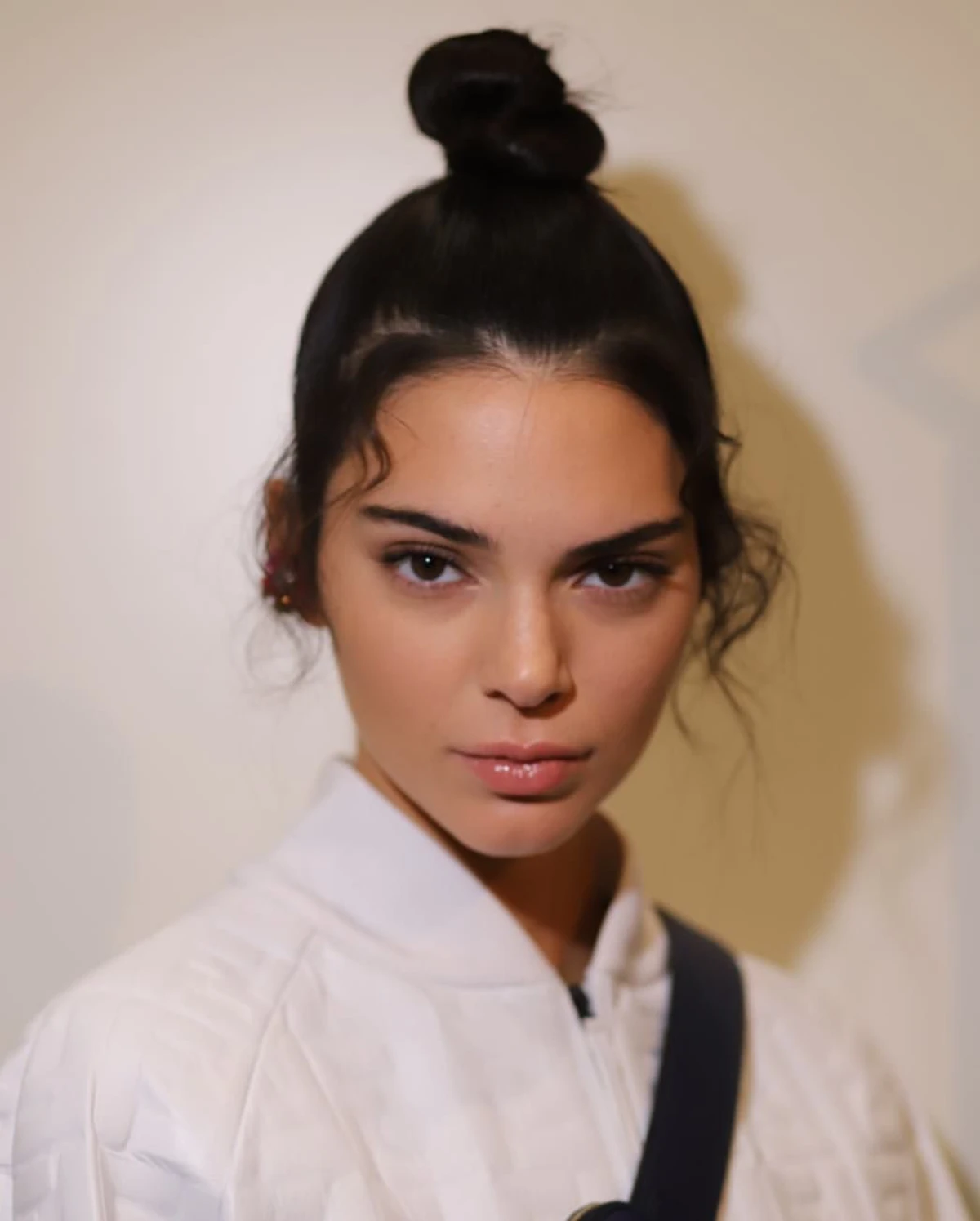 Who should try a top knot hairstyle?
Now, you might be wondering, "Is the top knot for me?". Well, the beauty of this hairstyle is its versatility. Got an oval face? Perfect. A square jawline? Fabulous. This knot doesn't discriminate.  And that why we love it. While this style is perfect for many face shapes, it's particularly flattering for those with heart-shaped faces, as it elongates the profile. As for hair type, the more, the merrier! Thick, thin, curly, straight – everyone's invited to this bun bash. Just bring your own texture, and you're set.
The beauty of this hairstyle is its versatility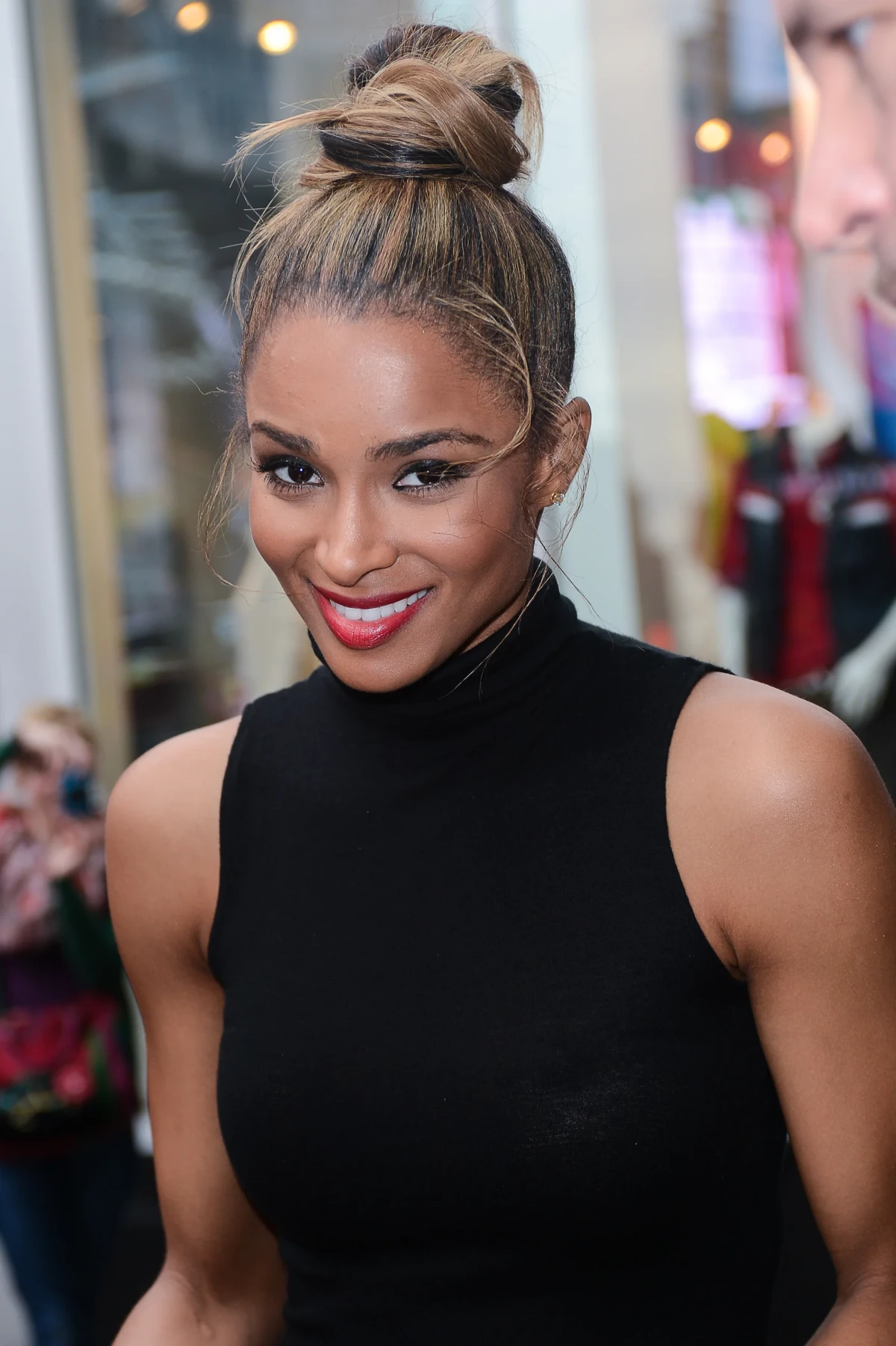 Who should avoid this hairstyle?
While this hairstyle is super simple and can be done by anyone, we have a few words of caution before you start enthusiastically twisting your hair. If you've got a super round face, a top knot might make it look rounder. Unless you are going for that look, it's best to keep this in mind. Oh, and if your hair tends to be quite fragile, then be careful. Too-tight knots can be a one-way ticket to Breakage City.
Tight knots can cause breakage if your hair is fragile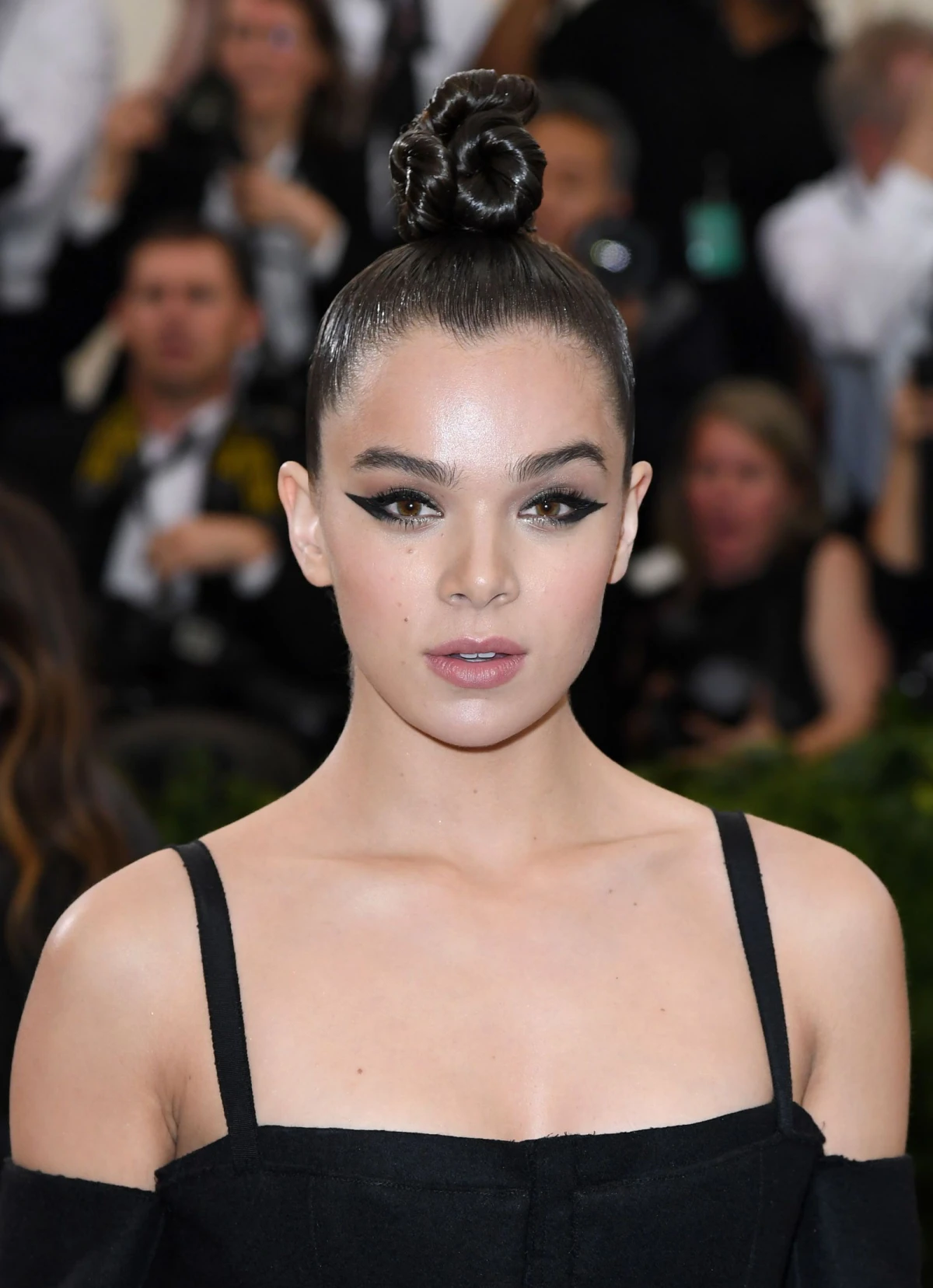 How to maintain a top knot?
We love this hairstyle because it is generally very low-maintenance. It needs just a bit of attention but not too much to make you regret trying it out. The key here is not to pull your hair into a knot tighter than your poor hair can handle.Make sure you keep it loose enough to be comfortable but secure enough to not unravel. A good dry shampoo can also help you out here, as it will give your hair texture and grip, making the style last longer without looking like you've been through a wind tunnel.
We love this hairstyle because it is generally very low-maintenance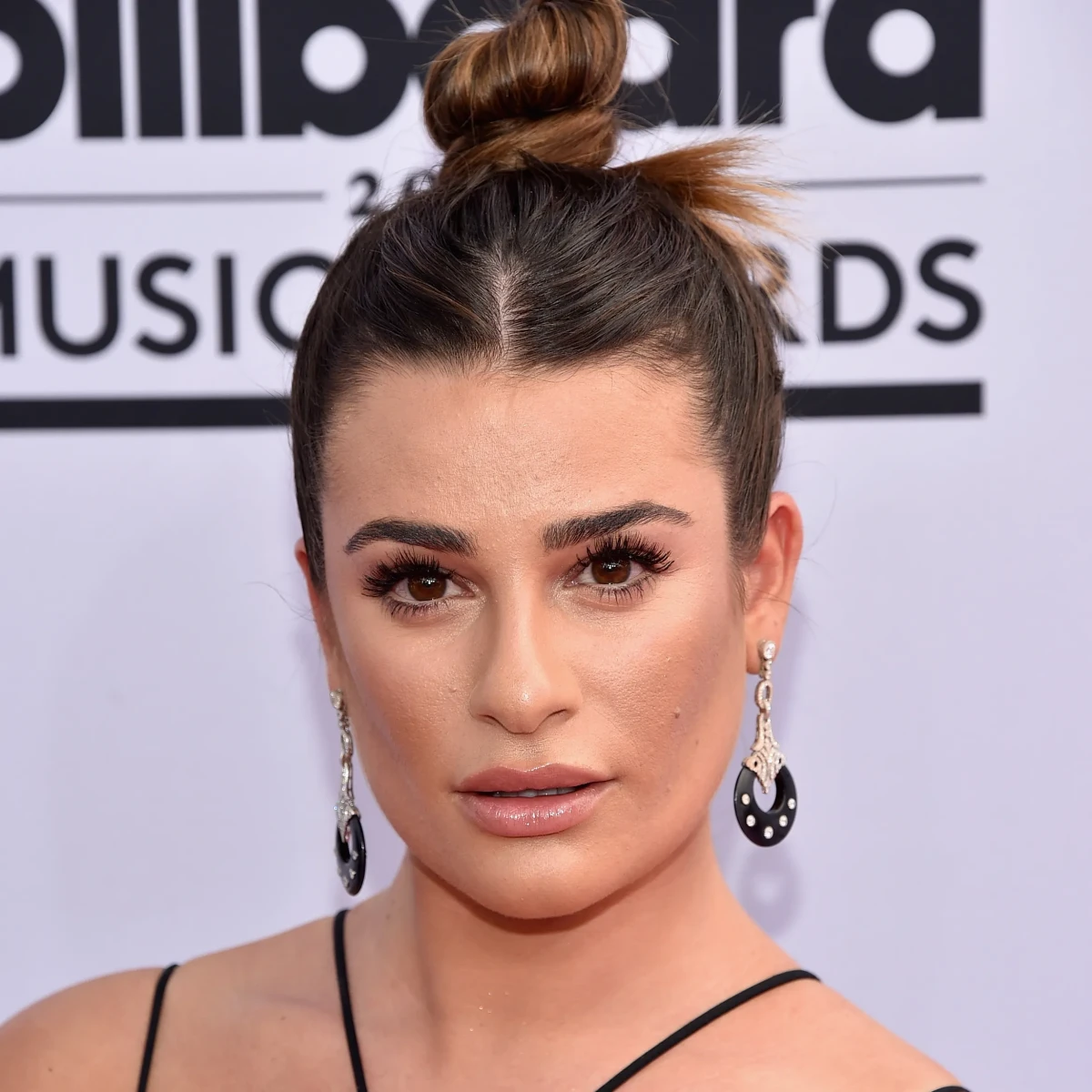 Top knot tutorial
The great thing about this hairstyle is that it is super simple to make, which makes it perfect for everyday use. However, it can also easily be adapted for a more formal event. This is the beauty of this bun – it's super versatile. This super easy tutorial by Erin Elizabeth will help you achieve a cute top bun in no time.
Perfect for everyday use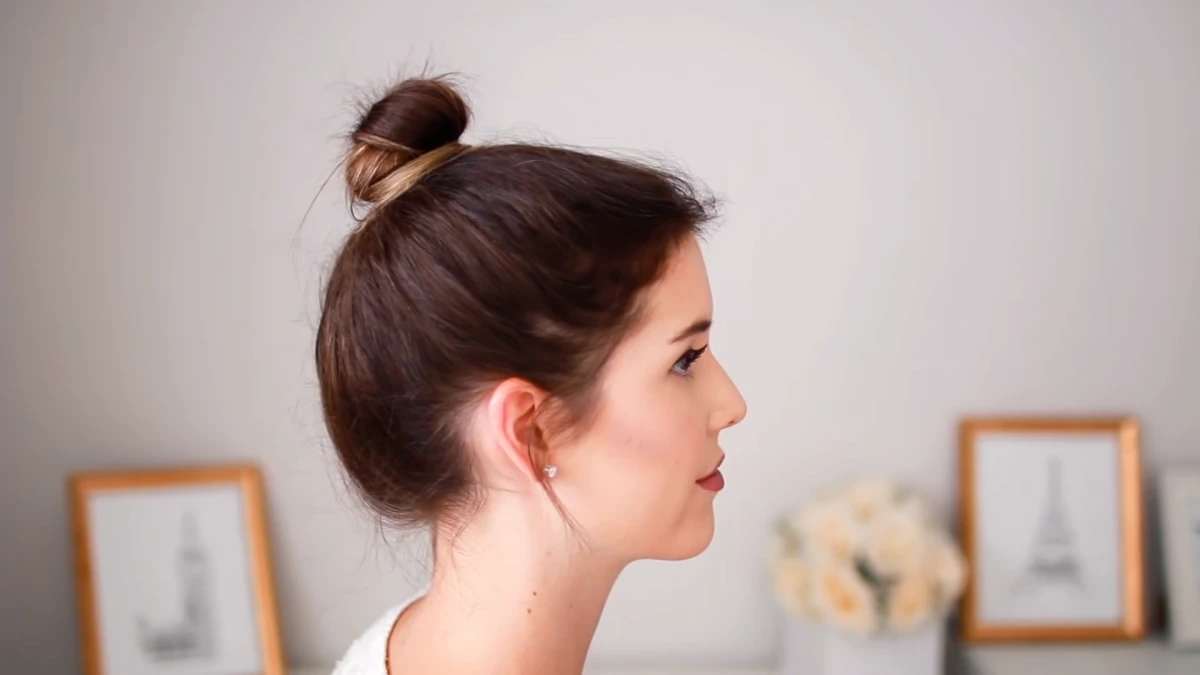 First step
Take your favorite scrunchie and then pull your hair back into a high ponytail, as you normally would.
Form a high ponytail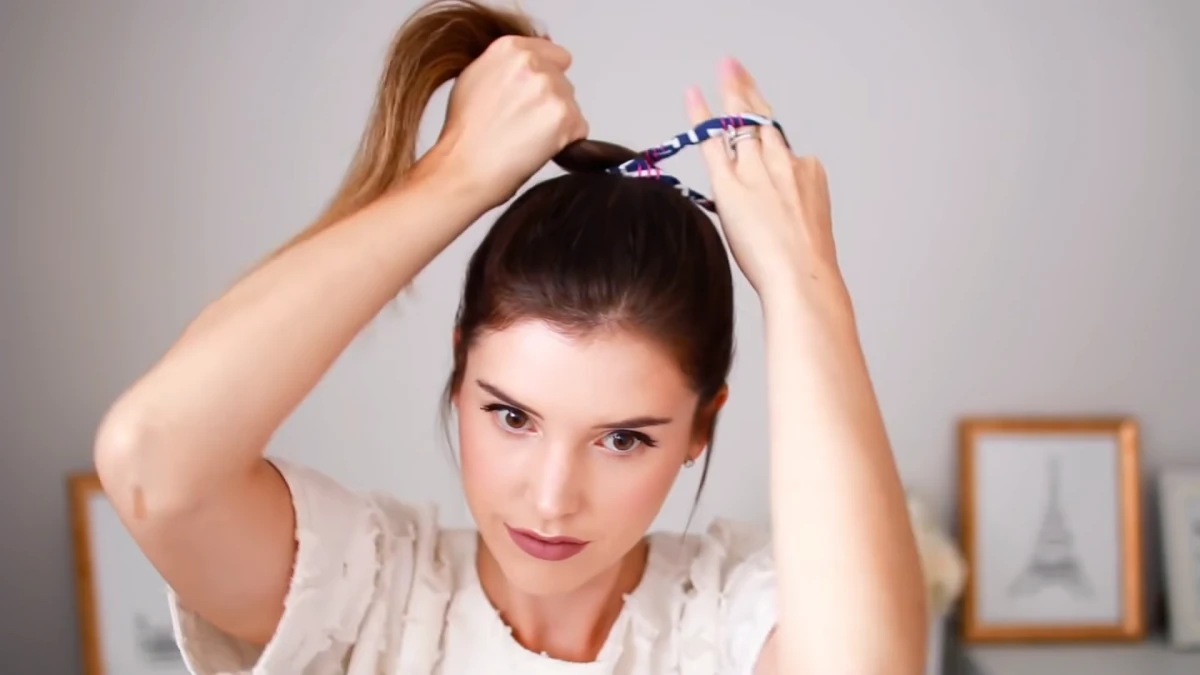 Second step
Then divide the hair into two sectors. Take each sector and twist each a bit. The take the two sections and wrap them around the scrunchie.
Make two sectors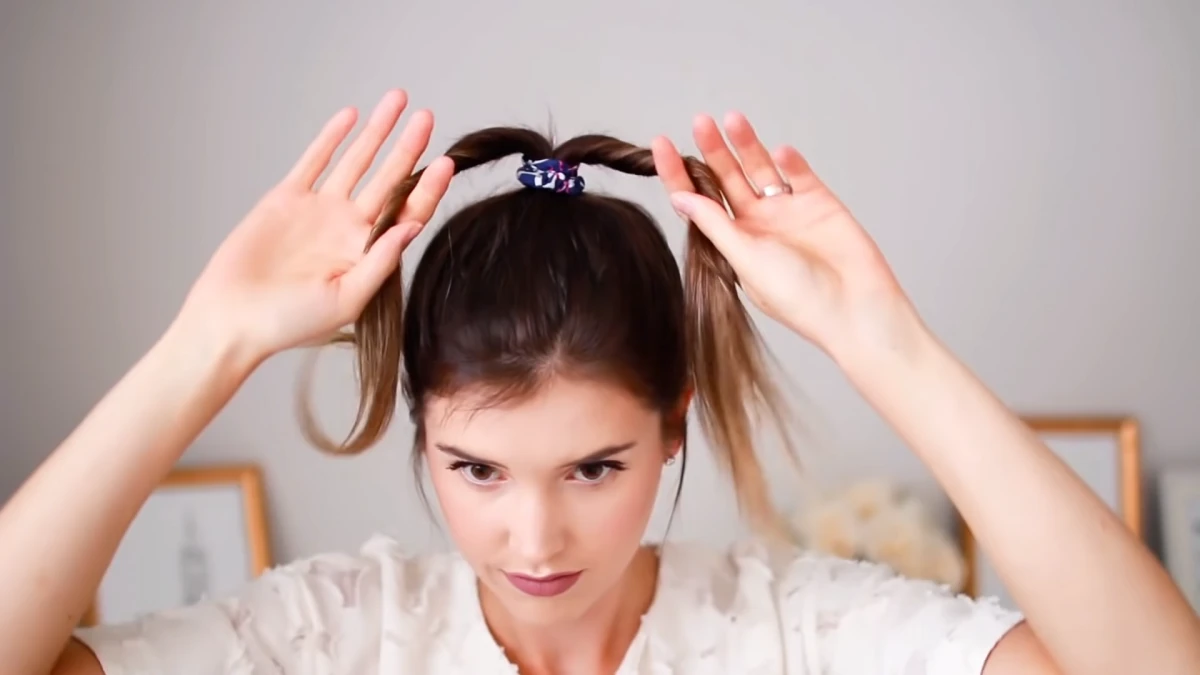 Wrap the two sections around the scrunchie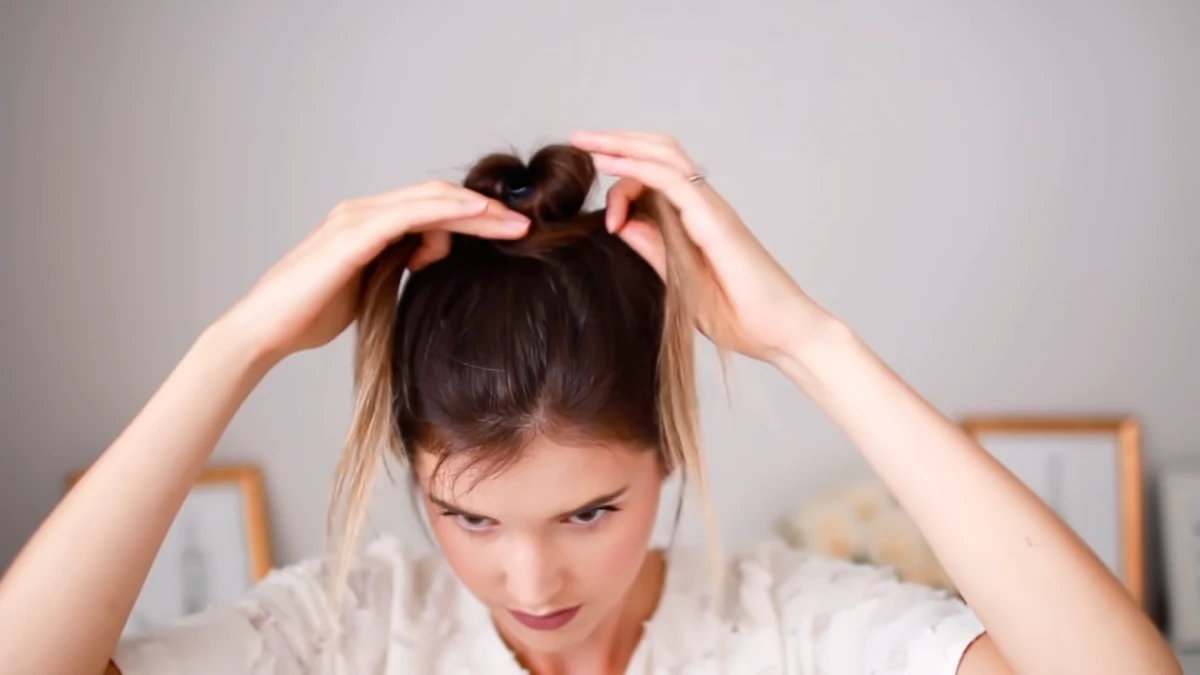 Third step
Take some bobby pins and secure the bun in place. Use as many as you need.
Secure your top knot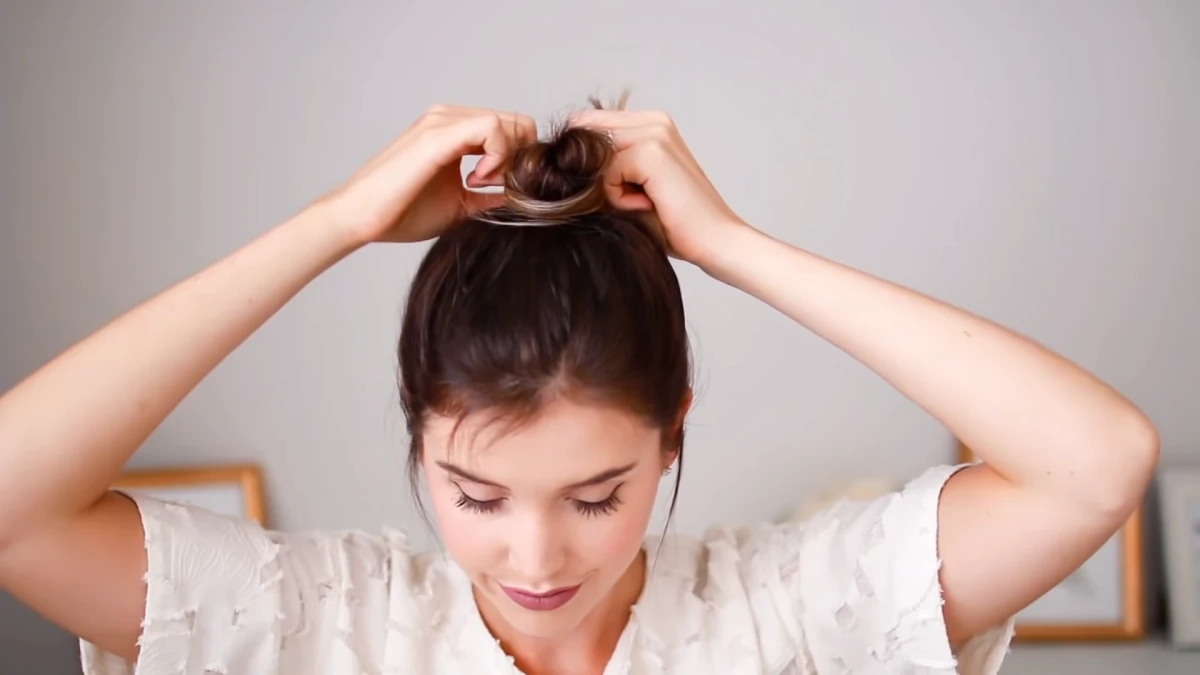 Check some other ways you can make a top knot 
Top knot ideas
Feeling adventurous? Well, then this hairstyle is your playground. Go for a sleek and polished look that is perfect for a professional setting. Or, try a messier version for those days when you want your hair out of the way but still want to look good. Experiment with braids, accessories, and more! Check out some of these stylish ideas for inspo.
This hairstyle is your playground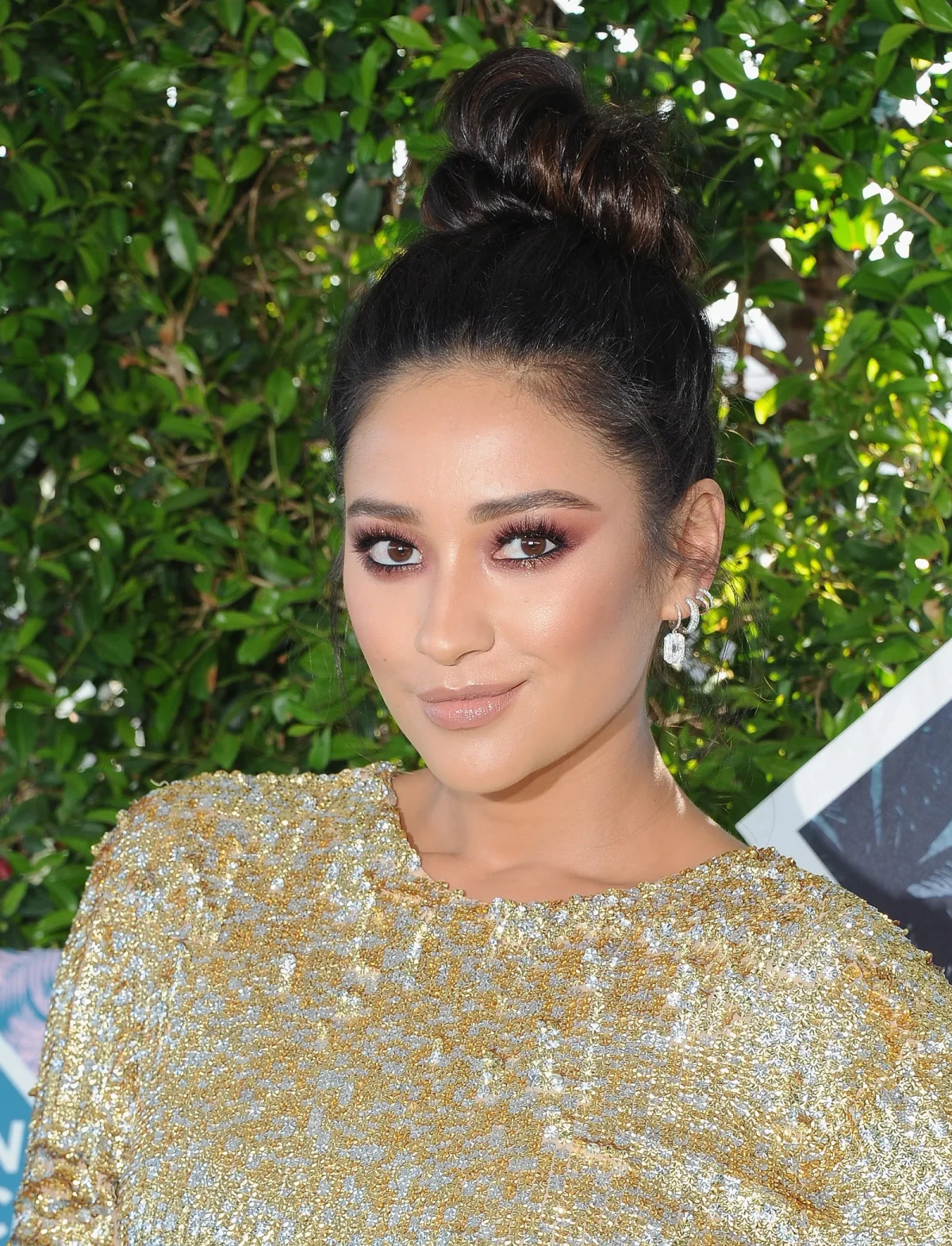 Sleek
If you want to take this look up a notch, then make your knot look sleek and polished. The extra styling effort will not go unnoticed, and this casual look will quickly become red carpet worthy.
Sleek and stylish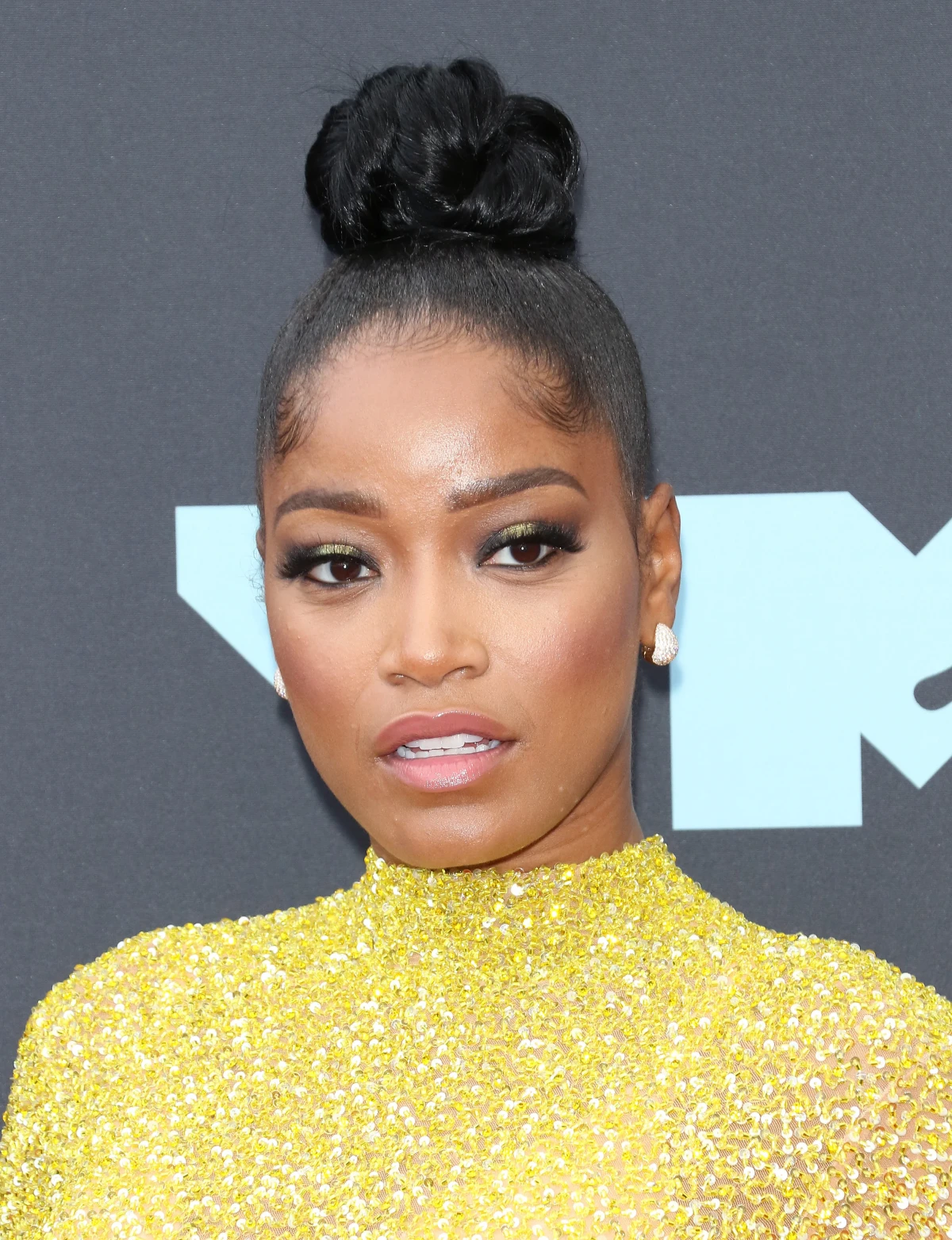 Perfectly imperfect
We love a good messy look. There is no need to fuss over the top knot. This is what makes this hairstyle so perfect. You can let it look a bit messy and it will still look great. So, embrace this and let it run a bit wild.
Let your knot run wild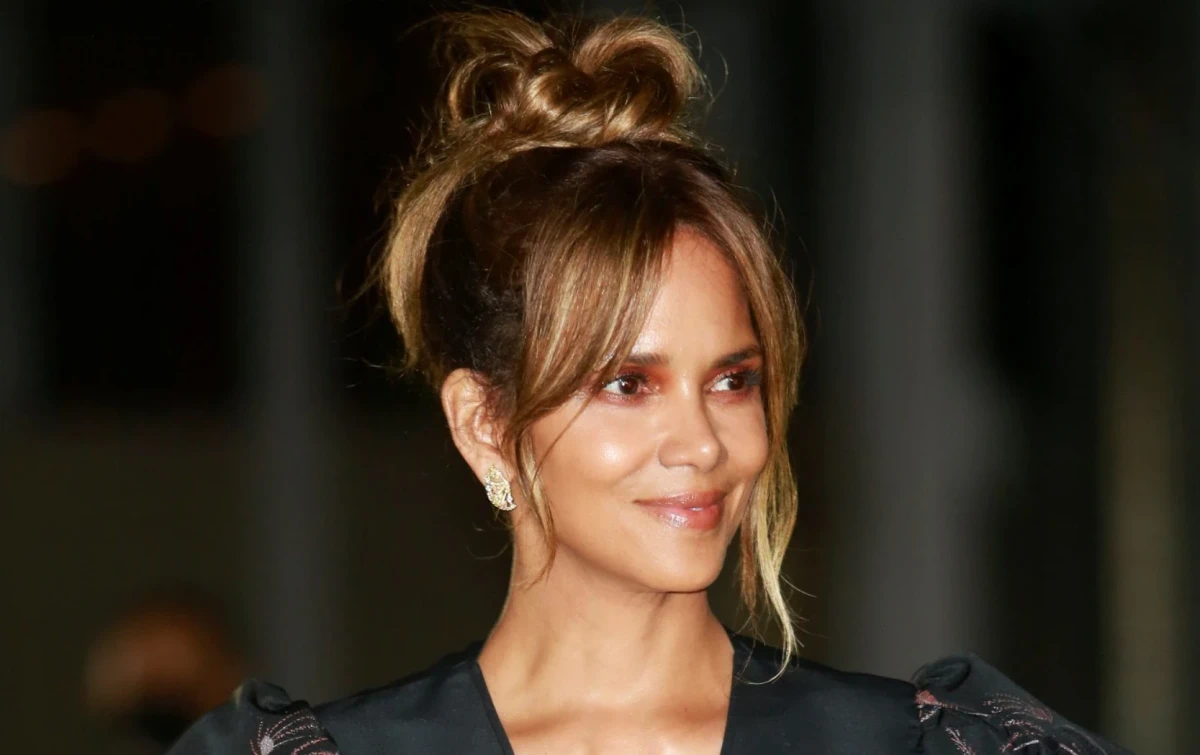 Accessorize
Accessories are a great part of every outfit. However, they are also a great addition to your hair. If you are feeling a bit creative or you are finding your bun too bland, add a fun accessory to spruce things up! This can be a bow, a scrunchie, some pearls, and so on.
Accessories are a must-have item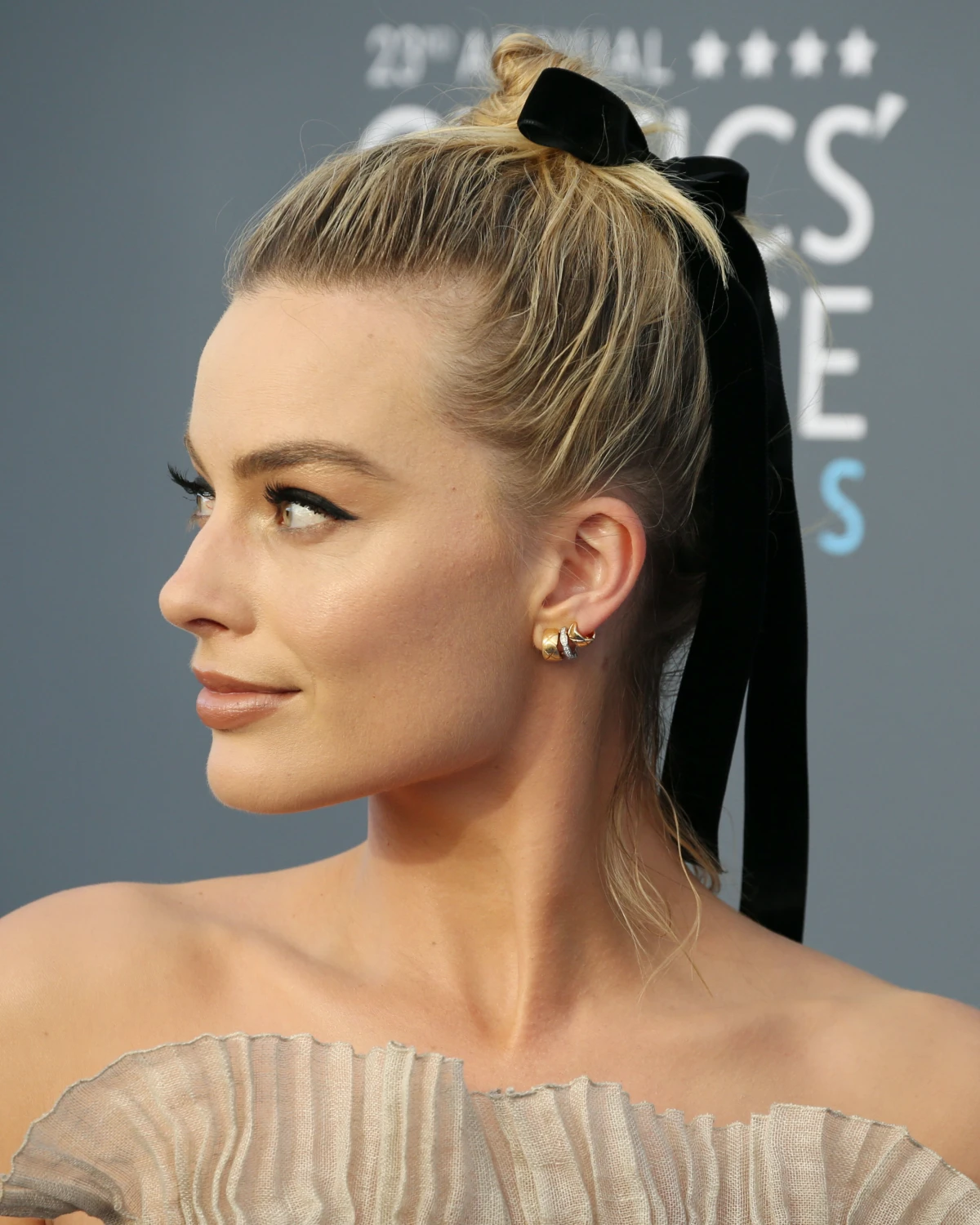 Half up half down knot
If you don't want your hair getting in your face but still want your hair down, this is the perfect middle ground. We are suckers for a good half up, half down hairstyle. Simply tie a knot on top and let the rest of your hair flow freely.
This is a great combination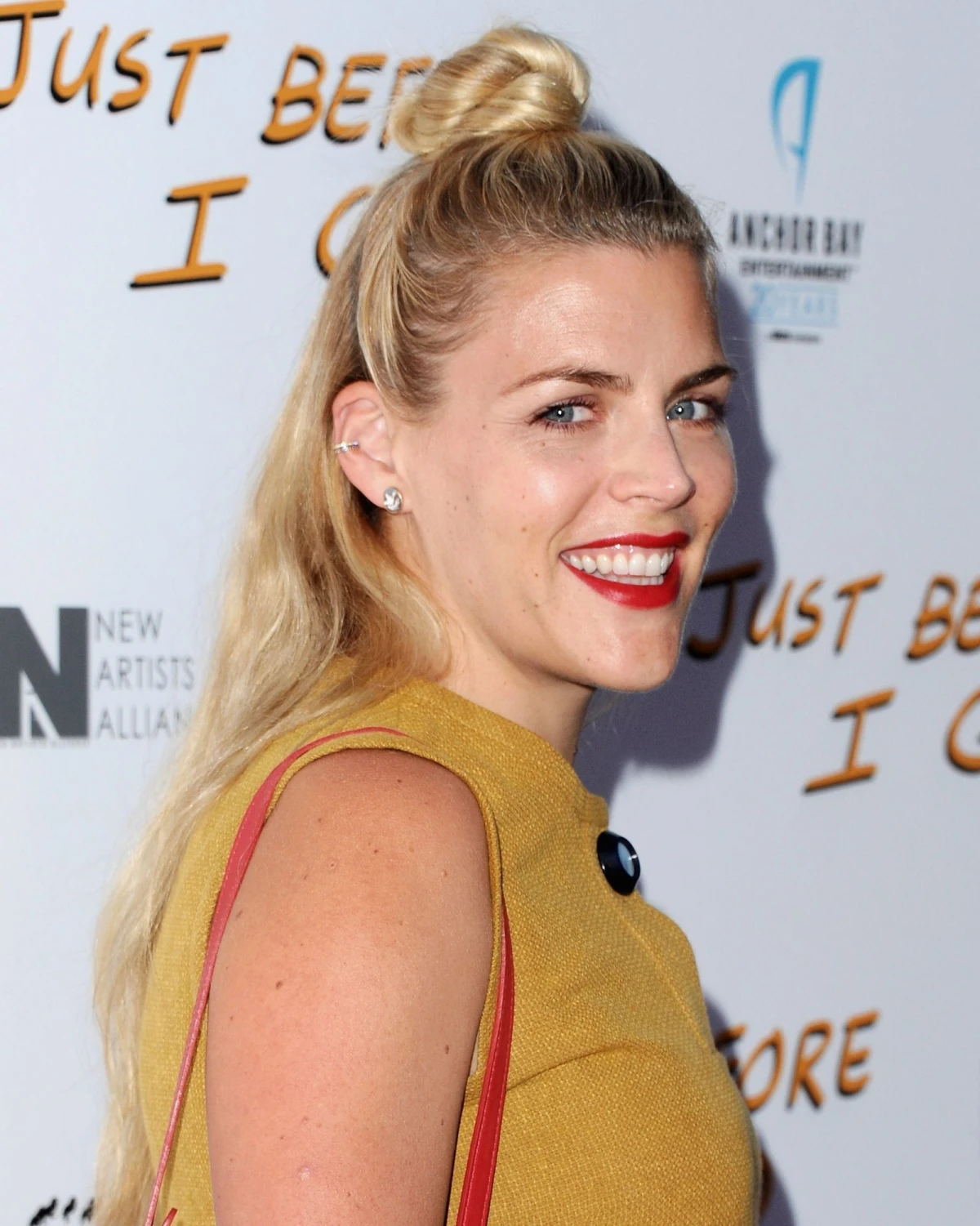 So, there you have it – the top knot in all its glory. Whether you're tackling a busy day or just want to look effortlessly chic while binge-watching your favorite series, the top knot has got your back (or should we say, your head?).  We hope you found this article useful. Now you can embrace this hairstyle, experiment with it, and most importantly, have fun with it.
There you have it – the top knot in all its glory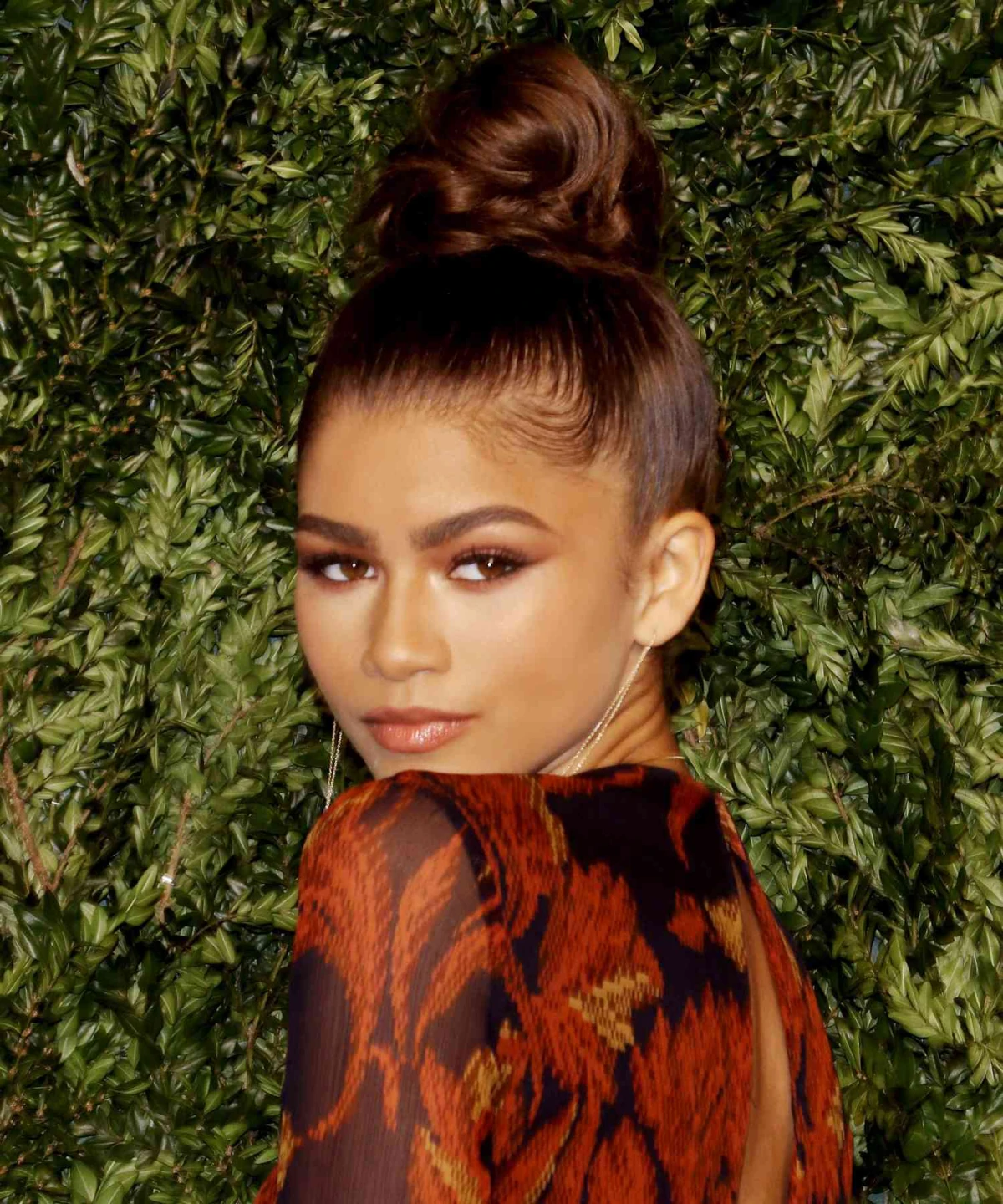 Related Articles