Back From The 90s – Crimped Hair Is The New Trend For 2021
It seems like lately 90s trends have slowly and steadily been making a comeback. The fashion of the 90s was definitely something special. So, it is understandable why some of the most popular fads are still fashionable today. And we are not just talking about clothing and shoes. Hairstyles are also a part of the 90s movement that shaped a generation and is now doing the same with gen Z. So, without further ado, today we are going to talk about crimped hair. A hair trend that honestly we never thought we would see in 2021. But, here it is! And, trust us, it is here to stay. That is why in this article we have gathered a few ideas for gorgeous crimped hairstyles you can try today and take a stroll down memory lane.
Even A-list celebrities like Gabrielle Union have tried this 90s trend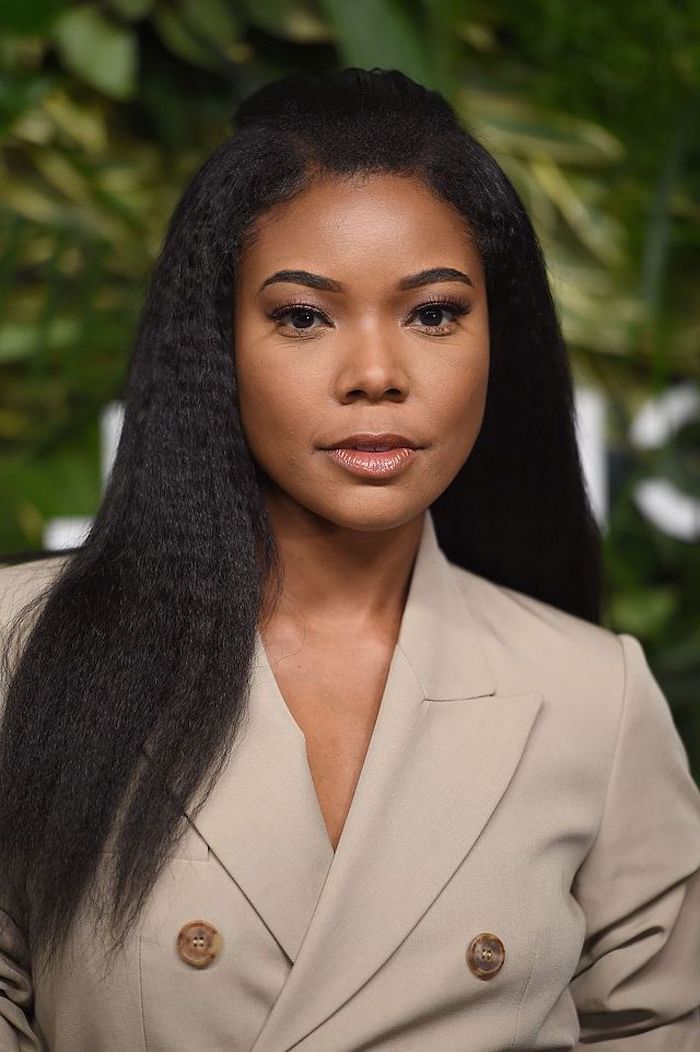 What is crimped hair?
Some of you may wonder what exactly is crimped hair. Well, the process of hair crimping usually involves a crimping iron, which has two parallel plates with a flat S-shaped repeating groove. Another way you can achieve the crimped hair look is to braid your hair, sleep with the braids on or blow dry them and then remove the braids. Whichever option you choose you will get wavy hair, which has sawtooth or zig zag curls. The trend first started gaining momentum in the mid- to late 80s. Since then, it seems like it reappears every 10 years or so. It looks like it is due for a comeback in 2021 though.
Anna Kendrick is another celebrity who sported crimped hair on the red carpet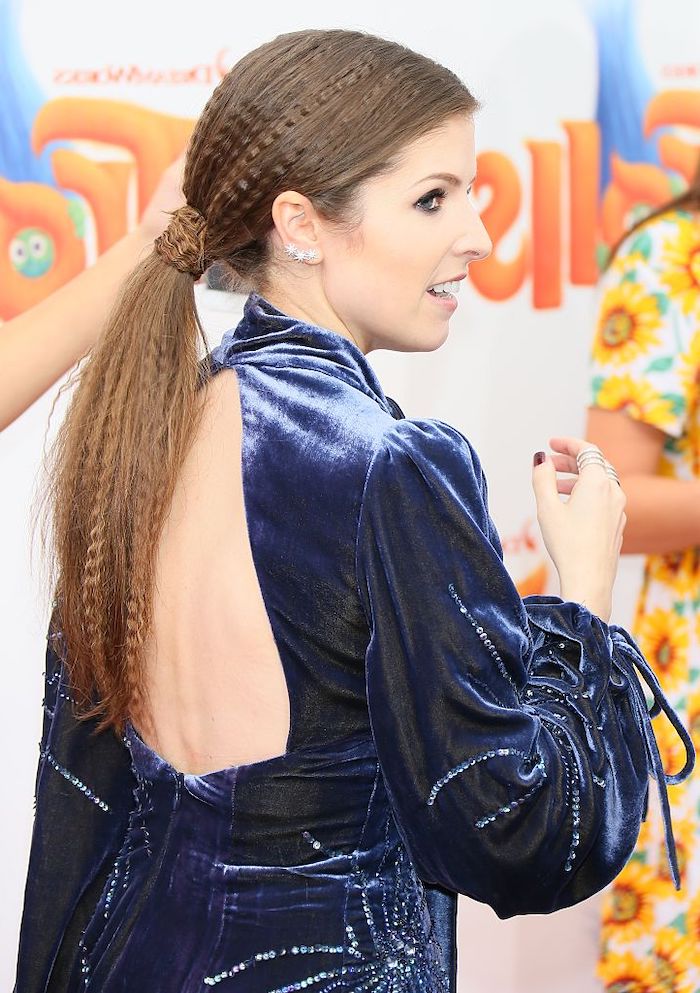 How do I make my hair look crimped?
As we have already mentioned, the easiest way is to buy a crimping iron. Crimping irons, however, have a specific width of the curls they can create. So, if you want to get a bit more creative, there is another way to do it. For smaller curls, separate your hair into small strands and braid them one by one. For bigger ones, obviously you need to take bigger sections of your hair. The smaller the sections of hair you have braided, the smaller the curls and vice versa. You can braid you hair while it is still damp and then once it is braided you can blow dry it. Another option is to sleep with the braids on and remove them in the morning. Either way, the results are gorgeous. Trust us!
Ariana Grande and her famous ponytail also got in on the crimped hair trend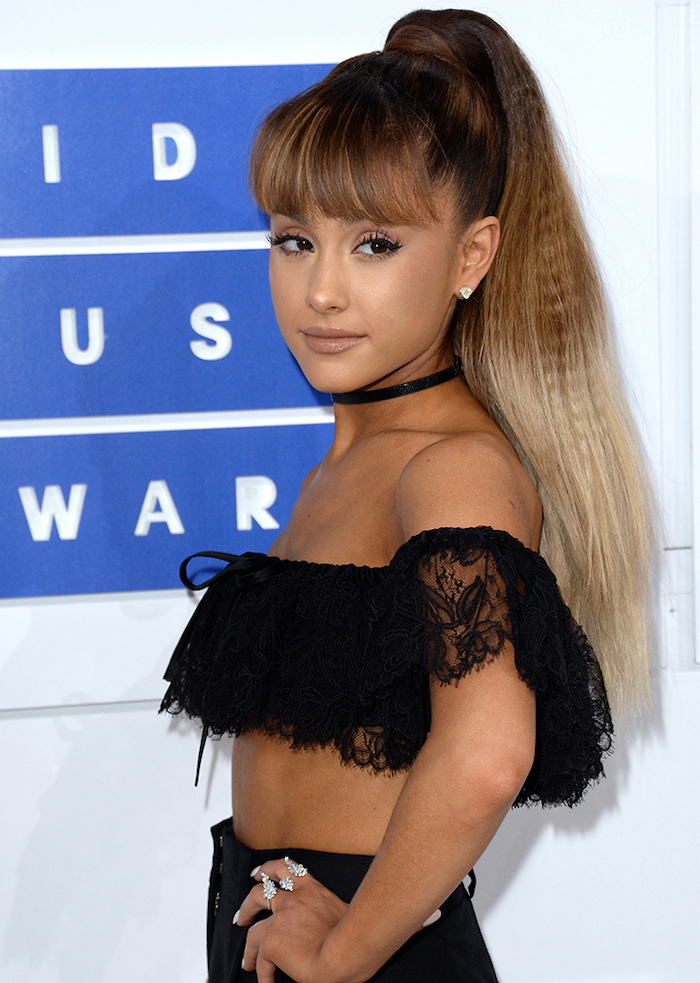 How to style crimped hair?
Although crimped hair can look amazing on its own, there are of course other ways in which you can style it. So, let's go together through the different crimped hairstyles you can make on your own.
High crimped ponytail
High ponytails as we all know are super popular. Maybe it is because of Ariana Grande, or the Kardashians, but high, super sleek ponytails have seen their fair share of red carpets. However, there is a way to look even more mesmerizing and still rock this look. And that, of course is with a sleeked back high crimped ponytail. This will add volume to your hair. Pair it with eye-catching earrings and all eyes will be on you.
Take a page out of Beyonce's book and her natural crimped hair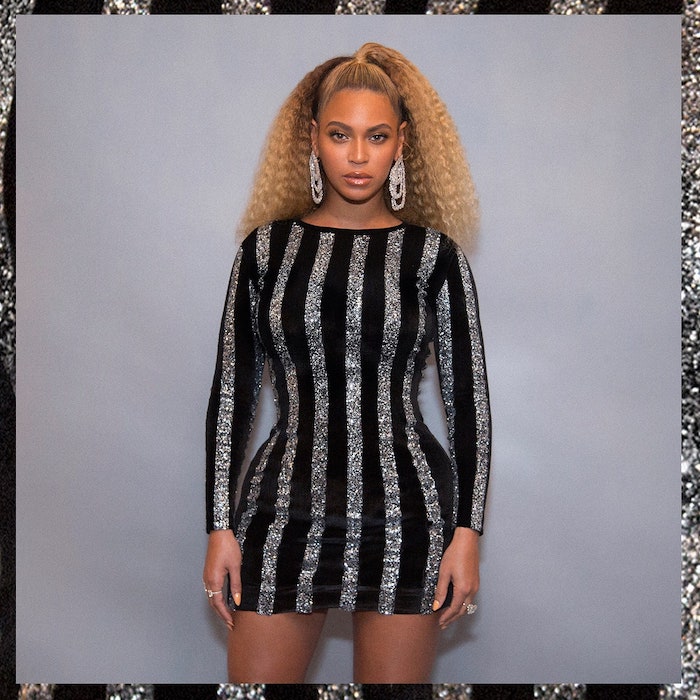 Let your curls go
As we have already mentioned you can achieve curls with different width. Which is why, loose crimped hair is the perfect why to style your hair if you are a bit lazy in the mornings before work. Just separate your hair into bigger sections, braid it and sleep with the braids on. In the morning, let those curls go and your hair will be perfectly styled in no time. What's more, with a hairstyle like that who wouldn't be ready to take over the world?
Blake Lively is definitely a lover of the crimped hairstyle trend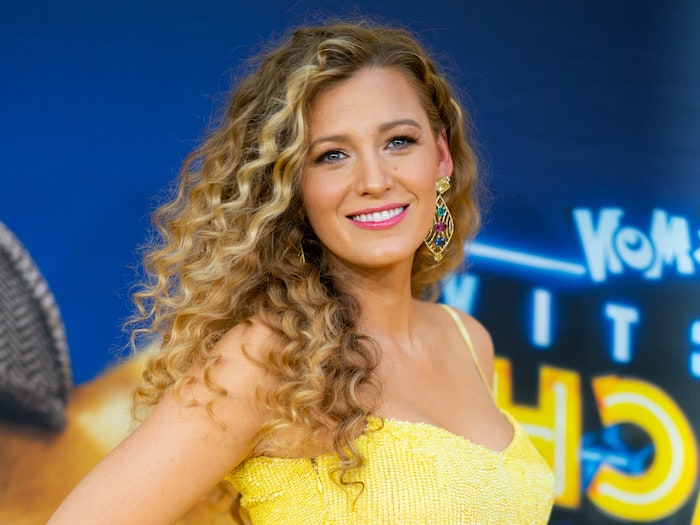 Crimped ends
This type of hairstyle is especially trendy on the runways, but it was also embraced by Kim Kardashian West. If you have straight hair leave your roots straight and let the ends do all the talking. In this case it is better to use a crimping iron, because the curls need to be more symmetric. Just make sure your hair is split in the middle and your roots are sleeked down, then just let the rest of your crimped hair go.
You will feel like a model, coming straight off the runway with this hairstyle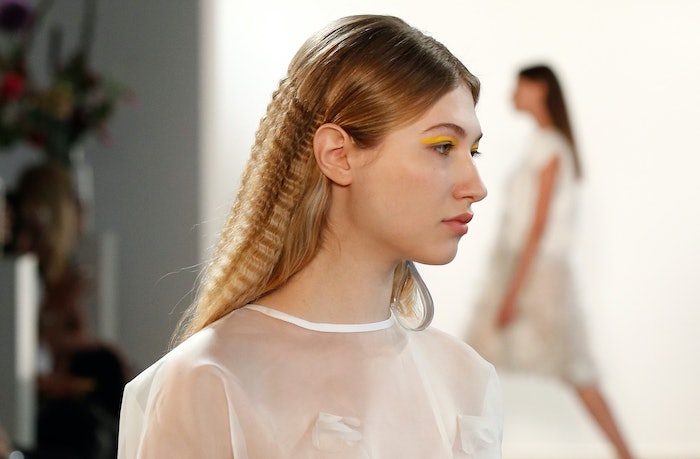 Add an accessory
In general, crimped hair might look a bit messy sometimes if you have decided to let it loose. However, adding an accessory to it is the perfect decision not only for your hairstyle, but also for your overall fashion look. Whether you choose a headband or a head scarf, taming your crimped hairstyle might be a good idea.
A good hair accessory goes a long way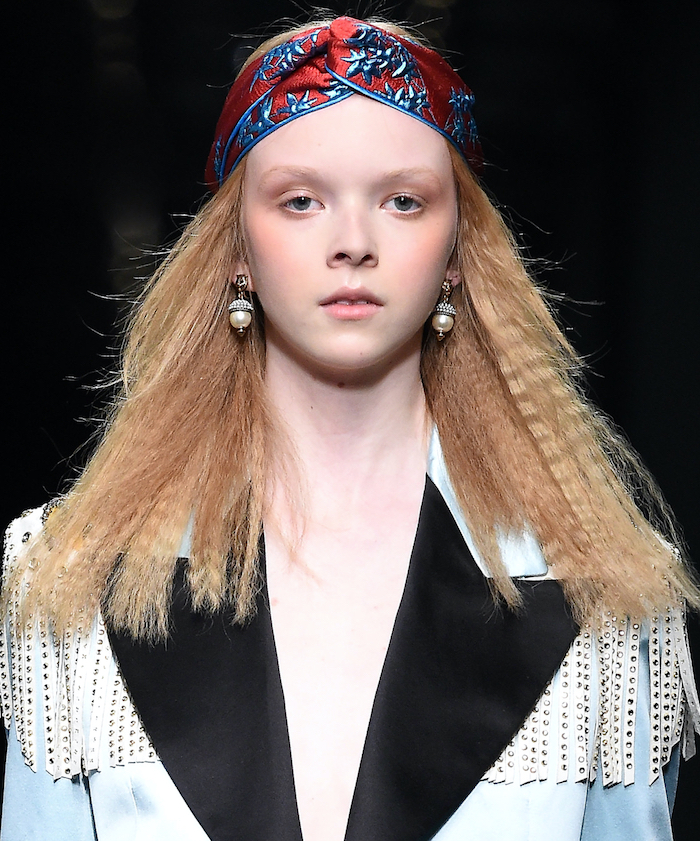 Add volume
Hair crimping is great for thin hair. It is not just a popular hairstyle fad, it can also be very helpful for people who lack hair volume. Use your crimping iron to add some small curls into the roots of the bottom layers of your hair. You can even take a few strands of hair from the bottom layer and use the crimping iron along the whole length. That way, not only is your hair going to have cute, interesting details, it will also have more volume.
Use the crimping iron to add more volume to thin or short hair that lacks volume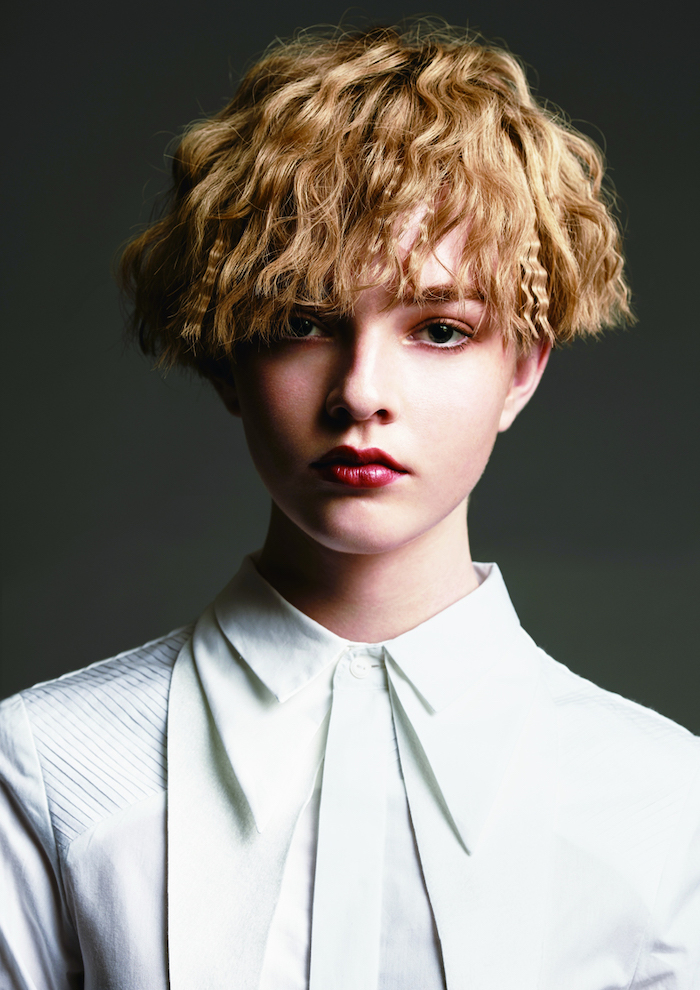 Crimped hairstyles
Crimped hair is perfect for all hairstyles that require volume. We already mentioned high ponytails, but we can easily include different updos to that list. Braids look so much more voluminous and elegant when you have used the crimping iron beforehand. What's more, you can combine the two hairstyles together. Tie your crimped hair into a high ponytail and braid it. That way you get the best of both worlds. But, in general, all types of updos you can make on thin hair will looks ten times better with crimped hair. If you want to hide the fact that you've used this method leave the two top layers of your hair straight and hide the curls underneath.
Stylish braids are nothing short of sensational with crimped hair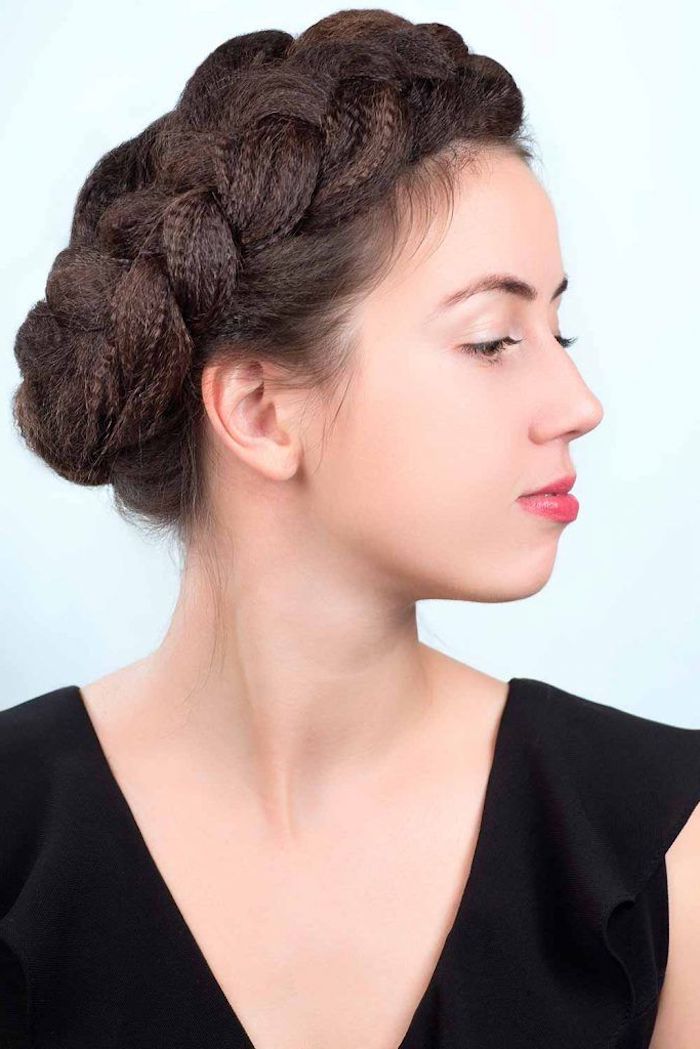 This braided ponytail is breathtaking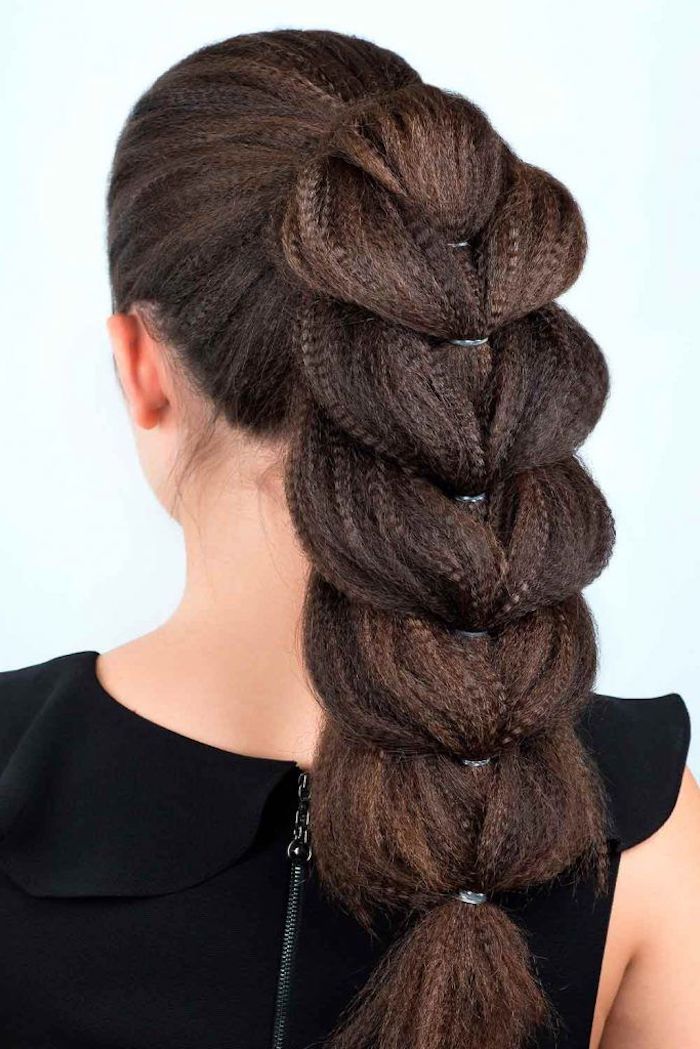 We've already mentioned that hair accessories make everything better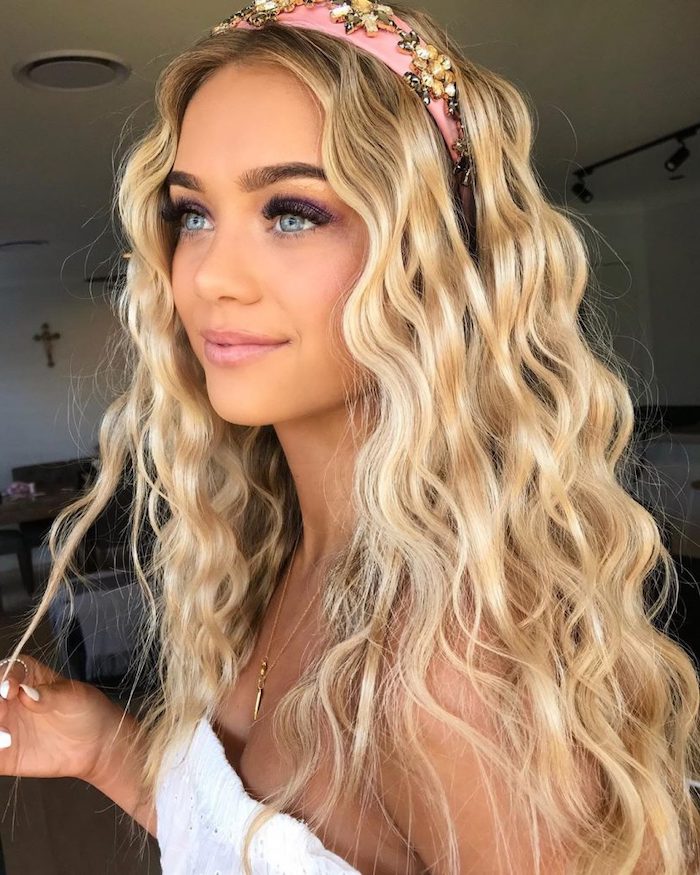 Kim Kardashian West with one of her favorite hairstyles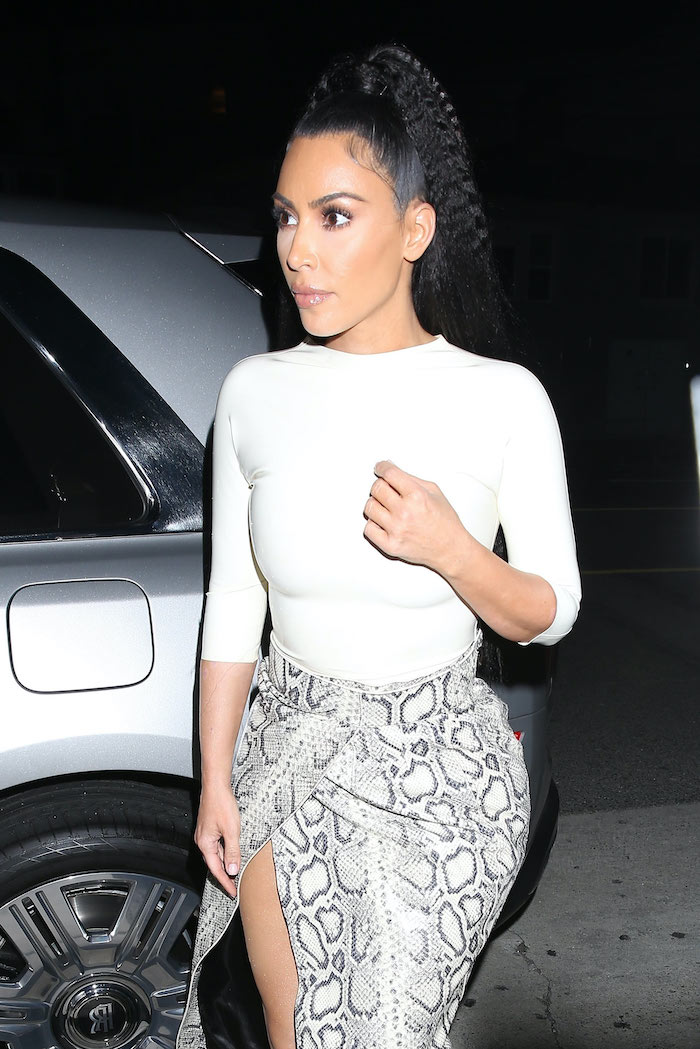 Nicki Minaj is also a fan of the crimped hairstyle
This is just such a gorgeous and stylish hairstyle
The beautiful Victoria's Secret angel – Sara Sampaio
Iggy Azalea is a fan of 90s fashion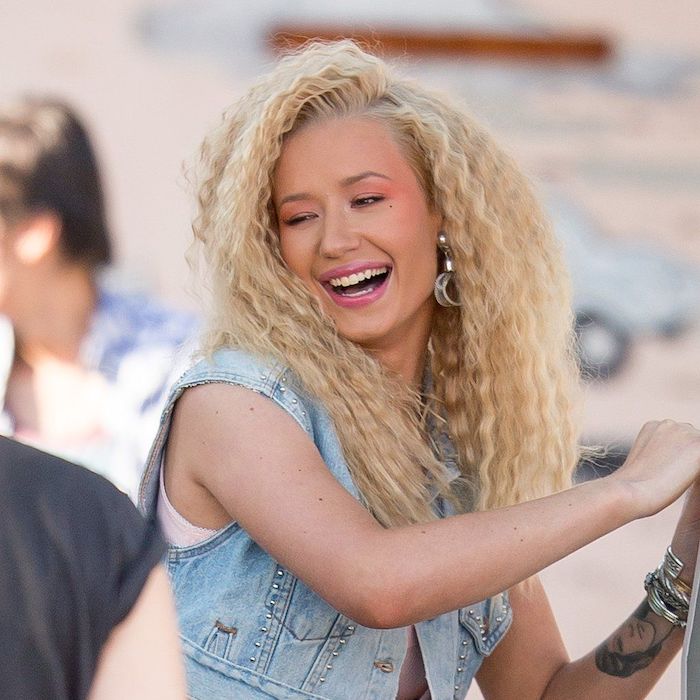 Absolutely stunning
Another example of Kim Kardashian's love of crimped hairstyles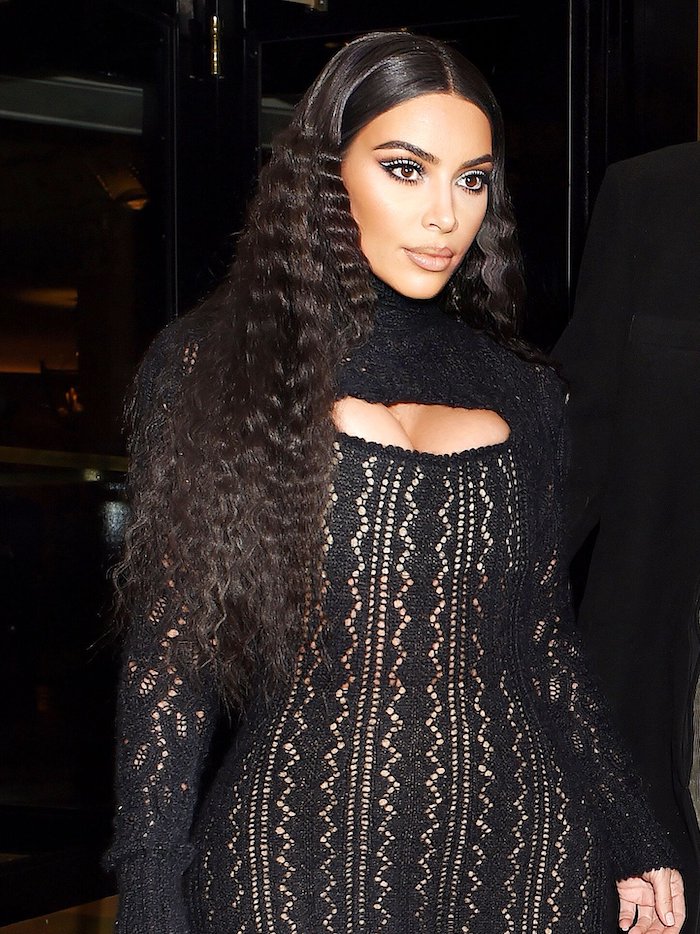 The Queen Bey herself with her gorgeous hairstyle and look for Serena Williams' wedding