Heartwarming mother daughter tattoos to honor the most important woman in your life
Tattoos have such a versatile application. Some are used as accessories, others are used as a form of expression. We tattoo ourselves to commemorate important people or events in our life. On top of that, we often get tattoos in honor of someone we are very close to and love dearly. Many couples, for example, often get matching tattoos to show their love for one another. Today, however, we are going to focus on the most important woman in your life – your mom. We have prepared a photo gallery of heartwarming mother daughter tattoos, so, go ahead and take your pick.
Mother daughter tattoos – great way to showcase your bond with your mom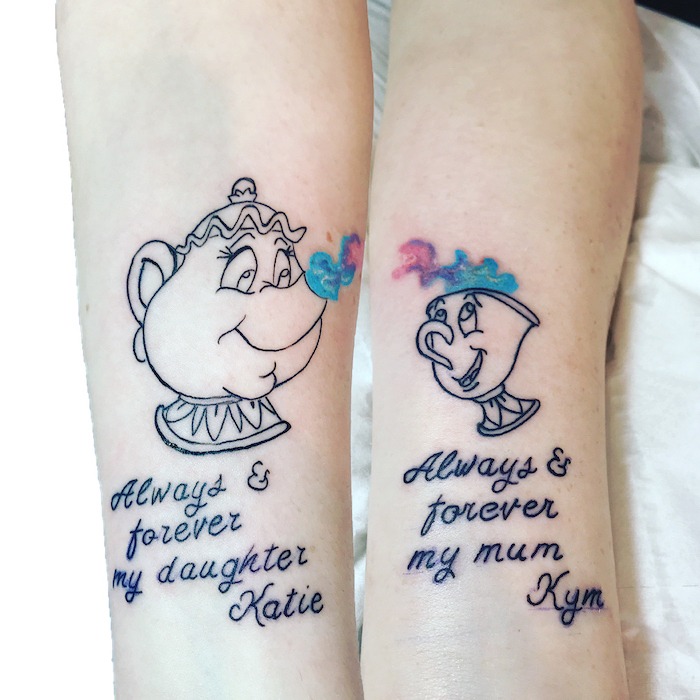 What are the most popular mother daughter tattoos?
Celtic knots. This symbol consists of interconnected loops. It is believed that it represents life and eternity, friendship and love. That is the reason why, many people choose this symbol to represent the bond with their family. So, if you and your mom get a matching tattoo of this symbol, you will be connected for eternity.
Infinity symbols. Another symbol representing eternity. It also looks amazing with an intertwined heart. There are so many different versions of this symbol that you have many options.
Mother and baby animals. Need we say more. Just like animals take care of their little cubs, your mom does too. Which is why, this type of tattoo represents the fact that she will always look out for you.
Butterfly. Sometimes people tattoo halves of a butterfly. It as often accompanied by the quotes "I gave her wings" and "She taught me to fly". It is a great representation of the bond you share with your mom.
Like mother, like daughter. This quote is usually accompanied by two pieces that go together. Whether it is jigsaw puzzle pieces, or key and lock, they always look amazing.
Hearts. These are pretty straight forward. A beautiful expression of love.
Flowers. Blooming flowers, in particular. You can get a blooming flower, while your mom gets a fully bloomed one, showing the level of maturity in each of you.
As long as I'm living, my baby you'll be – heart melting tribute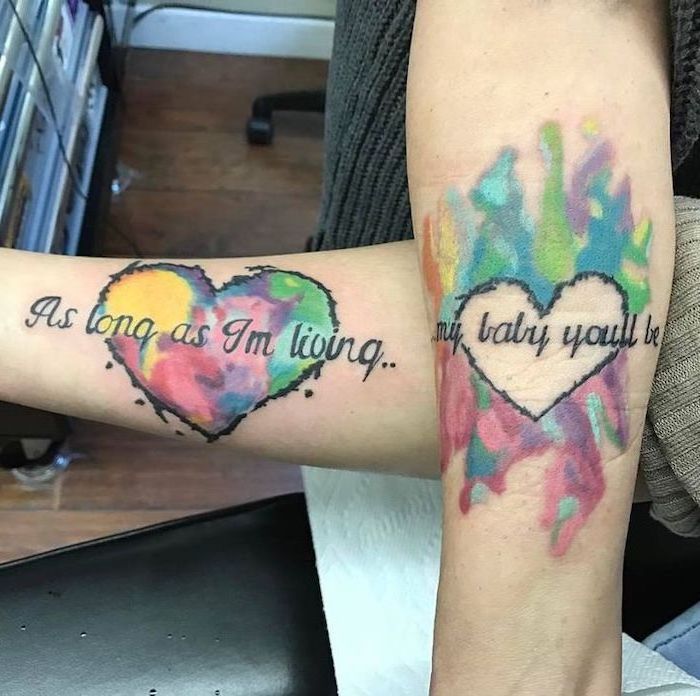 Like mother, like daughter – mother daughter tattoos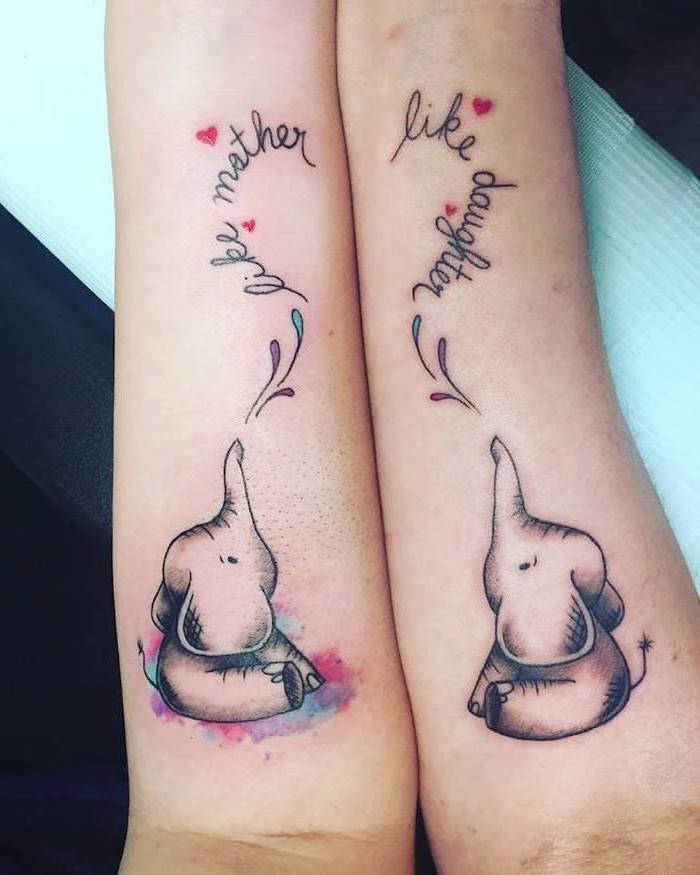 I gave her wings, she taught me to fly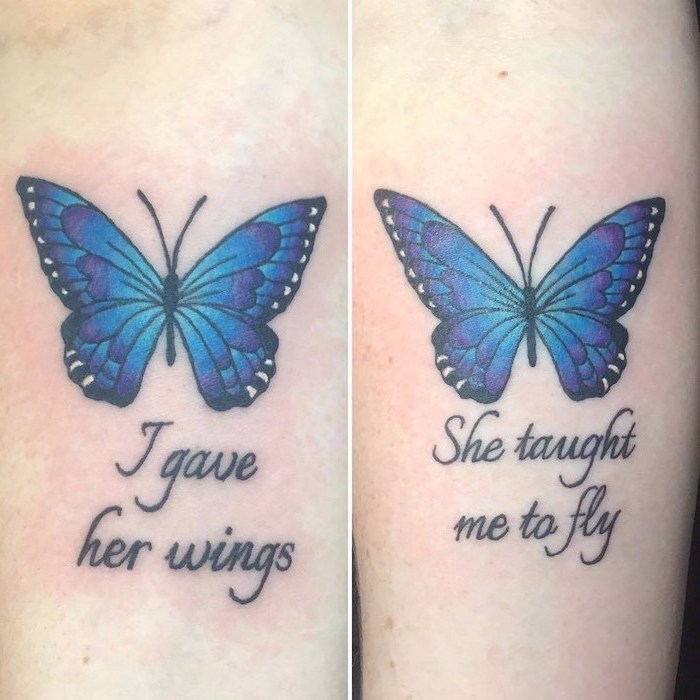 Constellation tattoos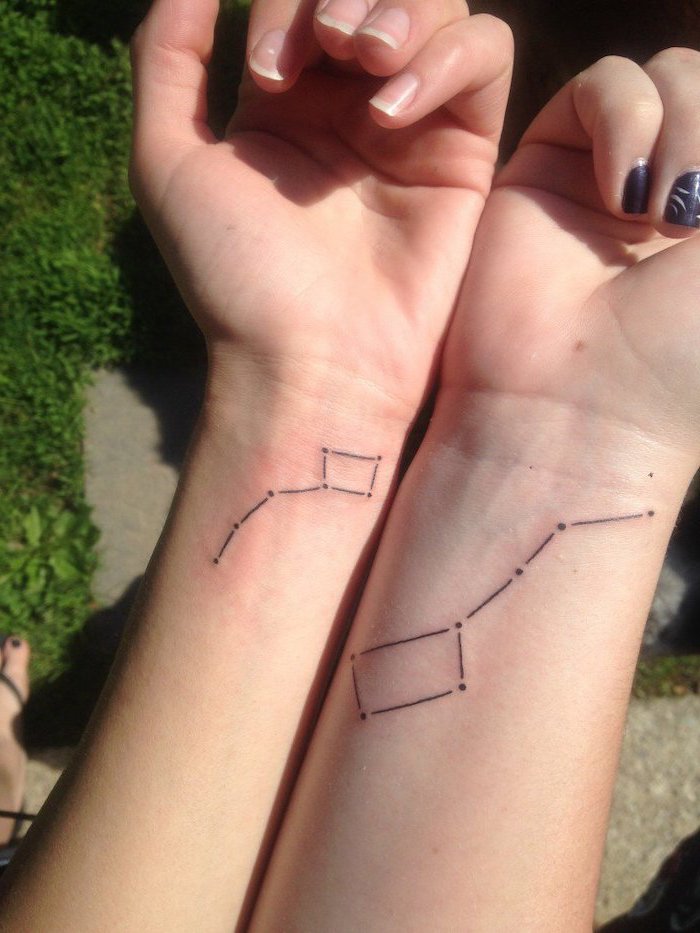 Small mother daughter tattoos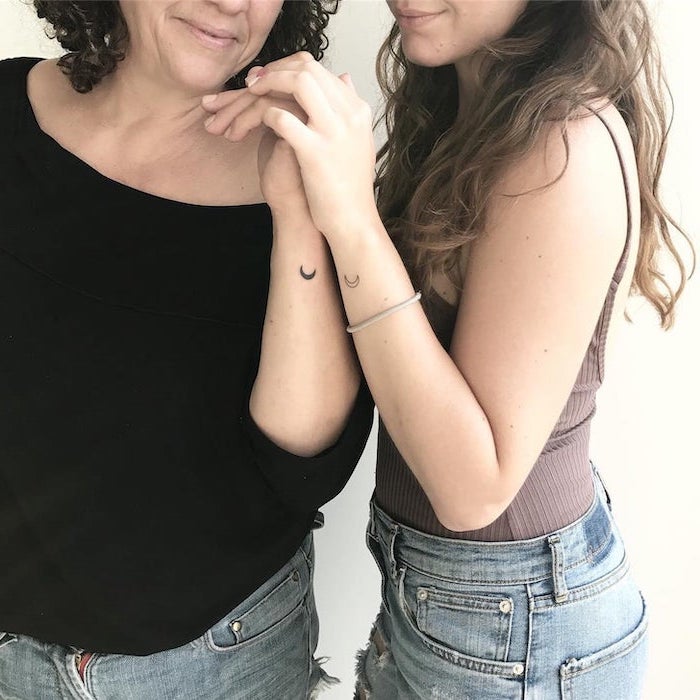 Beautiful matching mother daughter tattoos
For you are not beside, but within me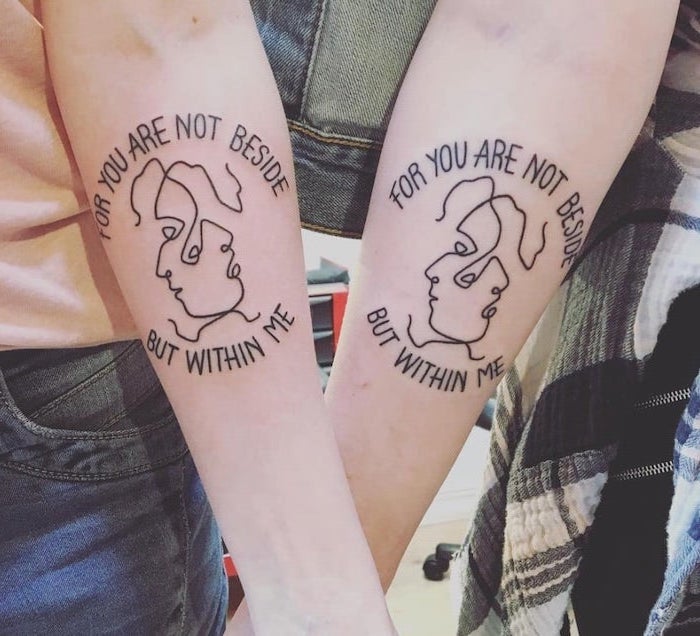 You keep me safe, I keep you wild – I keep you safe, you keep me wild
Funny mother daughter tattoo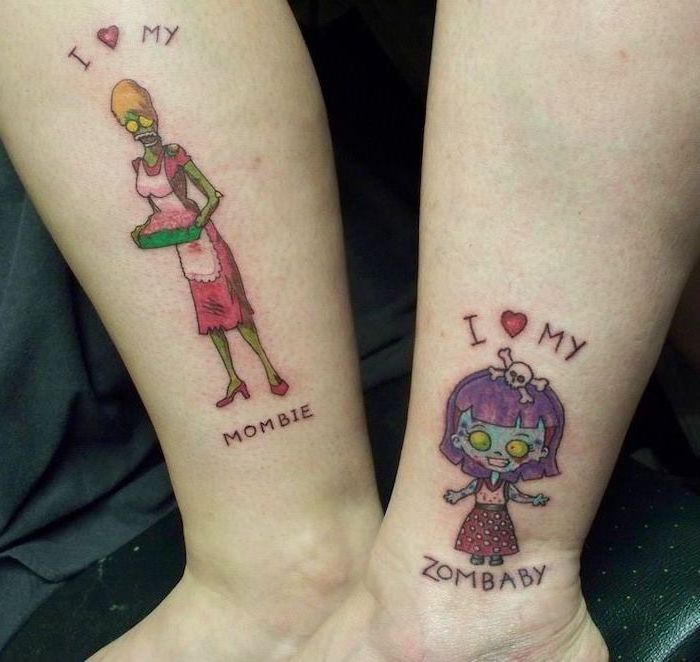 I love you more than air – beautiful dandelion tattoo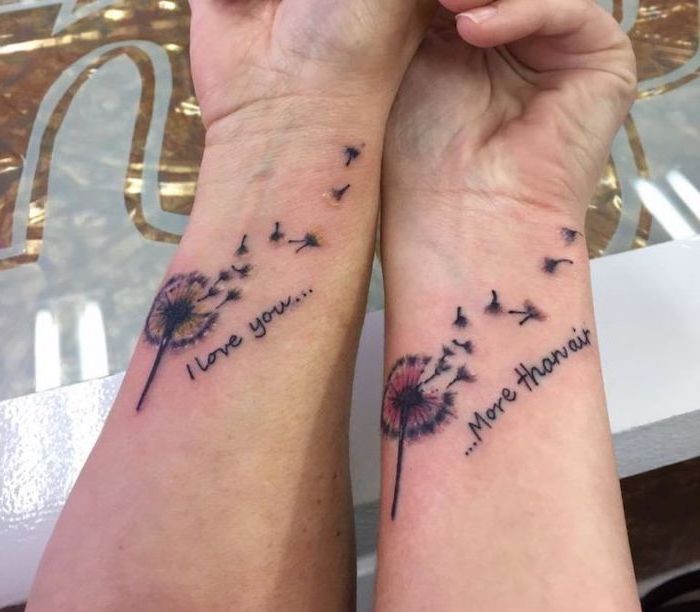 Creative take on the infinity symbol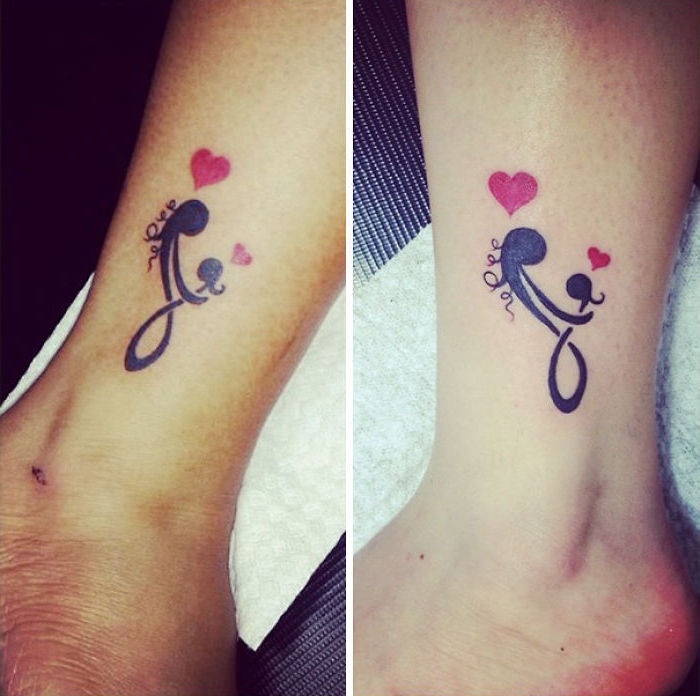 Like mother, like daughter – jigsaw puzzle pieces that fit together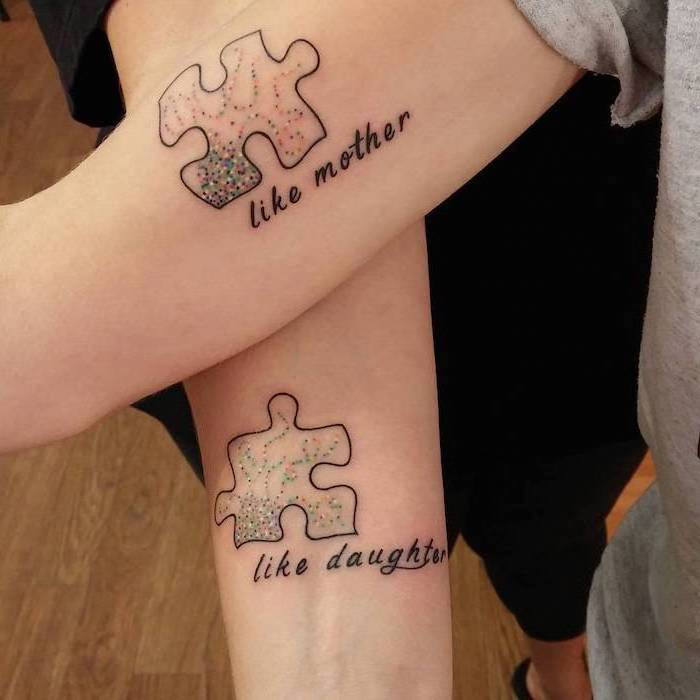 Mama elephant and her baby – mandala tattoo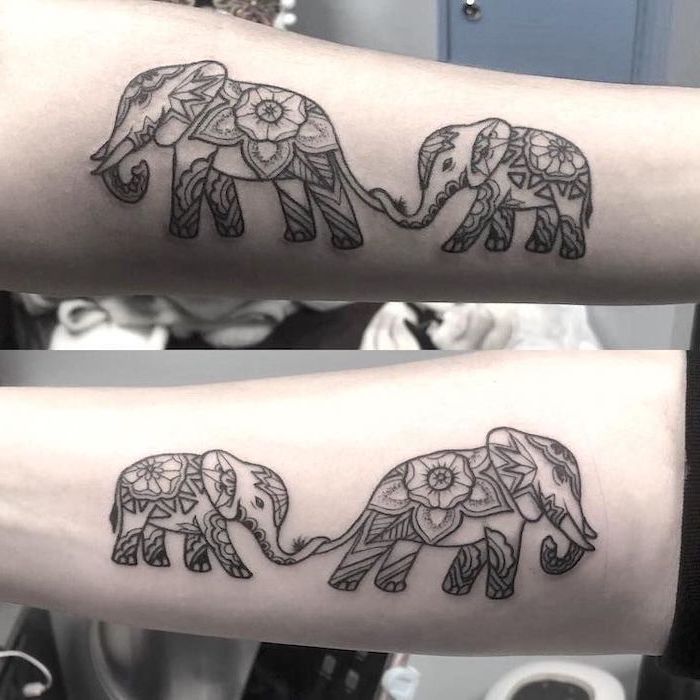 Mother daughter Celtic symbols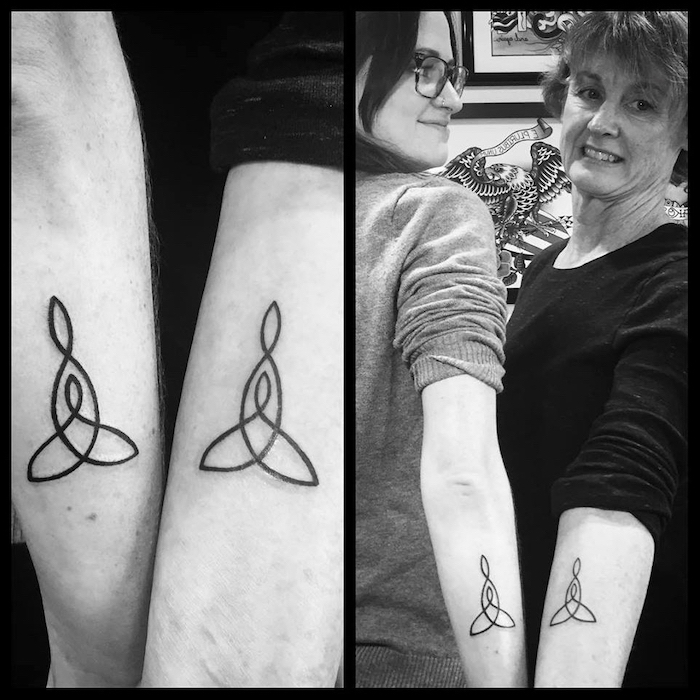 Mom daughter – matching colourful lotus flowers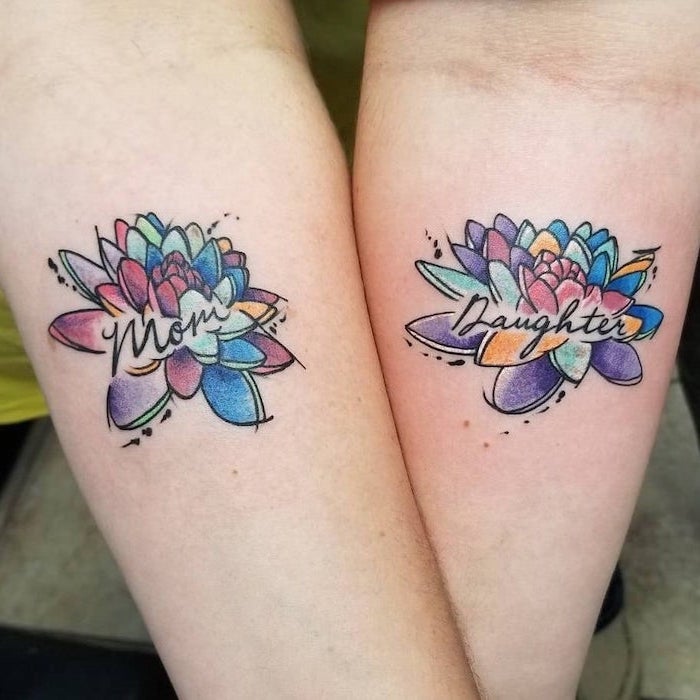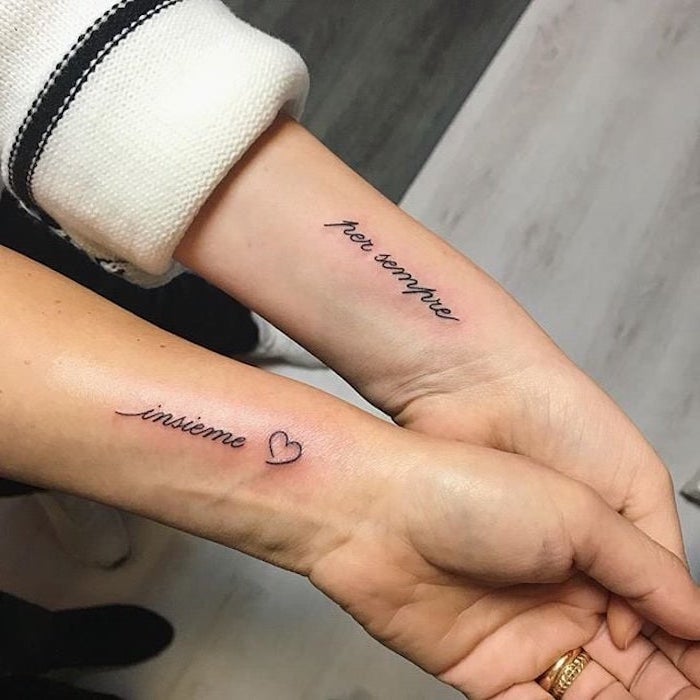 Our bond is everlasting – beautiful idea for a tattoo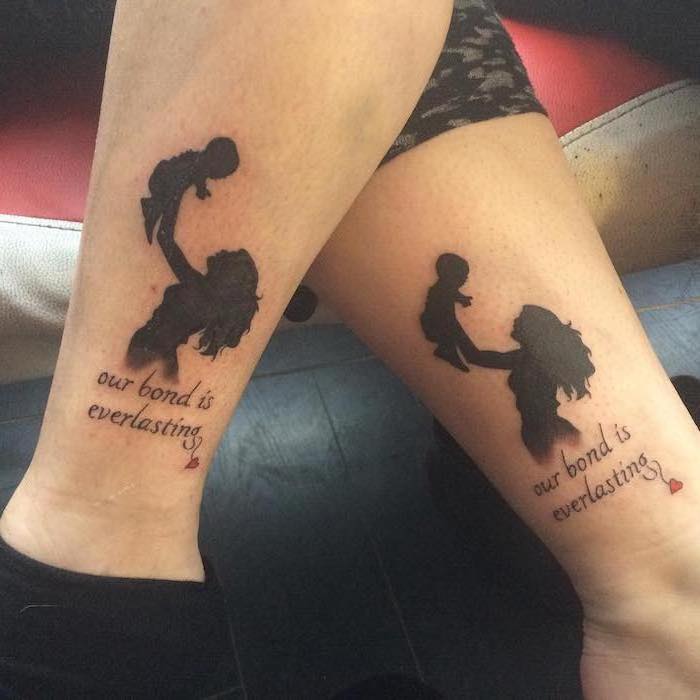 Declare your love for one another with a simple tattoo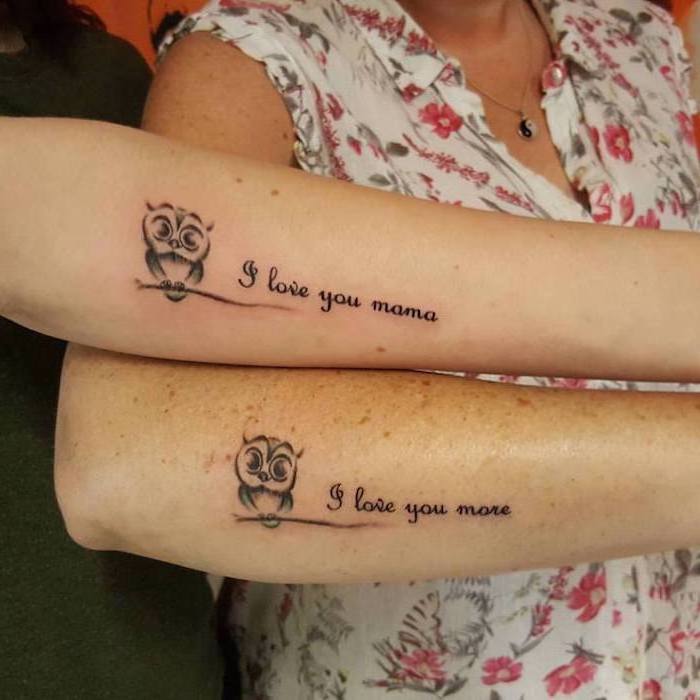 Pinky swear – unbroken vow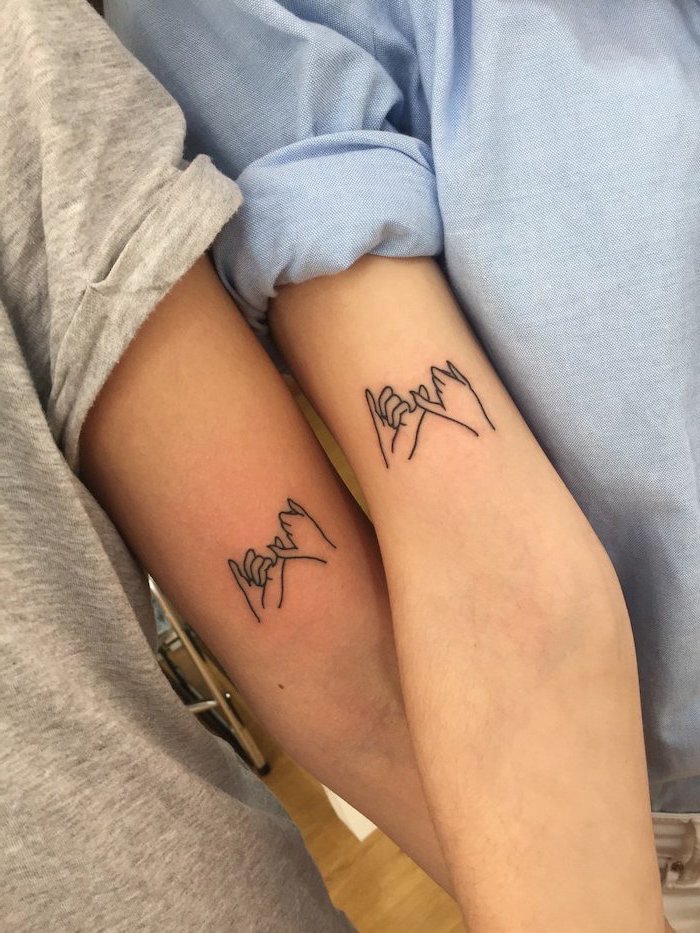 Another creative usage of the infinity symbol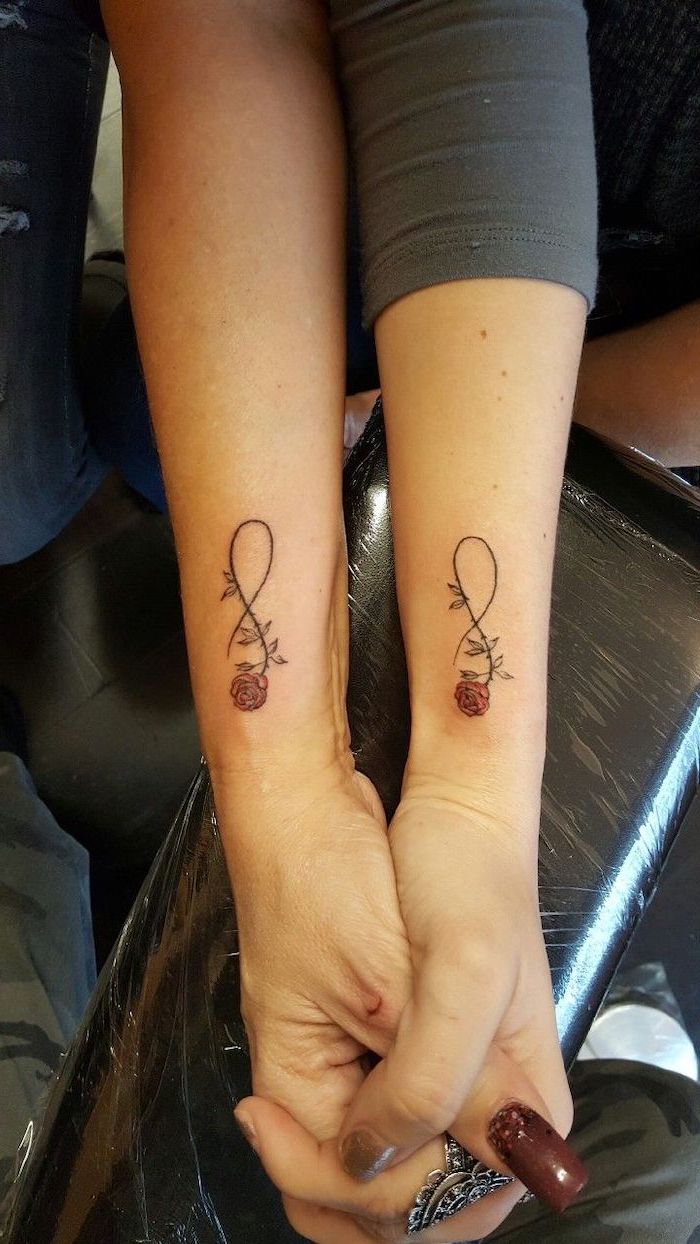 She gave me life, she gave me a reason to live plus thumbprint hearts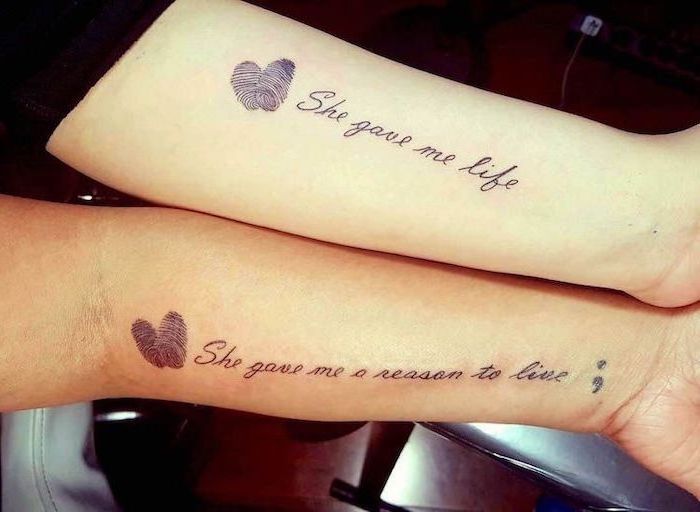 Simple, yet effective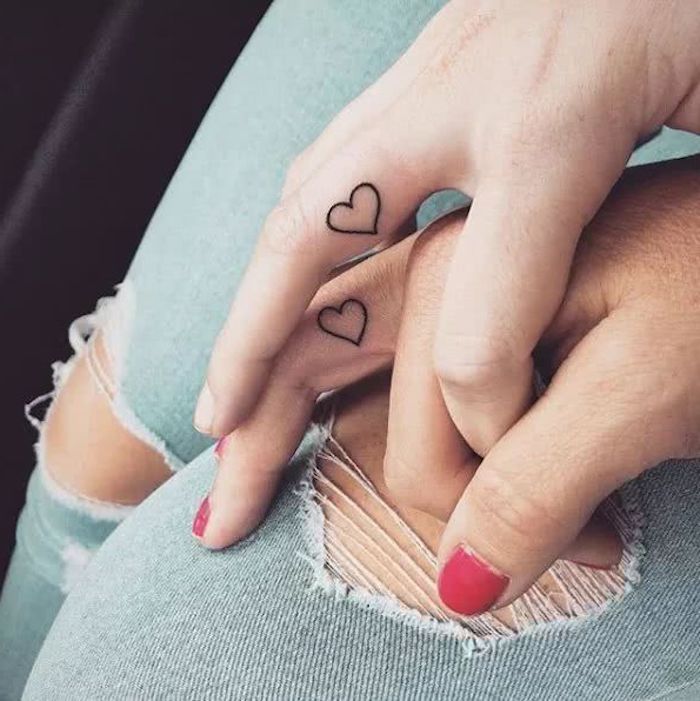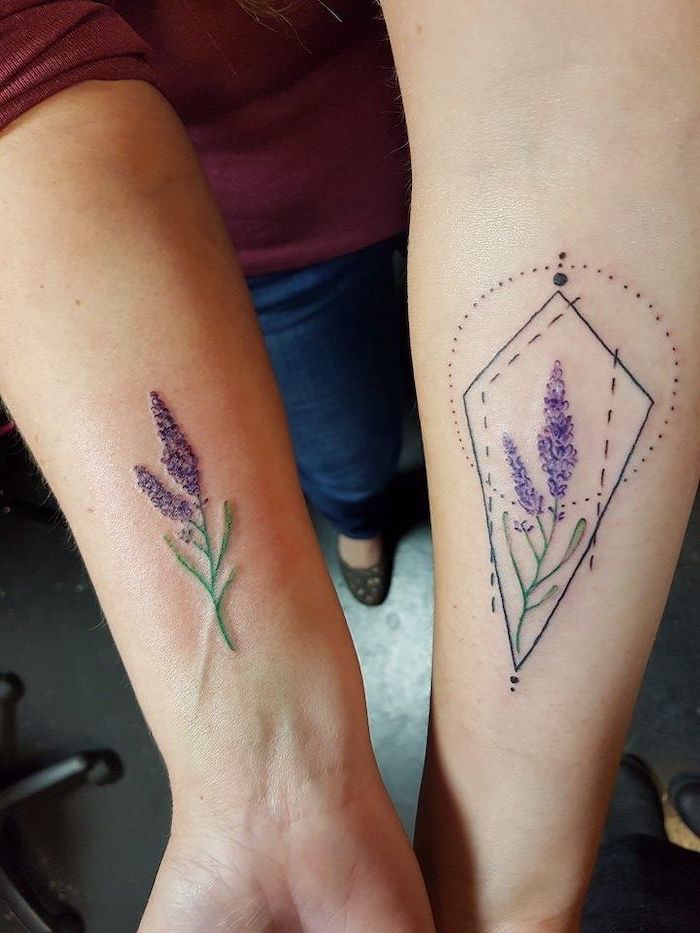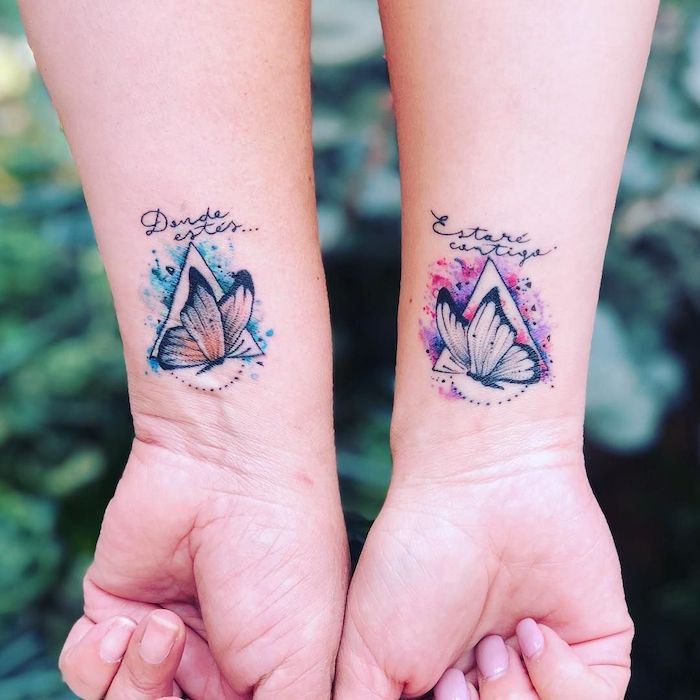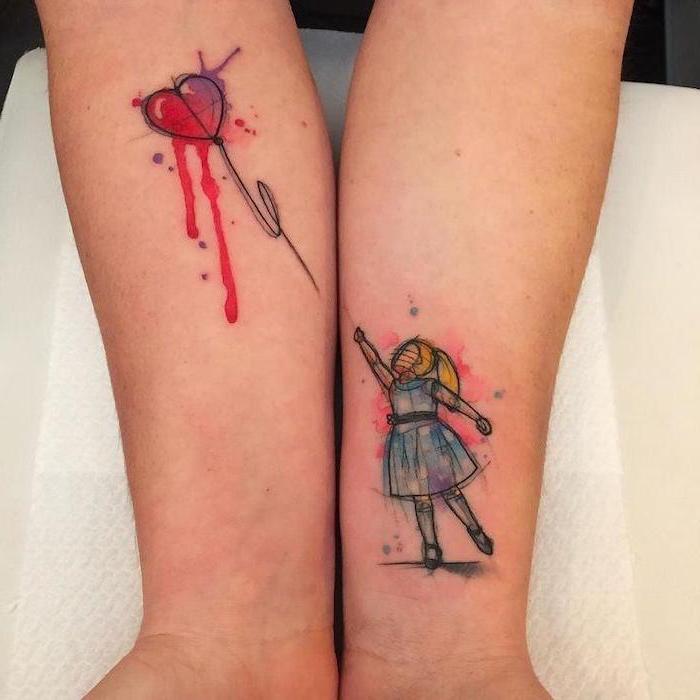 Angel wings – dedication for real life guardian angels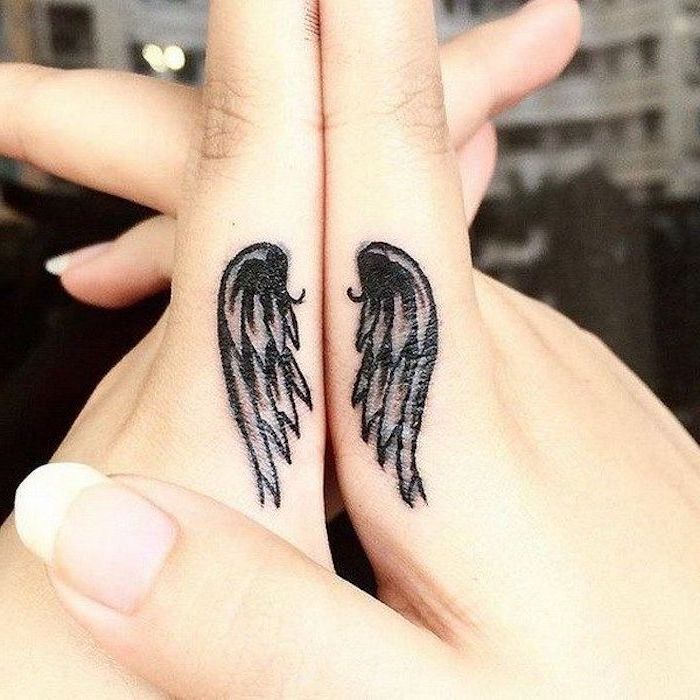 As long as I'm living, my baby you'll be – the mother and daughter bond is forever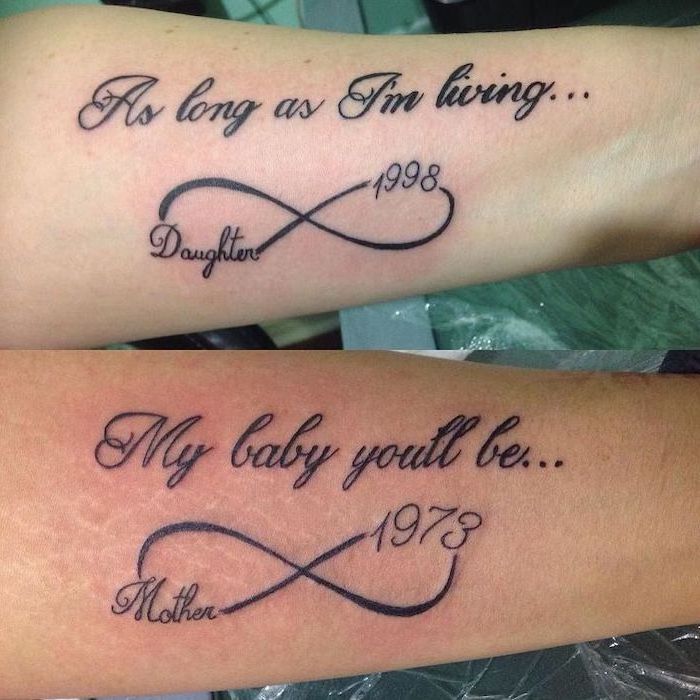 Mother and baby giraffe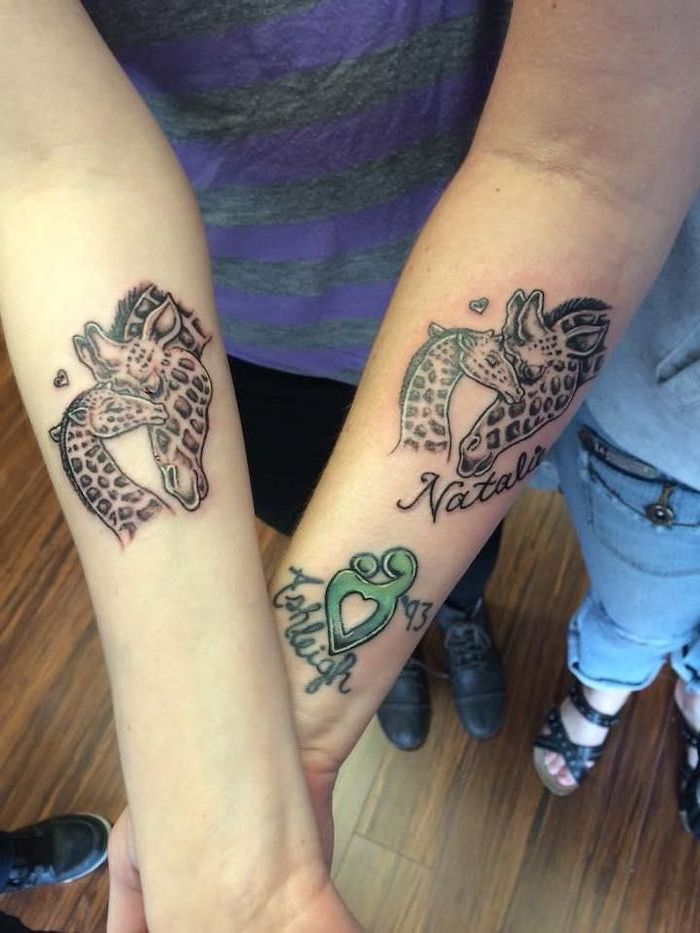 Blooming roses – beautiful idea for mother and daughter tattoos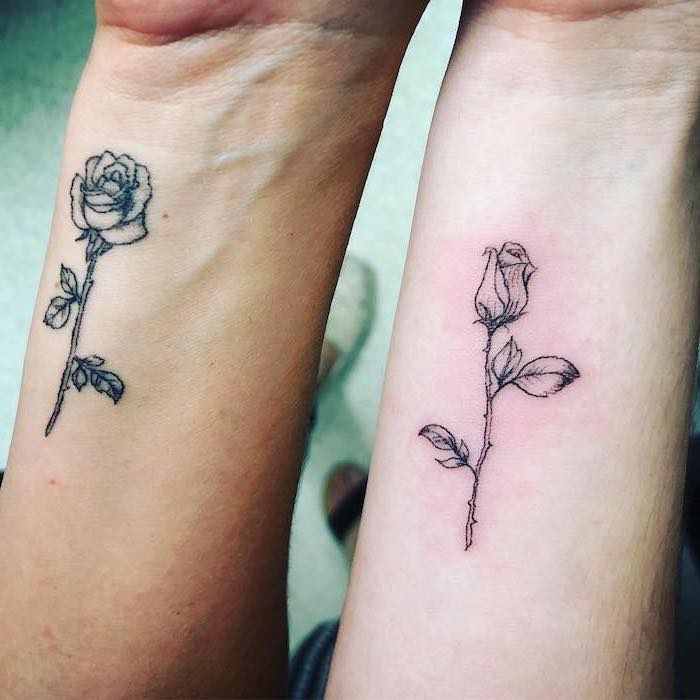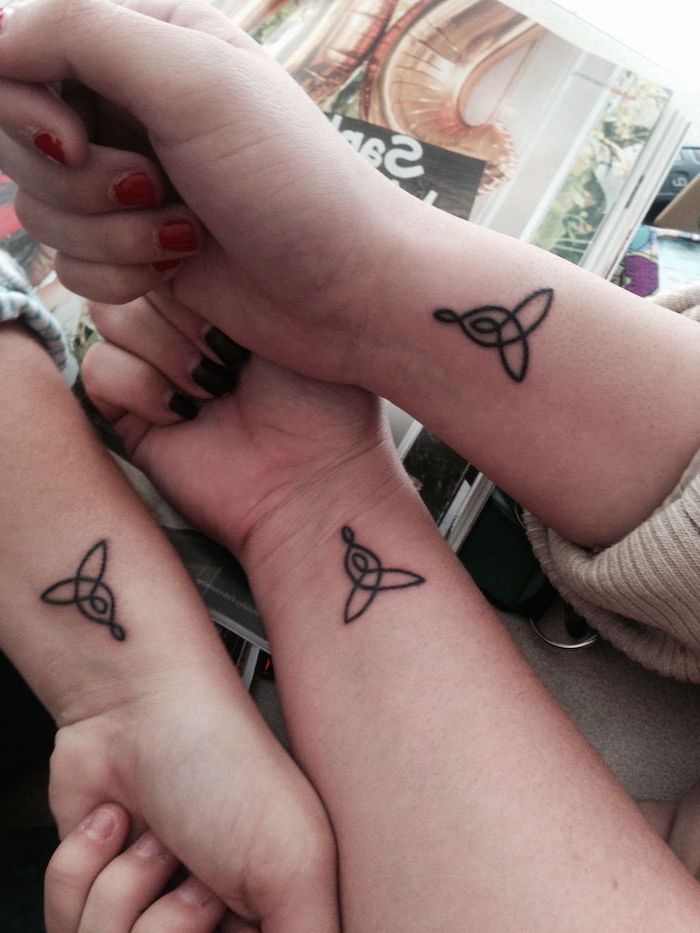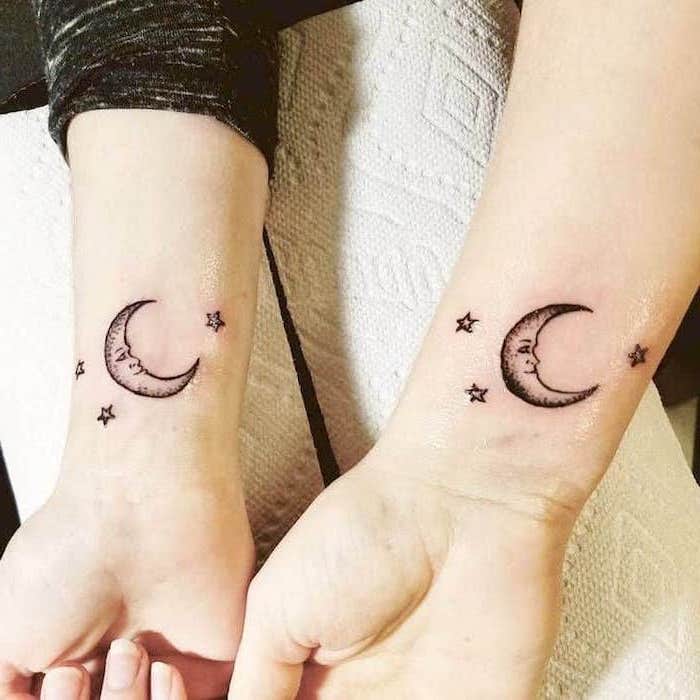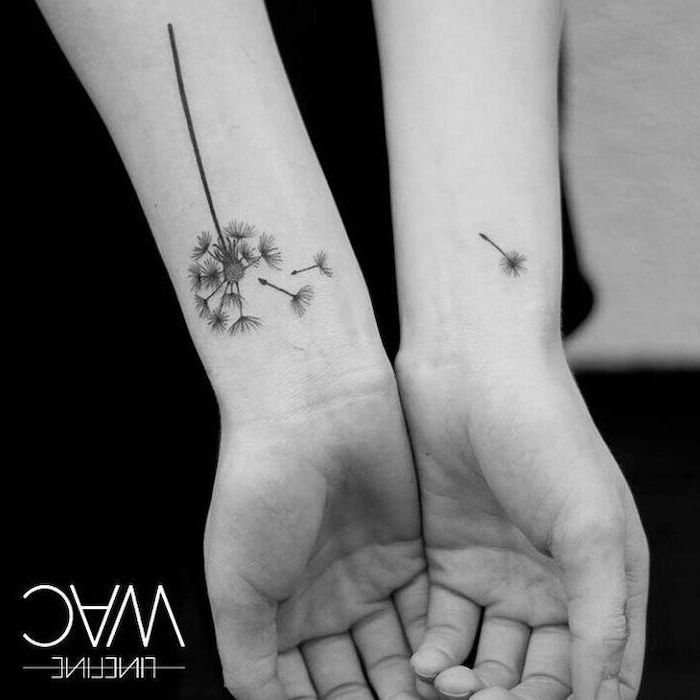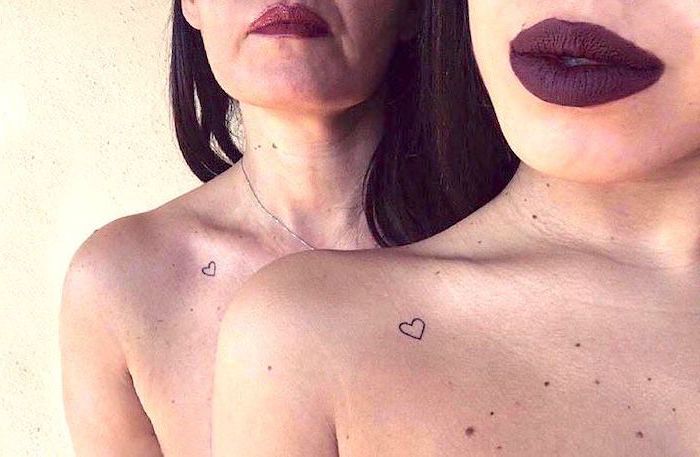 I love you to the moon and back – yet another super creative infinity symbol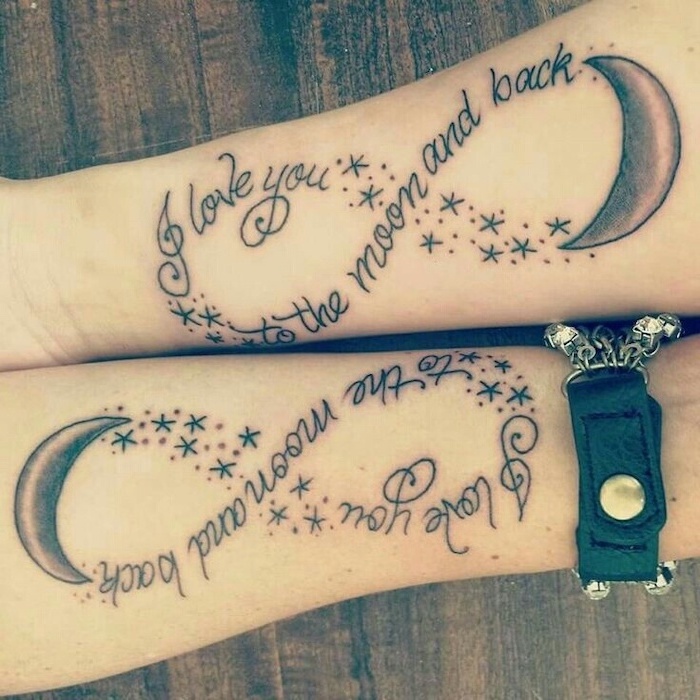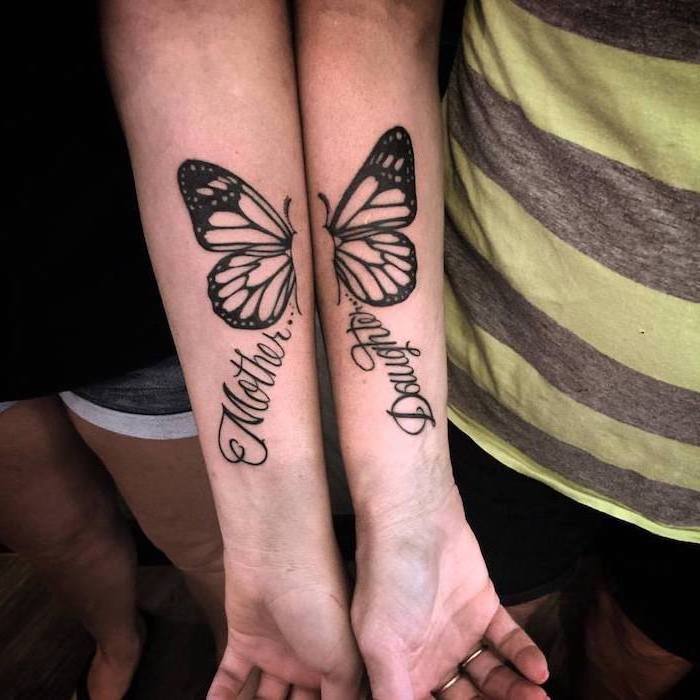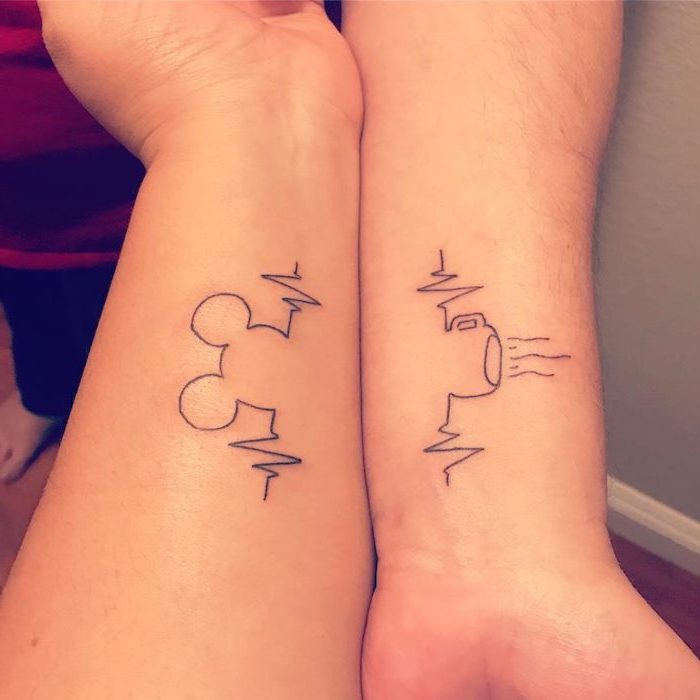 Disney inspired matching mother daughter tattoos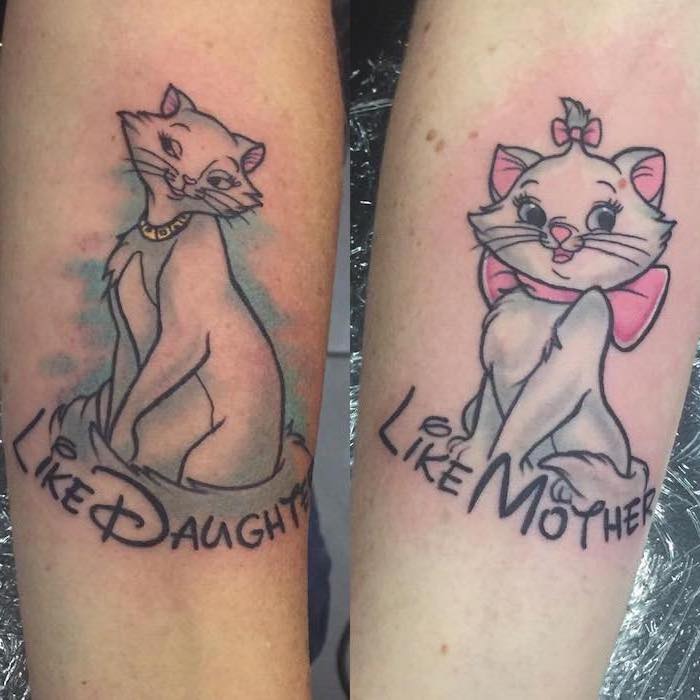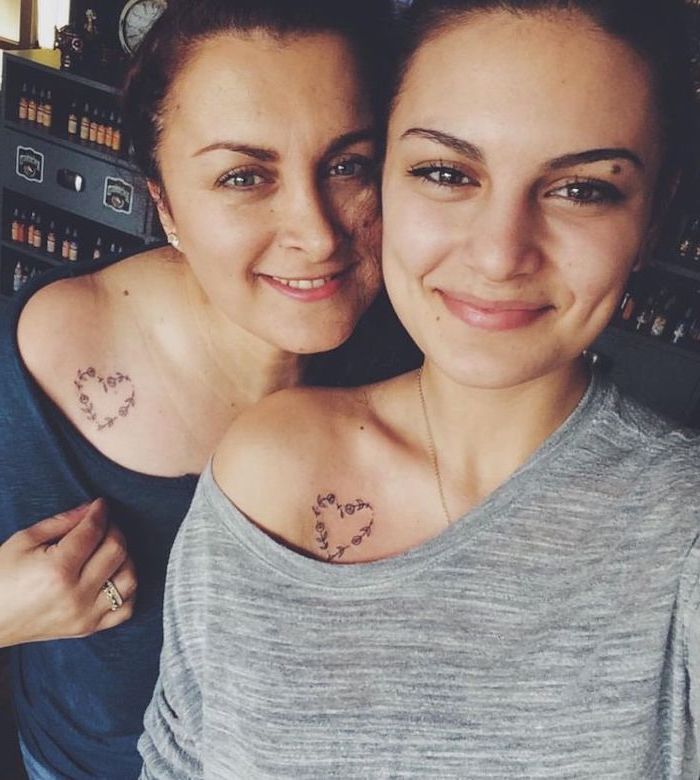 You and your mom always complete each other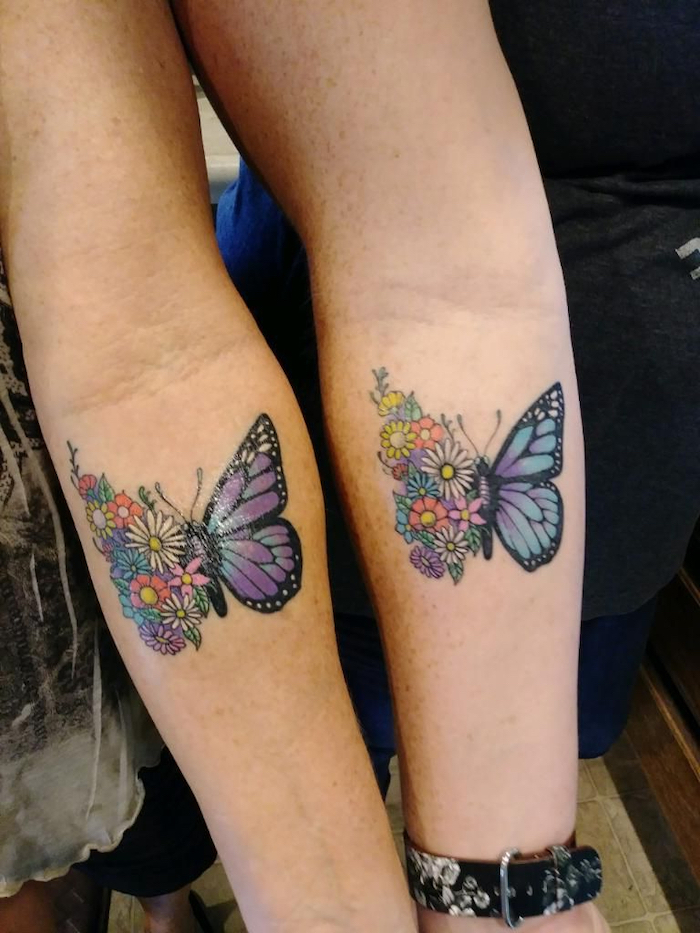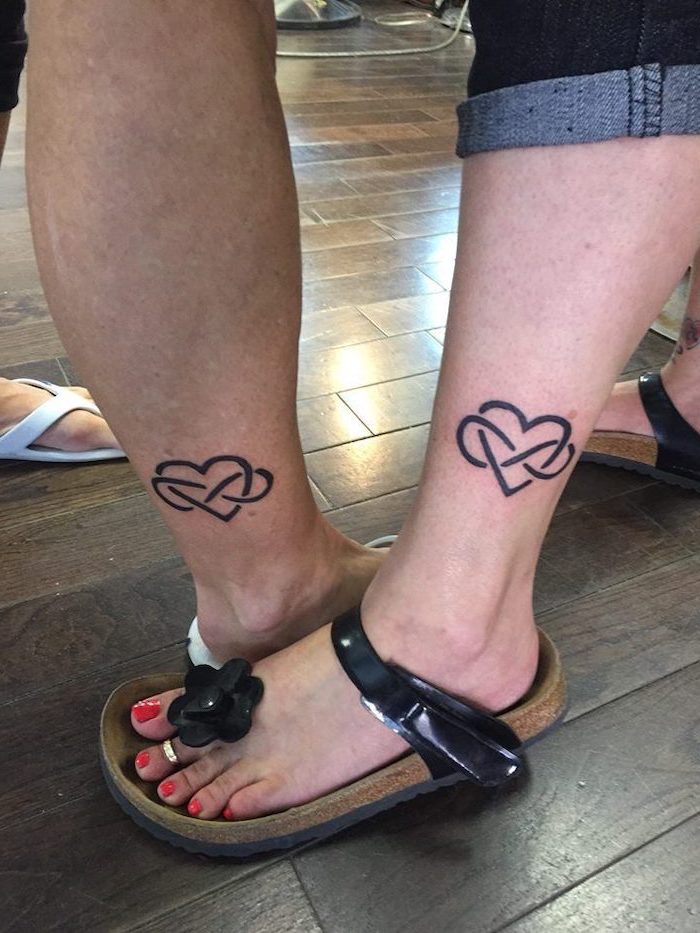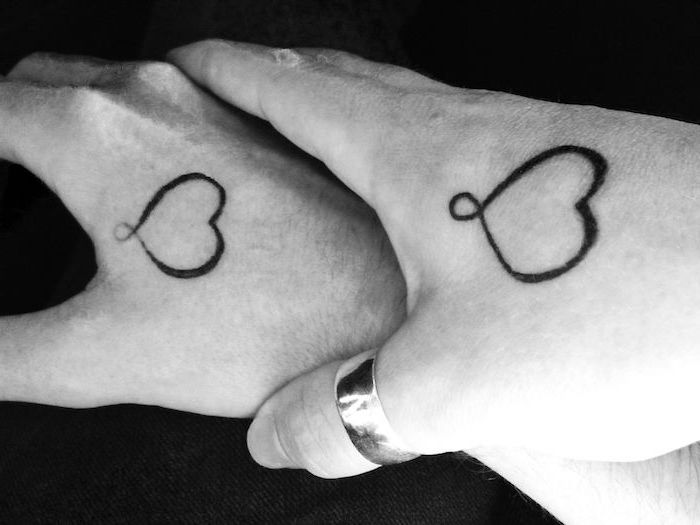 I am because you are – cute tattoo idea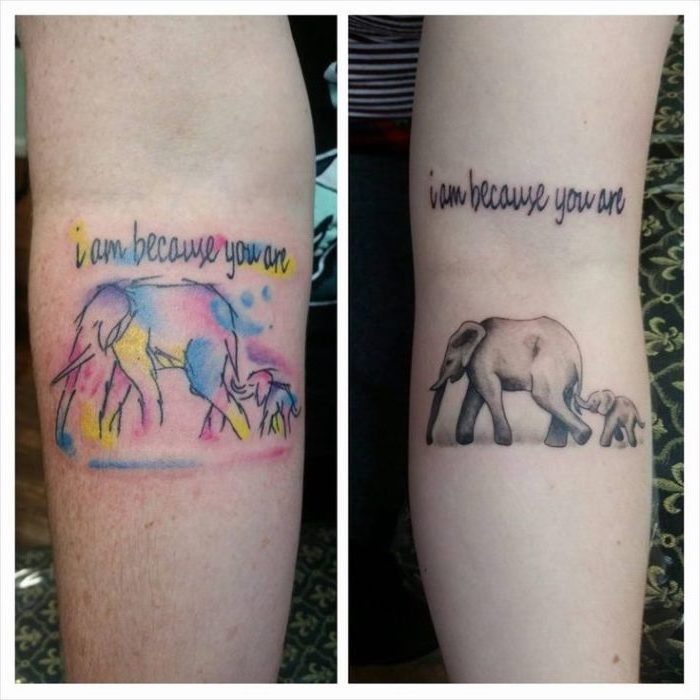 Sometimes even the simplest "I love you" speaks volumes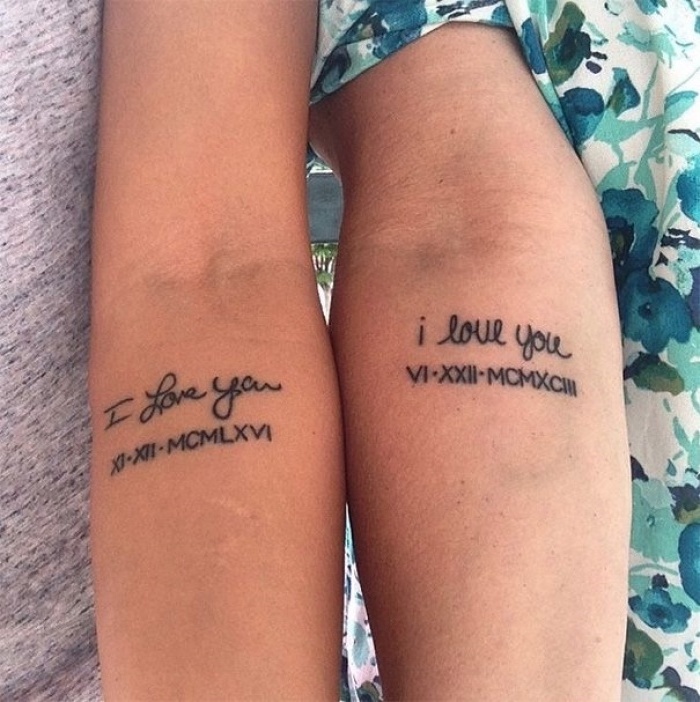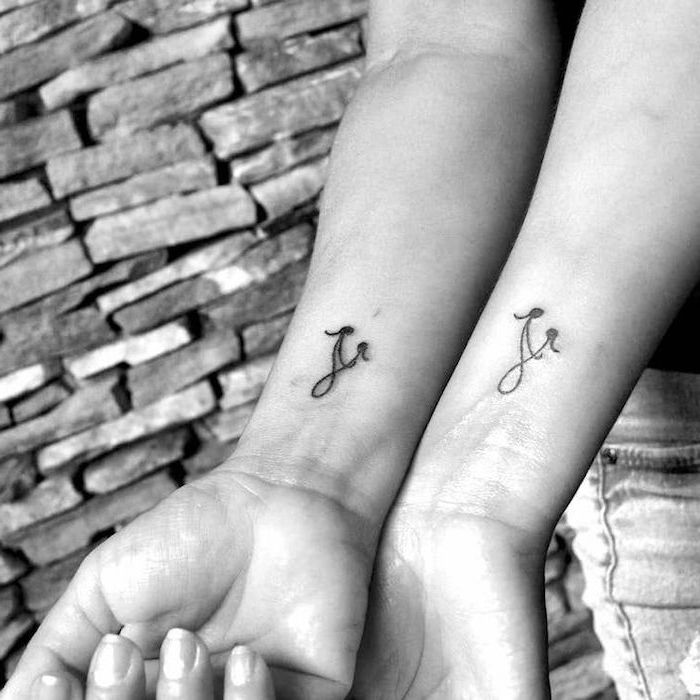 Stay strong – mother daughter infinity tattoos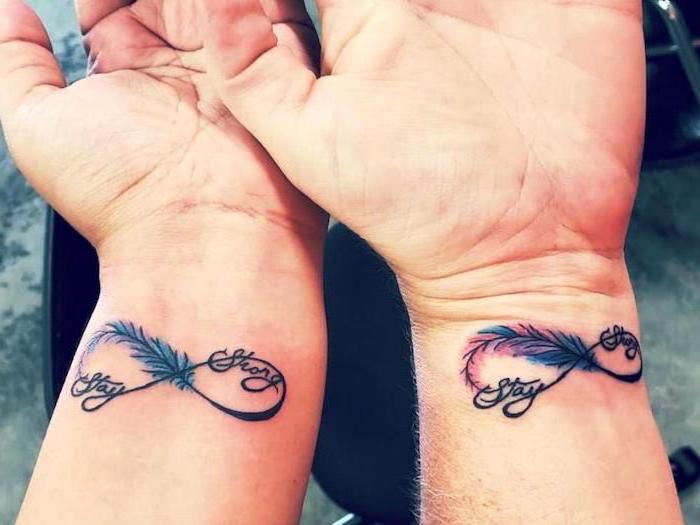 "Because of her I will not fall." "Because of them I give my all." – your mom is your rock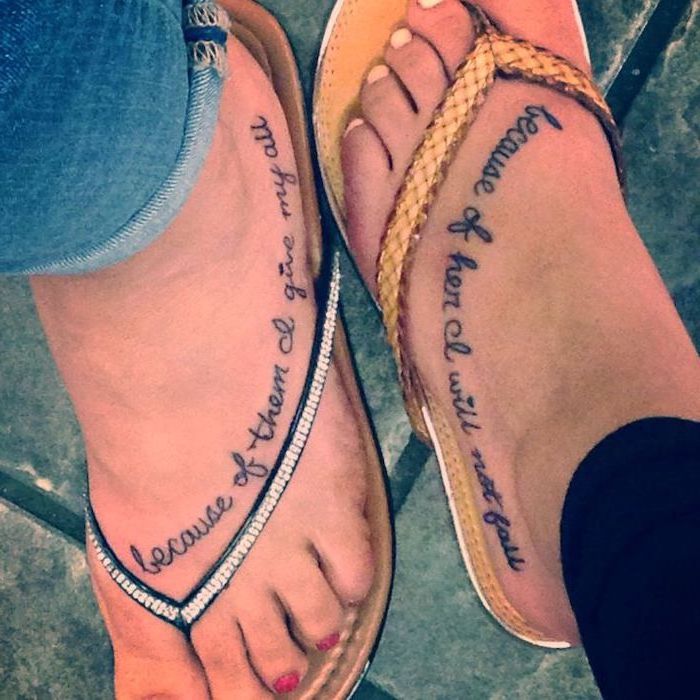 "Love you." "Love you more." – until you become a mom yourself you won't understand that she actually does love you more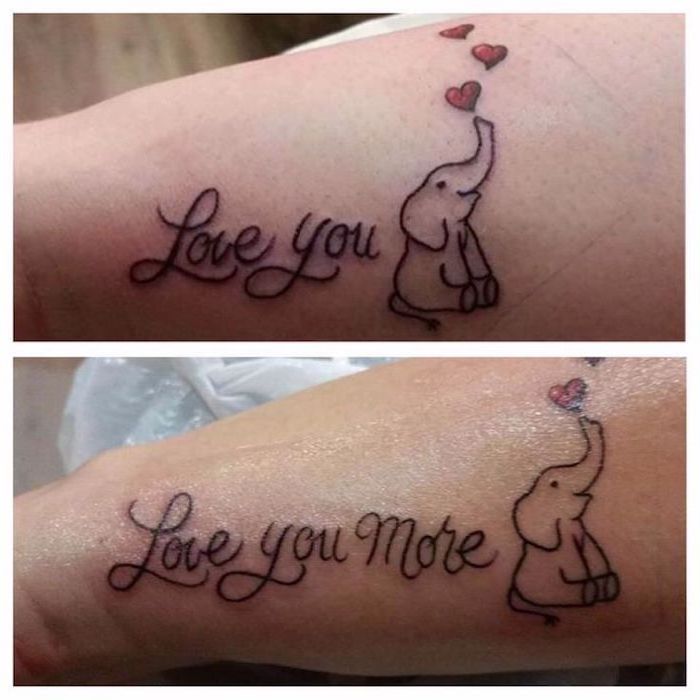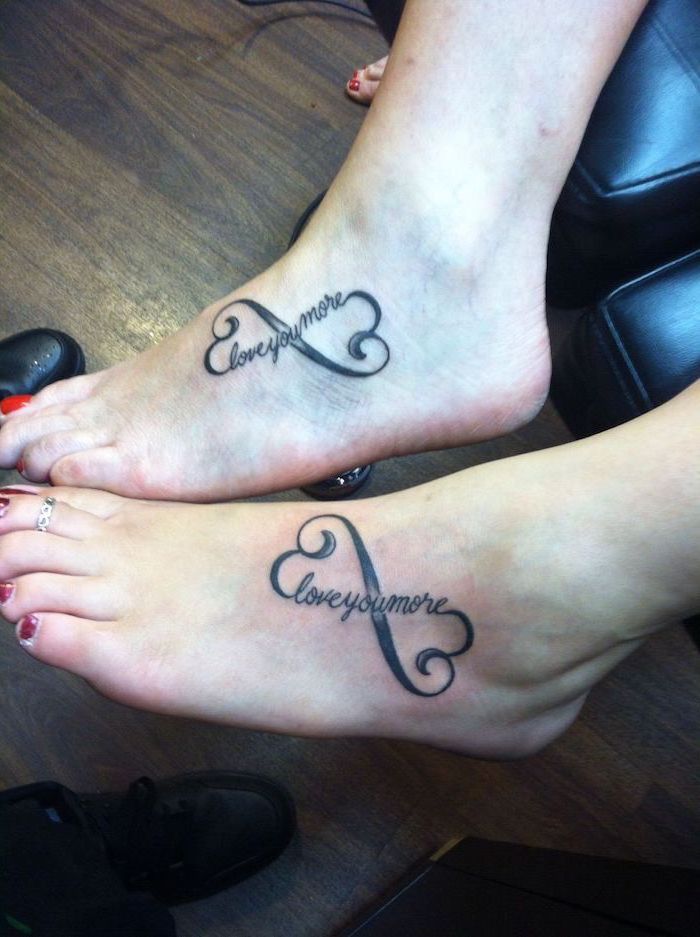 "She gave me life." "She gave me purpose" – mandala tattoo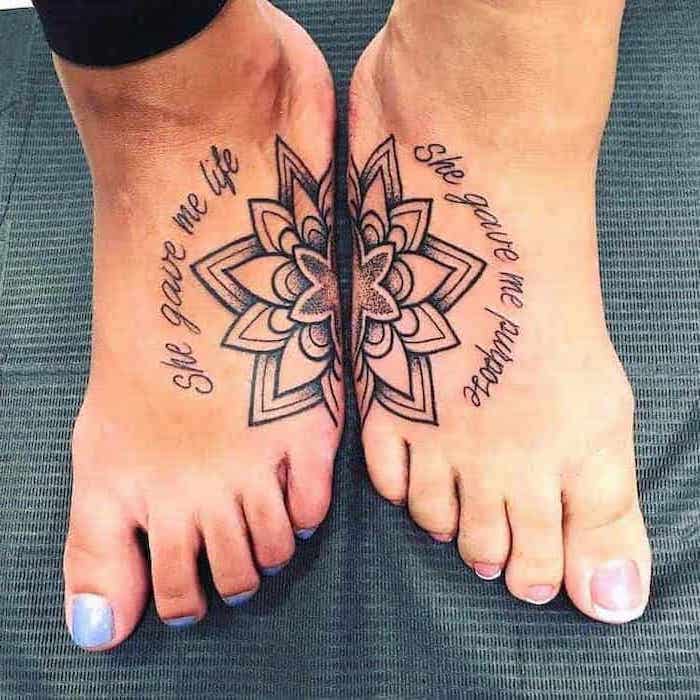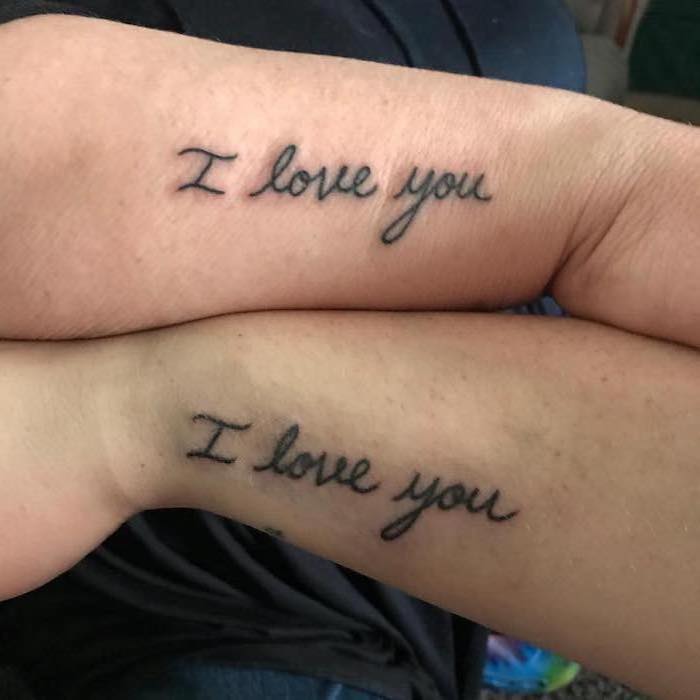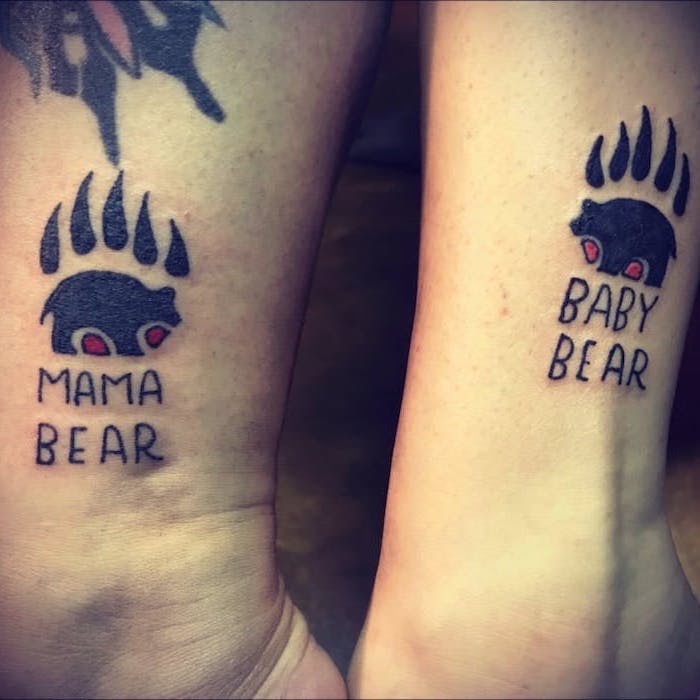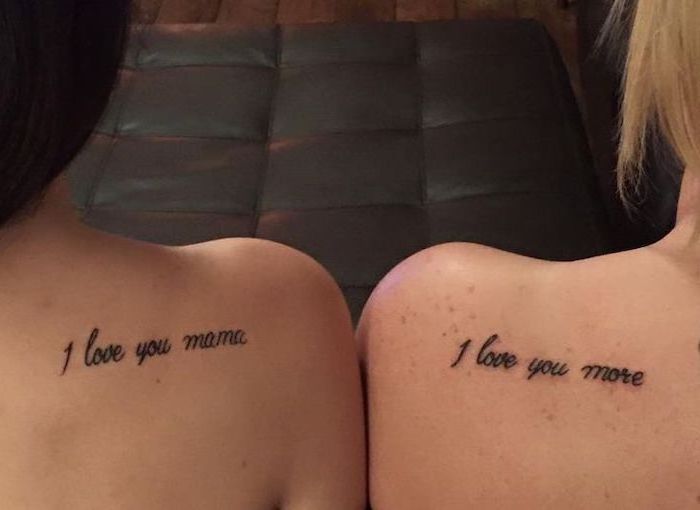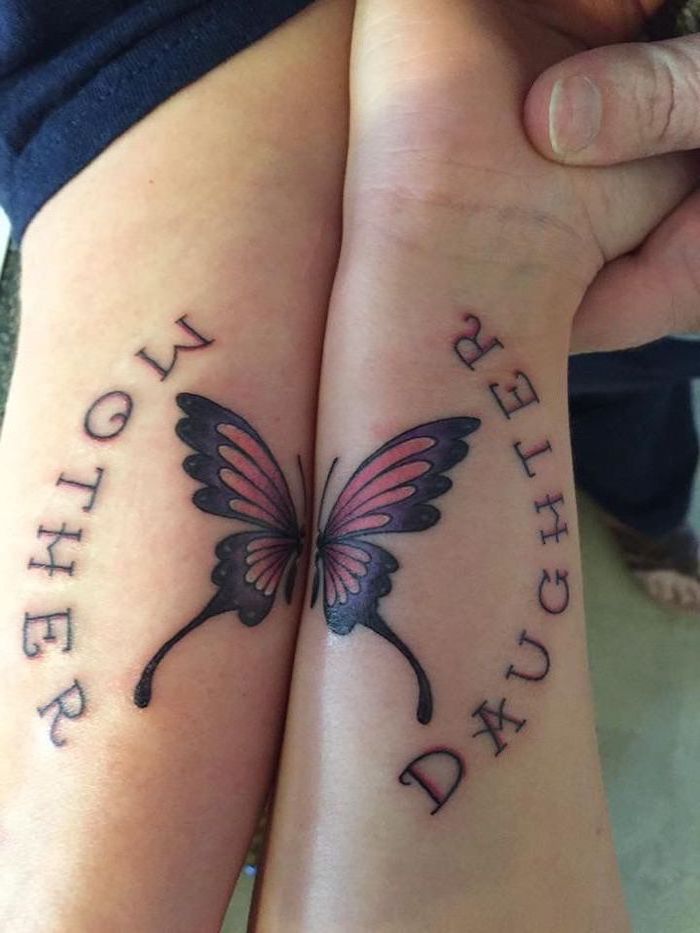 You are my sunshine tattoo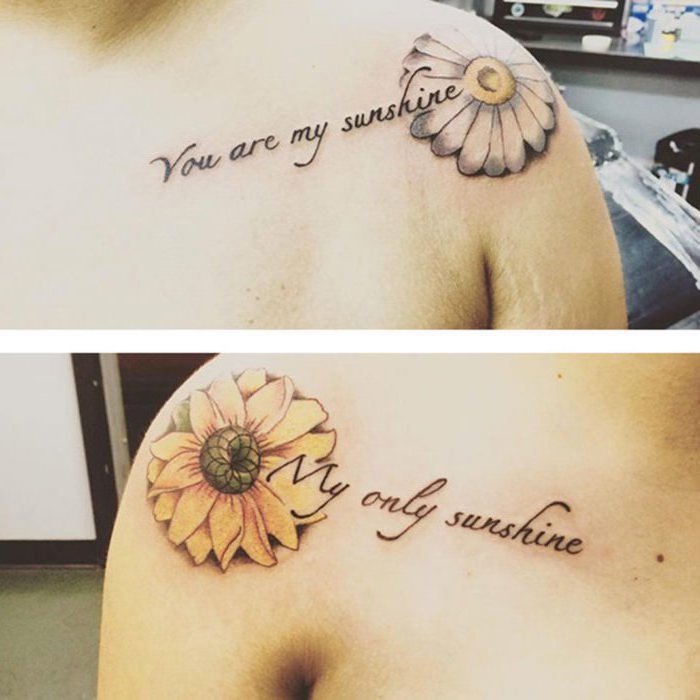 Beautiful watercolor butterfly cutout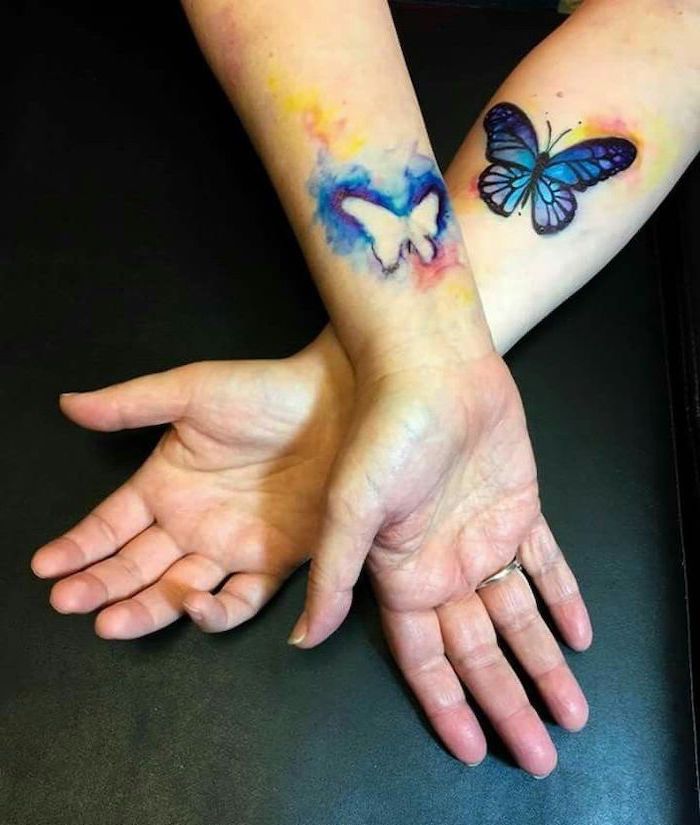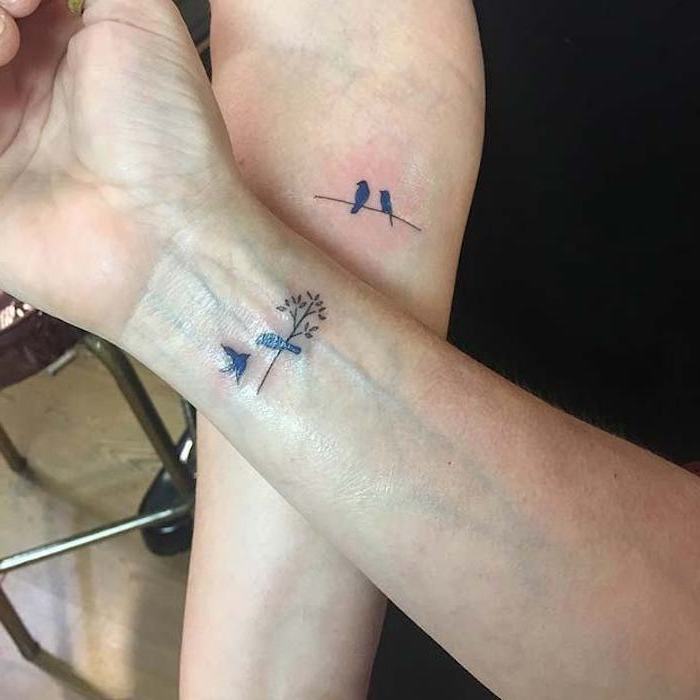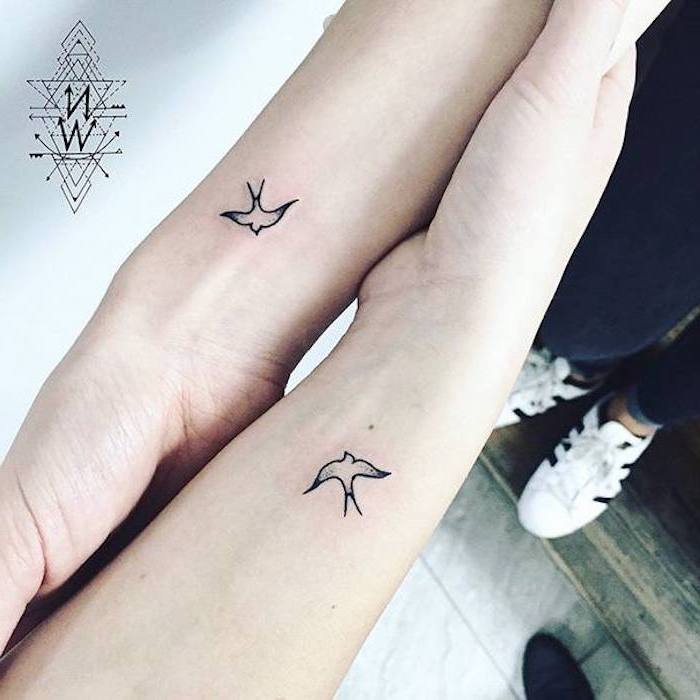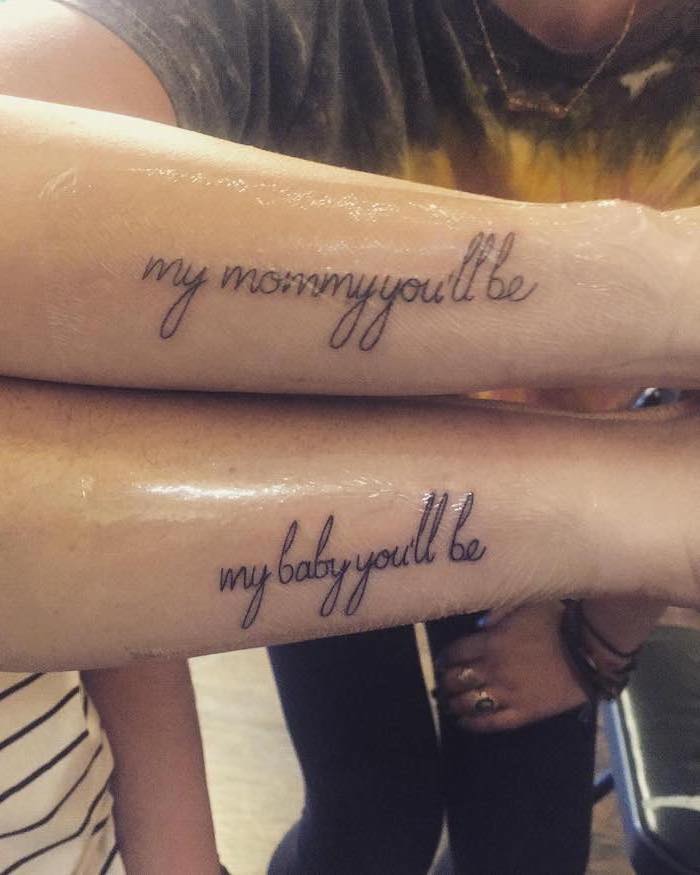 No matter where, no matter what – pinky swear, un unbreakable oath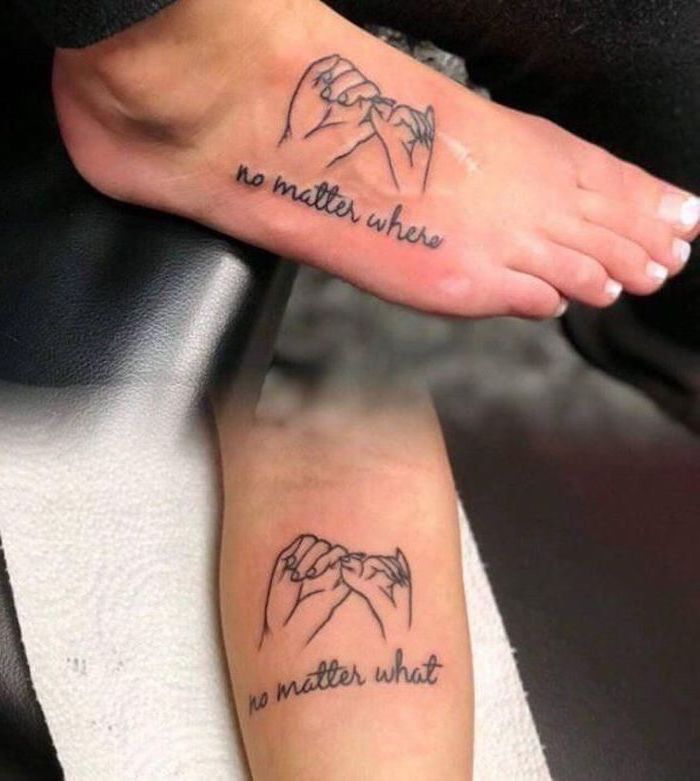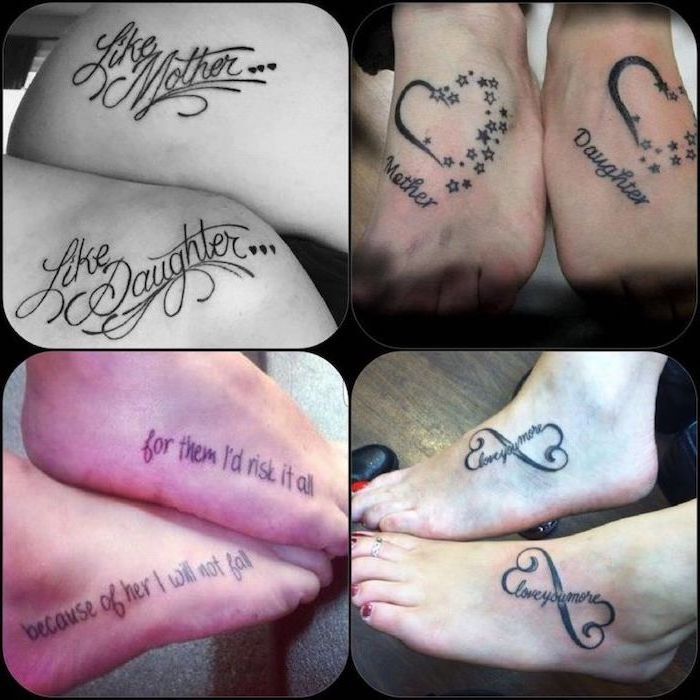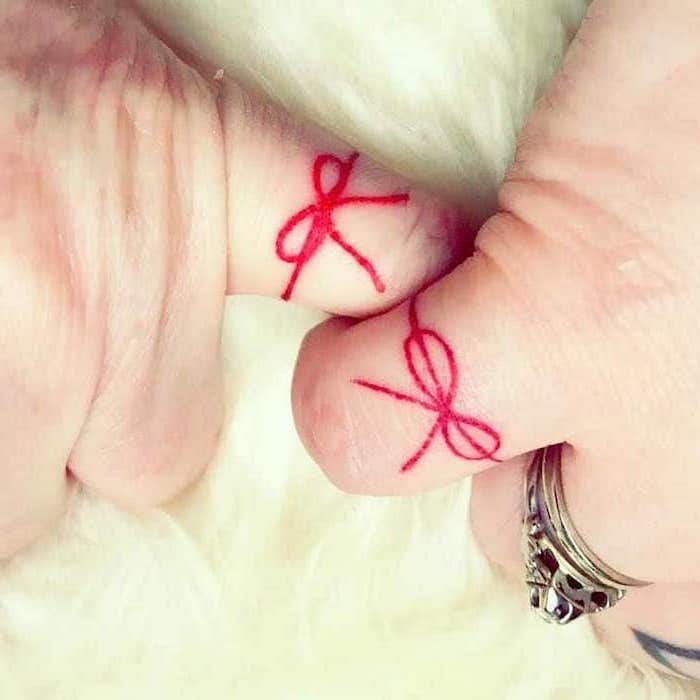 Matching semicolon tattoos – sign of support and solidarity against depression, suicide and mental health issues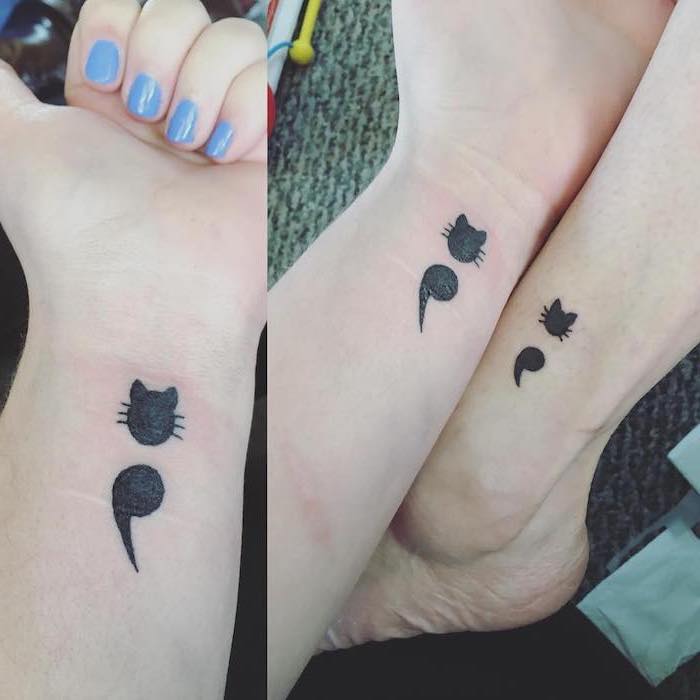 "There's no better friend than a daughter." "There's no better mother than you." – heartwarming affirmation of your love for one another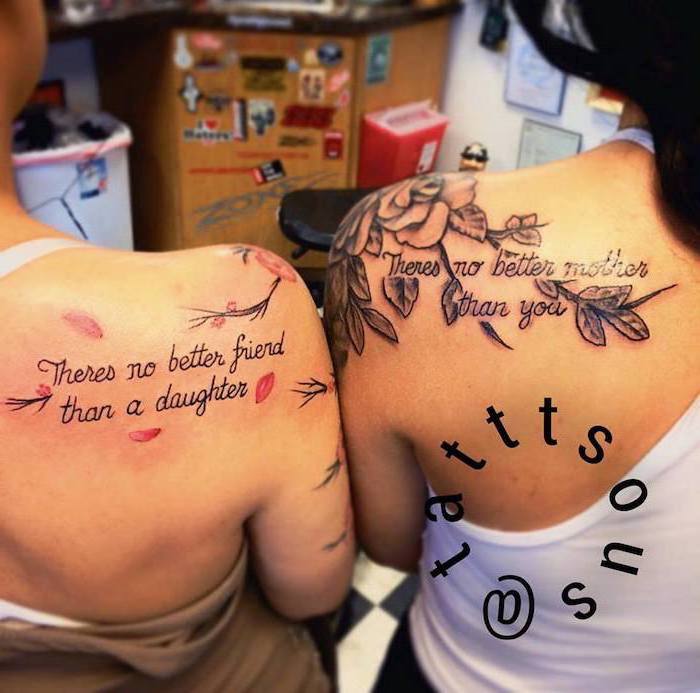 "Raised by greatness." "Raising greatness" – showcase the queens that you and your mom are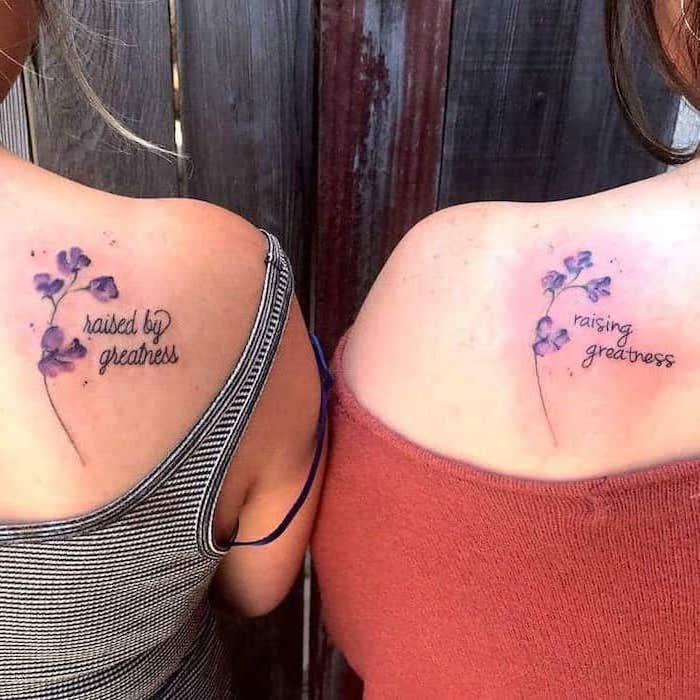 "I love you this much." "I love you to the moon and back."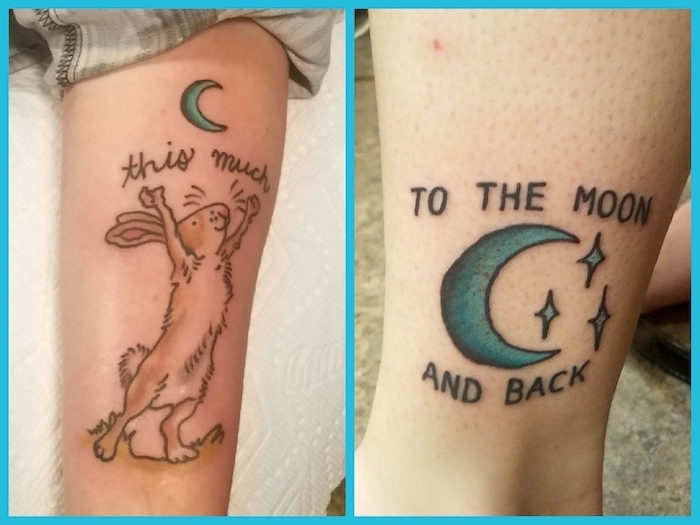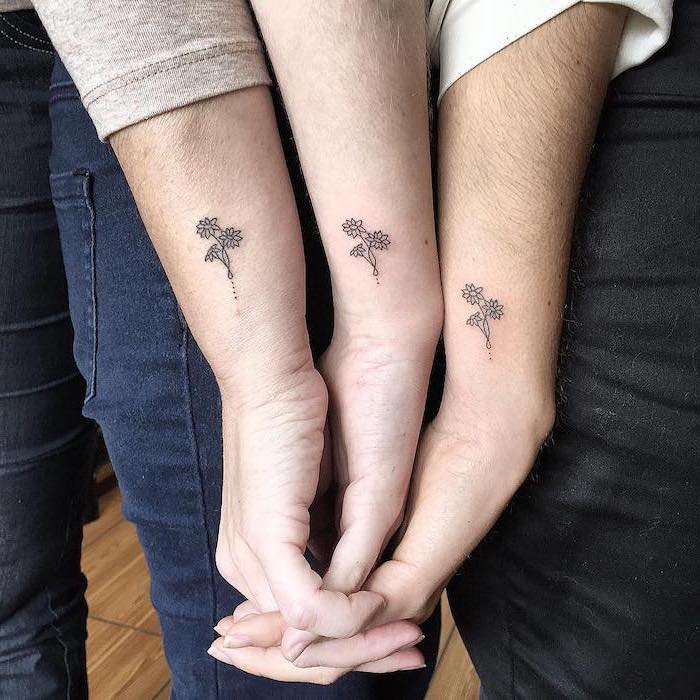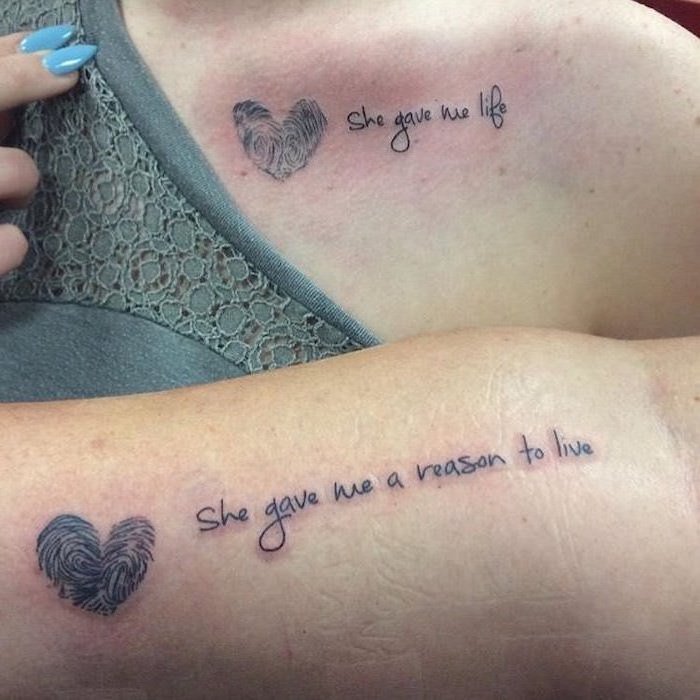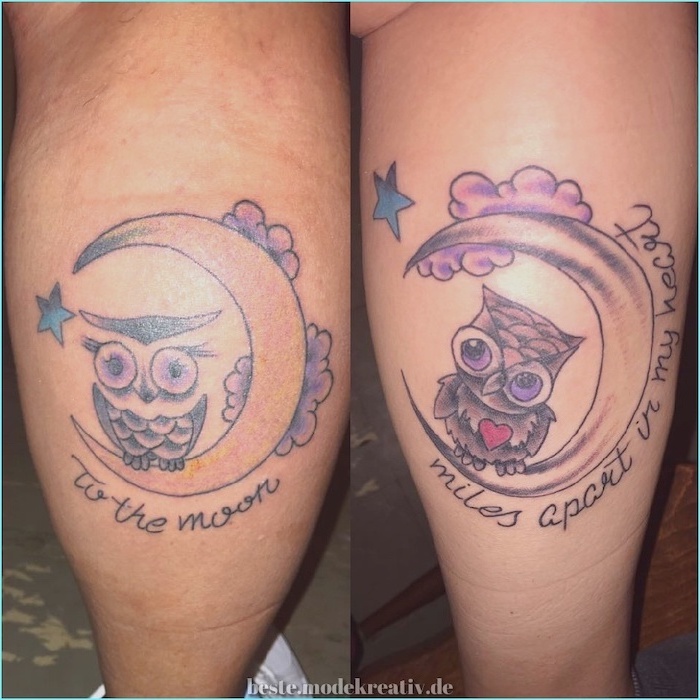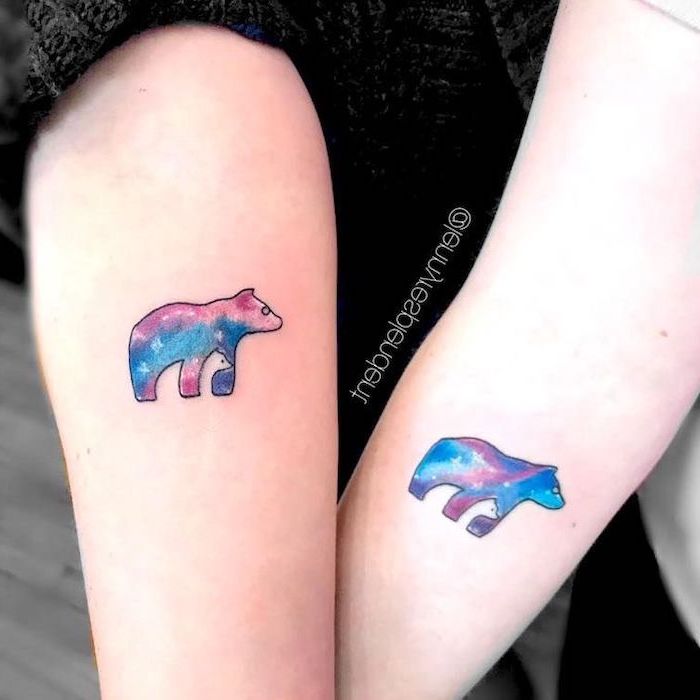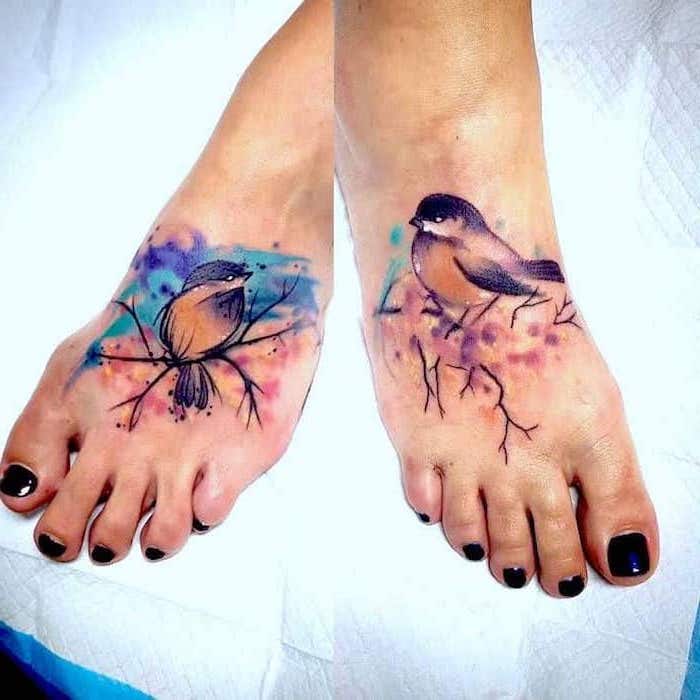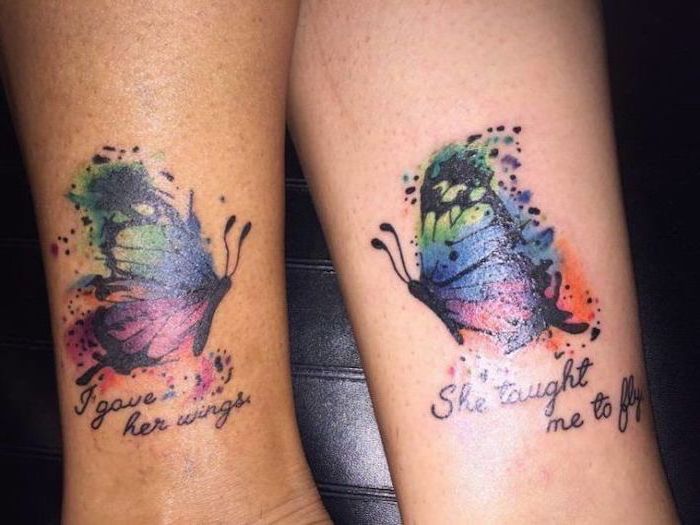 Just like a flower, your mom has been helping you grow your whole life and will continue to do so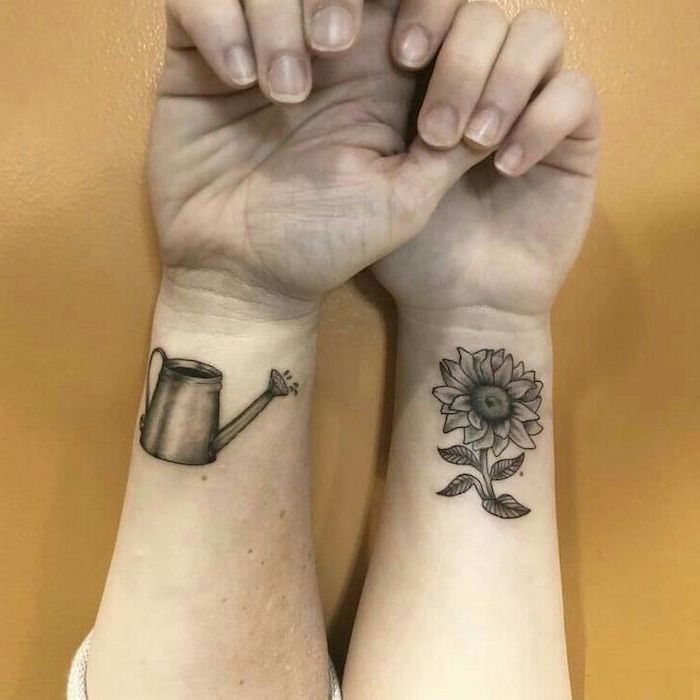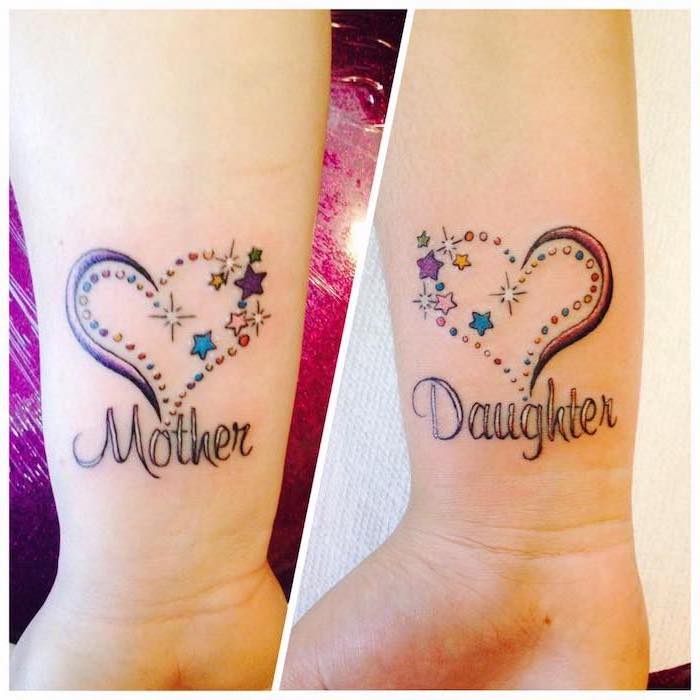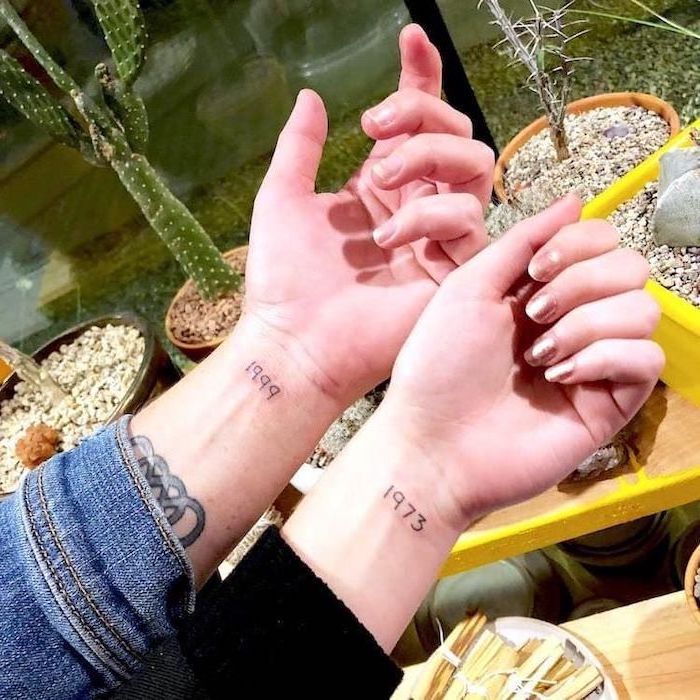 "You are my sunshine." "My only sunshine." – matching mom and daughter tattoos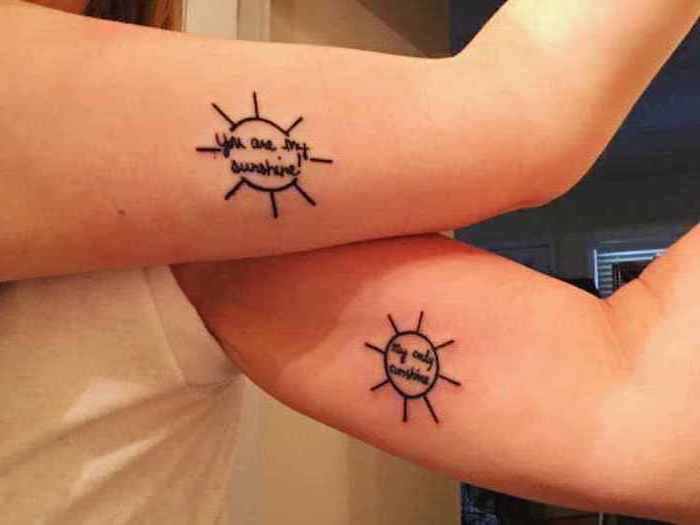 "Her daughter." "Her mother." – mother and daughter matching tattoos