Daylight Entrance by Daniel Rybakken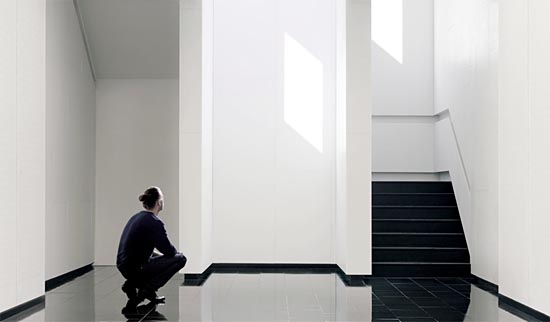 The reflection on the wall is actually the source of light made from thousands of LEDs for this fully closed, inner staircase of a commercial building in Stockholm.
From Daniel Rybakken:
My intention with this project was to take elements of my work and theories concerning daylight and incorporate them directly into architecture.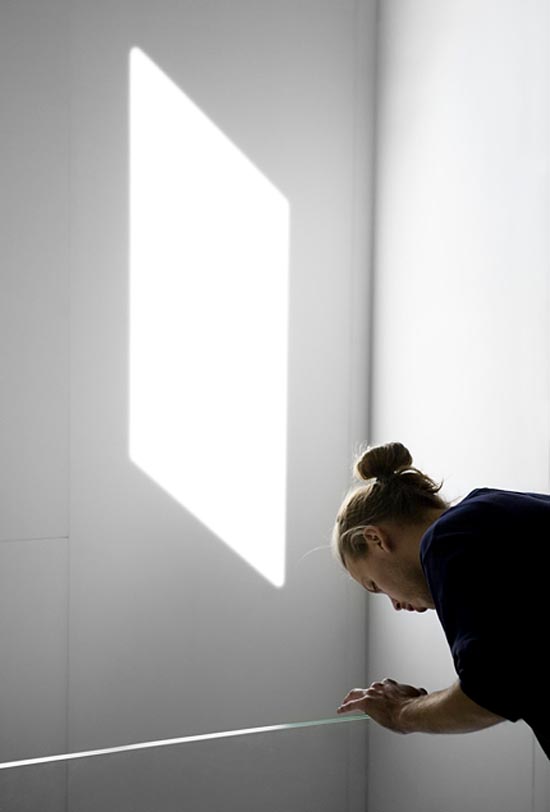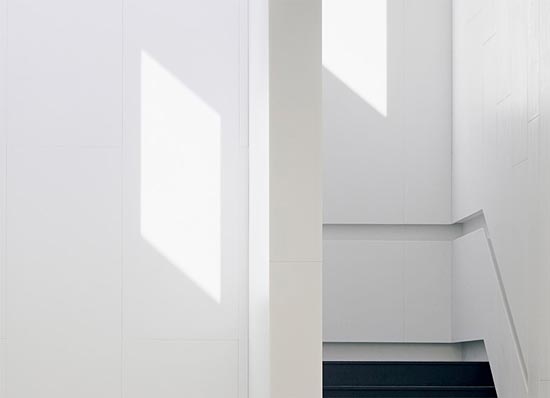 The installation is located in the entrance of an office building in central Stockholm (Vasagatan 7). As both the entrance and staircase have no natural light, it was important for me to replicate the positive sensation of sunlight. The technical principles behind the project are based on my previous lamp, Surface Daylight.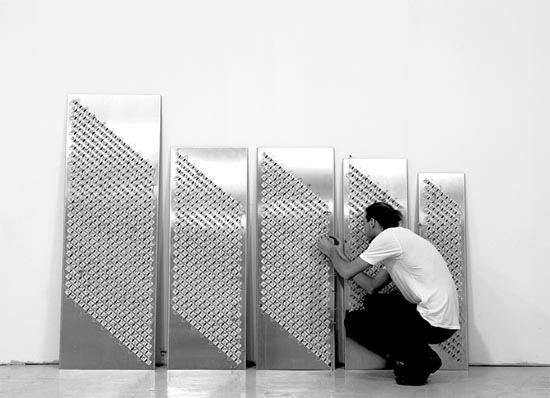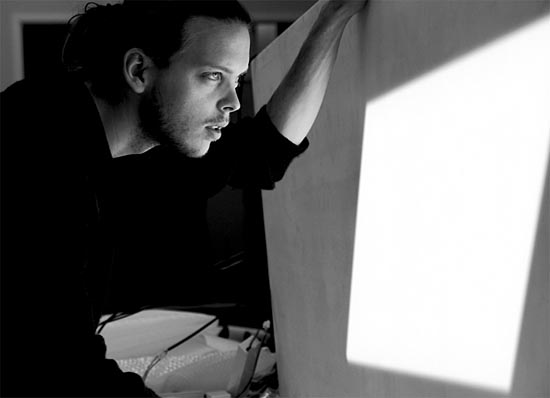 Walls are covered with solid surface material; CNC-milling hollows areas before backlighting by LED. The installation consists of over 6000 LEDs and continues across 3 stories.