Update Your Entrance Hall: 5 Design Ideas
The entrance hall to a home is often overlooked or ignored but it has the potential to wow visitors or add to a specific aesthetic or mood when entering your home. If your entrance hall is currently devoid of personality or you are bored with the look of it, perhaps now is the time to update it with a DIY project bound to please. Here are five unique design ideas that can help you transform your entrance hall into a space of your dreams.
How to update your entrance hall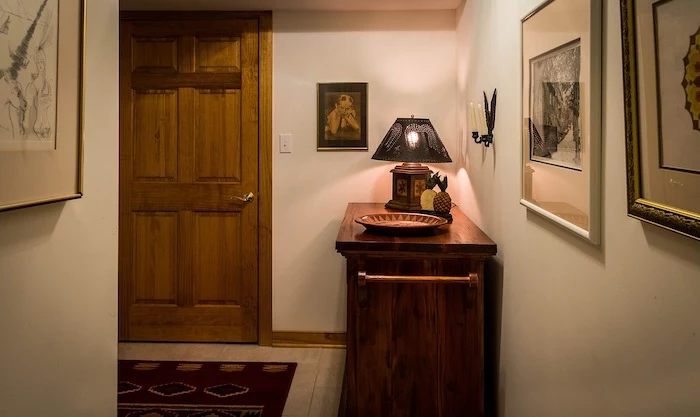 1. Mudroom
Mudrooms are especially handy for colder and rainy seasons; they also ensure that your floors and carpets are kept free of muddy footprints too! Update your entrance hall by transforming it into a mudroom that can house jackets, umbrellas, shoes, boots, hats, and bags. Repurpose an old cabinet or wardrobe with waterproof paint, hooks, and baskets to house all the paraphernalia that comes with cold and wet weather. It is probably best to keep the flooring in this area tiled or laid with timber that you can clean easily.
Storage is essential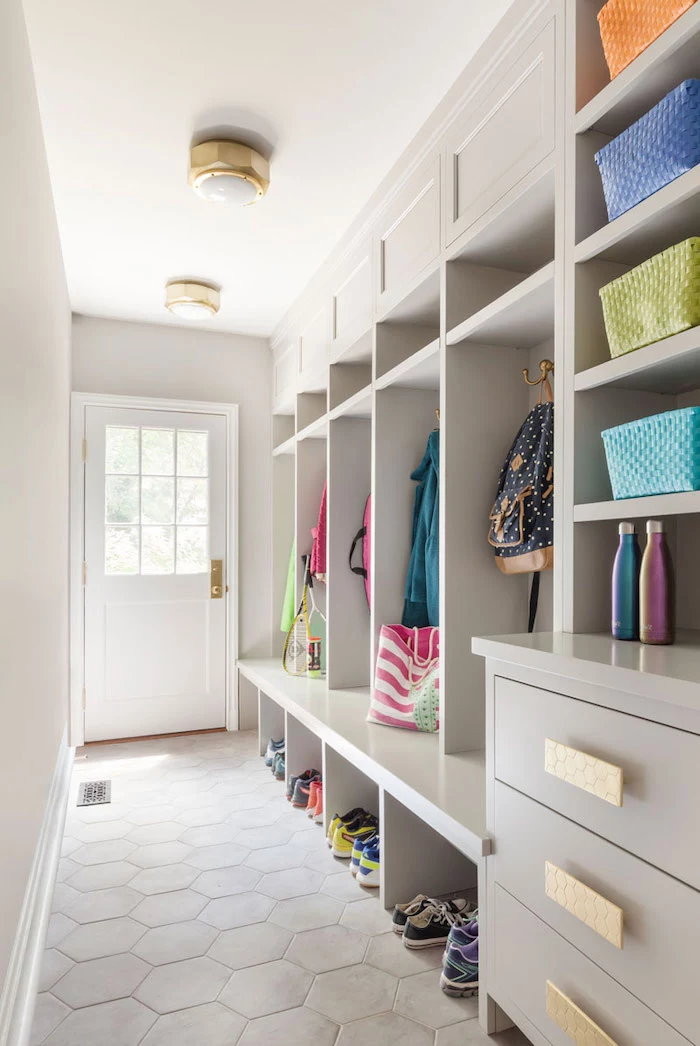 2. Mirrors And Frames
In addition to adding elegance and sophistication to an entrance hall, mirrors give the illusion of a bigger space. Try filling the wall with an ornate mirror above a pedestal or day bed for an opulent feel. Black and white photographs in different colored frames can give a quirky feel instead of a mirror or keep it classic with all white frames. If you are feeling adventurous, combine the use of mirrors and frames to create a personal and intimate aesthetic.
Update your entrance hall with a large mirror to make it look bigger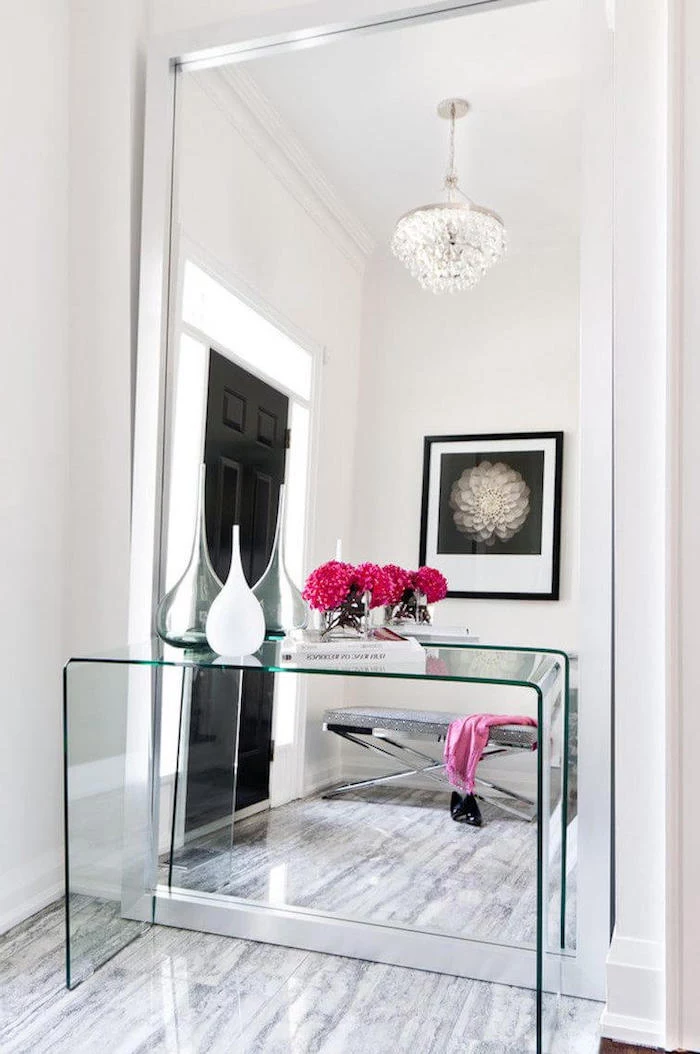 3. Flooring And Walls
Perhaps your entrance hall is in dire need of paint or new flooring, consider different textures and applications to enhance the mood of the space. Create a feature wall by using a natural stone veneer which generates a sense of rustic warmth and homely attributes. Match the wall with stone flooring to create a flow of natural elements finished off with a Persian rug and house plants to invite guests inside.
Add some accent to your walls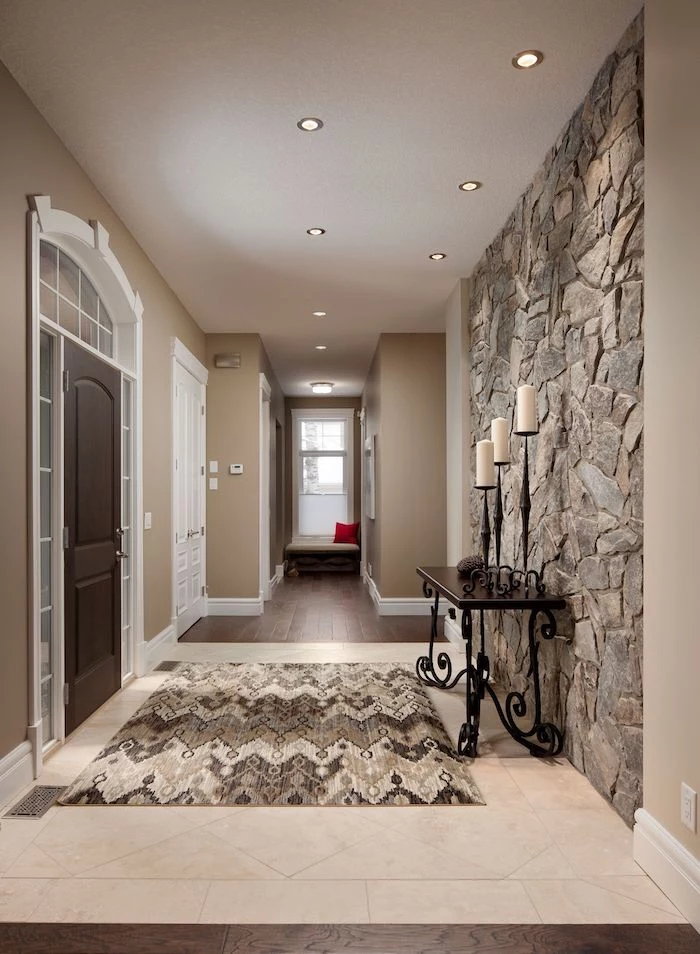 4. Bring The Outdoors Inside
If your entrance hall has an abundance of natural light, it may be a wonderful way to create a small potted garden inside which can provide a relaxing and calm space. Indoor plants can provide serenity, which is beneficial to your health too. Use plant stands or smaller wooden tables for height variation, which will create the illusion of abundance. Add candelabras as light fittings to create a warm and cozy ambiance.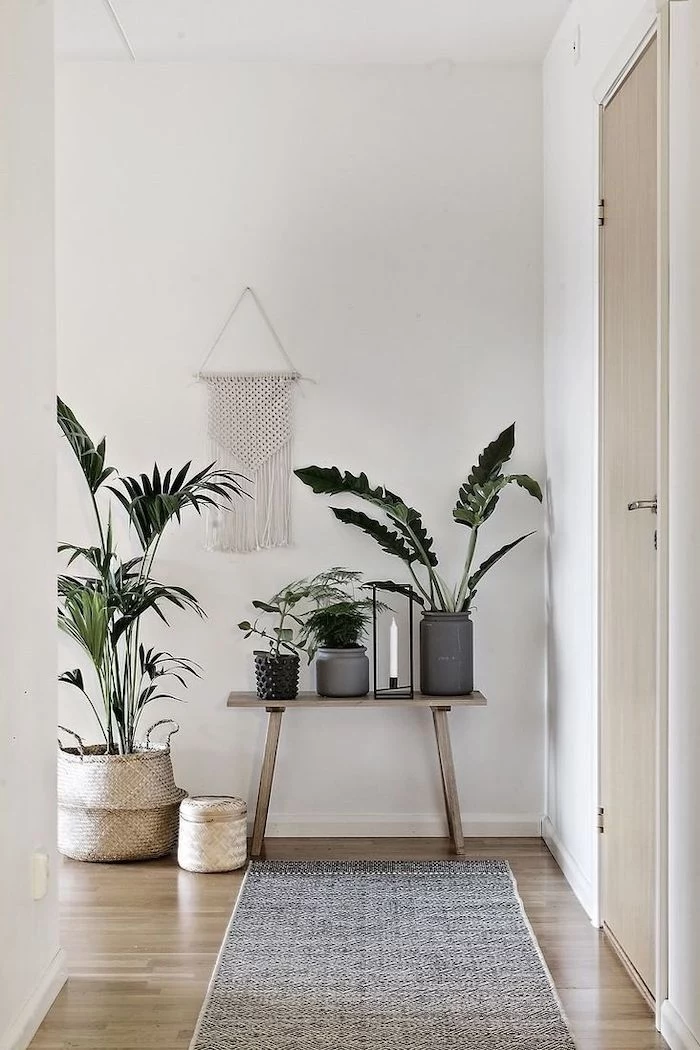 5. Statement Piece
An entrance hall is the perfect space to display art, sculptures or statement pieces. If you have inherited a piece of furniture that has no place in the rest of your home, consider placing it in your entrance hall and designing the space to accent the piece tastefully. Drop-side tables, old typewriters, telephones or vintage items go well with inherited furniture, especially when a lamp or two accompanies the old cherished belongings.
Now that you have a few ideas to work with, the sky is the limit when designing or updating your old entrance hall. Your entrance hall can be just the DIY project you are looking for!