100 ideas for spooky and creative Halloween costumes for kids
Halloween – the spookiest time of the year. This holiday has been sending people into a frenzy. Making them throw lavish parties, go all out on decorations and, most of all, get super creative with their attire. And, because we've already covered adult Halloween outfits, today, we are going to focus specifically on Halloween costumes for kids. So, read our article and browse our gallery of 100 outfit ideas you can get inspiration from. Your kid will definitely appreciate it.
100 ideas for creative Halloween costumes for kids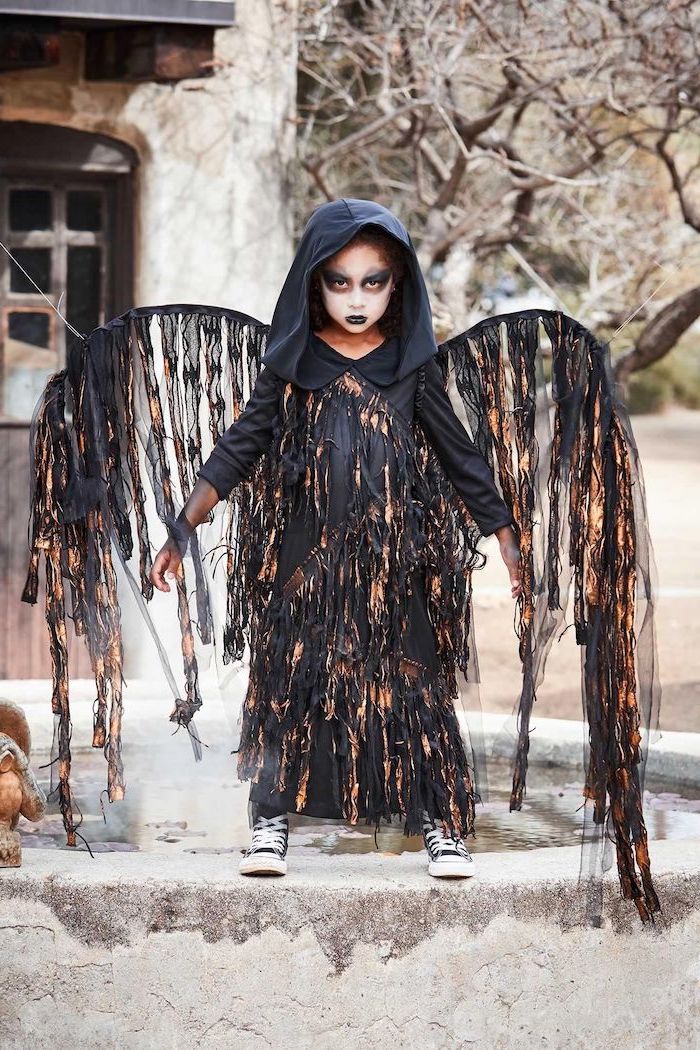 Halloween costumes for kids
When it comes to kids' costumes, it might be a bit tricky (no pun intended). Depending on the age, costumes vary from downright funny to all out scare-fest. Some parents seem to be very careful when picking outfits for their little ones. And, understandably so. After all, you can't put a ton of make up on a 2-year old. Which is why, it is important to consider the child's age before picking out a Halloween costume.
Awesome toy soldier costume for a little boy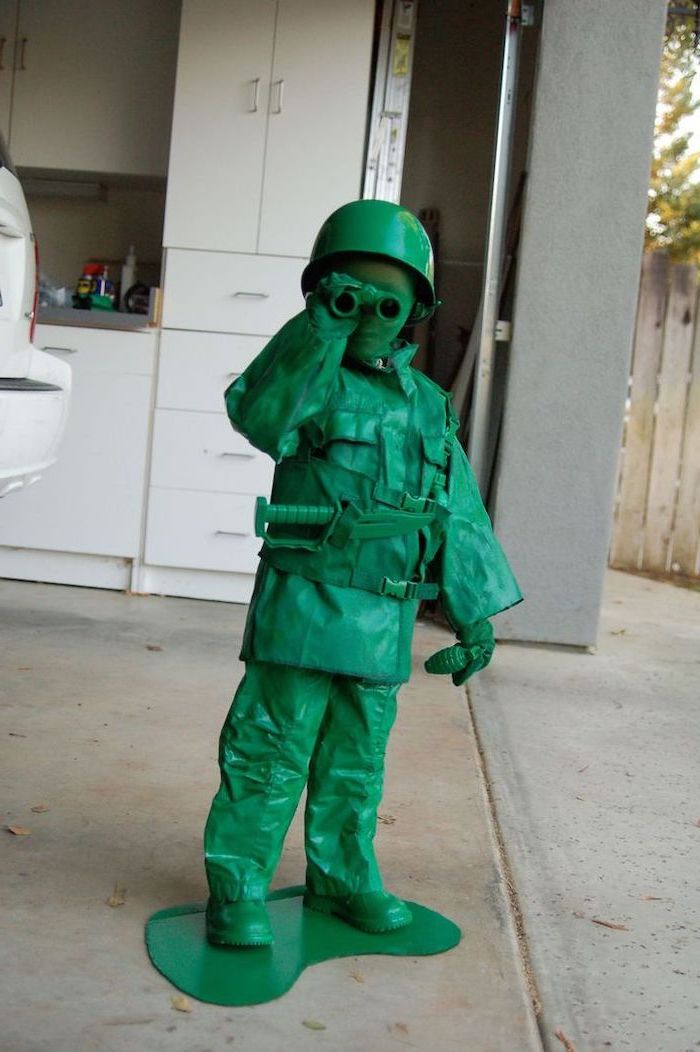 What are the most popular Halloween costumes for kids?
Princesses
Although they are not scary, they are usually little girls' favorite characters. Because of that, many kids would prefer going as their favorite Disney princess, rather than a witch. If you want your child to be more creative than that, try suggesting a zombie princess, for example.
Famous animated characters
Characters from animated movies will always be on trend. Lately, there has been so many super amazing animated films with lots of great characters. Elsa and Anna from Frozen, Woody and Buzz from Toy Story, Miguel Rivera from Coco, Jack Skellington and Sally from Nightmare Before Christmas, the list goes on and on. Plus, if you have two children, these iconic duos make for great sibling costumes.
TV and movie characters
Even non-animated programs can inspire children. Moreover, some parents are actually going for that wow effect, picking outfits for their kids, inspired by some of the scariest horror films. Jason Voorhees, Chucky, Jigsaw, Wednesday Addams, once again, the list goes on and on.
Book and comic book characters
Superheroes are all the rage right now. Therefore, your child will never say no to an awesome Captain America suit. If your child is also into books, there are some great options. Alice from Alice in Wonderland, Dorothy from Wizard of Oz, Pippi Longstocking – like I said, many, many options.
Awesome idea for sibling Halloween costumes for kids – Chucky and Chucky's bride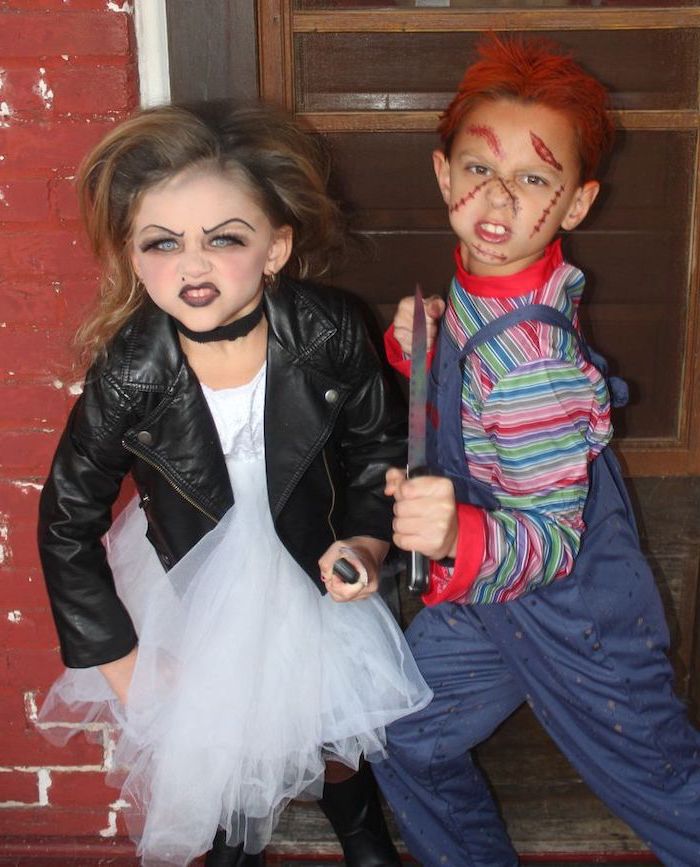 Just looking at this little one's smile makes us think that Raggedy Ann is an awesome costume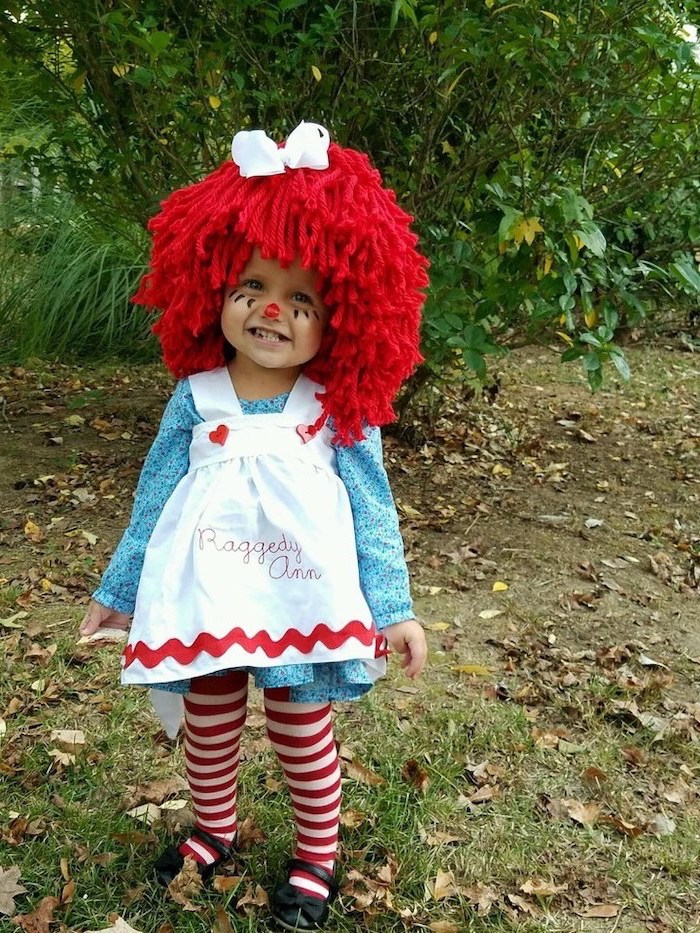 The man in the yellow hat and Curious George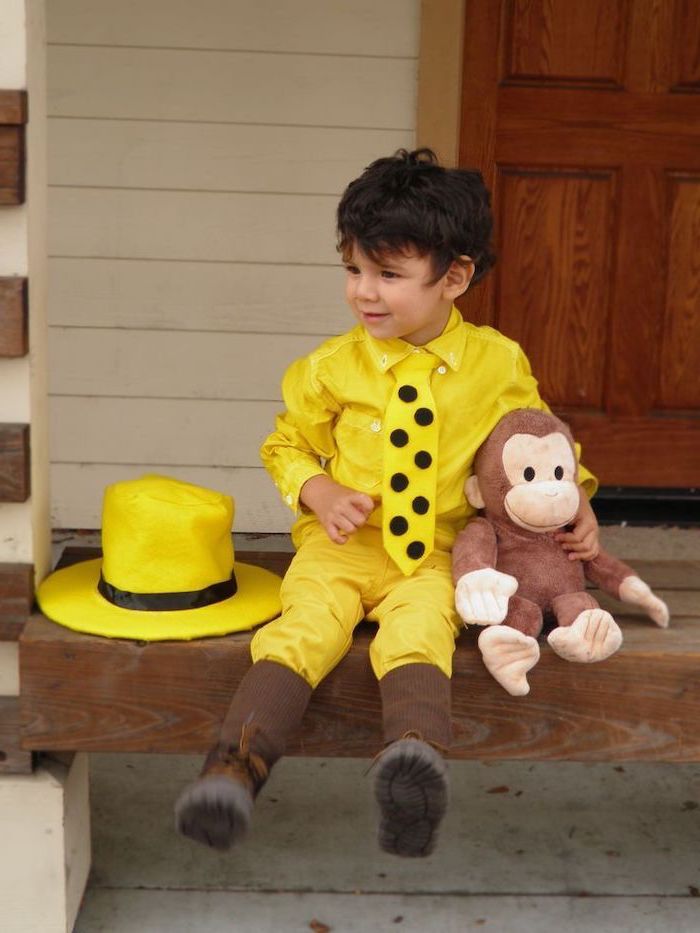 Willy Wonka with his chocolate factory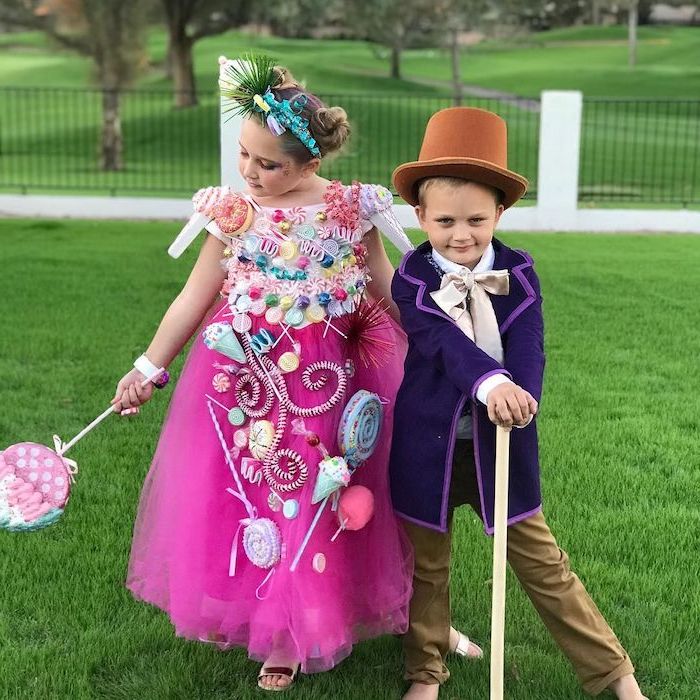 The scariest kid to ever grace our TV screens – Wednesday Addams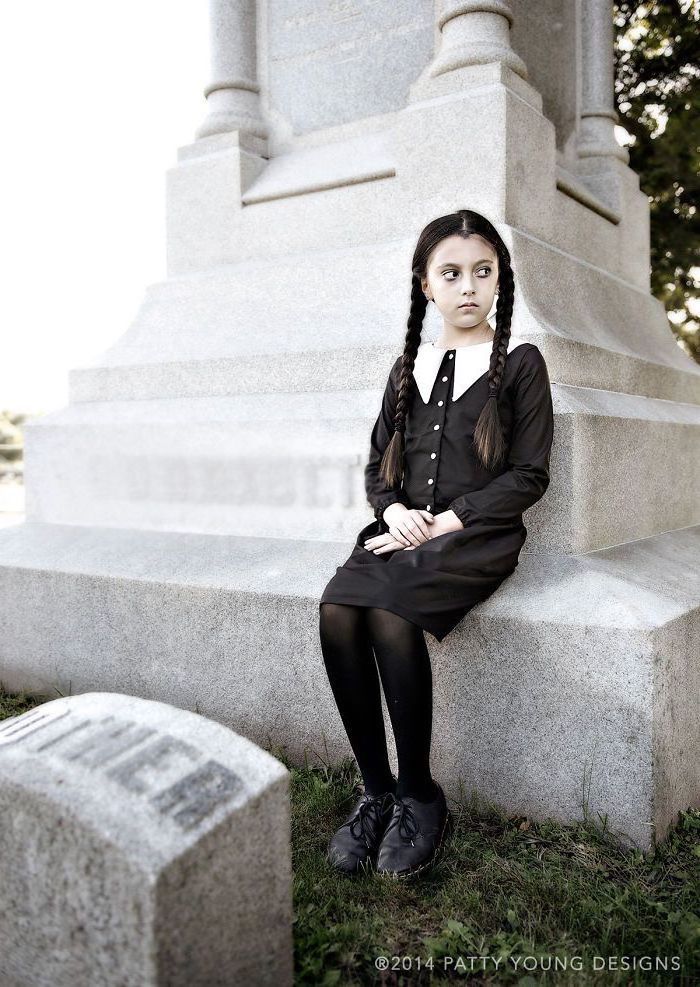 Jason Voorhees and.. wait?!? Who is that in the background? Is that Waldo? Where's Waldo?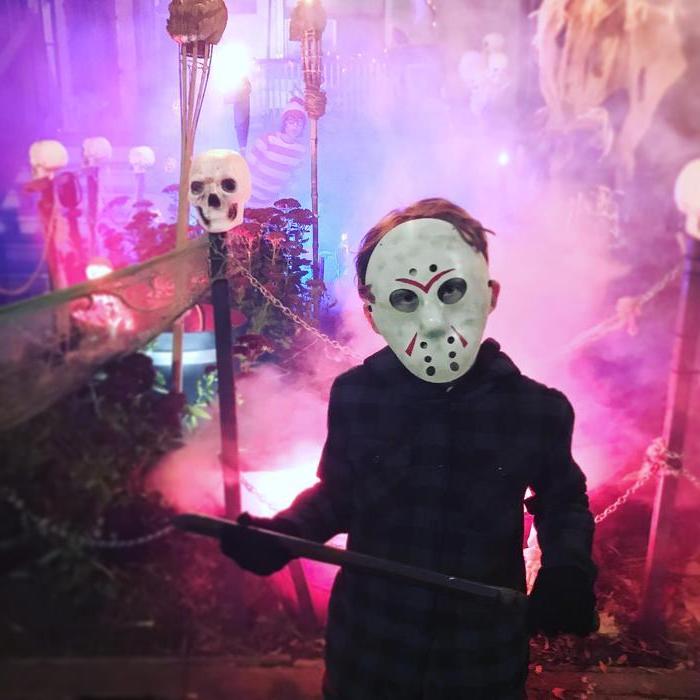 Harley Quinn and The Joker is one of the most popular costumes for both kids and adults alike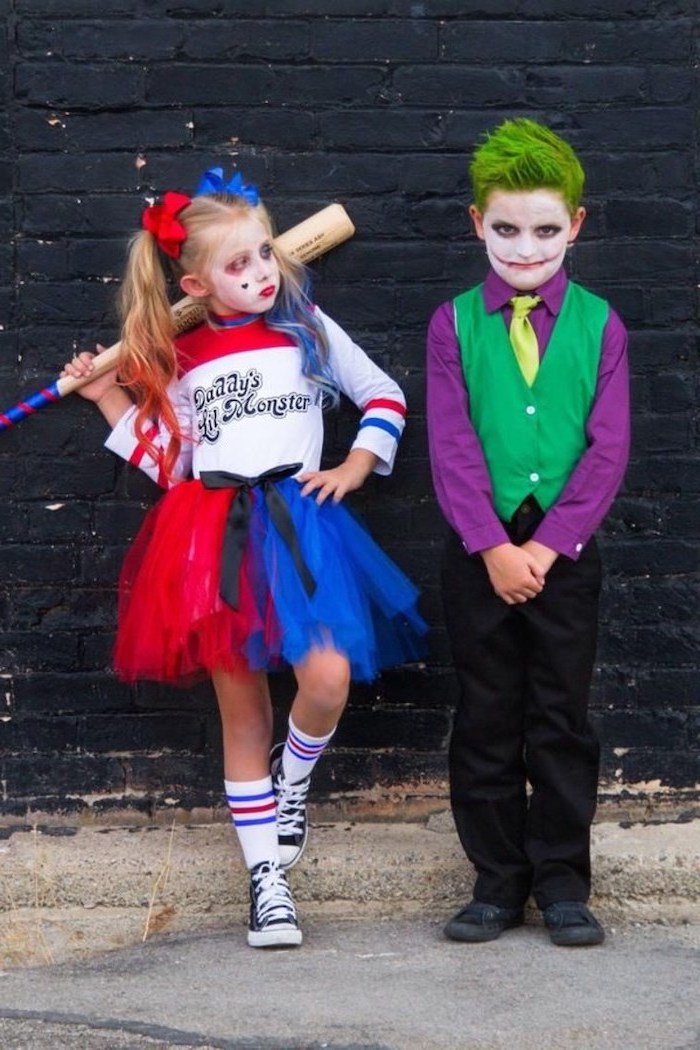 Awesome idea for Alice in Wonderland inspired costume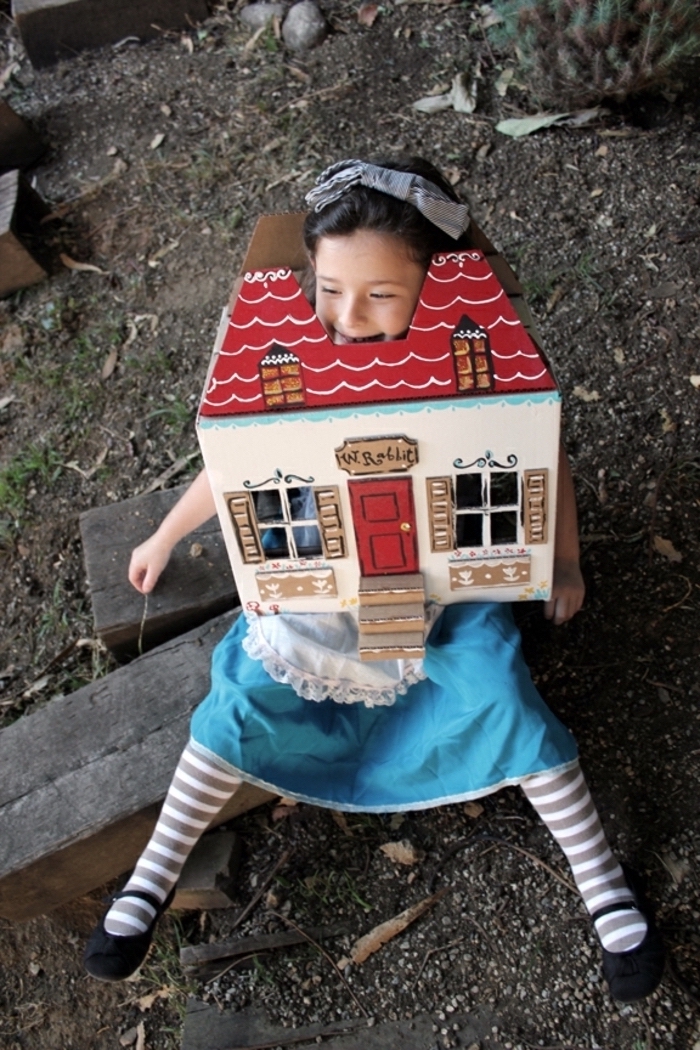 The female version of Robin Hood
Look at this little cute astronaut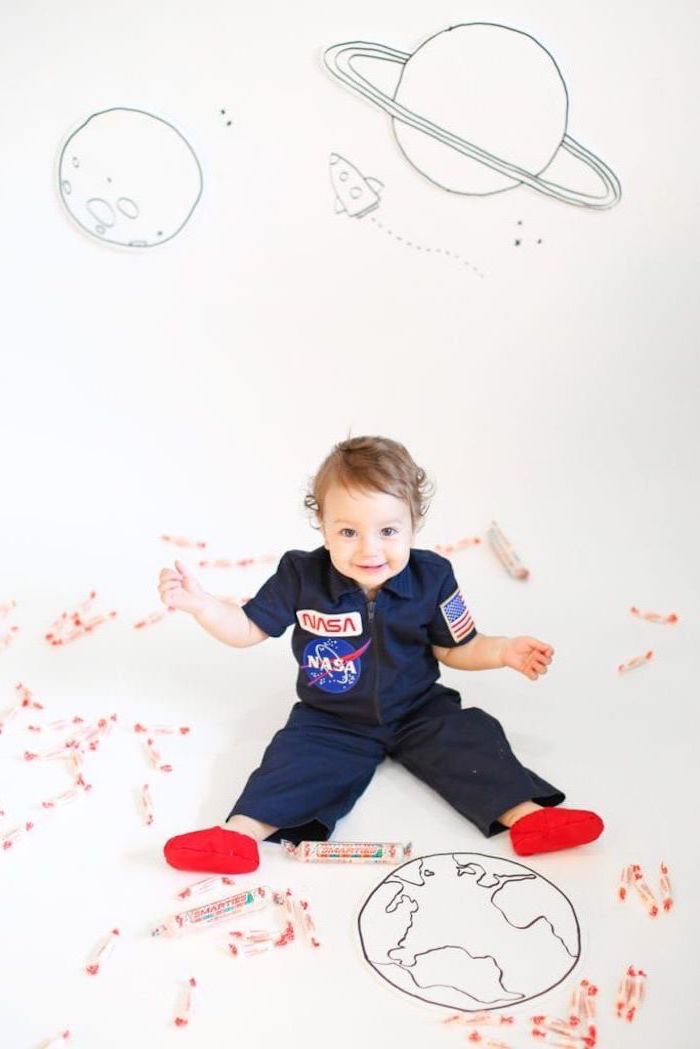 You're a wizard, Harry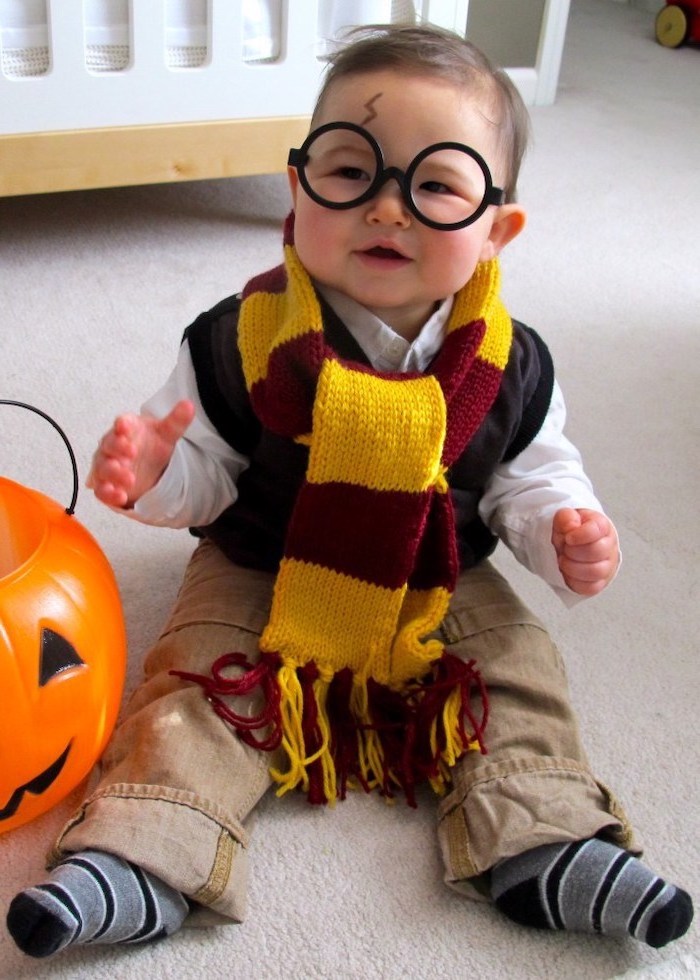 Miguel Rivera from Coco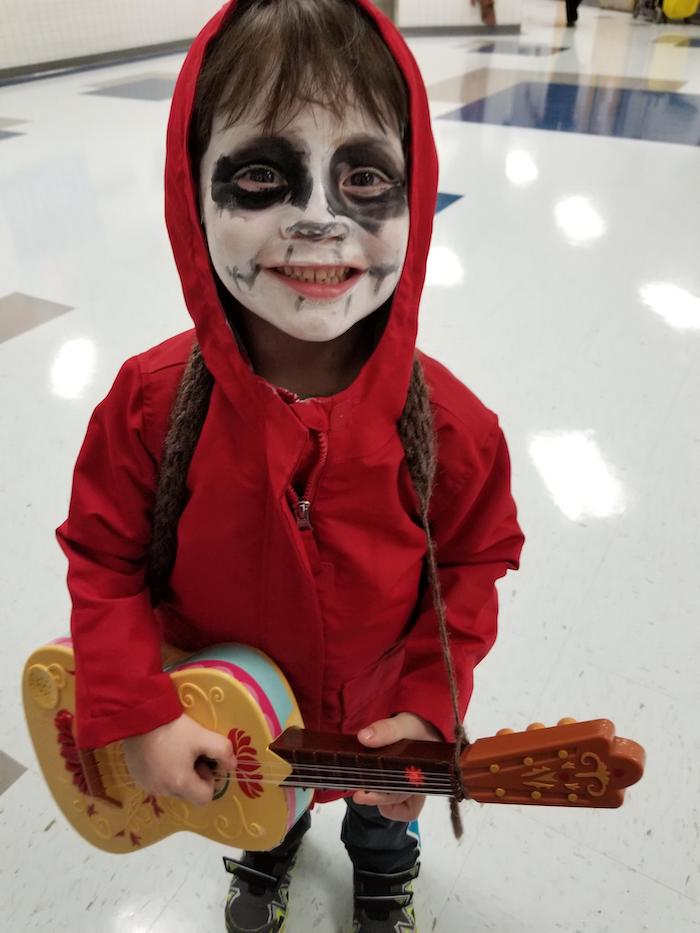 Supergirl should definitely be a role model for young women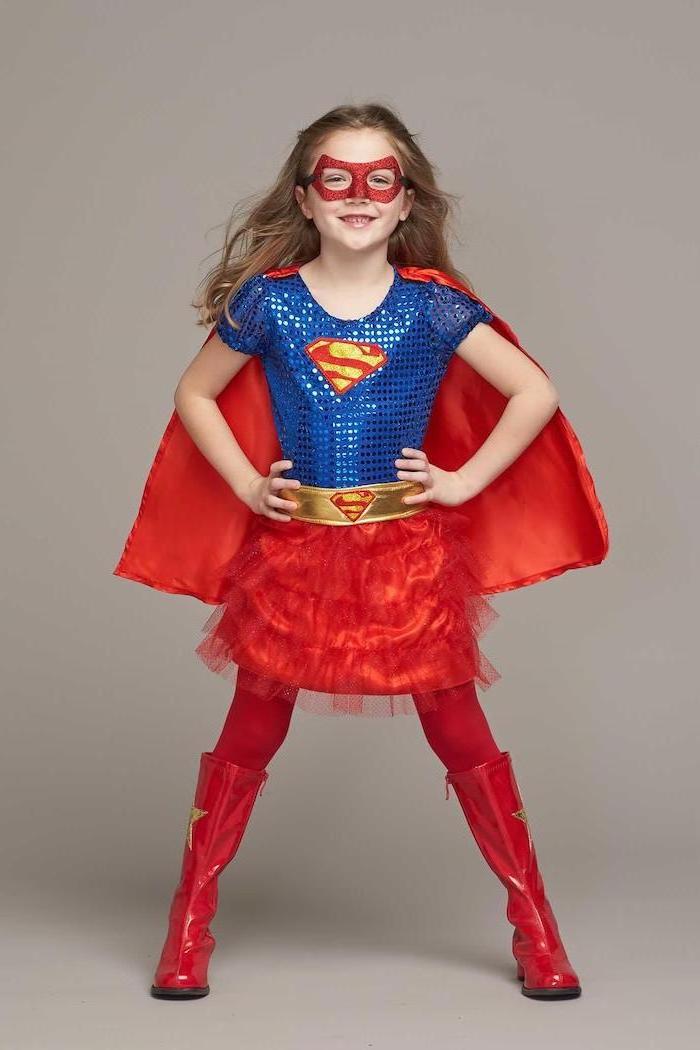 Maleficent is another favoured character for a Halloween costume amongst kids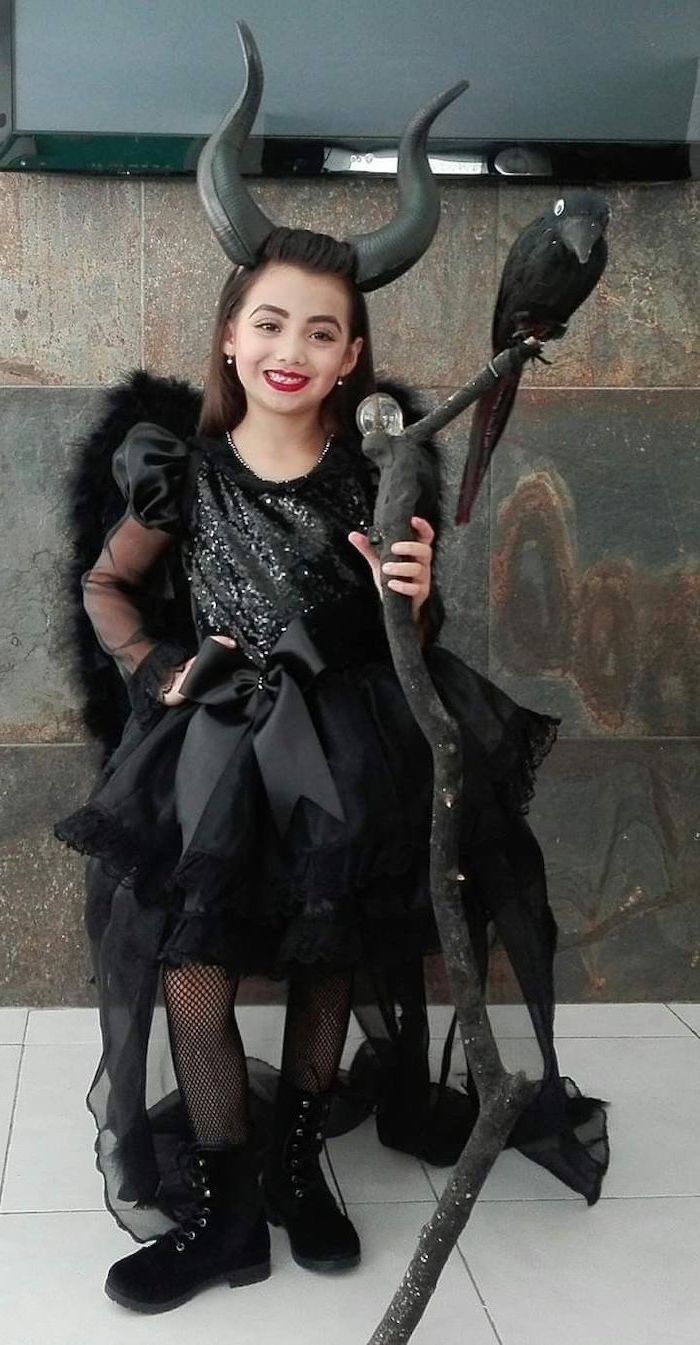 This little Jack Skellington doesn't look very scary, but rather cute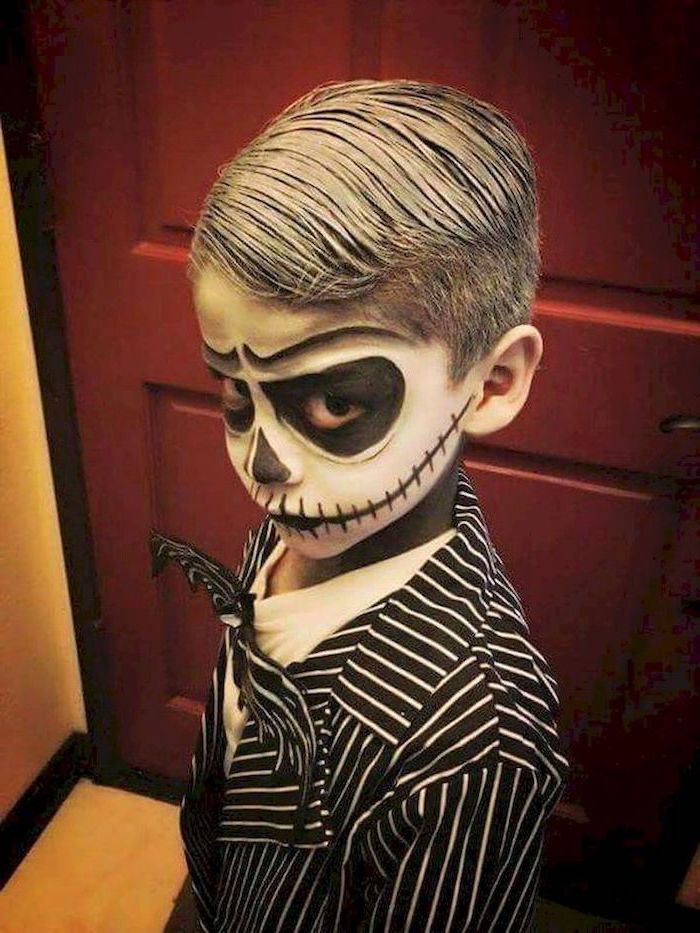 And this little Mickey Mouse is super adorable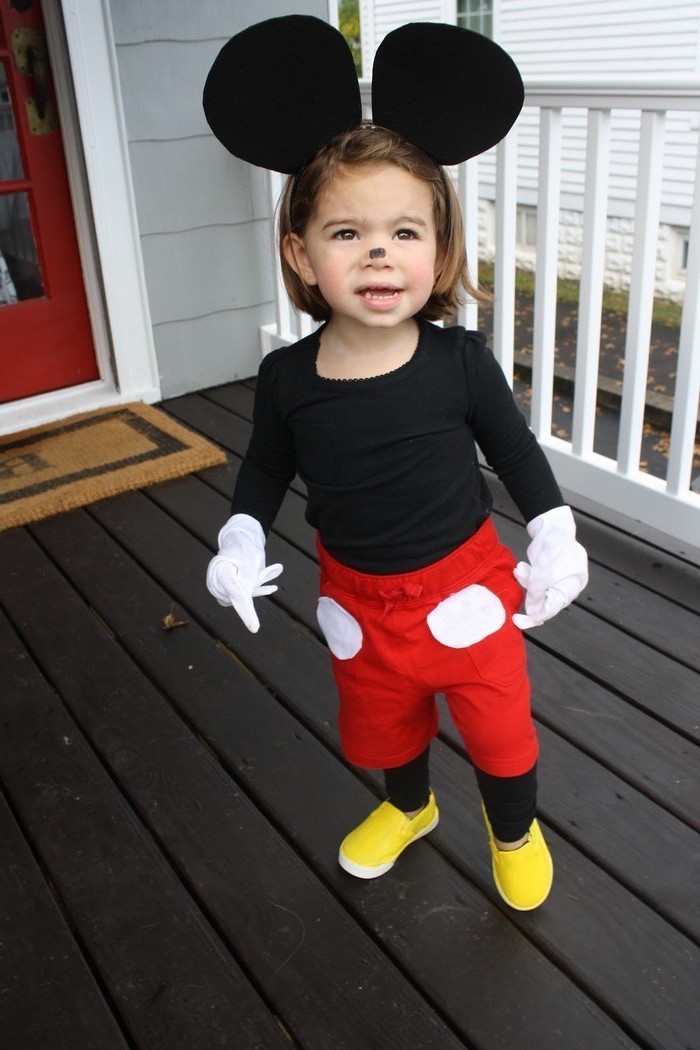 Where's Waldo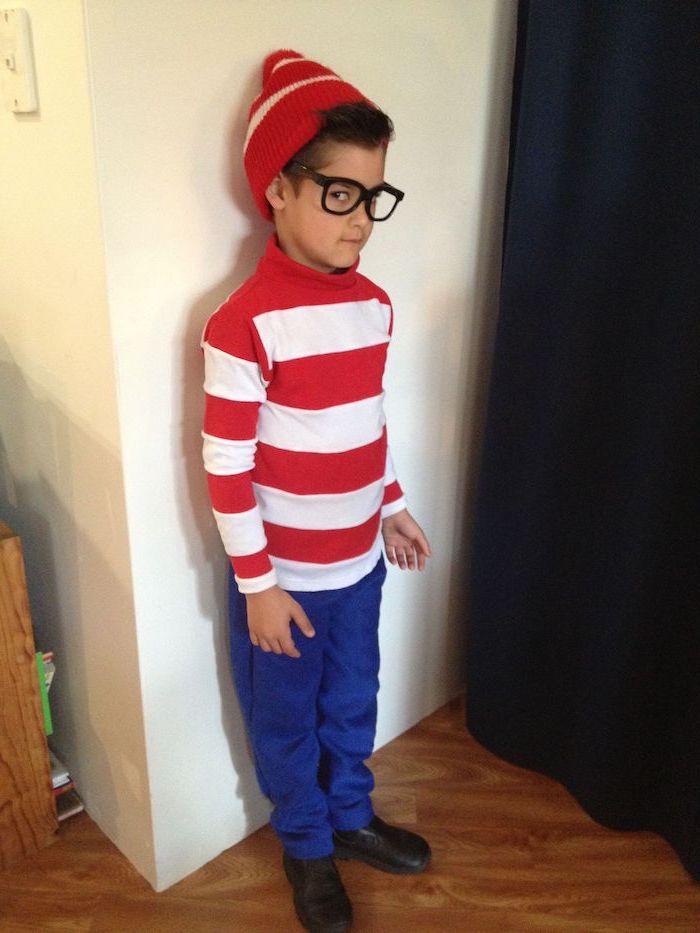 Woody and Buzz Lightyear from Toy Story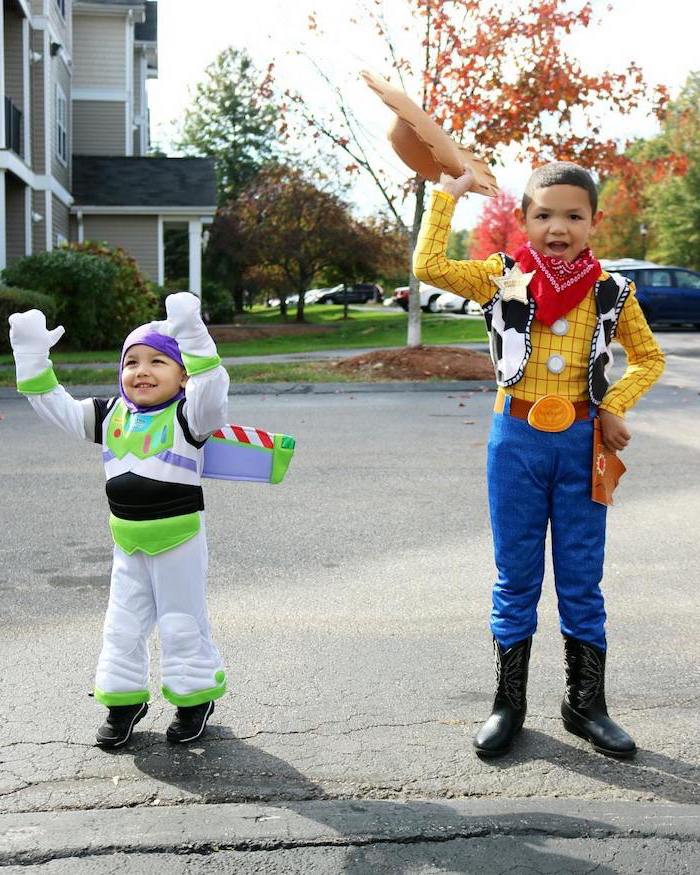 This little kid dressed as Lloyd from Dumb and Dumber is the cutest thing you'll see today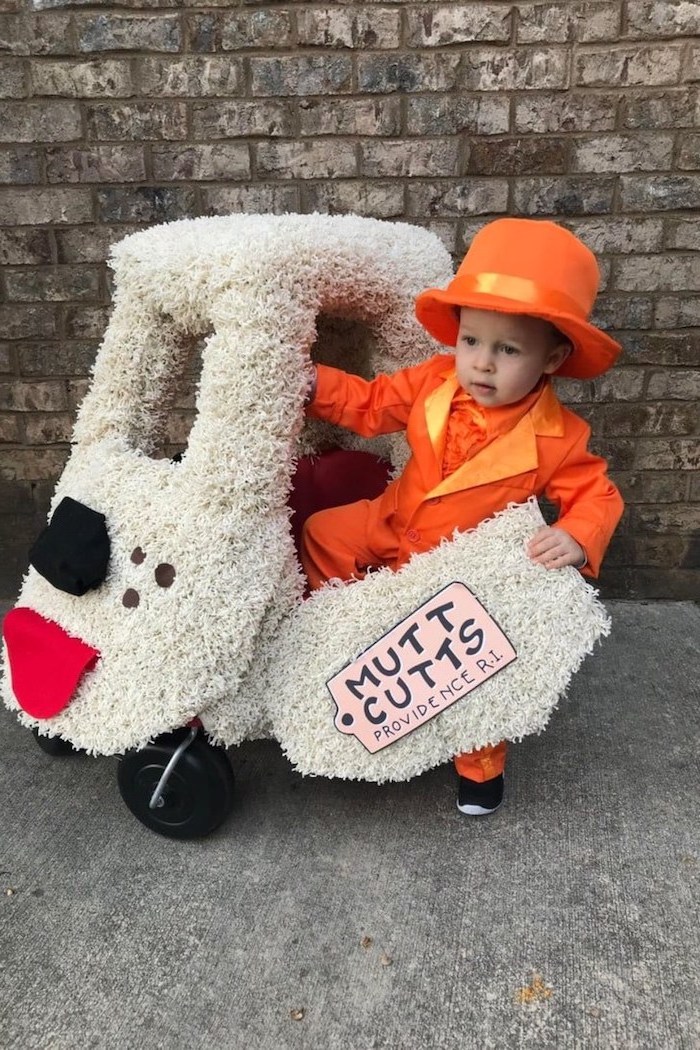 Now it's time for a DIY Halloween costume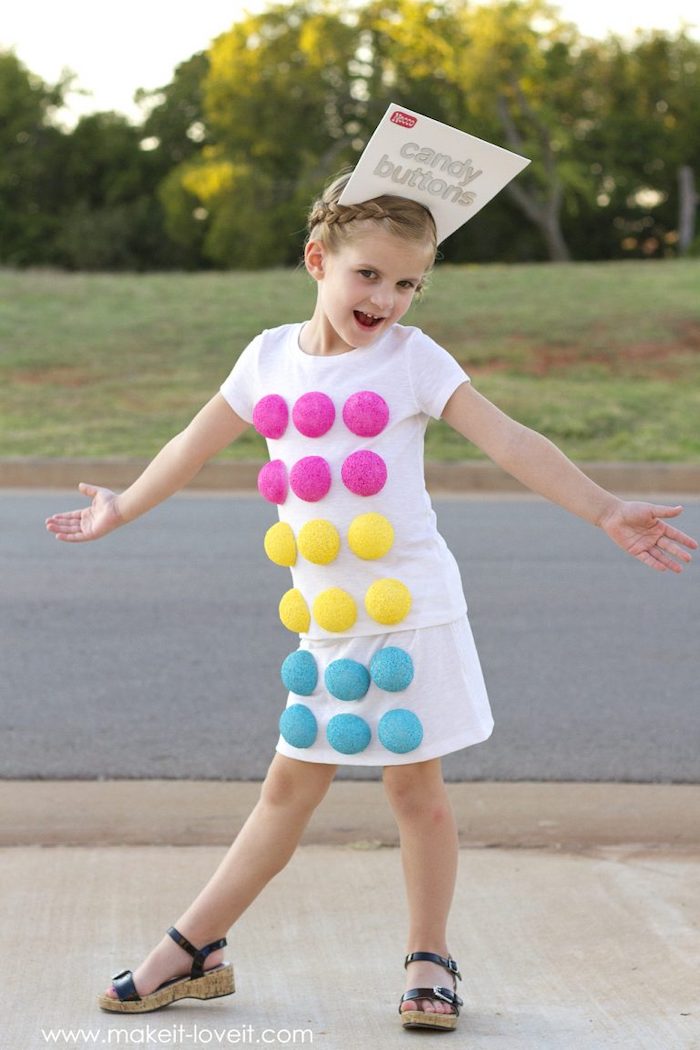 Supplies:
2 white t-shirts
9 styrofoam balls
white foam sheet
plastic headband
acrylic paint (we used pink, blue and yellow)
silver board letters
glue gun
1 inch elastic
sewing supplies
One t-shirt should be your child's size, while the other one should be 2 sizes bigger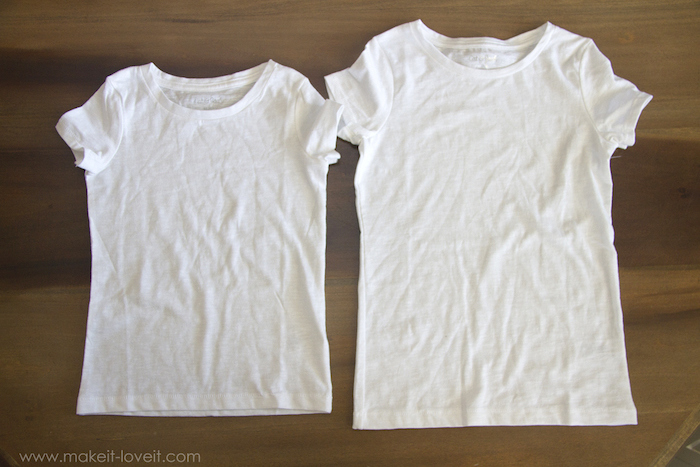 Measure the skirt length and cut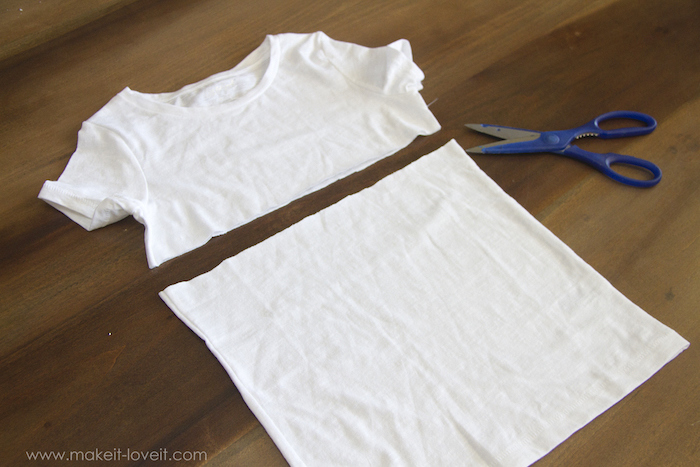 Use the elastic to turn the piece of t-shirt into a skirt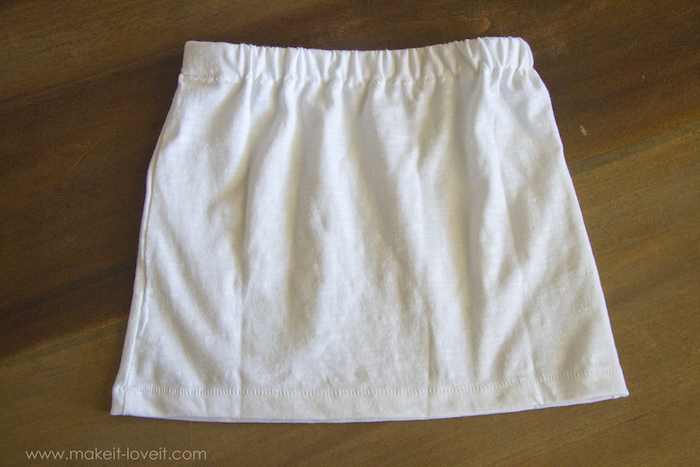 Cut the styrofoam balls in half and start painting them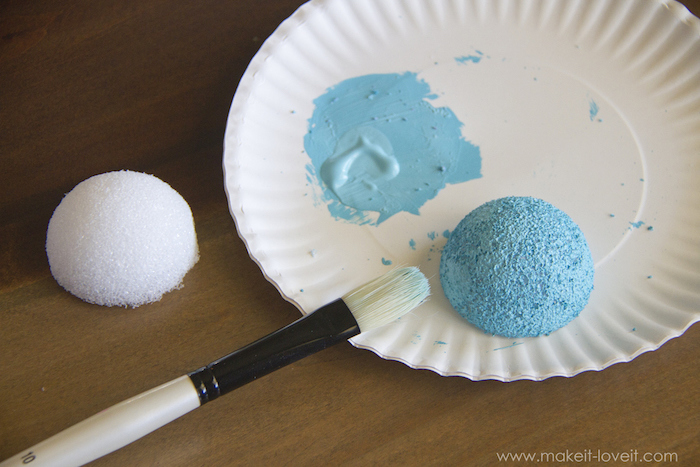 You will need 6 of each color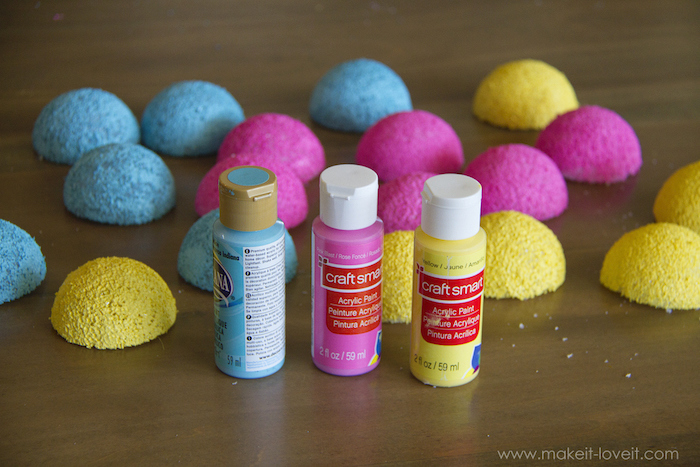 Glue them to the t-shirt and skirt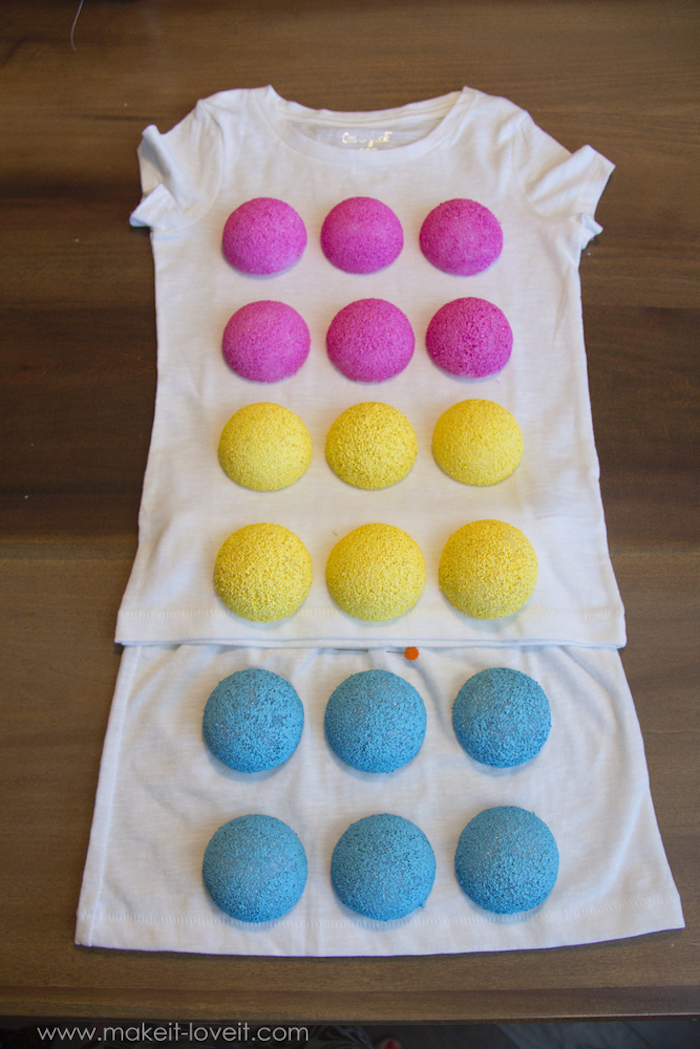 Cut the white foam sheet, so it fits the headband, glue them together.
Add the letters to the headband sheet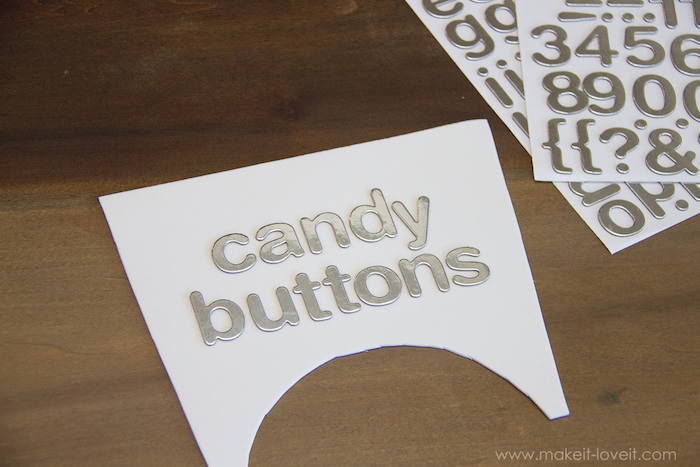 You can also add a "Necco" brand logo for extra effect and your costume is ready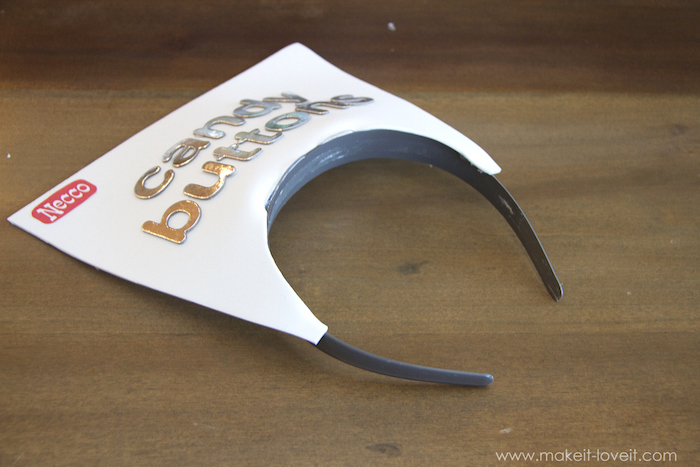 Little mermaid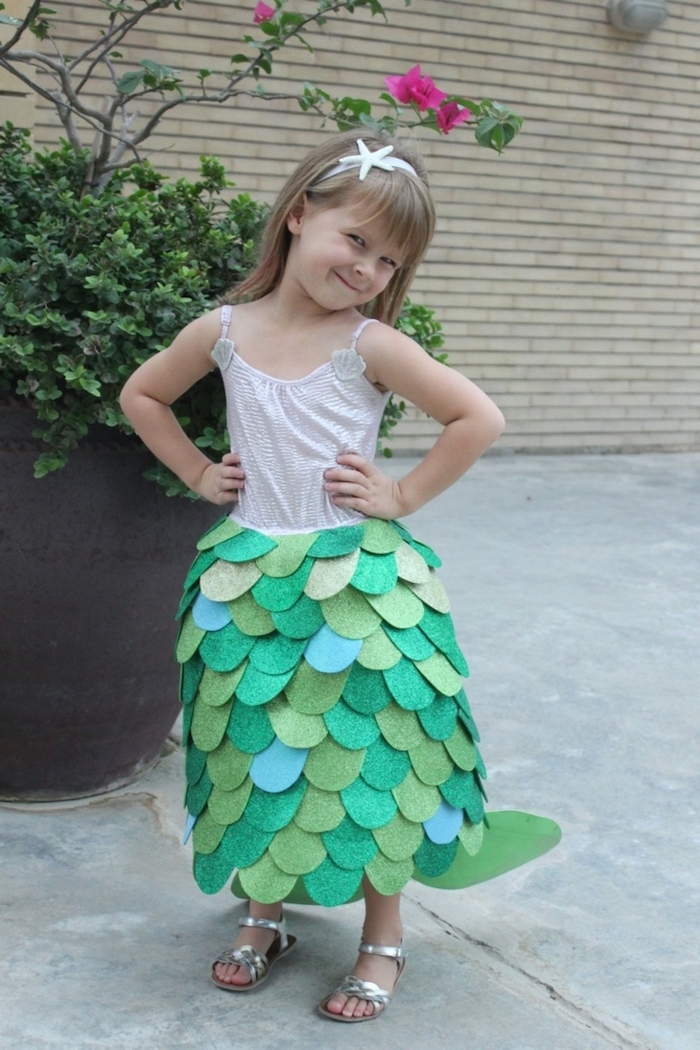 The cutest garden gnome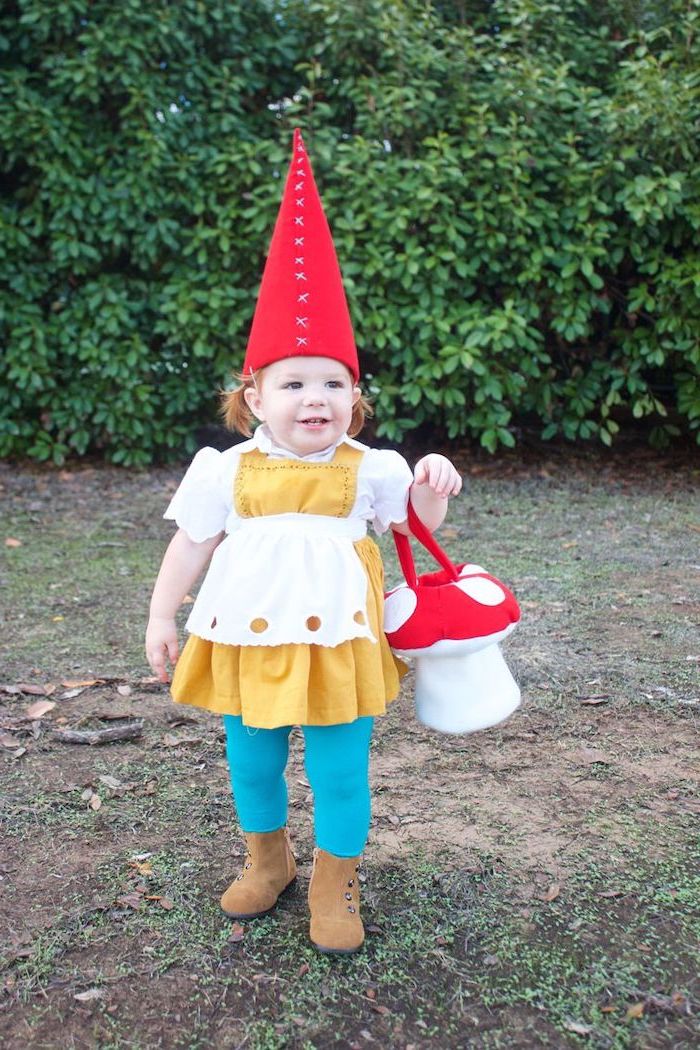 A real lionness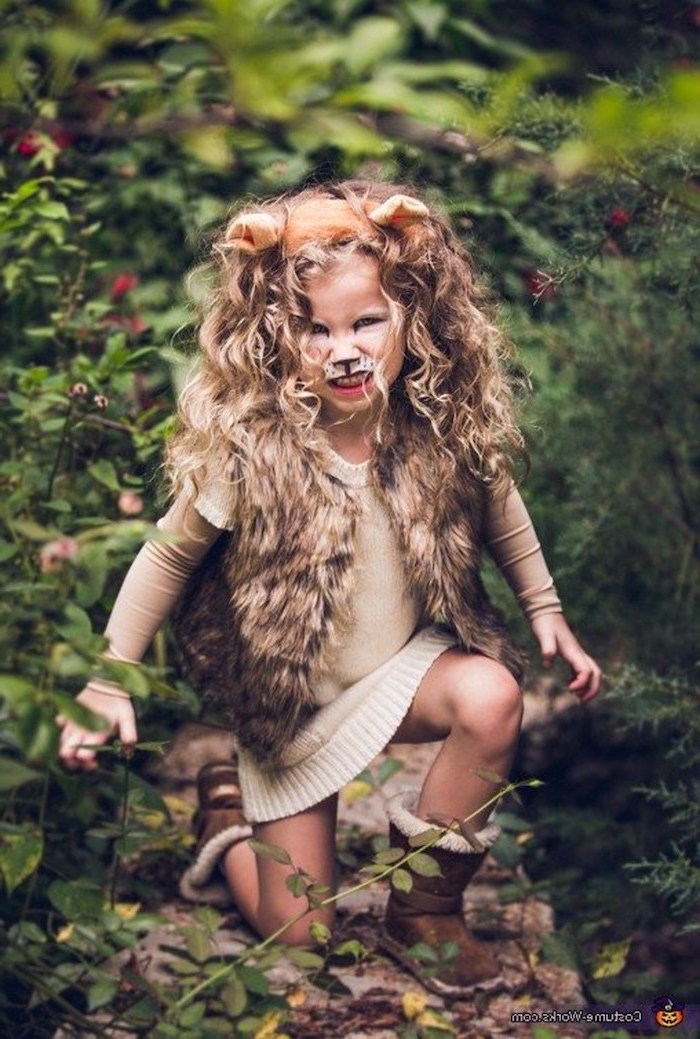 Super creative costume – weeping angel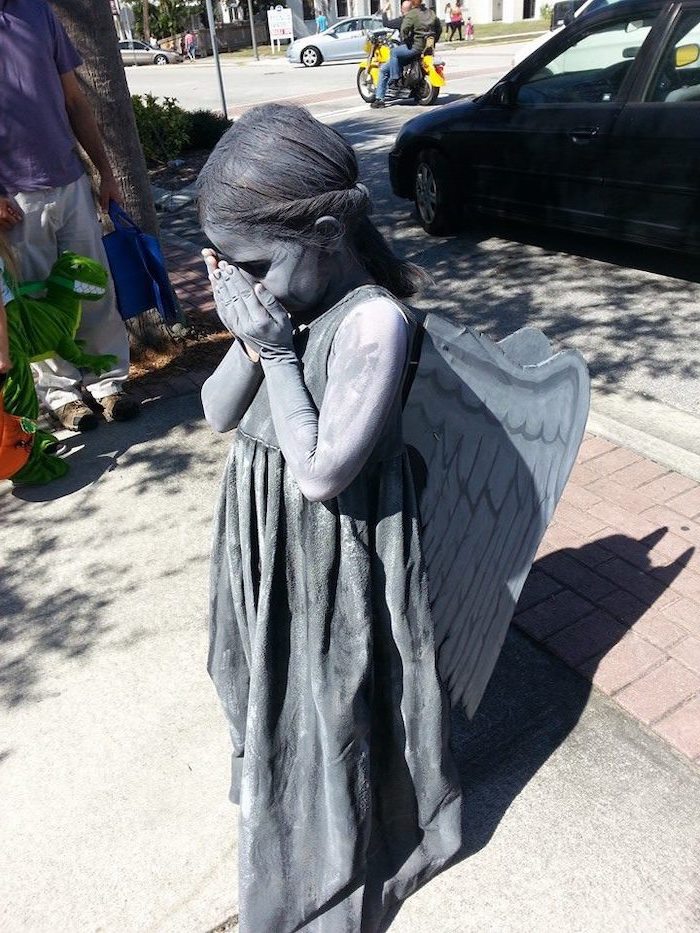 Pippi Longstocking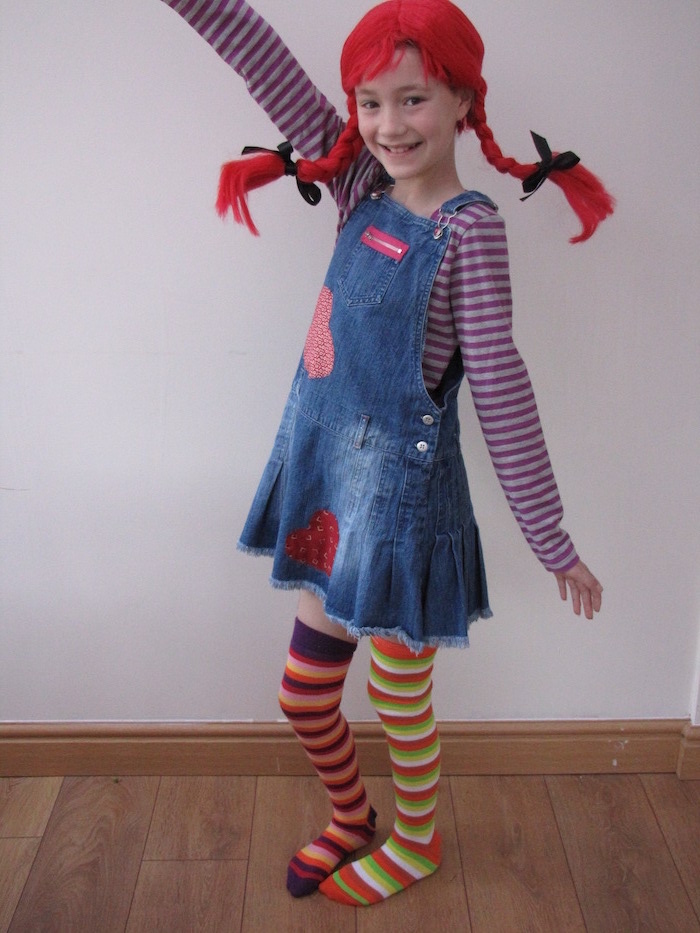 Queen of Hearts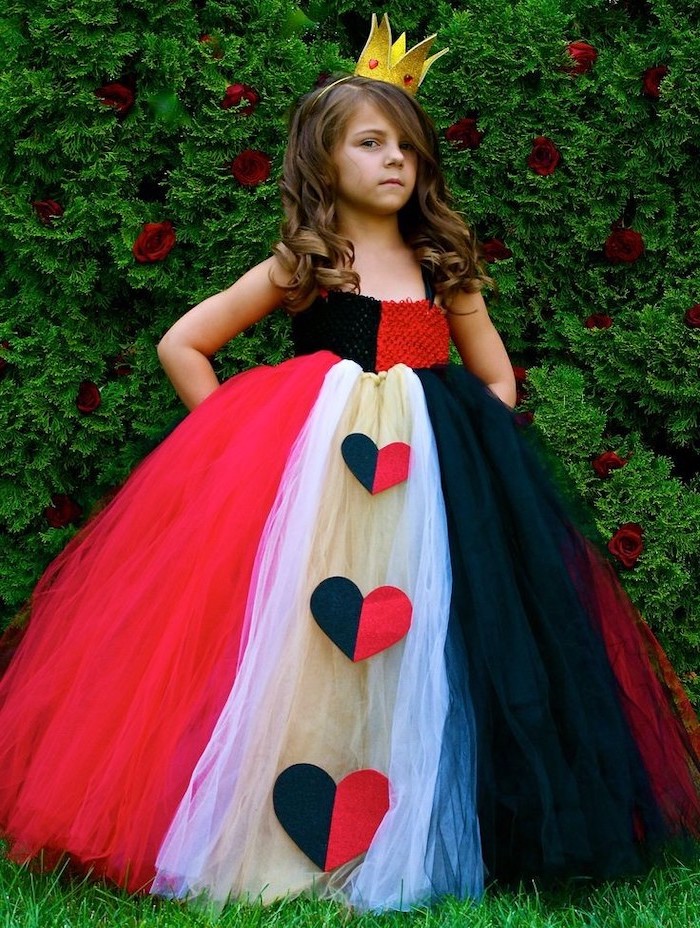 Red Riding Hood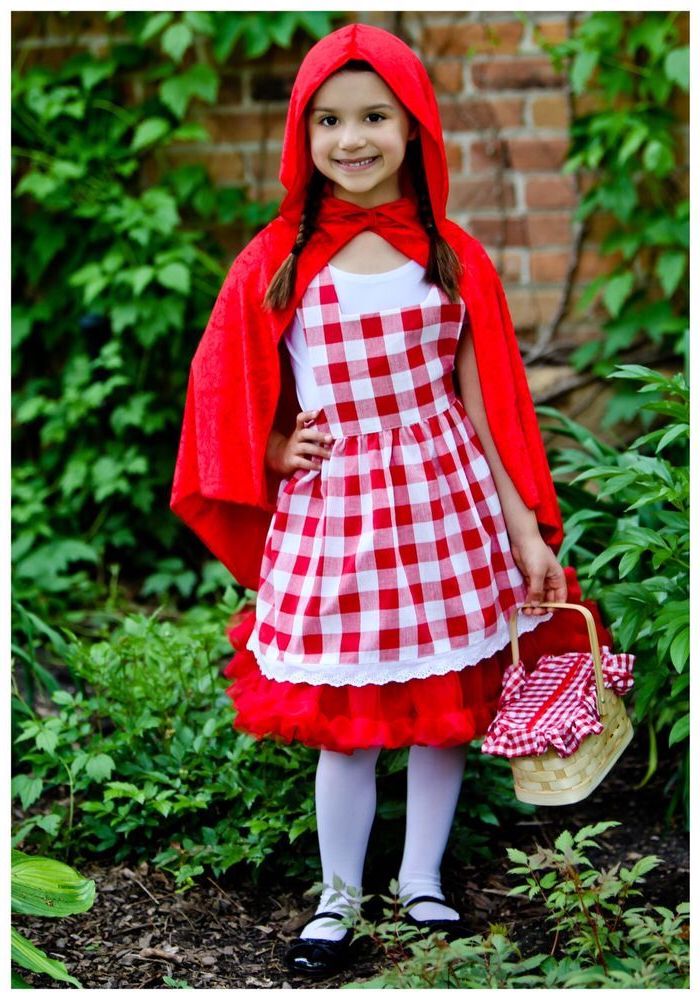 For the Star Wars fans – Wicket Warrick costume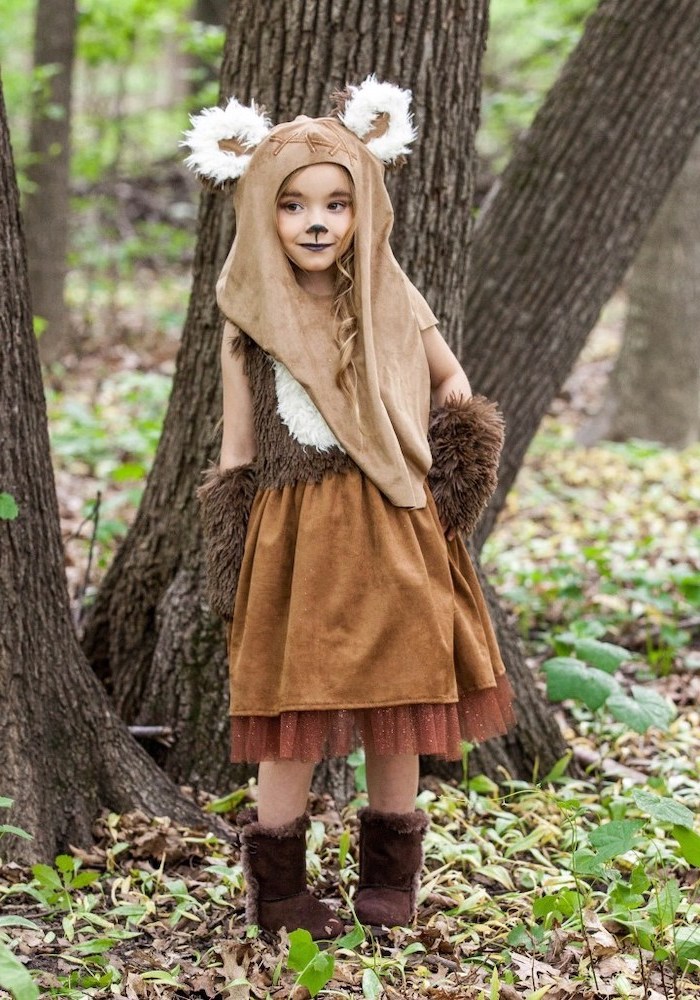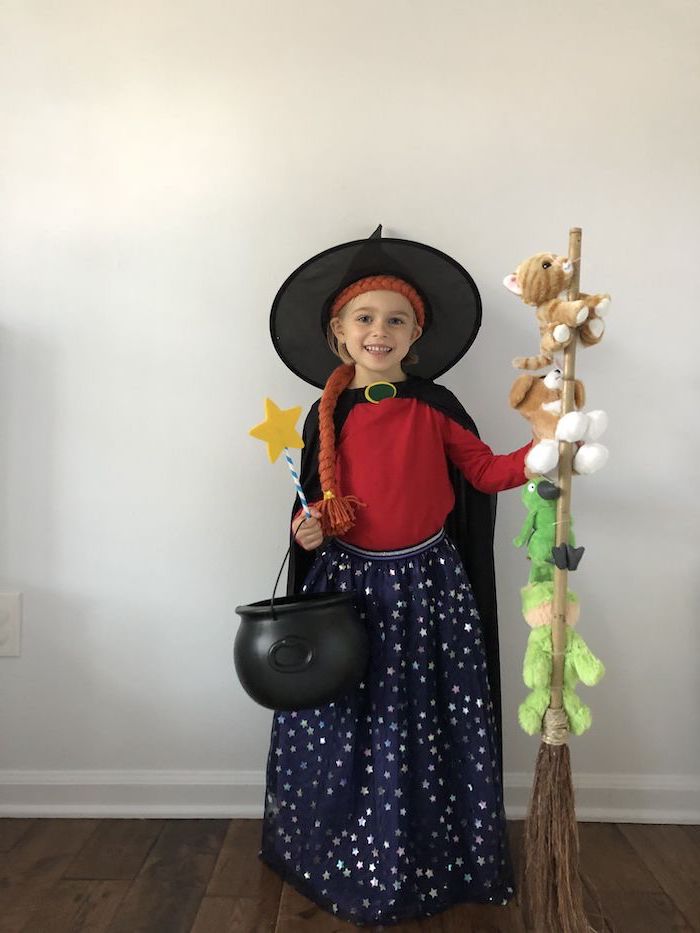 Wonder Woman is another superhero role model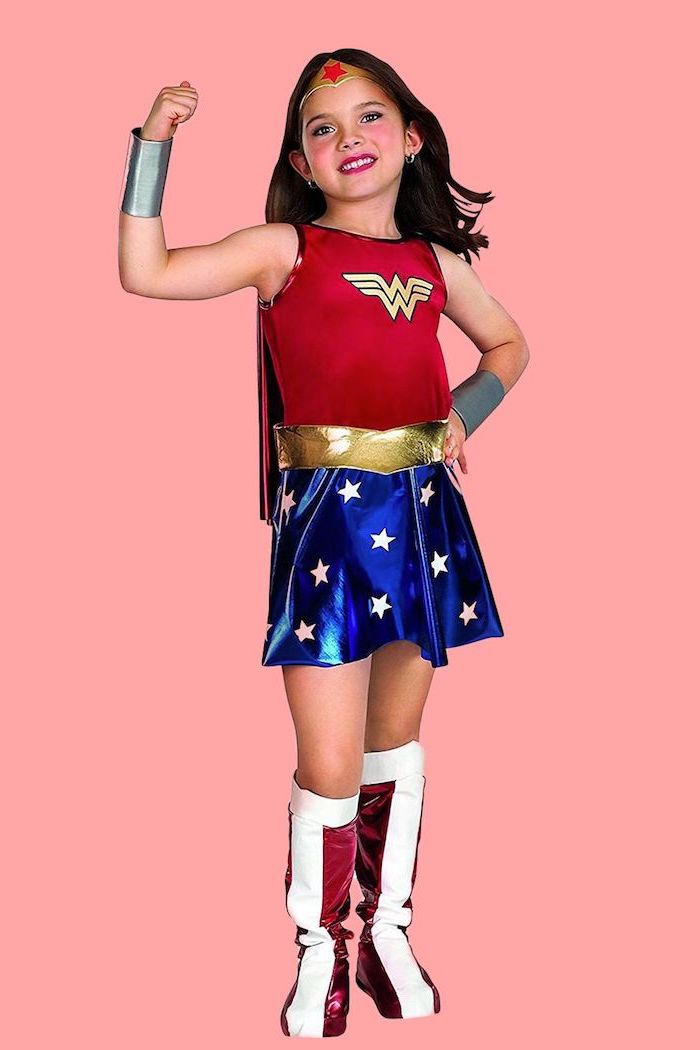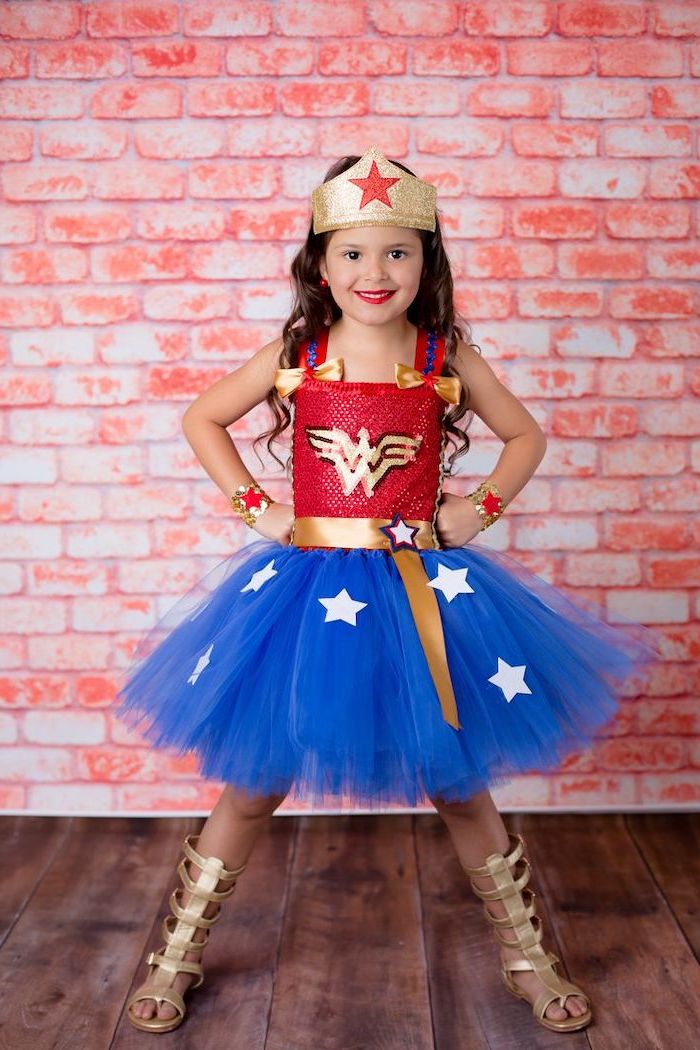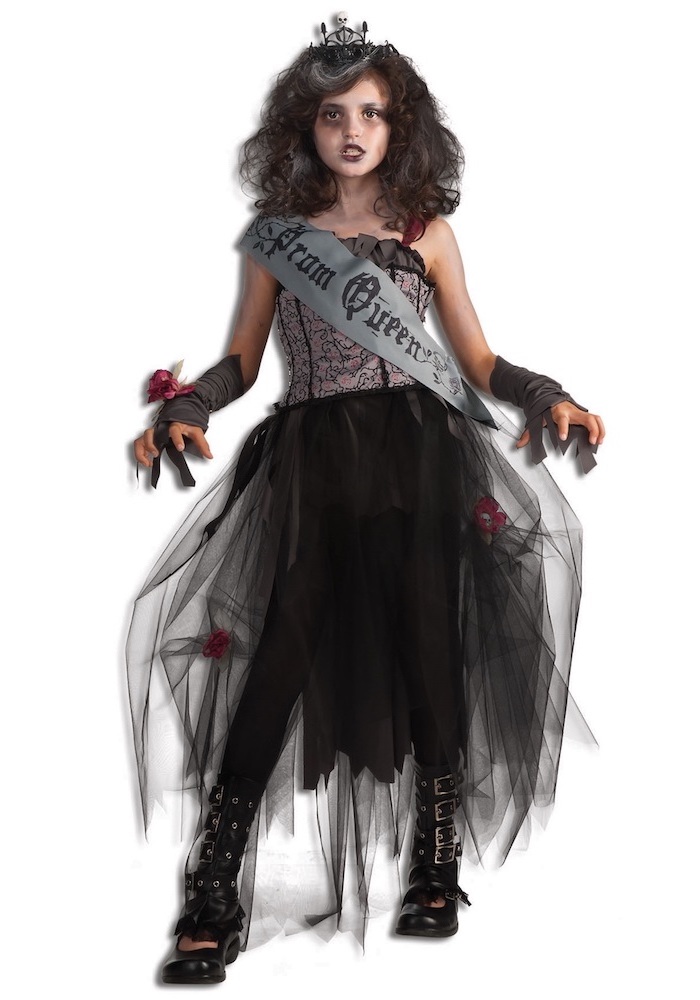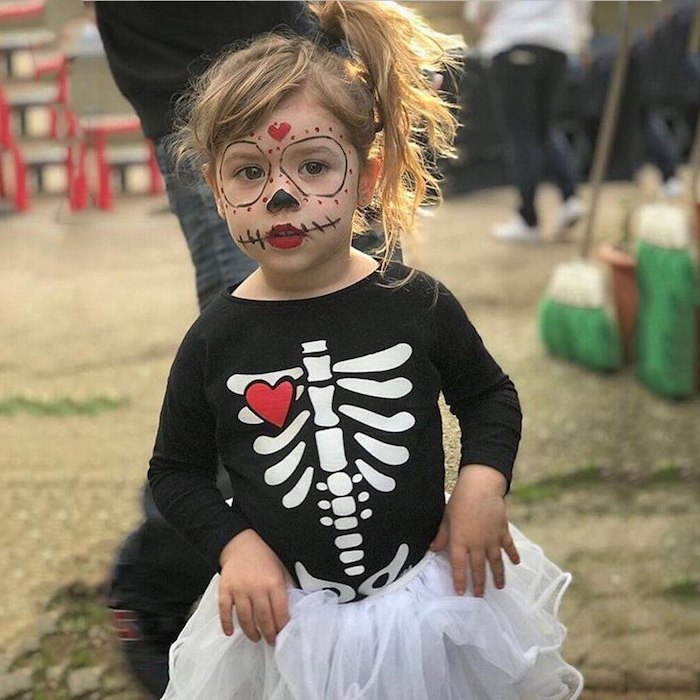 Okay, I am going to be honest, this kid creeps me out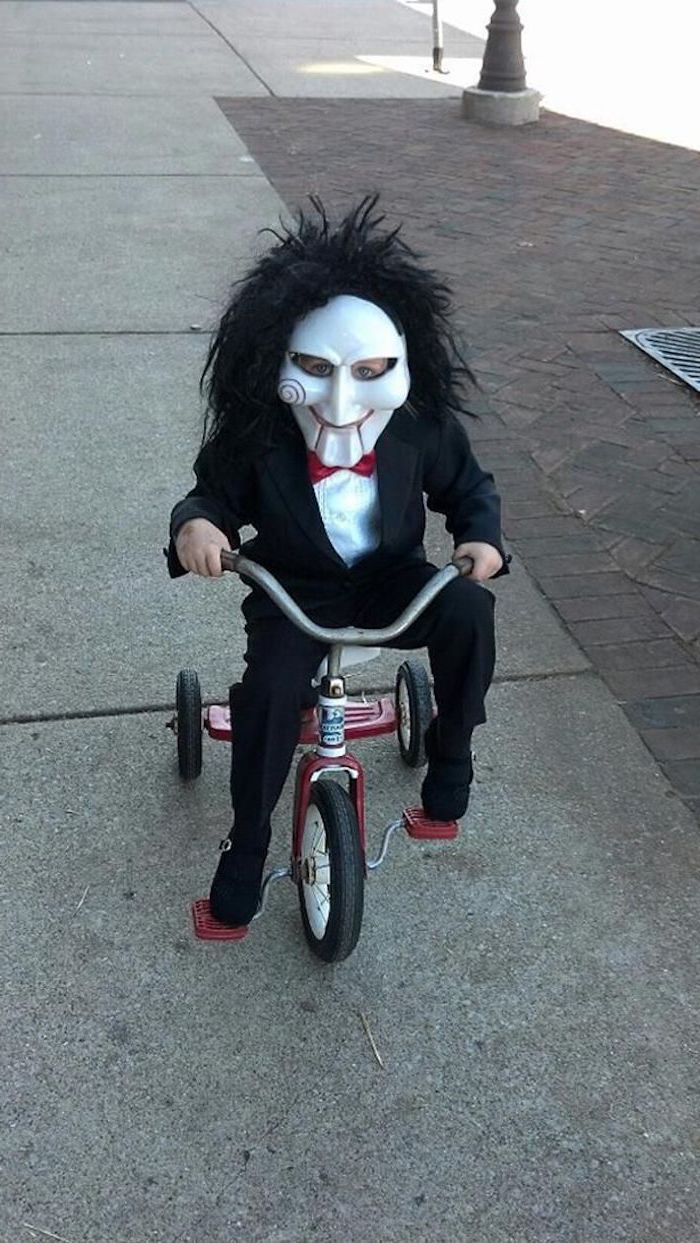 Judy Hopps from Zootopia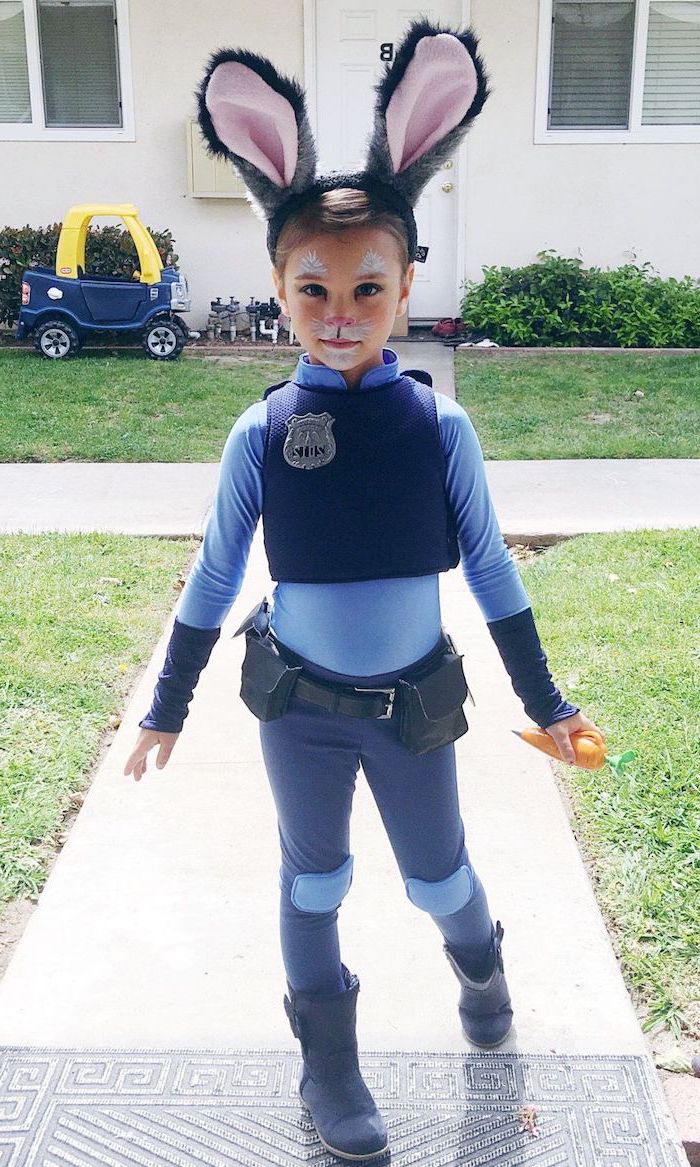 Cruella de Vil and her favorite dalmation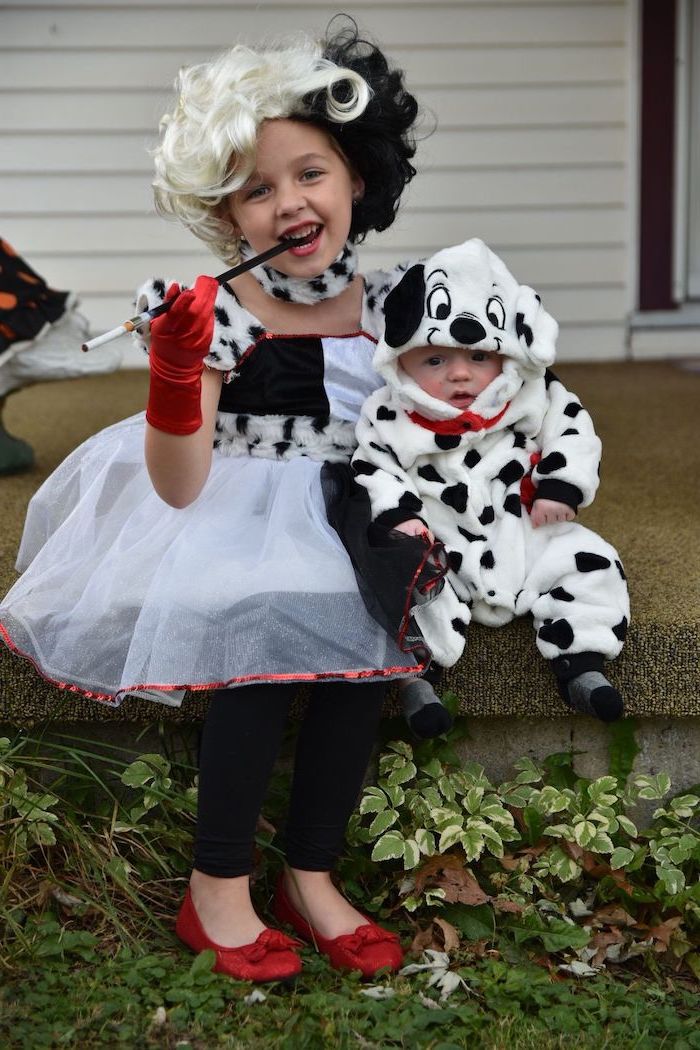 Jack Skellington and Sally from The Nightmare Before Christmas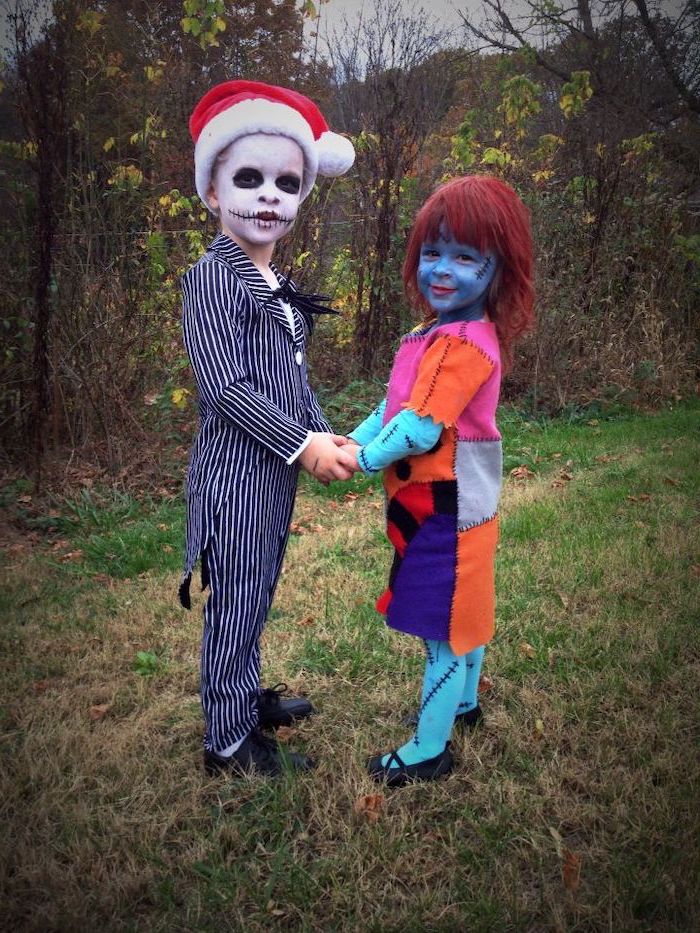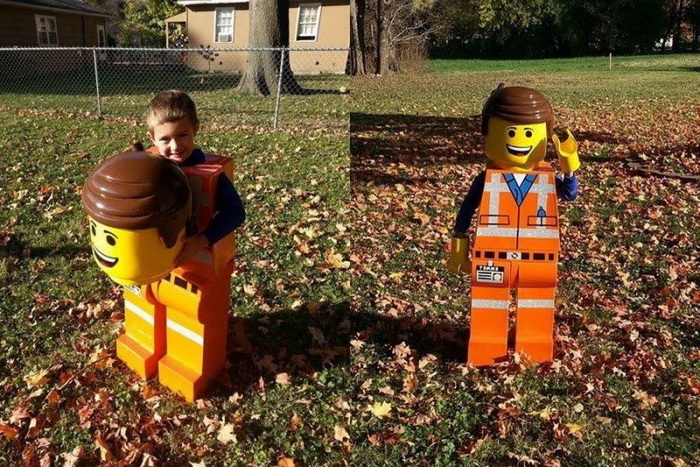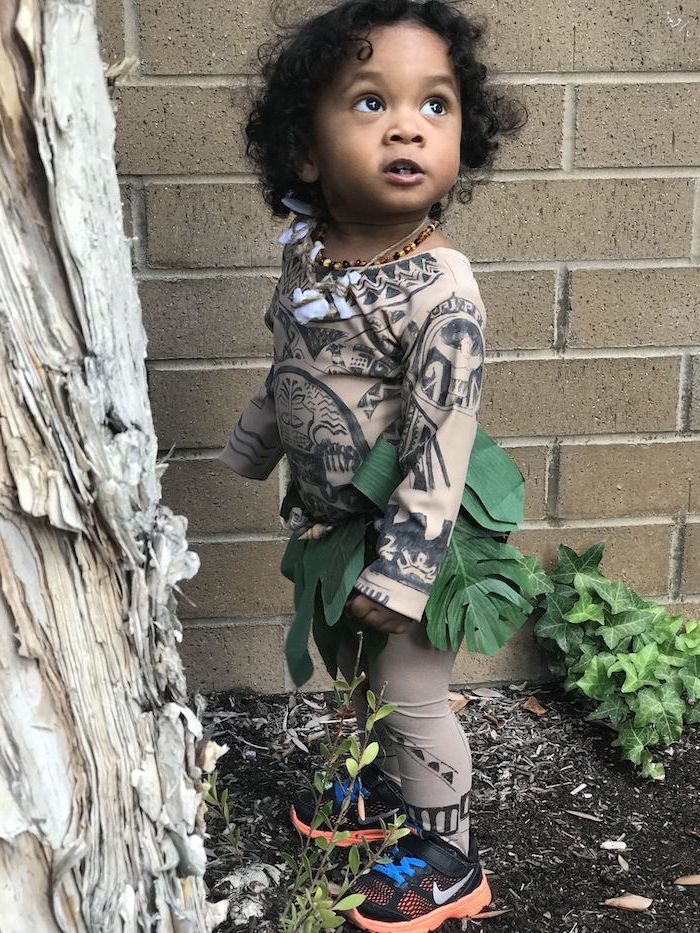 Cute little Charlie Brown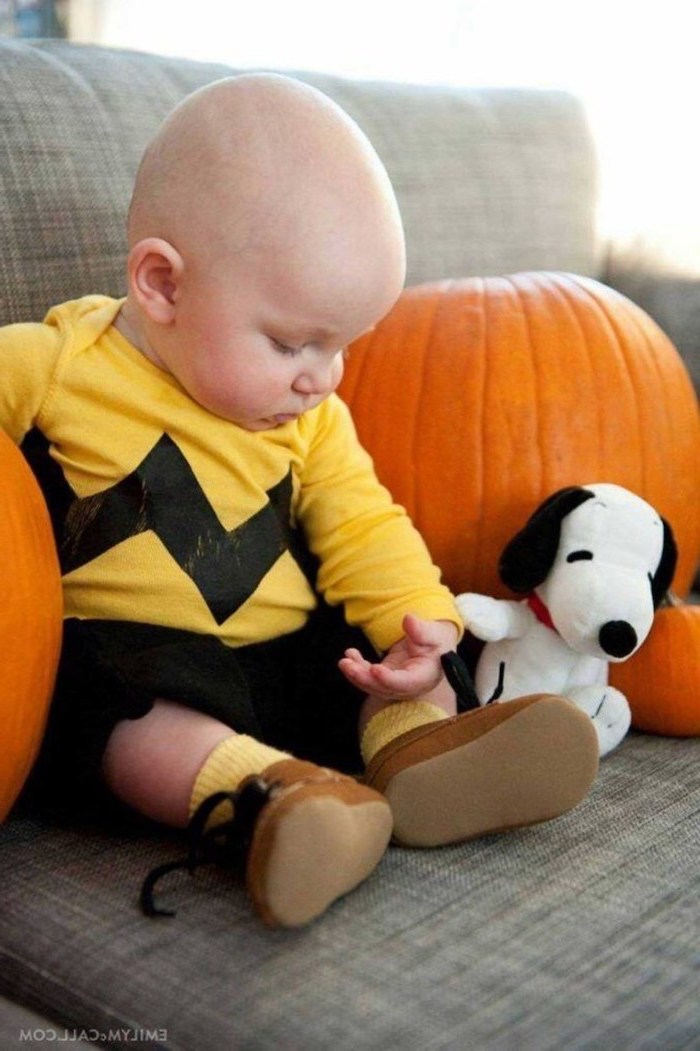 This has got to be the funniest, most creative baby costume ever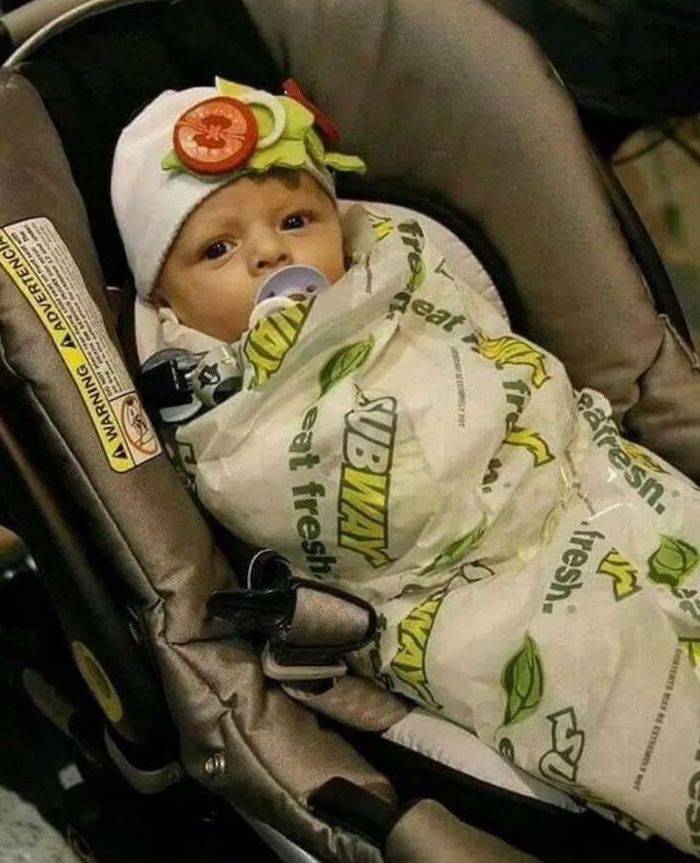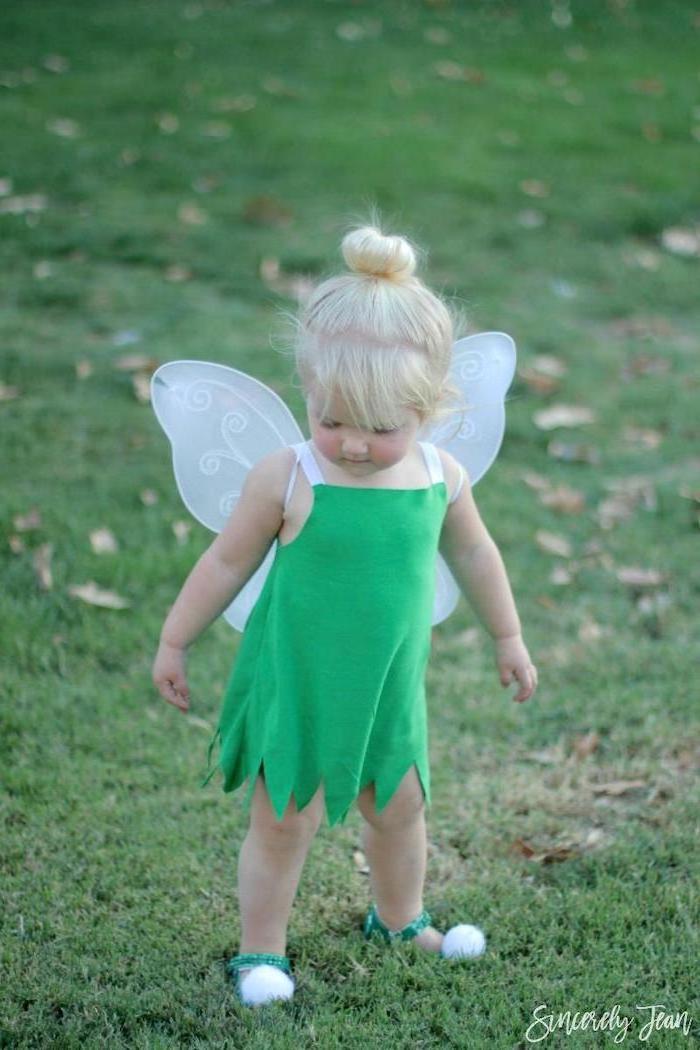 Beauty and the Beast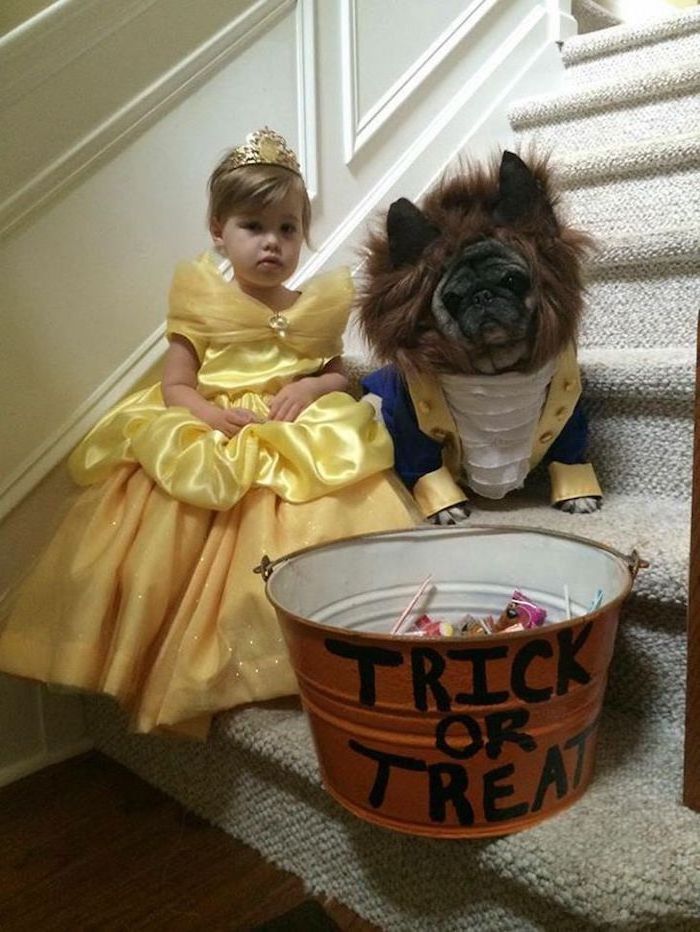 Georgie and Pennywise from It – the most creative usage of a baby stroller I have ever seen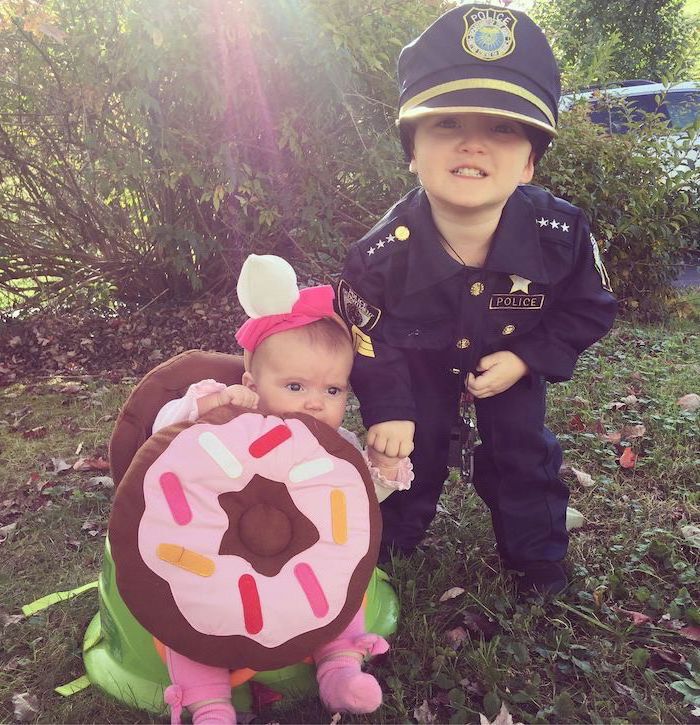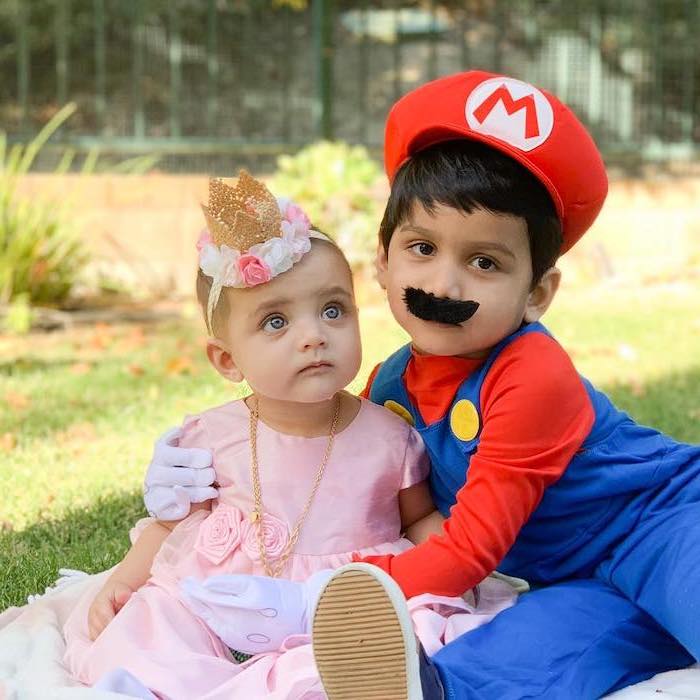 Peter Pan and his shadow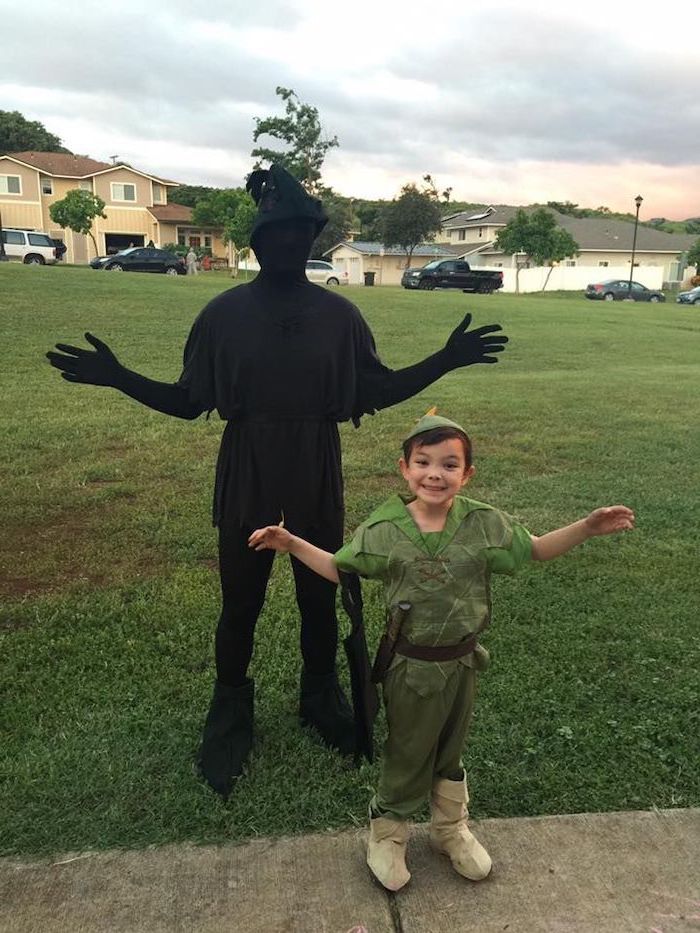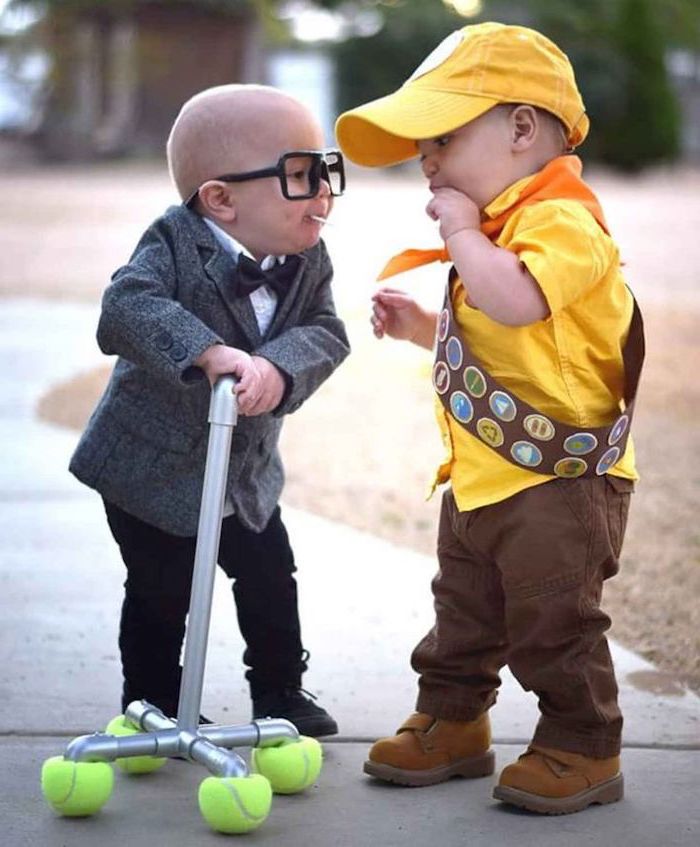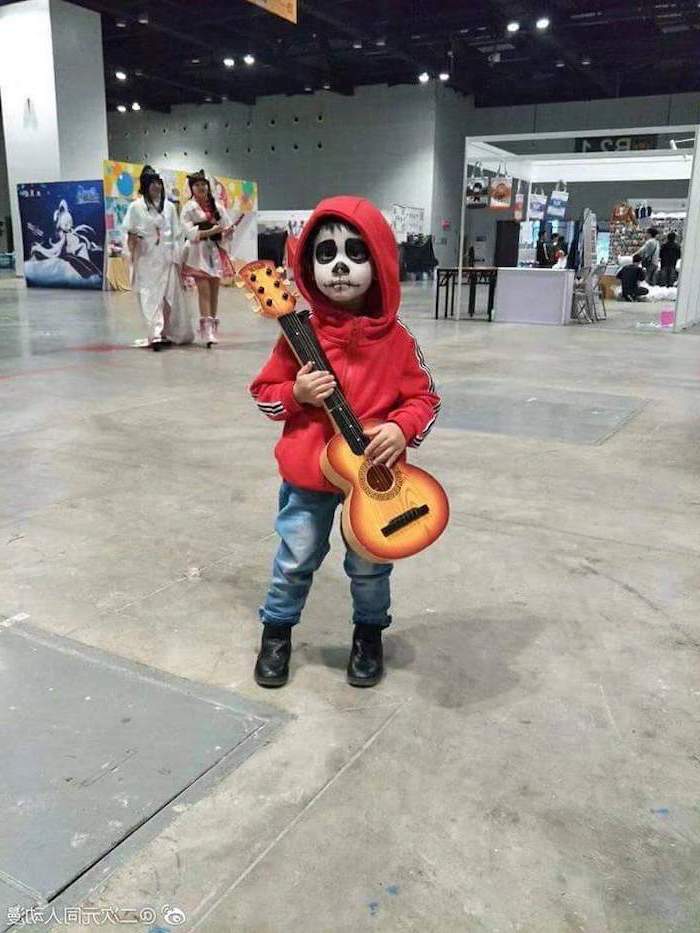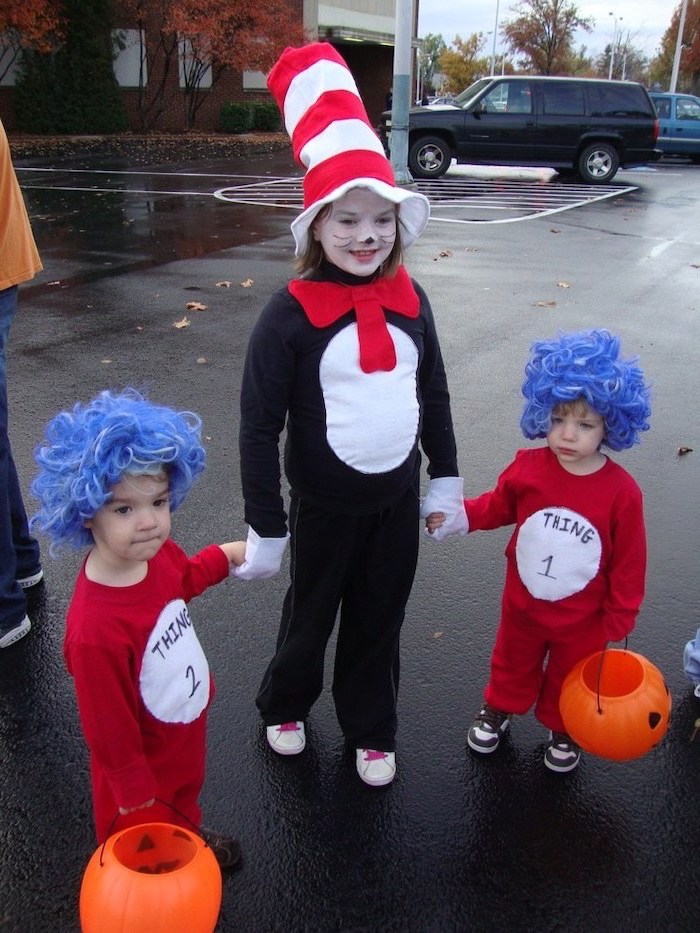 Aladdin and Jasmine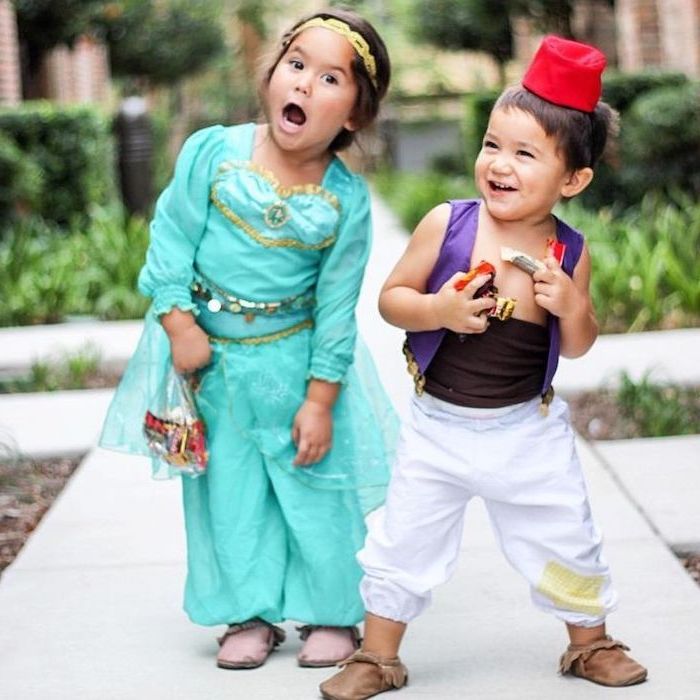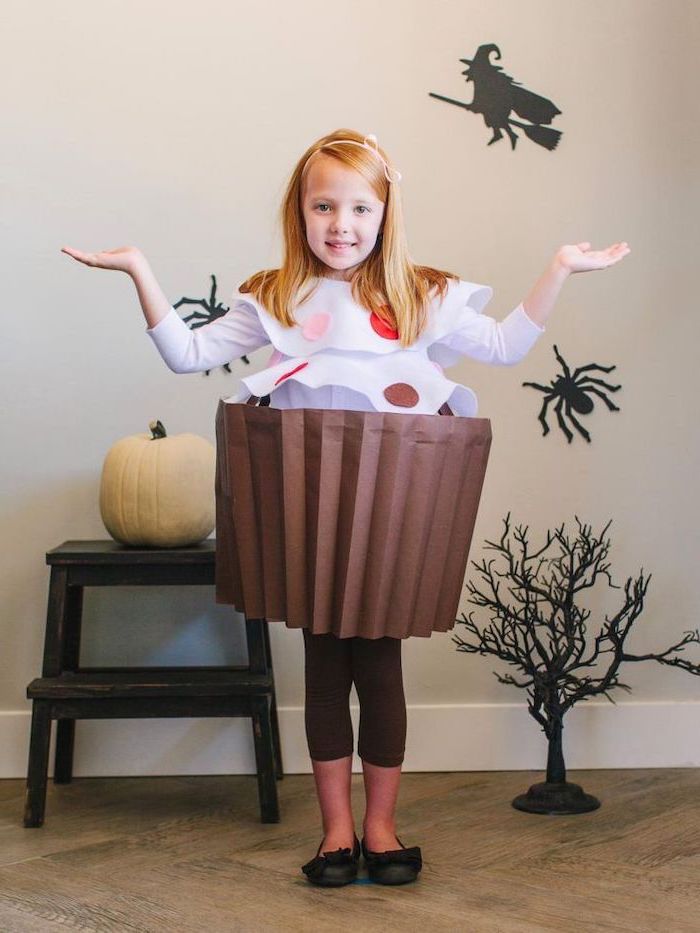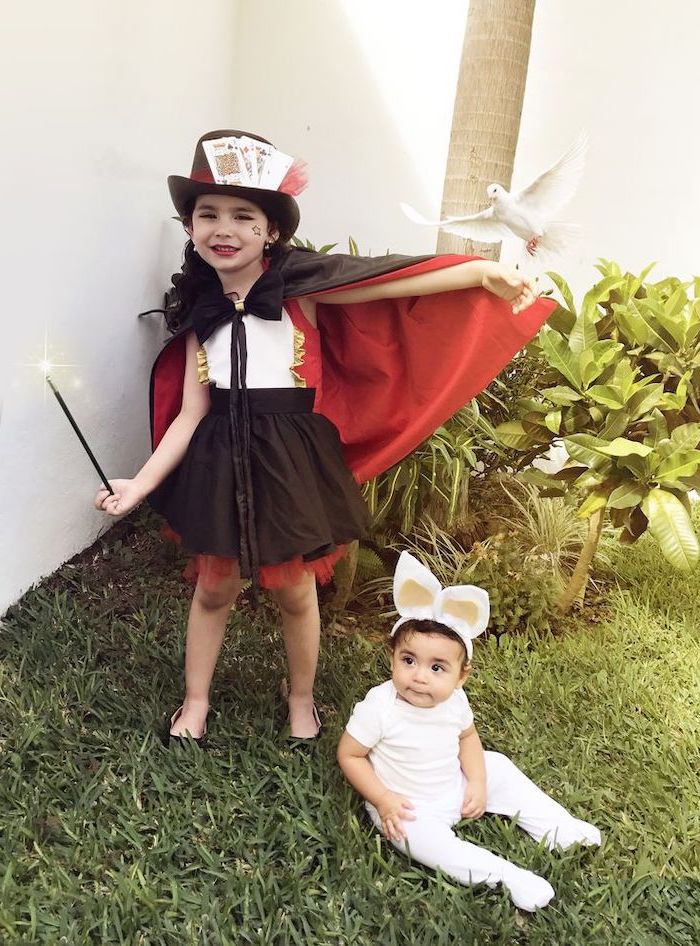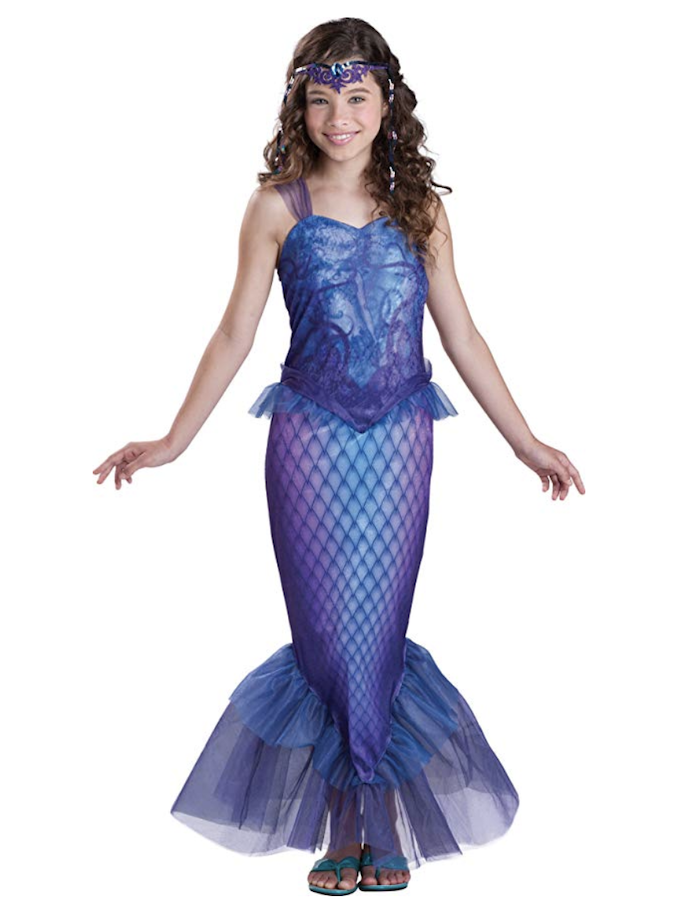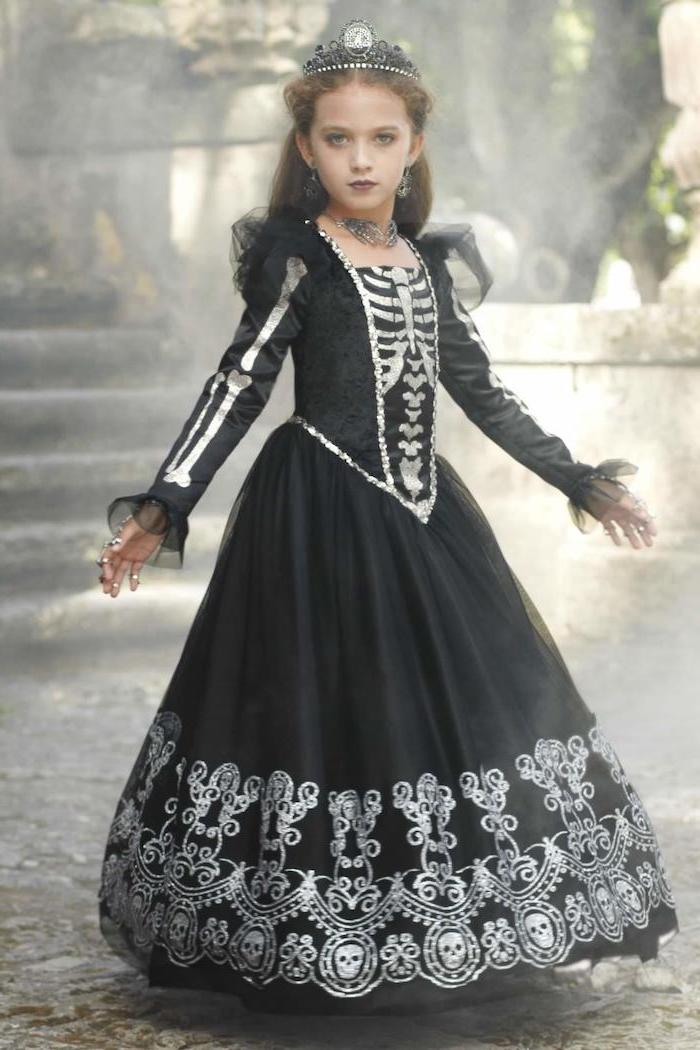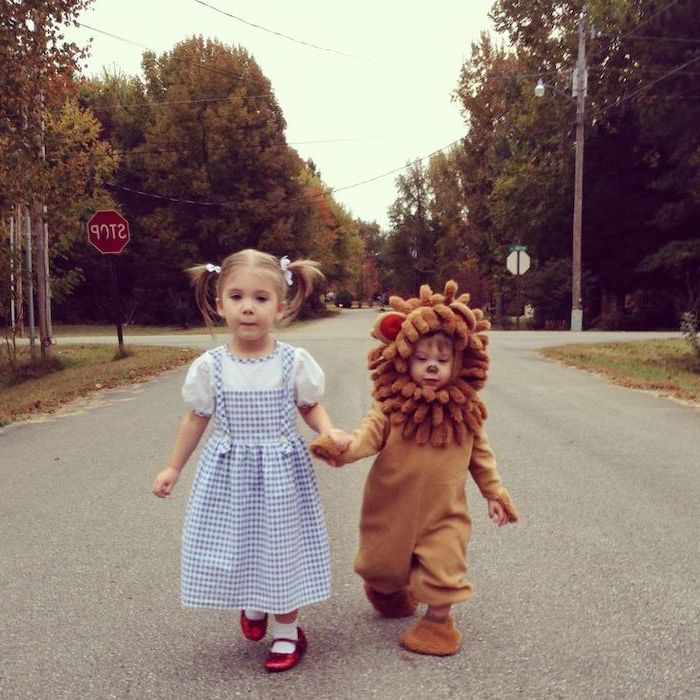 Eleven from Stranger Things casually eating her favorite Eggos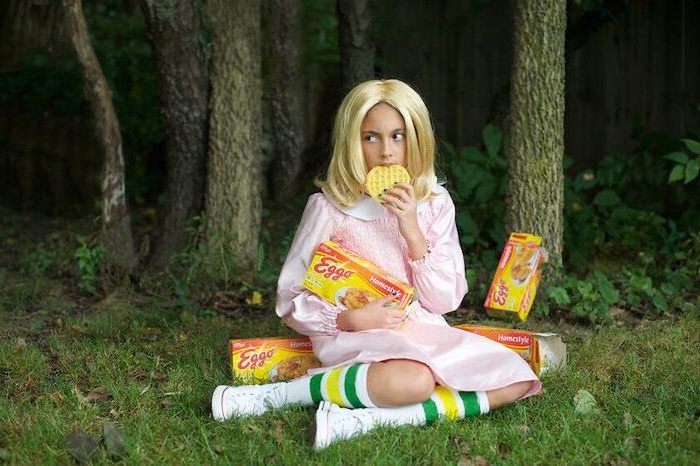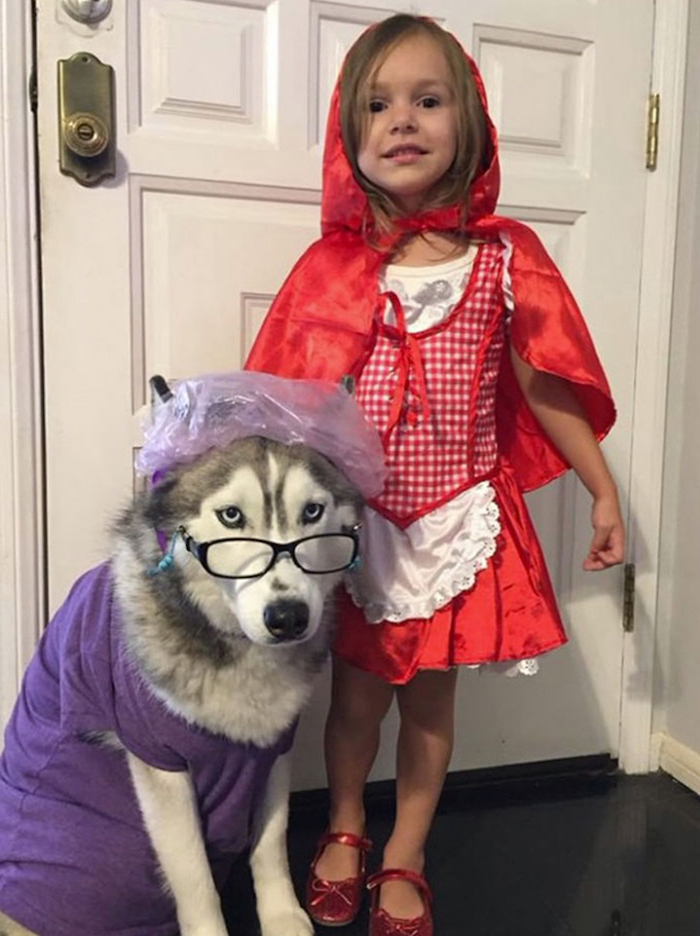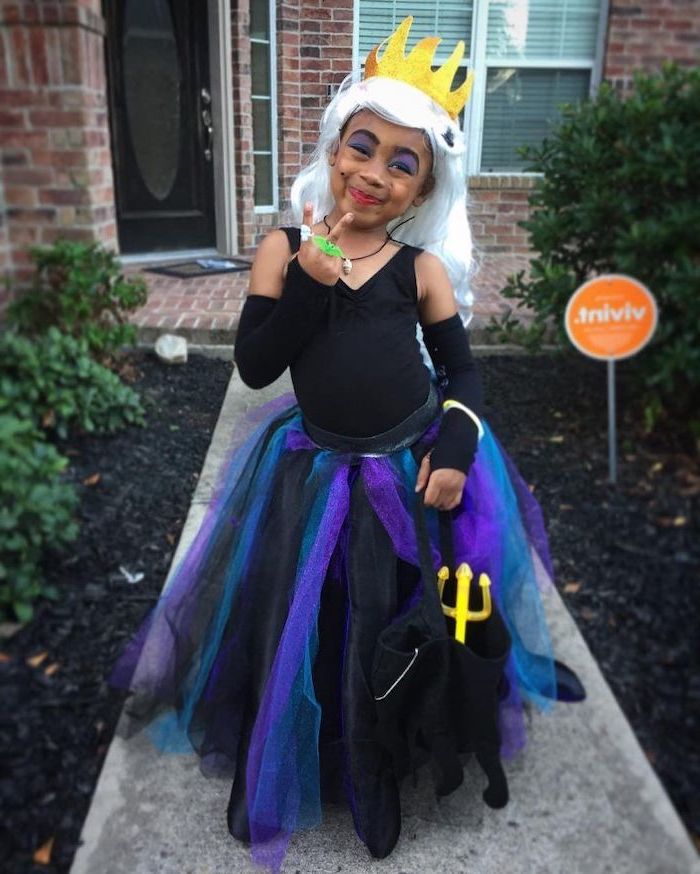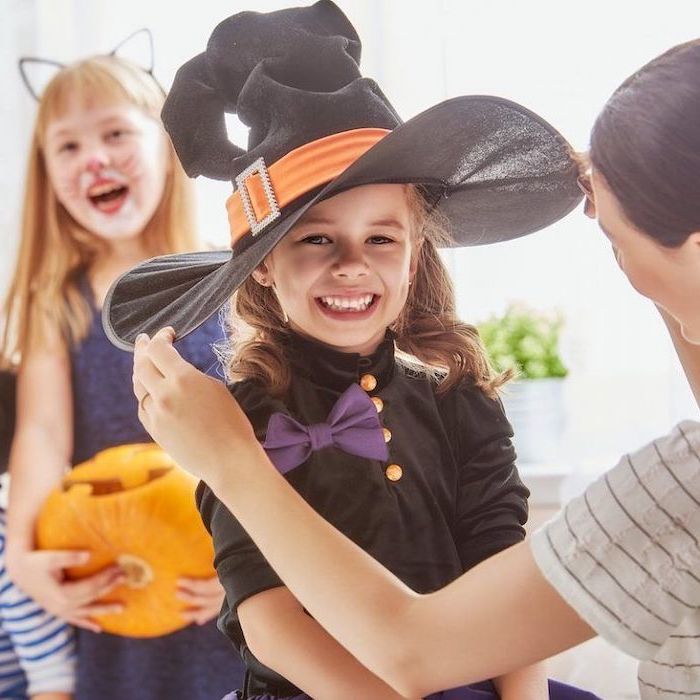 What do you think about this scarecrow – scary or adorable?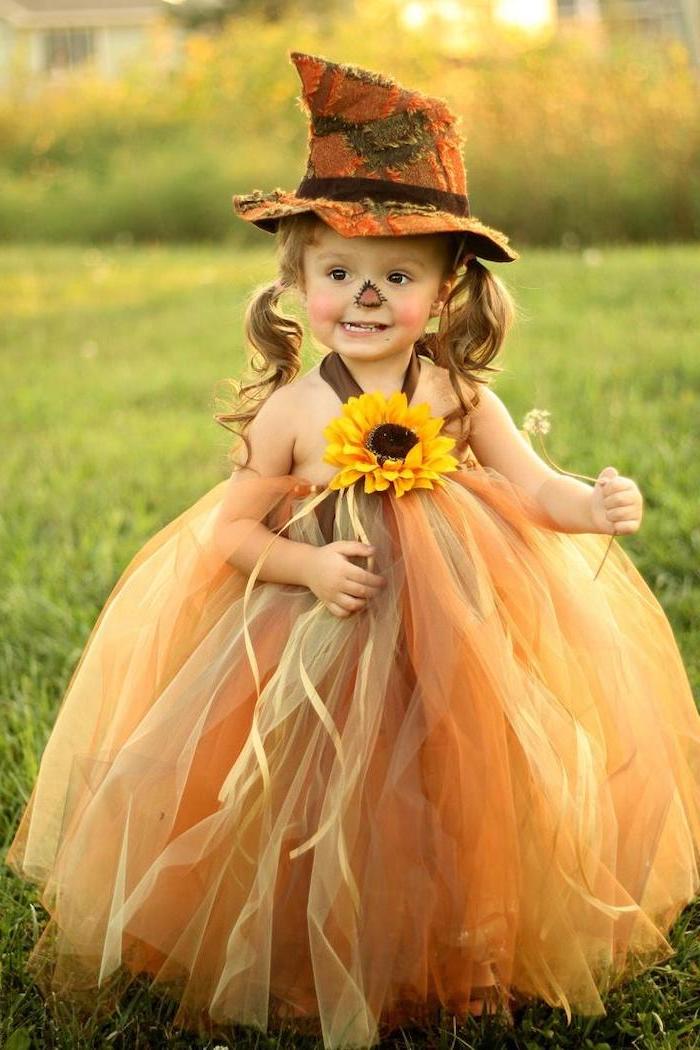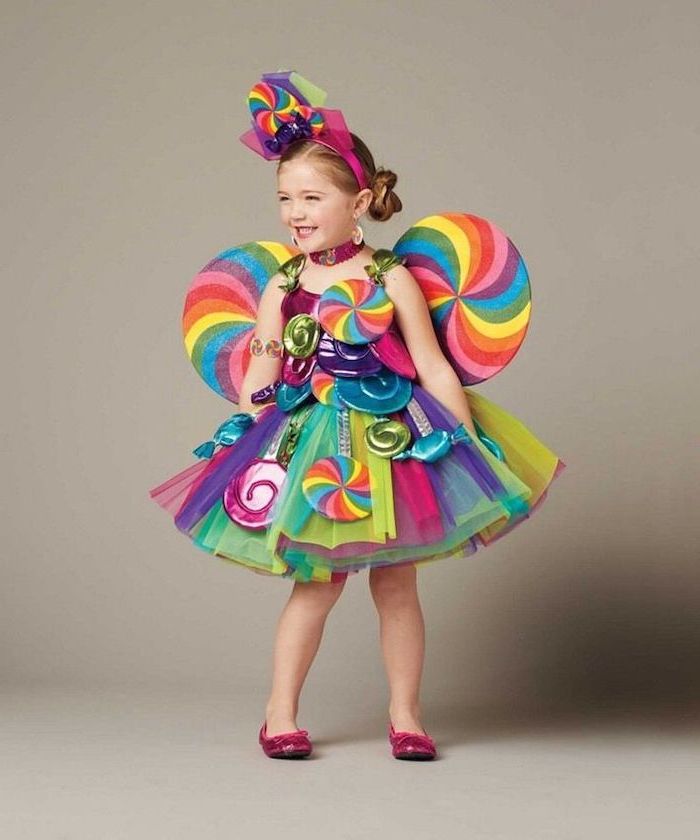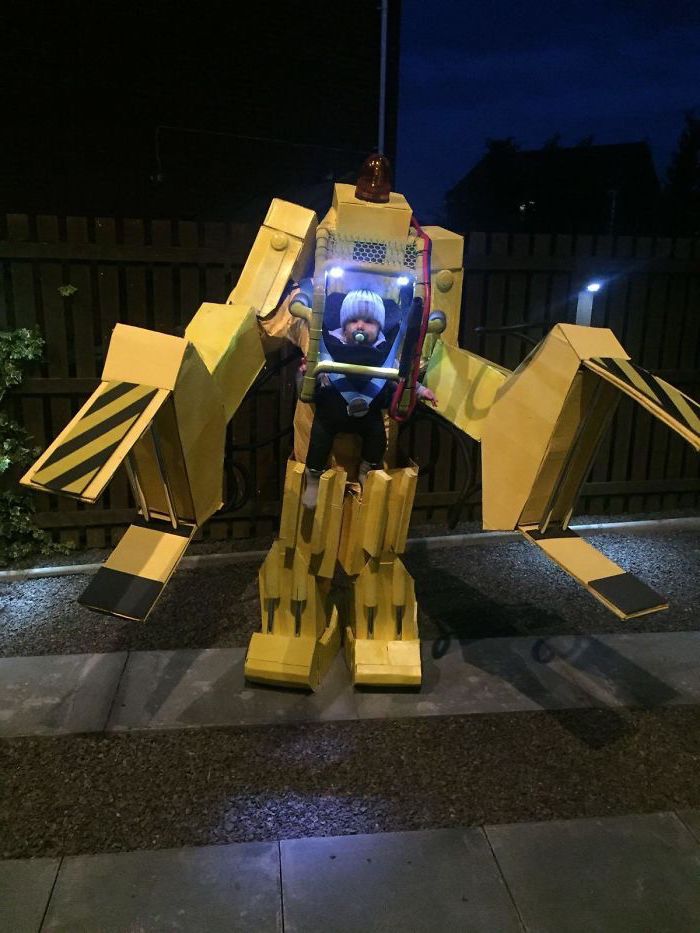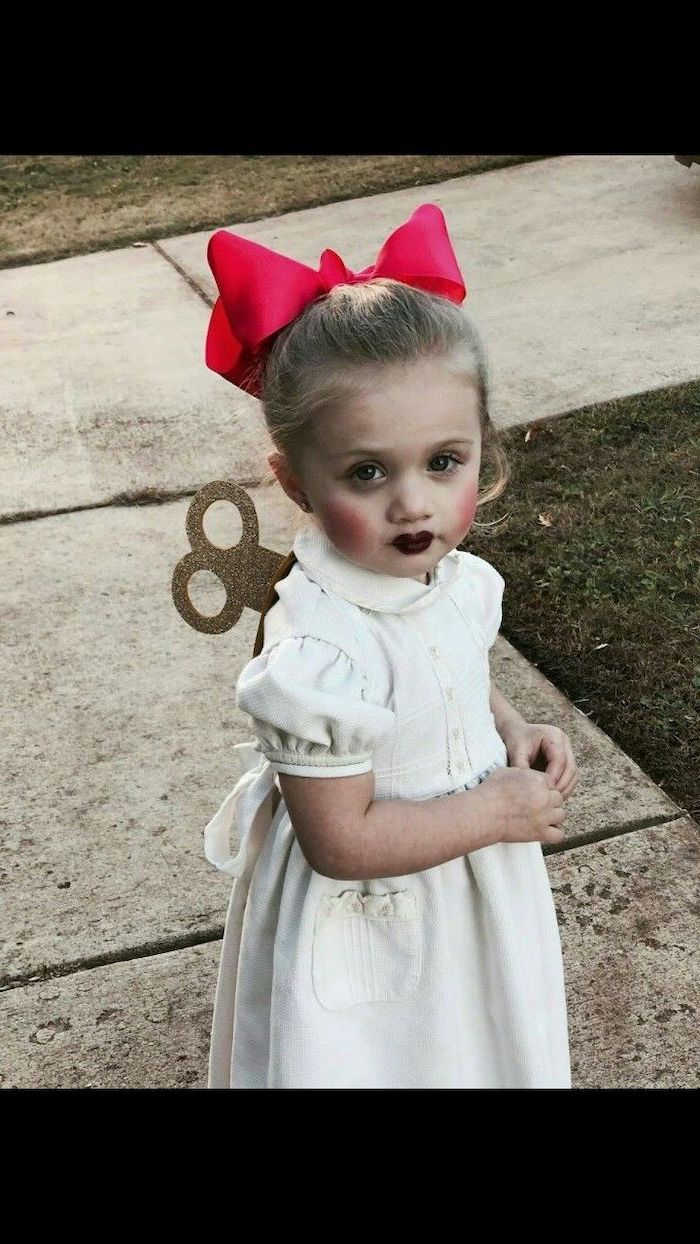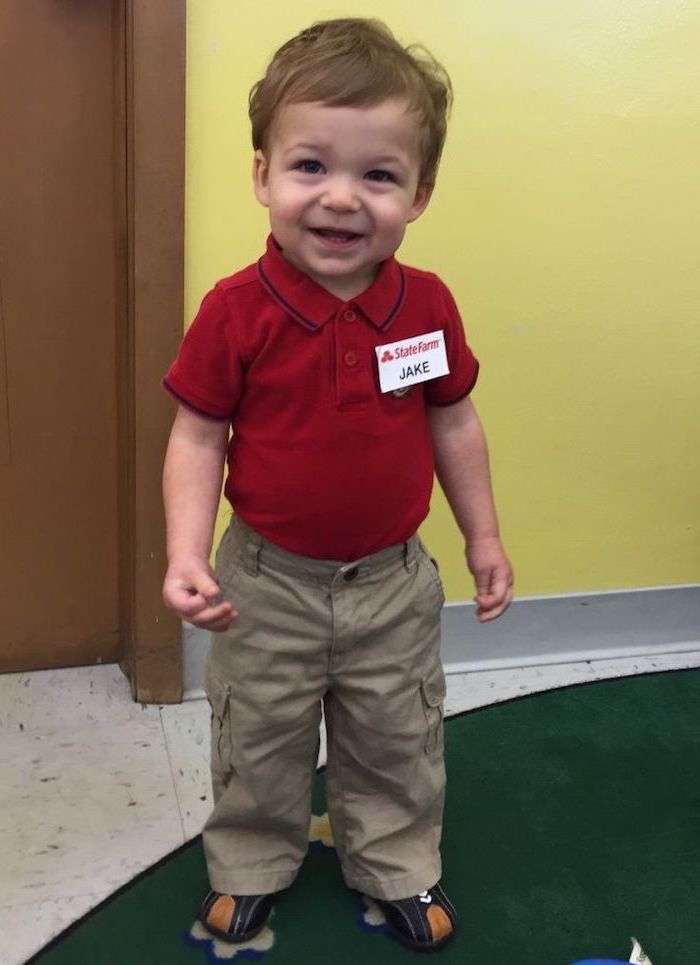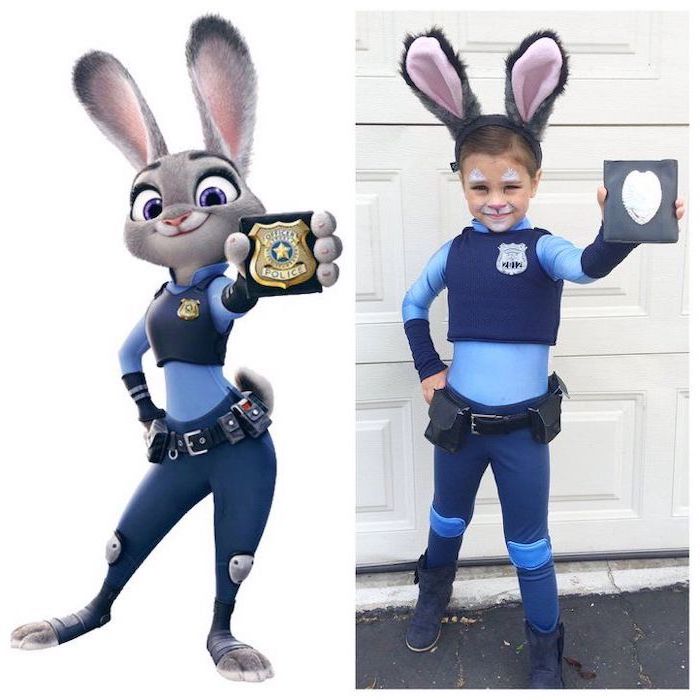 DIY Lego brick costume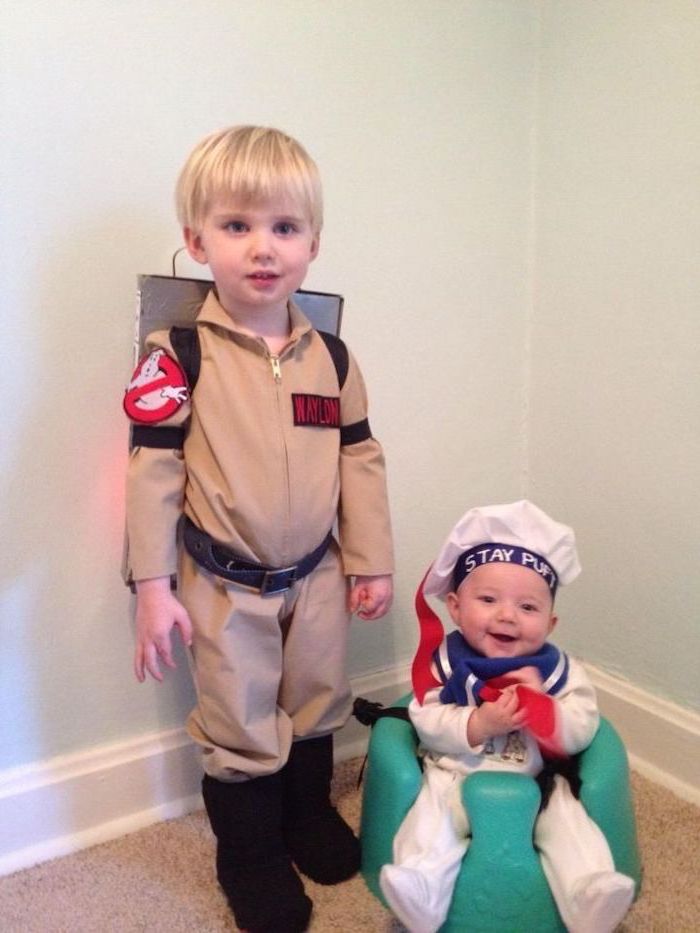 Halloween costume ideas – cute minion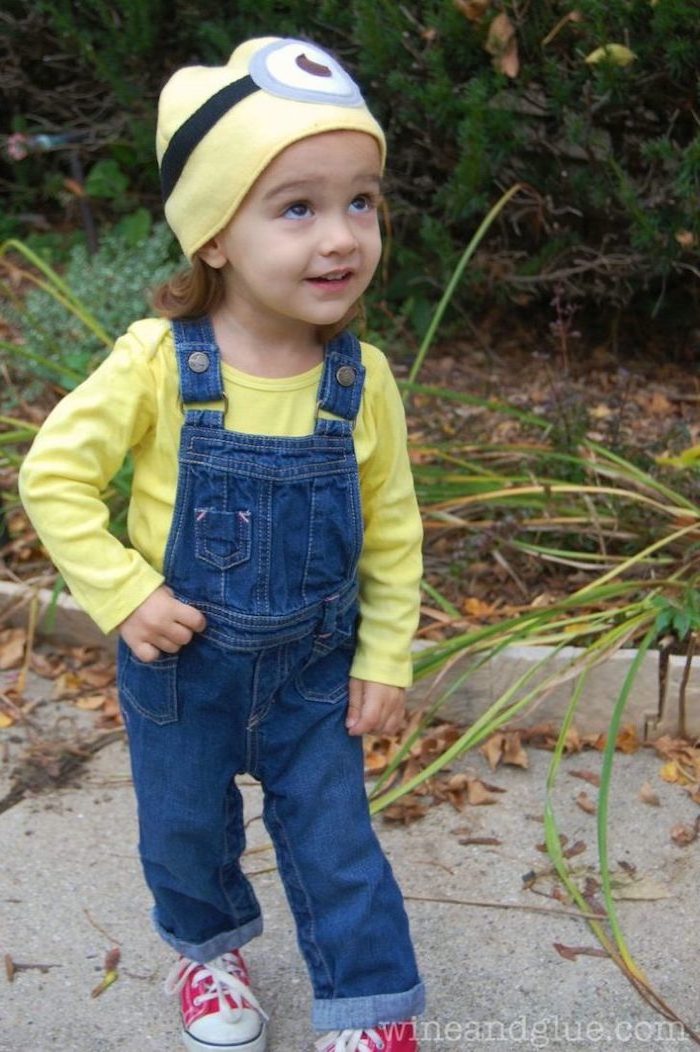 Dobby the house elf from Harry Potter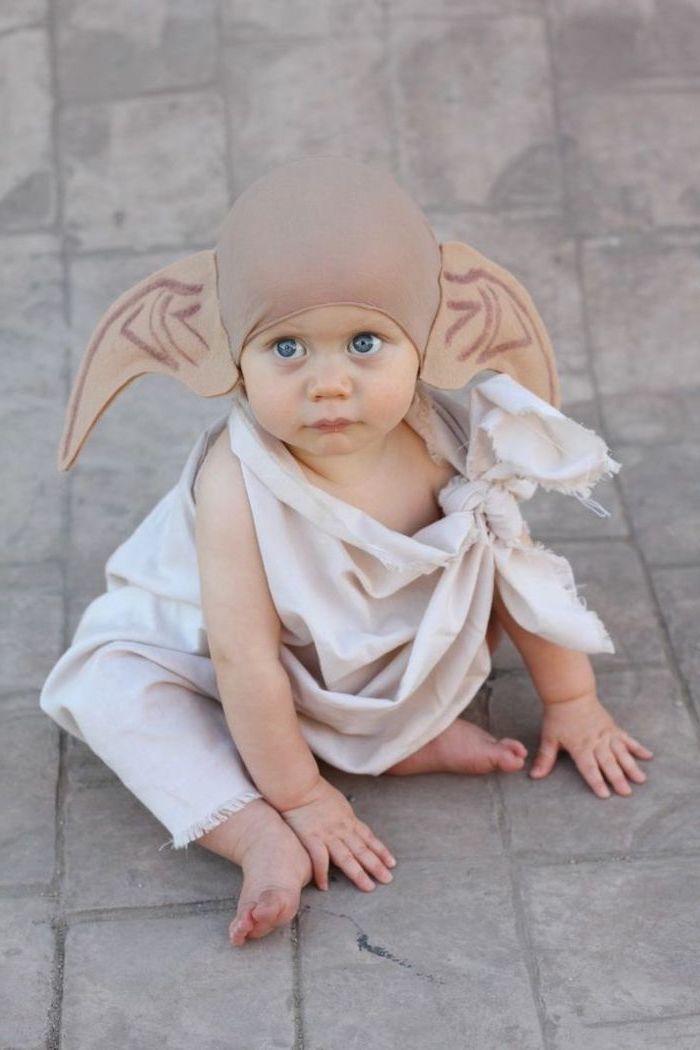 Dressing up your kid as Queen Elizabeth has got to be next-level genius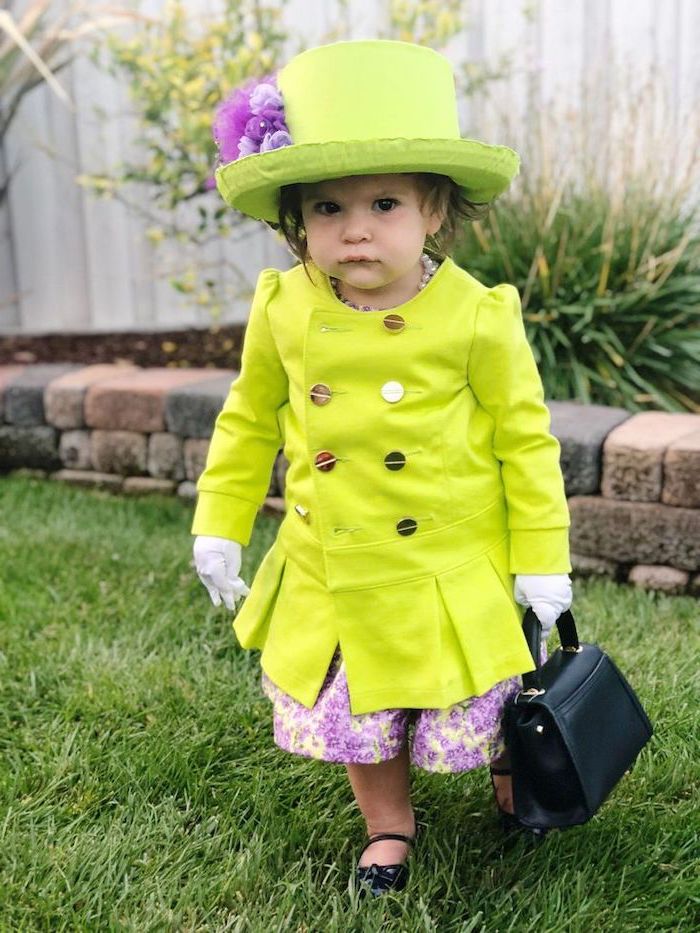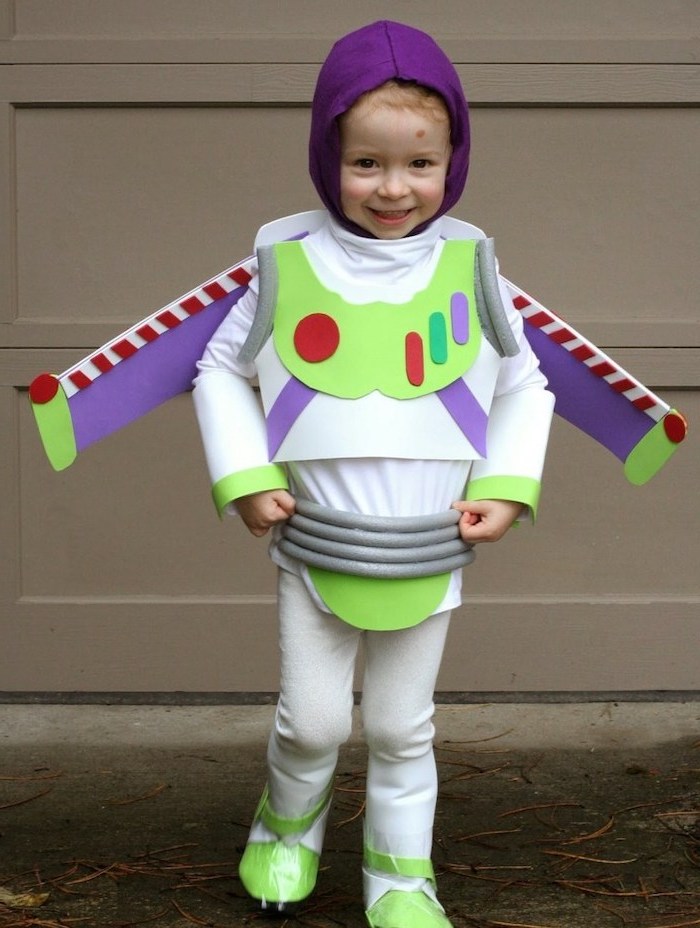 Halloween costumes for girls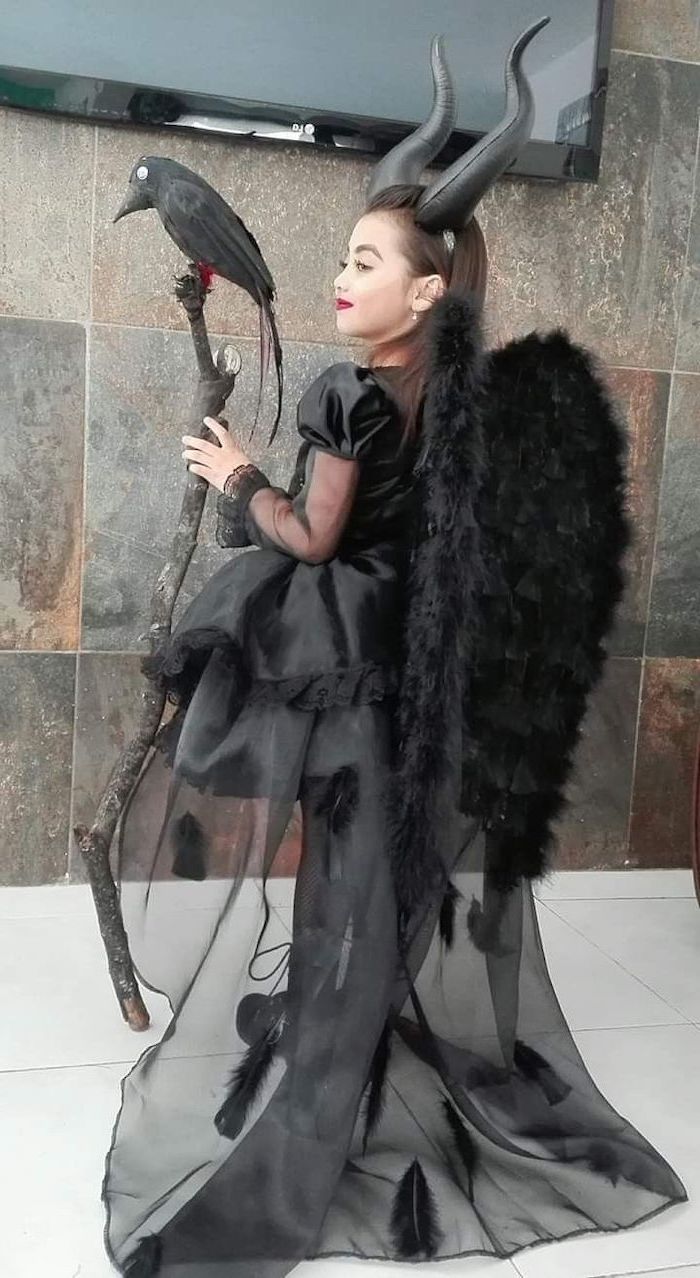 Neil Patrick Harris and his beautiful family always win Halloween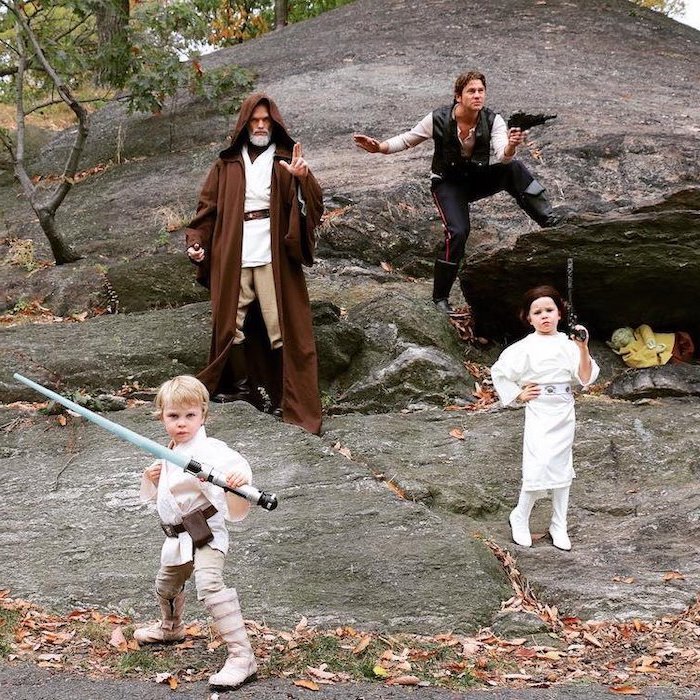 Cool Halloween costumes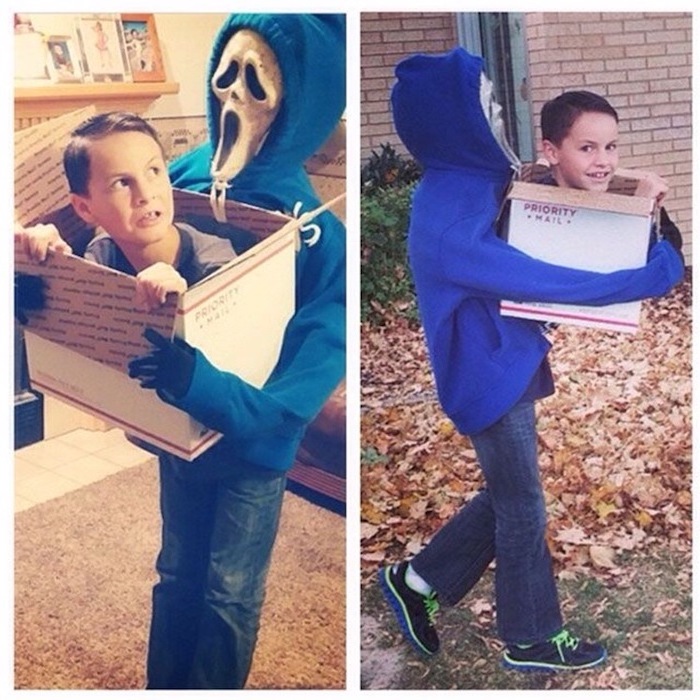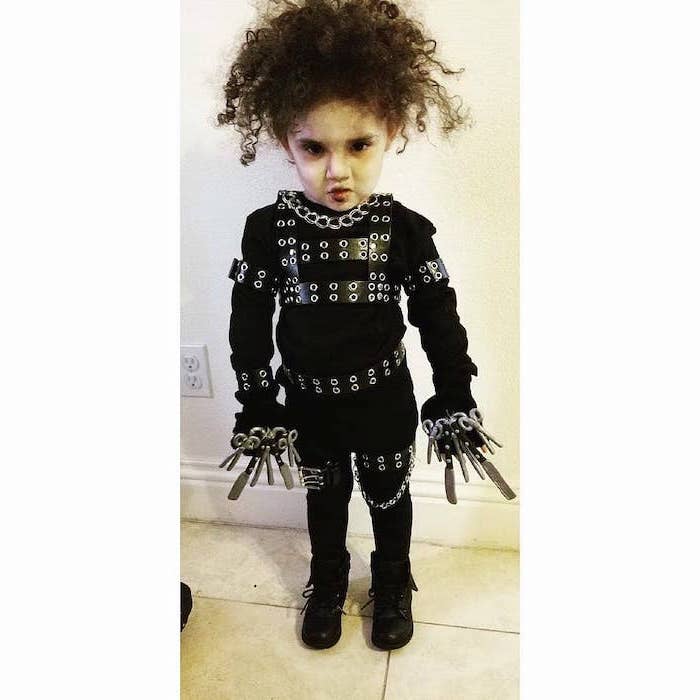 Hocus Pocus – source of inspiration fro grown-ups and kids alike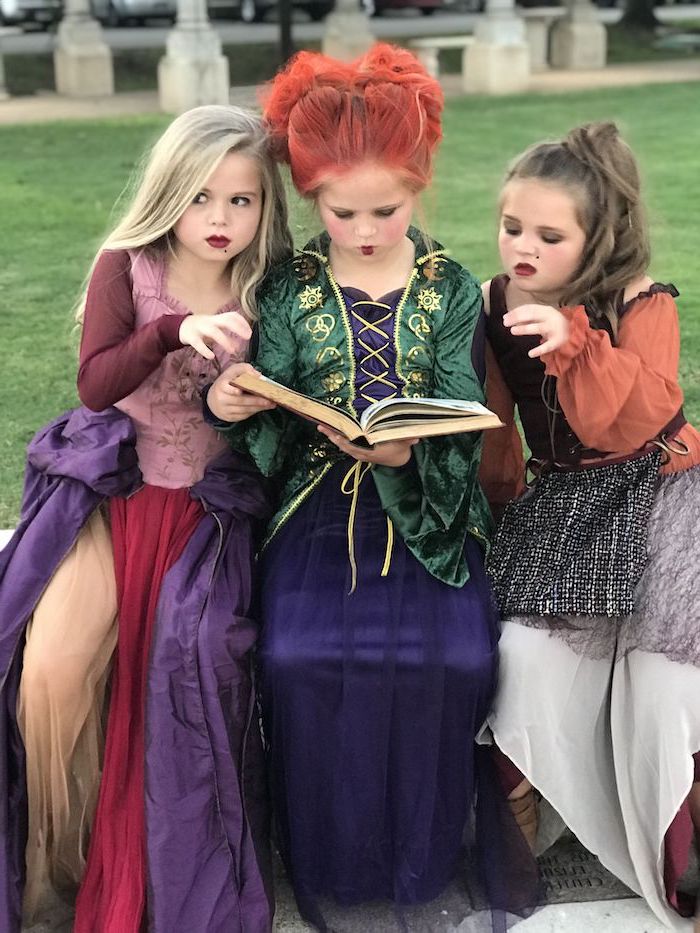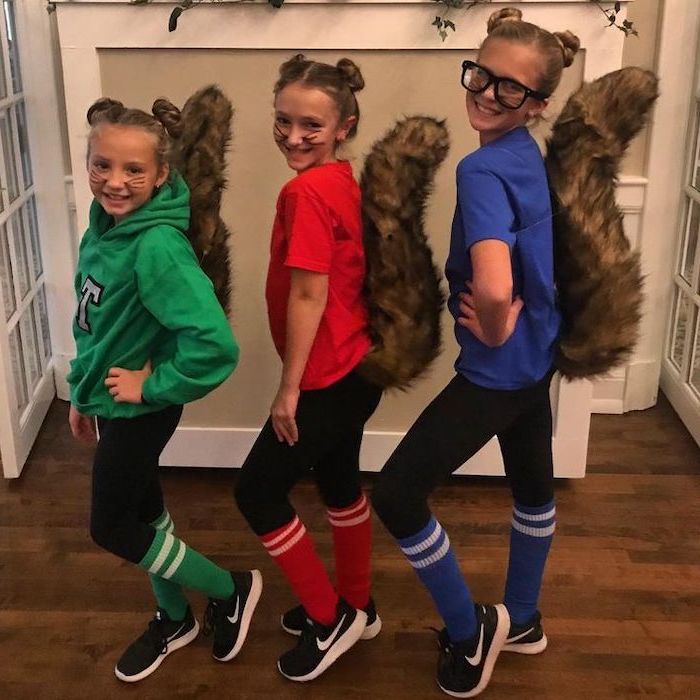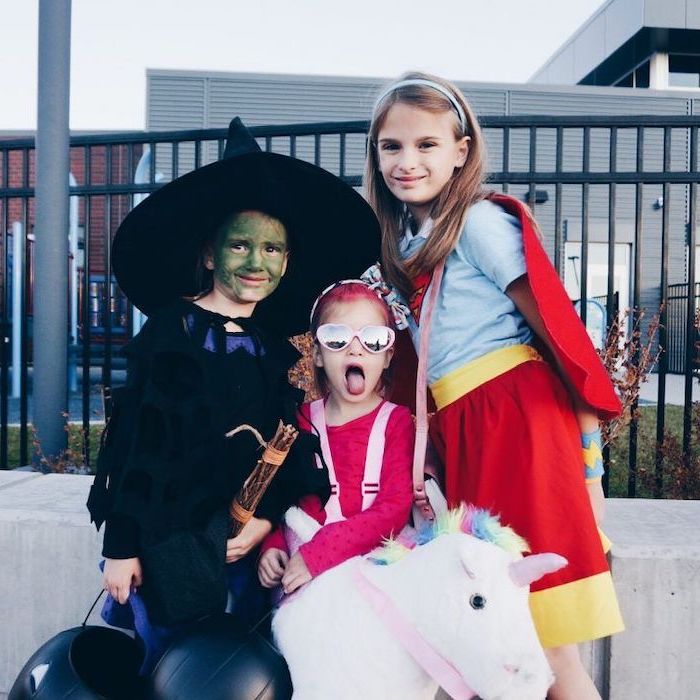 This captain won't let the ship sink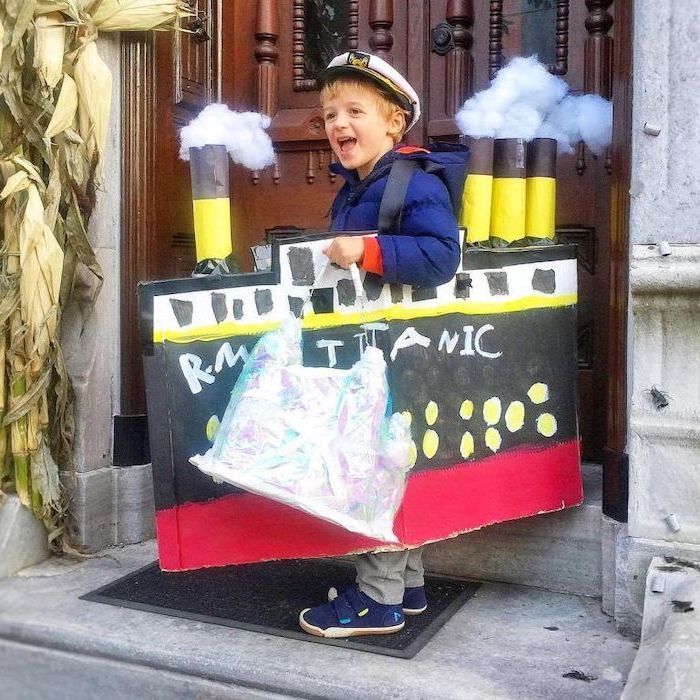 This has to be the best, most realistic Rocket Raccoon costume ever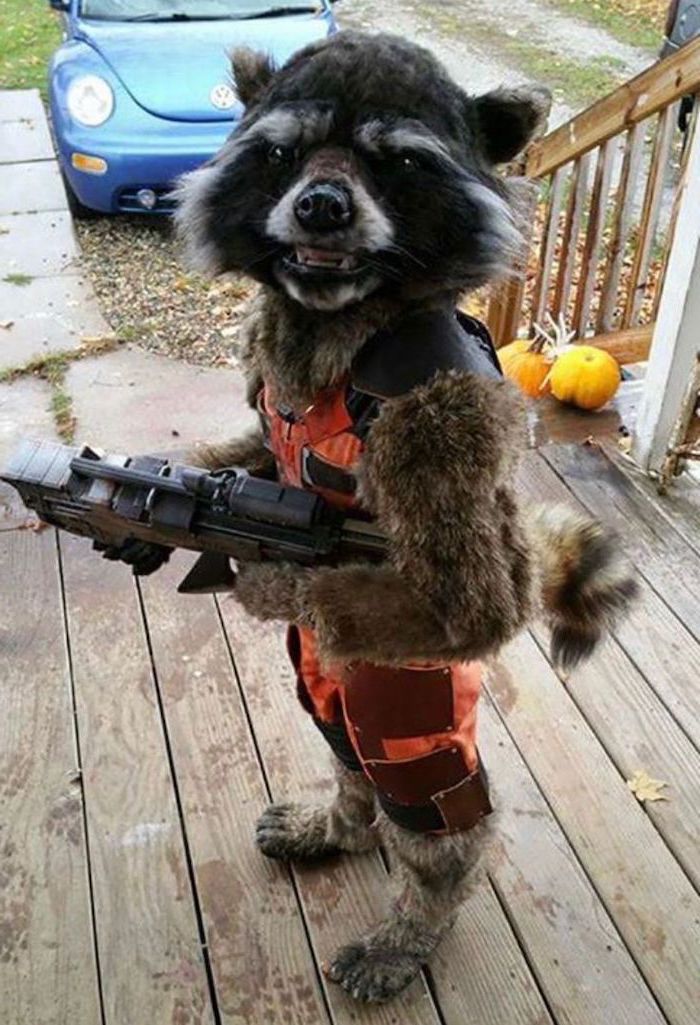 Wayne and Garth from Wayne's World – to be honest, Wayne doesn't look very happy