Get spooky with these Halloween coloring pages
Spooky season is upon us. If your Halloween decorations aren't up yet, then what have you been doing these past few weeks? All Halloween enthusiasts start planning All Saints' Day around August and start decorating and planning a party around October 1st. And, let's be honest, we all absolutely can not wait until October 31st. Until then, however, we need to find different ways to keep the spooky season alive. A scary decor is definitely a great way to start, but you can always find the scary in other places. For example, you can decorate your screens with super cool Halloween wallpapers. On the other hand, you can do something very fun, which is going to keep yourself, your kids and your whole family entertained – coloring. So, today we have prepared a few Halloween coloring pages for you to help your patience until October 31st.
Coloring is so much fun!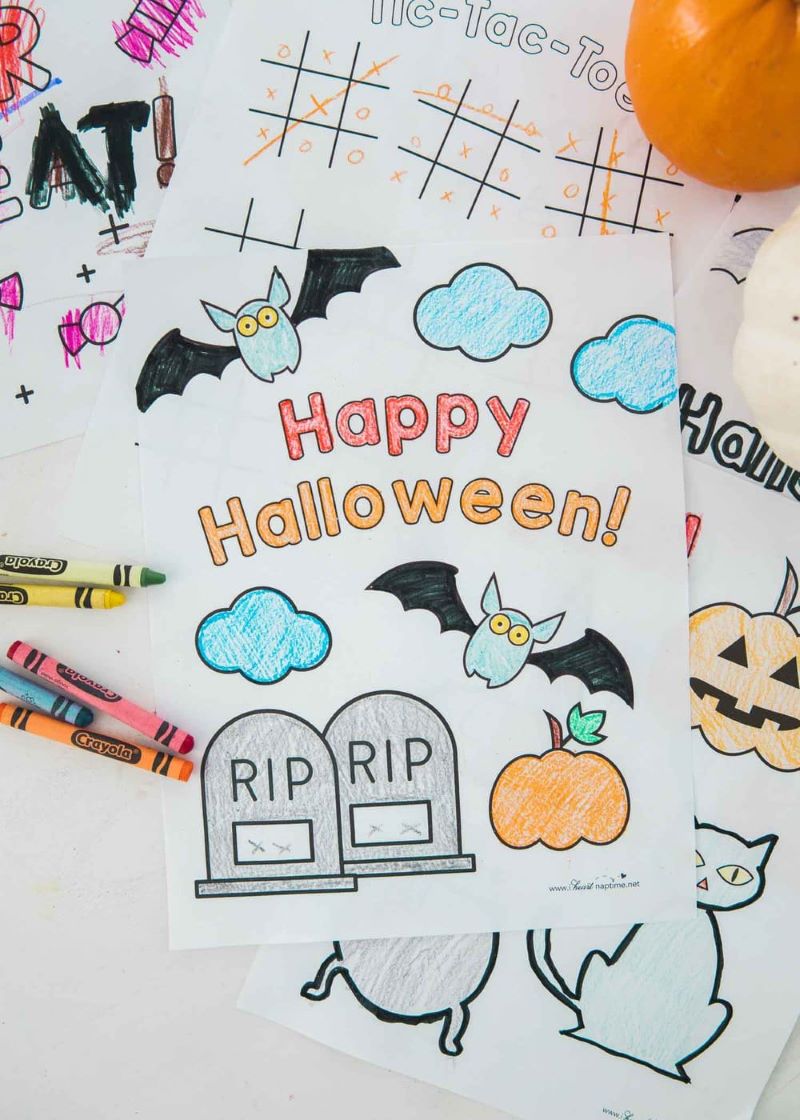 When is Halloween?
Each year Halloween is celebrated on October 31st. It is celebrated on this day because of an old Gaelic festival, called Samhain. It is believed that on this day the boundary between this life and the afterlife is at its thinnest. Because of that people belived that on this day they could talk to the dead. That is how the holiday became its haunted self.
The end of October is also the moment when all of the harvest has ended and the winter season starts. Because of that, pumpkins are a big part of the holiday's celebrations.
Happy Halloween – the spookiest holiday of them all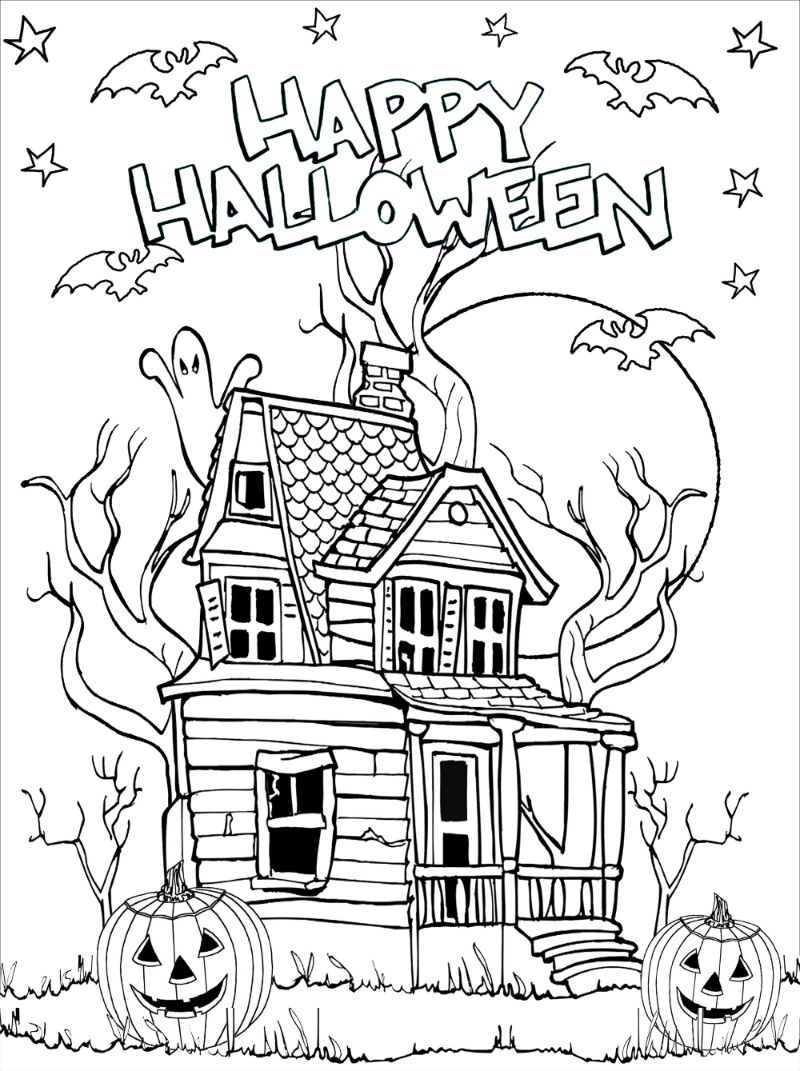 How is Halloween celebrated?
Halloween is a very interesting holiday. As we have already mentioned, the Gaelic festival of Samhain was celebrated on October 31st, because they believed that the boundary between this life and the other world is thinner. Hence, they believed they can connect with the dead. Because of that, ghosts are an inseparable part of the holiday. But, because people were afraid of them, they were also looking for ways to keep ghosts at bay. That is why, they dressed in costumes and created lanterns out of hollowed out pumpkins. That is also how the Jack O' Lanterns were created first. Because of these traditions we also wear costumes while celebrating Halloween nowadays.
Haunted houses are a big part of Halloween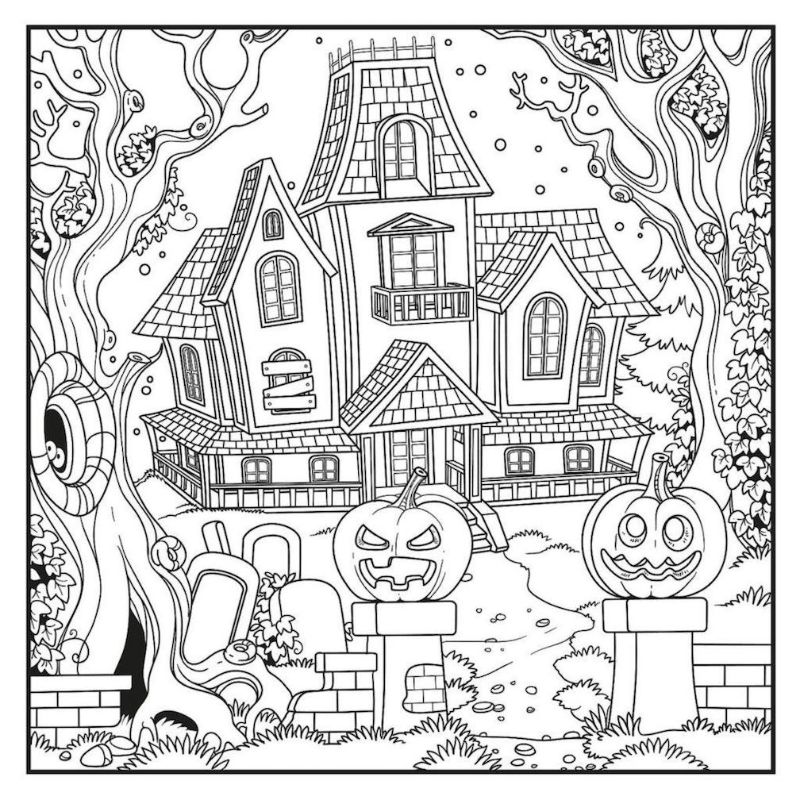 Halloween coloring pages showcasing the biggest symbols of the holiday
When we are talking about Halloween, we think about all things spooky – ghosts, skeletons, scarecrows, witches, etc. There are many symbols of the holiday, which can be found in the coloring pages we have selected. For example, spiders and spider webs, bats and all kinds of scary creatures. All these creatures help create the scary look and feeling of the holiday. And these cool Halloween coloring pages are just what you need to keep yourself and your whole family entertained regardless of the age. They are for everyone! Don't believe us? Try them out!
The symbols of the holiday – Jack O' Lanterns, bats, spiders and skeletons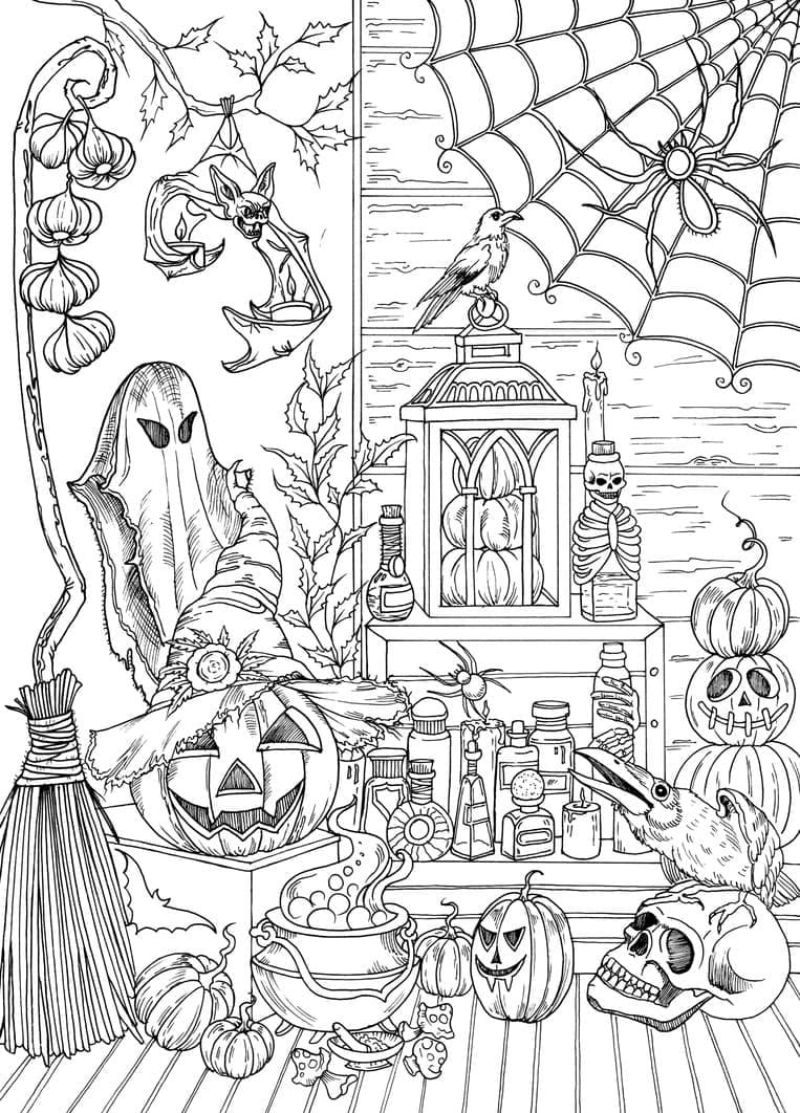 The benefits of these Halloween coloring pages
Coloring actually has a lot of benefits both for you and your kids. So, what are they?
Improves fine motor skills
Coloring and drawing are great ways for your child to improve their motor skills. Trying to keep coloring inside the lines and following a certain pattern helps them with that improvement. What's more, drawing is a great way to teach your child how to make straight lines or different shapes, which, once again, improves their fine motor skills.
There are some benefits to coloring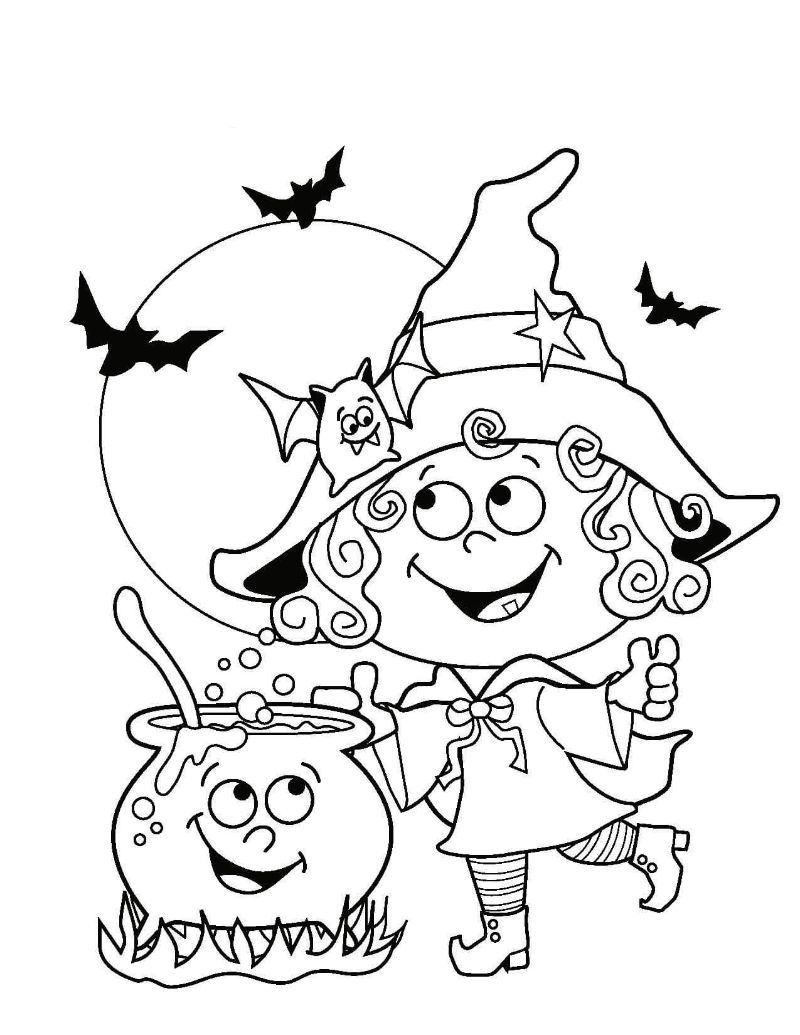 Coloring for adults helps you fight stress and anxiety
Keeping focused on one task is a great way to alleviate stress. Coloring and drawing takes your mind off of everyday problems you might be facing. That way, you give your mind some time to rest and allow yourself to relax. What's more, if you feel anxious in any way, coloring or drawing is a great way to alleviate that and help ease your mind. And even though stress and anxiety is found mostly in adults, we should never forget that our children can actually feel anxious as well. To them, their problems might seem just as serious and coloring can help them greatly as well.
Keep your mind at ease with these Halloween coloring pages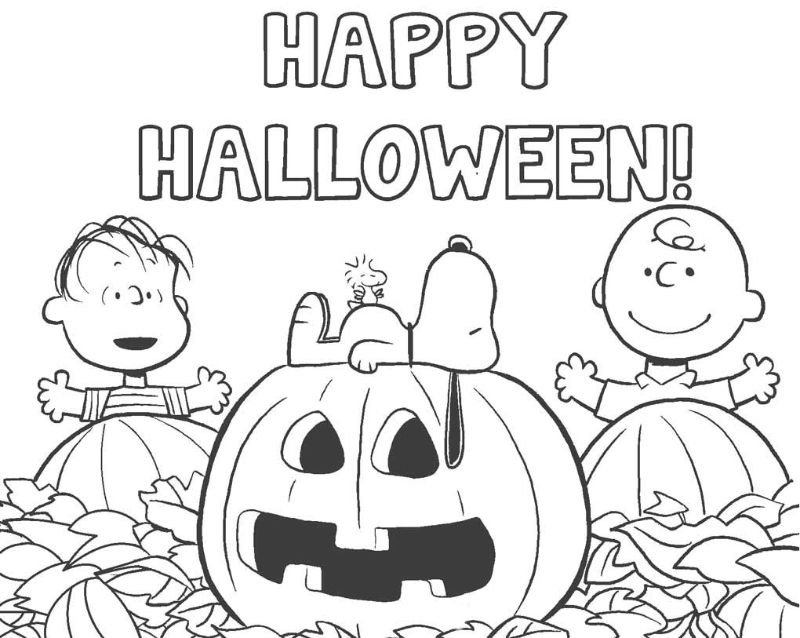 Coloring improves crativity and imagination
Every child has imagination. As they grow older, however, this imagination can slightly decrease. By letting your kids color and draw, however, you allow them to let their imagination run wild. Therefore, coloring and picking out certain colors will boost their creativity greatly. So, what are you waiting for? Download and print these coloring pages, get your child some crayons and pencils and allow their imagination and creativity to be on full display.
Boost your child's creativity and imagination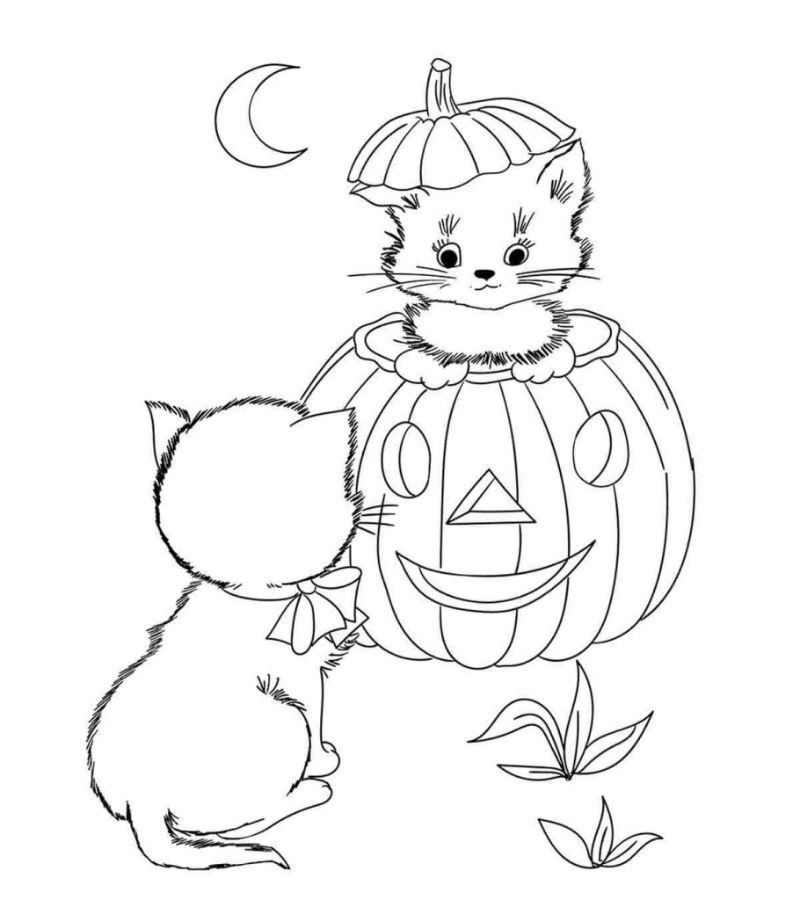 Halloween coloring pages to keep you focused
Nowadays we definitely have a short attention span. It is even worse when it comes to our children. With the rise of Tik Tok and Instagram Reels, our attention is just about enough for a short 30-second video. Same goes for our children. They can sometimes be overwhelmed by all of the toys and things they have at their disposal. Therefore, thye get bored out of them pretty easily. Coloring, however, is a great way to keep them entertained and engaged for a longer period of time. If you notice that your child doesn't have a lot of patience, start off with a simple coloring page. Then, you can start giving them more intricate ones every time. Trust us, you will notice the difference in your child's attention span and ability to focus pretty quickly.
Improve your child's focus with coloring and drawing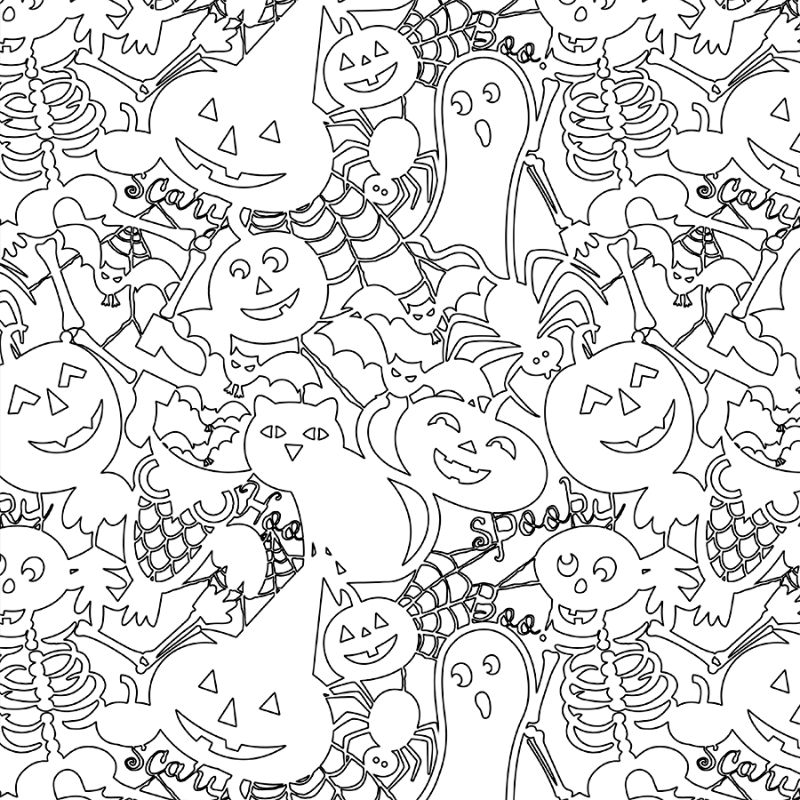 Coloring is a fun and easy task for both adults and children alike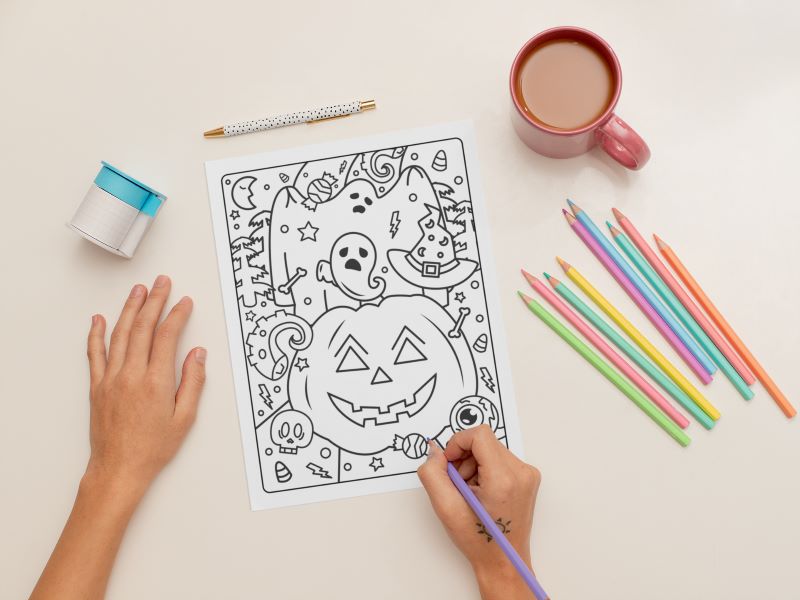 Is there anything better than a spooky house on Halloween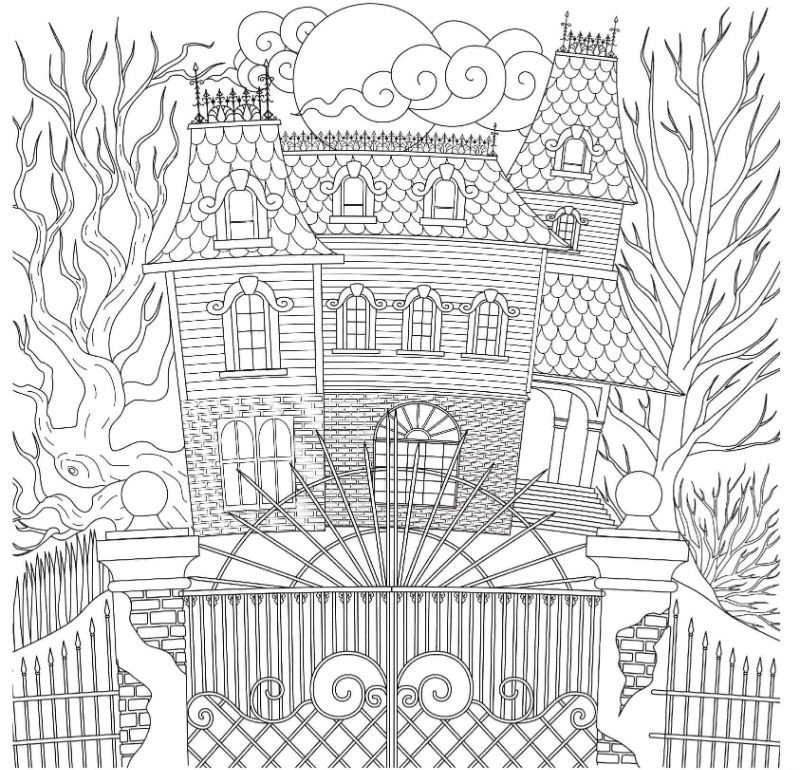 Halloween coloring pages for adults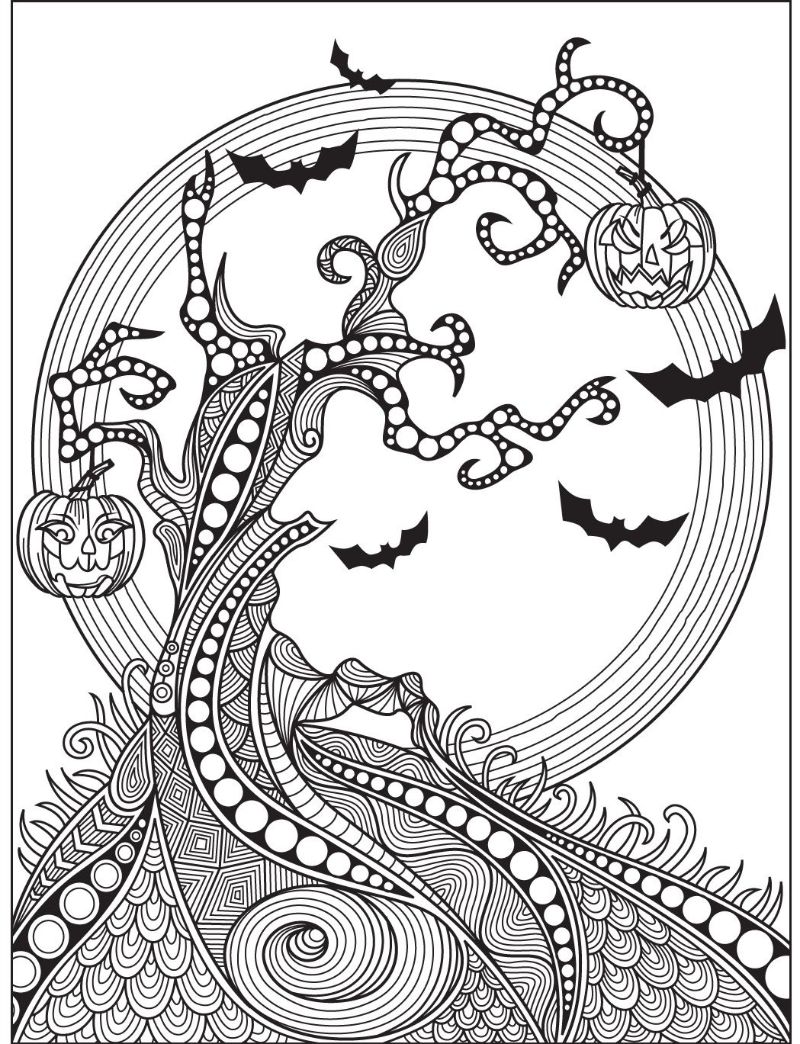 Happy Halloween!
Lots of pop culture characters make an appearance on All Saints' Day – like It from the movie IT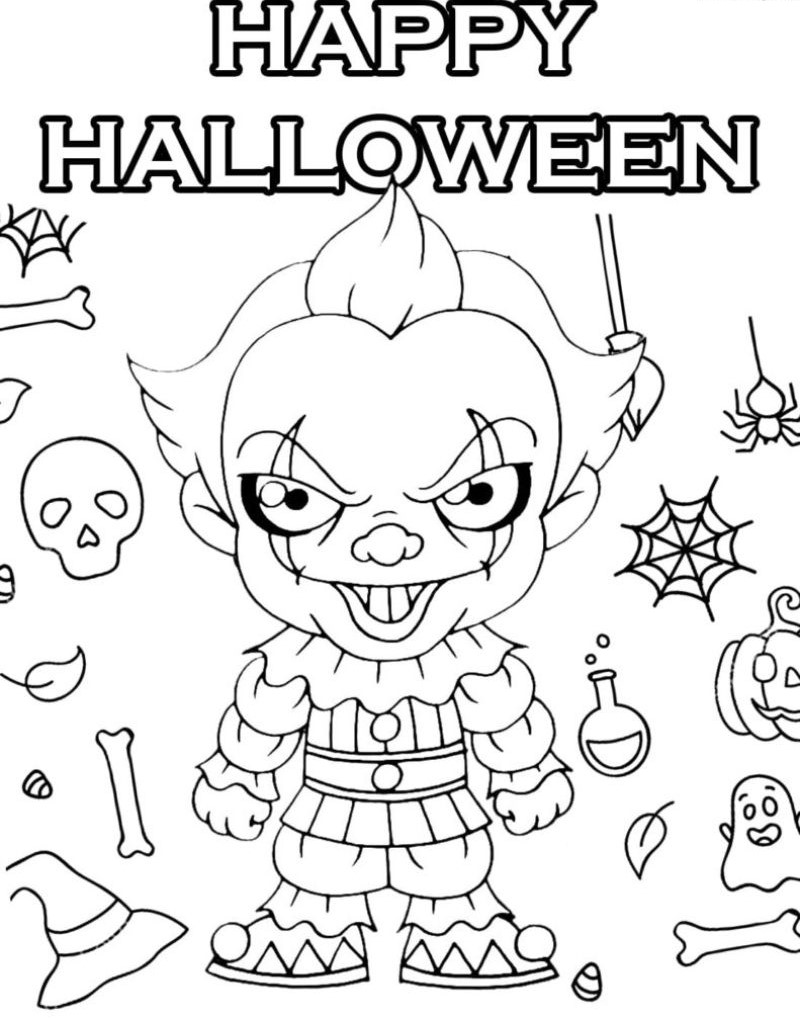 Or Jack Skellington from the movie The Nightmare Before Christmas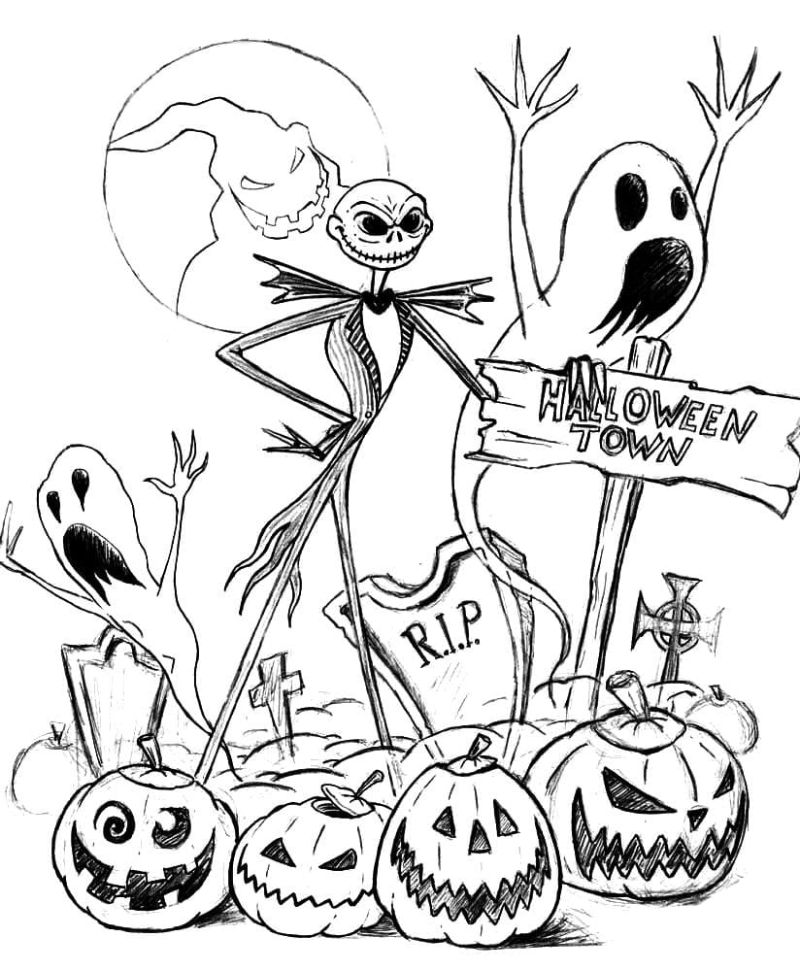 Jack Skellington and Sally are very popular characters around Halloween
Corpse Bride can also be a great source for Halloween costume ideas
Let your creativity run wild and draw your own Jack O' Lantern faces on this coloring page
Witches are one of the most popular Halloween characters