Halloween wallpaper to celebrate the spookiest holiday of the year
Yes, we are aware that it is still September. If you are a Halloween lover, however, it is never too early to start getting ready for the scariest holiday of the year. Furthermore, if you are a planner and already have everything ready, all you need to do is get in the mood for the celebrations. If you have picked out your costume, made arrangements for an awesome party and have decided on the party food, you are amazing. Now, sit back, relax and wait for October 31st to arrive. And while you are doing that we offer you a Halloween wallpaper for both your phone and your desktop. These spooky backgrounds are going to help you keep your spirits high and get in the mood to celebrate this fun holiday.
Get yourself ready for the scariest holiday of the year with a Halloween wallpaper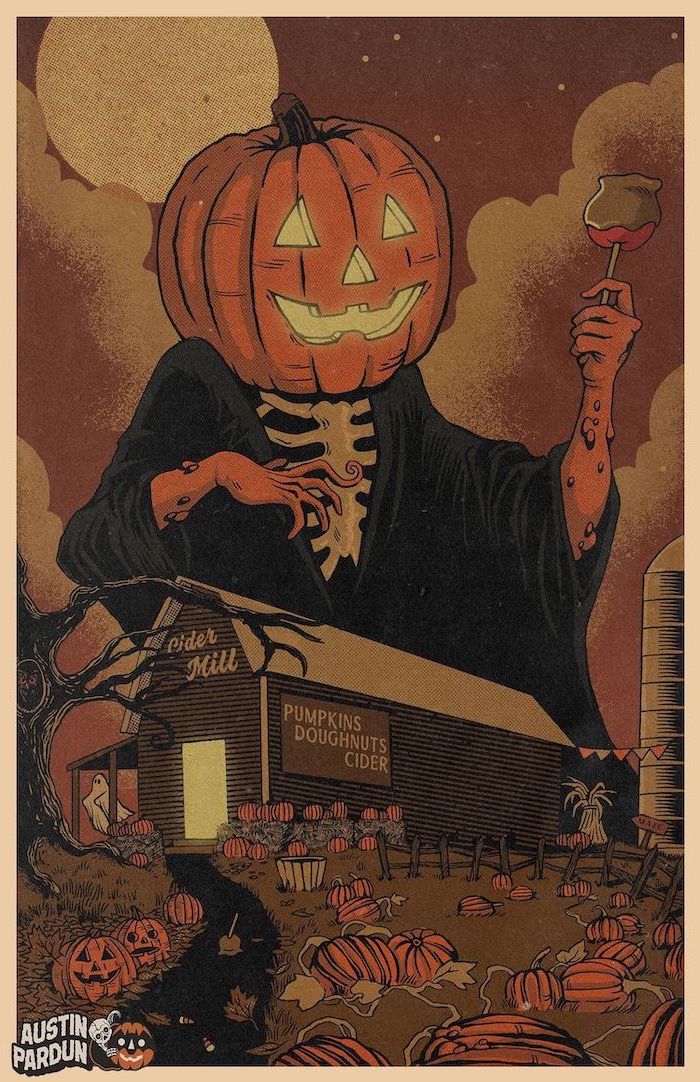 When is Halloween celebrated?
Halloween, also known as All Saints' Eve is celebrated each year on October 31st. It is believed that the holiday originated from old Celtic harvest celebrations. The day is dedicated to celebrating the dead, including saints and martyrs.
Each year on October 31st we celebrate Halloween or All Saints' Eve, as it is also known
What is the history of Halloween?
As we already stated, it is believed that Halloween originated from the Celtic harvest festivals. Because the celebrations are influenced by these folk customs and beliefs, they are believed to have pagan roots. The most common theory is that the holiday originates from Samhain – the first and most important day of four which were celebrated according to the medieval Gaelic calendar. The day marked the end of the harvest season and the beginning of winter or "darker half" of the year. It was believed that on this day the line between life on Earth and the afterlife was thinner, allowing for spirits to come into this world and interact with the living.
Scary Halloween wallpaper to honor the holiday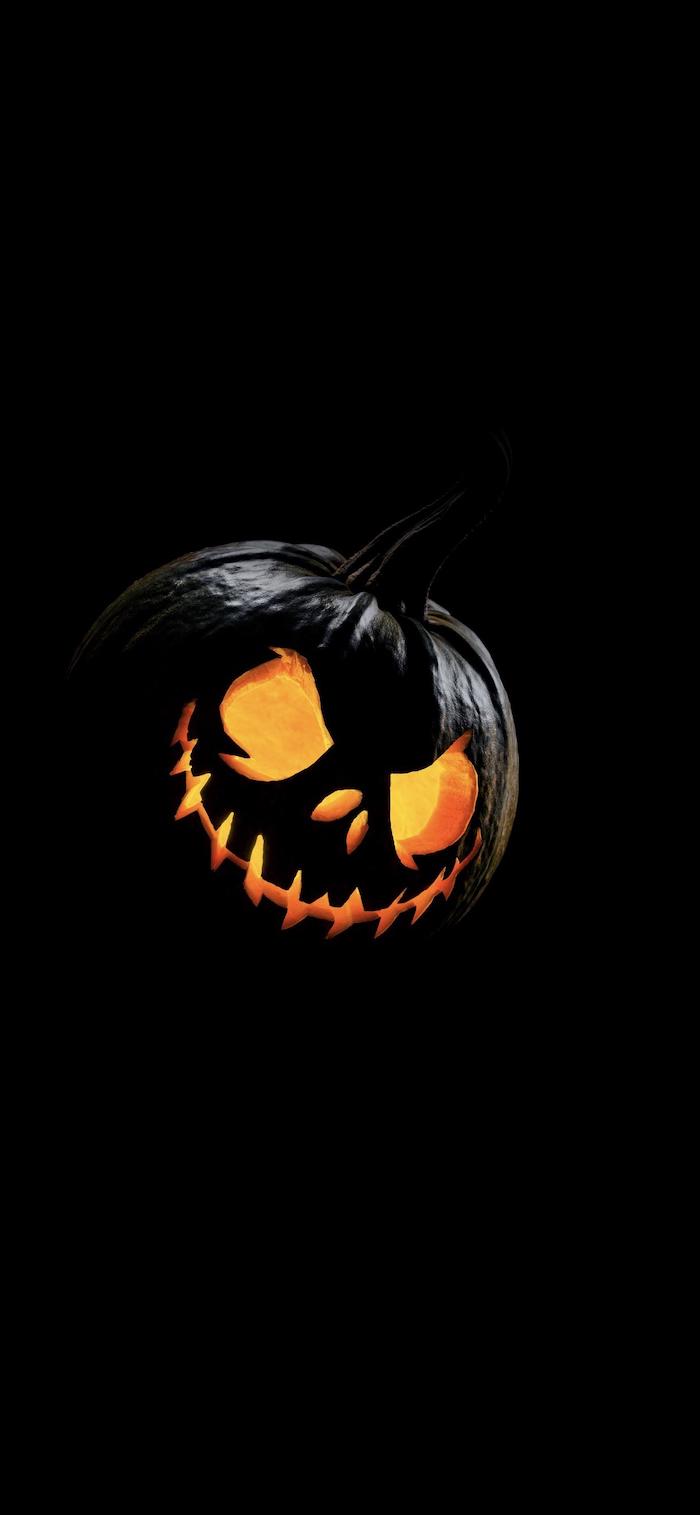 Halloween wallpaper honoring the traditions of the holiday
As any Halloween lover knows, there are some things which are an inseparable part of celebrating the holiday. One of the first items which will help you recognise the holiday is here, are Jack O'Lanterns. Carved pumpkins with scary faces and candles on the inside, which glow in the dark. Yes, that is one of the must-haves for Halloween. Another important part of the celebrations is the costumes. In the past it was accepted that people would dress as ghosts, witches, monsters and all kinds of scary beings in general. That was because they were trying to scare off the bad spirits and banish them from their homes. Nowadays, this tradition has taken a life of its own with people going overboard when it comes to dressing up. Some people use the time to pay tribute to their favorite movie, book or TV show characters. Others, on the other hand, take a different approach. Funny, sexy or scary, it doesn't really matter what kind of costume you choose as long as you are dressed up.
Jack O'Lanterns are one of the staples of Halloween
Halloween wallpaper for everyone who can't wait for October 31st to come
Another big tradition of Halloween is trick or treating. Children dress up and go from house to house to ask for treats. If they are denied candy, they usually perform some kind of a trick. Throwing raw eggs at someone's door, for example, is a big thing on Halloween. For adults, on the other hand, throwing a Halloween party is a big deal. Scary decorations, cool music, spooky party food and, of course, some alcohol, will turn your party into the main event of the holiday.
Bats are another symbol of Halloween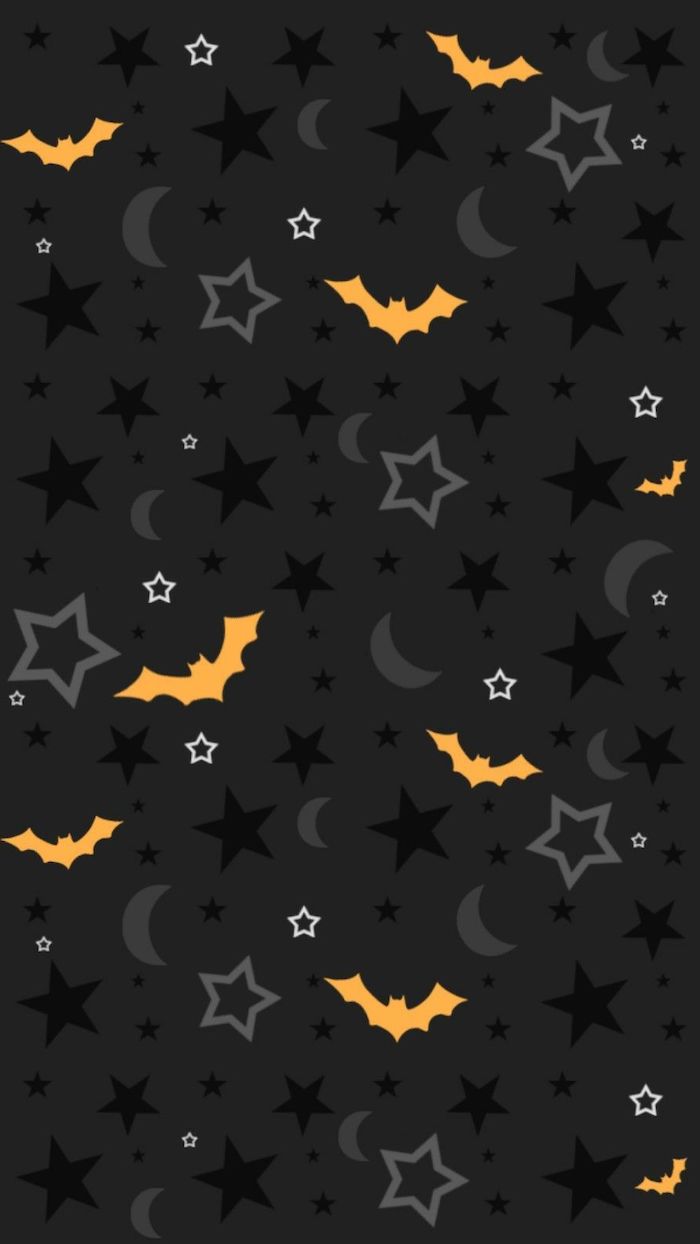 Why do you need a Halloween background?
First of all, because it is never too early to get into the Halloween spirit. Secondly, another great use you might have for a spooky wallpaper is as a background for your party. If you are throwing a party for Halloween then you need to have the whole scary theme throughout your entire house. That includes your desktop computer or you laptop. And, furthermore, having a Halloween phone wallpaper will get you into the mood every time you unlock your phone. Plus, who knows, maybe it can even add to your overall level of scariness.
Who doesn't love Sabrina the Teenage Witch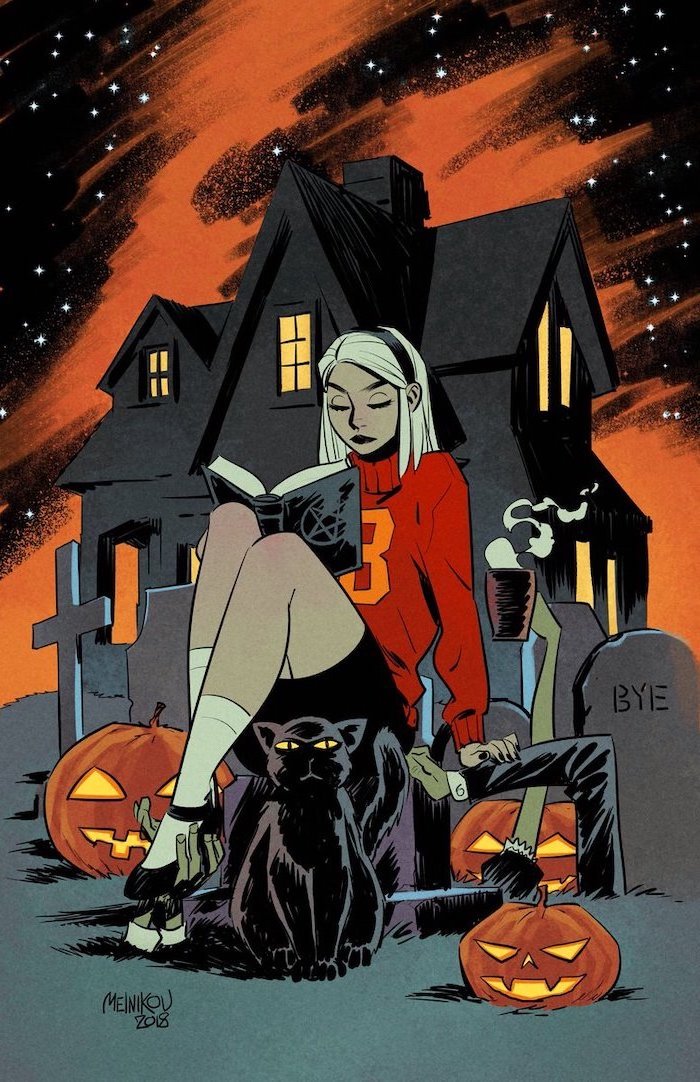 Witches and potions are a big theme on Halloween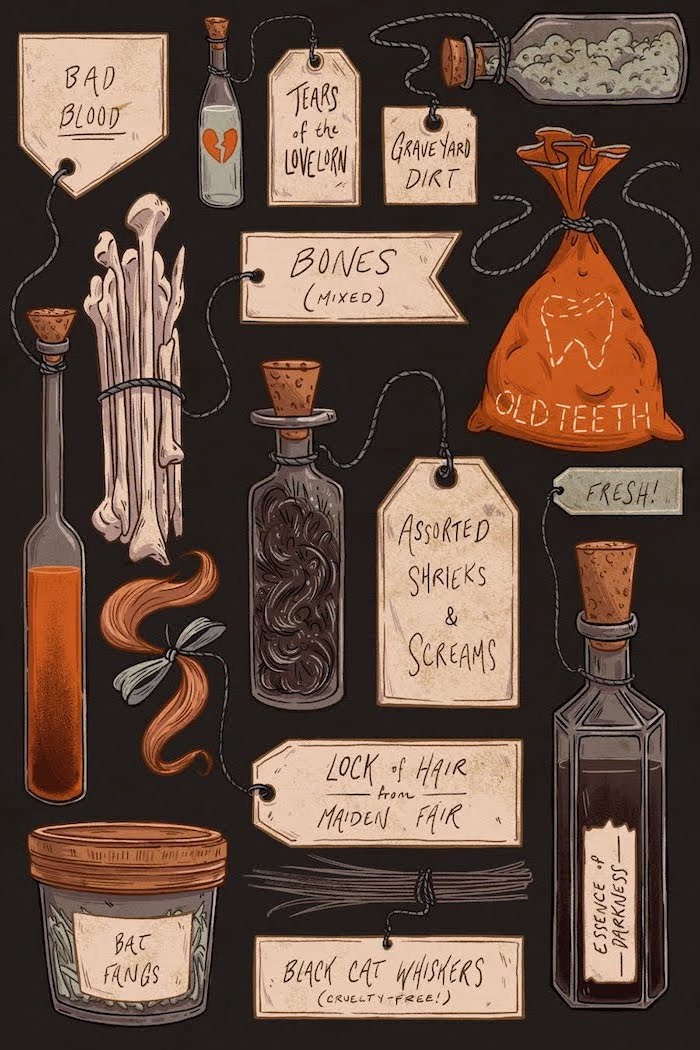 Doesn't this look spooky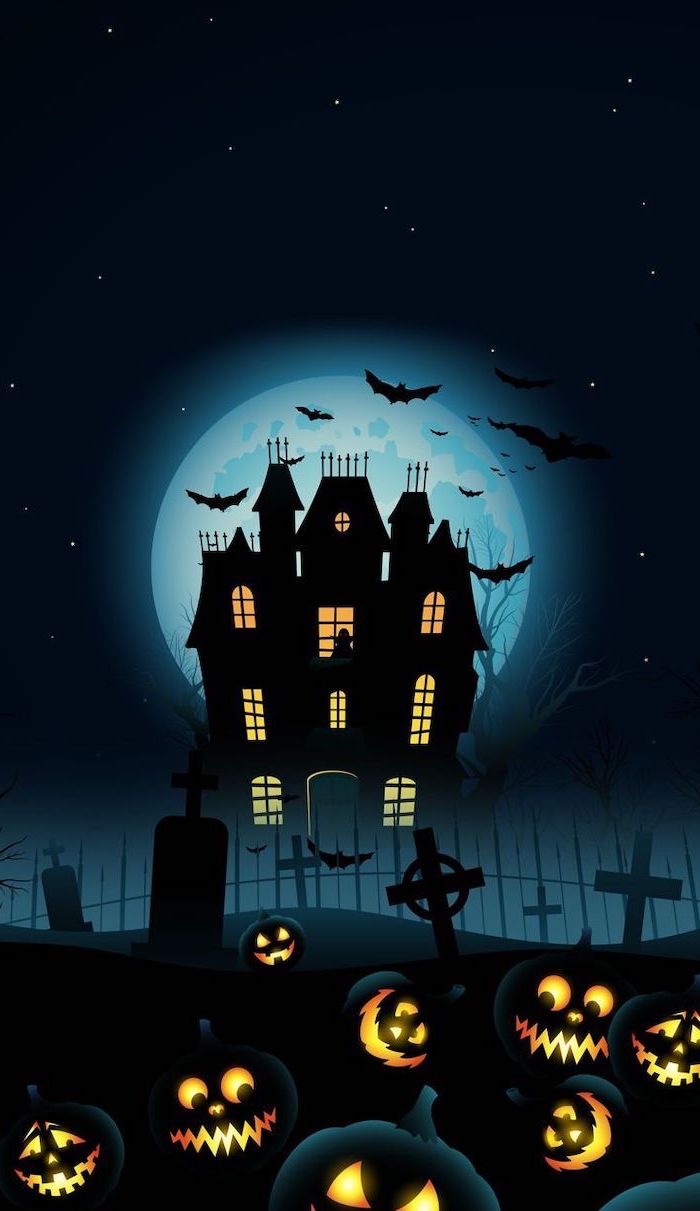 These Jack O'Lanterns are giving me chills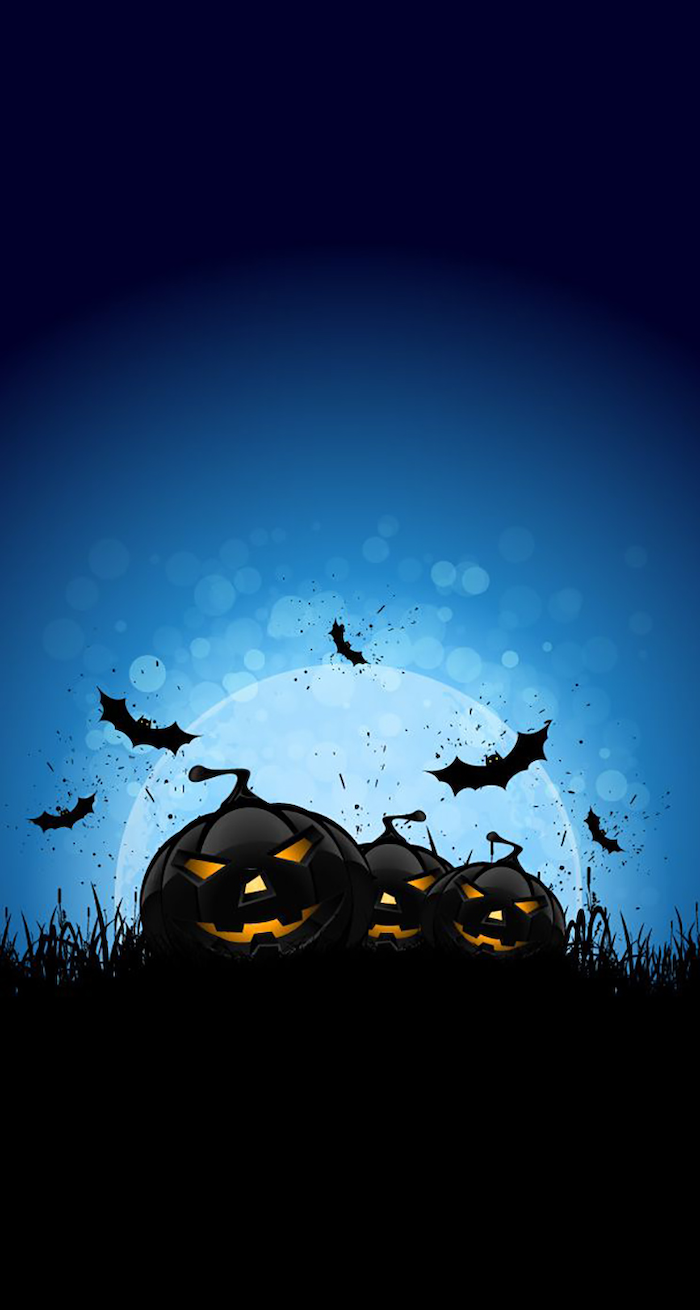 Partying is an important part of the All Saints' Eve celebrations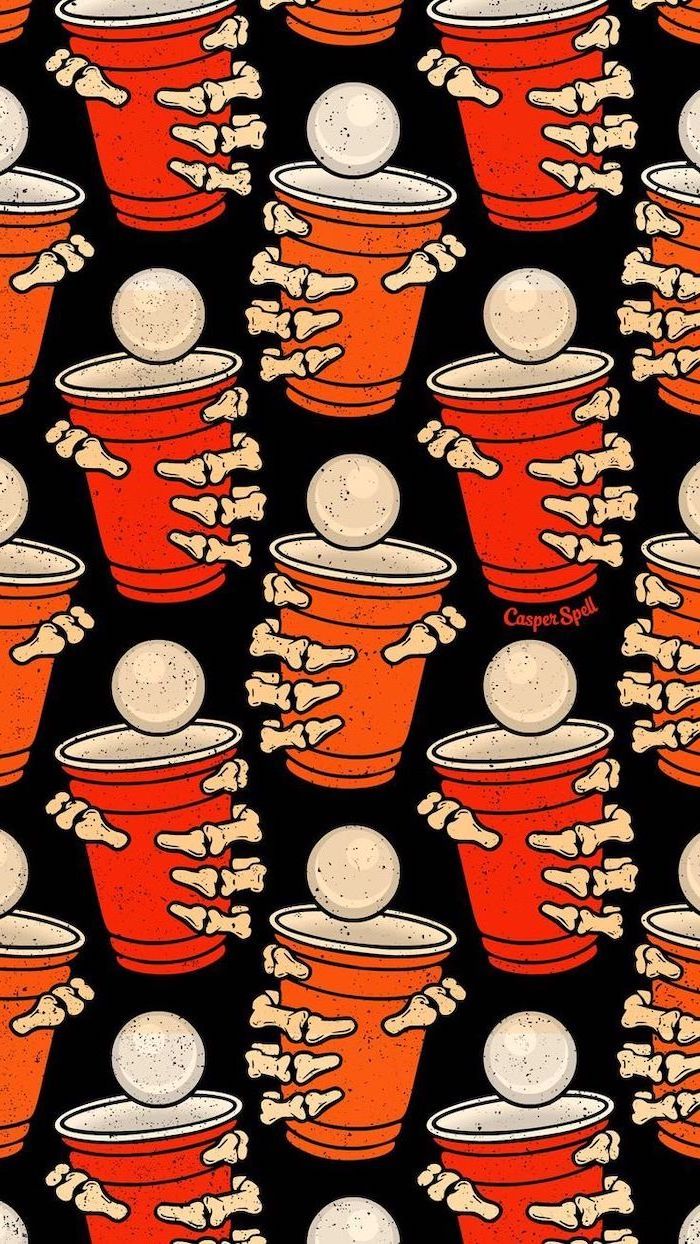 These lights are so cool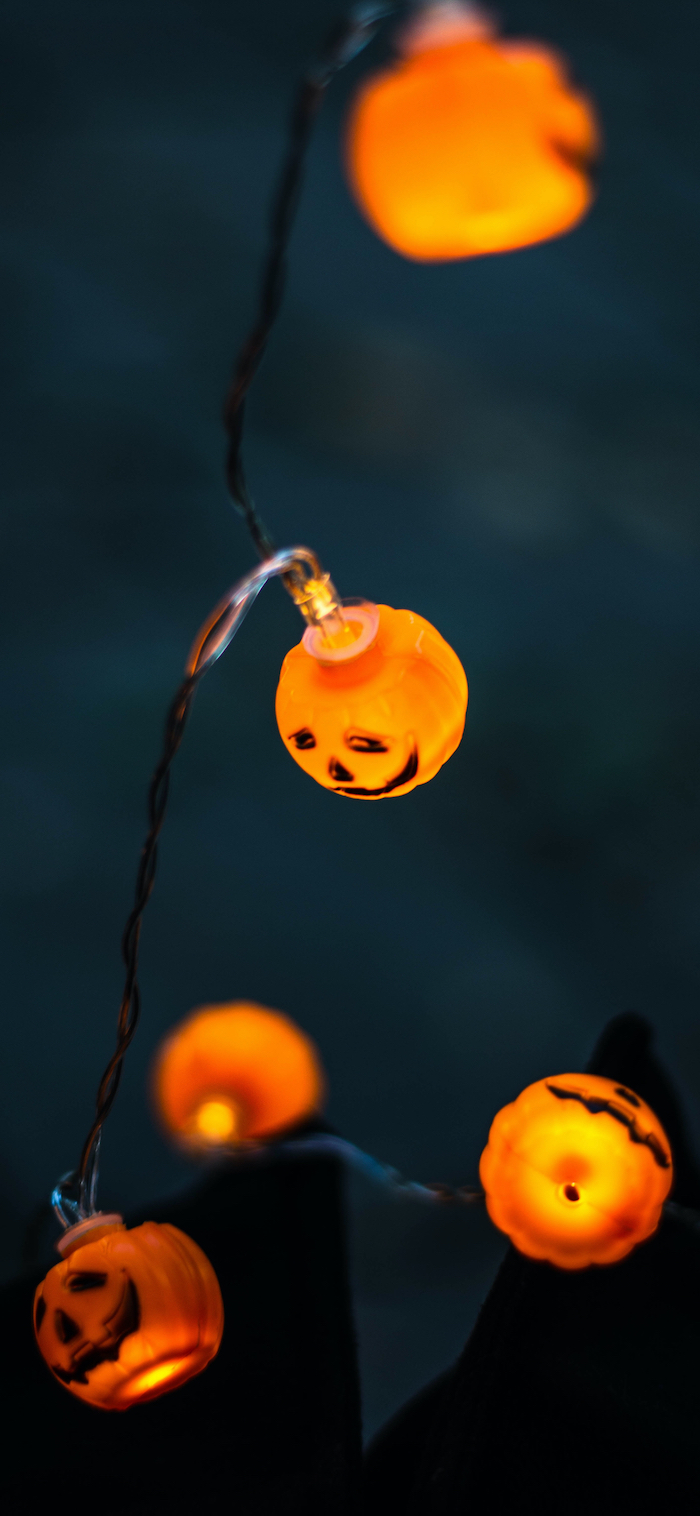 Pumpkins + ghosts + bats – this wallpaper screams Halloween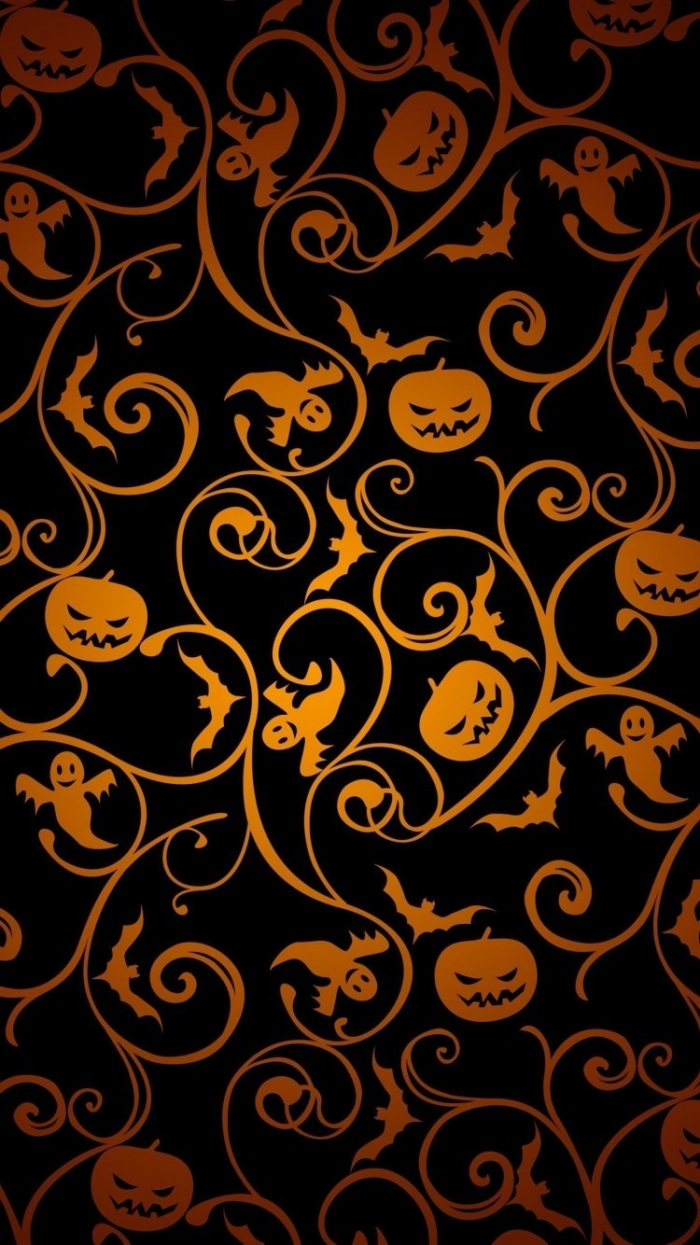 Skeletons and skulls are some of the most popular decorations on Halloween
Boo!
Boo and Happy Halloween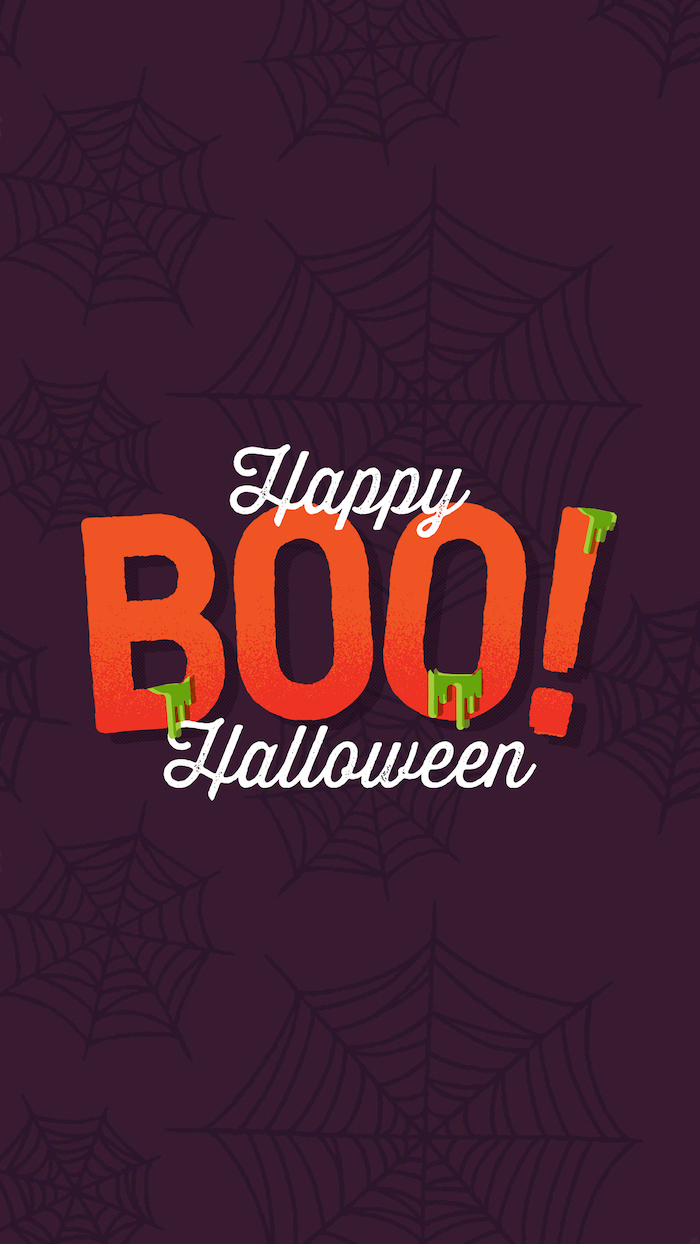 December might have "It's the most wonderful time of the year", but October has "It's spooky season"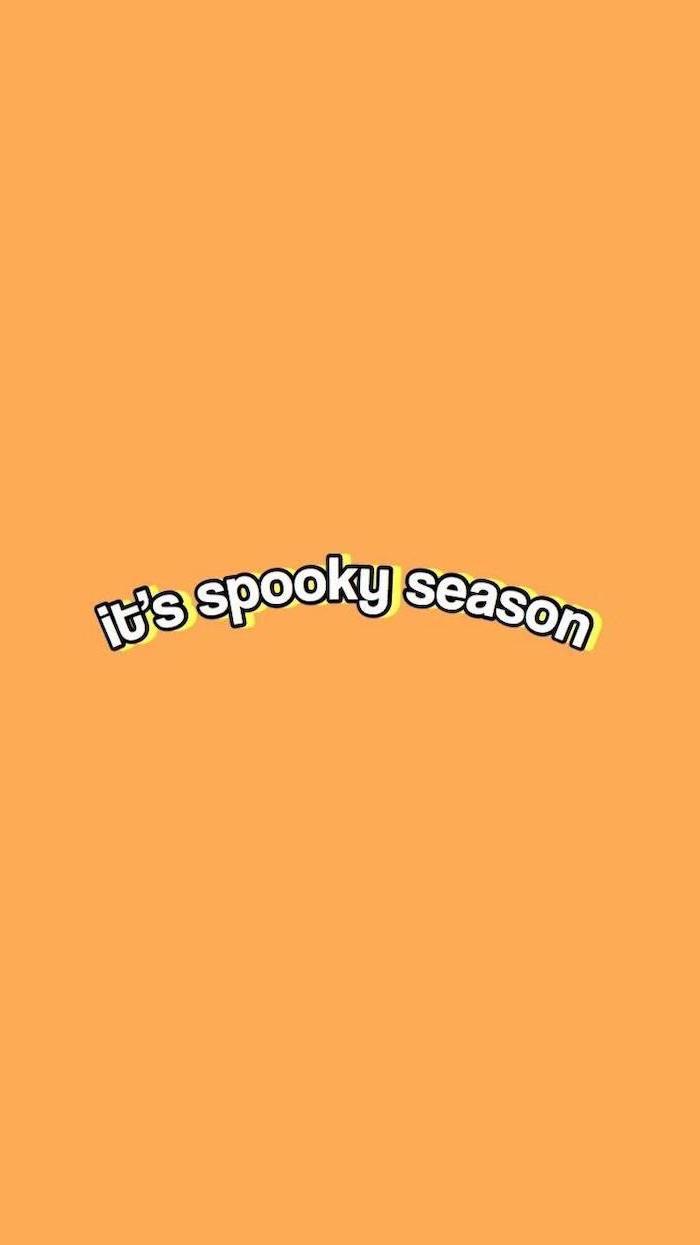 Jack Skellington from The Nightmare Before Christmas
This photo collage is giving us so many fall vibes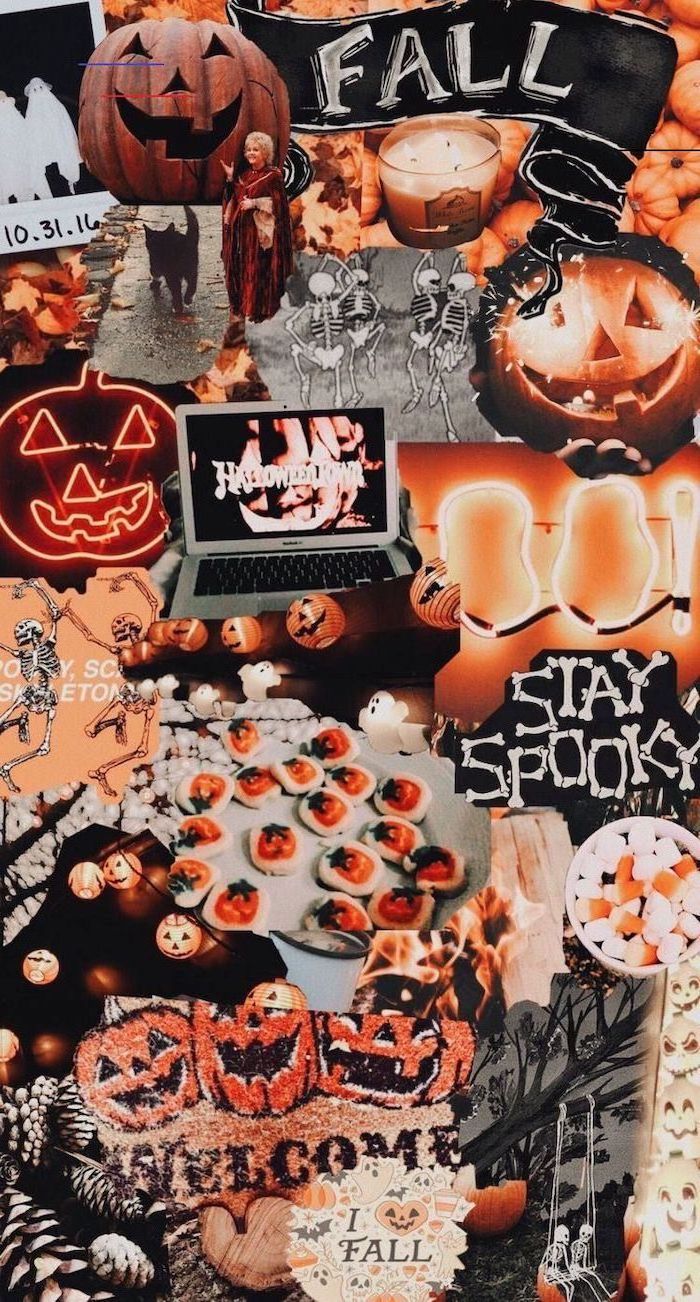 A holiday staple – the movie Halloween shocked audiences in 1978
Funny Halloween wallpaper with a still from the parody film Scary Movie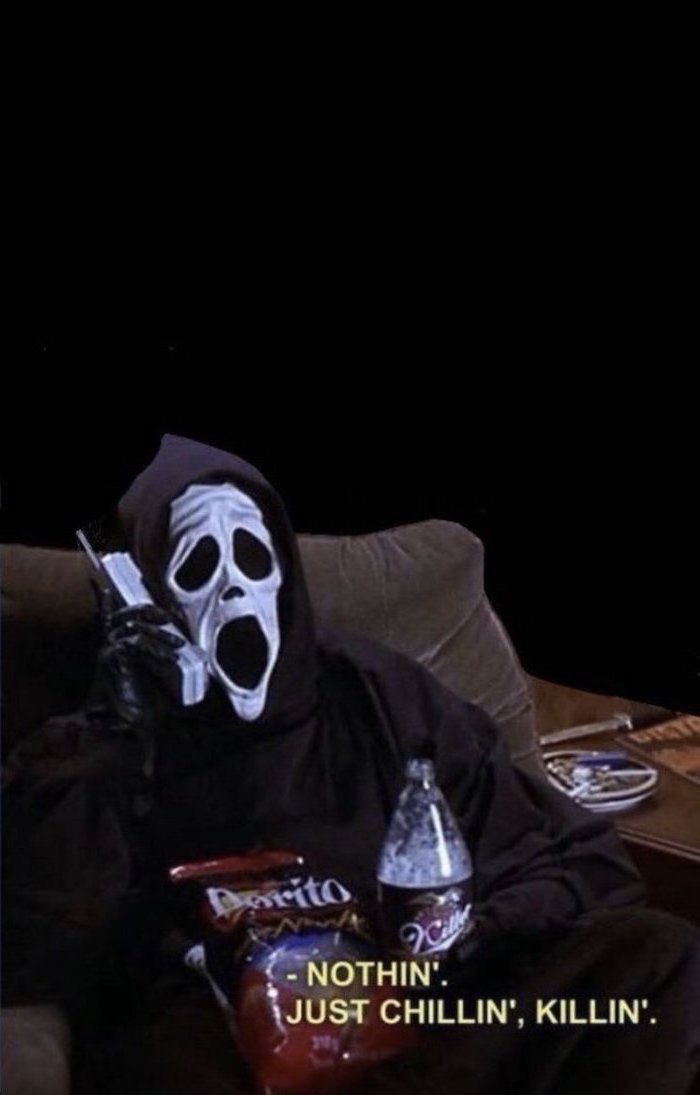 And, of course, everyone's favorite monster fighting gang – The Scooby Gang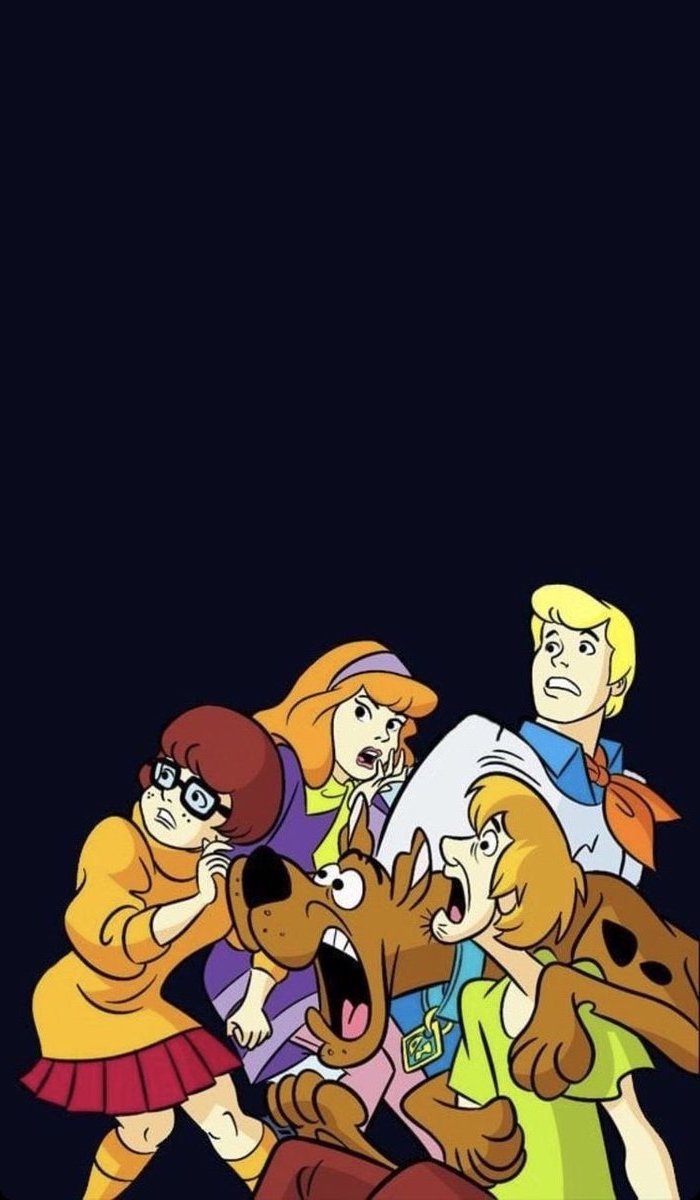 This Halloween stay wicked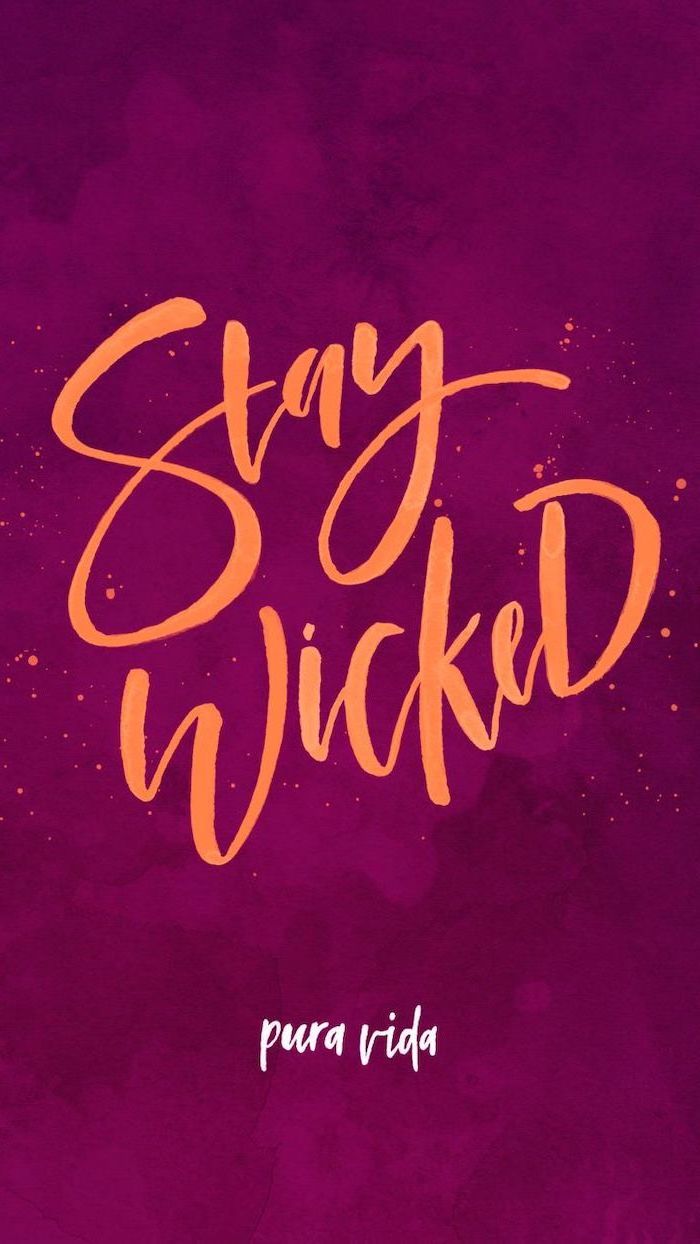 Jack Skellington and Sally from The Nightmare Before Christmas
Halloween desktop wallpaper, courtesy of the movie It
Cute Halloween wallpaper for your desktop
Trick or treat, give me something good to eat
Fright night
Happy Halloween
Super cute desktop wallpaper – this is boo sheet