Space Invader Couch by Igor Chak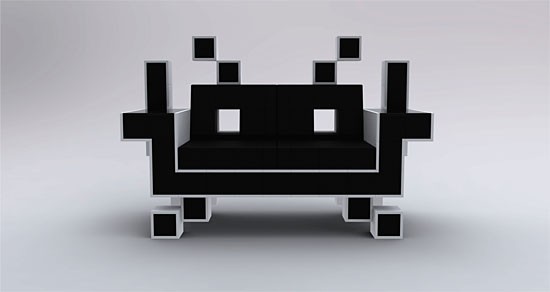 If you're or were into gaming chances are you know what Space Invaders is. So for all the geeks out there, Igor Chak brought the Space Invader Couch concept to liven up your interior, hopefully.
From Igor Chak:
I would like to introduce you to an old friend that kept trying to take over earth but retired and became a couch ; – )
The Space Invader Couch is basically a space invader turned in to a couch, a very fashionable and hard to pass by couch. The couch is all leather, with two glass surfaces. Although it might look uncomfortable it's actually really soft, mainly lined and made with memory foam. Plus this is something different from a conventional couch.