Savannah Rocker III by Jolyon Yates
Jolyon Yates began his work as an automotive and industrial designer, but now he is including some interior design projects to his name. Mainly his OdeChair collection launched in 2008.
From Jolyon Yates:
An ODE to the elements – Breeze, also known as the Savannah Rocker is a comfortable reclined rocking chair on which to savour and reclaim time. Whilst unashamedly modern, it's flowing surfaces lead the eye on an easy journey into a slower era.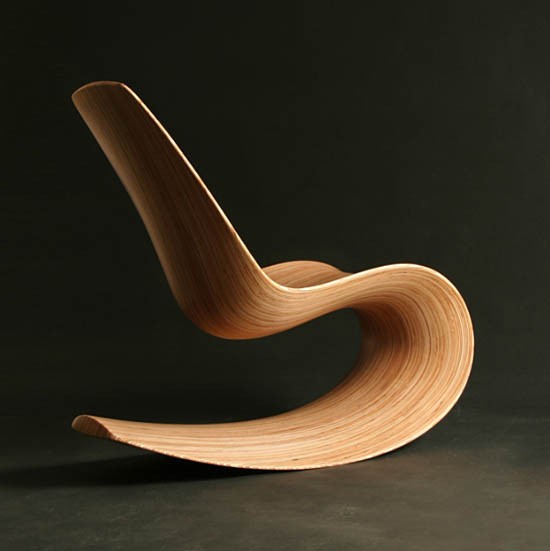 The Savannah Rocker is sculpted from Birch laminate. It stands approximately 1000mm tall by 520mm wide by 1000mm deep.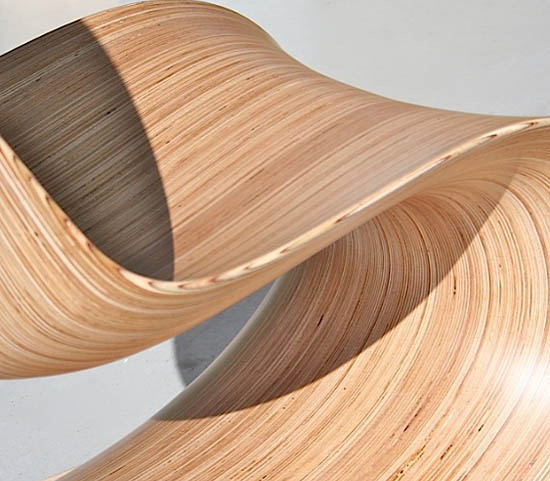 The Savannah Rocker is finished in strong satin lacquer. This draws the subtle natural colours out of the wood whilst ensuring it is protected well.