Poker dining table by Lee J Rowland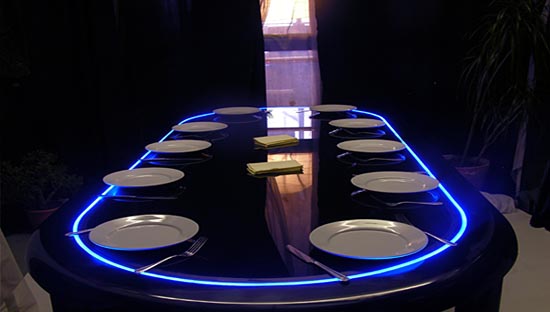 The Poker dining table was commissioned by Jez San of PKR and is, as the name implies, a luxurious dining table that converts to a play table.
From Lee J Rowland:
The poker dining table has been commissioned by Jez San of PKR.The technology,materials and production processes utilized here are in a league of their own for this class of product. The ideas and requirements for the table where crystalised in Jun 2009. When after reviewing various finishes popular with high end design applications, found nothing to be of sufficient durability which could be applied to the surface of the tables outer cowling.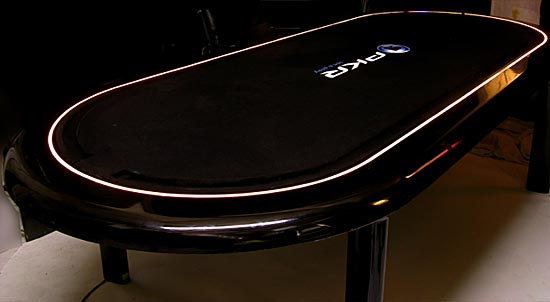 Black lacquer was entertained for a short while but was deemed to scratch and mark prone to stand the test of time. We explored many possibilities some of which are still being developed. Scratching of a surface usually ocurrs when particles of quartz ( sand or grit) are trapped under an object which is then moved along this surface such as a table top. Ceramics are one of the few materials which will exceed or rival the hardness of these small every day particles  responsible for surface marks. To make use of similar materials to coat furniture with was the conclusion we arrived at for an incredibly hard wearing finish
Price  £29,000   MK II  £37,500